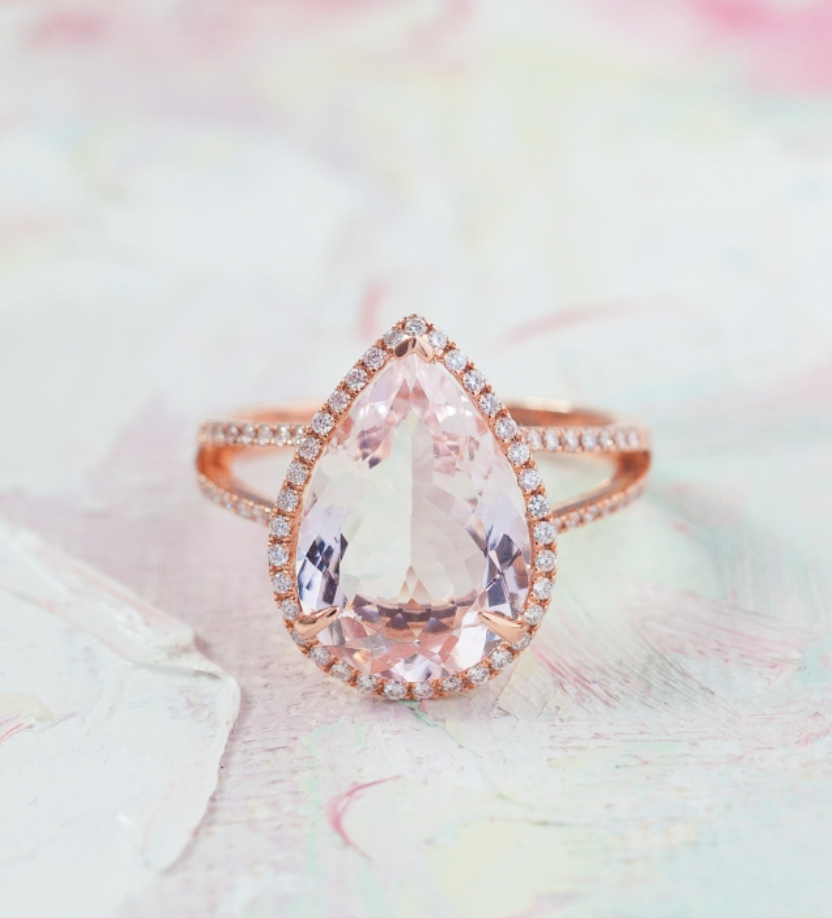 11 Oct

Wedding Bells Are *Ring*ing!

Check out these all-time best engagement rings from our vaults

Does your SO need a little hint-hint, nudge-nudge in the engagement ring department? Have no fear, because we've rounded up our top favorites of all time for some easily forwarded "ring-spiration." Happy shopping, whoops, scrolling …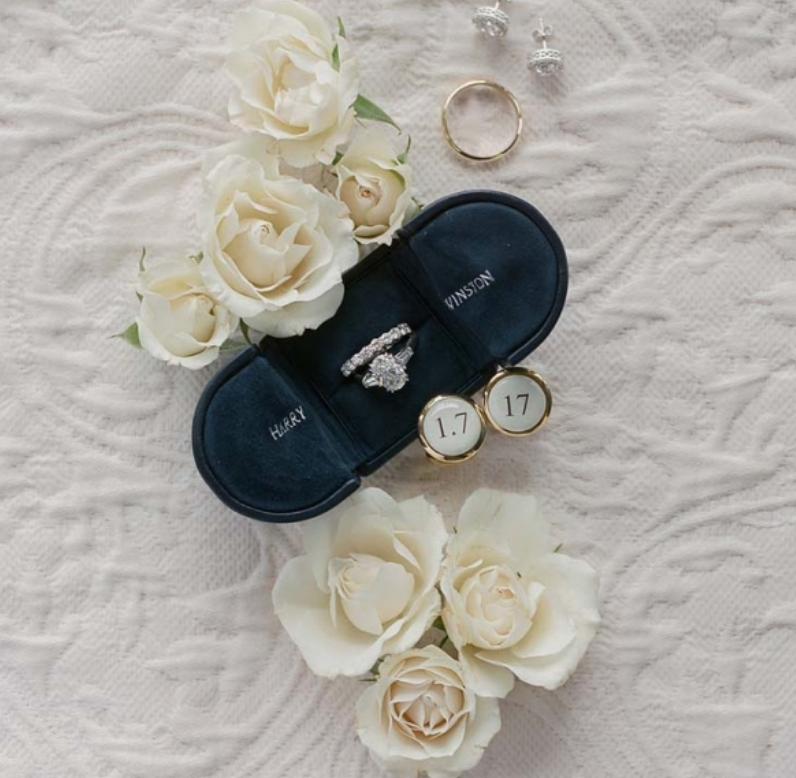 This gorgeous engagement ring and wedding band set by Harry Winston is the epitome of glam, which is exactly what bride Gaby envisioned for her wedding day. Check out more from their extravagant day here.
Rings: Harry Winston
Photography & Styling: Corbin Gurkin
Couple: Gaby & Ward
Florals: Tara Guérard Soirée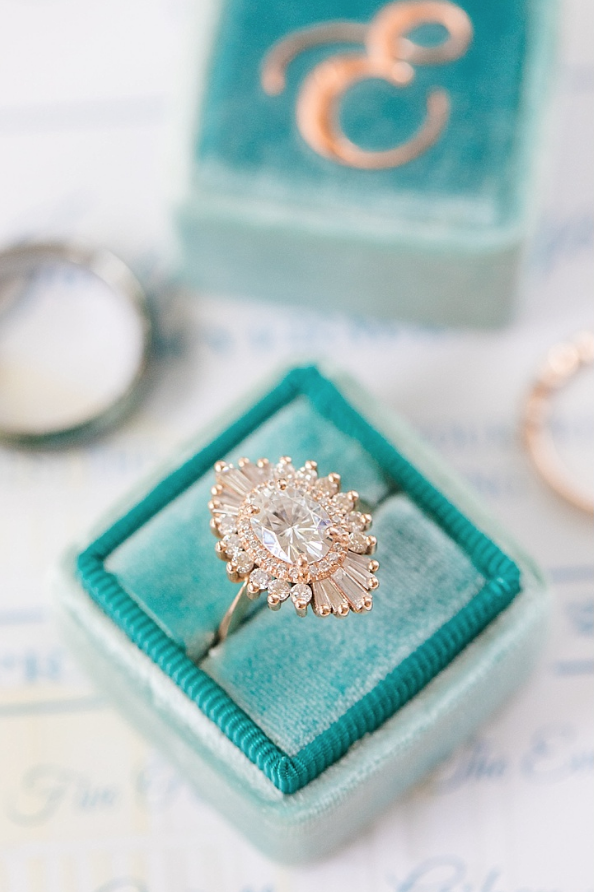 A few months into her courtship with Joseph, Caitlin came across this gorgeous Gatsby-inspired ring on jewelry designer Heidi Gibson's Instagram feed, and fell almost as hard for it as she fell for him.
Ring: Heidi Gibson
Photographer: Dana Cubbage Weddings
Couple: Caitlin and Joseph
Planner: Beautiful Bride Events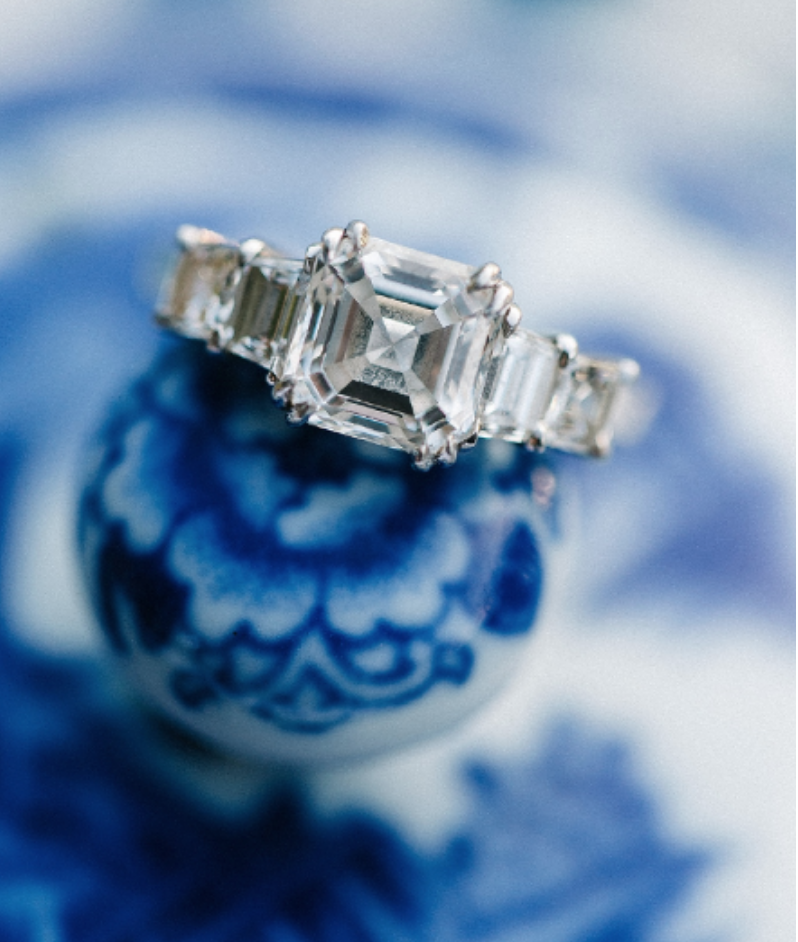 Shine bright like a diamond (or five!). Bride Cara's modern engagement ring with its loads of square-cut "best friends" was just as crisp and clean a style statement as her and Phil's blue and white wedding.
Photographer: Caroline Ro
Couple: Cara and Phil
Planner: A. Caldwell Events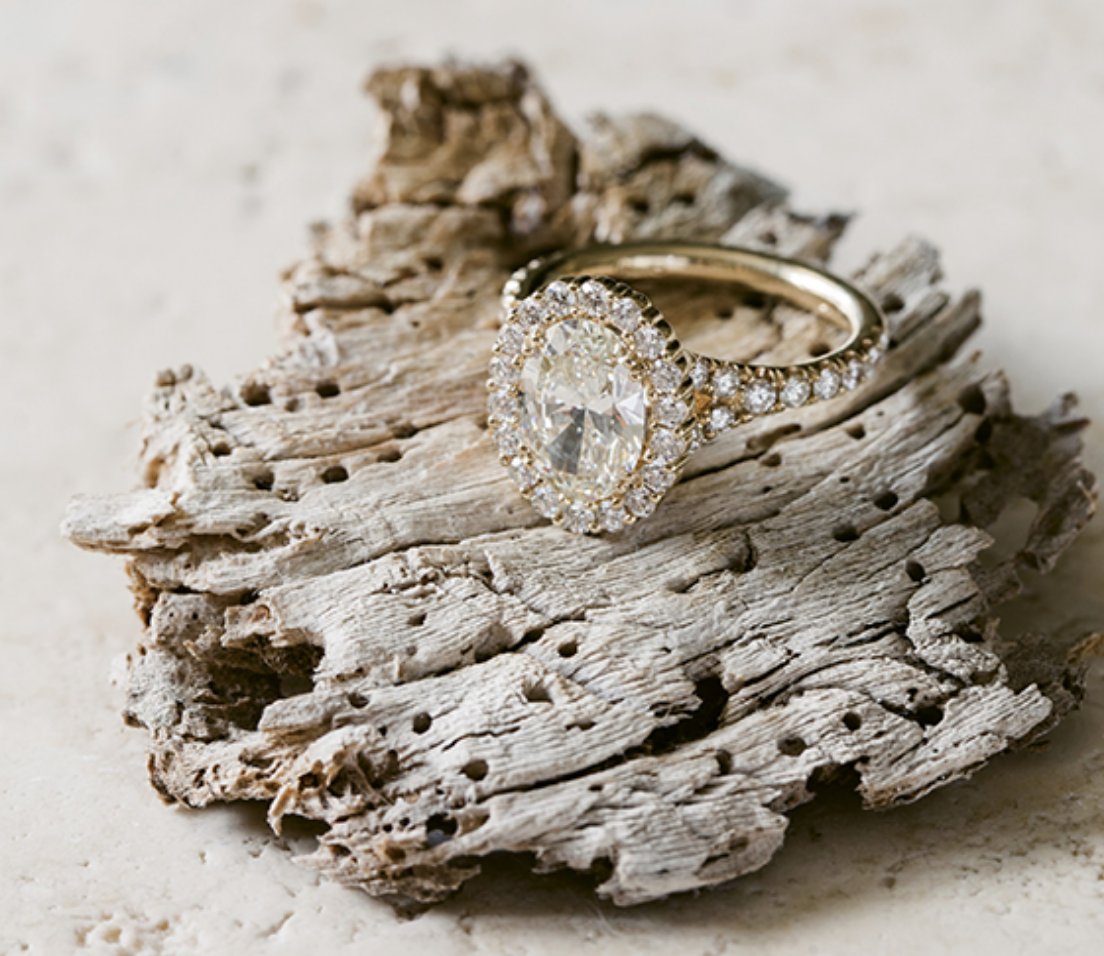 Yellow gold, oval shaped-diamonds, and halo settings are oh-so-now, and this stunner has all three in glorious fashion. For specs, click here.  
Ring: Diamonds Direct
Photographer: Gayle Brooker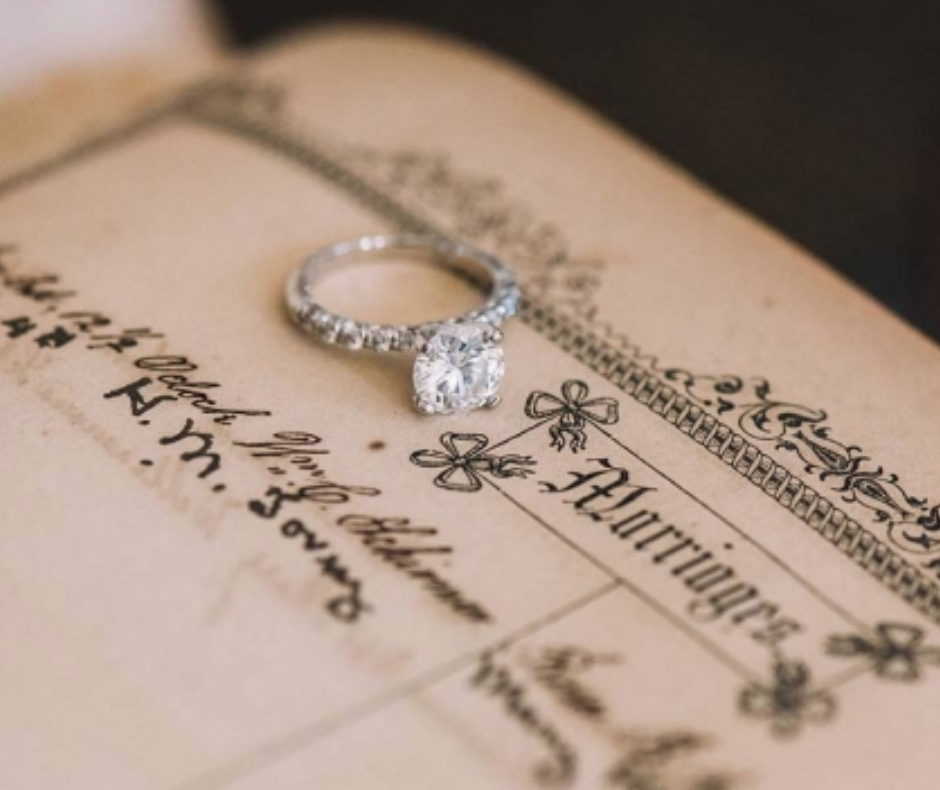 This sparkler left bride-to-be Grayson so stunned during her proposal that a bystander leaned in and asked, "Well, are you going to say 'Yes'?" Its icy look set the tone for Grayson and Ross's winter wedding on Sullivan's Island. See more here.
Couple: Grayson and Ross
Photography: Virgil Bunao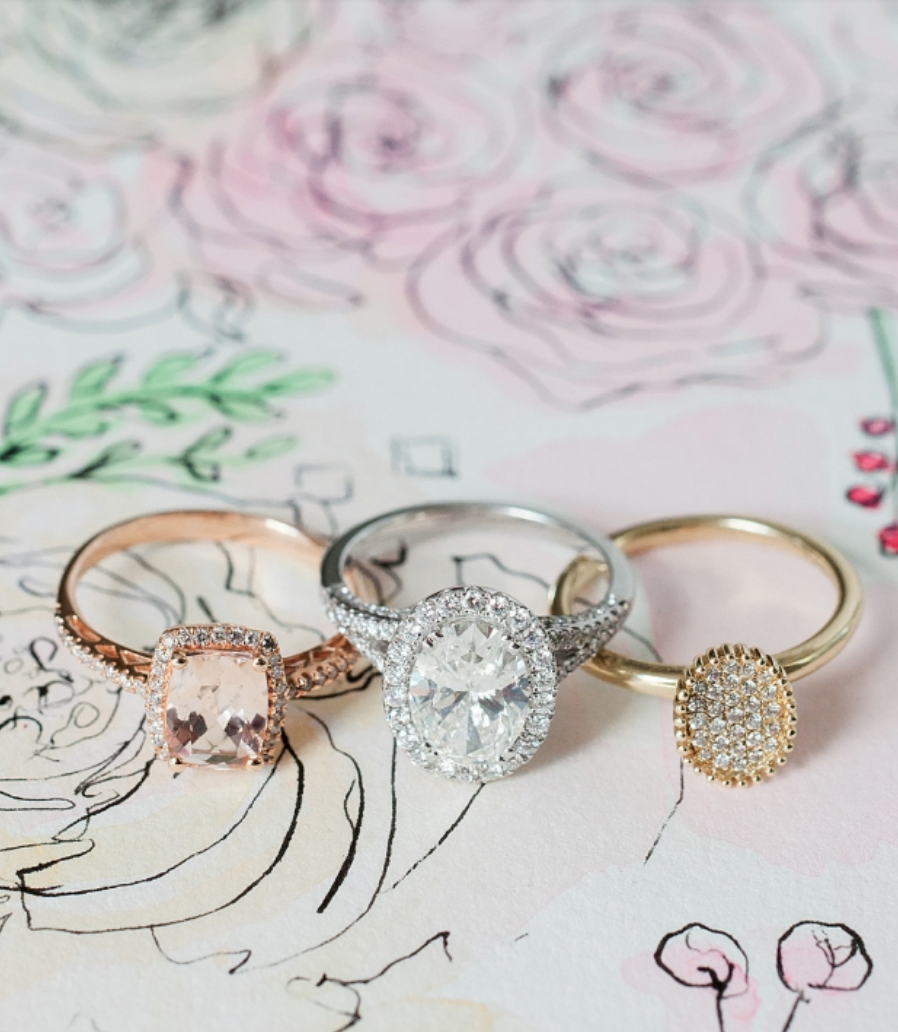 Sometimes you just can't pick one favorite and sometimes, like here, that's a happy conundrum. How about you share your three fave rings with your forever-to-be, and let them surprise you with their pick? Our trio du jour covers the style bases: au courant (morganite and rose gold); classic (oval halo); and urbane (pavé disc).
Rings: (left and center) REEDS Jewelers; (right) Polly's Fine Jewelry
Photography: Gayle Brooker
Artwork: Natalie Taylor Humphrey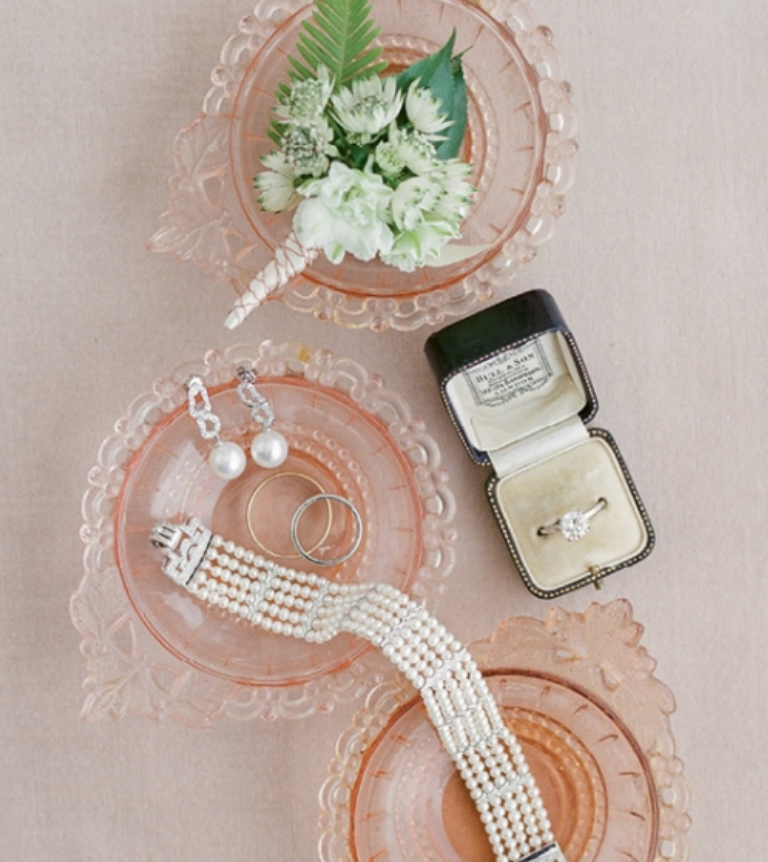 Are you a classic bride, like Mcnair, who paired her timeless diamond solitaire with always-in-style pearls, pearls, and more pearls?   
Photography & Styling: Corbin Gurkin
Couple: Mcnair and Christopher
Florals: Tara Guérard Soirée
Jewelry: Croghan's Jewel Box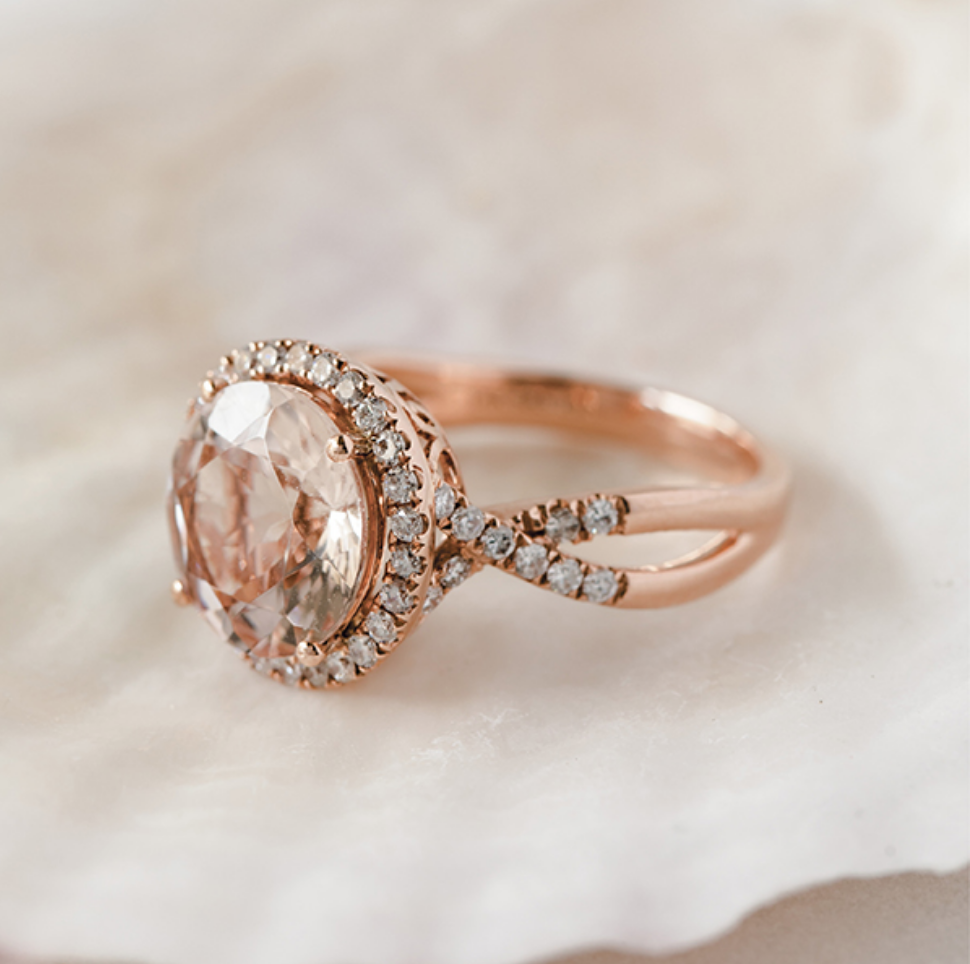 Rose gold and pink morganite pair almost as perfectly as you and your sweetheart. Looking for something that's less likely to break the bank? Consider an engagement ring with a morganite center stone that's accented with diamonds like this one. For specs, click here.
Ring: Gold Creations
Photographer: Gayle Brooker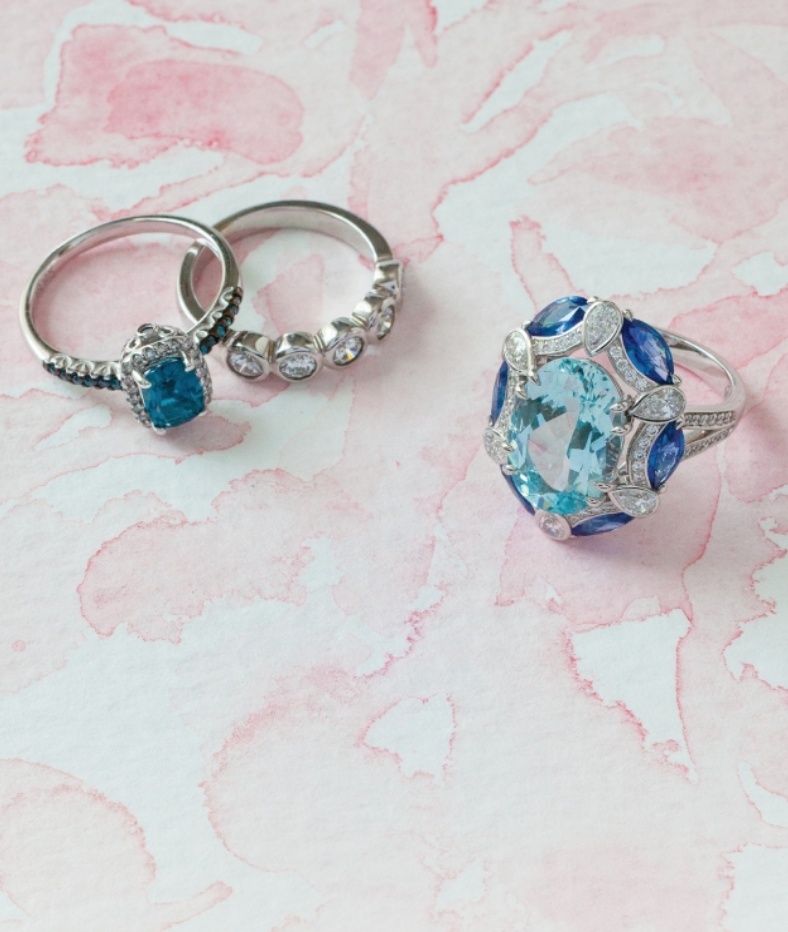 Blue topaz, aquamarine, sapphire–oh my! Talk about your "something blue …" Find specs on each of these stunners (including the lovely diamond band)  here.
Rings (from left): REEDS Jewelers, Paulo Geiss Jewelers, and Roberto Coin.
Photography: Gayle Brooker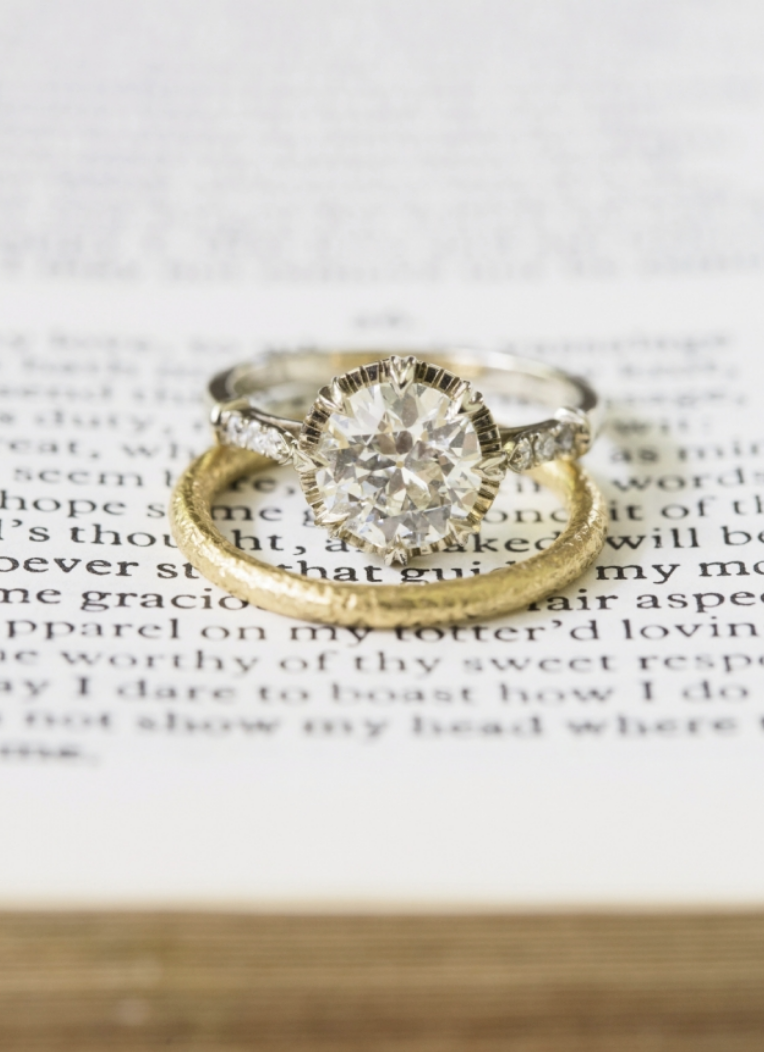 One of our favorite new takes on traditional engagement rings (and bands) is textured gold and the organic, artisan vibe it brings to classic pieces. Click here to learn more.
Rings: Single Stone from Croghan's Jewel Box
Photographer: Gayle Brooker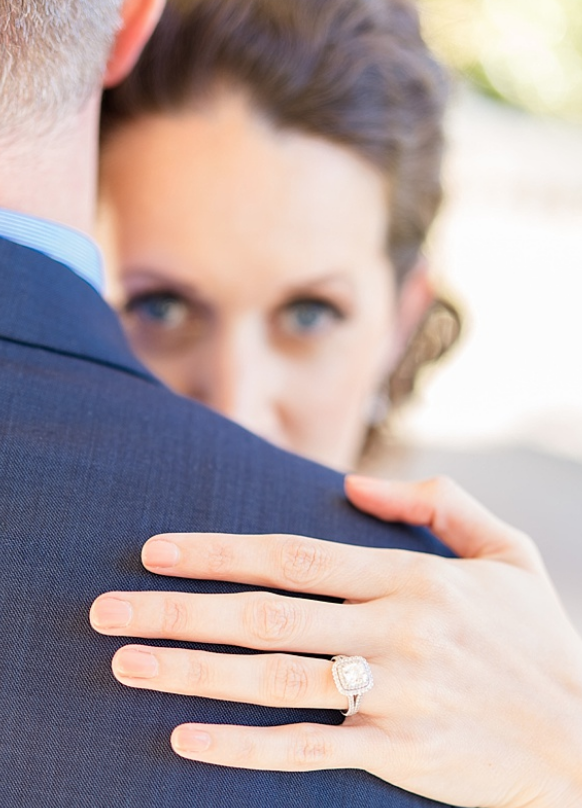 This absolutely stunning halo ring dazzled during Katie and Justin's elegant downtown engagement session. Check out more images (and more of that ring) here.
Photography: Kate Dye
Couple: Katie and Justin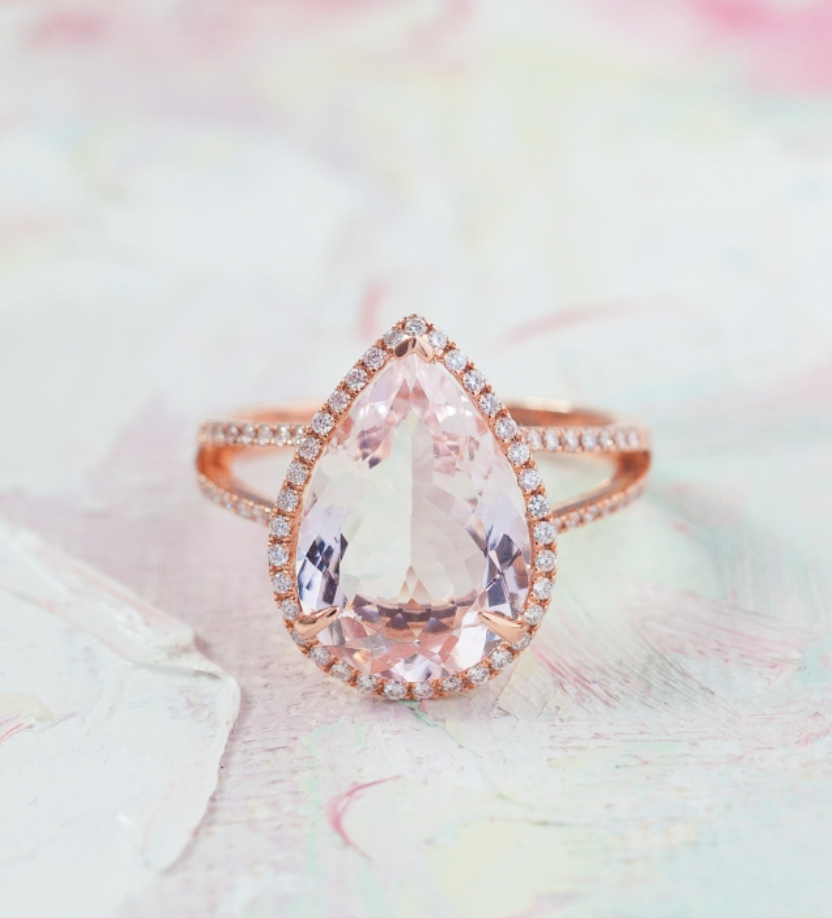 Rose gold continues to have a moment, and morganite and pear-shaped (yep) stones are riding high, too. We love (forever and always) this major statement ring that packs all three things into one. Click here to for specs.
Ring: Diamonds Direct
Photographer: Gayle Brooker
Artwork: Natalie Taylor Humphrey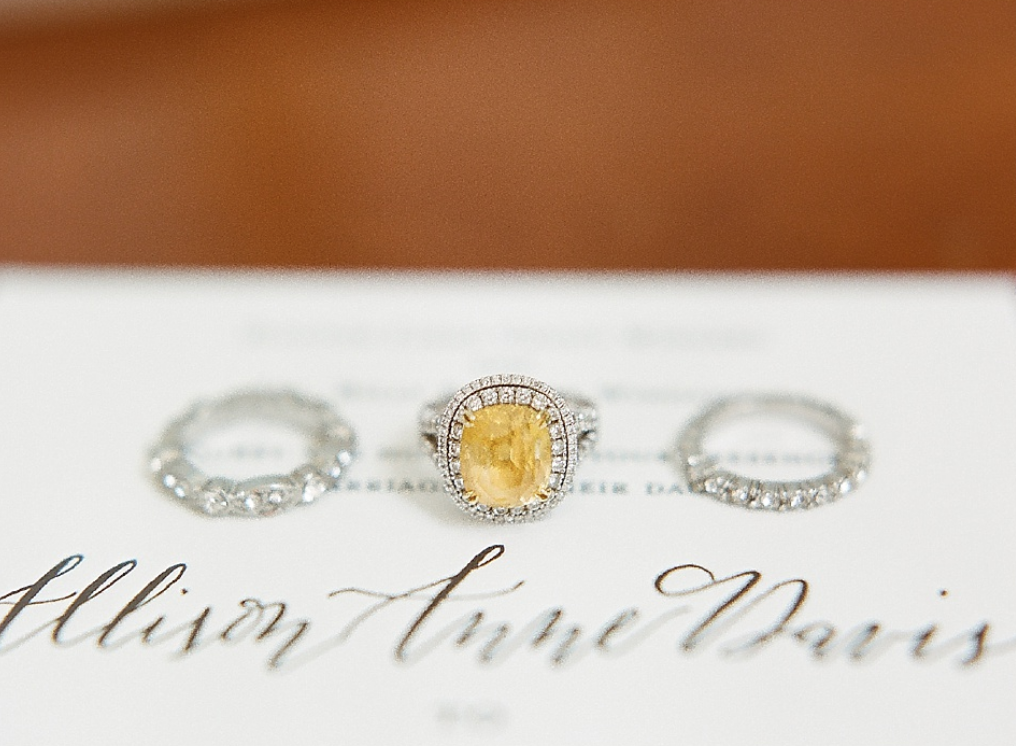 As if Allison's engagement ring wasn't stunning enough, when you know that her groom, Christian, spent six months picking the stone—a Ceylon sapphire stone from Sri Lanka—and designing the ring, doesn't it sparkle just a little bit more? (And how about those wedding bands?! Bring on the diamonds.) Click here for specs.
Rings: Aucoin Hart Jewelers
Photographer: Virgil Bunao
Coordinator: A Charleston Bride
Calligraphy & Invitation Suite: Sweet Magnolia Paper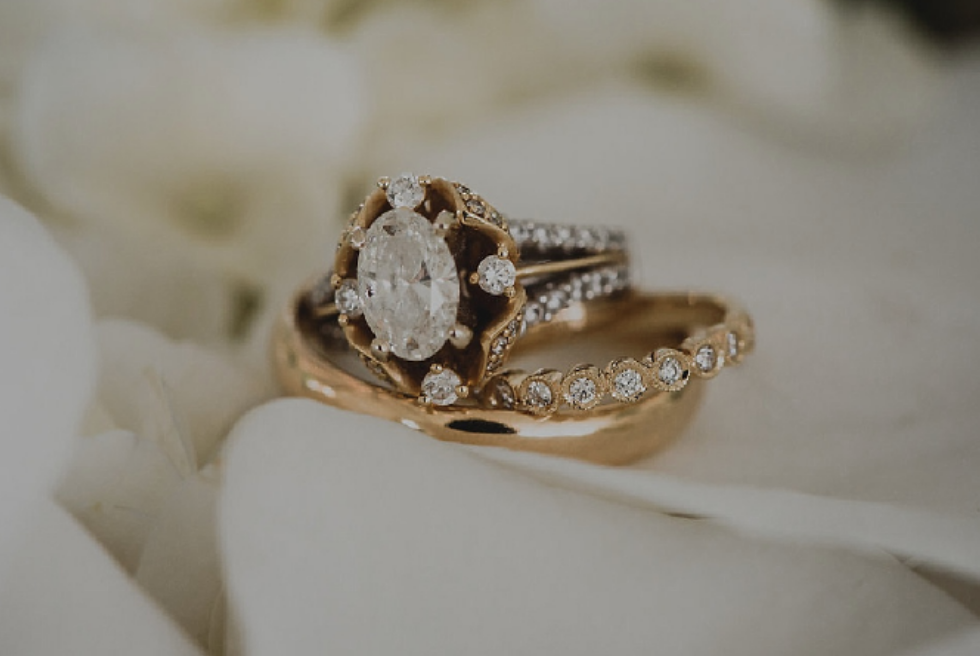 Six years after Dan and Kristen became an item, he proposed with this utterly unique engagement ring on trip to New Orleans. Ain't it grand when your guy gets your singular style? Bravo, Dan, bravo. To see their wedding, click here.
Couple: Kristen and Dan
Photographer: Taylor Cash Photography
Planner: Ooh! Events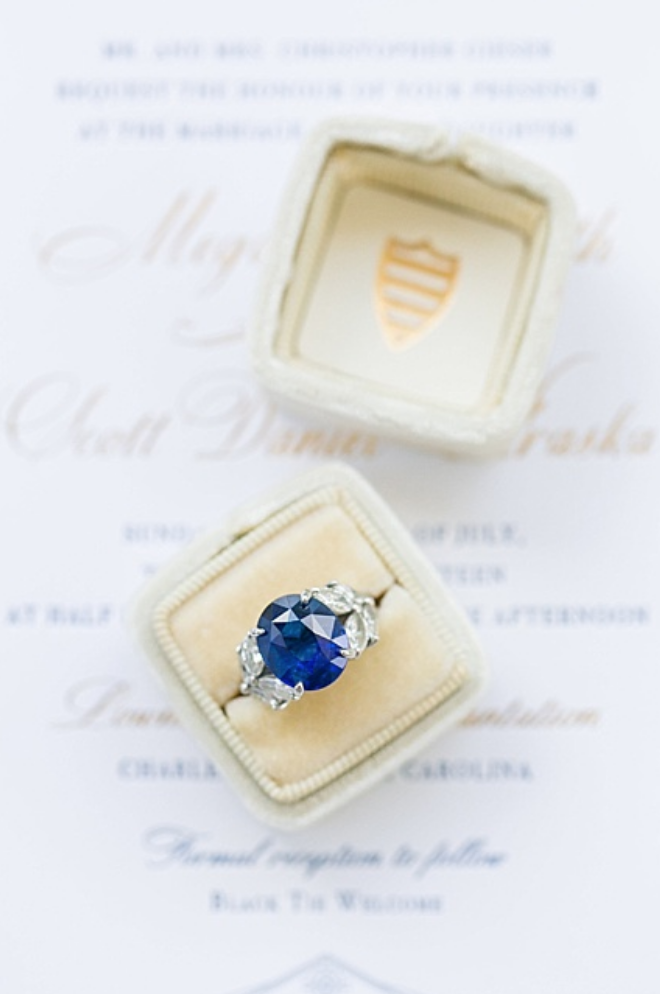 Feminine (hello, pavé leaf setting) and bold (wowsa to you, sapphire), Scott picked a winner of a ring to pop the question to Megan. See how this color-loving bride infused their Big Day with rainbow hues and big, beautiful blooms when you click here.
Ring: Ackerman Jewelers
Couple: Megan and Scott
Paper Goods: Cartalia & Minted
Wedding Design: Intrigue Design & Events
Photography: Dana Cubbage Weddings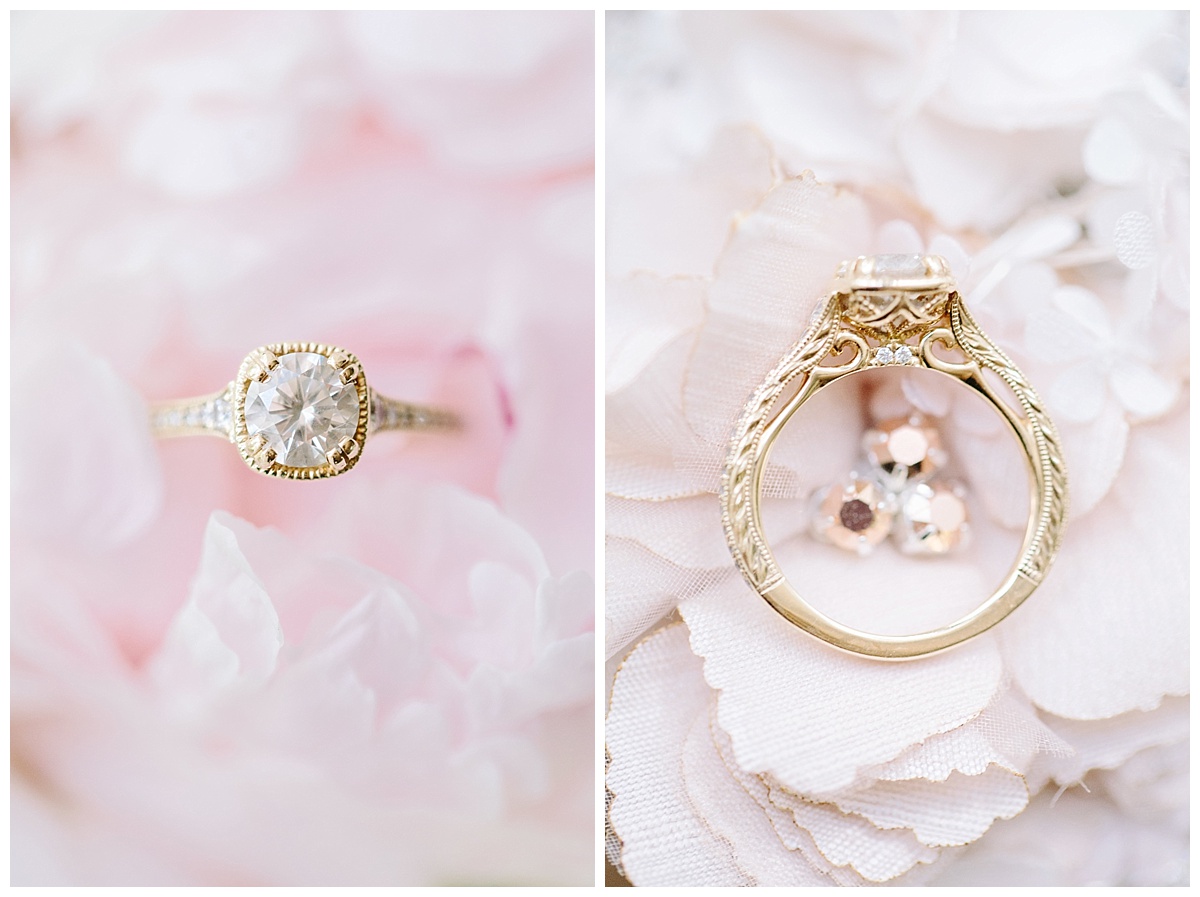 Given your aim is to wear your engagement ring forever, aim for one that you love as much as seen from above as you do seen in profile. Katelyn's sweet solitaire checks off both boxes with its handcrafted setting that looks like something out of a fairy tale.  
Couple: Katelyn and Sören
Photography: Wild Cotton Photography
Planning & Florals: Engaging Events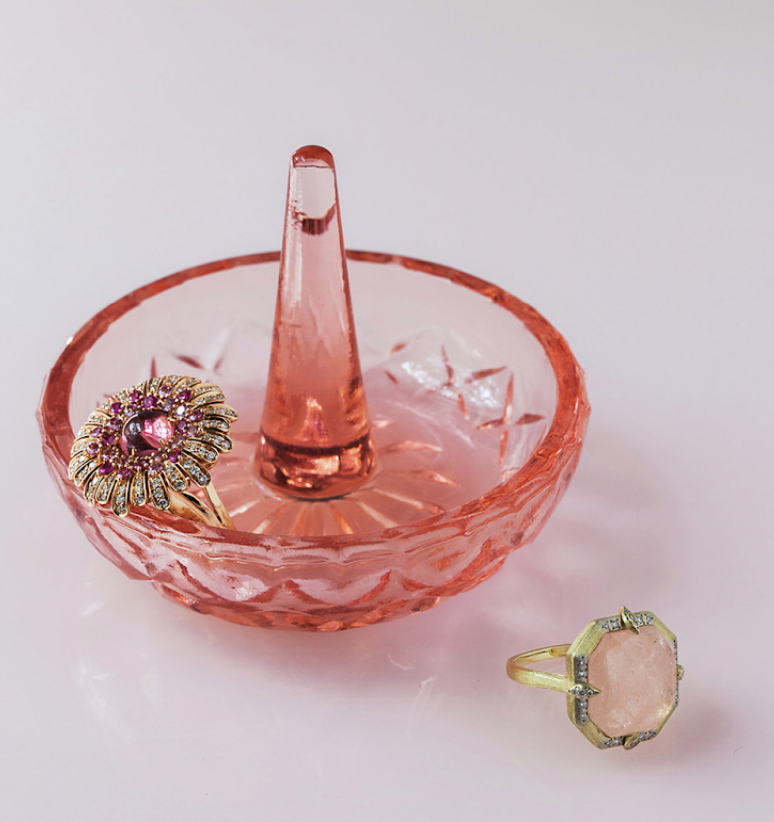 So you're a little on the unconventional side? Pick something unexpected. There's no reason a cocktail ring can't be an engagement ring for the right gal. Click here for specs.
Pink sapphire and gold ring (left): Roberto Coin from Paulo Geiss.
Jude Frances' morganite and gold ring (right): Croghan's Jewel Box
Photography & Styling: Gayle Brooker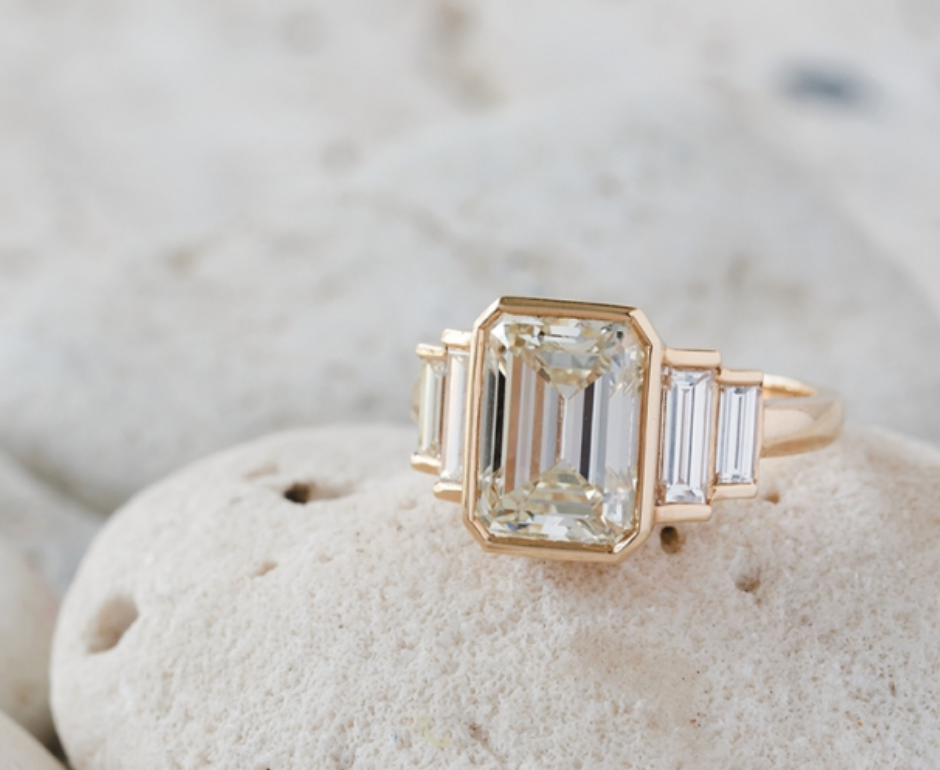 Bezel-set diamonds don't snag or scratch as higher-set ones sometimes can. As if you needed more reasons to love this ring with its 3.38 ct. emerald-cut center stone and accent baguettes. For specs, click here.
Ring Designer: Croghan's Jewel Box
Photographer: Gayle Brooker