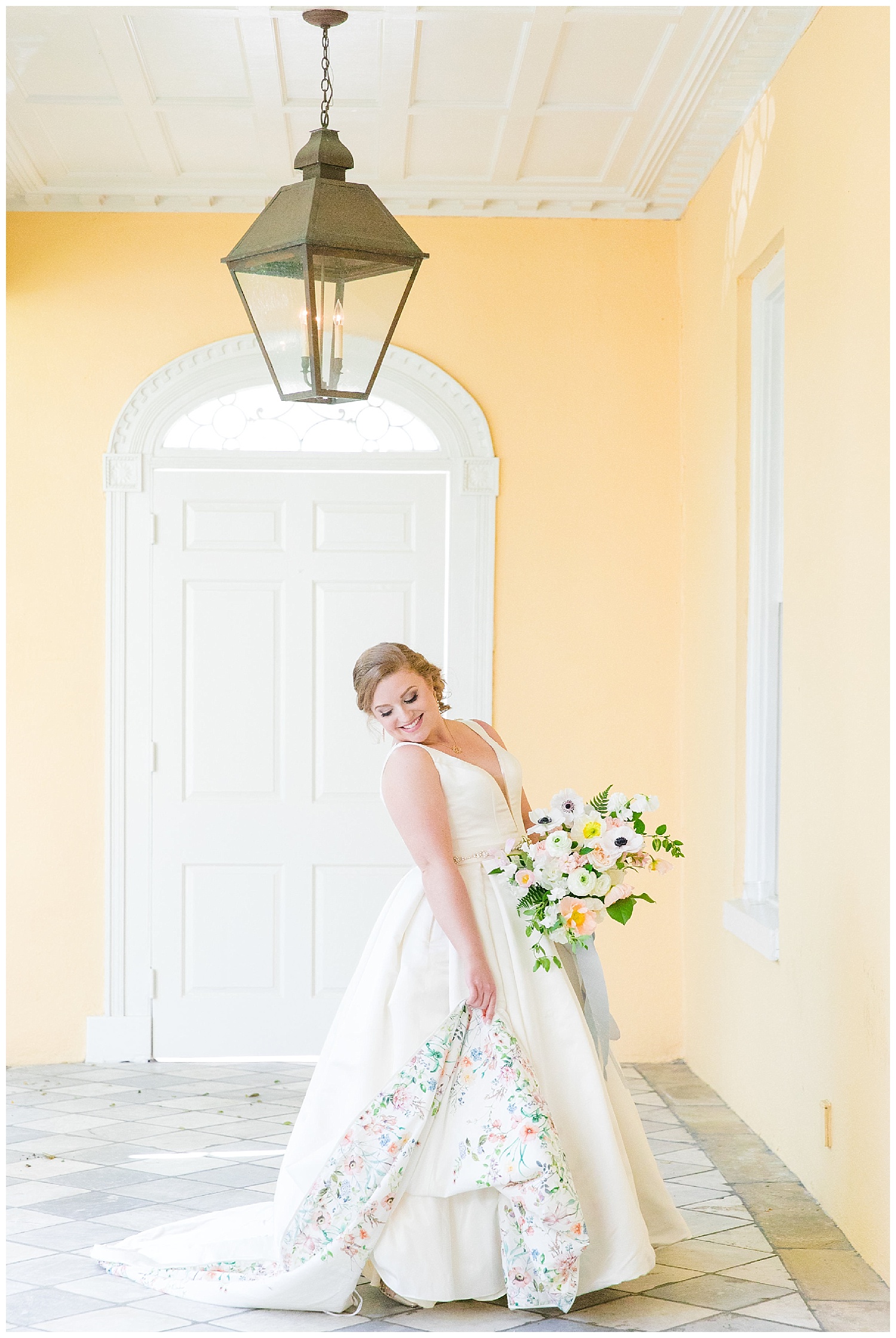 15 Jun

Caitlin & Joseph | The William Aiken House

The Wedding Row: How did you and Joe meet?
Caitlin Smith: I moved to South Carolina six years ago to pursue another relationship that wound up not working out, and then moved into the same apartment complex where Joe was living. Several months later I was out walking my dogs and he was walking him and I started calling my dog, Tucker, inside. He was staring at me for way too long from across the parking lot before he asked me if my dog's name was Tucker. (I thought "Obviously, why else would I be calling him that?") As it turns out, his dog's name was also Tucker and he thought I was calling his dog. We started talking and discovered we were next-door neighbors. We have spent every single day together since then and now here we are with two Tuckers and a Keegan.

TWR: Wow. That's the stuff that gives single gals hope! (And The Hallmark Channel fodder.) Do tell us about the proposal.
CS: My best friend and her husband decided to "surprise" me at our house in Columbia, South Carolina, with a drop-in weekend visit to the beach. Joe said he had some last-minute work and would meet us there (lie). Once we got to Charleston, I showed my friends around, all the while wondering when the heck Joe was going to get there. My best friend suggested that we get coffee before we met Joe. I'm just bee-boppin' along until we walk into Kudu's courtyard and I see Joe's younger sister staring back at me with a camera. I turned around and there he was standing in the middle of the courtyard with his mom and step-dad from Raleigh, North Carolina, and my dad, who flew in from New York, while the rest of my family Skyped in from my sister's living room in New York. I thought I was going to have a heart attack! I think we both blacked out because neither one of us remember what we said other than "Yes!" (I think I also said "Oh my God!" when he opened the ring box, per the video). It was such a sweet moment, and it was just amazing to have so many people who loved us there. We had a family dinner afterward and shared drinks with our best friends that night. It is one of my very favorite memories.

TWR: What did you envision for the Big Day?
CS: I really wanted a quintessential Charleston wedding. Our color palette was mainly gold, ivory, navy, and light blues. We also wanted things to feel very spring as far as our florals and feel for our wedding. We wanted our guests to feel and experience everything we loved about our favorite city–cue pineapples, Southern food, and oodles of hospitality. Our photographer, Dana Cubbage, and florist, The Purple Magnolia, were absolute magic. Our planner, Beautiful Bride Events, was also a huge help. It all came together so much nicer than I had envisioned.

TWR: Any special moments to share?
CS: My dad was diagnosed with terminal cancer three weeks before our wedding, after going through an extensive illness where we had to take care of him, so dancing with him was really special for me. Beyond that, my first look with Joe was one of my favorite parts—his reaction was so priceless (he totally cried). My new husband also decided to make an appearance in an inflatable T-Rex costume, which is completely like him. If it wasn't a dinosaur, it would have been Batman. I have accepted this as my life now.

TWR: Wow. That's the gamut of emotions. Thanks for sharing those memories. Can you talk a little about the crest, too?
CS: That crest was a labor of love. I have an Etsy shop called The Fox and Bloom and one of the things I love to create is watercolor art for weddings, so naturally, I had to do one for mine. Combining elements from New York City and Charleston cohesively is no easy task let me tell you. But I love the way it came out! The blue carried over from our wedding theme, along with our wedding date in roman numerals on the scroll held up by the New York and South Carolina state birds (Carolina Wren and Eastern Bluebird). Our initial C + J are entwined in our married monogram E in the center and in the background are shadows of bridges in our hometowns (The Arthur Ravenel Jr. Bridge and the Throgs Neck Bridge), which I like to think of two families bridging together. The florals were all hand-picked from state flowers (roses for New York and jasmine for South Carolina), along with a big magnolia and pineapple as a nod to Charleston. And let's not forget the palms for the Palmetto State!

TWR: We'd love to hear all about the floral design on the underskirt of your gown. What inspired you to do this?
CS: When I was designing my dress with Anomalie, I felt like I wanted an impossible gown–something that looked classic and elegant, had structure, beautiful detail, and photographed well from far away as well as up close. While they had checked off everything I envisioned, I felt like it was missing an "it" factor, something that was really "me". (Cue the idea for a fun lining!) I knew immediately I wanted it to be floral and found this amazing fabric from Mood fabrics. I sent it to them, and they took care of the rest. It was a complete coincidence that it matched my wedding flowers perfectly (totally unplanned) and it was my favorite part of my dress.

TWR: Your engagement ring is such a neat shape. Is it custom or an heirloom? Tell us all about it.
CS: Oh my heart and soul ring! This ring is from the jewelry wizard Heidi Gibson. I stumbled across her Instagram some time ago during the beginning months of our relationship and I was smitten. I gave Joe a few different examples of things I liked and told him to pick what he thought was best–whatever he chose I would ultimately love because he gave it to me. He knew Heidi's designs definitely spoke to my heart more, and he chose this stunner ("Lindy" in 14k rose gold with a 1.5-ct. diamond). I never get tired of looking at it.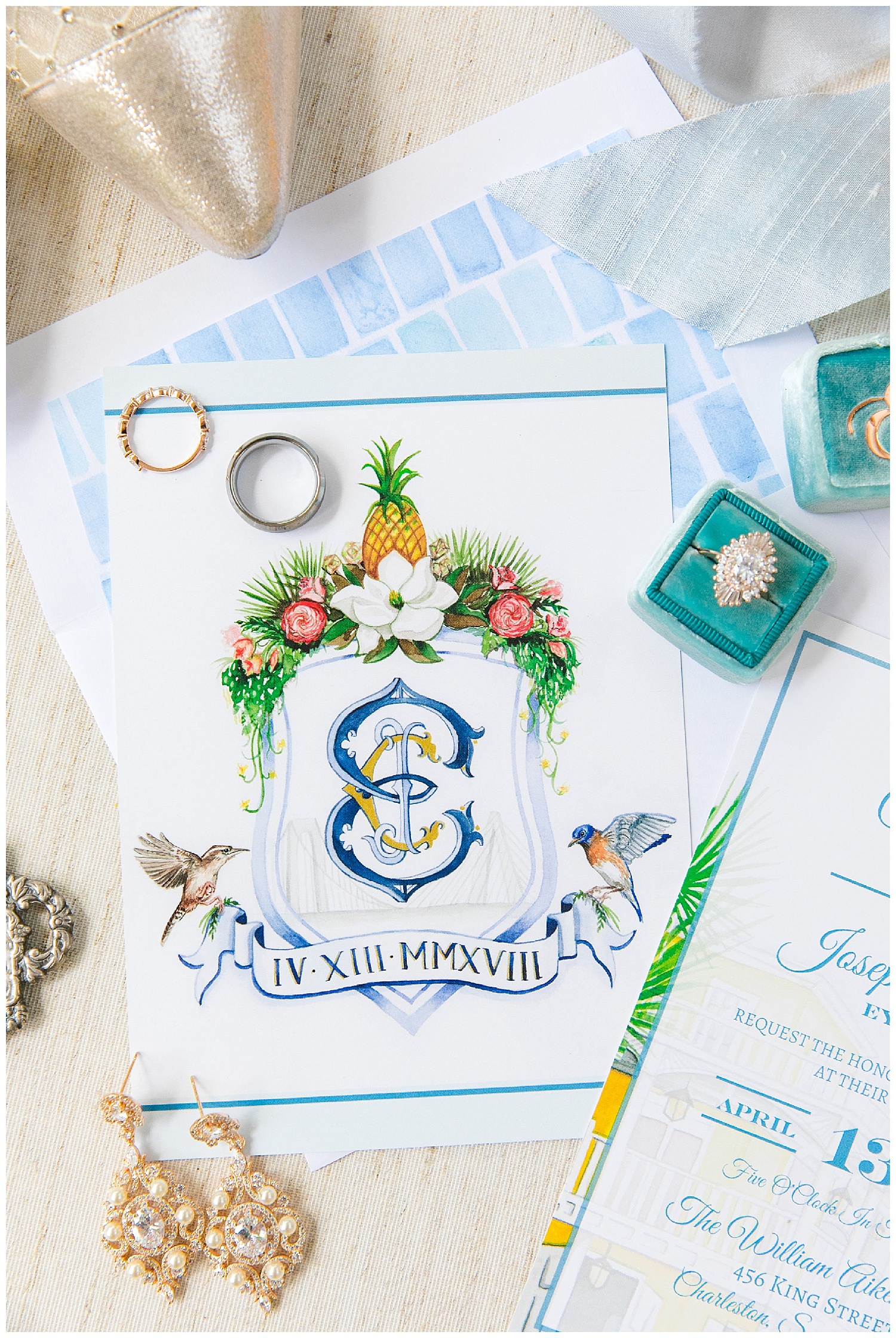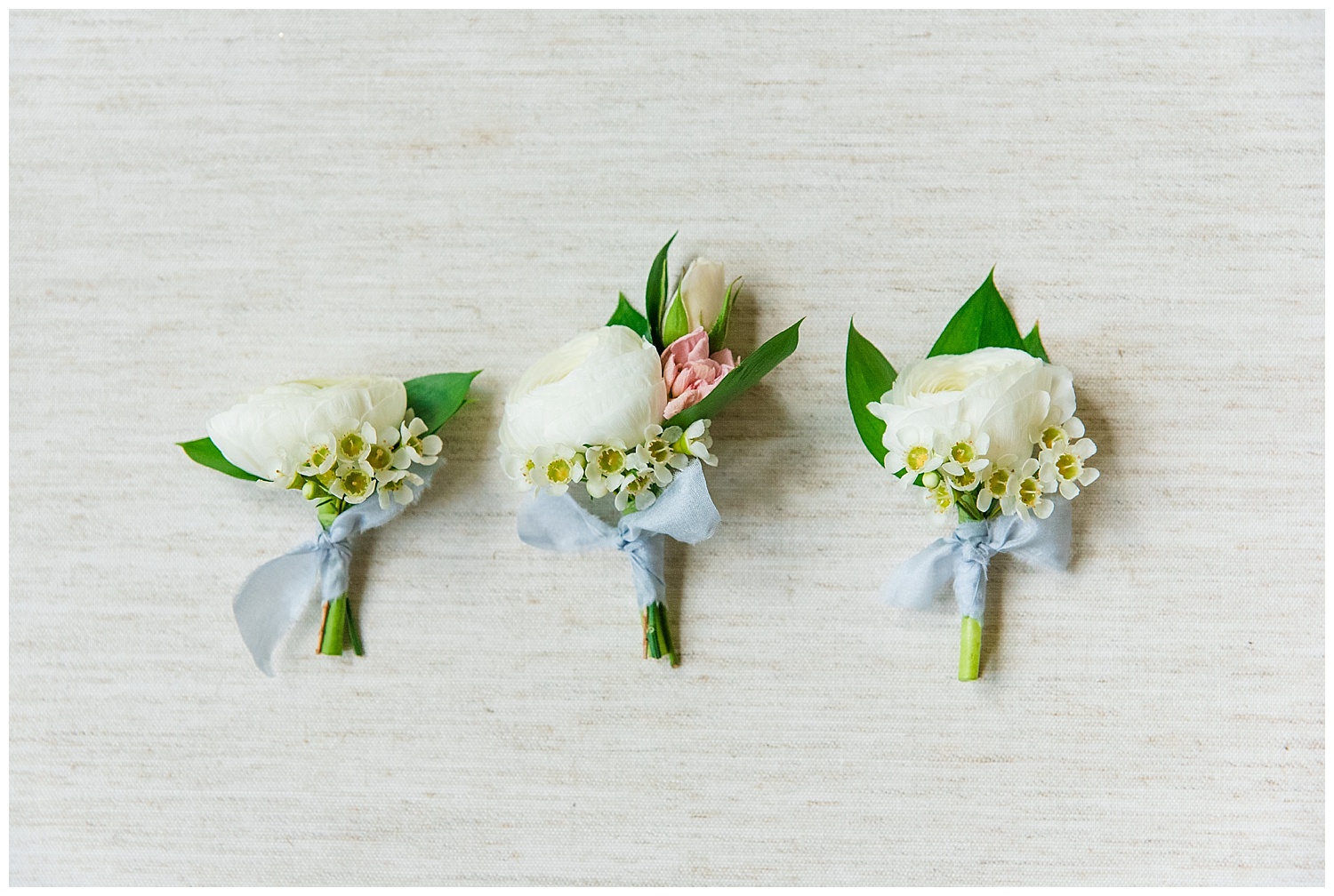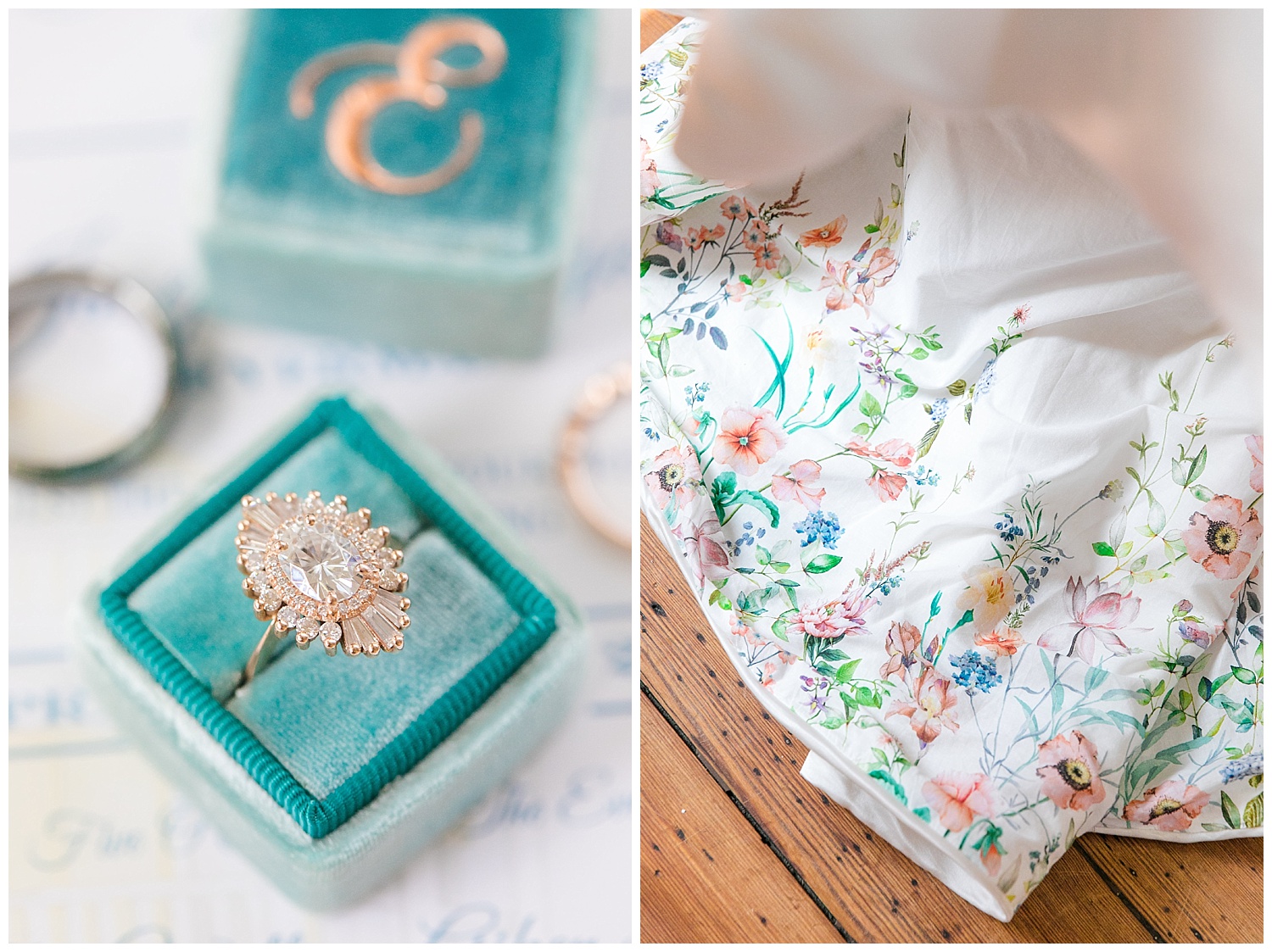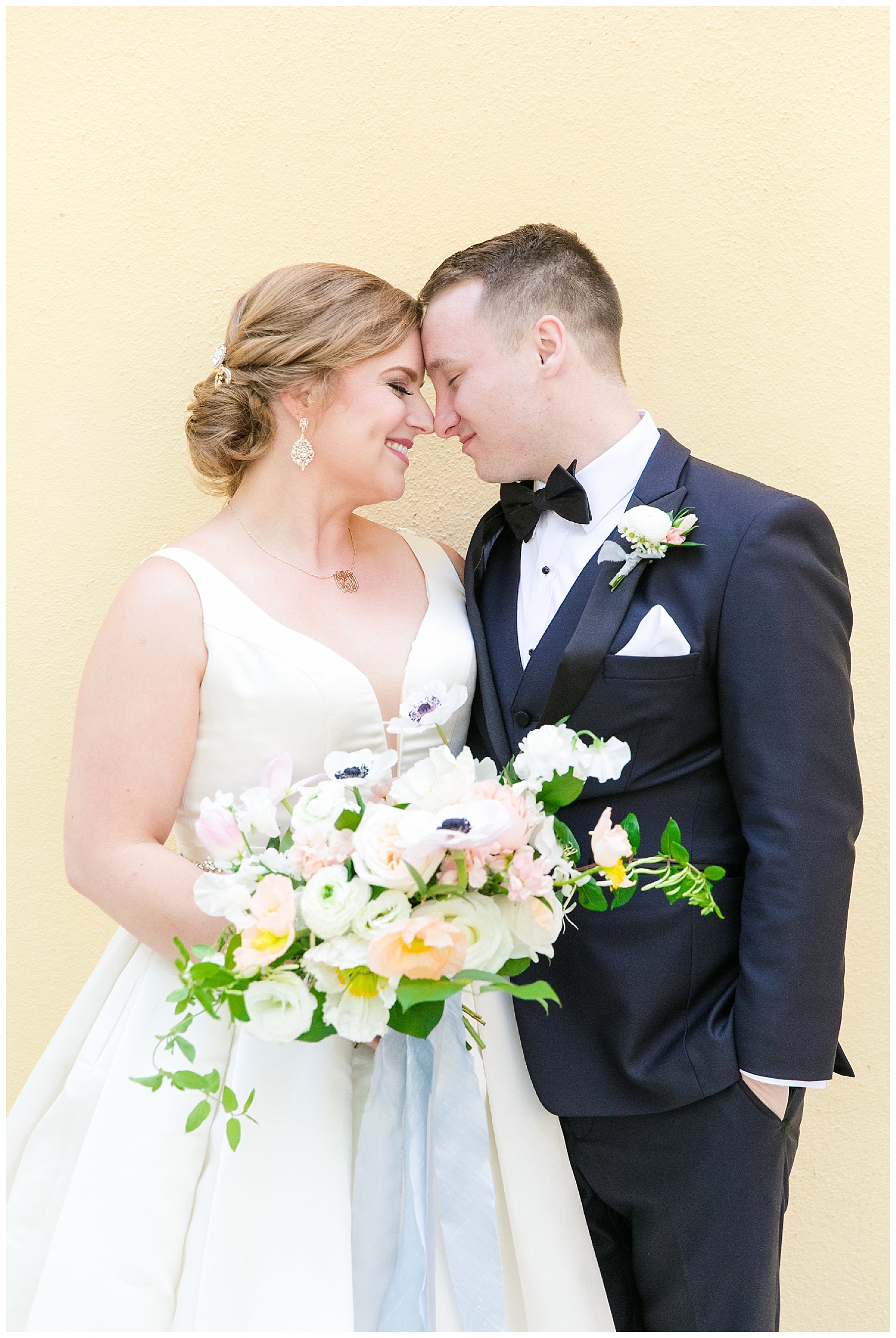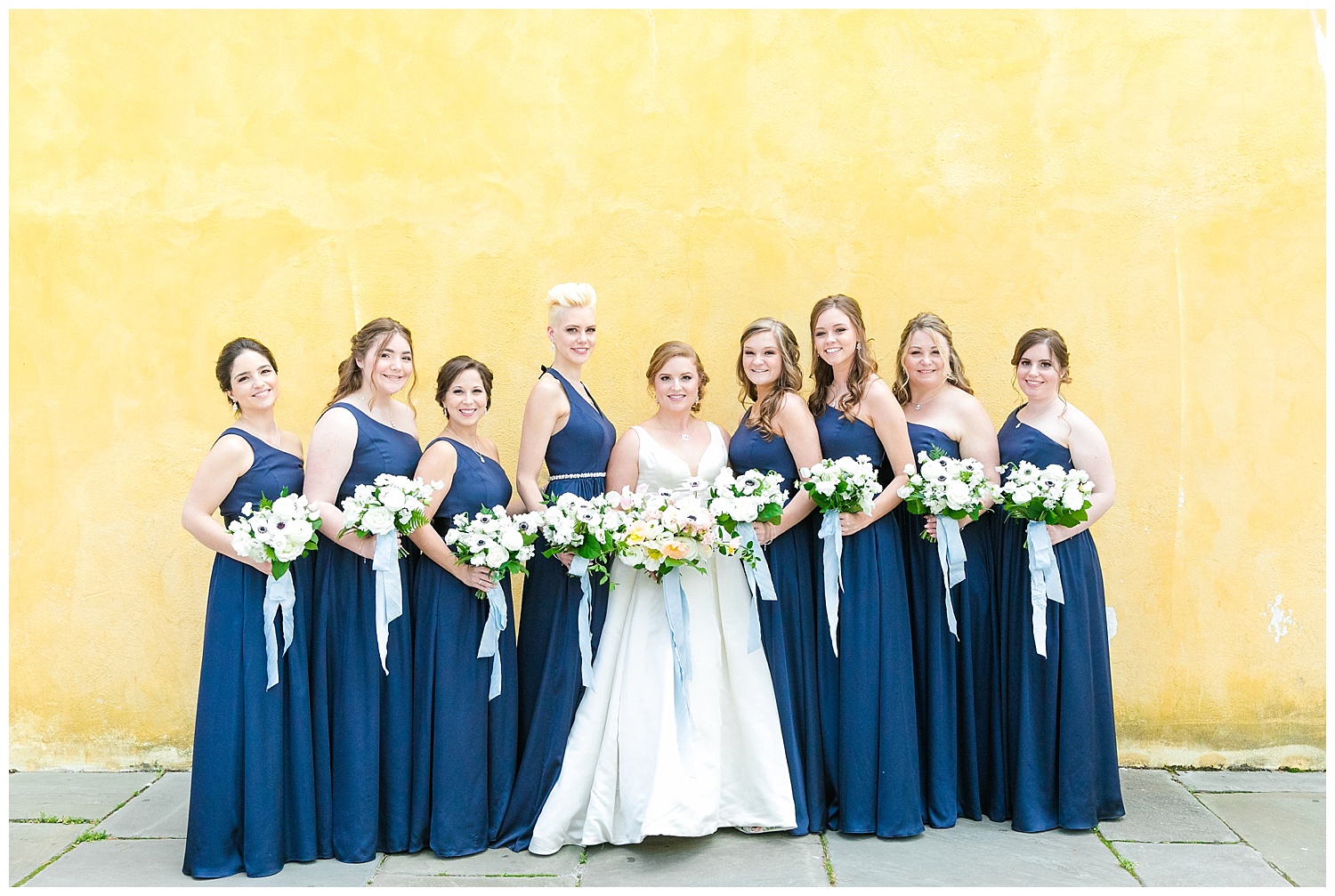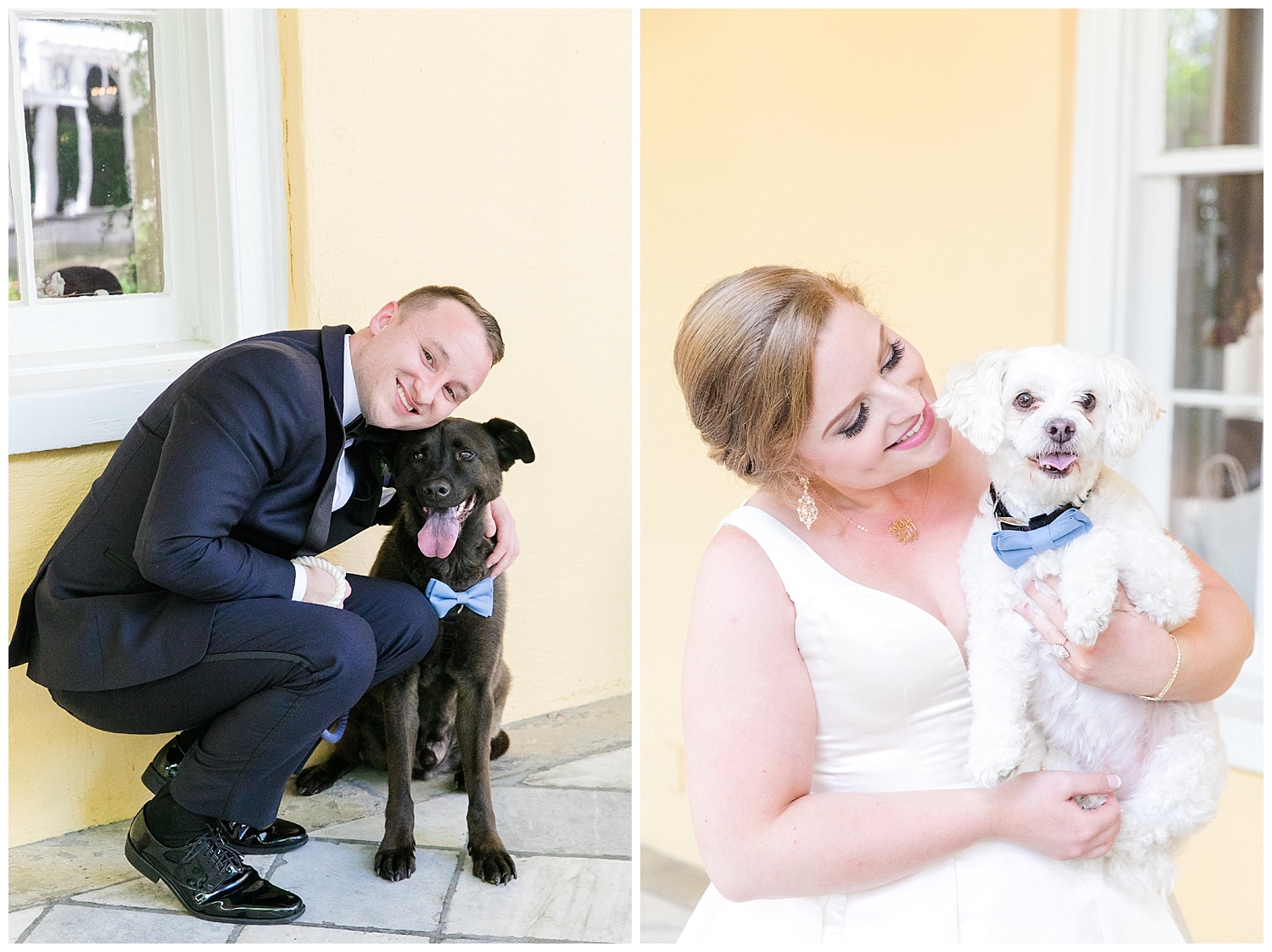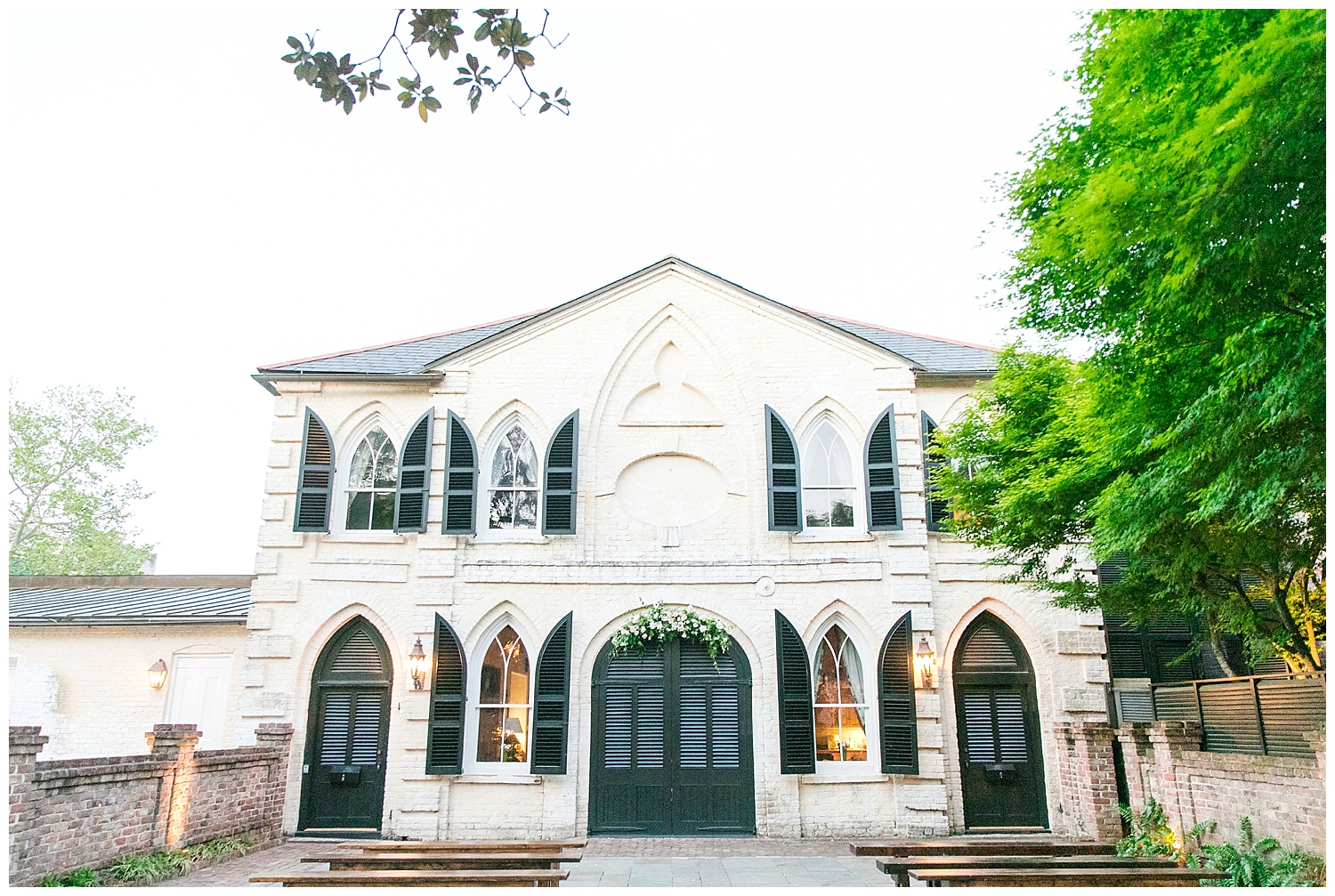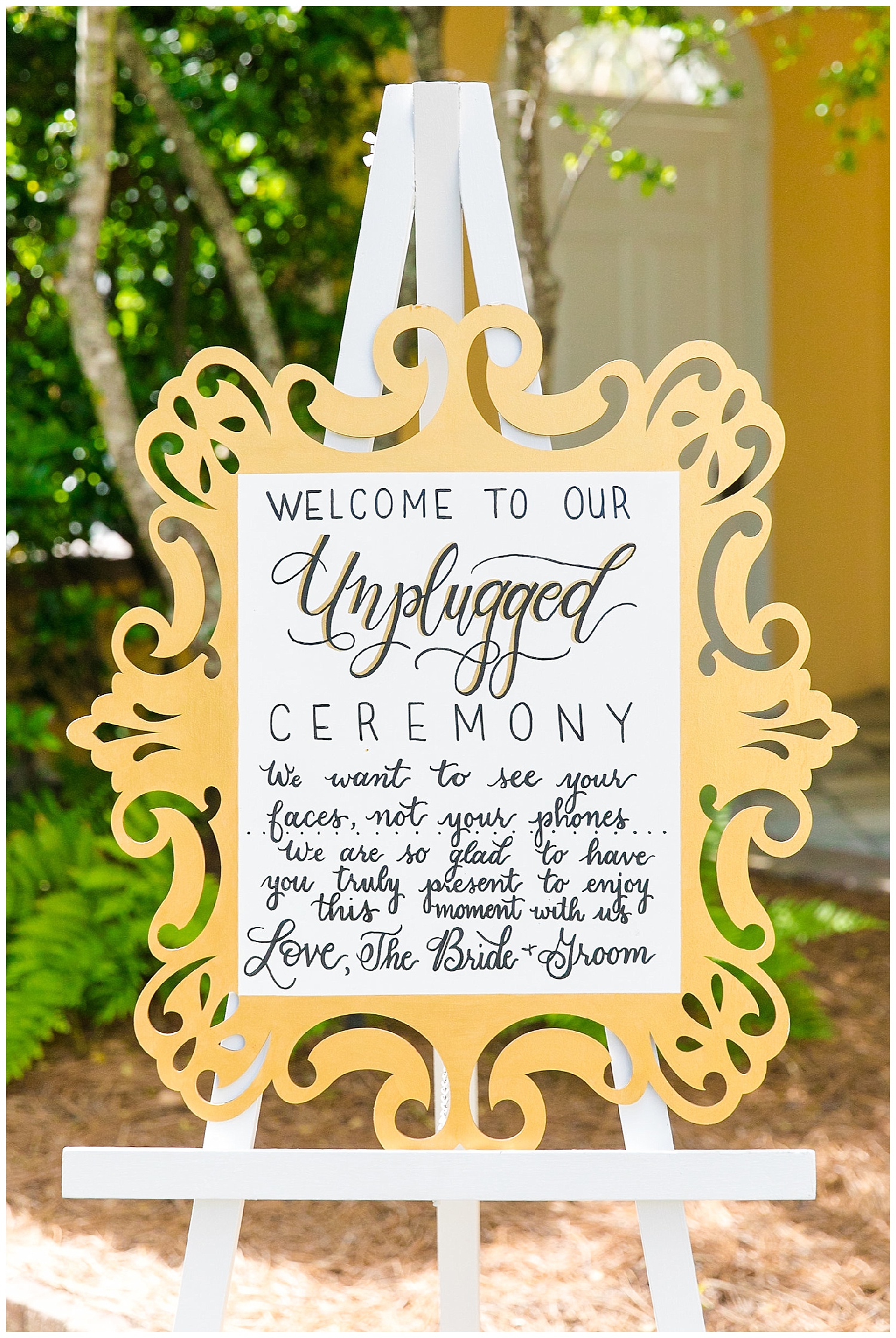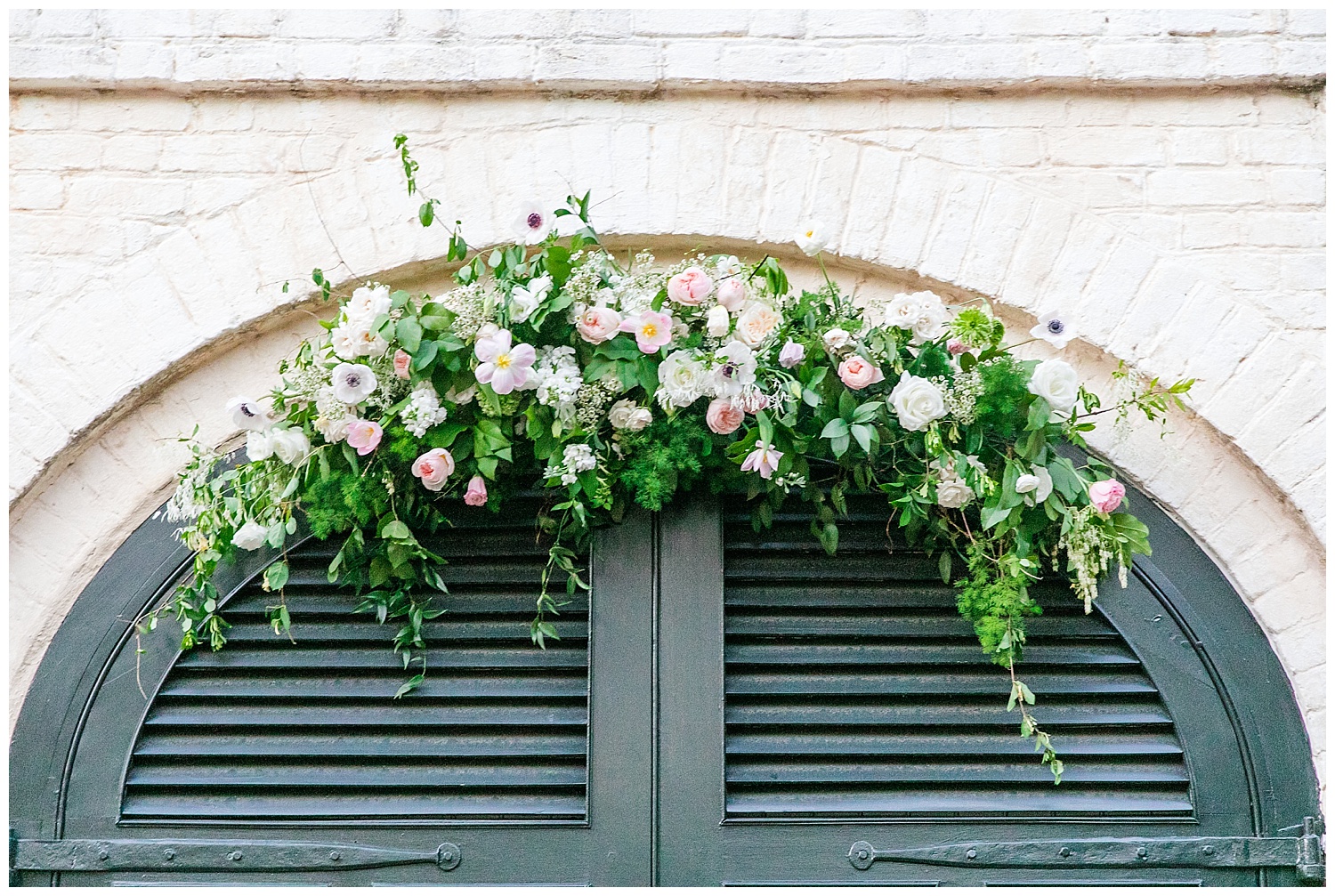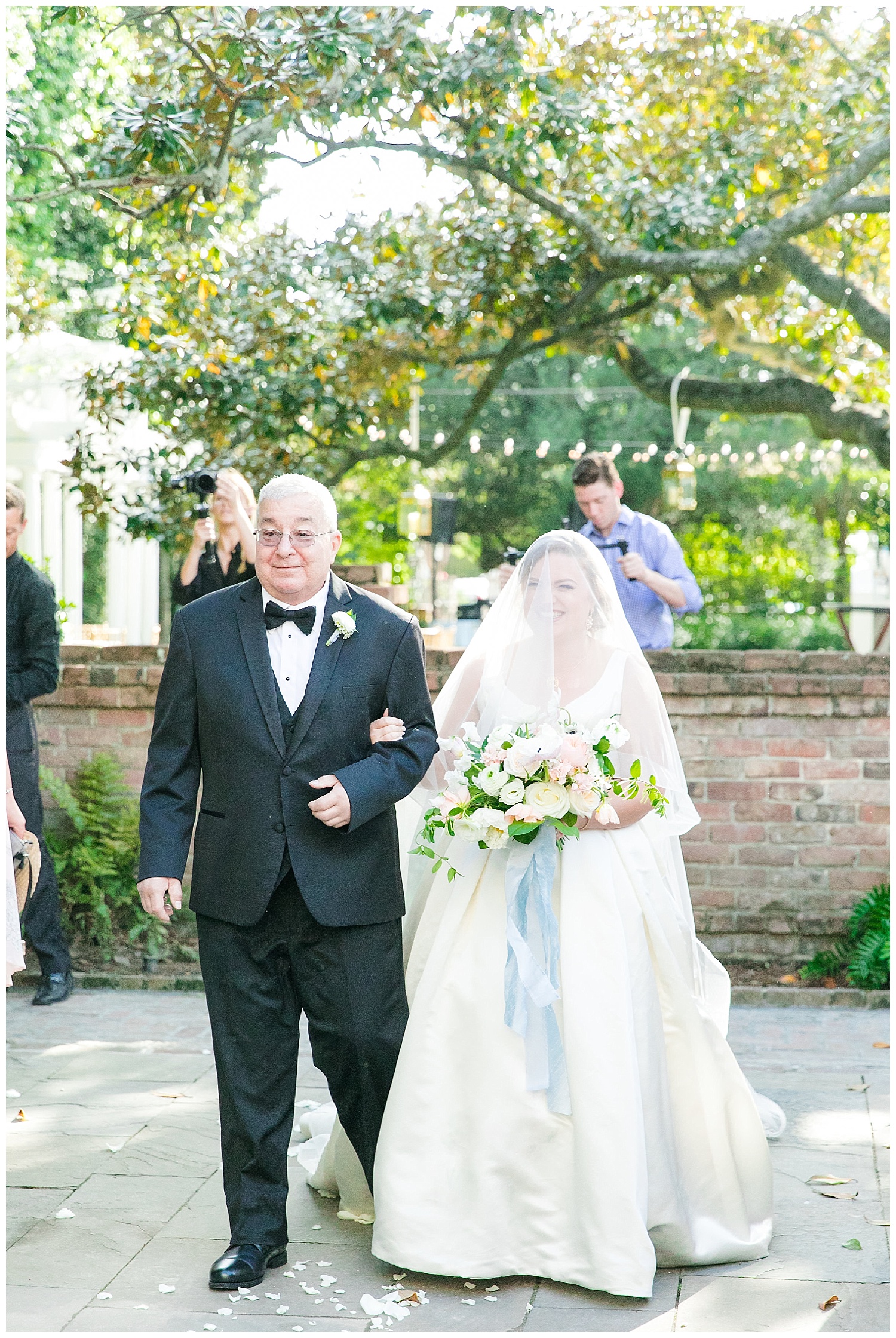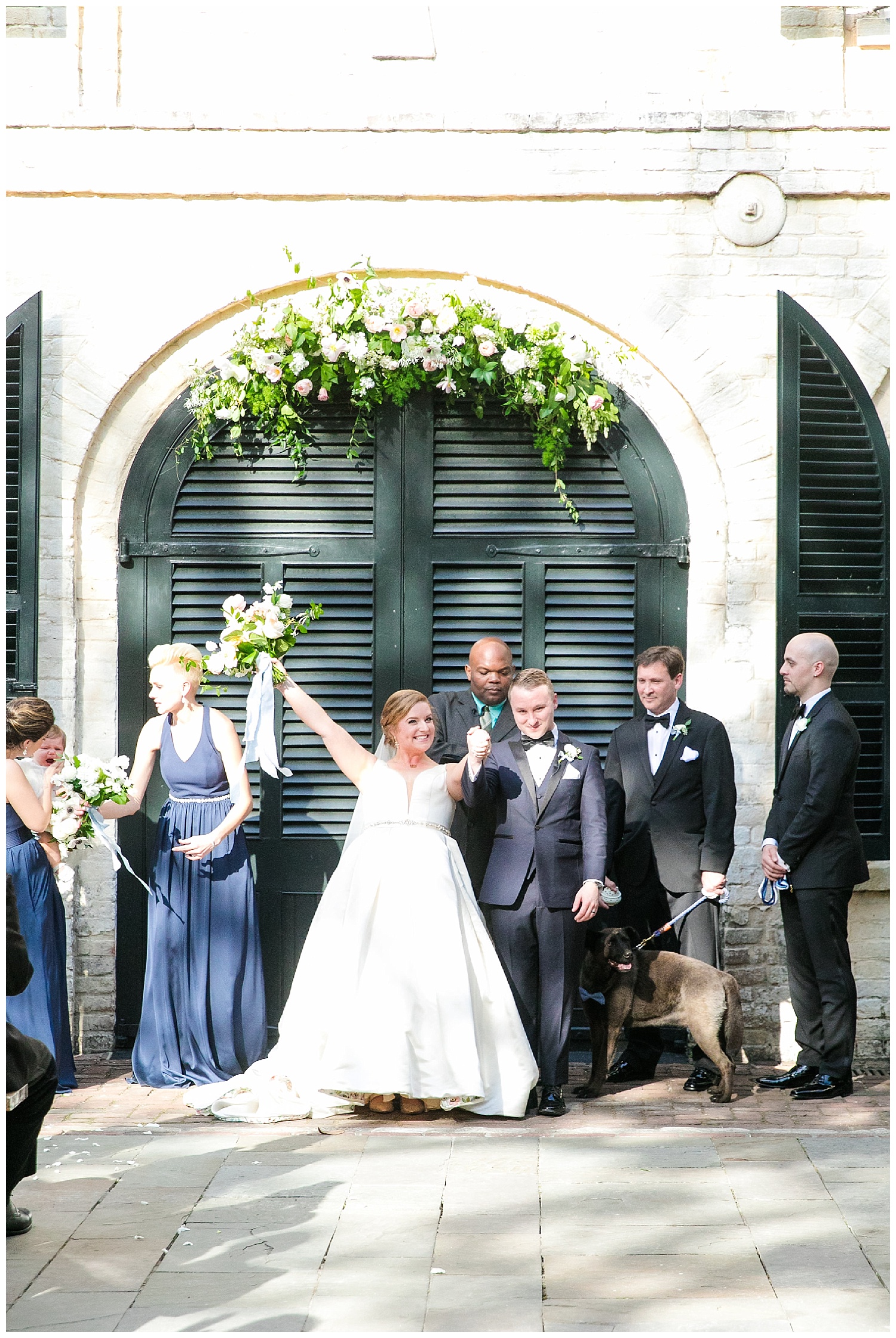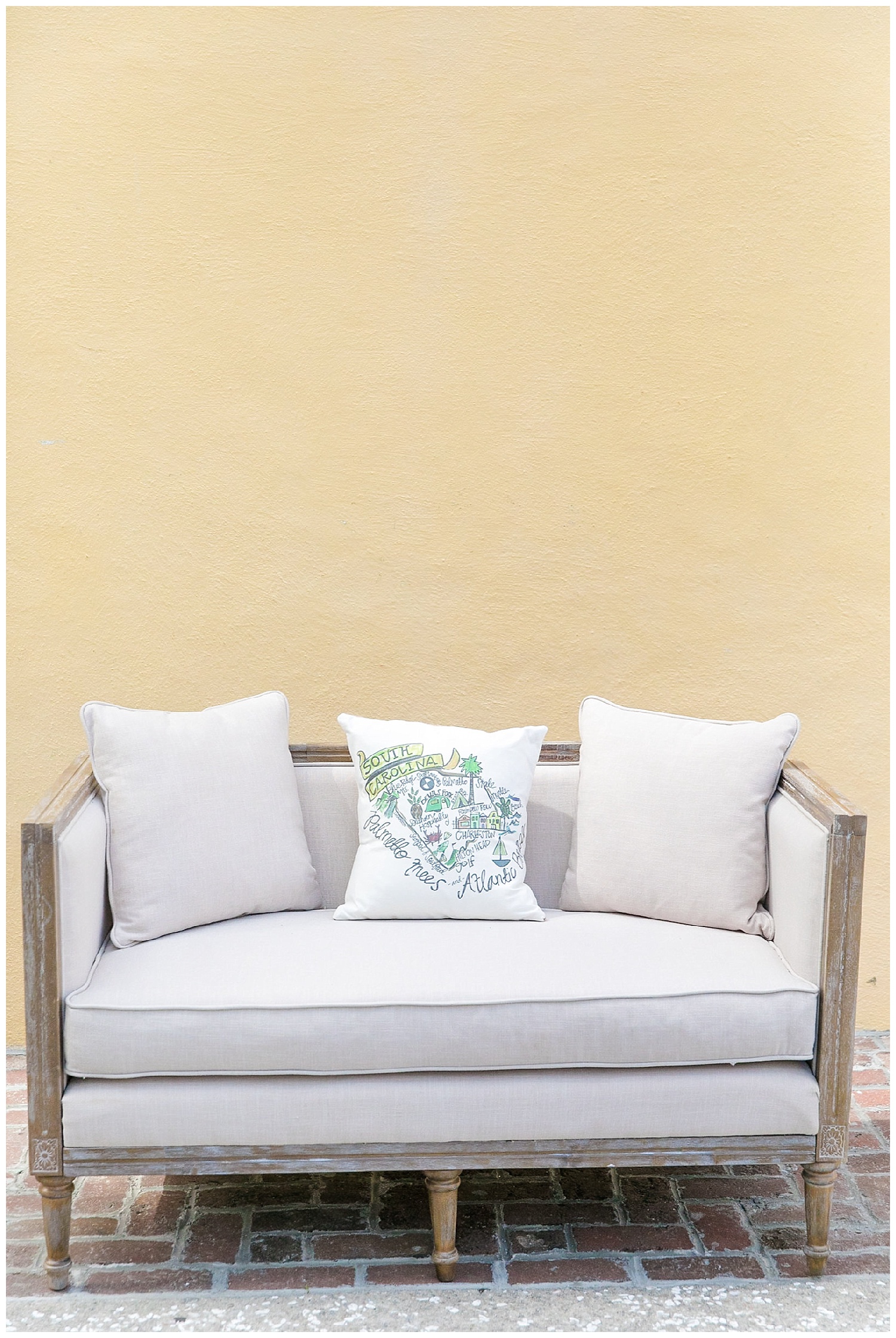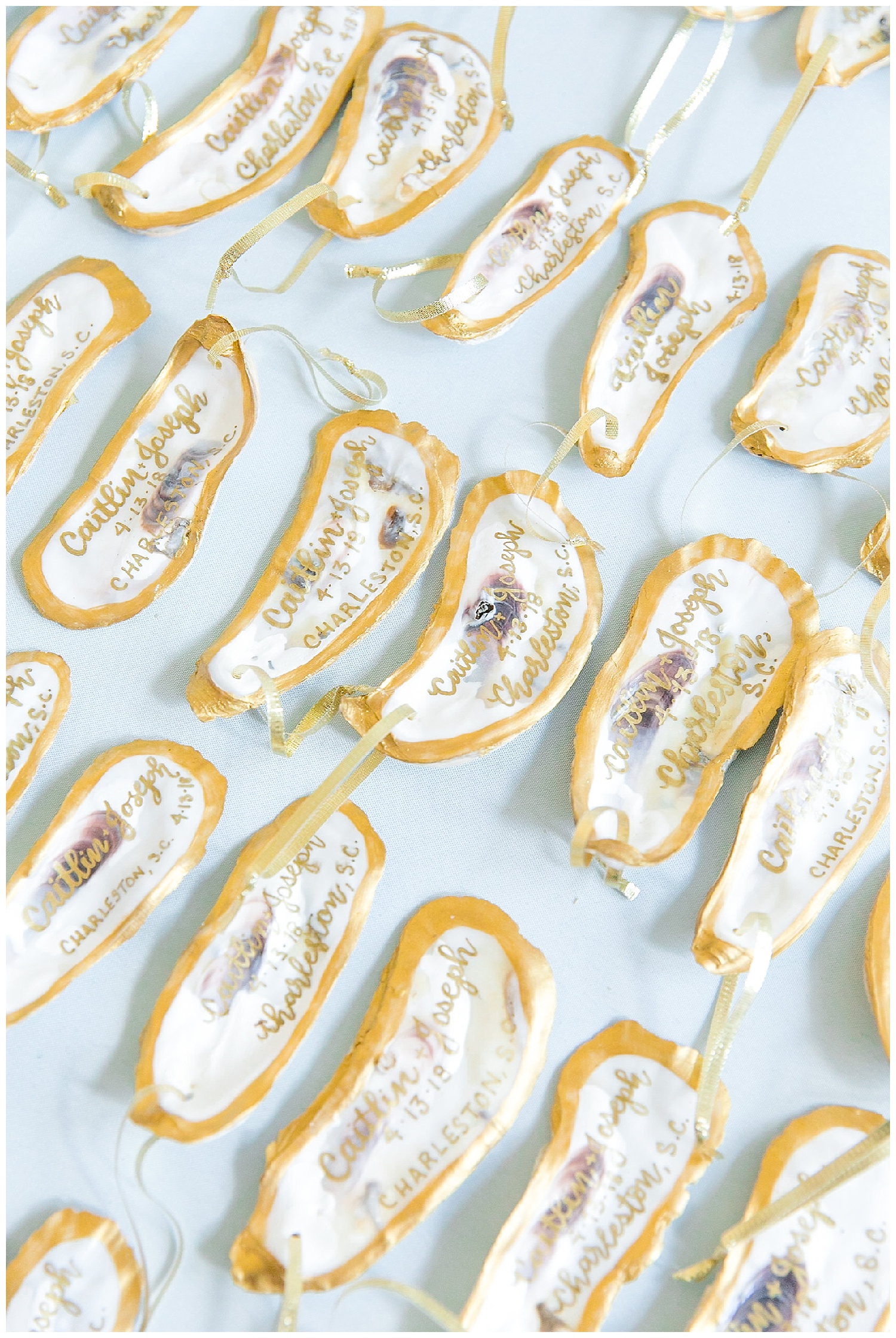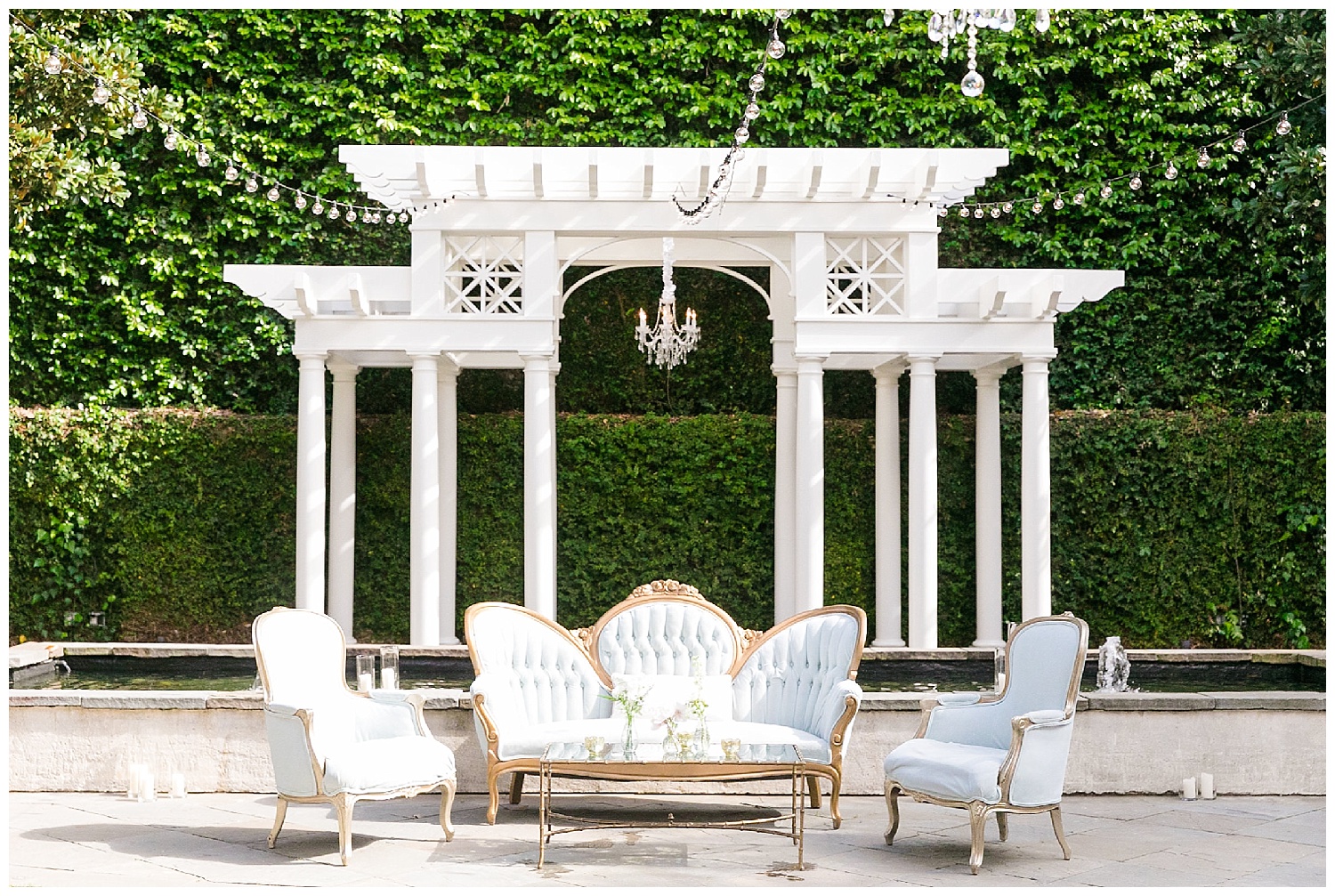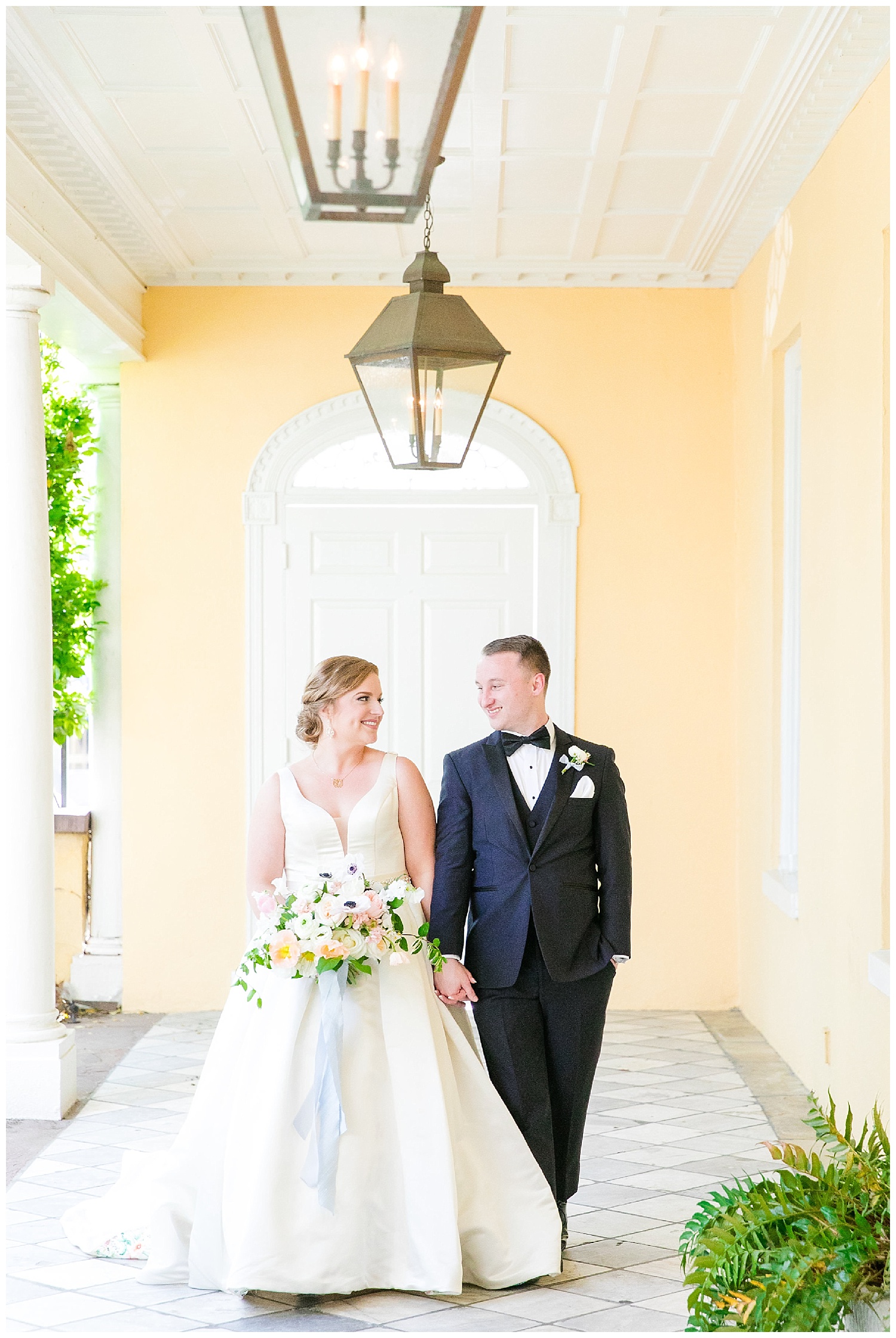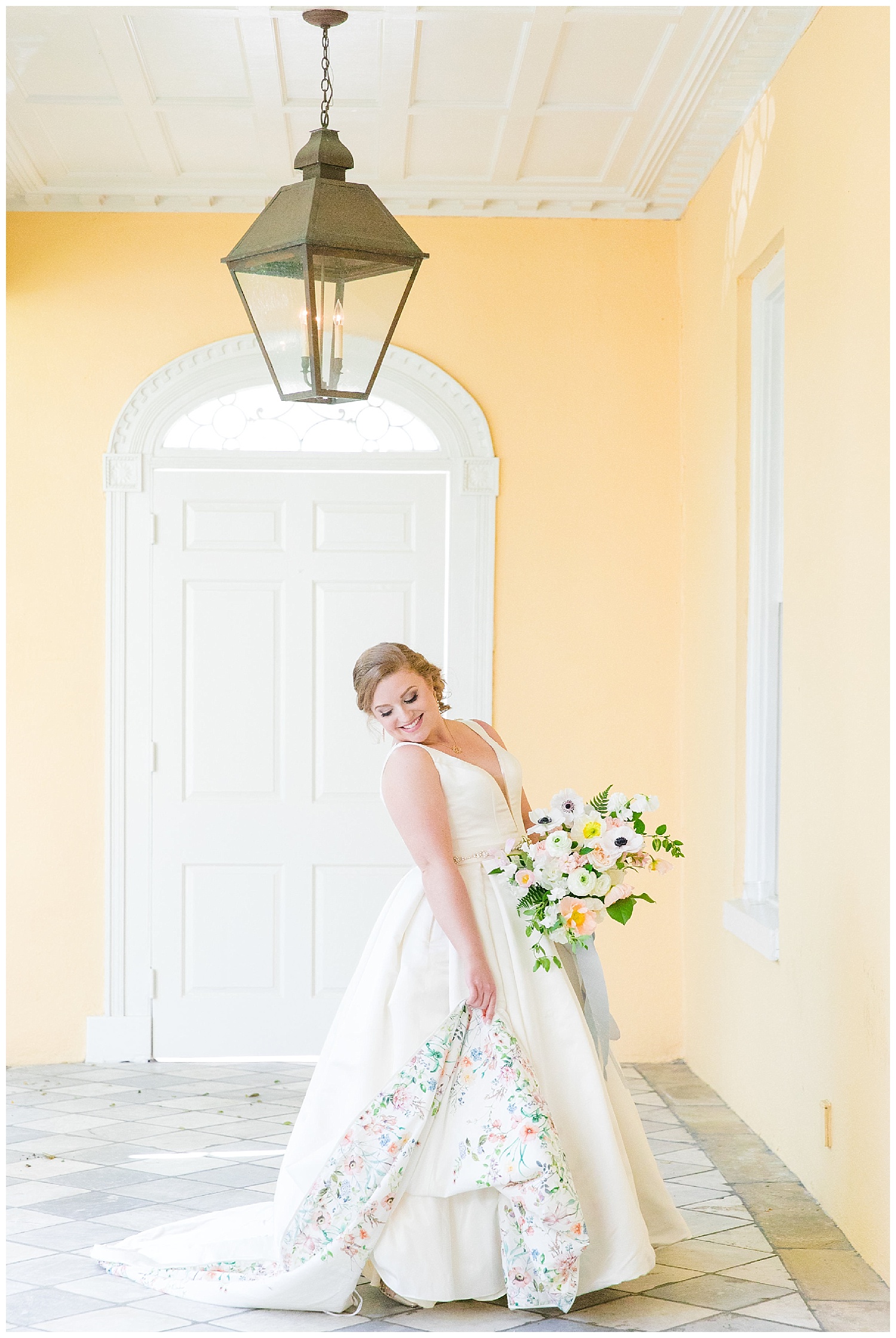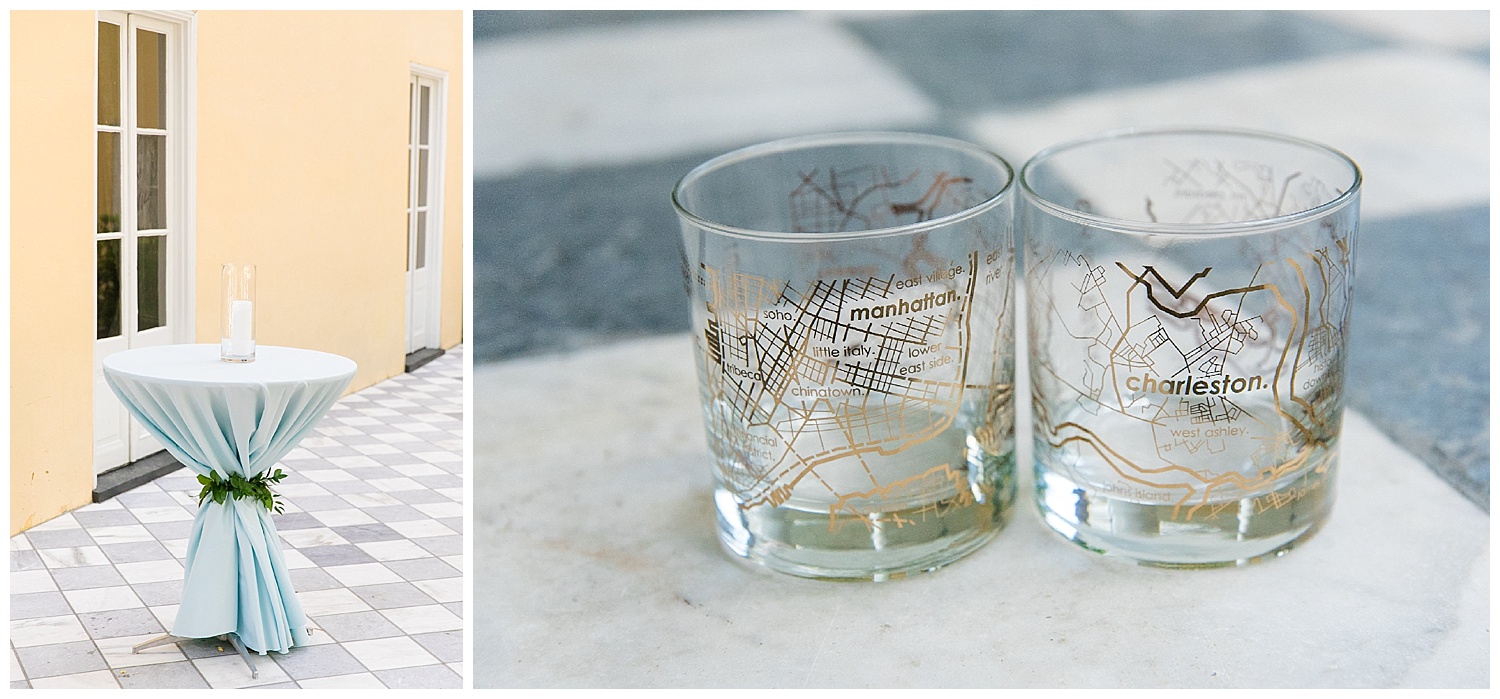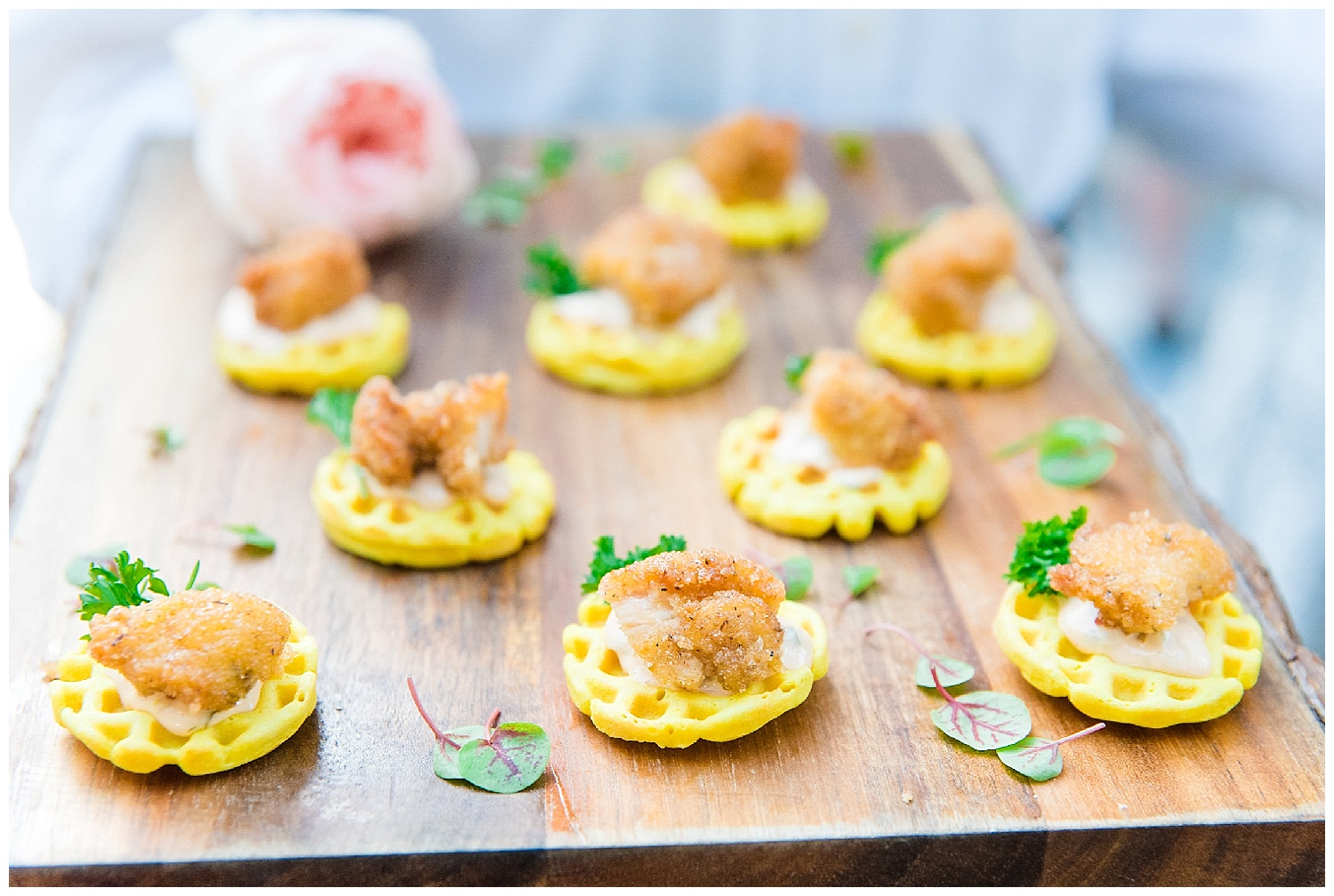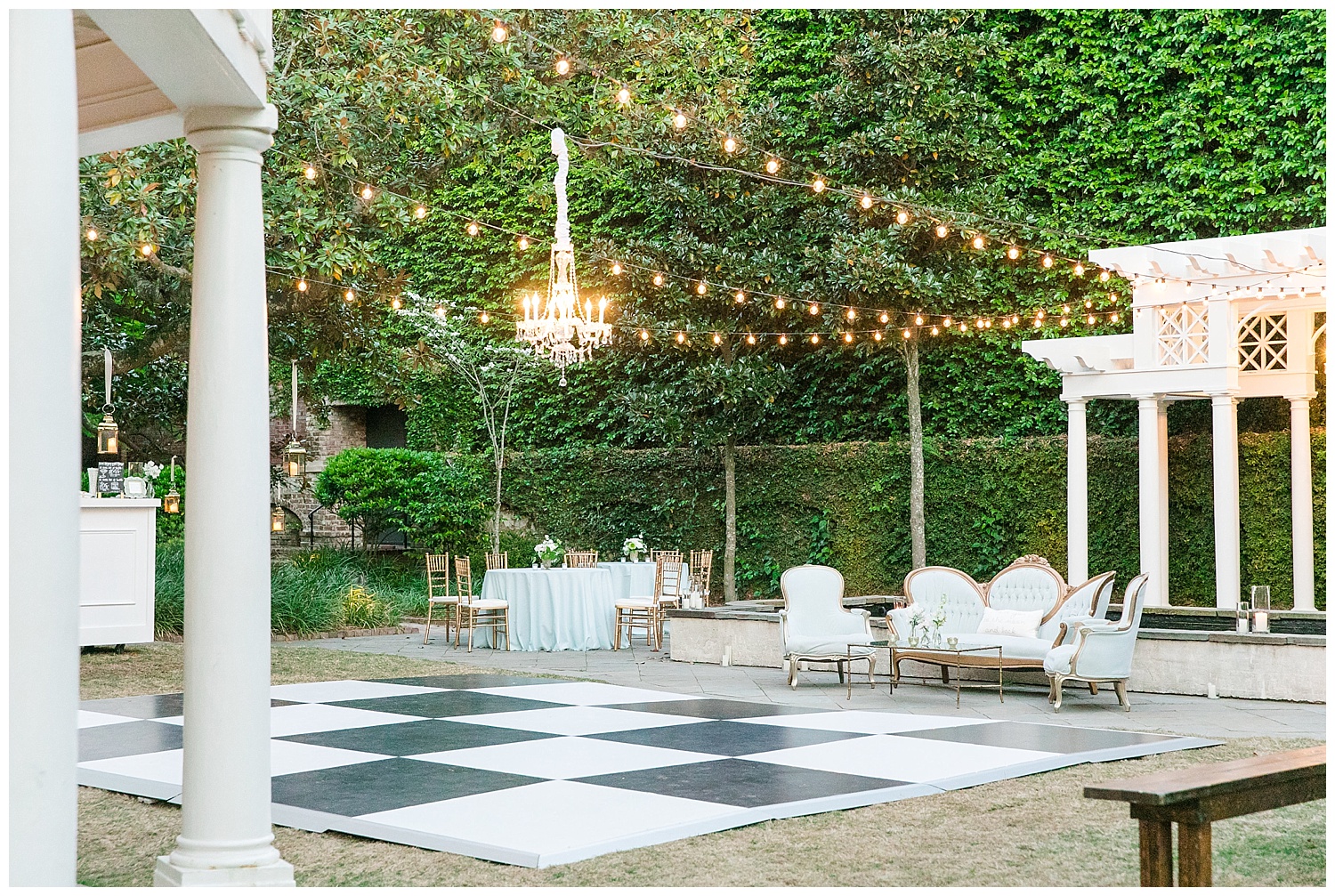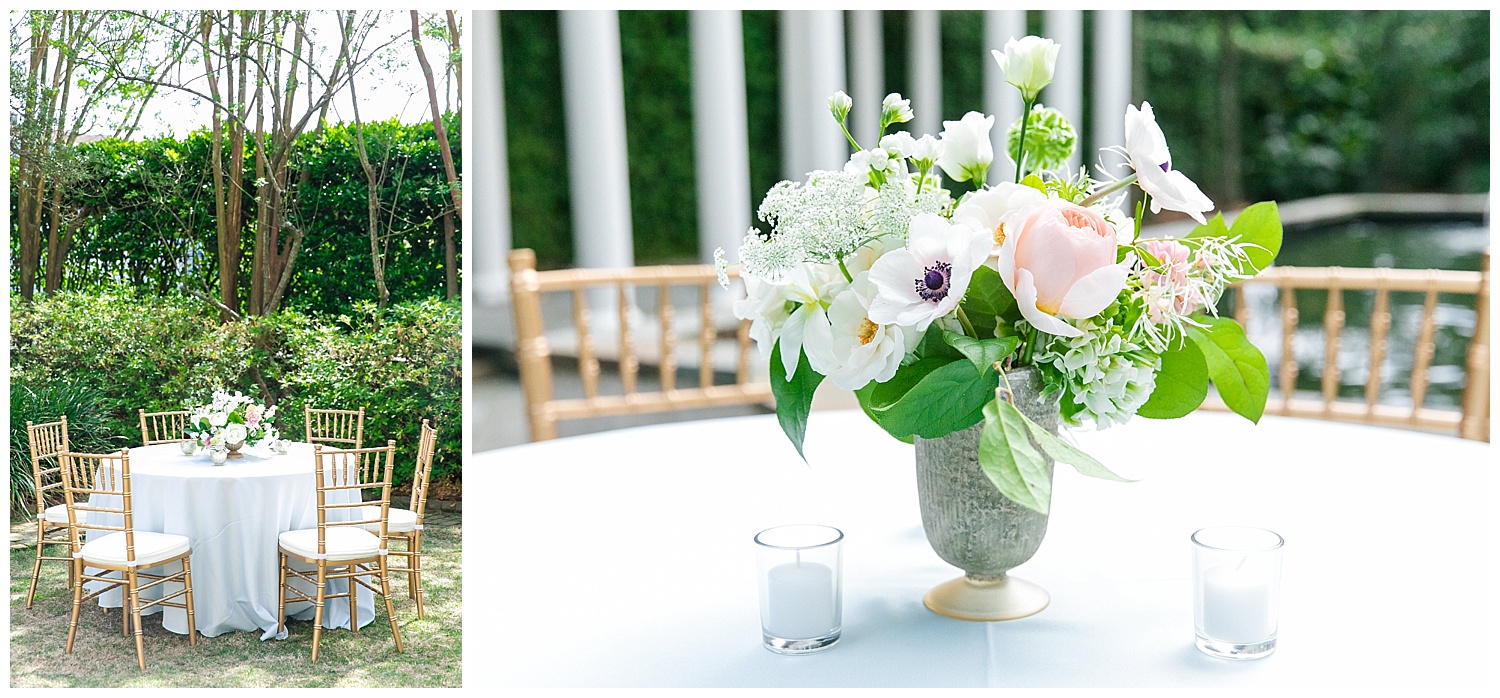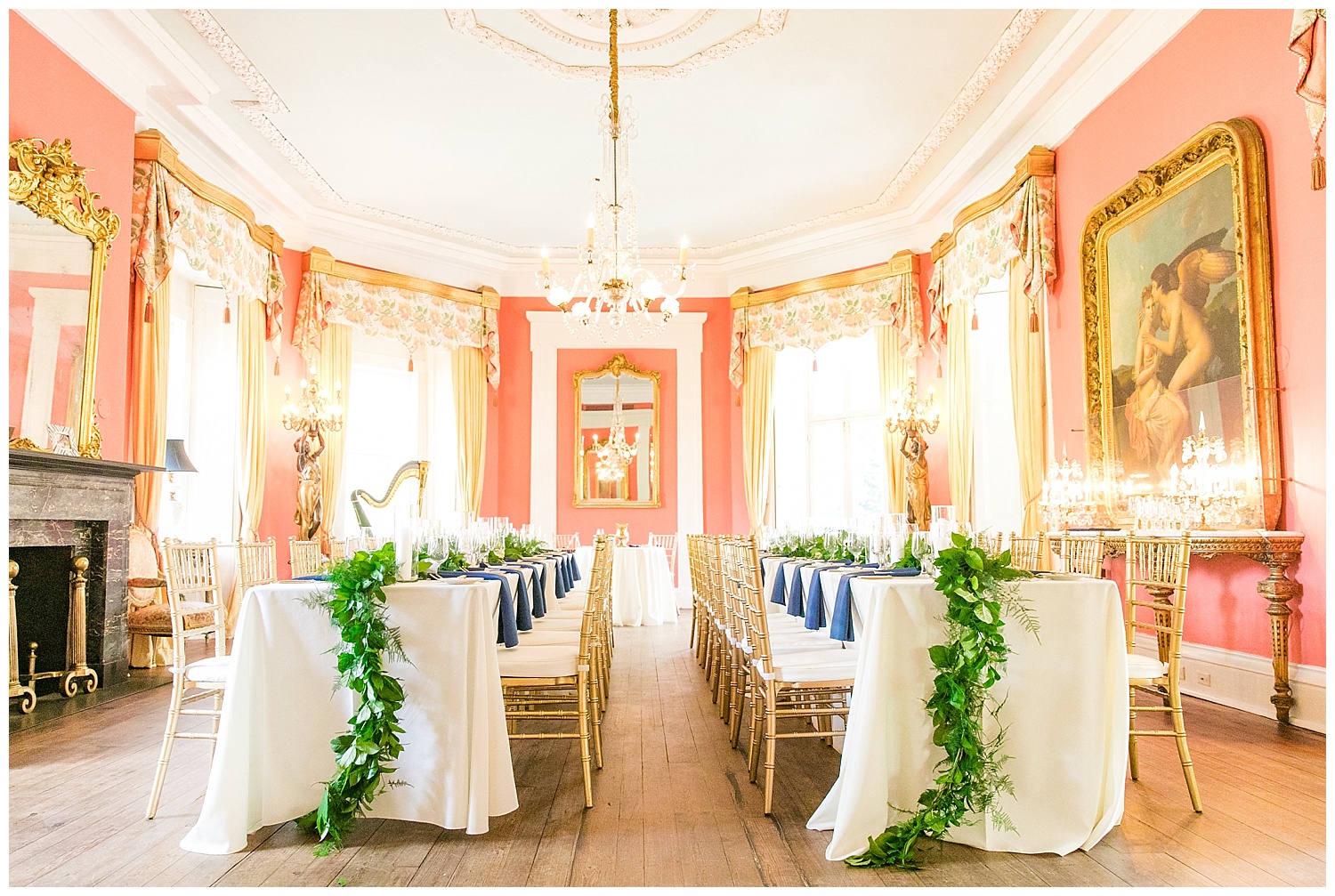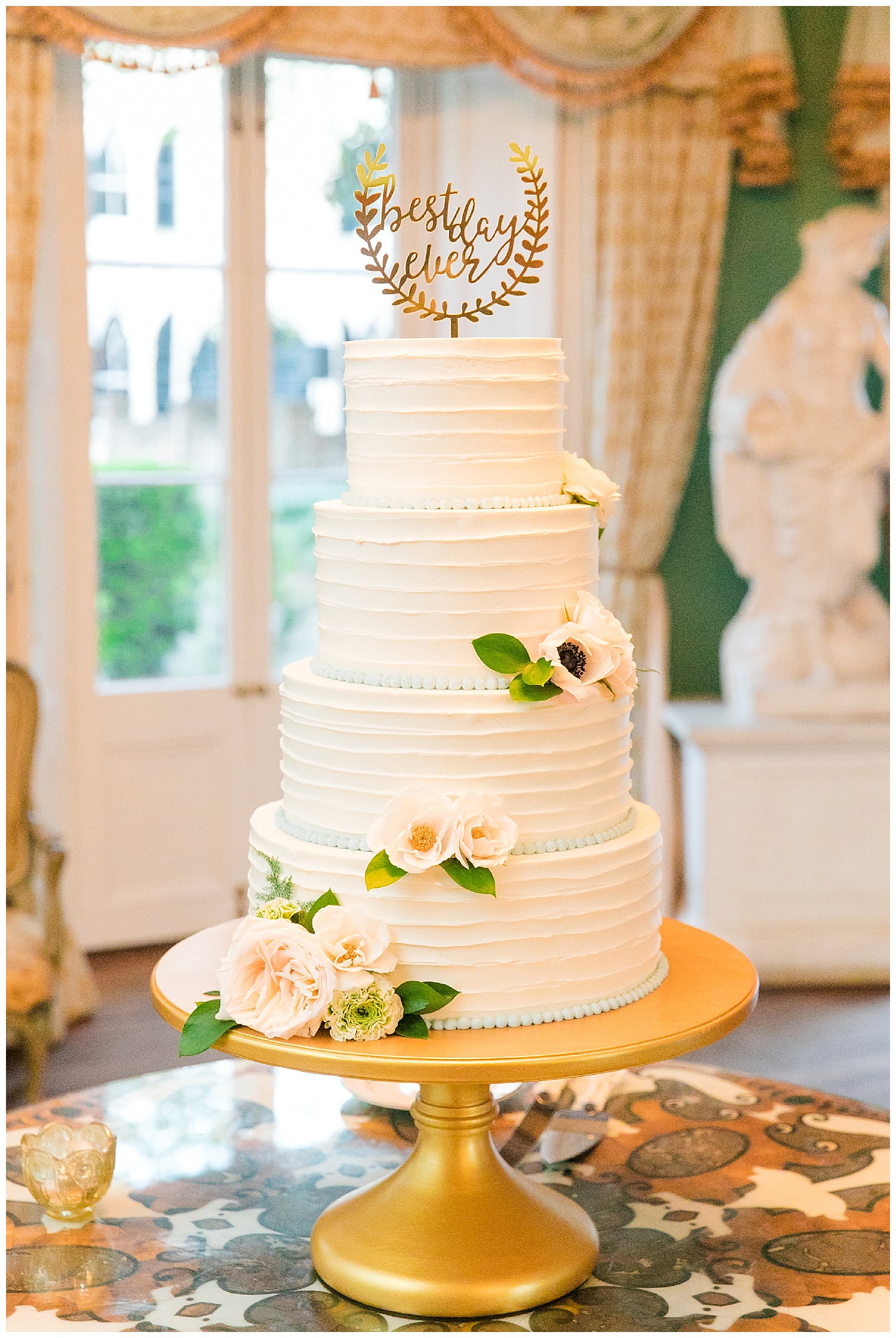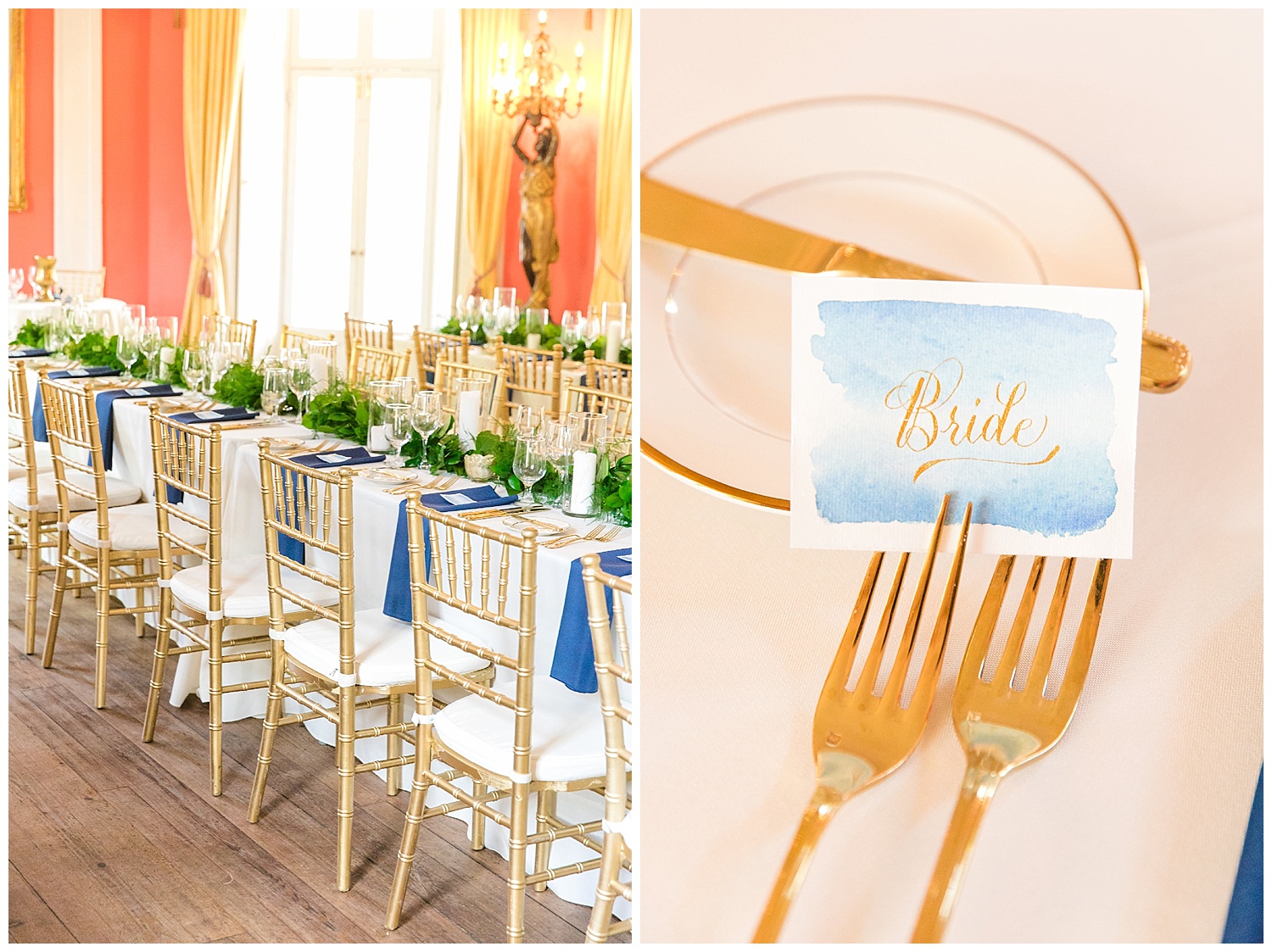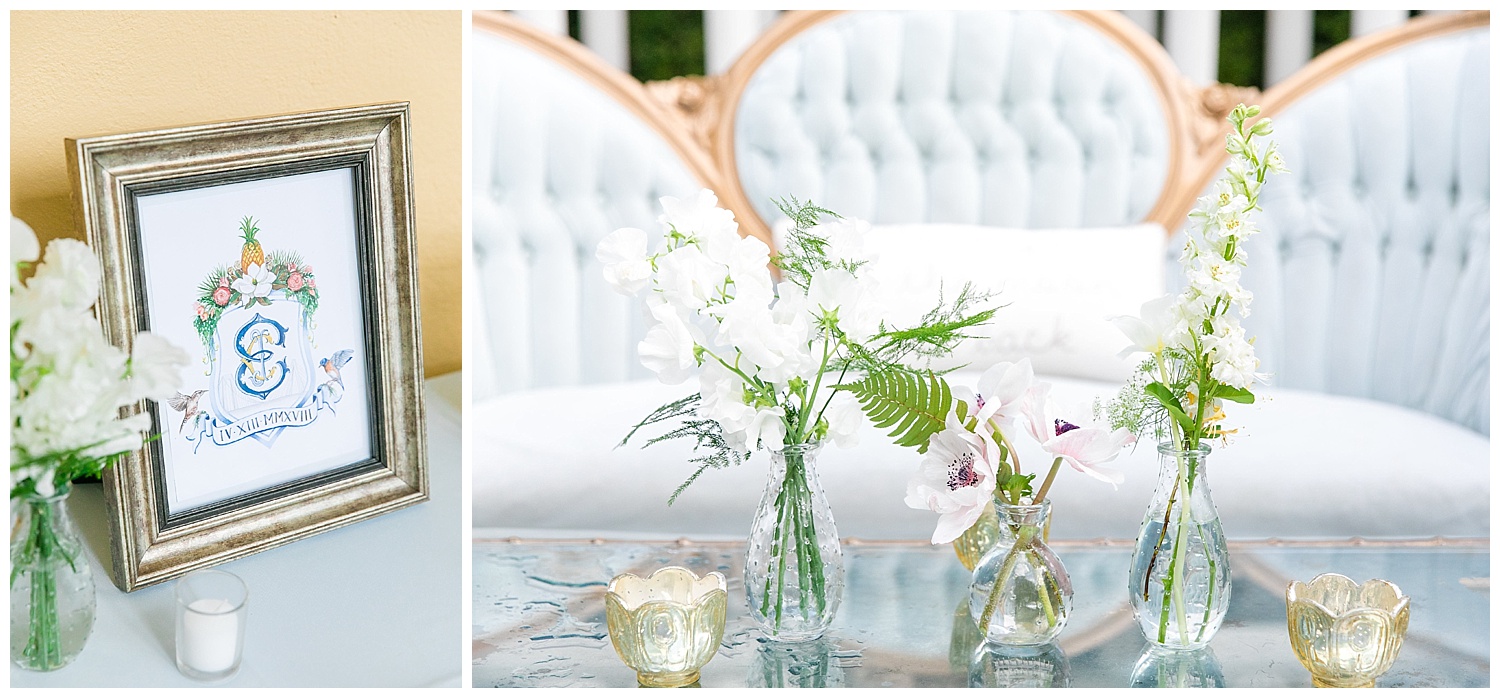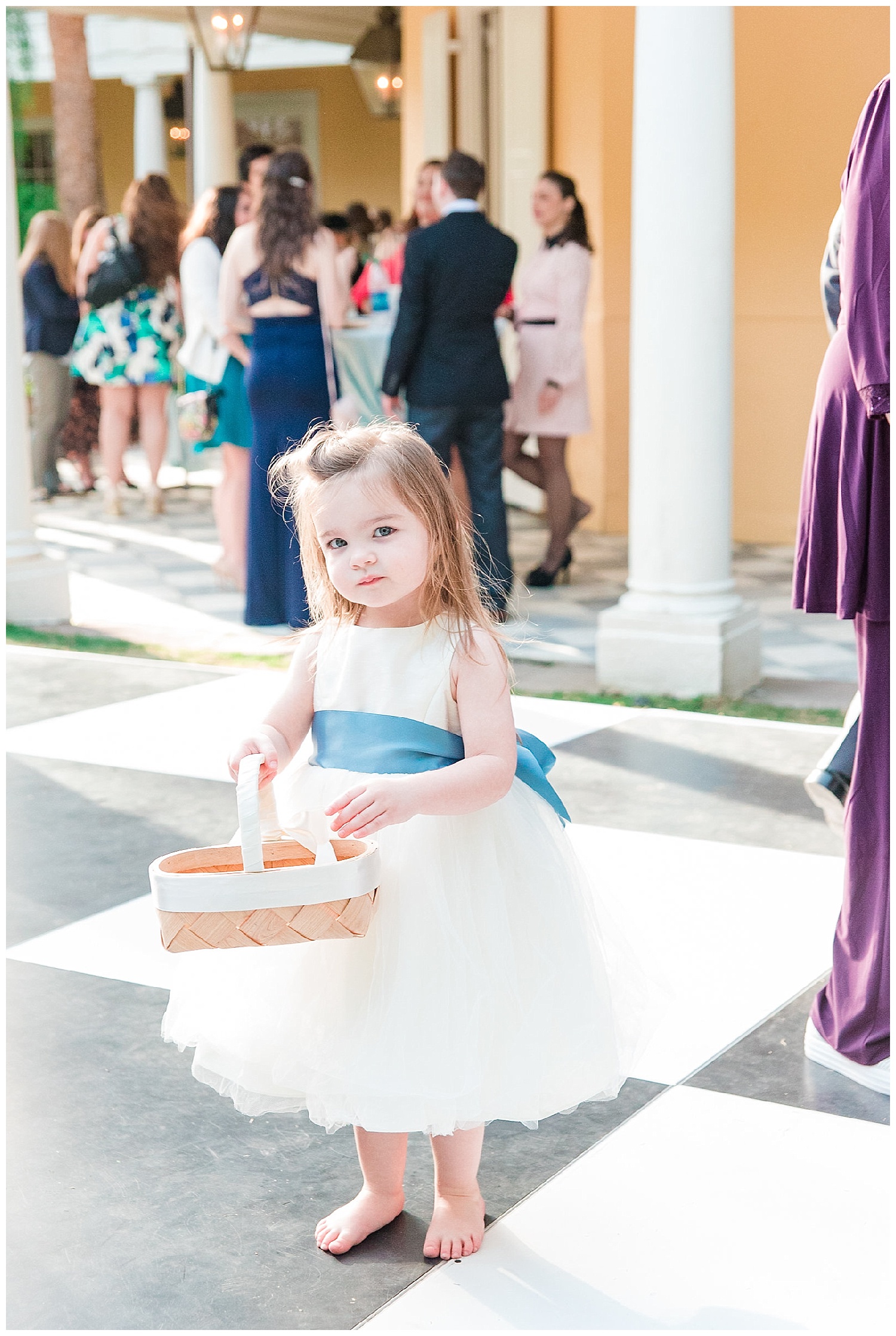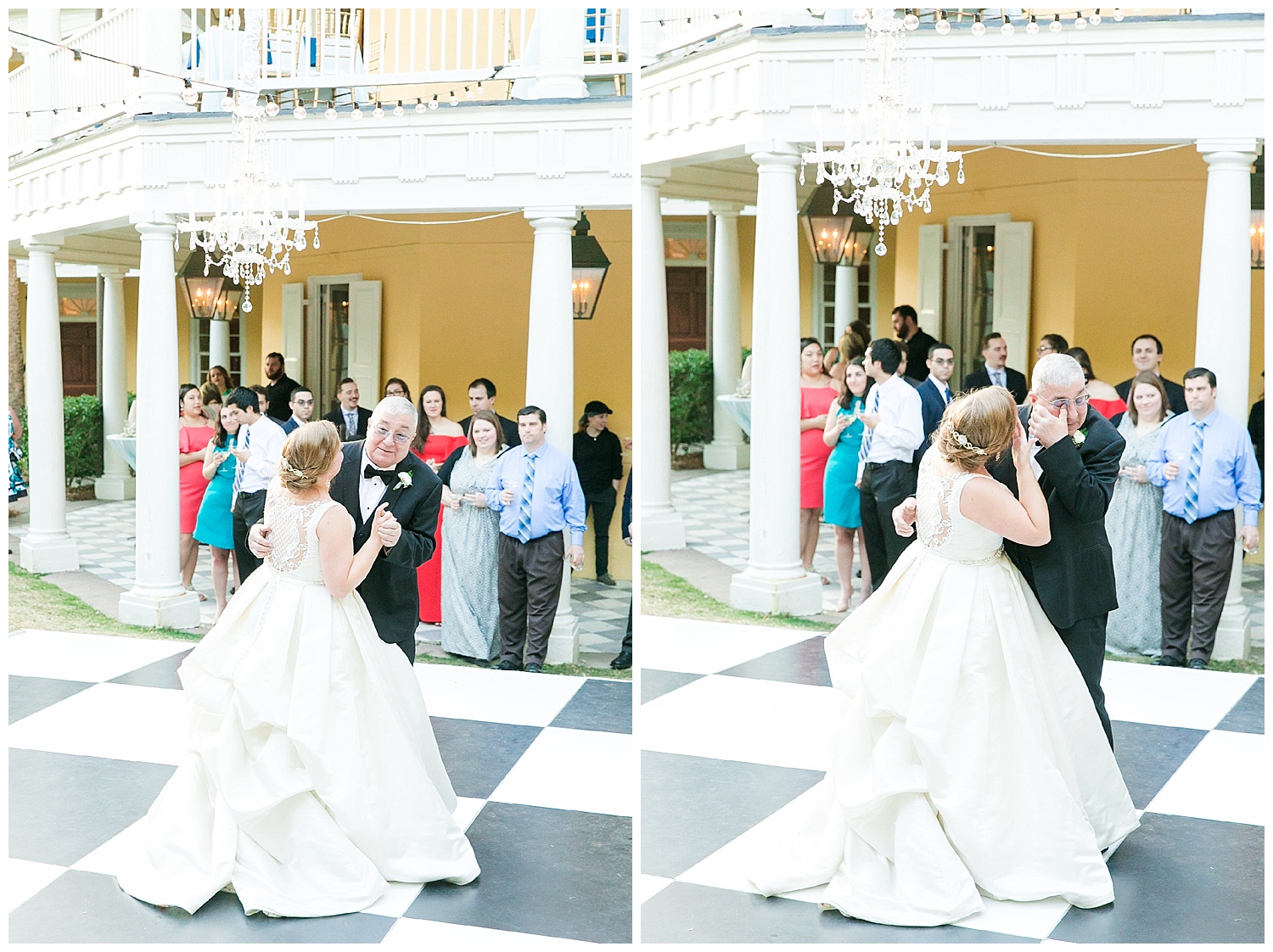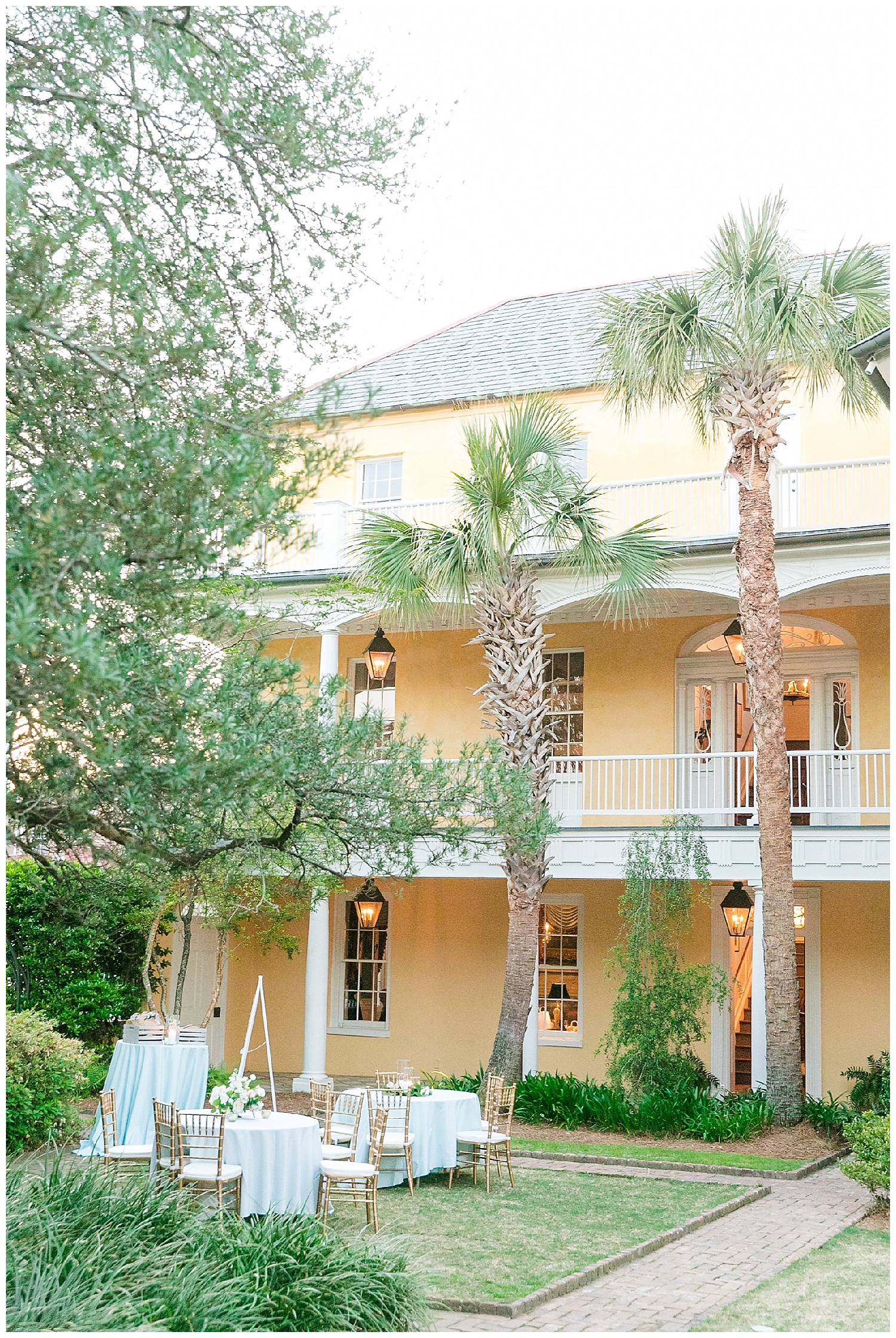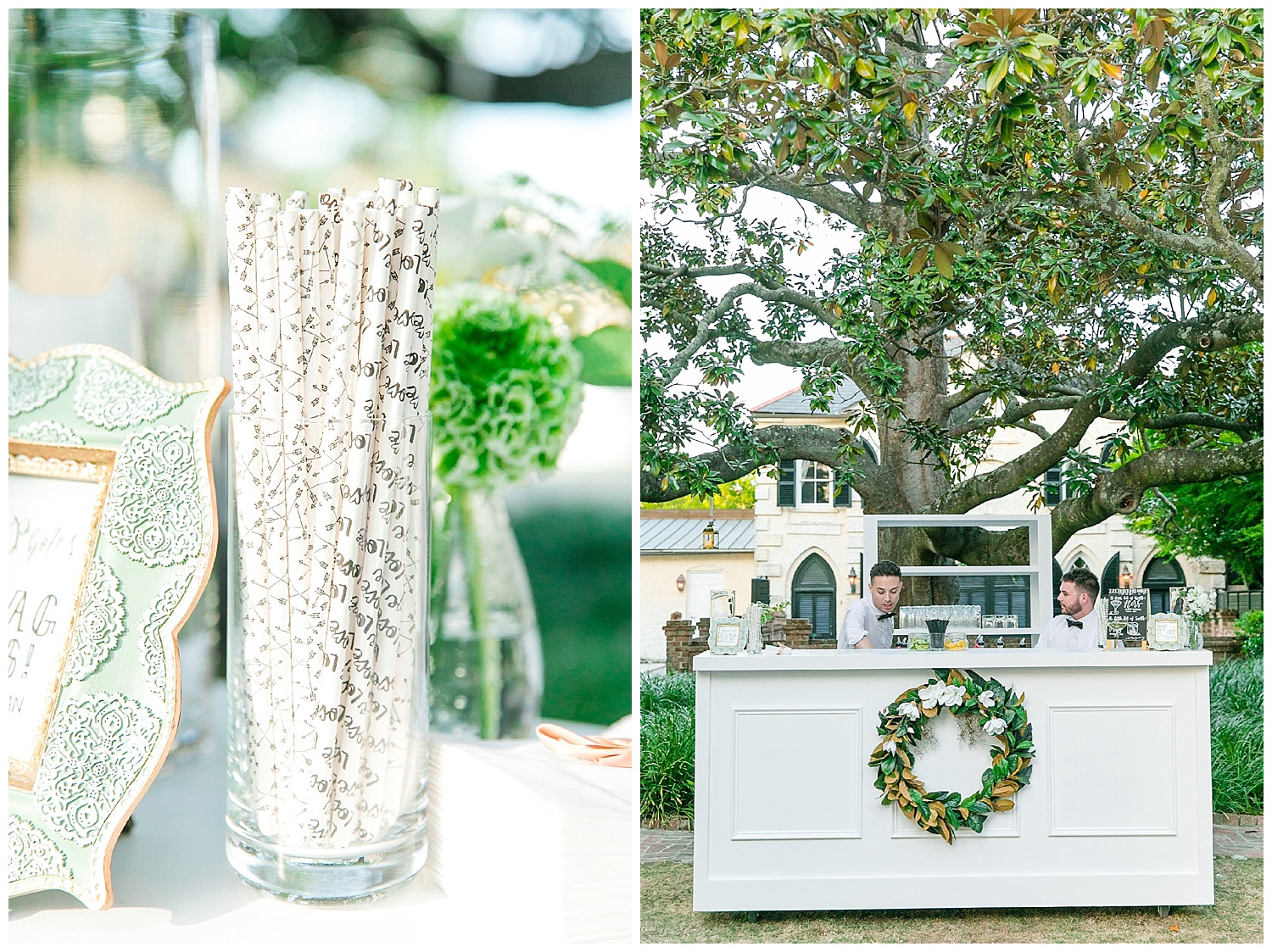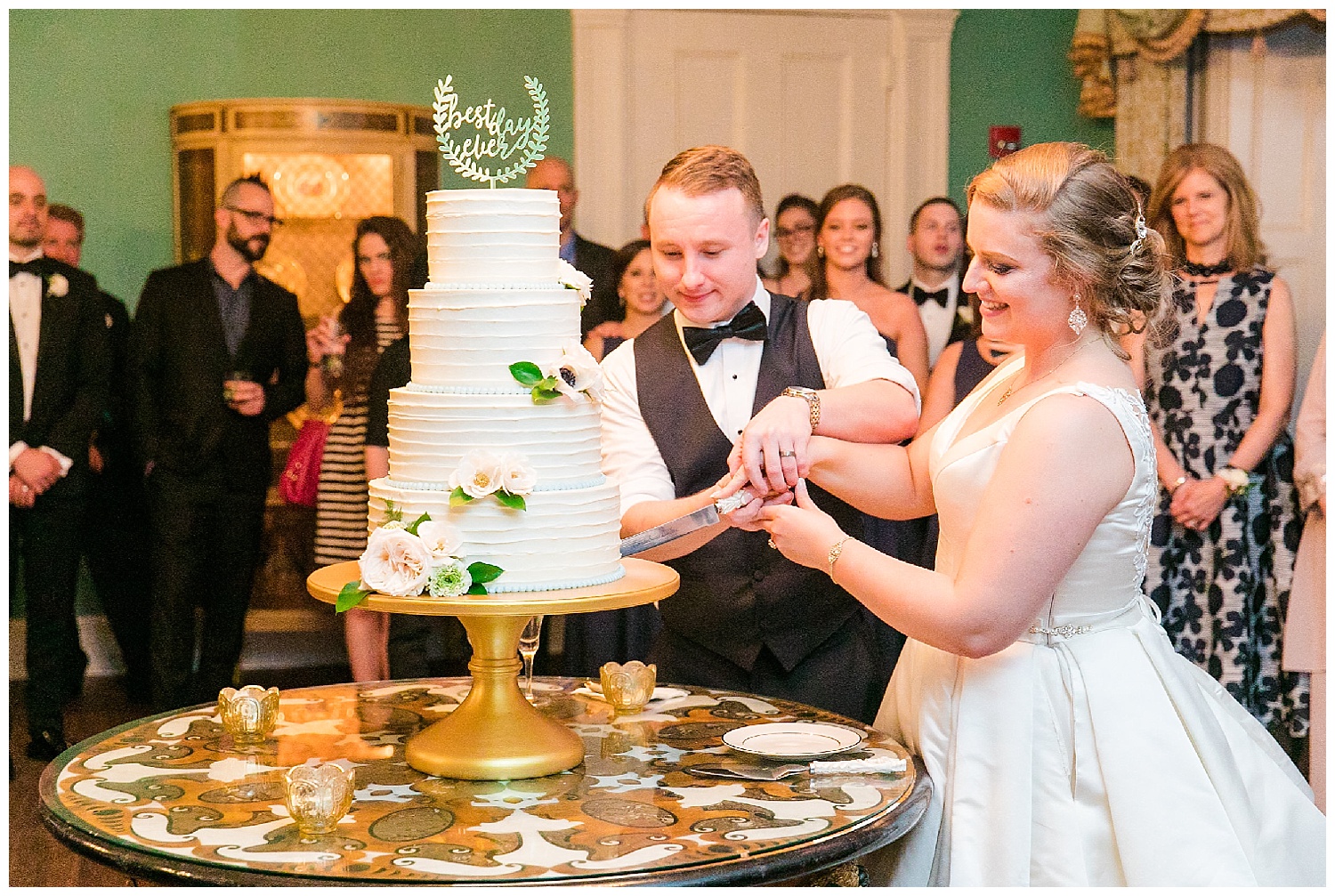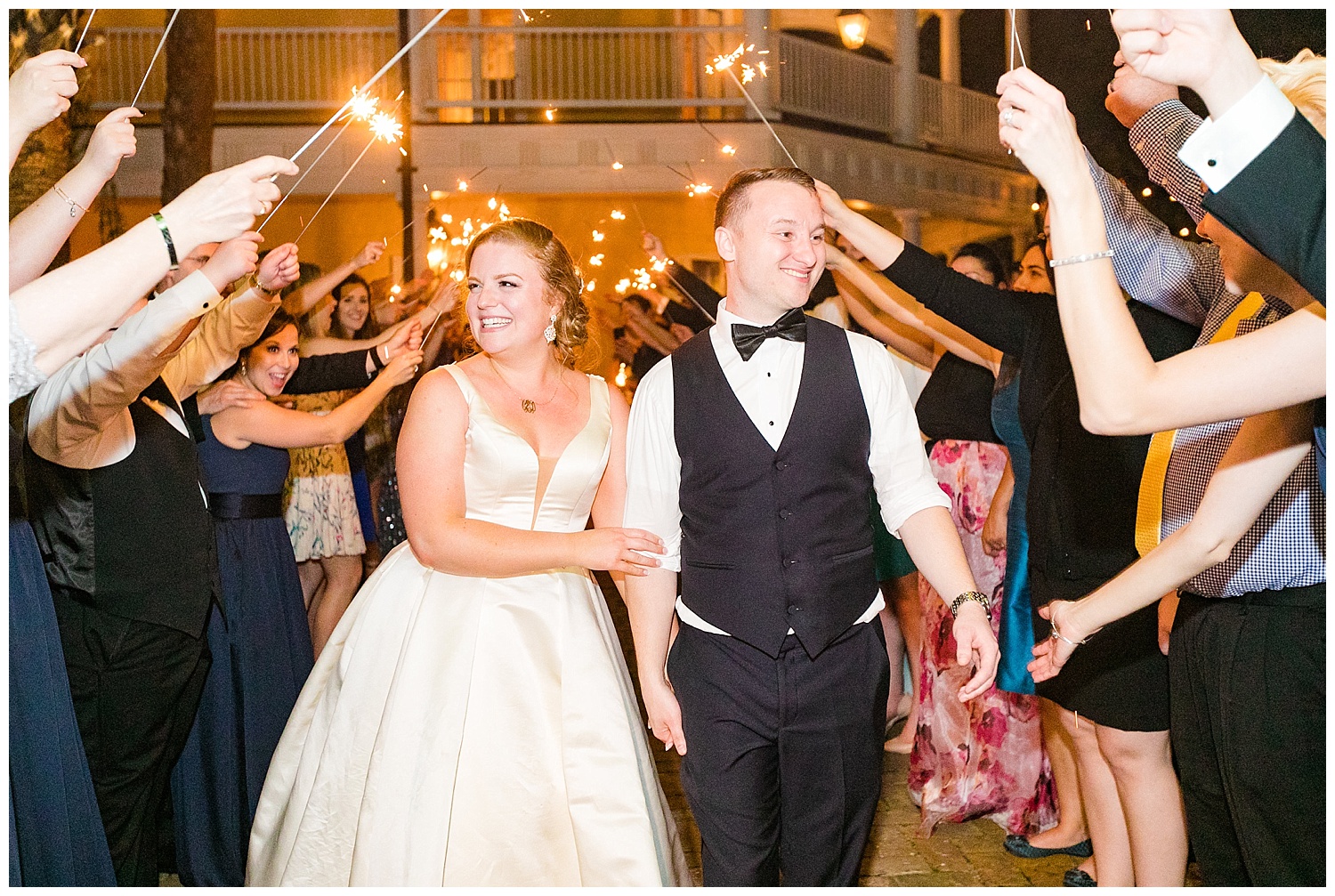 Wedding Photography: Dana Cubbage Weddings | Venue: William Aiken House | Planning + Coordination: Beautiful Bride Events | Floral Design: Purple Magnolia Floral Design | Cake: Patrick Properties | Wedding Dress: Anomalie | Hair + Makeup: Eye Do Makeup and Hair | Bride's Shoes: Adrianna Papell | Bride's Jewelry: personal | Bridesmaids Dresses: Vera Wang | DJ: Bunn DJ Company | Men's Attire: GenerationTux (groom) + Men's Wearhouse (groomsmen) | Catering: Patrick Properties | Vintage Rentals: 428 Main | Rentals: EventWorks + Simply Elegant Rentals | Stationery: The Fox and Bloom | Videography: Dock House Digital