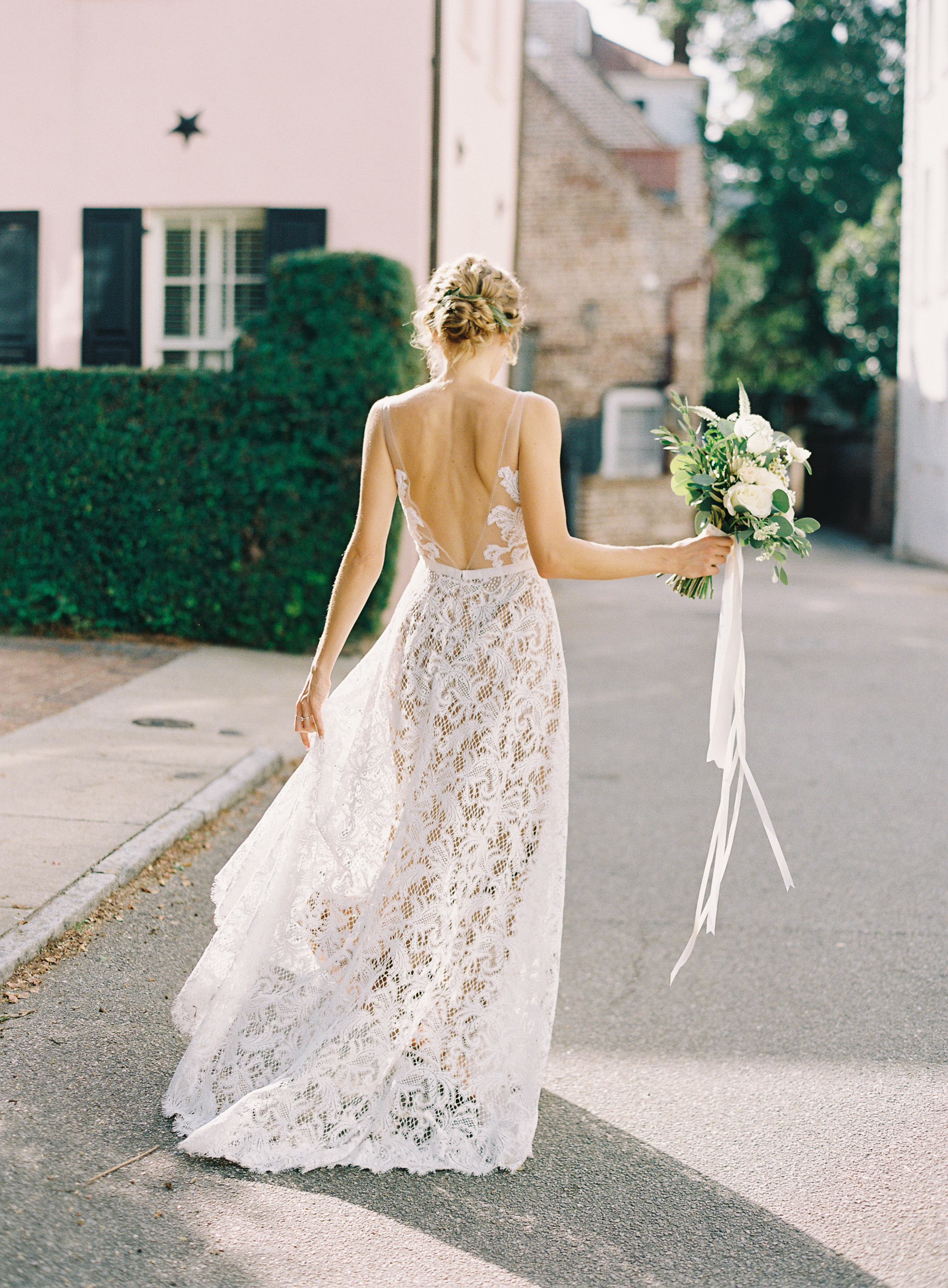 22 Feb

Nadja & Ryan | Cannon Green

Nadja and Ryan both grew up in Sarasota, Florida, but they didn't meet until they were in college (and on her 21st birthday, no less). A decade of dating later, he surprised her with a 10th anniversary trip to the San Juan Islands off the coast of Seattle. During a walk on a quiet beach there (the islands are accessible only by ferry), he proposed; she, of course, said "Yes." They picked Charleston for their nuptials because they'd come to love it on trips here to visit Nadja's dad and stepmother. And the two self-proclaimed foodies wanted to make sure their guests were well (we mean fantastically) fed. As the Charleston Wine + Food Festival approaches, take a read about their overall wedding style and culinary picks below. (And feast your eyes on Nadja's crazy gorgeous look–that dress! that hair! We die.)

The Wedding Row: What were you envisioning for your wedding? Was there a theme or color palette in mind? Any "musts"?

Nadja: I'm a pretty low-key gal and Cannon Green is such a beautiful venue there wasn't much I needed to add. I wanted to highlight its natural beauty, so [I went with] simple greens—eucalyptus and olive branches. I was going for an Italian meets Southern feel, which was mostly highlighted in the delicious food.

TWR: Tell us about the wedding menu. We see a lot of tasty treats.

Nadja: Cocktail hour and dinner were so yummy! We had roaming oyster shuckers during cocktail hour, which was delicious and interactive. Dinner was family-style, Tuscan themed. We love the joy and fun that come with family-style eating.

TWR: Do we spy a coconut cake? Do tell.

Nadja: Yes! It's the famous Peninsula Grill Coconut Cake—we ordered a few and Cannon Green served each beautifully. I'm actually not a big fan of cake in general, but THIS cake is heaven. All our guests were visiting from out of town so this was also a special way to share more delicious Charleston treats.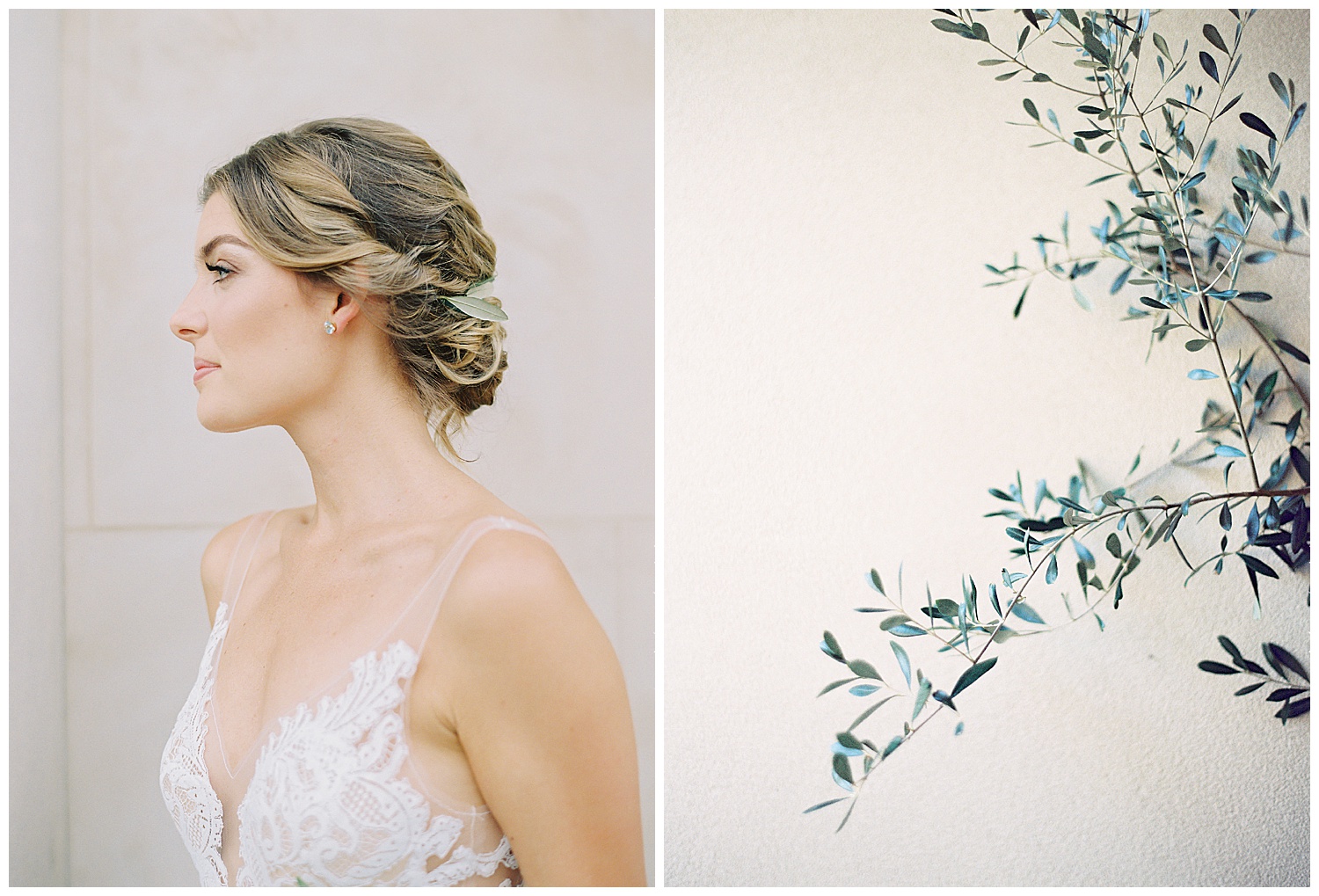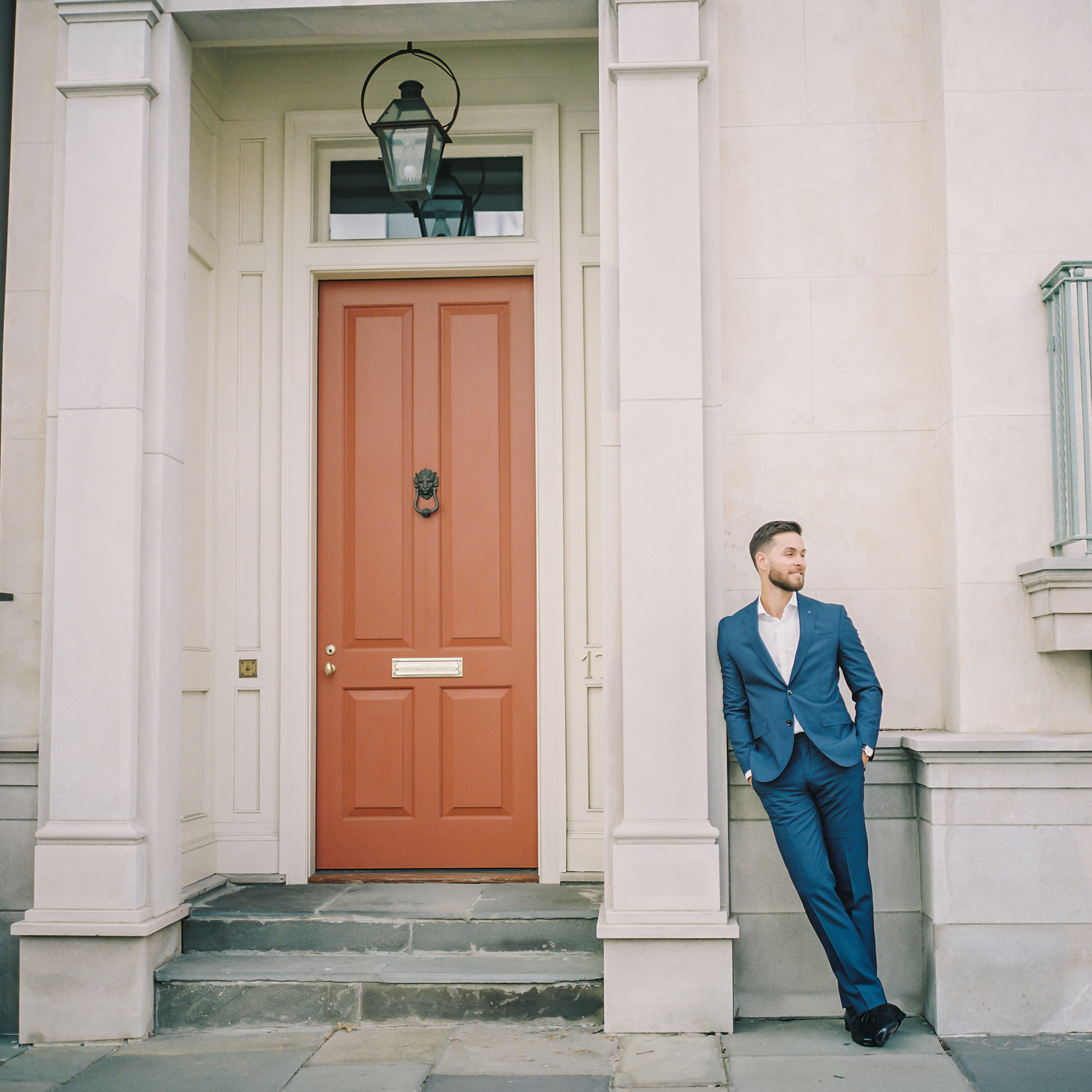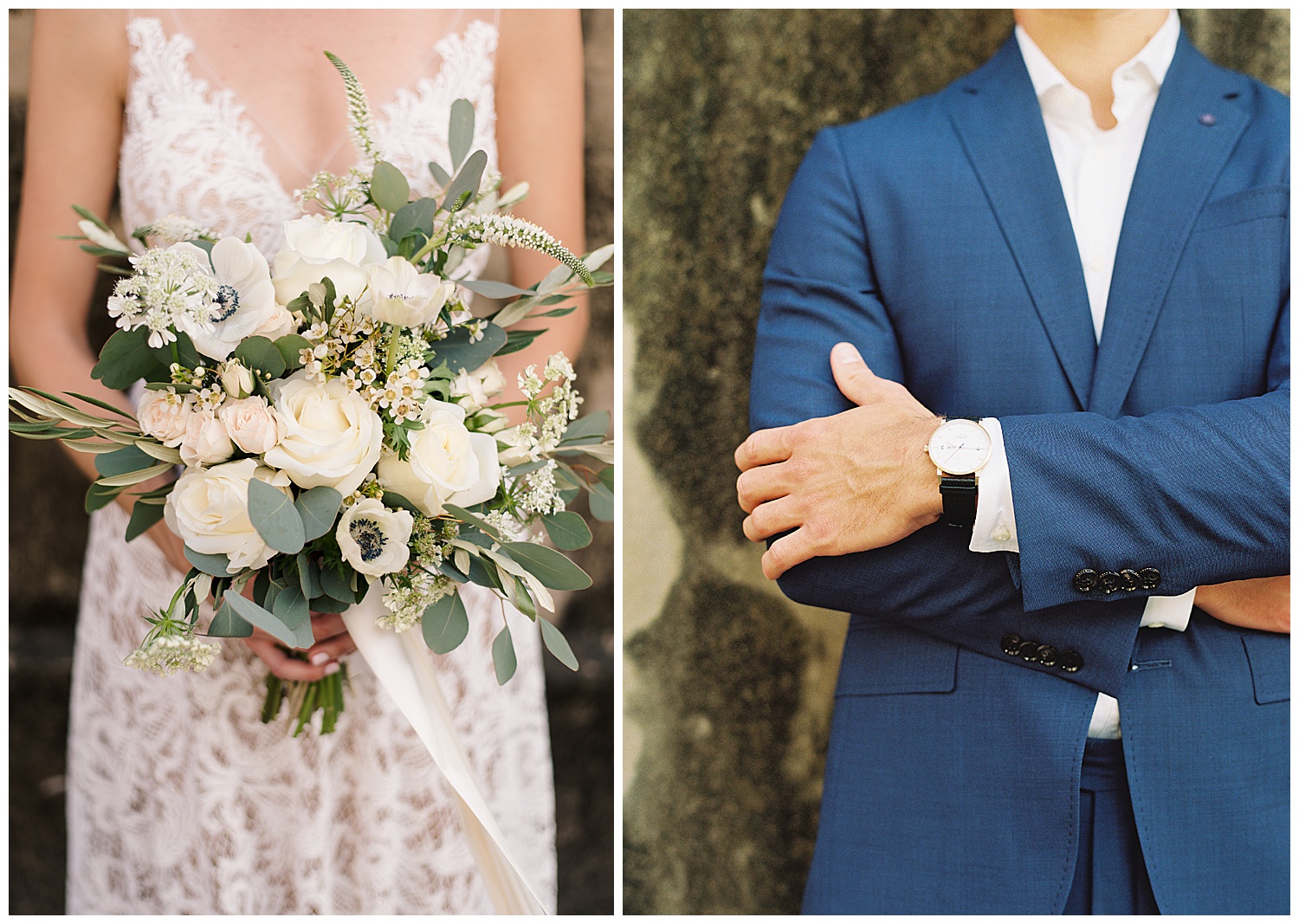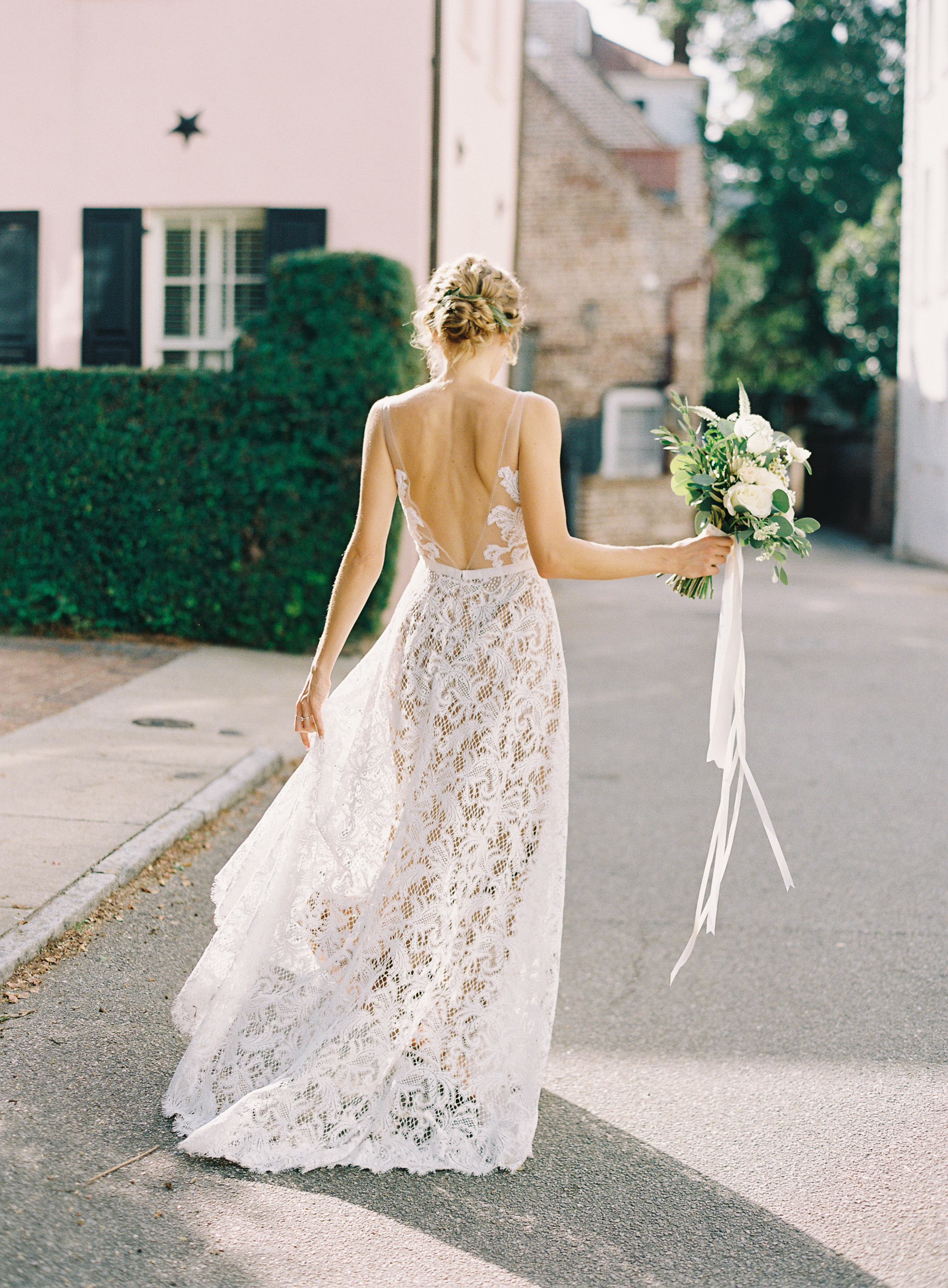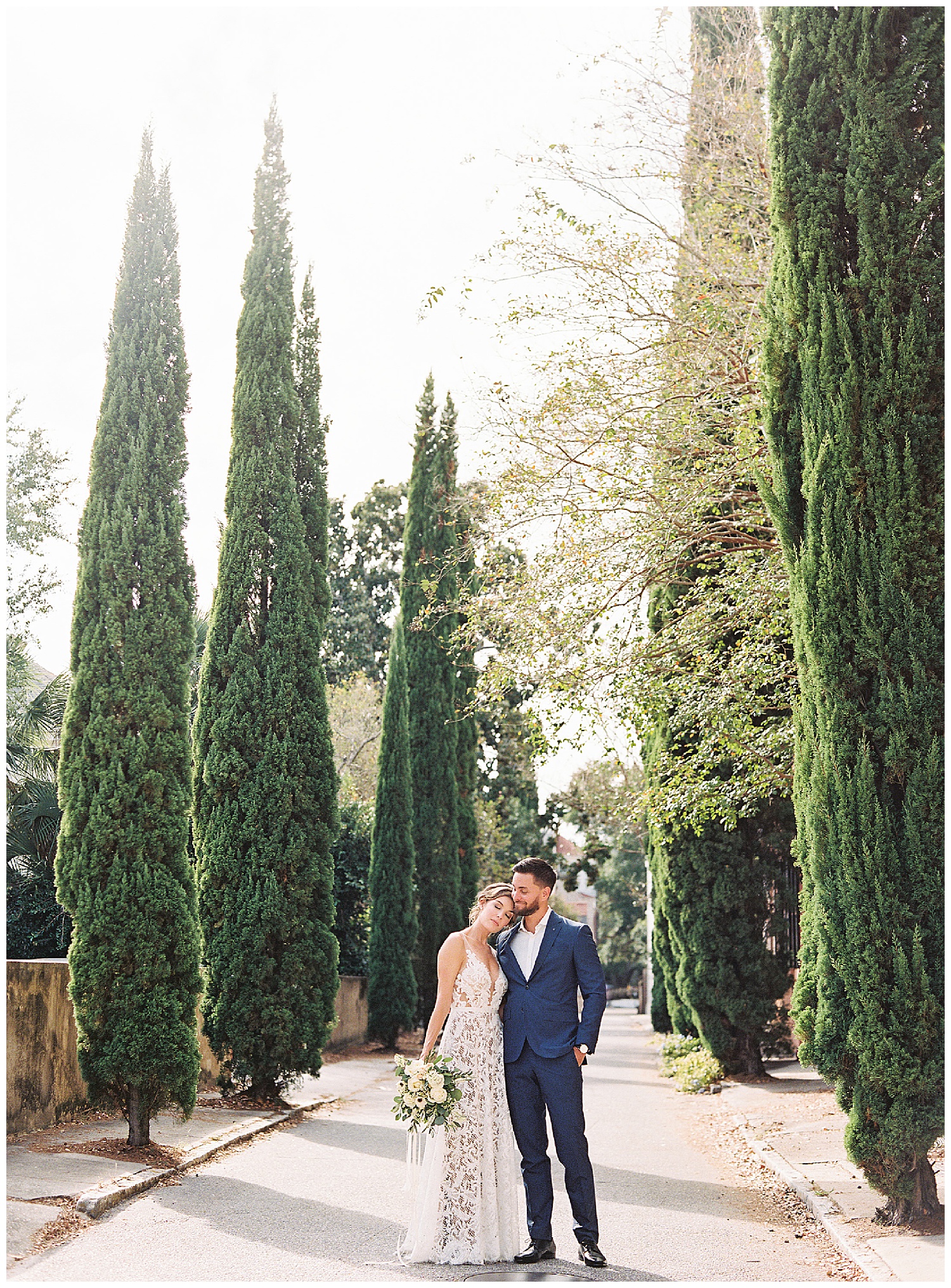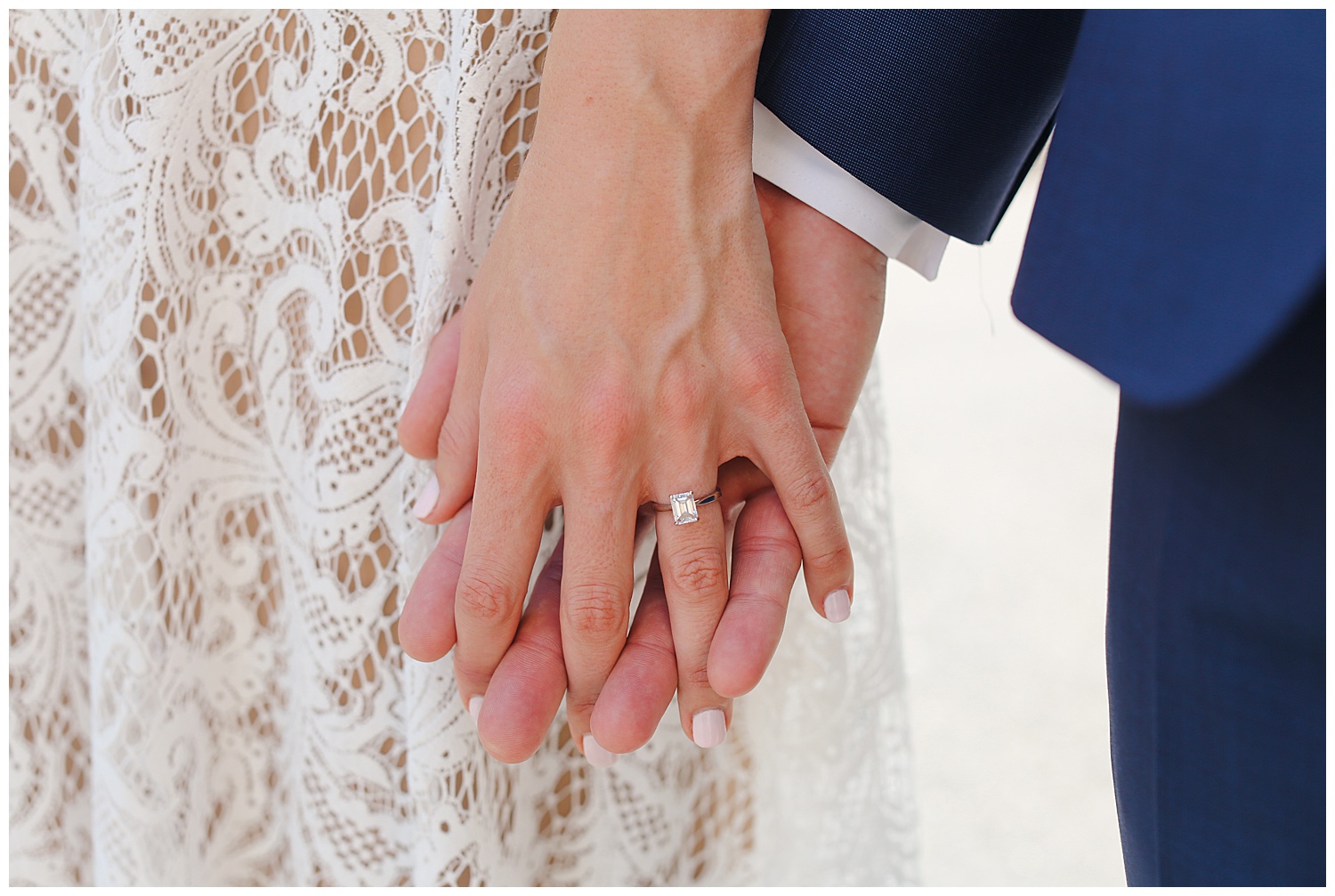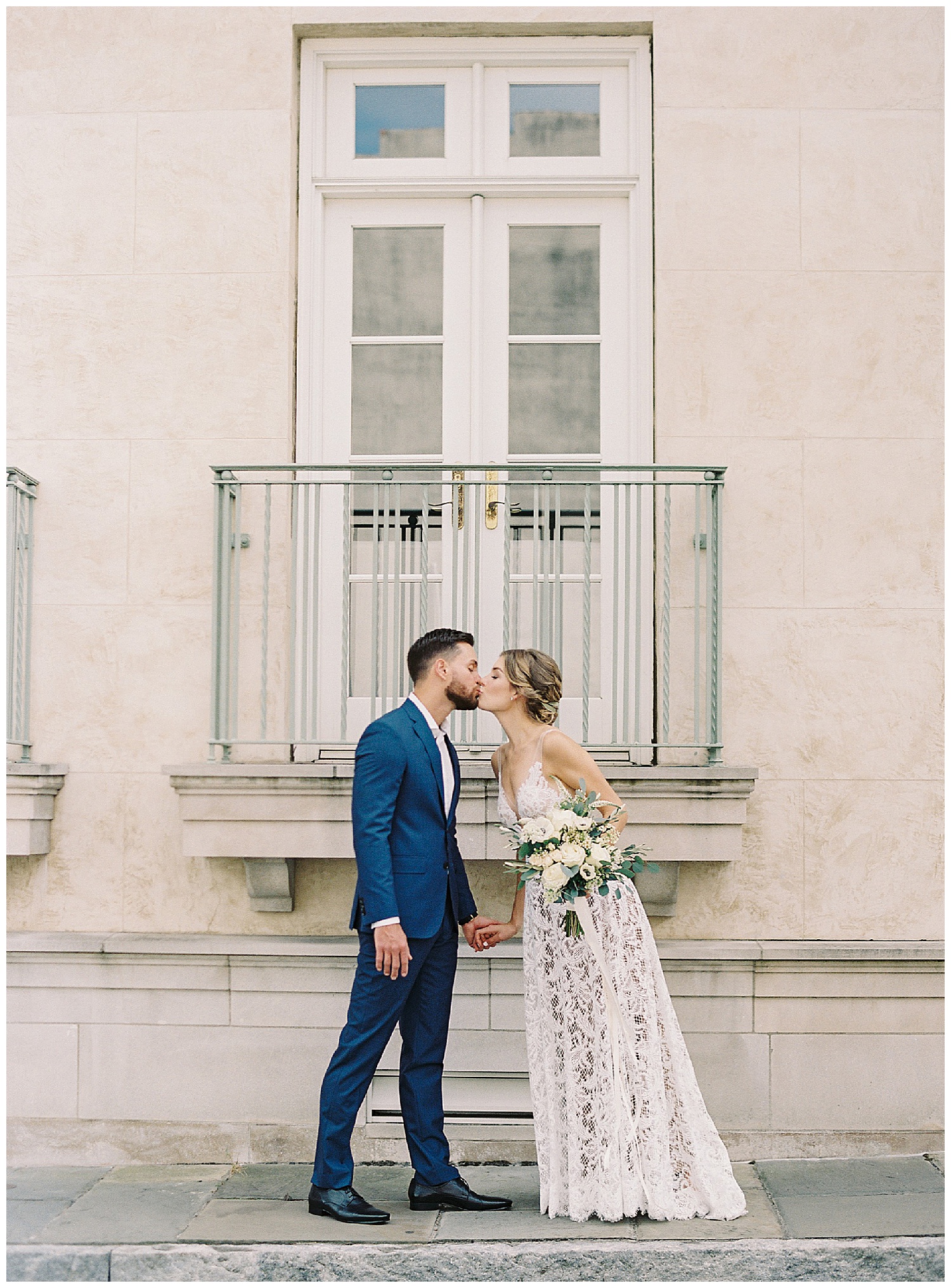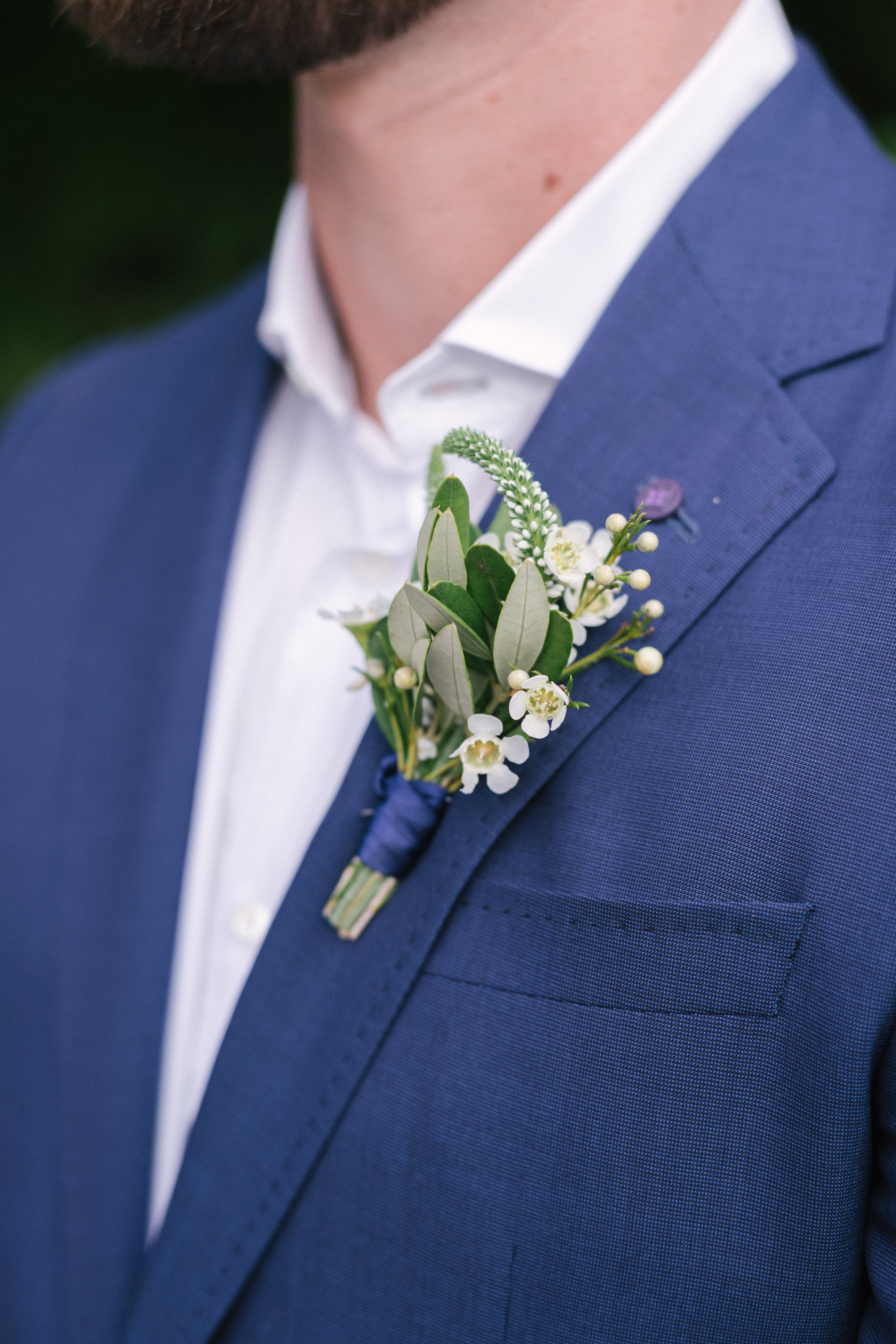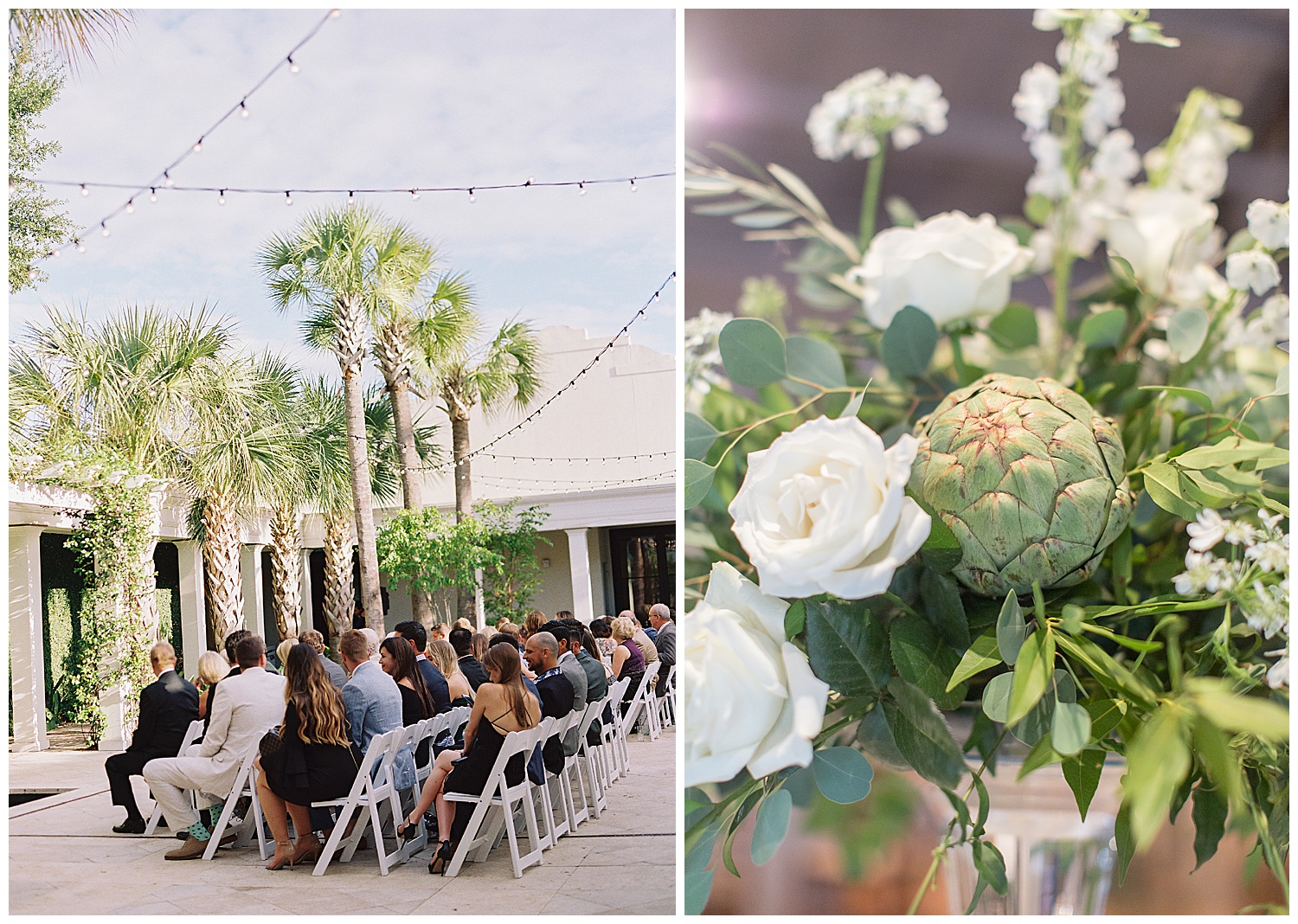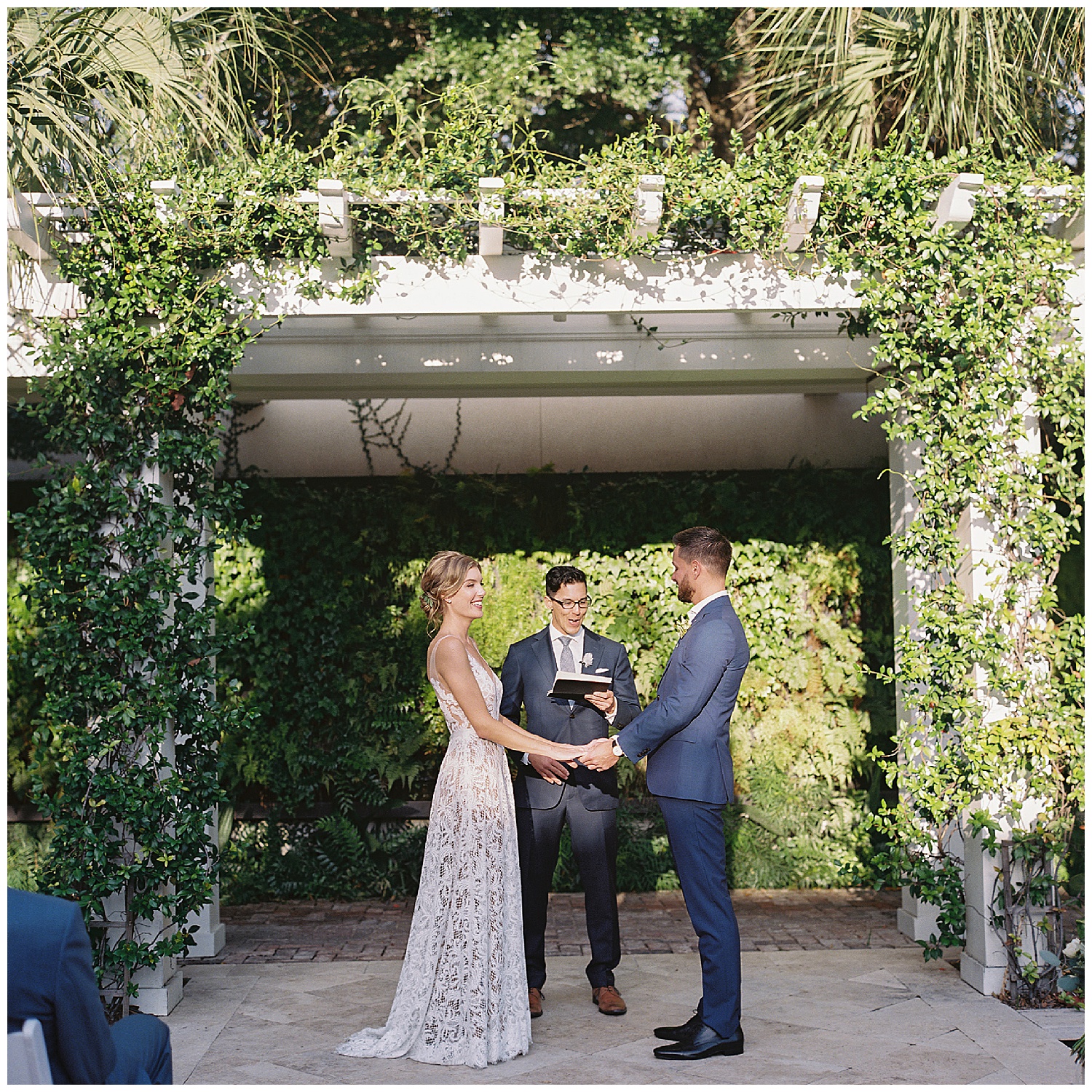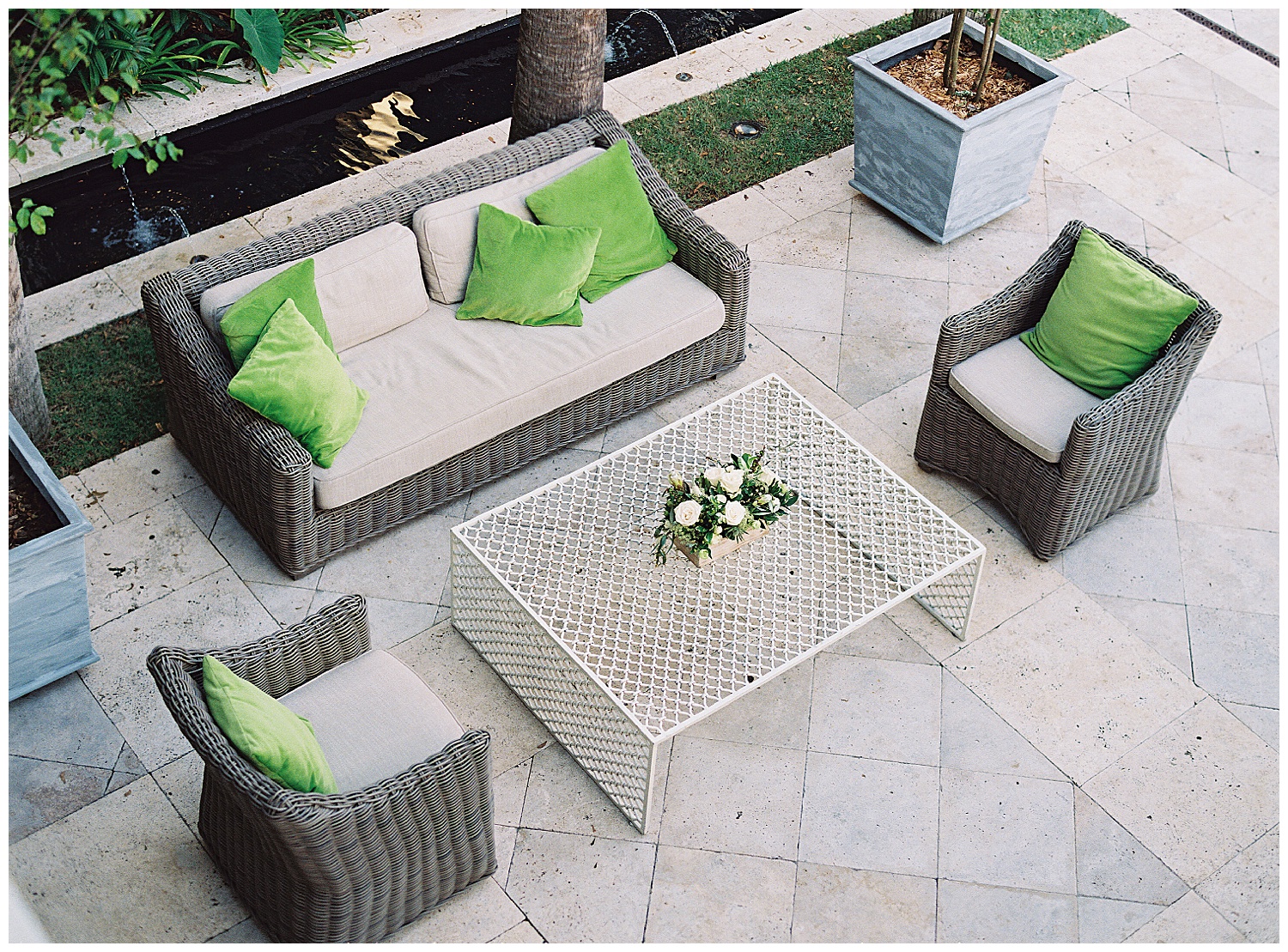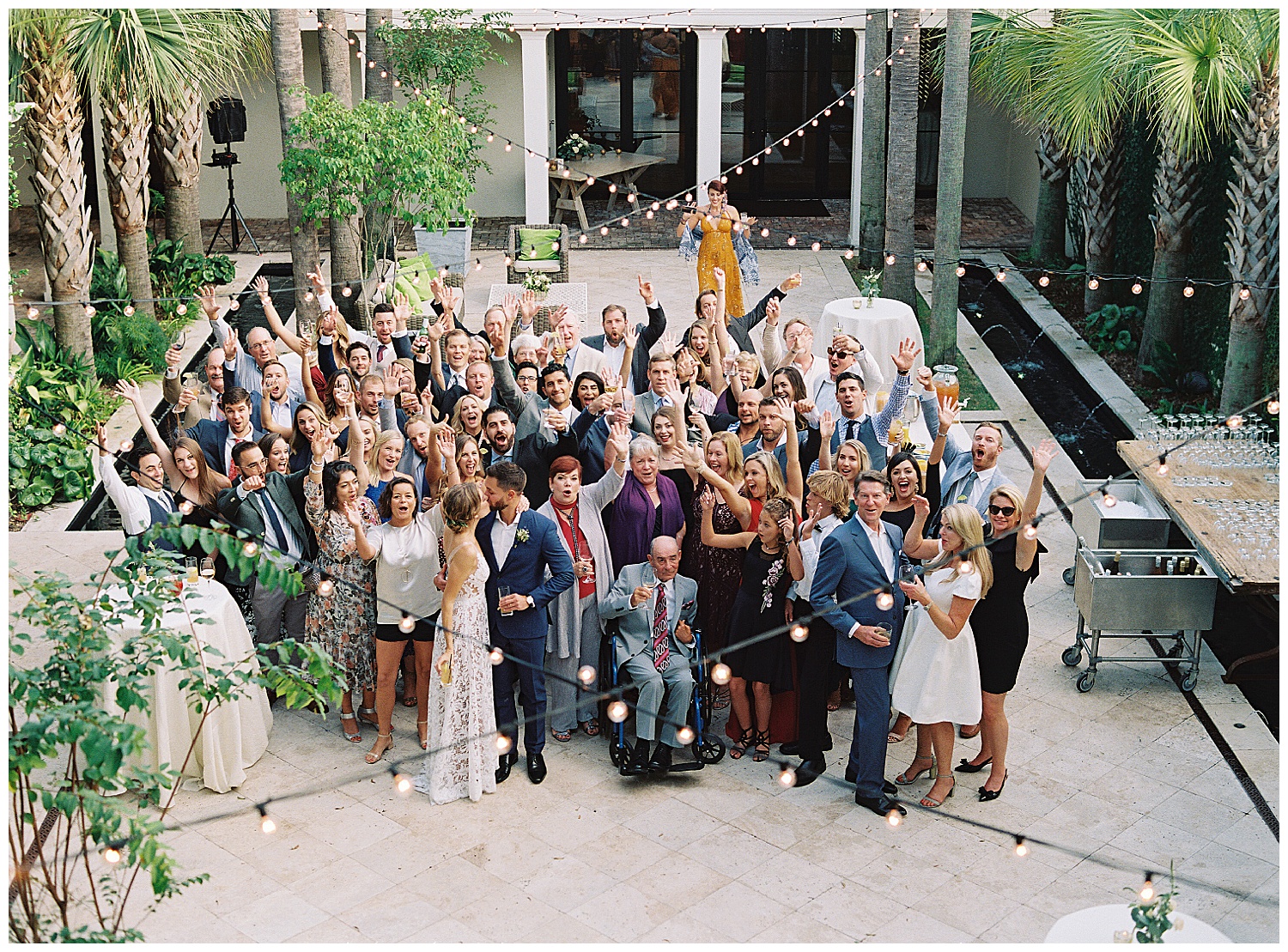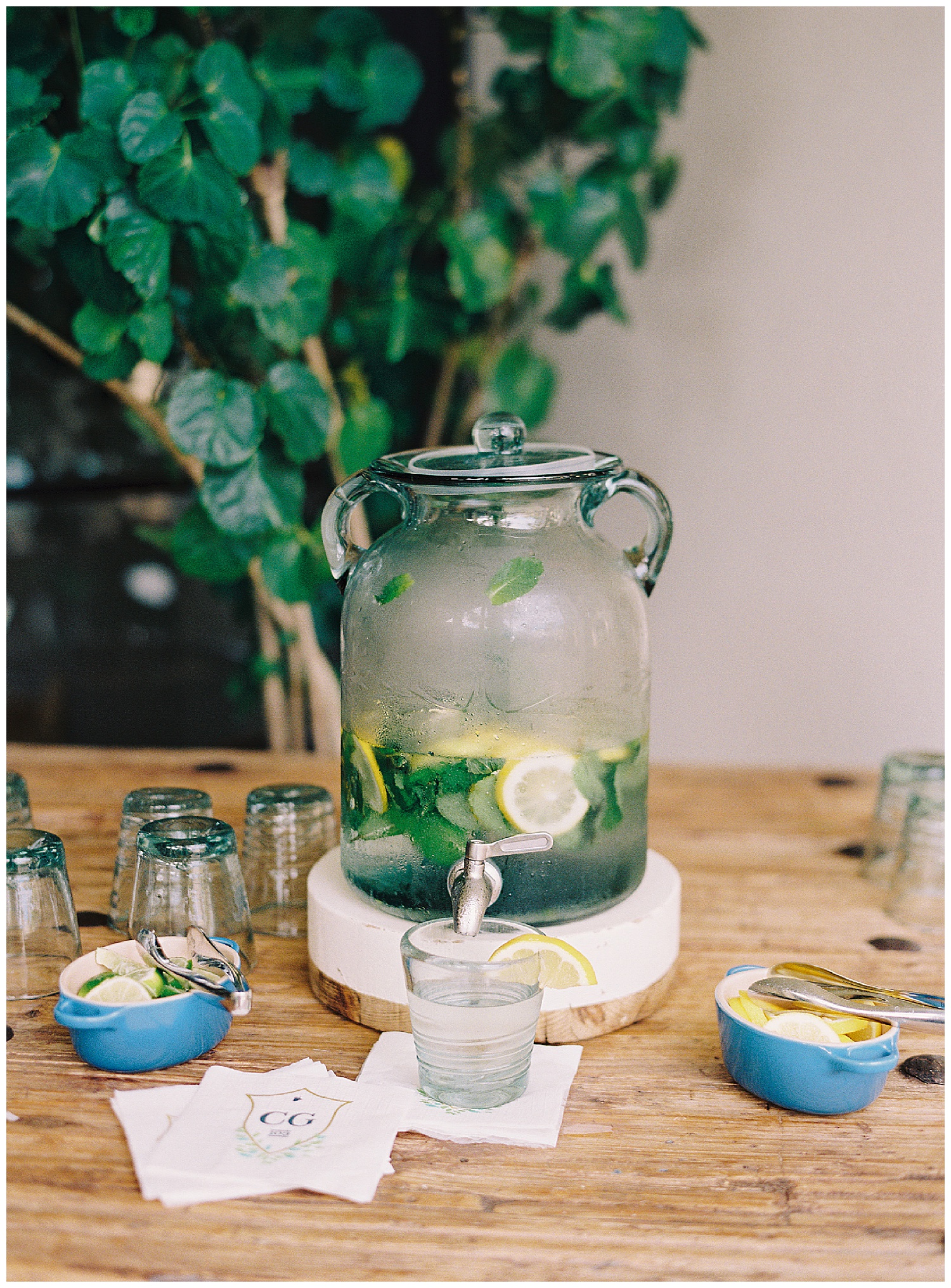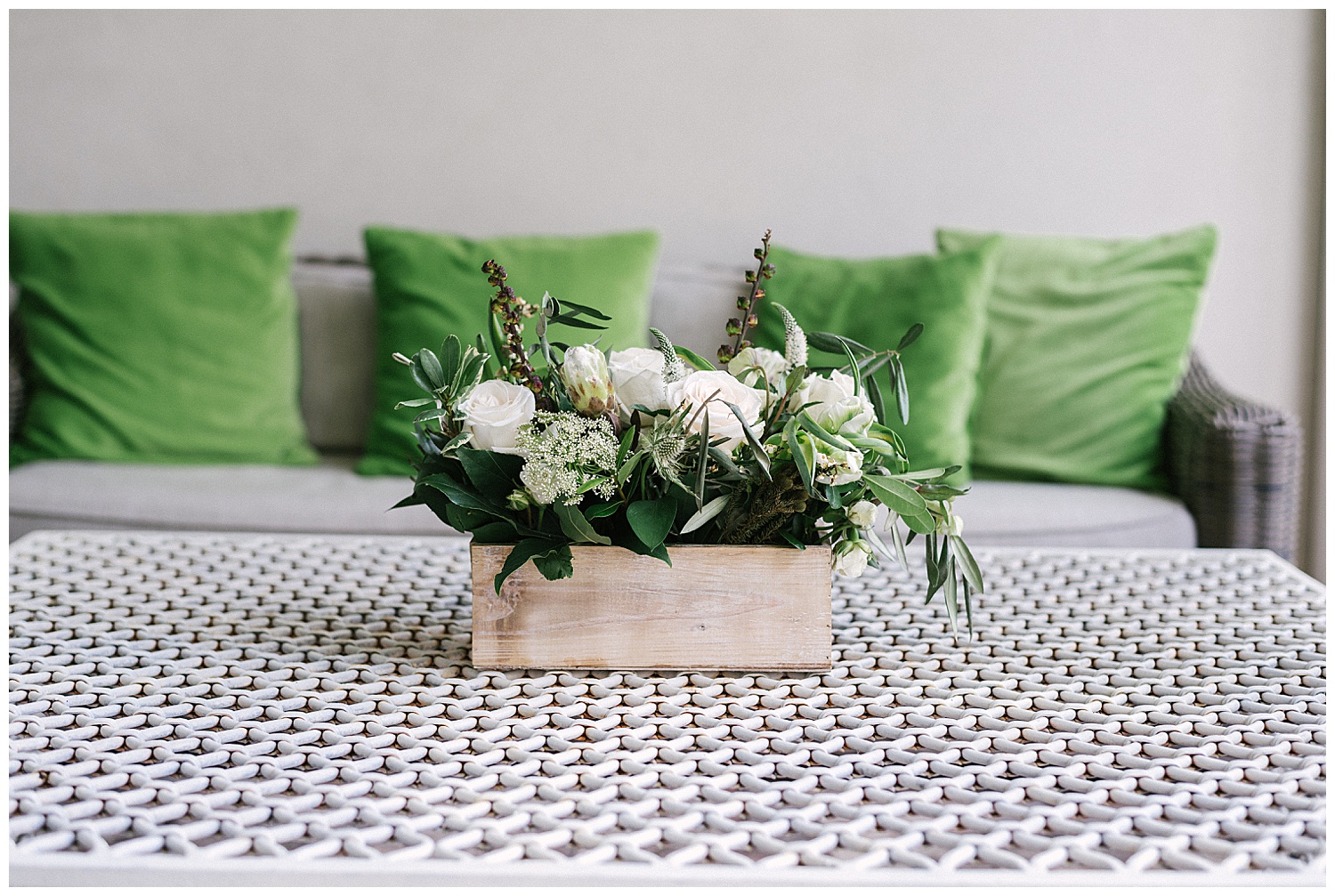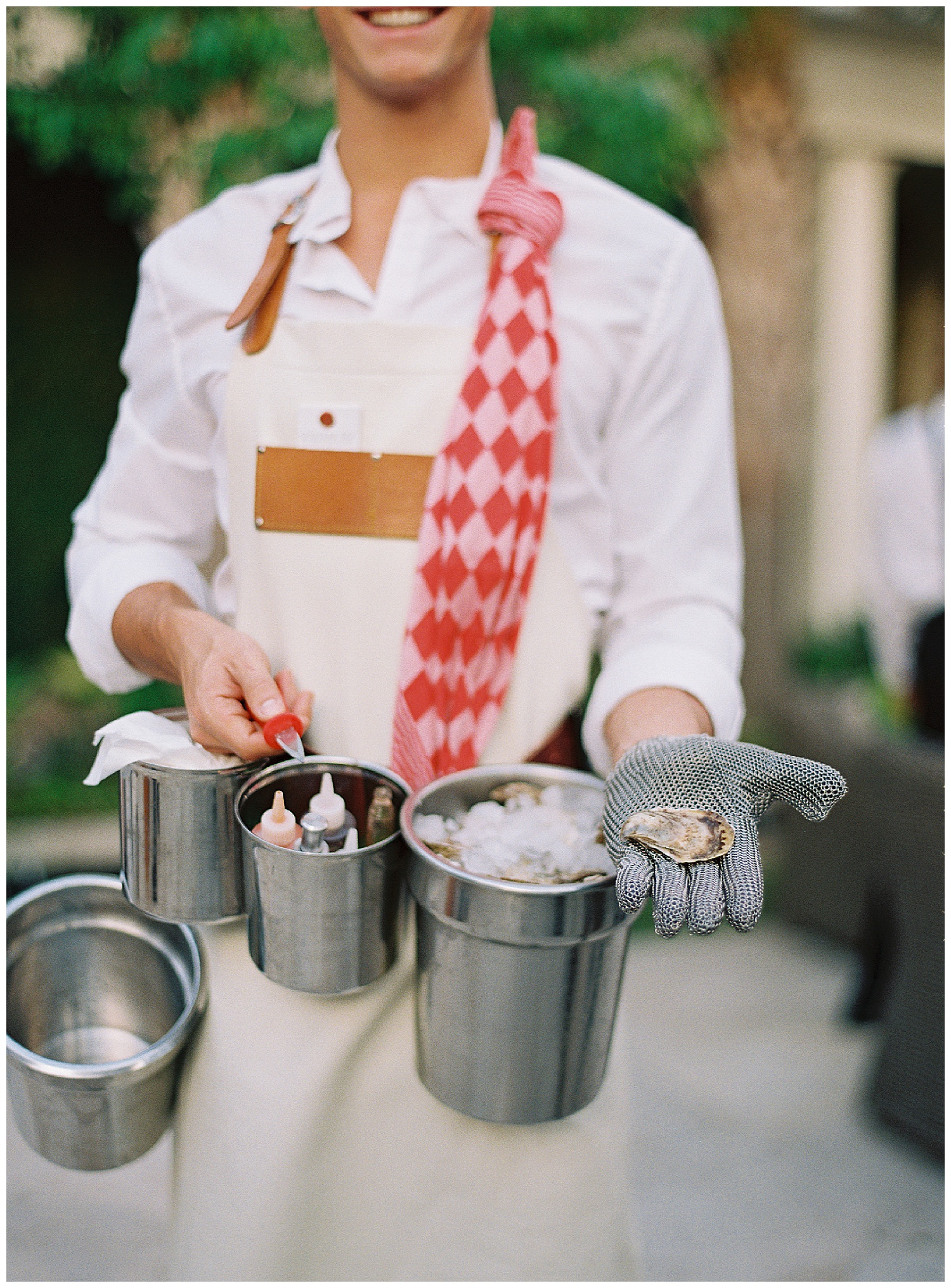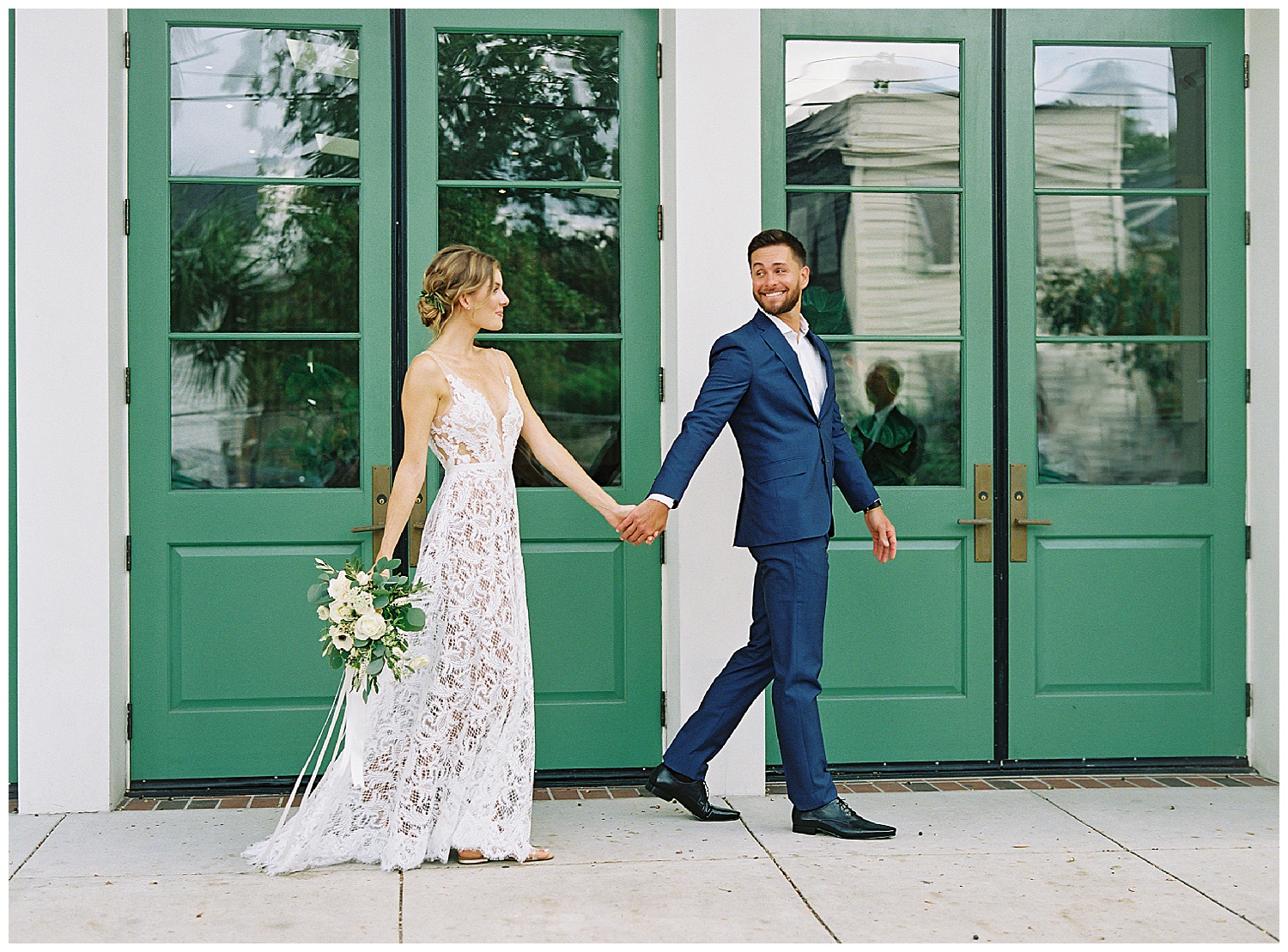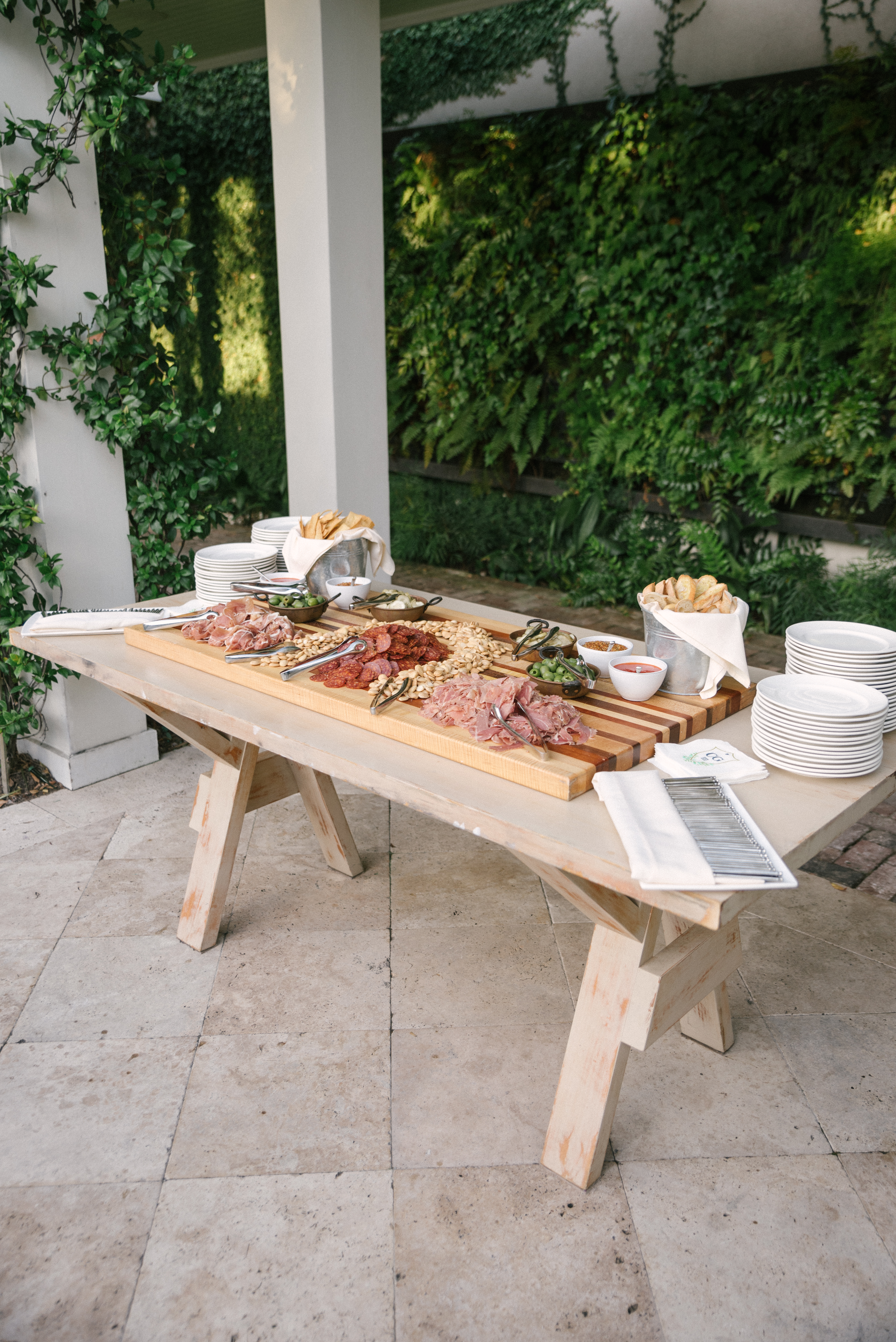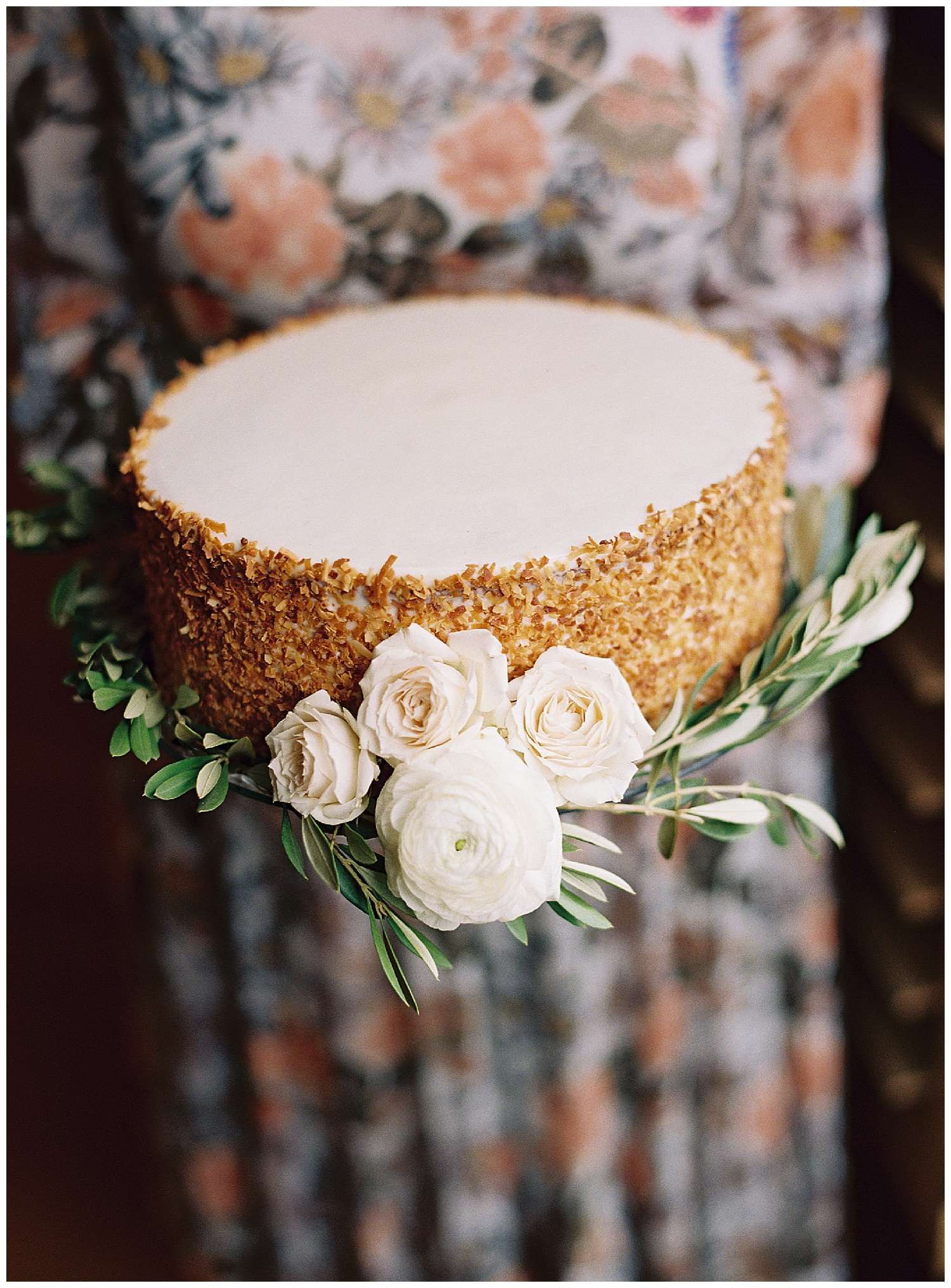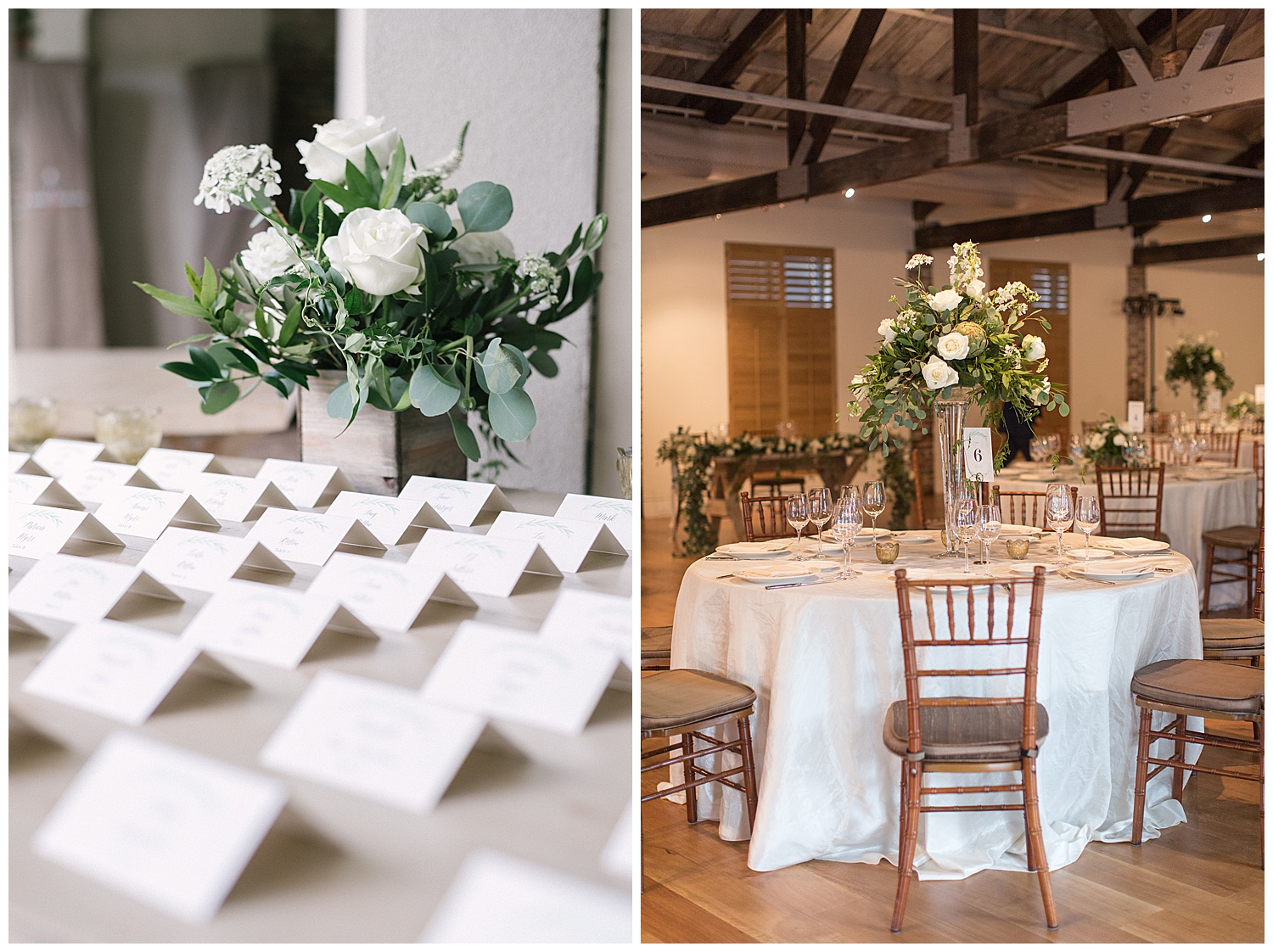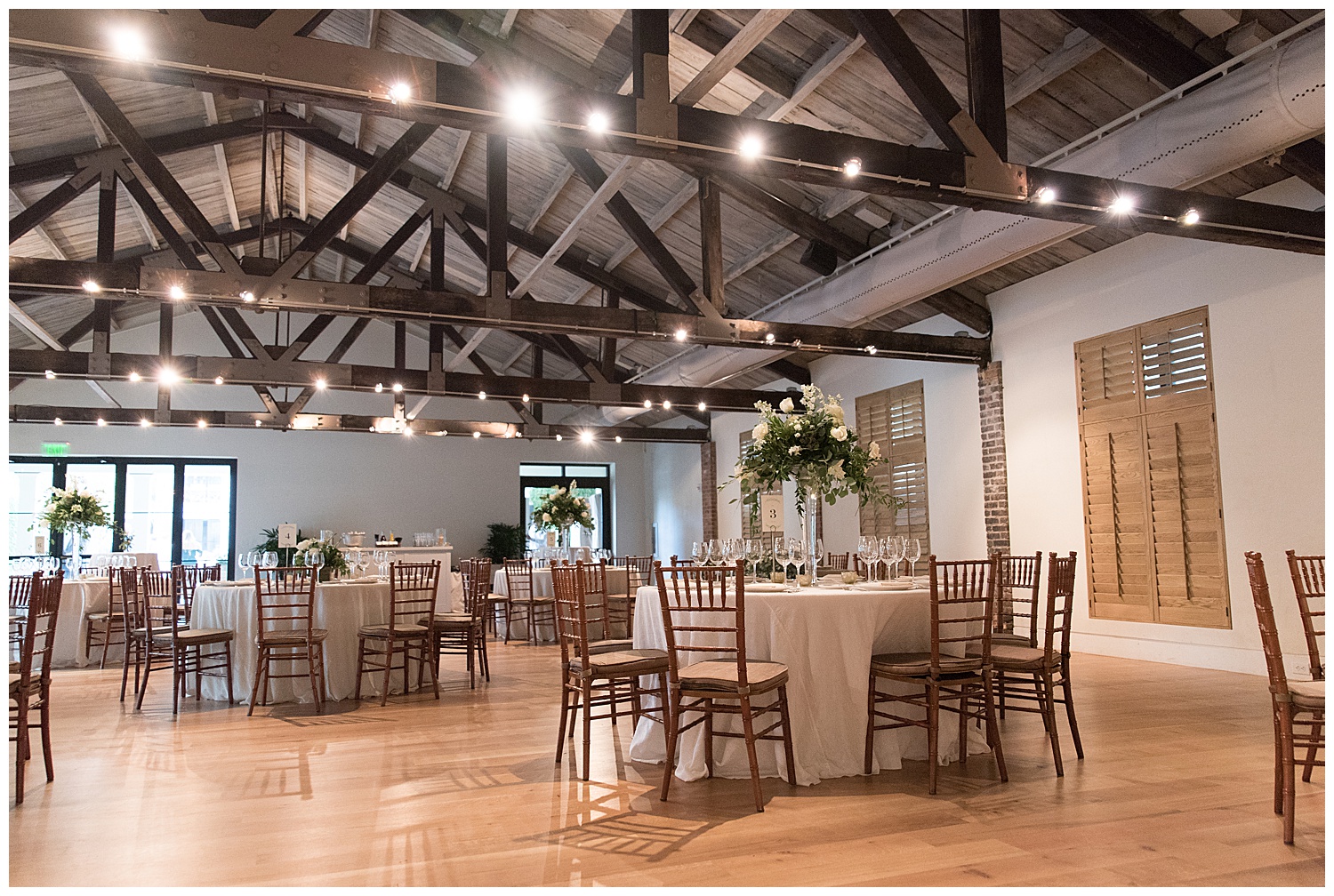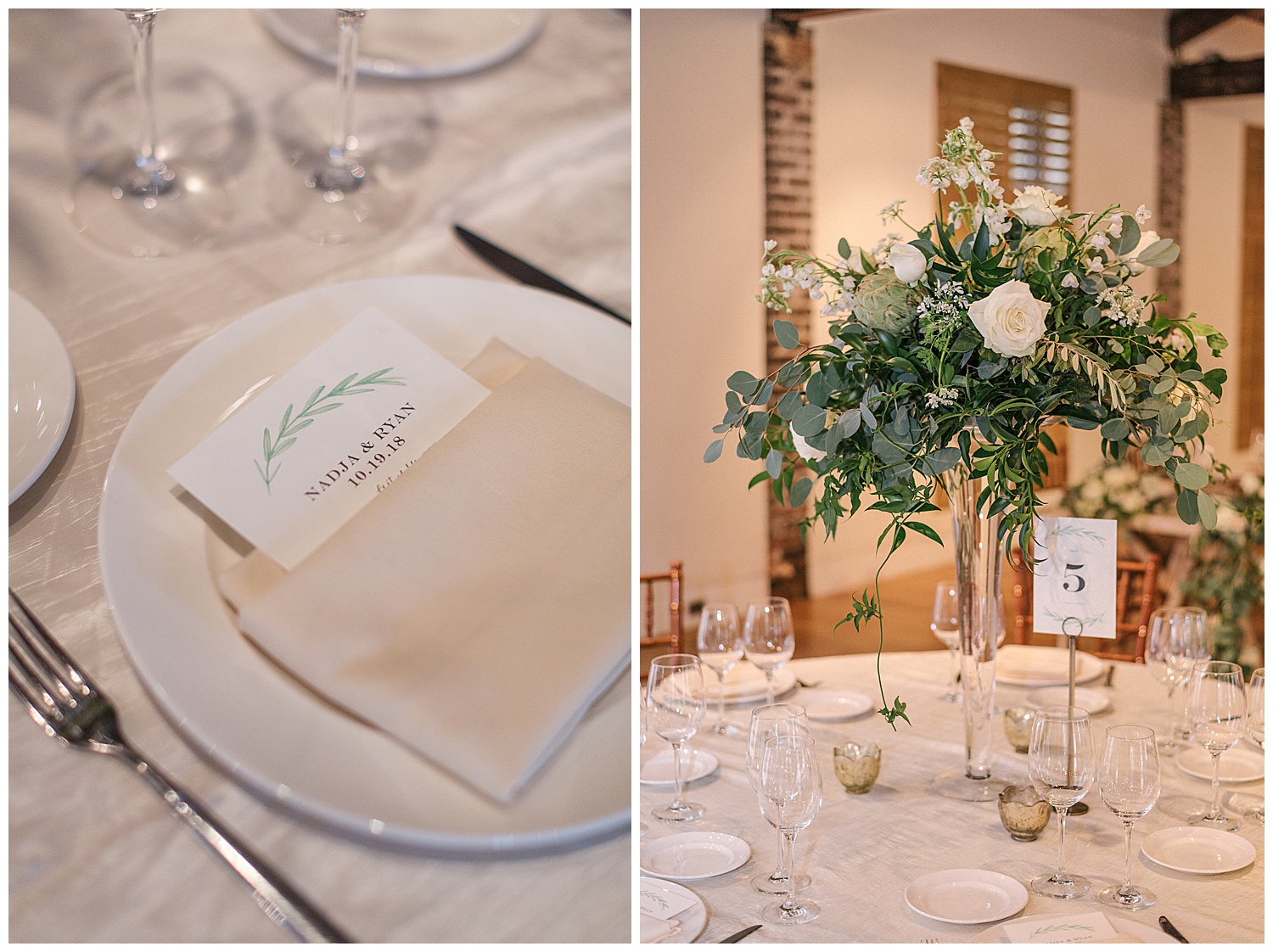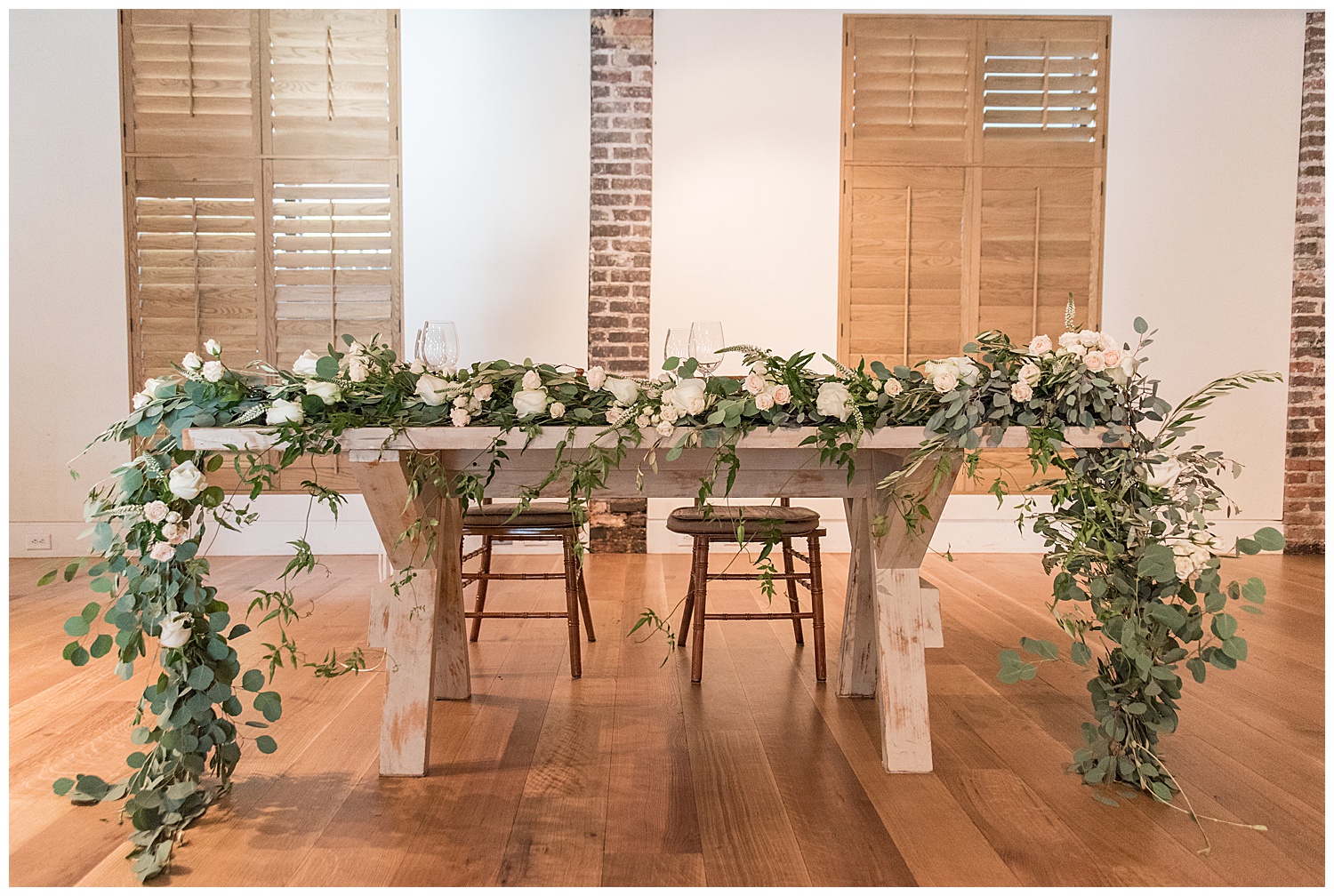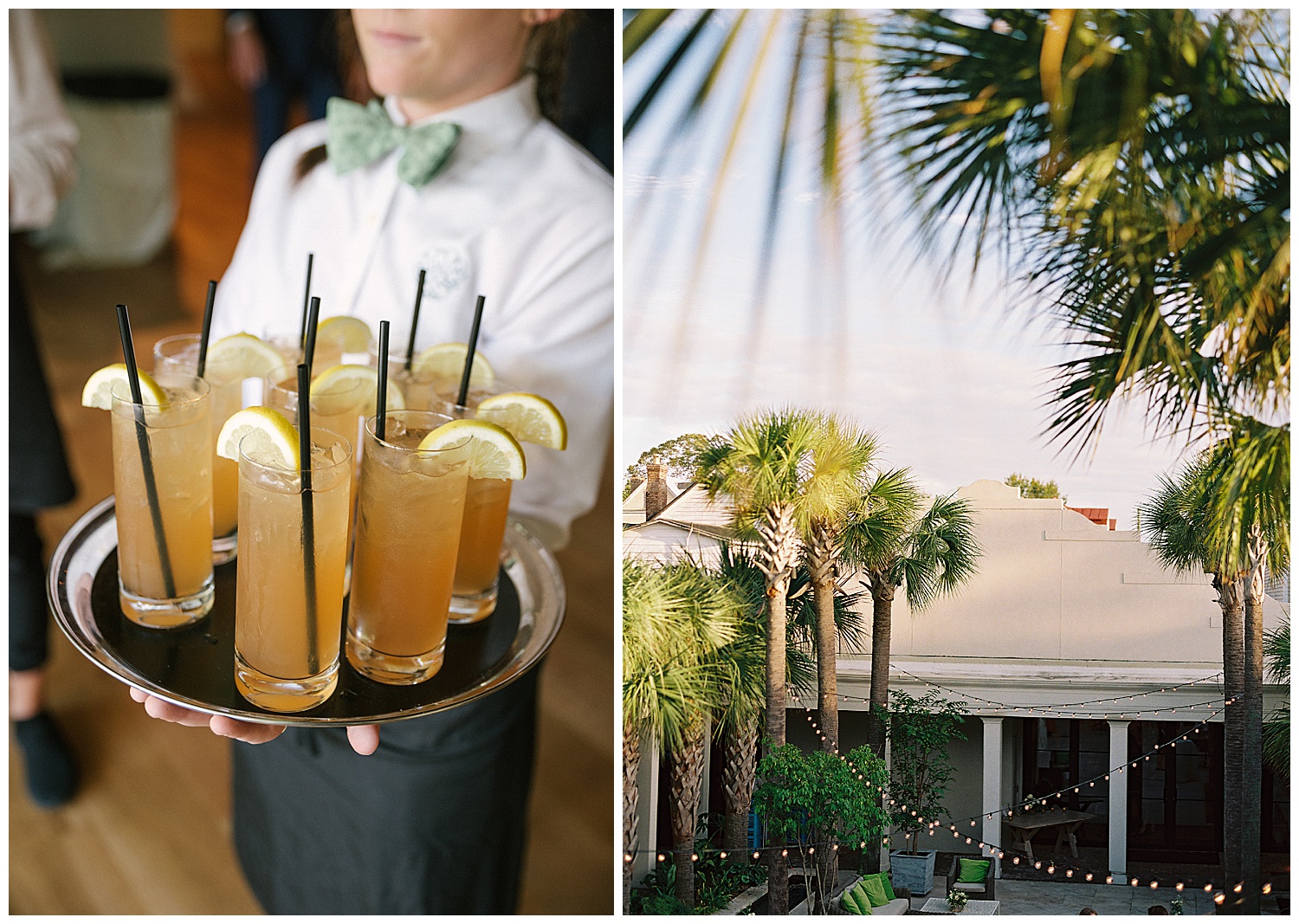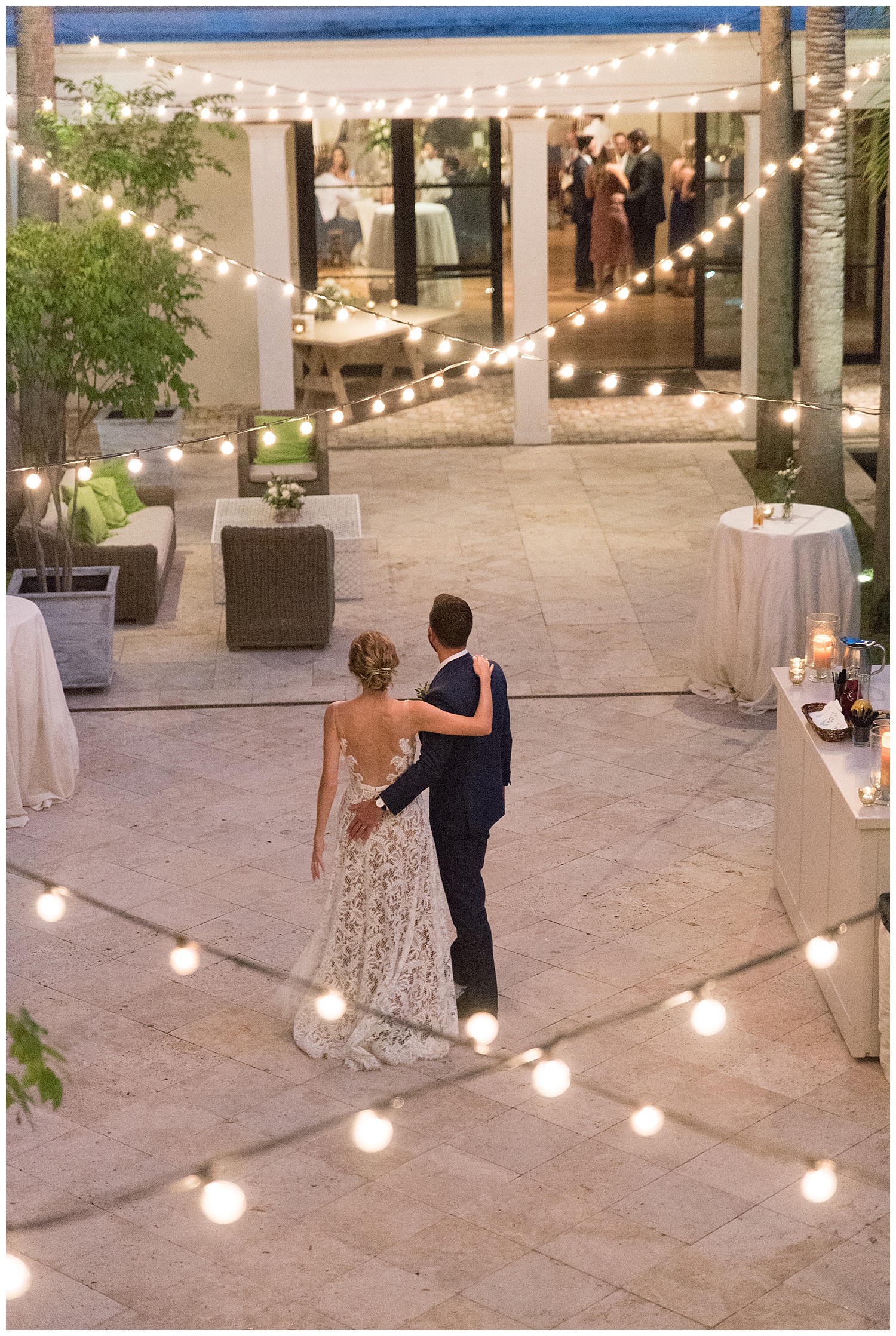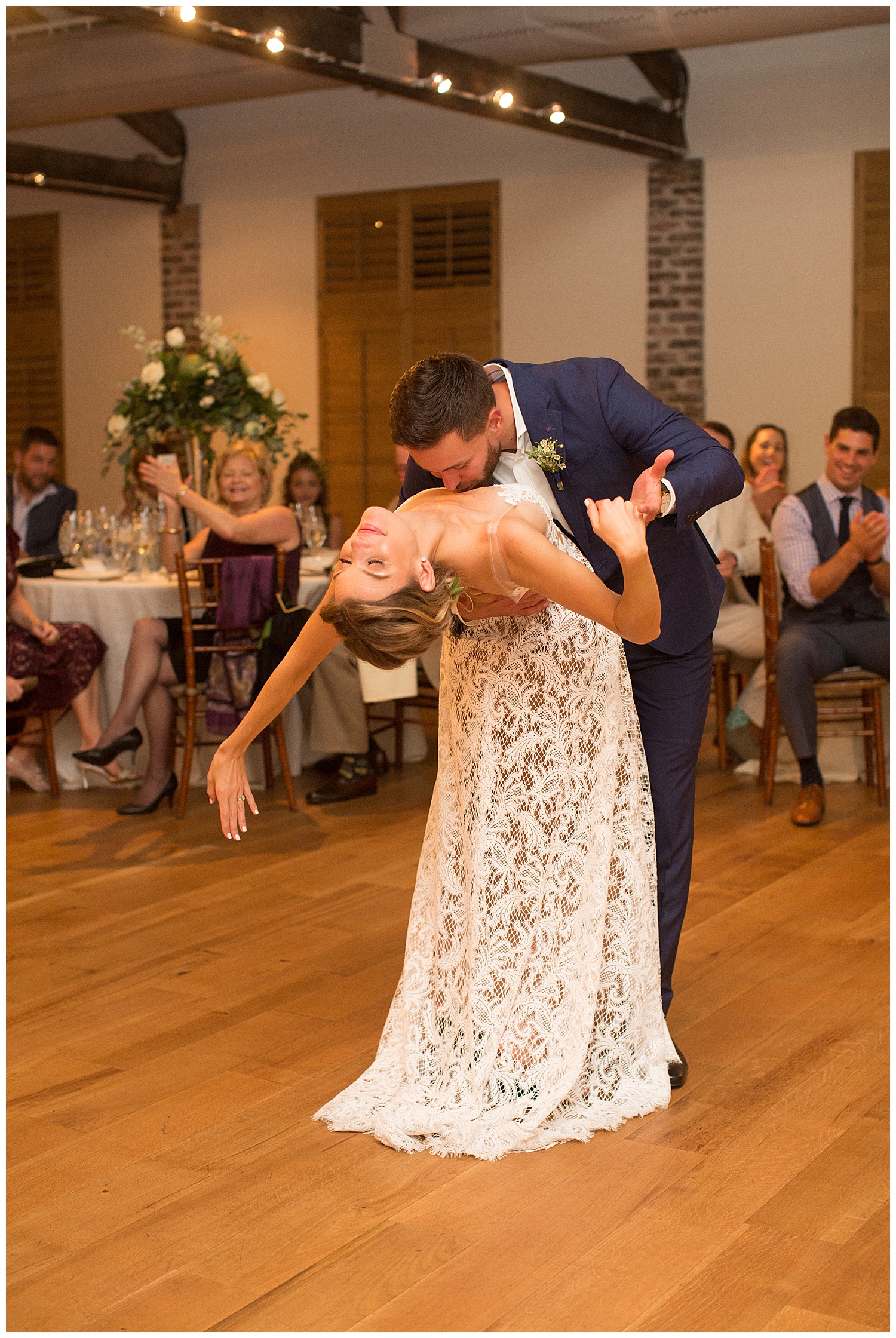 Planning and Florals: Engaging Events | Photographer: Anne Rhett Photography | Venue, Catering, and Bar: Cannon Green | Cake: Peninsula Grill | Music: Bunn DJ Company | Beauty: Vanity Salon