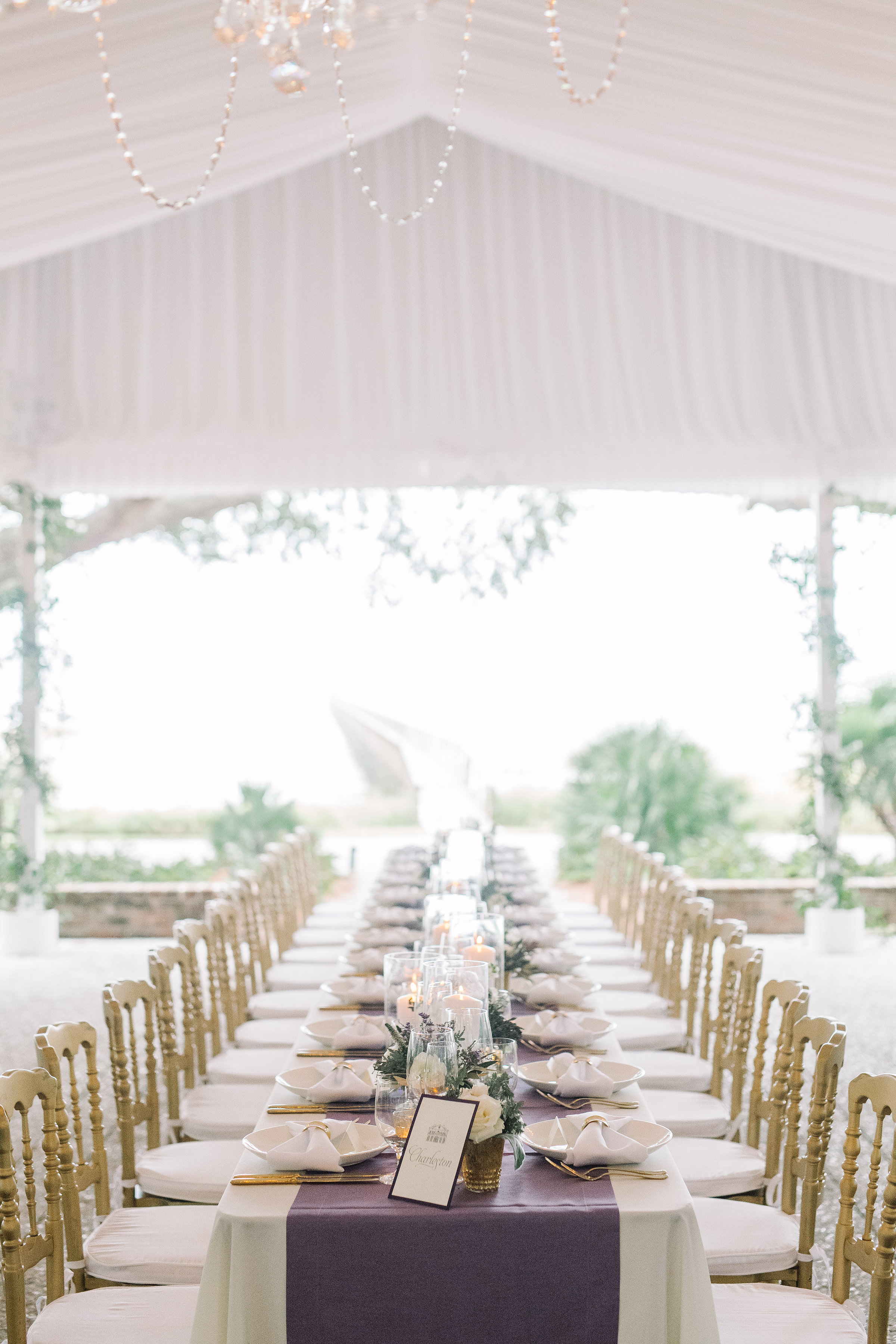 31 May

Nicole & Matt | Lowndes Grove Plantation

The Wedding Row: How did you and Matt meet?
Nicole Kelley: We were both OR travel nurses in the same West Palm Beach, Florida, hospital. On Matt's last day, he offered me a lunch break. He says it was love at first sight; I thought he was cute but didn't think any more of it. He then asked me out for dinner and I said, "Yes," thinking it would be a casual thing, but we really hit it off. The next day, to celebrate the end of his assignment in Florida, he was meeting his mom, sister, and niece in Disney World. When I mentioned I had never been there, he invited me along. It was our second date, and we spent it on his family vacation watching the fireworks at Cinderella's Castle. It felt like a fairy tale.

TWR: Love it. So jump from there to the proposal…
NK: We were assigned to Santa Barbara, California, in the summer 2016. He told me we were going to Butterfly Beach to take pictures of the sunset and when we got there, it was high tide. I knew something was up when he started to panic about there being very little beach. I suggested we walk a little farther down the beach where there was possibly more sand (I didn't realize he had set up for a photographer to be in the flooded spot.) We walked and he was on his phone the whole time, not speaking and not taking pictures. I was getting a little fed up. Then I see a bed sheet on the beach with a gift in the middle. I was a little confused because there was absolutely not a soul on the beach except for us and I didn't know where it came from. So I told Matt to watch out for the blanket, and he told me, "It's actually for us," and he got down on one knee. It was so beautiful. And out of the corner of my eye, I see this woman snapping pictures. He had been coordinating where to do the proposal the whole time on his phone.  

TWR: Charming! What did you wish for on your Big Day?
NK: I'd always envisioned a very small backyard wedding with only family and a few close friends. Matt envisioned a grandiose wedding—he is definitely the hopeless romantic of the two of us. As I started to come around to the idea, I really wanted to play up the whole Southern plantation idea and bring my culture to the Northern folks. I loved the idea of having Southern staples, such as a hydration station serving lemonade and sweet tea.

TWR: Nice. Having had such a special wedding, what advice would you share with brides-to-be?
NK: Hire a wedding planner. Luke Wilson was incredible and I couldn't have done it without him. Everything was a breeze thanks to him. My day was stress-free and when it started to pour, Luke really shined. About 15 minutes before the ceremony, he made a quick switch to have it under our tent and pulled off an amazing plan B. He was worth every penny.

TWR: Your grandfather played a big role in your wedding. Can you tell us a little bit about that?
NK: Since I was a little girl, I dreamed of having my grandpa conduct my ceremony. In the months leading up to our wedding, his mental health started diminishing and he couldn't remember everything like he used to. My husband's last name is Marlin and my grandpa, could not for the life of him, remember Matt's last name. During our rehearsal, he pronounced us "Mr. & Mrs. So & So". Matt and I then wrote "Marlin" in Grandpa's notes so he could just read it off his page during the actual ceremony. Well, I guess my grandpa couldn't read it and pronounced us as "Mr. & Mrs. Harlin"—we're still not sure our marriage is legitimate!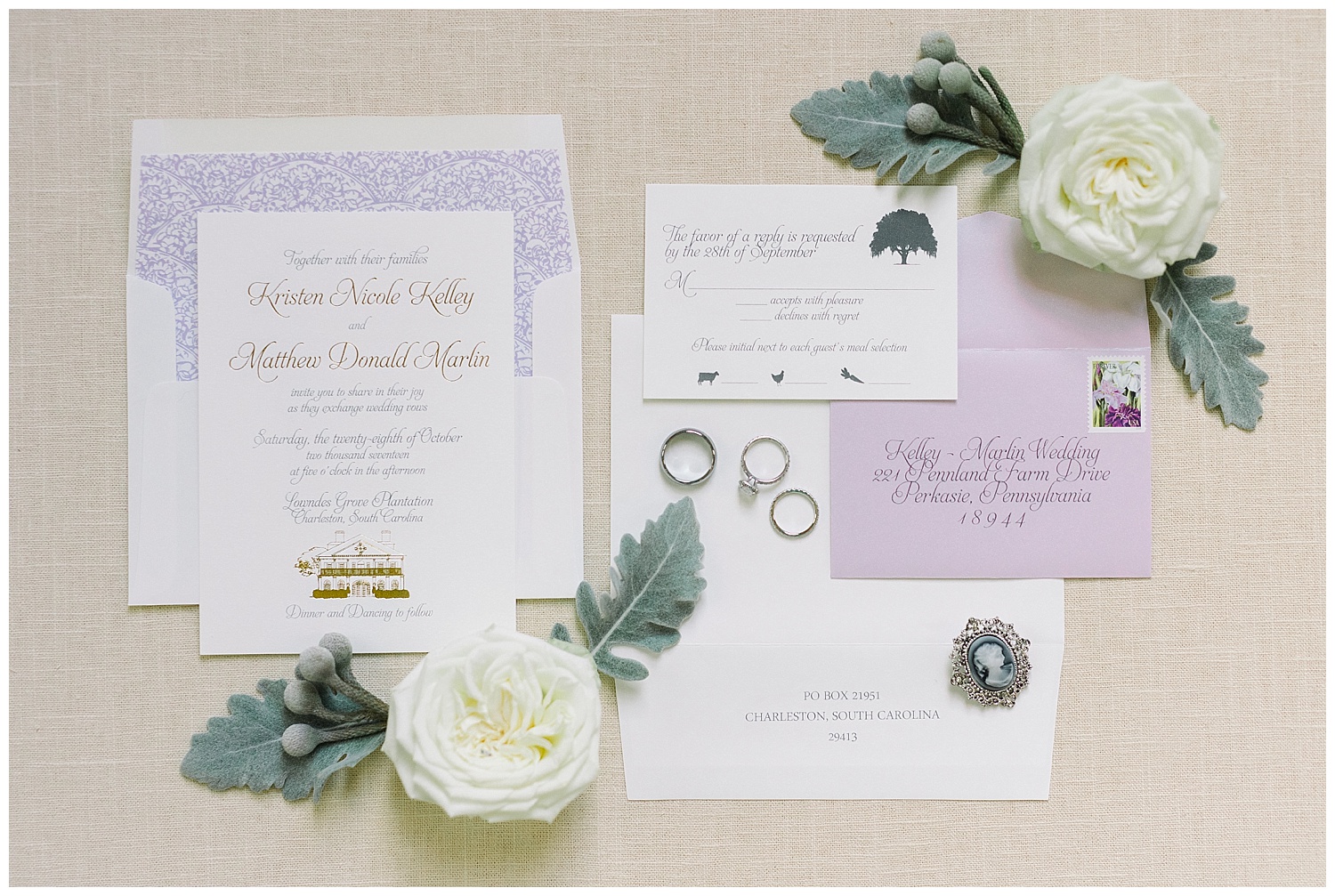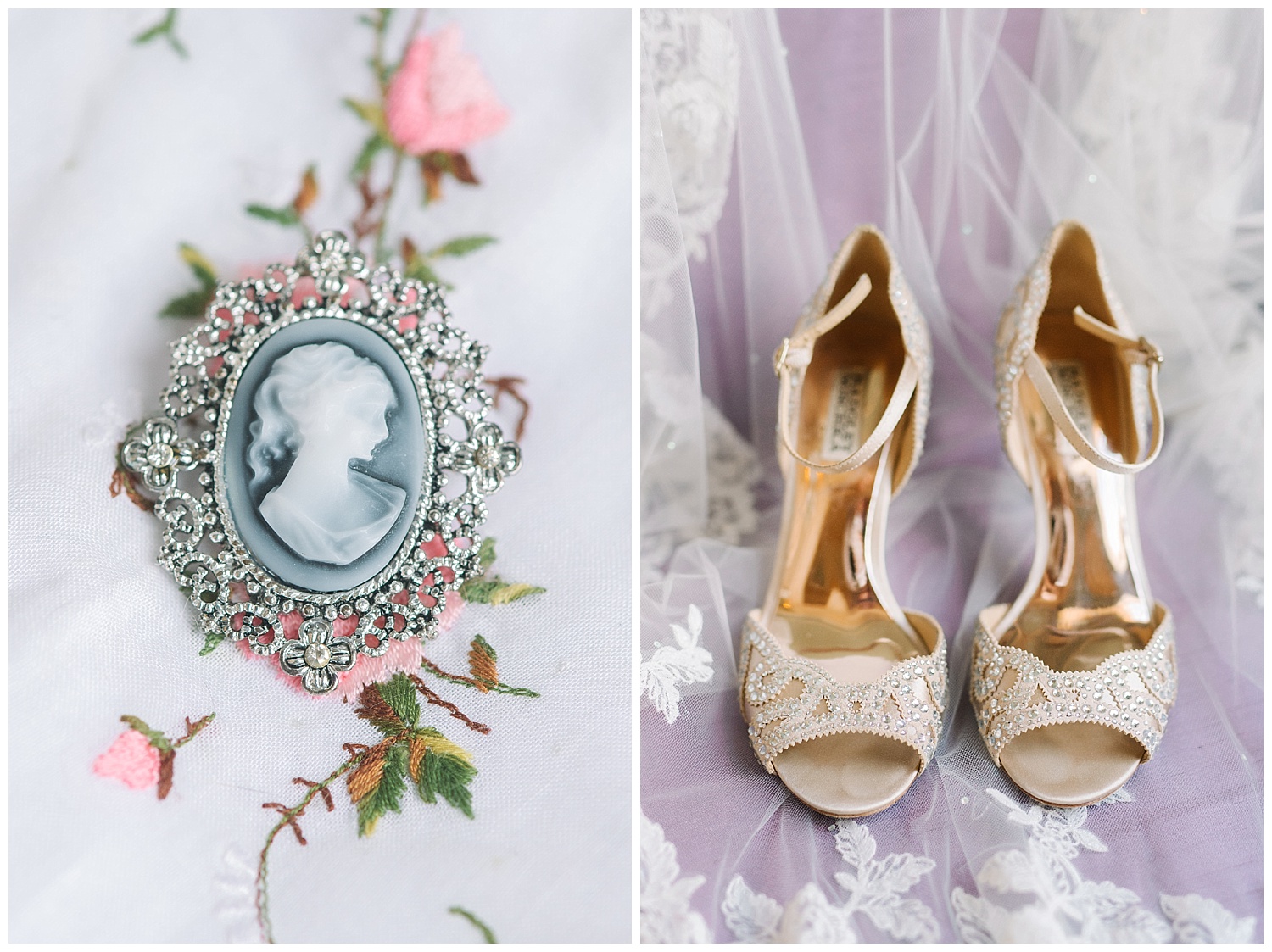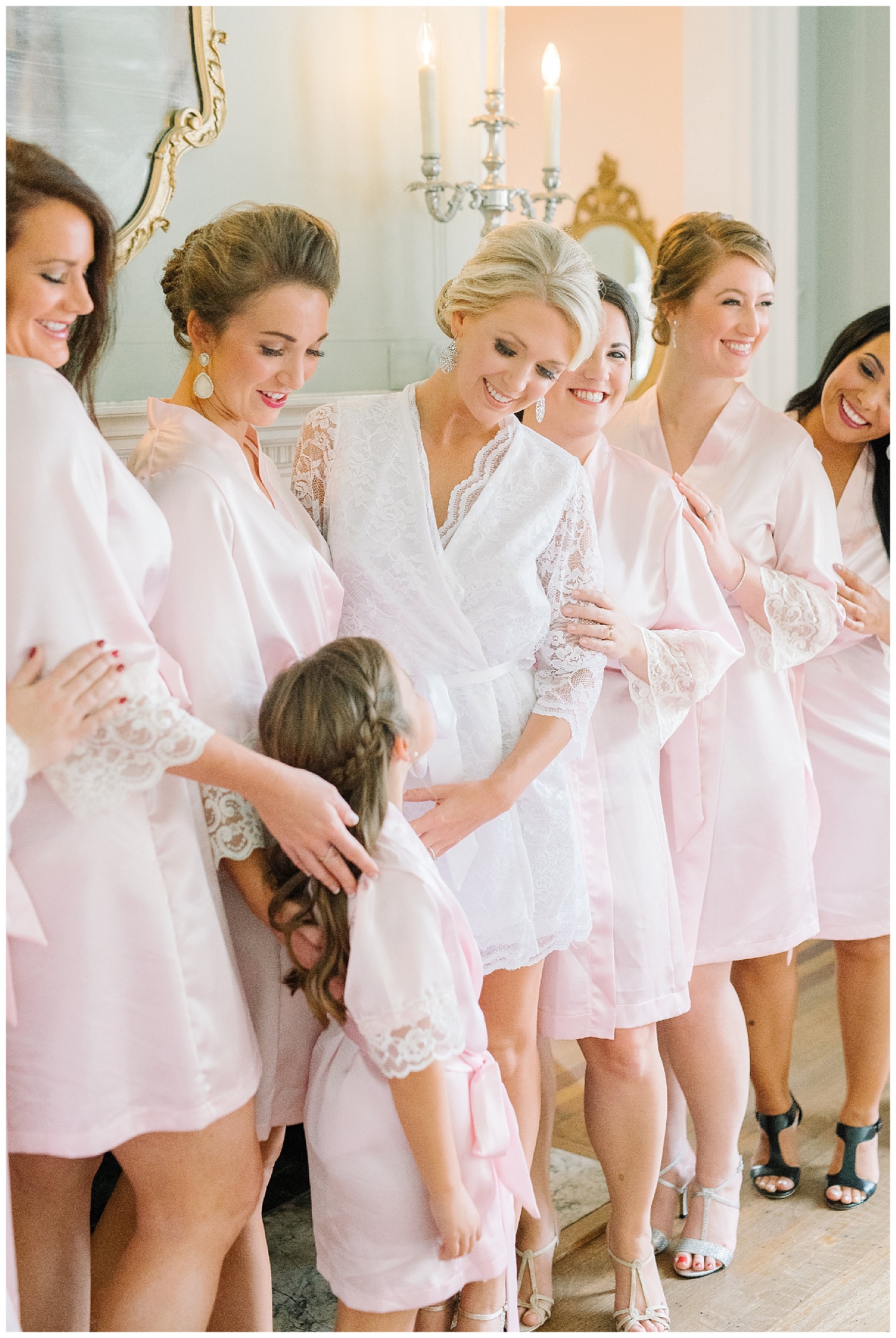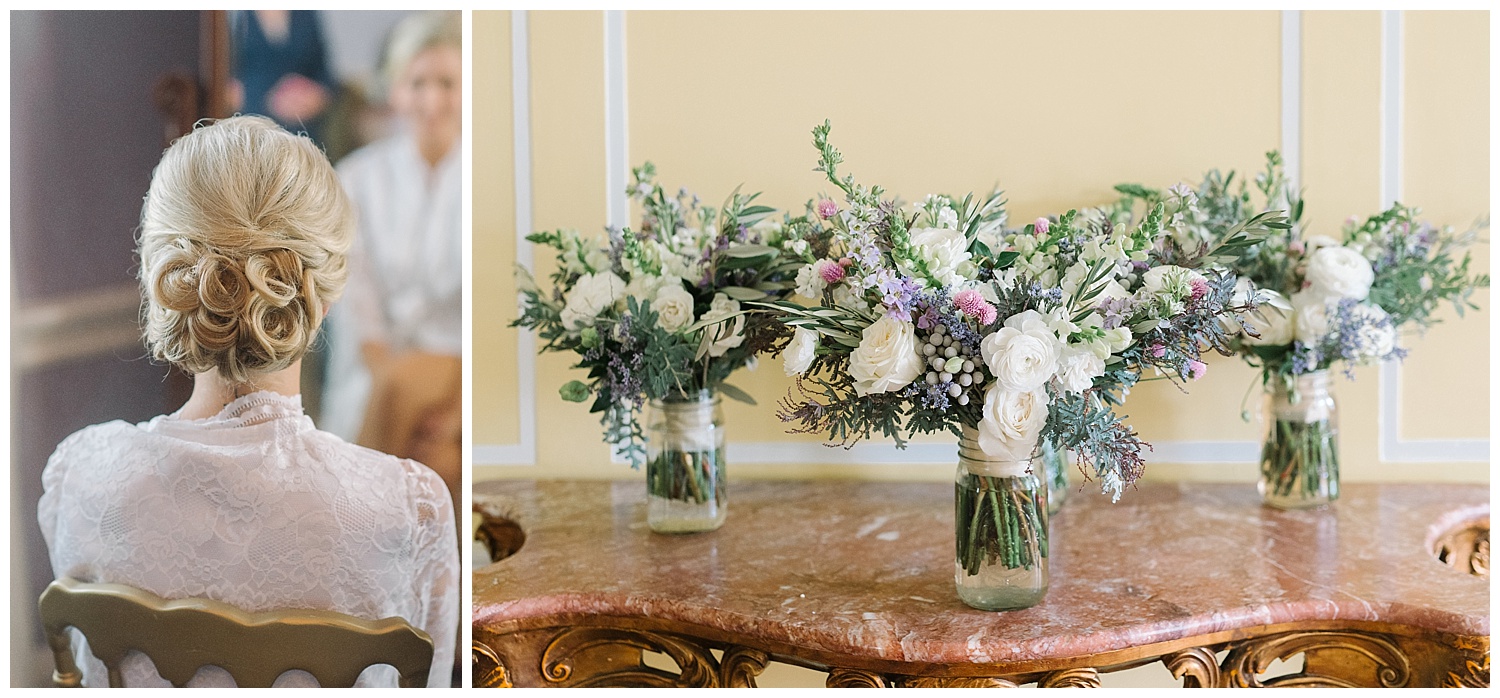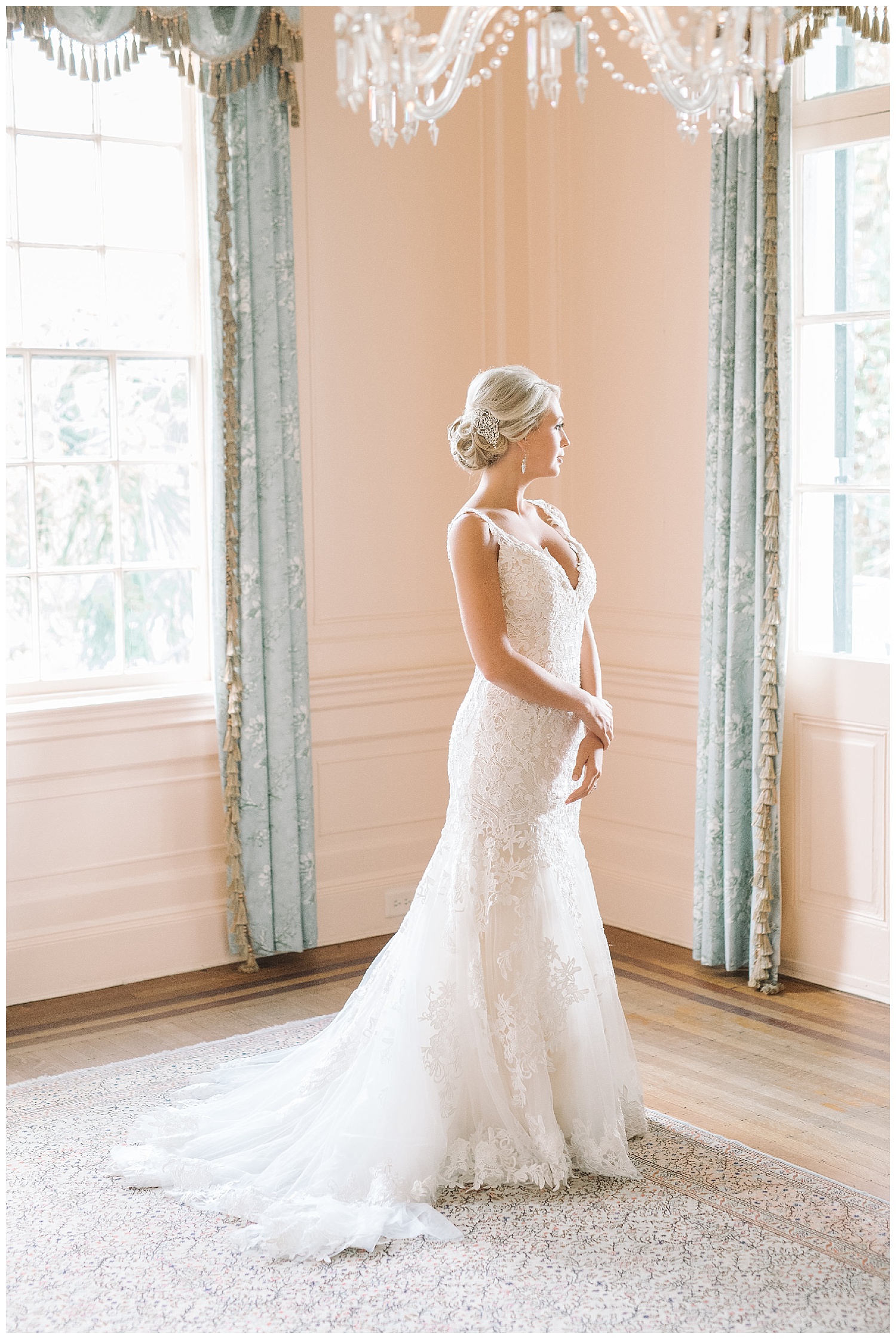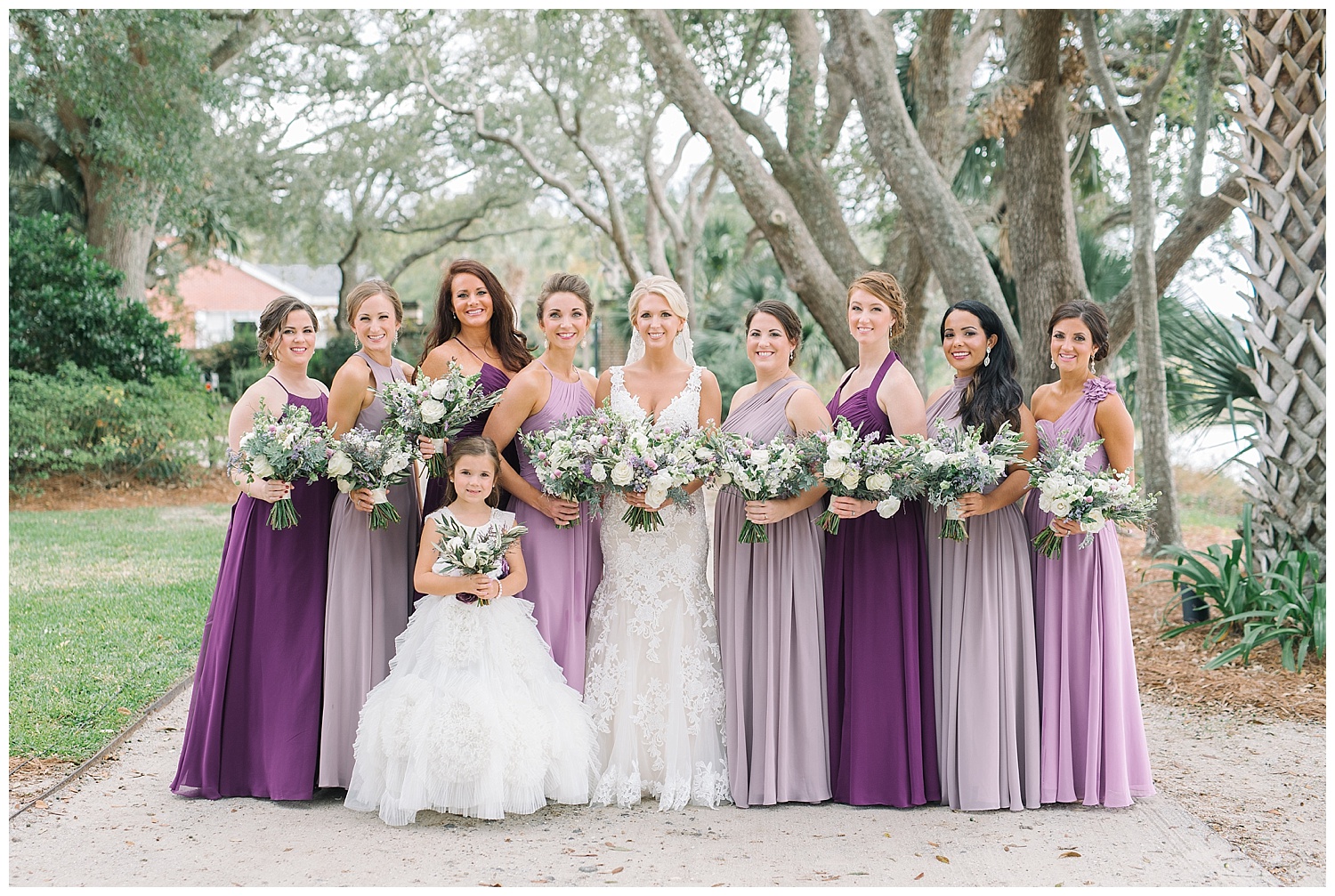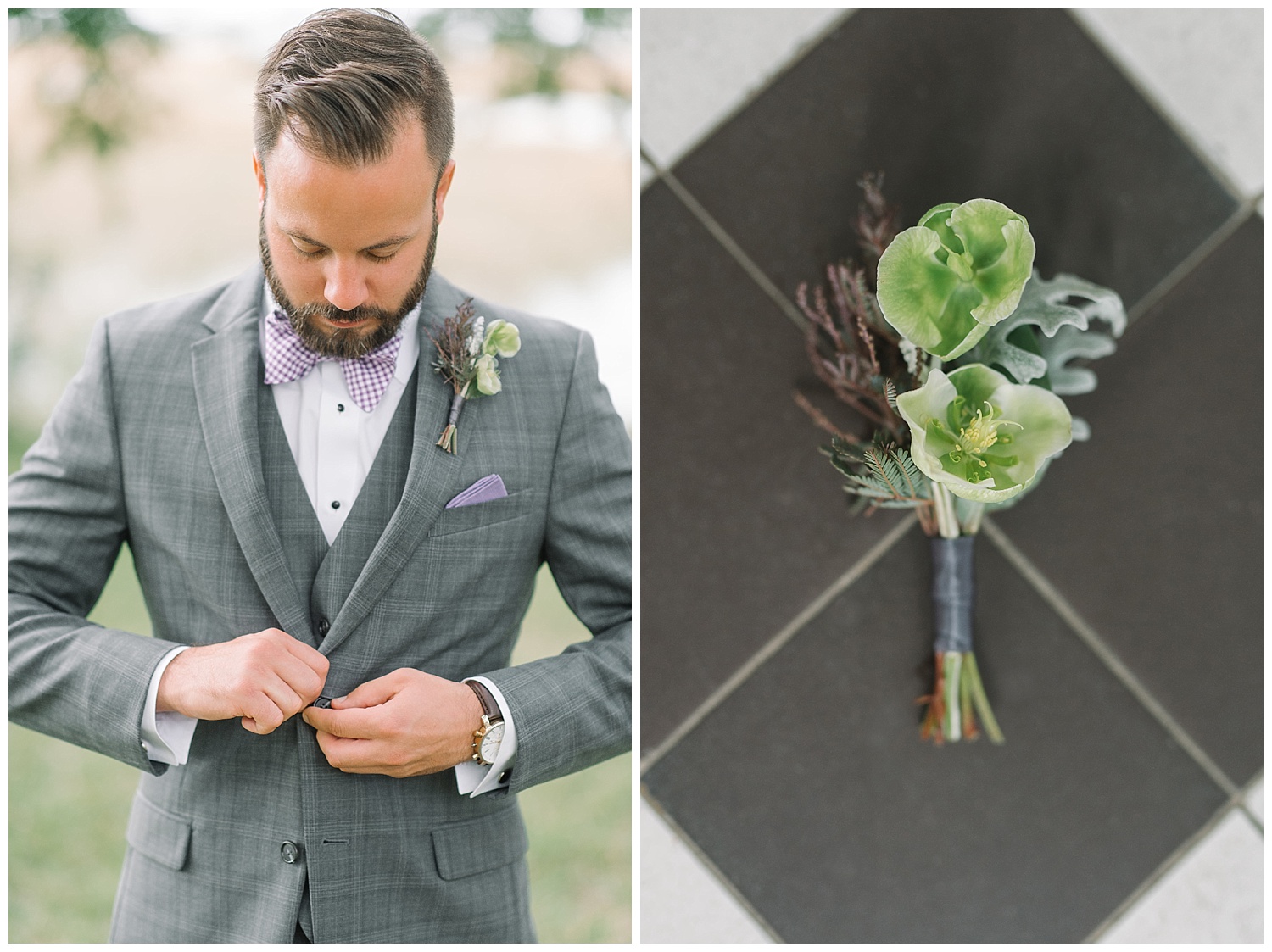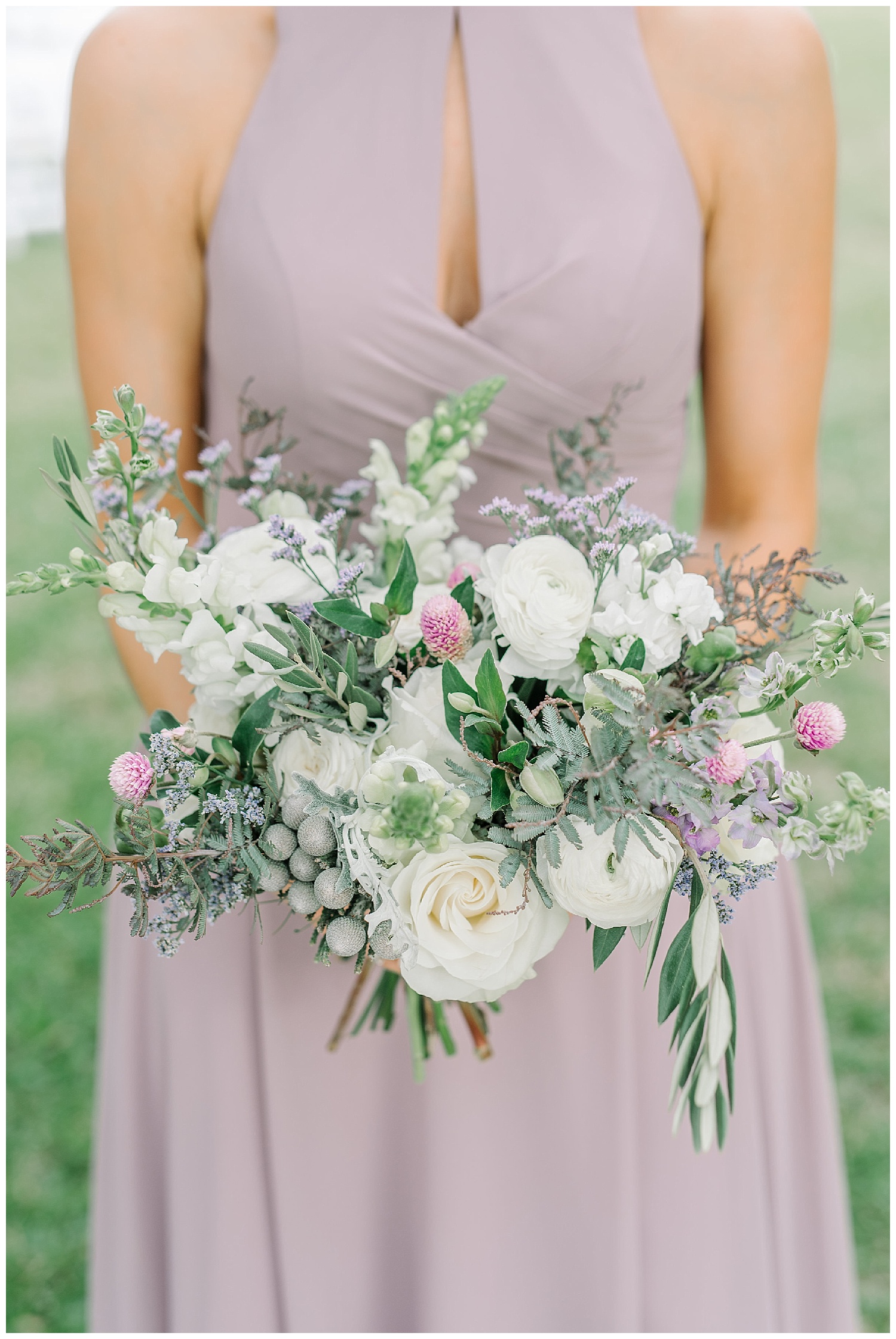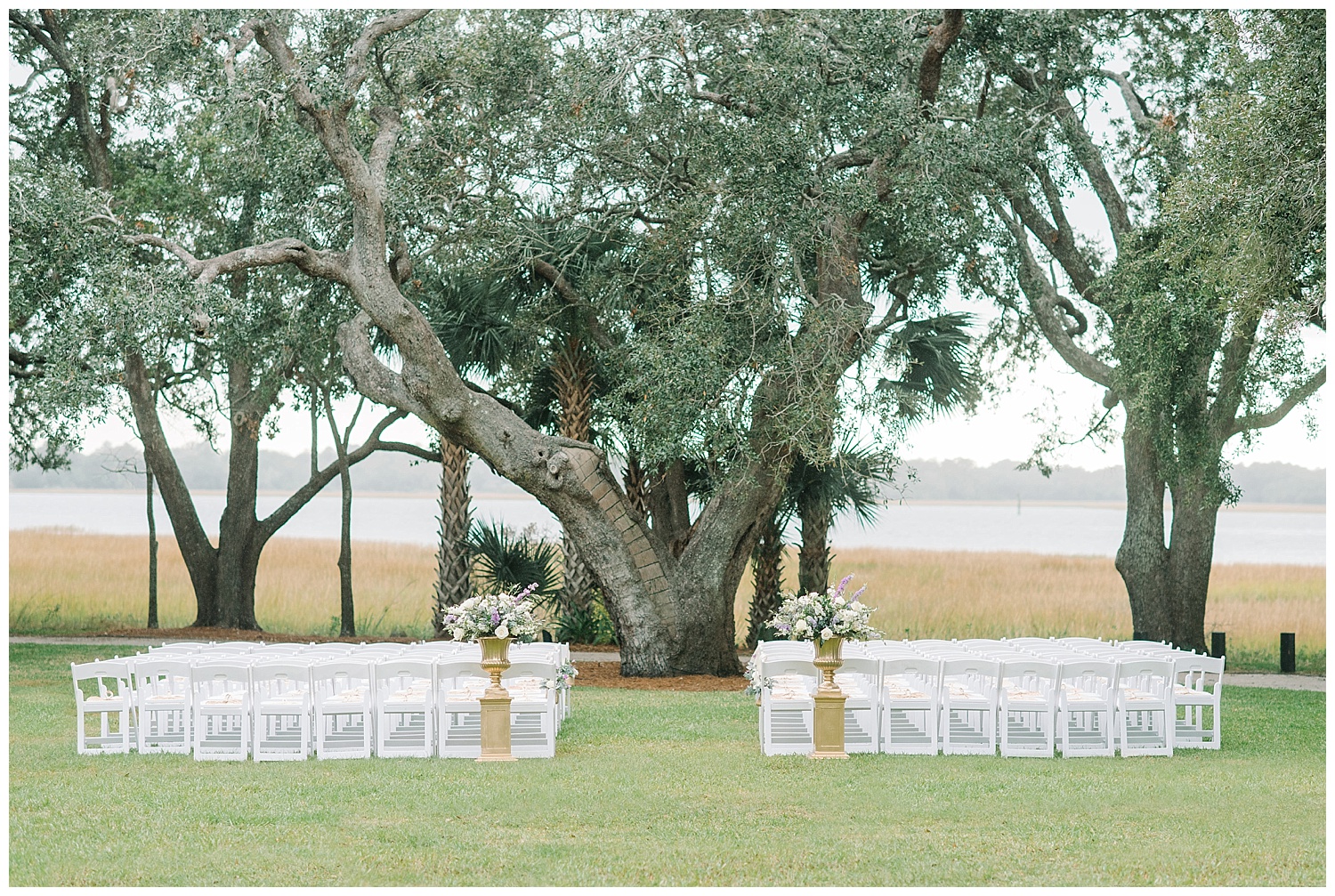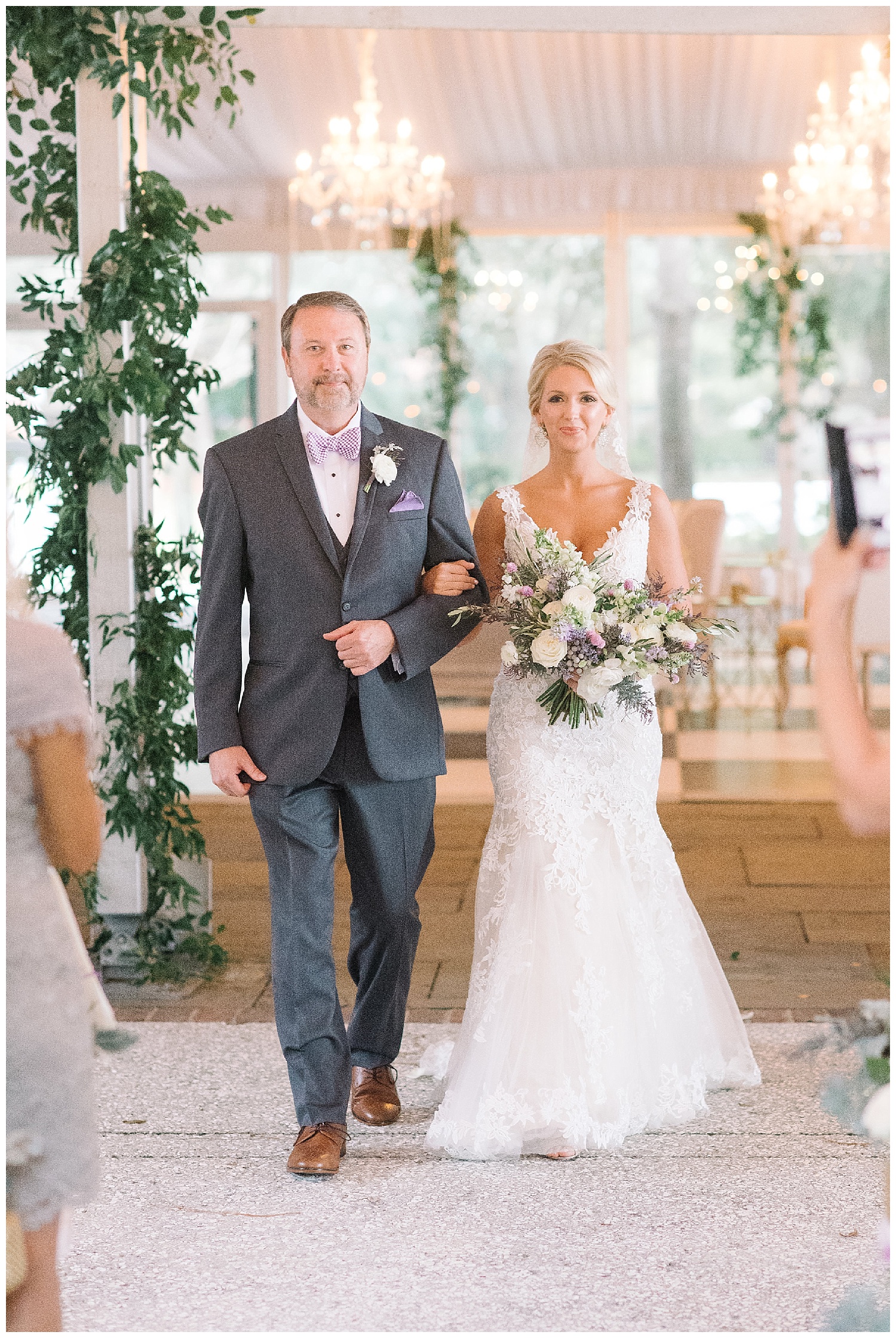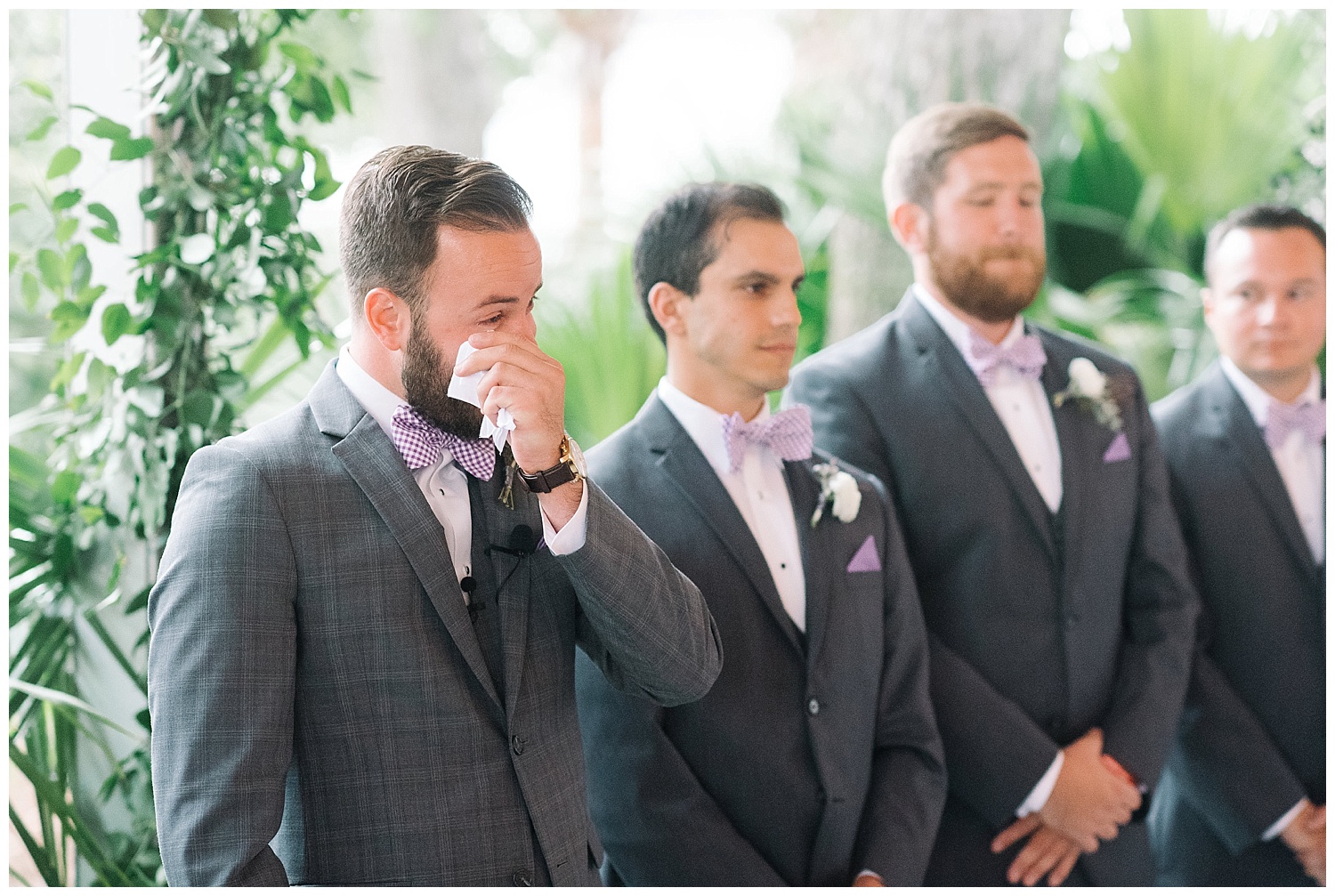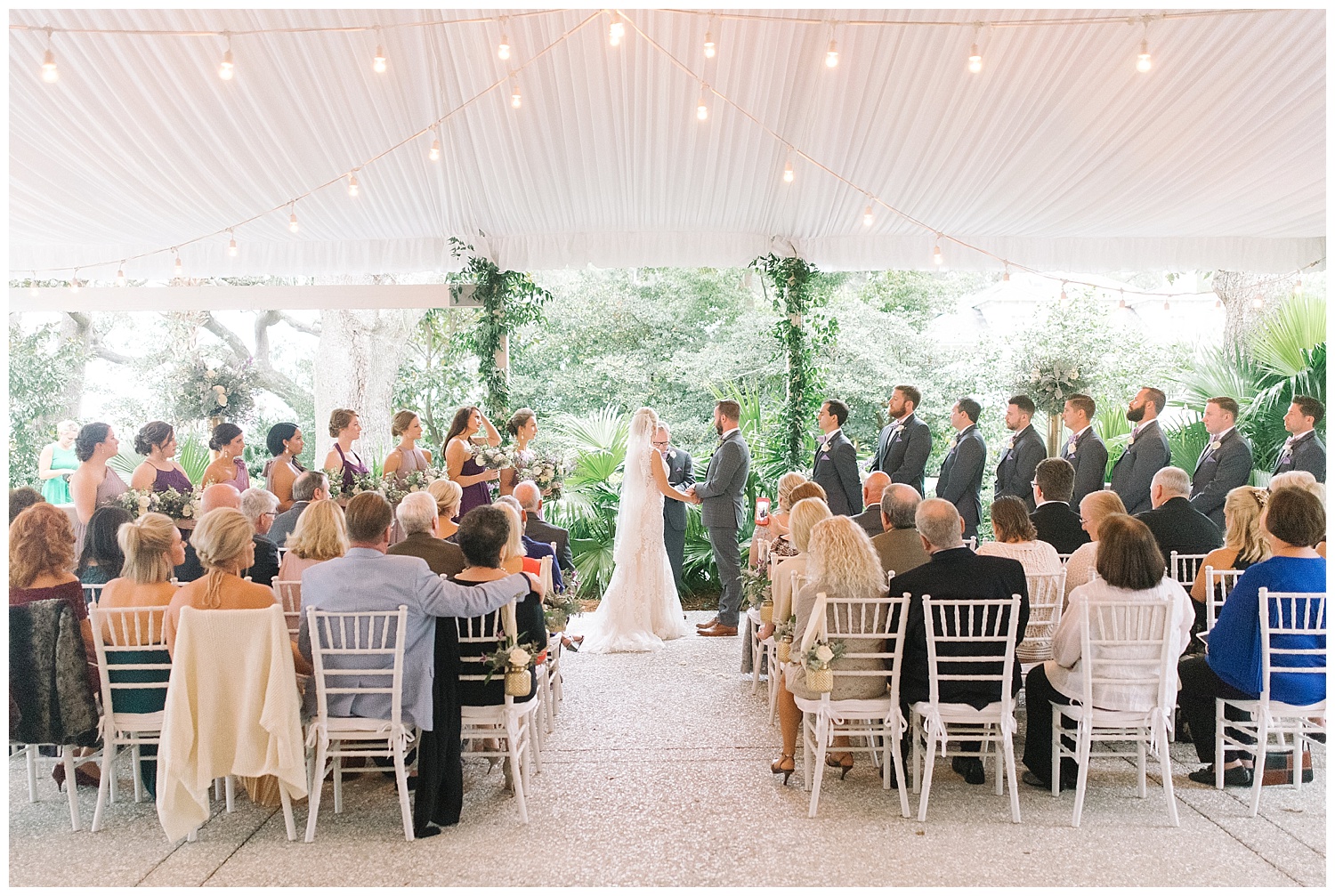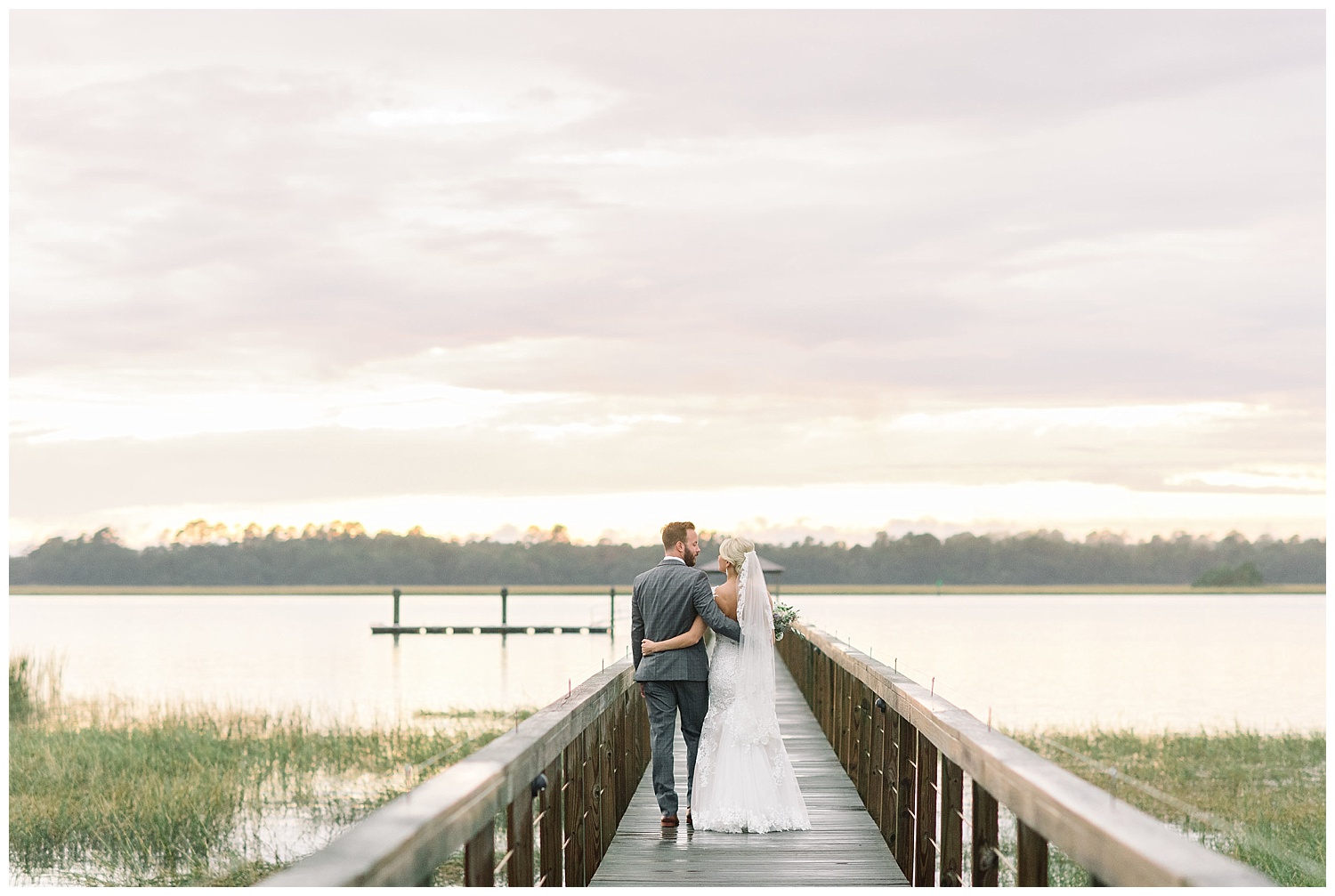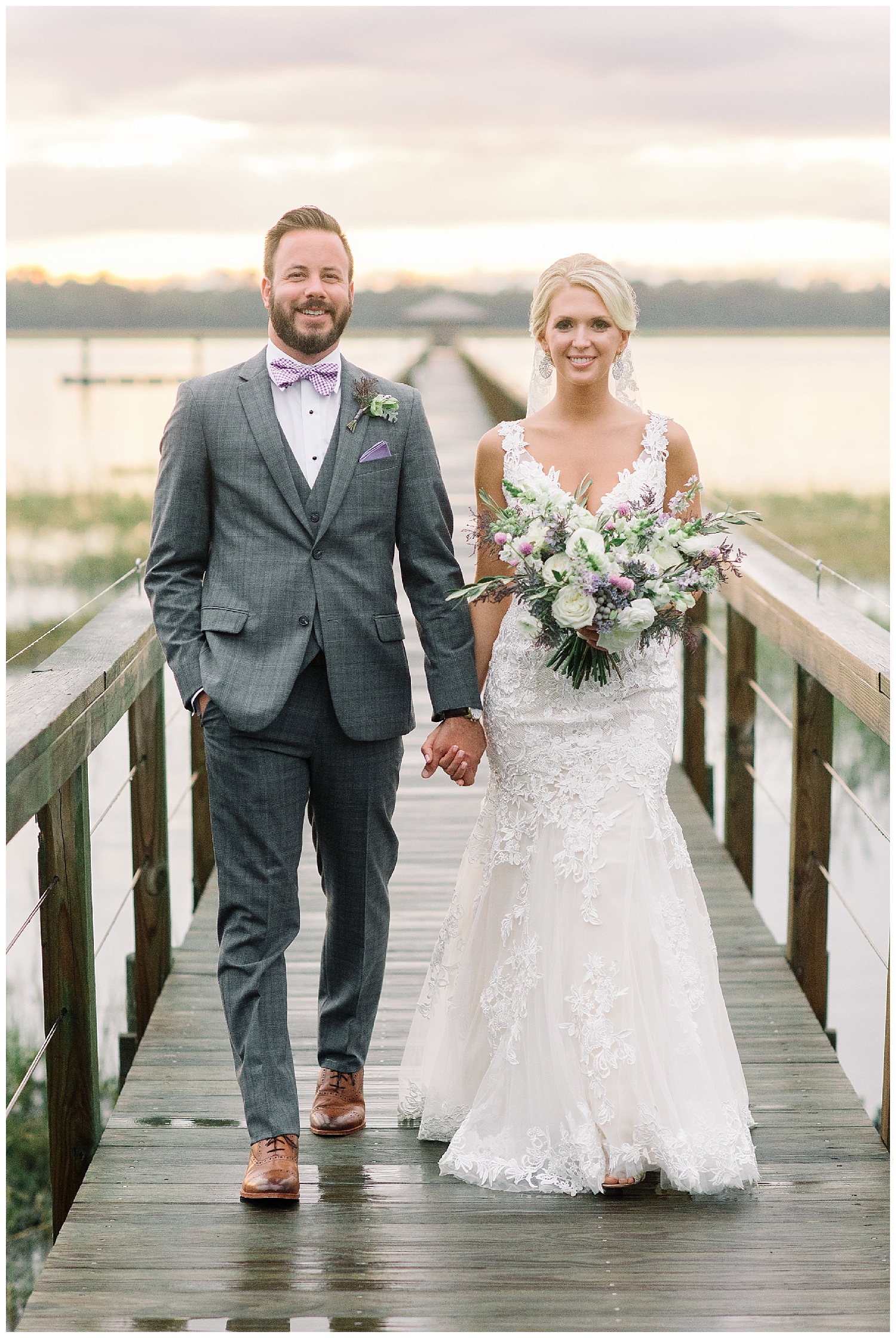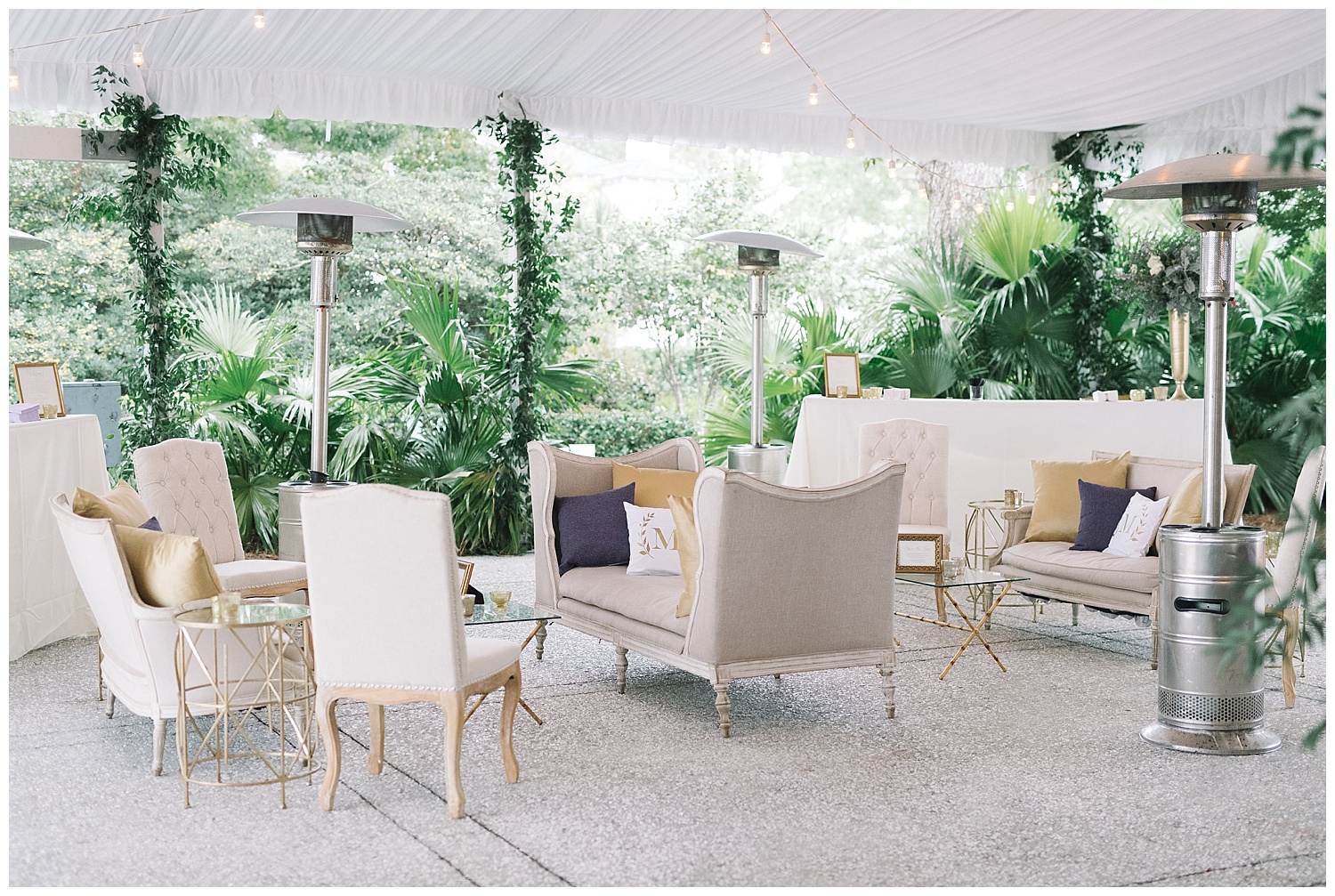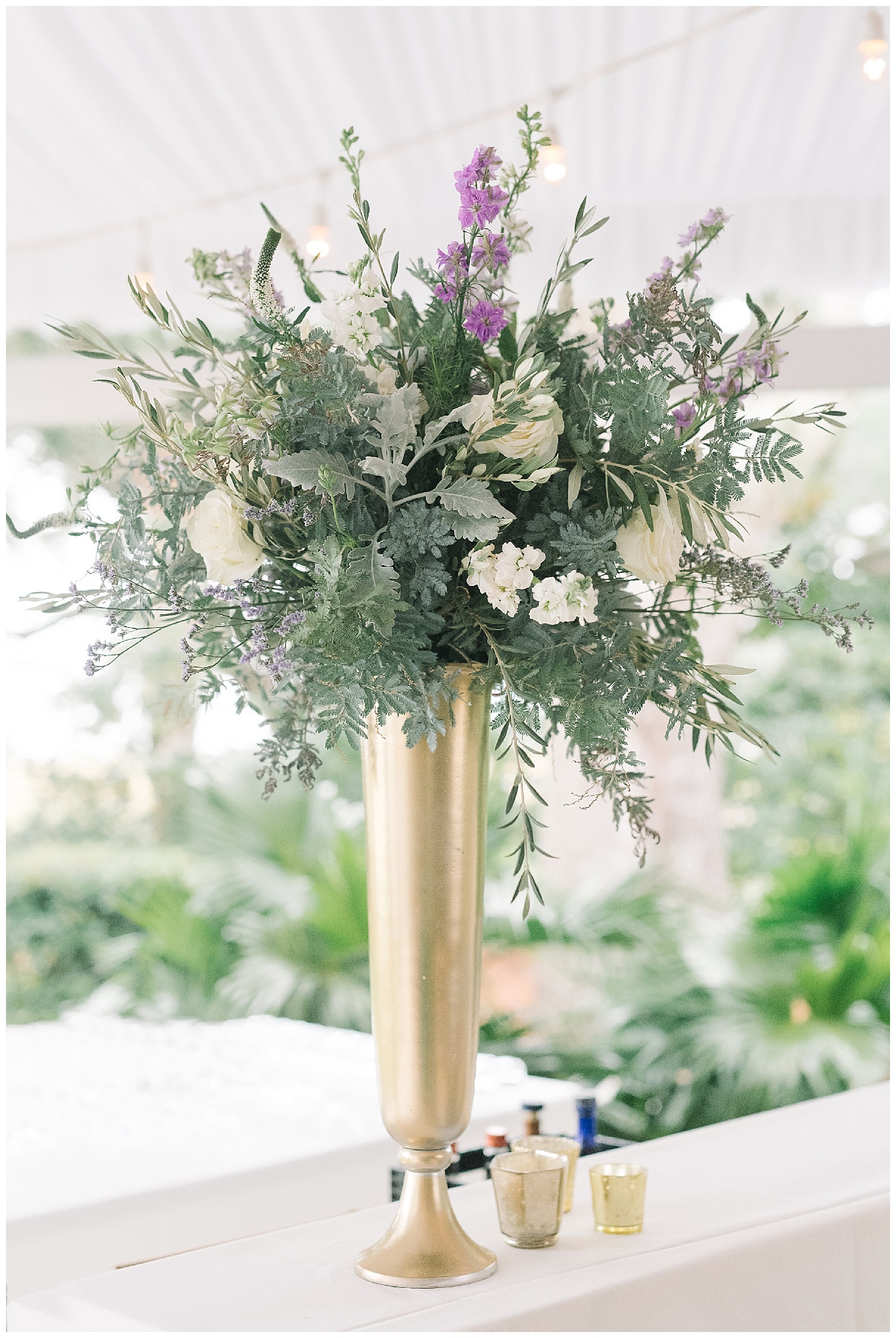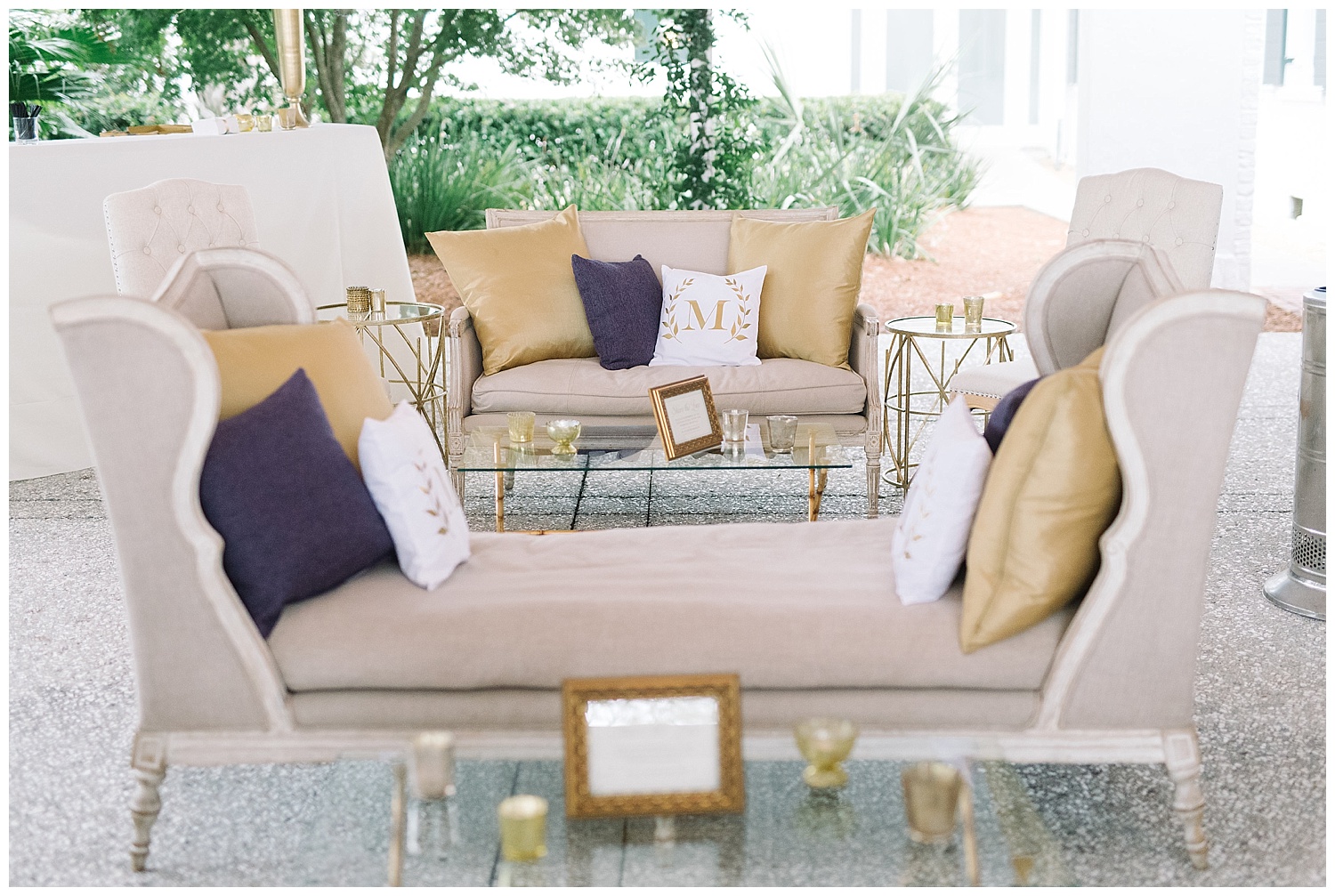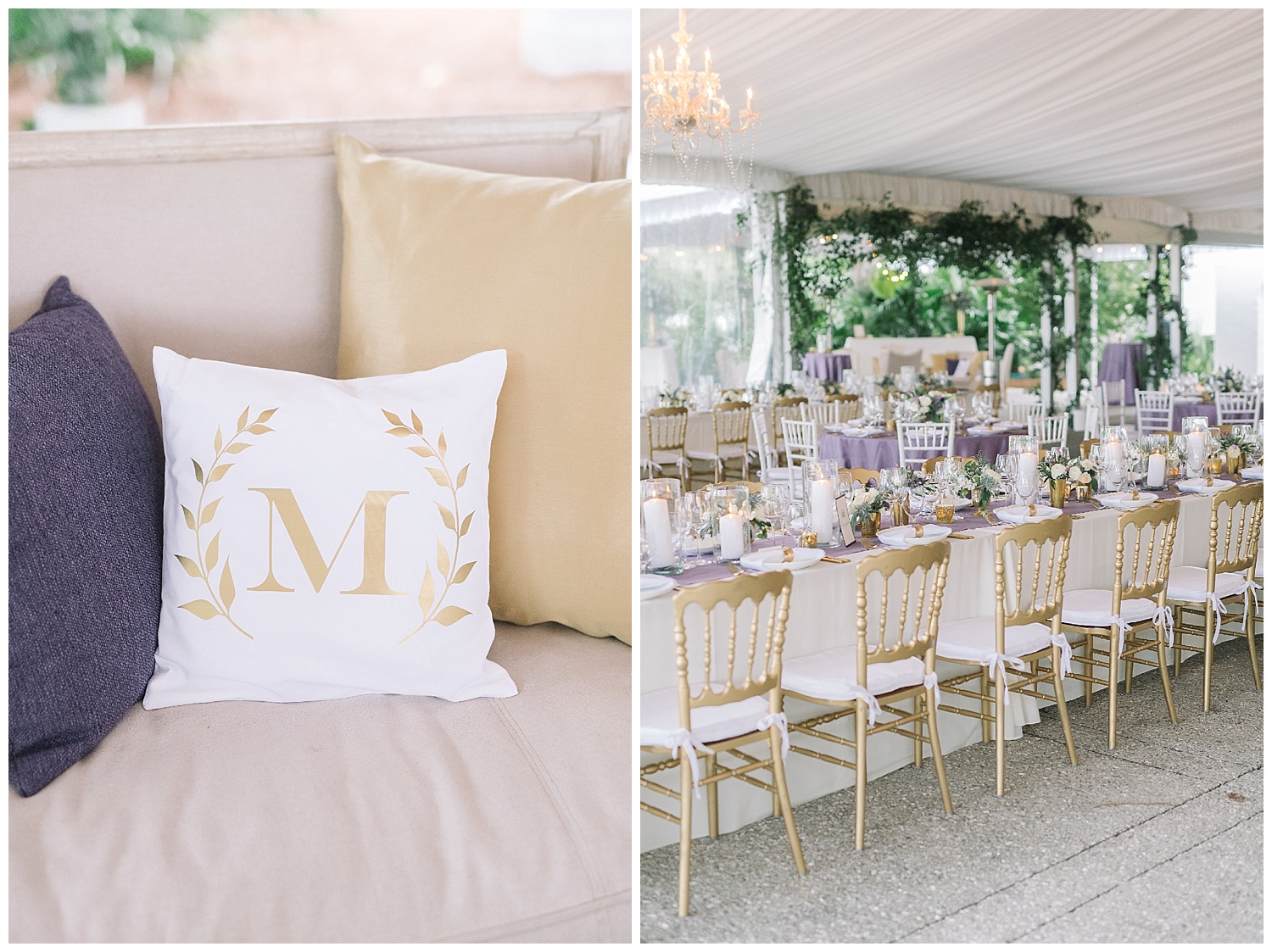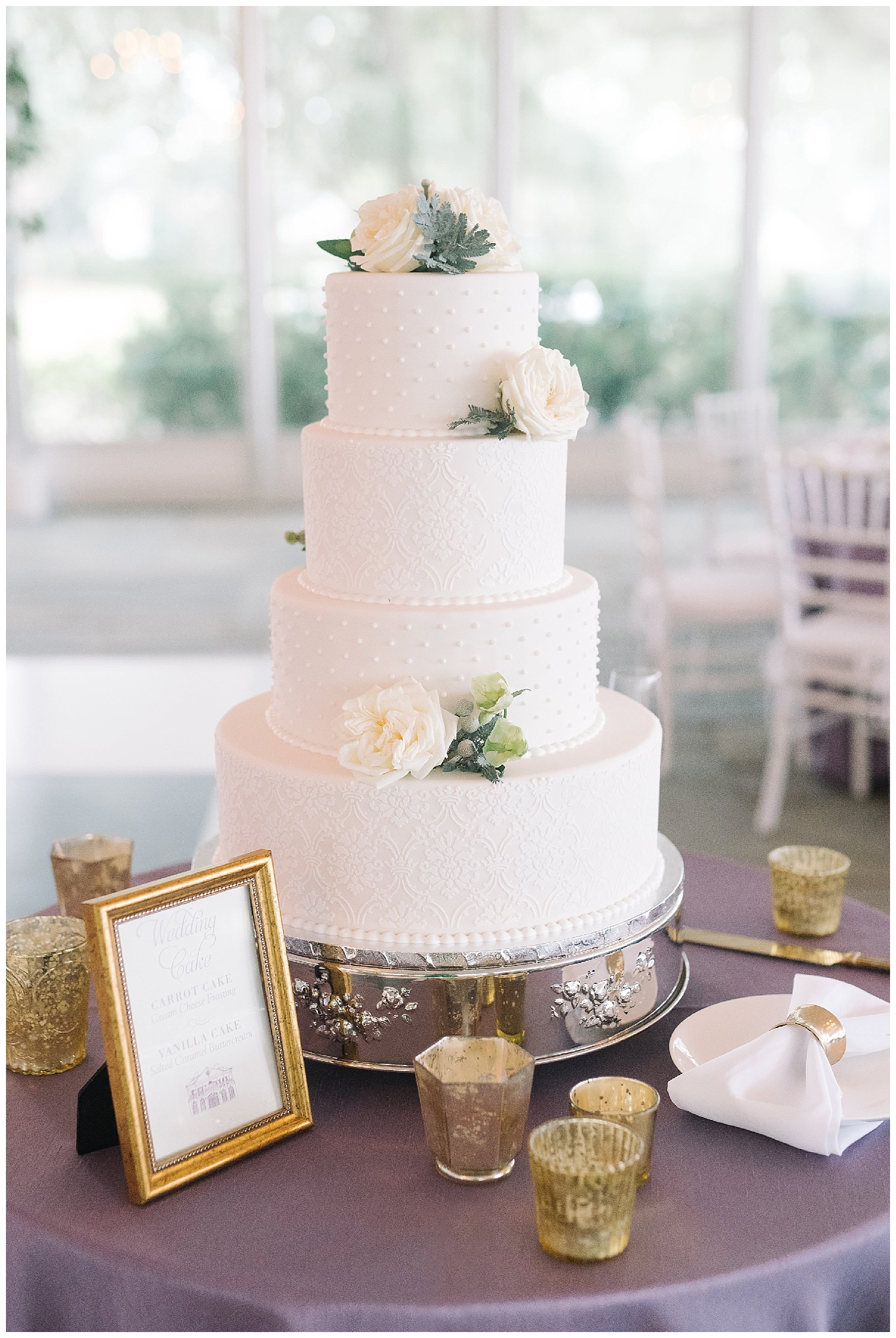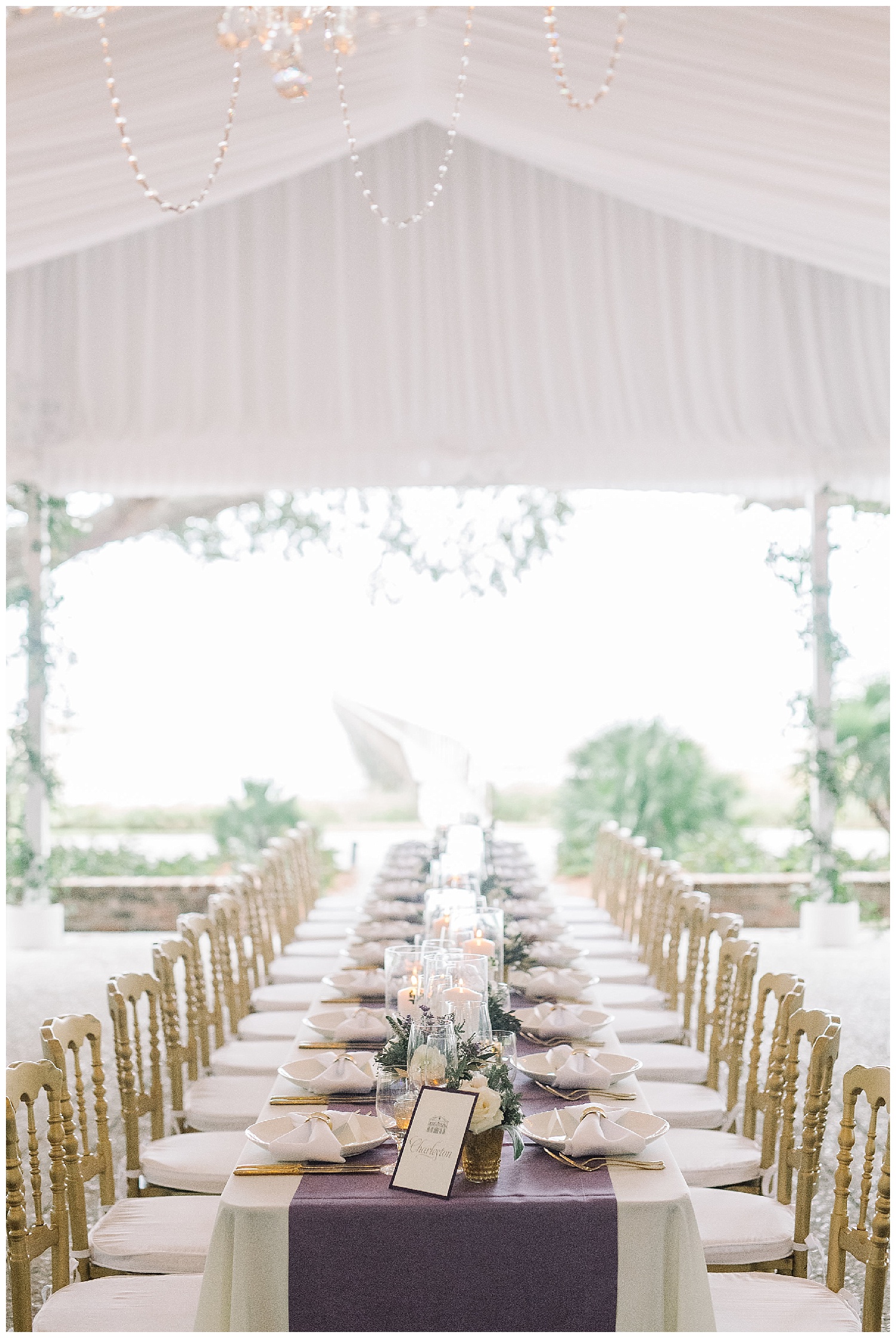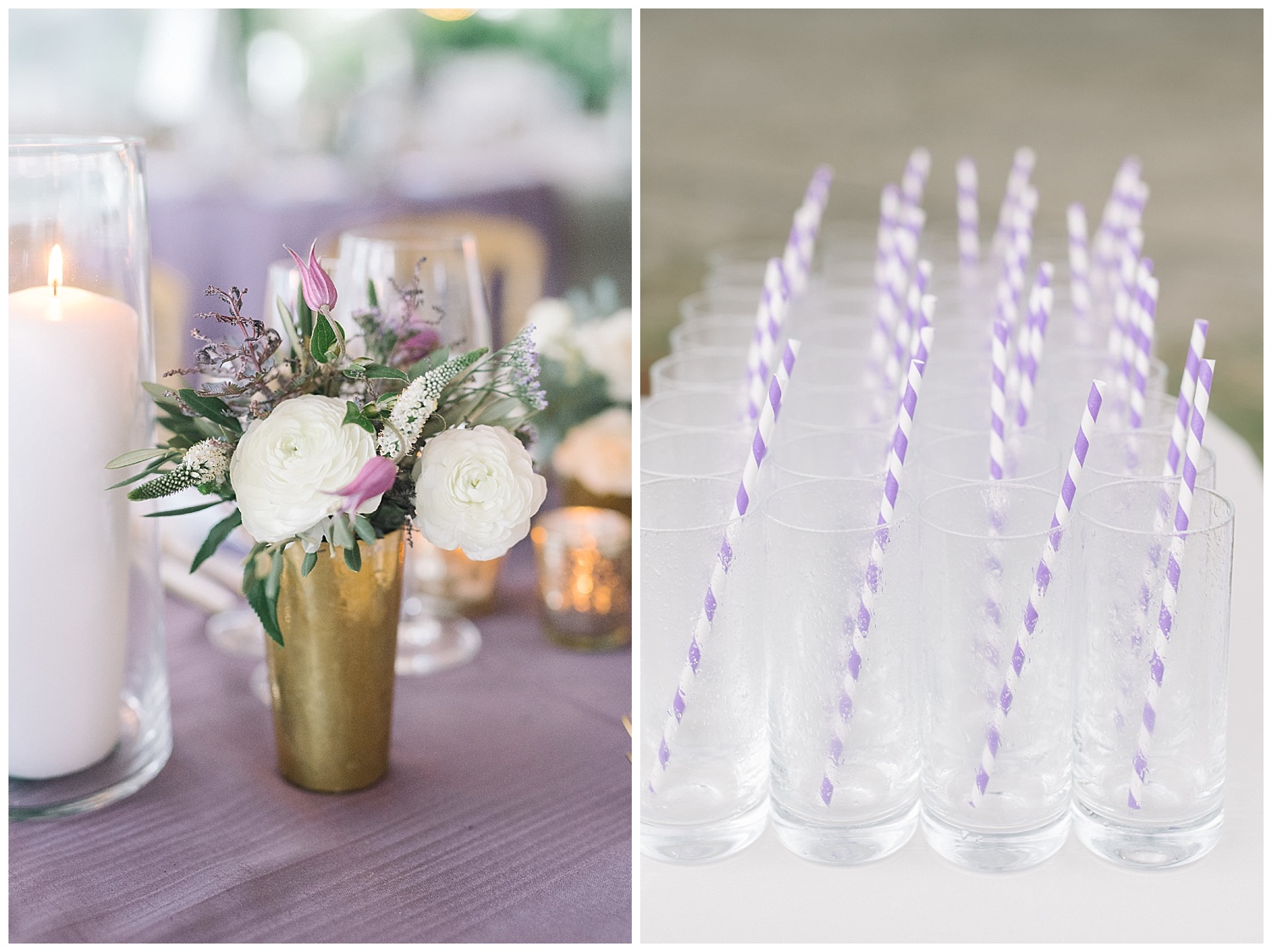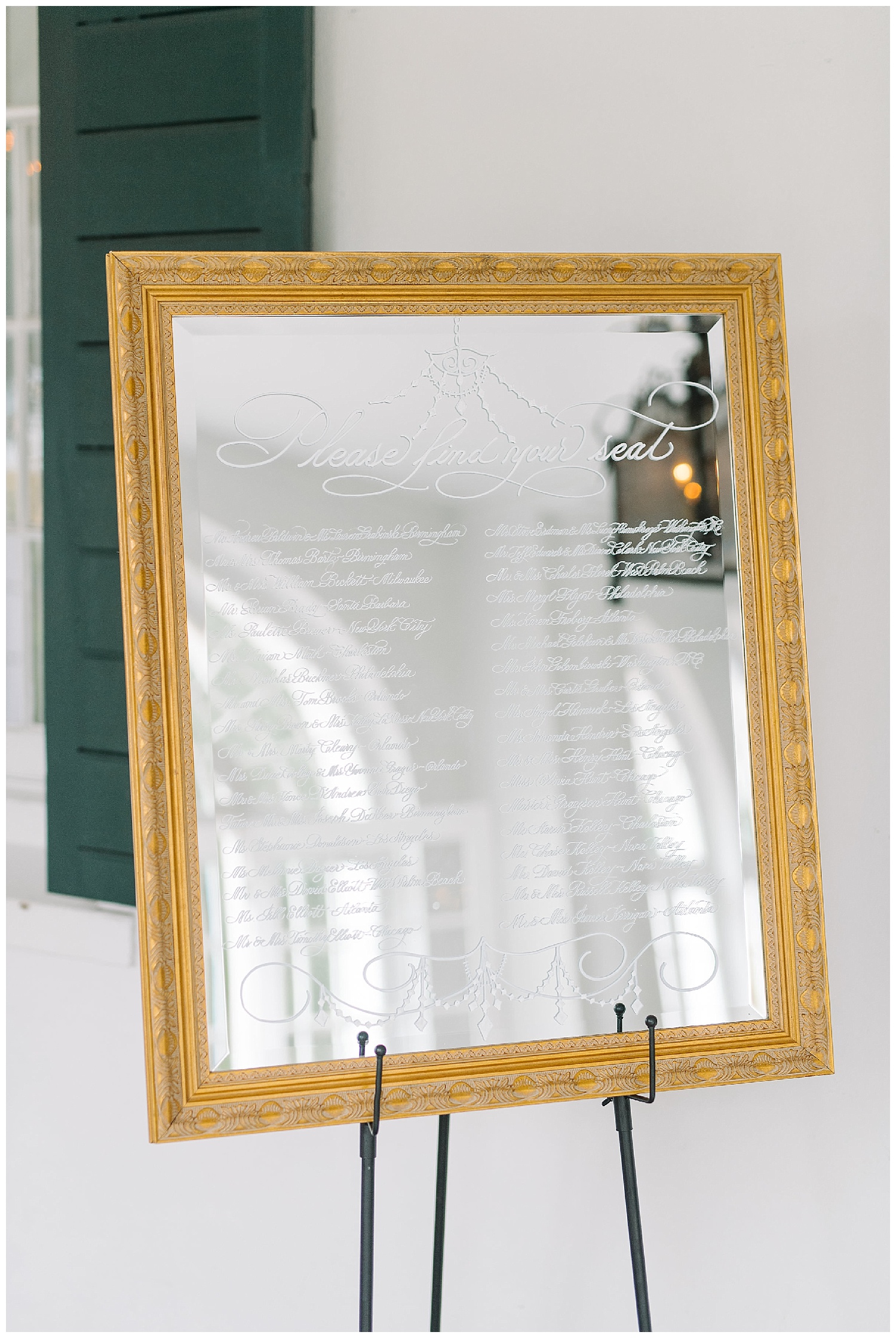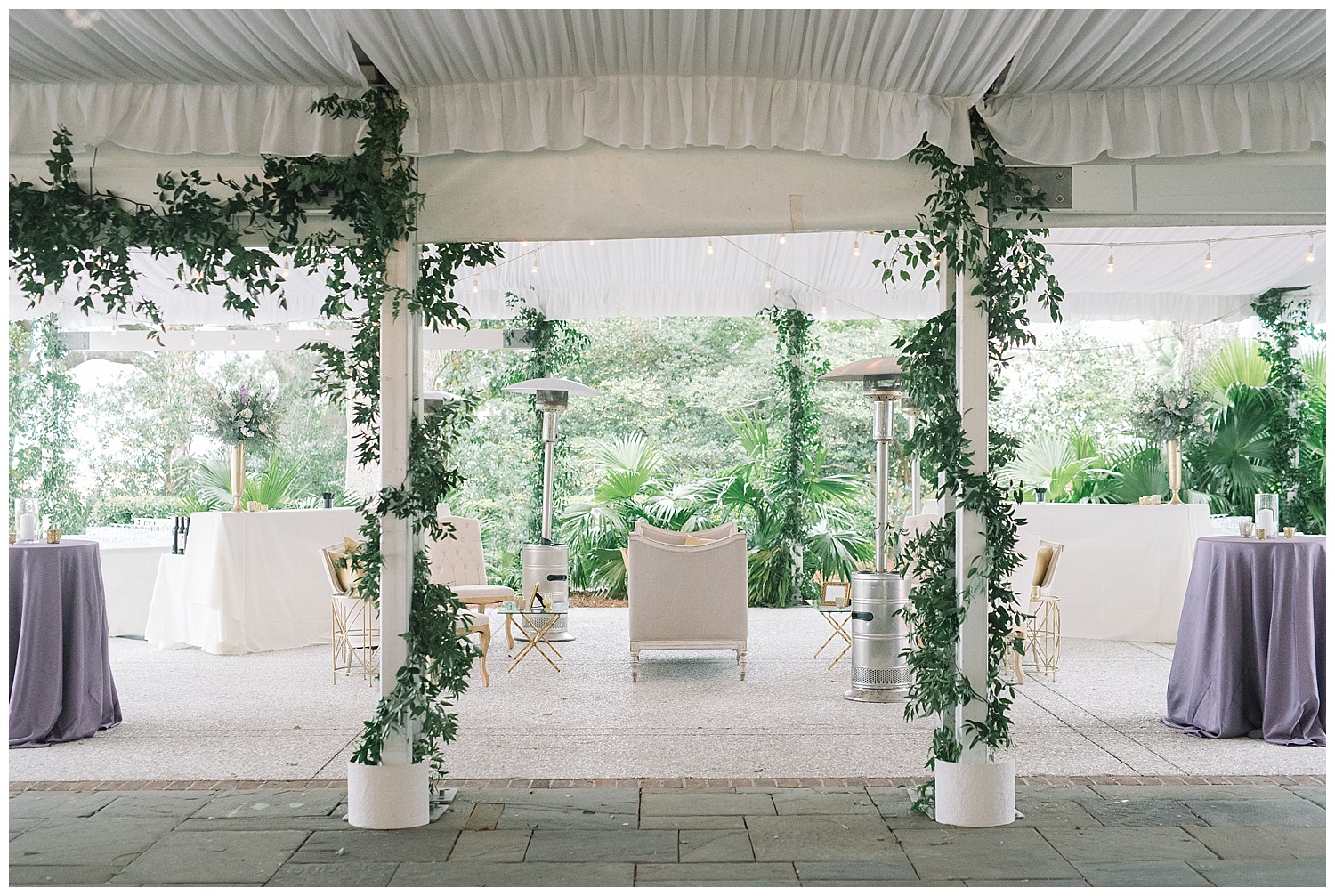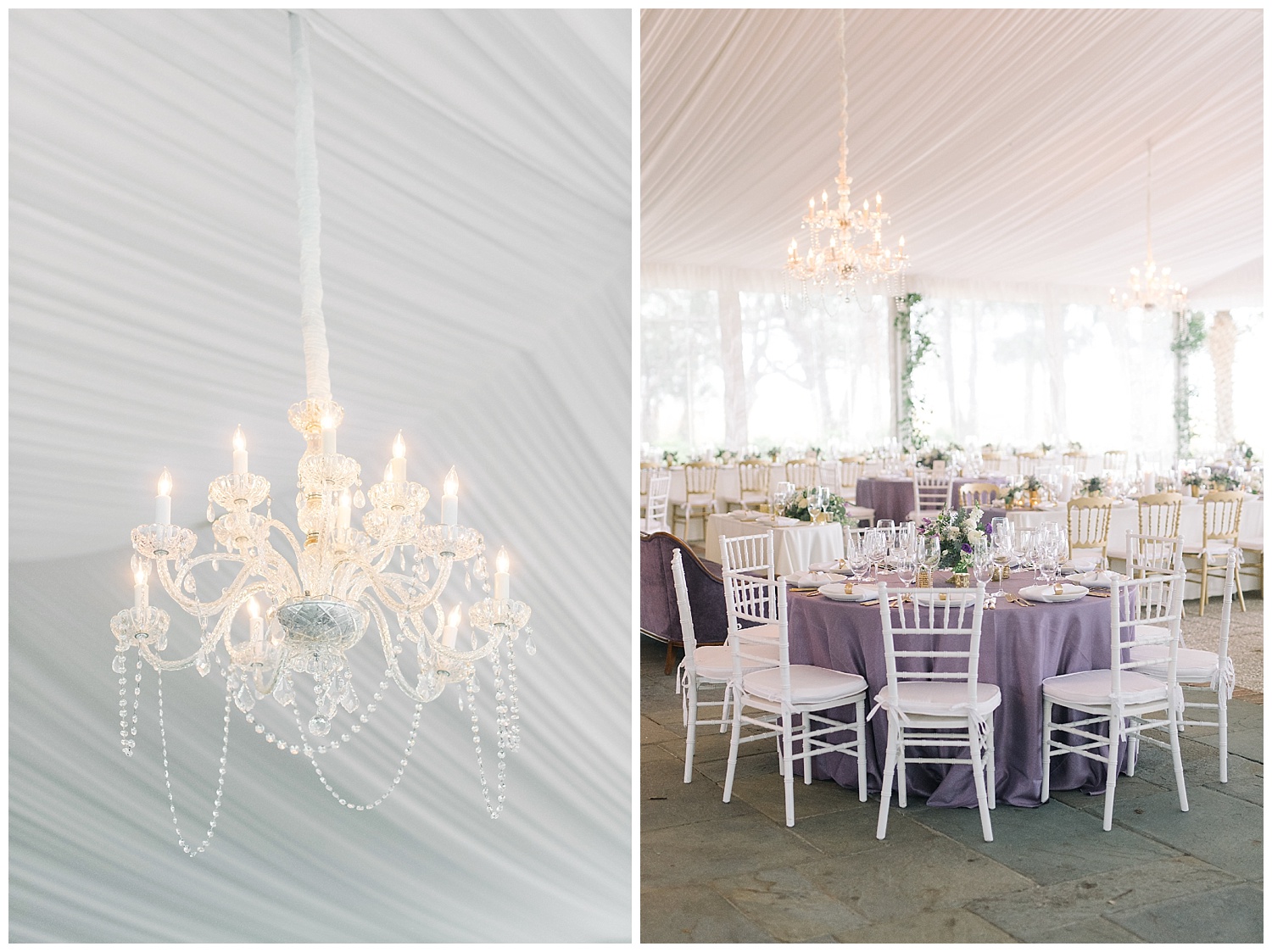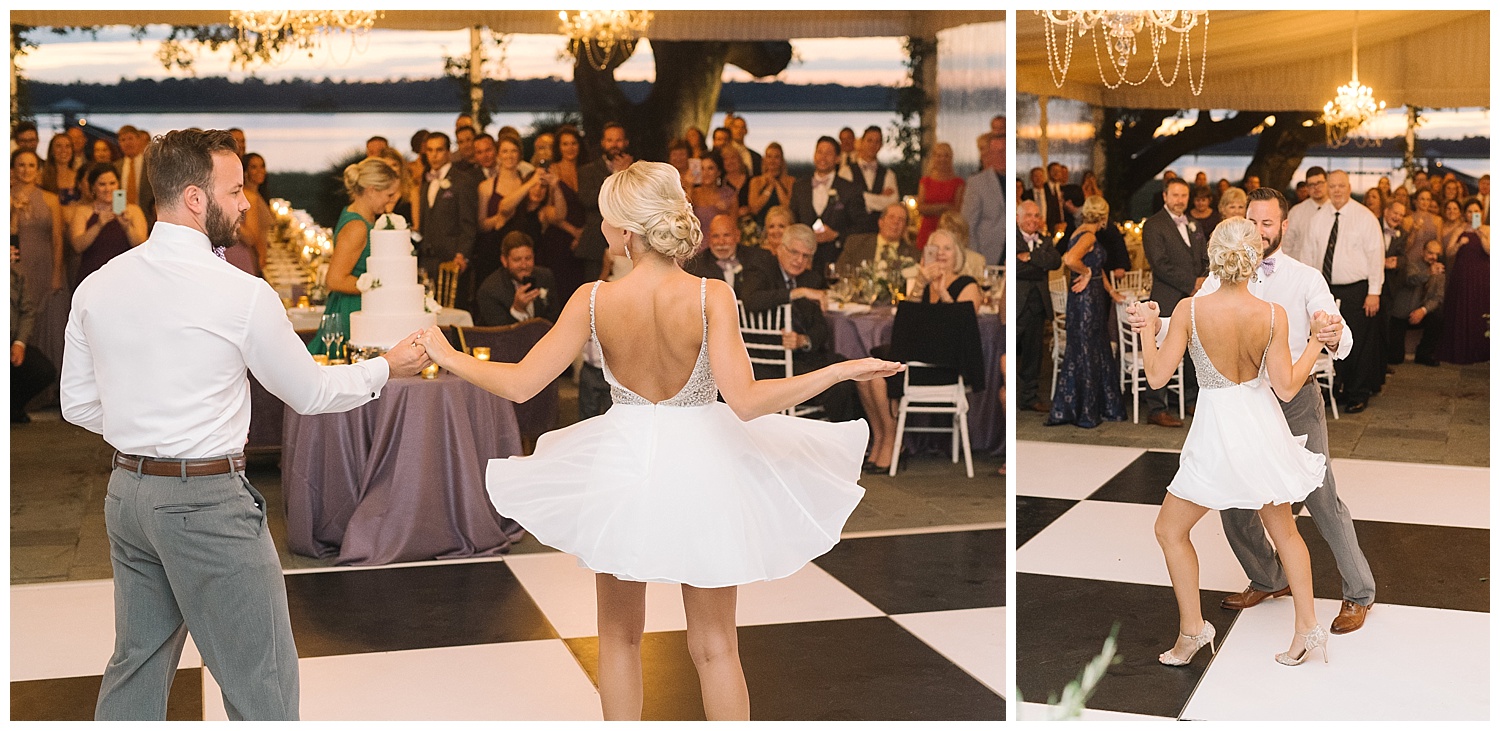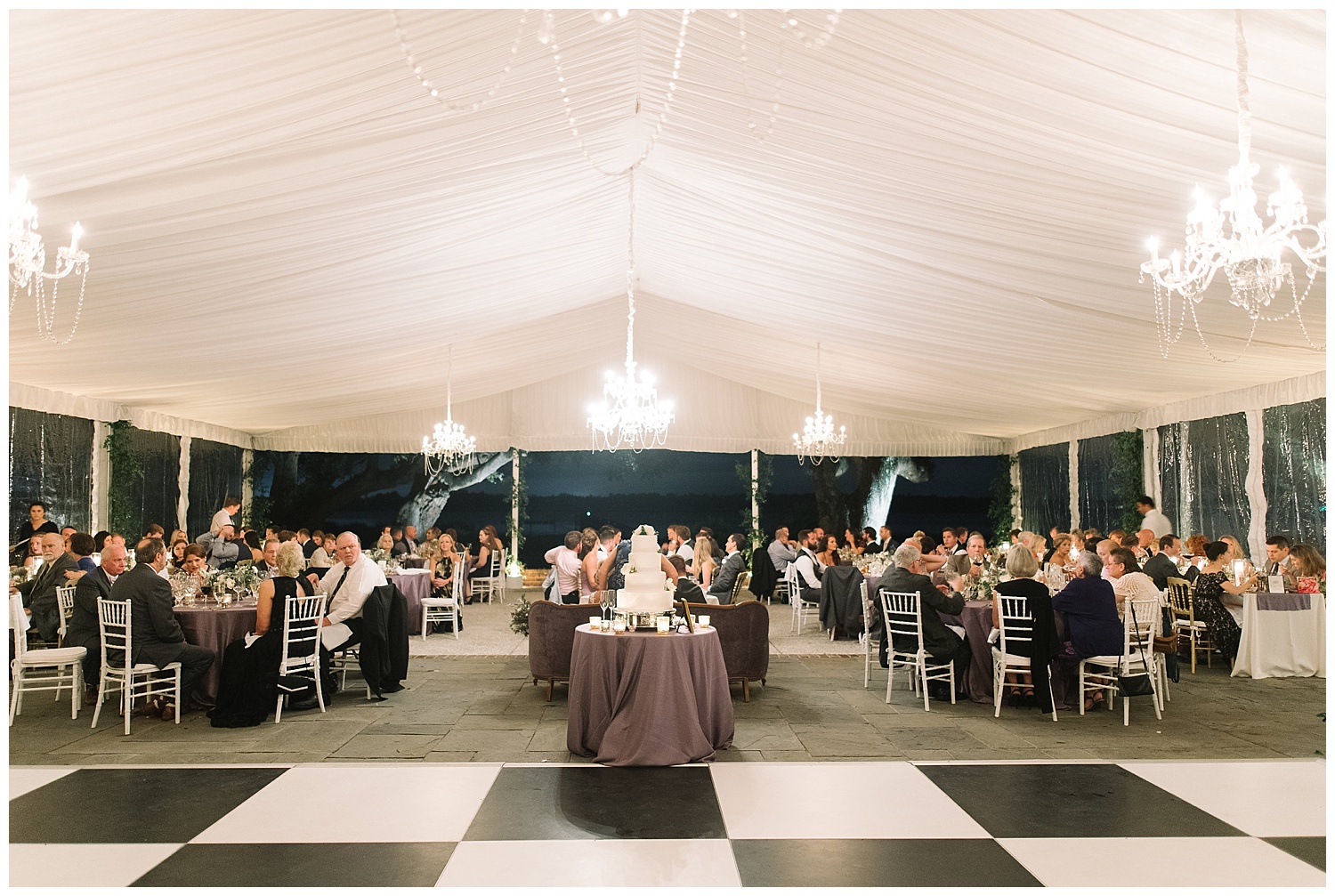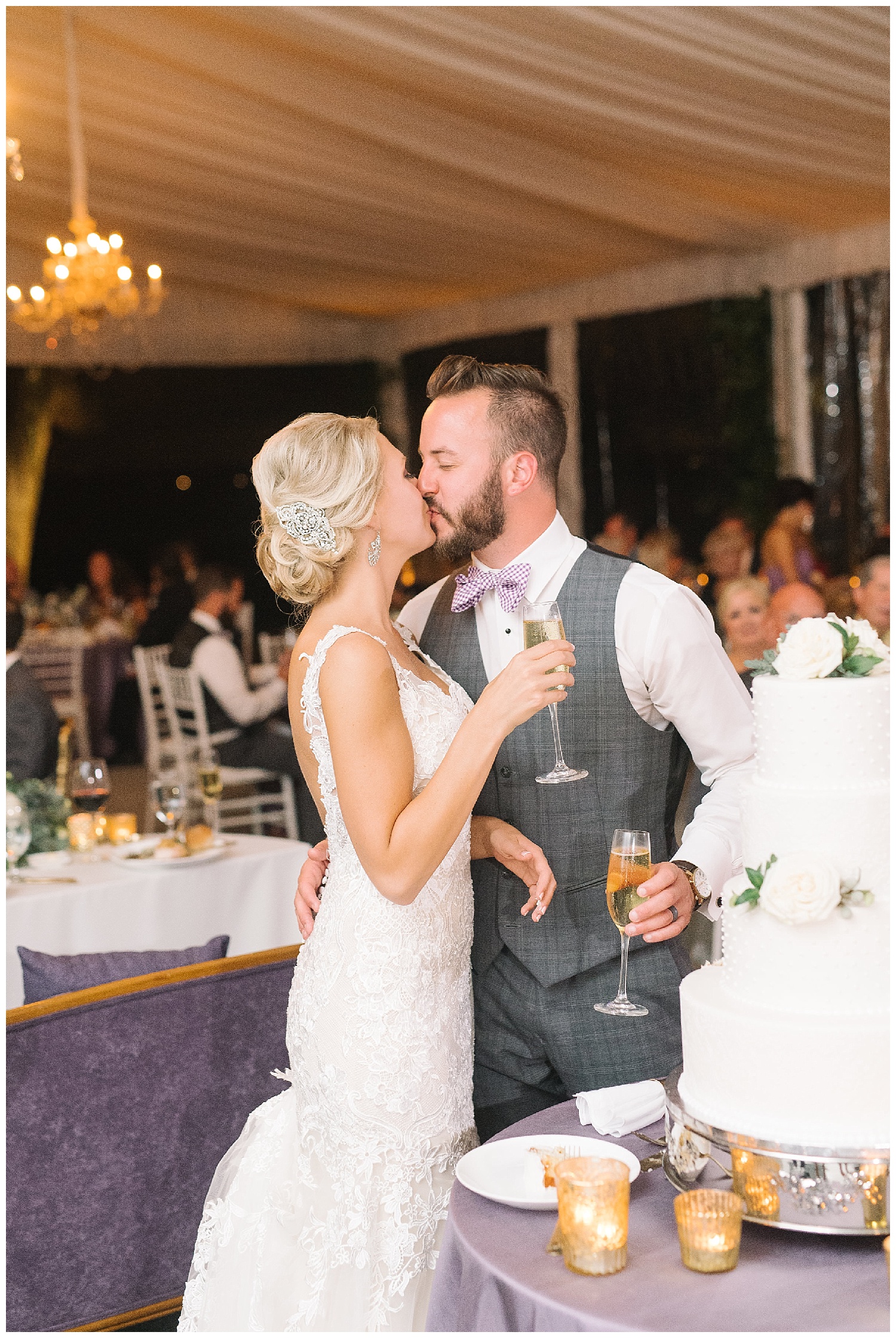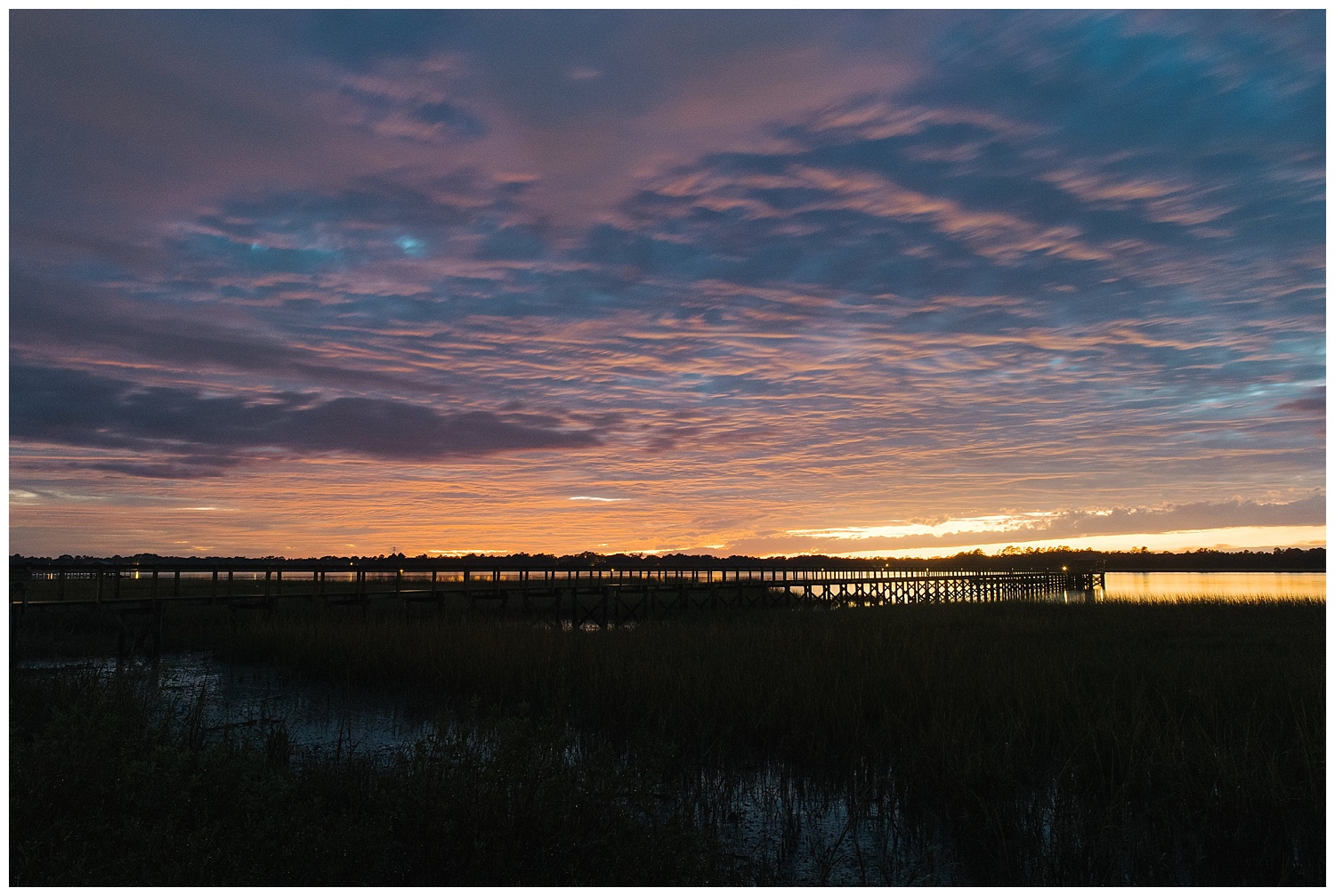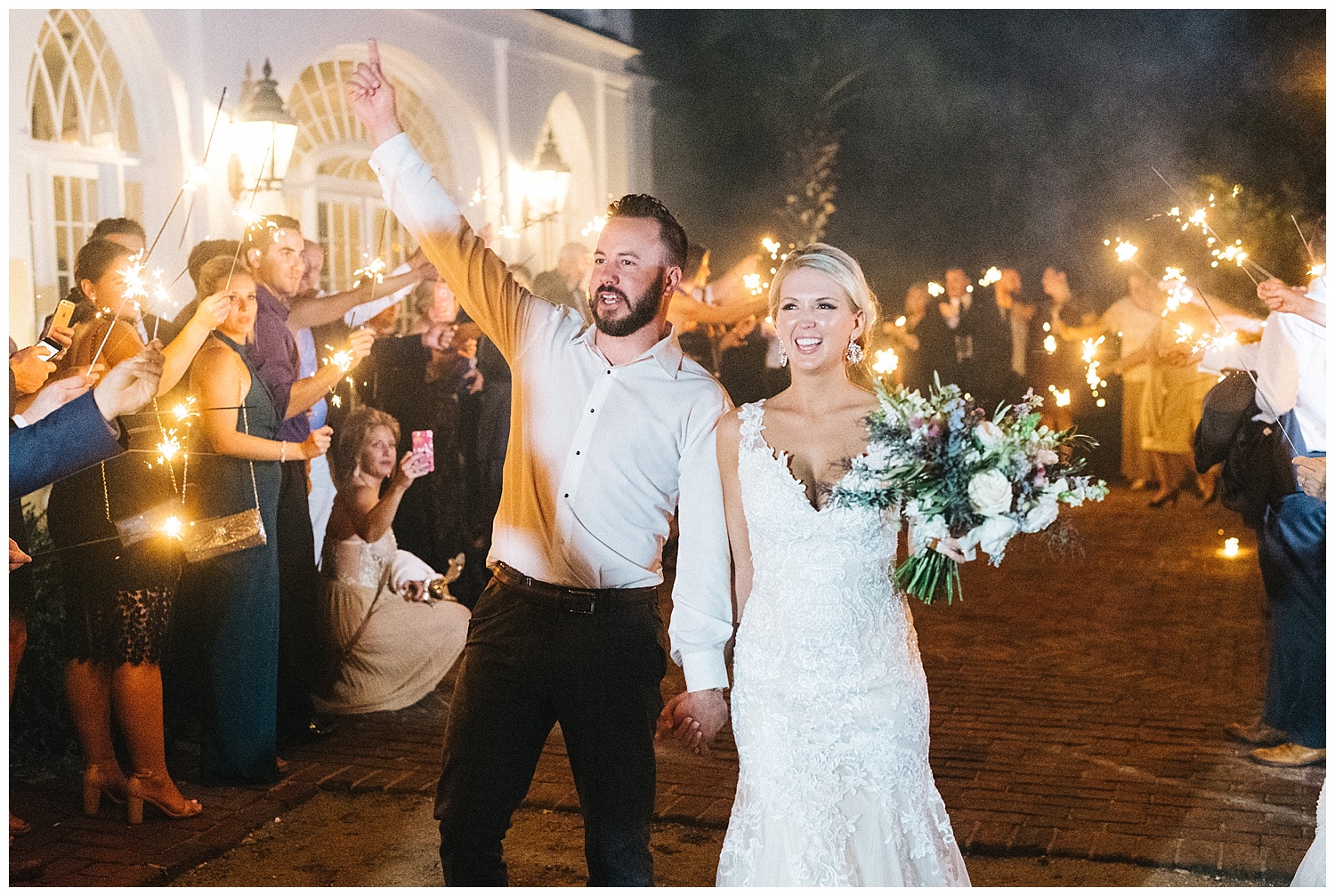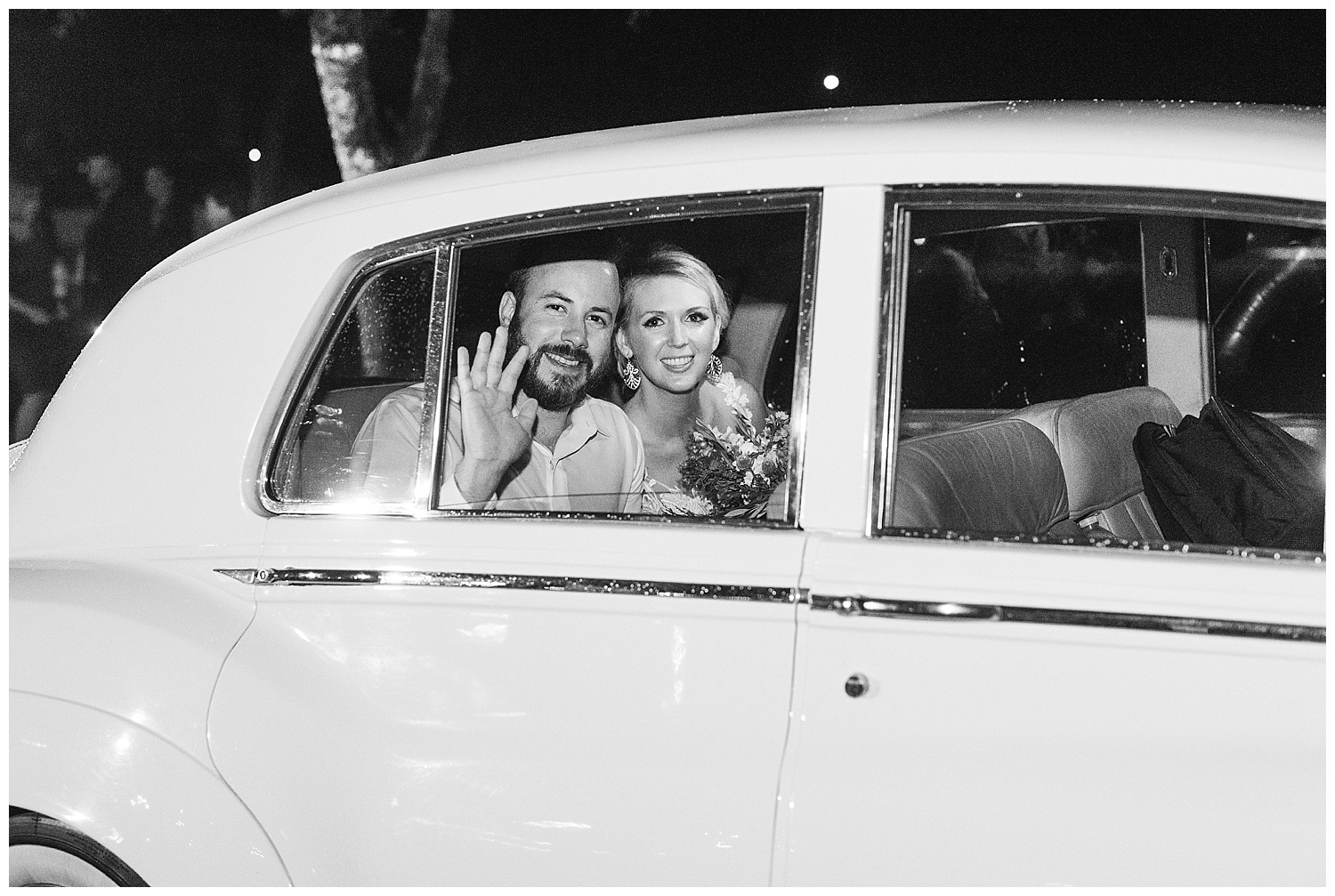 Wedding Coordinator & Designer: Luke Wilson Events | Wedding Ceremony Venue: Lowndes Grove Plantation | Wedding Reception Venue: Lowndes Grove Plantation | Wedding Rentals: Eventworks | Lighting: IES | Purple Sofa: French Eclectic | Wedding Cake: Pastry Chef Jessica Grossman | Wedding Caterer: Patrick Properties | Bar Service: Patrick Properties | Wedding Videographer: Film Anywhere | Wedding Invitations: Dodeline Design | Wedding Florist: Branch Design Studio | Ceremony Musicians: Charleston Virtuosi | Reception Music: Bryan Mahanes | Bridal Hair & Makeup Artist: Wedding Hair By Charlotte | Wedding Heels: Badgley Mischka | Wedding Dress Designer: Isabella Hart | Wedding Dress Boutique: The Wedding Factor (Philadelphia) | Bridesmaids Robes: Etsy | Bridesmaids Dresses: Azazie | Groom & Groomsmen Suits: Charleston Tuxedo | Getaway Car: Lowcountry Valet & Shuttle Co.