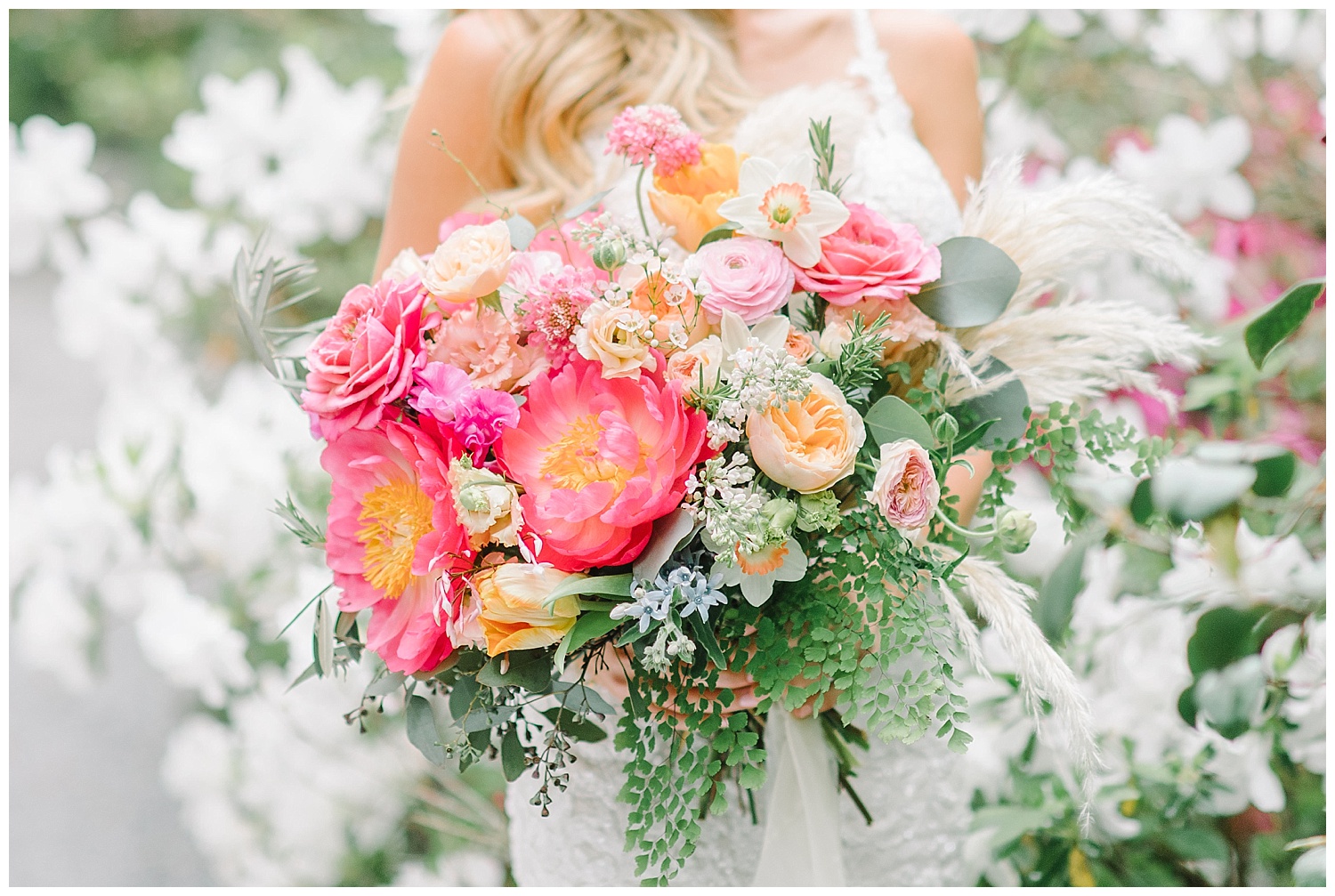 25 May

Stephanie & Mike | Magnolia Plantation & Gardens

The Wedding Row: How did you two meet?
Stephanie Wheel: Mike was a tennis pro, now a tennis director, for a country club in Tampa, Florida, where my mom, Ida, was taking tennis lessons with Mike's boss (now friend), José. One day, Mike sauntered onto the tennis court where my mom and I were playing and introduced himself. A couple of months later, I moved into a condo below him when I asked to borrow a stud finder. At the time, I had a Dalmatian puppy, as well as fostered dogs, so every time he saw me, I had a new canine friend (he referred to me as the dog lady). After running into each other on Mike's sister's birthday, we eventually realized José and my mom were on to something and after our first date, we were inseparable.

TWR: Give us all the deets on the proposal.
SW: In the winter of 2016, we were fostering two puppies. When my dad announced he was coming to adopt one of the puppies, Mike decided to move up his proposal plans so that my family would be there to celebrate. On that gorgeous evening, Mike planned a fun dinner with my parents. Before dinner, we went to our favorite spot on Harbour Island to catch the sunset. A photographer that was "working on her portfolio," asked if she could snap a photo. She faced me into the sunset and when I turned around, Mike was down on one knee! At dinner afterward, Mike surprised me with both of our families there to celebrate. It's amazing what a lot of love and a little puppy can do.

TWR: What did you envision for your wedding?
SW: So many girls grow up knowing exactly how they want their weddings to look, but I wasn't one of them. The beginning of the process was a bit overwhelming but so fun while we set out to really see what we loved and were drawn to.  Charleston has always been our favorite getaway on long weekends and it felt so right to have our wedding there. I thought more about the atmosphere I wanted than anything. I wanted to feel like our guests were stumbling into an enchanted garden party with a southern twist. Our palette slowly came together from what we were attracted to and ended up being rose quartz, mist (kind of a dusty gray-blue), lots of natural greenery, and hints of golds and natural wood tones throughout.

TWR: We want to hear about these unique bridesmaids floral hoops and circle altar backdrop. What inspired you to try this gorgeous style?
SW: One of the details I was most taken with at our wedding were the florals by Lori at Petaloso–they brought such a magical and whimsical element to the day. I wanted everything to have meaning on our day and shy away from falling into certain formulas for tradition's sake. The circle has so many meanings, and I was drawn to the symbolism of eternity and wholeness. When Mike and I finally came together, I felt like I was home, like we had known each other a thousand years. We both feel whole on our own, but together, we burn so much brighter and balance each other so well. The circle is such a symbol of harmony and countless years and adventures to come.

TWR: Any supremely special moments from the Big Day?
SW: I adored those first-look moments together–they were this gorgeous mix of anticipation, magnitude, joy, and love rolled up into so much sweetness. I'll never forget that first moment when Mike turned around. Also, my 91-year-old grandmother came all the way from Vermont and it meant the whole world to me. She dances several times a week with a dance group so she was the best dancer we had on the dance floor! Our first dance was to "Moondance" as it felt extra appropriate with the Blue Moon the next day. There was full moon energy pouring into everything. Emerald Empire Band played it and they brought the house down that night.

TWR: Tell us about your sweet pups and their roles in your wedding.
SW: Oh man, the pups! Those sweet kids have been the storytellers in our romance and have played such a sweet role in our story. These two have SO much personality and it felt only right that our furkids would be an honorary bridesmaid and groomsman. On the day of, Breezy ended up being a wild child whining to the heavens when she was separated from me (we should have brought our pups and introduced them to the venue beforehand). One of the most comical where's-waldo-things you'll see in most pictures is a splattering of little black and white spots pulling their way through crowds to be beside her parents. Diablo was happy to be carried and took a nice little nap in anyone's arms.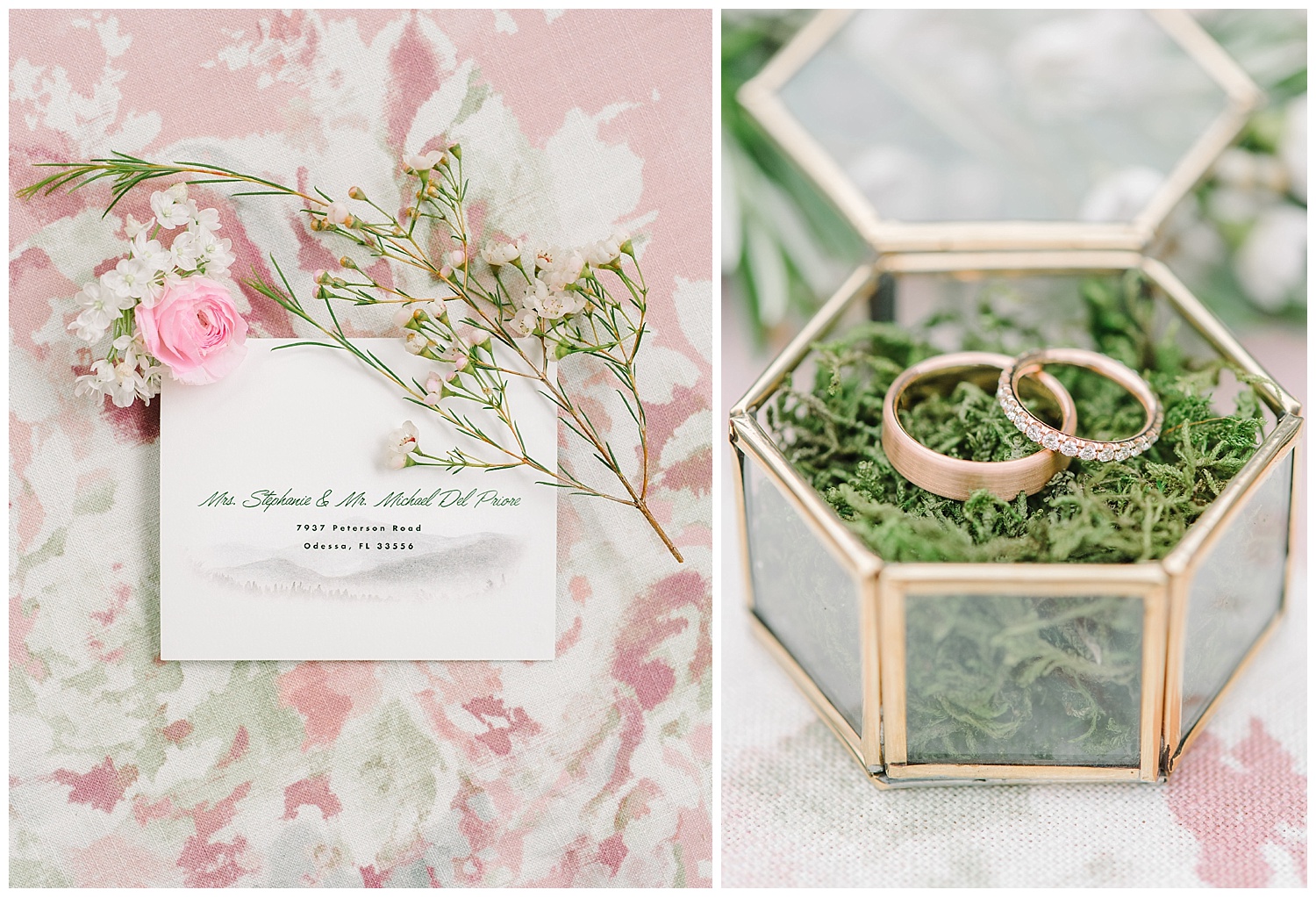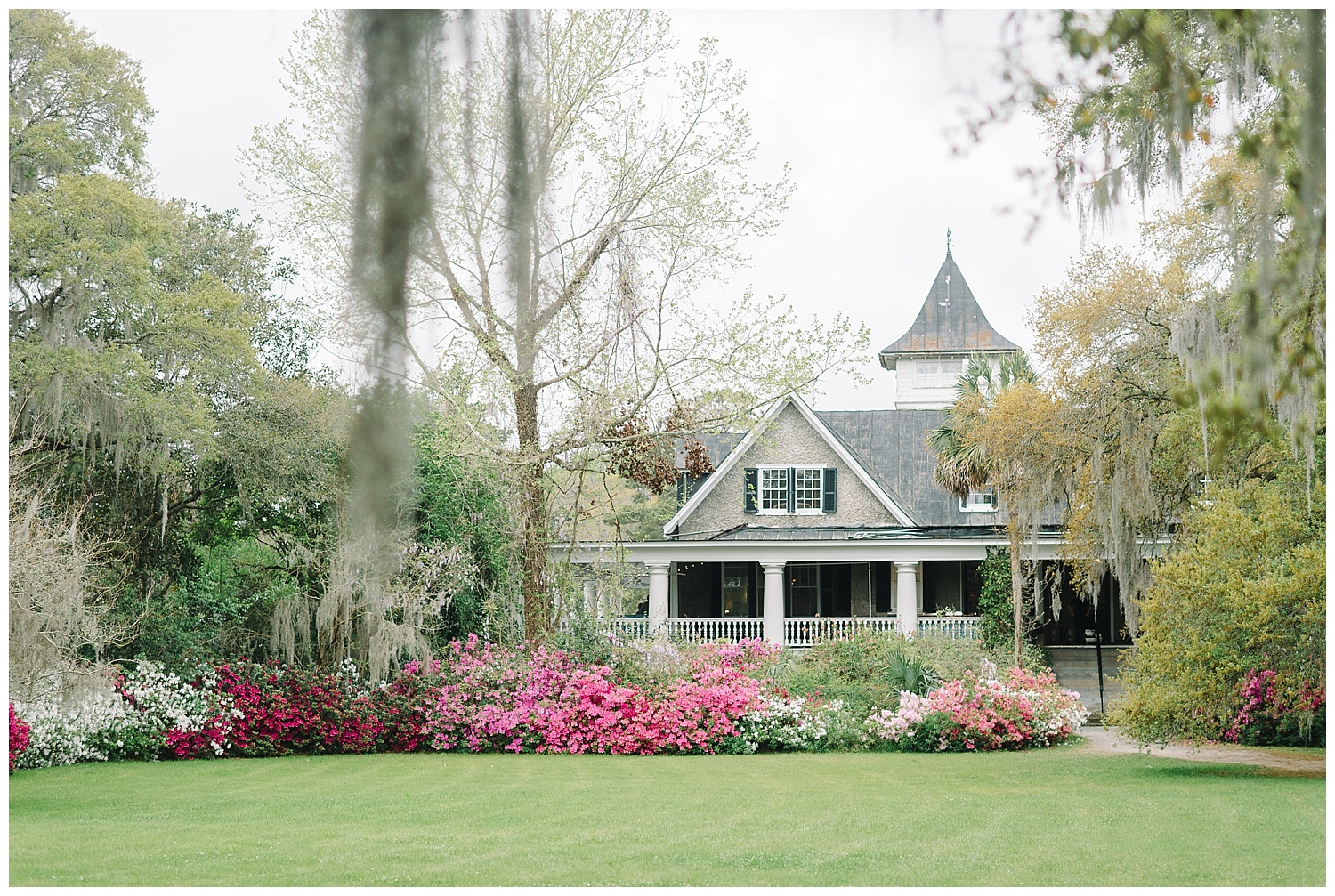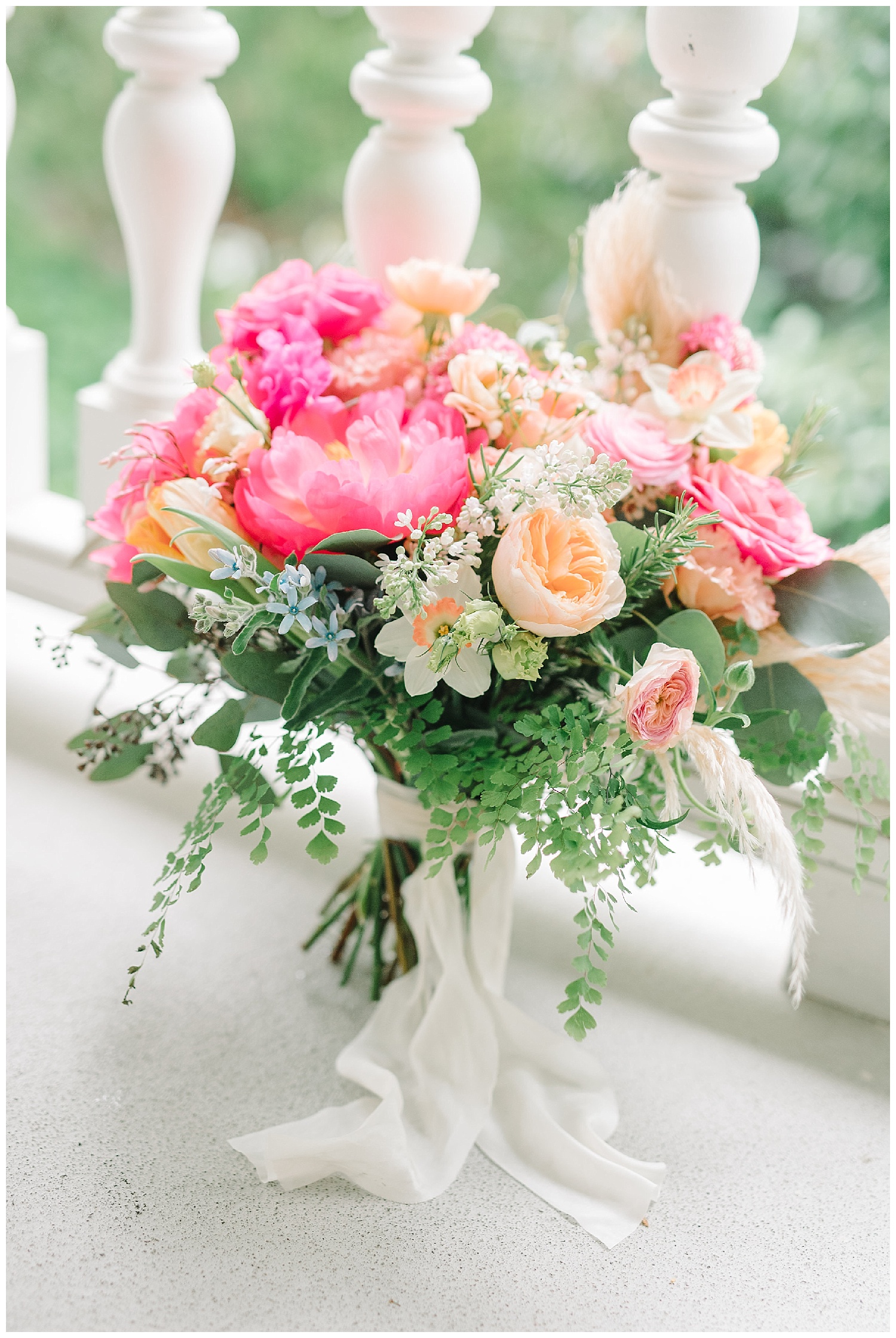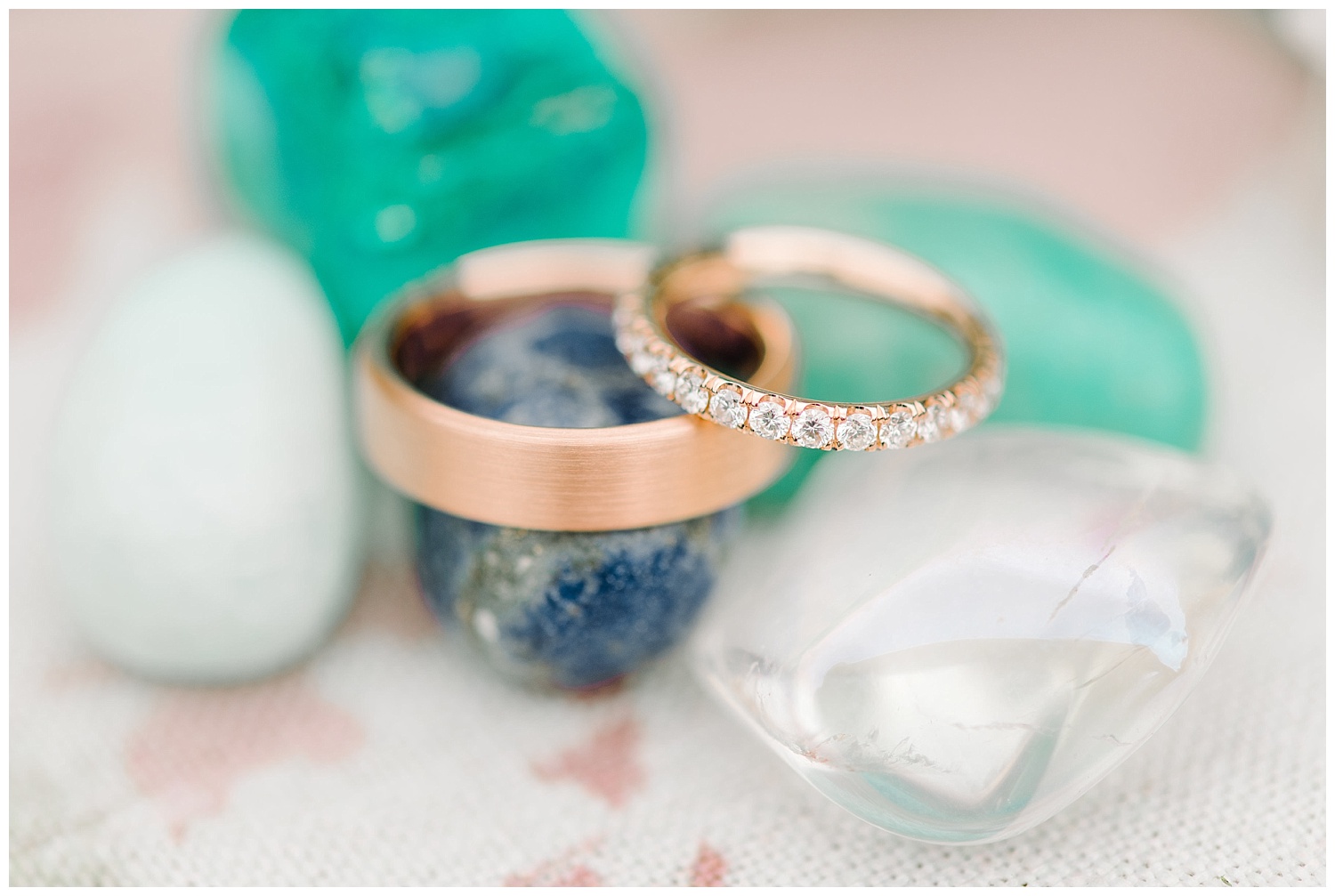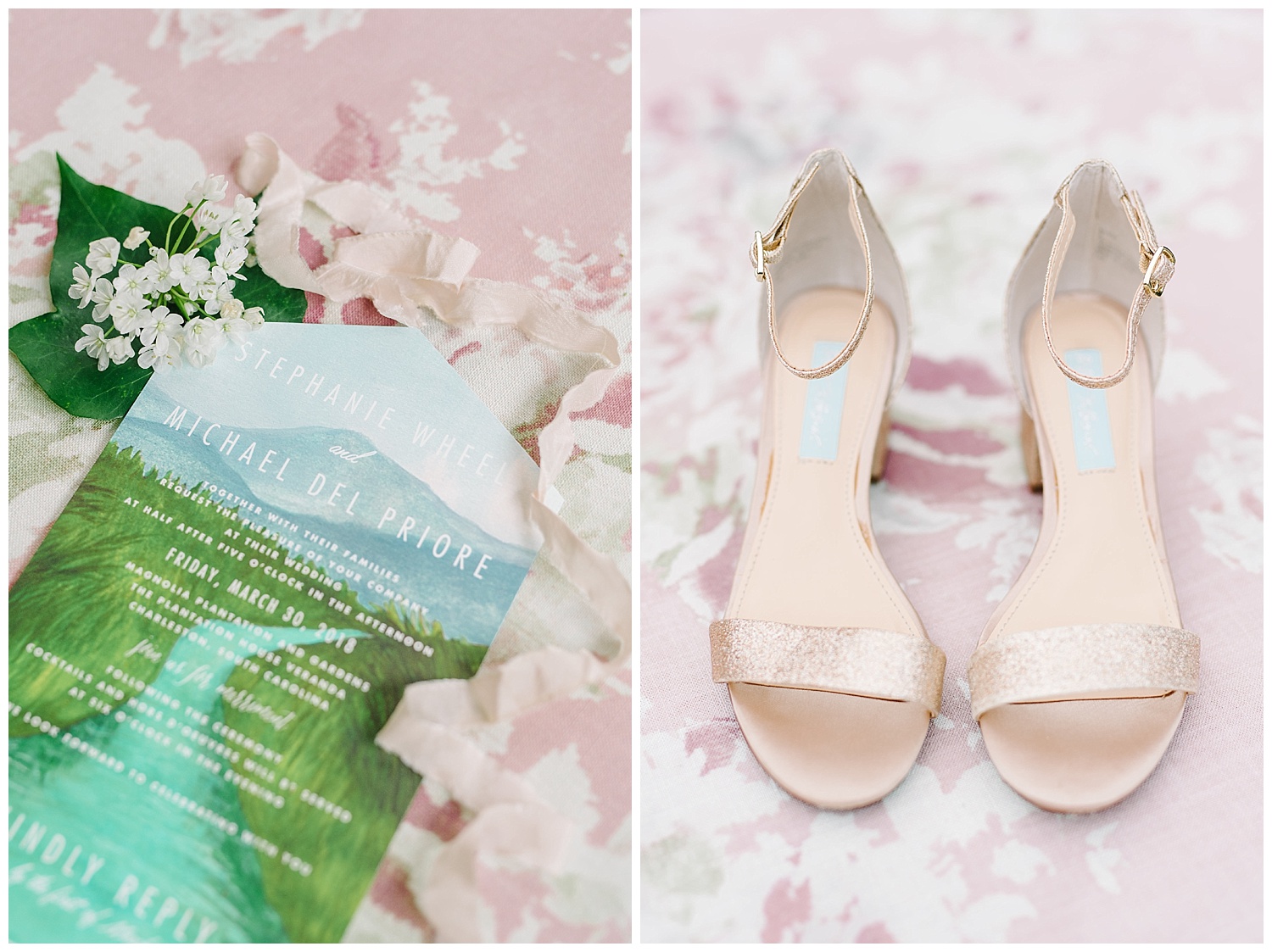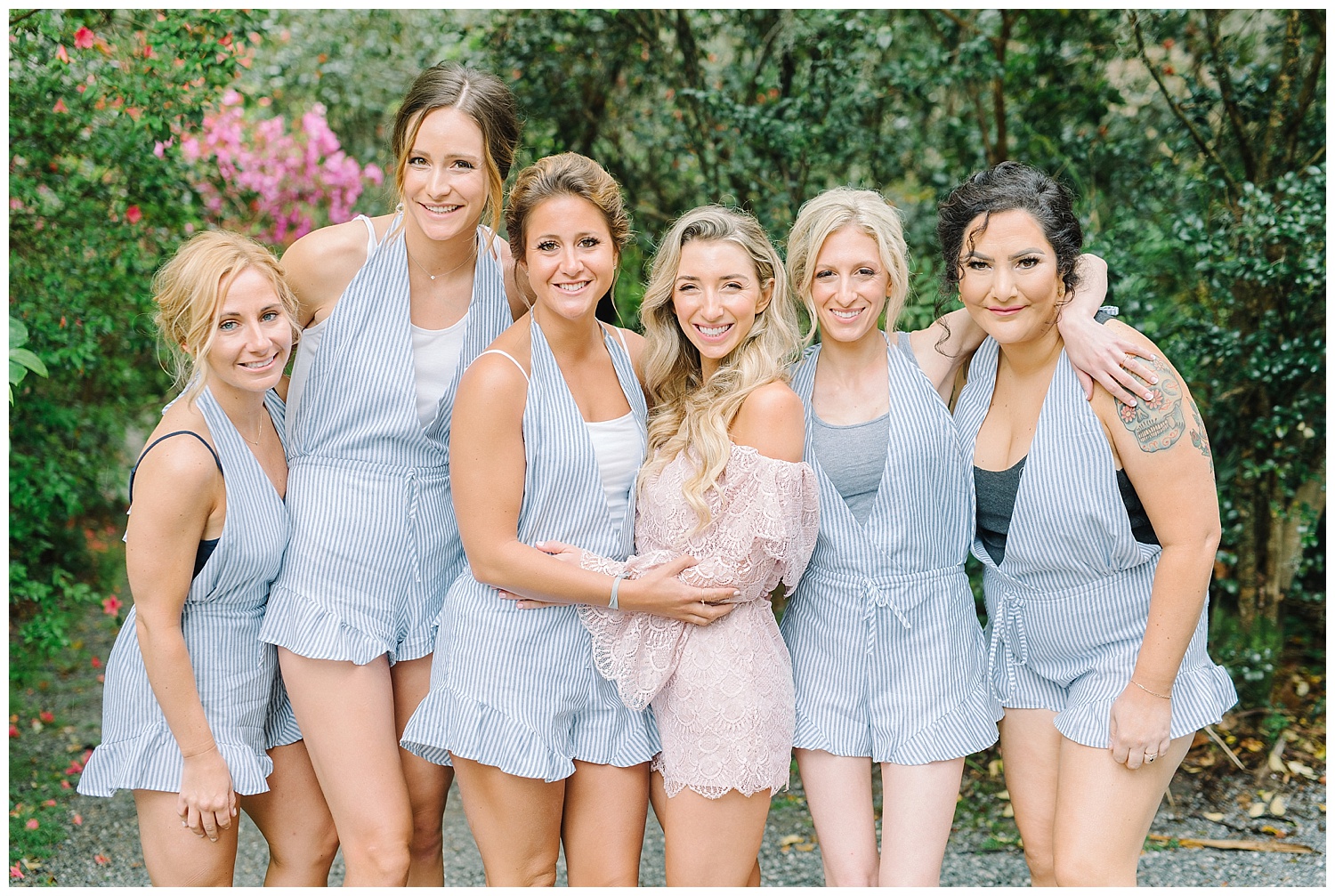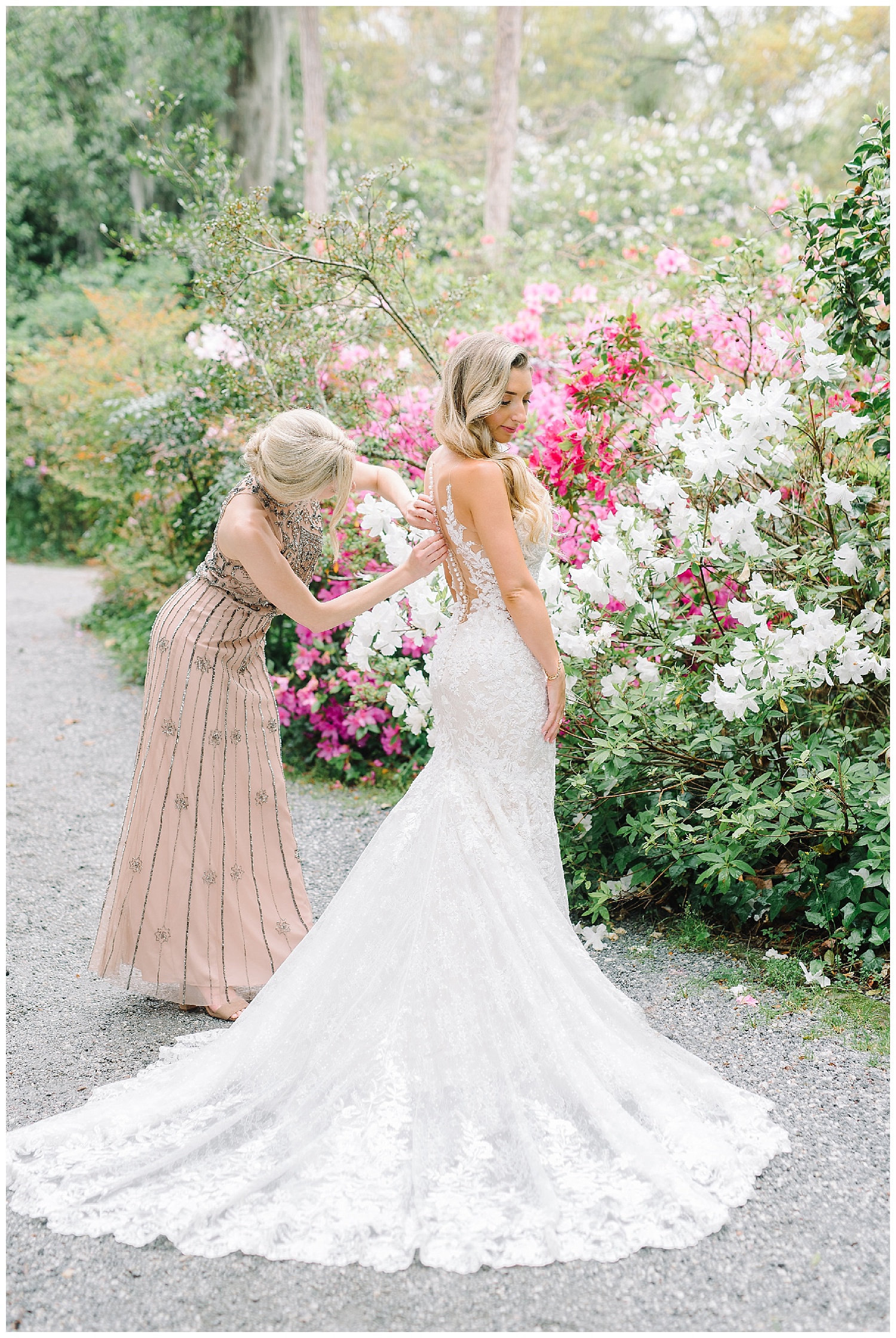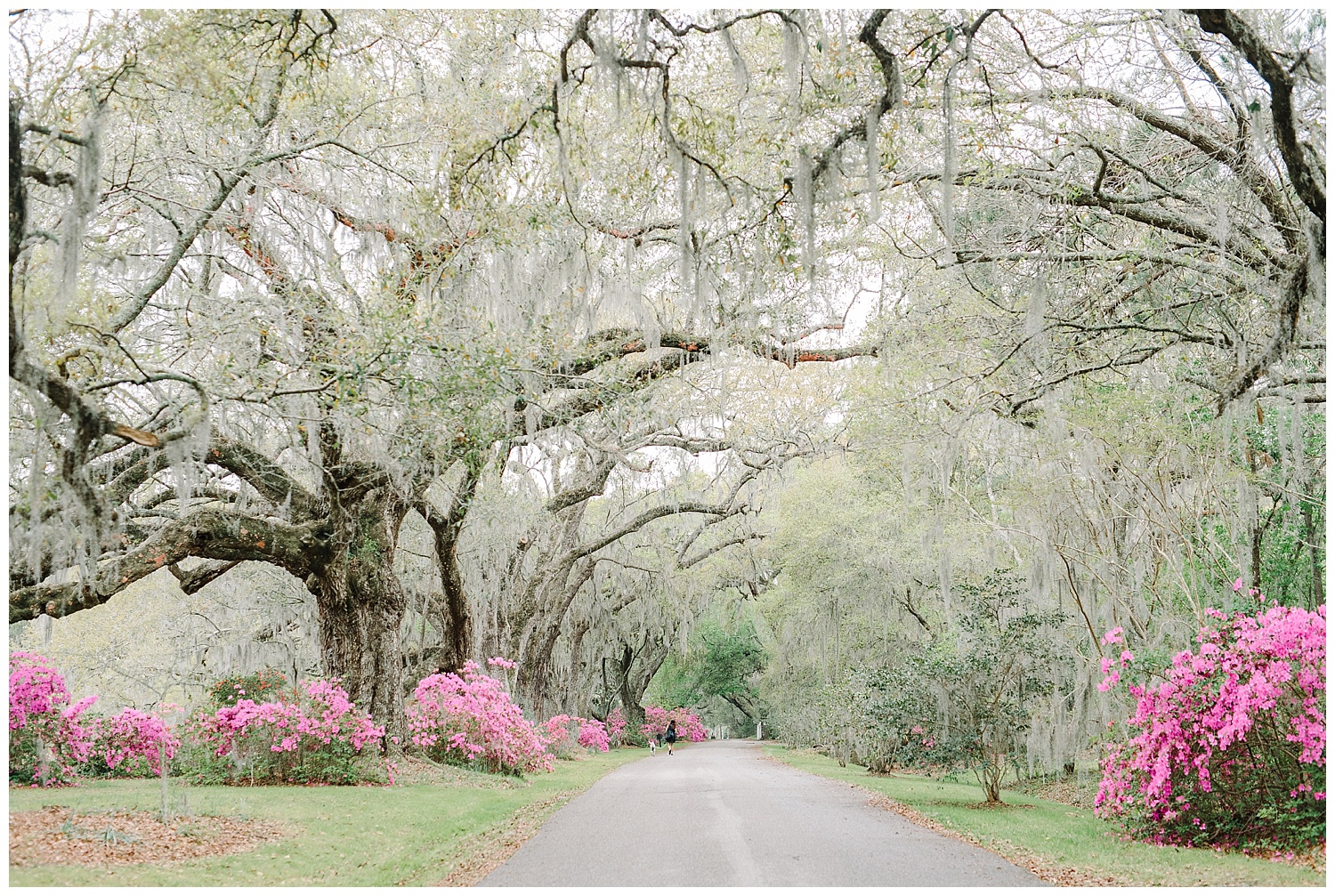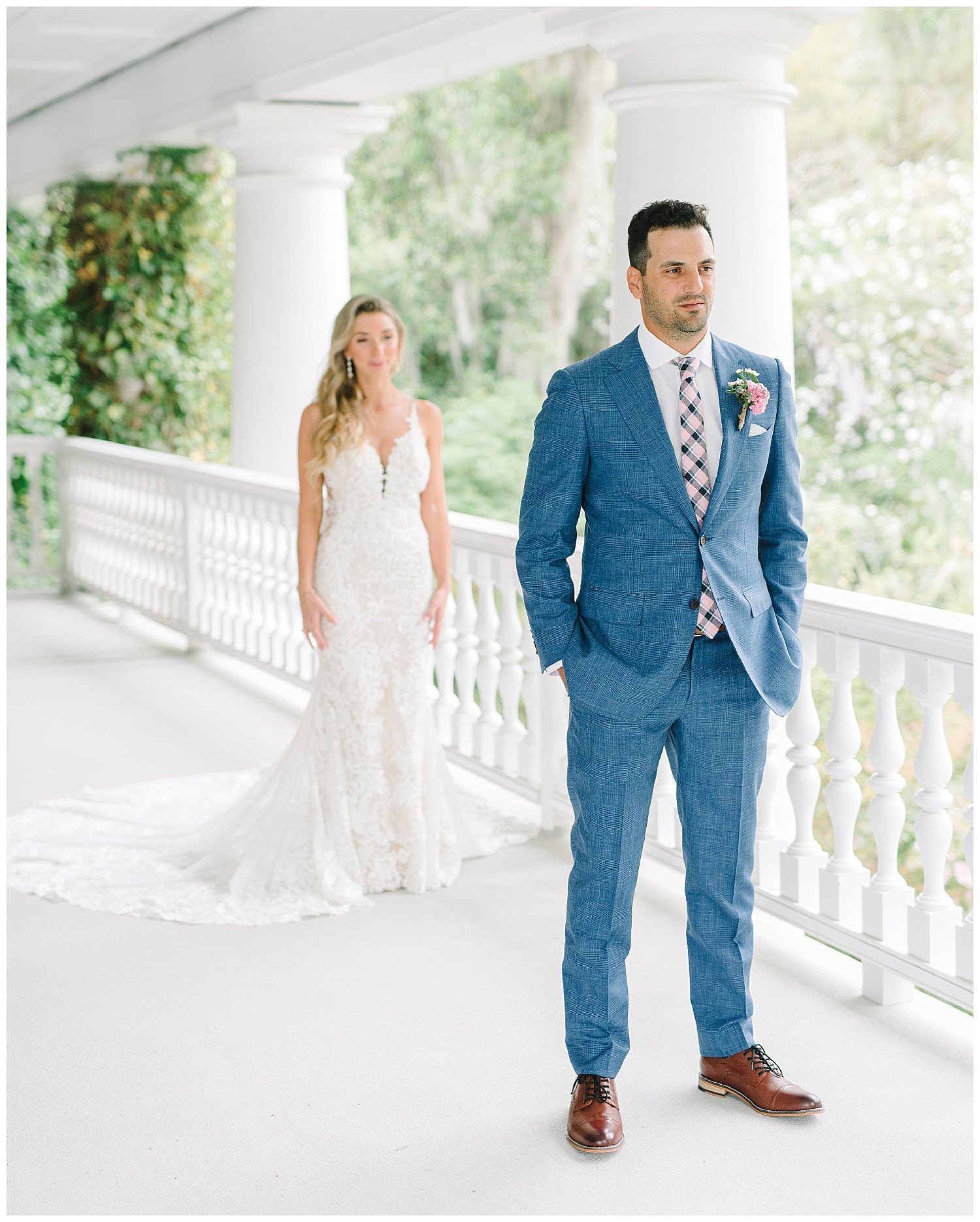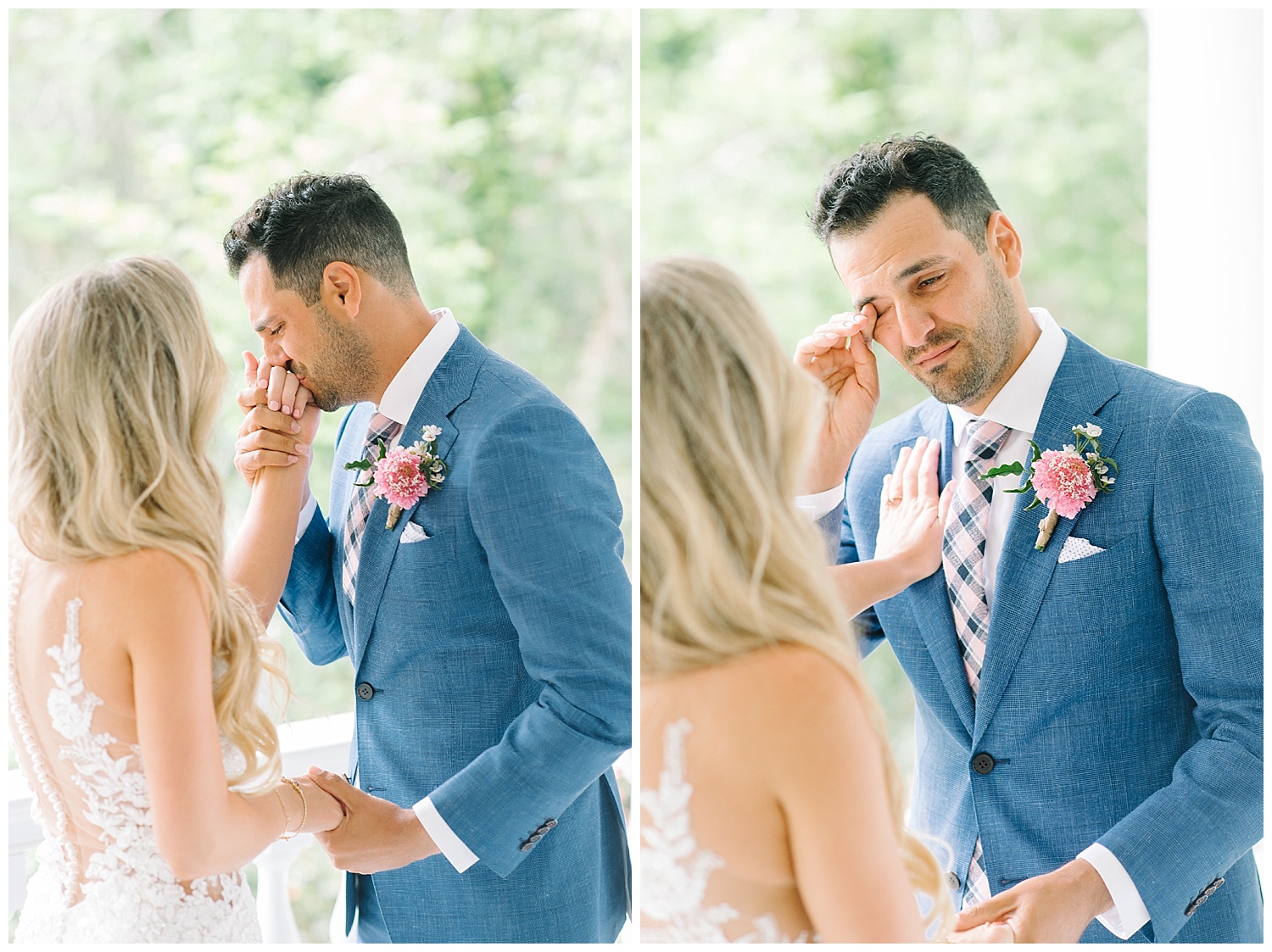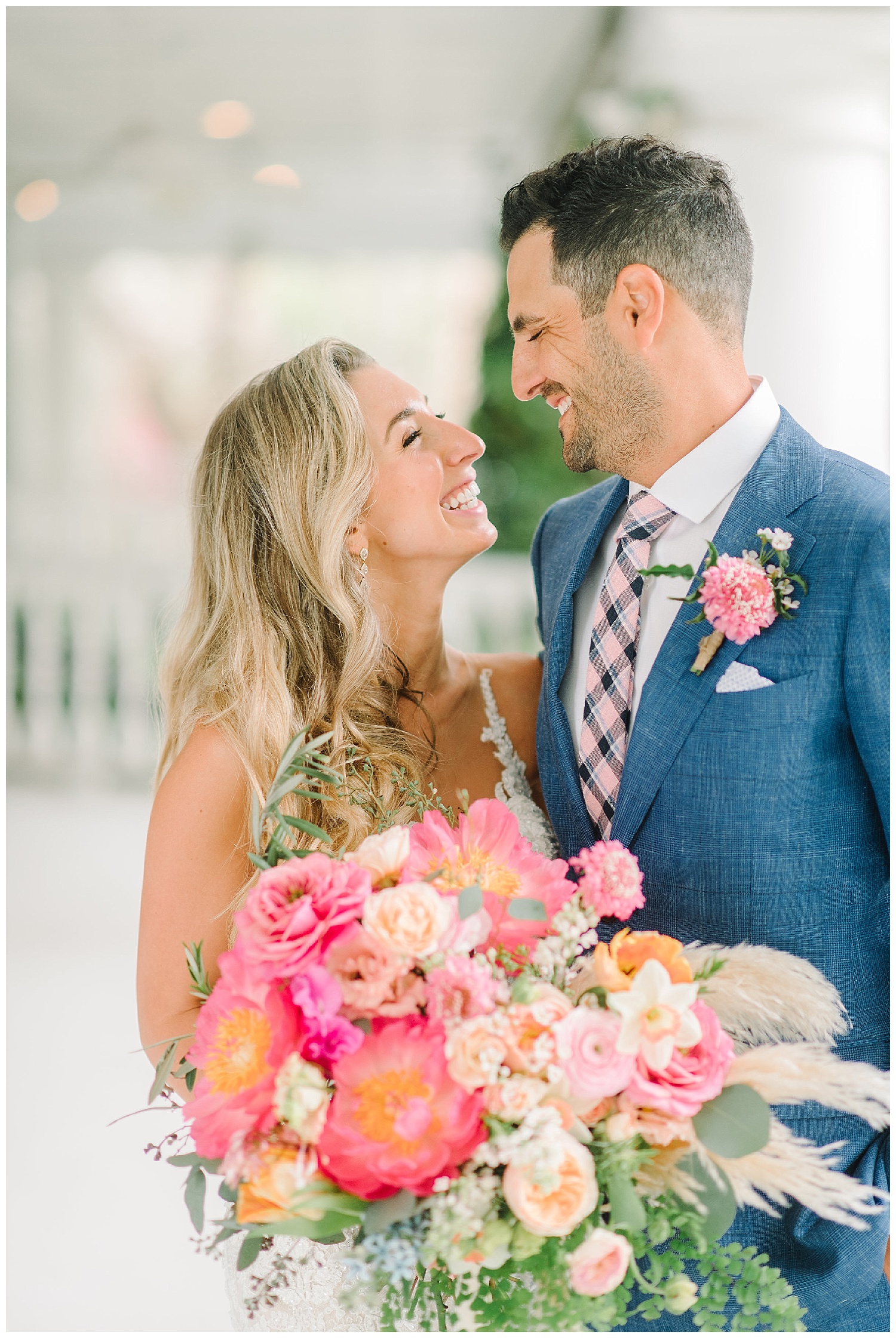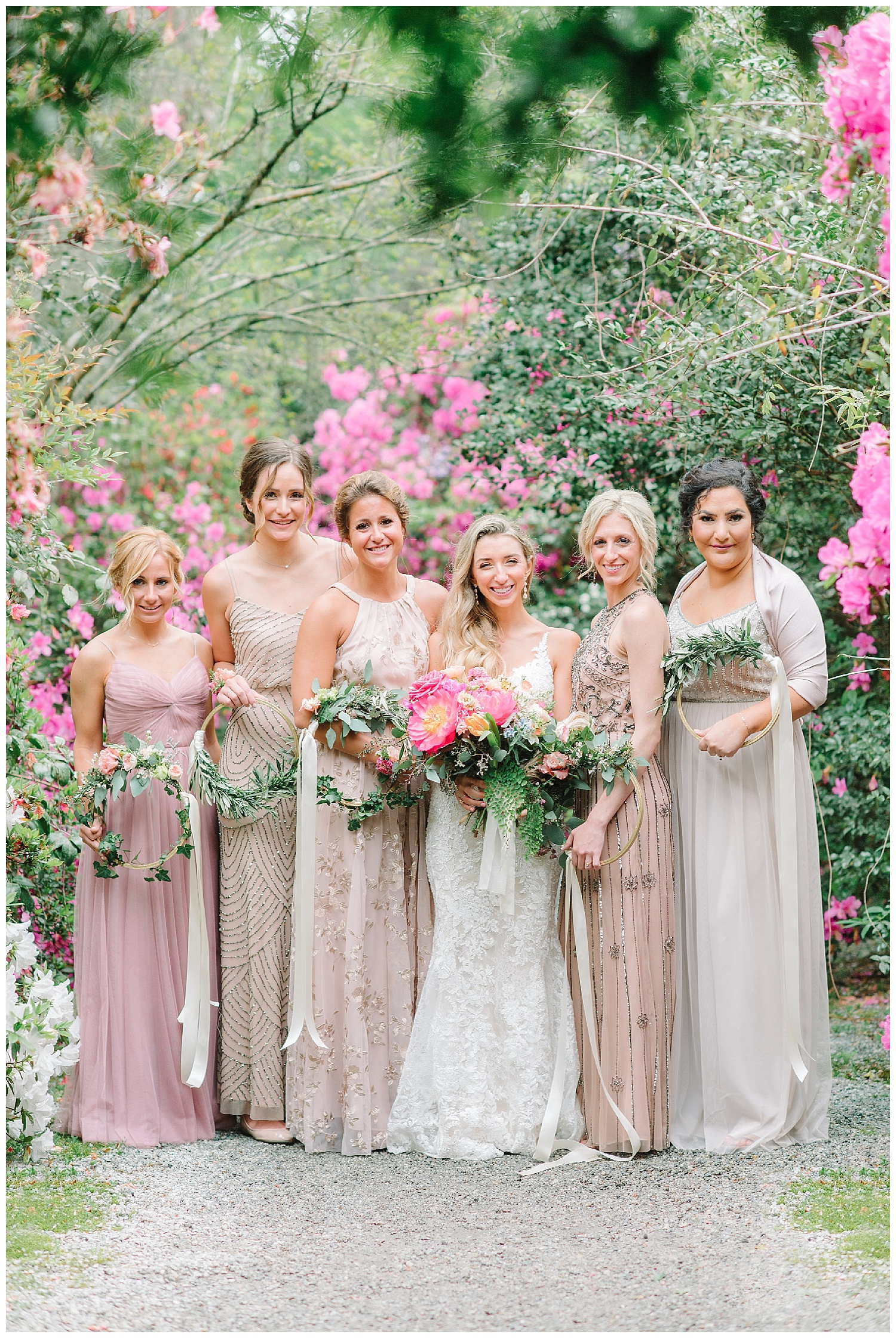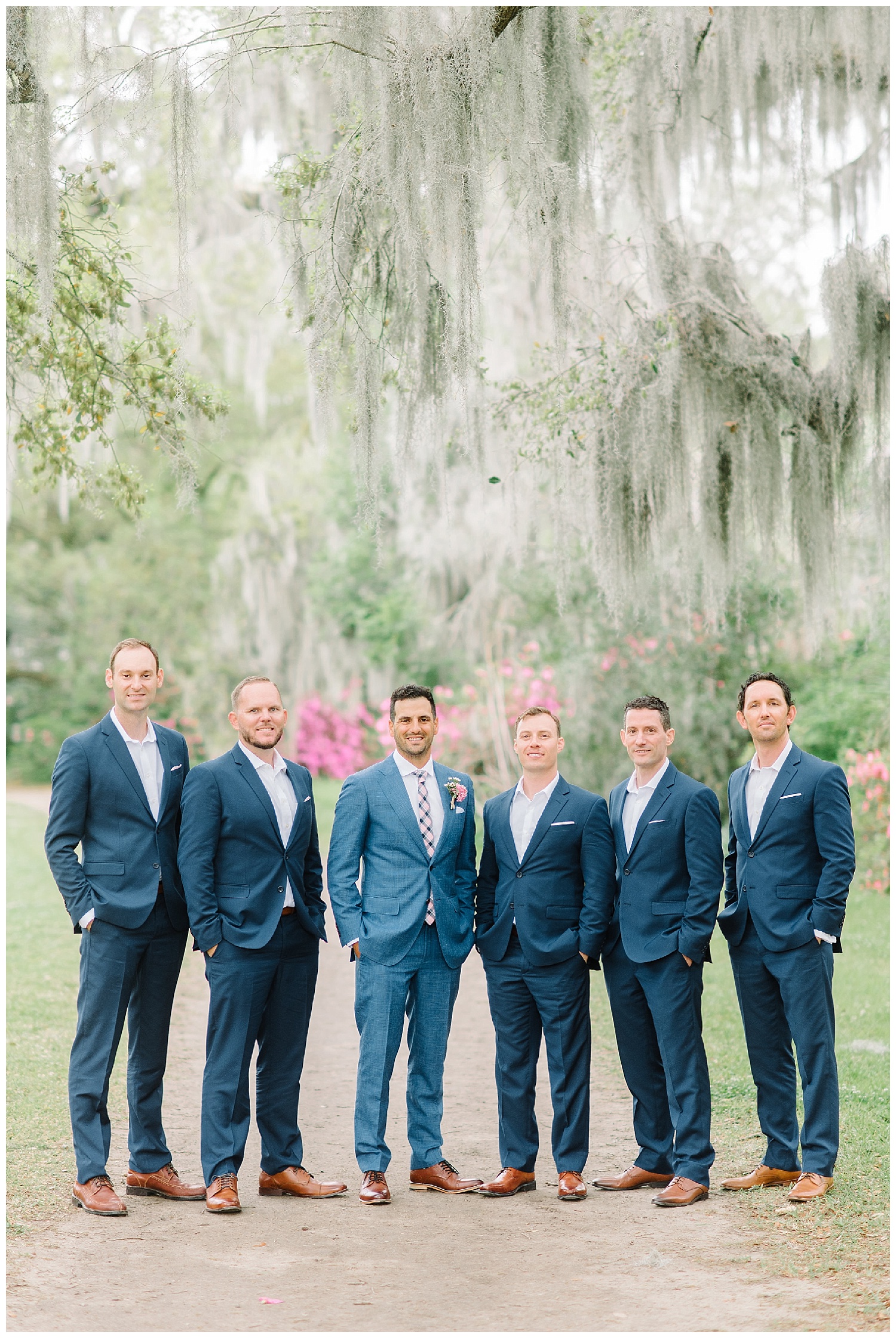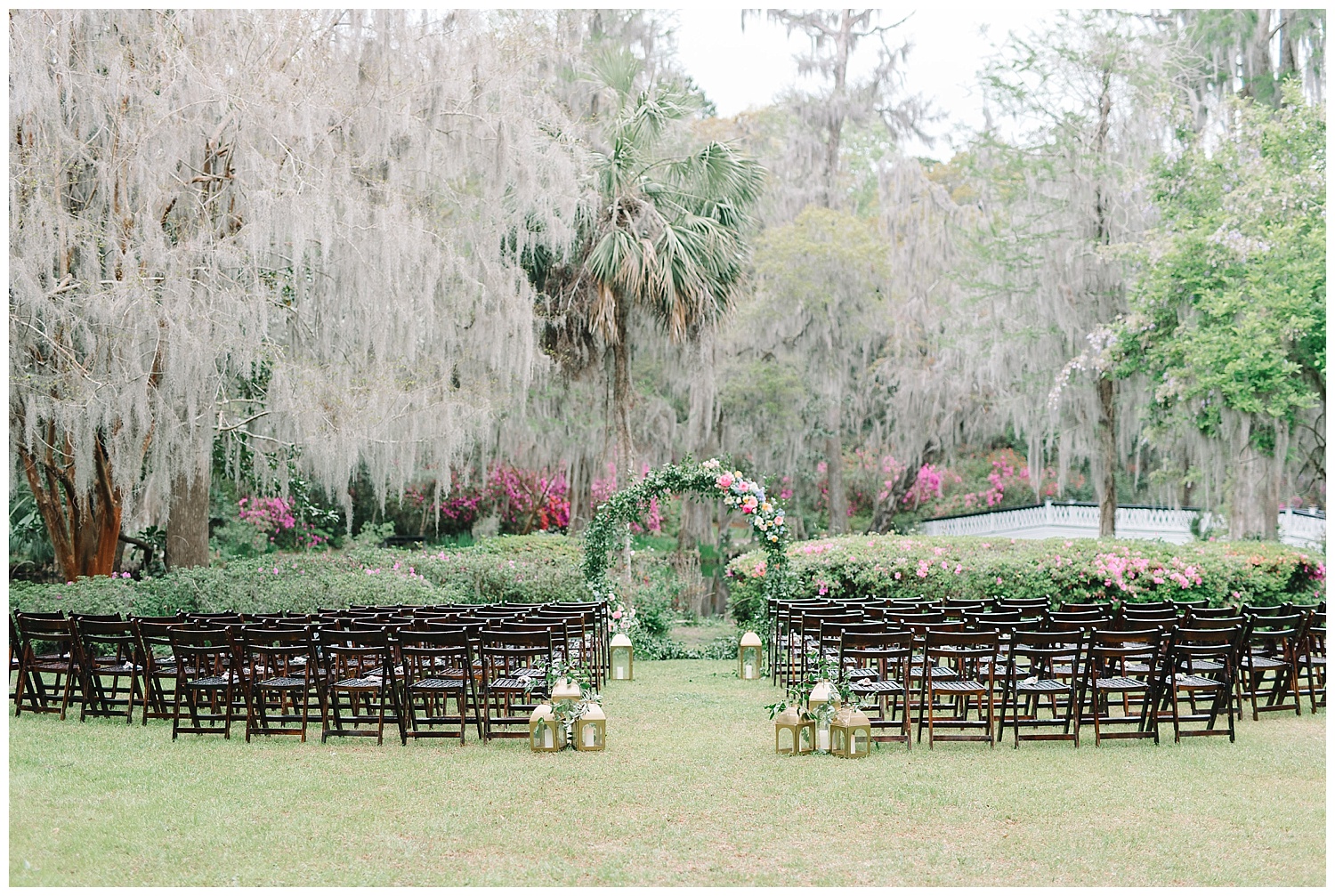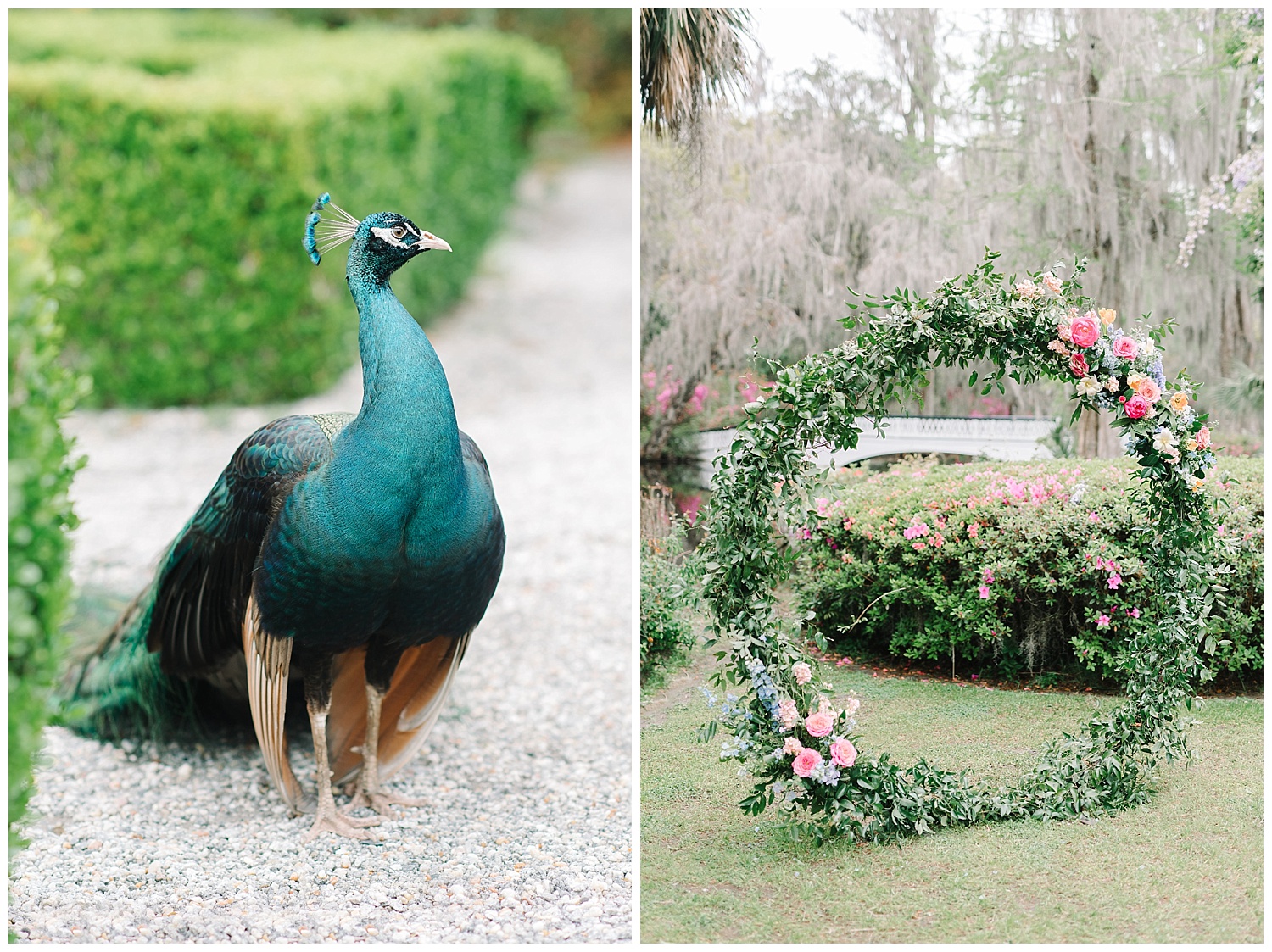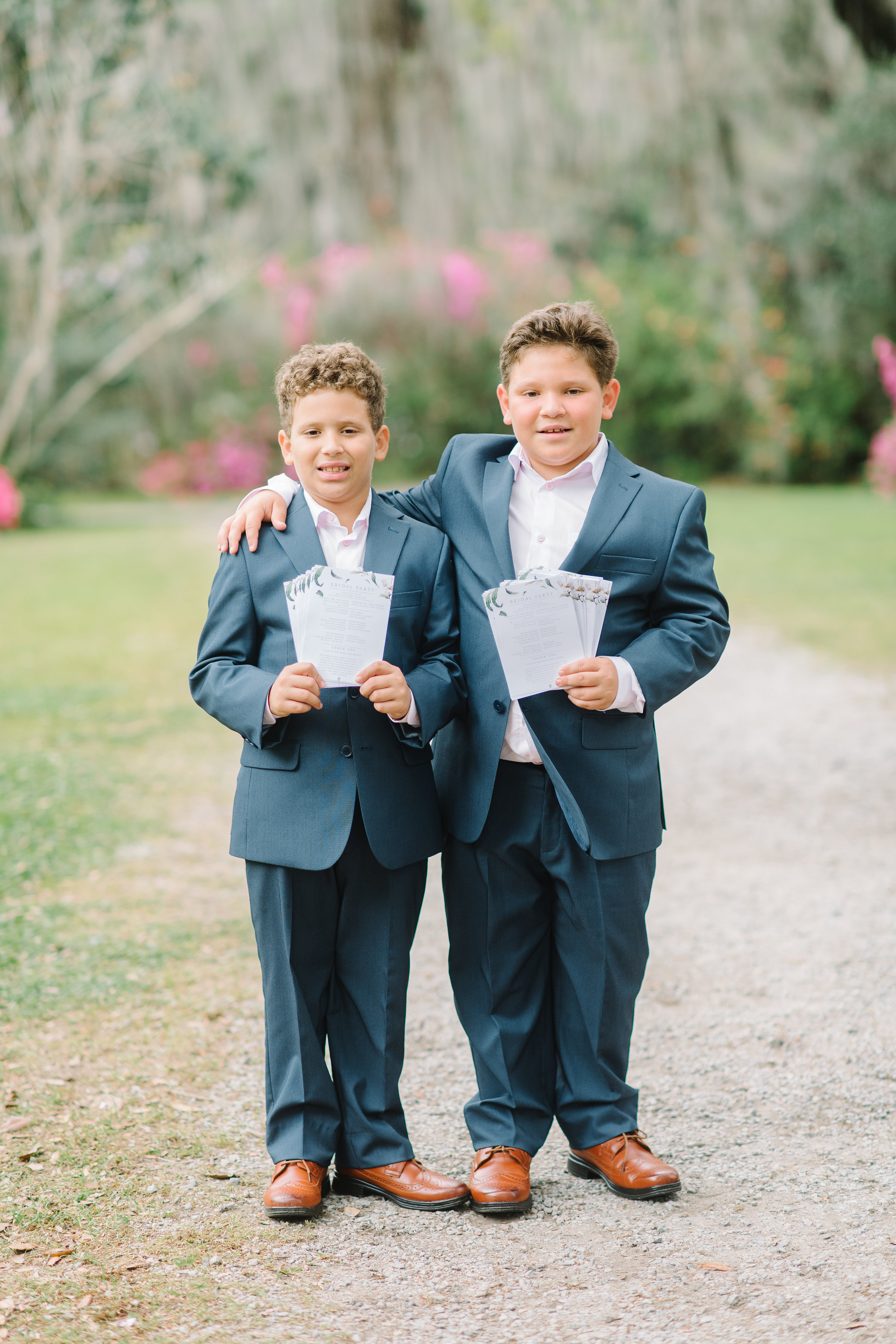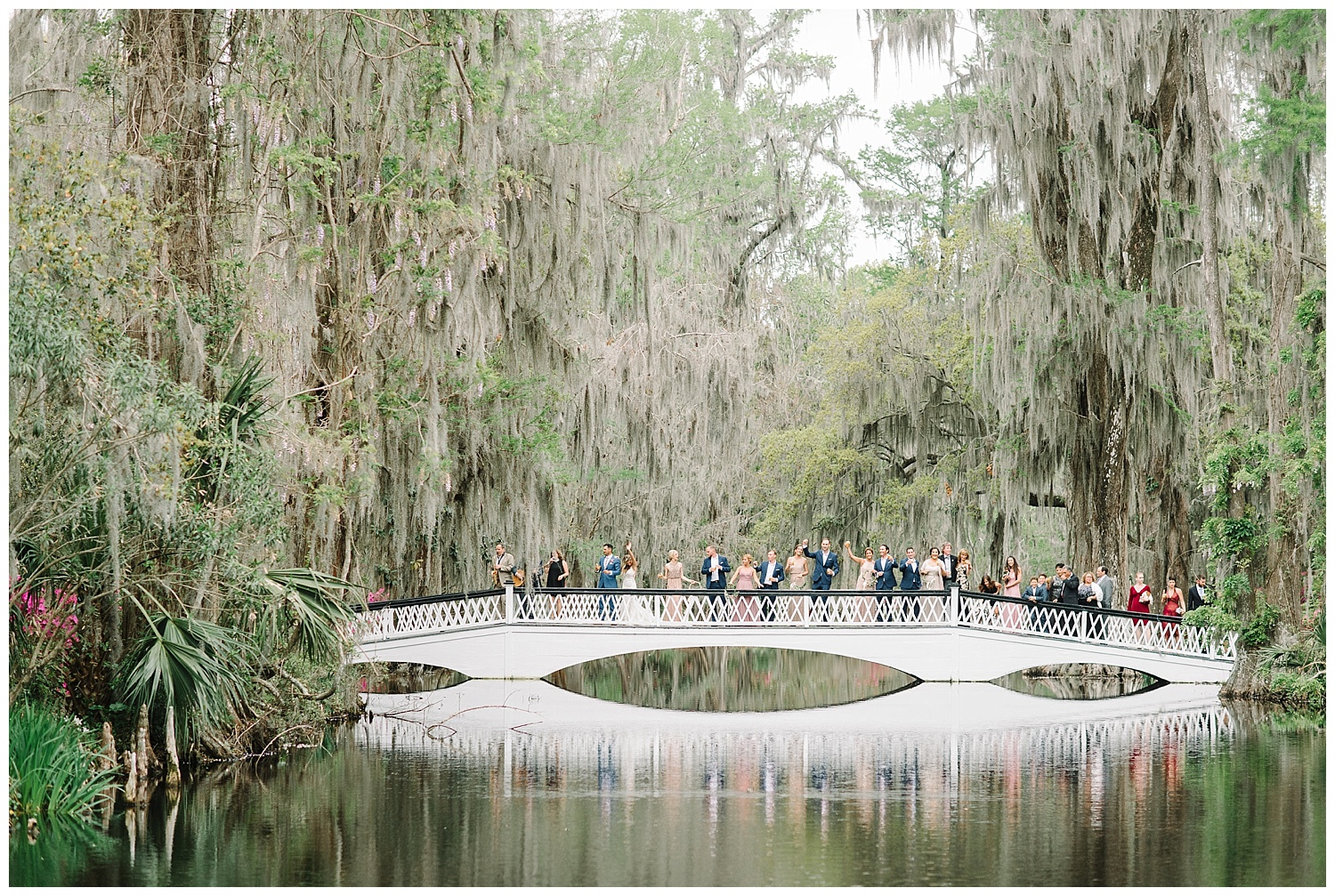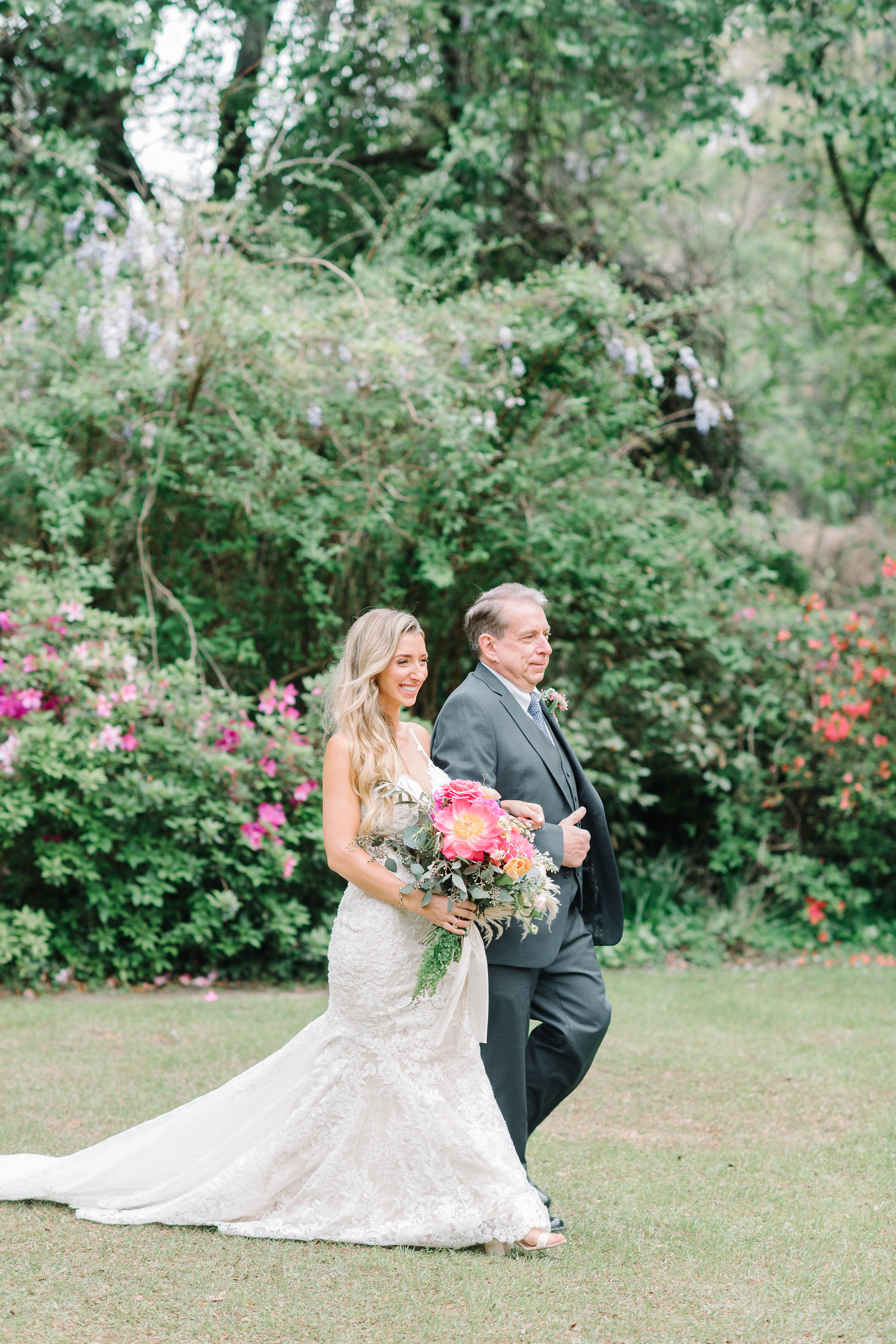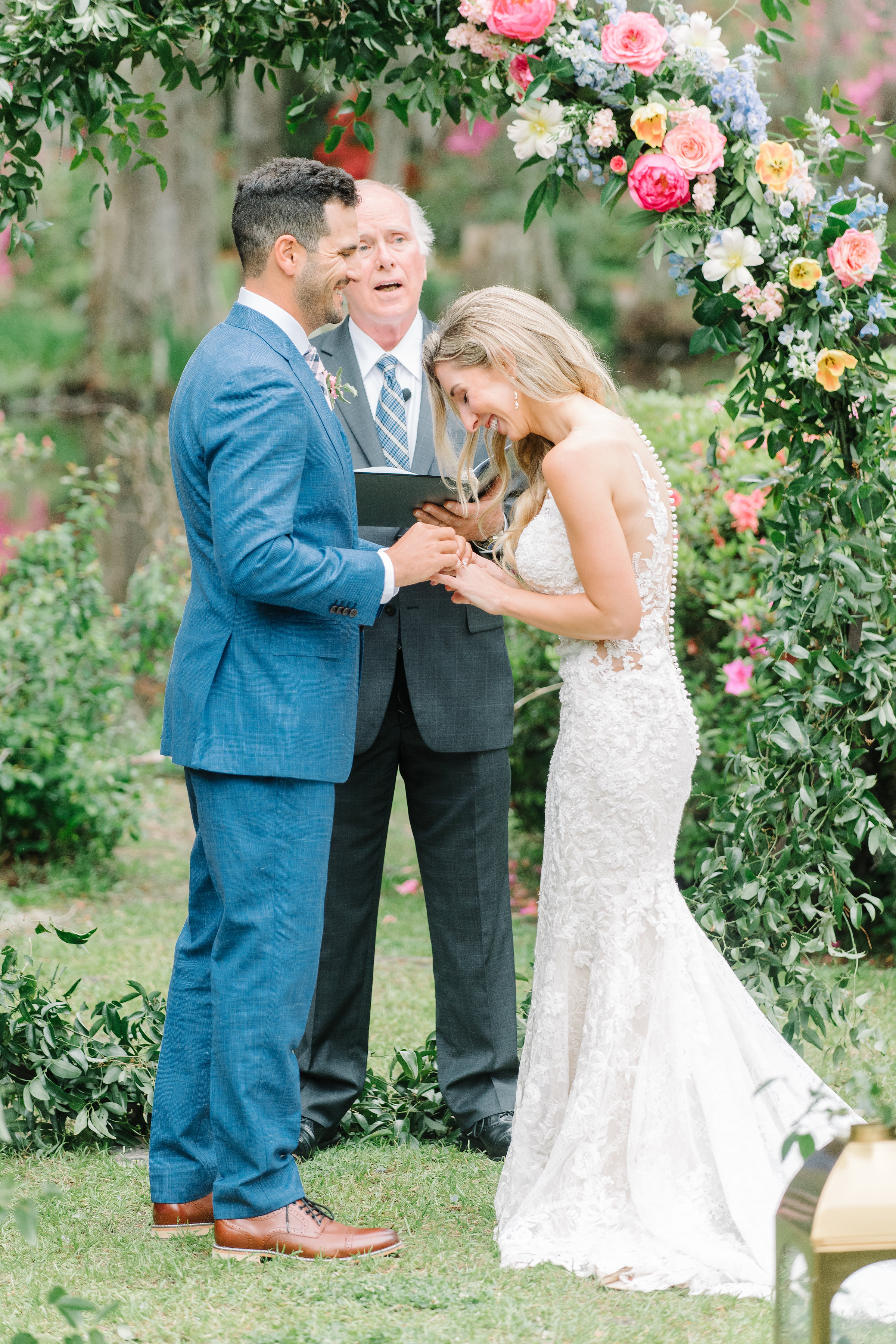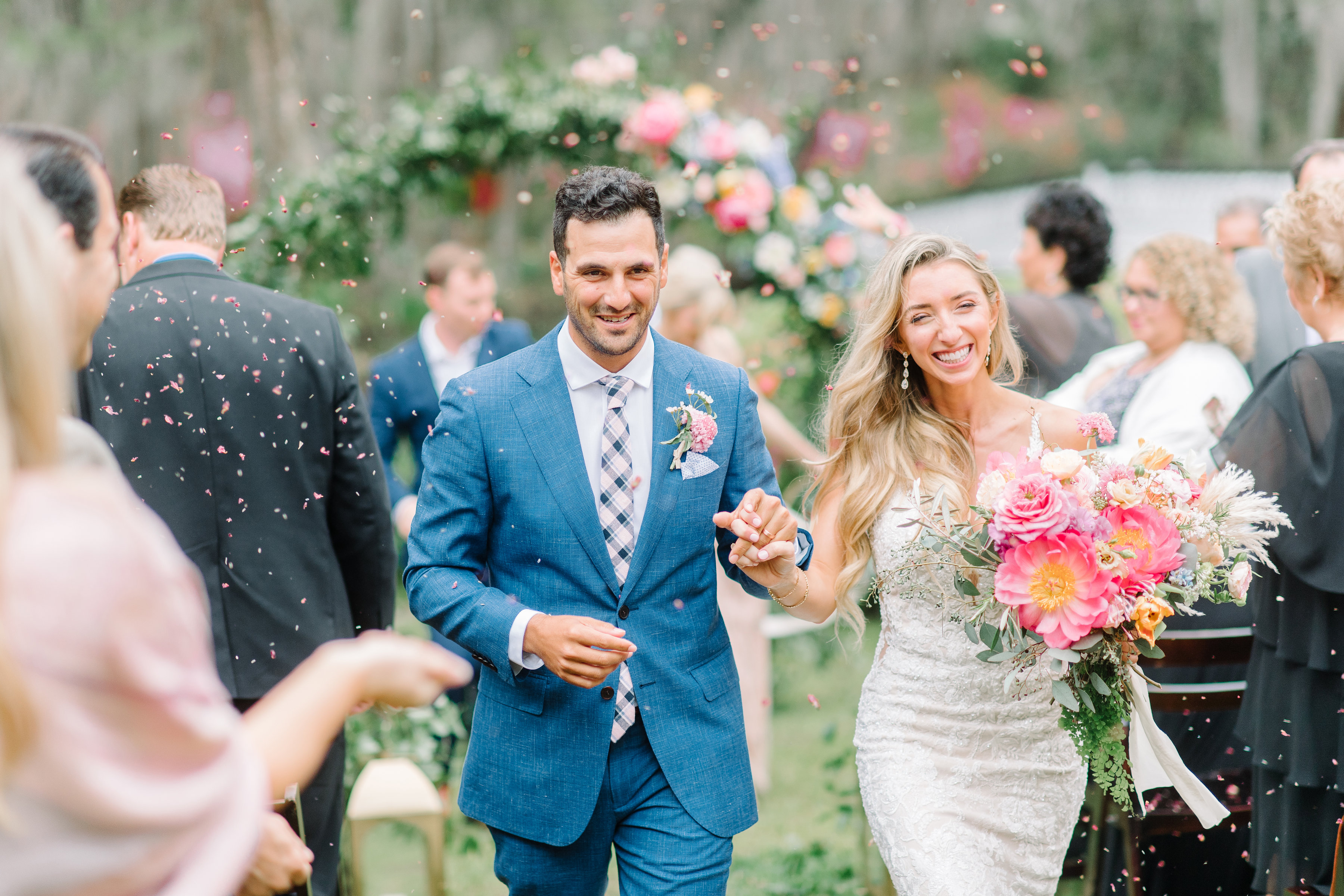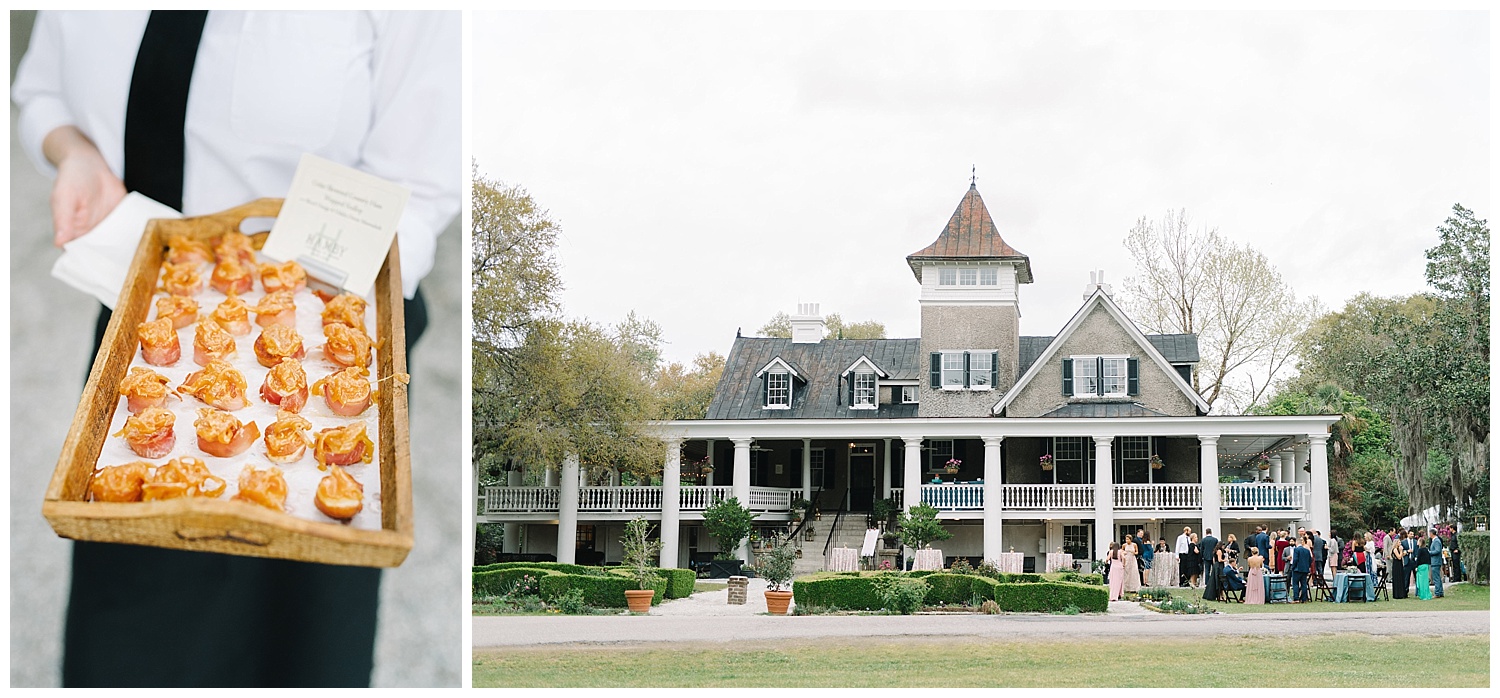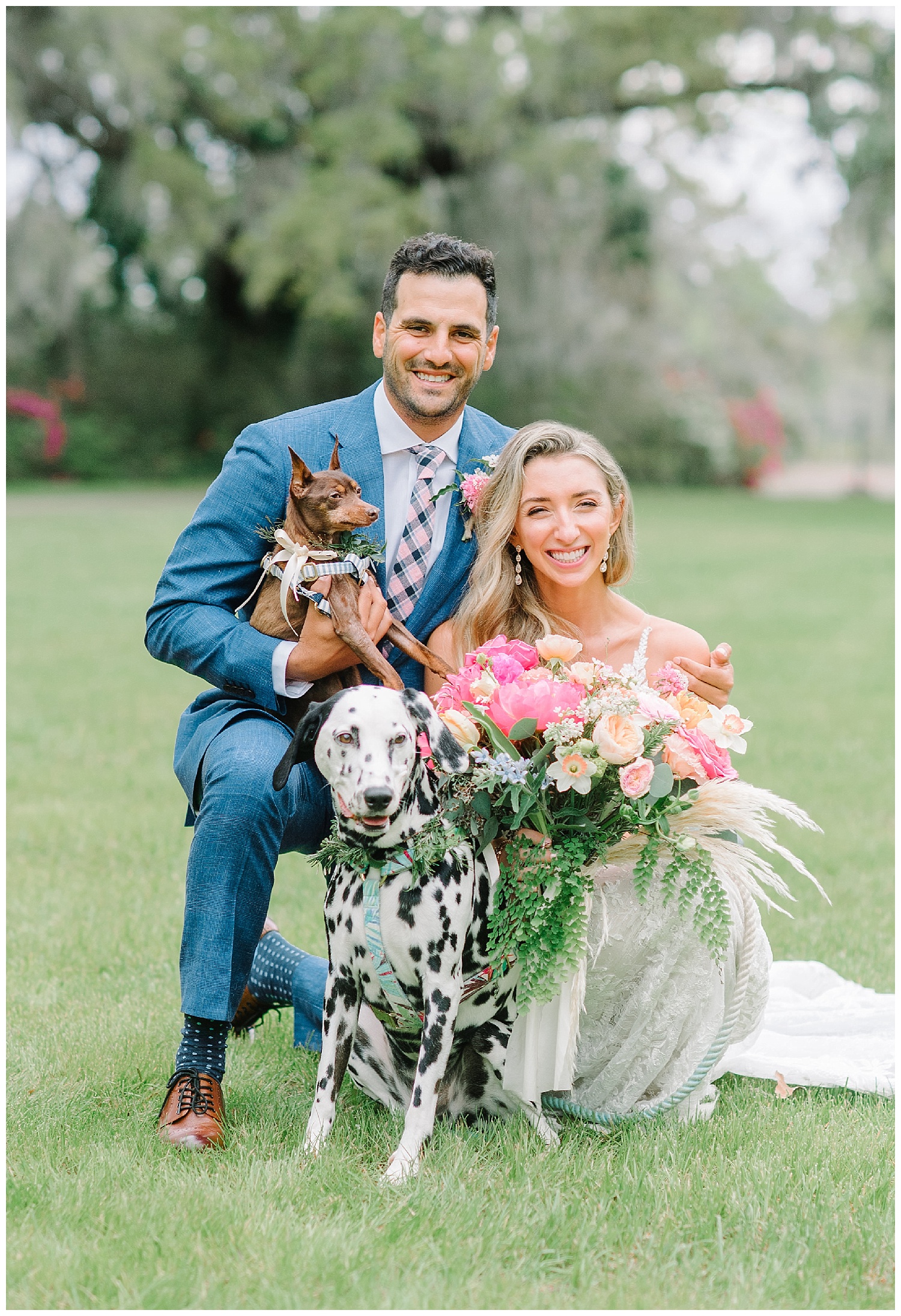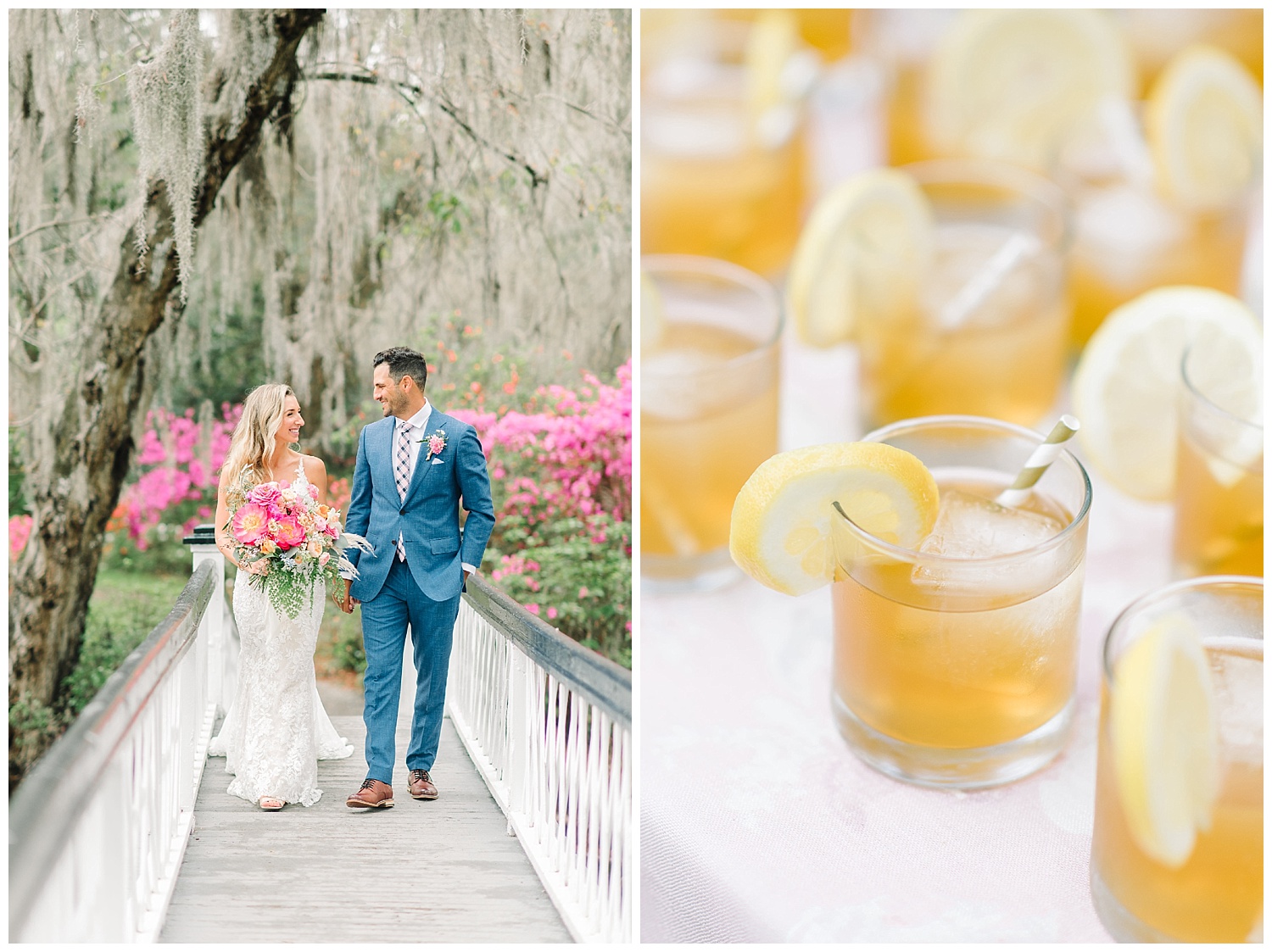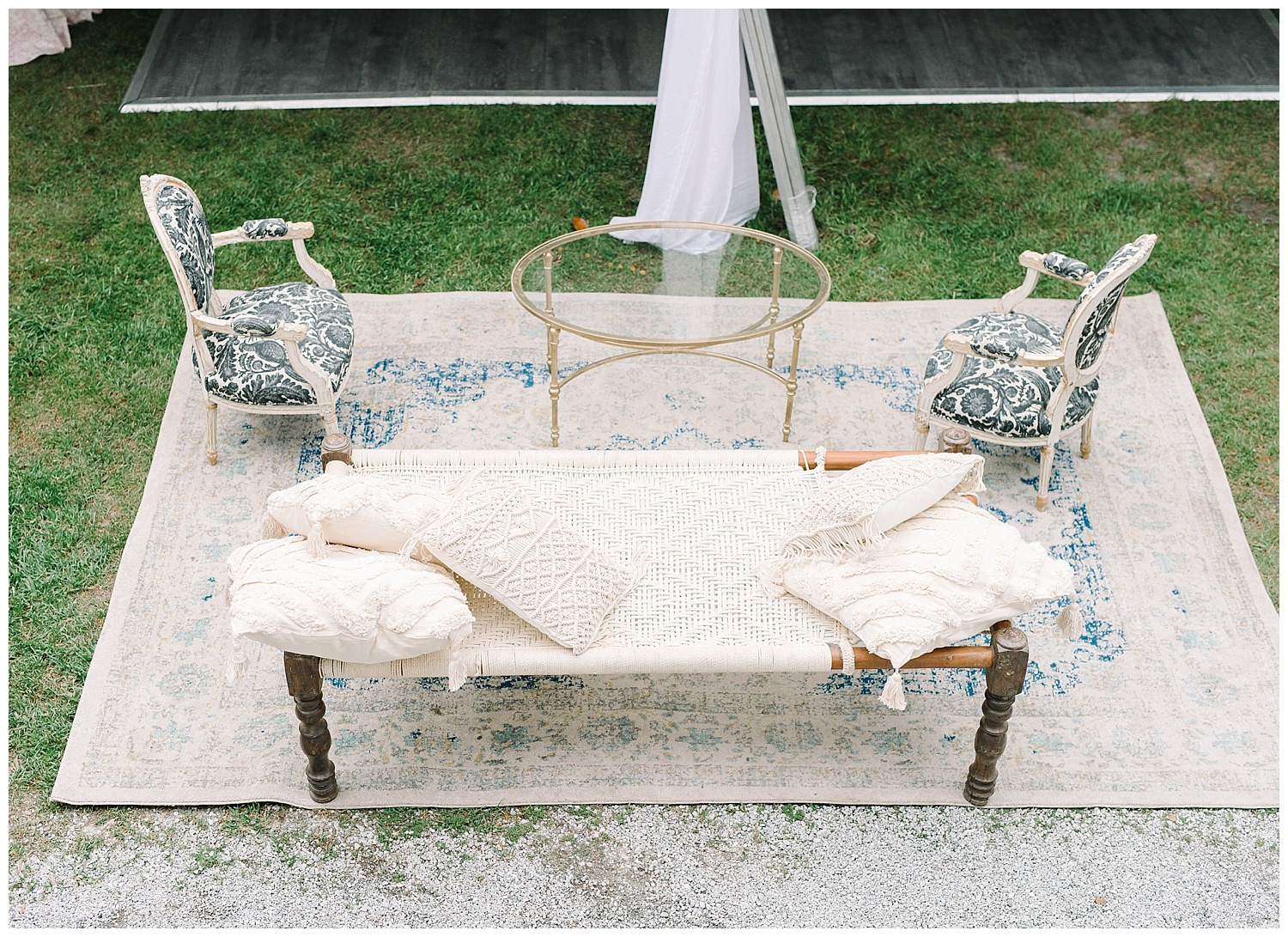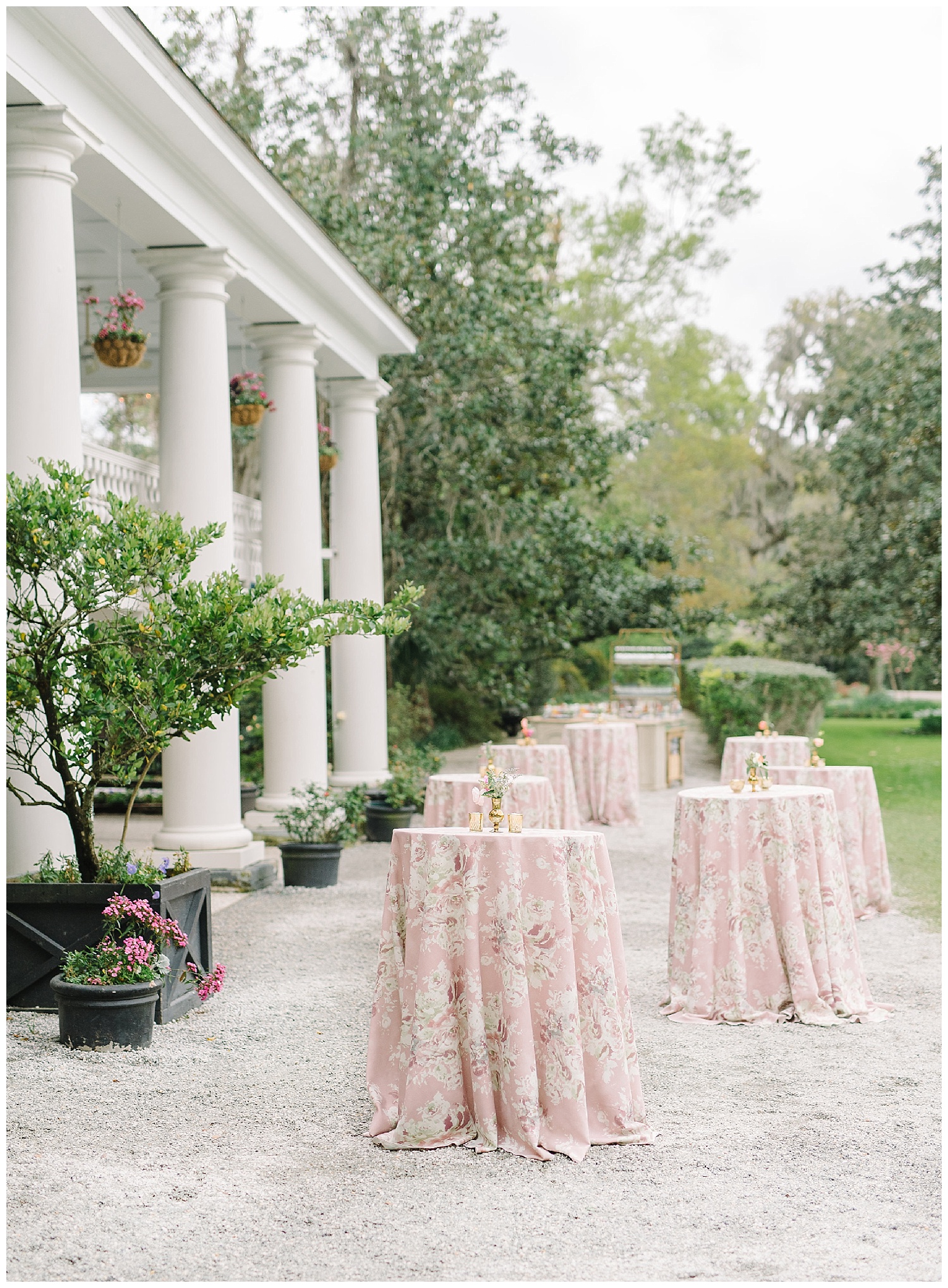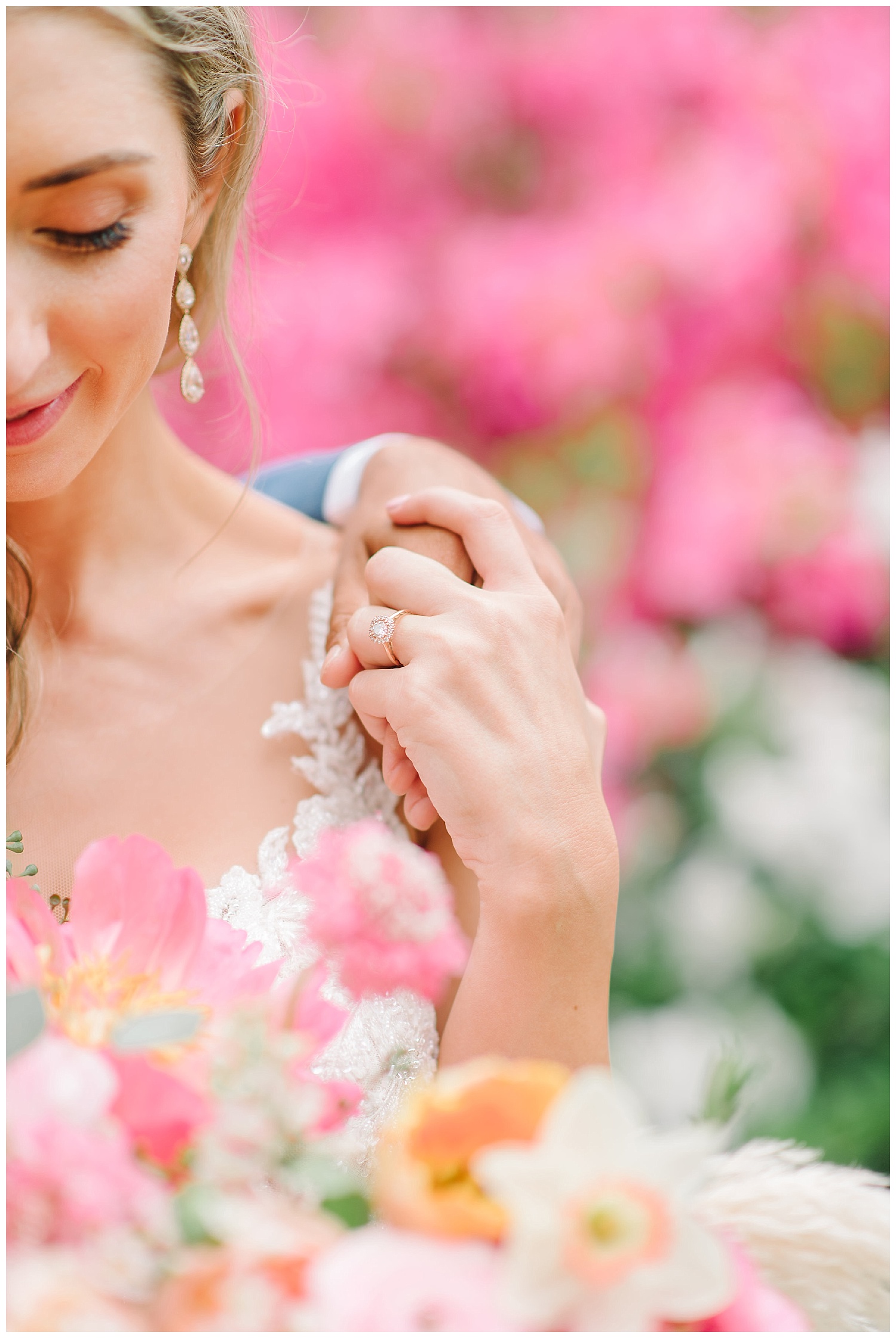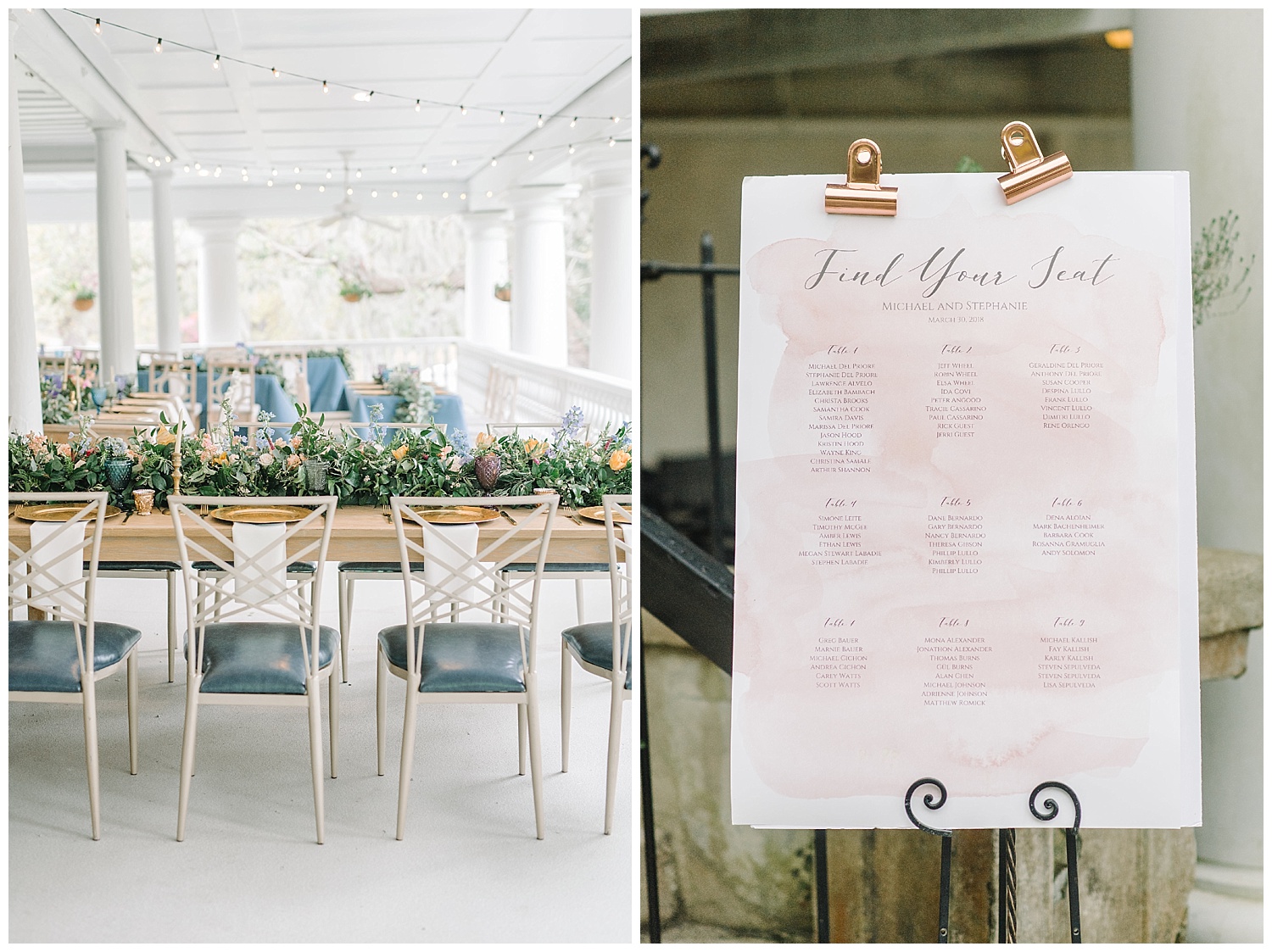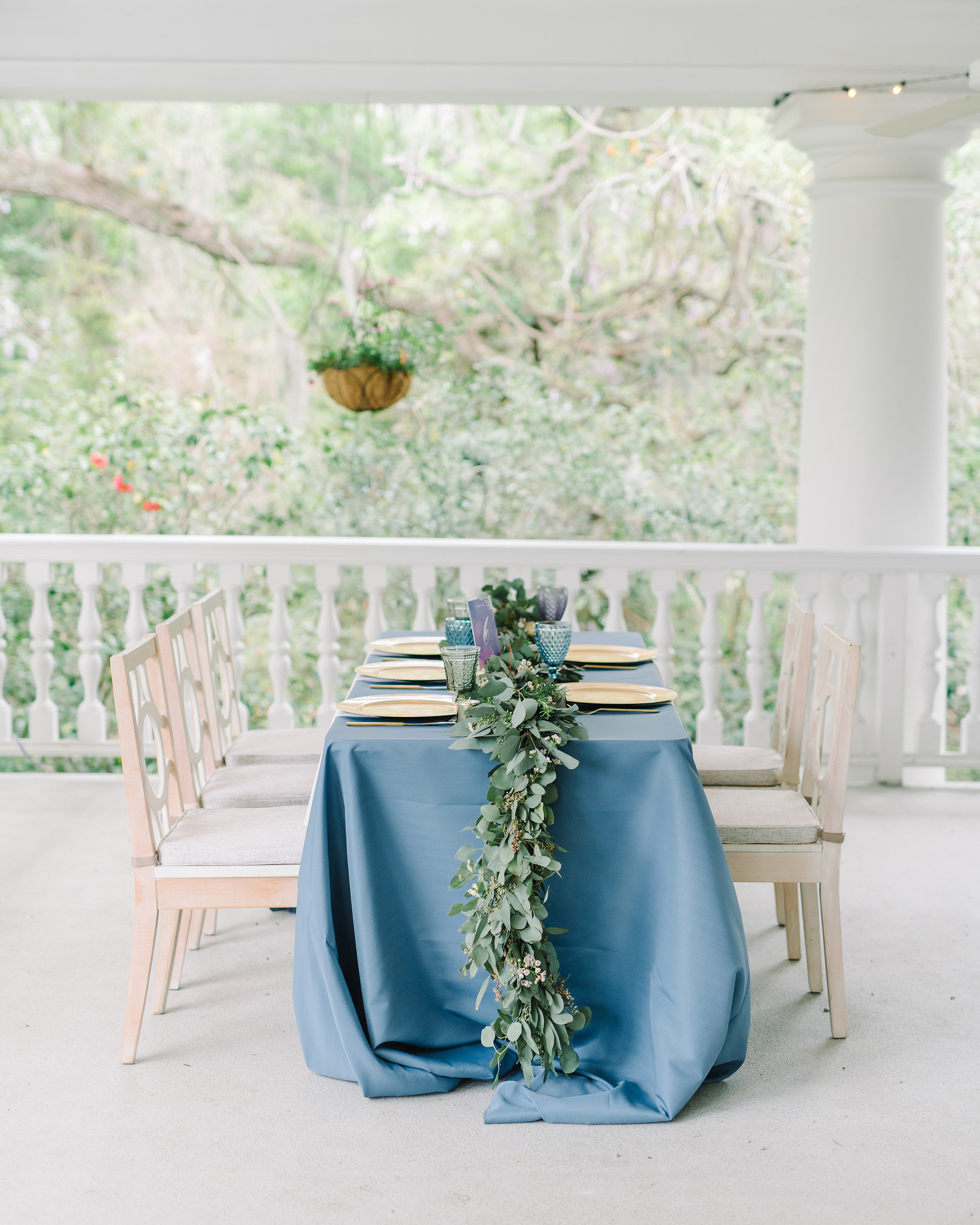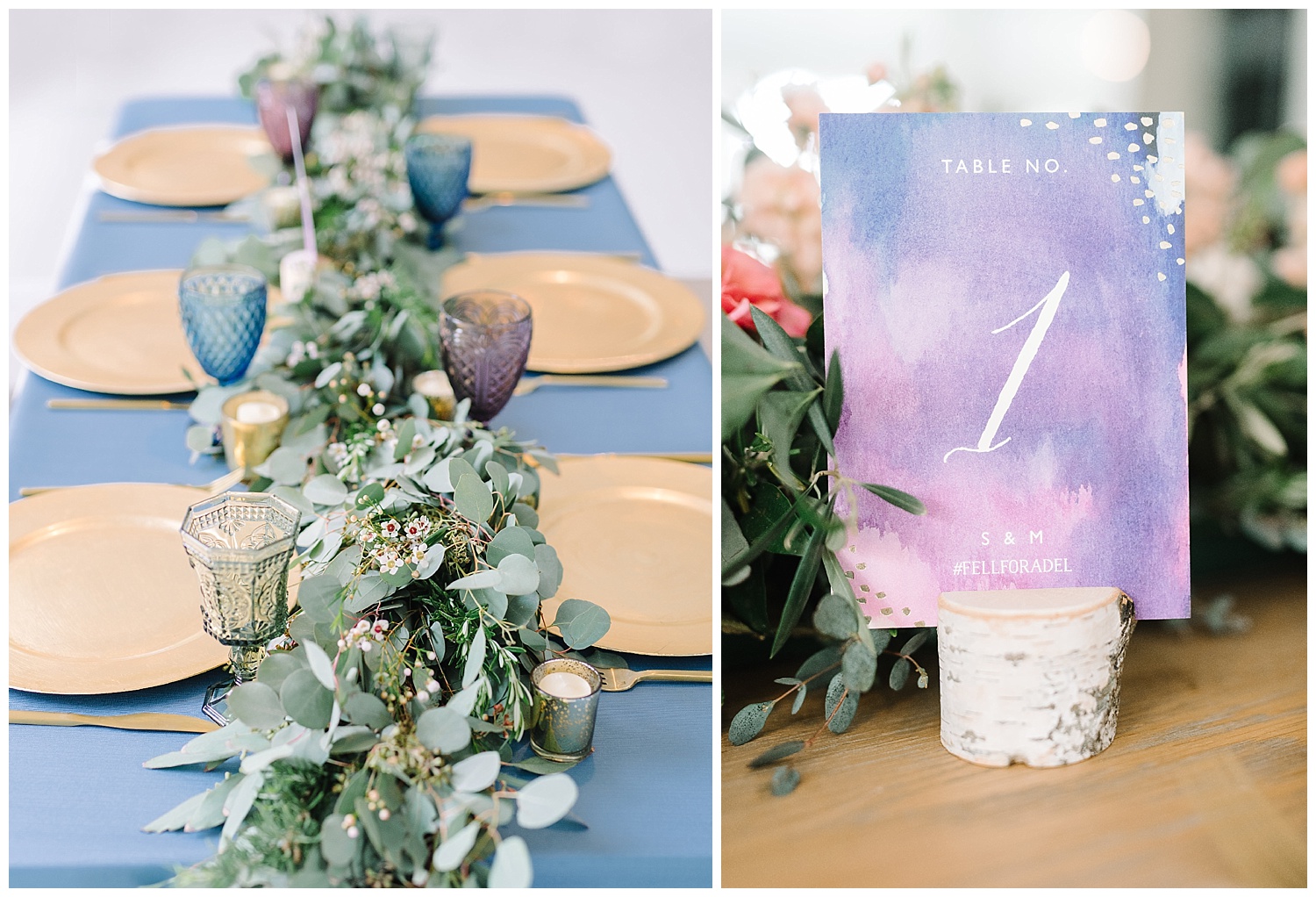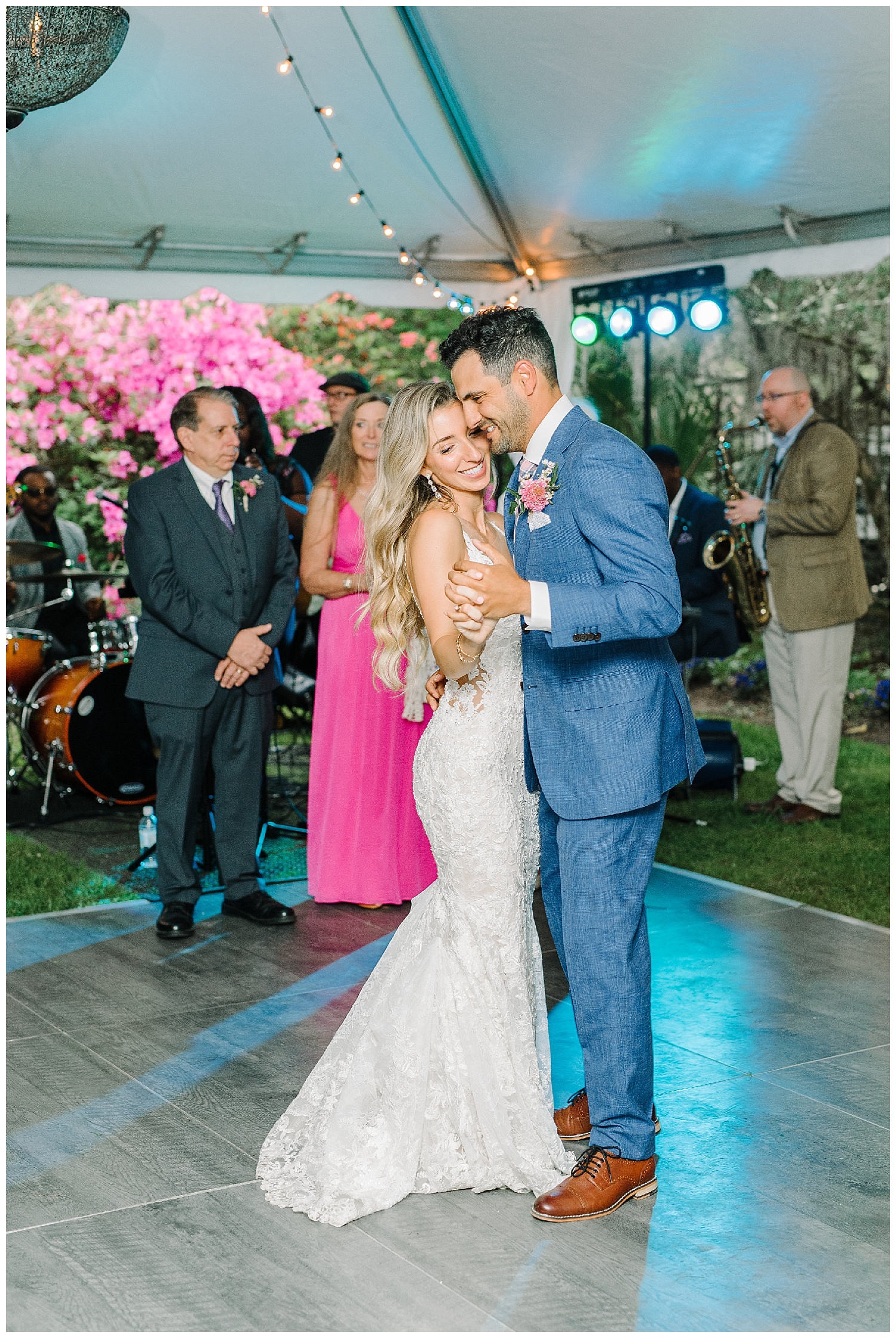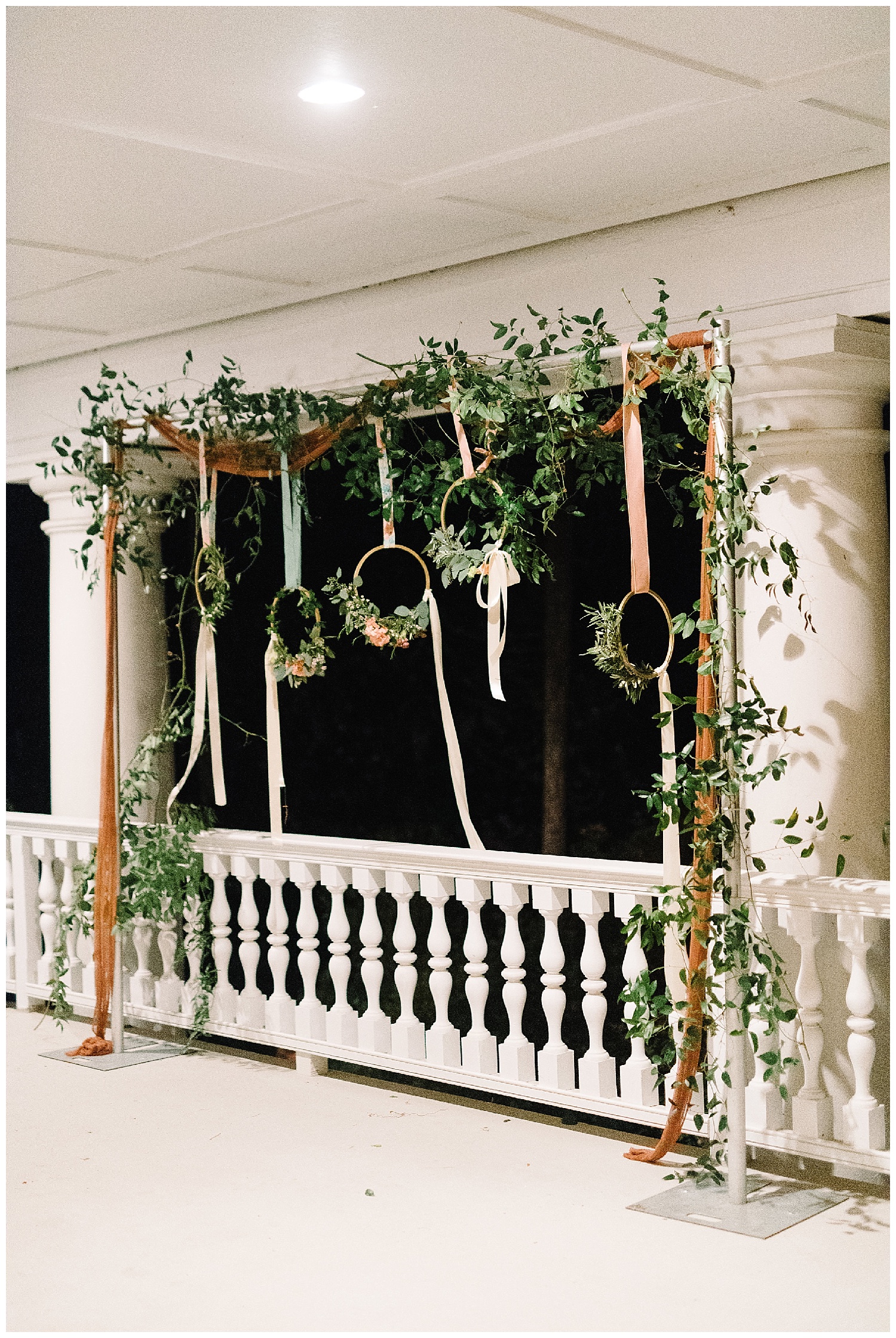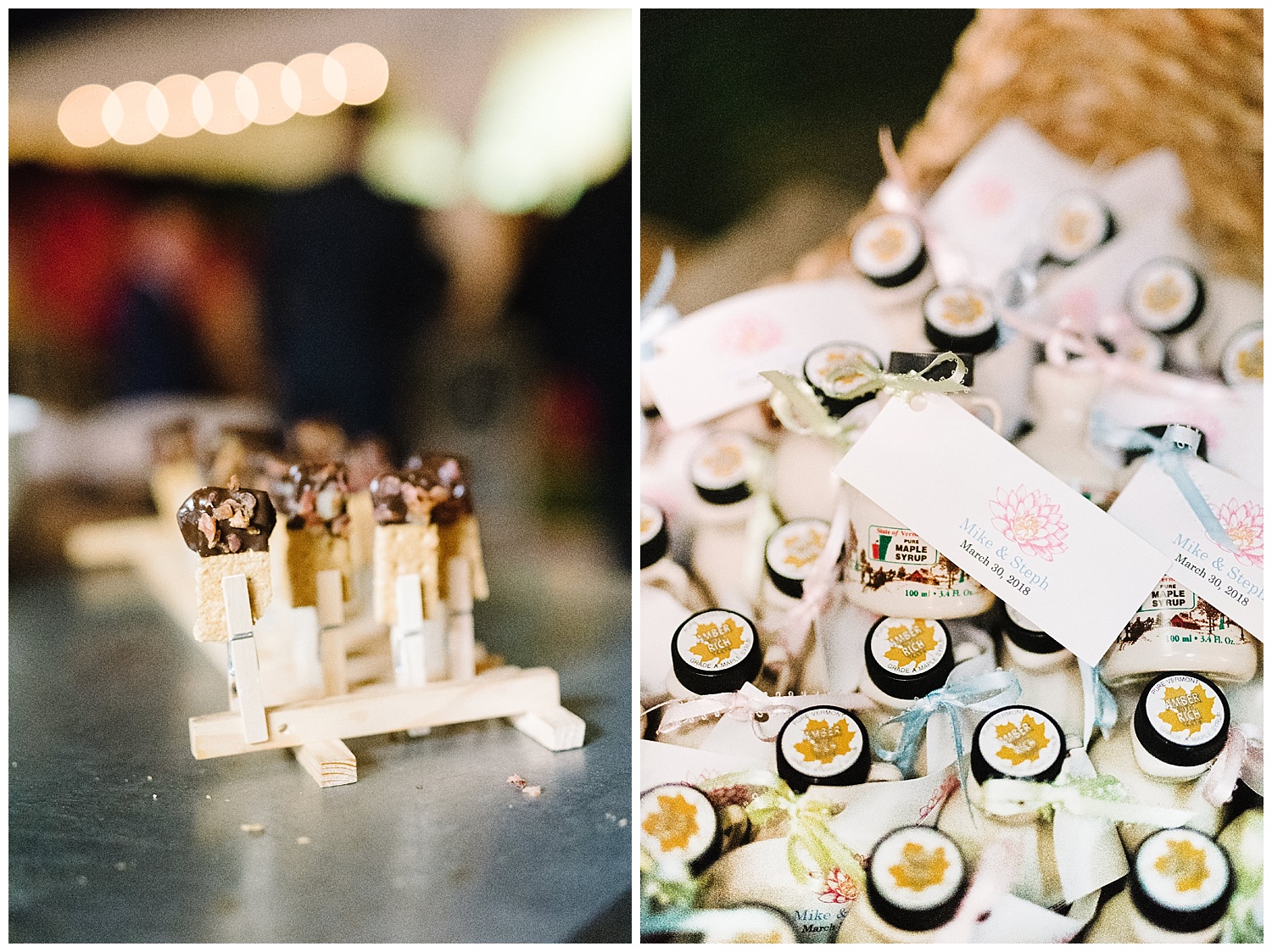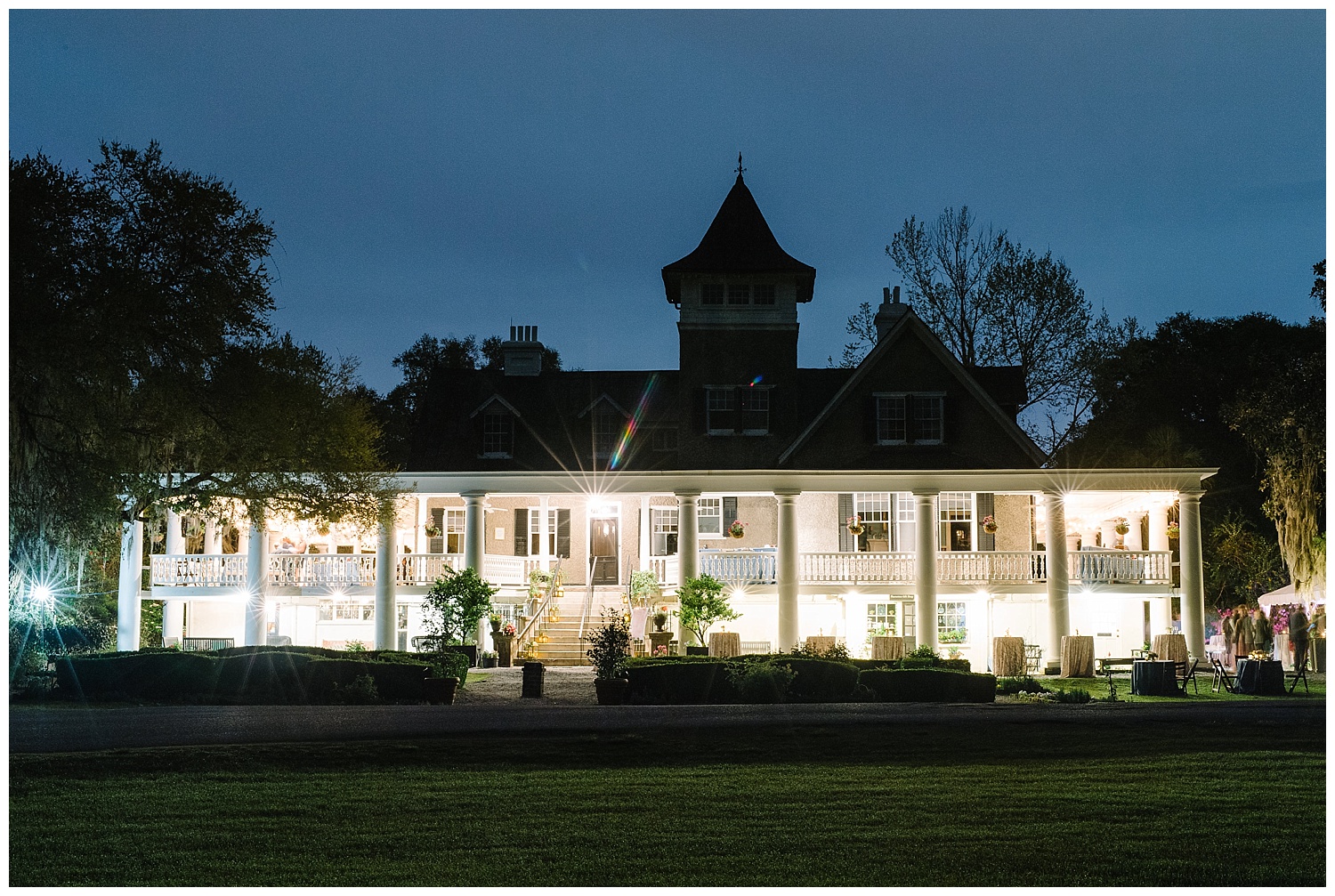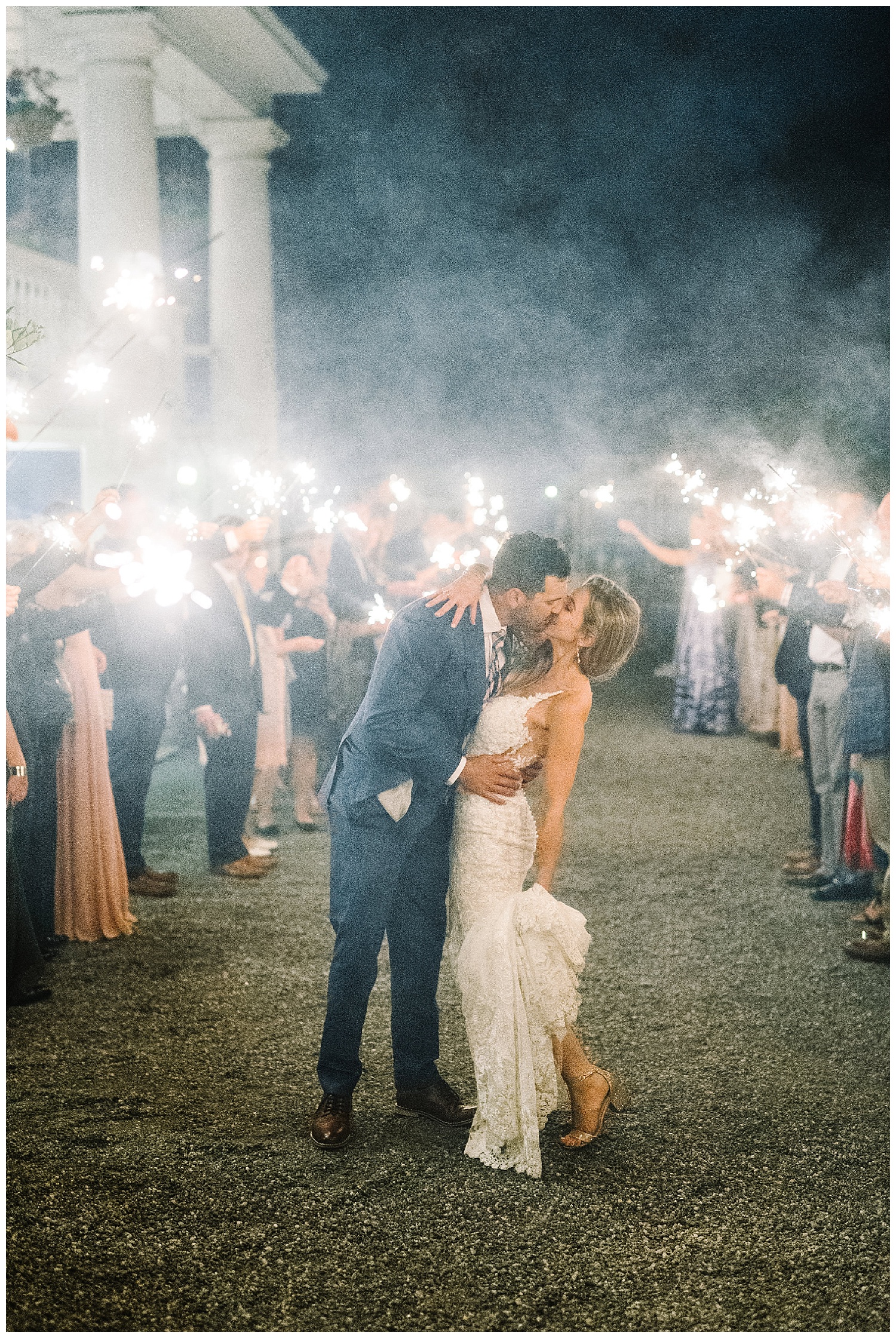 Wedding Coordinator + Designer: Elm Events | Photographer: Aaron & Jillian | Wedding Venue: Magnolia Plantation Veranda | Bridal Hair and Makeup: Meg Workman | Bride's Heels: Betsey Johnson | Bridesmaid Dresses: BHLDN | Caterer: Hamby Catering | Engagement Ring: Tacori | Florist: We Are Petaloso | Linen Rentals: BBJ Linens | Lounge Rentals: Ooh! Events | Place Setting Rentals: Ooh! Events | Reception Music: Emerald Empire Band | Tables & Chair Rentals: Ooh! Events | Wedding Dress Boutique: CC's Bridal Boutique | Wedding Dress Designer: Martina Liana