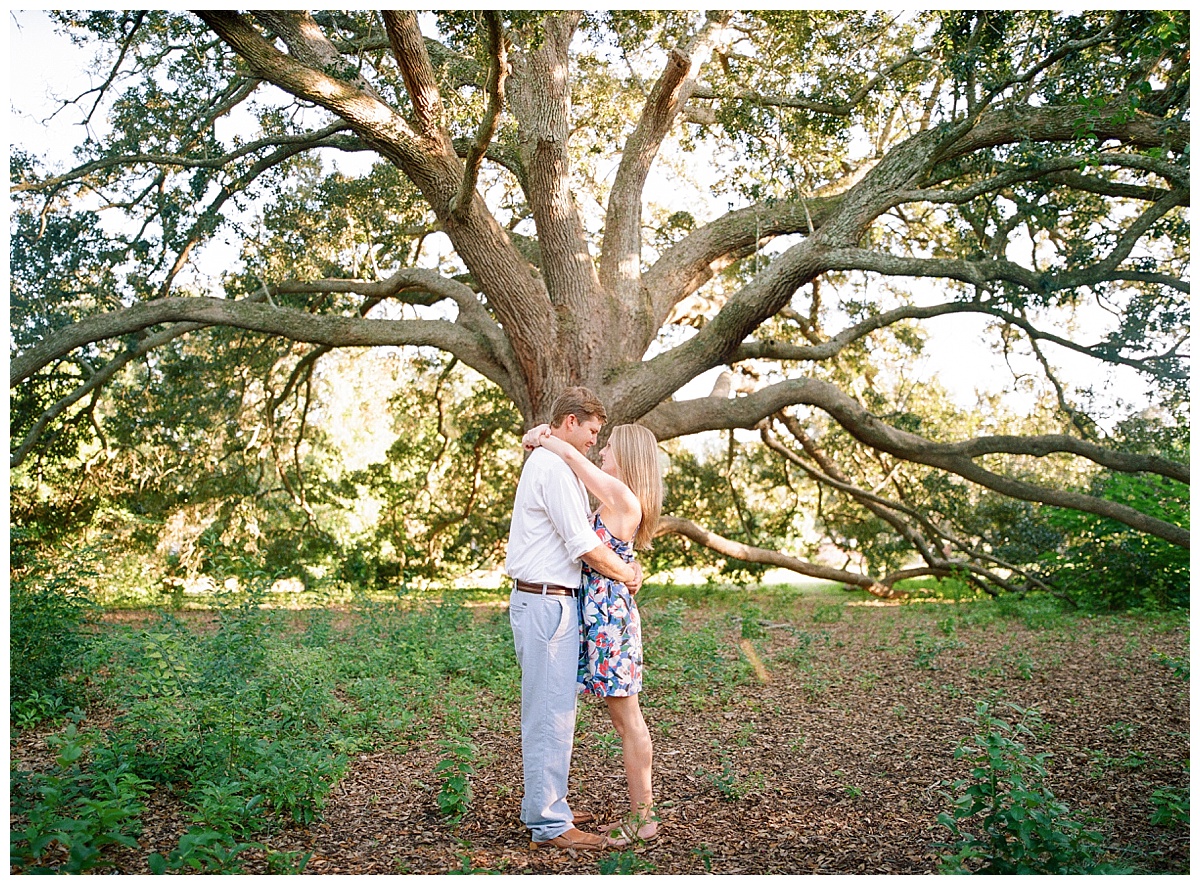 17 May

Heather & John | Engagement Session

They say you'll meet "The One" when you least expect it, and that couldn't be more true than with Heather and John. Five years ago, these two randomly crossed paths at a Sunday brunch at Rita's on Folly Beach when John asked Heather and her friend, Jen, if they wanted to join him and his pals. Heather said no, but Jen persuaded her and the merged group spent the entire day together watching football. "Jen ended up passing away a few years later," says John, "but Heather gives her credit for helping us find one another." Three years after their meet-cute, the kismet couple got engaged and were ready to pose for announcement photos. They chose Holy City shutterbug Lauren Jonas to capture this special time (along with a cameo from their sweet pup, Bailey). Want sweet photos that'll stand the test of time like these? And how about some tips for looking good despite the Lowcountry humidity? Read on for Lauren's top takeaways.

The Wedding Row: What's the best time of the day to shoot an engagement session in Charleston?
Lauren Jonas: Just before sunset–often referred to as the "golden hour"–when the sun is low and the light is soft. I like to meet 30 minutes prior to our scheduled start time so couples can relax, get to know me, and get used to my camera. So, if sunset is at 8 p.m., then I'd want my couple to meet me at 6:30 p.m.

TWR: Speaking of sunshine, how you recommend a bride-to-be wear her hair and makeup during these e-sessions?
LJ: We all know humidity and curls don't mix, so when in doubt, a romantic loose braid or fishtail braid is just as pretty without the fuss. I also recommend a half-up/half-down look or a top knot bun—my signature look at weddings.

TWR: What are your top tips for shooting in downtown? Any hidden gems you'd like to share?
LJ: I have been lucky to live downtown and I hop on my bike or walk around on foot and to see who has the best flower boxes with each changing season. Some of my favorite areas to shoot are White Point Gardens and The Battery, Meeting Street, Legare Street…really any street South of Broad will have that "Charleston charm" that we love so much. Another one of my favorite spots to shoot in is Hampton Park. While you won't find Spanish moss at The Battery, you will find it at Hampton Park.

TWR: With so many couples incorporating four-legged friends into their sessions, should a couple consider bringing along a friend (or a Charleston vendor) to help take care of him/her?
LJ: Pets are like family so I'm always happy to have them participate! Having a friend or a professional "pet wrangler" to manage them is key. Make sure to pack their favorite treats or a squeaky toy to make it easier to keep their attention.

TWR: Do you recommend bringing outfit changes? Are there any colors you would recommend wearing?
LJ: I usually recommend one casual look and one dressy look. Stay away from crazy prints or patterns as they can be distracting. That said, jewel tones almost always look great on everyone. Accessories and personal touches are also recommended–don't hesitate to wear your favorite necklace, bring a hat, or pull on a favorite jersey. My goal is to make the couple look and feel their best, to get to know one another and to have a great time. The more you trust me during this session, the better the rapport we'll have on the wedding day.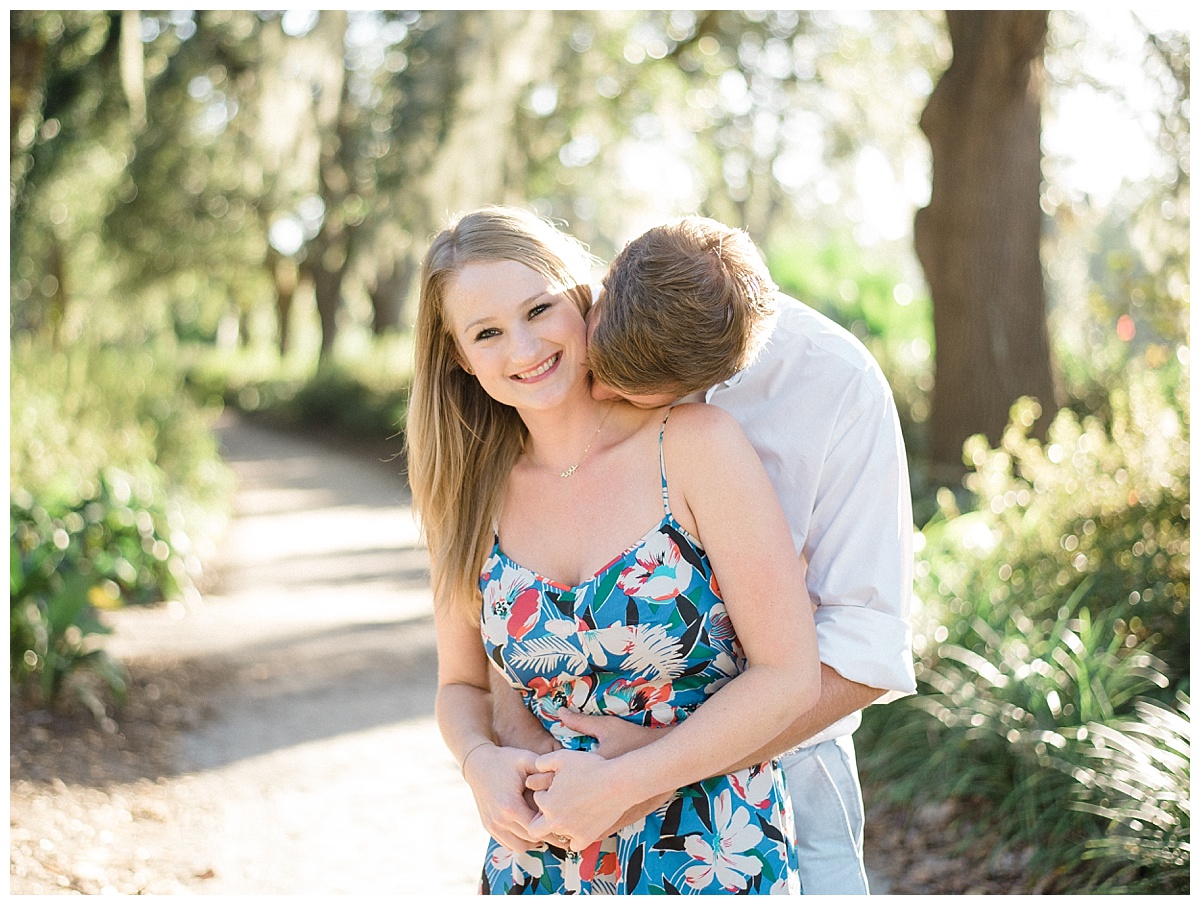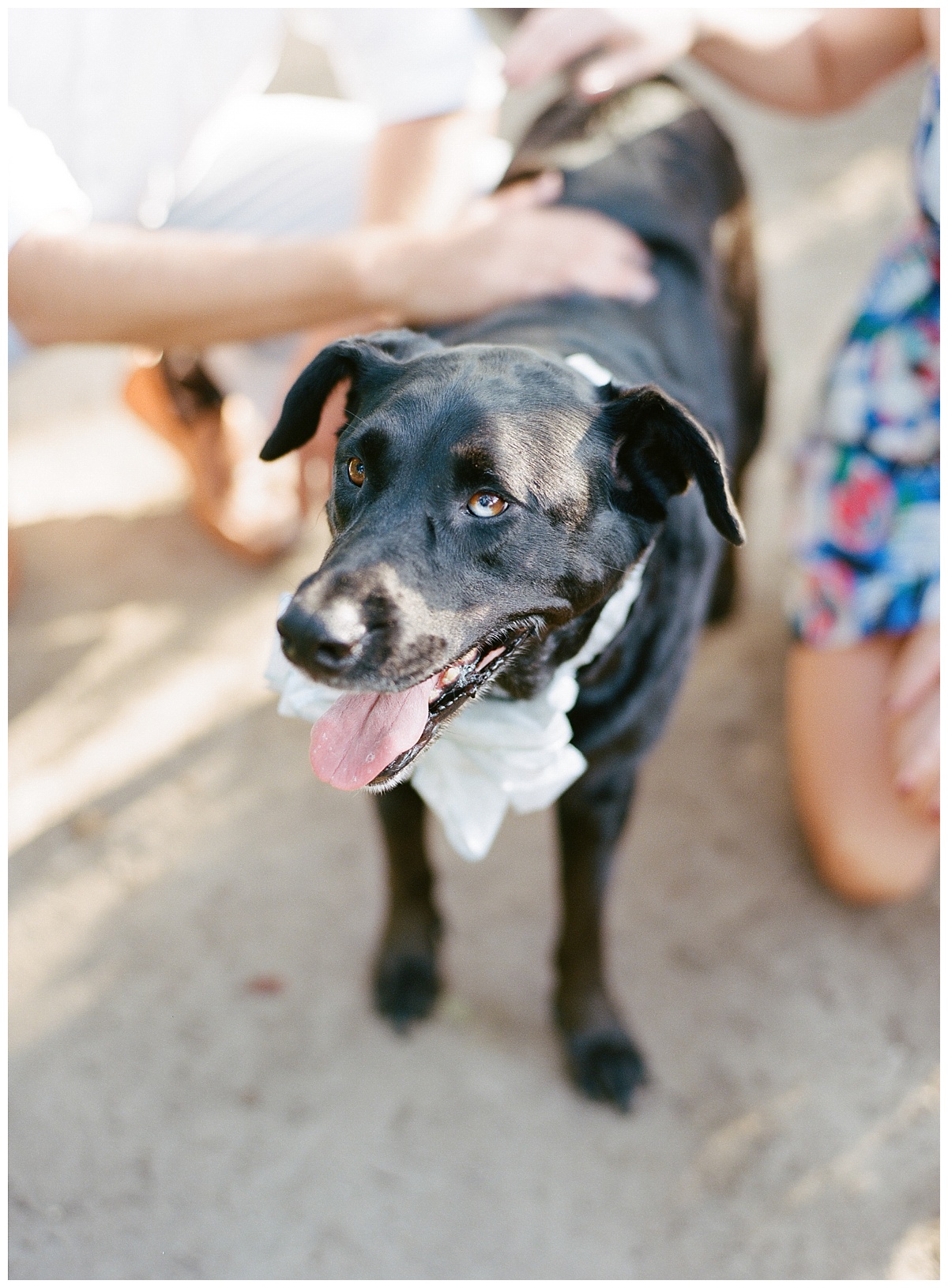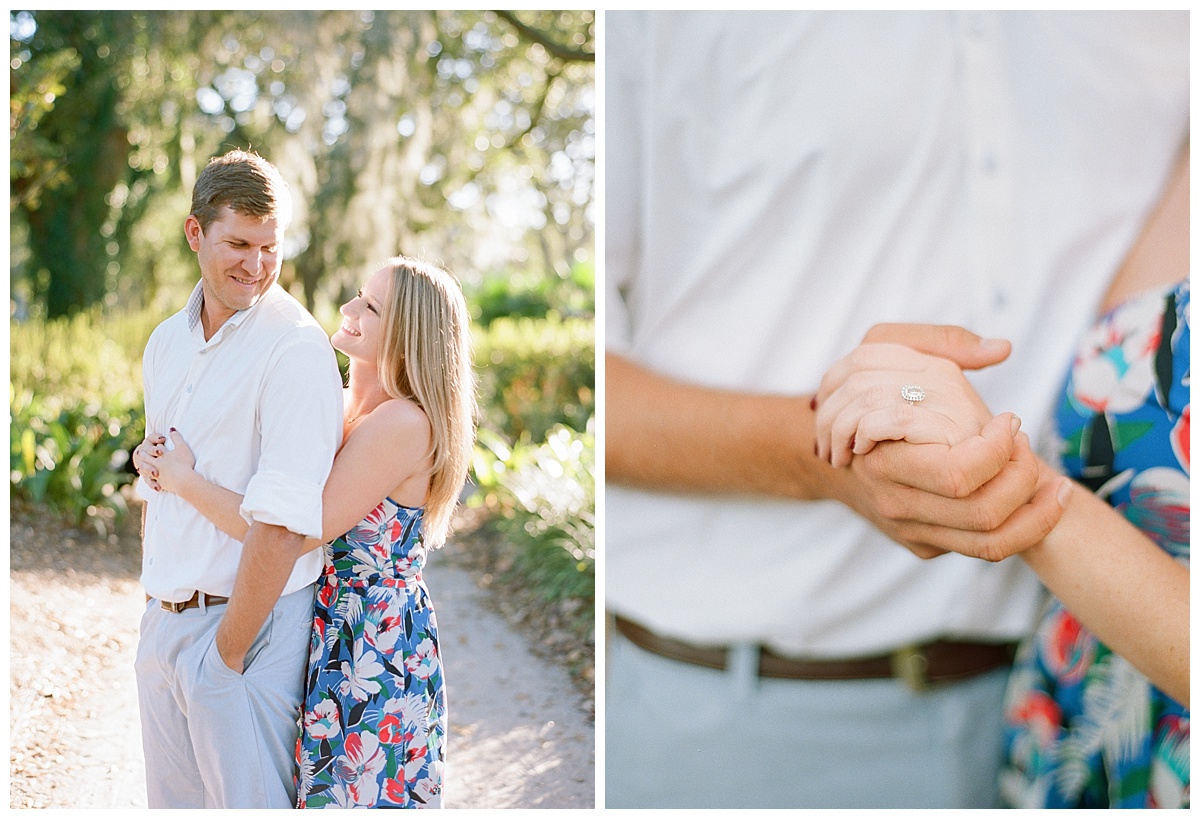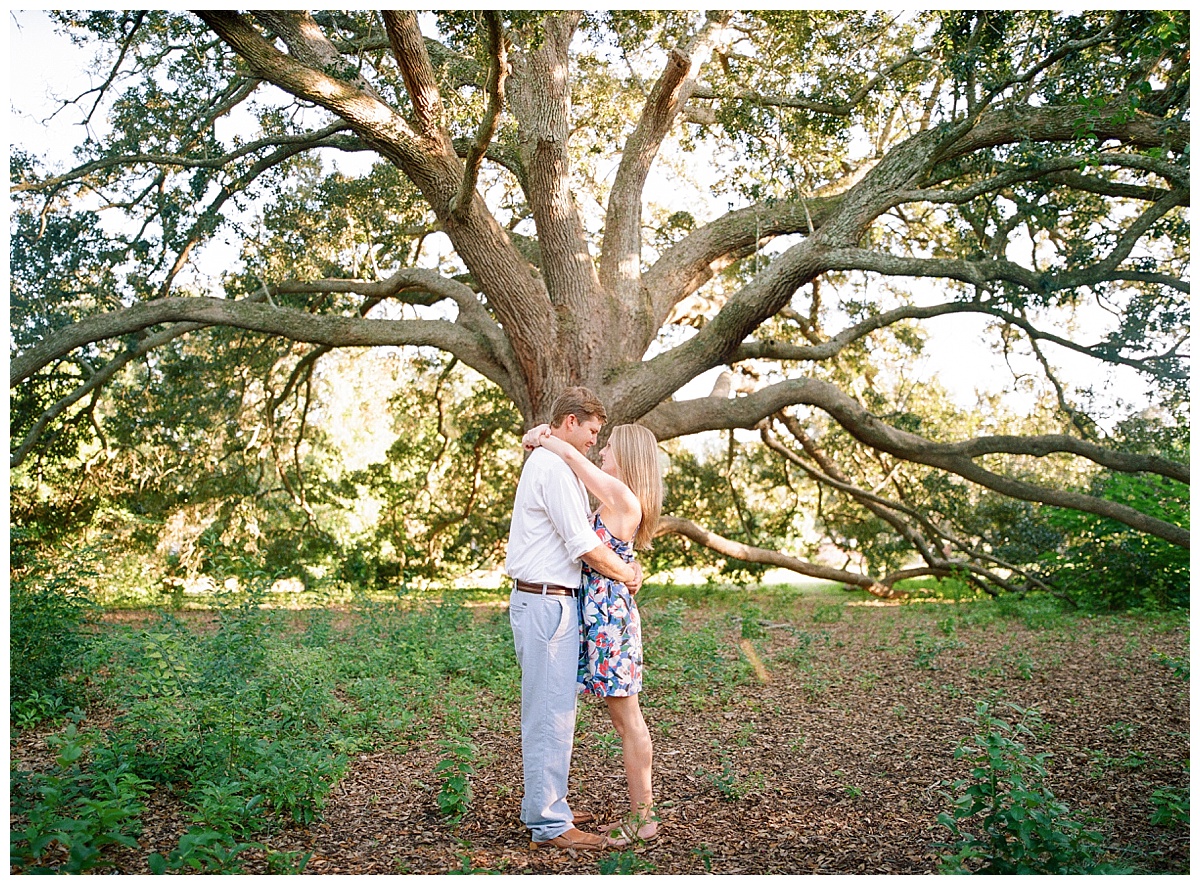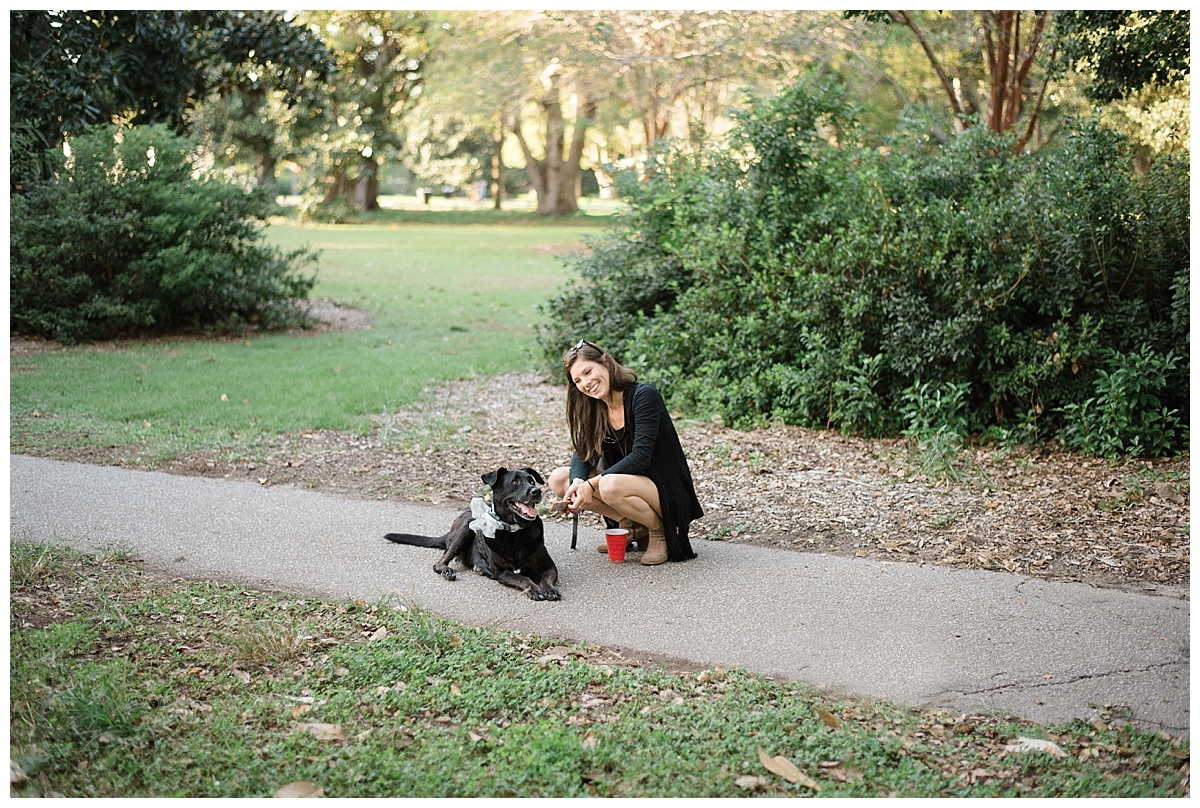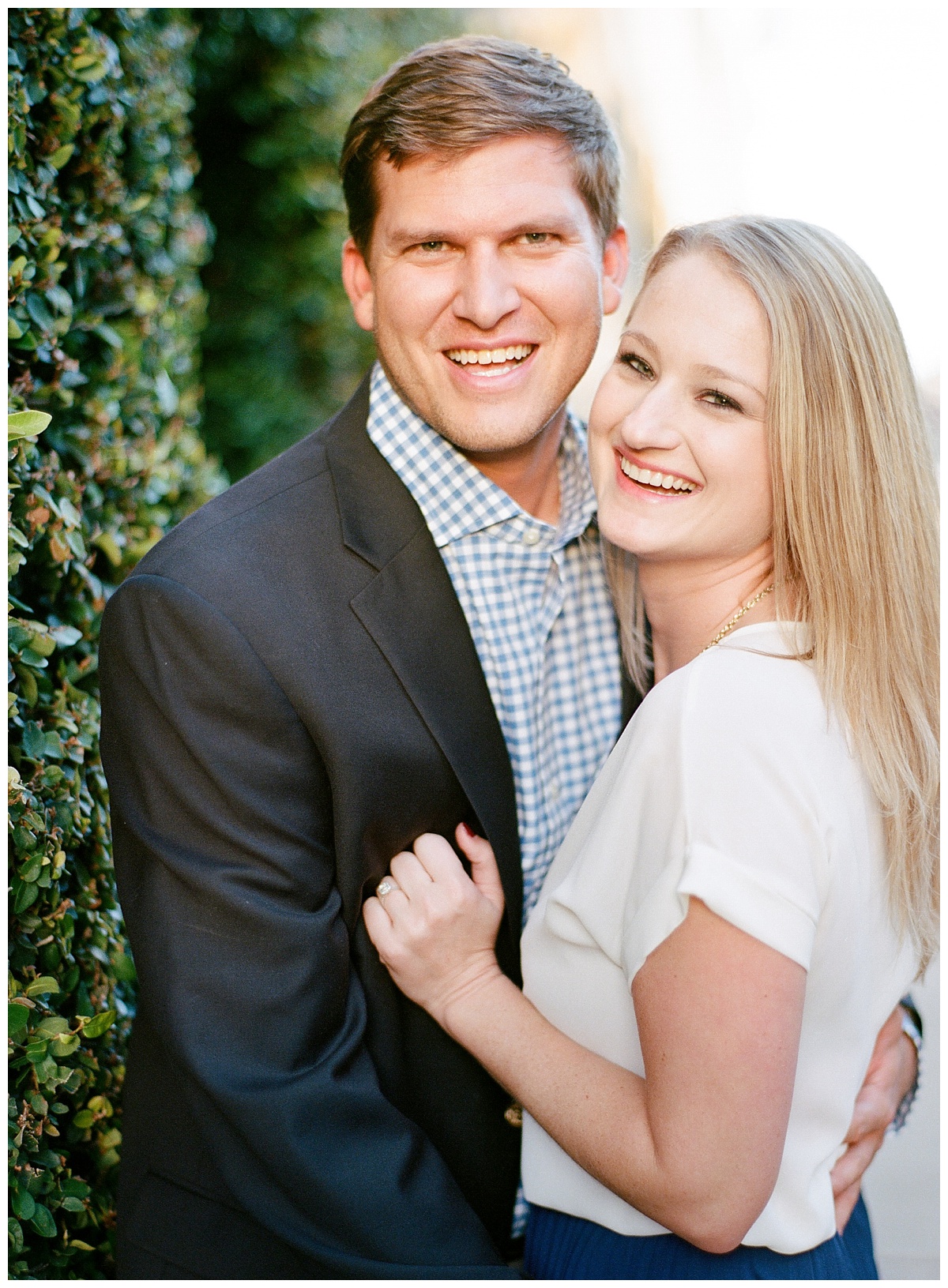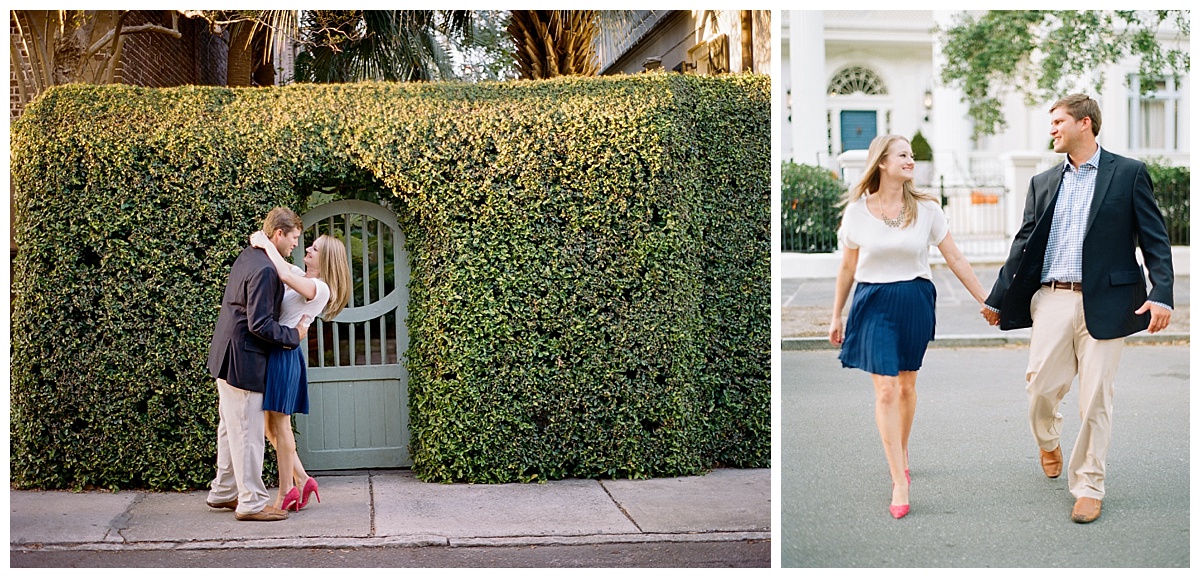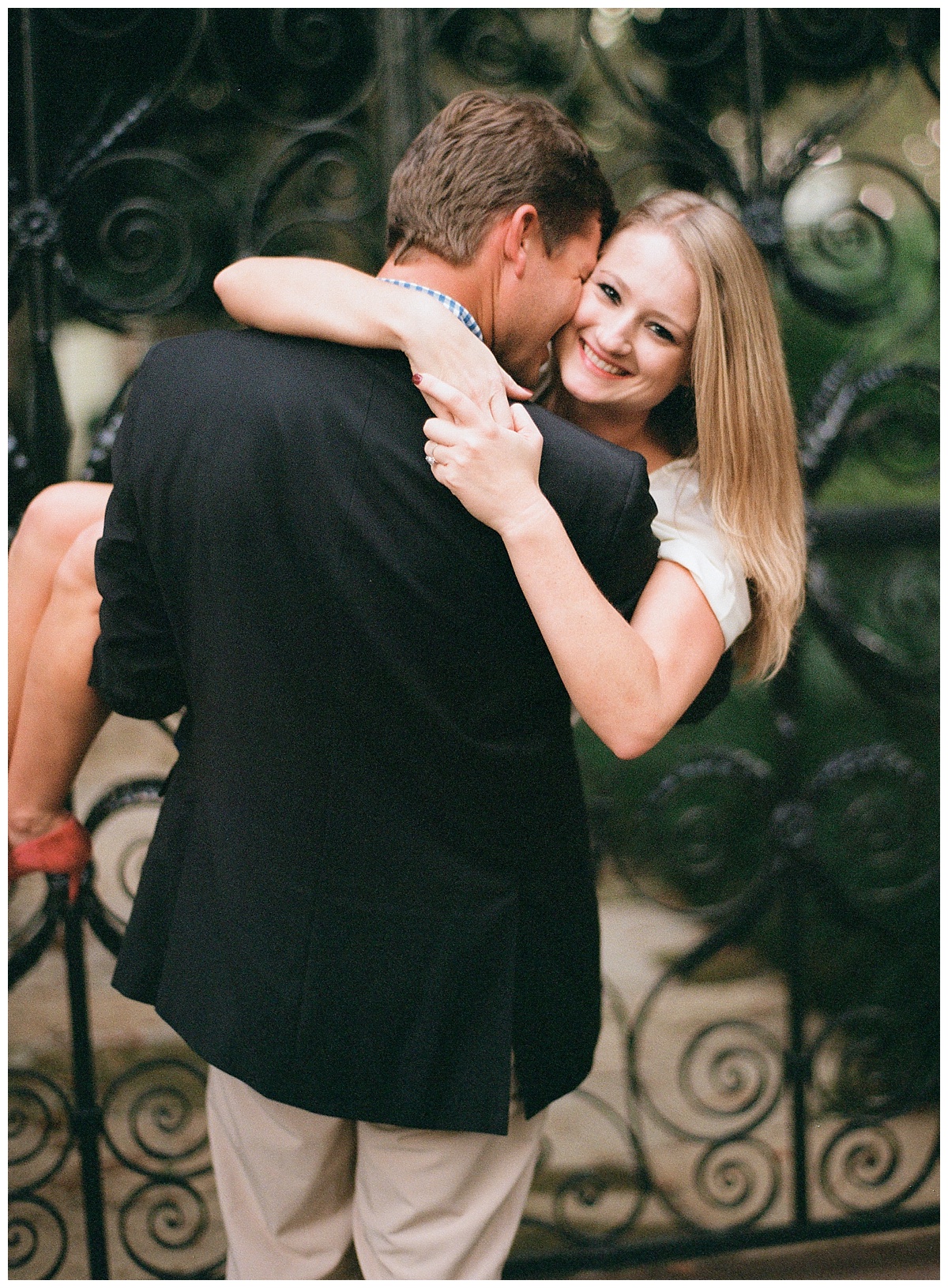 Photography by Lauren Jonas