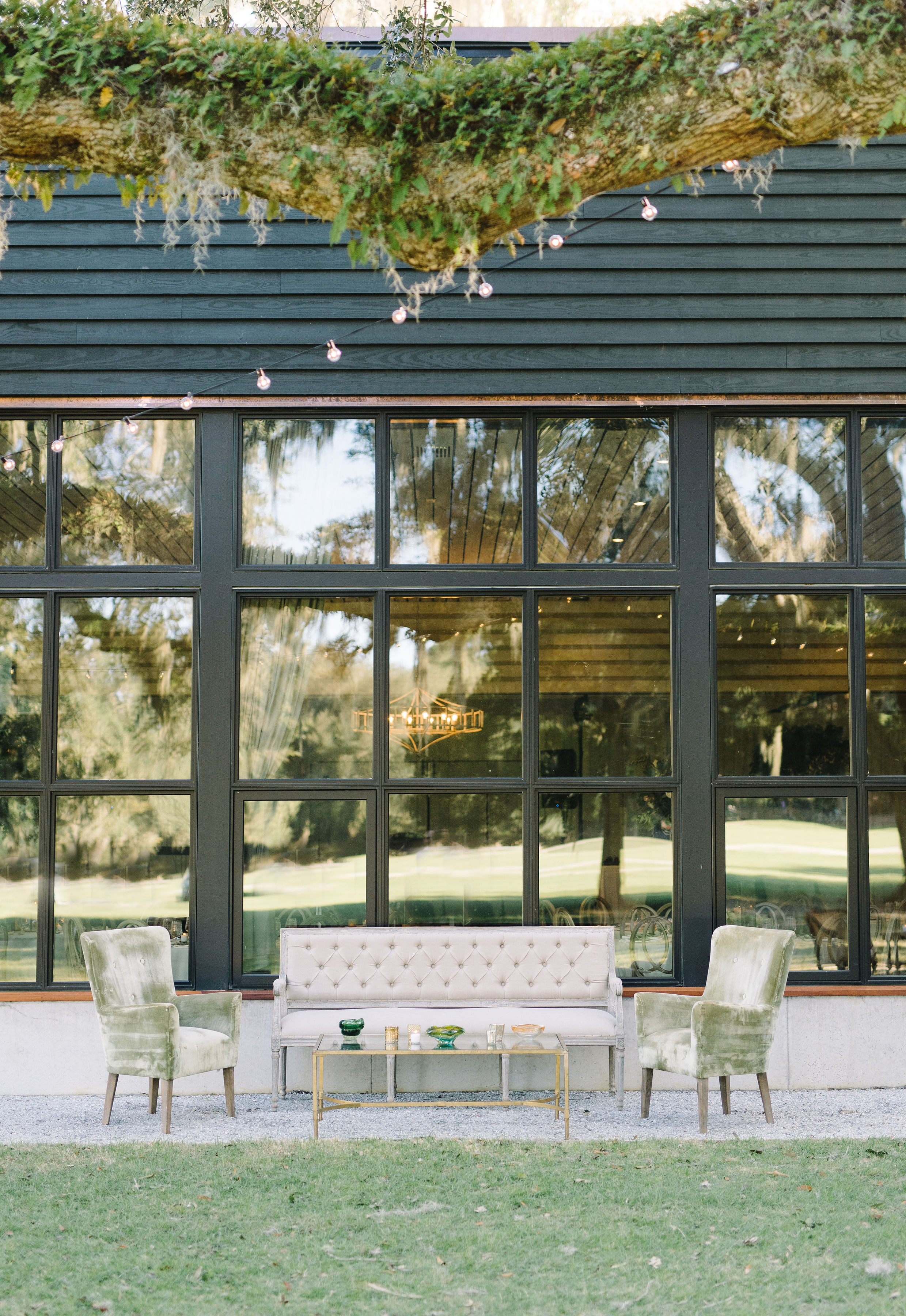 21 Dec

Lindsey & José | Middleton Place

Lindsey and José didn't start off on the right foot (he didn't do a double-take when he first met her at Boston College, so she gave him the same indifferent treatment, and sparks didn't fly for another two years). But since then, the two New Yorkers have made up for lost time and then some. Here's a peek into them and their can't-miss day at Middleton Place, craftily and artfully loaded with Latin-American elements.

TWR: Let's hear about the proposal.
Lindsey: We had moved into a new apartment on May 5, 2017, and a few days before, José had the idea to also host a Cinco de Mayo housewarming party to celebrate. After a long day at work, I arrived excited but stressed about having people over considering the state of our apartment. He met me at the door in a suit and I thought, "He's really overdressed for a Cinco de Mayo party," but I didn't say anything. He took my hand and told me that he had a question for me as he guided me toward a waiting bottle of champagne. At this point I finally started to catch on but it didn't fully click until he got down on one knee. Naturally, I started crying as he recited some beautiful words and popped the question. Not only did he surprise me, but he also had coordinated a Cinco-de-Mayo-slash-housewarming-slash-engagement party!

TWR: Brilliant! Now tell us about your first dance.
Lindsey: We did a salsa to "Carta de Amor" (which translates to "Love Letter") by Juan Luis Guerra, a famous Dominican singer. It was so much fun, but honestly a ton of work, too. José and I took classes together each week for months. I definitely had to drag him to class a few times, but in the end he enjoyed it, too, and the results were totally worth it.

TWR: It's awesome how you went out of the box for that. Can you tell us about the cigar bar?
Lindsey: José requested a cigar area where he and guests could smoke Dominican cigars. Our fabulous wedding planner, Christine, from Mac and B Events suggested a cigar bar and did a great job of making it feel like an outdoor den.

TWR: Who's holding that balloon?
Lindsey: I love that you asked about that picture! Our photographer Jill spotted the balloon and asked José's grandmother to hold it to take a shot. It's such a cute picture because she has this look of pure joy that Jill was able to capture so perfectly.

TWR: The confetti—how much fun was that?!
Lindsey: This was another great idea from Christine–she gets all the credit. There is something called a "hora loca" (it translates to "crazy hour"), which has become a popular thing to do at Latin American weddings. It's one hour of fun Latin music with Mardi Gras-like noisemakers, masks, and glow sticks handed out to pump up the crowd and keep the dance party going. I ordered these confetti poppers on Etsy which were the perfect addition to our "hora loca" and we had a blast letting the confetti pop.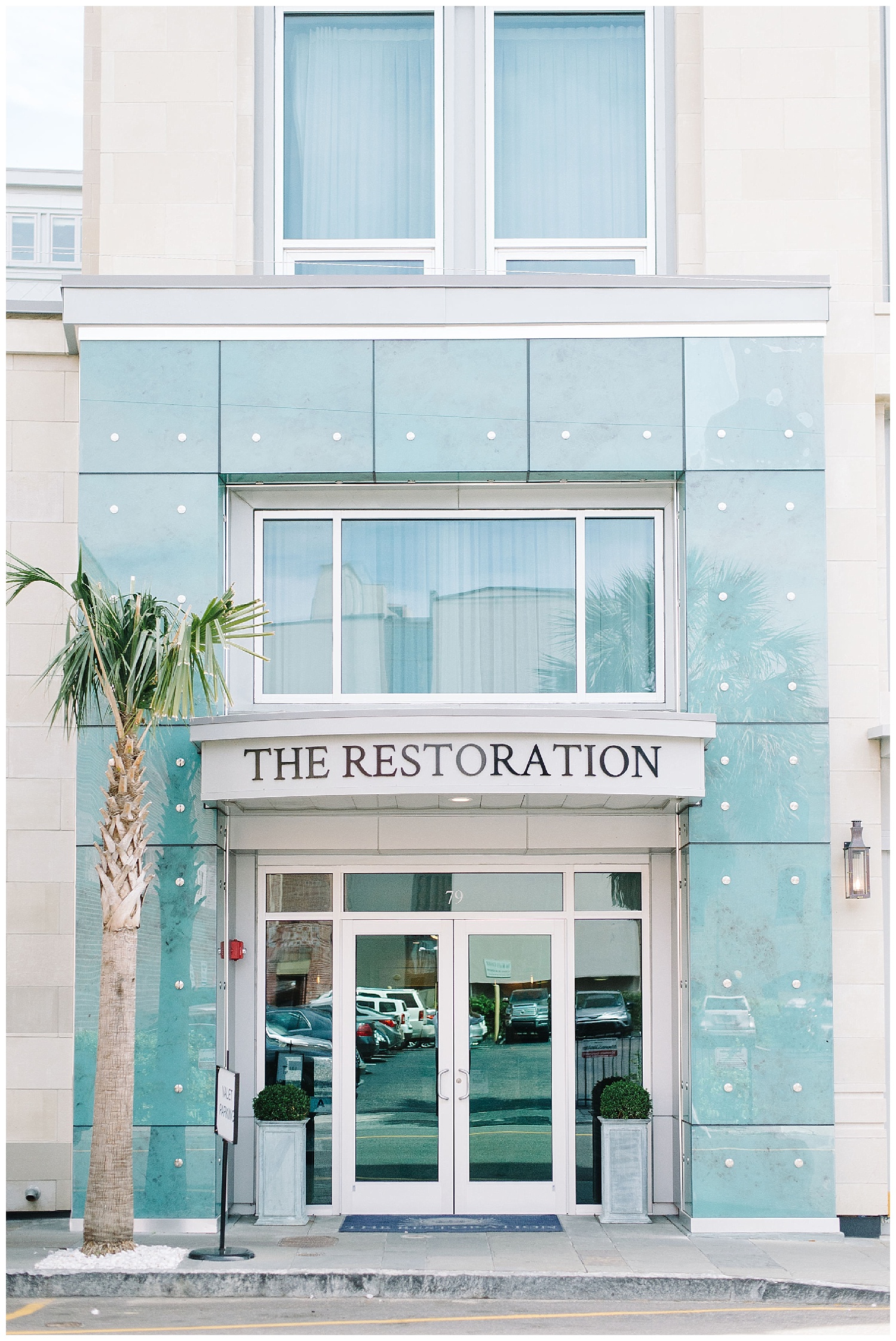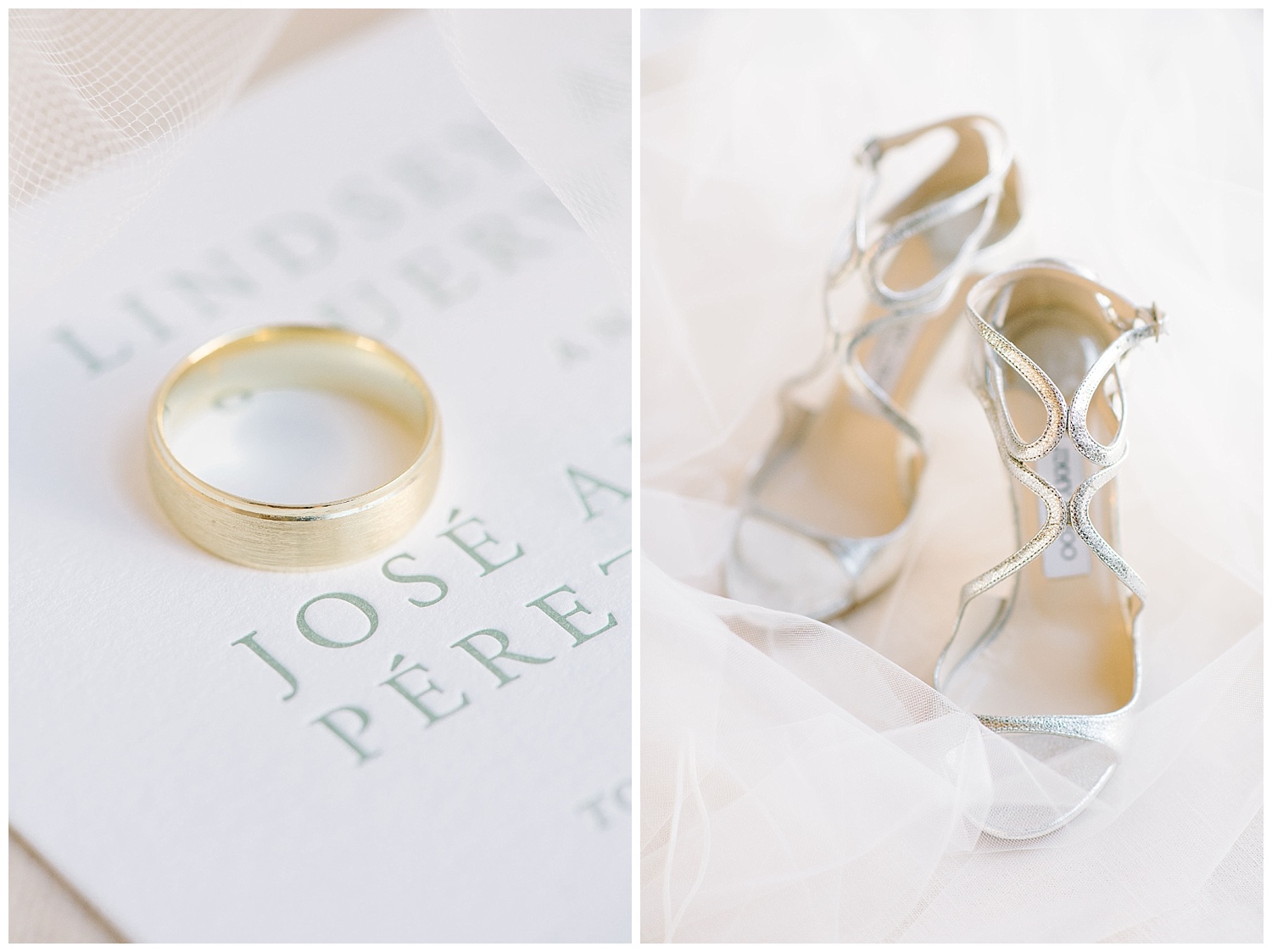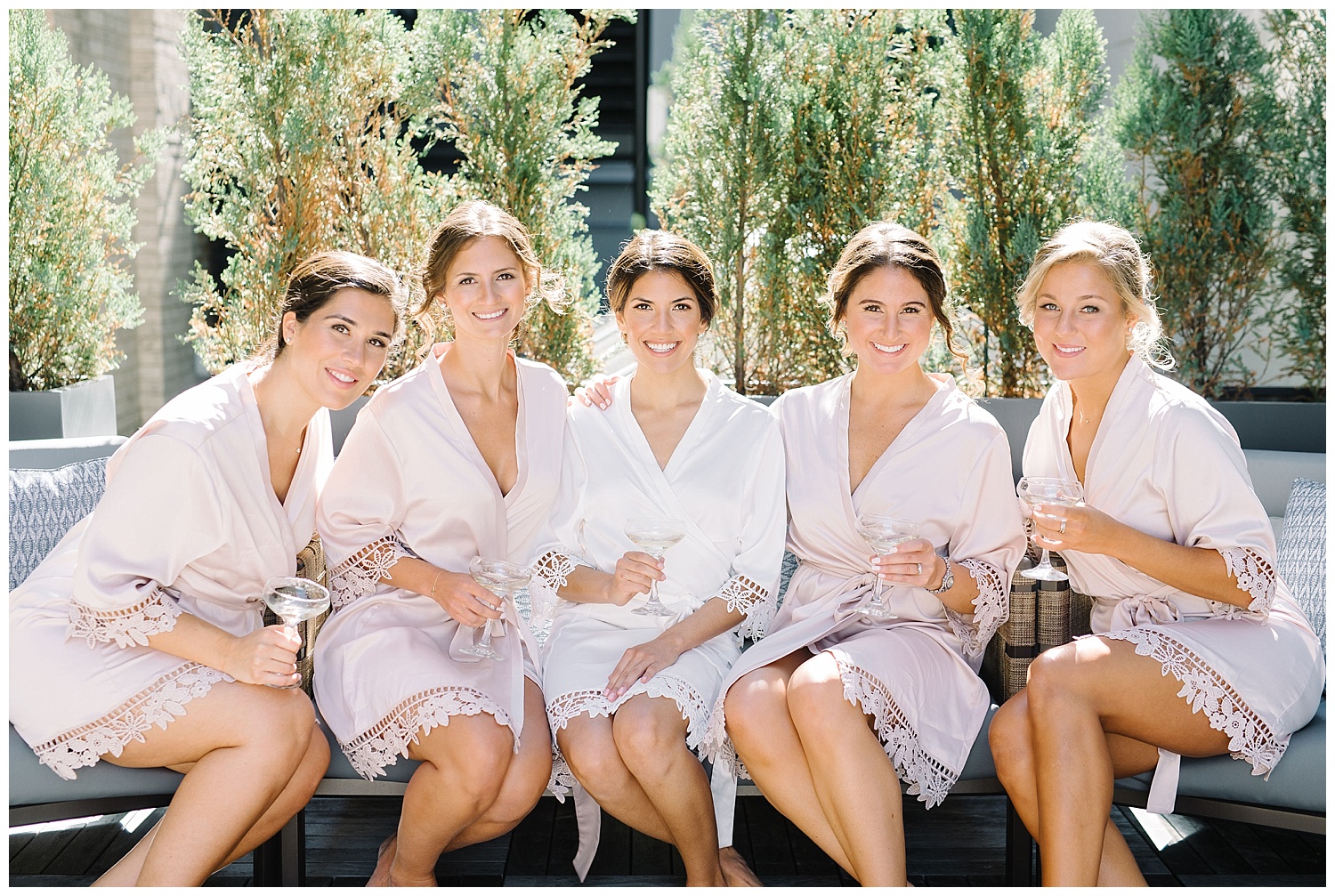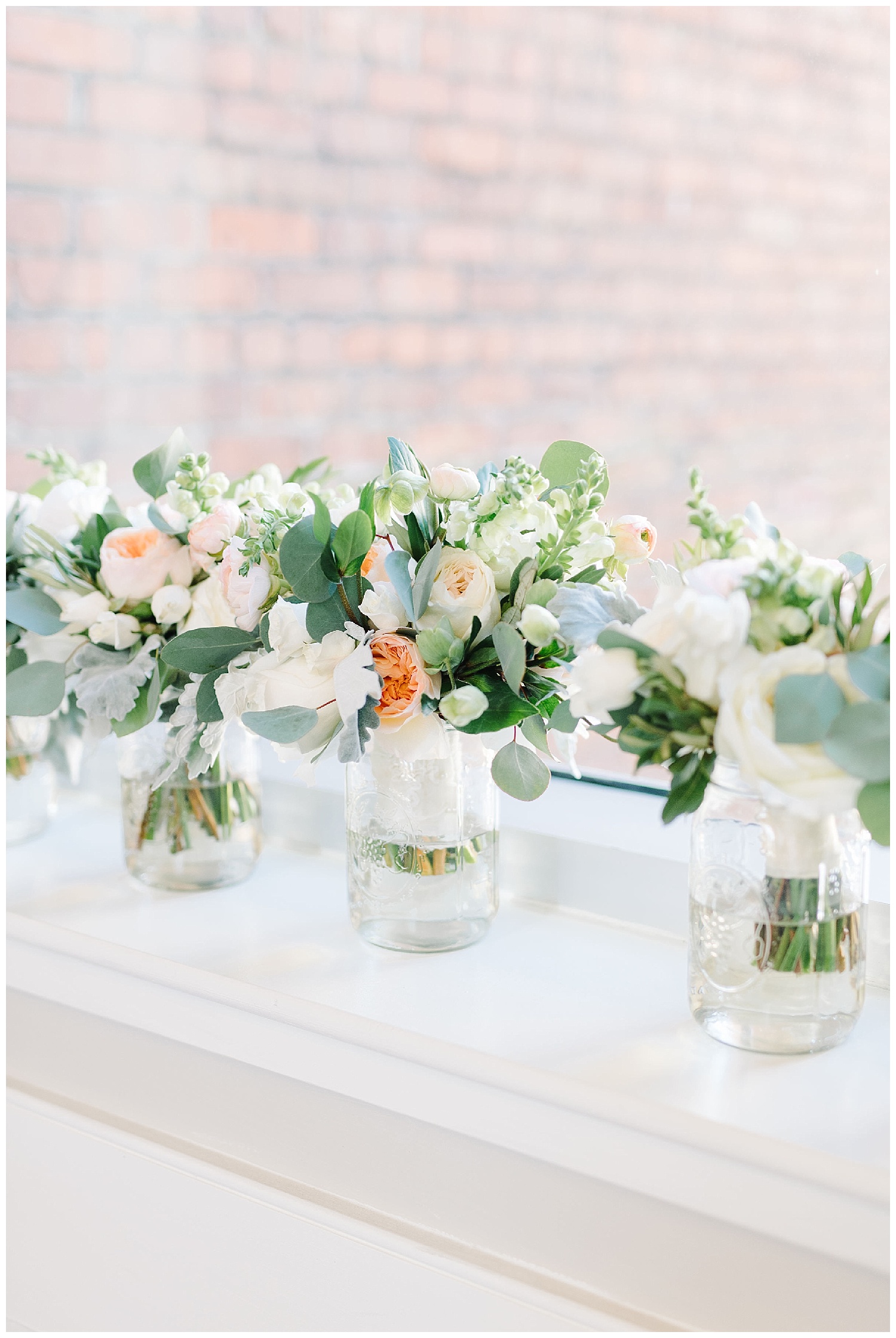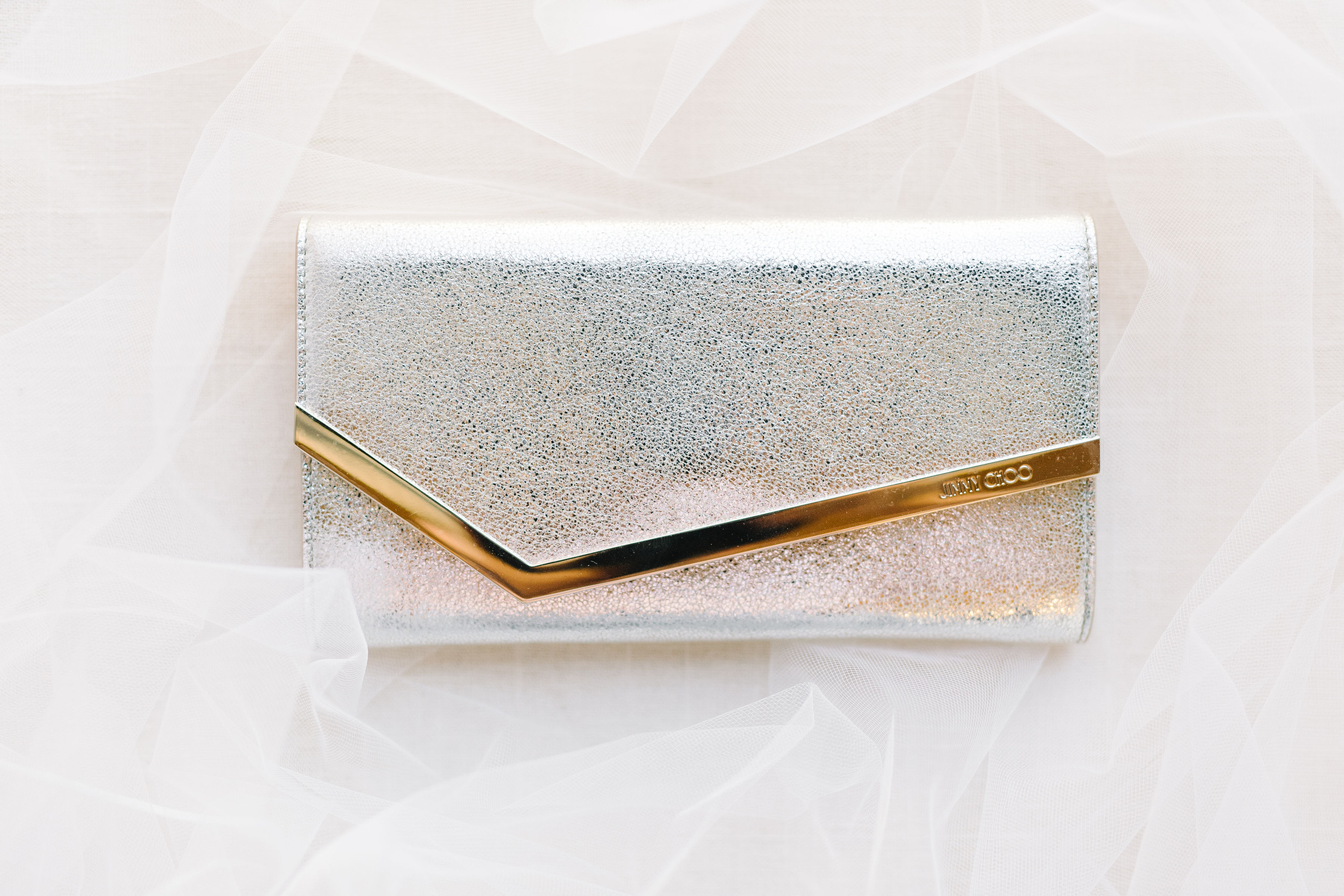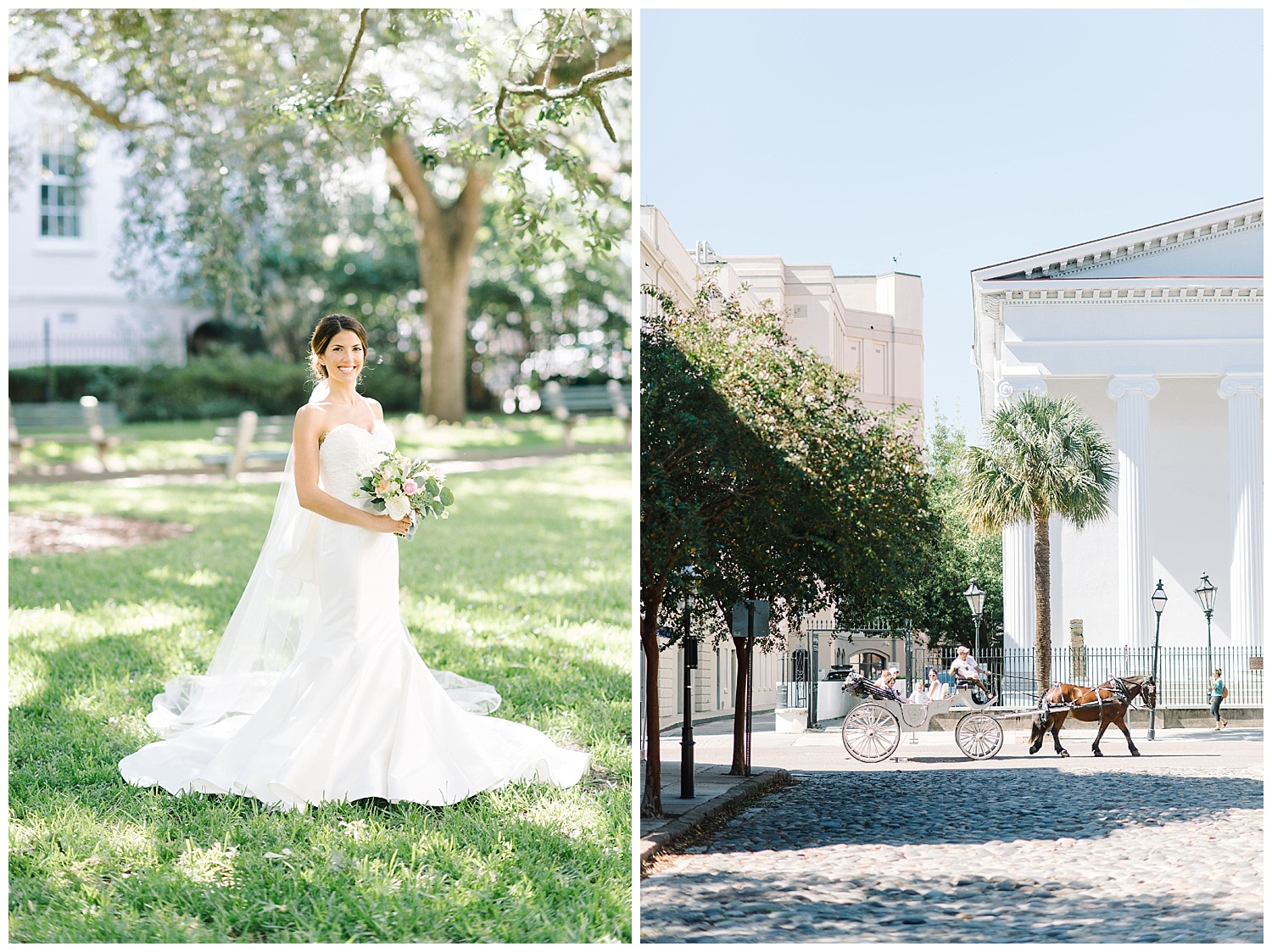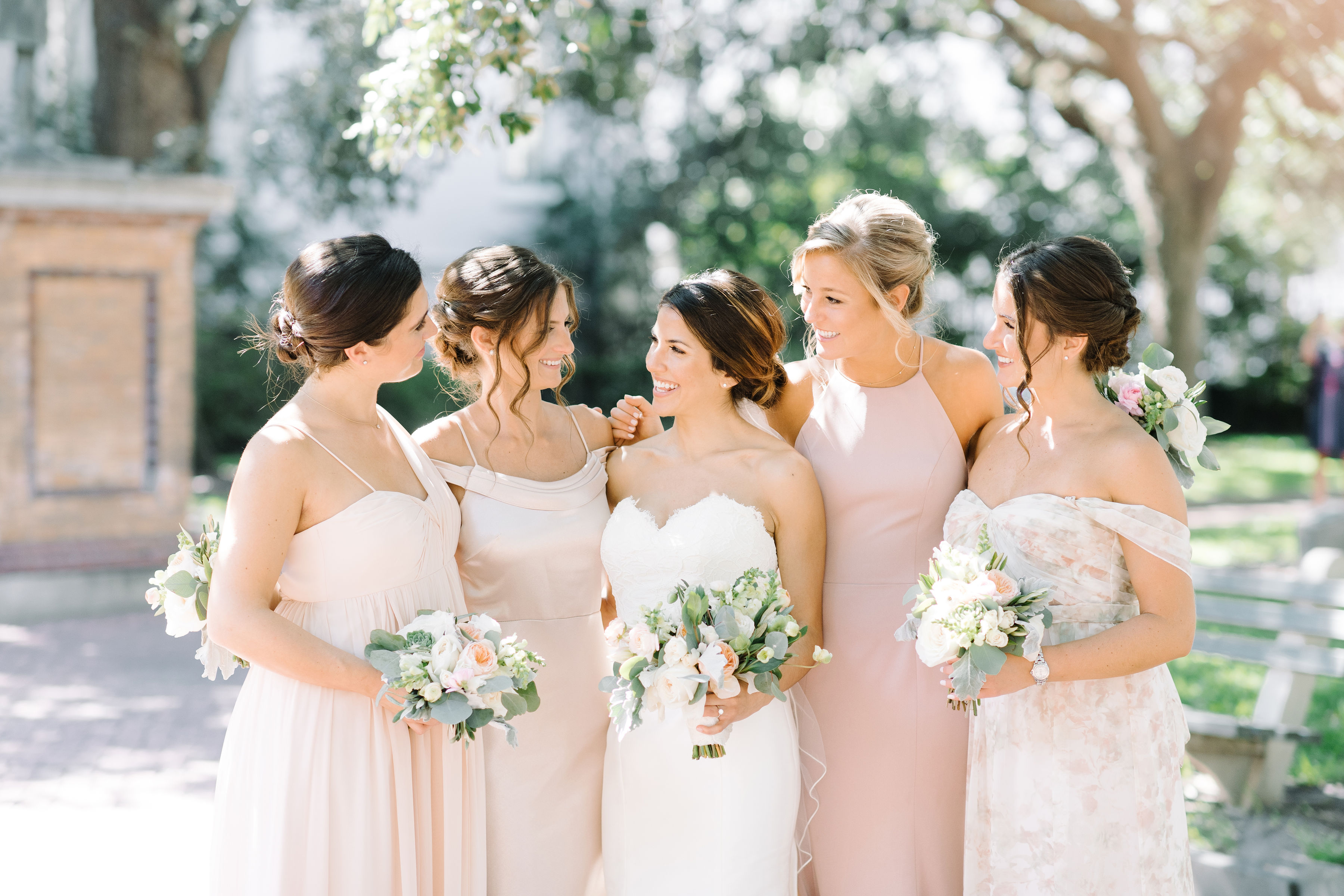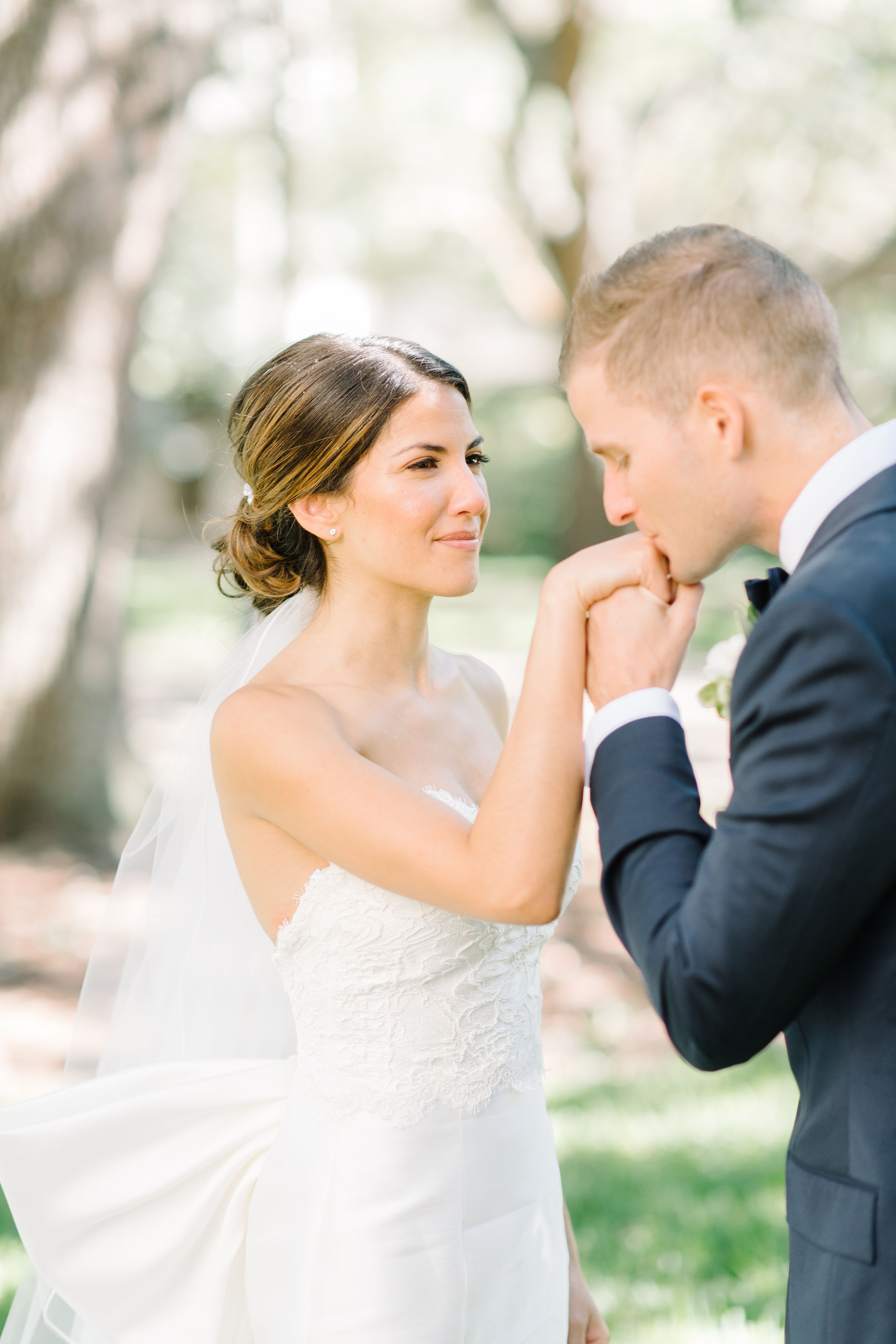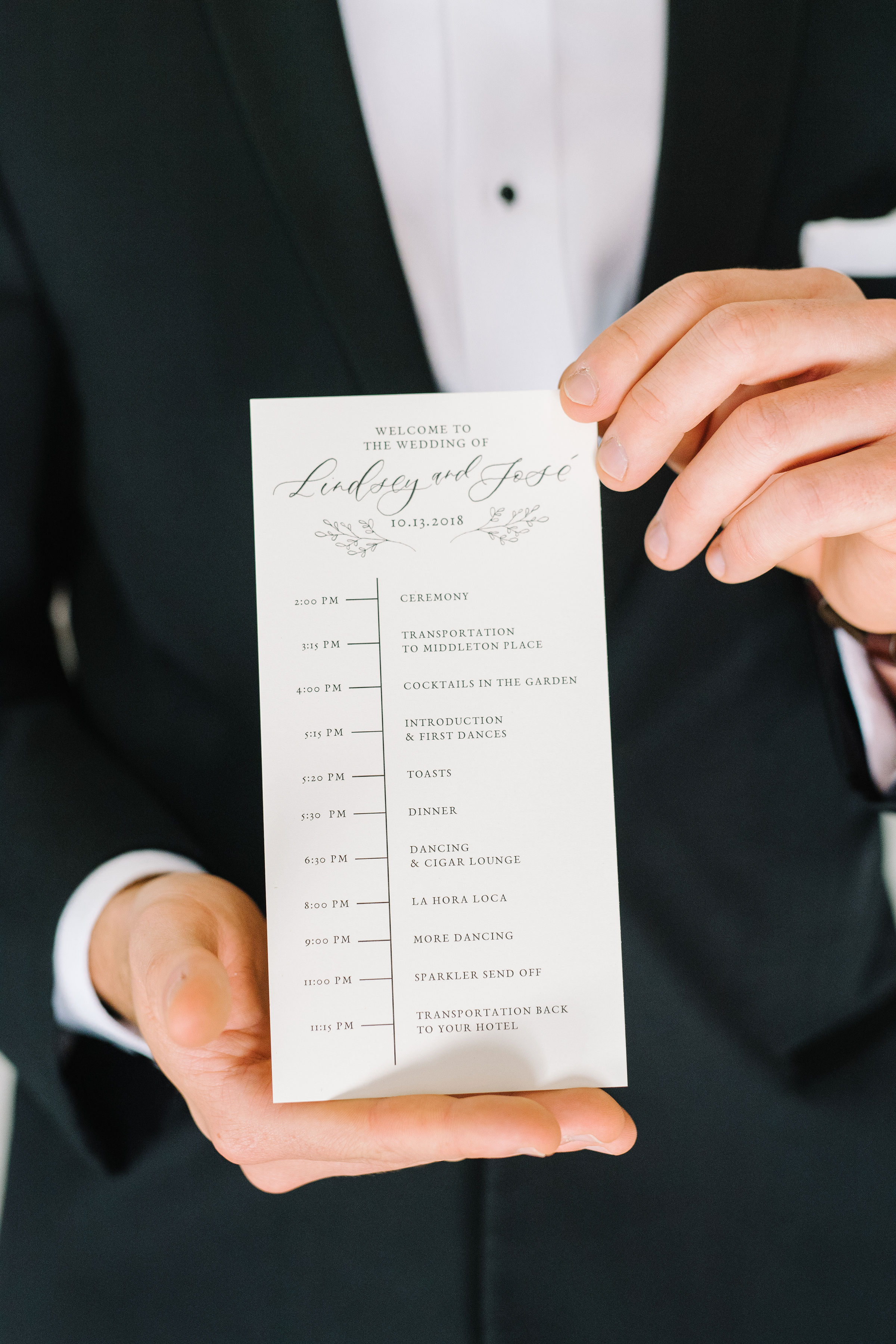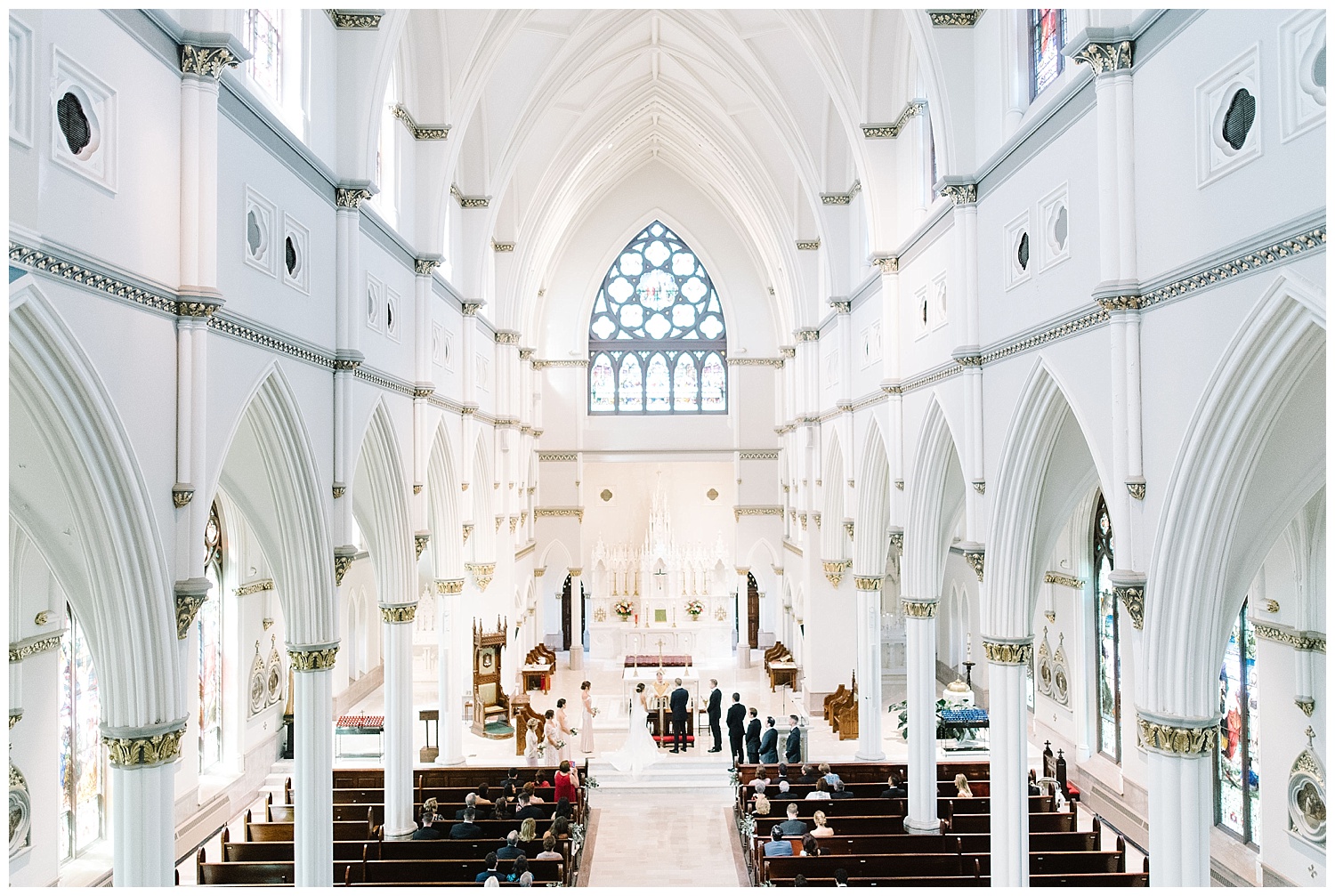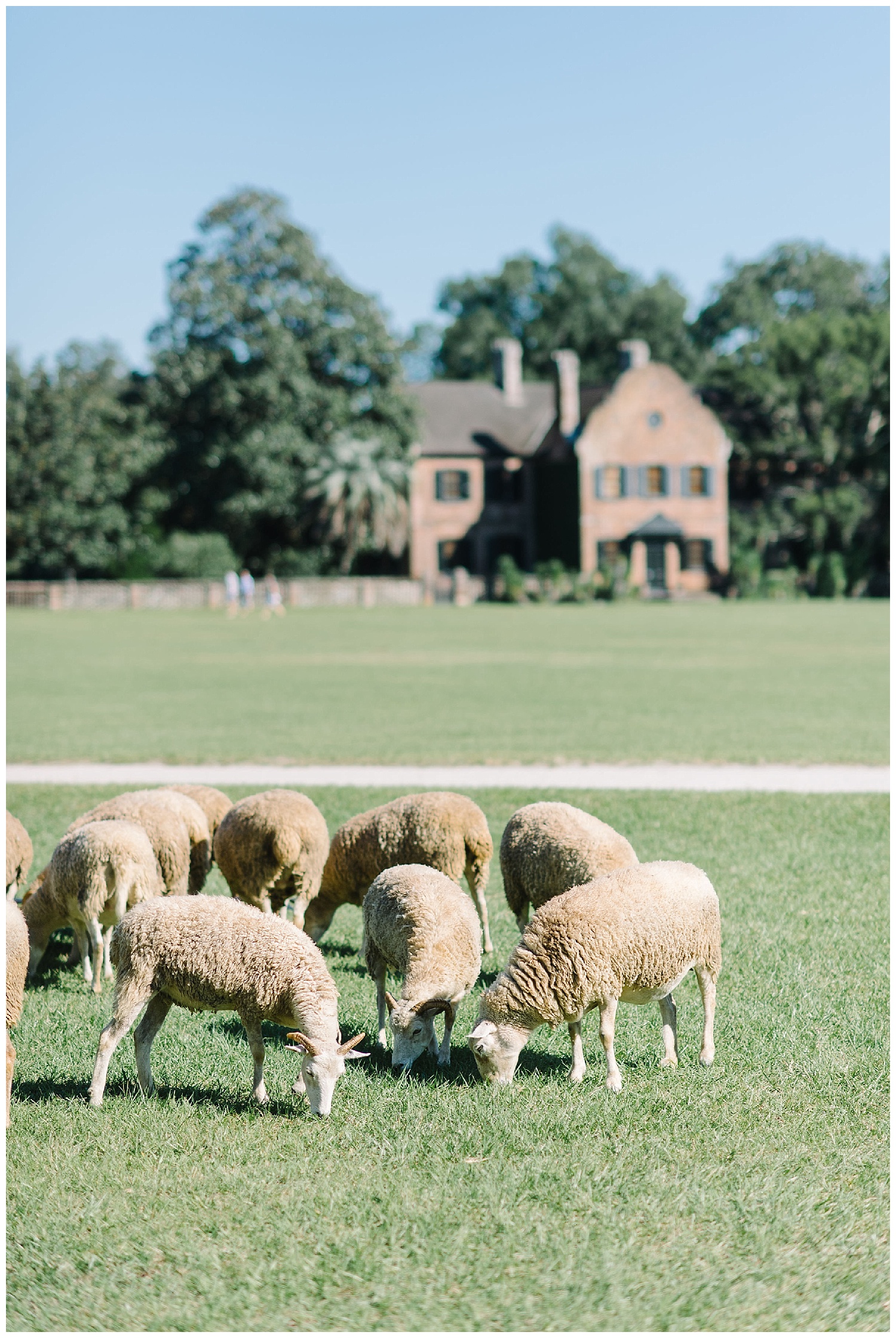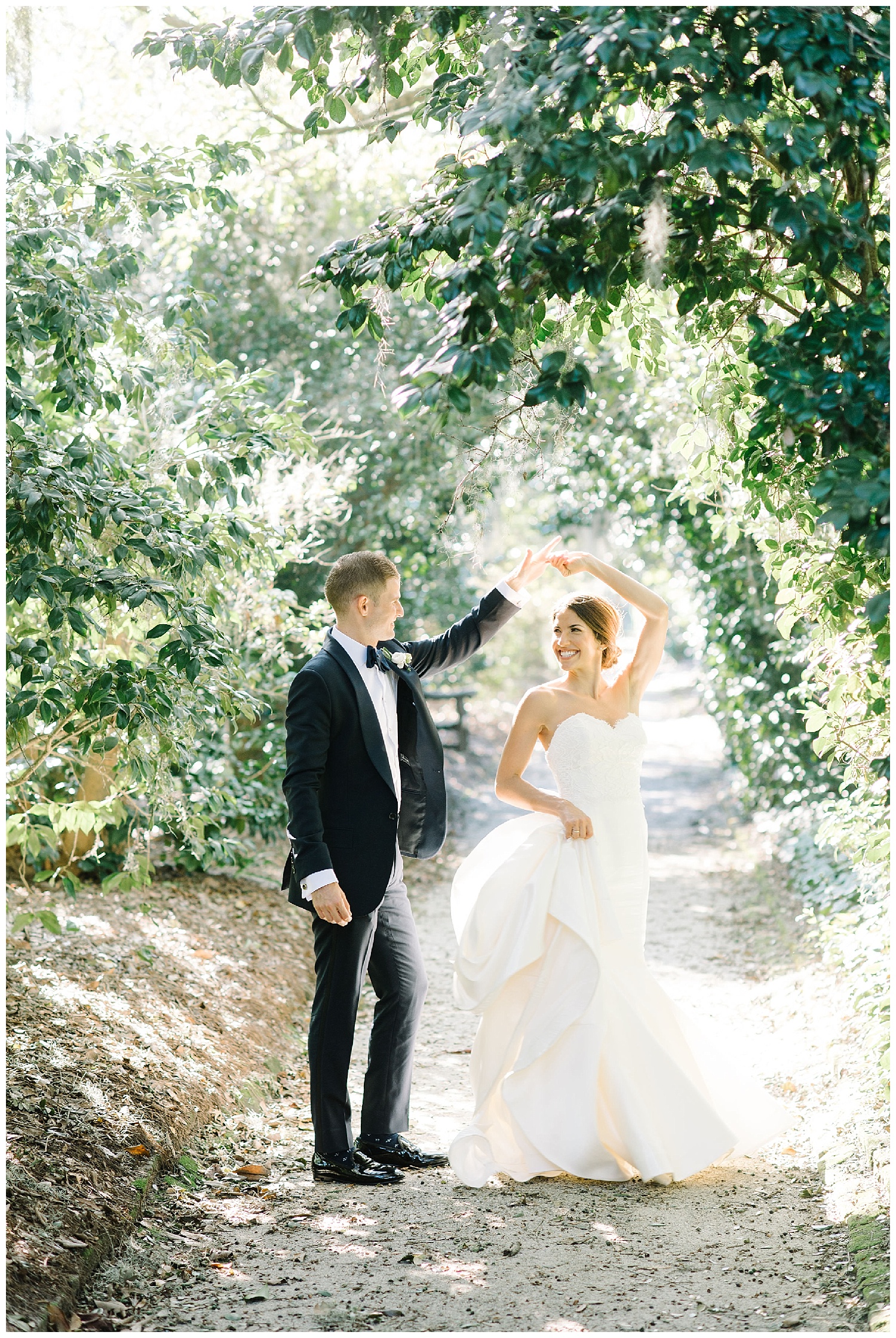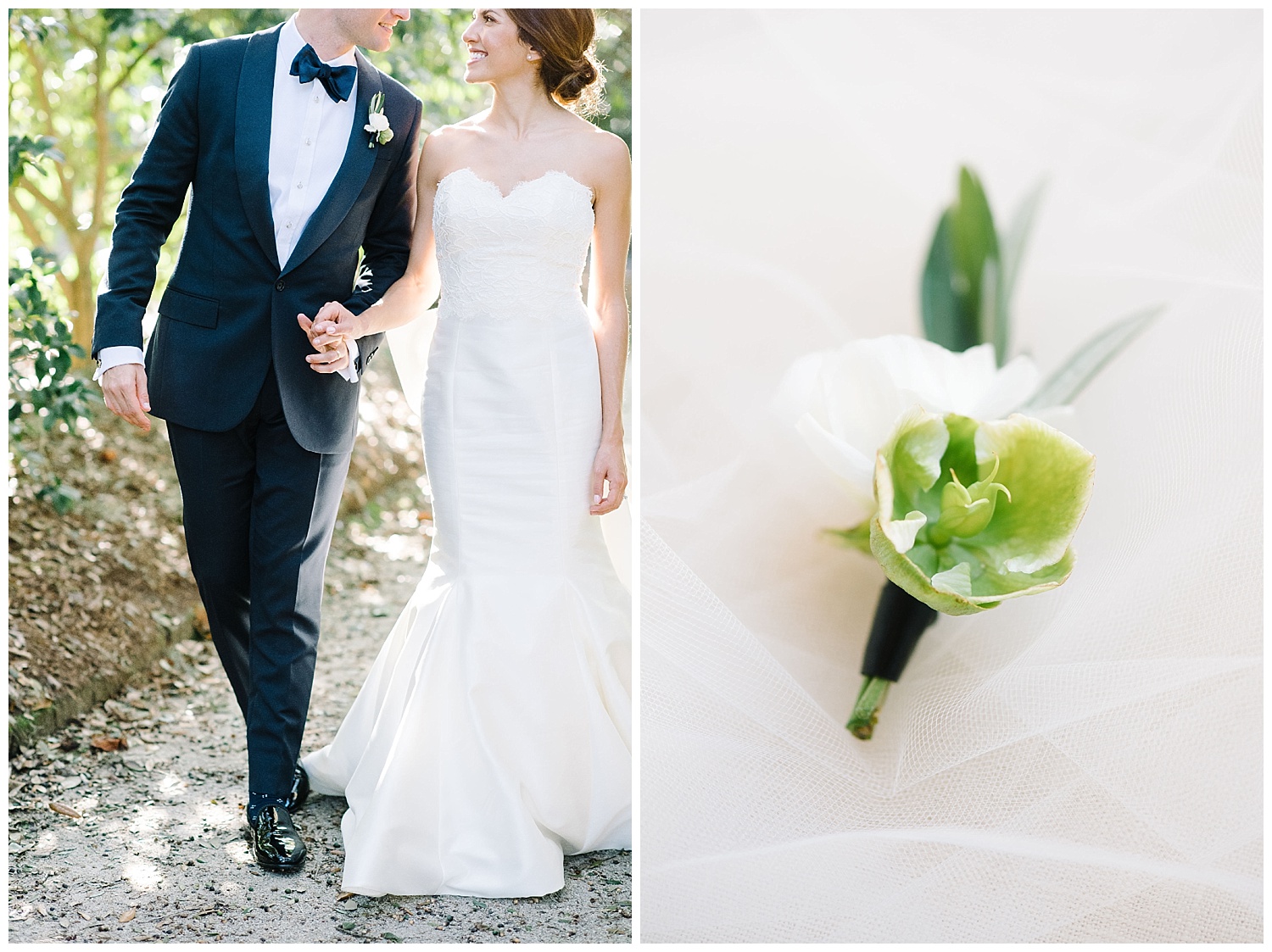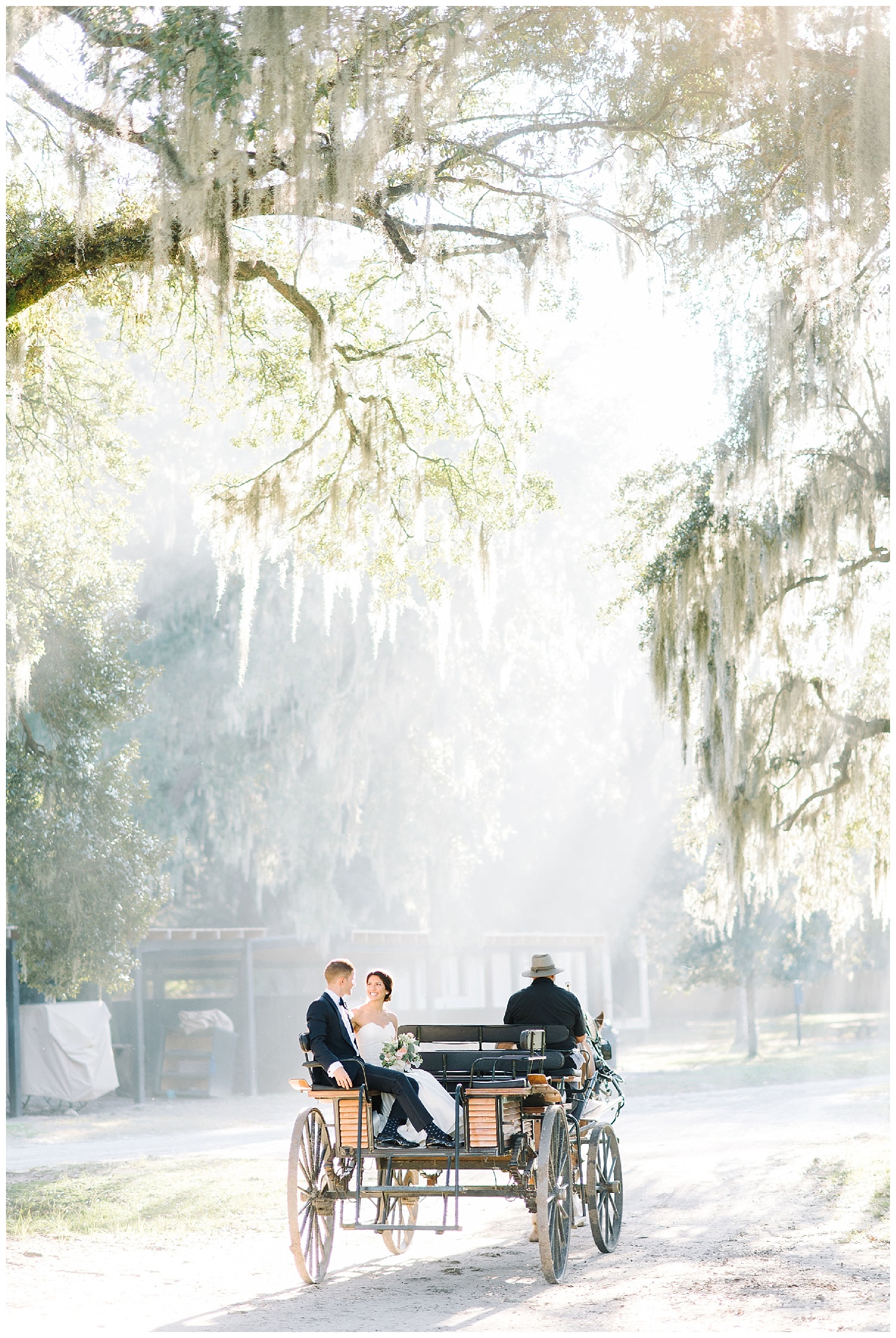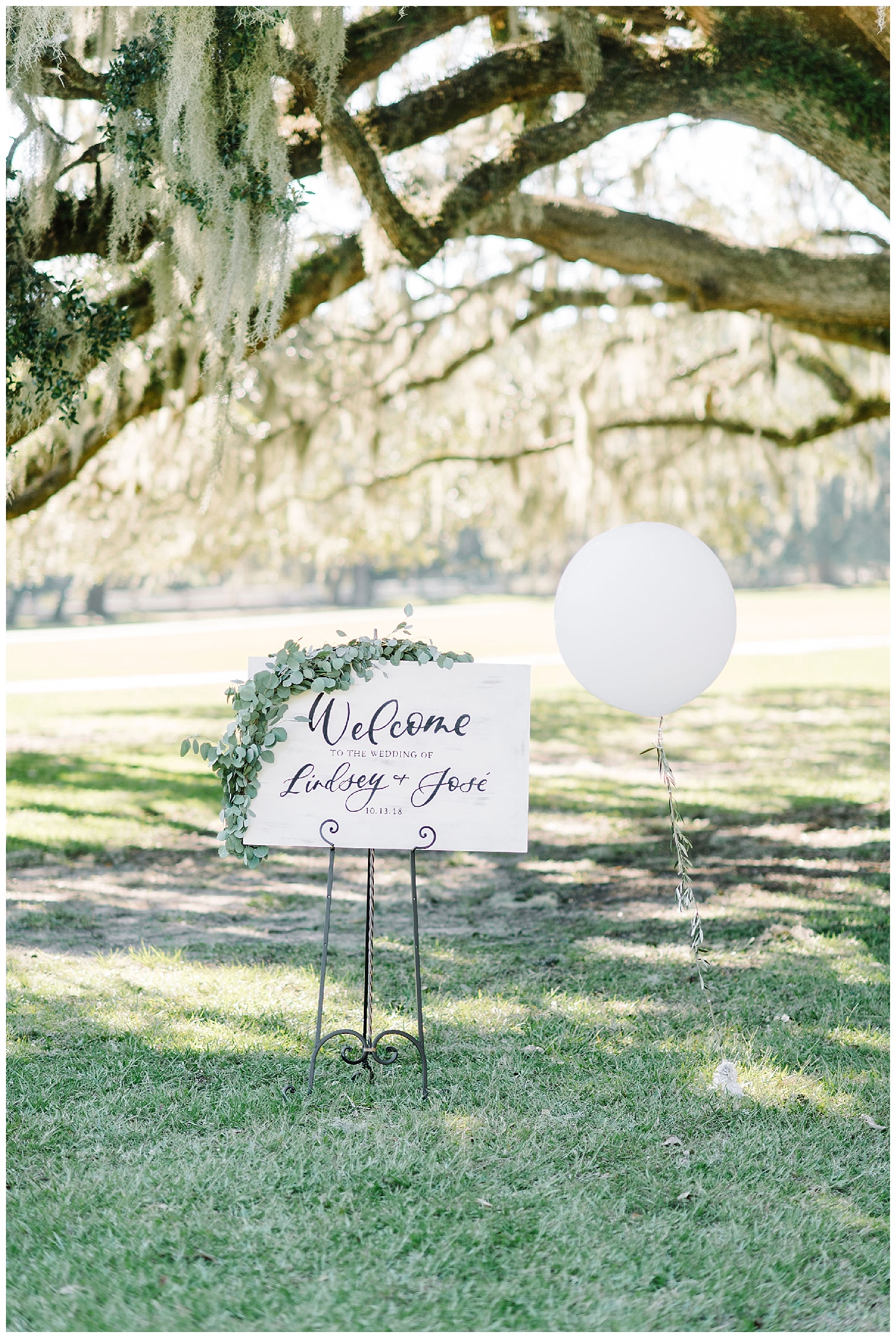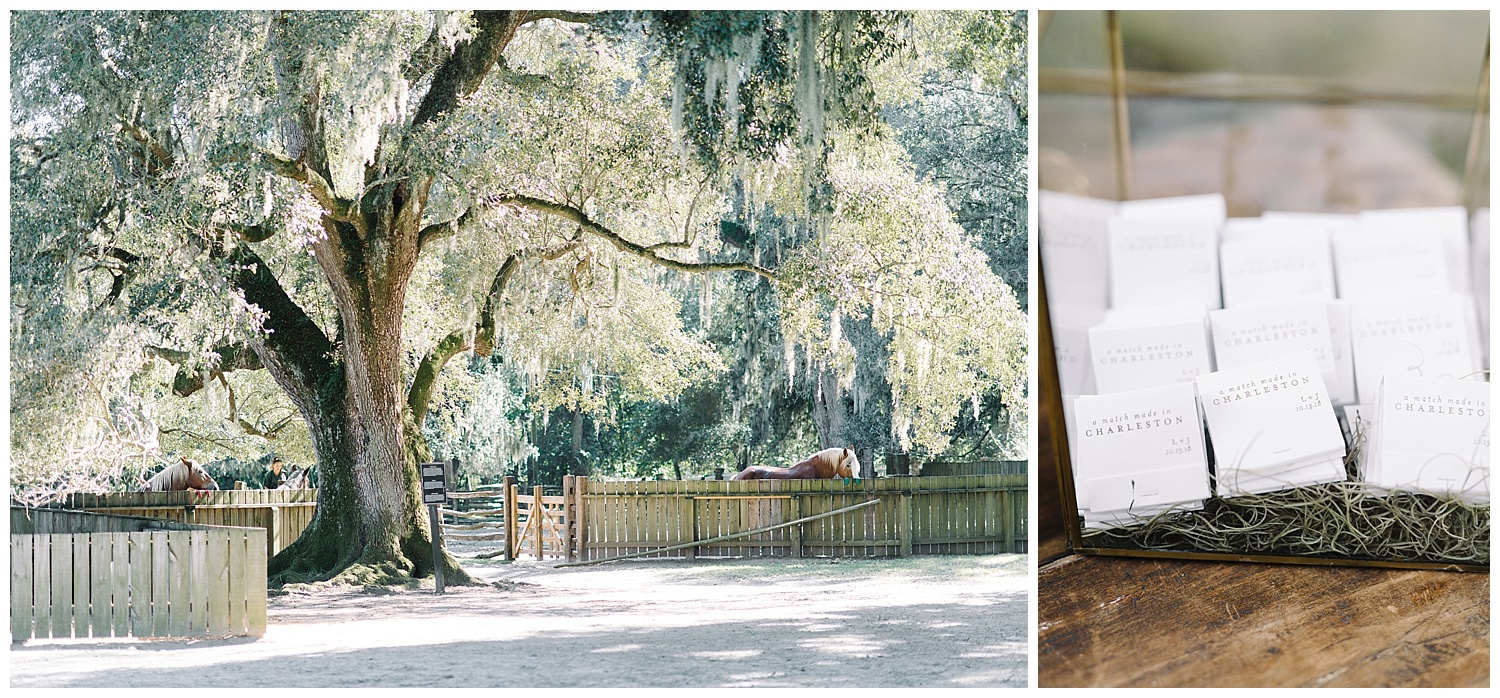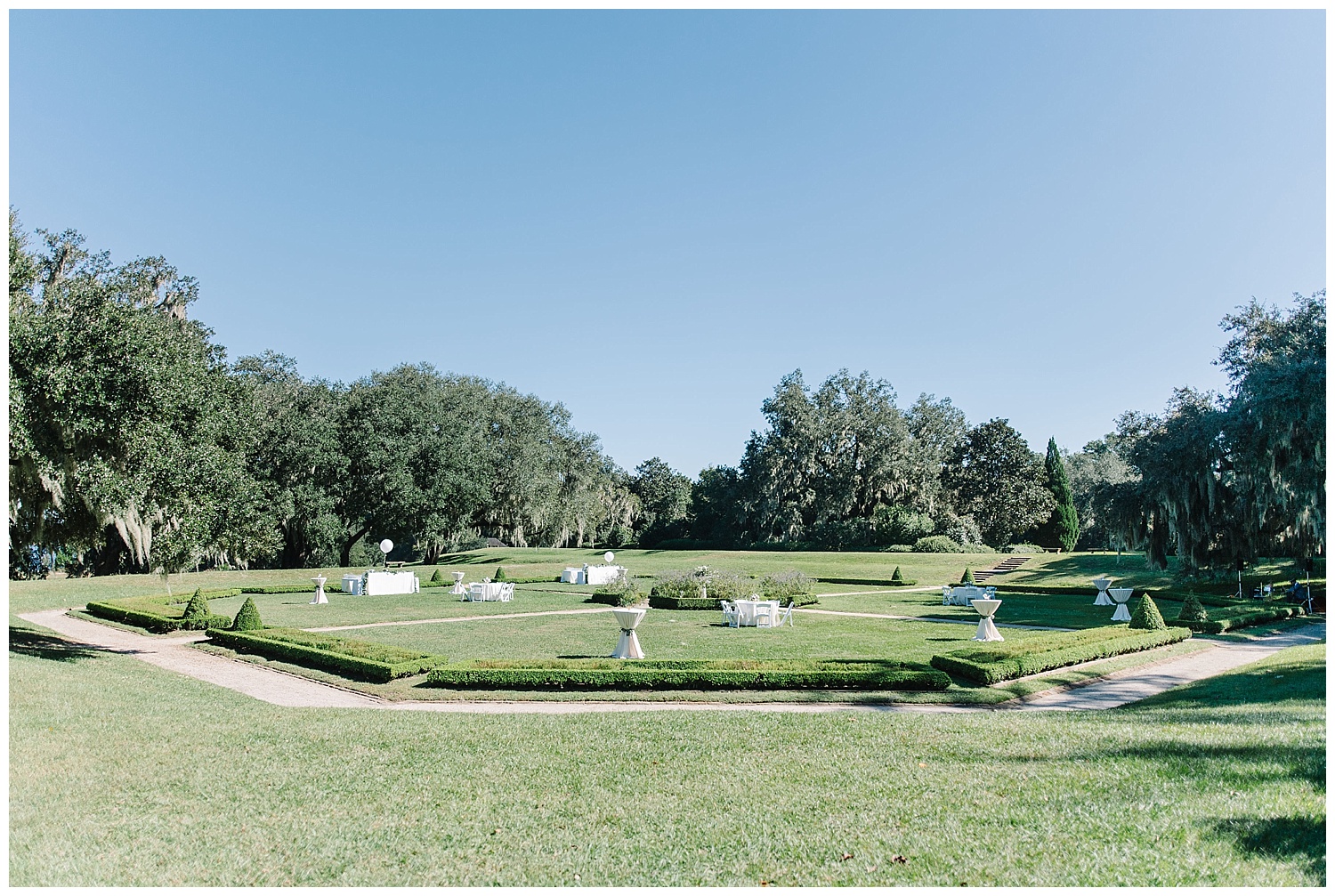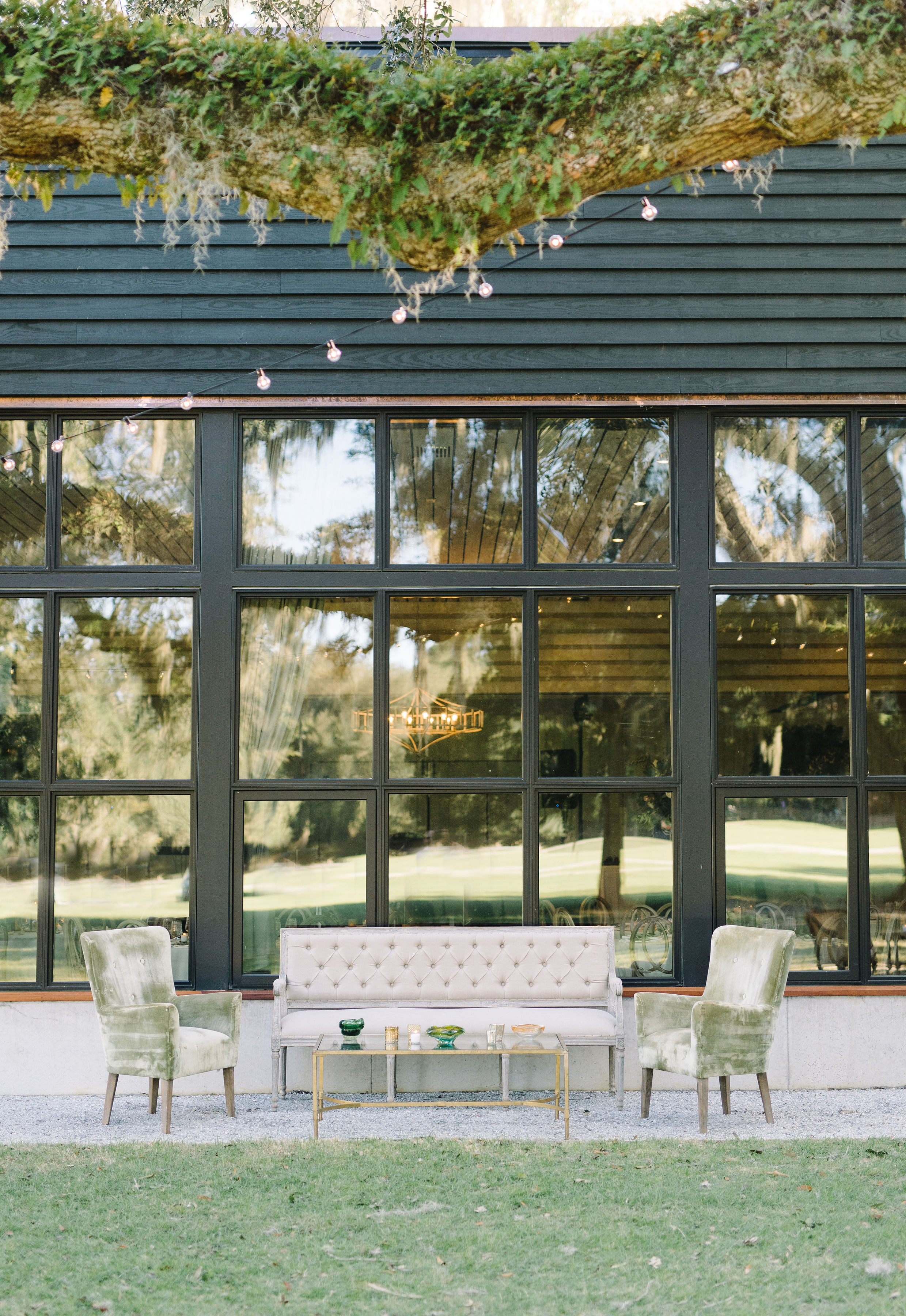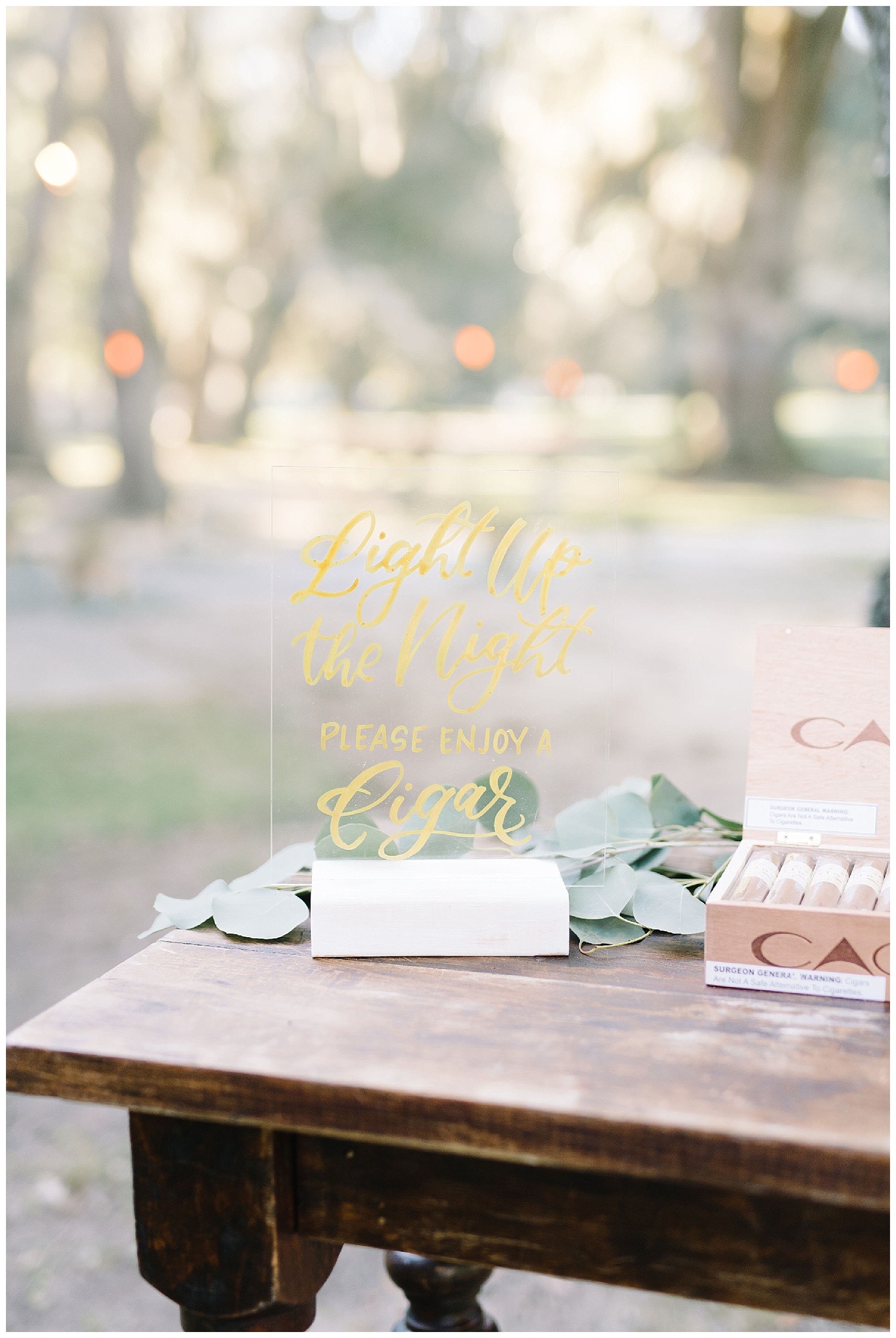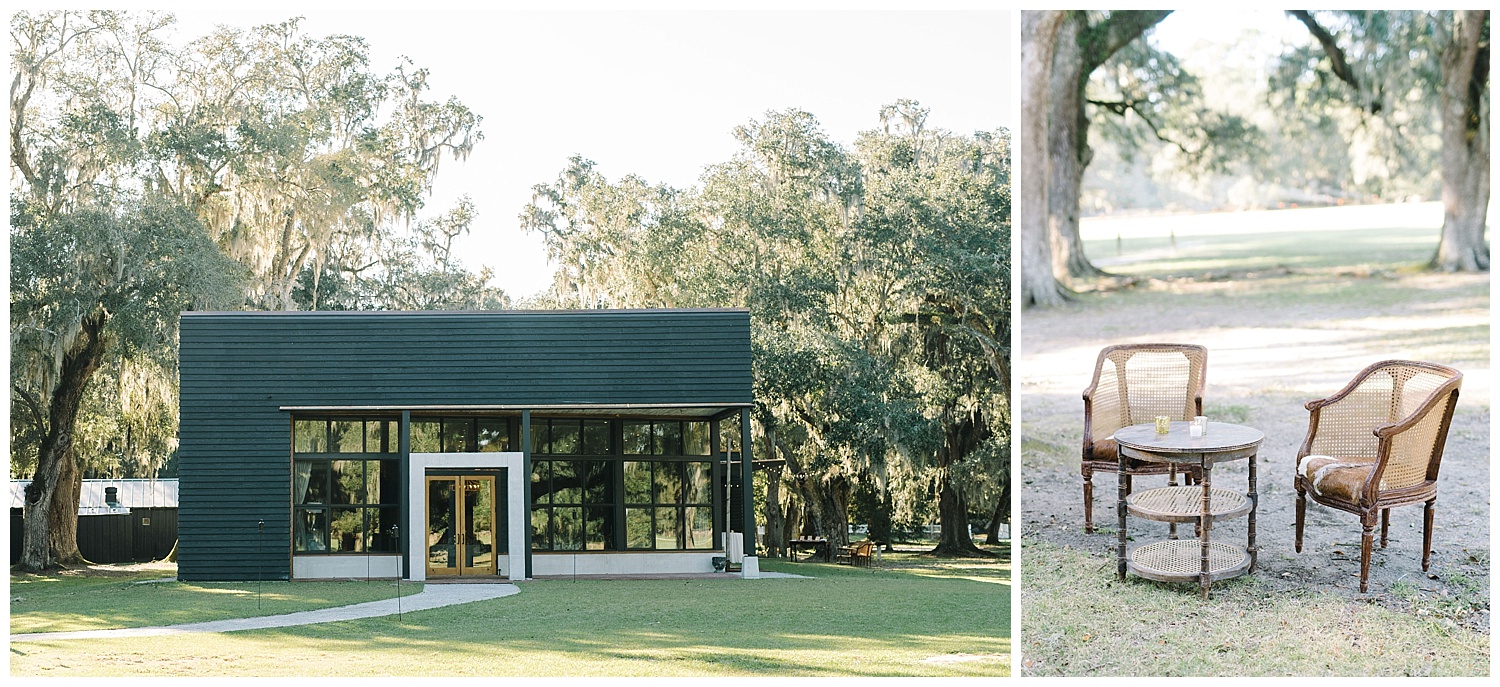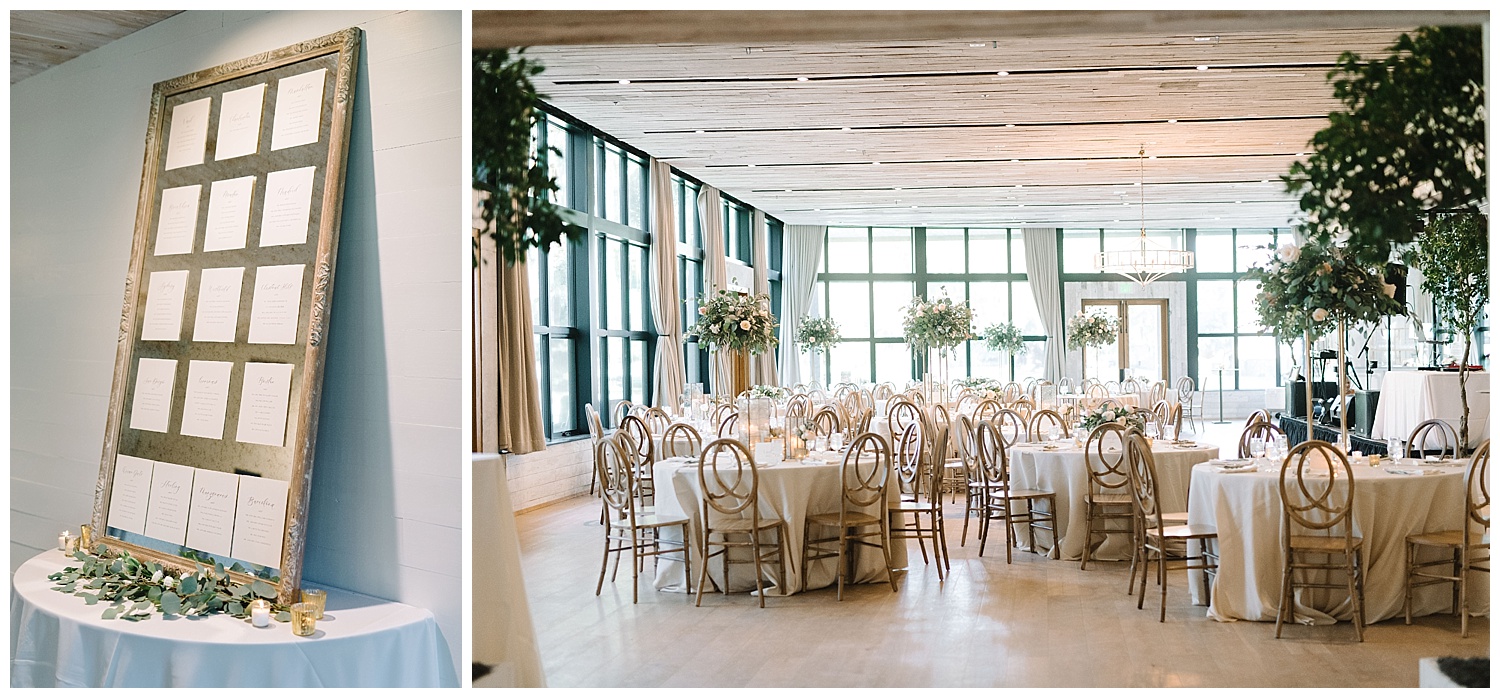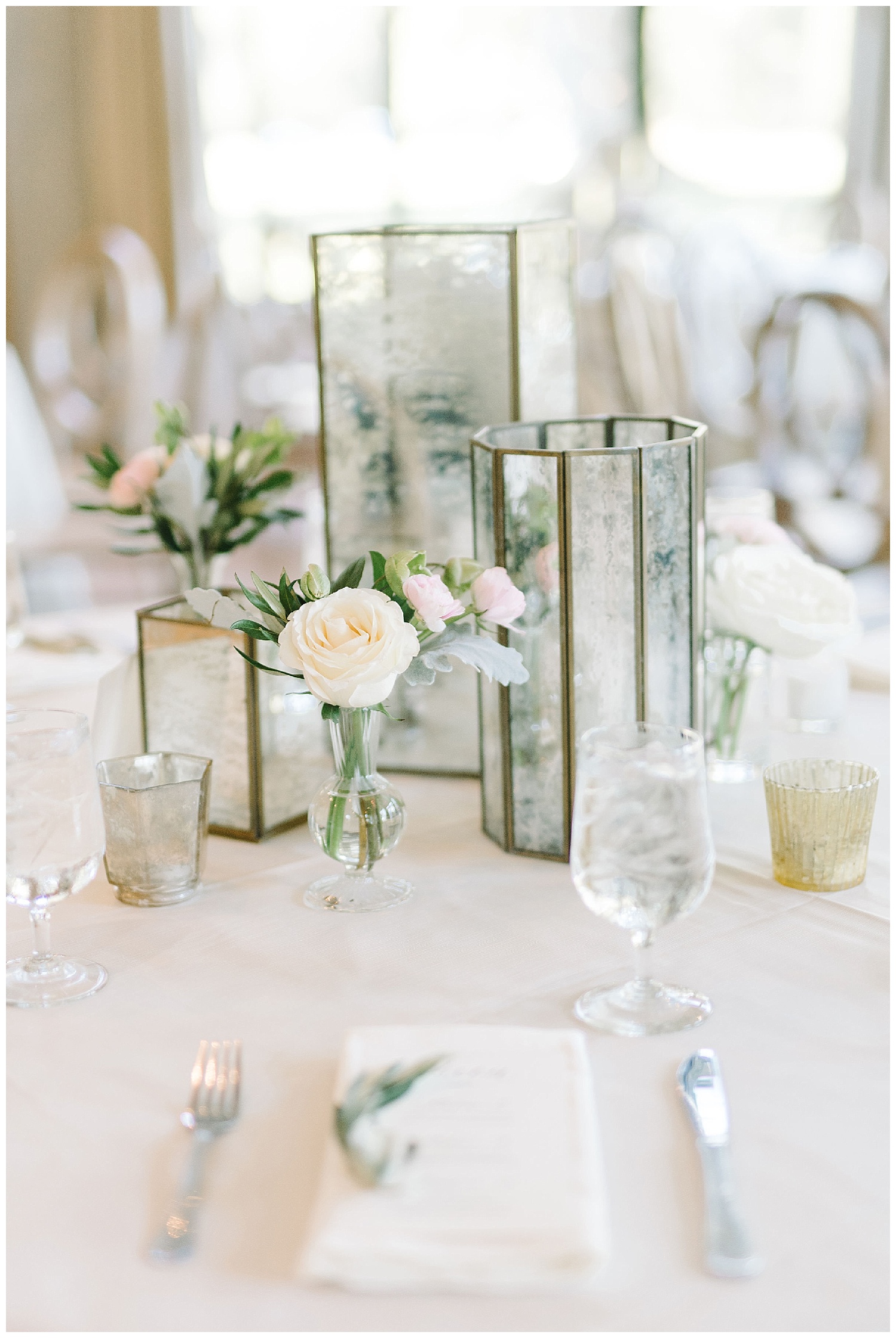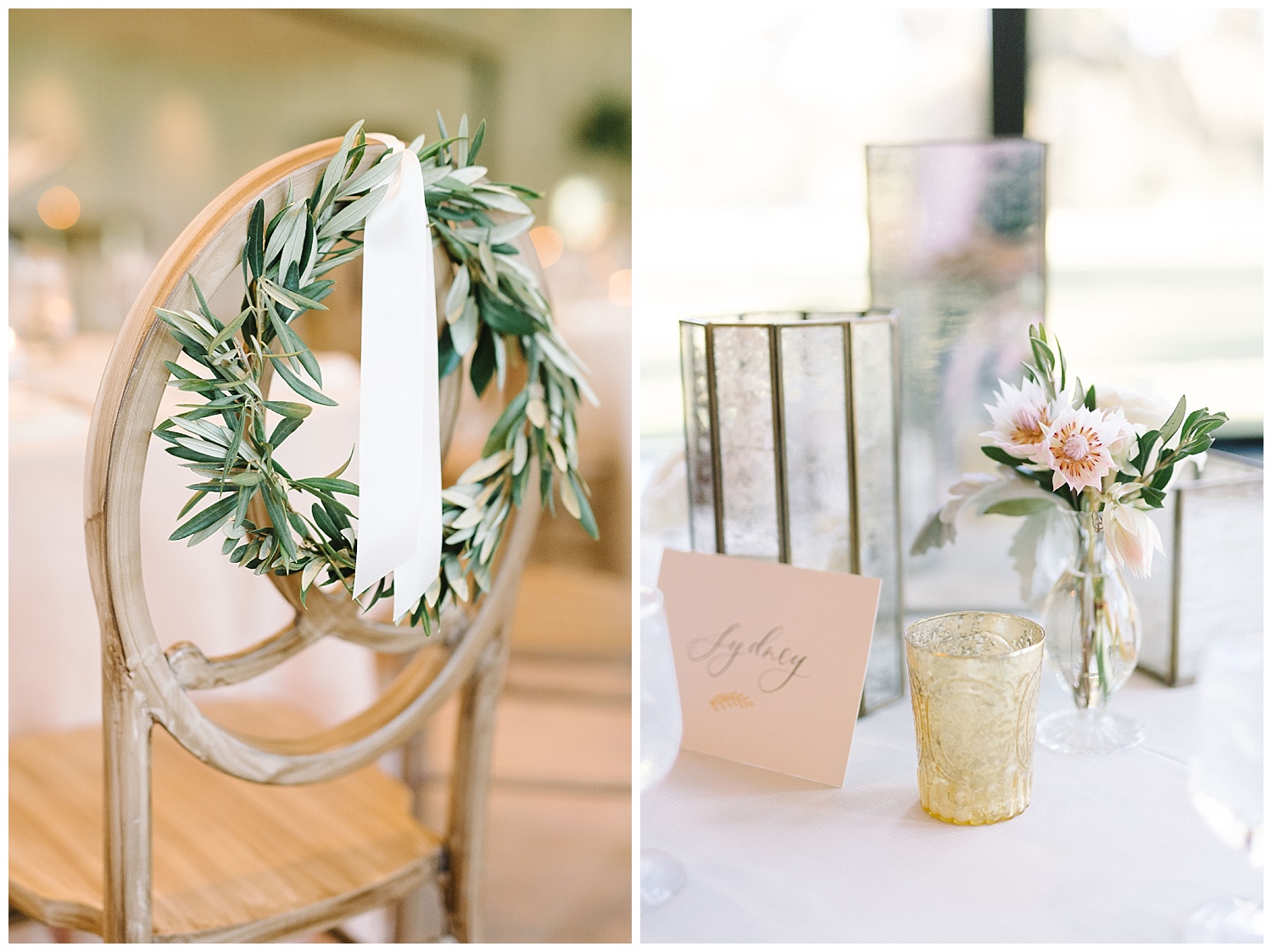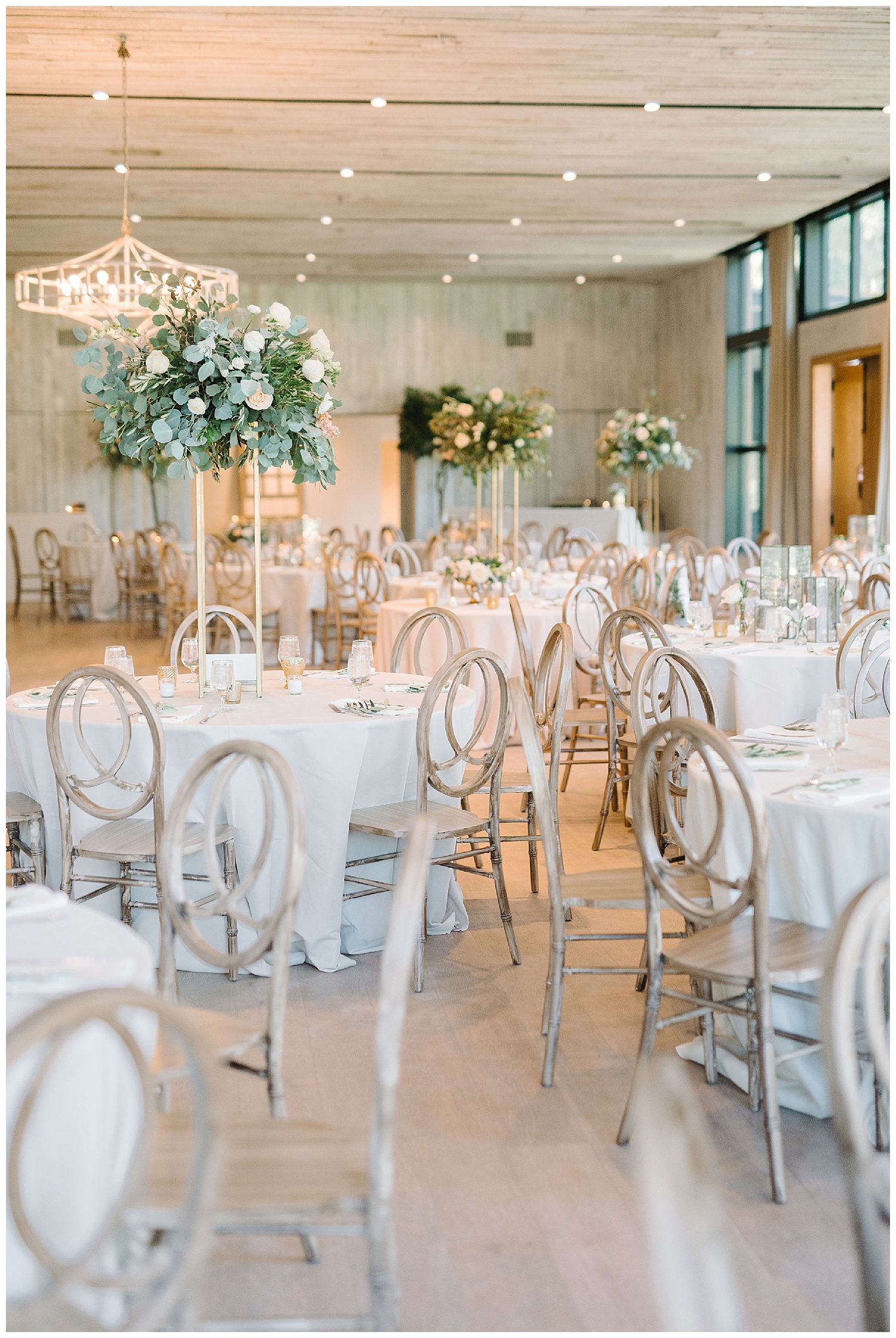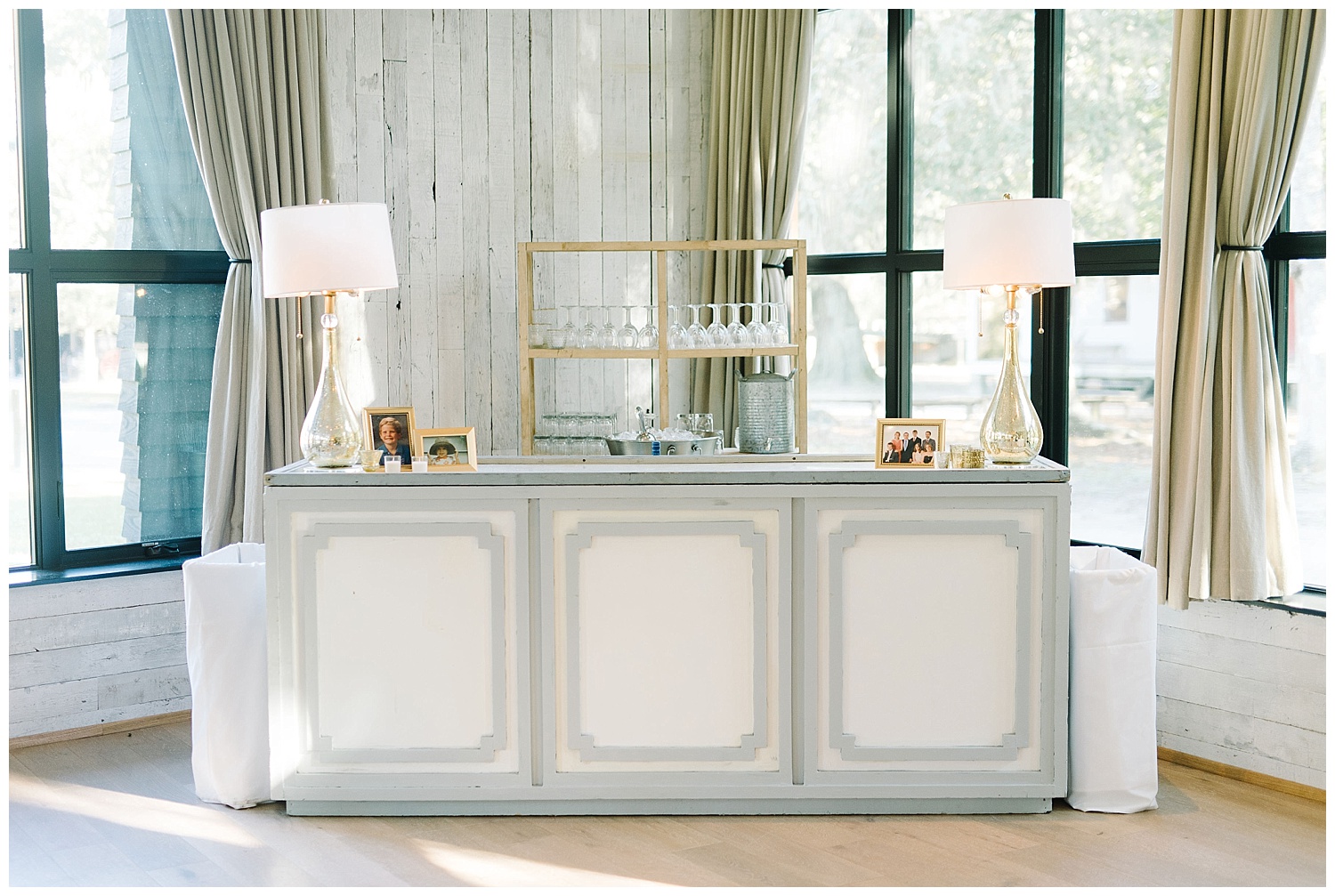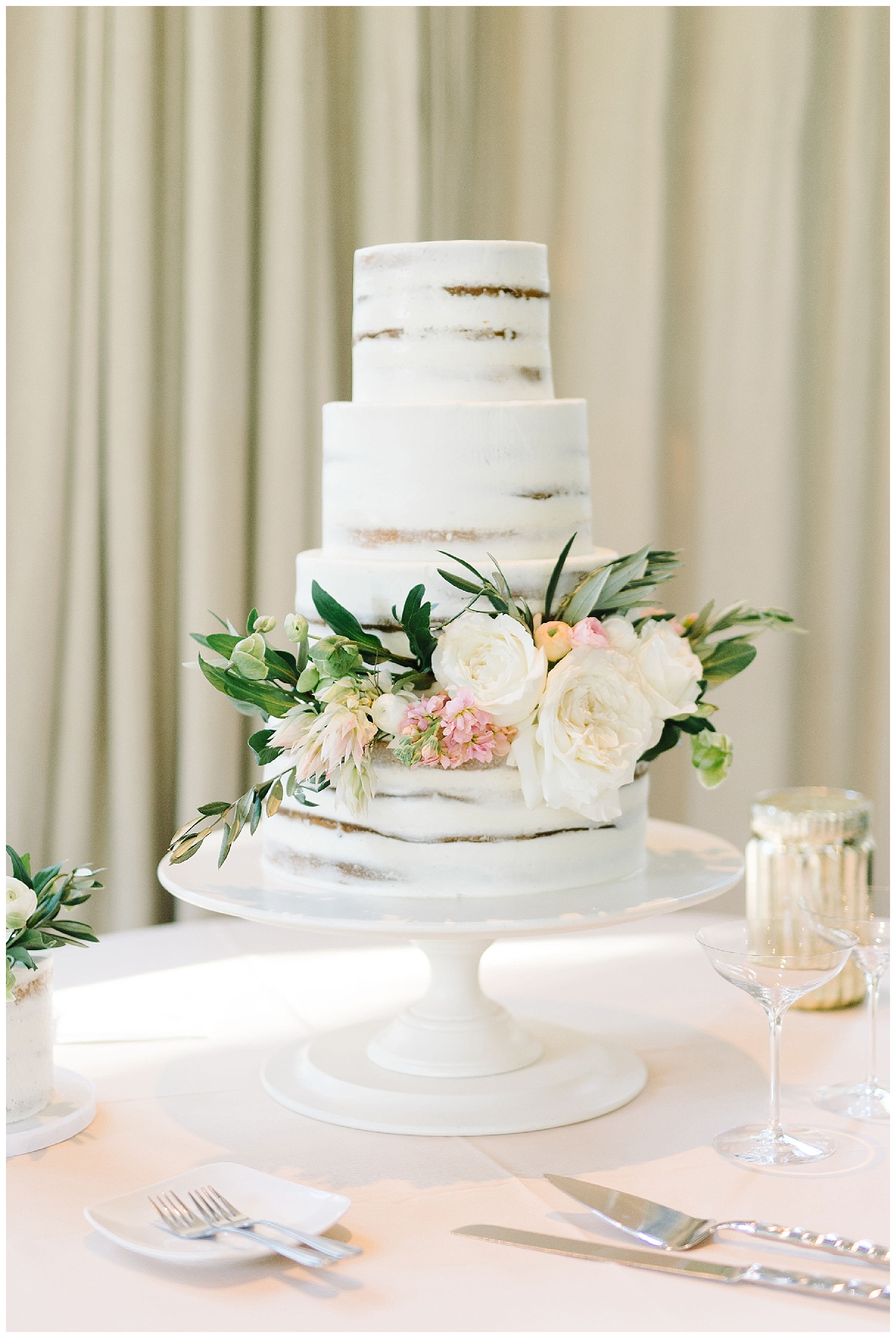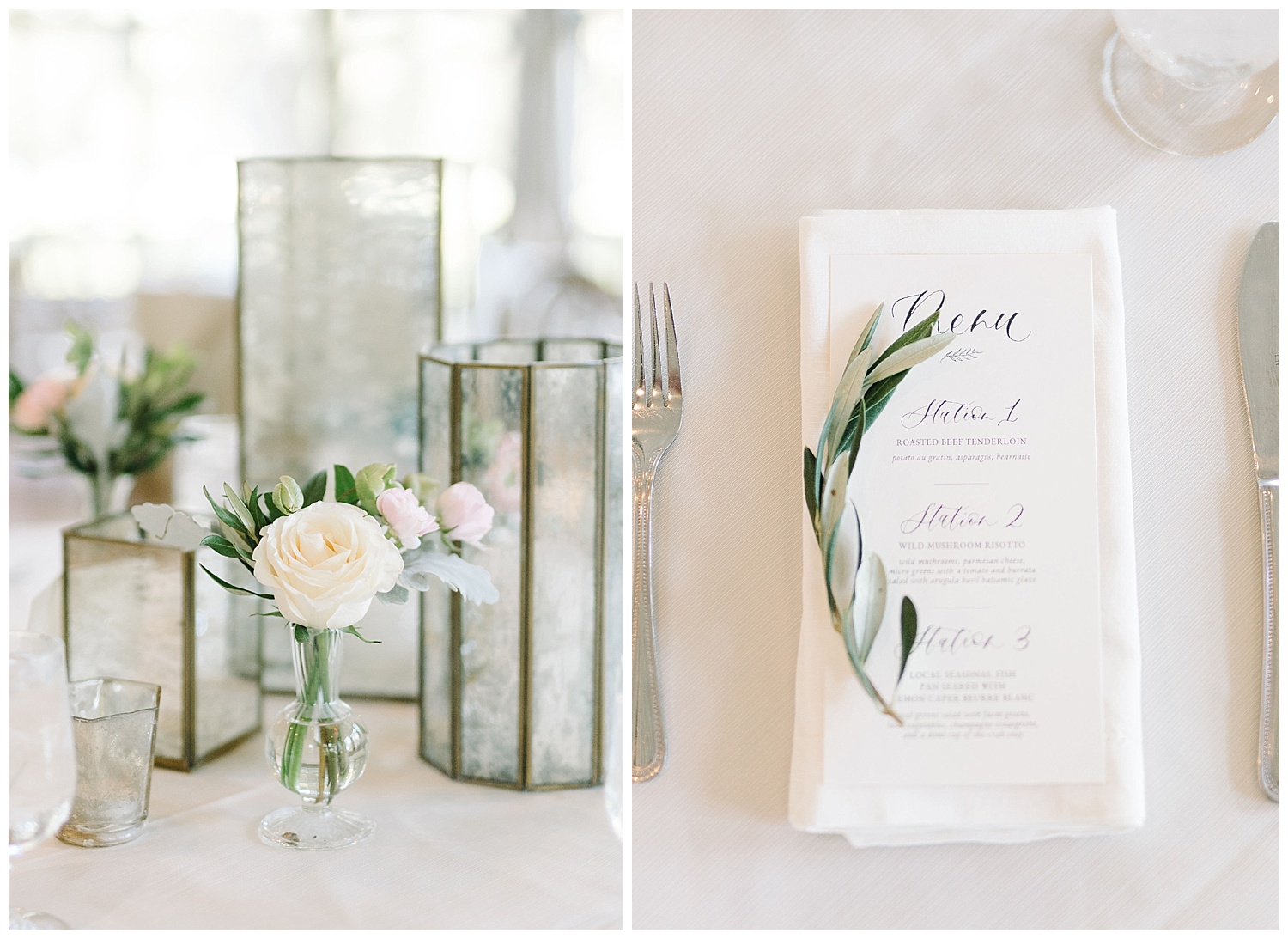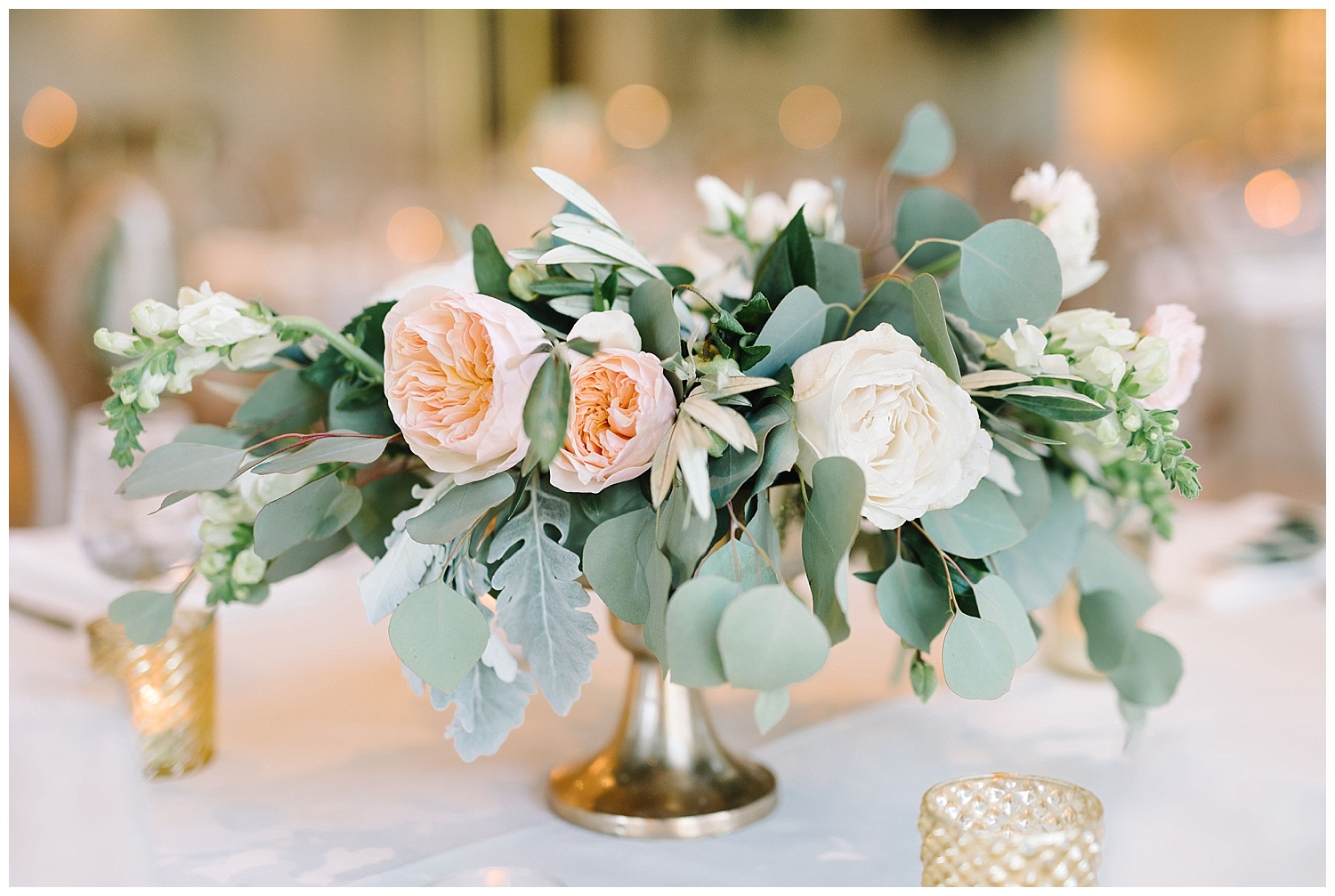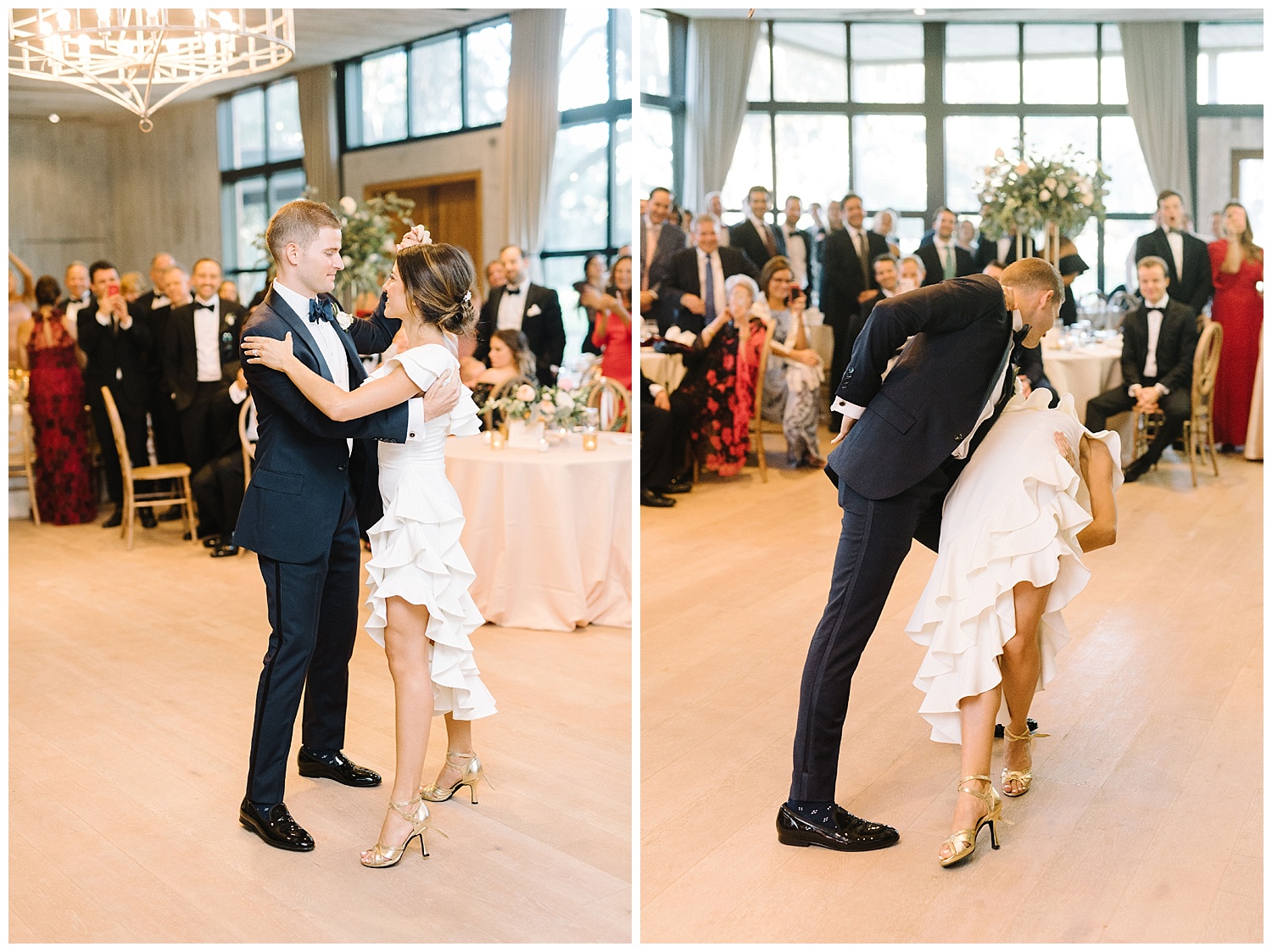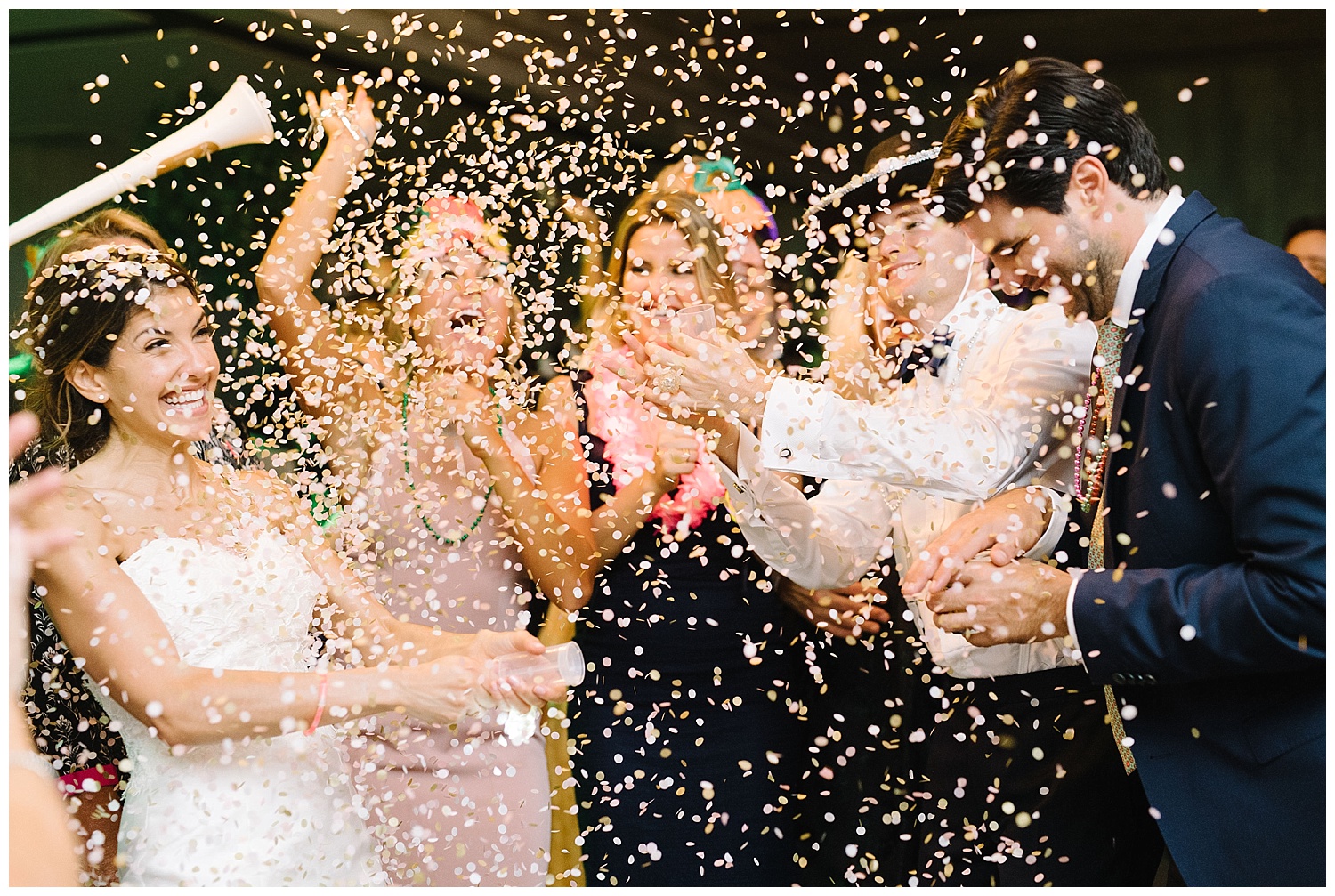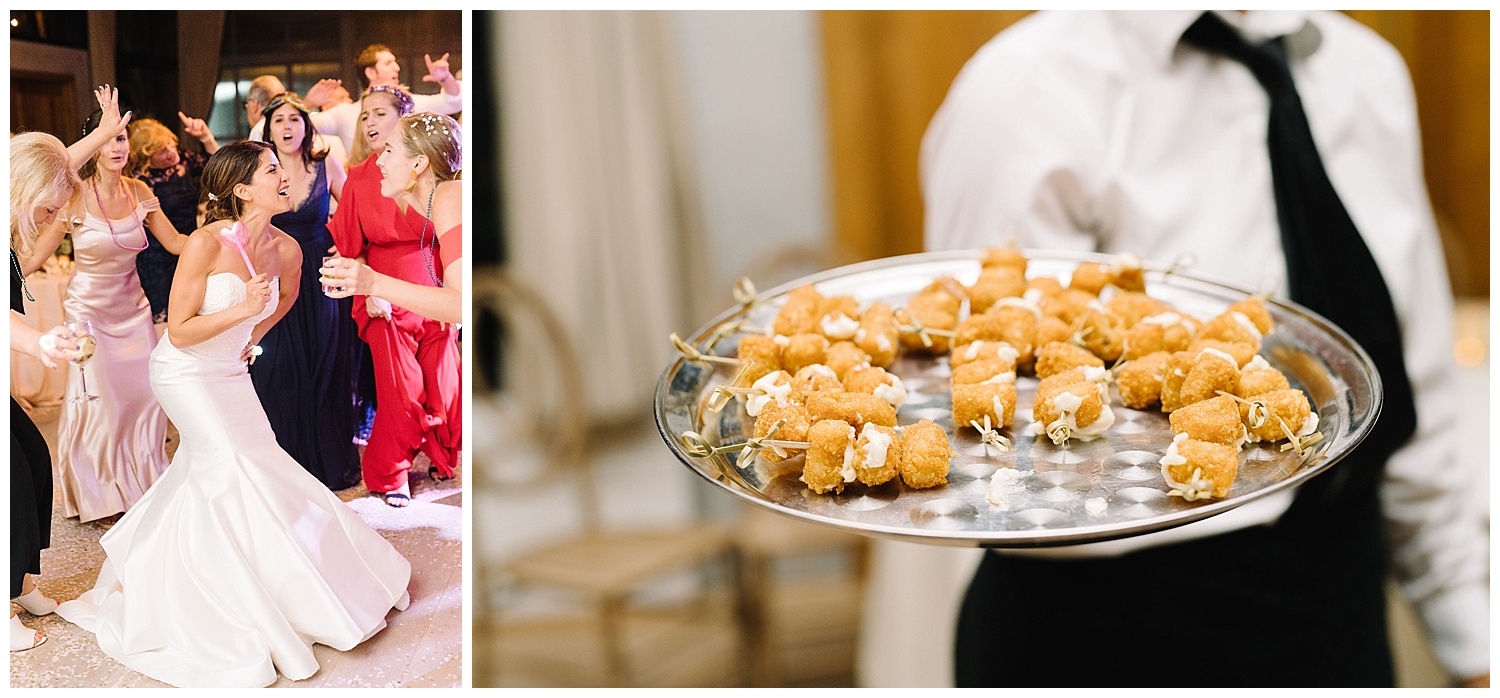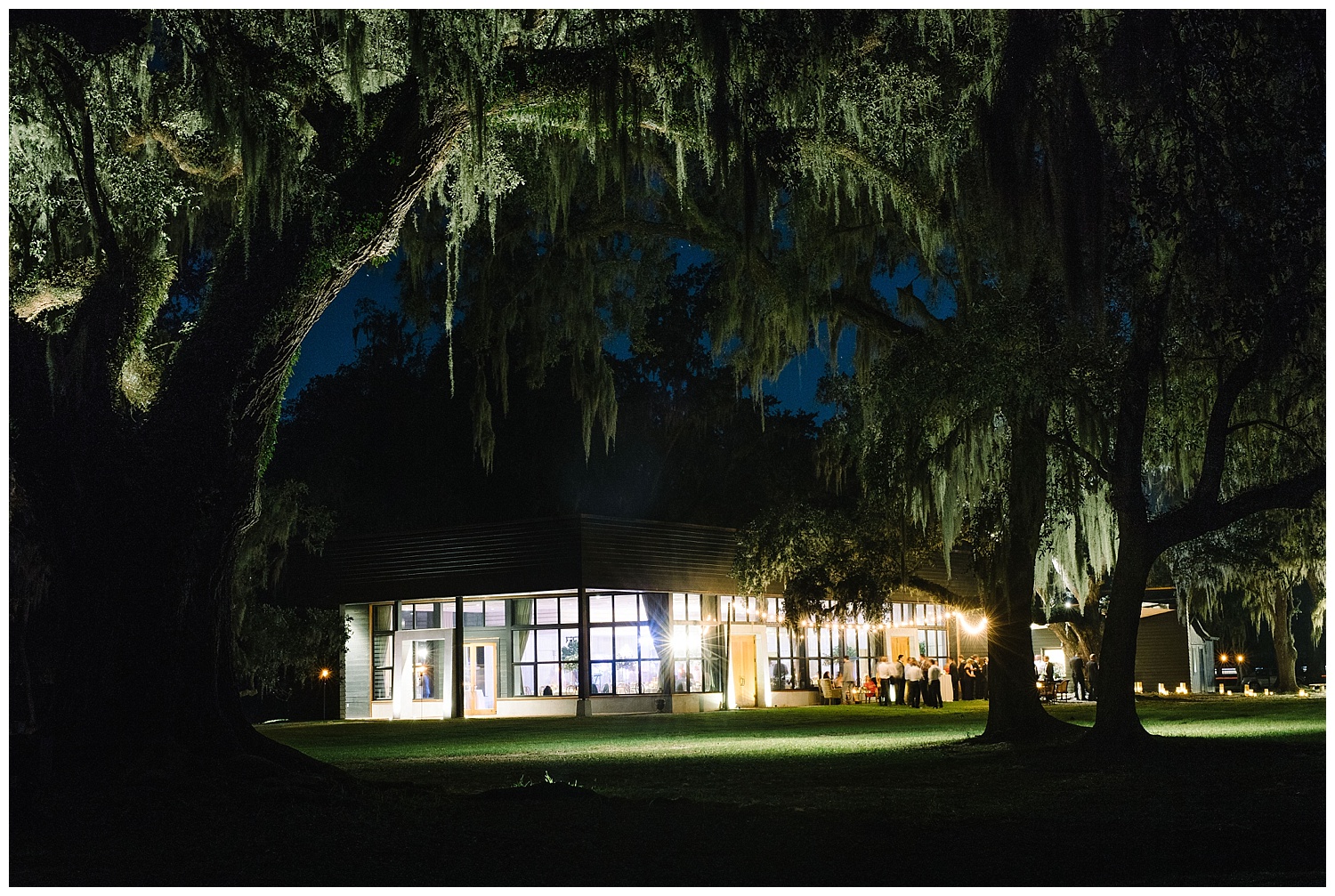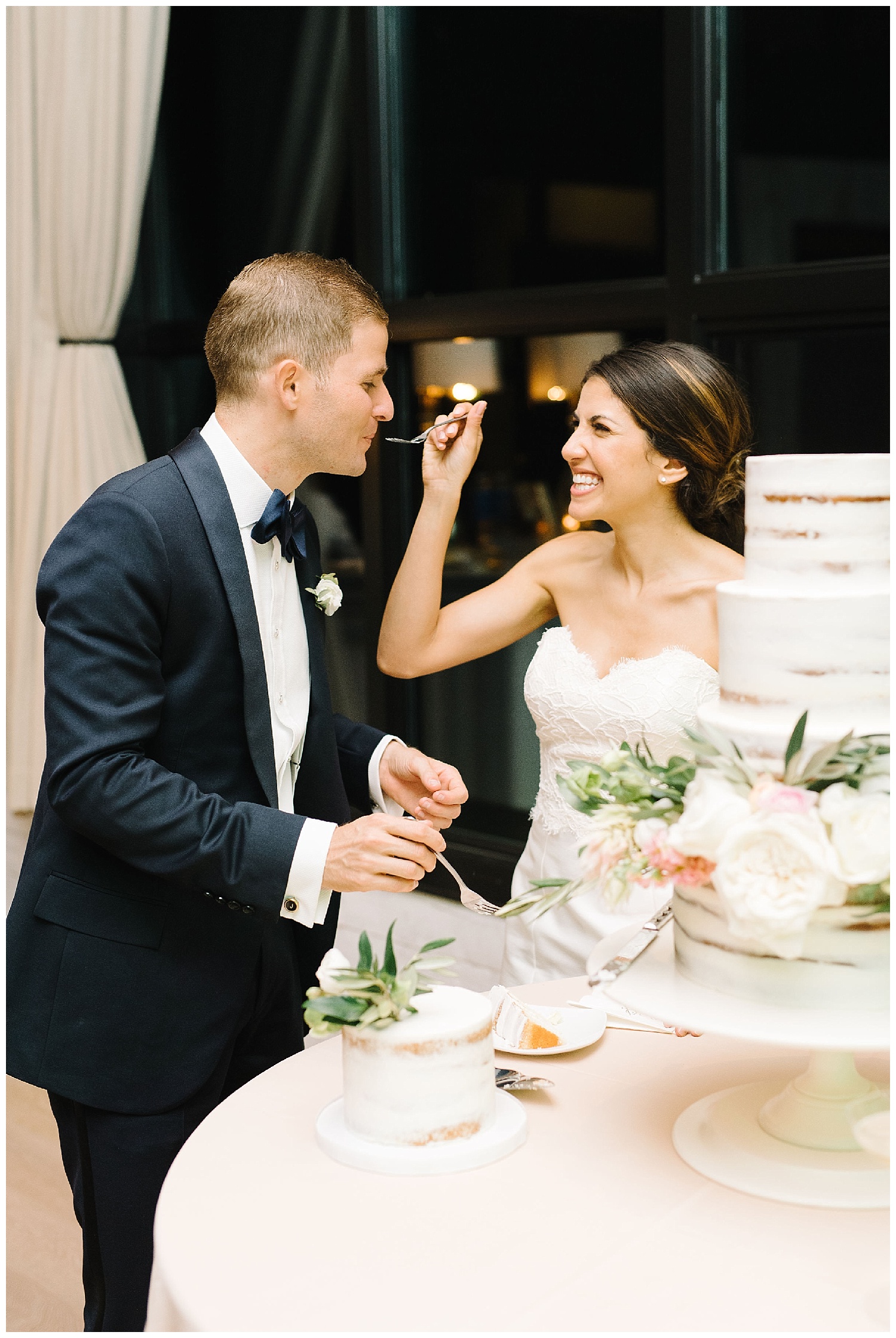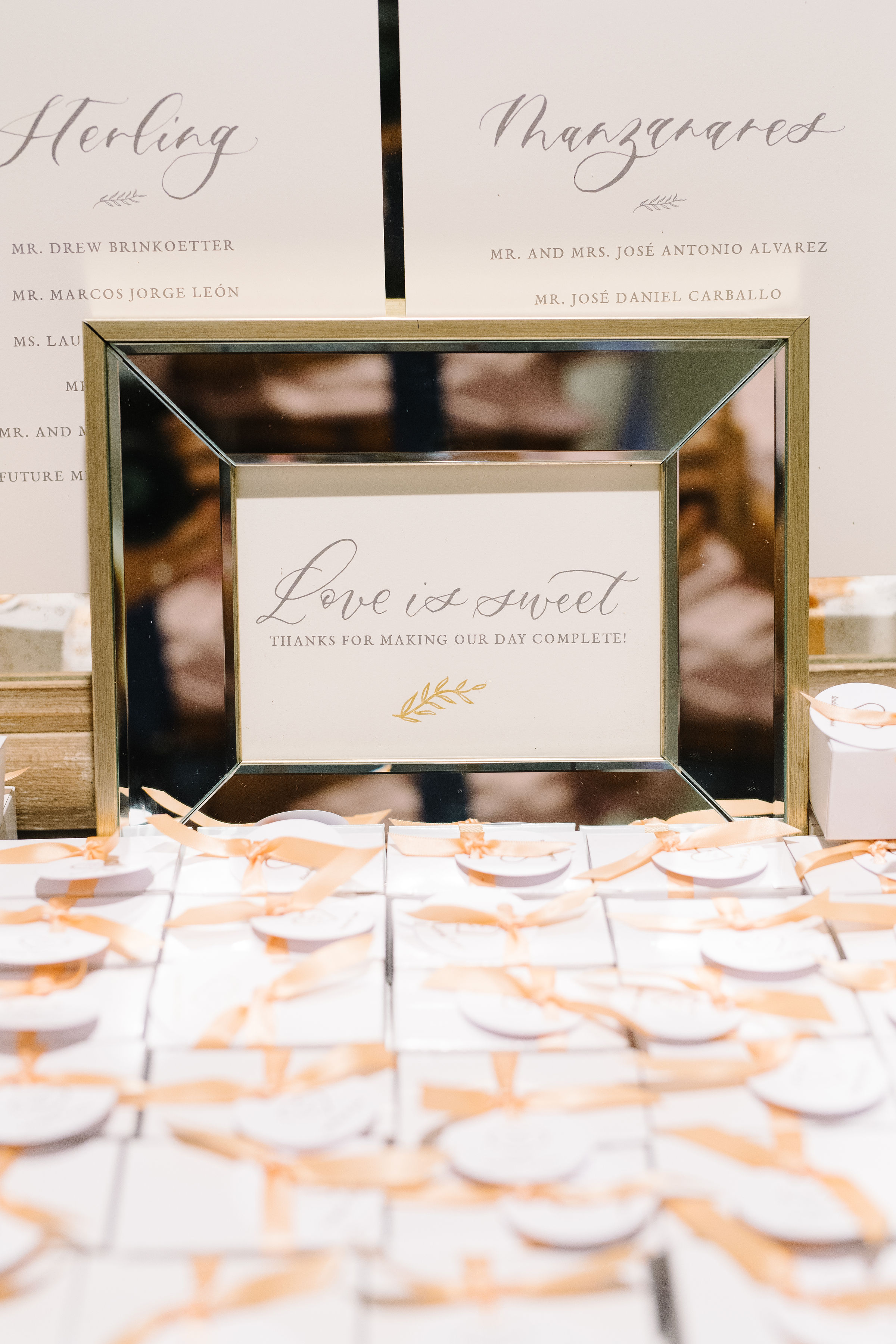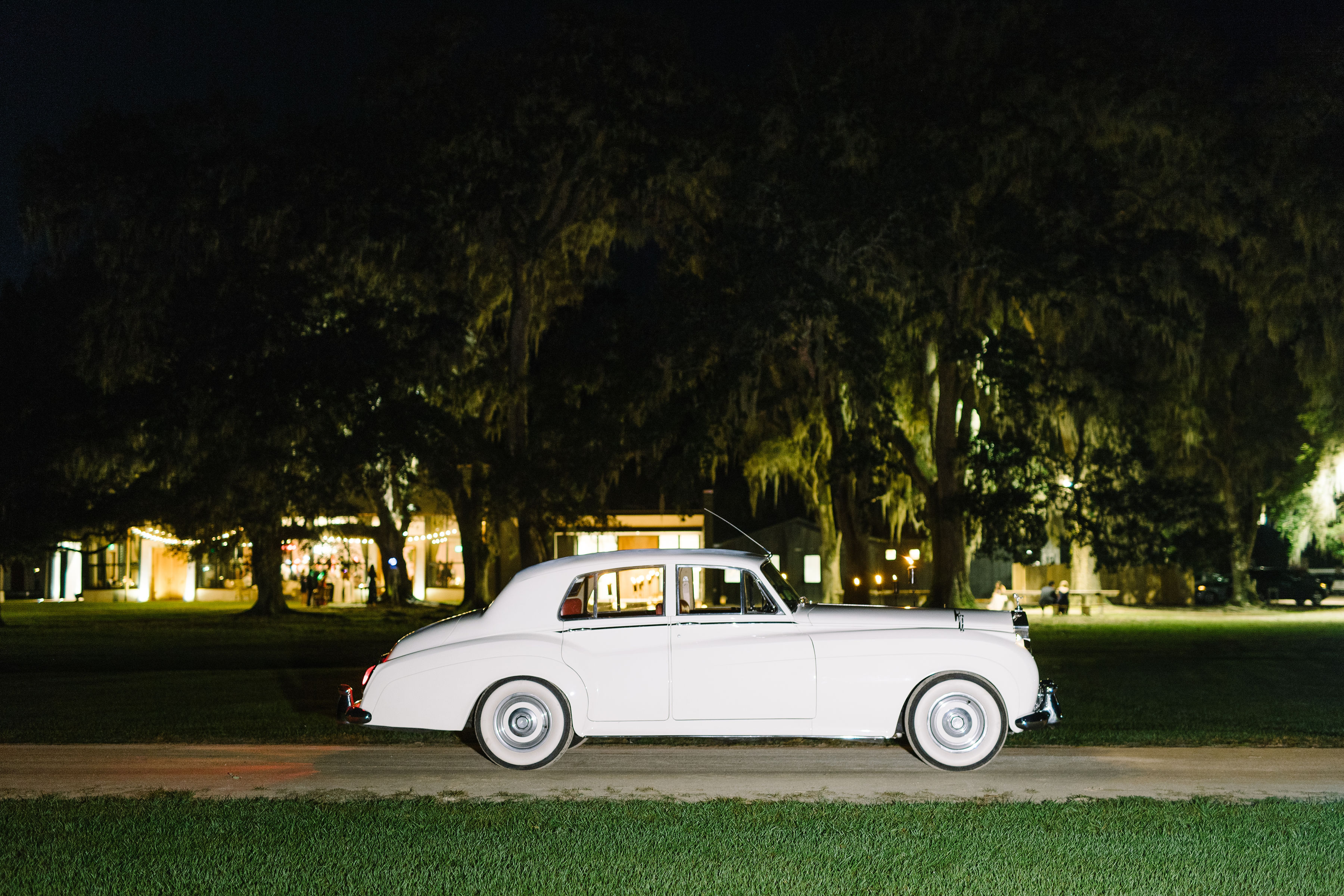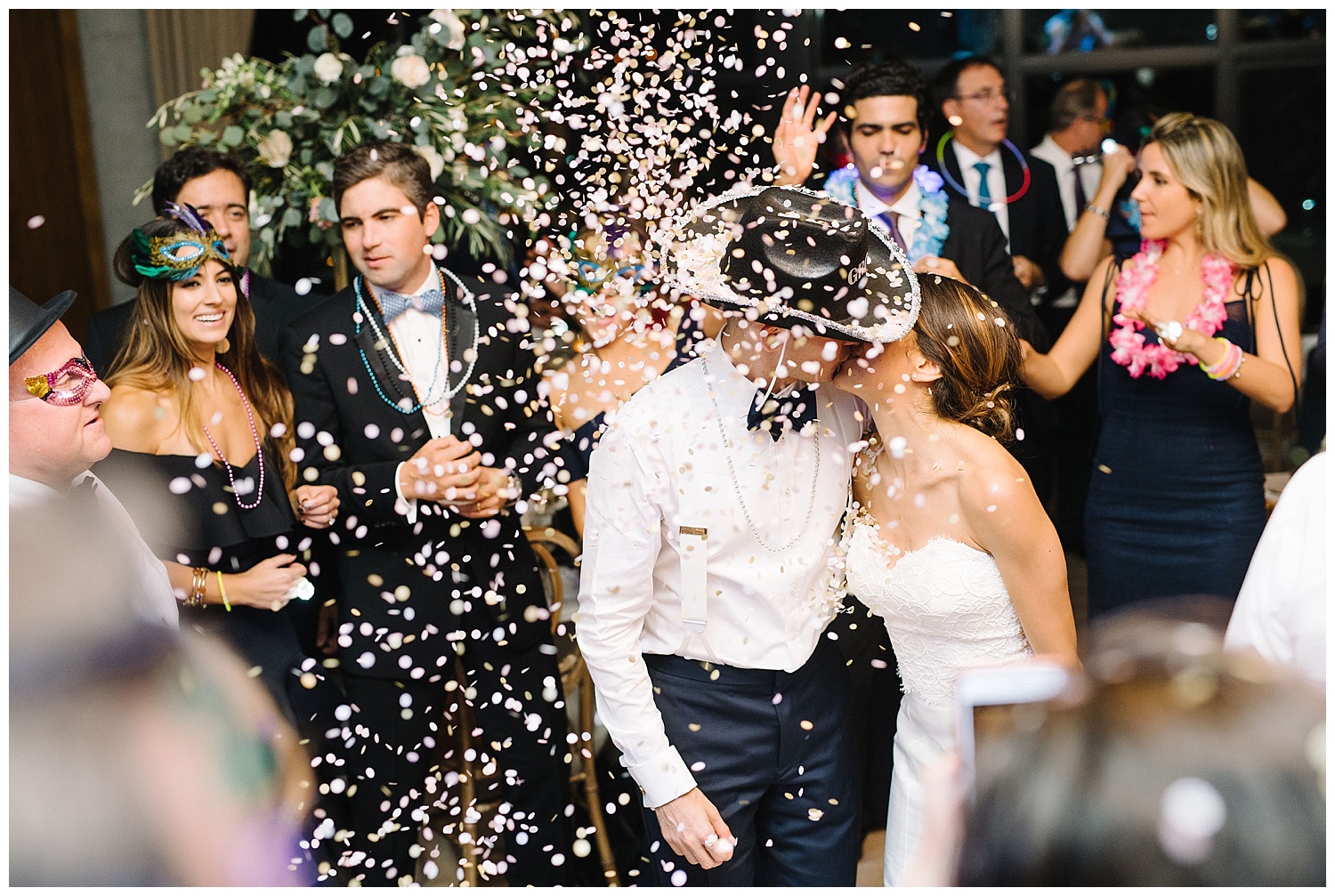 Images: Aaron and Jillian Photography | Wedding Coordinator + Designer: Christine Boykin of Mac and B Events  | Wedding Ceremony Venue: Cathedral of St. John the Baptist  | Wedding Reception Venue: Middleton Place | Bar service: Middleton Place | Bridal Hair and Makeup: Shadows & Sheers | Bride's Heels: Jimmy Choo | Bridesmaid Dresses: Jenny Yoo | Bridesmaids Robes: Le Rose | Cake: Ashley Bakery | Caterer: Middleton Place | Ceremony Musicians: Kyle Lane | Favors: Bricked Arrow | Florist: Branch Design Studio | Getaway Car: LowCountry Valet | Groom Suit: J.Crew | Invitations: Mac & Murphy | Linen Rentals: Ooh! Events | Reception Music: Midnight City Band & DJ Luigi | Transportation: LowCountry Valet