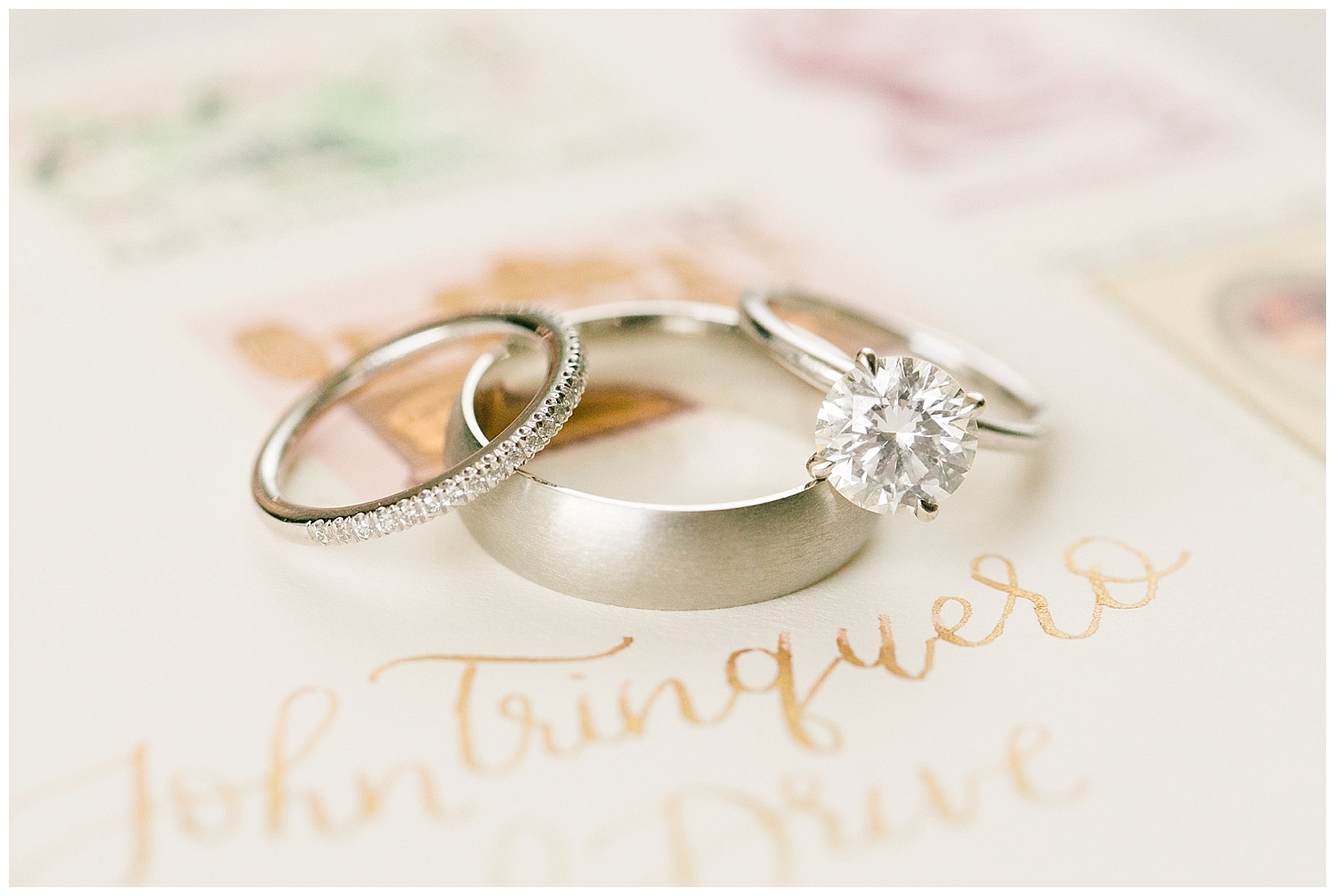 31 Jul

Elena & John | The Gadsden House

From Elena …
I knew John in high school, but it wasn't until college when we became friends. I could never have pictured us dating in a million years! John eventually asked me on our first date and several months later he asked me to be his girlfriend.
From John …
Elena and I first met in high school, though we never really hung out together. As our groups of friends began to merge in college, I quickly became interested. Fast forward four years, and now I finally get to marry the girl of my dreams—and put an end to the long-distance relationship we've been dealing with for two years!

TWR: Spill the deets on the proposal.
Elena: John was living in New York City at the time and I was going to visit him for Valentine's Day. Friday night he told me he had a surprise activity for us—we were going ice skating at Rockefeller Center, something I had always wanted to do! After skating for a while, an employee on the loudspeaker says that they need everyone to clear the ice. John suggested we do one more lap around while everyone was exiting. I quickly realized we were the only ones left on the ice and "Marry Me" by Train was playing over the speakers. We lapped a few more times as John is retelling our life together up until this very moment. Before I know it, he is down on one knee with the most beautiful ring. Strangers were cheering loudly when John got down on one knee and I looked up to see 20 of our closest friends and family from Georgia!

TWR: How did you decide on Charleston for your wedding?
Elena: We absolutely fell in love with this beautiful city and its history and The Gadsden House was the last venue we were planning on visiting after seeing about 10 or so in one day. The piazzas, gorgeous interior, and on-site bridal suite were special touches. Because the venue itself is so gorgeous, we did not have to bring in much outside décor. Our guests also admired the beauty of this venue—we were told many times that it was the best wedding venue that they had ever been to.


TWR: We spy a lot of gold touches throughout your décor. Are you a gold girl in your day-to-day life or was that something special incorporated for your wedding?
Elena: I definitely have always leaned more towards gold than silver in general whether that's jewelry or décor in my home. When we first visited The Gadsden House, I fell in love with the gold accents incorporated throughout the interior of the home. We wanted a clean, elegant look, which we accomplished by keeping the color palette fairly neutral but then adding gold accents to enhance the gilded elements of the venue.

TWR: What were your favorite gilded elements?
Elena: That had to have been the gold mirror that we used as an escort board. Our guests' names were written on the mirror in beautiful calligraphy by Lairsey Paper Co. I also loved the place cards that Lairsey Paper Co. made with each guest's name in gold calligraphy. These gold touches really brought the tablescape together.

See more from the summer issue of Charleston Weddings here.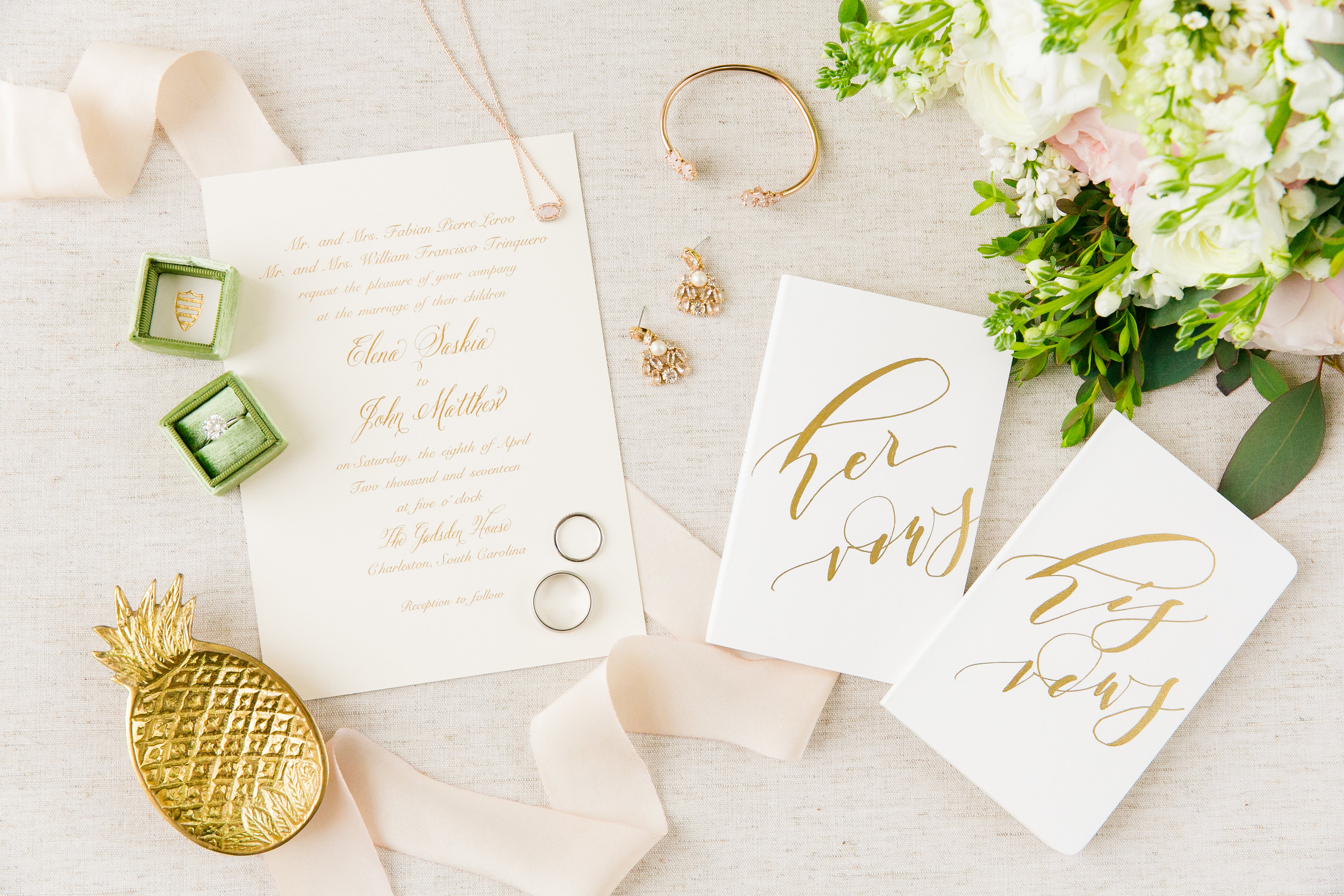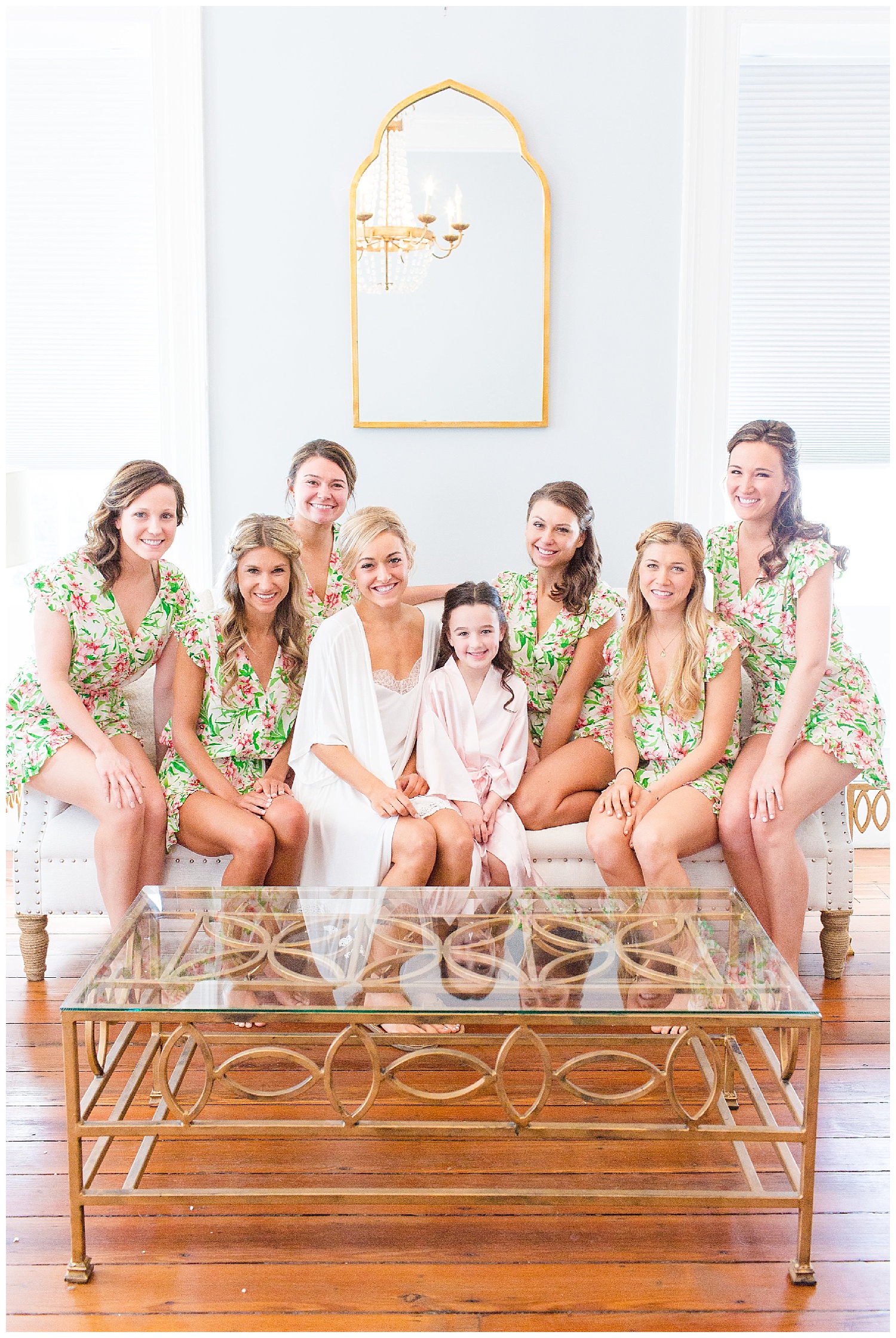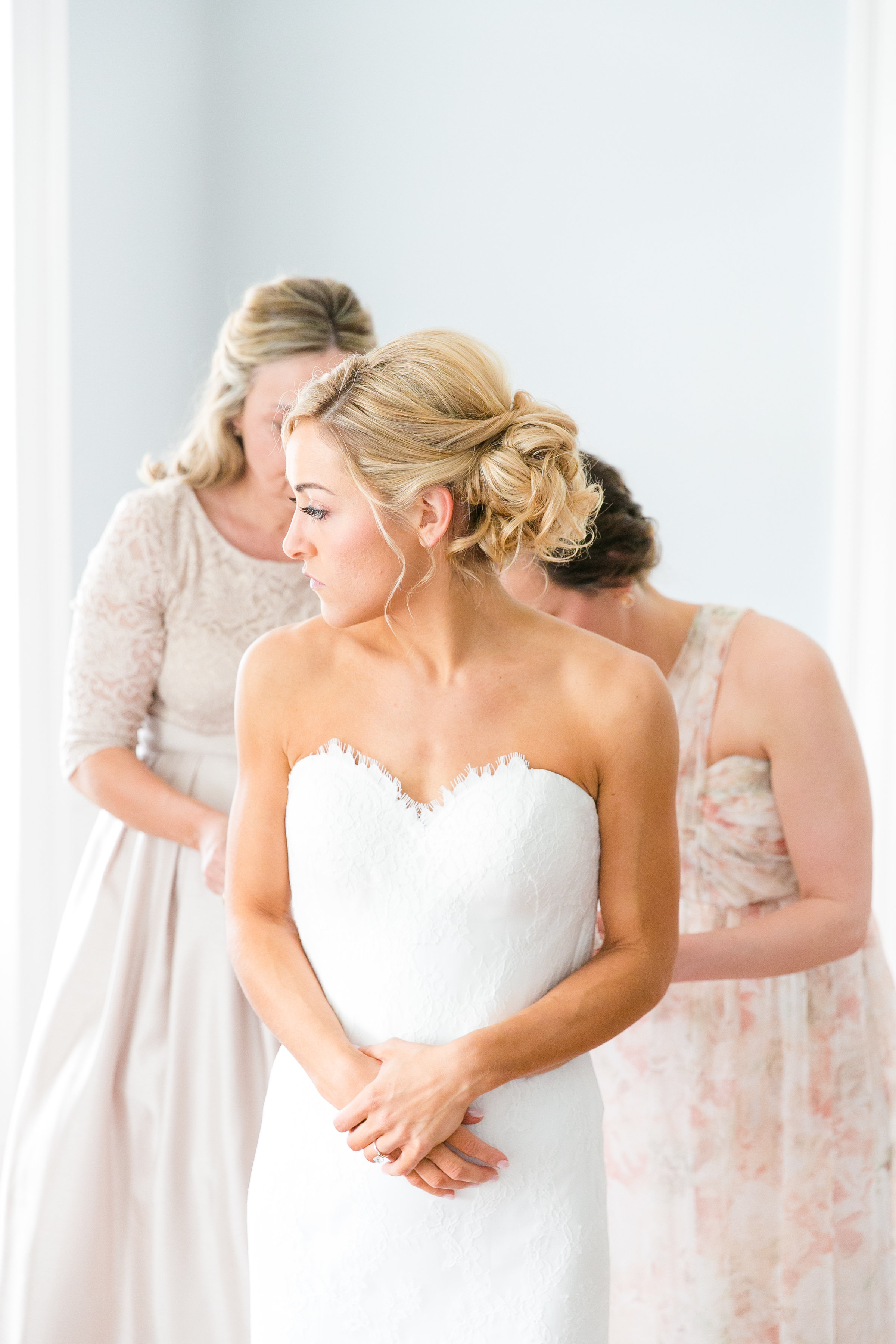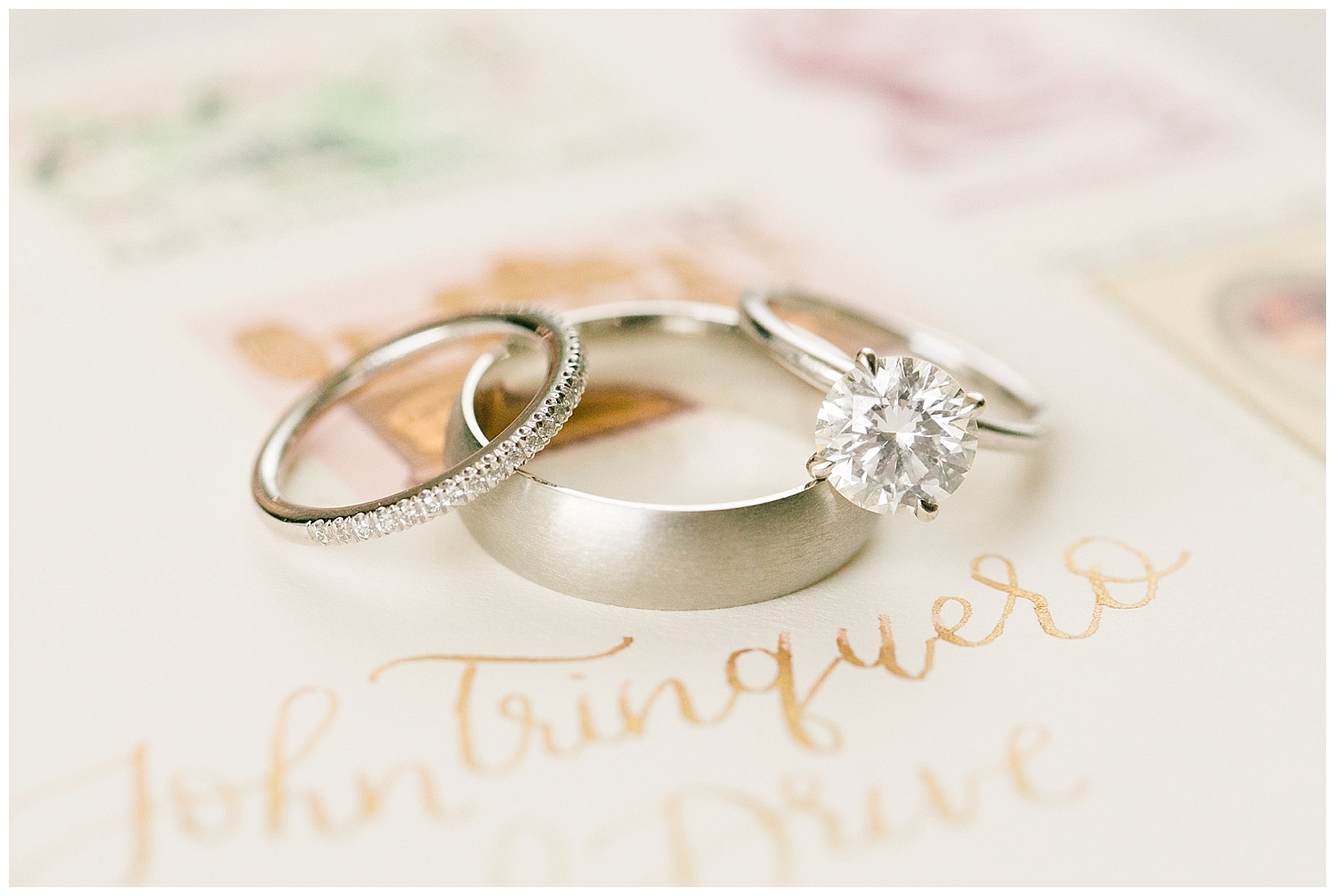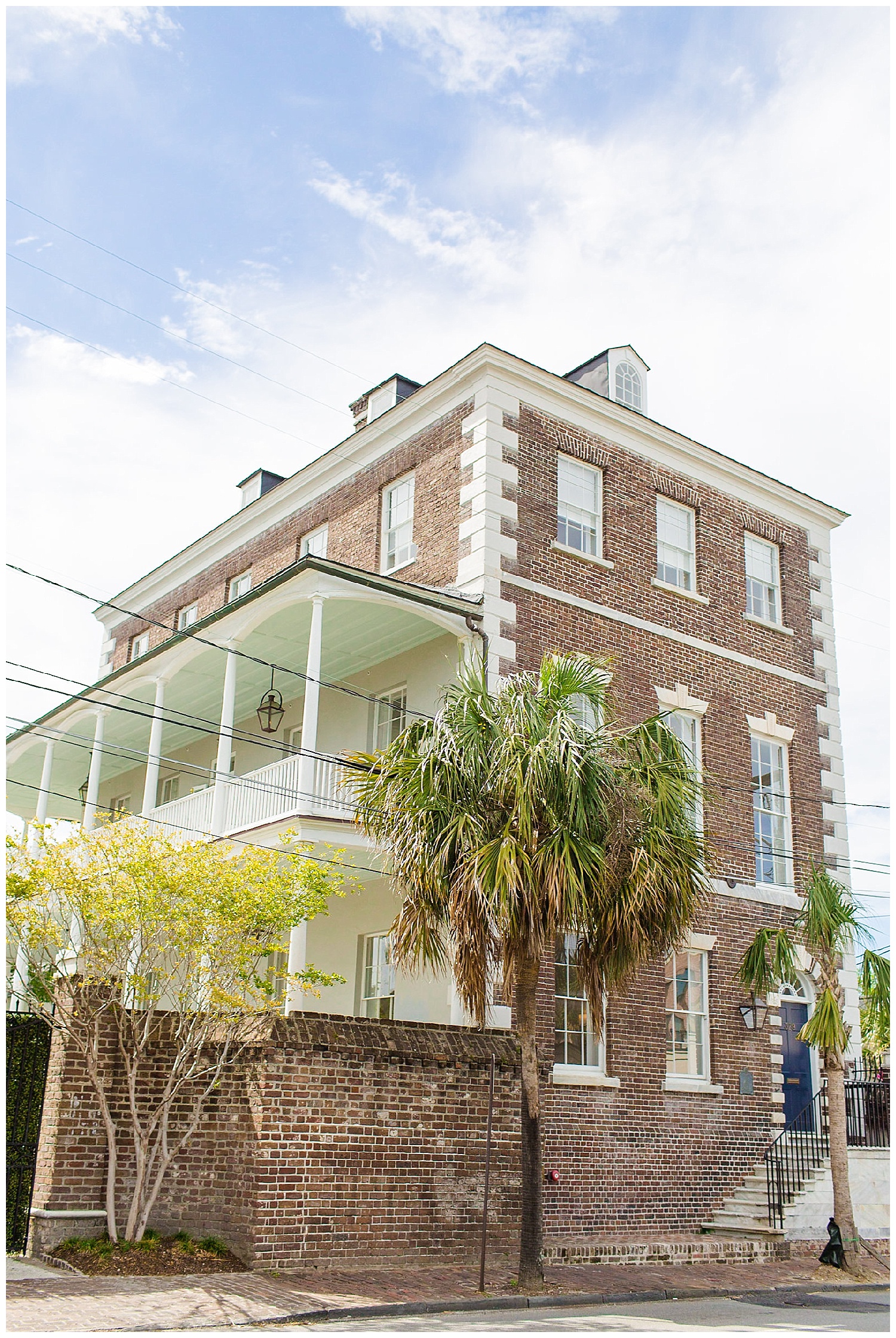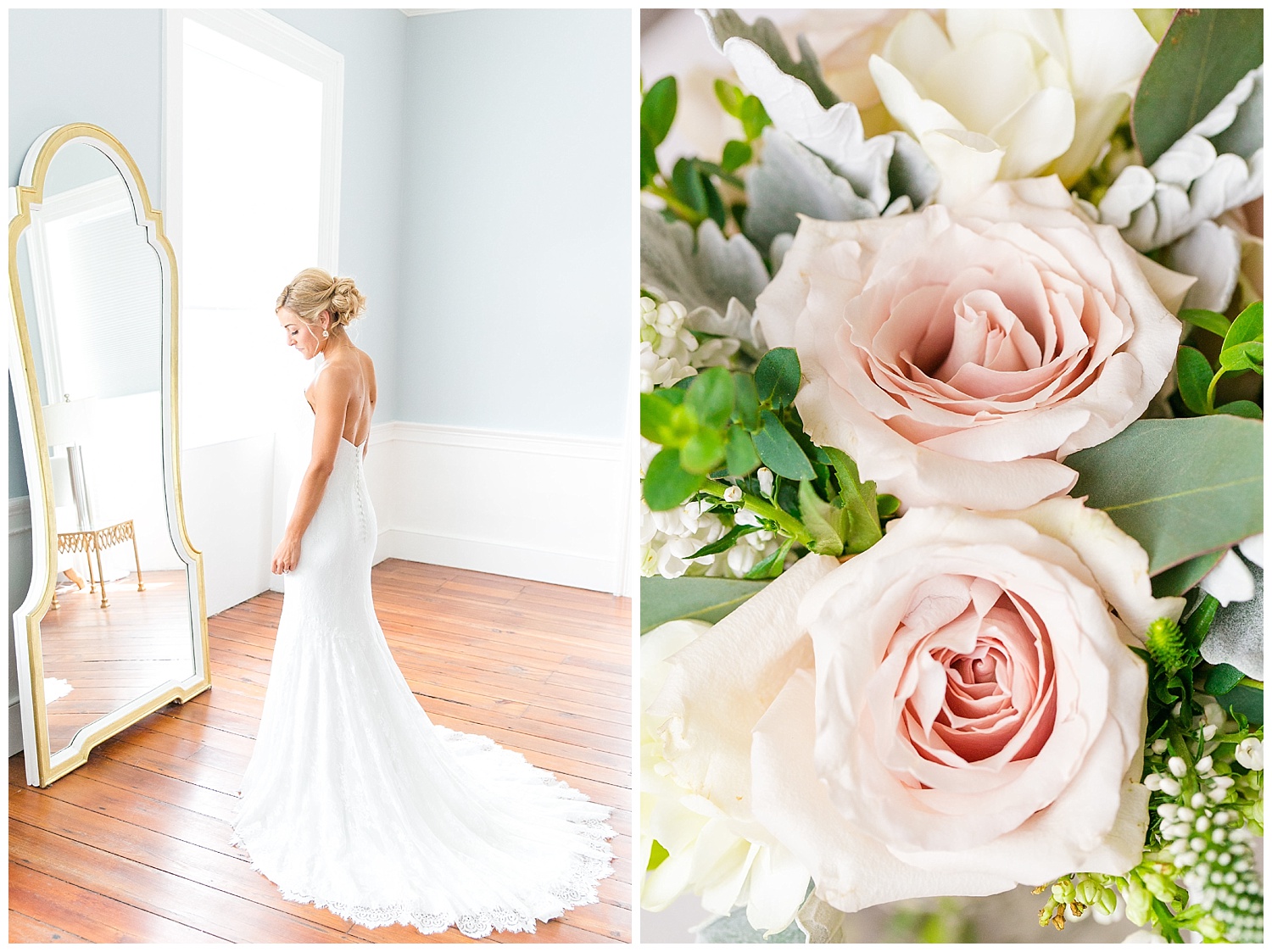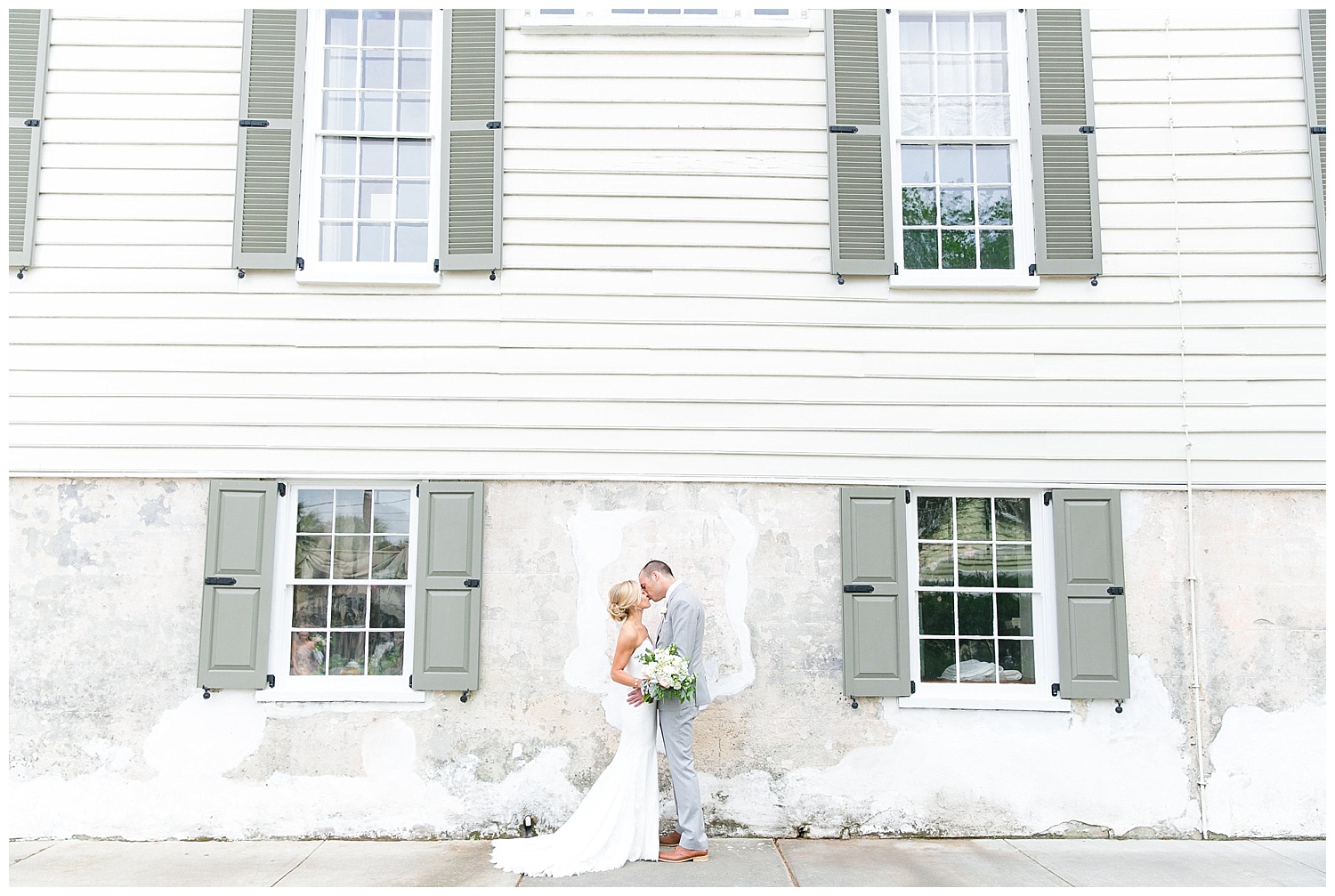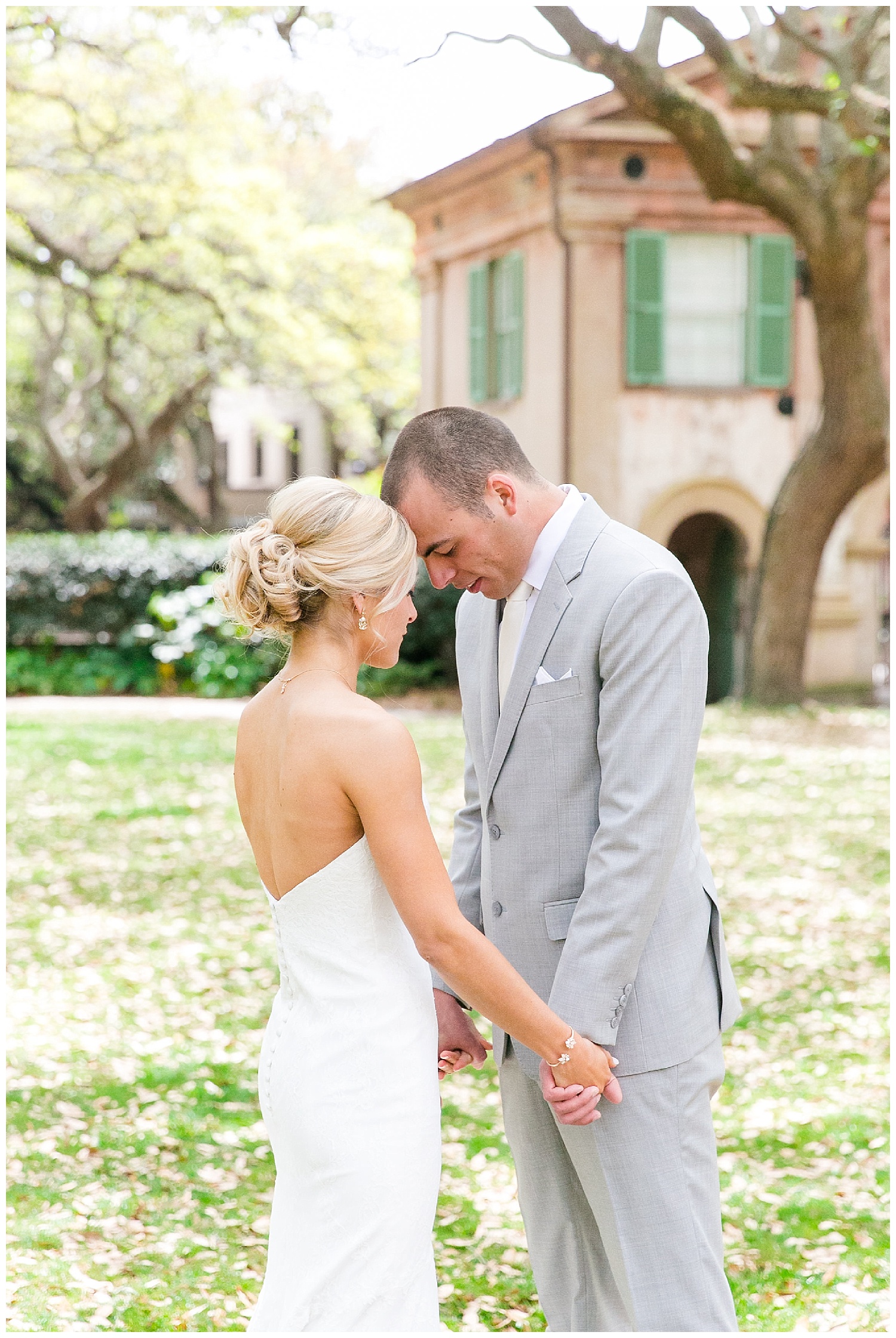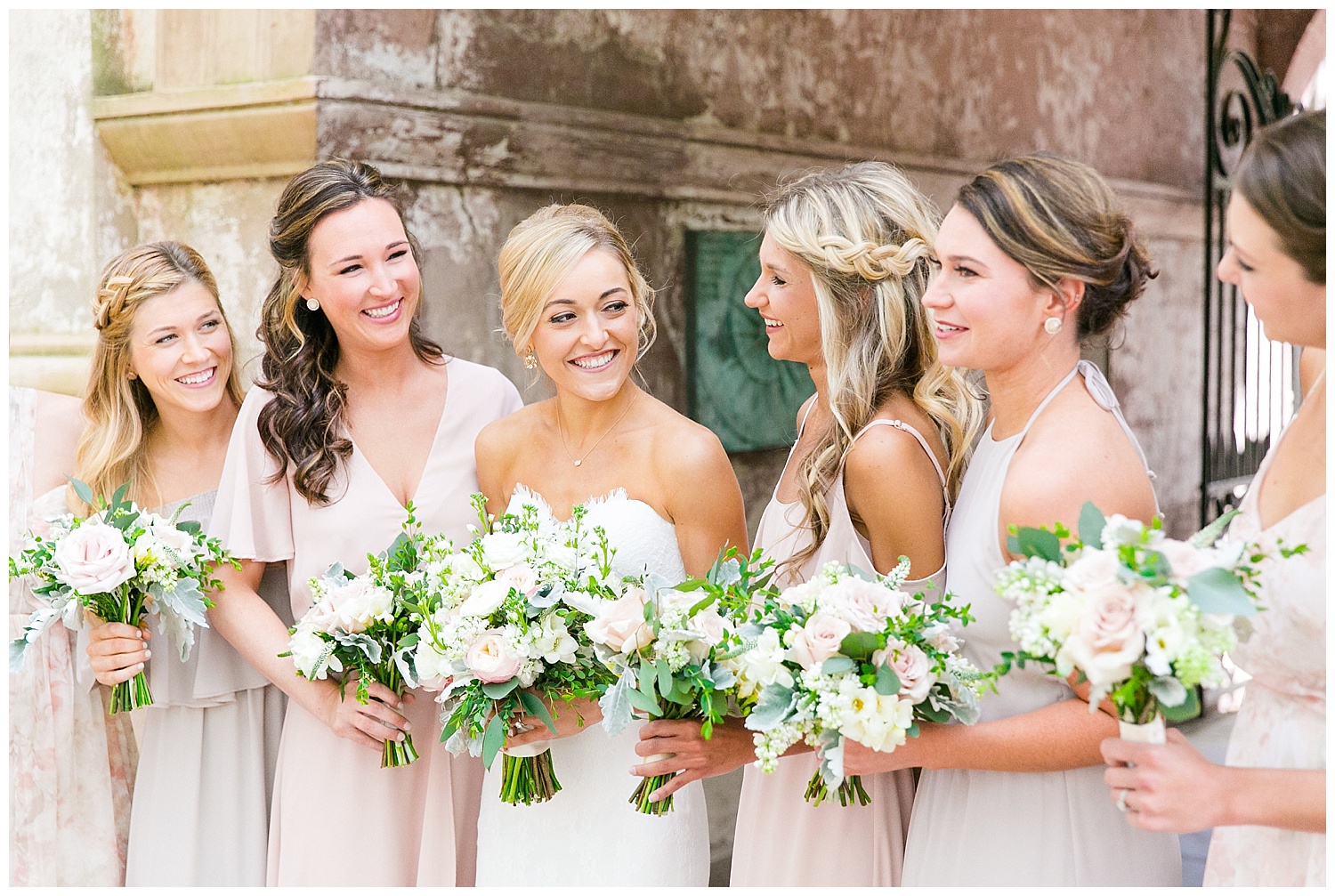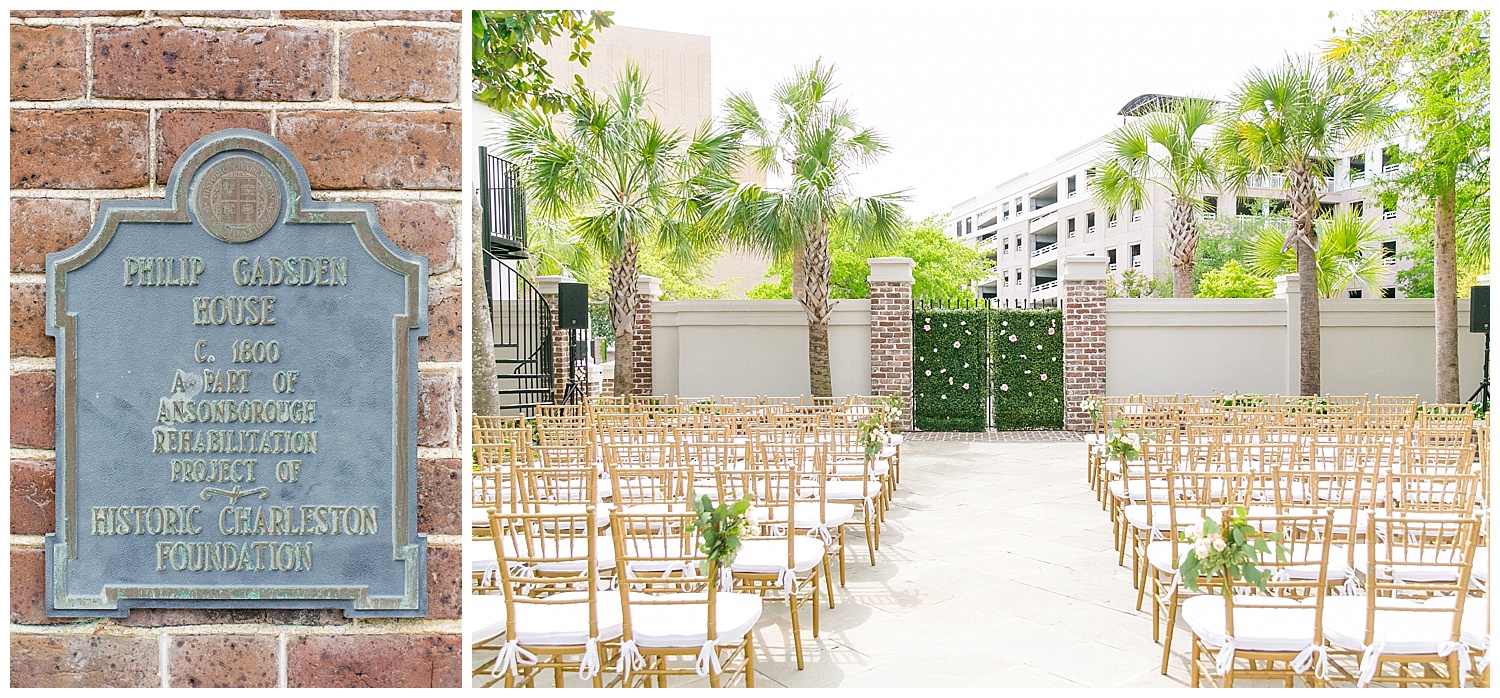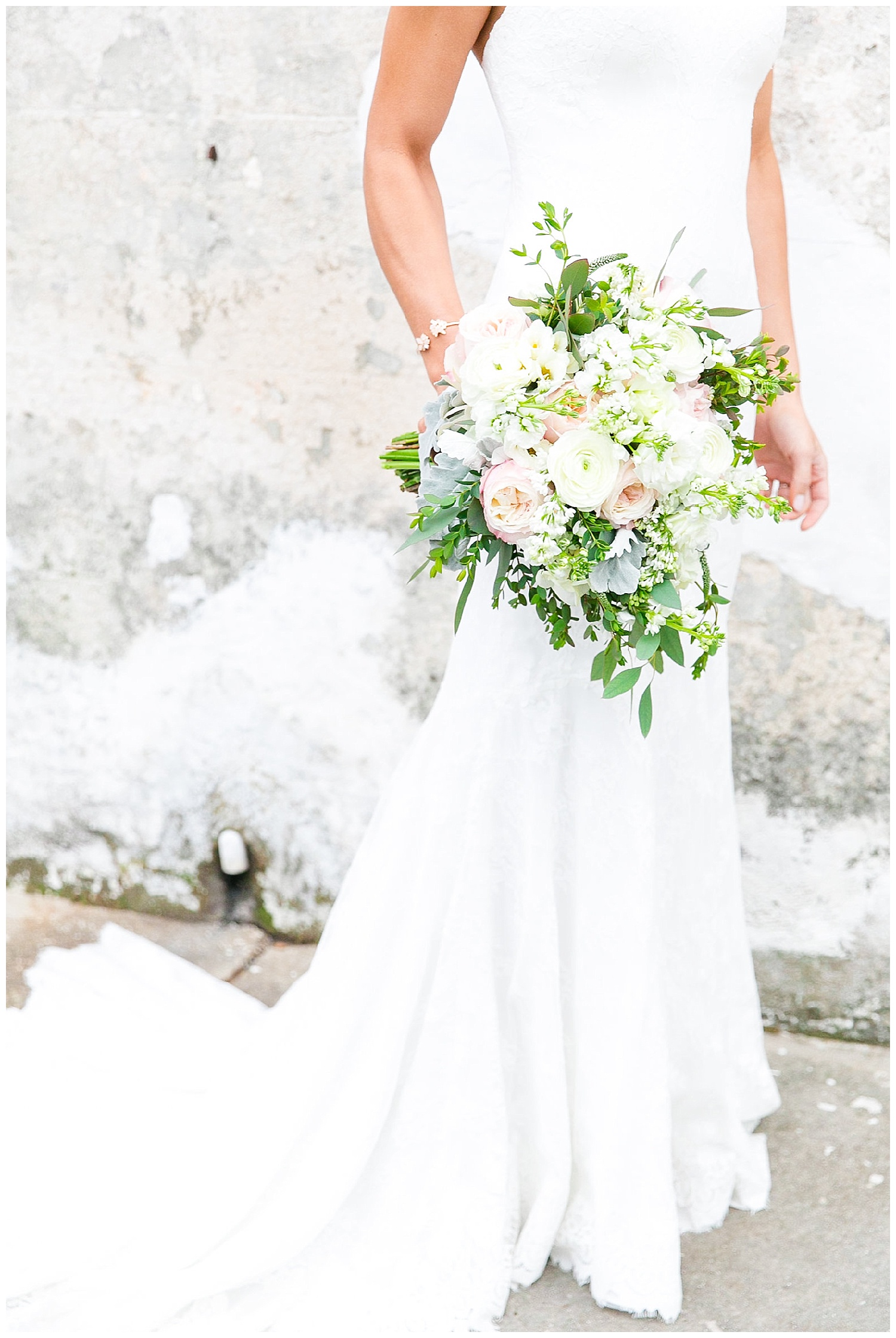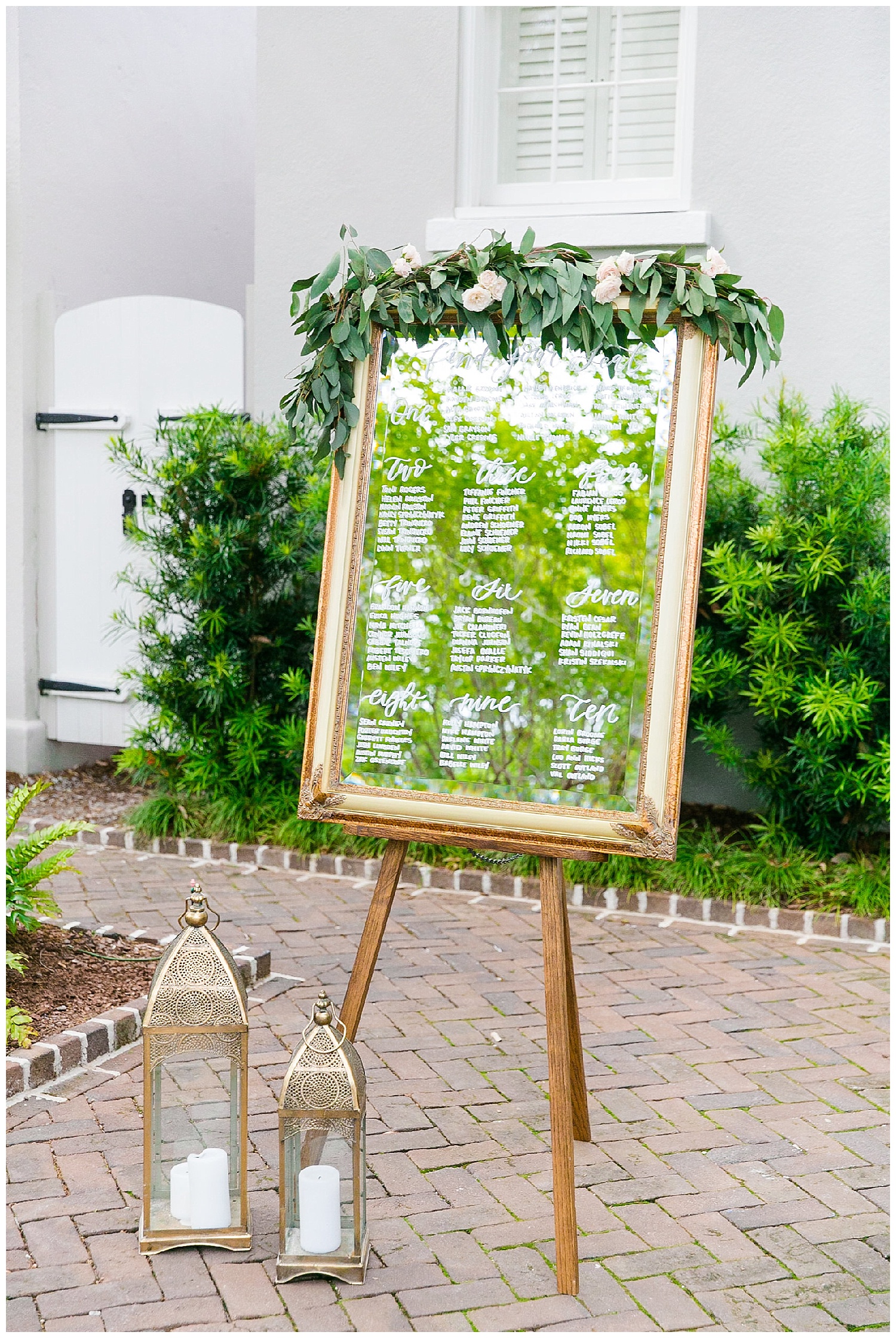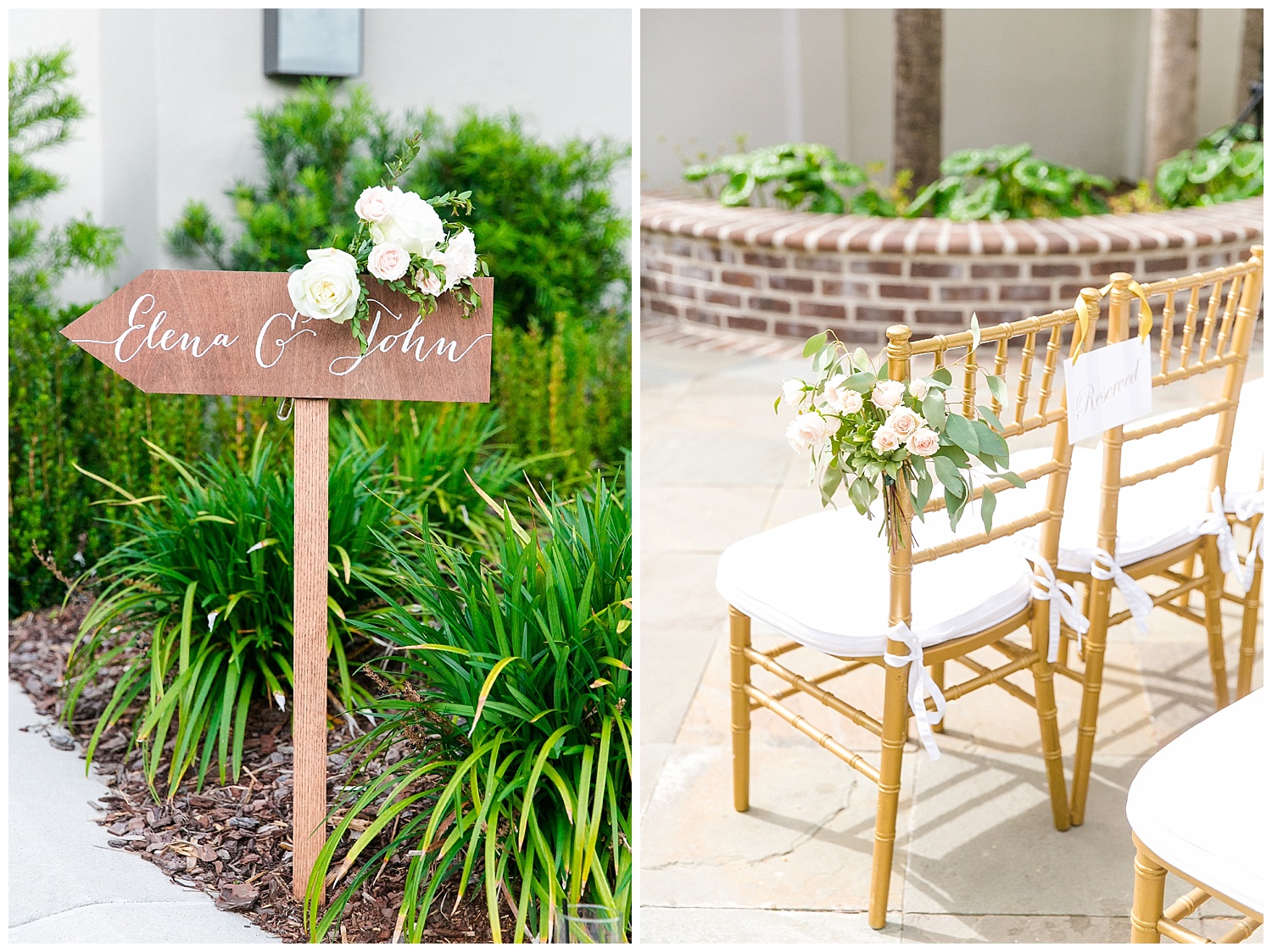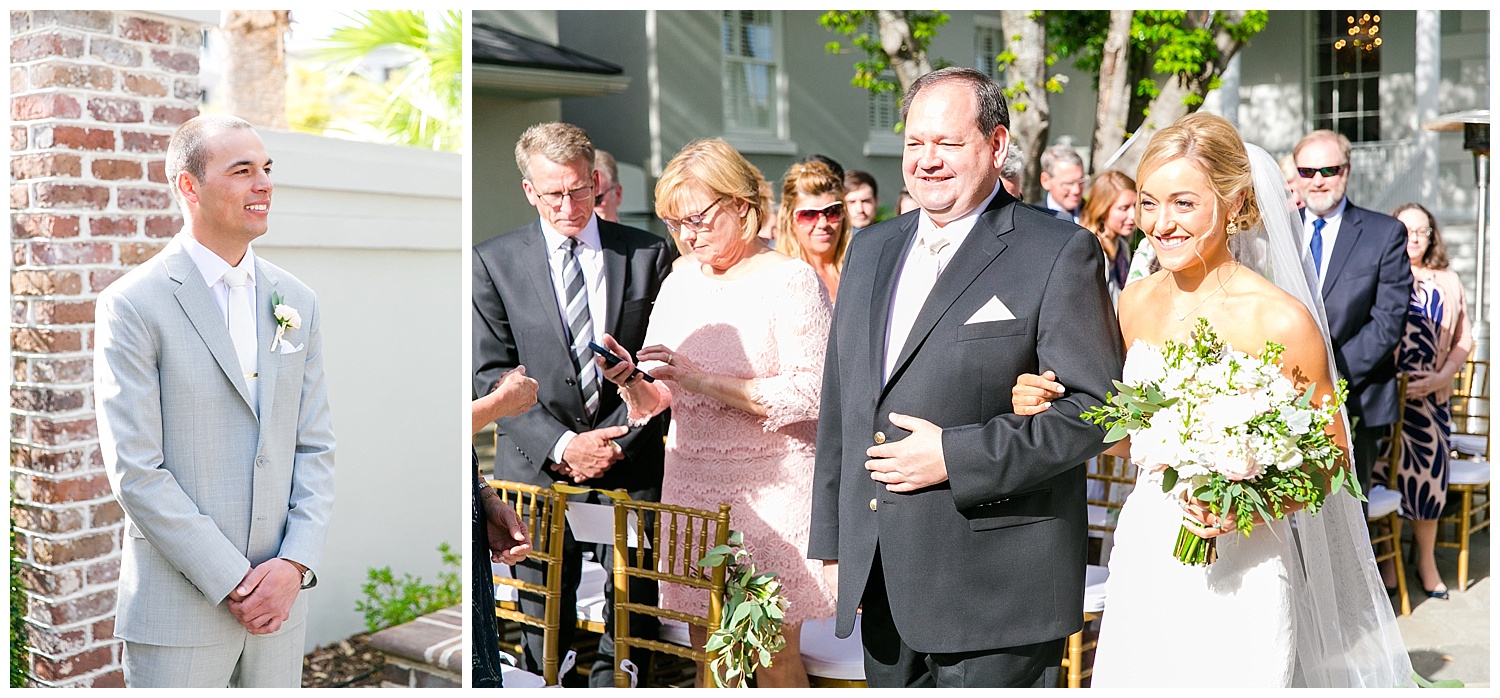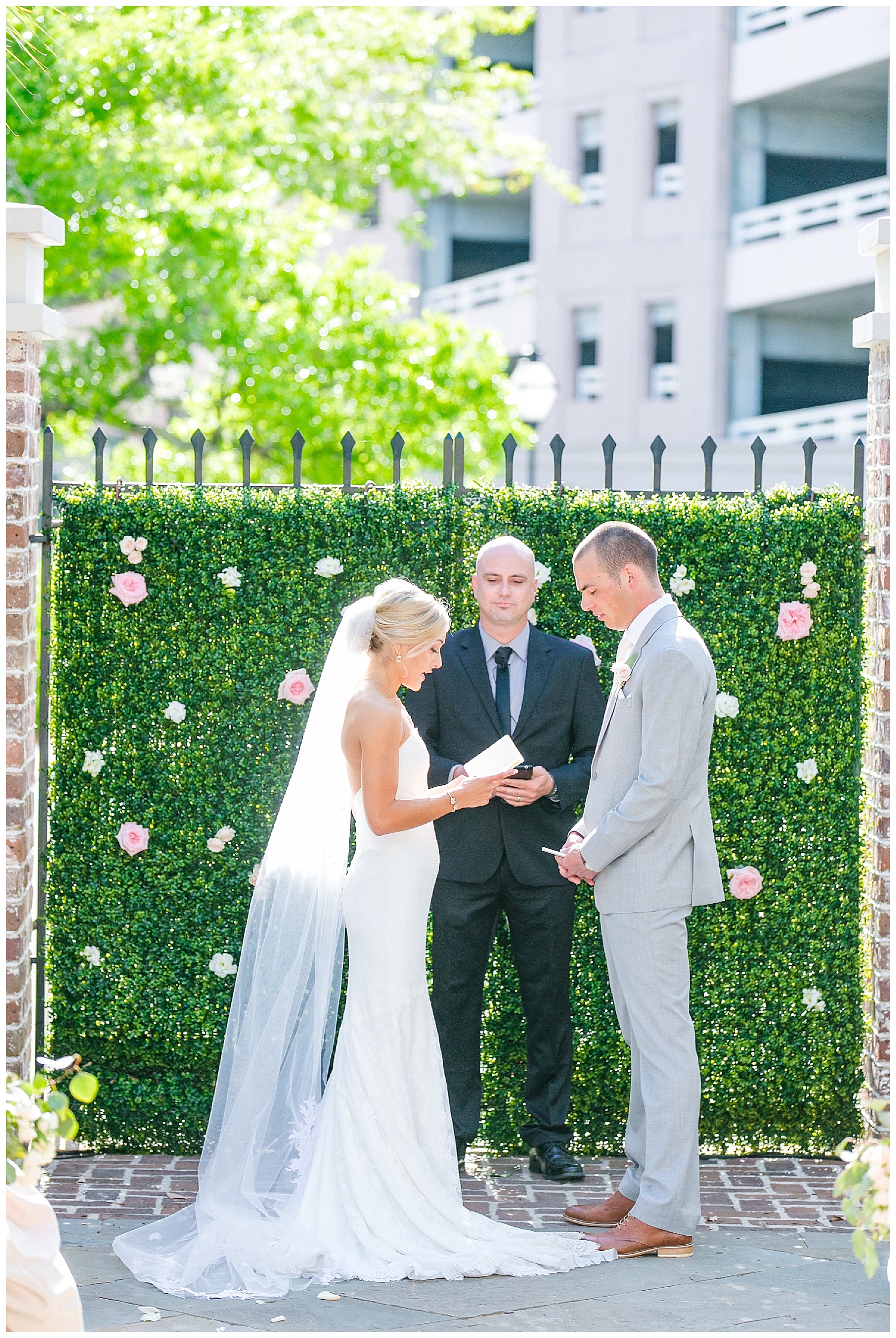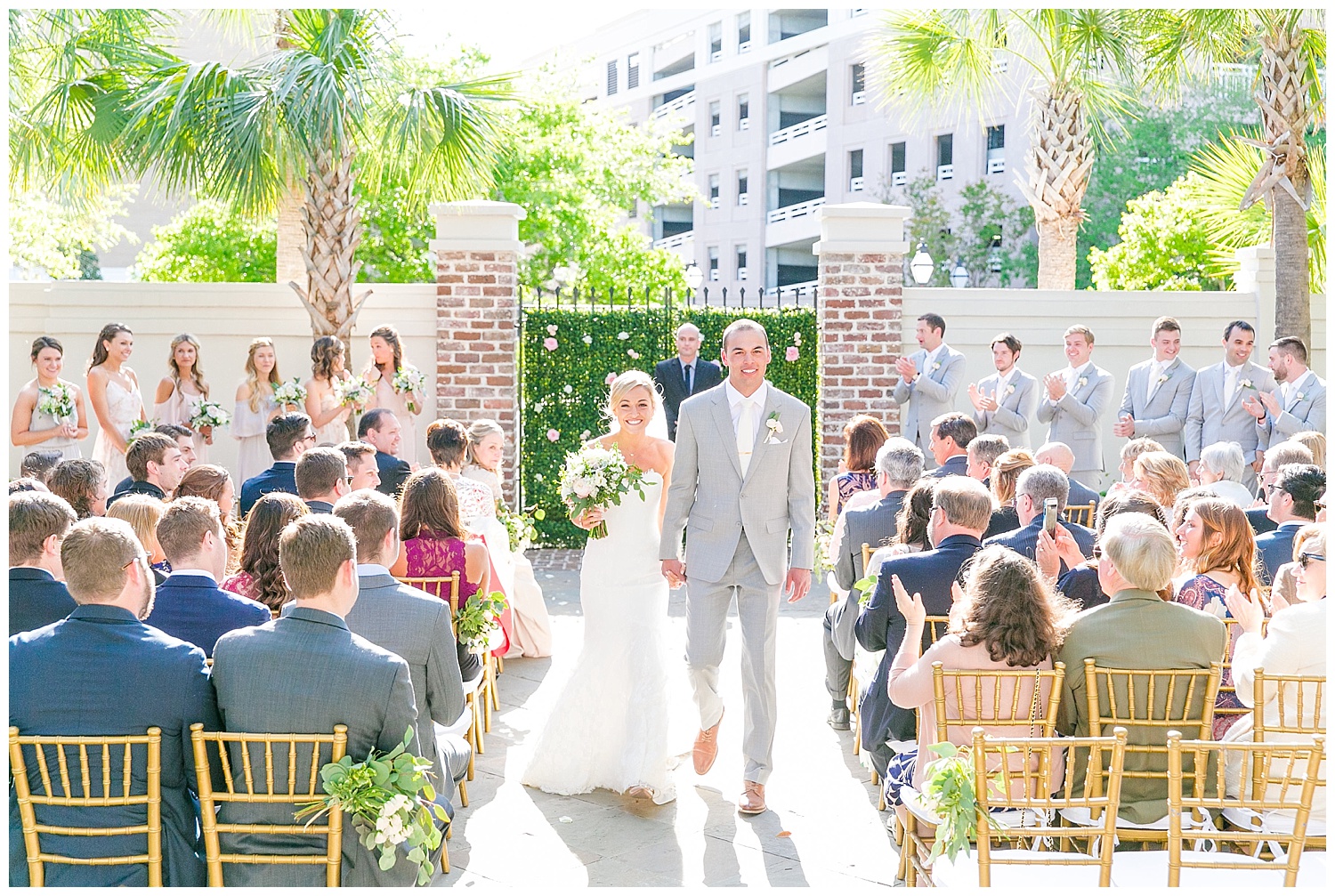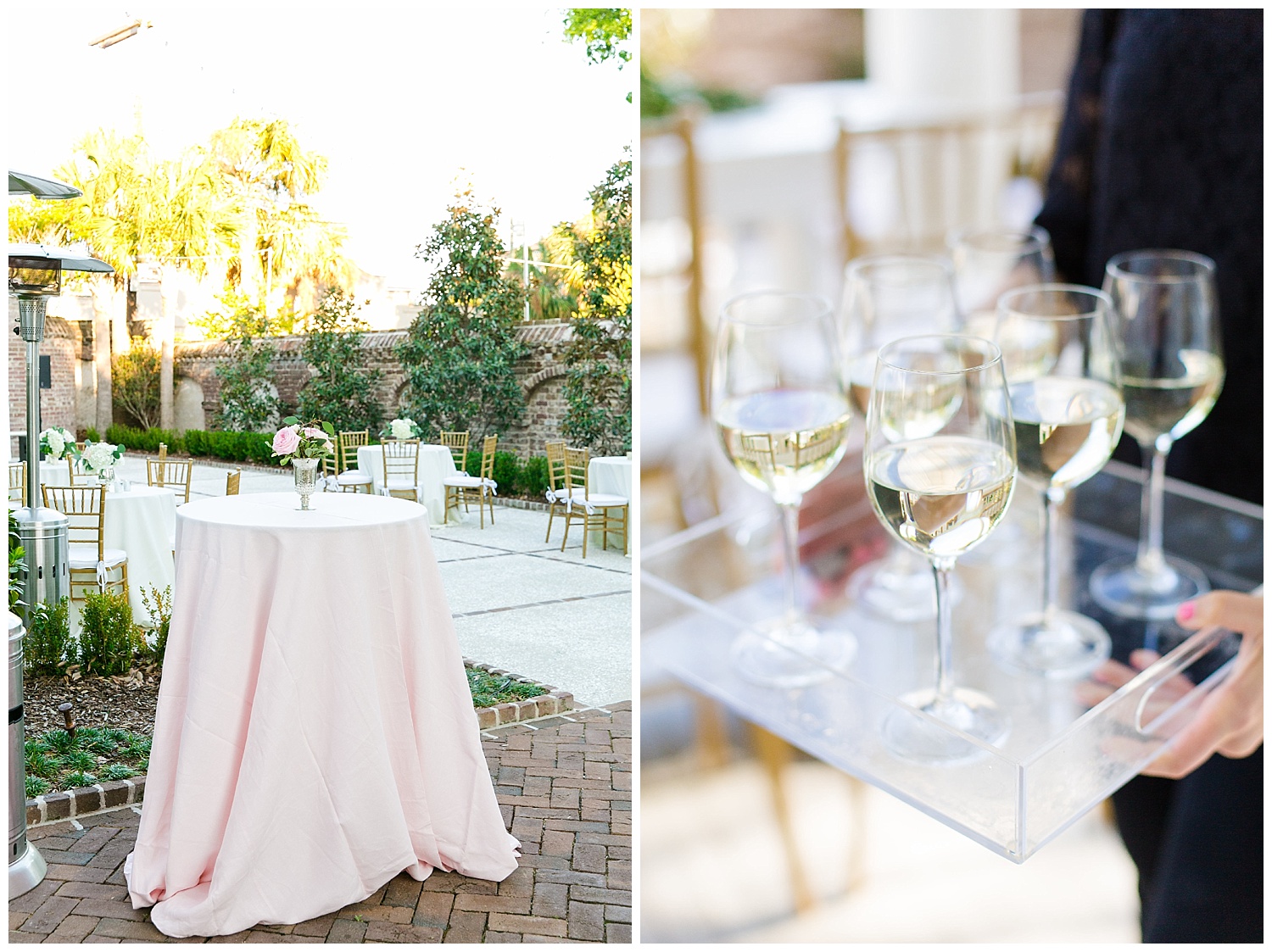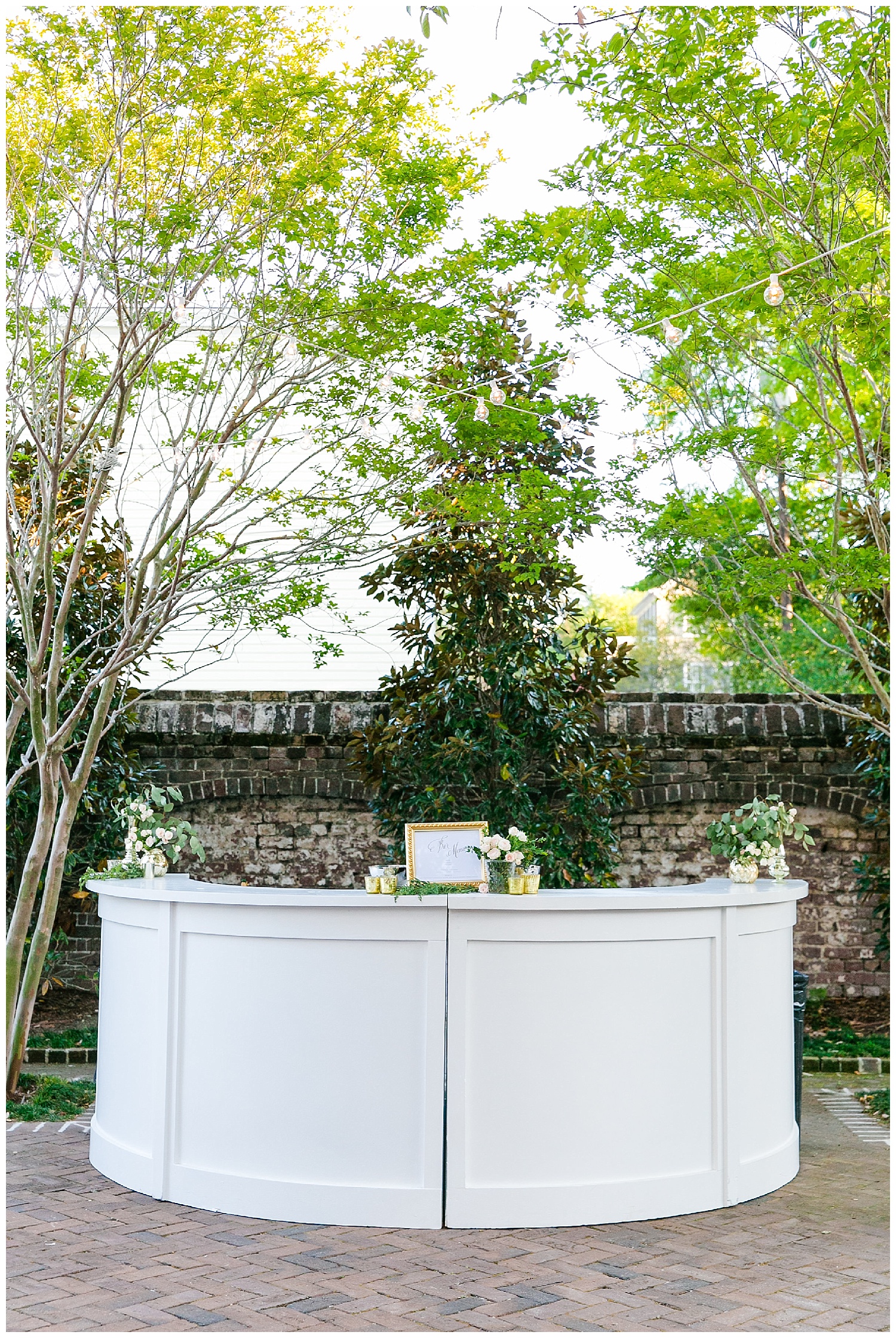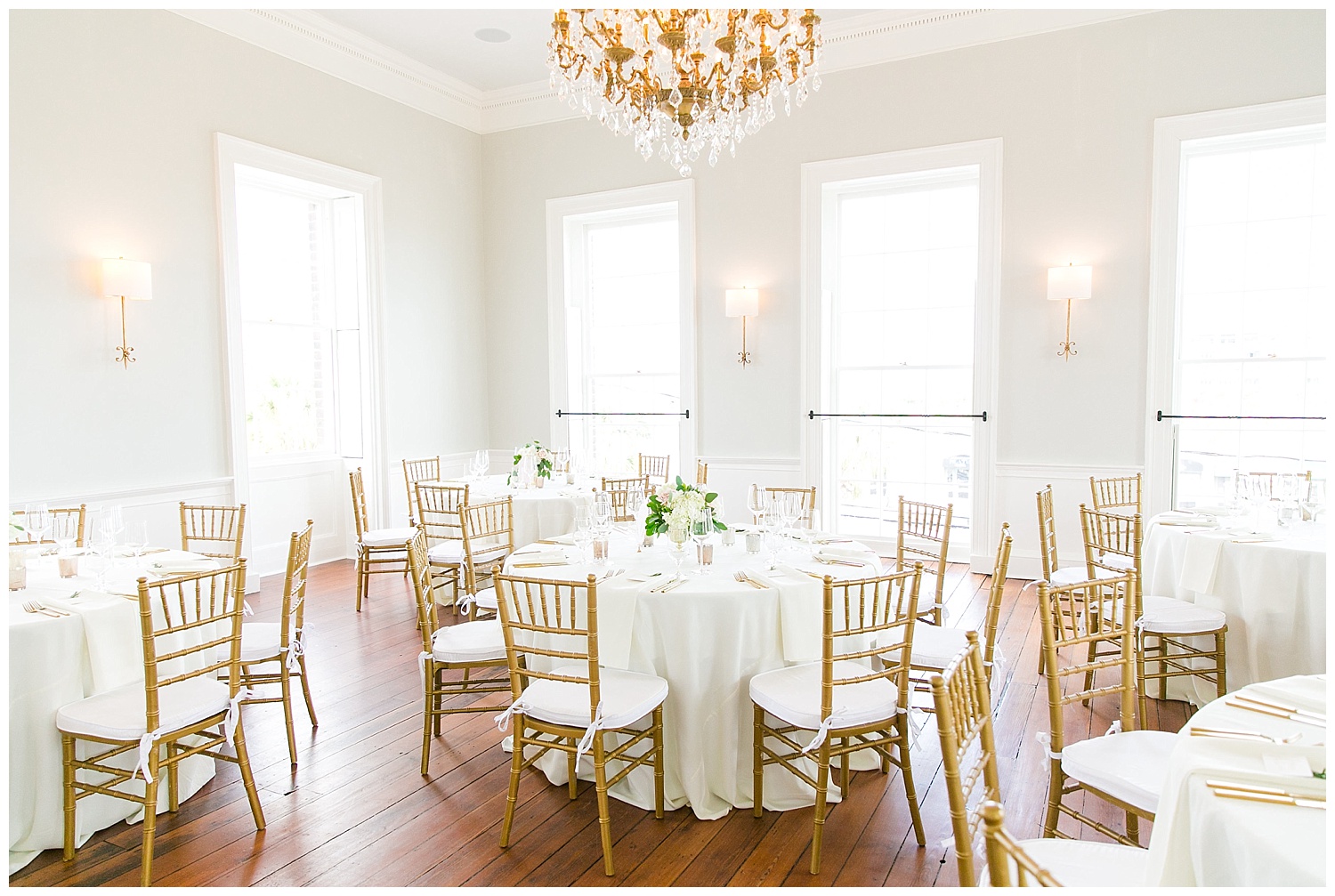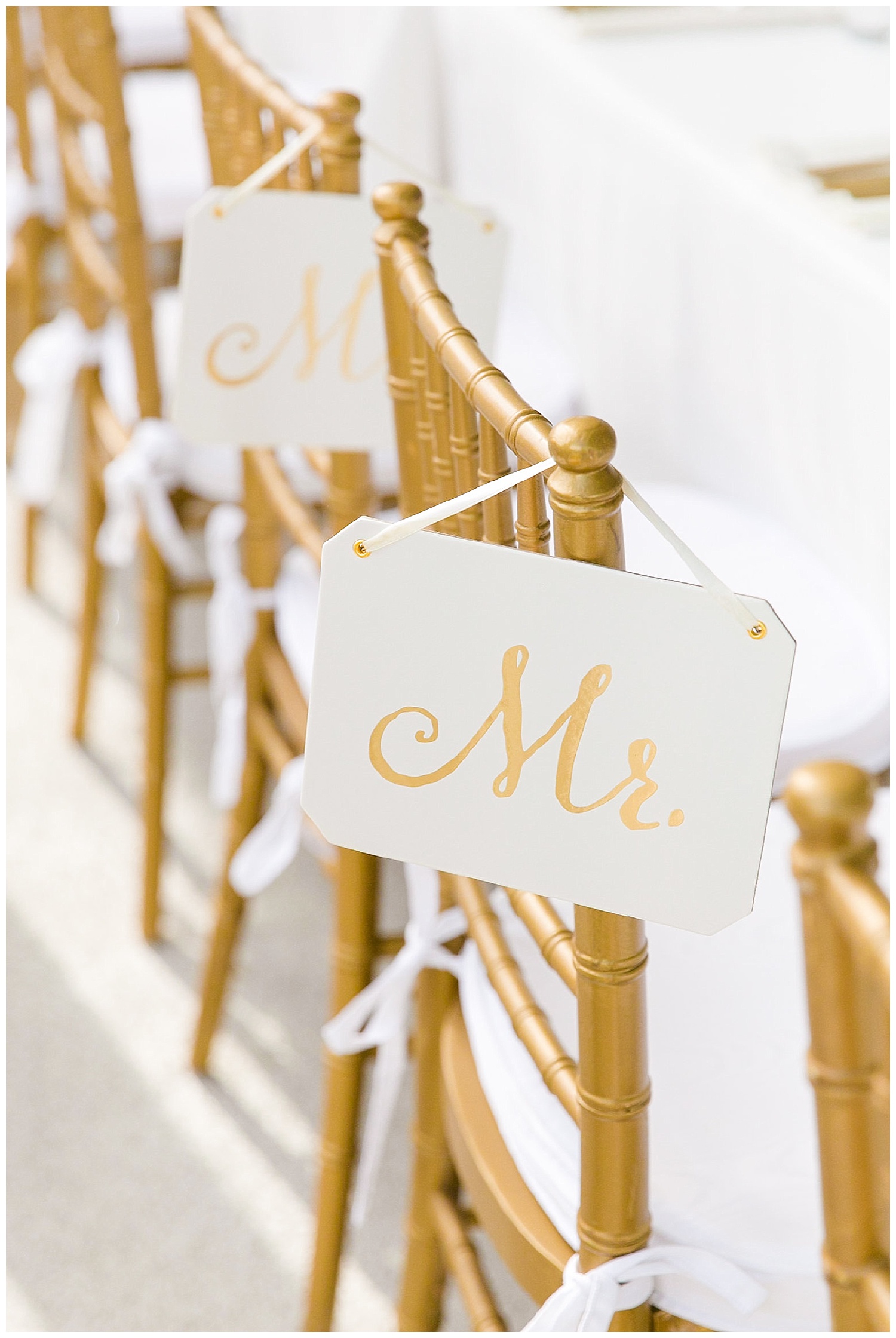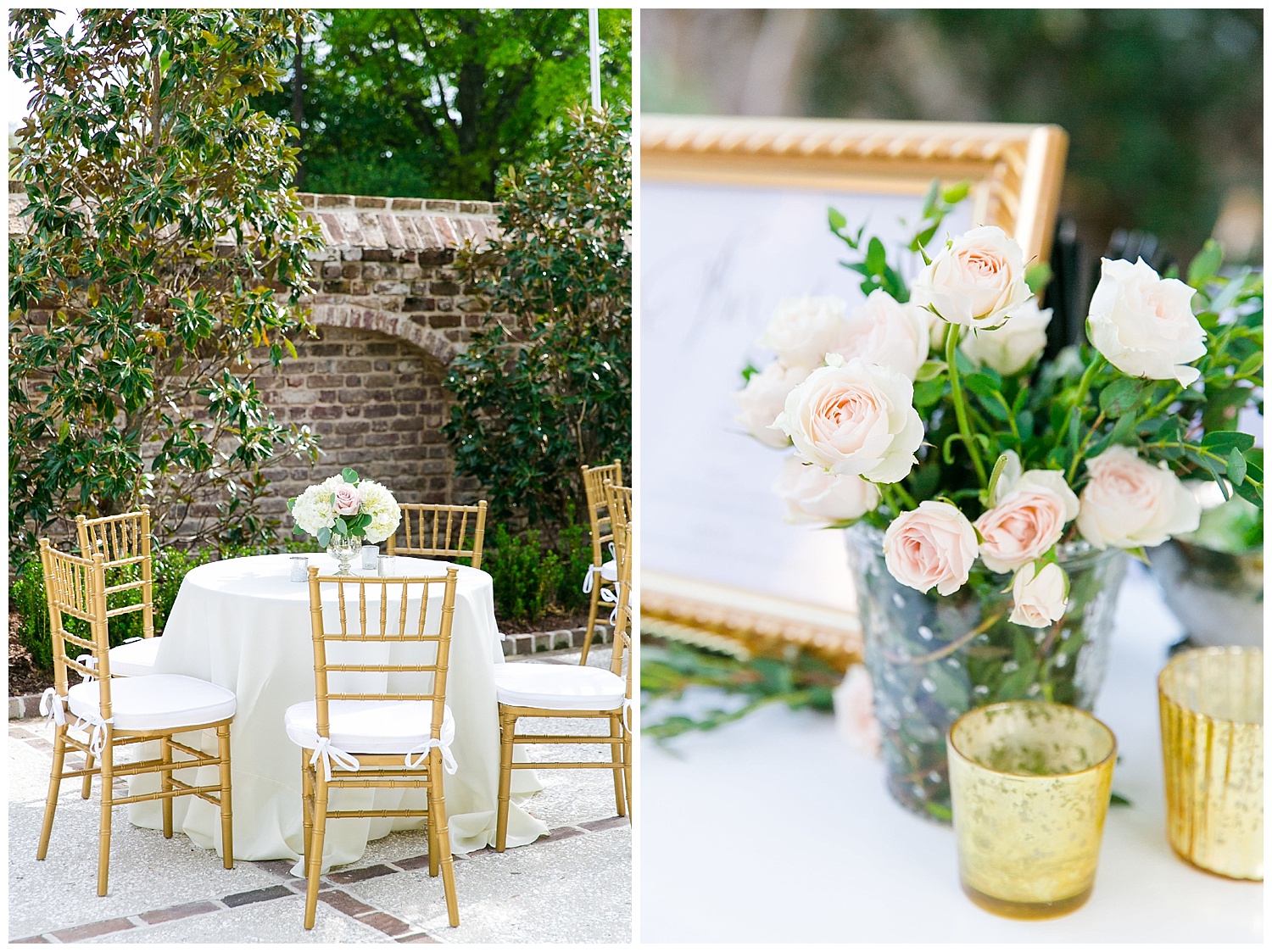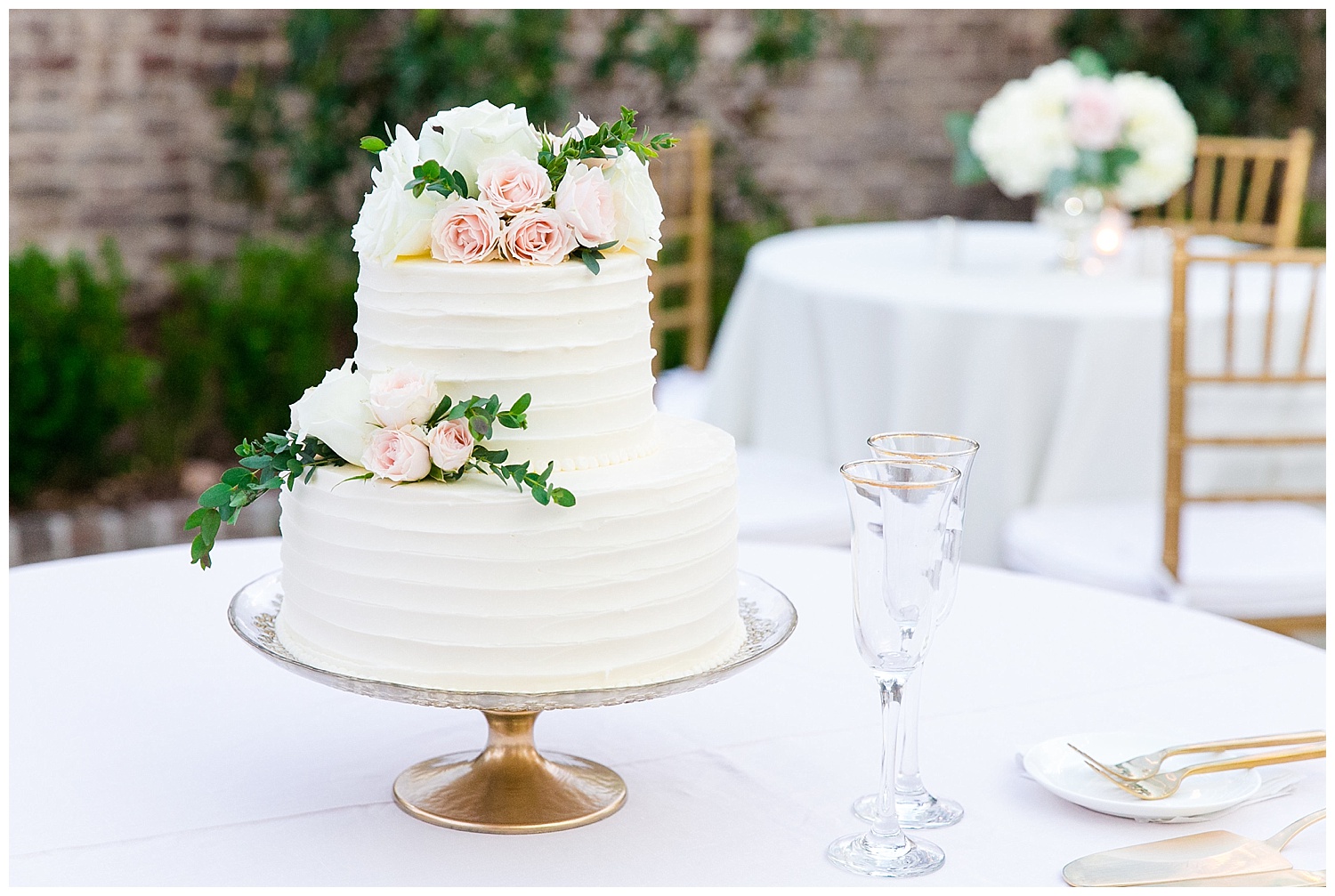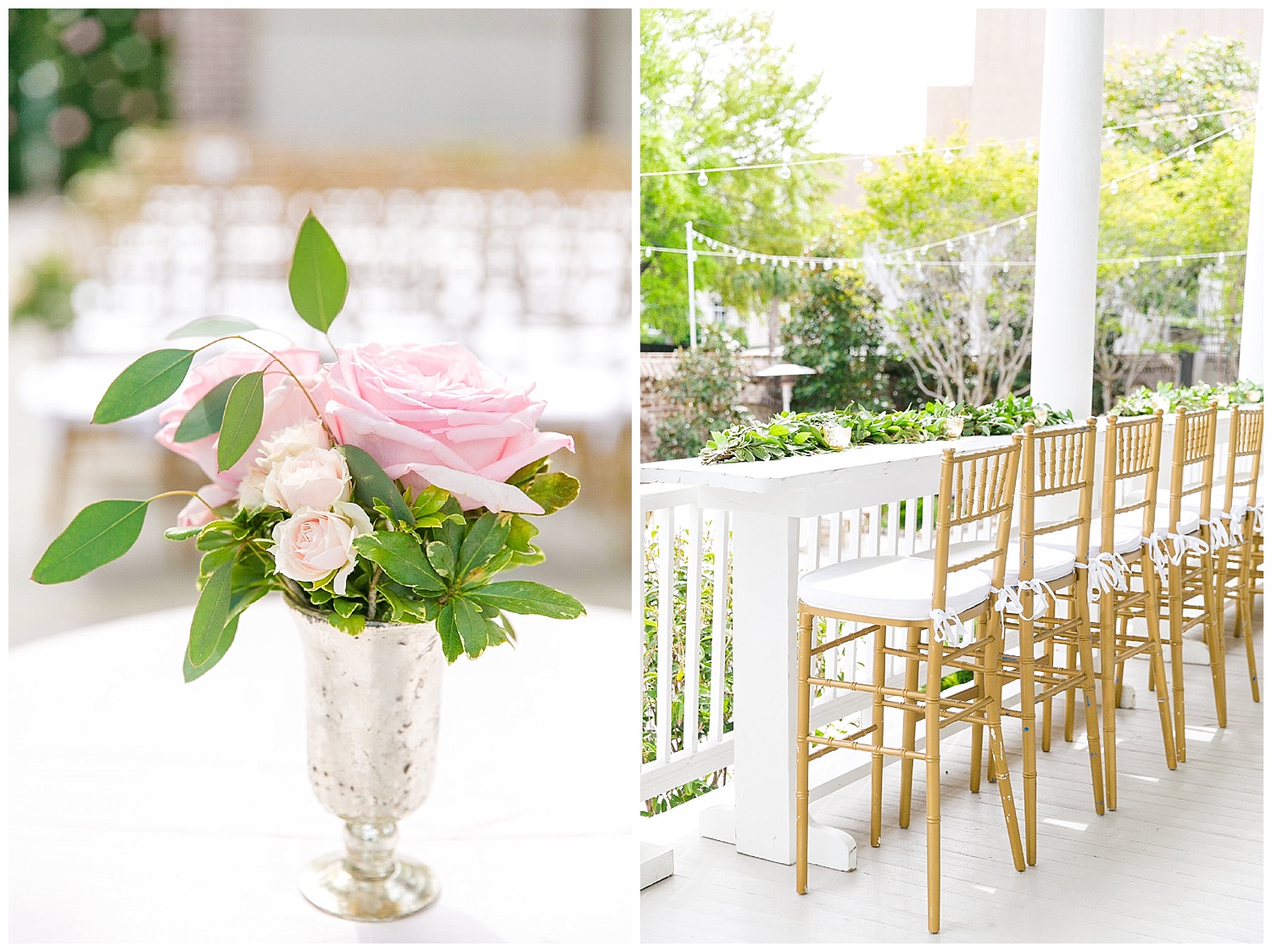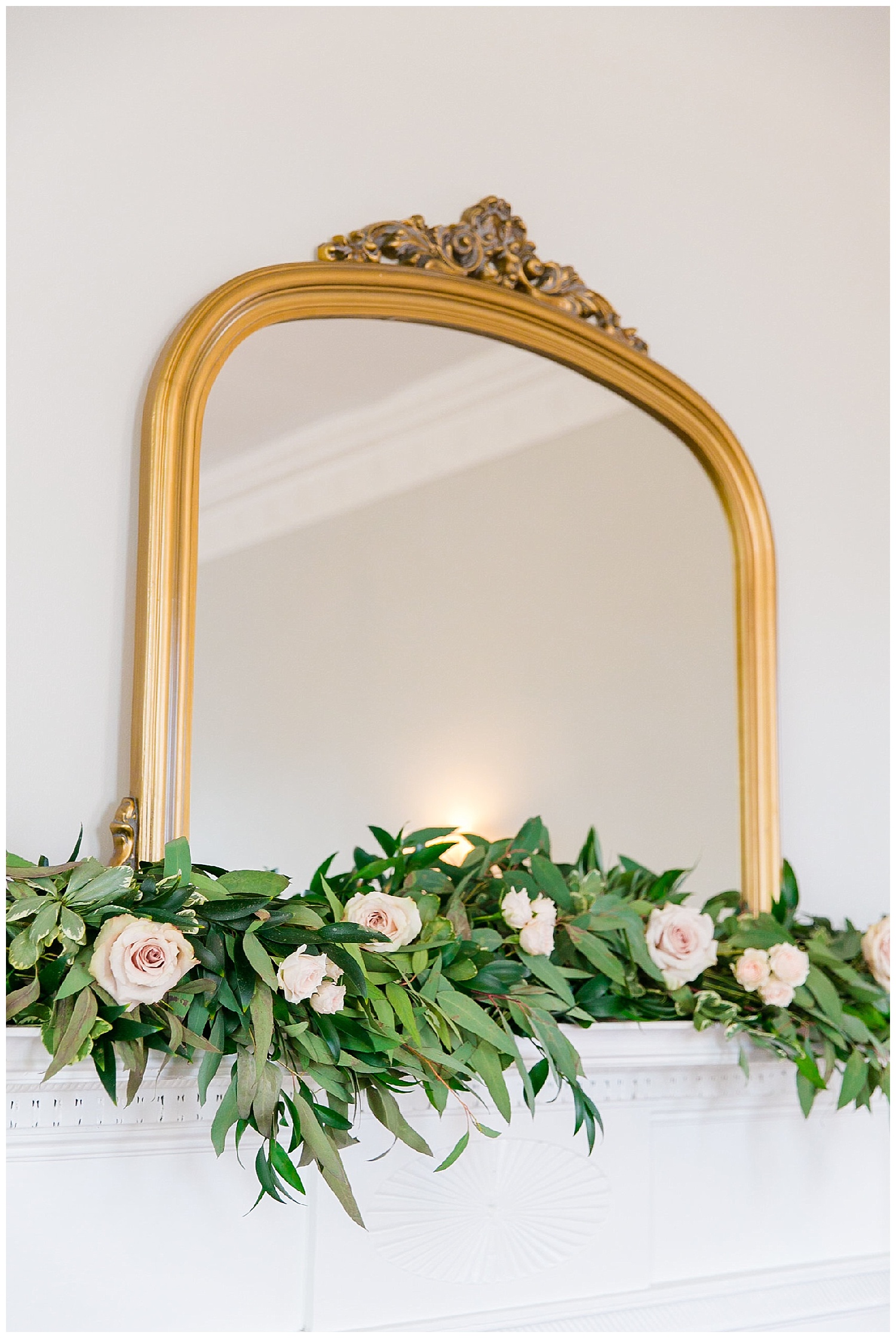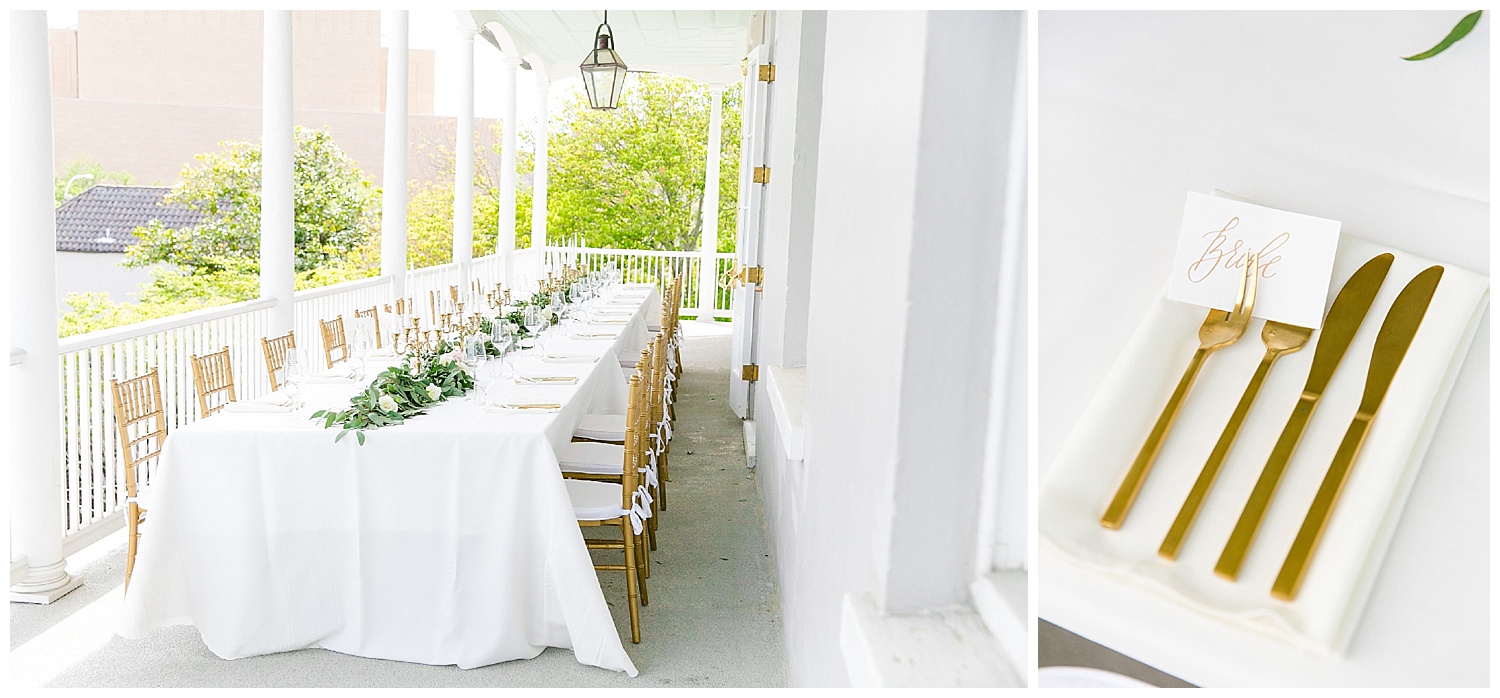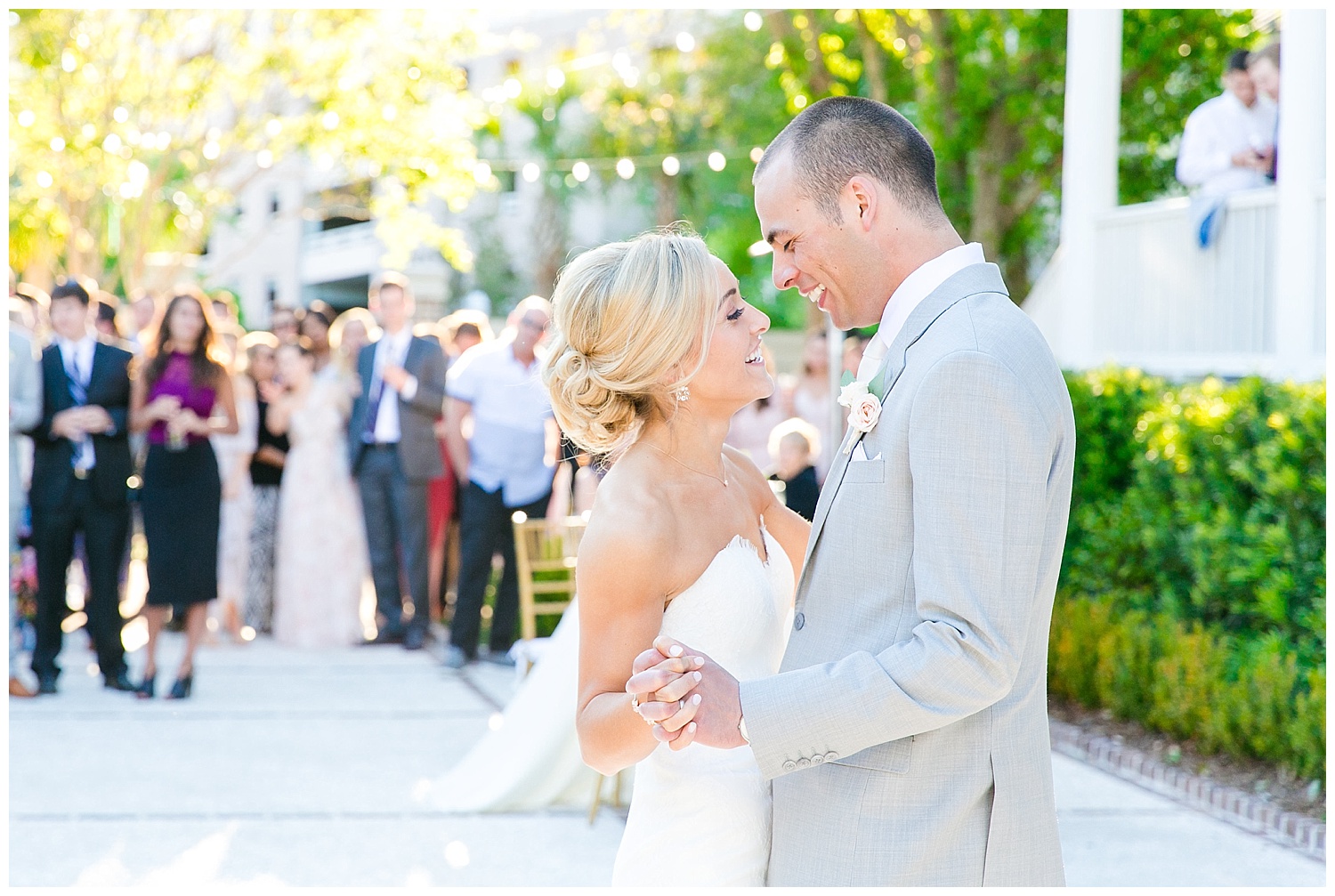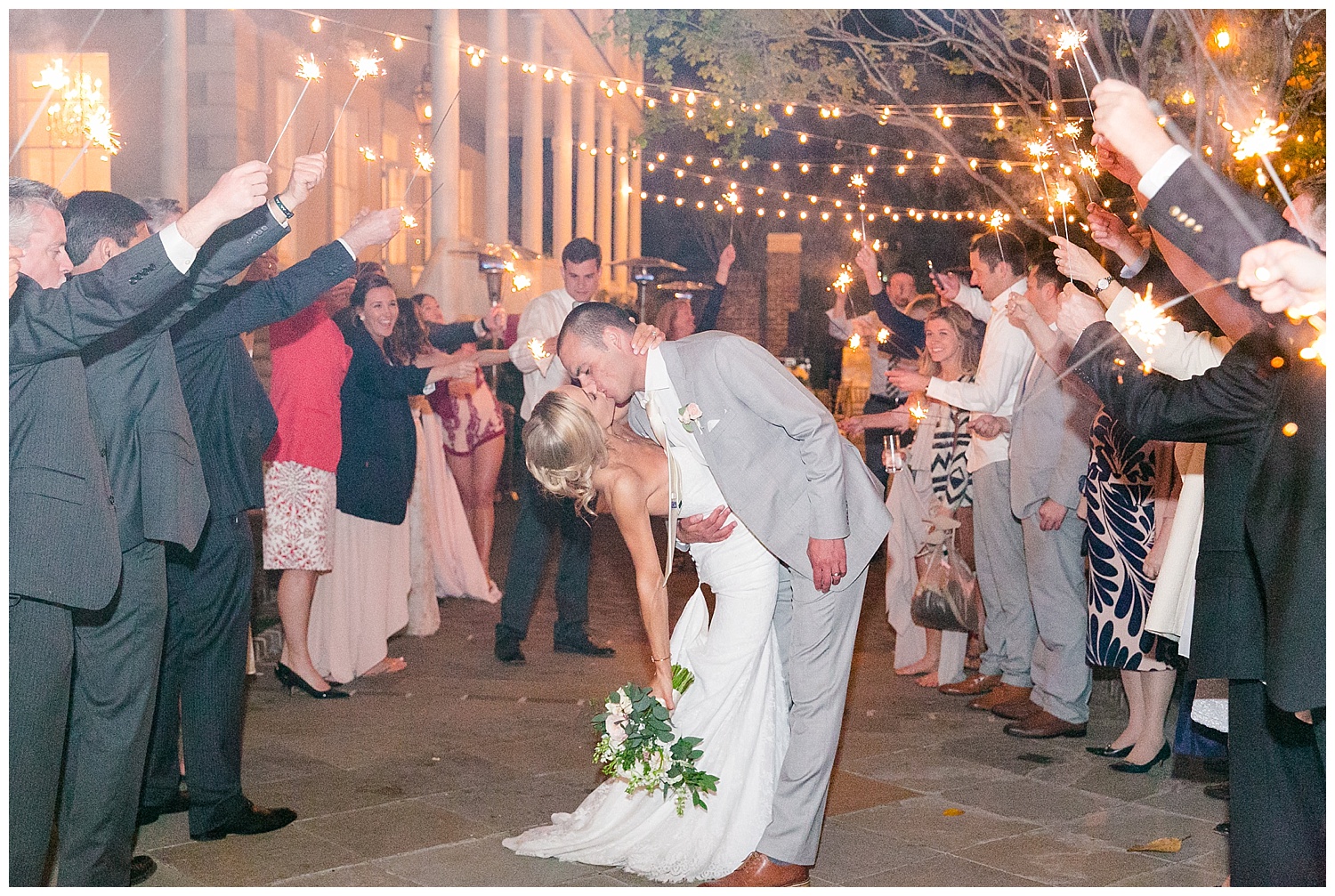 Photographer: Dana Cubbage Weddings | Planning + Coordination: Kathleen Shuler at the Gadsden House| Venue: The Gadsden House | Floral Design: Frampton's Flowers | Cake: Ashley Bakery | Wedding Dress: Ivy + Aster from Kelly's Closet available in Charleston at Southern Protocol Bridal | Hair + Makeup: Paper Dolls Wedding Hair + Makeup | Bride's Shoes: Arturo Chiang | Bride's Jewelry: Kate Spade + Kendra Scott | Bridesmaids Dresses: Jenny Yoo + Show Me Your Mumu (available at Bella Bridesmaids) | DJ: Pinnacle | Men's Attire: Paul Bespoke | Catering: Hamby Catering | Invitations: Reaves Engraving | Calligraphy: Lairsey Paper Co. | Linens: La Tavola Fine Linen