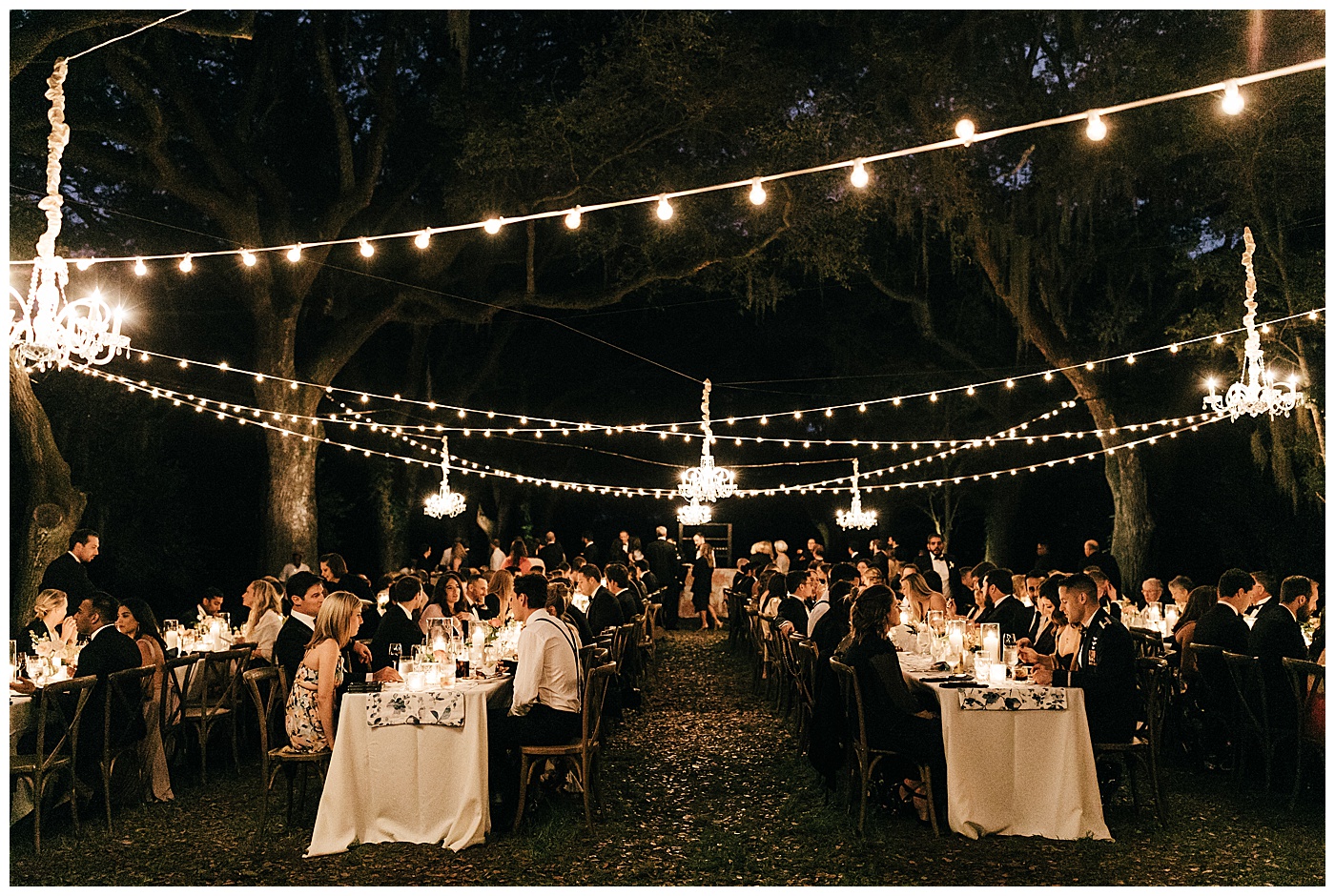 16 Apr

Chrissy & David | Legare Waring House
Second Time's the Charm!
Christine (Chrissy) DiNicola and James "David" Melton both attended Duke University for college, but never crossed paths. Fate brought them together again when David moved to New York after college; he met new roommates from Craigslist, one of whom ended up marrying Chrissy's cousin. Chrissy and David finally met at that wedding in 2013, a four-day affair in Vieques, Puerto Rico. The two hit it off and a few months later, Chrissy visited some friends in New York, and the couple had their first official date. Thus began their three-year-long distance relationship … until the couple moved in together in New York City. 
After over four years of dating, David and Chrissy got engaged in November 2017. The couple just got back from traveling to upstate New York for skeet shooting to celebrate David's birthday. He wanted to get takeout pasta from their favorite local Italian restaurant and open a bottle of wine. Chrissy thought he just didn't want his birthday weekend to end, when he suddenly got down on one knee and pulled the ring out of his pocket. 
The couple was drawn to having a Charleston wedding, as this was where Chrissy grew up. Chrissy worked closely with her paper designer to have her suite mimic the unique wallpaper within the Legare Waring House, their venue of choice. The wallpaper color scheme was carried on throughout the entirety of the wedding, making the whole event cohesive. The color scheme included bold watercolor floral patterns and soft textures paired together flawlessly. Even the beautiful sleek gown Chrissy wore was the perfect pairing with David's custom navy tuxedo and velvet smoking slippers.
The day ended with a dreamy NYC-worthy al fresco dinner under the utterly fabulous alley of oak trees, and some good grooving, "I think our band may have been what our guests most loved about our wedding—months later people still bring them up as one of the most fun bands they've danced to," says Chrissy.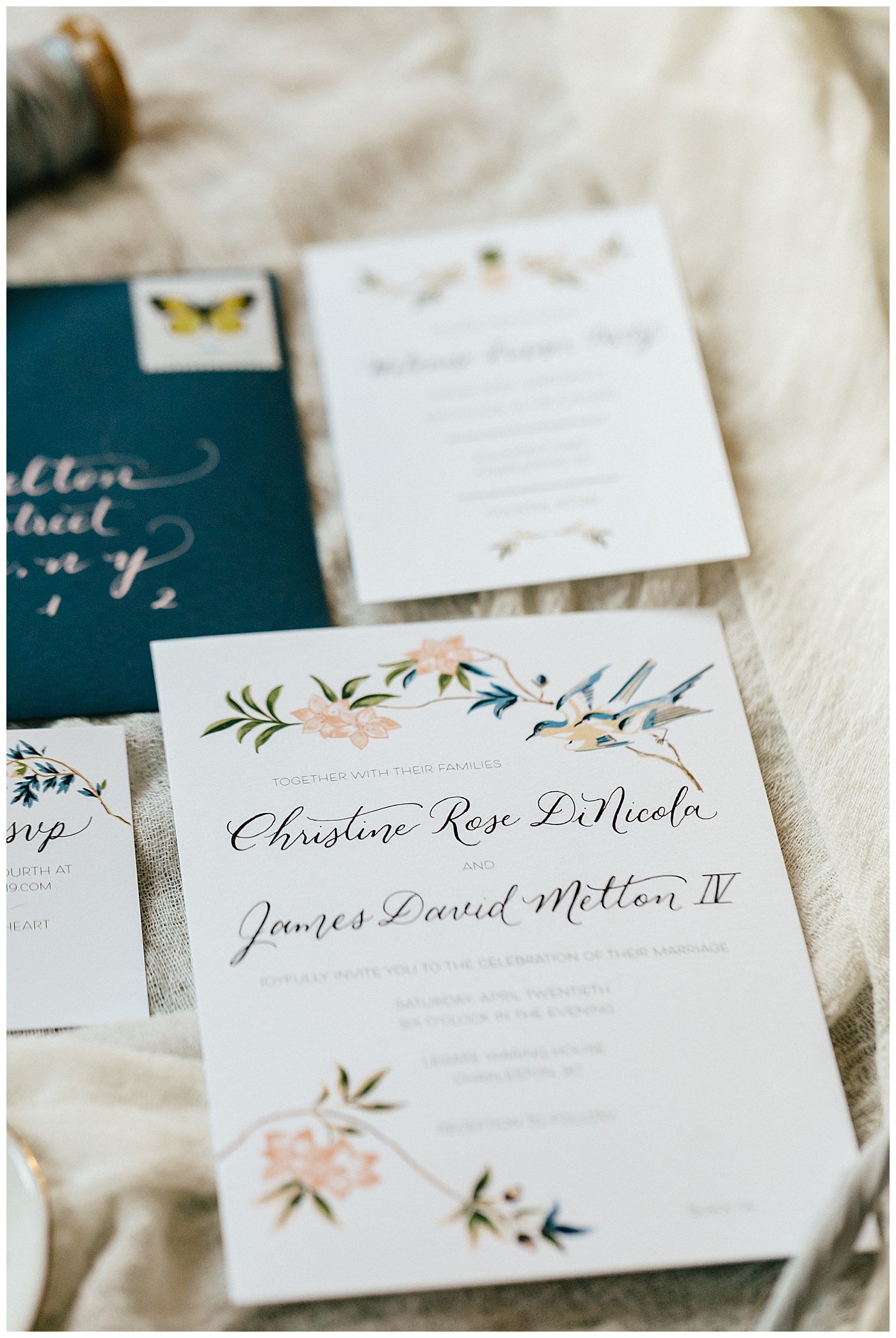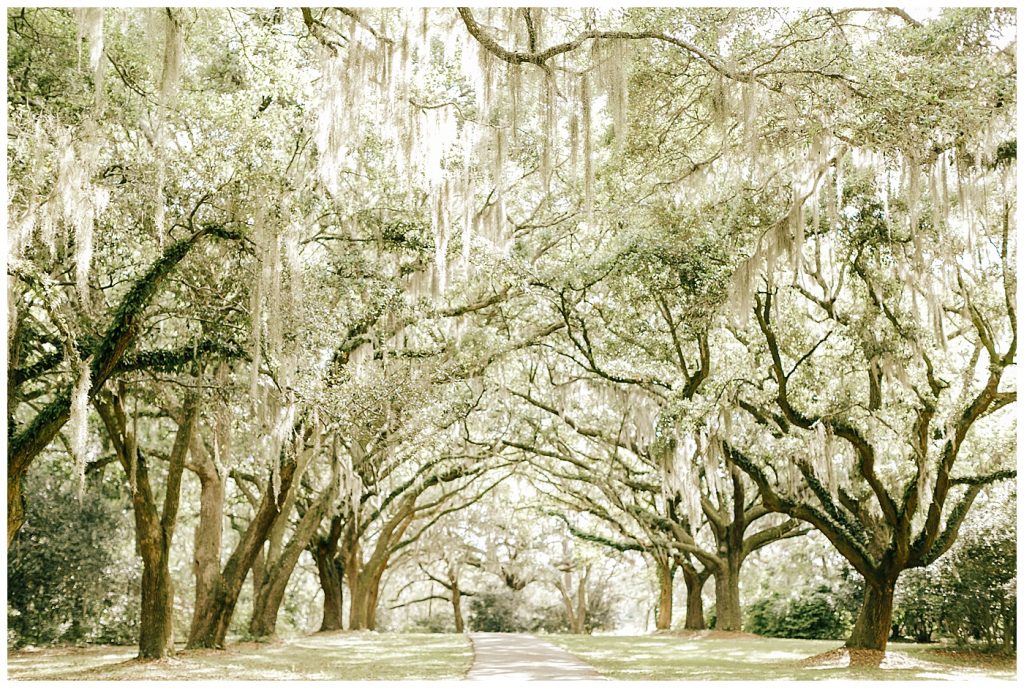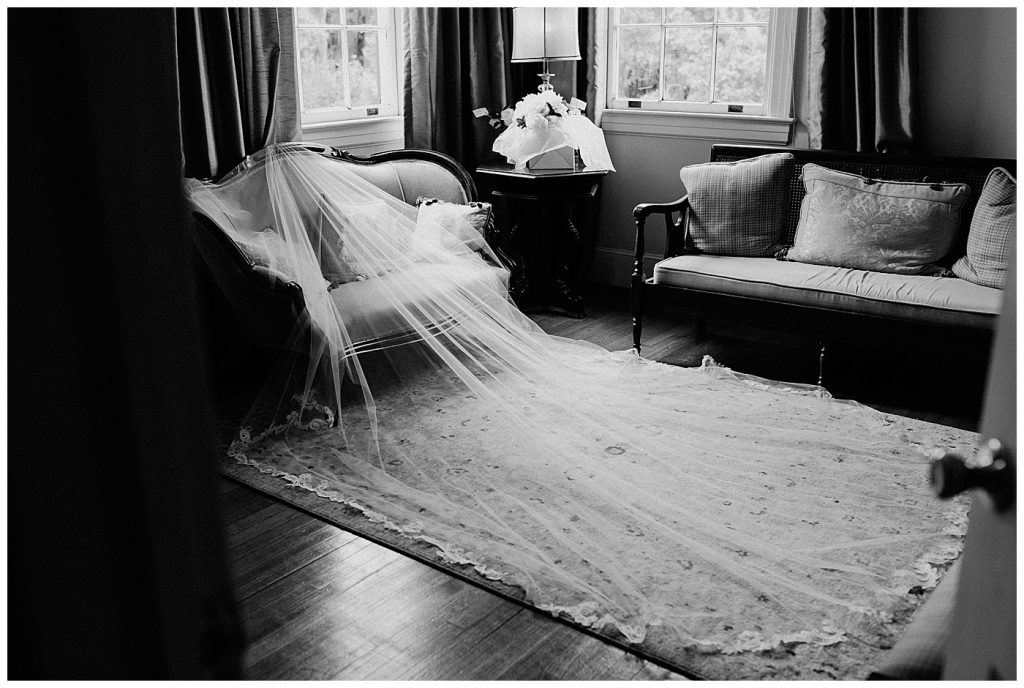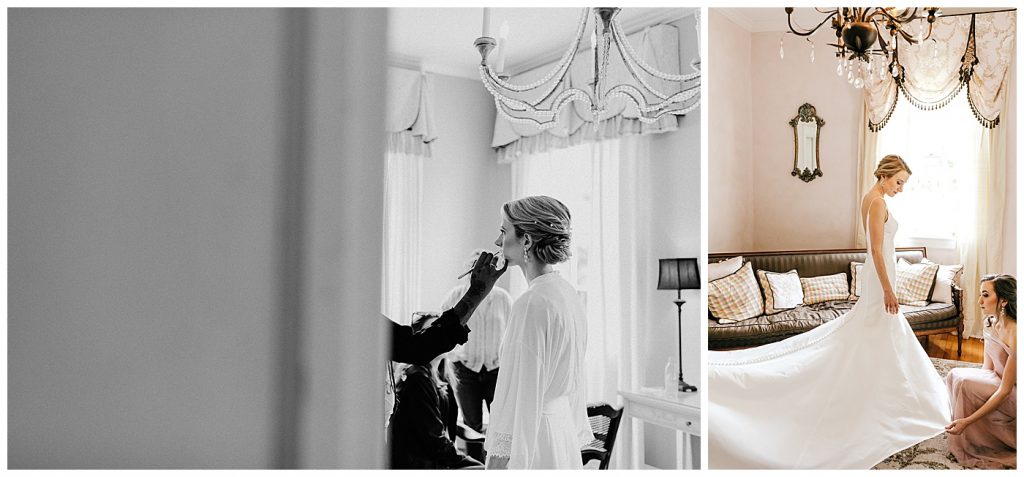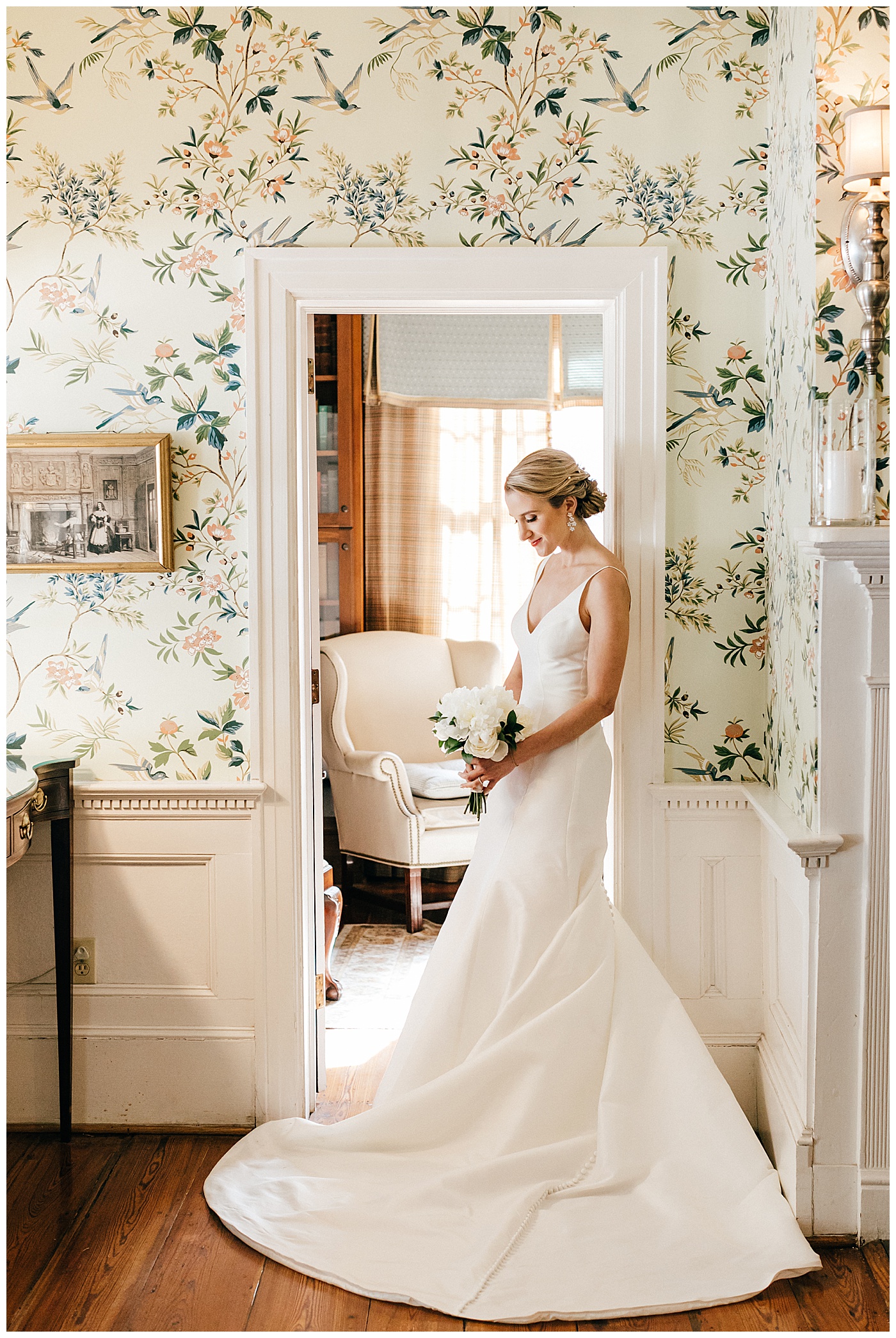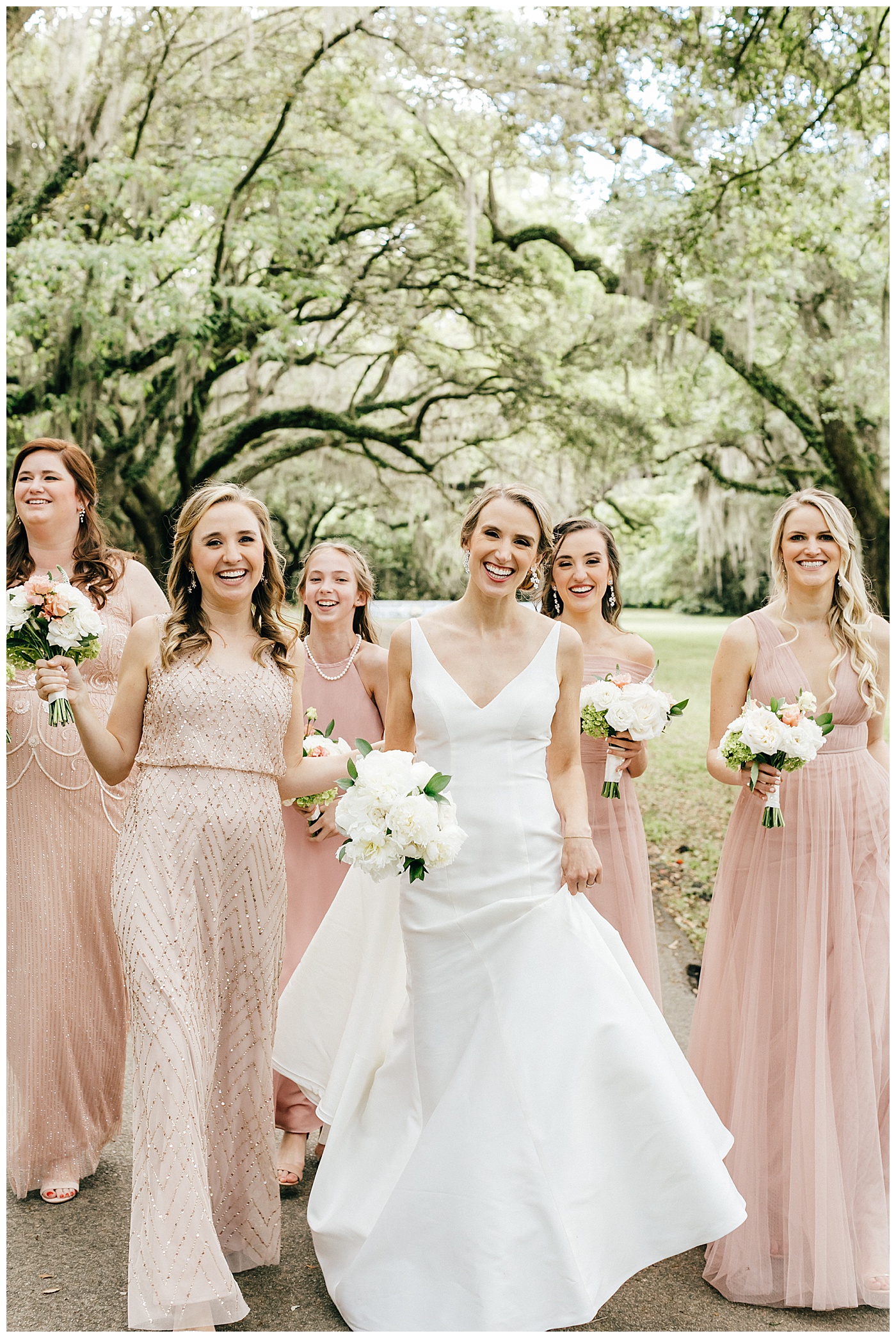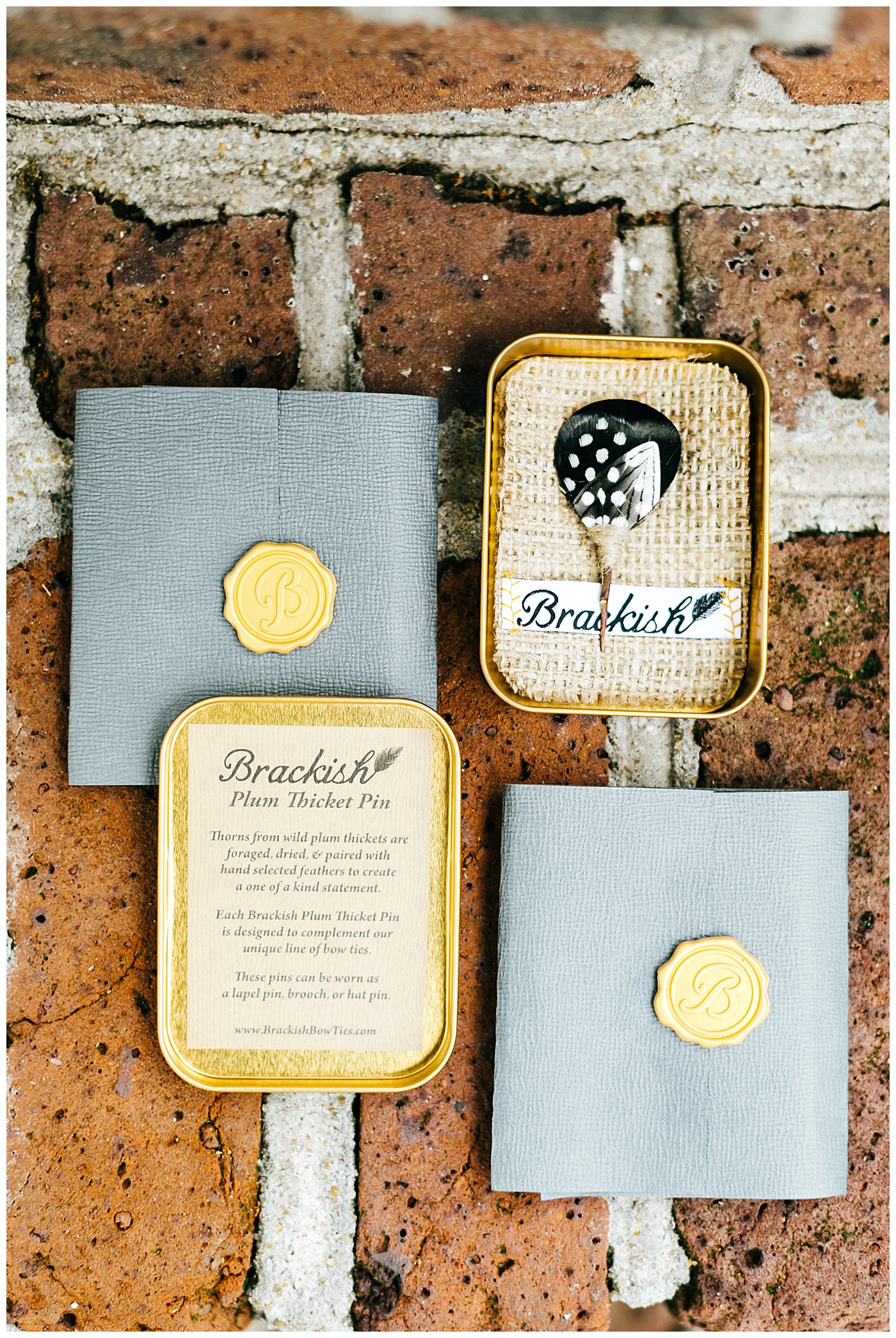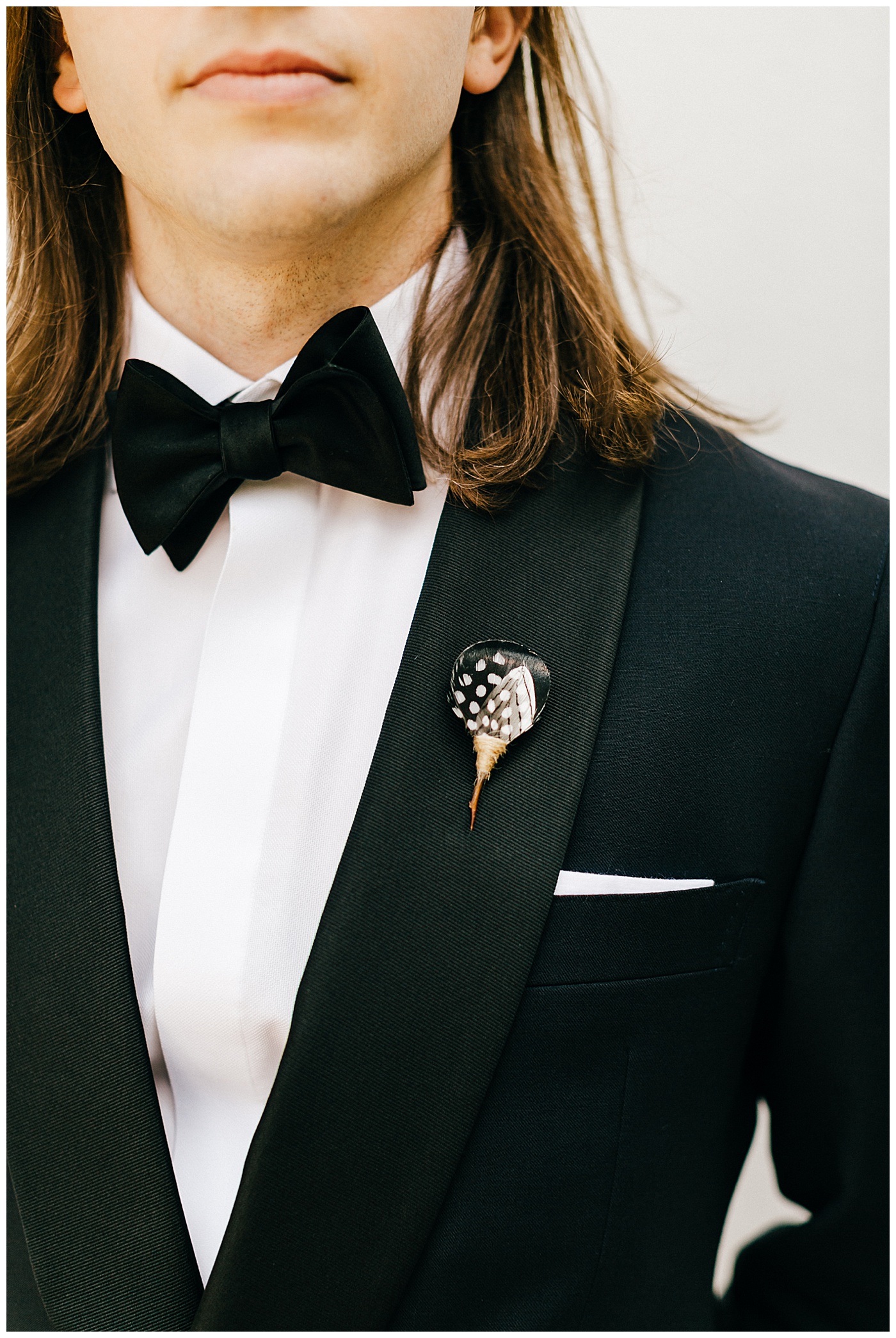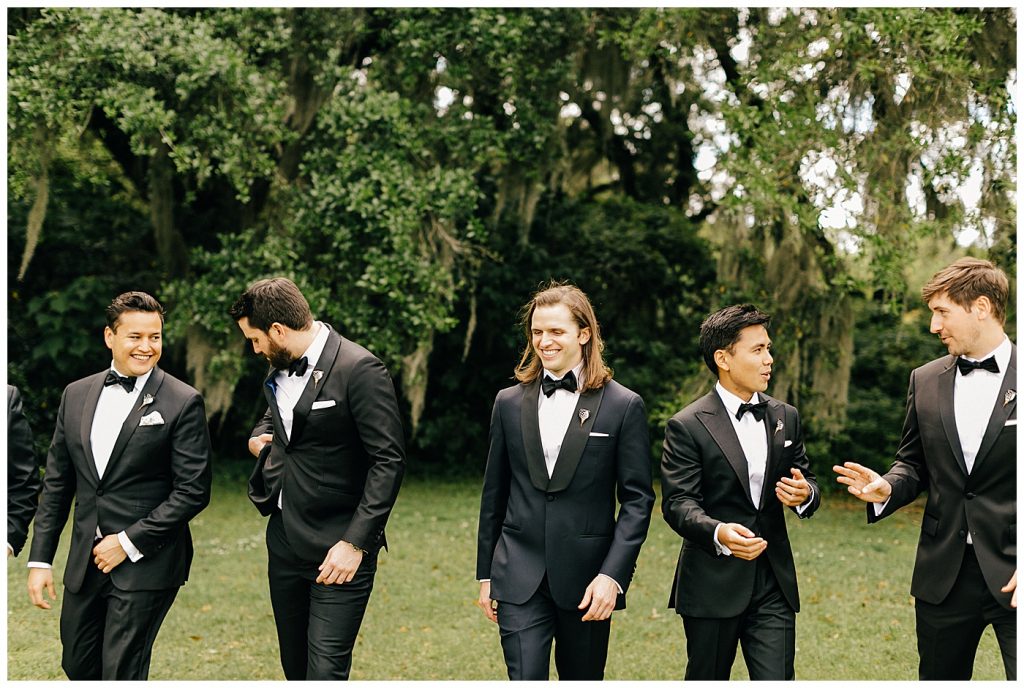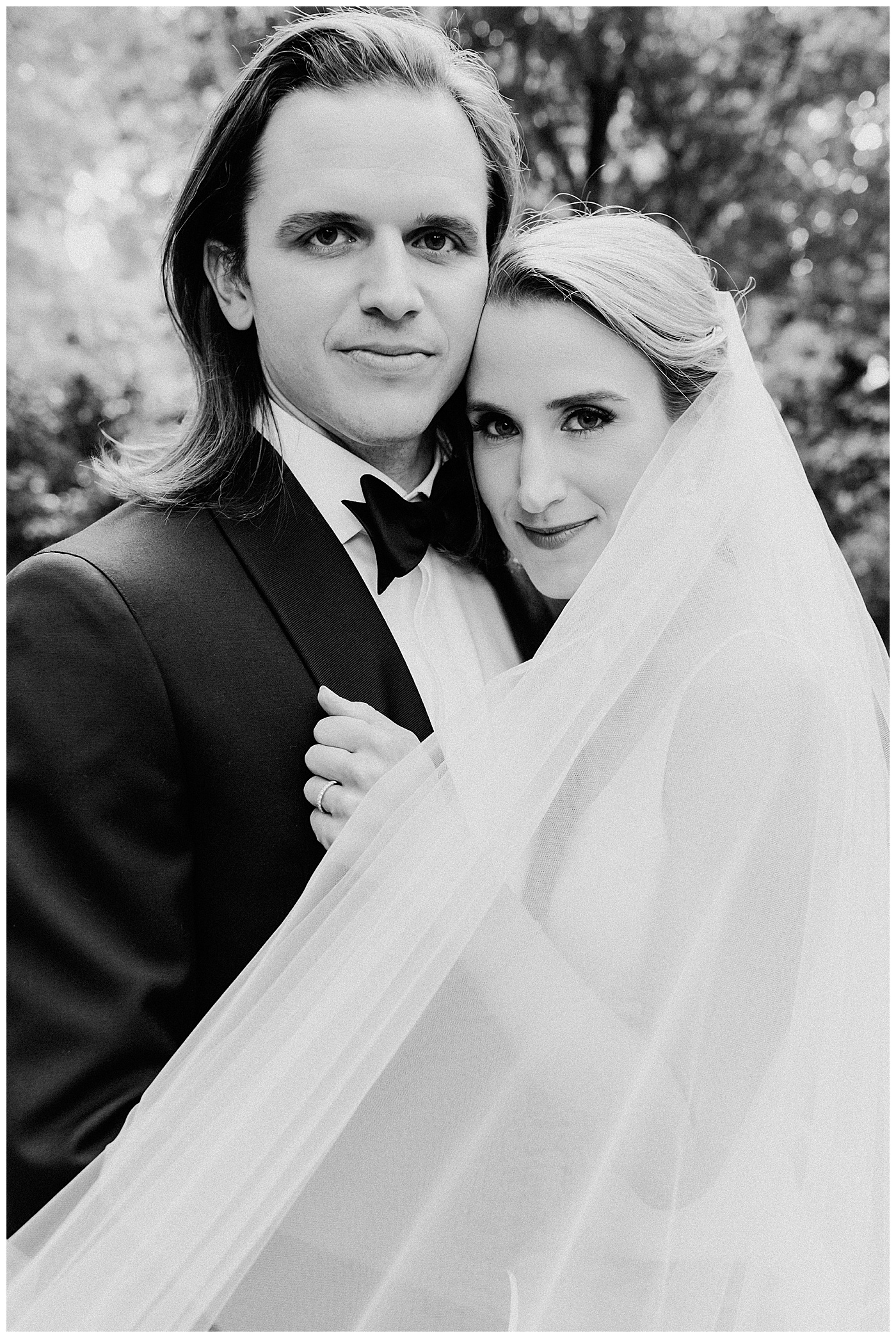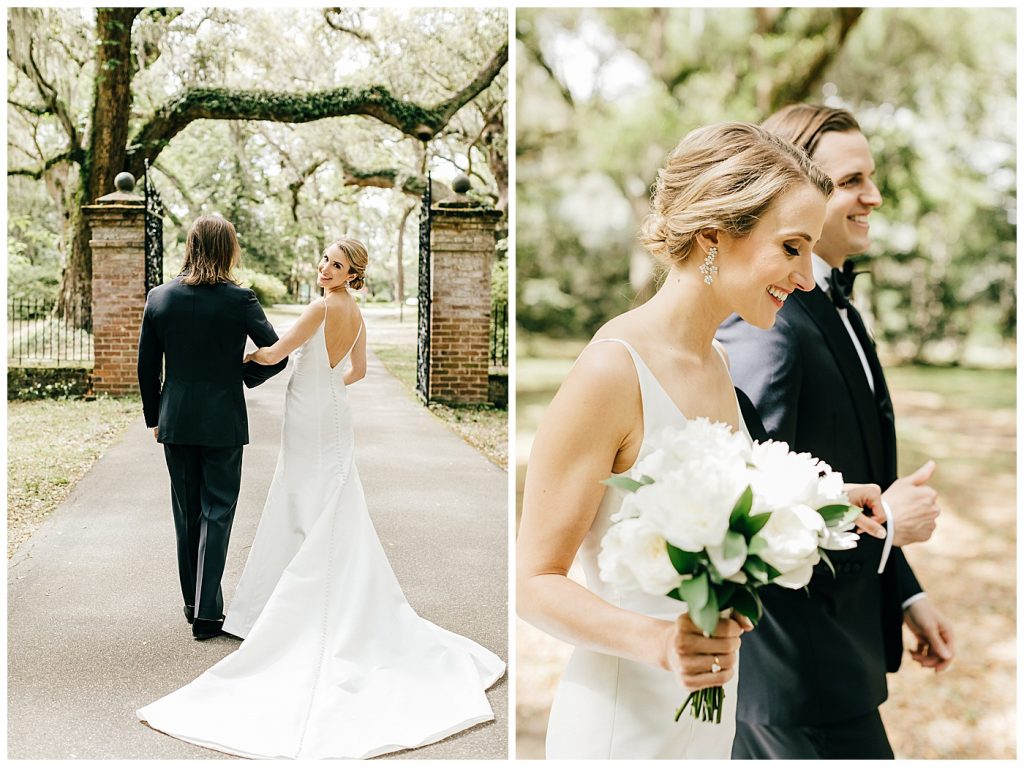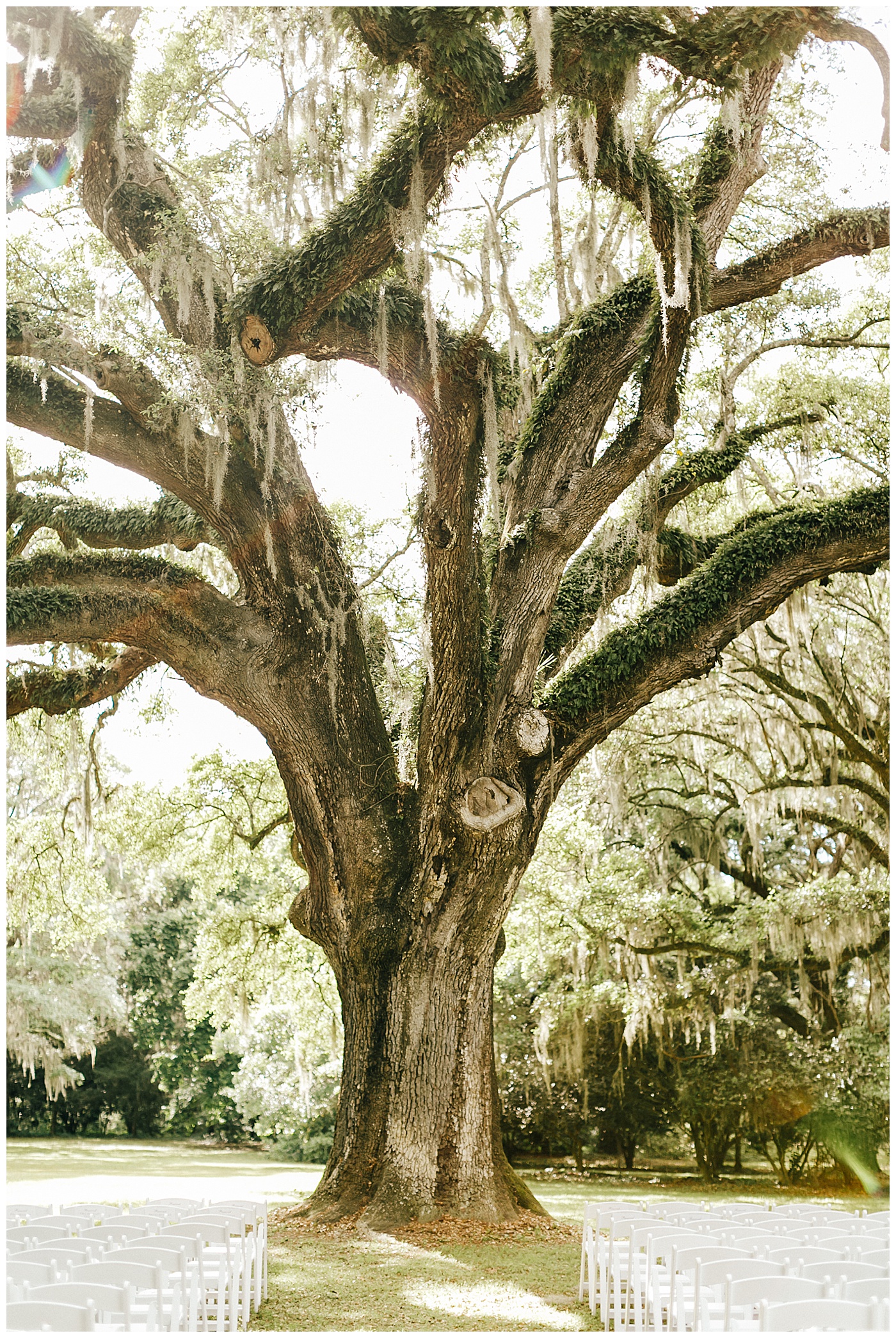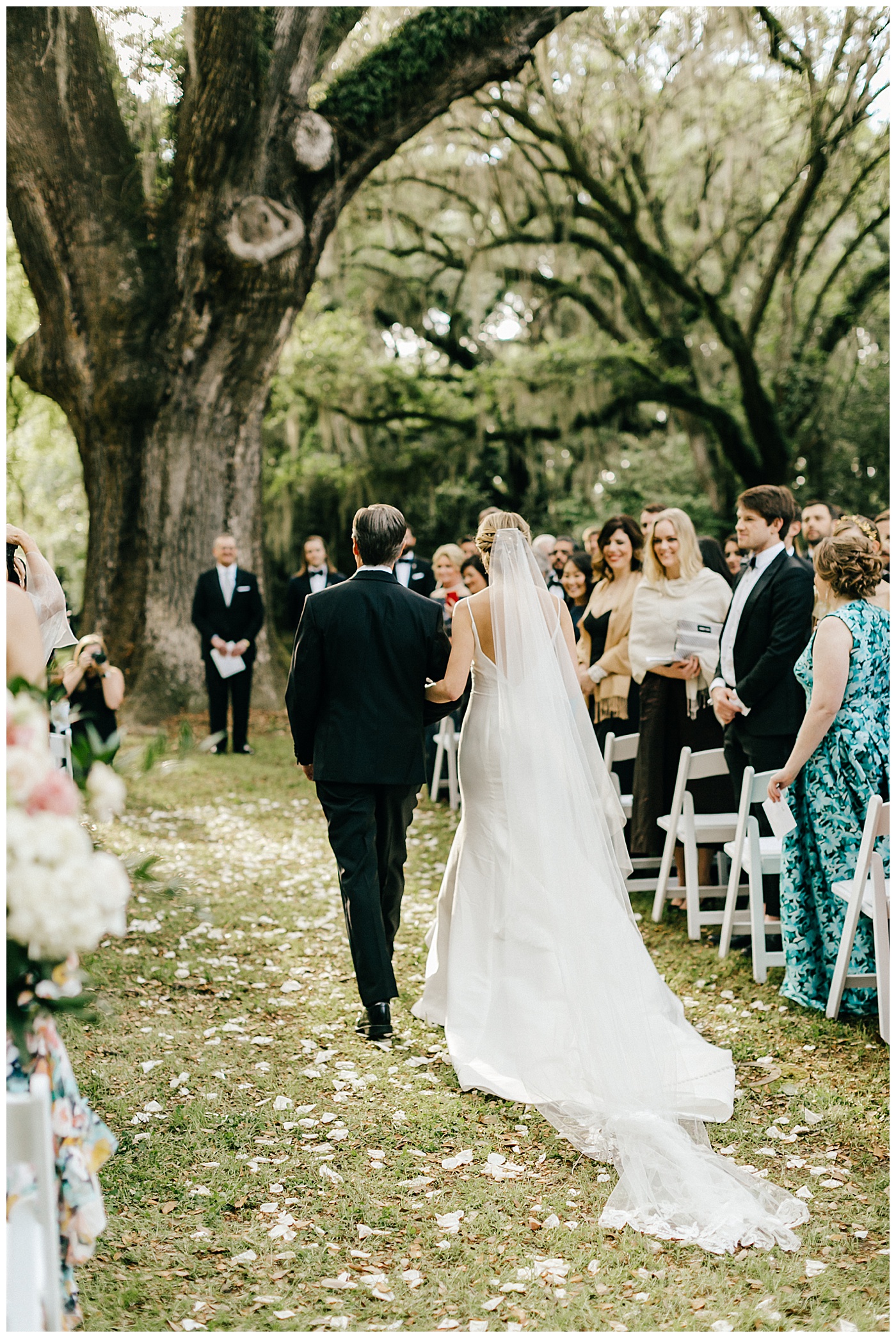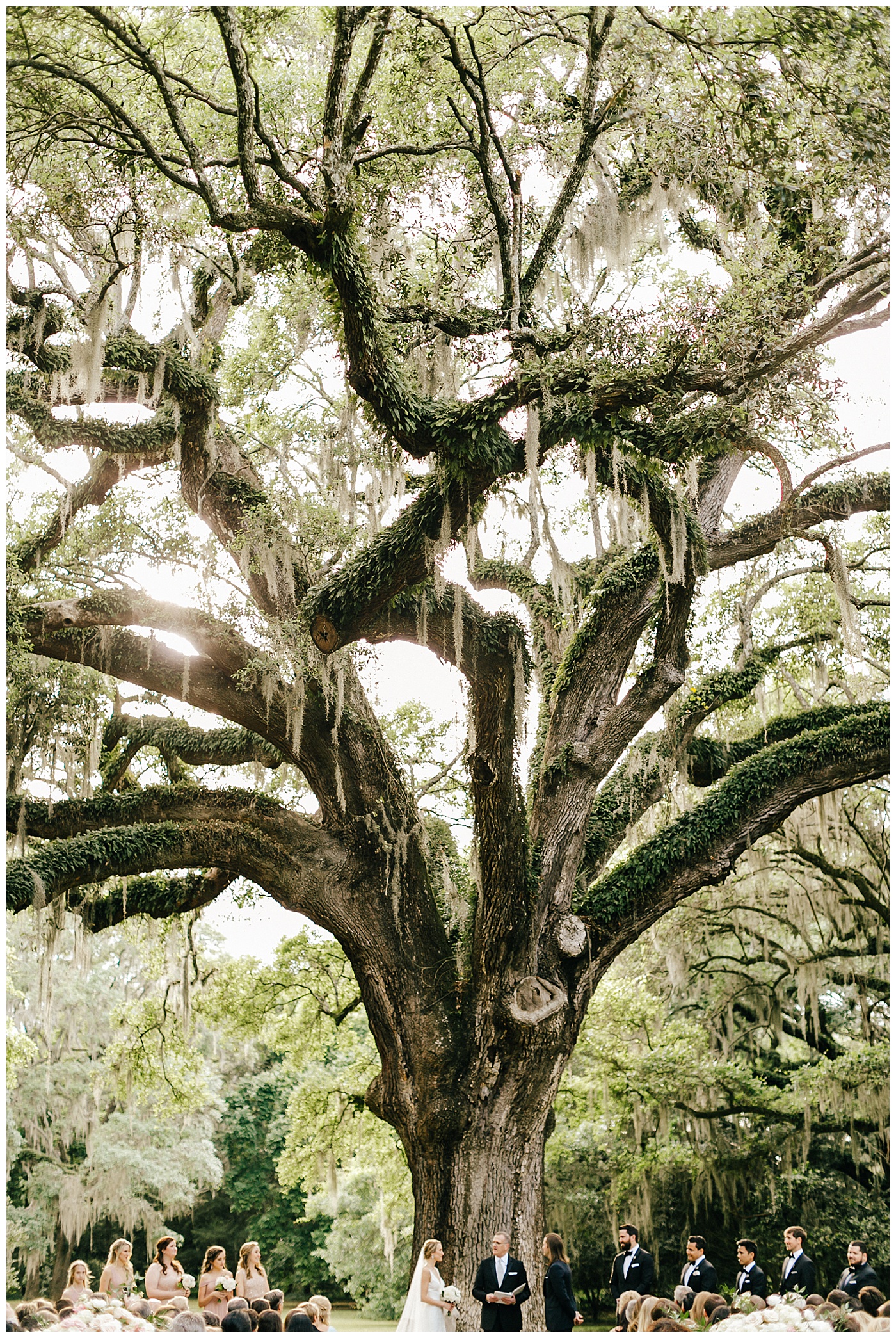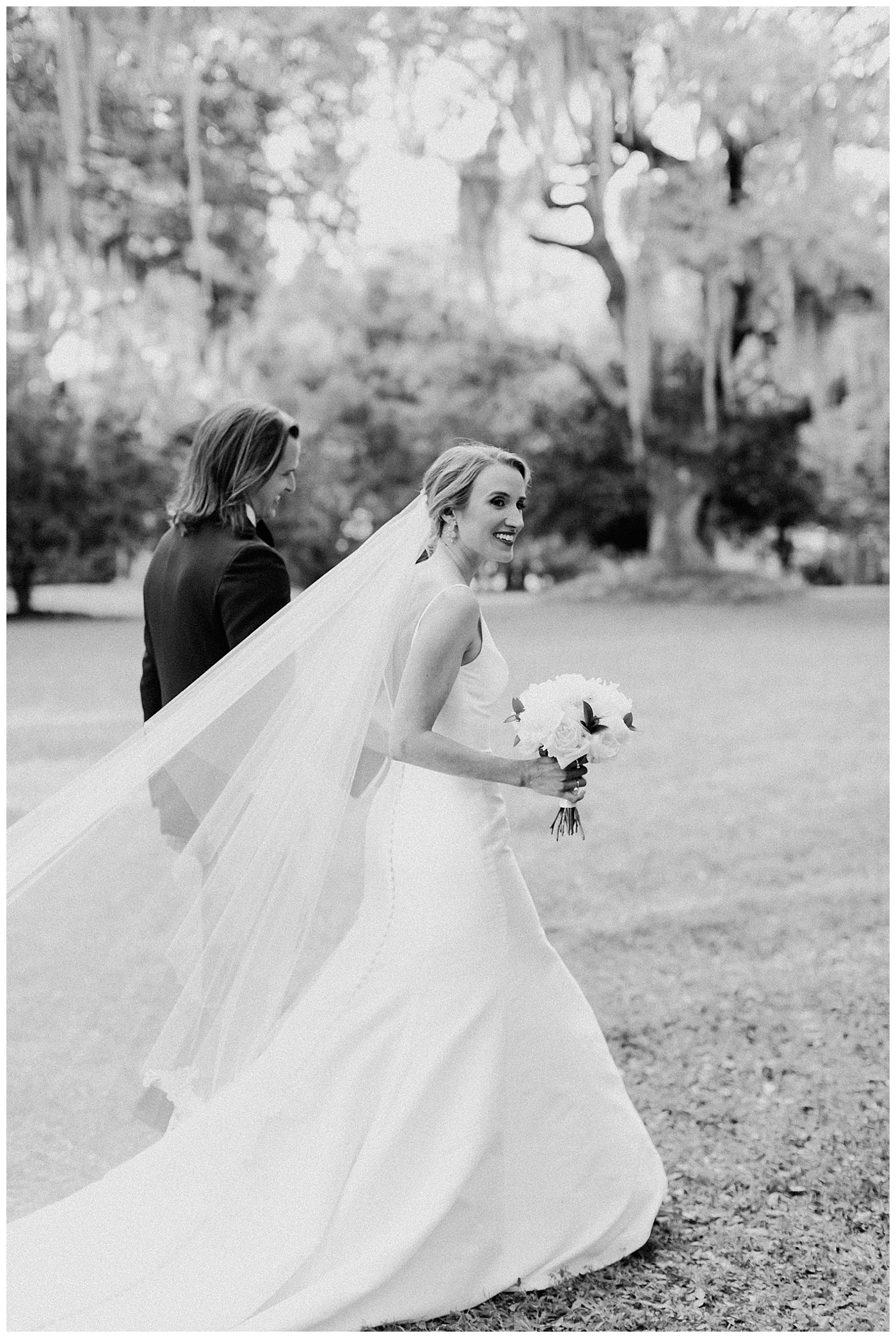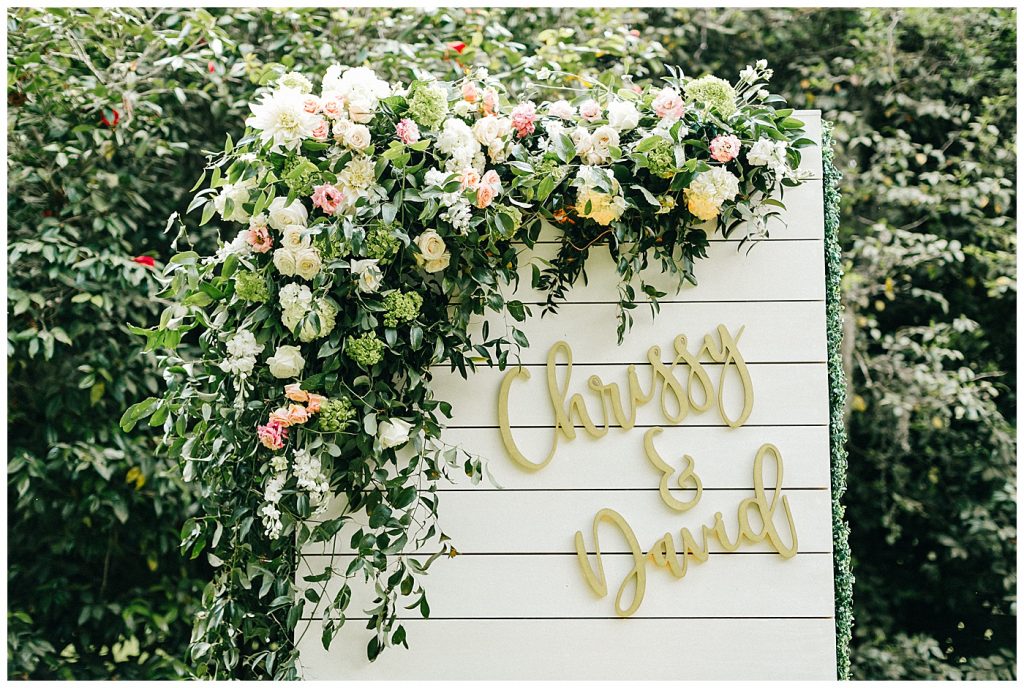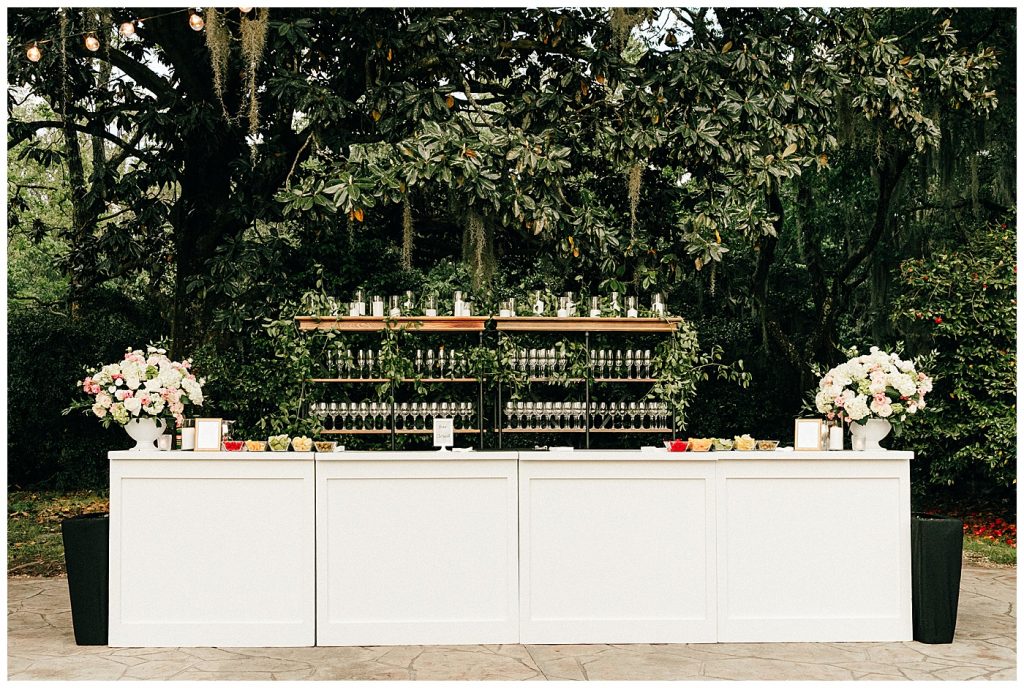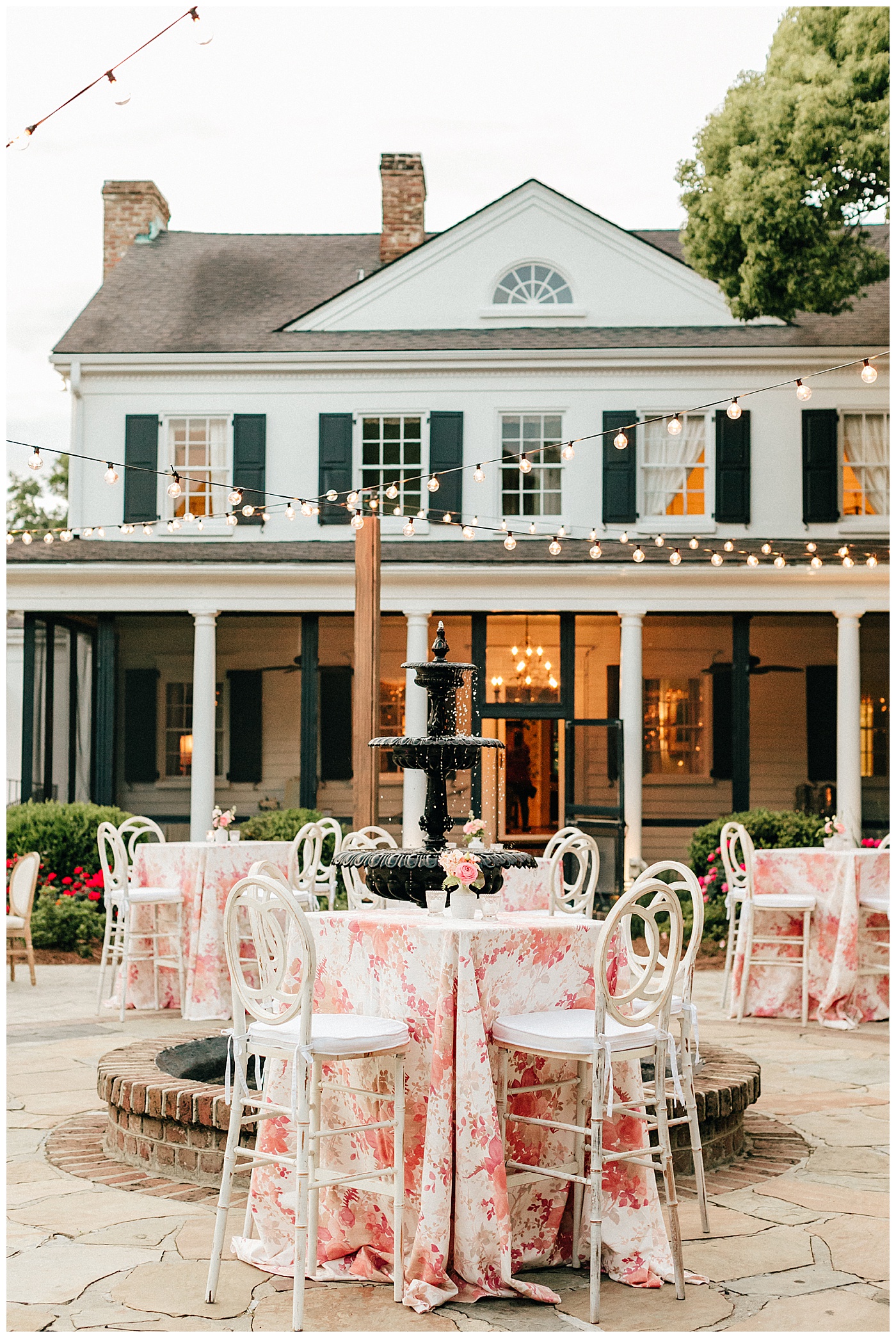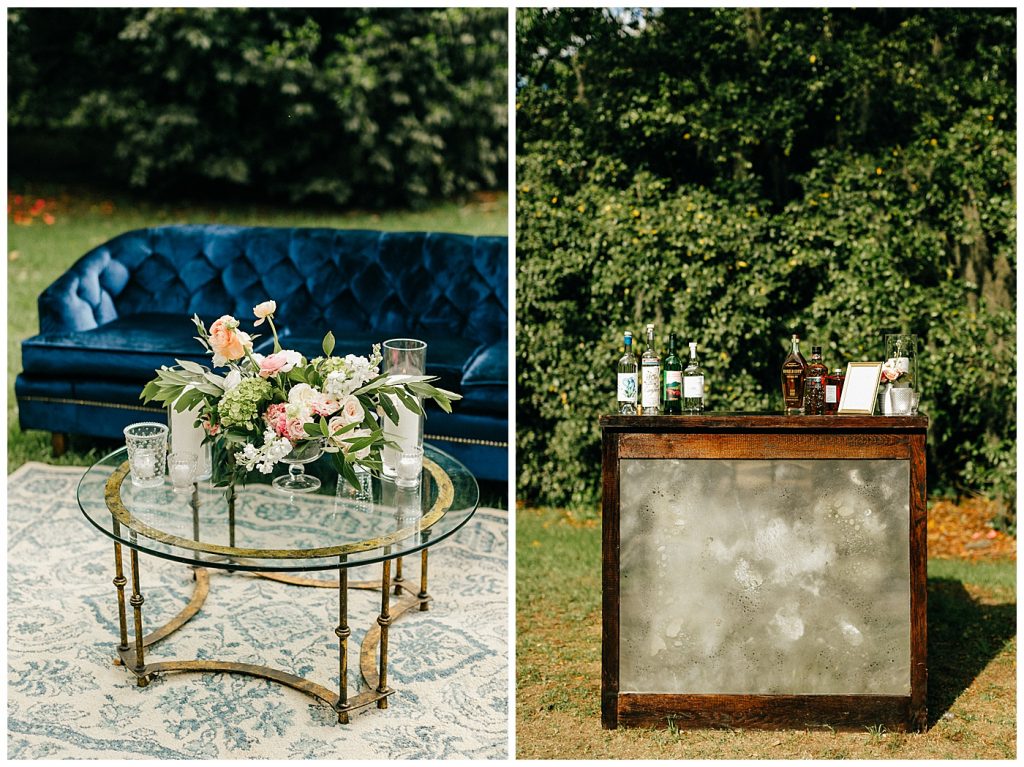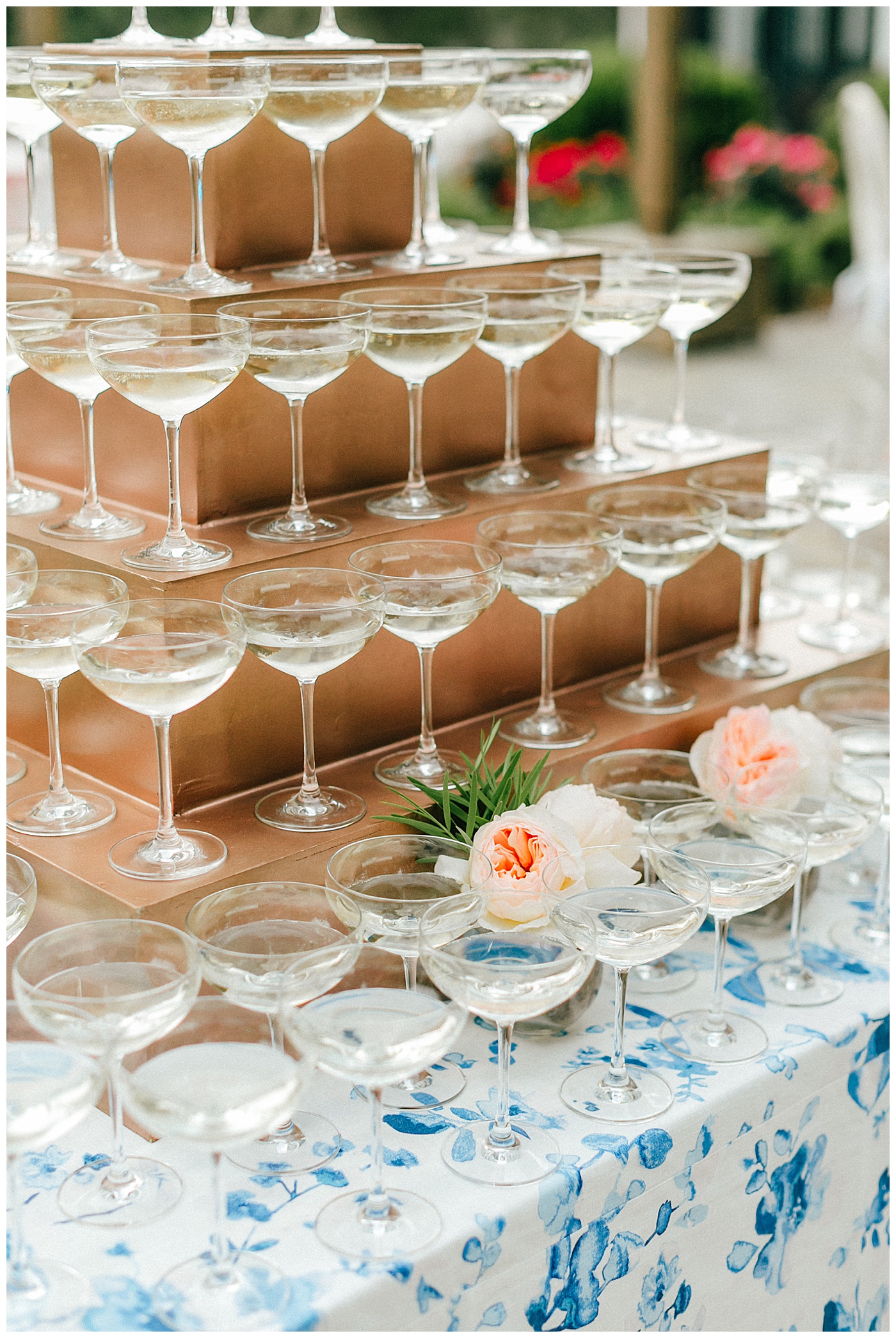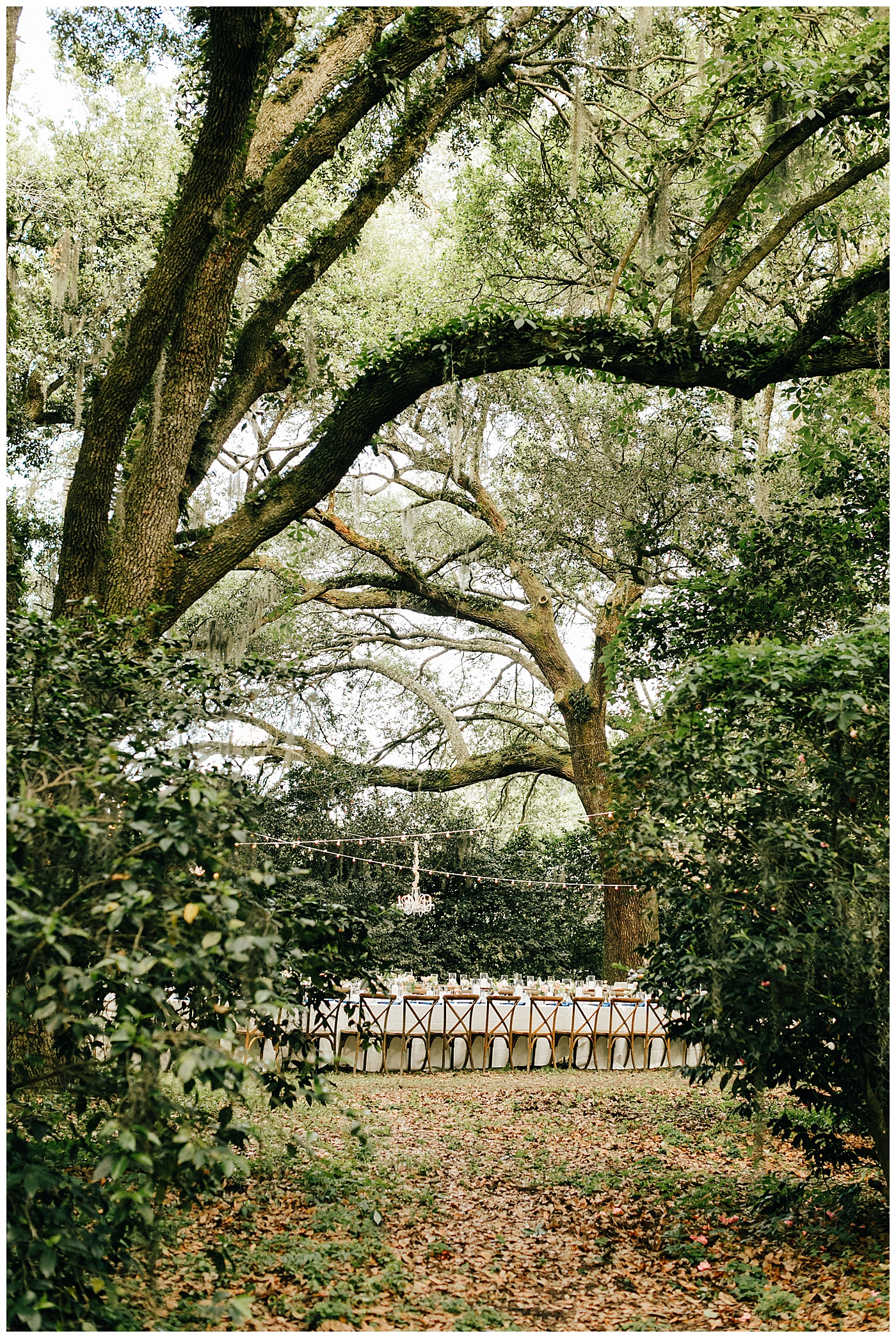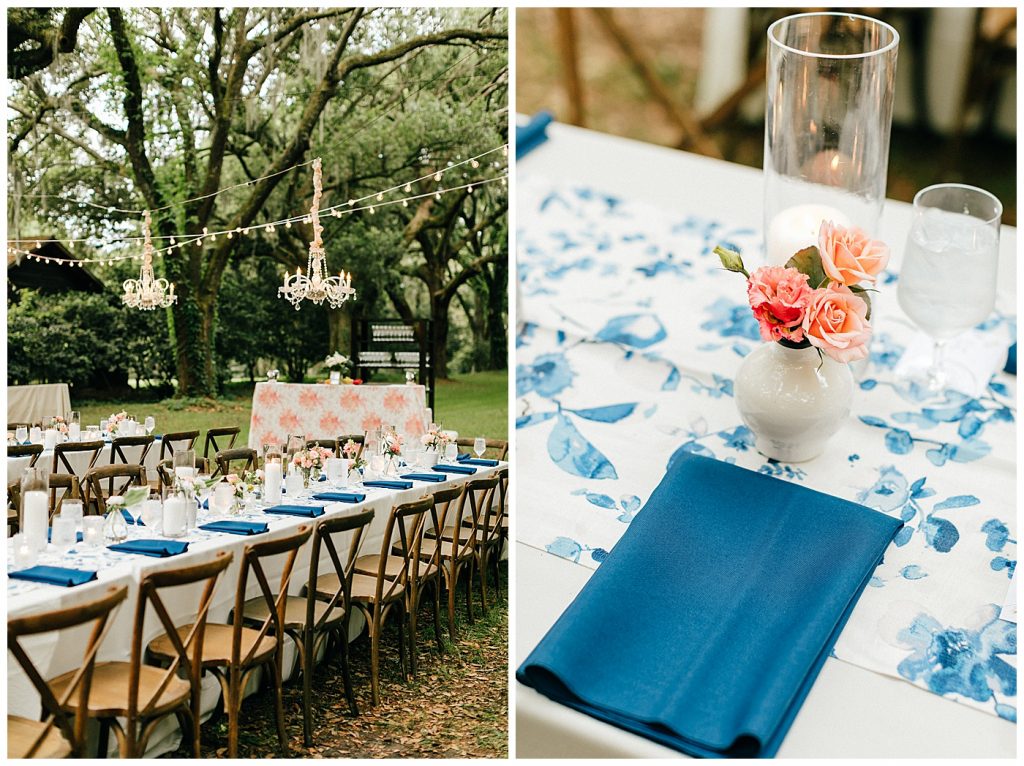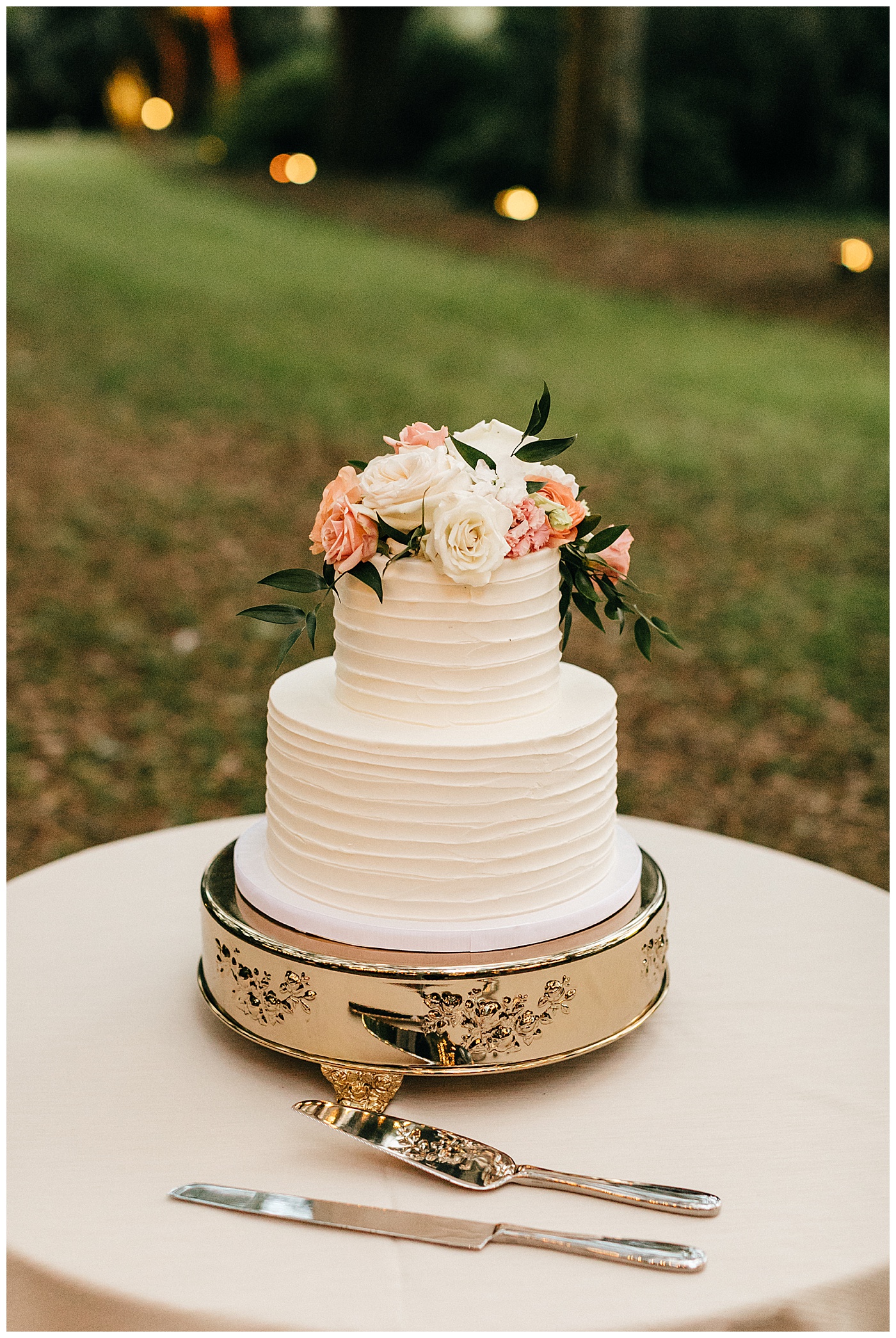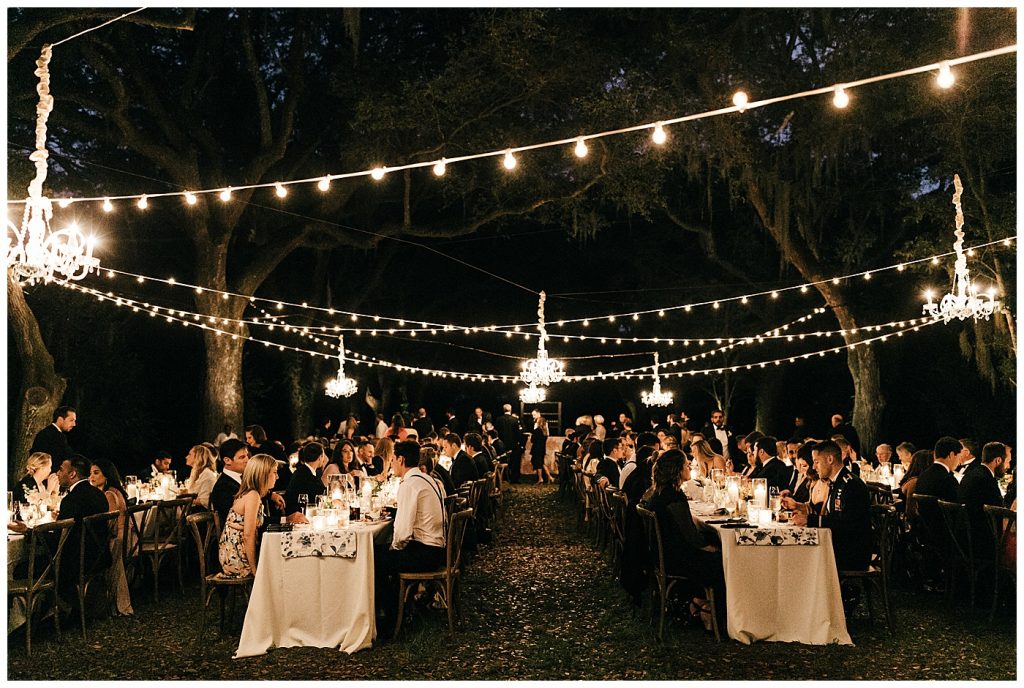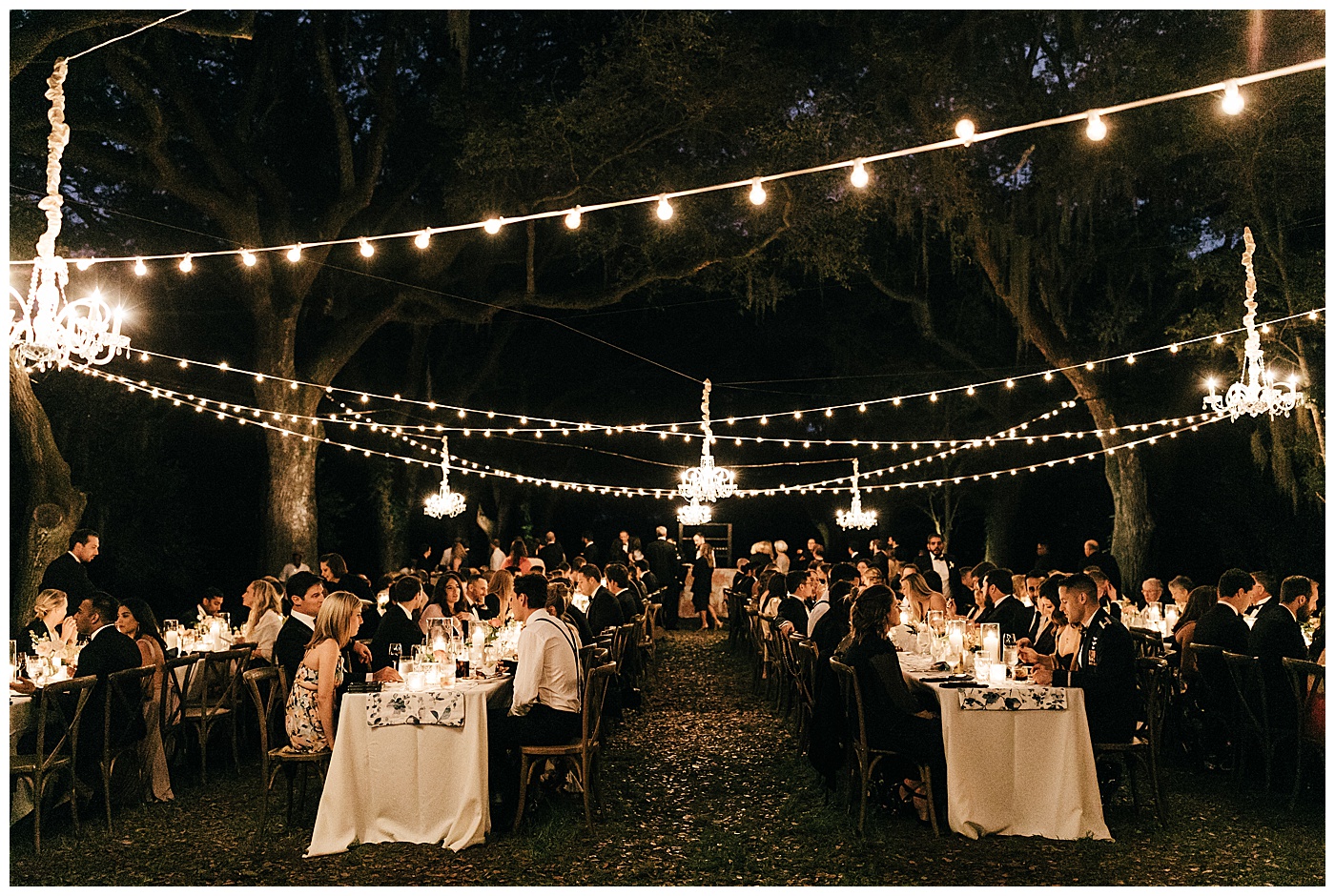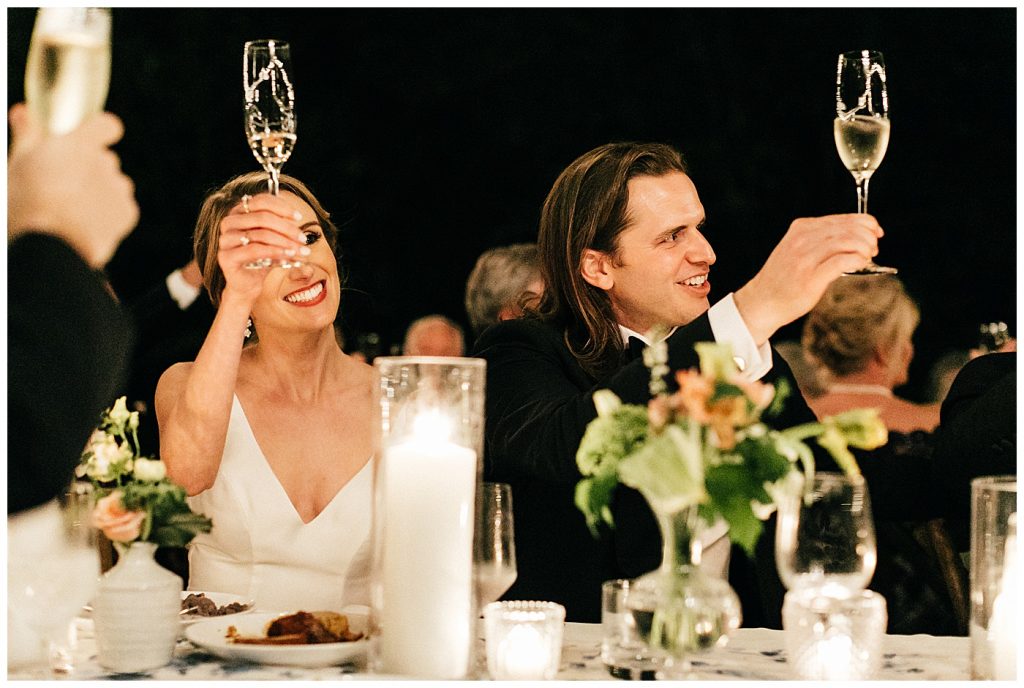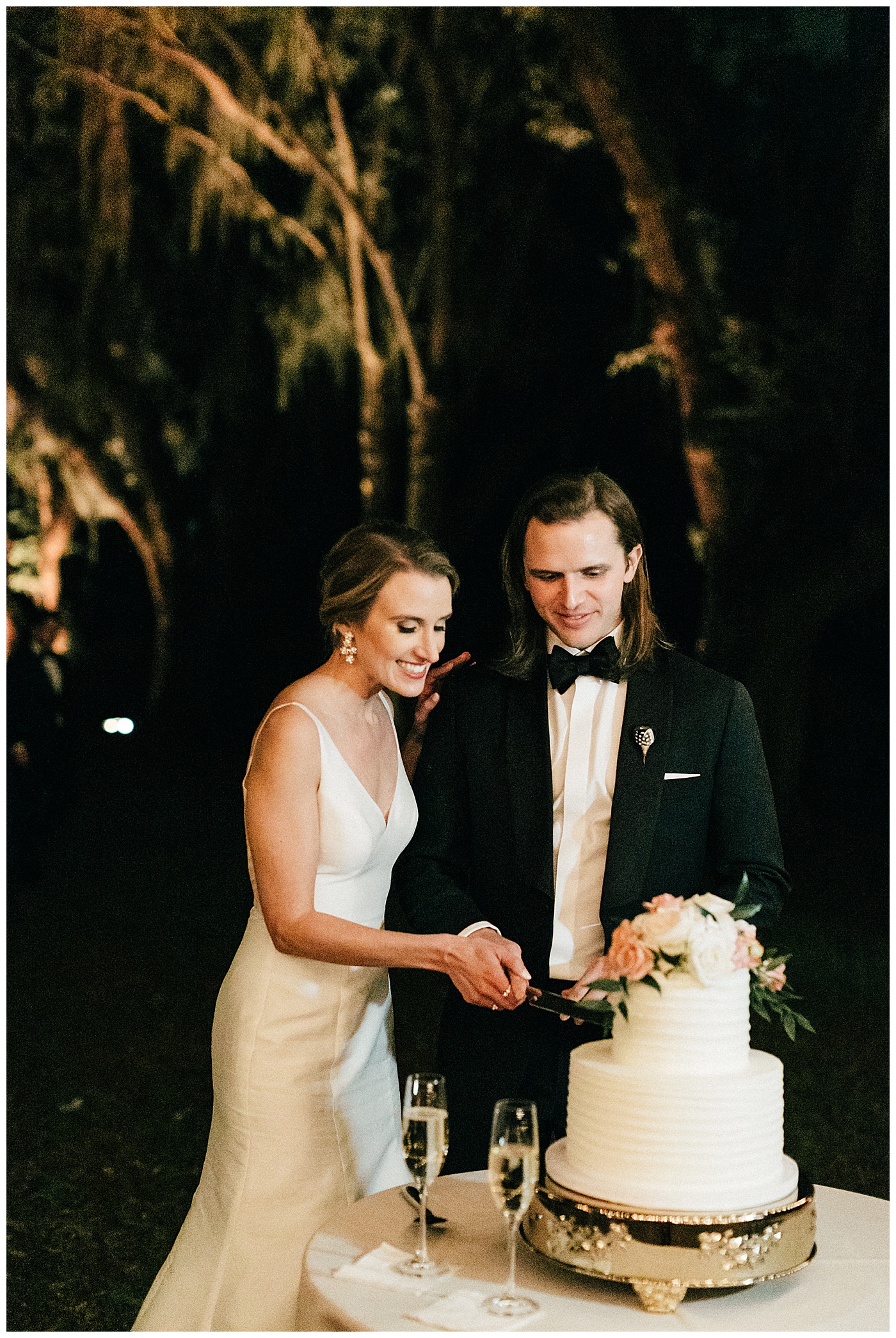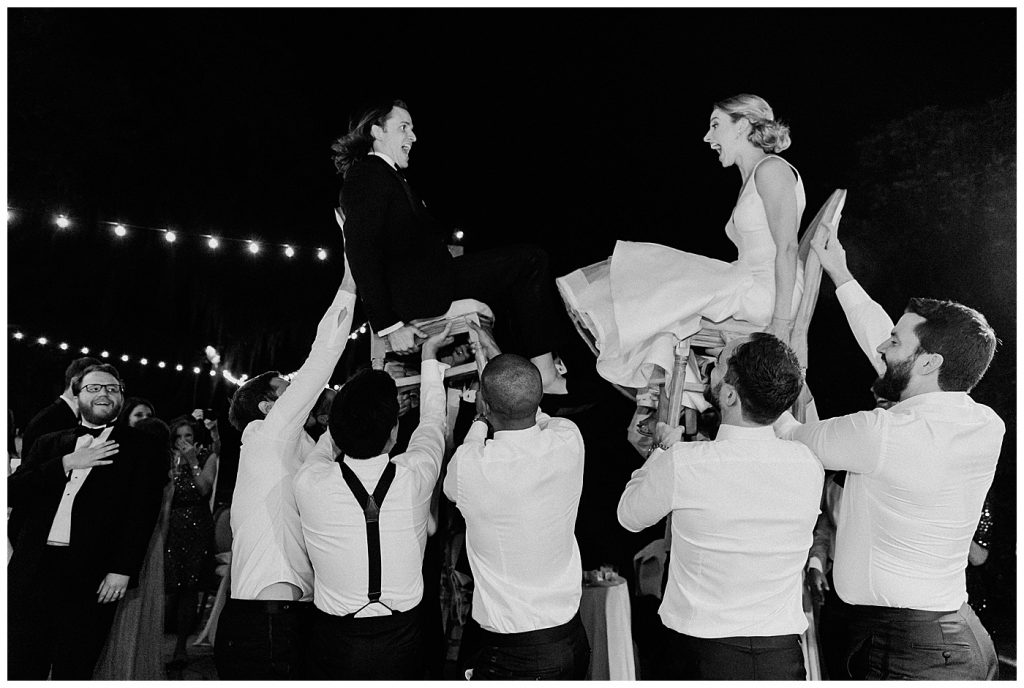 Photographer: Sara Boyd Photography | Planner and Designer: A. Caldwell Events  | Venue: Legare Waring House | Florals and Decor: Tiger Lily | HMUA: Paper Dolls | Rentals: French Eclectic and Event Works | Specialty Linens: La Tavola | Lighting: IES | Transportation: Lowcountry Valet and Shuttle | Reception Band: Midnight City | Ceremony Music: Charleston Virtuosi | Catering: Salthouse Catering | Bar: Squeeze | Cake: Ashley Bakery | Paper Goods: Kristen Mirabella