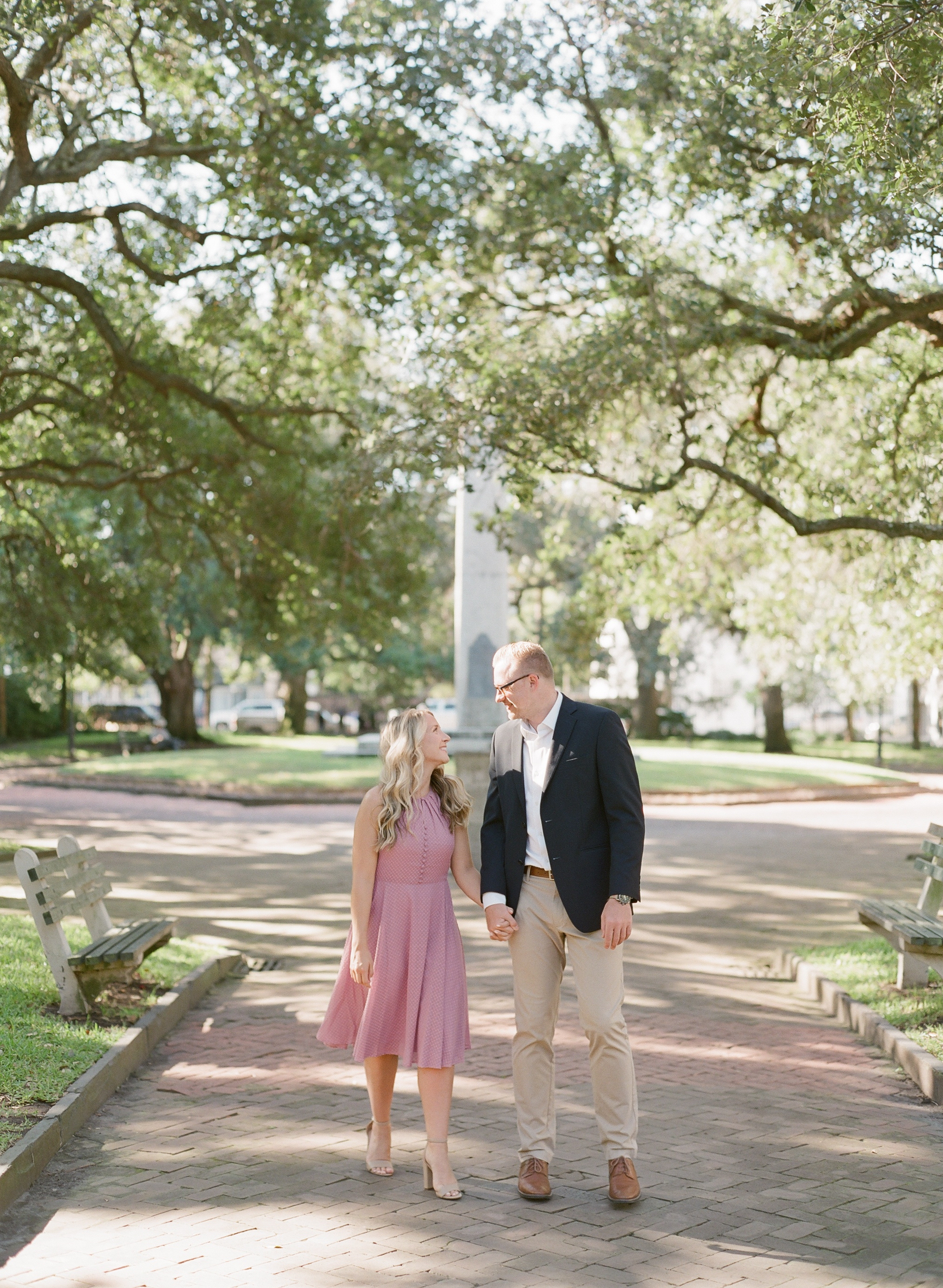 26 Nov

Sam & Drew | Engagement Session

It's crazy to see how helpful online sites are when it comes to forming relationships, and Facebook is to thank for this one. Sam and Drew met in high school (they grew up in neighboring towns), but didn't spark a connection until years later online. These Milwaukee, Wisconsin residents spent the first two years of their courtship in different states, before Sam moved back to her hometown, they became pup parents together, and bought their first home. To celebrate closing on the house, they went to dinner and anxiously waited to walk through their new abode. Upon arrival, Sam noticed a note from the previous owners, and while was reading, she turned to see Drew on bended knee. A shocked Sam forgot to answer, so Drew had to ask that famous question once more (talk about nerve-wracking). After the long-anticipated "Yes," celebrations were in order, complete with their sweet pupper, Montgomery, and both families…plus champagne, obviously. 

Class and sheer perfection are a few of the words that come to mind when we see their downtown engagement session with The Happy Bloom to prepare for their Big Day at The Gadsden House next October… how exciting! Some pro tips from the happy couple to anyone considering a downtown e-sesh:

DO: Pre-coordinate with your photographer where you'd like to shoot and let them know the aesthetic you're envisioning. 

DON'T: Wear outfits that blend into the environments around you.

DO: Be aware of your surroundings during your shoot, for you and your photographer.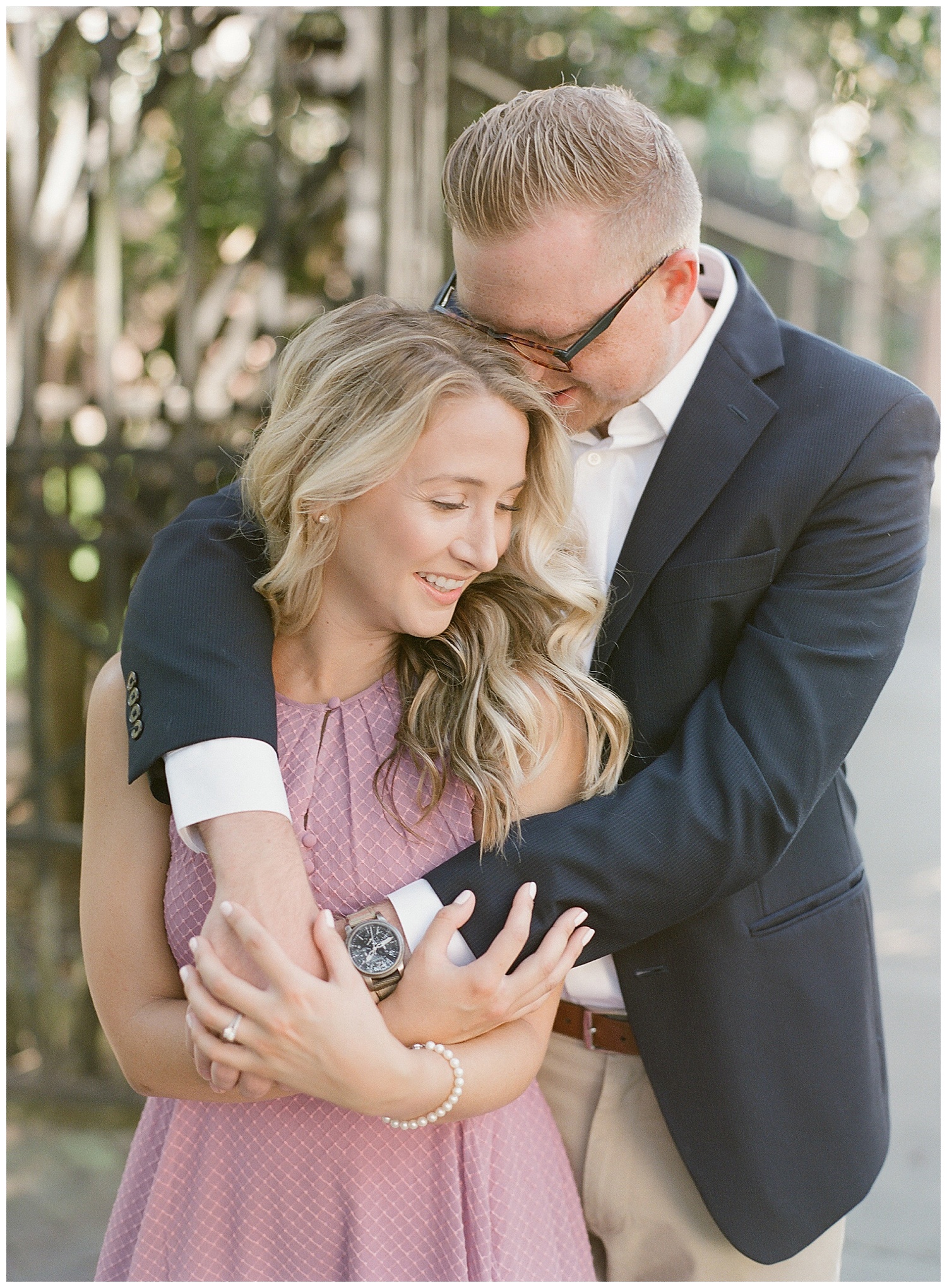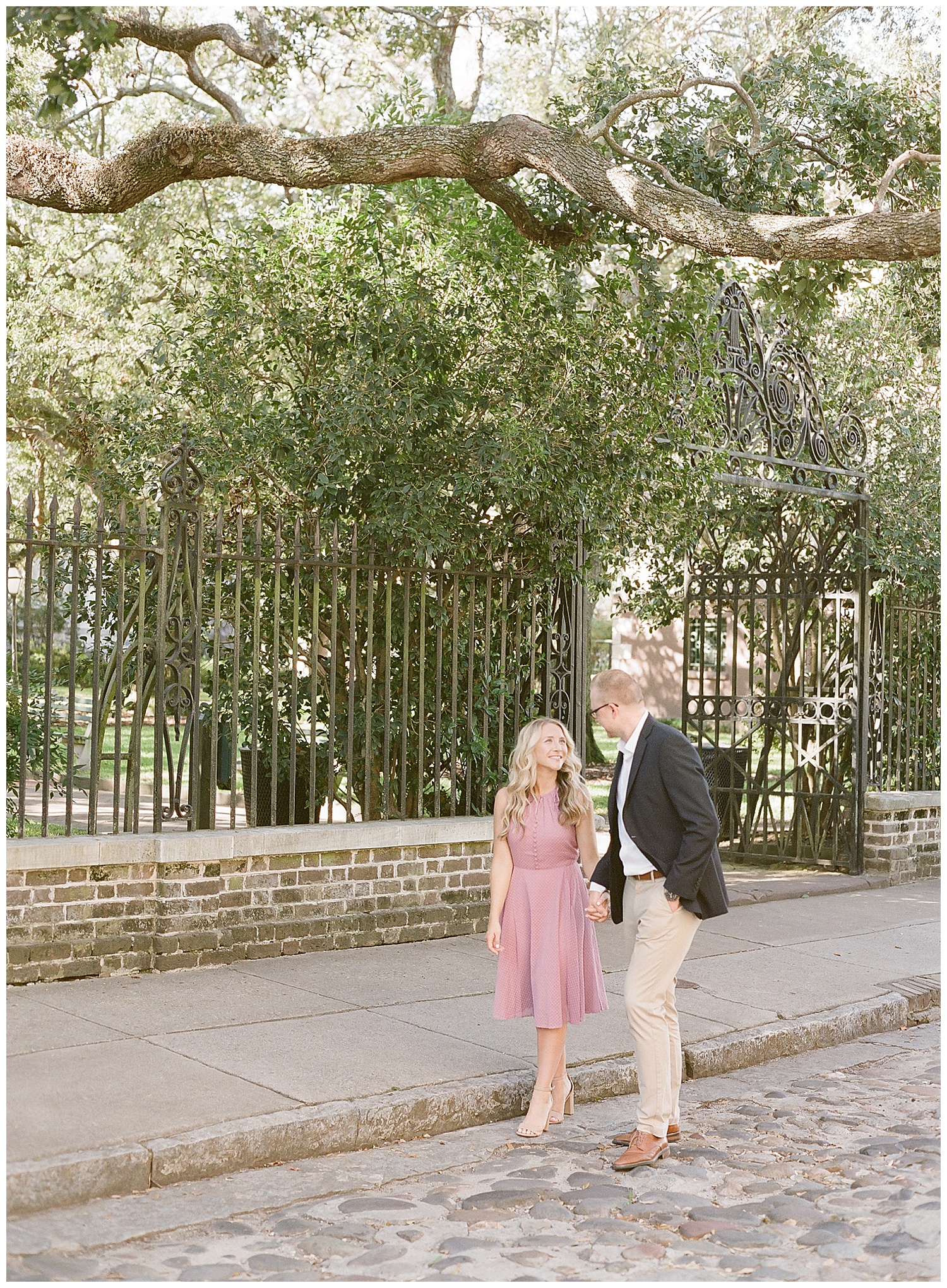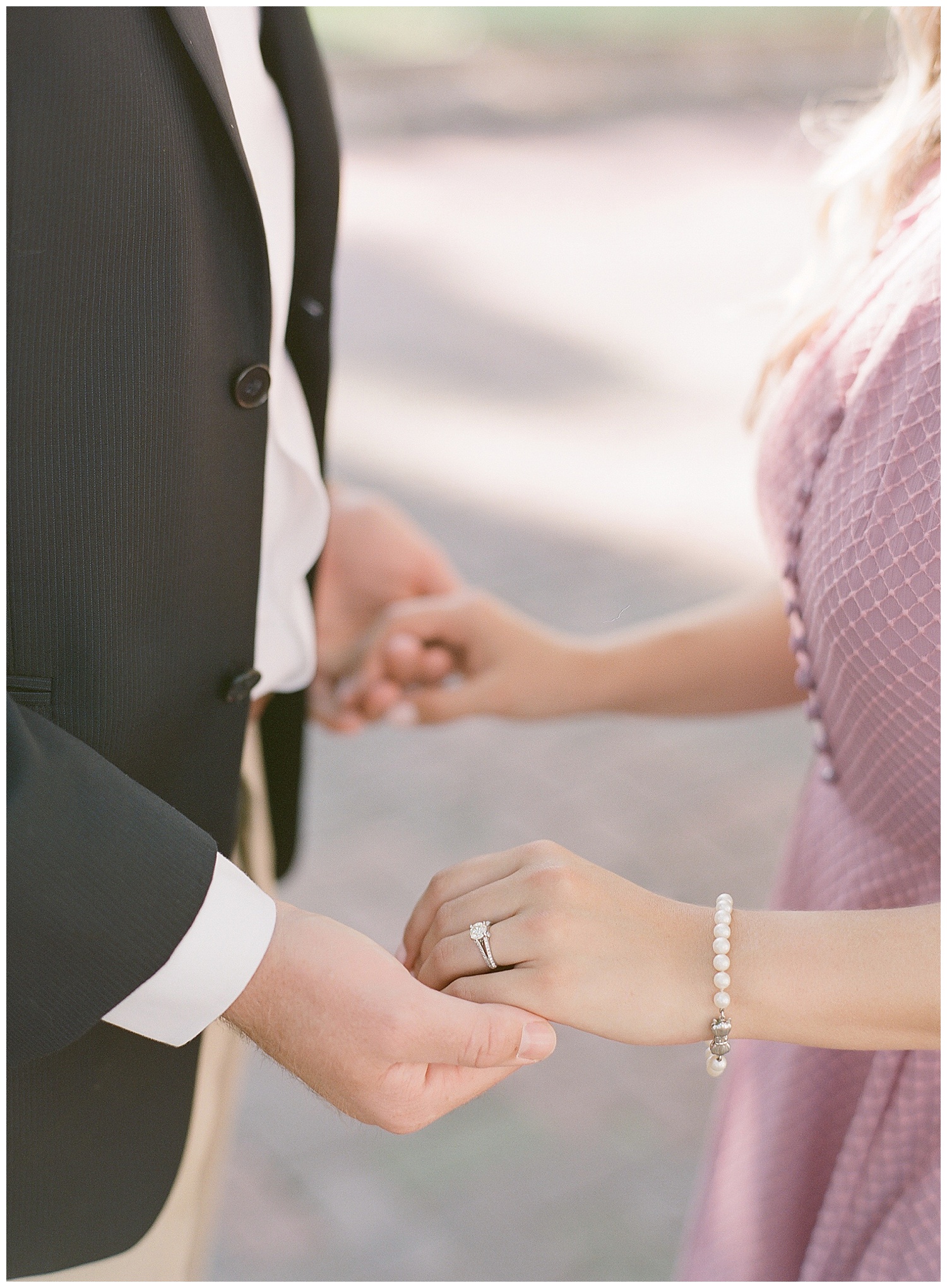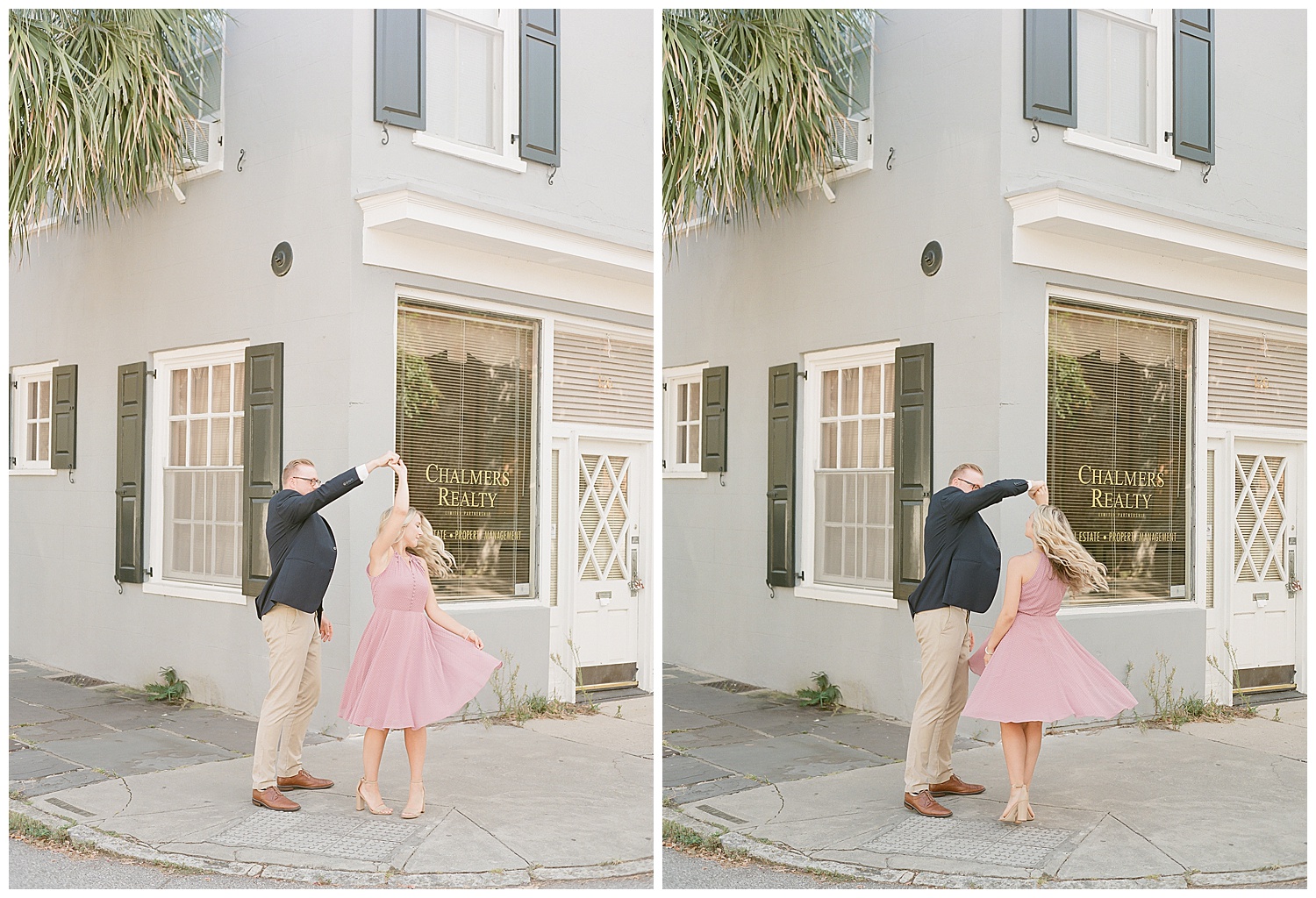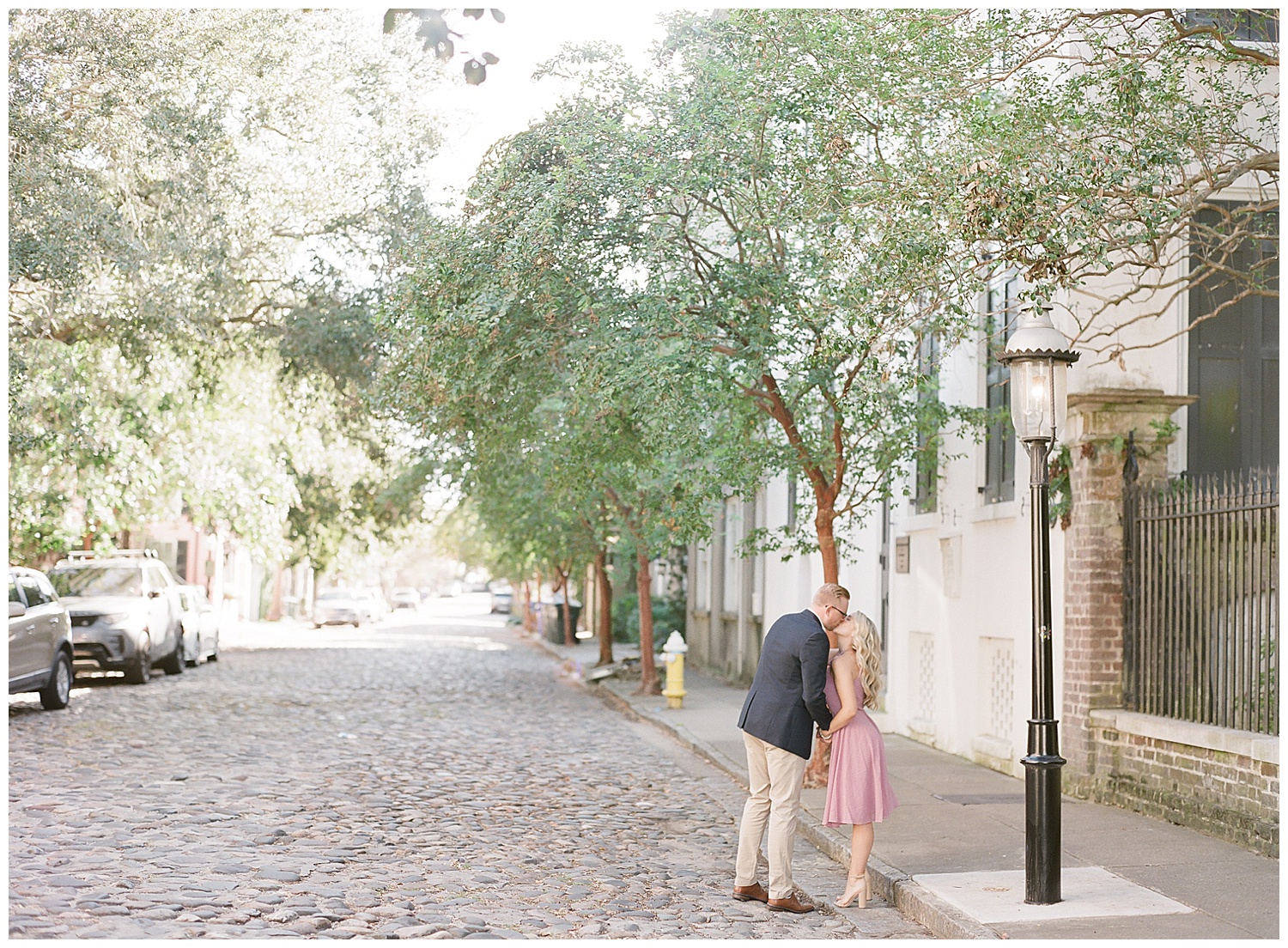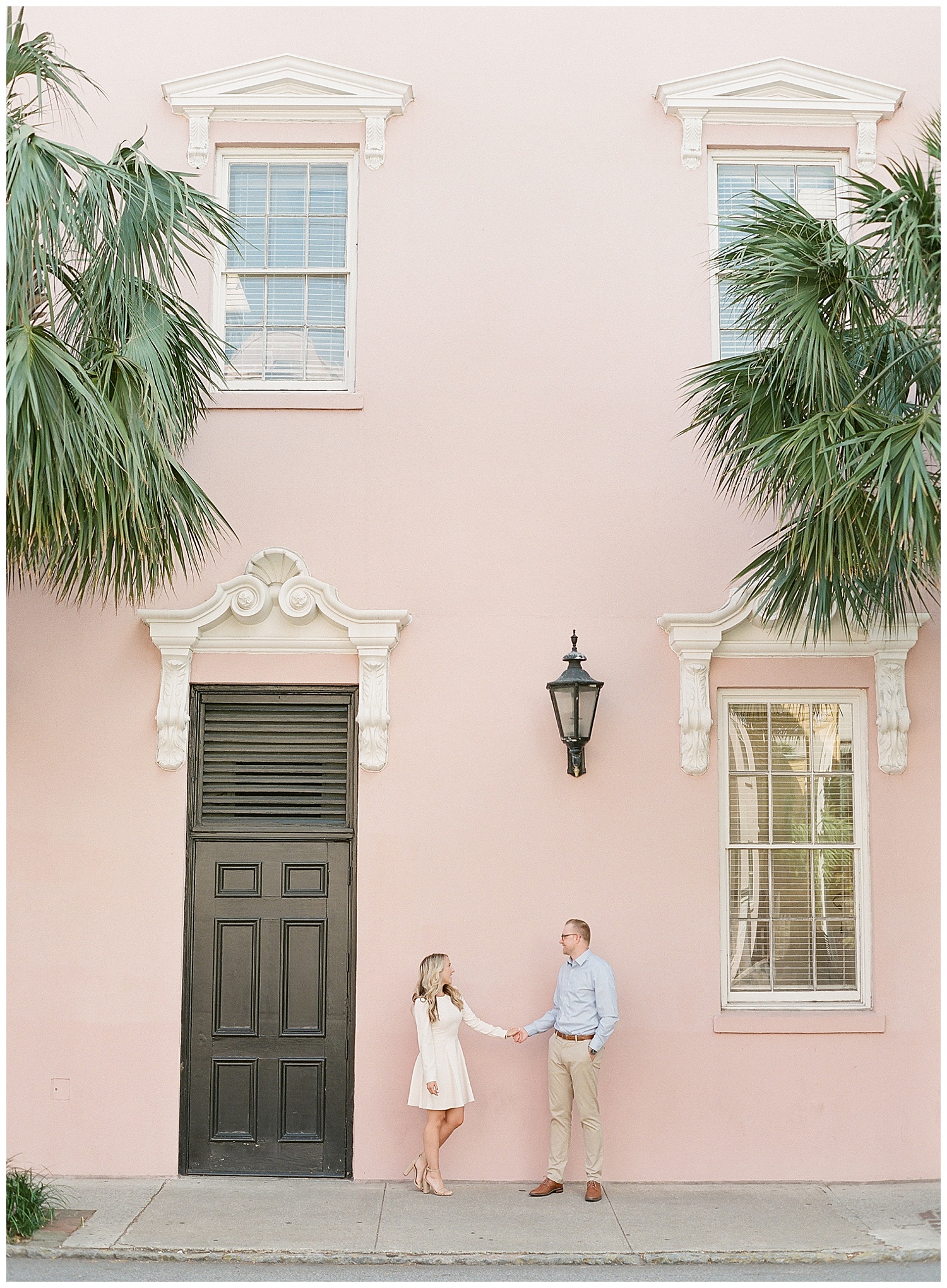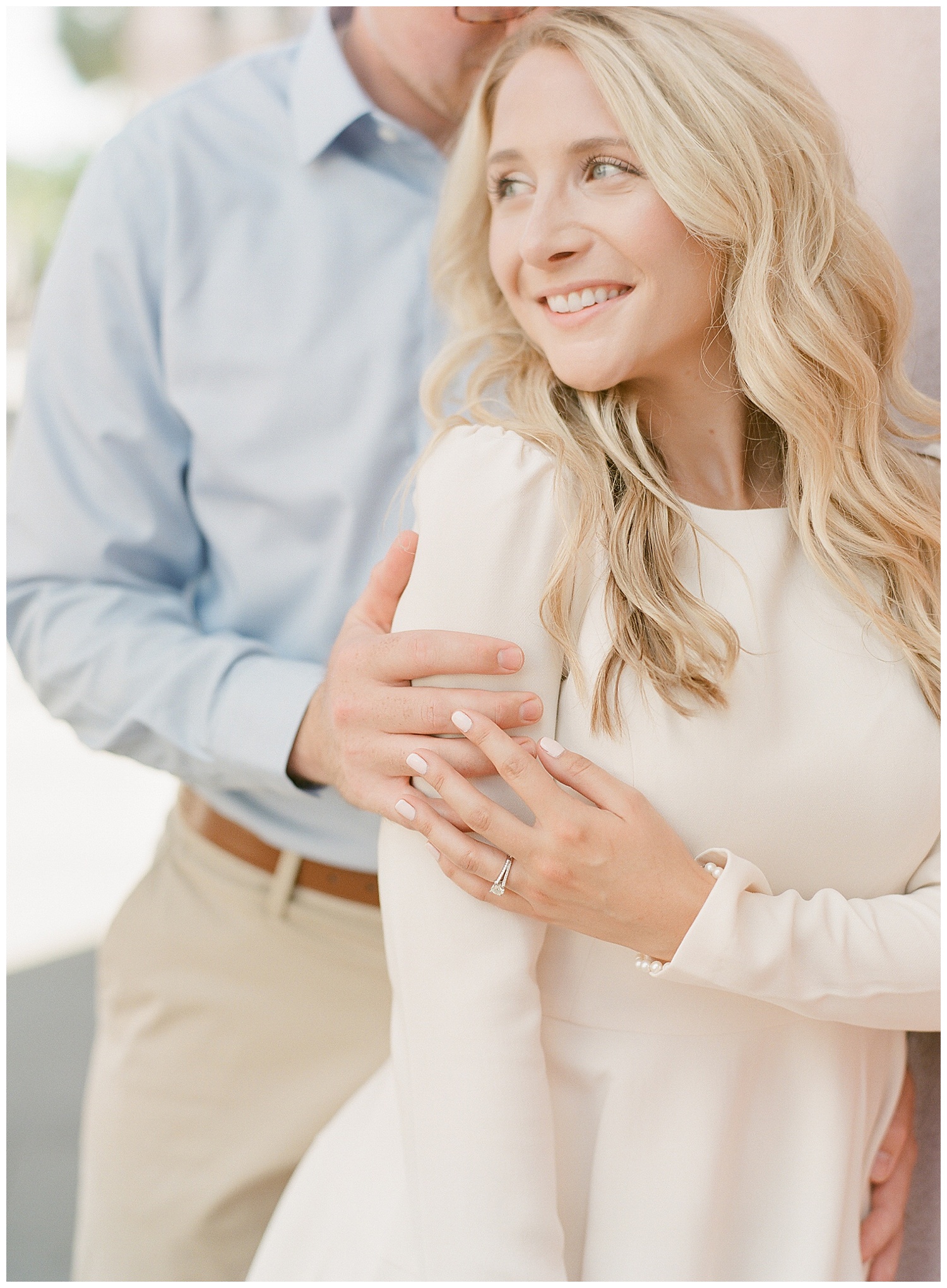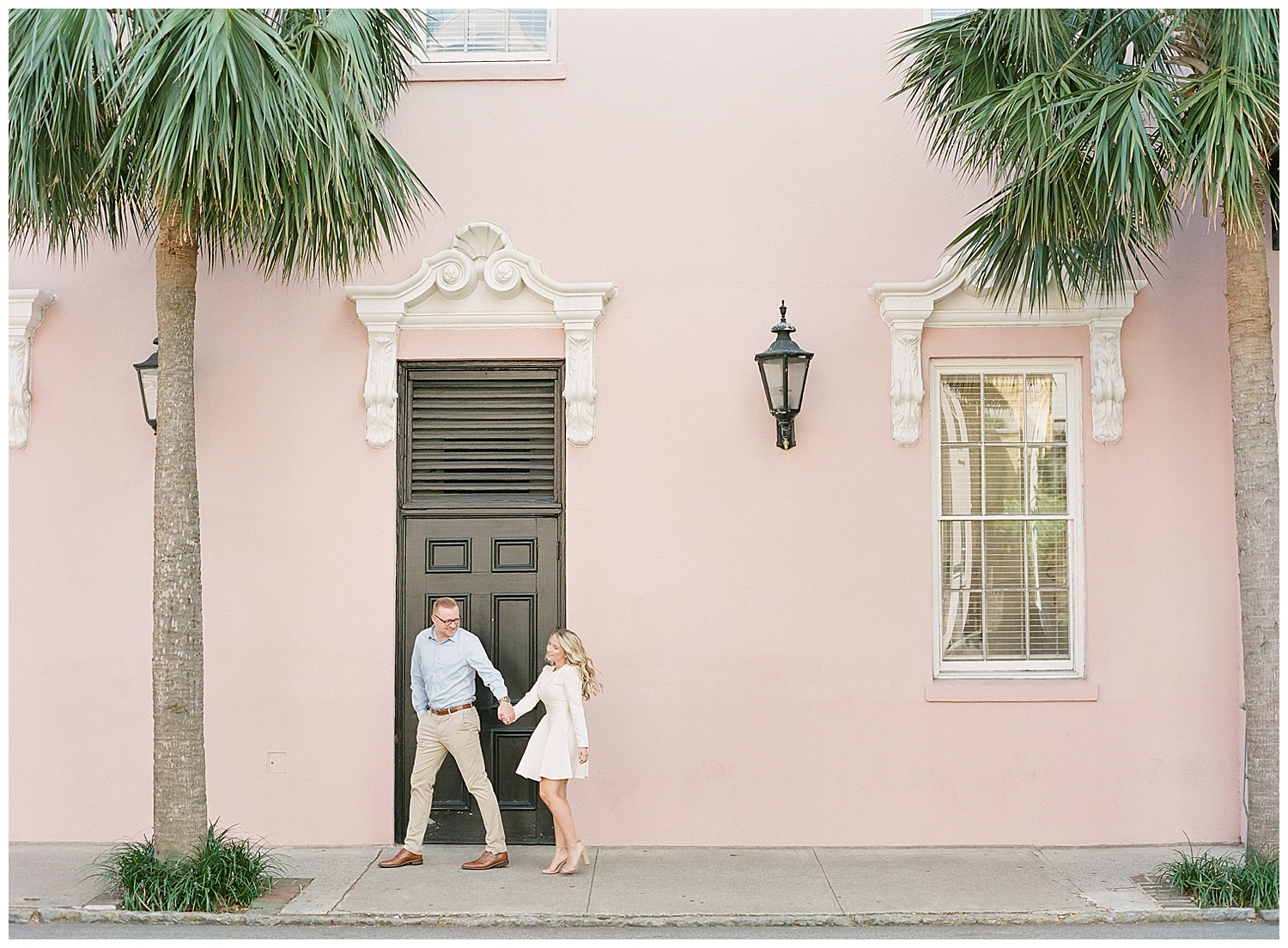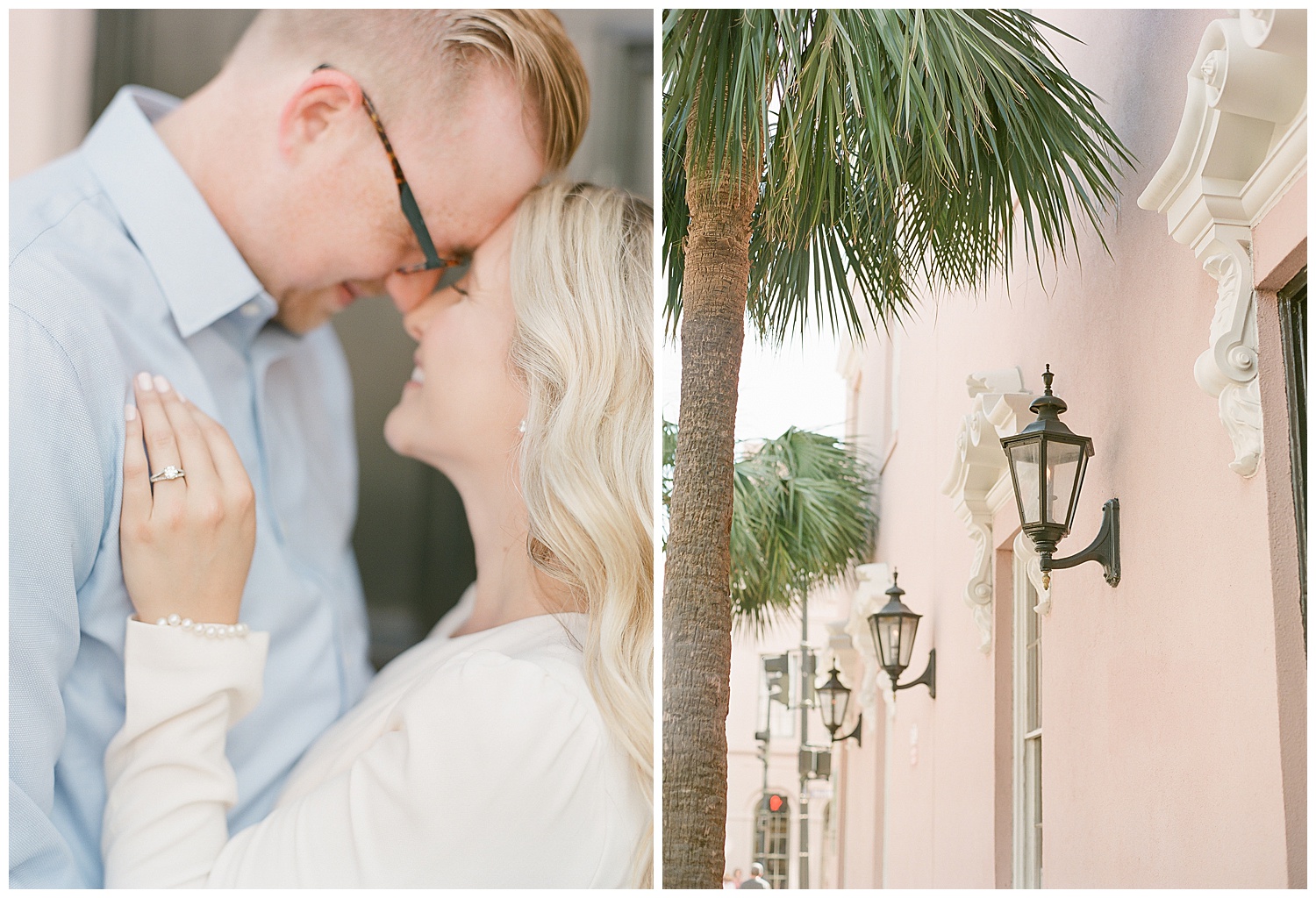 Images: The Happy Bloom