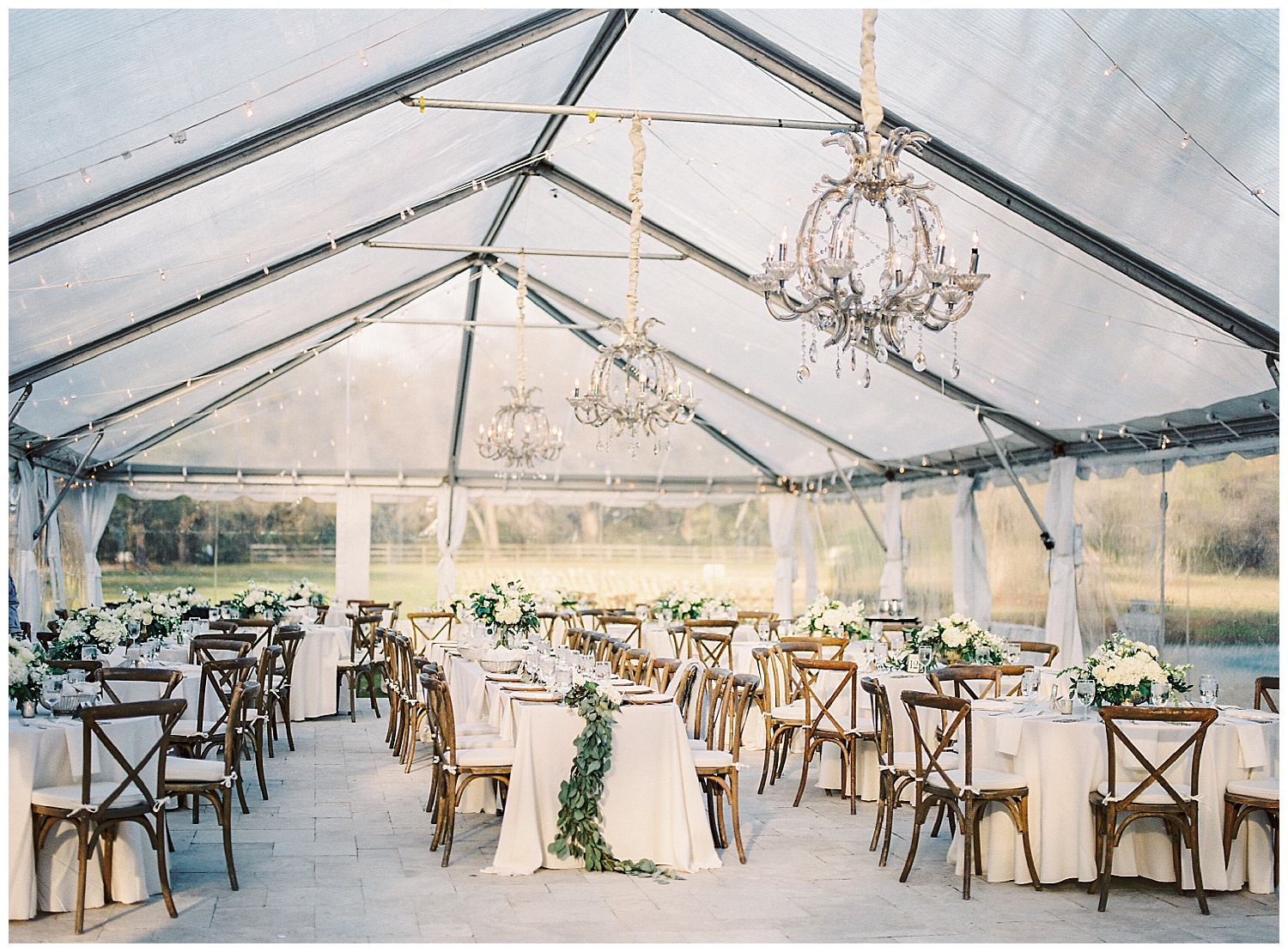 08 Aug

Mim & John | Old Wide Awake Plantation

The Wedding Row: How did you meet?
Mim: We met at Midtown Bar and Grille. John worked the door on his nights off from the Coast Guard and I was often there enjoying a break from classes and studying. There was definitely something there from the start, but we actually didn't end up going on our first date until a few months later.

TWR: How about the proposal? We want all of the details.
Mim: Ah, the proposal. John planned the proposal around something we both love, crabbing on the boat. One day we went out with his brother and sister-in-law, and we pulled the boat up to an island on the Stono River to "Check it out as a camping spot," he said. I barely noticed the others stayed behind and the next thing I knew, he was down on one knee asking me to marry him. After I said "Yes," he pulled out champagne and two beautiful glasses his mom had decorated for us. It was relaxed, rugged, and classy all at the same time.

TWR: We love how you are peering over the balcony at John before your first look. Did he know you were there?
Mim: I was lucky enough to sneak a few "first looks" at John before he got to see me, since I was on the wraparound porch at Old Wide Awake Plantation and he was down on the lawn. I was overcome with emotion when I watched him arrive with the guys in his handsome grey suit with a big smile on his face—it was the most I cried the entire day. It was the first time reality set in and I realized just how fortunate I was to marrying this man. When I was peering over the balcony at him, he knew not to look up at me, but I was definitely talking to him and tempting him to!

TWR: Any funny moments to share?
Mim: My veil took on a life of its own during the ceremony, which was pretty funny.  There was a perfect breeze in the air that picked the end of my veil up, having it sweep across the first row of seats (and a few guest's faces!) and then around me and John (there are some photos of this).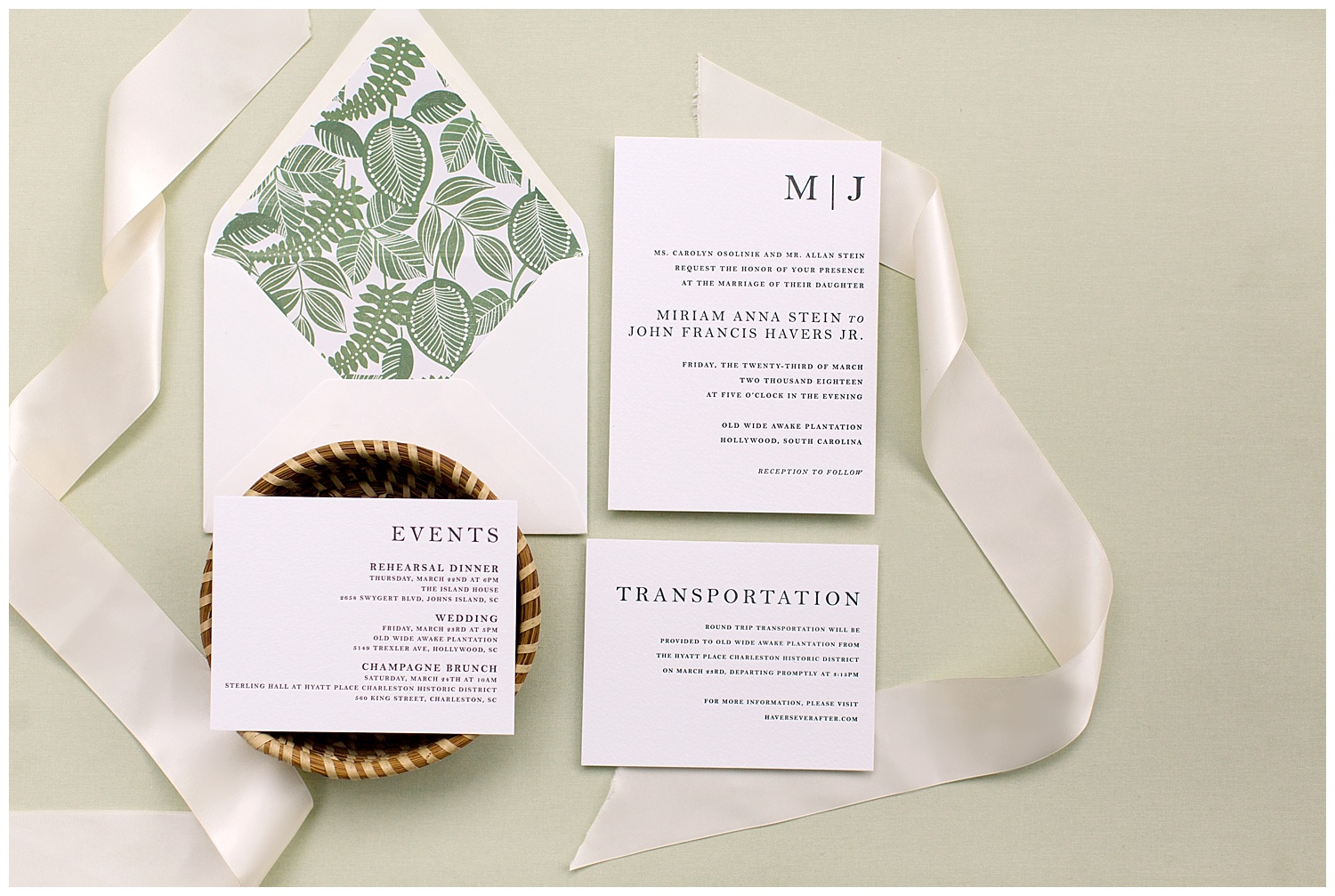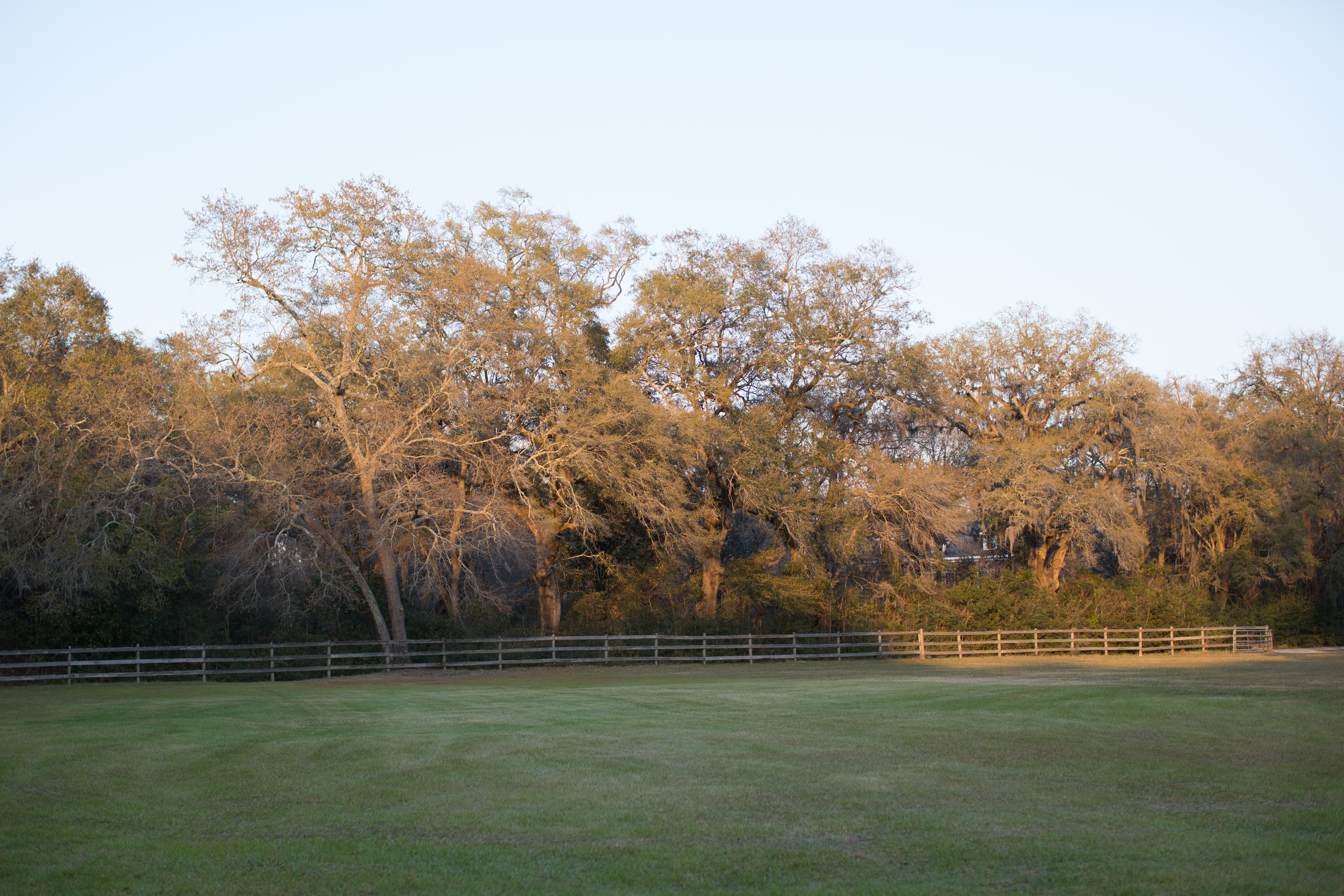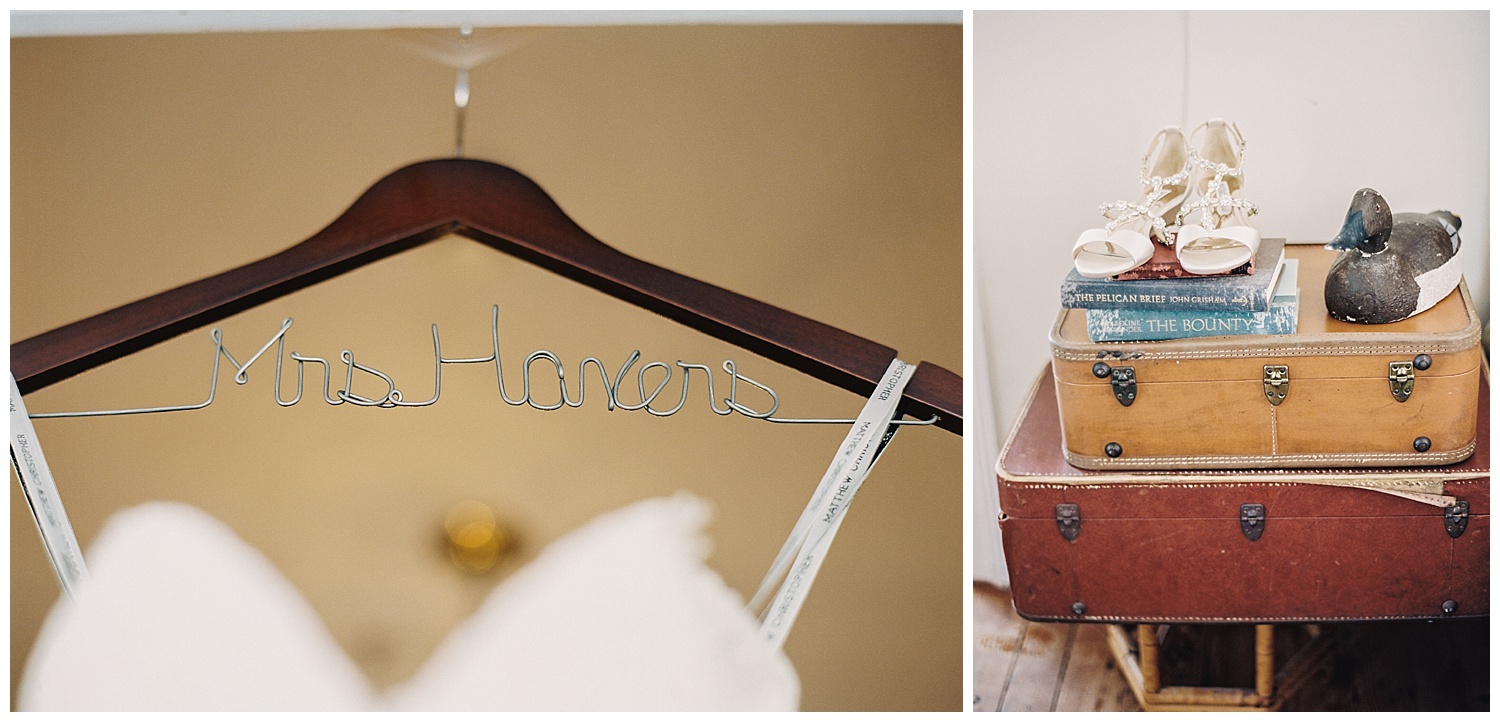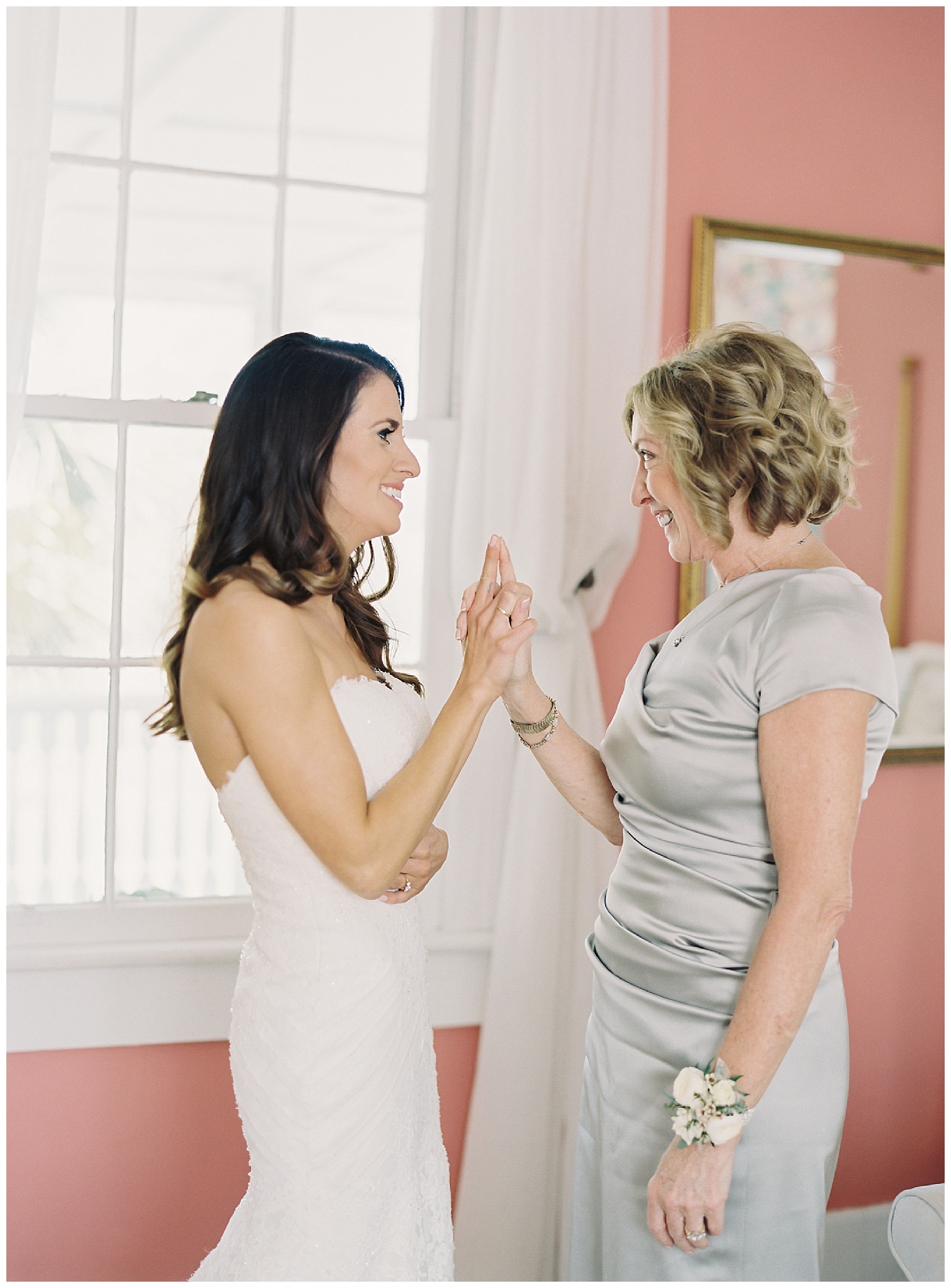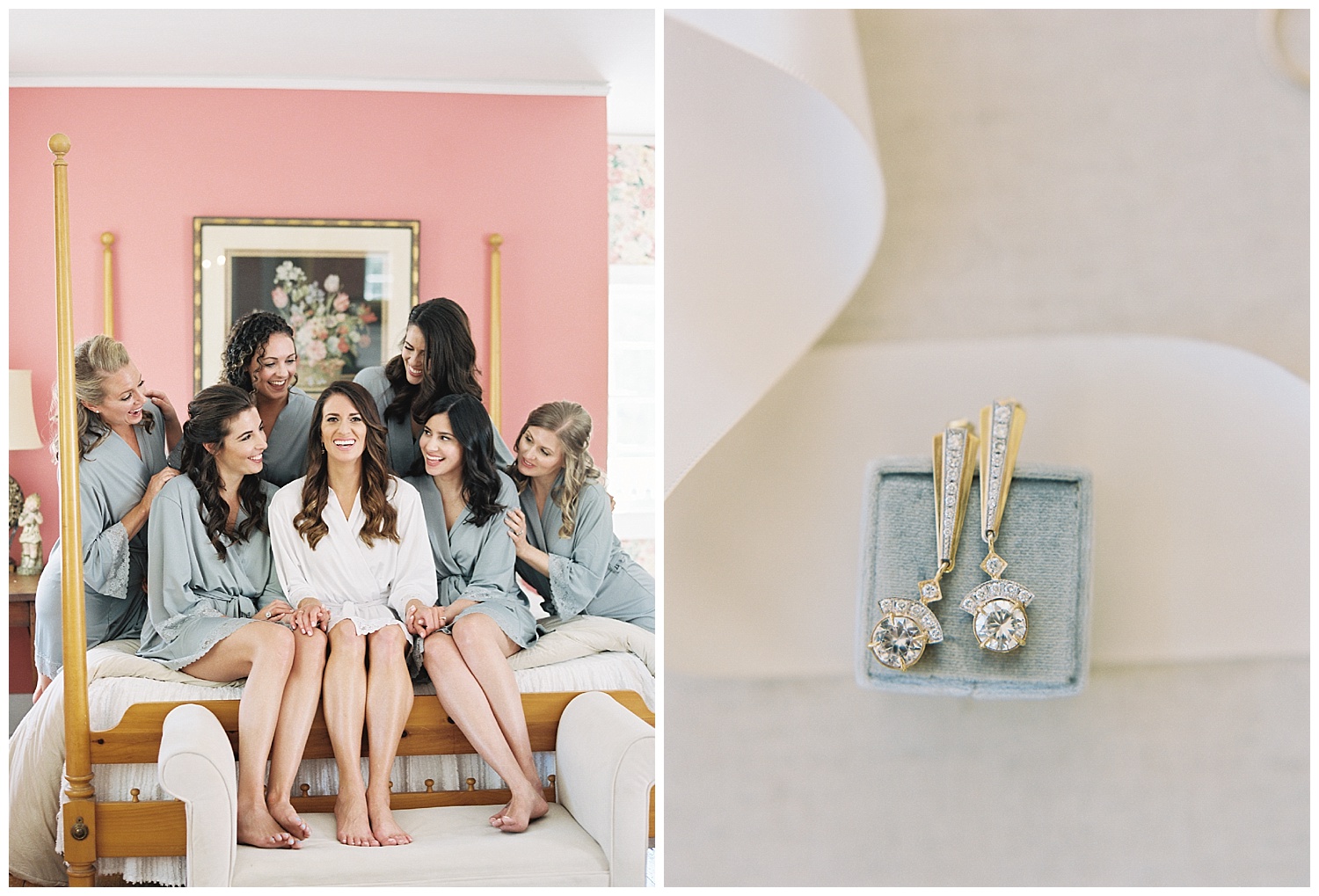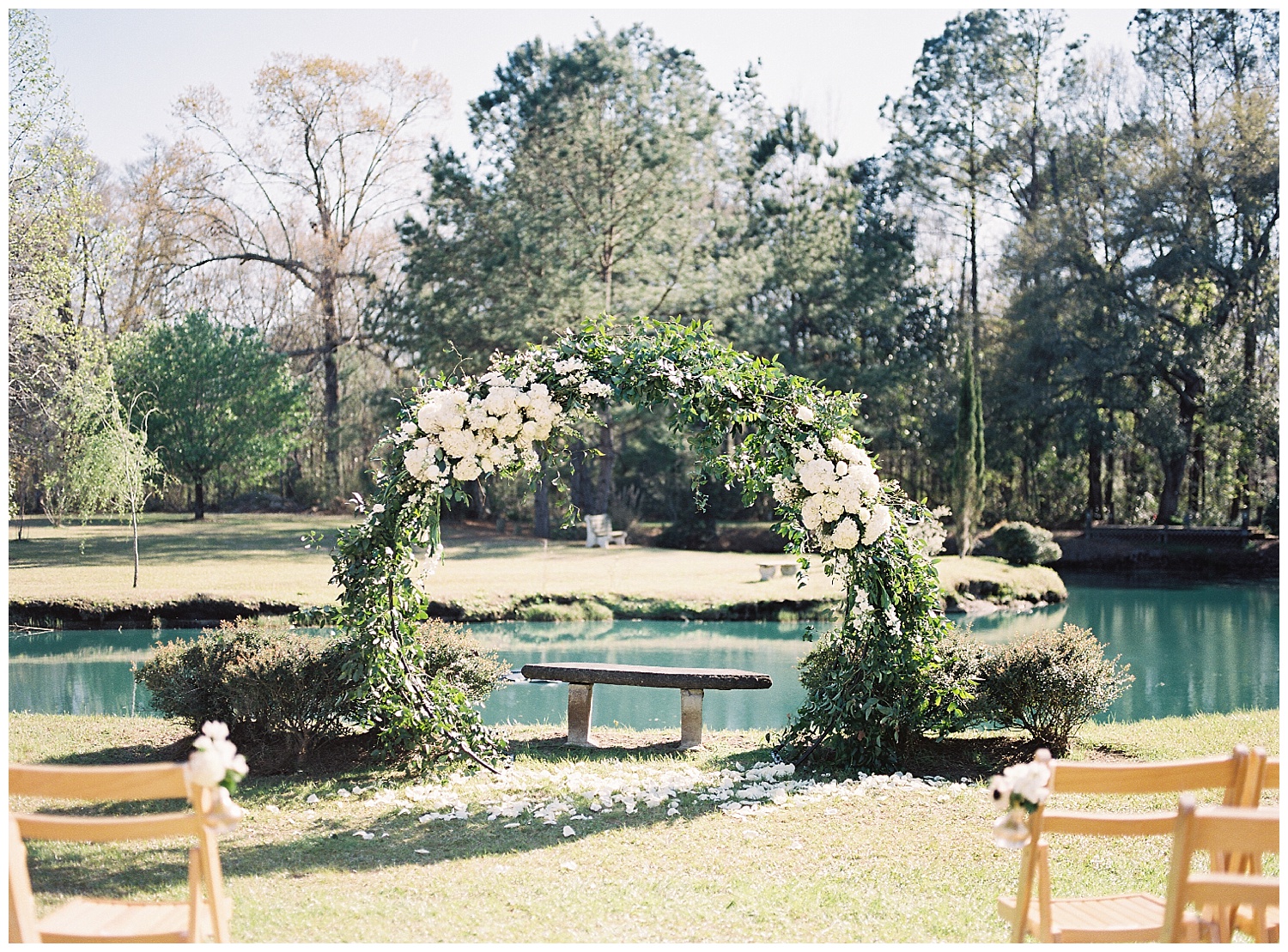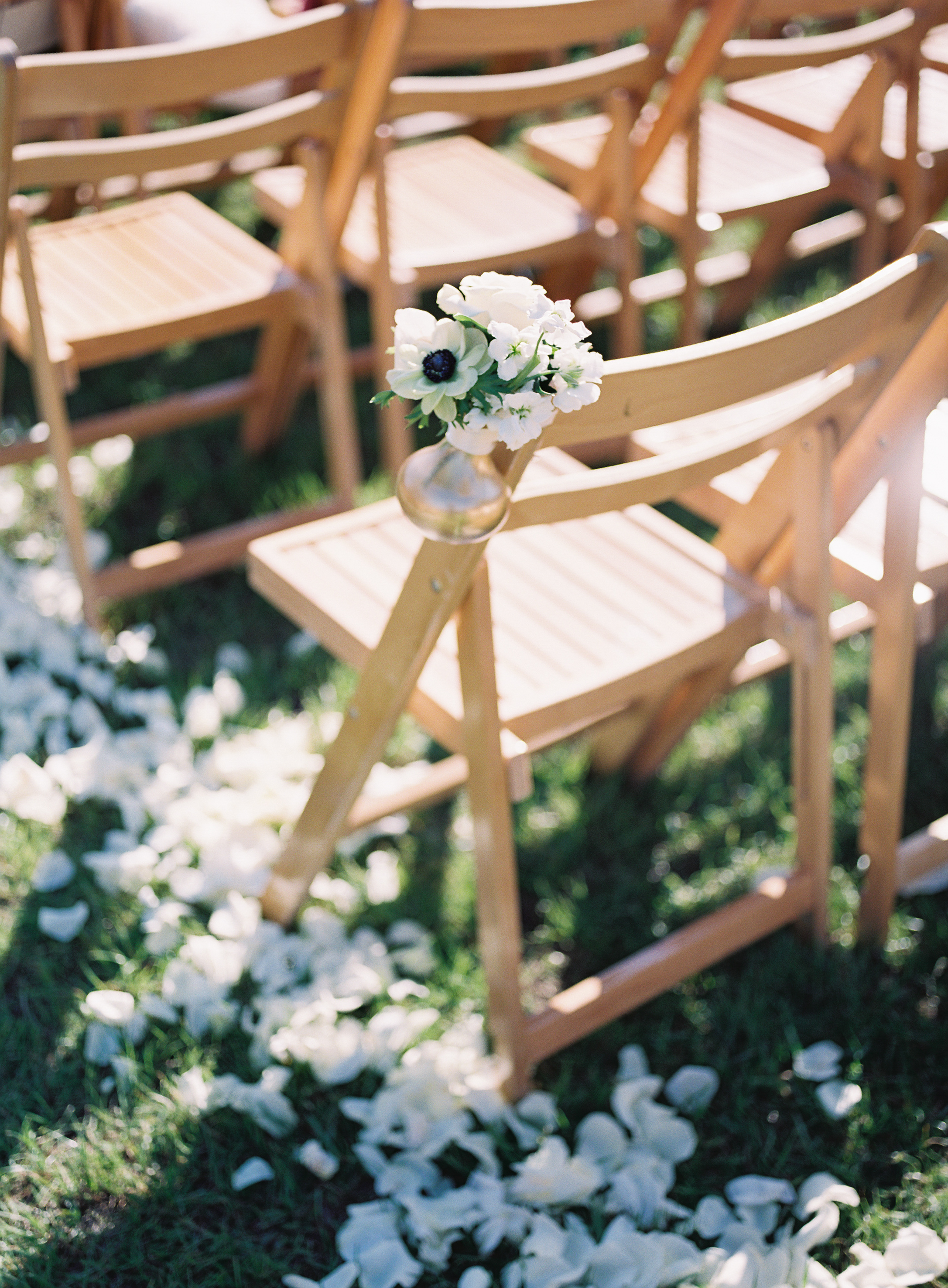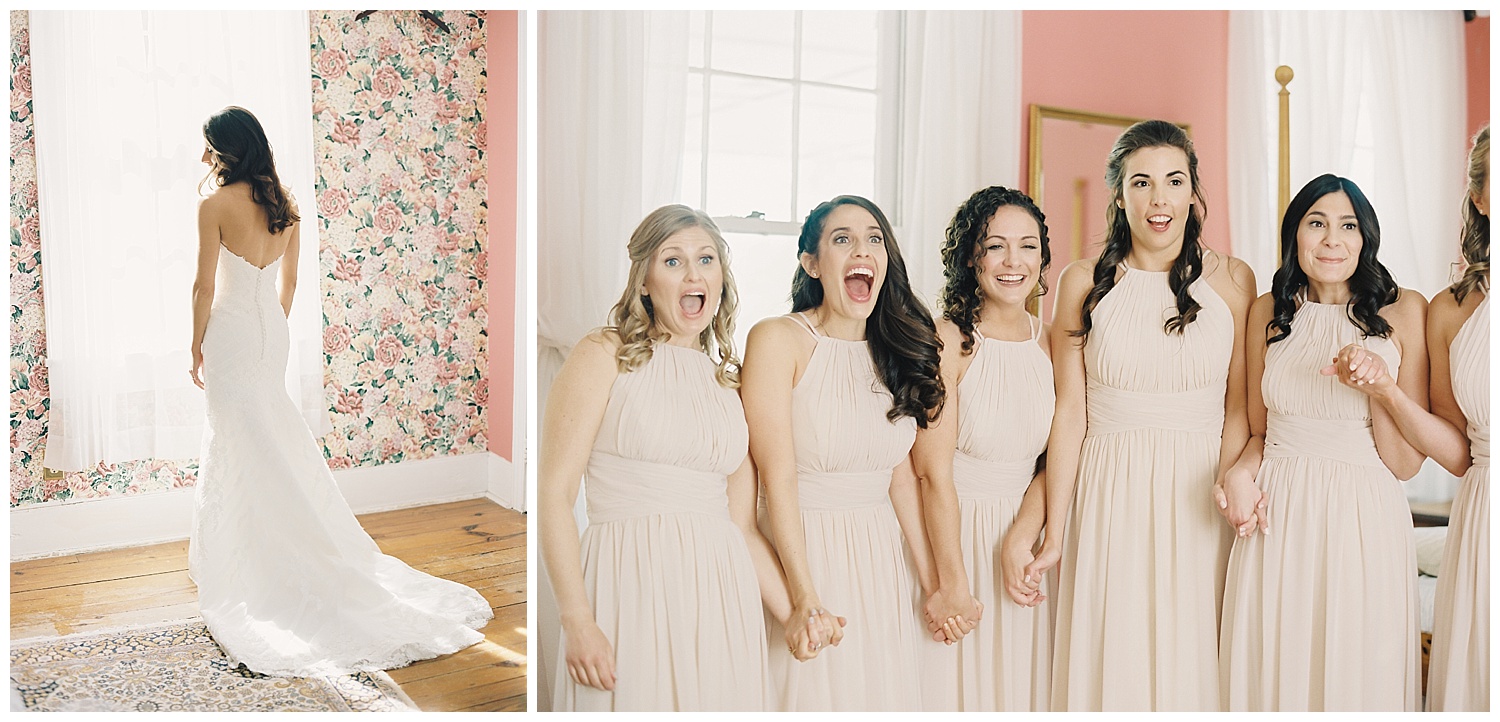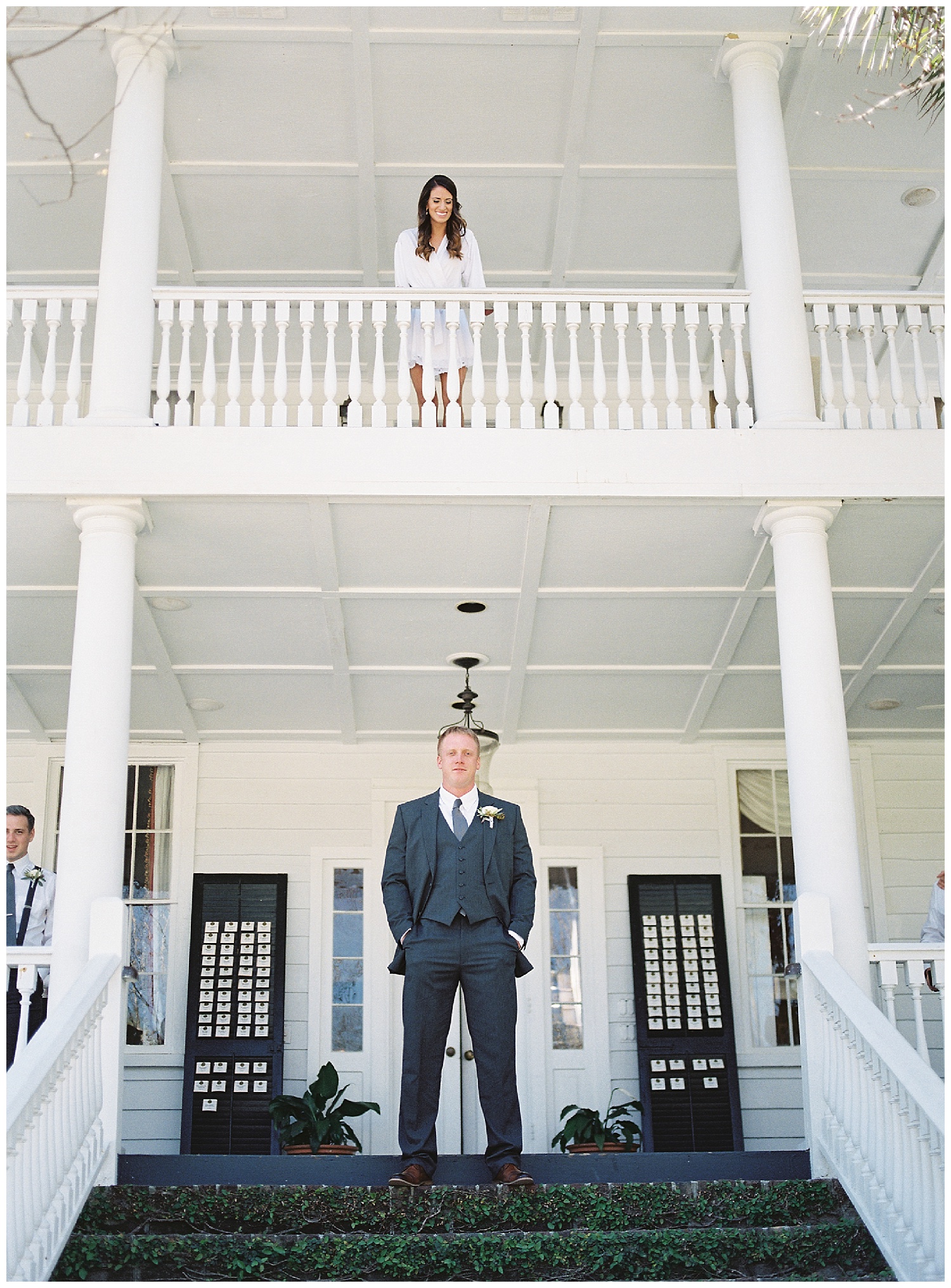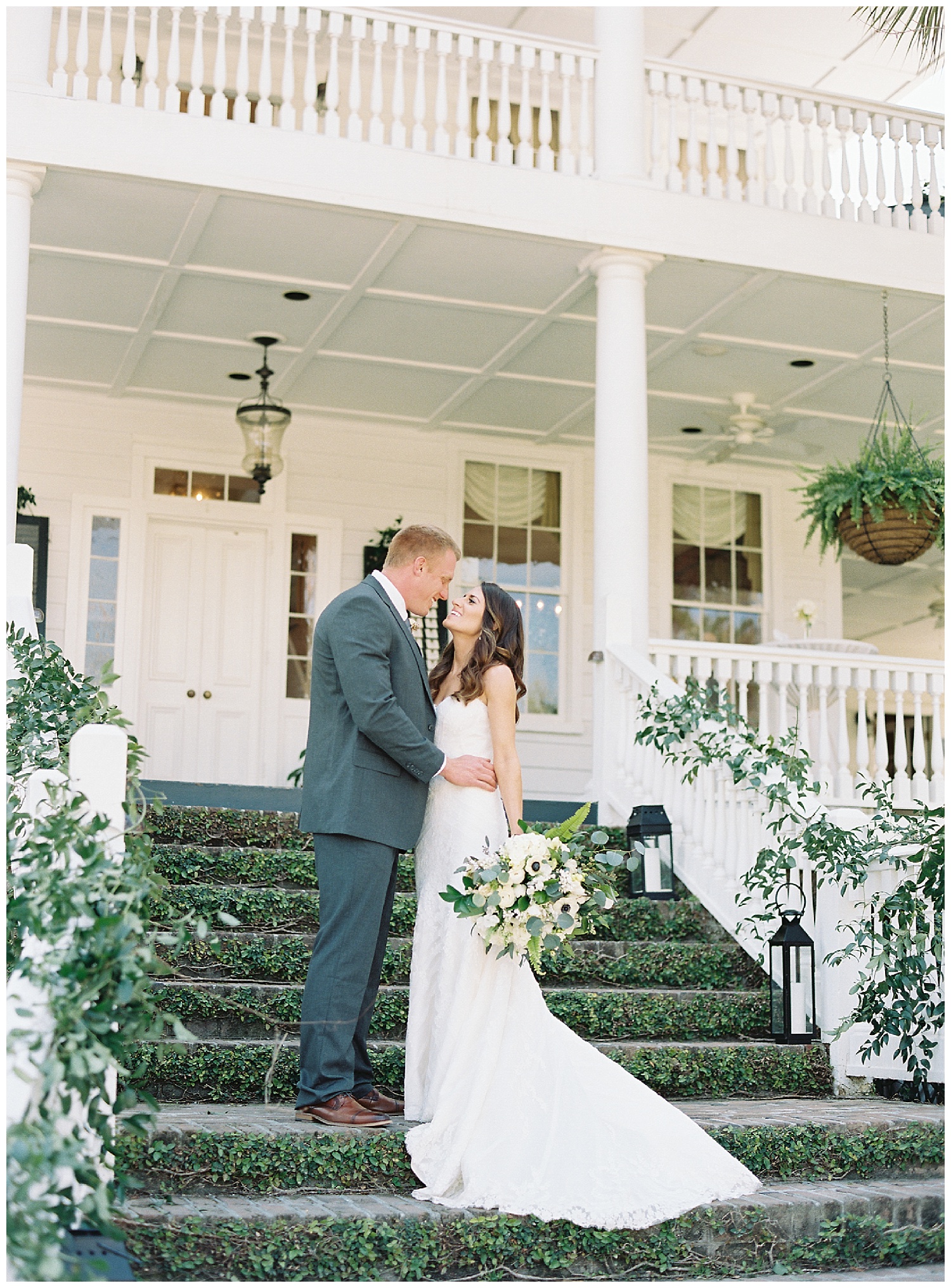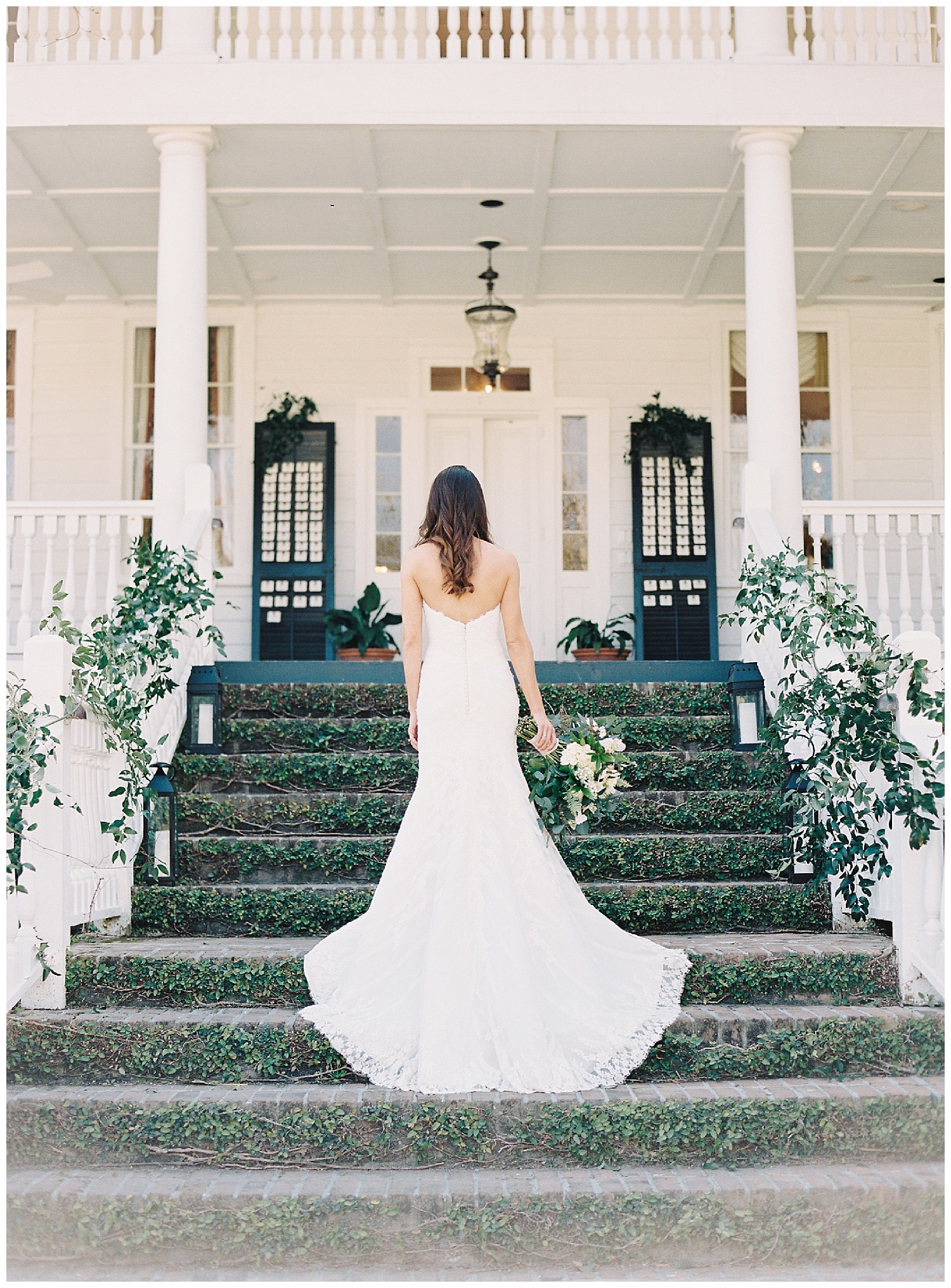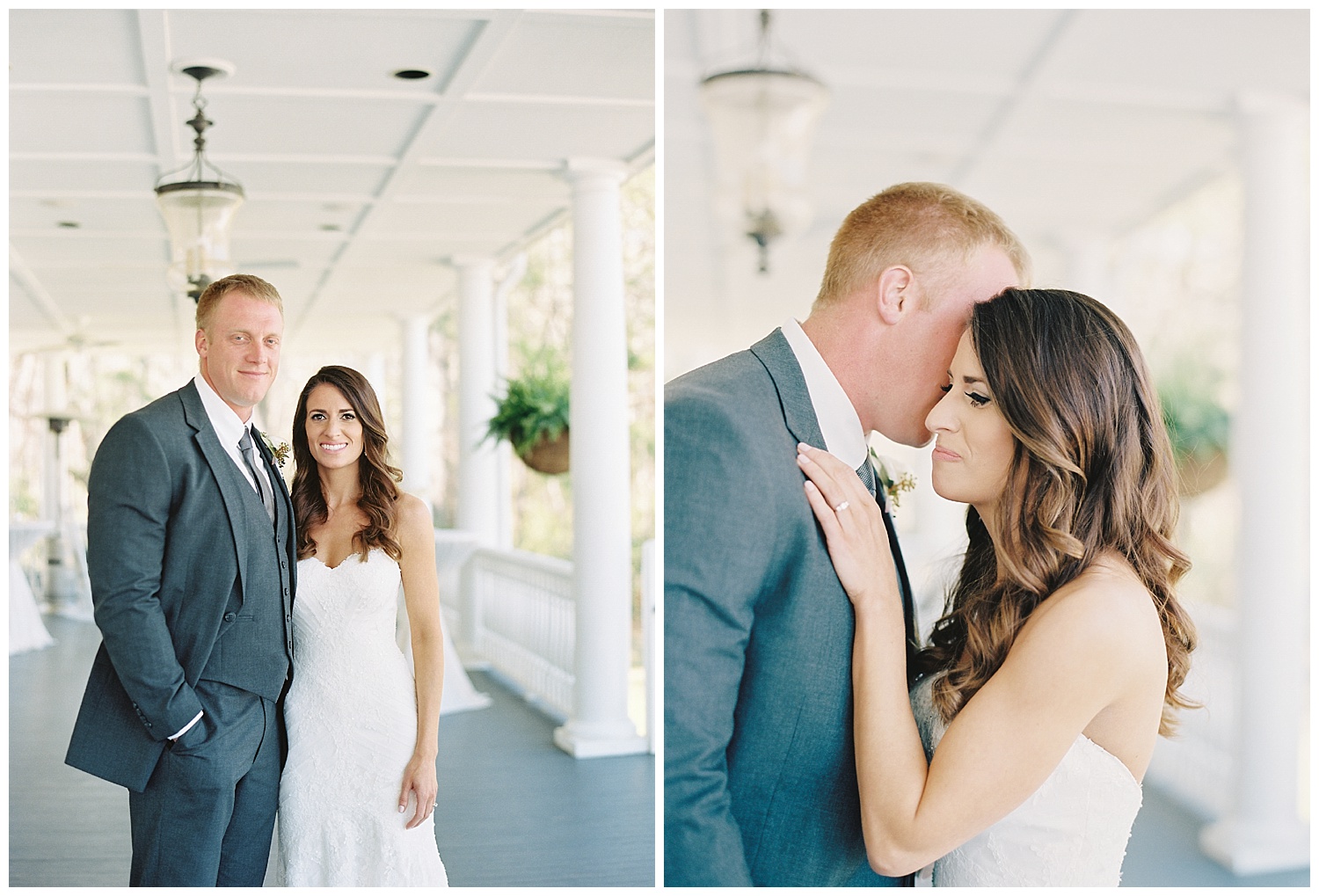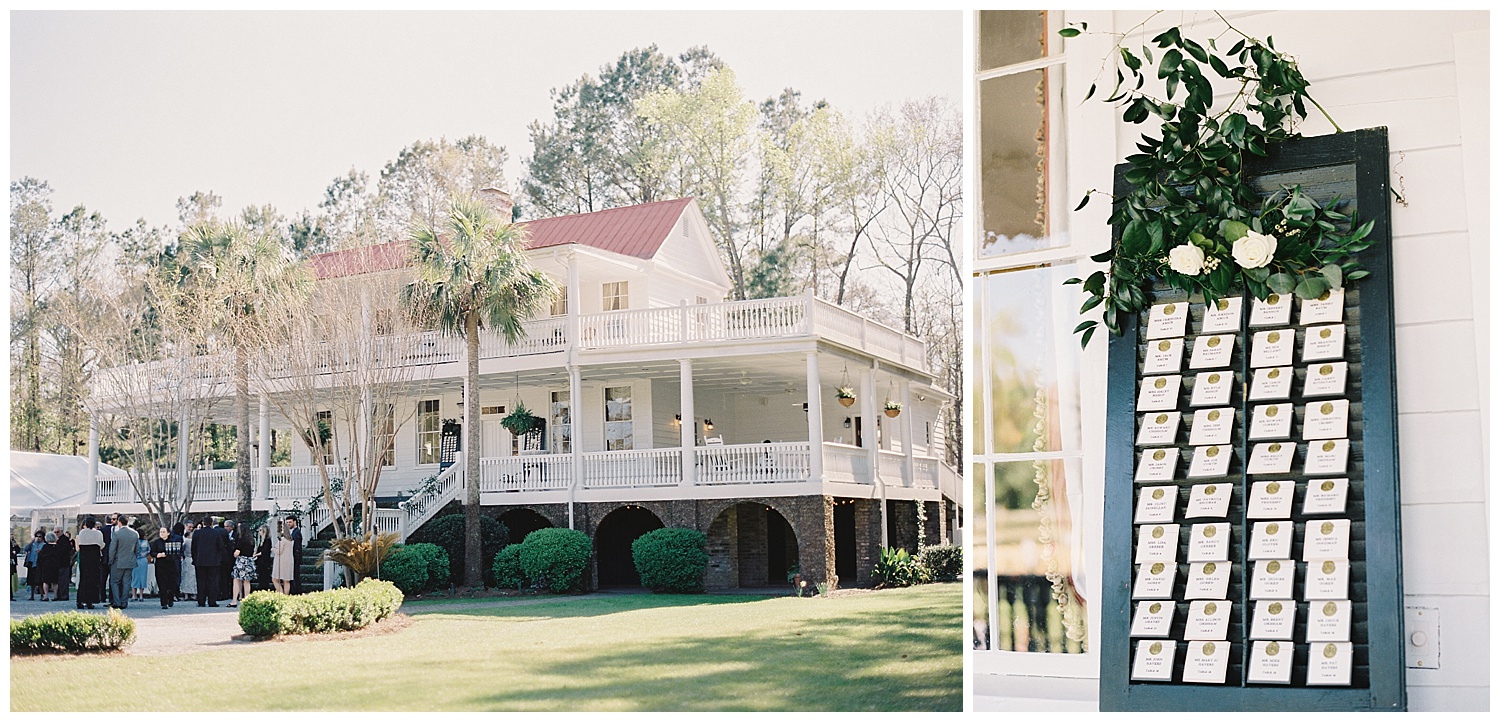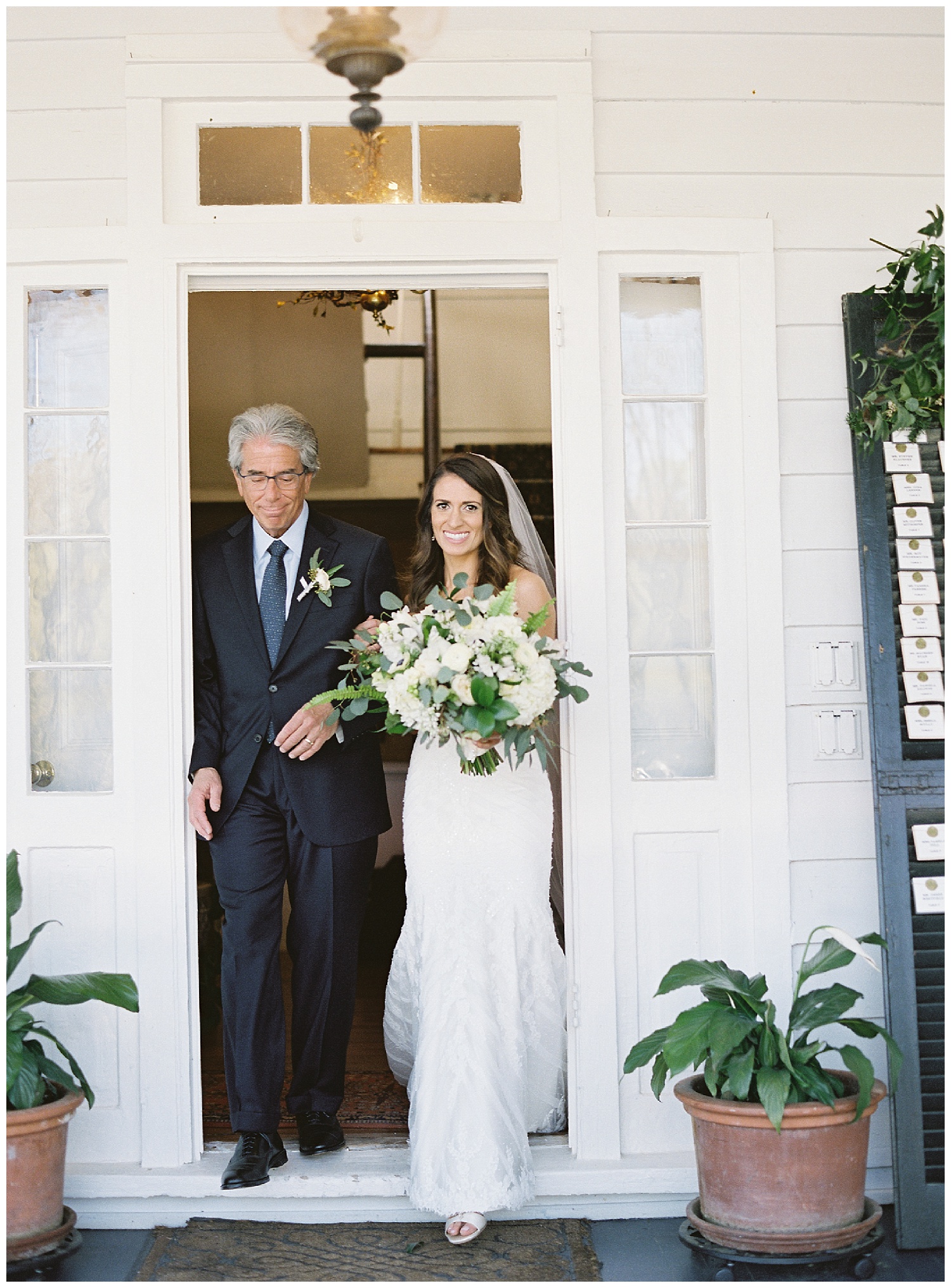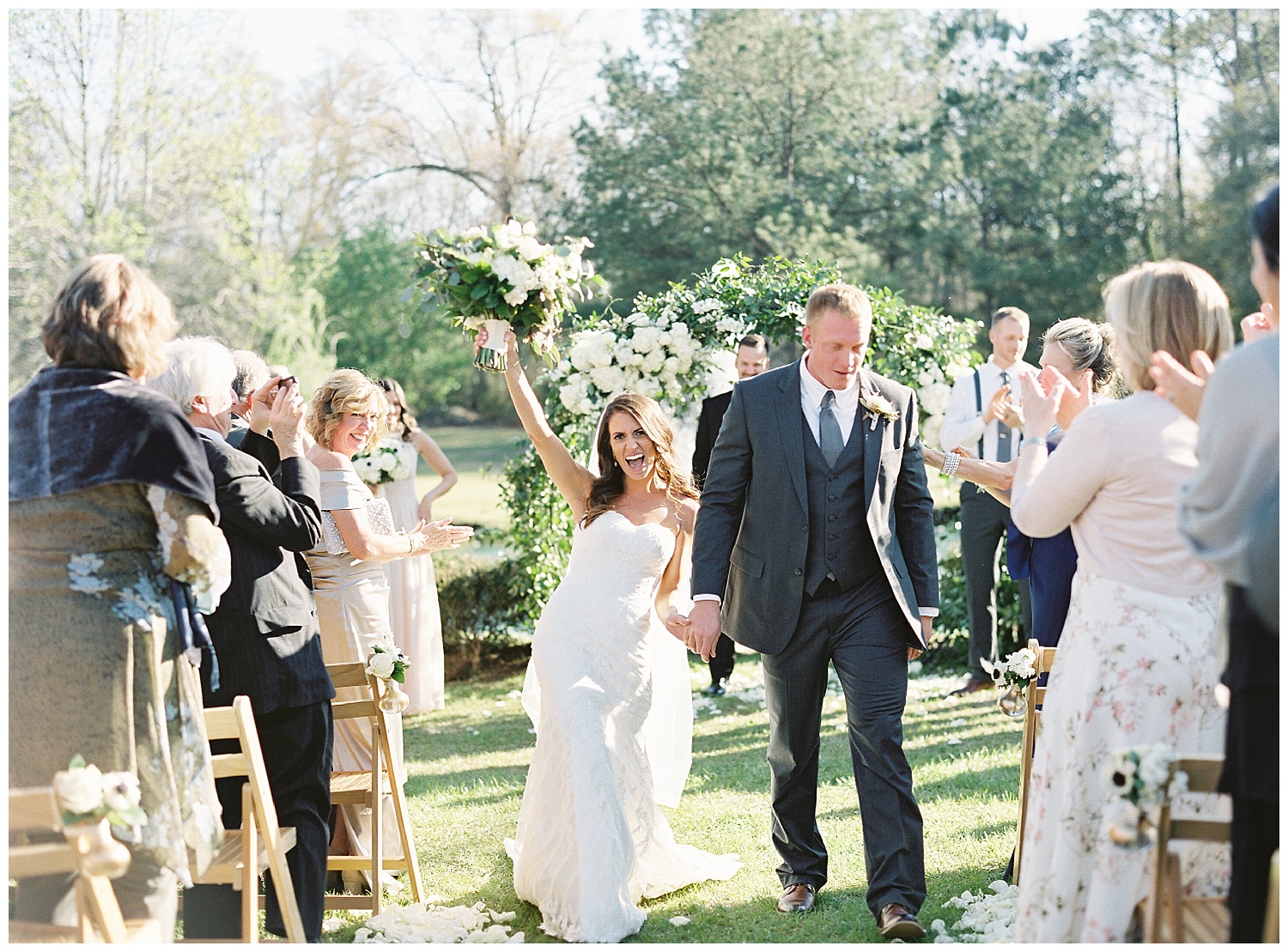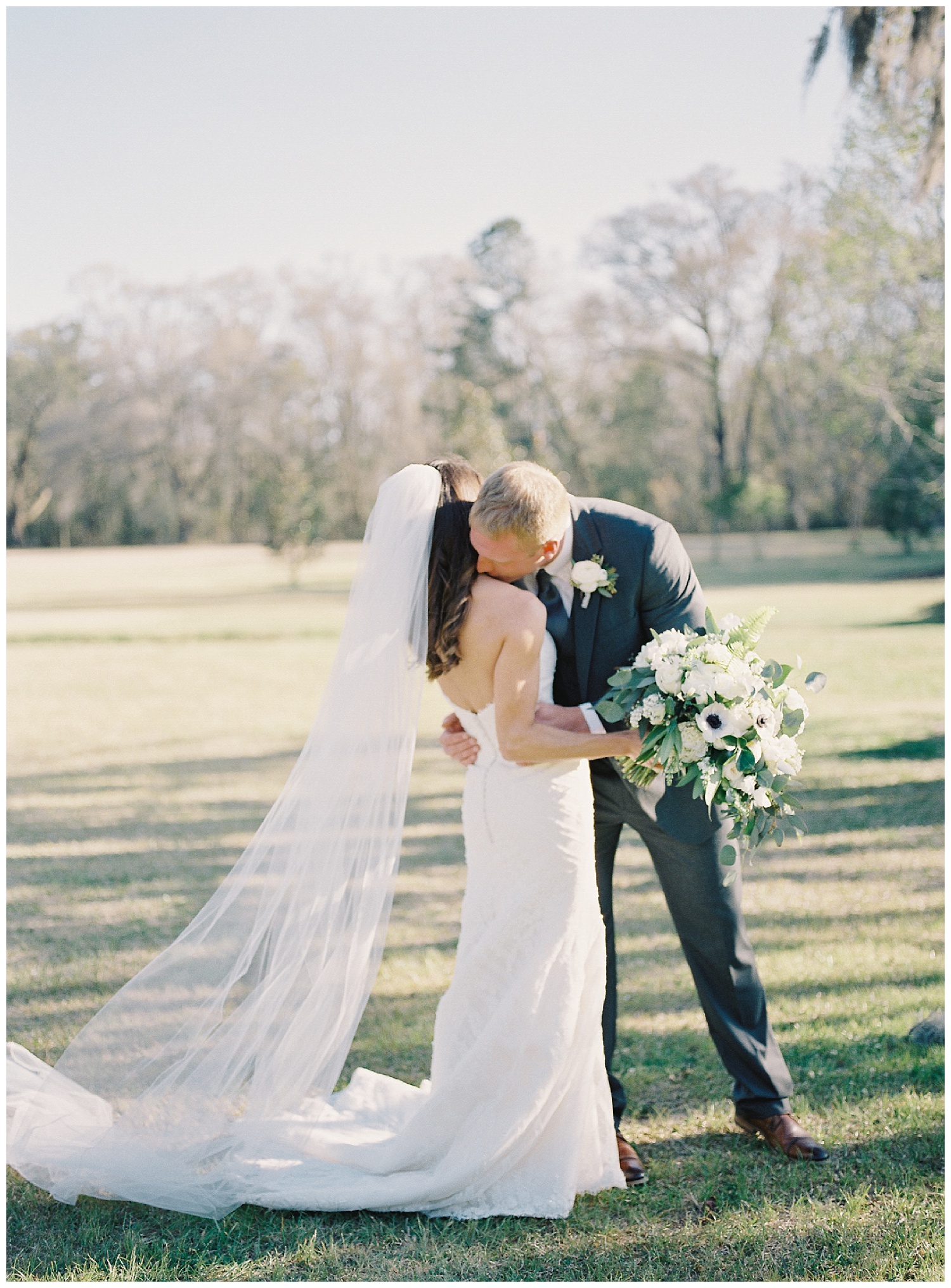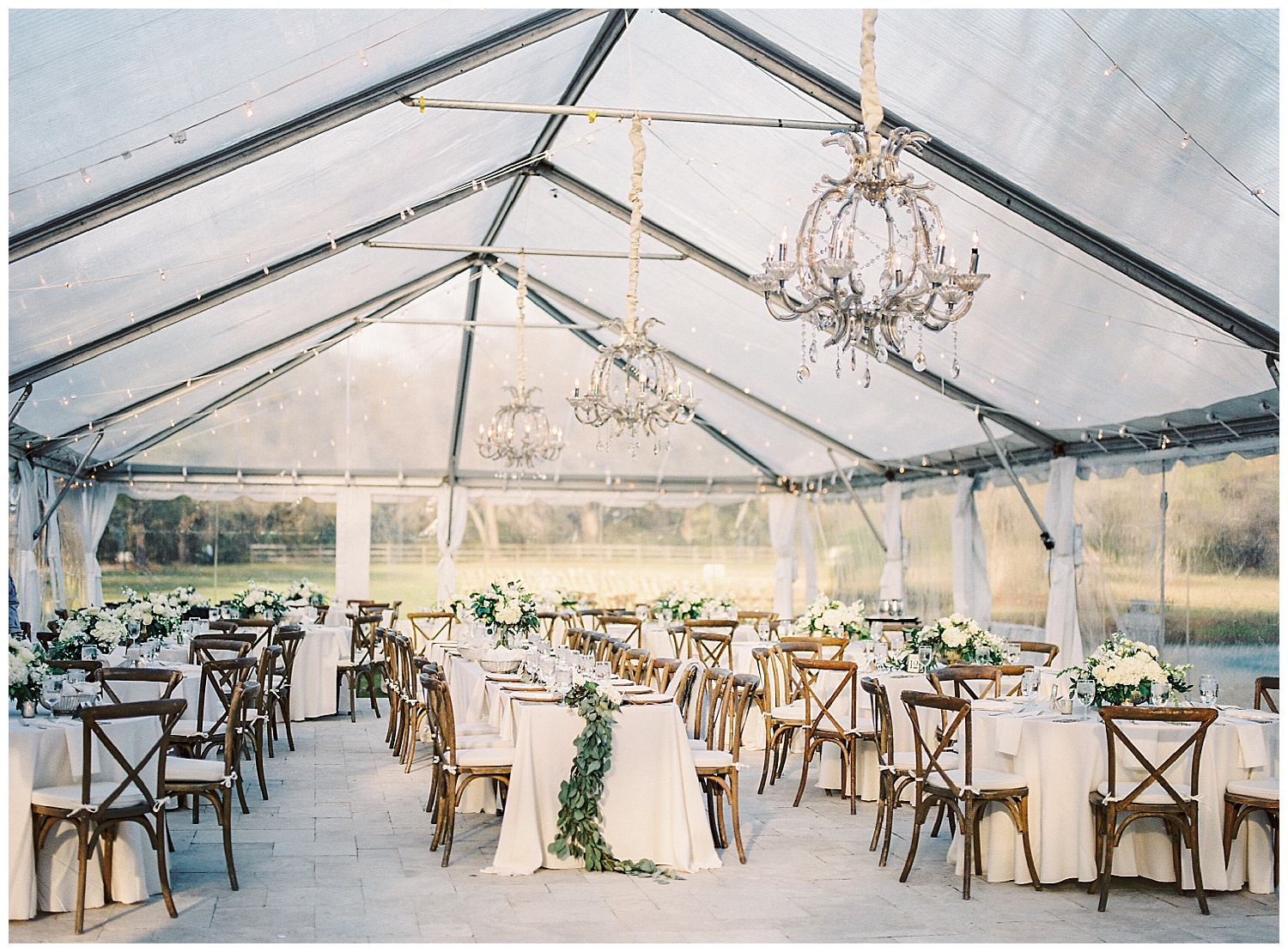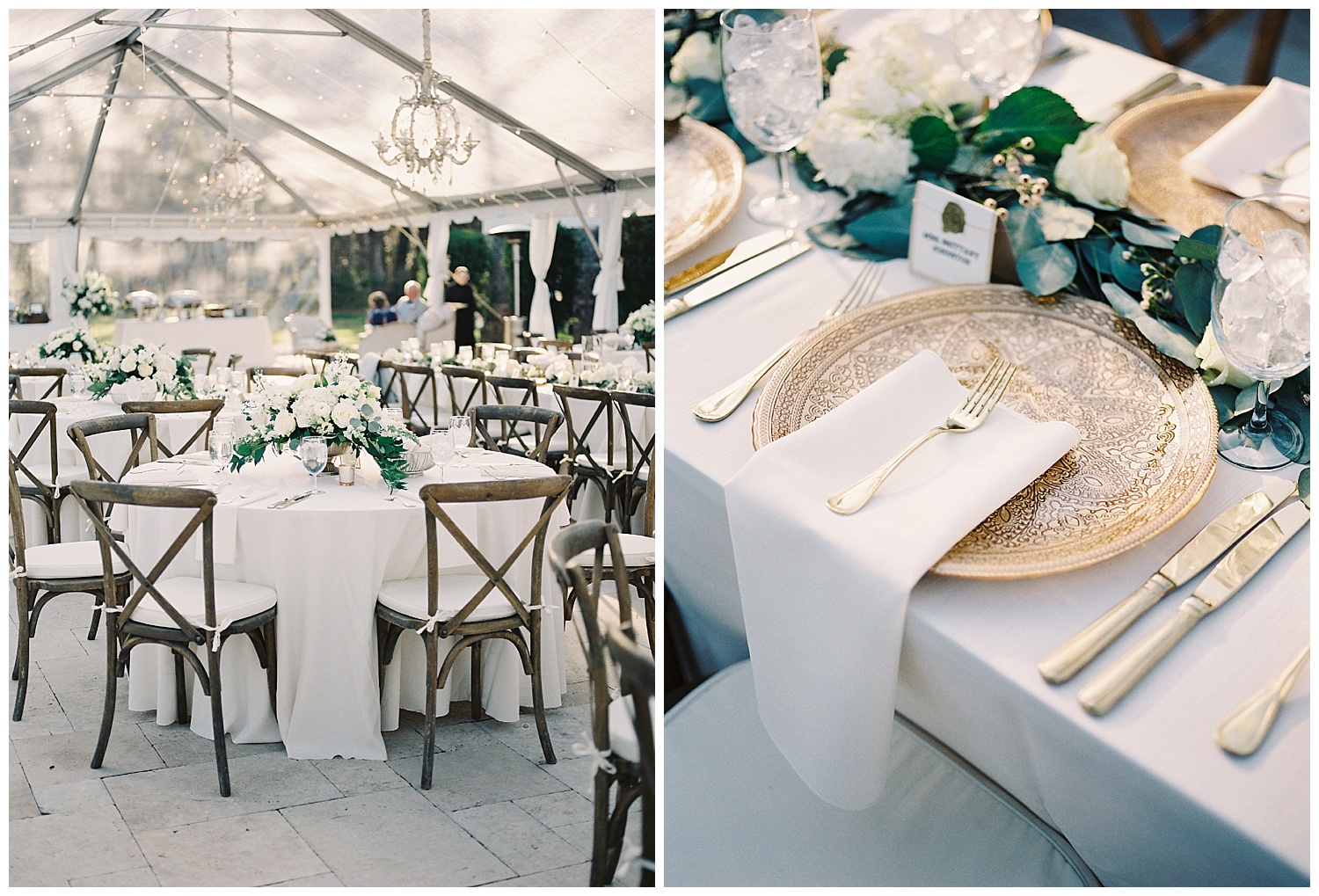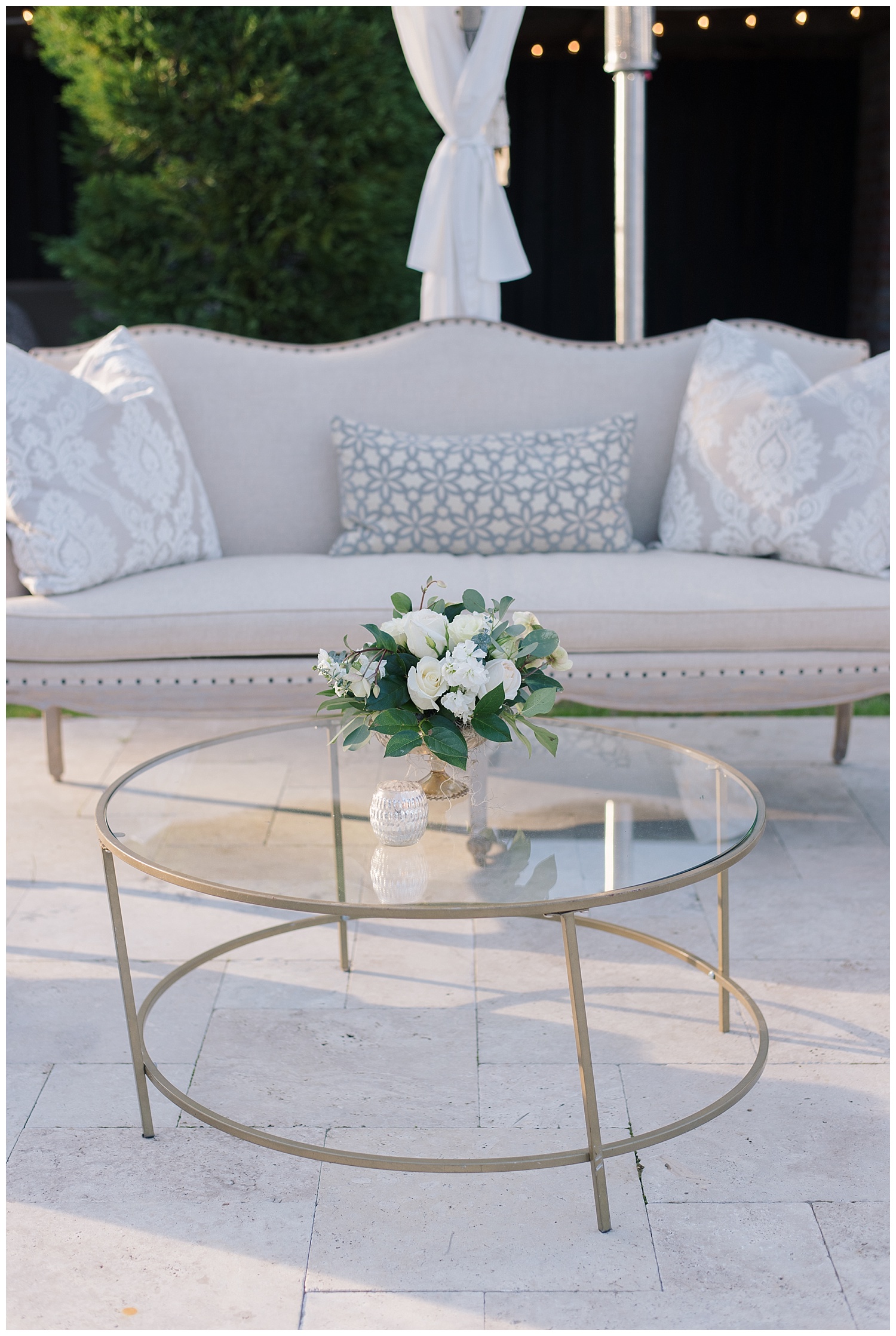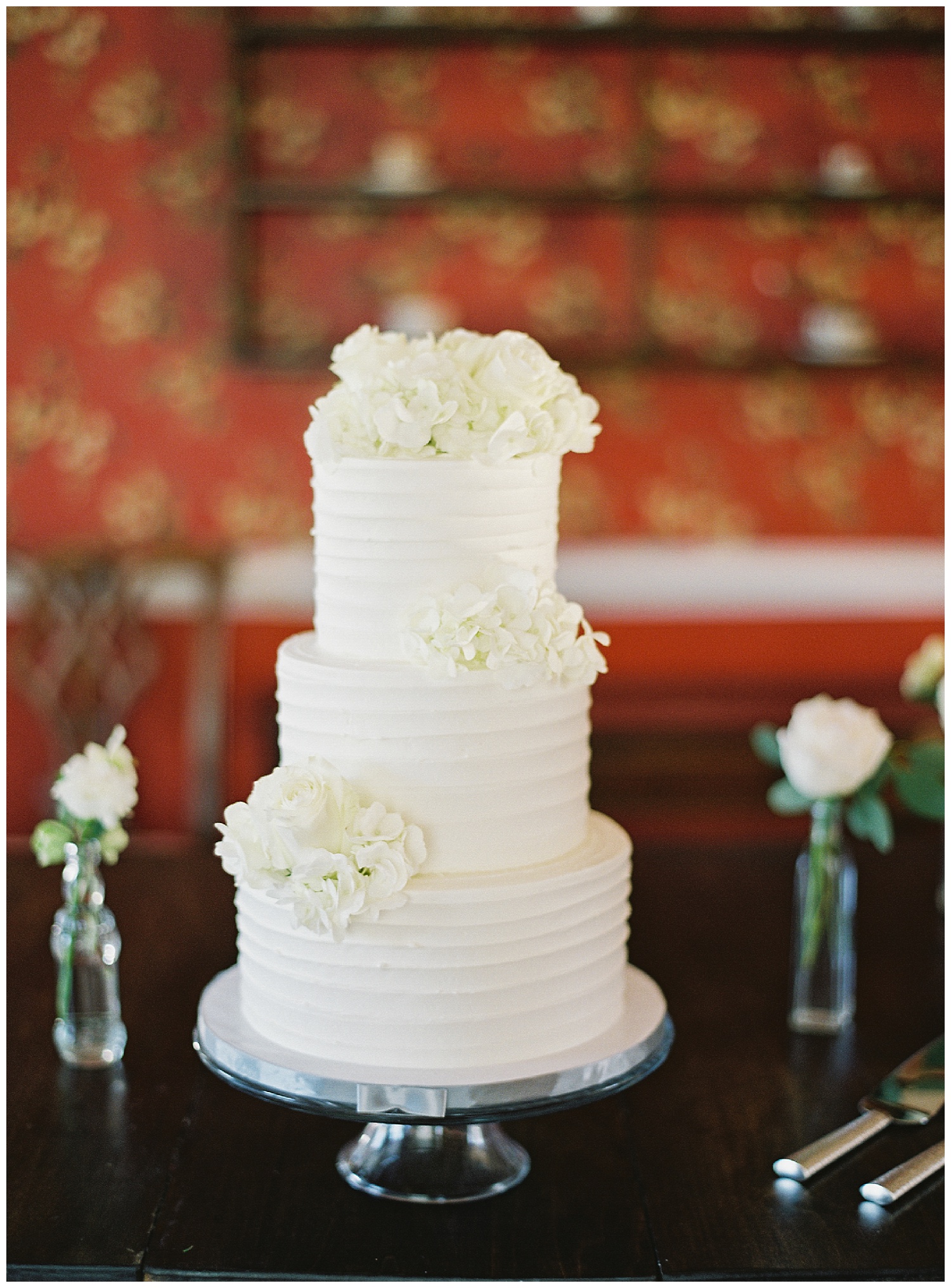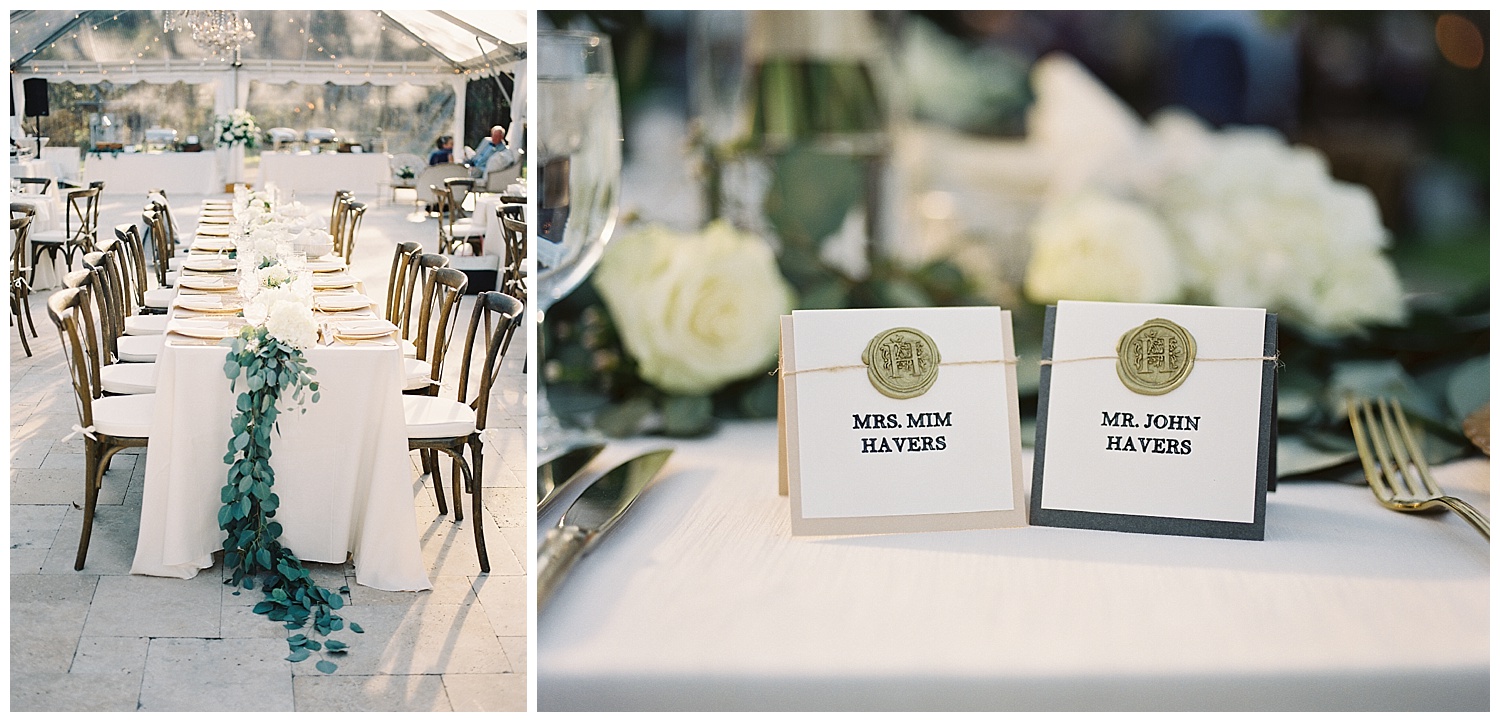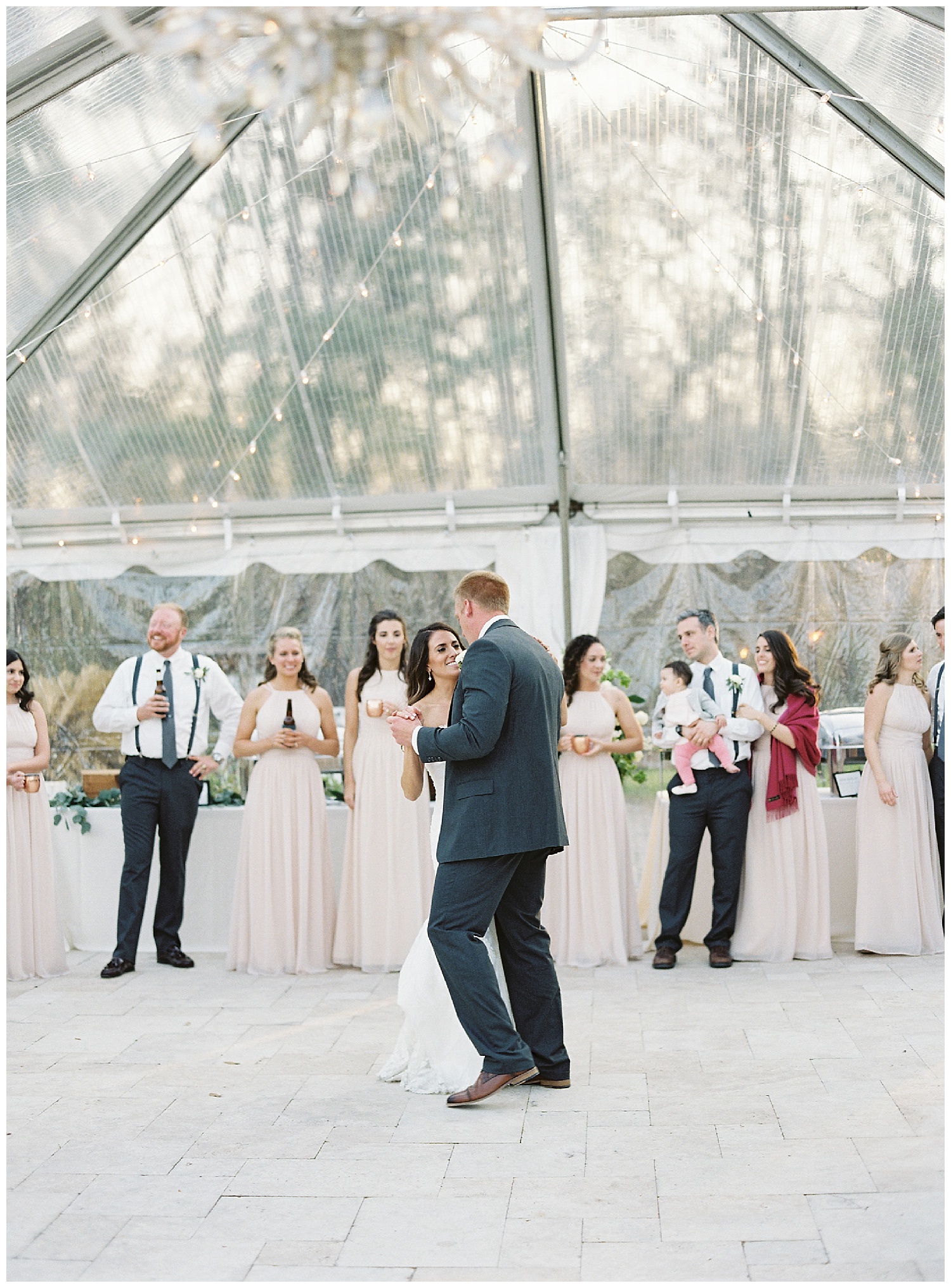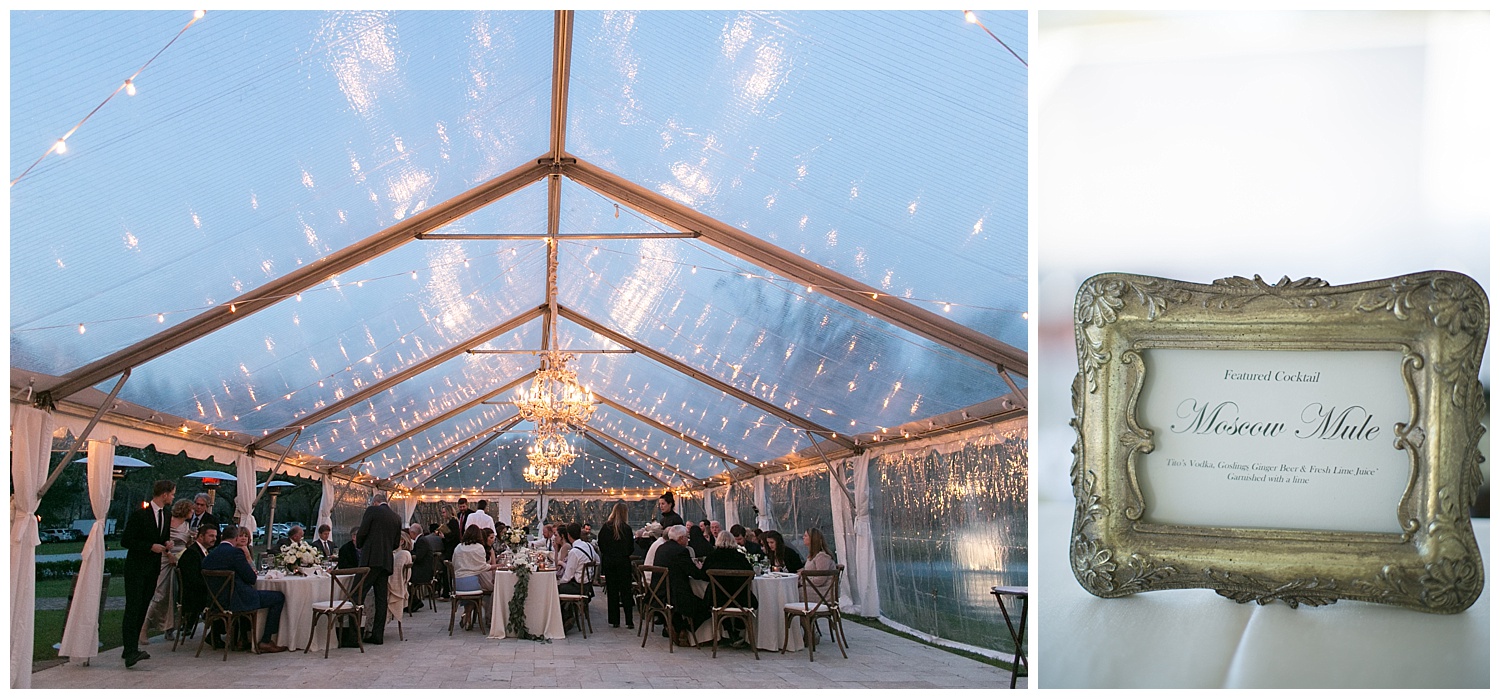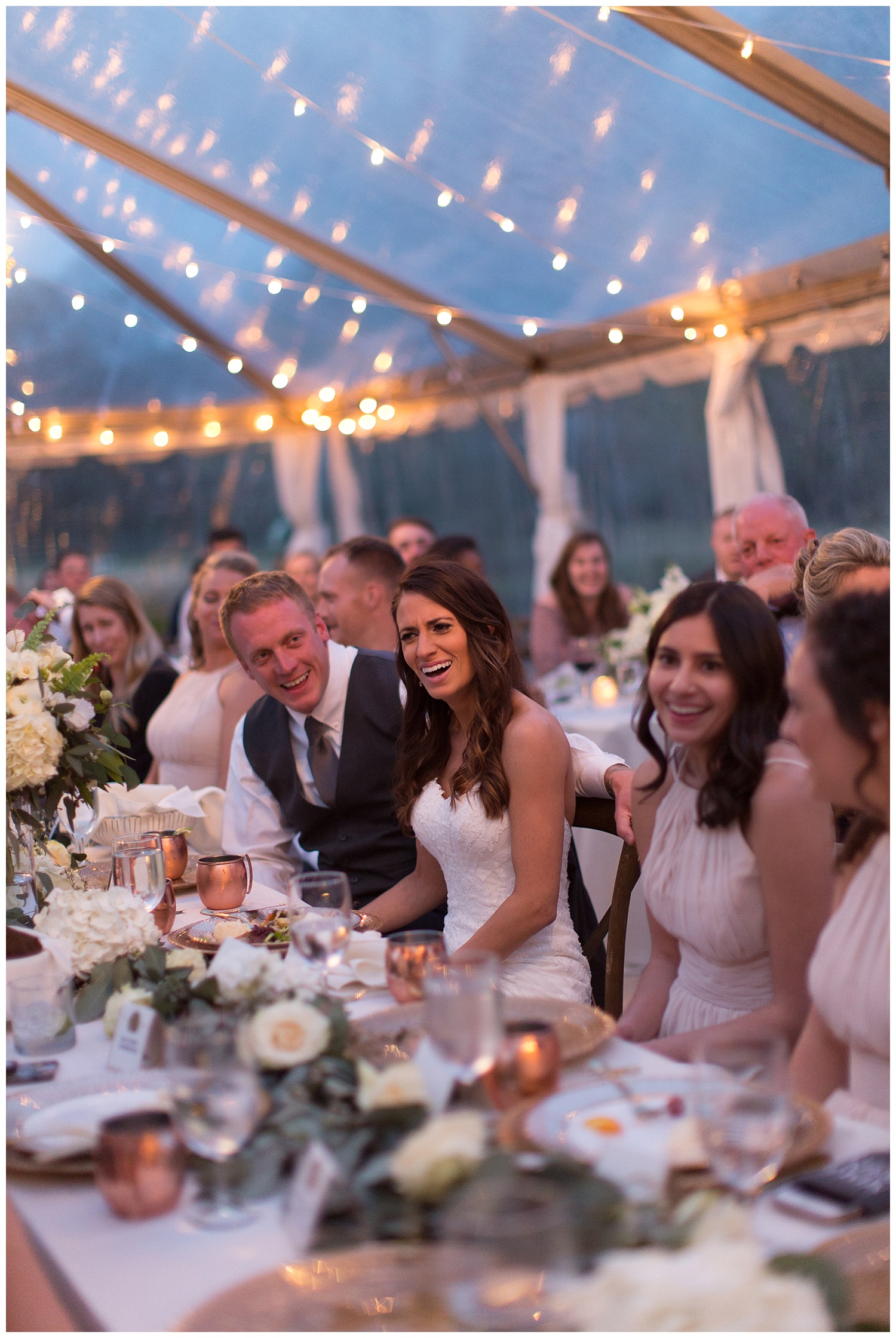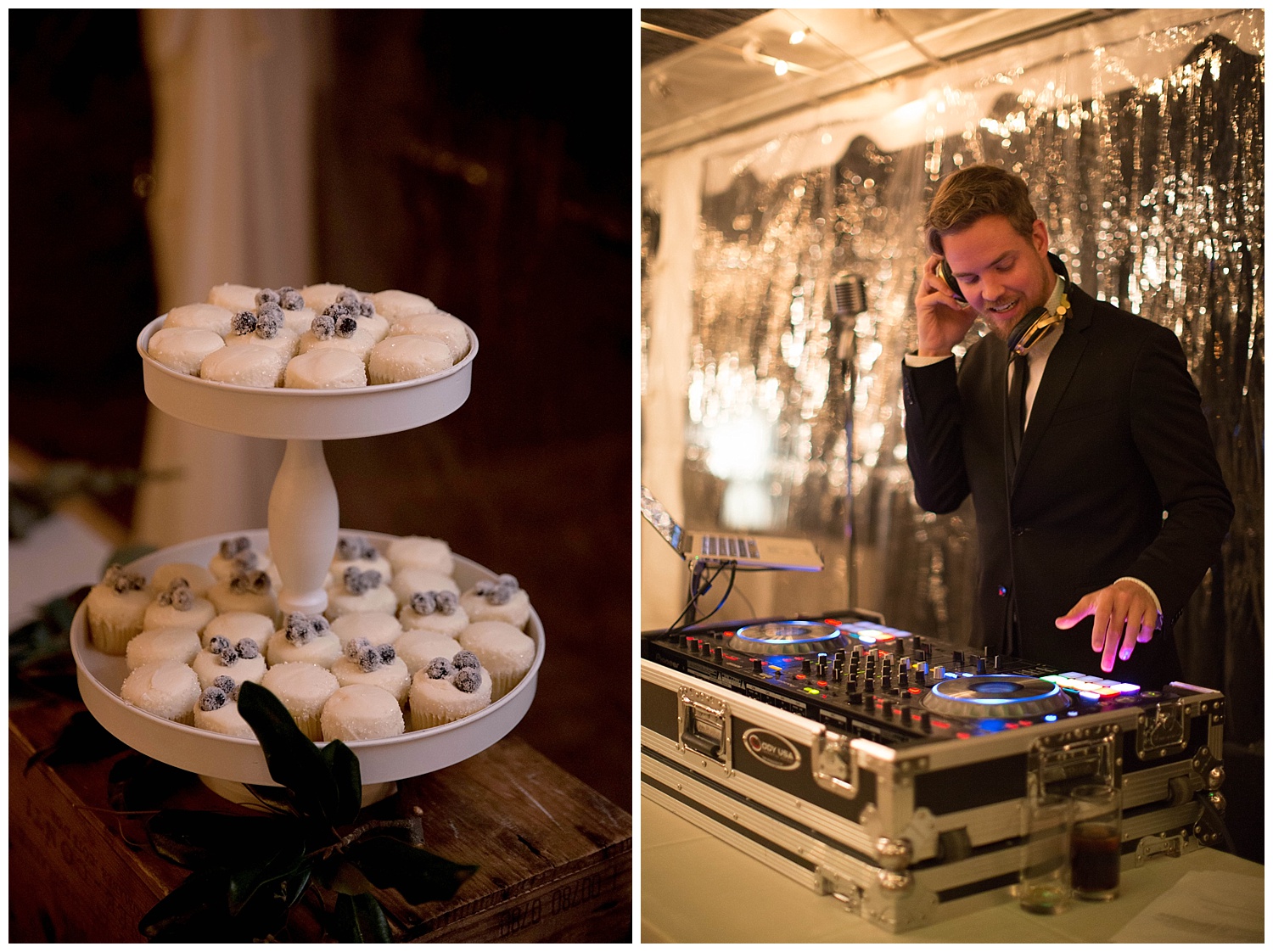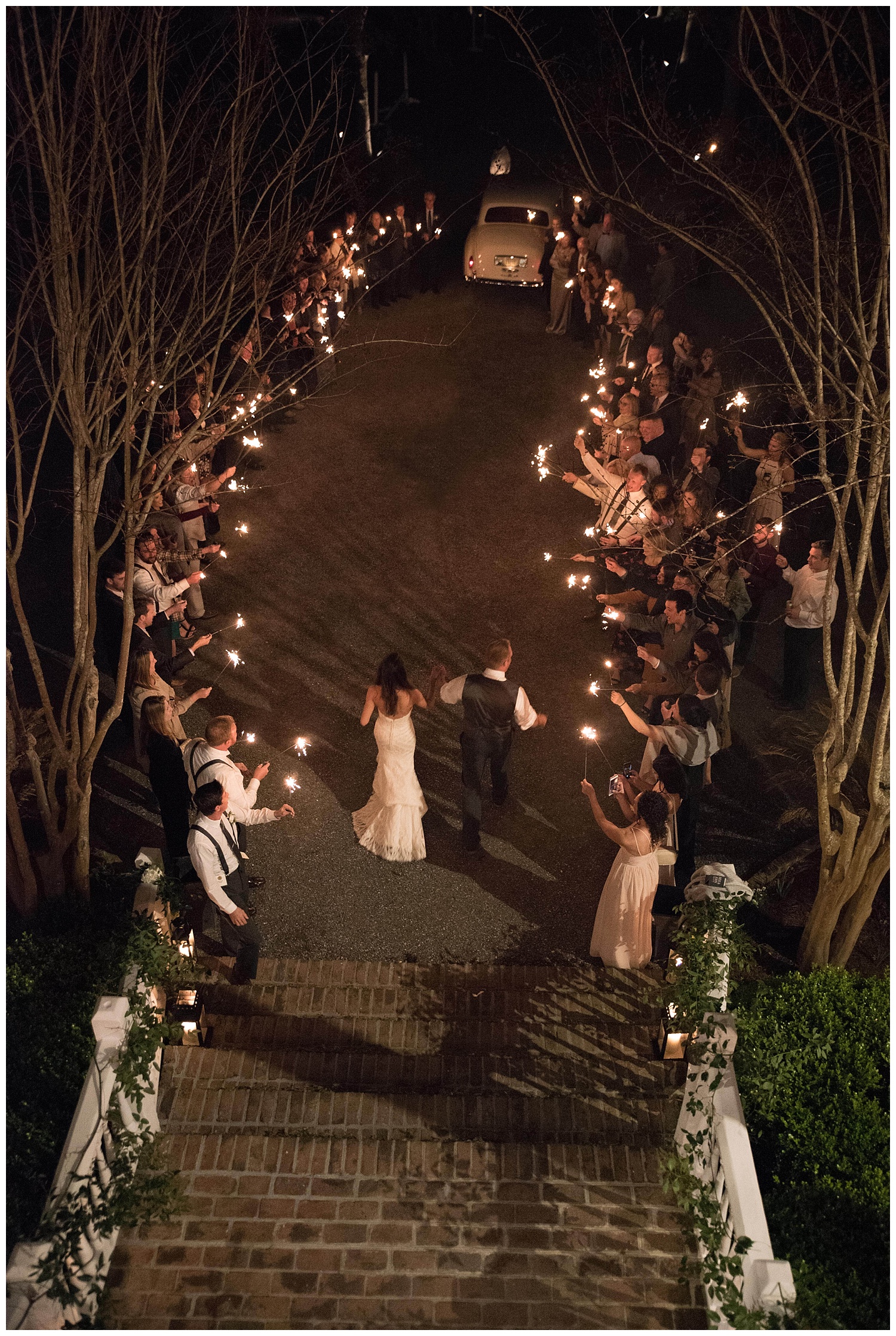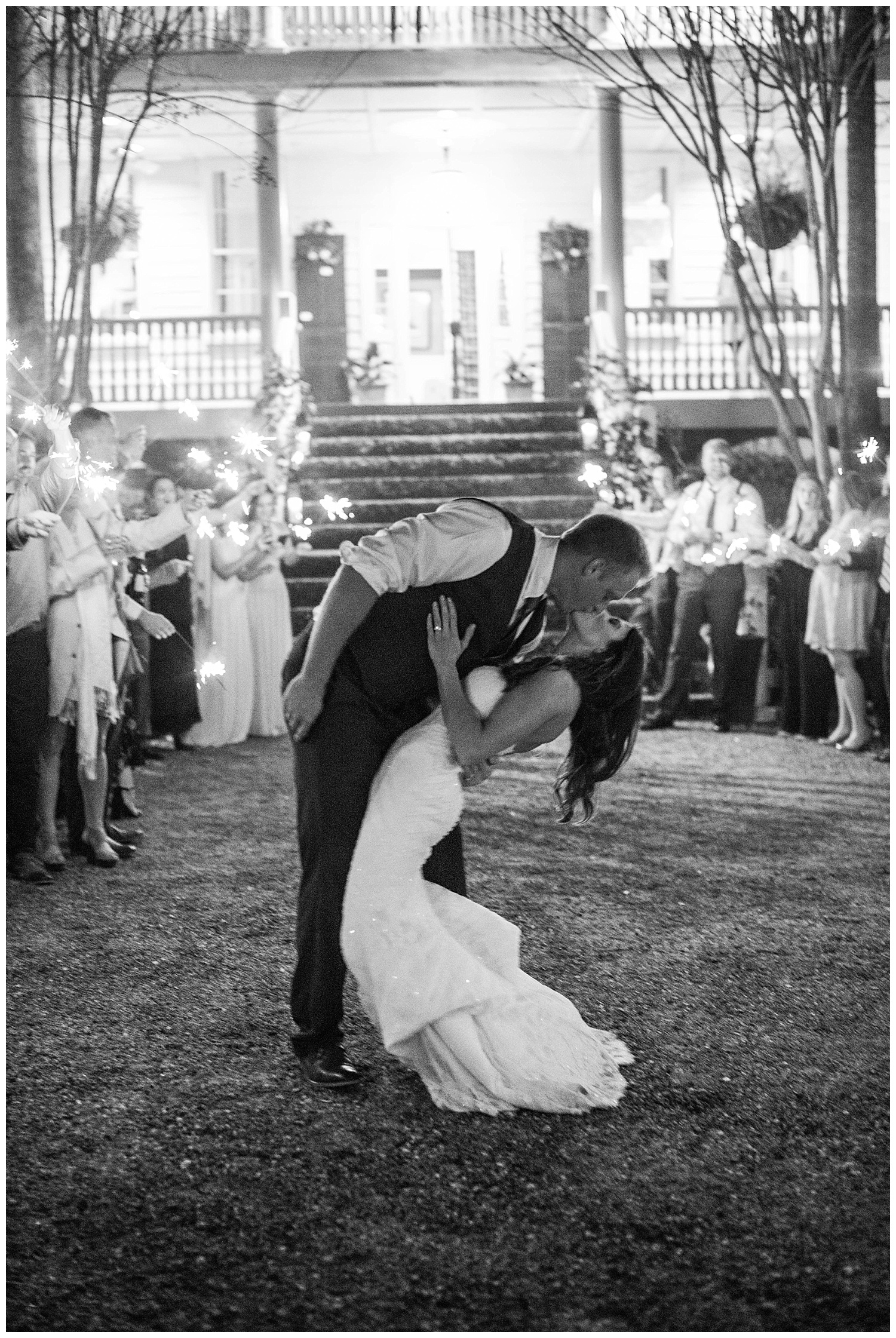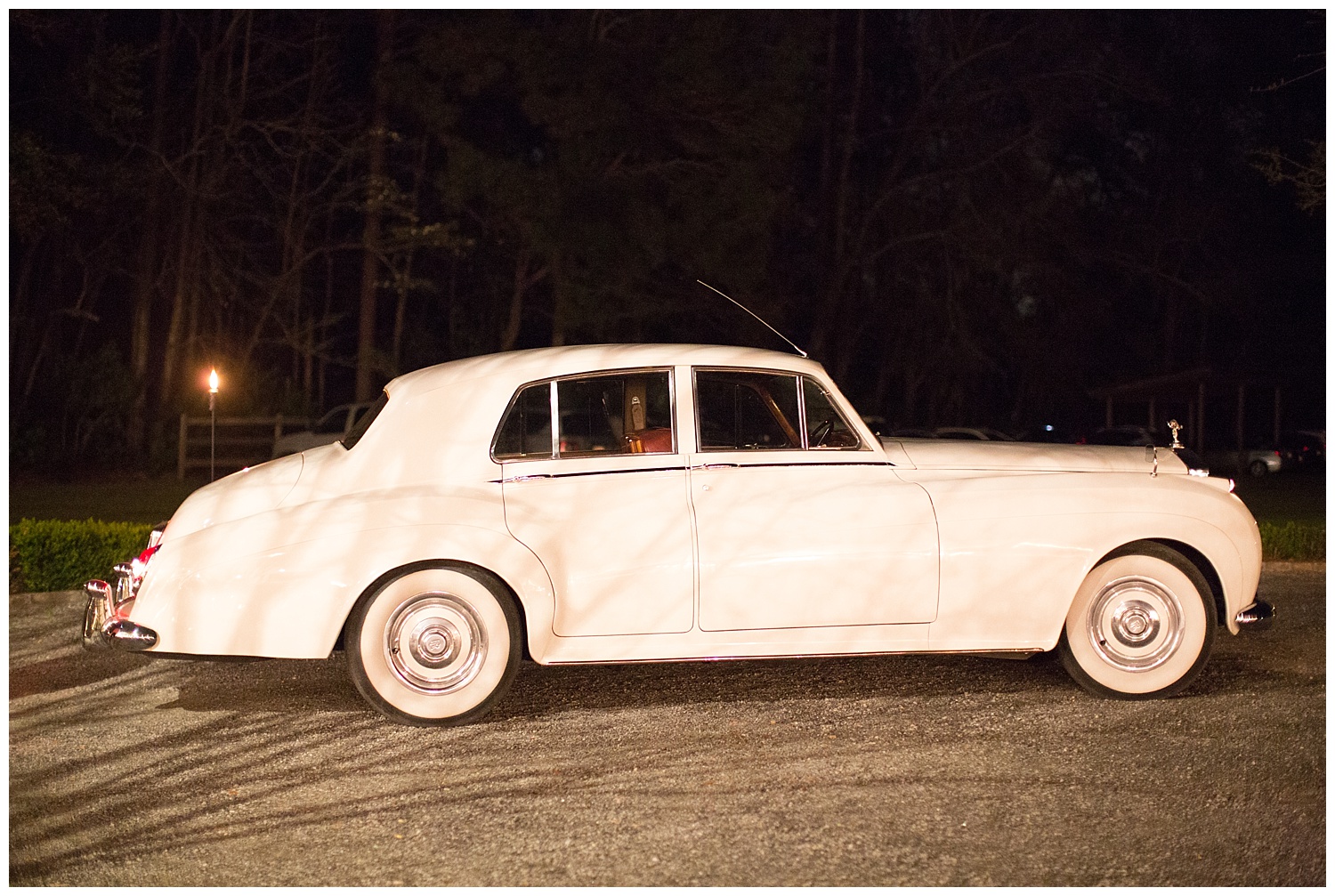 Planner: Margaret McKenzie | Venue: Old Wide Awake Plantation | Caterer: Salthouse Catering | Flowers: OK Florist | Rentals: Ooh! Events and Snyder Events | Images: Anne Rhett Photography | Bar: Squeeze Bar | Dress: Matthew Christopher at Southern Protocol Bridal | Sweets: Sugar Bakeshop | Cake: ABCD Cakes | Transportation: Lowcountry Valet | Invitations: Minted | DJ: Epic Charleston | Hair and Makeup: Paper Dolls