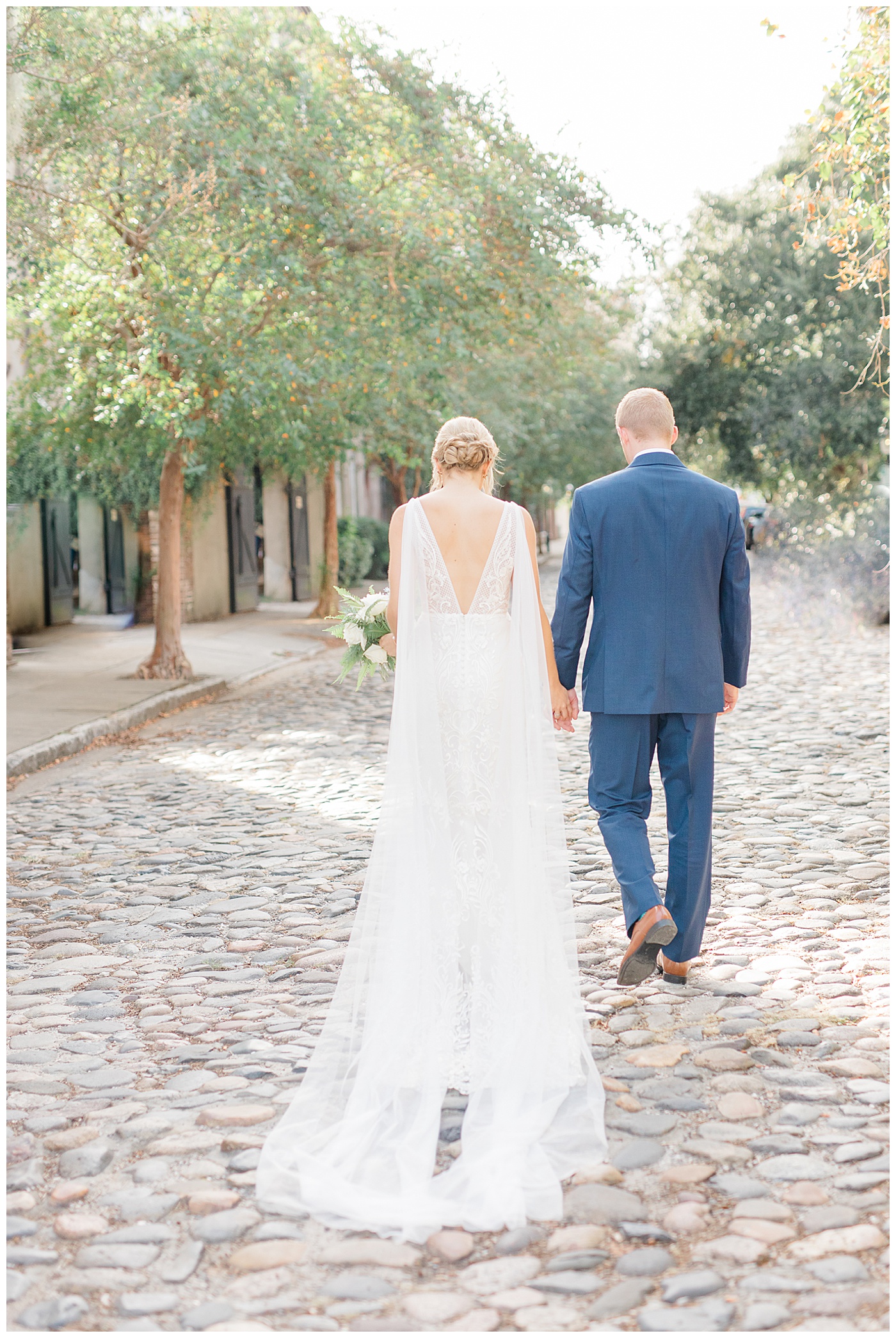 21 Apr

Liz & Patrick | The Gadsden House
A Globetrotting Courtship
When Patrick (United Kingdom native) met Liz (Mizzouri born) in Atlanta, they hit it off …  and then realized they only had a few weeks to get to know each other. Five weeks, to be exact, until Patrick would be jetsetting back home. The two, introduced by mutual friends at a beer festival, hung out constantly despite knowing Patrick's departure date was at the end of July.
What happened next? Enter their globetrotting courtship. Liz and Patrick's long distance relationship was dotted with meet-ups every six to eight weeks in a new destination. They went on dates in Rome, Dublin, Kansas City, Barcelona, and Charleston, just to name a few. After two years filled with travel and romance, Patrick popped the question on a hike in Colorado. Liz's "yes" was followed up with a stay at a hot springs resort on a snowy mountainside. 
A Charleston Destination Wedding
When it came to deciding on a location for their wedding, the two had a lot of places under their belt to choose from. But for them, the choice of a Charleston destination wedding was an easy one. Liz felt the location was "in the middle" enough to accommodate their guest list, which had people traveling all the way from England, Alaska, and Australia. The bride also said that she loved our "unique, vibrant" city, with its "European feel." Their Charleston wedding at The Gadsden House shined in a classic color pallet of light blues, champagne, and neutrals. Add in pineapple boutonnieres for the groomsmen (reminiscent of a certain Charleston pineapple fountain) and this wedding was nothing short of Charleston chic!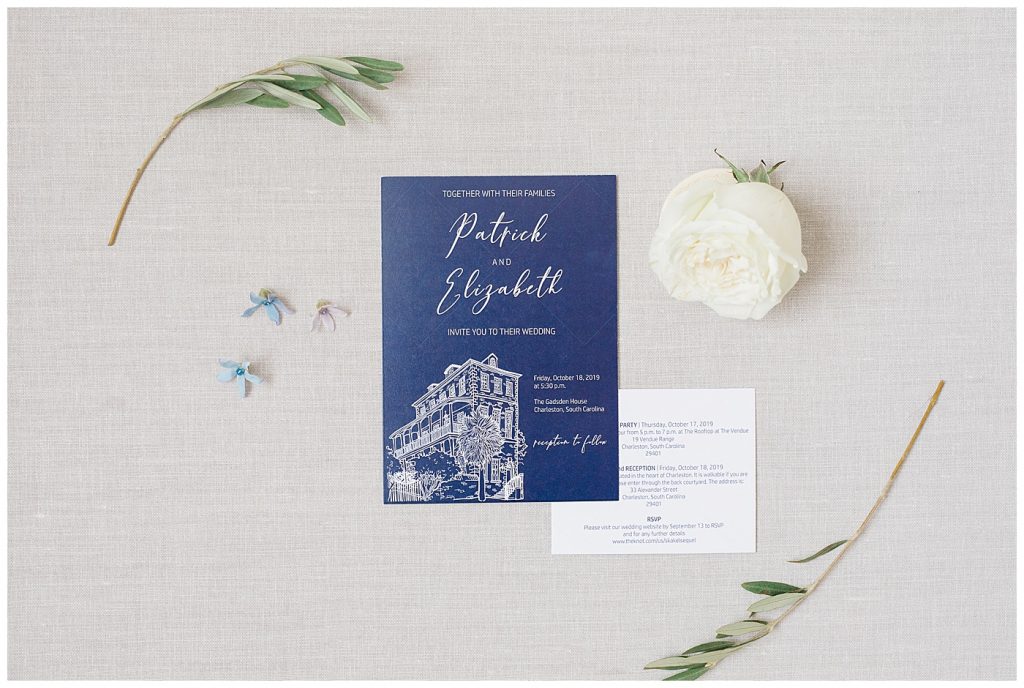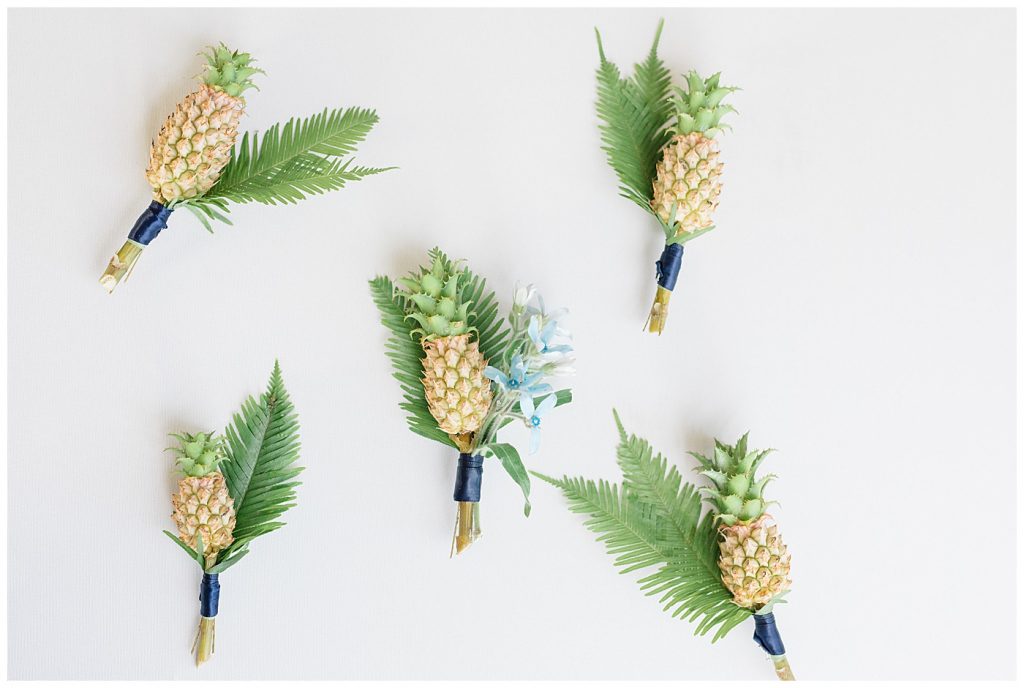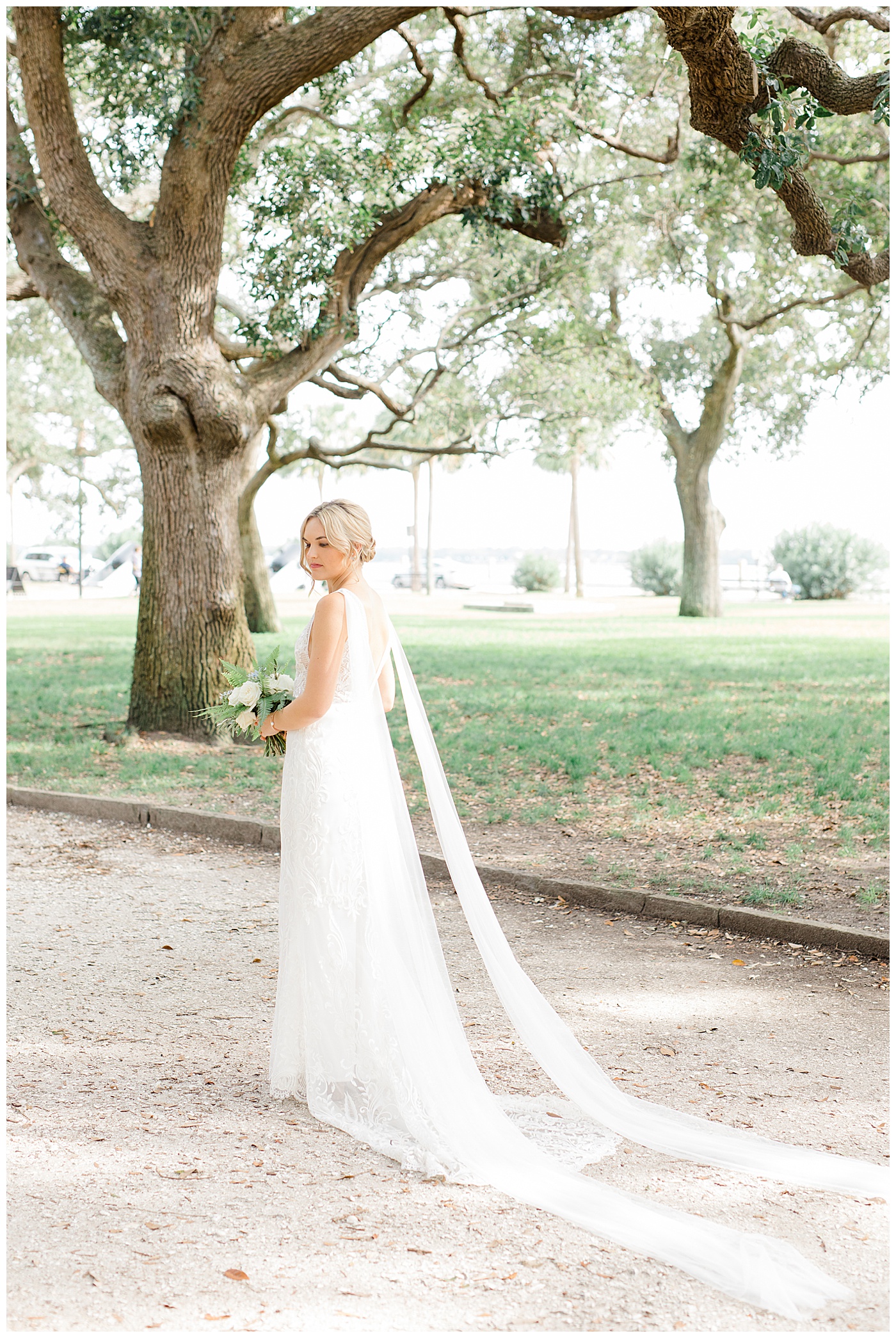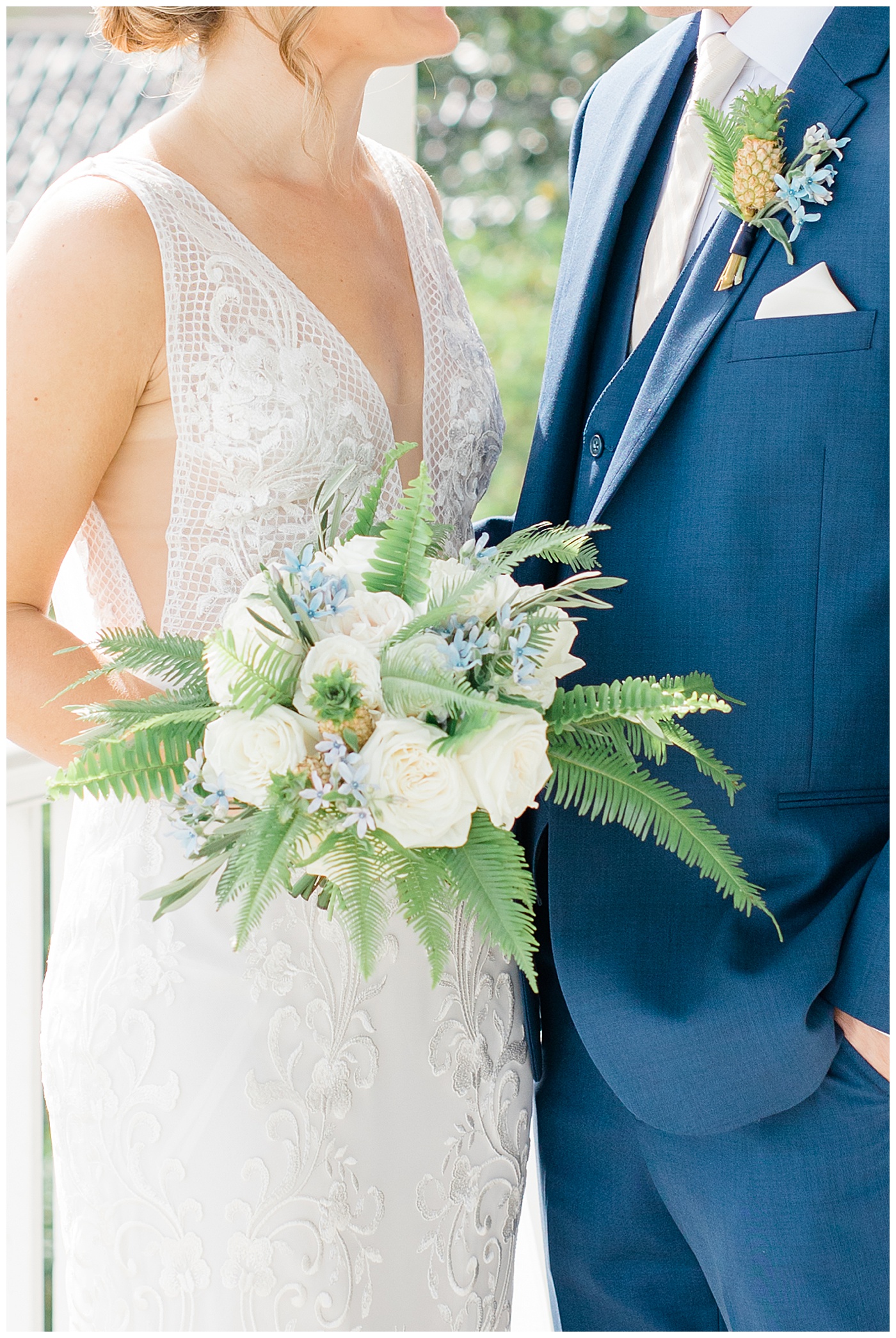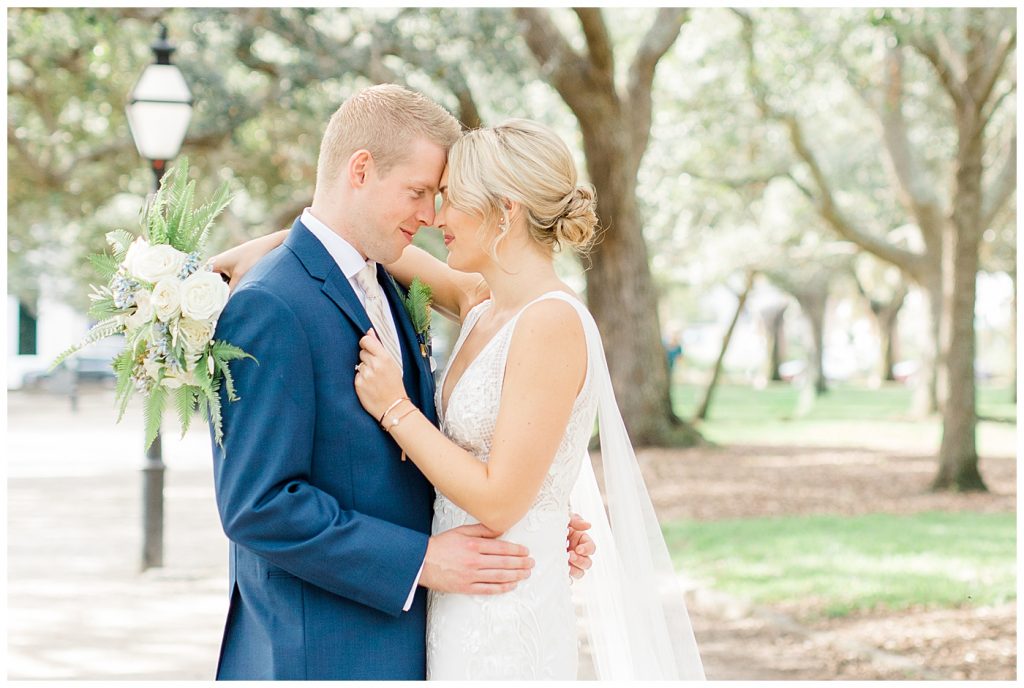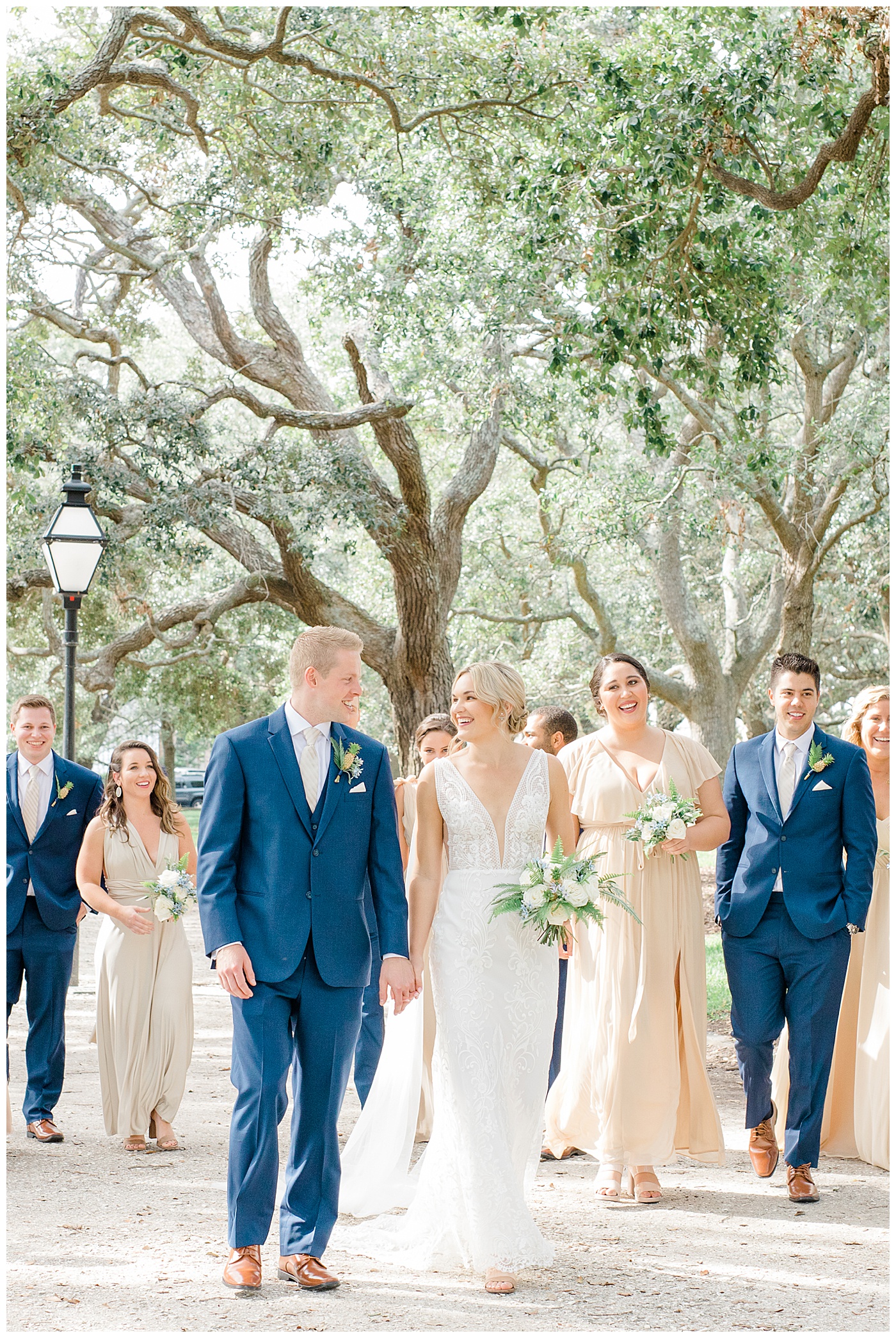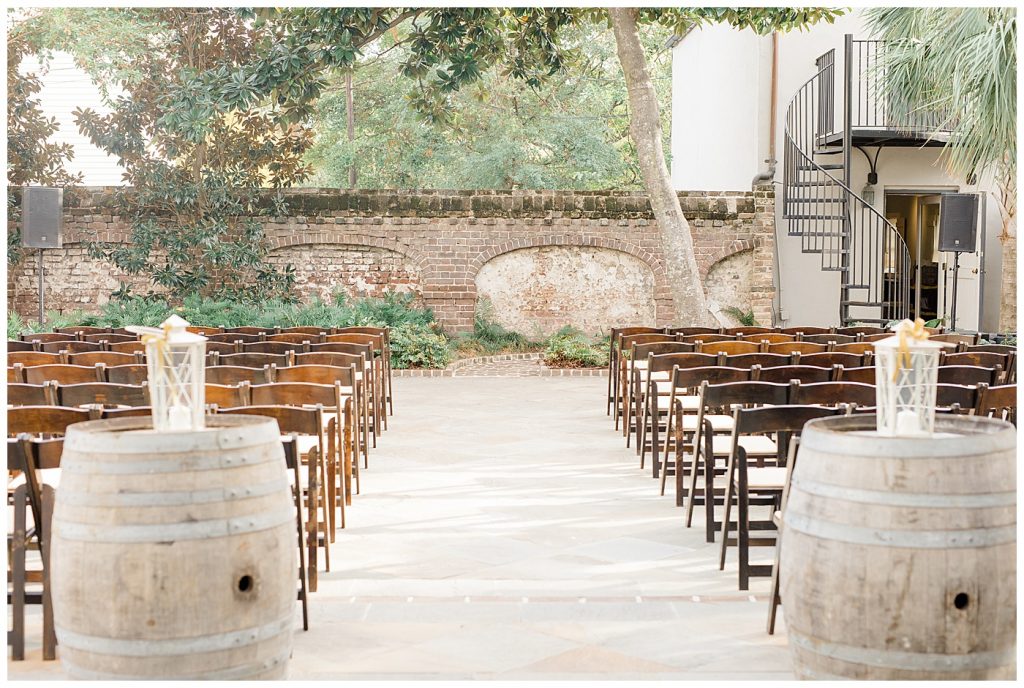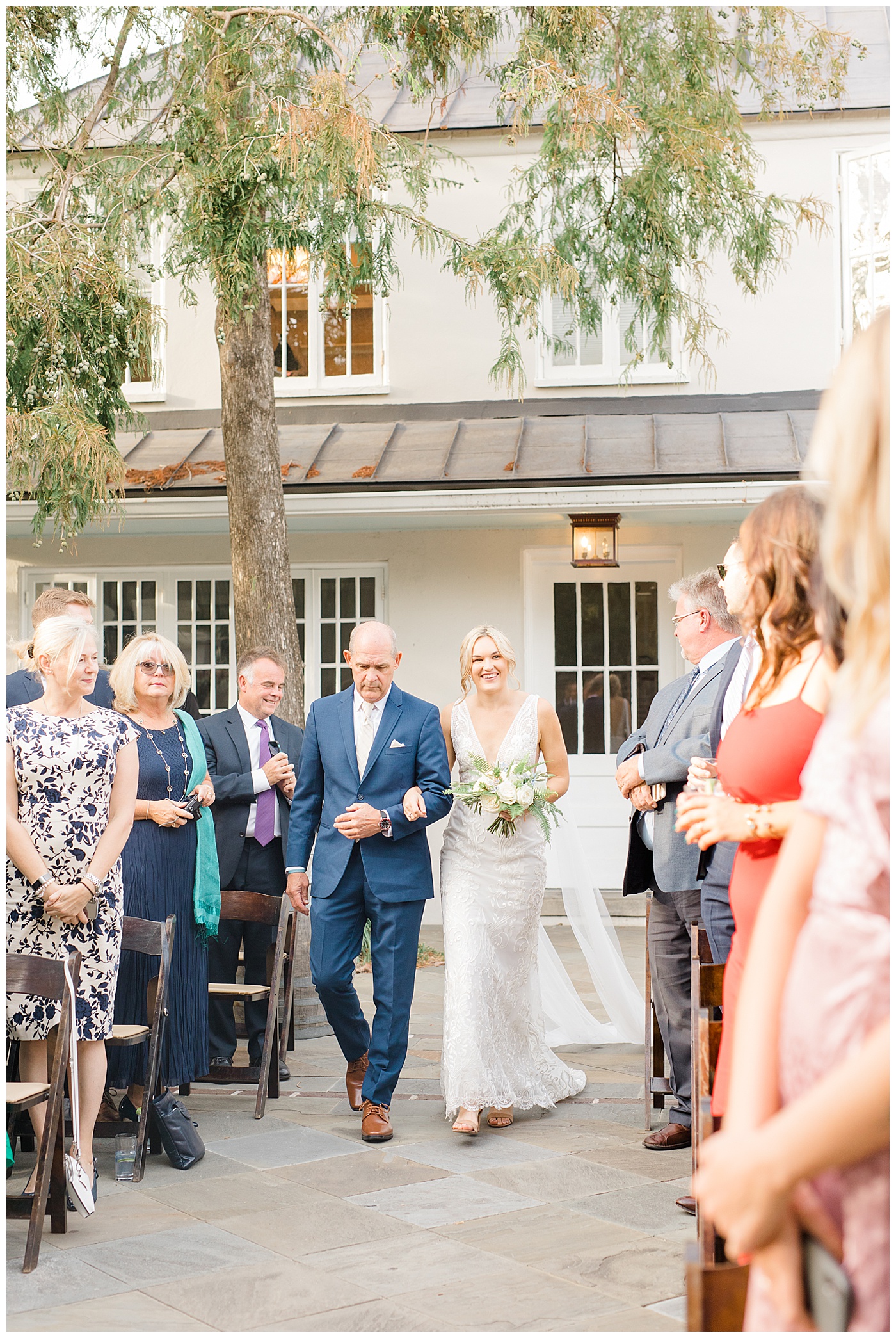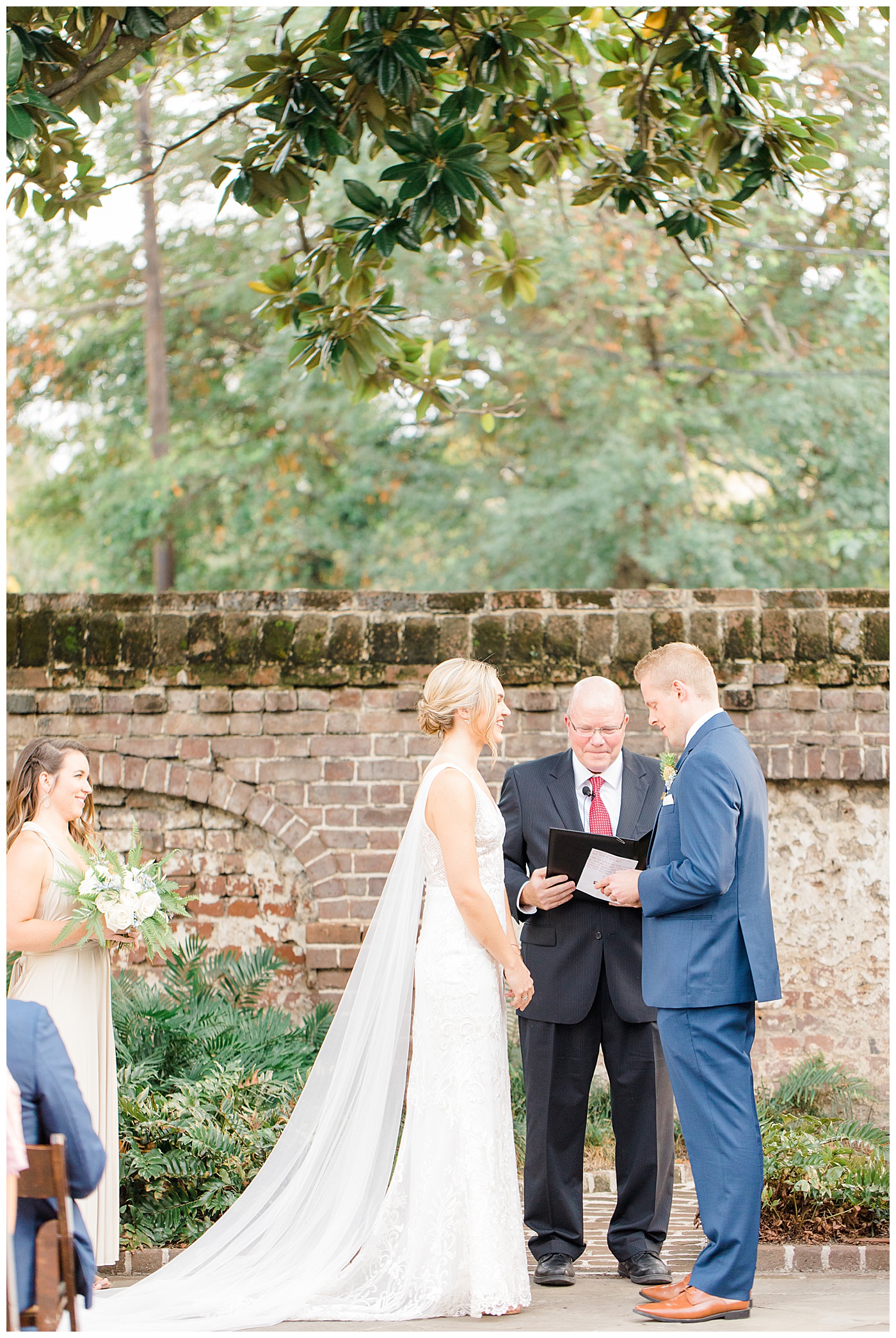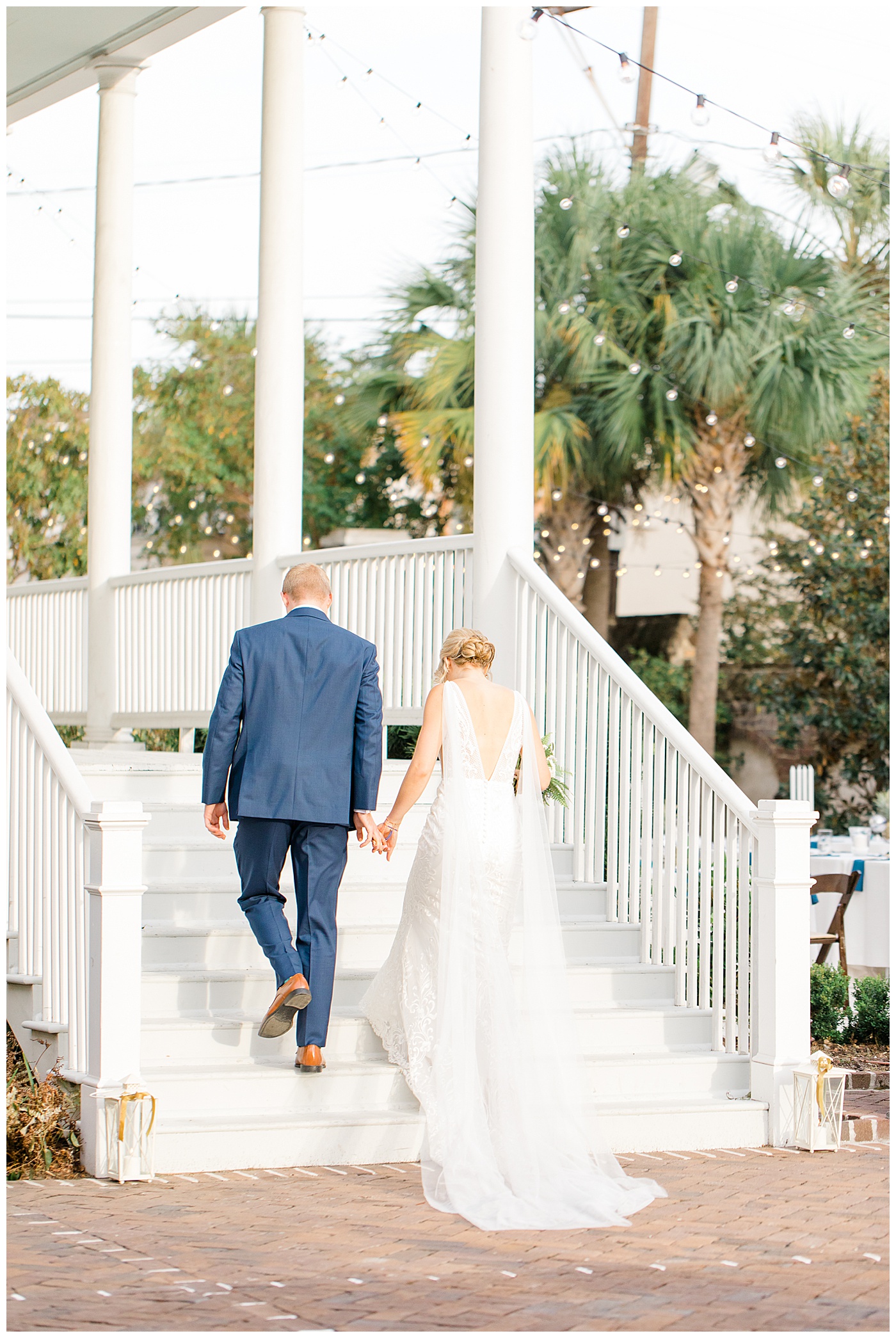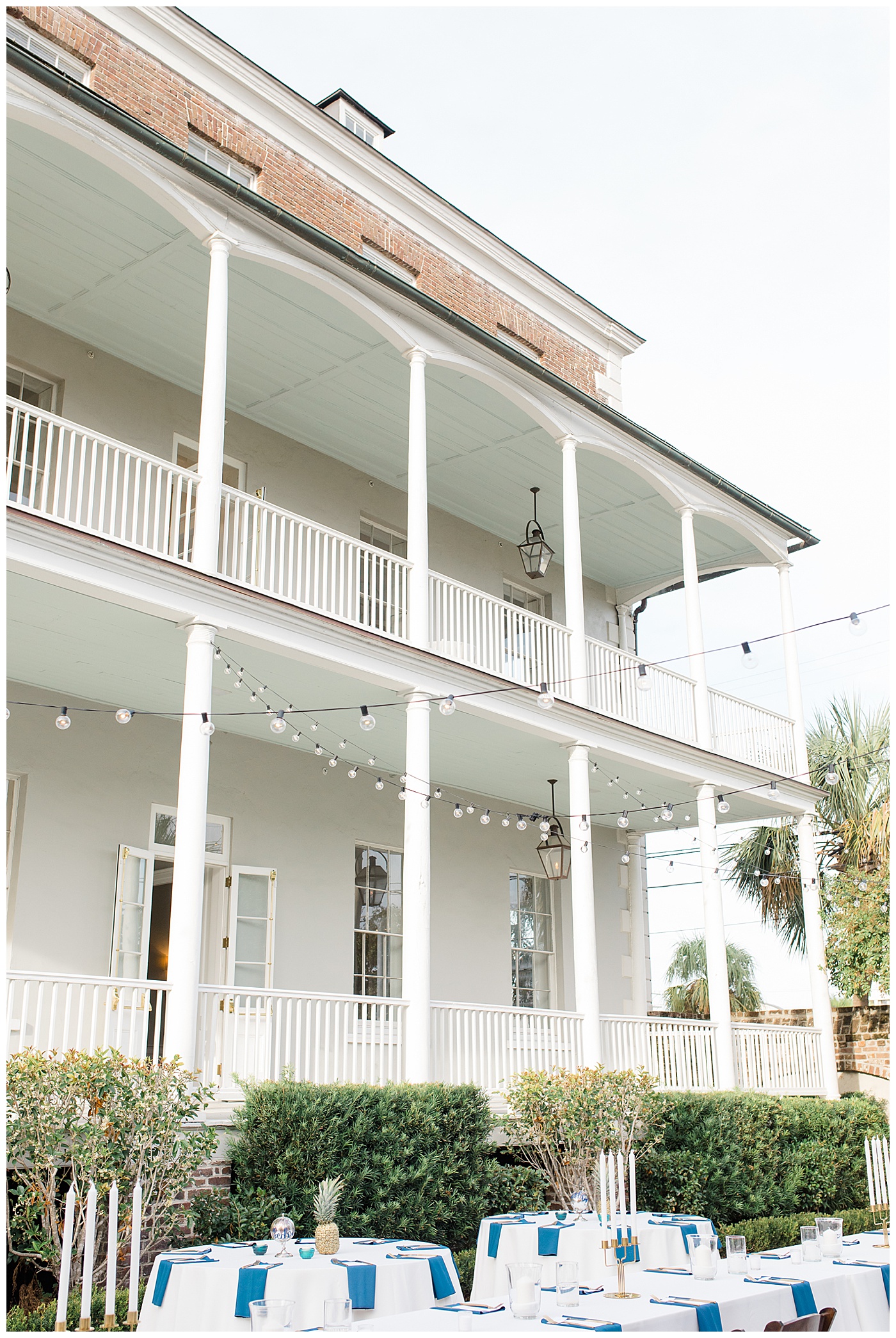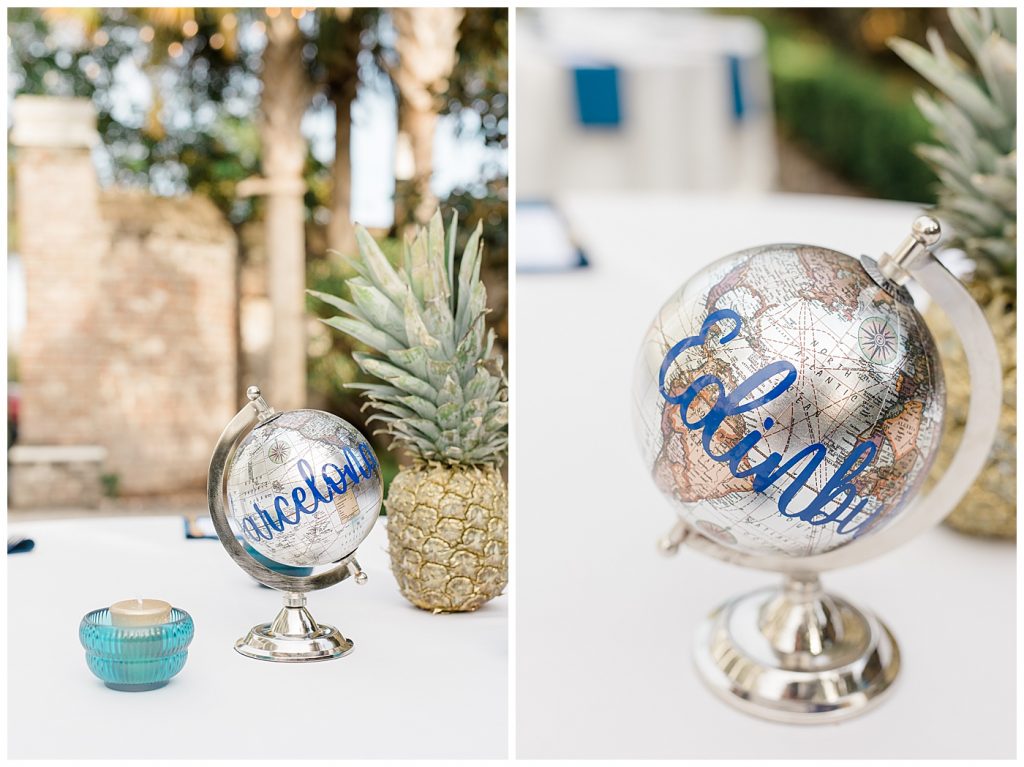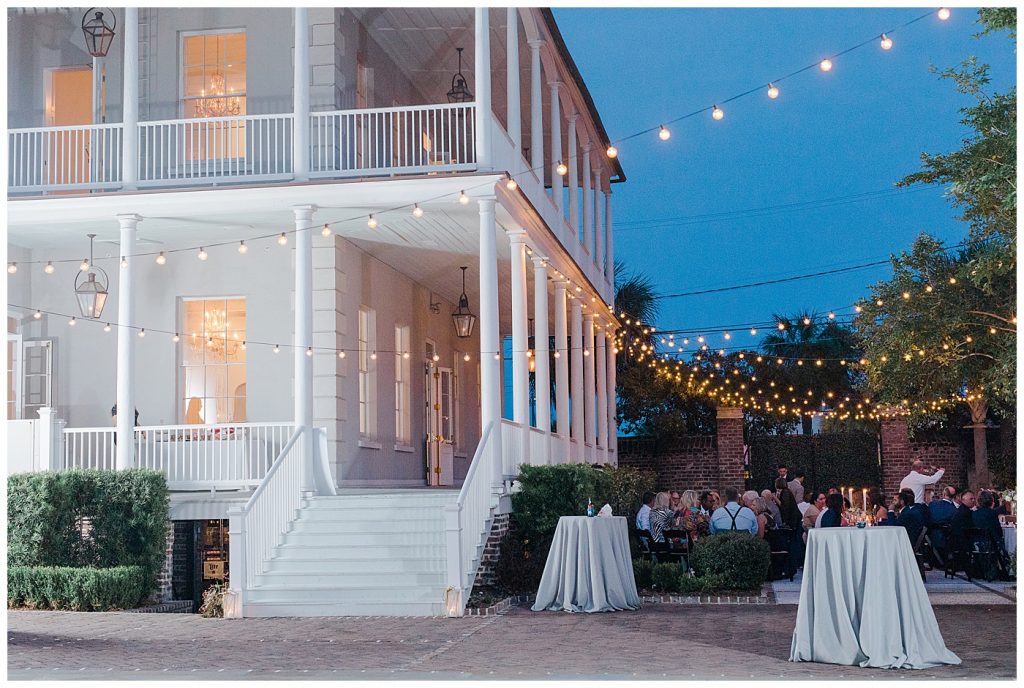 Venue: The Gadsden House | Photographer: Lauren Berry Photography | Planning & Design: Jessica Cheney | Florist: Branch Design Studio | Wedding Dress: bride.kc | Hair & Makeup: Silhouette on Site | Bridal Makeup: Grace Whitley Makeup | Catering: Brick Lane Catering | Music: Stephen Darby (Darby Events) | Transportation: Lowcountry Valet | Rentals: Snyder Events