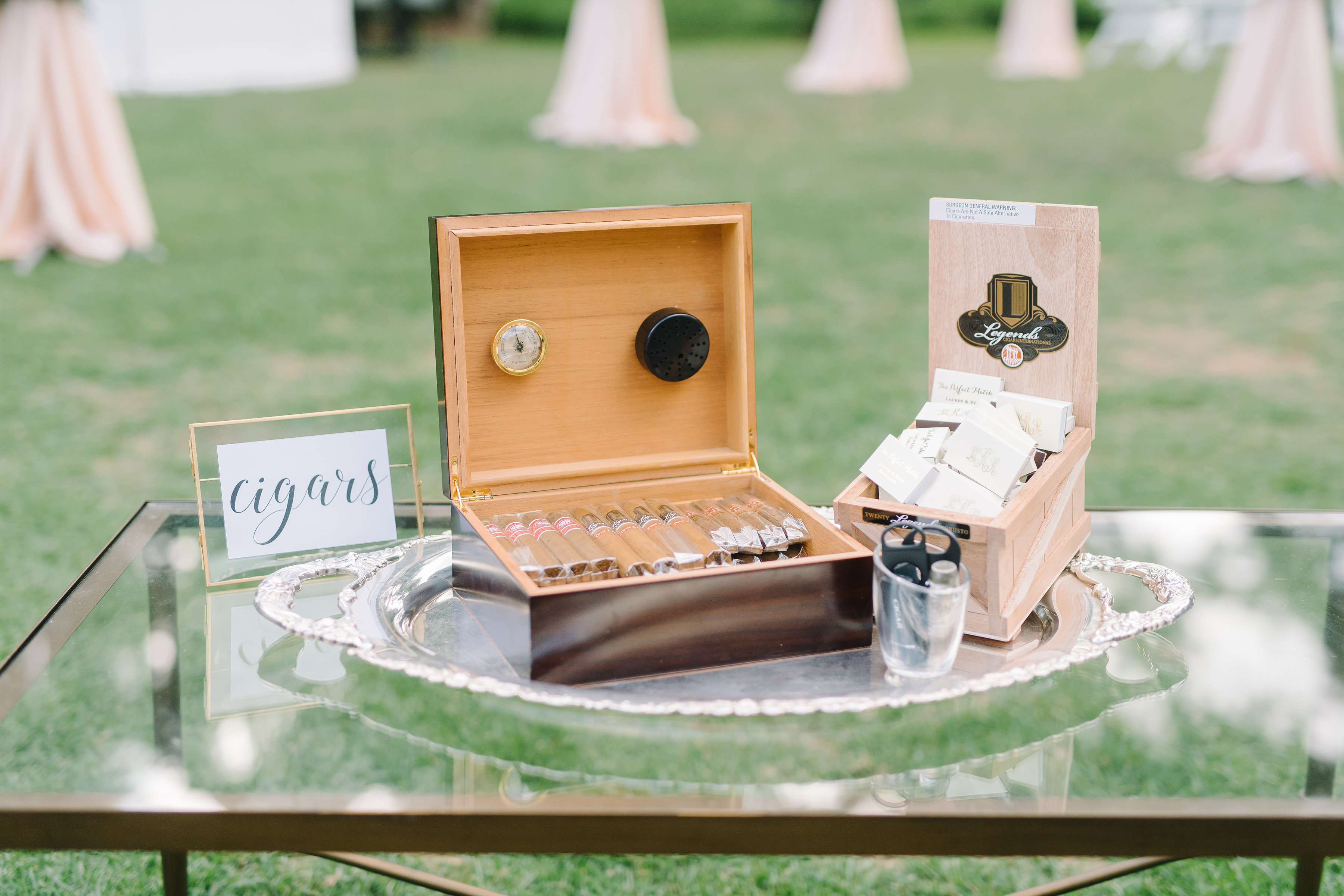 13 Jul

Lauren & Ryan | Legare Waring House

The Wedding Row: How did you and Ryan meet?
Lauren: Our story began July 11, 2013 in Charleston. I was attending The College of Charleston and Ryan was across town at The Citadel. I was stumbling through the app Vine when I came across a six-second video of the back of Ryan's head that would change our lives. After watching the video 16-17 times, I began a thorough investigation to put a name with the mystery man. After hours of research and with the help of my now-maid of honor Gretchen, we were able to identify him. A few days later, Gretchen and Logan (Ryan's now-best man) set up a "blind date" for Ryan and me at a Charleston Riverdogs game. The night consisted of golden retriever talk, dollar beers, and very little baseball watching. The next week, Ryan borrowed a dog to muster up a second date opportunity. We took the dogs to Sullivan's Island and that was the start to what would soon be many Citadel sneak-outs.

TWR: Wow! What a story. How long did you date before getting engaged?
Lauren: Ryan and I dated a little over four years before we got engaged. Those four years truly flew by. We were in college, in love (still are), and having the time of our lives. Some of my favorite memories were spending nights at the Joe watching Ryan play baseball for the Citadel Bulldogs. Ryan's favorite memories were sneaking over to the Courtyard Marriott with a bottle of wine in hand to have a relaxing evening in their hot tub looking over the Ashley River … shh, don't tell!

TWR: Don't worry, we'll keep your secret! Now, how about the proposal?
Lauren: In 2016, Ryan was working in medical sales in Fort Lauderdale, Florida, and I was teaching in the Charleston area. Unbeknownst to me, Ryan was coming for a visit and with the help of my good friend (and now-bridesmaid) Cari, Ryan lured me to the gazebo at White Point Gardens. Cari asked me to help take some family pictures with her newborn daughter there. After waiting for Cari and her family, I noticed a tall, handsome man standing and staring … at me. I realized it was Ryan and ran into his arms. He dropped to one knee, recalled our first date, and said: "From the moment I saw you in that seersucker dress, I knew you were the woman I wanted to spend the rest of my life with." Ryan asked me to be his wife and, of course, I said "Yes!" After taking a few pictures together, a private horse and carriage came to take us around town. The carriage pulled up to 82 Queen (where we became an "official" couple four years earlier) and we hopped out for dinner. The hostess took us upstairs where I was surprised with 50 of our closest family and friends gathered to celebrate with us. It was the most magical night.

TWR: Can you tell us about the sand pouring? We really liked your version of that idea.
Lauren: Being a Charleston resident and a teacher I spend most of my summer days at Sullivan's Island and Ryan loves going to Folly. So I poured sand from Sullivan's and Ryan poured sand from Folly.

TWR: What did you dream of for your Big Day?
Lauren: My dream wedding was to get married at a plantation house in Charleston. Driving into Charlestowne Landing through the big oak trees laden with Spanish moss and then arriving at Legare Waring House, I knew it was the place for my wedding. I wanted to have the beautiful grounds at Legare Waring House be the focal point. All of the bridesmaids and I met at Bella Bridesmaids in Charleston where we decided on the color "cloud". We designed and styled the decor around that shade of blue.

TWR: We see that it ended up raining …
Lauren: Oh, it didn't just rain … there was a torrential downpour; I mean, we're talking sideways rain. Honestly, I was freaking out because our ceremony was supposed to be outside under the Avenue of Oaks. I first heard the thunder when we were lined up to go down the aisle and my mom tried to convince me that it was just the cannons going off at the neighboring state park. I wasn't convinced. My amazing planner Lauren Miller with ELM Events actually had us start the ceremony 10 minutes early because she saw the rain was coming. I am so glad she was so on top of it. Throughout the whole ceremony, you could hear rolls of thunder. My heart was pounding and I just wanted to make it through. We finished the family photos and the skies opened up. Looking back, the rain couldn't have come at a more perfect time. Luckily, we had gotten all of our photos out of the way before the ceremony and I cannot recommend this enough. Thank God for the first look! Oh, and our awesome photographers Aaron and Jillian were so prepared and had those adorable bubble umbrellas on hand which made for some of our favorite photos. Everyone says rain is good luck, but I really think the rainbow is truly the good luck charm.

TWR: What was the most memorable moment of the night?
Lauren: Of course saying "I do" to my best friend and love of my life was the most memorable moment but sitting up on that bar was a close second. Due to rain, our guests didn't really get a chance to enjoy the "fancy" bar under the dazzling chandelier. My mom was a little sad about this so leave it up to my crazy Uncle Bruce to make my momma happy. She actually got the first shot, sitting up on the bar, but she knew she couldn't let the night pass without me having the chance as well.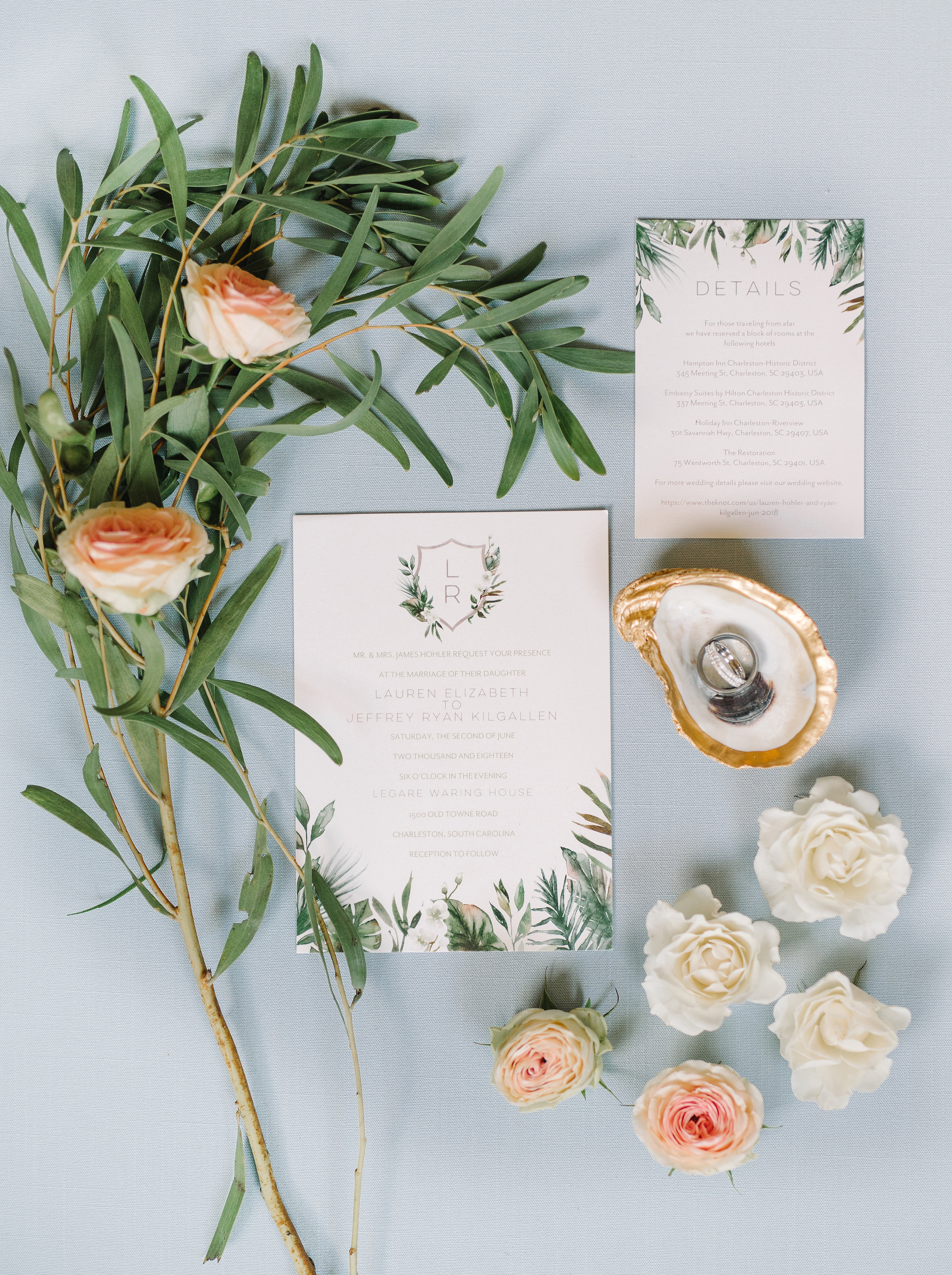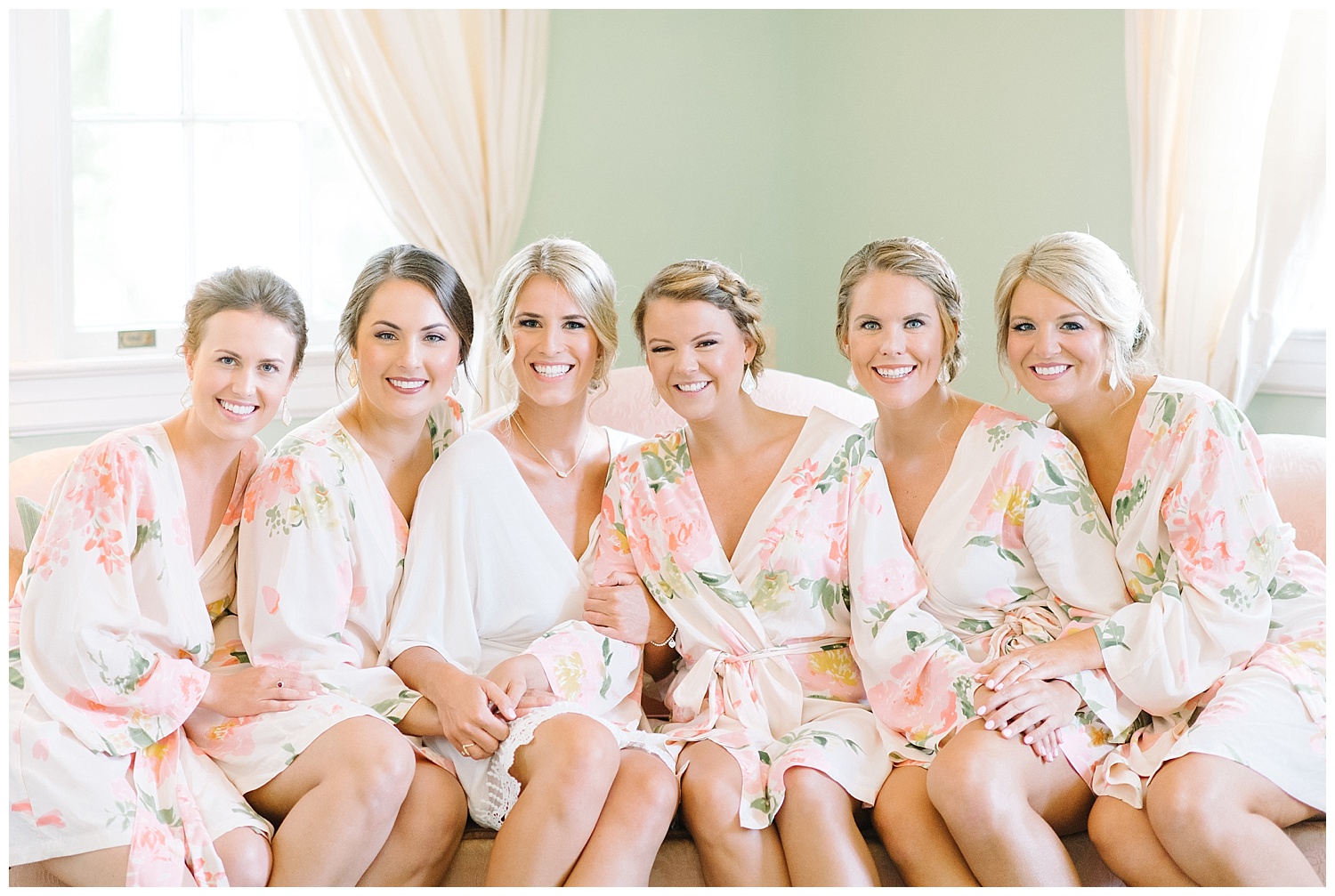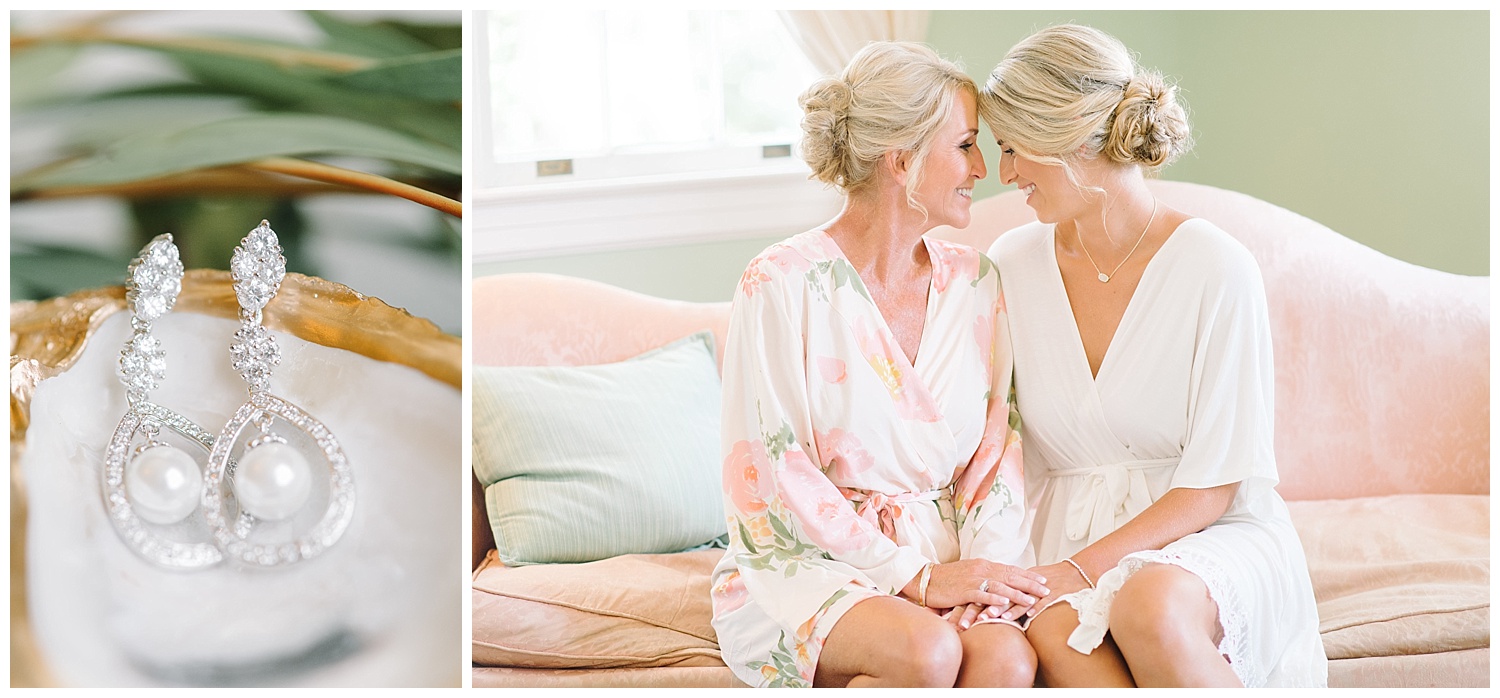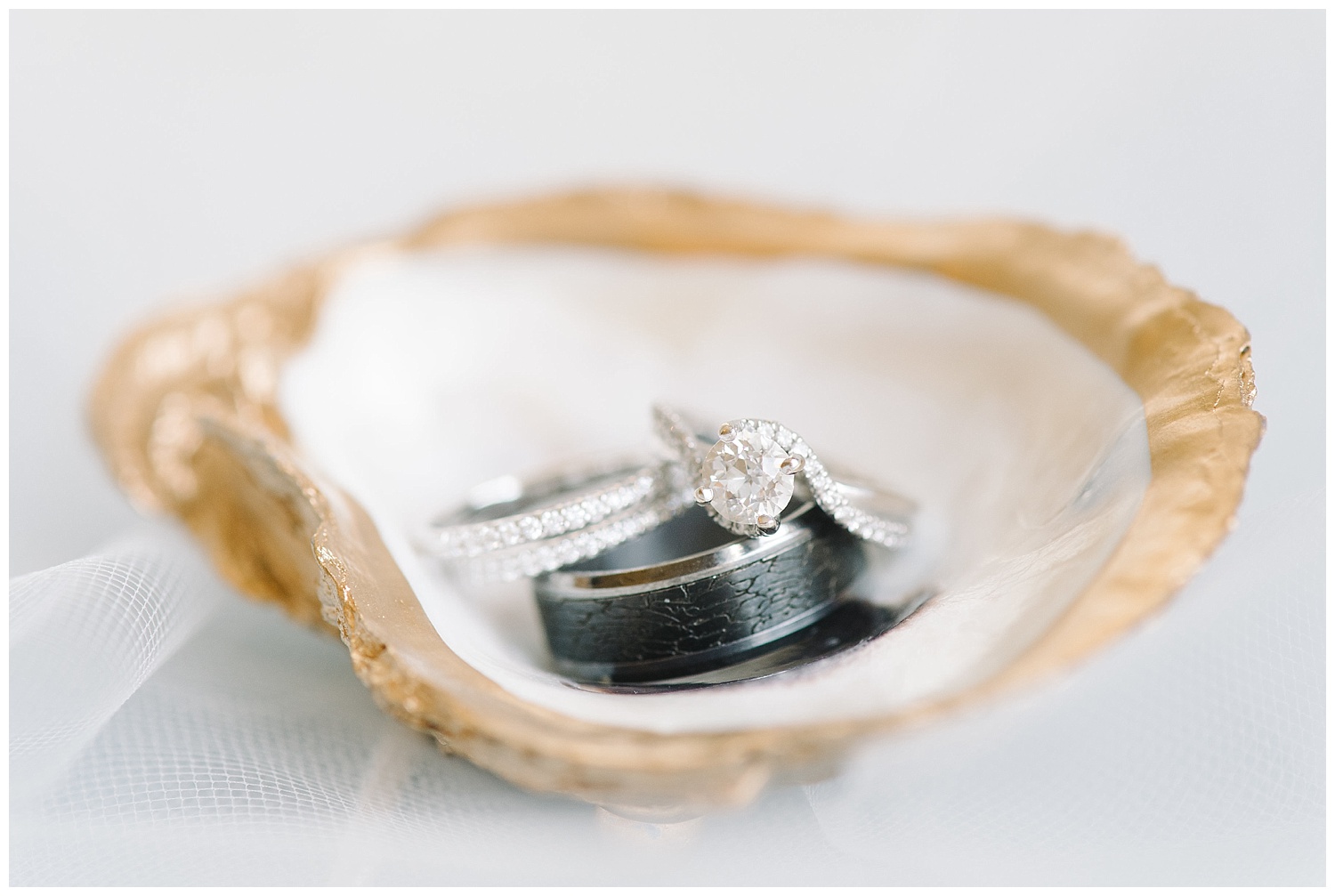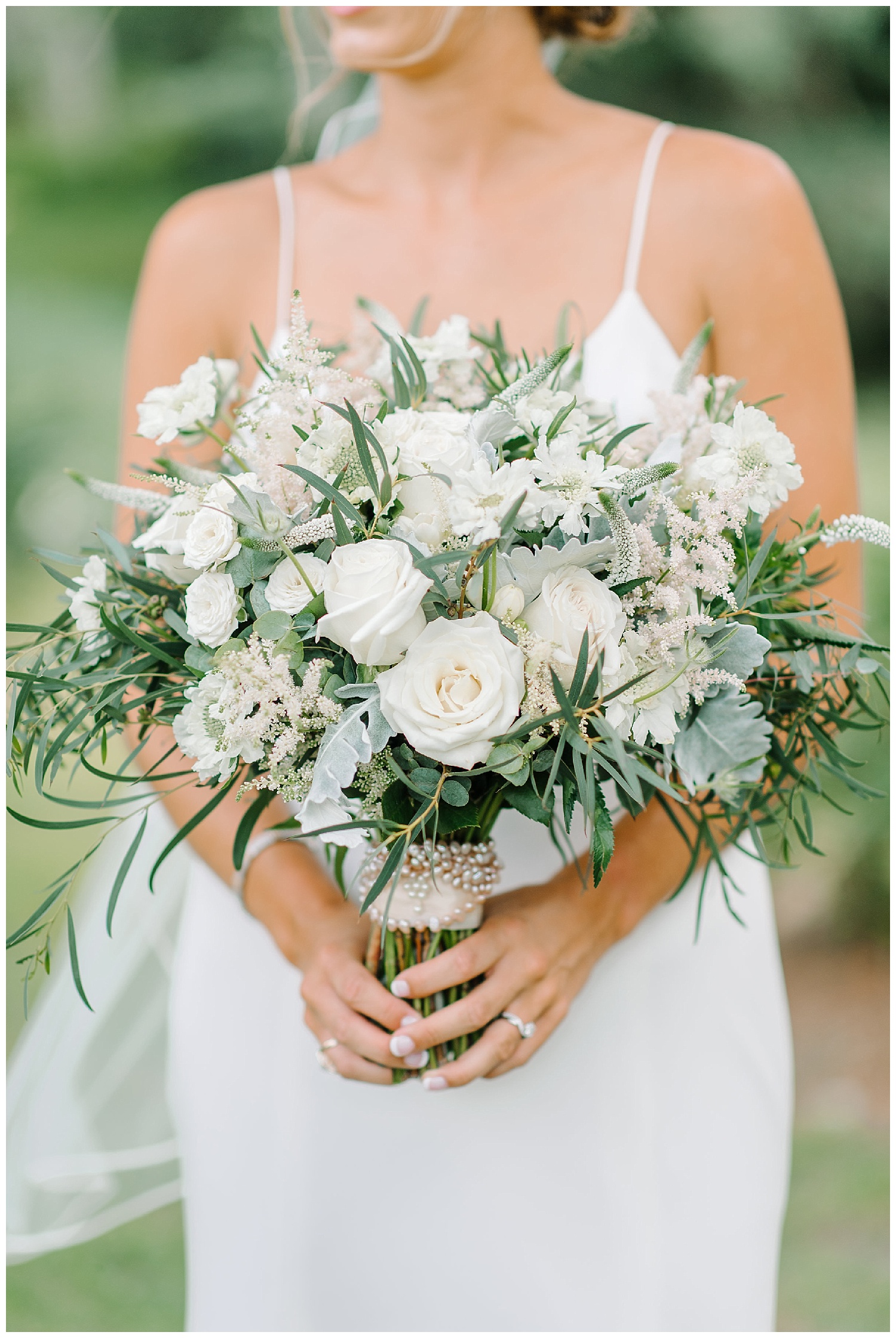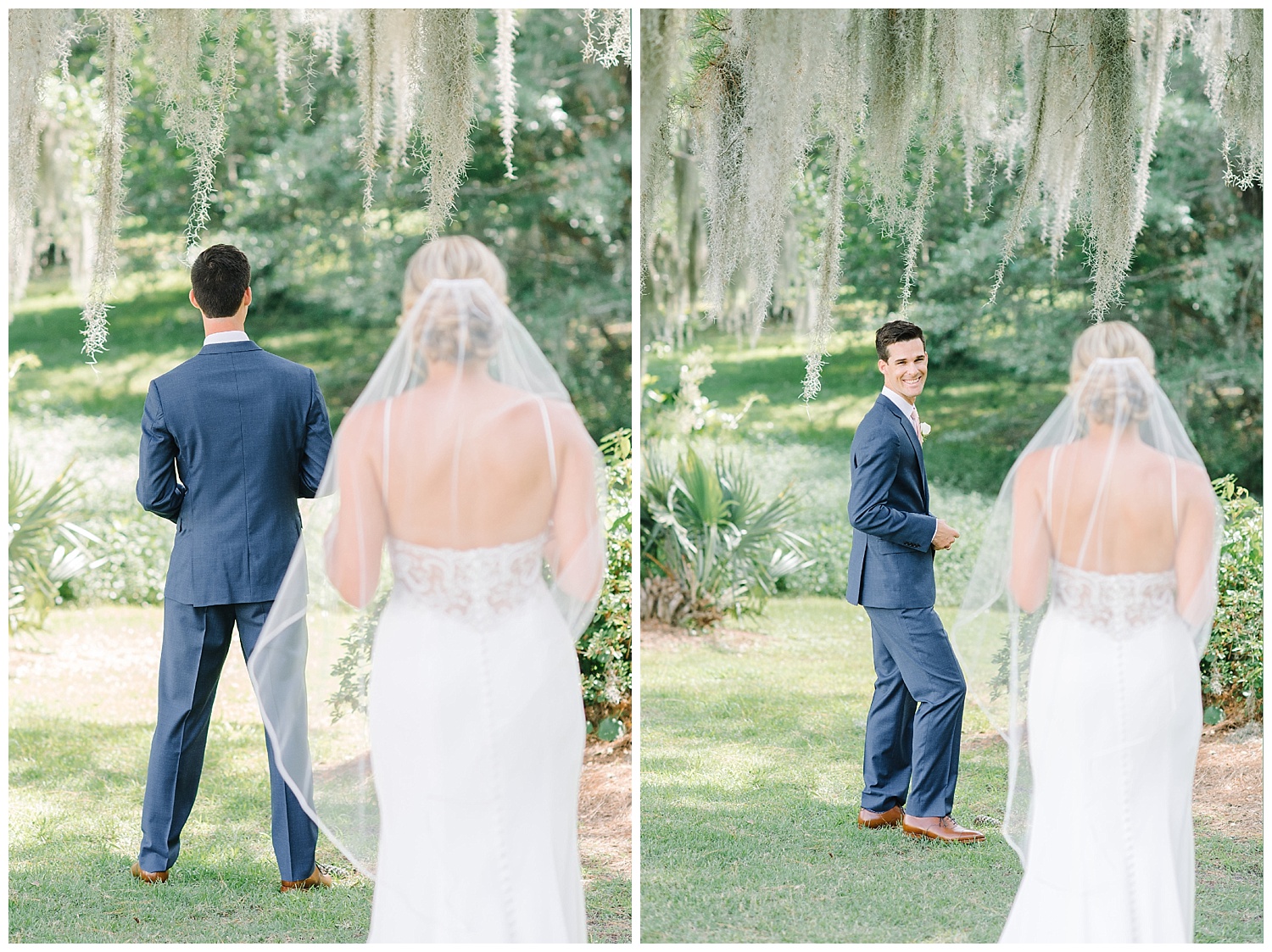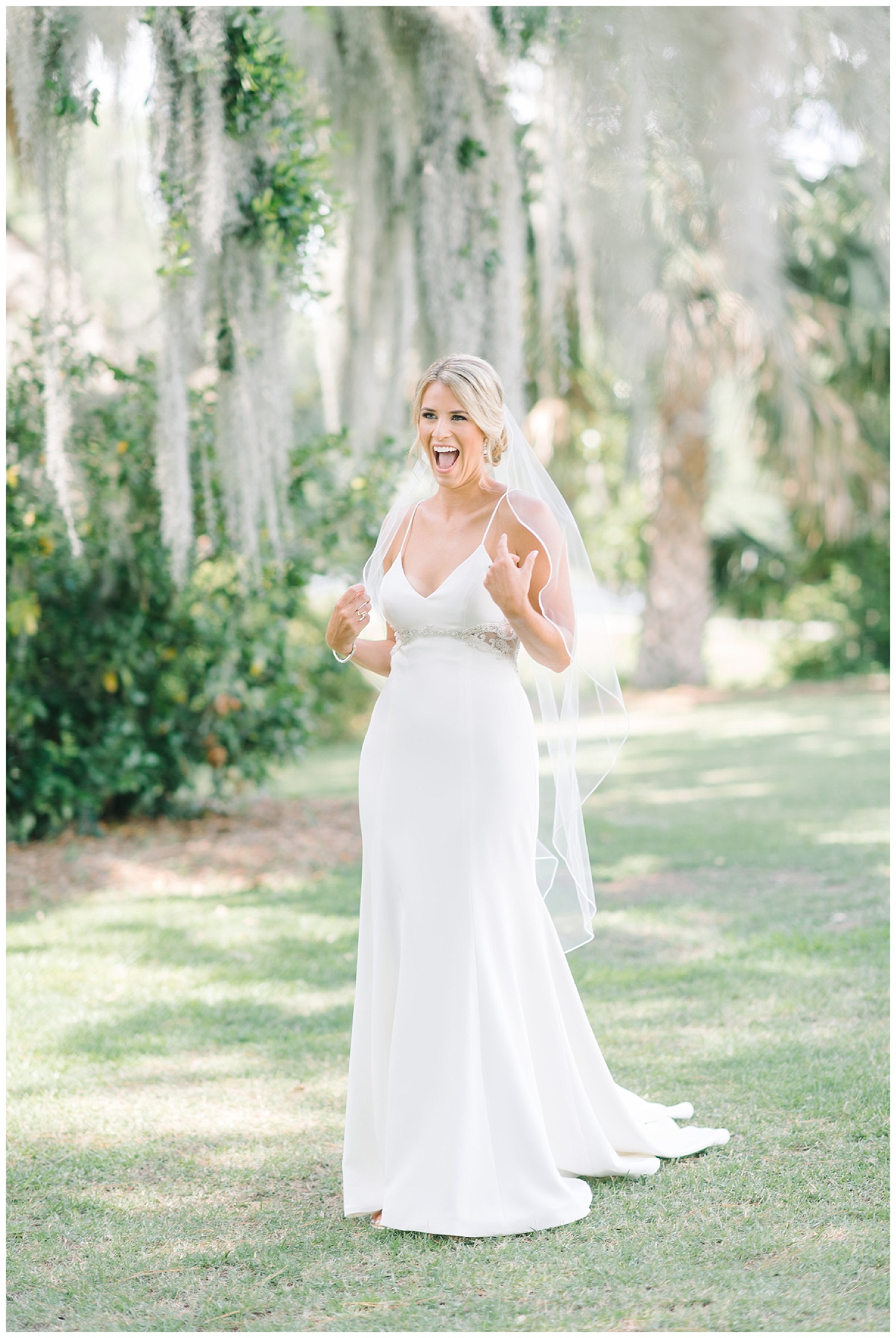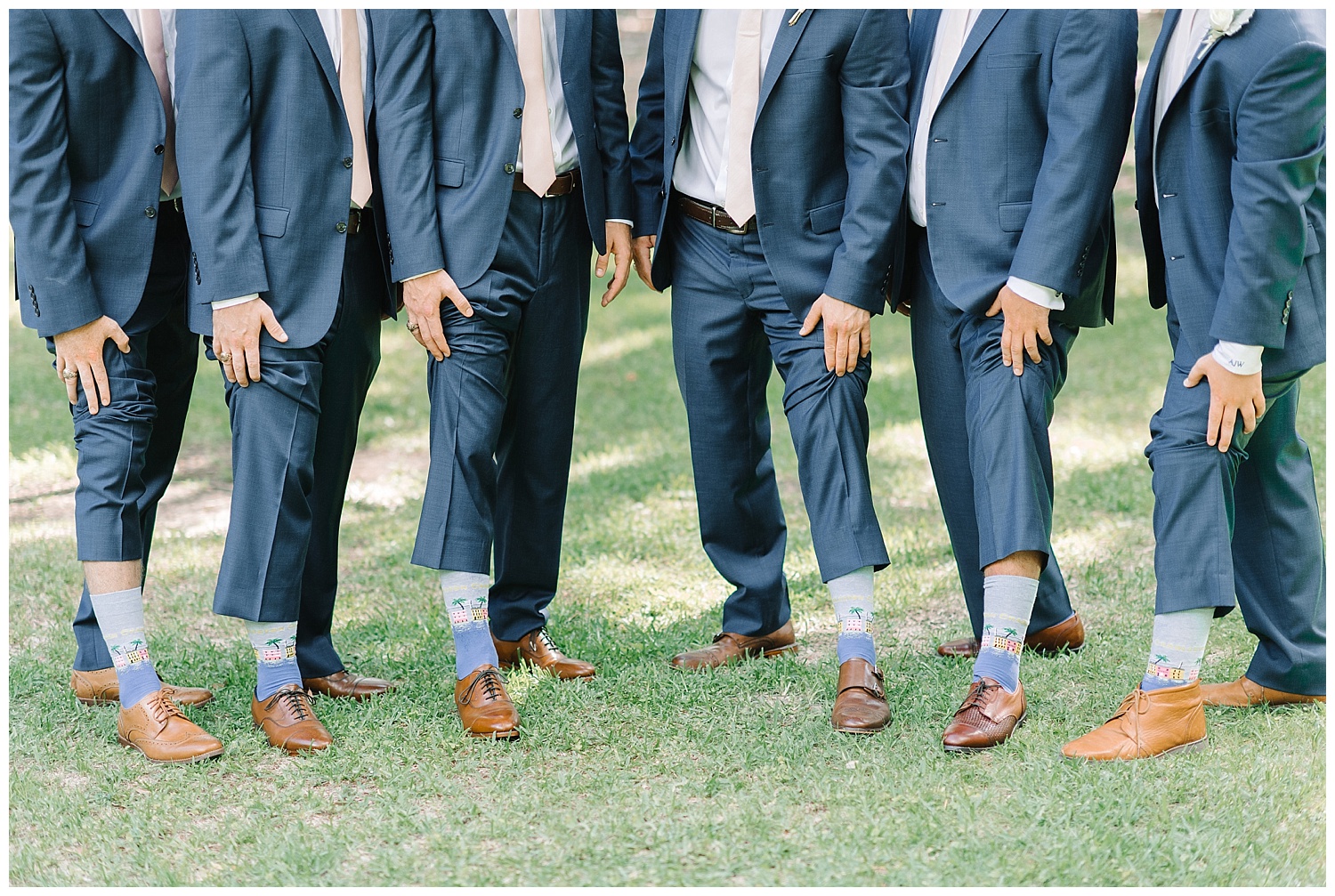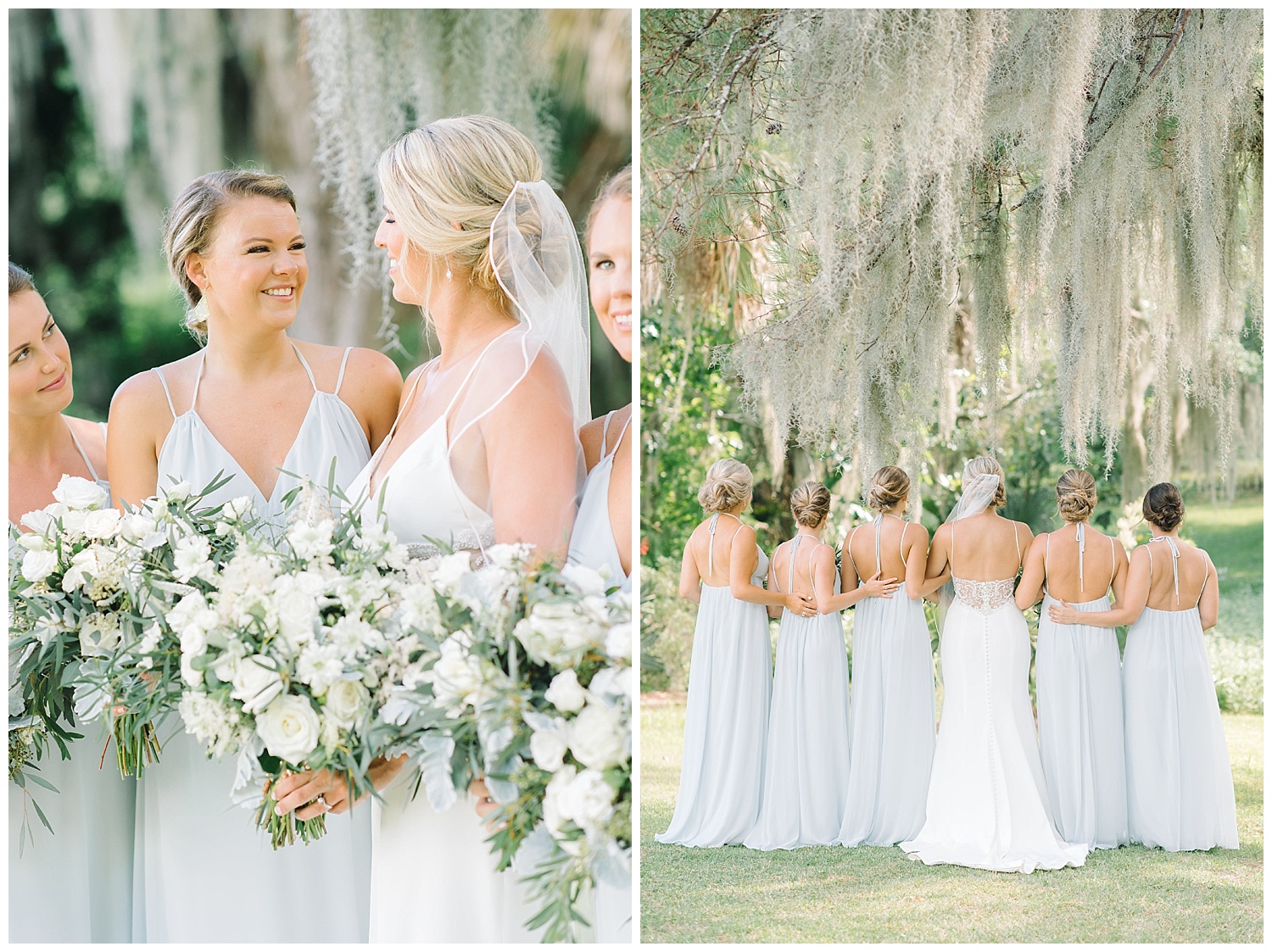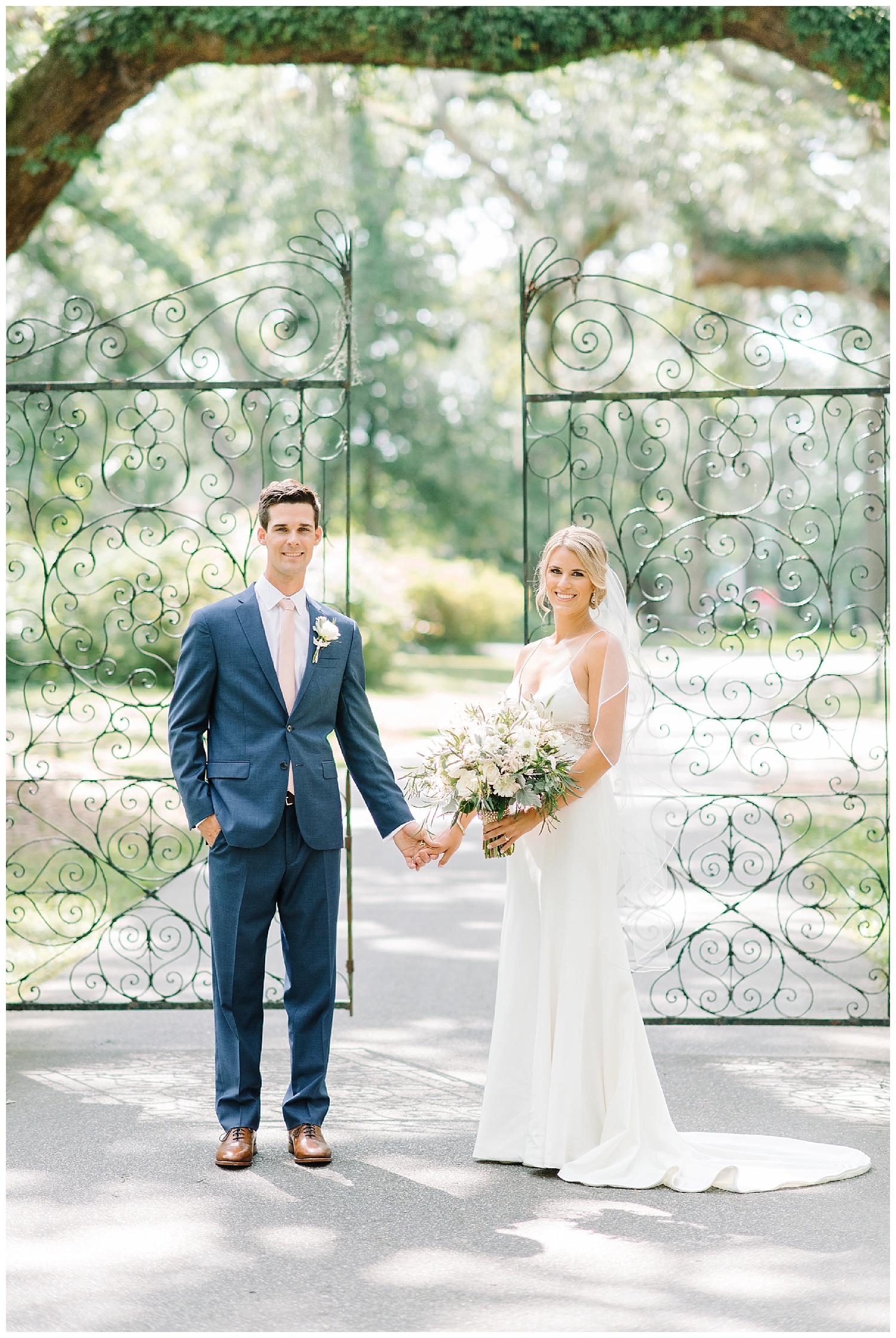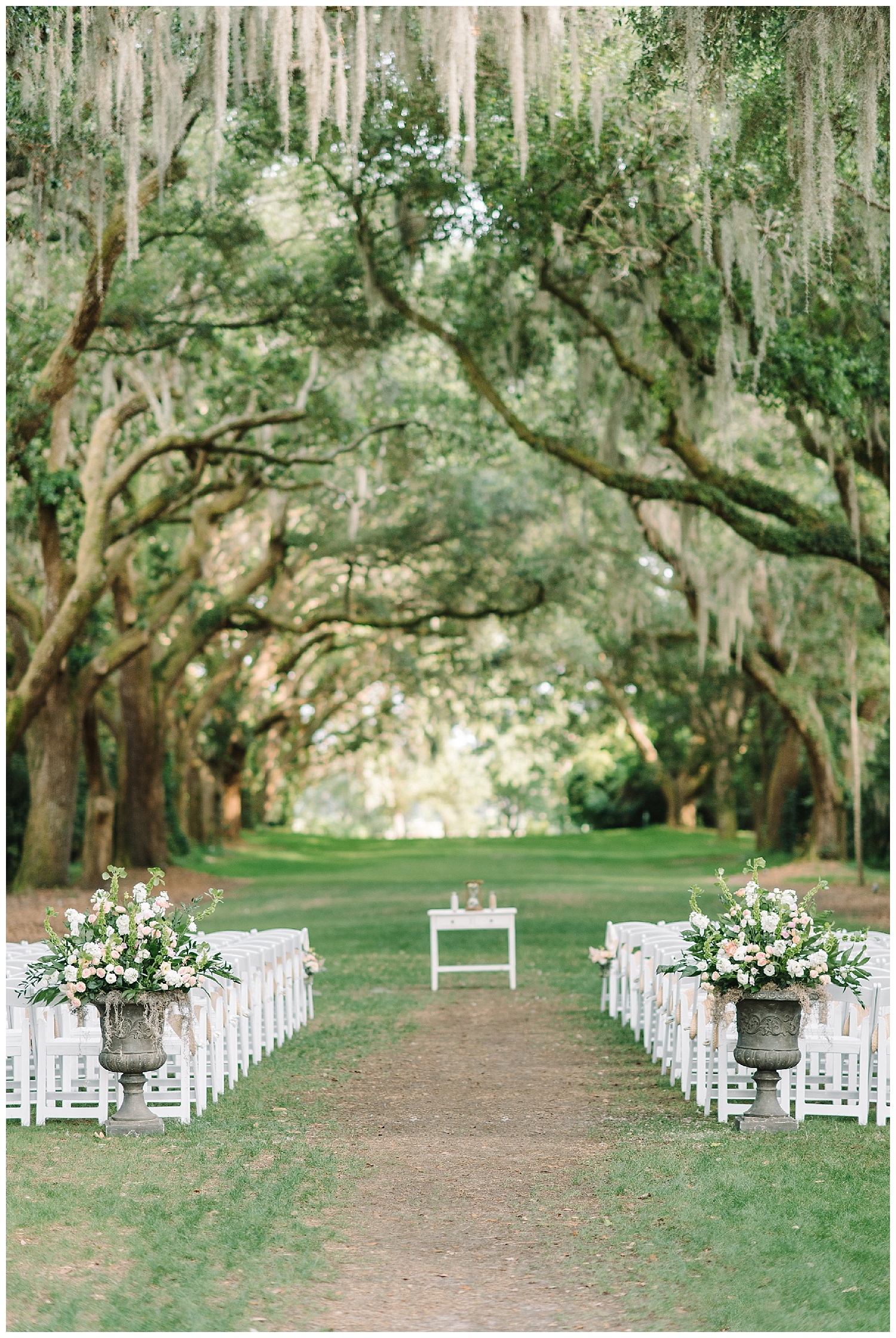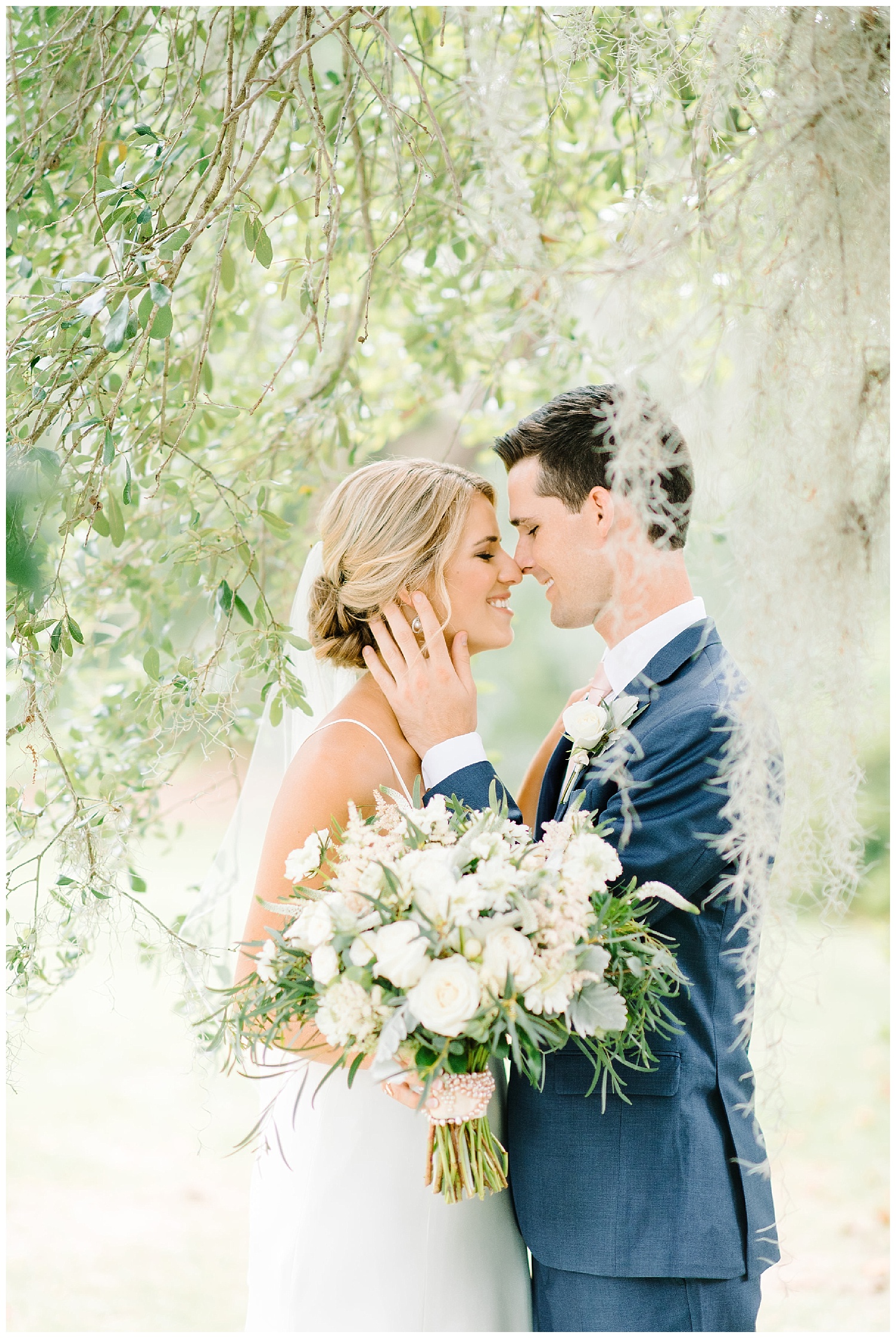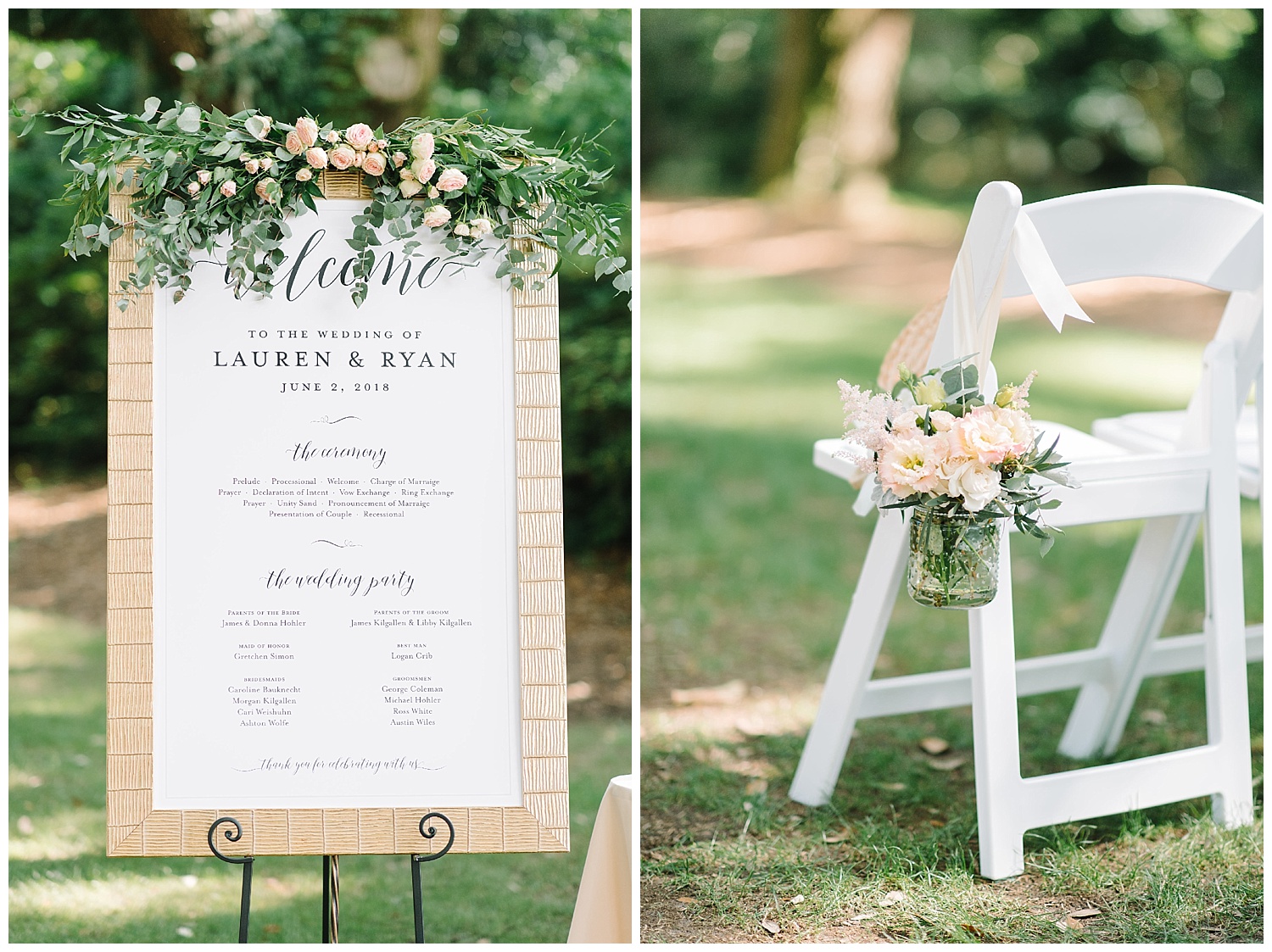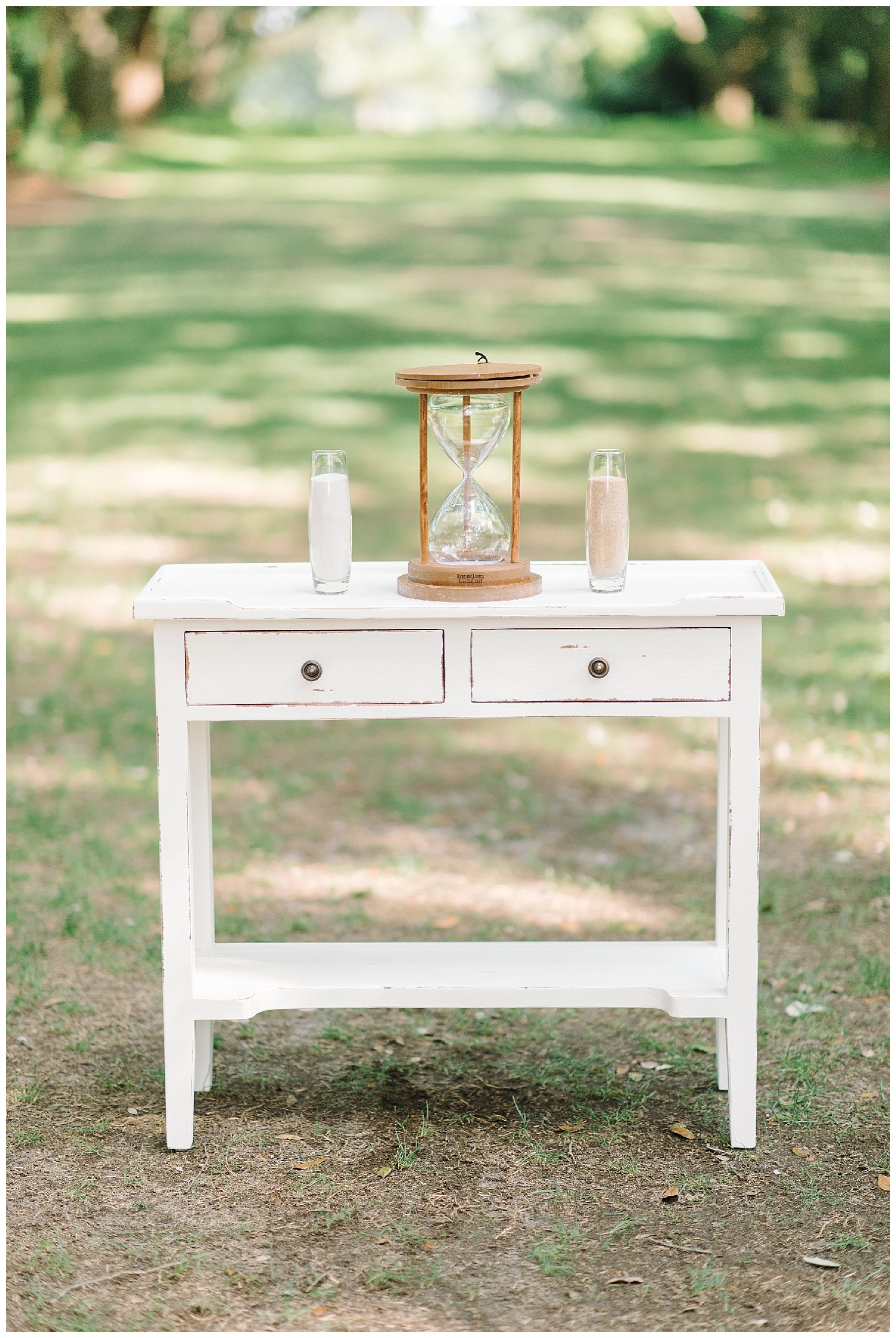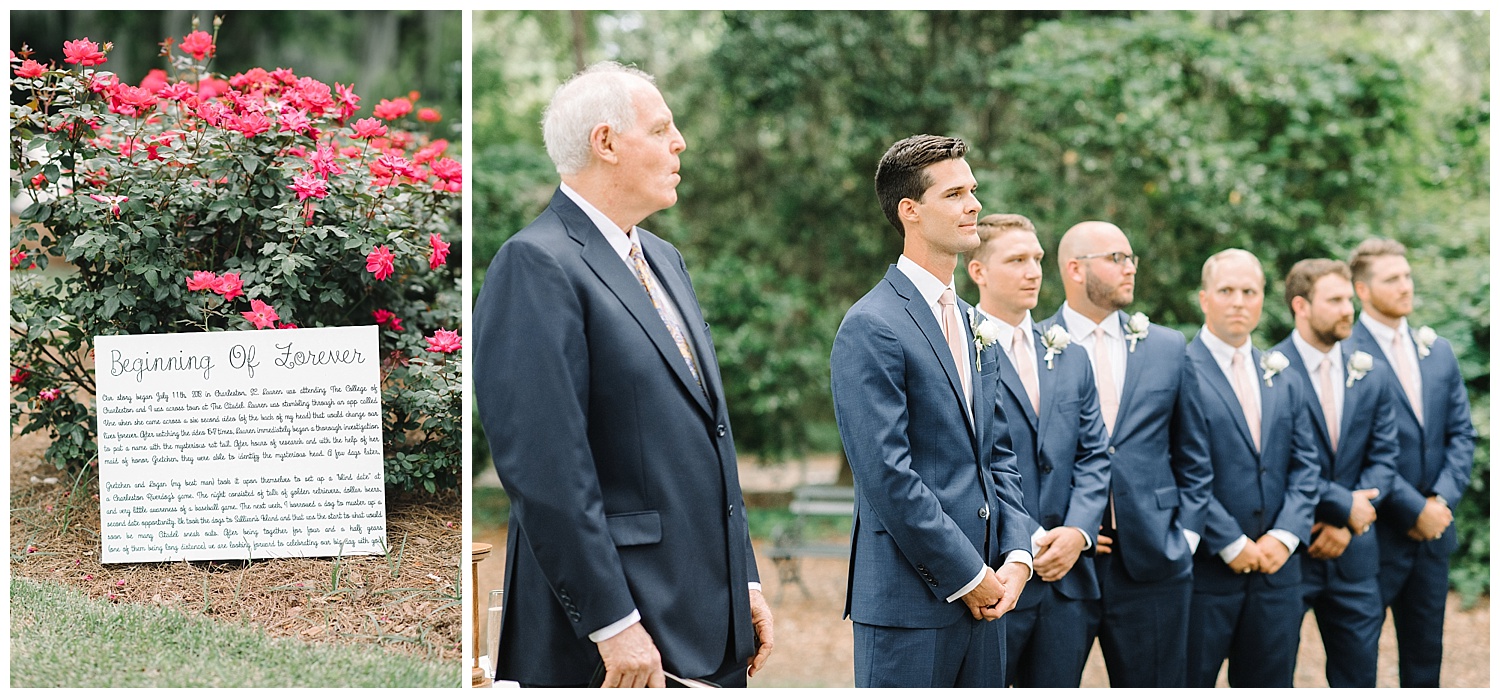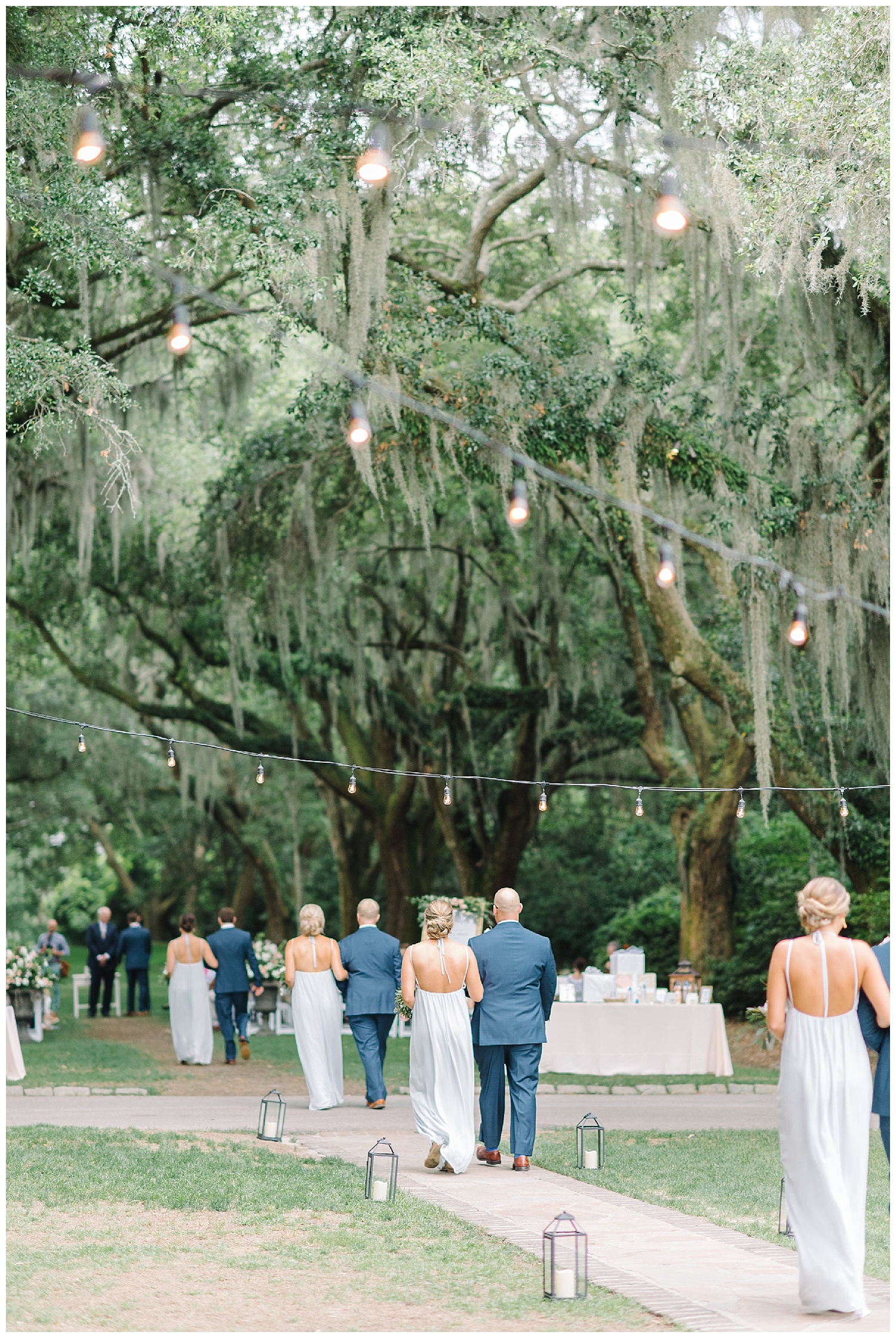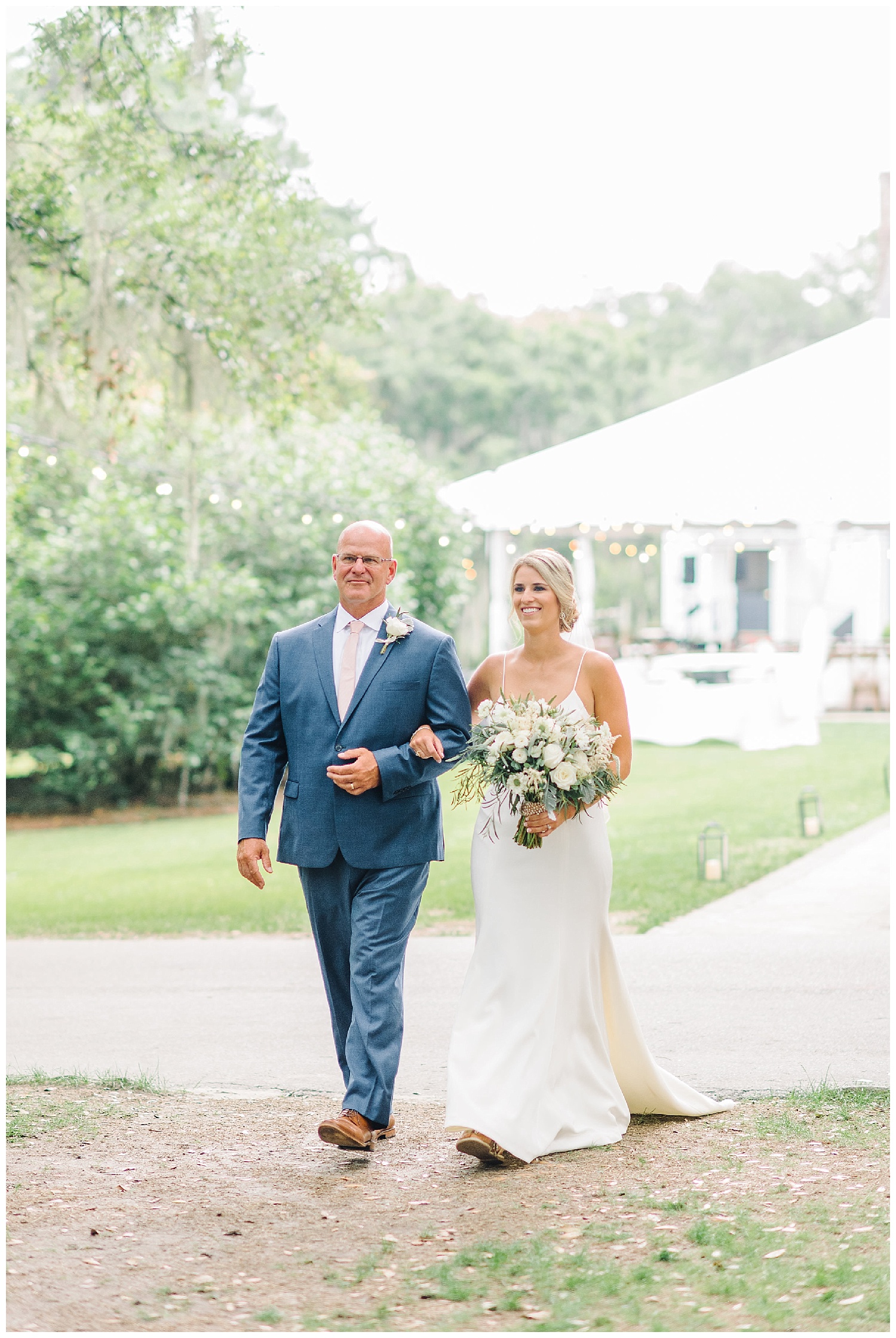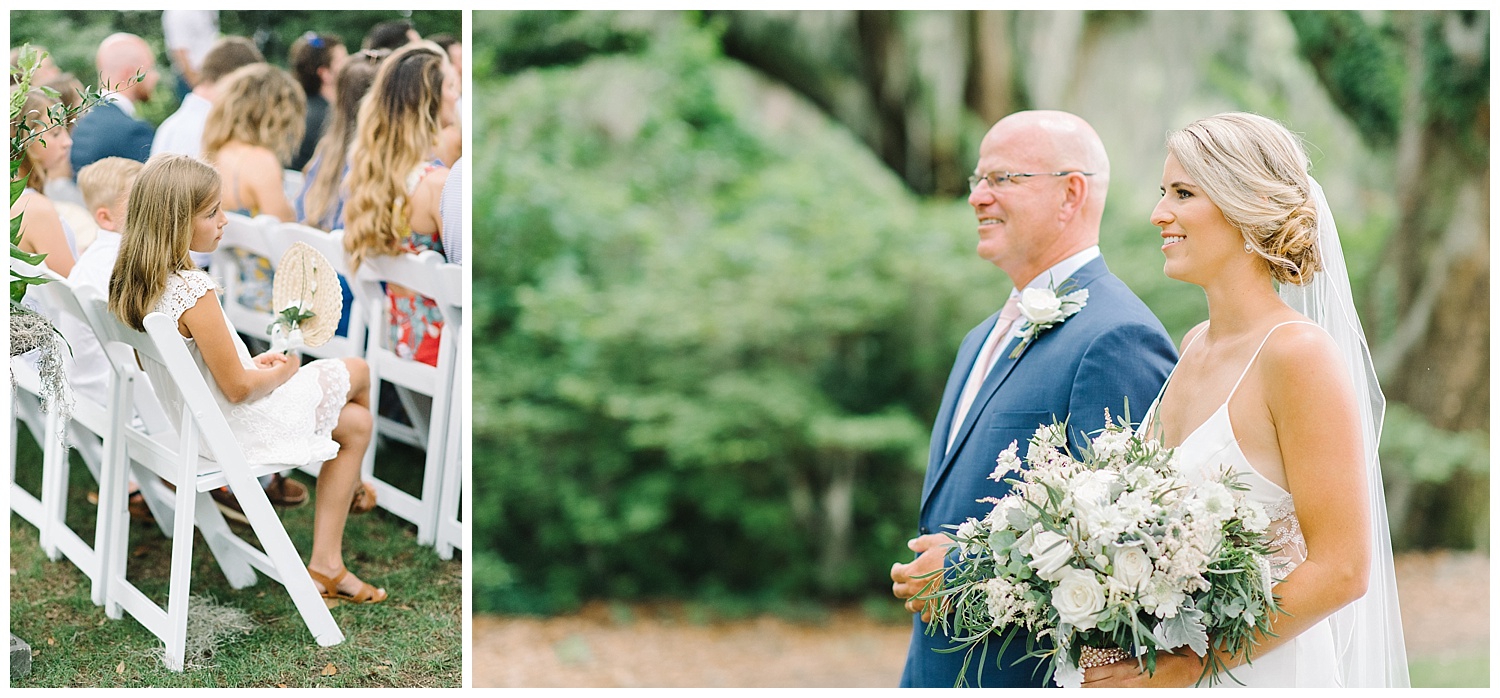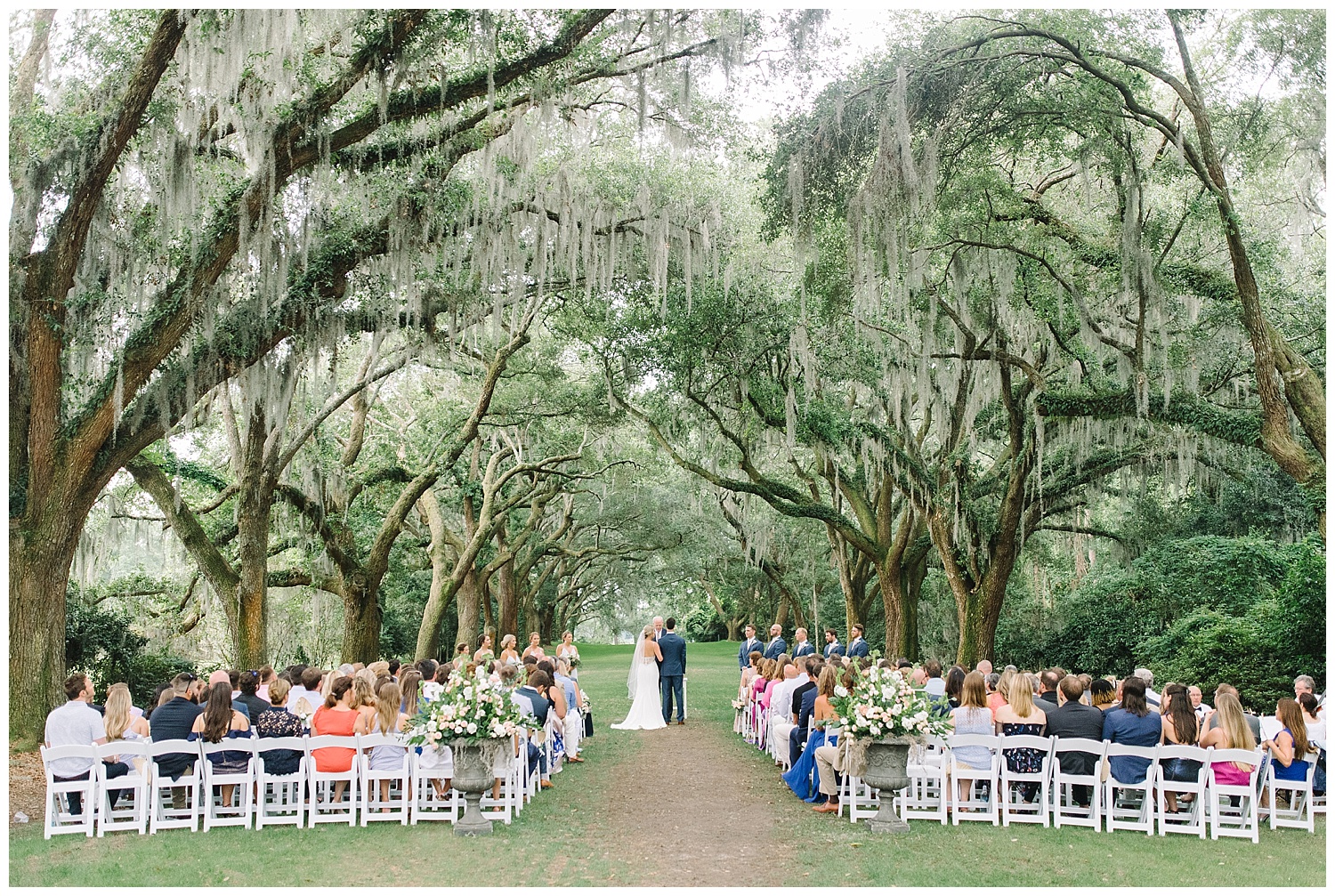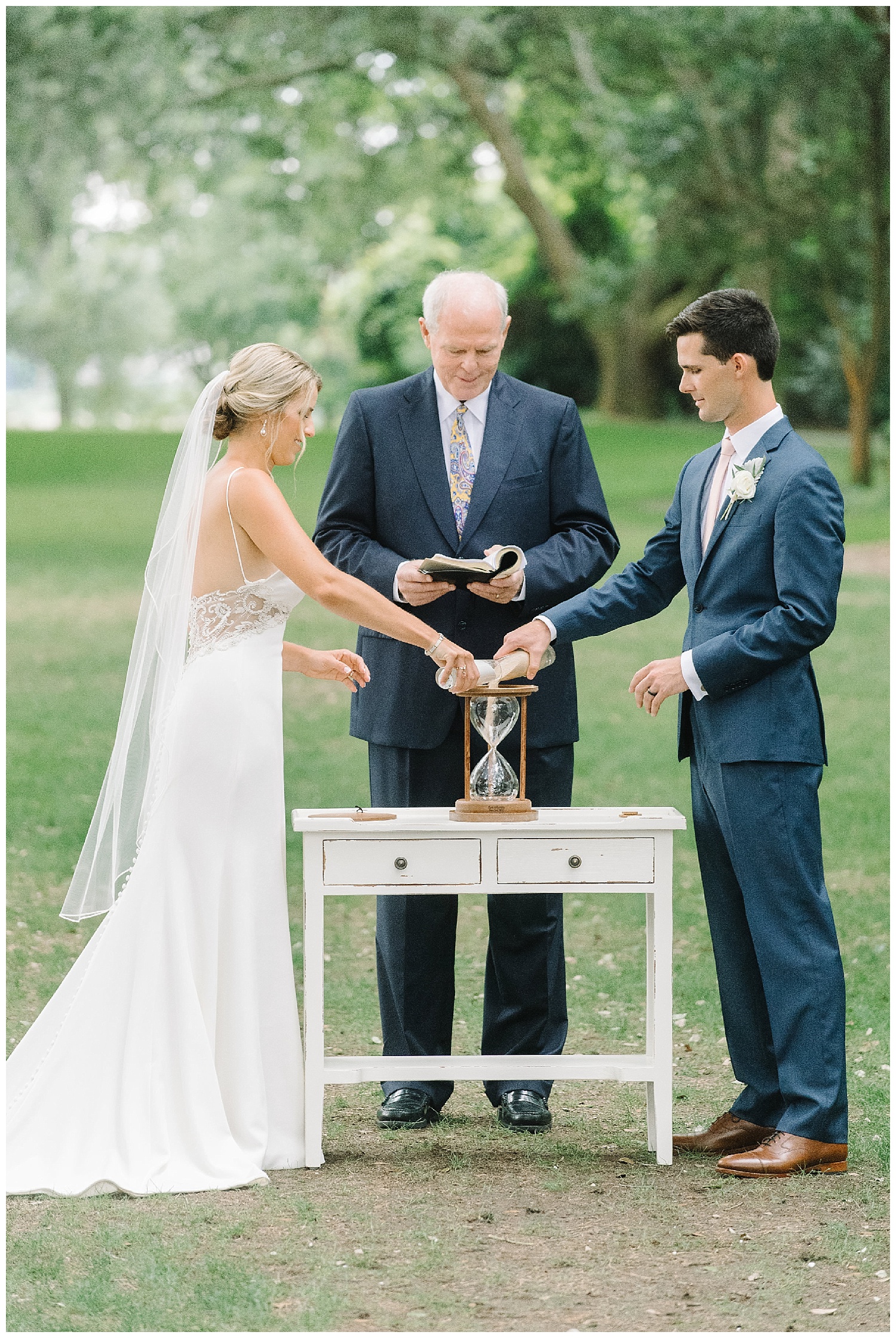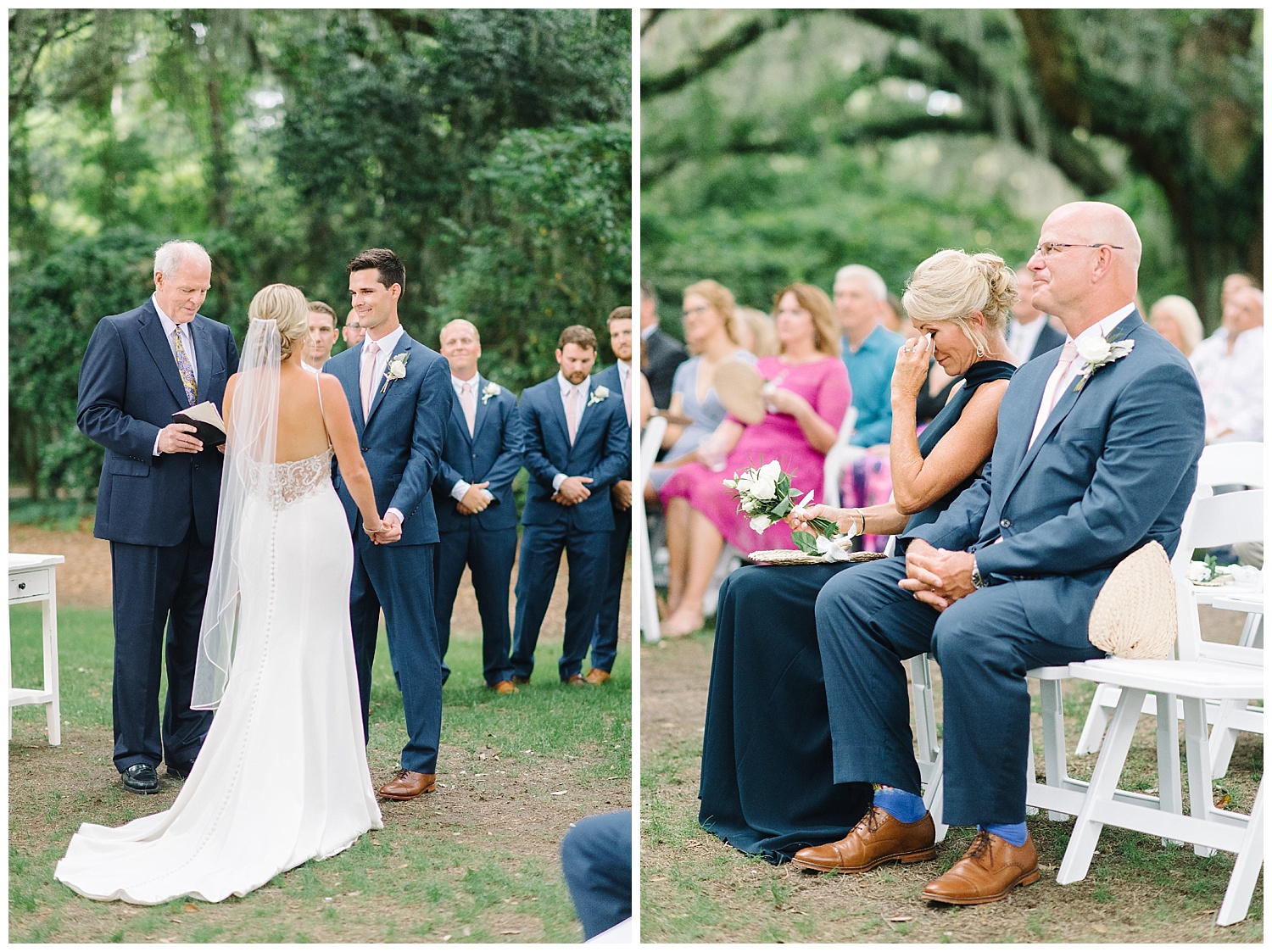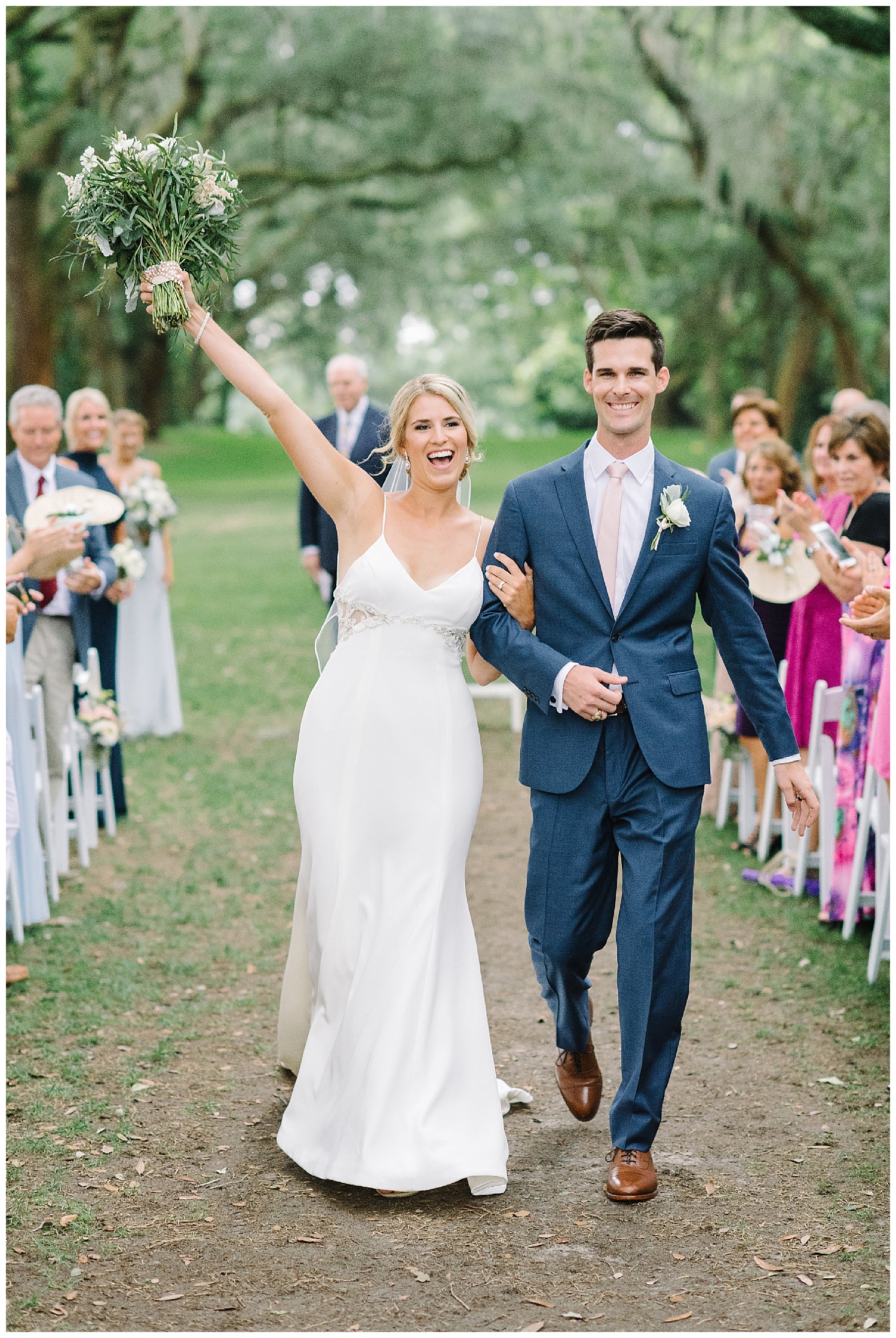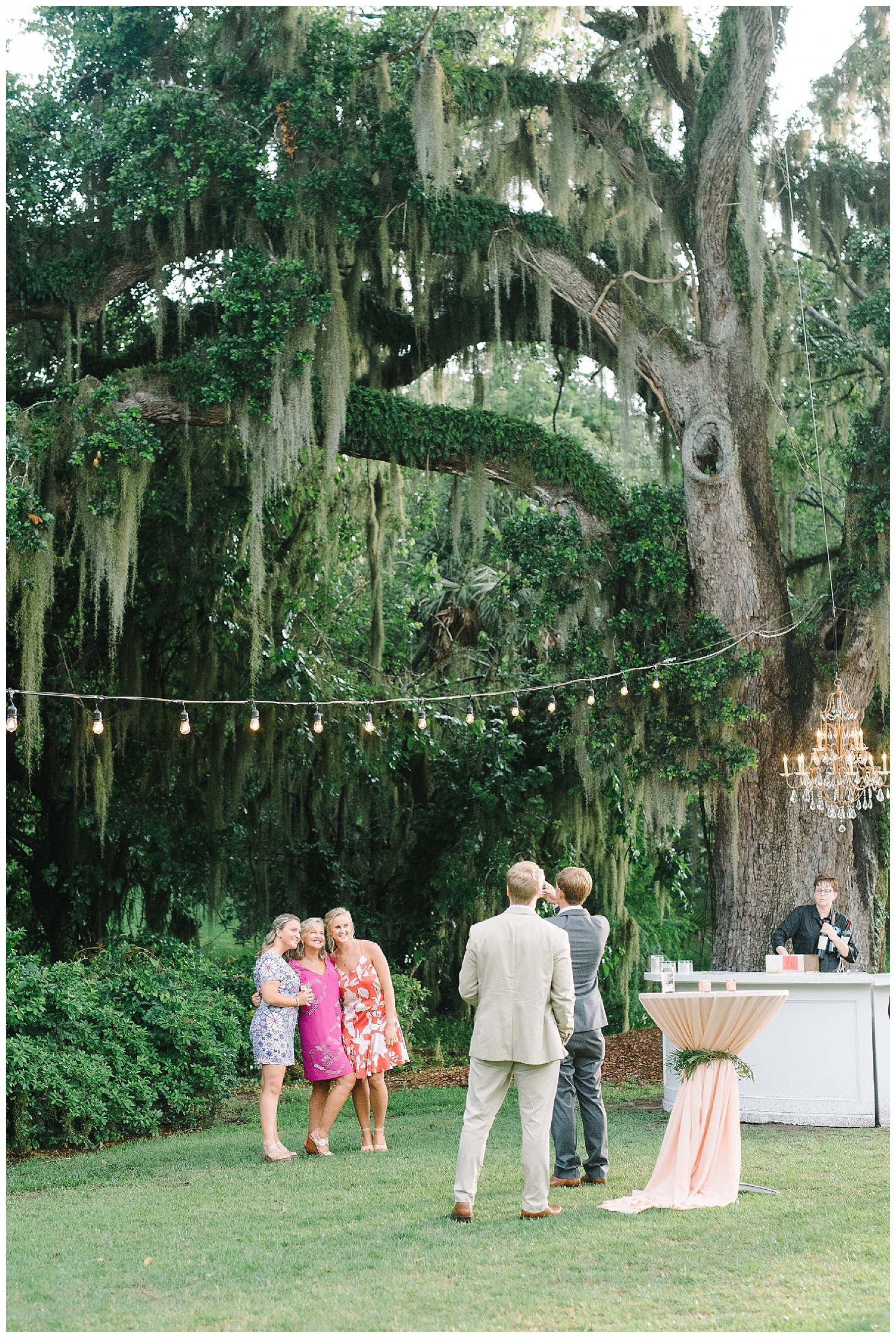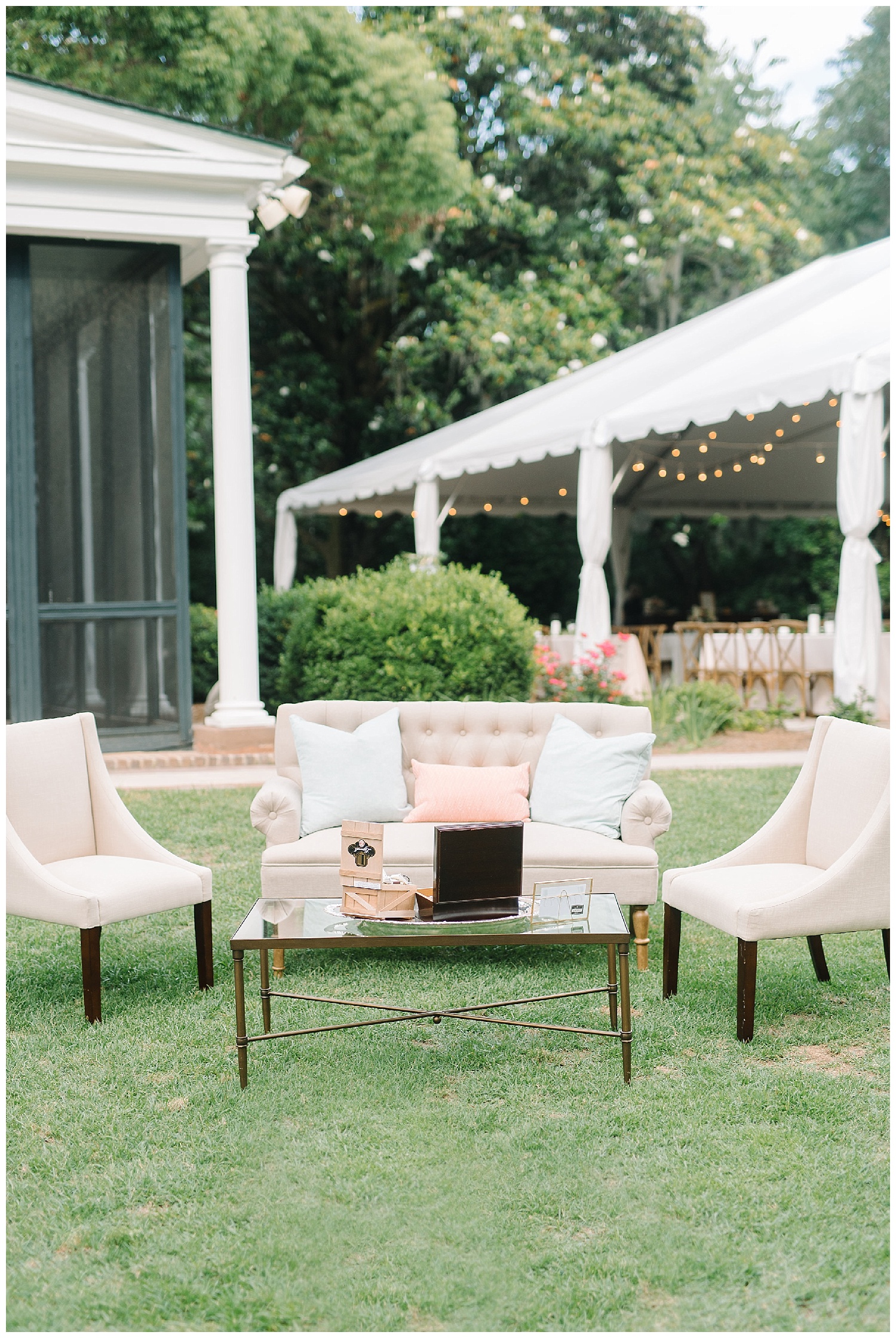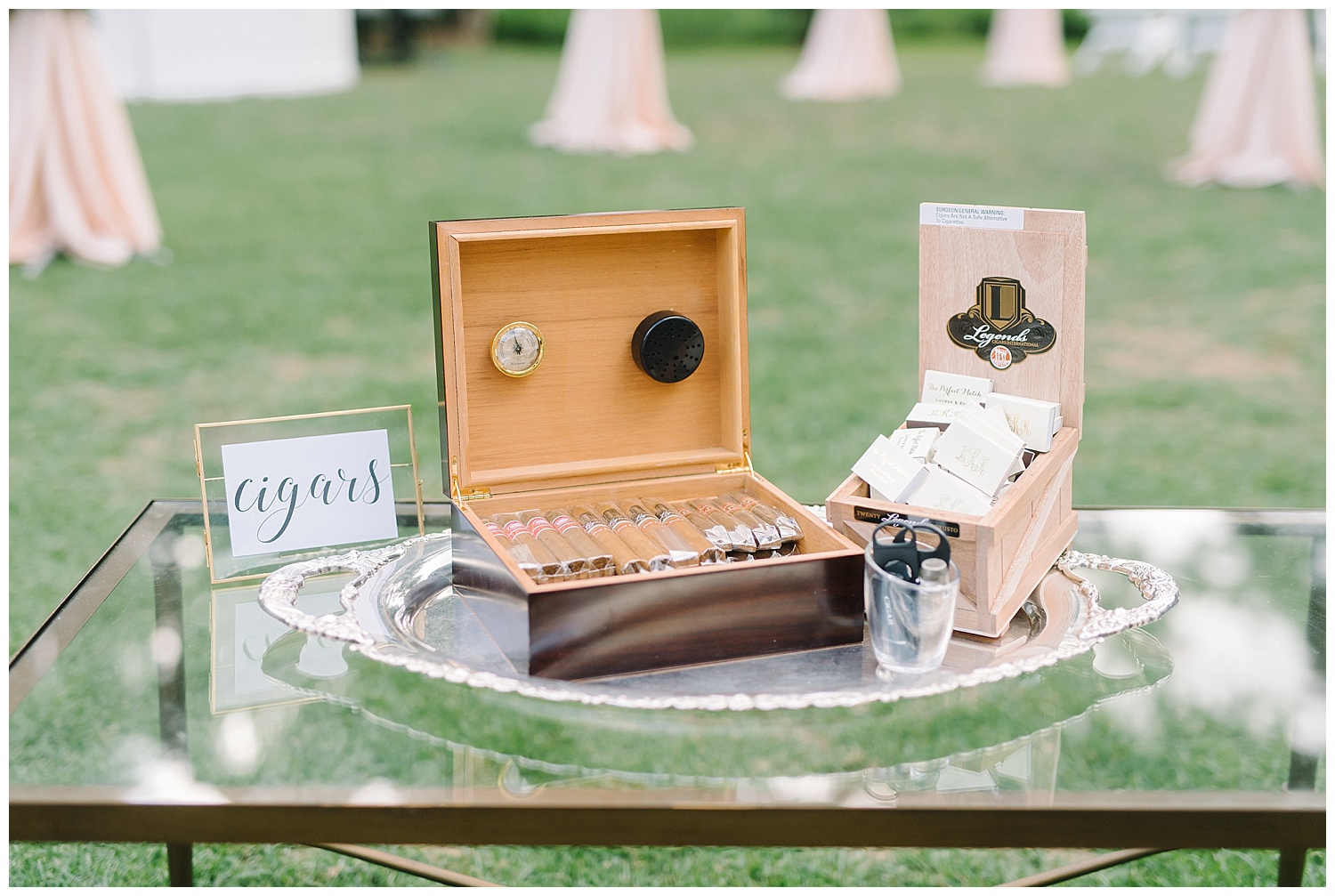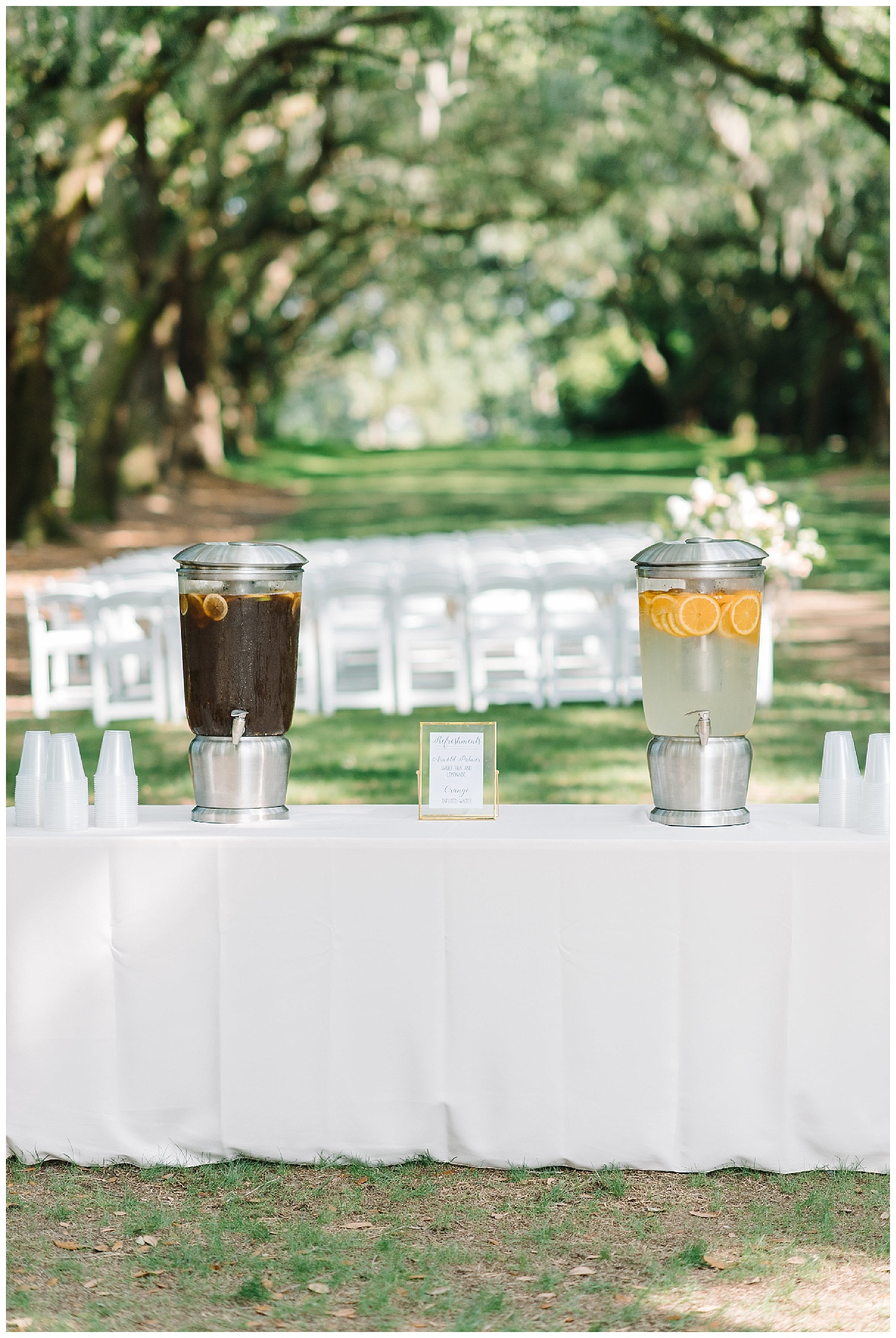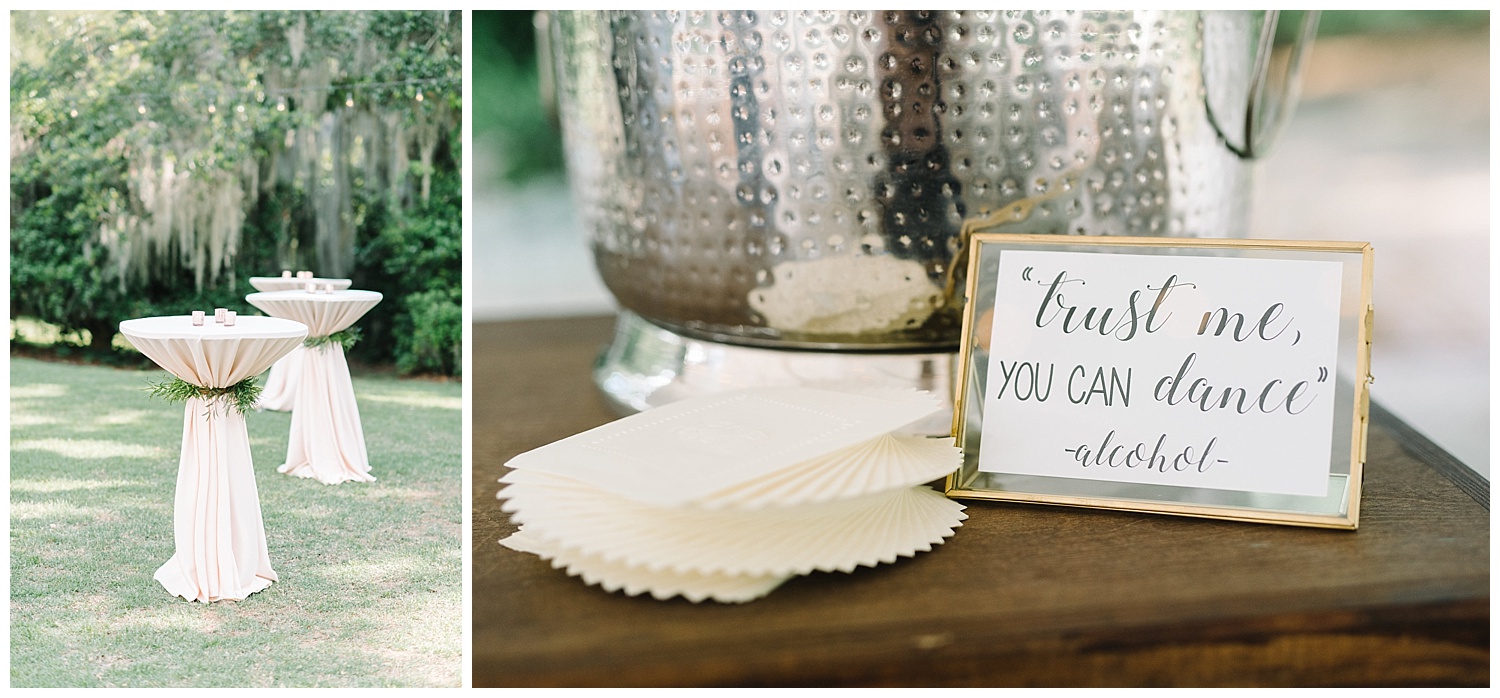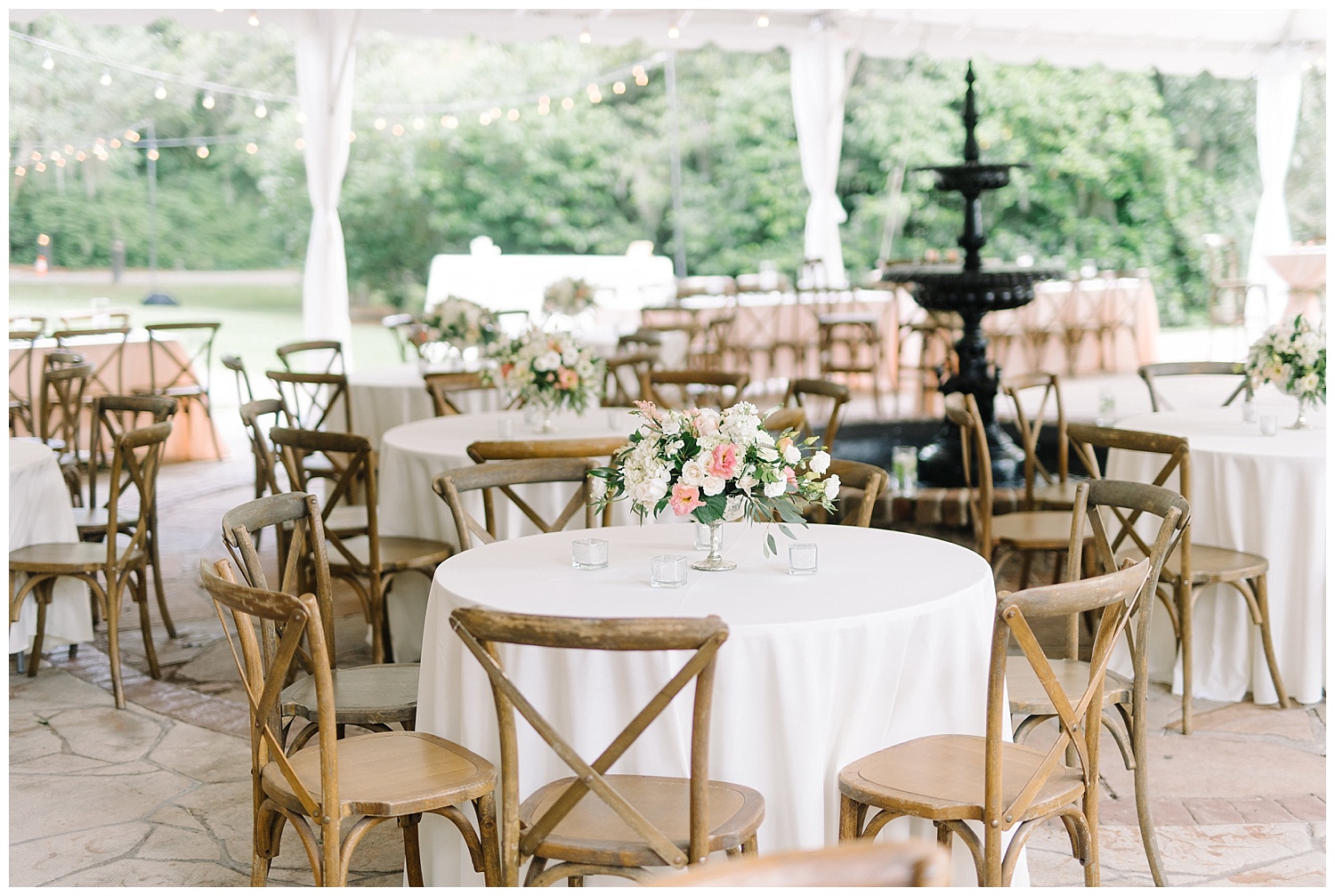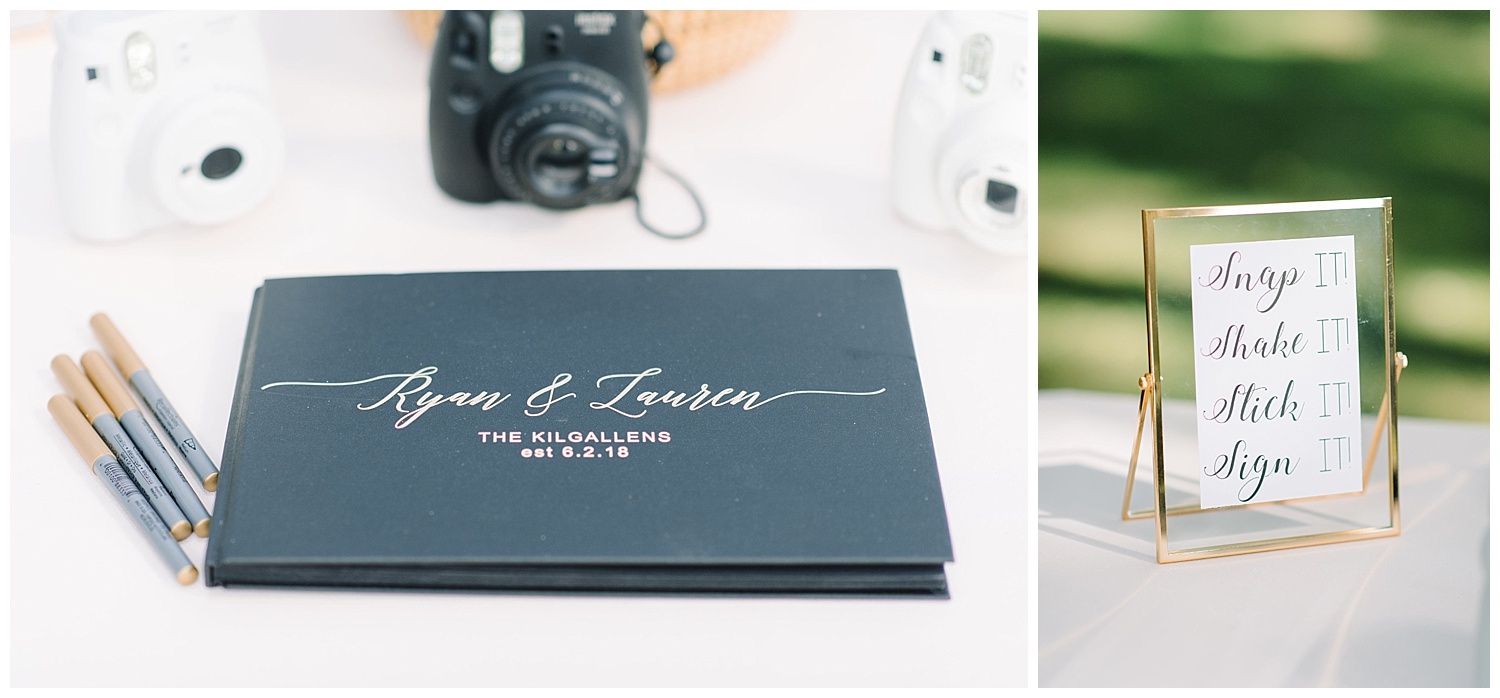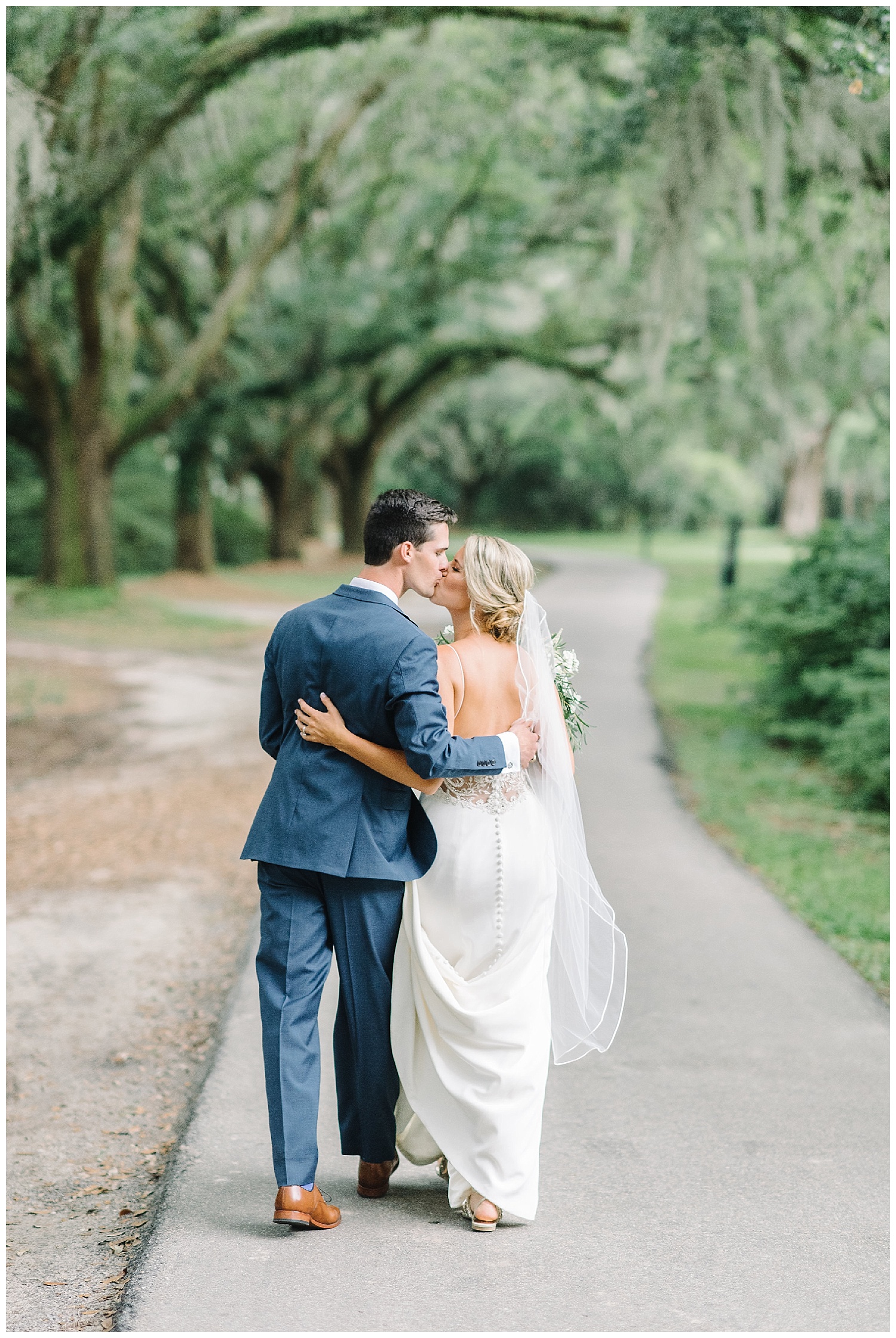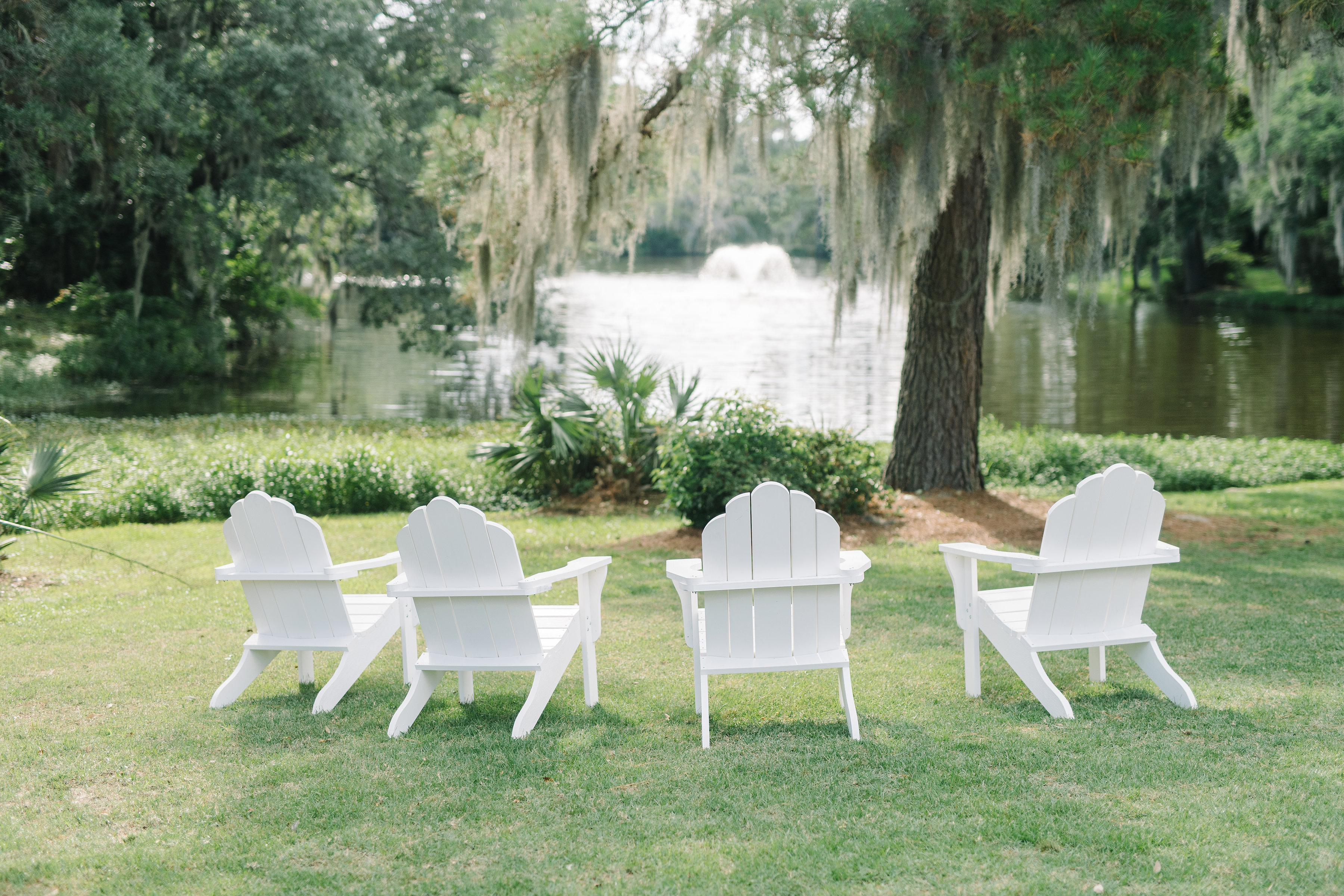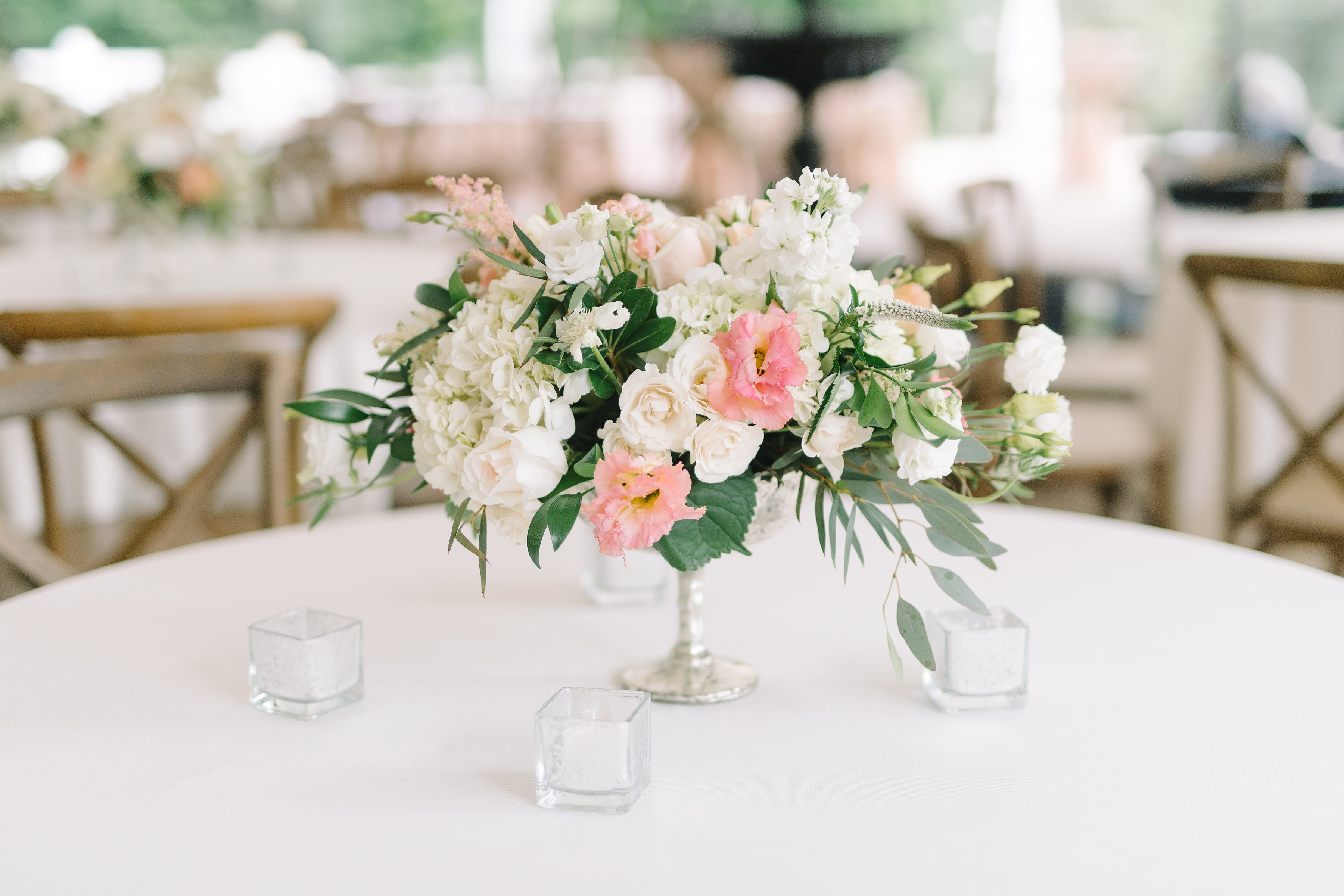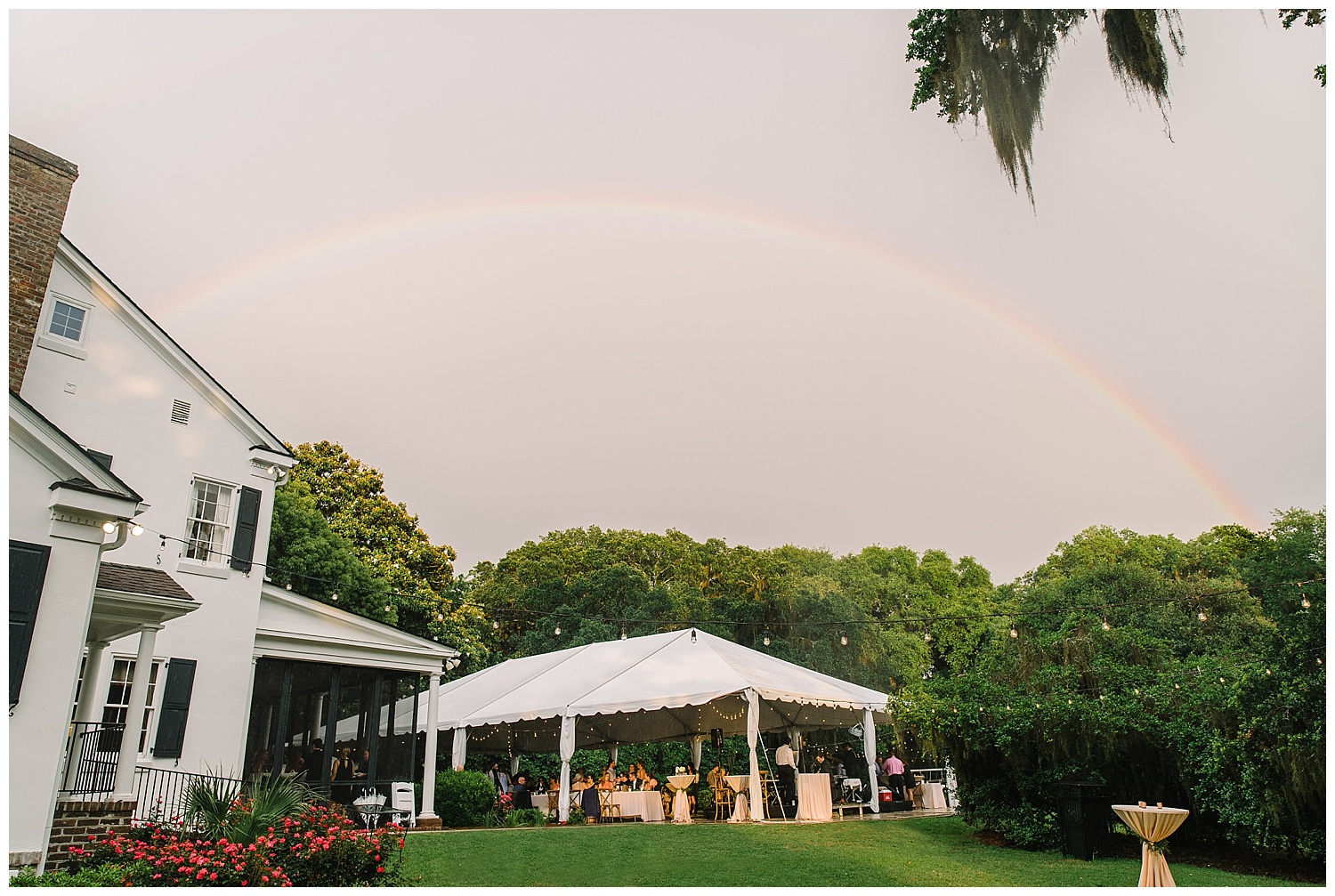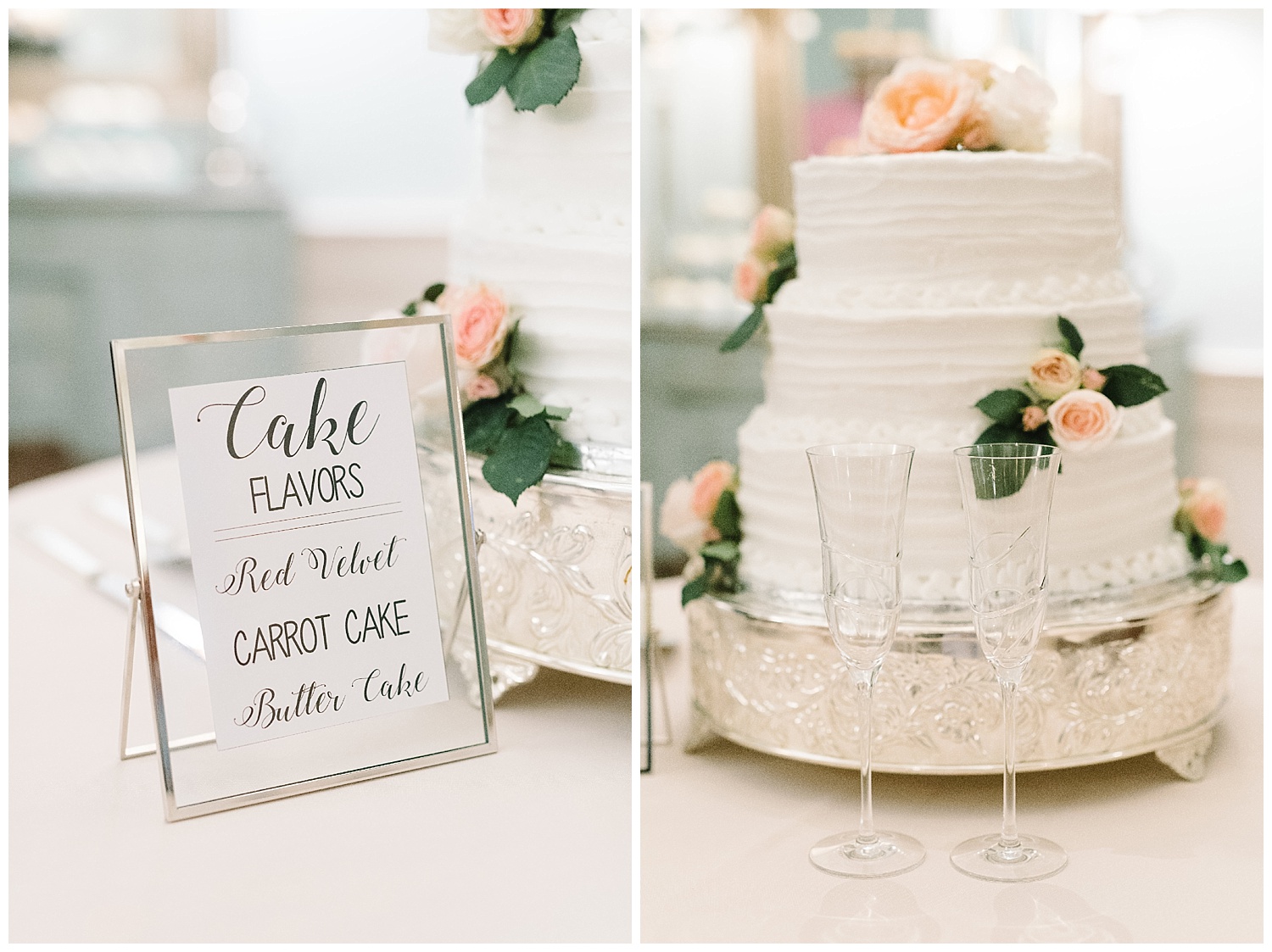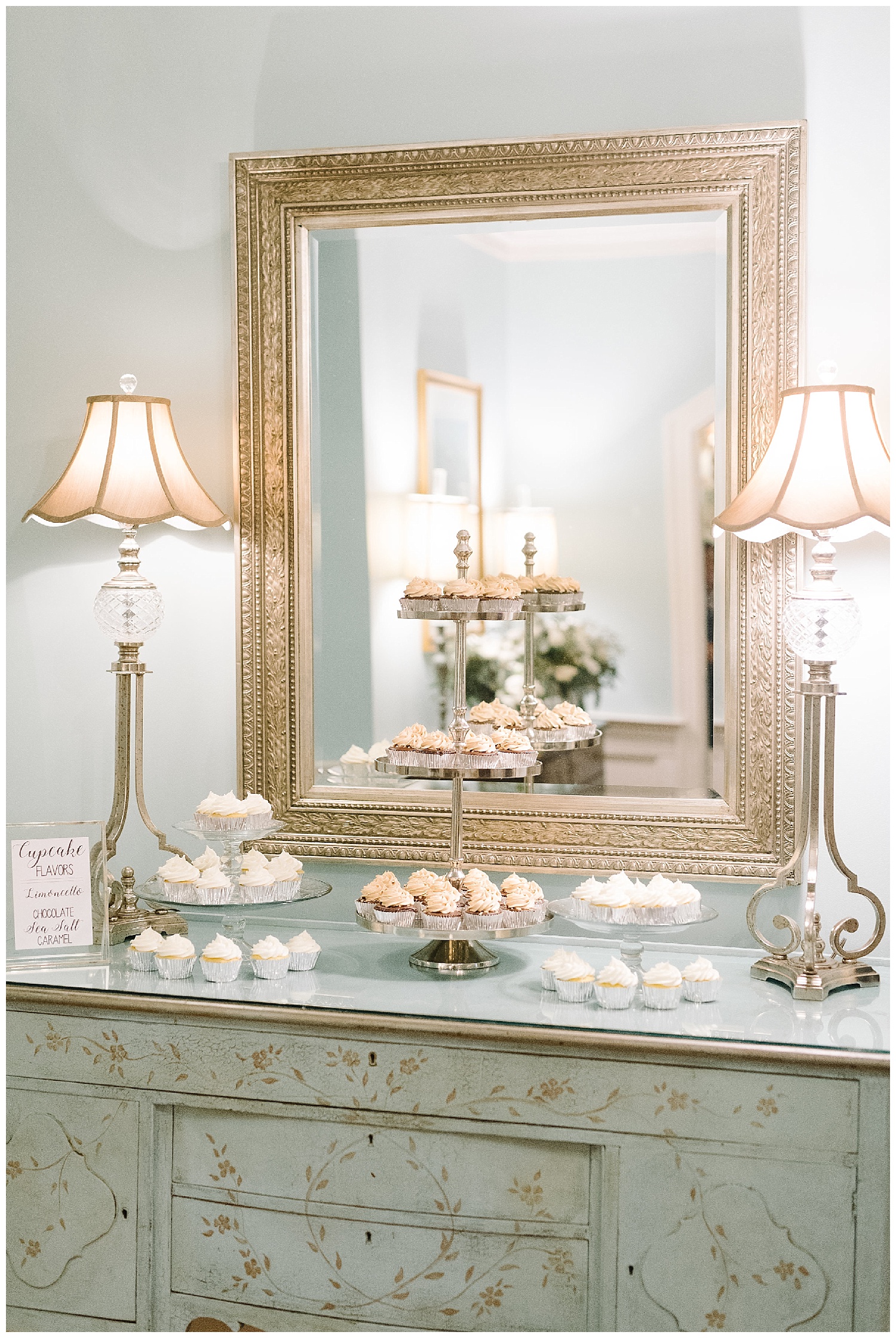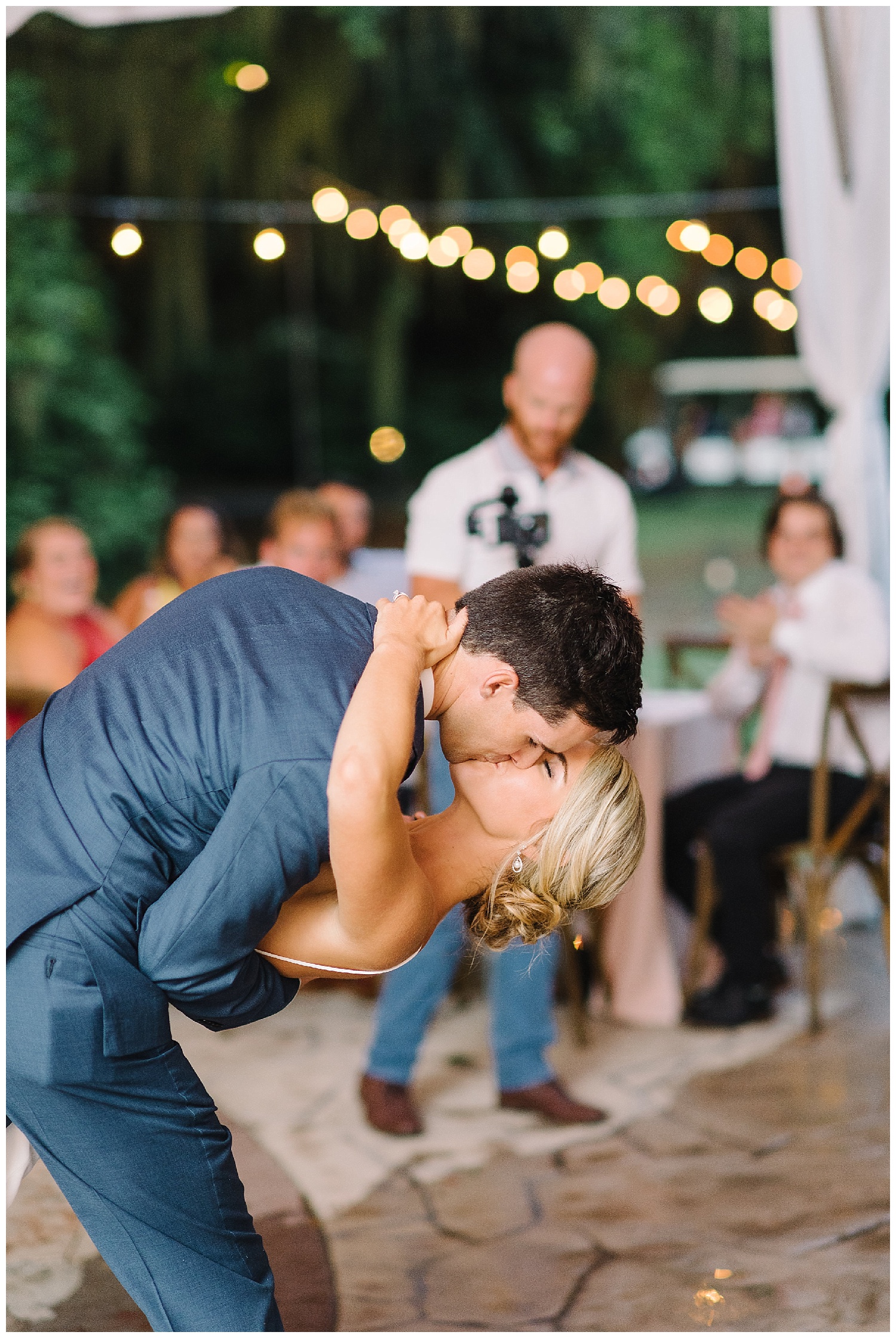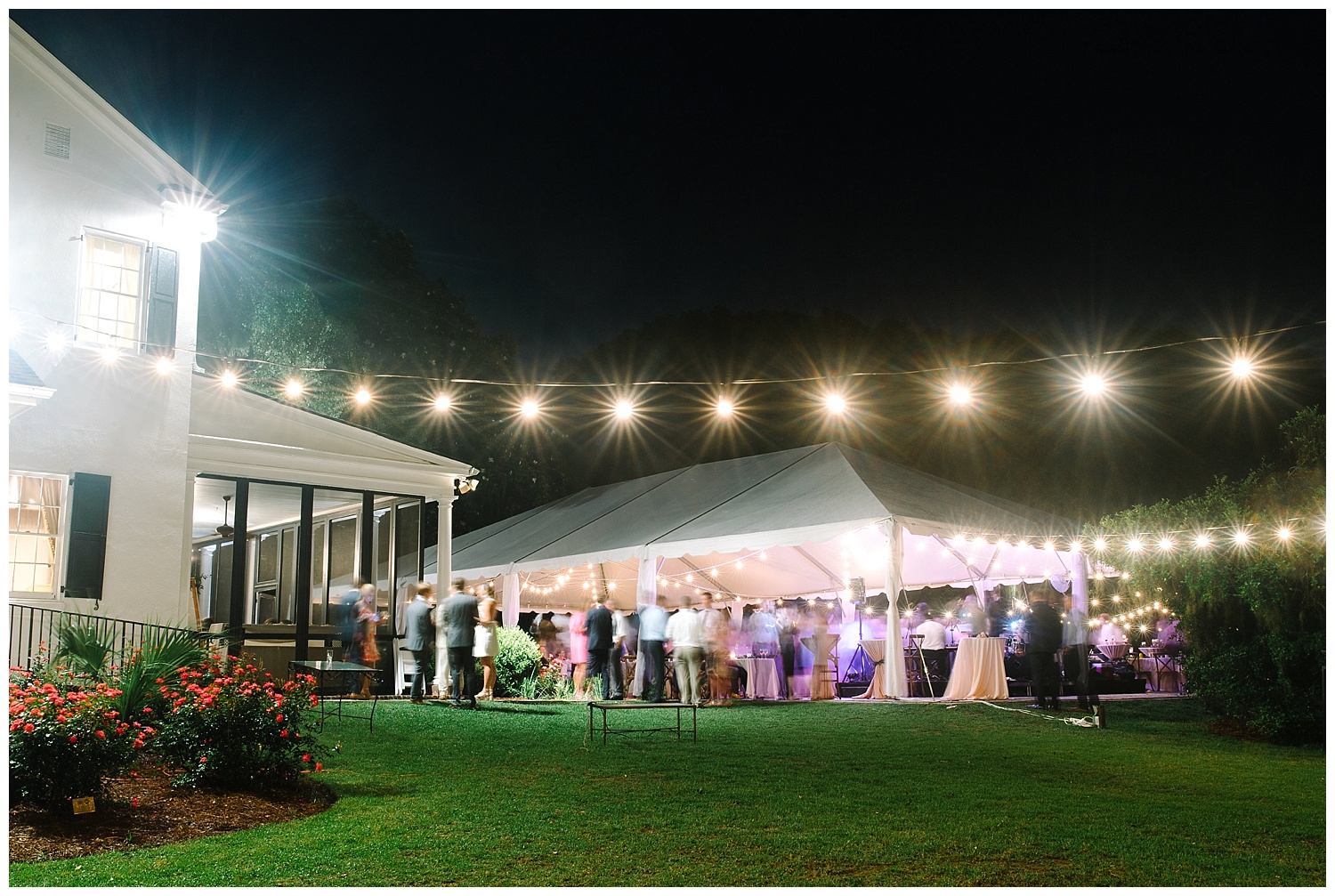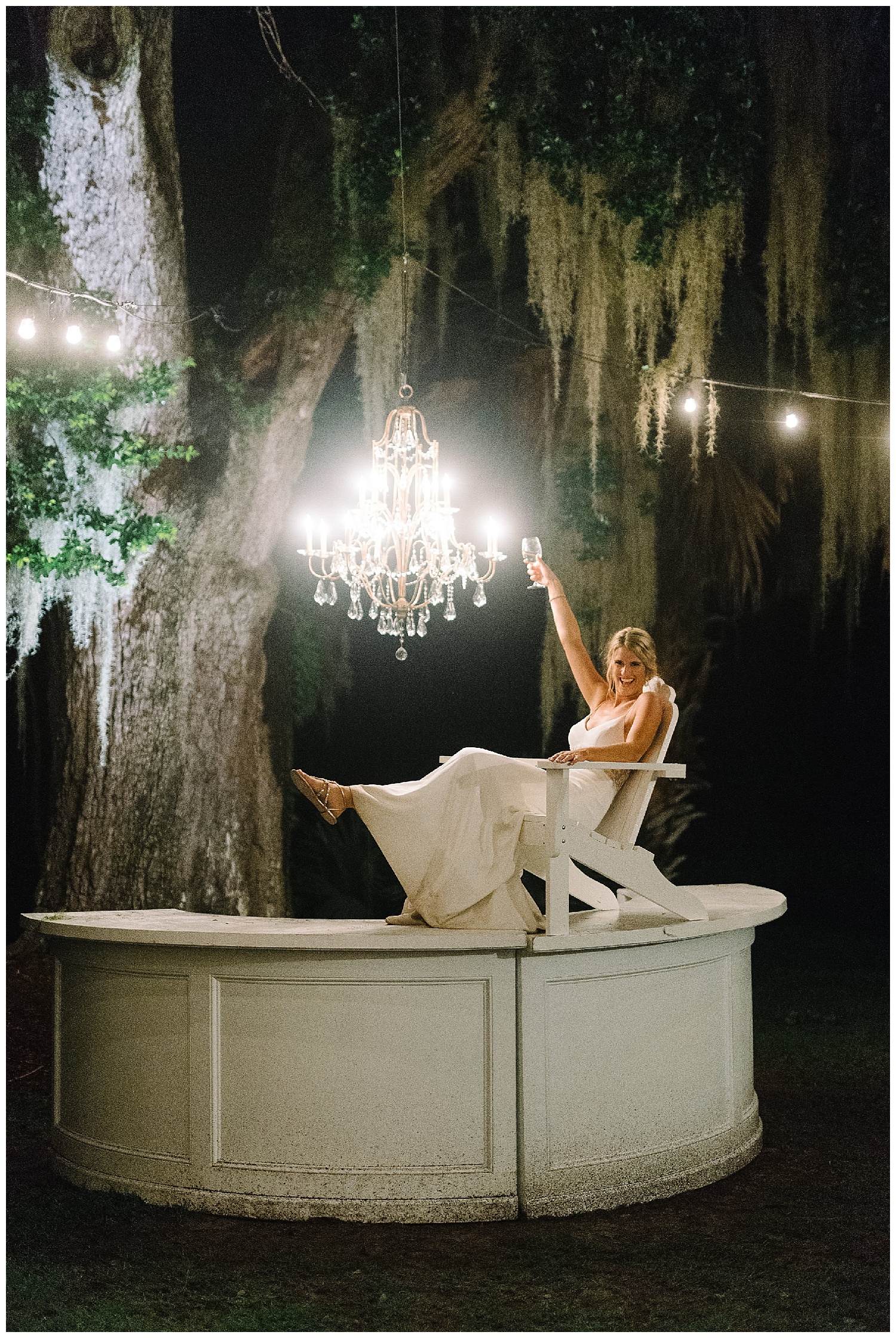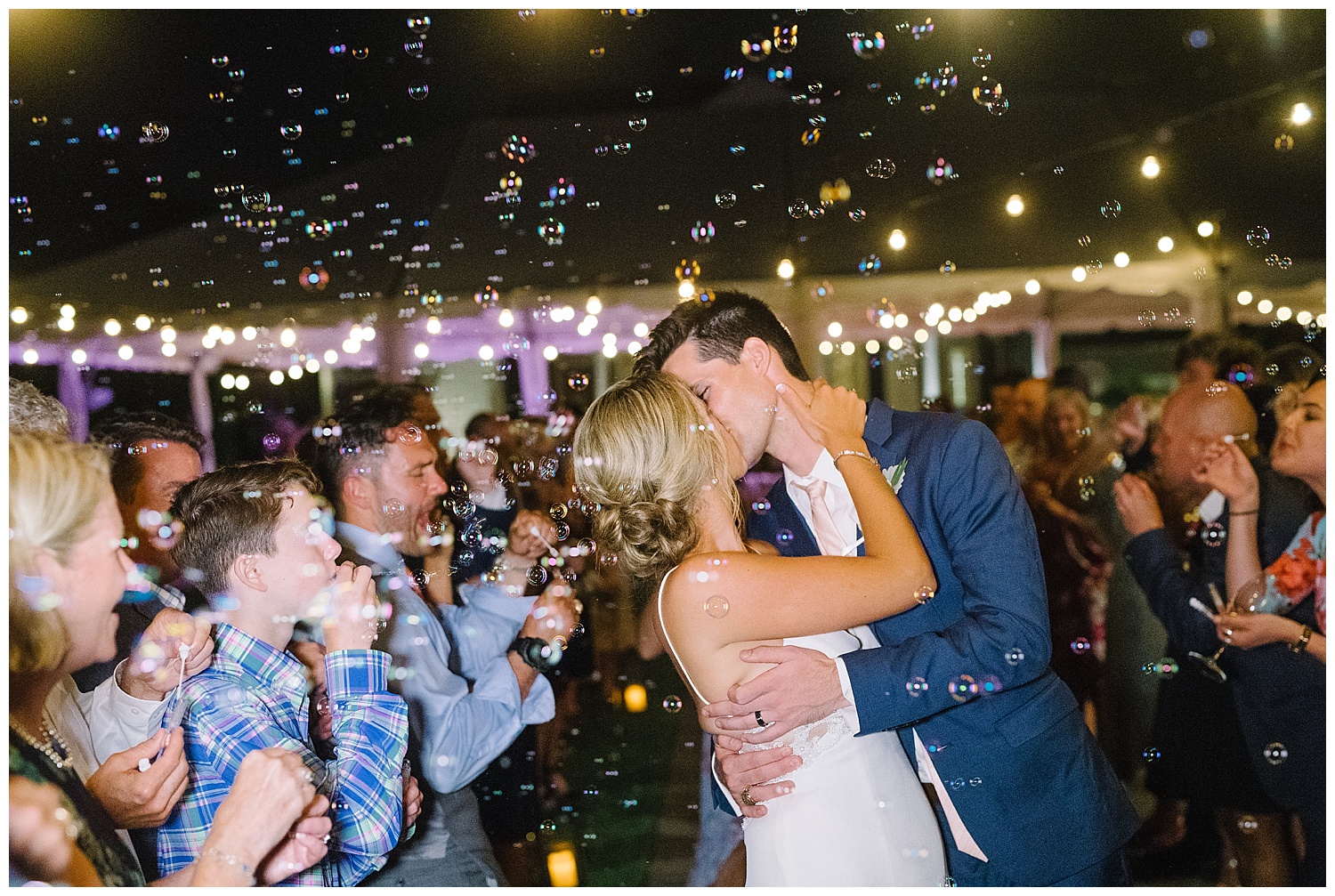 Coordination: ELM Events | Venue: Legare Waring House | Images: Aaron and Jillian Photography | Florals: Wildflowers Inc. | Catering & Bar: Mosaic | Ceremony Music: Charleston Chamber Players | Reception Music: Super Deluxe | Bakery: Sandy Flake | Minister: Michael Morris with Seacoast Church | Hair & Makeup: Lashes and Lace | Rentals: Snyder Events