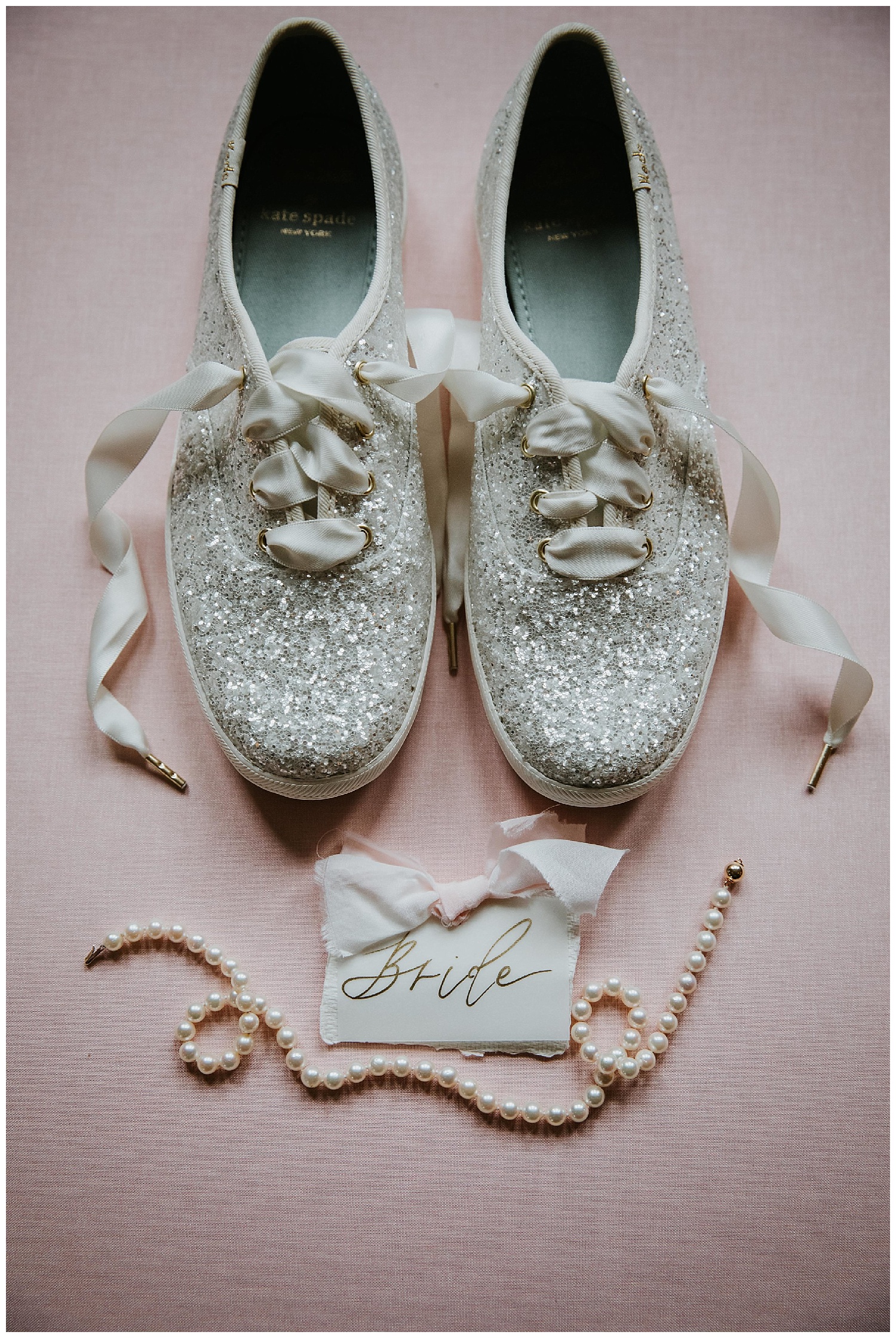 03 Jul

Lindy & Mike | Legare Waring House

The Wedding Row: How did you two first meet?
Lindy: We are truly a MATCH made in heaven! We met on Match.com in July 2013, but our paths had crossed a few times before without knowing it. We both share a passion for golf and in the summer of 2013, Mike was playing in a golf league with some work buddies when he noticed a "beautiful blonde putting on her golf shoes in the parking lot." He pointed me out to his buddies but thought I may be too young to ask out (I'm a year and a half older). He tried to proceed with his golf round as usual, but could not forget about the girl in the parking lot. Meanwhile, I had reached wit's end with my Match subscription after many failed dates. My mom encouraged me to give it one last shot with the one guy (Mike) who had caught my eye. Little did I know this would be the man who I would end up marrying. We messaged back-and-forth a few times and were finally ready to meet in person. I said that my calendar was pretty open except for a golf league on Tuesday. Mike mentioned that he, too, had a golf league on Tuesdays … I mentioned the name of the course where I played and then Mike realized—the girl from the course was me! What a small world. We met just a few days later and immediately hit it off. We went out on a date every day for the next 10 days.

TWR: Oh my goodness! What a serendipitous meeting. Well, now we definitely need to hear about the proposal.
Lindy: In March 2017, we decided to take our first journey abroad together to beautiful Iceland. Our tour guide encouraged us to take a walk on the beach before sunset and as we strolled along the beach, we took a moment to take in the breathtaking views surrounding us. One of our fellow tour-mates, Anna, happened upon us and Mike asked her to take our picture in this most brilliant of spots. As Anna went into photographer-mode, Mike looked at me and asked if I wanted this picture to last a lifetime. As he got down on one knee, time slowed down in a way that I can't fully explain. Everything got warm. I literally felt as if my heart would burst from my chest. Then time sped up and then some. Not knowing what to do with such an abundance of joyful energy, I did a little dance (an engagement jig of sorts), almost fell back completely, and squealed in delight. Mike was filled with a mixture of tears and laughter at this most raw reaction and couldn't get out the words … so I took them from him and exclaimed, "YES, YES, YES!"

TWR: WOW. Talk about an unforgettable proposal. He really set the romance bar high. Once the wedding planning commenced, did you have any particular vision?
Lindy: I wanted the trees and beautiful setting to be the stars of the show. I incorporated mostly neutral hues with touches of blush, blue-grey, and rose gold. I chose to have the colors represented in an understated way to really play up the nature around us.

TWR: Are there any funny stories from the Big Day?
Lindy: Well, I am obsessed with the movie Titanic. The band knew that I wanted, "My Heart Will Go On" by Celine Dion played at some point during the reception. They surprised me by having it played during the send off–a definite-crowd pleaser. And next, a raccoon made a special appearance at the reception. Guests spotted it sneak up and grab a pulled pork slider just after dinner finished. This became quite the topic throughout the night and ever since! And lastly, the cupcakes were SO delicious that a guest dropped hers and didn't want it to go to waste, so she ate it off the floor.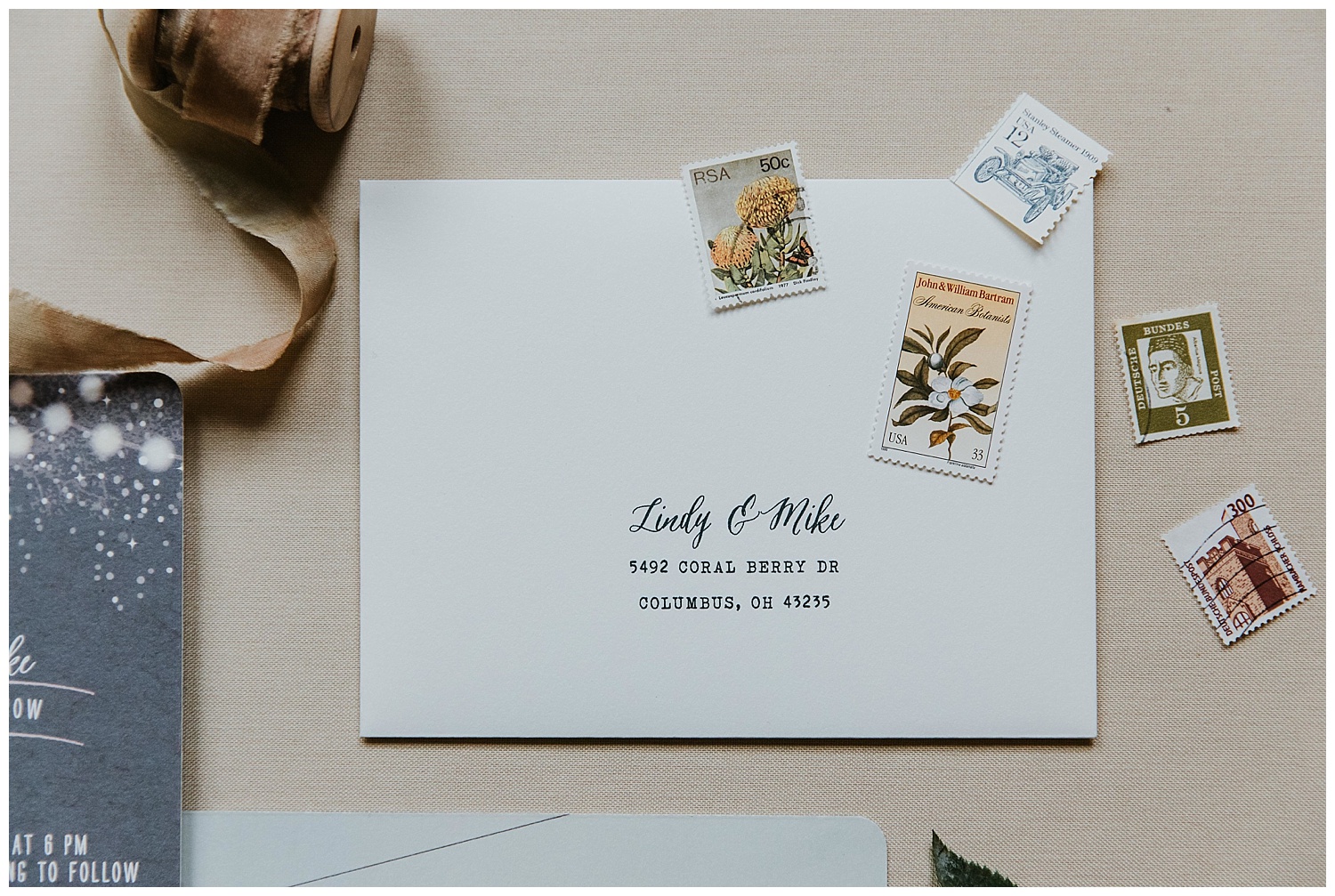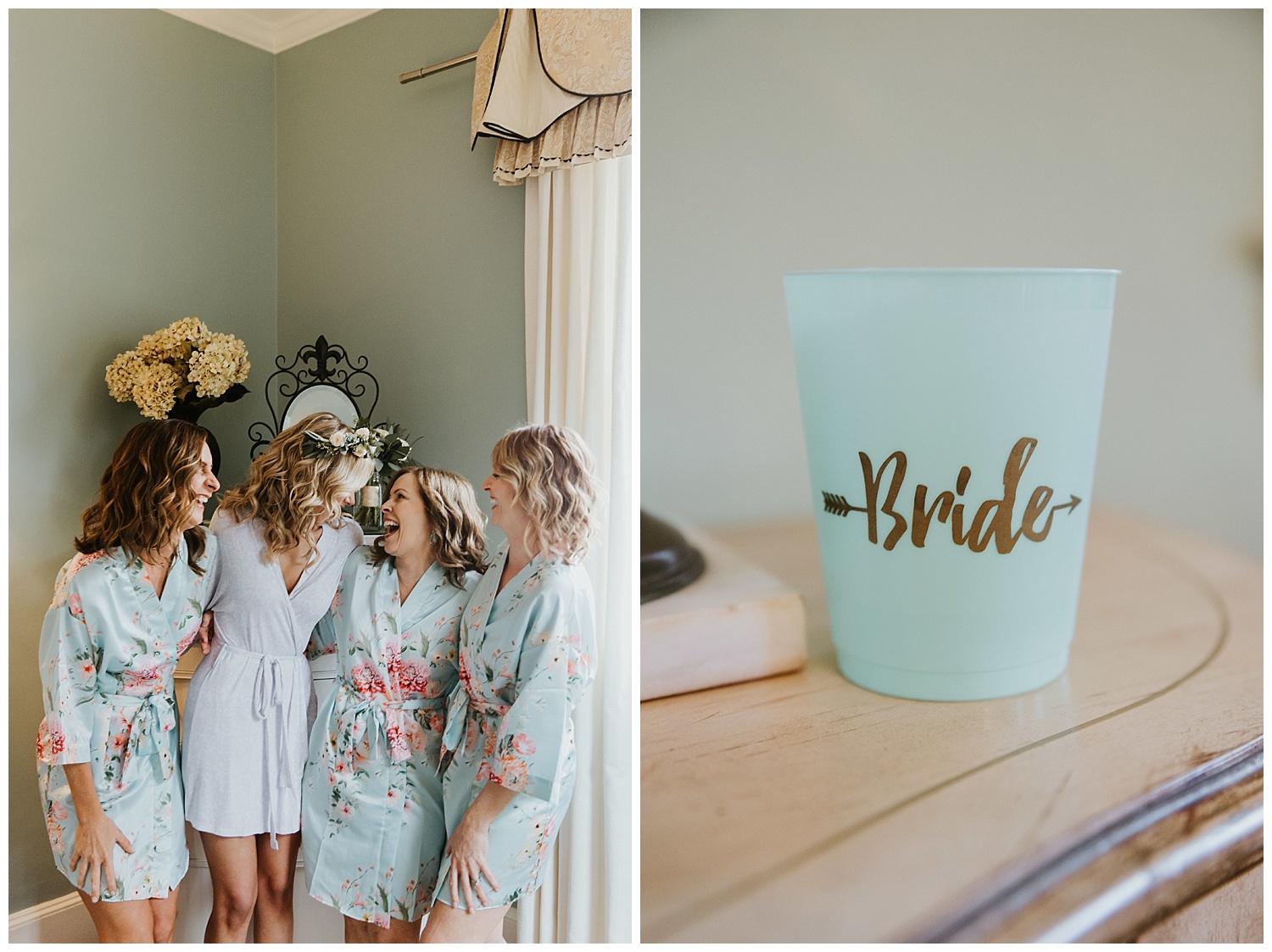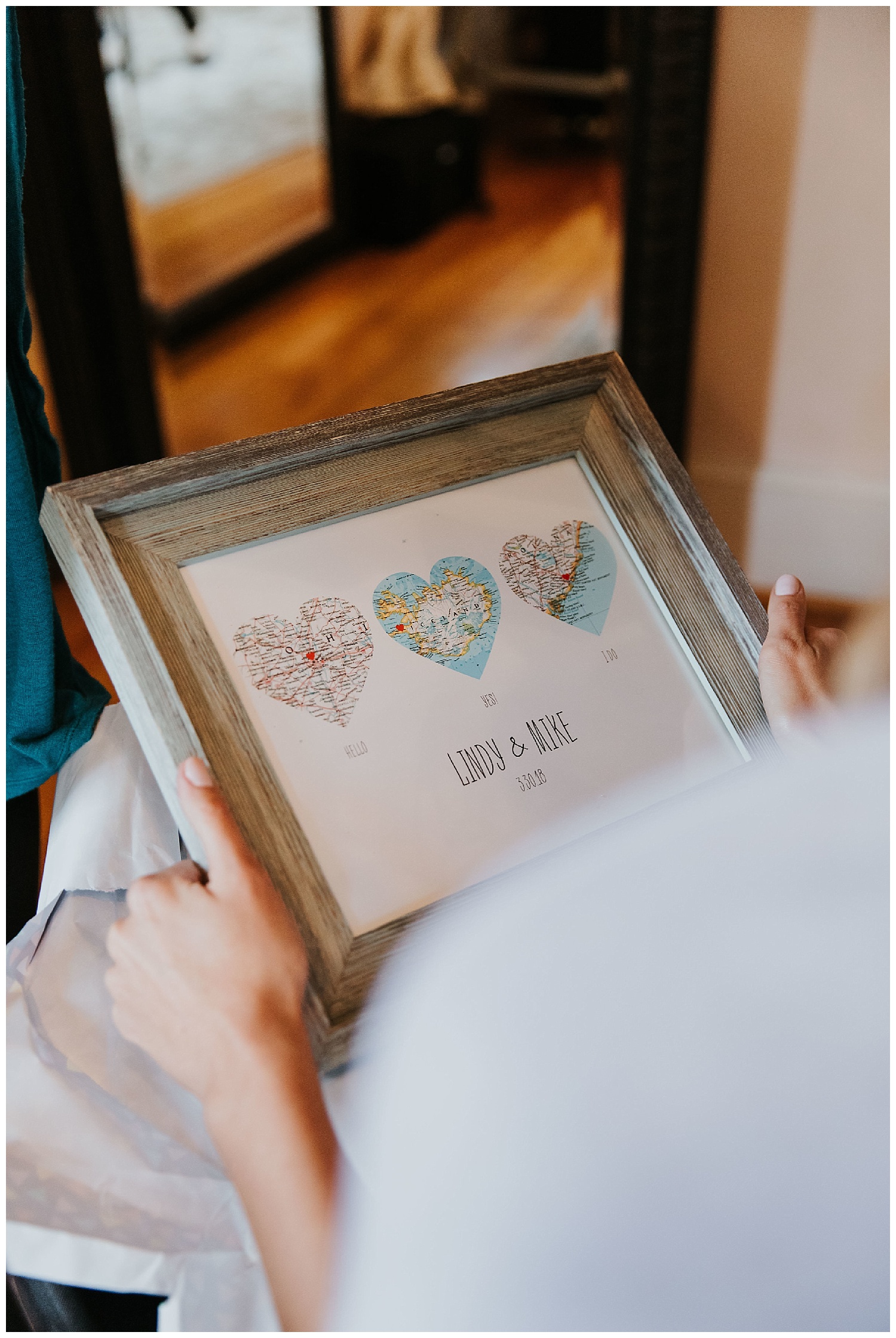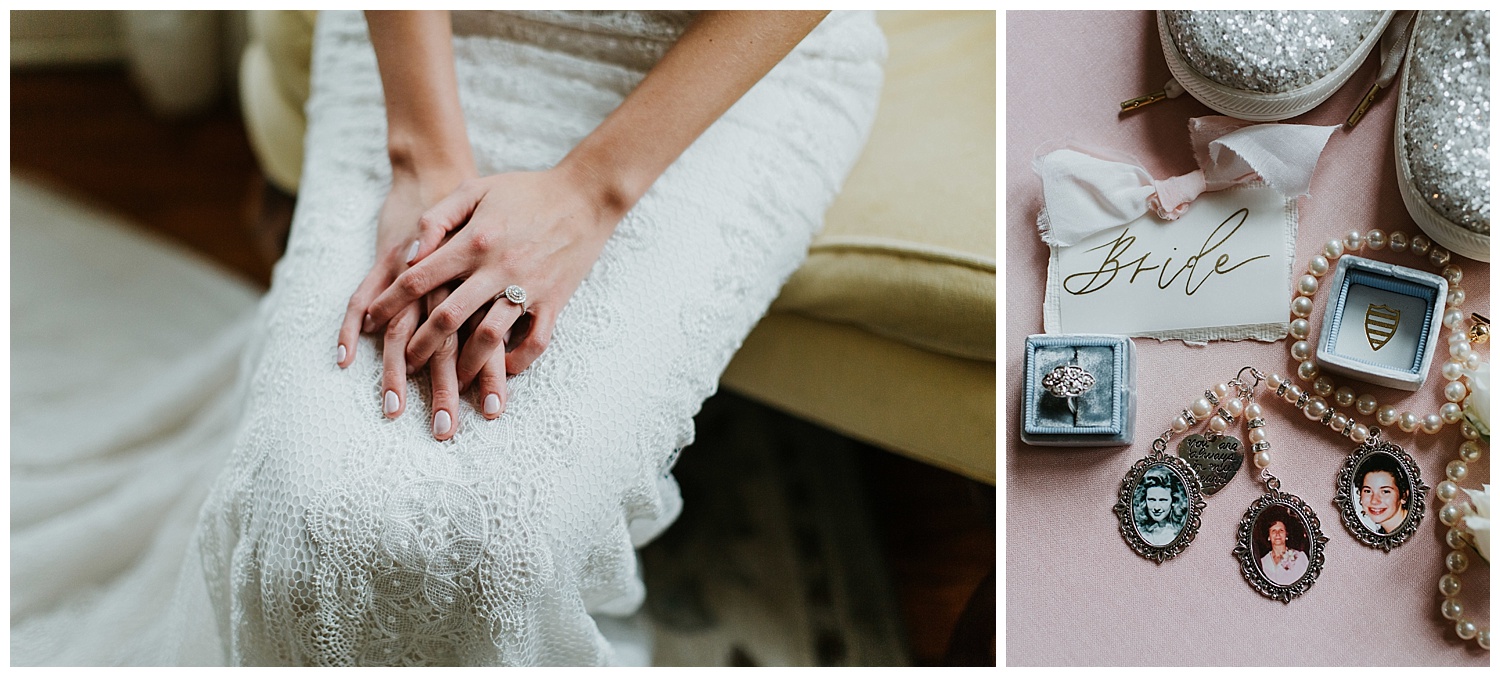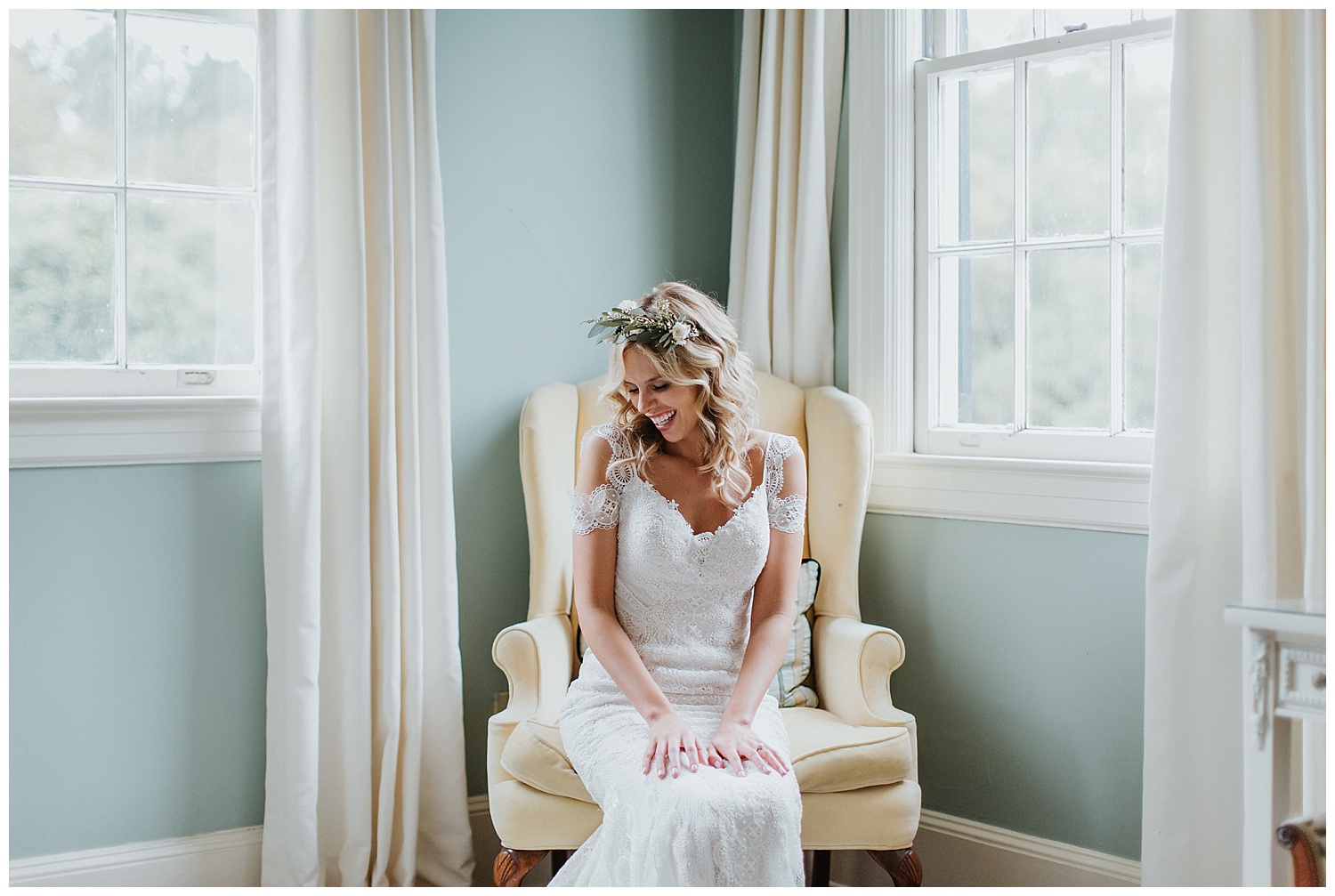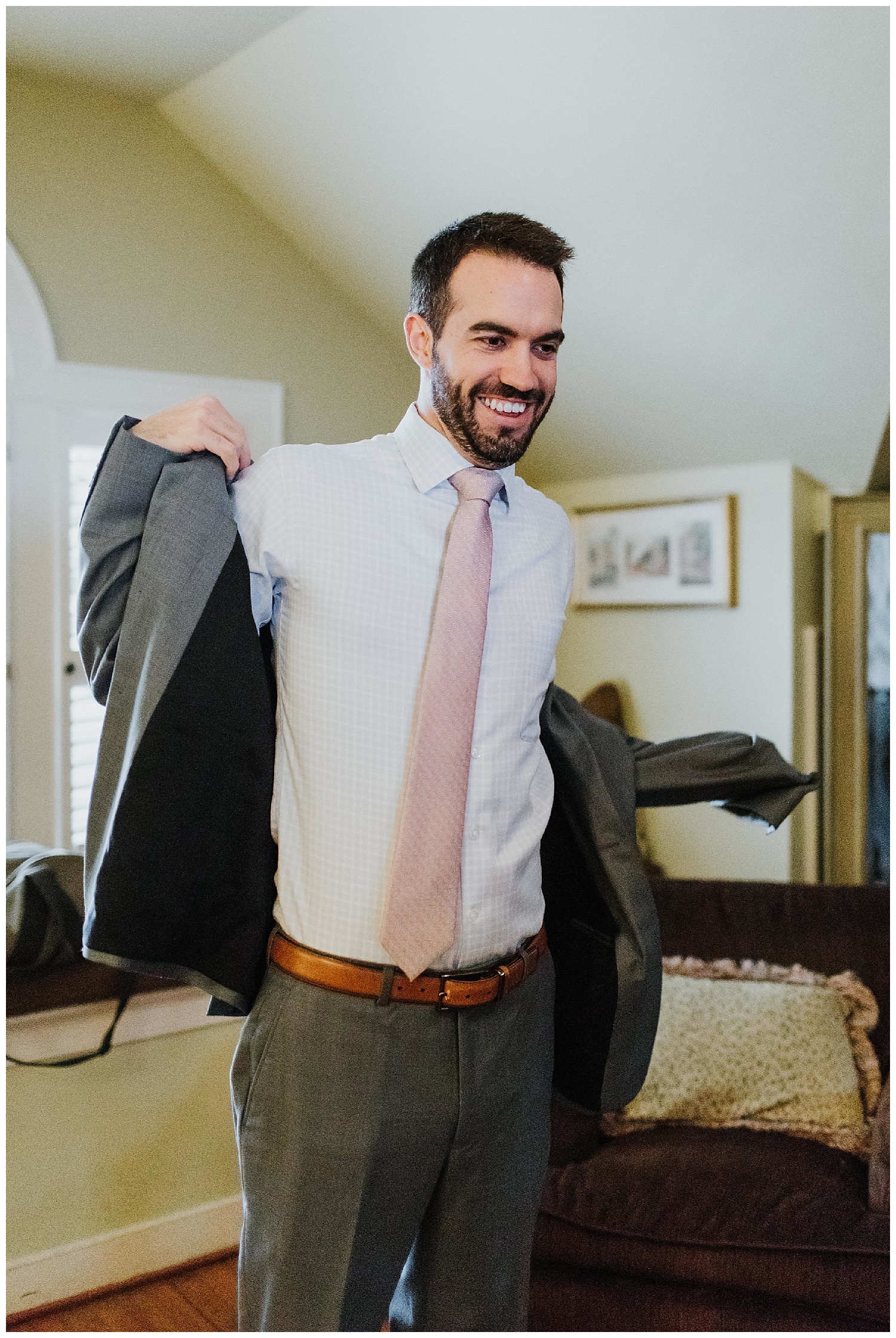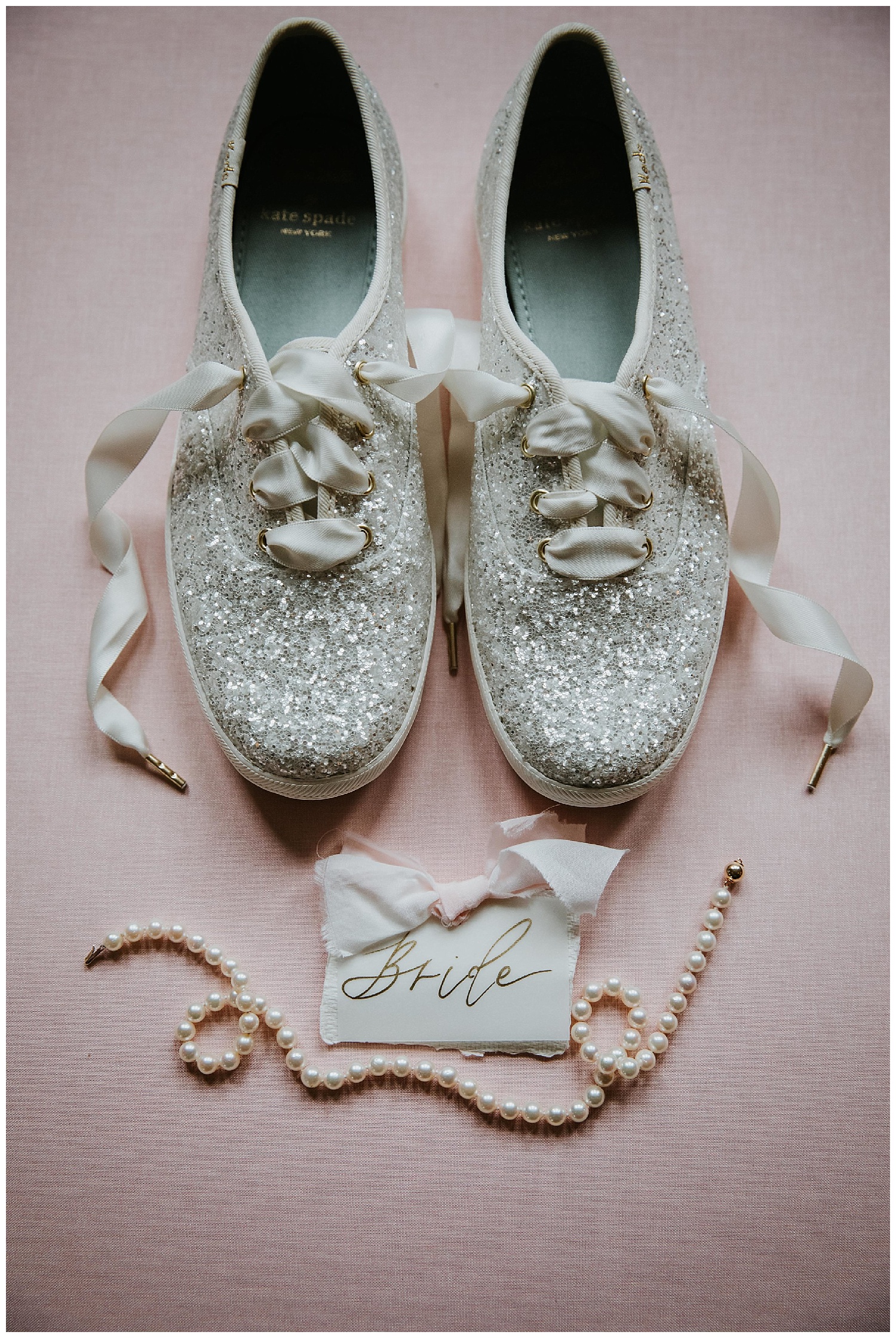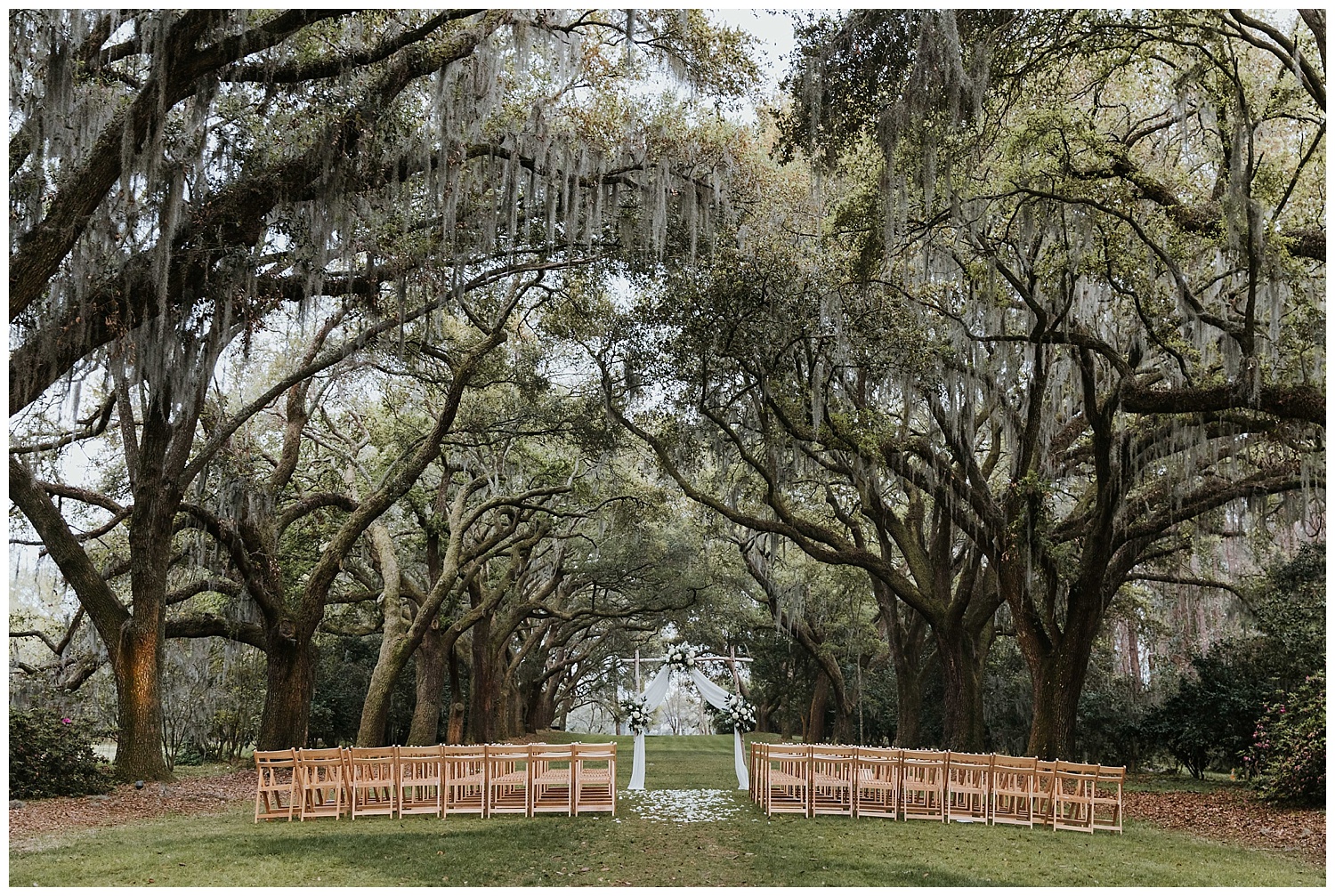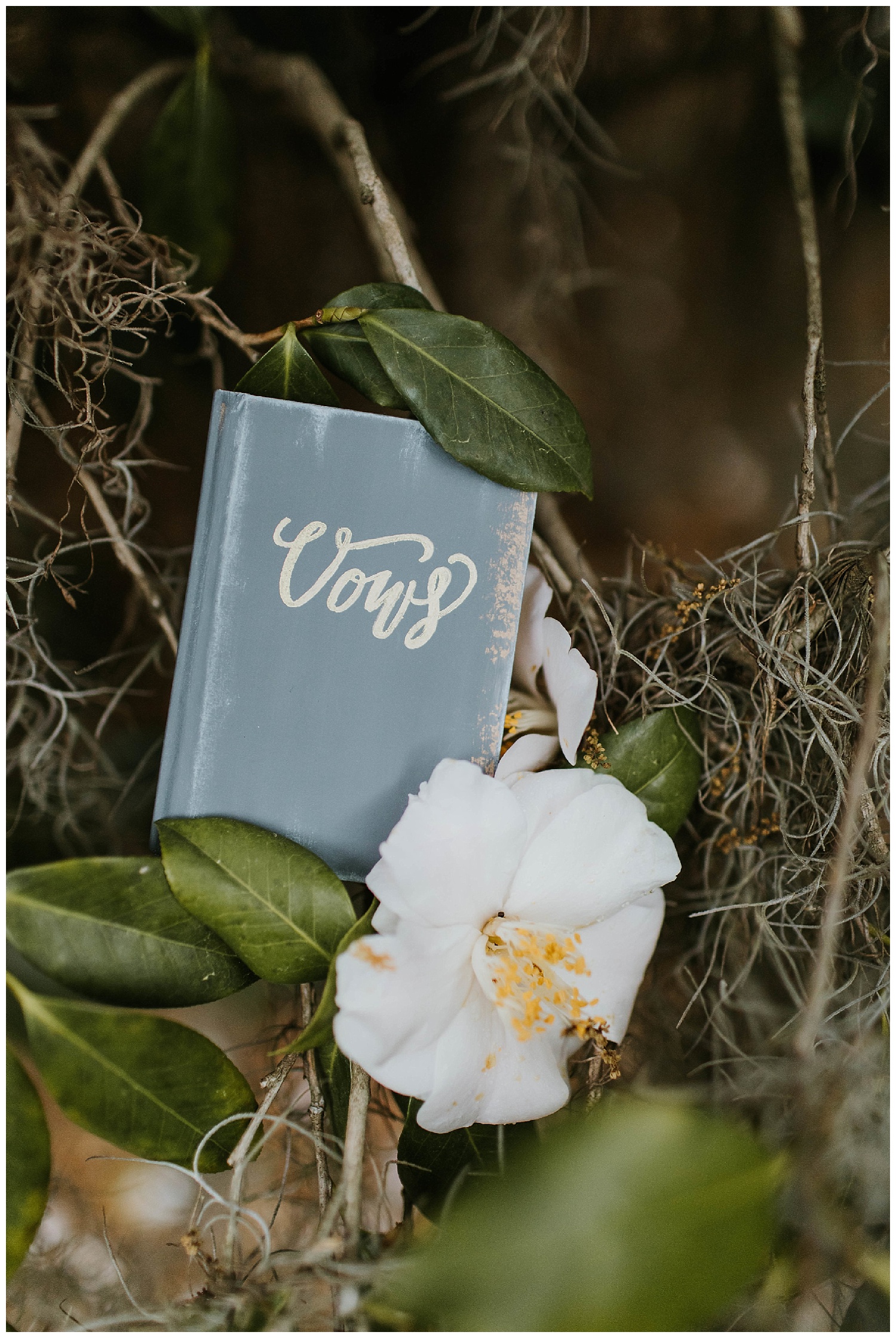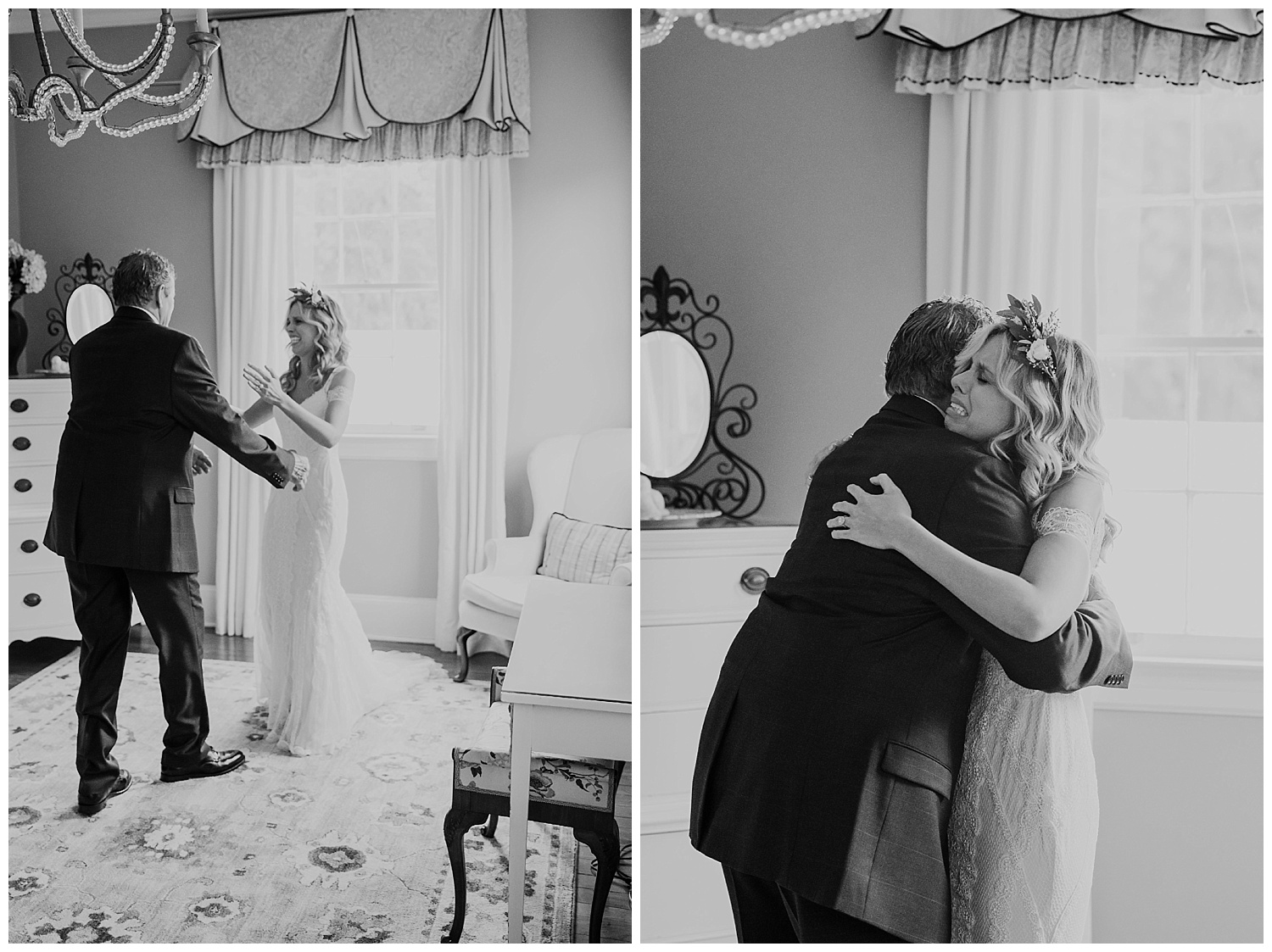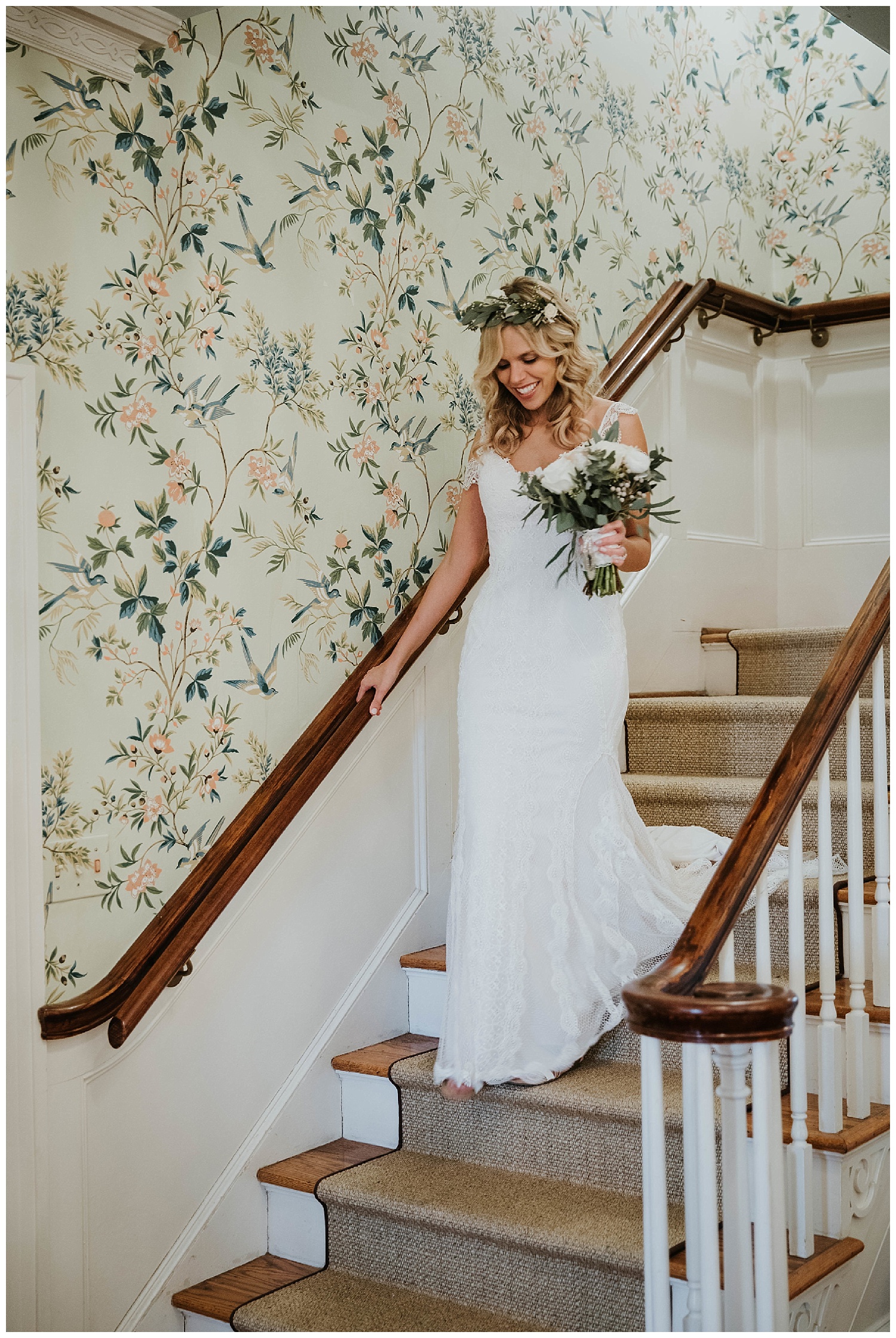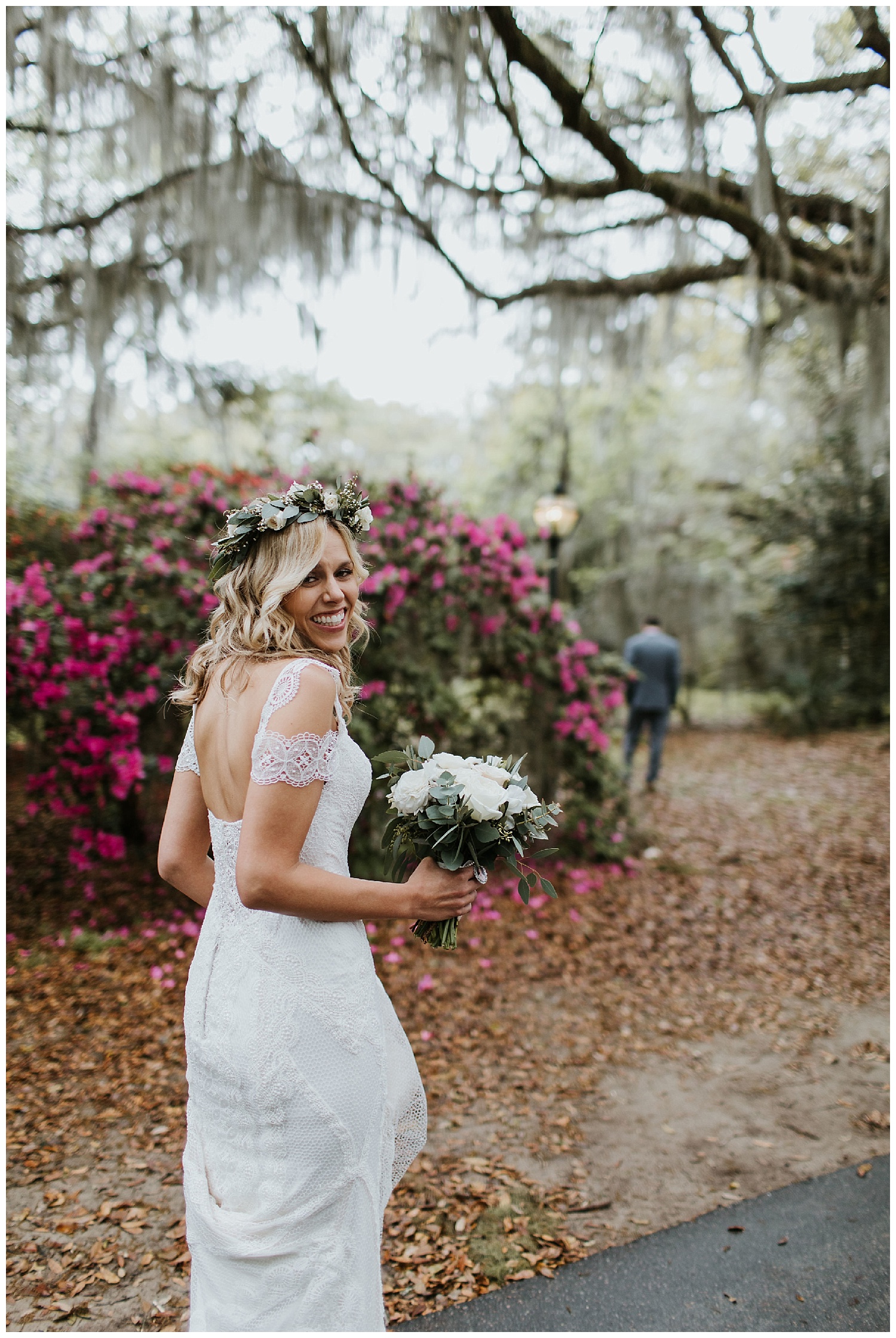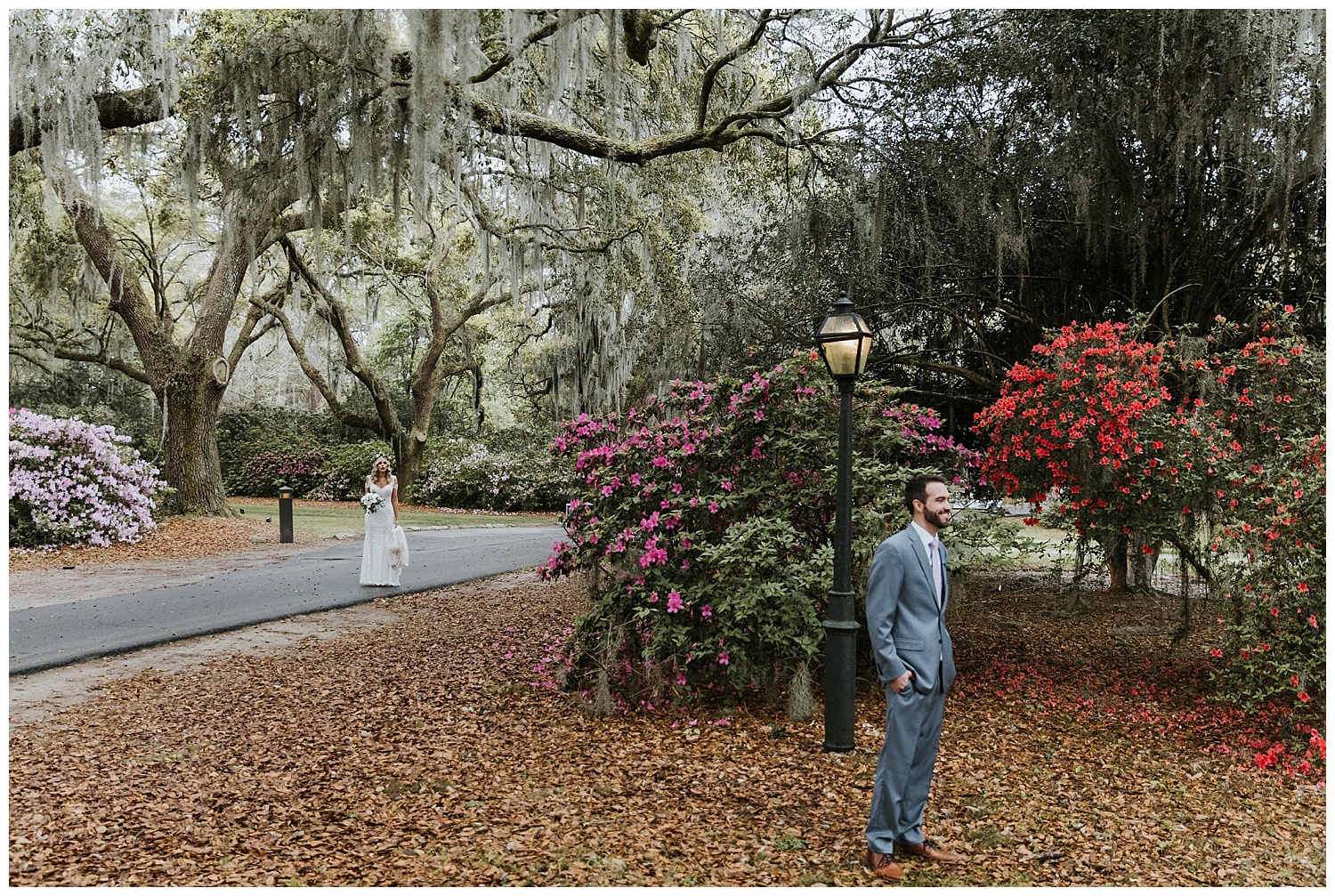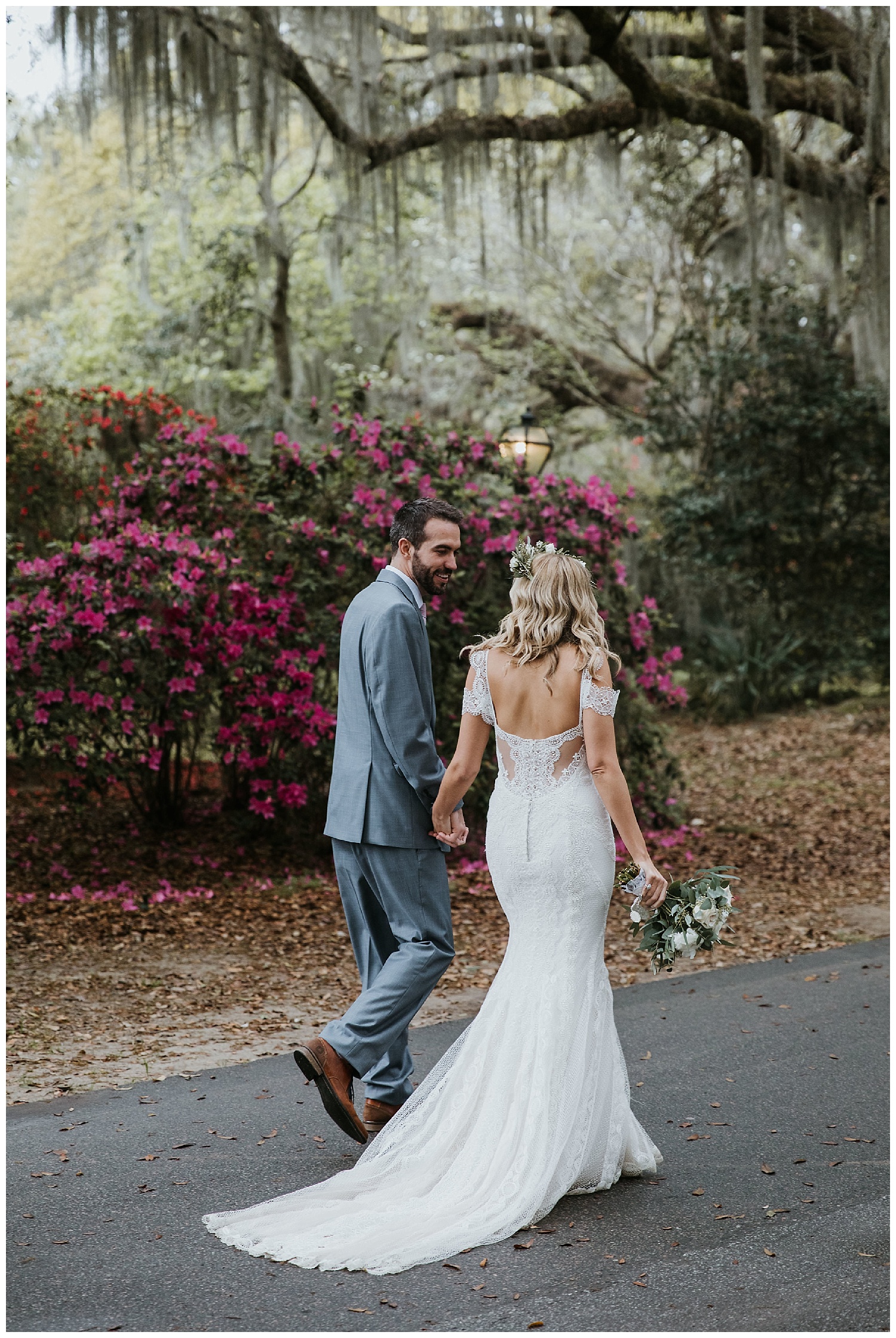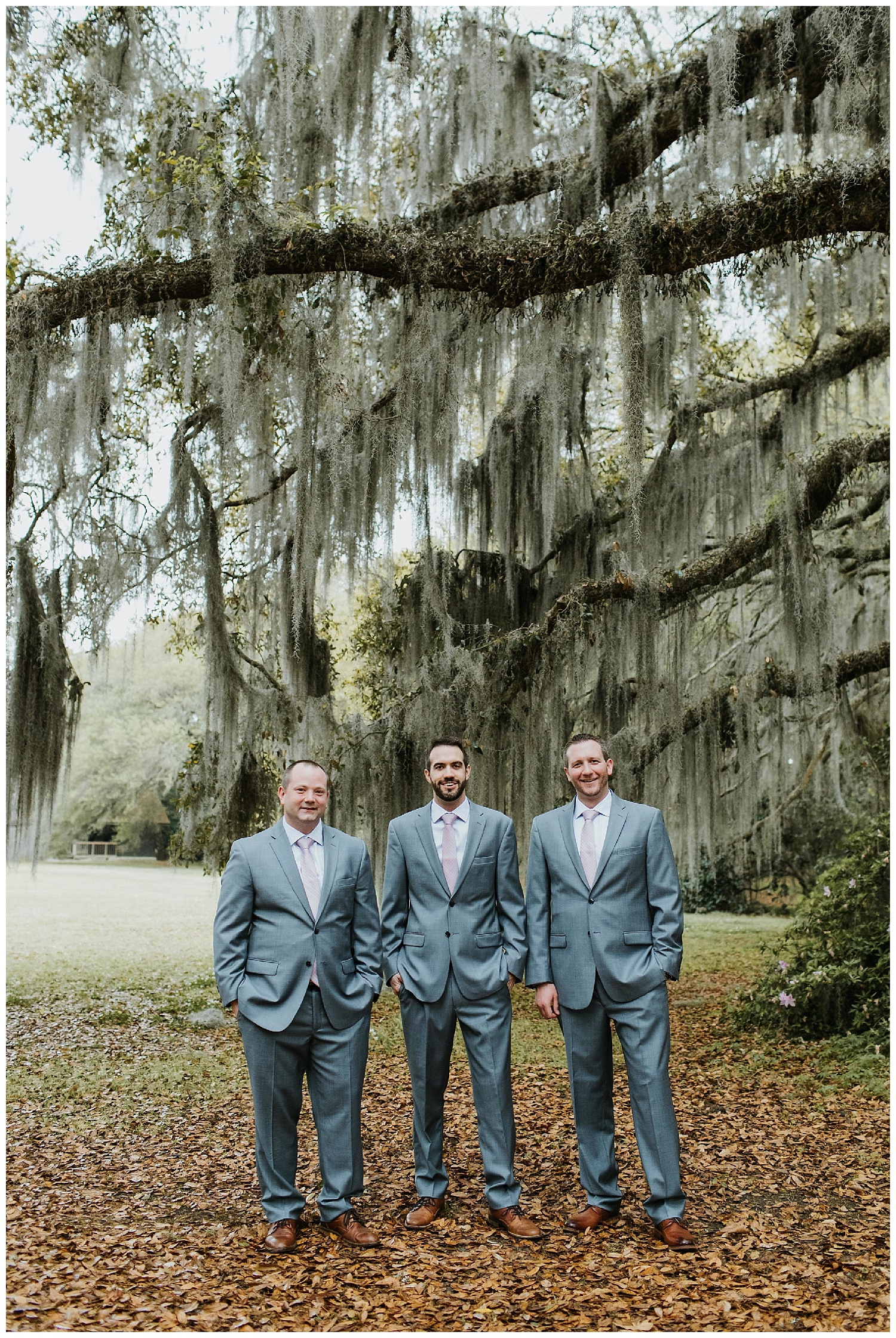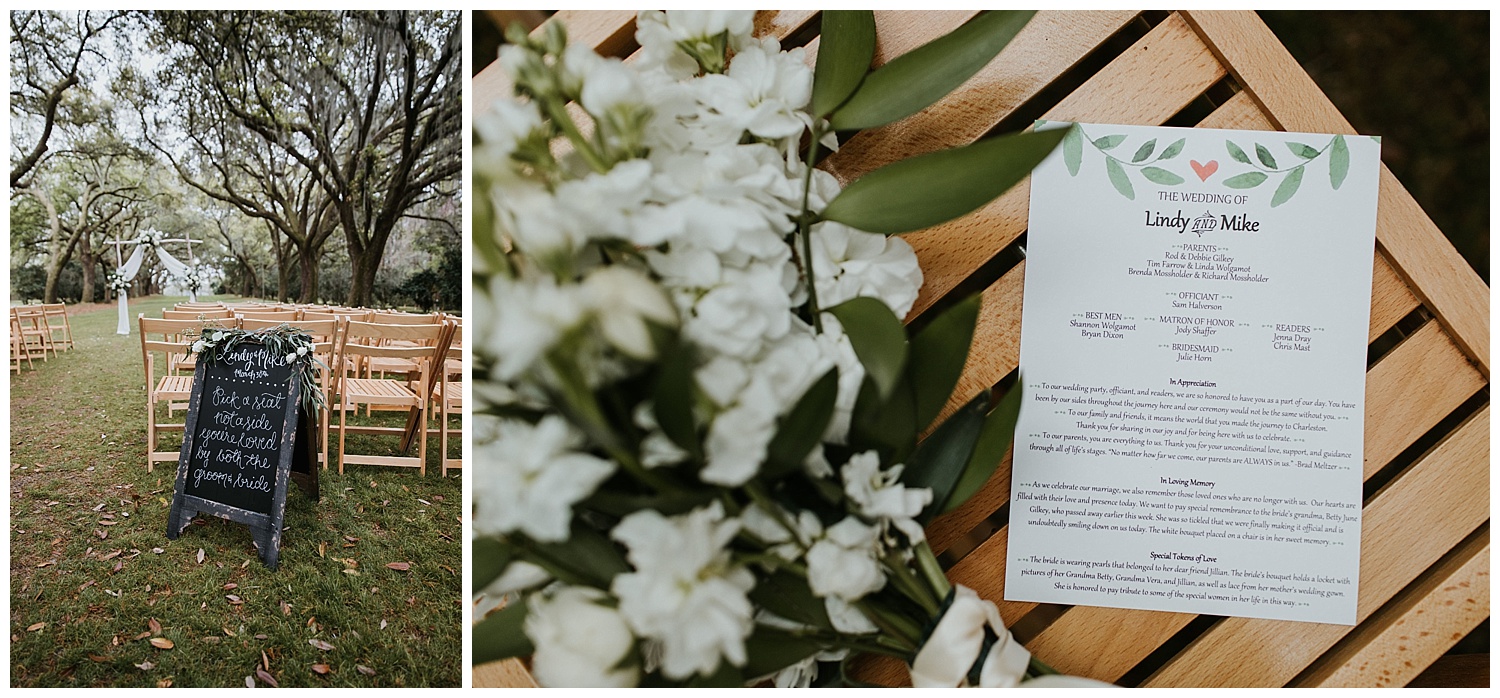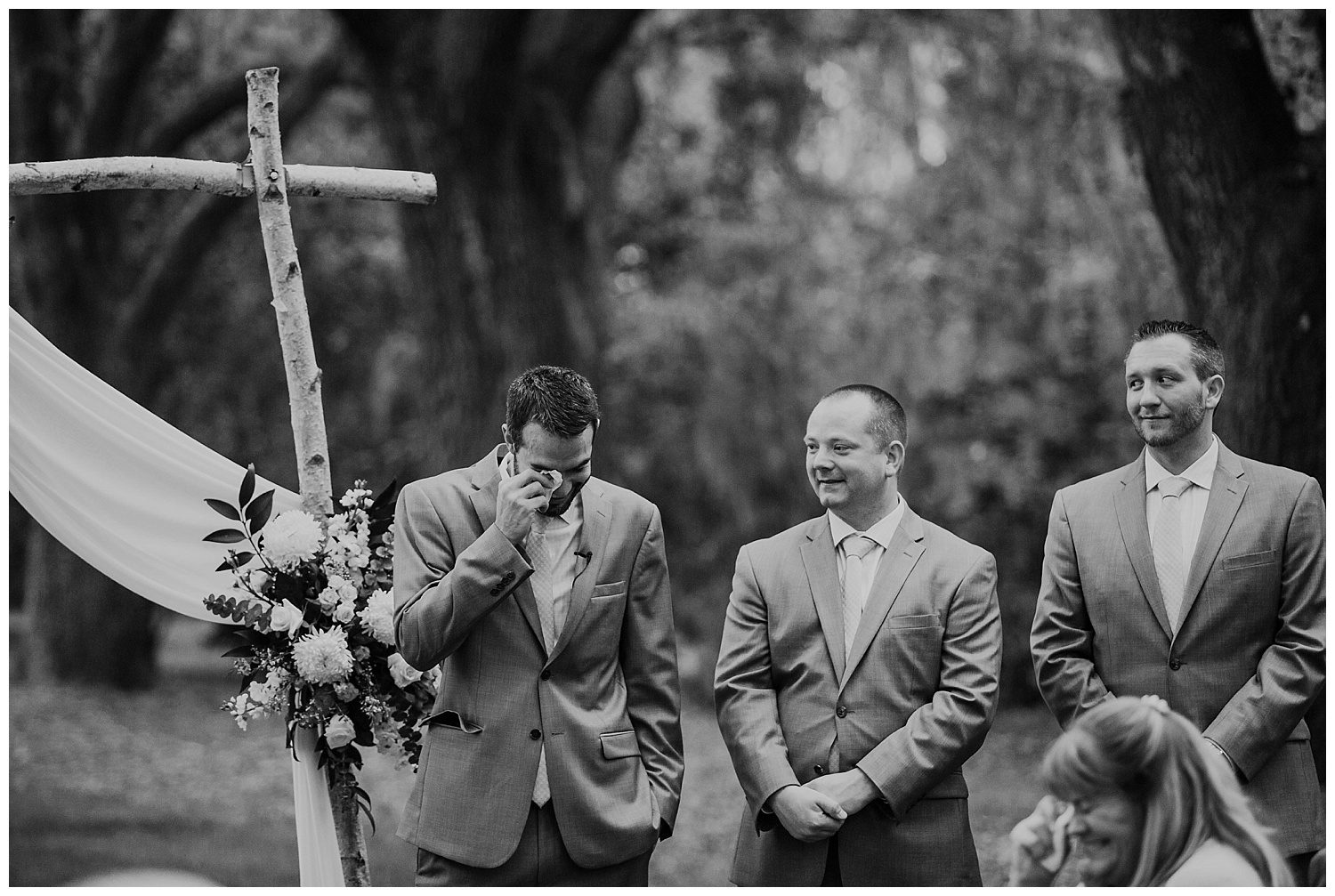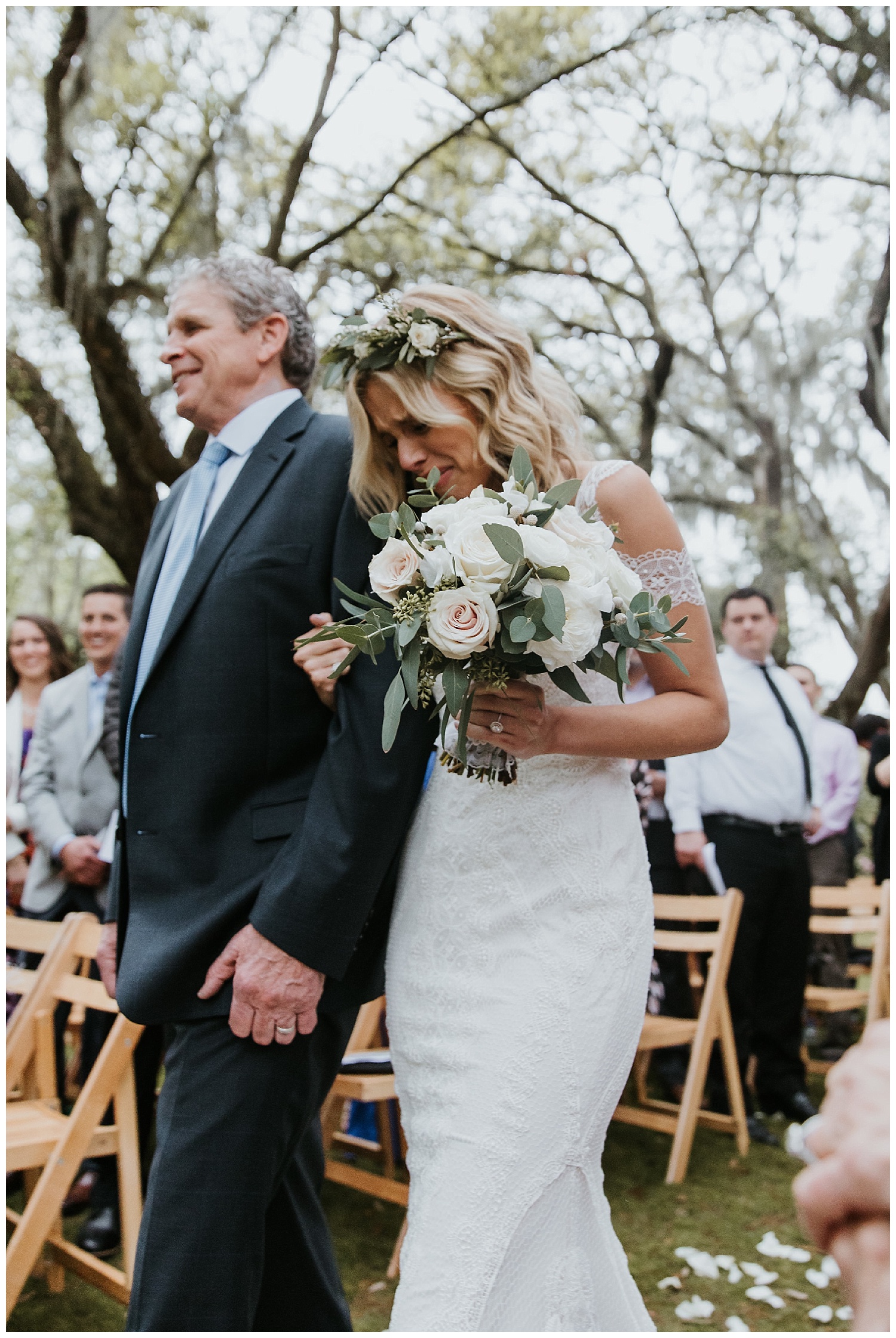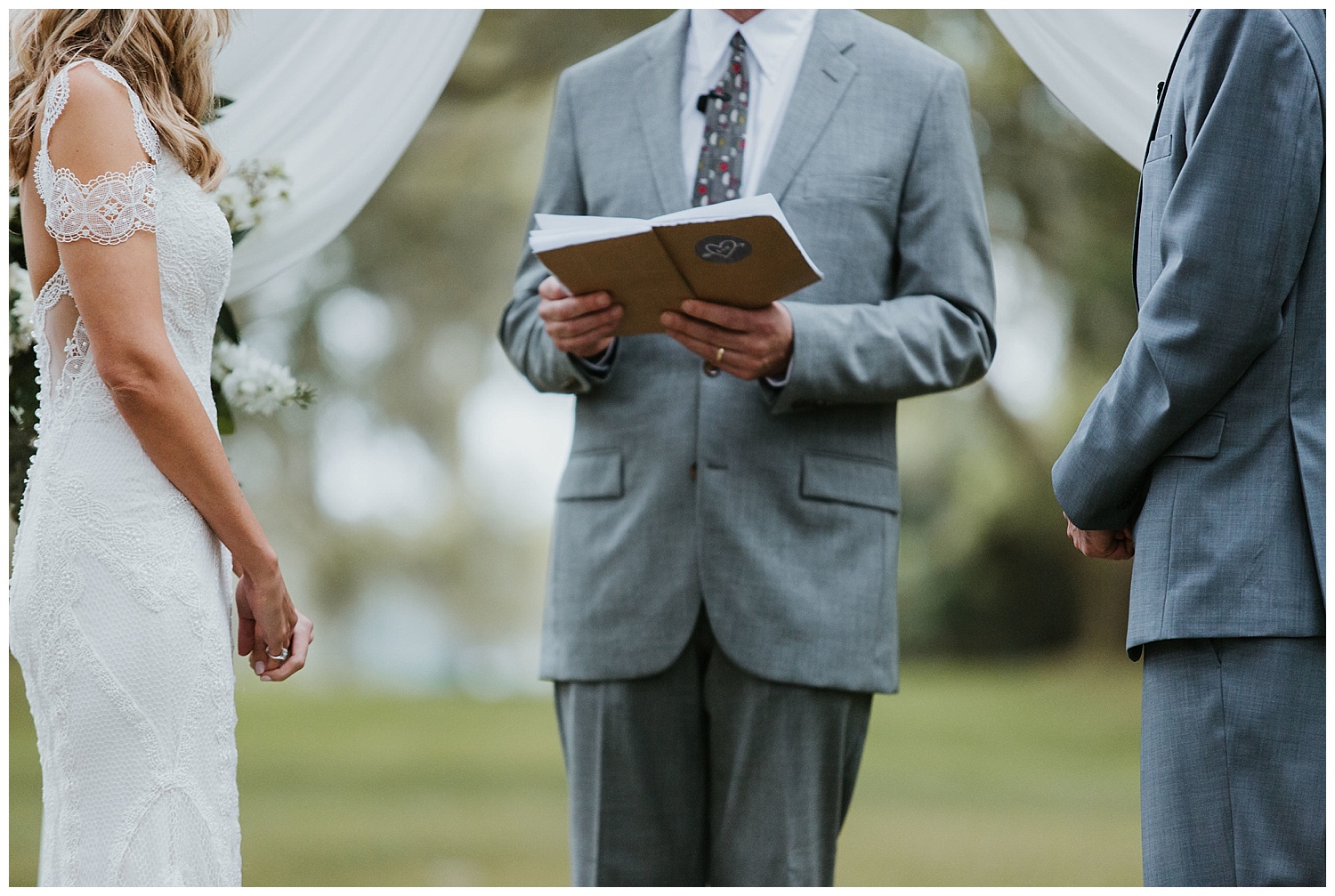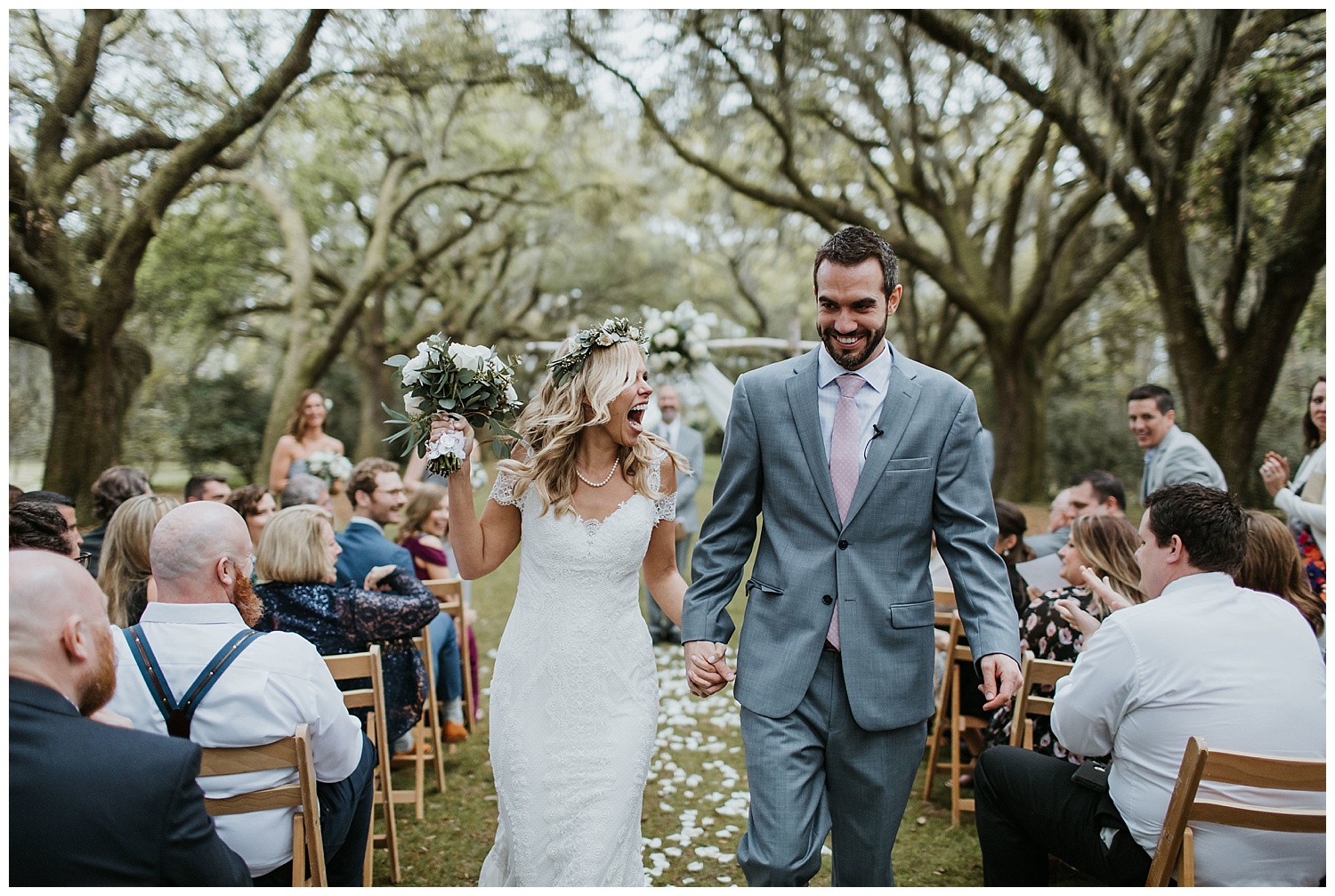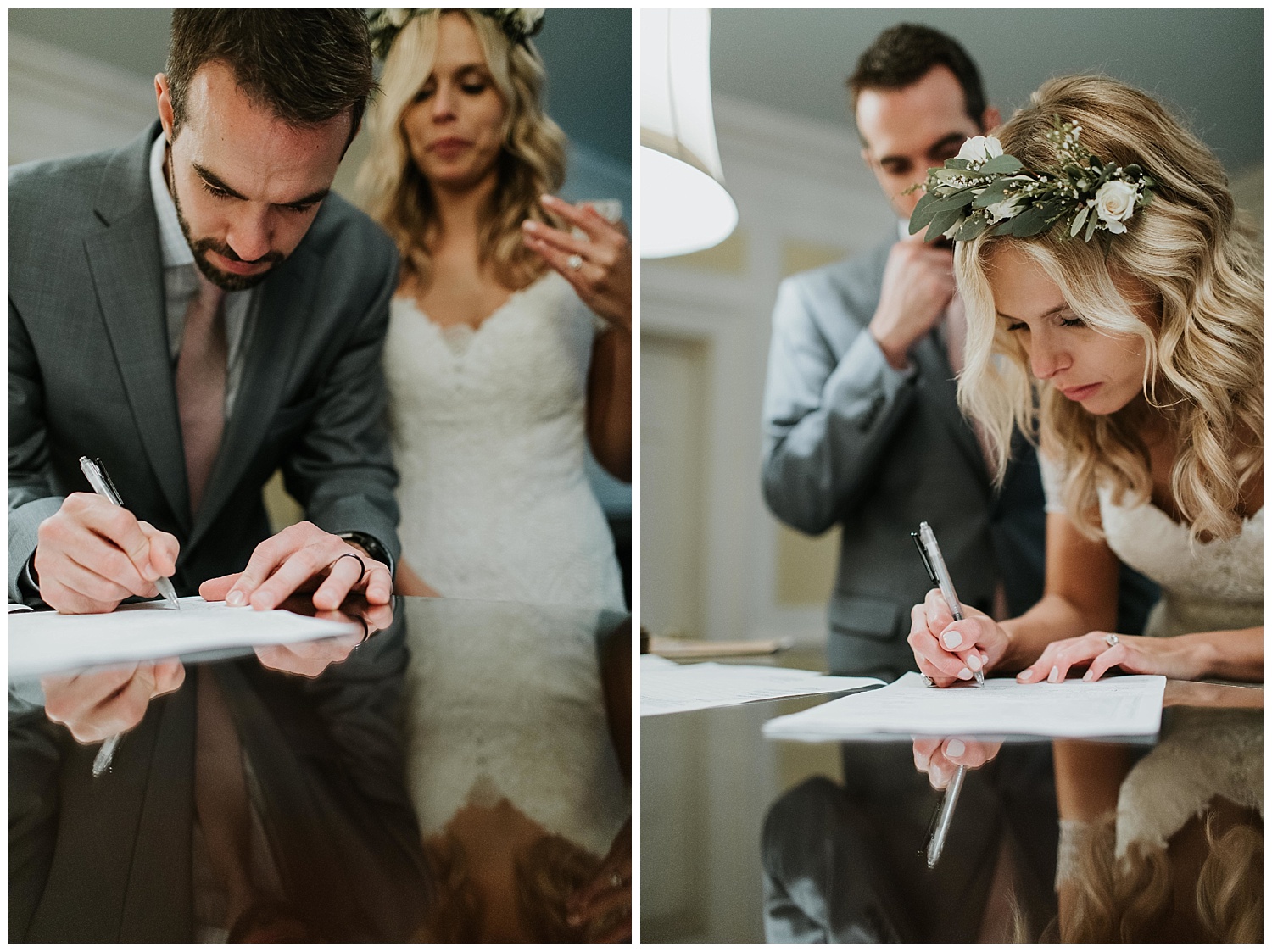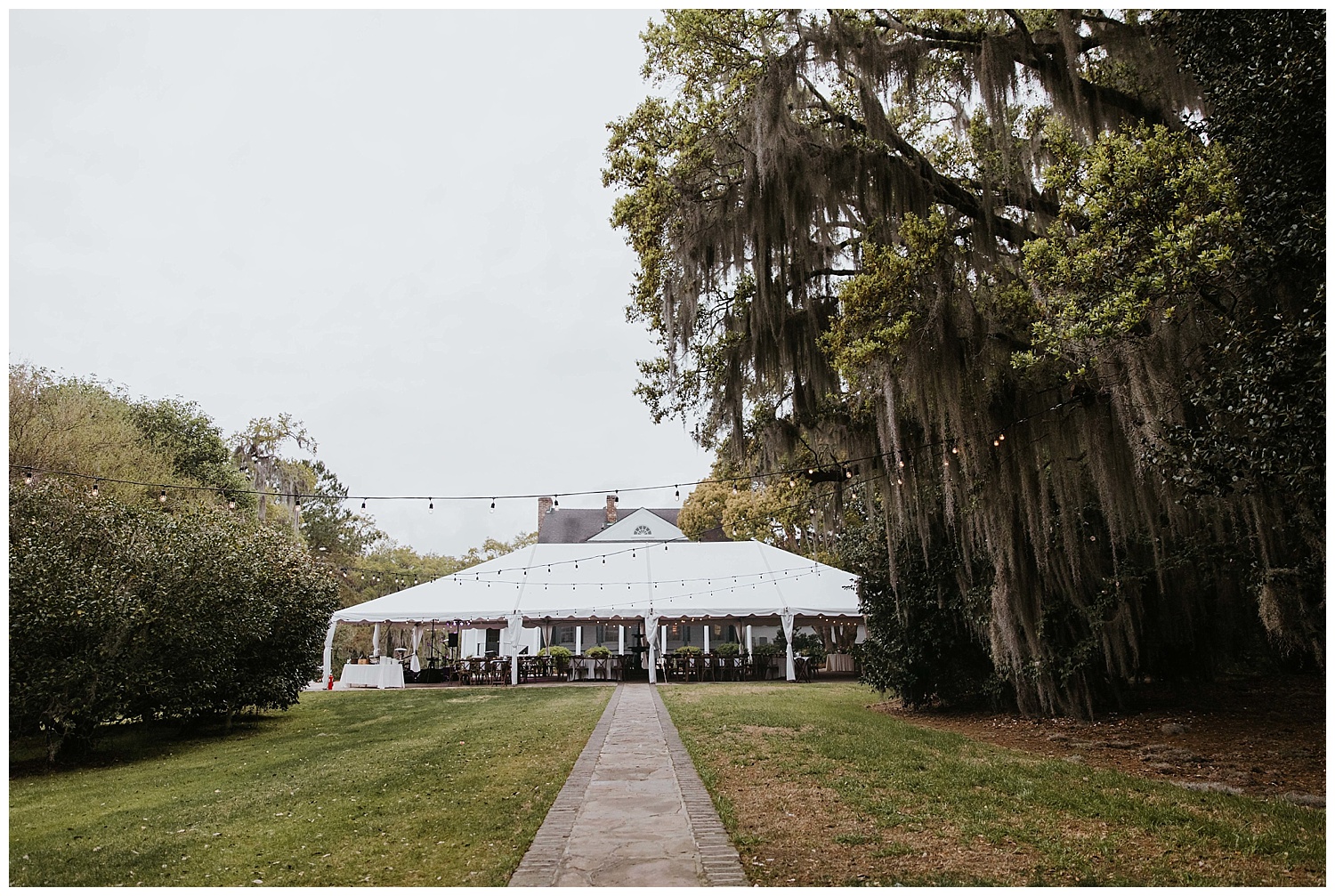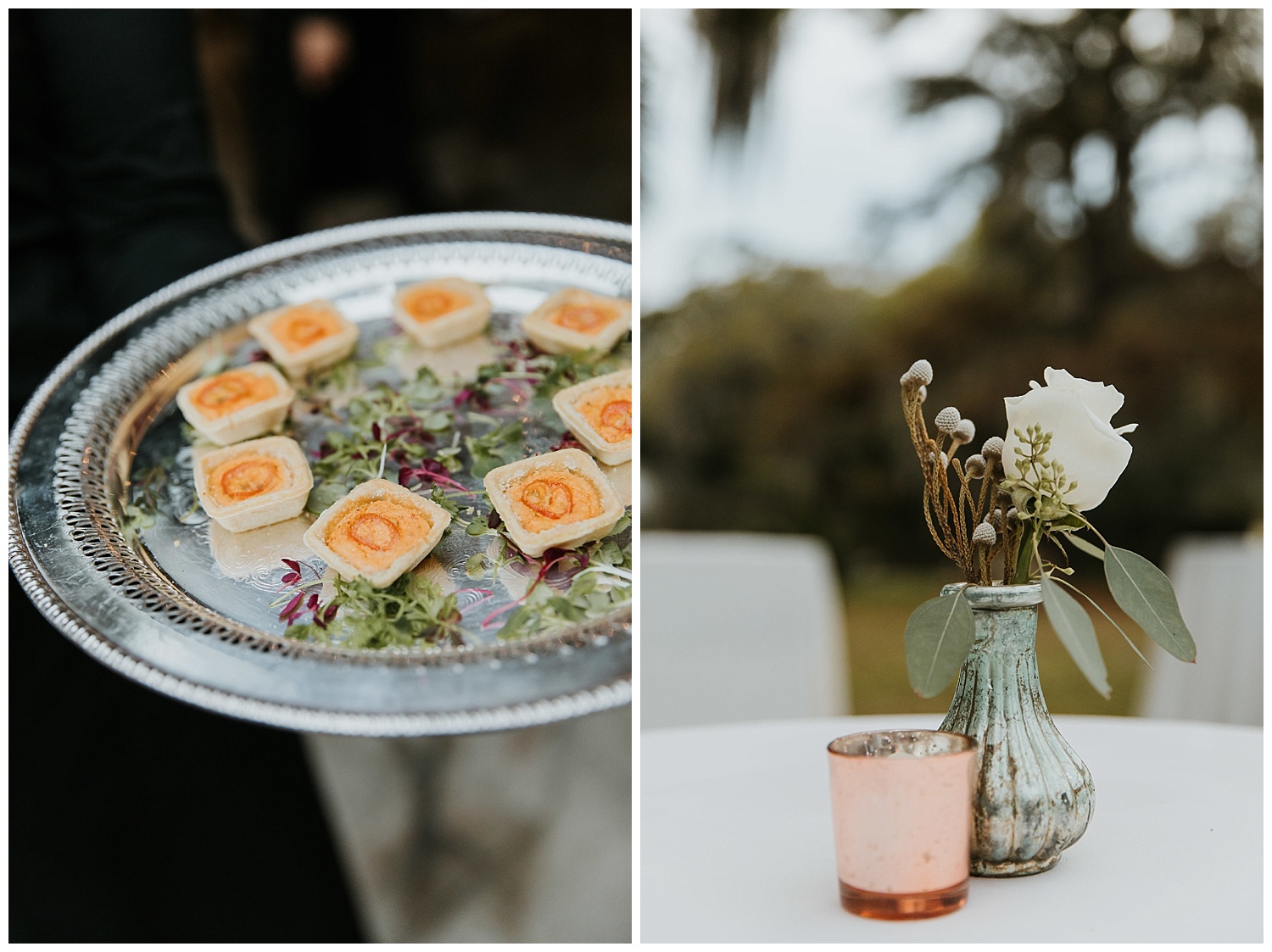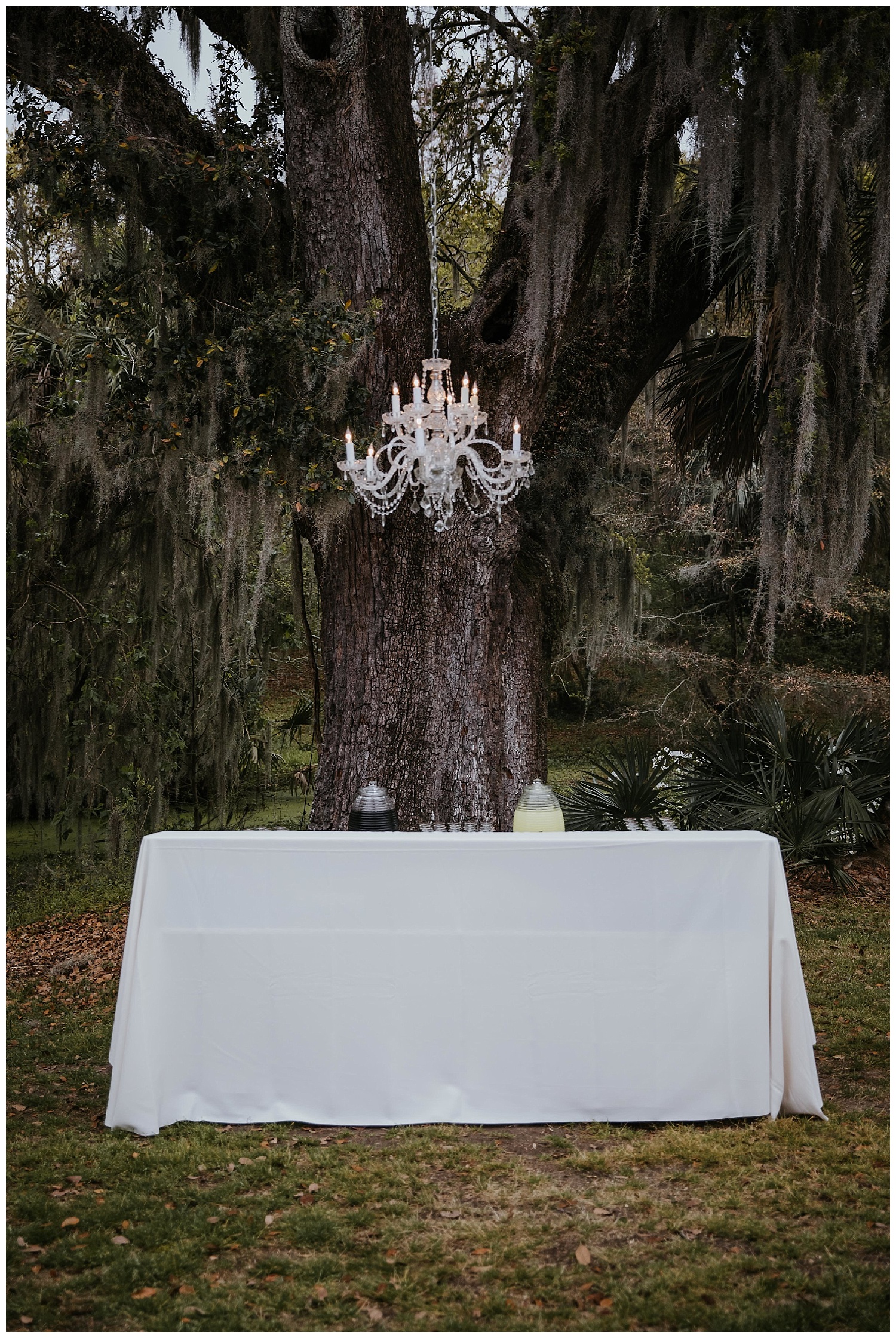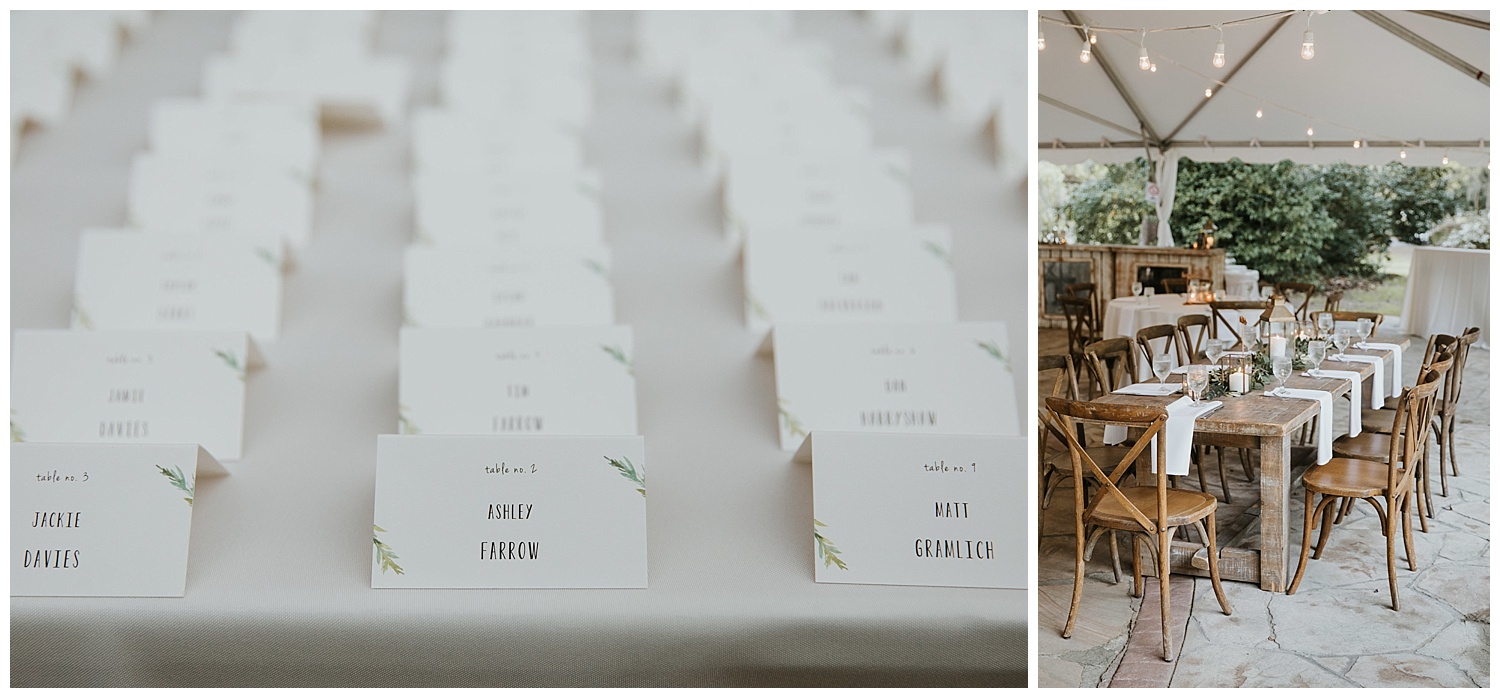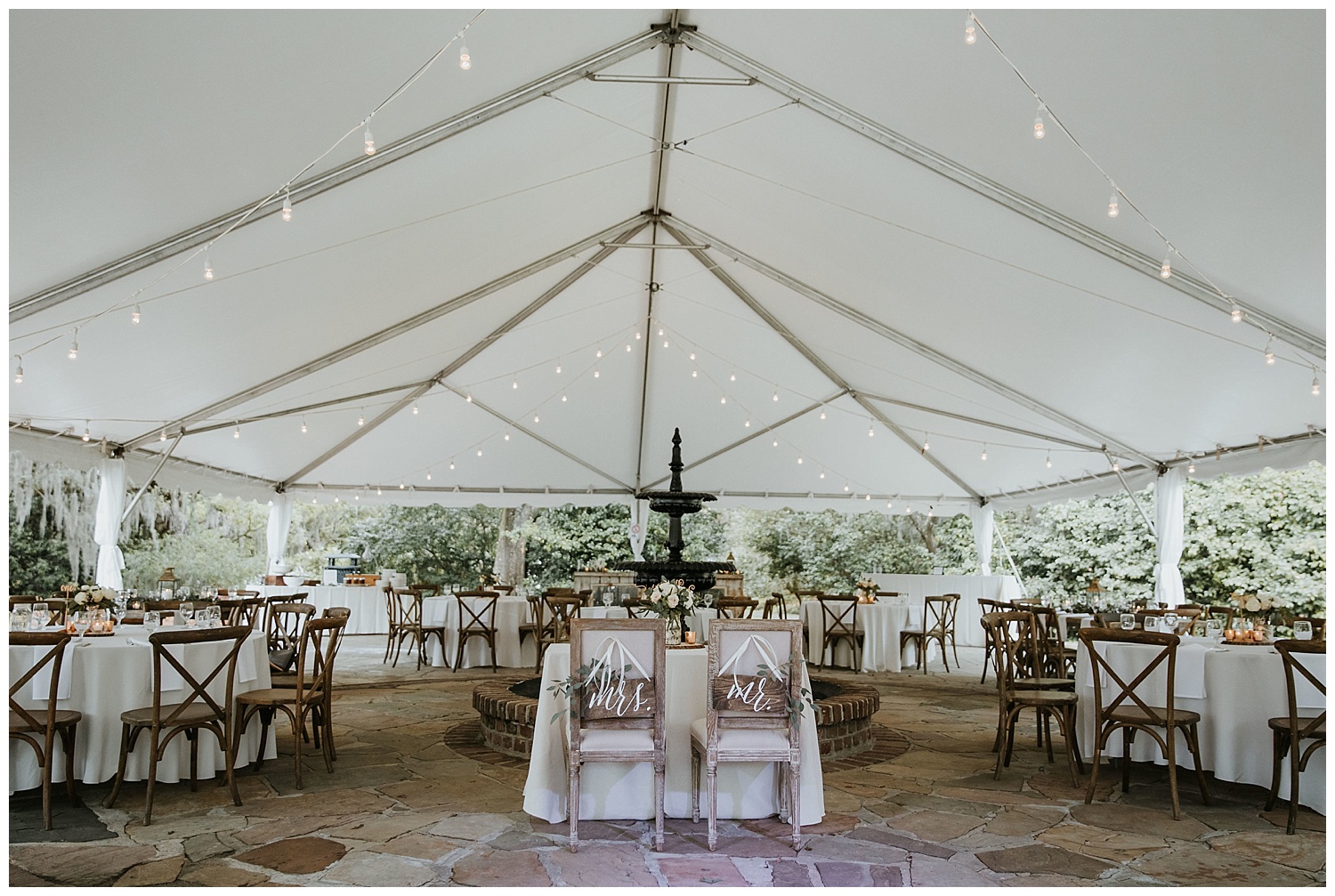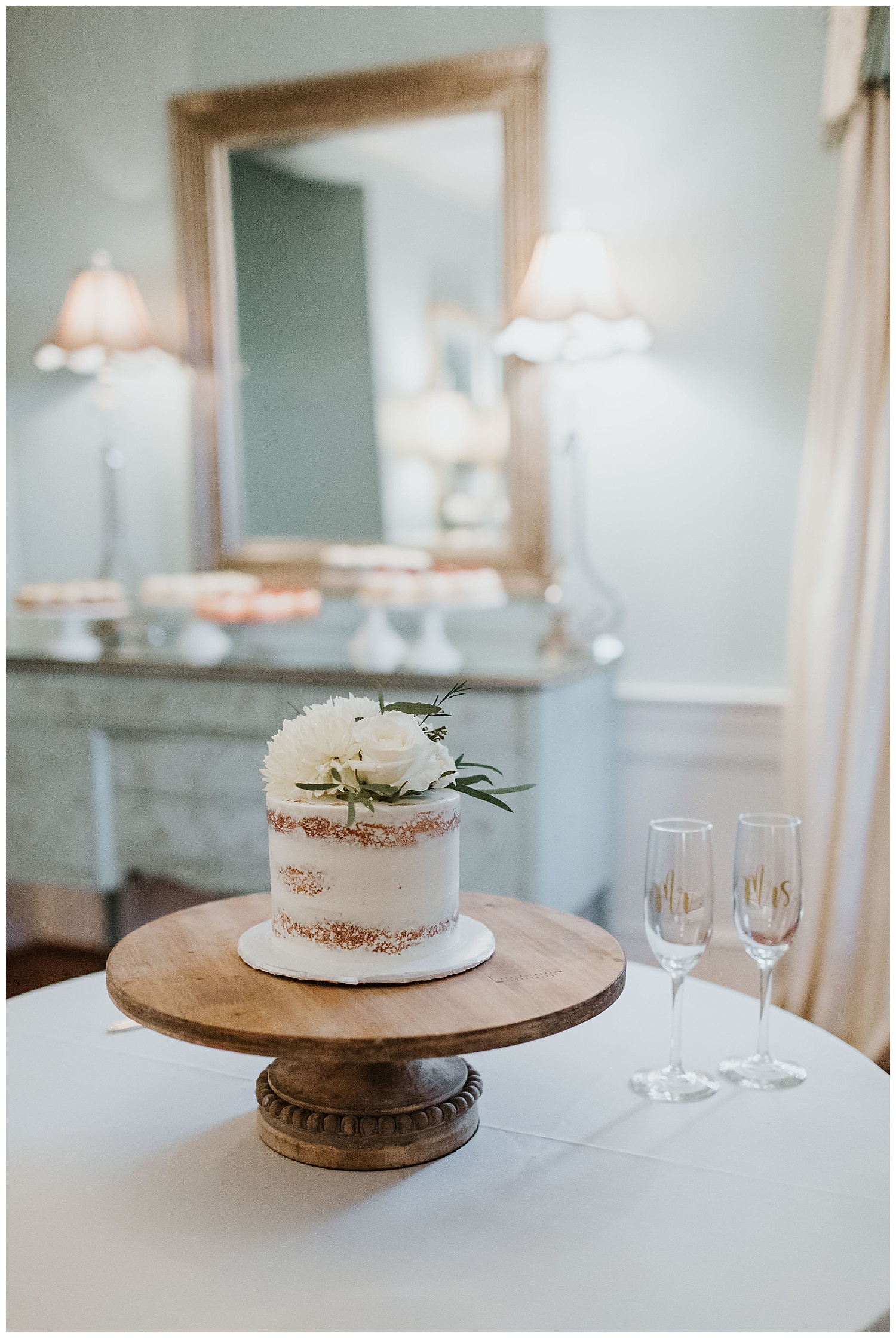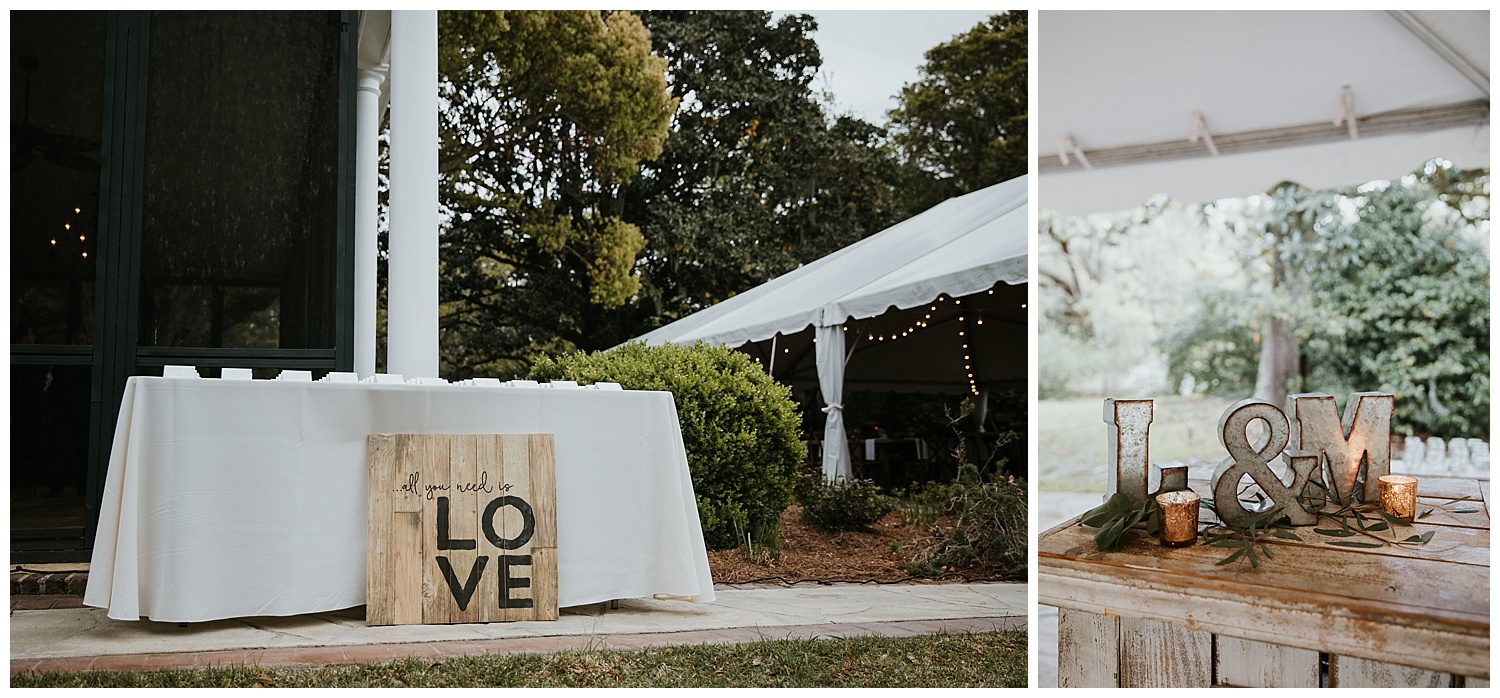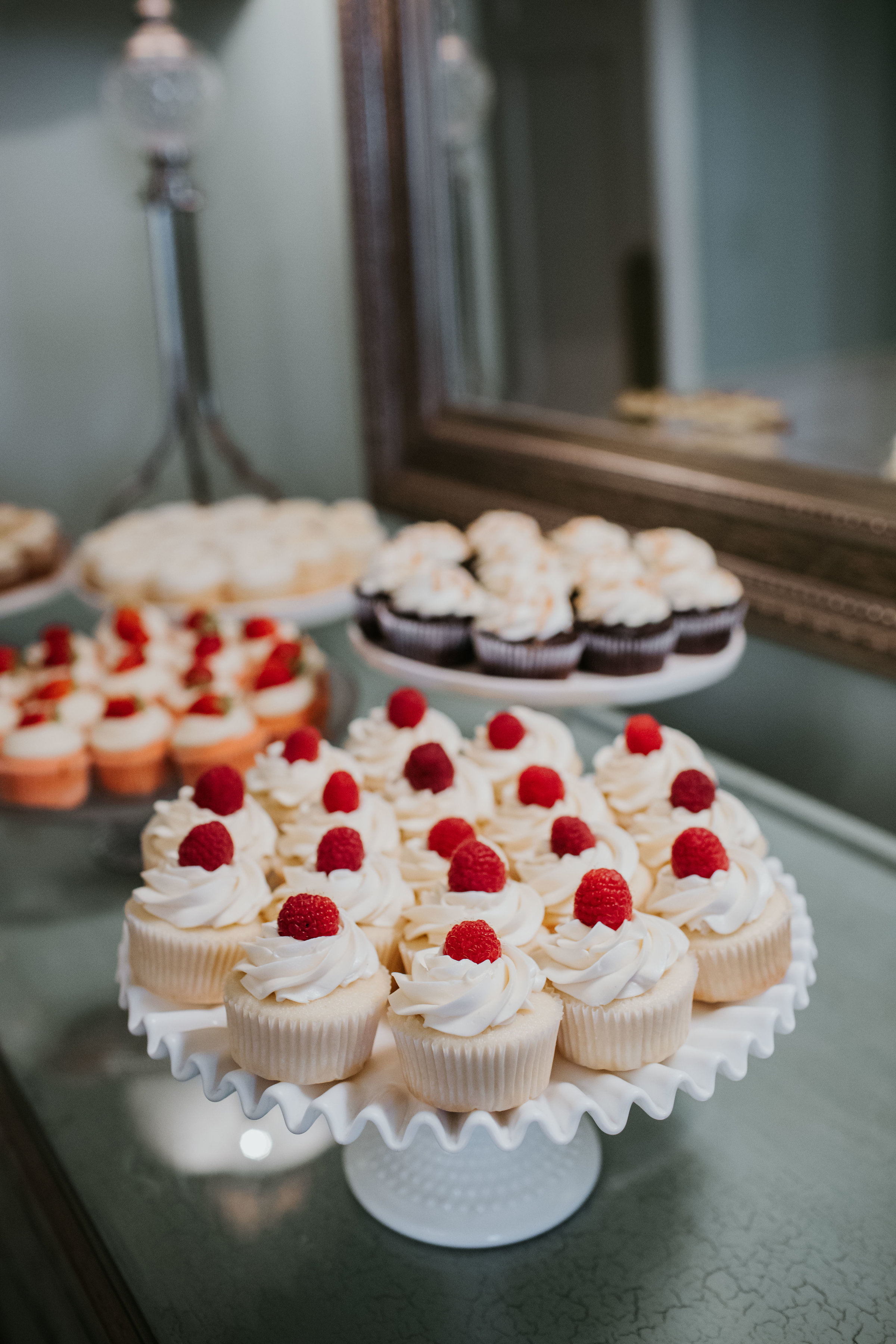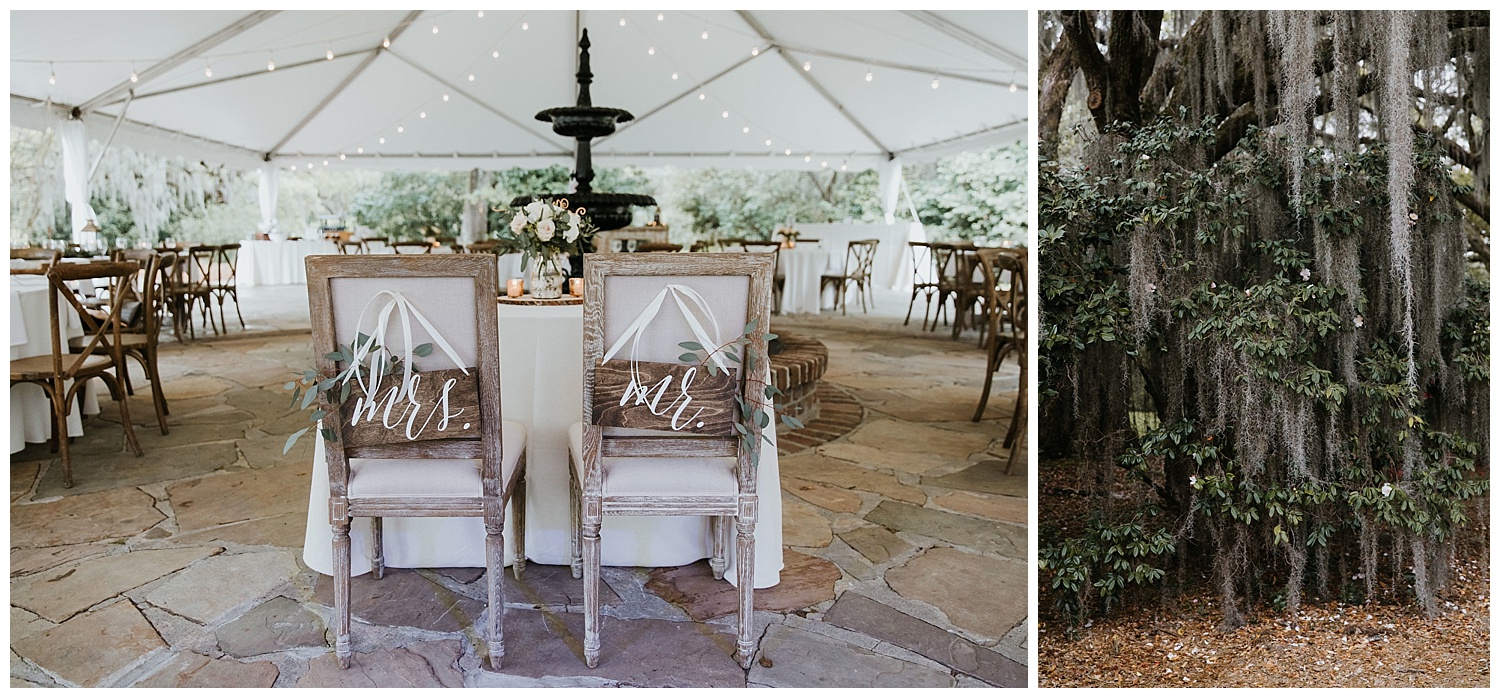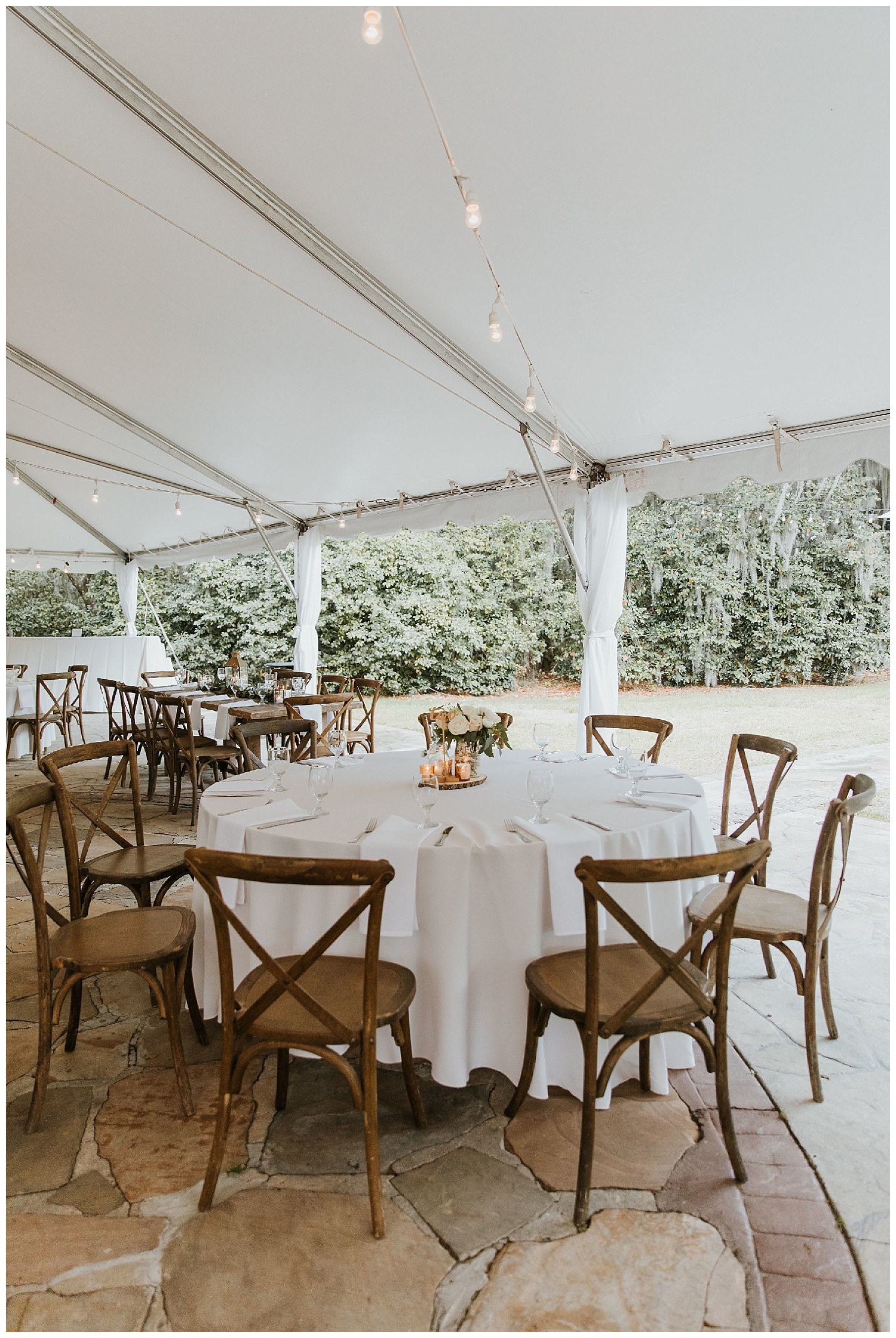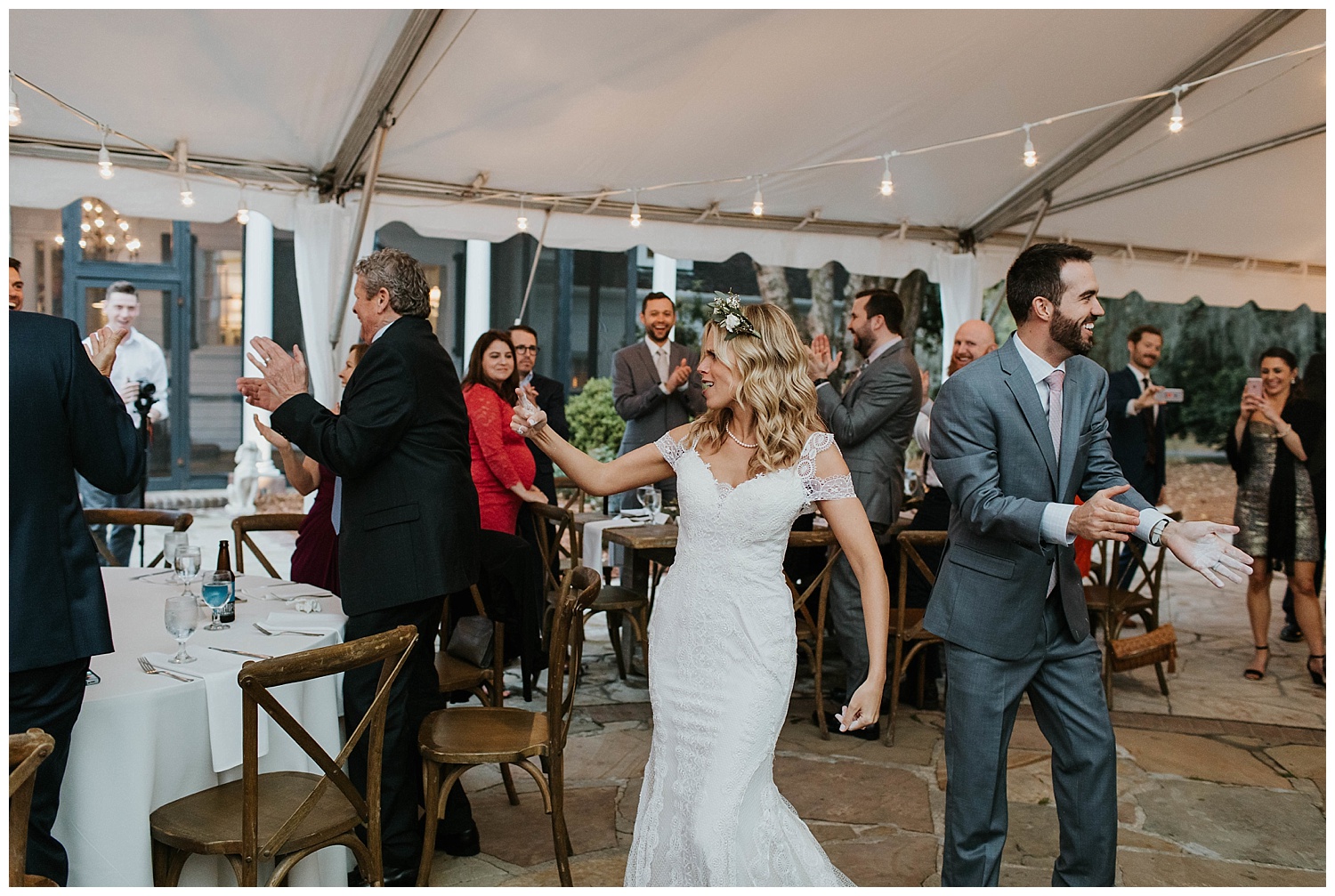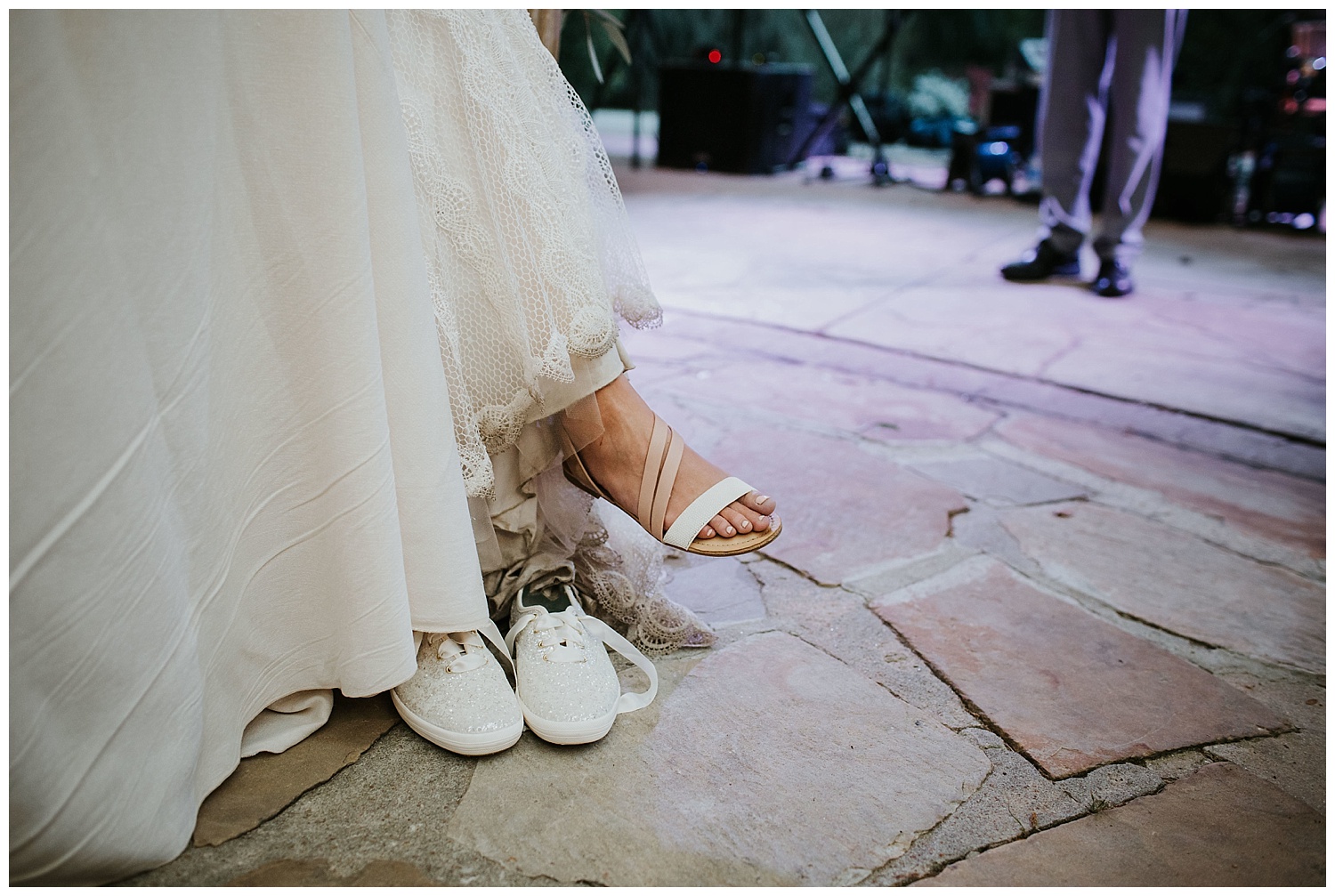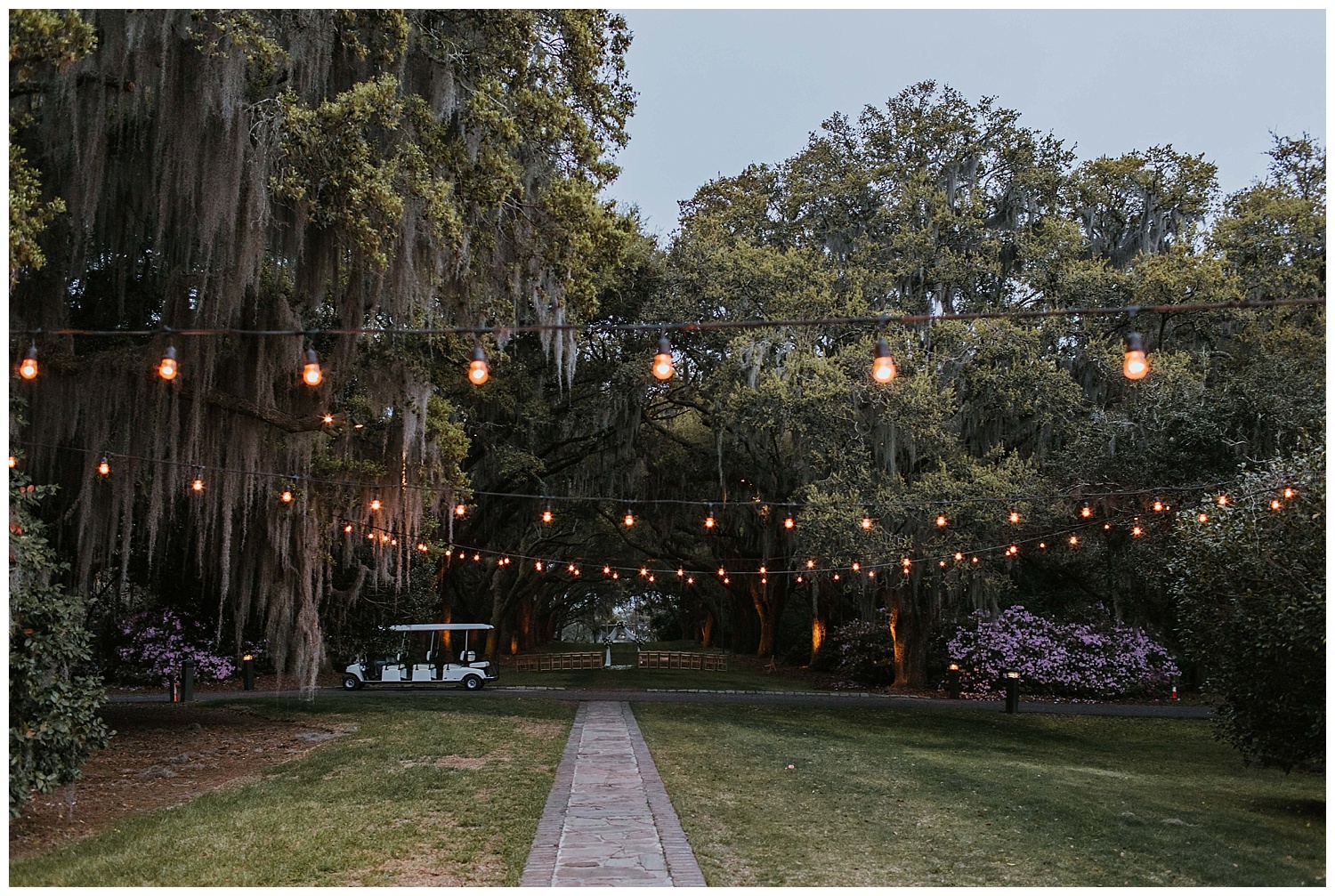 Design and Coordination: The Petal Report | Venue: Legare Waring House | Photography: Billie Jo and Jeremy | Videography: Dock House Digital | Catering and Bar: Salthouse Catering | Rentals: Snyder Events | Lighting: IES Productions | Flowers: Frampton's Flowers | Hair and Makeup: Wild Ivory Beauty | Entertainment: Midnight City | Wedding Cake: ABCD Cakes | Getaway Car: Sea Island Event Co. | Babysitting Service: Simply Southern Sitters