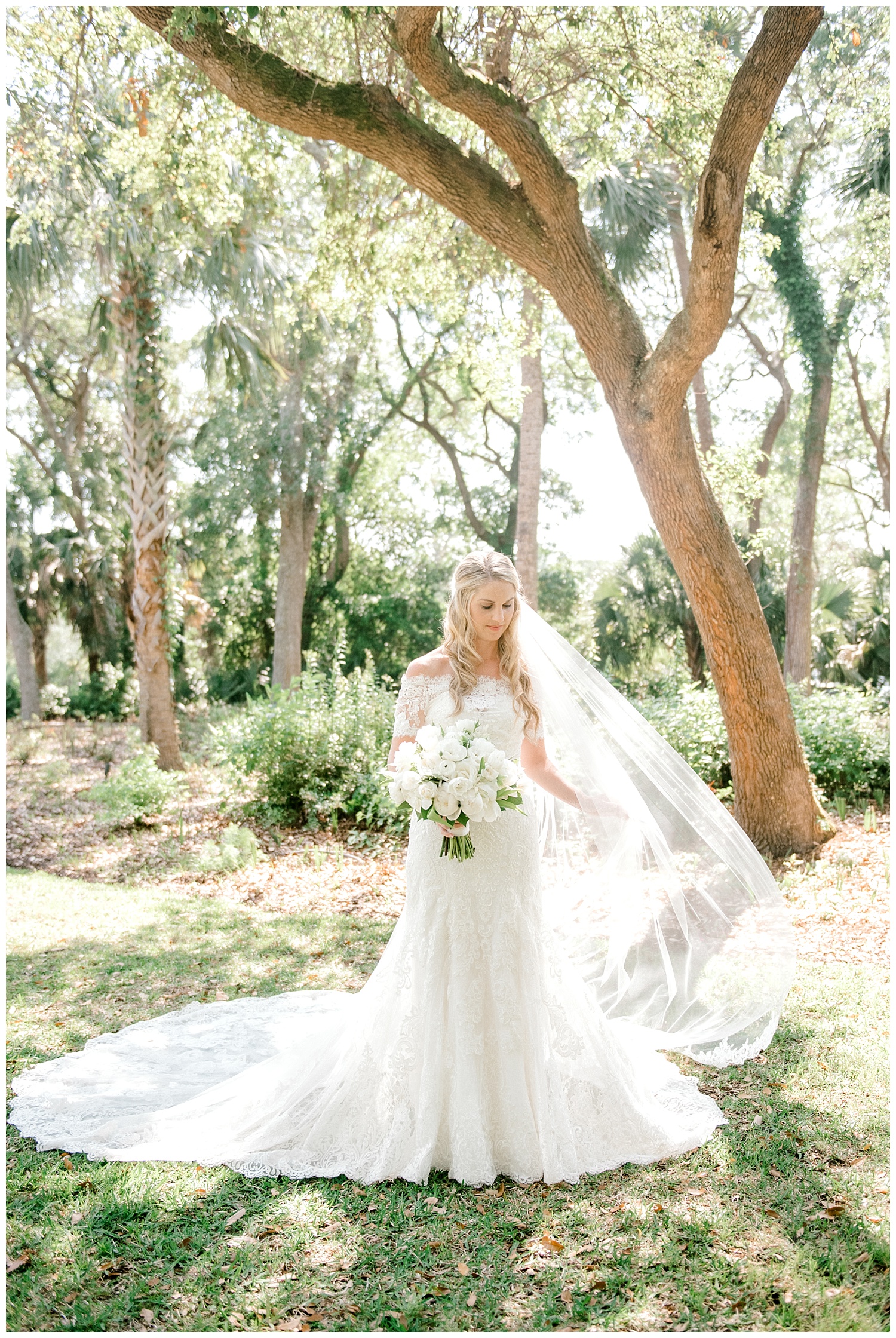 23 Jul

Laura & Dan | The Sanctuary on Kiawah Island

Meet Laura and Daniel. She's a financial consultant with Deloitte and he's an Air Force captain working through his urology residency at Brooke Army Medical Center in San Antonio, Texas. The pair wed at The Sanctuary at Kiawah as the island is a longtime near and dear getaway for the bride's family. From a groom's cake made by the MOG to sign-in puzzle pieces for game-loving Laura and a pair of Minnie Mouse slippers (truly), theirs was one festive, fancy affair.

The Wedding Row: Let's start at the beginning. We heard you all had a roundabout introduction?
Laura: In late 2014, we had heard about each other when mutual friends wanted to set us up. Dan was going to come to Dallas to take me out but as luck would have it, he was called to go on a top-secret special ops mission, which lasted a couple months. His friend informed me by saying, "I don't think he's lying, but he has this top-secret mission to go on …" which obviously sounded made up. Then in March 2015, Dan was a groomsman and I was a bridesmaid at our friend's wedding (he walked me down the aisle!) We spent the whole night dancing and he even left his friends to go to the bridesmaids after-party.

TWR: That's amazing … file under "when it's meant to be it will be." How about the proposal?
Laura: I thought it would never happen! We talked about getting engaged, but every time I thought it would happen, it didn't, so I eventually gave up. He asked my dad's permission in November 2014, but informed my parents it wouldn't be for some time. Then in 2015, we had a trip planned to Dallas and were supposed to walk to a restaurant that Friday night. On the way Dan wanted to stop and look at a sculpture garden; it was closed and I was ready to eat, but he was adamant. Right in front of the museum he got down on one knee and proposed. Afterward, we met my parents (from Houston), best friends (from Dallas and Kansas City), and his best friends (from Kansas City), who had all flown in to celebrate.

TWR: Nice! On the Big Day, what's up with those slippers you were wearing?
Laura: I've had the same Minnie Mouse doll since I was two years old. I wanted her in the wedding, but Dan didn't want a stuffed doll there so he surprised me with the Minnie Mouse shoes so "she" could still be part of our day.

TWR: Now that's love.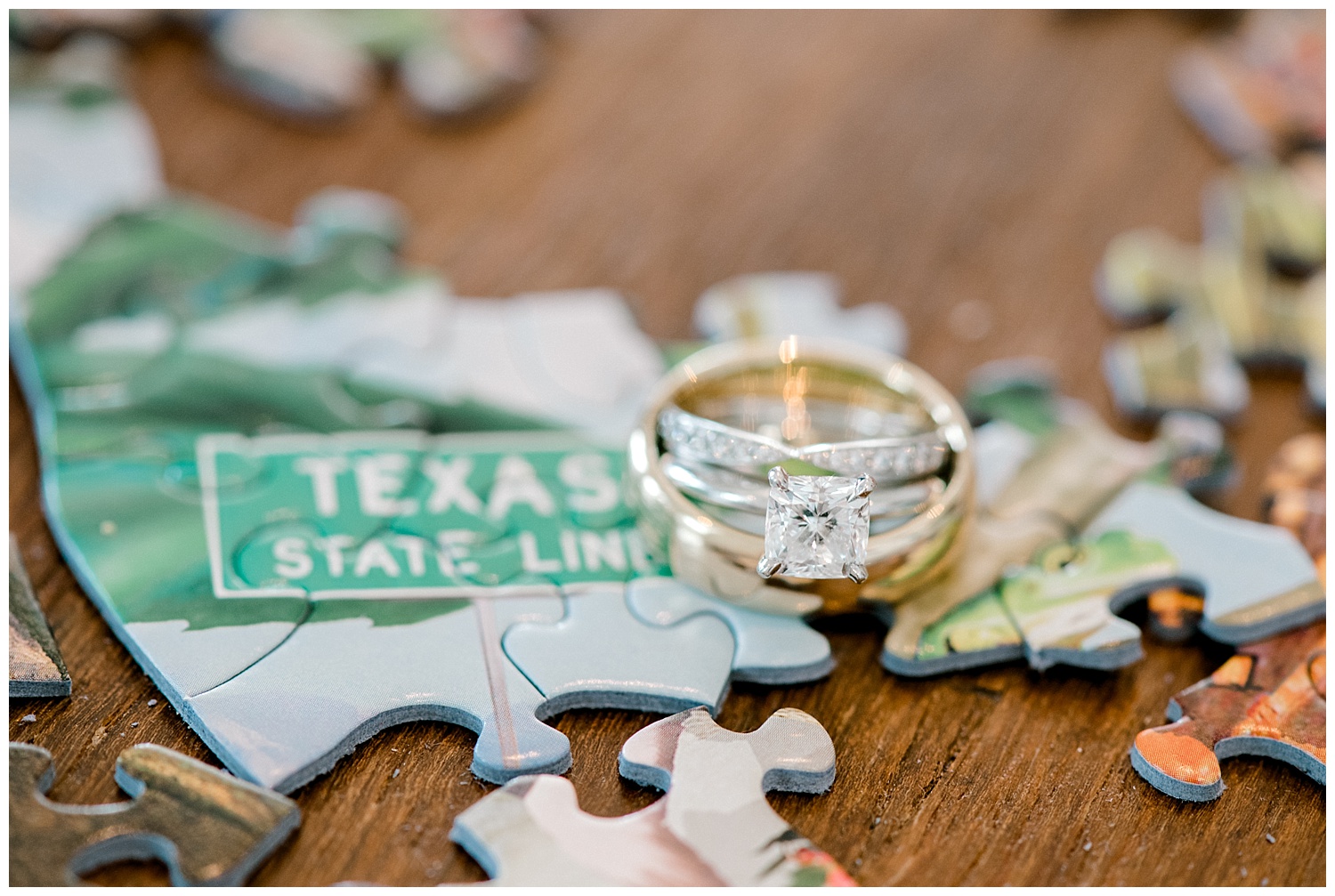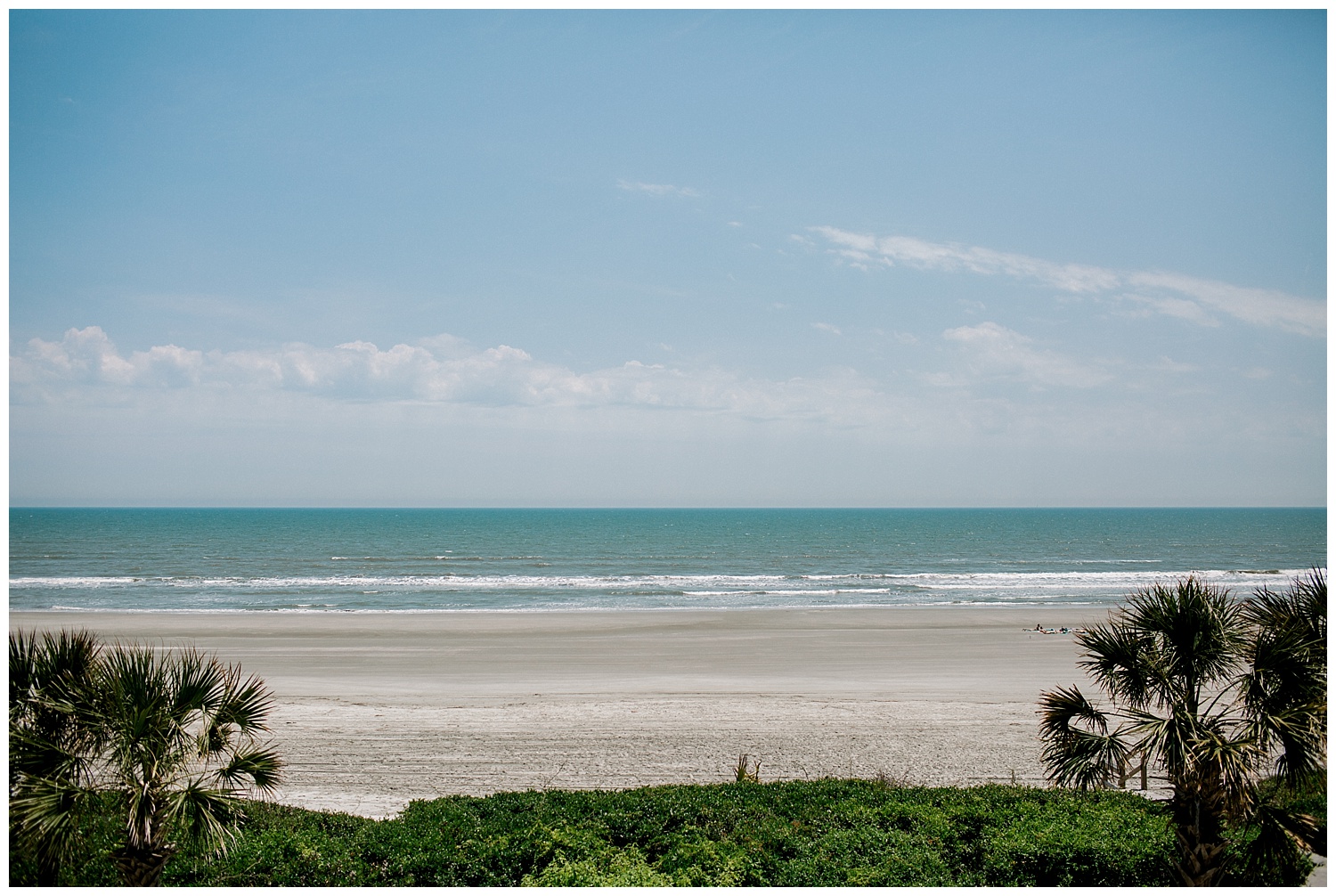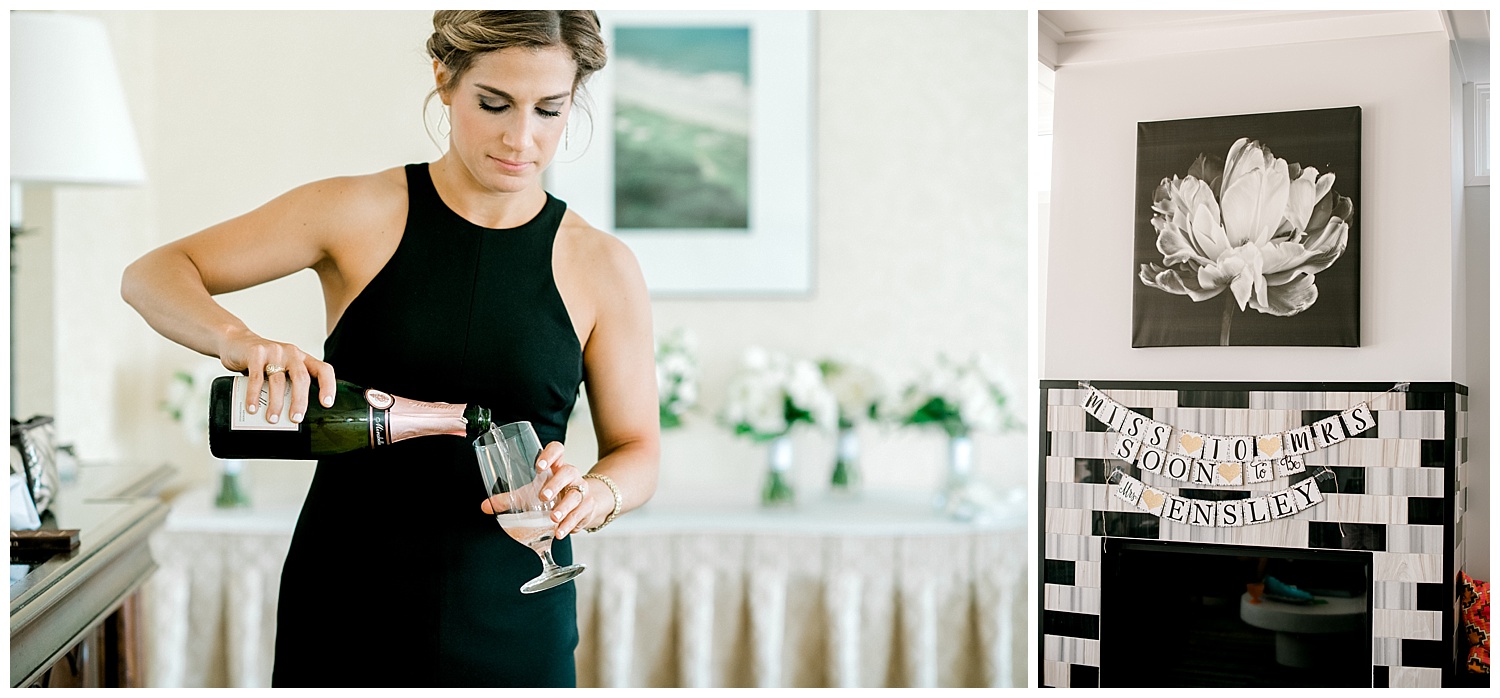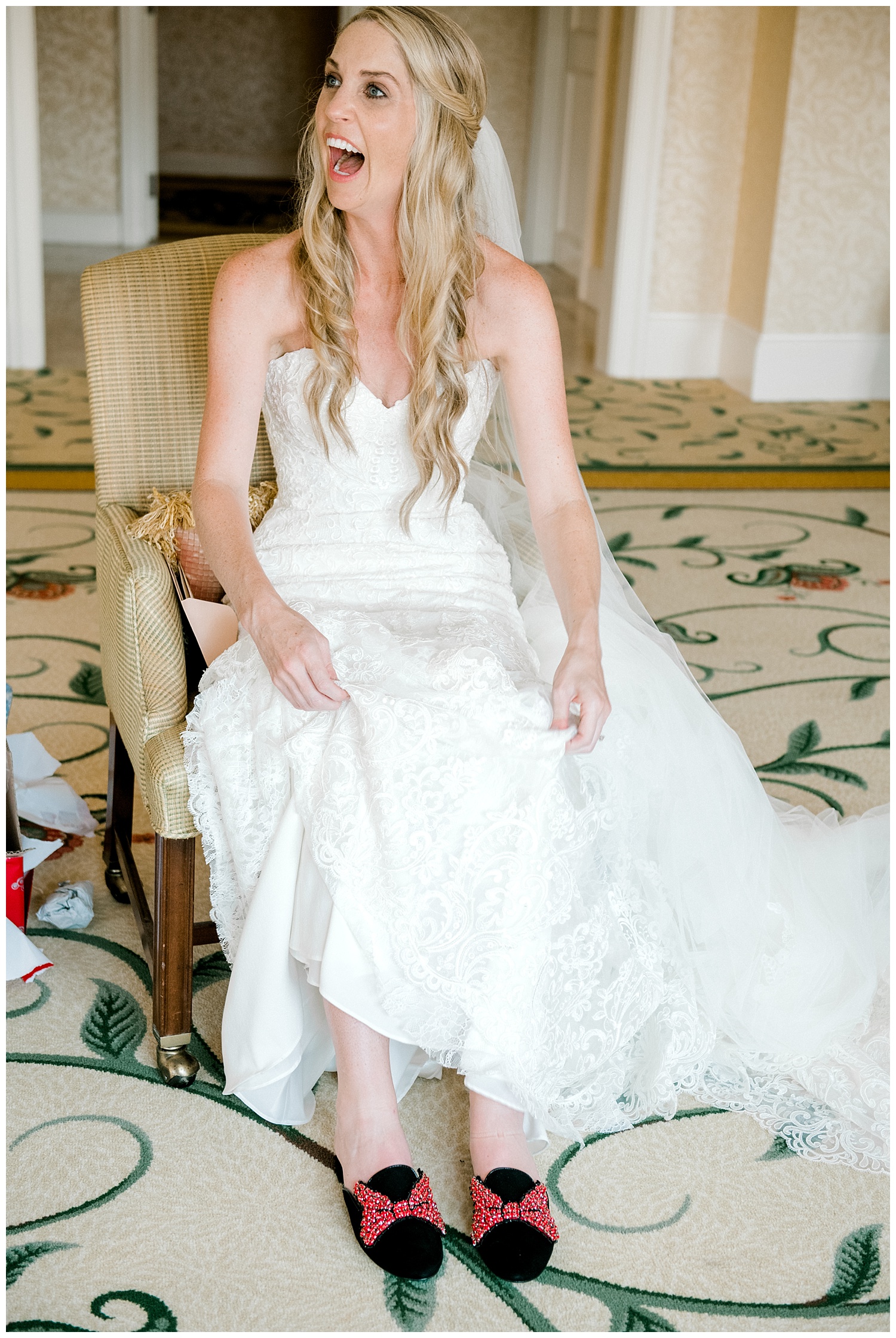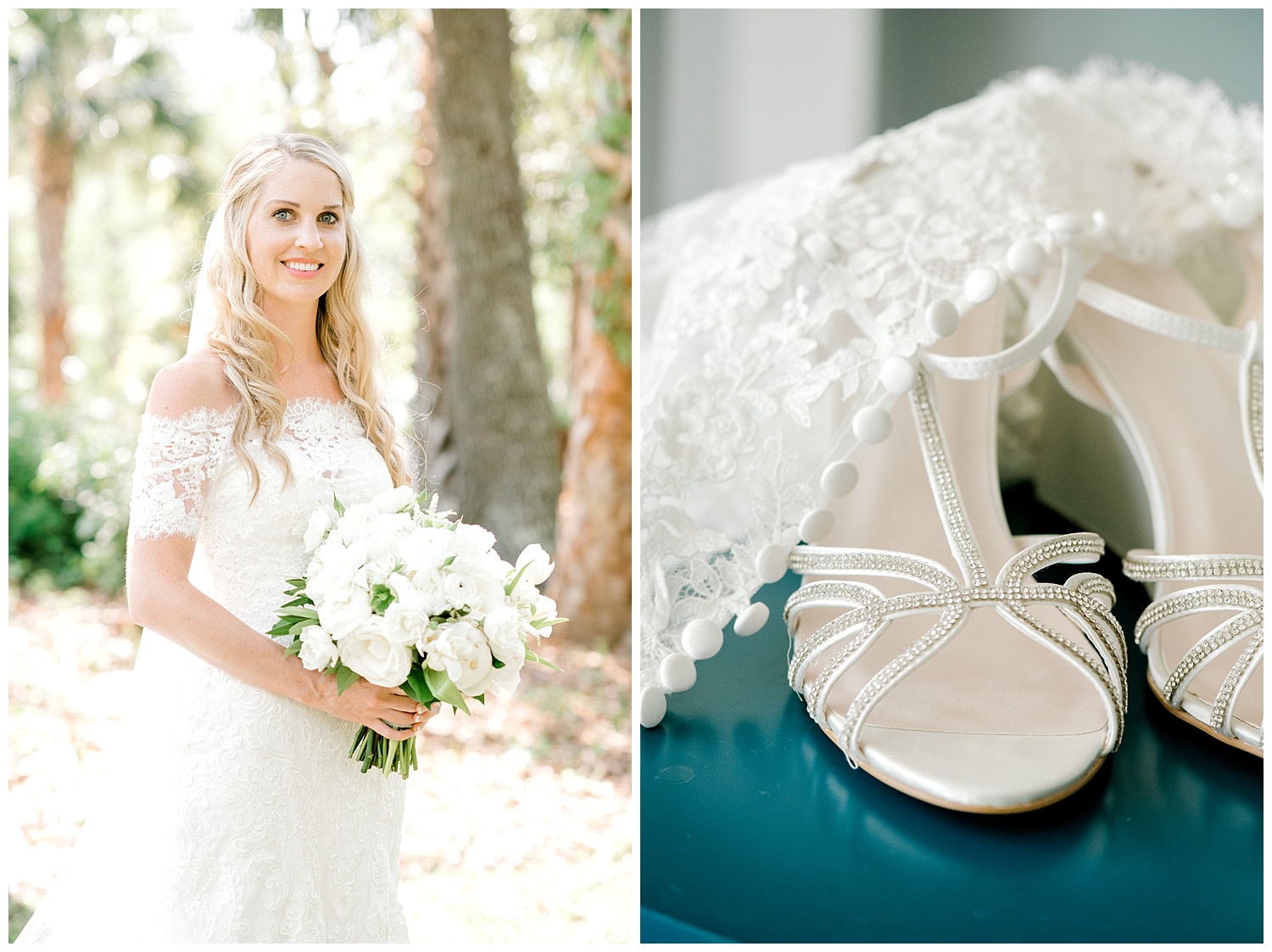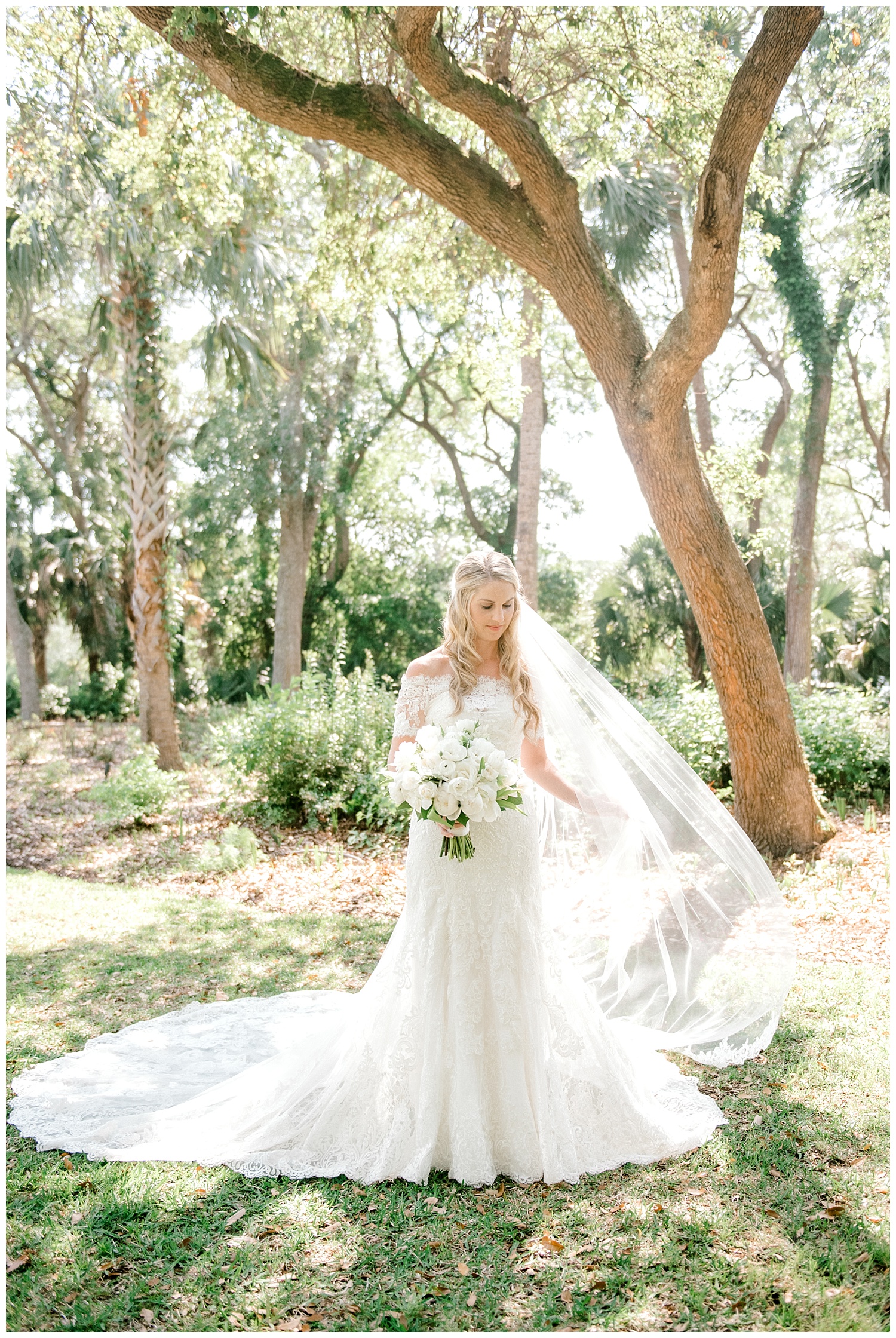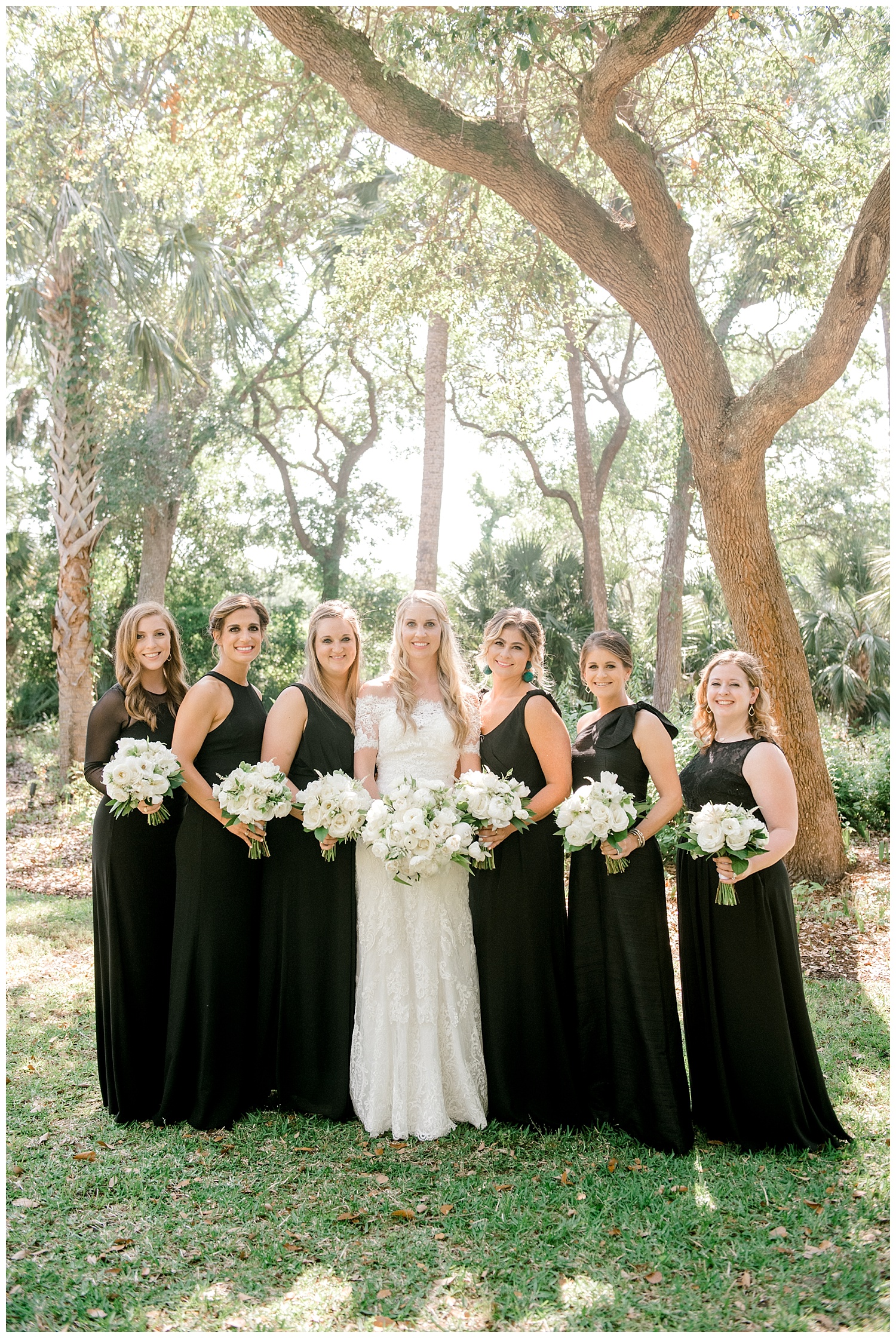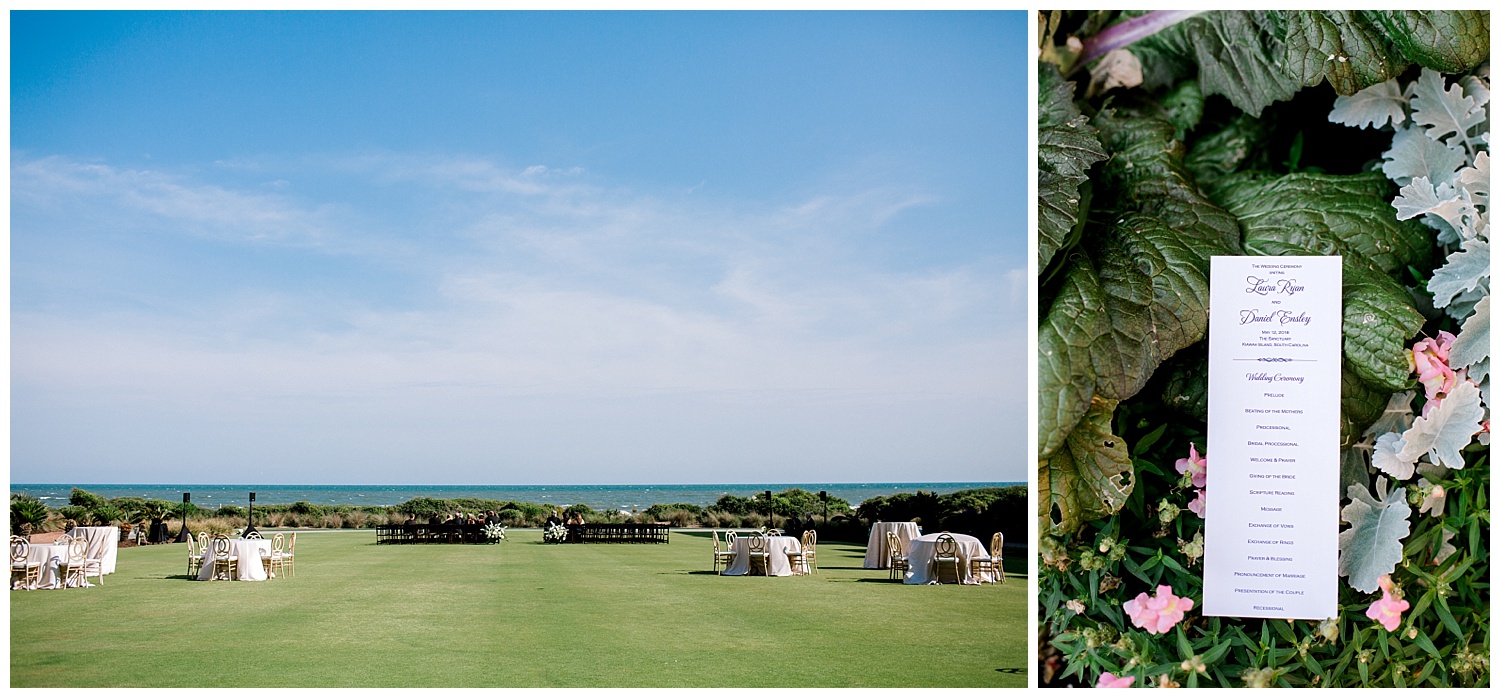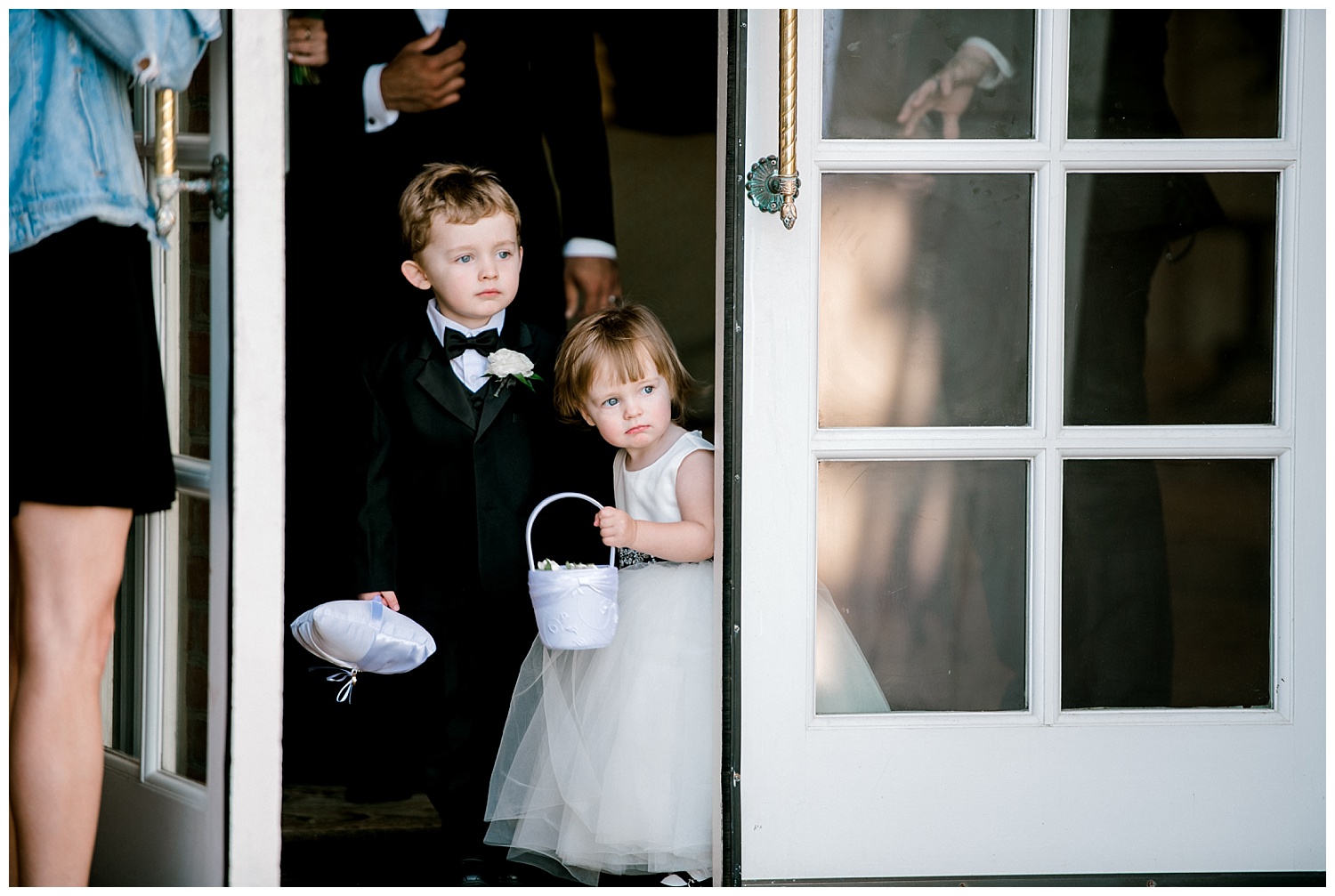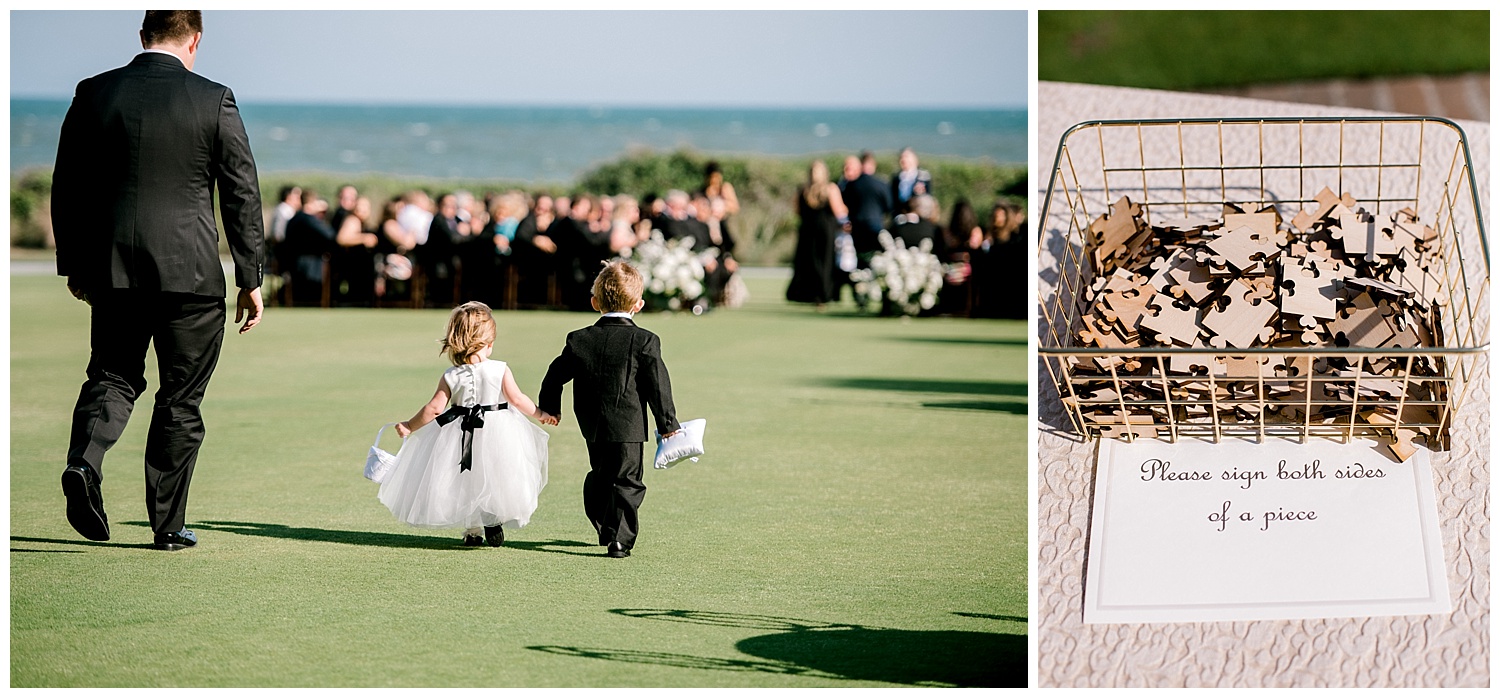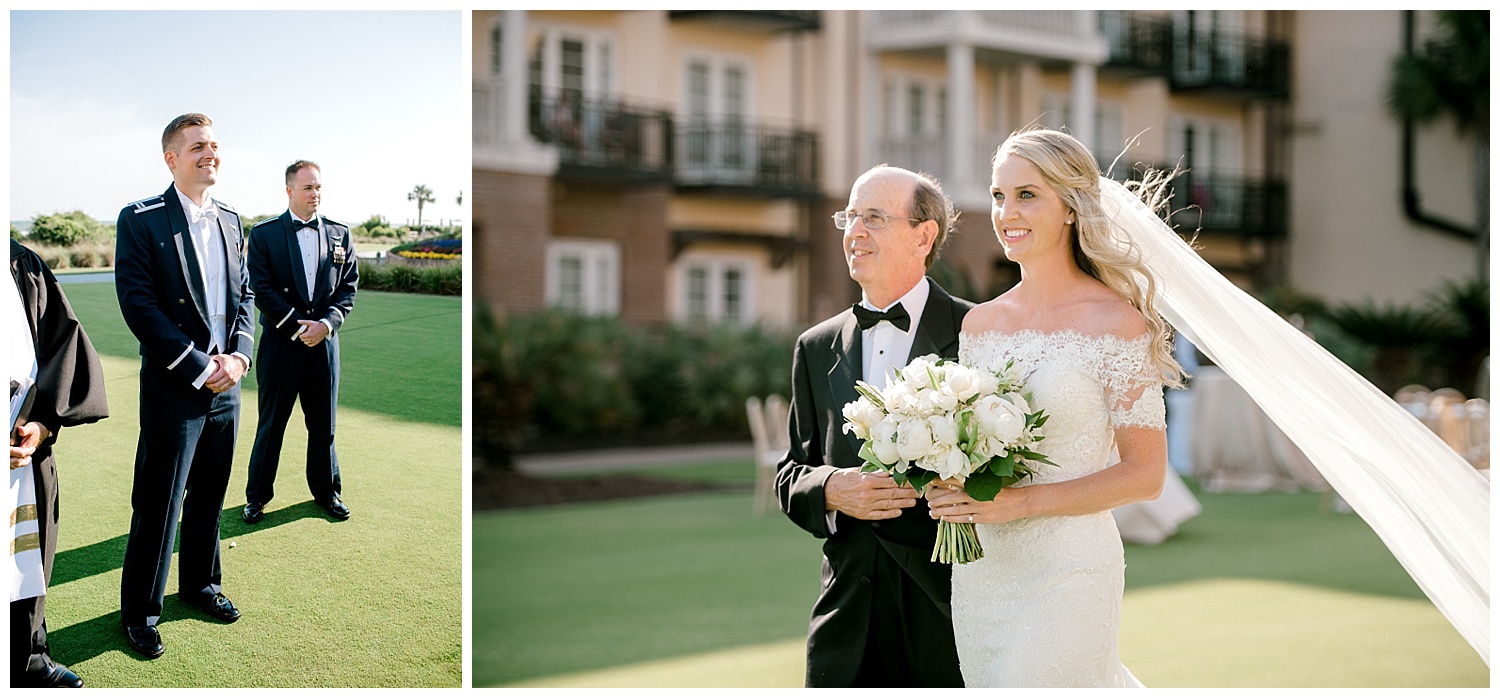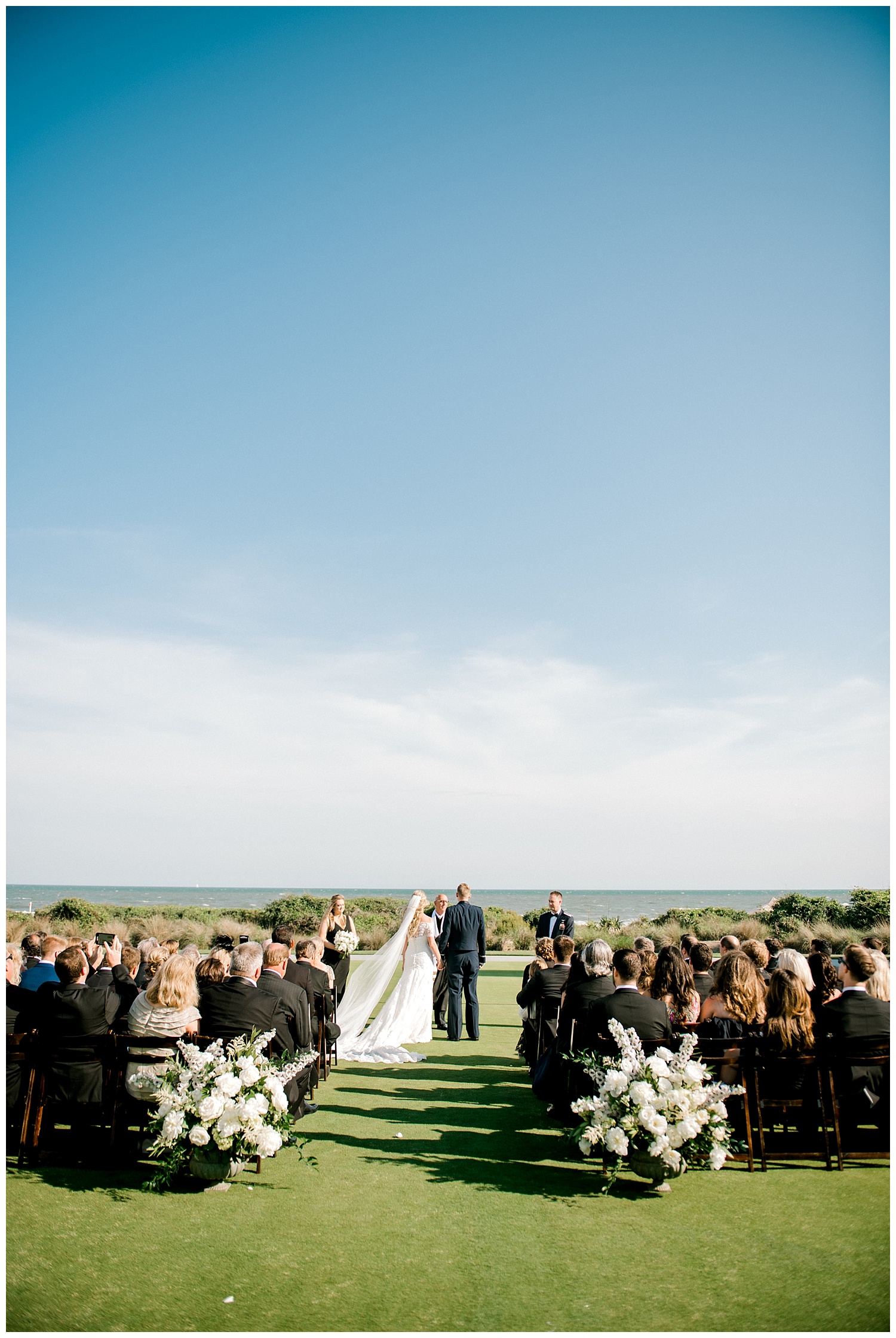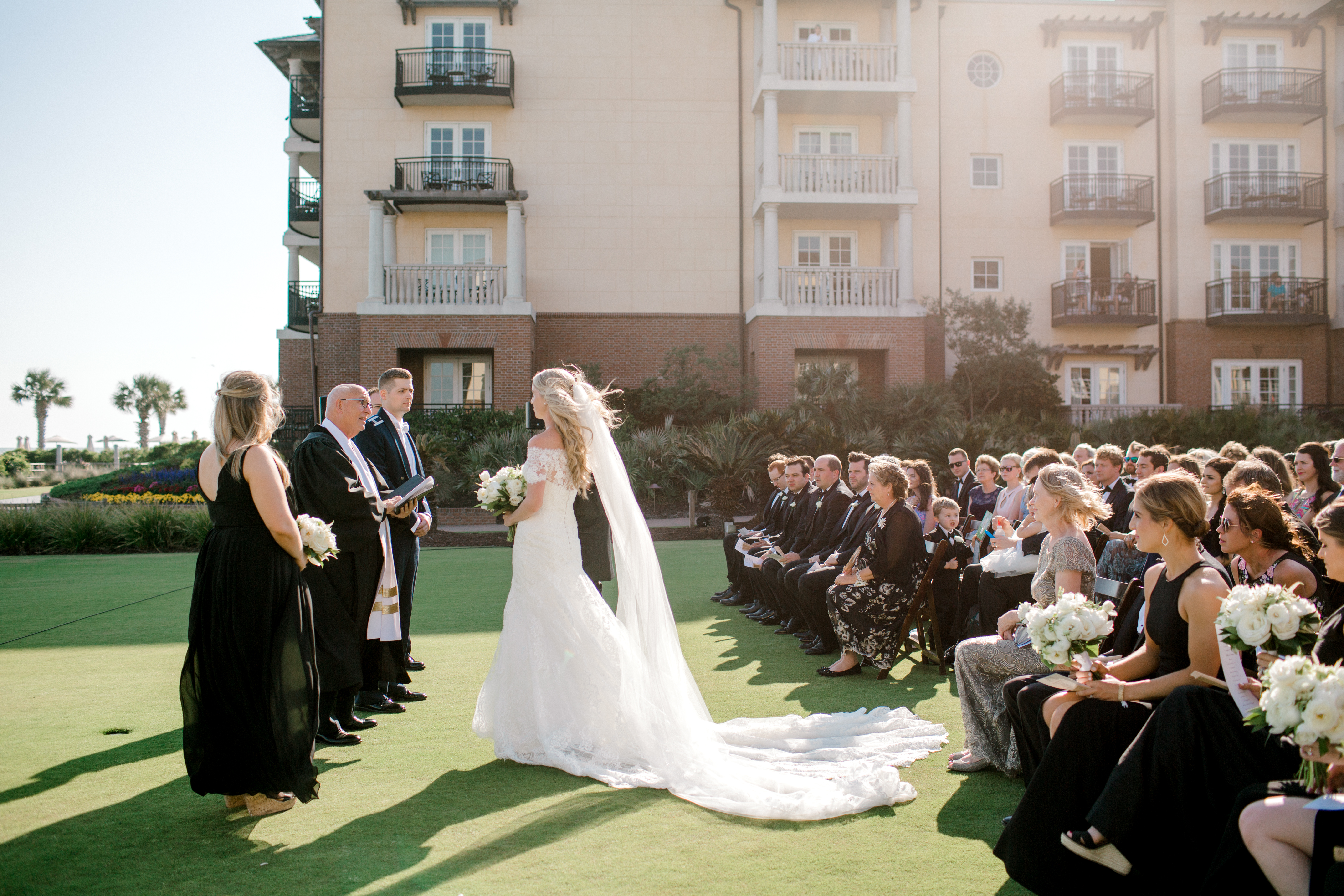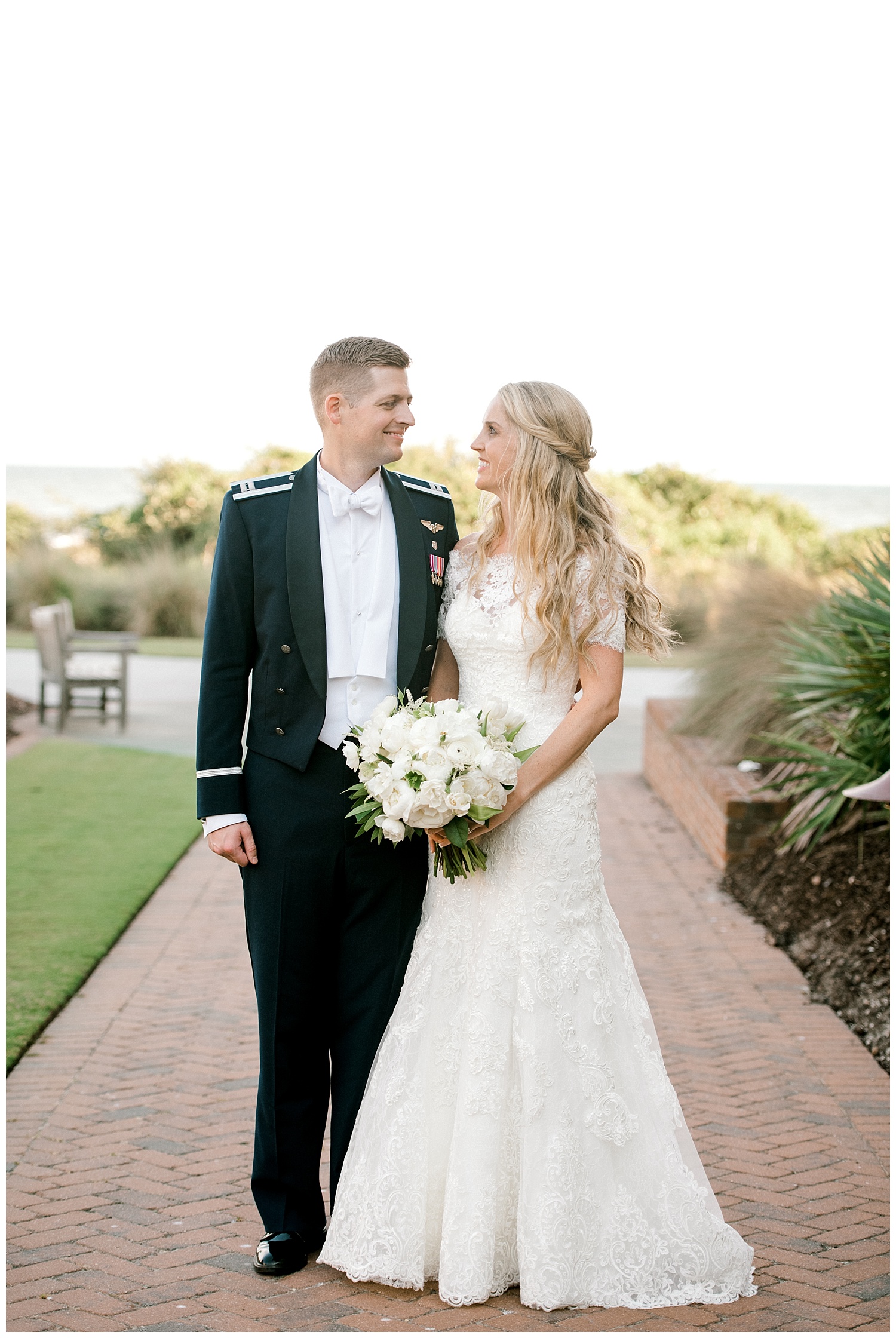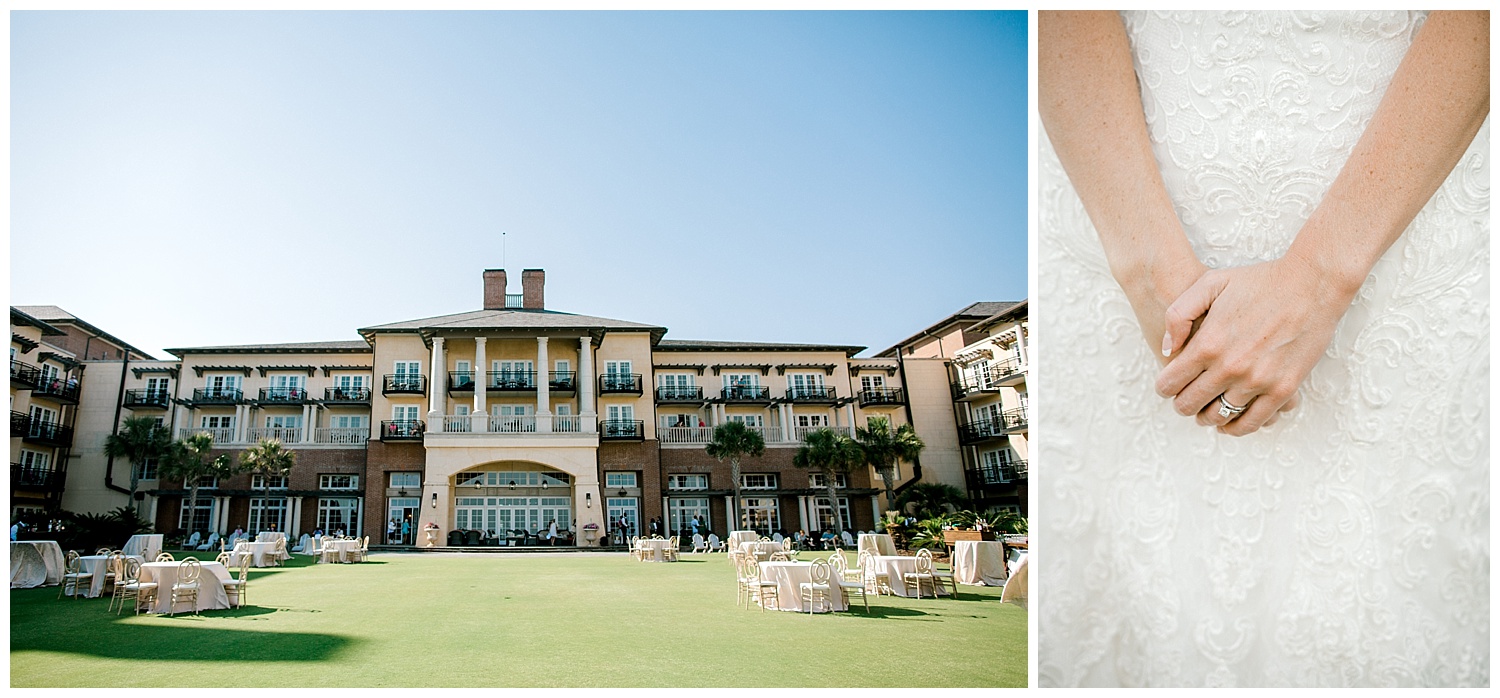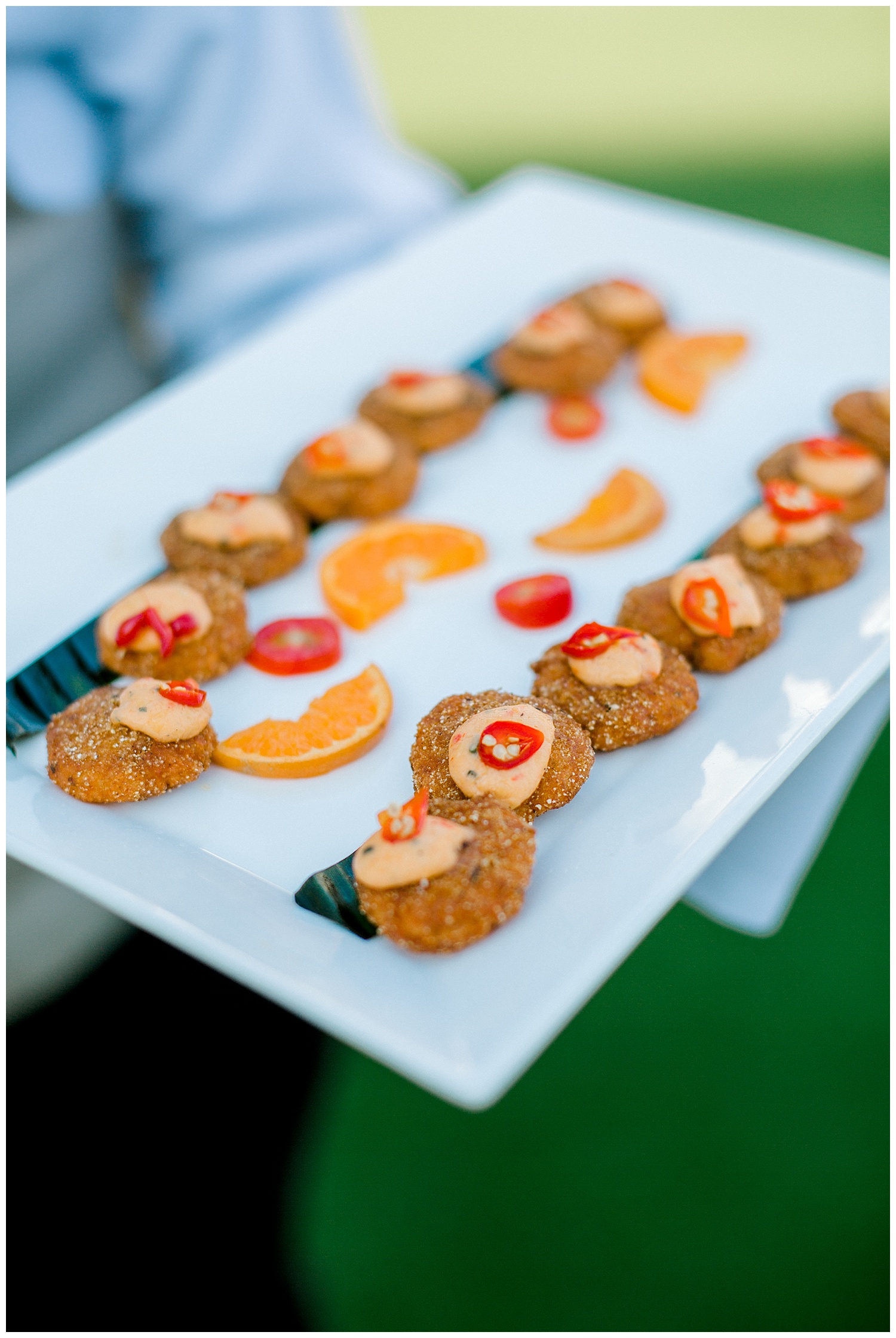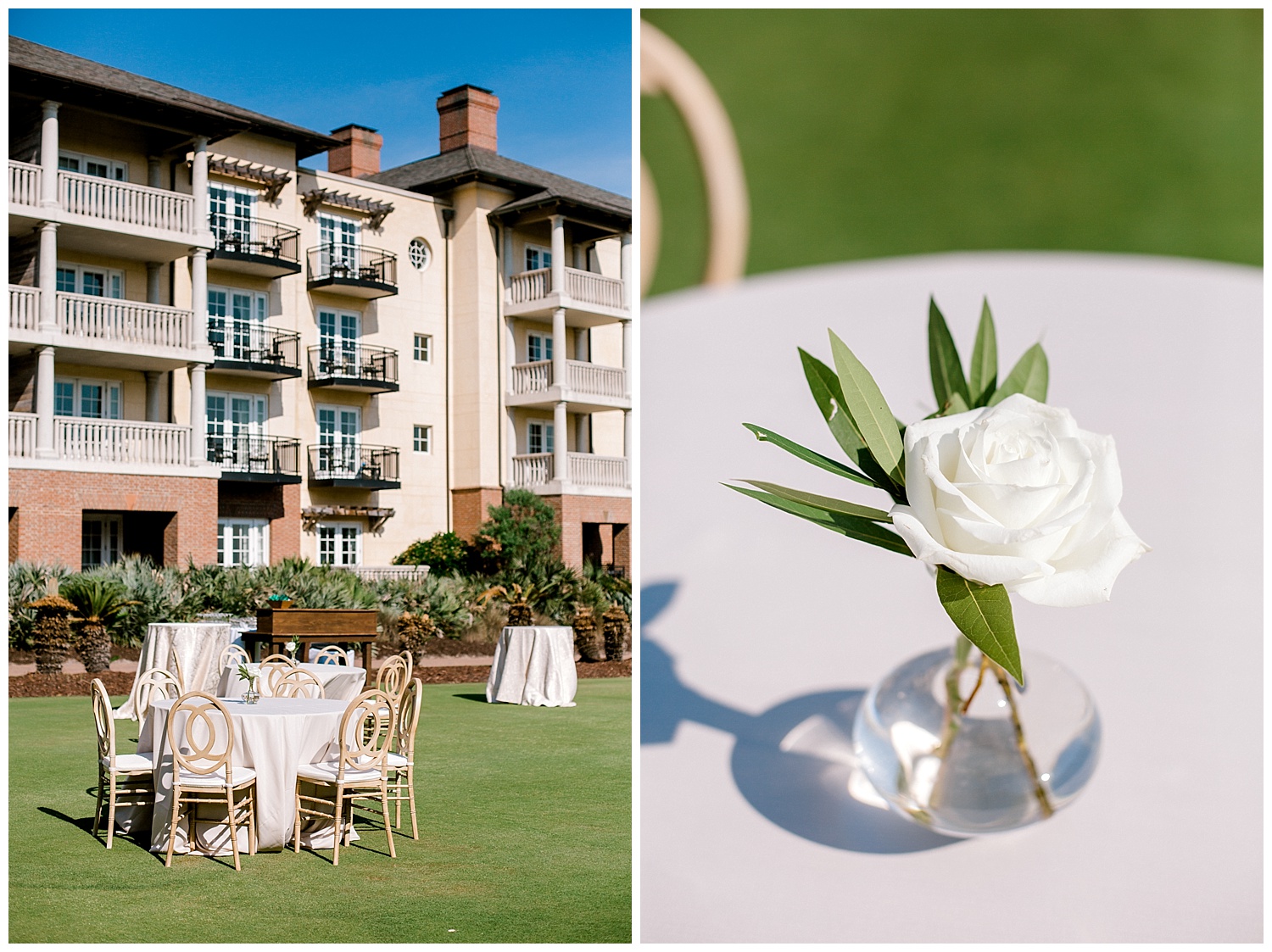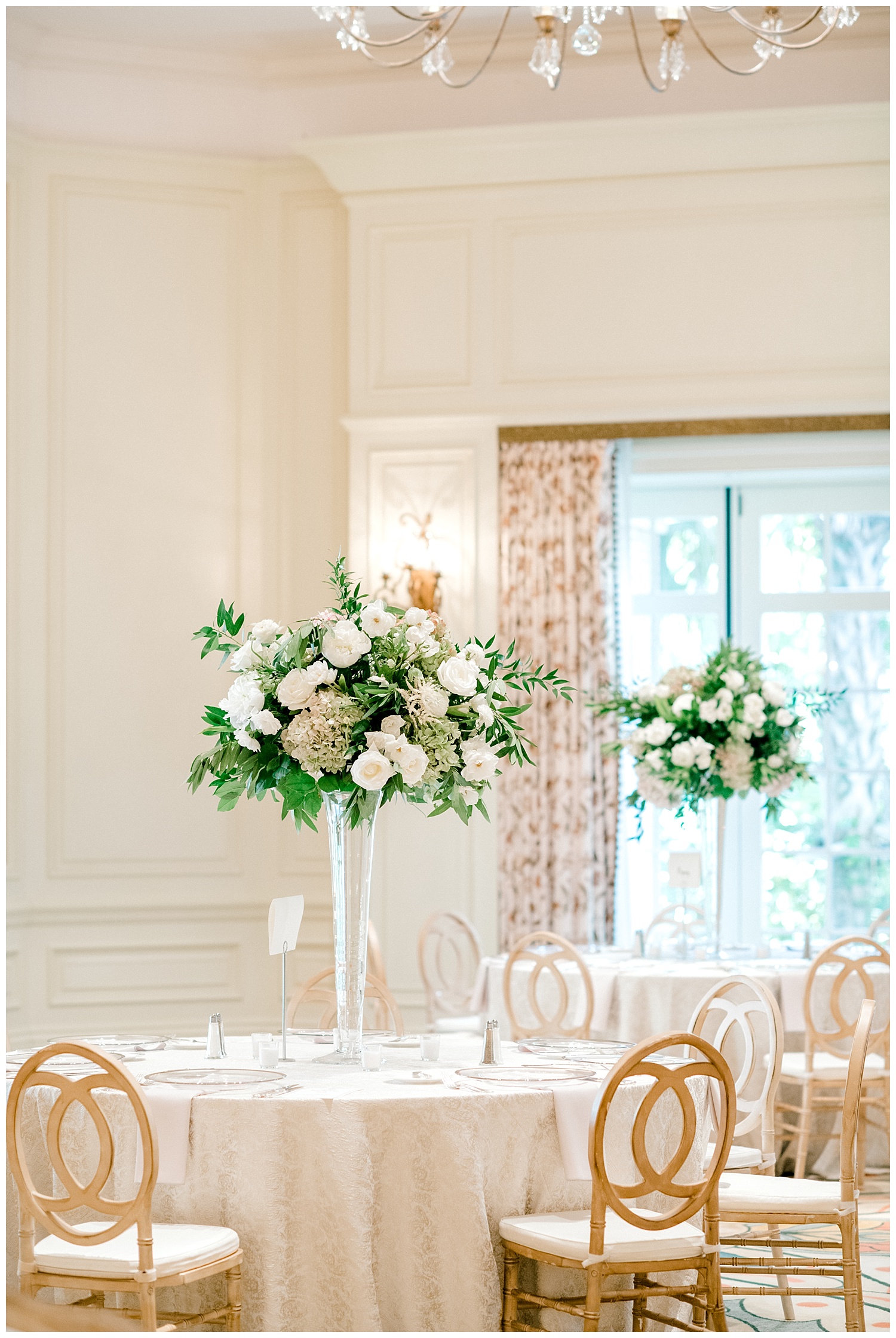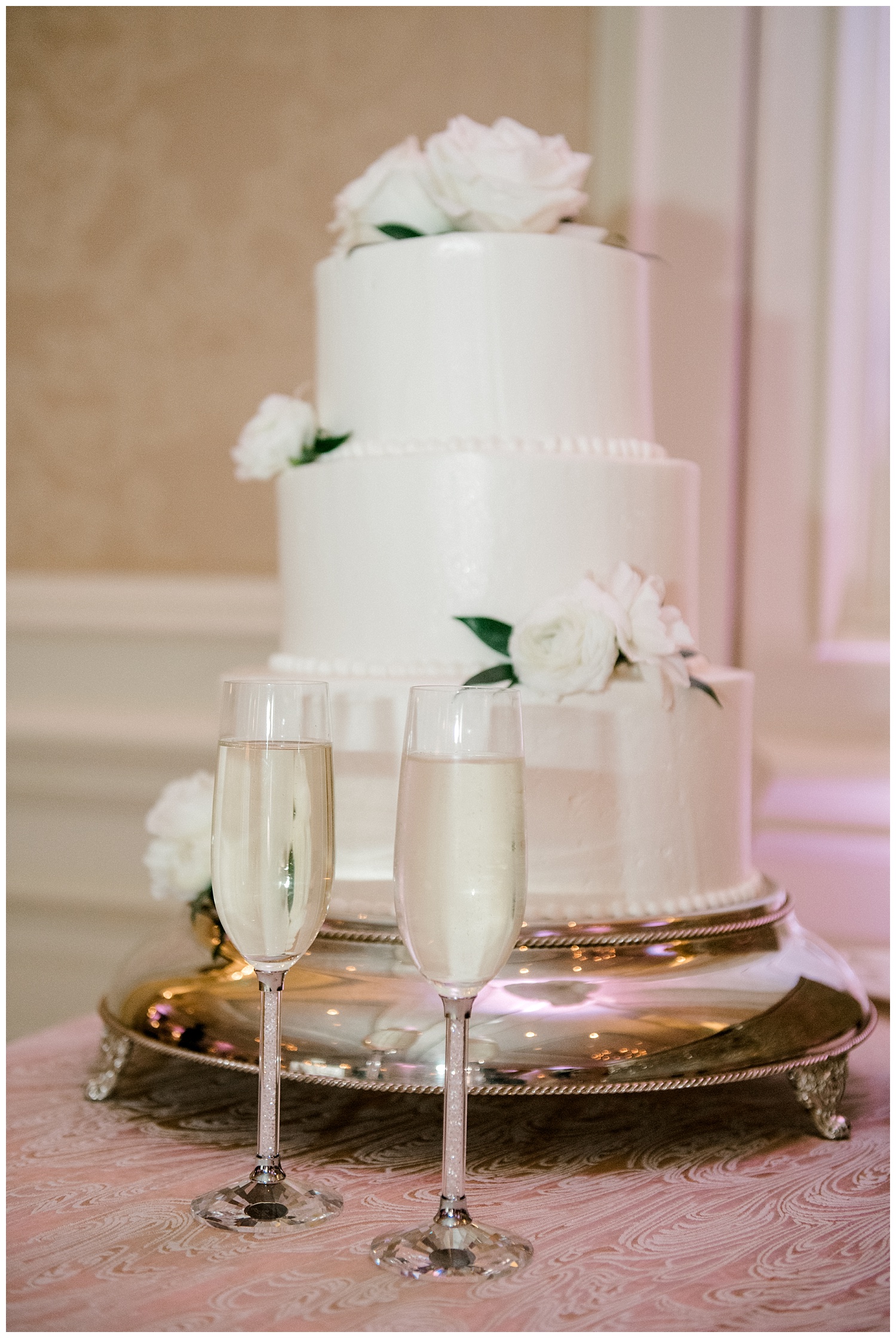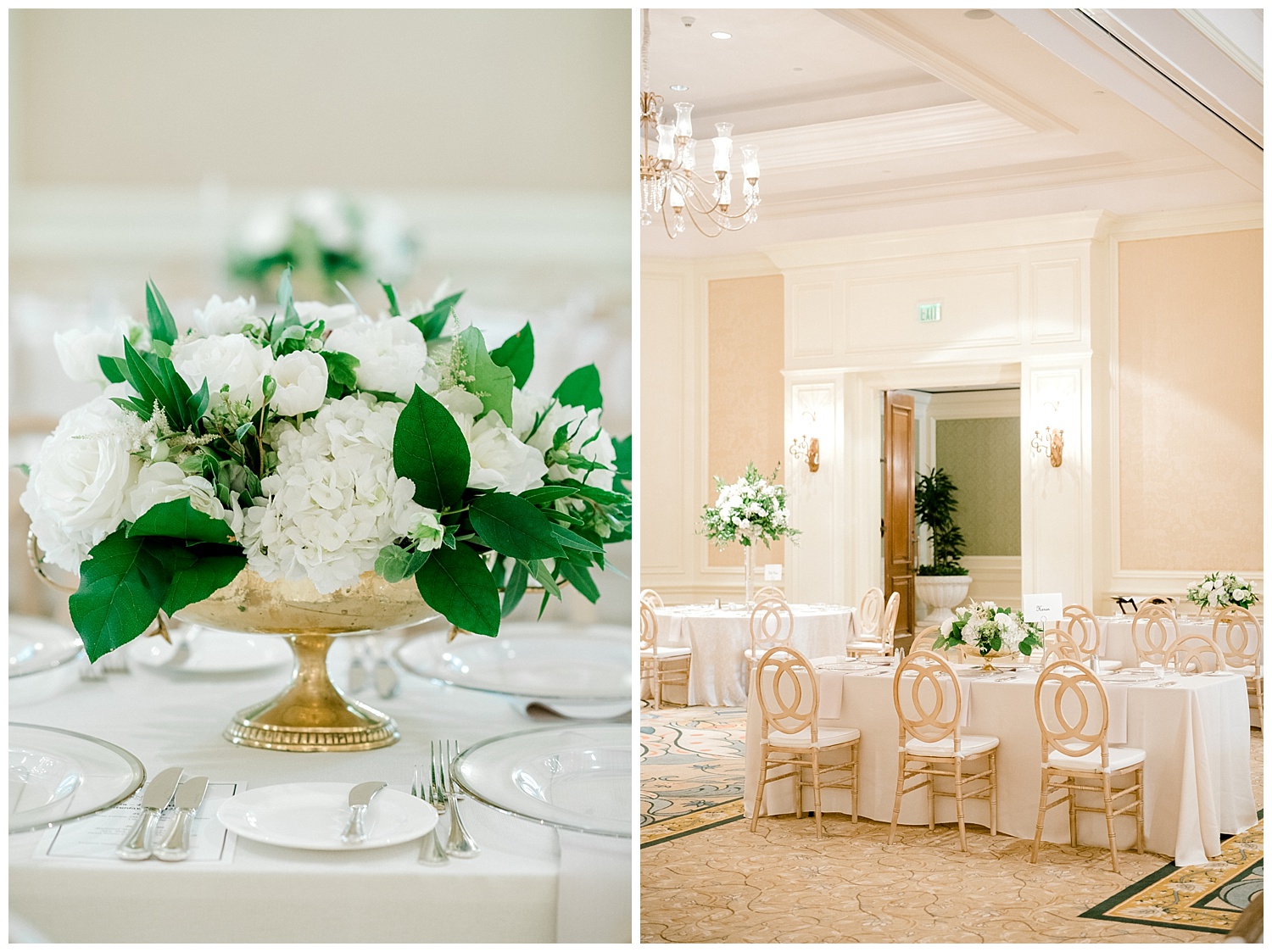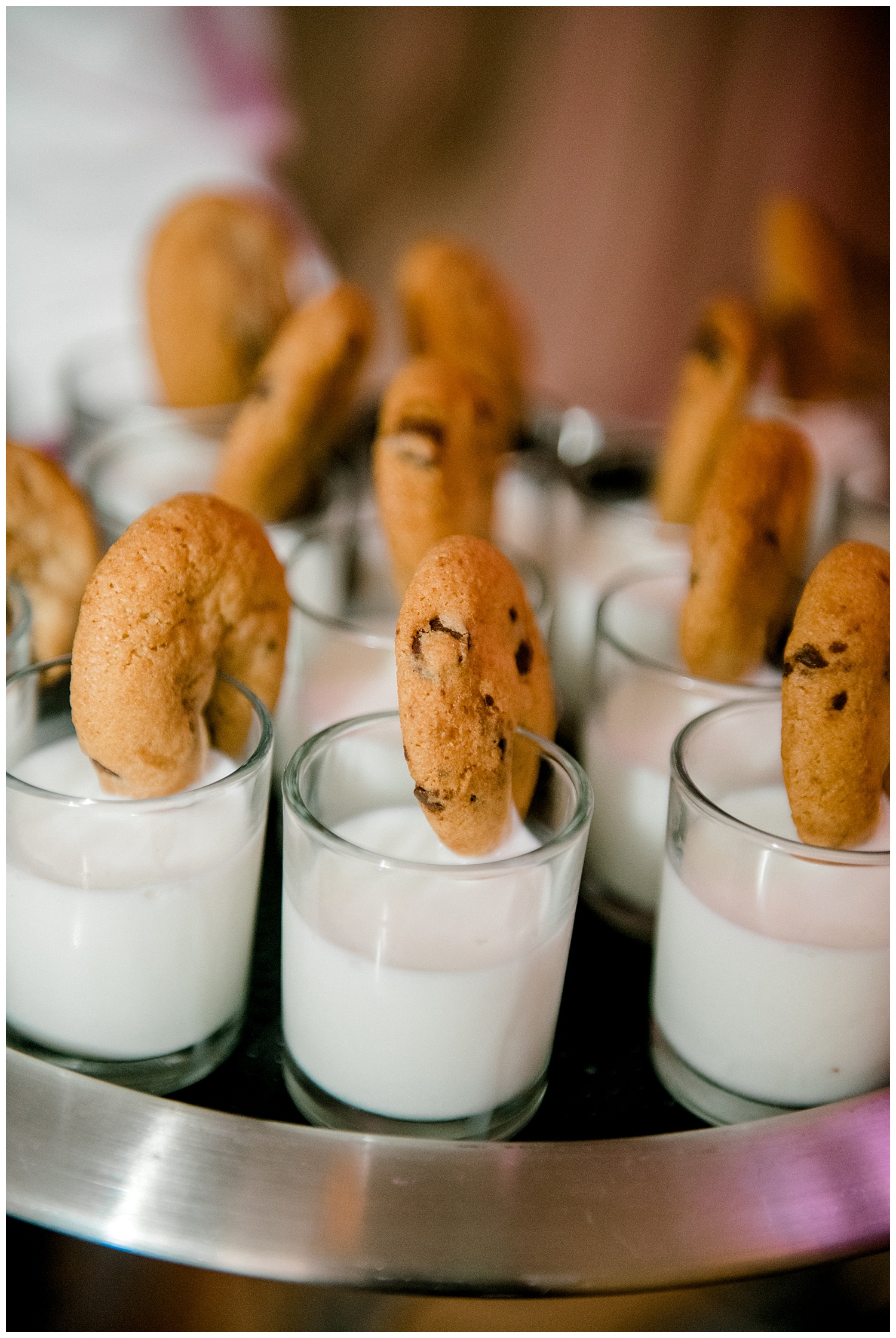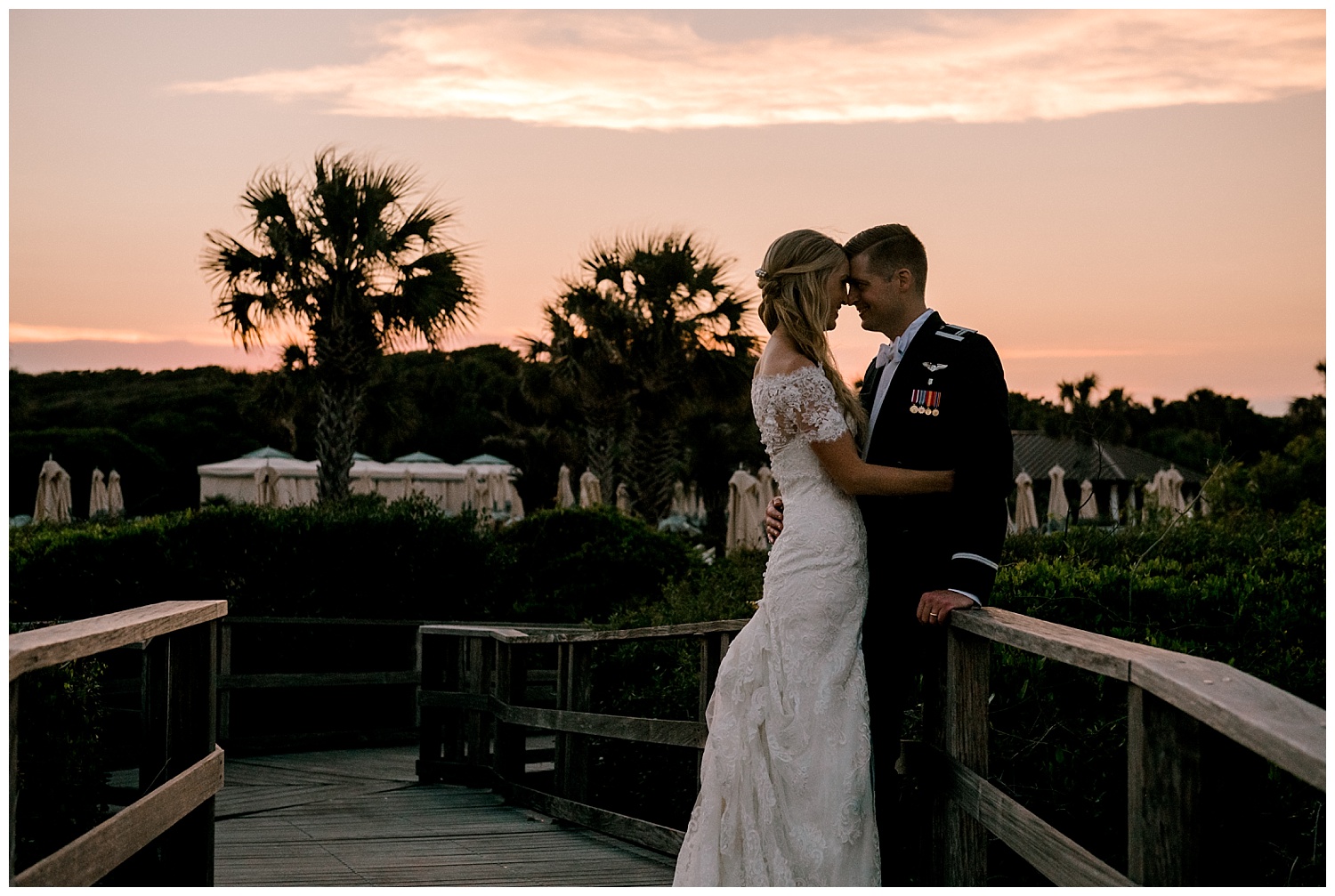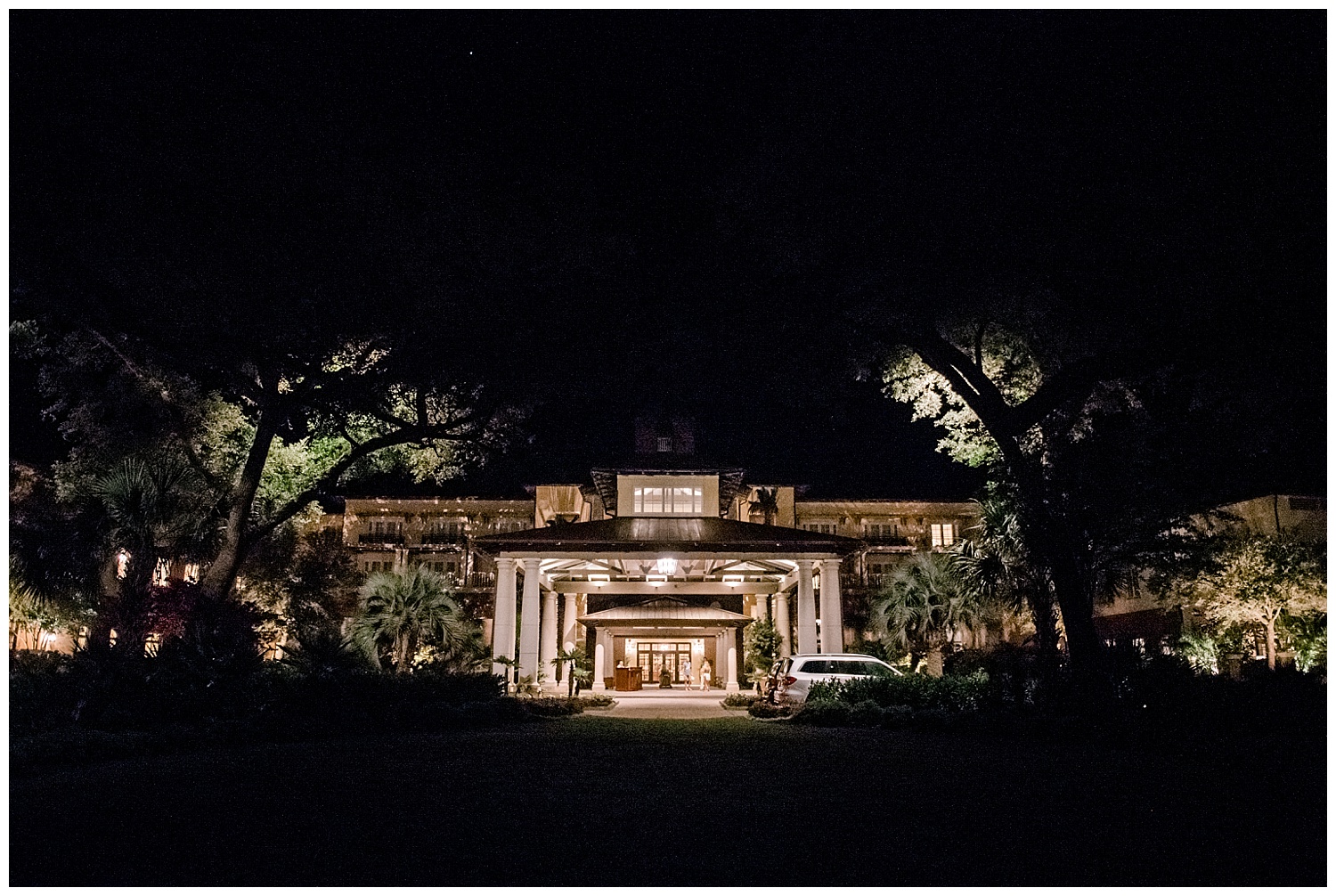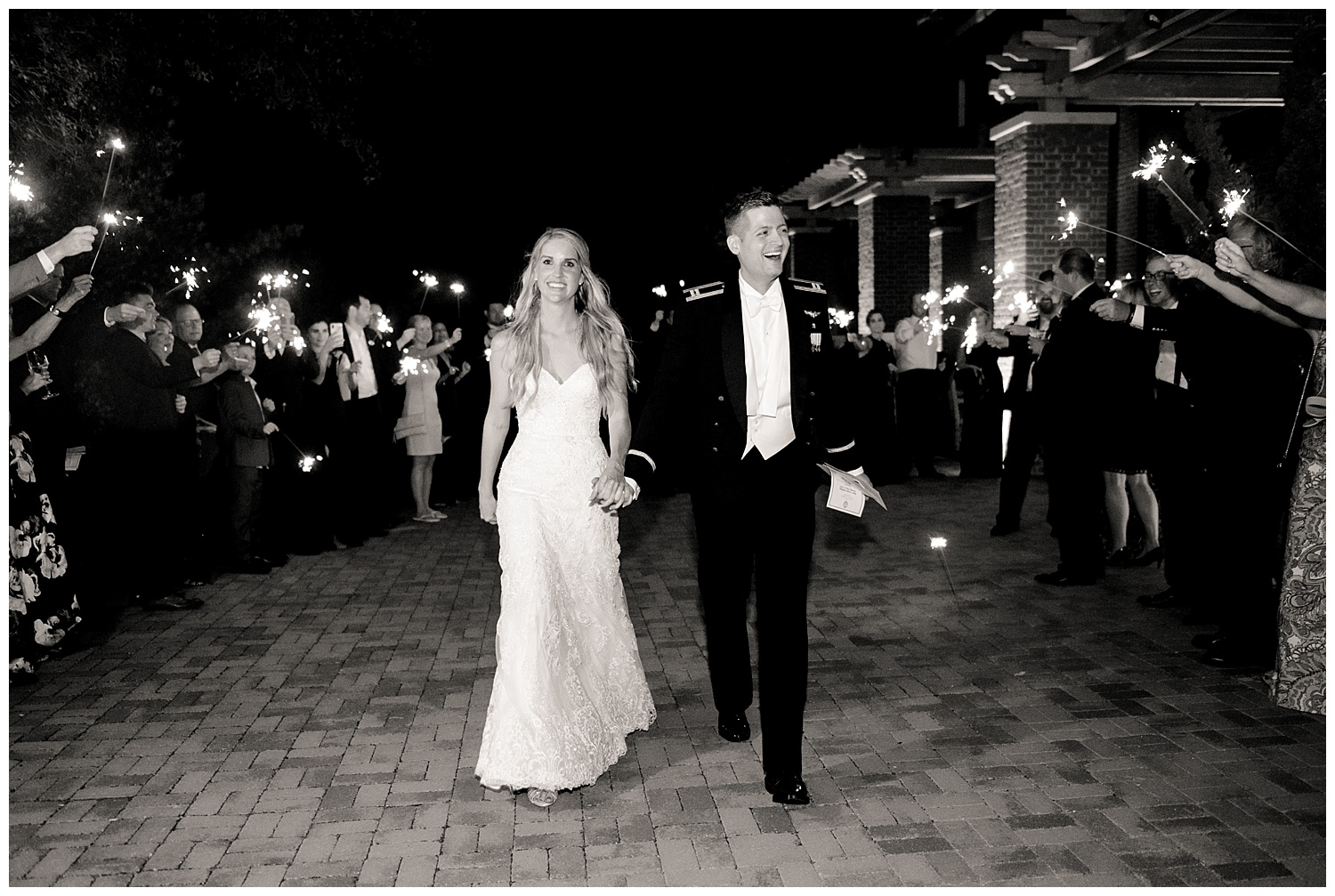 Planning + Coordinating: Ooh! Events | Venue, Catering + Cake: The Sanctuary on Kiawah Island | Hair & Makeup: Ooh! Beautiful | Groom's Cake: Groom's Mother | Florist: Out of the Garden | Menswear: Military mess dress (Groom and Best Man) + Men's Wearhouse (Groomsmen)| Transportation: Kiawah Island Transportation | Reception Music: Darby Events DJ | Officiant: Doug Farmer | Dress Designer: Martina Liana, available in Charleston through The Gown Boutique of Charleston | Veil: Mia Bridal Couture | Photography: Jennings King