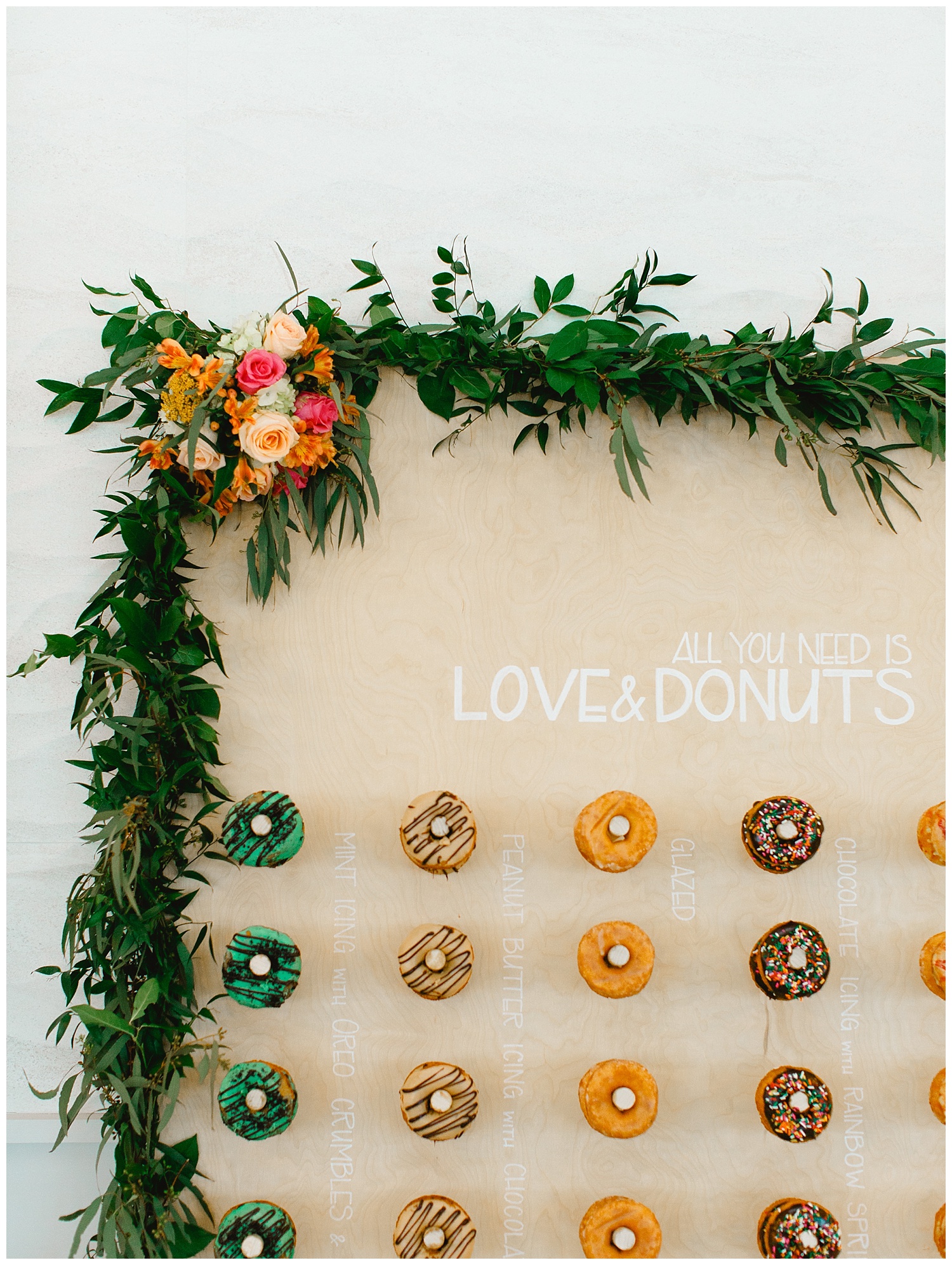 15 Aug

Jenny & Evan | Palmetto Bluff

The Wedding Row: And in the beginning …?
Jenny: How we met was not a scene out of a movie. We were in the same business fraternity at Clemson and met at a party thrown by a fraternity brother. (One of our first dates involved me making Evan take me to IHOP for all you can eat pancakes on my birthday so he could know early on just how important breakfast and carbs would be in our relationship.) When the semester was over, I, who had two more years to go in school, flew from my home in Colorado to surprise Evan for graduation. The gesture meant the world to Evan, and from that moment on, we knew they had to be together. Seven years, five apartments, three cities, two coasts, and one dog later, here we are ready to embark on an even more exciting chapter of our lives together.

TWR: Nice! And the proposal?
Evan: One morning when Jenny and I were staying at her parent's house at the Sea Pines Resort in Hilton Head, I got up early and took the dogs out with her dad and asked for his blessing, which he gladly (and tearfully) gave. Soon afterward, her mom came outside and I received her approval as well. We all then decided to take a family walk on the beach with the dogs and have her mom and sister slyly separate to give us alone time for me to pop the question. The plan worked well … for the most part. Because it was a bit cold out that day, Jenny decided to wear her warm, comfy hoodie, and as soon as we got to the beach, she decided to put on her hood and tie it tightly around her head, so things weren't exactly the most stylish (or photogenic). After seven years together and working up the nerve to finally propose, I wasn't going to let that stop me. After we got our alone time, I told her how much I loved her, got on one knee, took out the ring, and asked. Her response was a mixture of laughs, screams, and disbelief, but also, a "Yes."

TWR: That's so how life is, right? Is there a moment you most remember from your wedding day?
Jenny: It was a moment that almost started out in disaster. As we got in place for our first look, I let out a comforting "Hey babe!" from about 10 yards away. Evan thought that meant it was time for him to turn around and as he started to turn, everyone said "NO!" and stopped him. It made our first look—when it happened—even more light-hearted and special.  

TWR: Sweet. Now about those Nikes…?
Jenny: They came from my sister (maid of honor) after we got engaged. I had talked to her about wanting to be relaxed while getting ready and hanging out in workout leggings and comfy clothes, as I'm pretty laid back. The next week, I got a package in the mail and at first, I thought, why is my sister buying me sneakers? Then I saw they had my new name on them! It was a great surprise; something fun and different. I love a good pair of kicks and wore those traveling to South Carolina for the wedding, all morning getting ready and on my honeymoon, but stuck to heels while I was in my wedding gown.

TWR: Filing that idea away right now. And how about that donut wall?
Jenny: LowCountryPaperCo created the wall for us while Duck Donuts supplied the tasty treats and Gardenias decorated. As I've mentioned, I'm a big breakfast person and when I was younger I talked about having breakfast food at my wedding, so this was perfect. It was my first stop before we even had dinner!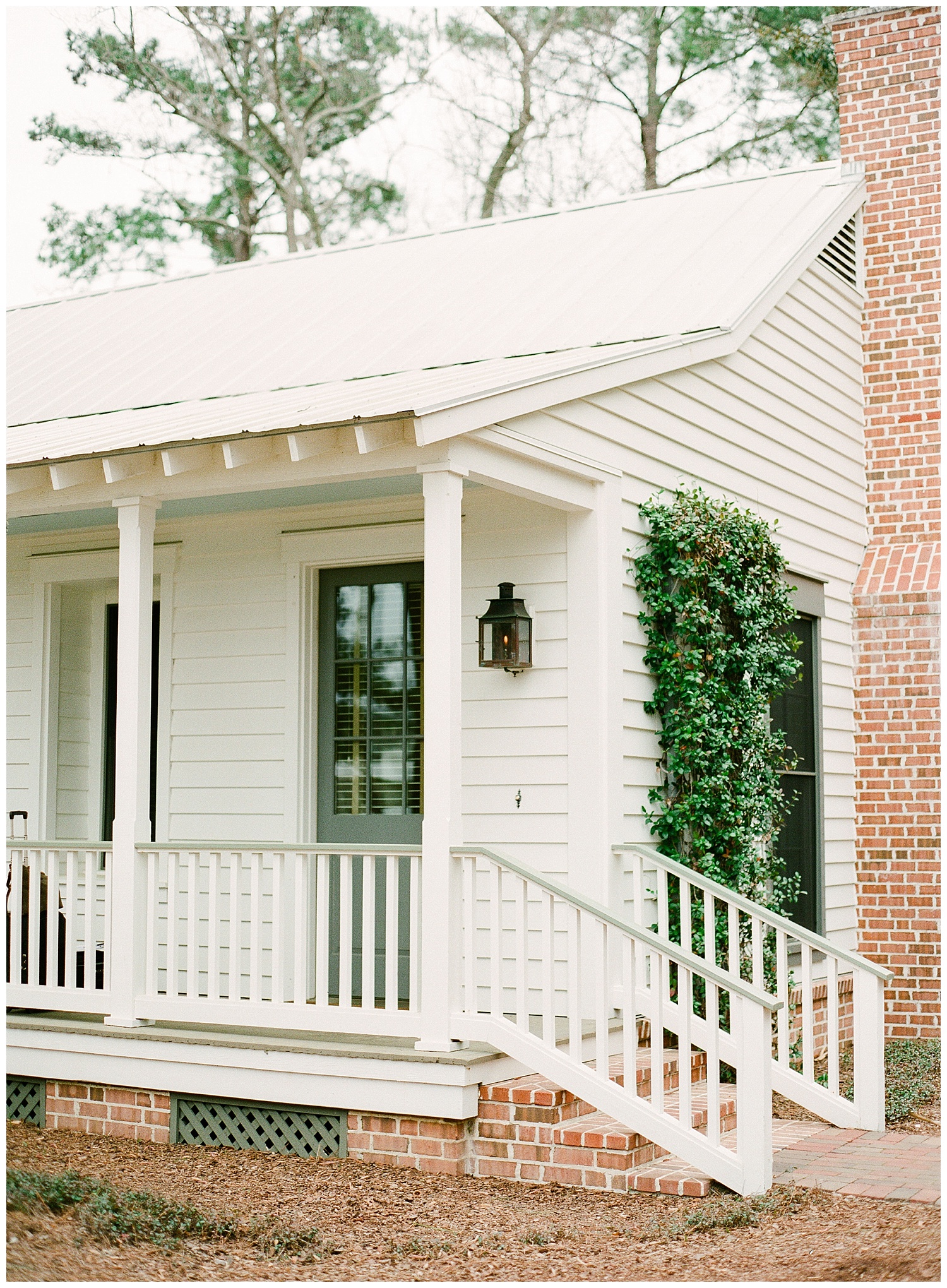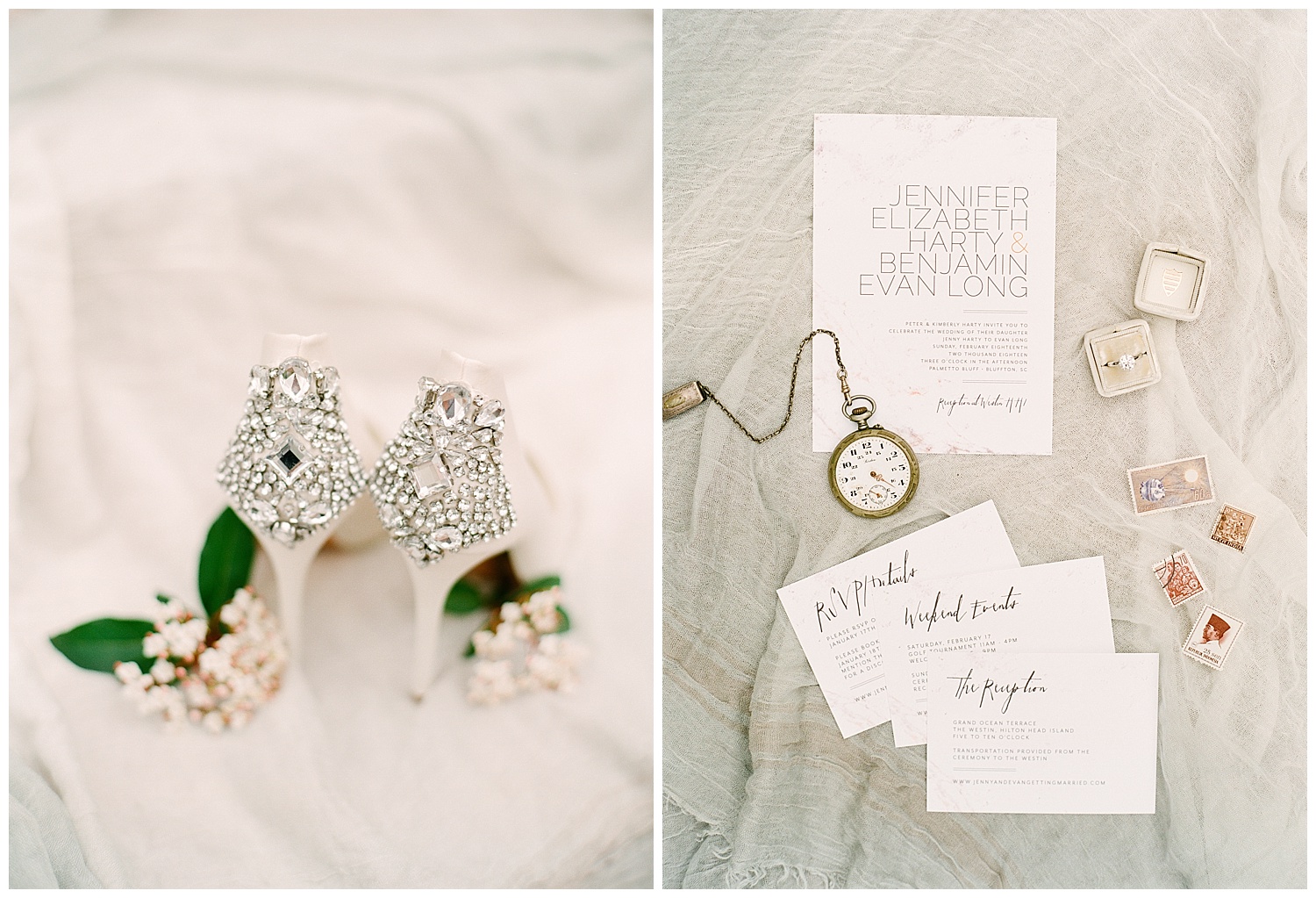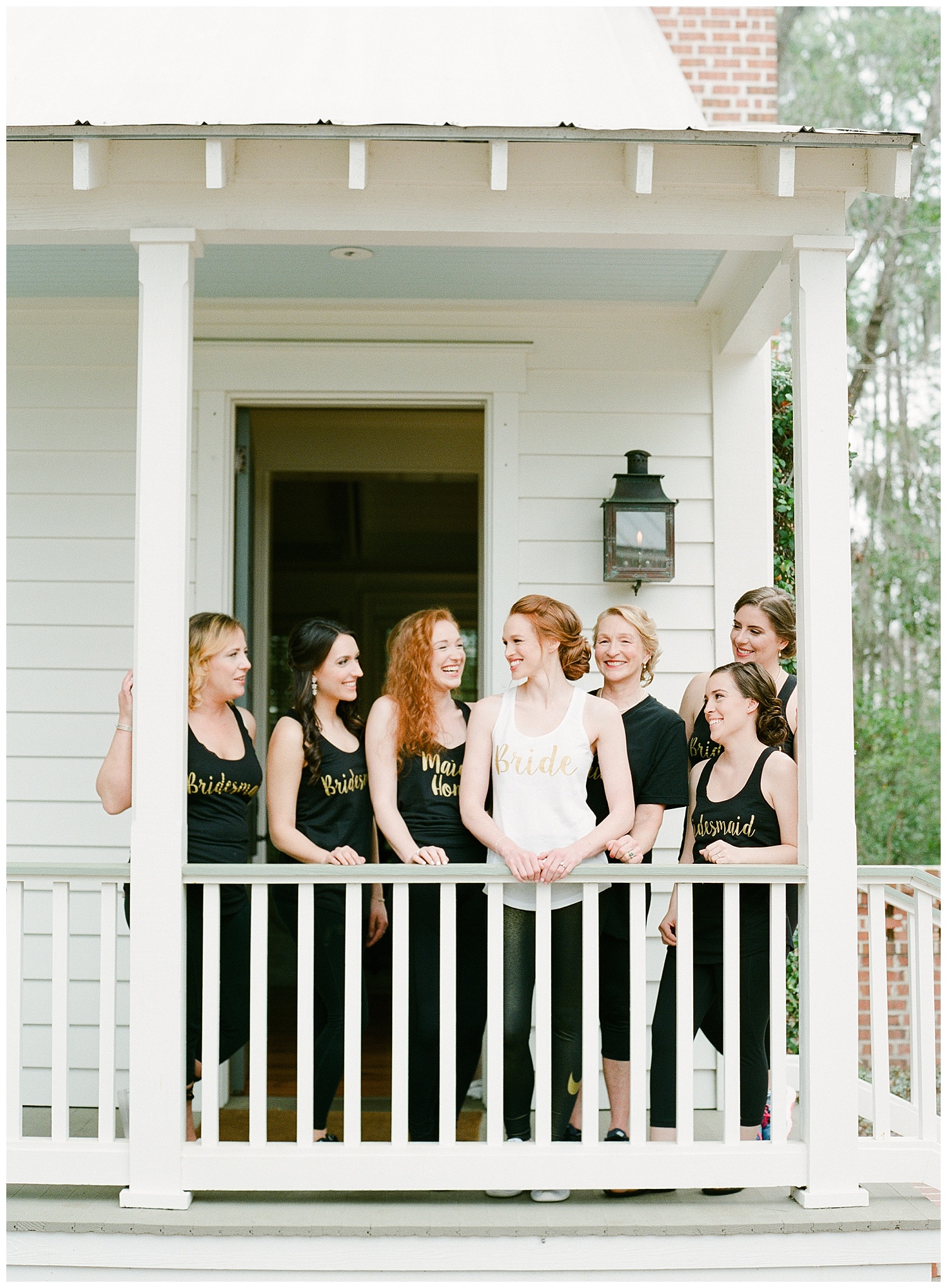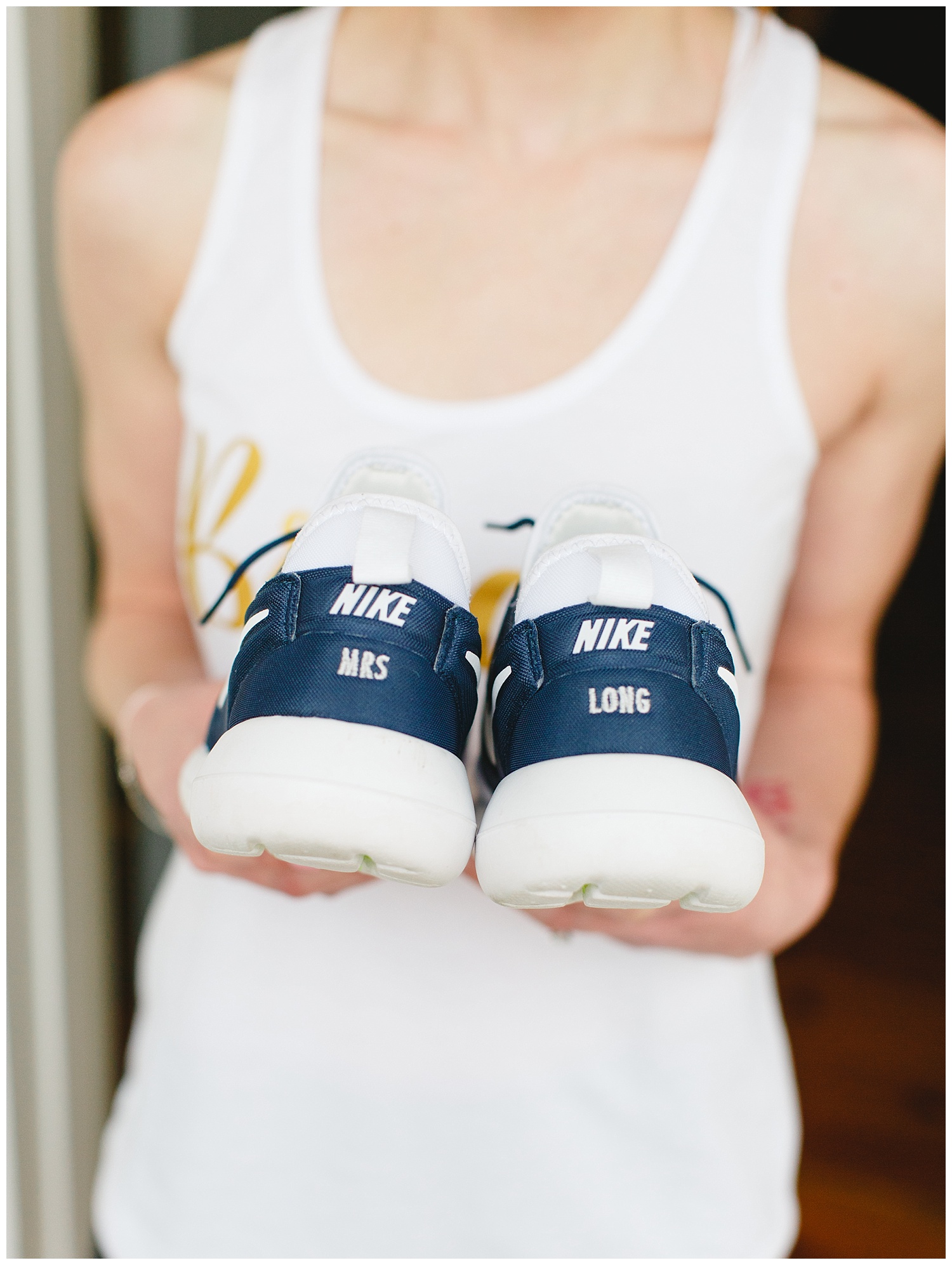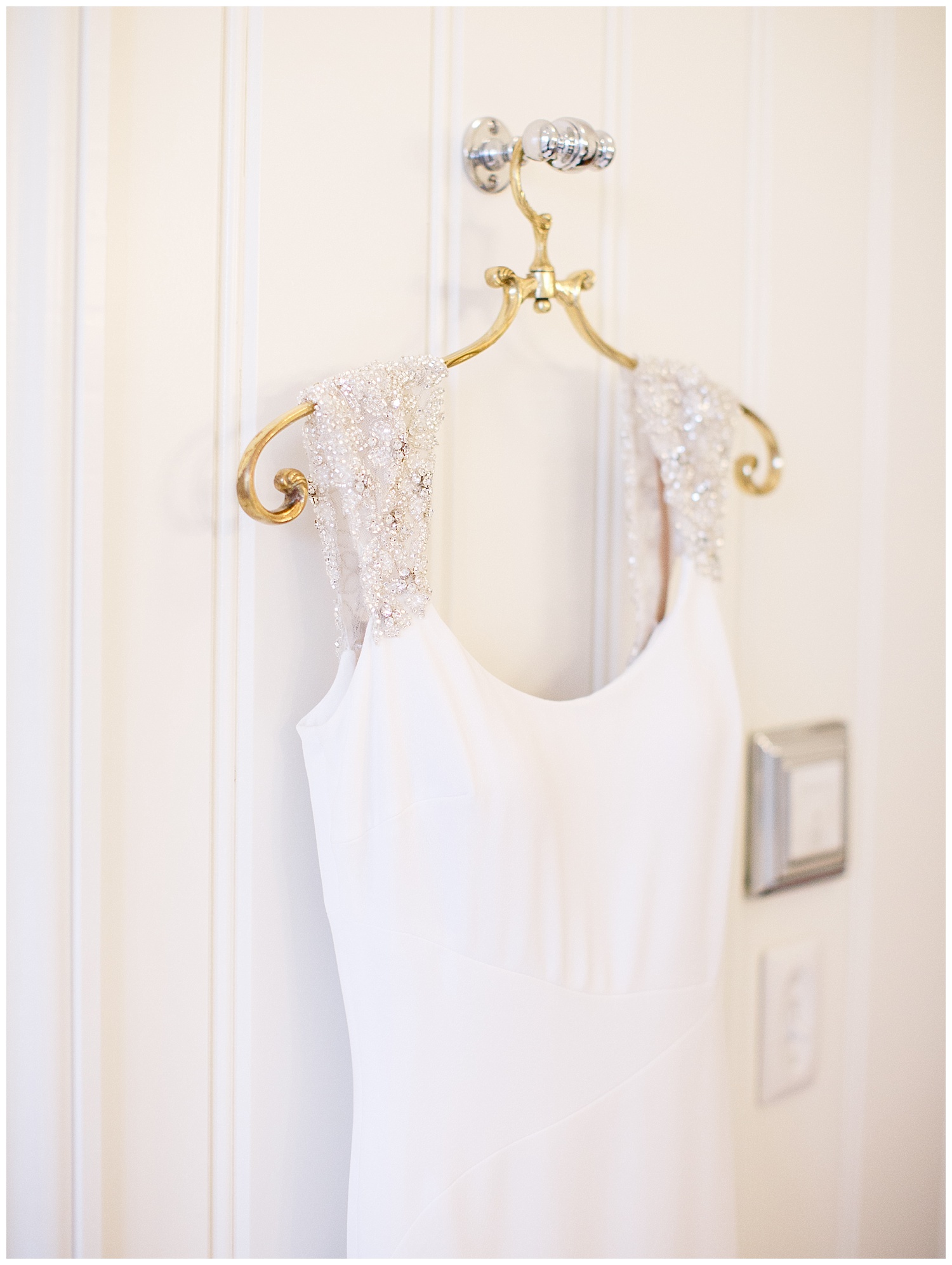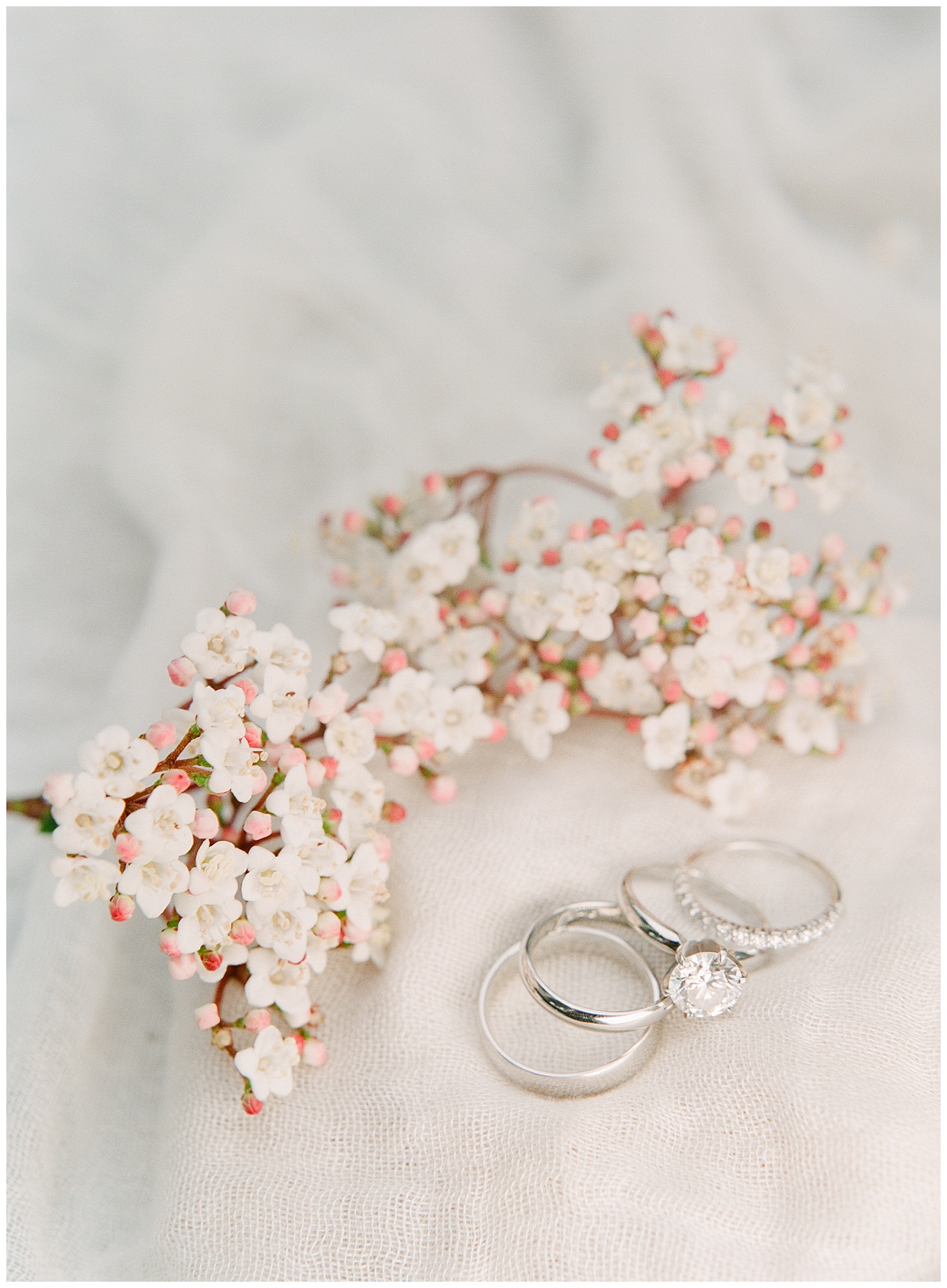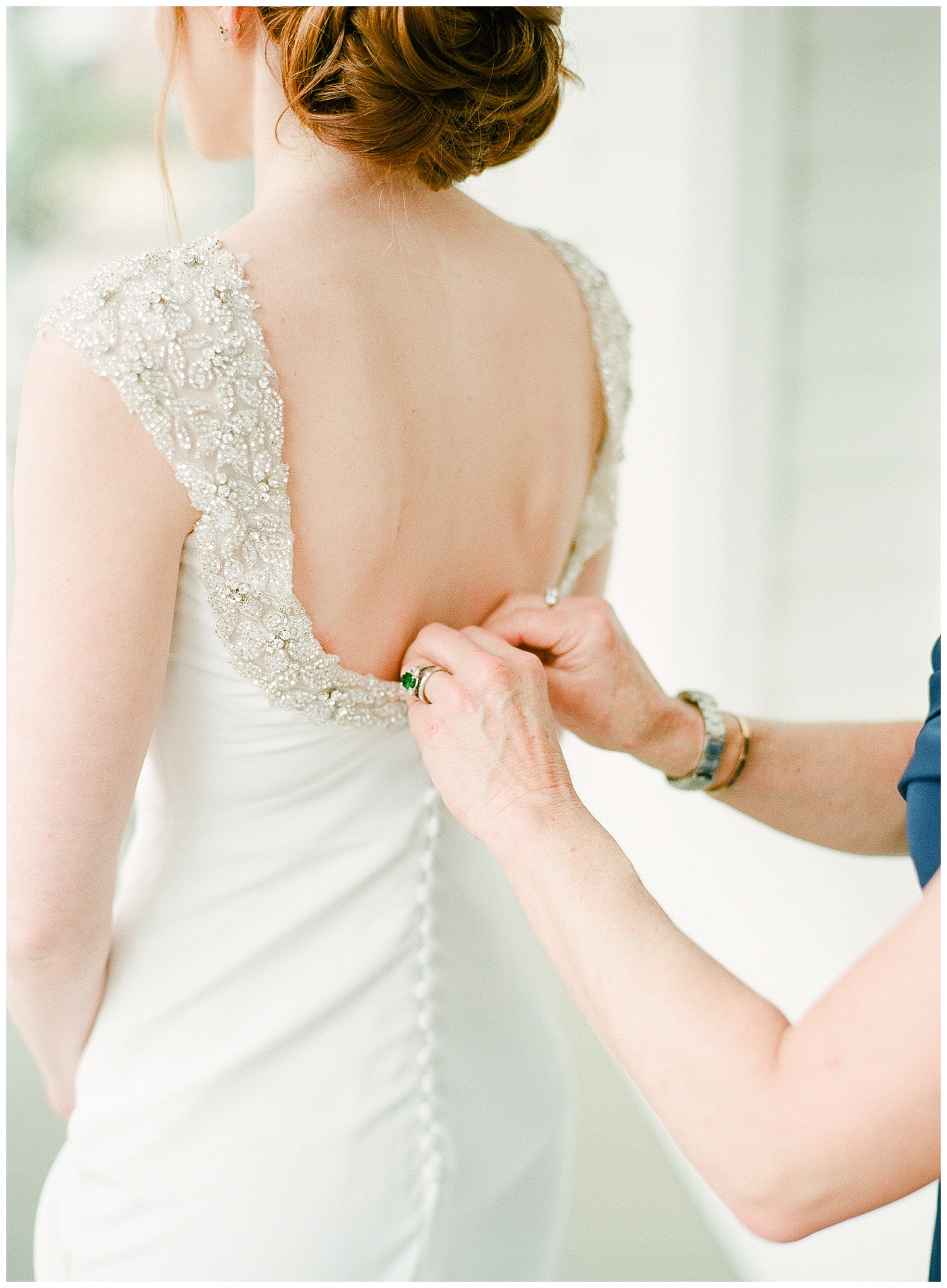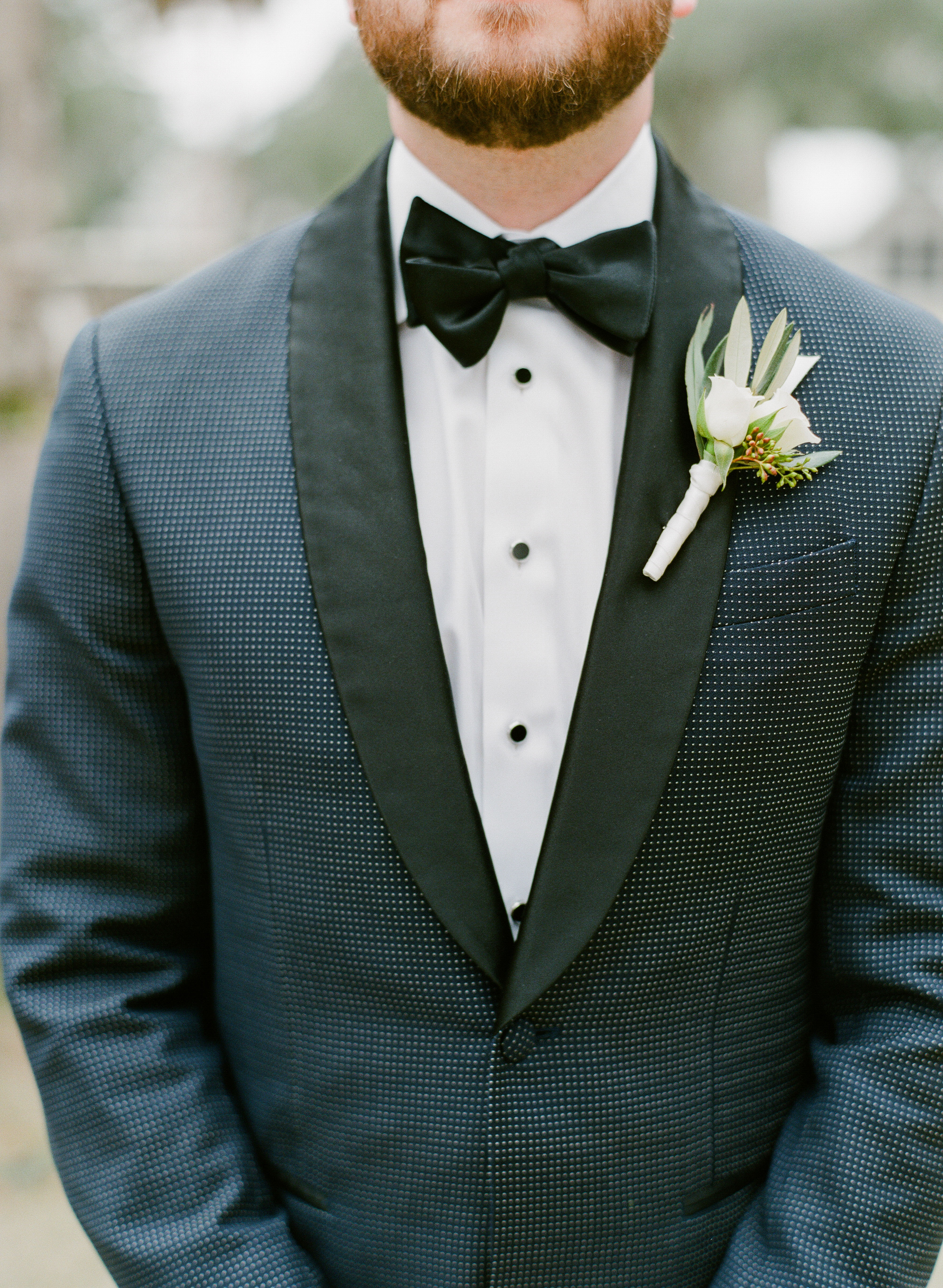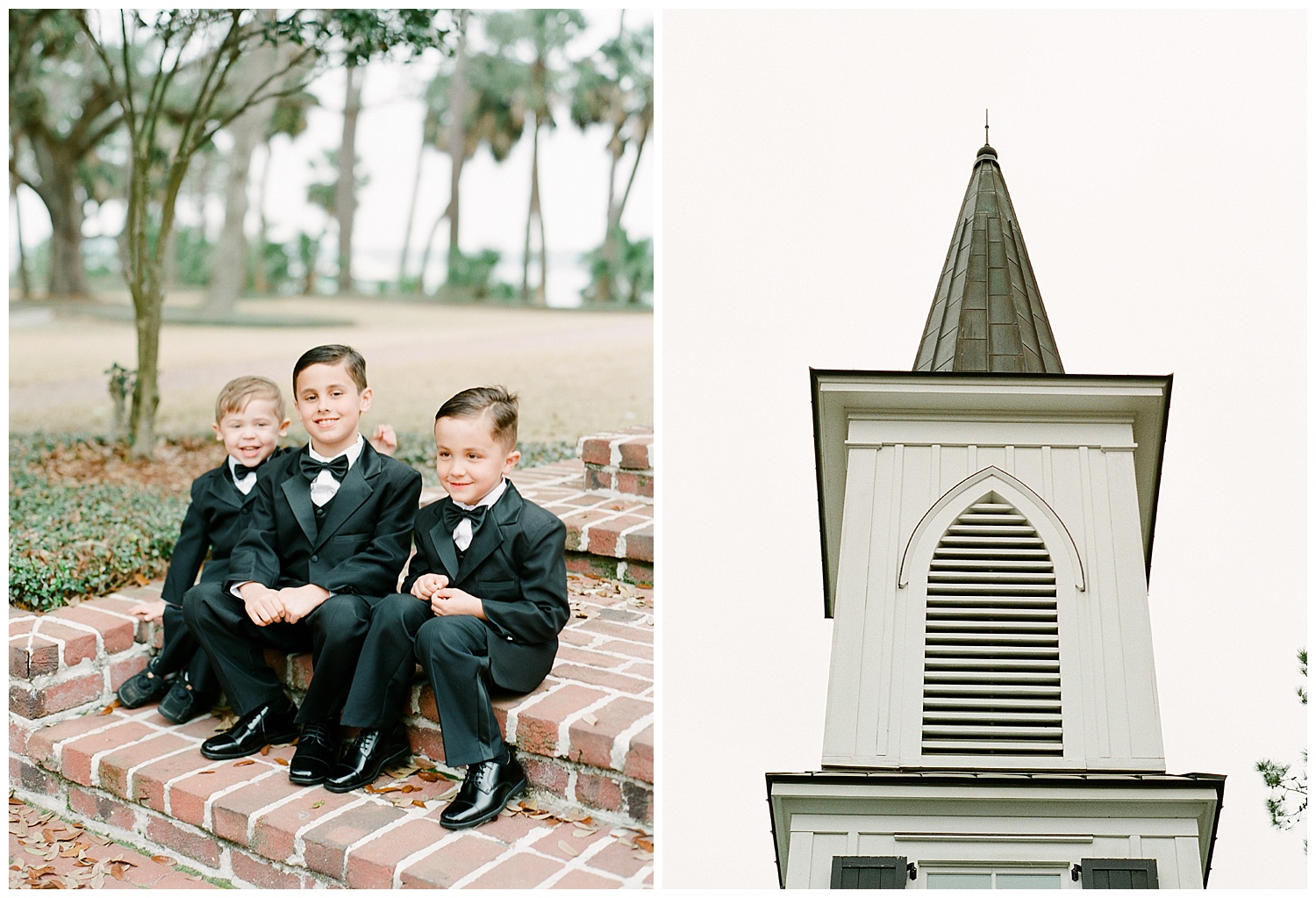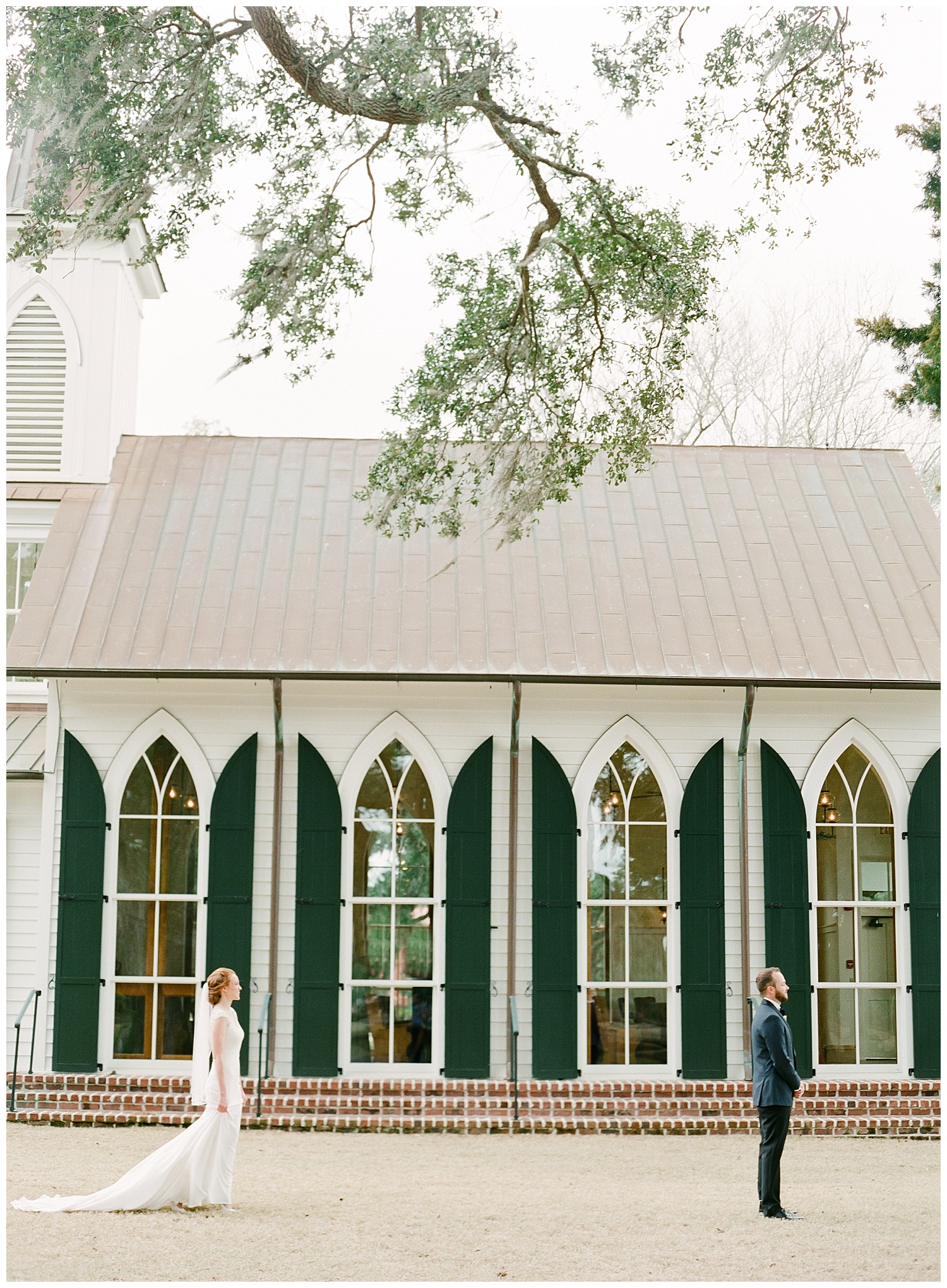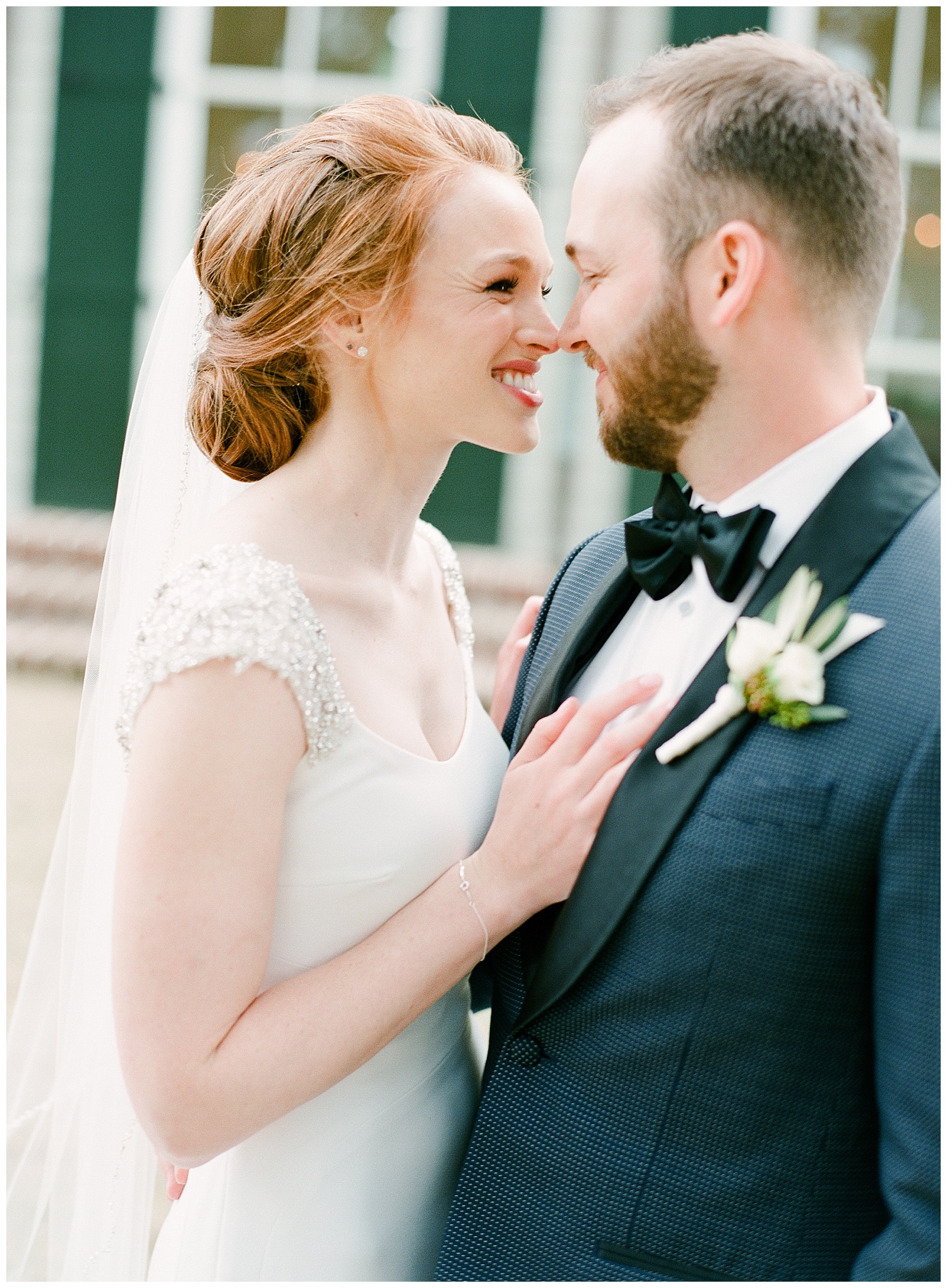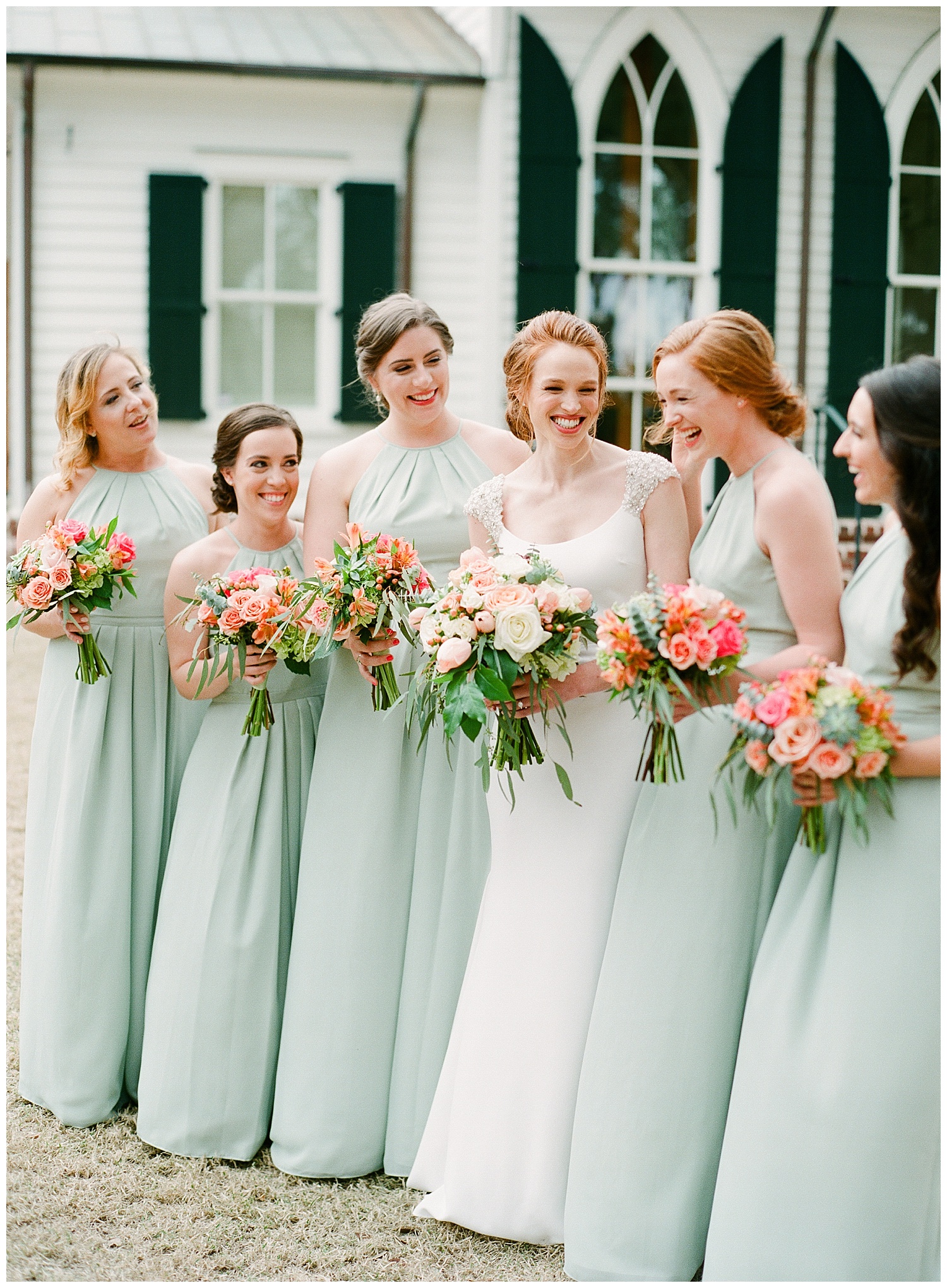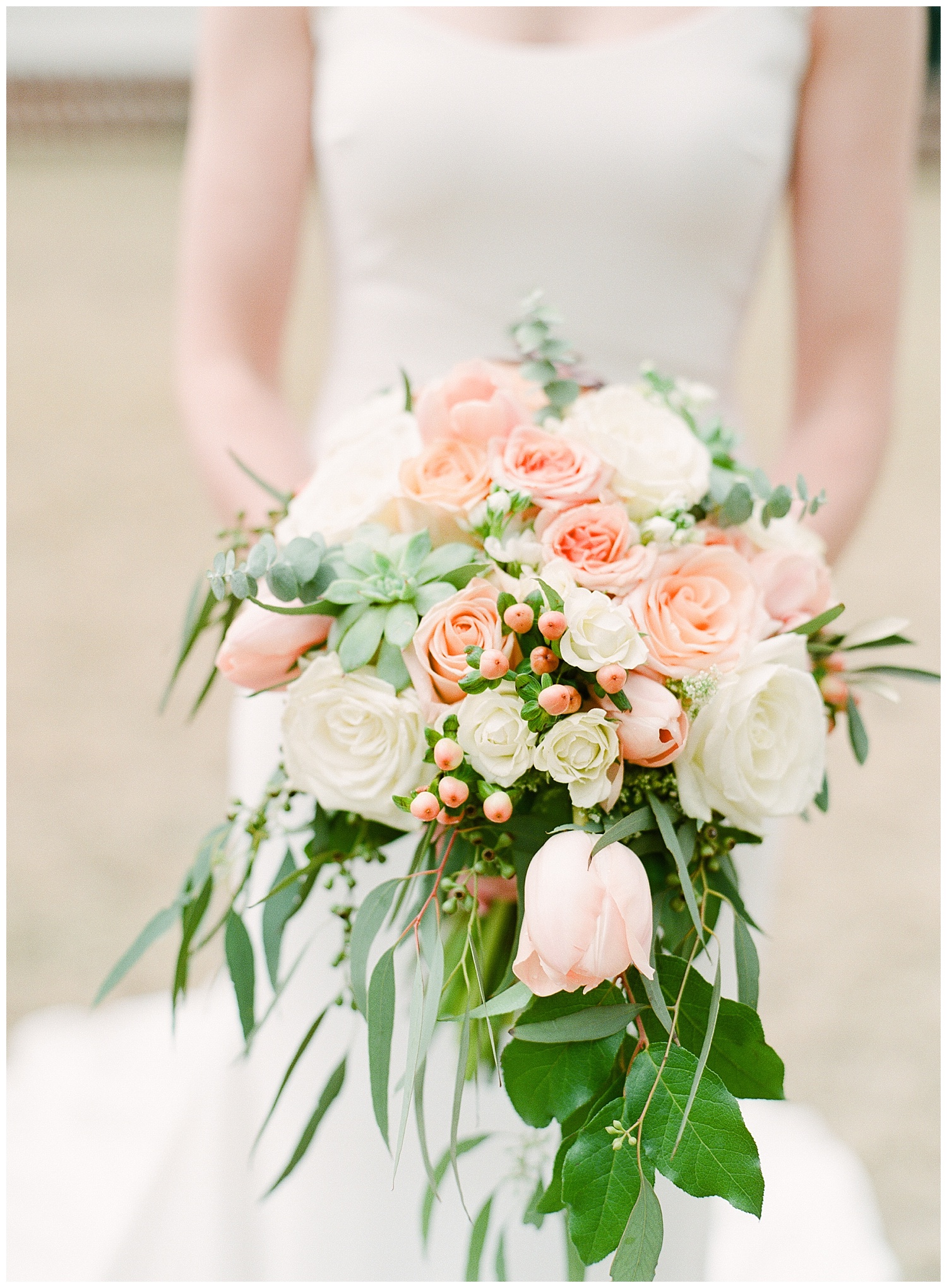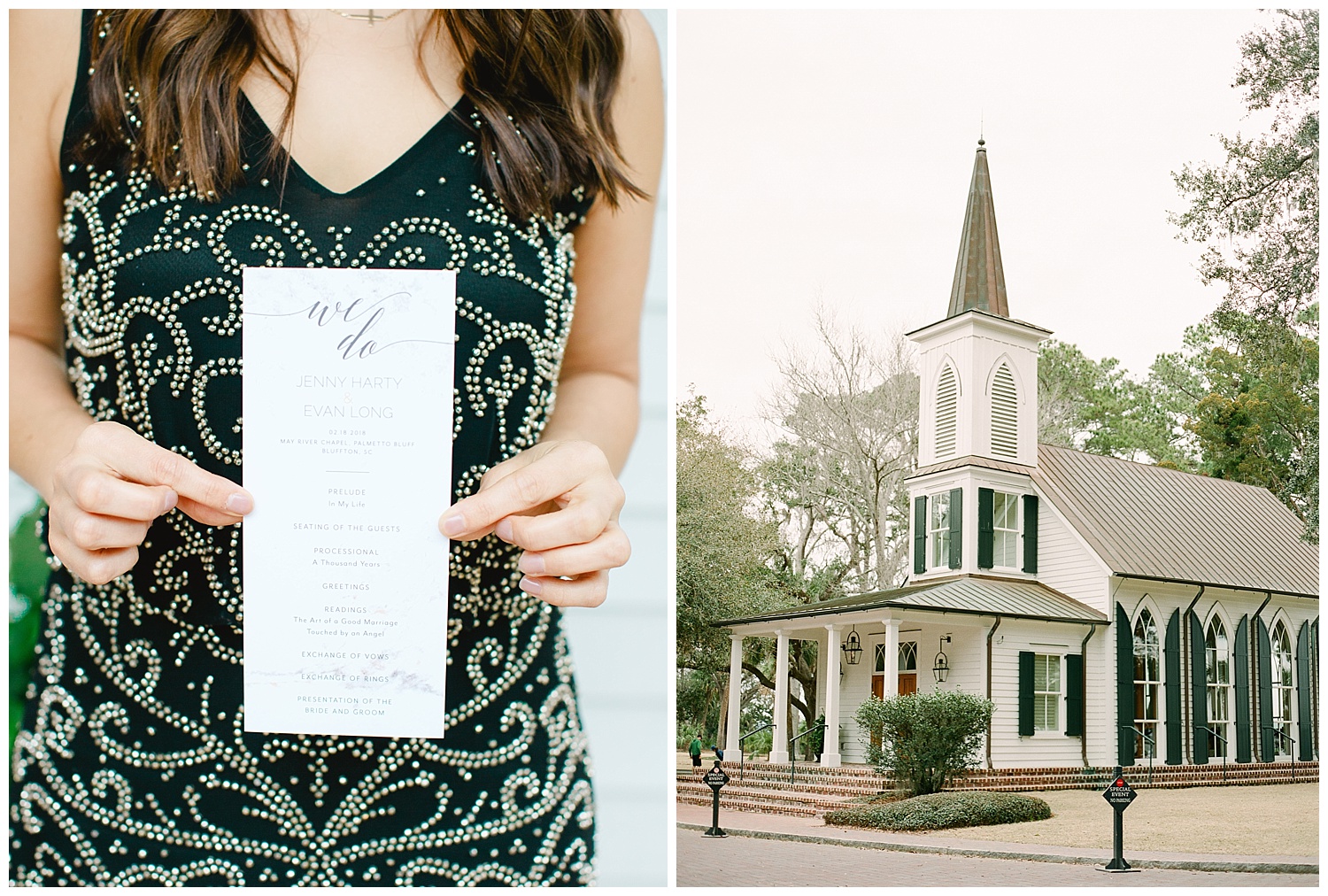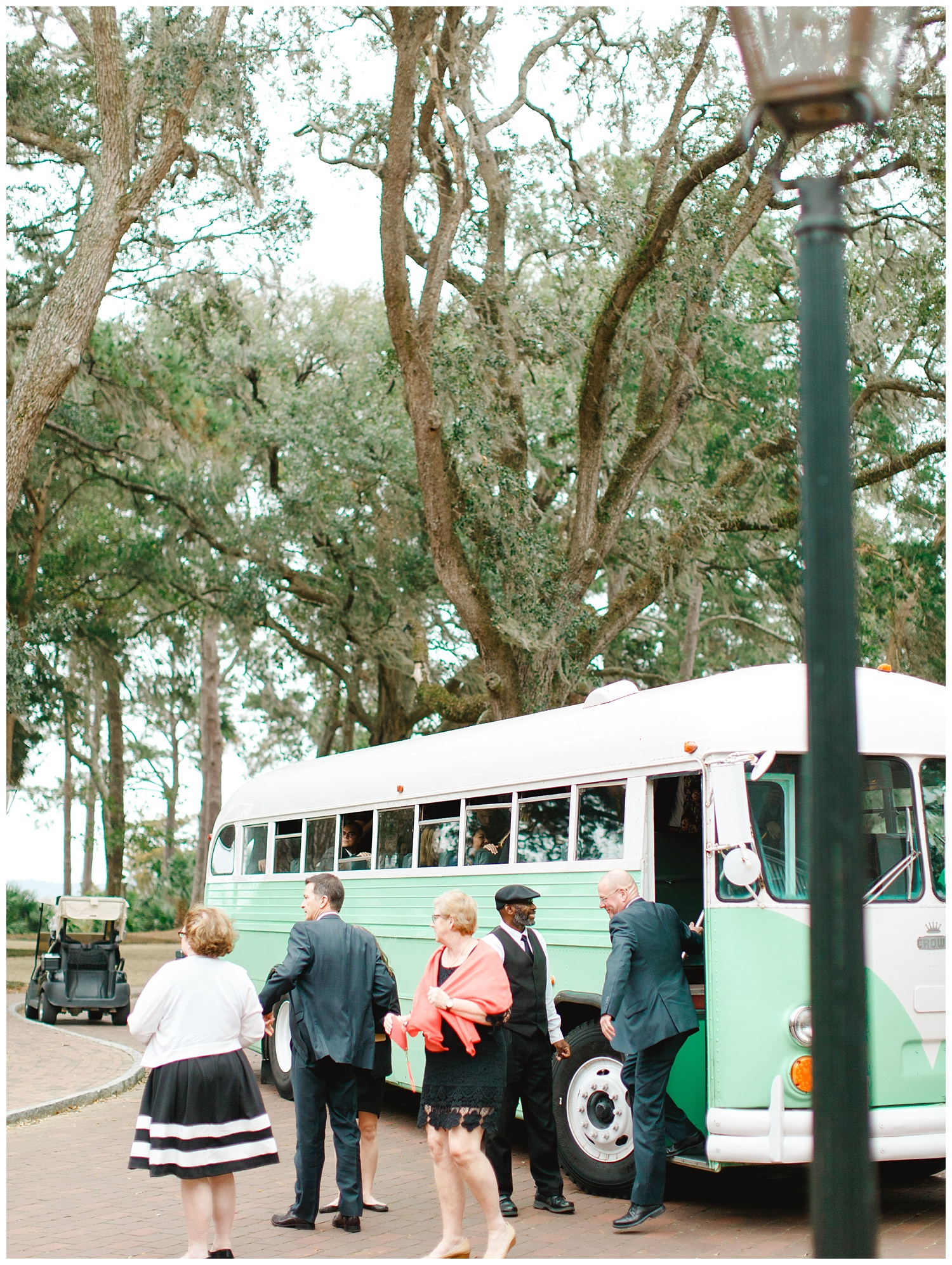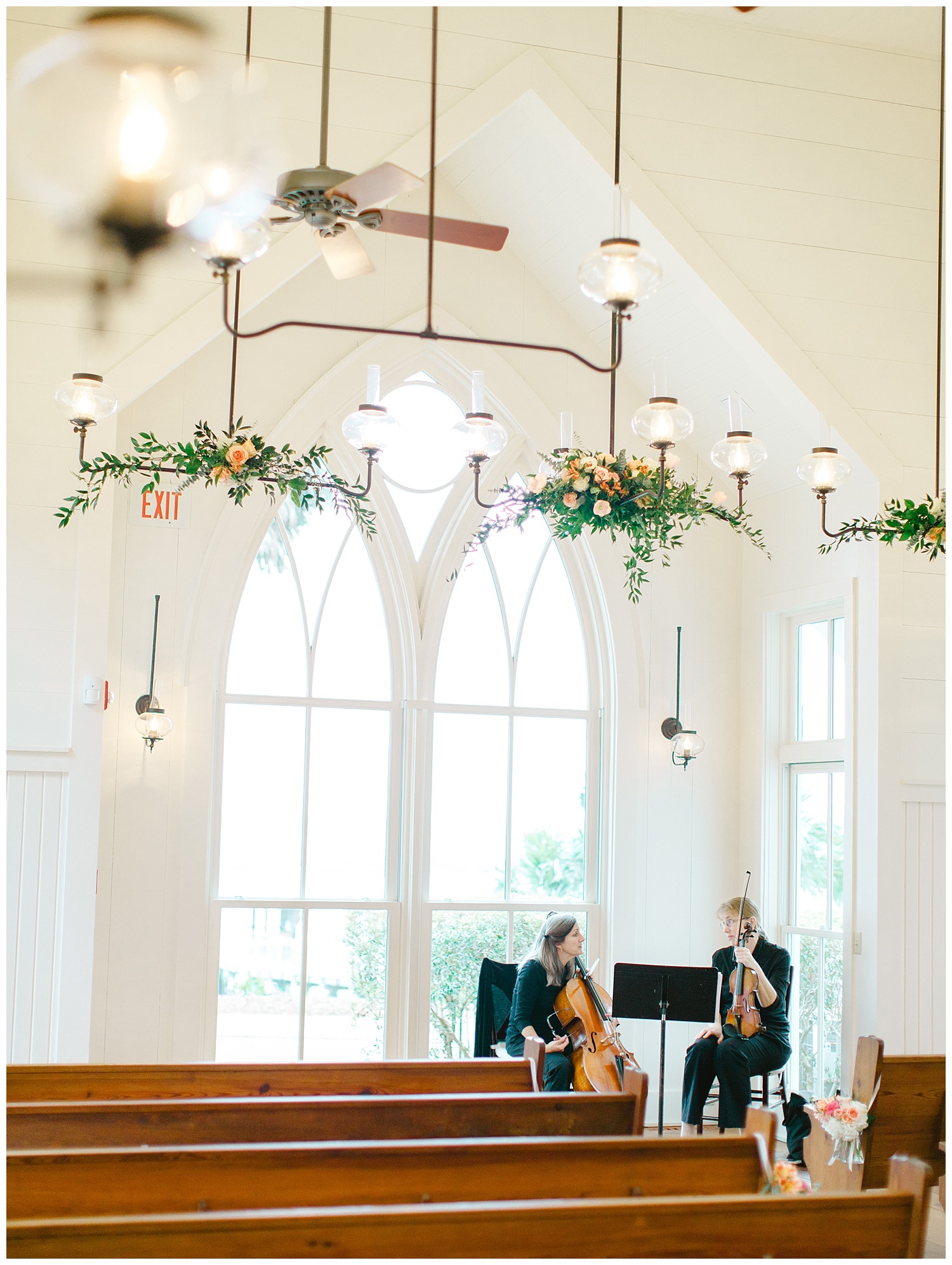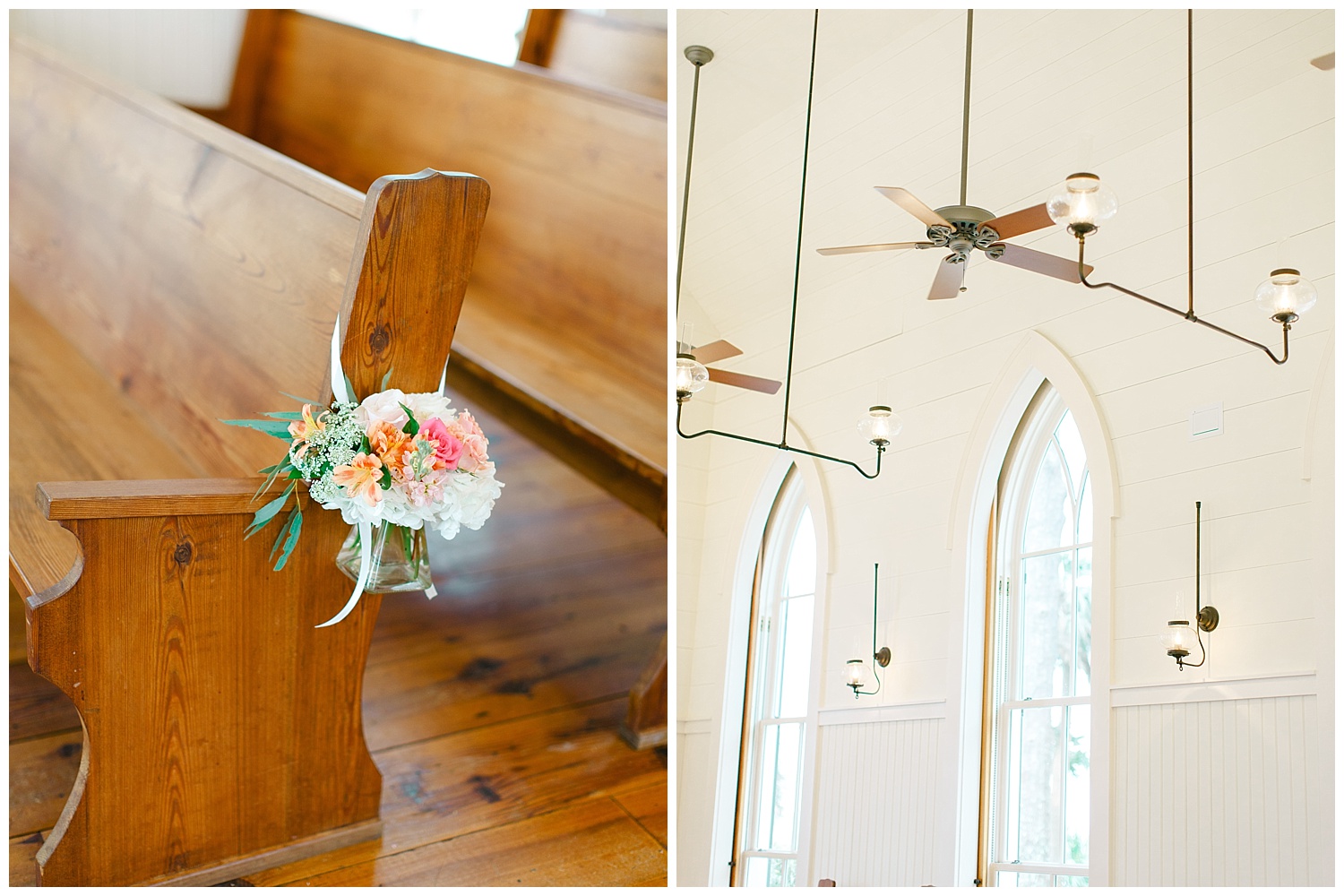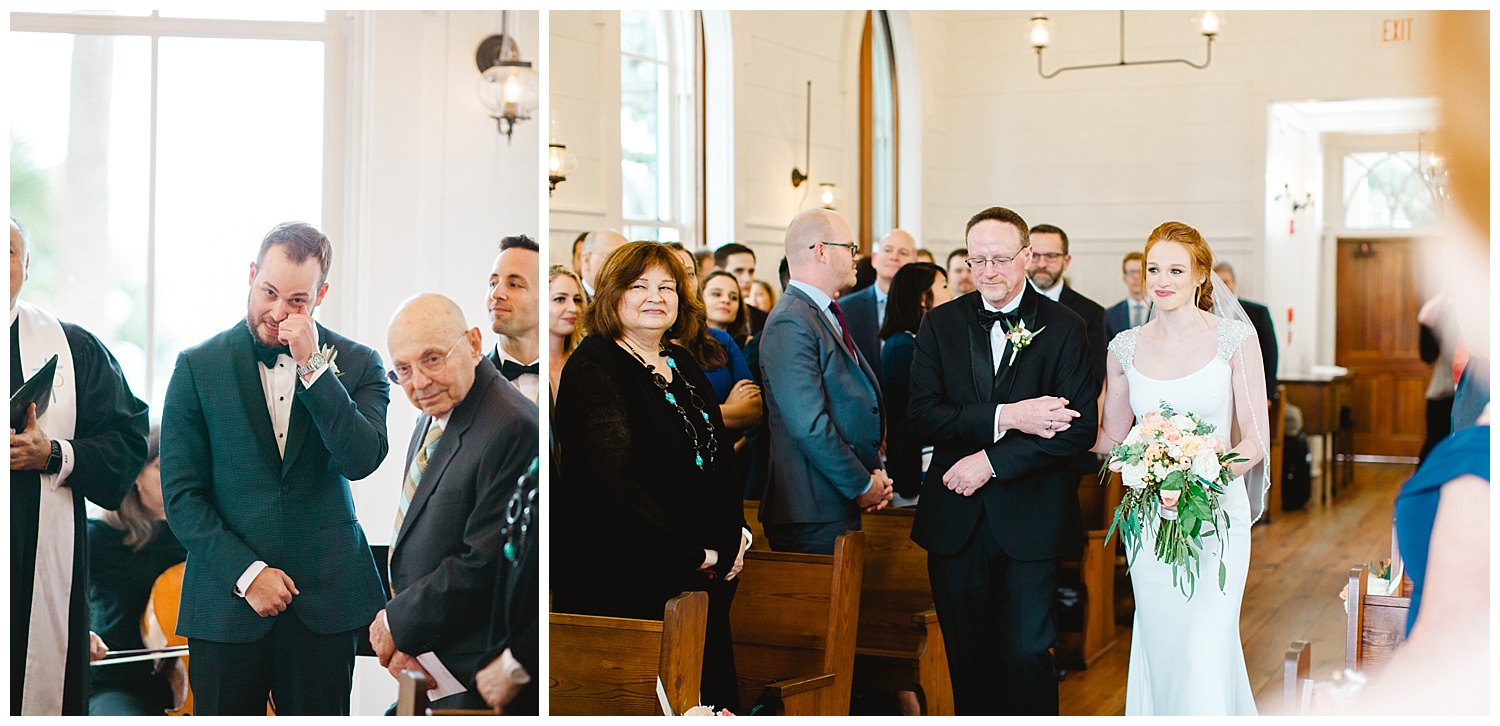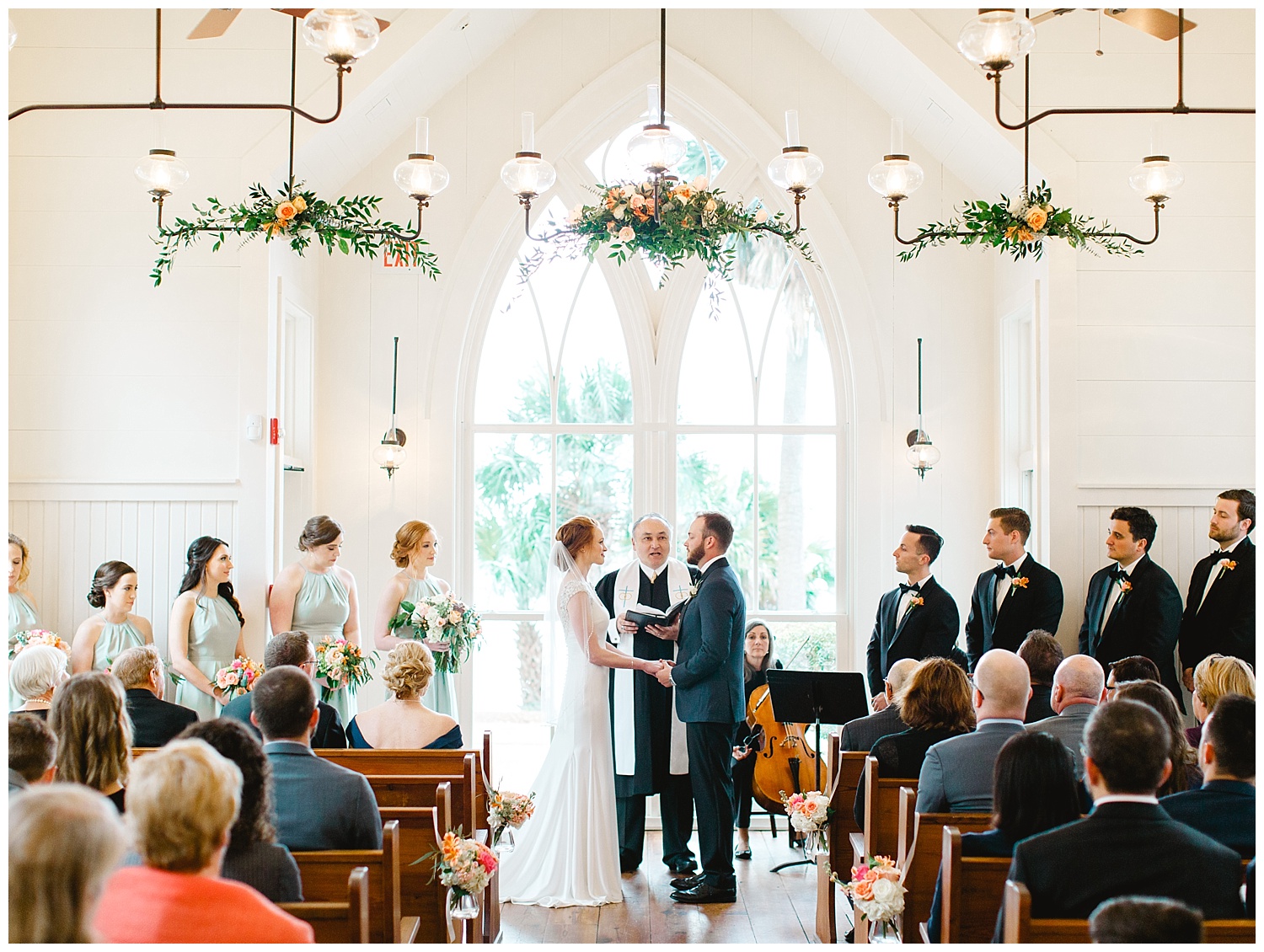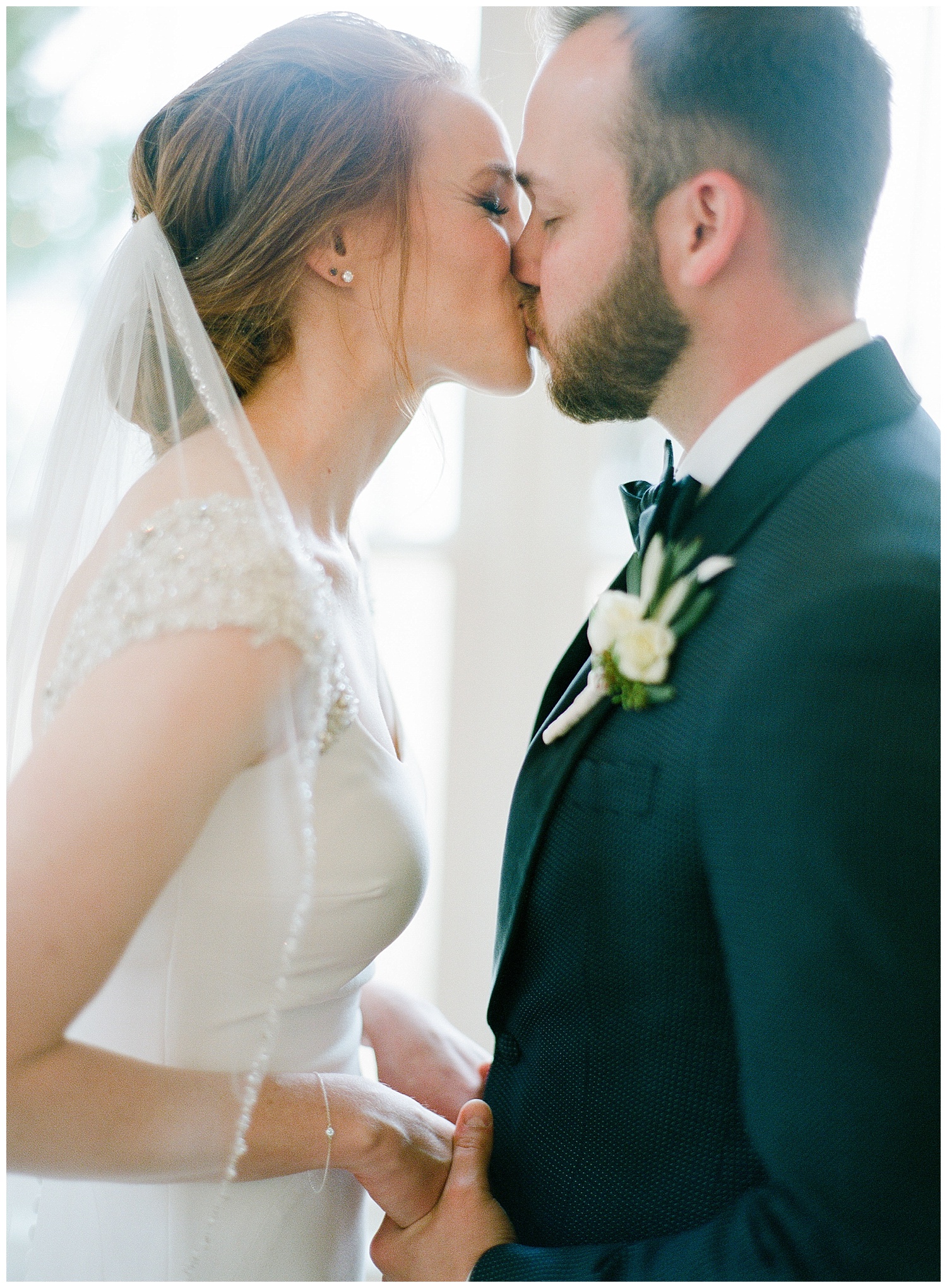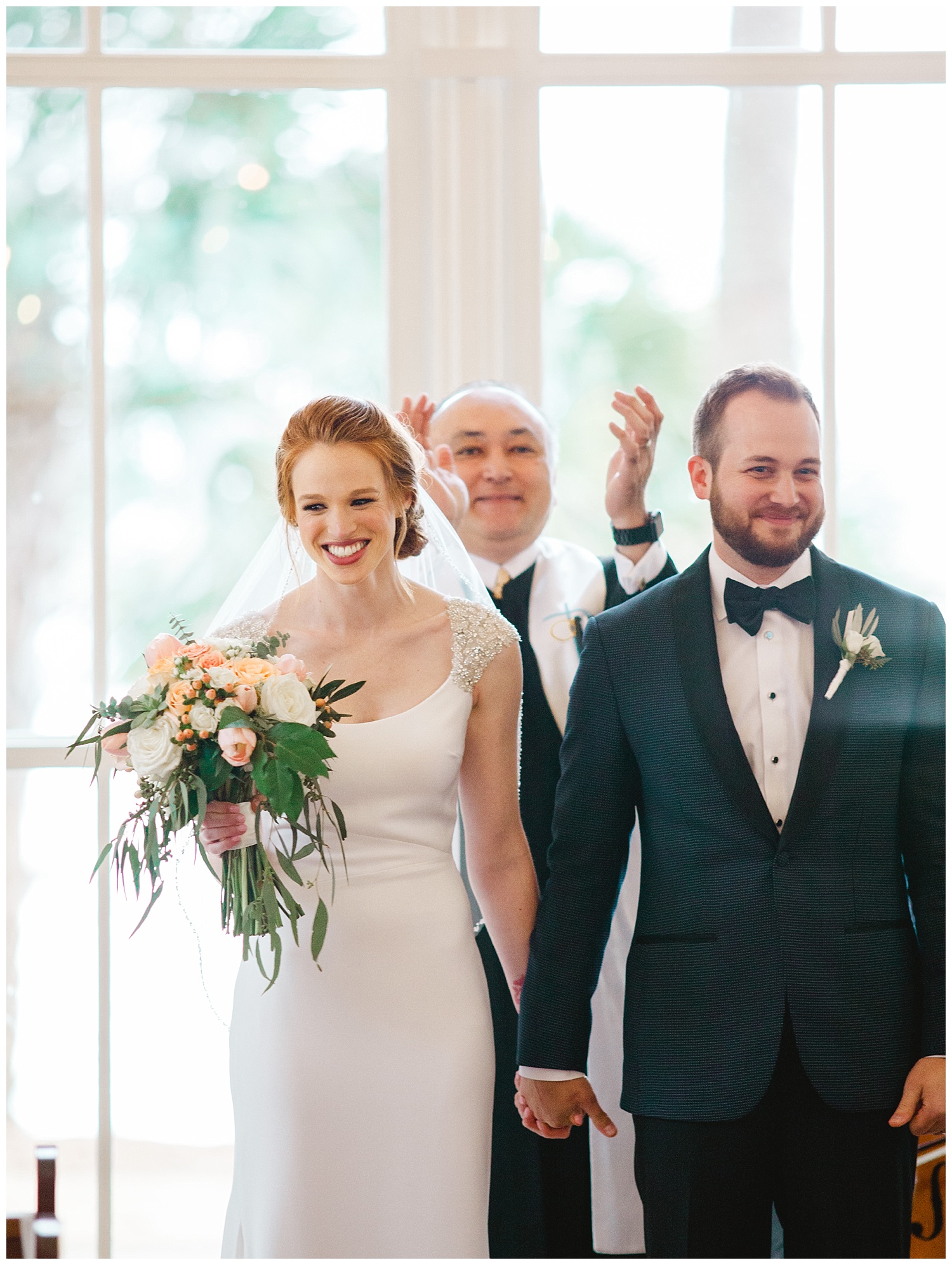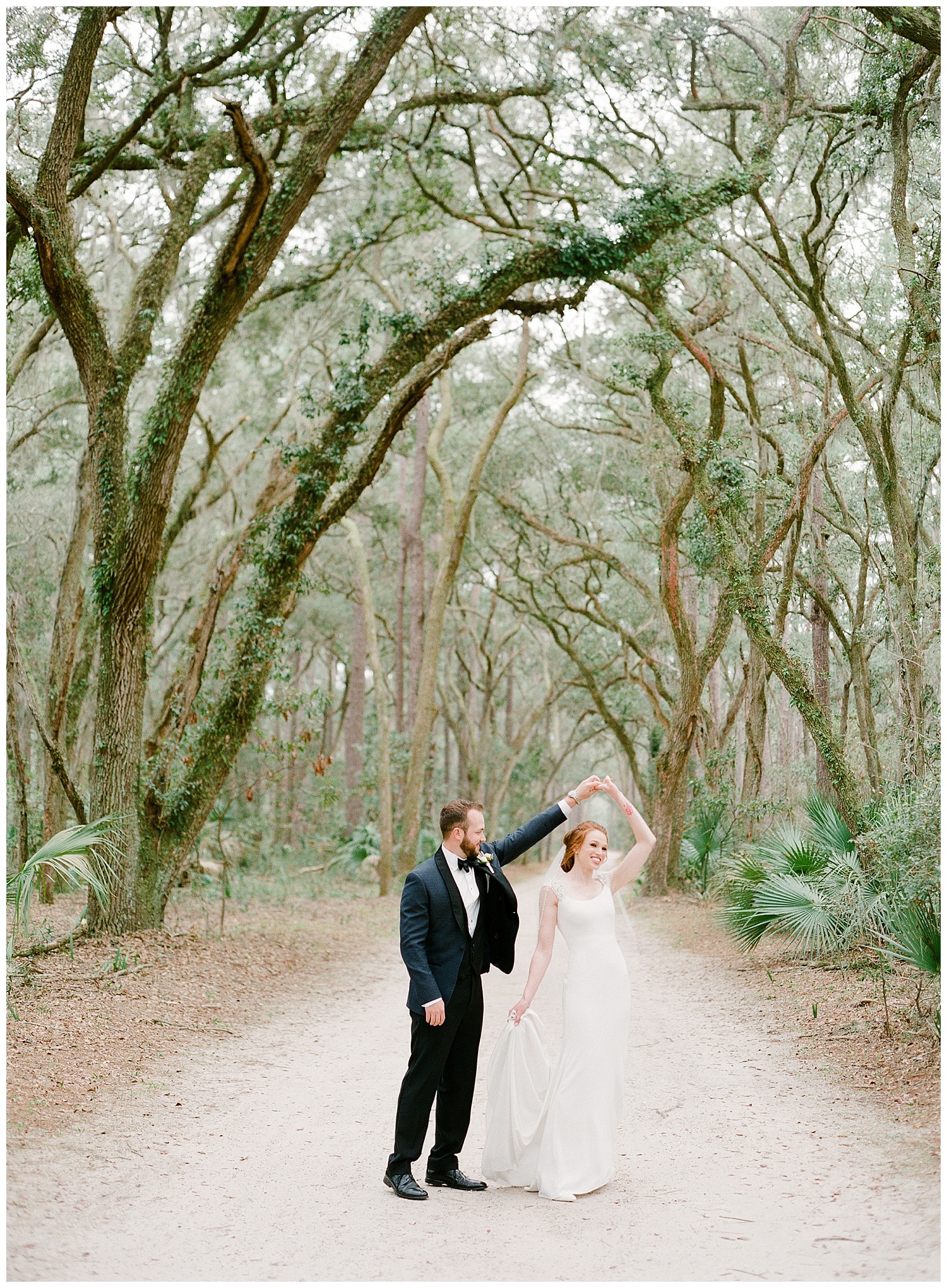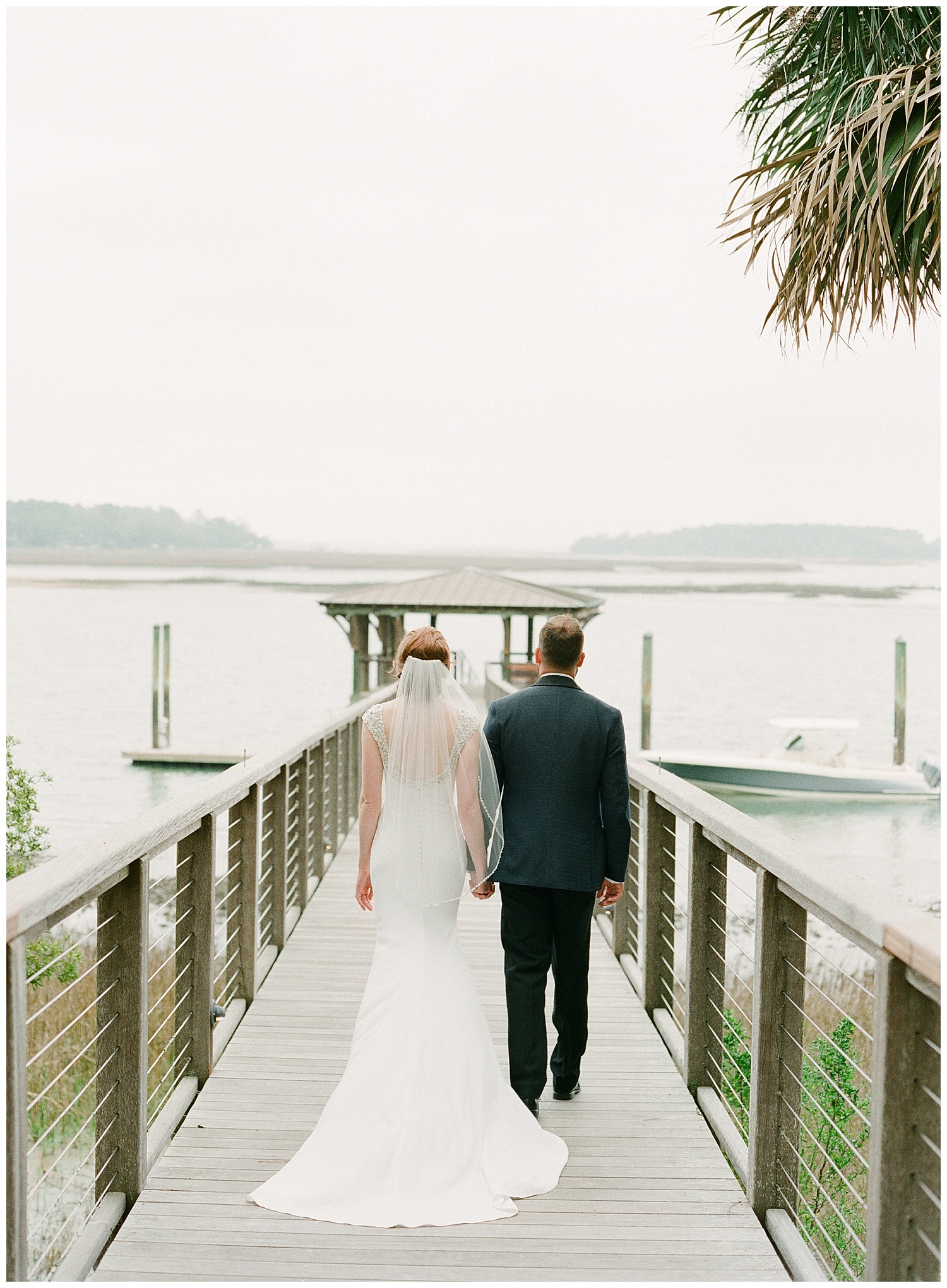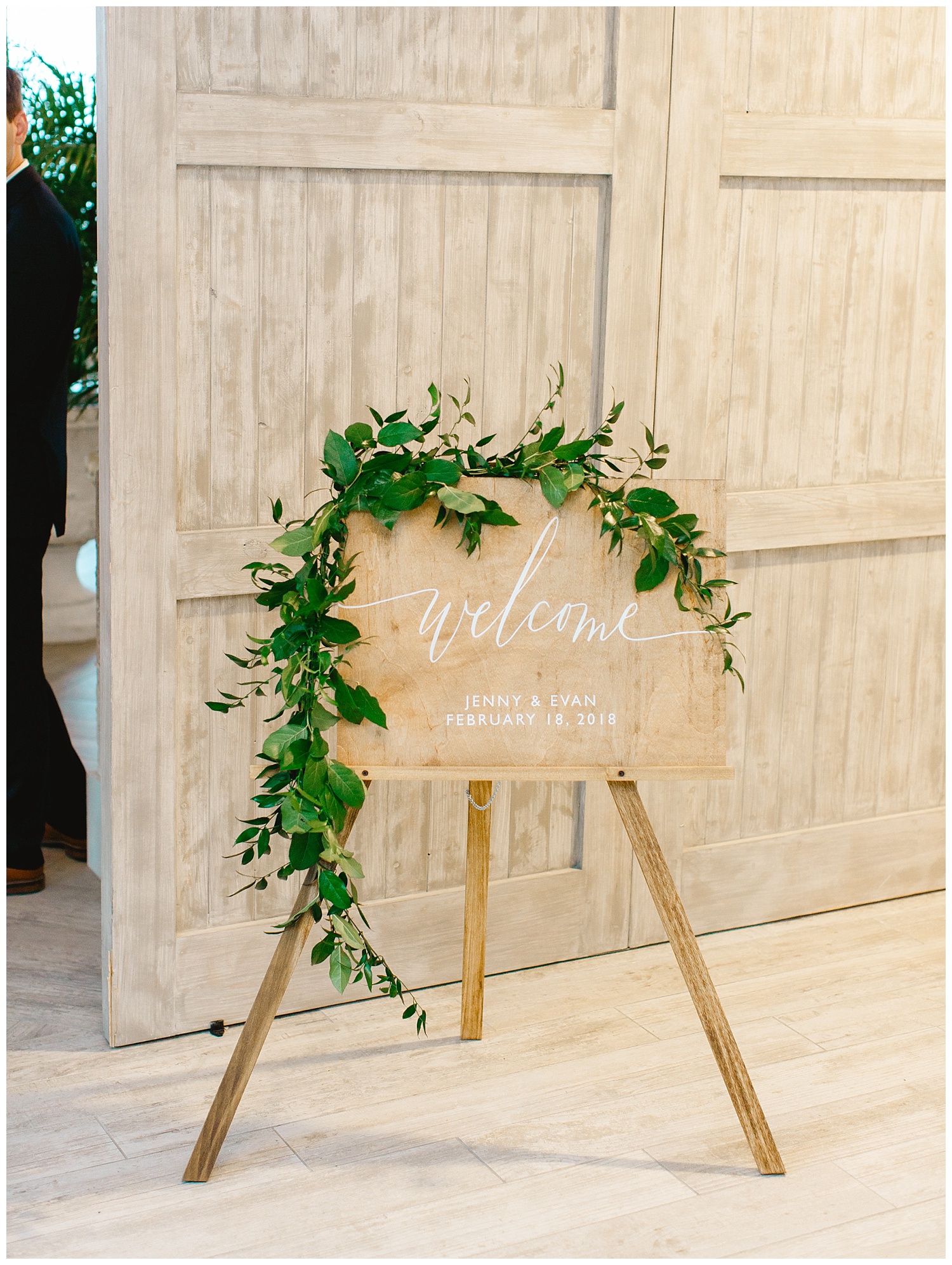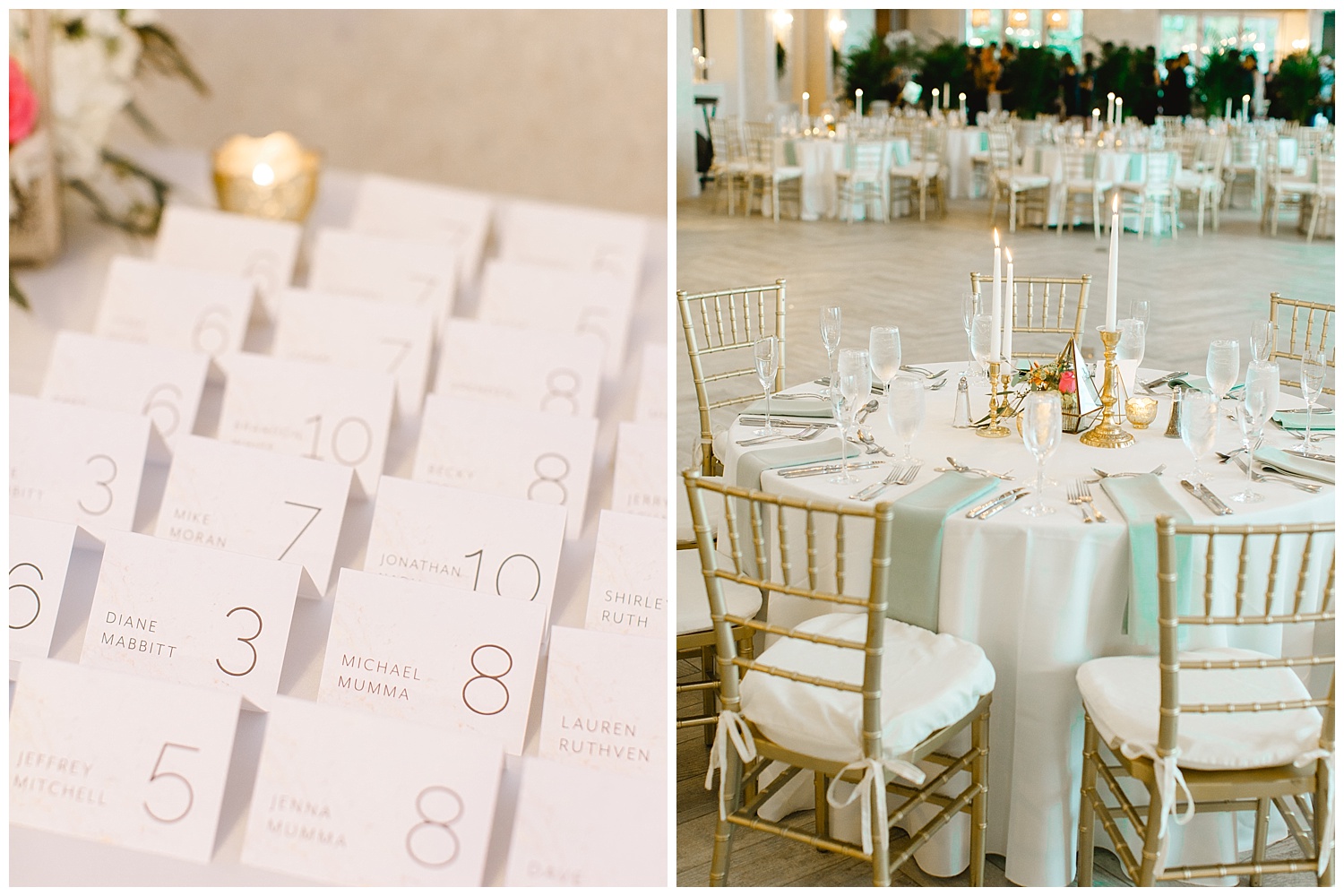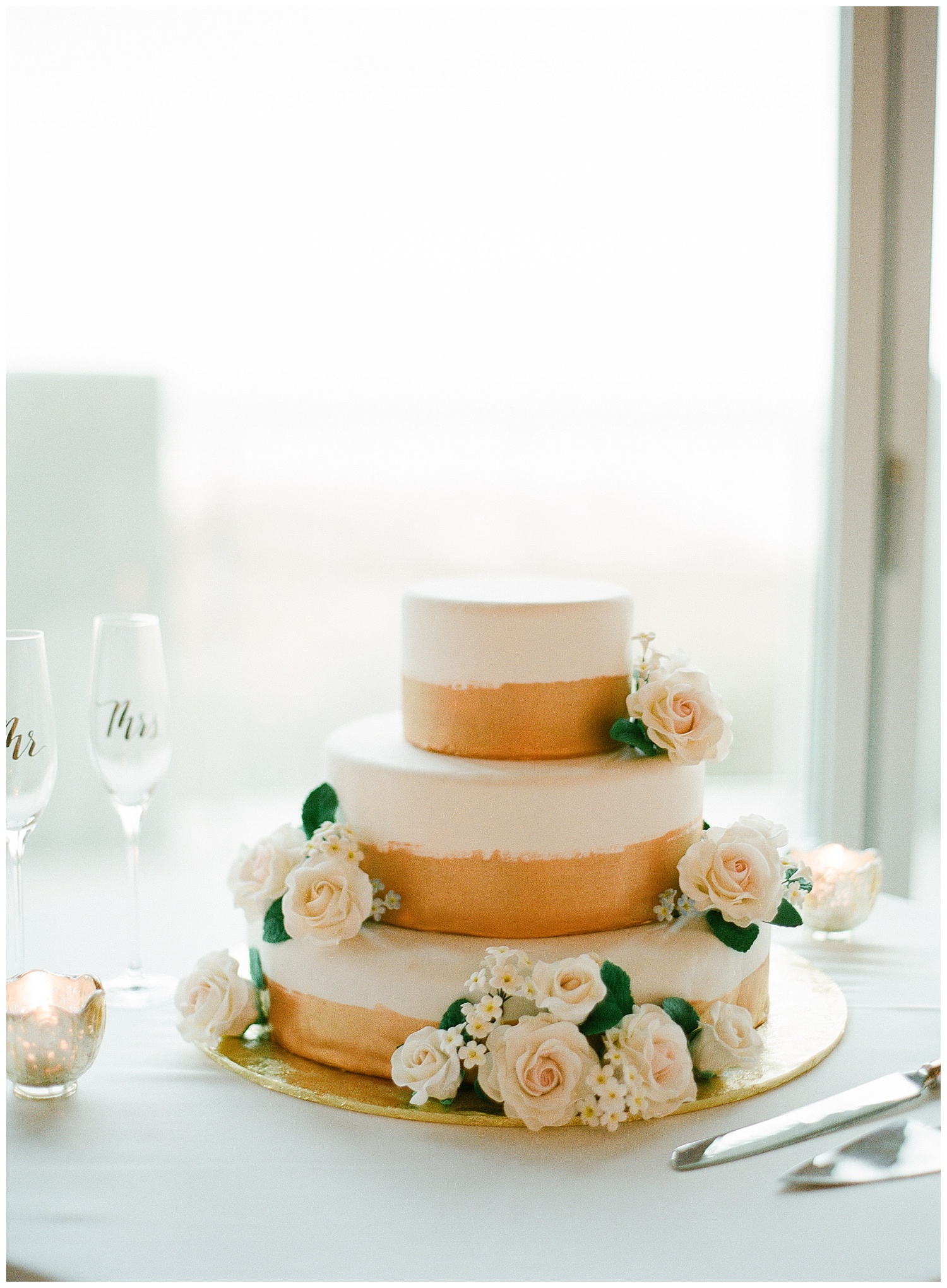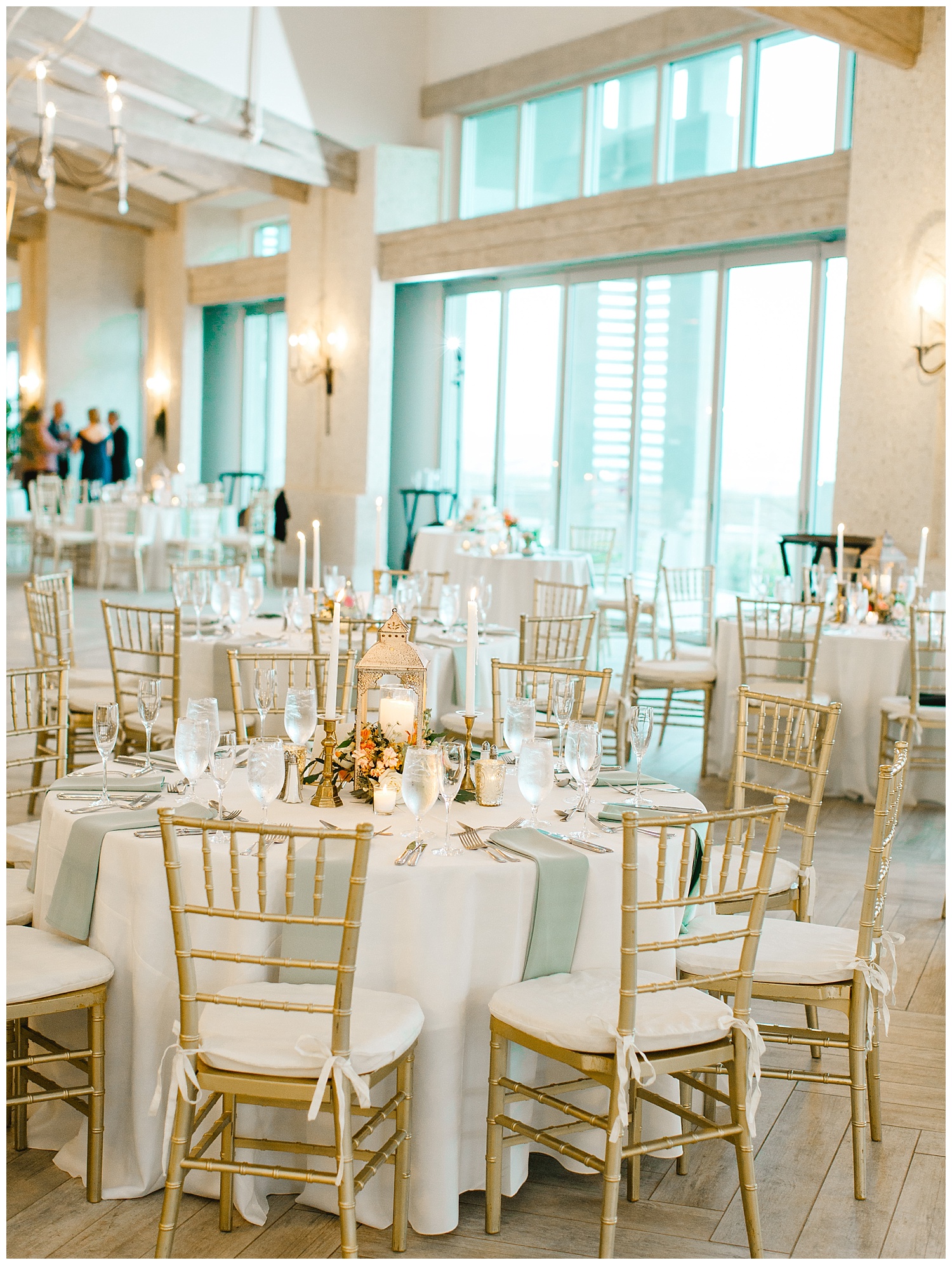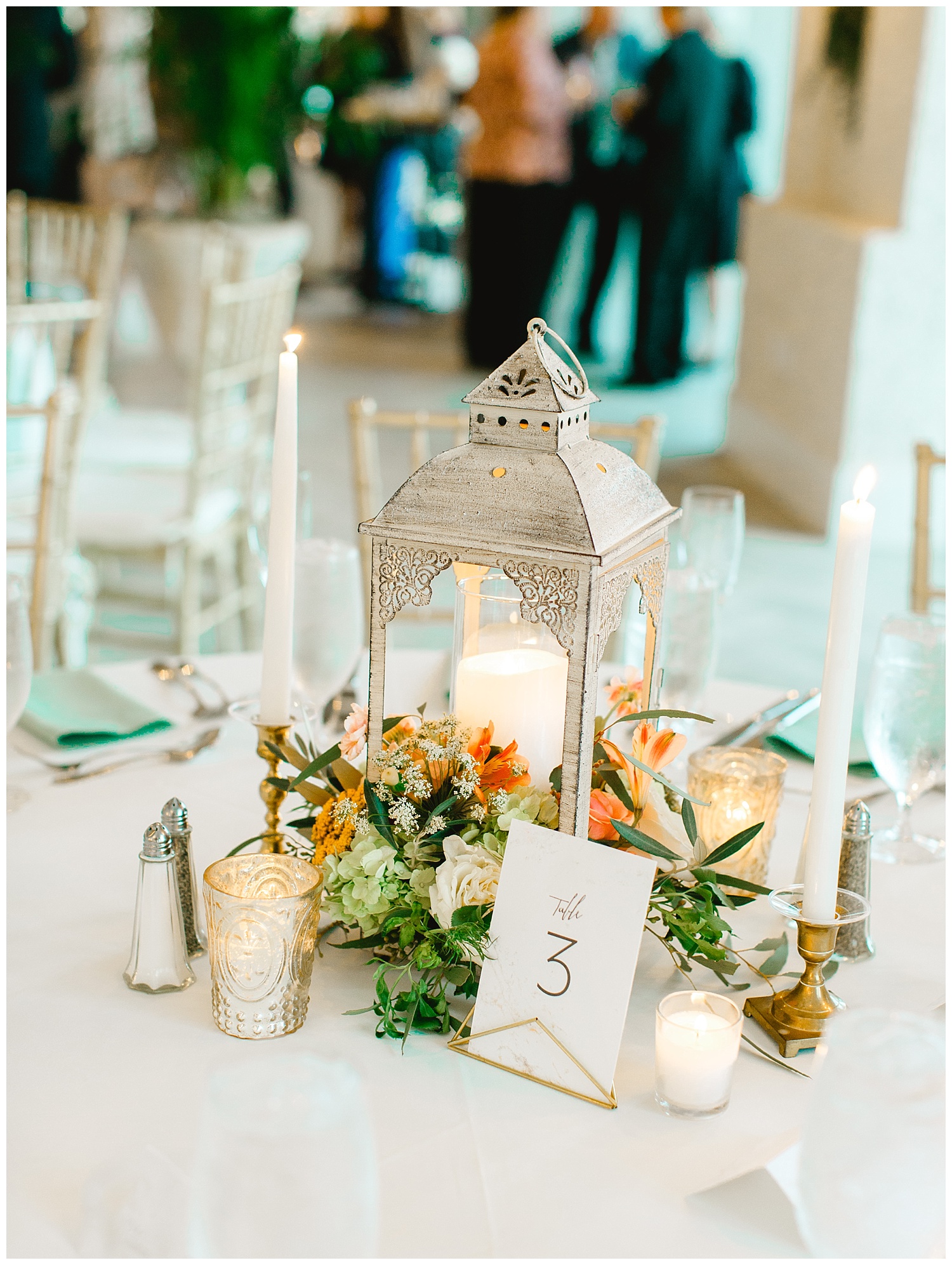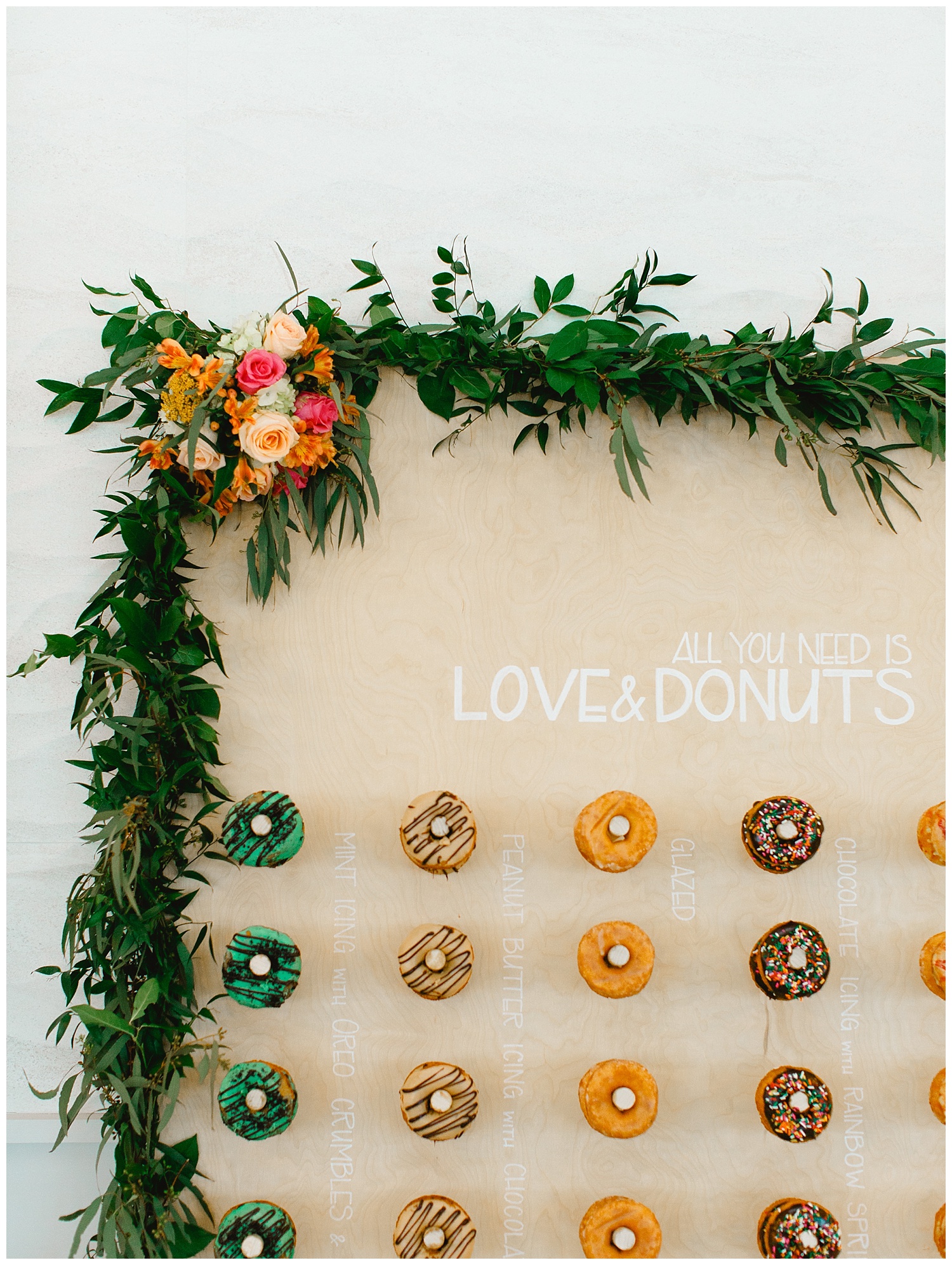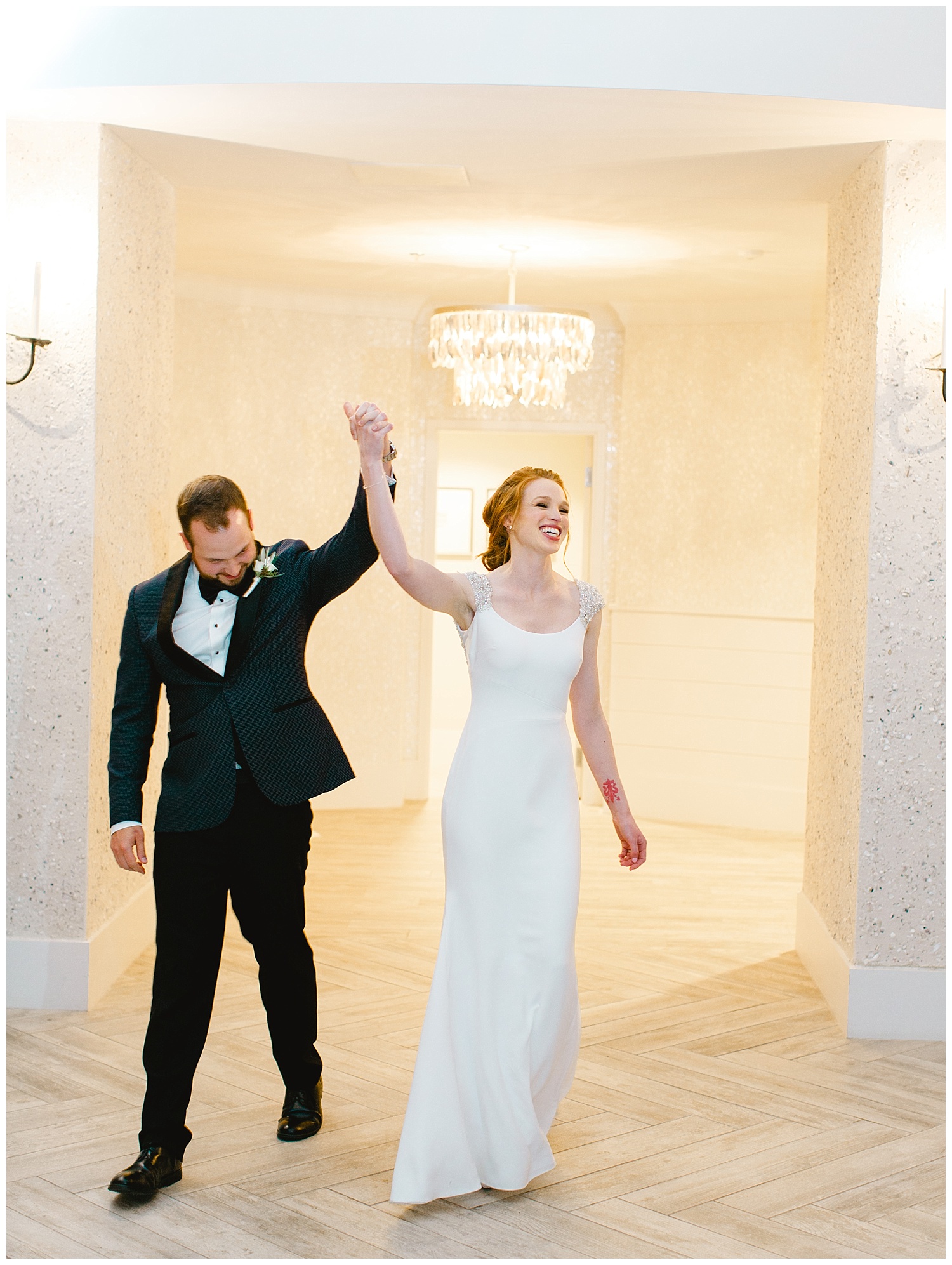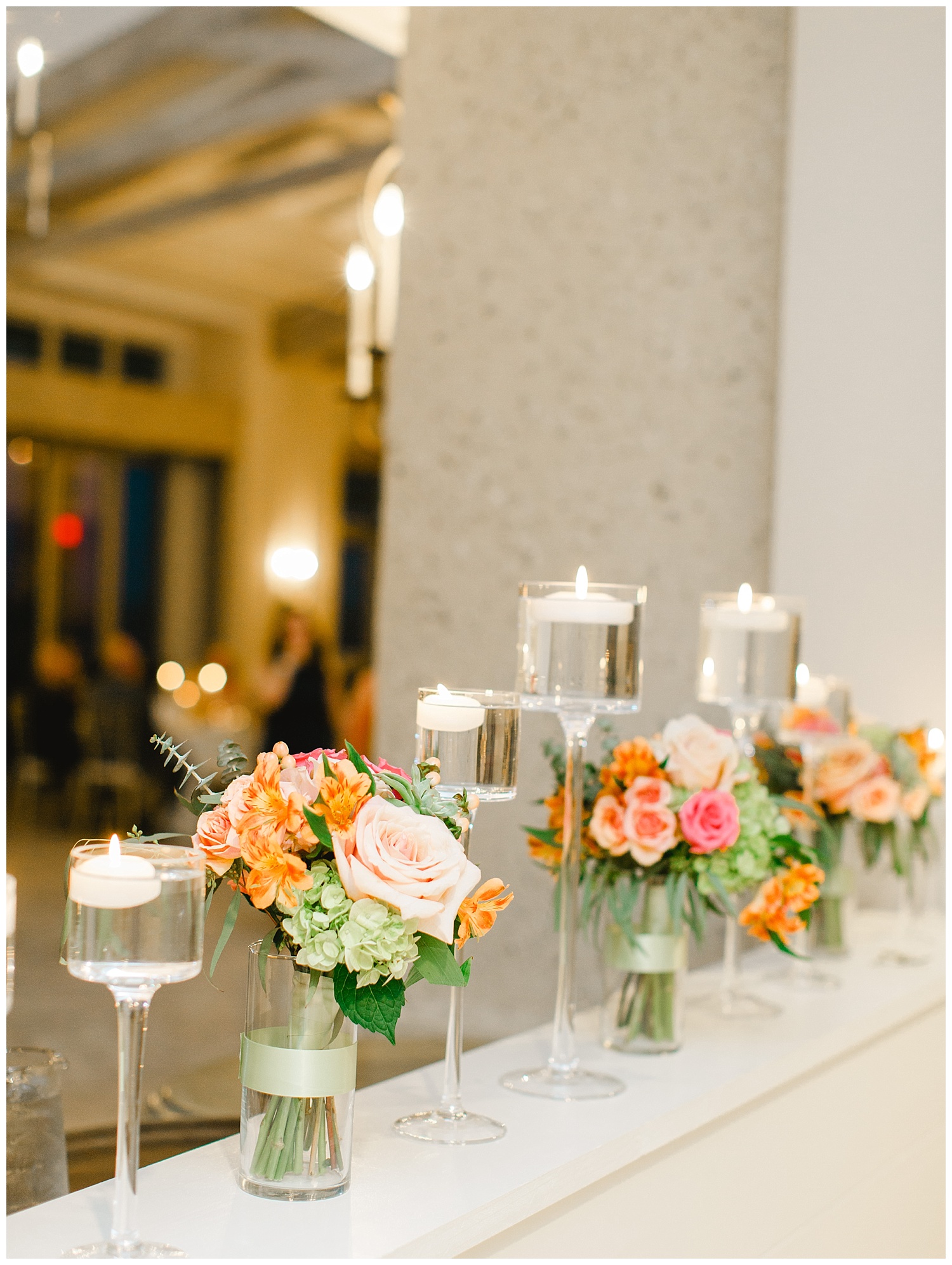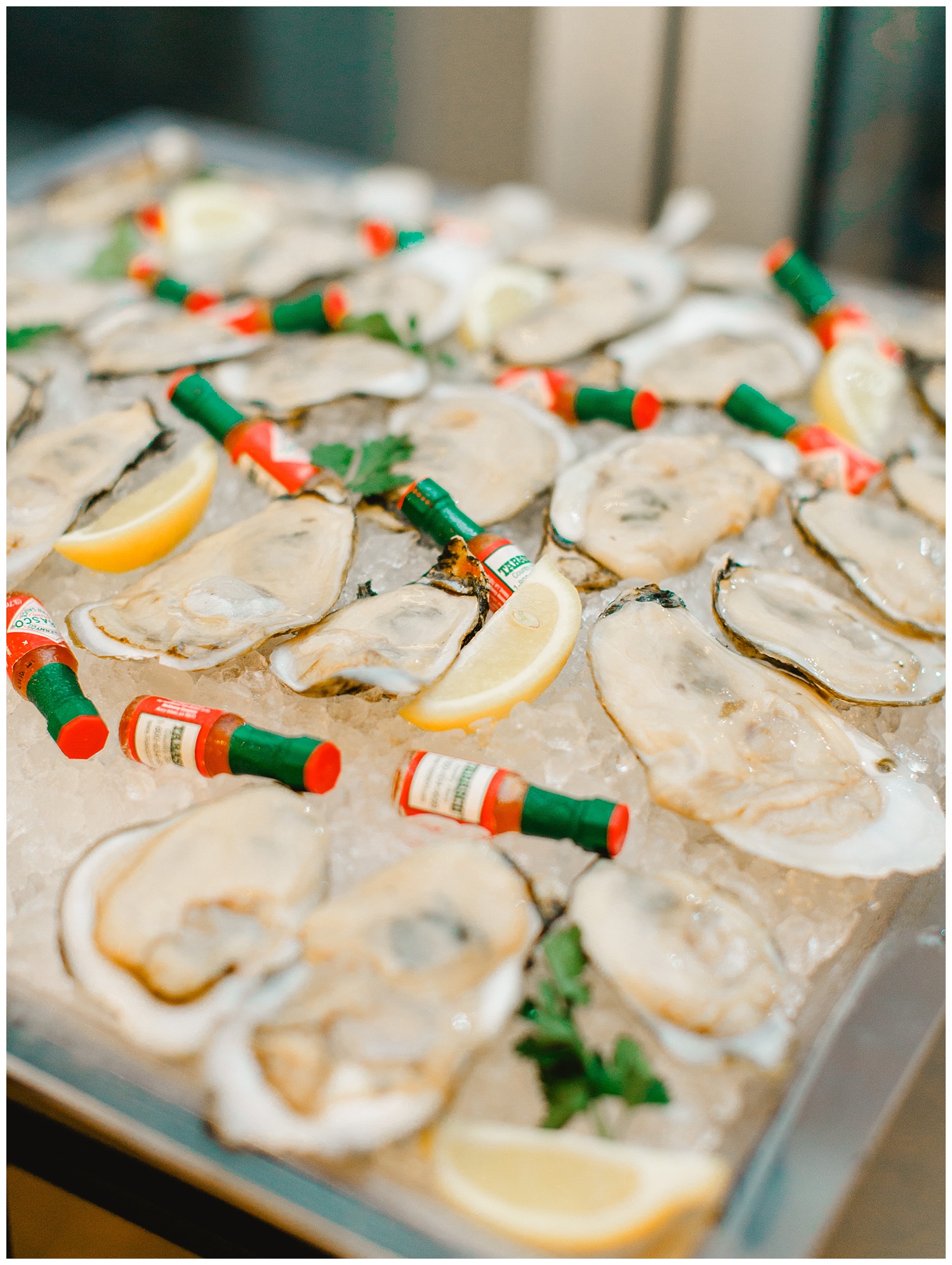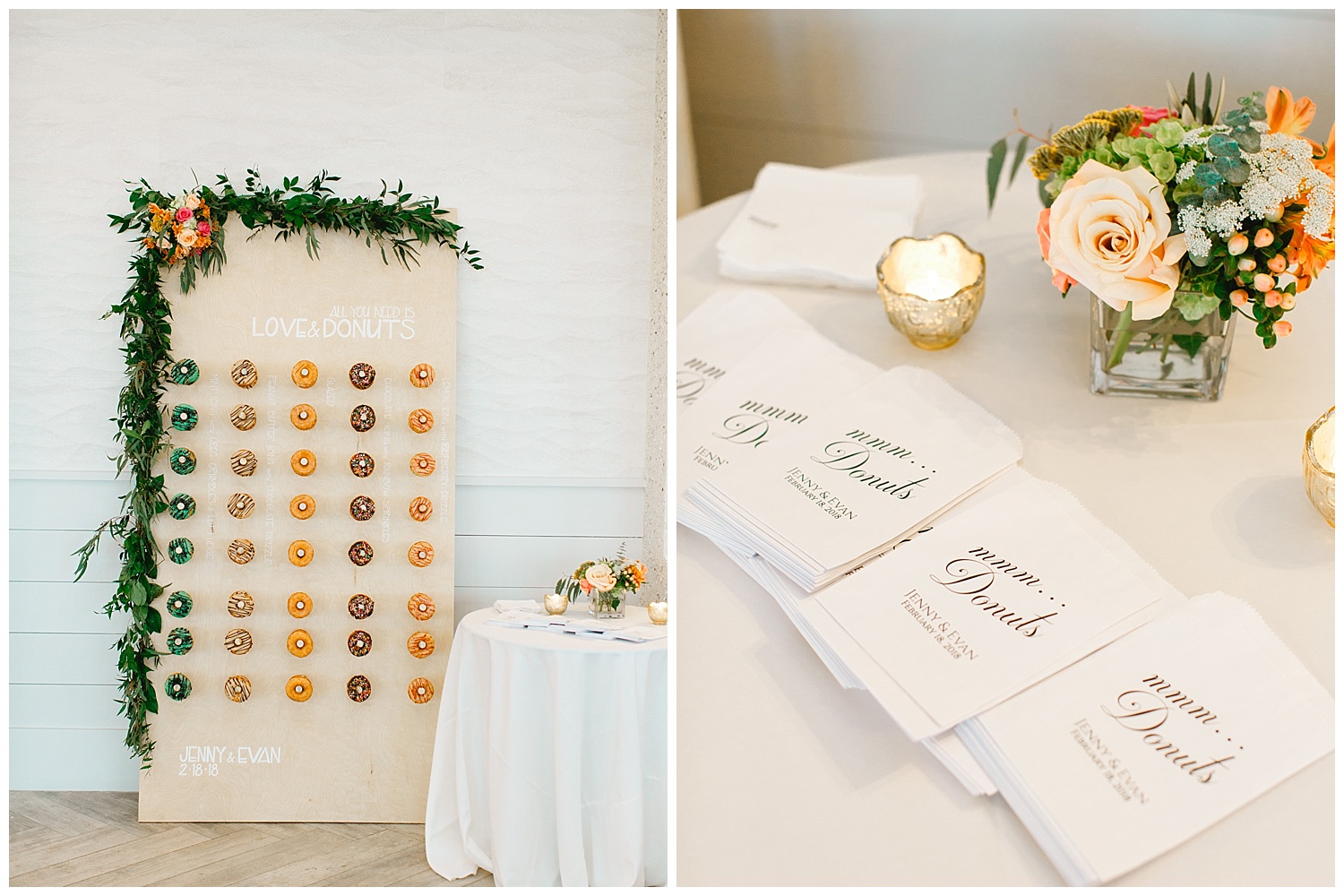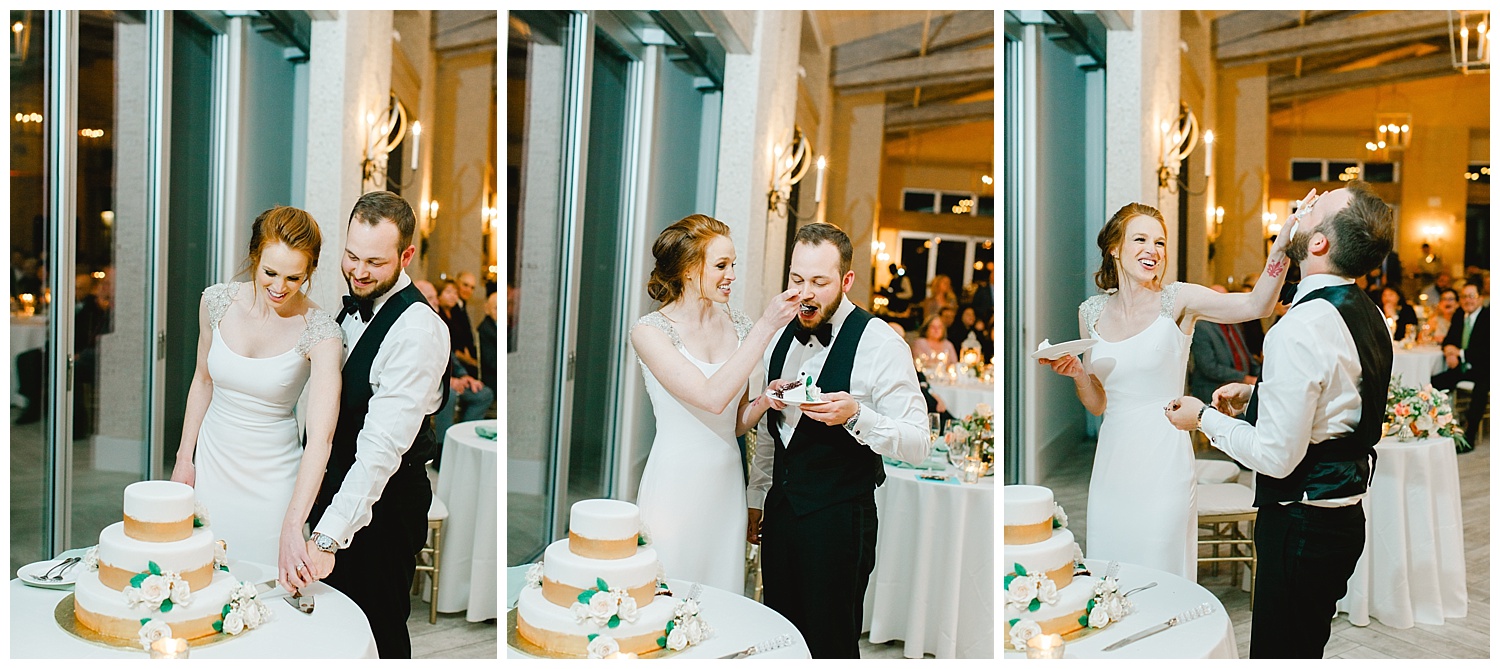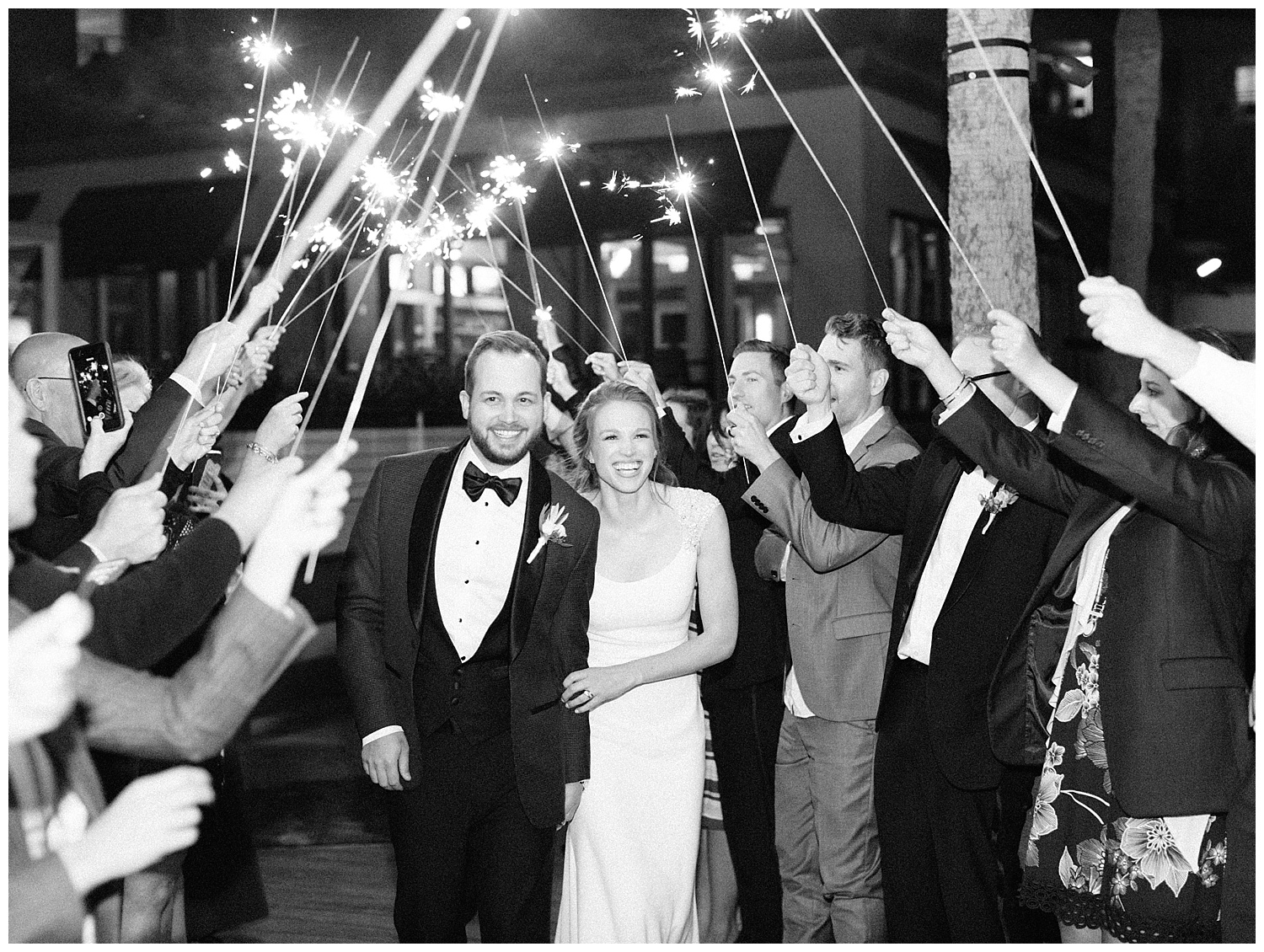 Photographer: The Happy Bloom | Planning: First City Events | Ceremony Venue: Palmetto Bluff | Reception Venue: The Westin Hilton Head Island | Officiant: Joe Wadas | Florist: Gardenia's | Hair & Makeup: Bride's Side Beauty | Rentals: Savannah Special Events | Donuts: Duck Donuts | Donut Wall Calligraphy: Lowcountry Paper Co. | Bridal Boutique: Novella Bridal | Dress Designer: Pronovias | Bridesmaids Dresses: Weddington Way | Suits: The Black Tux | Paper Goods: Elli Invitations | Reception Music: First City Events | Reception Venue: Westin Hilton Head | Vintage Transportation: Lowcountry Valet | Ceremony Music: JL Music