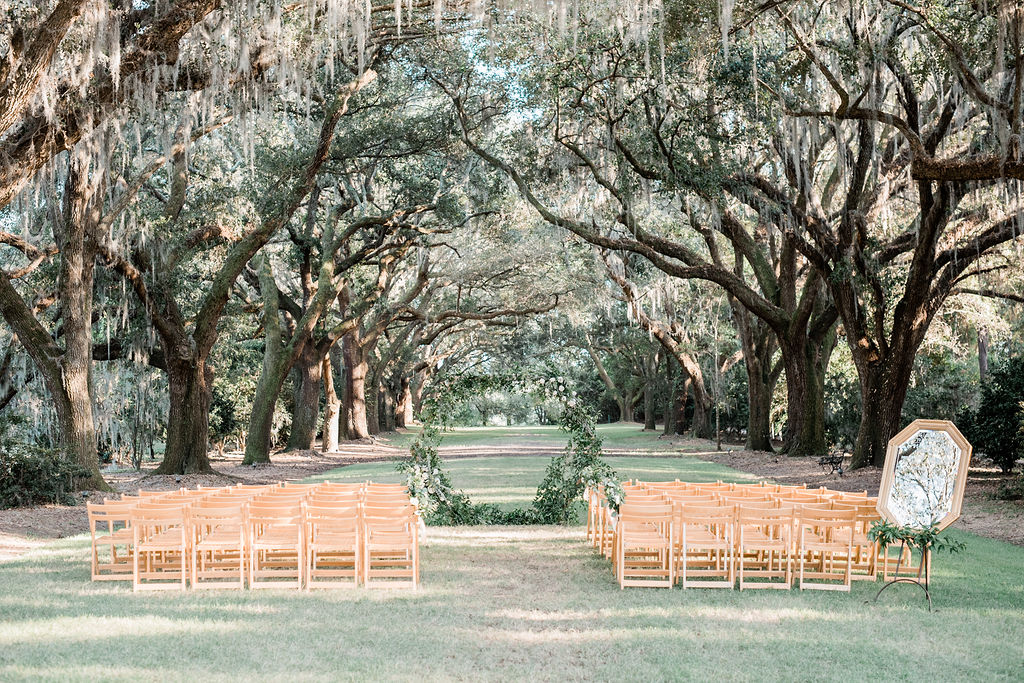 26 Mar

Coronavirus and Your Wedding: Tips For Brides During a Pandemic

Maybe you've been planning your dream wedding for months. Maybe you just got engaged and cannot wait to start booking vendors. Either way, you weren't expecting a pandemic like the COVID-19 coronavirus and your wedding to pop up in the same season.

As the Centers for Disease Control and Prevention (CDC) and the World Health Organization (WHO) call for gatherings to halt and governments are mandating we shelter-in-place, engaged couples have questions about what to do with their wedding plans.

Here at The Wedding Row, we've been talking to the wedding experts. We'll be rolling out an array of advice in the coming days. To start, here are five tips for any bride or groom worried about coronavirus and your wedding.
1. Don't Cancel Your Big Day During Coronavirus, Reschedule It 
If your wedding is between now and May, instead of cancelling (and, in many cases, losing deposits), find a new date that works with your vendors and guests.
Pro Tip: If you haven't already signed up with a planner, consider it, especially if you're amidst a reschedule. "It helps to have someone to help you," says Sara of Sara Cavallon Celebrations in Charleston, South Carolina. "Planners work with these vendors all the time and understand how to negotiate with them to get the best possible outcome for their clients."  
2. Say Vows Now and Party It Up Later 
Just because your wedding is postponed doesn't necessarily mean your marriage has to be. Sara Cavallon says, "I have had some of my couples decide that they are still going to get married in very small ceremonies and then do a vow renewal next year either on or close to their wedding date." Before you jump into eloping, consider the following:
Do you have your marriage license? If you've already gotten one in Charleston, for example, it doesn't expire. Bonus: it's good for any witnessed service performed in the county. Find a notary or officiant willing to meet you (outside!), get your witnesses, and trade those vows. Remember, many areas are restricting gatherings to three to 10 people and some shelter-at-home zones are more stringent.
No license and a closed marriage license office? Consider a small ceremonial vow exchange complying with local gathering rules, and follow up later with the legal version.
If neither works, take a deep breath and wait. Don't worry, marriage is a long road and this will make you all the stronger.   
3. Keep an Open Mind and Ask For Workarounds
We get story after story from brides telling us about a major/minor wedding problem that popped up. But time and again, the solution turned out even better than she or her beloved could have dreamed. Let that truth guide your planning through this time. 
Photographer Philip Casey told us he was able to reschedule every last one of his upcoming weddings to other dates in 2020 but one (he had a scheduling conflict). He offered the one couple his assistant—who normally shoots alongside him during weddings—to photograph in his stead on their Big Day. Then, he said he would do bridal portraits himself on a day that worked for the couple and he both. 
Main point: reach out to your vendors and see if you both can come up with creative solutions.
4. Stay On Your Couch and Try Virtual Planning
You can plan plenty of your wedding while practicing social distancing. "We have a fabulous virtual tour online," says Erin Manley of Merchants Hall, a venue in the heart of downtown Charleston, South Carolina. (Check out our venue guide to sites in South Carolina). 
Bridal boutiques, like Maddison Row South and Bella Bridesmaids are offering virtual consultations. They will walk you through at-home measuring and will show you the dresses on mannequins, and, in some cases, ship out gowns for trying on.
5. Get Wedding Insurance and Protect Your Investment
If there's anything COVID-19 has taught us, it's that planning for the unexpected and having insurance are lifelines. If your wedding date falls later in the year (best for those who haven't yet made their deposits), take a tip from the worst wedding crasher in history, and get wedding insurance.  
Most plans cover cancellations or delays based on extreme weather, injury/illness for the couple and immediate family, and vendor no-shows (like when your venue has to shut down due to COVID-19). While plans vary, you can expect the premiums to be somewhere in the hundreds. Your cancelled wedding contracts, on the other hand, would cost thousands. (Click here for more wedding insurance tips, like keeping a list of expenses.)
Want More News About Coronavirus and Your Wedding?
Check back over the next weeks as we give you information on solving wedding planning problems during a pandemic. If you are a vendor with helpful information or a bride with questions, email us at info@theweddingrow.com.
Featured Image: Allison Hanson Photography | Legare Waring House | Beautiful Bride Events