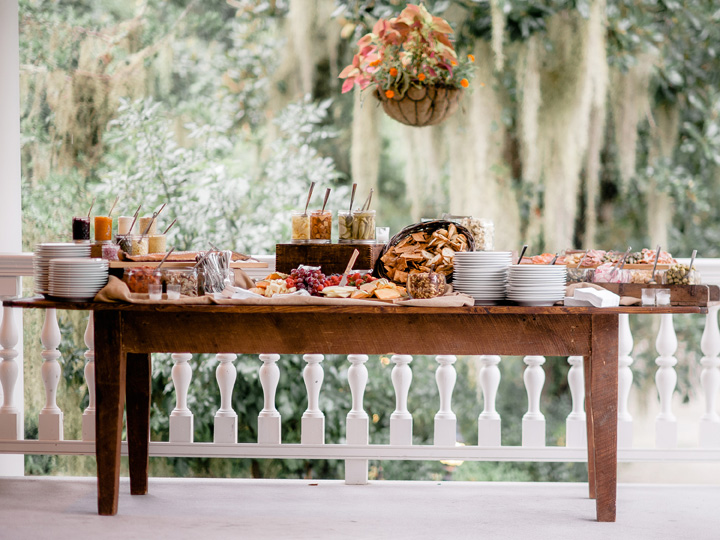 09 Apr

Charleston Coronavirus | Our Wedding Community Gives Back

One of the blessings amidst the worry and tragedy of COVID-19 has been stories of everyday people serving their communities. The Lowcountry is filled with good-hearted helpers doing what they can. Today on The Wedding Row, we wanted to shine a light on ways our very own Charleston wedding community in particular is offering coronavirus support.
Charleston Coronavirus Mask-Making
Brackish is known for their much-adored feather bowties (practically a necessity for Lowcountry groomsmen). Like most other local companies, the coronavirus has left their employees underutilized. Now, Brackish is using that loss for medical staffers gain.
With a surplus of fabric and staff hours, this team has been creating and then donating masks to hospitals in our region and around the world. Plus, when you place an order, they'll include two masks for your own safety.
All purchases help support those efforts and keep their team working. So, please check out their goods right here. Ladies, don't miss their earrings!
Kate McDonald started her fashion career with a popular choice in Charleston for bridesmaids and prom dresses, LulaKate. Then after her own wedding, she started designing bridal gowns for clients under a brand new label, Kate McDonald Bridal.
This wedding dress designer has been repurposing donated wedding garment bags into masks. And she's currently recruited 30 people to cut and sew along with her.
You can contribute to their efforts here on their GoFundMe.
Maude Couture makes eco-friendly wedding and party dresses right here in Holy City. They're all about that upcycle and recycle. Not only have they turned their sewing know-how into medical mask making, but they've also organized other community members to do the same.
Be sure to visit their website support this local business as they support us.
Meals For Charleston Coronavirus First Responders
Salthouse Catering is a farm-fresh, full-service caterer in Charleston. (In fact, you'll find them frequently featured in real weddings on The Wedding Row.) Here's their unique promotion to keep their employees working and to feed first responders. When you book a future party package, they'll also deliver ready-made meals to first responders at local hospitals on your behalf.
Without further ado … your options:
Party Light | Feed a Few: 2-hour party for up to 25 people with a bountiful best of season display (cured meats, local veggies and pickles, pimento cheese, and accompaniments). All set up with a server. Includes 10 first responder meals. |$1,250|
Party Mid | Feed More: 2-hour party for up to 40 people with a variety of passed hors d'oeuvres, a best of season display with mini beef tenderloin biscuits, rosemary chicken pics, petite dessert assortment. All set up with a chef and service staff. Includes 20 first responder meals. |$2,500|
Party Hearty | Feed the Most: 2-hour party for up to 50 guests with passed hors d'oeuvres, a best of season display with mini beef tenderloin biscuits and chicken pics, petite desserts, and a standard full bar package (including bartender). All set up with staffing. Includes 50 first responder meals. |$5000|
To book, call 843.577.7847 or email info@salthousecatering.com. Also mention, "A Party You Can Feel Good About."
Charleston Coronavirus Response
Know any other people in the Charleston wedding community giving back? Then please let us know about it: info@theweddingrow.com.
Featured Image: Brandon Lata