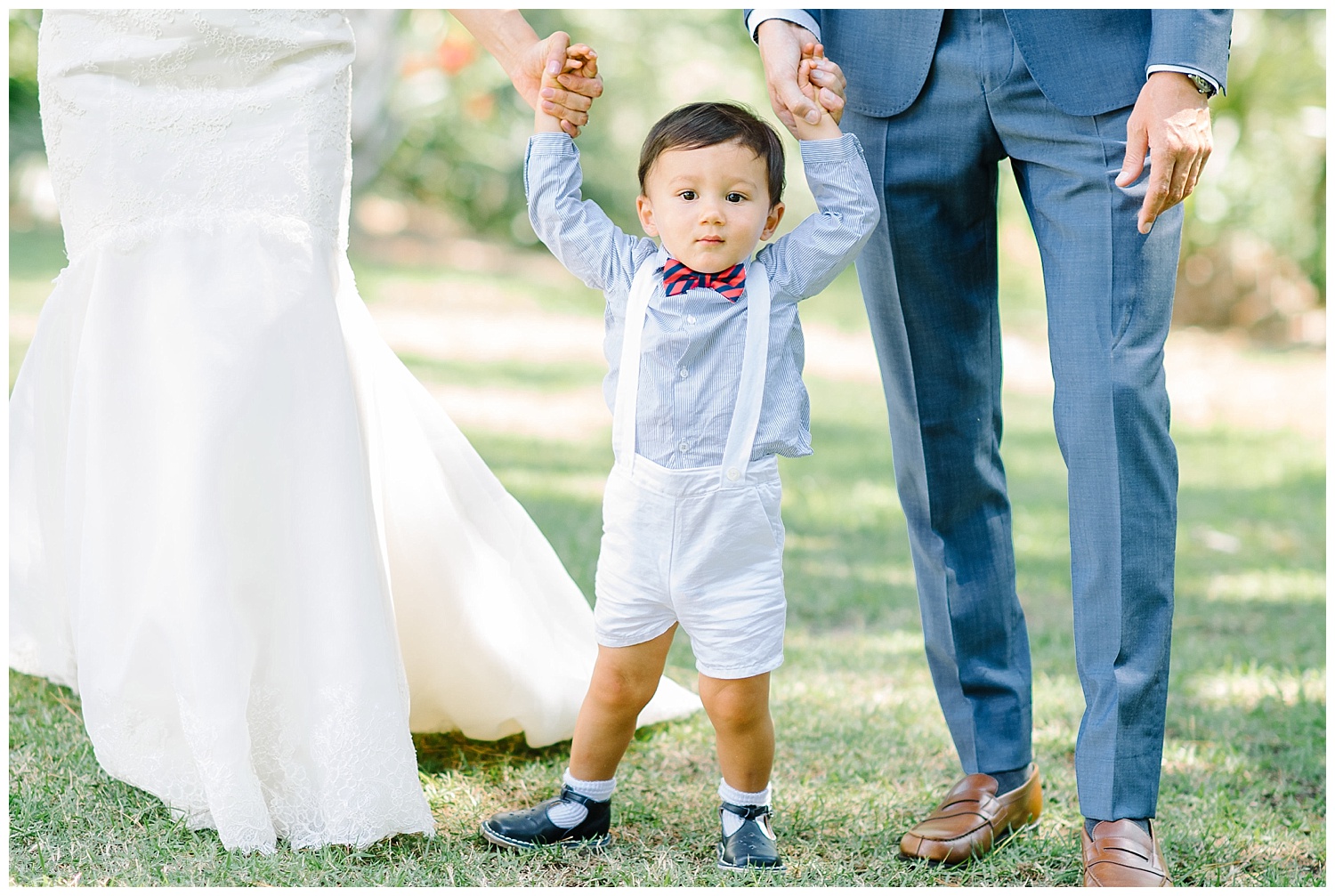 09 Jul

Natalie & Nicolas | Legare Waring House

The Wedding Row: How did you meet one another?

Natalie: Nicolas and I met through friends in 2013 when I was living in New York City. (He was living in Paris at the time and visiting.) It was a Friday night and some of us had been at a masquerade ball. Afterward, we were bouncing around to several places in the city and he tried his best to meet us, catching cabs to where we were but kept just barely missing us. Finally, we all ended up in the Meatpacking District and the minute we met, we couldn't stop talking; we didn't even realize all of our friends had left one by one over the hours.

TWR: How long did you date?
Natalie: We actually dated less than nine months before we got engaged. During that time, we did the long-distance thing from New York to Paris and then lived together in New York. After a weekend in Montreal, we were on our way back home and Nicolas was denied entry at the United States border–pretty memorable. That led to our first wedding cancellation and my move to Paris for two-and-a-half years. Right after this happened, I wrote a short story about it for myself. [You can find it here: From New York to Paris, Part I]


TWR: What a story! Wait, let's back up a sec and let you tell us about the proposal.

Natalie: It was the beginning of July in 2014 and we were living in Chelsea. One hot evening, Nicolas suggested we go over to the Chelsea Waterside Park to do some yoga and watch the sunset. (I was resistant because summers in the city can be just as hot and humid as summers in the South.) Eventually, we made our way over there and managed to claim a spot on the grass. There were a lot of people and we noticed a young family near us. Nicolas commented on how happy this family looked and said to me, "I want that with you." Before I realized what was happening, he was down on one knee proposing.


TWR: He sounds pretty darn charming. Nice! How did you choose the Holy City to host your nuptials?

Natalie: Our original wedding was going to be in New York, but I grew up in South Carolina and have been to Charleston countless times–it is such a wonderful and special place. I lived in New York for almost 12 years and would get homesick and fly down to Charleston to visit. We thought it would be really cool to show our families and friends a place that many of them had never been to before, especially those that came from Europe.


TWR: Tell us about your sweet little ring bearer!
Natalie: Louis is our almost two-year-old son and was the ring bearer at the wedding. He is the best part of me and I am so grateful to be his mom. (He was born in France so he has dual citizenship.) Fun fact: I had to "prove" my U.S. citizenship at the American Consulate in Paris in order to pass it down to Louis. Out of all the documents I had to show, the piece of paper that ultimately won the Consul's approval was my undergrad diploma from the University of South Carolina. Turns out she was also a Gamecock—what a small world.


TWR: What did you envision for your wedding?
Natalie: We were legally married in July 2014 and we were finally able to have our wedding celebration with family and friends in June 2018–that's almost four years in the making! Our first wedding was canceled because of immigration issues and our second wedding was canceled because of Hurricane Irma. So, our "musts" were to have a small, intimate celebration with our families and friends … and for everyone to have fun. Thanks to ELM Events for the design and bringing this all together and Aaron and Jillian for beautifully capturing all of it. Also, a big thanks to the hair and makeup crew at Ash & Co–Ashley is super cool and chic and she and her team do amazing work!


TWR: What song was your first dance to? You guys look like you are having so much fun!

Natalie: Our first song was to "Diamonds", covered by Josef Salvat. This was the only traditional wedding dance we did because we wanted the remainder of the night to be a dance party. DJ rDOT did an awesome job keeping everyone pumped on the dance floor.


TWR: We spy lots of fans—what gives?
Natalie: It was a super hot day (and night), but we were just so thankful there was no hurricane this time around! Eda, the friend who helped me meet Nicolas and who was also one of my bridesmaids, picked up the fans when she was in Madrid—they are by Casa de Diego.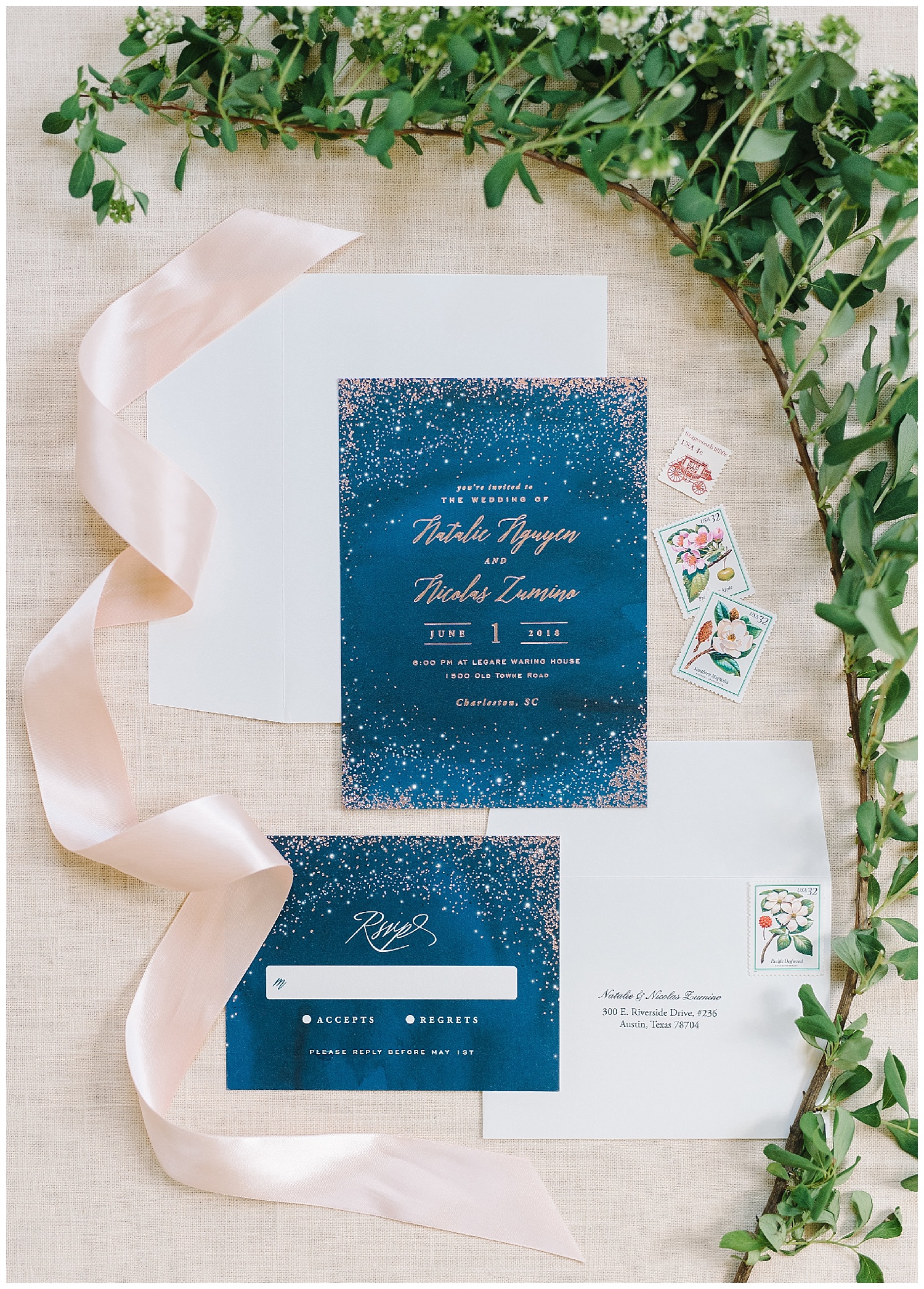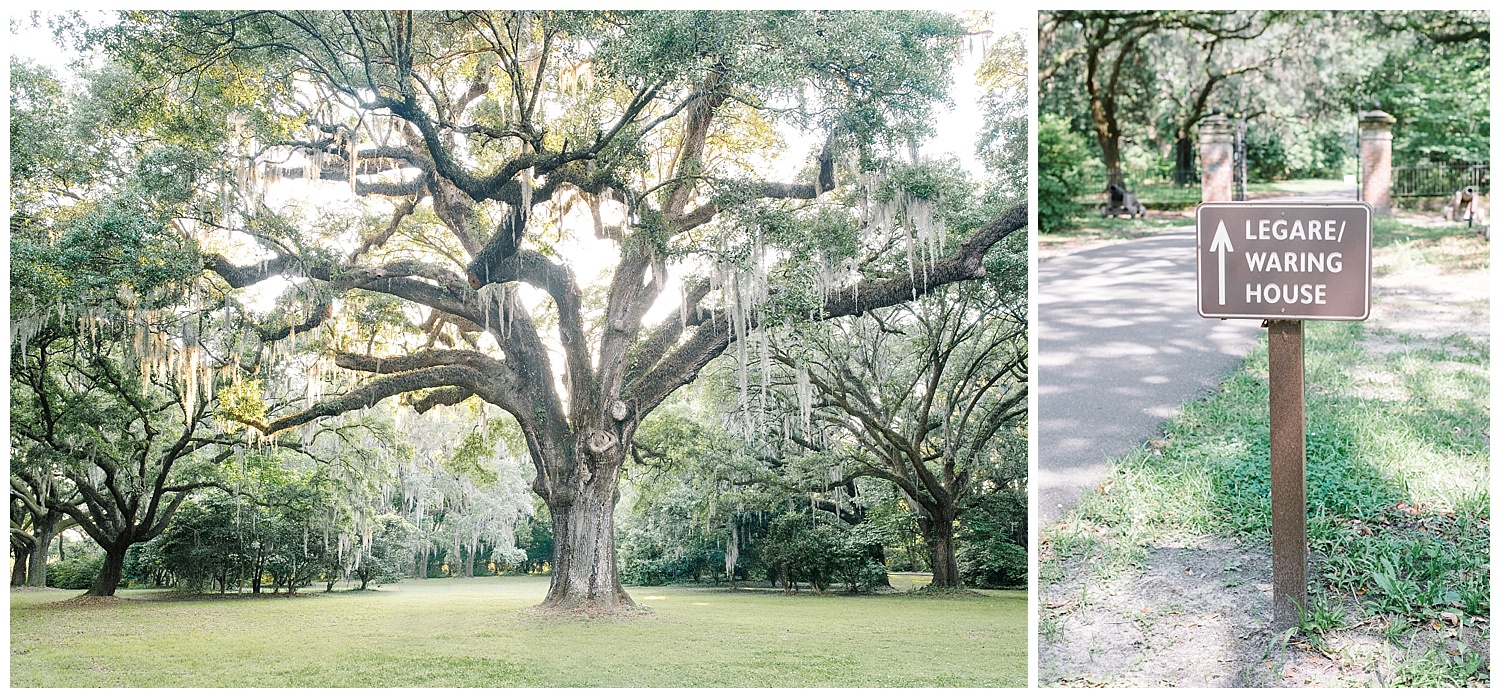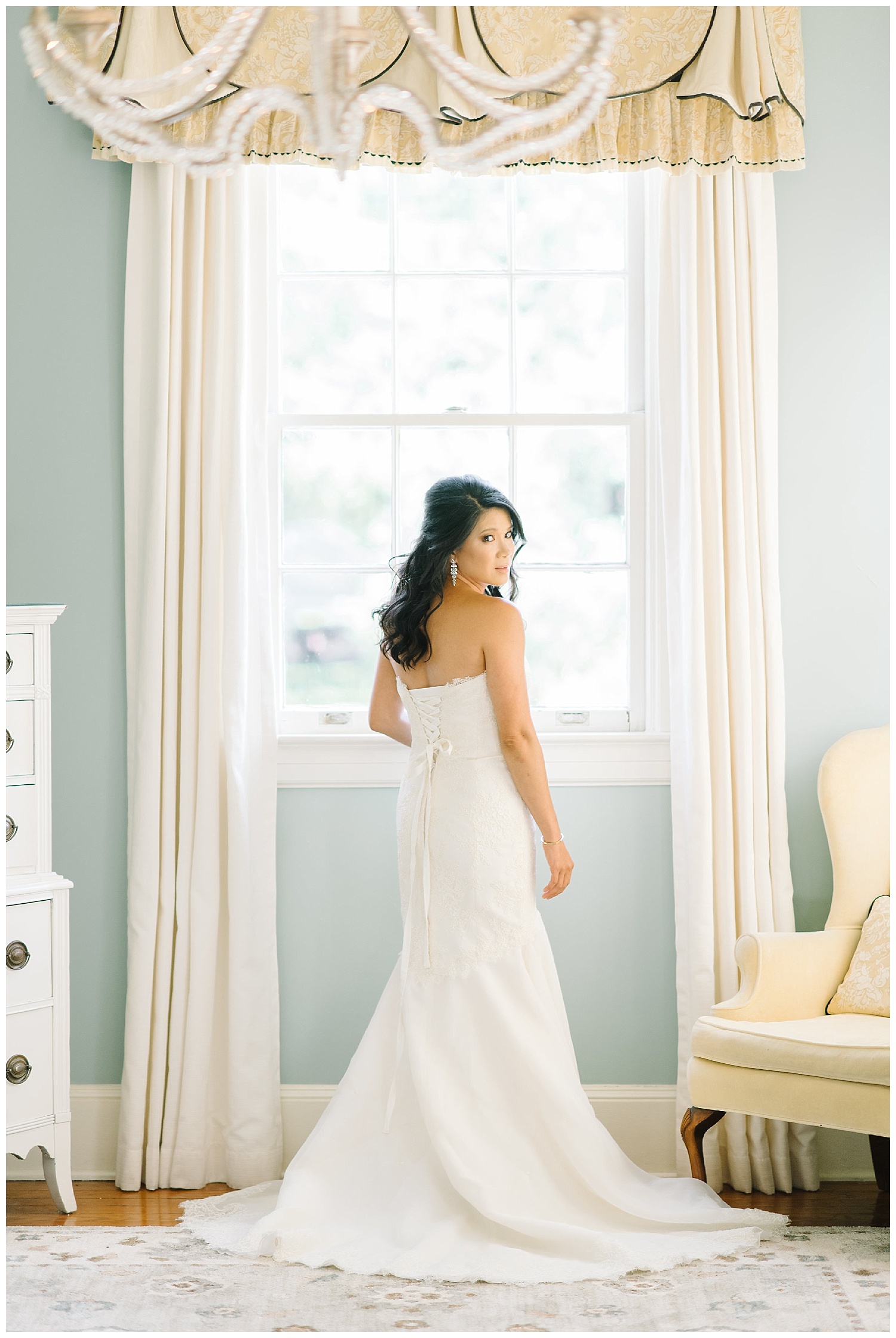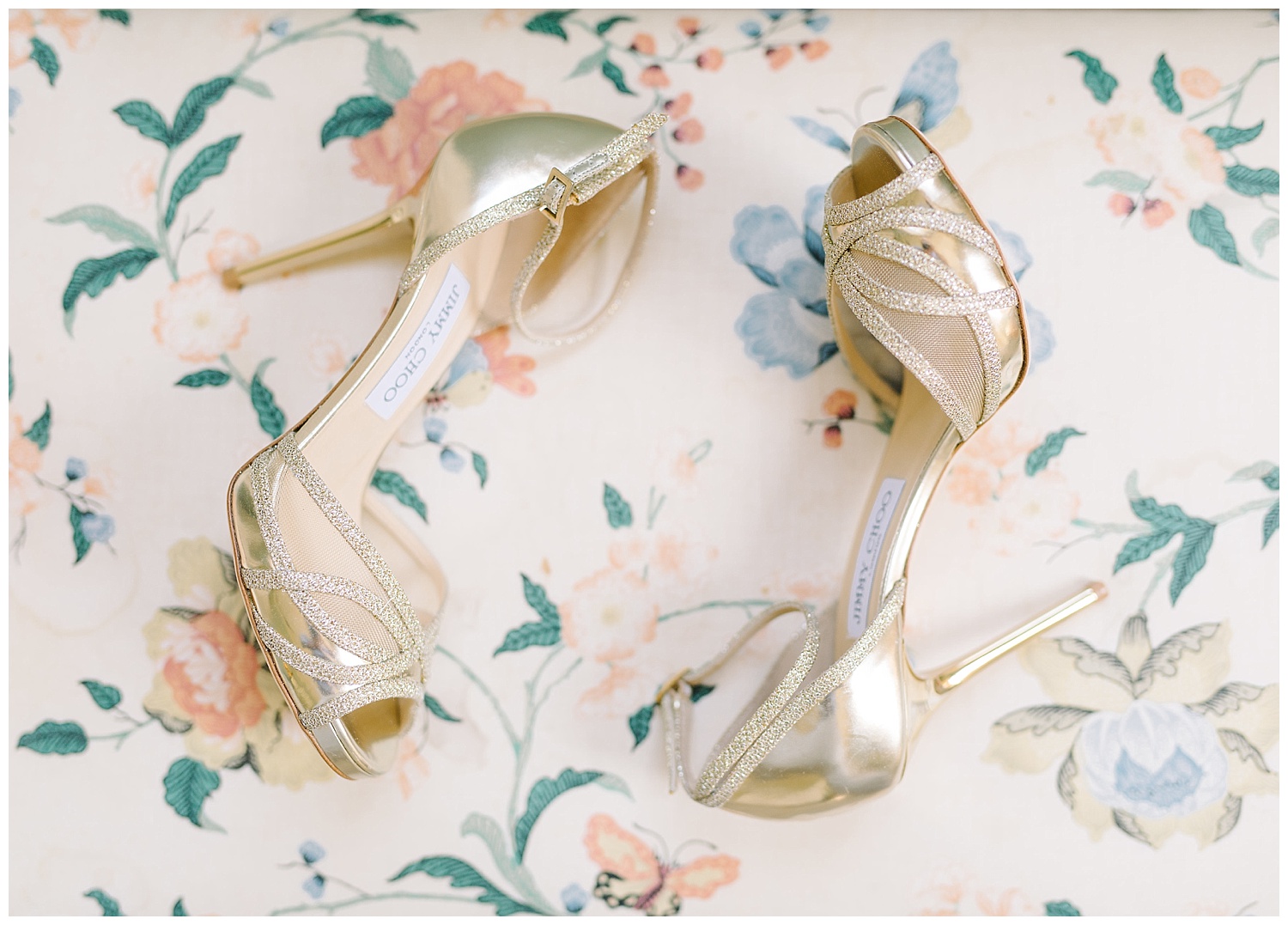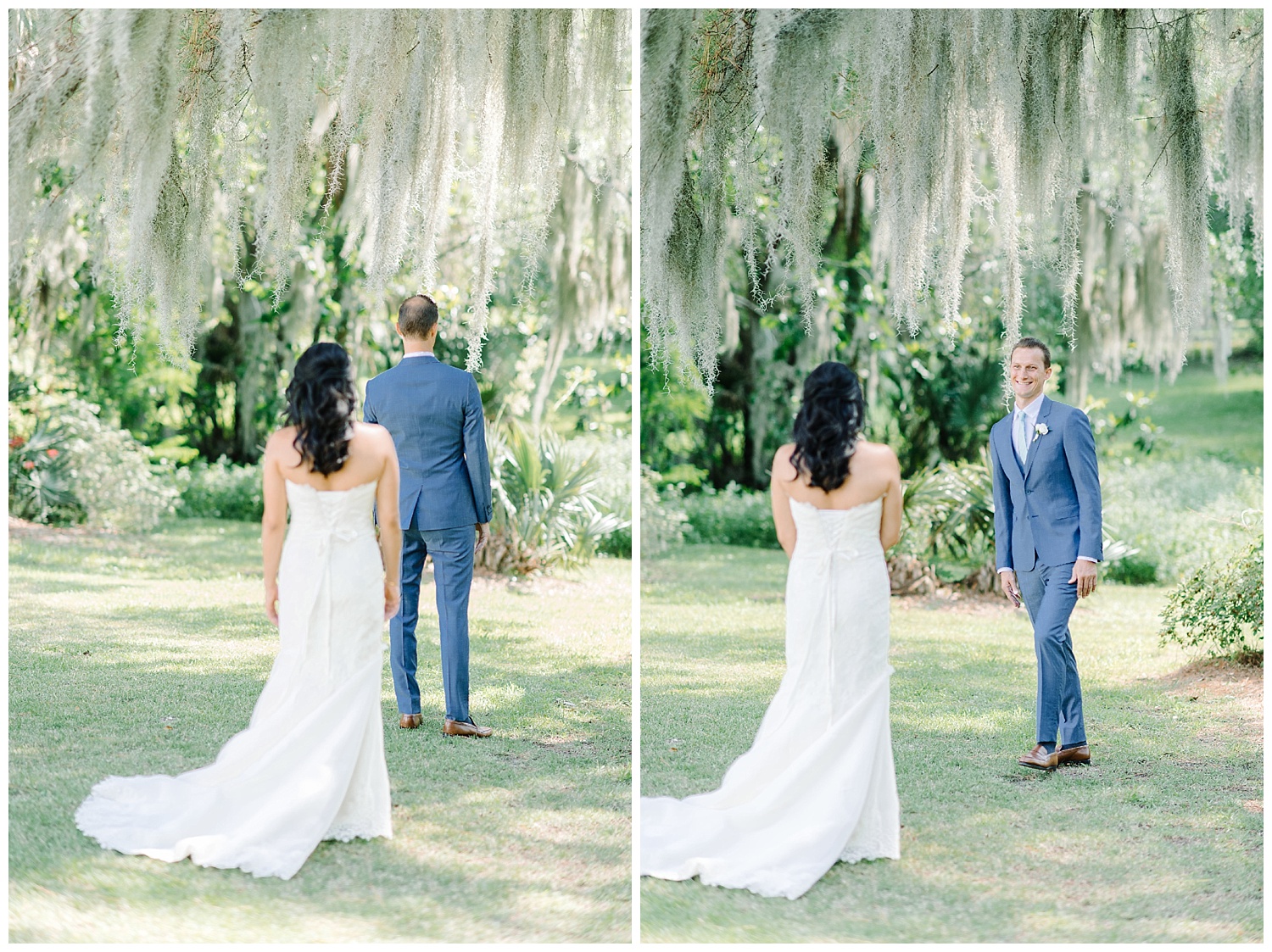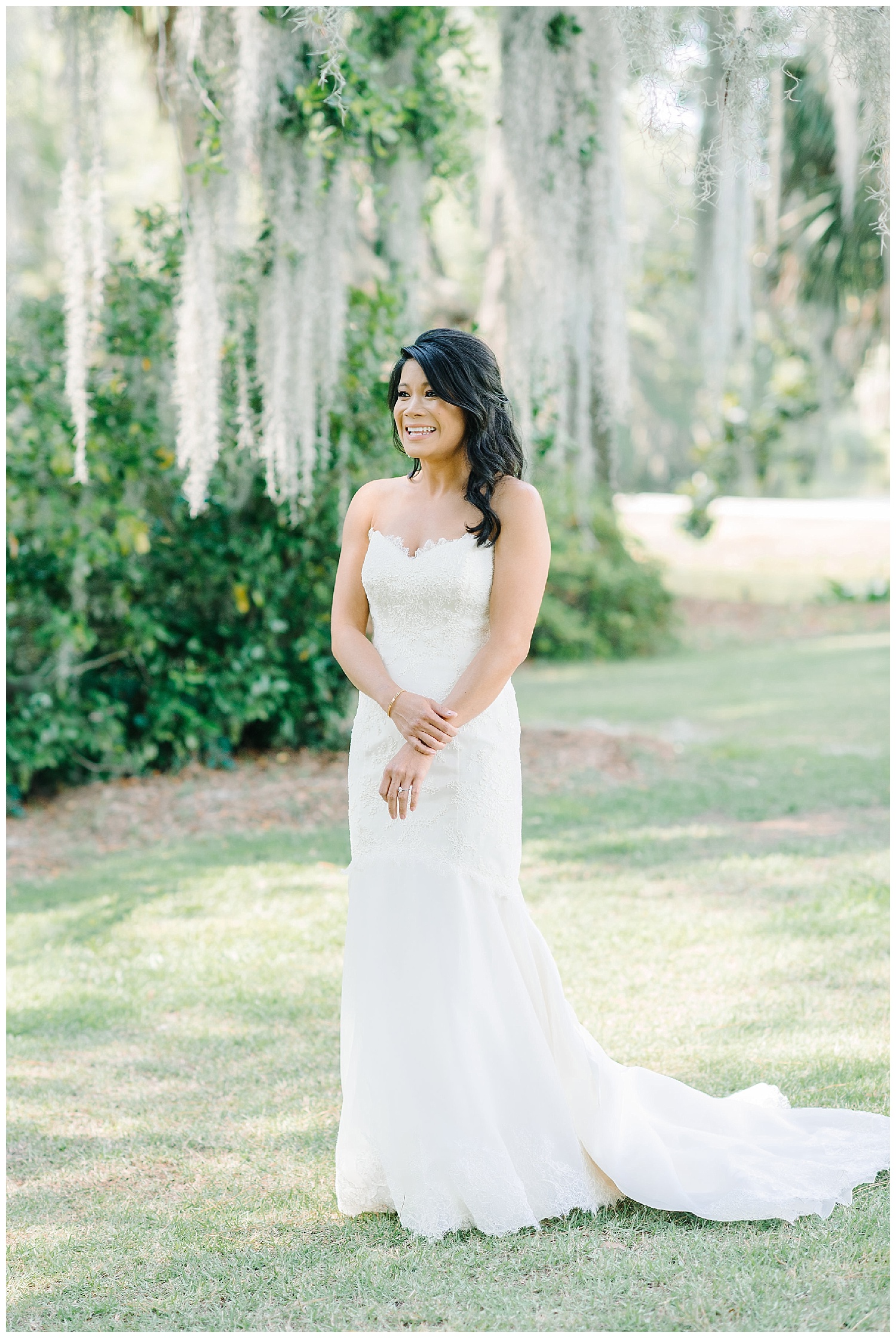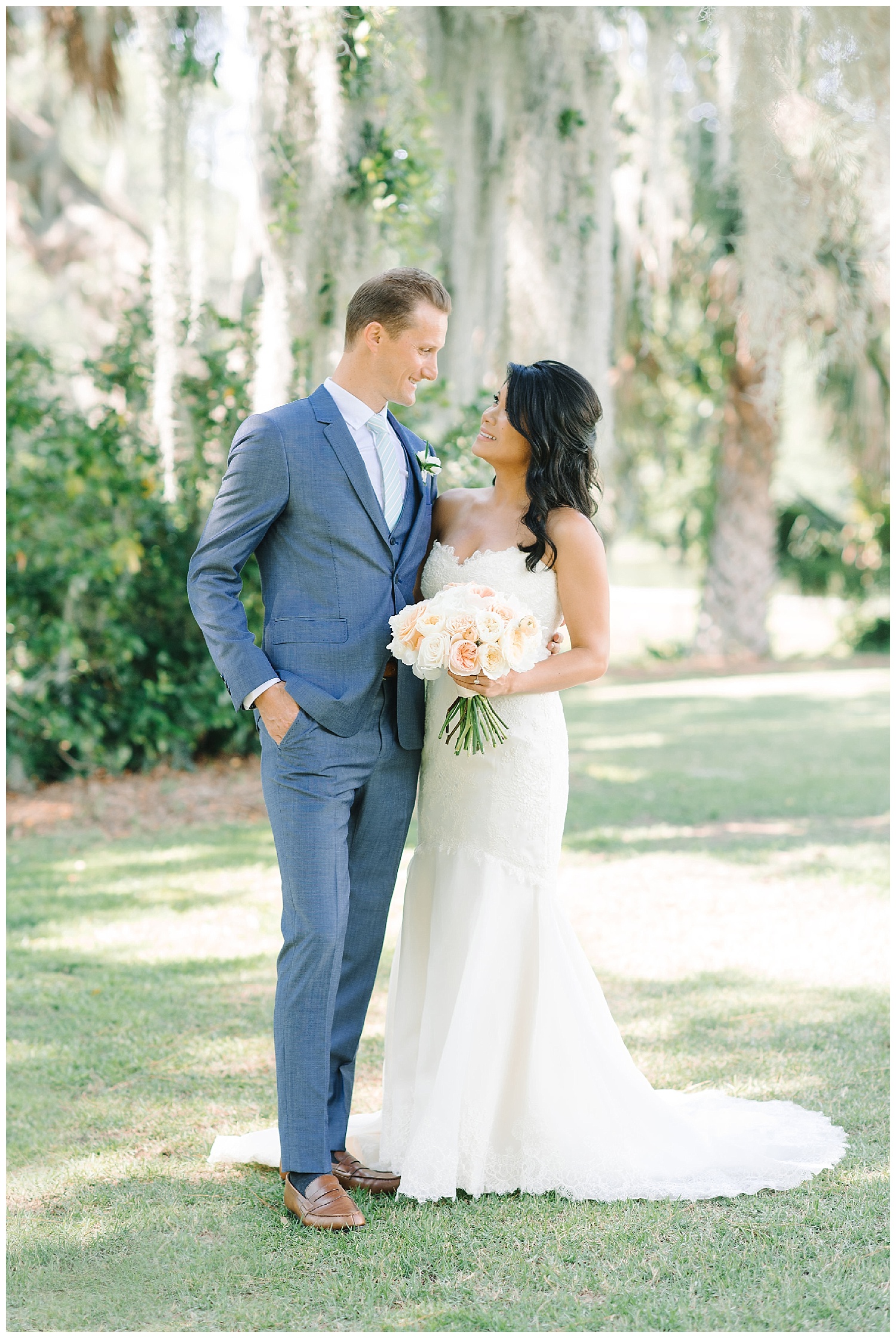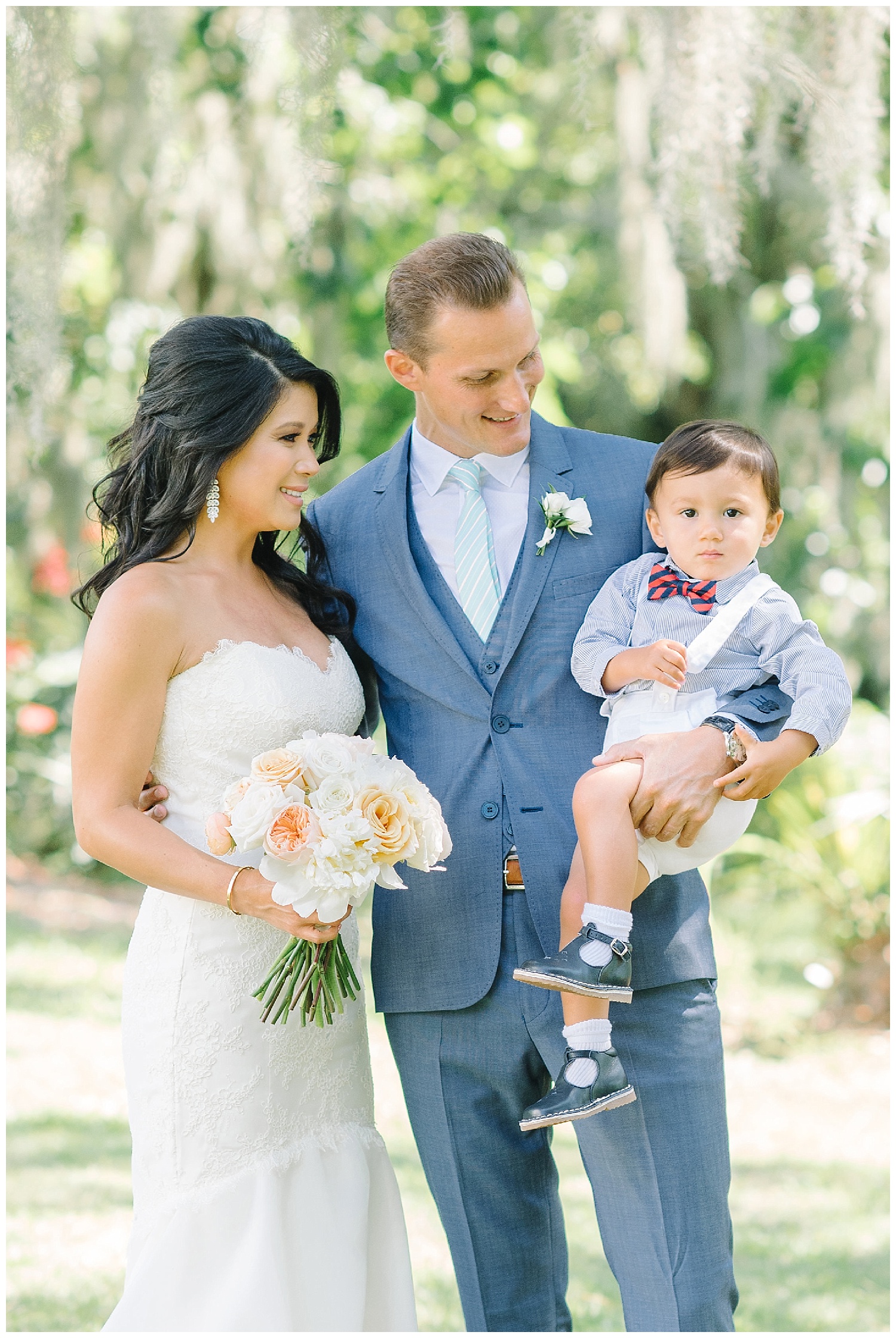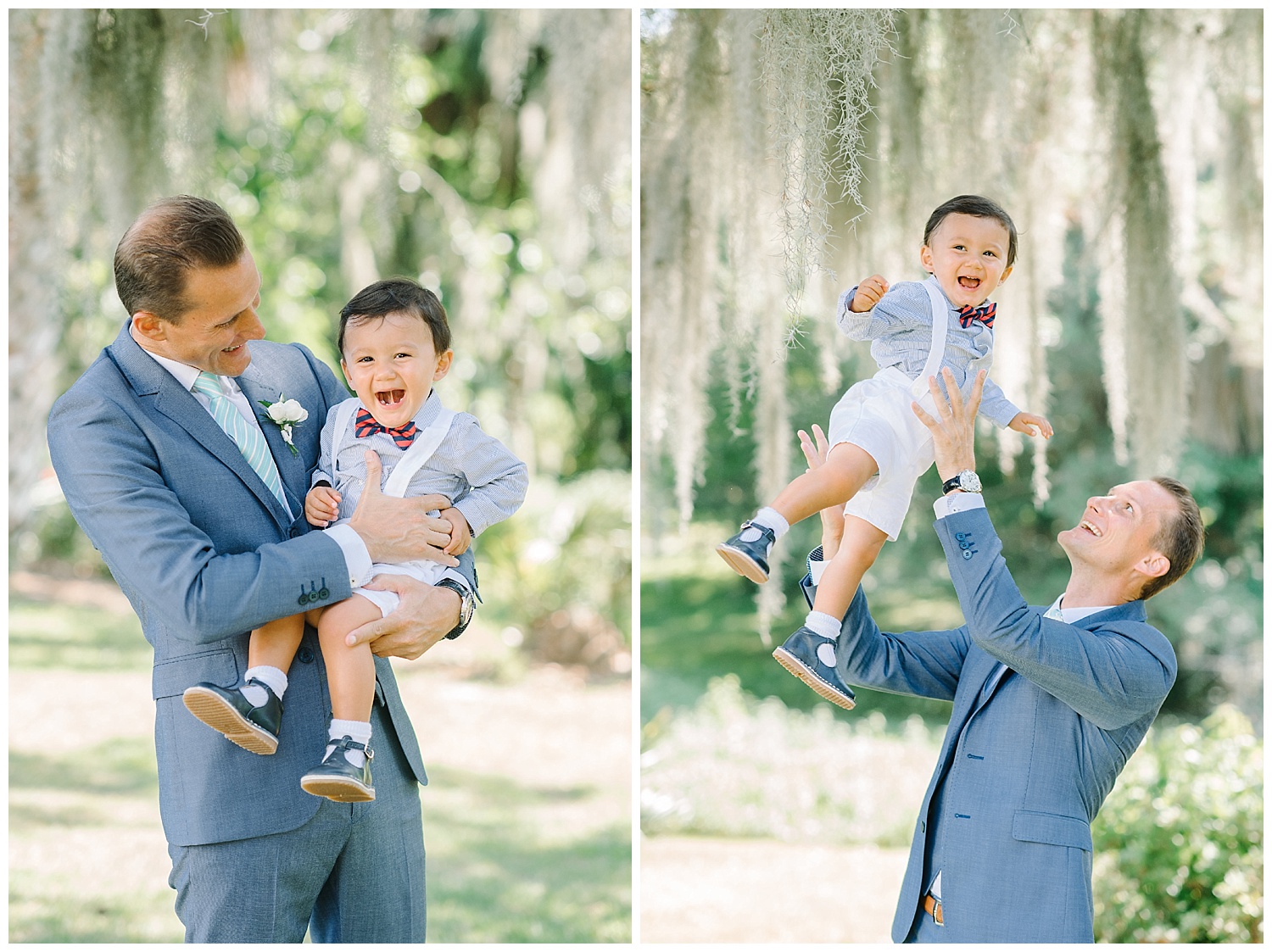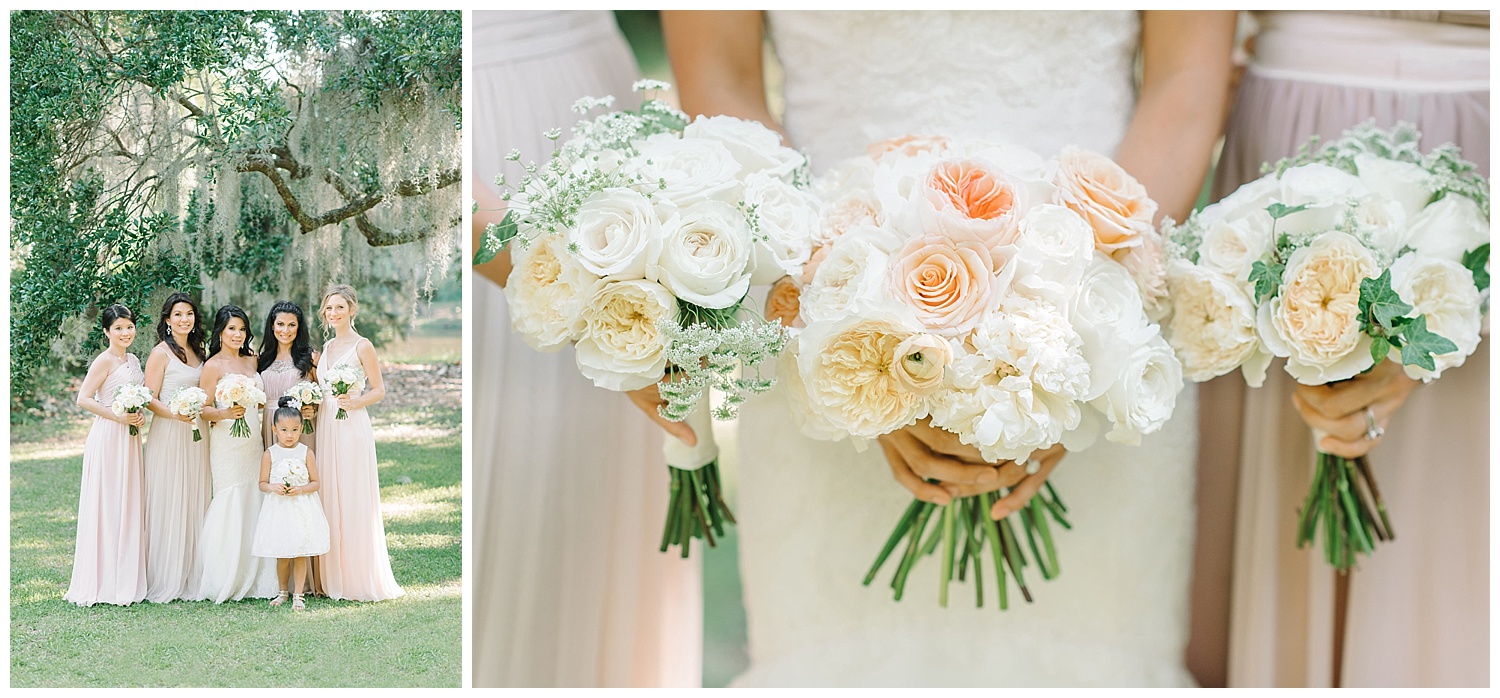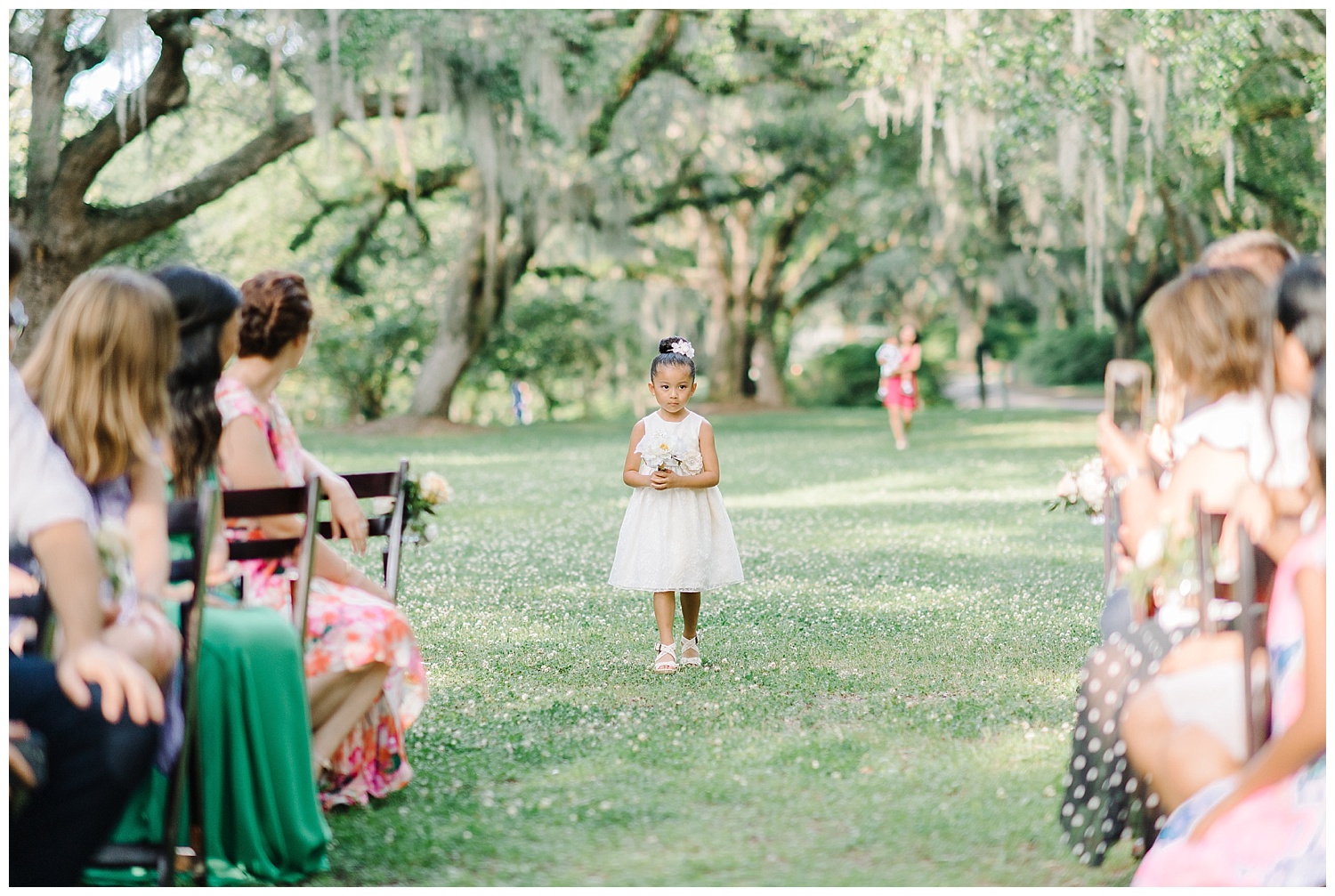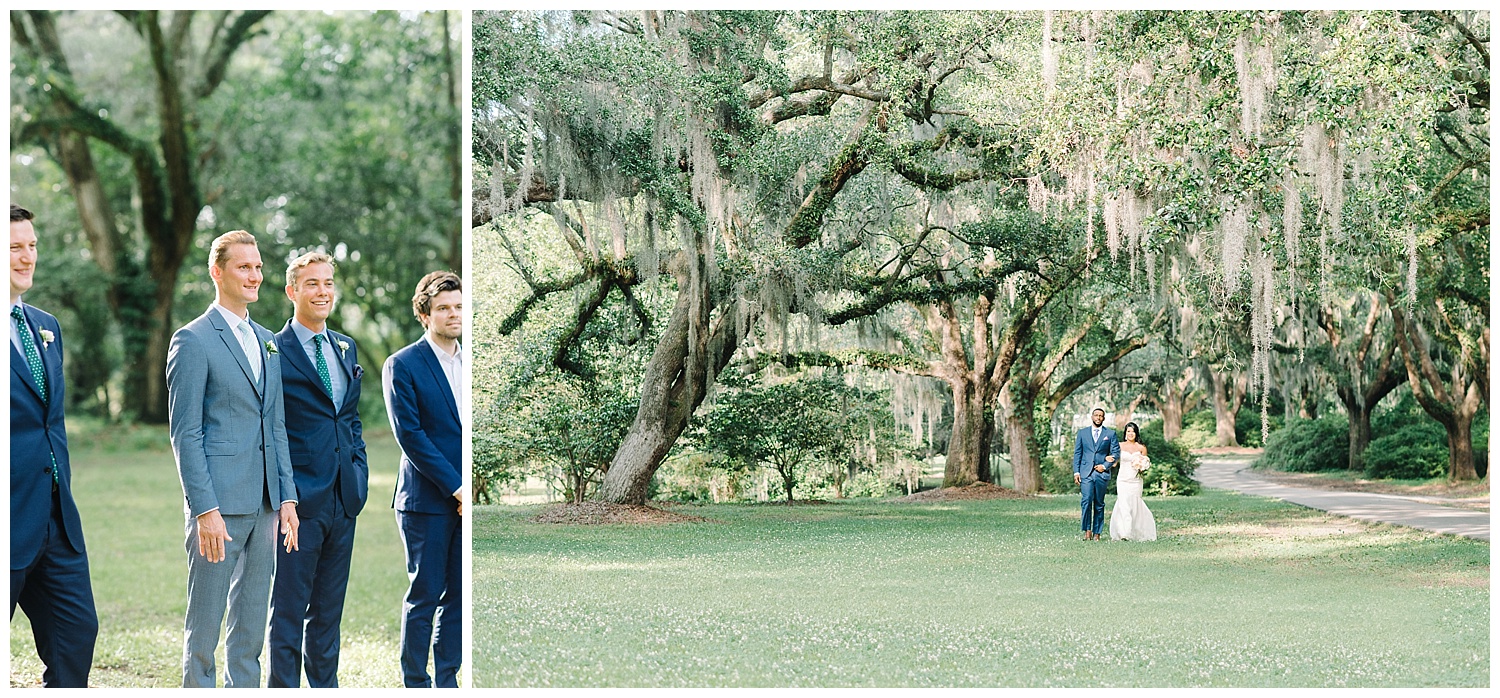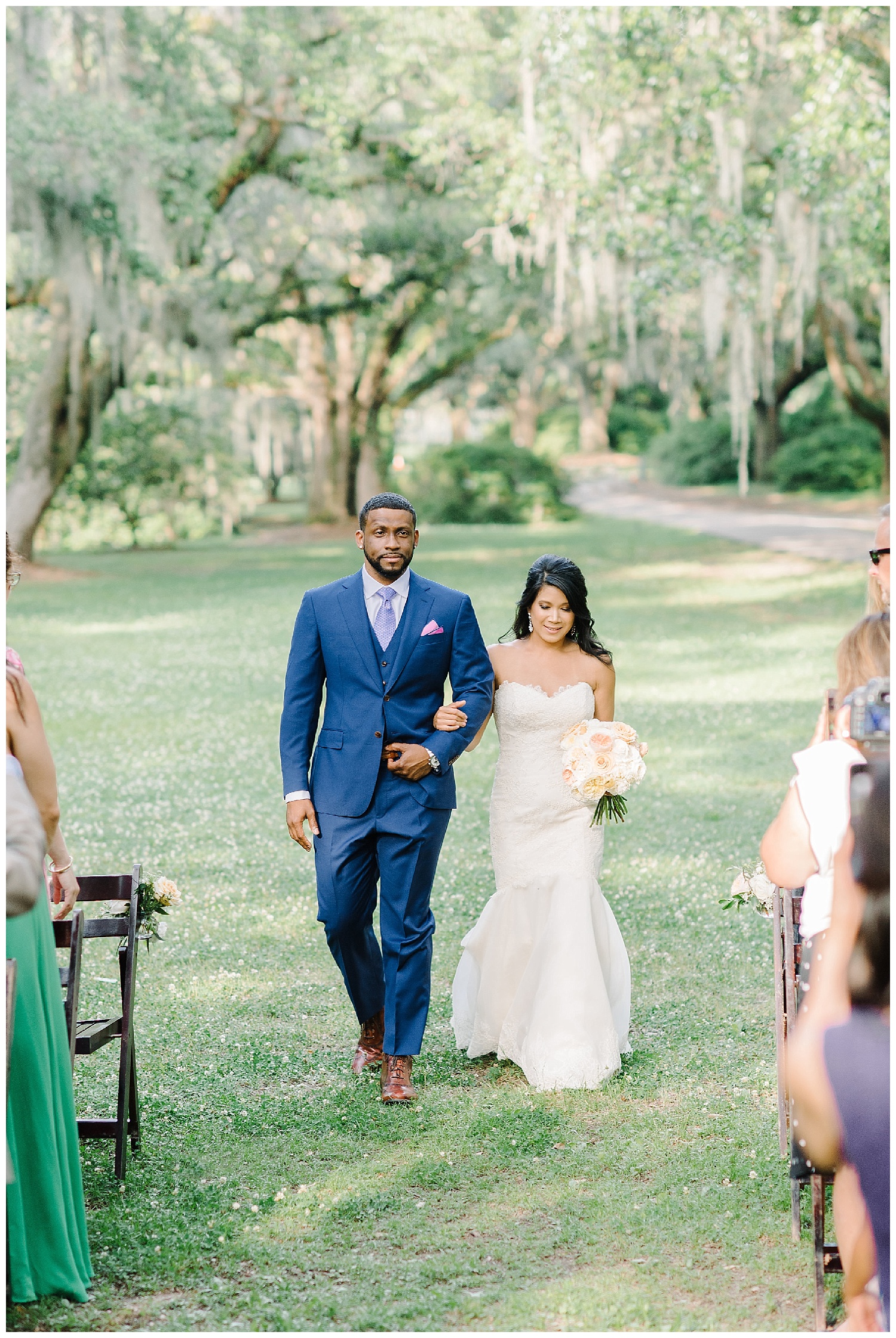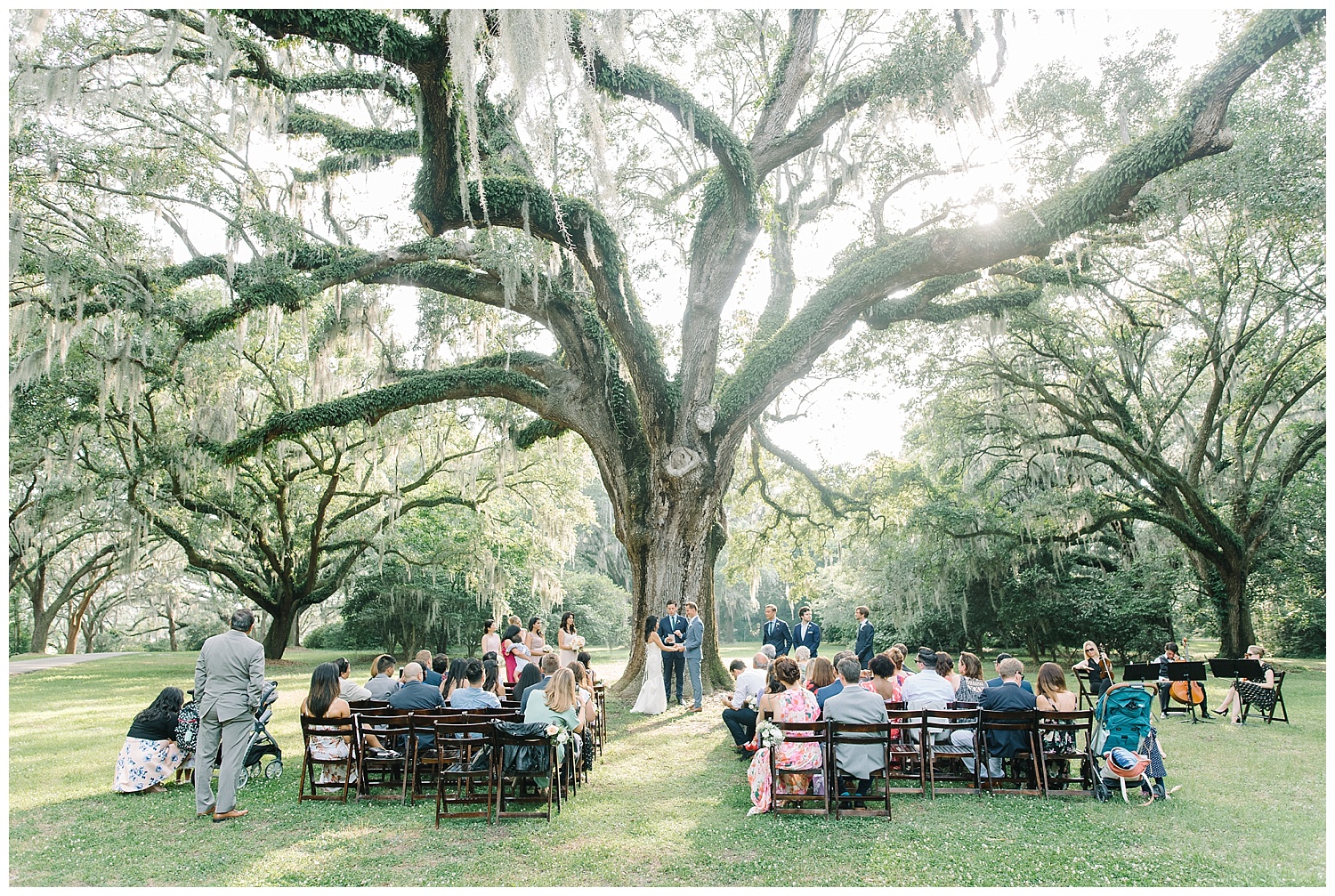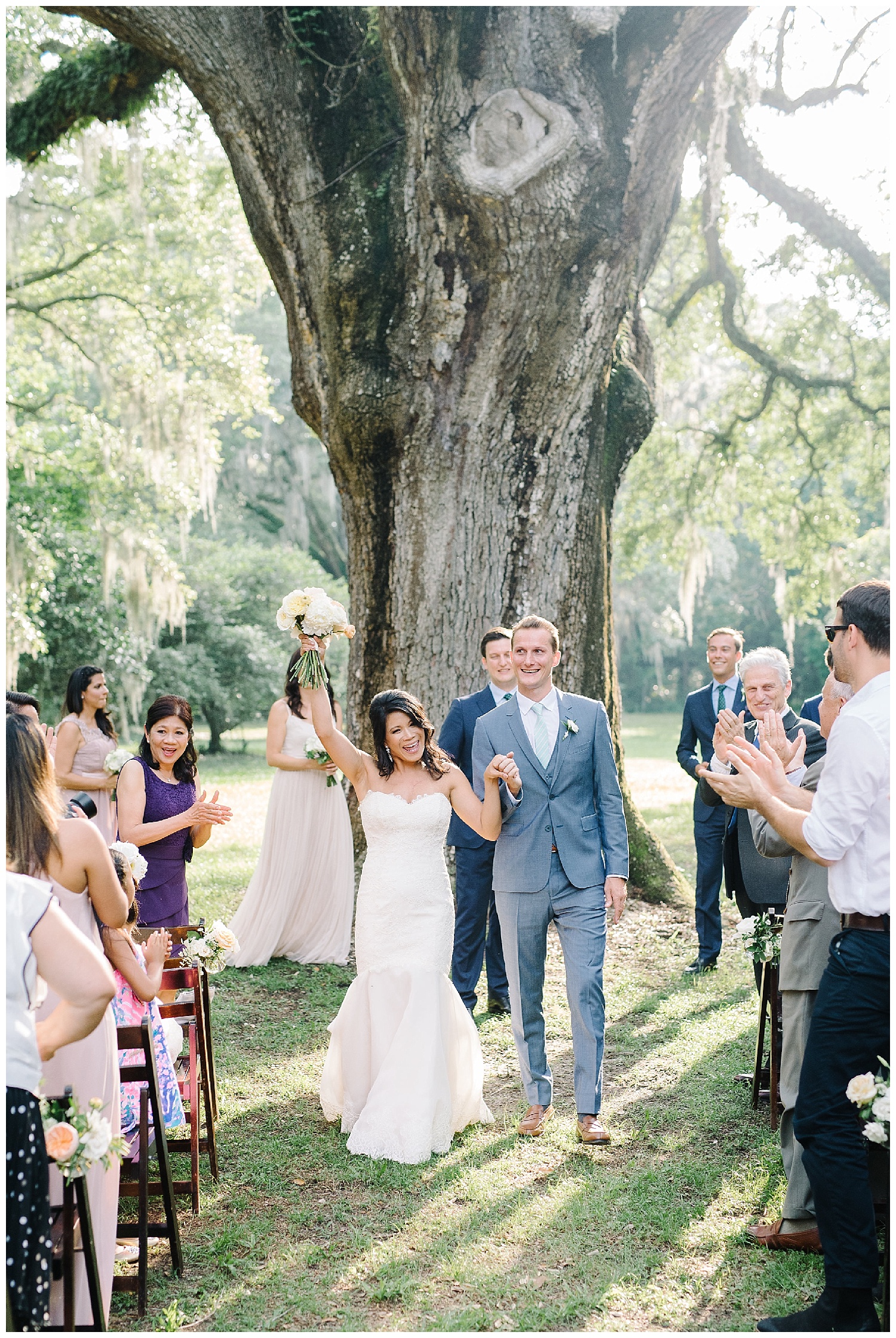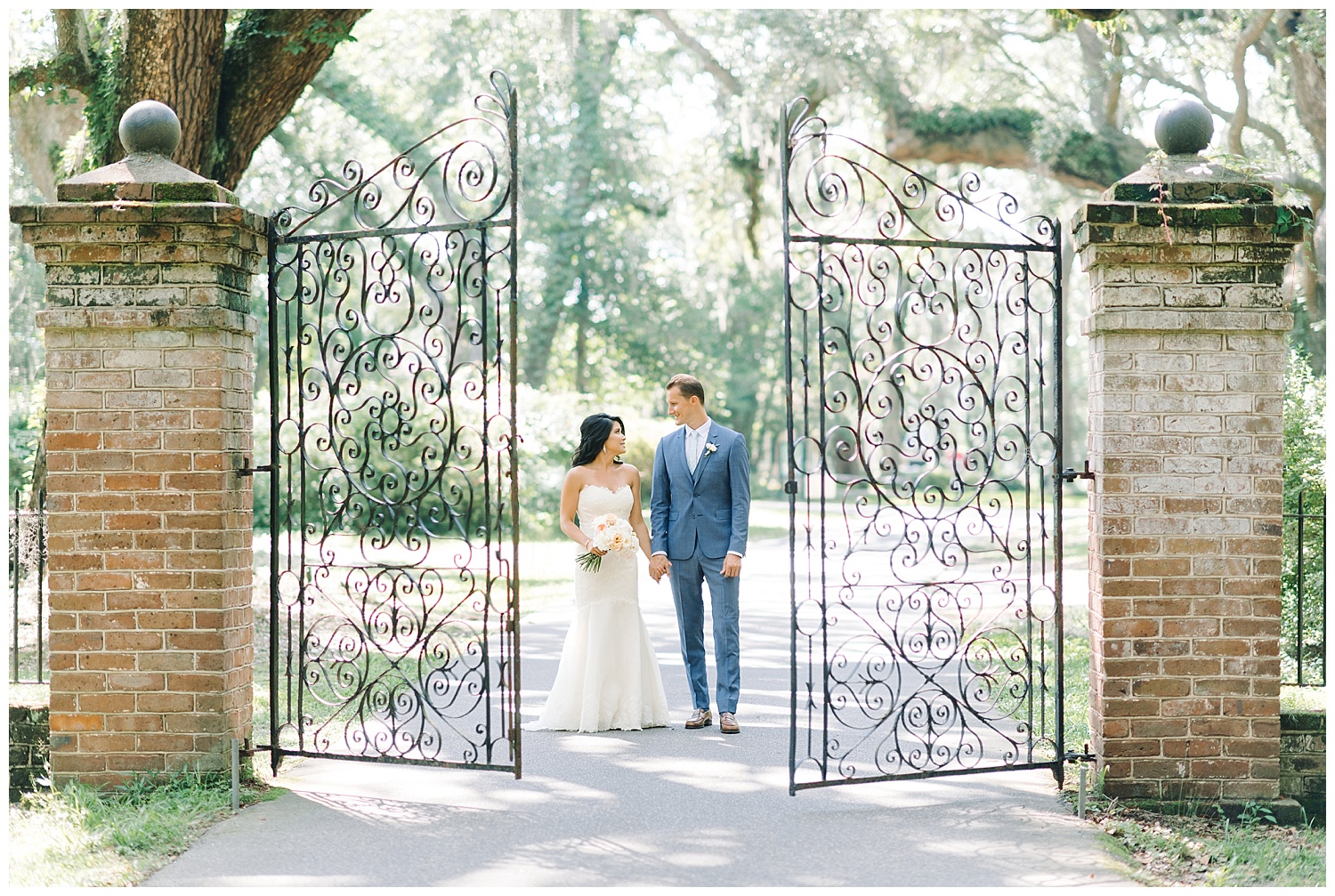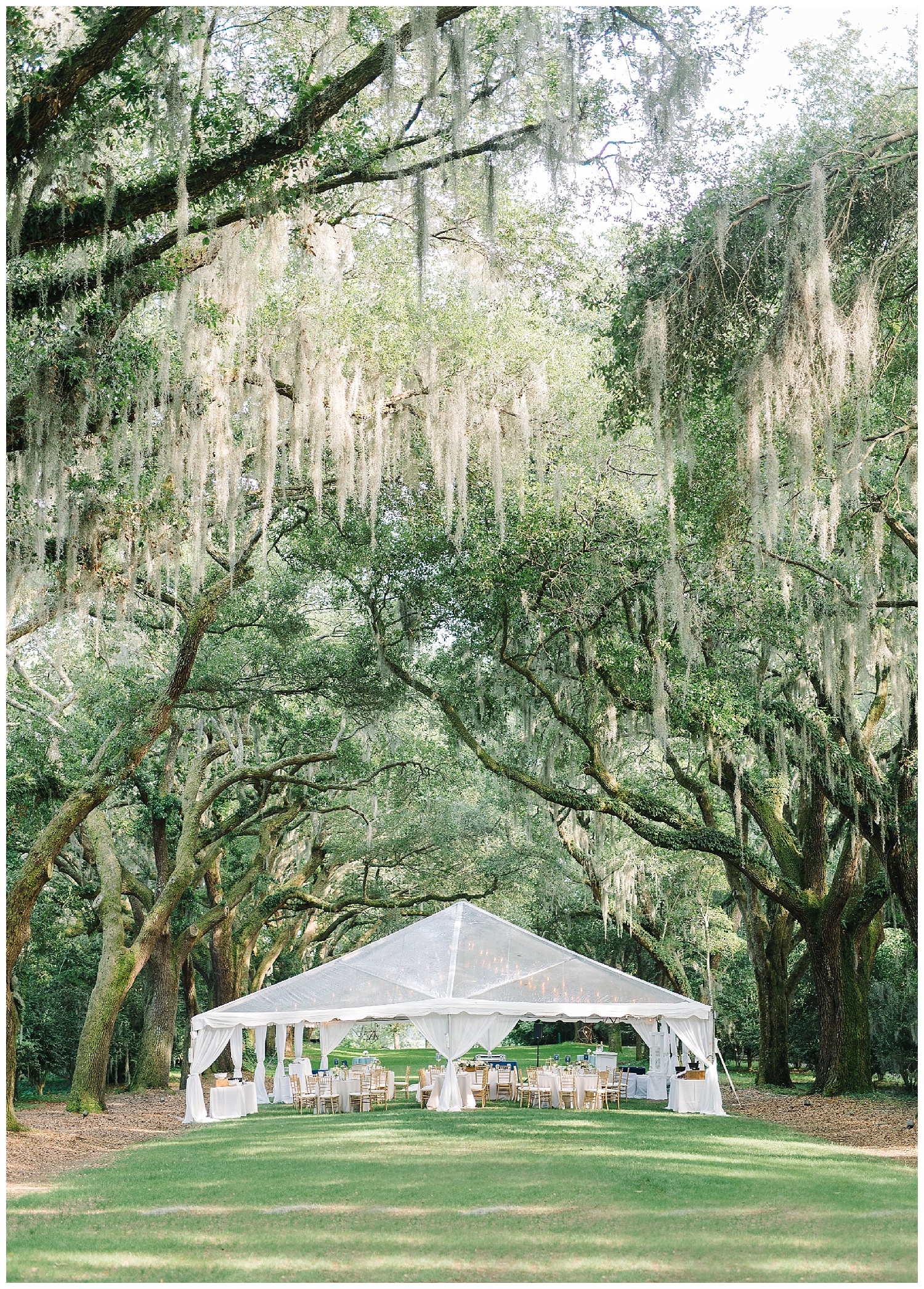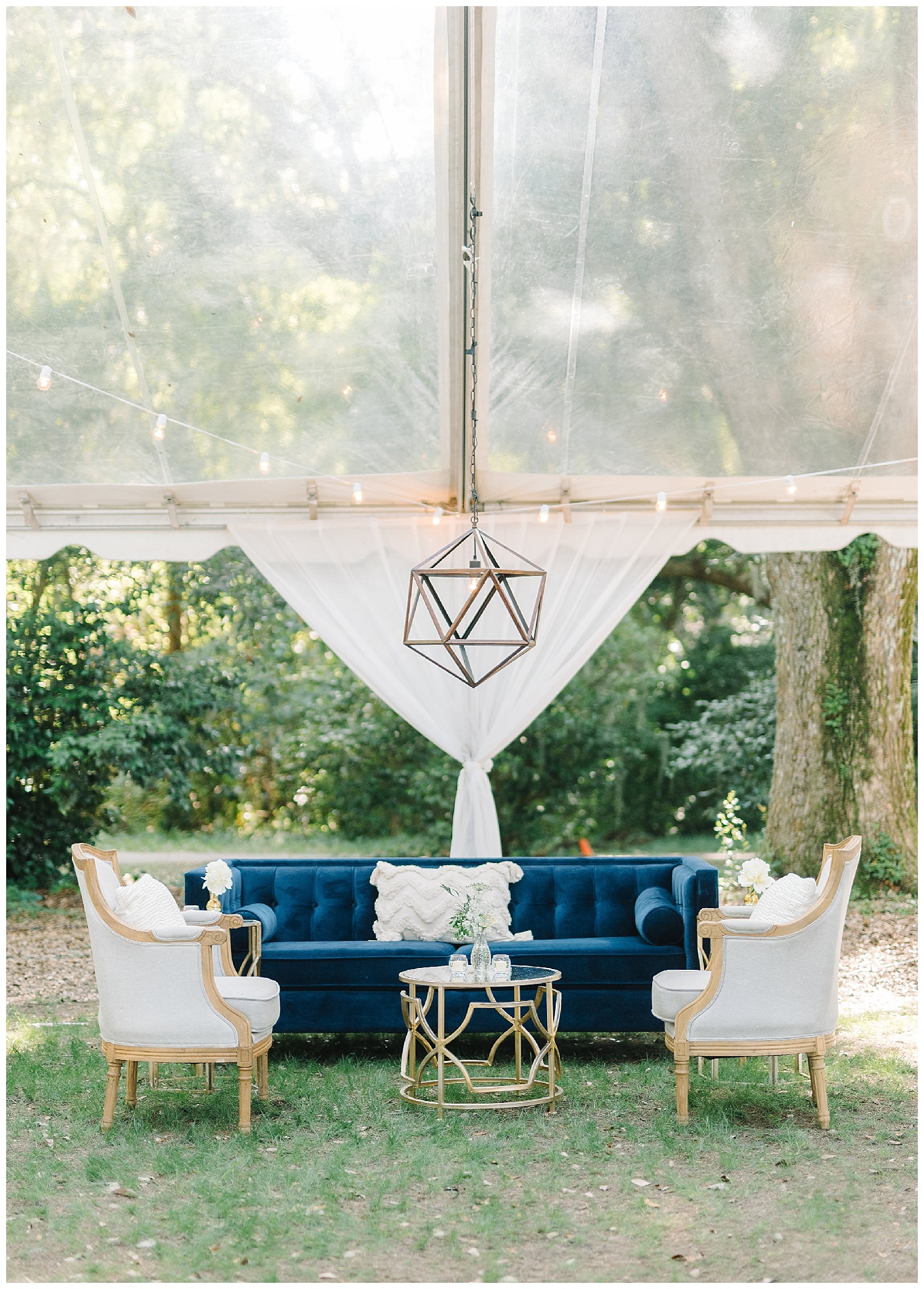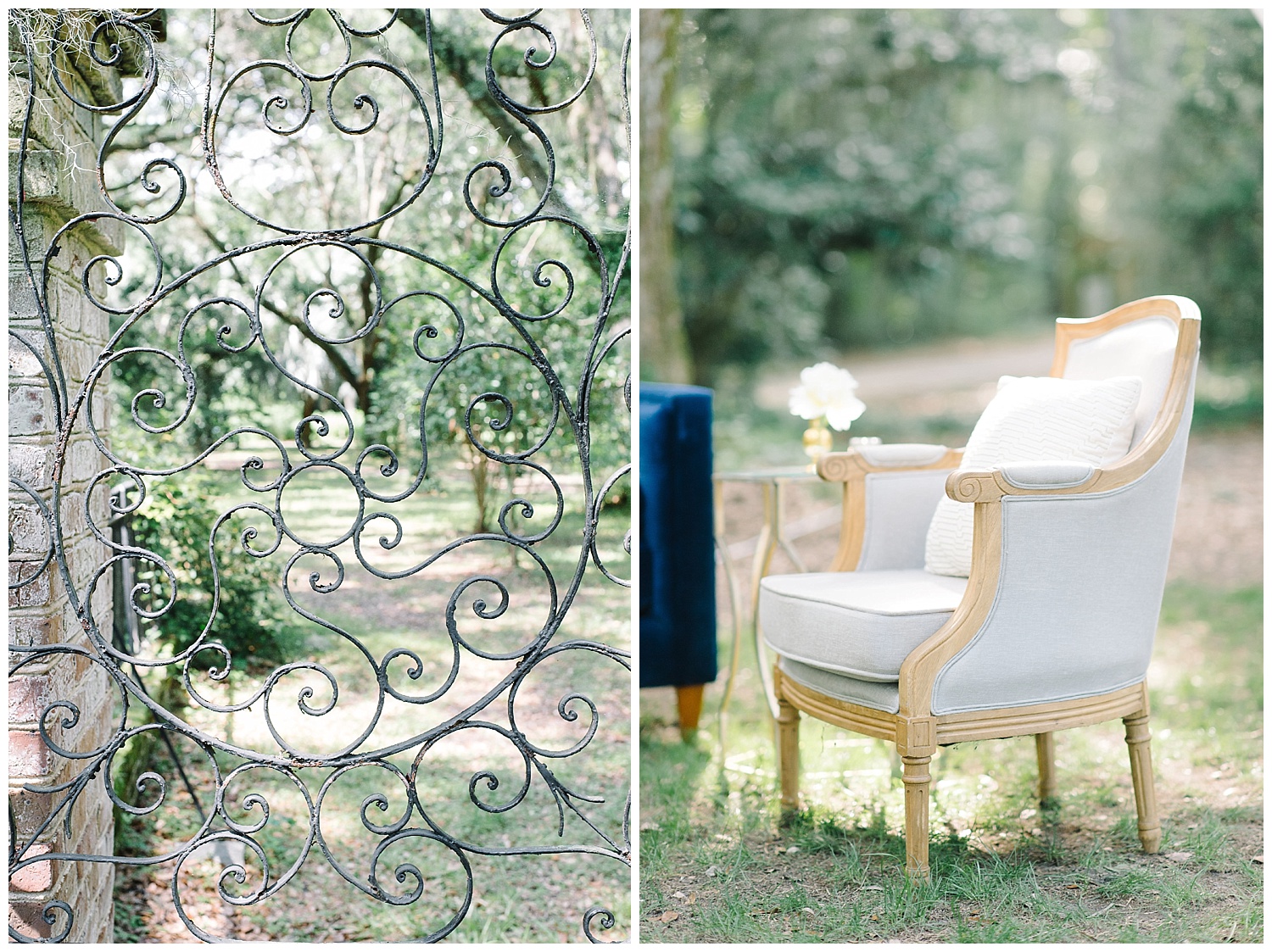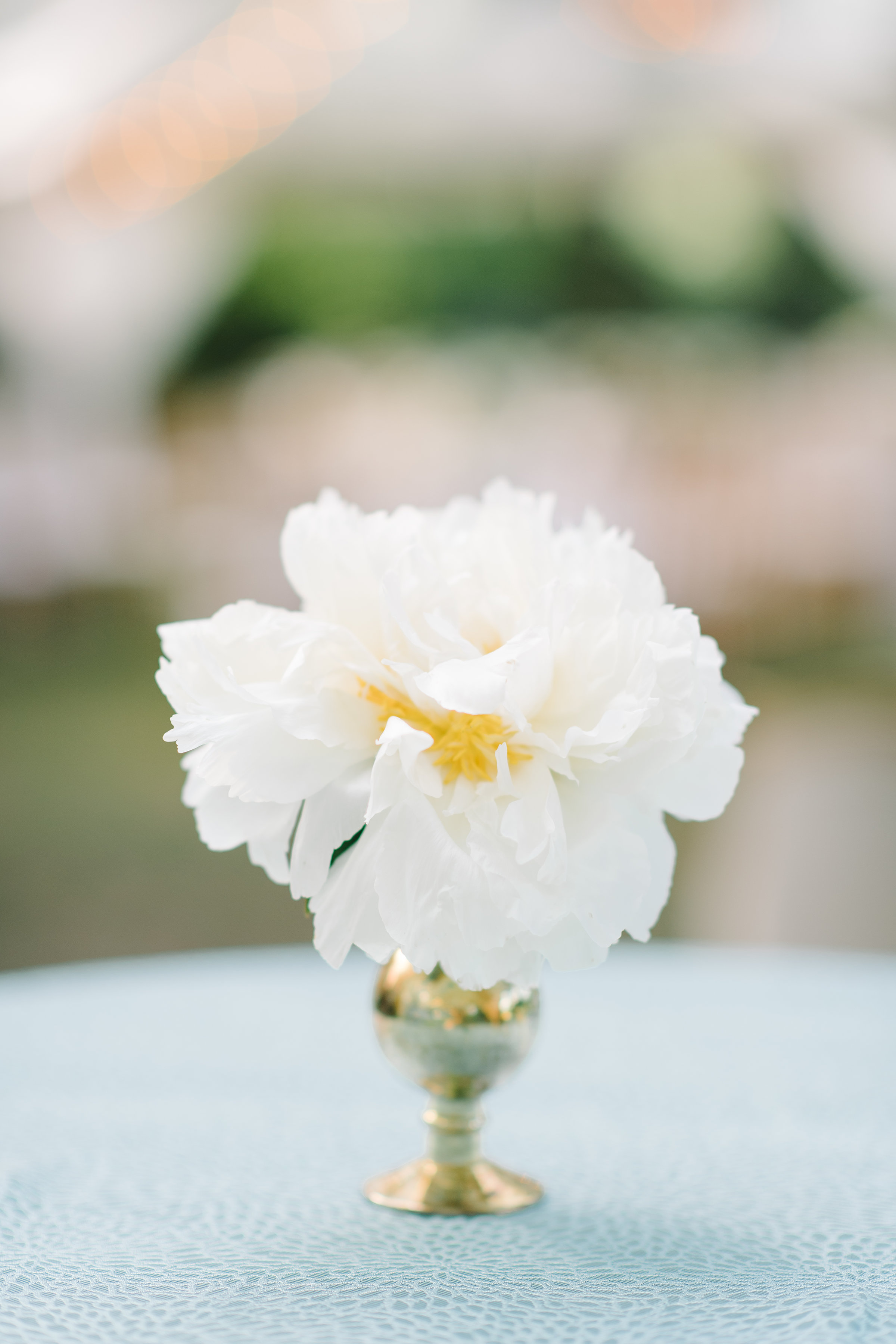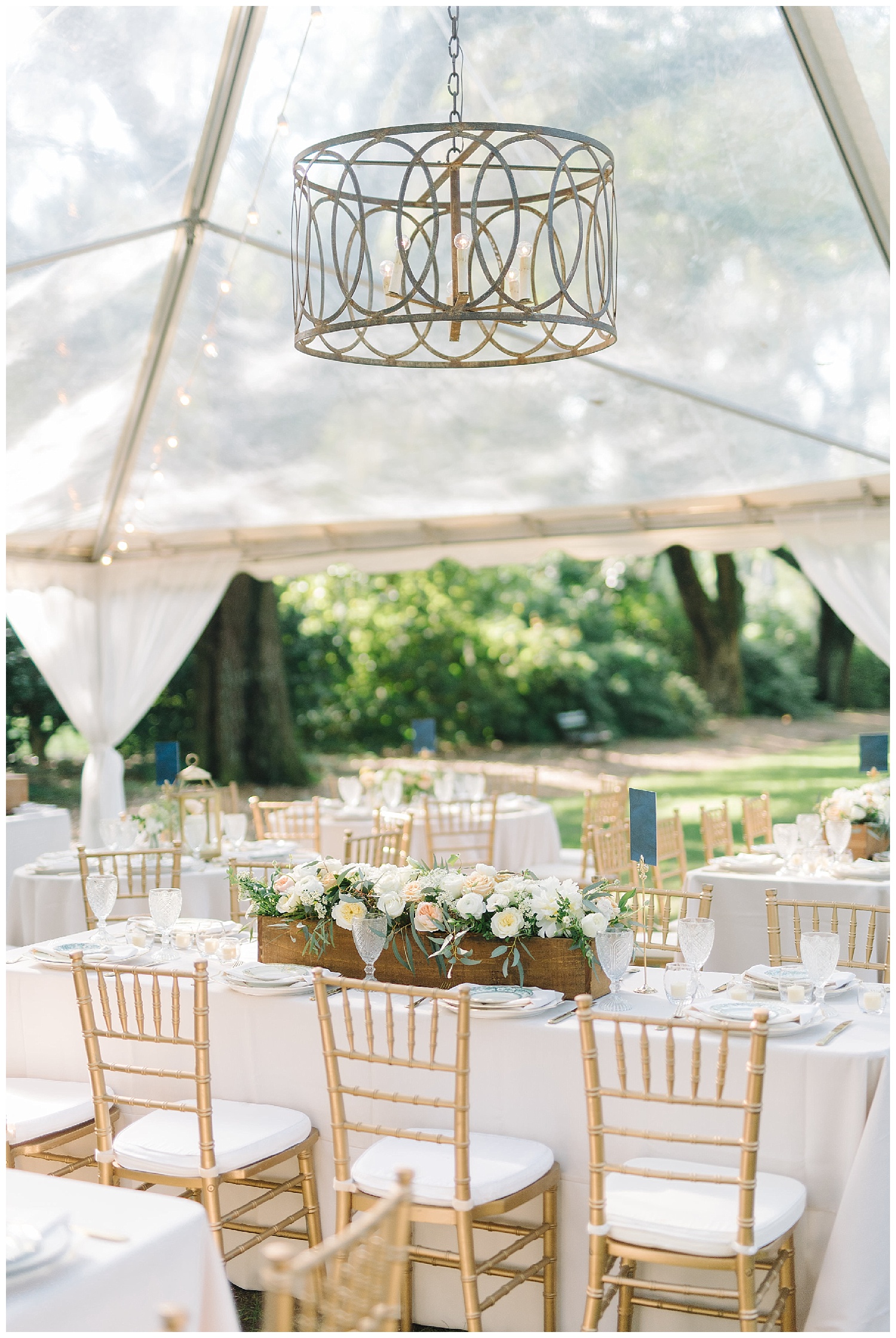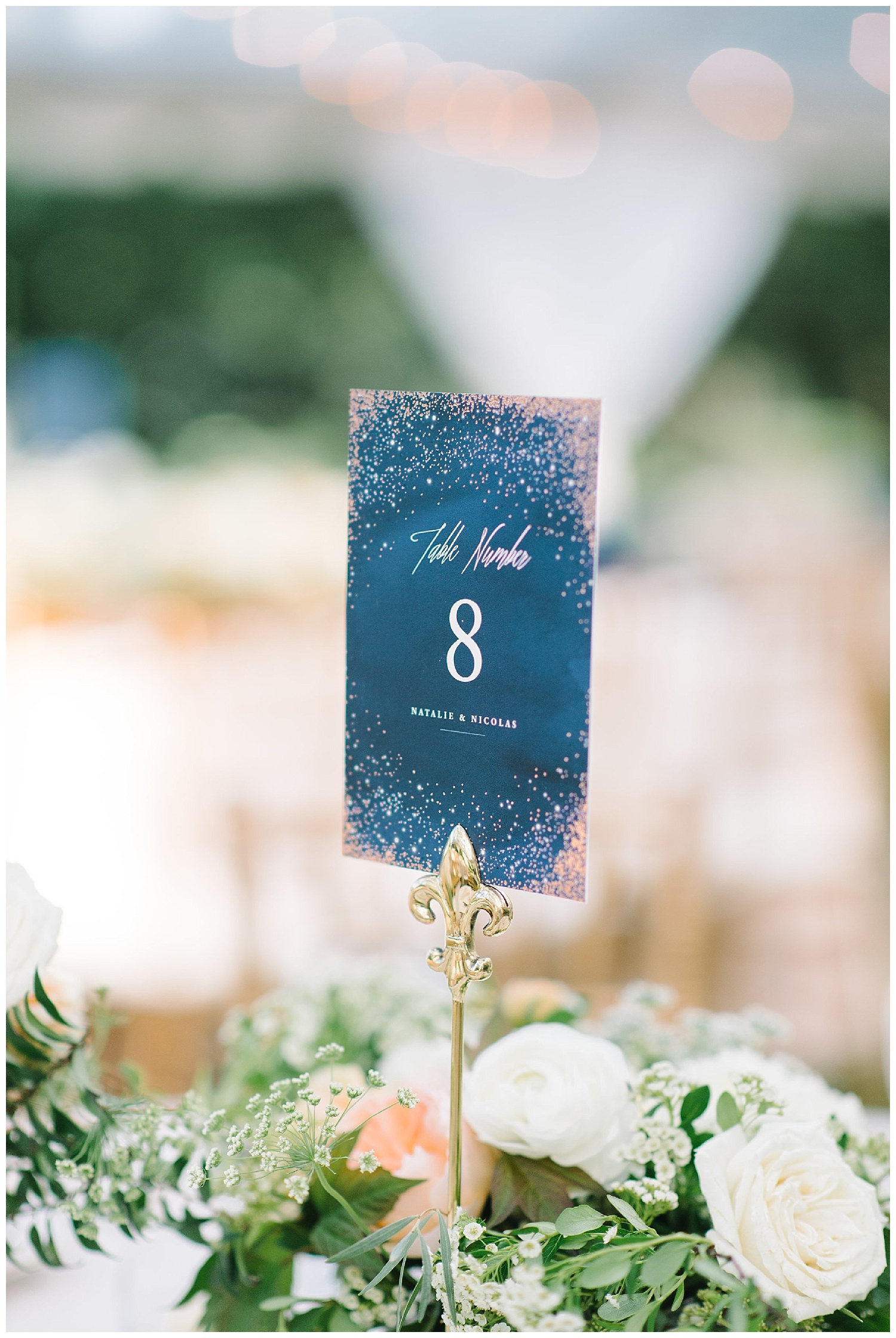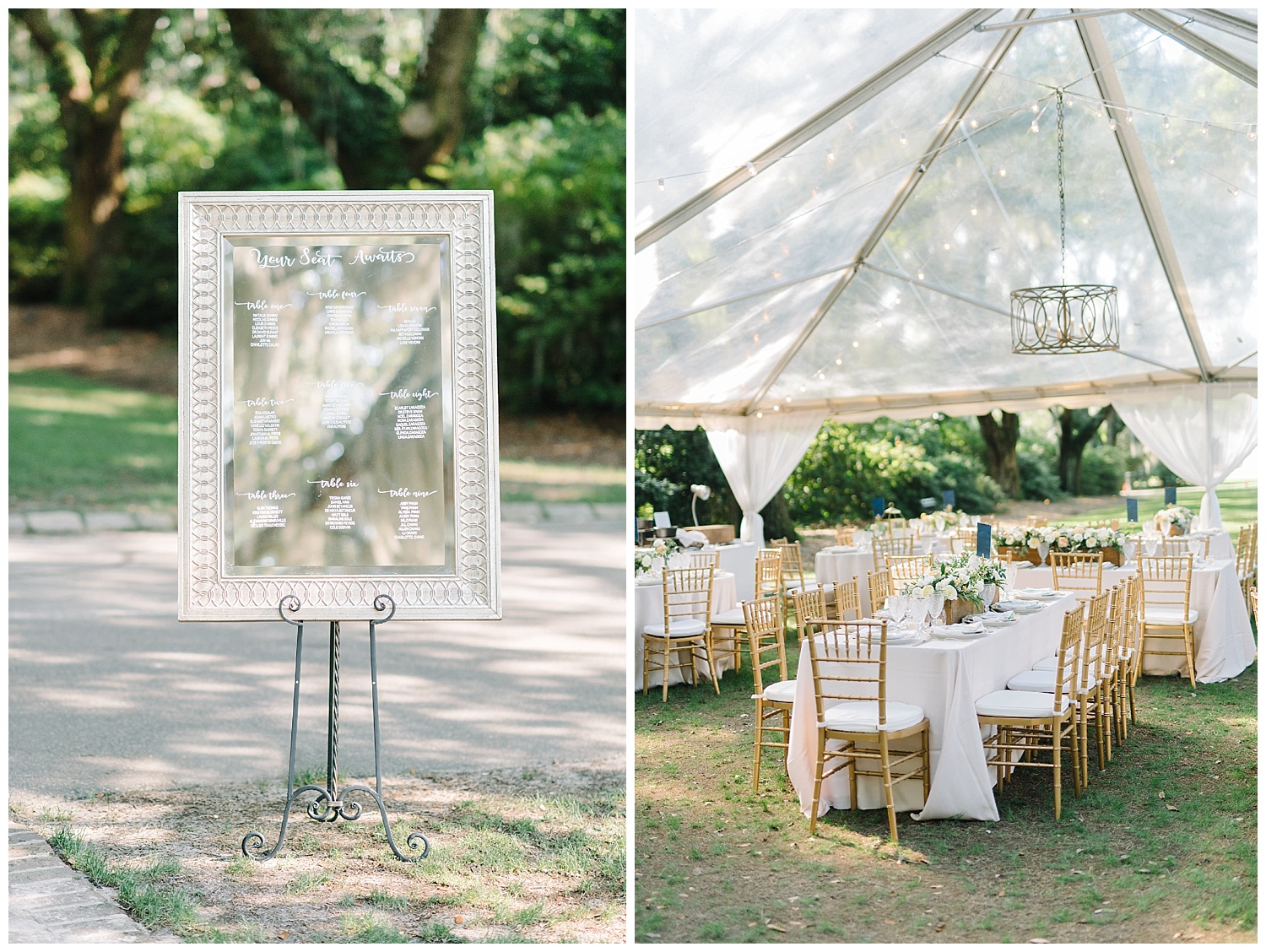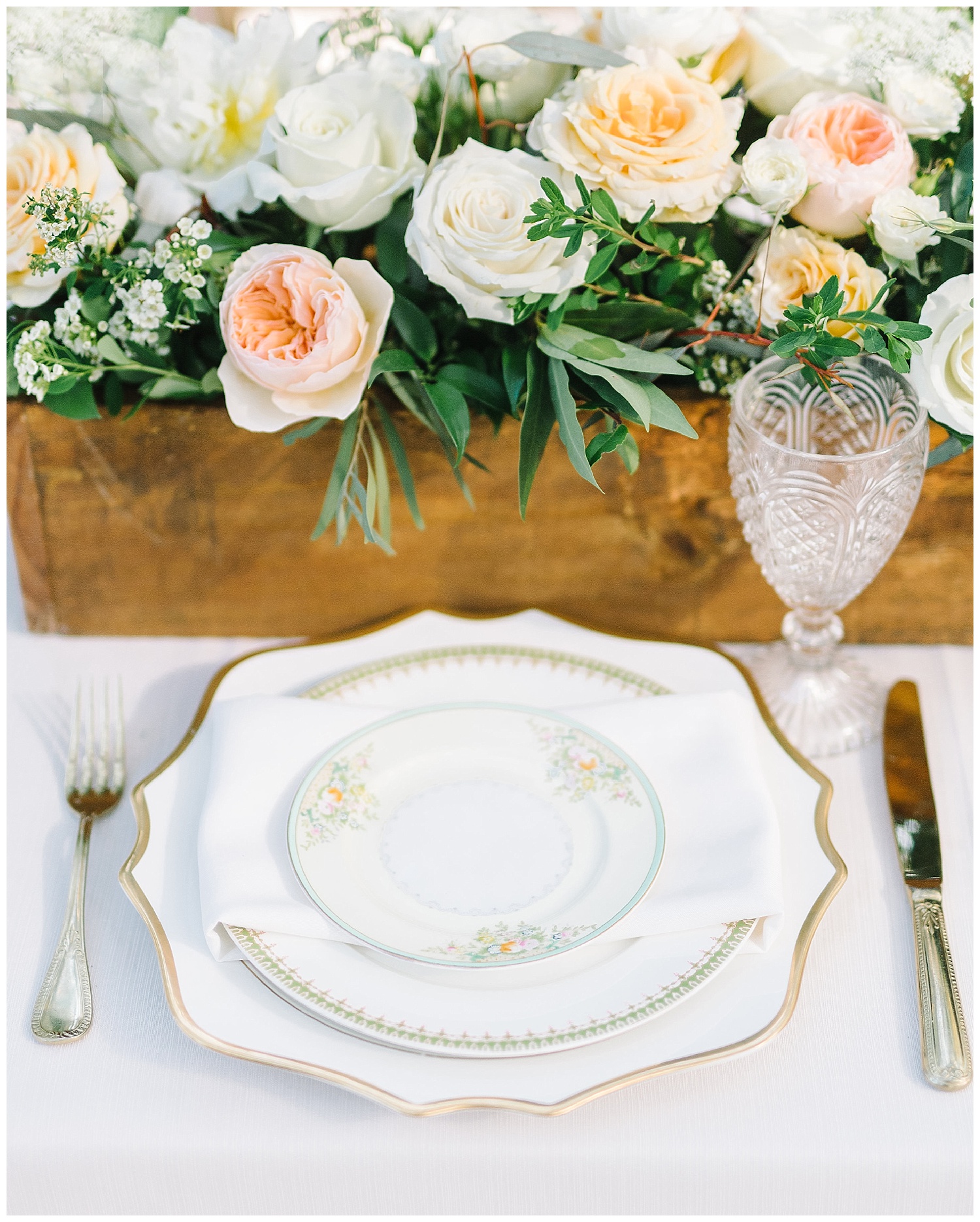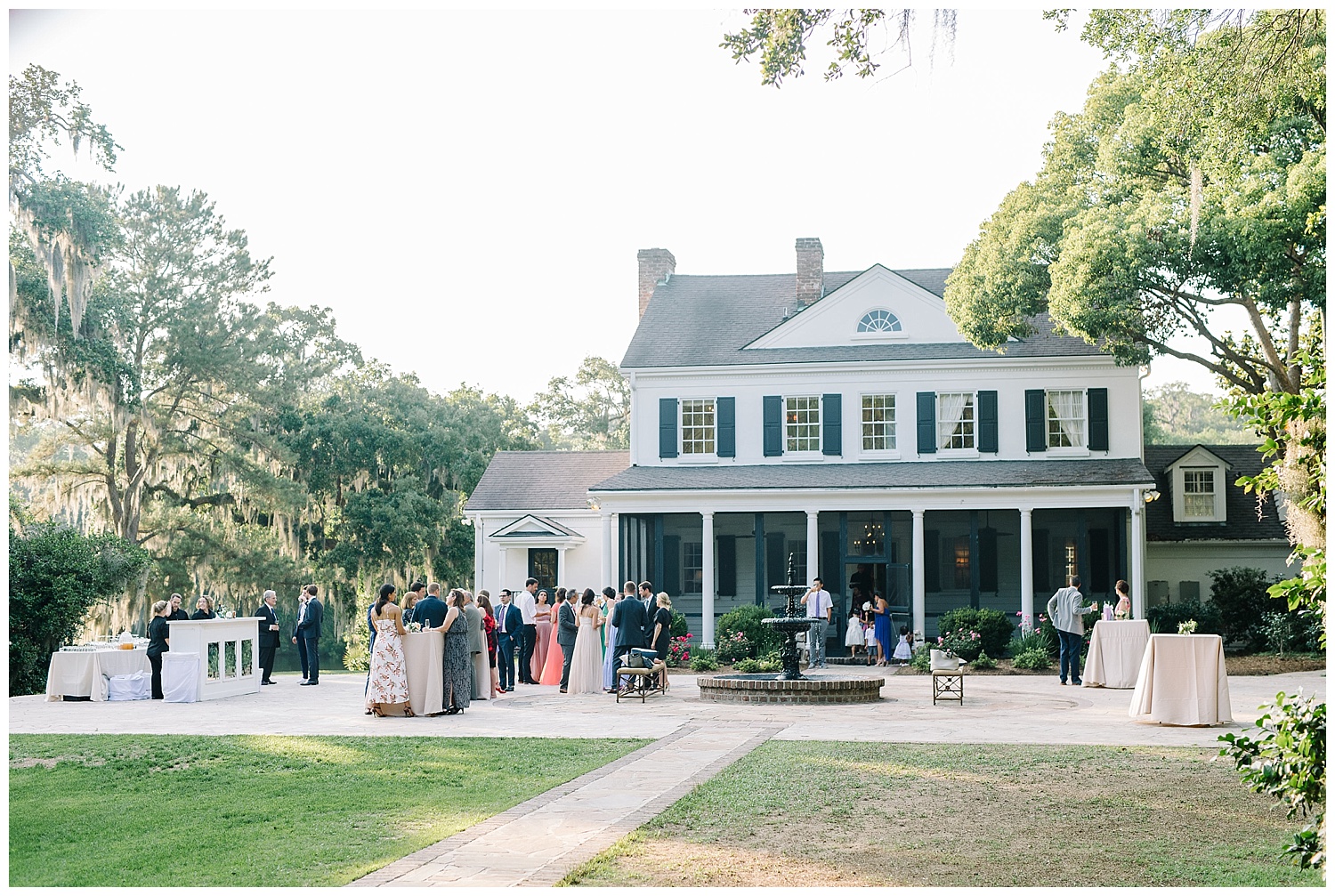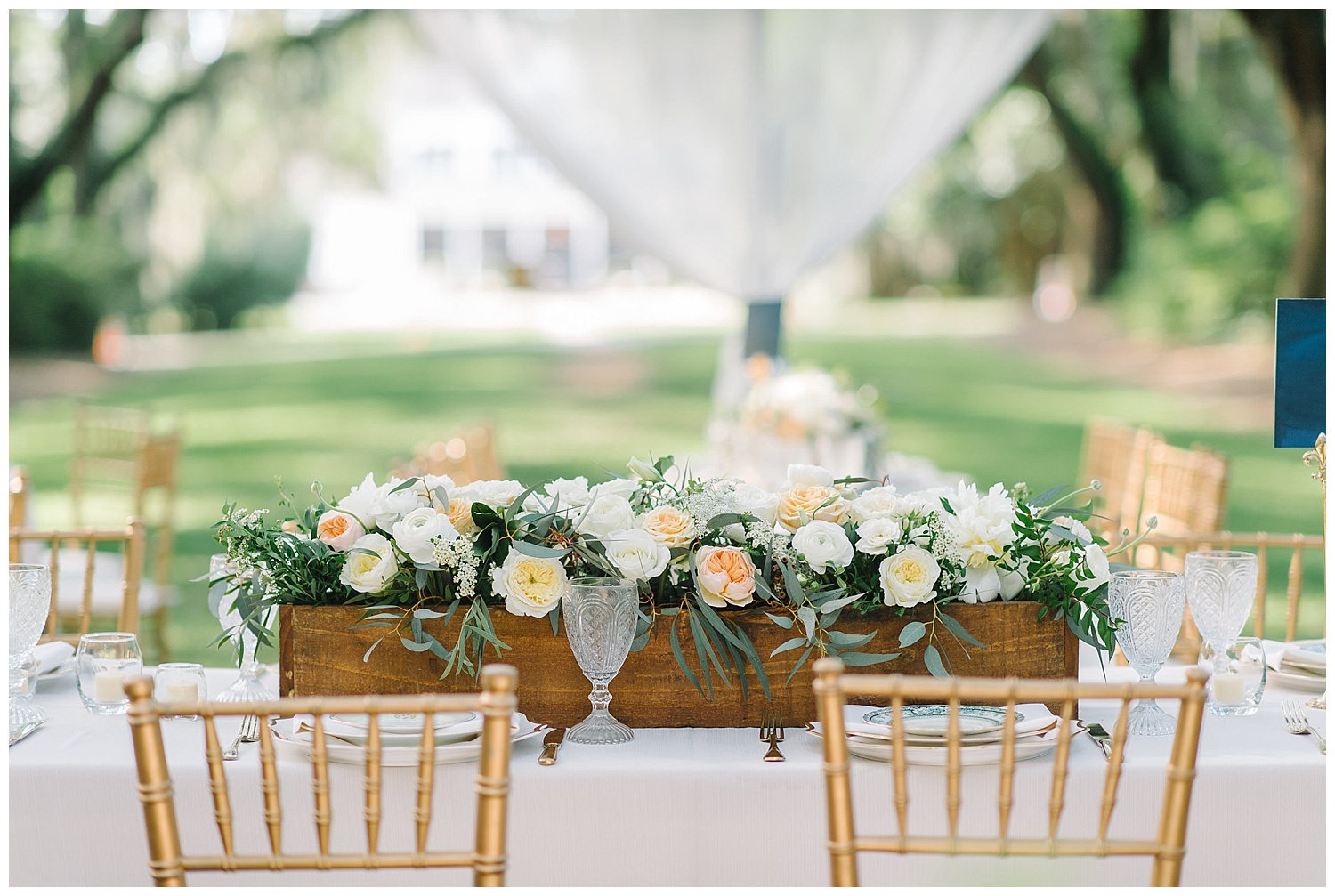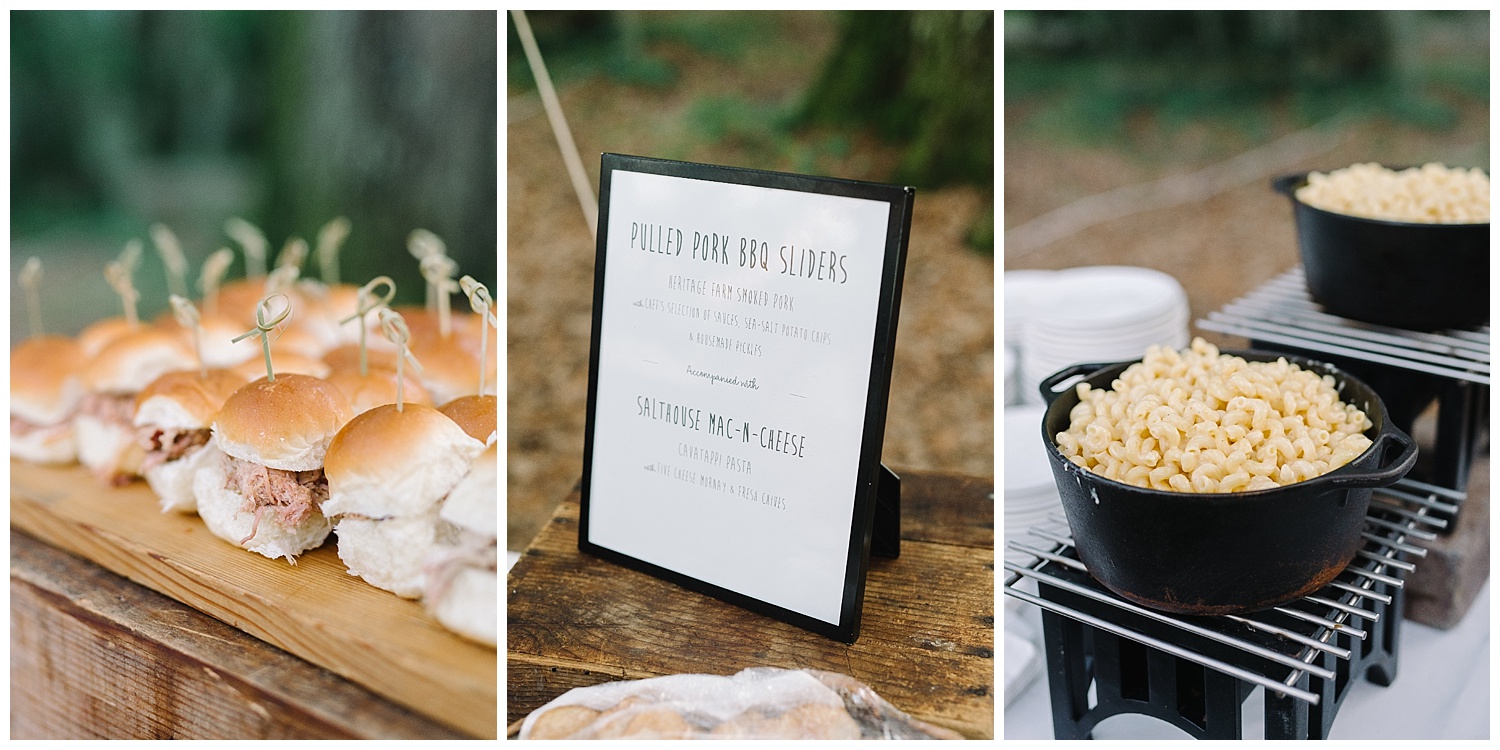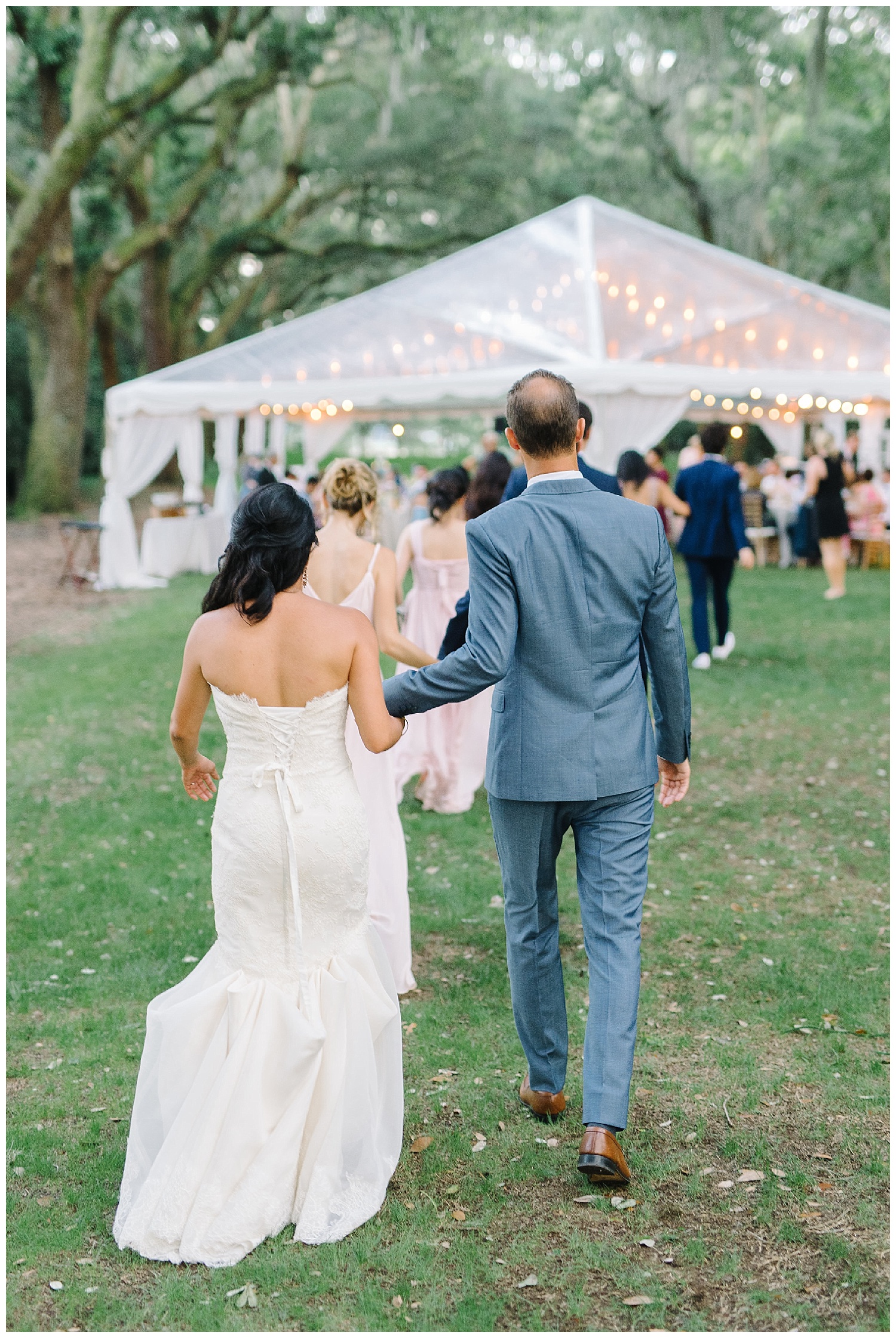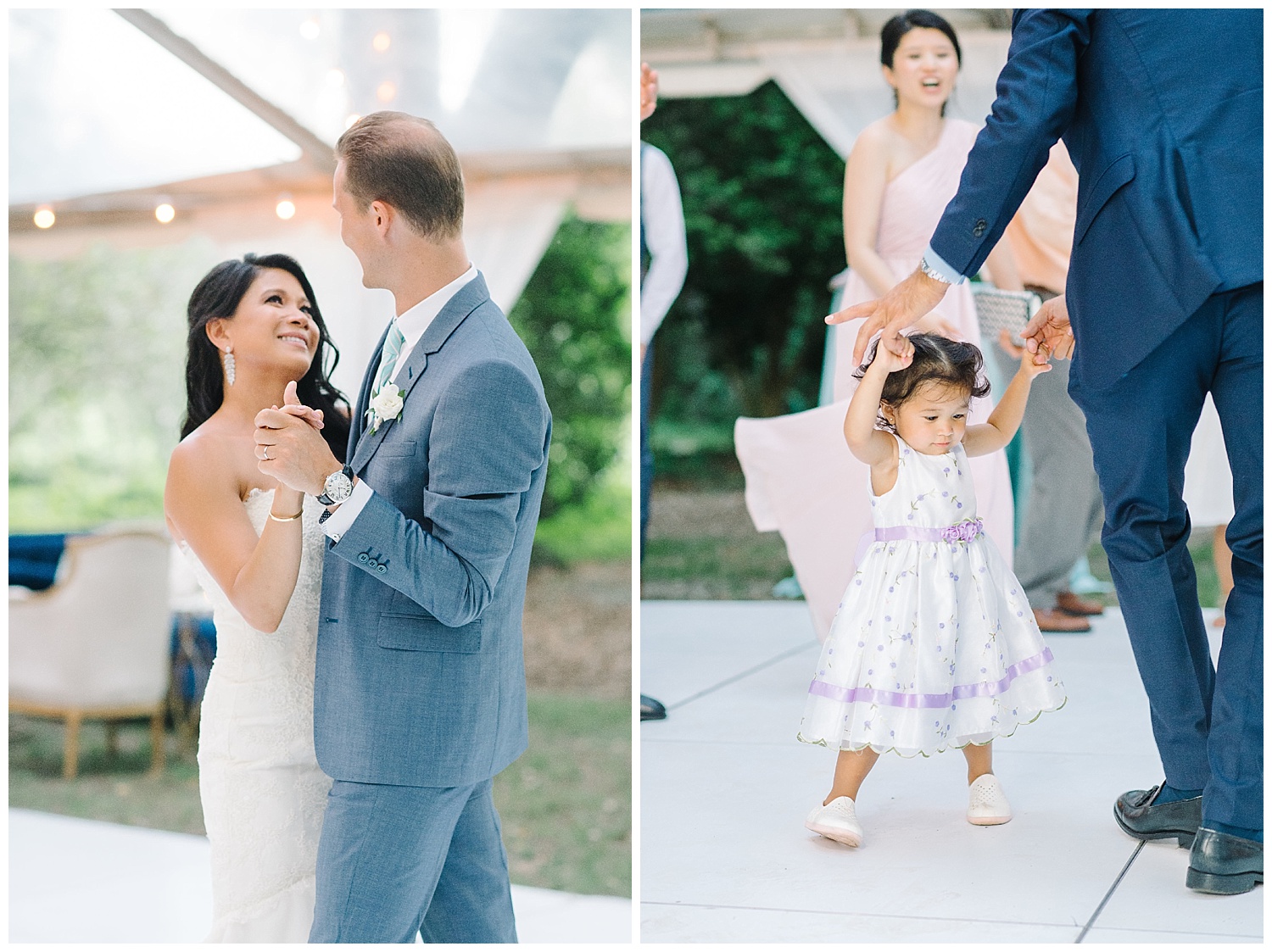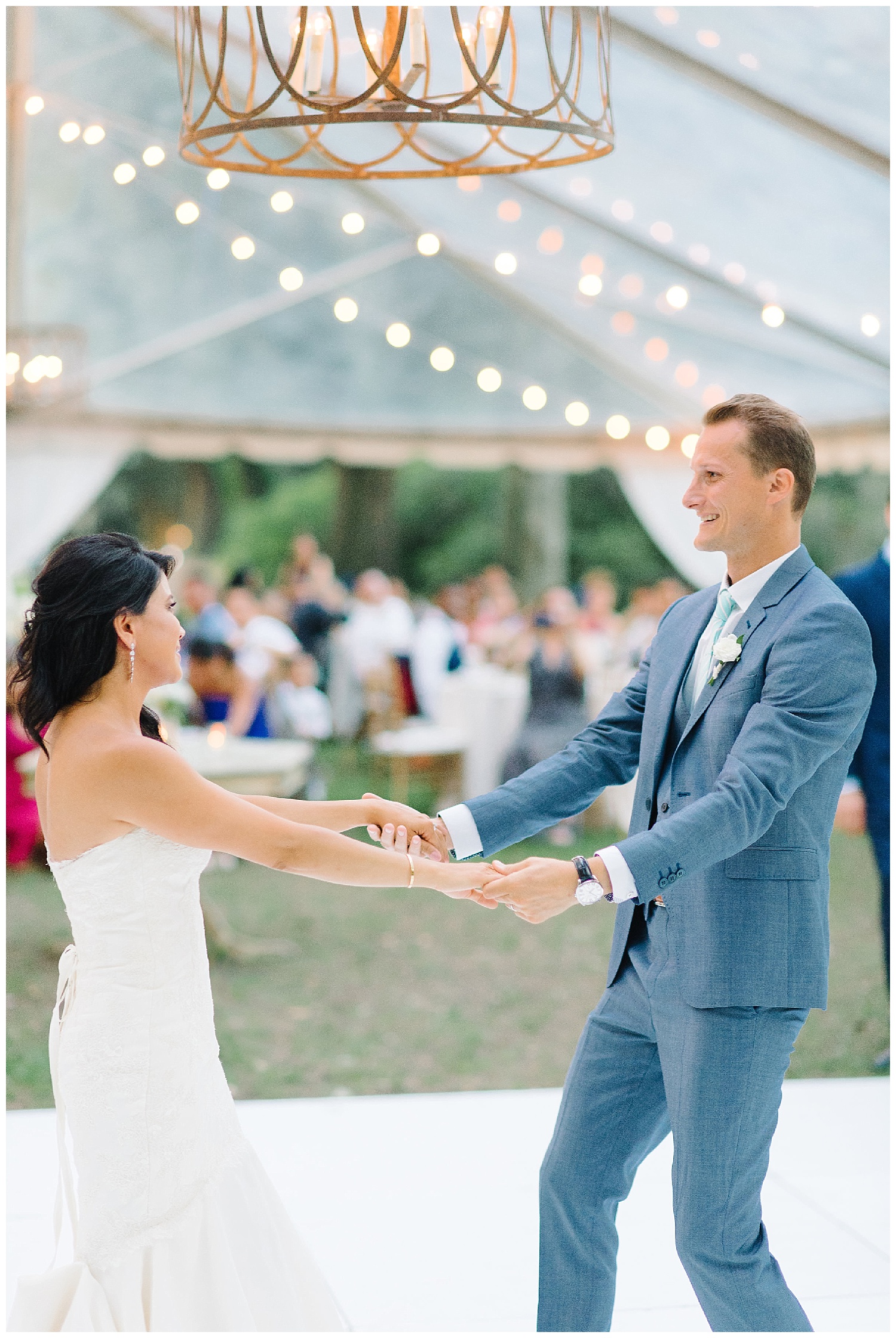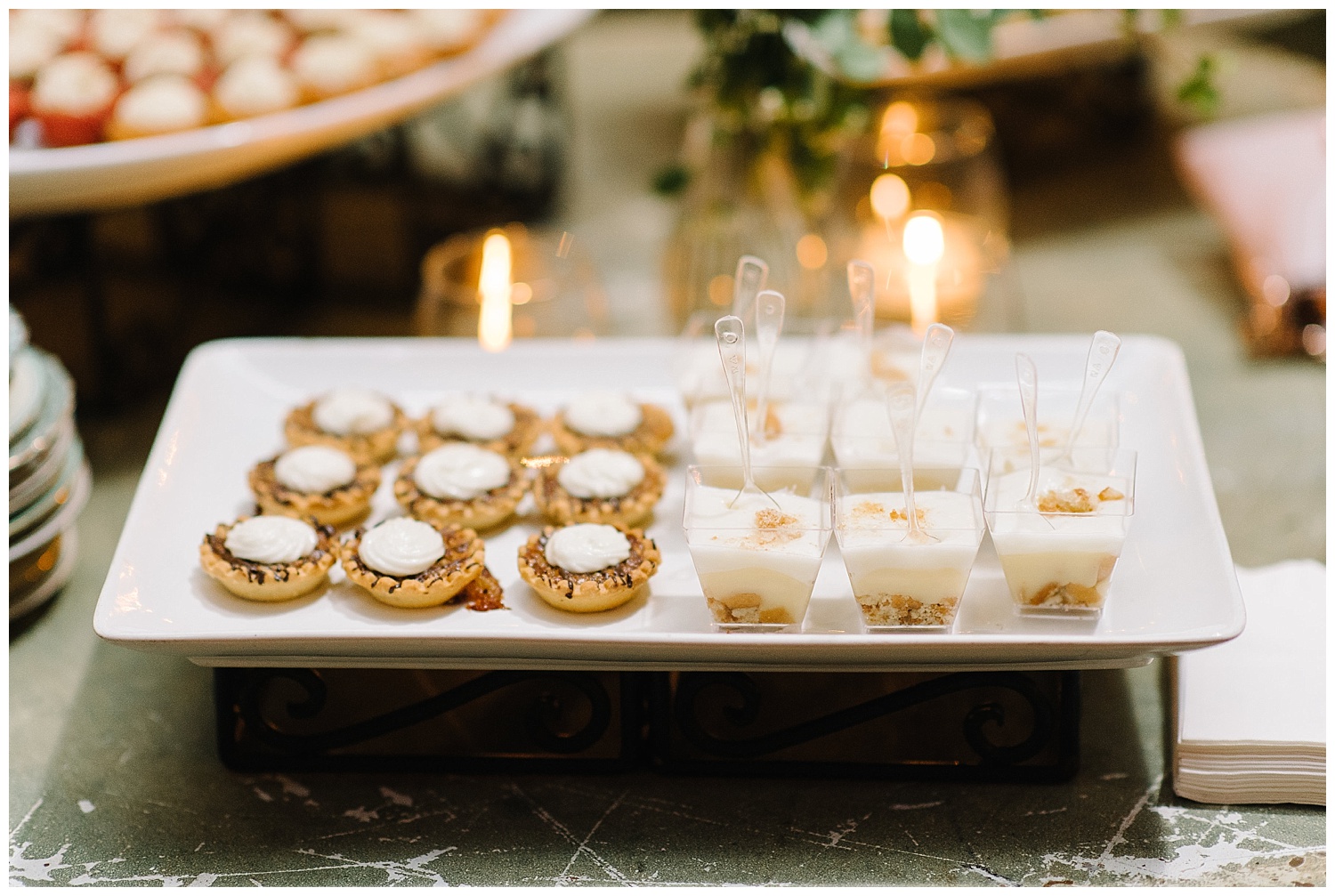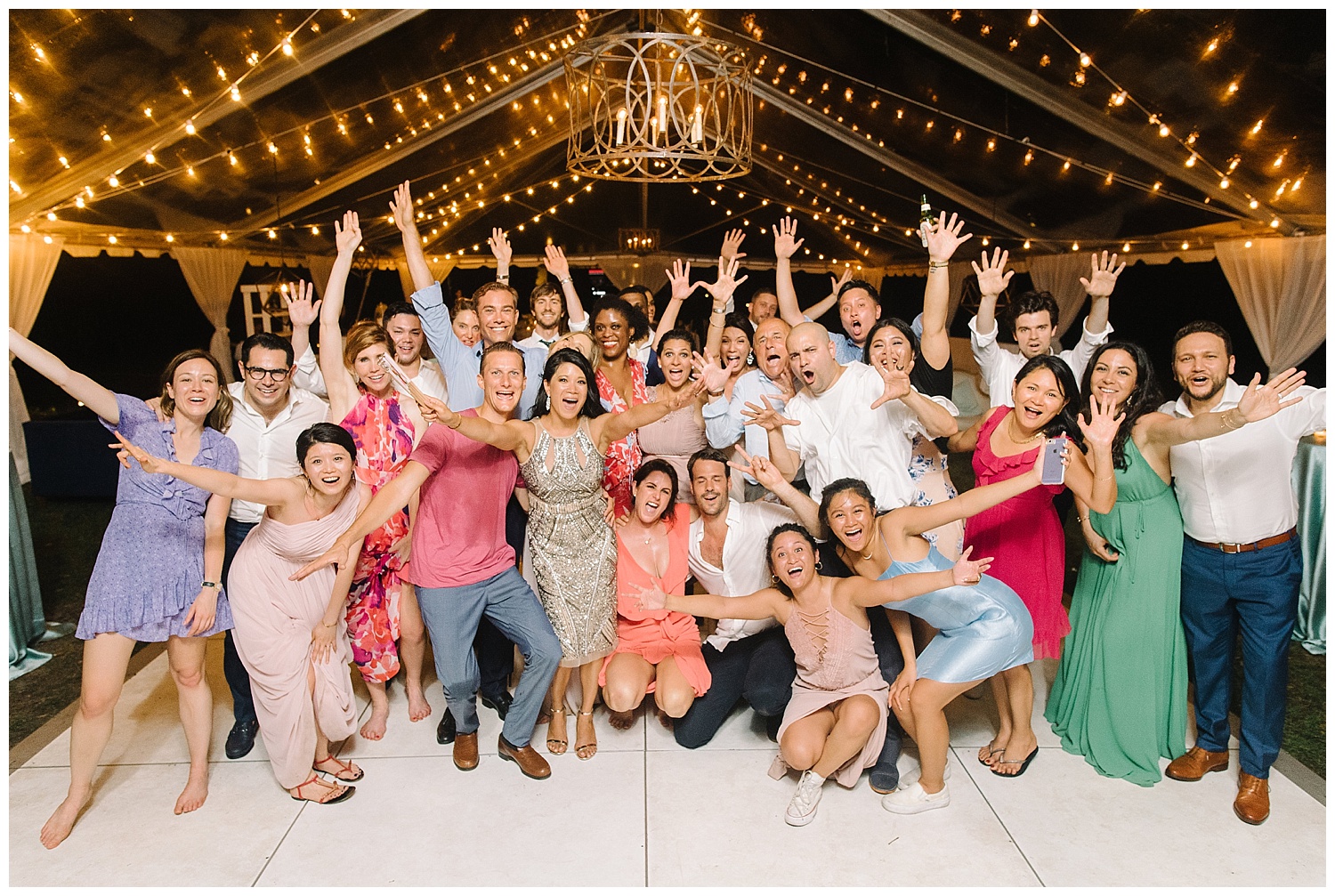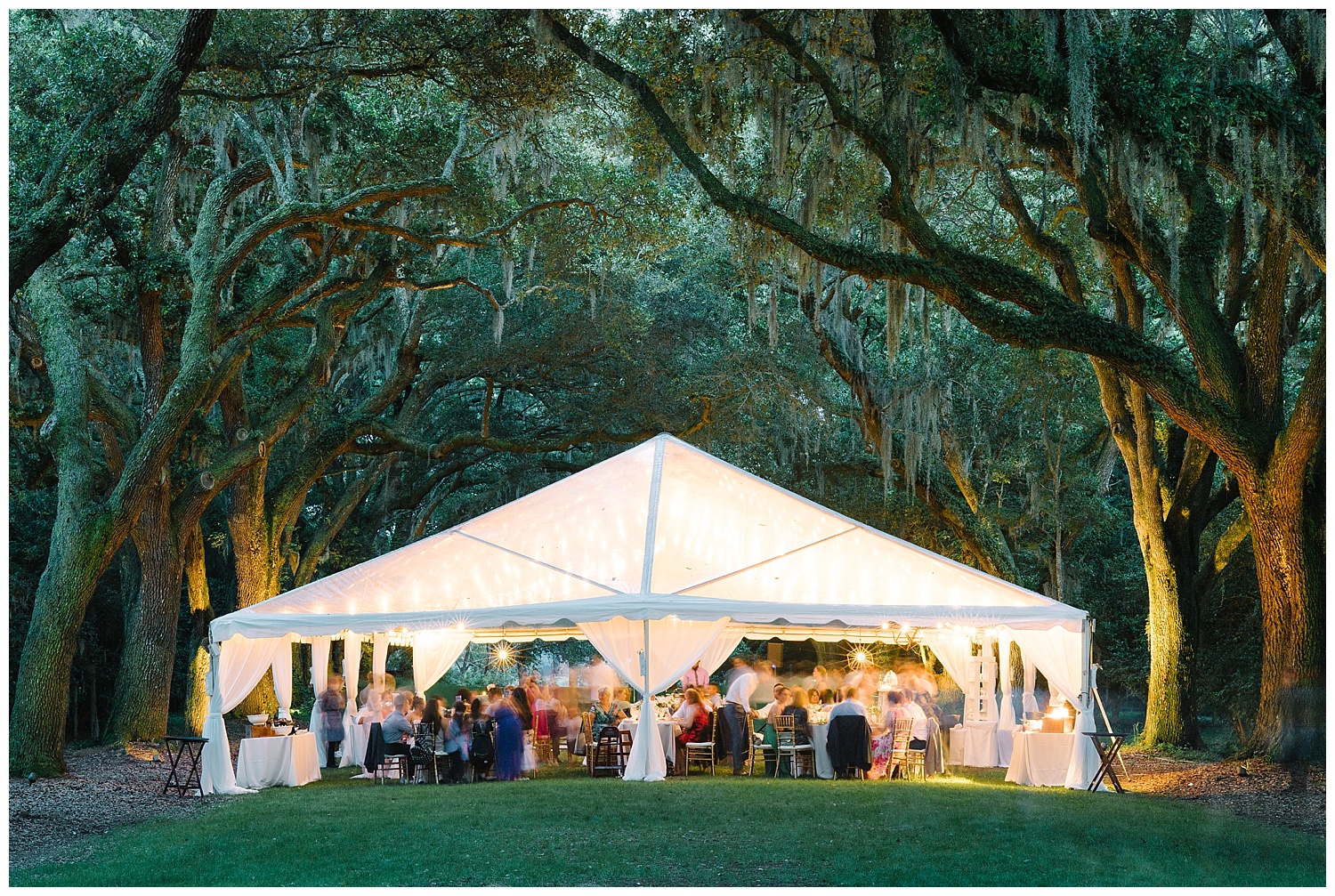 Photographer: Aaron and Jillian | Coordination & Design: ELM Events | Venue: Legare Waring House | Catering & Bar: Salthouse Catering | Hair and Makeup: Ash. and Co. | Heels: Jimmy Choo | Ceremony Musicians: Charleston Chambers TRIO | Cocktail Musician: Seth G | Florist: We are Petaloso | Invitations: Minted | DJ: DJ rDOT | Rentals: EventHaus | Transportation: Carolina Executive Limo Line | Wedding Gown Boutique: Wedding Atelier | Wedding Gown Designer: Paloma Blanca | Wedding Rings: James Allen