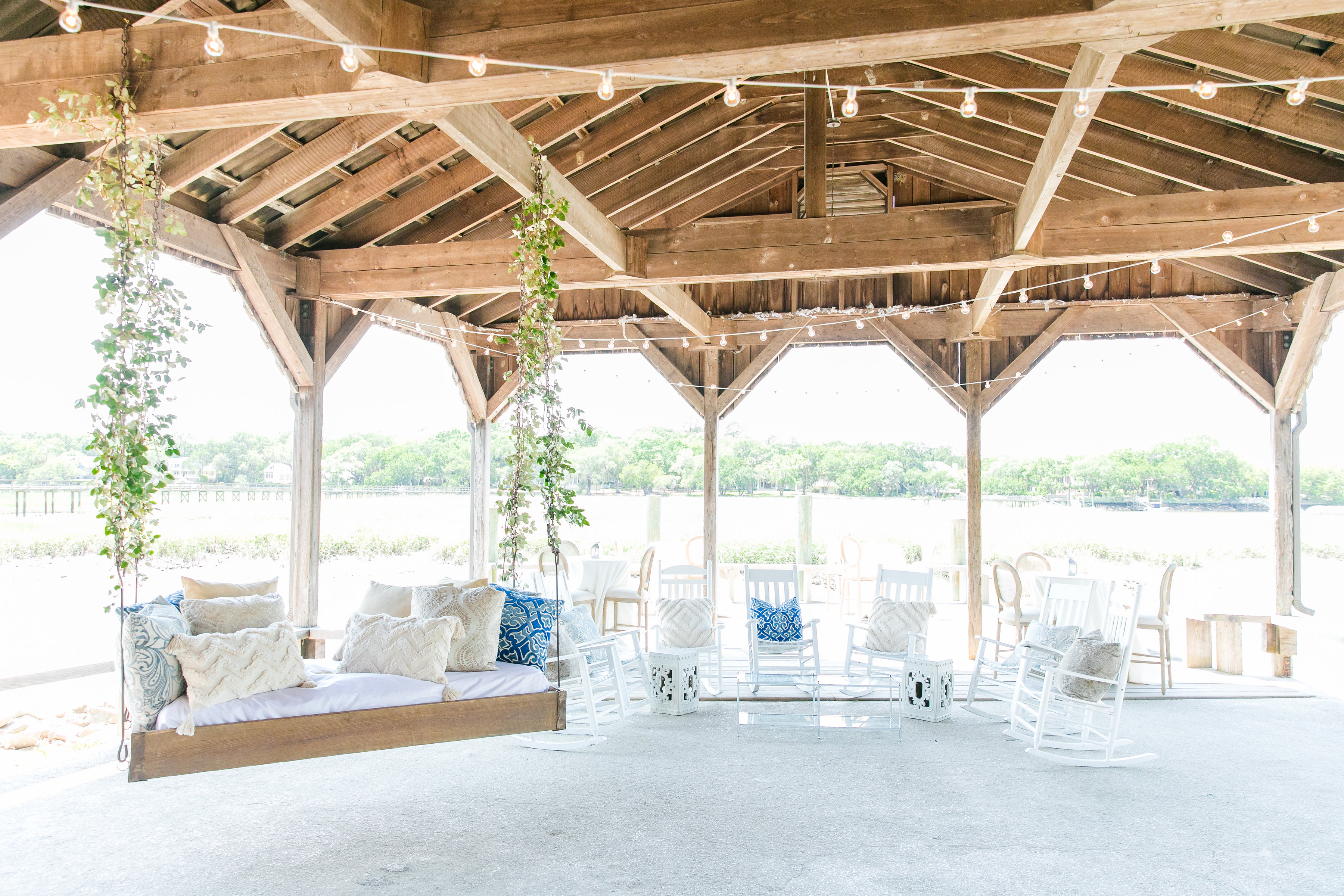 25 Jun

Caroline & Zach | Boone Hall Plantation

The Wedding Row: Tell us about how you two lovelies met.

Caroline: Zach and I met briefly in college. I traveled to Clemson from University of Alabama to attend a date party with a friend from high school that was fraternity brothers with Zach. A couple years later, Zach was living in Charleston and I was spending most of the summer down there before starting my first nursing job. Zach confessed feelings at the end of that summer which I didn't reciprocate back . . . yet! It took me a little bit longer to get on board, but after a few serious dates, I knew we would be together forever.

TWR: How'd you all wind up in the Holy City for your wedding?

Caroline: Charleston is our happy place. It holds a very special place in my heart because I have many fond childhood memories of vacations at my family home on Isle of Palms, and because it's the place where Zach and my relationship began and grew. We chose Boone Hall because we wanted our family and friends to experience the Charleston we both knew and loved.  

TWR: What can you share about the proposal?

Caroline We hiked up Stone Mountain in Atlanta for, what I thought was, a casual picnic. When we sat down and then he pulled out a piece of paper and began to read the sweetest note he had written, detailing our favorite memories together and things he loved about me and our relationship. He stood next to me, got down on one knee, and that was that. All the while, my photographer friend Caroline was hiding in the brush to capture everything.

TWR: The rocking chairs and swings at your reception looks like a hit. Did guests enjoy?

Caroline: The chairs were to simulate the front porch at my family's beach house–the place where some of my favorite and most important conversations took place, including where I told Zach I loved him for the first time. I loved being able to sit with him during our reception on those chairs, reflecting on our day while enjoying the most gorgeous sunset.

TWR:  Your first dance with your father looks so incredibly fun. Did you all rehearse ahead of time?

Caroline: We did not rehearse, actually! My parents are both great dancers; in fact, we grew up shagging and swing dancing barefoot in our kitchen. I loved dancing with my dad, and it was so much fun that my brother decided to cut in and join us on the dance floor!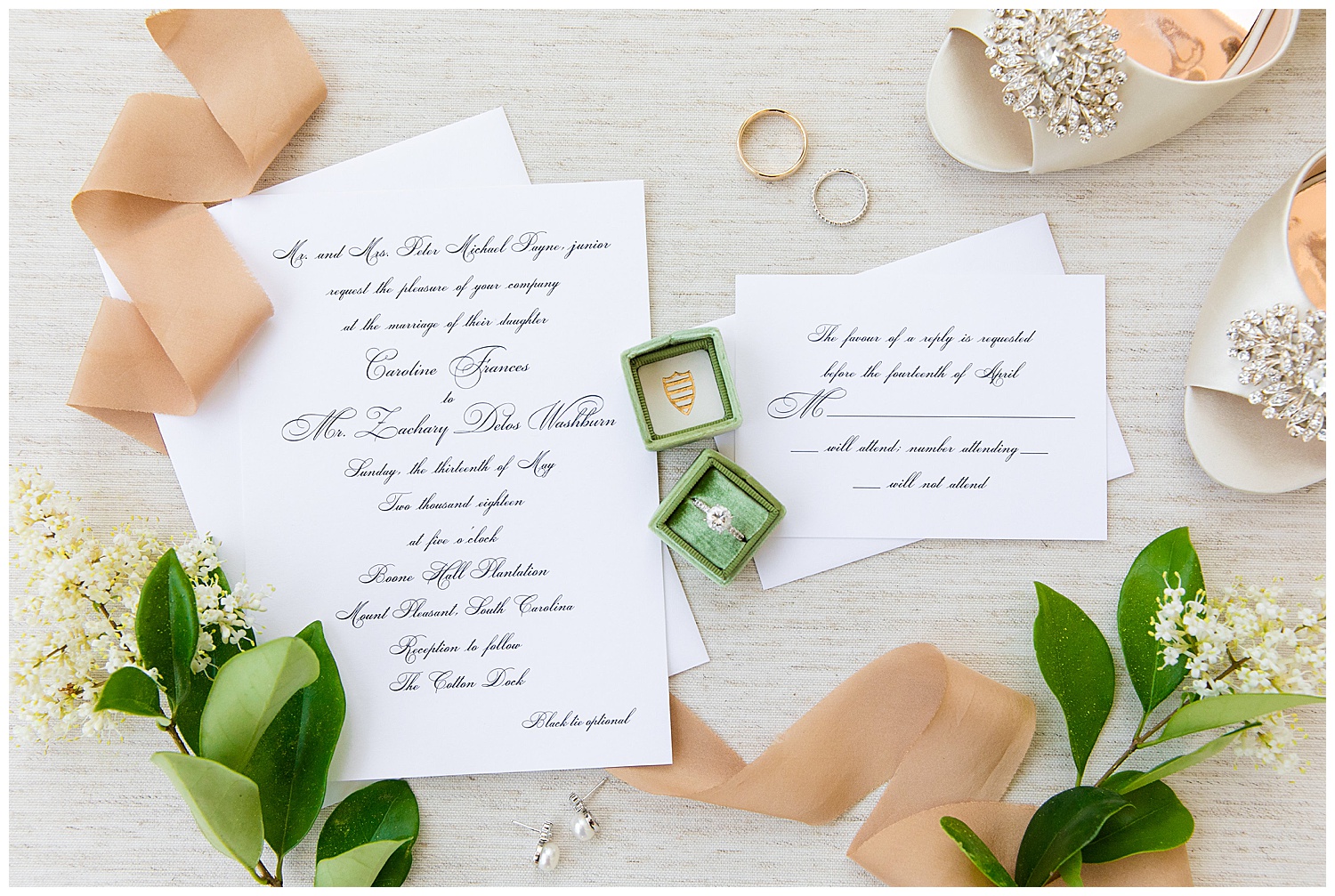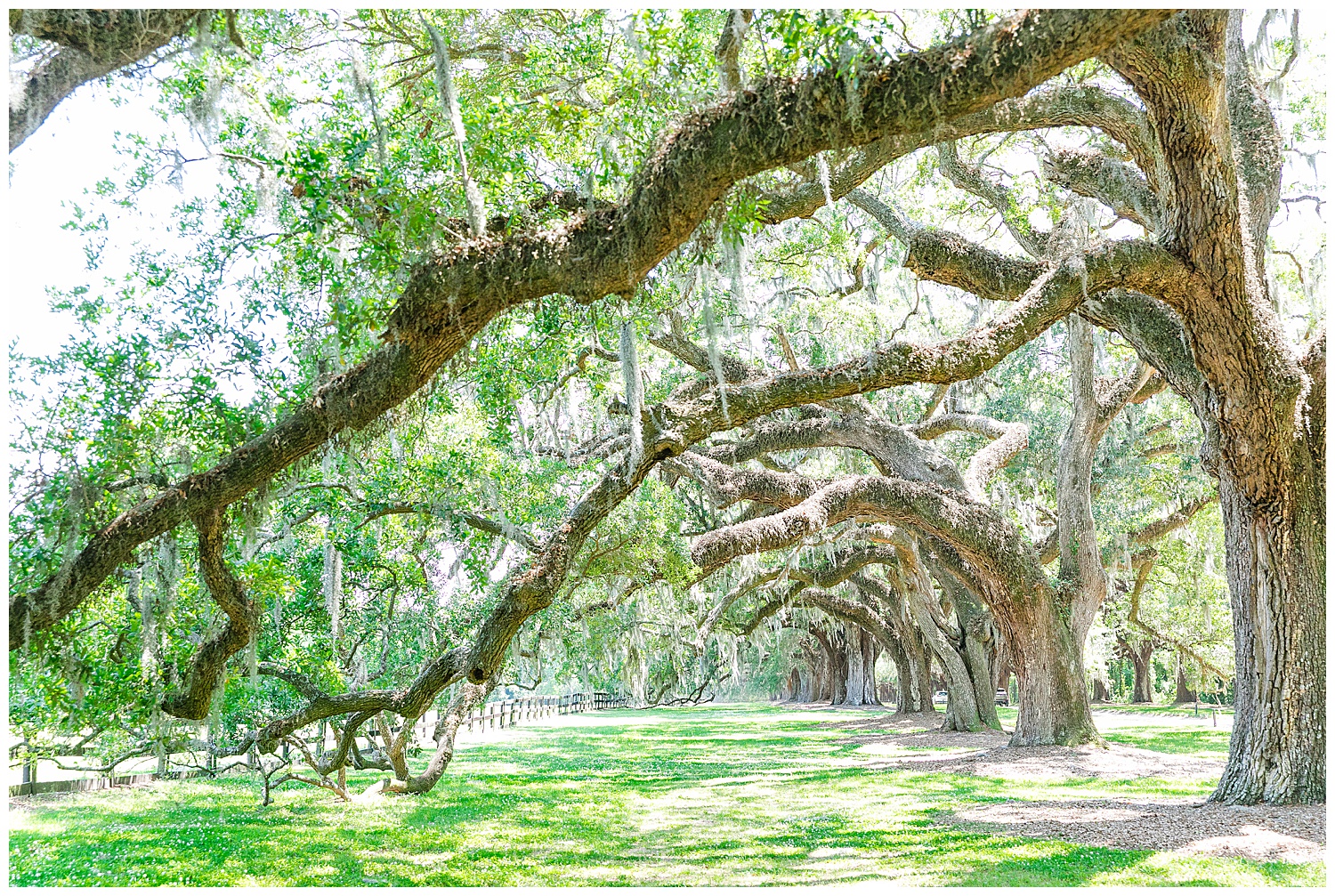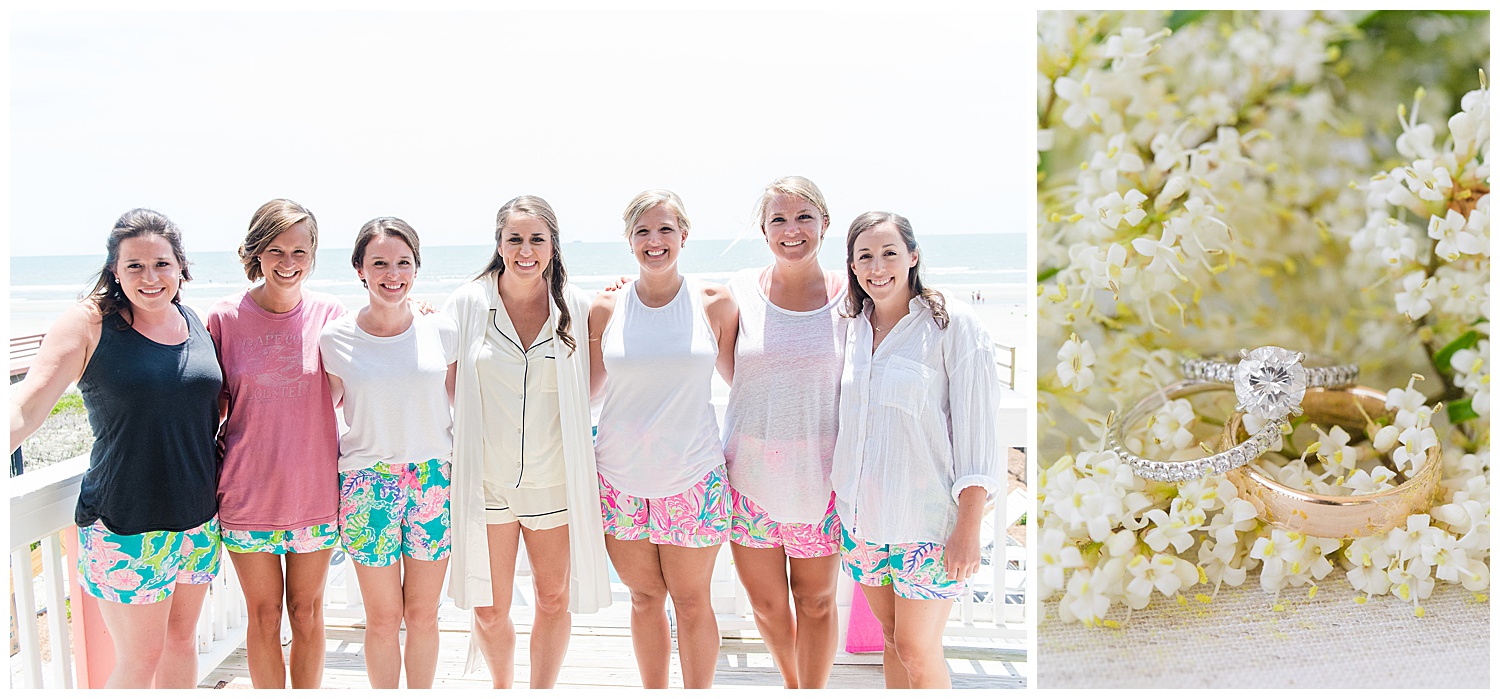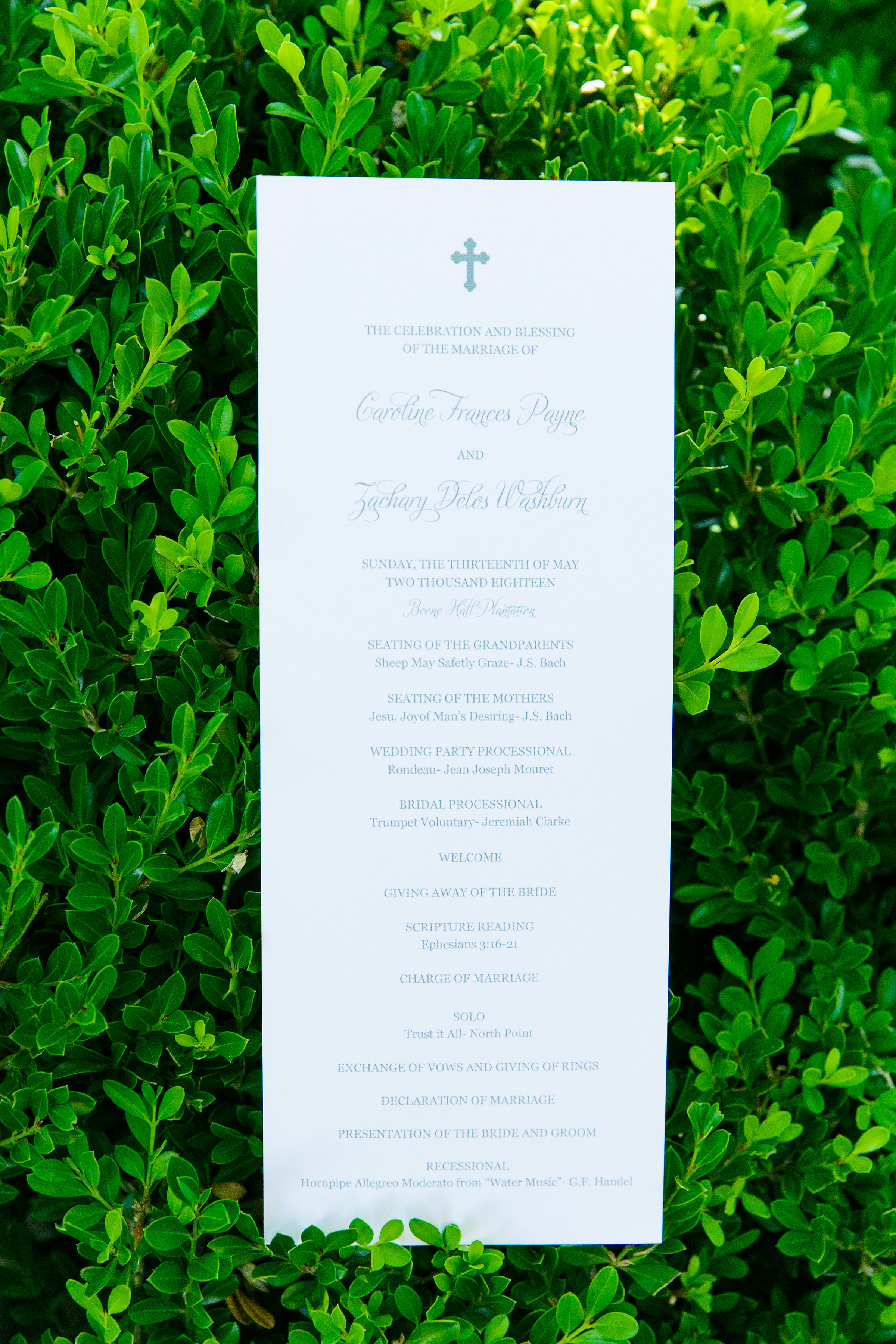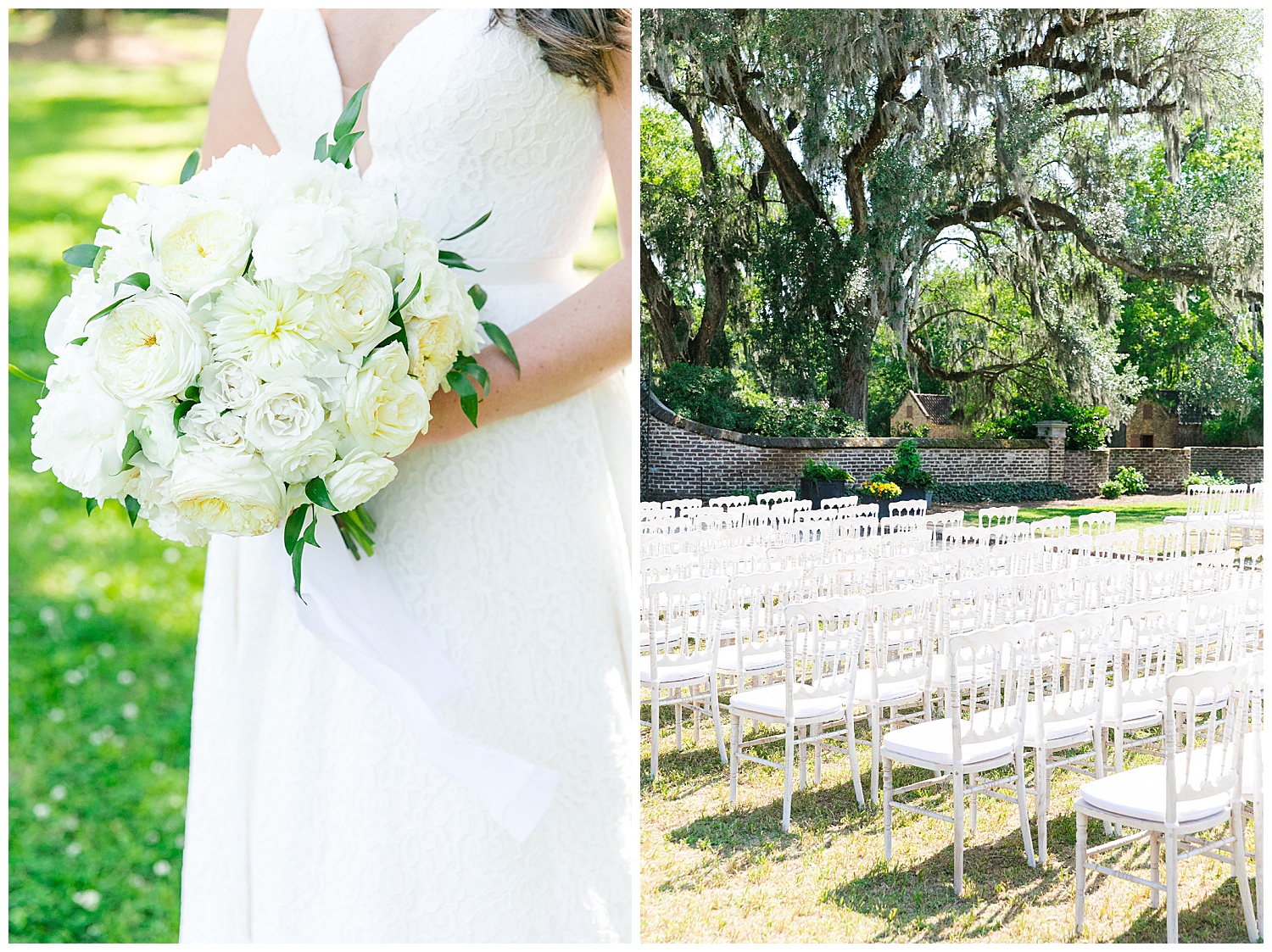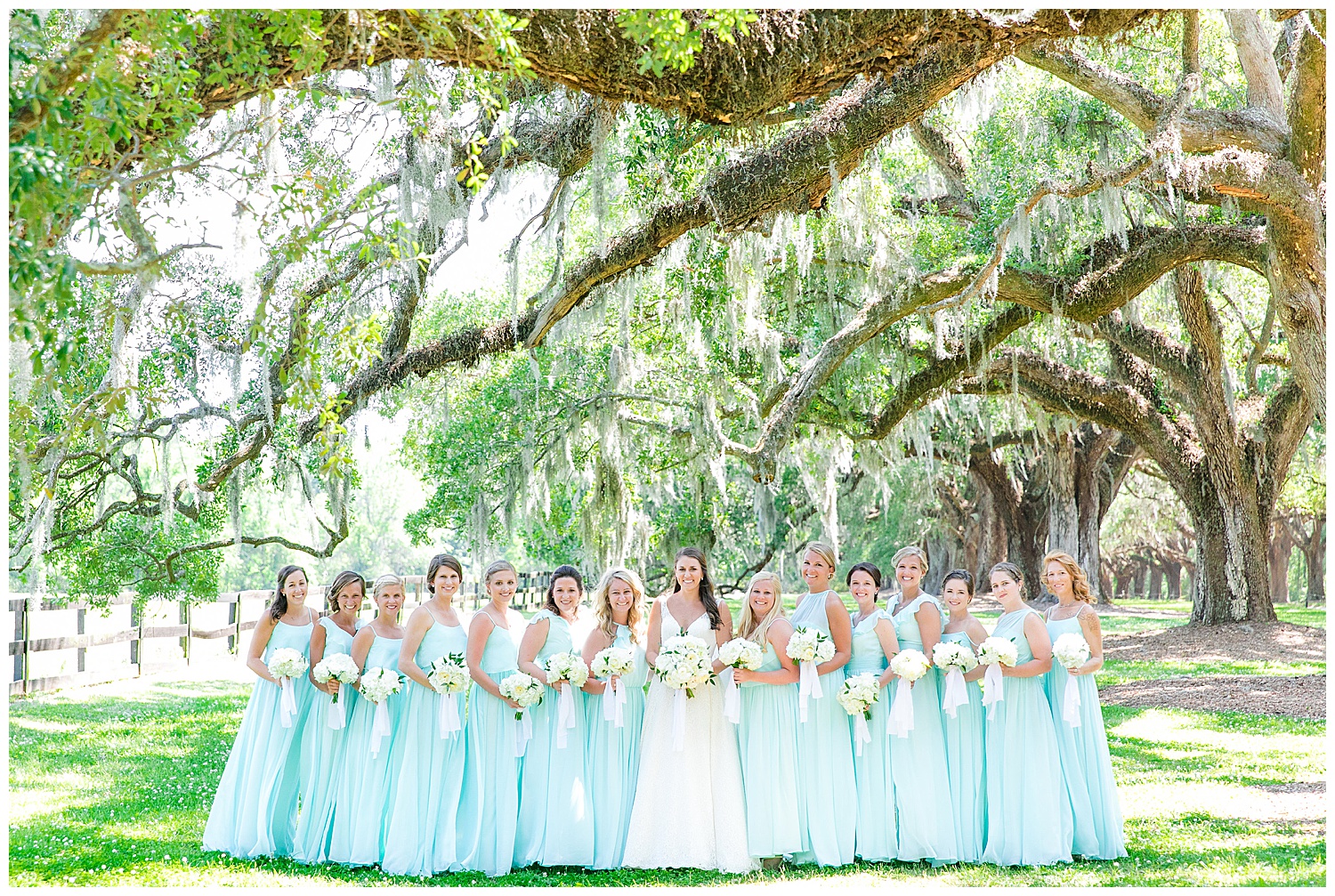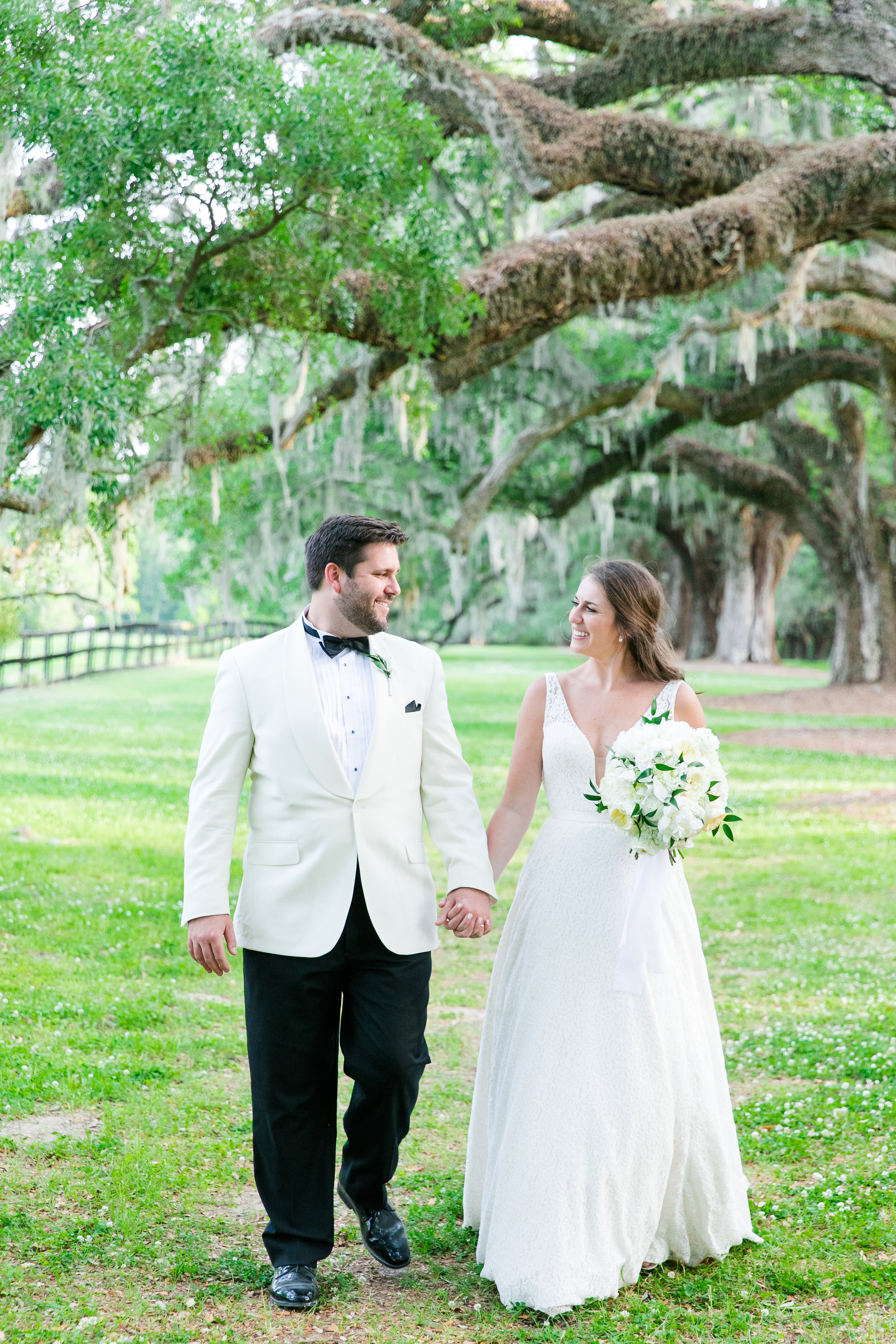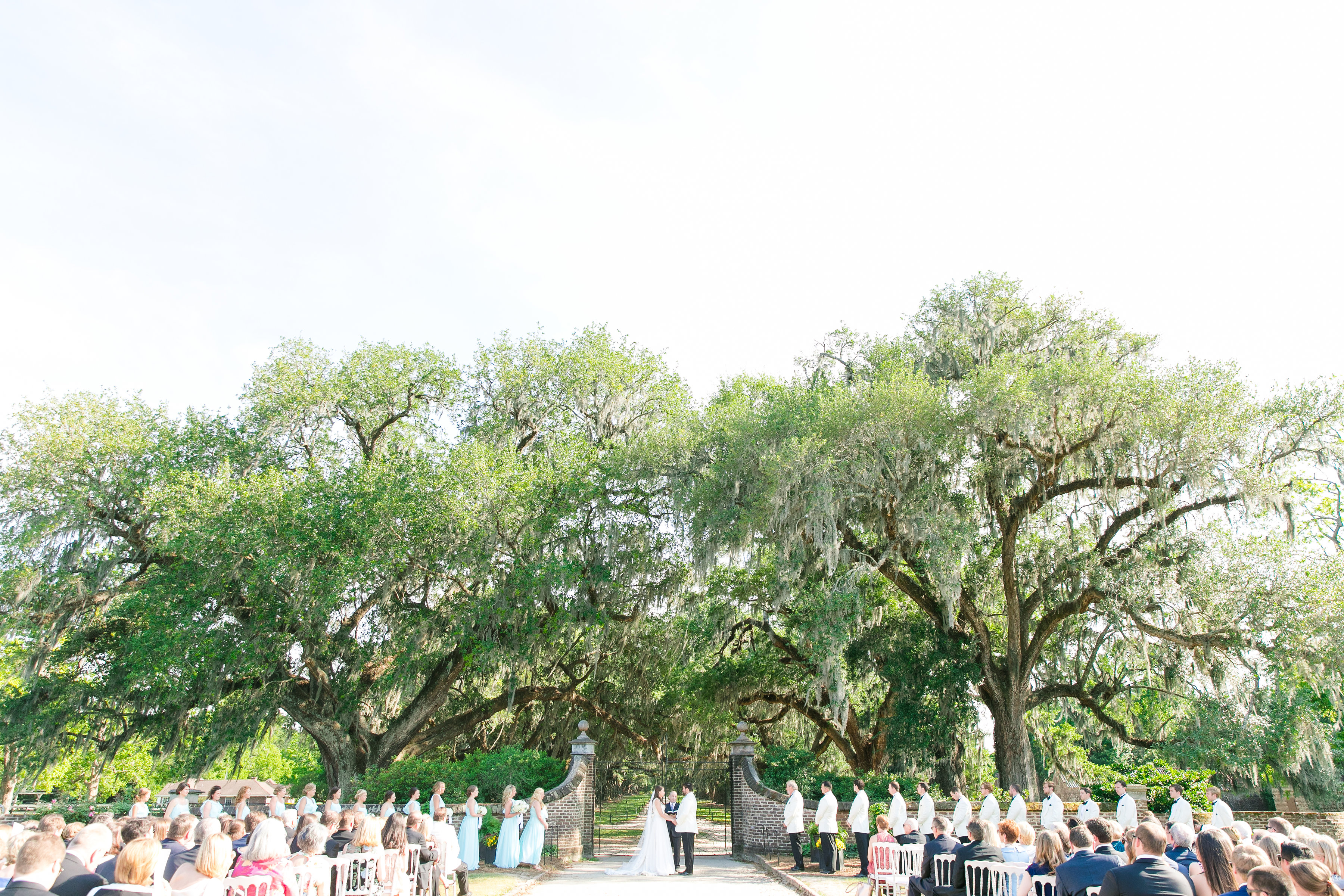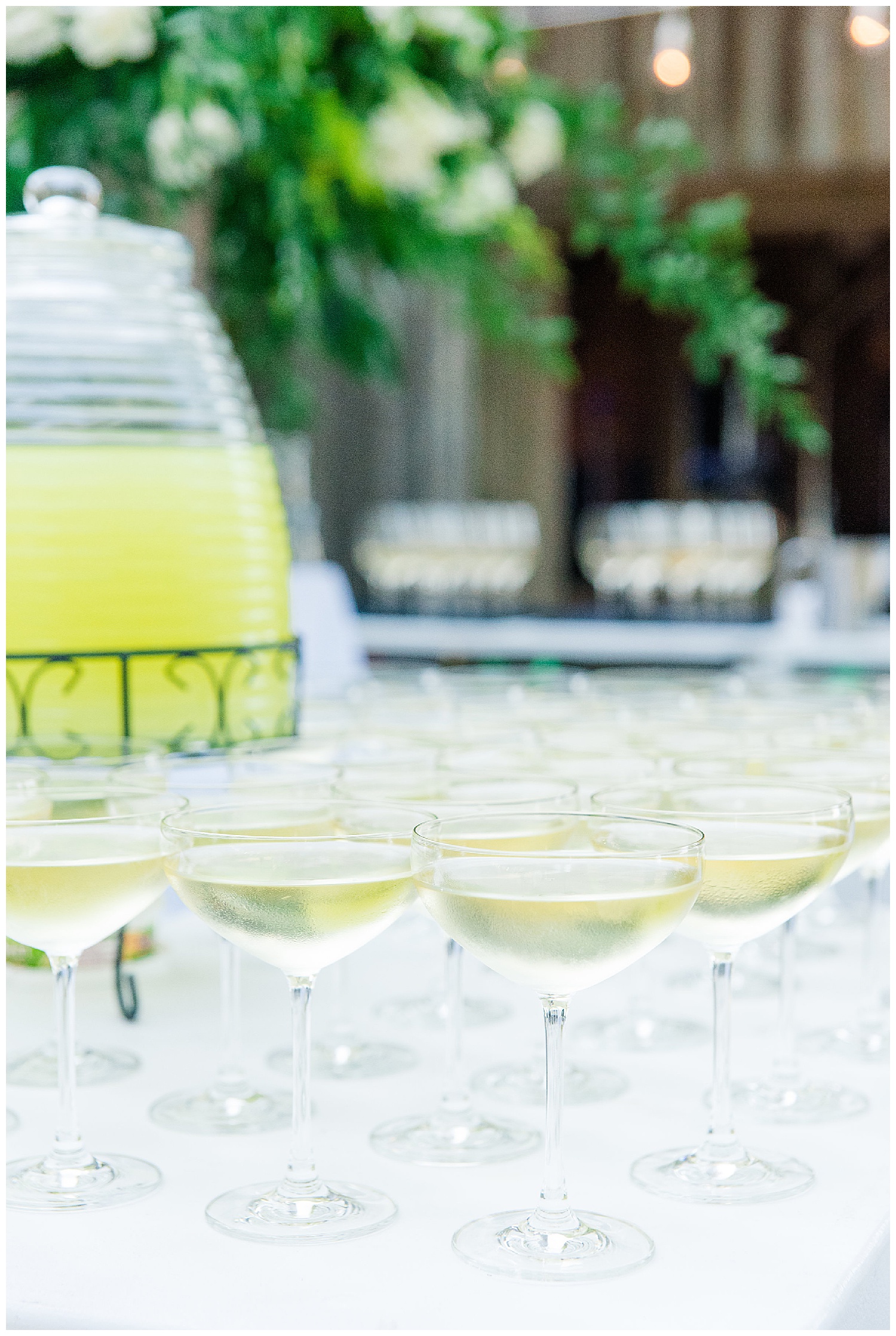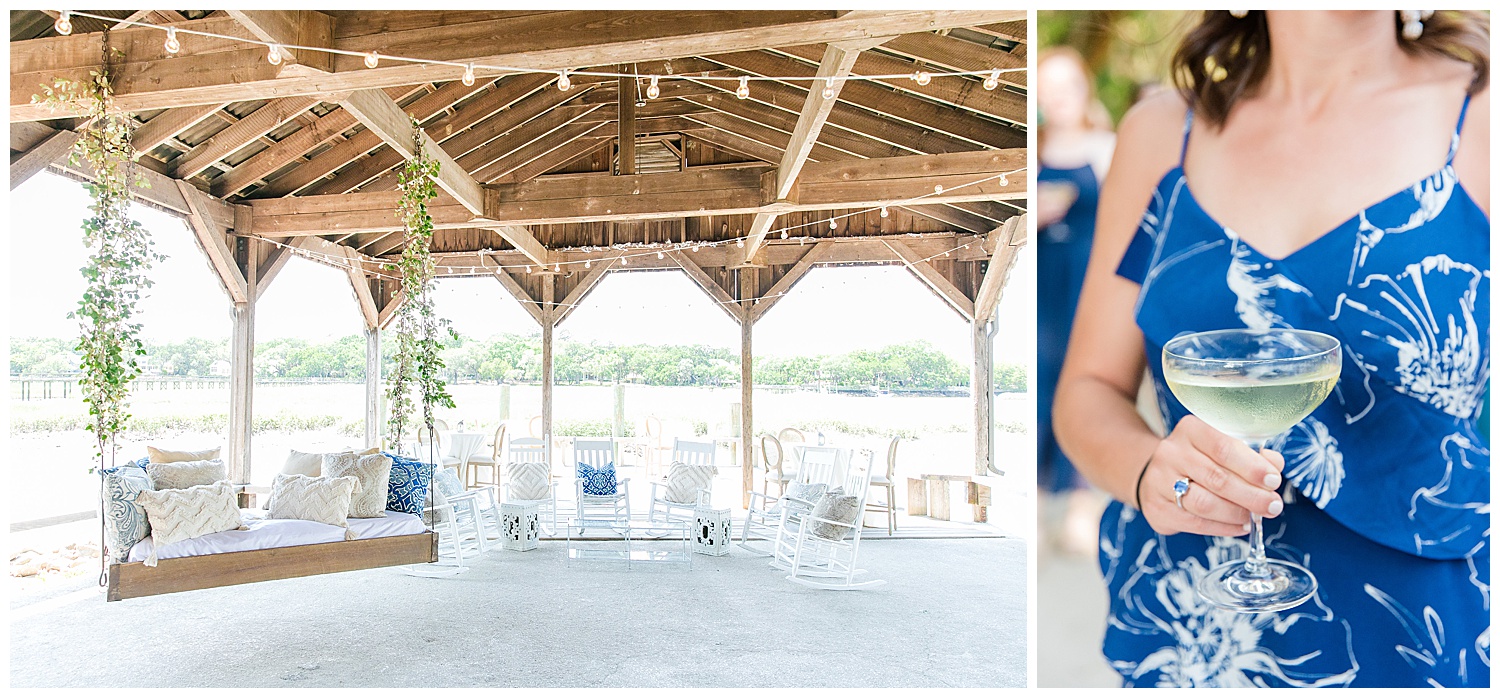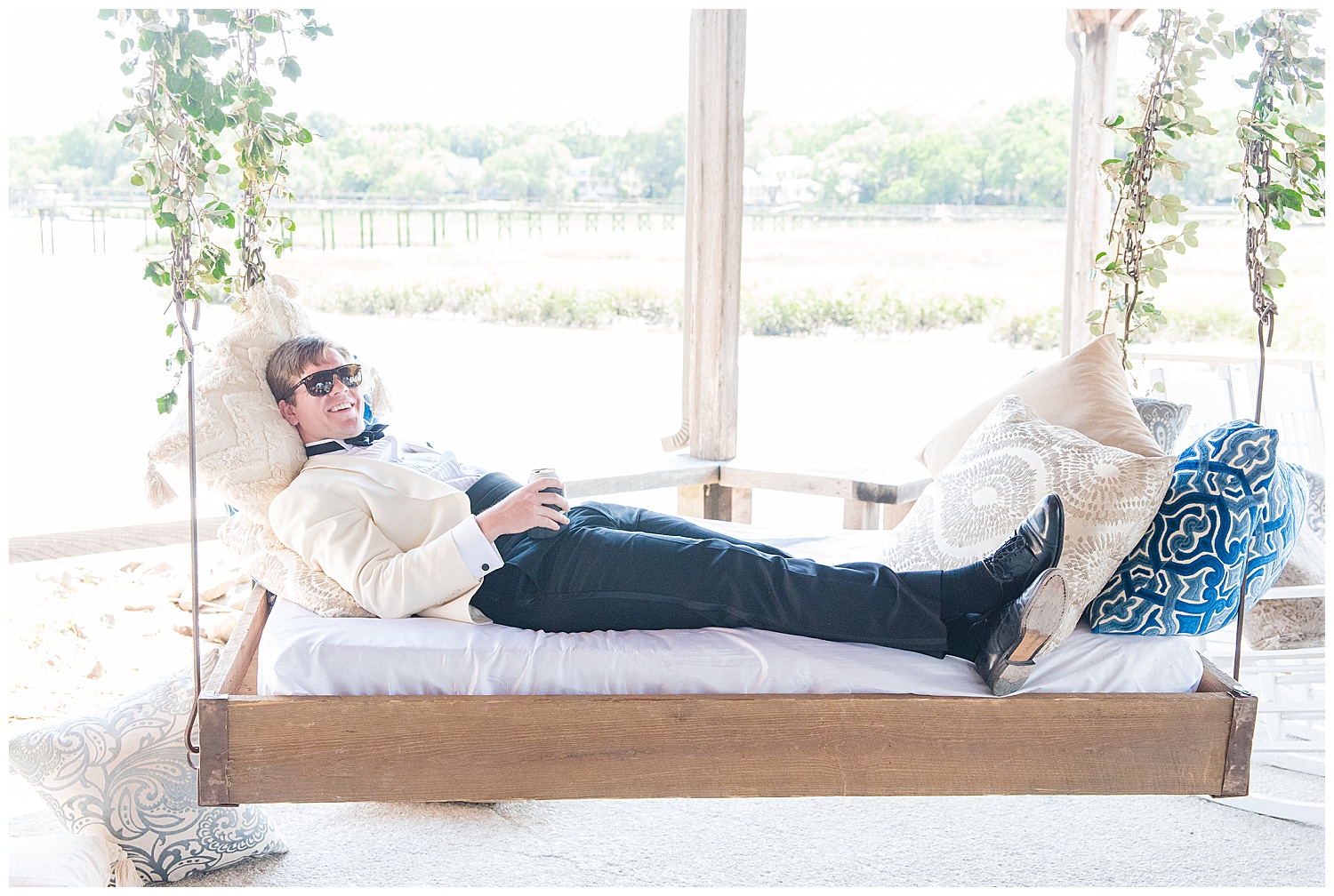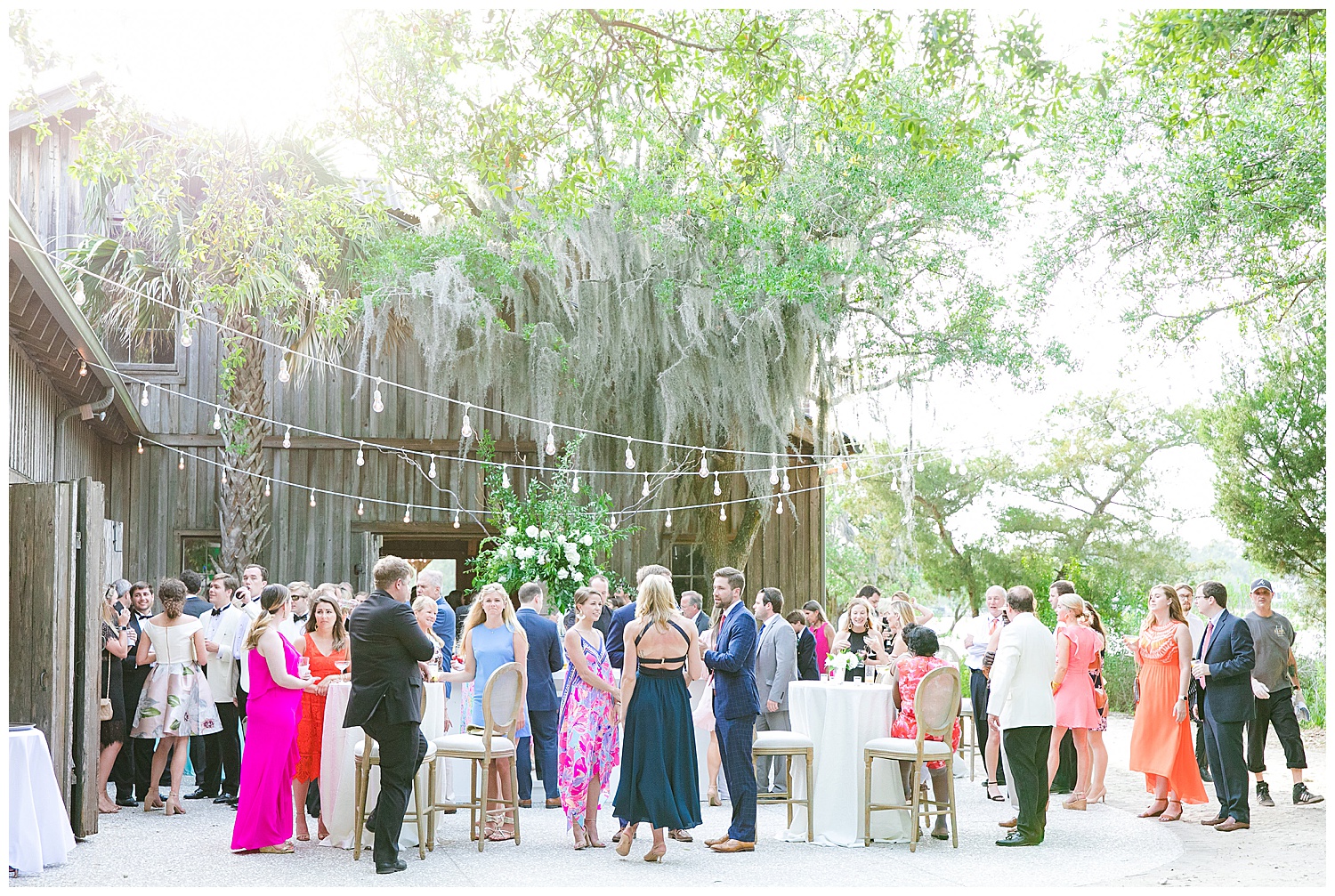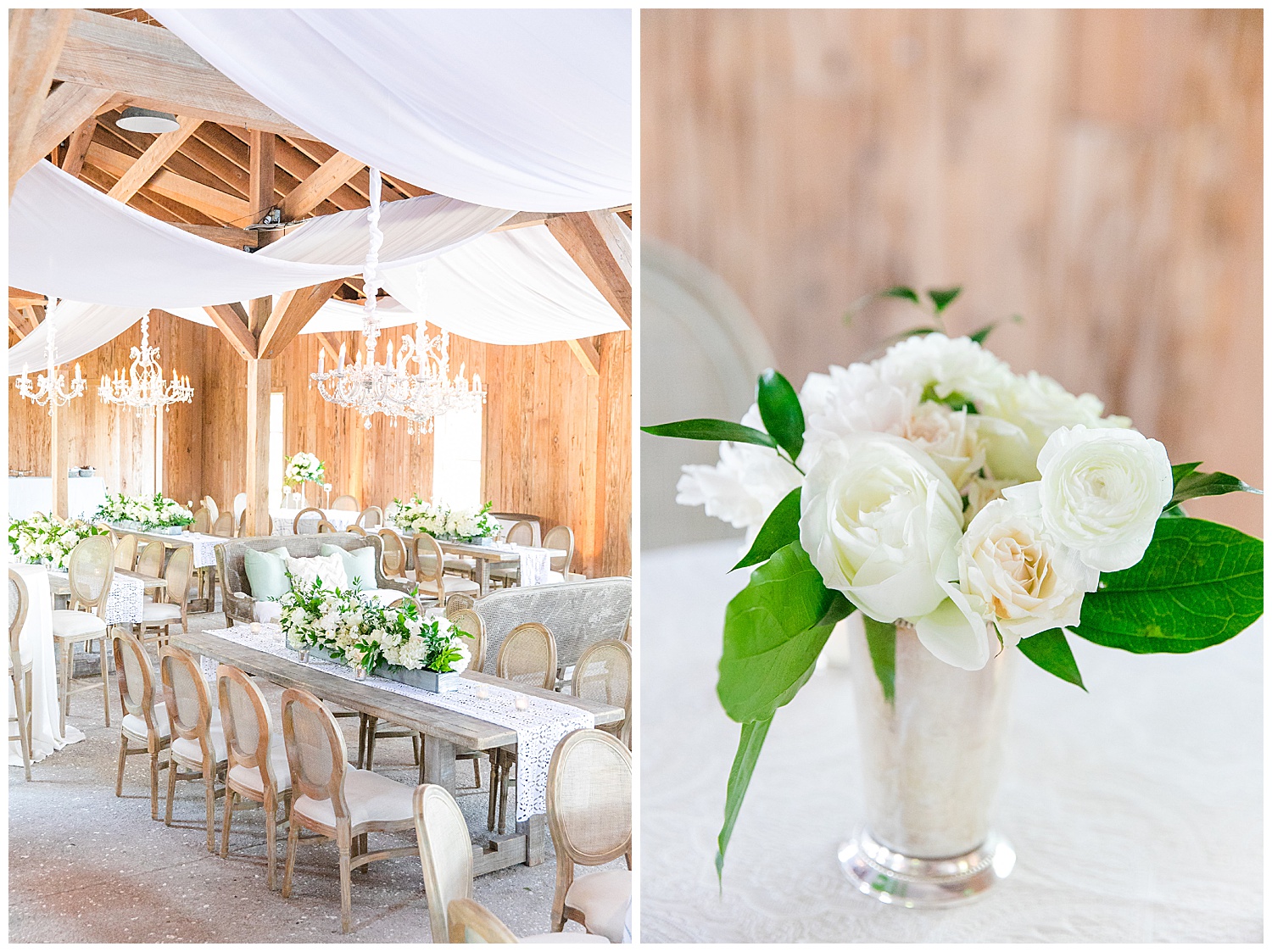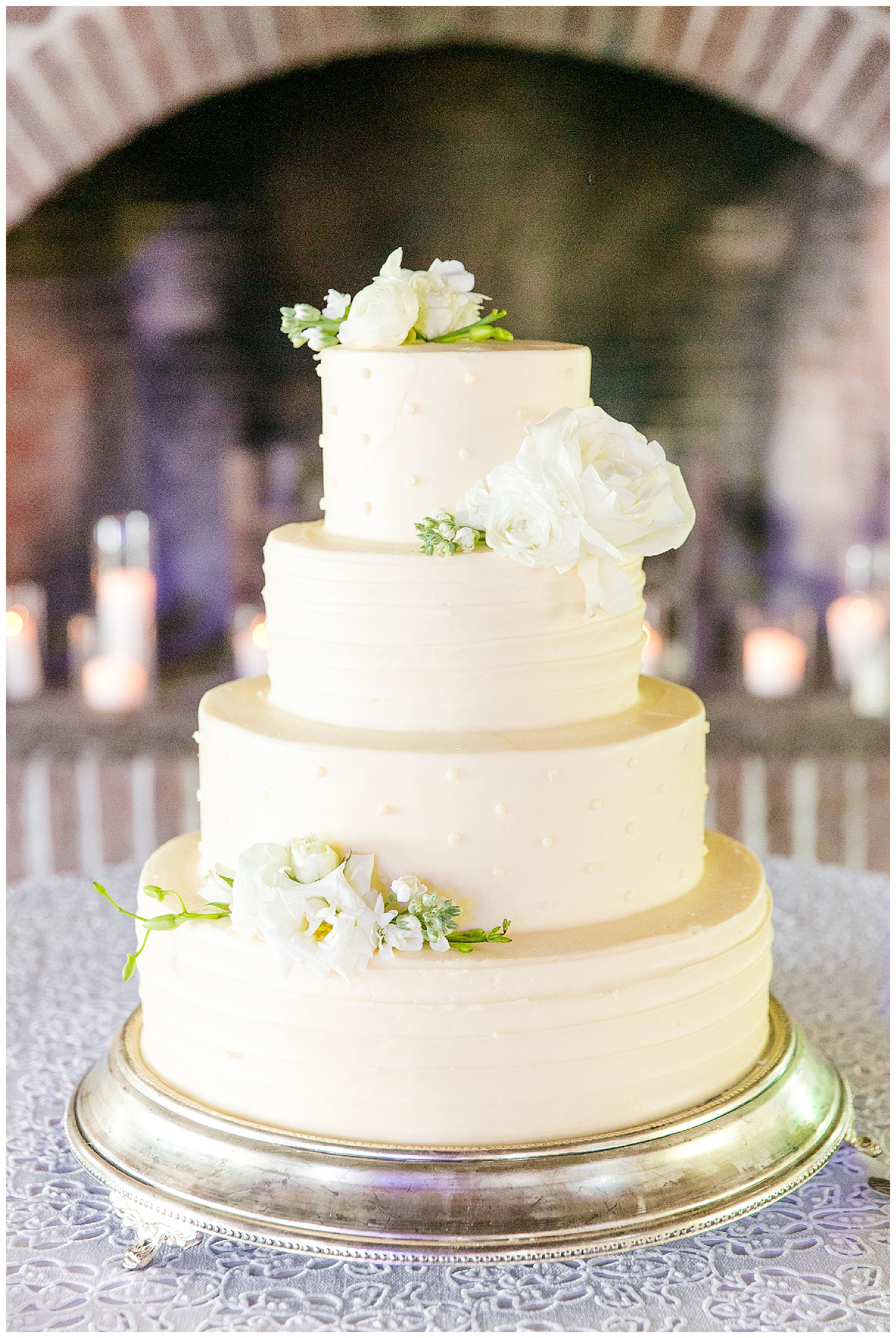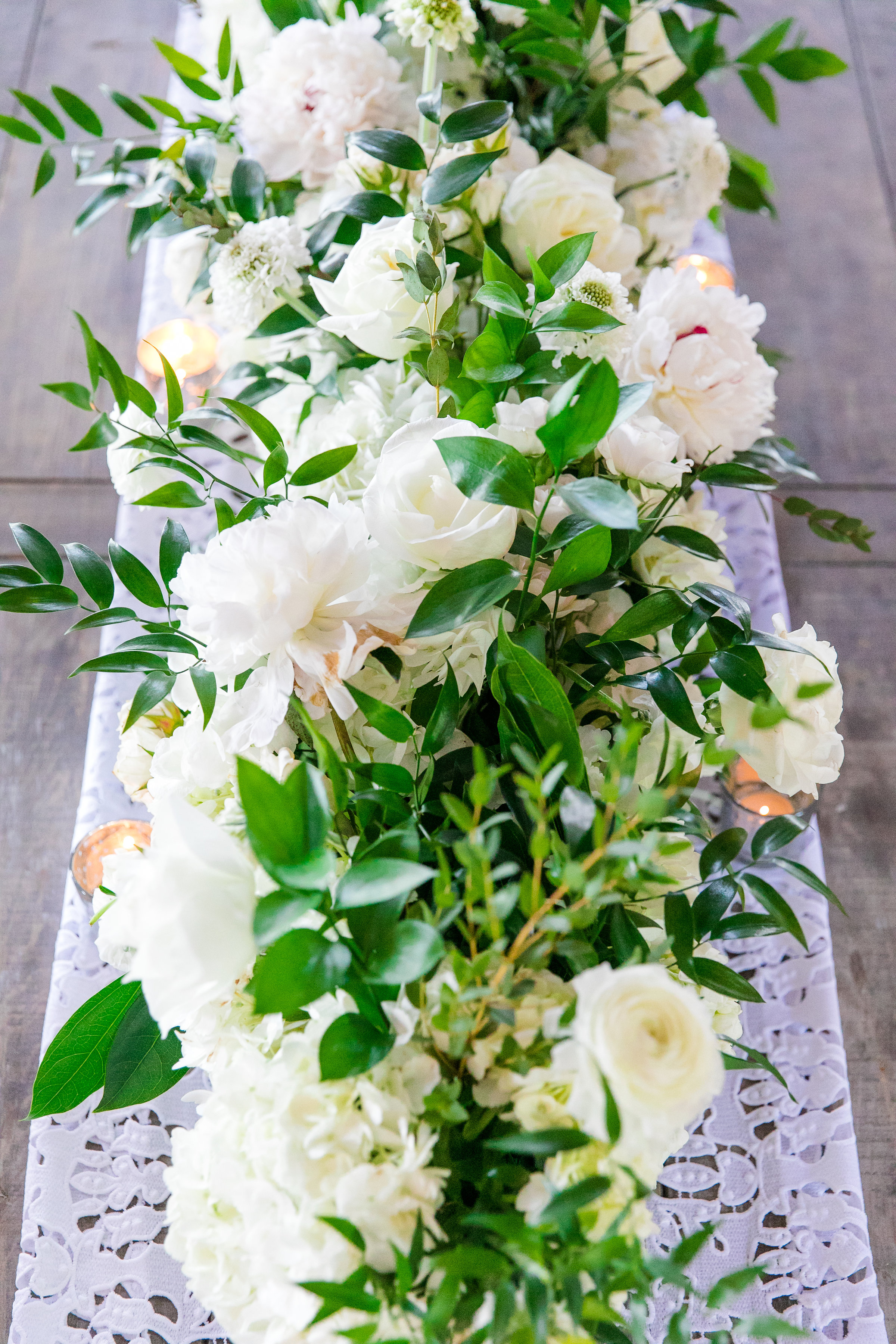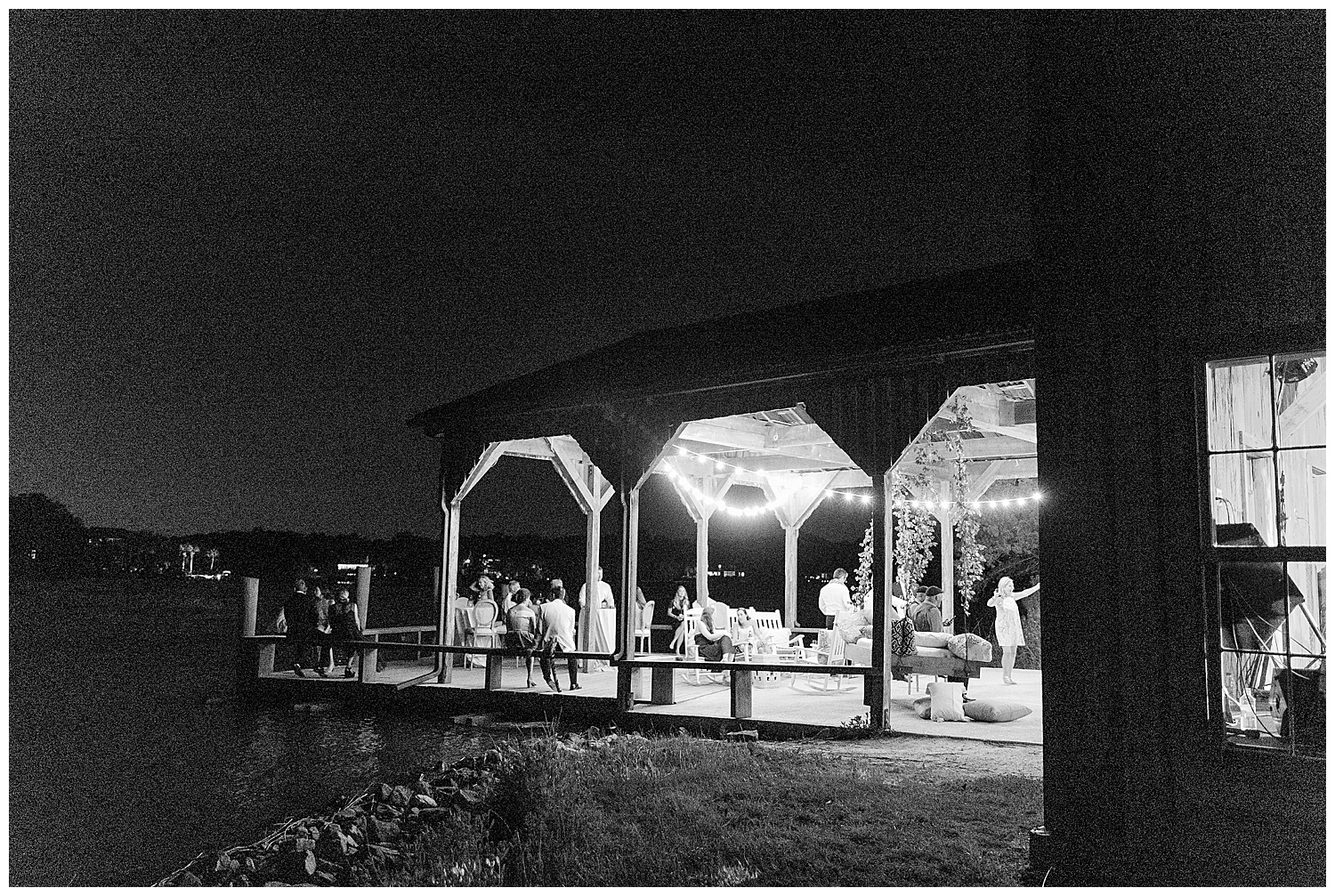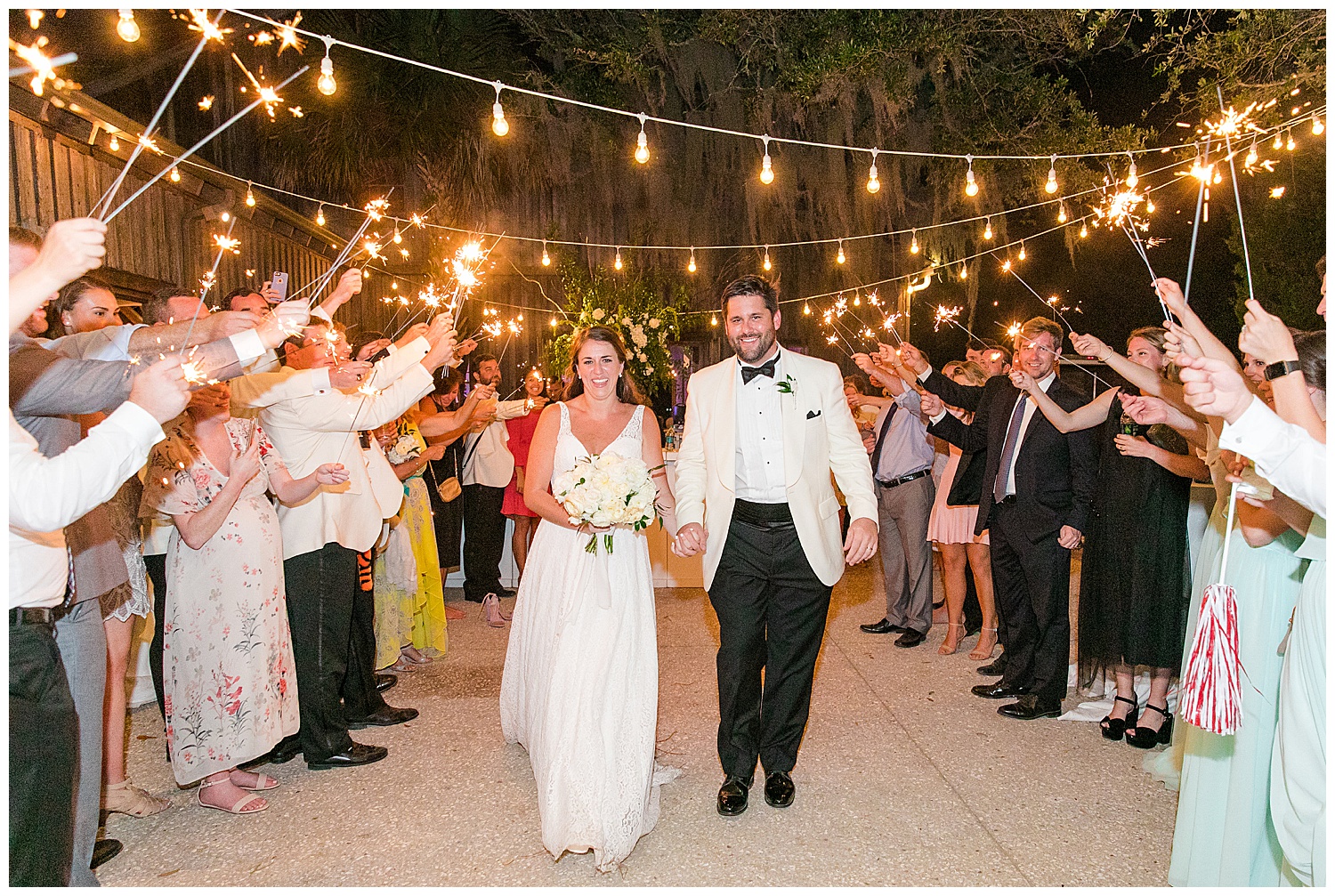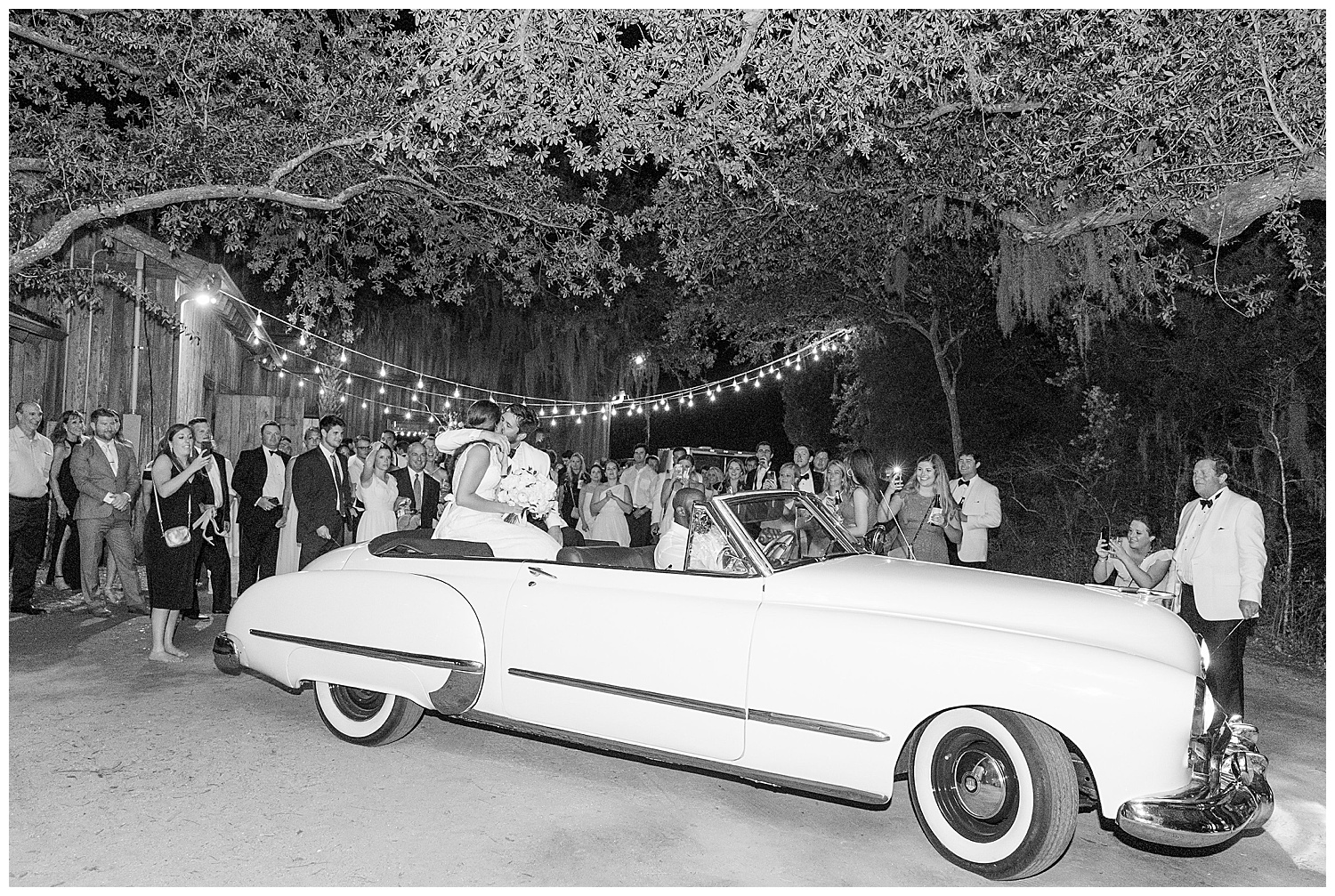 Wedding Photography: Dana Cubbage Weddings | Planning + Coordination: Natalie Knox | Venue: Boone Hall Plantation | Floral Design: Duvall Events | Cake: Wildflour Pastry | Wedding Dress: Mikaella from Wedding Angels Bridal Boutique | Hair + Makeup: Lashes and Lace | Bride's Shoes: Badgley Mischka | Bride's Jewelry: personal | Bridesmaids Dresses: Tulle & Chantilly | Band: Fantasy | Men's Attire: Jos A Bank | Catering: Hamby Catering | Rentals: Snyder + Ooh! Events | Lighting: Technical Event Company | Linens: La Tavola + Pressed Fine Linens | Stationery: Reaves Engraving