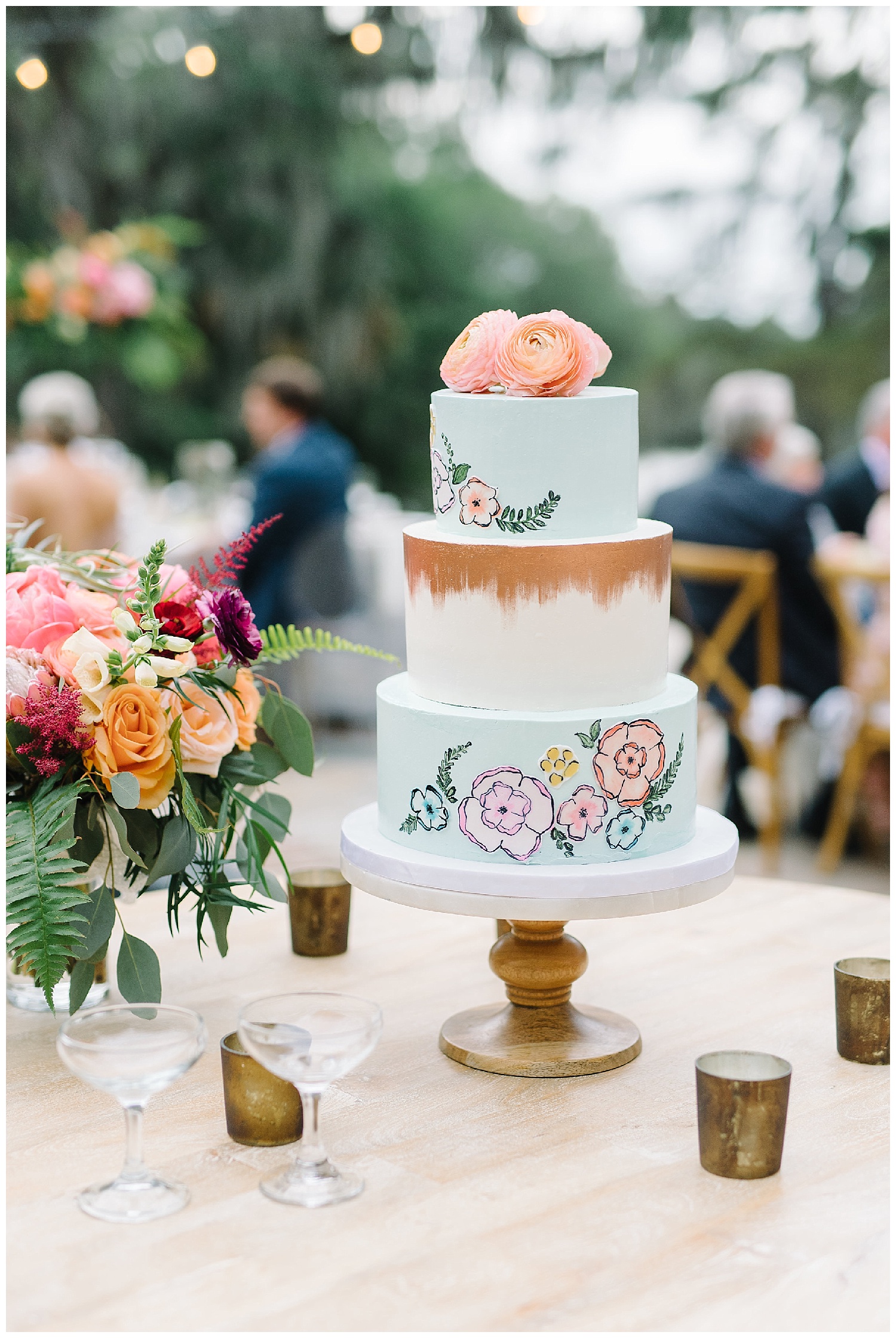 20 Jul

Audrey & Ryan | Legare Waring House

The Wedding Row: How did you and Ryan meet?
Audrey: I was a waitress at a local restaurant the summer before my senior year at College of Charleston. Ryan would always ask for me to be his server (I refused a few times), but we finally starting spending time together about five years ago after I stopped working at the restaurant.

TWR: We hear you're in pretty intense careers. Can you fill us in on how you make things work?
Audrey: The first five years we were together flew by as I worked towards my Ph.D. in Biomedical Science at the Medical University of South Carolina. Ryan has been an airline pilot since 2007; he's currently a cargo pilot for Kalitta Air. We both love our demanding careers, but it took a little extra time for us to create a dynamic duo. Together we formed a blended family with Ryan's two children … and the addition of our three animals!

TWR: Nice. We heard that critters popped up on your bridesmaids' gifts?
Audrey: Yes! I purchased tank tops and T-shirts for everyone in my bridal party from Pop Your Pup, which creates graphic pop-art from real-life animal photos. So each shirt had a picture of everyone's dog, cat, or favorite animal—I am lucky to have so many wonderful and caring friends who are all avid animal lovers.

TWR: Love that idea—and your crew. What can you tell us about the wedding?
Audrey: Our favorite holiday is Cinco de Mayo so we knew May 5, 2018 was the perfect wedding day for us. We wanted to incorporate our most cherished memories, beloved past times, and favorite places in to our wedding ceremony and reception. Ali Fisher with A. Caldwell Events did an amazing job combining our ideas to make one beautiful and cohesive design, which included a combination of a Lowcountry plantation-Tuscan winery with Cinco de Mayo-inspired touches.

TWR: I think we can honestly say we've never had that combo before. How great to make it so "you." Speaking of personal, who are those ladies waving out of the second-story window at the Legare Waring House during your first look?
Audrey: My grandmothers! Jill Osteen from Aaron and Jillian Photography showed my grandmothers where they'd be able to see me and Ryan during our first look. It was such a special moment and we felt as though we were the only ones at our wedding venue, but then we looked up and saw that we were surrounded by loved ones.

TWR: That's just the best. Now about that a churro bar …
Audrey: We left the dessert bar up to Cru Catering's creativity and they knocked it out of the park!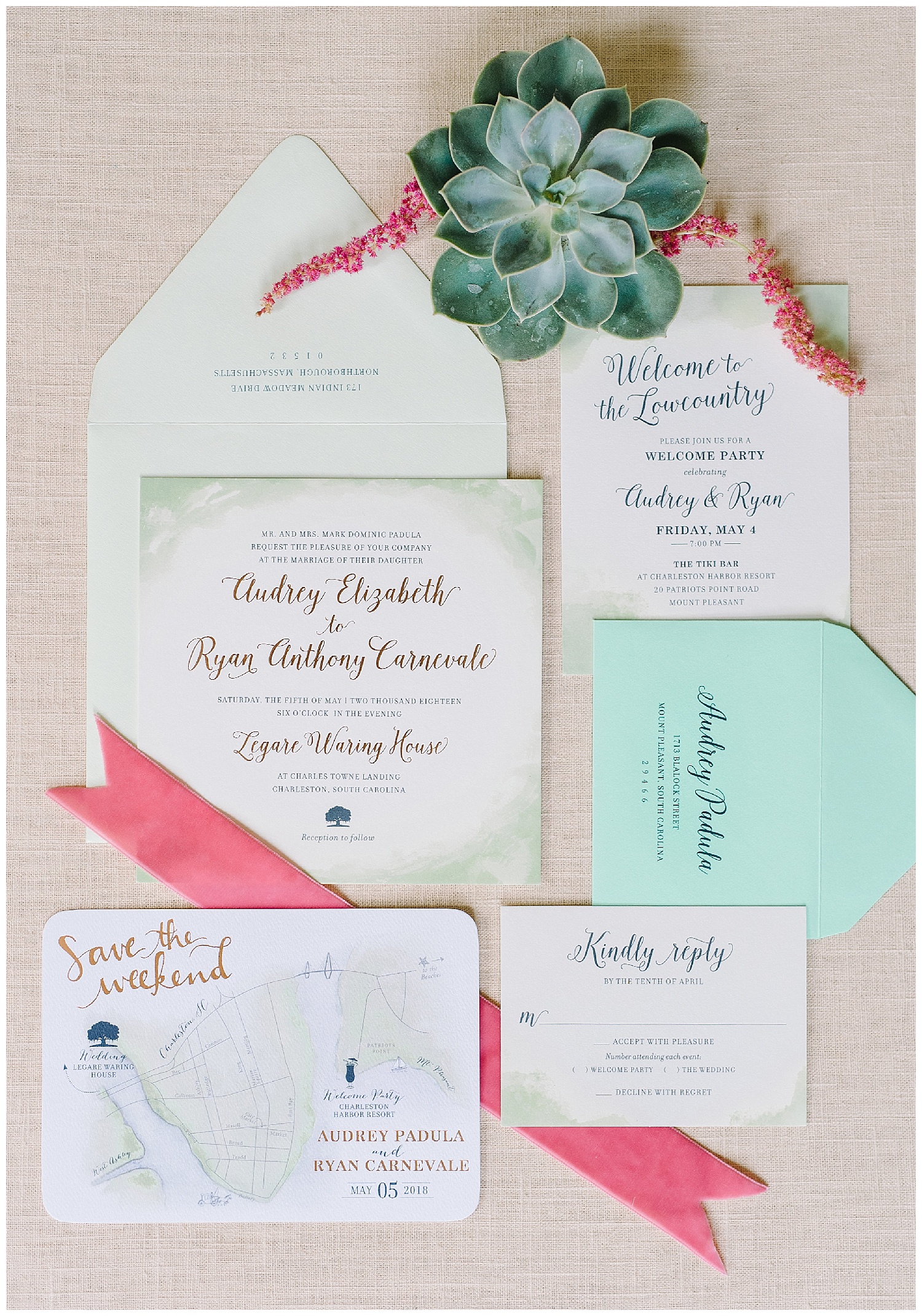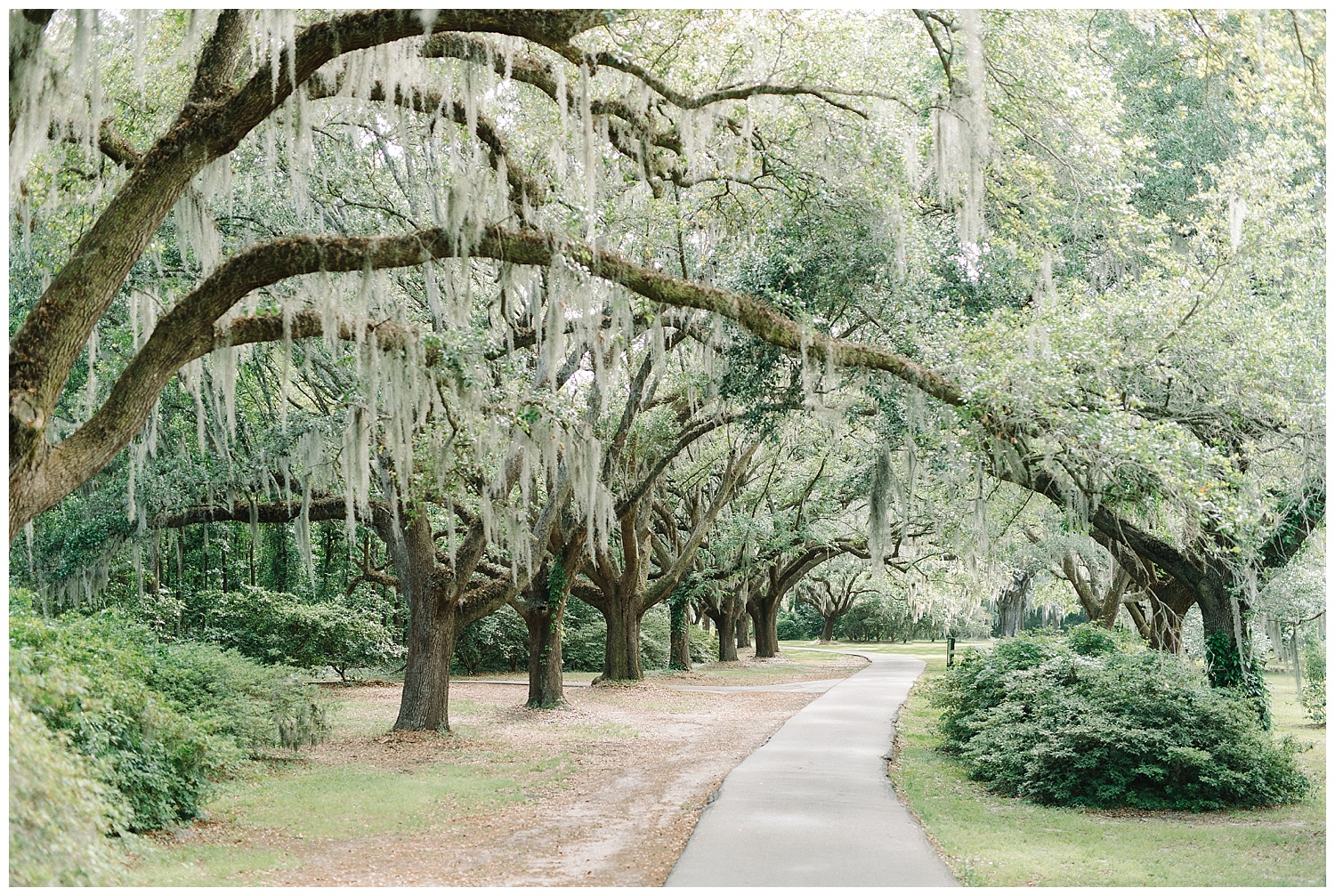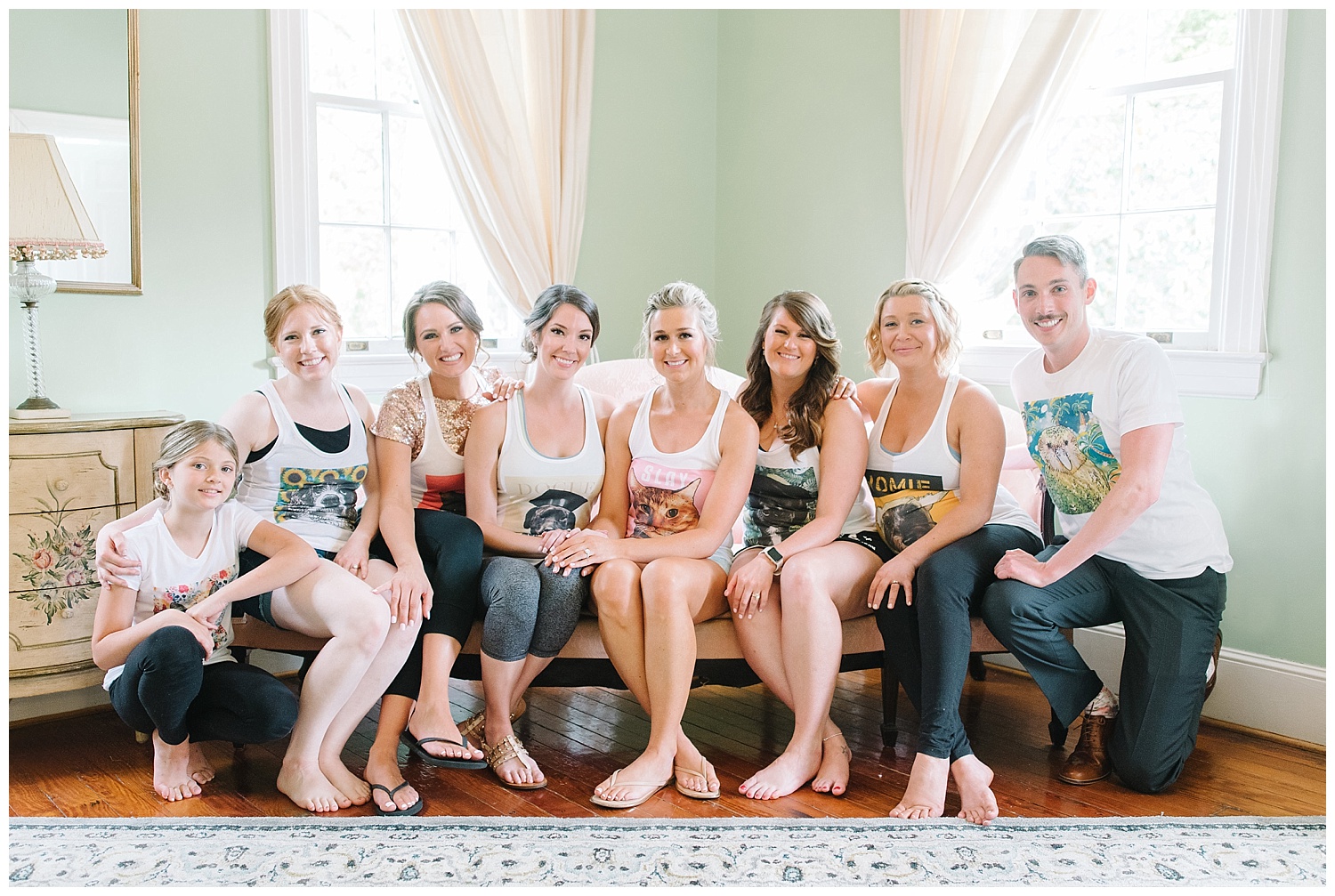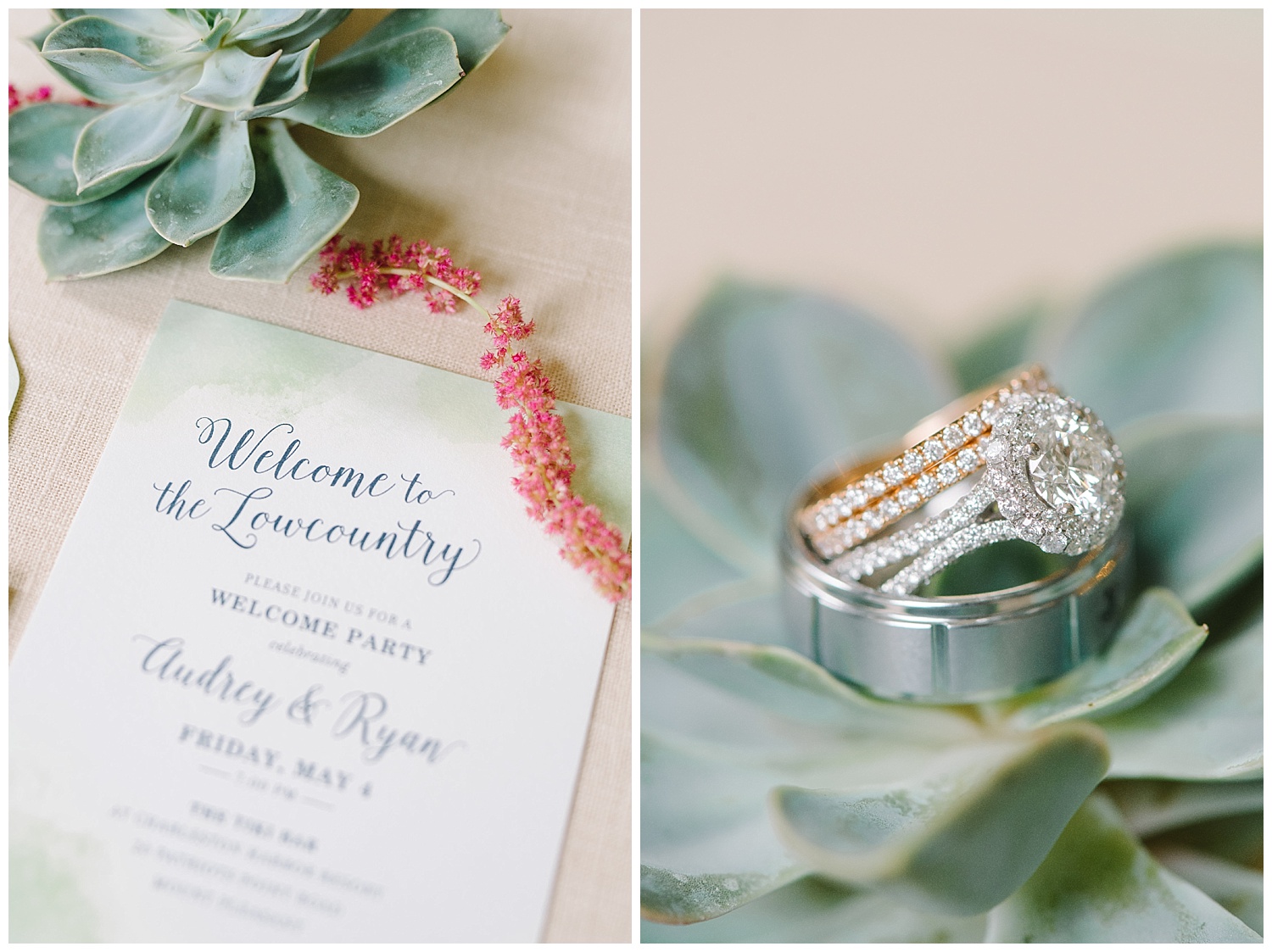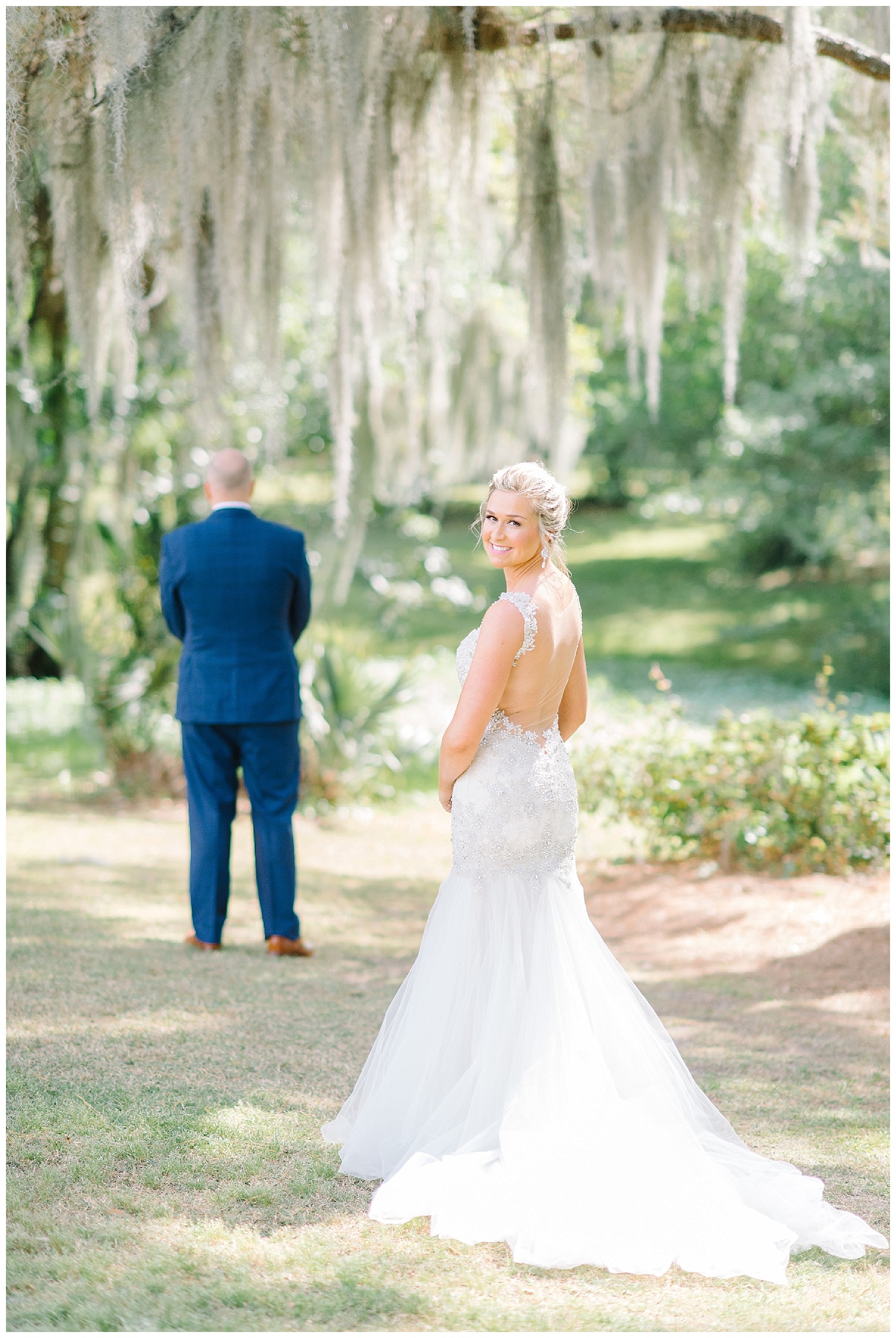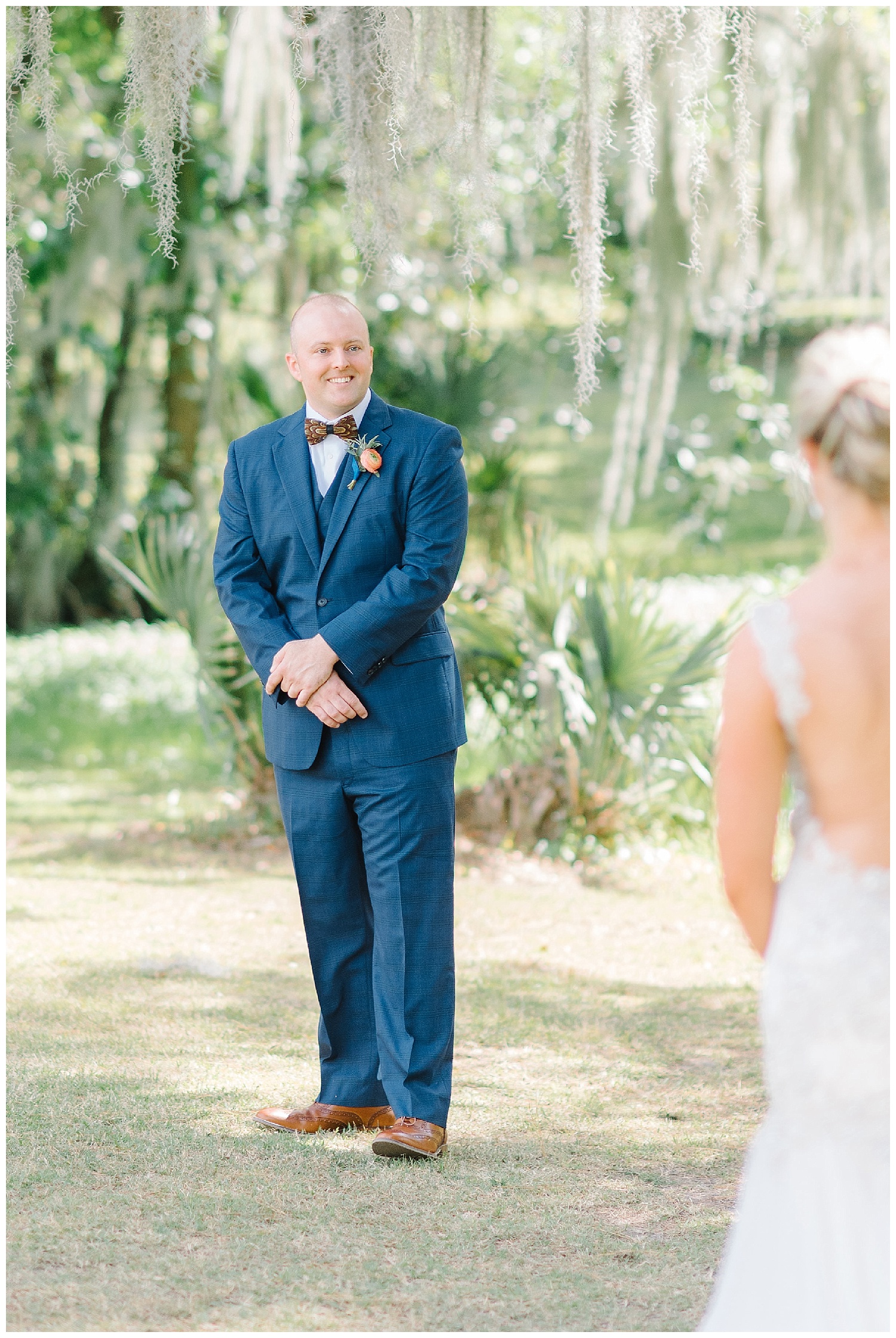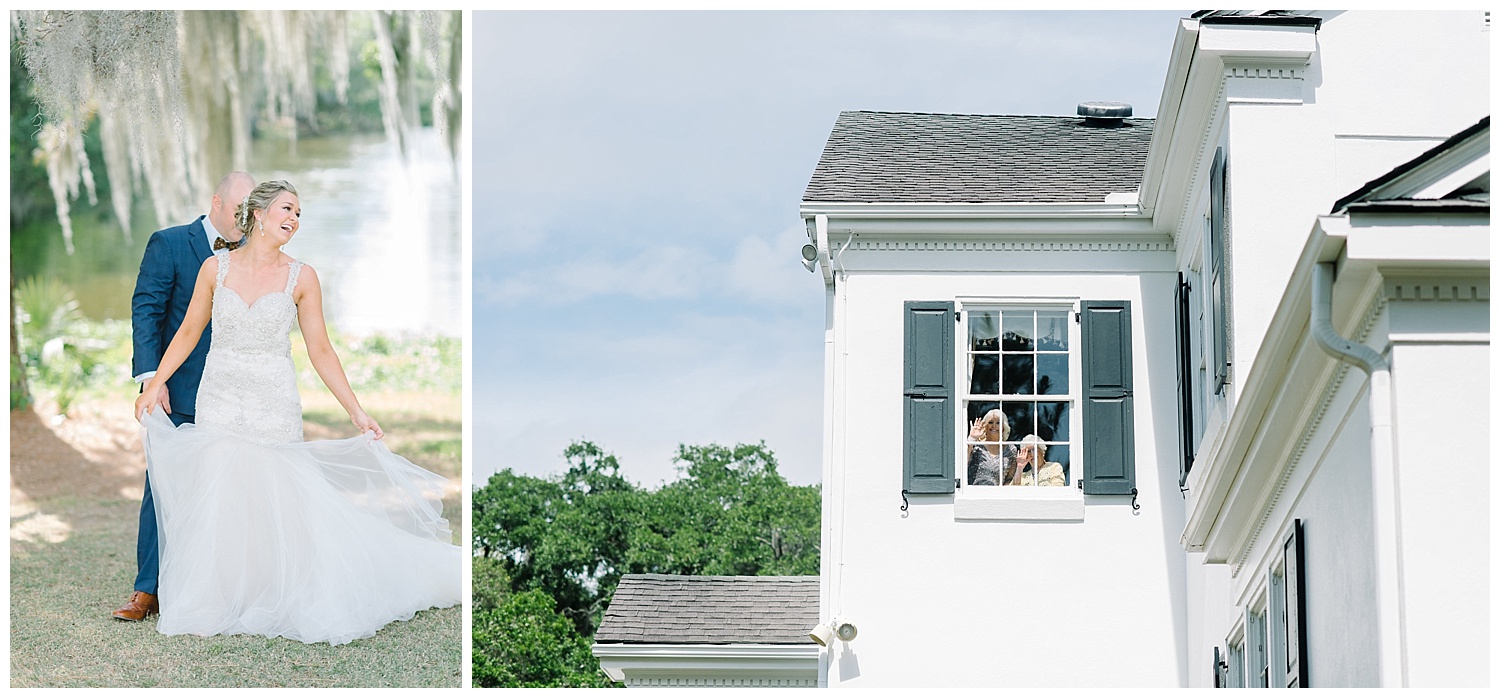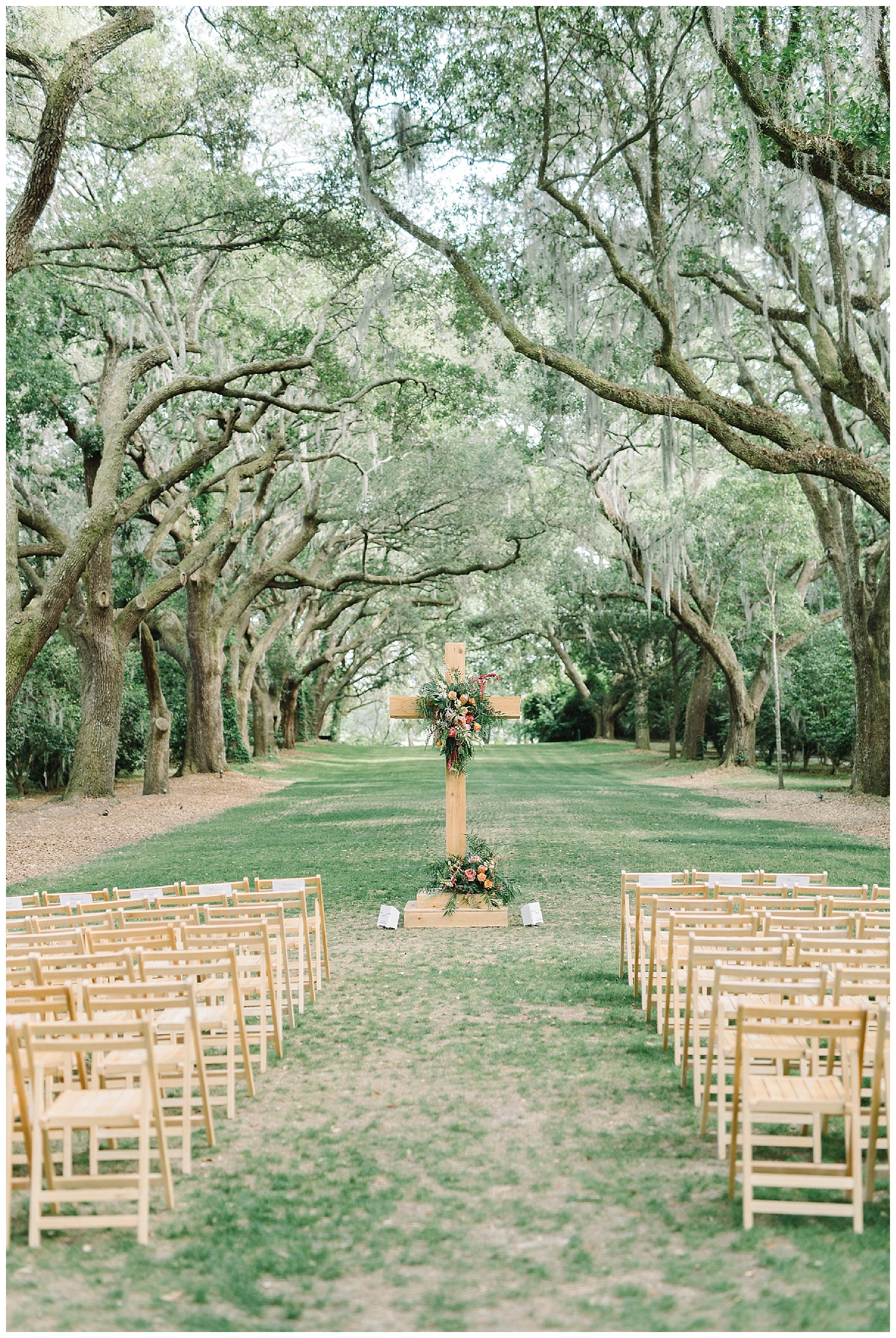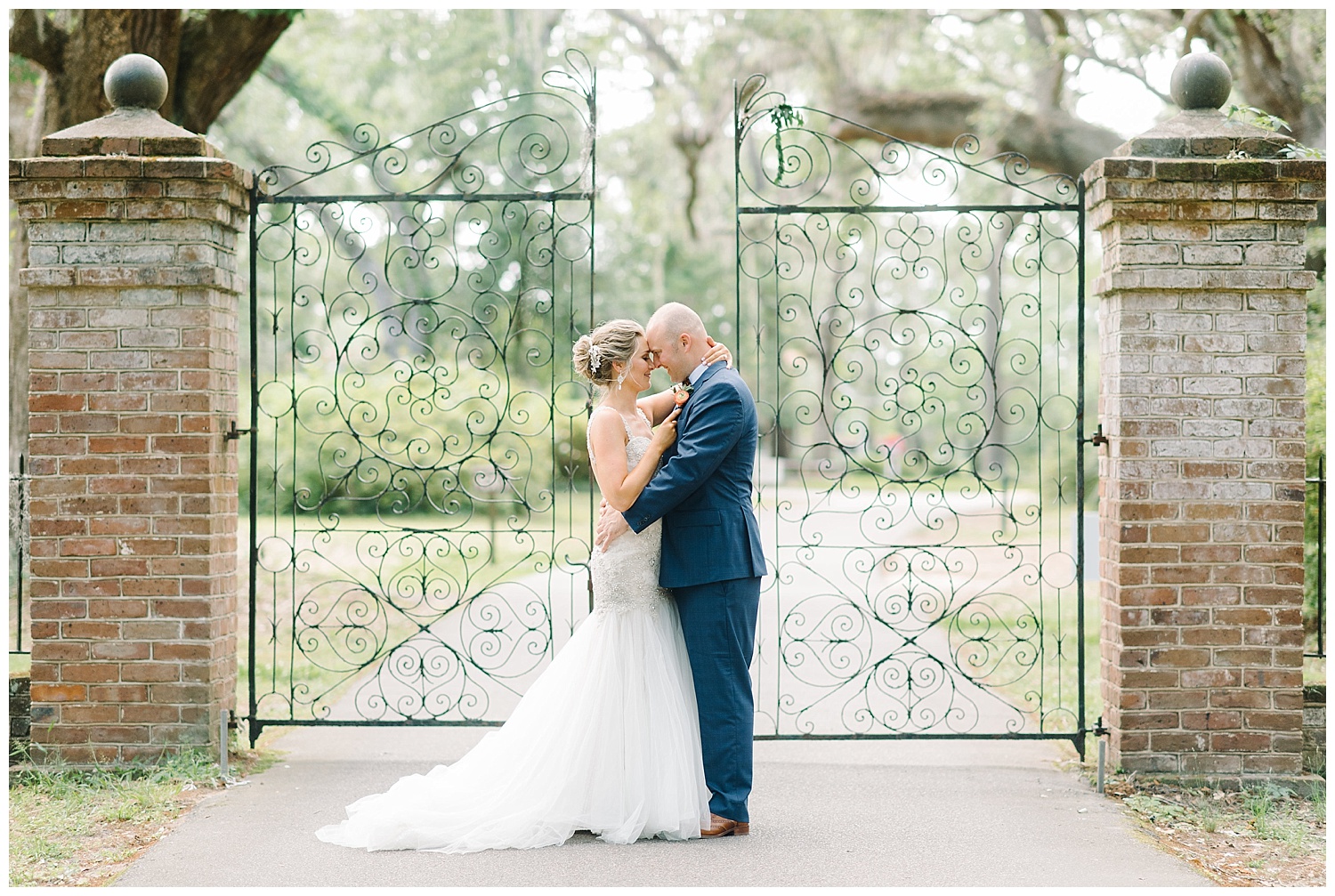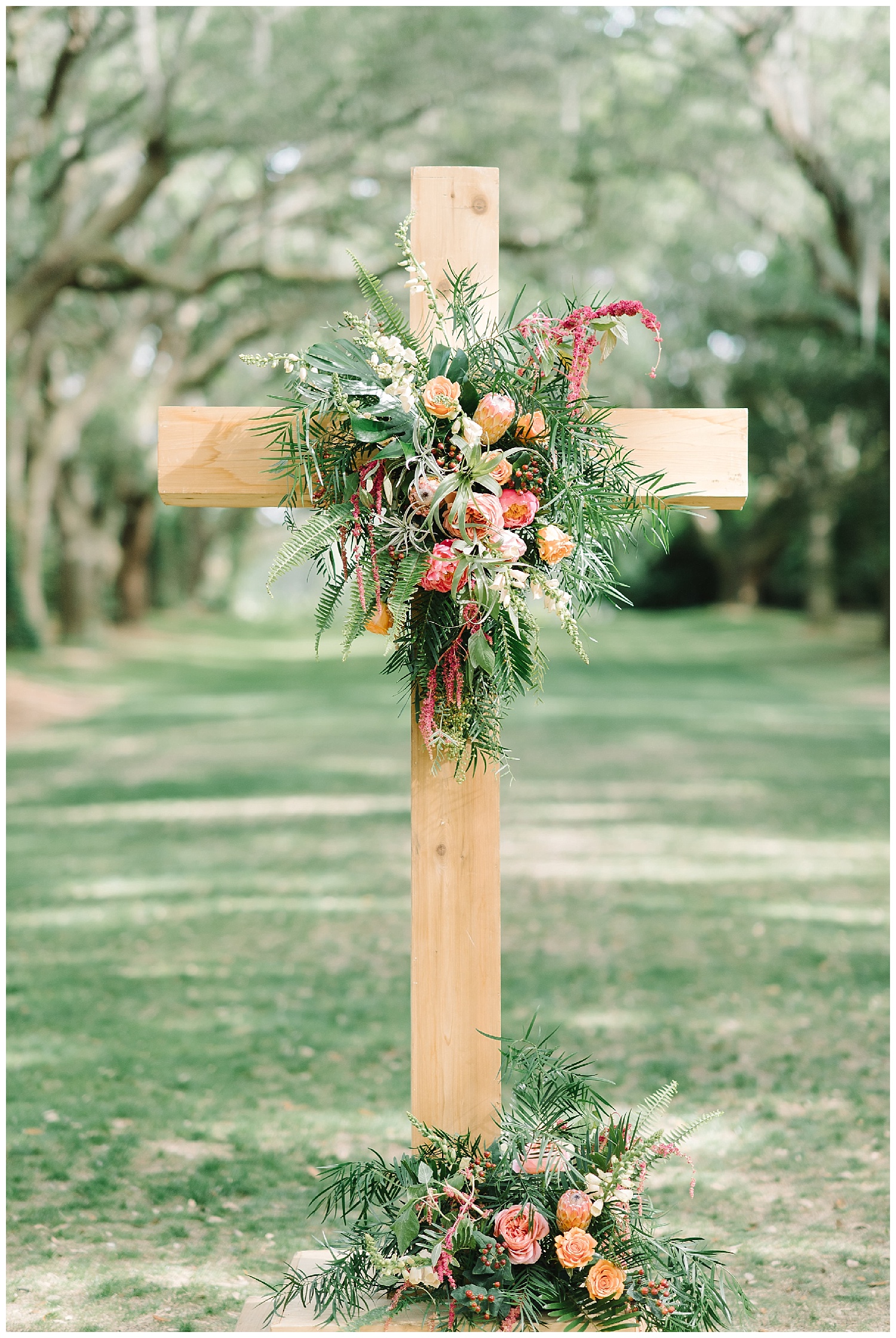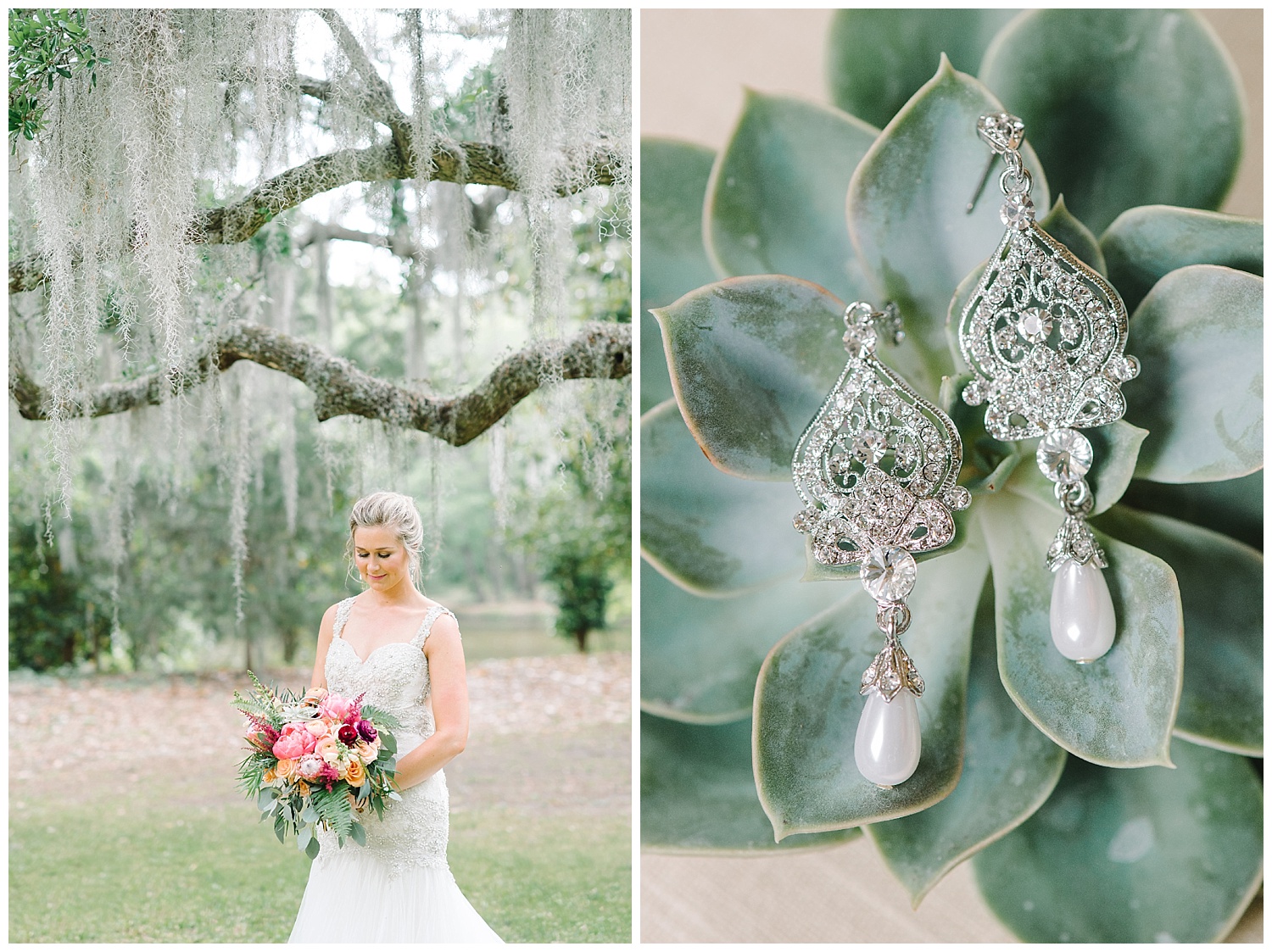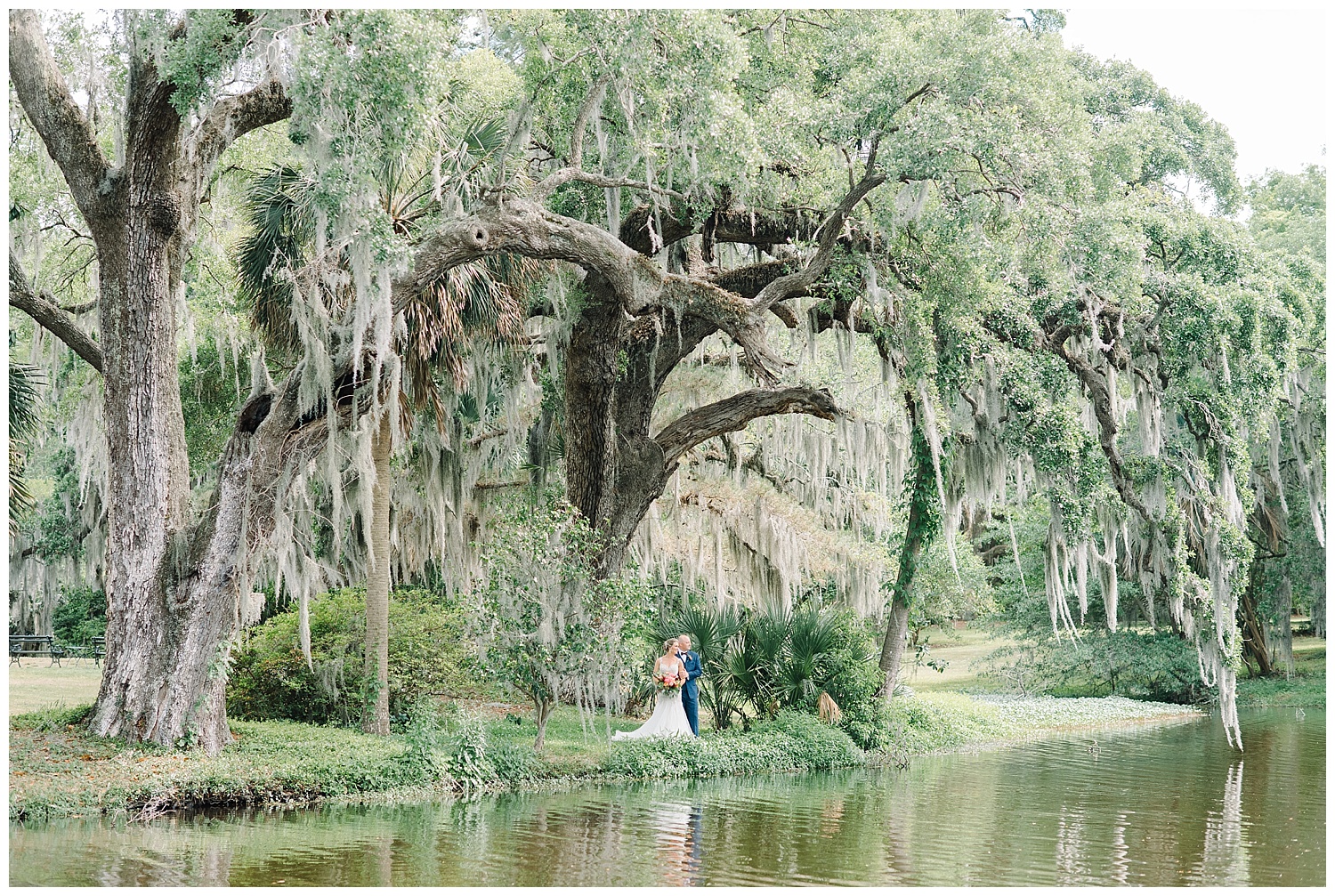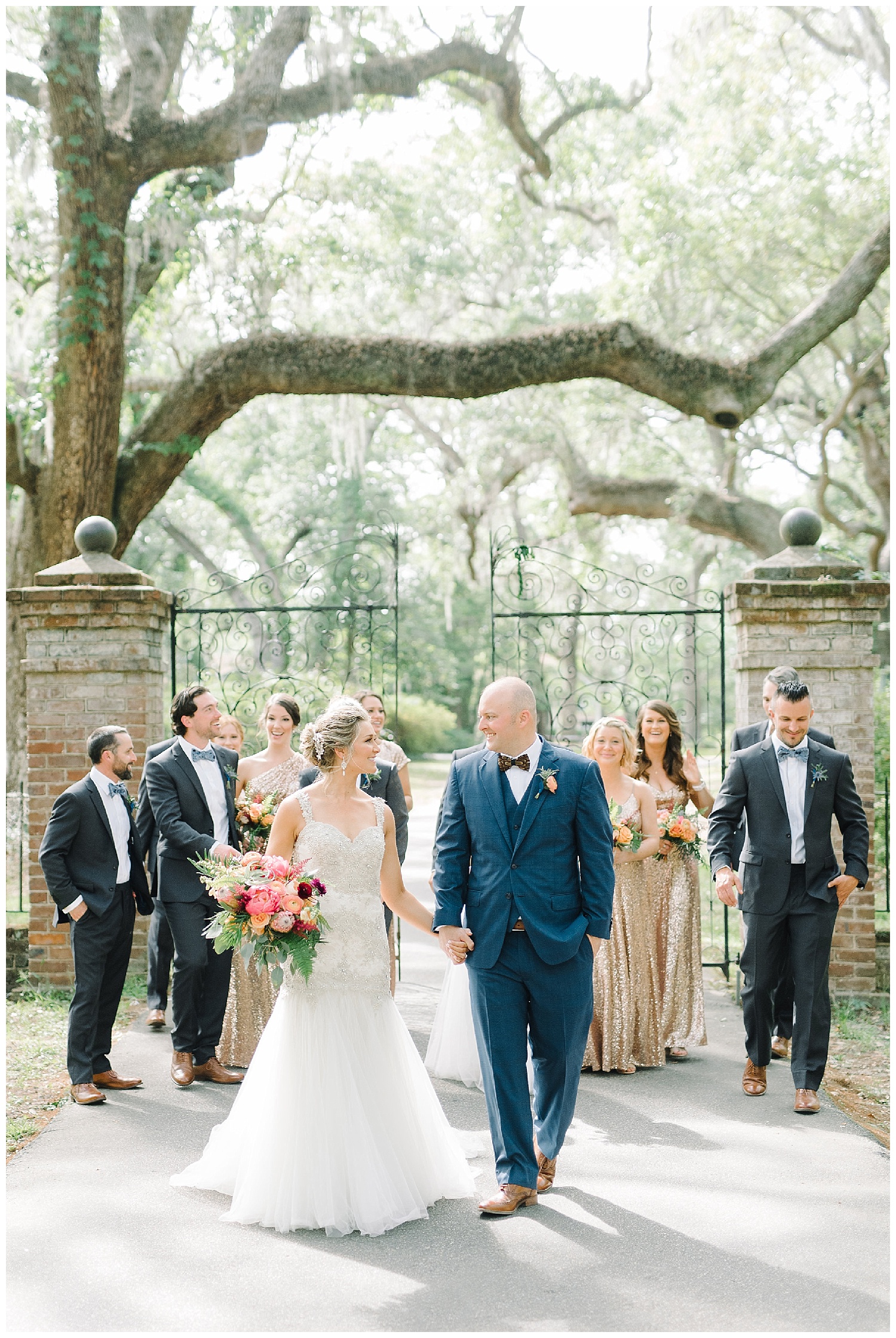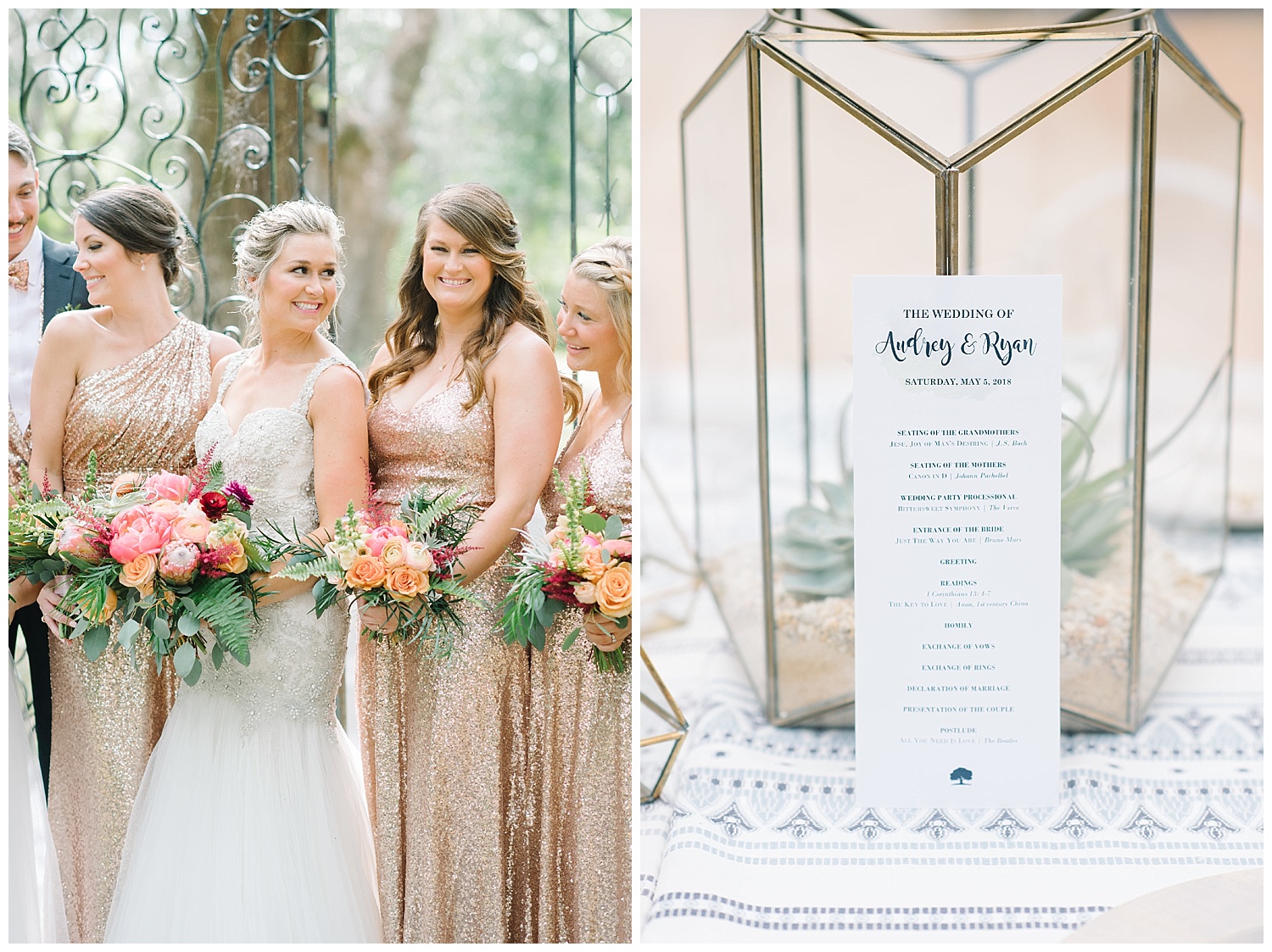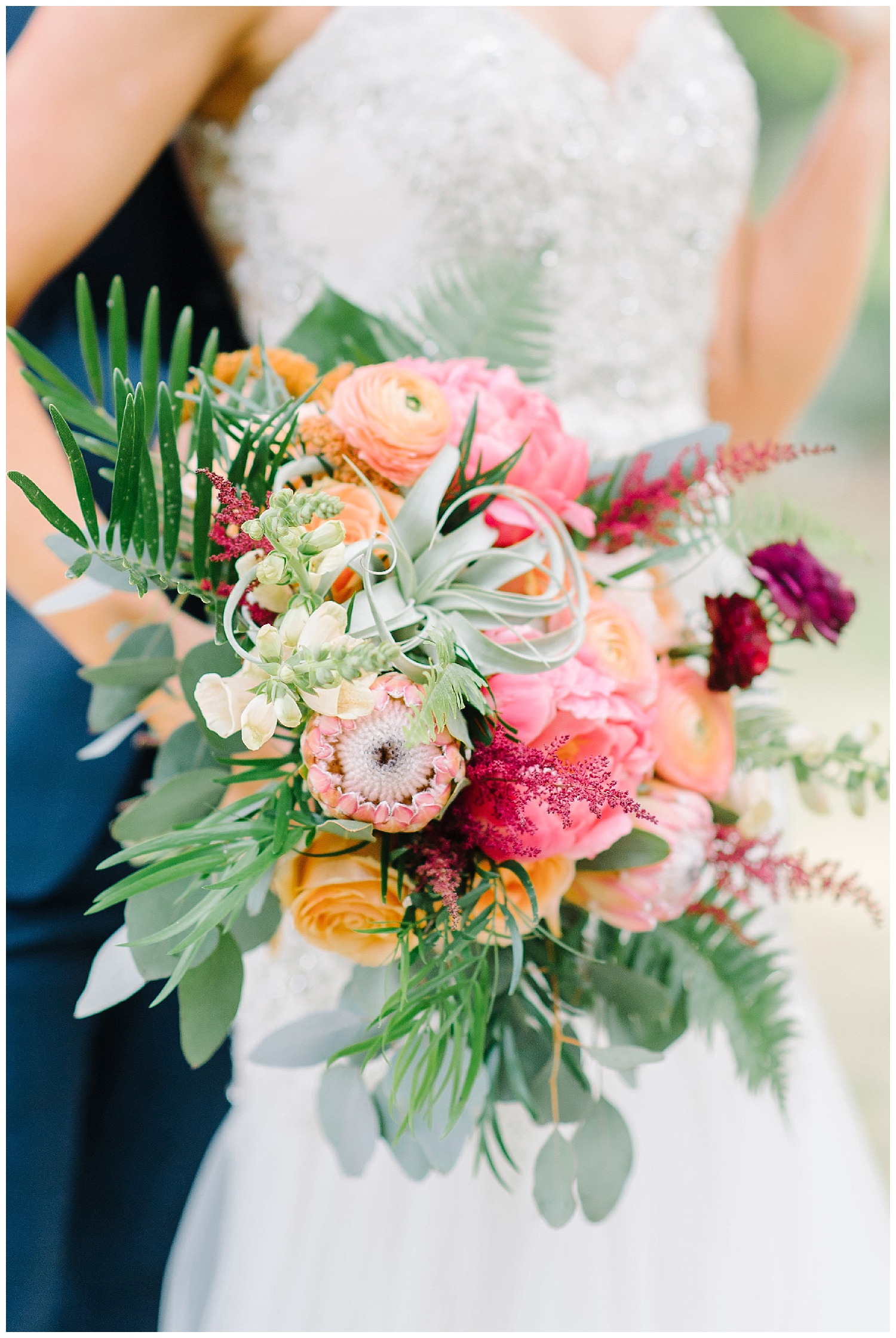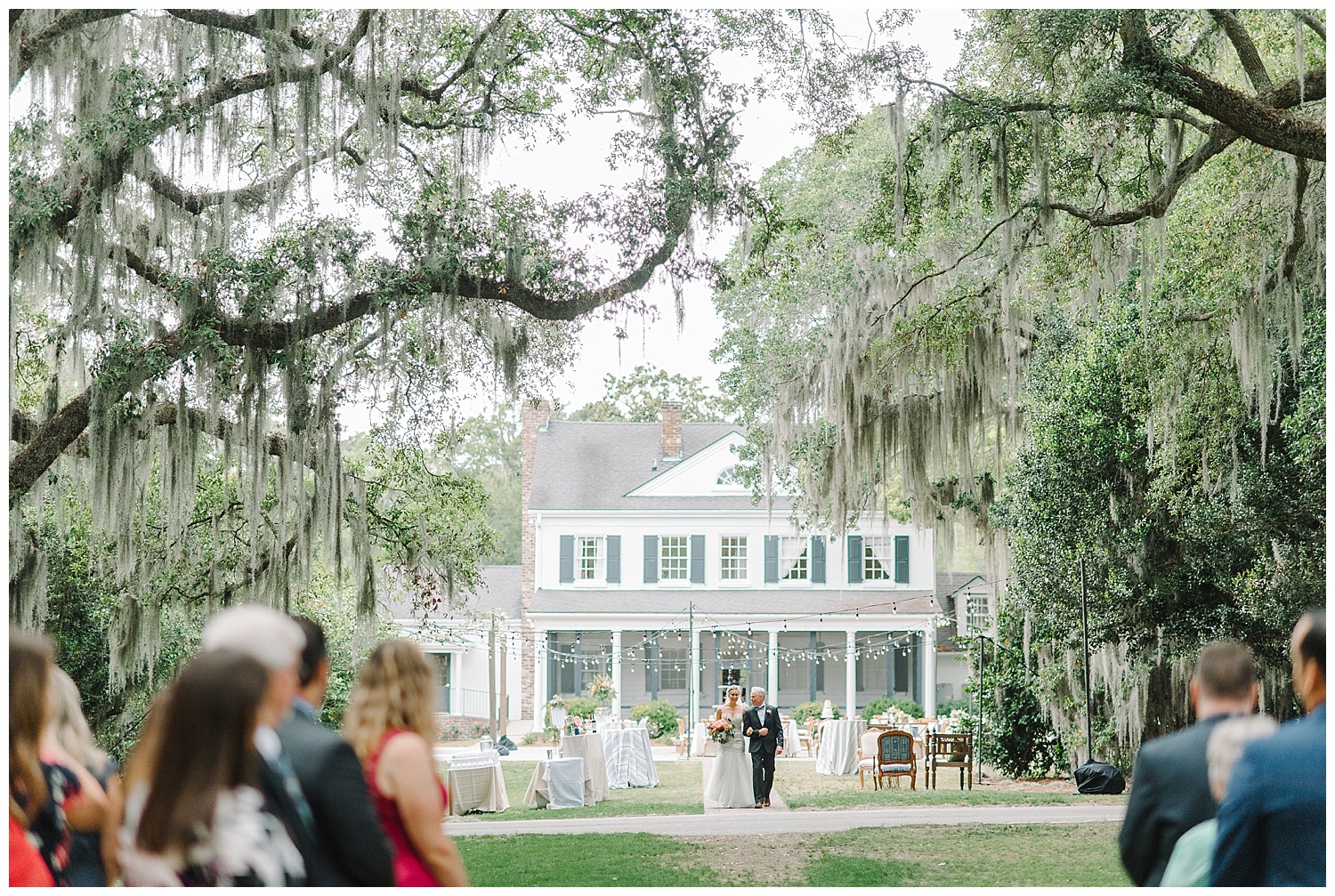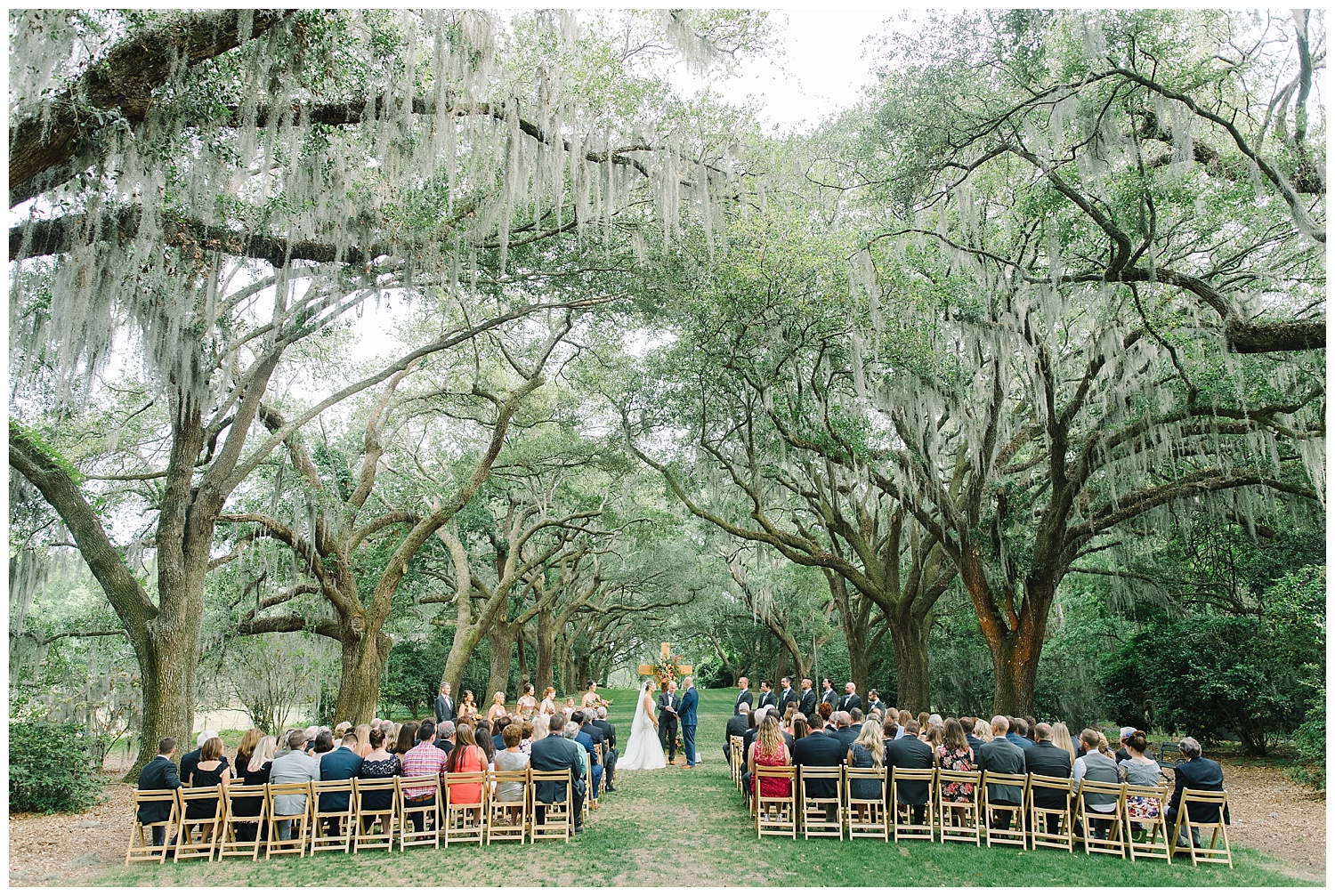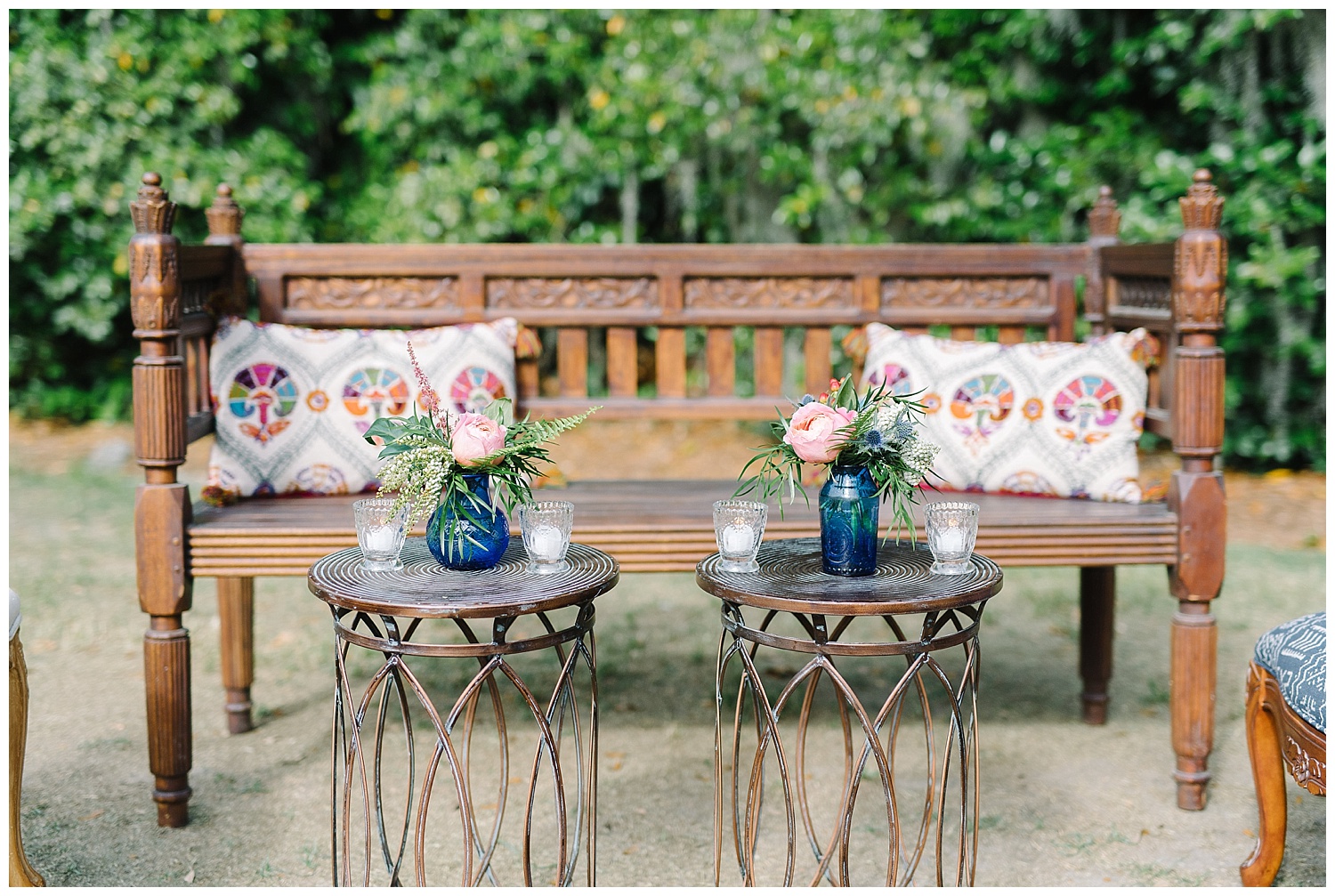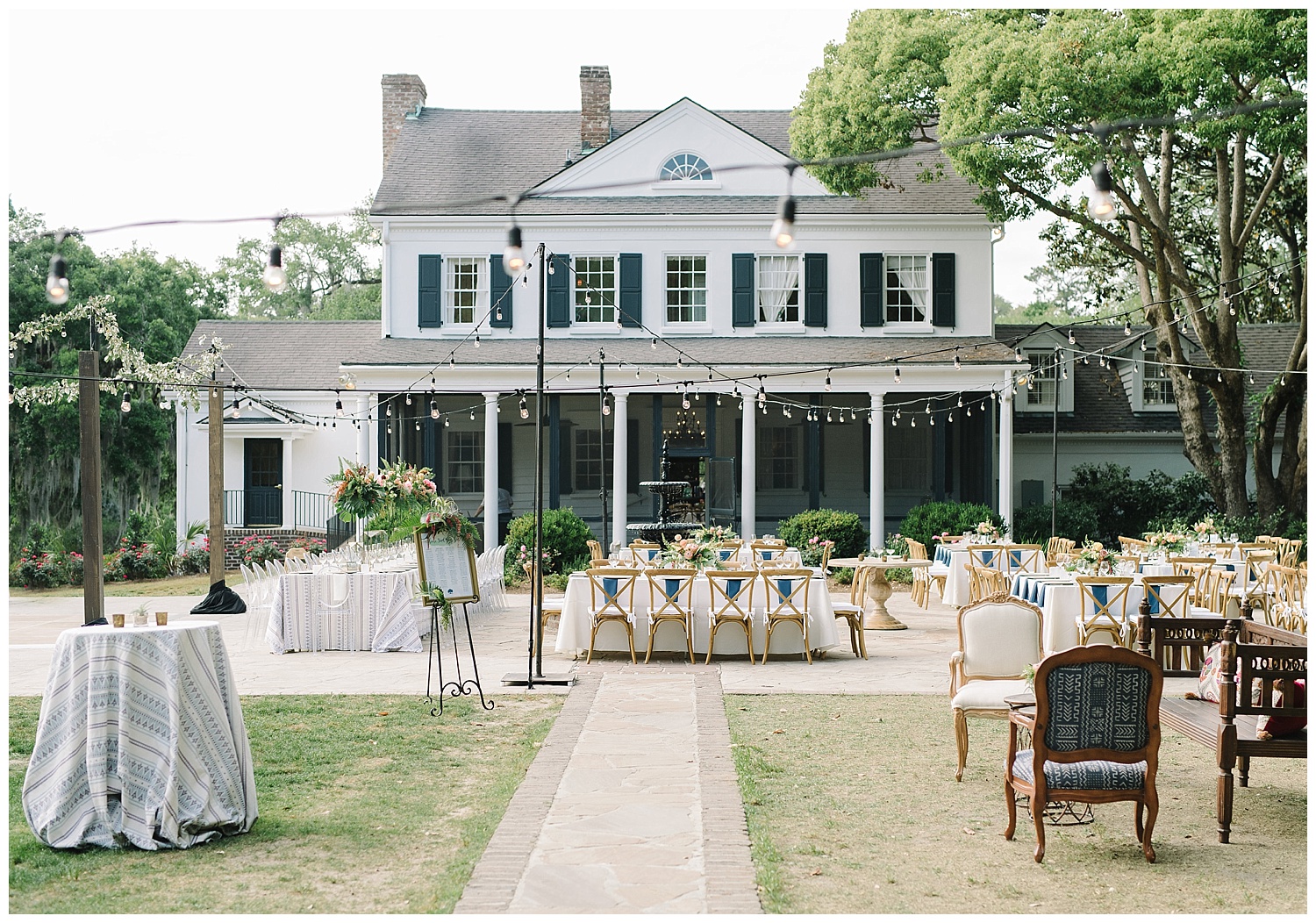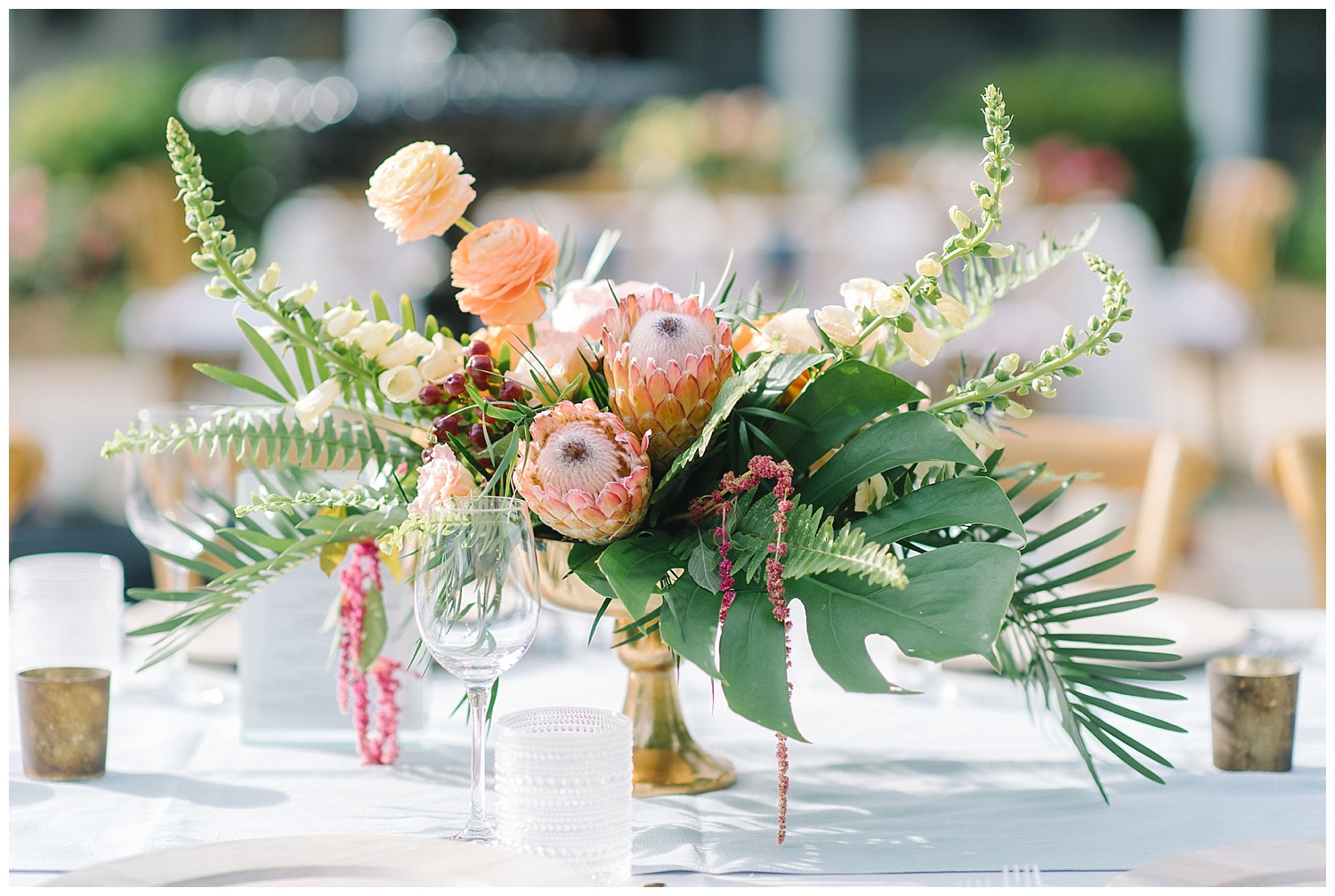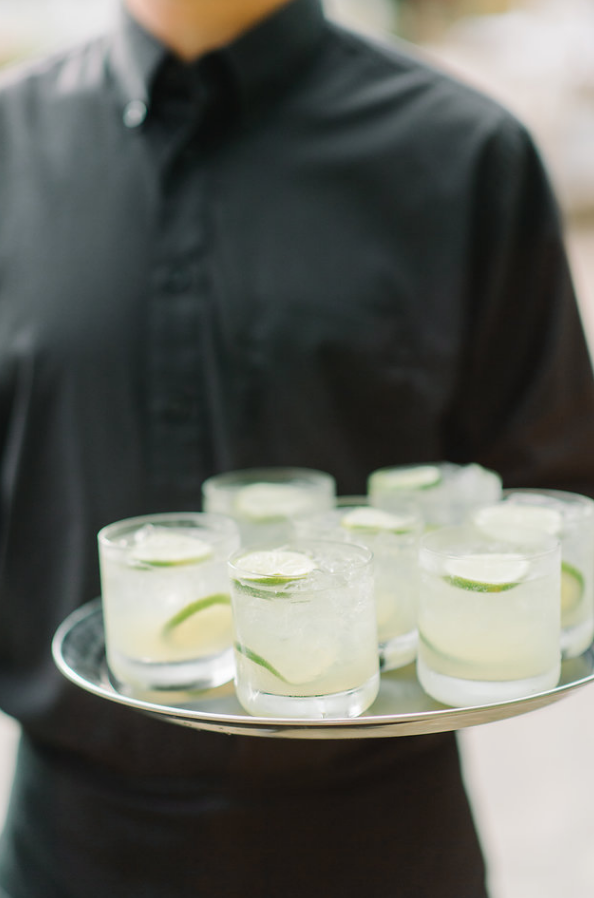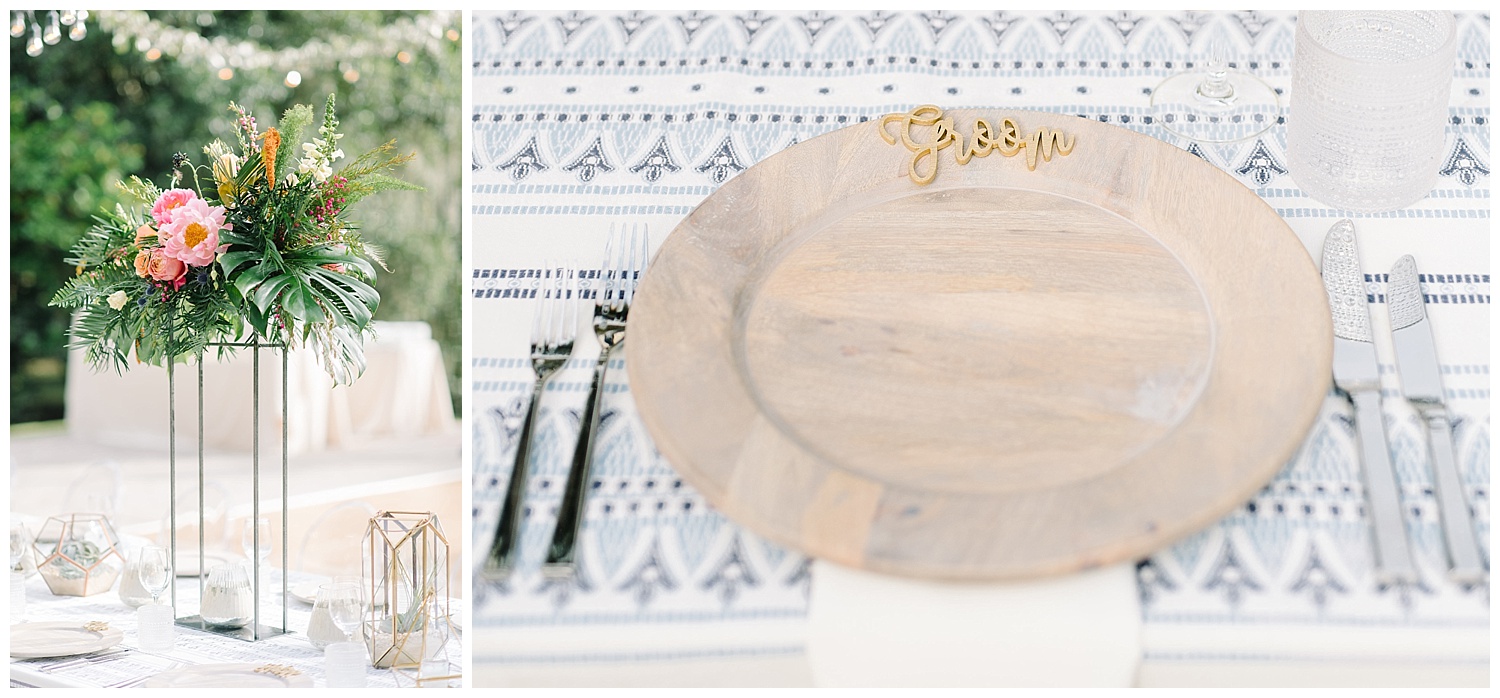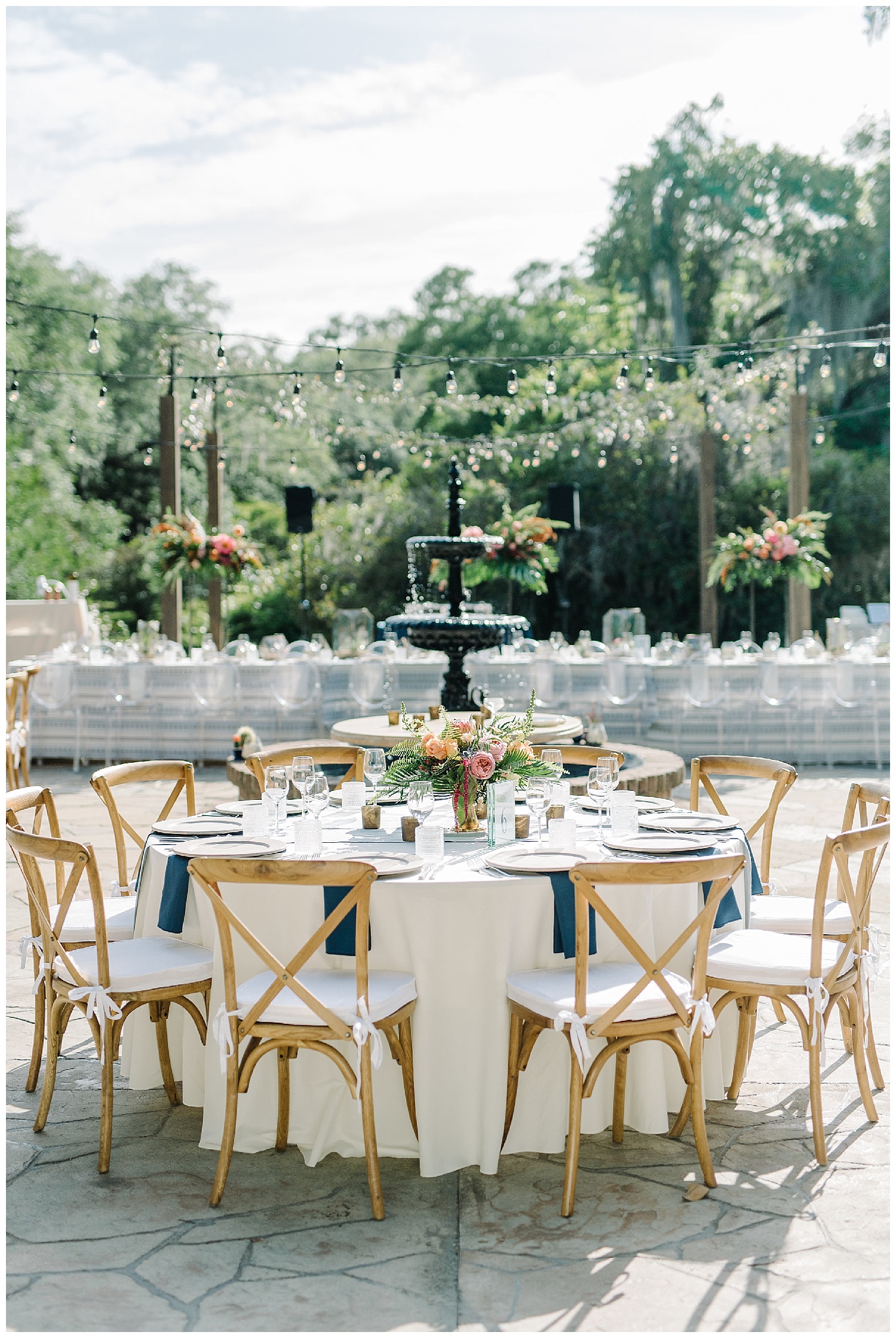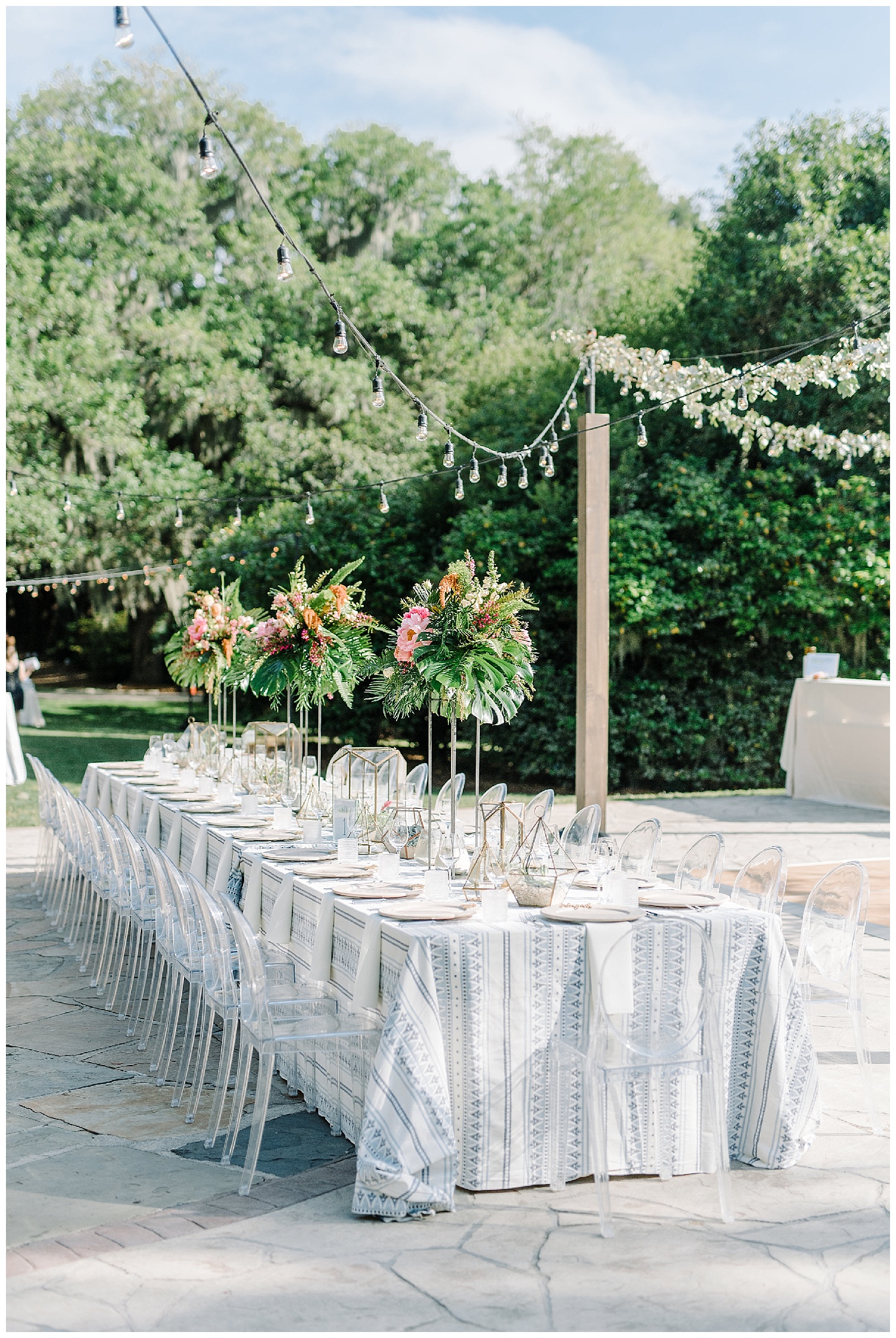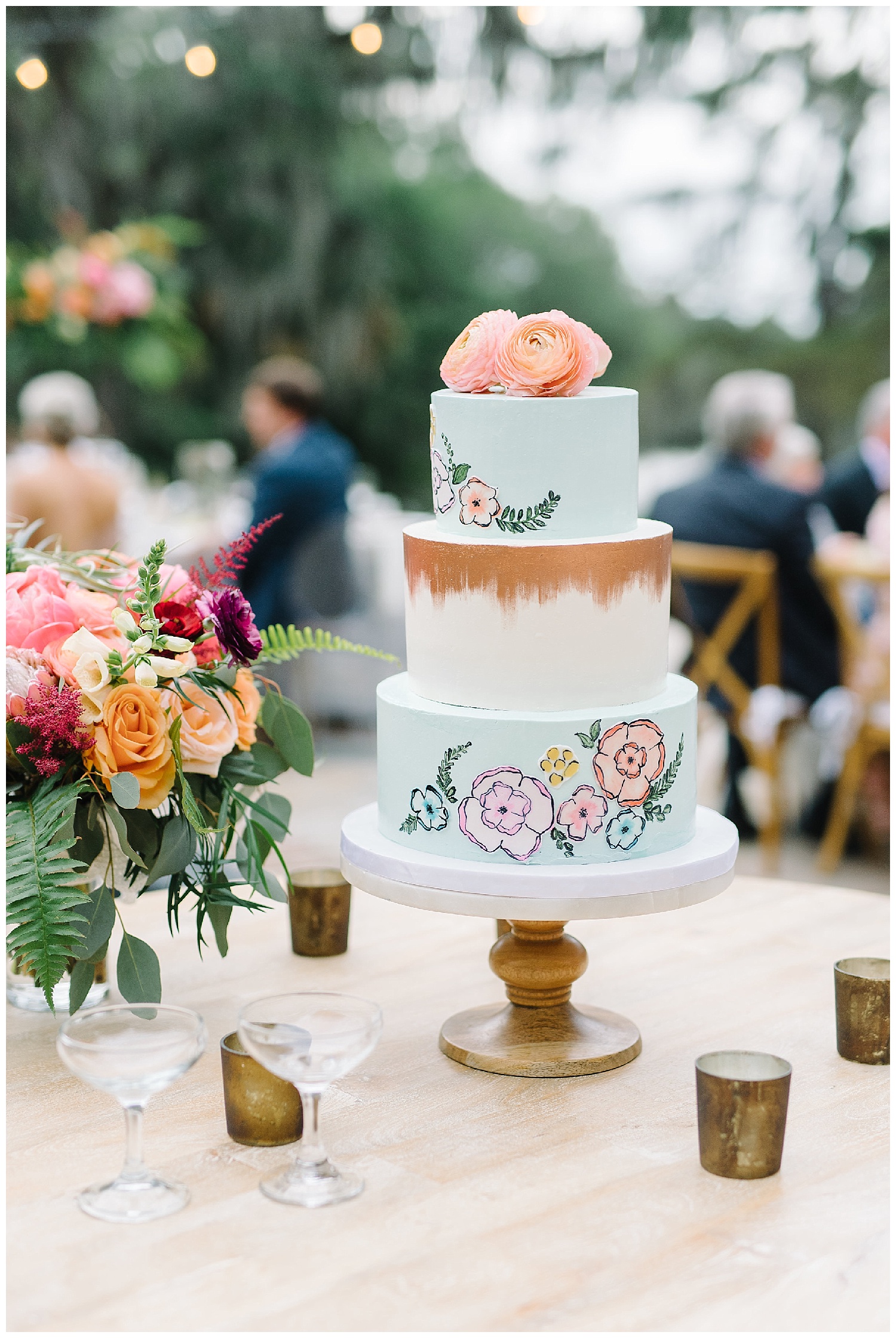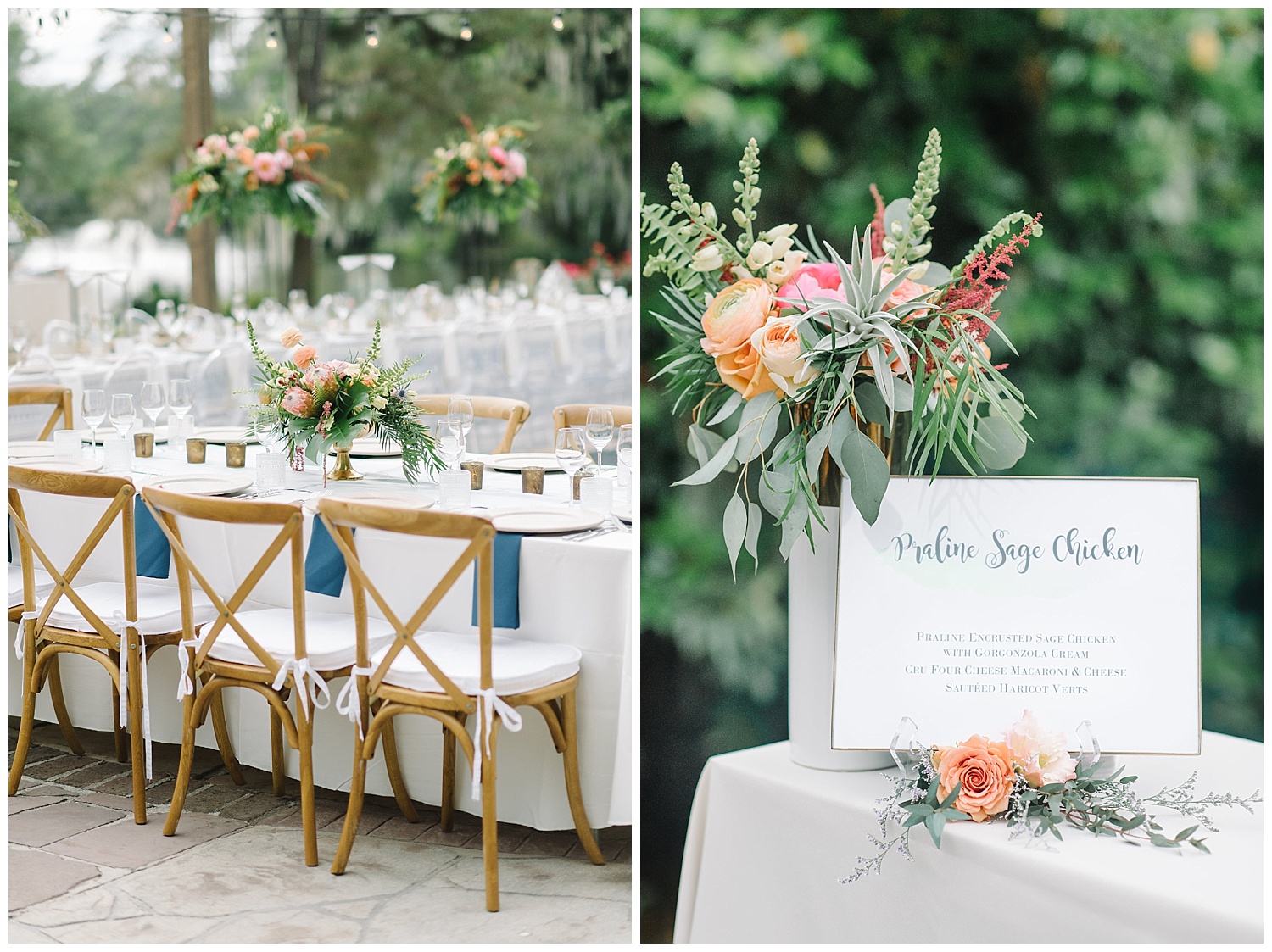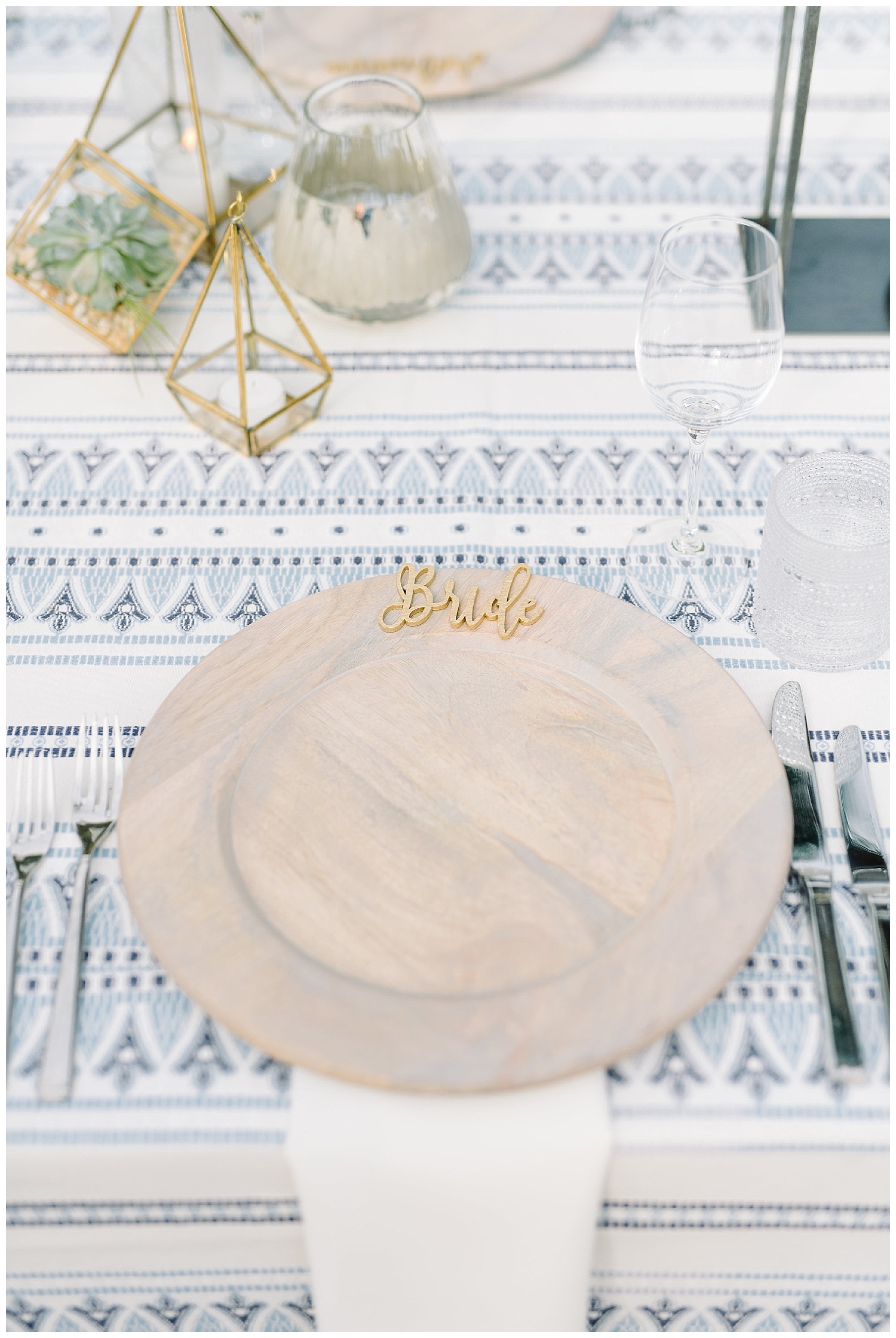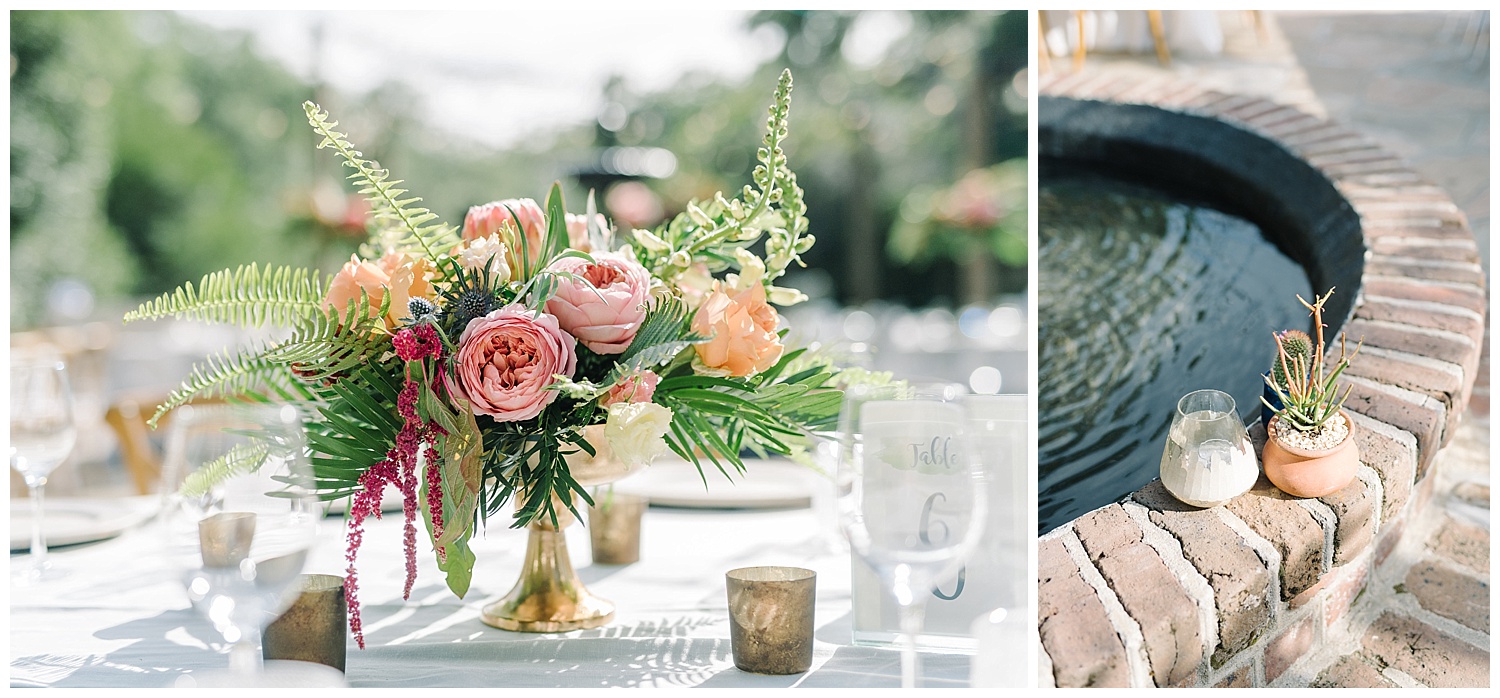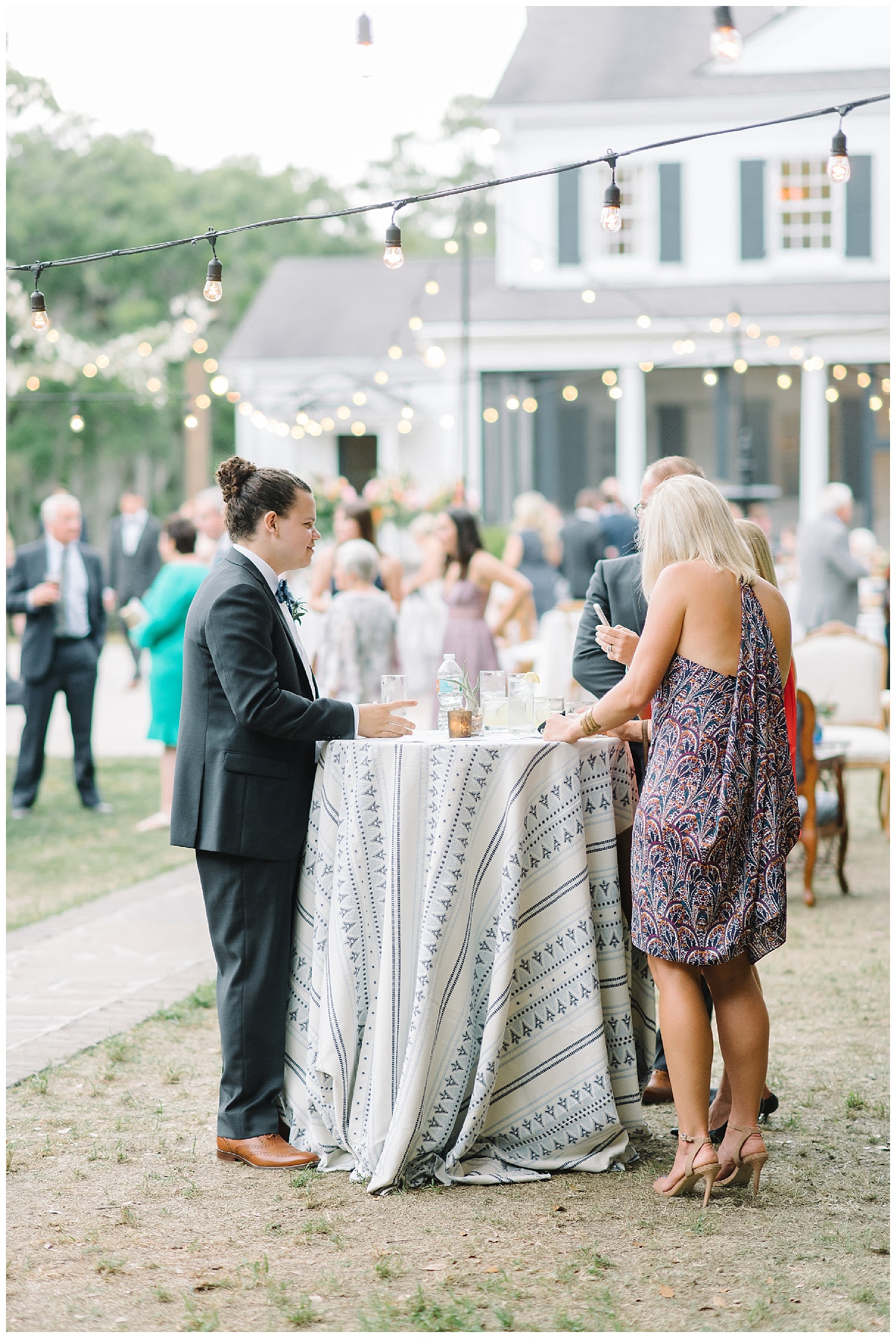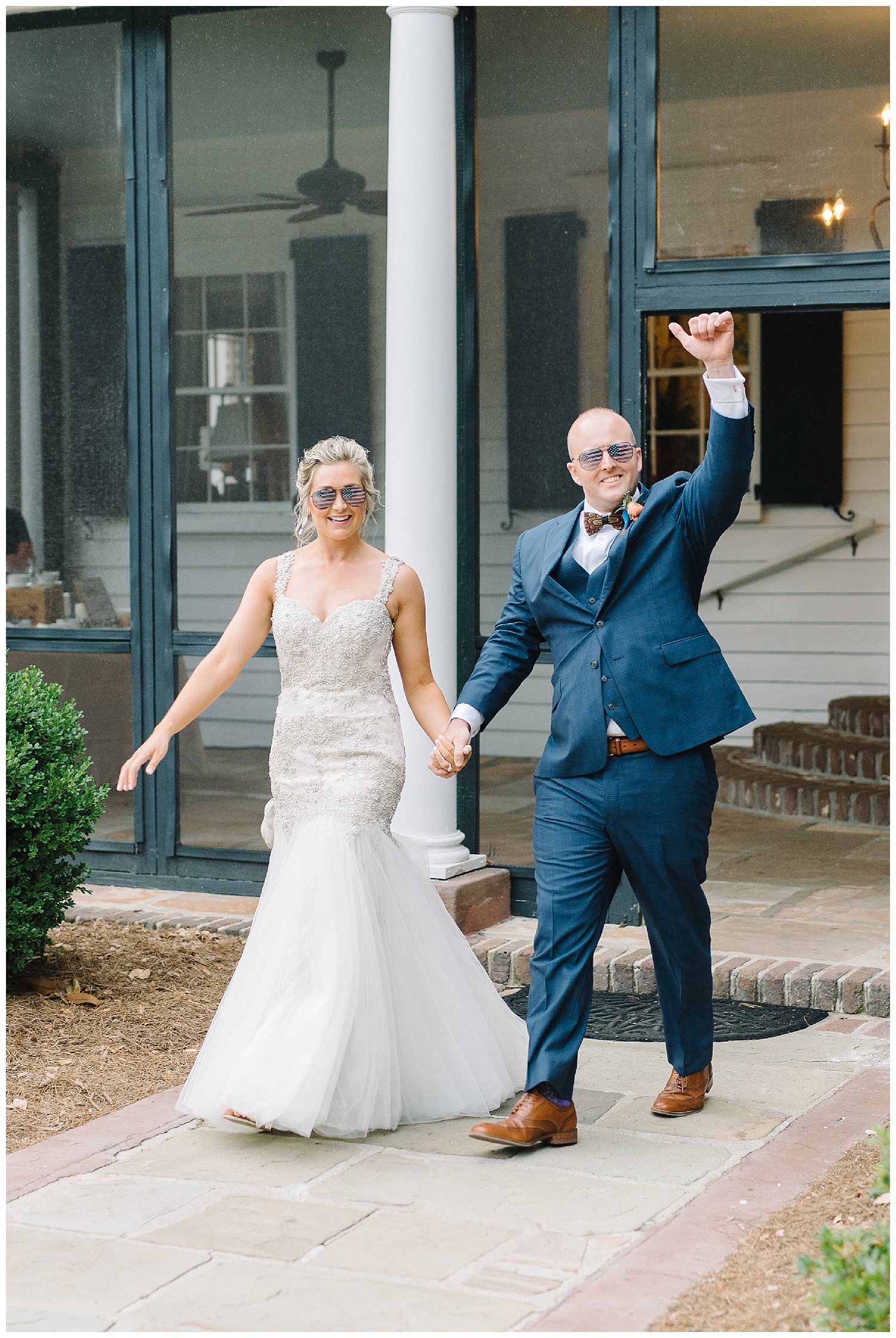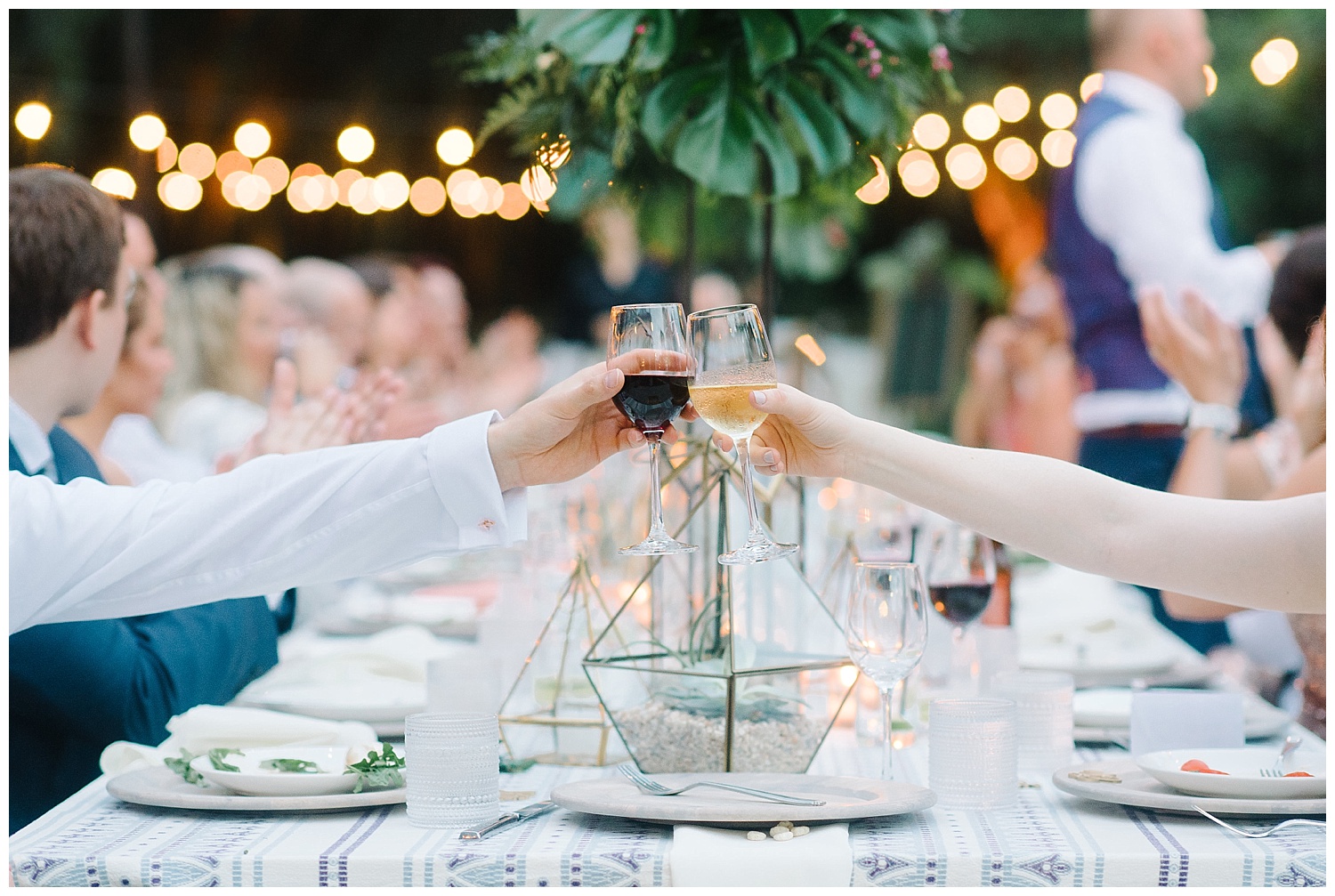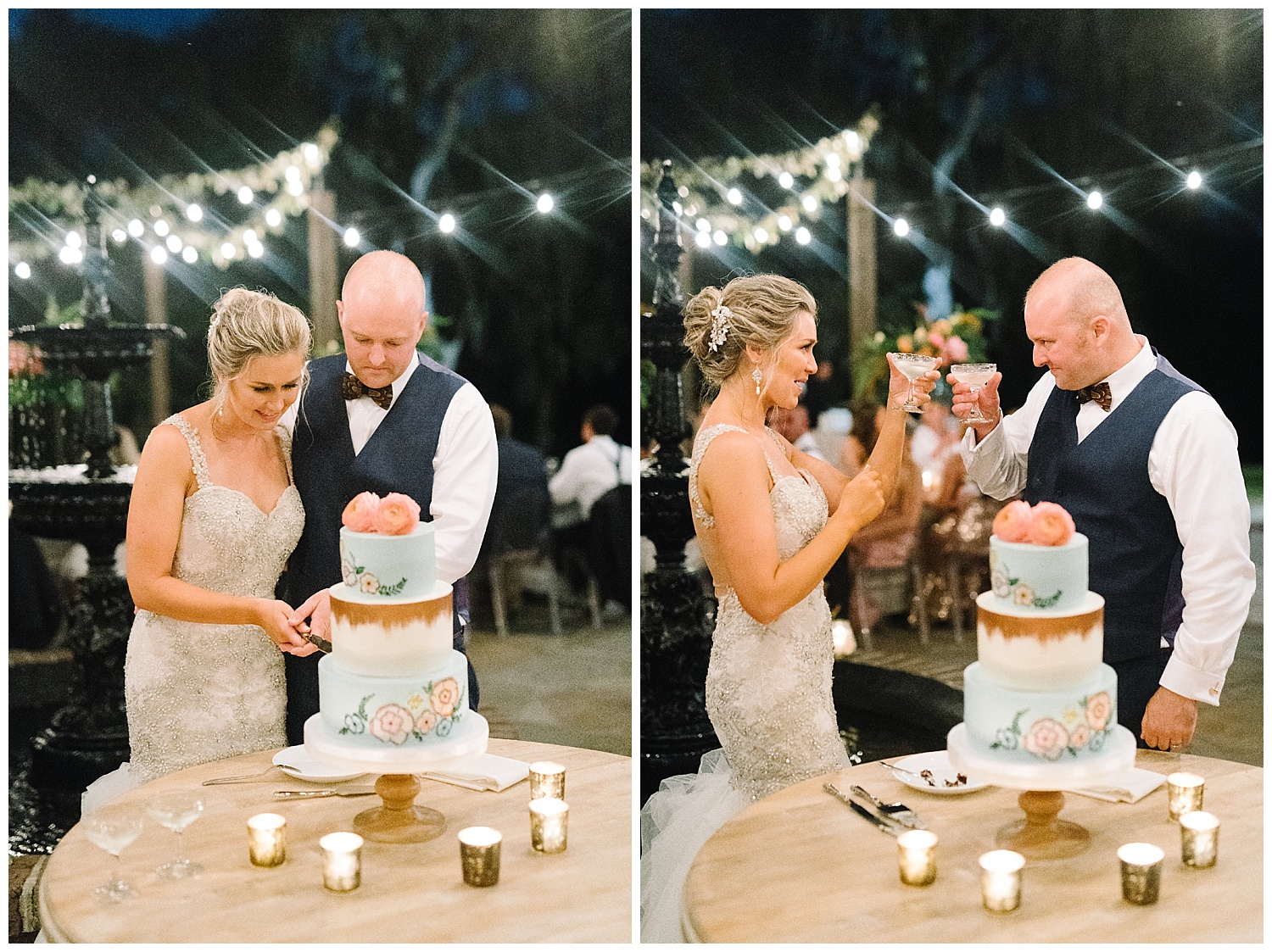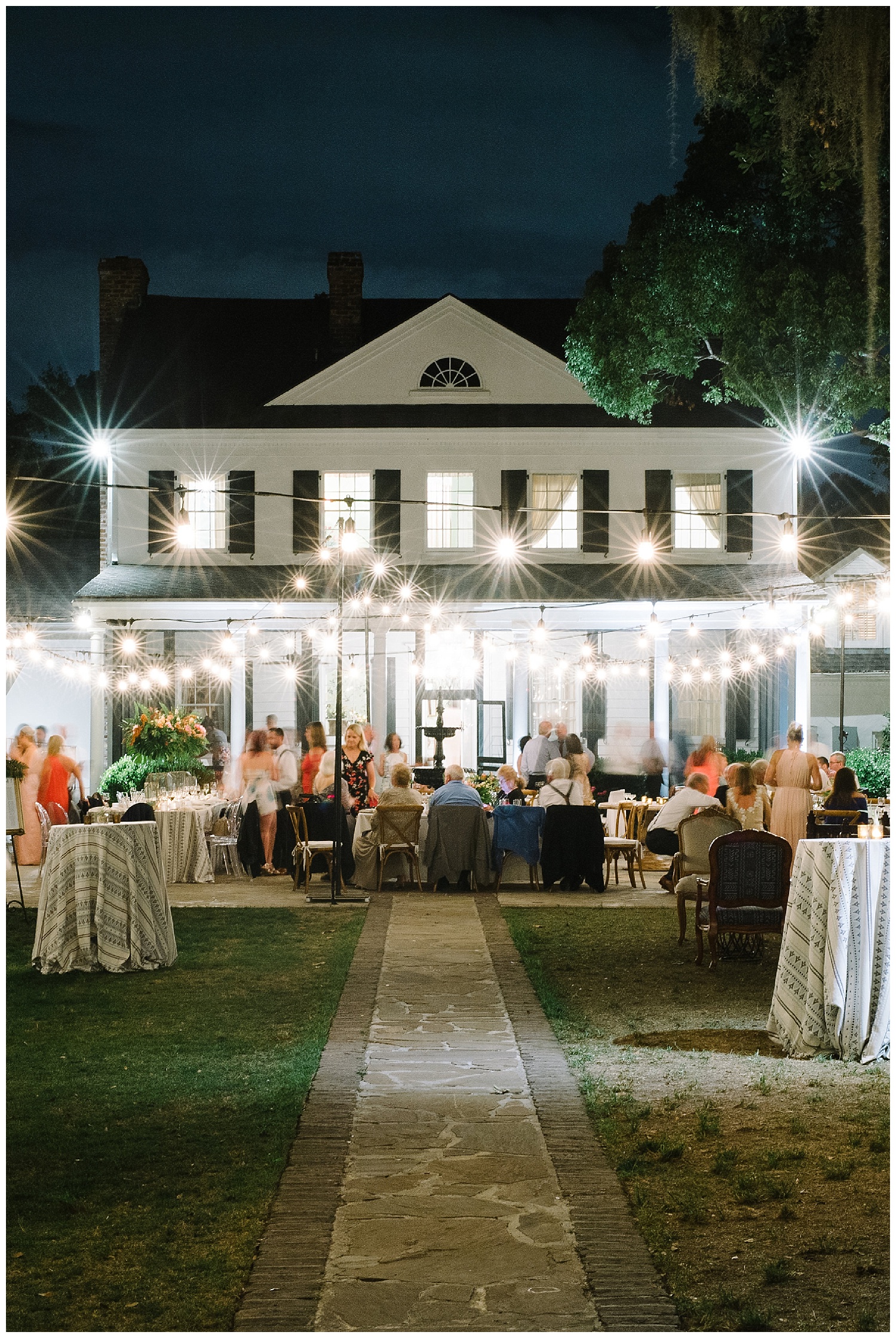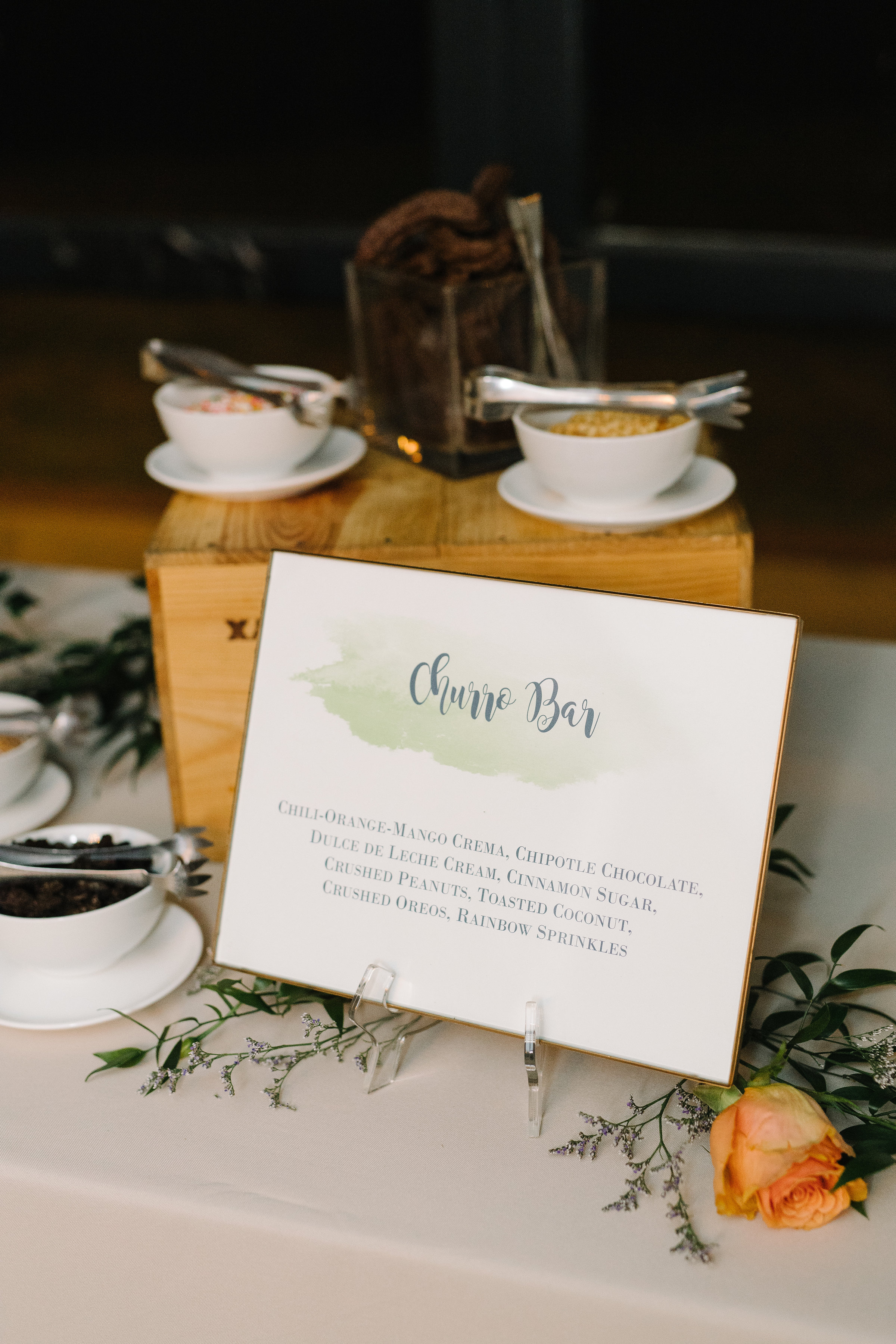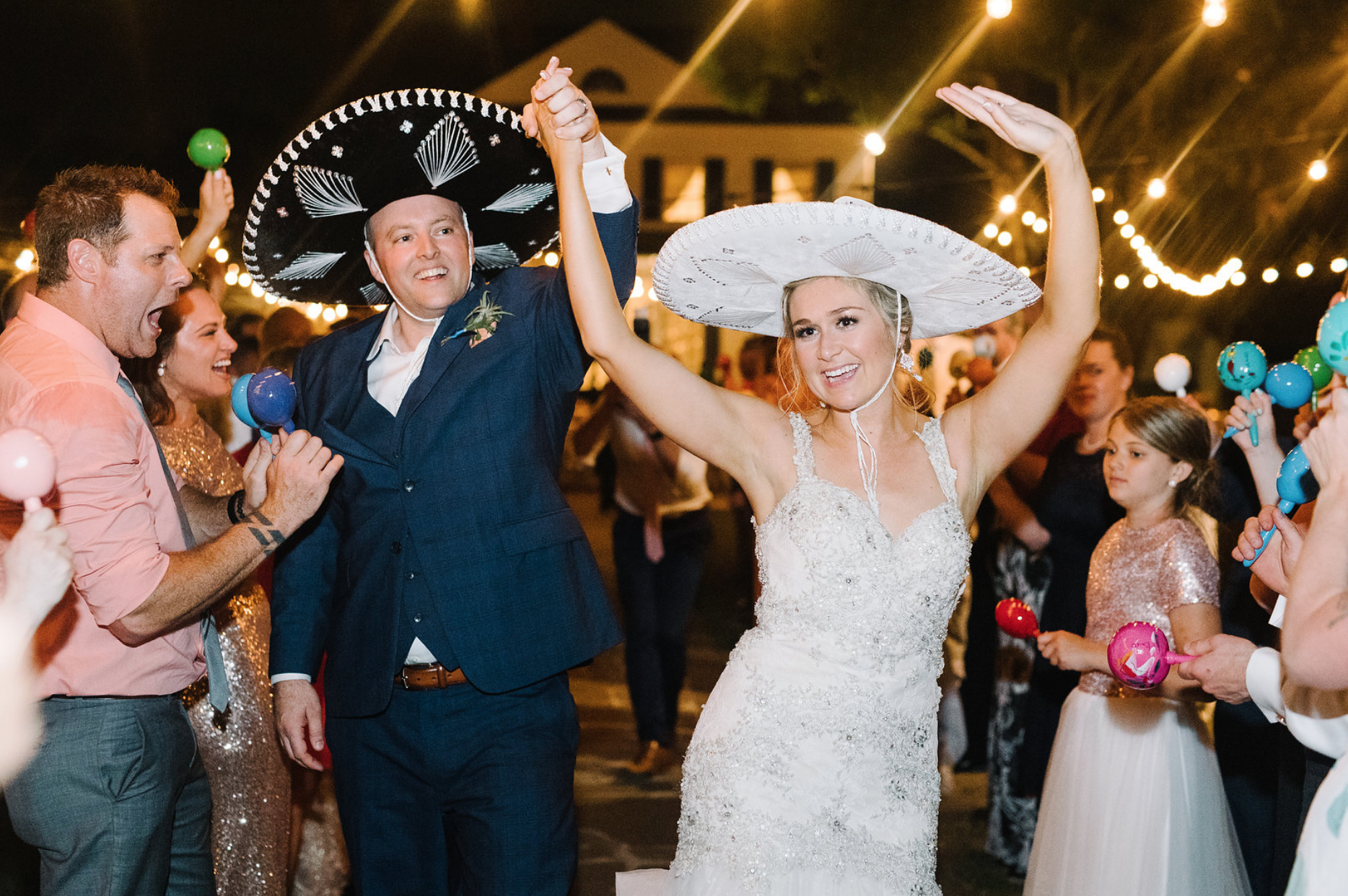 Images: Aaron & Jillian Photography | Coordinator & Calligraphy: A. Caldwell Events | Venue: Legare Waring House and Charlestowne Landing | Catering & Bar Service: Cru Catering | Hair & Makeup: Paper Dolls | Bride's Heels: Nine West | Bride's Earrings: Crystal Avenues on Etsy | Bridesmaids Dresses: Revelry | Bridesmaids Jewelry: Pearl Selection on Etsy | Bridesmaids Shirts: Pop Your Pup! | Cake: Ashley Brown Cake Design | Ceremony Musicians: Charleston Virtuosi | Draping: Greenery Draping and Tiger Lily | Favors: Chick-fil-A | Florist: Tiger Lily | Getaway Car: Lowcountry Valet and Shuttle Co. | Menswear: Jos A. Bank | Invitations: Studio R Design | Lighting: Innovative Event Services | Linen Rentals: La Tavola Fine Linen and Event Works | Lounge Rentals: Snyder Events, The French Eclectic, and Event Works | Place Settings: Event Works | Transportation: Lowcountry Valet and Shuttle Co., Executive Coach Buses, and a white school bus | Tables and Chairs: Event Works | Reception Music: DJ Natty Heavy – Ear For Music | Dress Boutique: Fabulous Frocks | Dress Designer: WToo | Rings: Sohn & McClure and Diamonds Direct | Wine Labels: Bride's father