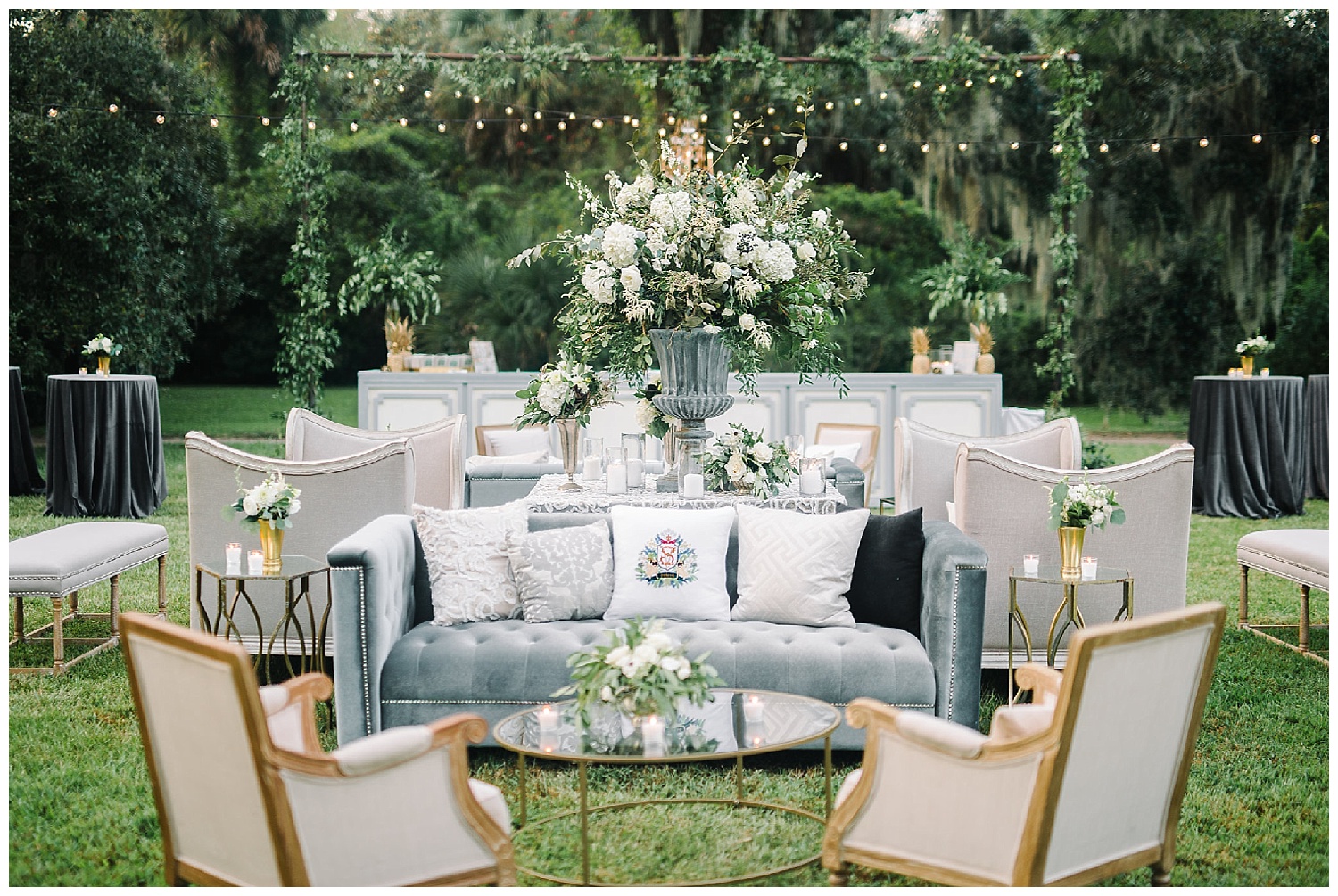 04 Jan

Virginia & Stephen | Magnolia Plantation & Gardens

Now, we've run our fair share of gorgeous weddings at Magnolia Plantation & Gardens, but we swear we think this wins the award for most gorgeous to date. It makes sense, though, considering Dallas residents Virginia and Stephen worked for nearly two years with planner Lindsey Boyce of A Charleston Bride to make the wedding a spectacular affair. For the write up on their wedding (along with takeaway tips), click here. For the story straight from the bride herself, read on.

The Wedding Row: So how did you two meet?
Virginia: Stephen and I met in New Orleans through mutual friends two weeks before I left to study abroad for the semester in Spain. We immediately hit it off and thankfully, he asked for my phone number. We talked every day from the day we met and looked forward to texts and calls from each other and fell in love long-distance. The whole time I was in Spain I had a feeling that Stephen was "the One" even though we had only met once in person. When I got back we started dating and have been inseparable ever since.

TWR: Sounds pretty star-crossed. What can you share about the proposal?

Virginia: We got engaged on a beautiful beach on the Isle of Skye in Scotland.

Stephen even had a photographer there to capture the whole thing. We toasted with champagne and celebrated the rest of the trip [through the Highlands and Iceland].

TWR: Ooh, how romantic! Now, you chose Magnolia Plantation & Gardens for the ceremony and reception. Tell us about it.
Virginia: One of the things we loved about Magnolia was the versatility of the property. We had our guest start with a walk along the long white bridge where they were greeted with champagne for pre-ceremony drinks. Then we had the ceremony on the lawn facing the white bridge. I walked down the white bridge to the tune of the Isle of Skye's "Boat Song" played on the bagpipe–this was a surprise for Stephen, he had no idea. (Sidenote: "The Skye Boat Song" is the theme song from "Outlander" for those who watch!) Following the ceremony the guests were taken on a tour of the gardens by our bagpiper. They started in the English garden where they were greeted with mini margaritas in Patron bottles with mini-steak tacos [paying homage to where we live, Texas]. Then the bagpiper led them to the banks of the Ashley River where moss hangs from the trees. There they were greeted by Old Fashioneds and crawfish empanadas, paying homage to New Orleans where we met. Finally, the bagpiper led guests to the front of the house where they were greeted with cucumber mules and ahi tuna tostadas, paying homage to Charleston, where we got married. We carried the theme of these three places throughout the night. Following cocktail hour we went to the back of the lawn where we had an al fresco setup for the reception of our dreams.

TWR: Sounds like an invitation to your wedding was an enviable one! Can you tell us all about that crest?
Virginia: Karli Strohschein did a great job capturing our vision. Our crest featured our pugs, of course, the greens and plaids of Scotland, oysters for New Orleans and Charleston, magnolias for Magnolia Plantation & Gardens, bluebonnets for Texas, and crawfish also one of our favorite things from New Orleans. Vilcy Nelson at Sew Special by V embroidered our pillows and napkins, which were some of our favorite details. She was amazing to work with—she even finished the pillows in the middle of a hurricane hitting near her home in Florida and I cannot recommend her enough. Lindsey Boyce's mom sewed our banner–it was a true Shanks family affair because her sister also did our invitations. We also used the crest on our cocktail napkins, coozies, and second-line handkerchiefs.

TWR: Love it. School us on your hair and makeup and gown looks, yes, plural for each …
Virginia: The crazy talented Ashley of Ash and Co. did both of my hair looks. I wanted to wear my hair down and more natural for the wedding but knew that in the heat I would be more comfortable with my hair up. Ashley did my hair down for pictures and the first look and then in 20 minutes did the most fabulous updo imaginable, complete with a surprise hairpiece I forgot to tell her about during our trial. Nardos of Nardos Design in Dallas designed and created the dress of my dreams. She took all the things I wanted in a dress and made them work. I did my first look with a long, heavy overskirt and train over my beautiful beaded dress. Then for the ceremony I added an illusion beaded topper with sleeves for more coverage. Because Stephen and I did a first look I loved that I had a little bit of a different look to walk down the aisle and surprise him. After the ceremony I switched to a beautiful beaded see-through illusion skirt that moved beautifully on the dance floor. Near the end of the night I ended with my base straight dress which was a true masterpiece.  

TWR: Amazing. Now who's that cute pup we spy here and there?
Virginia: Our pug Fitz was our ring bearer and he did a fabulous job walking down the aisle with my niece Mollie Jane. It took quite a bit of practice but they were adorable. We are so thankful for Scott at Dog Tired for helping us with Fitz the day of and taking him home after the ceremony. What a wonderful service. The pug balloon was not a planned detail—Stephen's cousins saw "him" at a boutique on King Street and decided that he must attend all of the wedding festivities. He was a huge hit!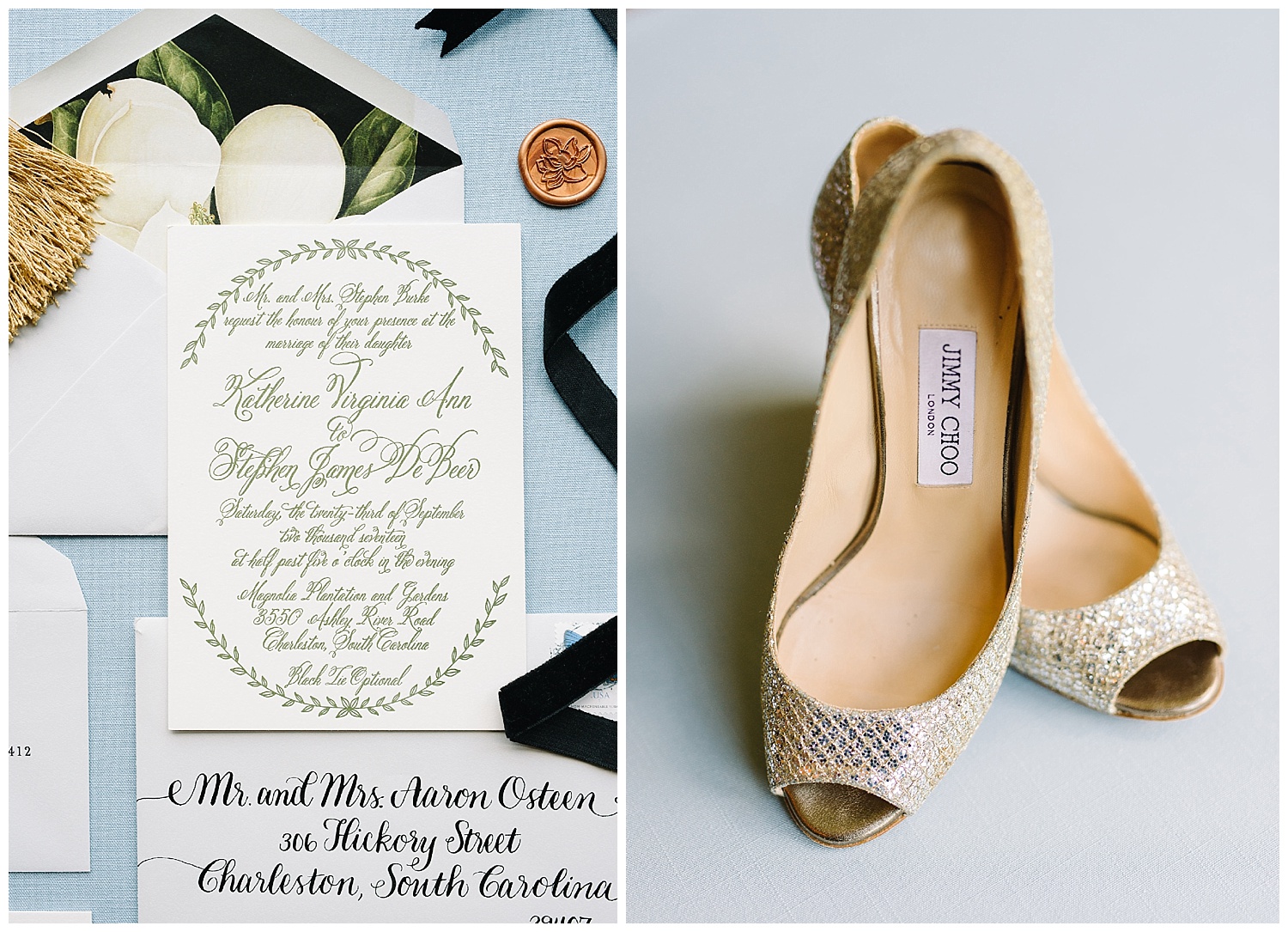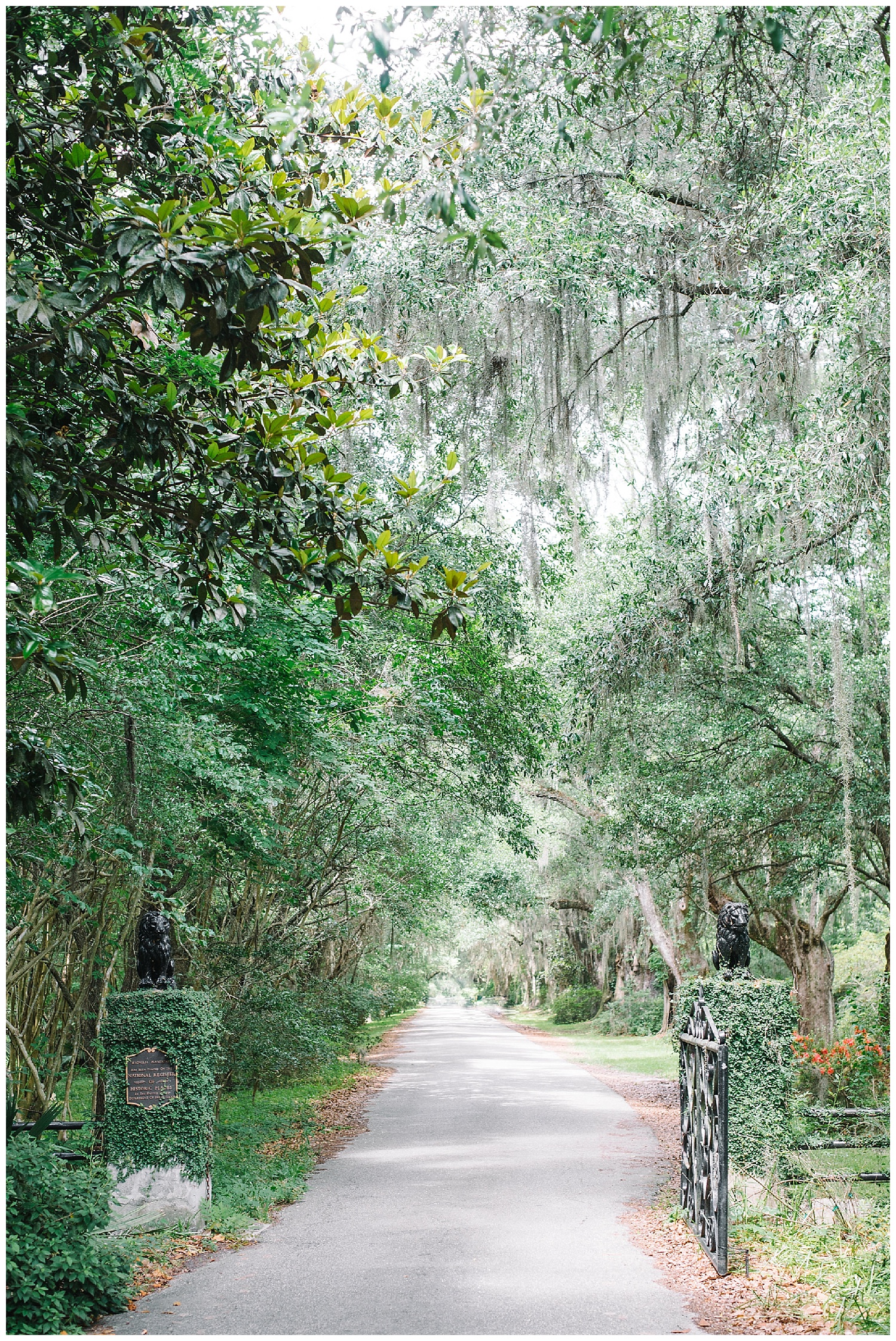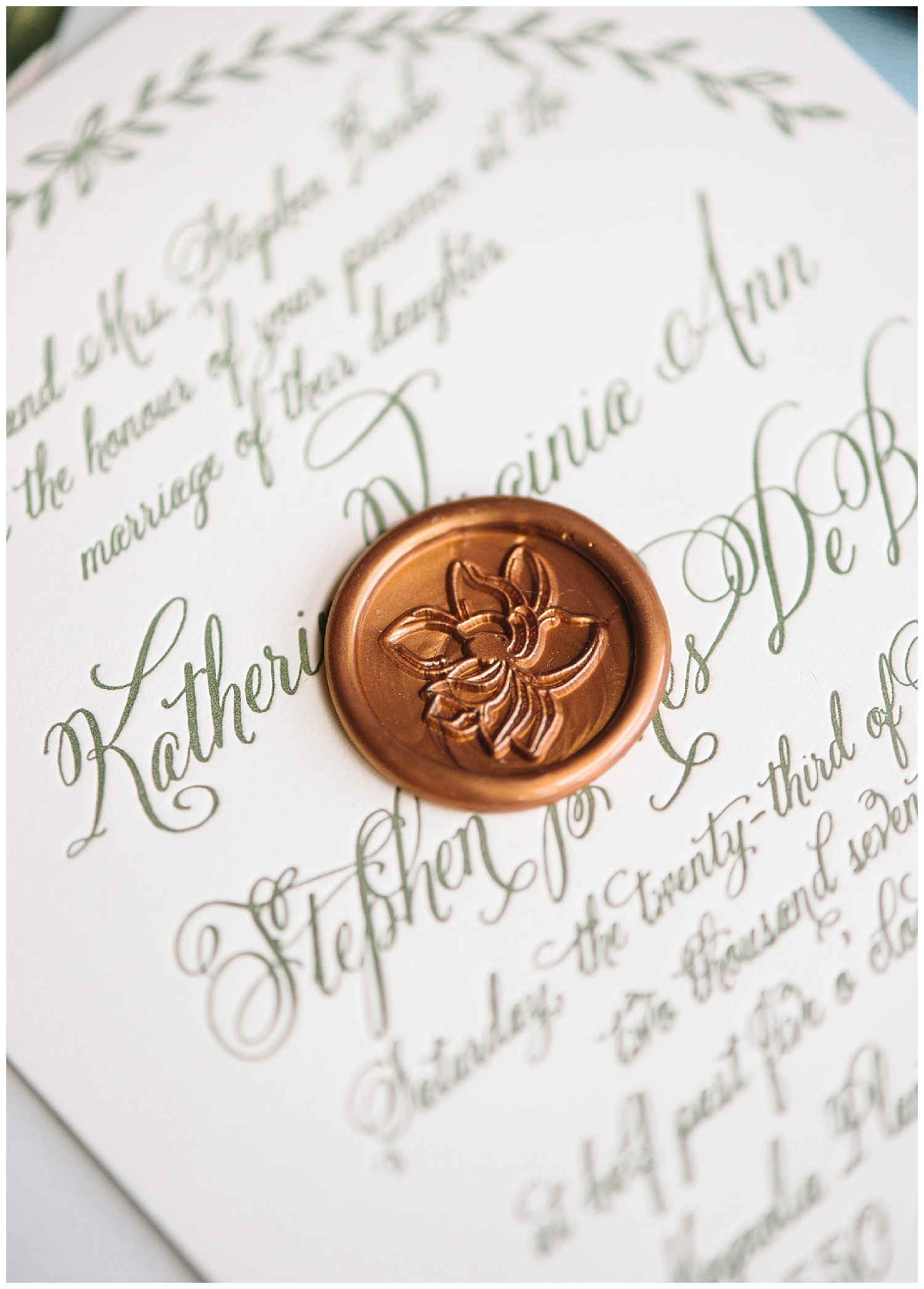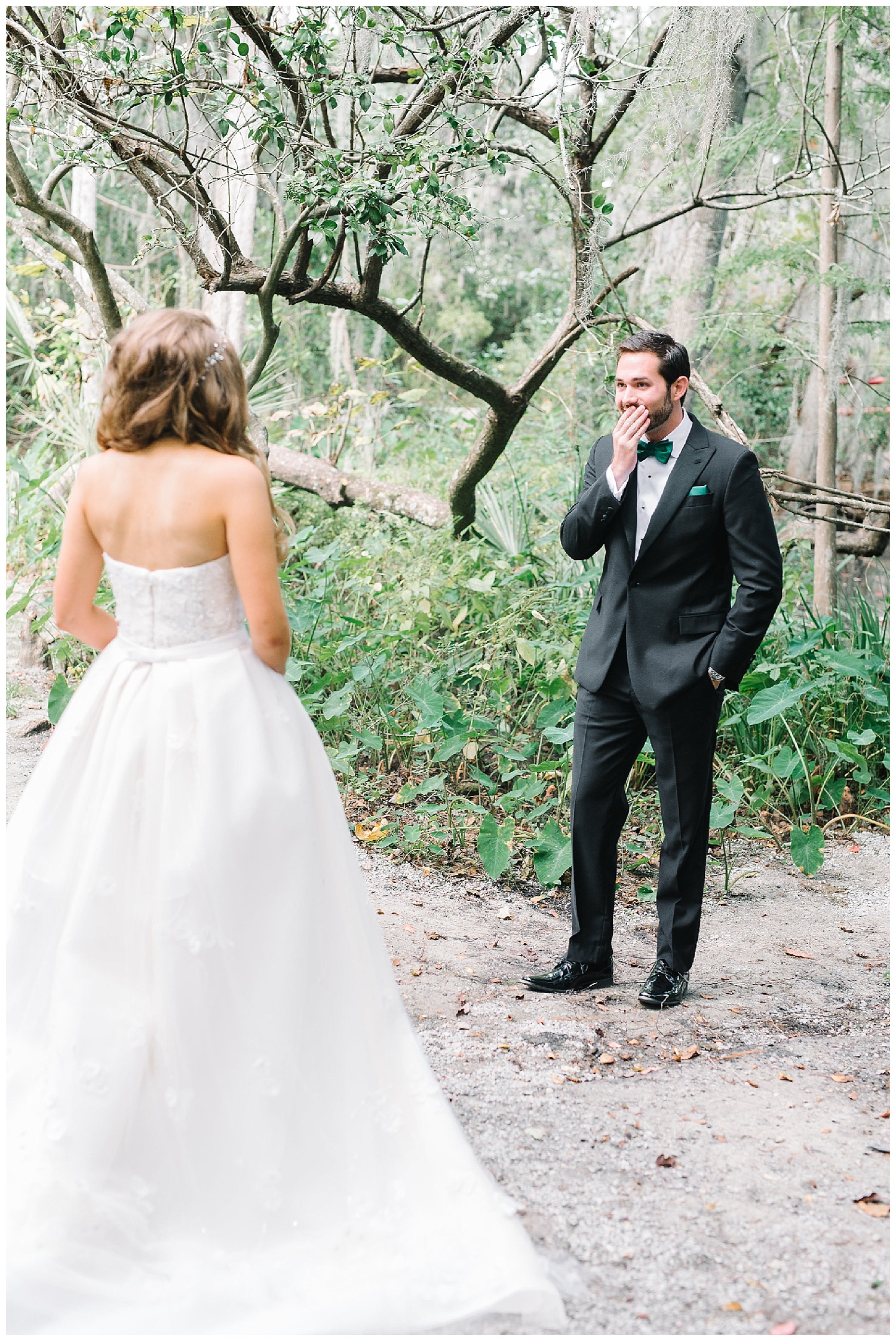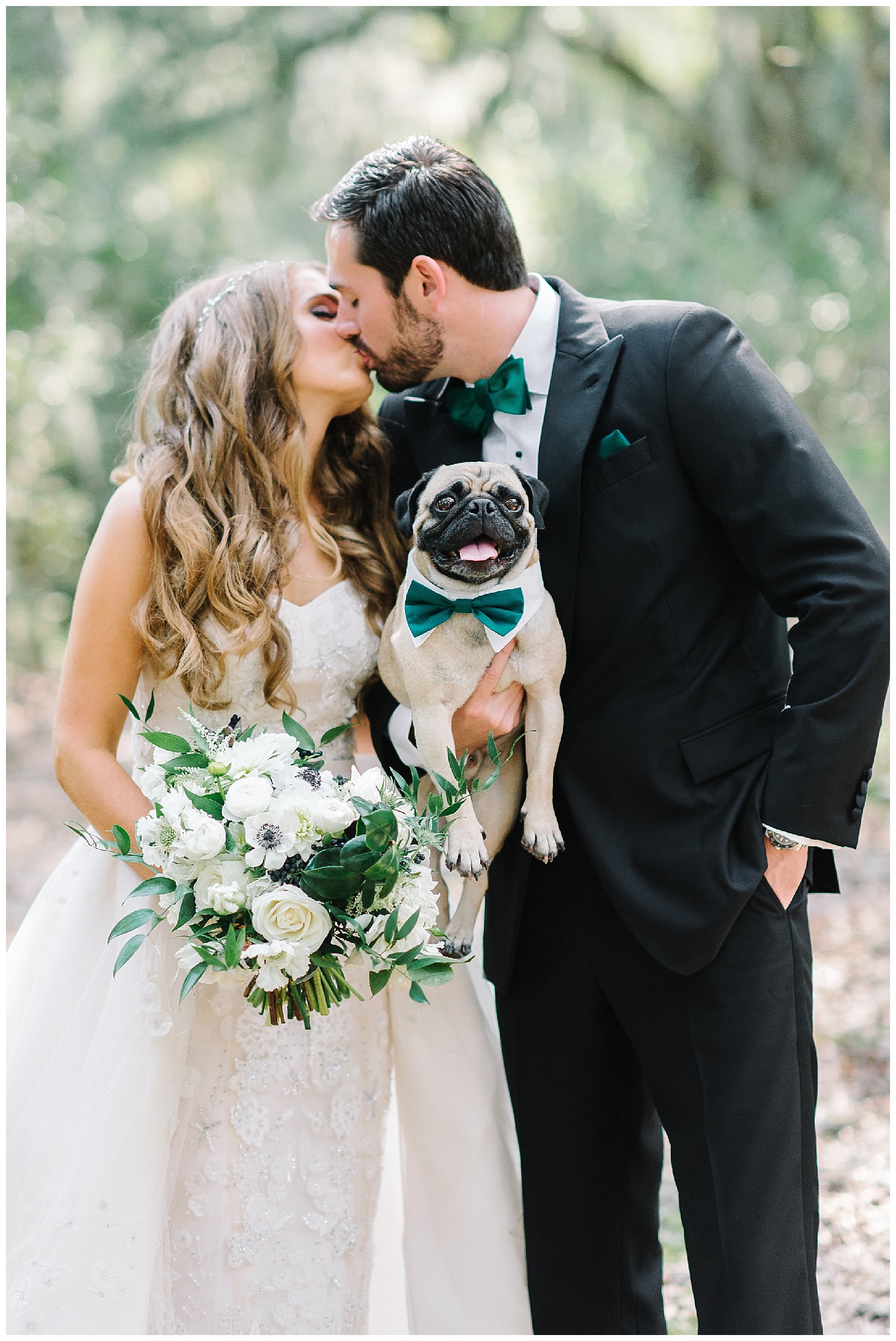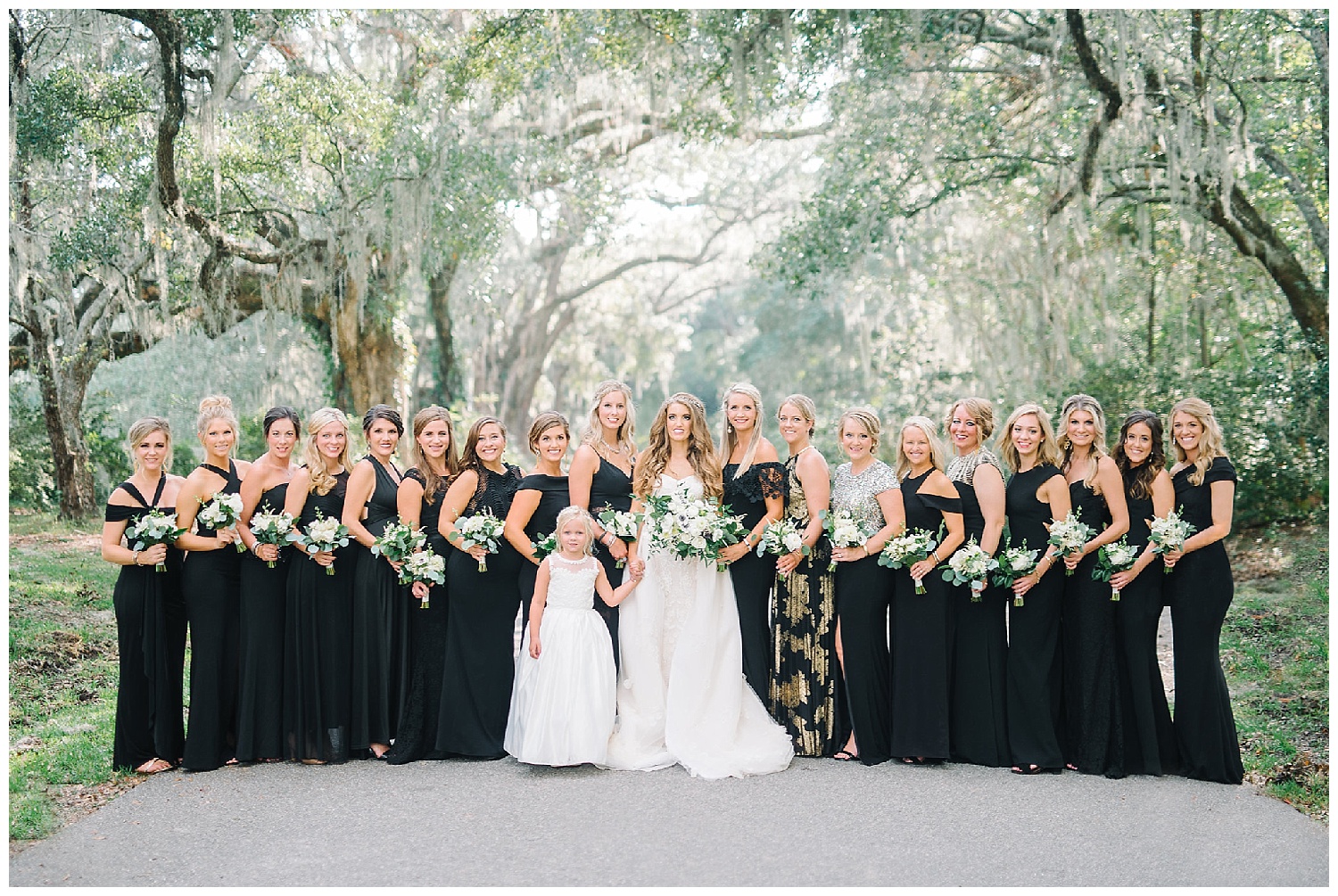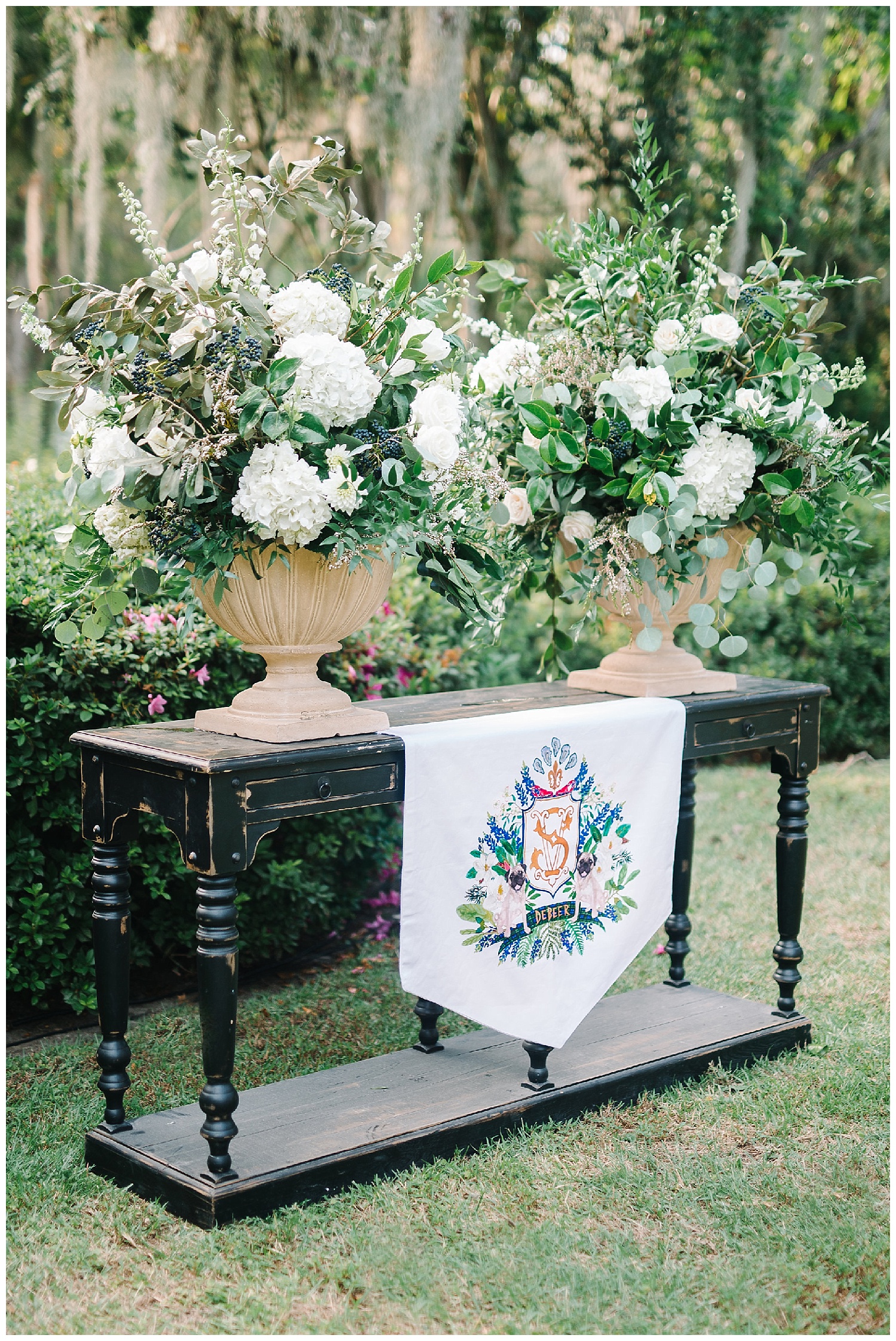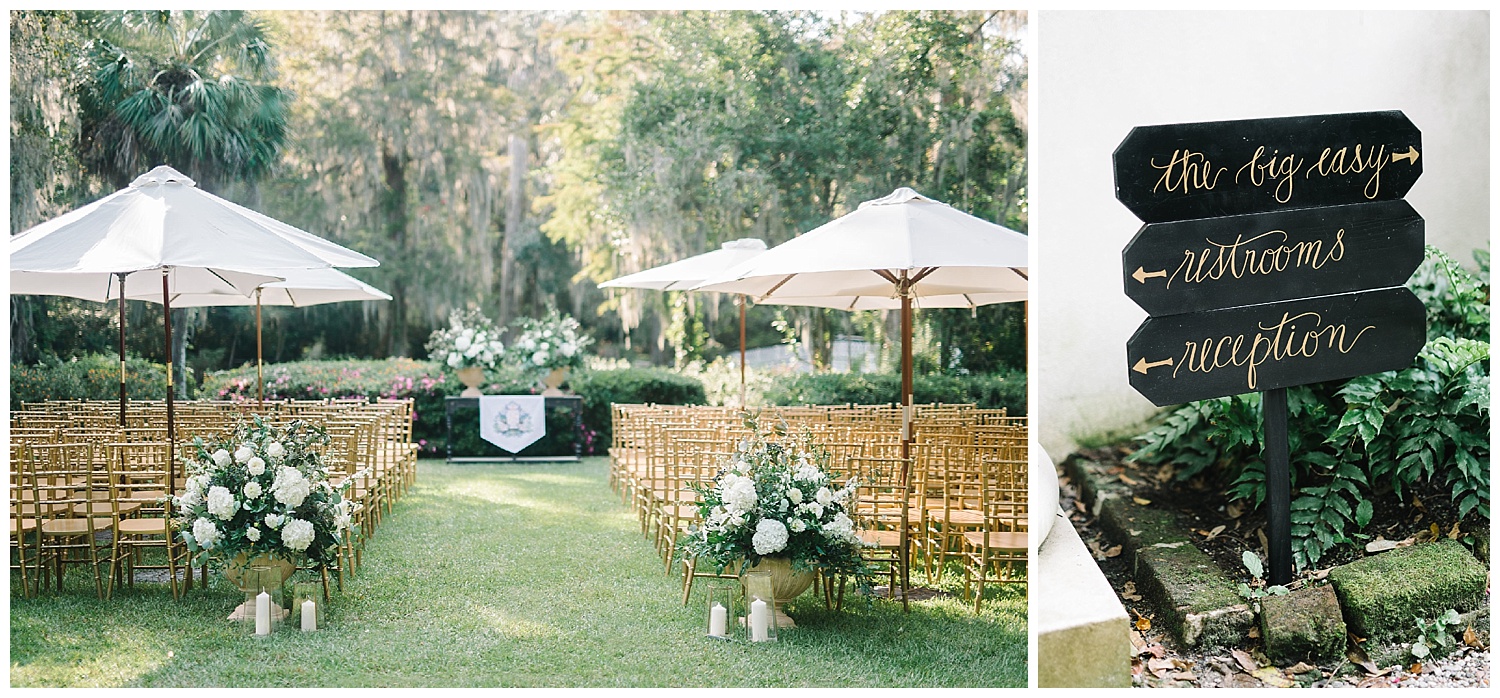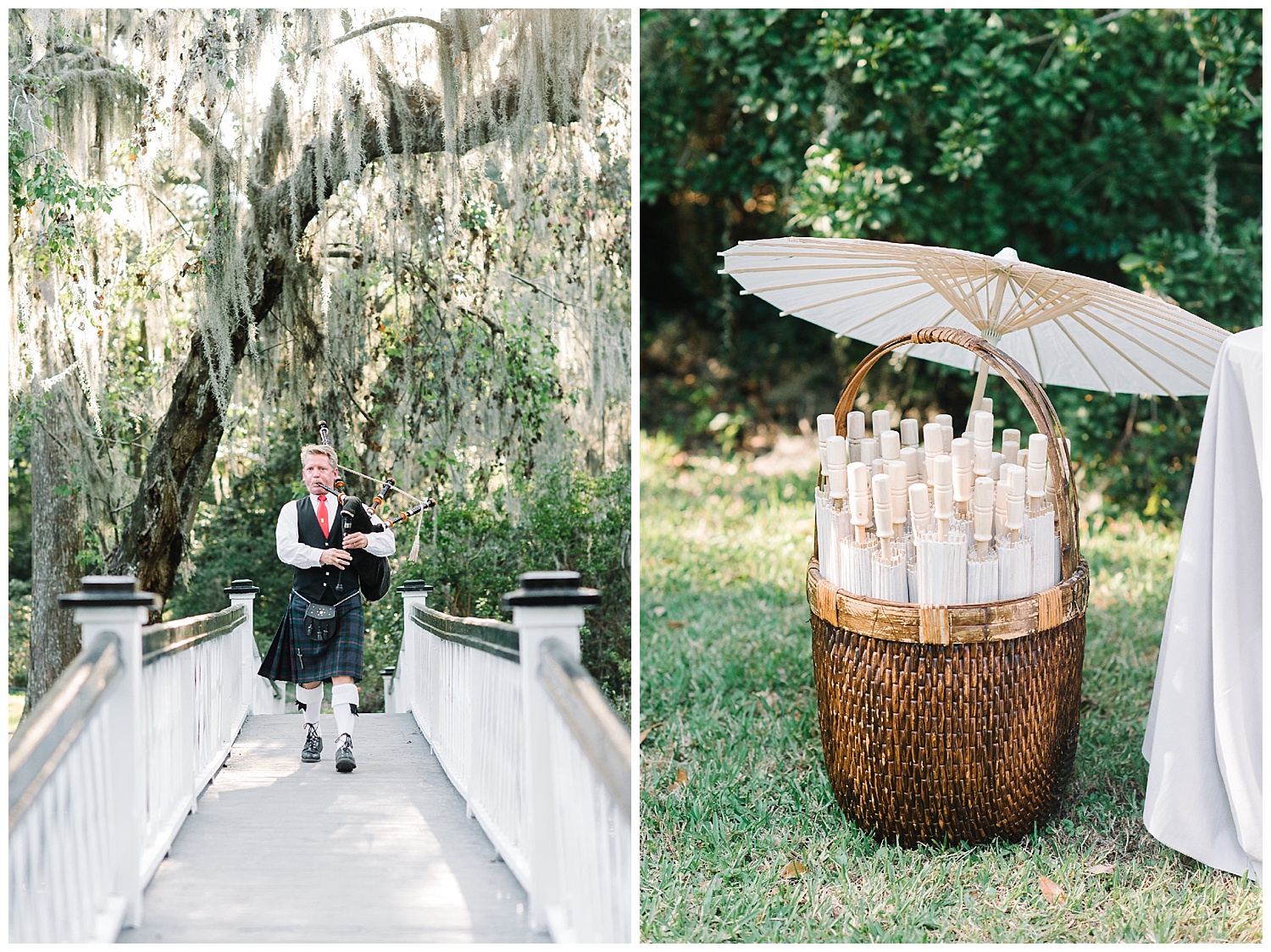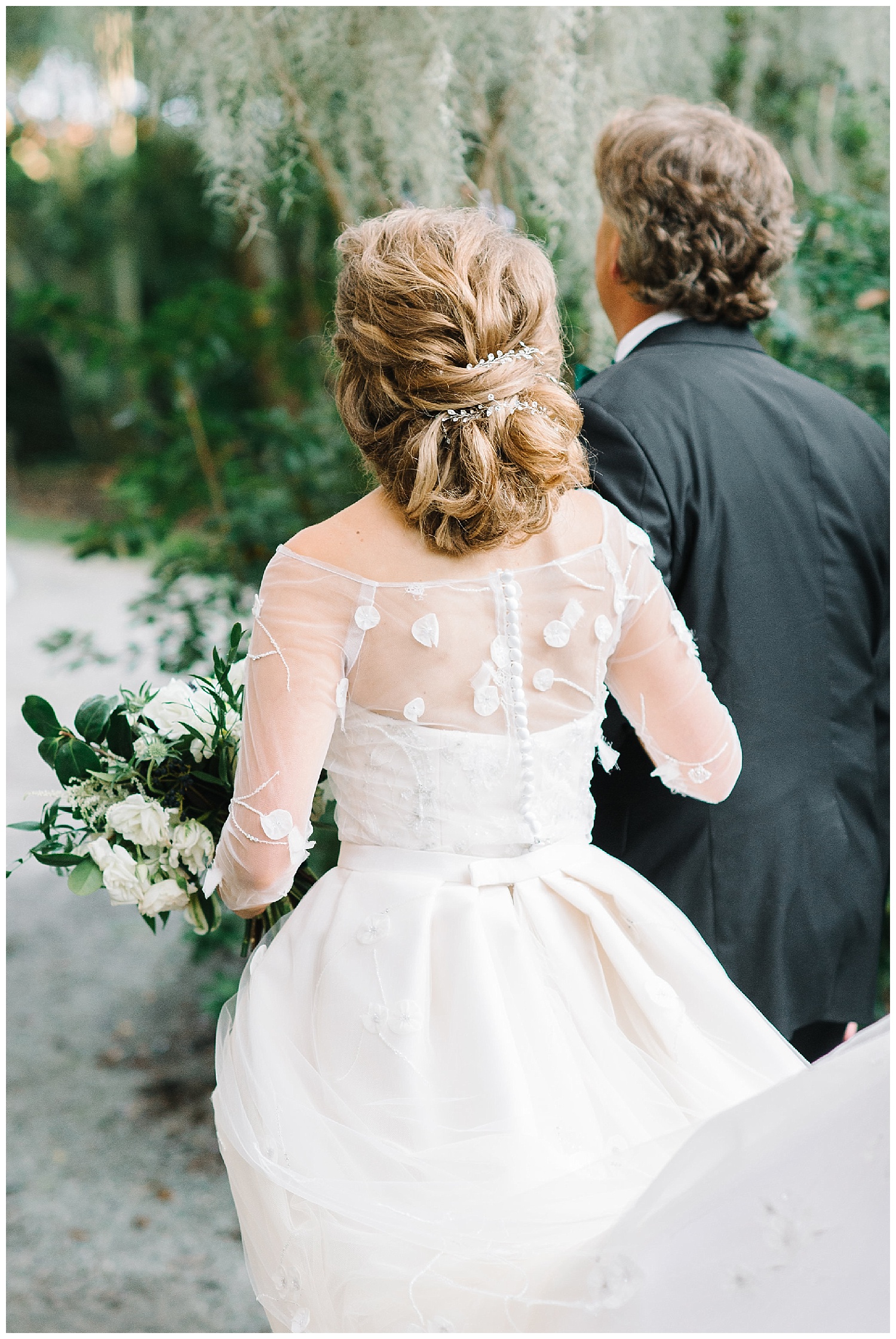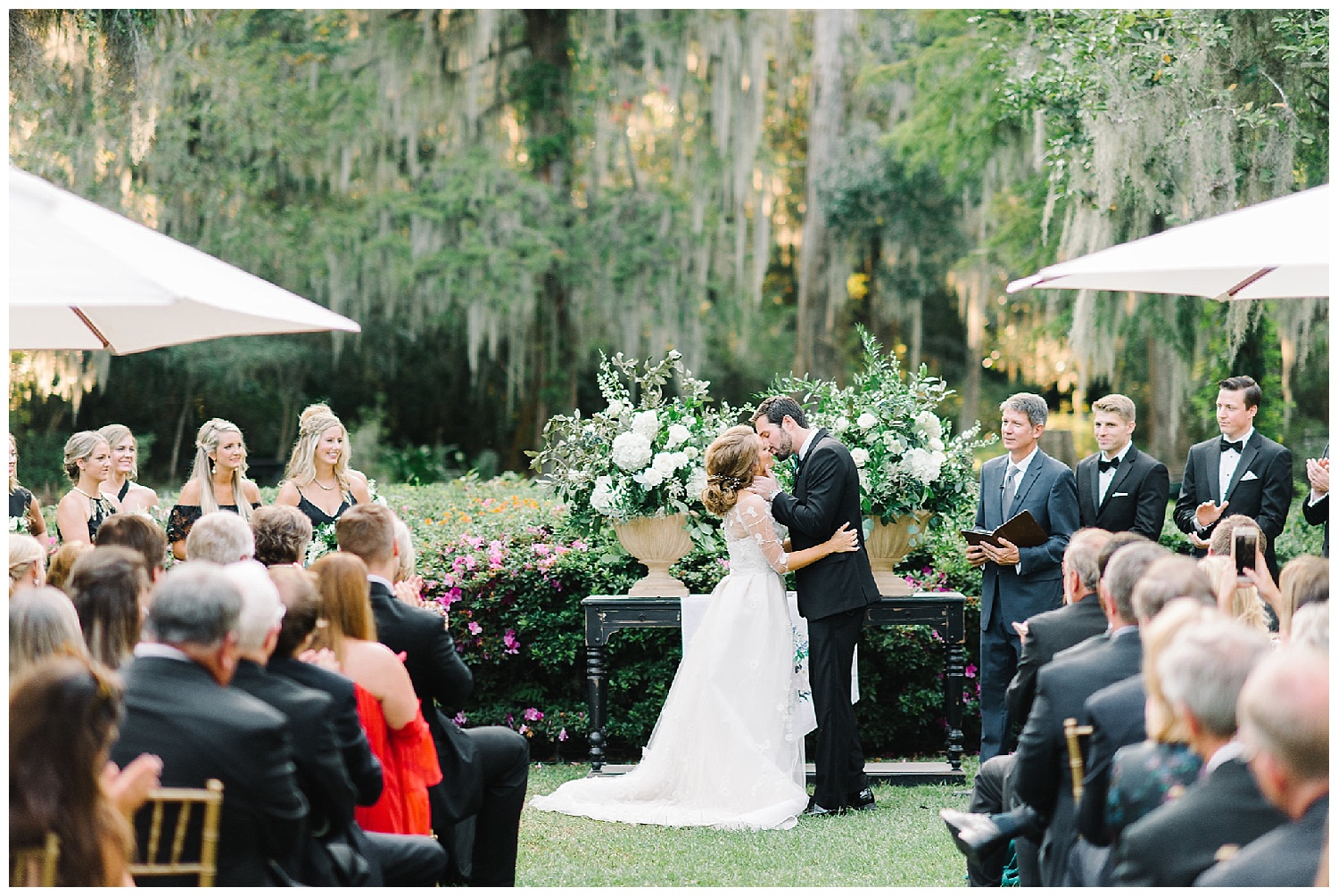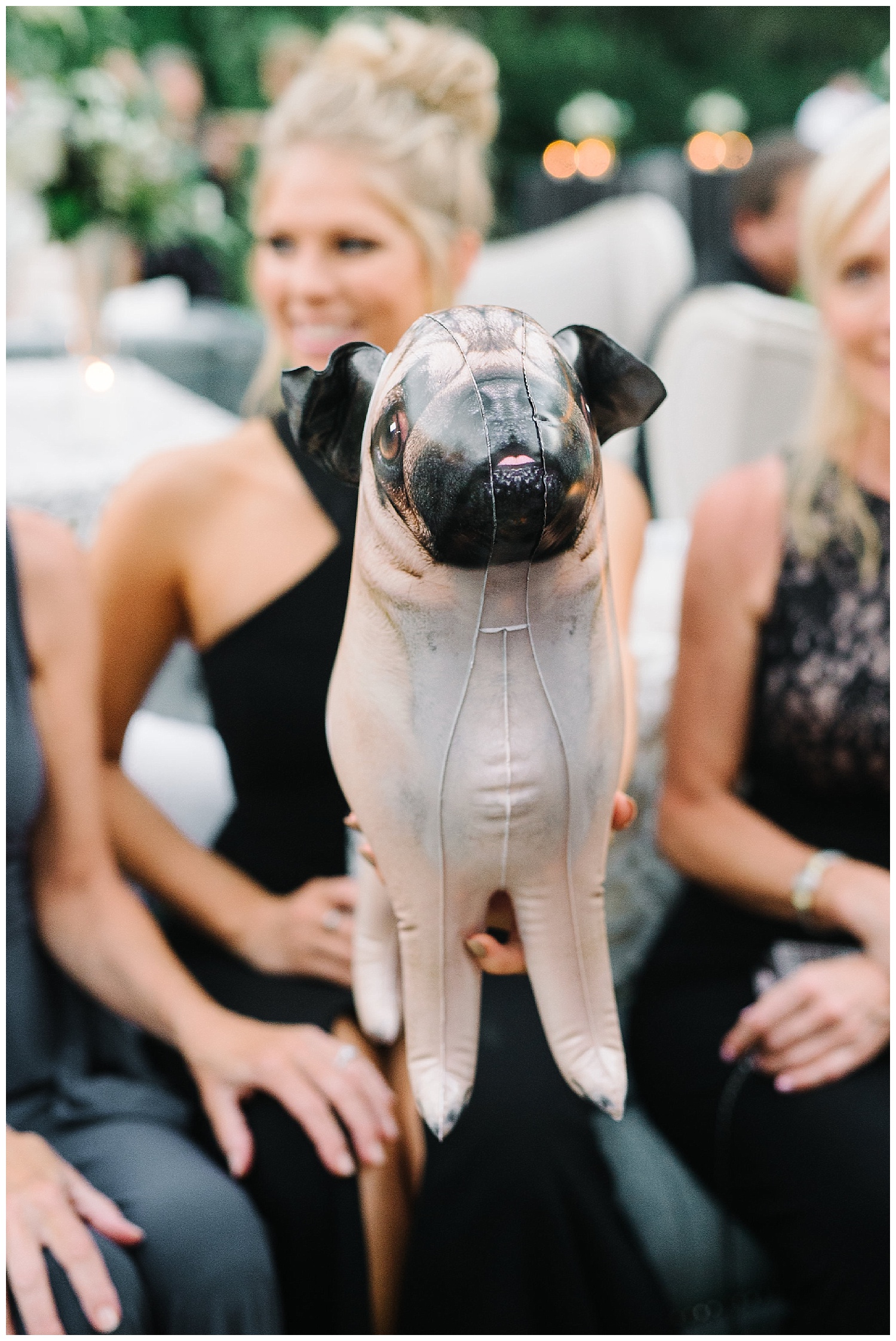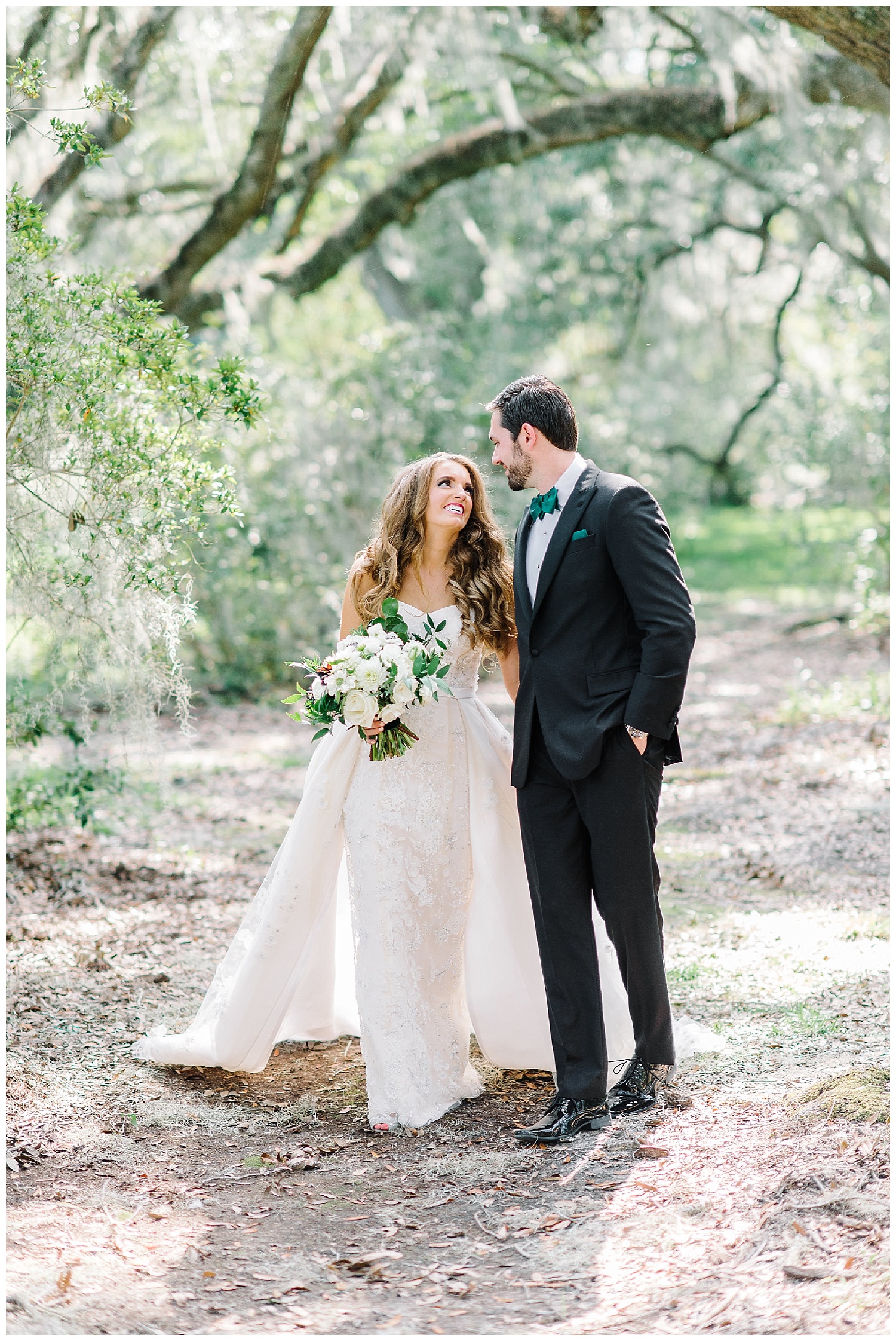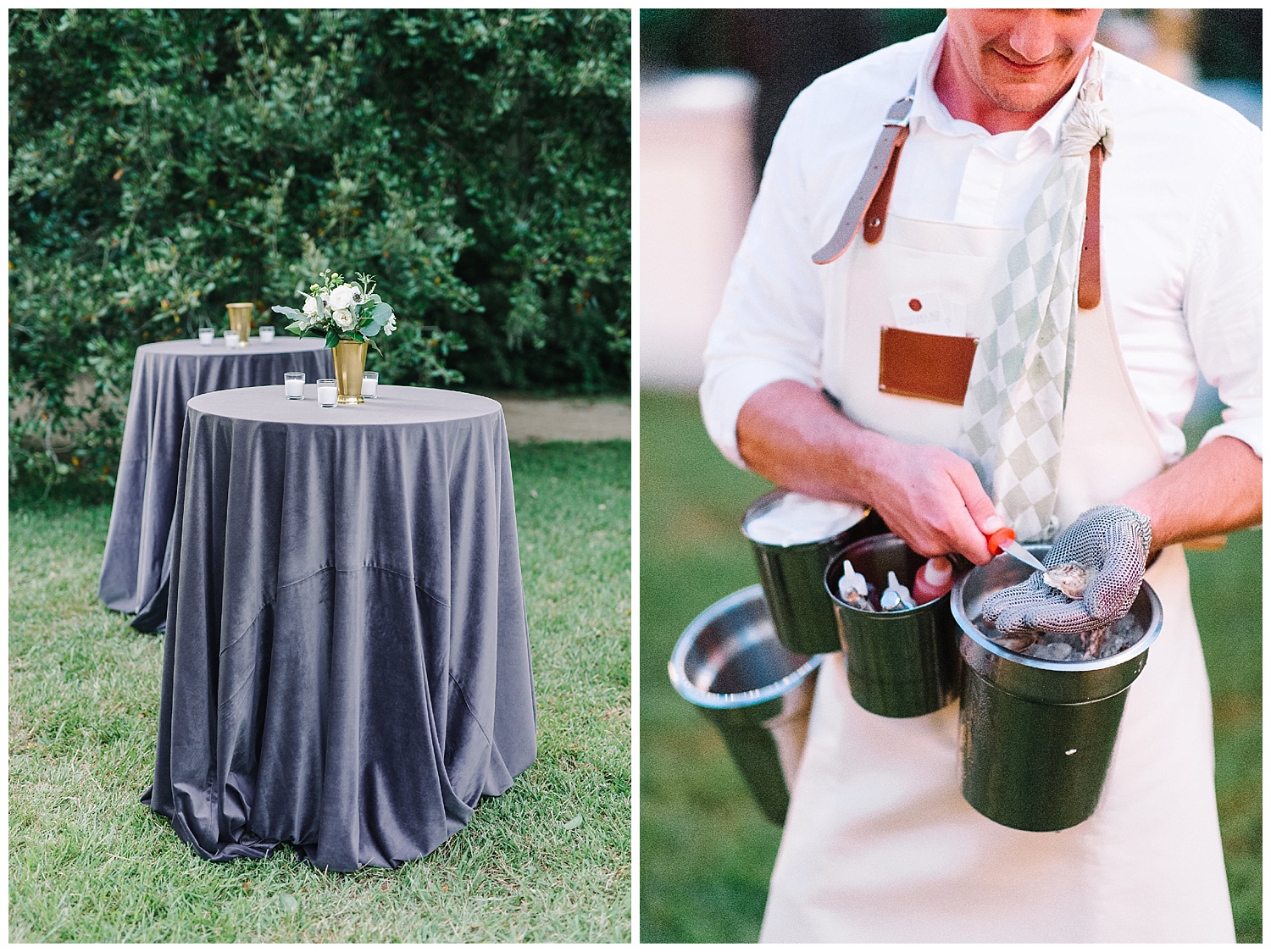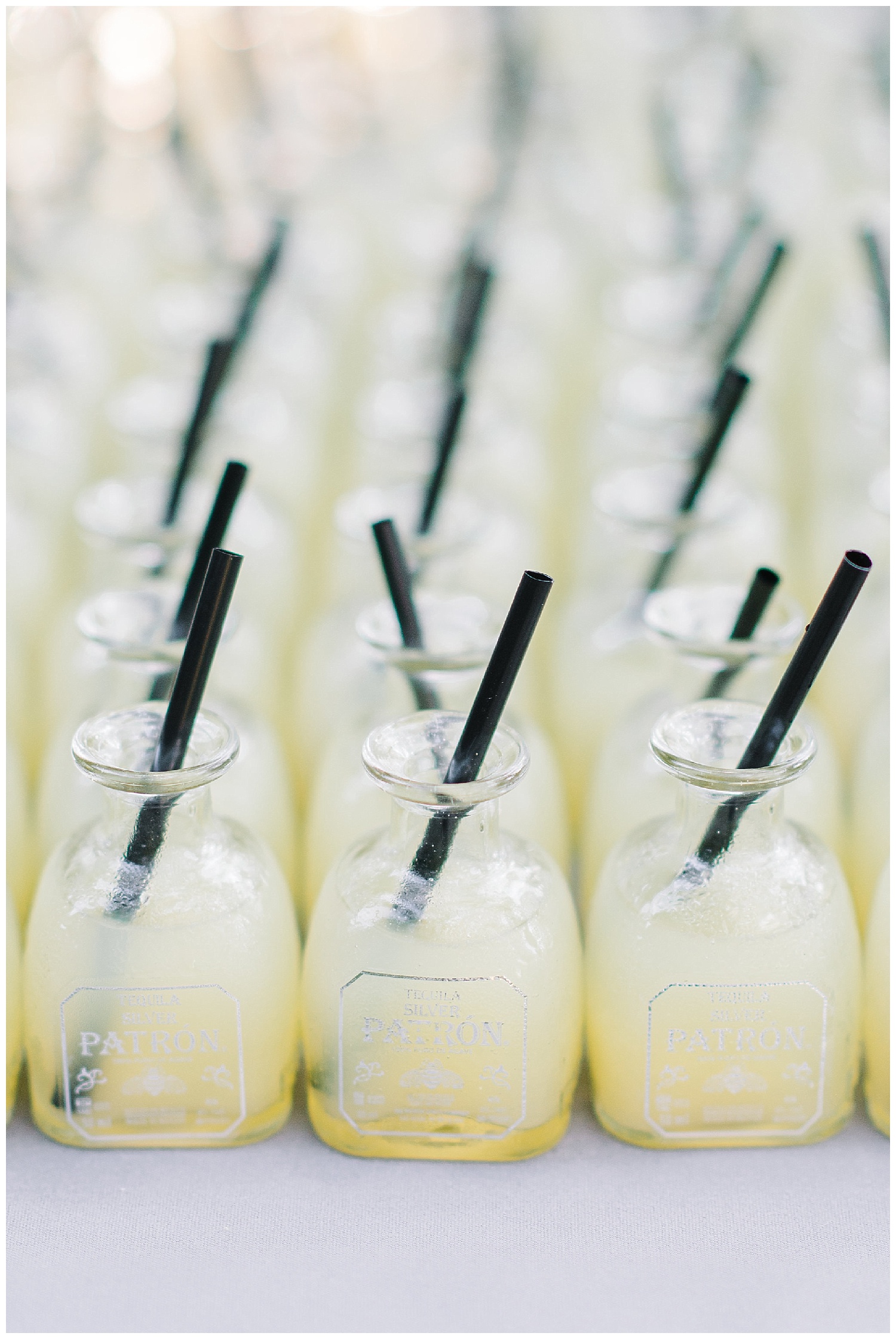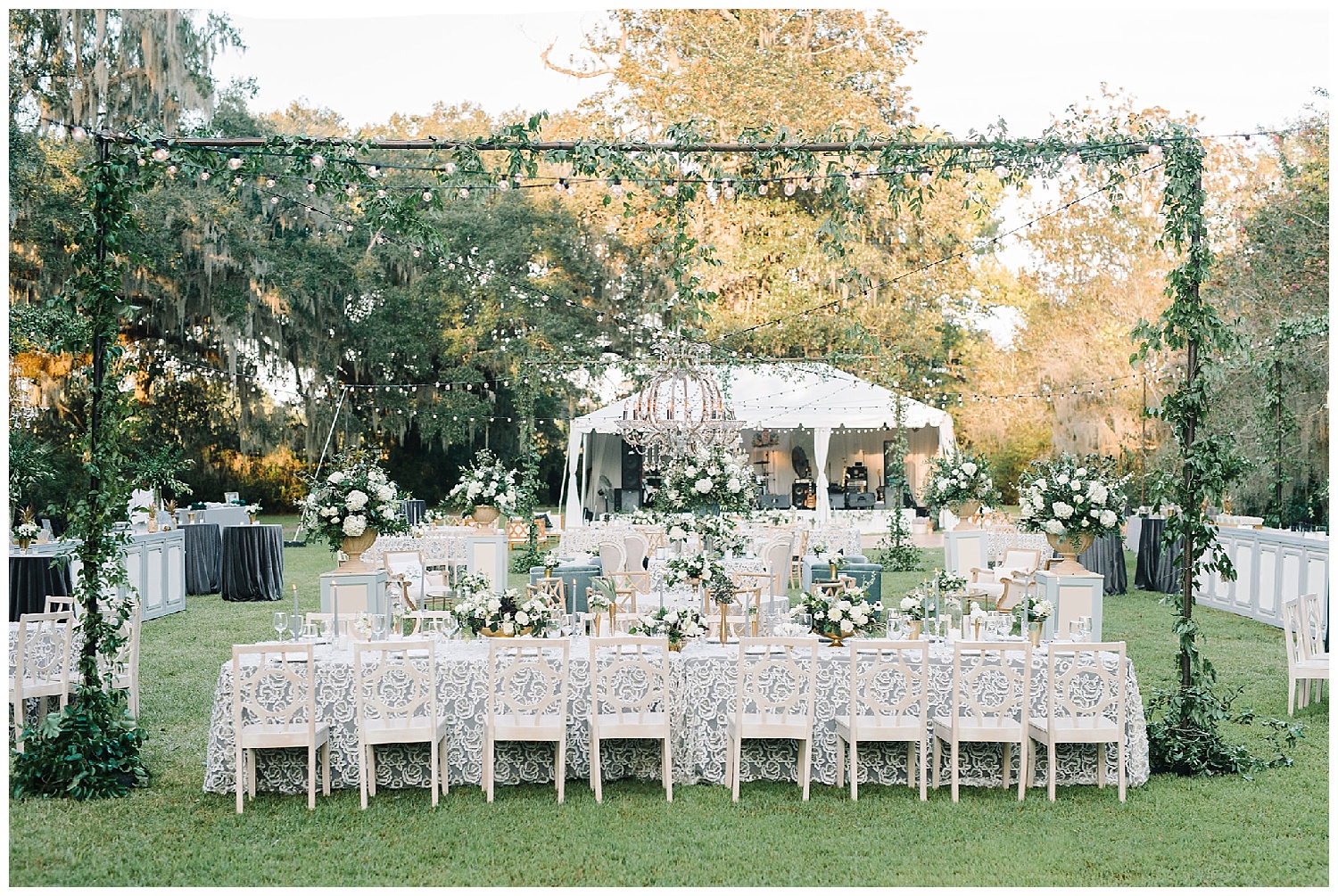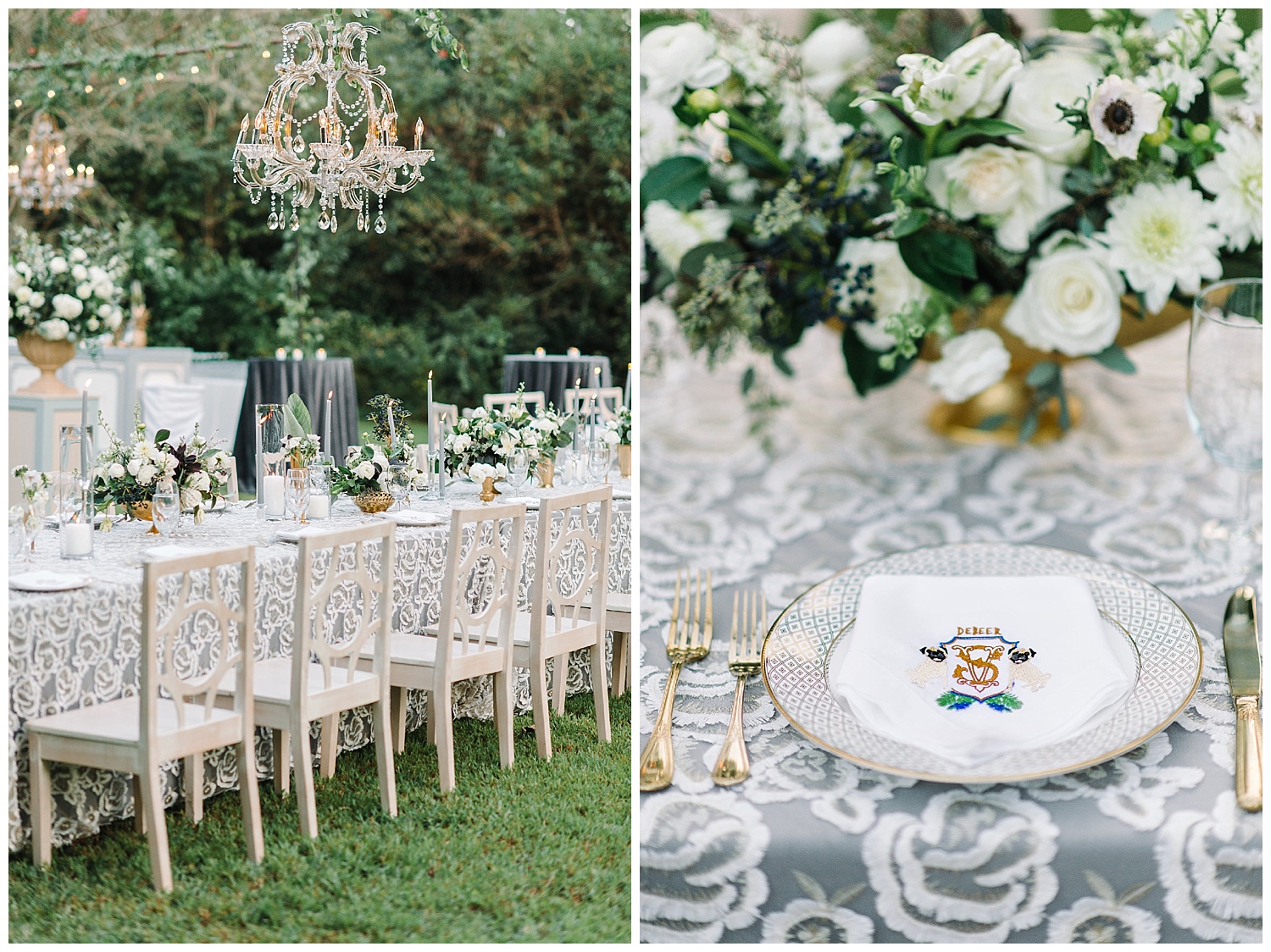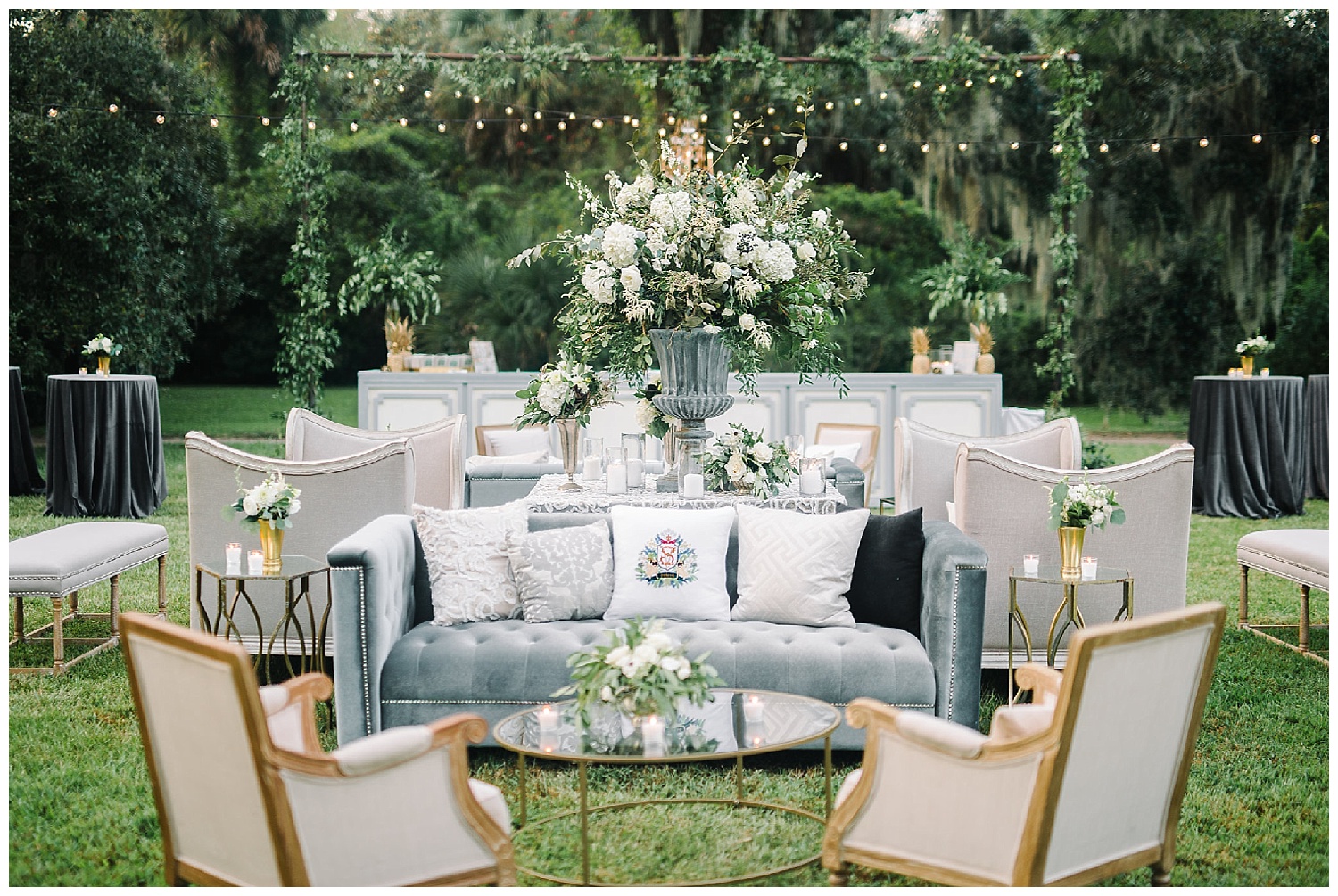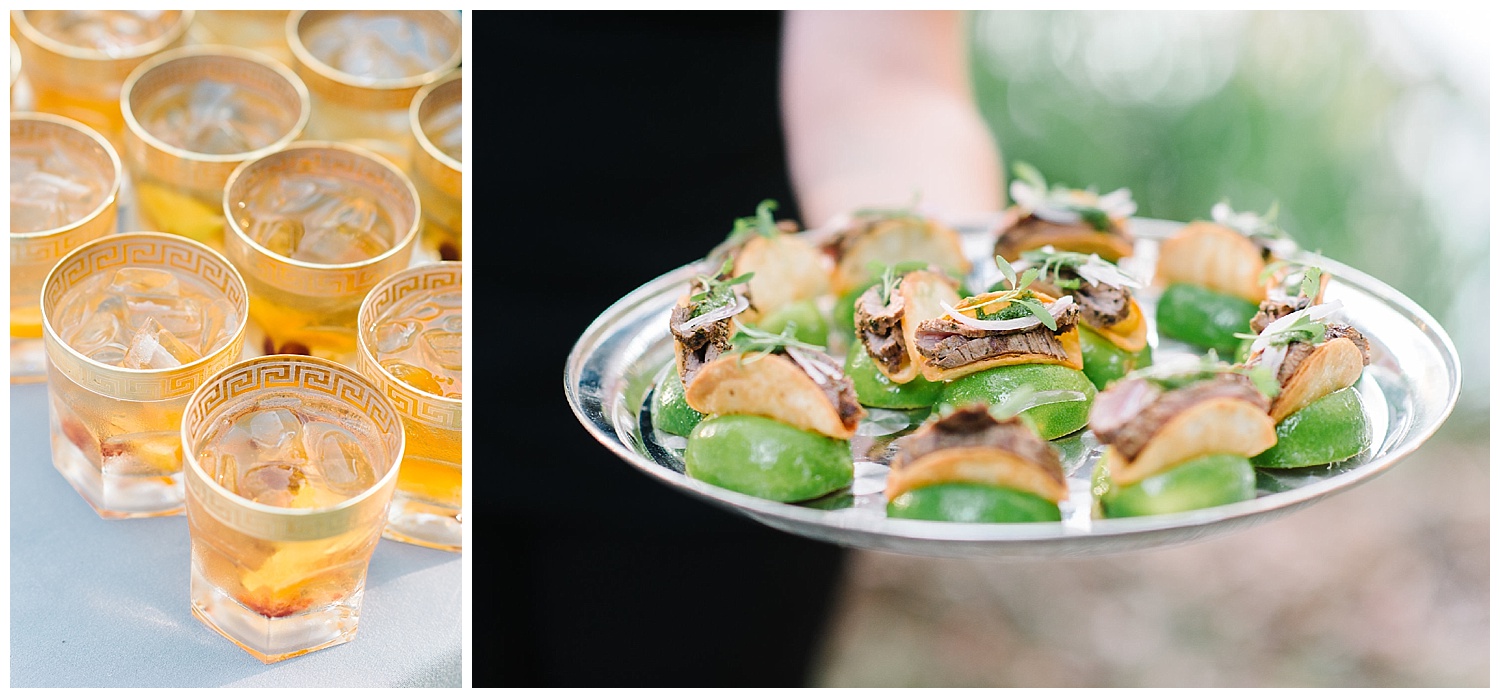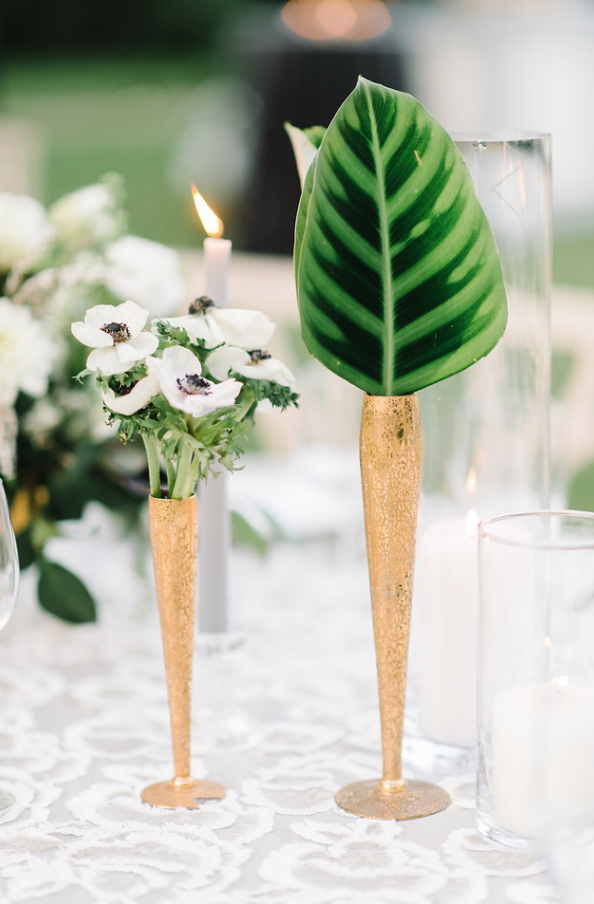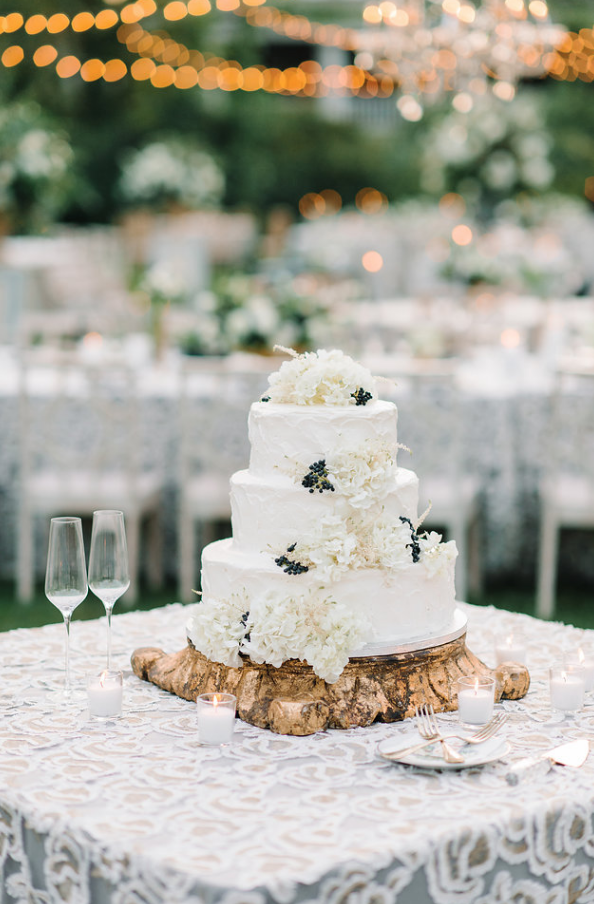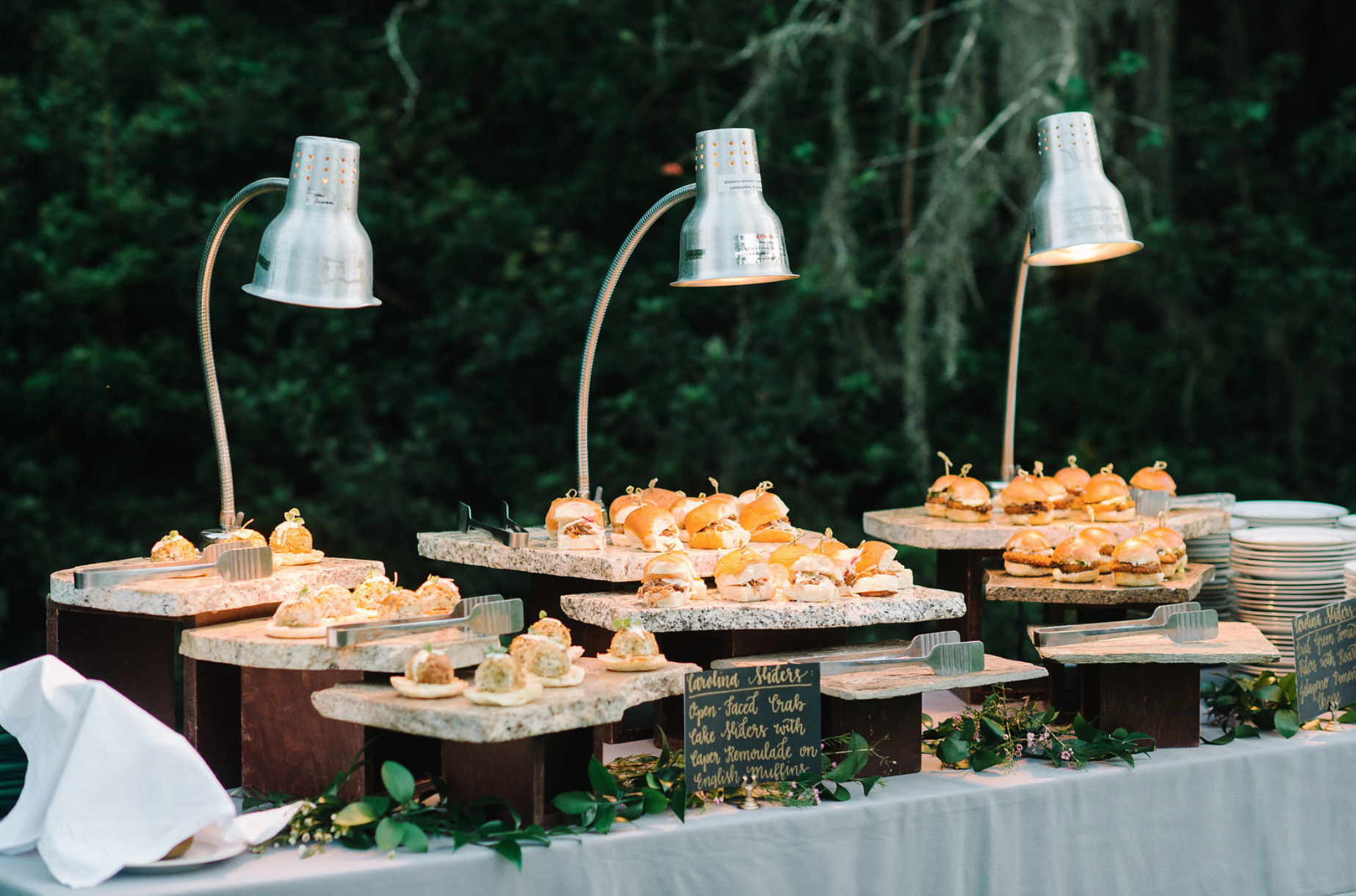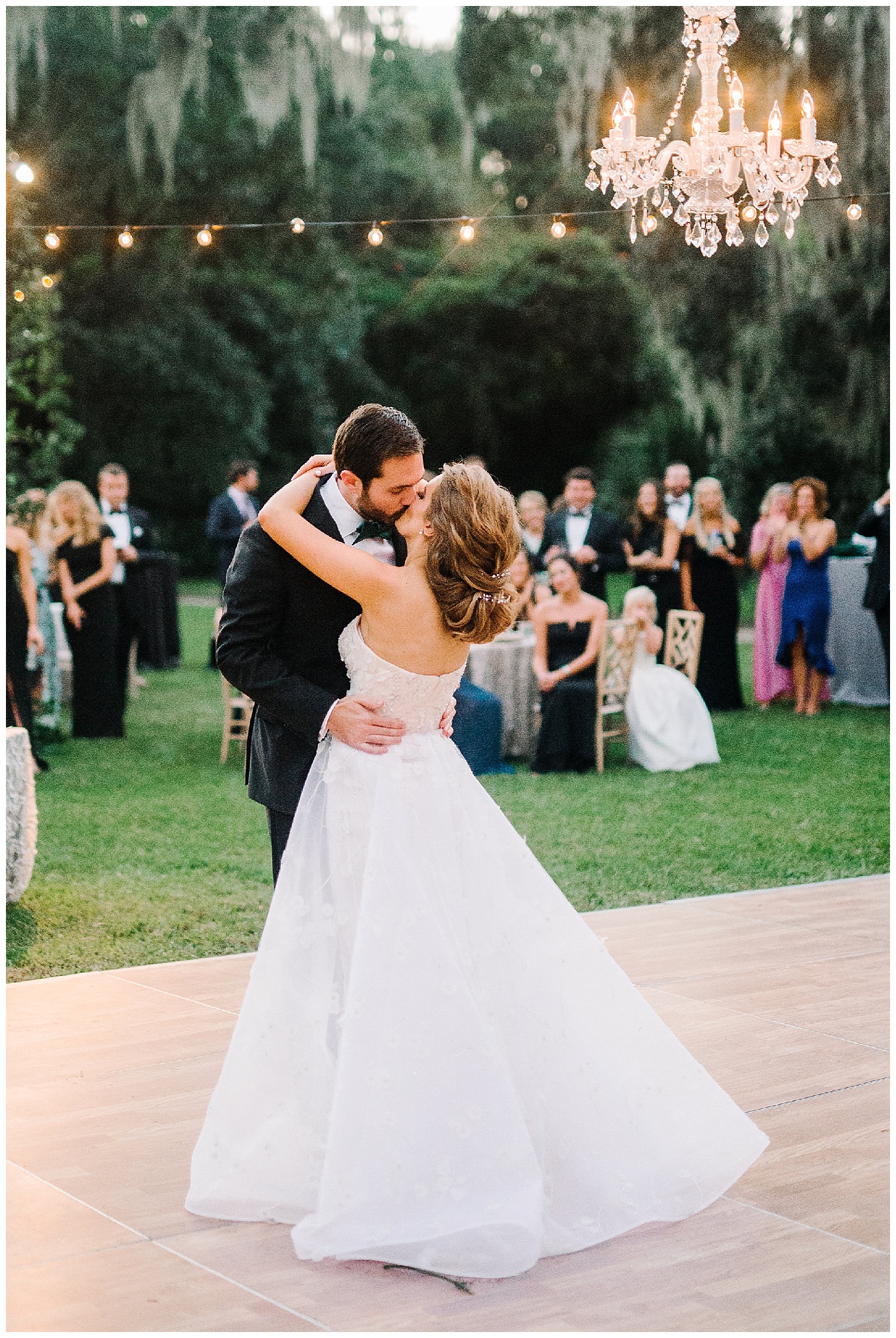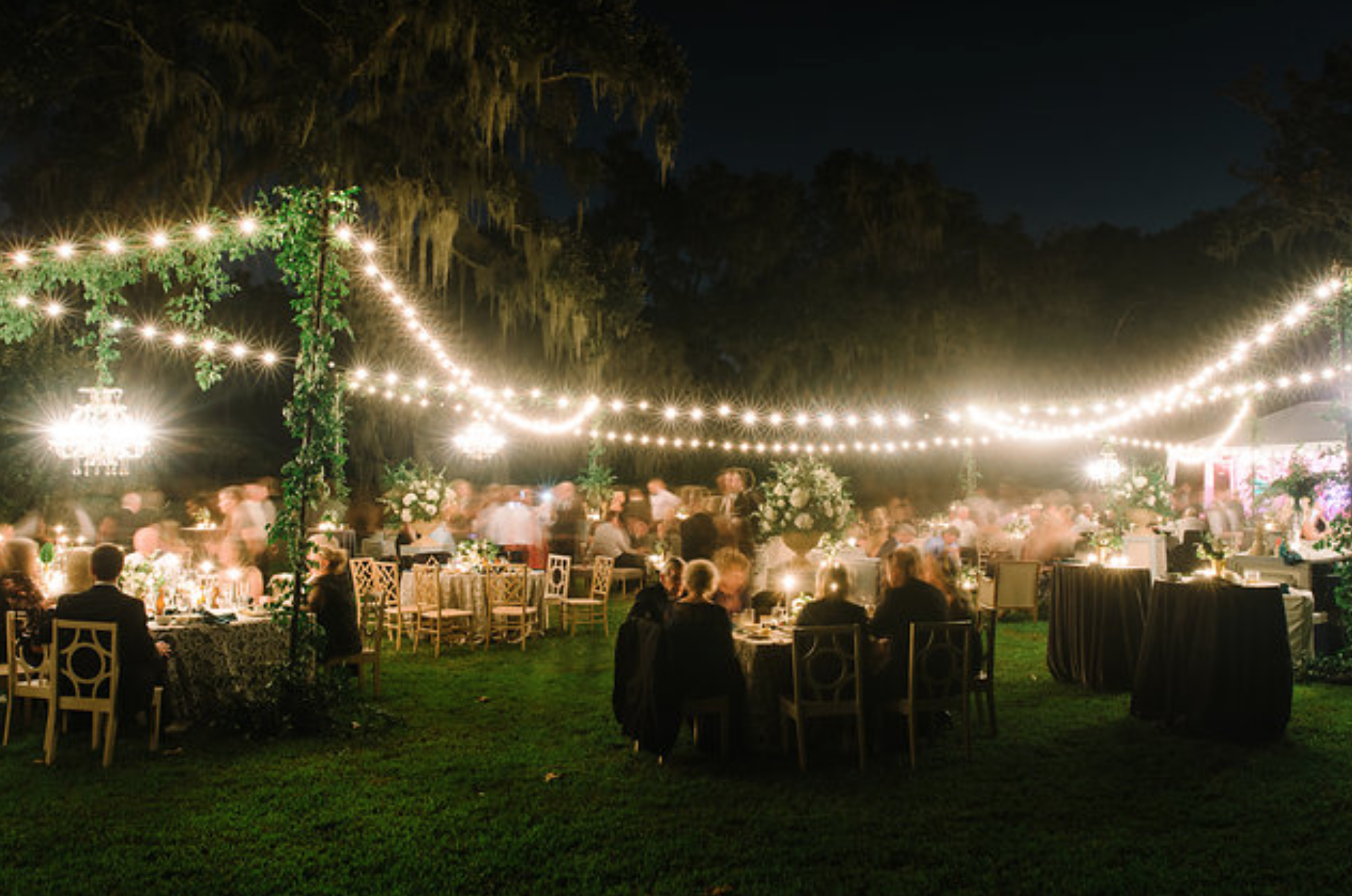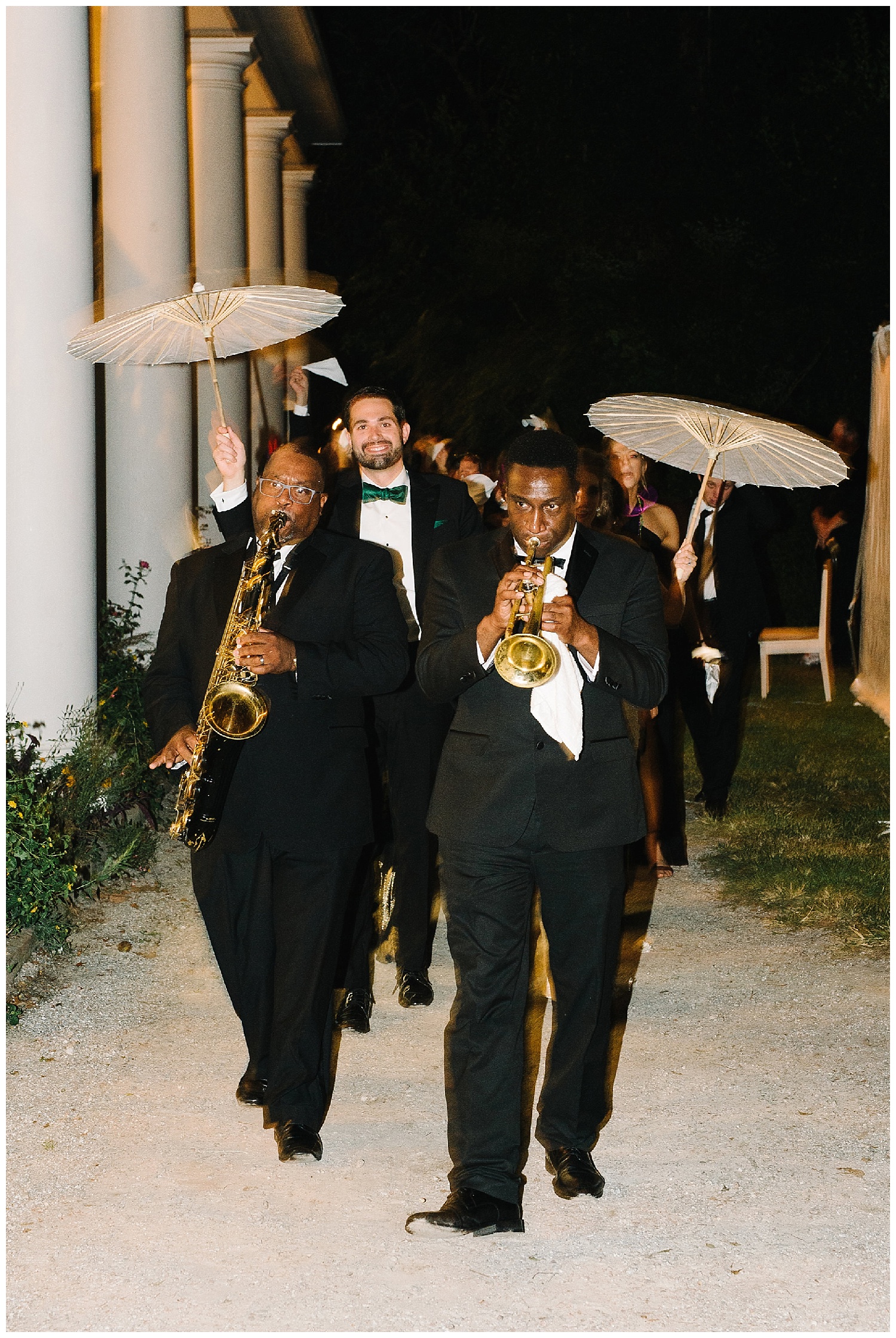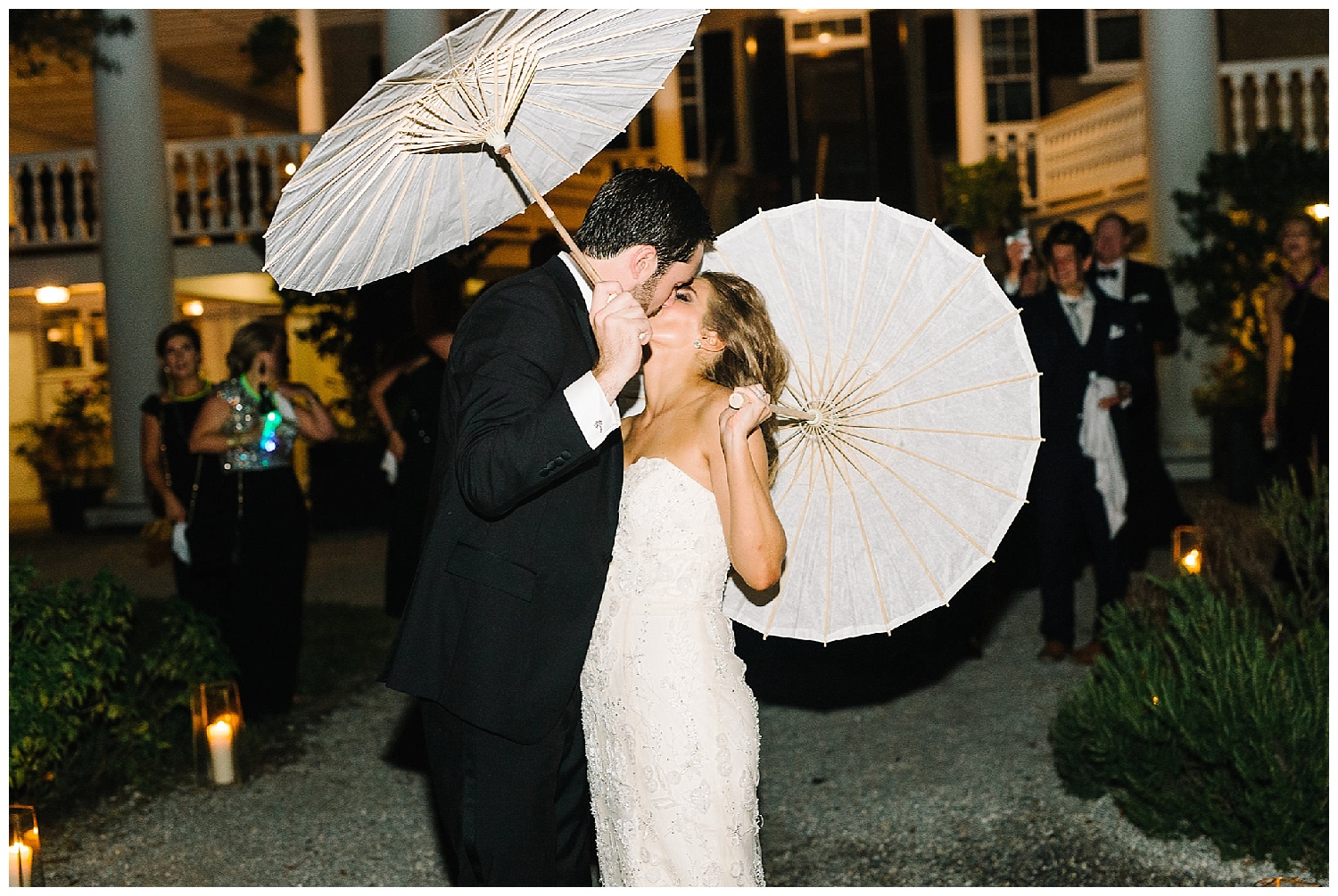 Planning: Lindsey Shanks at A Charleston Bride | Photographers: Aaron and Jillian | Videographer: Life in Rewind | Dress & Headpiece: Nardos Design | Caterer: Cru Catering and Oysters XO | Bar: Cru Catering | Cake: Publix | Ceremony Music: Classical Charleston | Music: Musical Fantasy | Florals: Out of the Garden | Rentals: Ooh! Events, EventWorks, Snyder Rentals | Lighting: TEC | Embroidered Pillows and Napkins: Sew Special by V | Banner: Mama Shanks (Lindsey's Mom) | Bride Aid: Cacky's Bride Aid | Dog Wedding Nanny: Dog Tired | Invitations: Sweet Magnolia Paper | Day of Paper: A.S. Calligraphy | Hair and Makeup: Ash & Co. | Tux: Brooks Brothers | Ties: The Tie Bar | Shoes: Jimmy Choo | Crest Designer: Karli Strohschein Art | Linens: Nüage Designs and La Tavola Fine Linen