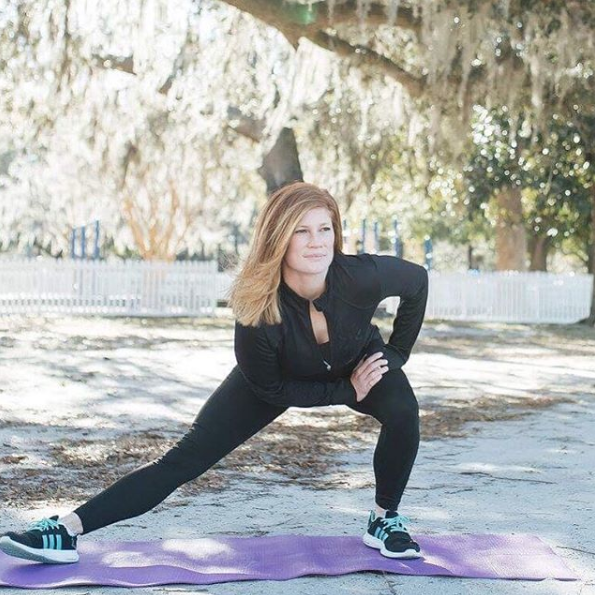 29 Nov

Vendor of the Month: Ginny Leavitt of the Healthy Bride Experience

Is wedding planning getting to you? Say hello to Charleston's newest feel-better motivator, Ginny Leavitt, the health coach behind Healthy Bride Experience, a program that helps brides-to-be look and feel their best before the Big Day. Ginny, who's paired with registered dietician Anna Burleson, helps clients get centered holistically, de-stressing, getting fit, and eating smart all while acing the wedding planning. We asked Ginny how it all works, and why it's a lifesaver in the current bride-centric landscape.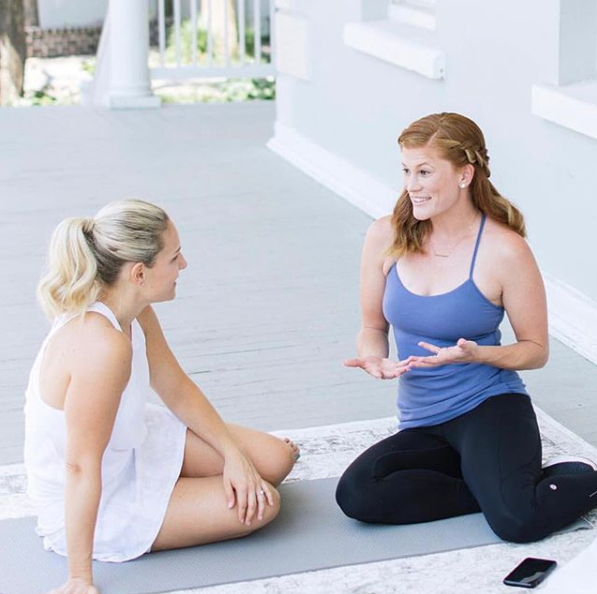 Image by Kelsey Halm Photography
TWR: What does "wellness" mean to you?
Ginny: Wellness is so much more than a number; whether that's a dress size or a number on the scale. Wellness encompasses not just the physical, but also the emotional components of health. For brides, this means that we include their aesthetic goals into a total wellness vision, but also dive deeper into exploring their self-confidence, their relationships with their bodies, food, and health. We make sure to incorporate and celebrate non-scale victories throughout the entire journey, emphasizing that weight loss is just a side effect for getting healthy and not the other way around.
TWR: Why do you think the engagement, planning, and wedding chapters are sometimes tough on women?
Ginny: Weddings have always been special, but I think the pressures for women have definitely increased over the last decade. We're constantly being bombarded by "perfect" images that have been edit, photoshopped, cropped, posed, etc; this fuels the pressure to be perfect.
TWR: Run us through the process. What happens when a bride has signed up to work with you?
Ginny: After a bride has selected her program, she receives her workbook as well as additional resources to help her structure her new health routines. Our program is a combination of nutrition and meal planning with a registered dietitian as well as health and mindset coaching with a certified health coach. We work through barriers, explore and build a positive relationship between the bride and her health, and set weekly actionable goals that produce results. One of the biggest keys to success that we help brides establish is a motivation for change that exists outside of weight or physical appearance. Brides will also meet every few weeks with the dietitian to adjust the nutrition plan as needed, and local brides have the option of scheduling a grocery store tour so they can confidently shop.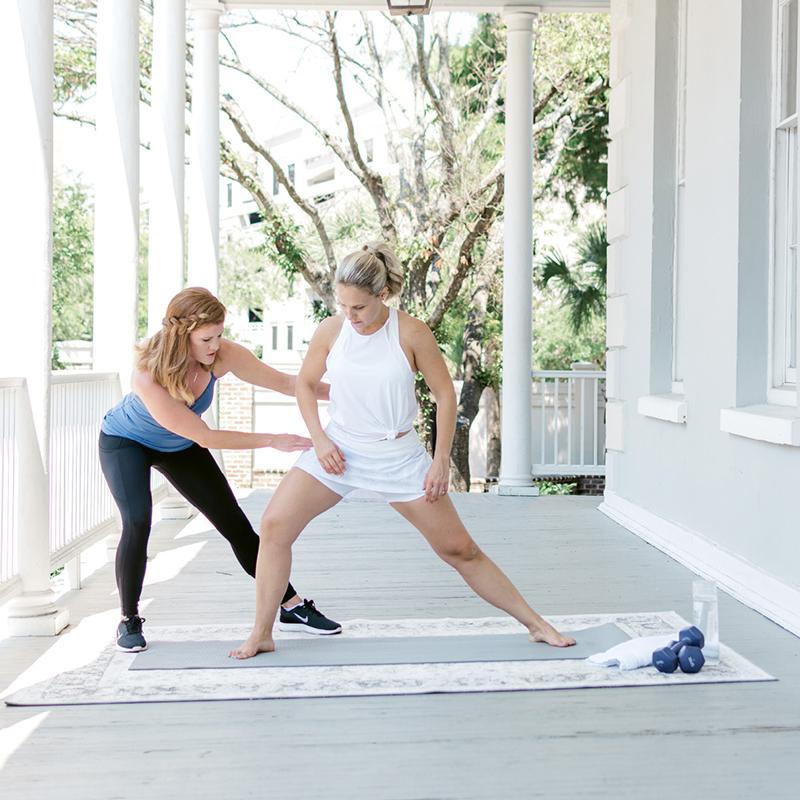 Image by Kelsey Halm Photography
TWR: That sounds great! How long or short can the timespan together be (to still be effective)?
Ginny: Wellness changes take time. We have three programs: a four week intensive, and eight week and 16-week experiences. Clients can typically see physical changes in as little as four weeks, but we are really working on establishing a good framework for continued success. Ideally, brides dedicate at least eight or 16 weeks to changing their lifestyle with us.
TWR: We all know Charleston has an amazing food and drink scene. How does that factor into your work with brides? Is it harder to eat and drink healthy?
Ginny: It's no secret that Charleston is a city that loves to play, eat, and drink; add southern cuisine to that, and it can be hard for brides to think they can hit their health goals. One of the areas we work on in our program is how to navigate social situations- whether that's happy hour or engagement parties. Our main goal is to improve the long-term health of our brides.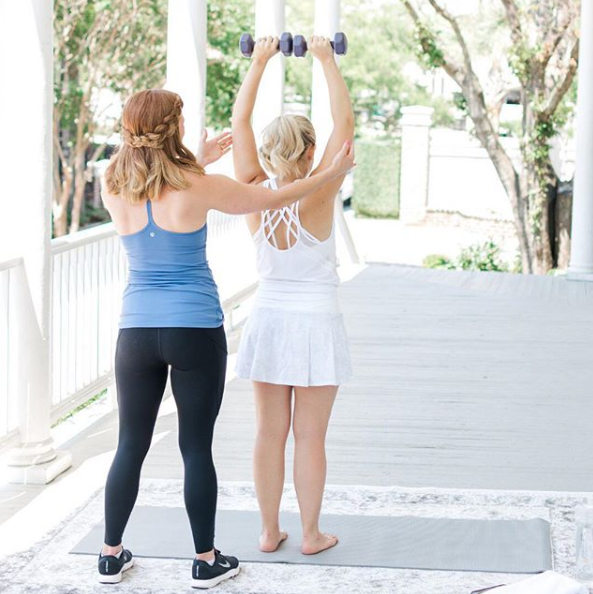 Image by Kelsey Halm Photography
TWR: Does "engagement season" put extra stress on brides? If so, how so?
Ginny: Everyone seems to struggle more over the fall and winter. Americans put on around 11 pounds over the holiday season, and that can certainly put extra pressure on brides. The holidays are one of the reasons we encourage newly-engaged couples not to wait to start their programs. The skill sets they develop in working with us will help them navigate many of those additional stressors.
TWR: What are the three things you'd tell any bride going through their engagement journey?
Ginny: I would tell her to continue to give herself grace to be perfectly imperfect. I would also encourage her to find space for her own self-care at least weekly, if not daily. Great examples of self-care include a positive exercise routine, mental and physical rest, or doing something fun. Lastly, I would tell her to drink water and make sure she gets enough sleep! These two things are often underrated and can contribute stress and emotional eating.