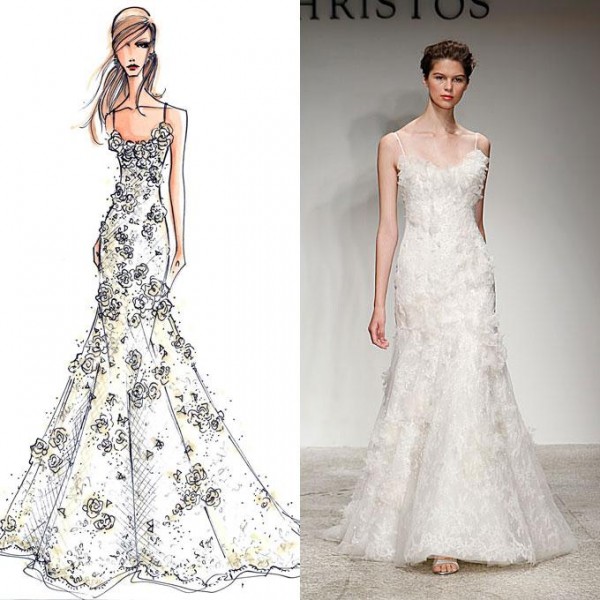 22 Oct

Bridal Market….Sketch to Dress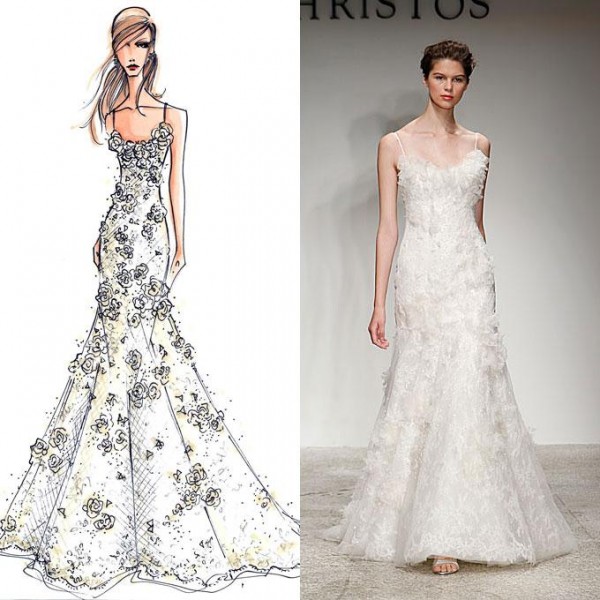 {This Christos gown was one of my favorite gowns (and the favorite of our rep!).  We love seeing the flower detail translated into the gown}
One of the most exciting moments of bridal market is getting that first sneak peak at the gowns you are about to see.  When we first arrive at a fashion show, we are given a line sheet with all of the sketches of the new collection.  The anticipation of seeing the sketch come to life is almost unbearable!  Brides.com has shown a few of the sketches from our collections…check it out!
This first sketch is from Melissa Sweet's newest collection!  It is so detailed!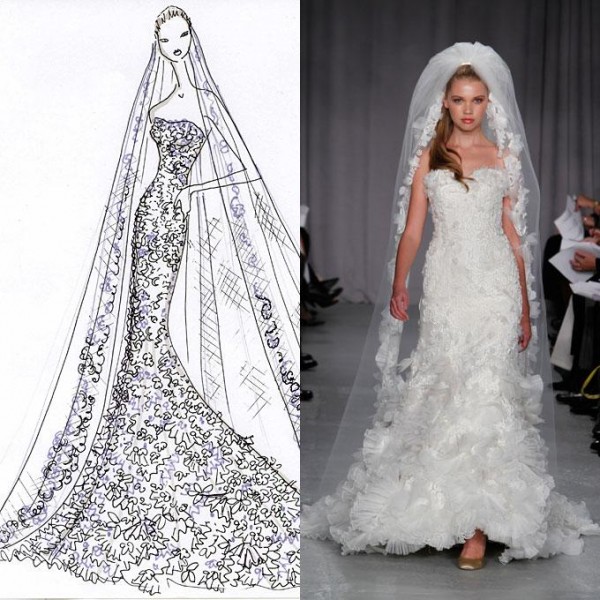 Brides.comThe polka dots on Modern Trousseau's "May" dress come to life!