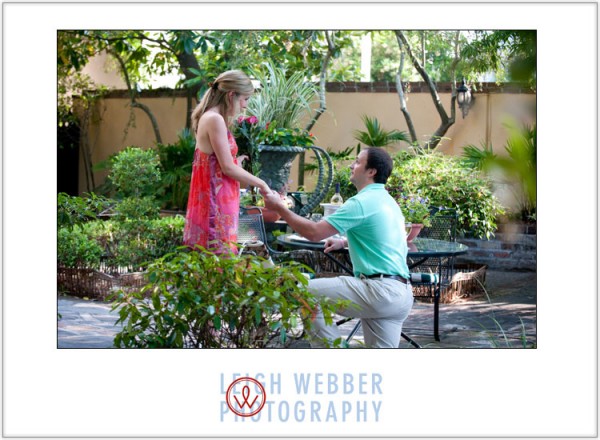 06 Jun

She Said, "Yes!"

I love weddings. Not just the, "Big Day," but the whole process and all the festivities that are involved with a wedding. When I saw these photographs my heart melted. The sweetness, the endearing moment captured. I was also so impressed that the fiance prearranged Leigh Webber to be there "undercover" as he knelt down on one knee and proposed to his future wife. Sheer brilliance, bravo Ty! Leigh filled us in on the wonderful details.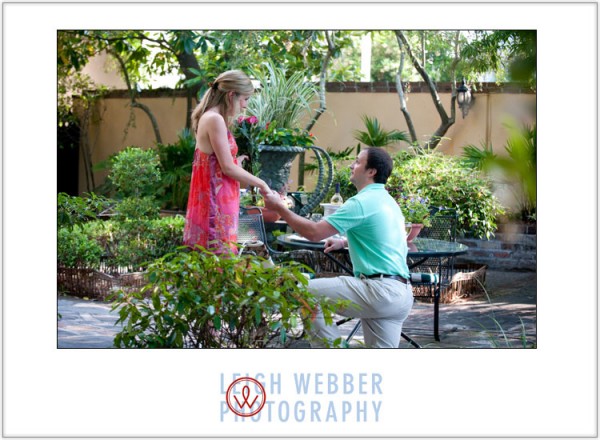 Ty Allison is a man with a plan! Ty had emailed me several weeks in advance and had all the details laid out of how and where his engagement was going to happen. My job was to be there, incognito, and capture it as it happened.
Though I've photographed proposals before, I wasn't prepared for how nervous I was going to be. I wasn't worried about her saying "Yes" (I figured he had that covered), I was just worried about remaining inconspicuous in the courtyard at the Jasmine Inn. Luckily, Bryan came along with me and played decoy. Hopefully we looked like a happy couple enjoying the romantic late afternoon courtyard and eying the table of champagne, strawberries and flowers set up for these two.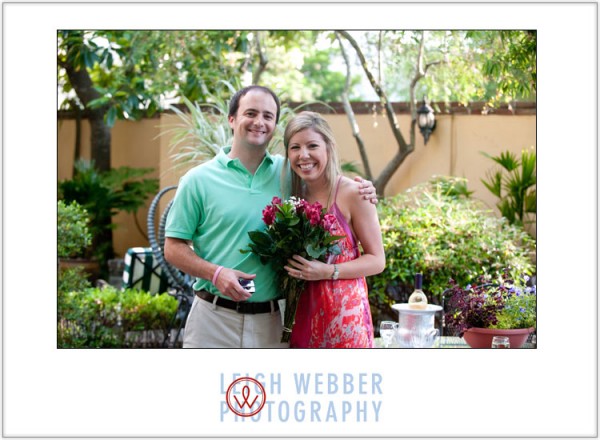 The moment all happened pretty quickly and there was a lot of excitement and tears. I'm happy to know that we could play a part in helping it all come together so nicely and capture those smiles!
{Photographs by Leigh Webber Photography}