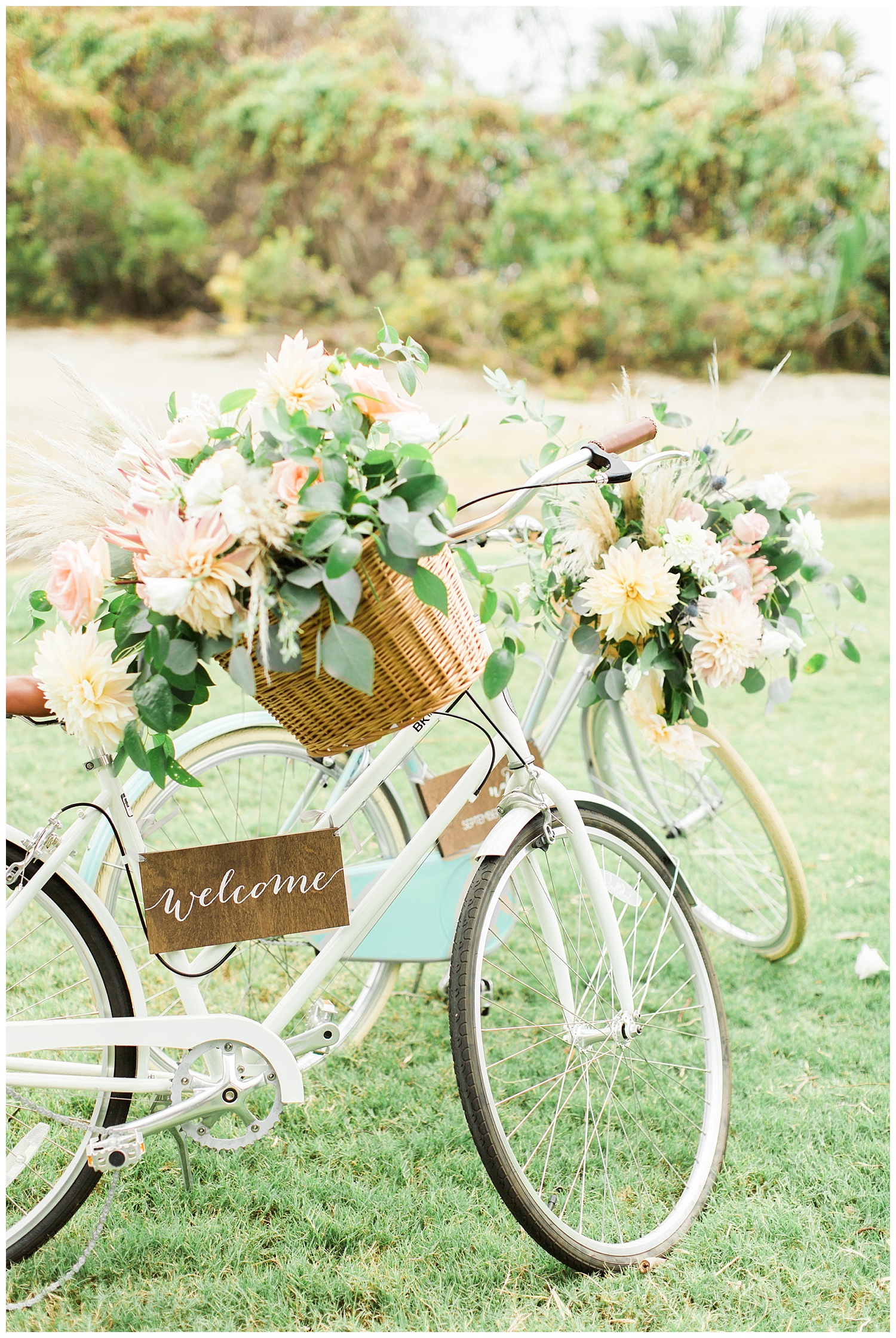 01 Jun

Sara & Nate | Wild Dunes Resort

The Wedding Row: Tell us how you met.
Sara Fields: During the fall of 2013, I was the stylist for an Asheville women's magazine called Verve, where I would regularly receive recommendations for local talent to consider for shoots. When an associate showed me Nate's photo, I knew I had to have him in the magazine–both because he had a great look and because simply put, I wanted to meet him. The only problem? Verve was a women's magazine where only women were featured. So I pitched a feature about sweater weather that focused on cozy days indoors during the cold winter months, and, as it would happen, the set ended up being my apartment. During the morning, I watched as Nate pretended to live in my home, lounging on my sofa, sipping tea on my porch–I remember thinking he looked like he belonged there. At one moment, the photographer was trying to get him to make a certain expression and she asked us to stare into each other's eyes. We both sort of knew at that moment that something bigger was going on. Two weeks later, he asked if he could come over and catch up about the shoot. Both of us, we'd learn later, was hopeful that it was a date. He told me he loved me that very first night.

TWR: Good gosh. That's dreamy. How did he propose?
SF: I've always been sort of a Disney person, so I had planned a spring getaway for us to visit there together for the first time. Nate started asking about a month before we went where my favorite places at Disney World were and it started to feel like maybe he was going to ask me while on vacation. I kept amending my answer to make sure I had picked the best spot. (A planner to the core, I soon realized I was even trying to micromanage my own engagement.) About two days into the vacation, he hadn't asked me yet and I started to wonder if it was going to happen at all. During dinner at Epcot that night, I flat-out asked him if he was planning to do it. He vehemently denied that he was planning to do it. Under the table, I was sending "false alarm" texts to my sister and friends. About 10 minutes later, we walked outside and he asked to have a photo taken in front of the Torri Gate in the Japan Pavilion. I handed my phone to a complete stranger and when we got in front of the gate, Nate made a really big deal about taking his glasses off and putting them in a backpack on the ground by our feet. He reached into the backpack and pulled out a ring, and I said "Yes" in front of a full audience of tourists.

TWR: Nice one. Tell us about the Big Day.
SF: We had always wanted to be married at Seaside Point at Wild Dunes Resort, where I spent almost all of my summers as a child. But when Hurricane Irma hit Charleston only days before the wedding, we nearly had to cancel the whole event. We spent days with the phone poised, ready to tell everyone not to come. We finally headed to Charleston with a lot of trepidation three days before the big event just to check things out and still unsure if we'd actually be able to tie the knot. The team at Wild Dunes did an incredible job, working around the clock to repair damage to the property in time for our day, but Seaside Point was not really fit for hosting a wedding. We moved our ceremony to the croquet lawn and, honestly, it ended up being really beautiful. In a way, it was even better than I imagined because we ended up with an ocean view in the middle of all of these palm and oak trees and sherbet-colored homes.

TWR: It's amazing how everything works out. What was your favorite part of your wedding?
SF: I have a favorite musician, a singer/songwriter from Nashville named Jill Andrews. I wrote to her before the wedding and asked if she would perform at our ceremony and she said "Yes"! The moments we spent listening to her sing during [the wedding] were moments that I will treasure for my whole life. I remember thinking that I wished I could stop time and just stand there with the ocean breeze in my hair, next to the man that I love, listening to those songs forever.

TWR: Your reception had some really unique aspects that seemed perfect for you as a couple. Can you tell us a little bit about that?
SF: Once guests were dropped off by the second line, a jazz quintet played my favorite standards, (and one Star Wars song for Nate). Pure Fluff Co. was onsite with a cotton candy stand and signature cocktails were served. Guests found their tables by way of a sign that listed the names of Star Wars planets and jazz songs. We LOVE "The Office," so our introduction was a nod to the entry scene from Jim and Pam's wedding. In other words, everyone danced into Chris Brown's "Forever." We love animals, so our guest book was a coffee table book featuring endangered species. Our first dance was to Chet Baker's "The More I See You." After dinner and toasts, I surprised Nate with a performance of Rick Astley's "Never Gonna Give You Up" by acapella choir, The Chucktown Trippintones. And, of course, at the end of the night, we had a lightsaber exit.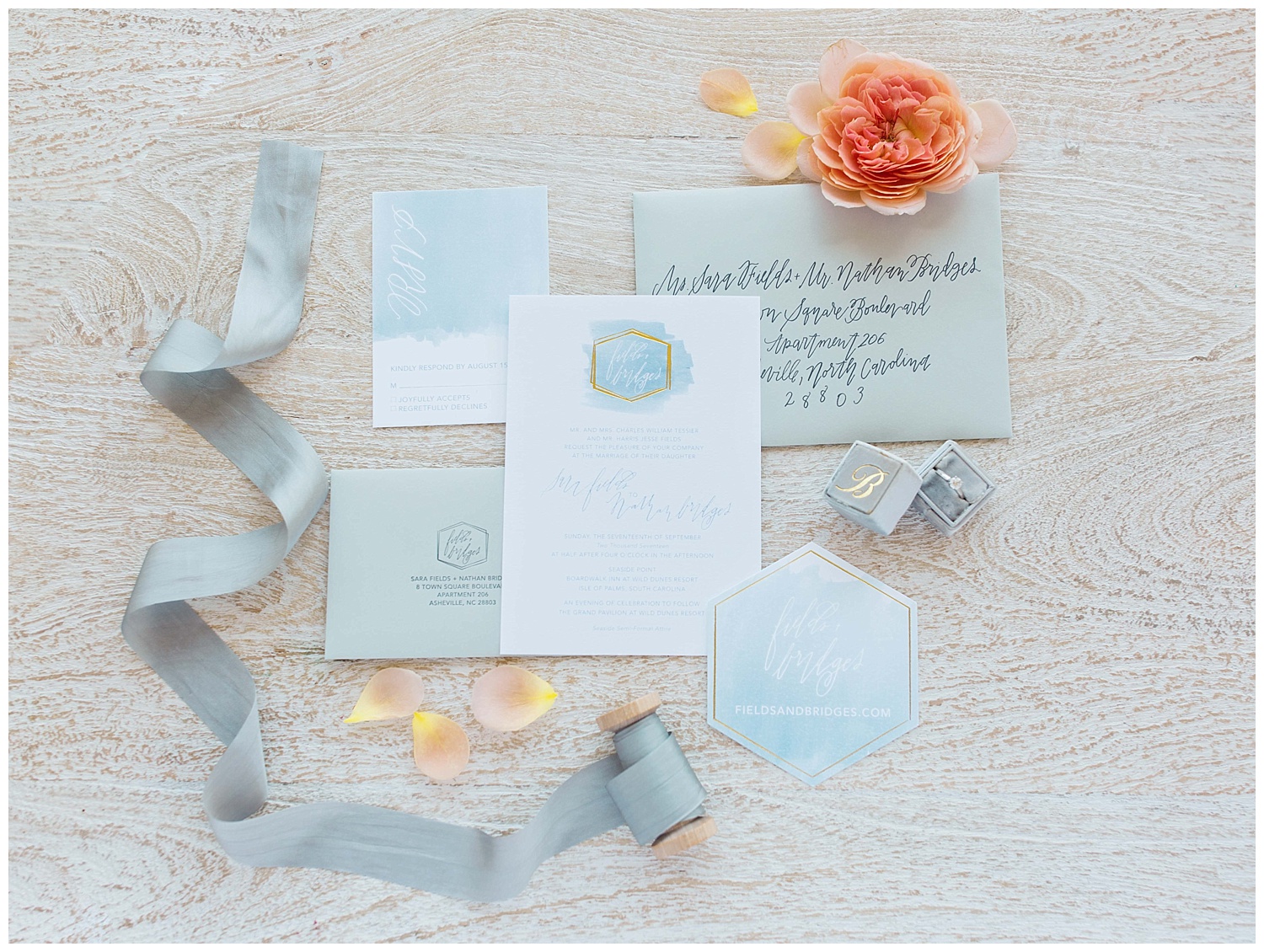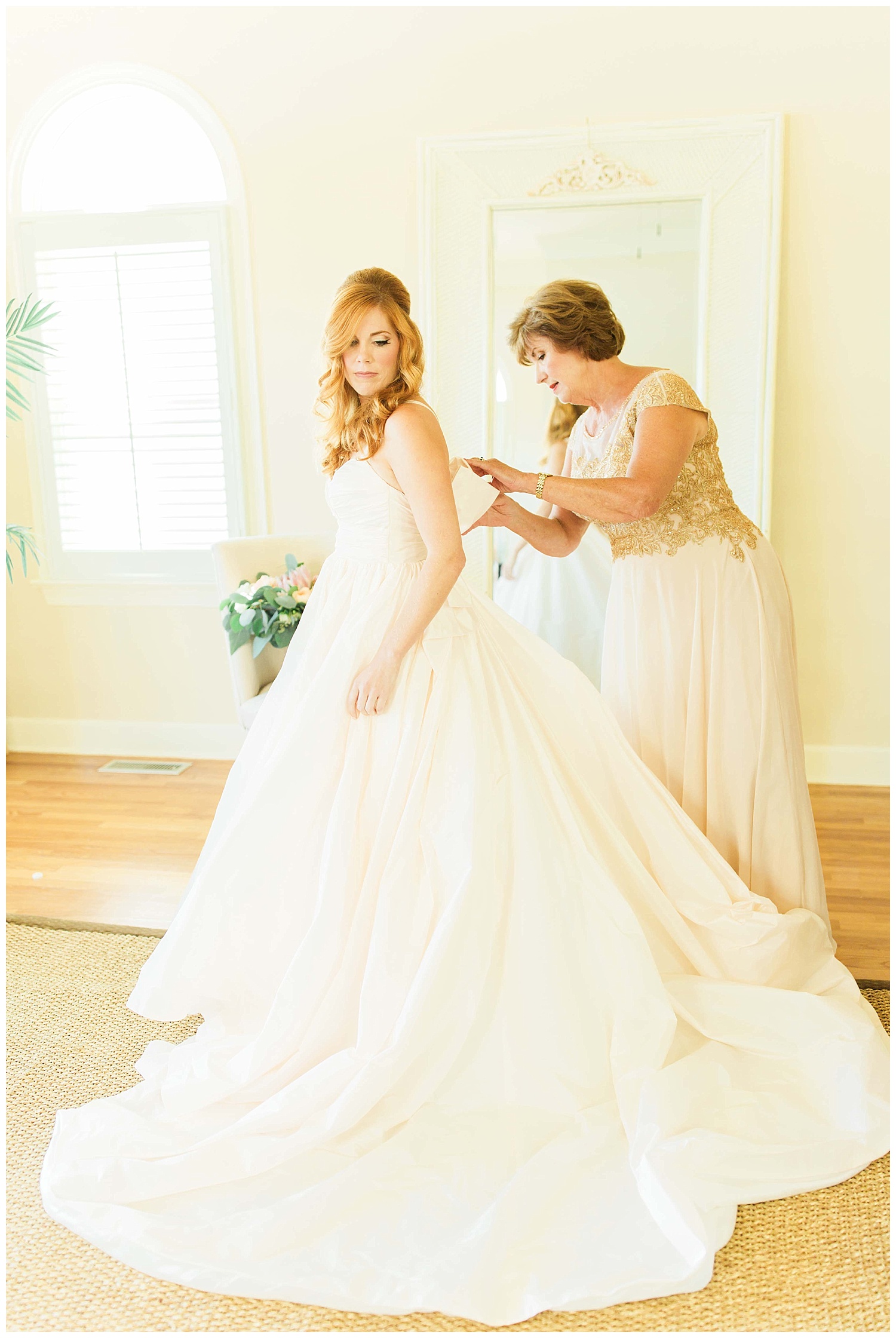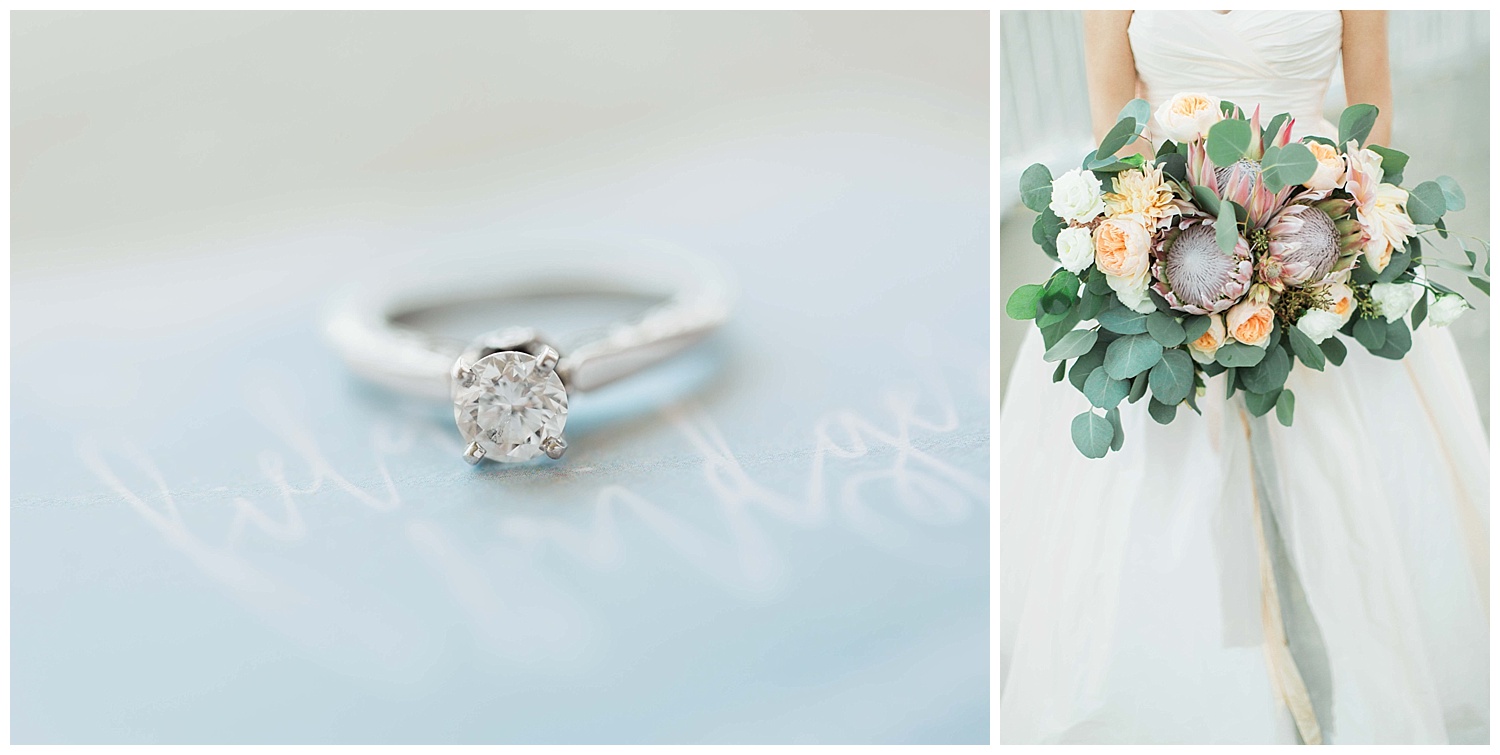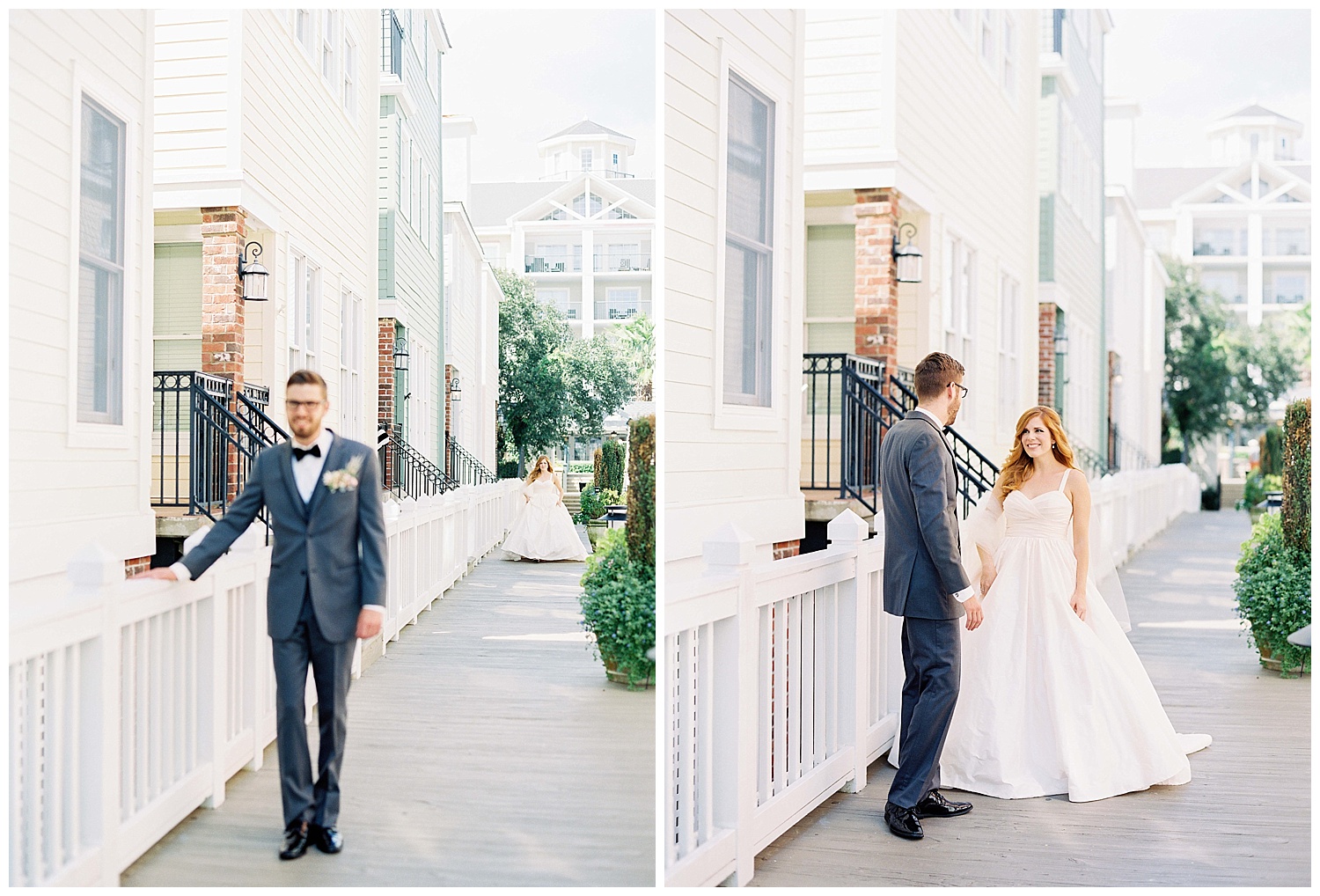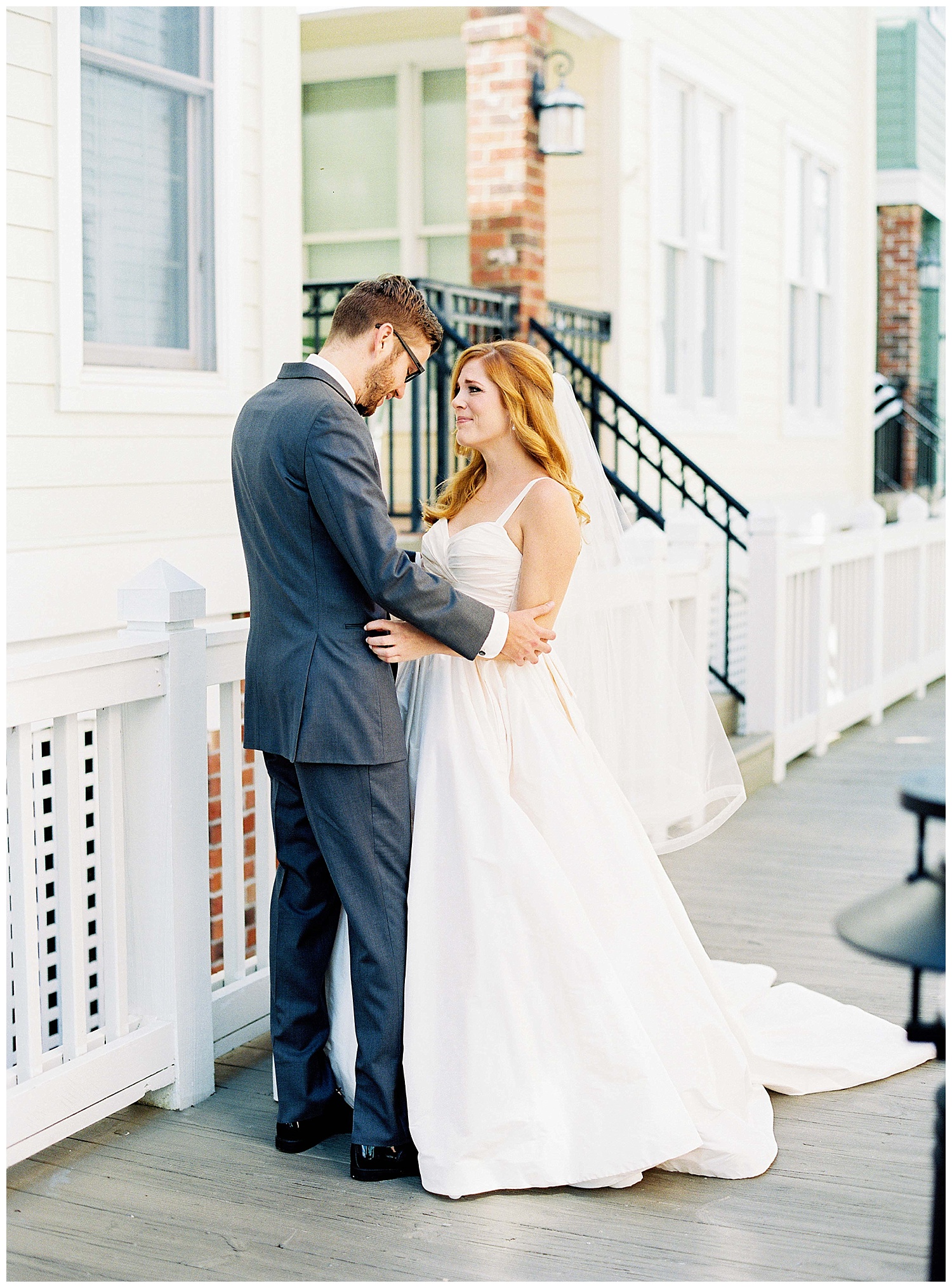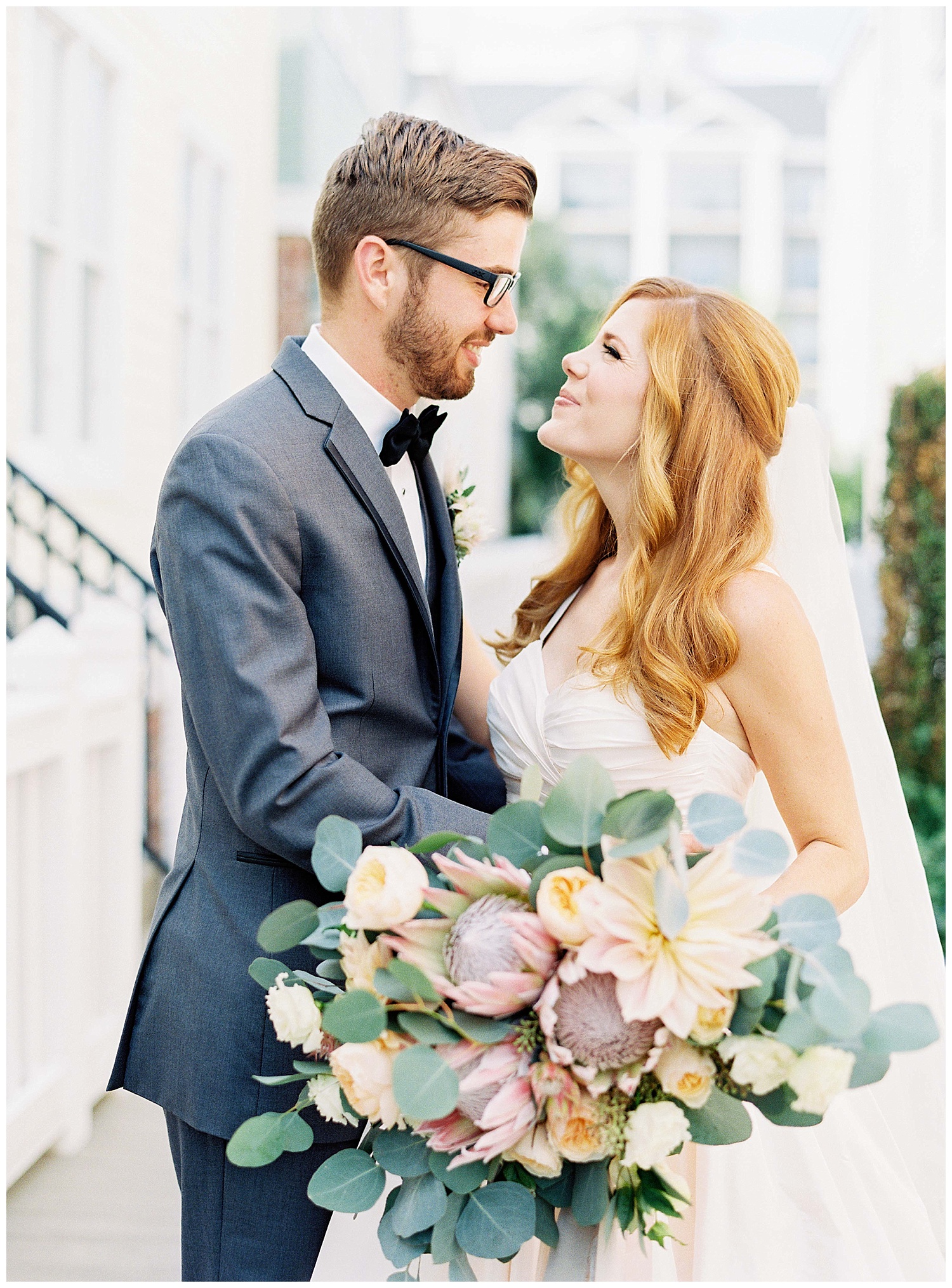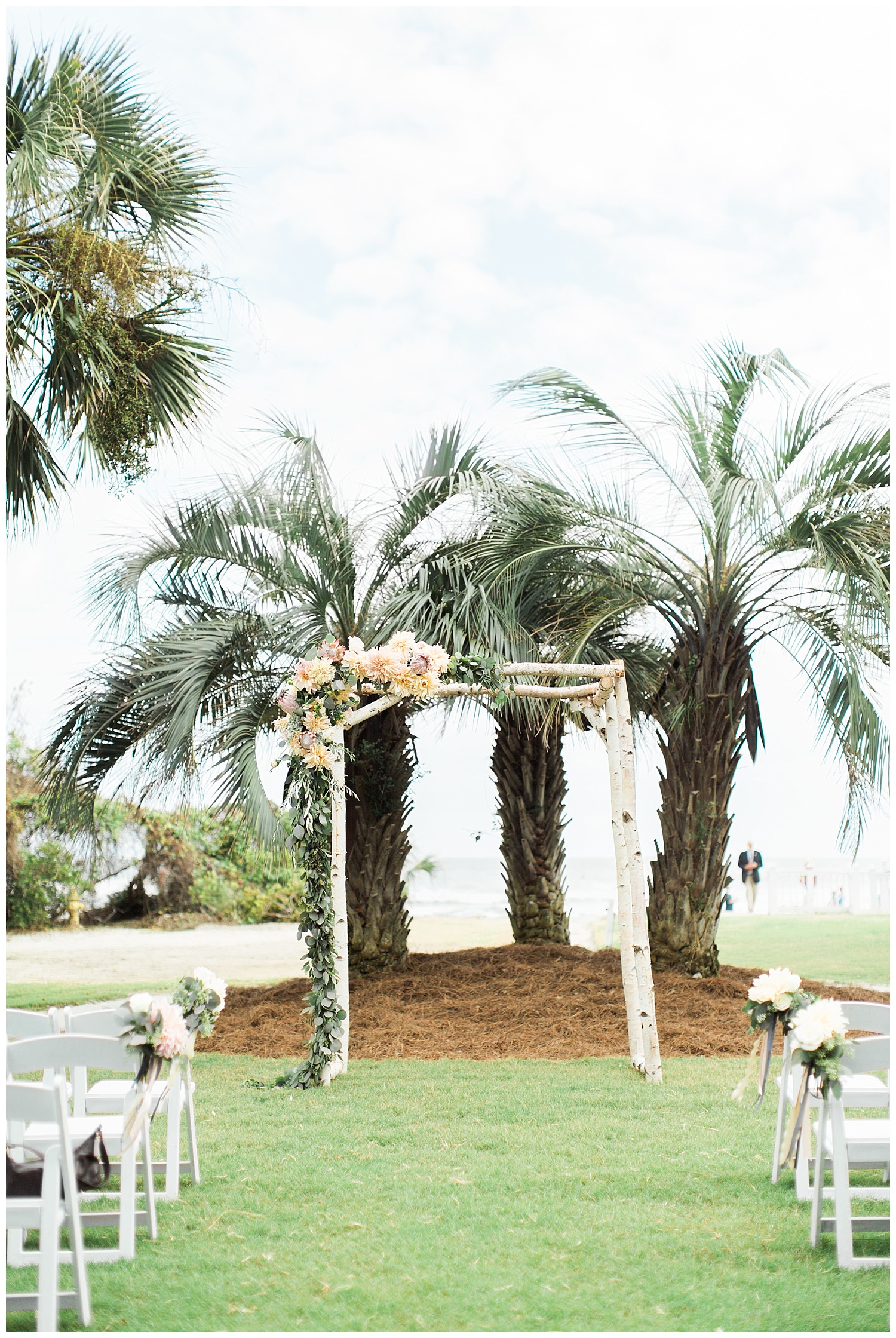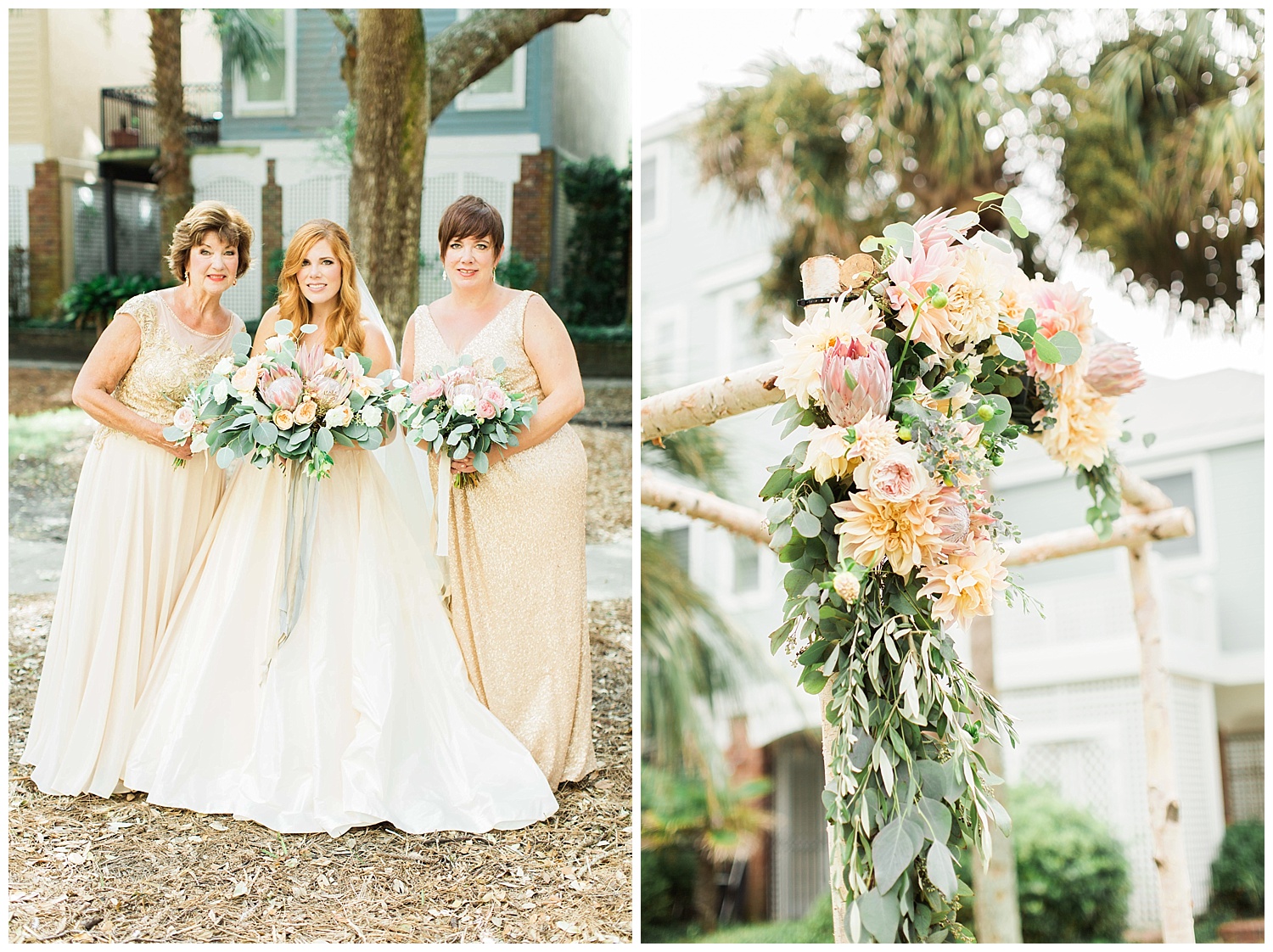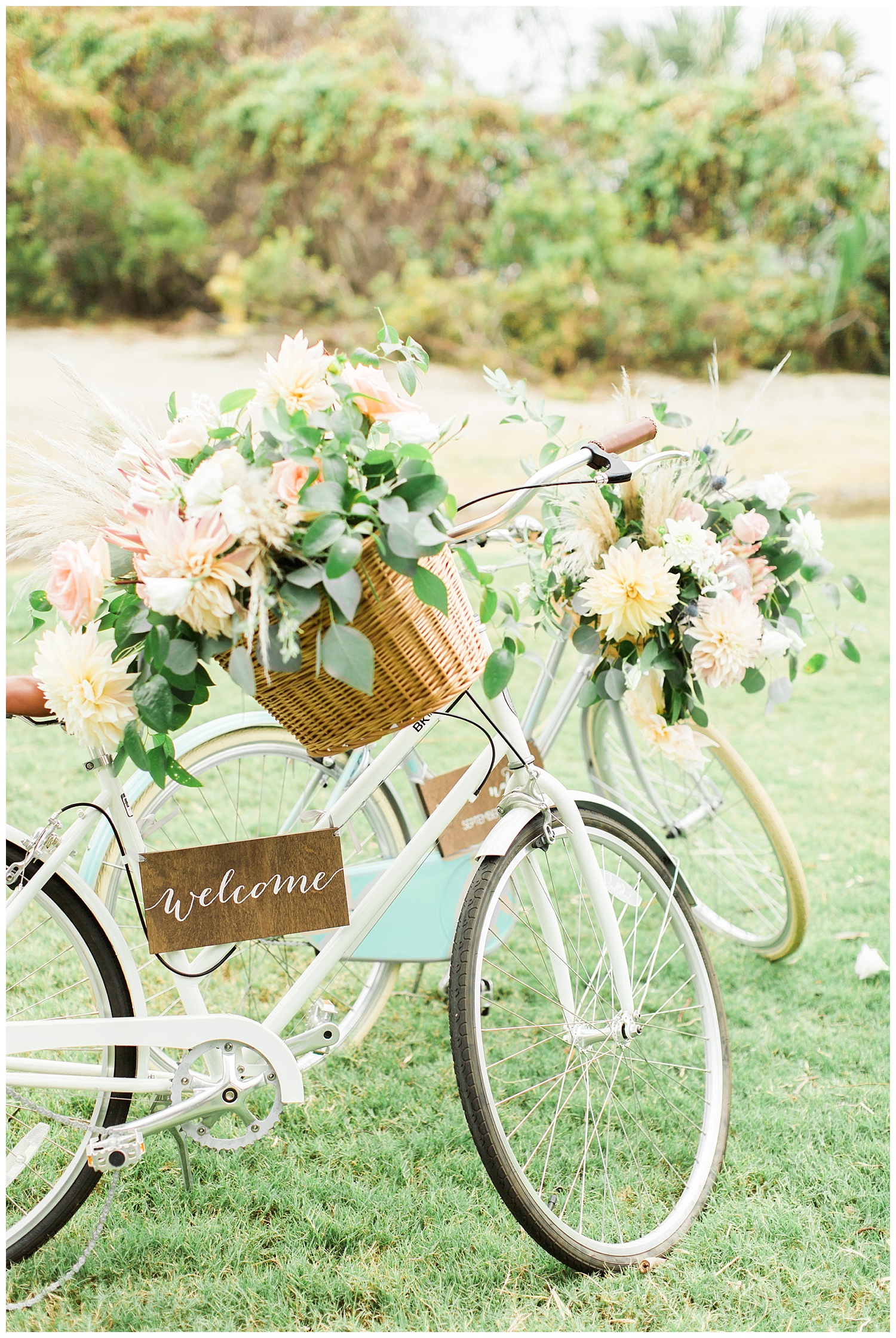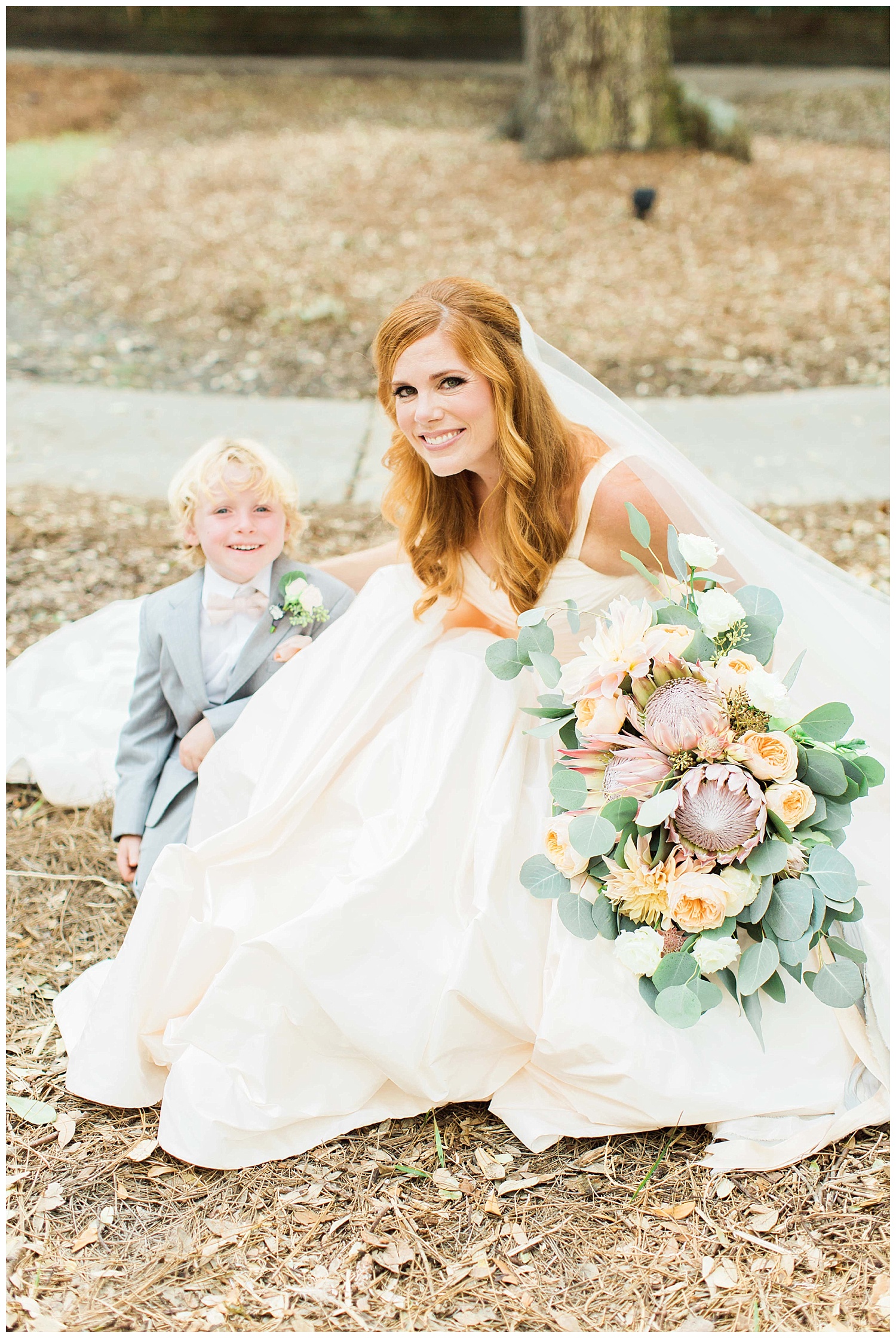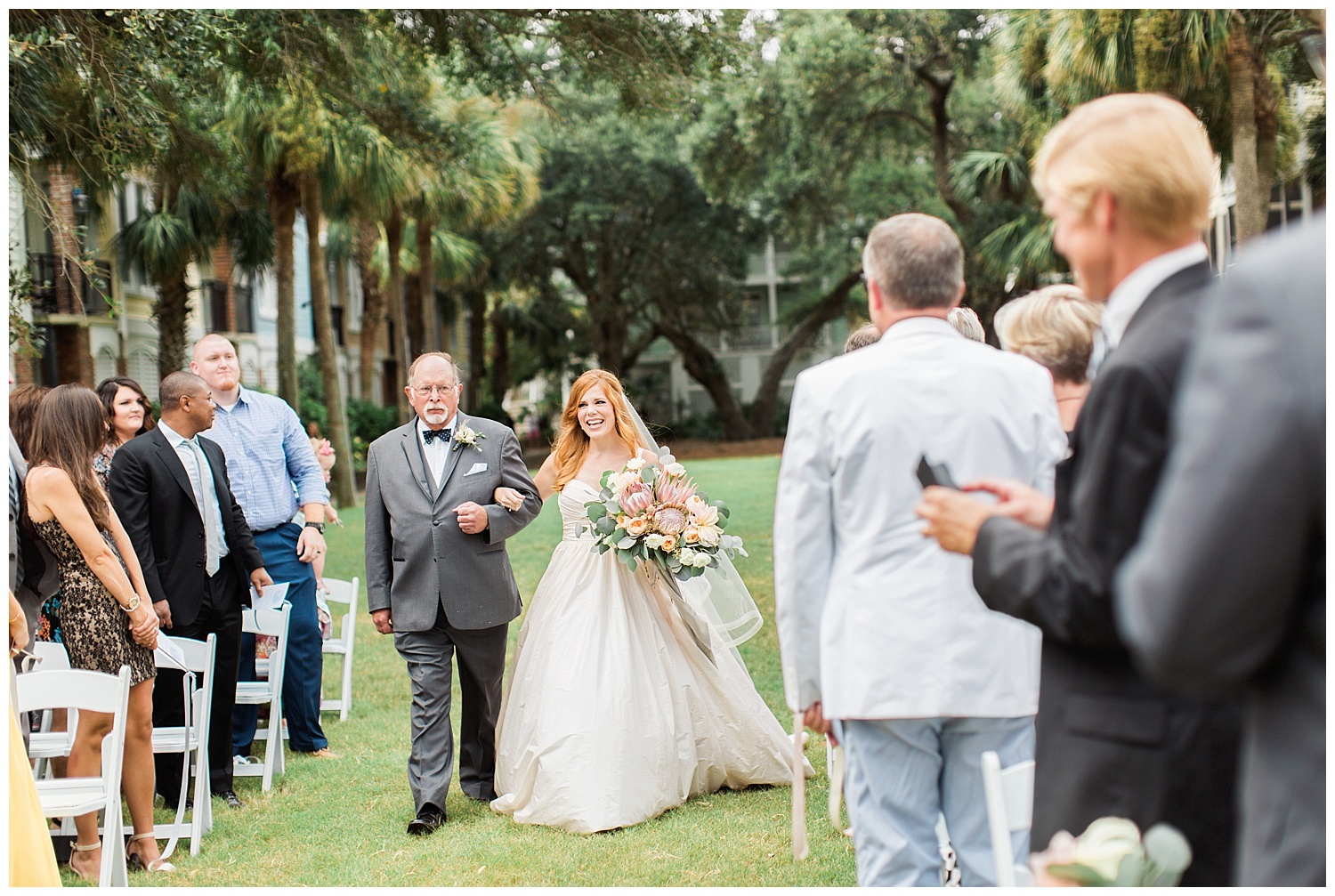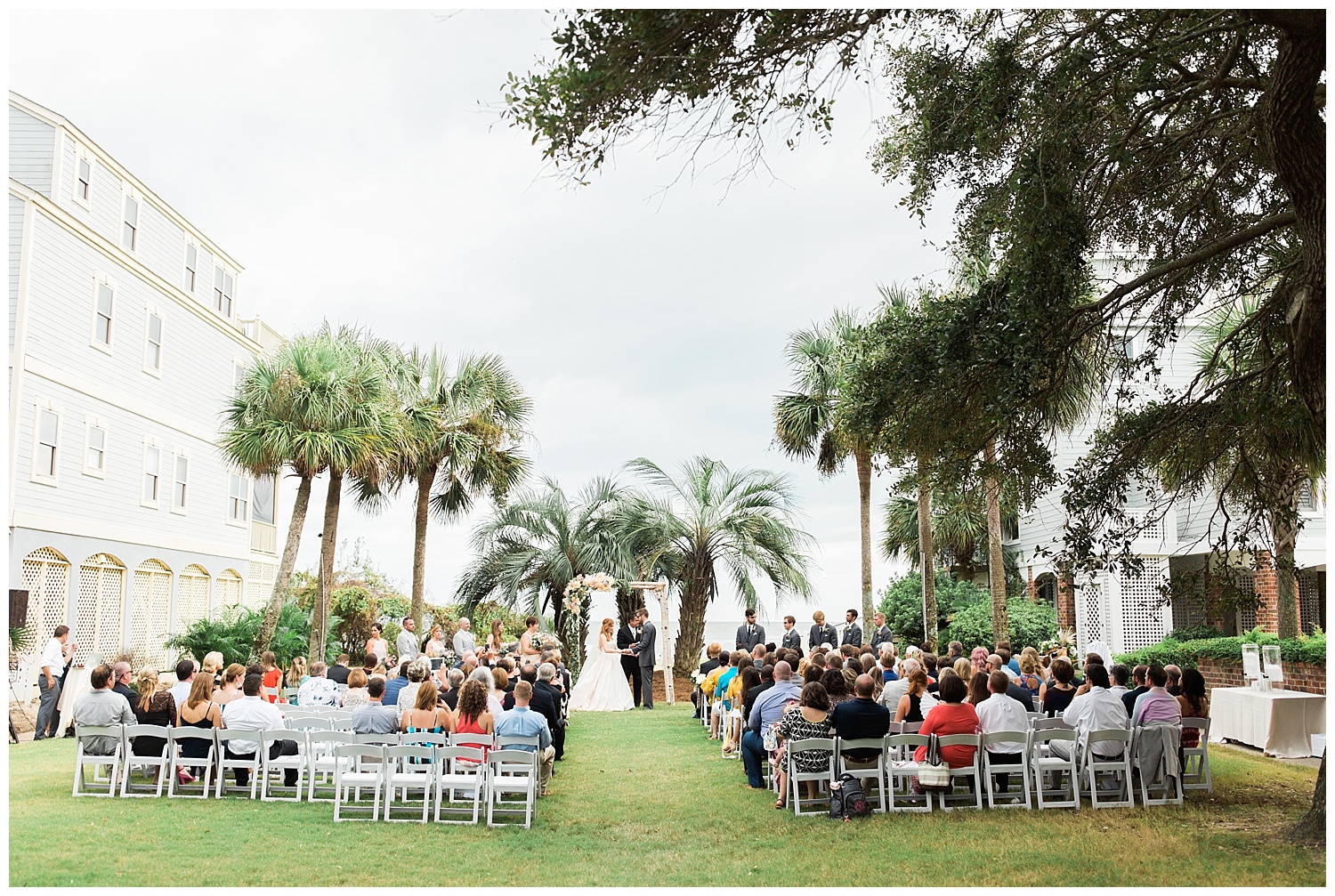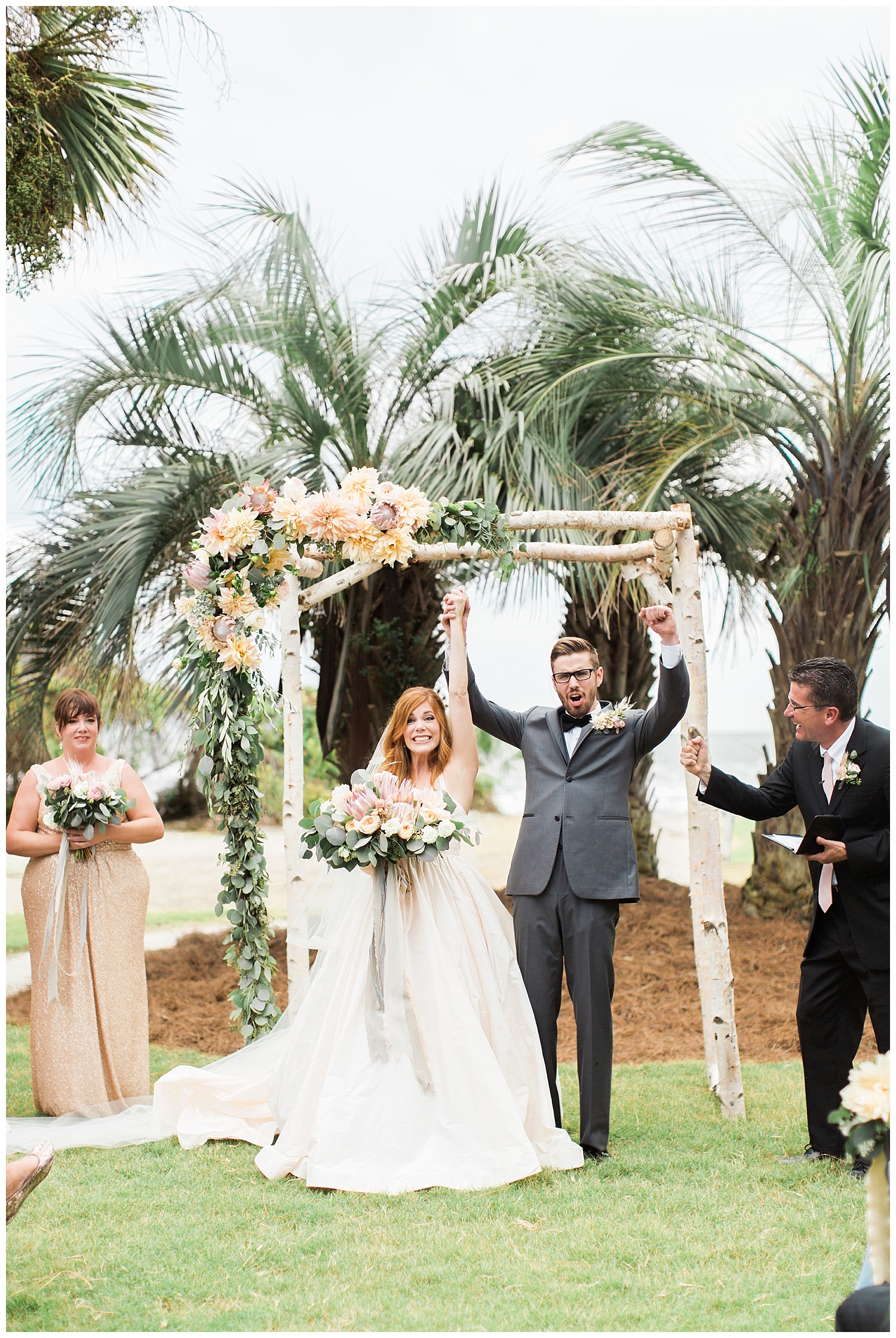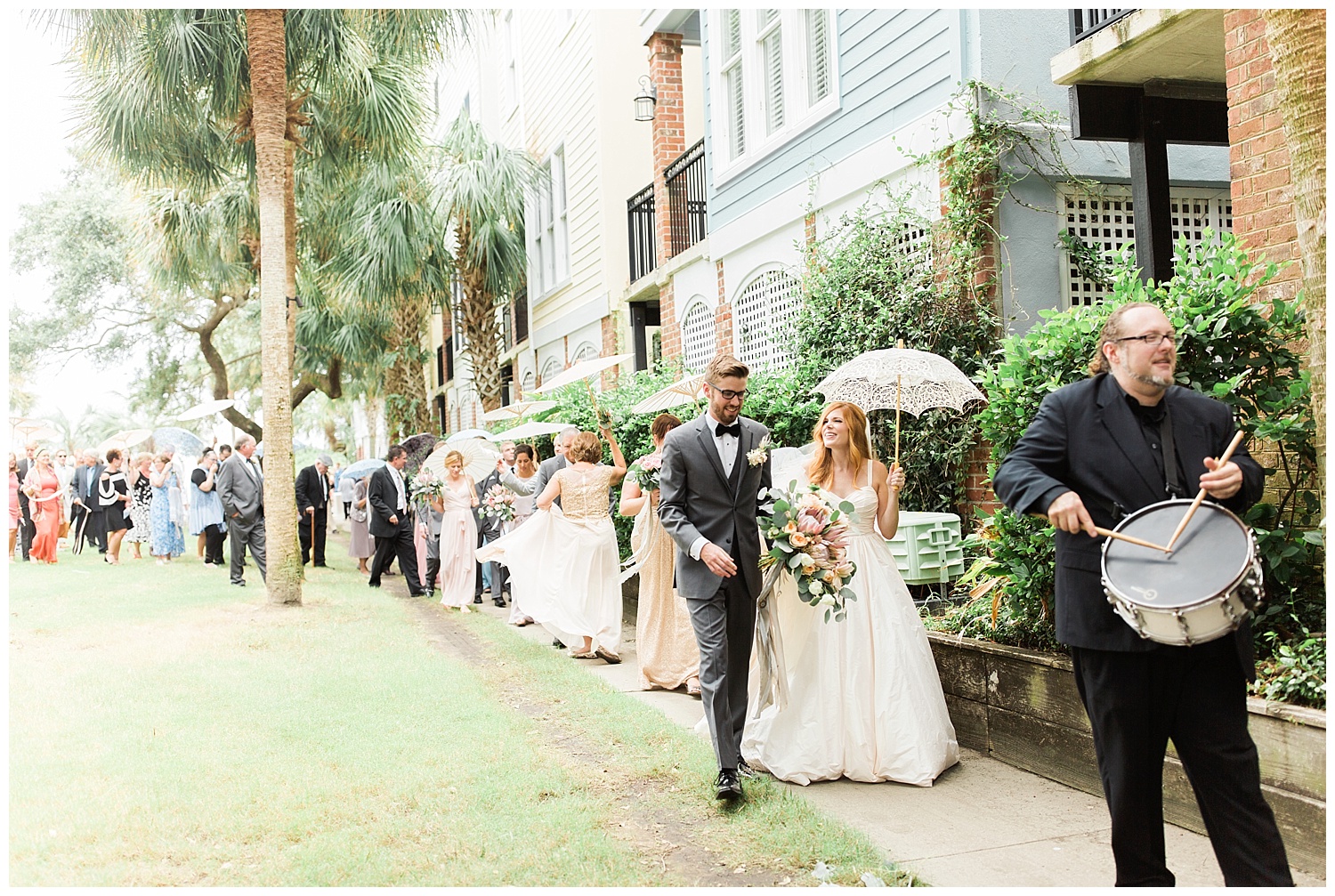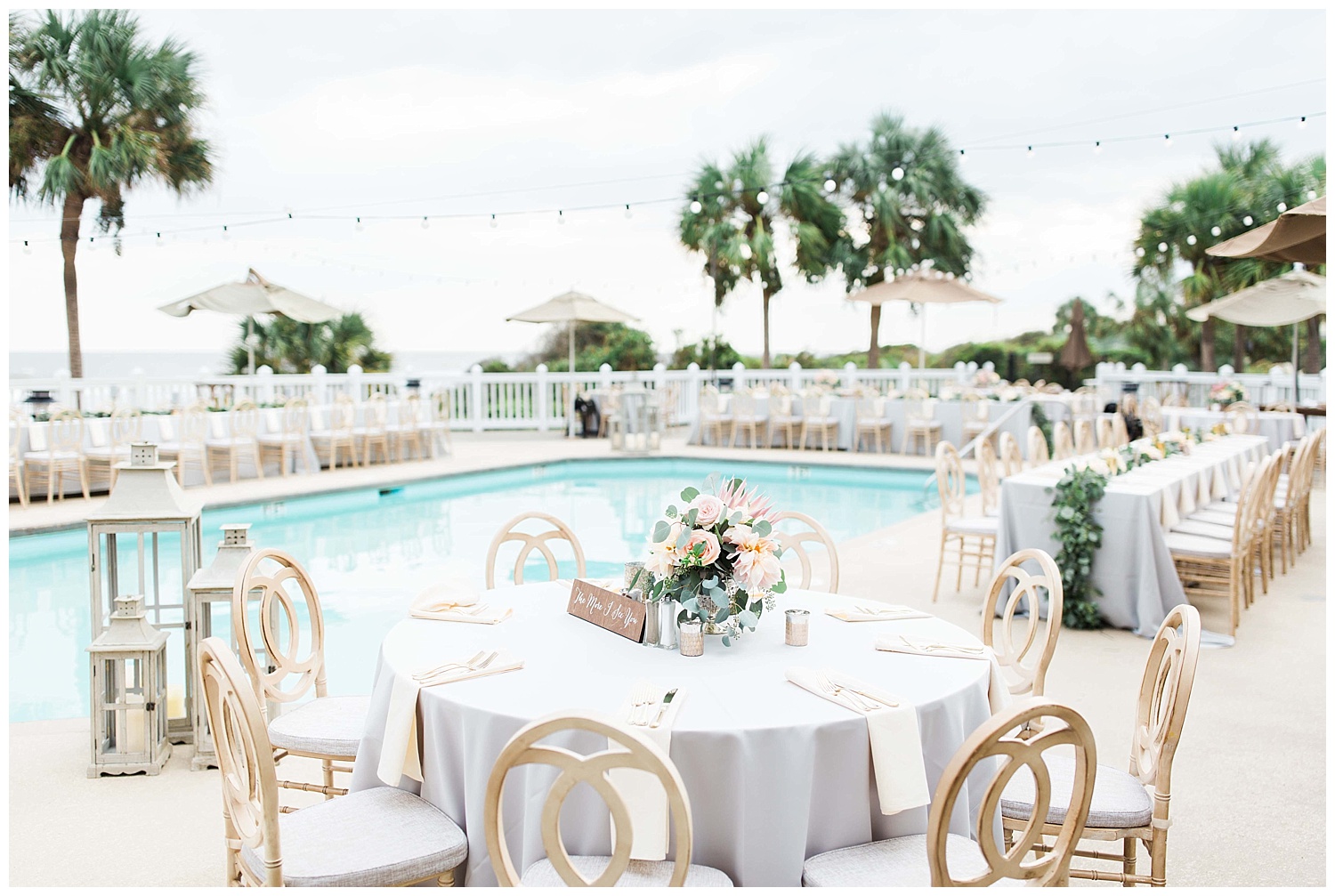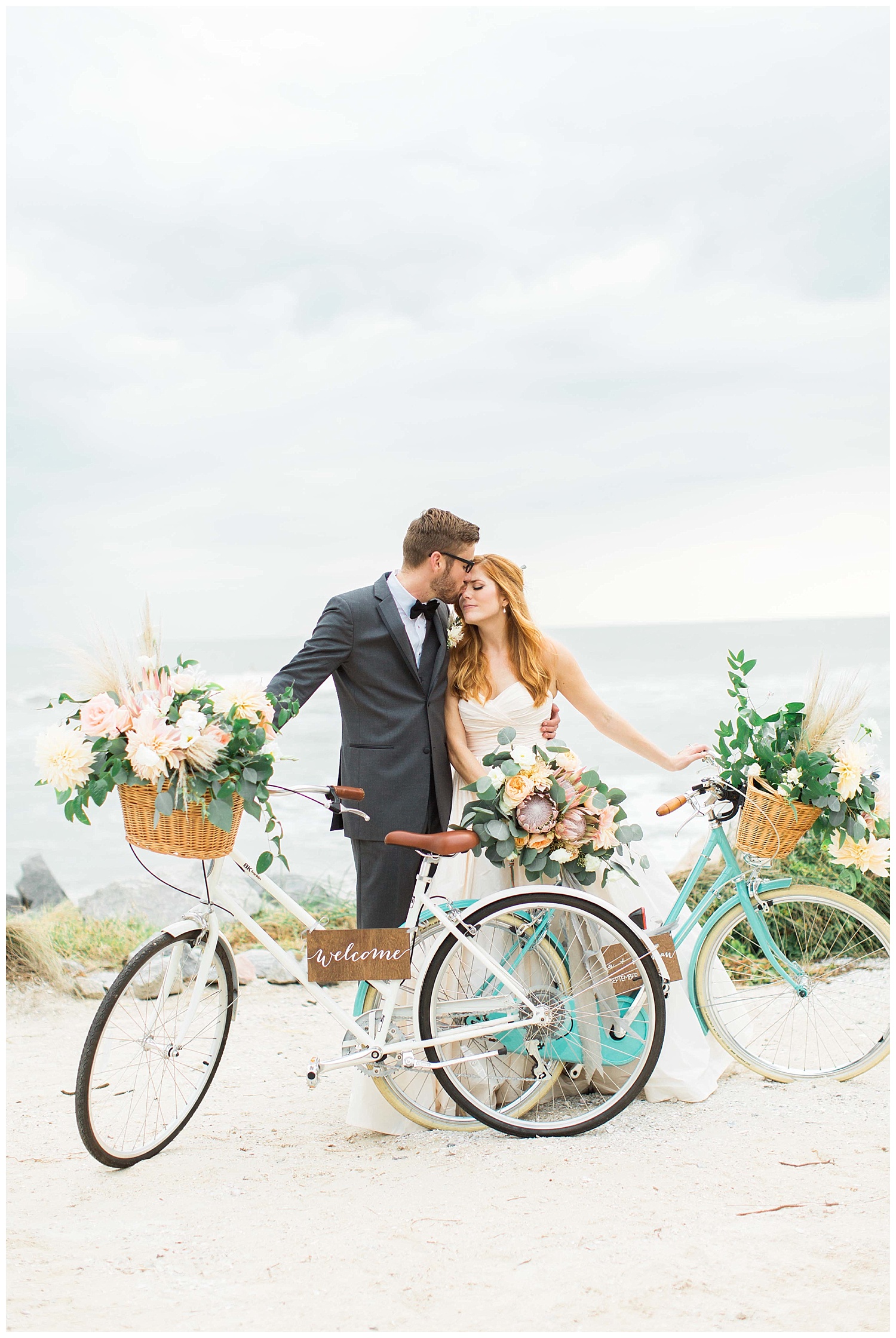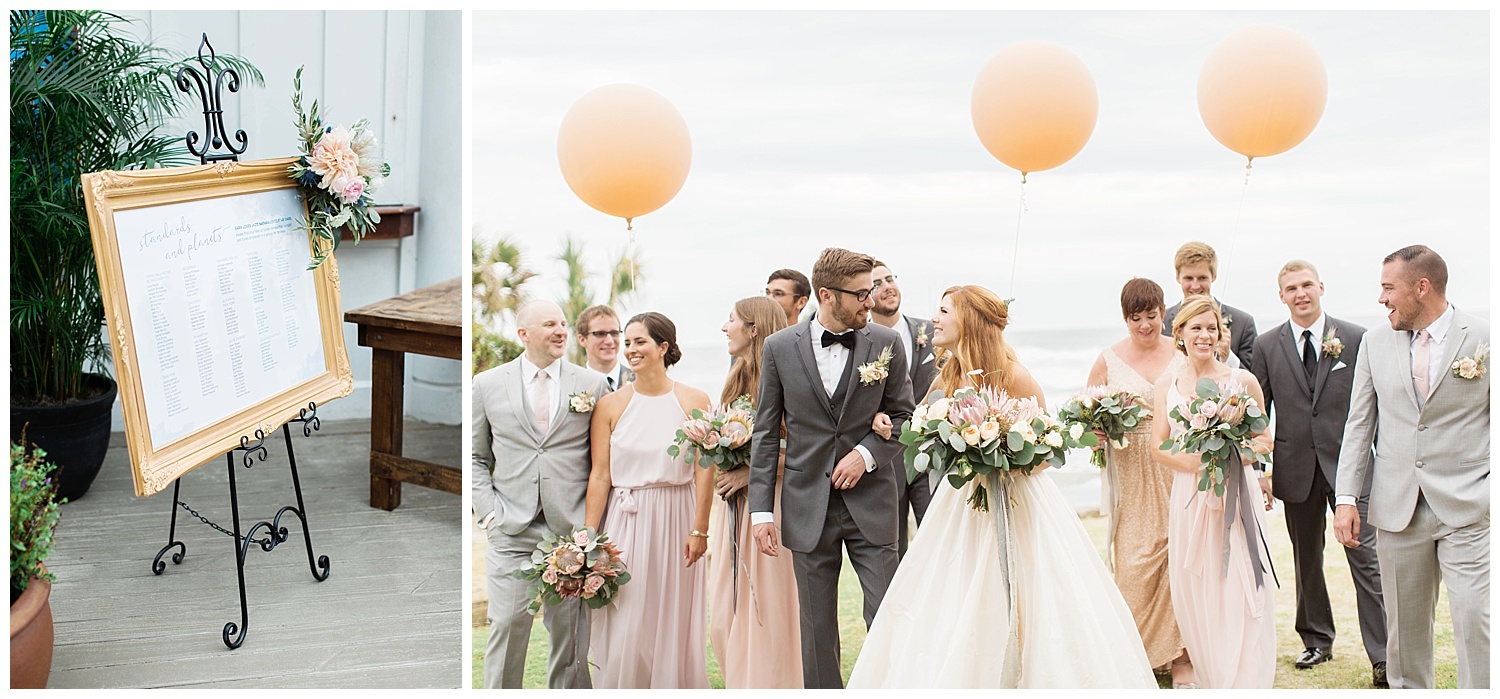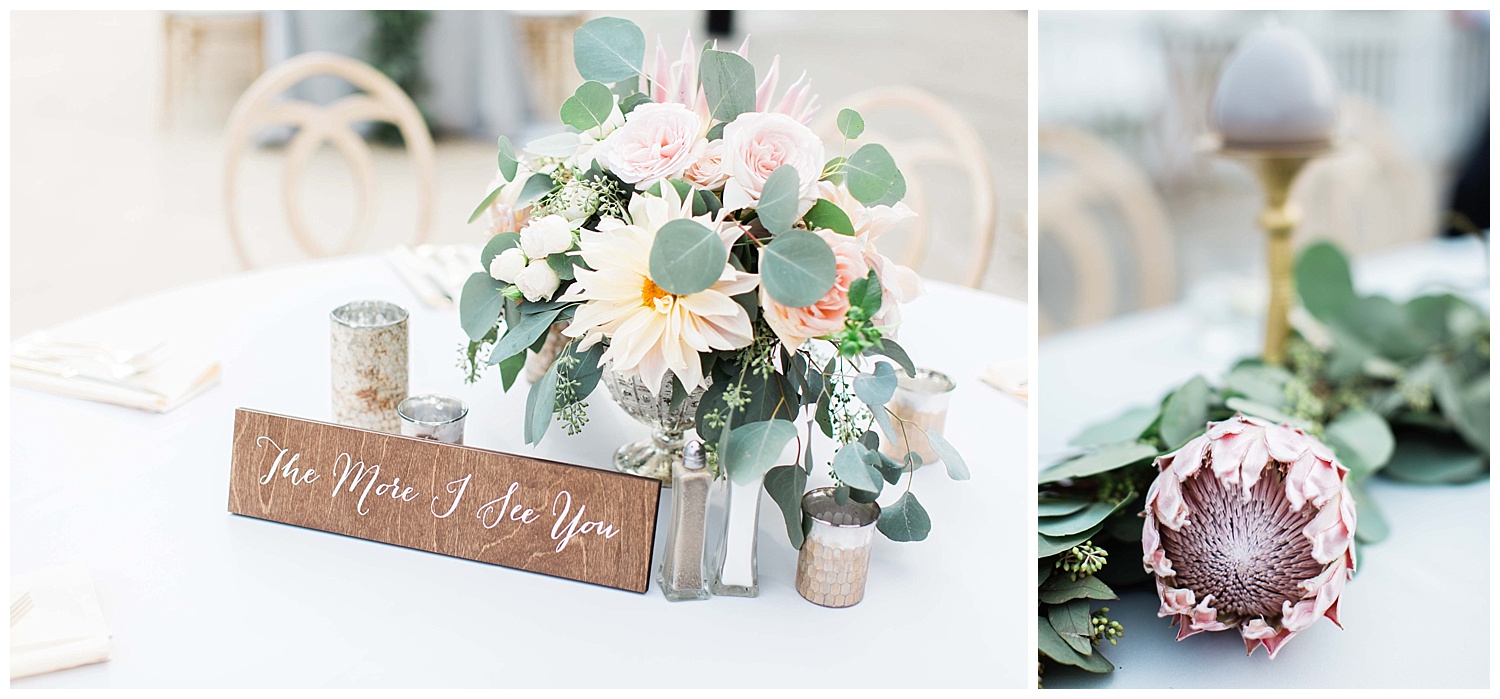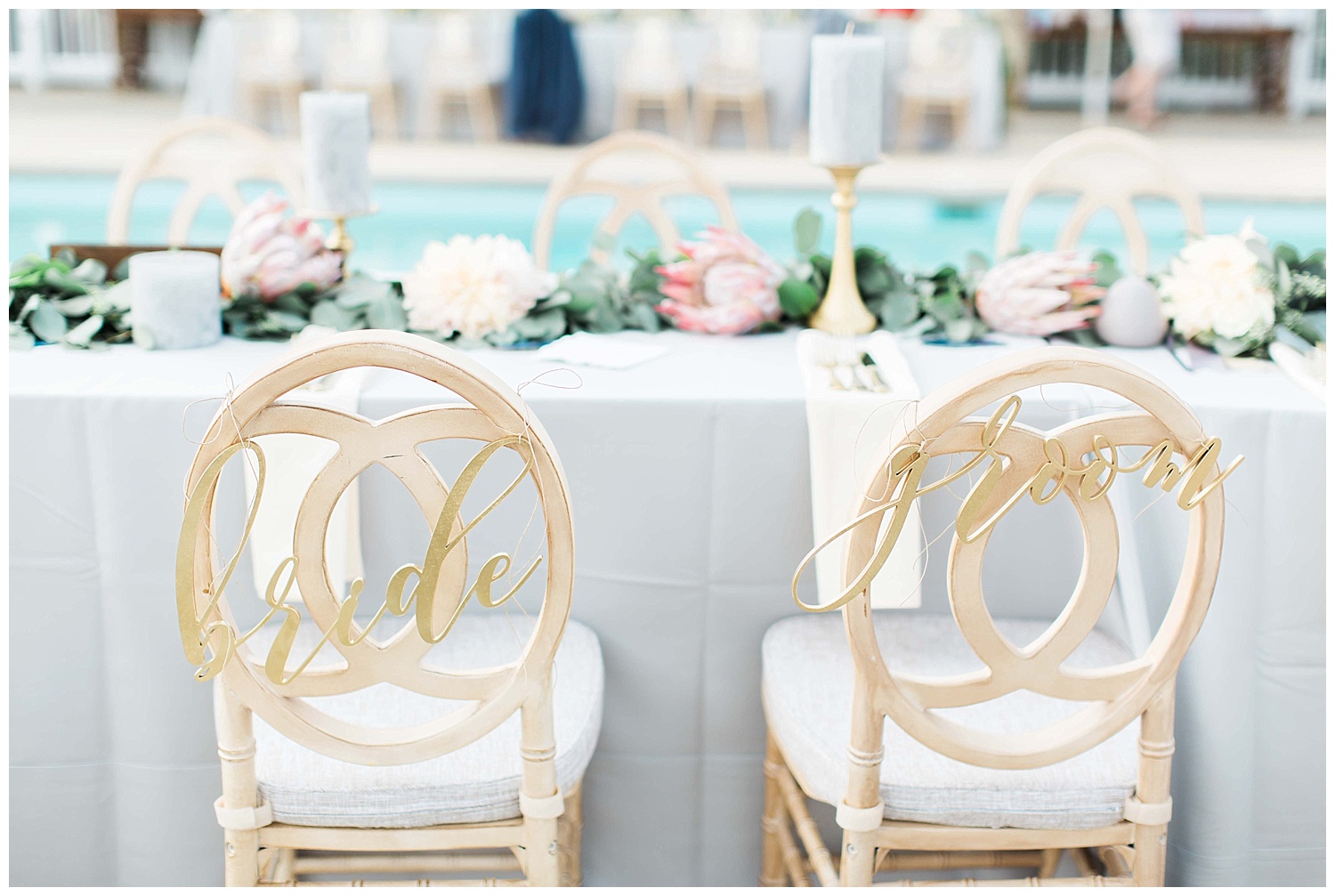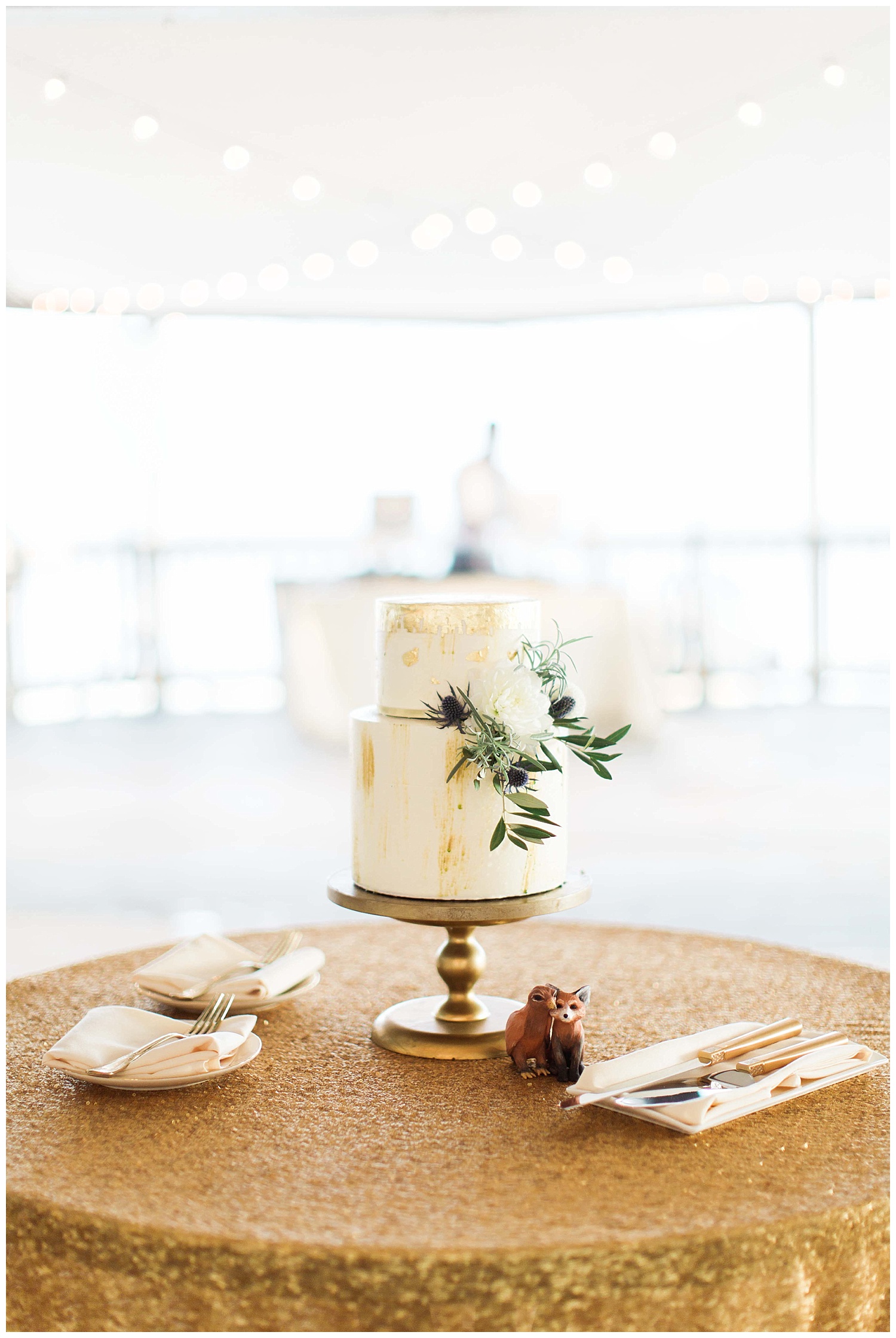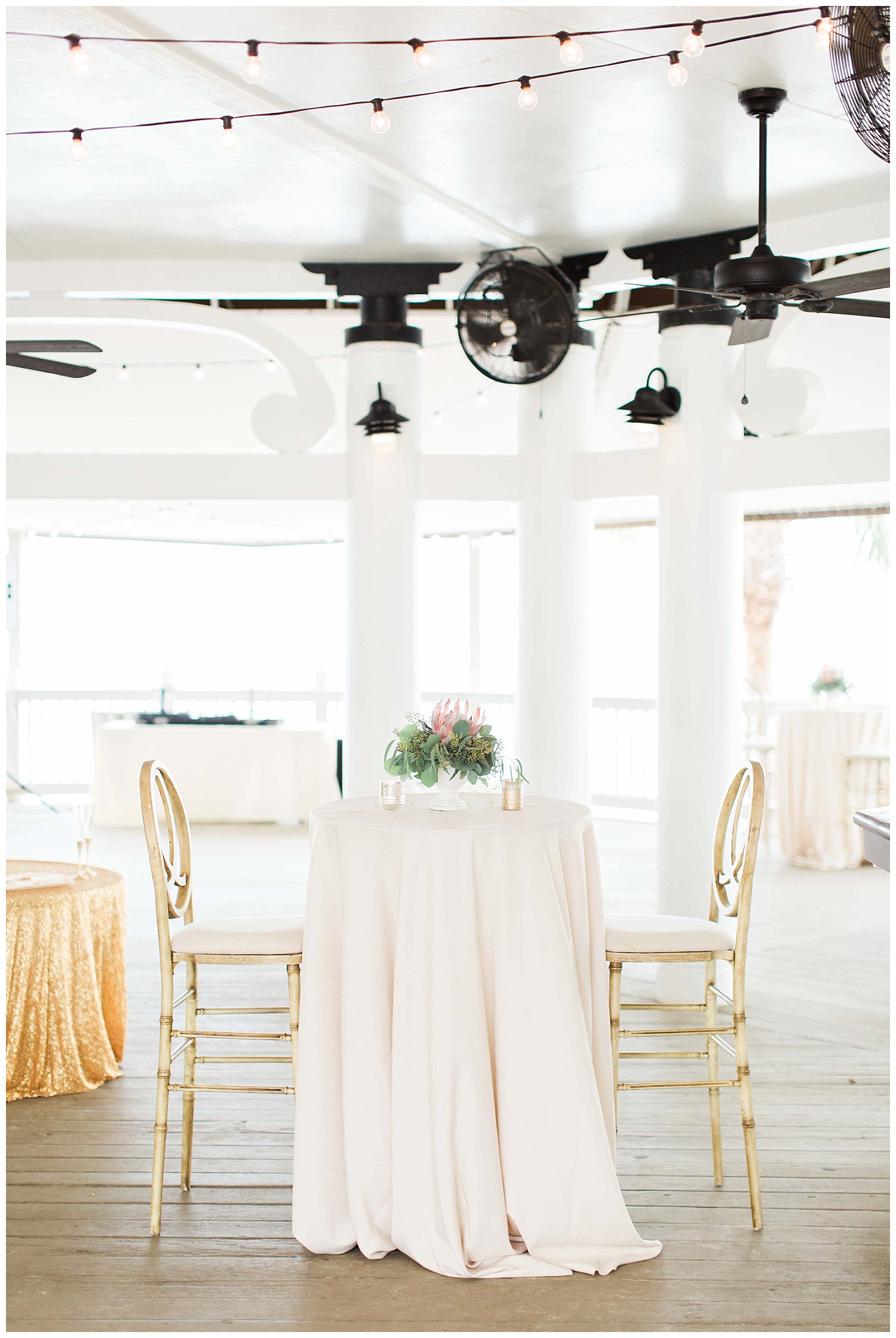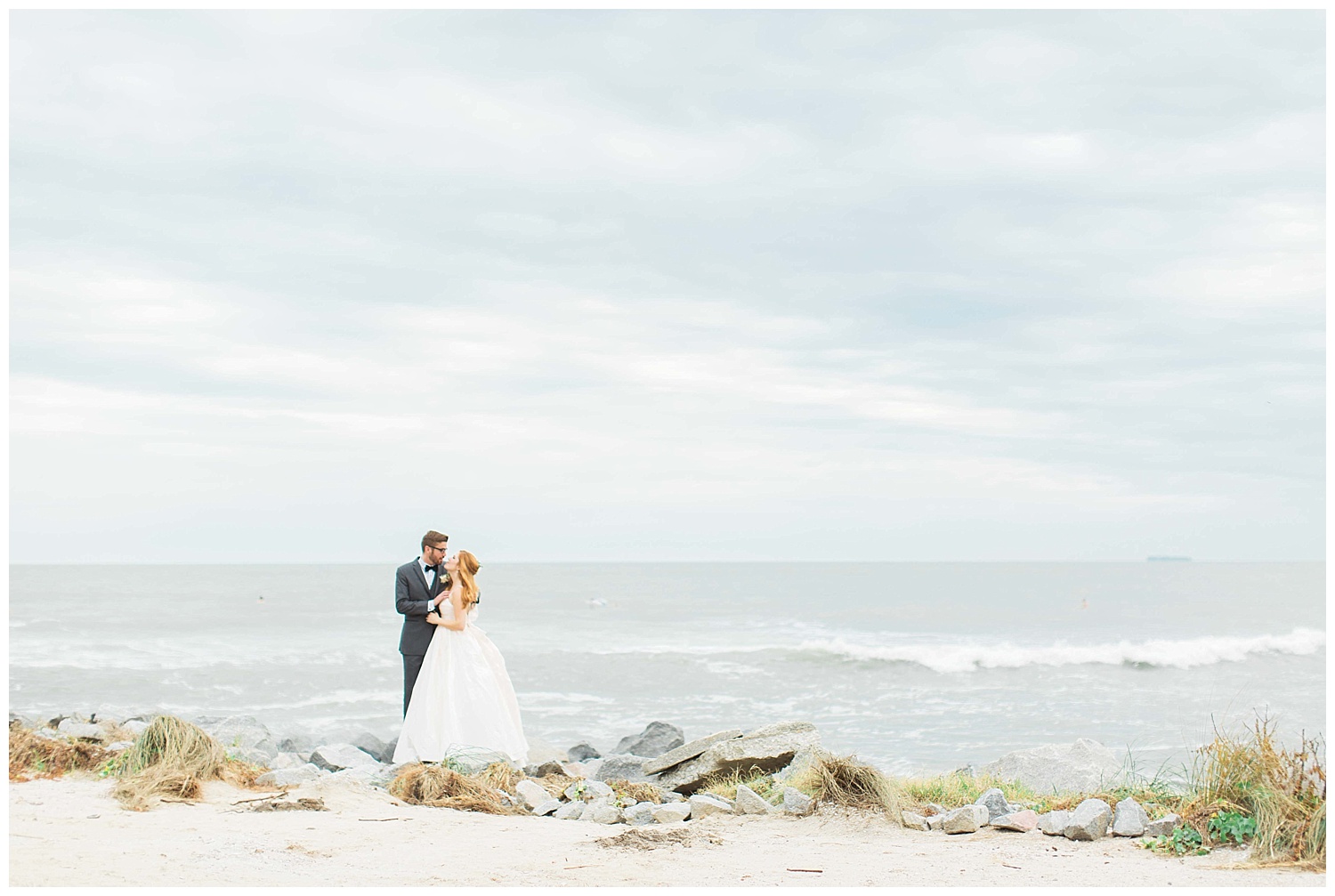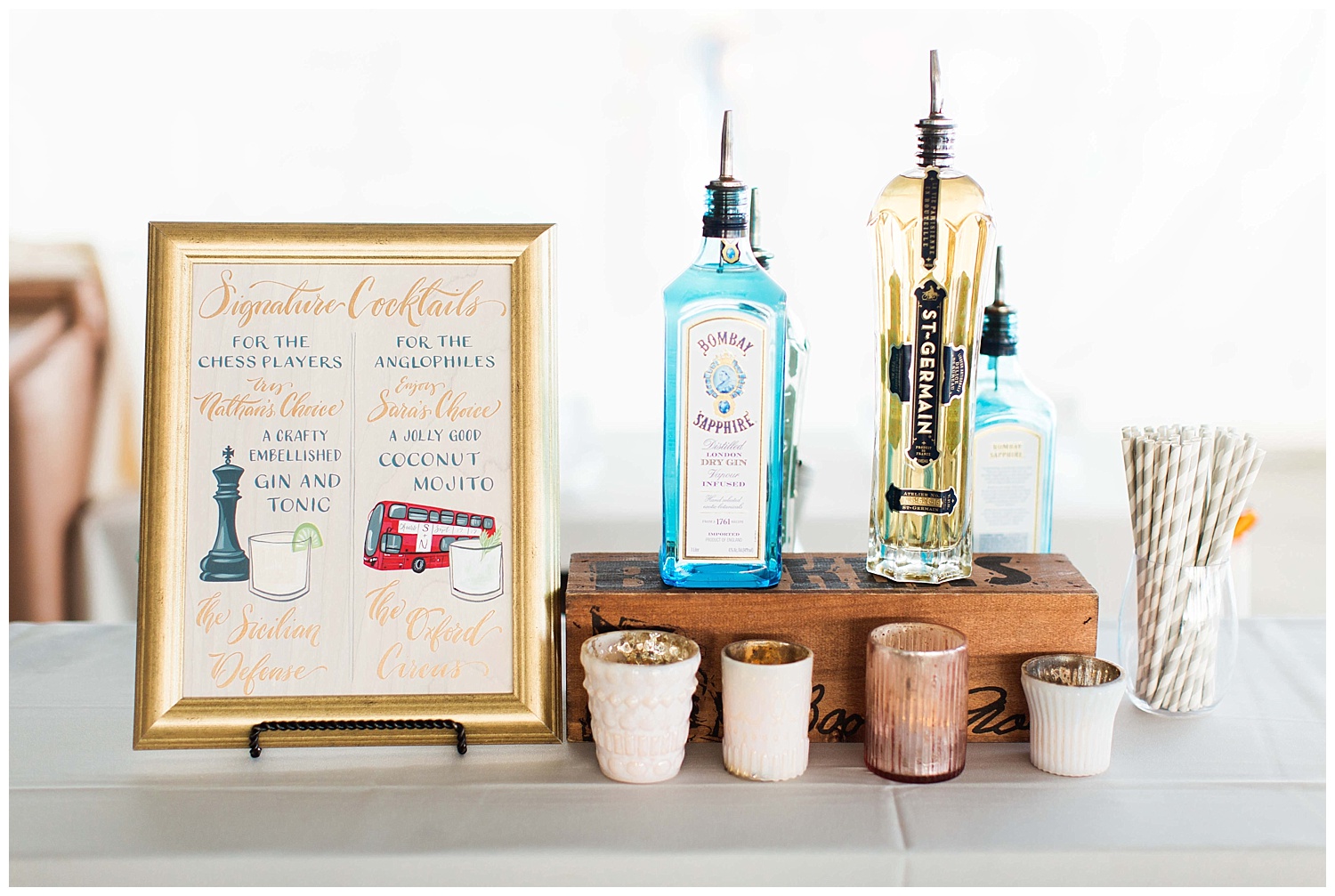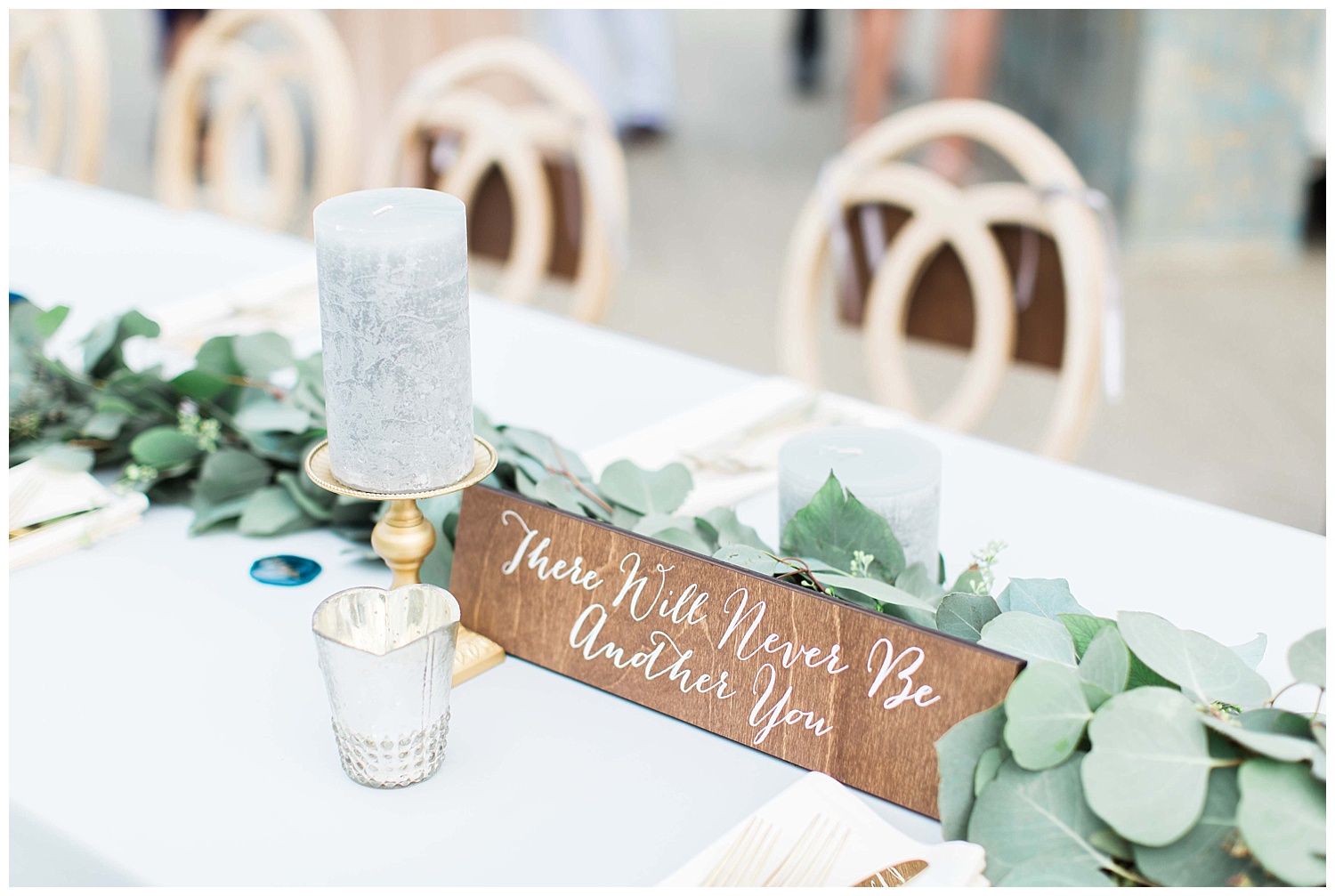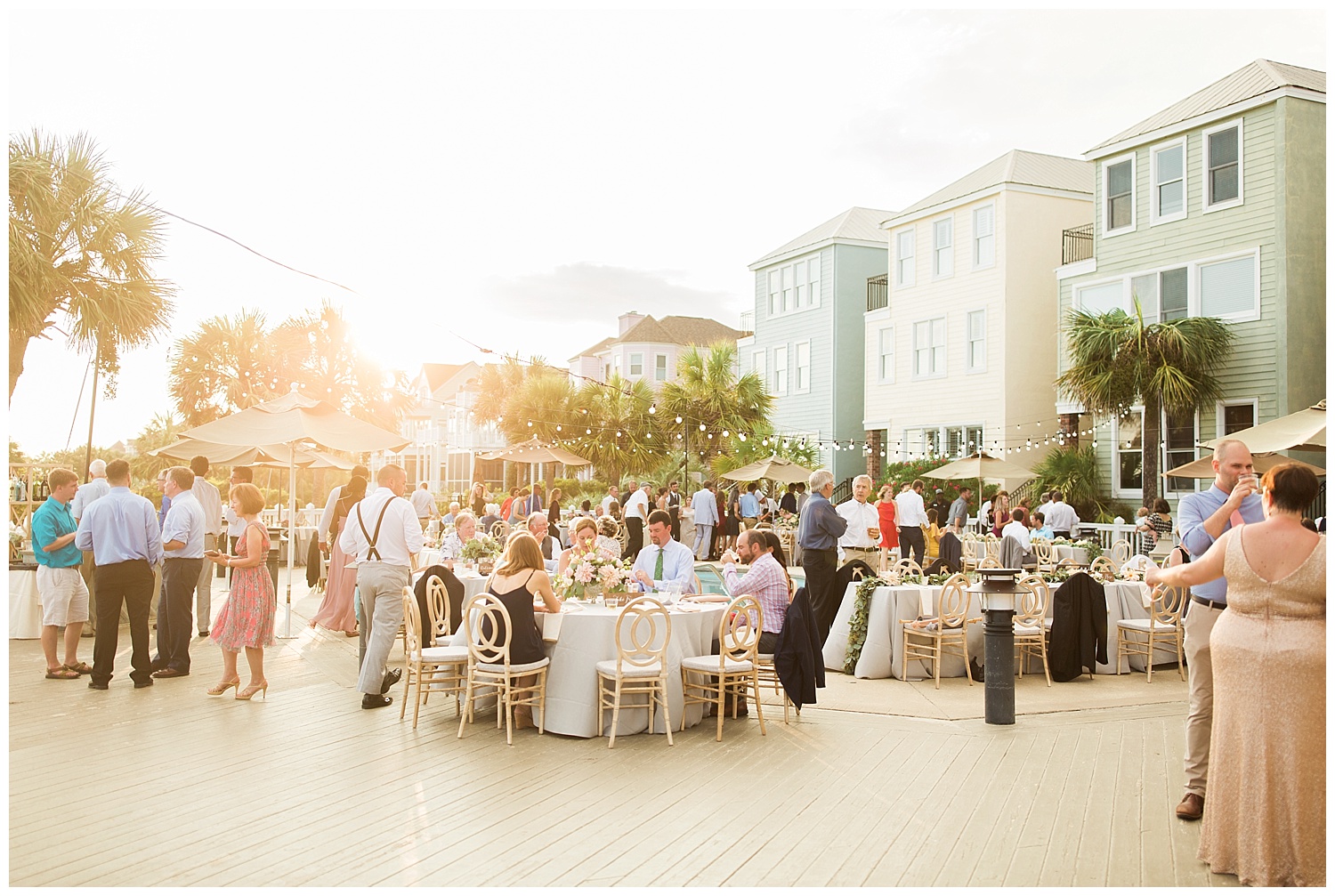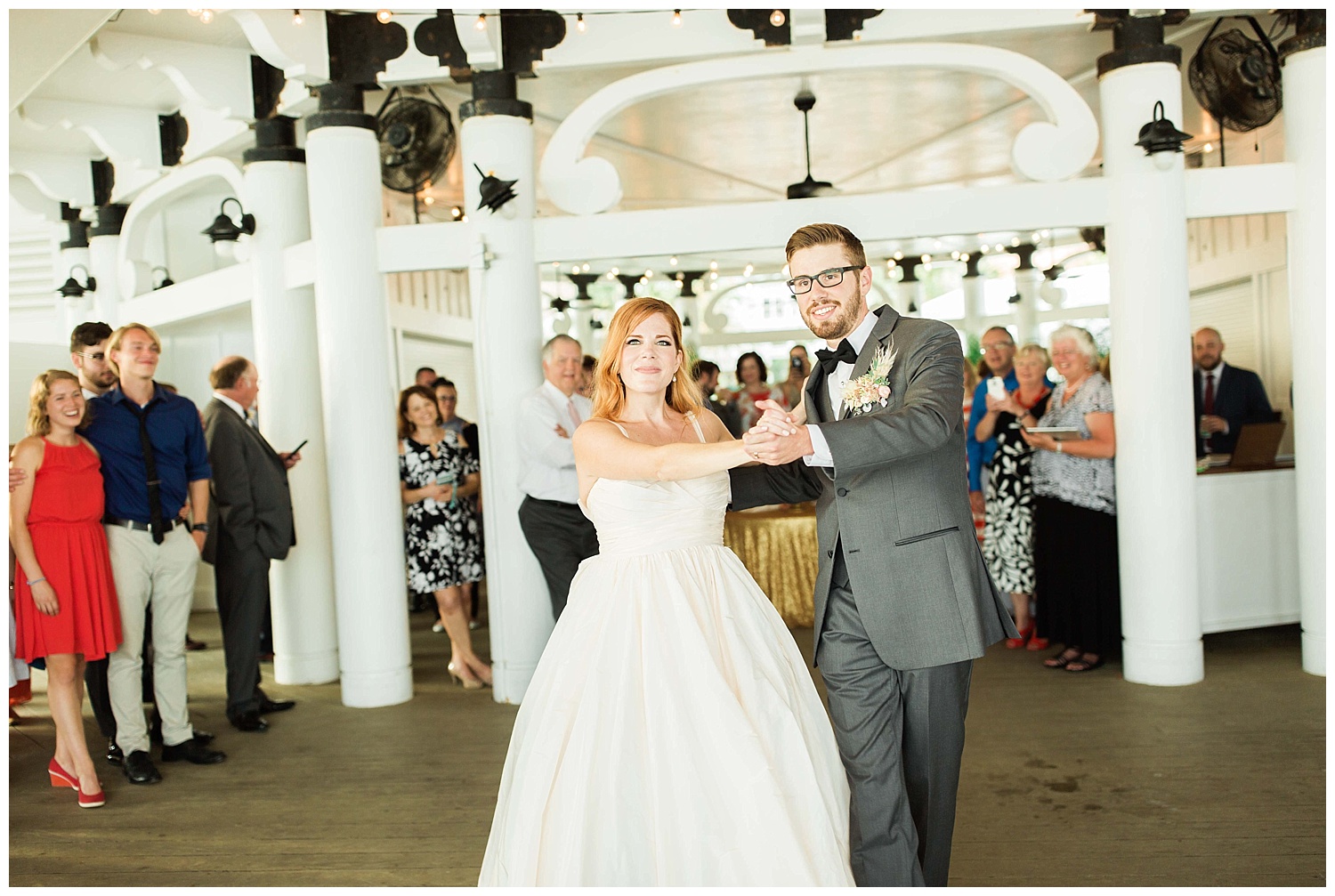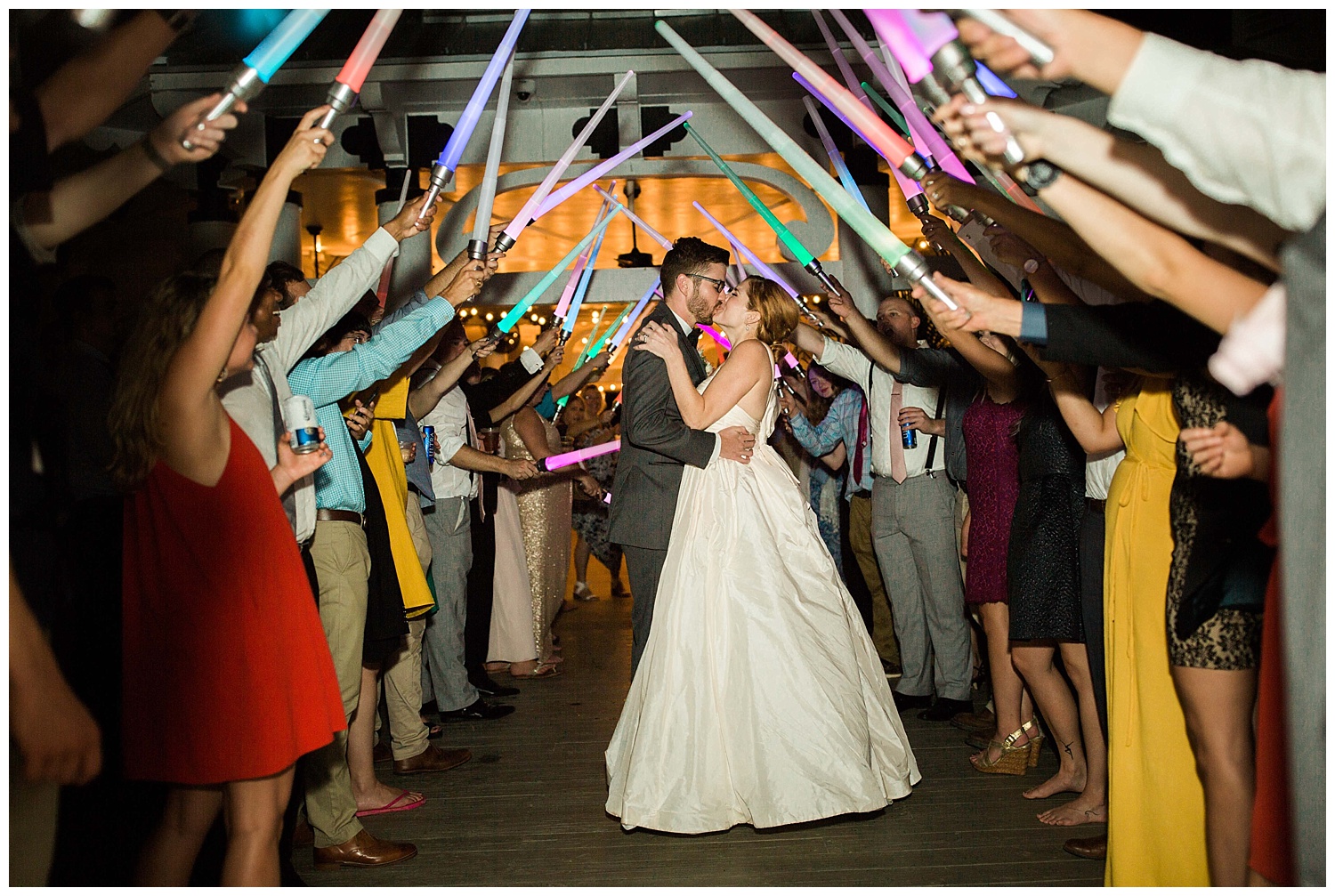 Day-of Coordinator/Stylist: Elm Events | Planner: Wedding Connections | Florist: Blossoms at Biltmore Park | Venue: Wild Dunes Resort | Ceremony Musician: Jill Andrews | Officiant: Tommy Bridges | DJ: Darby Events | Photographer: Alicia Swedenborg | Wedding Film: Two Cents Videography | Makeup: Doll Box Productions | Hair: Studio Zhenya | Cotton Candy Company: Pure Fluff Co. | Acapella Choir: Chucktown Trippintones | Cake: Cakes by Kasarda | PR Rep: Magnolia Media Public Relations | Signage: Paper and Pine Co. | Bar and Red Panda Signage: Paper Tangent | Robes: Plum Pretty Sugar | Dress: LeeAnn Belter Bridal available in Charleston through Southern Protocol Bridal