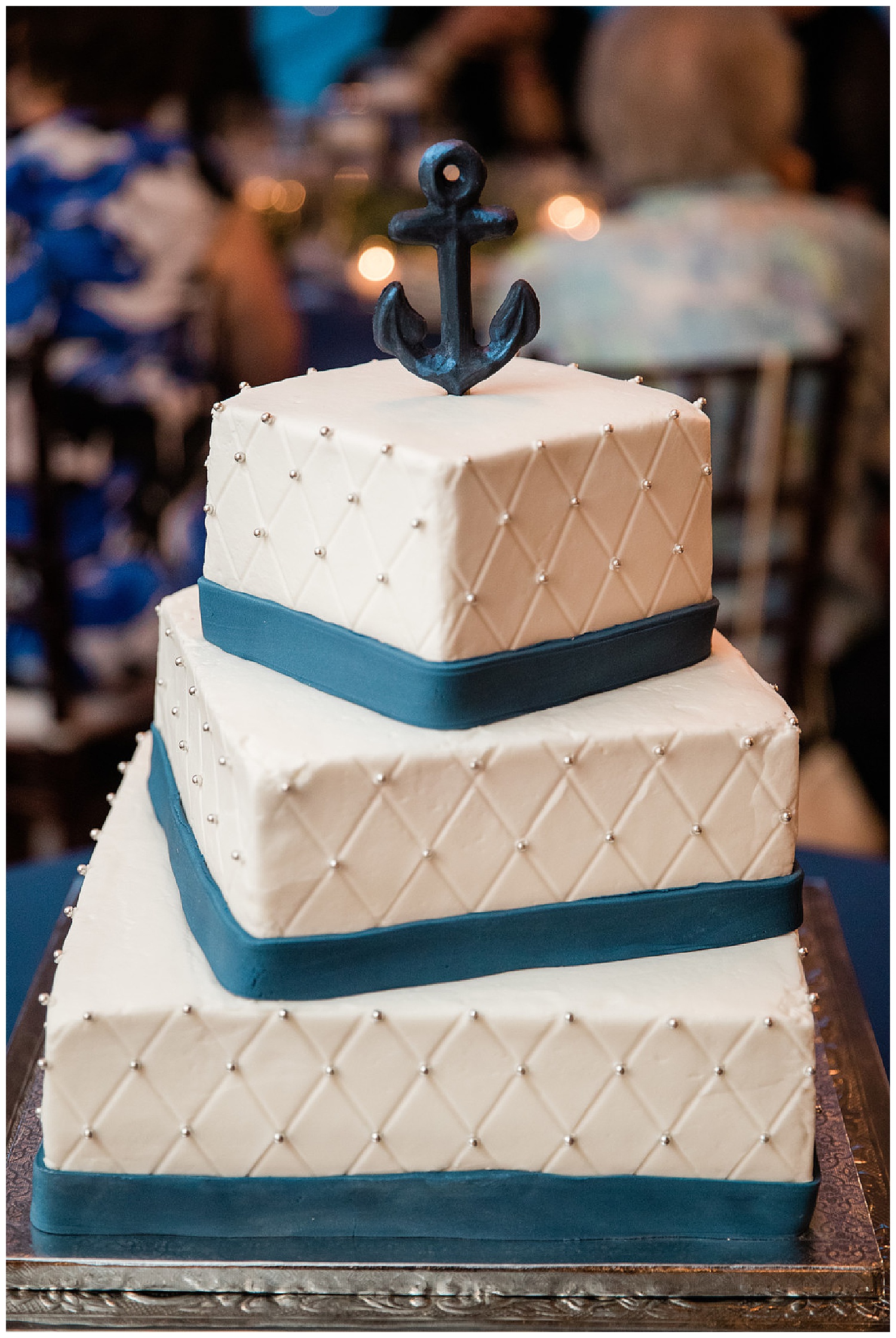 18 Dec

Ross & Chase | Historic Rice Mill

Charleston residents Ross and Chase met online back in 2014, got engaged in 2016, and invited one and all—Ross is one of 30 grandchildren—to their seriously wonderful wedding in 2018. Family traditions (a faith-filled ceremony; relatives leading a hymn-based singalong; and a cookie spread like no other) joined with nautical stylings from the Fabulous Fête crew and some serious dance moves from every last guest for a wedding at the Historic Rice Mill you simply have to see. But first? Let's meet the couple.

TWR: Who proposed to who and how?
Ross: I had picked out rings on a Thanksgiving trip to my family in Pittsburgh because Chase saw them and said they would be good engagement rings. I had them mailed to his mother's house in Hanahan, South Carolina, [for safekeeping]. I originally planned on proposing on Valentine's Day, which that year was also Second Sunday on King Street, but it was too cold for Chase. (When asked if he wanted to go, he said, "Not no, but hell no!") Thankfully, we were going to the Biltmore, in Asheville, North Carolina, two weeks later with friends, and I told them I wanted to propose while there, so they worked with me to convince him to go out in the cold on the Biltmore lawn to "take some photos." It took much convincing from everyone to get him to go! I tried being cute and hold his hand and kiss his cheek, but he hates all forms of PDA and he almost got mad and ran away. I had to kneel down and propose right there.

TWR: Well, we're glad he didn't run away! Now, tell us what you two envisioned for your wedding.
Ross: We both grew up Catholic so having God involved was important to us. Unfortunately, the Catholic Church would not do our wedding, so we coordinated with a gay-friendly church to administer the nuptials. In fact, a priest from Grace Cathedral, [the Episcopal church on Wentworth in downtown Charleston], presided over our nuptials. Chase wanted a nautical theme because he is obsessed with nautical—it probably stems from both his grandfathers having been in the Navy. That pretty much drove all the designs for the reception and wedding colors.

TWR: Tell us about that epic dessert table—it's beyond amazing.
Ross: Pittsburgh natives (like me) have a time-old tradition of making cookie tables for wedding couples. This stems back from a time when families were poorer (having immigrated to Pittsburgh for the steel mills). Each member of the extended family would make a different kind of cookie and the spread would act as the "wedding cake." Others speculate it was a tradition brought in from Italians or Poles who immigrated there. Nowadays, it's turned into an art of its own. My aunts have become very good at creating cookie tables that not only taste good, but look amazing, too.

TWR: Love it. We're ready to share the photos with everyone, but do you have anything else to share?
Chase: Ross went to a Catholic Church in the Pittsburgh area where he has aunts, uncles, and cousins would sing and play instruments in the contemporary choir. He asked them to bring the guitar and their voices to sing some hymns for the ceremony and before the ceremony started. It was very sweet that his family was able to, number one, make it to Charleston in the first place for the wedding and, number two, bring instruments and music to sing for the ceremony to make it that much more of a beautiful moment for Ross and me. Also, a family friend of mine was the florist and she did an amazing job making the ceremony and reception look good, while not making it too feminine.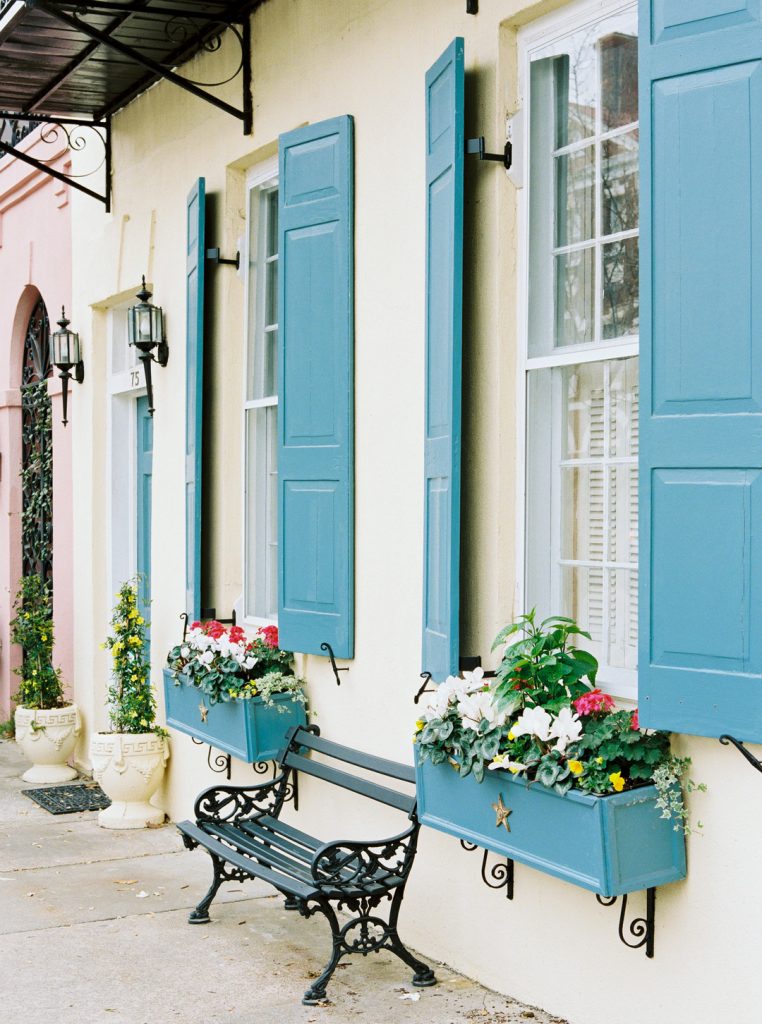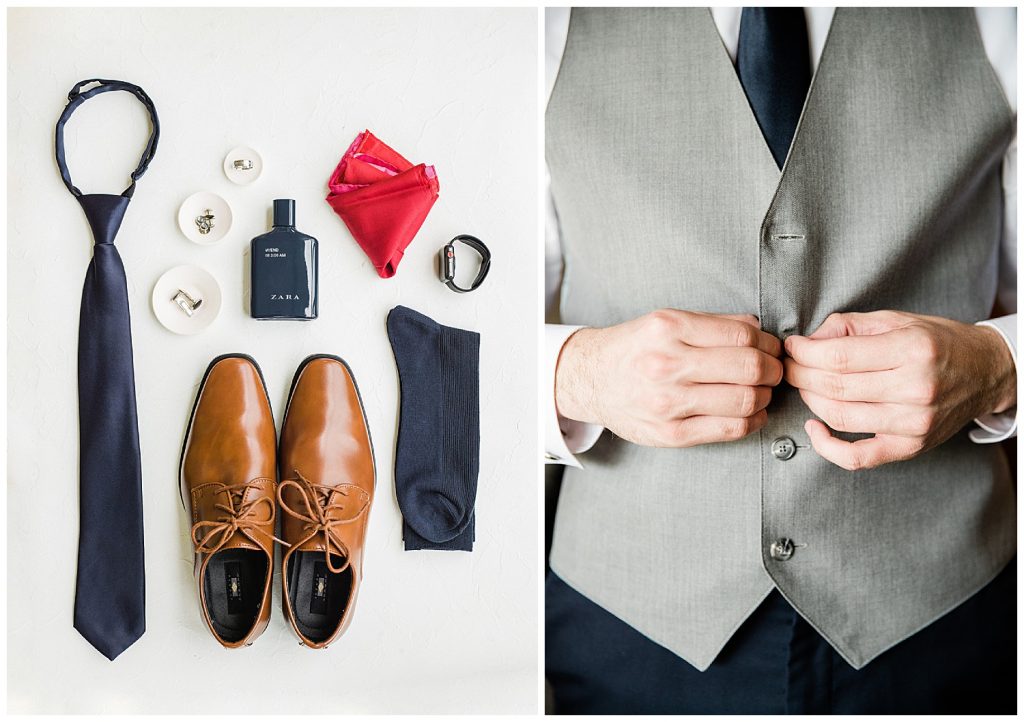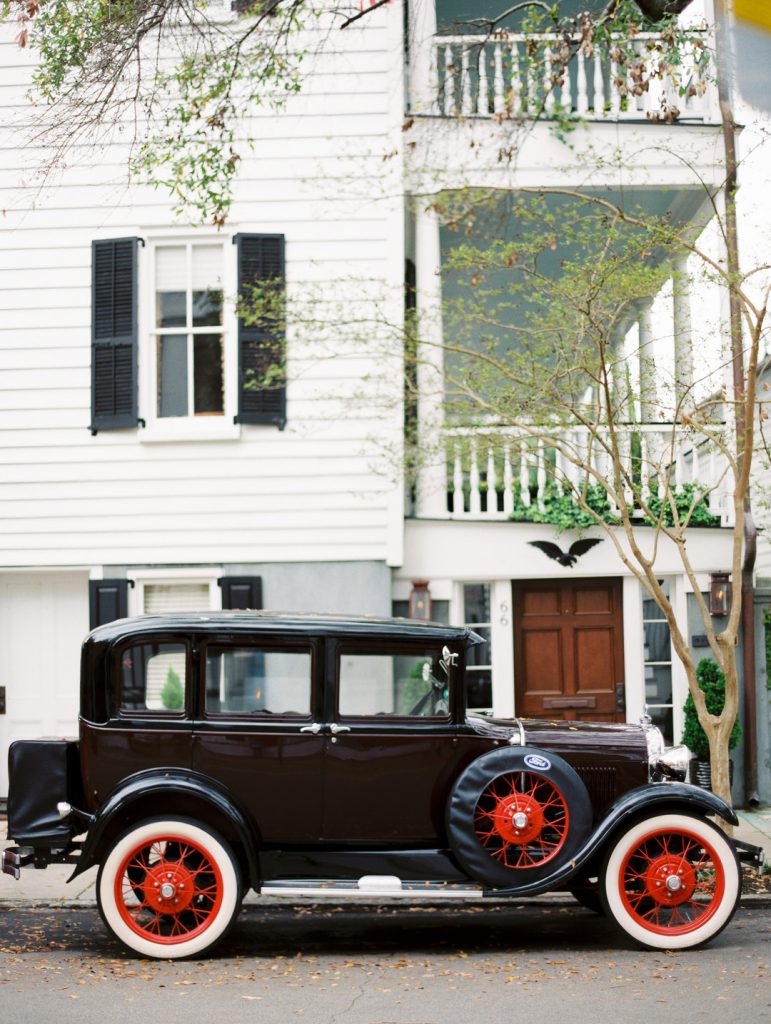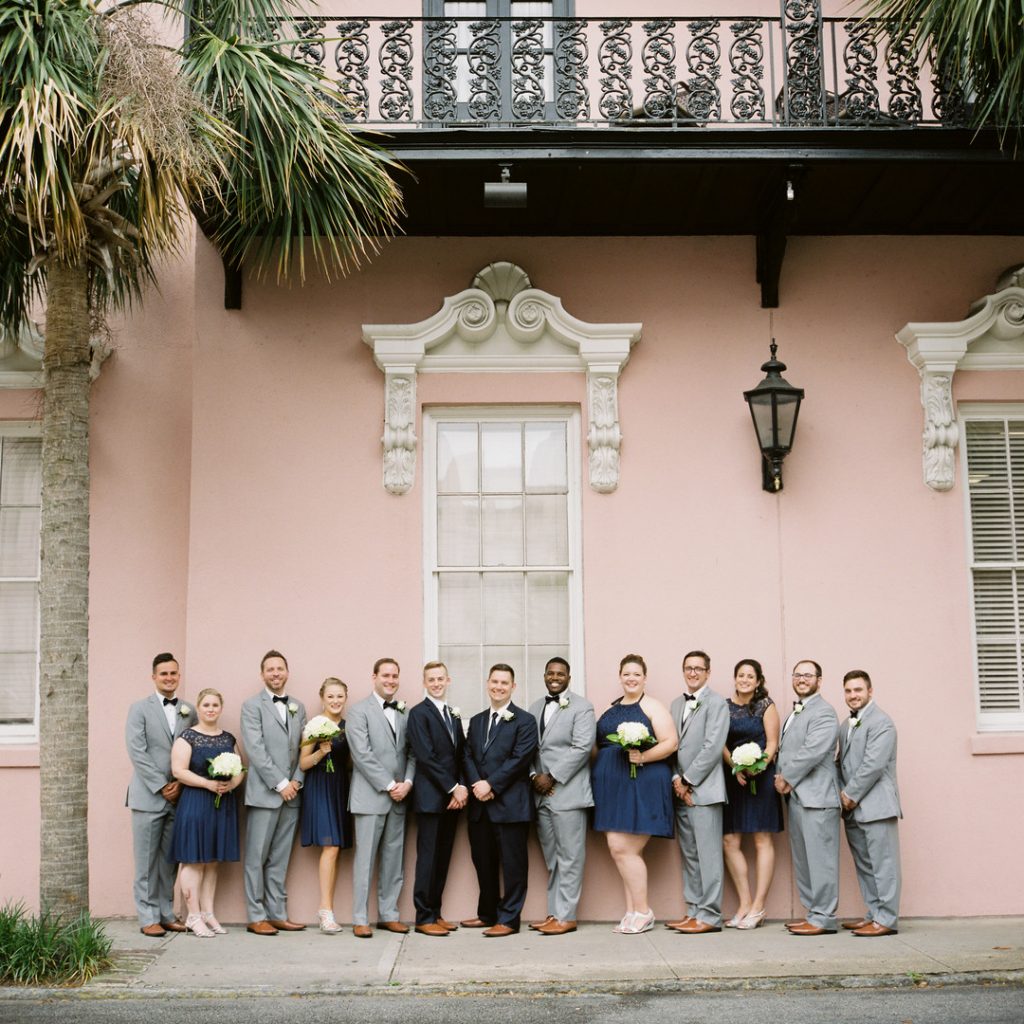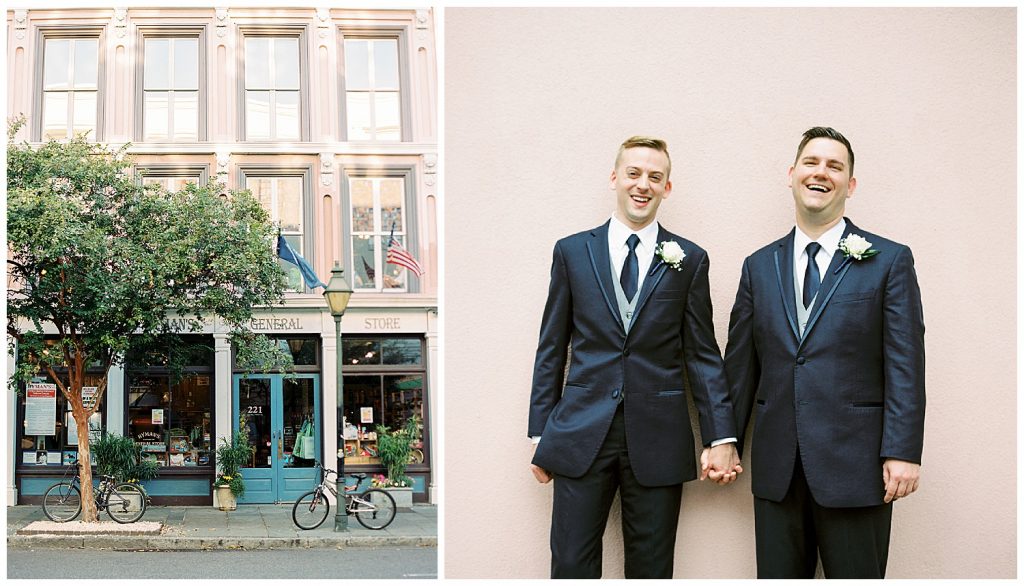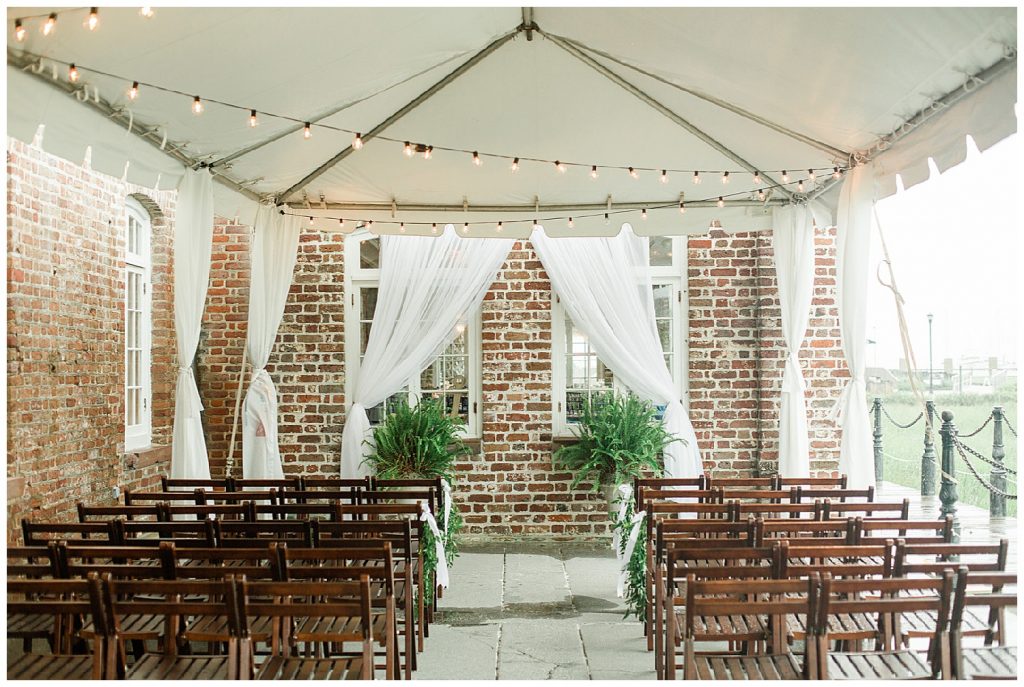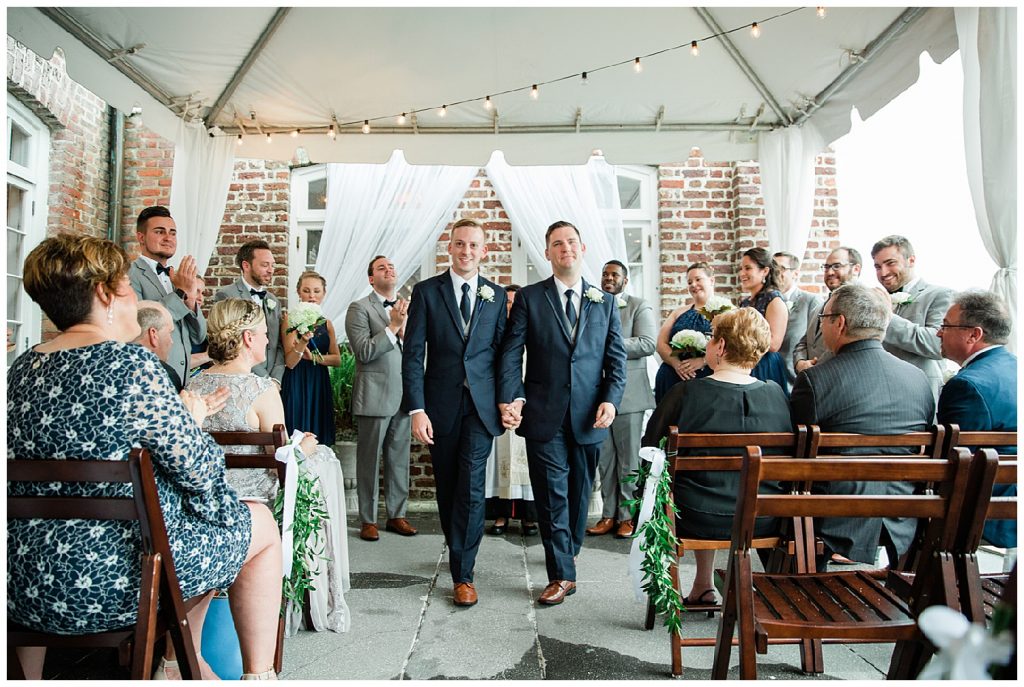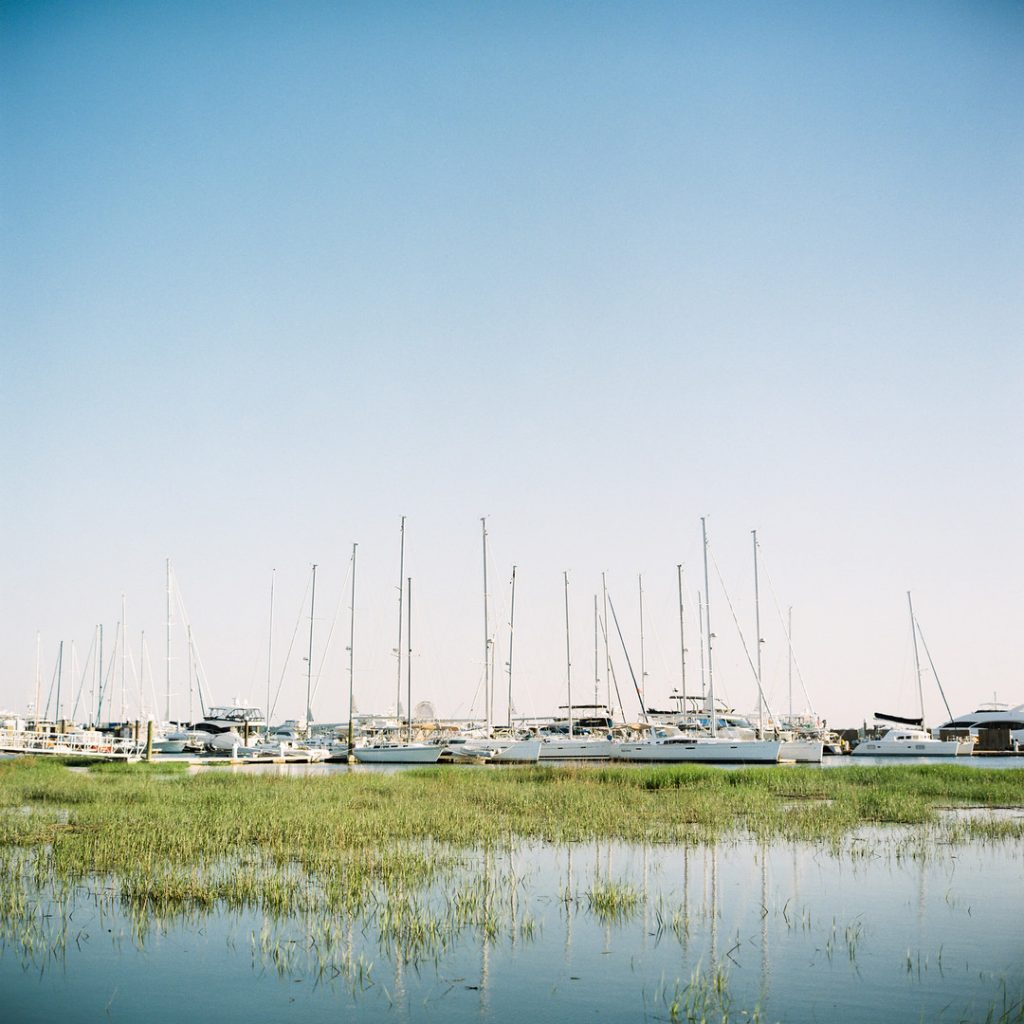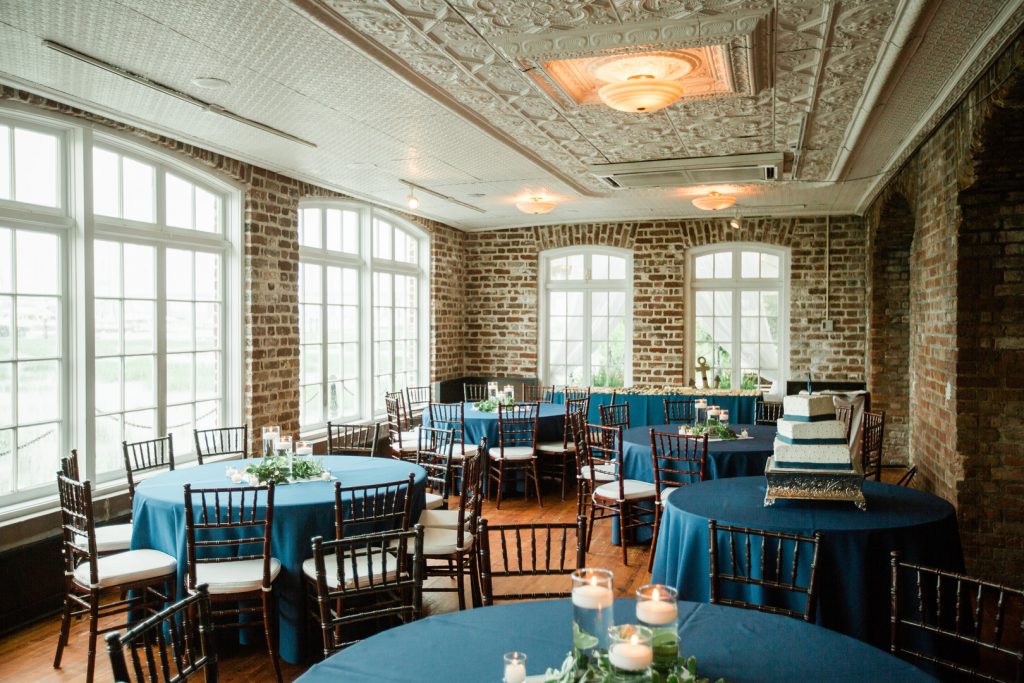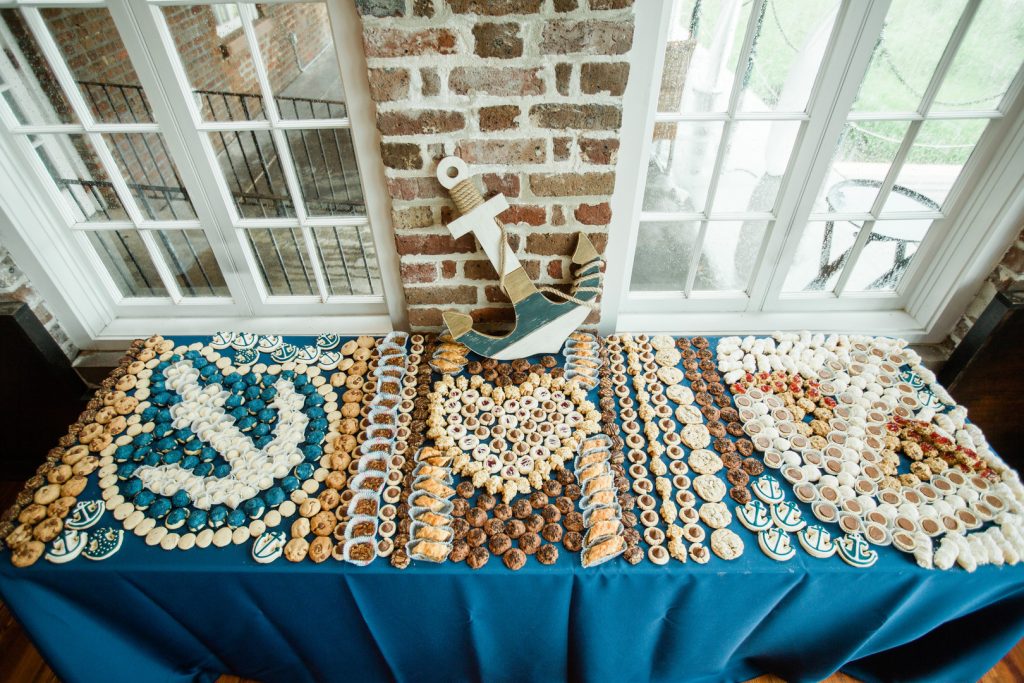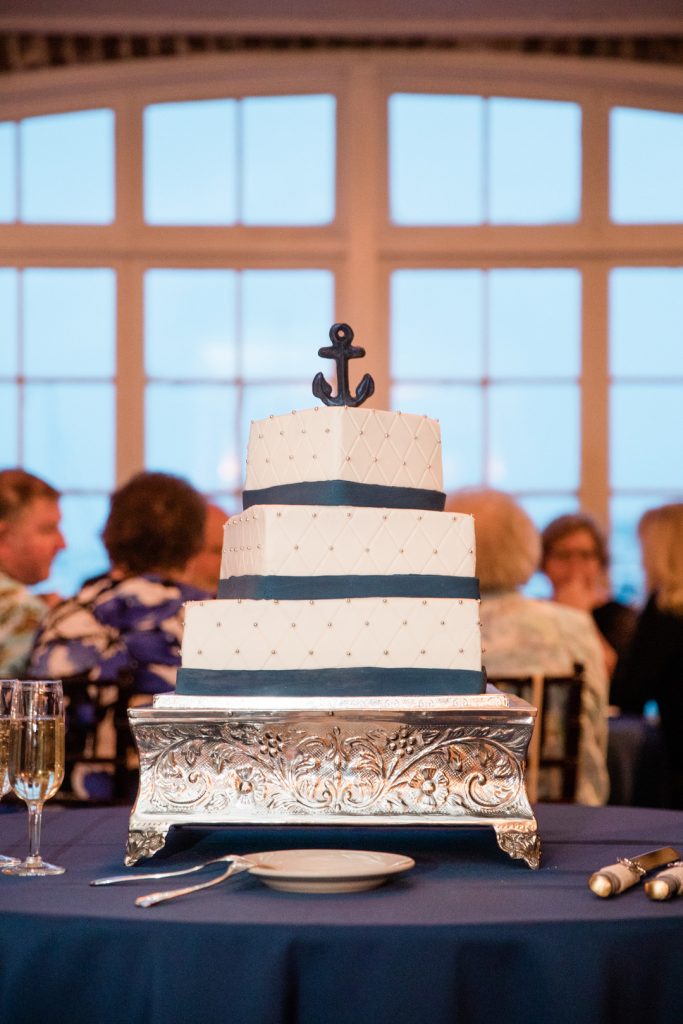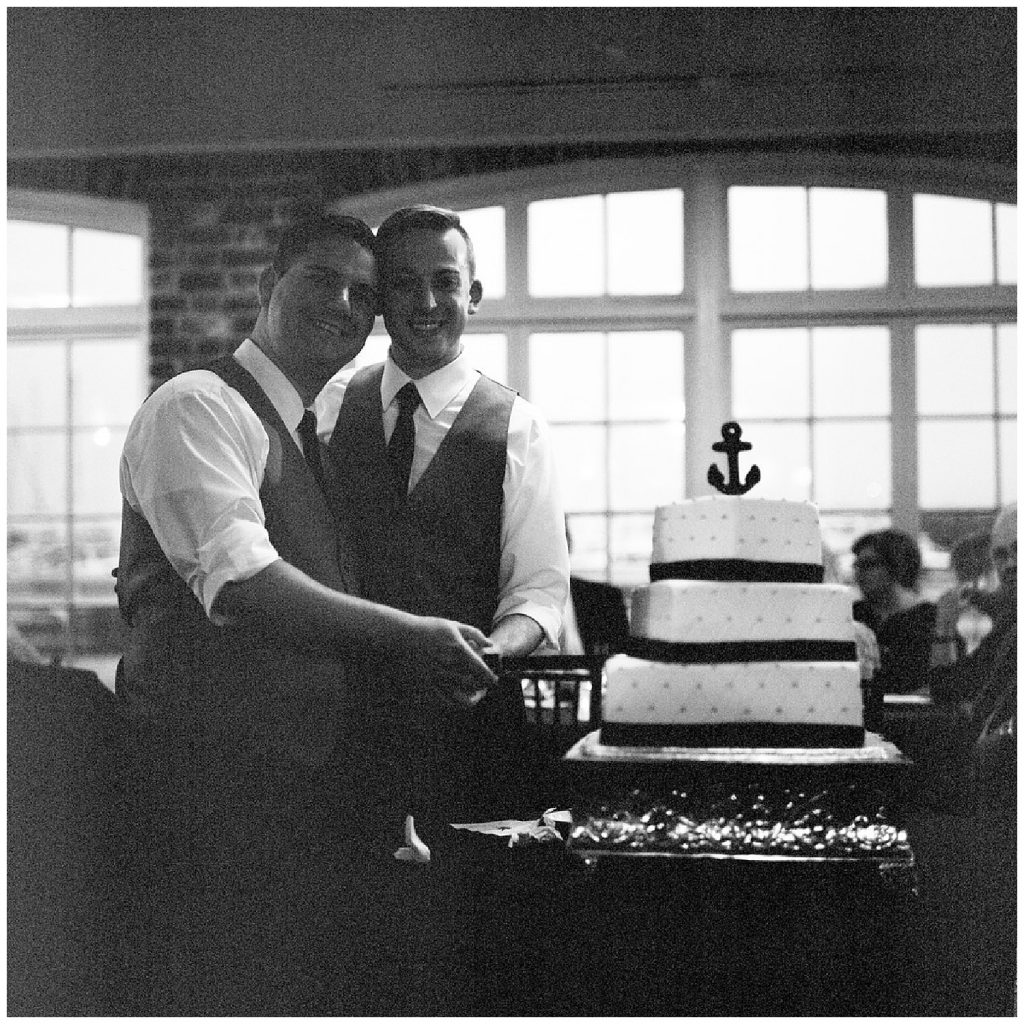 Transportation: Absolutely Charleston | Musicians: Lowcountry Entertainment | Planner: Fabulous Fete | Rentals: Snyder Rentals | Cake: Artistic Cakes by Linda | Floral Designer: The Flower Cottage | Venue: the Historic Rice Mill | Caterer: Good Food Catering + Historic Rice Mill | Photographer: Phillip Casey Photography