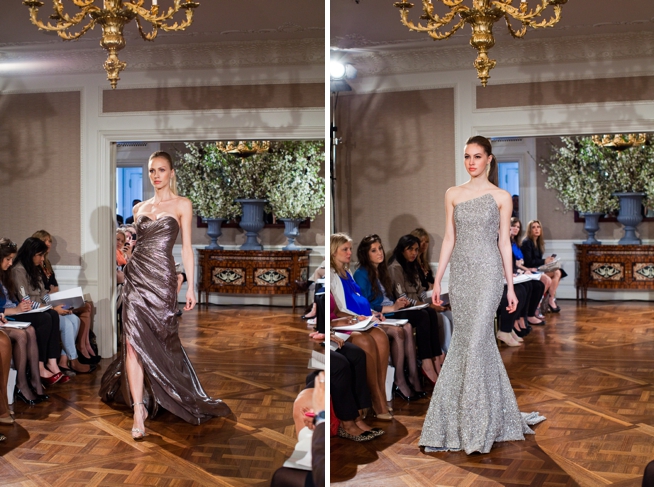 19 Apr

Romona Keveza Luxe Evening Collection

The Romona Keveza Fall 2012 collection takes inspiration from Monte- Carlo. Romona's signature silhouettes have a strong European look, so it makes sense for the lifestyle and essence of Monte-Carlo can be woven into the latest collection. Keveza states, "Any piece from the collection she wears will whisper quiet sophistication and understated elegance, guaranteeing that at every step she takes heads will turn and new admirers will be gained."

Romona packed her collection with flowing fabrics, metallic, asymmetrical necklines and sexy silhouettes that were complimented with glamorous details such as gold sequin details, beaded boleros, coats, platinum beaded gowns and her signature red color. Expect to see quite a few of these gowns on the red carpet!
Photographs by Corbin Gurkin