04 Dec

Platinum Sunday

We have huge crushes on all of our TWR family. Scratch that, we L.O.V.E. them. Nope, let's be honest…we are obsessed with them! They make it to possible for me to bring you knee melting prettiness Every.Single.Day. So make sure that you share the love with them too! Tis the season to celebrate and three of our favorite, and not to mention most stylish, TWR pals have lots of gorgeous things going on and we had to share. Have you heard? LulaKate has a brand new home. So no more LulaKate at 324 King Street, they have have officially moved to 310B King Street. It is a bigger space and a perfect place to check out all of the new styles, dresses and super fabulous new fabric options for their Bridesmaids Collection. In addition to Silk Shantung, Silk Dupioni, Seersucker, and Poly Shantung, LulaKate Bridesmaid is available in Faille and Satin. We will see a lot of these in our 2012 weddings! You are invited to see it all December 9th from 5-8 p.m. as LulaKate participates in the King Street Shop Walk. So mark your calendars to stop by their new home while sipping on champagne and eating wedding cake.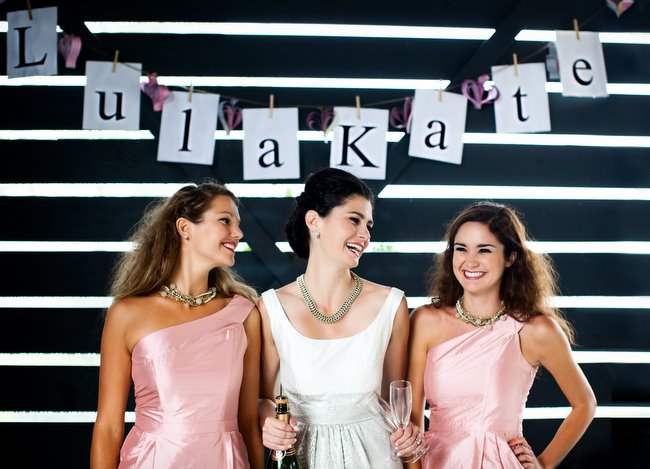 Our friends at Bella Bridesmaid are joining in on the LulaKate celebration by offering a special promotion on select colors.
All LulaKate orders placed at the Bella Bridesmaid in the following colors that are placed between December 1 and December 20th will receive an extra 5% discount. So if Caribbean Blue, Dove Grey Jasmine Shantung, Passion, Cardinal, or Flamingo Shantung or perhaps Aubergine, Jasmine, Oil, Persimmon, Prune, Storm Dupioni are on your must have list. Then you MUST order them asap from Bella Bridesmaid.
Orders on these colors that are placed between December 21 and January 15th will receive an extra 3% discount.
Fine print….Discounts are only applicable to dresses and do not apply to accessories, bands, sashes, flower pins, etc. It cannot be added on top of trunk shows discounts.
Now for all of those events surrounding the big day that you need to look your best, Hampden Clothing has some special events in December that are must attends!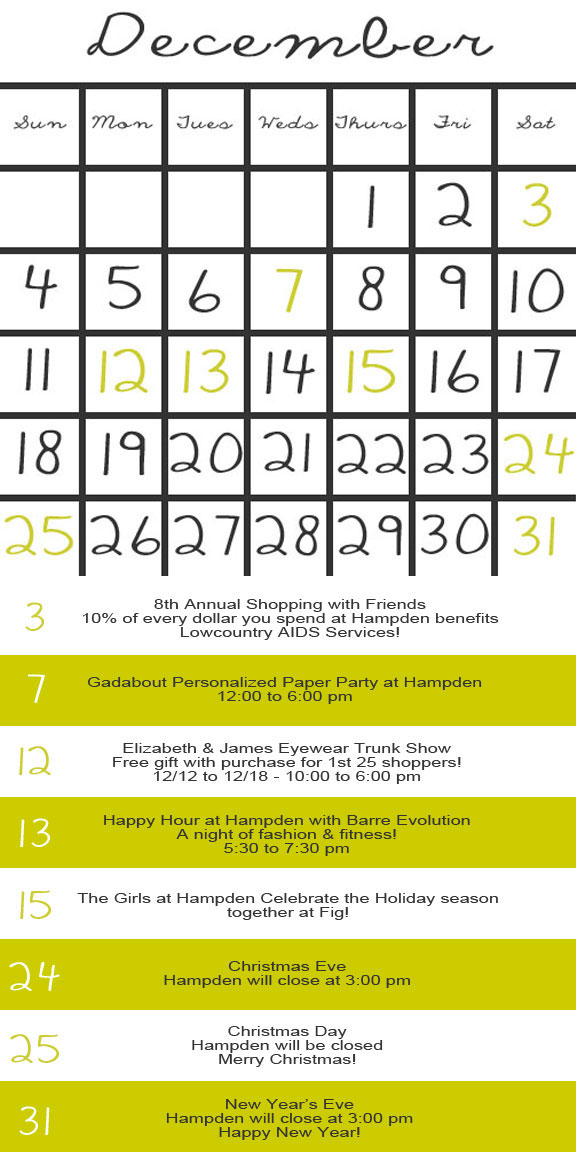 Images courtesy of LulaKate | Post Image by Juliet Elizabeth