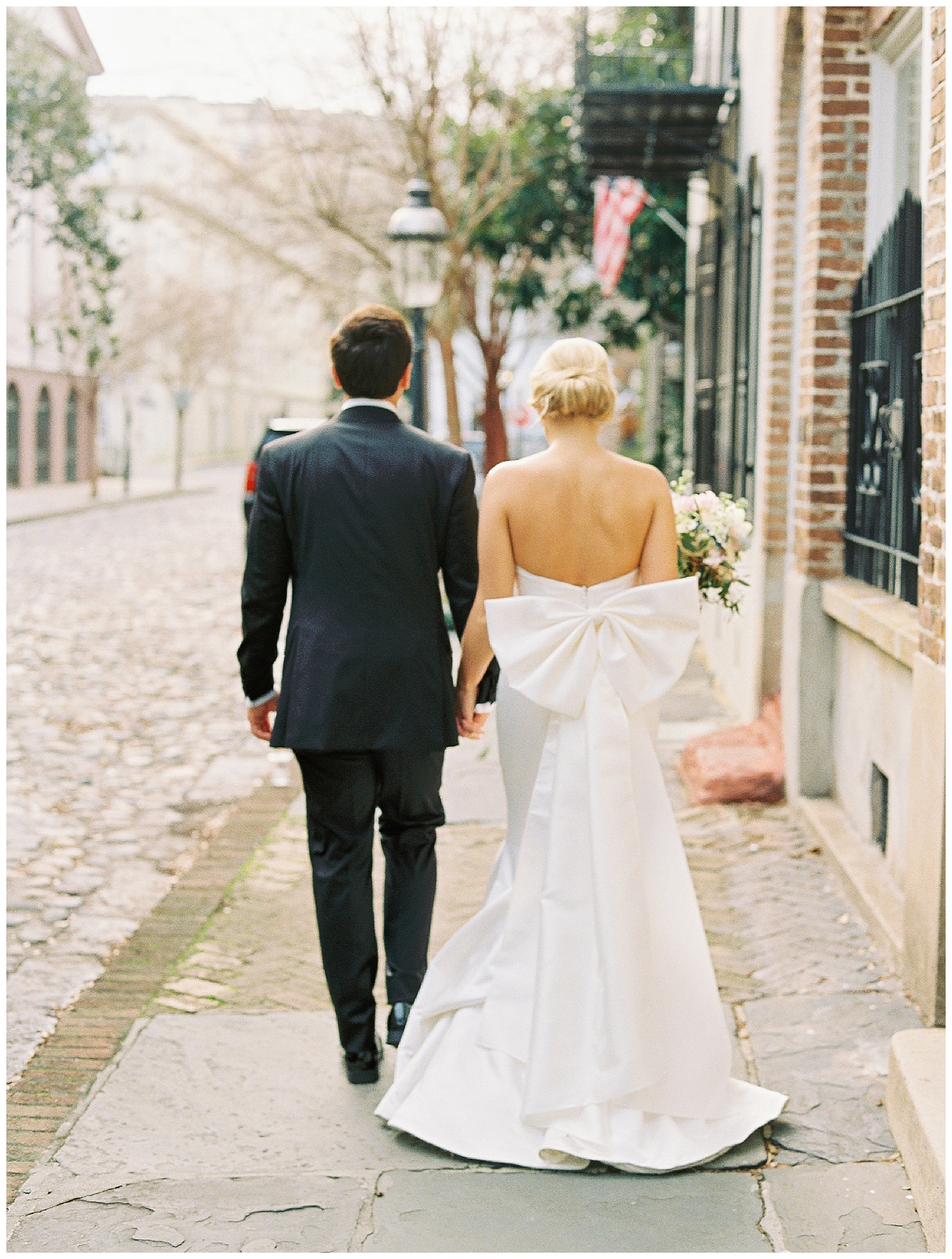 28 Sep

Molly & Logan | Hibernian Hall

We're heading into this football weekend with a true fan fave. Molly, a University of South Carolina law school grad, and Logan, who works with the Gamecocks football team, were successfully nudged in each other's direction by a mutual friend. Flash forward to July 19, 2016, and there was Logan asking Molly to tag along with him to "meet a new football recruit" (a lie, obvi) on campus. On the way, they paused at the Historic Horseshoe, Molly's favorite part of the grounds, and—surprise!—Logan popped the question. From there, they planned one heck of a gorgeous Charleston wedding at Hibernian Hall, with a ceremony at the stunning Cathedral of St. John the Baptist. But before you check out more from their Big Day, captured by Virgil Bunao, here are some funnies that the bride shared with us. (And go Cocks!—I mean, we have to root for them this weekend in honor of these two, right?)

THAT BOW: "I've been obsessed with bows my entire life. Every major dress in my life—first communion, prom dress, etc.—has had a bow on it. I was looking for a bow I saw on the cover of Brides and I took that magazine to nine different bridal salons in Charleston until I finally found a store that had something similar. Ultimately Tierney at The Bridal House of Charleston suggested "Veronica" by Robert Bullock. I tried it on and LOVED it.

GETTING PROPER FOR THE CHURCH: The cathedral suggests a more conservative look for the ceremony and discourages strapless gowns. I wanted to make sure I was being respectful of that policy. Most people wear a thick veil around their shoulders or some tulle cut to cover up but I wanted something more substantial. So I wore lace sleeves (also designed by Robert Bullock) and had them tailored several times to fit just right. Every woman in my family has worn the veil you see; it's cathedral length and lined by ivory lace on the sides. I did a lot of pictures in my sleeves and then changed into my bow for the reception.

CEREMONY SLIP UPS: Oh, Lord. During our vows my husband forgot to repeat after the priest and it was hilarious. The priest said, "OK let's try that again…" and the entire congregation laughed.

GAMECOCKS ALL THE WAY: Our first dance was to Hootie and the Blowfish "Only Wanna Be With You" (the band formed while they attended University of South Carolina, too). Oh, and there was a surprise guest, too—the USC mascot, Cocky!

SEE MORE: Check out their engagement story in full on The Knot's "How He Asked" here.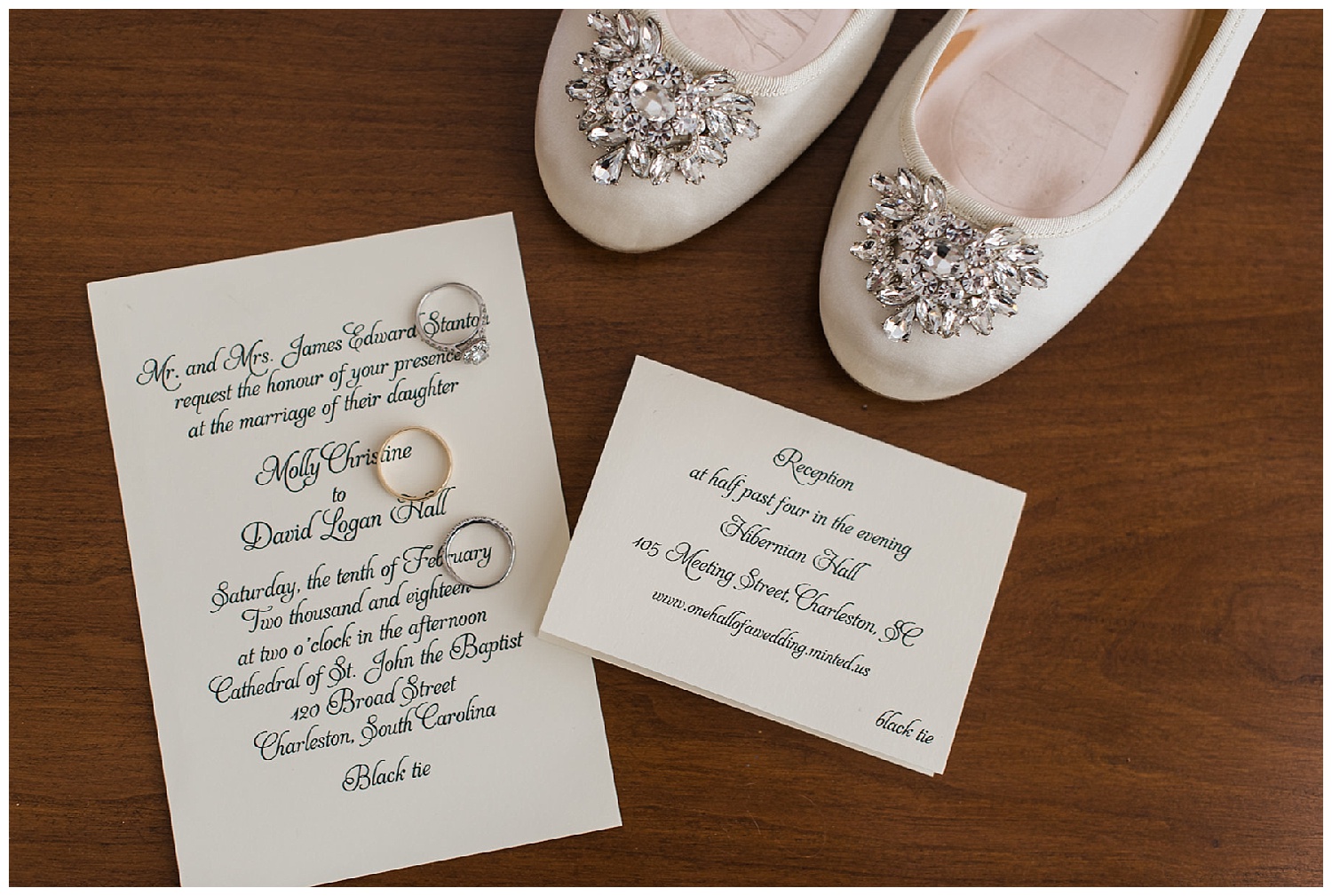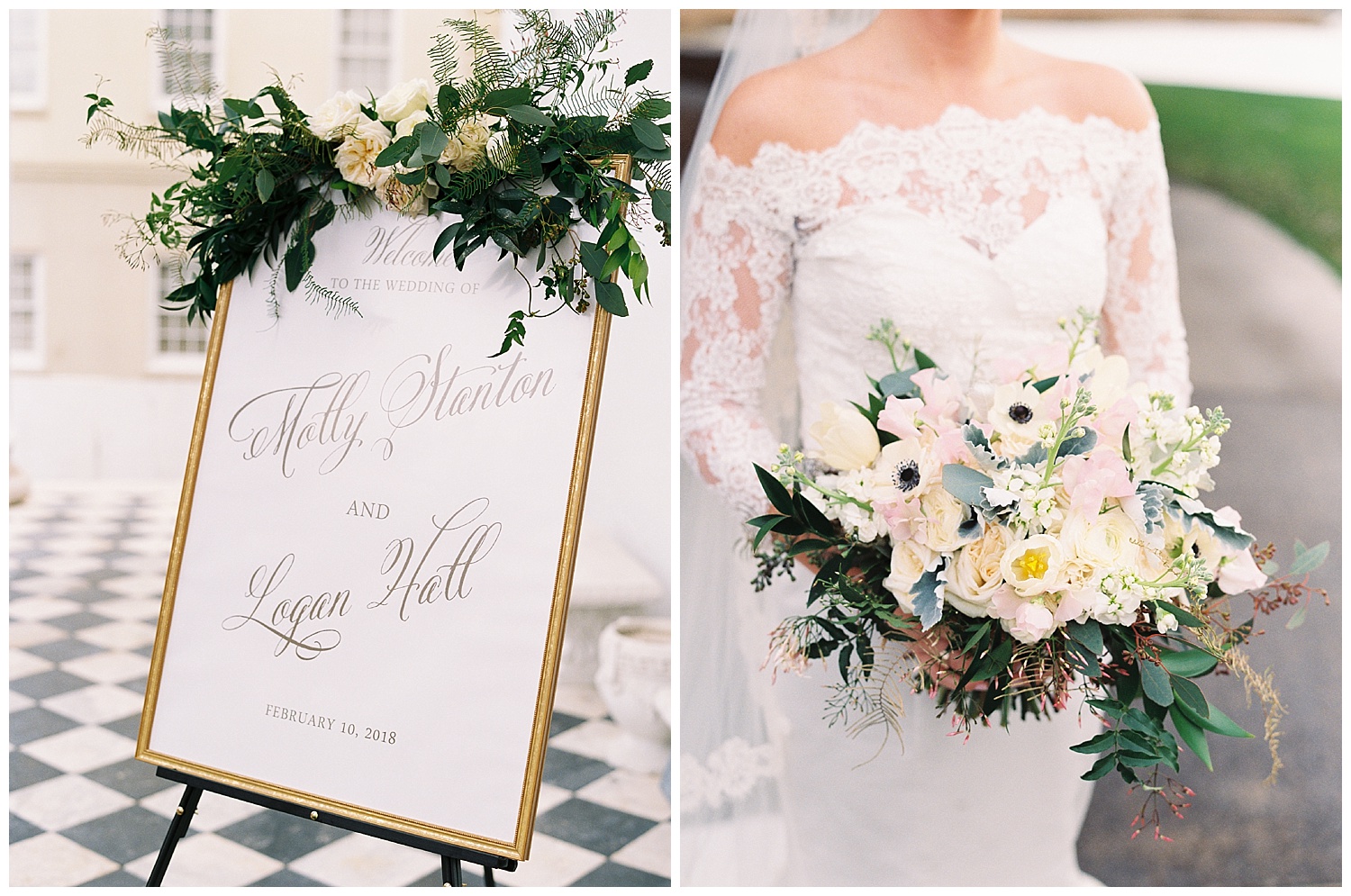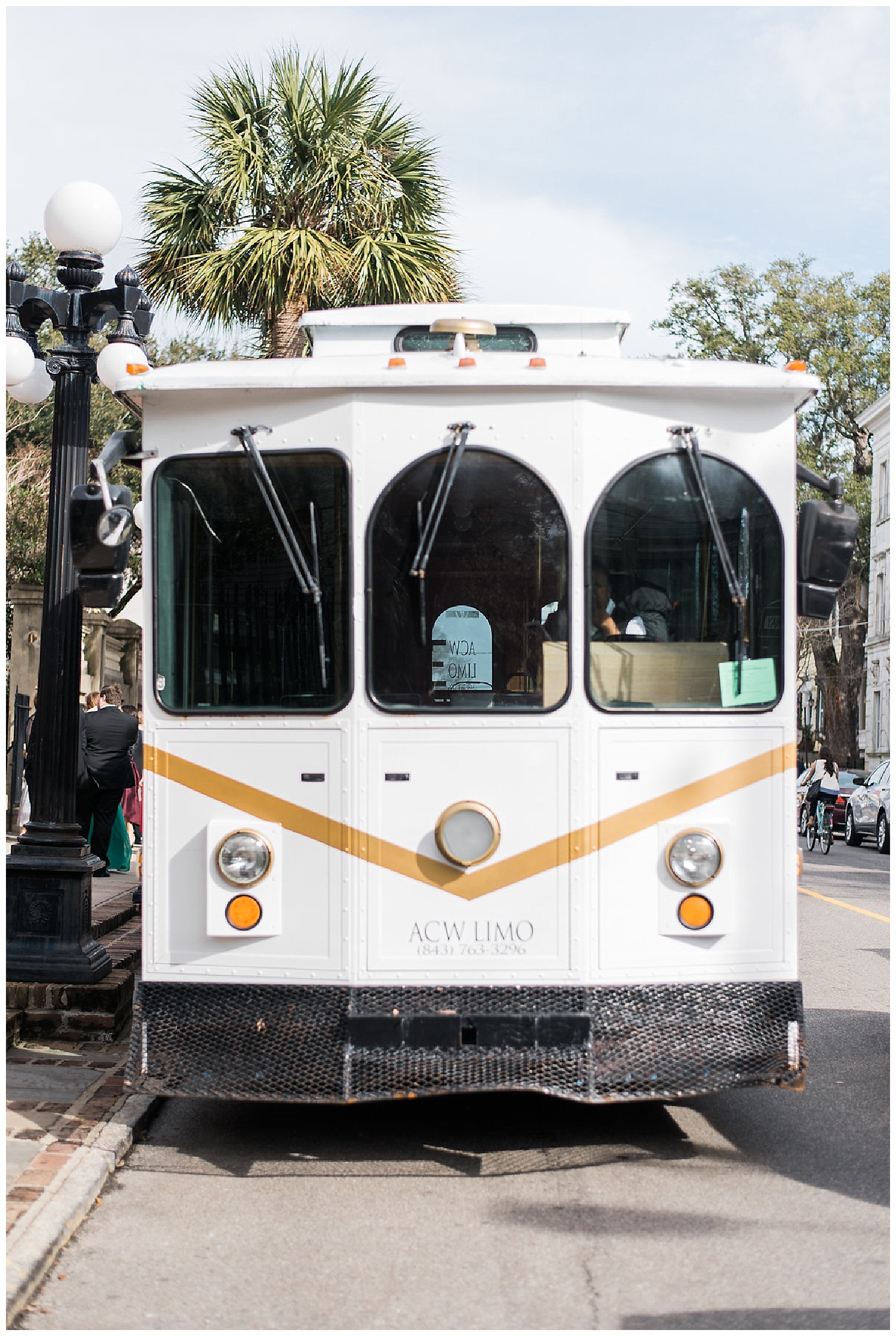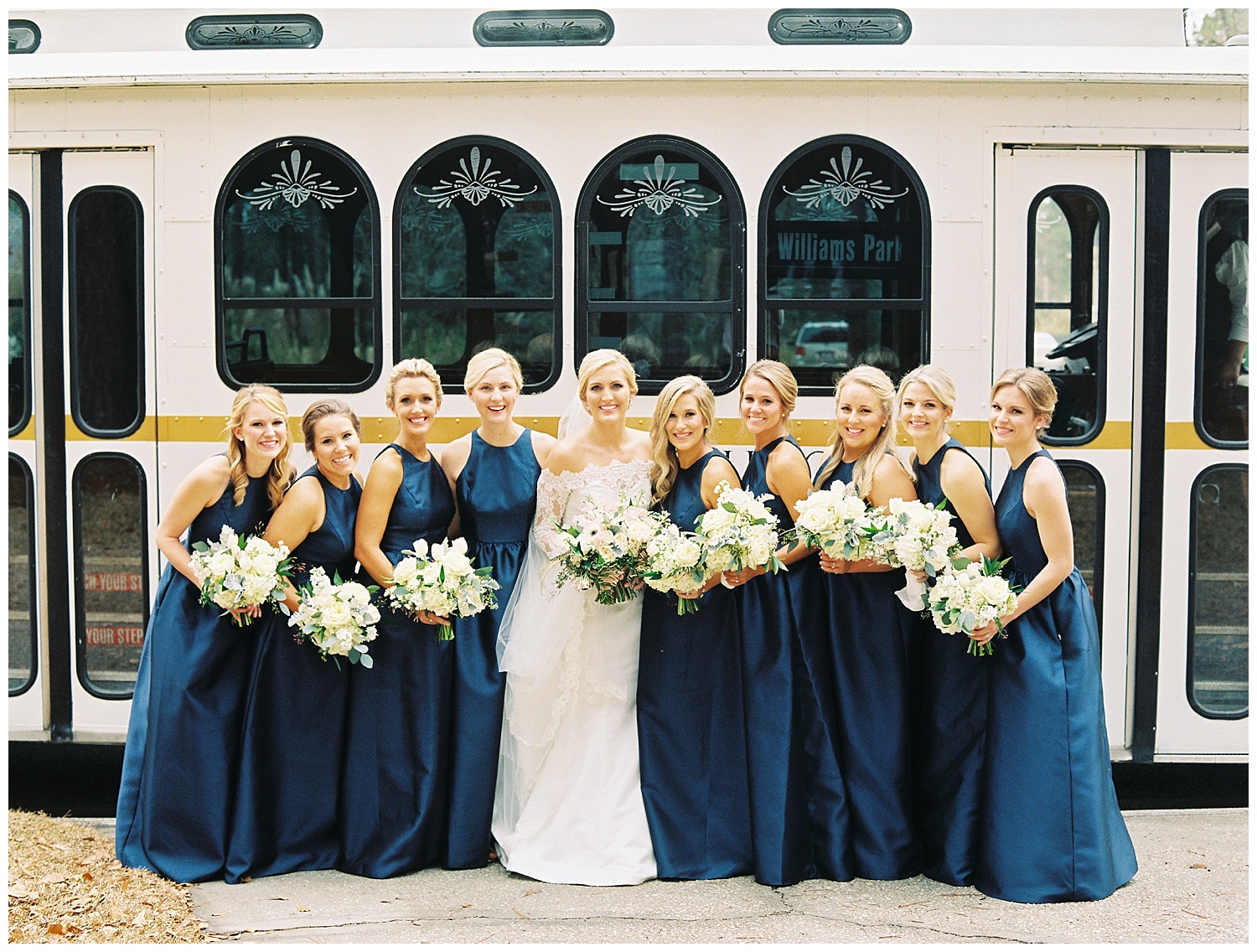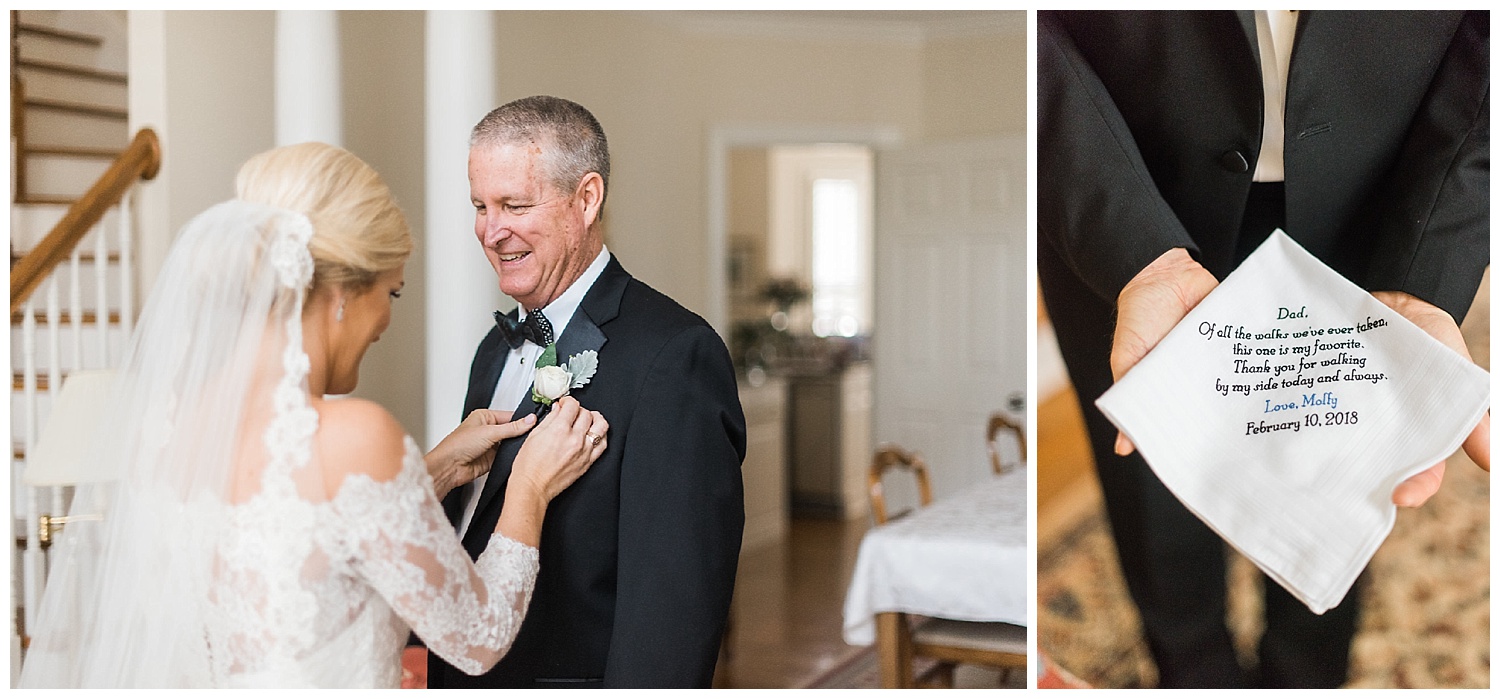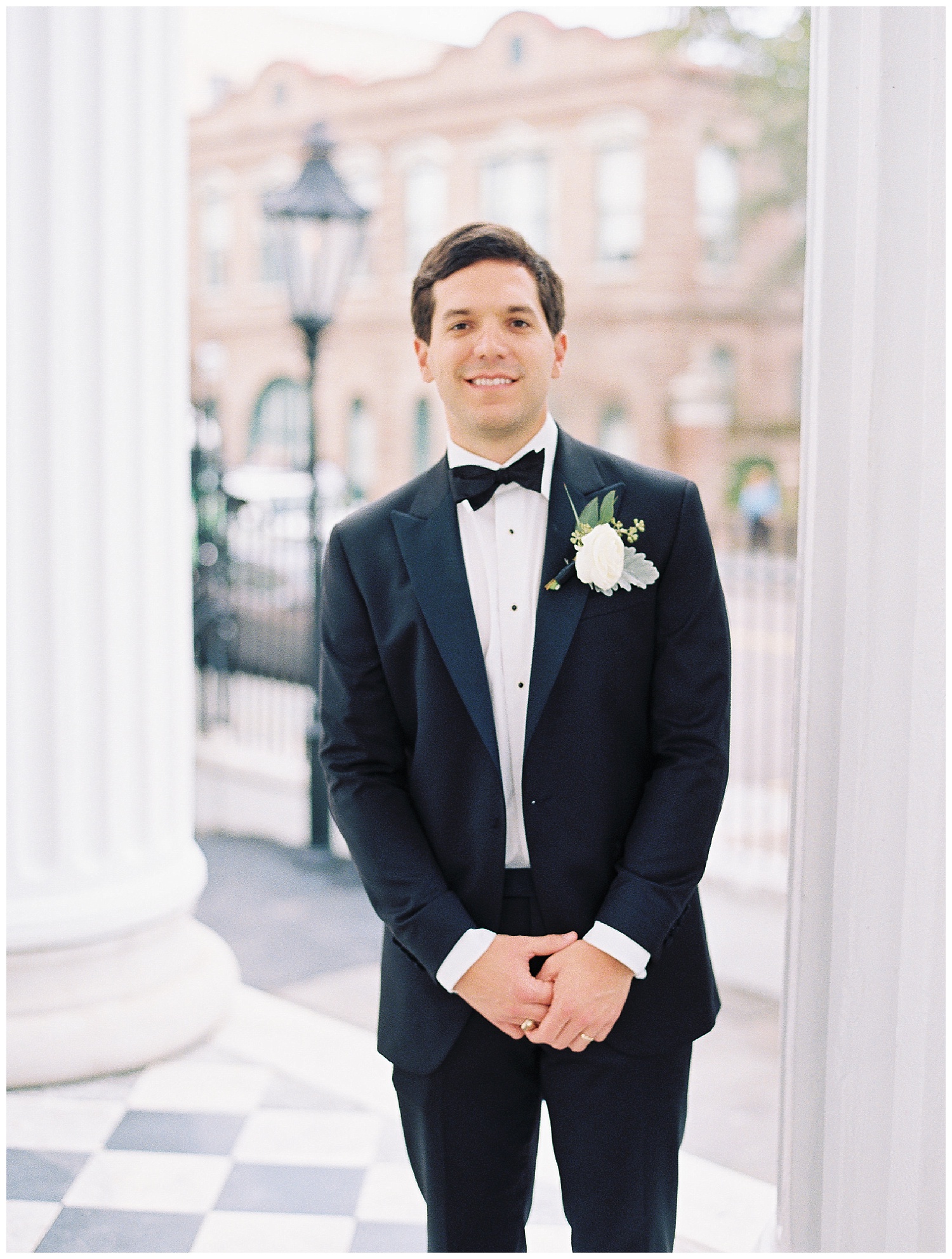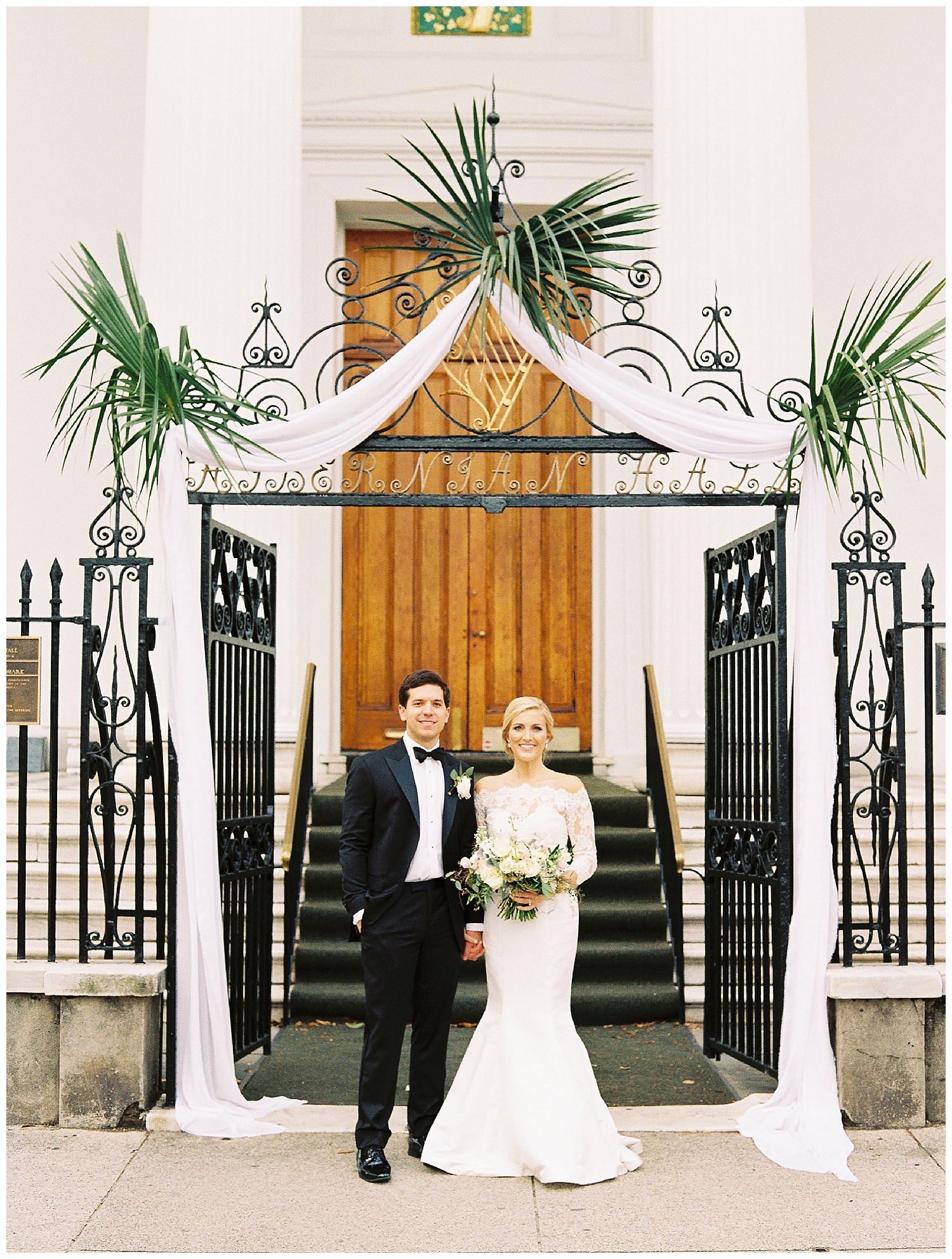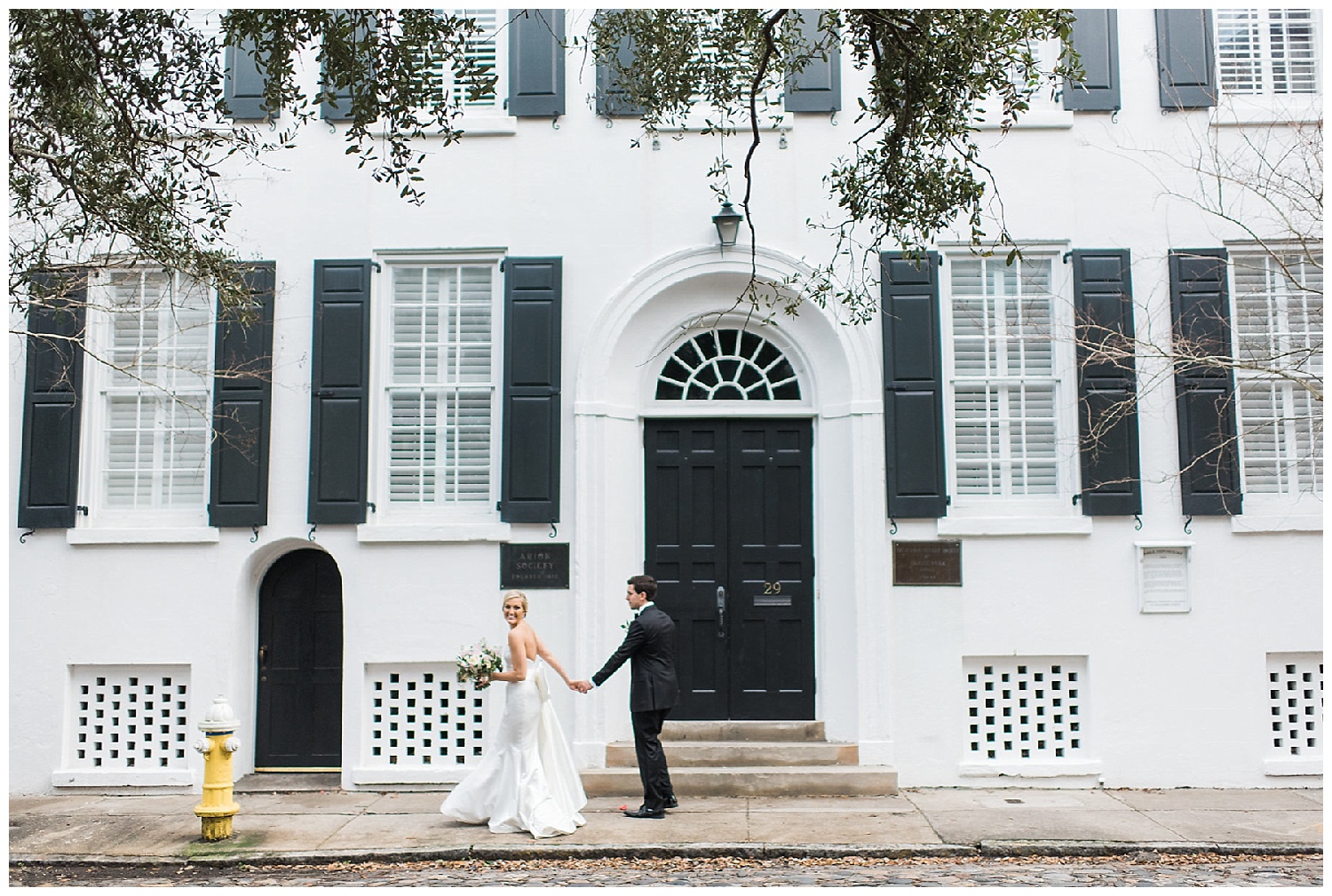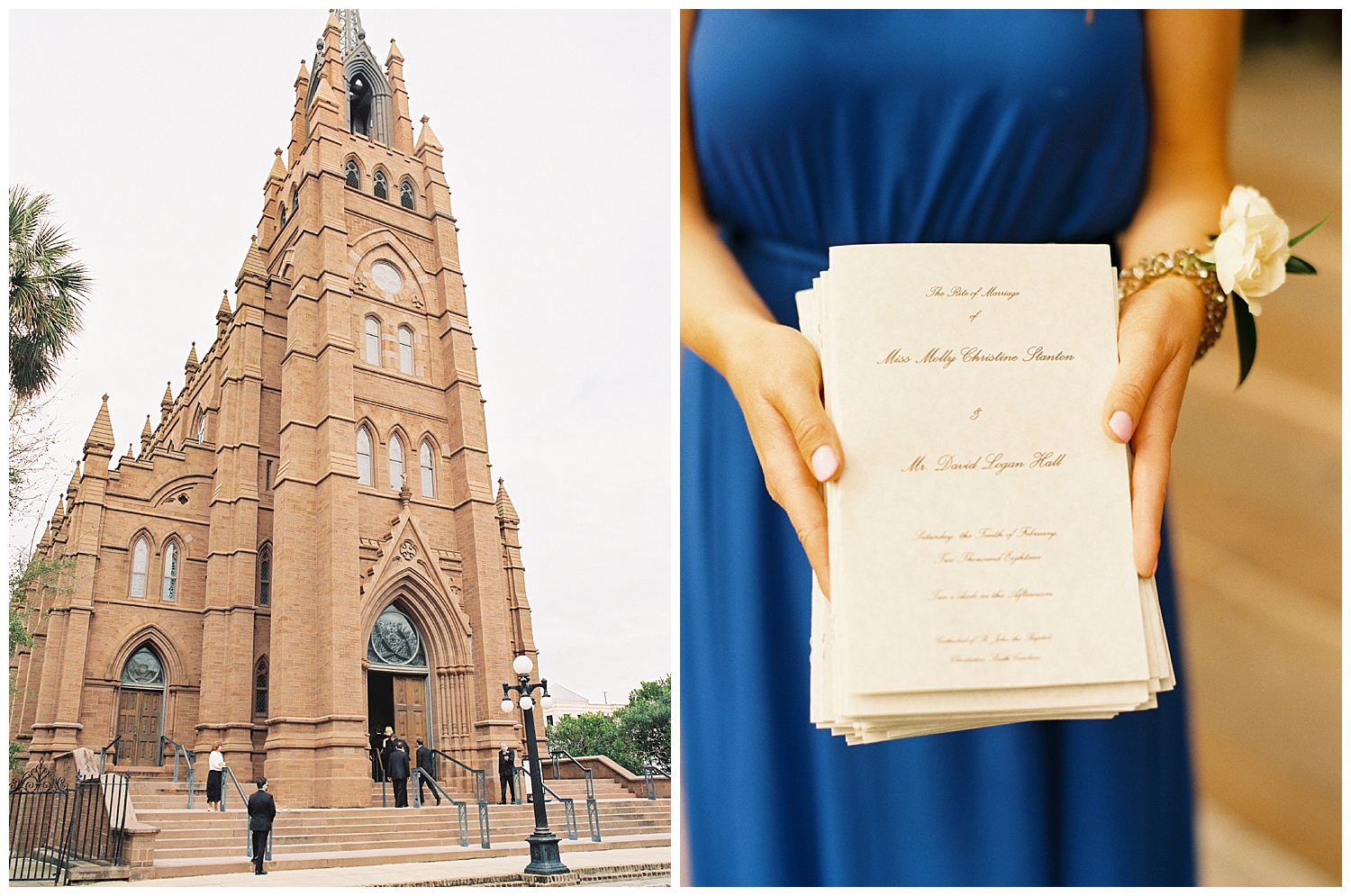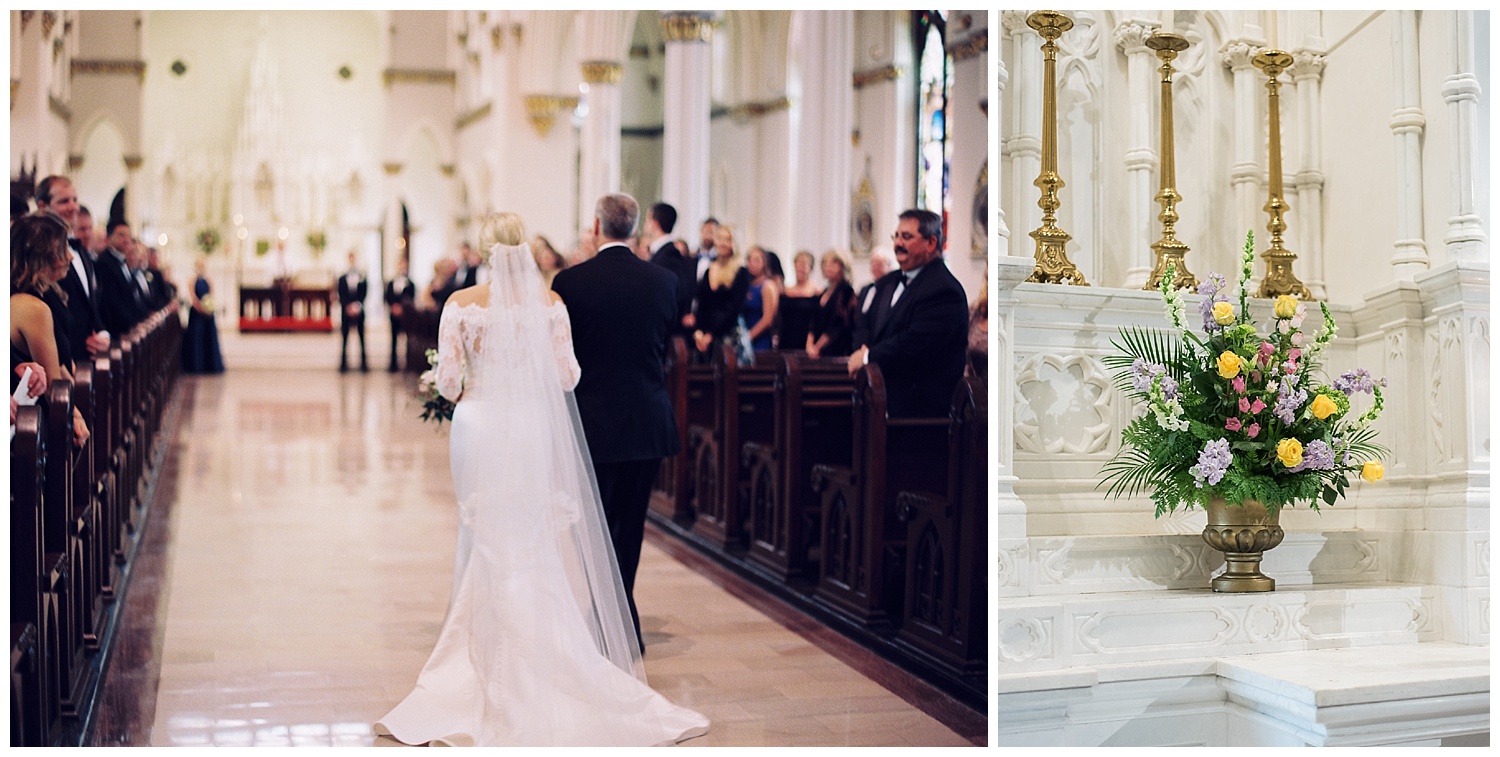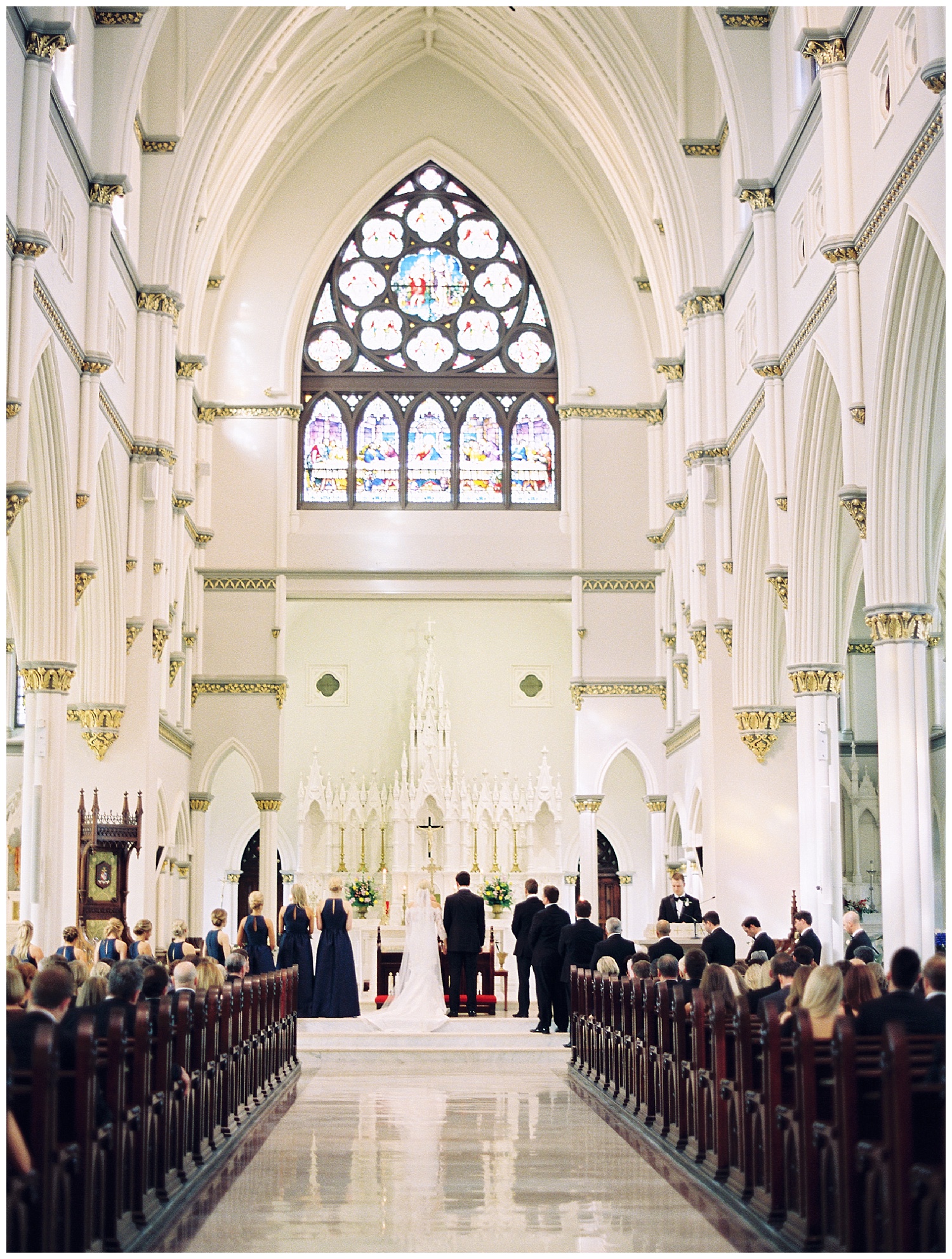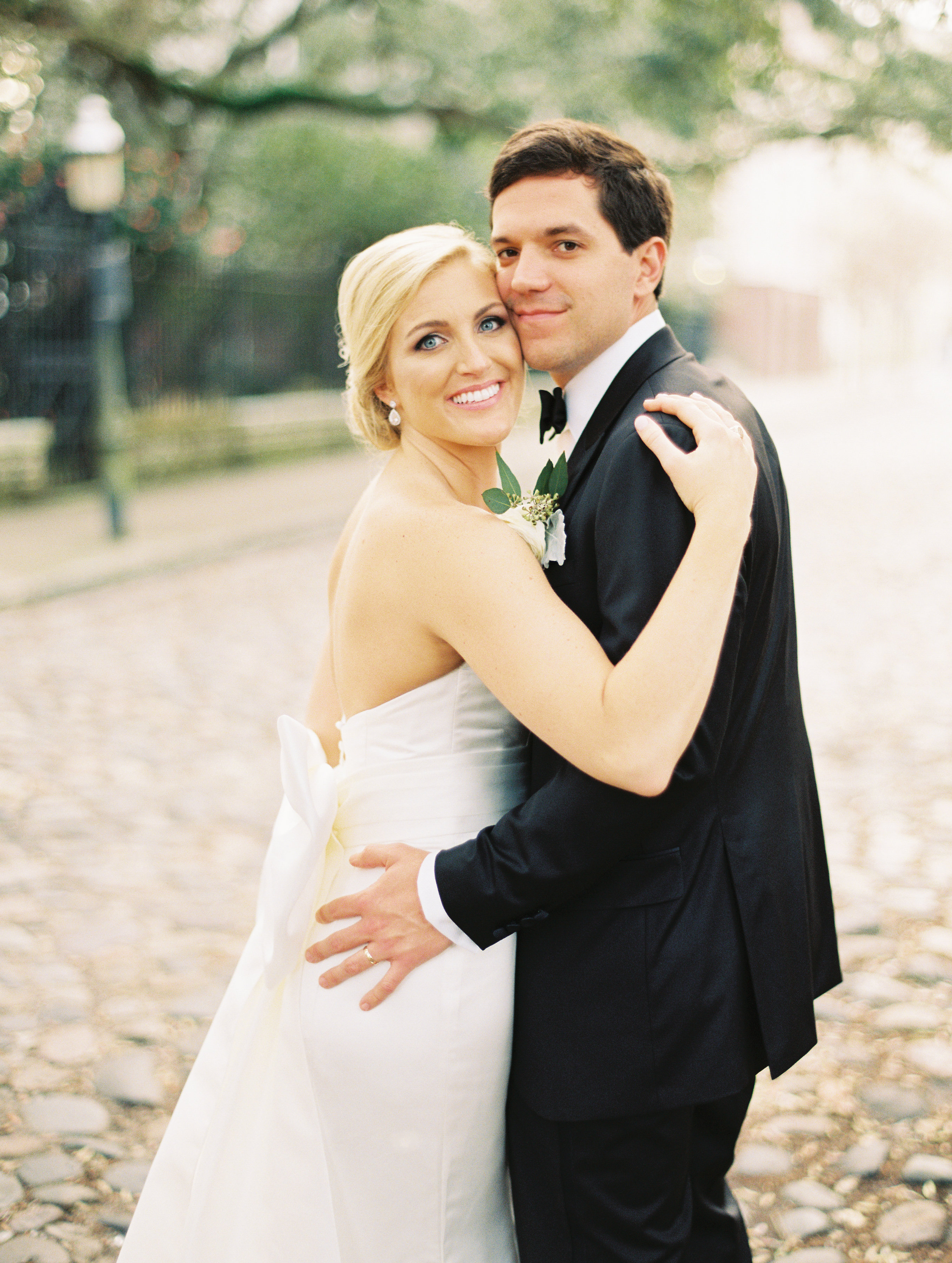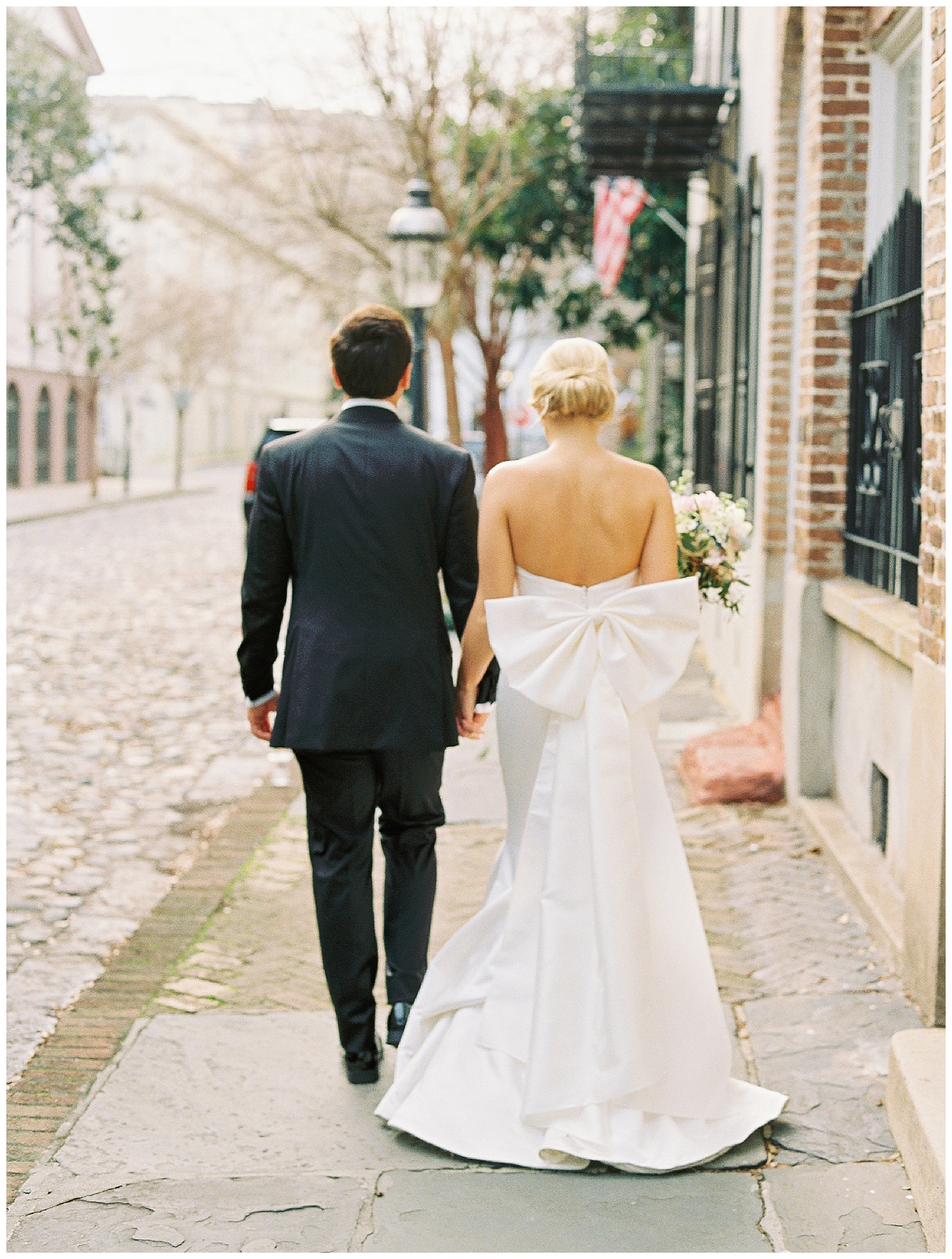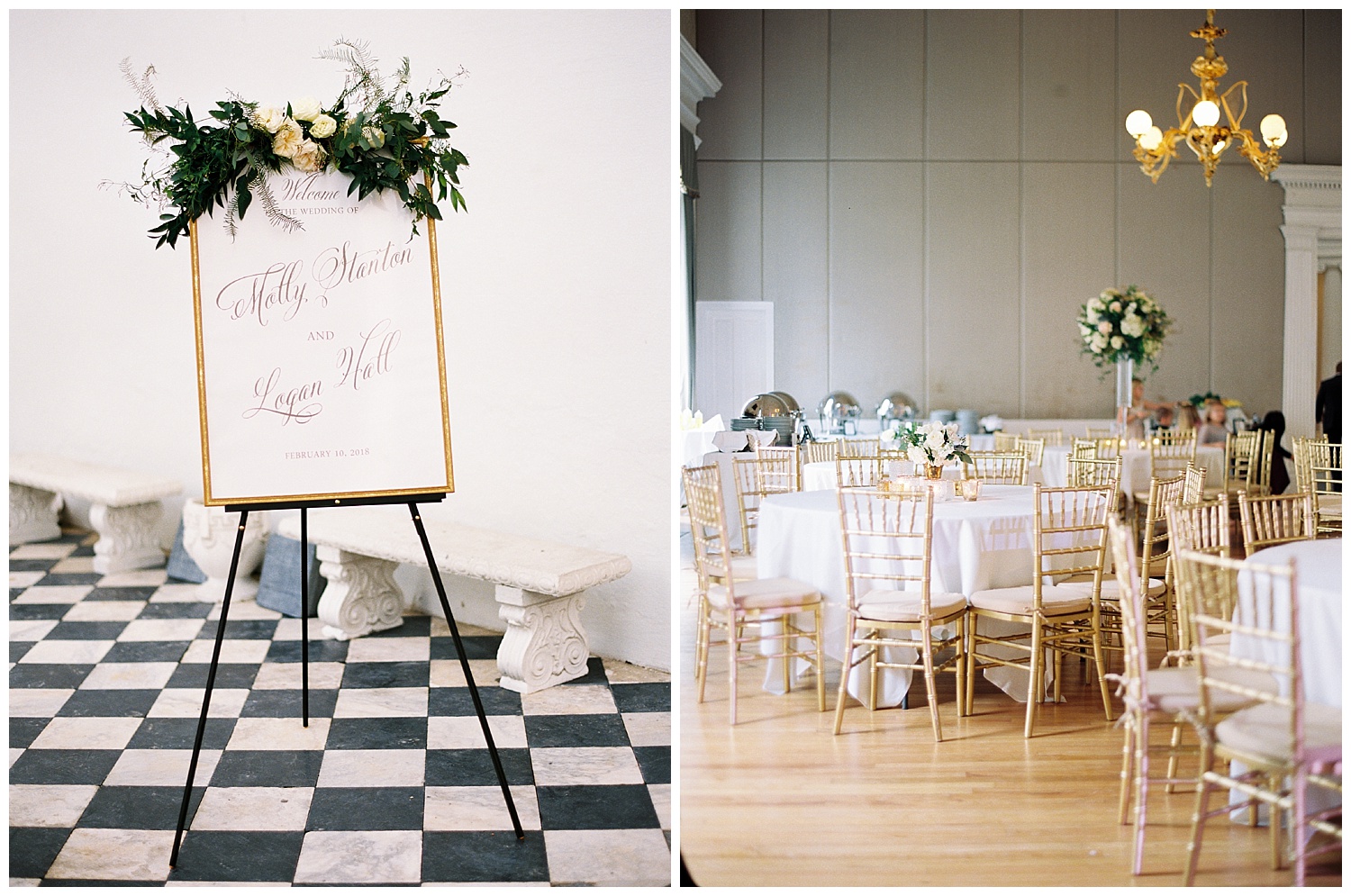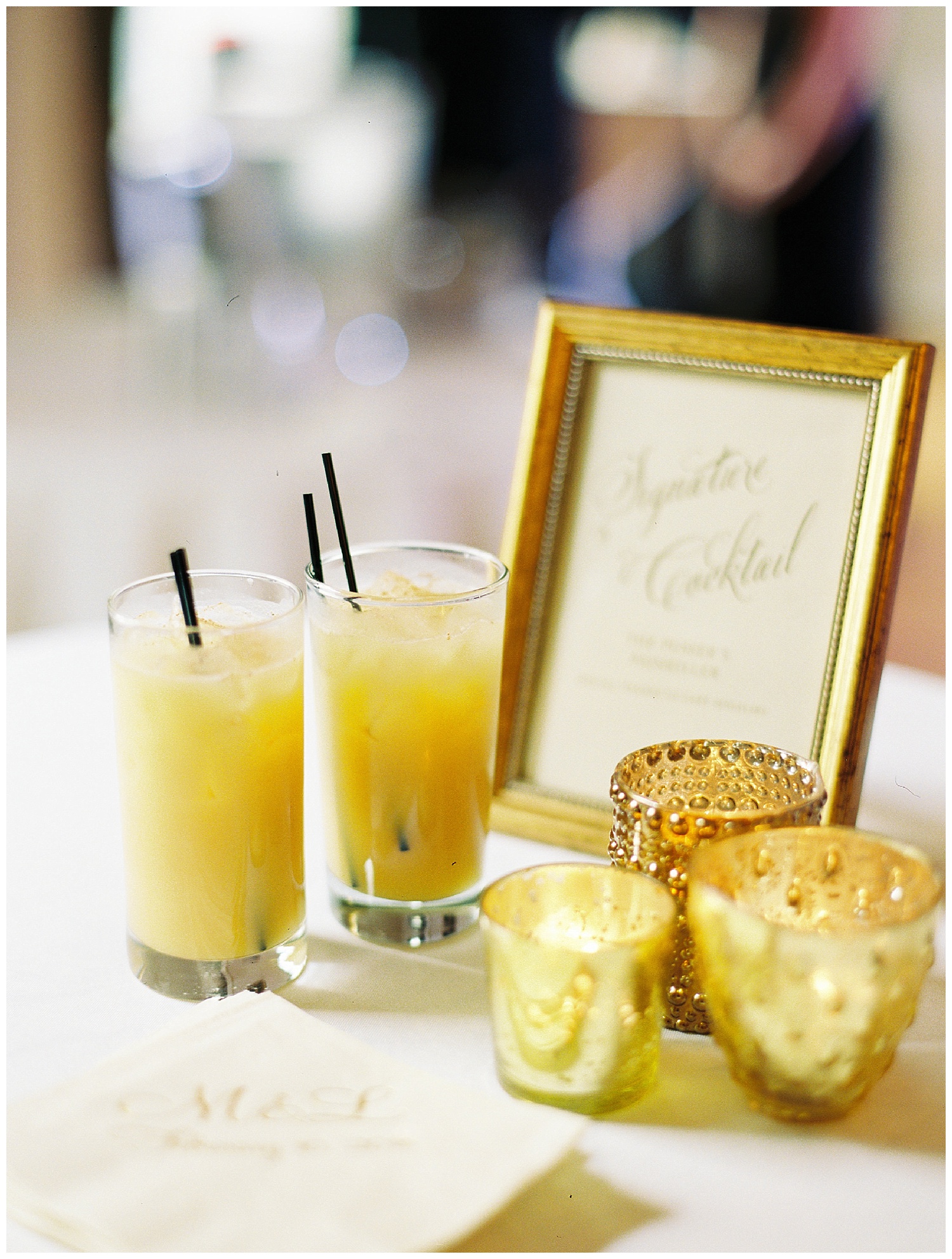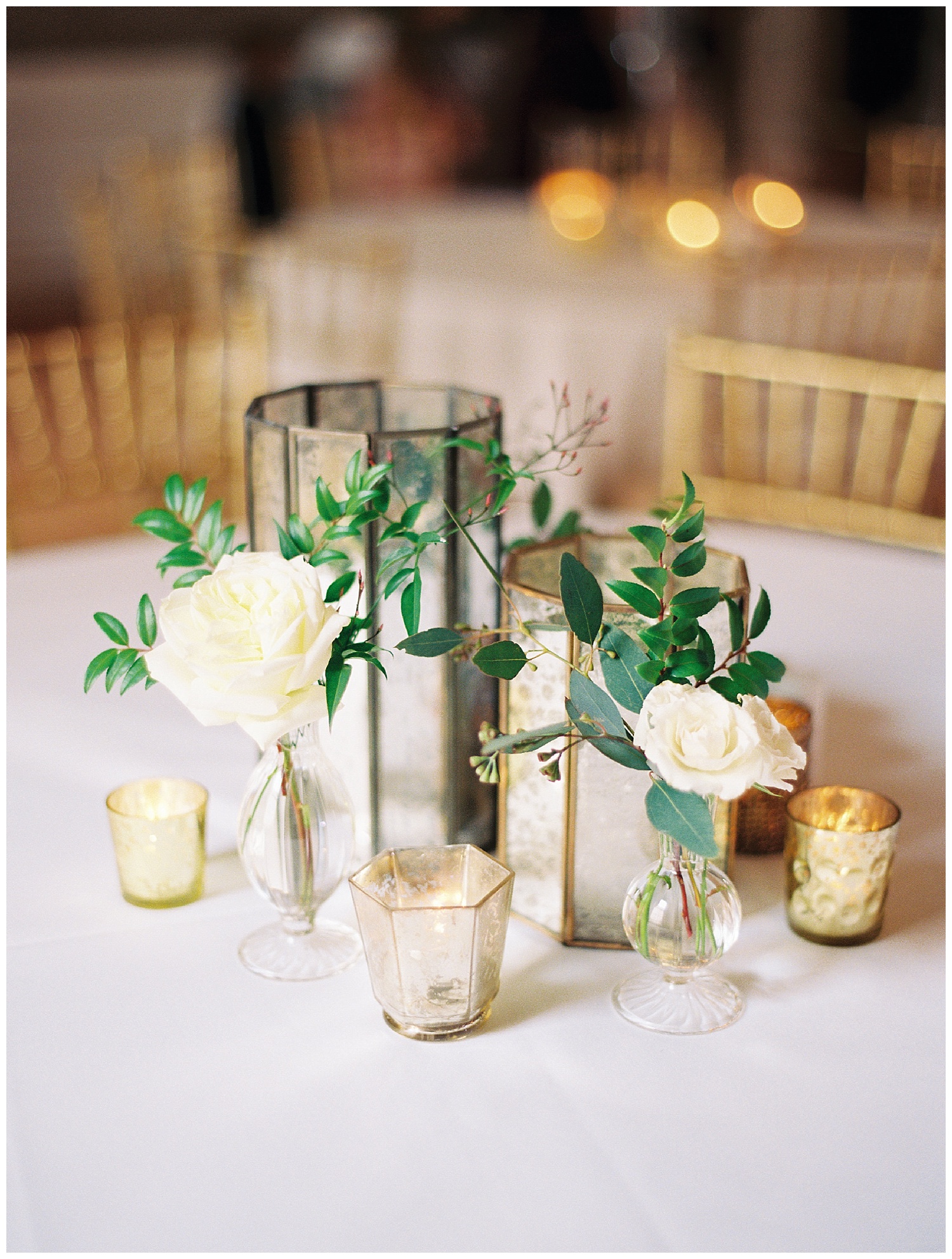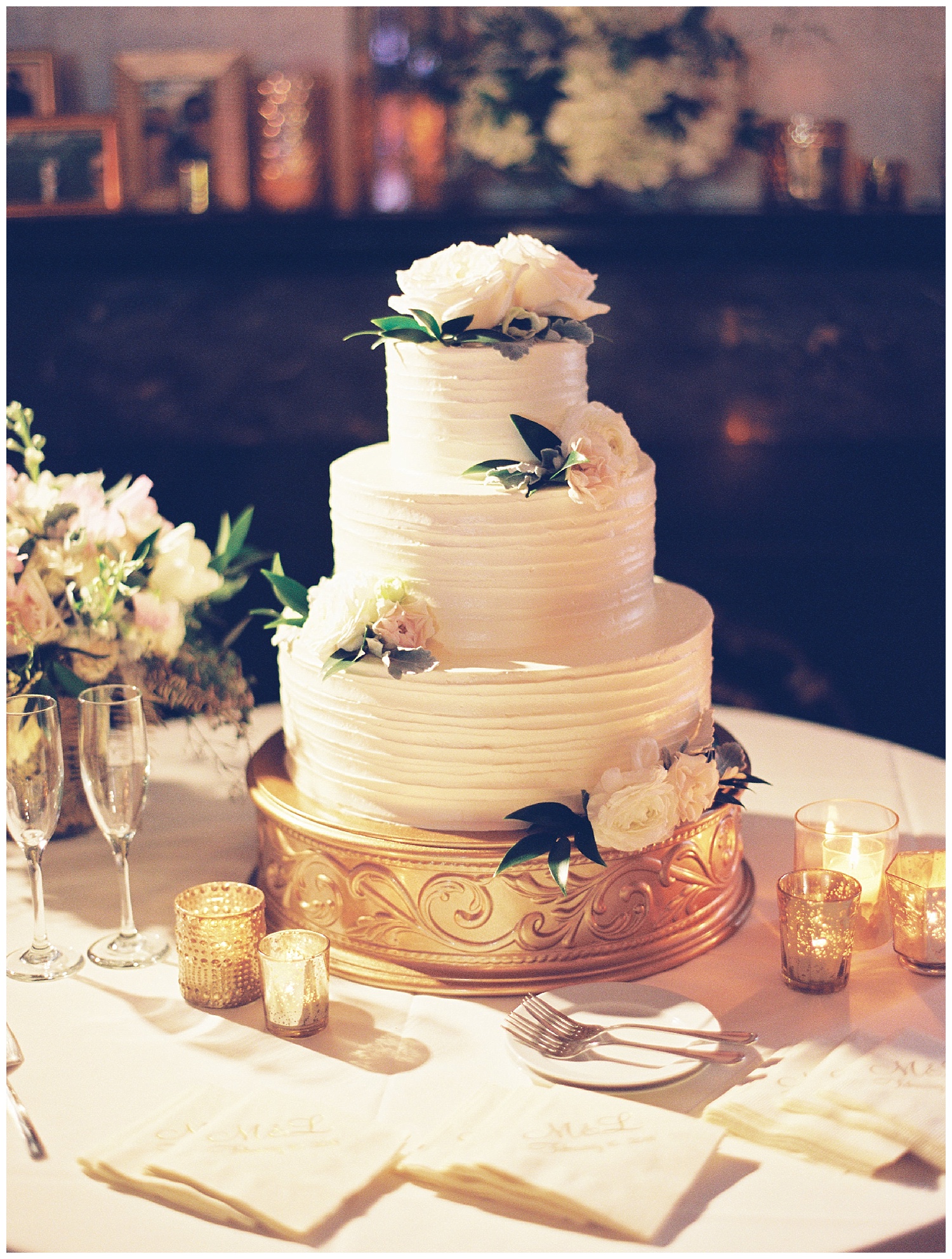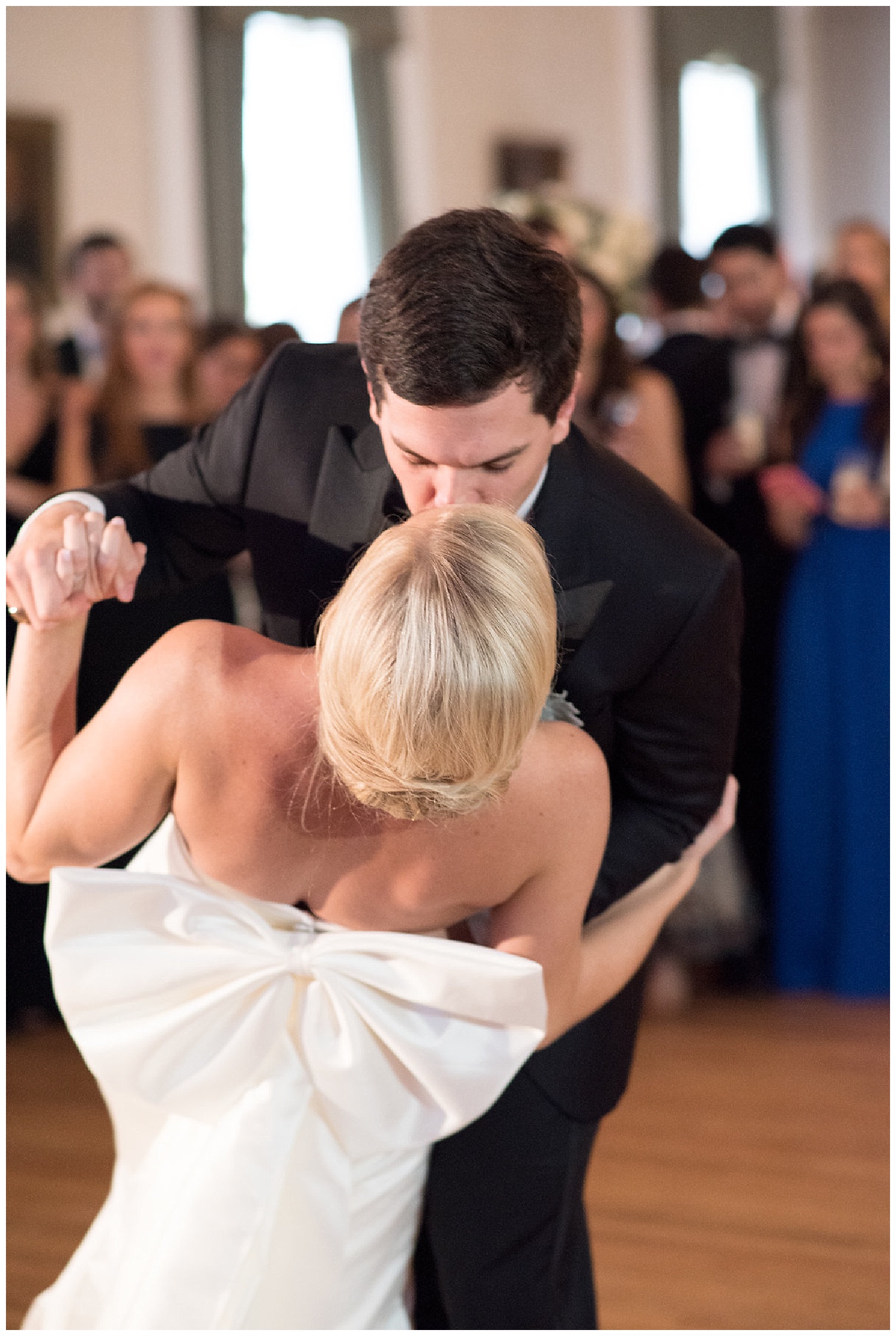 Photographer: Virgil Bunao | Florist: Branch Design Studio  | Band: EastCoast Entertainment | Church: The Cathedral of St. John the Baptist | Venue: Hibernian Hall | Coordination: Kerrie Schmidt  | Catering: Relish Catering  | Wedding Planner: A Lisk Events  | Cake: The Cake Stand  | Wedding Gown/Bow/Lace Sleeves: Robert Bullock Bride found locally at The Bridal House of Charleston | Groom's Tuxedo: BP Skinner Clothiers  | Veil: Family Veil | Signature Cocktail: The Pusser's Painkiller provided by family friend, Gary Rogalski | Rentals: Snyder Events | Transportation: Charleston Loop Trolley | Hair: Strawberry Blonde Salon | Makeup: Paper Dolls | Bridesmaids Dresses: Bella Bridesmaids