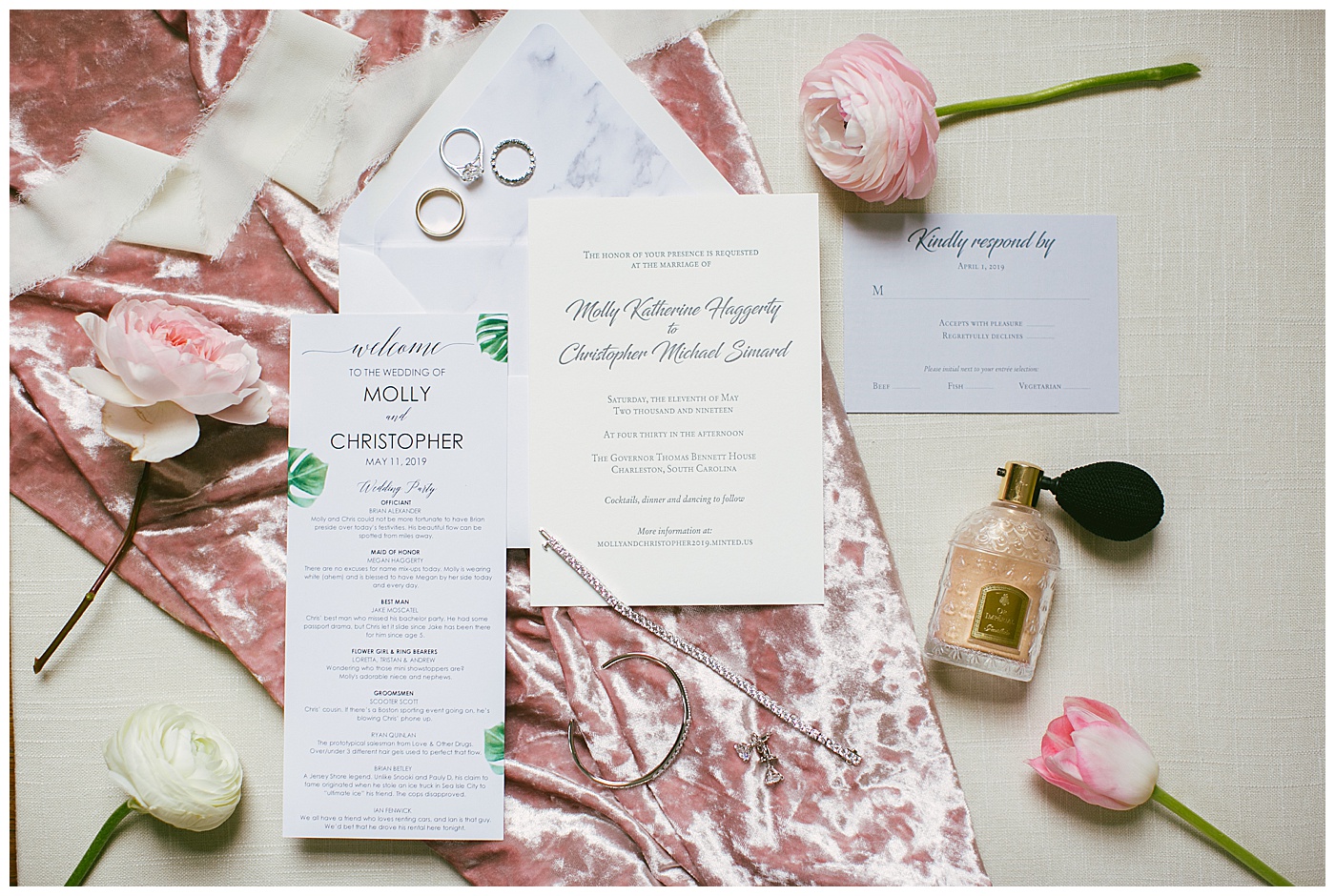 24 Feb

Molly & Chris | The Governor Thomas Bennett House

Molly and Chris's colleagues at J.P. Morgan in New York had a feeling the two were perfect for each other and tried for months to set them up. When they finally met up at an event? Cue: magic. Over the following two weeks, Molly and Chris went on a date every.single.night.

We asked Molly to take us from their Hallmark-movie-material proposal to their Big Day downtown at The Governor Thomas Bennett House.

The Wedding Row: We're all about a good proposal. Tell, tell.

Molly: I was visiting my mother [a Charleston resident] for an early Christmas celebration. On a beautiful, warm Saturday in December, she insisted we stop by her friend's surprise birthday party at Boone Hall Plantation's Cotton Dock. We parked the car and walked down the oak-lined road, and then all of a sudden Chris appeared from behind a tree with his mother. I was completely caught off guard—I thought he was out of state—and thought they had surprised us to join the early Christmas celebration. It wasn't until Chris whispered, "Do you know what's happening?" that it all clicked. Chris got down on one knee and asked me to marry him. After many hugs and joy-filled tears, I turned to my mom and said, "So where is your friend's party?" My mother laughed and responded with, "Molly … this was for you!" 

TWR: What drew two New York City financial wizzes to Charleston? 

Molly: I spent my young childhood years in Greenville, South Carolina, and have the fondest memories of growing up down South. It was no surprise that my mother moved back down over six years ago. Charleston truly feels like home. Chris and I were instantly drawn to the intimate, romantic setting at The Governor Thomas Bennett House. We fell in love with the stunning historical property, the dramatic free-standing staircase, whimsical outdoor garden, and beautiful terrace.

TWR: What made your wedding unique to you as a couple? (We heard you and your mother bleached and scrubbed some 200 oysters and then penned guest names on each as place cards.)

Molly: Our wedding weekend fell on Mother's Day, so to toast our mothers and all of the mothers in attendance, we kicked off our ceremony with pre-poured glasses of pink champagne. In honor of loved ones we lost, during our ceremony we dedicated one empty chair on each side to our grandmothers, grandfathers, aunts, and uncles who could not physically be with us, but are always in our hearts.

TWR: Rumor has it you and your groom almost didn't leave the reception …

Molly: A shuttle took everyone from The Governor Thomas Bennett House to a rooftop bar nearby, which Chris and I somehow completely missed. We were having so much fun we missed the many announcements that the party was concluding! We ended up taking two separate Ubers to our own after-party.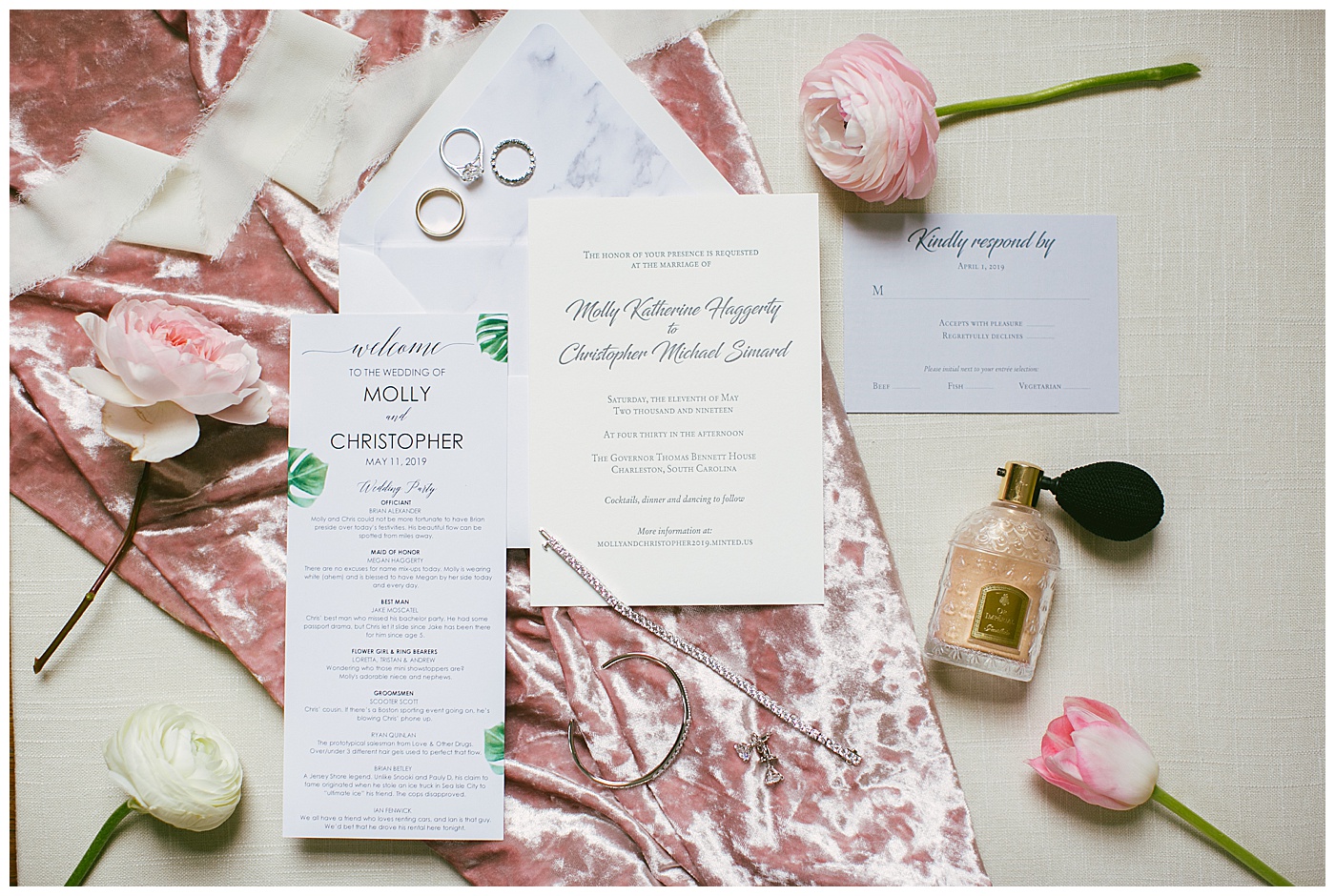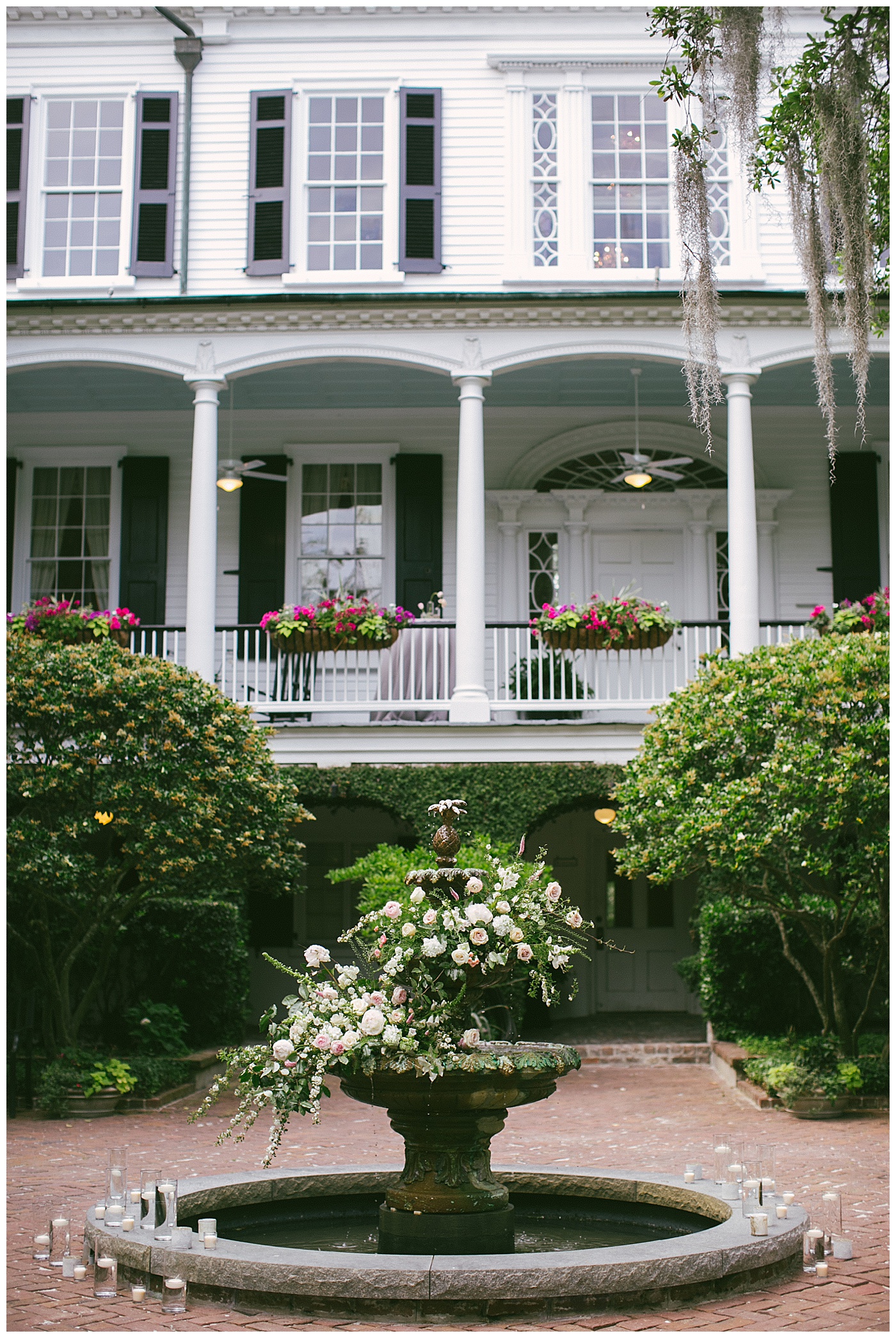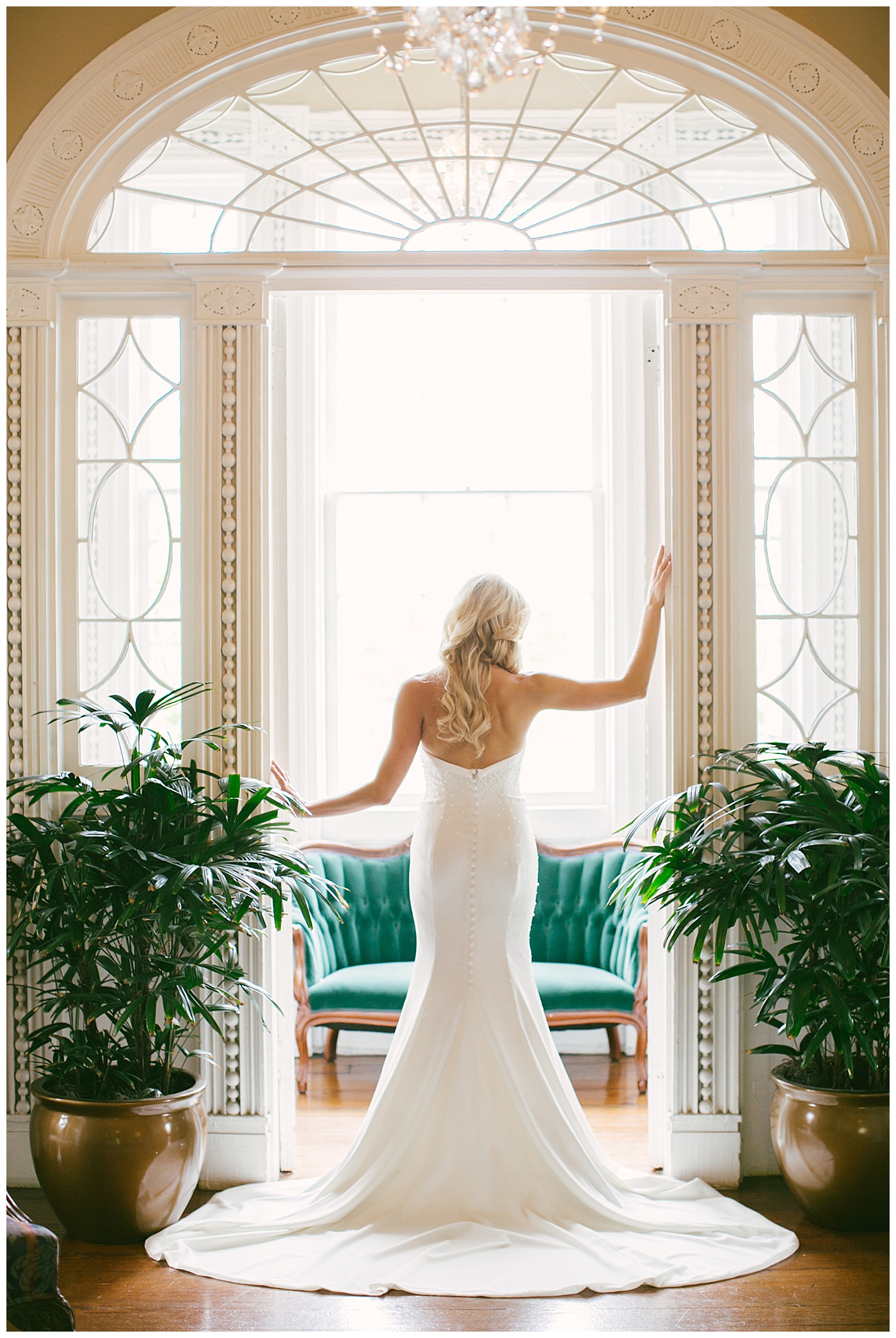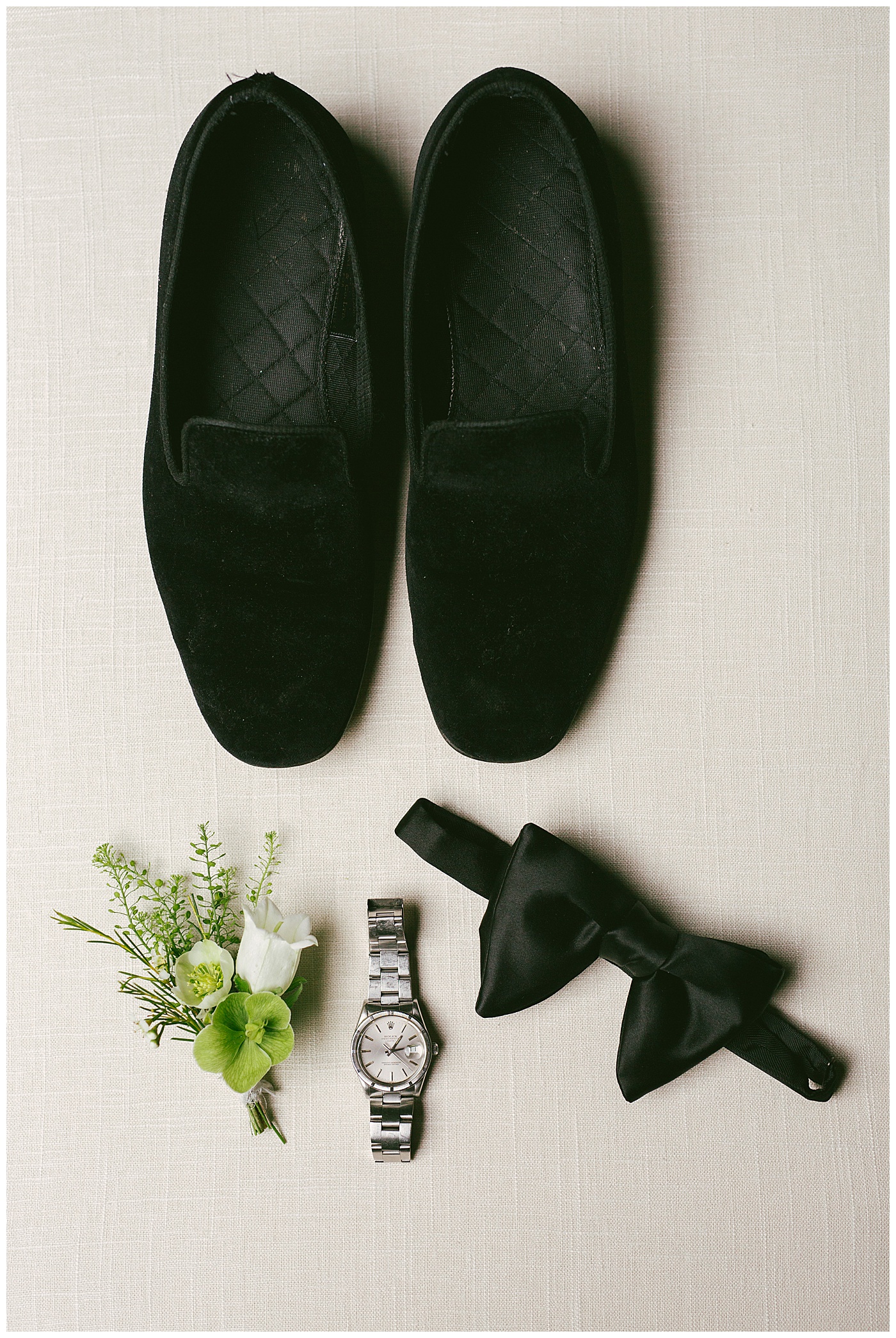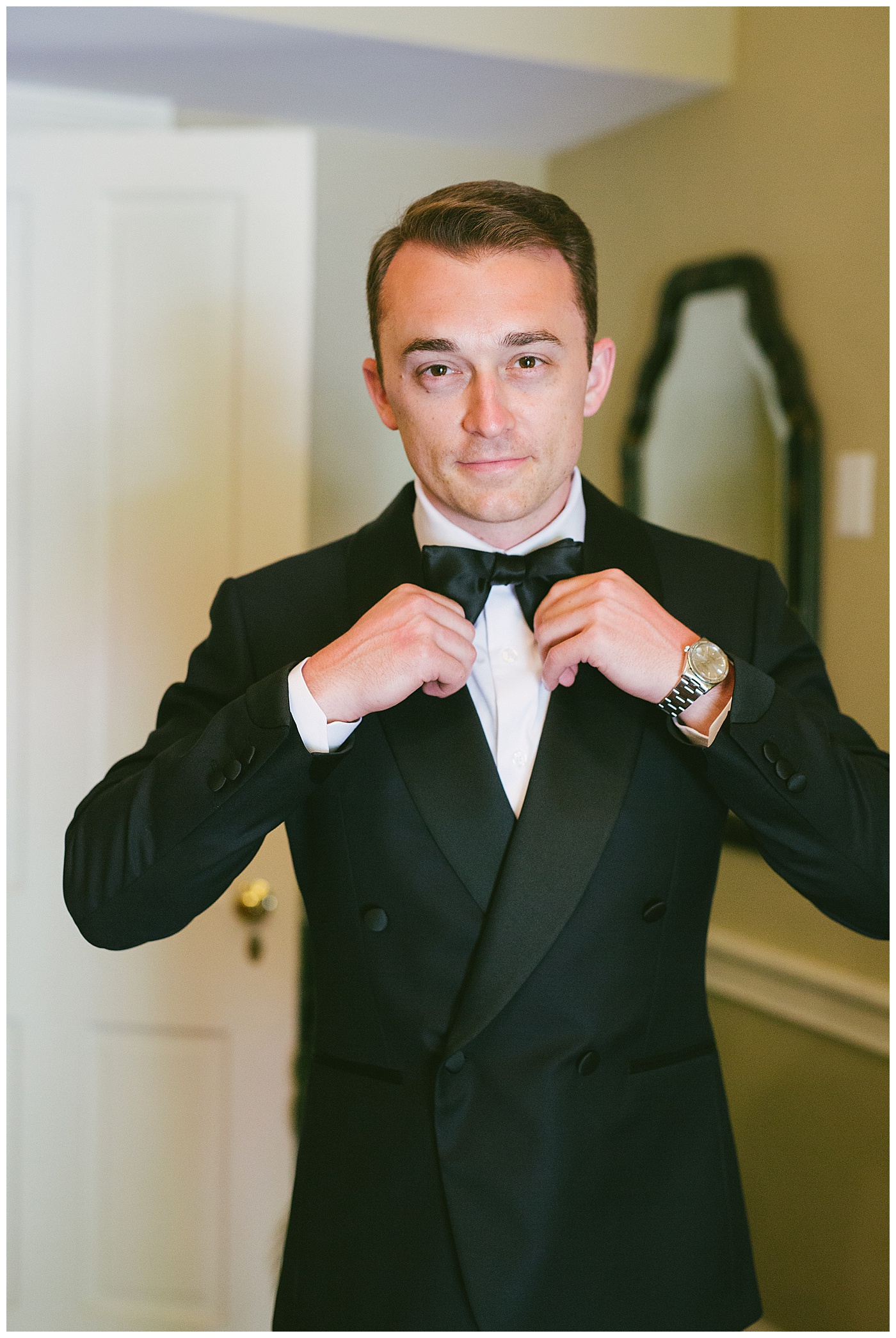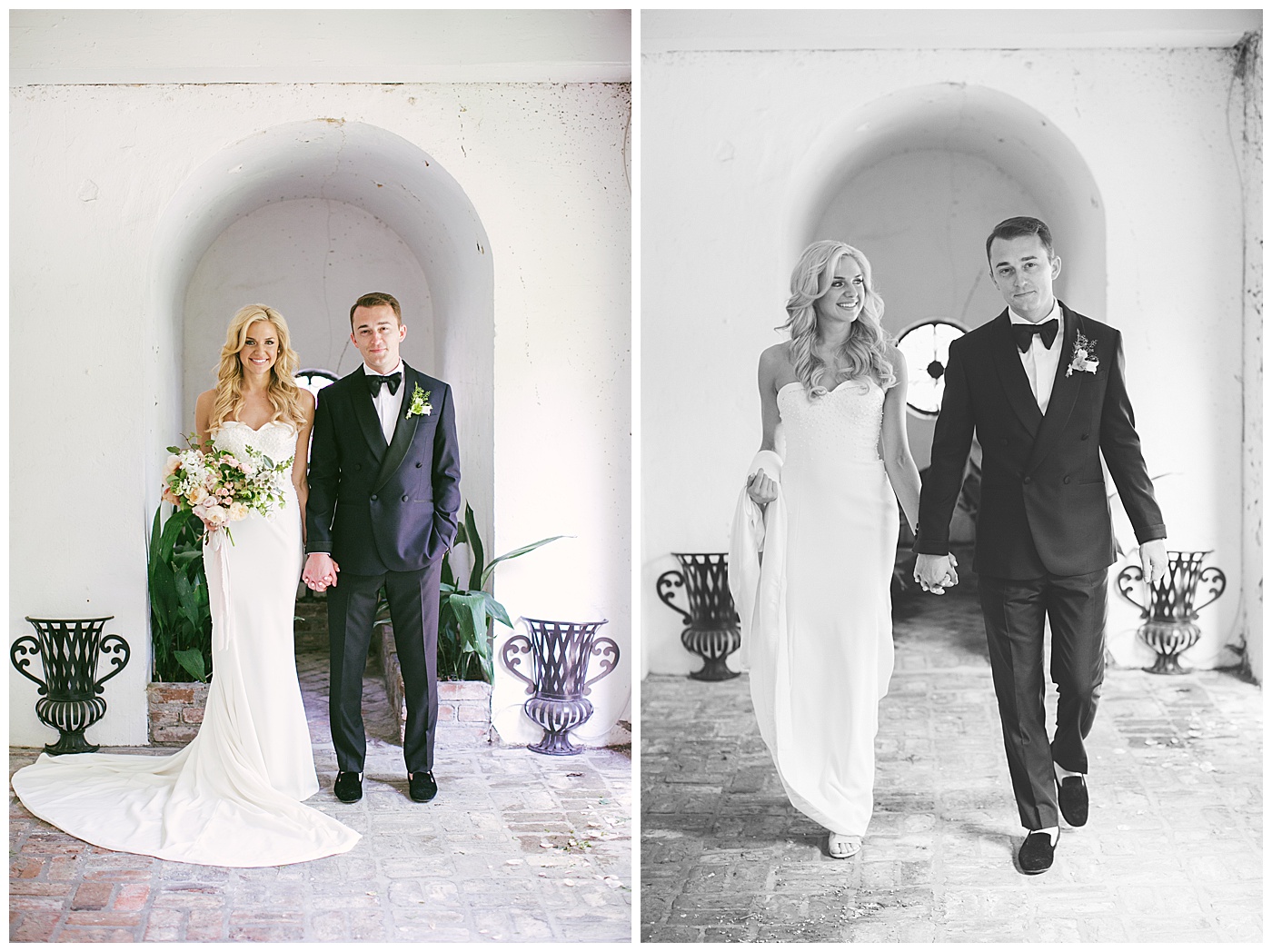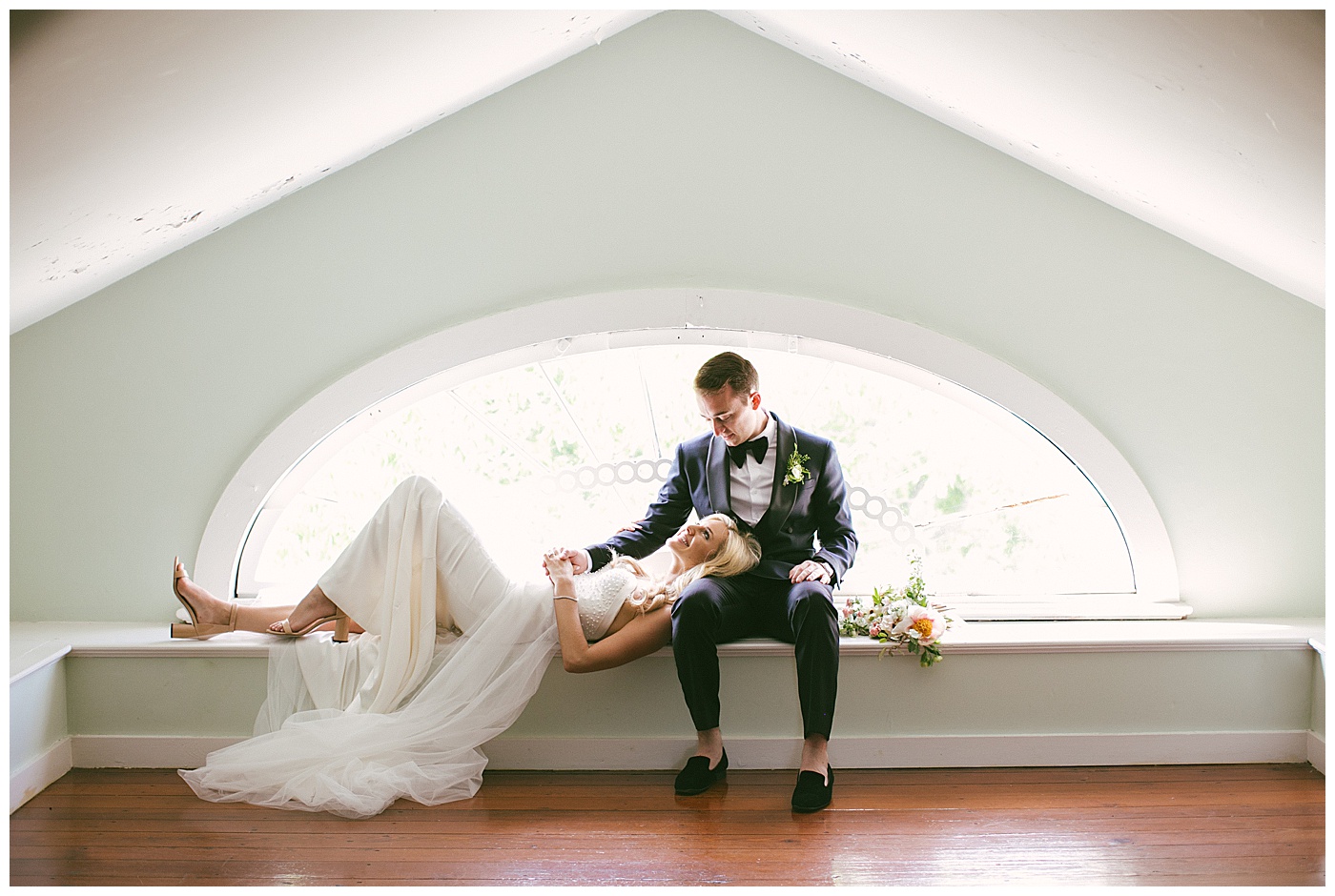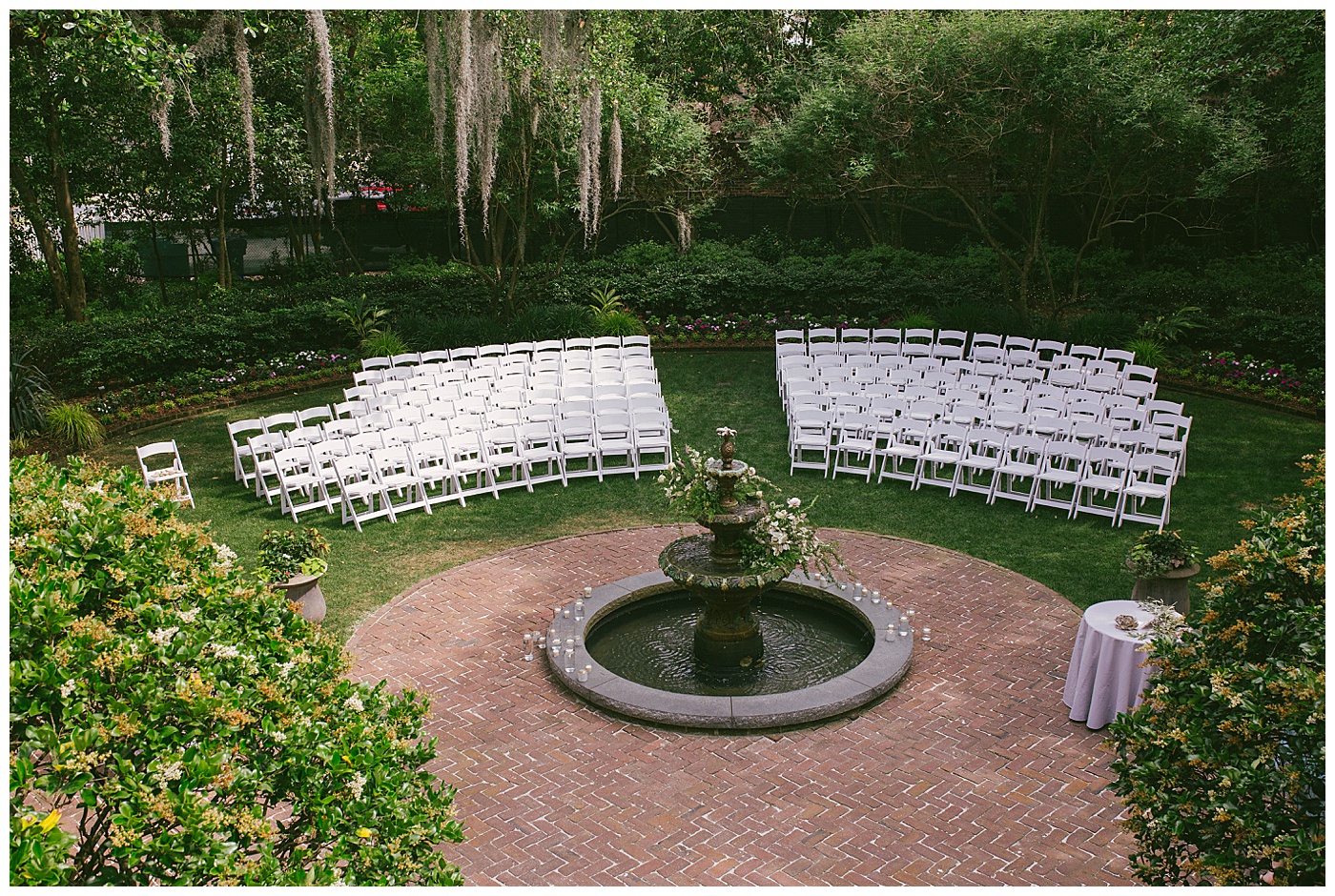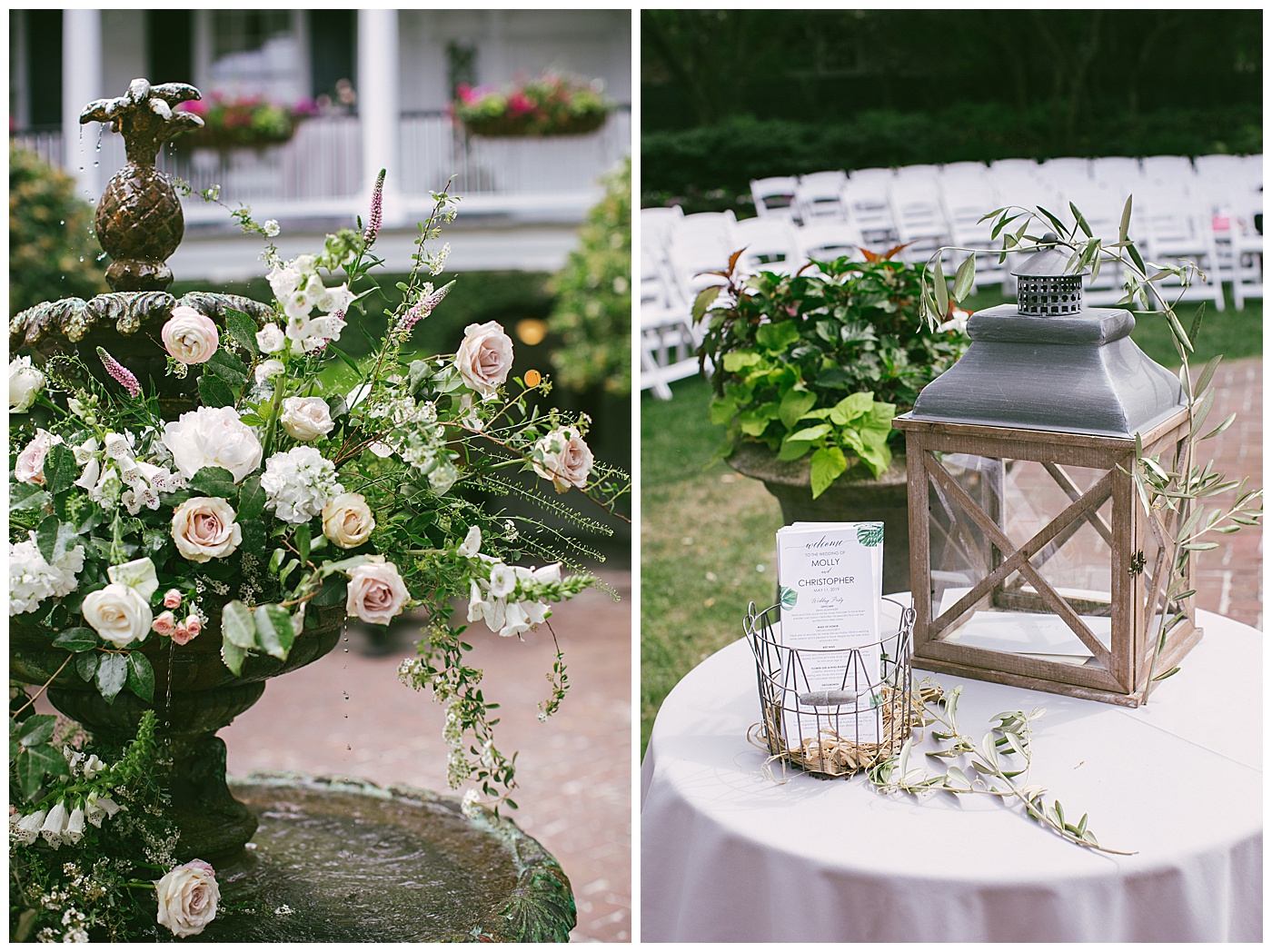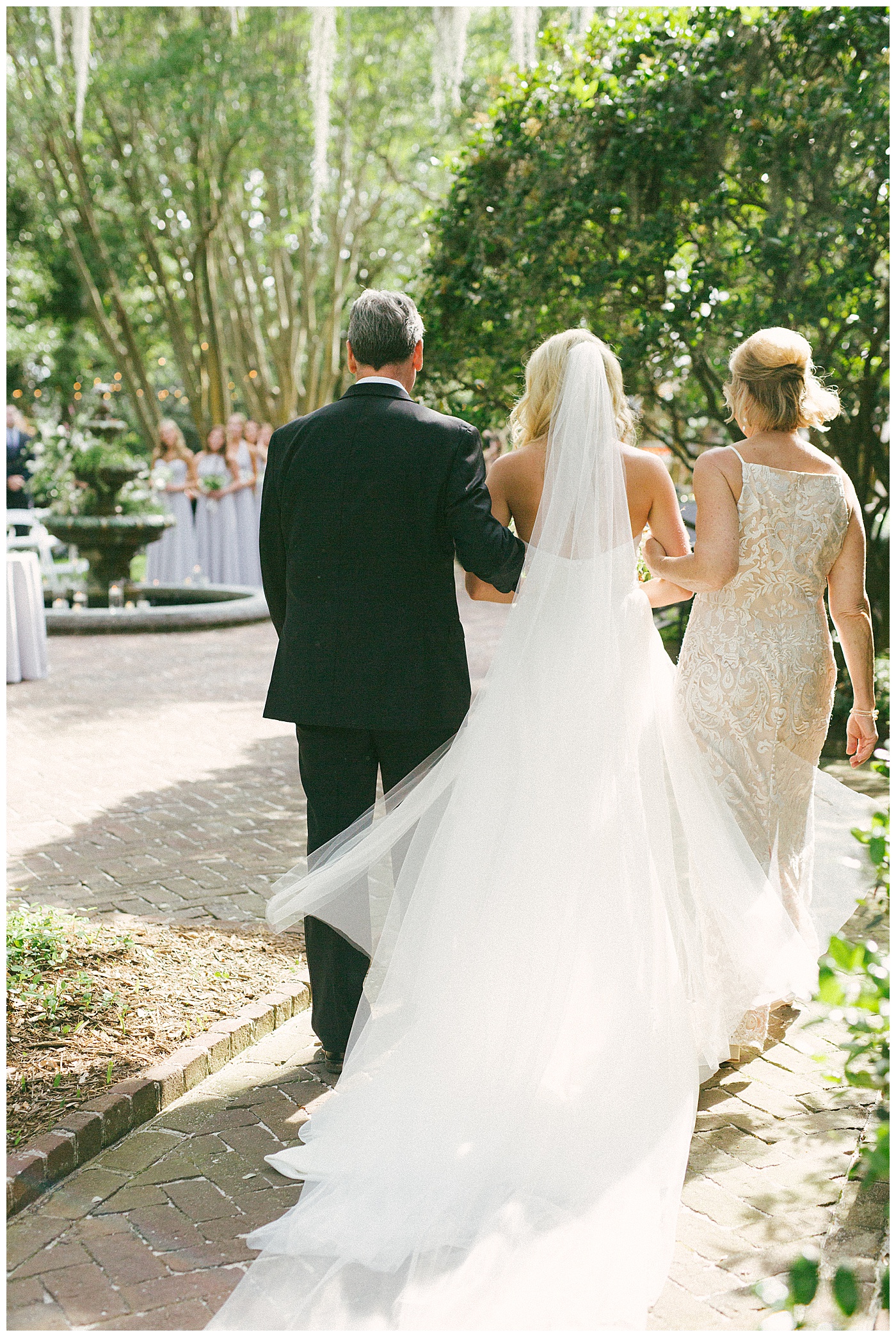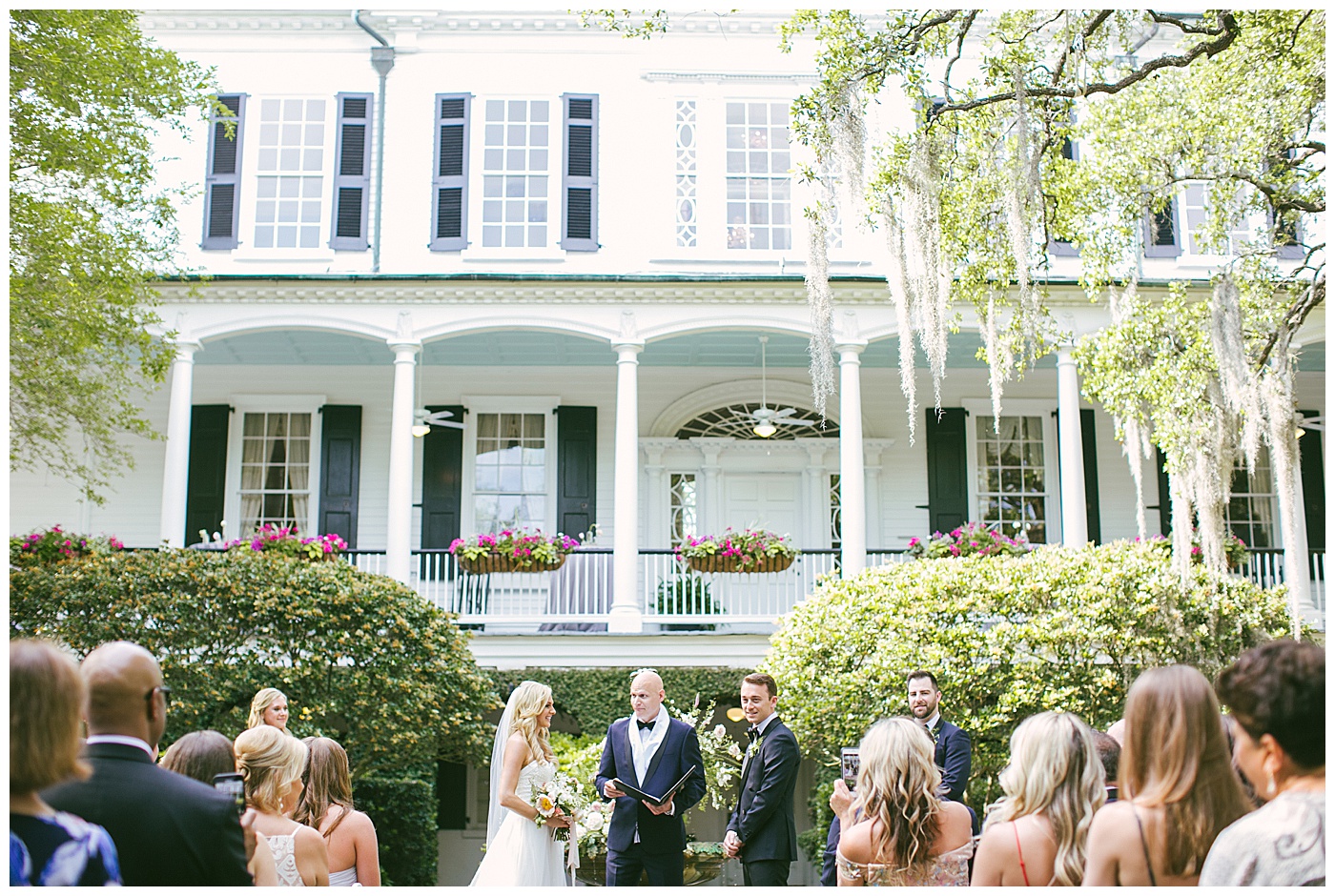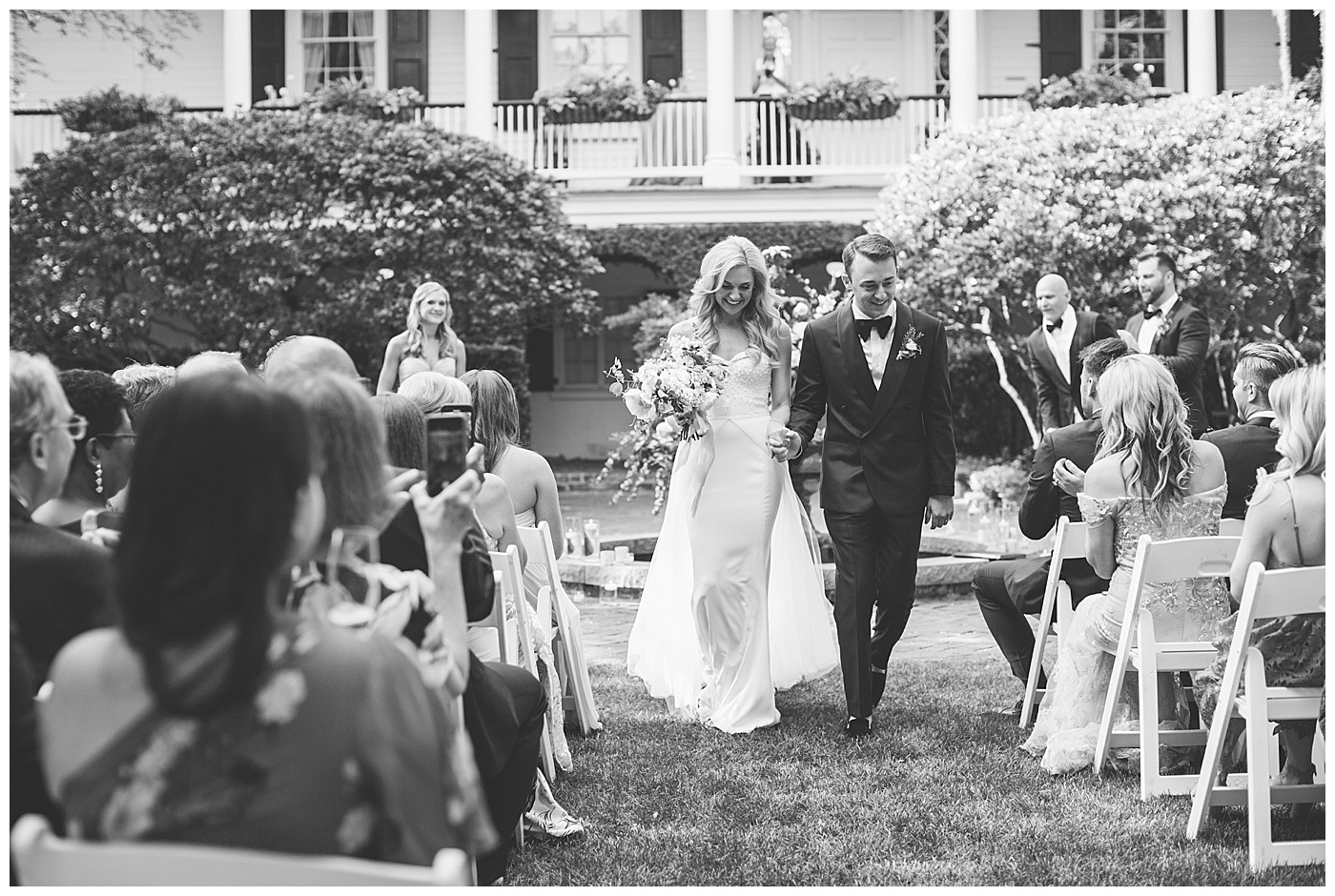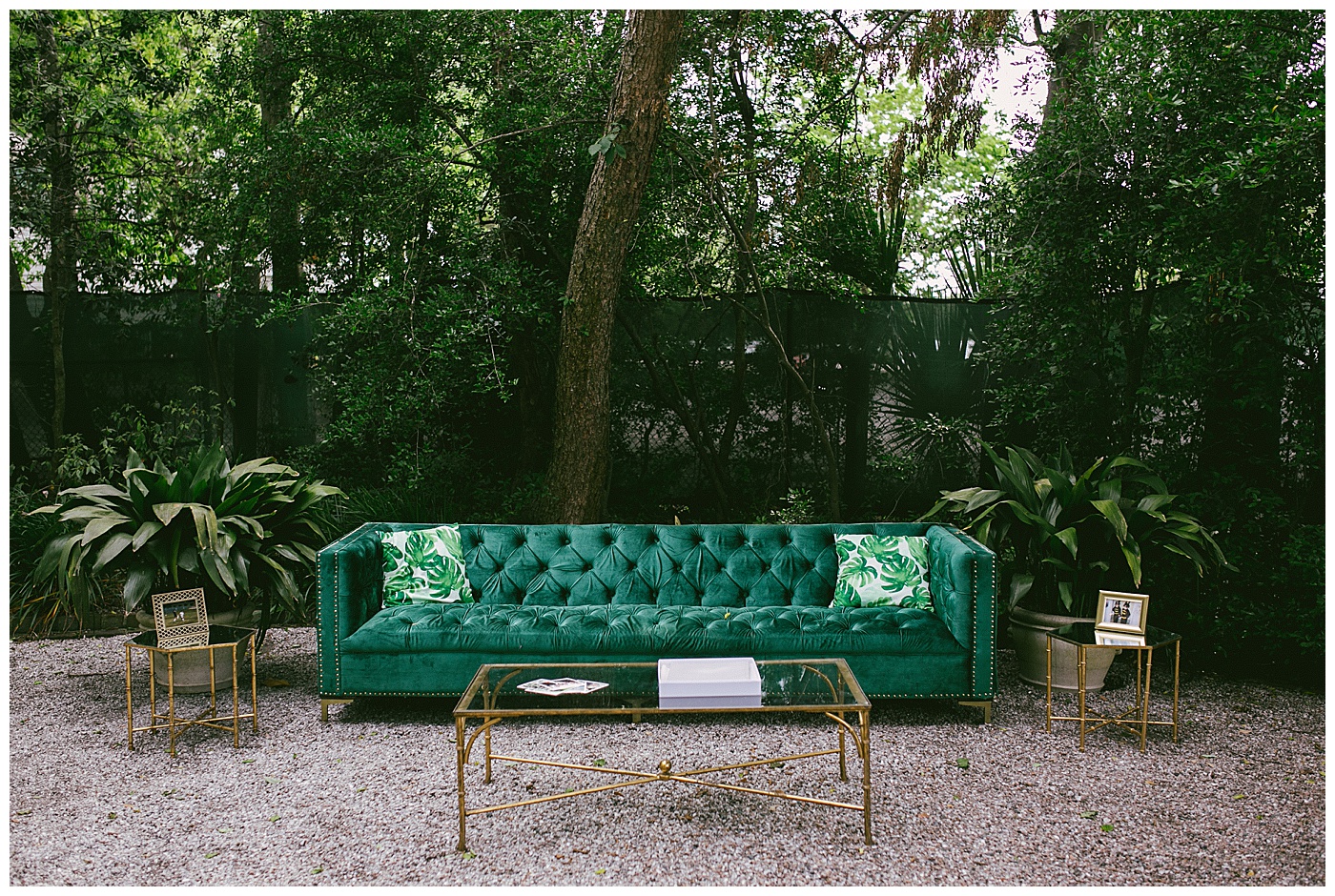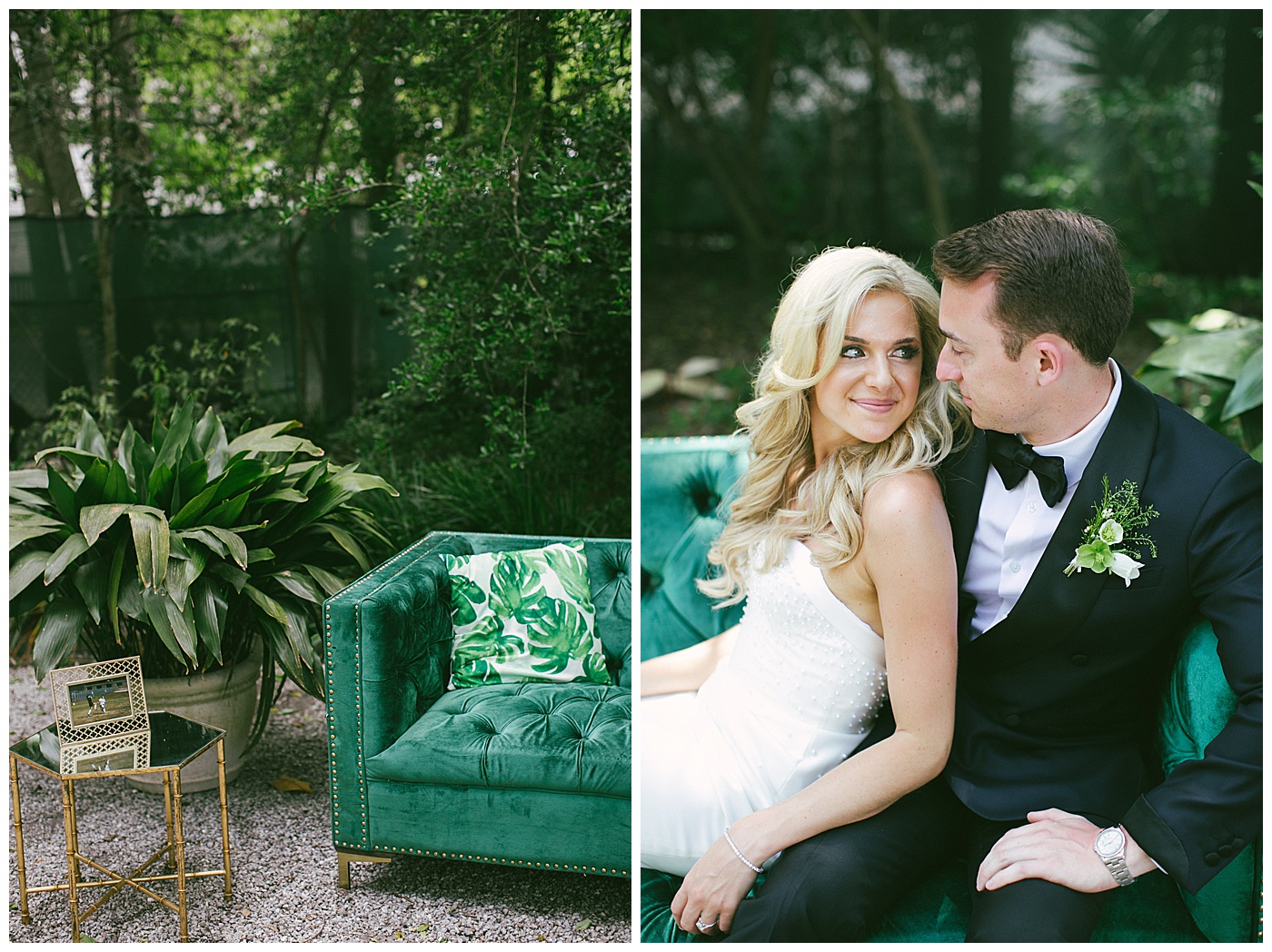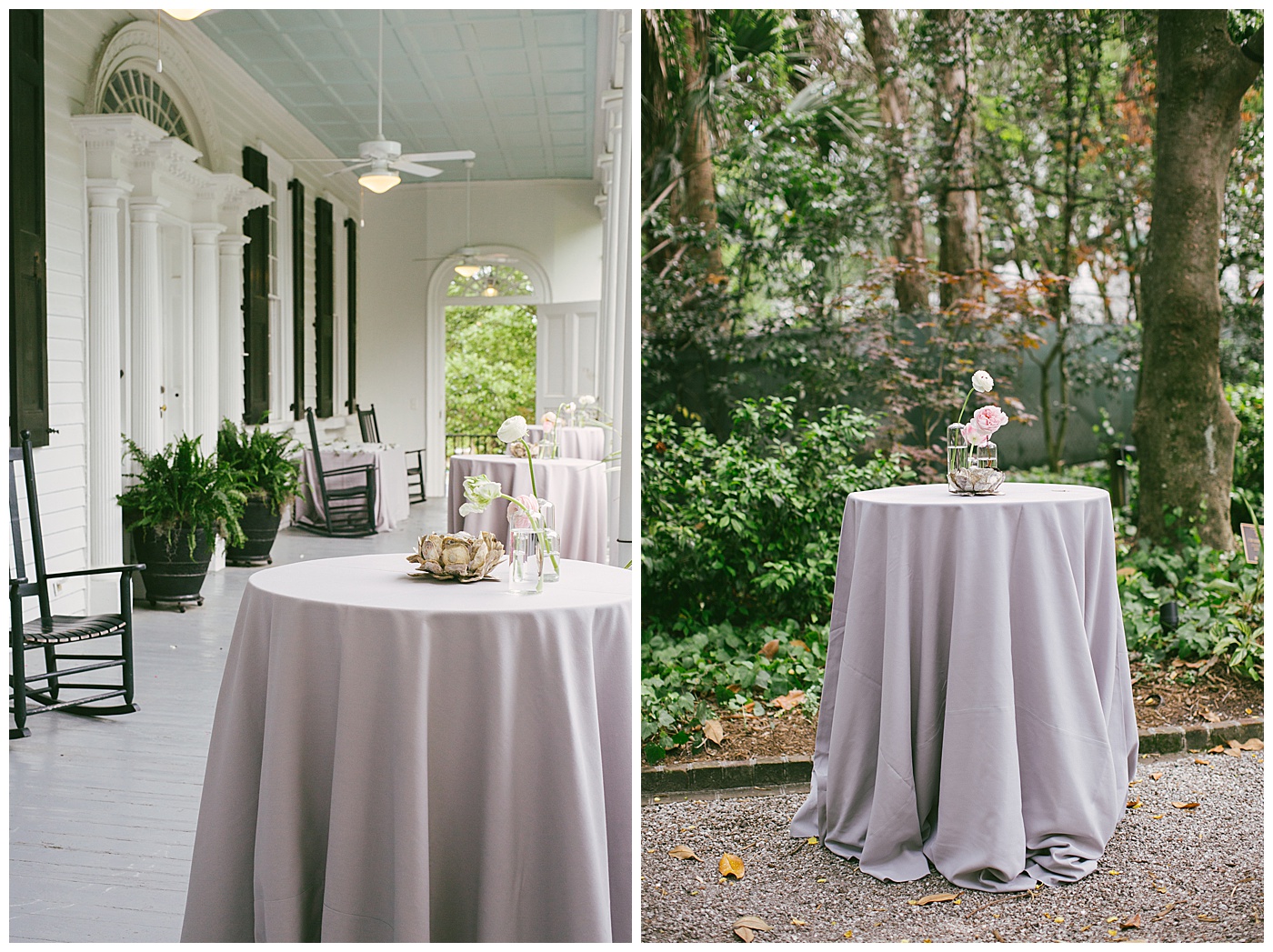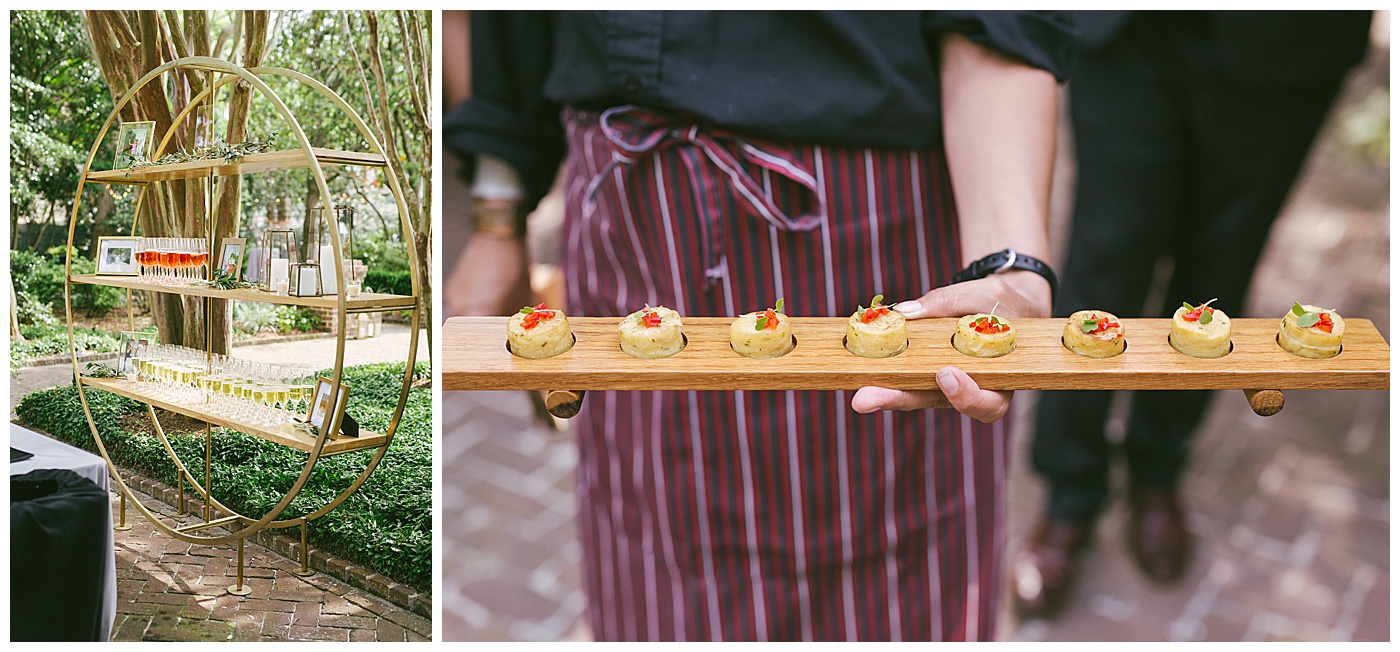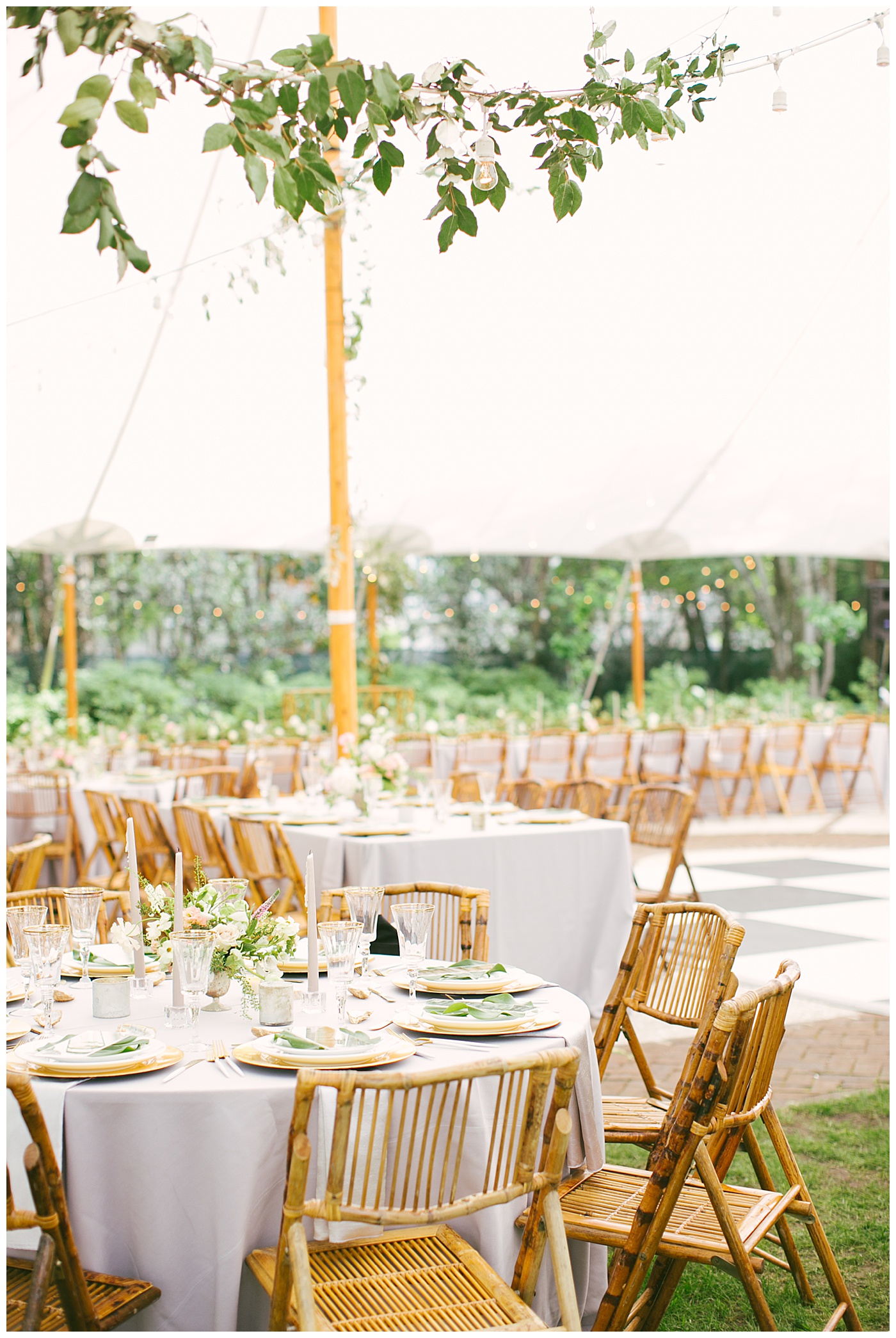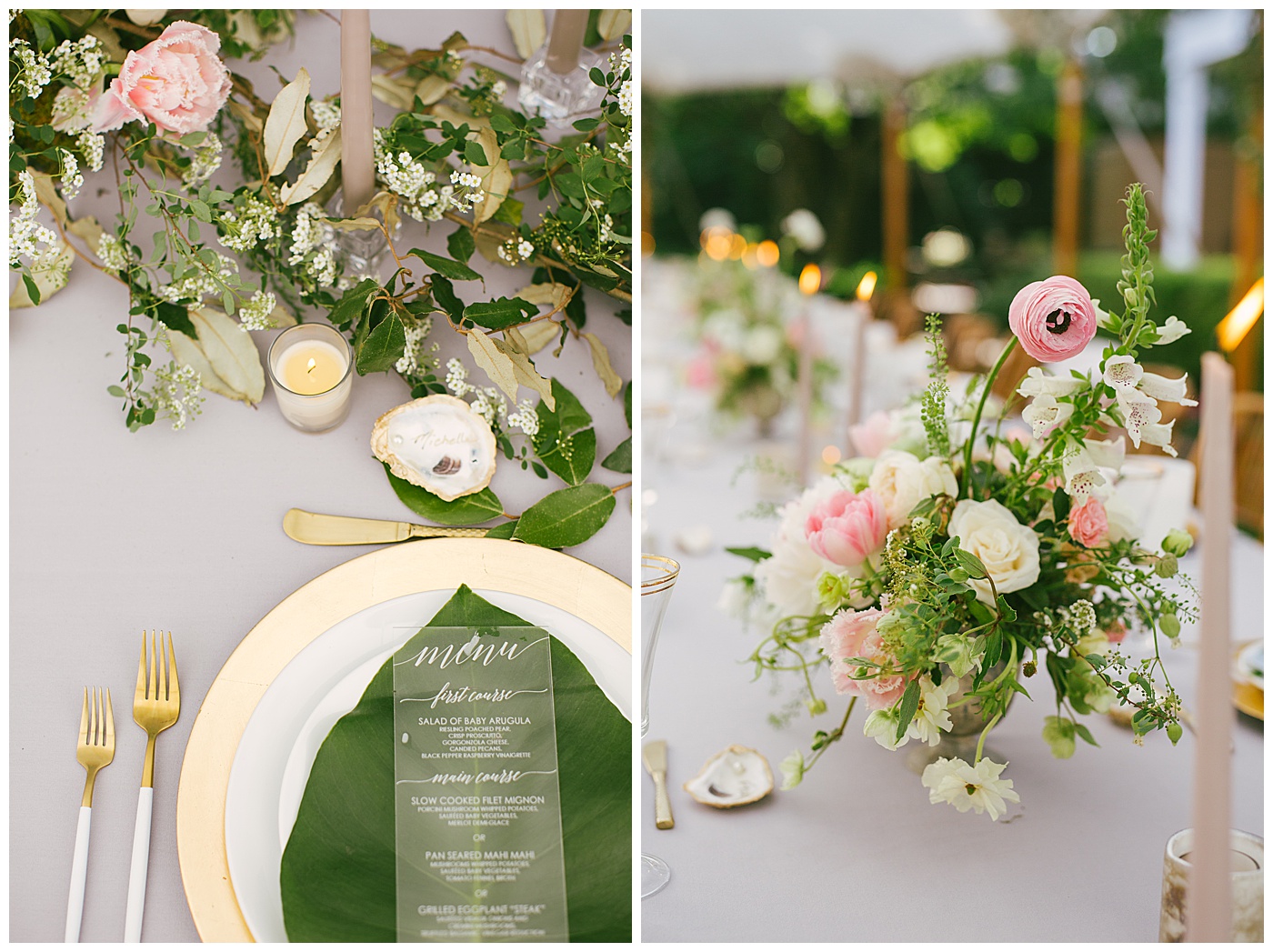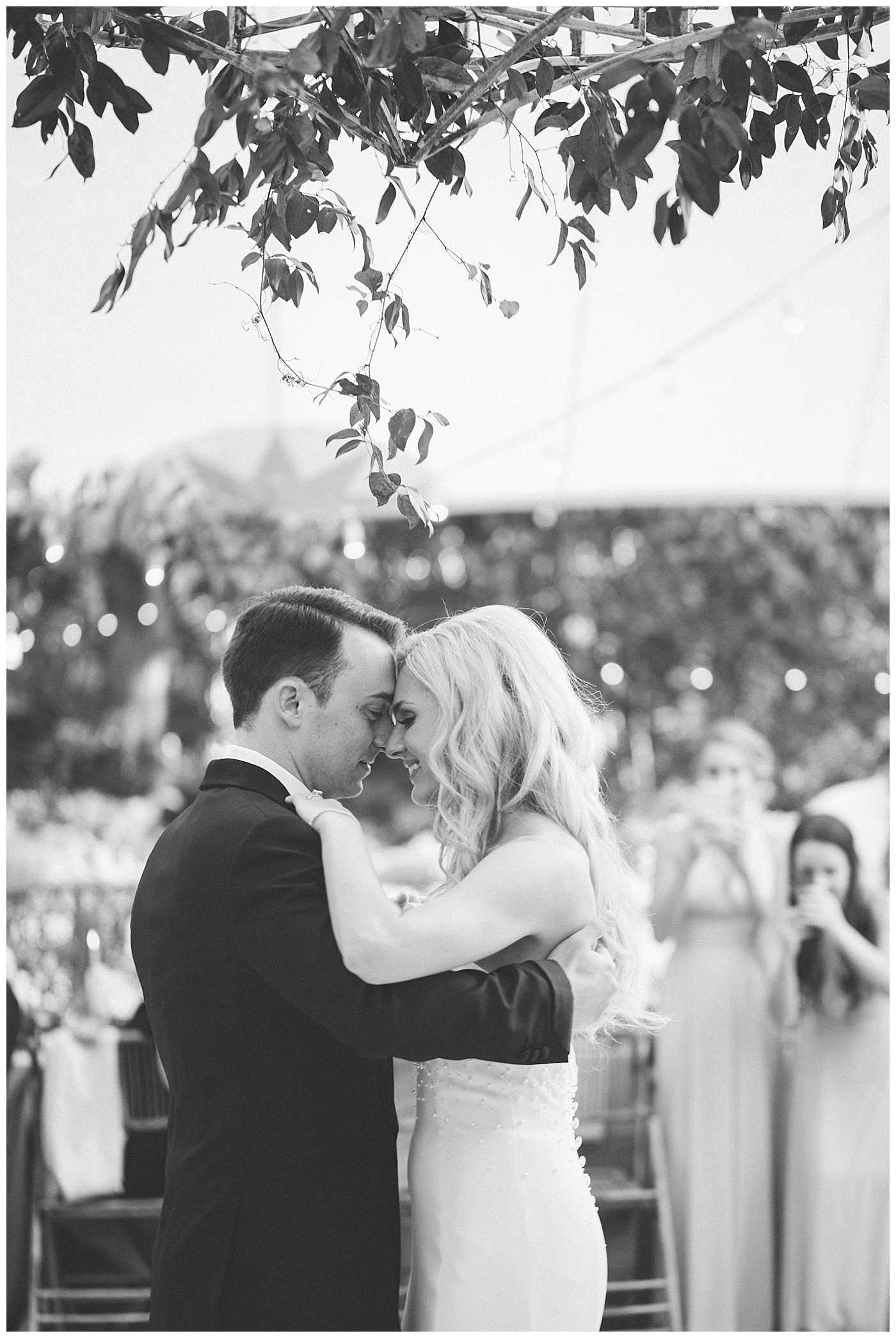 Venue: Governor Thomas Bennett House | Coordinator: Grevillea Weddings and Events | Images: Taylor Rae Photography | Rentals: Eventhaus | Hair + Makeup: Lashes and Lace | Florals: Amy Osaba Floral | Videographer: Ruby Riot Creatives | Gown: Emily Kotarski Bridal | Ceremony Musician: Bespoke Strings | DJ: DJ Jesse