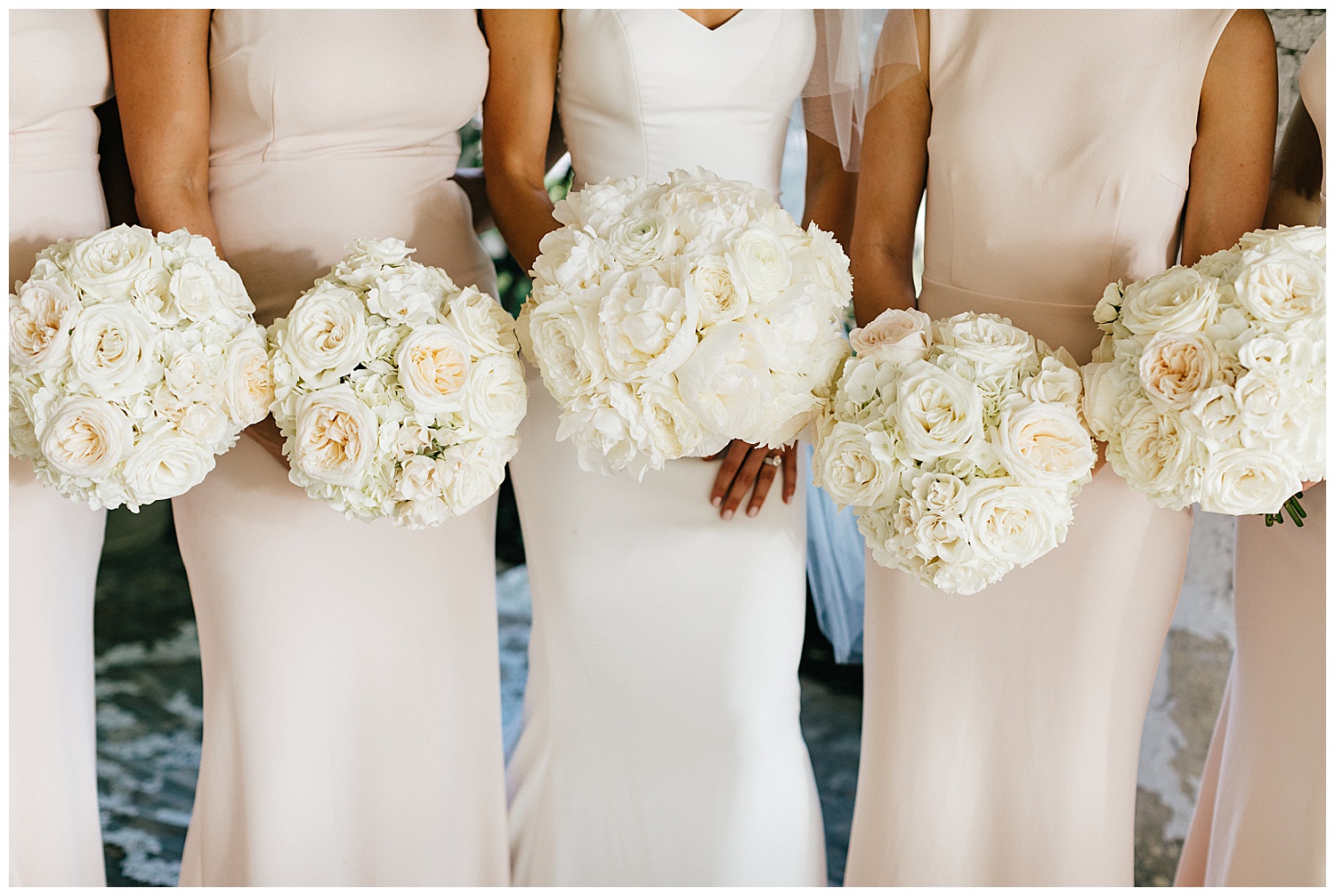 08 Aug

Meghan & Justin | The Governor Thomas Bennett House

Sometimes it's just so better said coming straight from the bride, so away we go into hearing it all from Houstin, Texas, resident Megan… (besides, we're pretty sure we couldn't get away with calling her suit "banging"!)

THE MEET
We both swiped right on Hinge! Justin was my fourth date on it, but don't ask him how many he had…..LOL, JK! I was a little skeptical at first with Justin being nine years older than me, but everything worked out for the best. We both pretty much say that on the third date we knew we were the ones for each other. Our first date was in August of 2016 at a local wine bar, Beckcrew, in Houston.

WHY CHARLESTON?

We fell in love with CHS when we went for the Master's in April. We decided to stay in Charleston and drive up to the tournament.

THE BIG ASK
So Justin is an avid golf enthusiast and won lottery tickets to the practice round at the Master's. We both had never been to Charleston, so we thought why not stay in Charleston and just drive from there to Augusta. (Also? Justin had decided to bring two guy friends along, so basically I was on a "guys' trip" LOL.) The night before the Master's I had a few drinks at dinner and ended up falling and stubbing my toe SO bad—this is important I promise. The next day my toe was really bothering me so we went back to our Airbnb to rest it and freshen up for our boat ride. I asked Justin to change the Band-Aid on my toe so he kneeled down, instead of pulling out the bandage, he pulled out the RING! He proposed right there and really it couldn't have been more us. (Justin's original plan was to propose on the boat he had rented, but let me just tell you, he's no Jack Sparrow. He drove and we nearly died on the harbor LOL. We were both glad he proposed beforehand so we didn't lose the ring!

HER BANGING SUIT

I knew the whole time when we were planning I wanted a sexy, form-fitting, classic wedding dress and that's what Justin wanted as well. I knew I wanted my hair down with the veil for a classic Hollywood look. I also knew I wanted a BANGER outfit change. When I found the sparkle suit on ASOS months before the wedding, I ordered it immediately—I might have been more excited about the suit than my actual dress! I didn't want to be the normal bride that just switches into a shorter cocktail dress. And I kinda loved that Justin and I were both in suits at the end of the night too! It was SO MUCH FUN!

YOU'RE THE ONE THAT I WANT

As a little girl I grew up watching this show over and over again and finally found my Danny Zuko so our first dance was to the rendition of "You're the one that I want" from the movie "Grease."

 AFTER-PARTY IDEAS

We had a big Mercedes van take everyone to Bourbon & Bubbles post wedding where we had reserved space because our friends really like to party. I couldn't have been happier to end the night in my sparkle suit with a glass of champagne!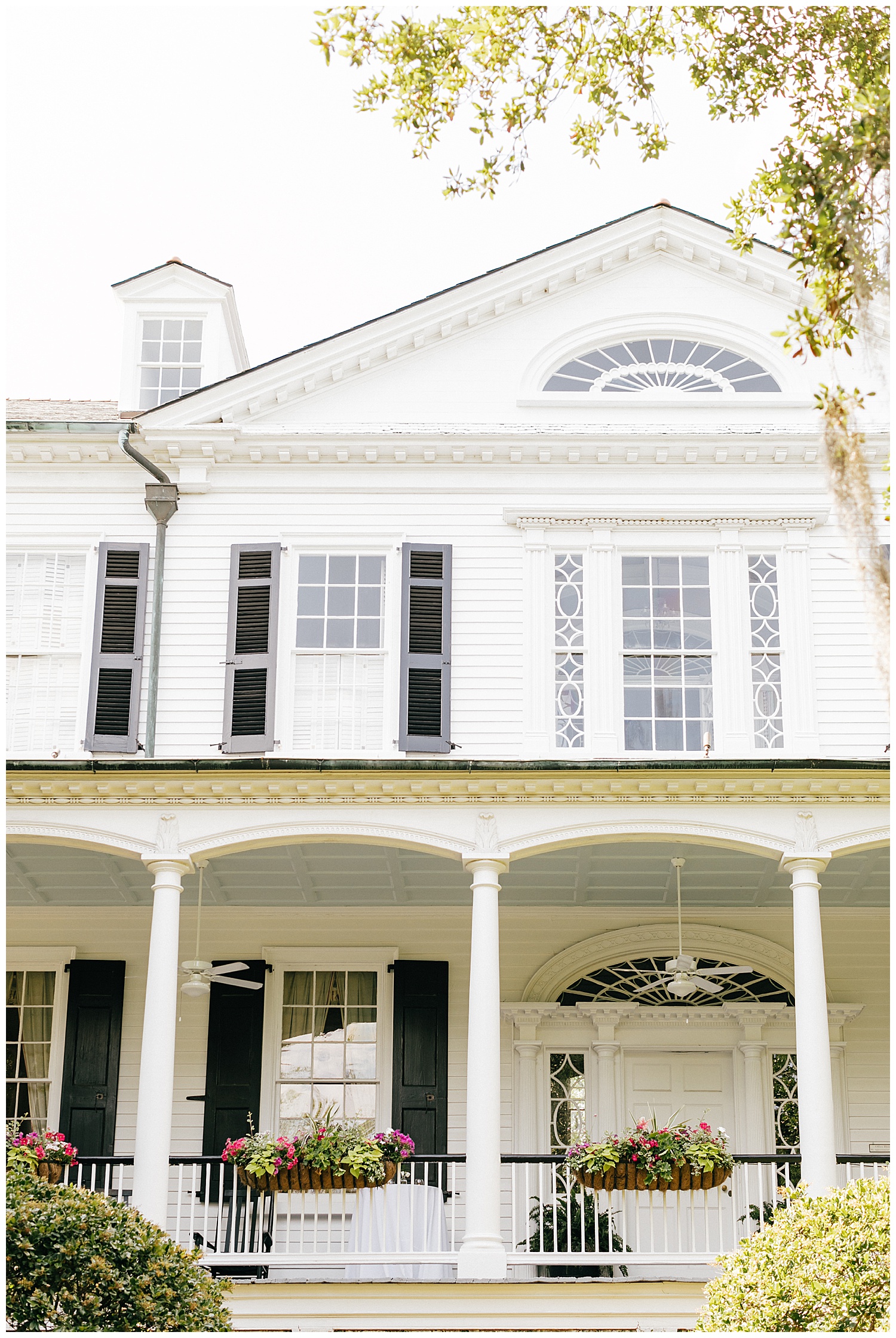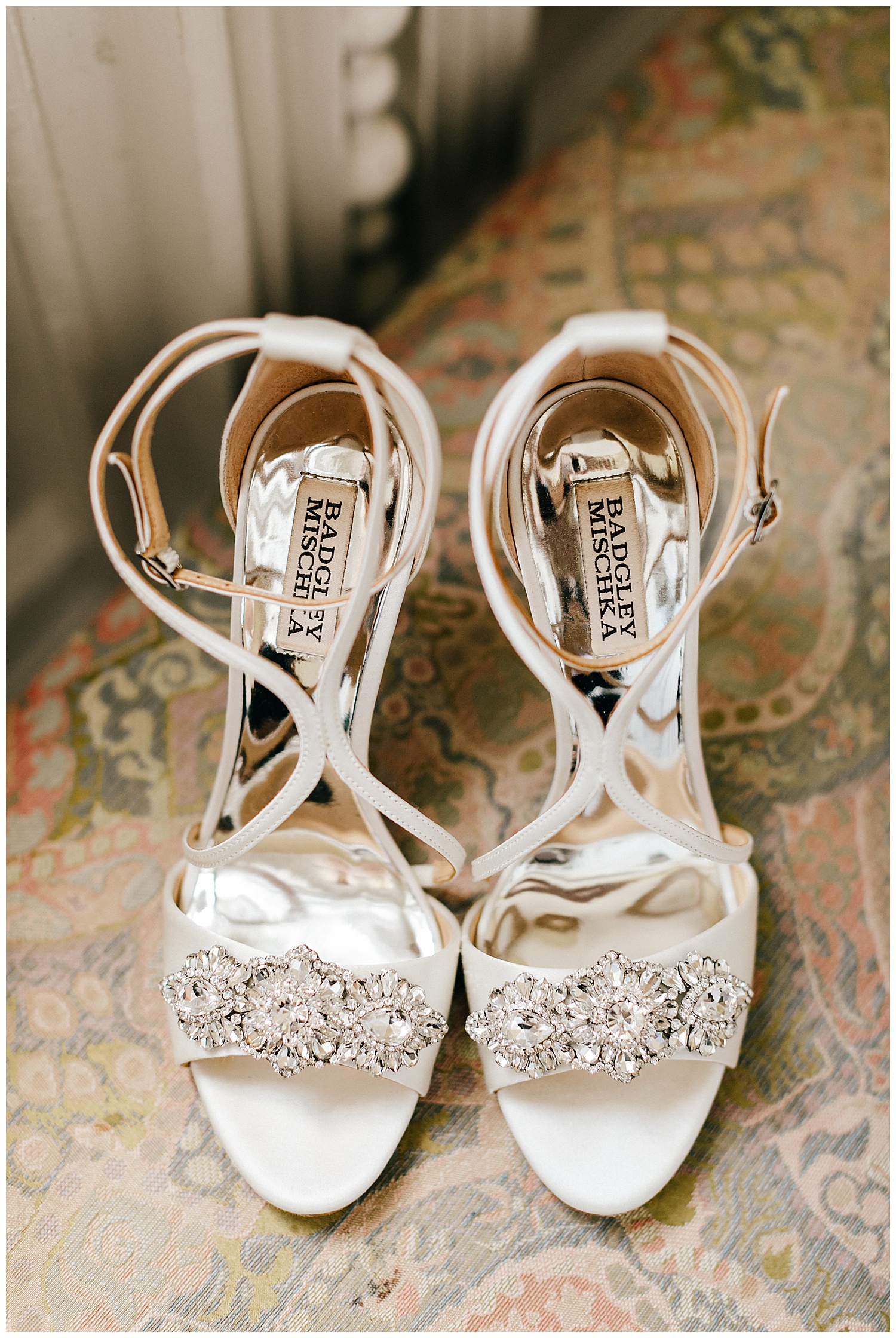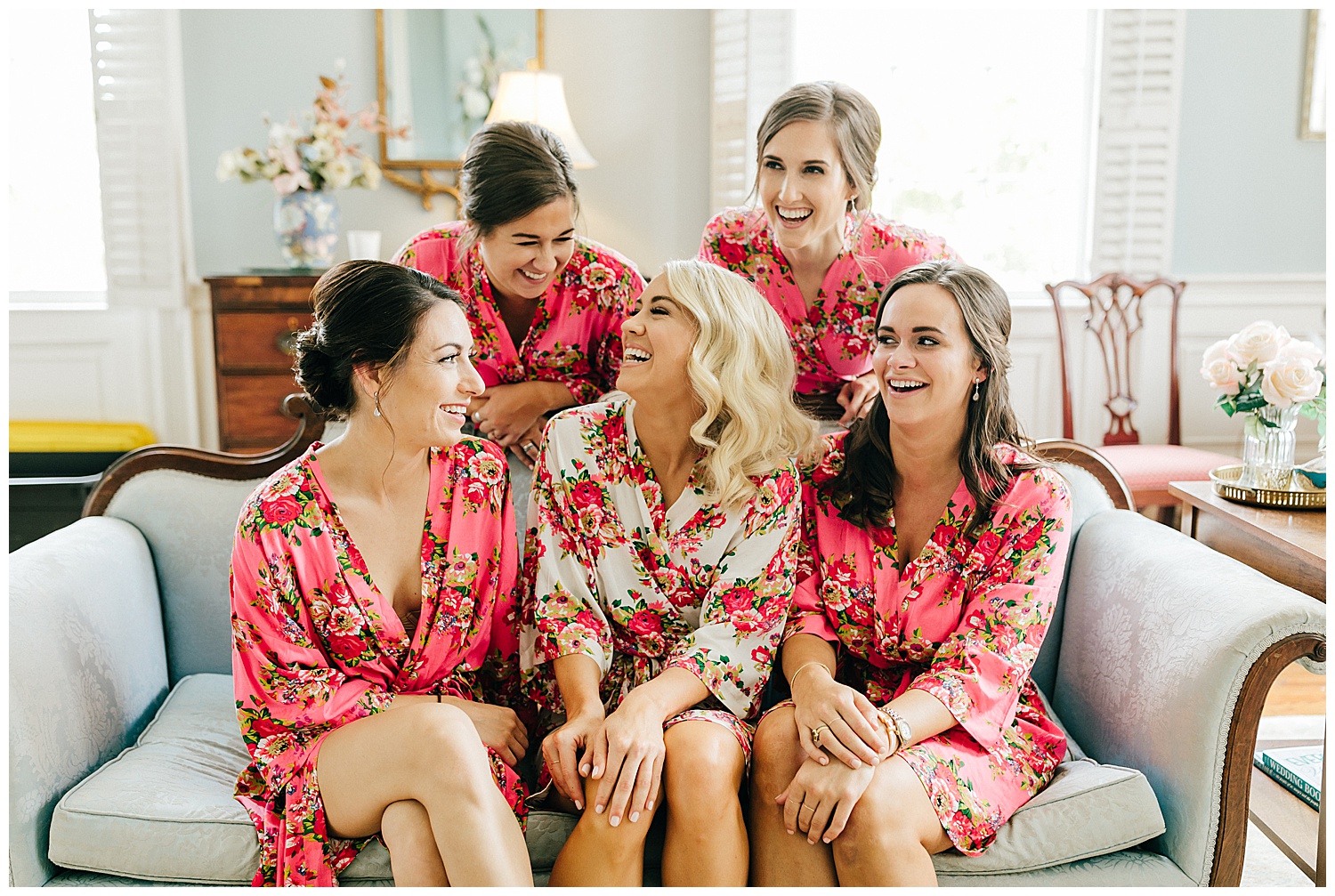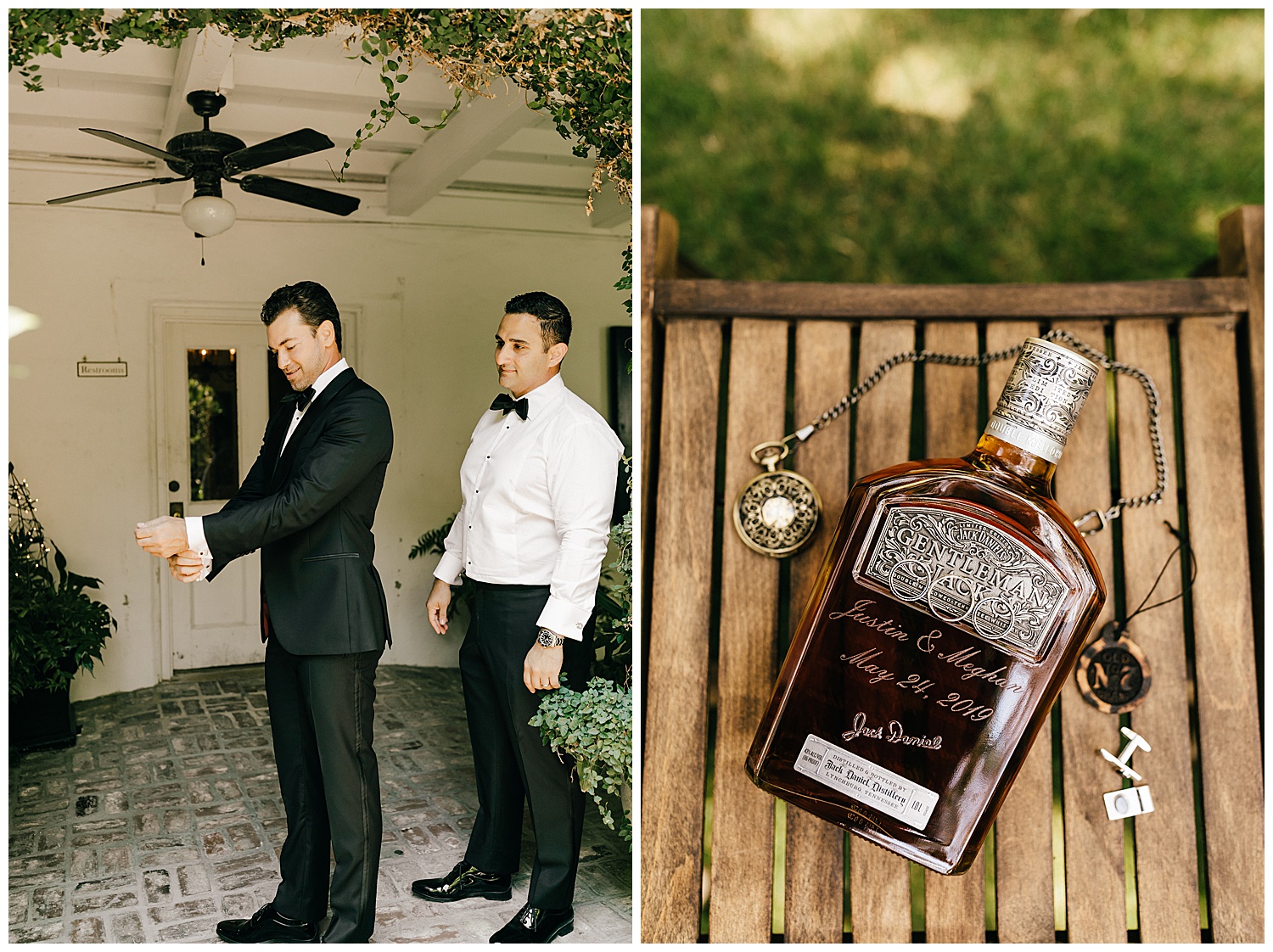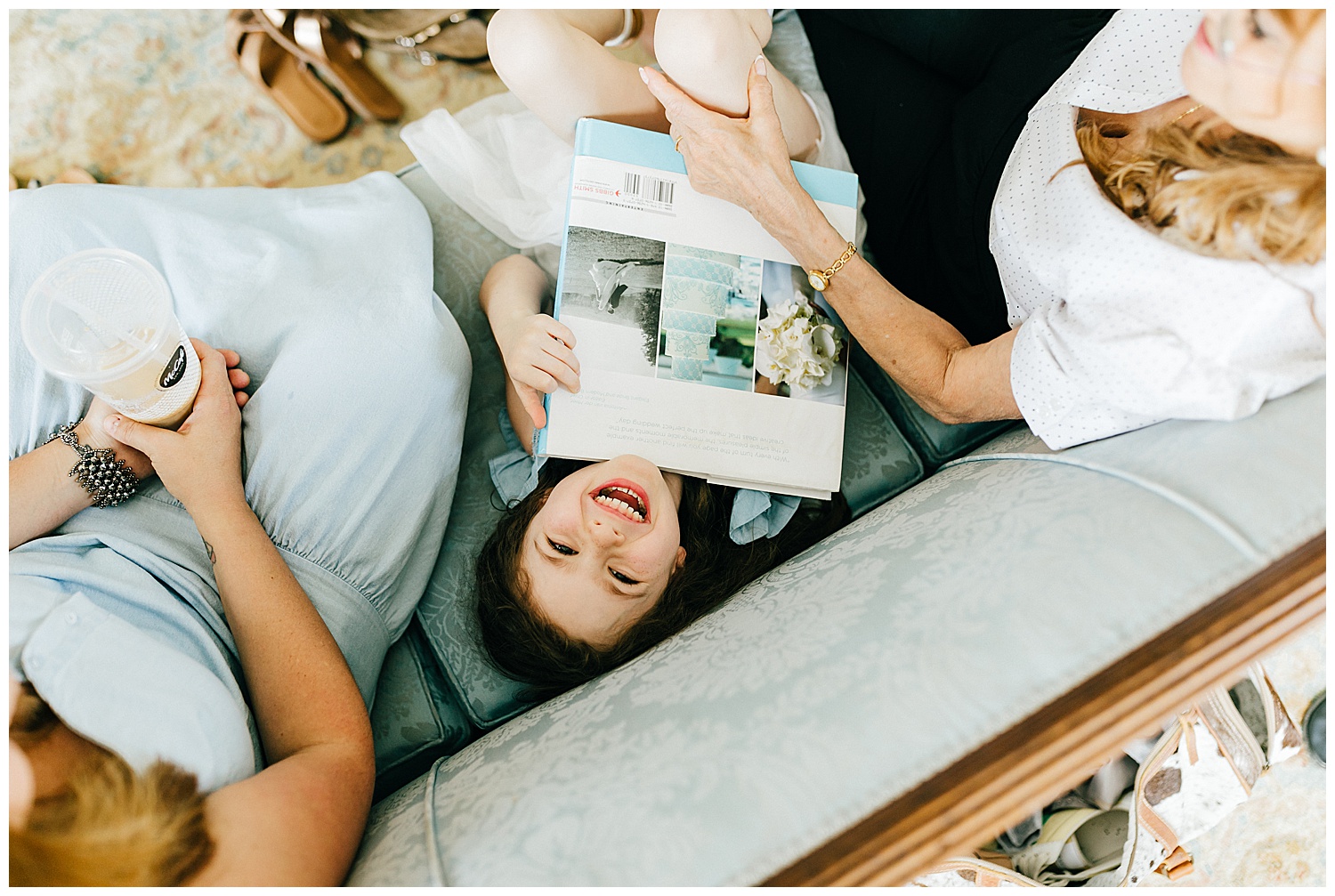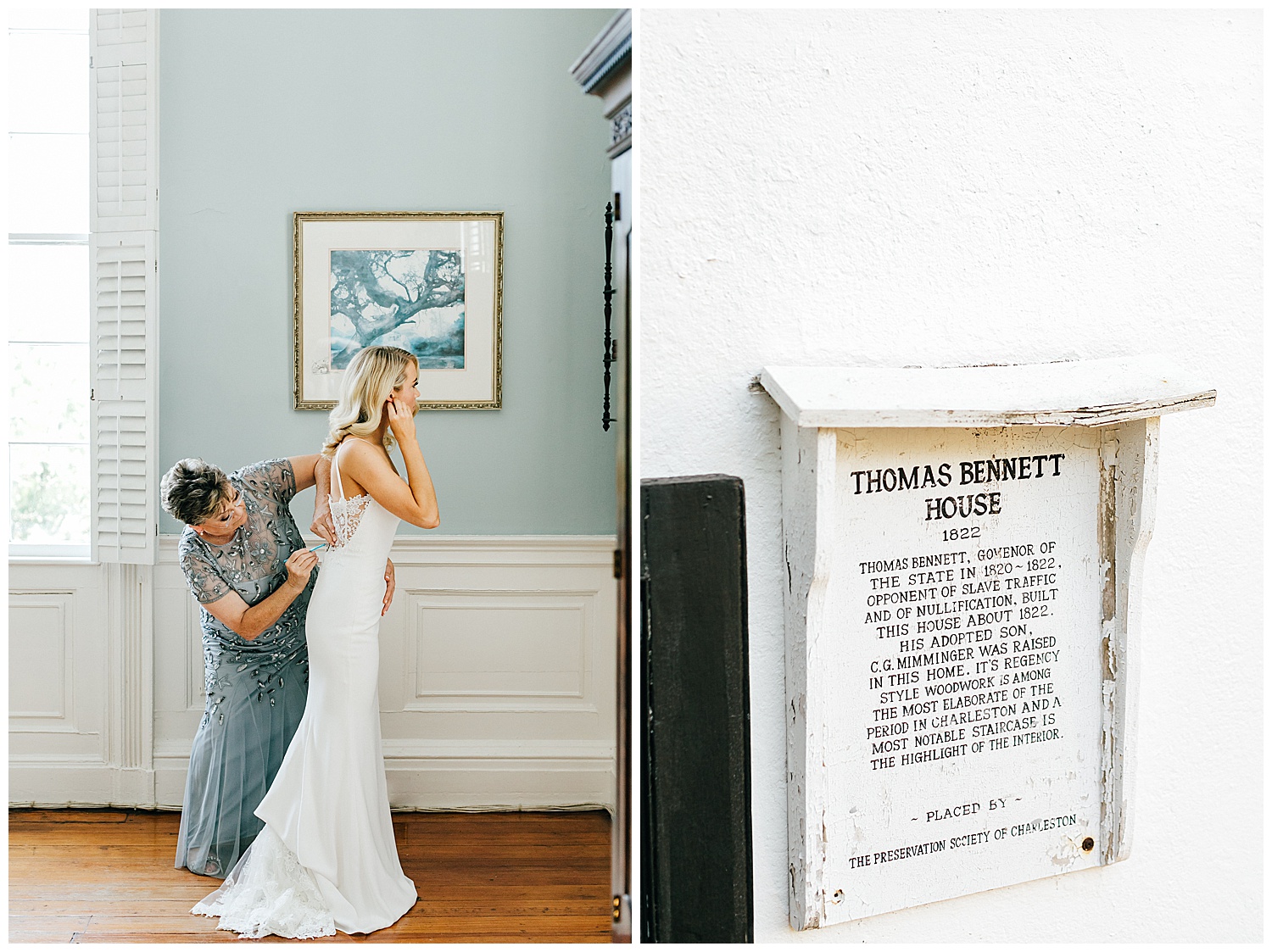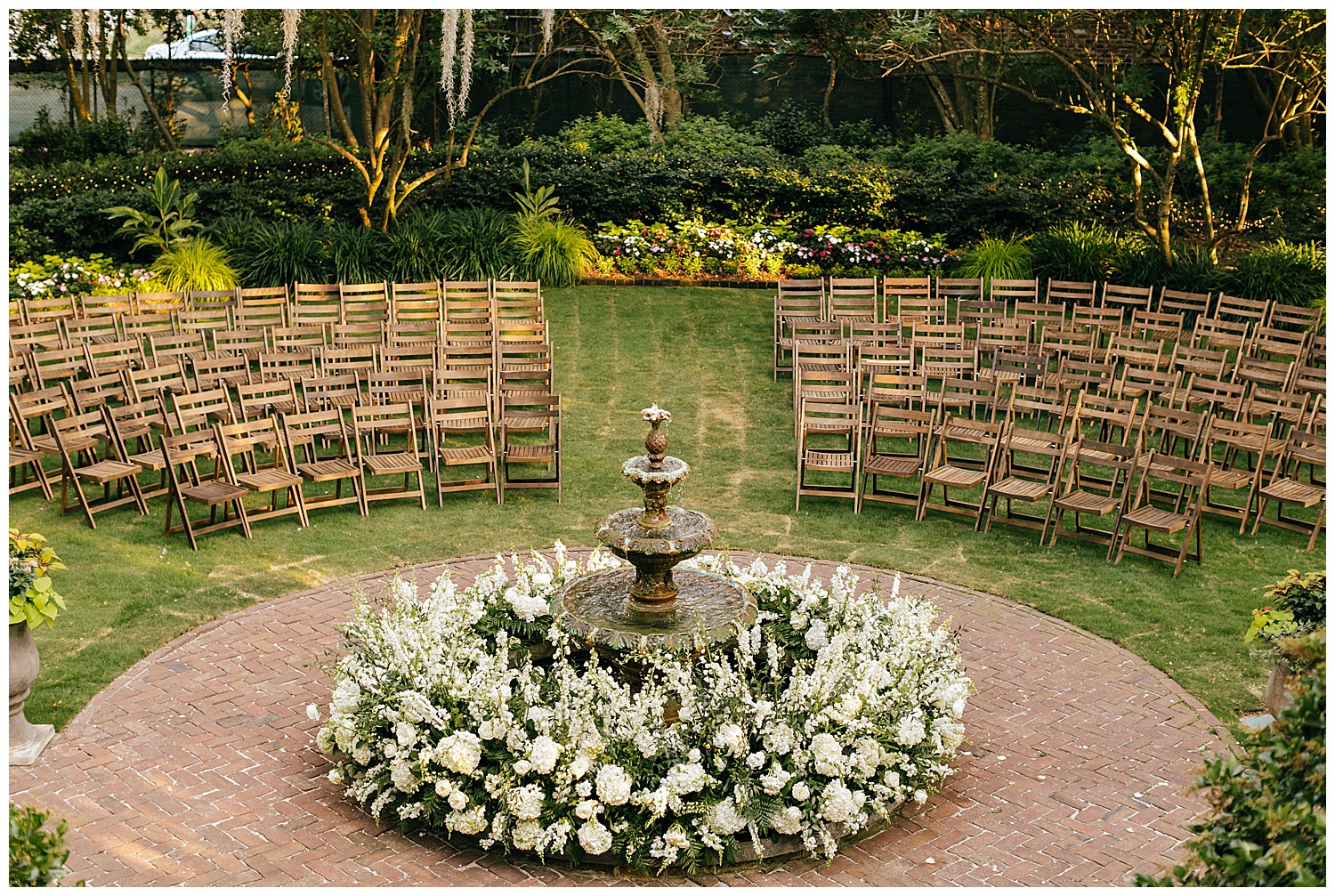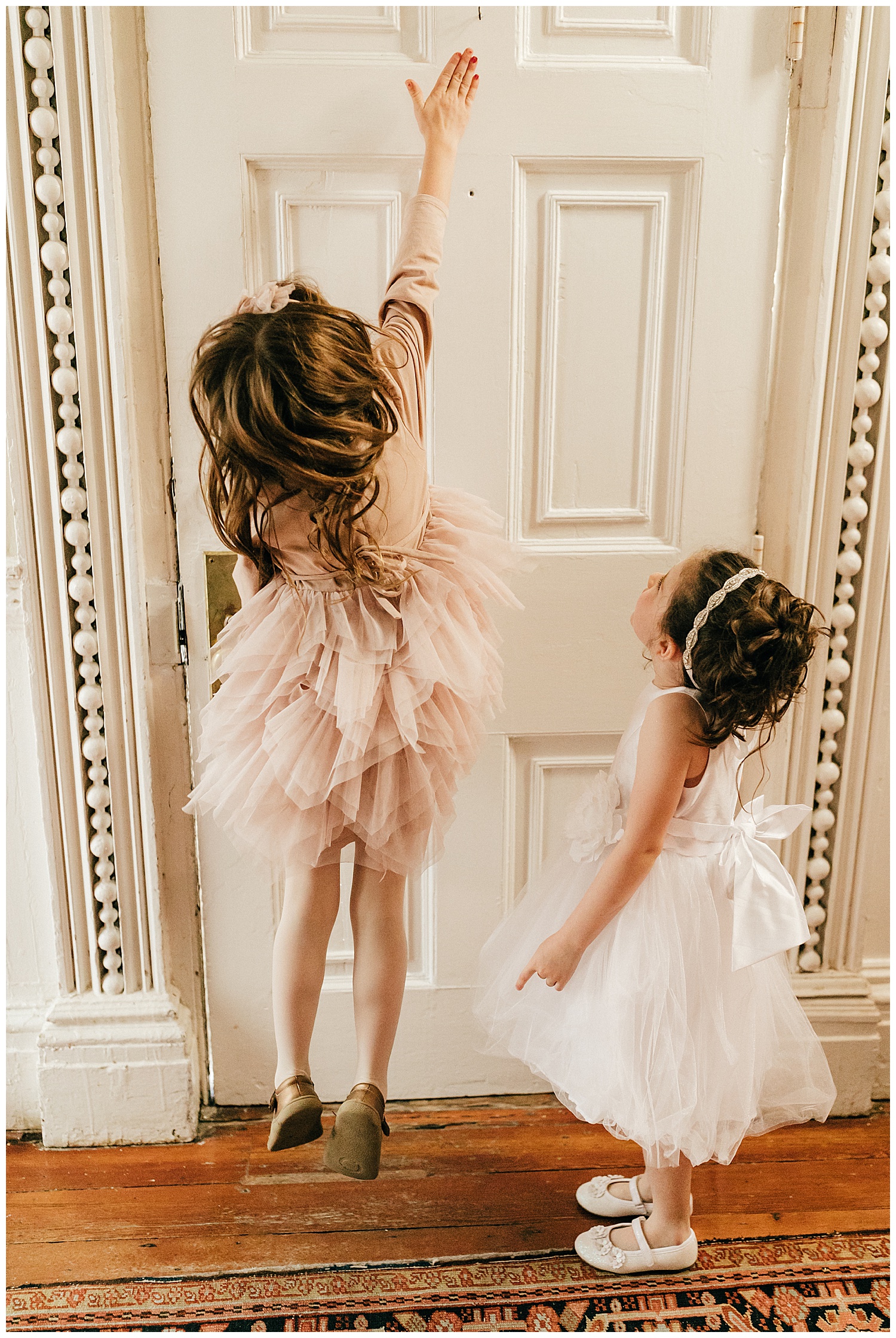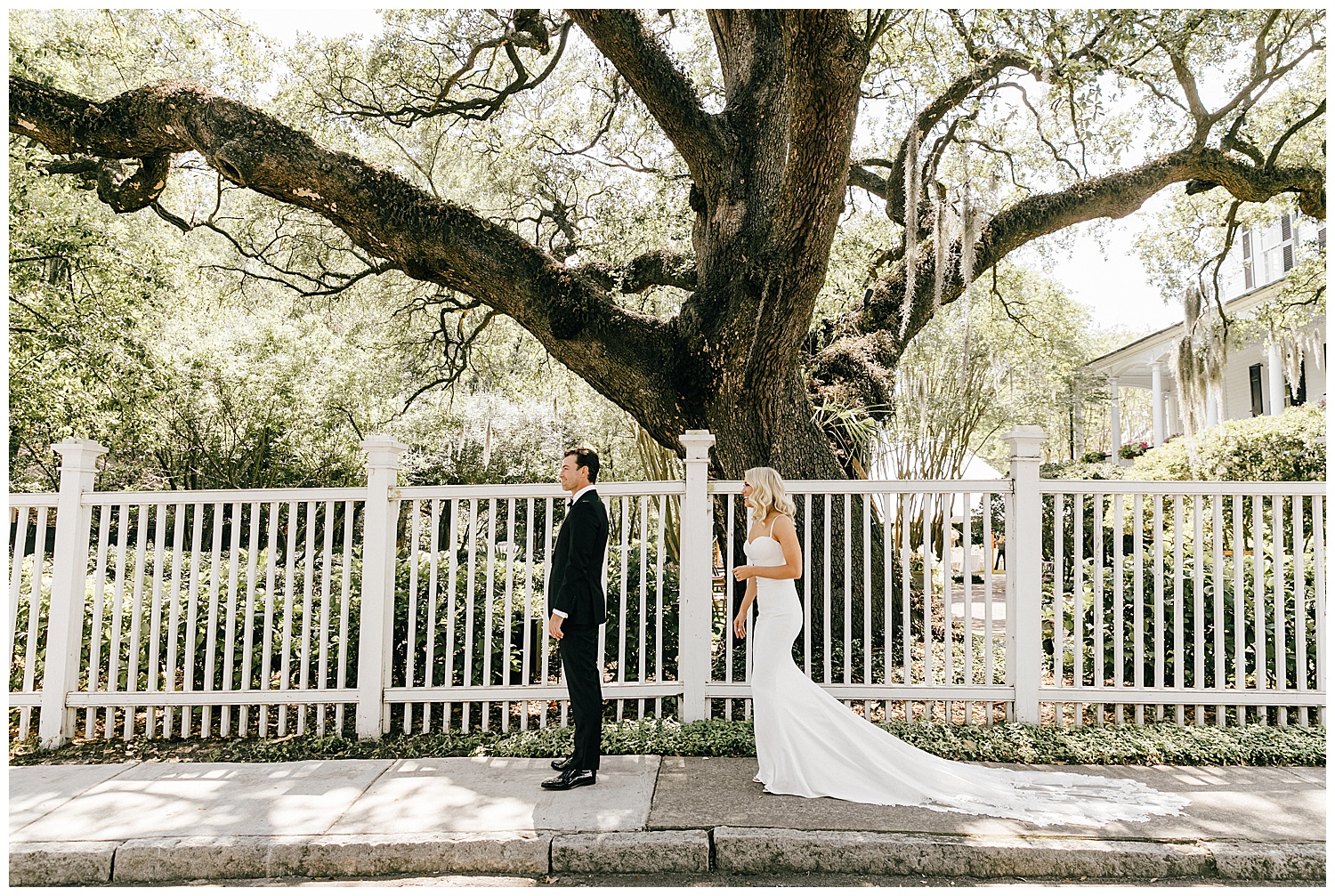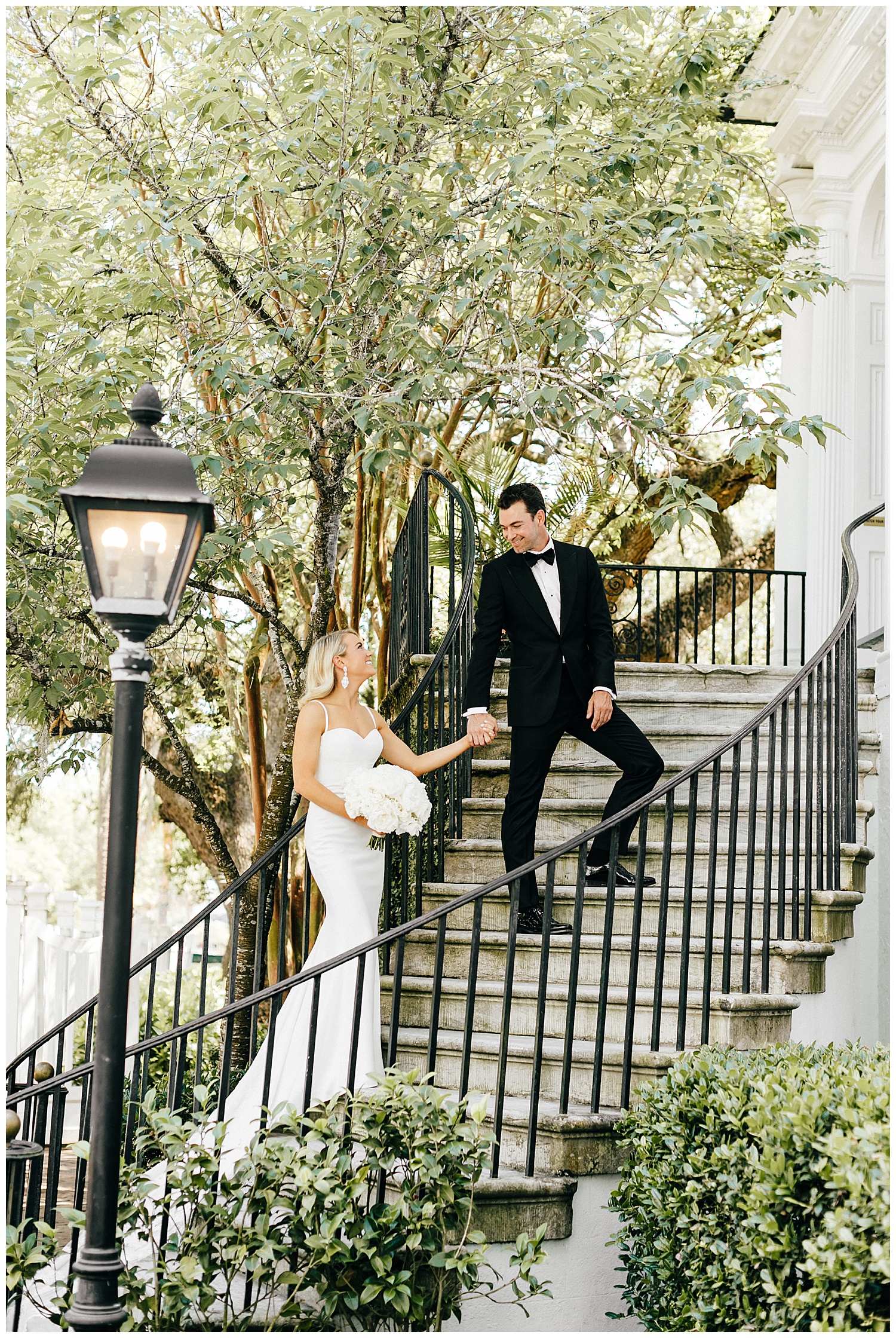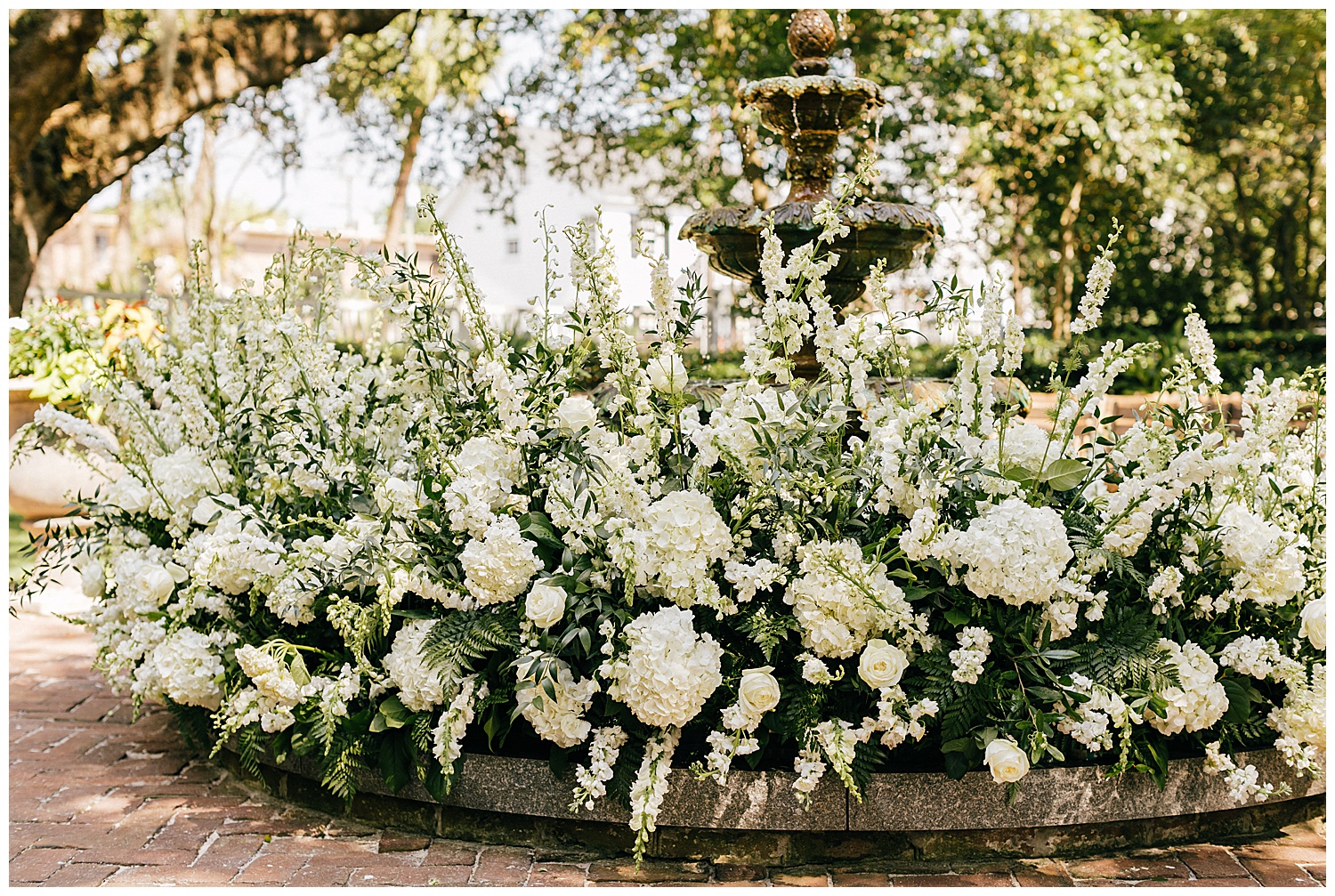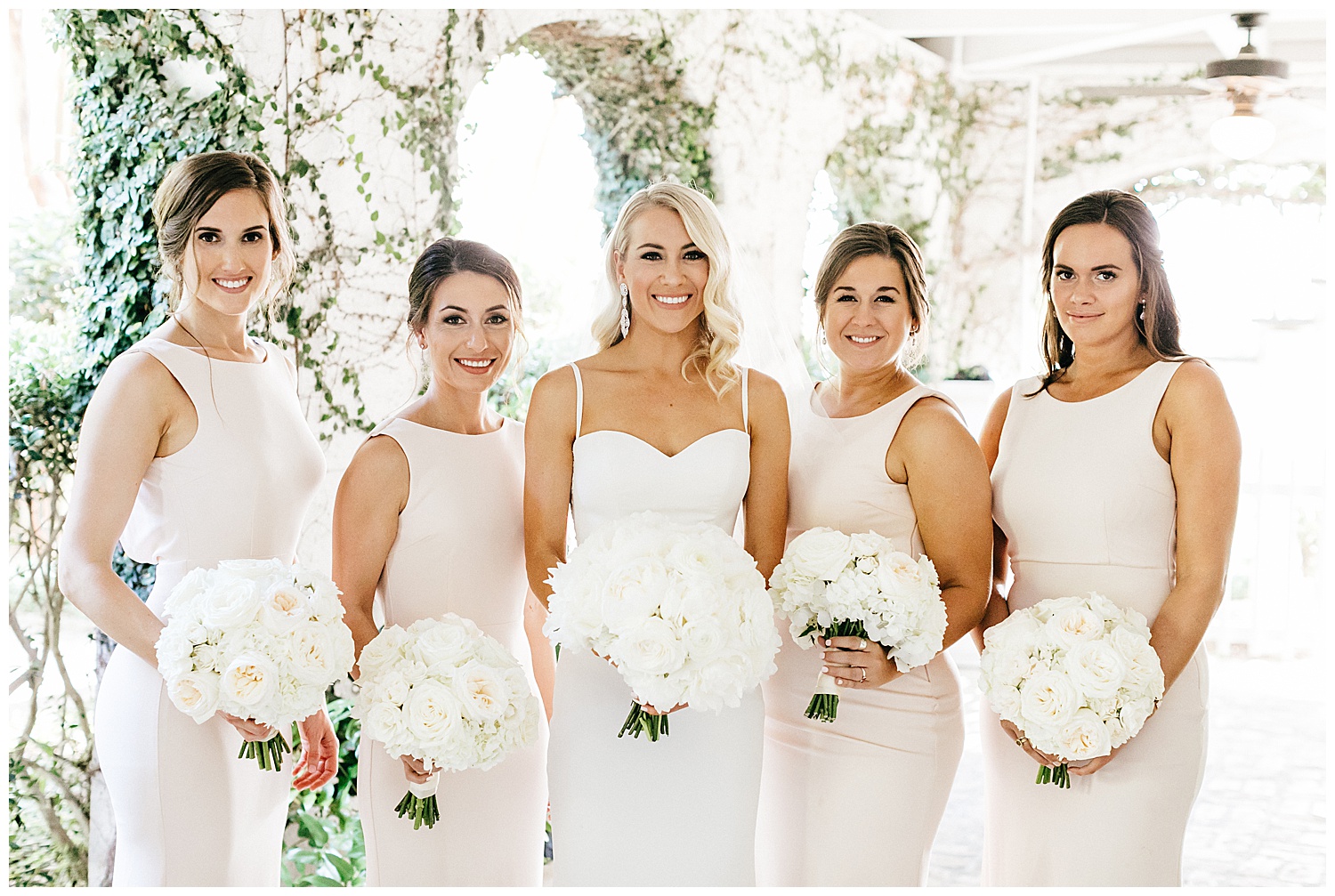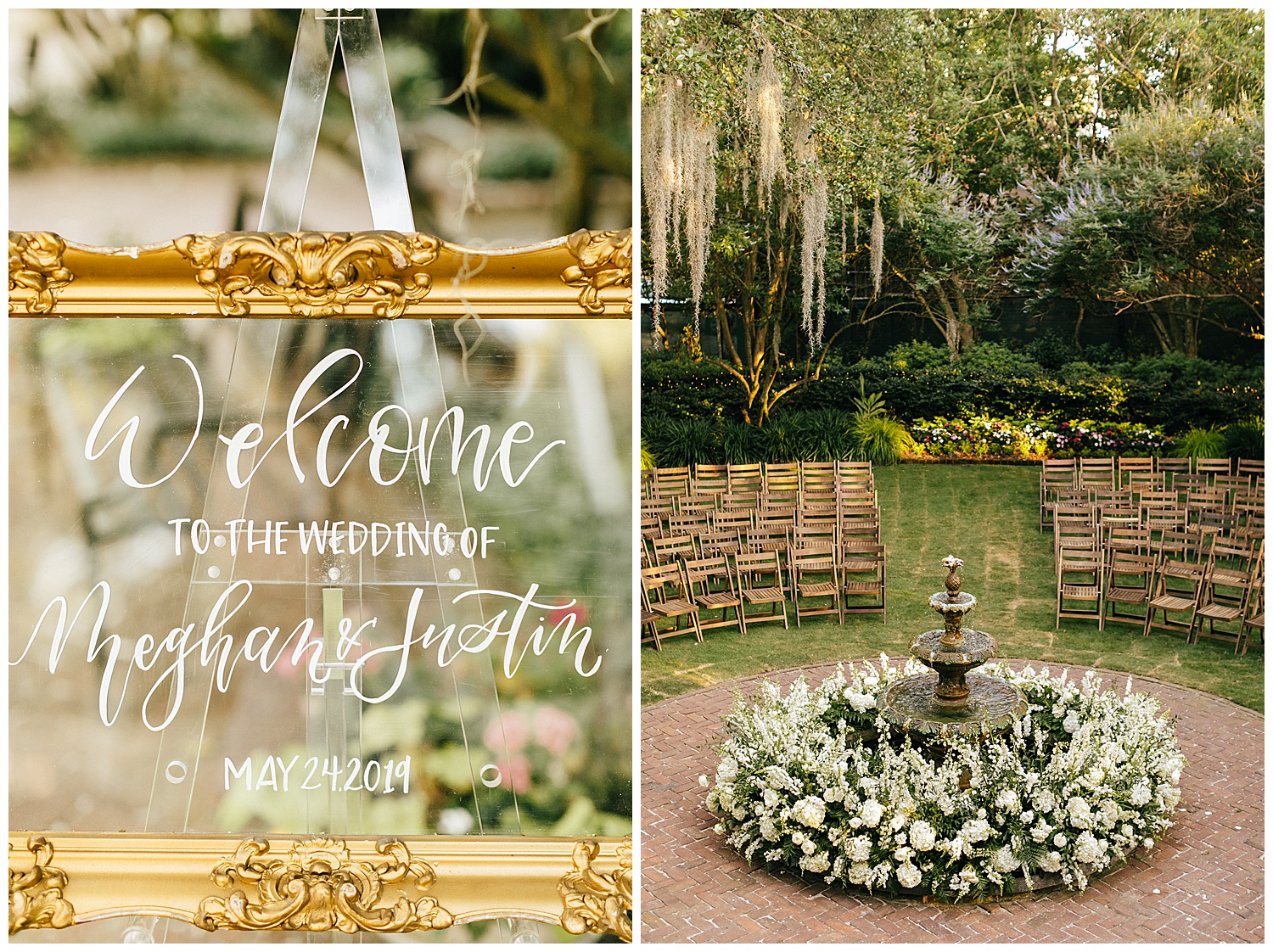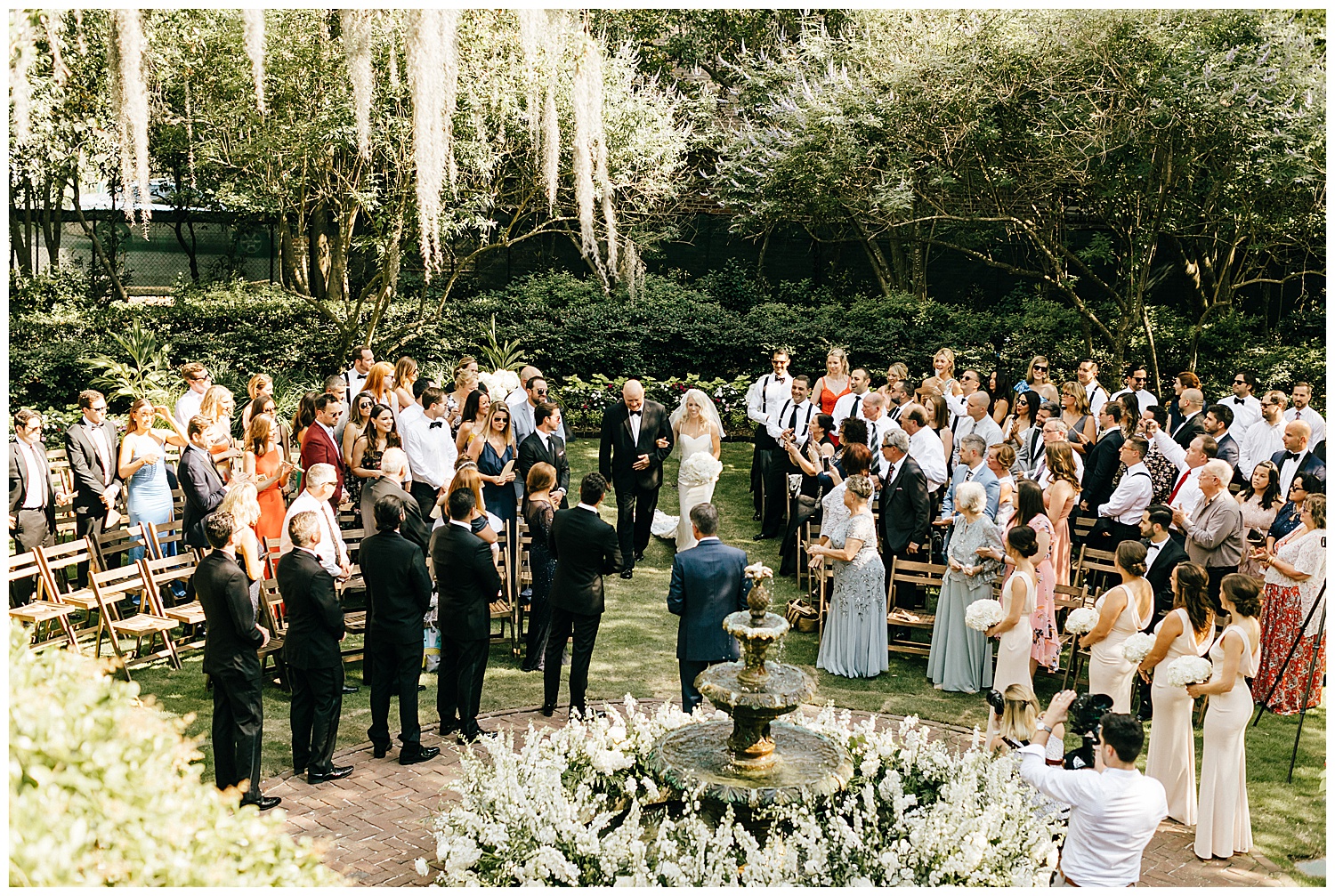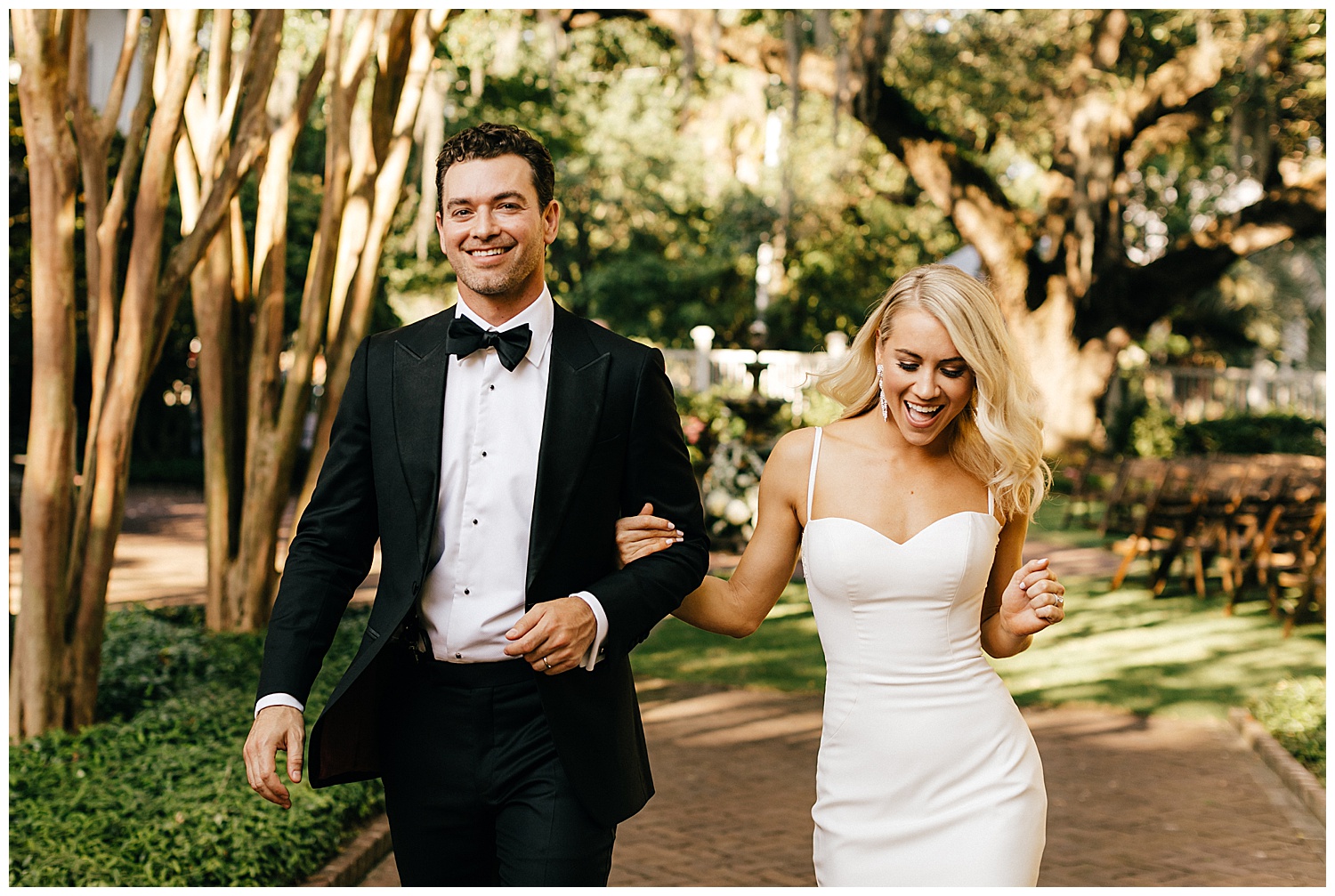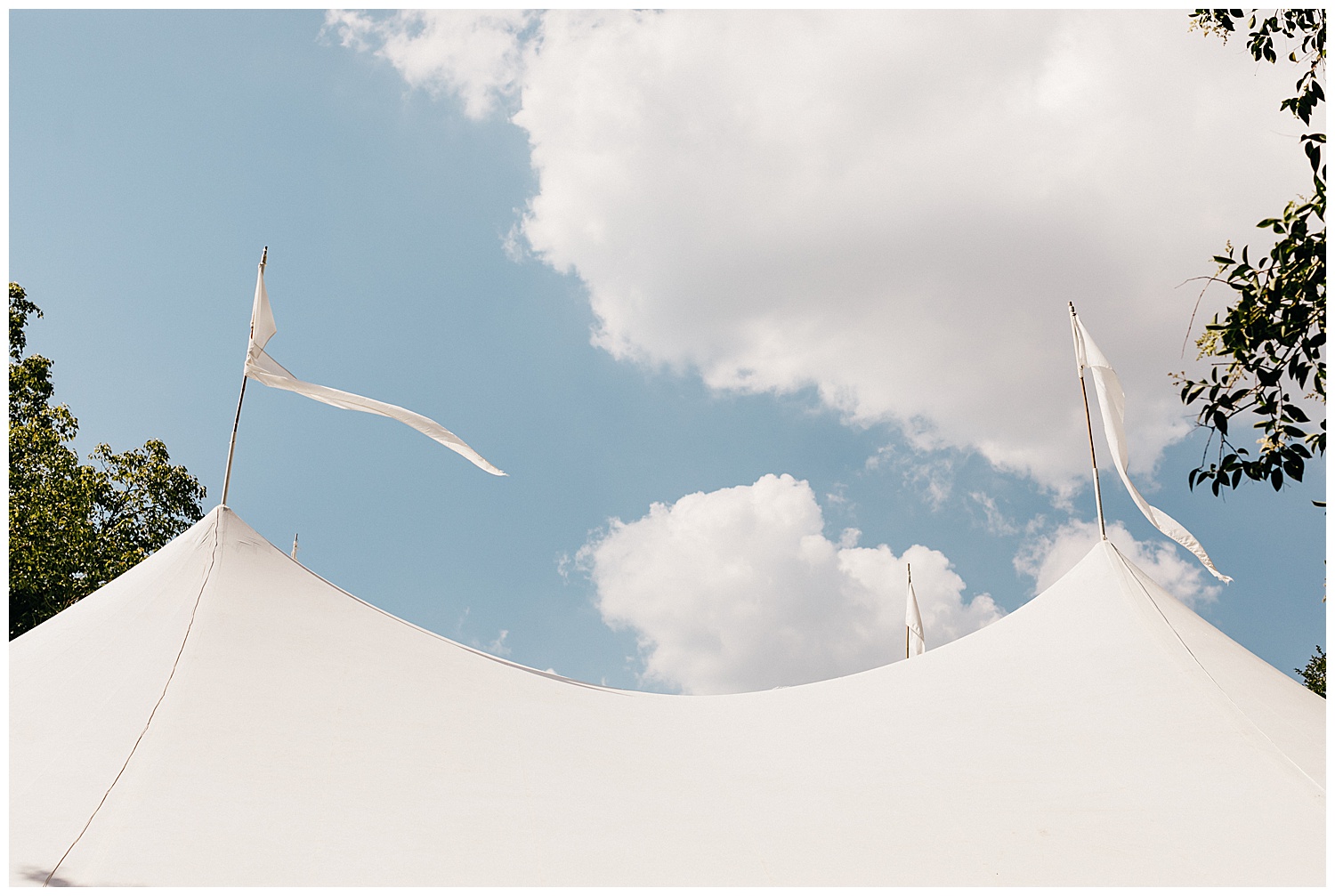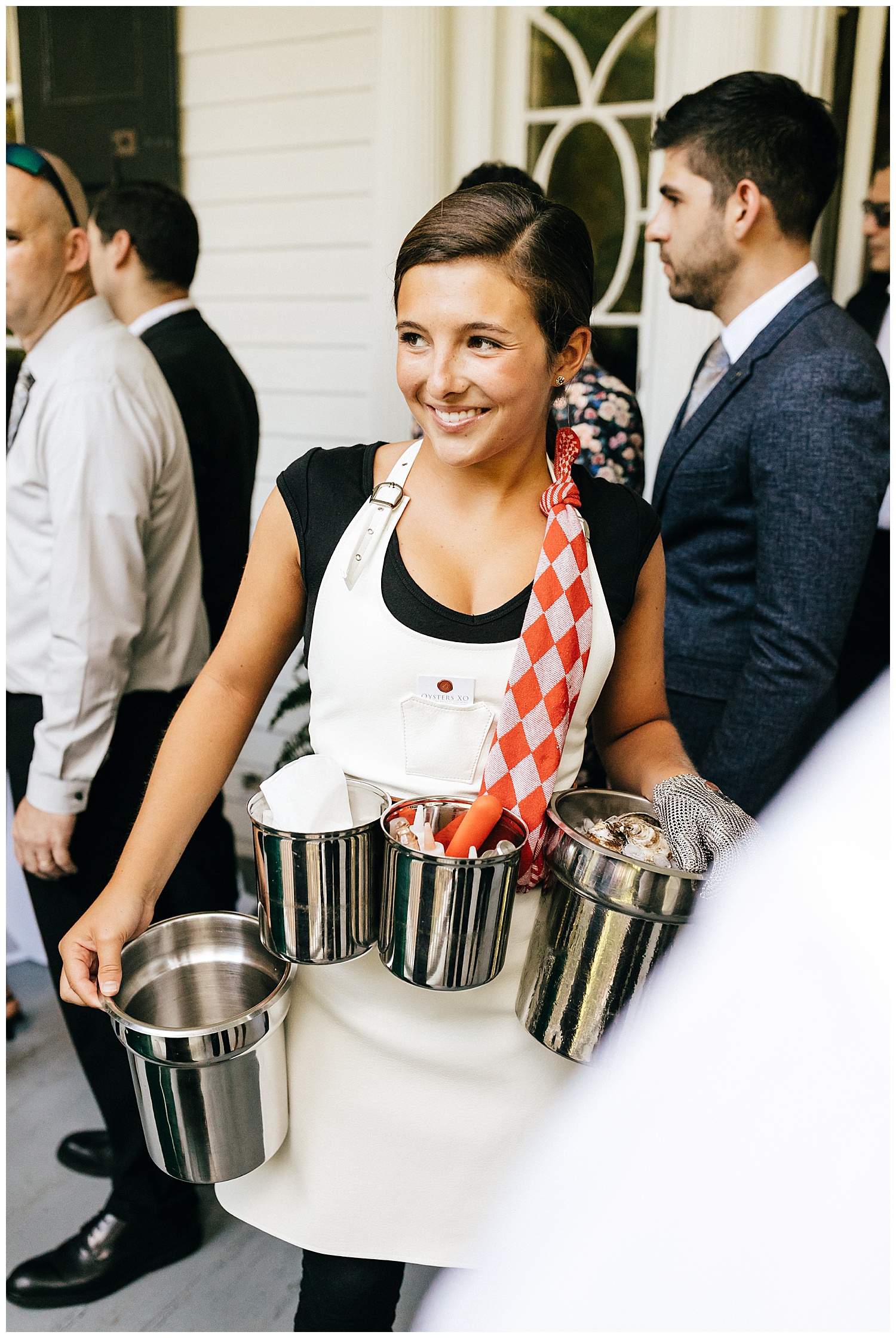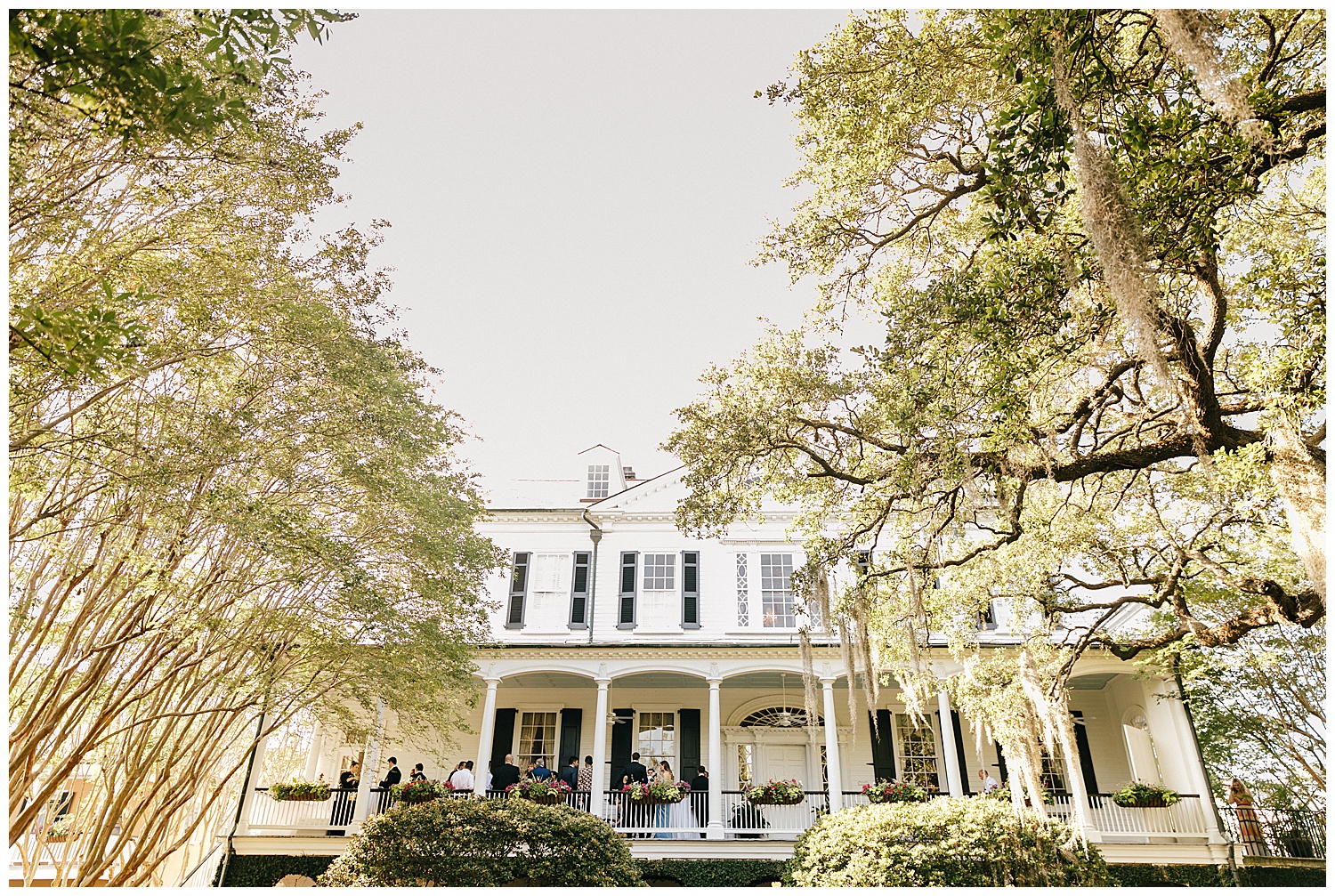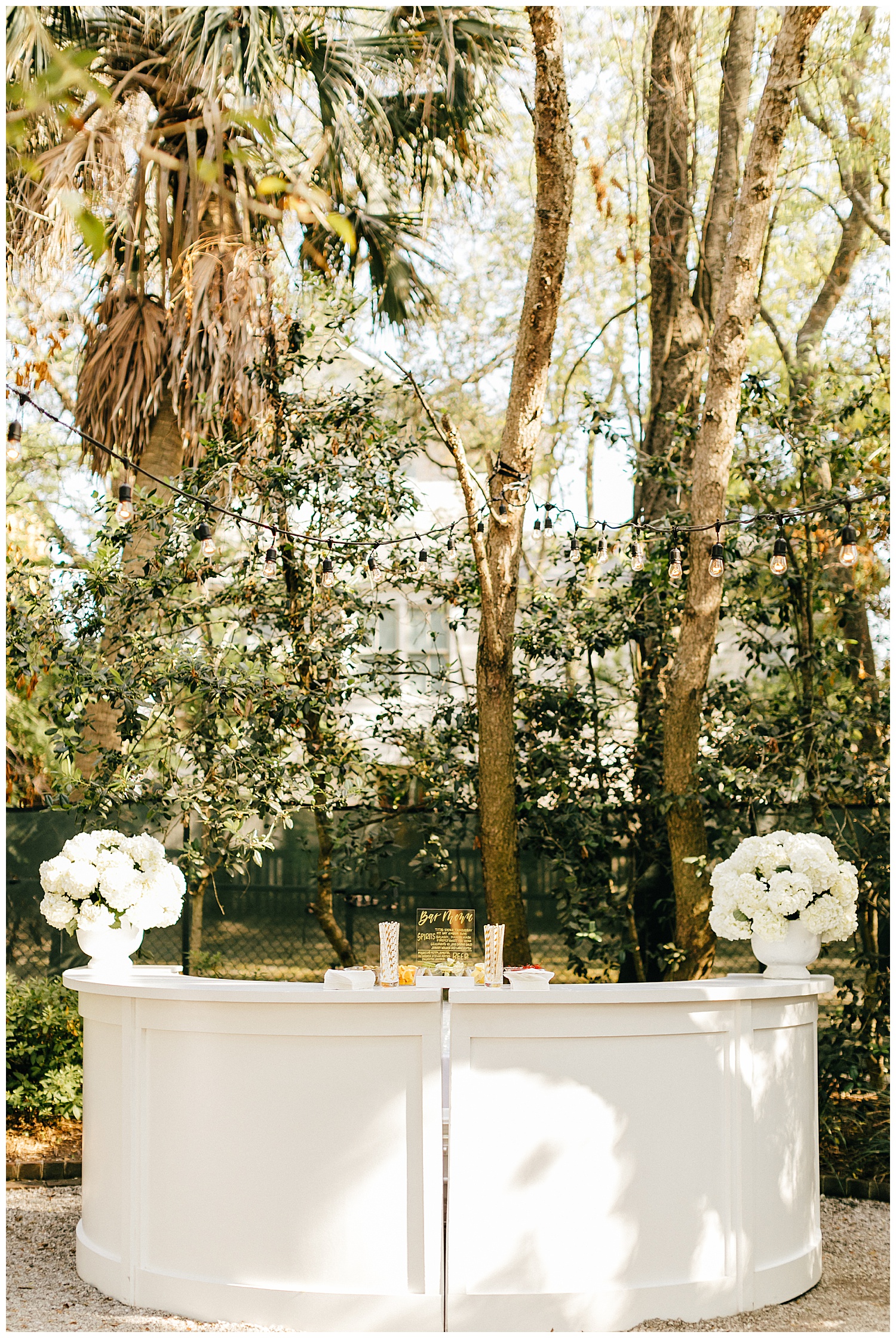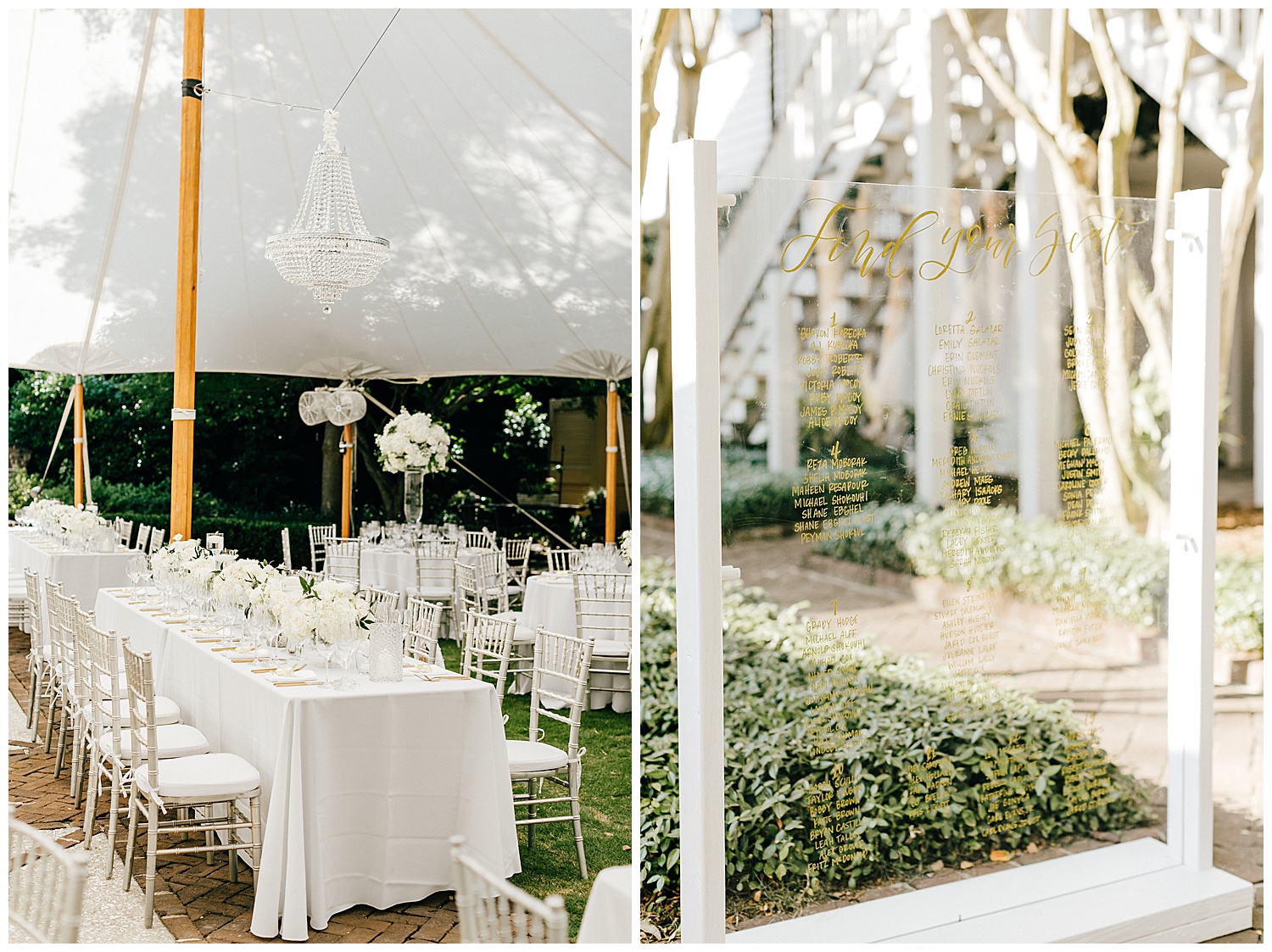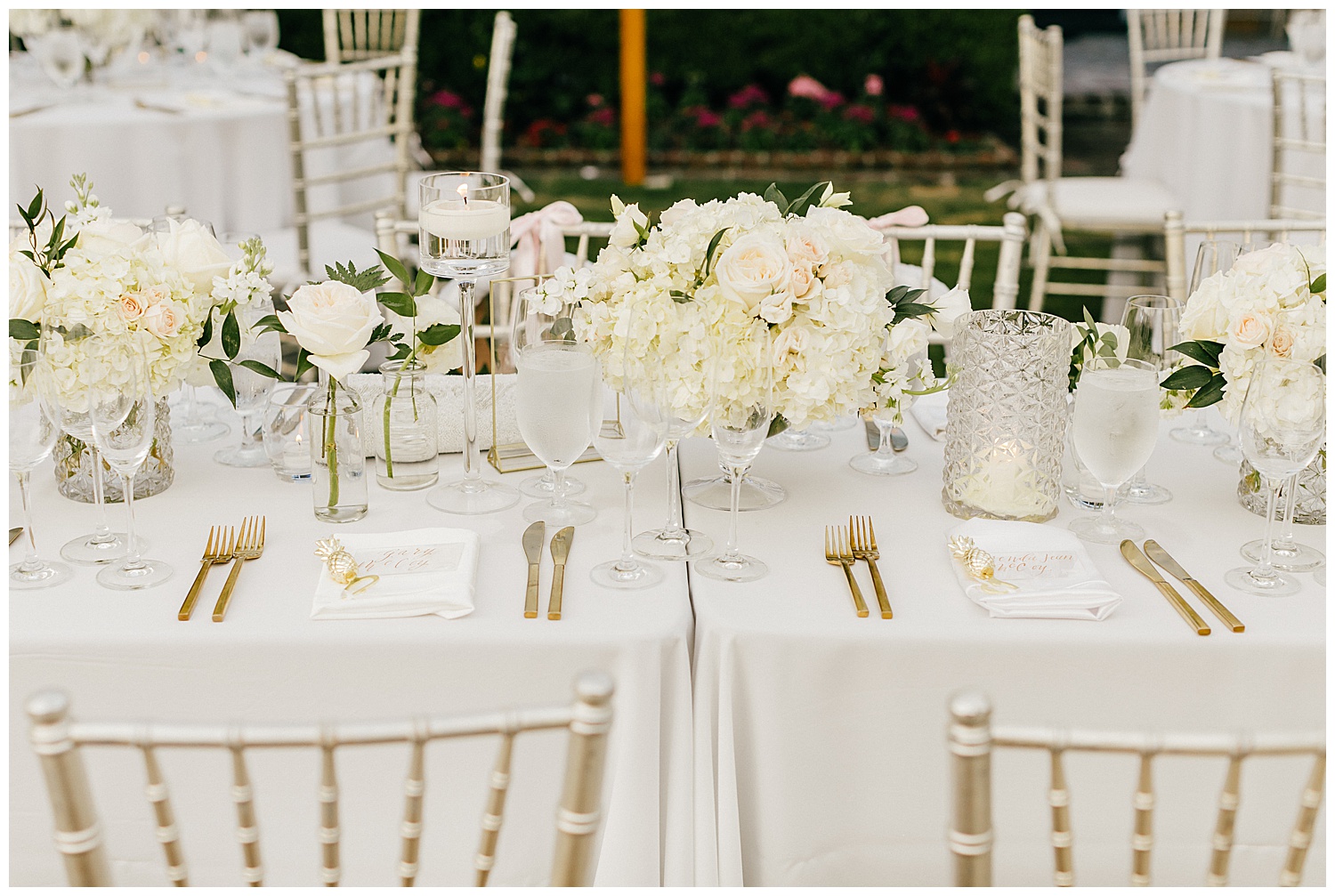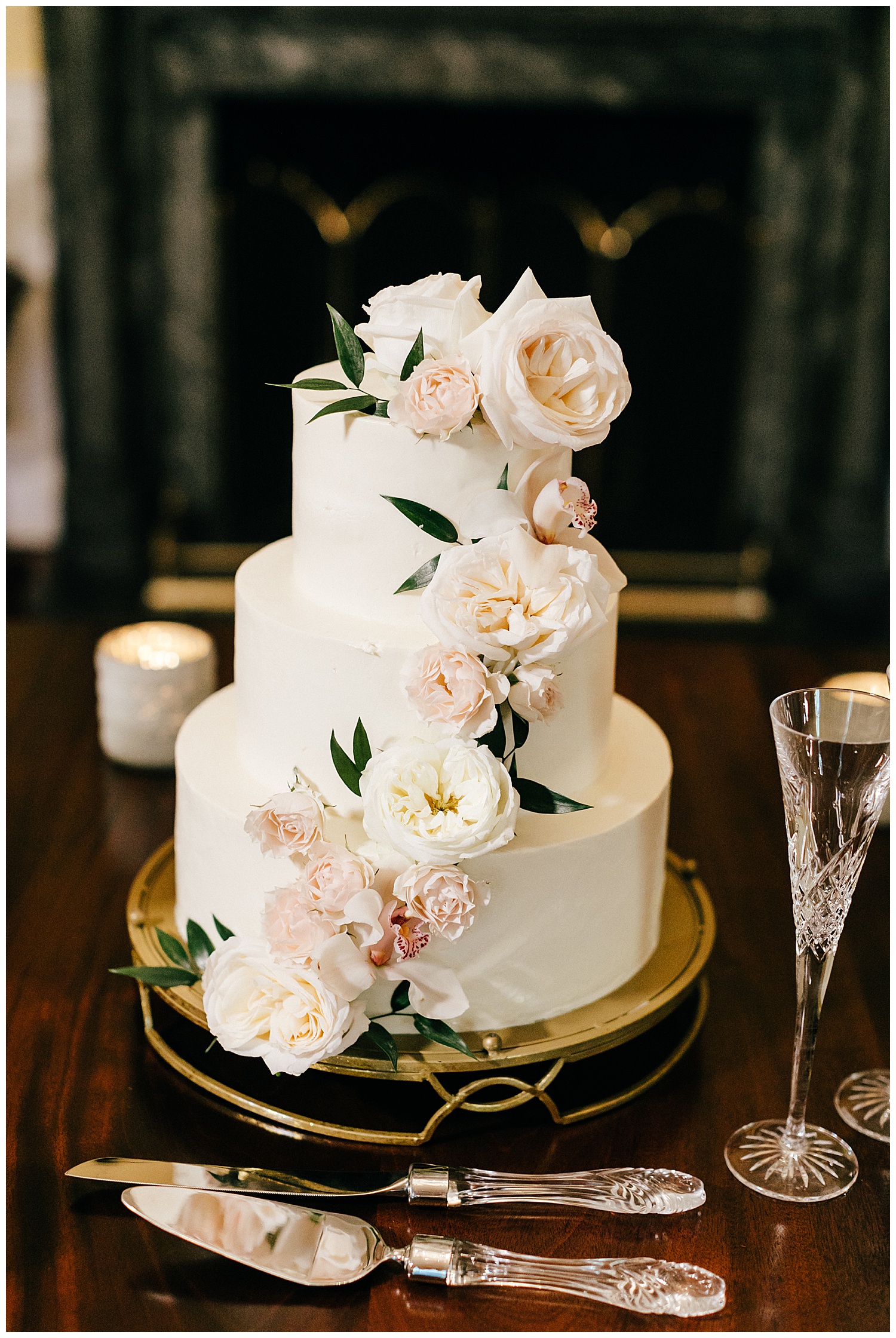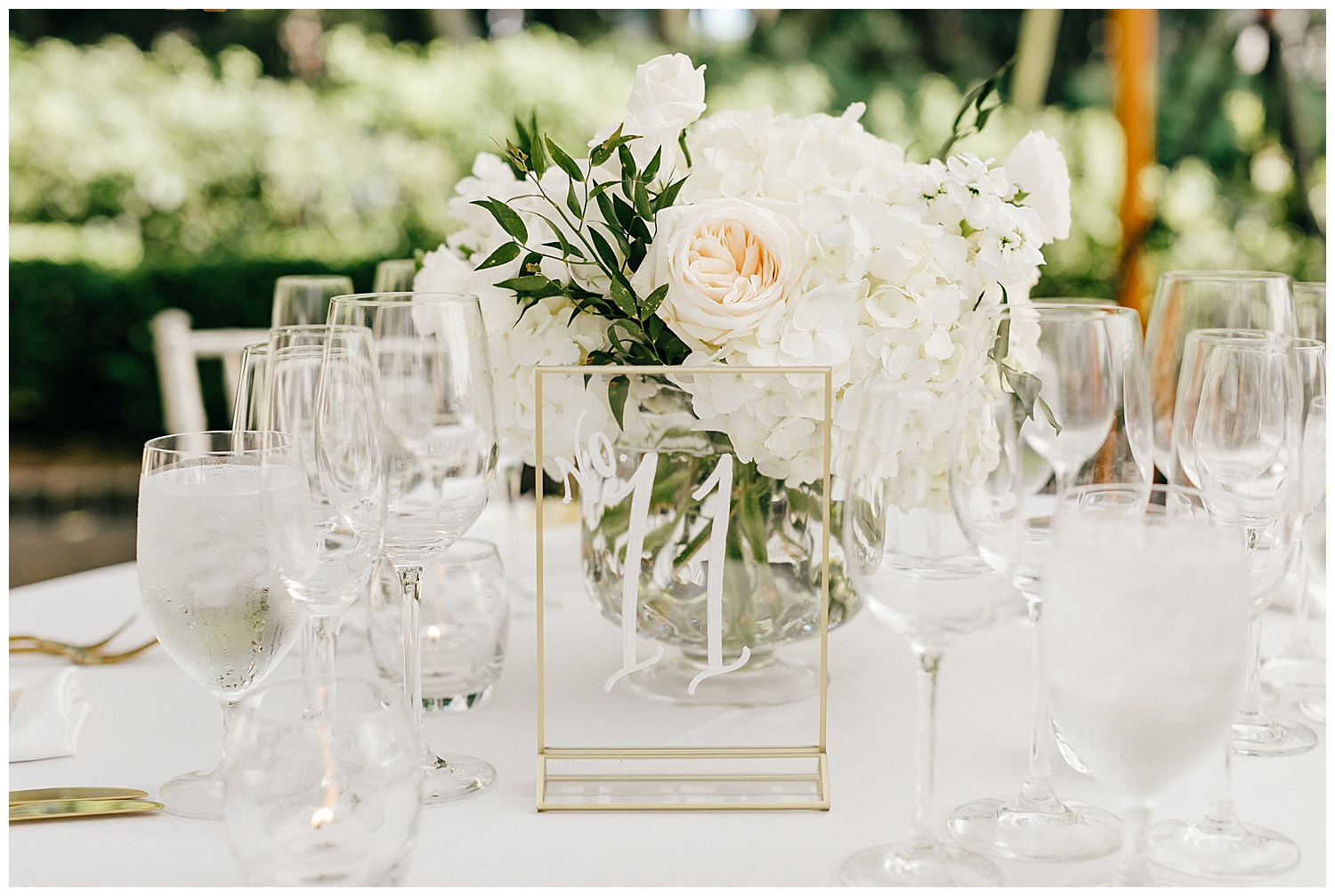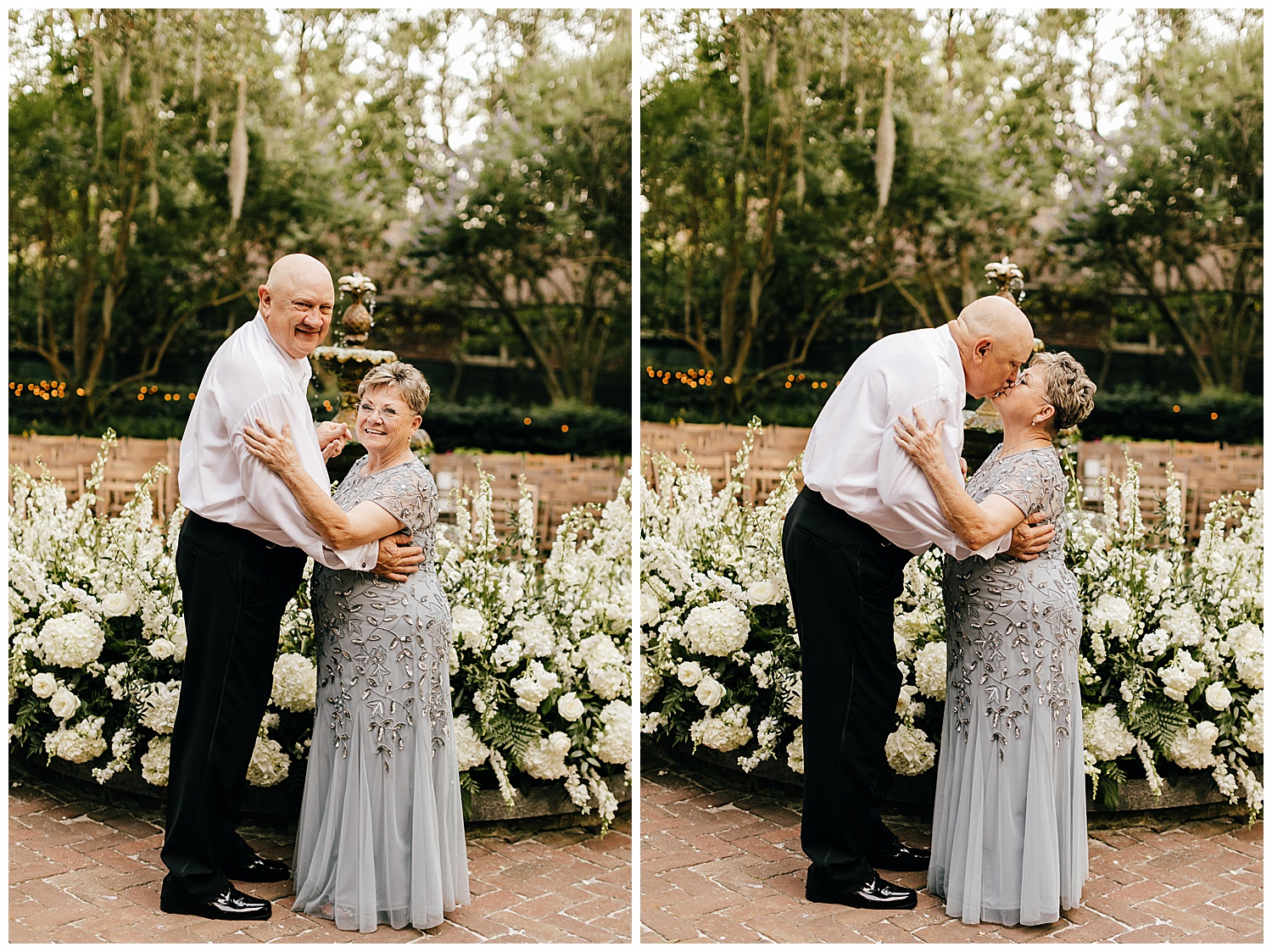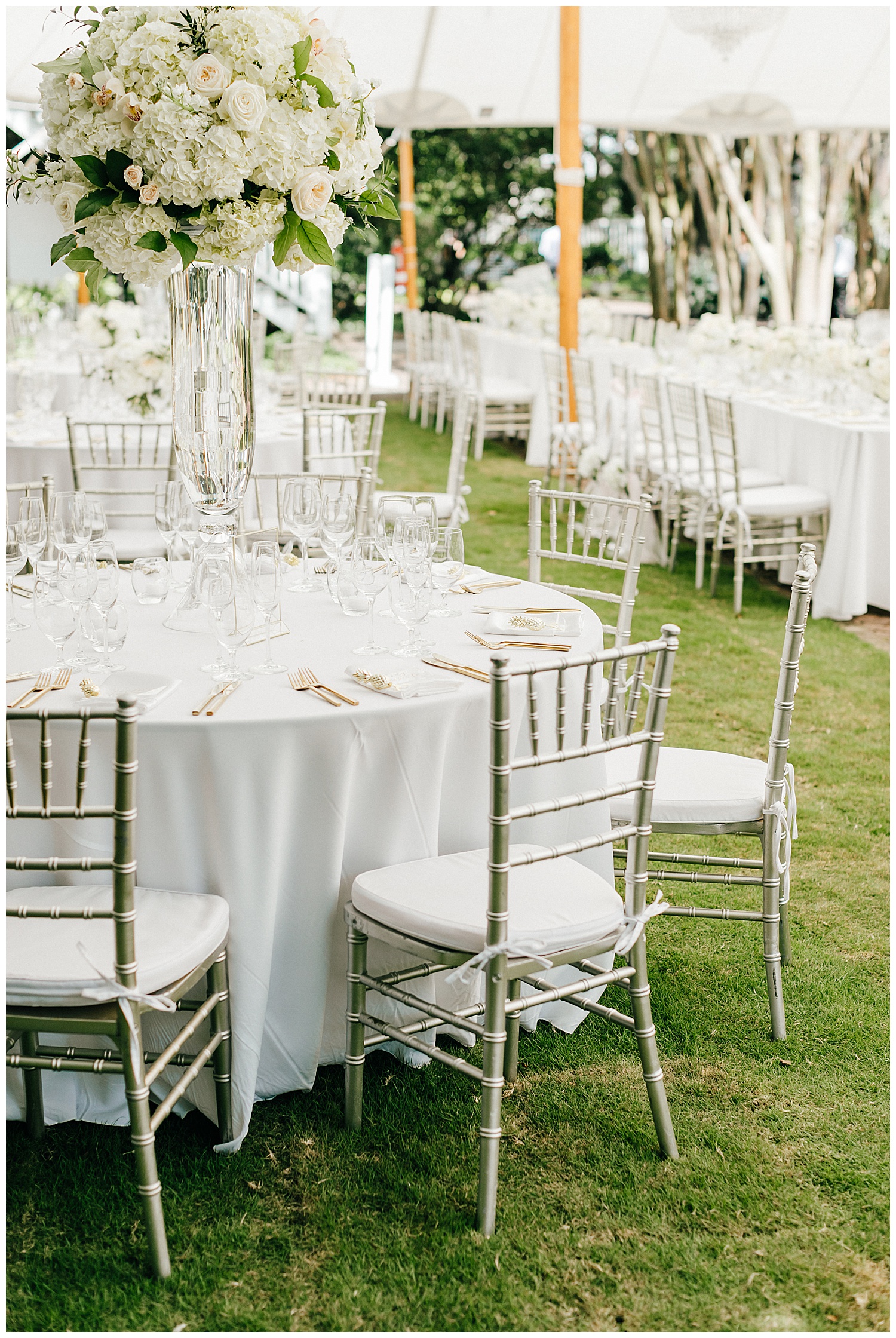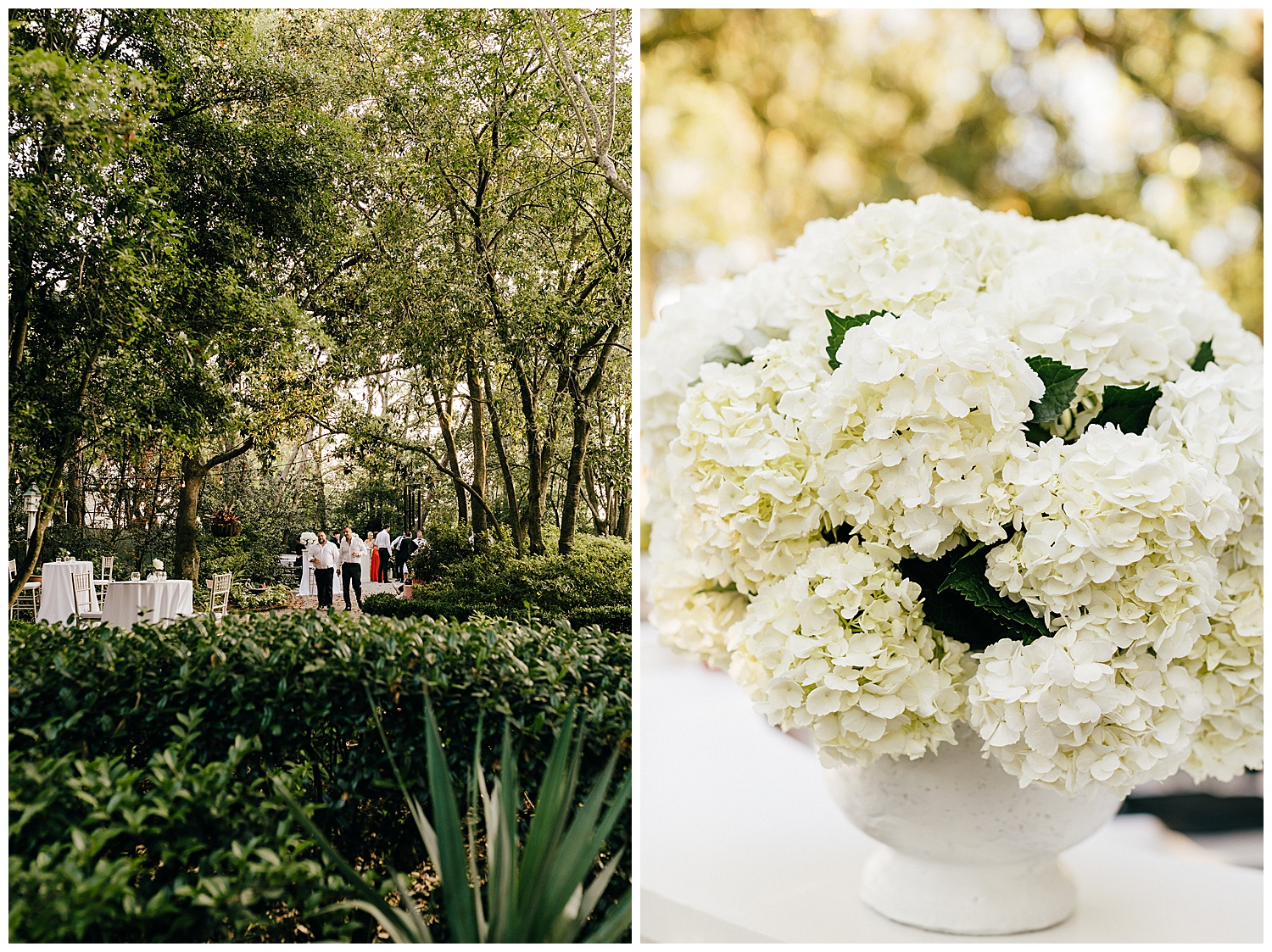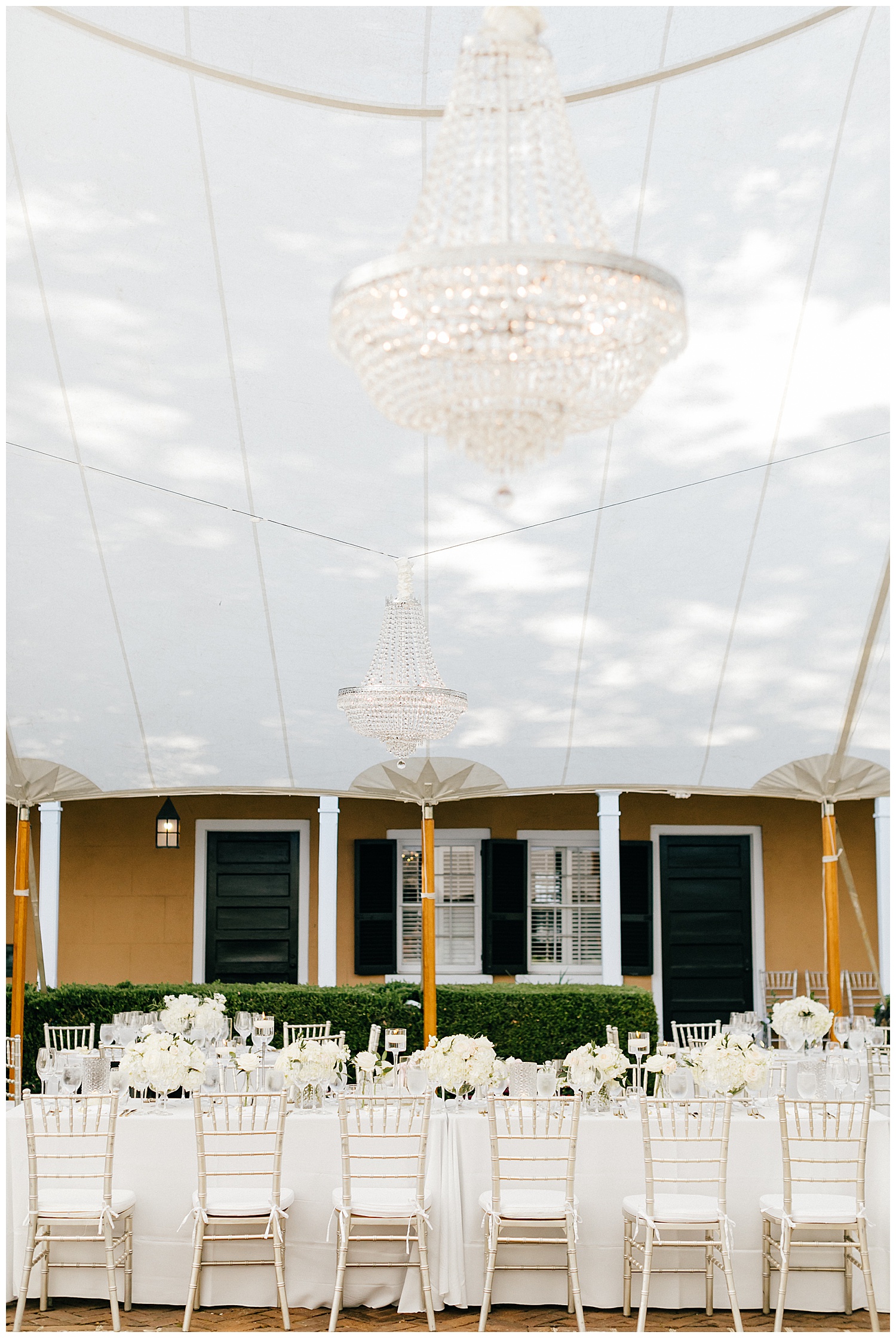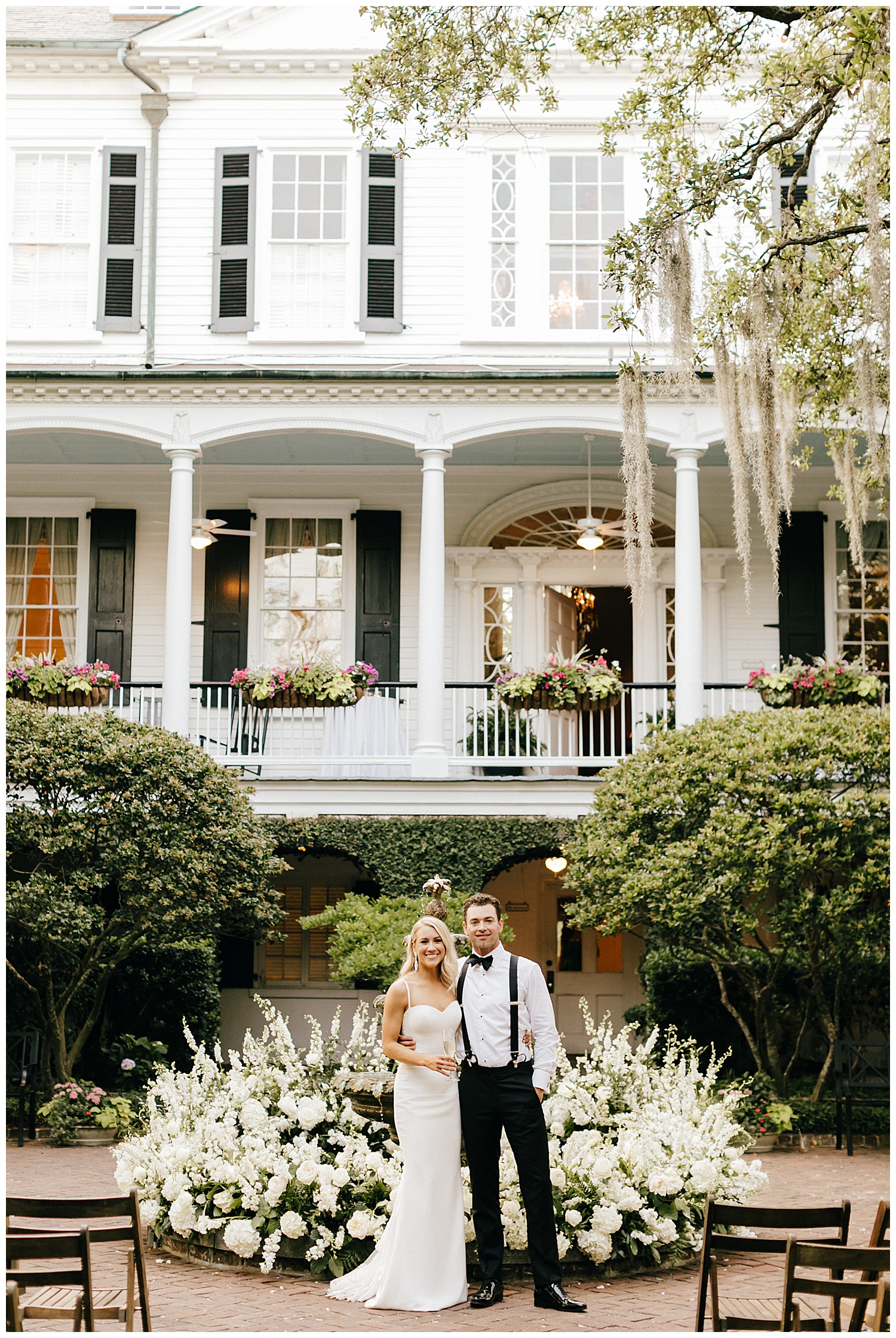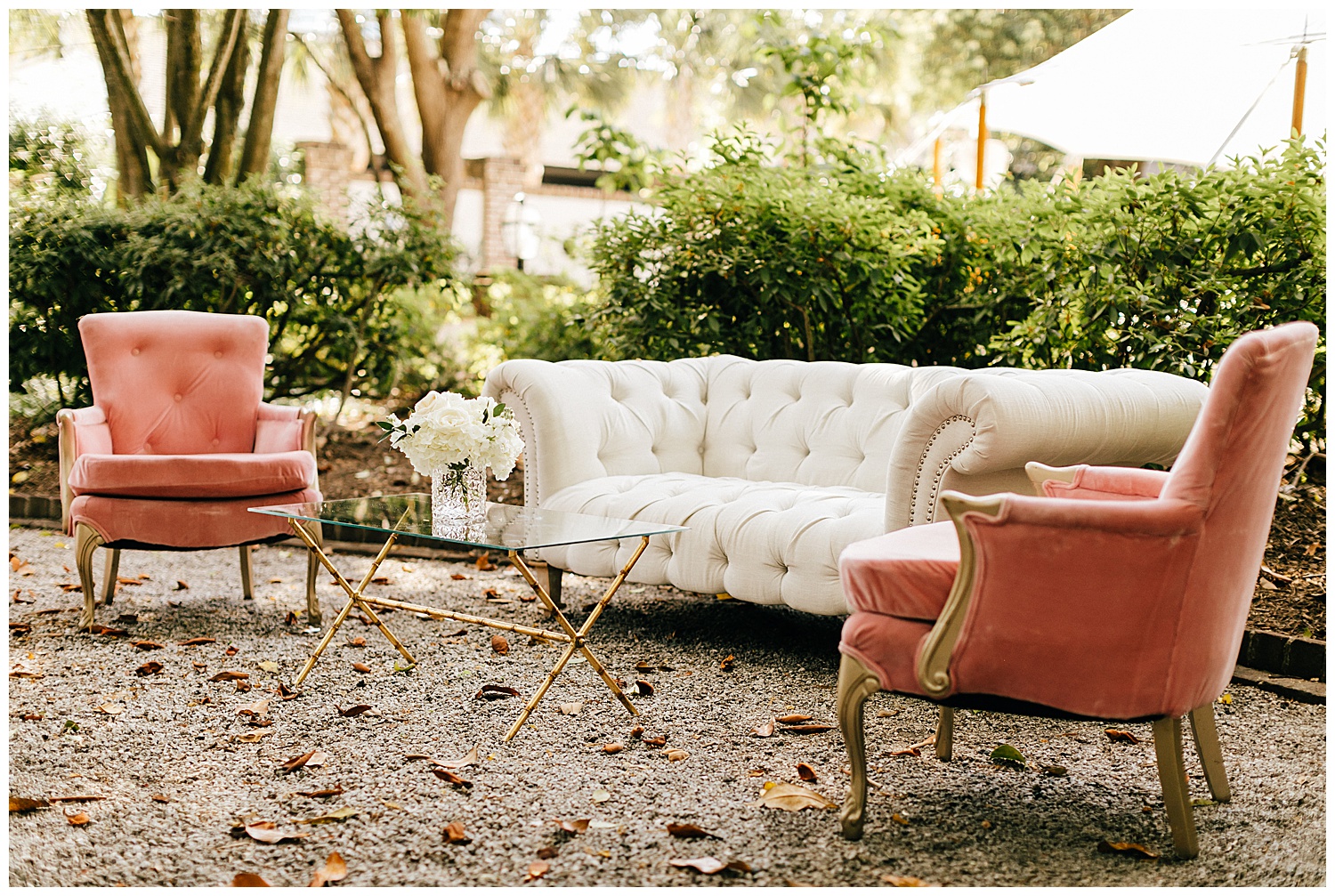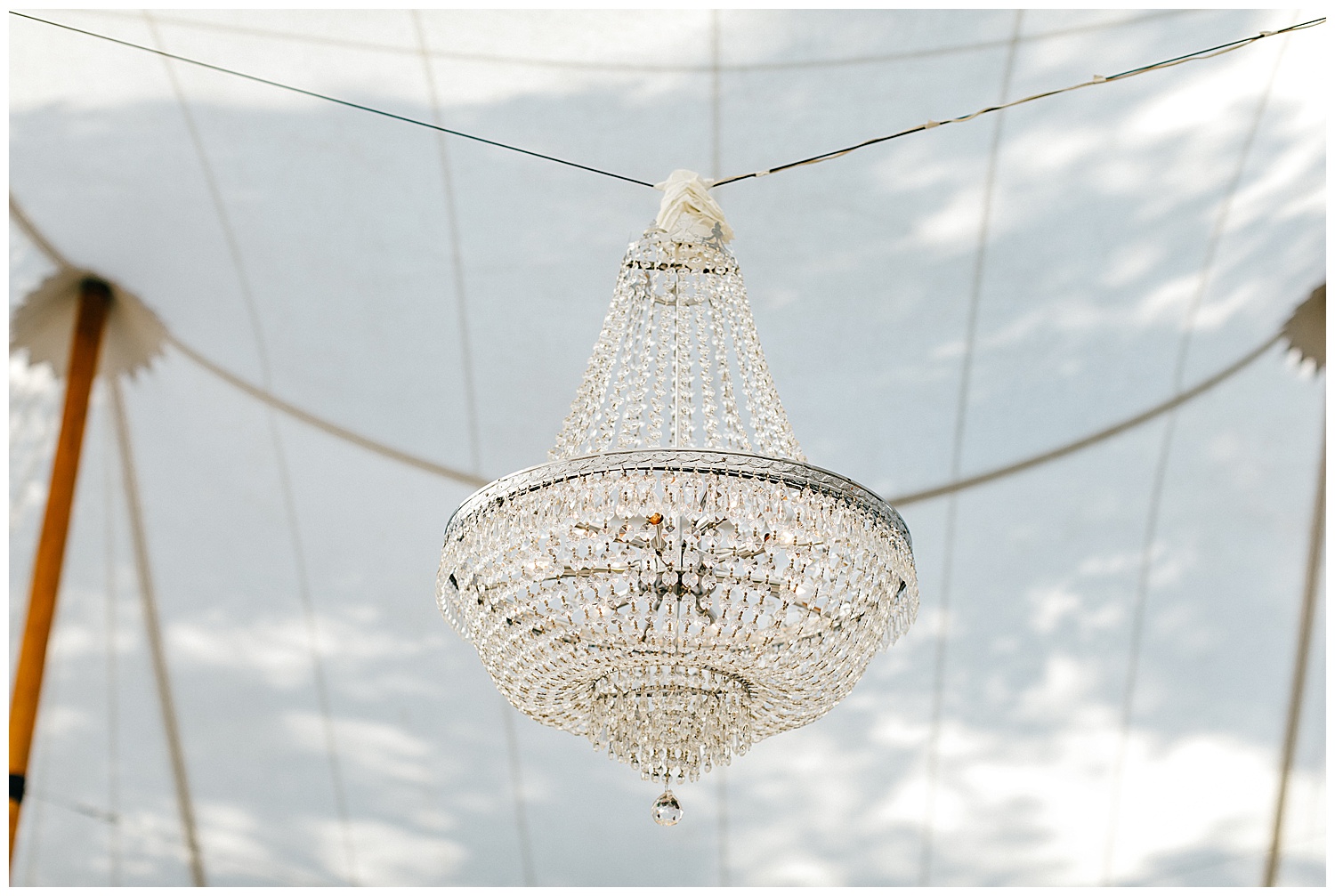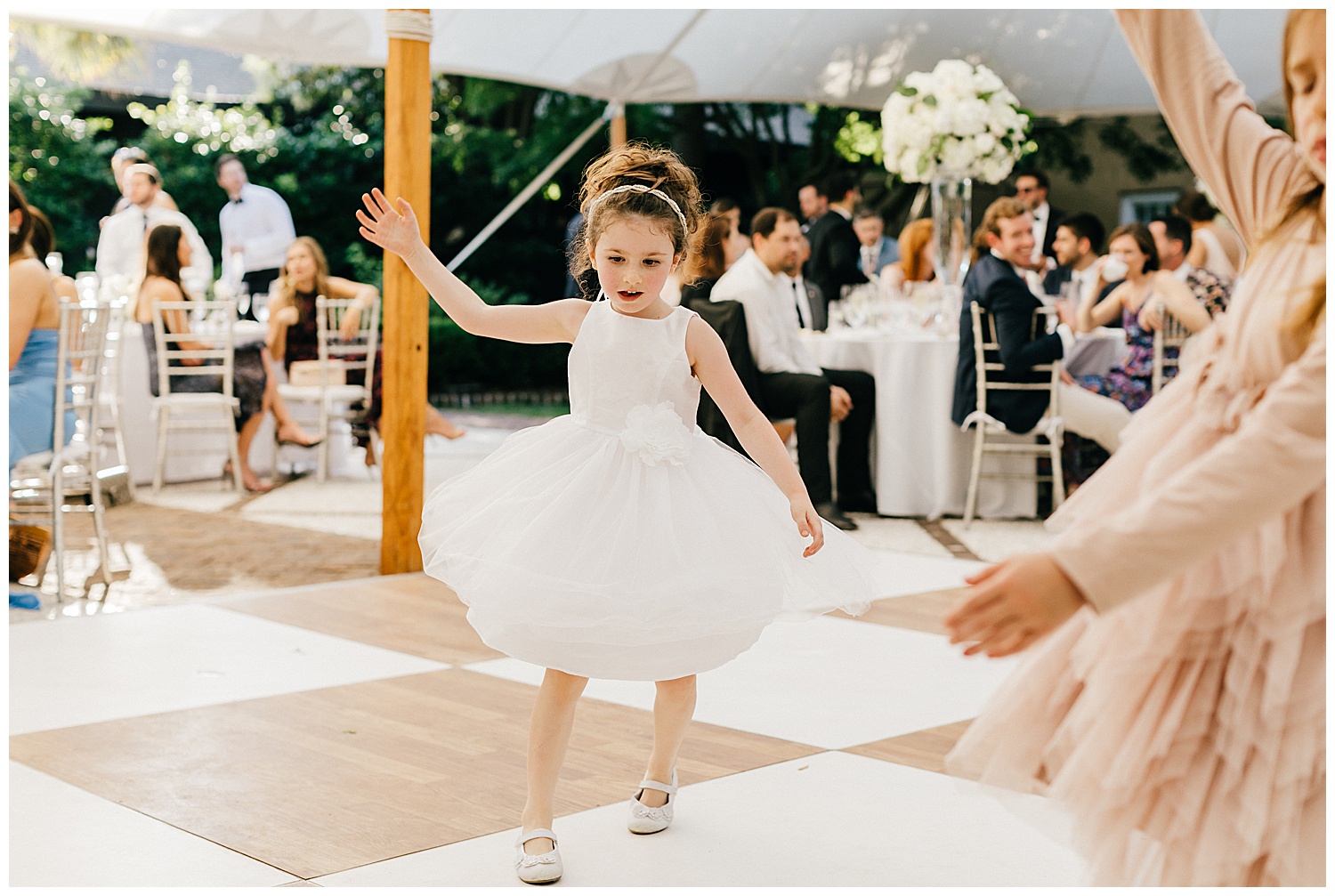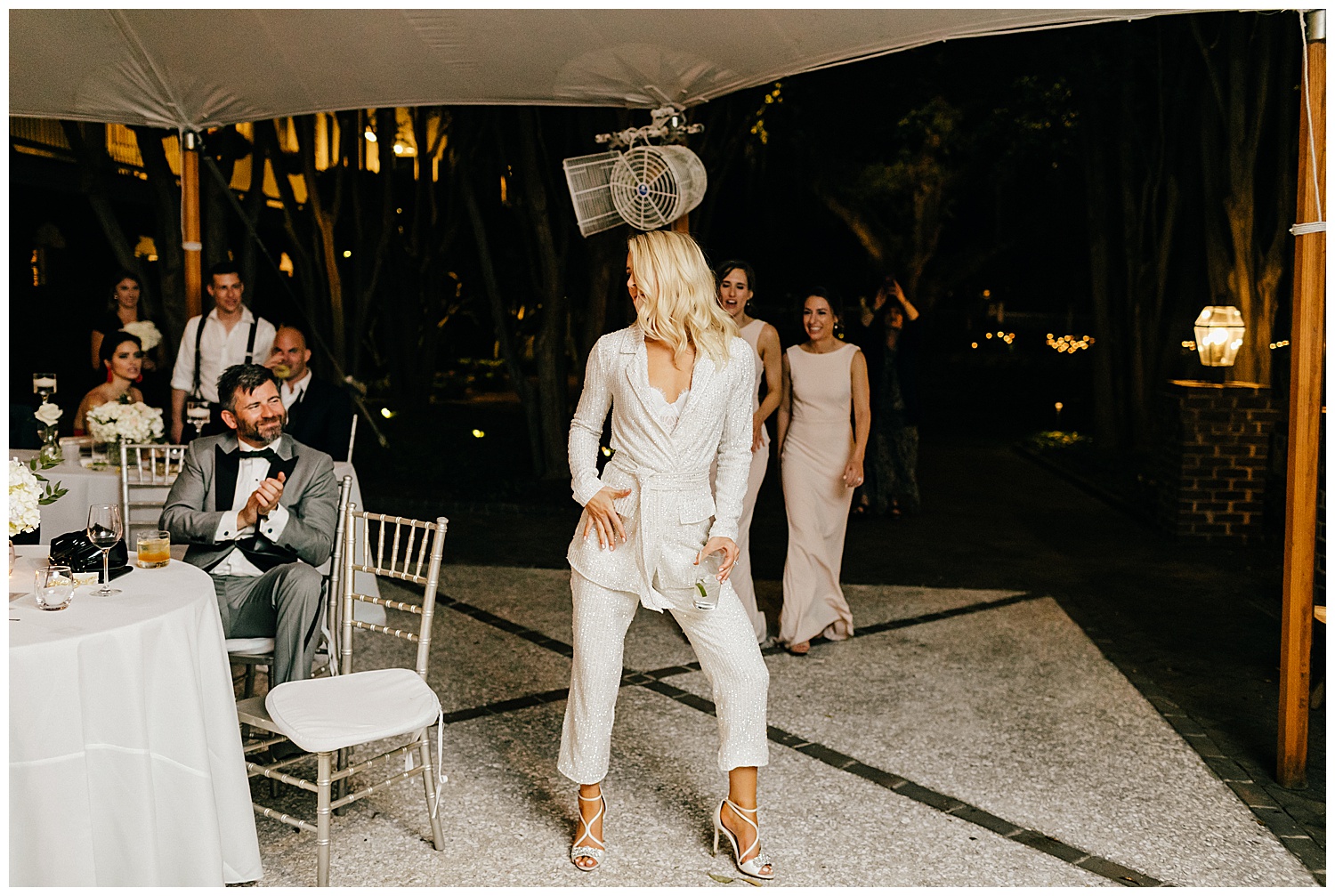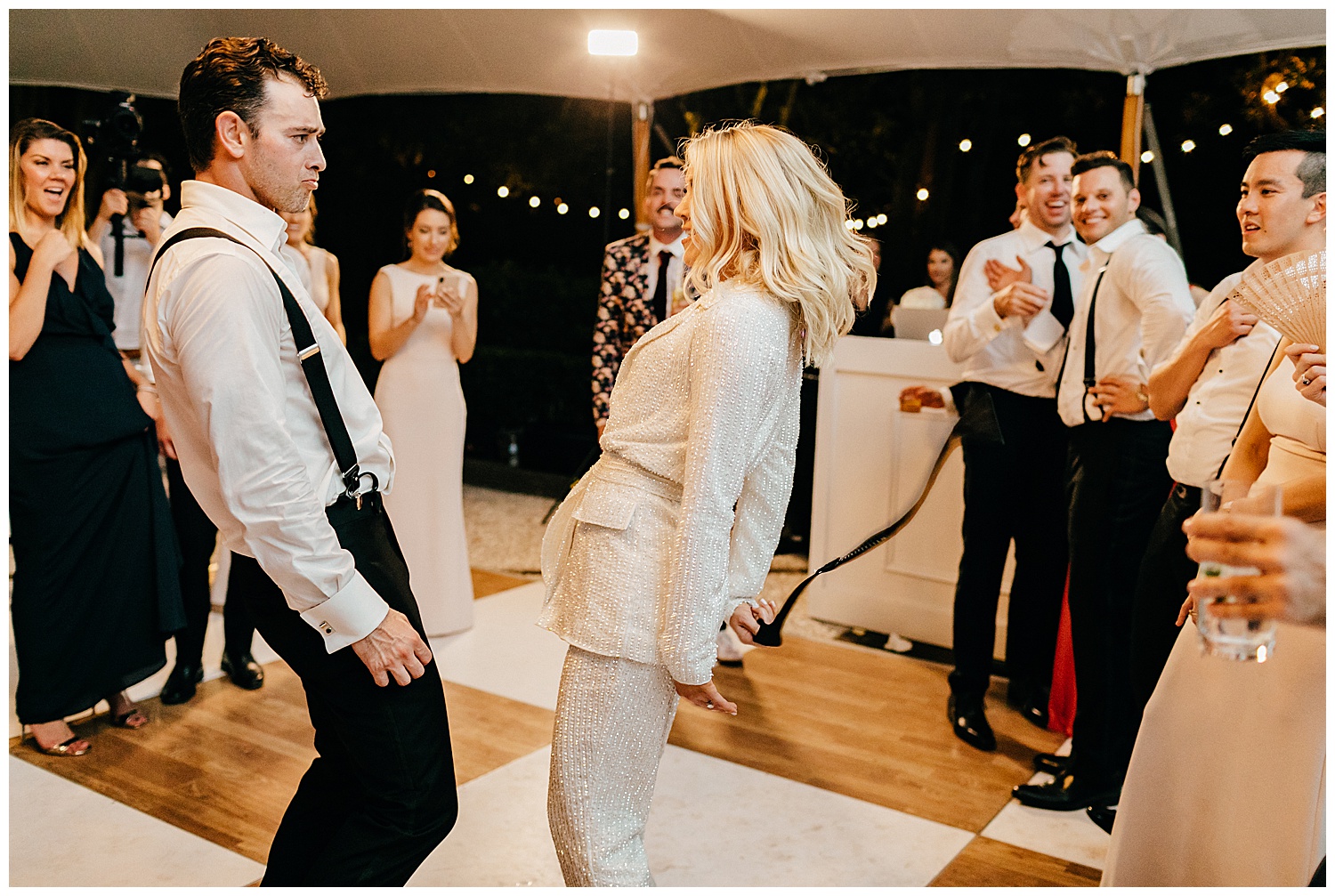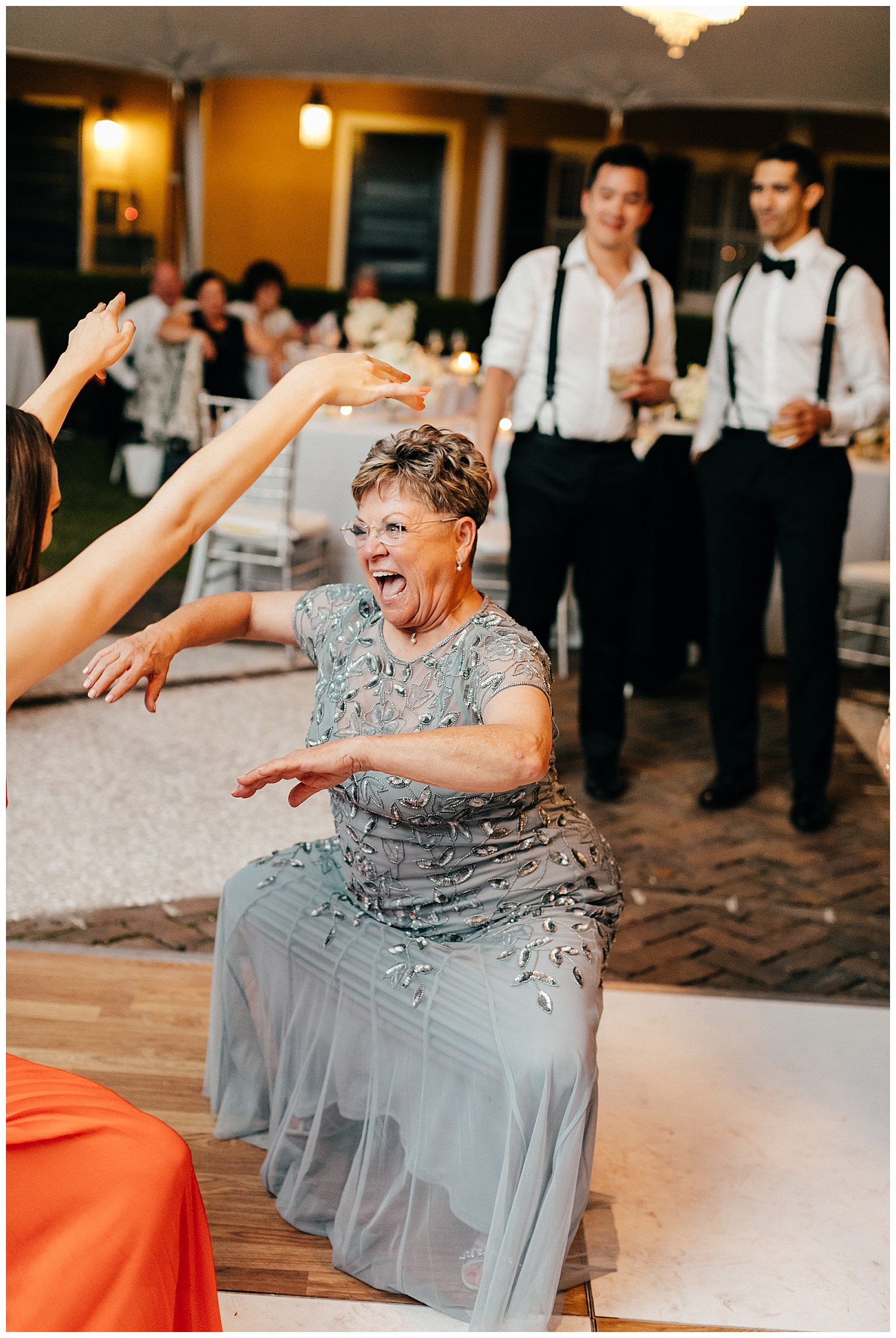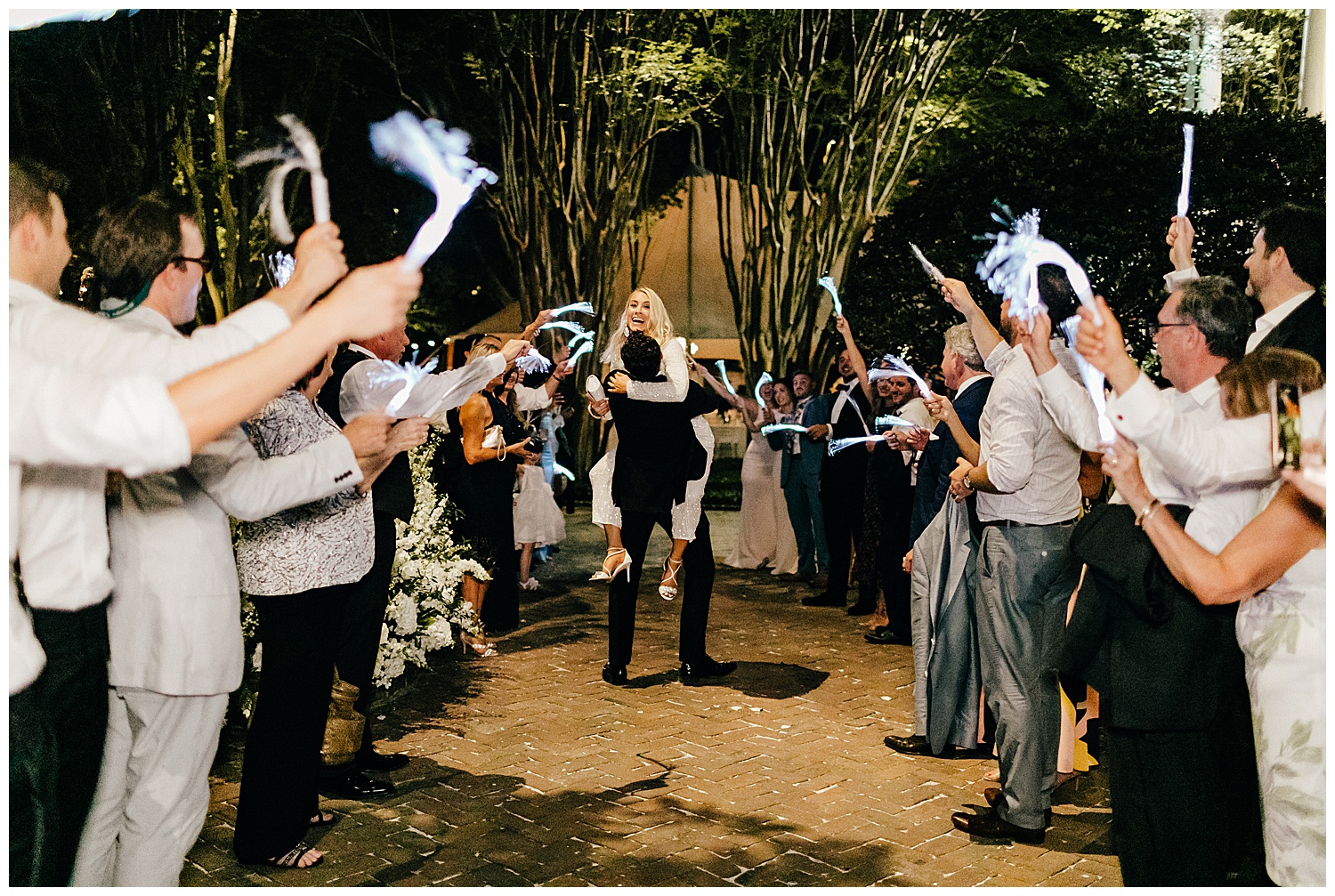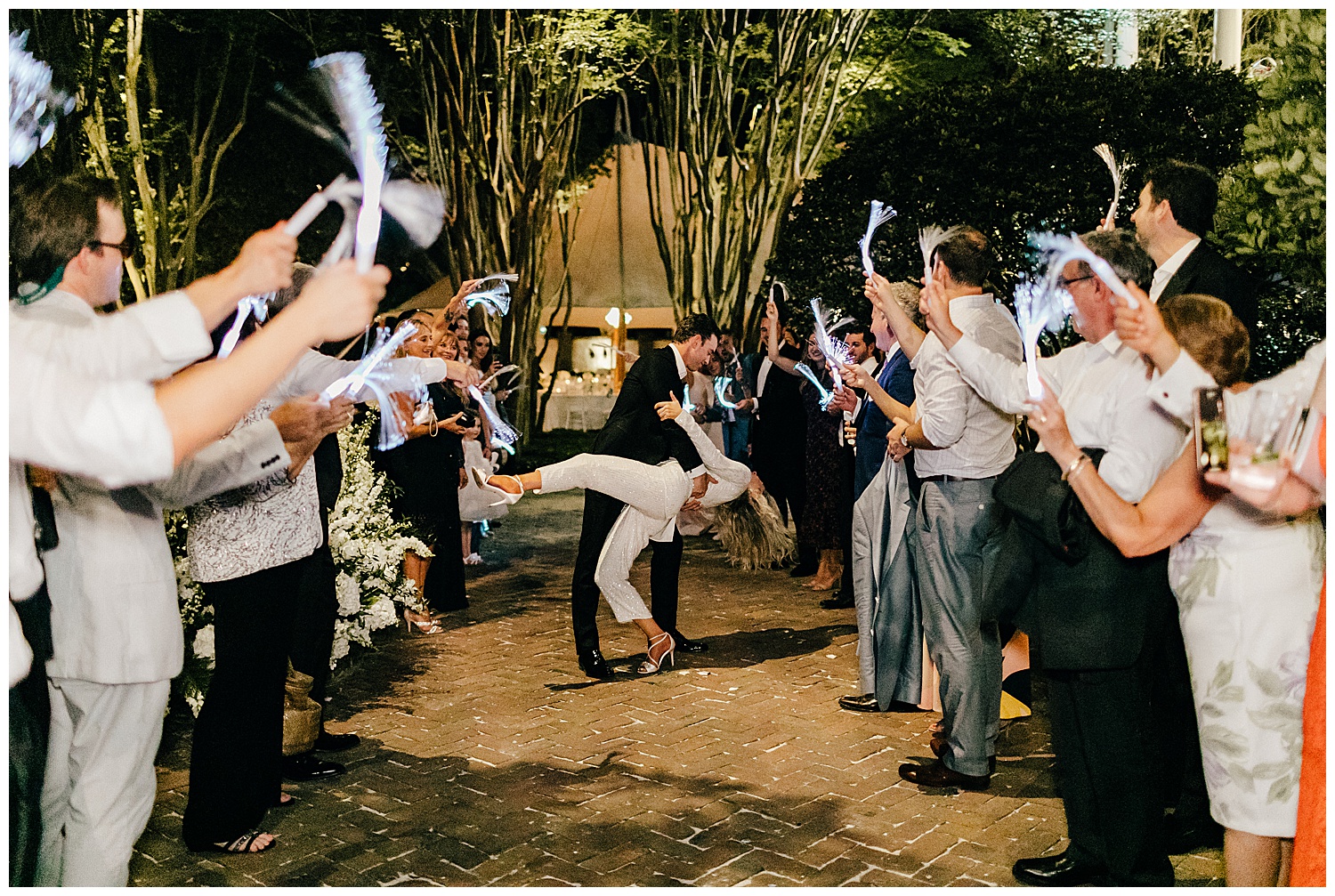 Planner: Pure Luxe Bride | Venue: Thomas Bennett House | Catering: Salthouse + Oysters XO | Bar: Squeeze | Cake: WildFlour Pastry | Florist: Juniper & Jasmine | Rentas: EventWorks | Tent + Stage + Dancefloor: Skyline Tent Company | Lighting: Innovative Event Services | Ceremony Music: Micah Gangwer | Reception Music: Darby Events | Lounge: 428 Main | Photography: Sara Bee Photography | Videography: Matt Rouse | Officiant: Kevin. K | Beauty: Wedding Hair by Charlotte | Transportation: Charleston Style Limo