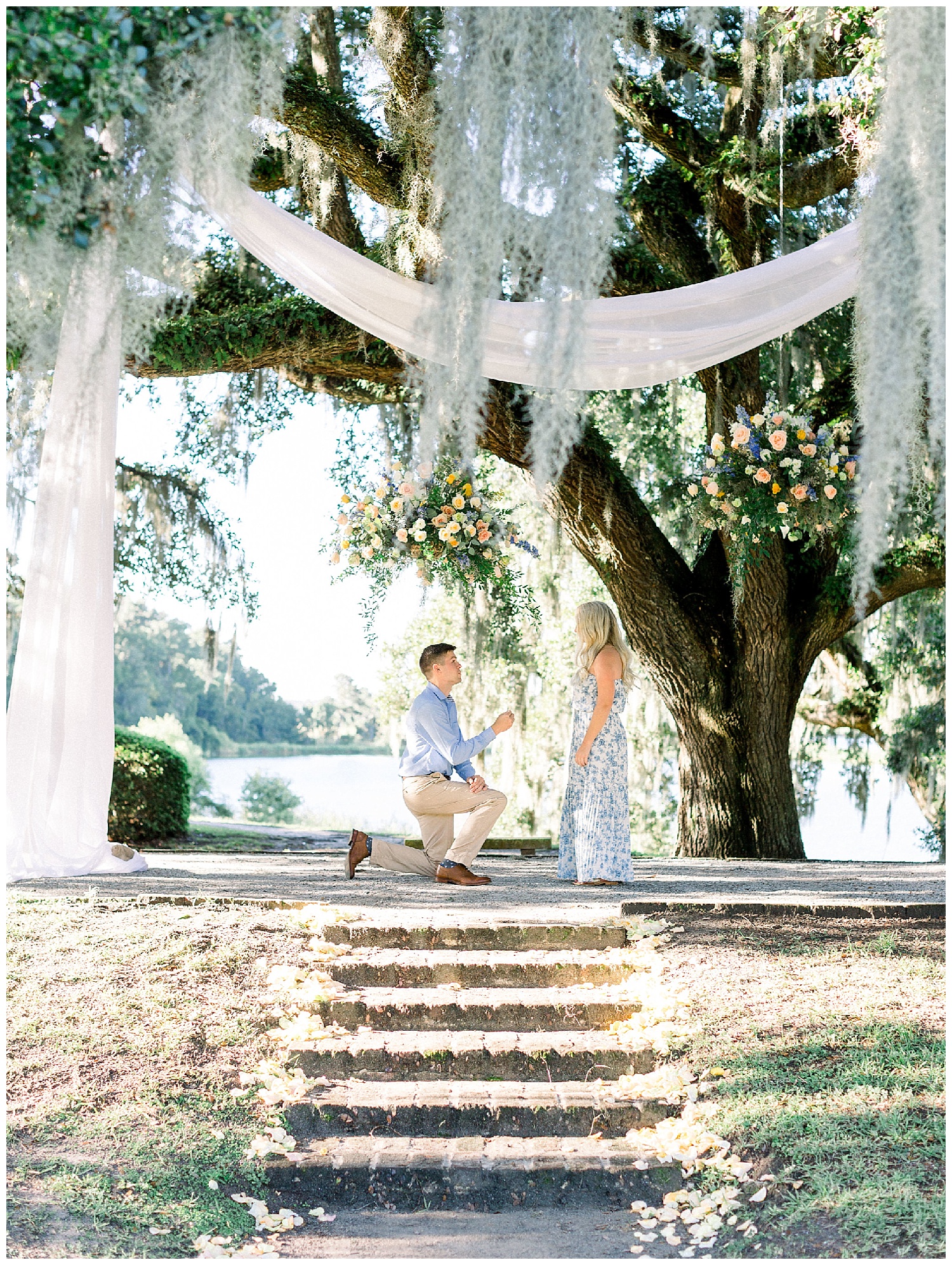 26 Oct

Matt & Jess | Proposal Session

Dreary Fridays like today call for a little dose of sunshine, don't you agree? Well, you're in luck because this proposal session of a lifetime—no exaggeration here—is bringing not only the sun, but the stars (in our eyes), and all the dreaminess in between. Secretly snapped by the talented Lowcountry hubby and wife team, The Happy Bloom, Matt and Jess's proposal has set the bar as high as it can go. According to his girlfr–excuse me–fiancée, Matt has always been an adventurous and clever one and his Big Ask certainly proves that true. When the pair arrived at Middleton Place, Matt, owner of Paragon Filmworks, led his blindfolded lady up a set of stairs to reveal a picture-perfect scene—billowy drapery, hanging moss, pastel flower petals and all. But enough from us. Let's get the lowdown from the man with a plan, Matt.

"After dropping to a knee, I explained how special she is to me and that I would take the time to remind her of this everyday. Jess is undoubtedly my best friend. My soulmate.  Shortly after tears were exchanged, Jess made me the happiest person in the world by saying "yes." That moment will forever change my life for the better; I now get to walk side by side with my partner, my best friend for eternity. I can't wait to remind Jess each day just how special she is and how she completes me and enriches my life. From this day forward, I dedicate my existence to my partner, my better half, and my best friend, Jessica."

Sigh. You've surely snagged yourself a keeper, Jess, and we may have just fallen in love, as well.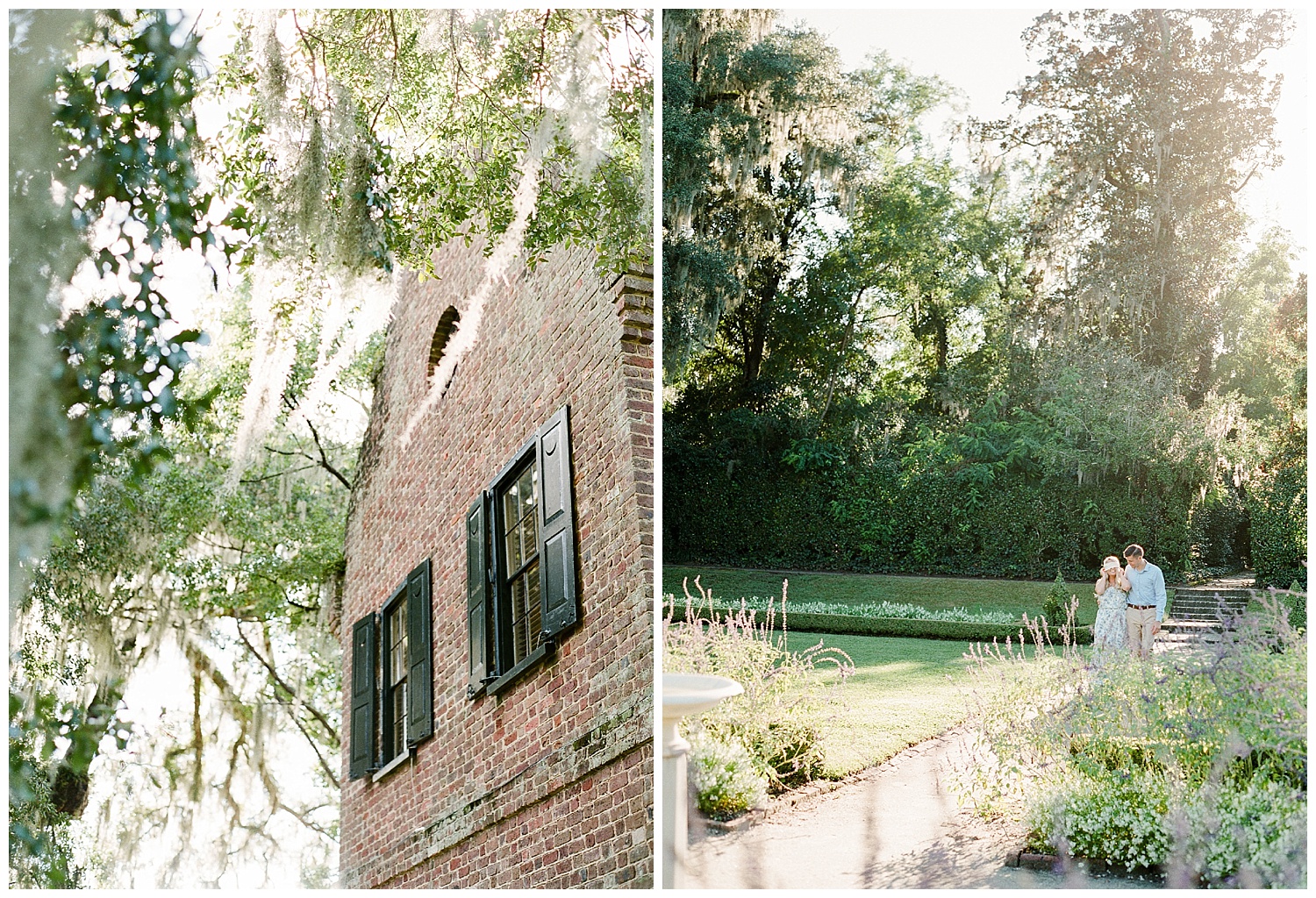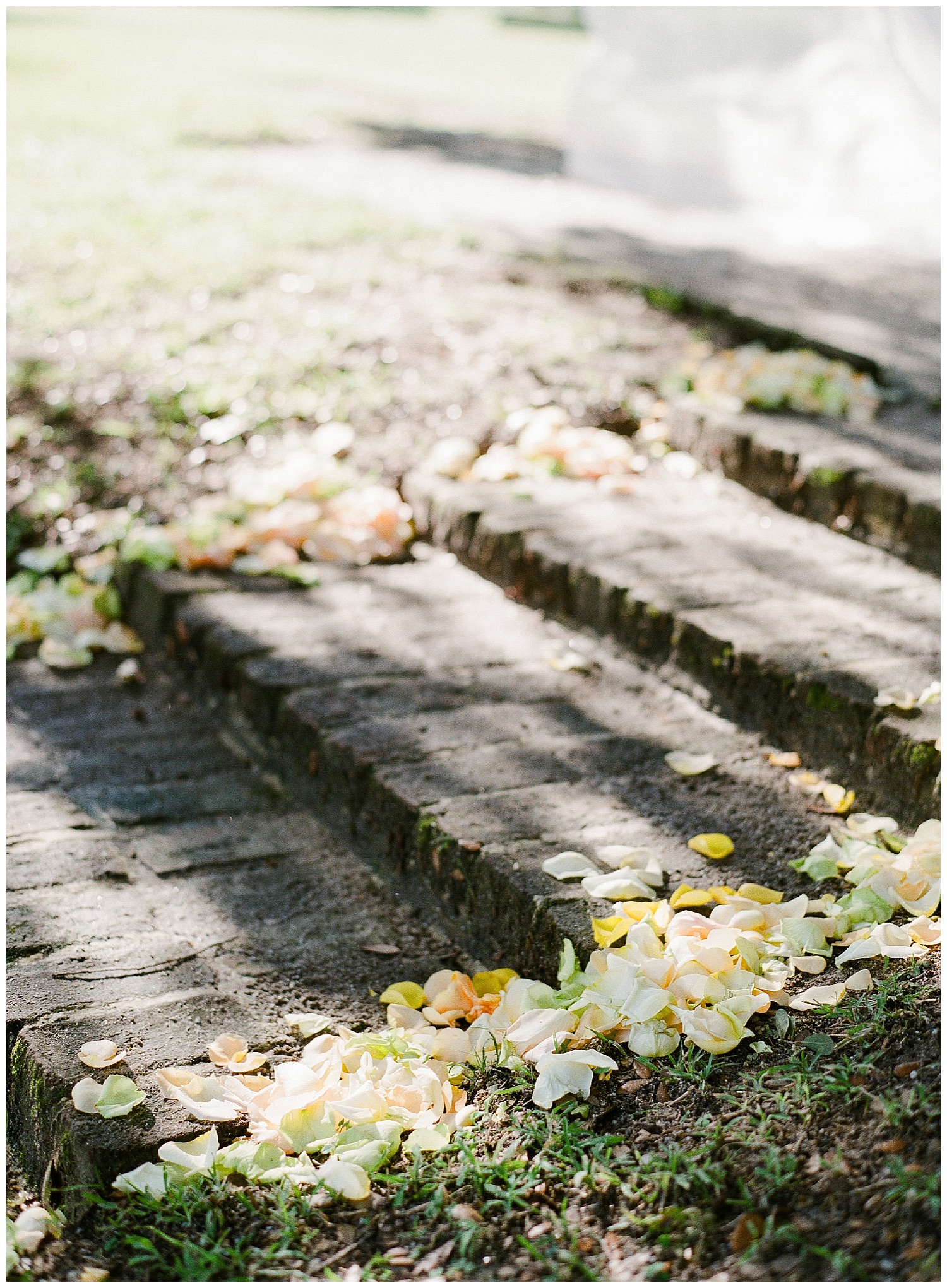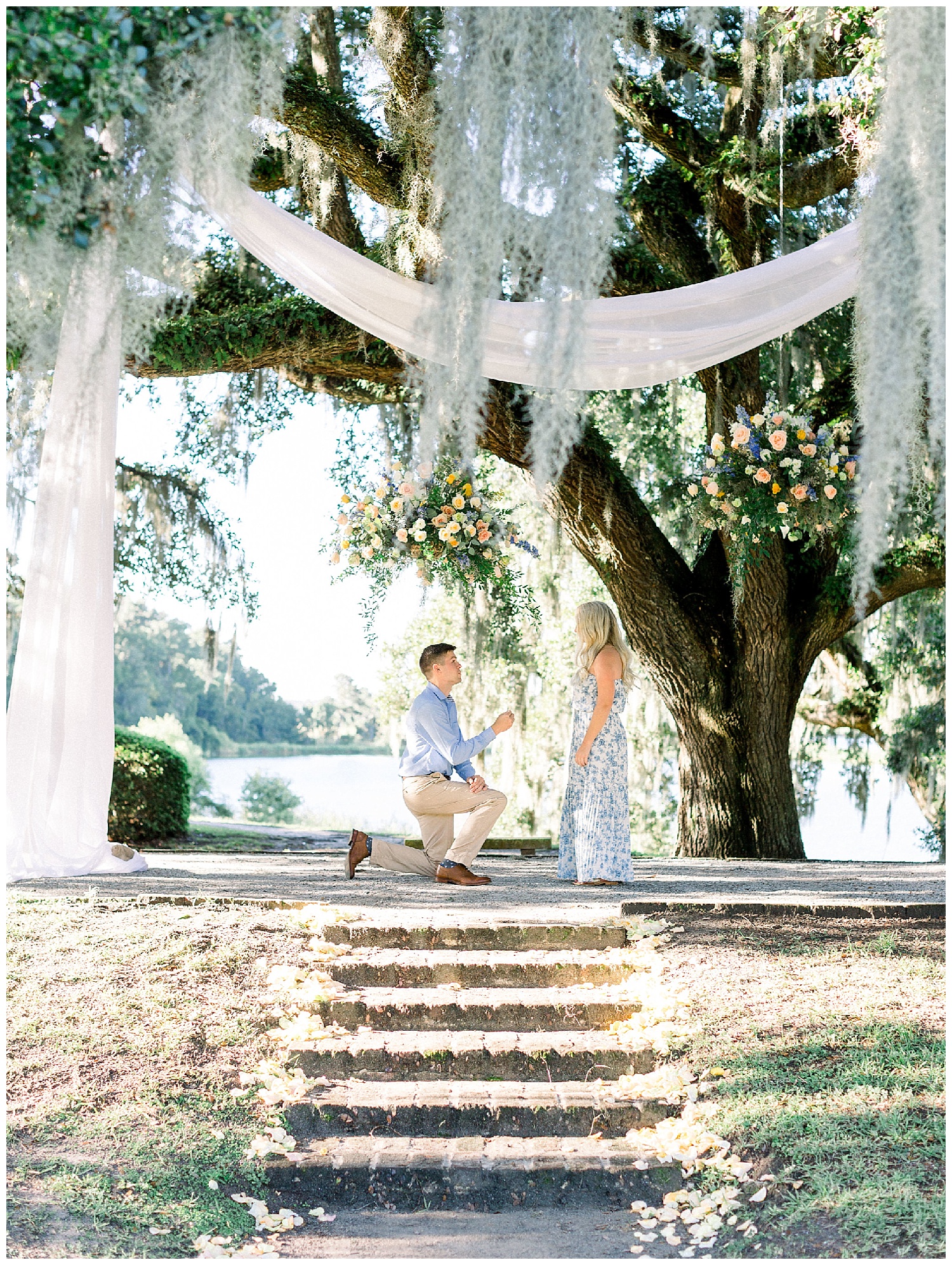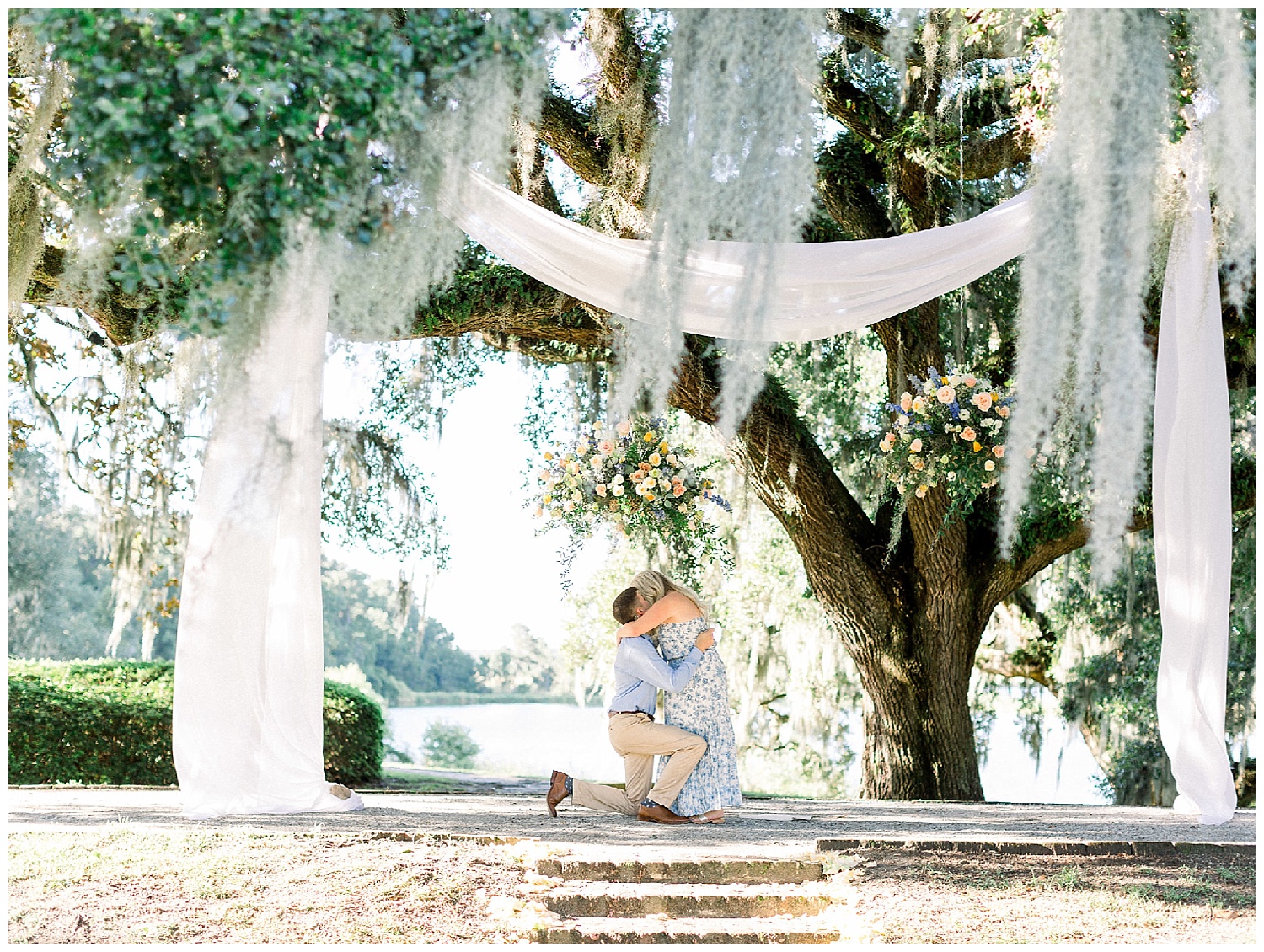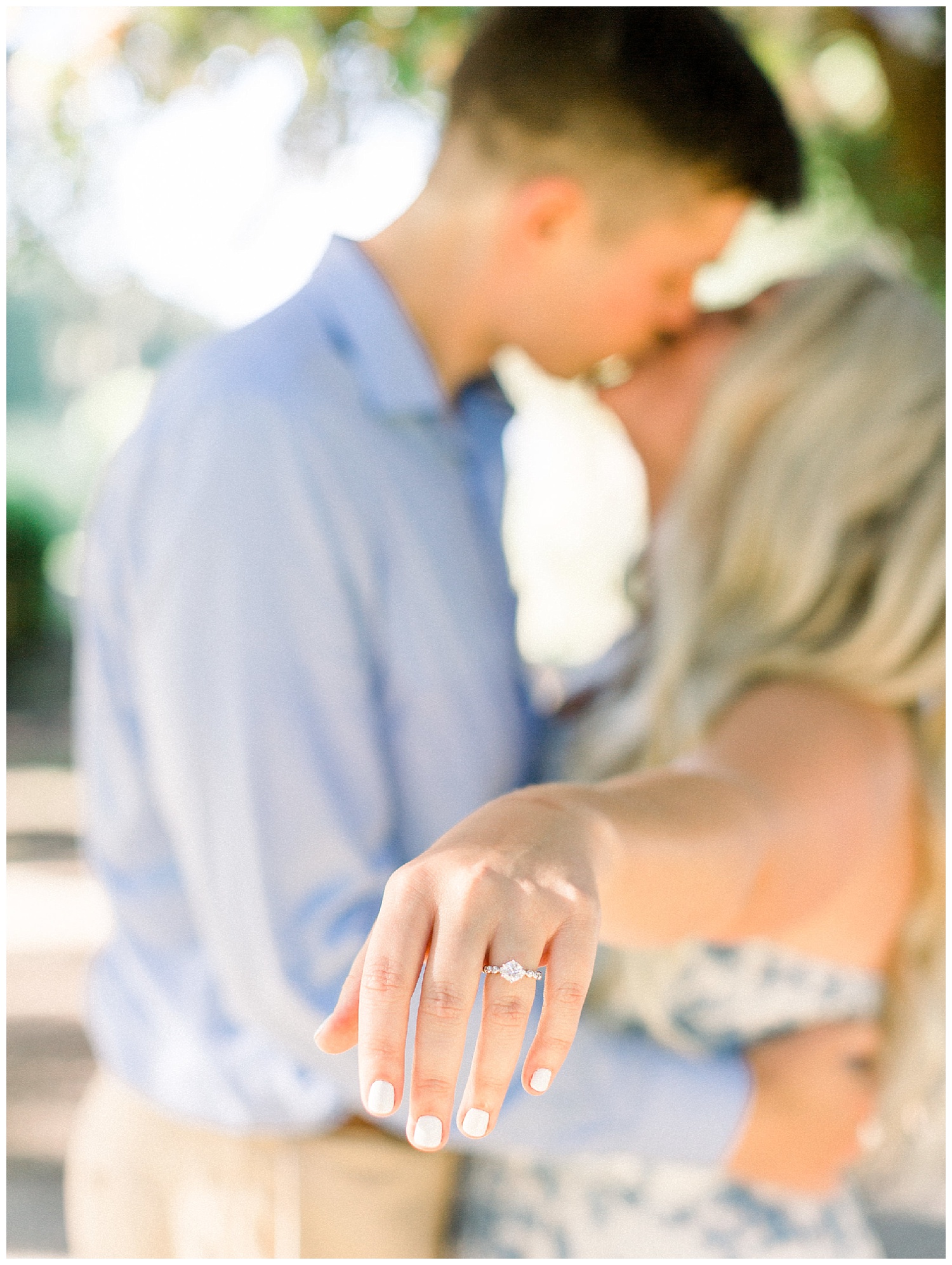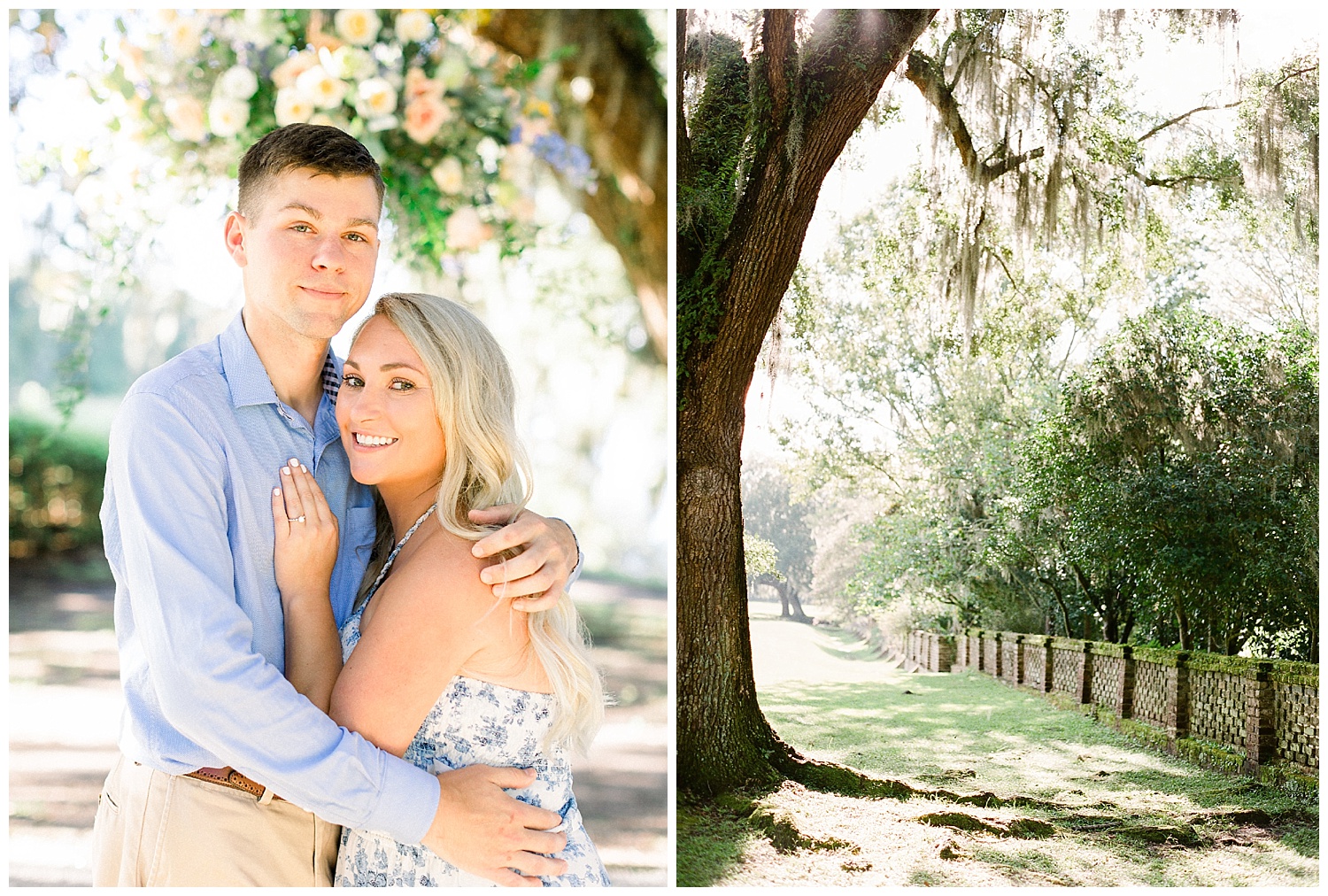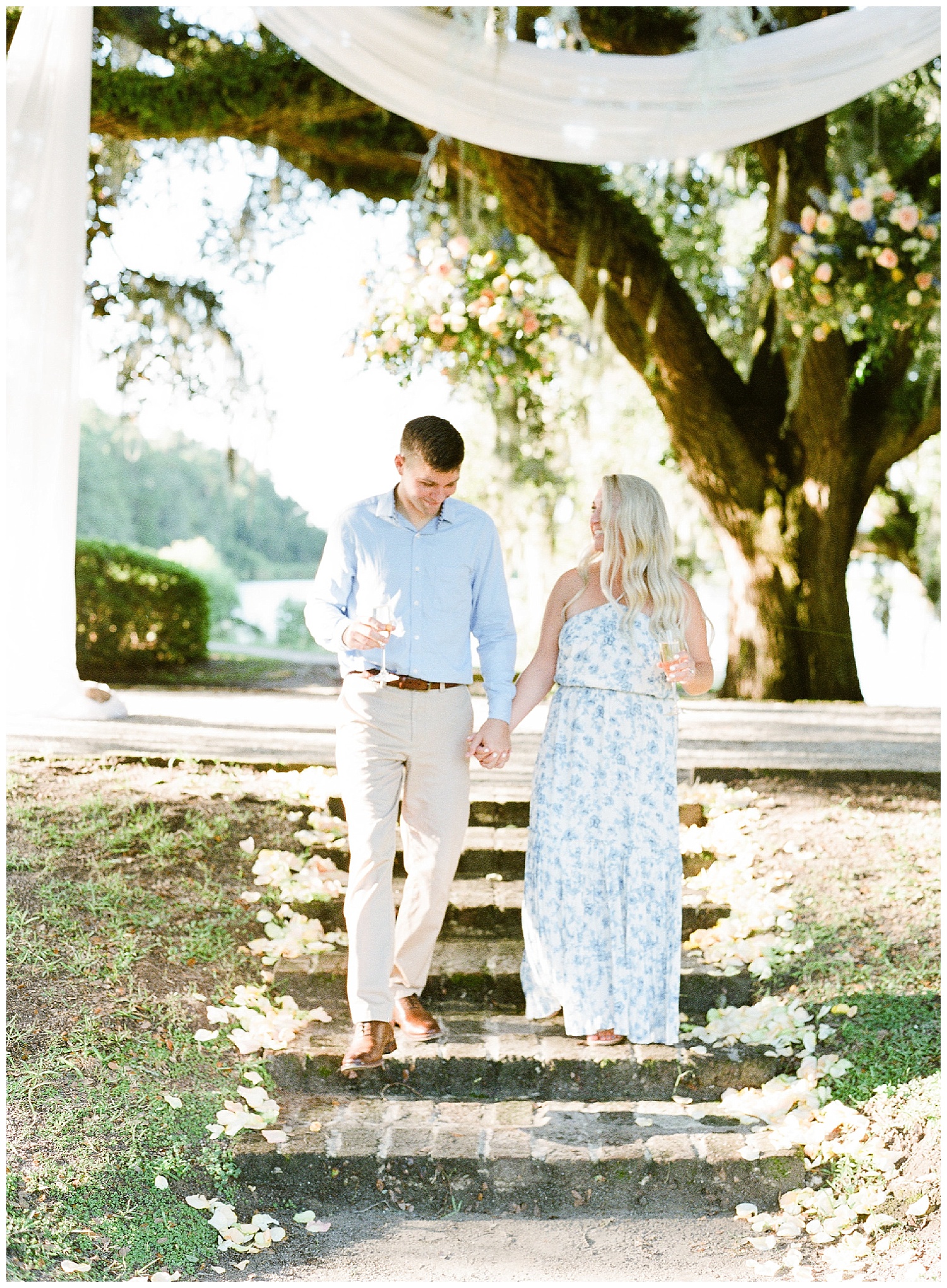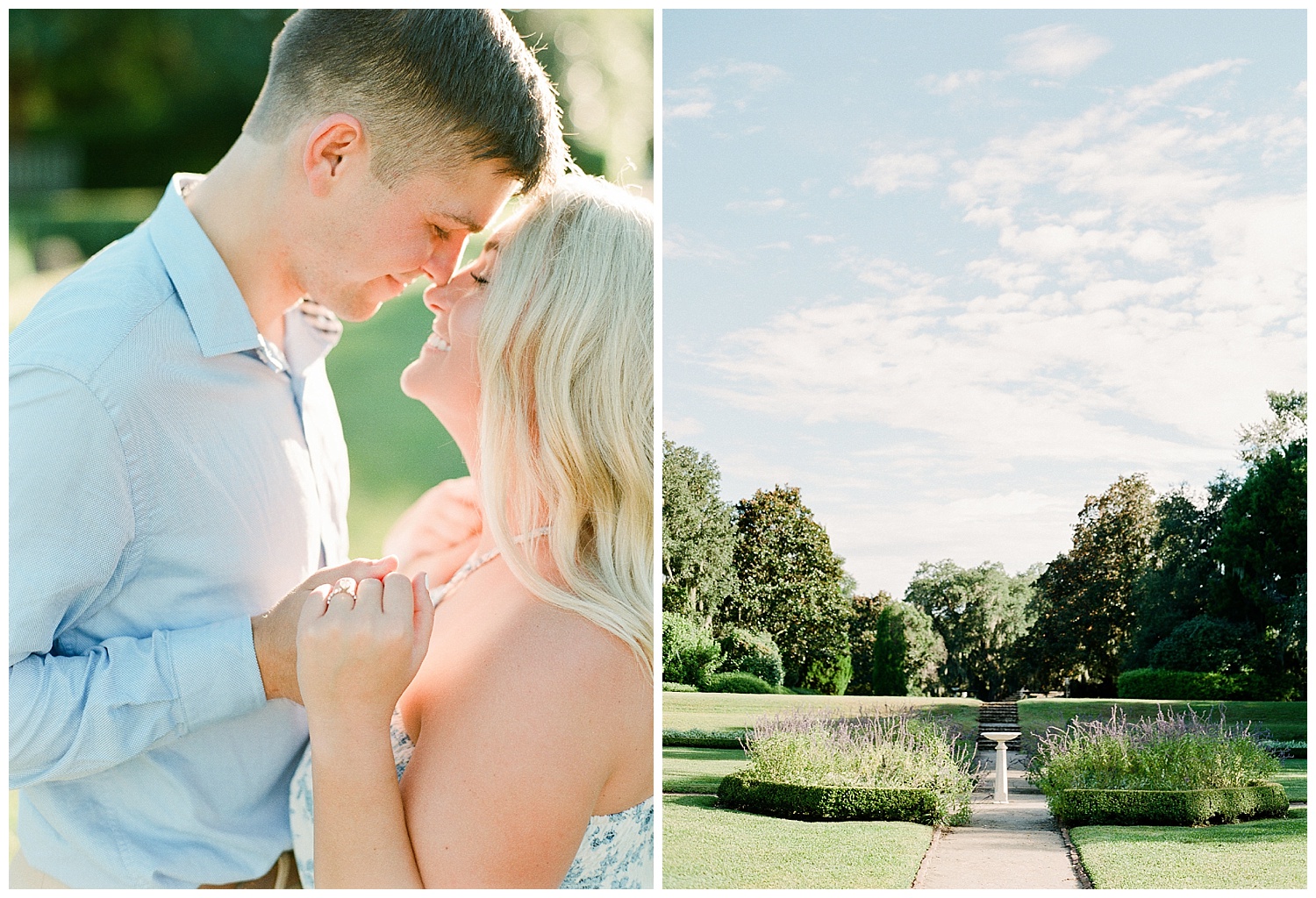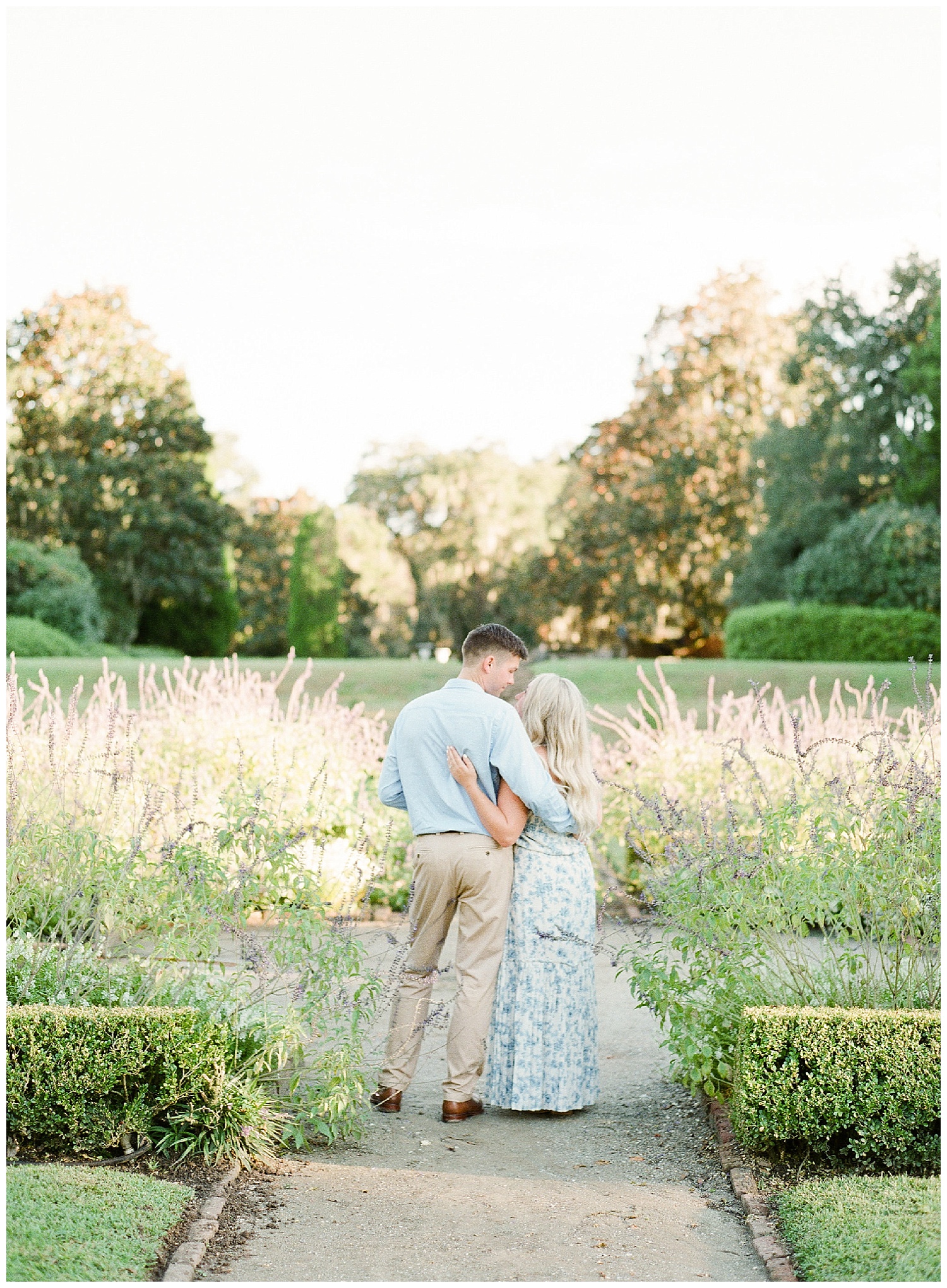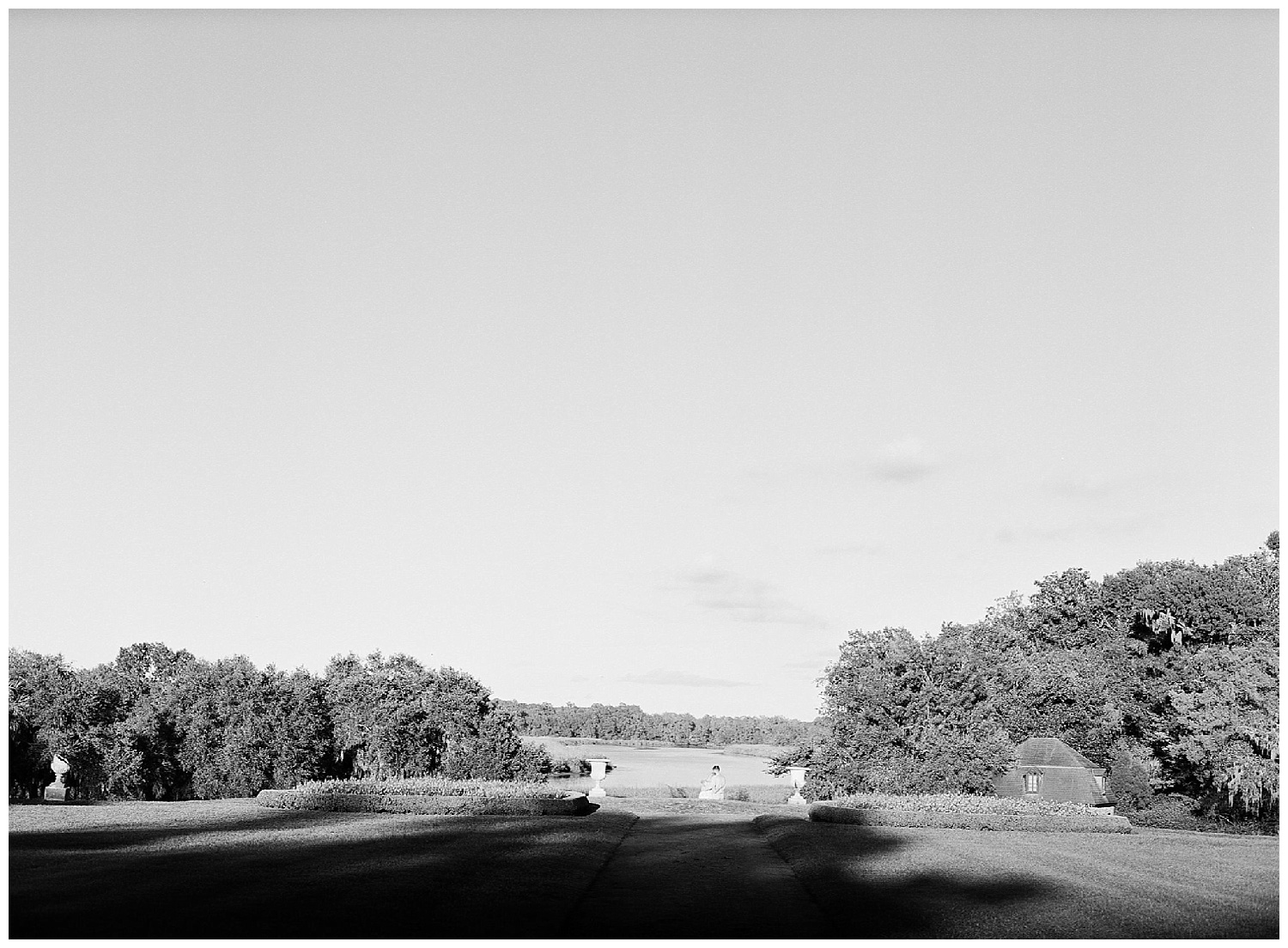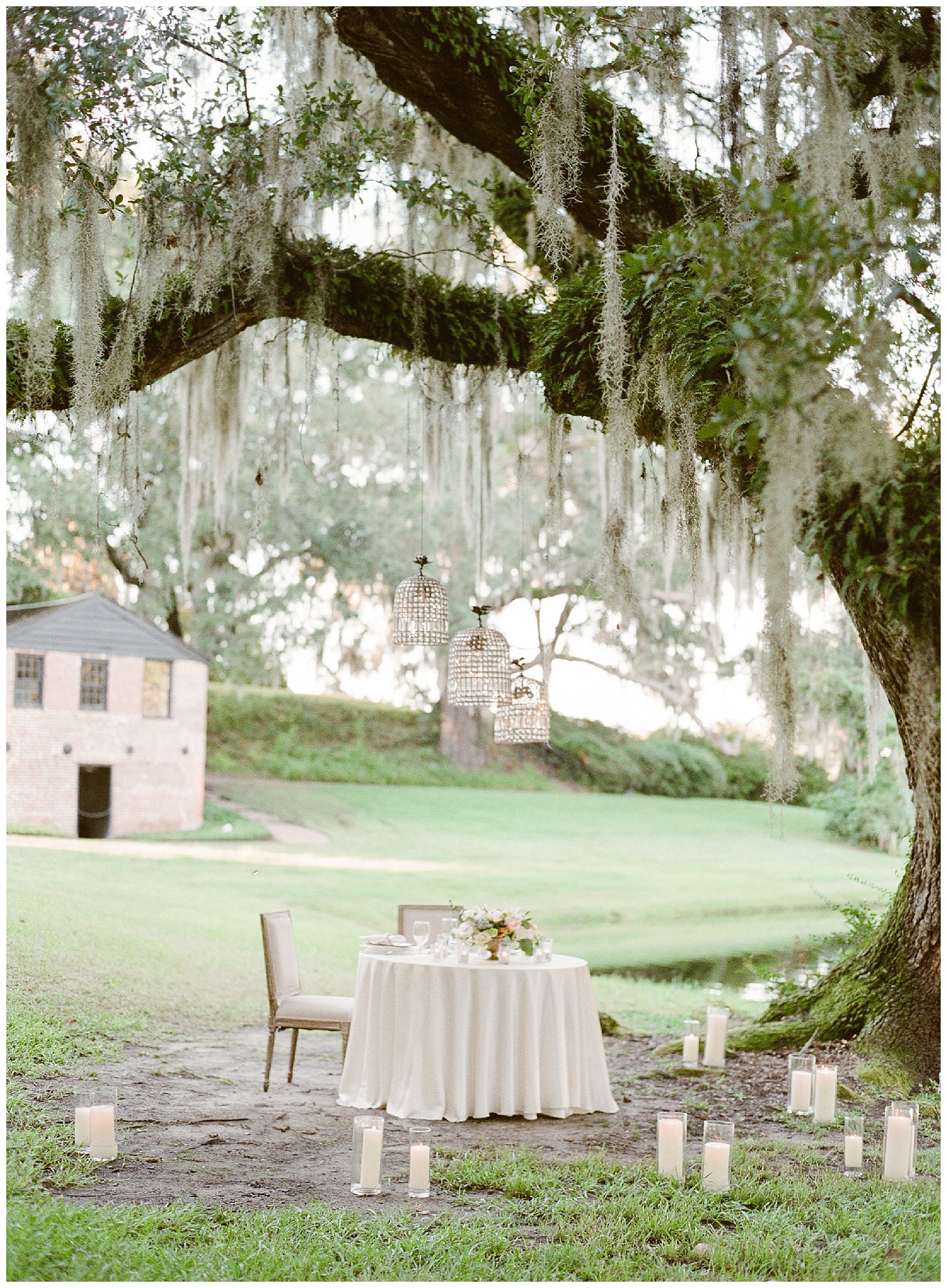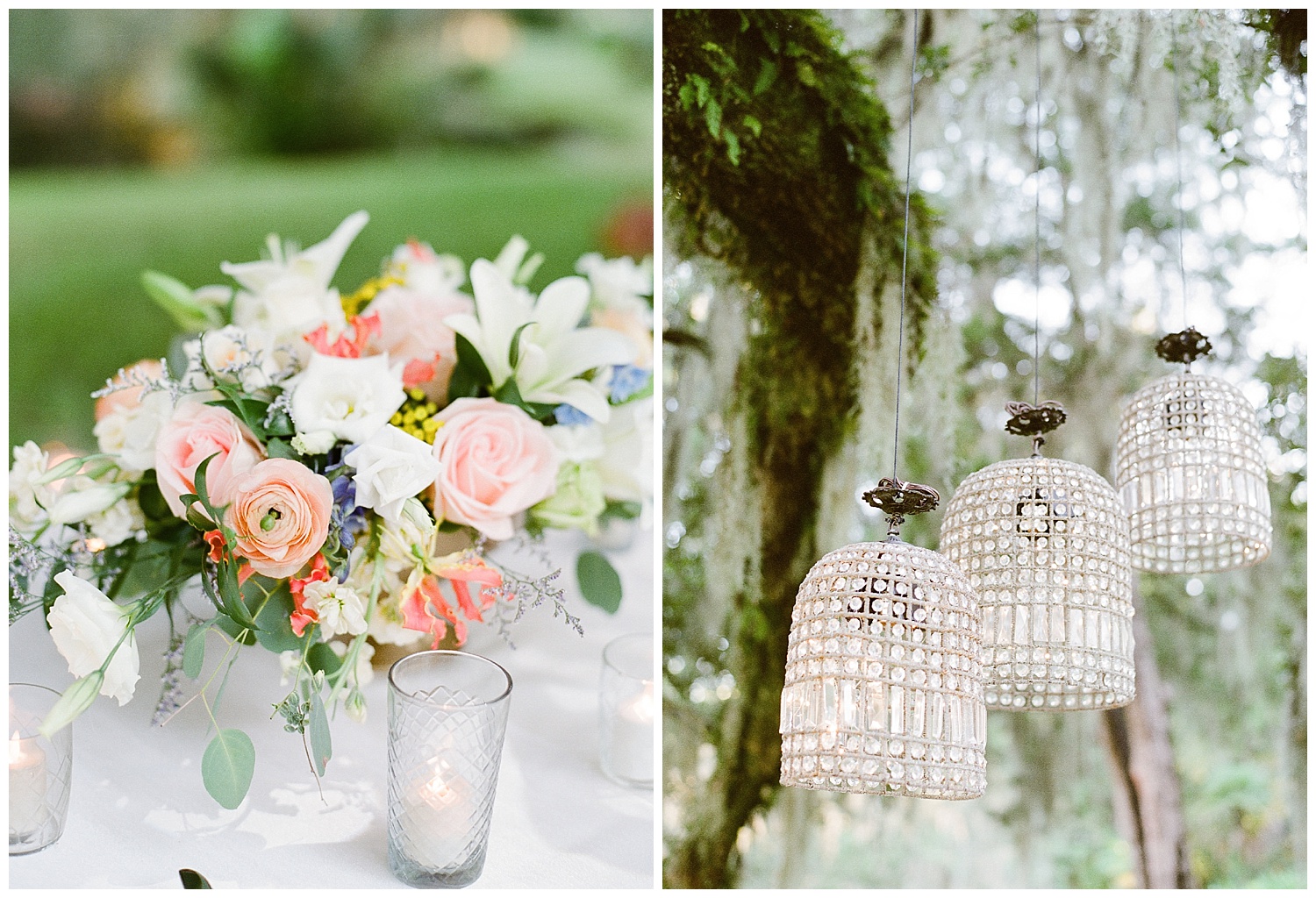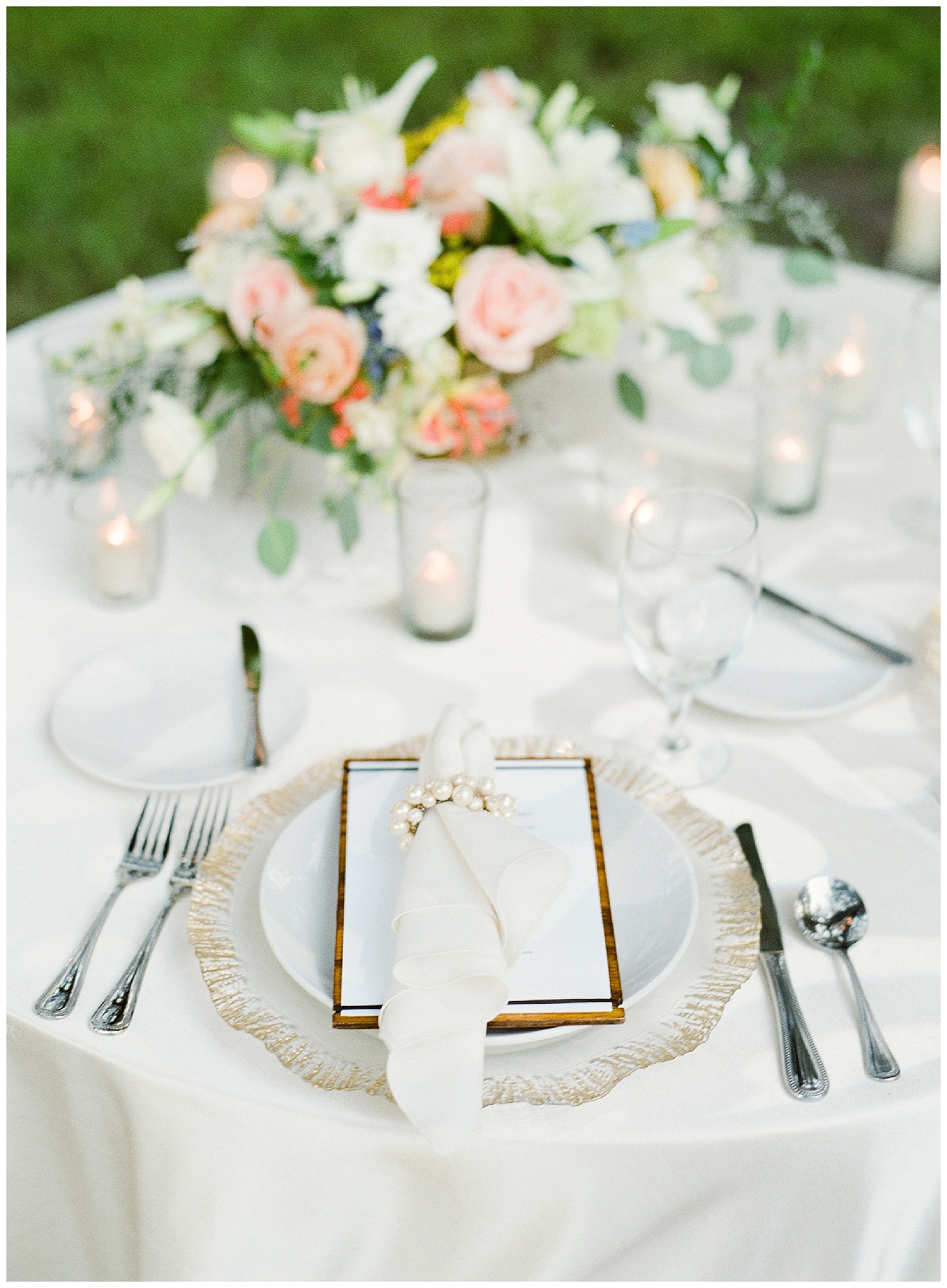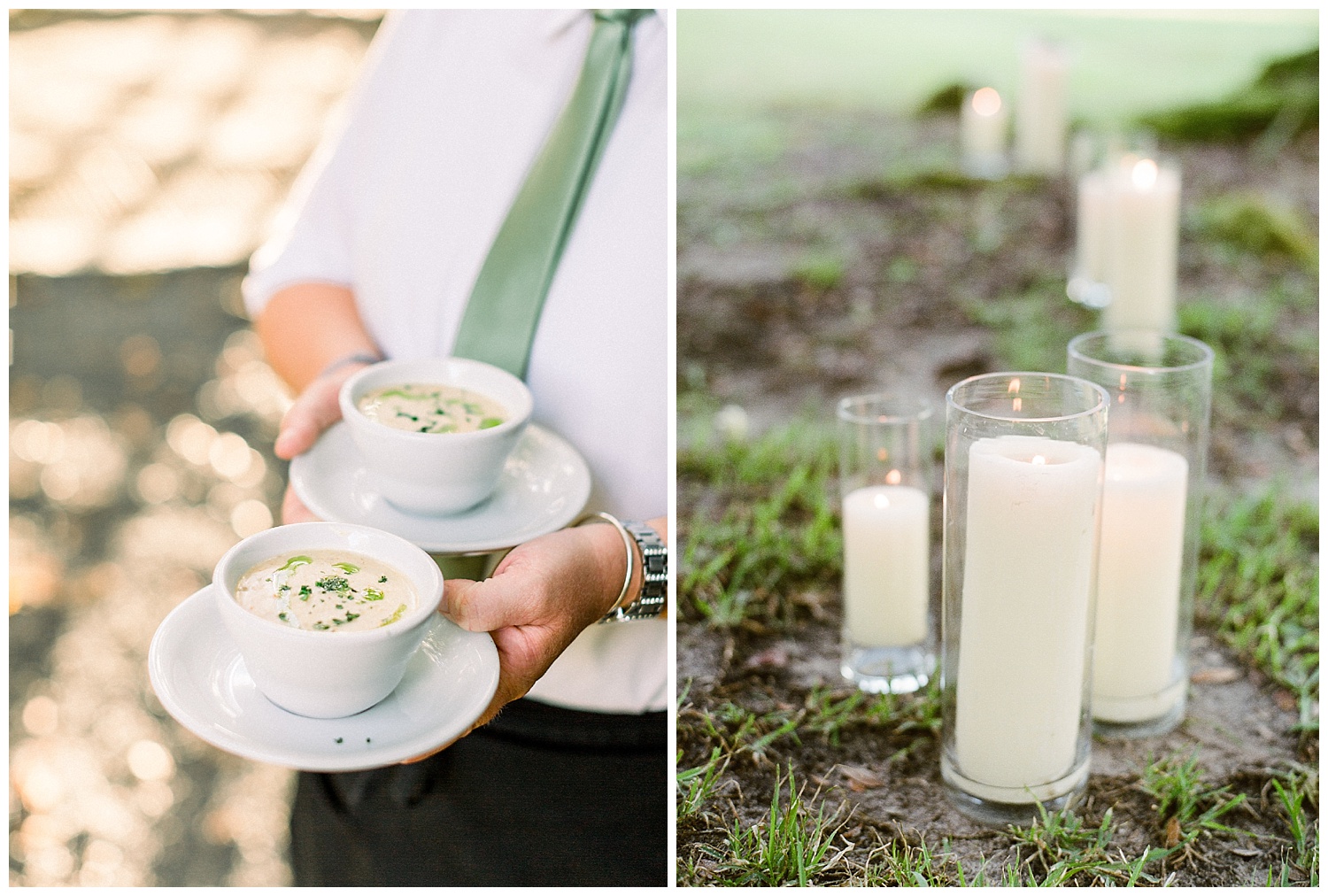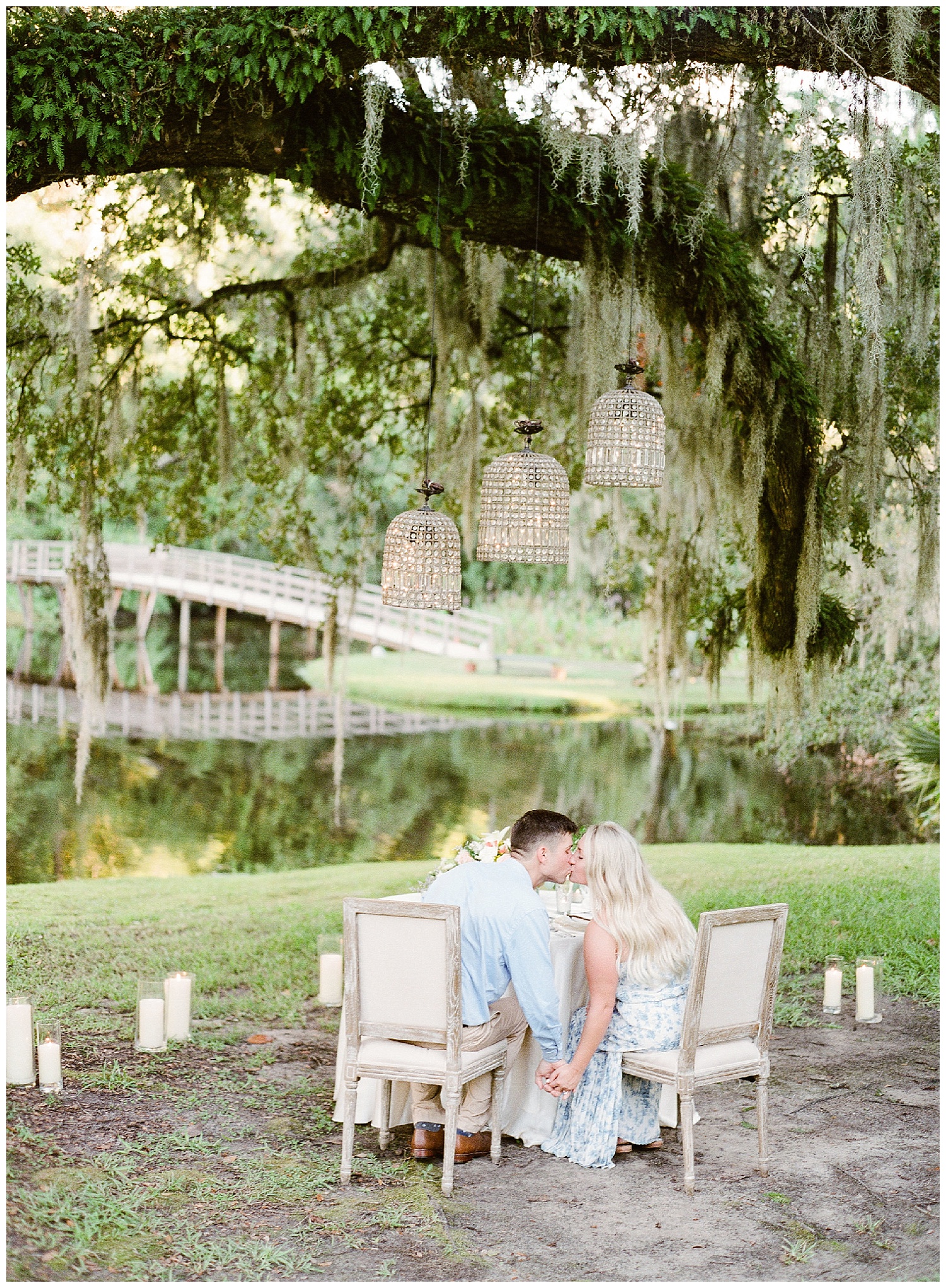 Photography: The Happy Bloom | Venue: Middleton Place | Planning: Loluma Events