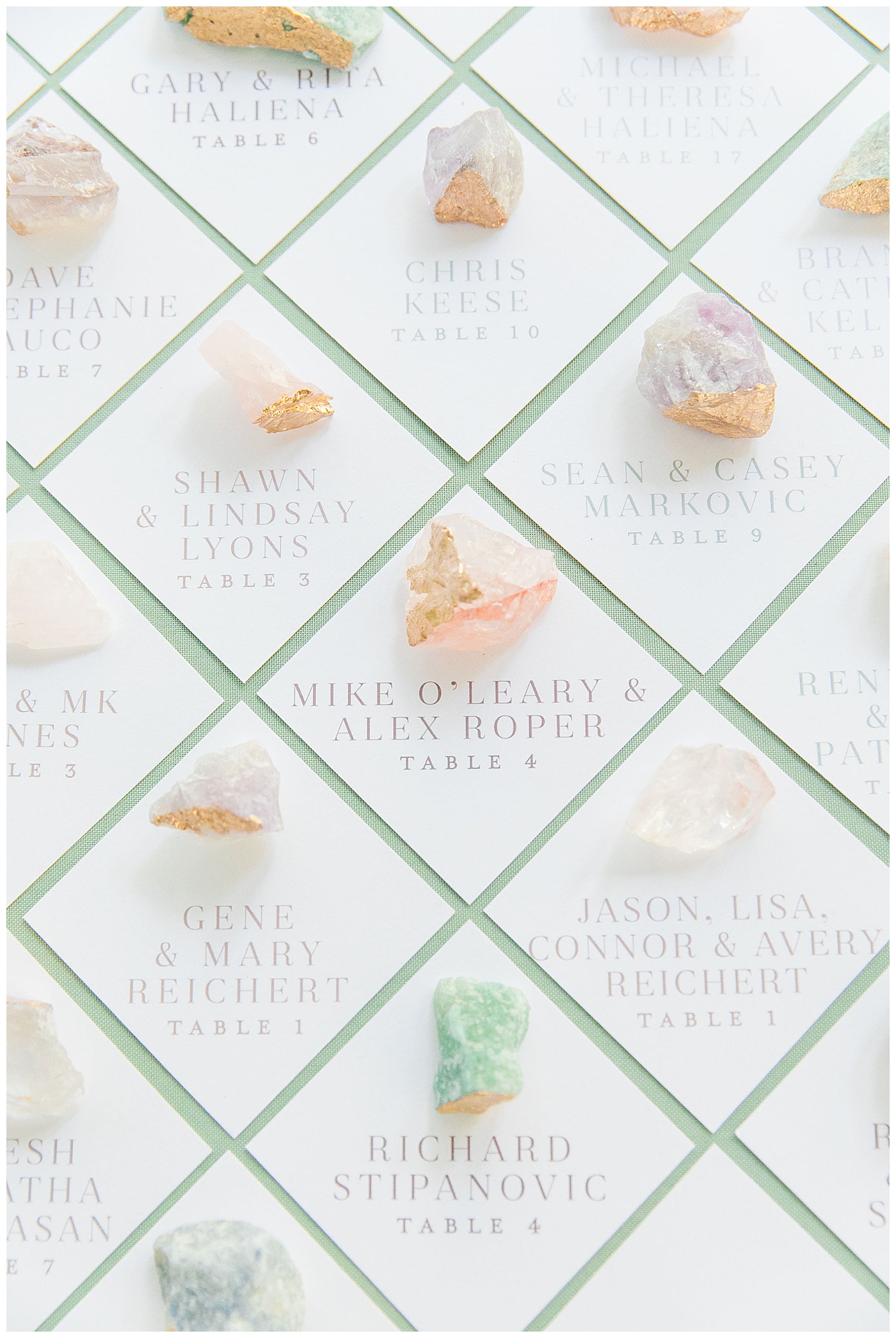 11 Mar

Mallory & Brian | The William Aiken House

Today we have two local lovebirds, Mallory and Brian, who were introduced through Bumble. Their first-date stops were Charleston favorites: Home Team Barbecue on Sullivan's Island for 'cue and The Macintosh on King Street for drinks after. We asked Mallory to share a bit about their proposal and Big Day.

The Wedding Row: How did Brian propose?

Mallory: We traveled to upstate South Carolina with my sister and her husband for a weekend on Lake Keowee. On Saturday, Brian insisted we visit this hiking trail to see a waterfall and once we reached it, he popped the question. We both love the outdoors, so getting engaged on a hiking trail in workout clothes was perfect.

TWR: As locals, you're pretty familiar with Charleston wedding venues. What did you love about The William Aiken House? 

Mallory: The William Aiken House is the quintessential Charleston venue, so it was at the top of our list. It has a beautiful outdoor garden area and a historic indoor area that can accommodate a large crowd. Plus, it is in the heart of downtown, so our guests could easily walk to the majority of restaurants, bars, and shops in the area.  

The geode theme is a hot one, and we love those escort cards! Tell us more:

Mallory: I spent the year leading up to the wedding collecting different rocks and minerals like rose quartz, aventurine, and amethyst that complemented the color palette. I spent many hours cleaning each and even breaking some of them down to the perfect size. Meredith at Sweetgrass Social had the great idea of painting portions of them with gold leaf, and that turned out beautifully.

Were there any funny moments from the Big Day that you look back and laugh at?

Mallory: My biggest fear was falling off the bridge into the koi pond during the ceremony, but luckily that never happened. I did, however, get the bouquet stuck in a chandelier during the bouquet toss—I guess I was a little overzealous with my throw! Also, it was supposed to rain the entire day of the wedding, but it never came … until about 10 minutes before our sparkler exit when the sky completely opened up let loose an absolute downpour. Luckily, we tented most of the venue as a precaution, so we could still go forward with the sparklers. It almost felt like this huge storm was just waiting for our Big Day to conclude before hitting.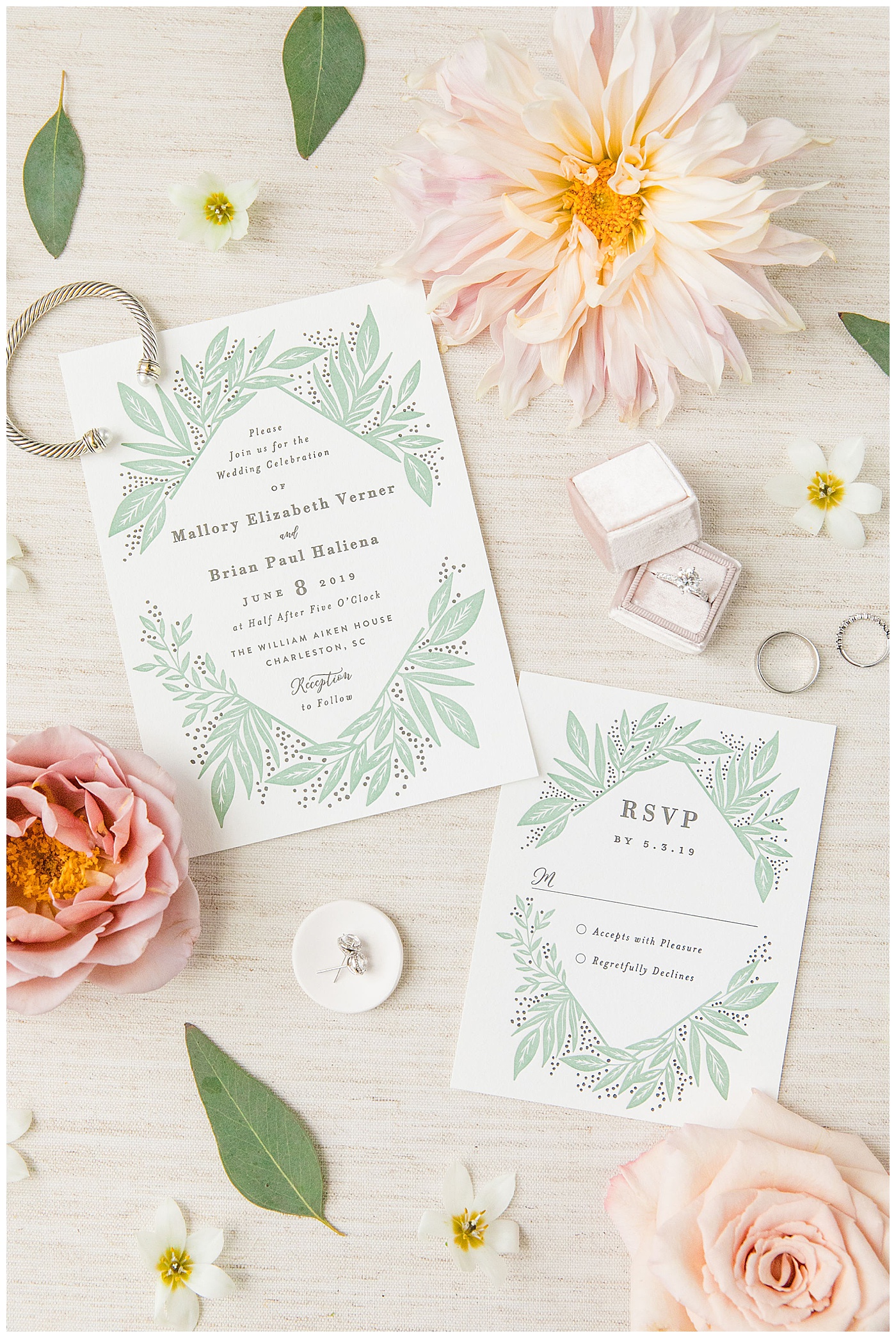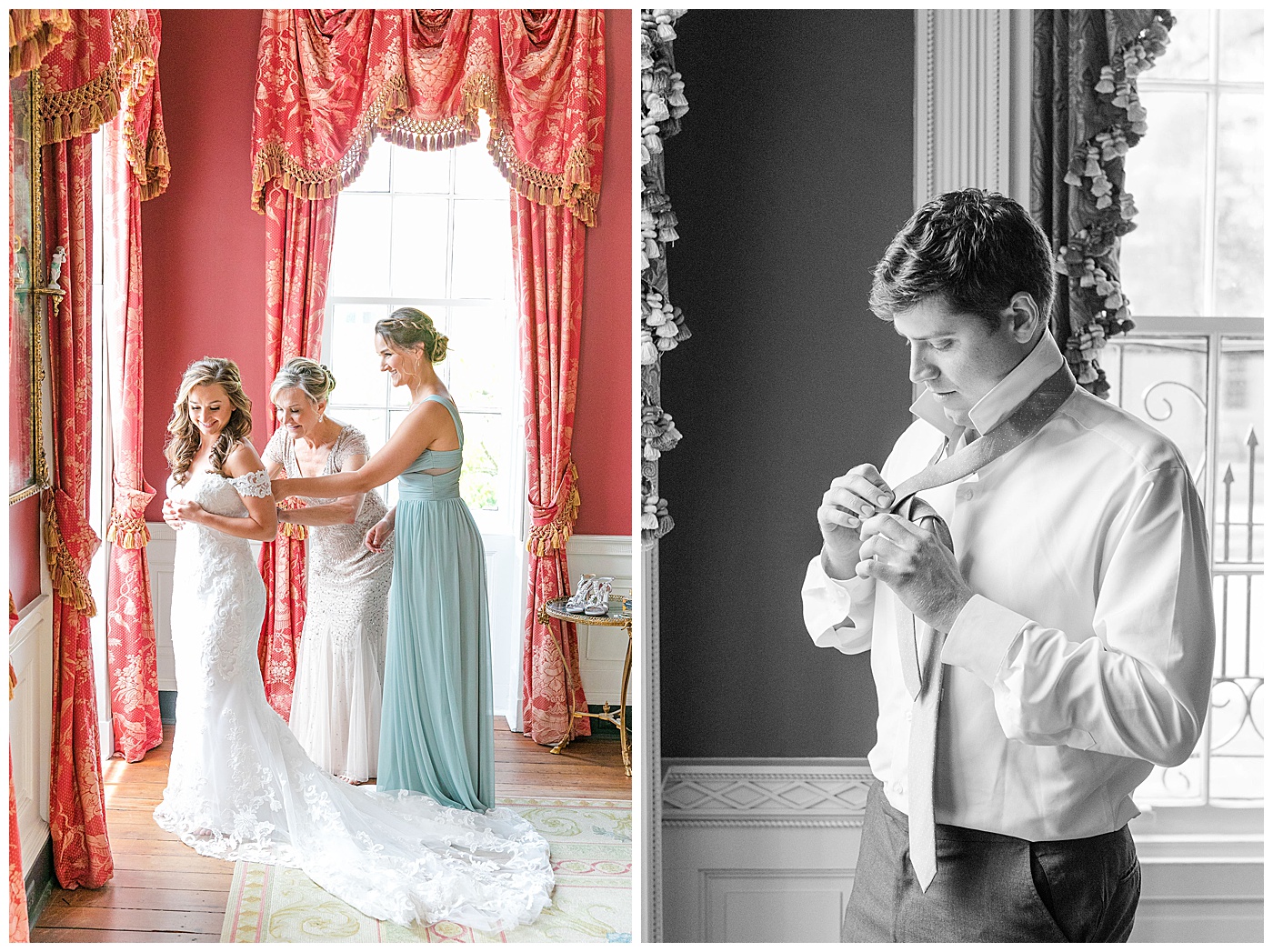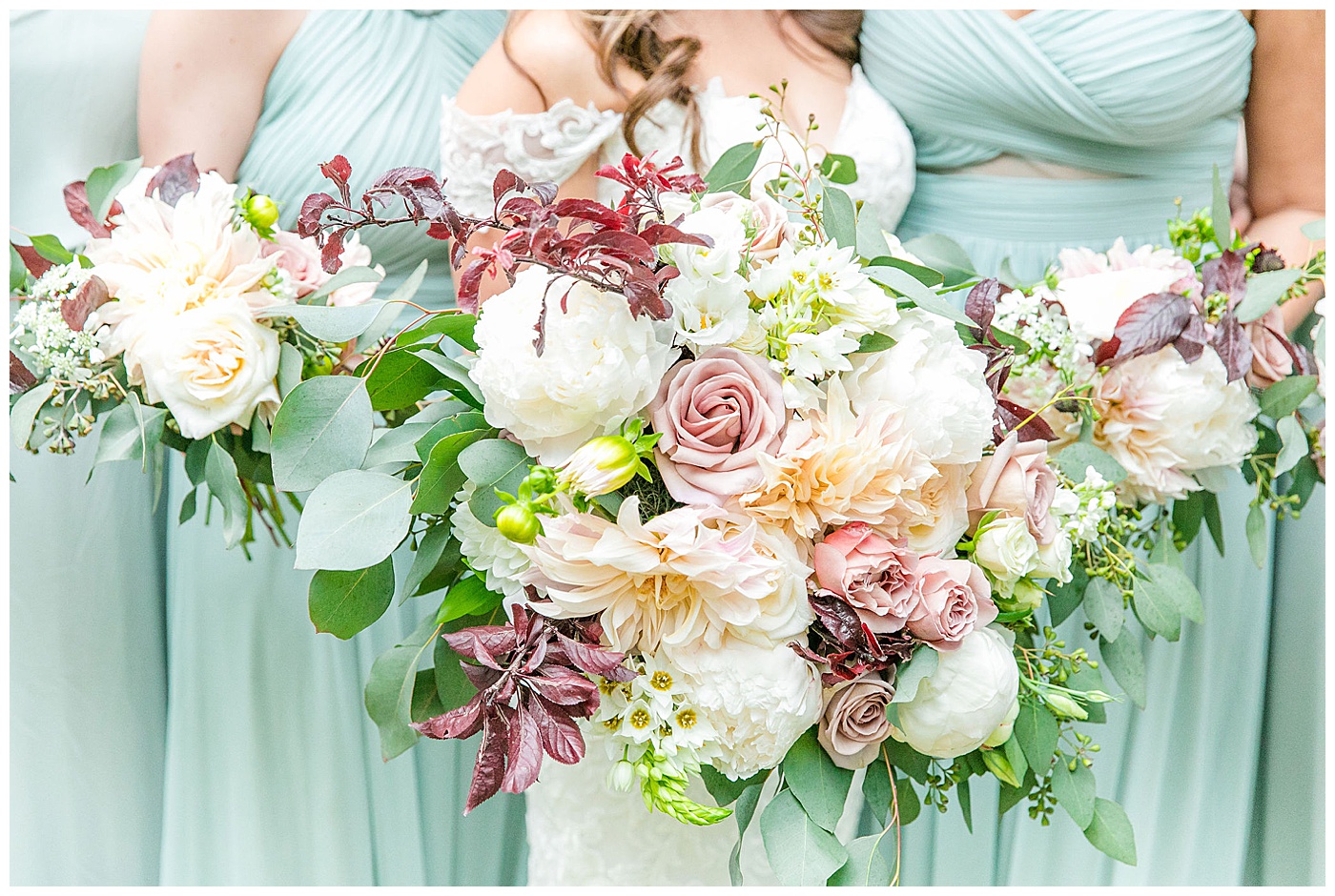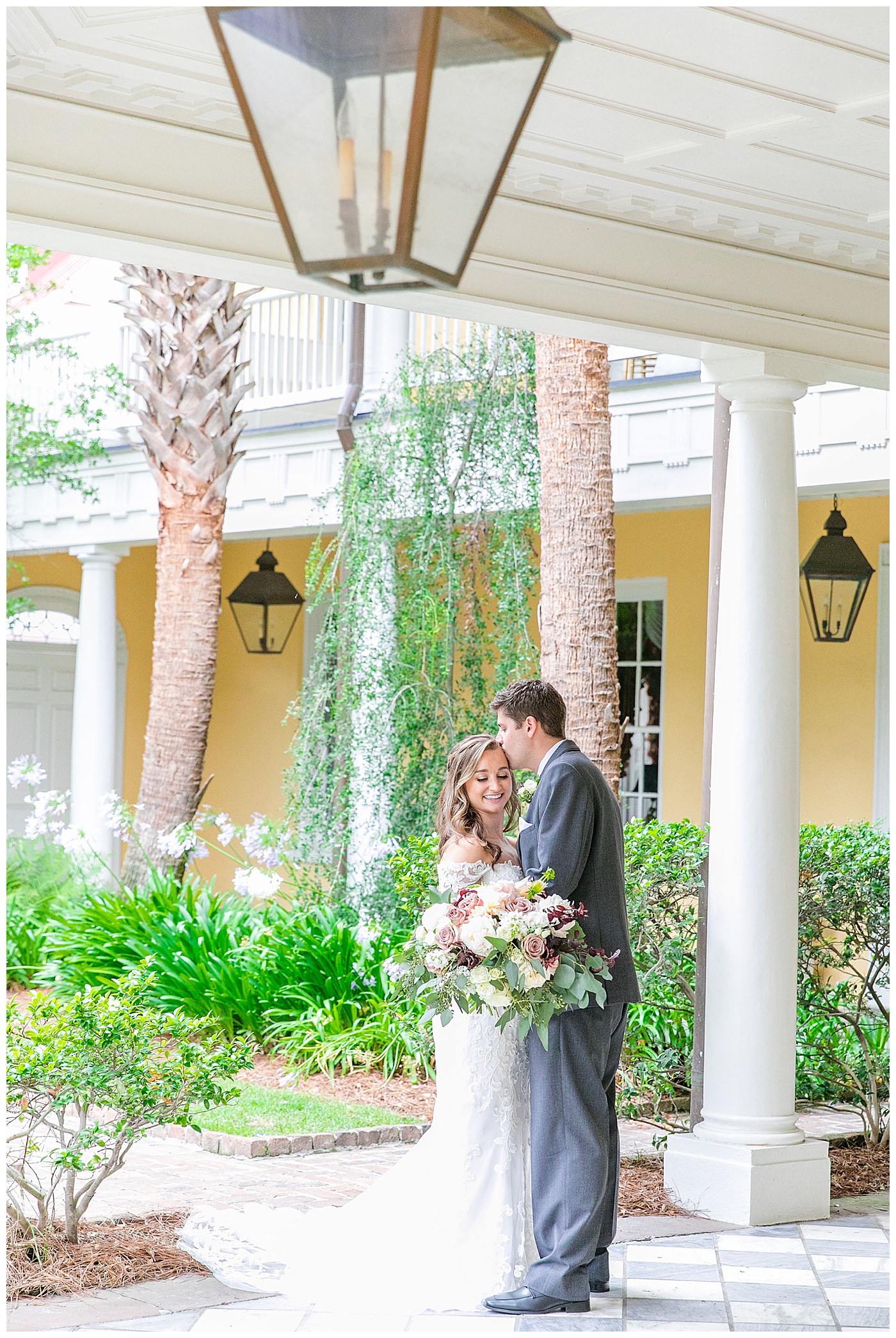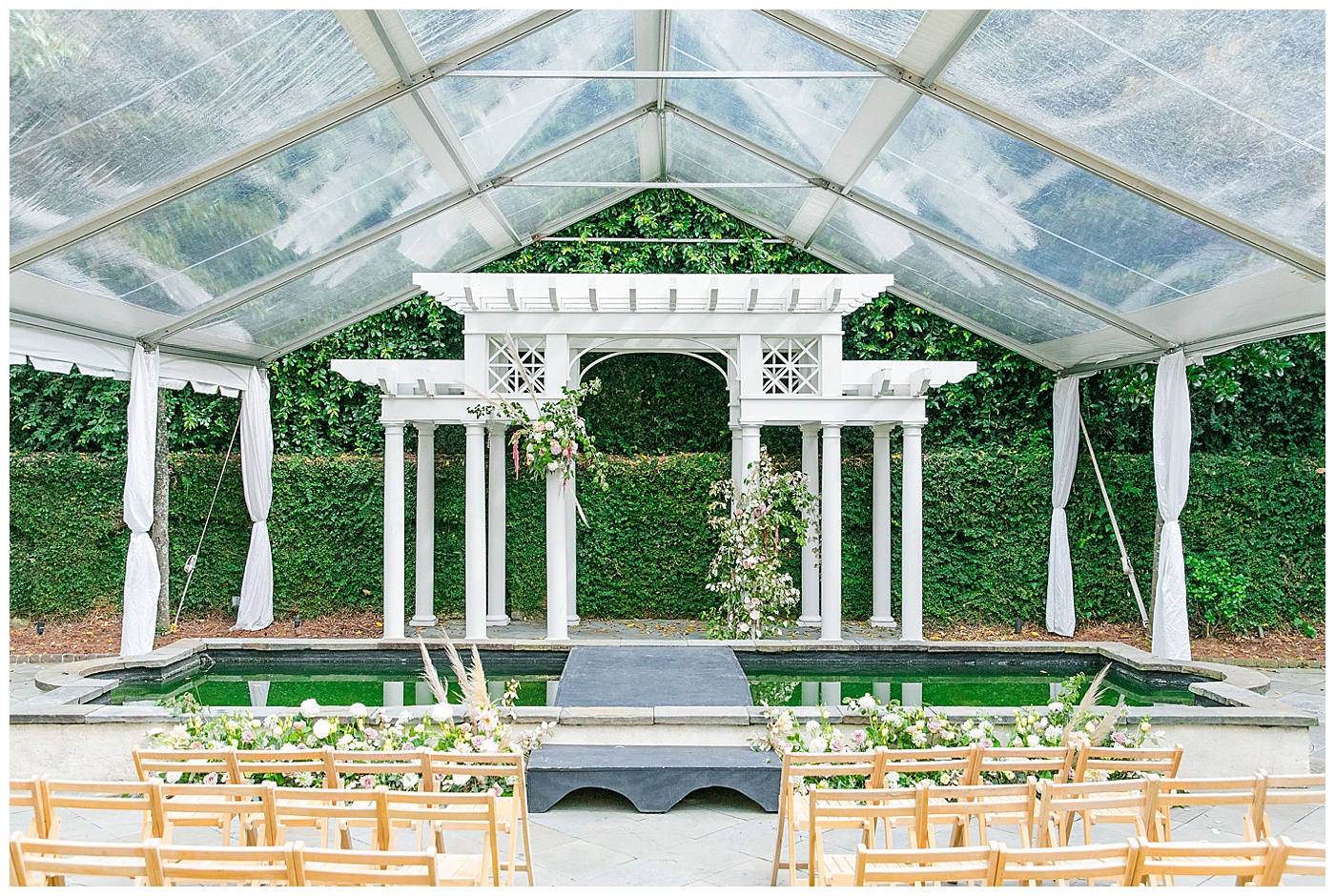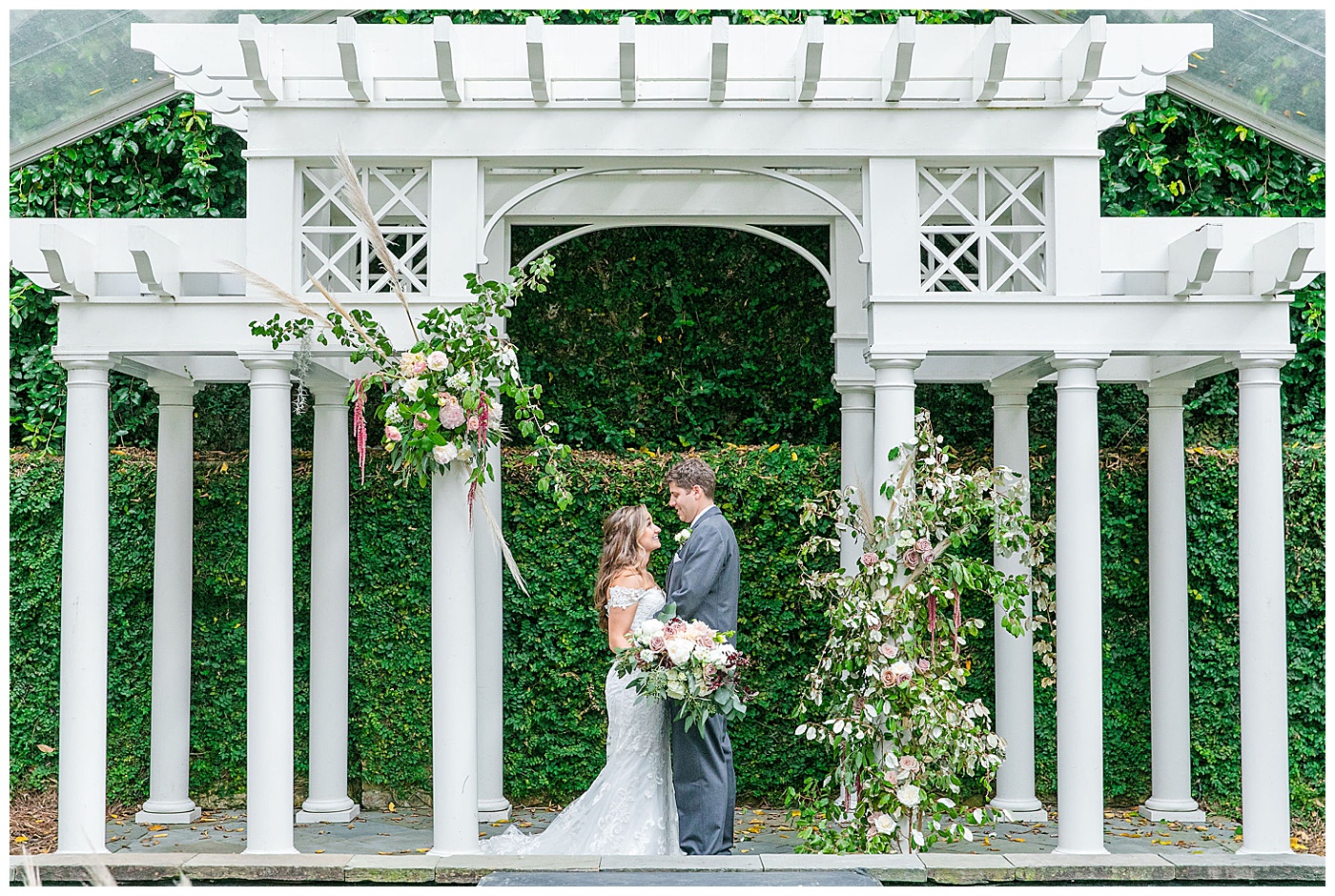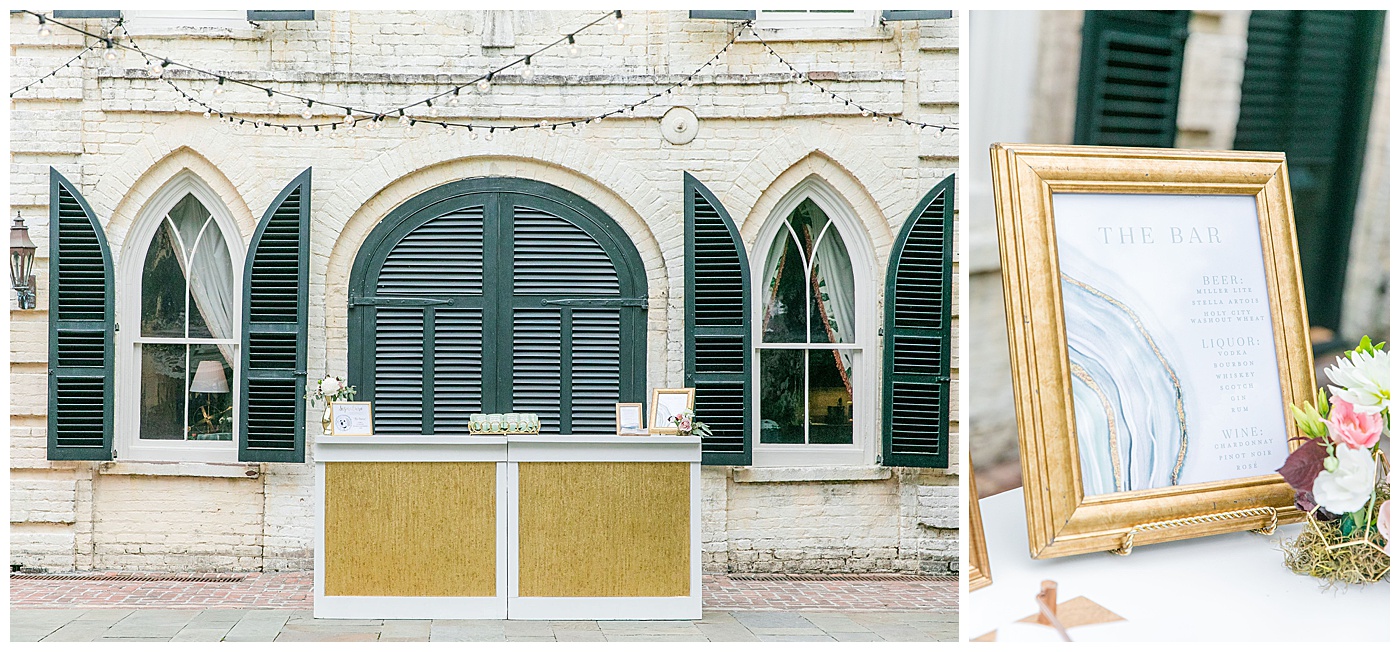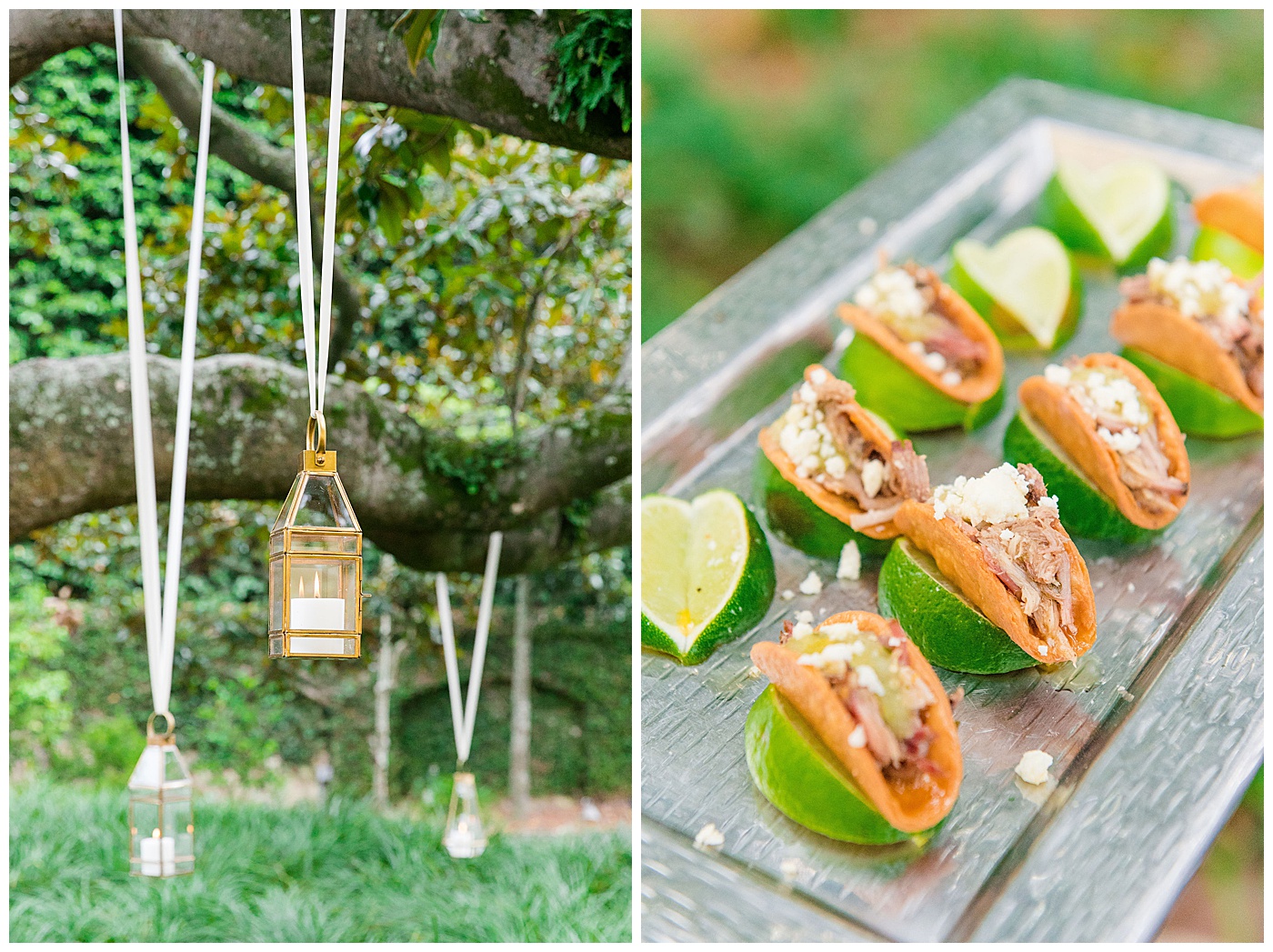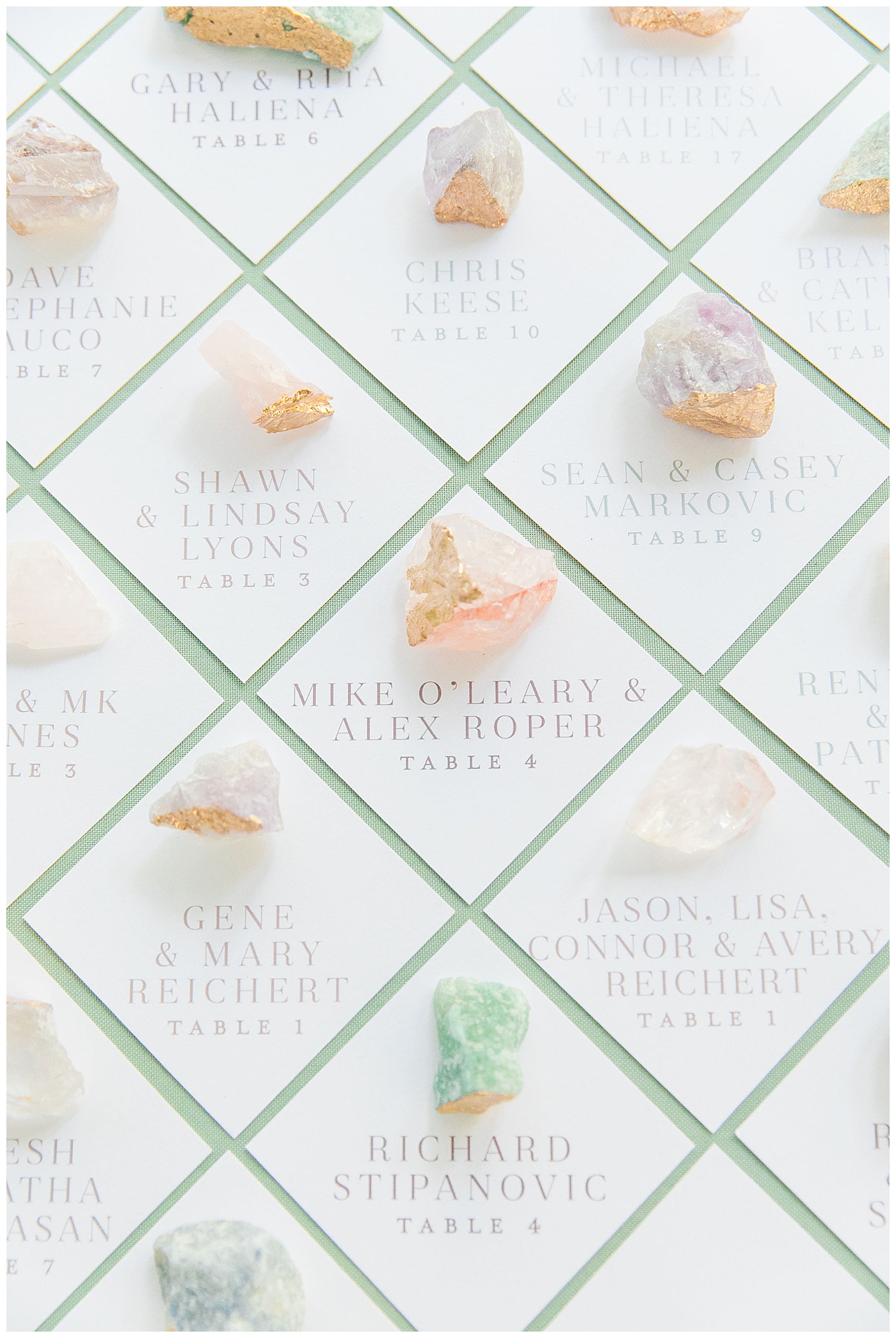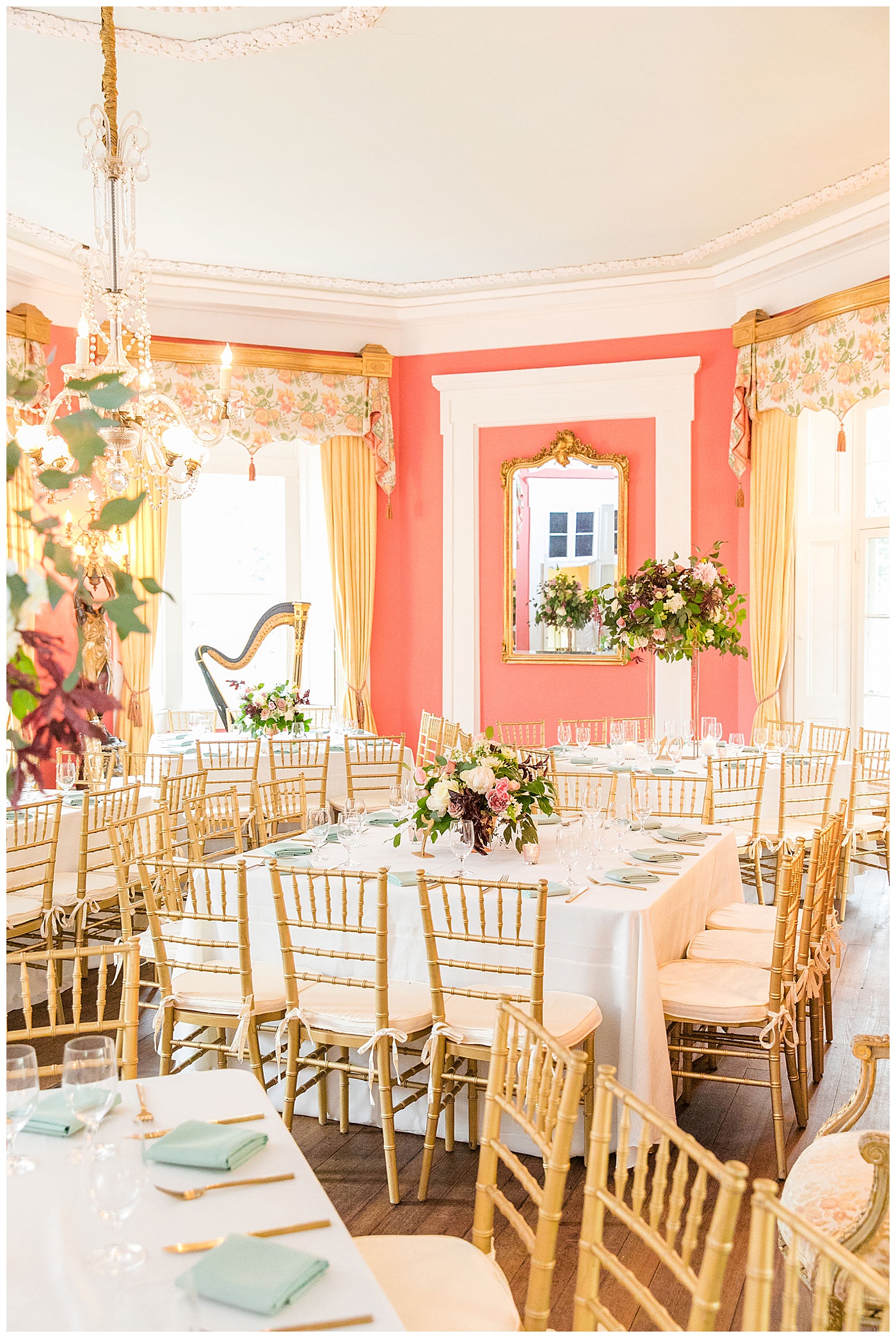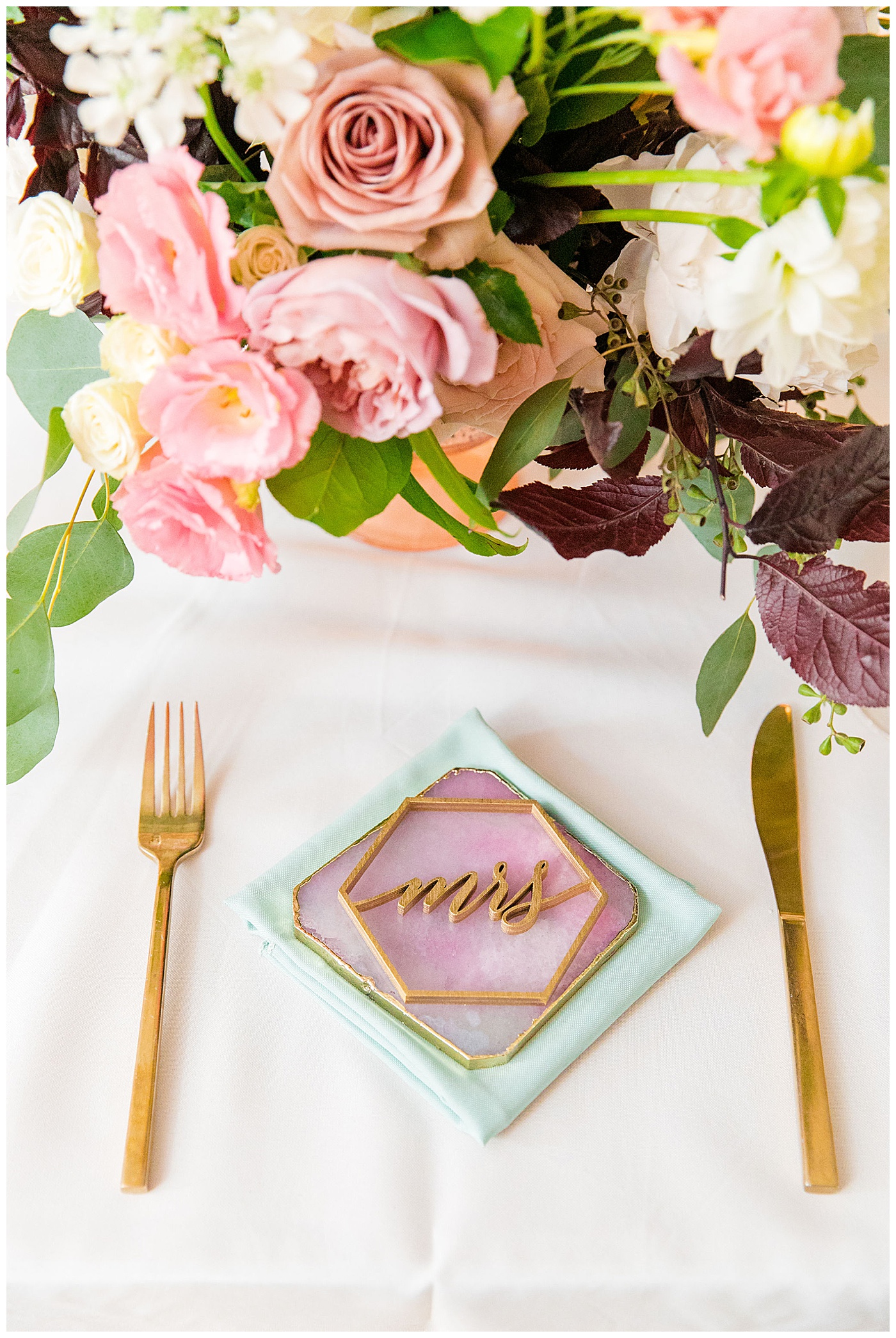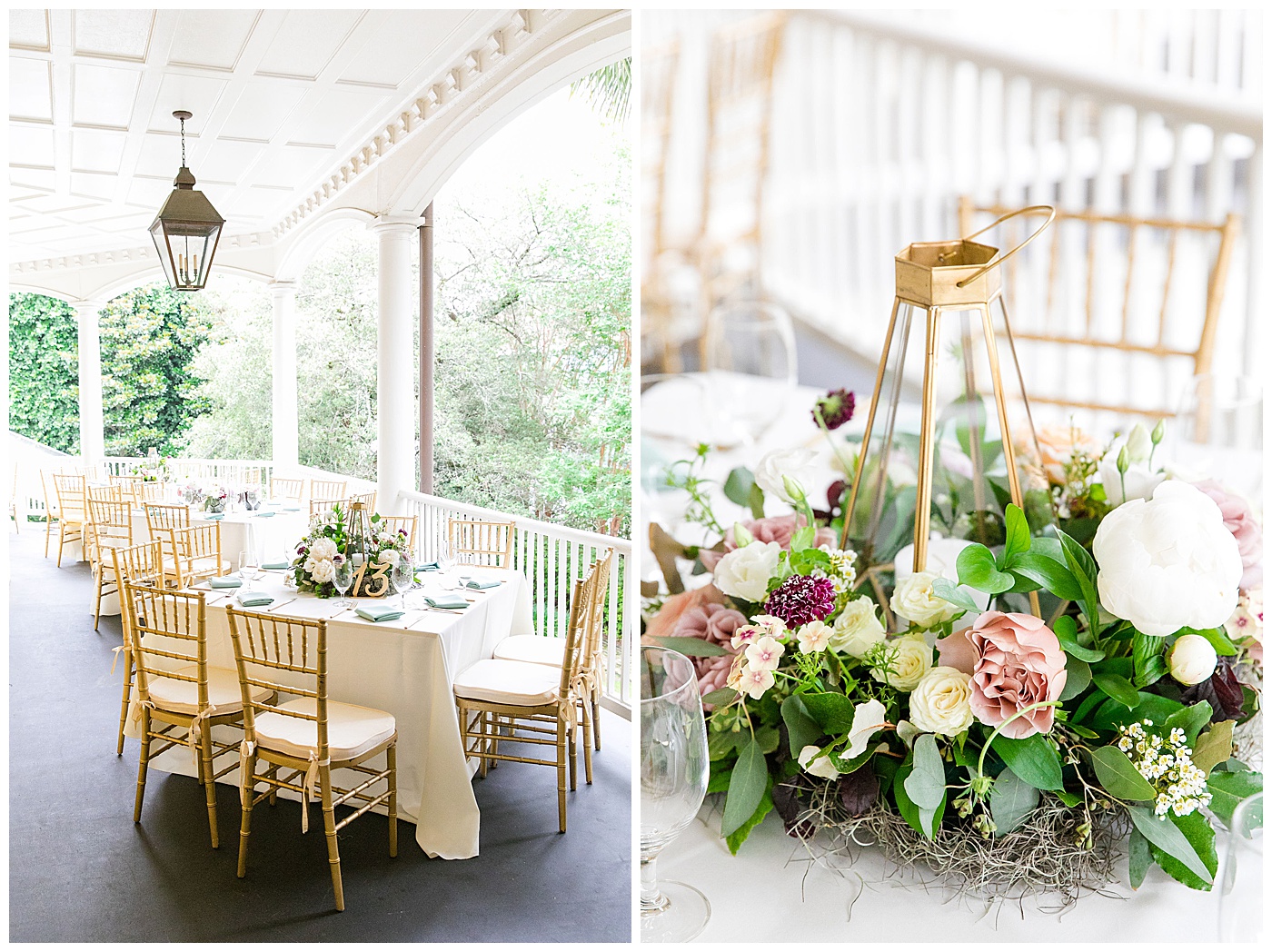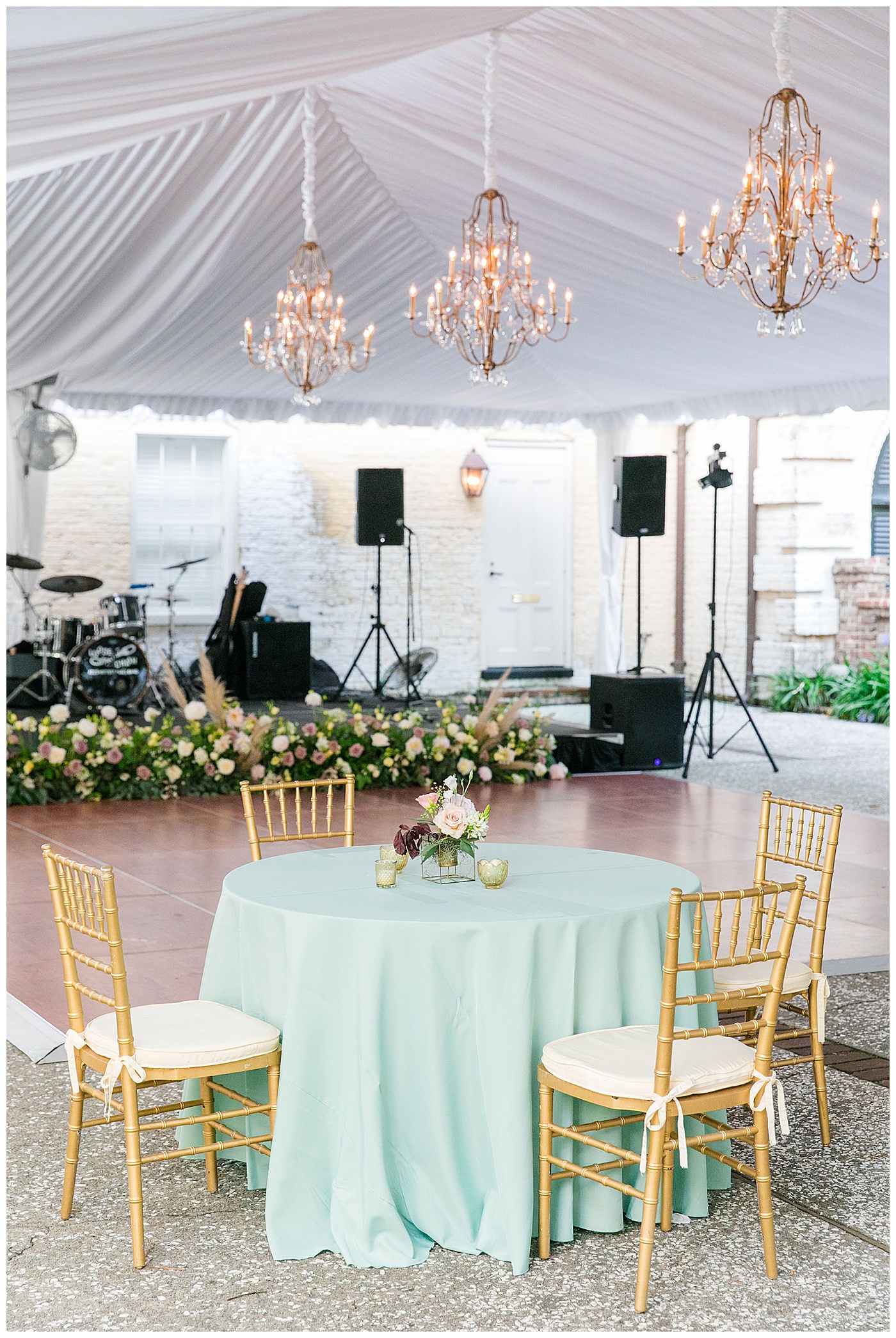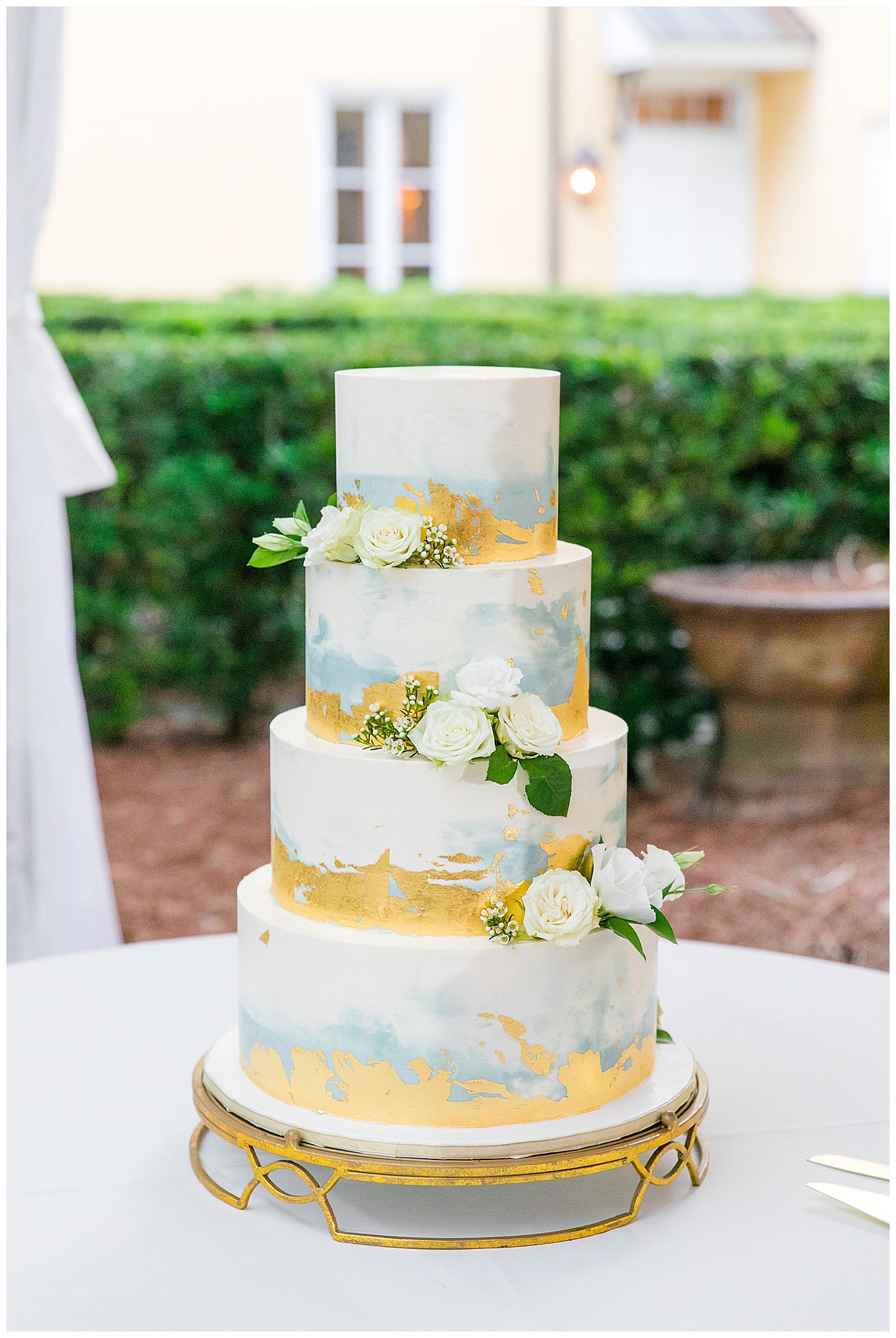 Planner: Sweetgrass Social | Photographer: Dana Cubbage | Venue: The William Aiken House | Dress: Mori Lee from Bridals by Jodi | Florist: Roadside Blooms | Rentals: Eventworks, Snyder | Linens: Eventworks | Band: Loose Chain | Hair/Makeup: Paper Dolls | Lighting: TEC | Strings: Palmetto Strings | Catering: Patrick Properties Hospitality Group | Cake: Patrick Properties Hospitality Group | Paper Goods: Viri Lovely Designs