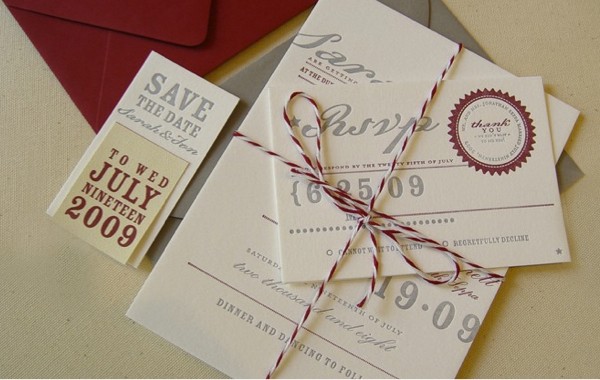 25 May

Love of Letterpress

It has taken a bit of time behind the scenes, but it was definitely worth the wait. We have been sitting on the edge of our seats to introduce 42 Pressed. Jackie Robinson is the creative mastermind behind the chic eco couture letterpress design studio. We are tickled pink that she just launched her wedding collection, because to us, she is simply the bees knees! Her modern and fresh approach to fine papers and invitations is refreshing and captivating. We also love her mixture of textures. Not only is her work a visual delight but also a delightful tactile experience.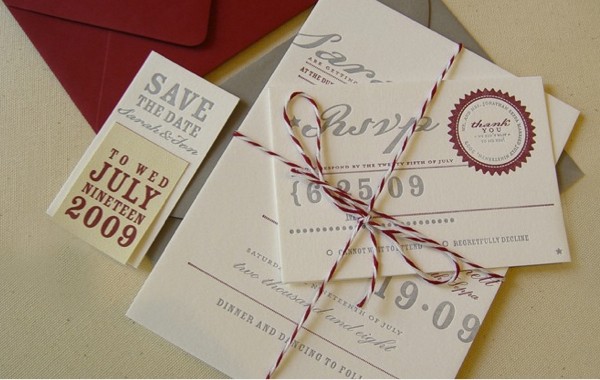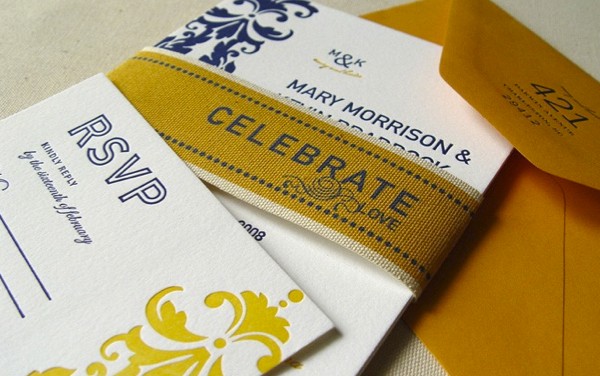 The Wedding Row became obsessed with 42 Pressed when we stumbled on a video of her "working." I think we emailed her within moments of watching it. We are thrilled to share our multimedia debut with her video. It is a must see.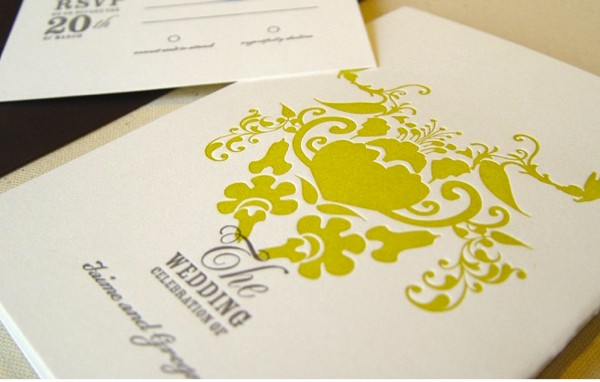 Jackie's uses her experience in graphic design to develop the "brand" for a wedding. She believes that your invitations and save the dates  are, "literally the first aspect of your amazing day that your guests will see, touch, and enjoy so you want to set the tone beautifully right away!"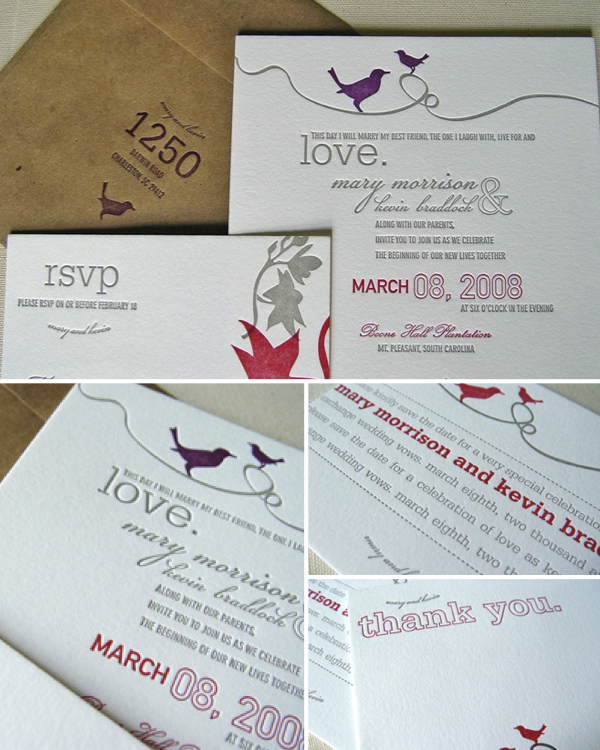 The entire wedding collection is designed in suites. Each suite comes with an invitation, rsvp and printed envelopes that artfully display your return address. Do not fret about other details like your save the date, programs, menus, seating cards and thank-you notes, 42 Pressed can design them and anything else you can think of!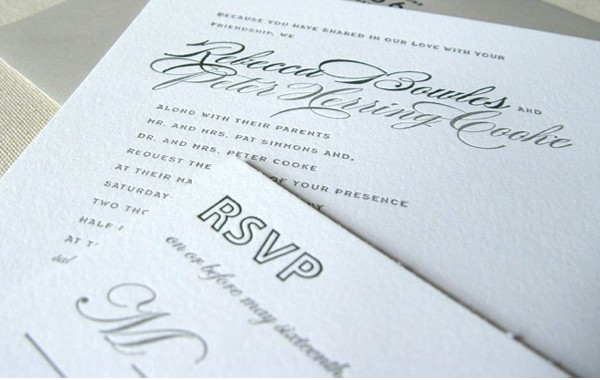 At The Wedding Row, we LOVE custom and so does Jackie. According to her, "your imagination is our playground and we will both work together until you are in love with what you see! We definitely pride ourselves on deviating from the norm, we are bored of those typical, classic invitations. So if your style is a bit edgie-sophisticated, modern-rustic, handmade-vintage, you should fit right in amazingly here at 42 Pressed!"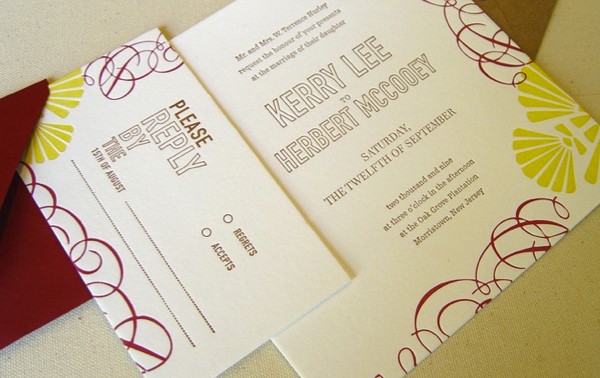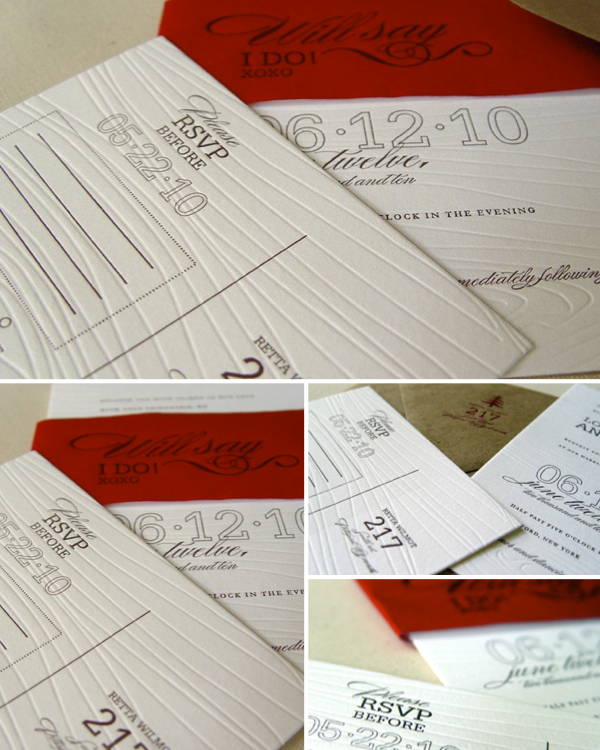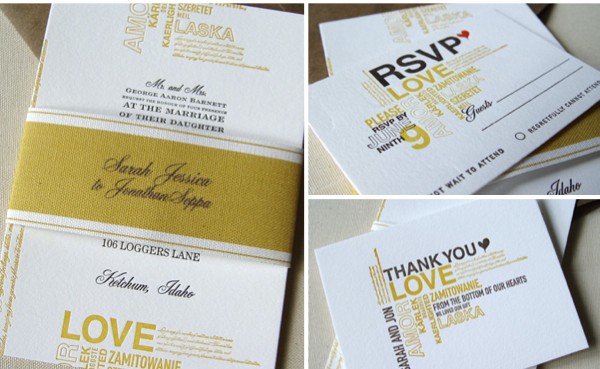 For those of you who have not seen a letterpress in action, you are in for a treat. This little video was put together by Greenhouse as Jackie letterpressed their snazzy new business cards. It gives you a real look at the time and skill required to create her brilliant designs.
imPressed – A little card story from Greg Wineman on Vimeo.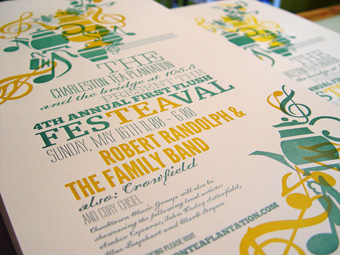 Last but not least, I happened to have the pleasure of seeing the letterpress poster that 42 Pressed designed for the Charleston Tea Plantation's First Flush Festival. Unbelievable does not scratch the surface. I suddenly had visions of over the top letterpress wedding posters dancing through my head.
Images courtesy of 42 Pressed :: Check out her blog too!