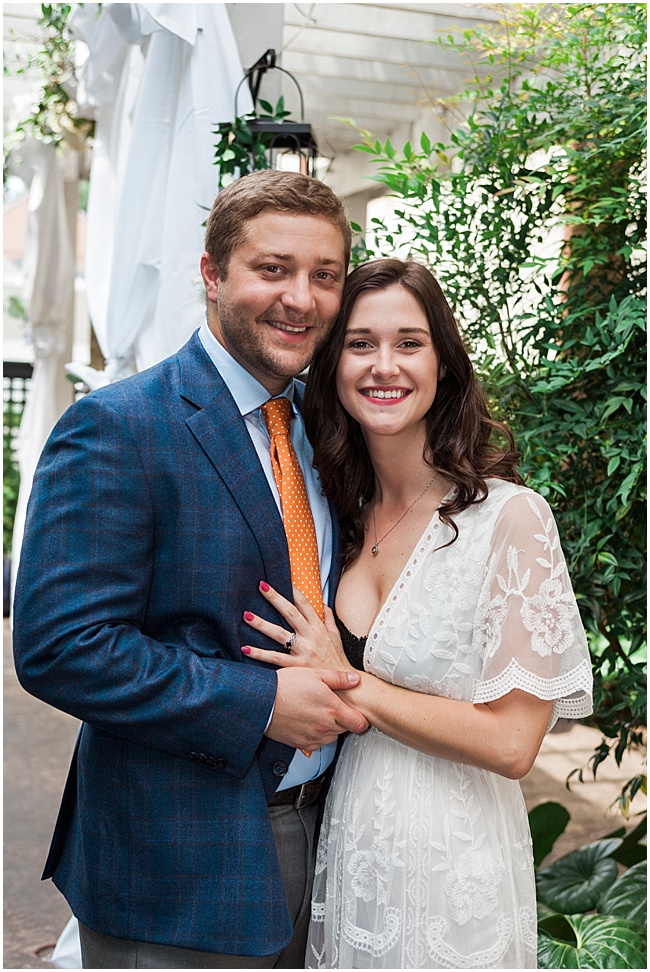 28 Sep

Love It! | Hurricane Love Stories

Hurricane Irma wreaked havoc and worse across the South this month. Still, just as tragedies leave devastation in their wake, they can also bring out the best in the survivors. And while Charleston didn't bear the brunt of the storm, we did feel its impact. As for our silver linings? Here's one of our favorites. Taylor and John were supposed to say "I do" here September 9, 2017 but their loved ones stayed home as forecasts predicted Irma barreling through. Those missing out? Taylor's father, who was driving from Tennessee when he was forced to turn back—with the bride's gown and groom's suit in his car. Each downer update call came as the couple was having lunch at Toast on Meeting Street, so the groom asked their server, John O'Leary, if he knew a notary public. Charleston Hospitality Group (CHG) resource management director Alexis McDaniel was dining a few tables away (turns out Toast is in their portfolio), and she tracked down a colleague who could marry the couple the next day. Are you following all this? Within hours, an intimate wedding for Taylor and John was arranged in the back courtyard of Eli's Table, including rentals, florals, and catering. The handful of guests who'd made it joined the bride and groom alongside the photographer, CHG marketing manager (and one-time wedding photographer) Michael Walker, and the witness, John O'Leary himself. They "experienced so much love and care in Charleston and with Charleston Hospitality Group," says Taylor, "we'll be back next year and for all of our anniversaries … Just not during hurricane season."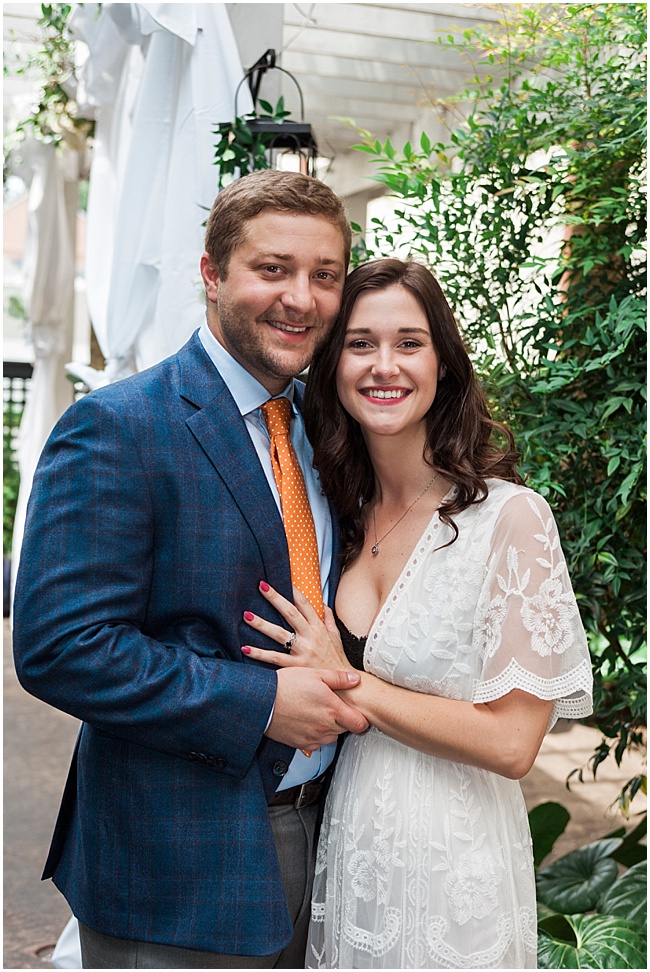 See more inspirational, wedding stories of brides and grooms who sloshed their ways to special days. The common denominator throughout, however, was that they still got to marry the love of their lives!
Molly & Paul McNeill, River Course at Kiawah Island
Megan & Keith Goforth, William Aiken House
Meredith & Zack Bynum, Seabrook Island Club