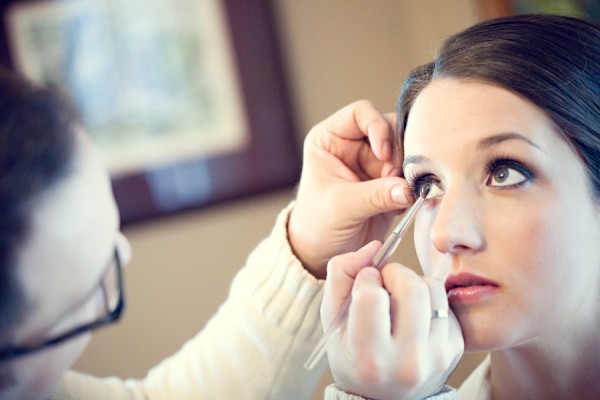 10 Sep

Budget Beauties

Has the economy rebounded yet? Let me know because I'm still squirreling away nickles and dimes to make sure I can afford the little splurges in life-like lattes or better yet the essentials-like gas! I know that bronzer will never be in the same category as groceries when it comes to budgeting the "must haves"; but I want to be able to show you how you can still look like a million bucks while penny pinching.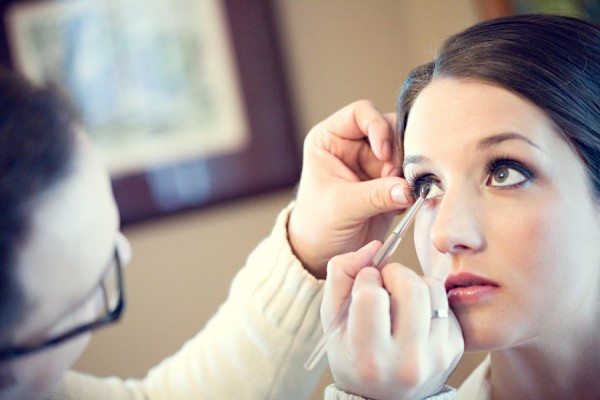 Tip One: Professional Guidance: Would you represent yourself in court without the assistance of a lawyer? Would you operate on yourself in lieu of obtaining a doctor? If you answered yes to either of those questions-skip this section because this part isn't for you! But if you answered a resounding "NO" then listen up my lovelies I'm here to give you the most important tip on saving money on cosmetics. Develop a relationship with a makeup artist. That one tip alone just saved you hundreds of dollars-you can thank me now. But seriously, why waste your time wandering the aisles in blind confusion picking up that shade of peach that you think might kinda sorta work for you? Then you get home to try your new peach blush and you look like a Oompa Lumpa!
Avoid this disaster by seeking out a professional who can help guide you to the colors that are right for you. A professional beauty consultant will serve as your compass and can map out your beauty regime from start to finish for an entire season. They can also provide you with some fantastic samples too-so you can give a product a "test drive" before you make a commitment. Your professional will also be able to point you in the direction of multi-functional products. A great example of an essential multifunctional product is the Trish McEvoy Classic Eye Pencil -which gives you the eyeliner on one side and a sponge tip on the opposite site to do your smudging. Your cosmetic artist can teach you tricks of the trade to show how well your bronzer can do as a shadow as well as a contouring agent. Your cosmetic artist should have the goal of forming a genuine partnership with you. So if you come across one whose more concerned about the sale and less concerned about how to make you look your best-run for your life–and land right into my chair!
Tip Two: Avoid the Trend Splurge: Shimmery Shiny Neon Metallic Glitter-these are all trend centered cosmetics. And while these trends have their place in the beauty world, its not necessary to sink big bucks into a look that's only going to be relevant for a couple of months. Don't feel like you have to go higher end when you want to rock the look of the moment. Your local Target has all relevant brands (check out the Wet N Wild line girls!!)  when you're looking to save money. L'Oreal has a line of great products that are all the rage and don't cost a fortune. Pop into an Ulta or Target (pronouncedTar-jay of course!) and seek out the HiP (High Intensity Pigment) line.
There are a myriad of fun eye shadows and lip colors that will keep you right on trend and cost as little as $6.00.  See, we don't have to stop shopping-just shop smarter!
Tip Three: Homemade Remedies: One of the most efficient and time honored ways of saving money on your beauty regime is to raid your kitchen pantry. You know those homemade recipes that grandma passed down-some of those work like a charm and have that 'green' factor to boot! Here are a few of my favorite homemade remedies that work like magic.
Honey Skin Cleanser: 1 teaspoon olive oil1 teaspoon honey
2 teaspoons cider vinegar
Instructions
Mix ingredients. Apply to face gently and leave on for 15 minutes. Rinse with warm water.
Baking Soda will forever be a staple in homemade cosmetic recipes. One of my favorite uses is baking soda as an exfoliant. Mix 3 parts baking soda with 1 part water and Voila!-you have a scrub that will leave your skin baby booty smooth!
One of my favorite indulgences are facial masks. It invigorates the skin and gives your complexion a glow unlike no other. I have a humble yet effective facial mask recipe that has never failed me.
Cooling Cucumber Facial Mask
Smash 3 cucumbers to a pulp
Add 1 egg white
1 teaspoon of lemon juice
Combine ingredients and leave on face for 20 minutes.
Believe me sweethearts your skin will thank you for that one!
If you're feeling ambitious and want to keep this do it yourself trend a staple in your beauty arsenal do yourself a favor and pick up this fantastic book by Lisa Sharon Belkin entitled The Cosmetics Cookbook: Over 50 recipes to beautify your face, hair, and entire body you can whip up at home for practically pennies!
It's filled with some of the most valuable tips you'll ever come across to keep you gorgeous.
OK my frugal fabulous felines~ I've poured out a small amount of handy tips on how to save money and still keep you-you vampy little vixen-looking like a mega watt superstar. I hope some of these tips come in handy. I'd love to hear your feedback-so don't be afraid to drop me a line.
Bisous my Beauties!
XOXO~
Andrew