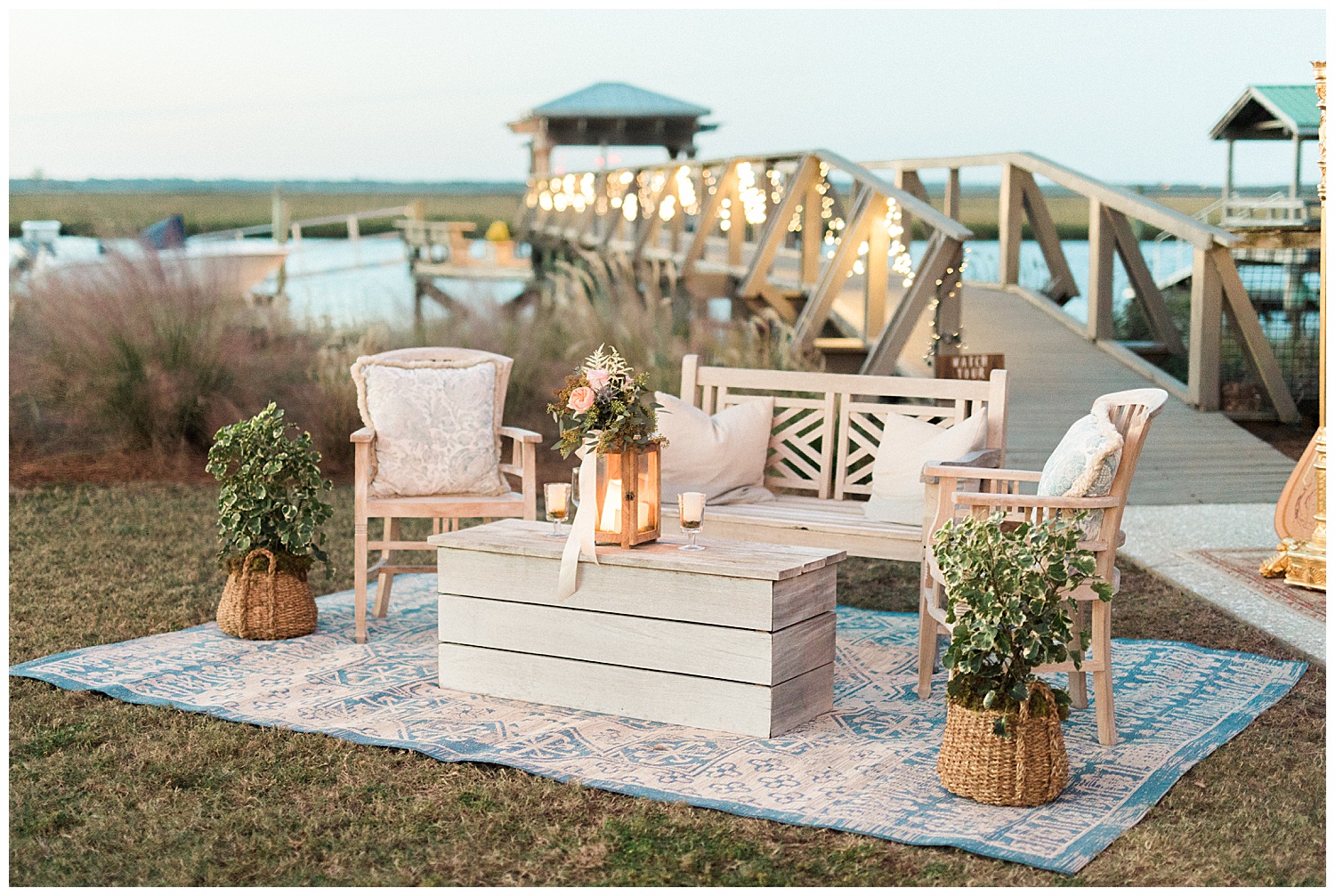 05 Nov

Lindsey & Brady | Private Residence

"When you aren't trying so hard and least expect it … it happens," says bride Lindsey of finding her perfect guy, Brady. The couple shared some insight into their lives and the inspiration for their pretty November day at Brady's family home on Sullivan's Island. 

The Wedding Row: Lindsey, what advice can you give to those of us who are patiently waiting for that special someone to come into our lives?

Lindsey: It's never too late to listen to yourself. I believe in instinct and each person's own ability to reach deep inside their soul to make the right decisions, no matter the timing. 

TWR: Tell us a little about how you met and where you are now.

L: My best friend's neighbor [Brady] and I casually walked to Poe's for lunch. We didn't know he would later kiss me good-bye and we would marry about a year after. So, as this fairytale goes, we are living right next door to two of our best friends and now all walking together on the amazing journey of parenthood at the same time. 

TWR: What was the motivation behind each decision that went into your Big Day?

L: Every time we had to make a choice, while planning, we asked each other – is it about us? If the answer was no, we didn't do it. The whole evening was about us. It was a celebration of our decision to join our lives together. 

TWR: Fav part of the day?

L: As the sun was setting, Brady was so eager to marry me and seal the deal (as I like to think). He even tried to repeat his vows again during my turn to say them- a precious moment that put a smile on everyone.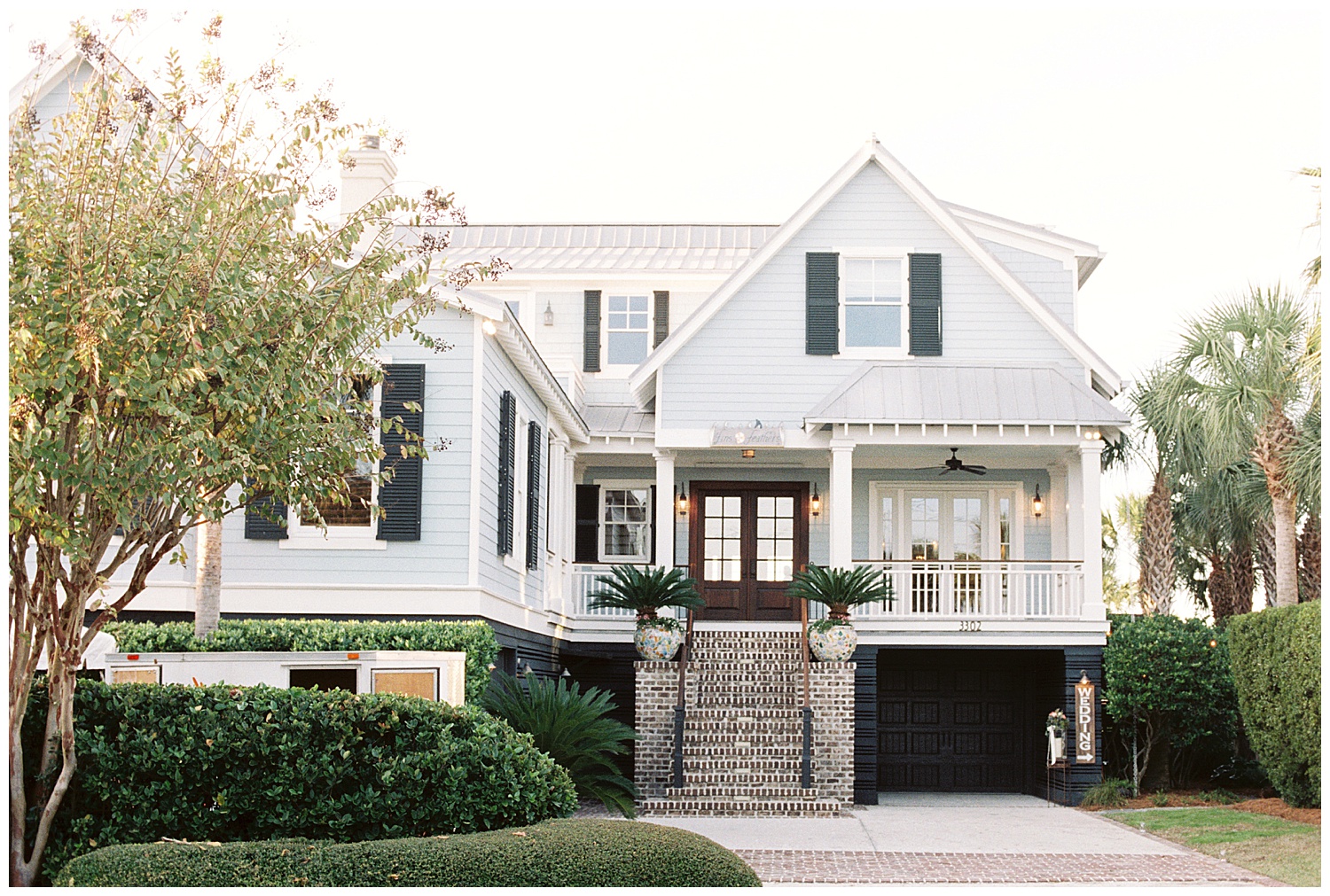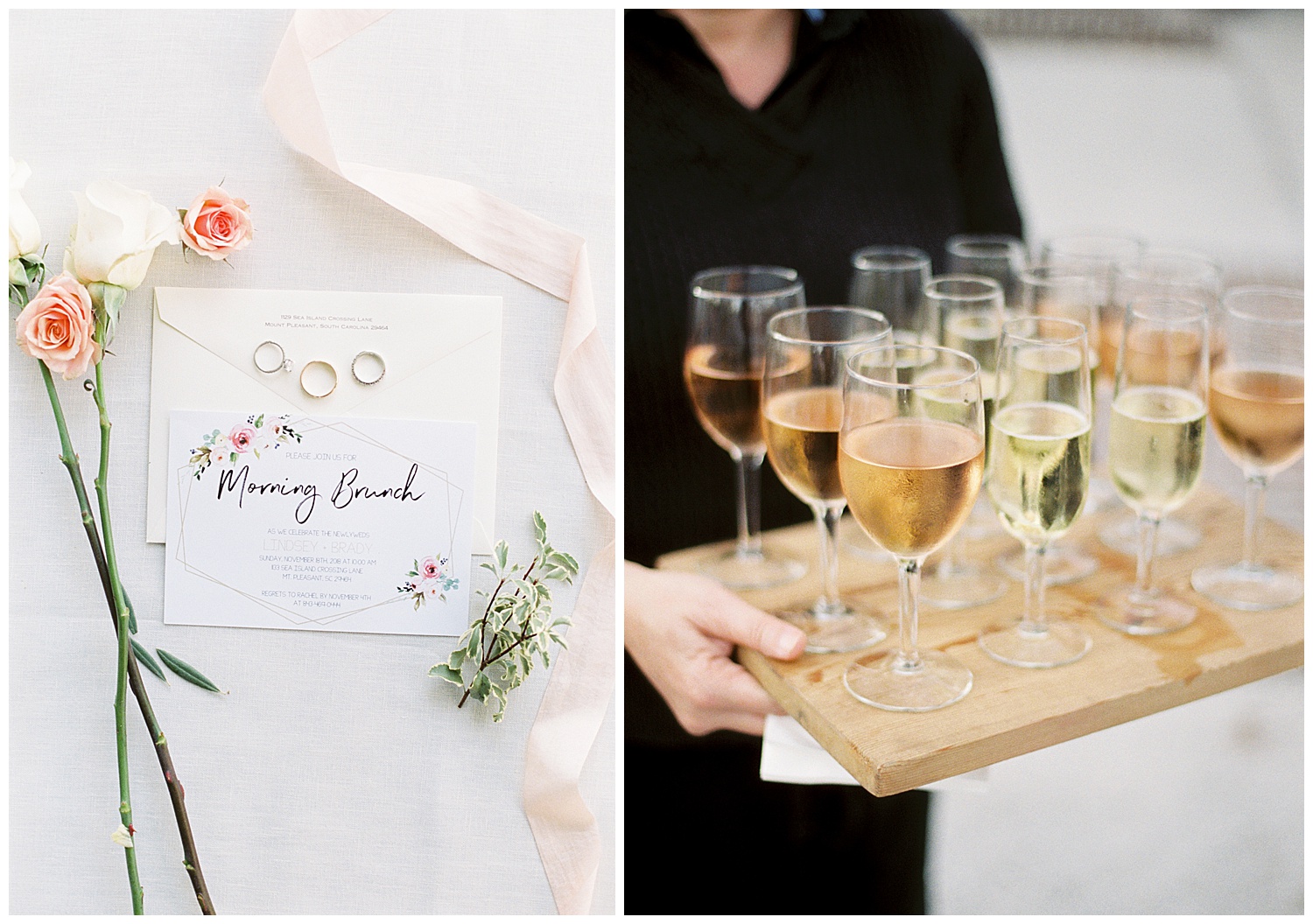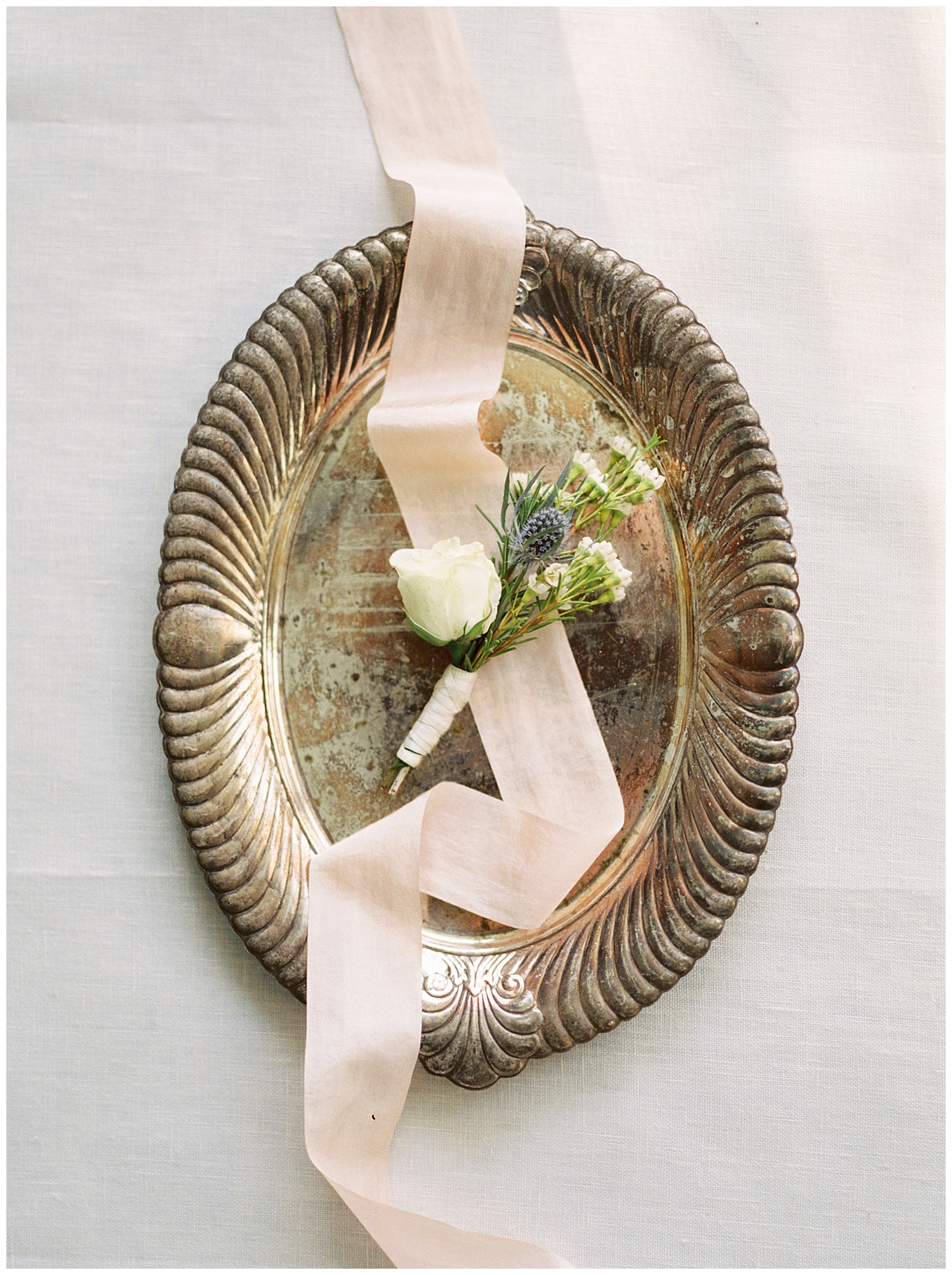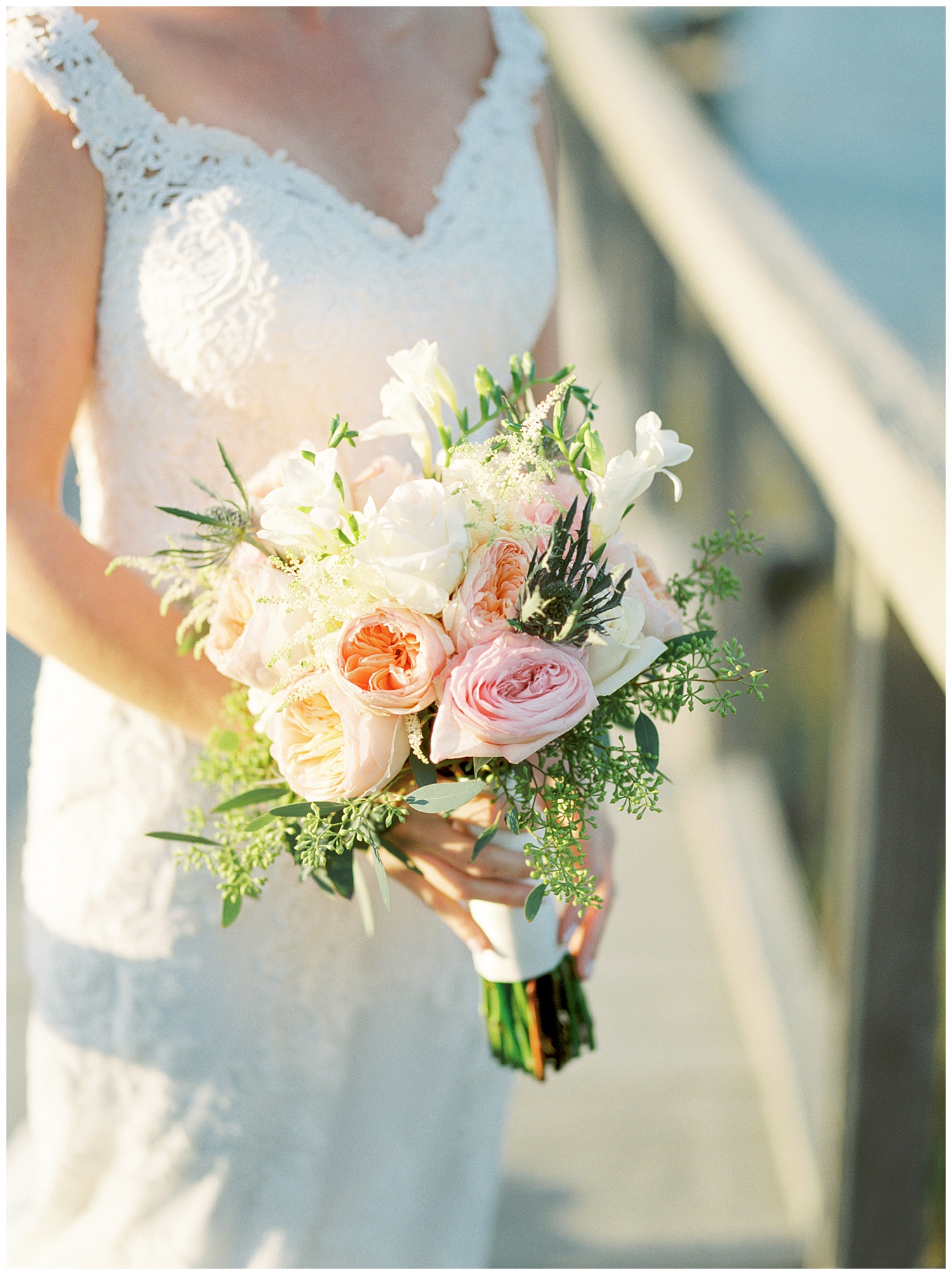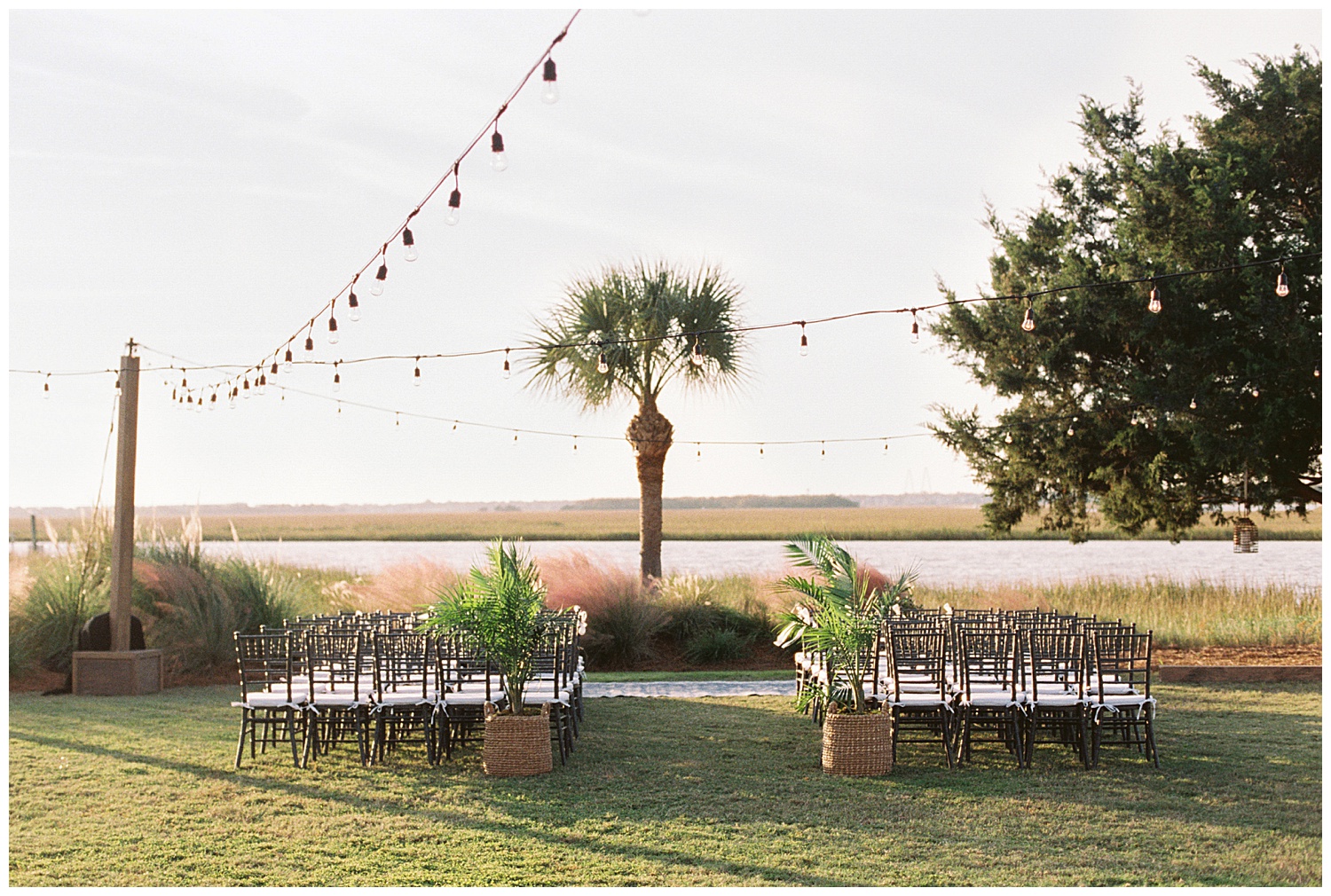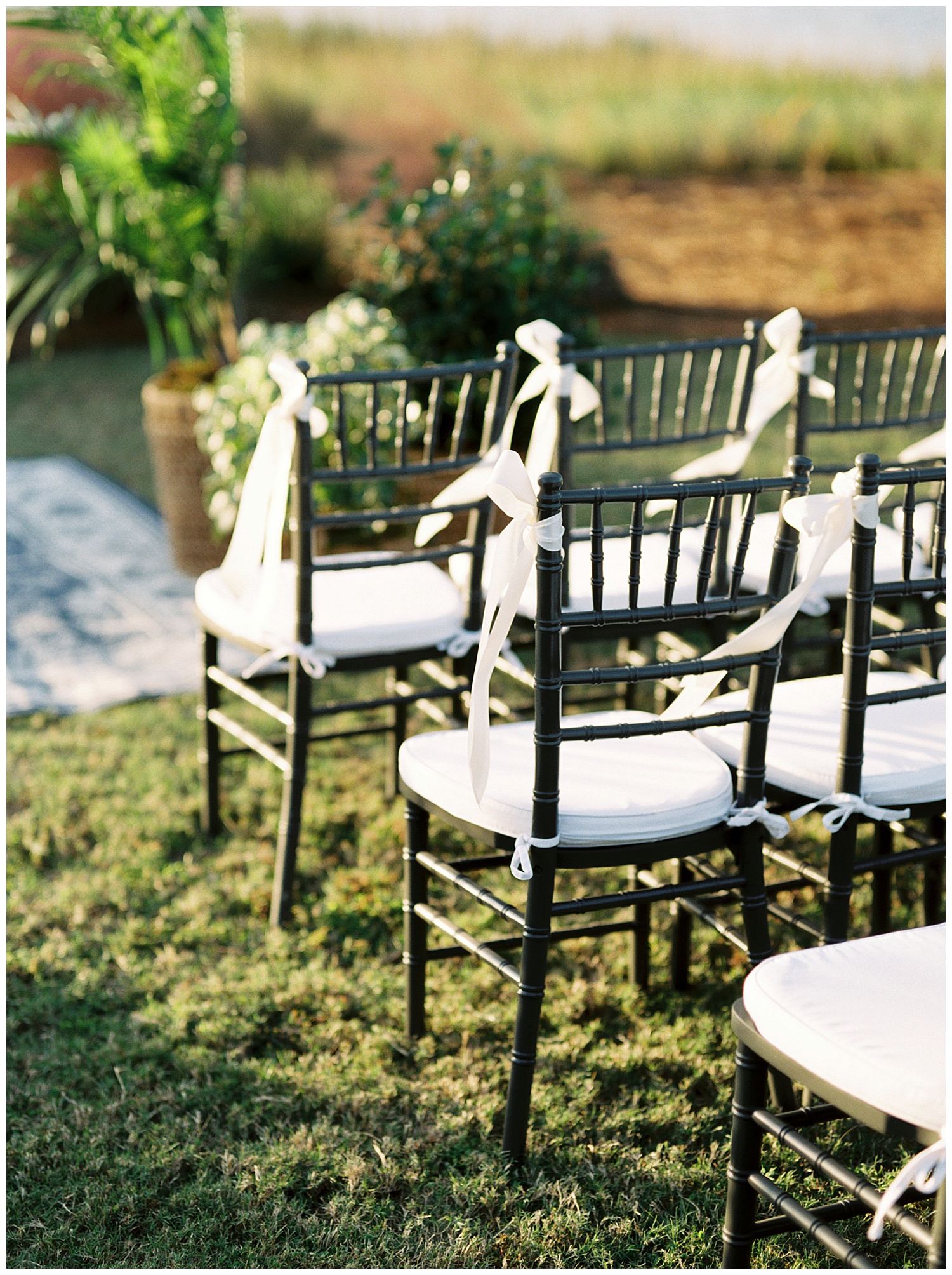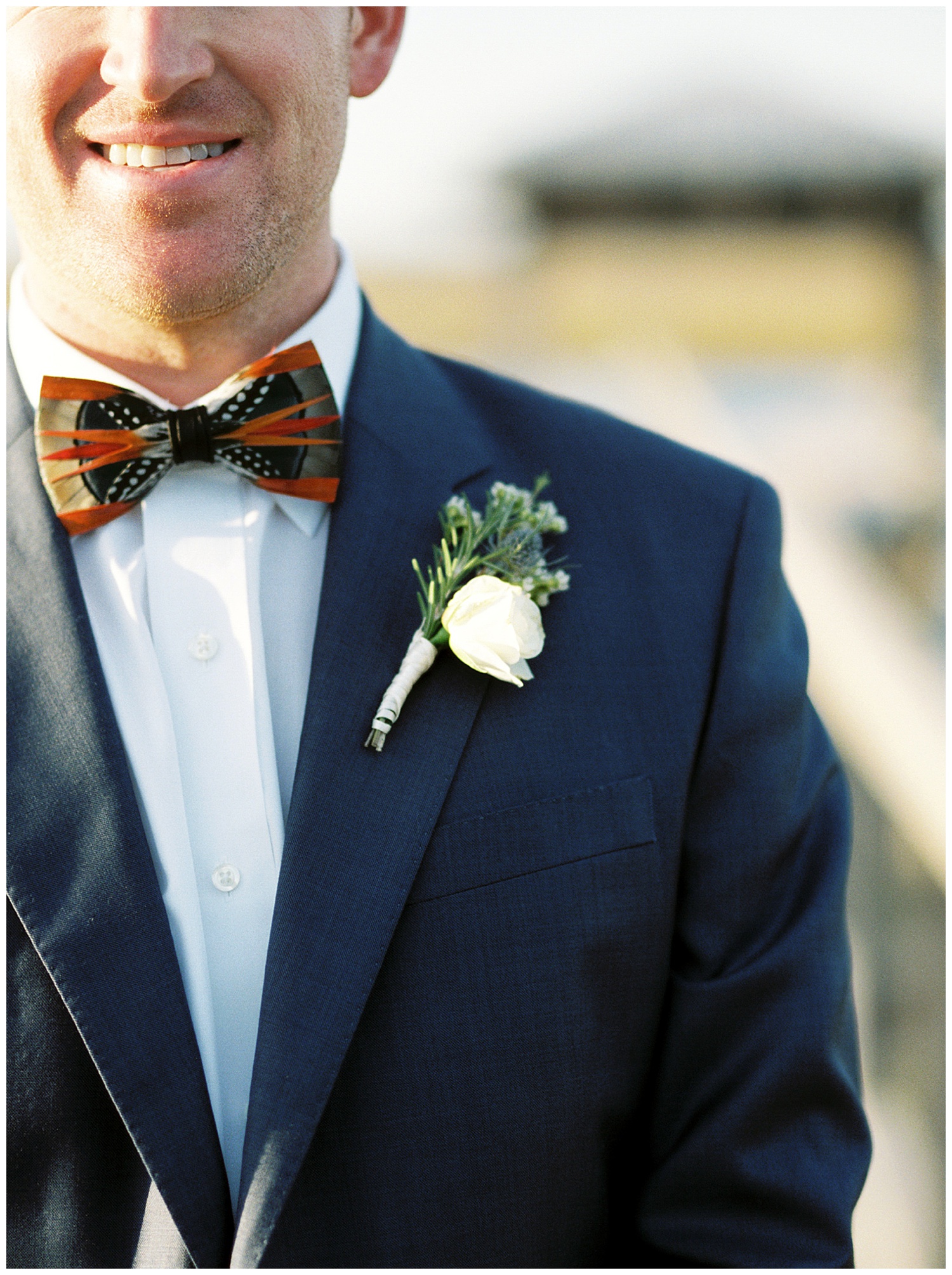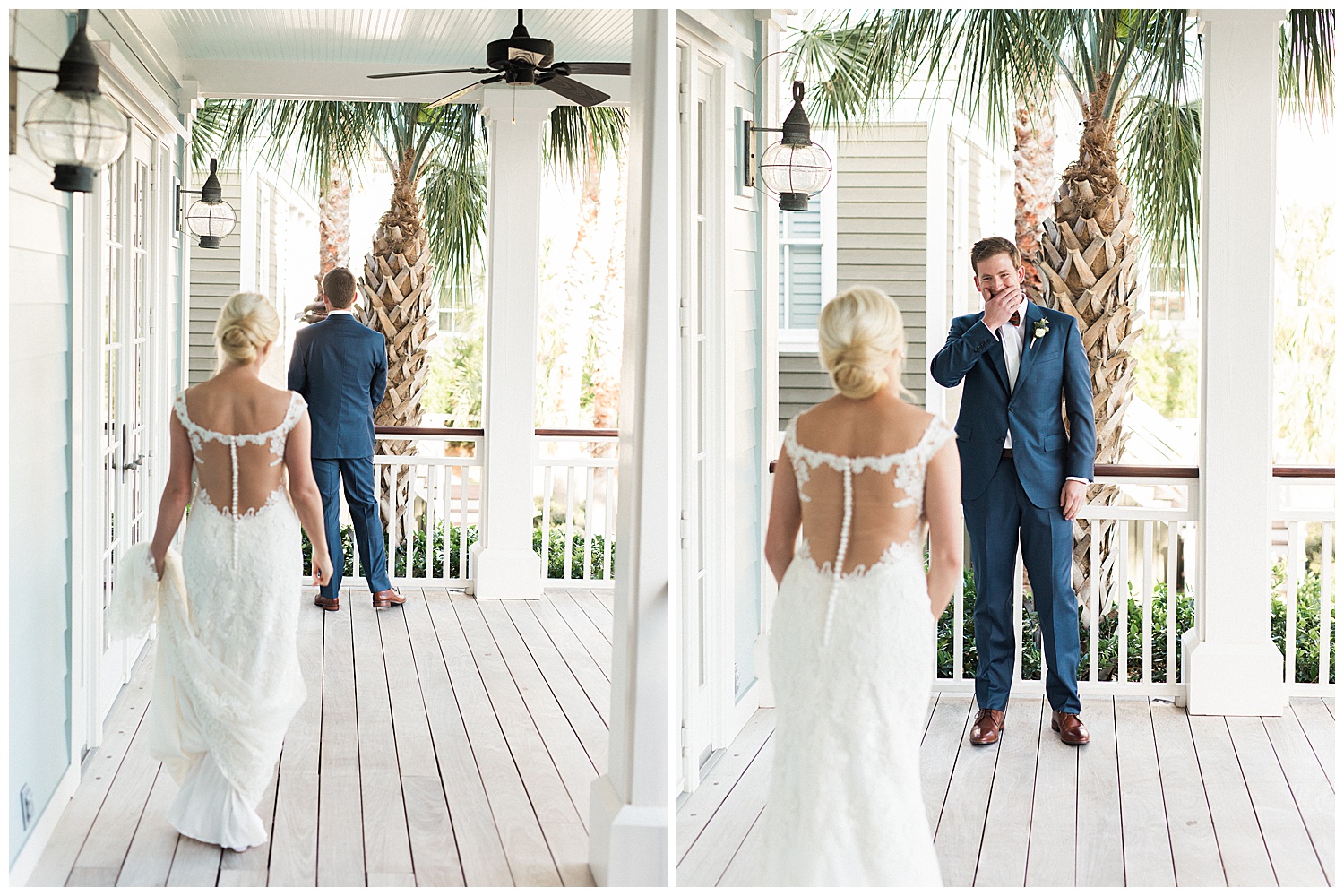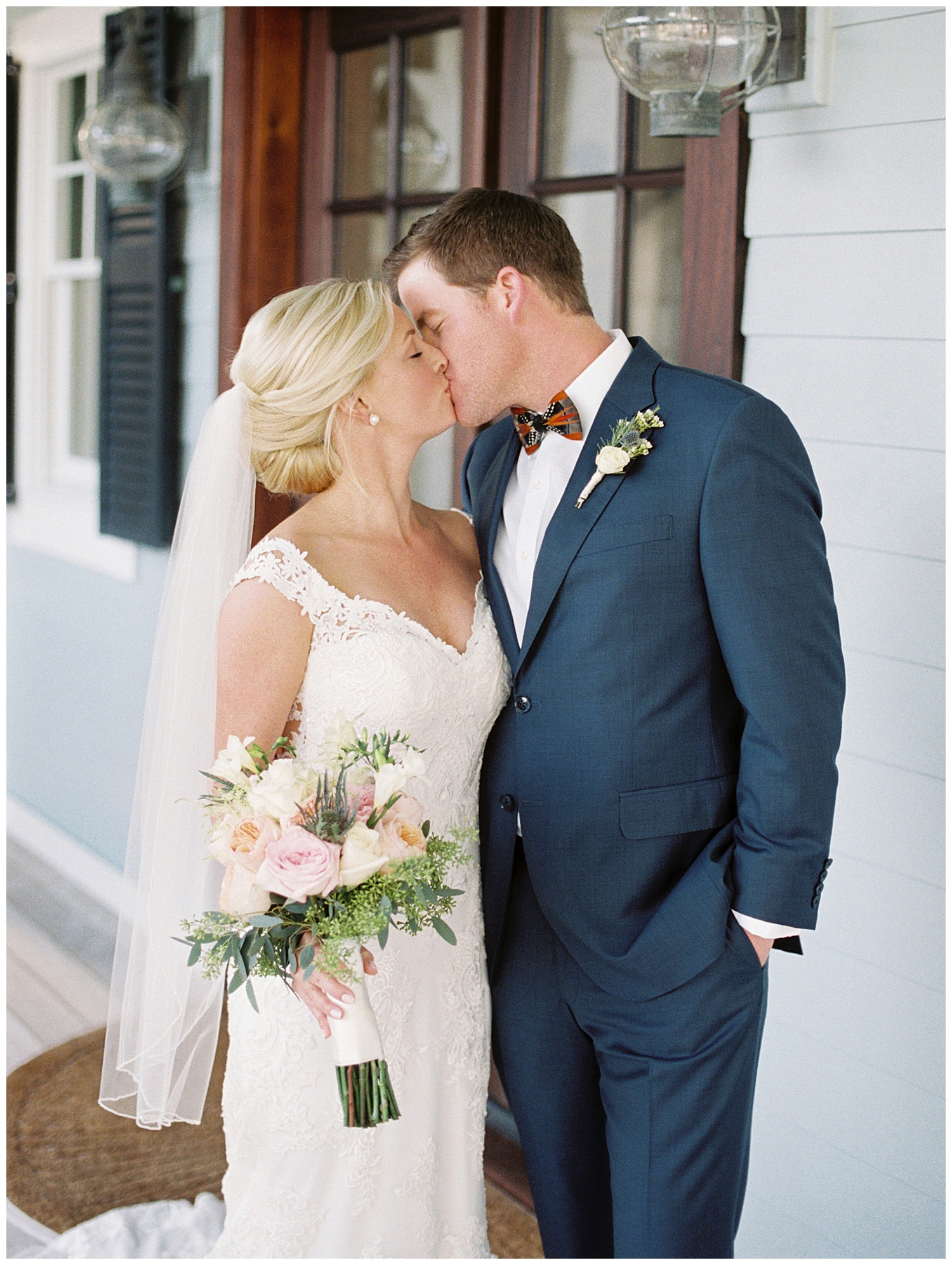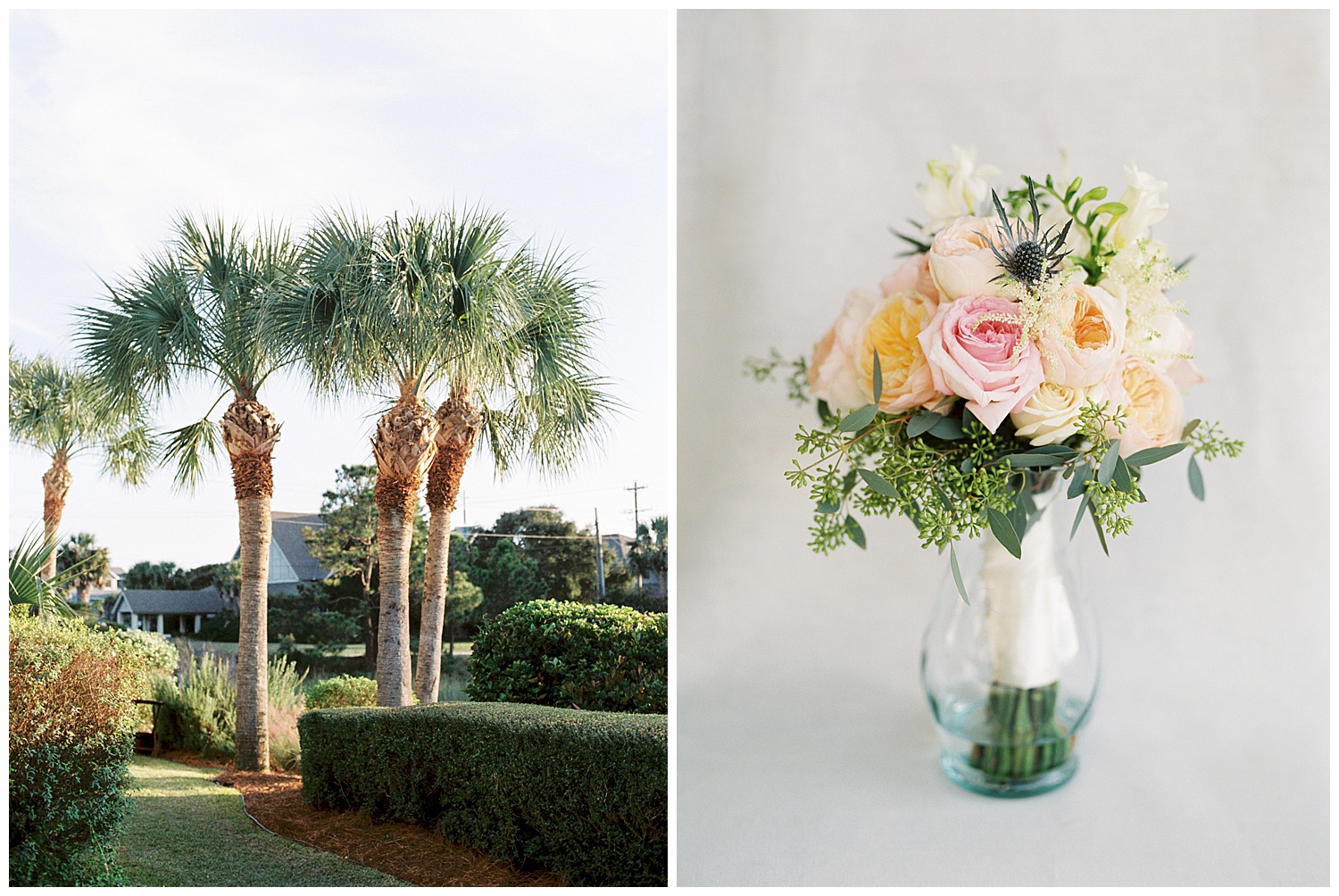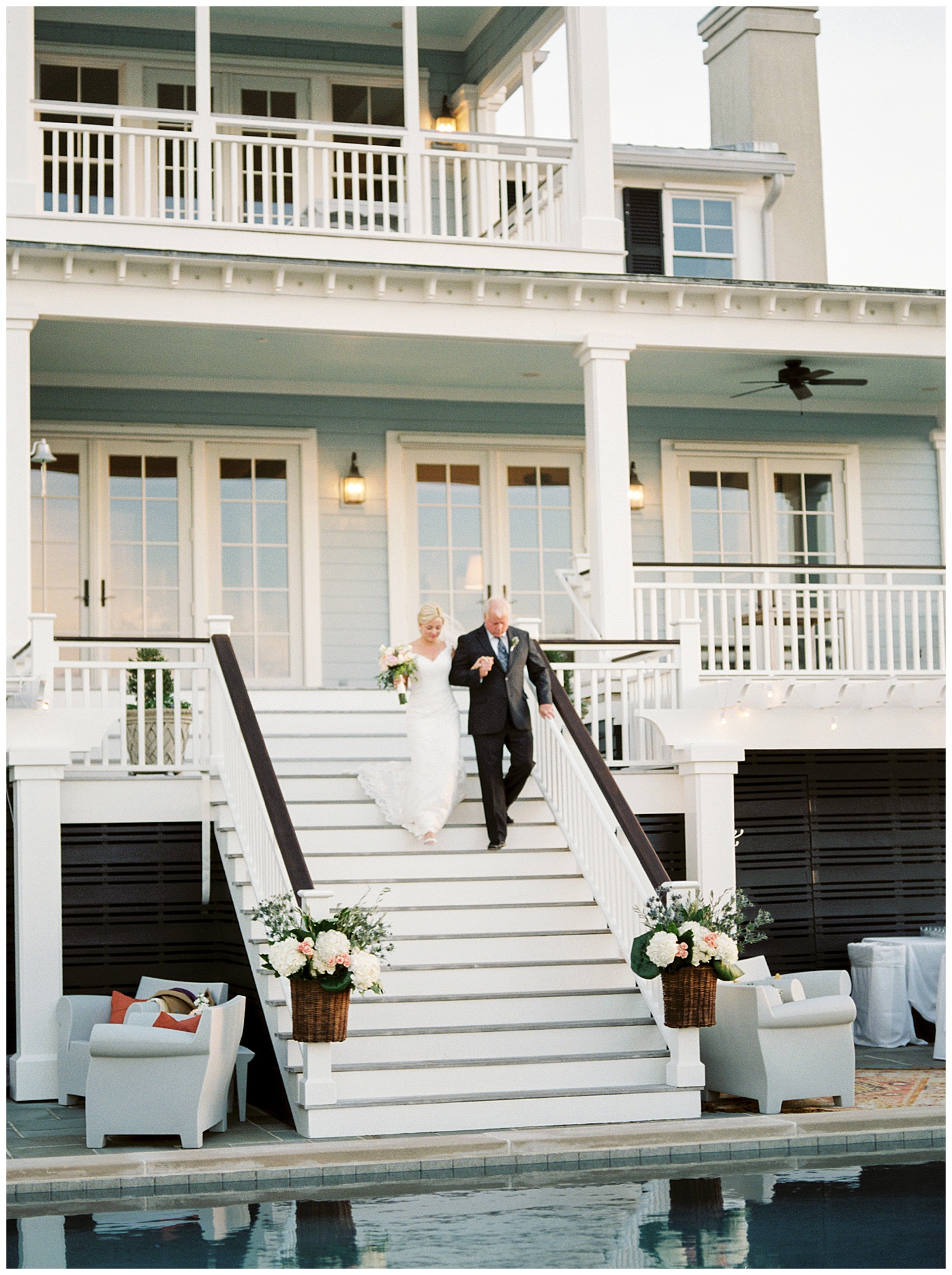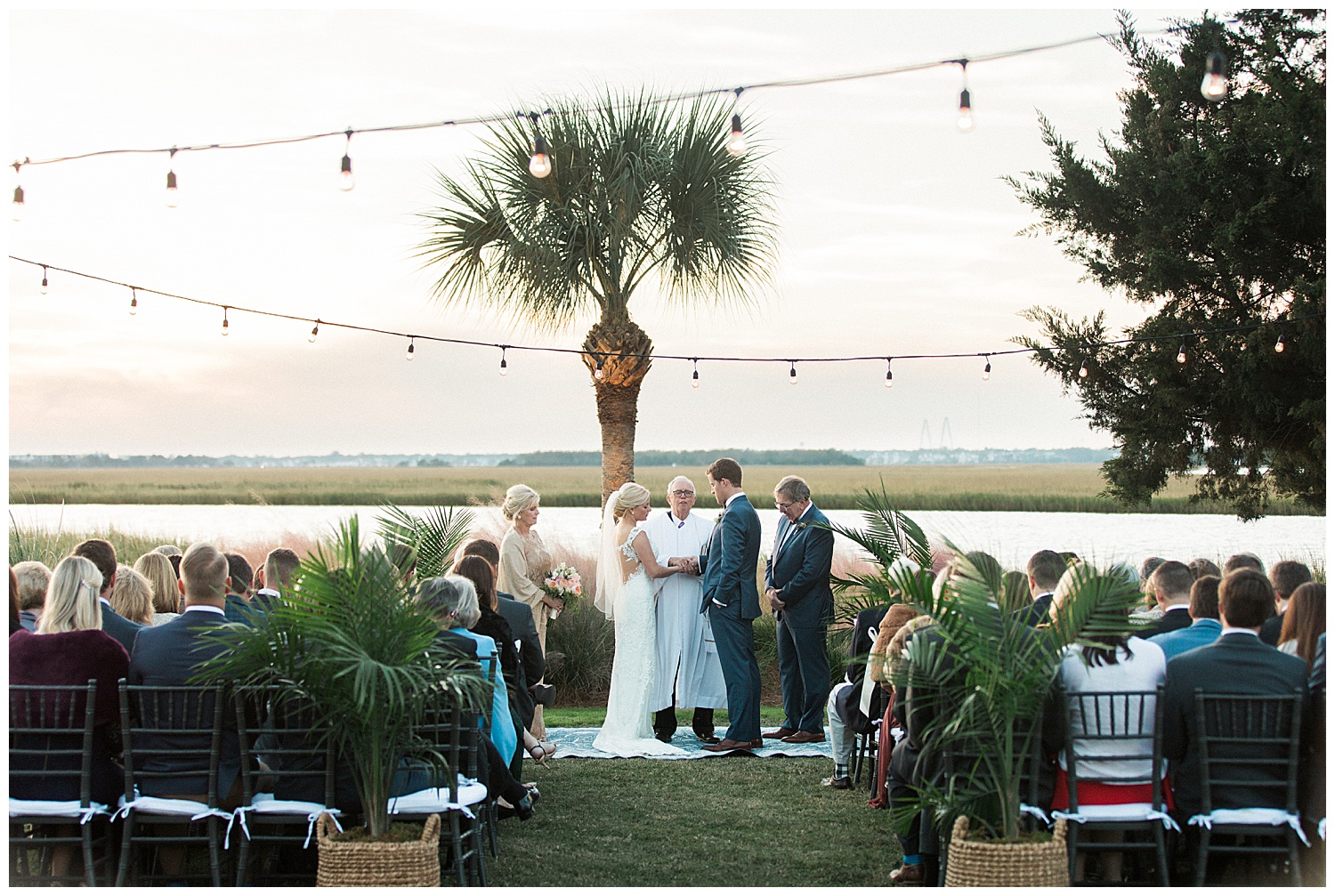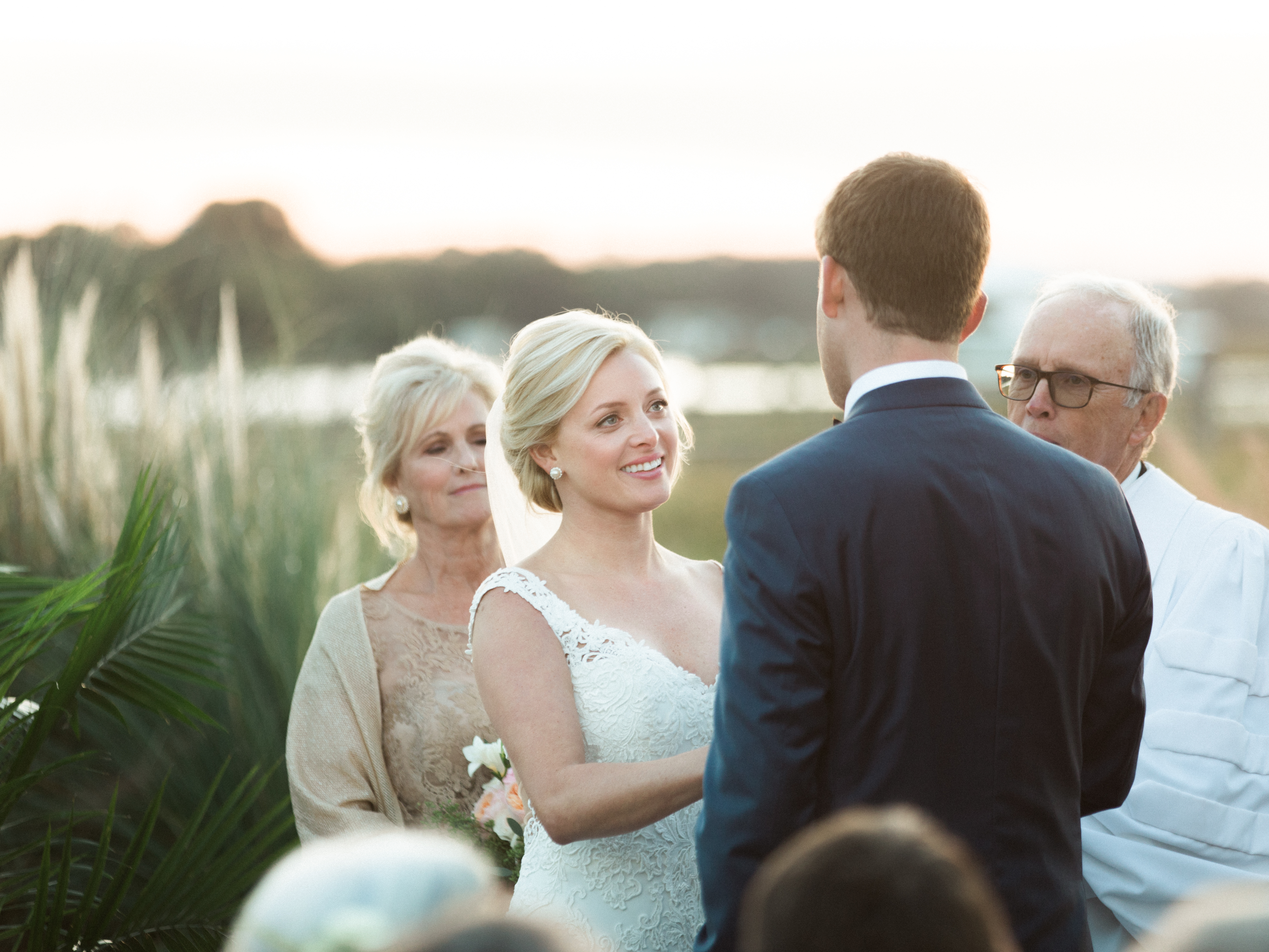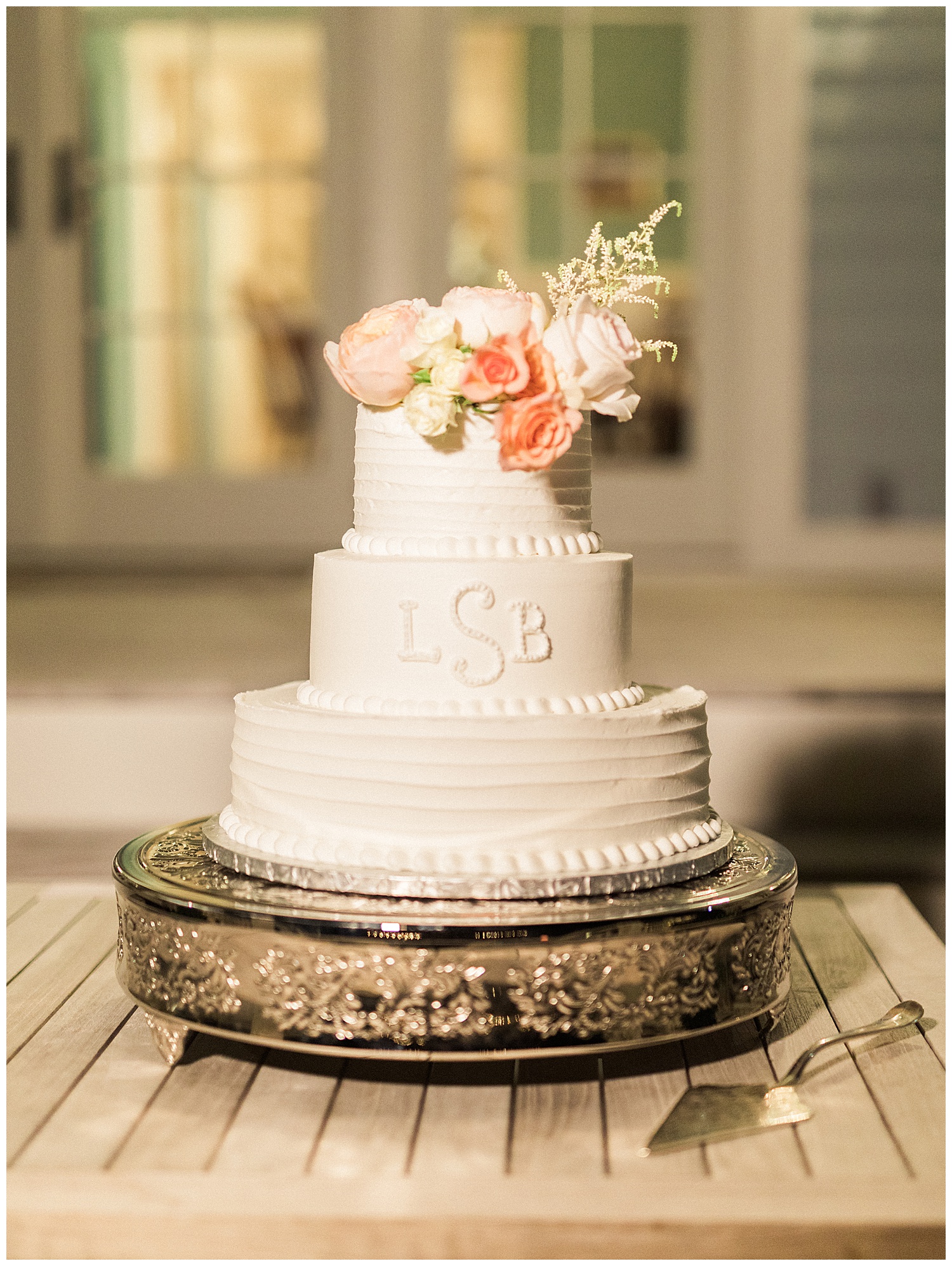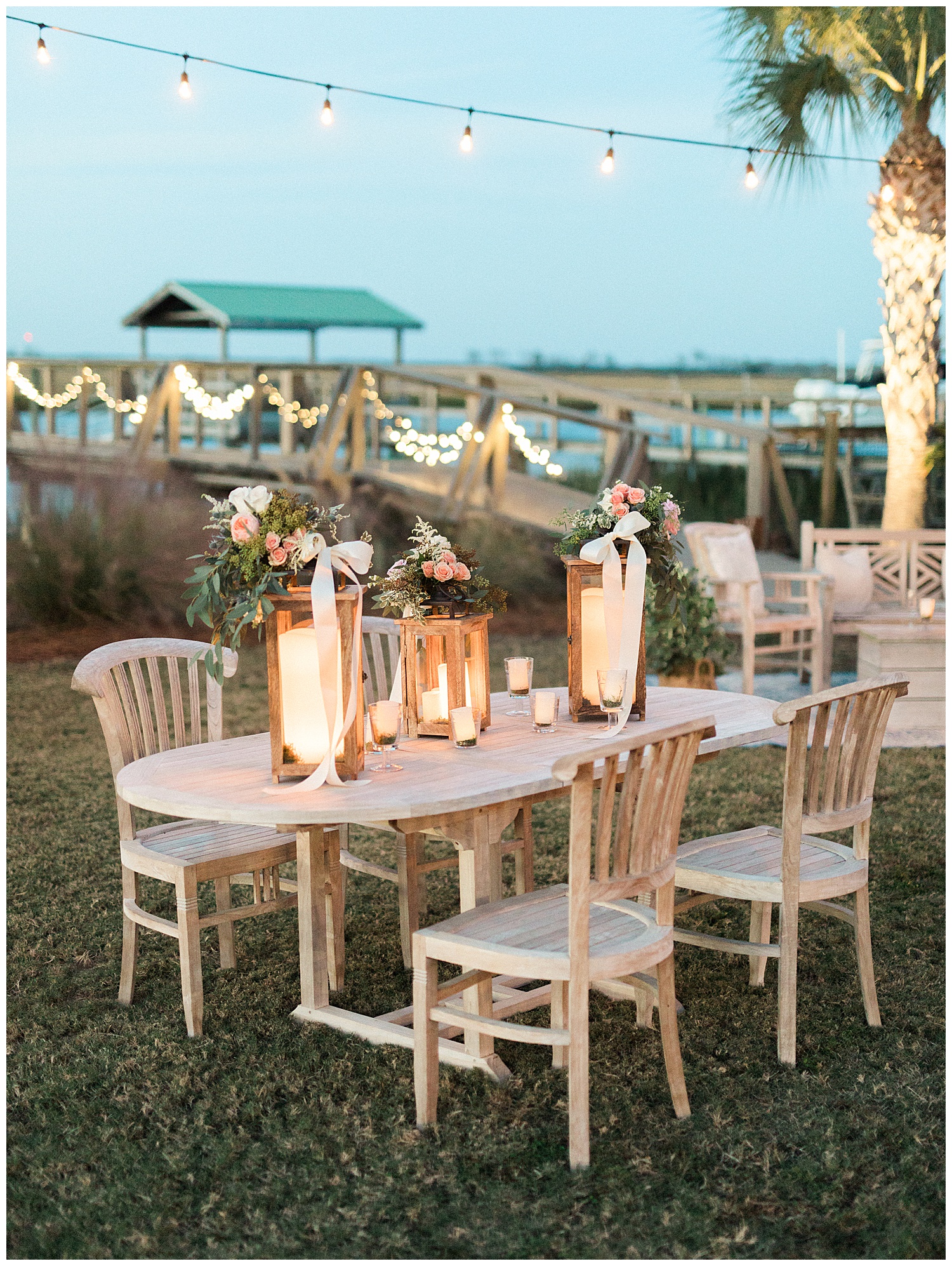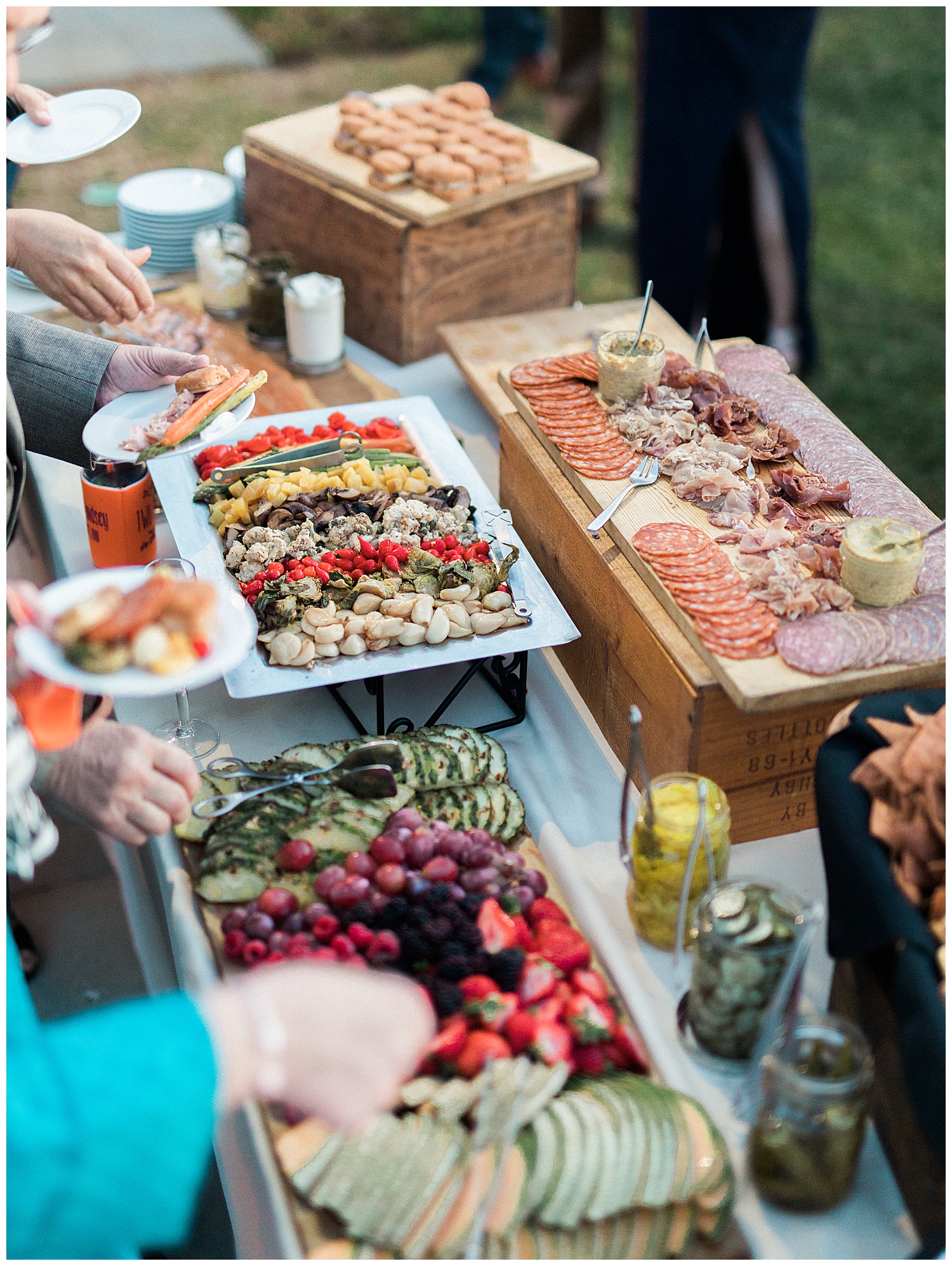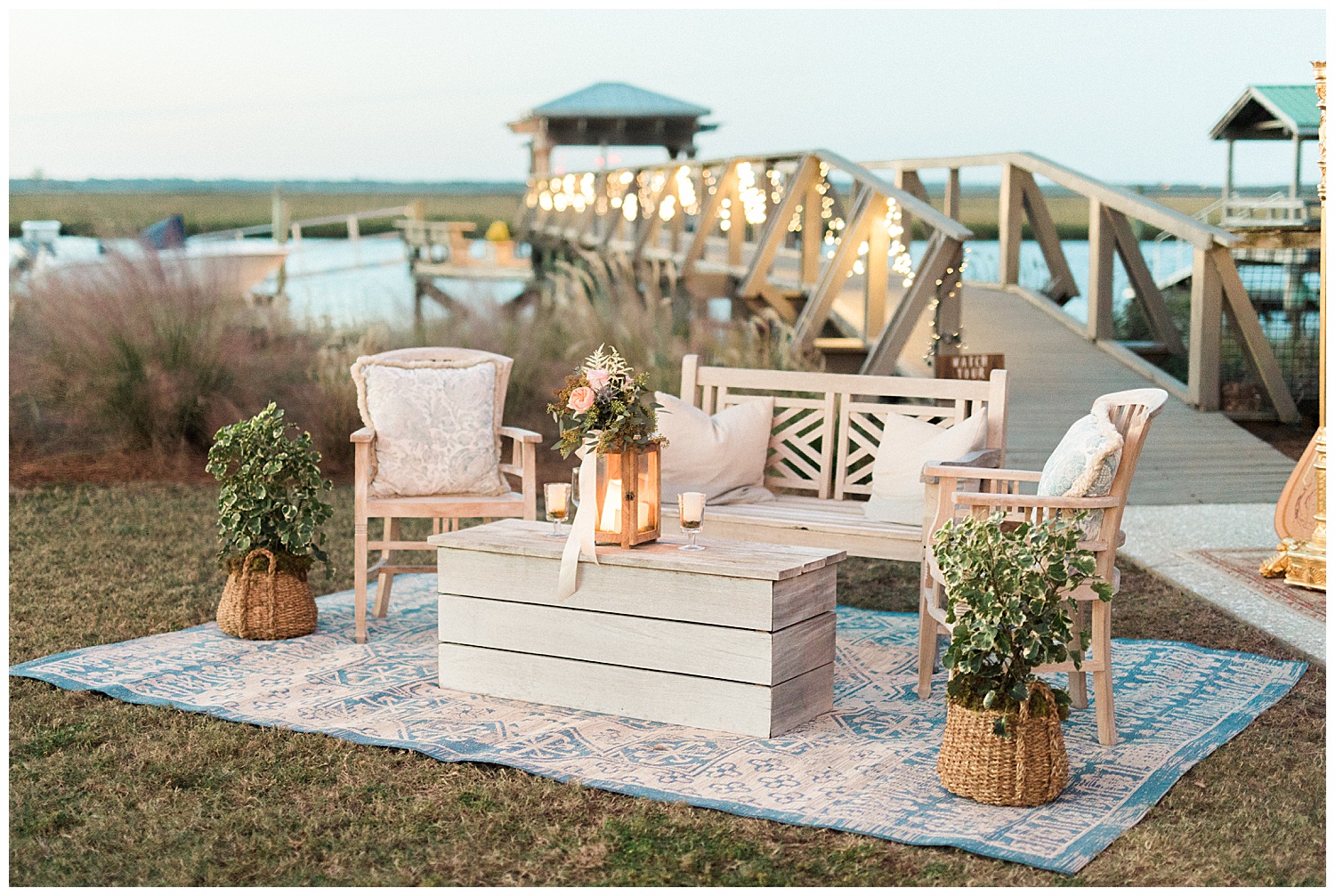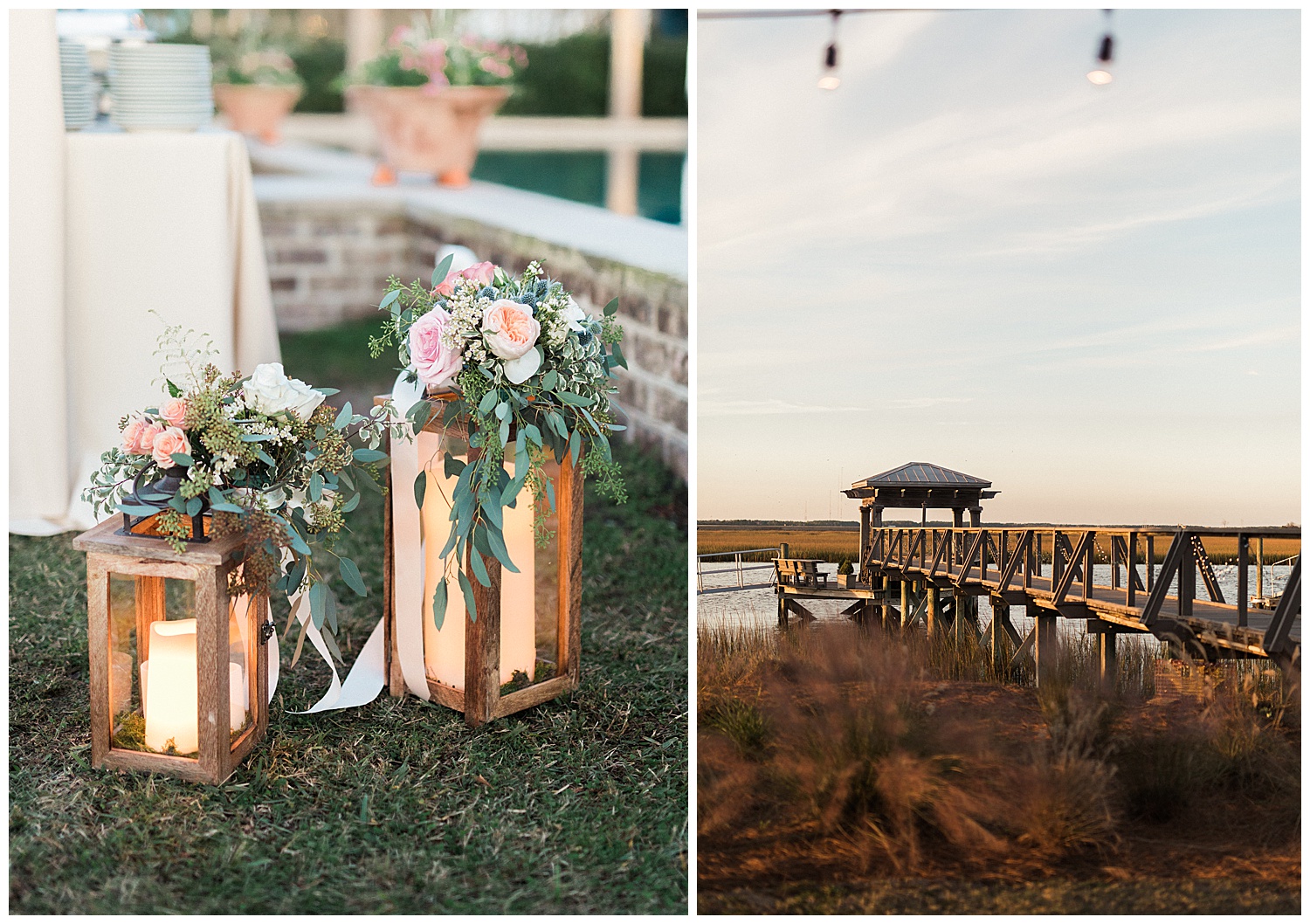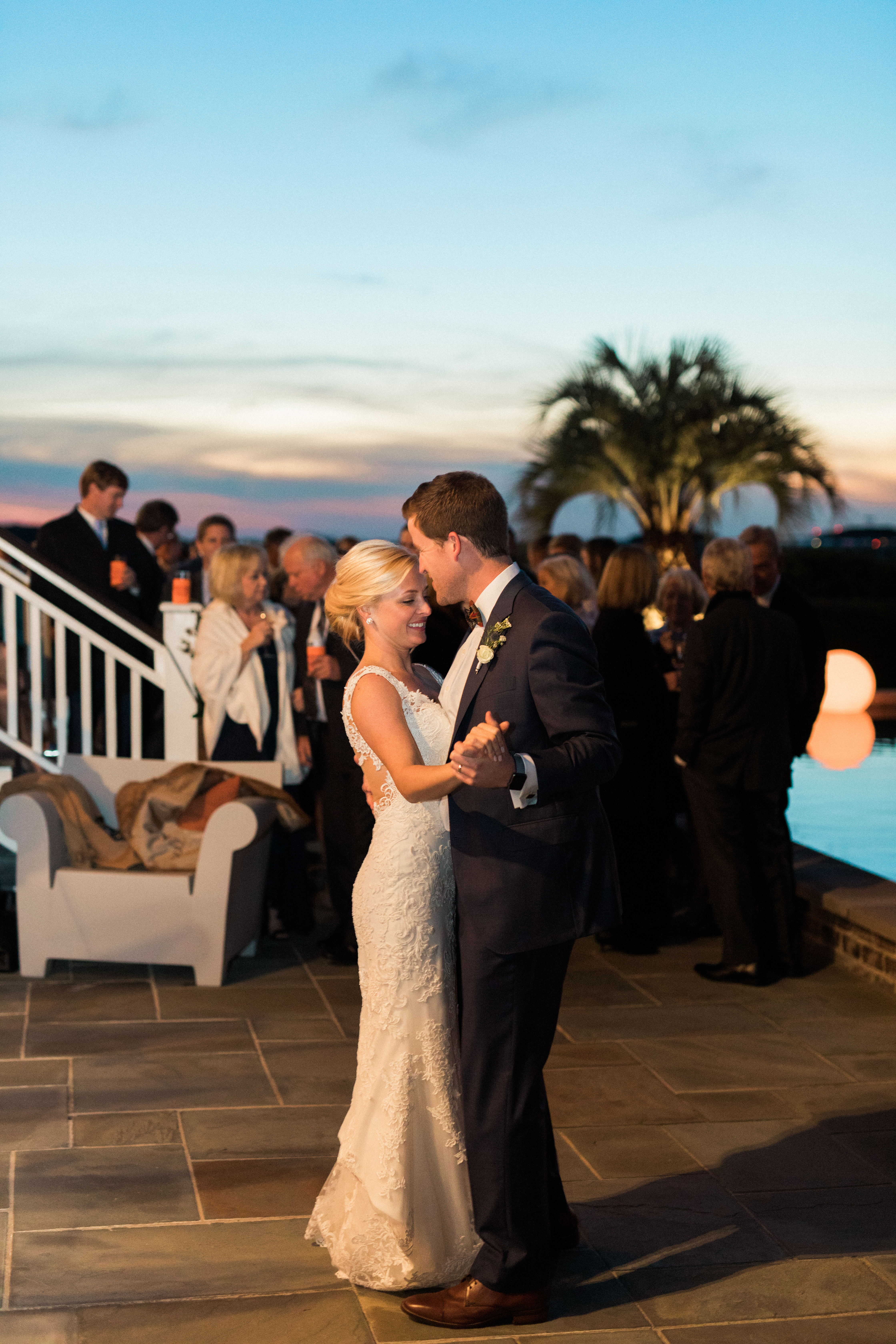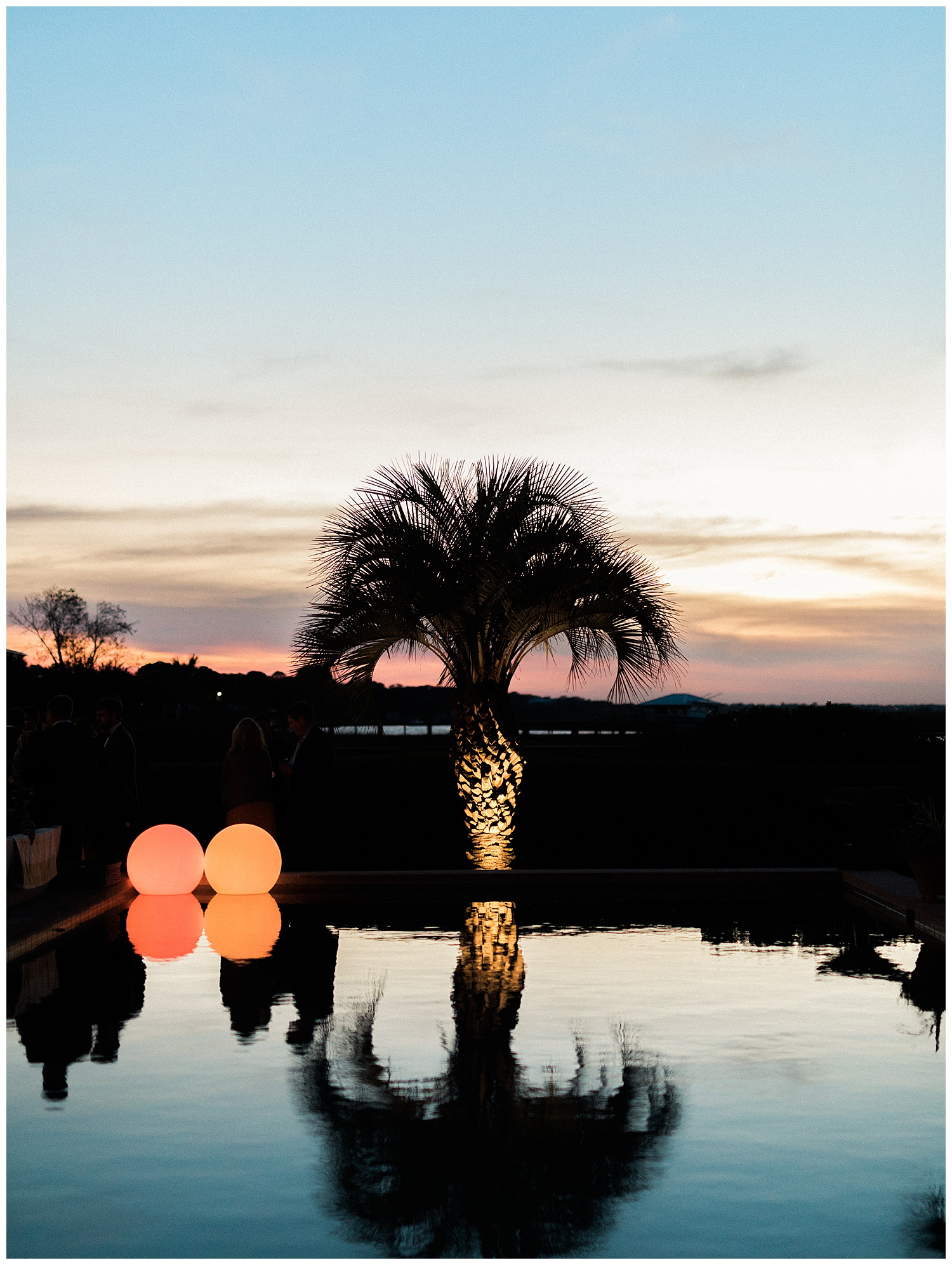 Planner: Desired & Inspired | Photography: ATOHI | Florals: Fleur Jolie | Venue: Private Residence | Catering, bar: Salthouse Catering & Events | Rentals: Snyder Events + Innovative Event Services | Entertainment: Lisa McKeachie + Emerald Empire Band | Bride's attire: The Bridal House of Charleston + Croghan's Jewel Box | Beauty: Claudia Mejerle Rogers | Groom's attire: Grady Ervin & Co. + Brackish | Rings: Croghan's Jewel Box