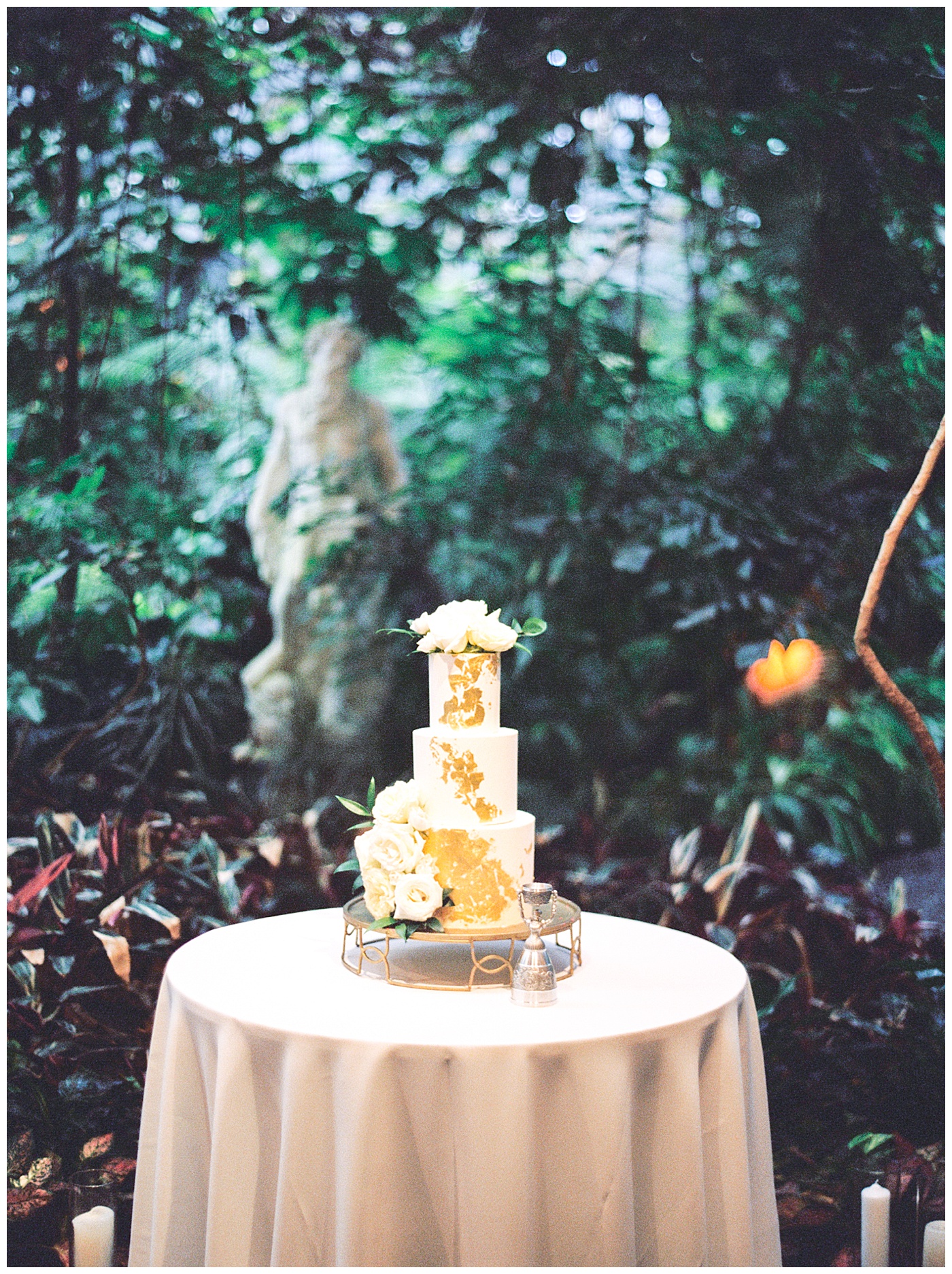 24 Mar

Lauren & Taylor | Magnolia Plantation

Leave it to an event planner-bride from "Off" (Massachusetts, in this case) to discover one of Charleston's most off-the-radar, most stunning venue gems. Yep, Lauren and Taylor, neither of whom had been to the Holy City before planning their wedding here, managed to find Magnolia Plantation & Garden's greenhouse Conservatory (with its 60-person capacity) and craft one of the most gorgeous evenings there we've seen. Kudos aside, we're getting ahead of ourselves. Backtrack time!

When Lauren was a freshman at the University of Vermont, she was entirely convinced the school was wrong for her. One night she was set to Skype her parents and ask for a transfer, but a friend convinced her head out to a party instead. Who was at said party? Taylor, of course. On that cold, snowy evening, he offered her his jacket and walked her home, and just like that they became college sweethearts.

When they dreamed up their wedding, they opted for a destination event. "For such a small city," says Lauren, "Charleston has so much to offer—beautiful venues, amazing food and cocktails, and so much charm. It was close enough to New England for our guests, and it was a spot everyone had always wanted to go to, but never had the chance to visit. We chose Magnolia Plantation's Conservatory because it fit the size of our wedding and the overgrown, romantic garden was the perfect backdrop to our day."

 And perfect it was—even with a few tropical storm-related hiccups: they moved the ceremony inside, the portraits were on the porch, umbrellas were ubiquitous, the celebration got moved up a day, and the power might have flickered on and off a few times. Still, at the end of the day, their photographer says that she doesn't think she'll even remember the rain because the day—and the couple—were so lovely. Take a peek to soak up their less-is-more, roll-with-the rain, life-is-an adventure celebration.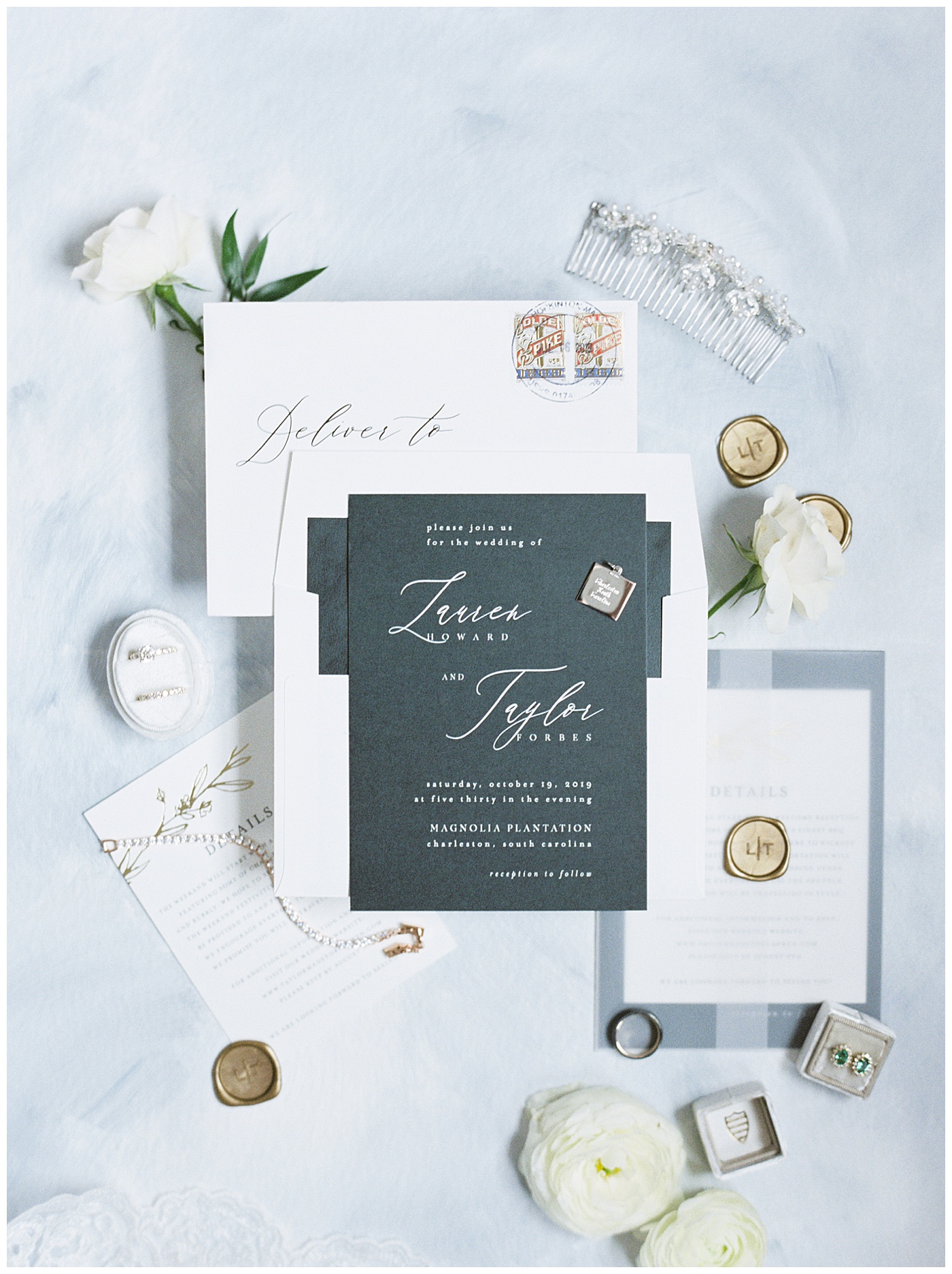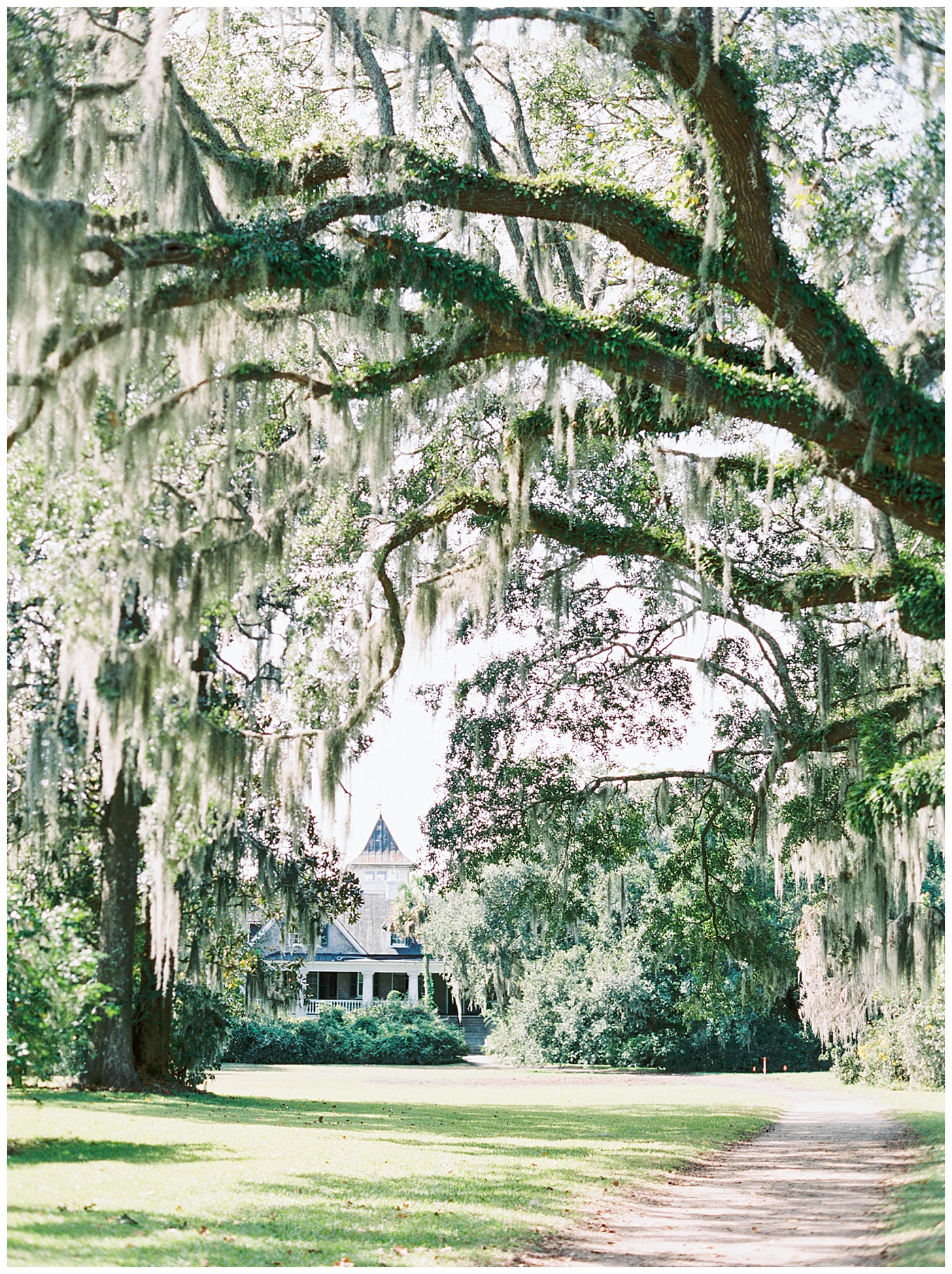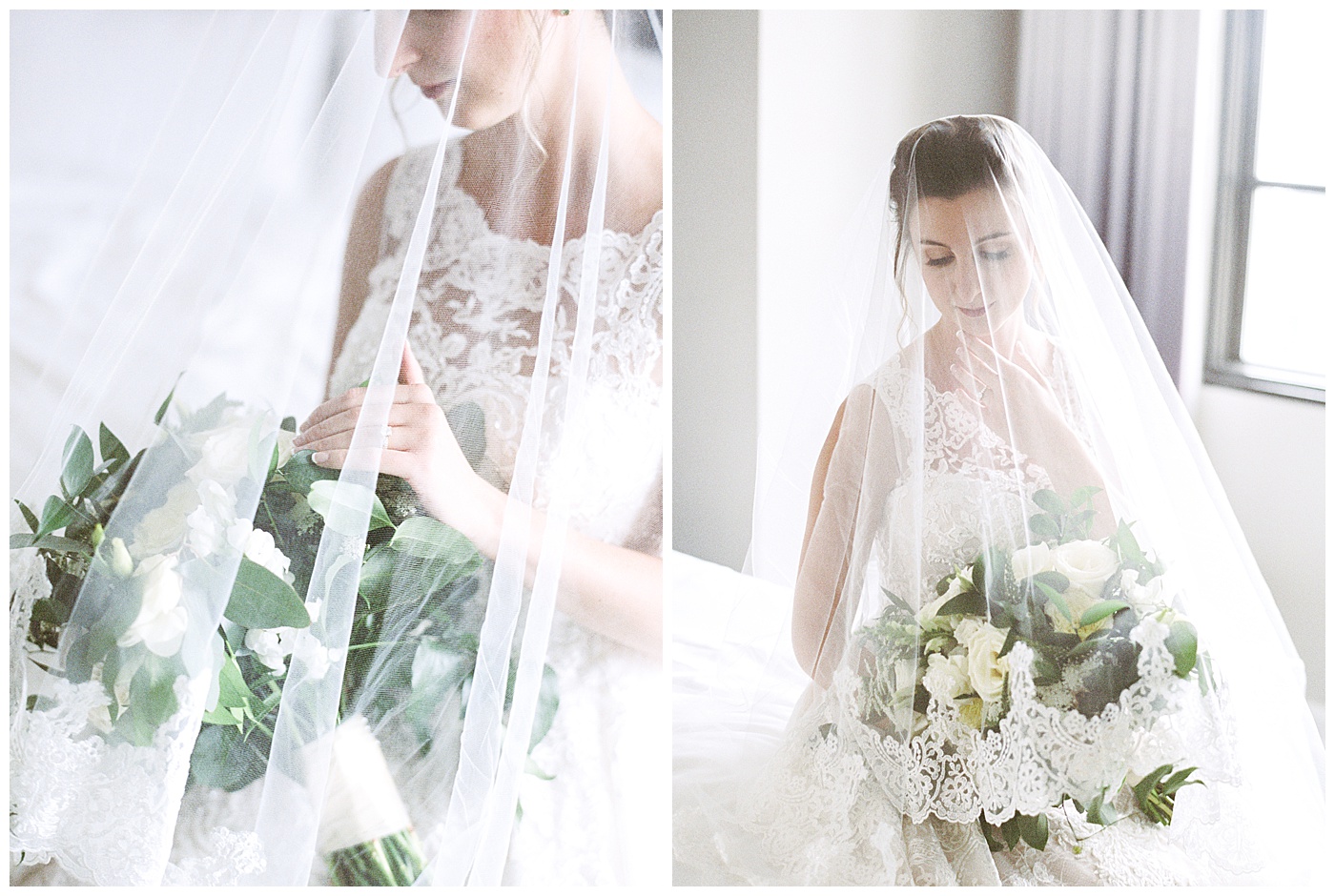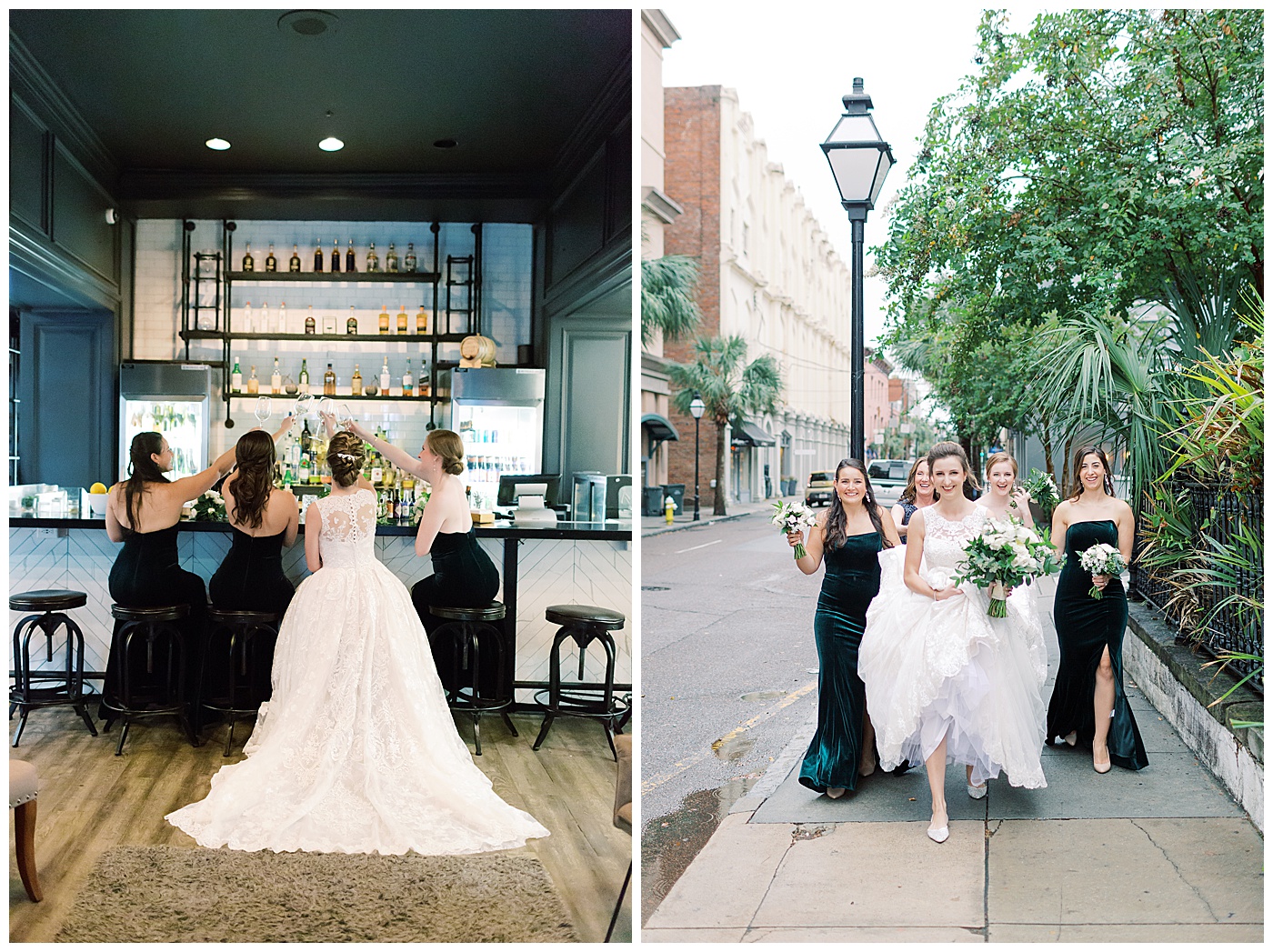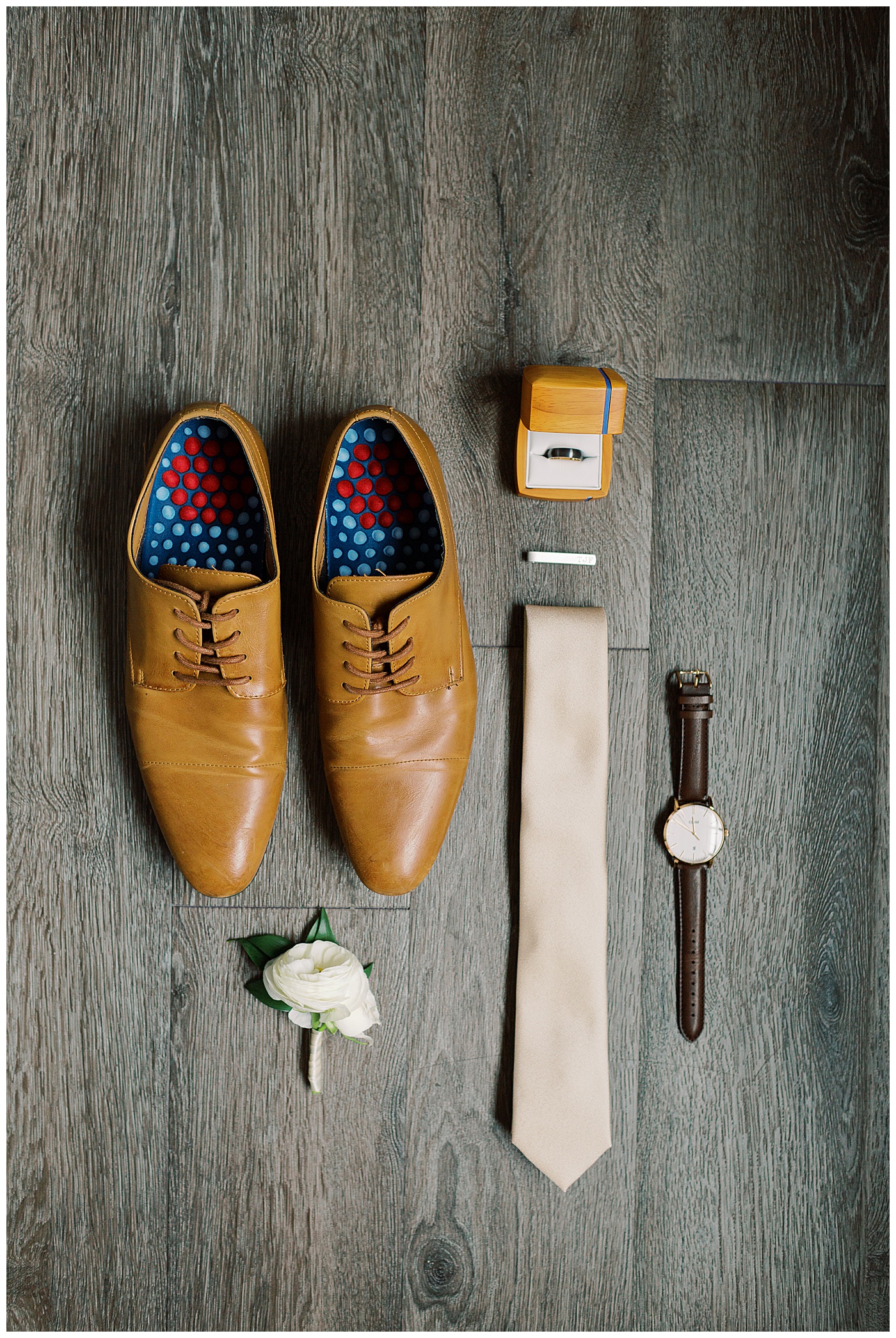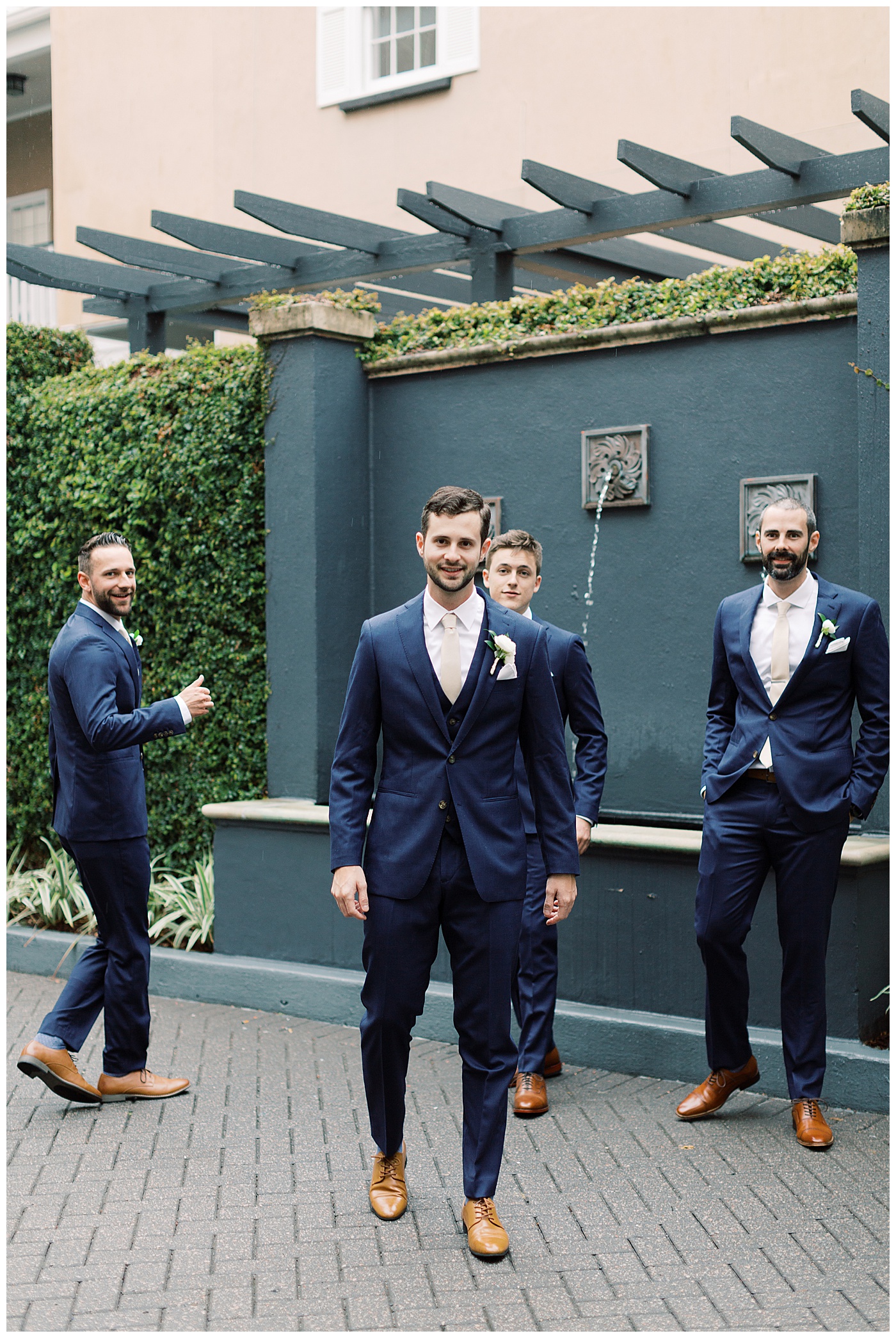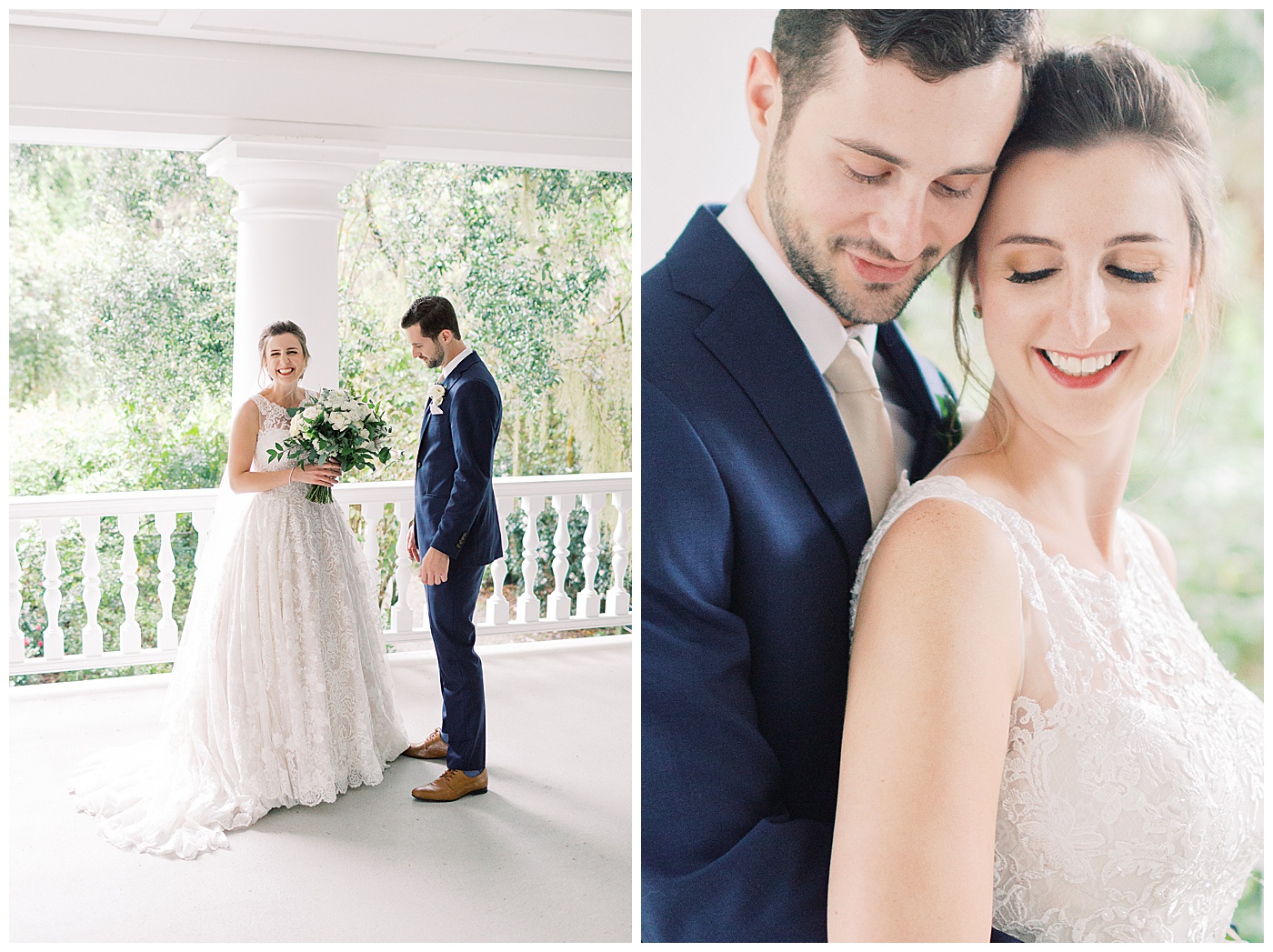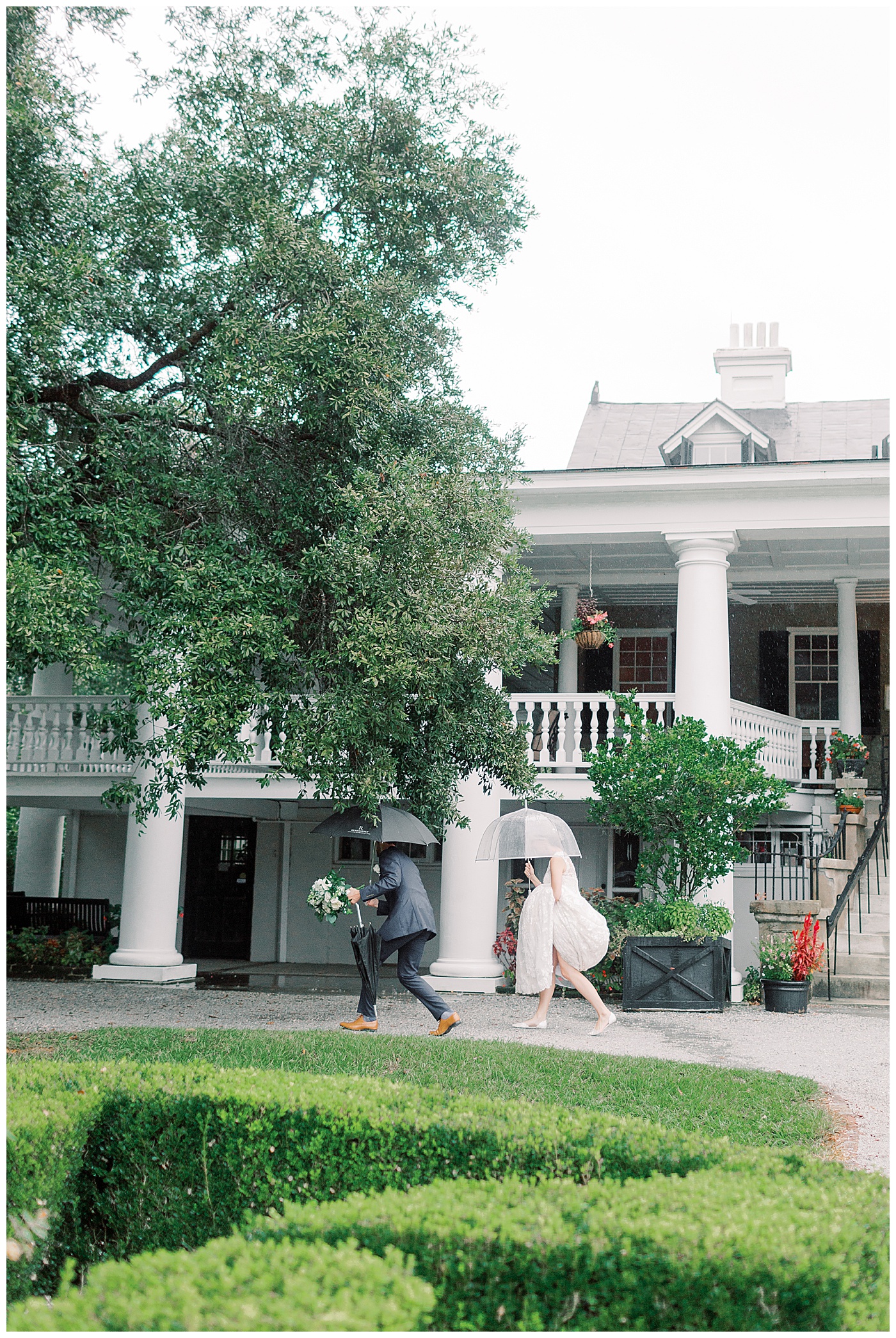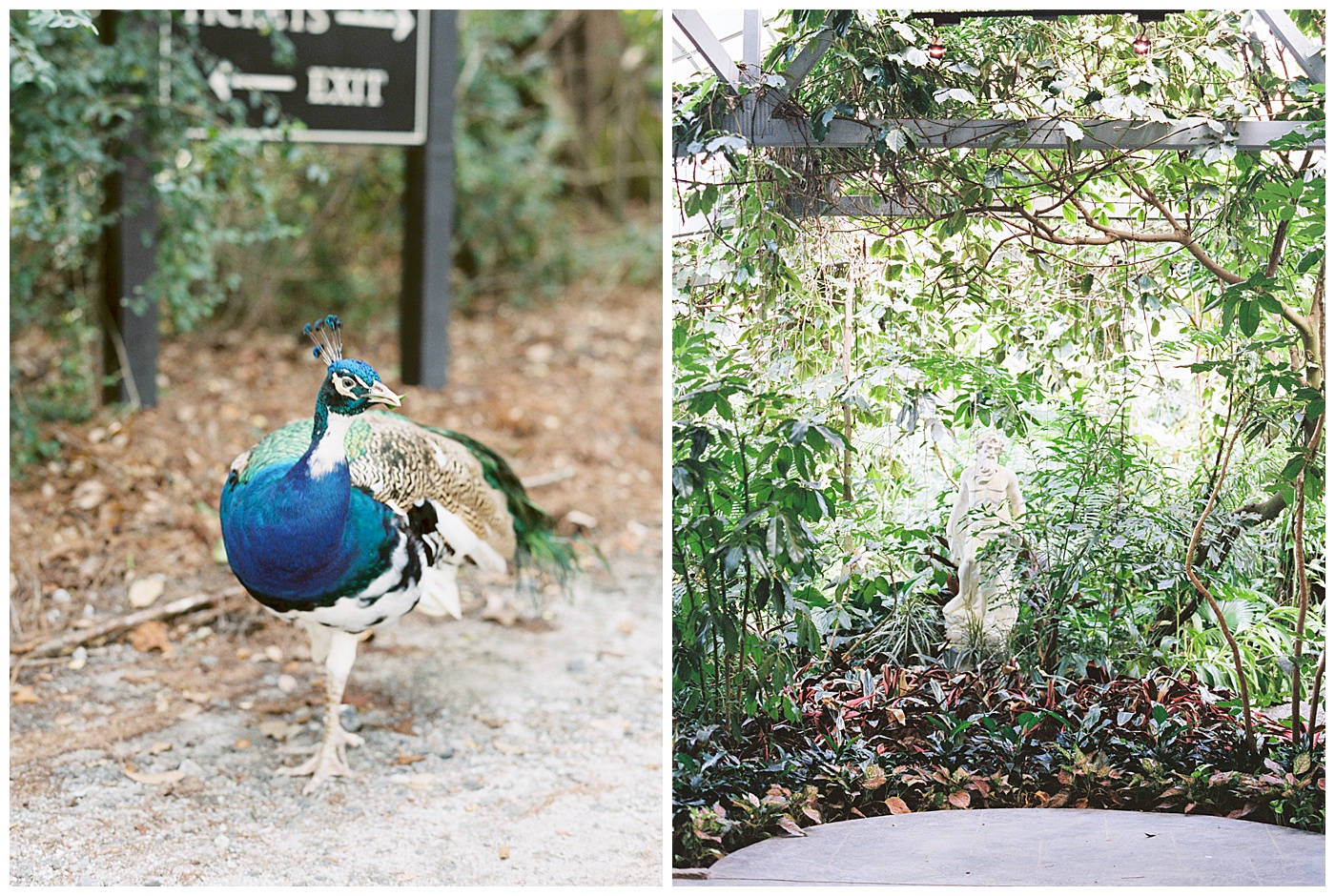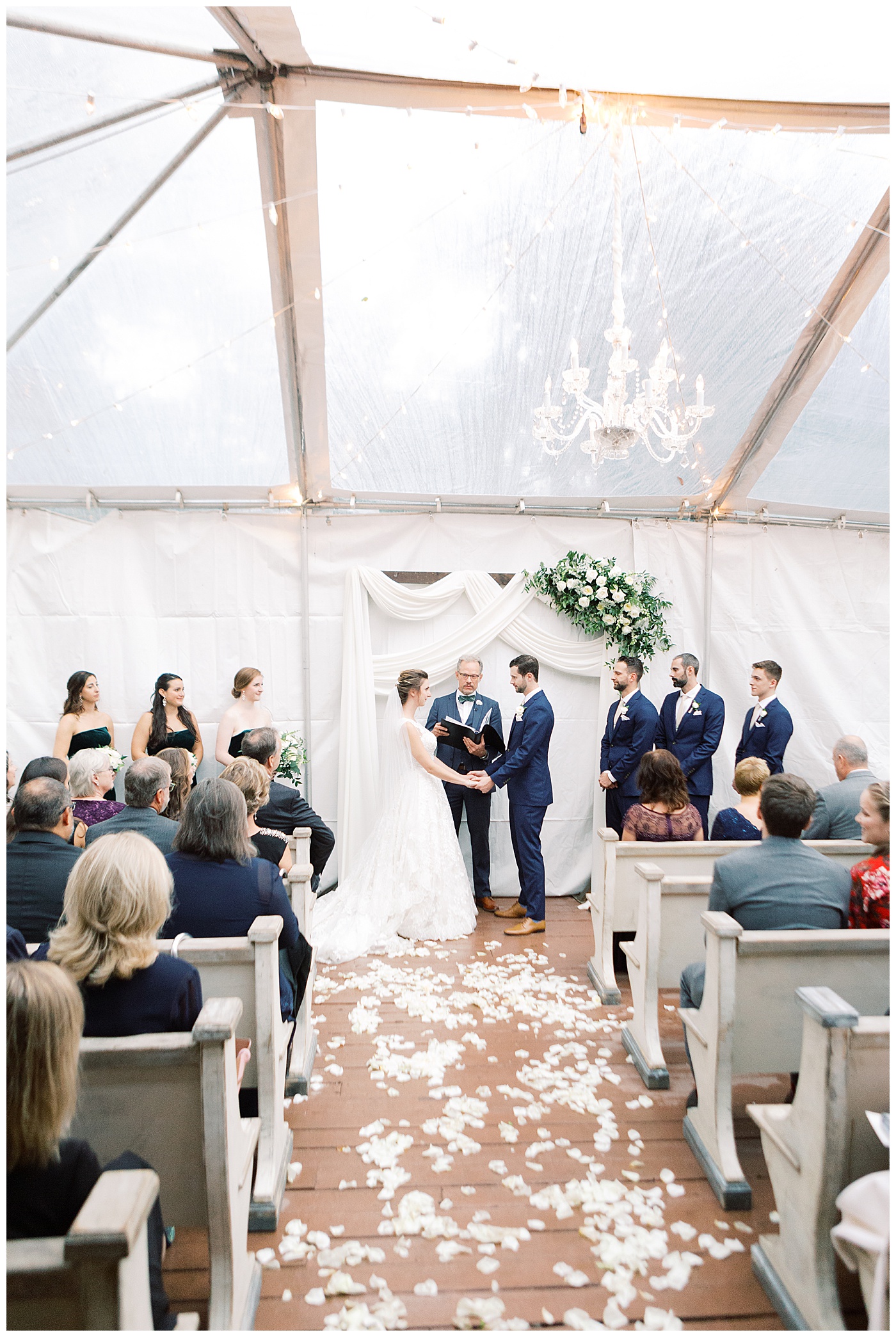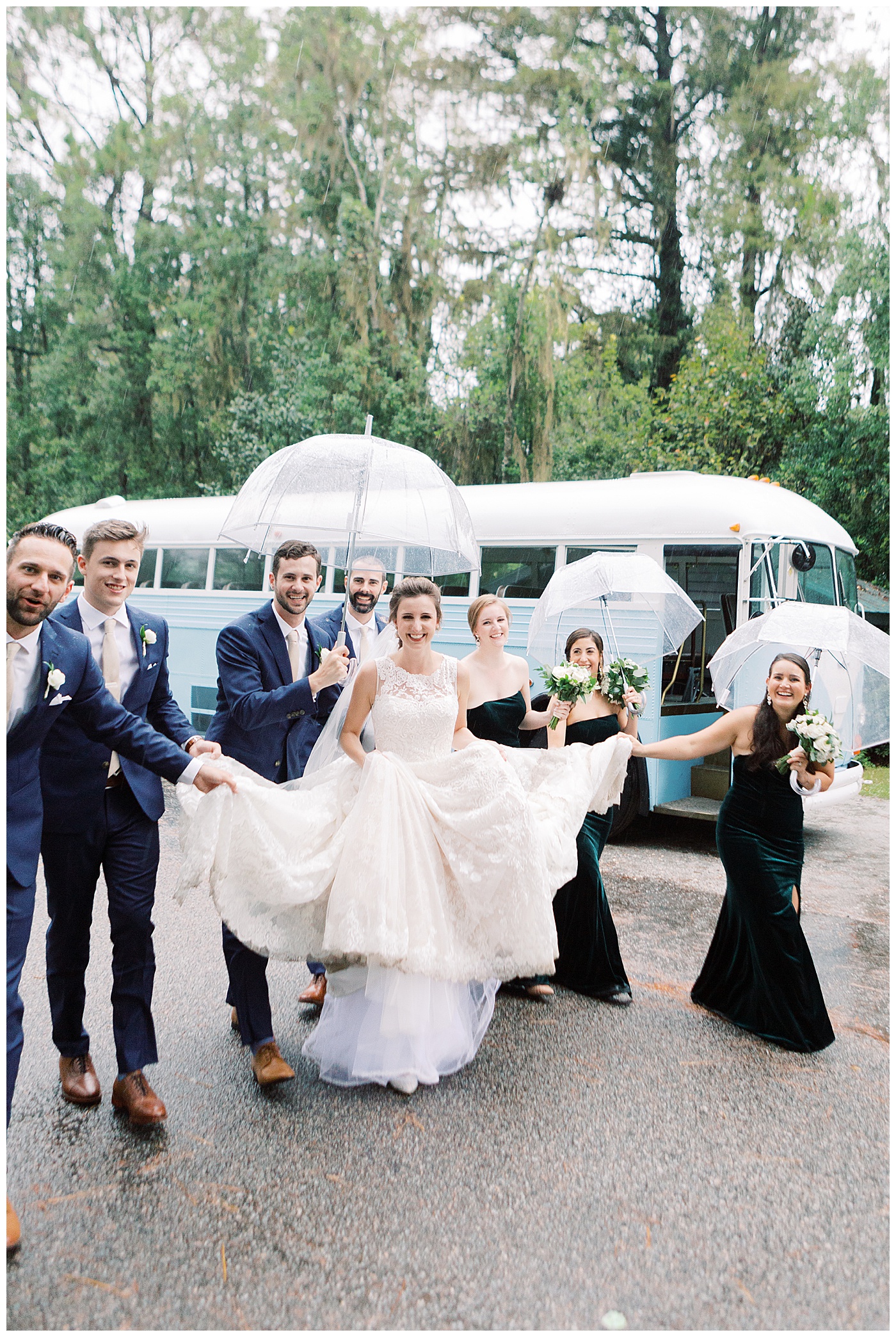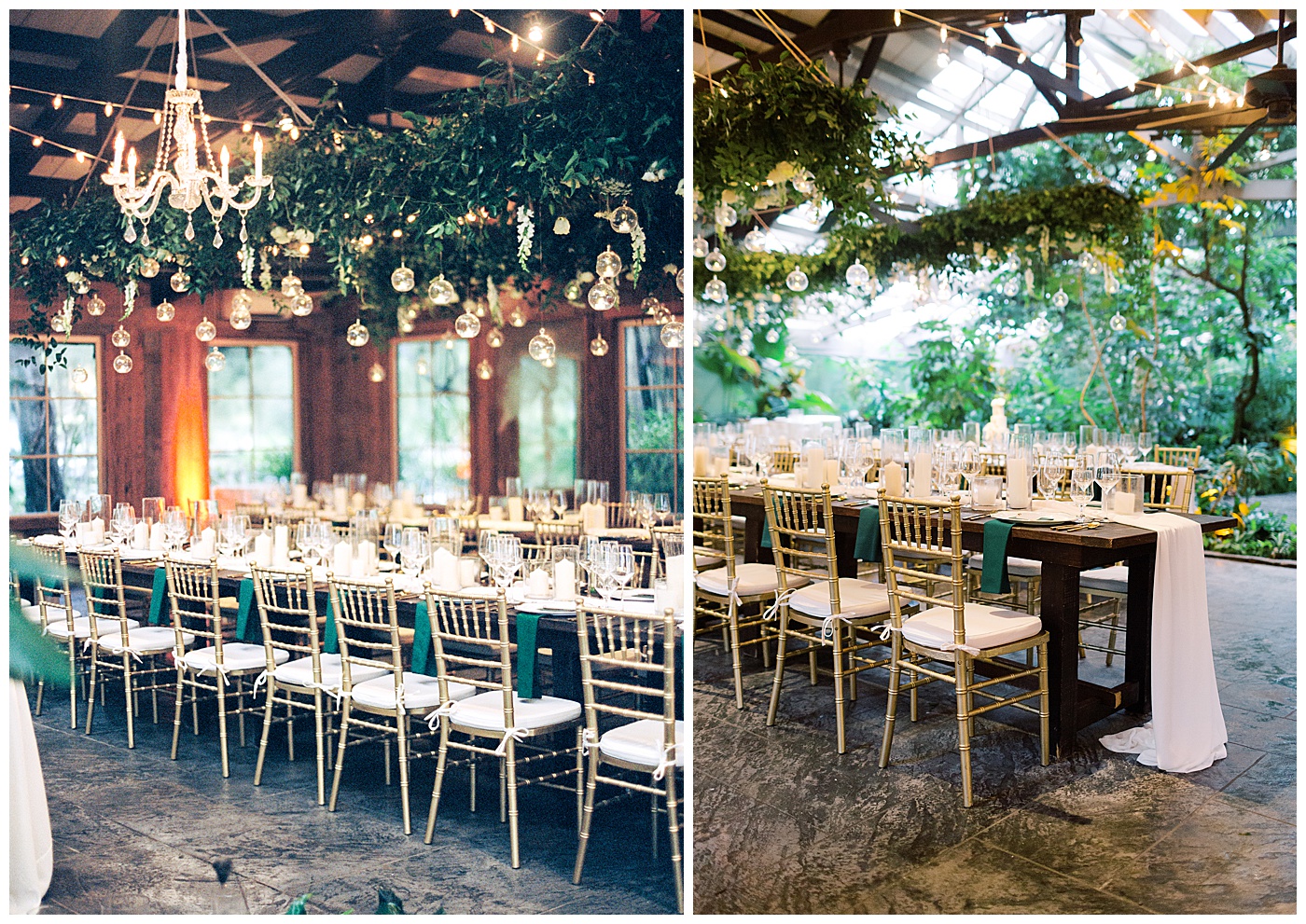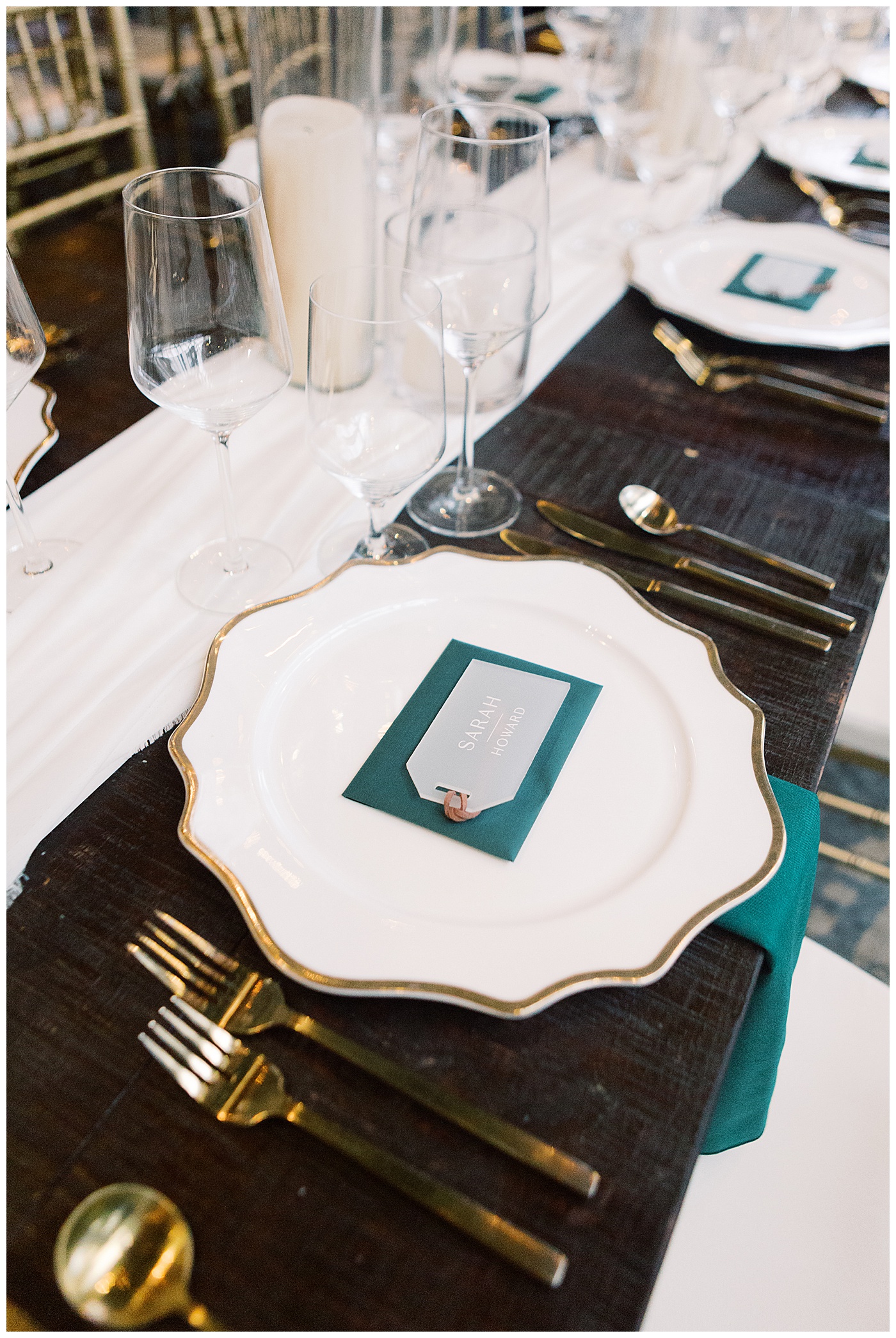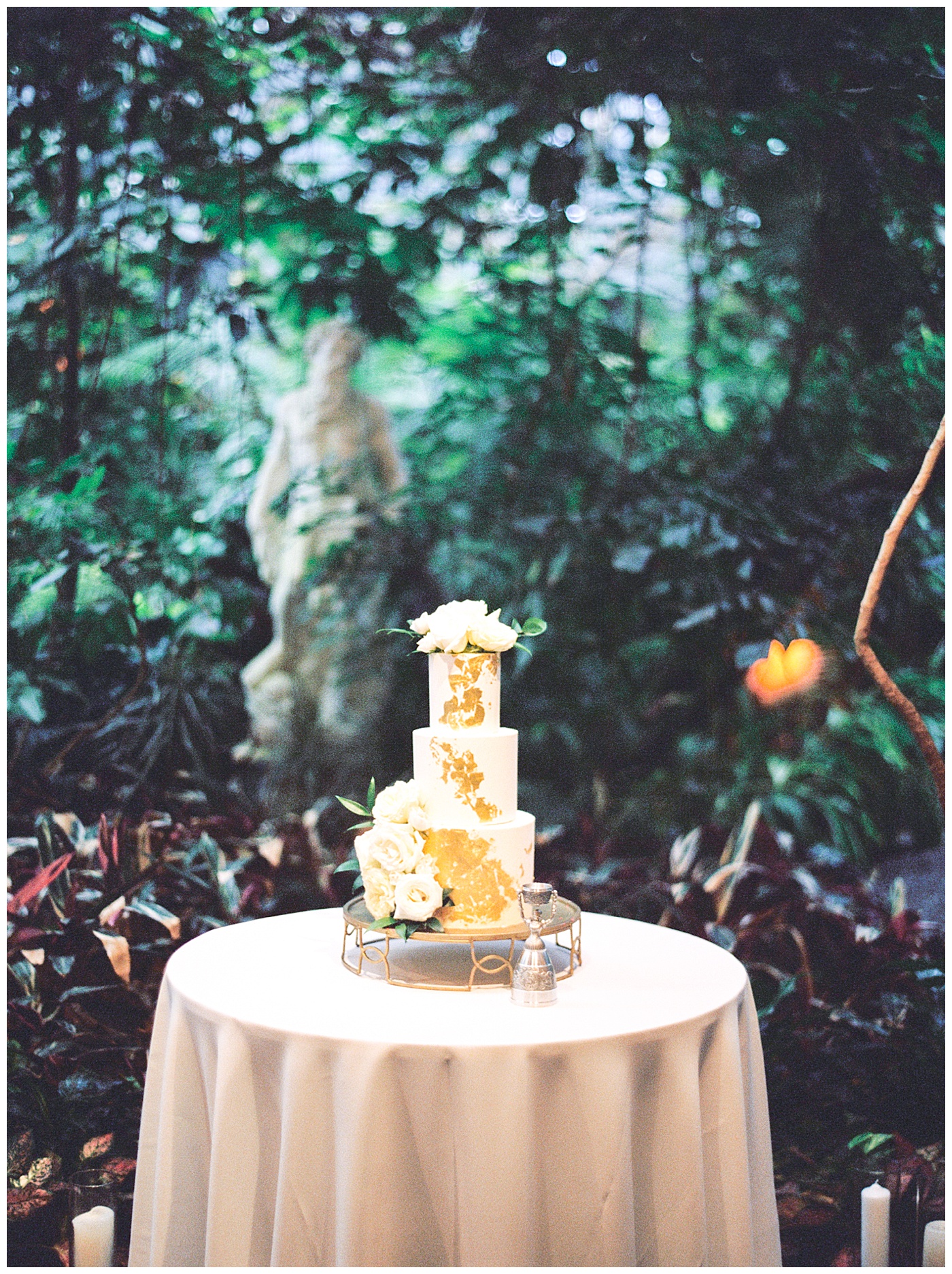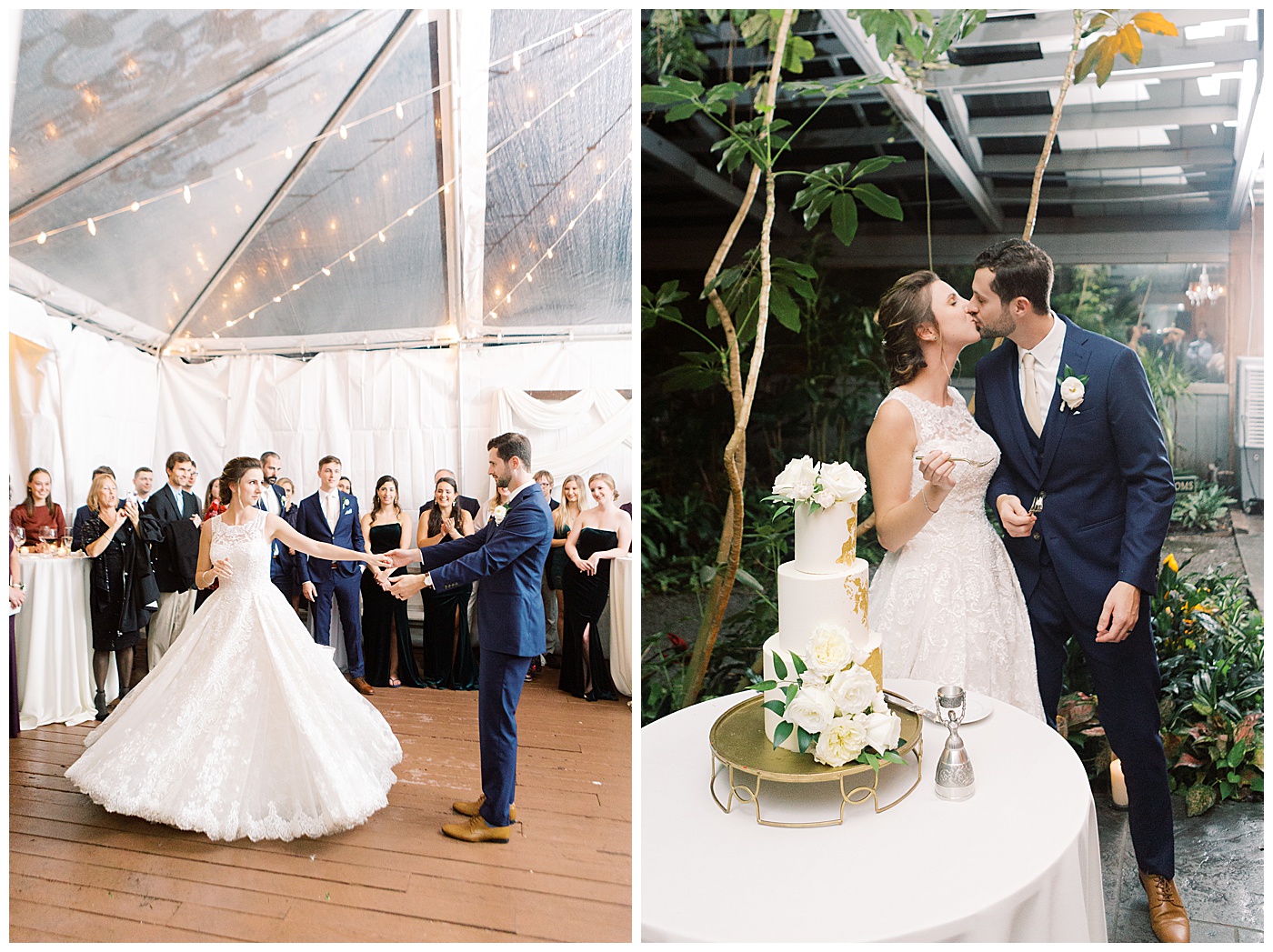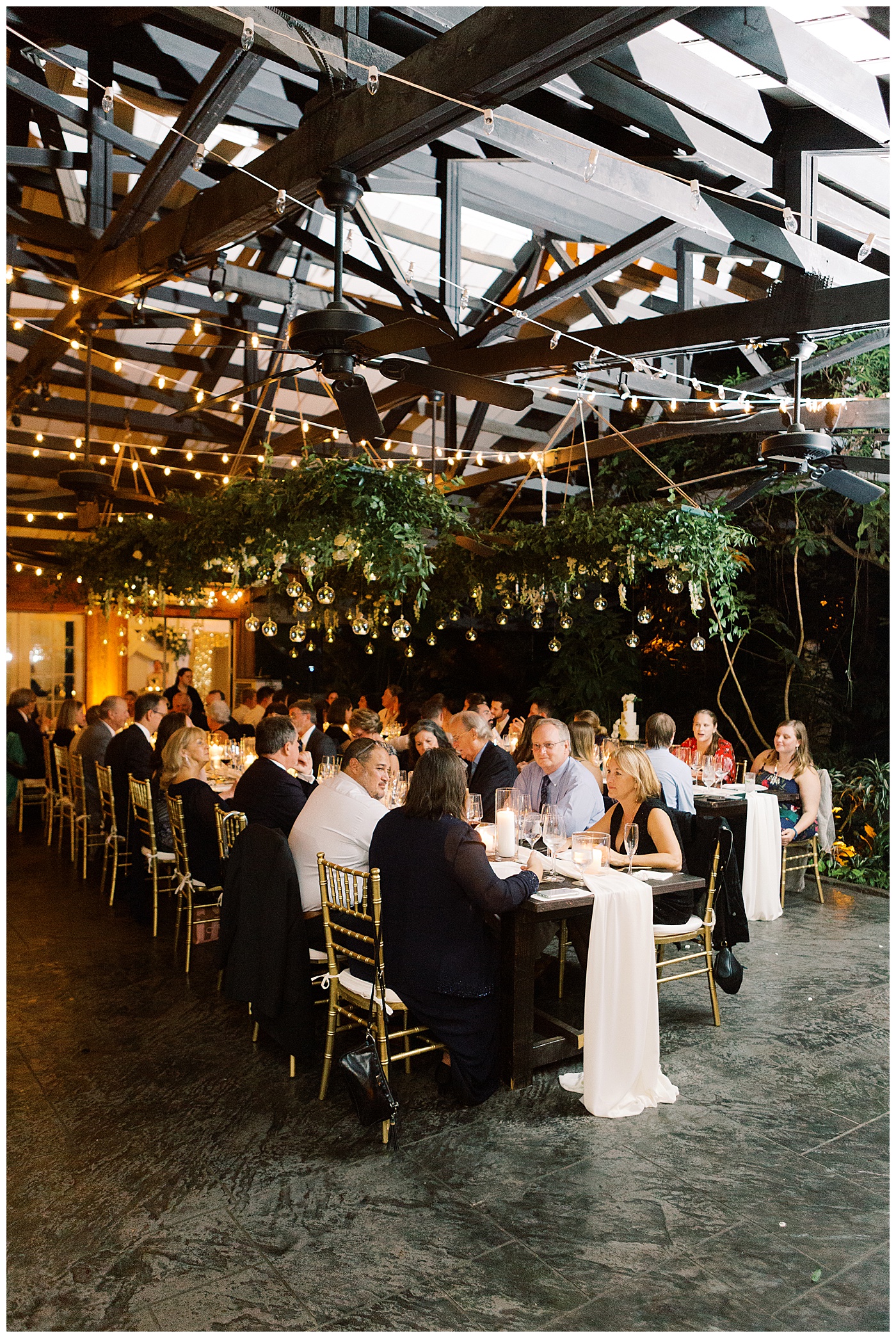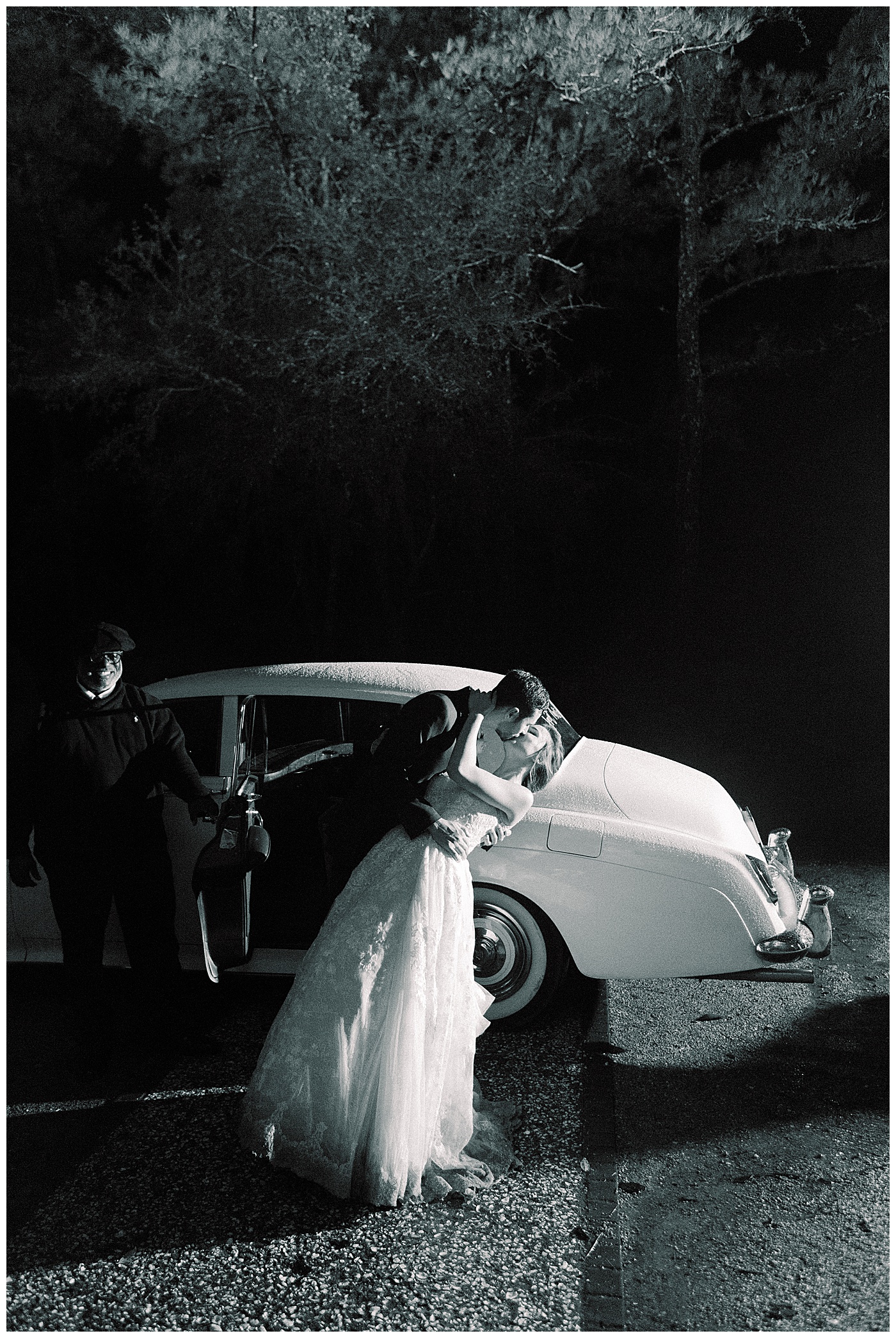 Photography: Kir Tuben | Venue: Magnolia Plantation and Gardens | Coordination, Planner, Florals, Catering, Cake: Duvall Catering and Events –Whitney Fields | Beauty: Lashes and Lace | Wedding Dress: Oleg Cassini | Bridal Shoes: Blue by Betsy Johnson | Jewelry: Perrywinkle's | Bridesmaids Dresses: David's Bridal | Suit: Indochino | Videographer: ValCinema | Entertainment: EPIC Charleston | Officiant: Richard Burton | Invitations: Minted | Transportation: Lowcountry Valet | Wedding Favors: Sketch and Etch Creative