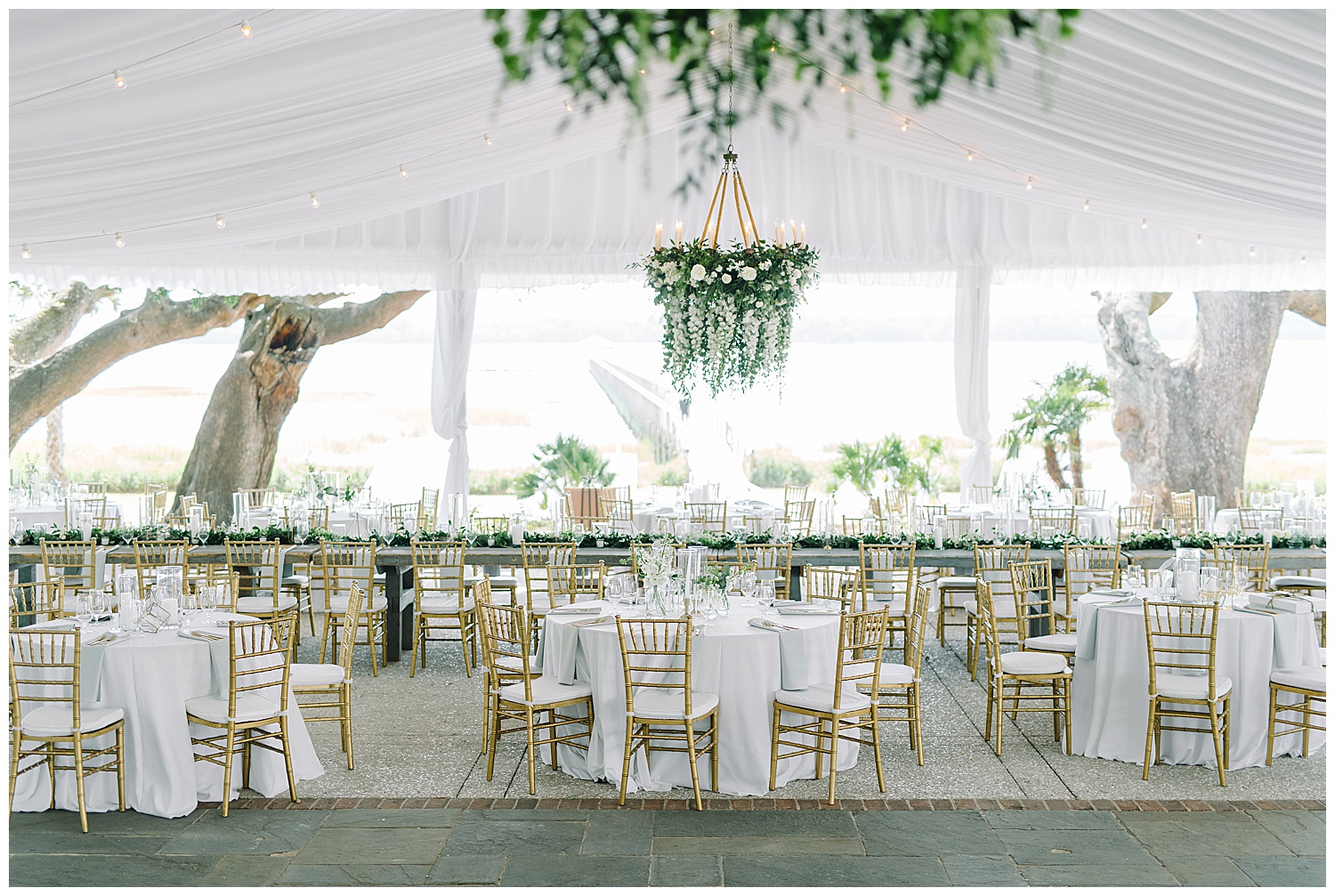 08 Aug

Laura & Bryan | Lowndes Grove Plantation

We're sure that Laura and Brian wanted their wedding day at Lowndes Grove Plantation to go on forever, because, duh, but we have to say we want it to, too! Why, now? Take a look at their insanely gorgeous floral chandeliers from Purple Magnolia and all those crisp, tropical arrangements on the tabletops from them, too. Why can't we bask in that sort of beauty every.day? I for one, am sure I'd be a nicer person in such surroundings. Might even give up coffee … and kvetching? Ahem. Back to the Big Day. Yes, you gotta scroll to see all the pretty ideas that Elm Events executed to perfection. But also? You simply must read on to hear from Laura. This woman is a crack up … and there are a lot of cool backstories to hear, too. Enjoy!

The Wedding Row: You all live in the Wilmington/Wrightsville area. Why say "I do" to Charleston?

Laura: Our town is pretty gorgeous but there aren't too many venues here on the water that could hold a wedding of our size. So when we were in Charleston a few weeks after we were engaged, we saw Lowndes Grove and knew that was "it" immediately.  

TWR: What's that your bridesmaids are giving you? 

Laura: How sweet are they!? My matron of honor had each bridesmaid write a letter to me and share pictures of me with each of them. She laid everything out in a book from Shutterfly so that I would have this to read on my wedding day and a keepsake from my best girls. It was definitely one of the sweetest moments of the day when they gave it to me.

 TWR: Ok, the pawty favors are ridiculously cute.

Laura: Thanks! Bryan and I have a French Bulldog who we are absolutely obsessed with (Louie) and since he couldn't be a part of the actual wedding, I really wanted a way to include him. I was on the fence about doing this up until the day of because I thought it was a bit on the cheesy side, but I'm SO glad I did it. It was a HUGE hit. I can't tell you how many people said something about it and still mention it.

 TWR: We spy a gold laser-cut b-day sign on one of the tables.

Laura: Birthdays have always been a big deal in my family so when the only date that worked out for us was my cousin's birthday, I knew I had to do a little something to acknowledge it! The planners had her place setting set up with her gift (a framed painting of her two Golden Doodles), the gold cut-out "Happy Birthday" sign, and a little bit of paper confetti… that [of course] tied in with our colors.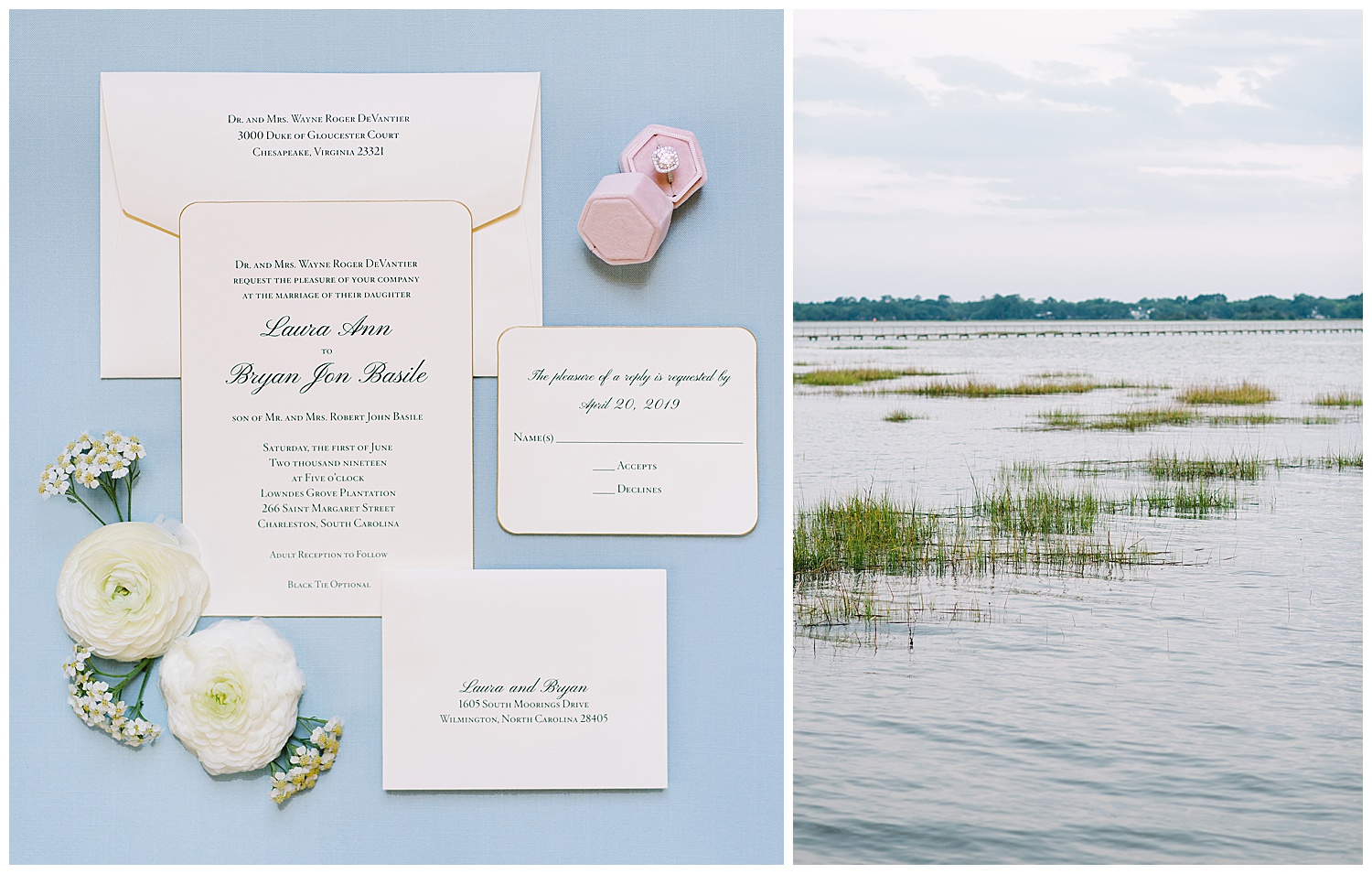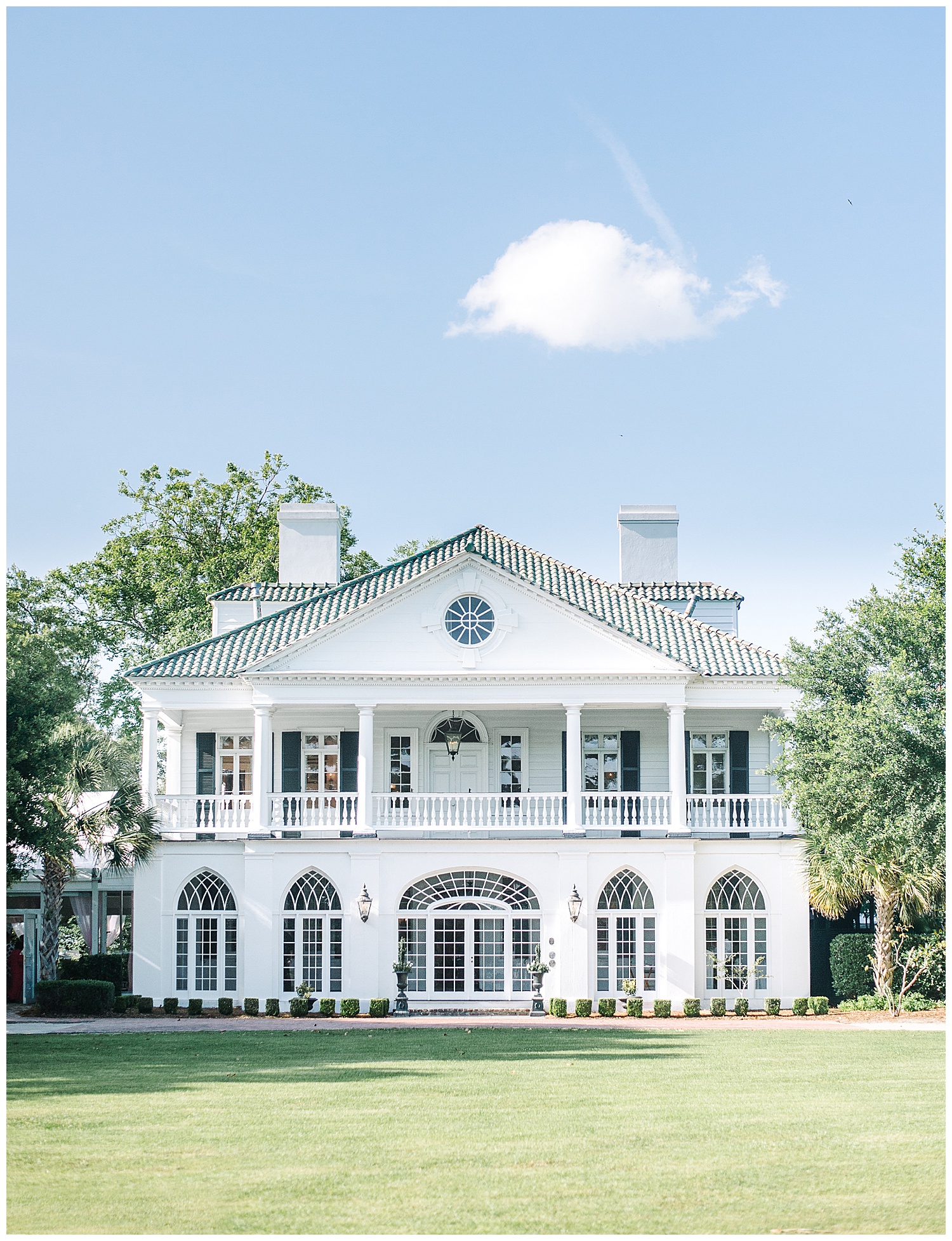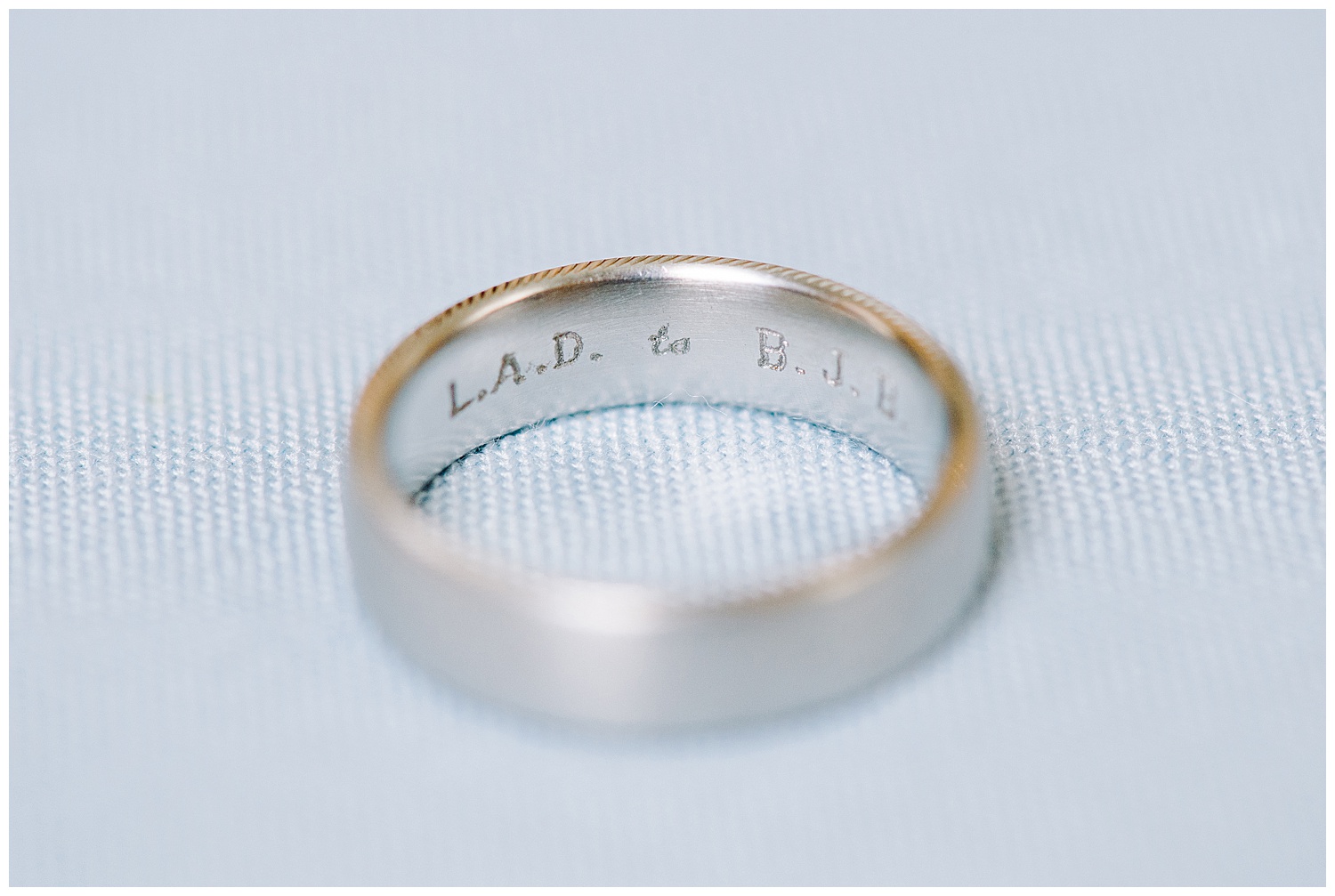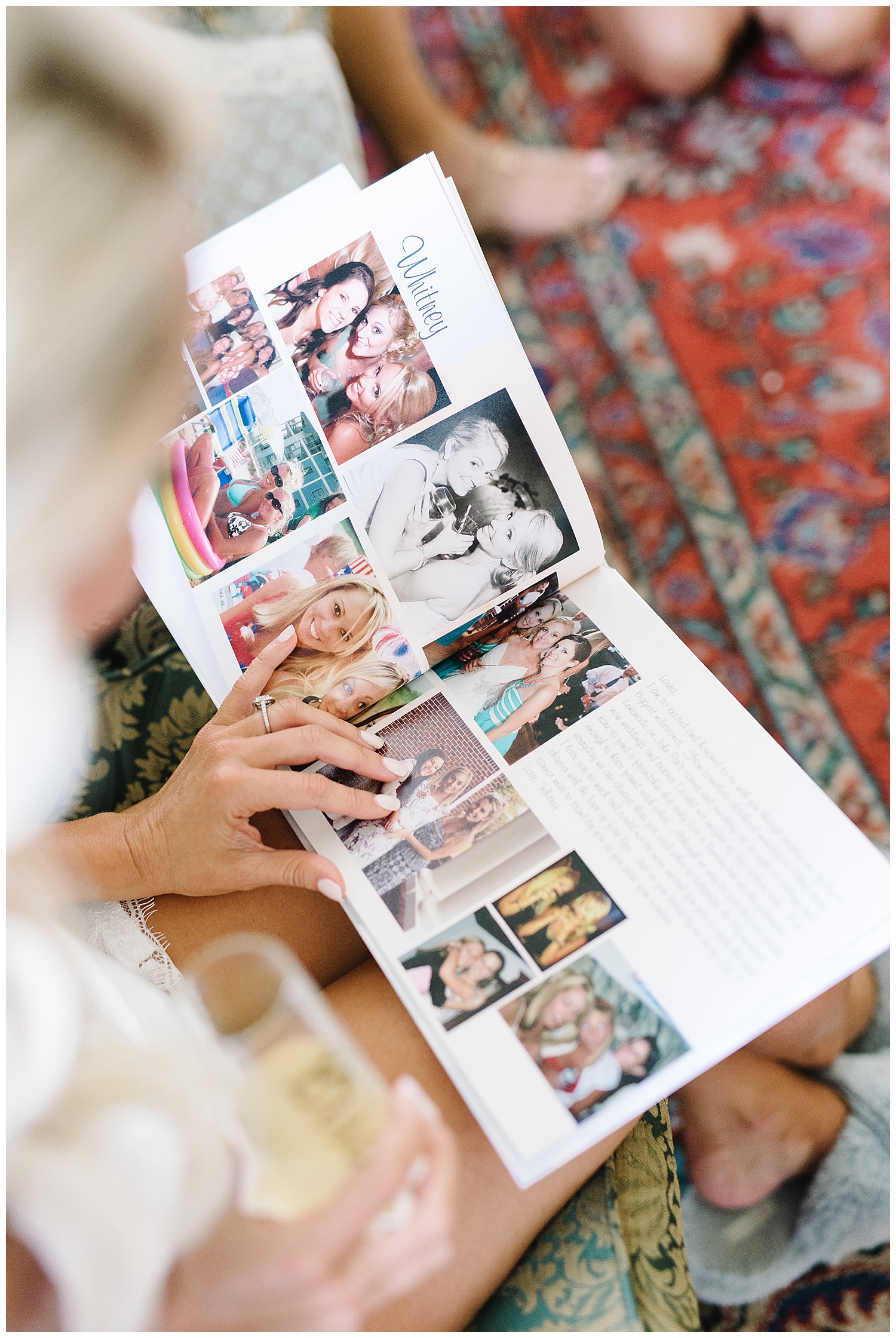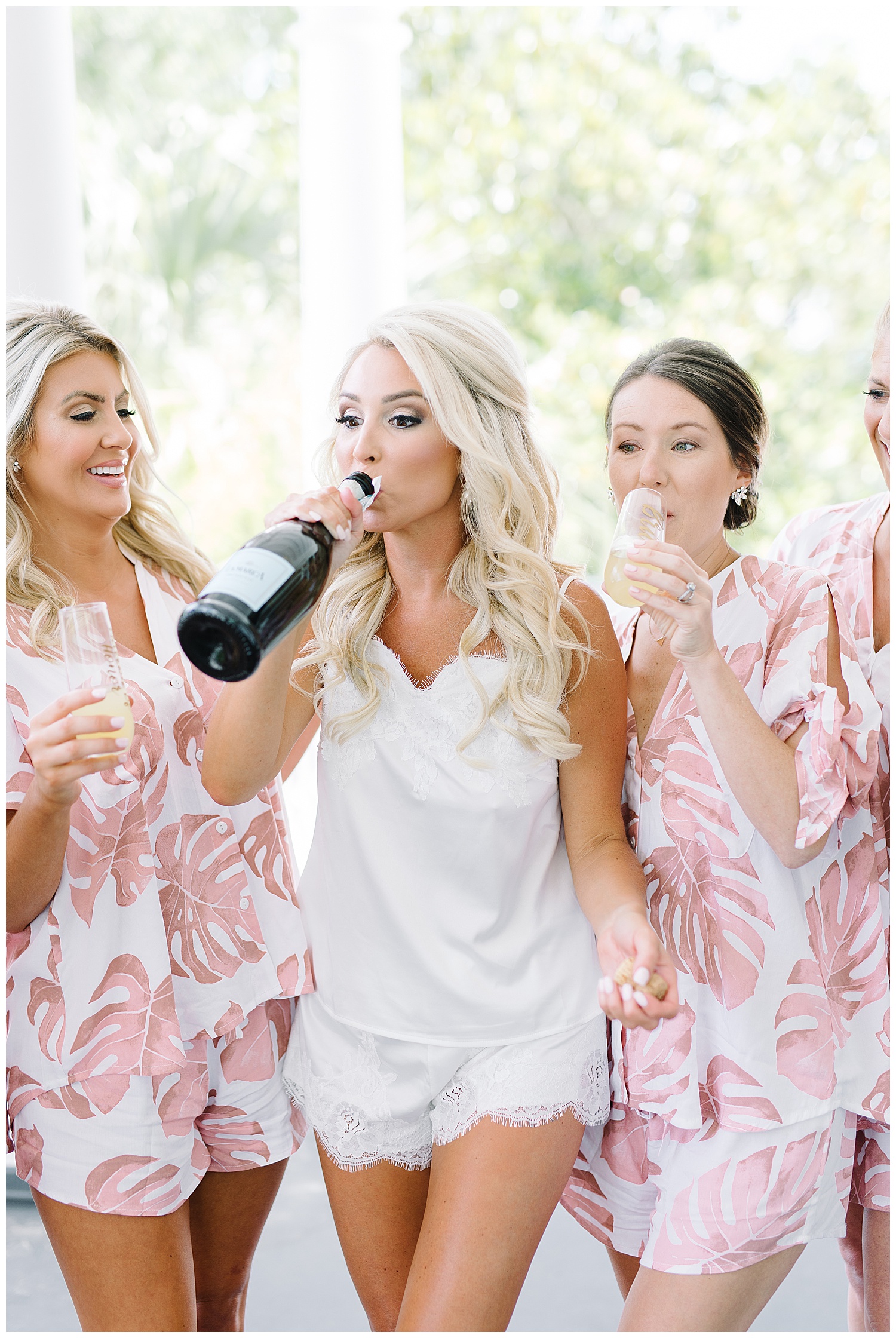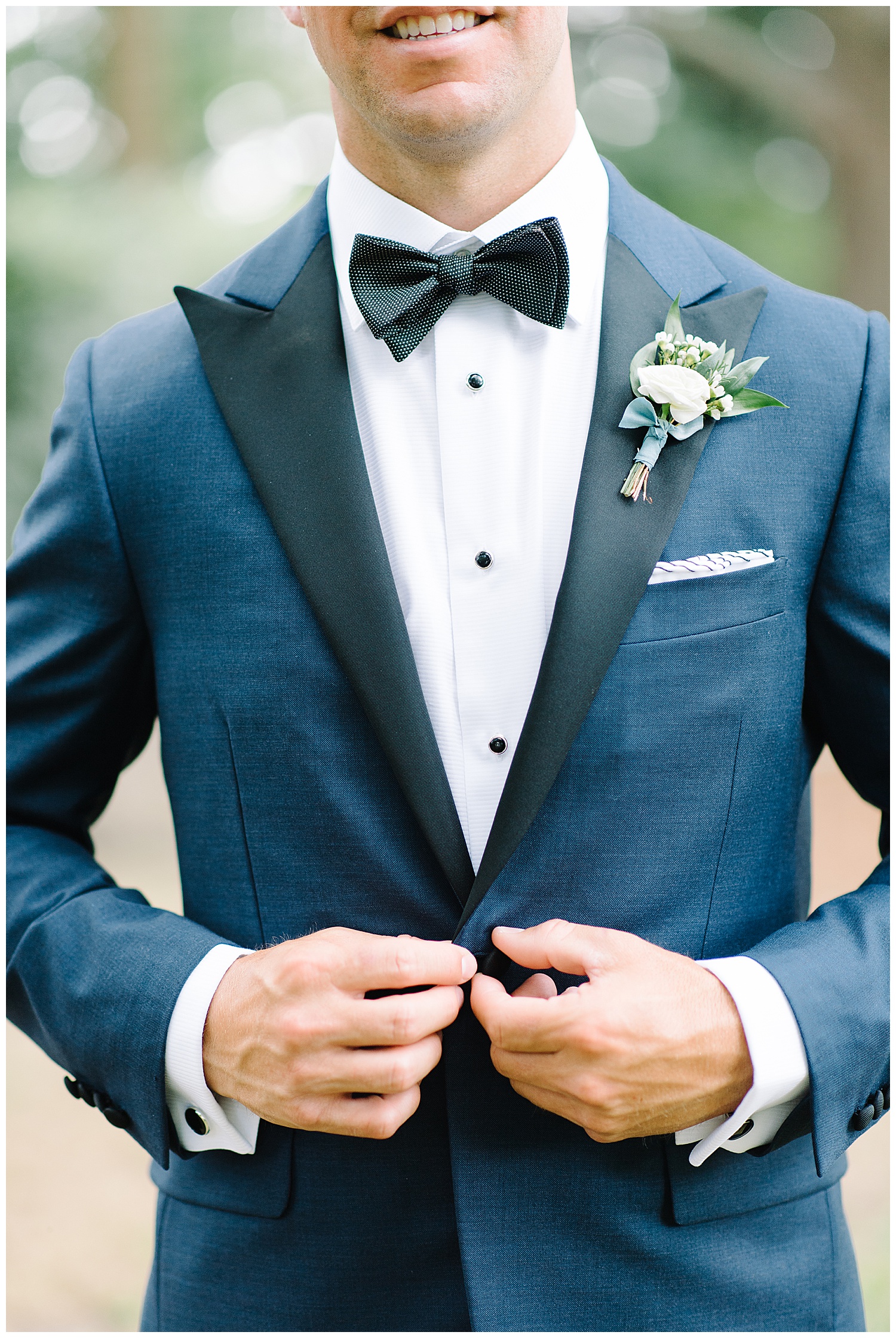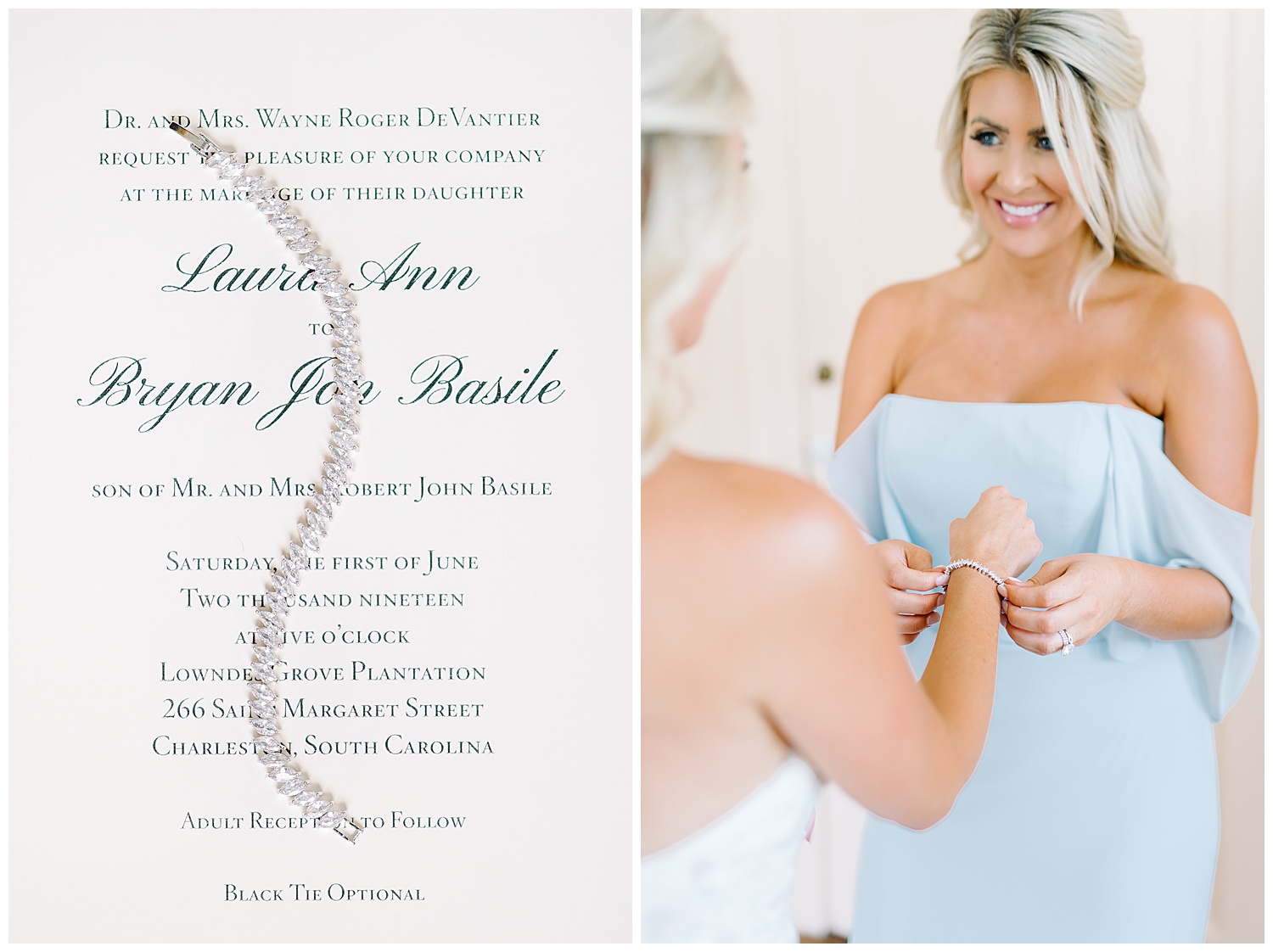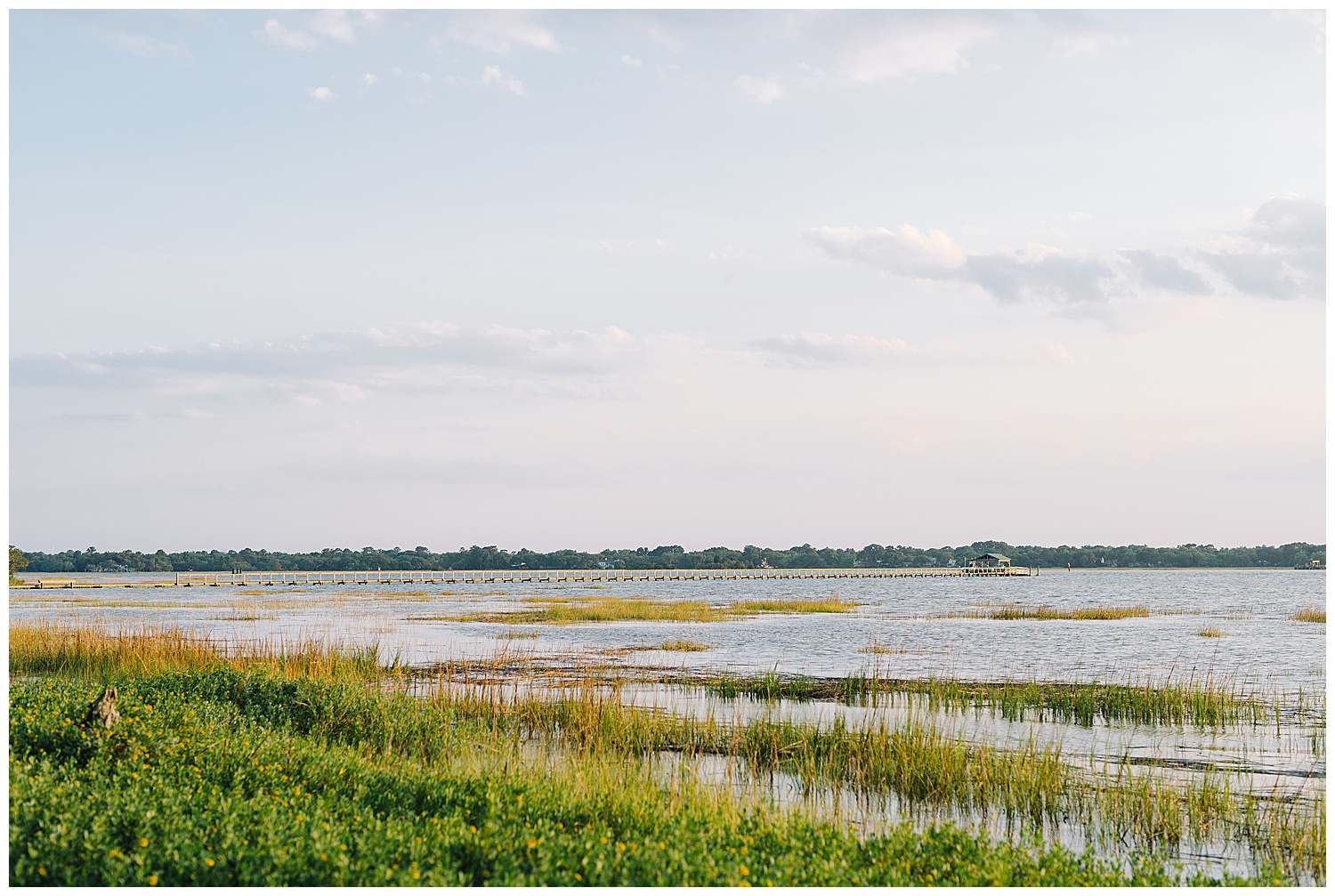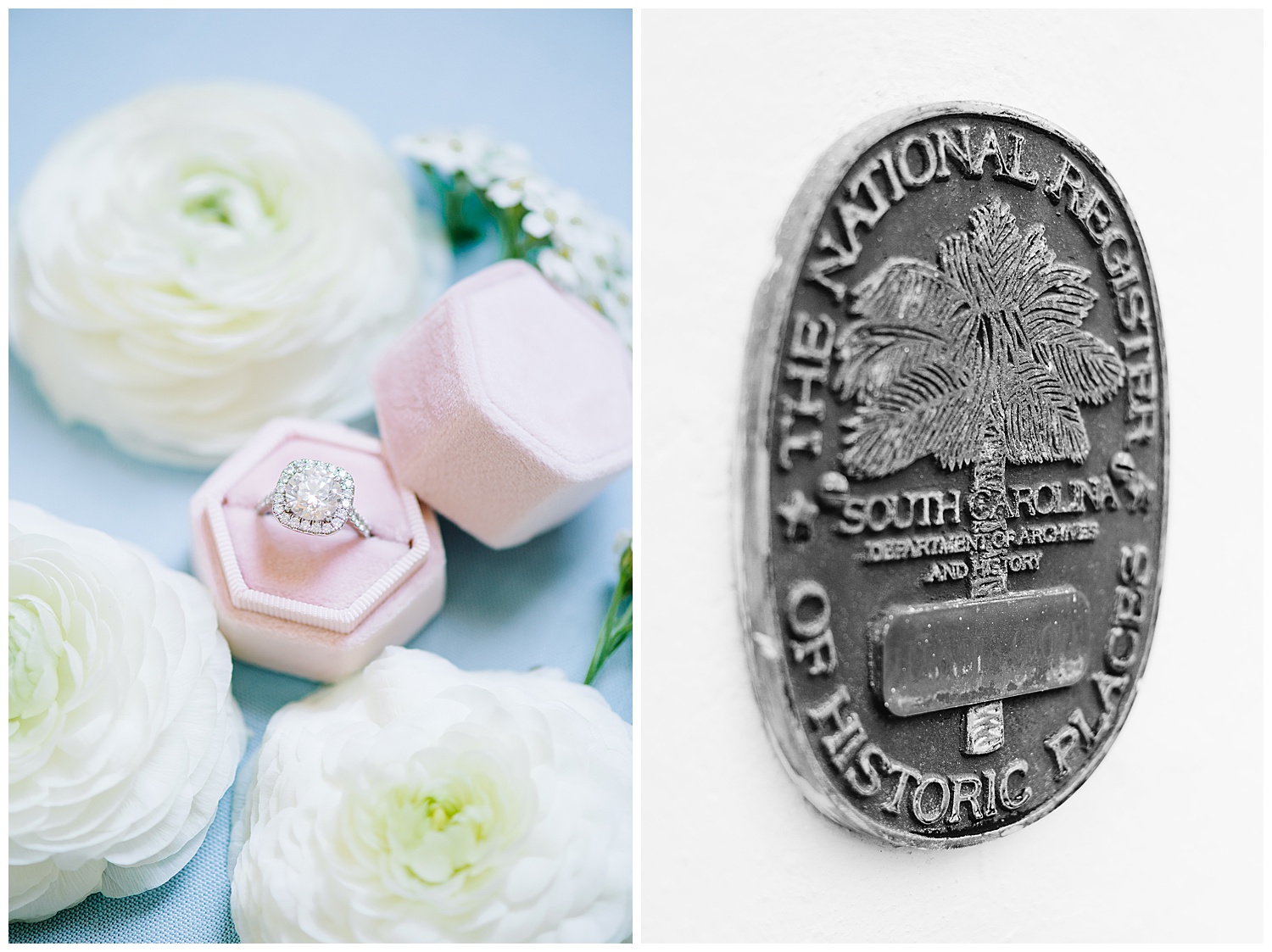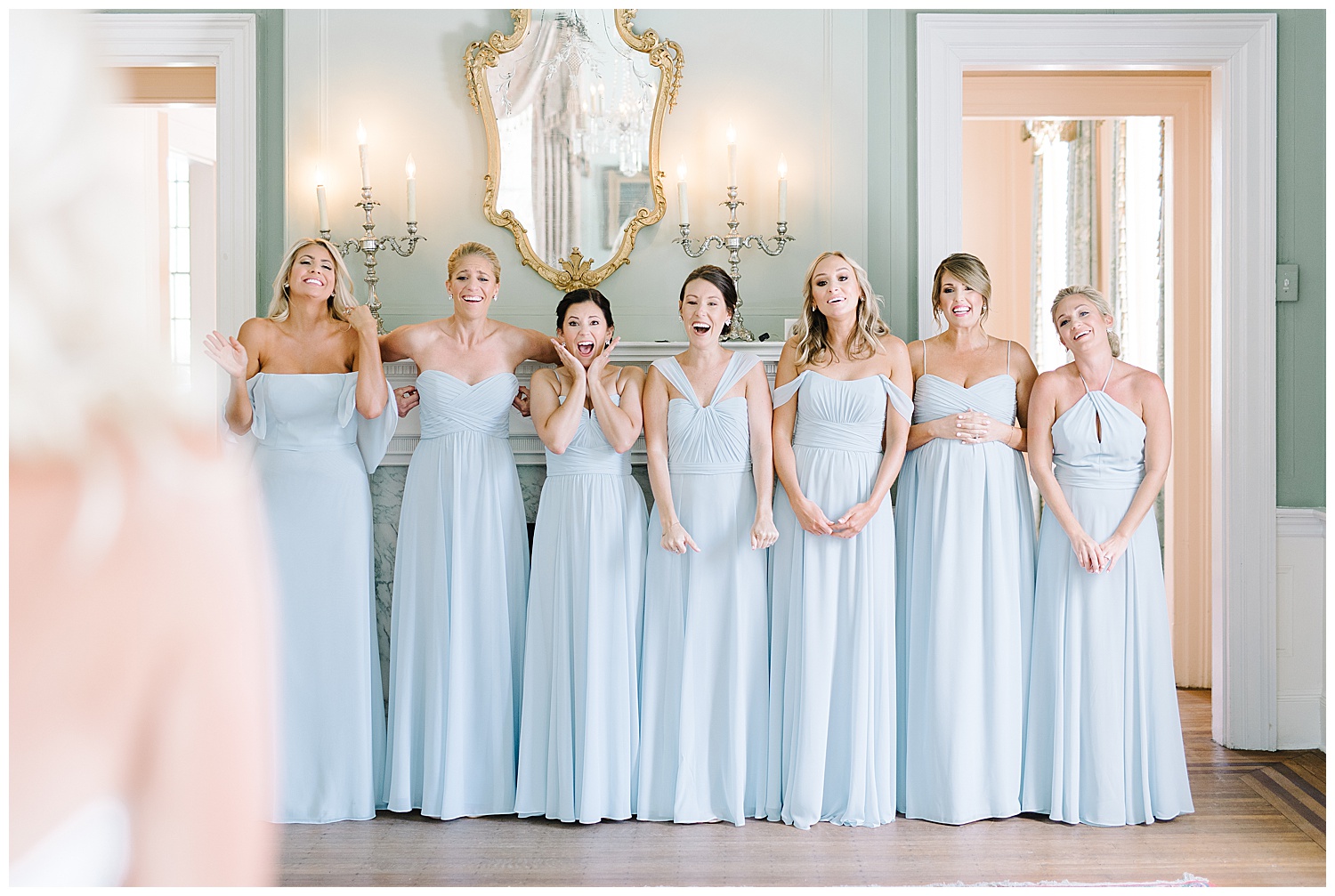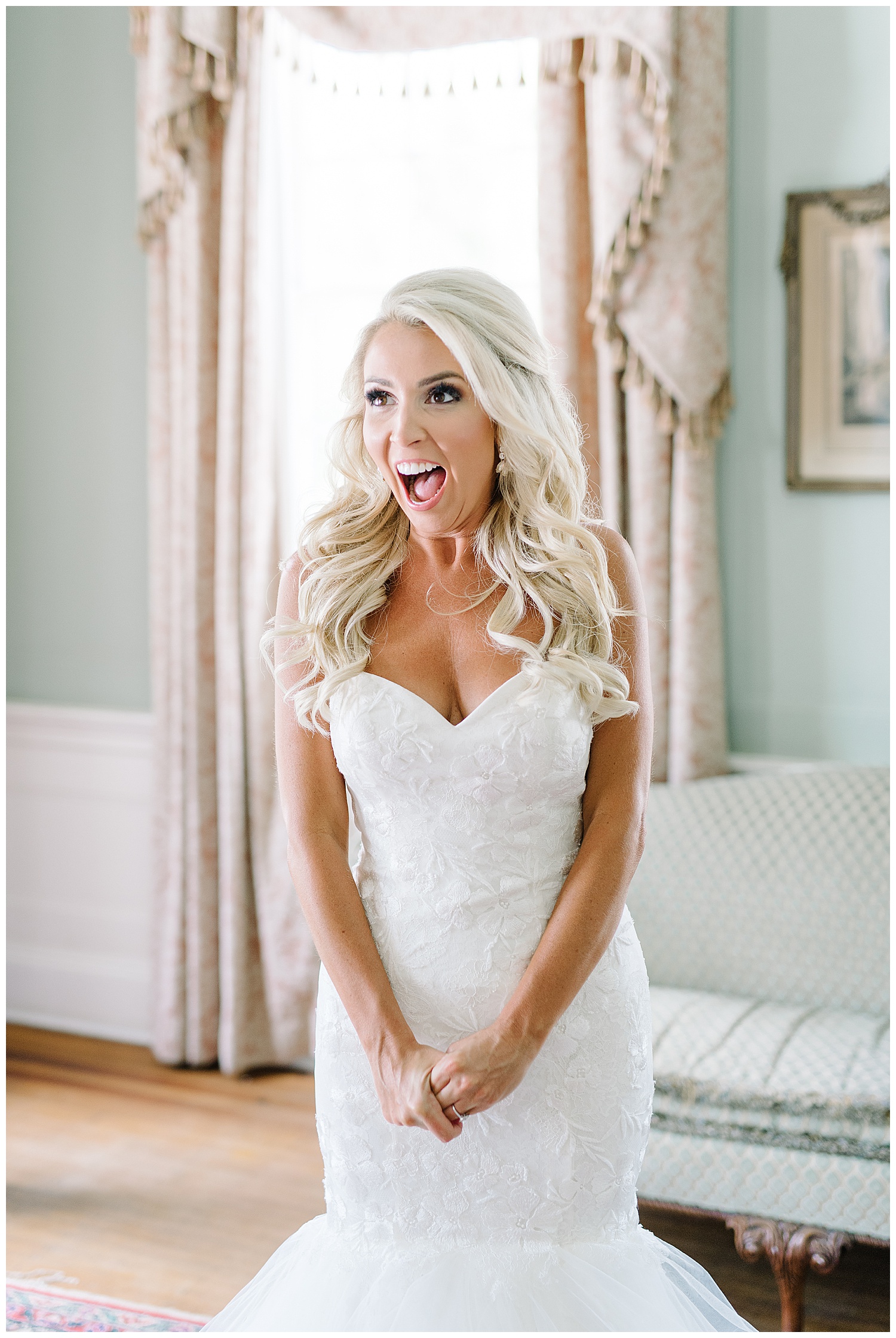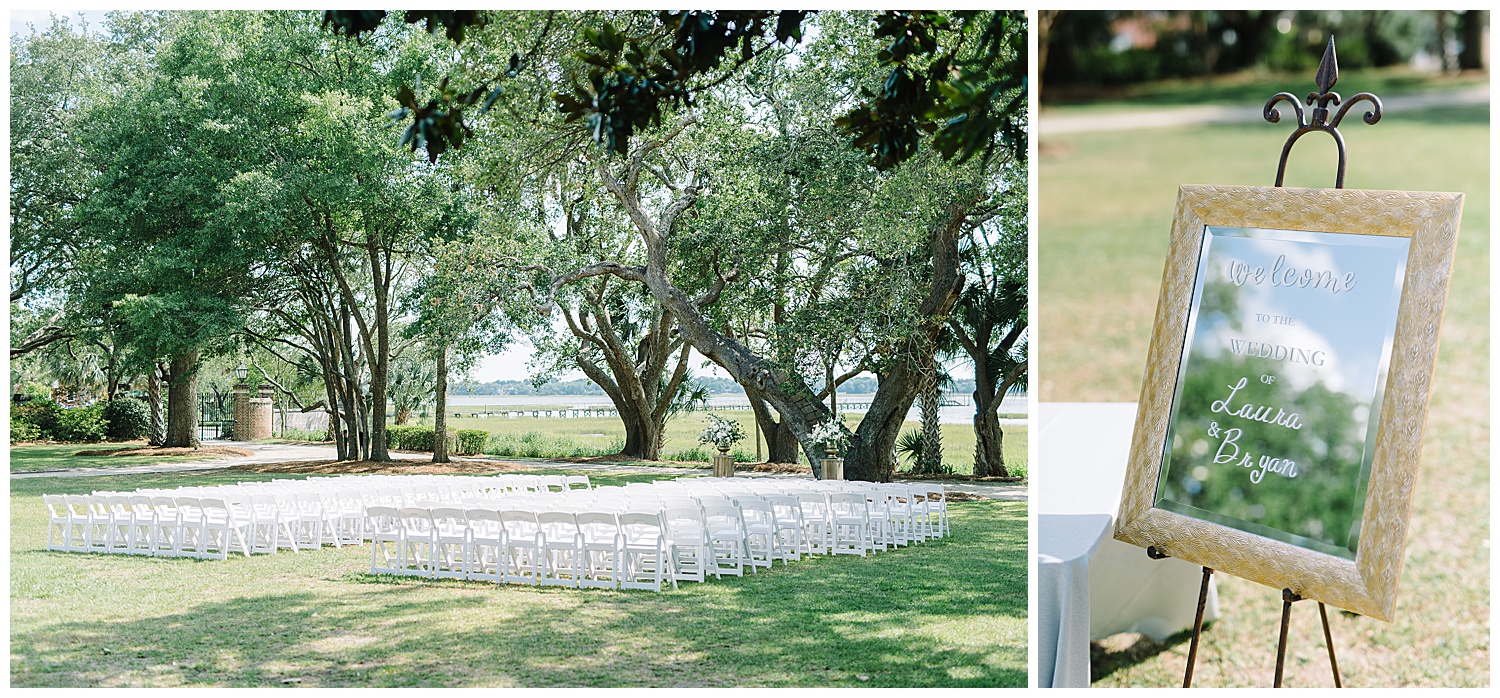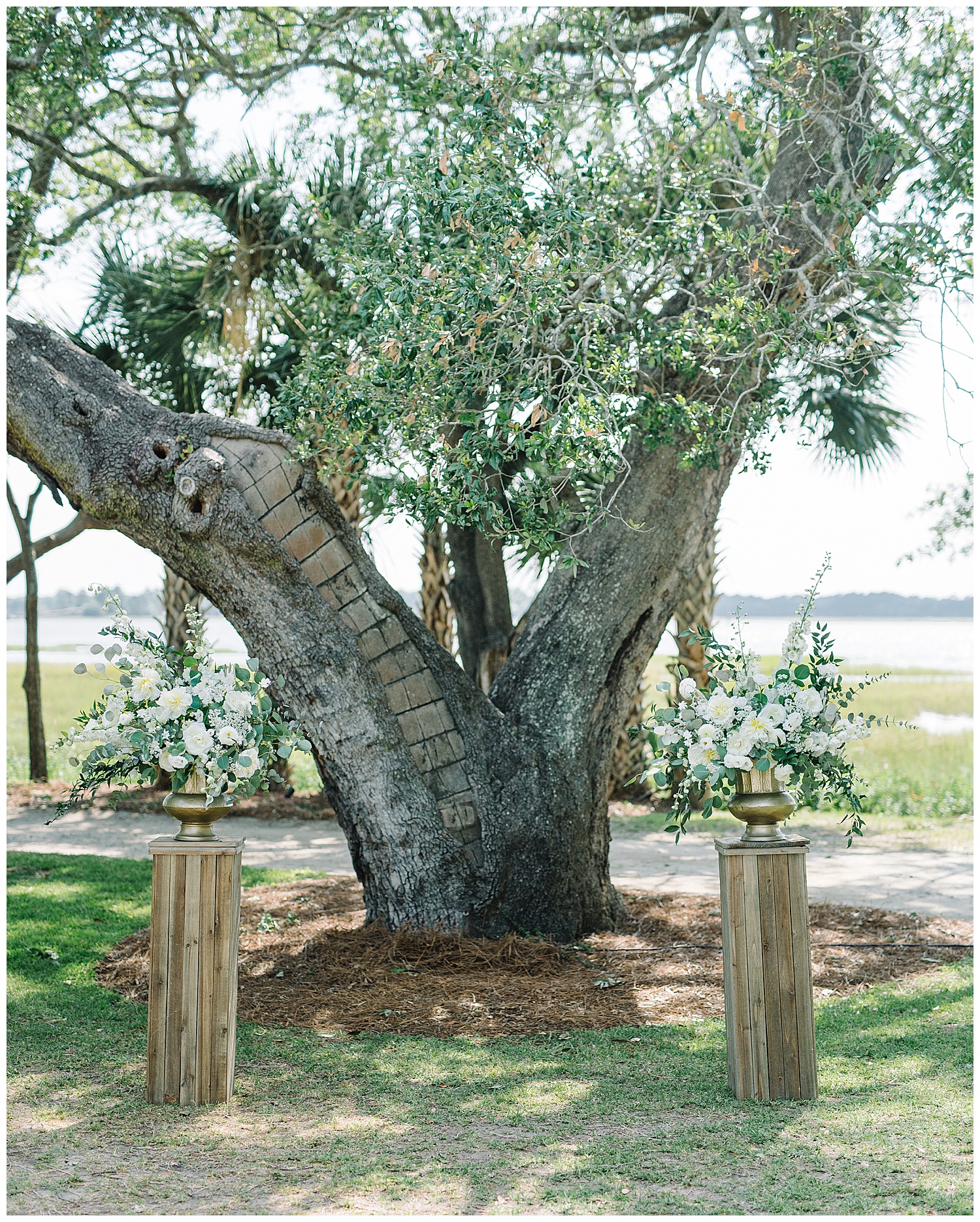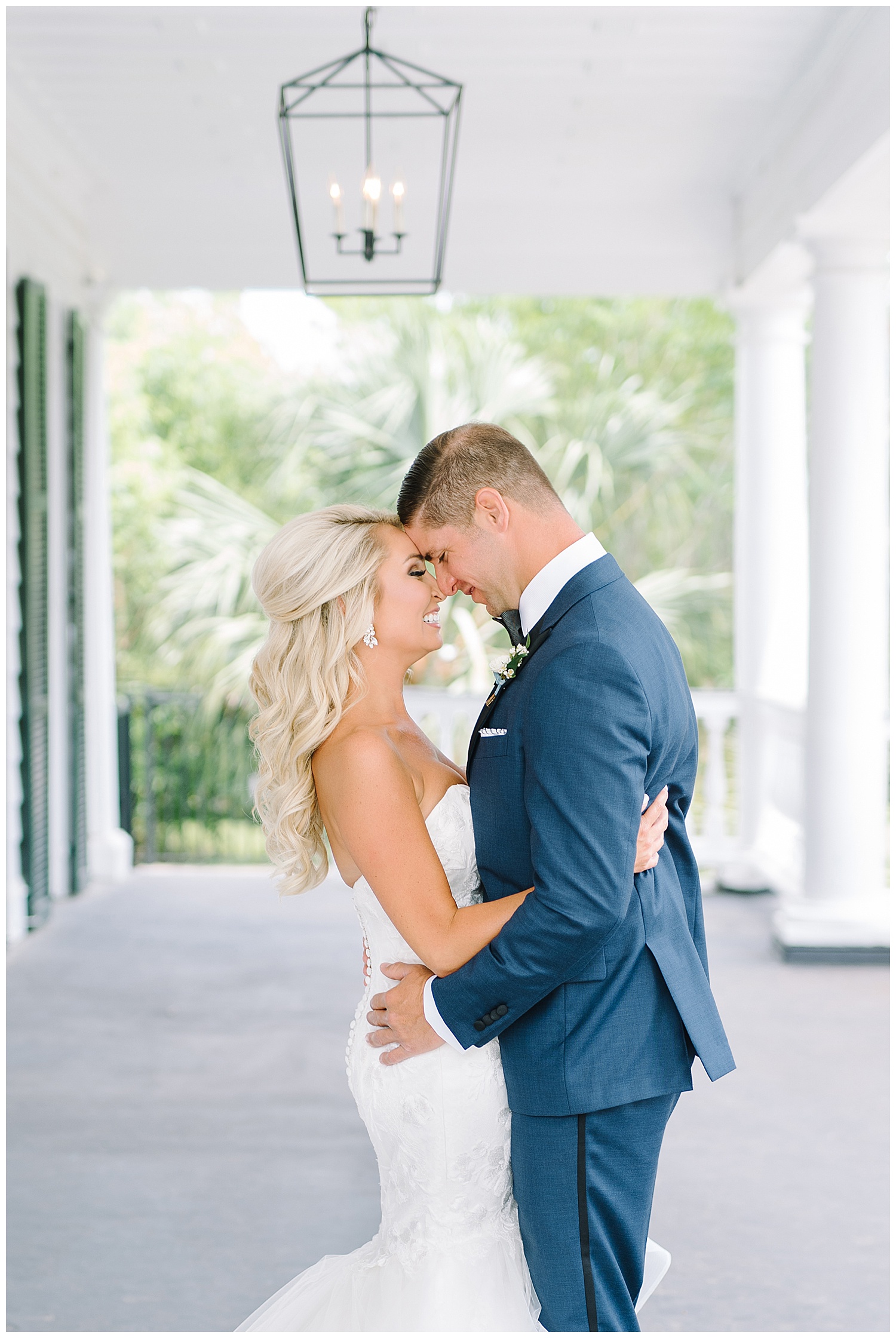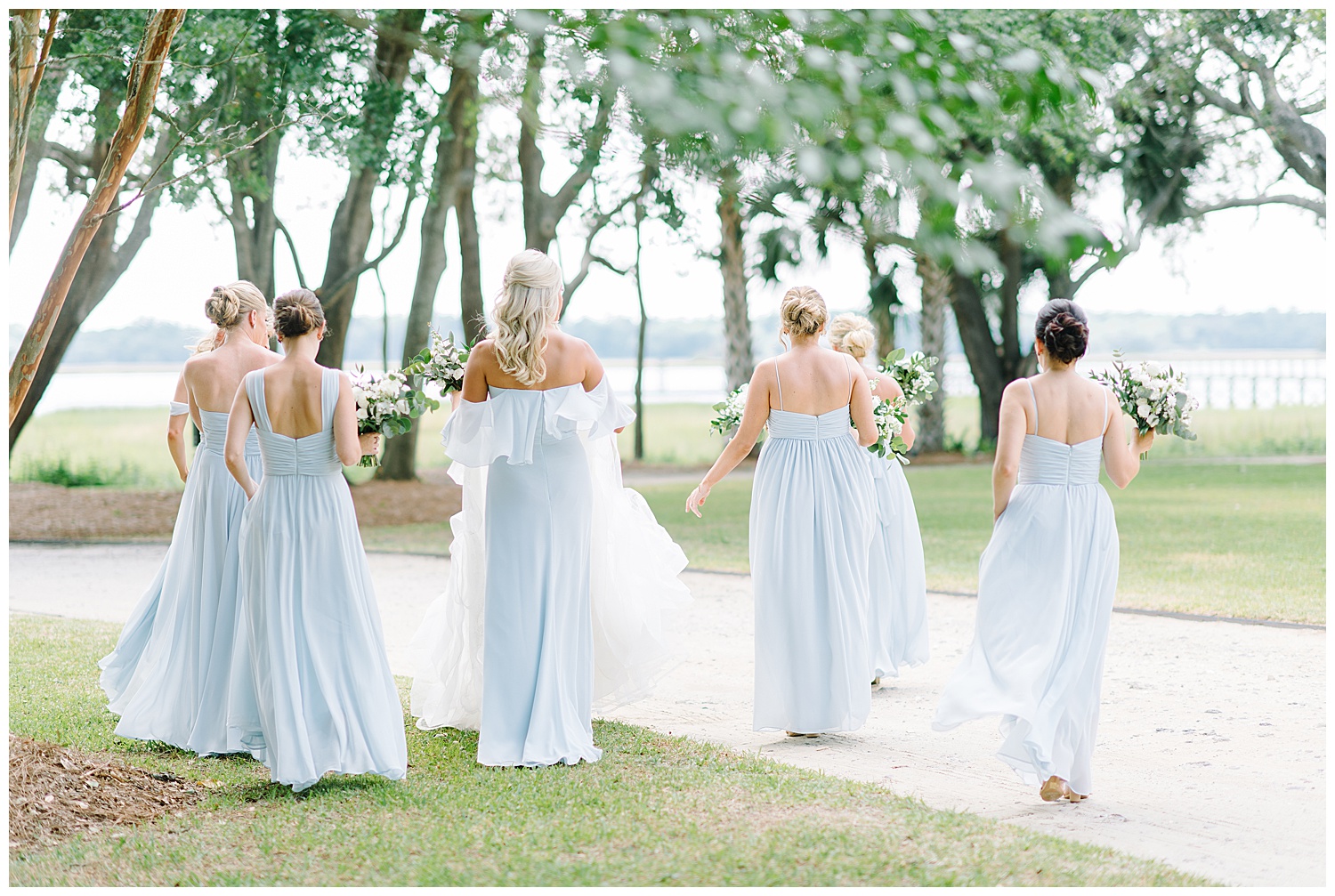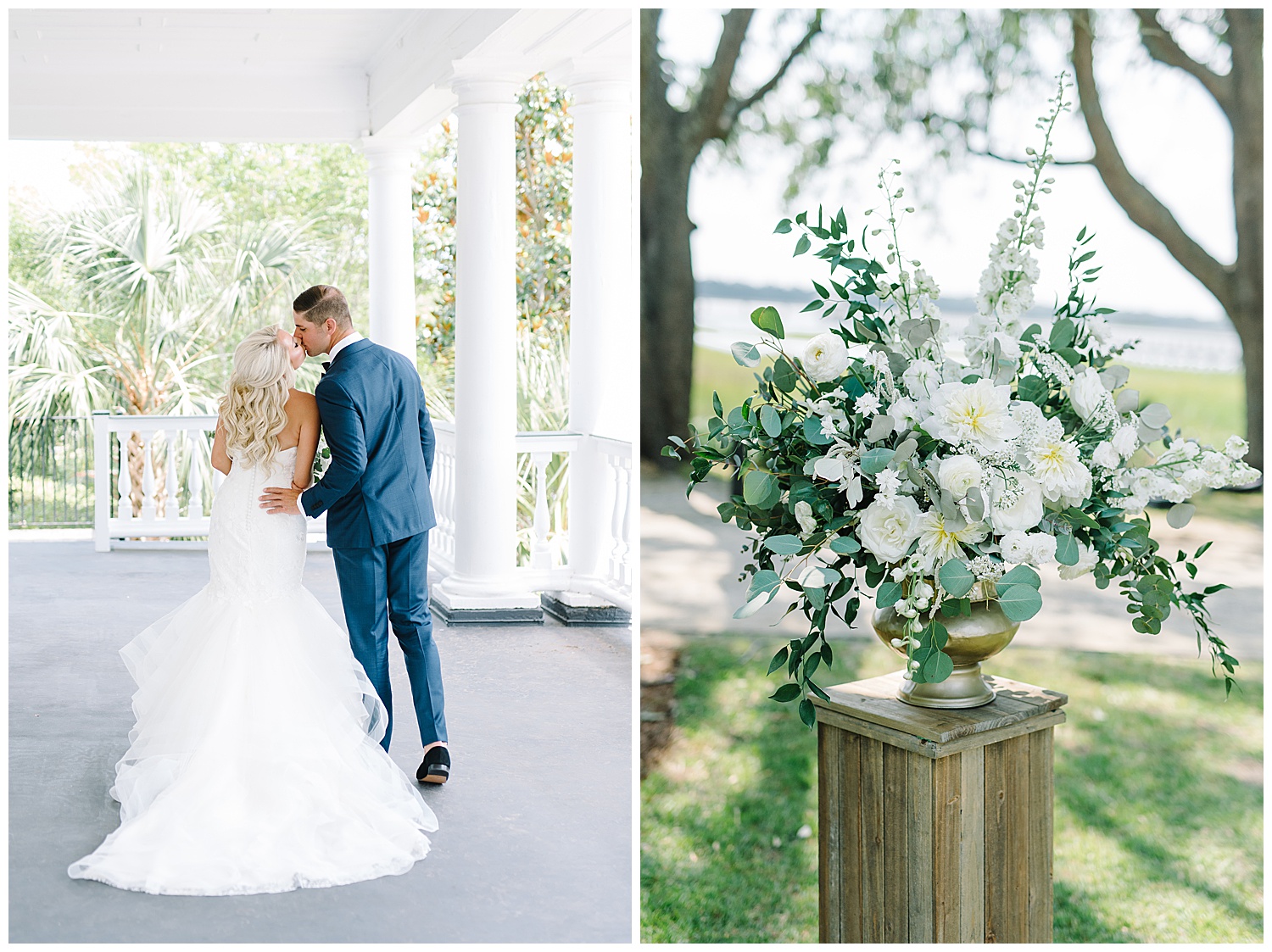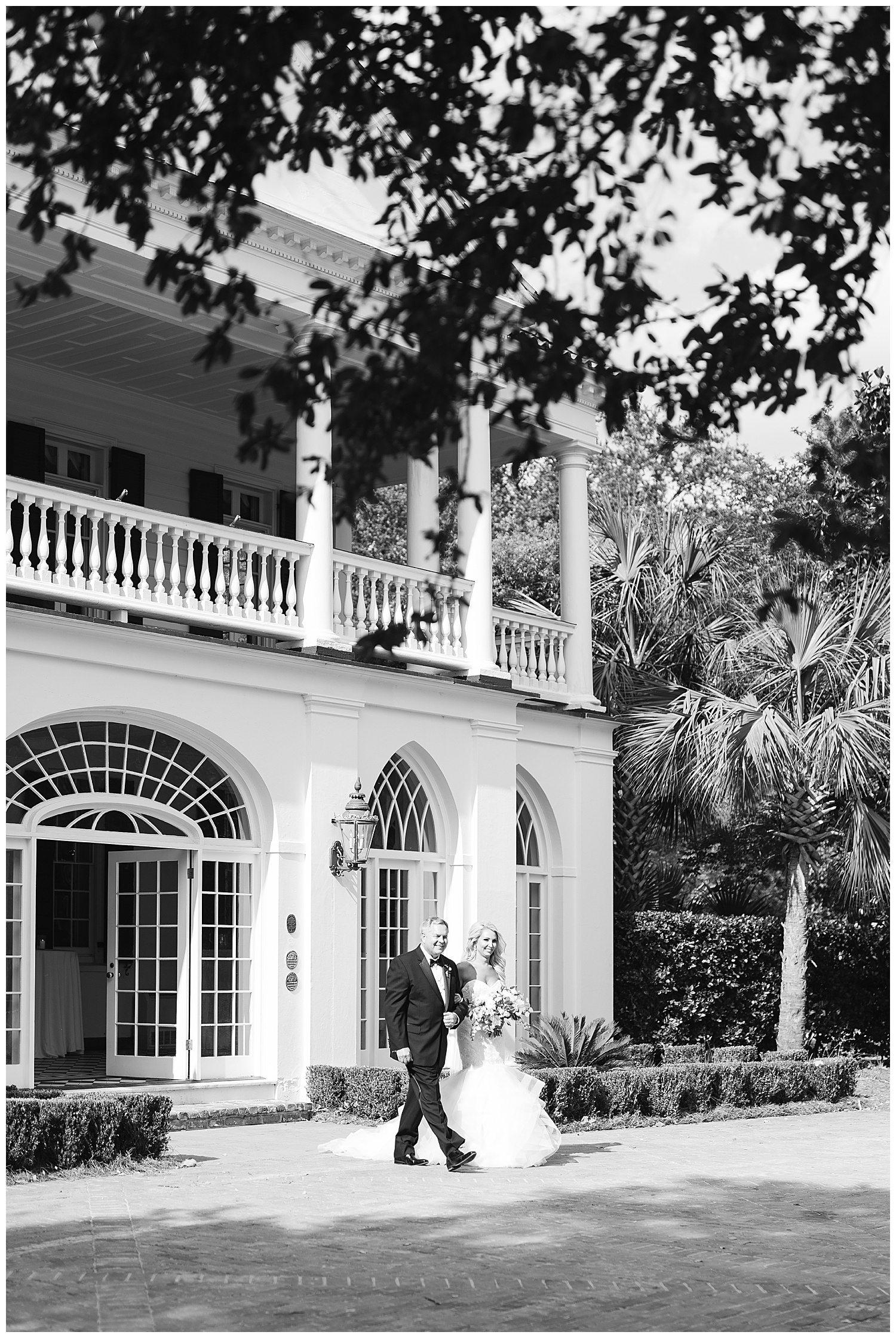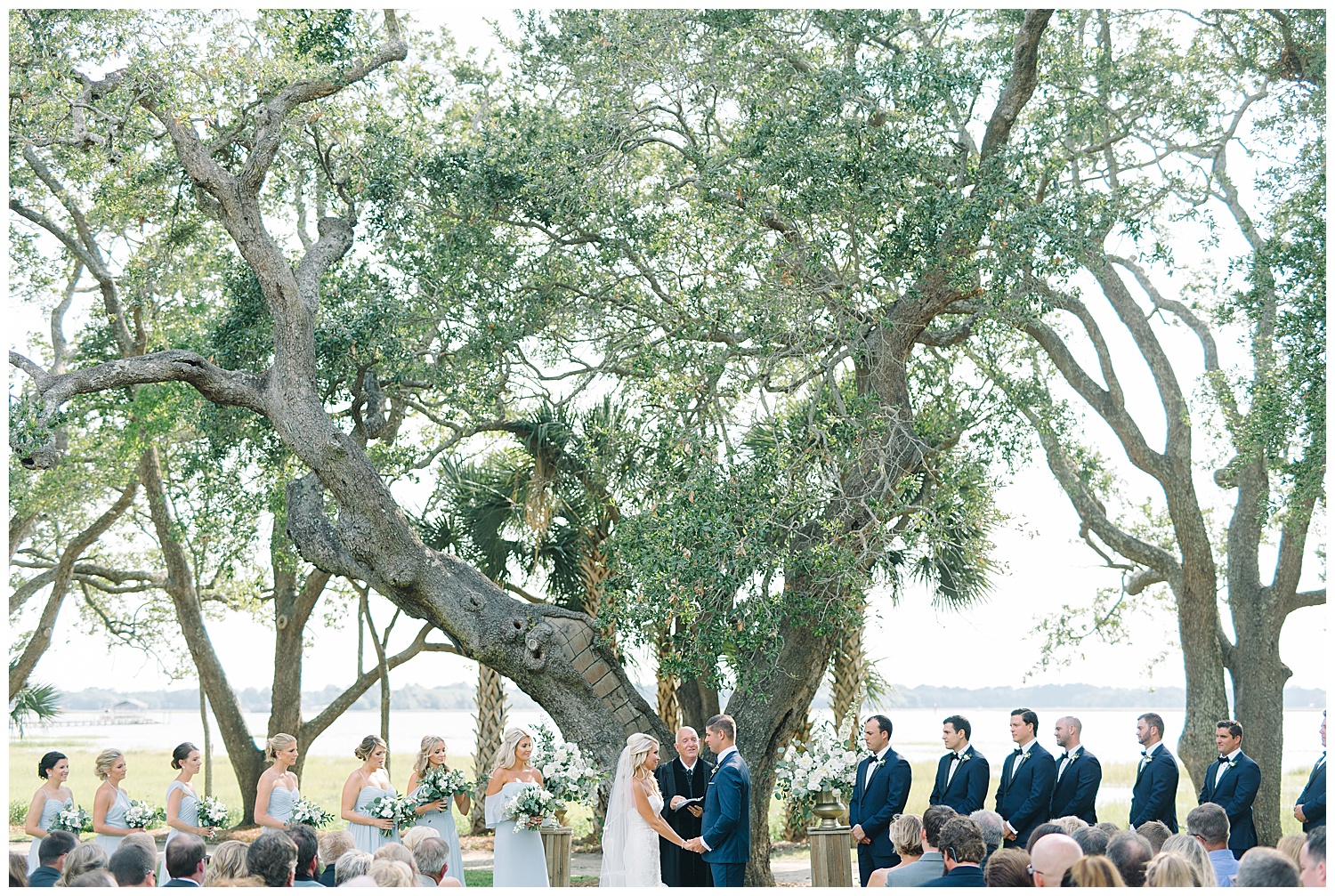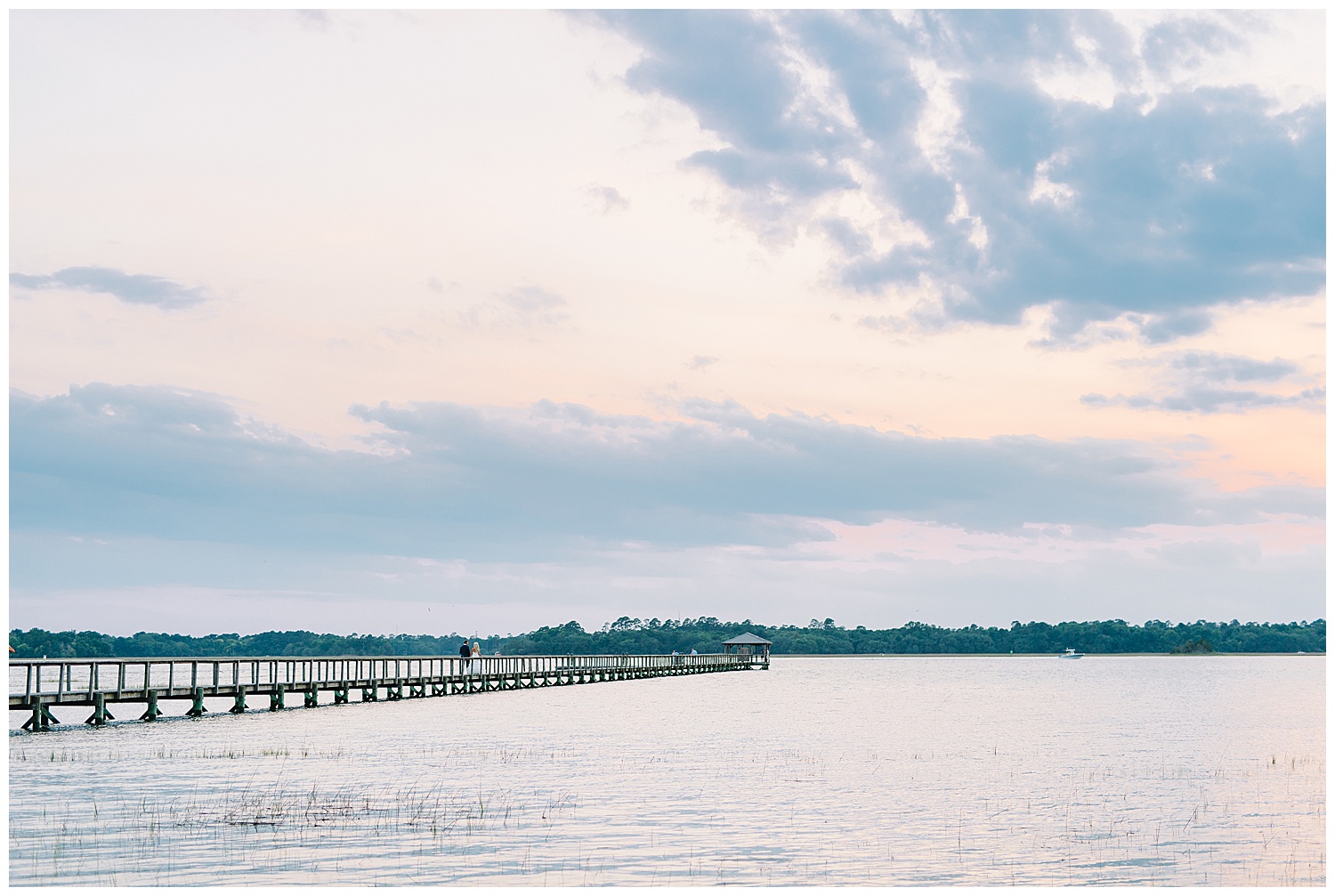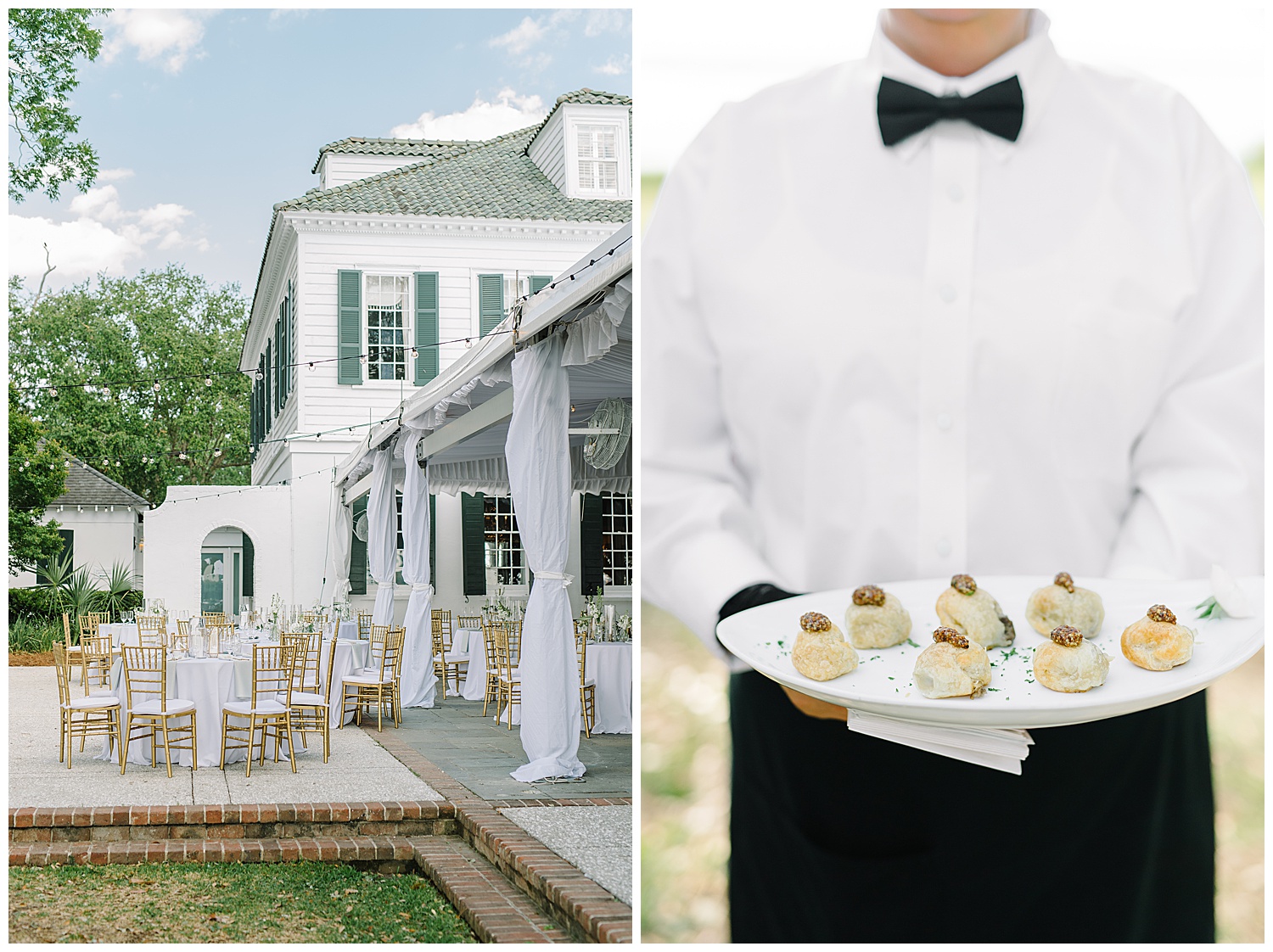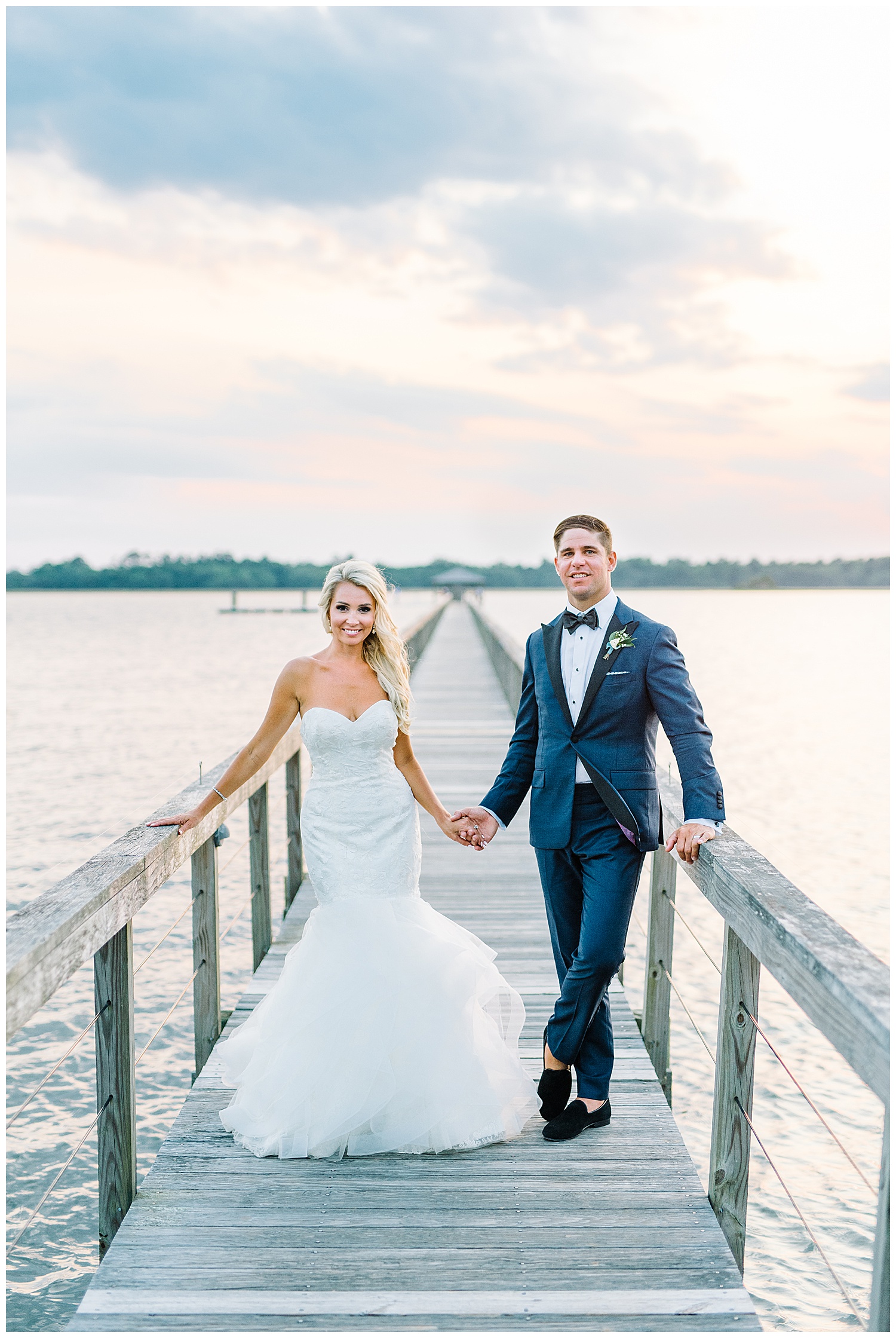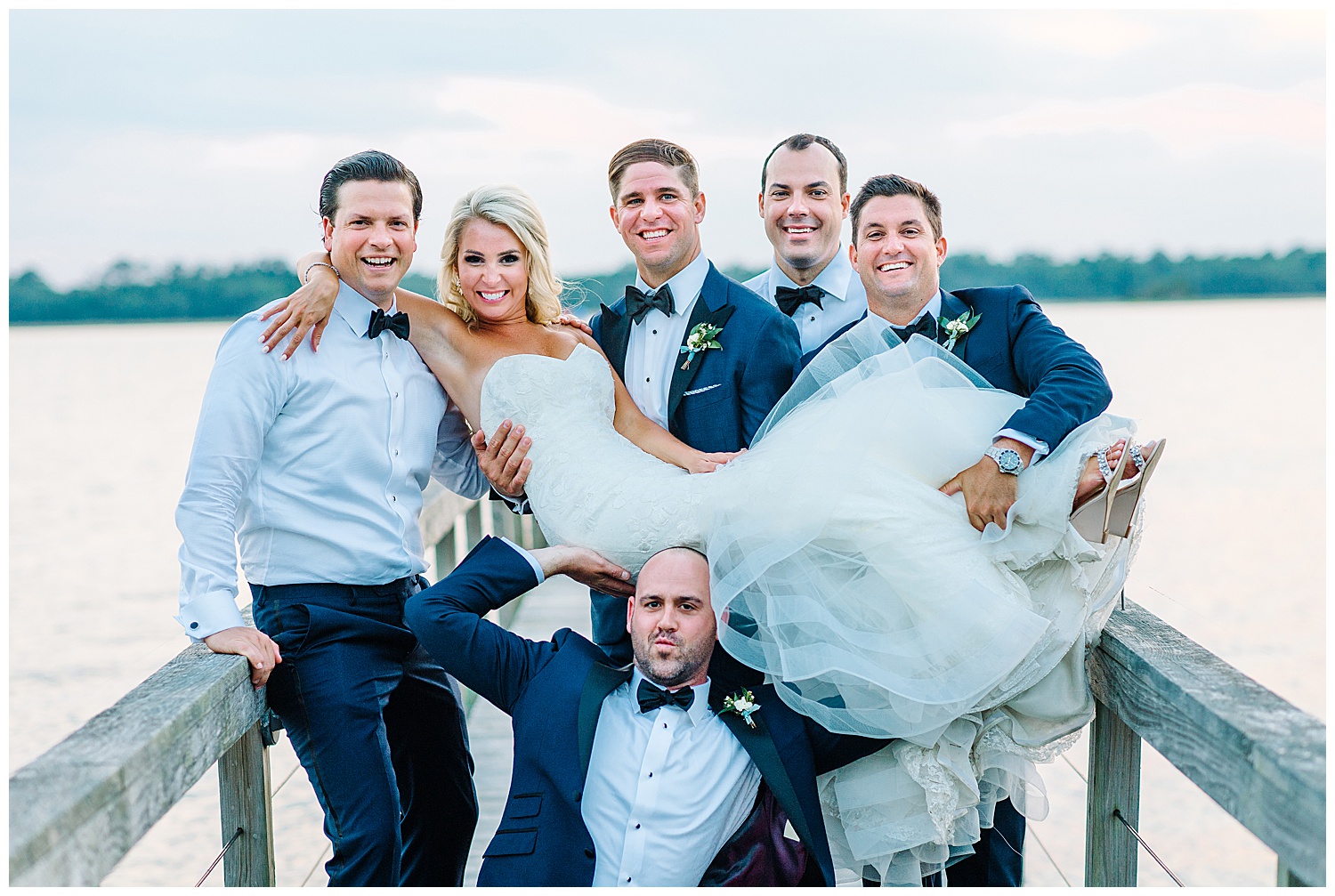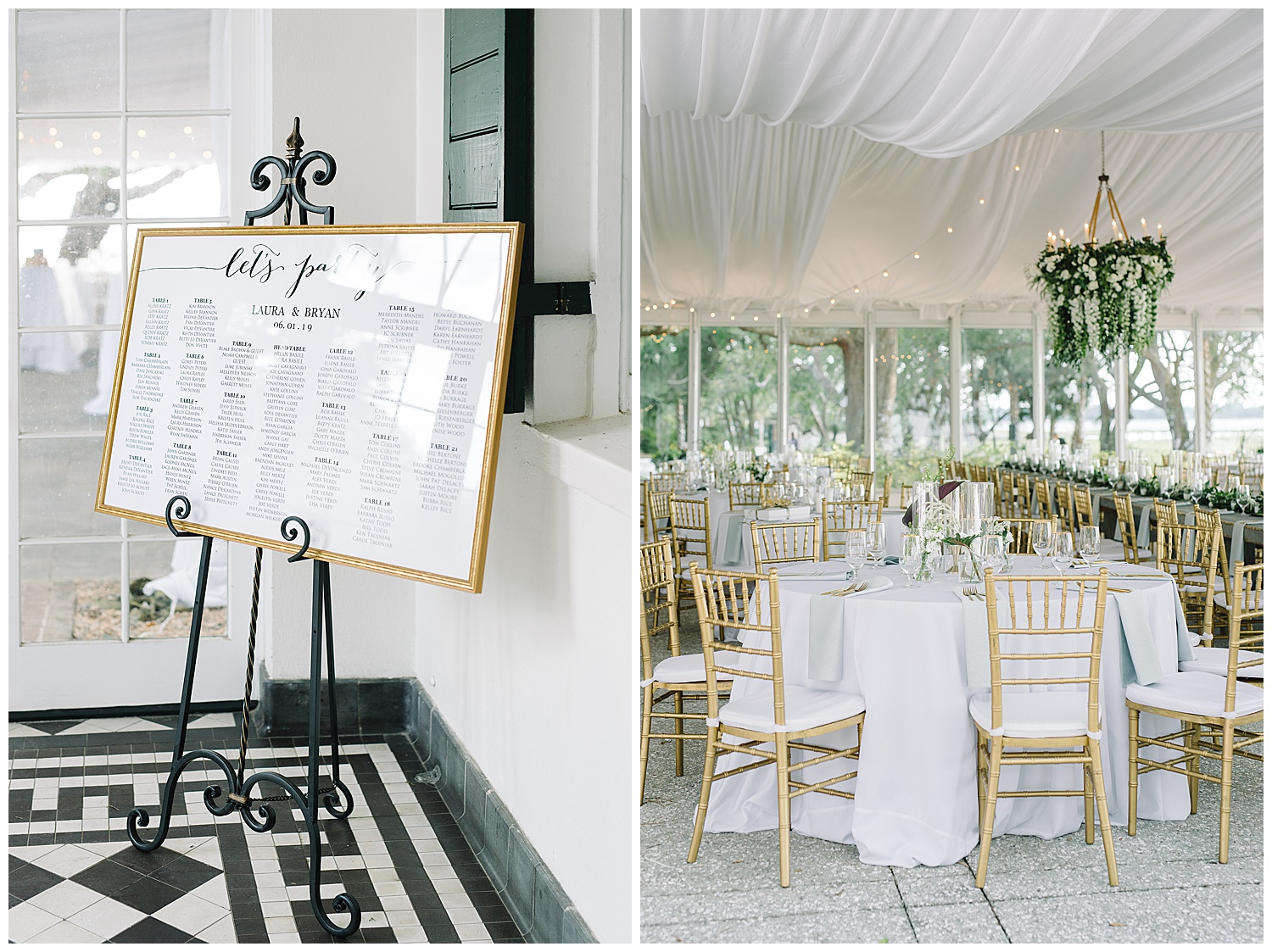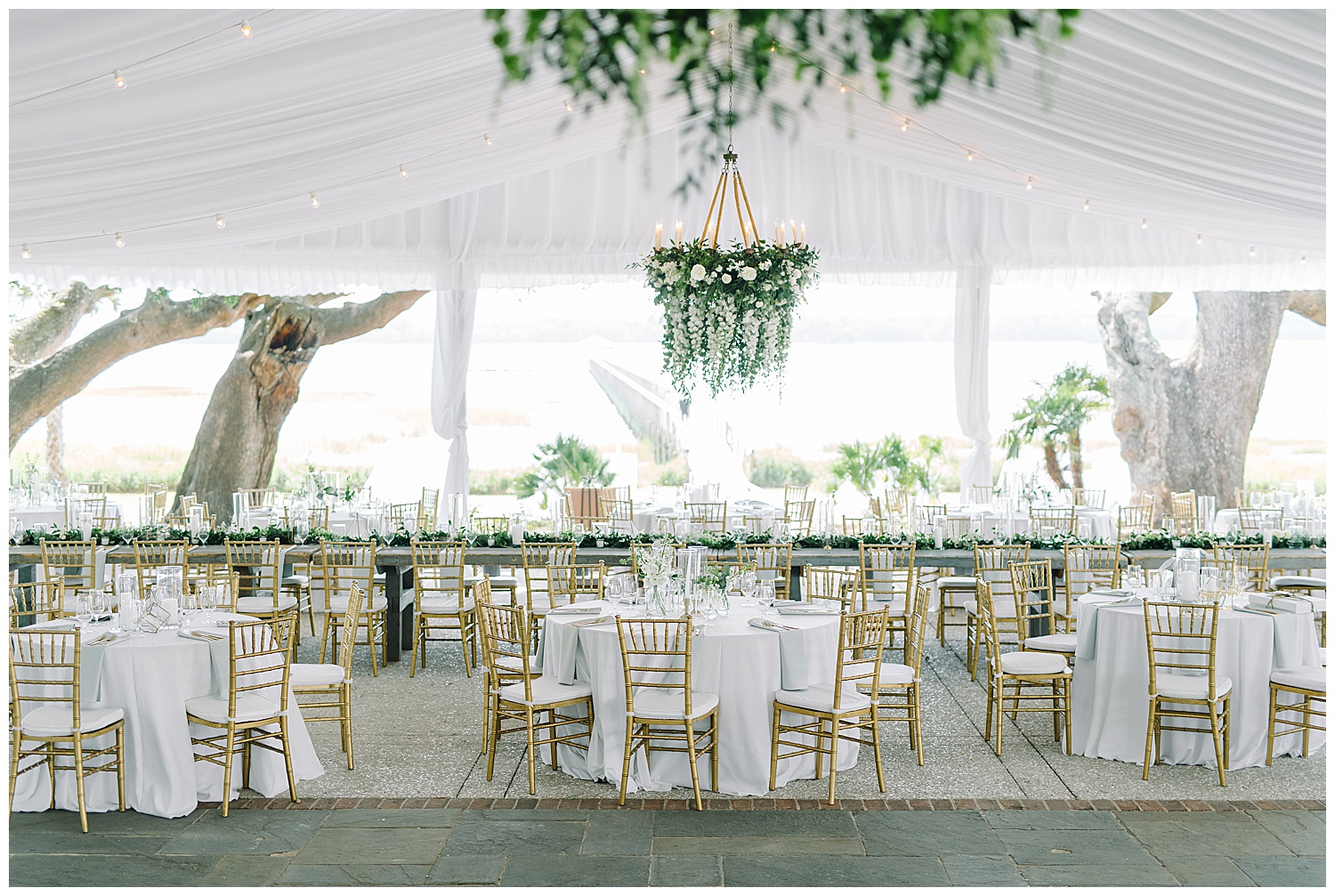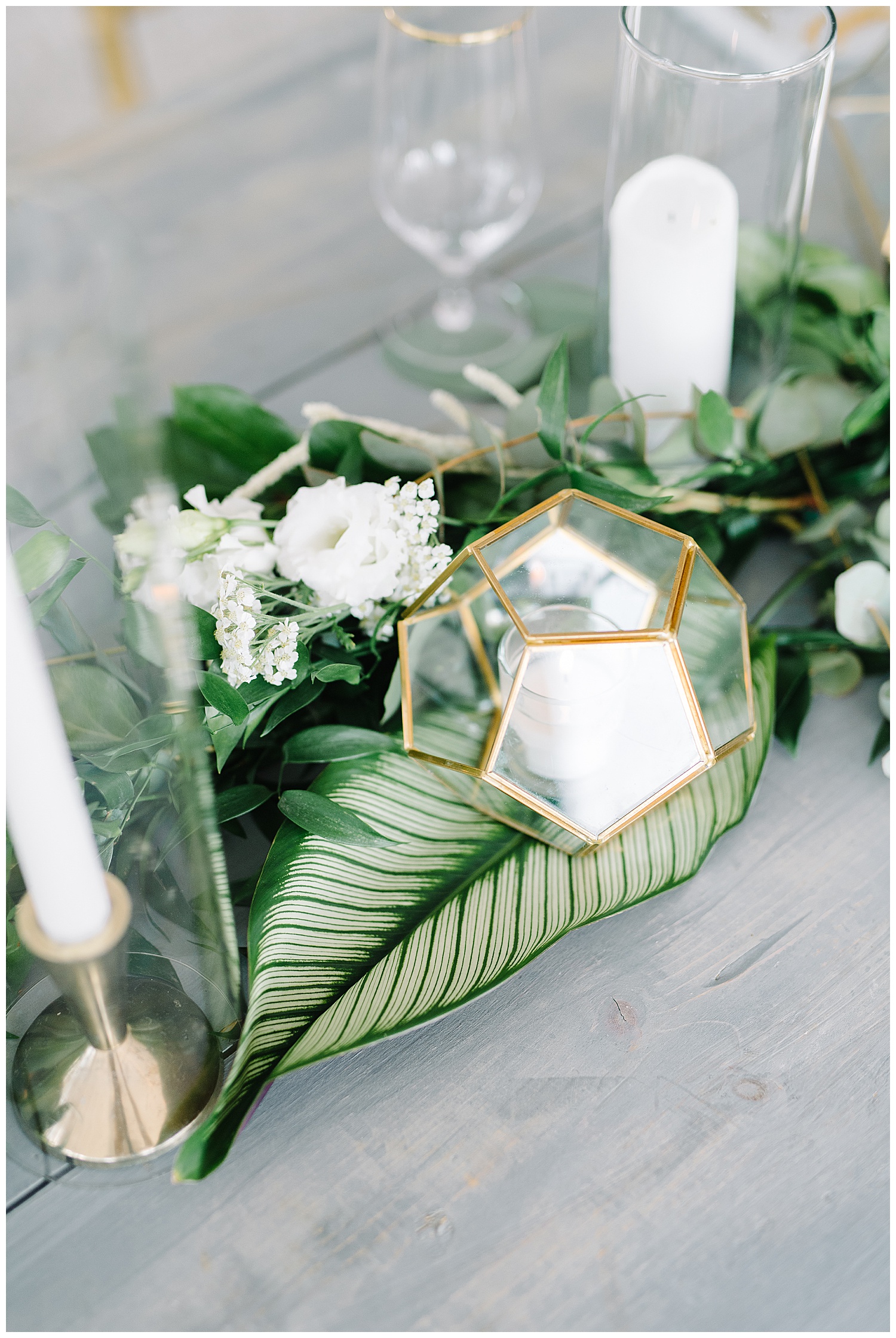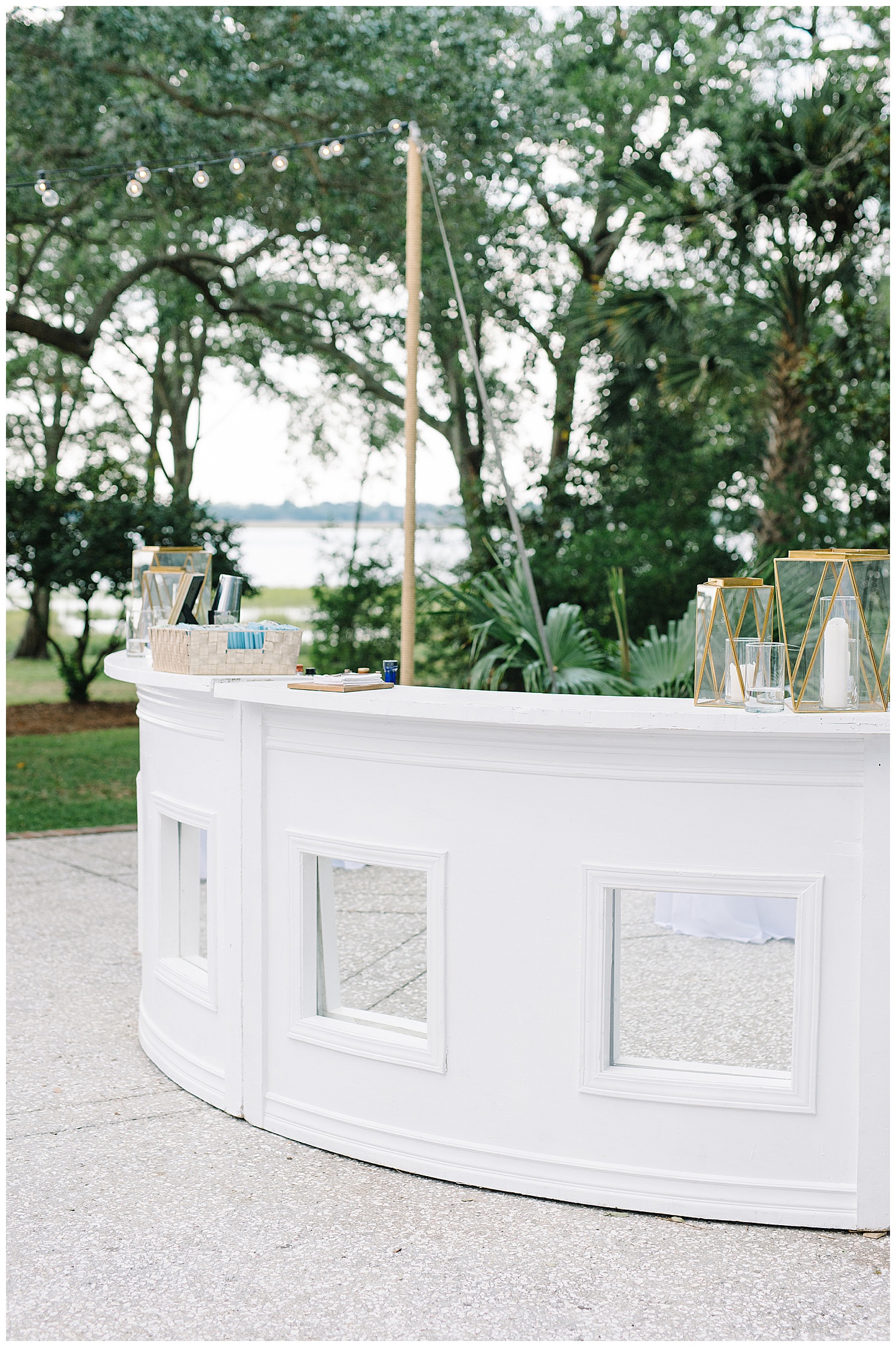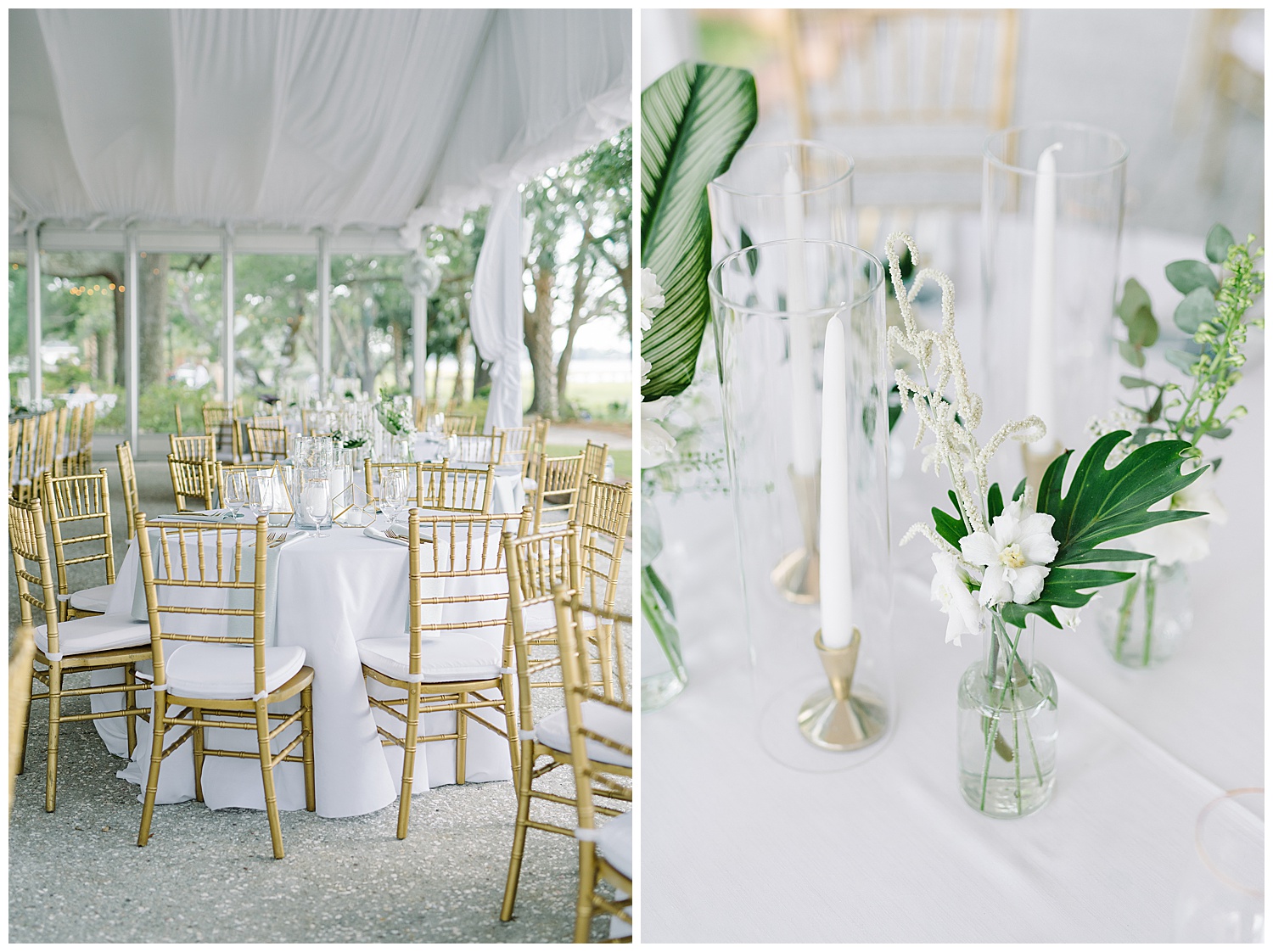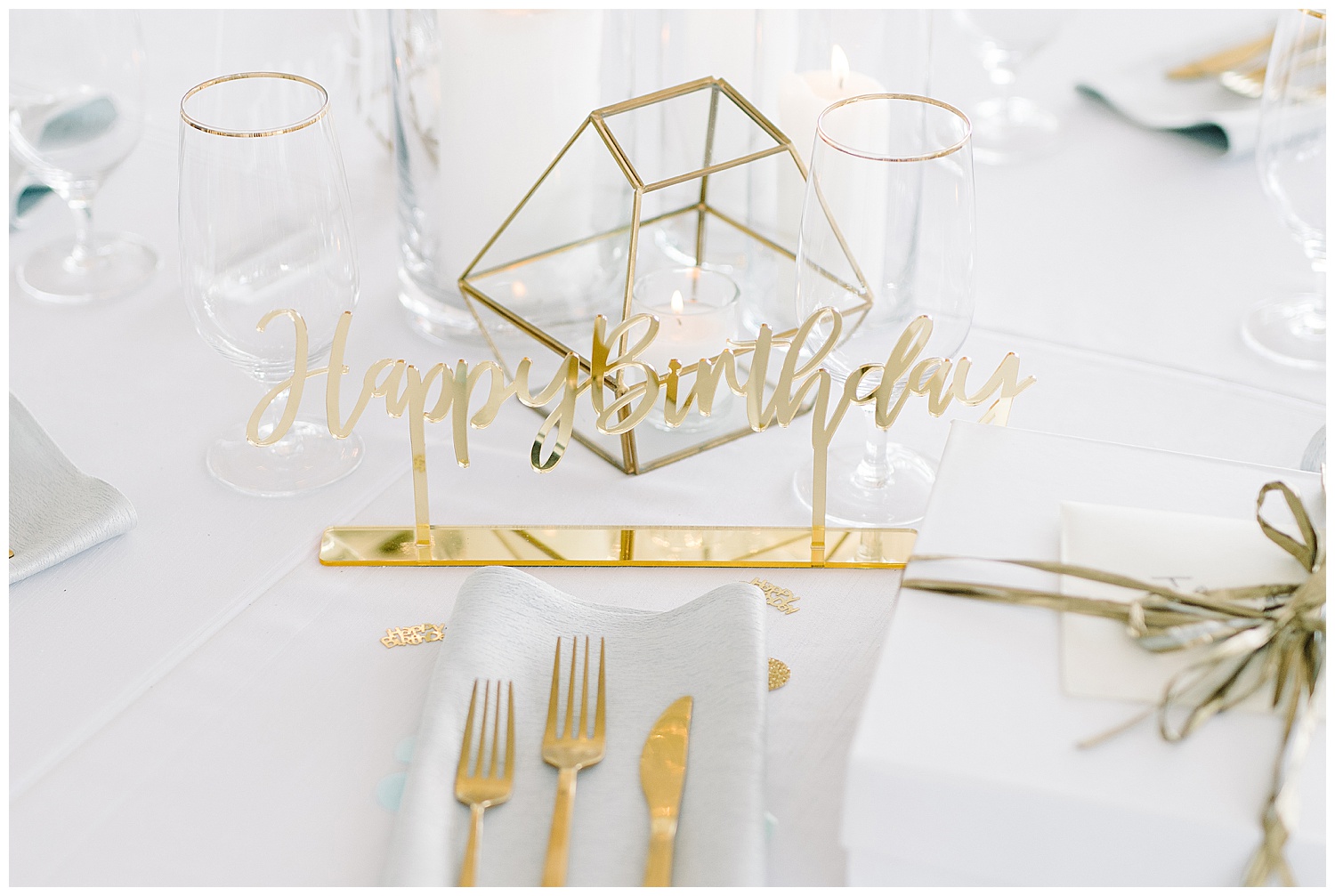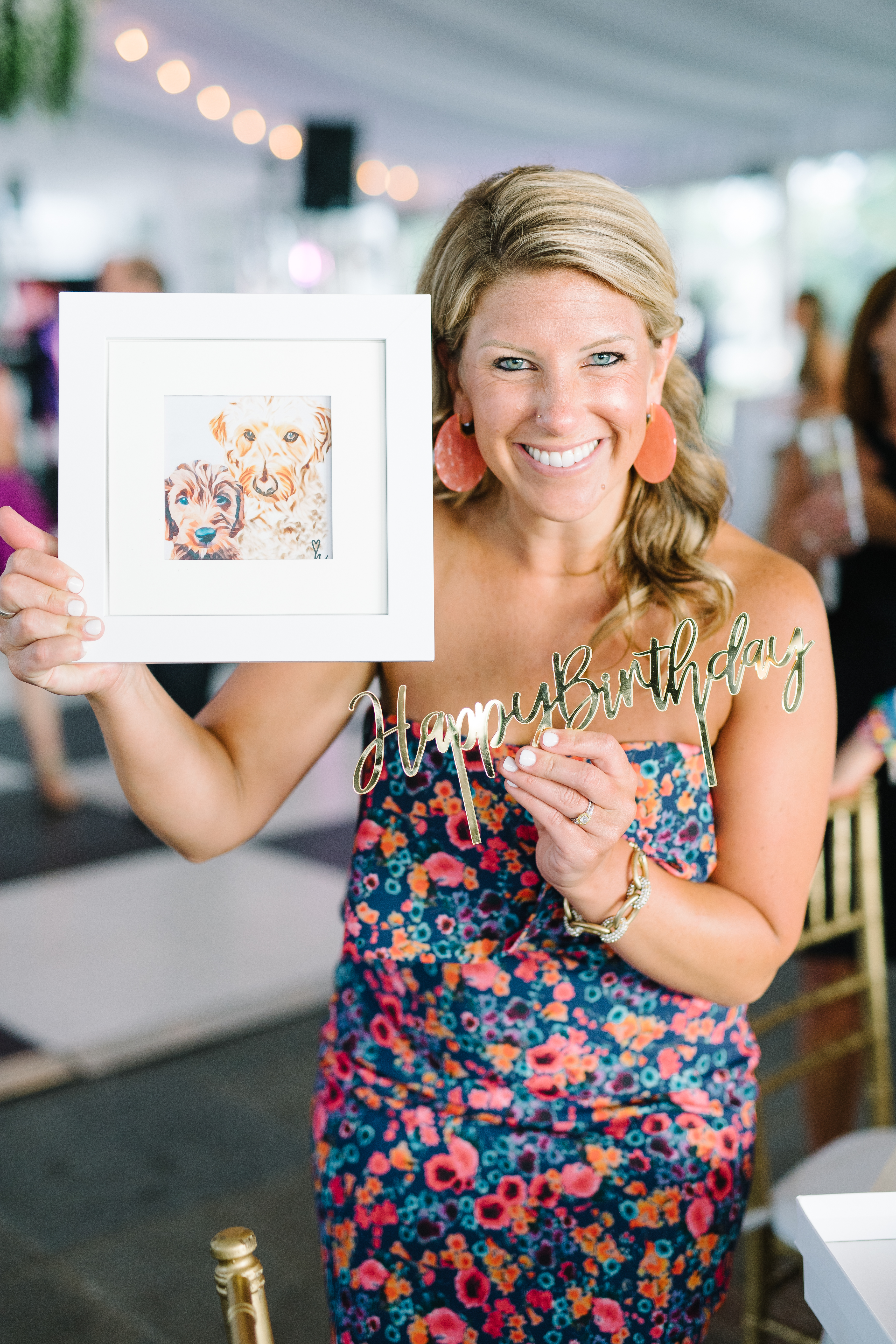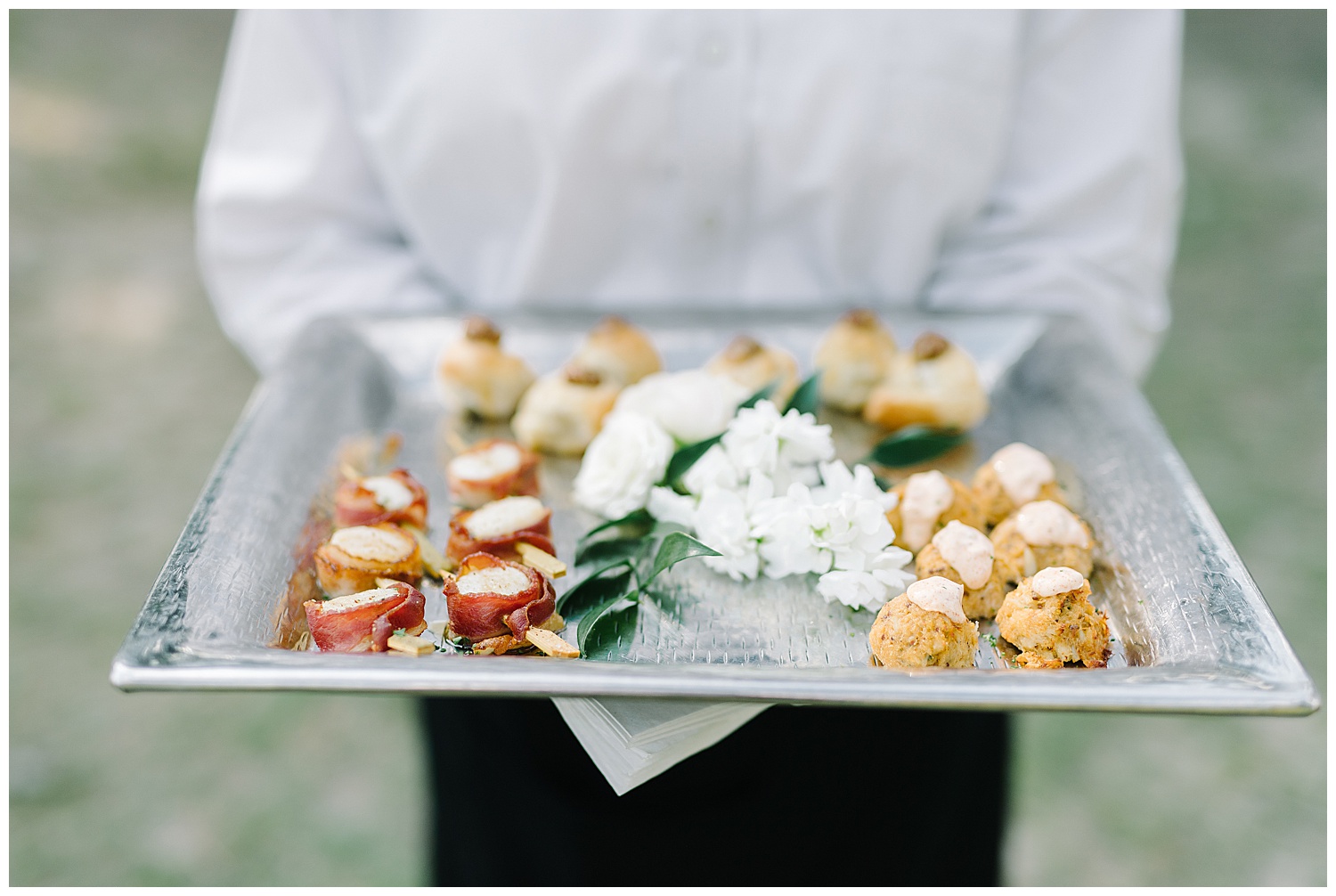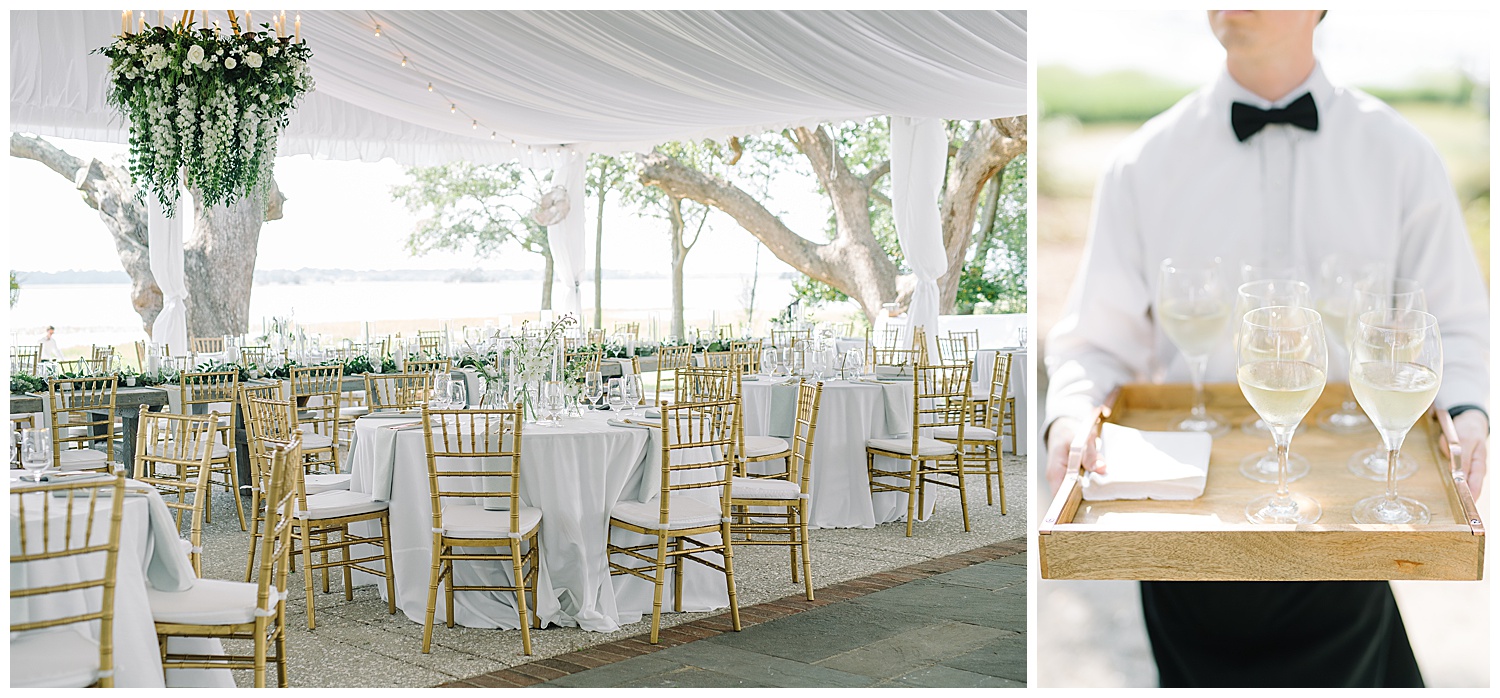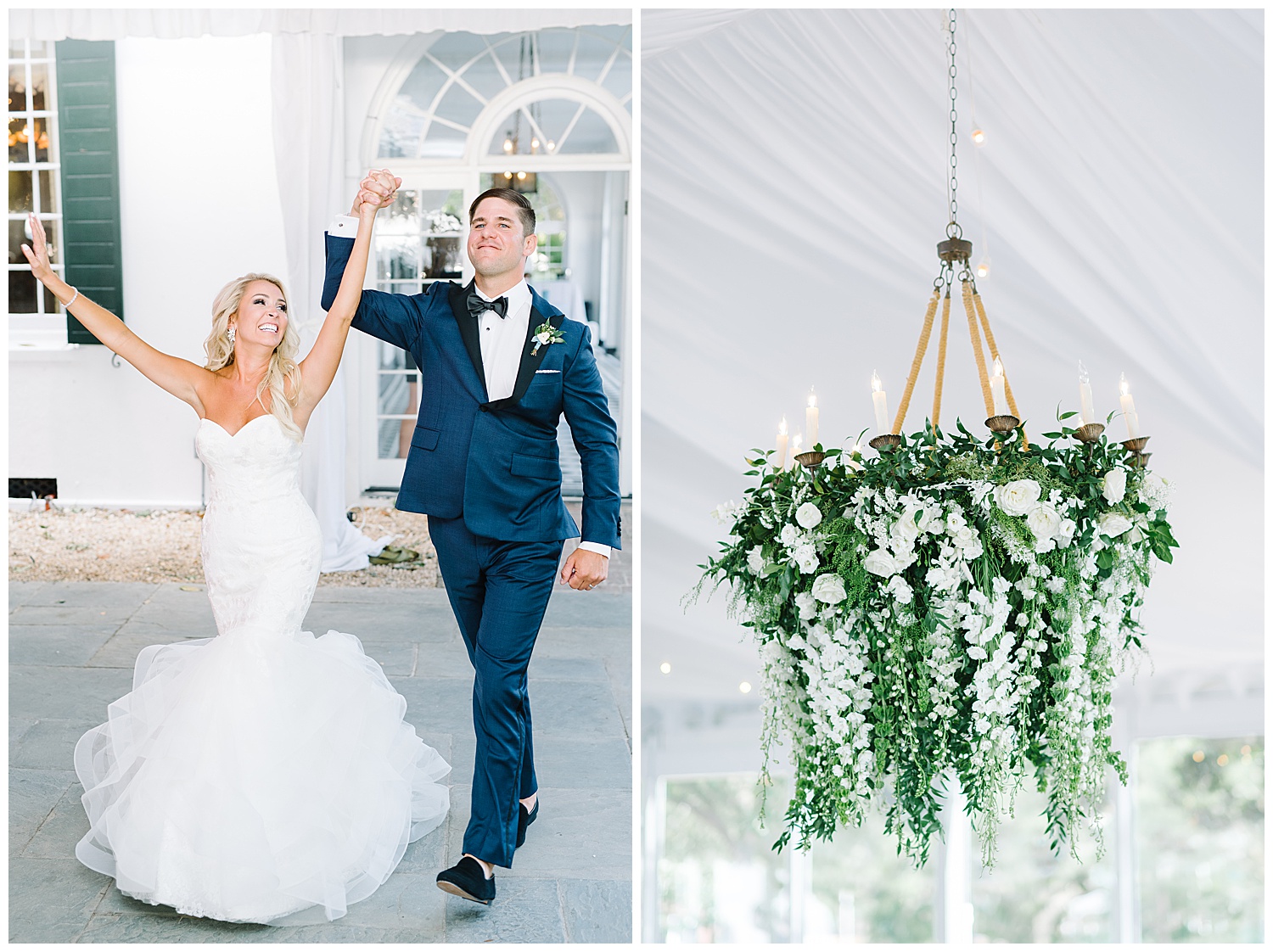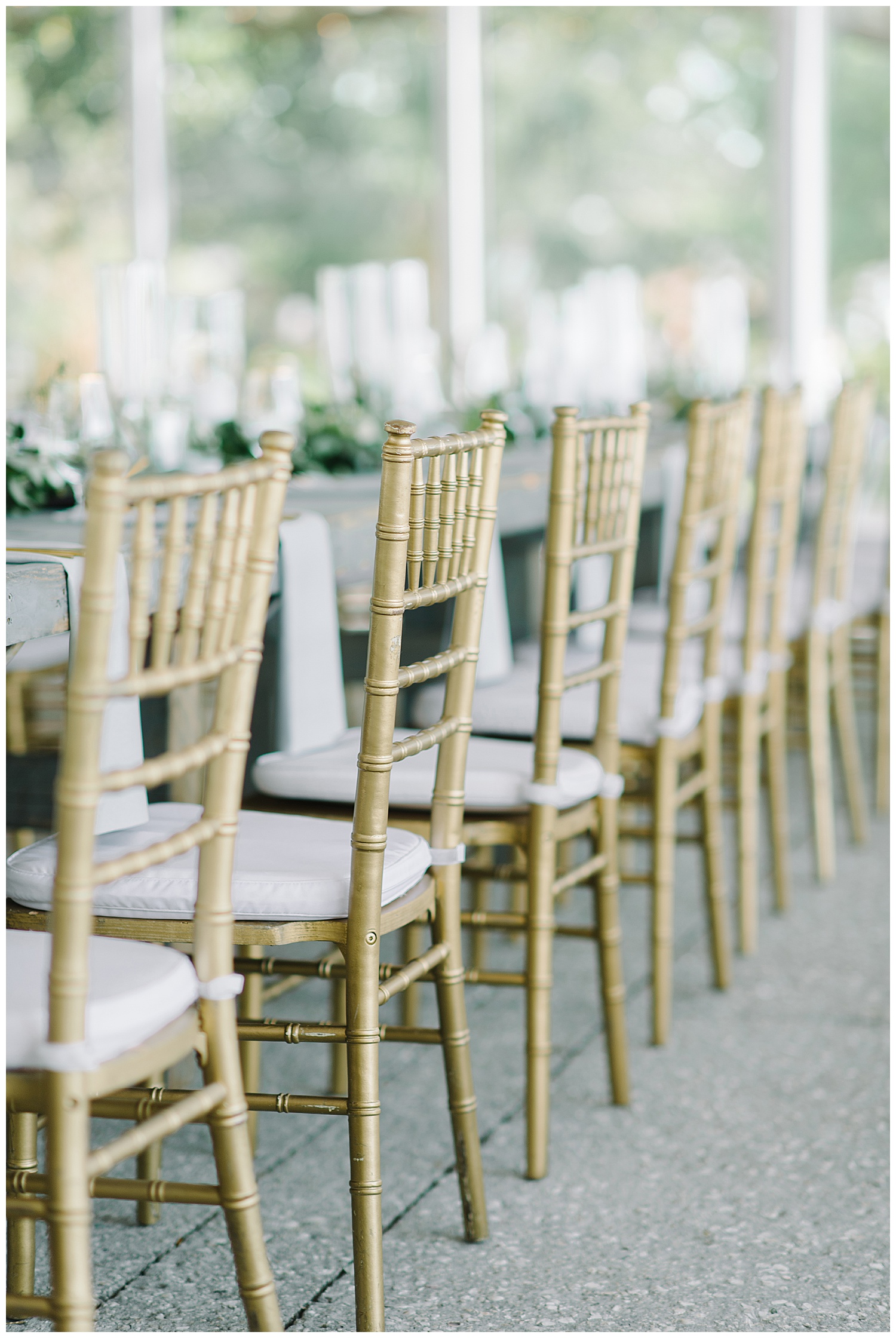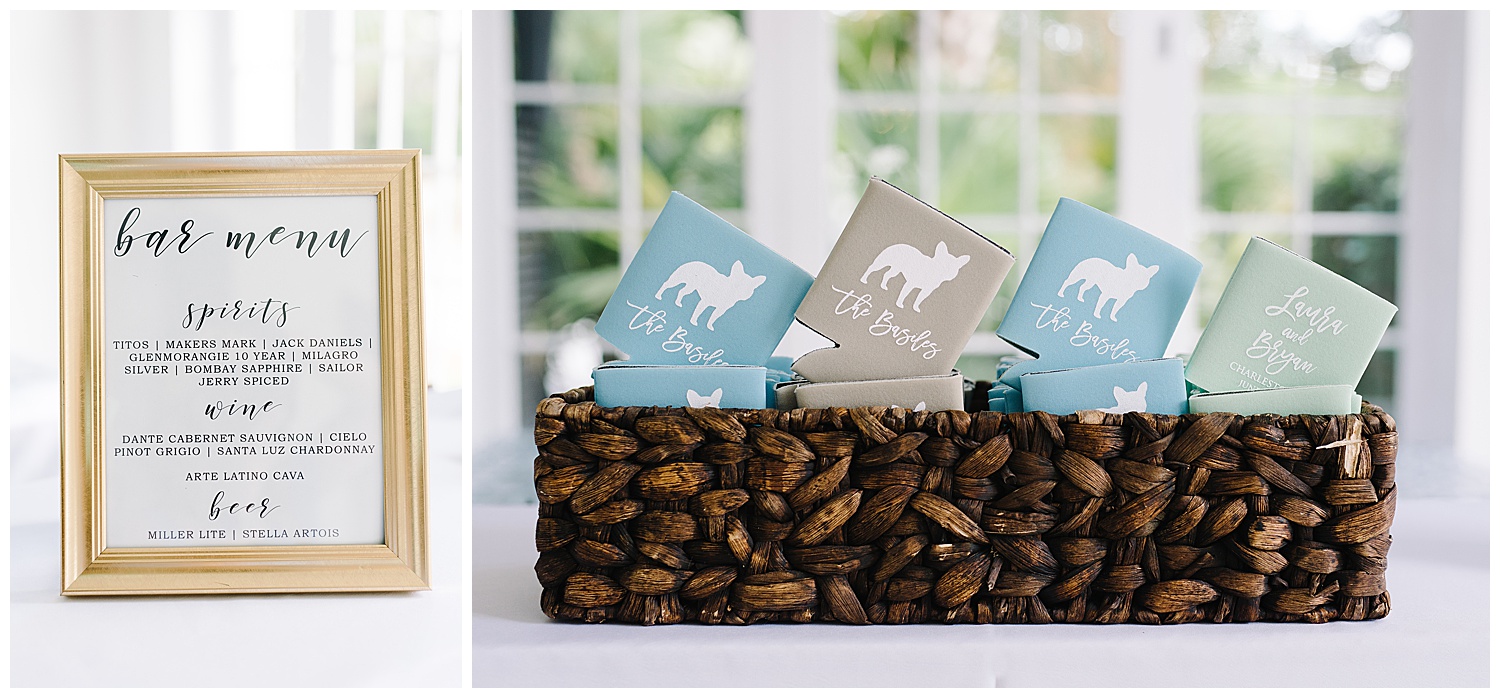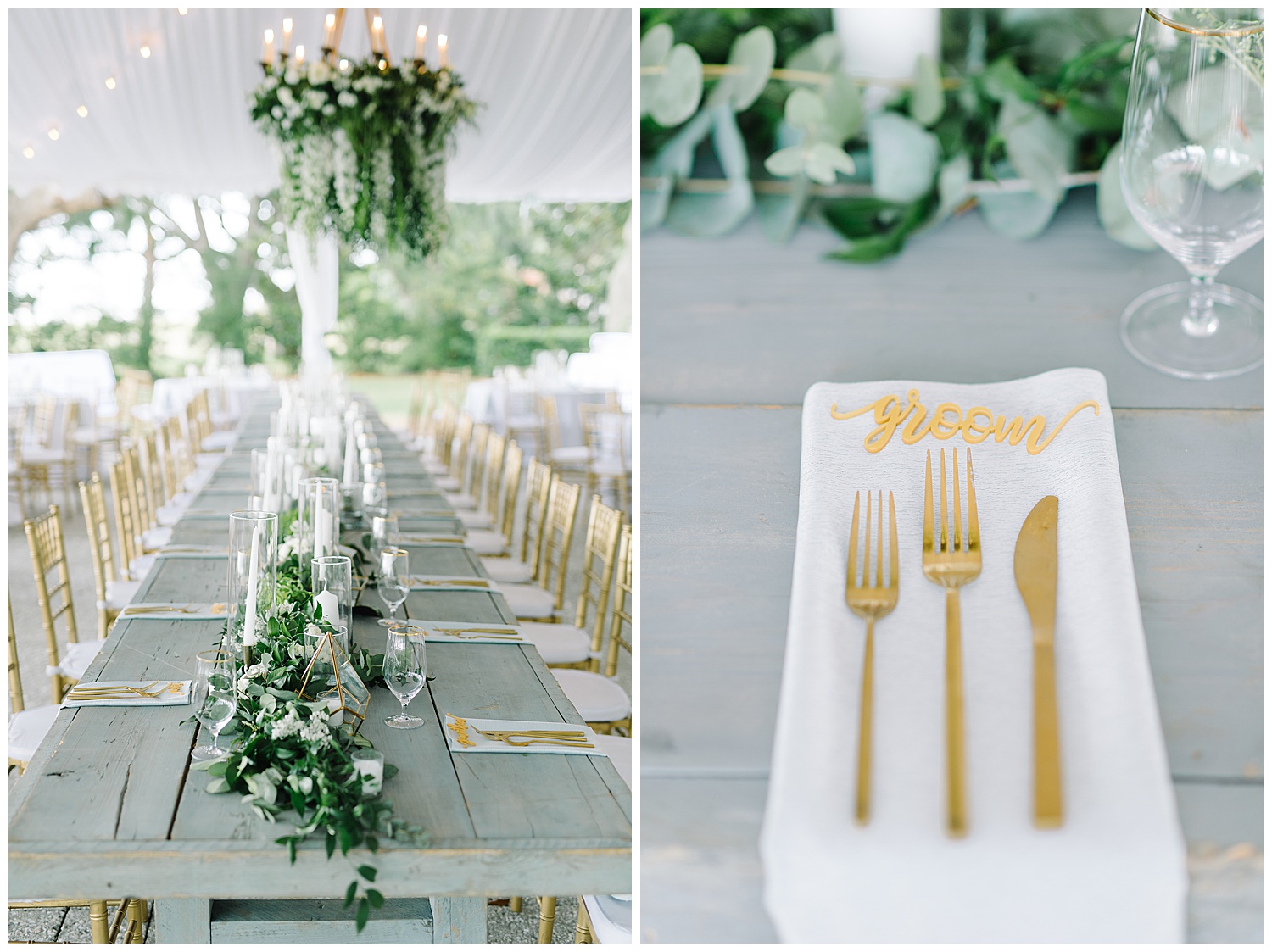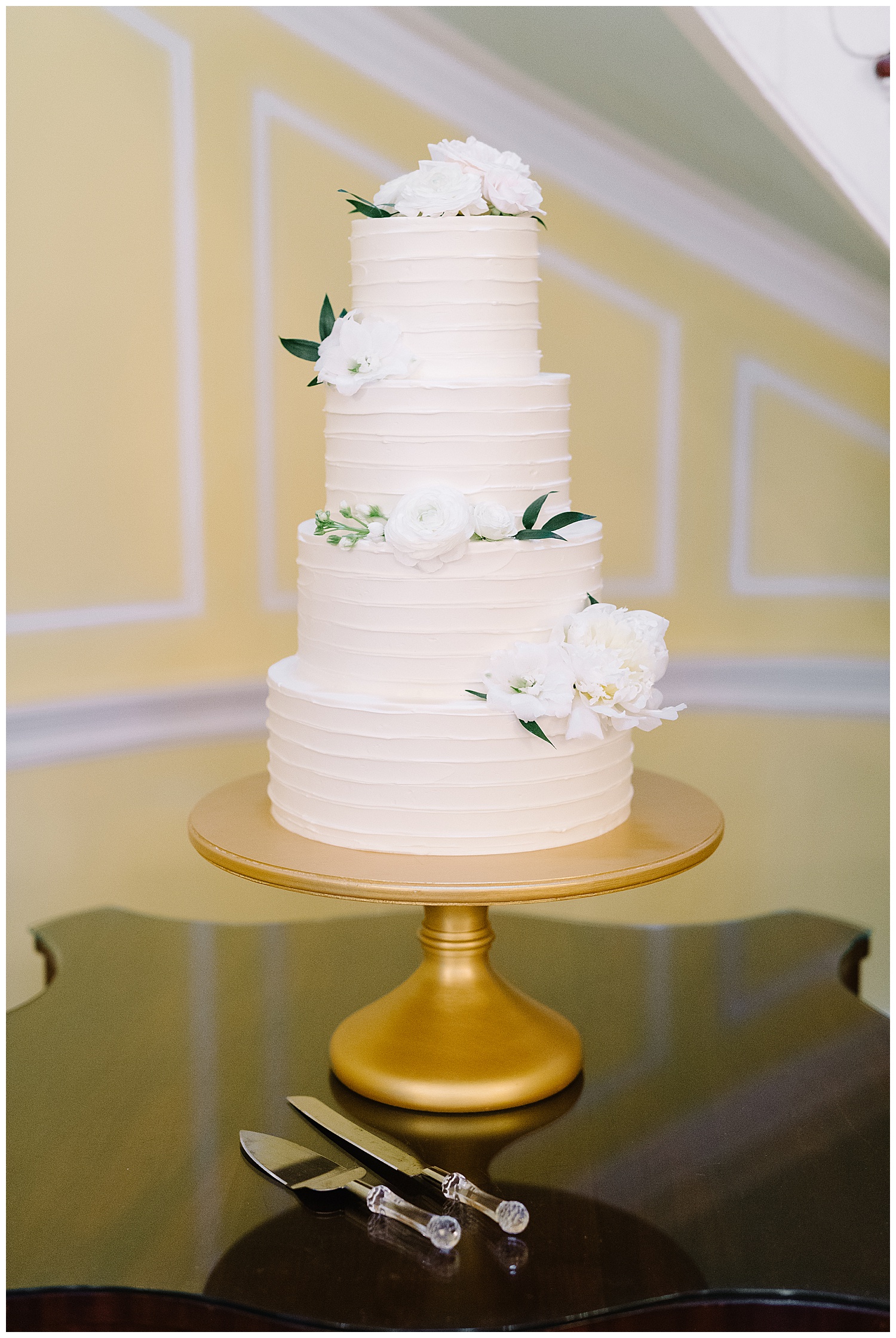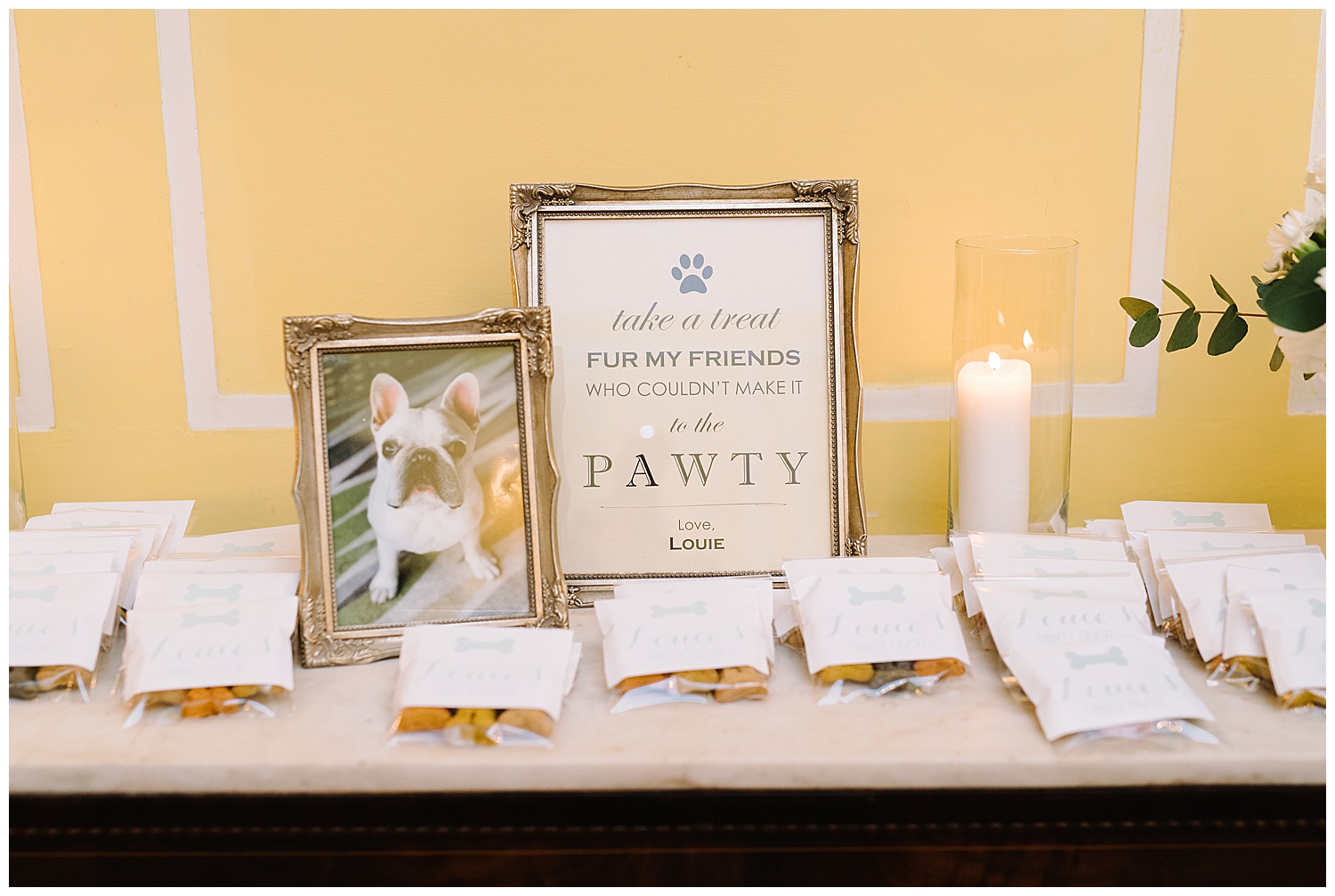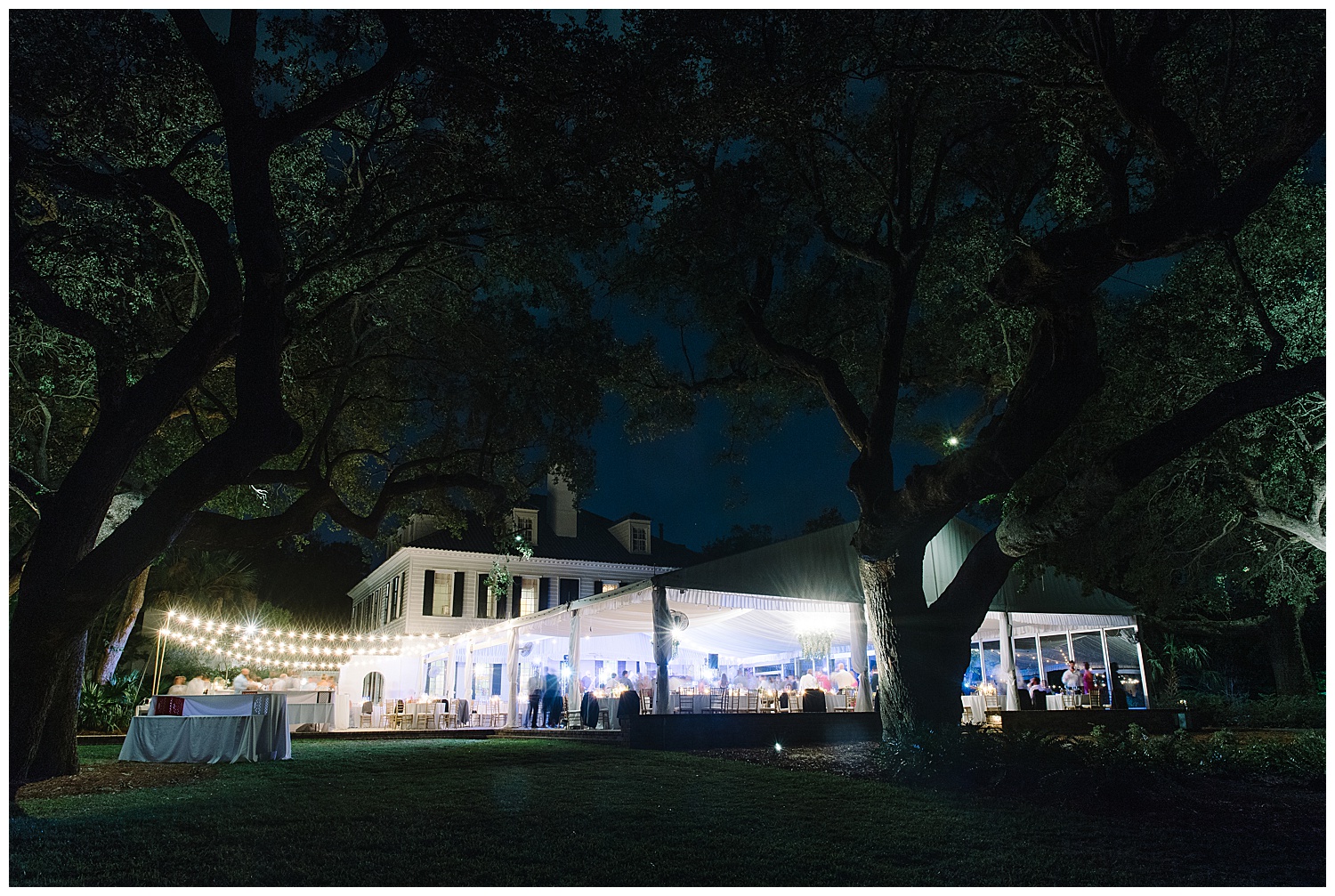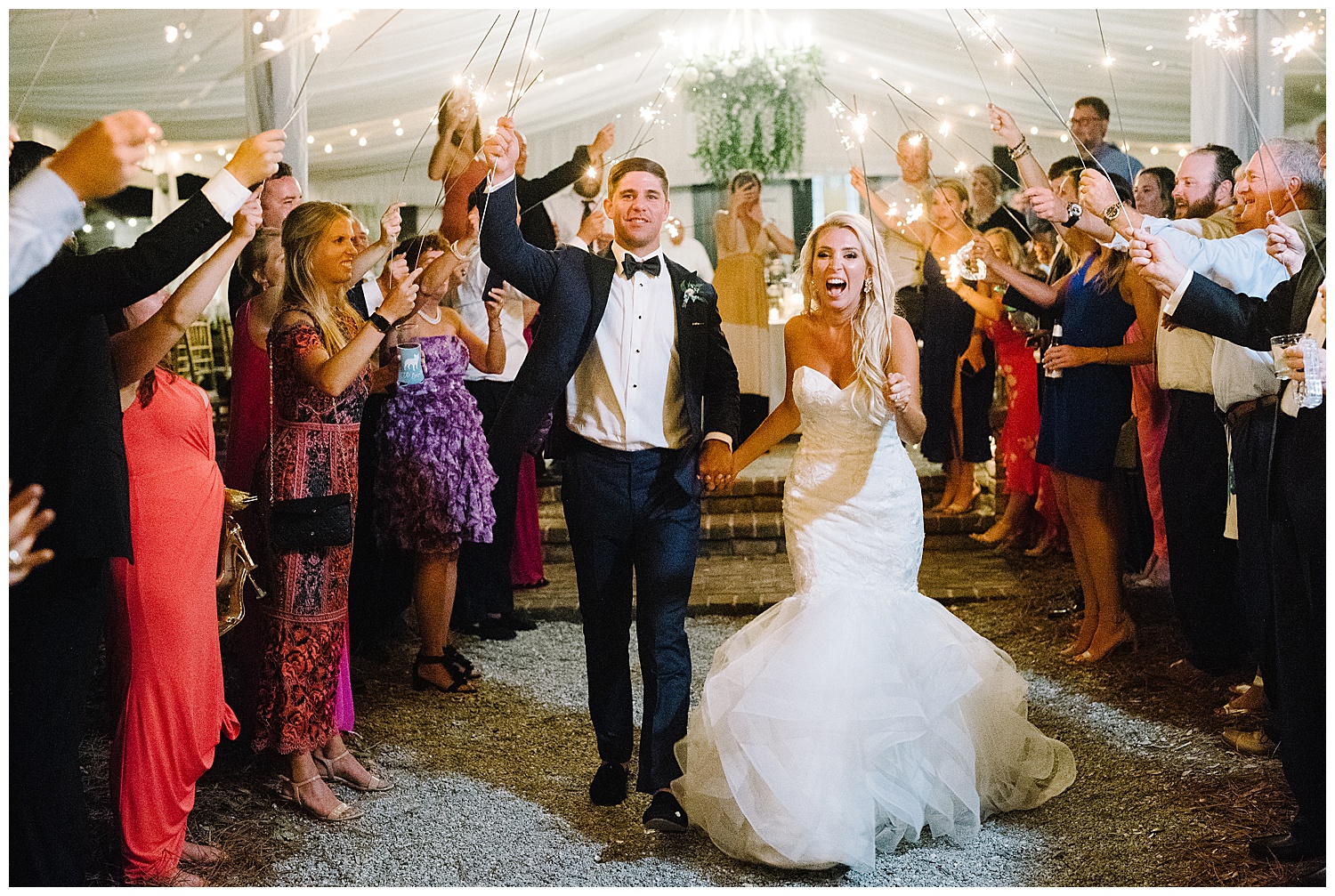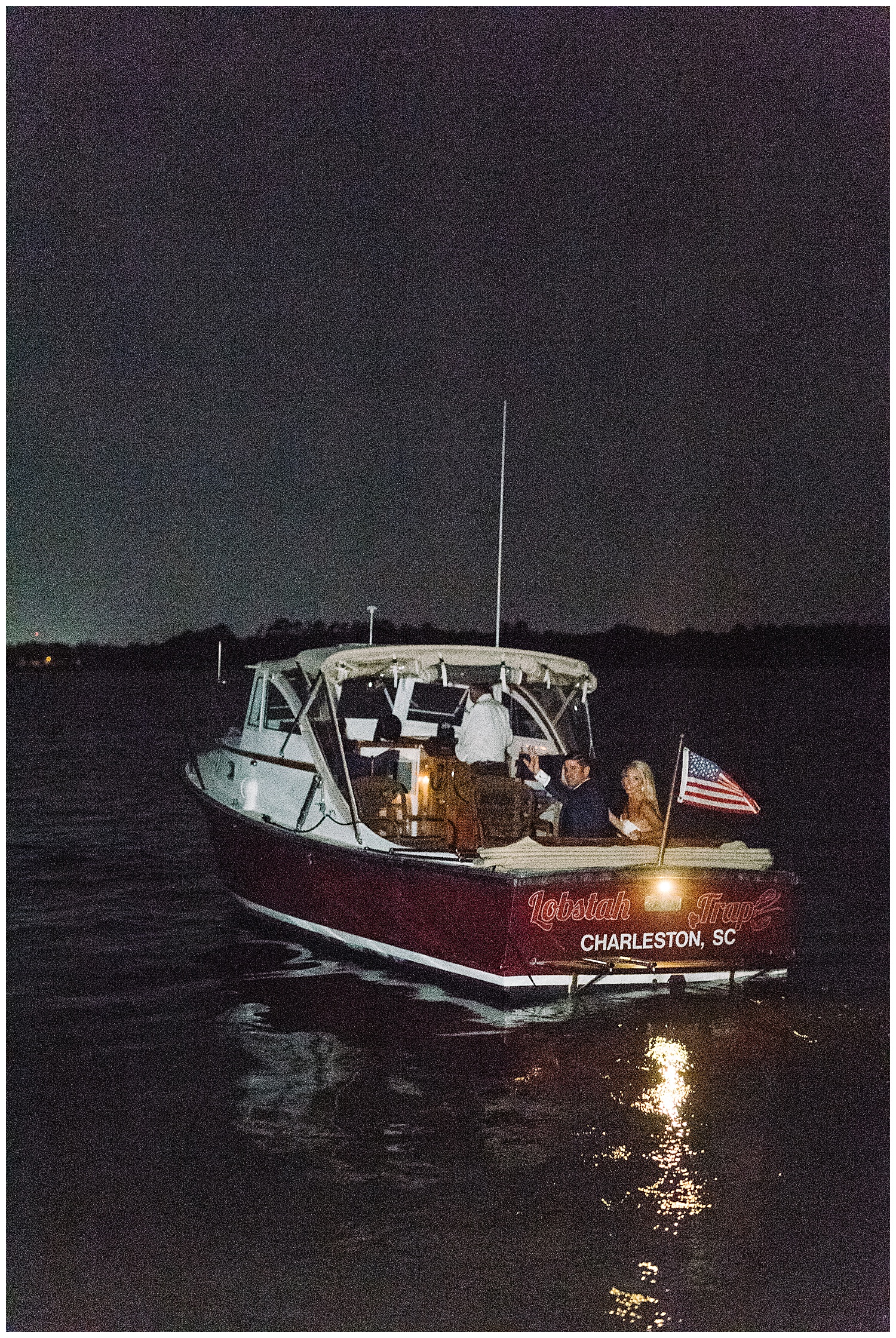 Planner + Design: Elm Events | Venue: Lowndes Grove Plantation | Bar + Catering + Cake: Patrick Properties Hospitality Group | Beauty: Ash&Co | Bridal Attire: Badley Mischka + Poppy Shop + The Wedding Dress Shoppe | Bridesmaid's Attire: Poppy Shop + Bella Bridesmaids | Lighting: Eventhaus | Entertainment: Erin North Duo + The Royals | Rentals: Ooh! Events + BBJ + Eventhaus | Florist: Purple Magnolia | Getaway Boat: Classic Boat Charleston | Men's Attire:  Gentleman's Corner Wilmington | Invitations: Mug and Pia | Linens: BBJ + Eventhaus | Officiant: Doug Farmer | Photography: Aaron and Jillian Photography | Tent: Snyder Rentals | Videographer: Hart to Heart Media | Rings: Dominion Jewelers