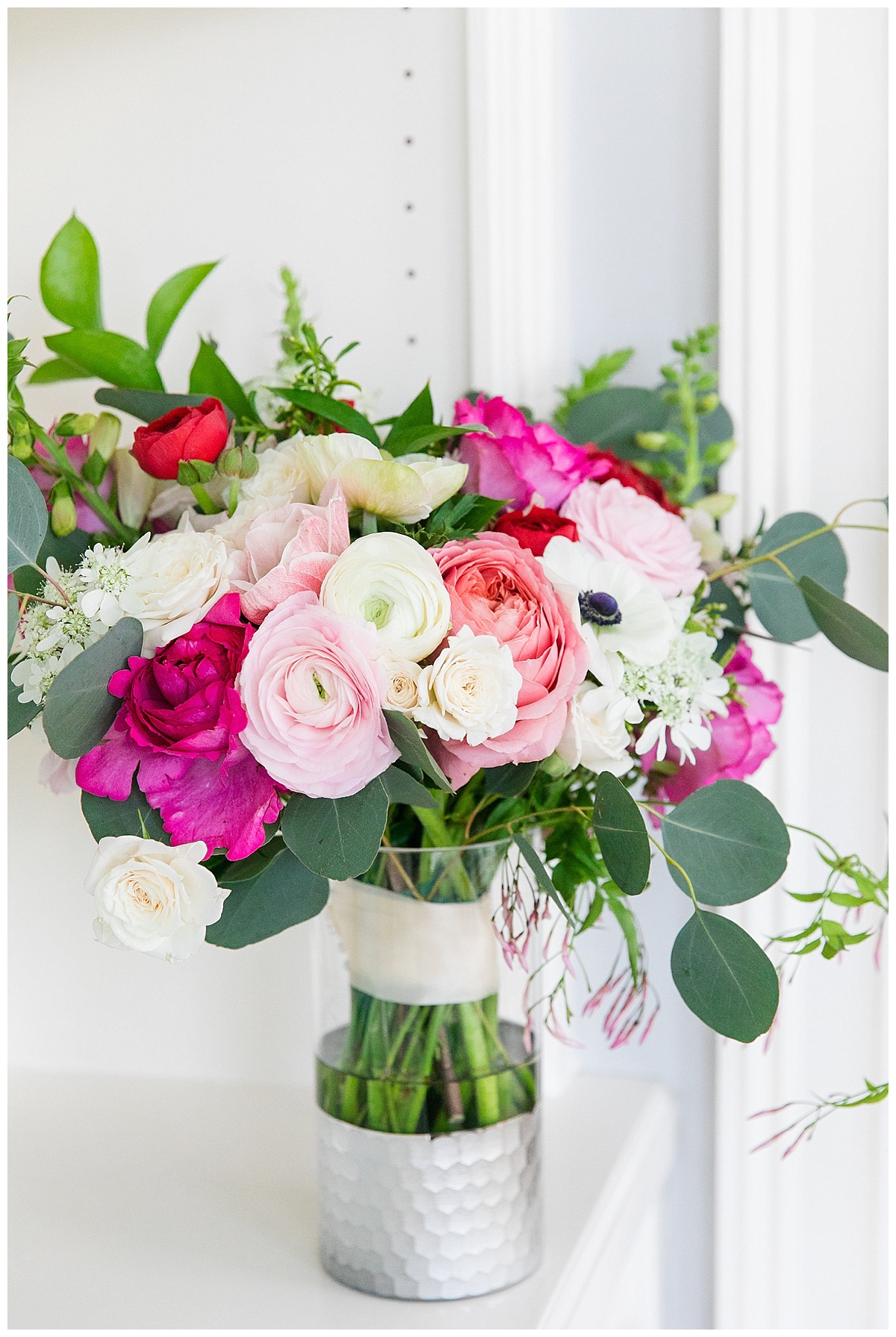 01 May

Kristin & Rob | Boone Hall Plantation

Tell us how you met.

Rob: Kristin Mocnik, a beautiful, successful, and driven product marketer at Glaxo Smith Kline and Rob Andrews, a handsome and witty entrepreneur set on developing the sport of futsal [a kind of football] in the U.S., were both building their careers in the summer of 2014 in Raleigh, North Carolina. Their paths collided on Labor Day Weekend, 2014, when Kristin was out celebrating her friend's birthday and Rob was celebrating a successful World Futsal Championship at the Hibernian Pub. Both groups sat at opposite ends of the same picnic table, and after a few UNC insults and hurtful comebacks later, both sets of friends were intertwined, and the couple's relationship began. After three years of text messages, phone calls, long travel stints and a joint move to Texas, they grew inseparable. Having mastered the art of emojis and FaceTime, as well as building an arsenal of inside jokes, the time was right for the pair to take the next step. The introduction of Tex (a rambunctious two-month-old miniature Australian Shepherd and ring-bearer in training) provided the perfect cover for Rob's surprise proposal on July 21st, 2017.

Tell us about the proposal.

Kristin: Rob was traveling for work and was supposed to be gone for three weeks straight. I had picked up Tex a week prior and was having a hard time adjusting as a single mom. Little did I know Rob had arranged with our next-door neighbors to come into town and hide out at their house. They encouraged me to bring Tex to the local park to play with their kids and as soon as we left, Rob came in to set up his iPhone and GoPro to video all angles of the proposal. It was a 105-degree Friday in July and I came home from the park drenched in sweat just wanting to get Tex in to cool off.  When I walked in the front door, Rob was standing there. So we talked and played with Tex and Rob asked me to bring him one of Tex's stuffed animals. [Suddenly] Rob was down on one knee and pulled a ring box out of the toy. I was completely surprised and immediately said, "Yes!"

You live in Texas and are from North Carolina originally. How did you choose Charleston for your wedding?

Kristin: We wanted to get married in Charleston to have a place that not only was a great destination for attending family and friends from all over the U.S., but also we wanted a place that we love that we could go back to to celebrate anniversaries.

How did you decide on the details?

Kristin: We fell in love with the Cotton Dock at Boone Hall Plantation and the Avenue of Oaks there. Other than that, I'll be honest and I had absolutely no idea what I wanted prior to sitting down to work with our wedding planner, Ashley Wenz at Boutique Planning. My favorite element turned out to be surprisingly the flowers. I am not a big flower person, but when I walked into the decorated Cotton Dock I thought it looked amazing, particularly the flower-wrapped chandelier over the dance floor and the flower accents on the fireplace. I ended up splurging more on the flowers and the lighting and I don't regret that after seeing how everything turned out. On another note, I am not someone who likes to be the center of attention and I worried about seeing cameras and video cameras in my face all the time and being nervous with everyone focusing on us all night. That all went away the minute the wedding day arrived. Your focus goes to your family and friends and to the one you are marrying and you forget about everything else. (It also helps to have a fabulous photographer like Dana Cubbage and her team and fabulous videographers like Market Street Studios to make you feel comfortable and guide you in how to pose and what to do.)   

Any stories from the Big Day to share?

Kristin: The most fun part about the Big Day for us was getting to have Tex there as our ring bearer. (Since he was part of our proposal, we needed to include him; he was the focus of our save-the-date announcement and we also made him part of the bridal party.) We loved getting photos with him and the full wedding party, too. We were pretty surprised he actually behaved himself and sat quietly for the most part beside the best man during the ceremony. He only got distracted once by a bee and tried to take off between the groomsmen's legs. He was a big hit at the cocktail hour; we left treat jars out for him with a list of his favorite tricks.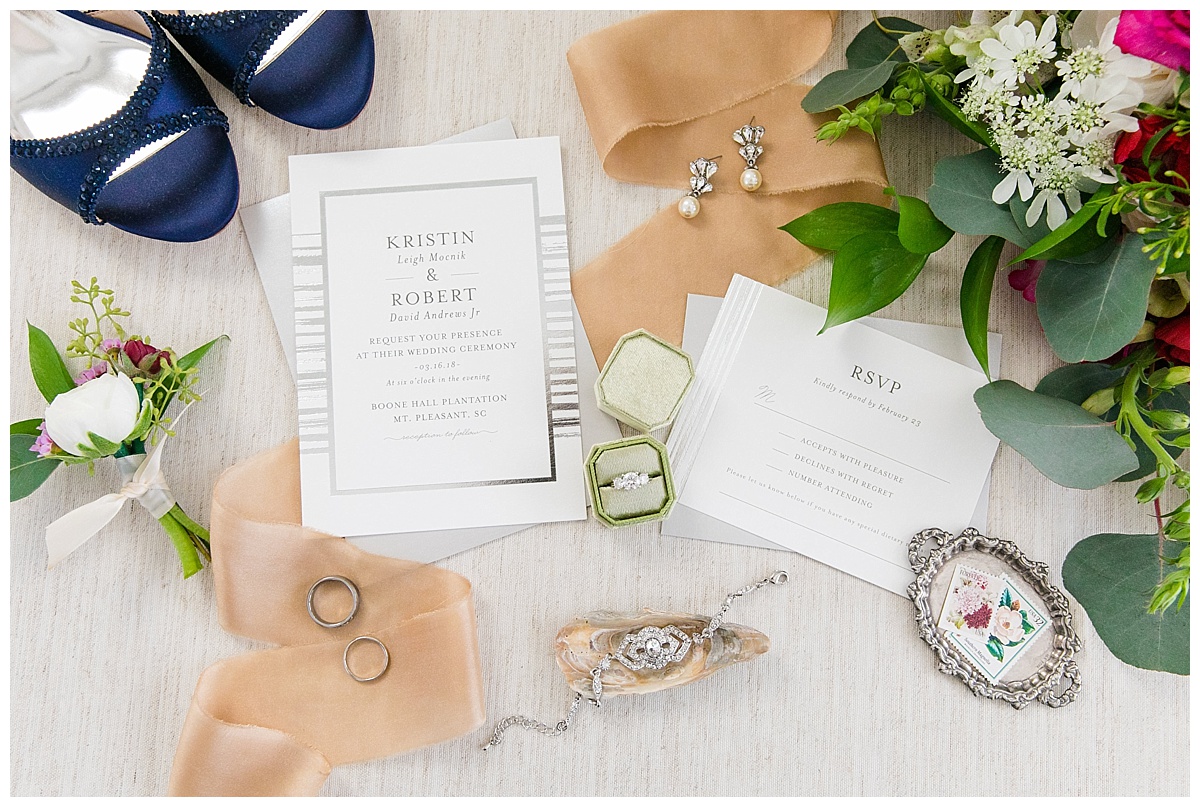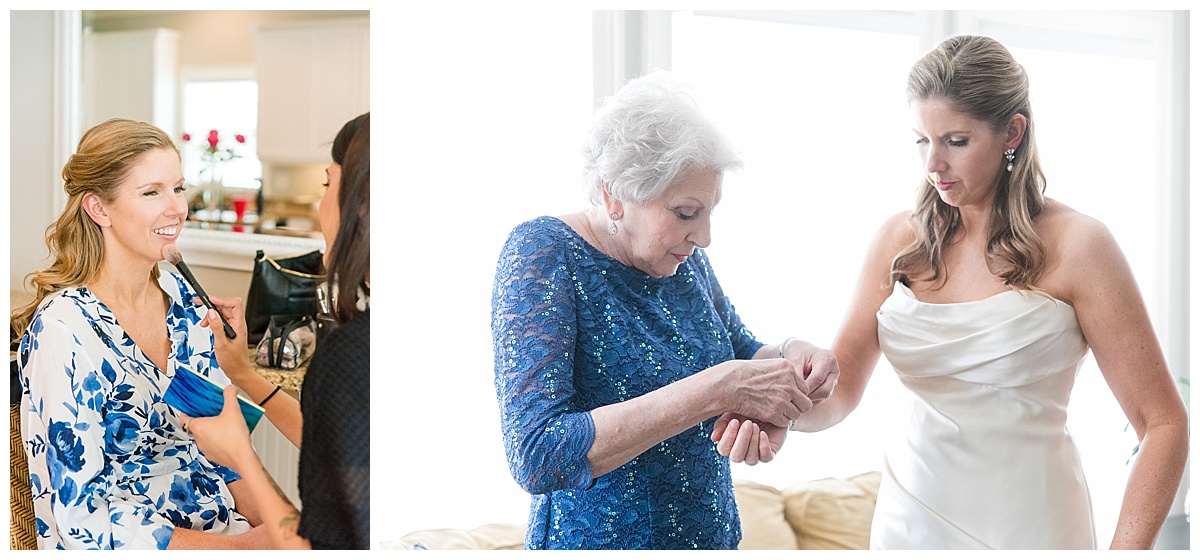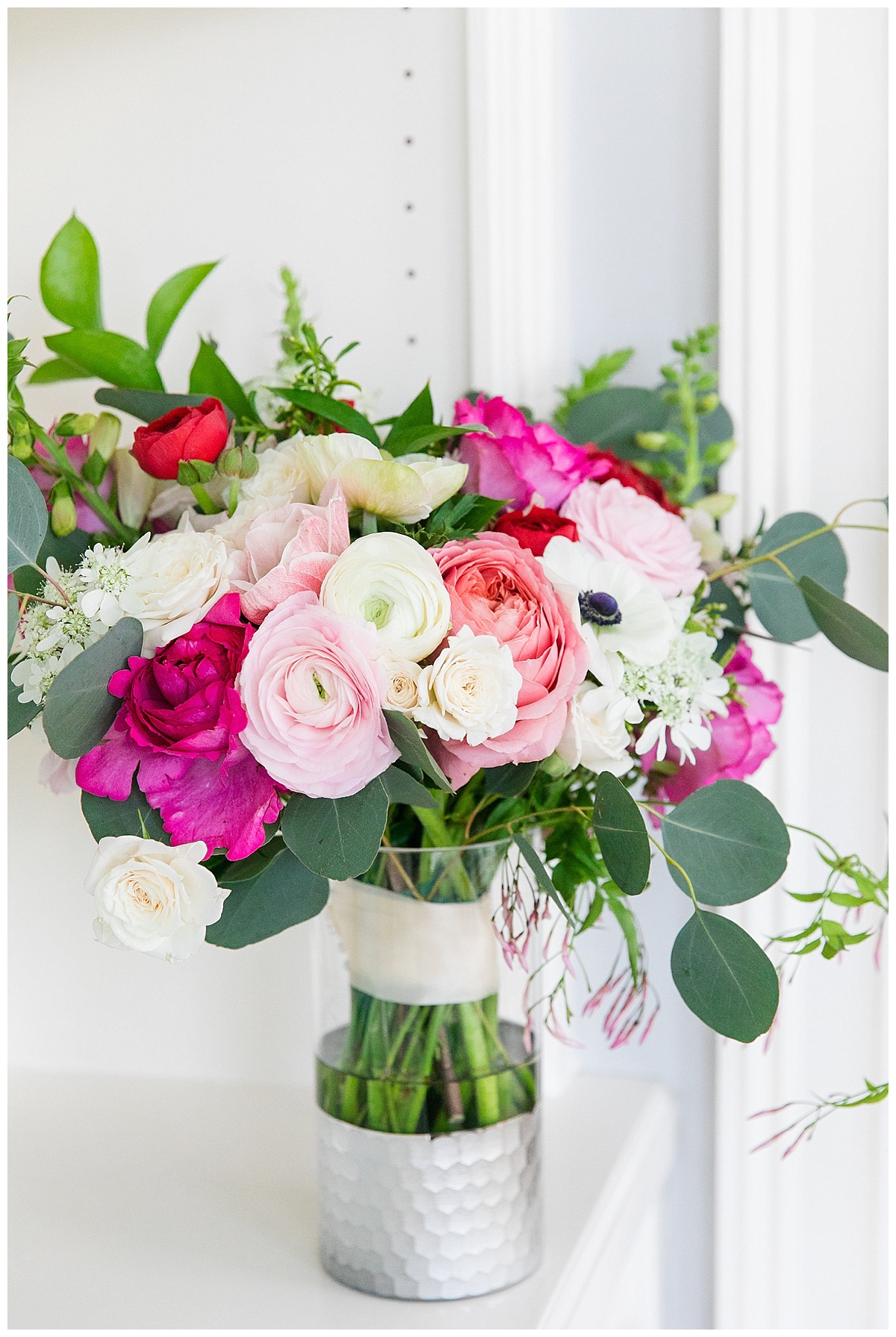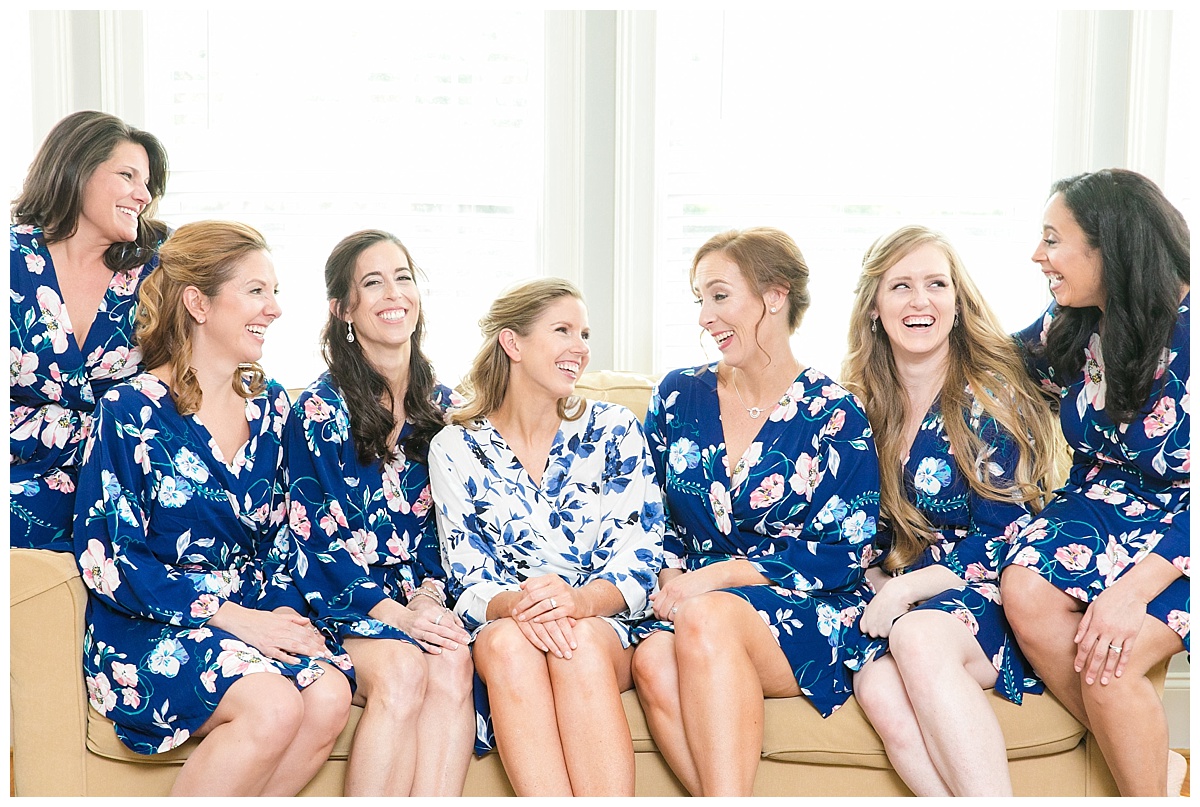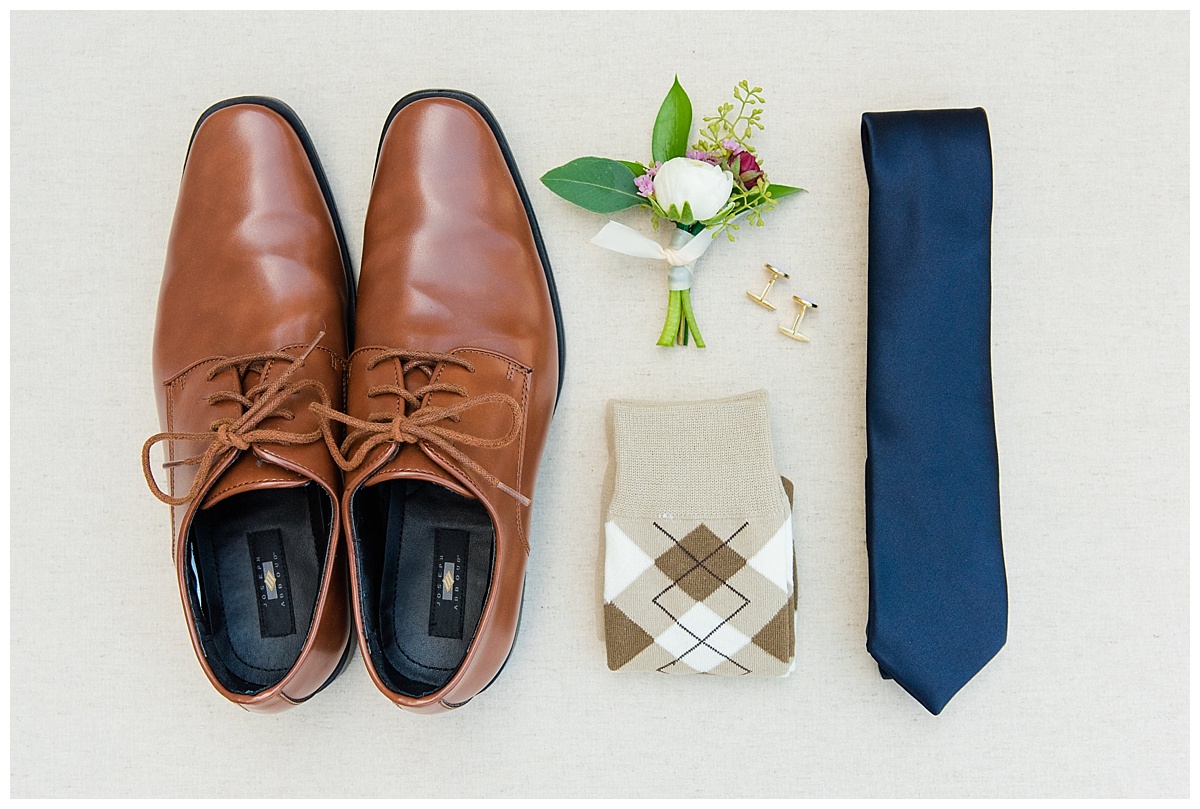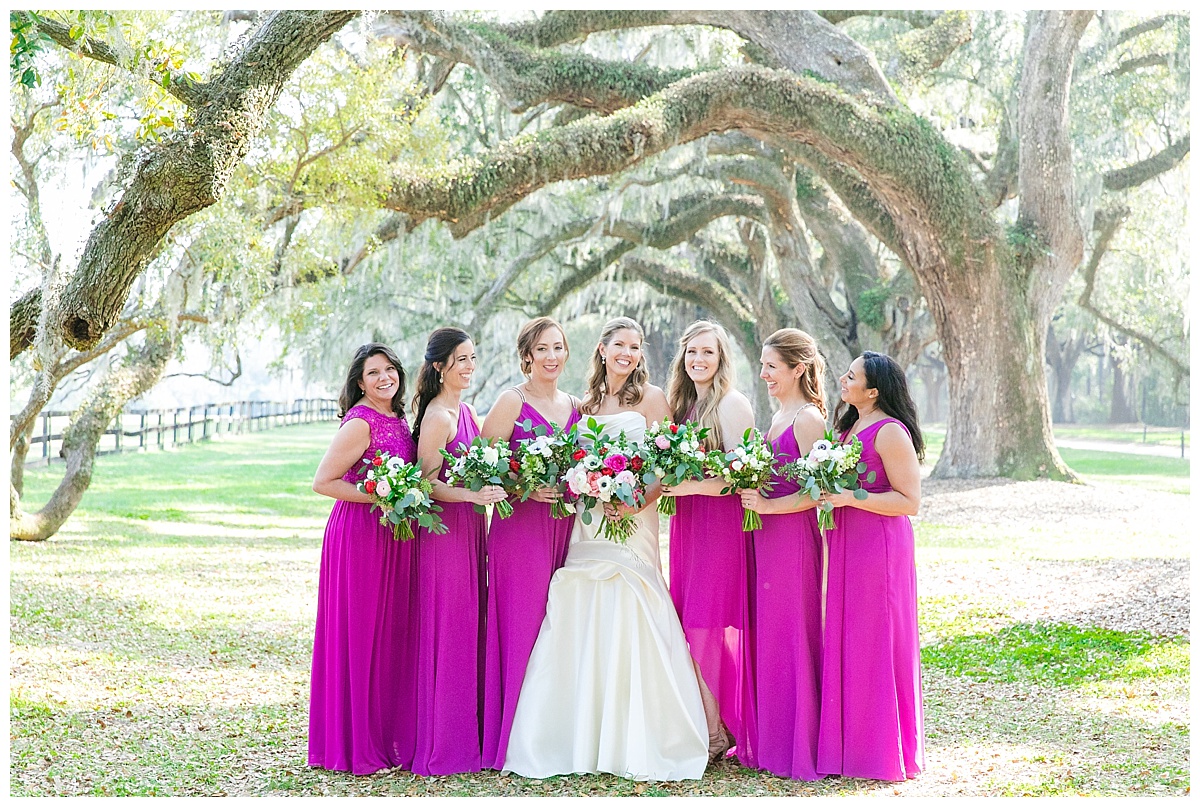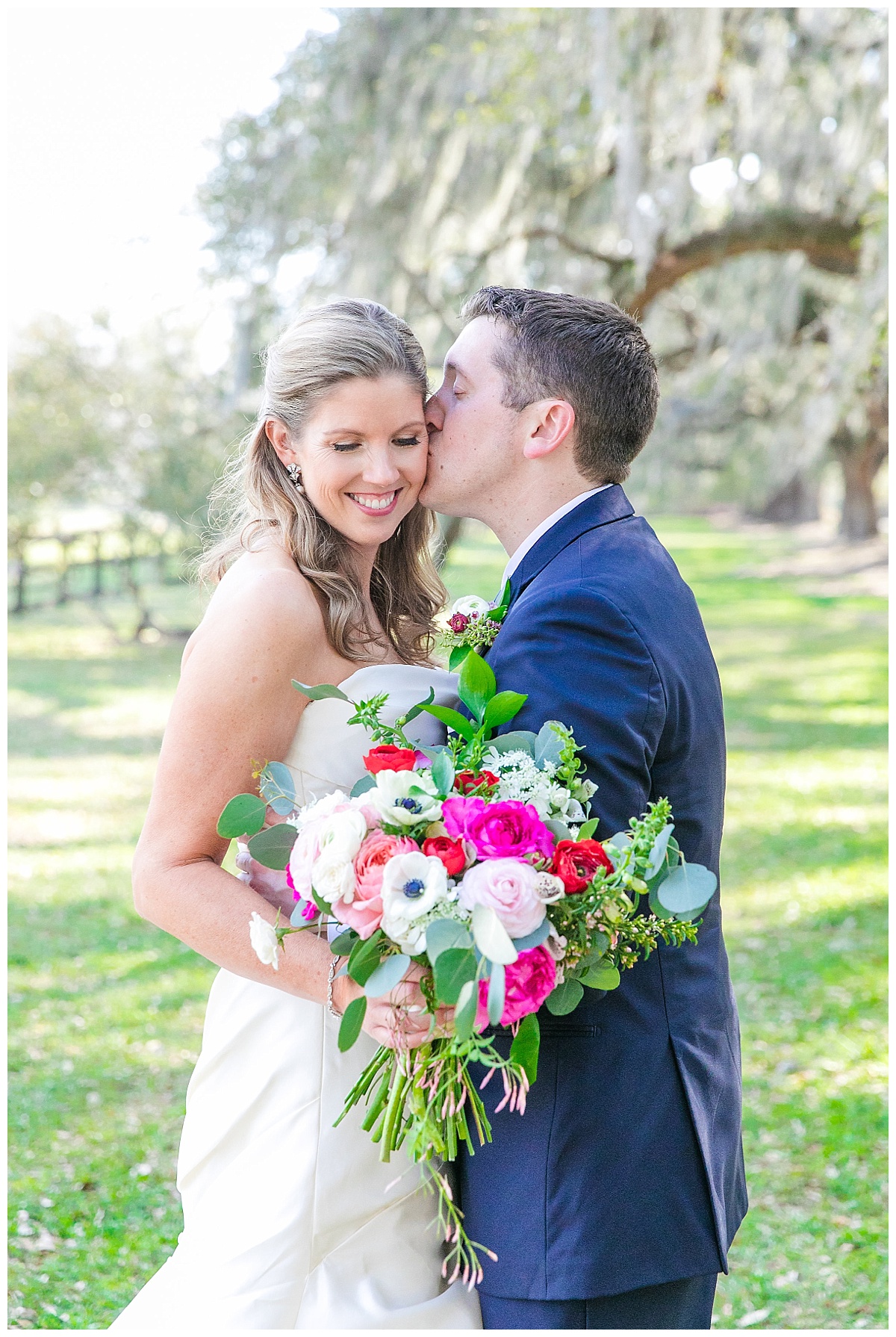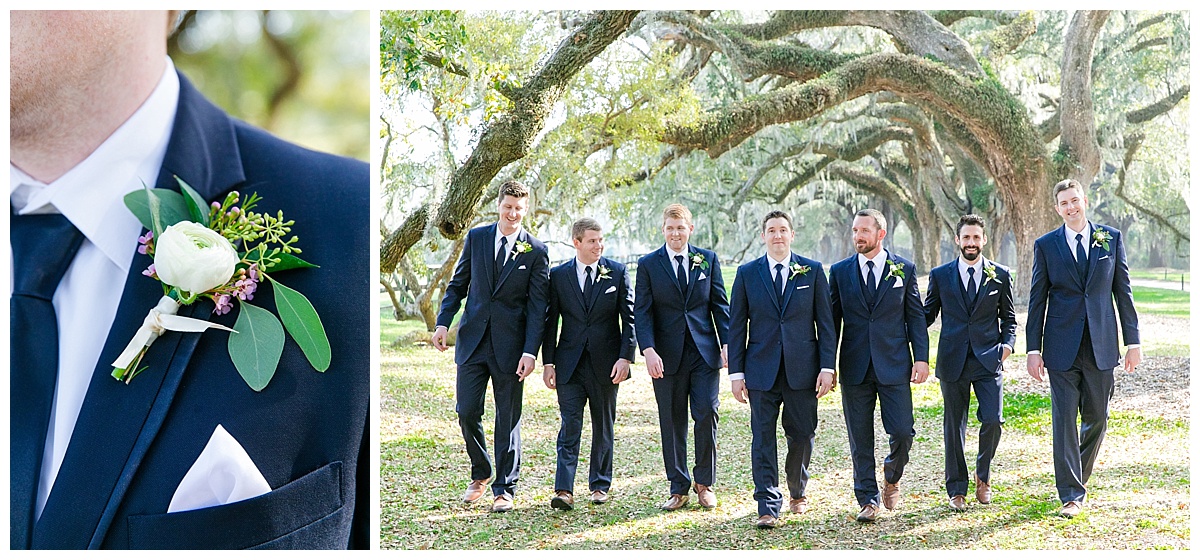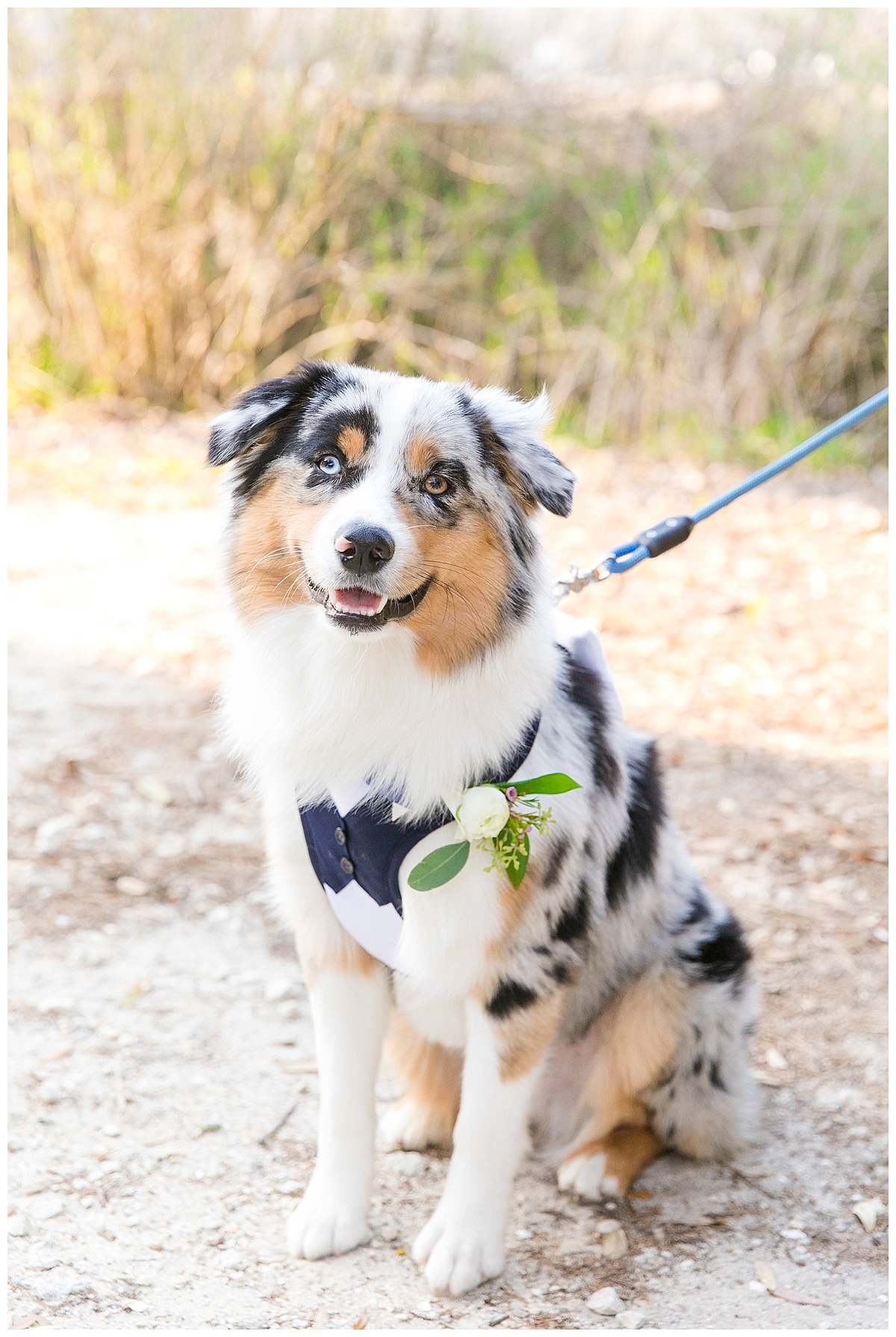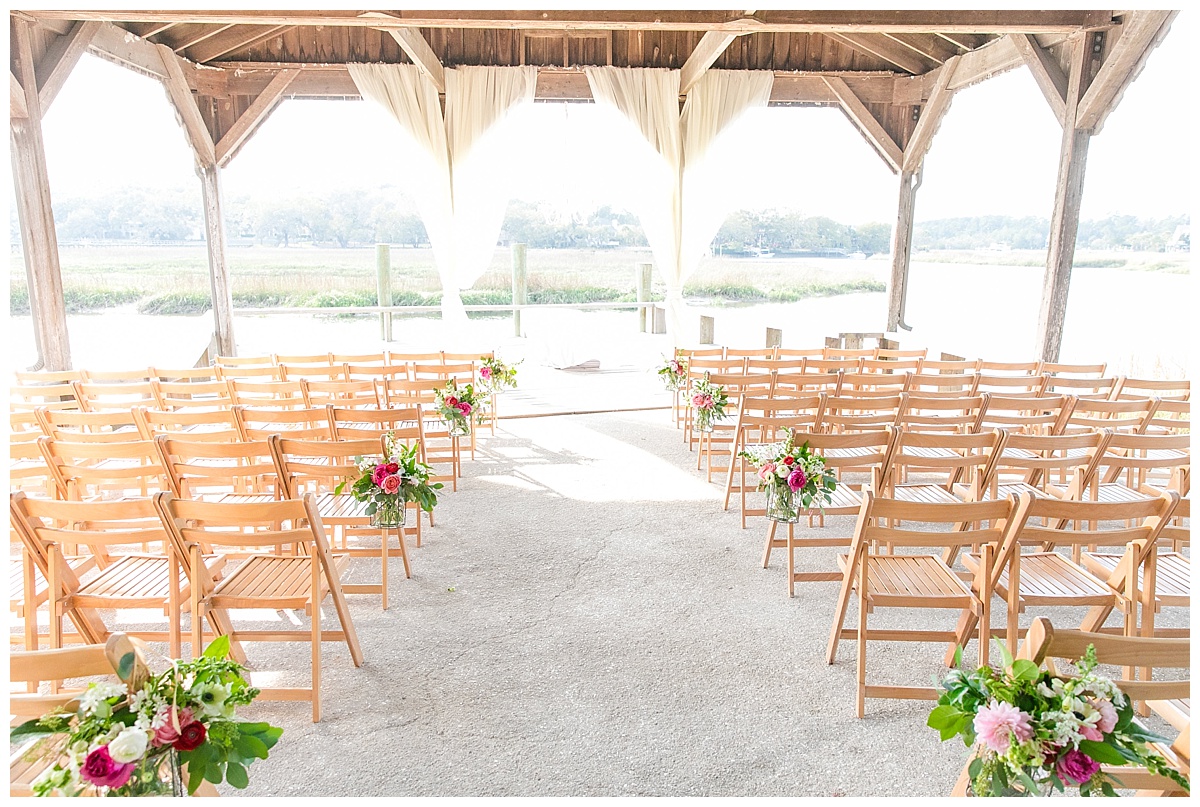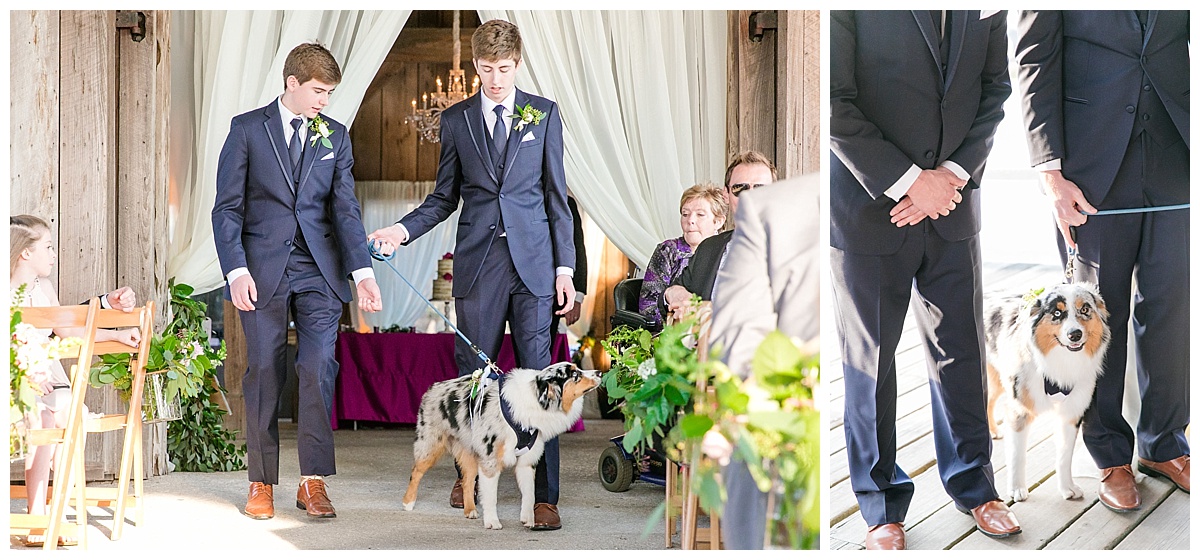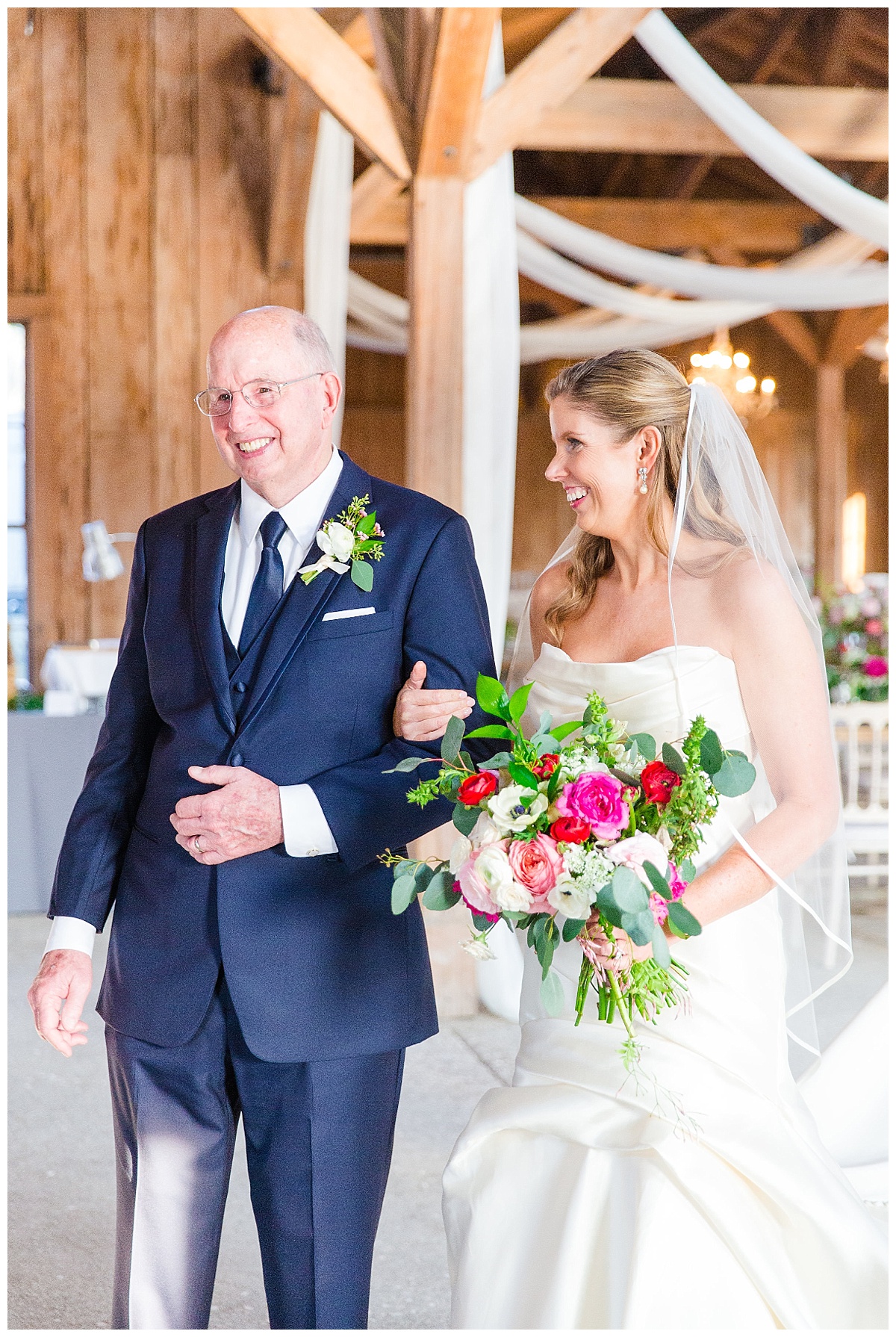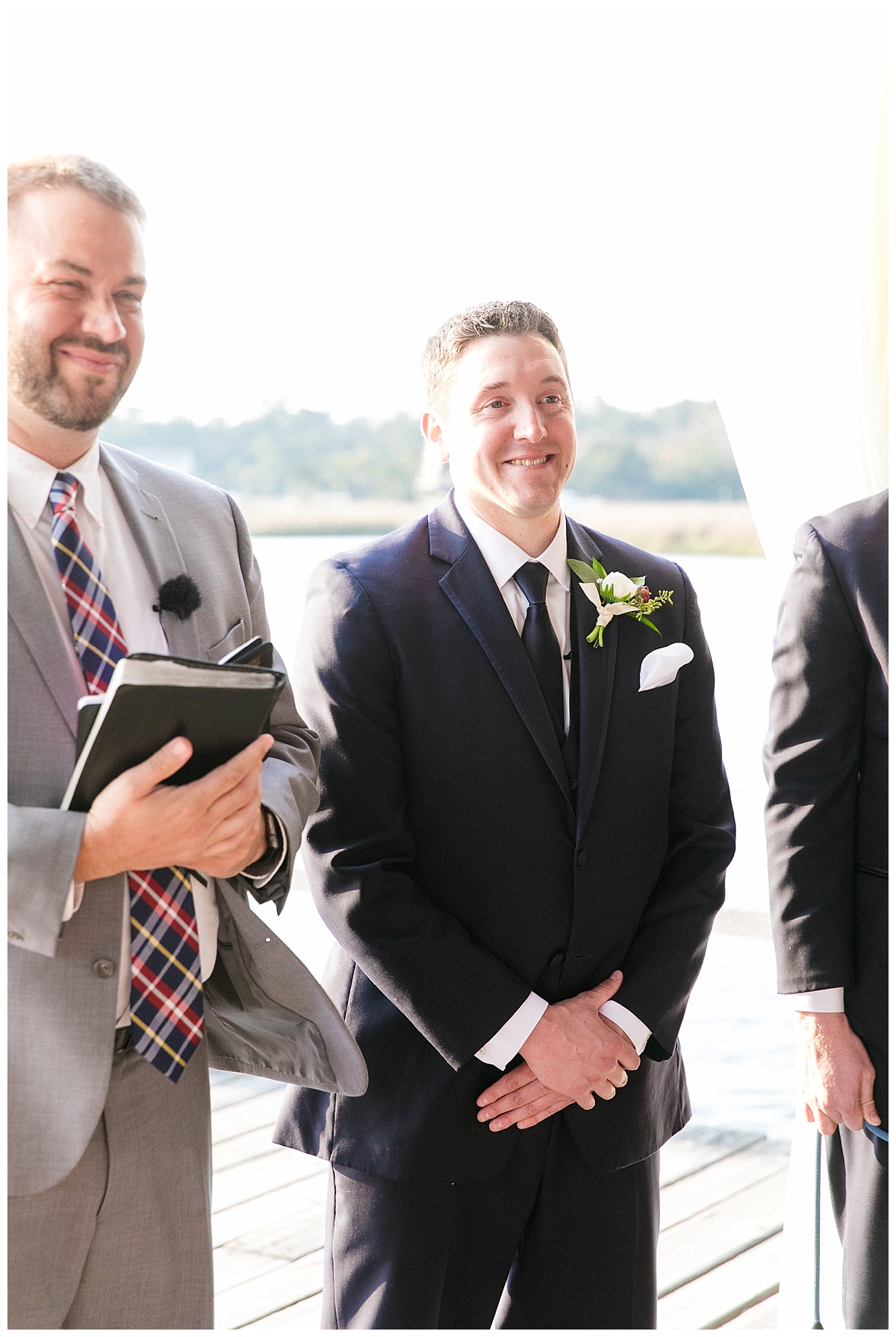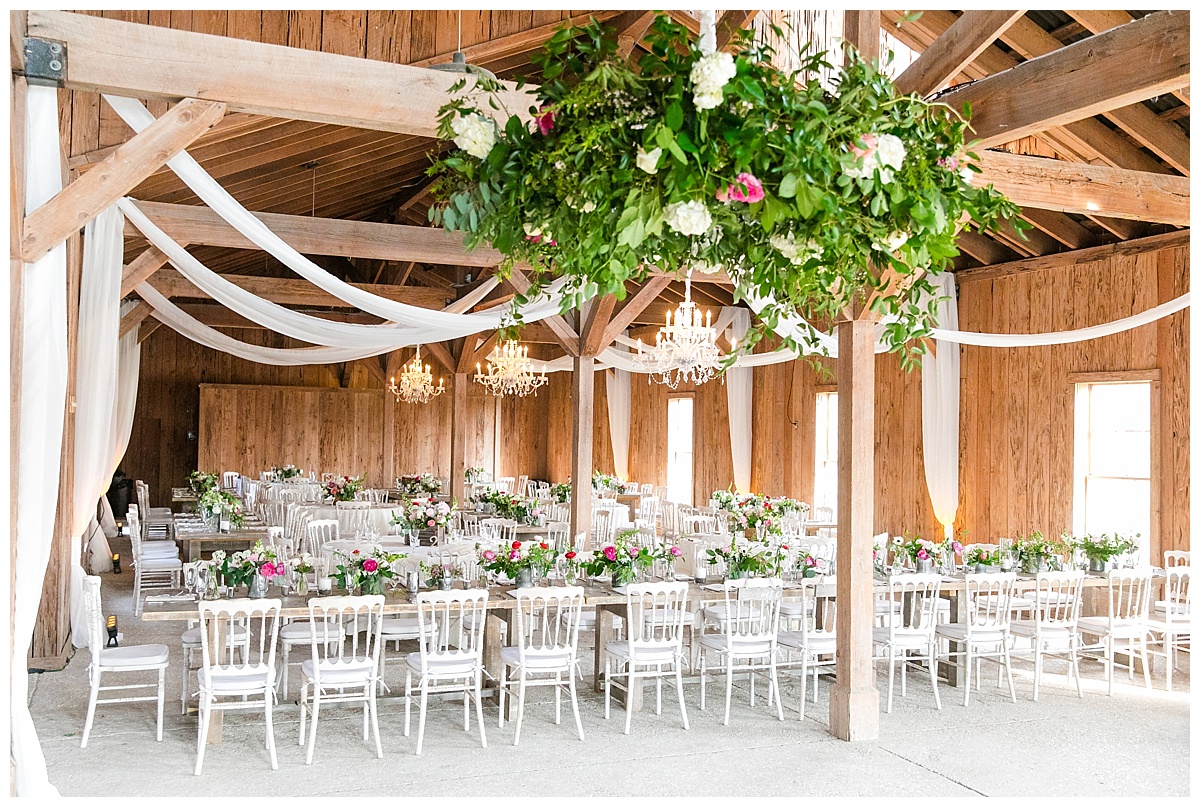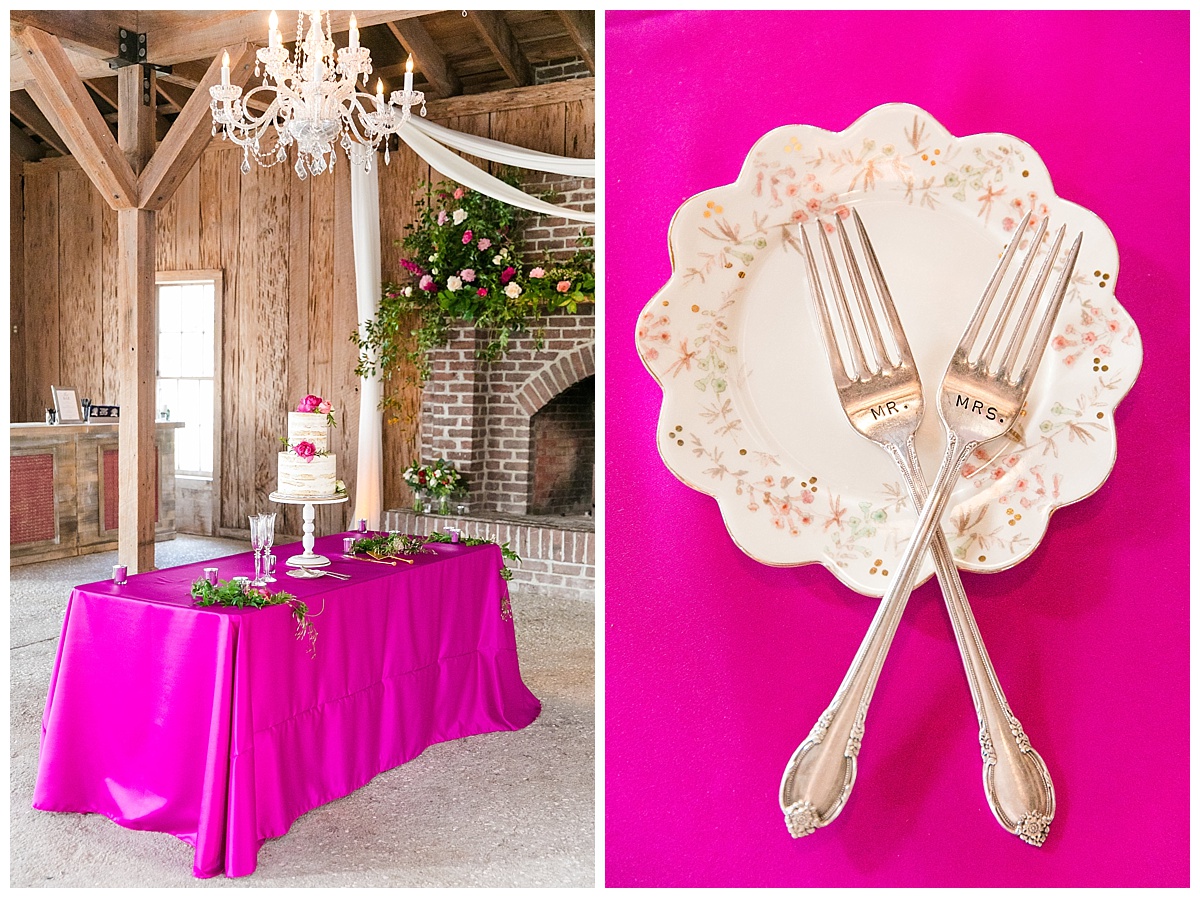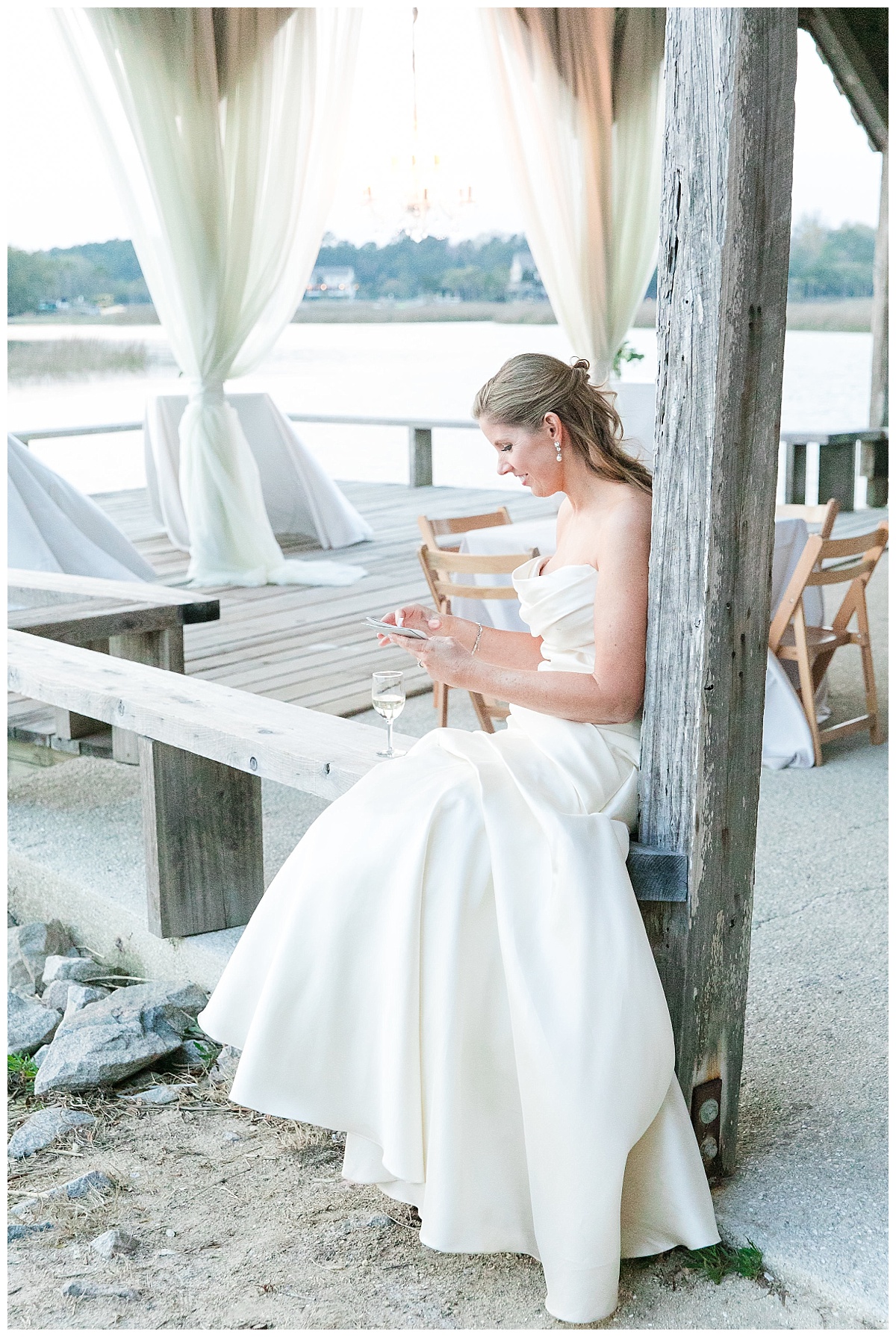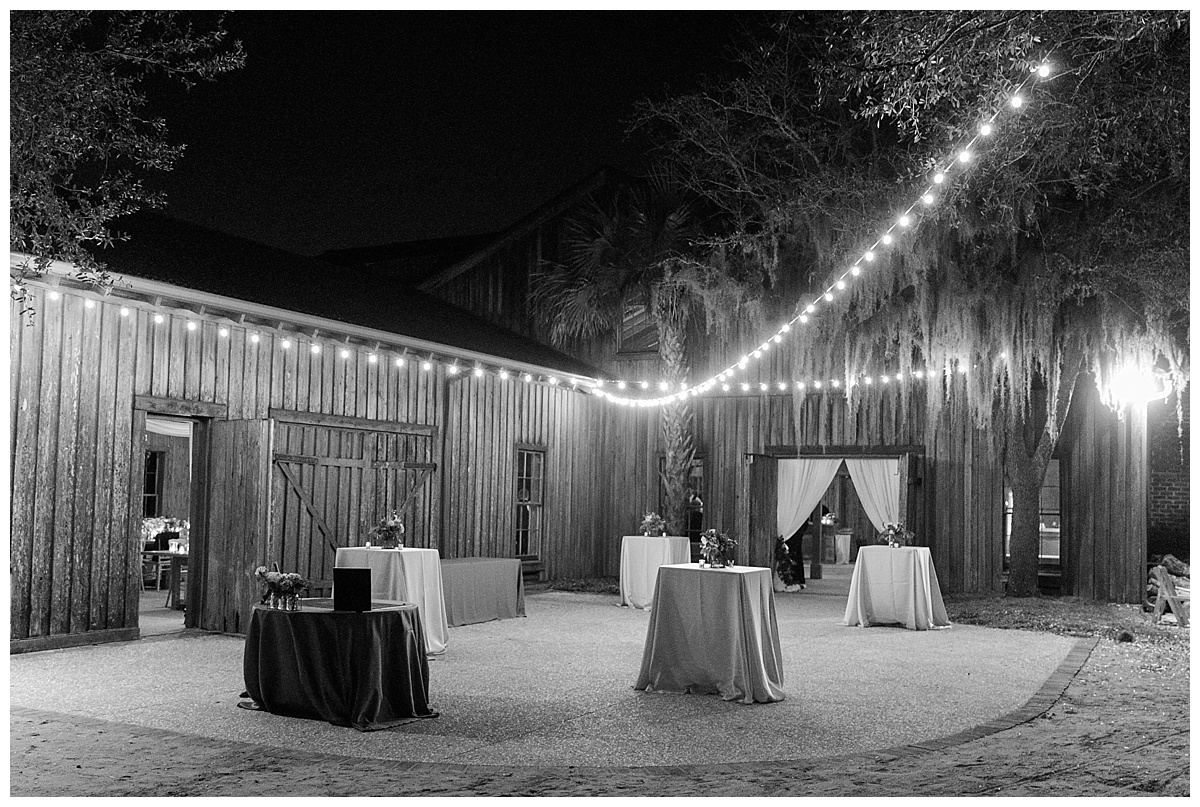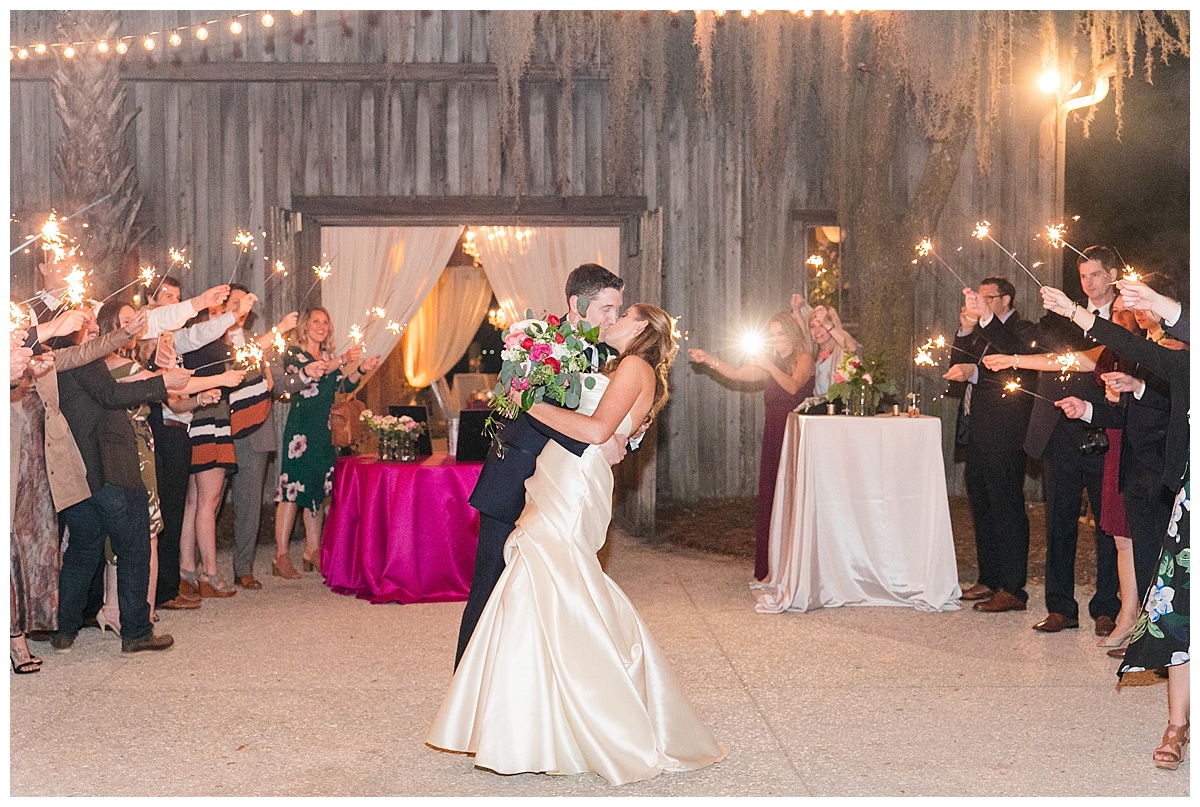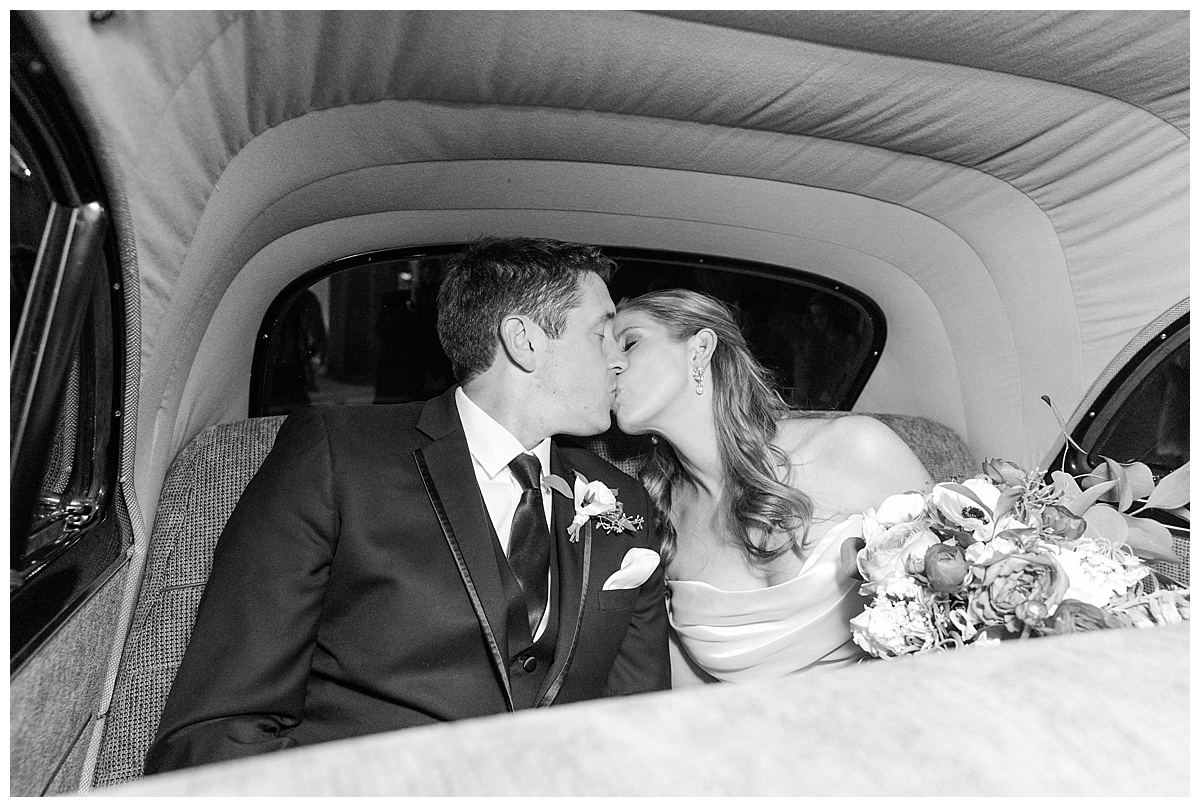 Wedding Photography: Dana Cubbage Weddings | Planning + Coordination: Boutique Planning | Venue: Boone Hall Plantation | Floral Design: Roadside Blooms | Cake: Swank Desserts | Wedding Dress: VWidon Bridal from Alexia's Bridal Boutique | Hair + Makeup: Lashes and Lace | Bride's Shoes: Badgley Mischka | Bride's Jewelry: personal | Bridesmaids Dresses: David's Bridal | DJ: DJ Rehab | Men's Attire: Men's Warehouse | Catering: Cru Catering | Rentals: Snyder Rentals | Lighting: AV Connections | Stationery: Minted | Videography: Market Street Studios