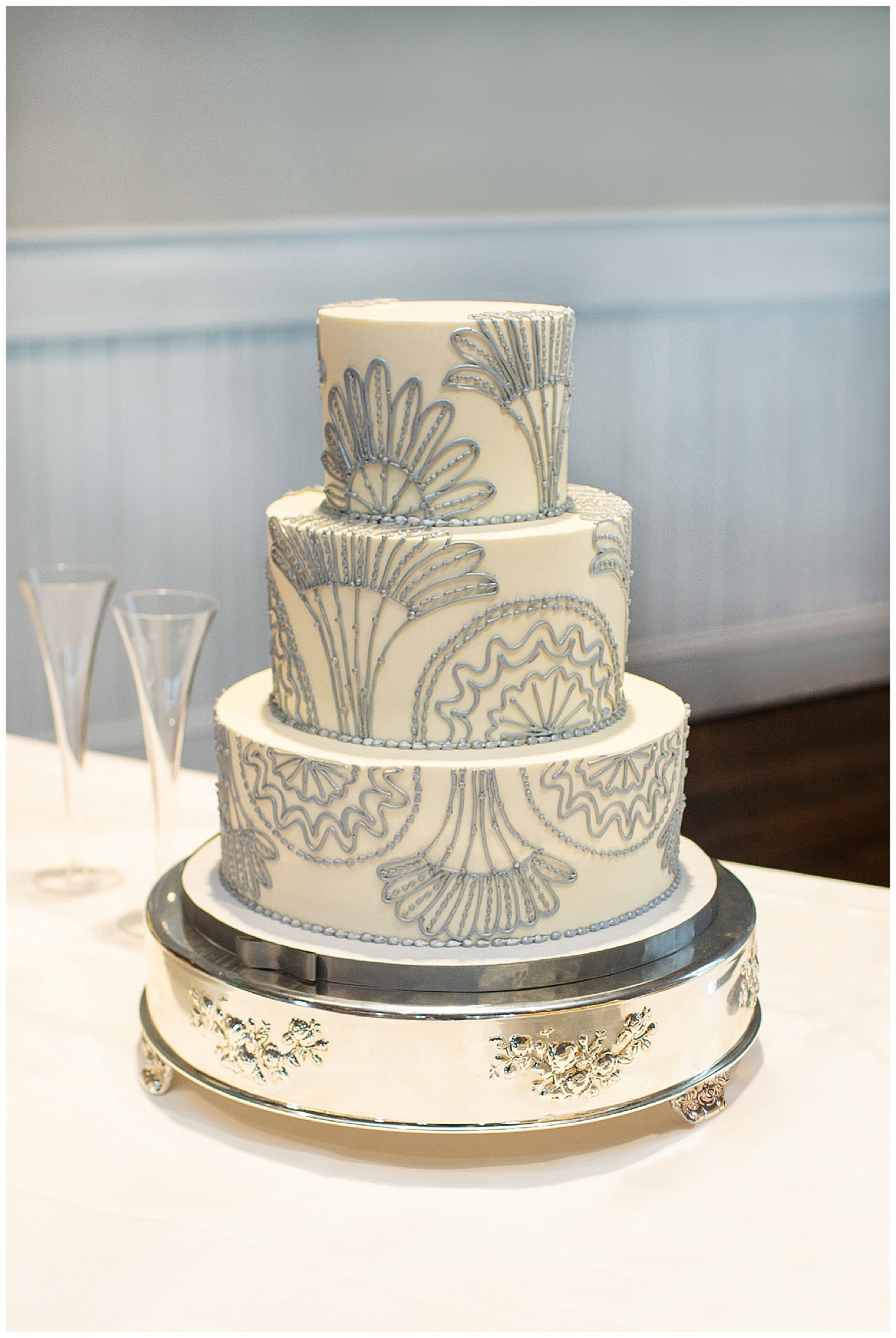 30 Jan

Kingslea & Preston | Private Club

We got a live one, y'all! You know when we get a great first-person(s?) story from a couple that we like to let them tell their tale. Well, meet Kingslea and Preston. Get ready to take notes because the bride shares the names of all her favorite people to work with at her A-list of wedding companies.

The Wedding Row: How did you meet?

Kingslea: Preston and I became friends in first grade at Mamie P. Whitesides Elementary School in Mount Pleasant. Our friendship flourished in high school with mutual love for fishing and live music. During his years at The Citadel (and subsequent graduate degree at Auburn) and my time at the University of South Carolina (followed by me becoming a nurse practitioner at the Medical University of South Carolina), we kept in touch. Our love story came full circle in 2016 when we came back into each other's lives and realized there was a spark.

TWR: How did you choose to wed at The Citadel's Summerall Chapel?

Kingslea: Preston and I were both born and raised in Charleston. Men in our families (Moore and Stuhr, respectively) have attended The Citadel for over 100 years. Our decision was also influenced by the admiration of our reverend Rob Sturdy, who is a Citadel alumni, chaplain to Anglican cadets, and pastor of St. Alban's Chapel.

TWR: How long did you date before getting engaged?

Preston: I proposed on our one-year anniversary. We had a solid foundation of friendship, and I knew we could get through anything. I was more nervous to ask her father than to ask her!

TWR: Spill the beans on the proposal. We want to hear everything.

Kingslea: It was a very ordinary Friday. After work, Preston told me we had reservations for our anniversary downtown. He said it was time to go and while I stood, he got on one knee and proposed in our living room with the audience of our pups. Then we took our golf cart to our favorite neighborhood restaurant, Bistro Toulouse, for a celebratory cocktail. While we were out, our parents were busy transforming our home with flowers, bows on the dogs, gifts, and setting out the supper Preston had spent all day preparing.

Preston: The six-course meal included the first dish I made for her, the first entrée I taught her how to prepare (a shrimp bisque), and Kingslea's favorite dessert—torched crème brulee. My mom paired each course with wine and we even used her wedding china.

TWR: Nice! Love the team effort of it all. Now how about the wedding itself, we hear that your cake was made to match your dress?

Kingslea: Jodi of White on Daniel Island made my bridal dreams come true with a gorgeous Jenny Packham dress. (The dress was a little "Gatsby" and Art Deco, which gave us inspiration for the reception.) The intricacy of the beading on the dress came to life on our cake by Ashley Brown of ABCD Cakes. Cake tasting with Preston, my parents, and Ashley was one of my top wedding planning moments.

TWR: What were you envisioning for your wedding?

Kingslea: I was inspired by a tile that embodied the colors and design that I was envisioning. SAS-E Ink used that to make a custom print for the invitation liner that we also used on the menus. Lissie at Bella Bridesmaids saw the design and helped to choose the bridesmaids' dress color. Our mothers even chose their dress colors based on the tile! I also fell in love with the watercolor maps of Charleston, so local artist Markey Mossman of Hatch Cove Designs drew our elementary school, rehearsal dinner location, the church, the reception site, and our home on one. Nothing would have come together without Shannon of Hill & Co. Creative—Shannon took my ideas and made them a reality.

TWR: We love how you're naming all the people on your dream team—not just their biz names. Any funny moments from the Big Day that you look back and laugh at in retrospect?

Preston: I sat in gum in the trolley on the way to the ceremony! Most of it came off my tux with hand sanitizer, but we took advantage of a Sharpie in the church office.

TWR: Anything to say about your first dance? Everyone looks so pro.

Preston: Our family took dance lessons the month before the wedding; our dance instructor Frasier kept things fun.

TWR: We're filing that quick fix away…Tell us about the cute midnight snacks.

Kingslea: A fun night out tends to end with us wanting fries! So we wanted to have our favorites— truffle fries with a glass bottle Coke—as a "doggie bag" gift to guests from our beloved puppies, Magnolia the Boykin and Otis the Frenchie. The dogs also attended the rehearsal dinner at Gold Bug Island to socialize with everyone.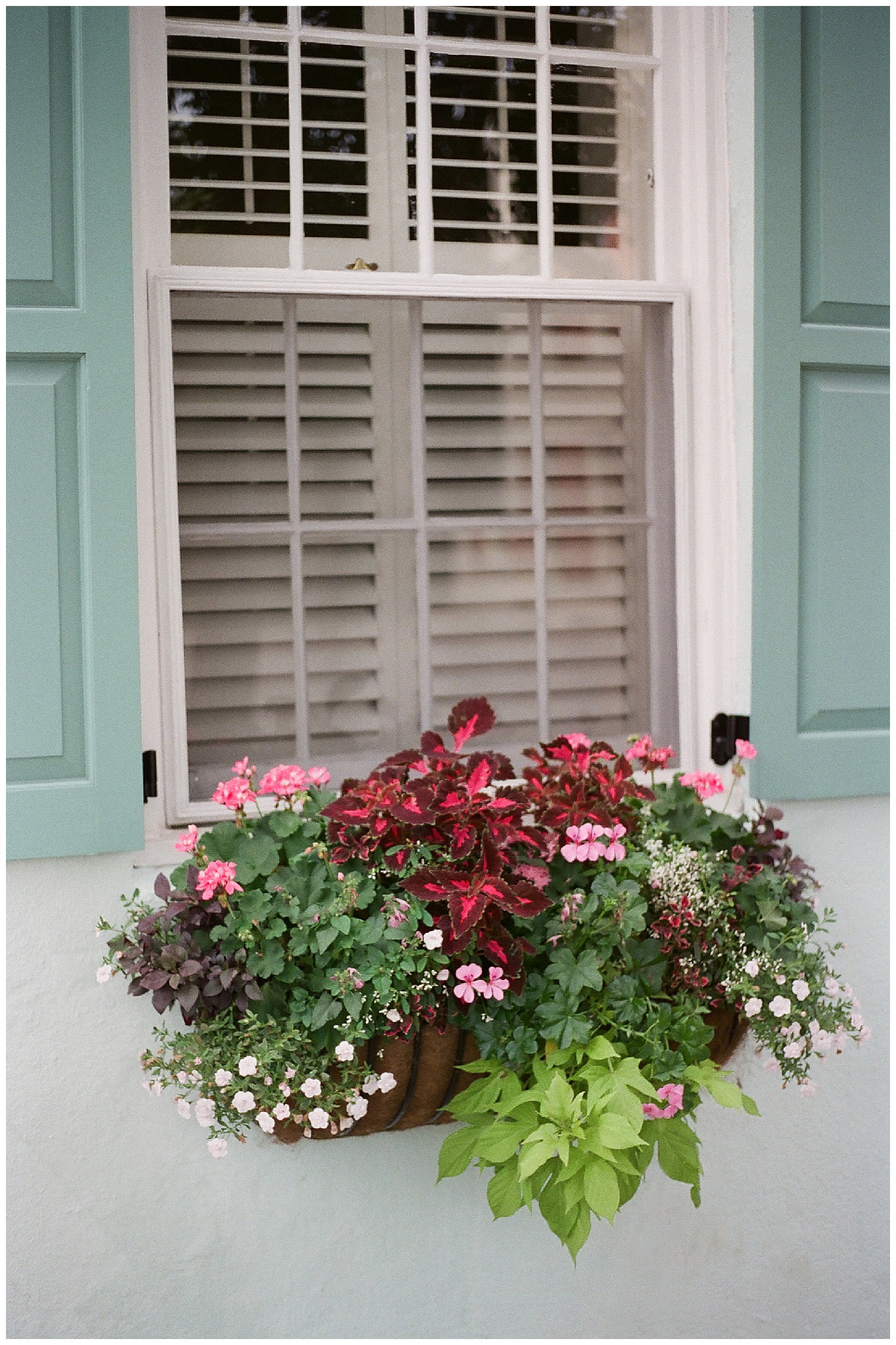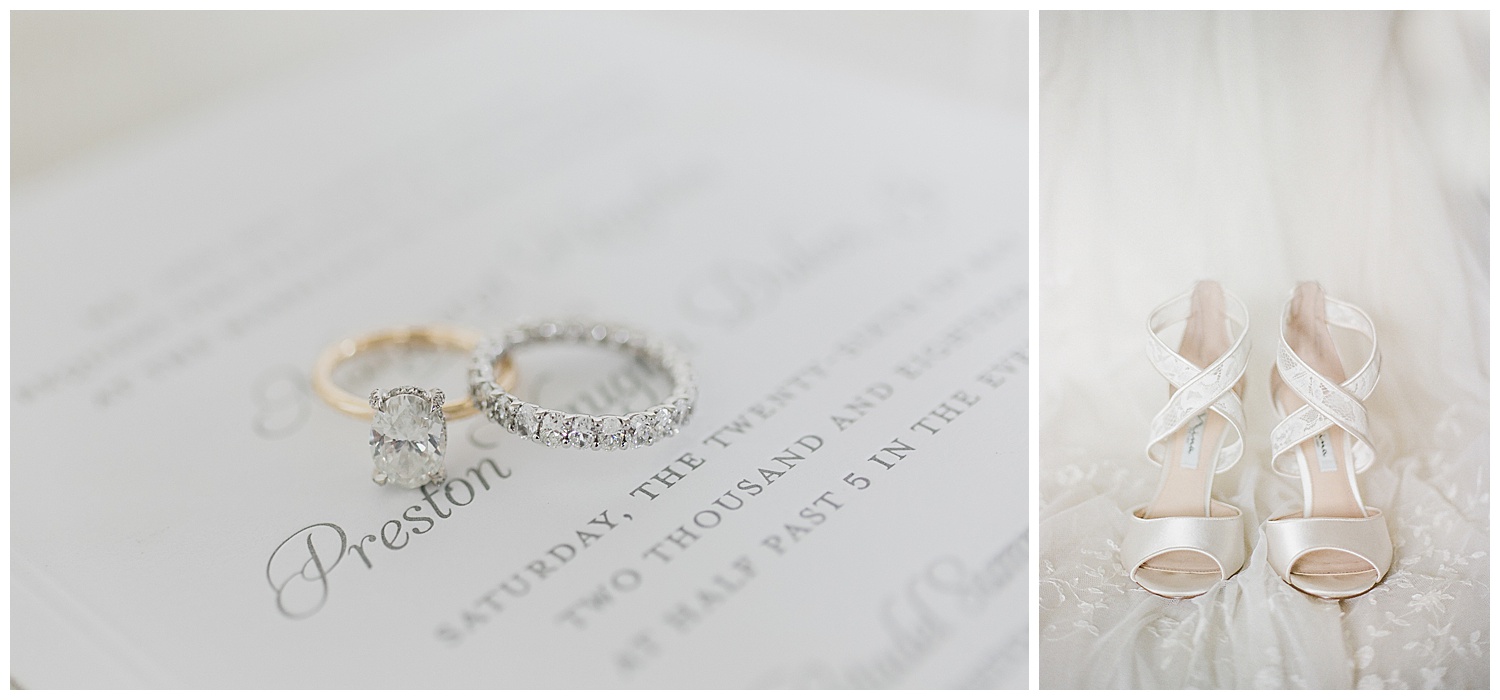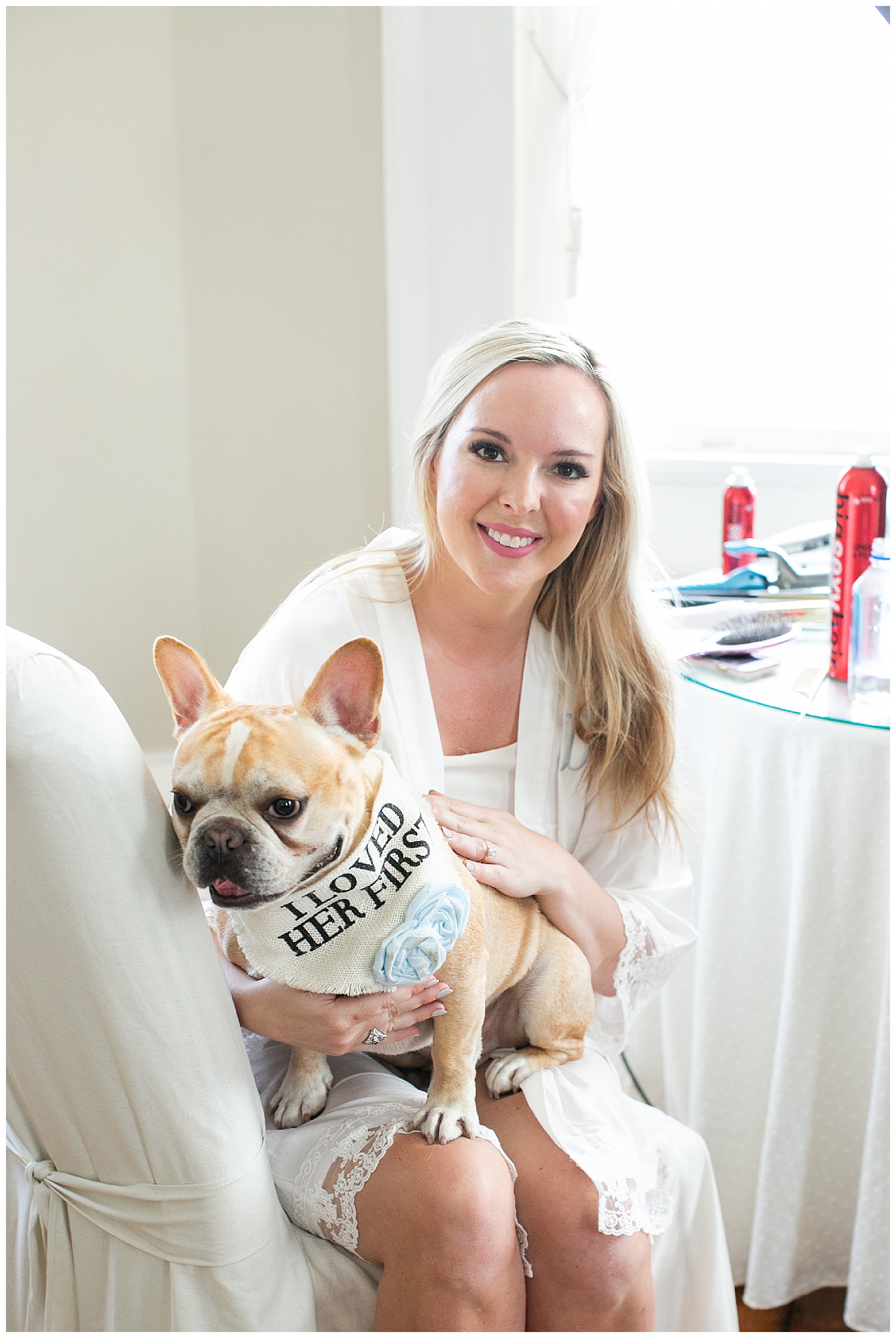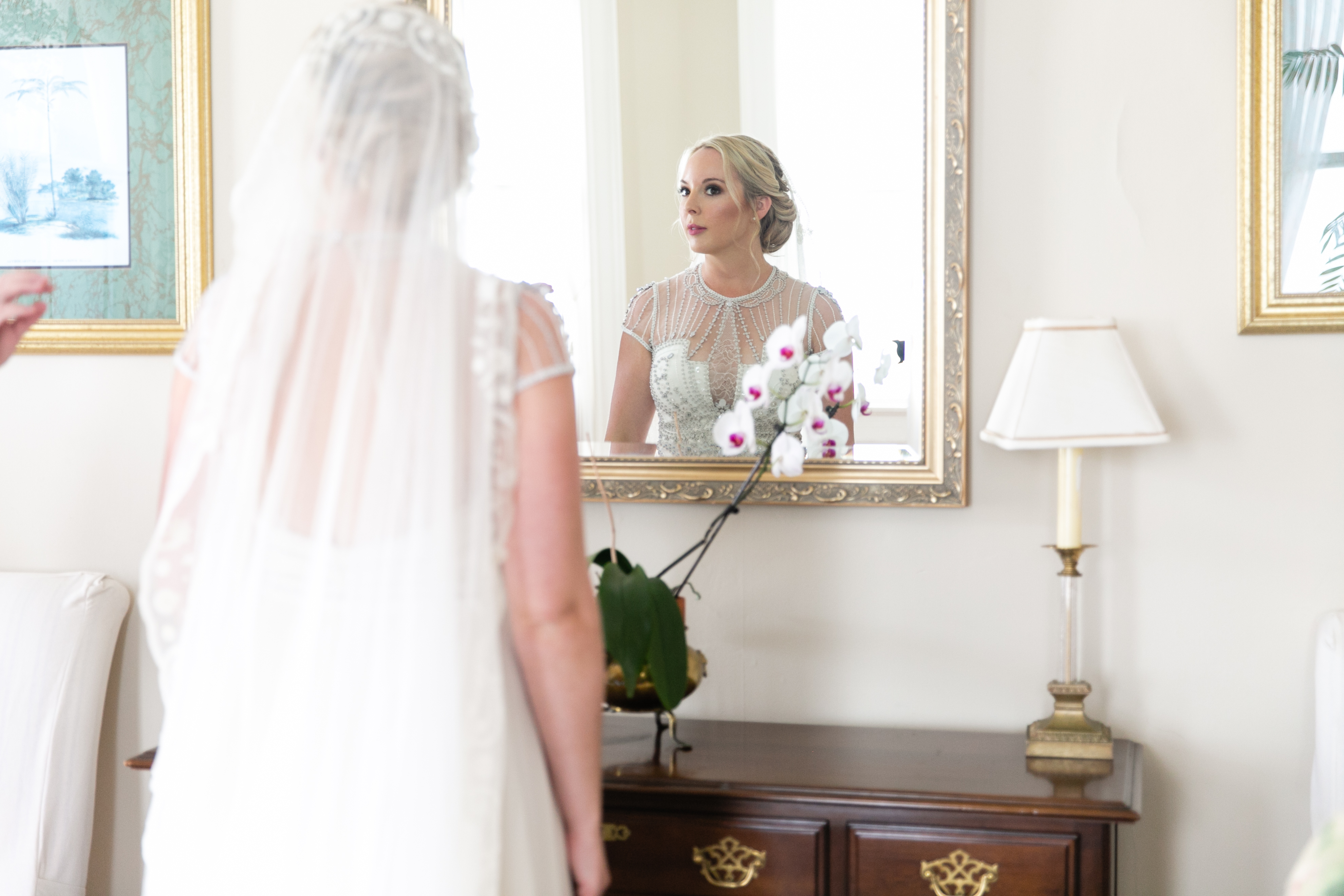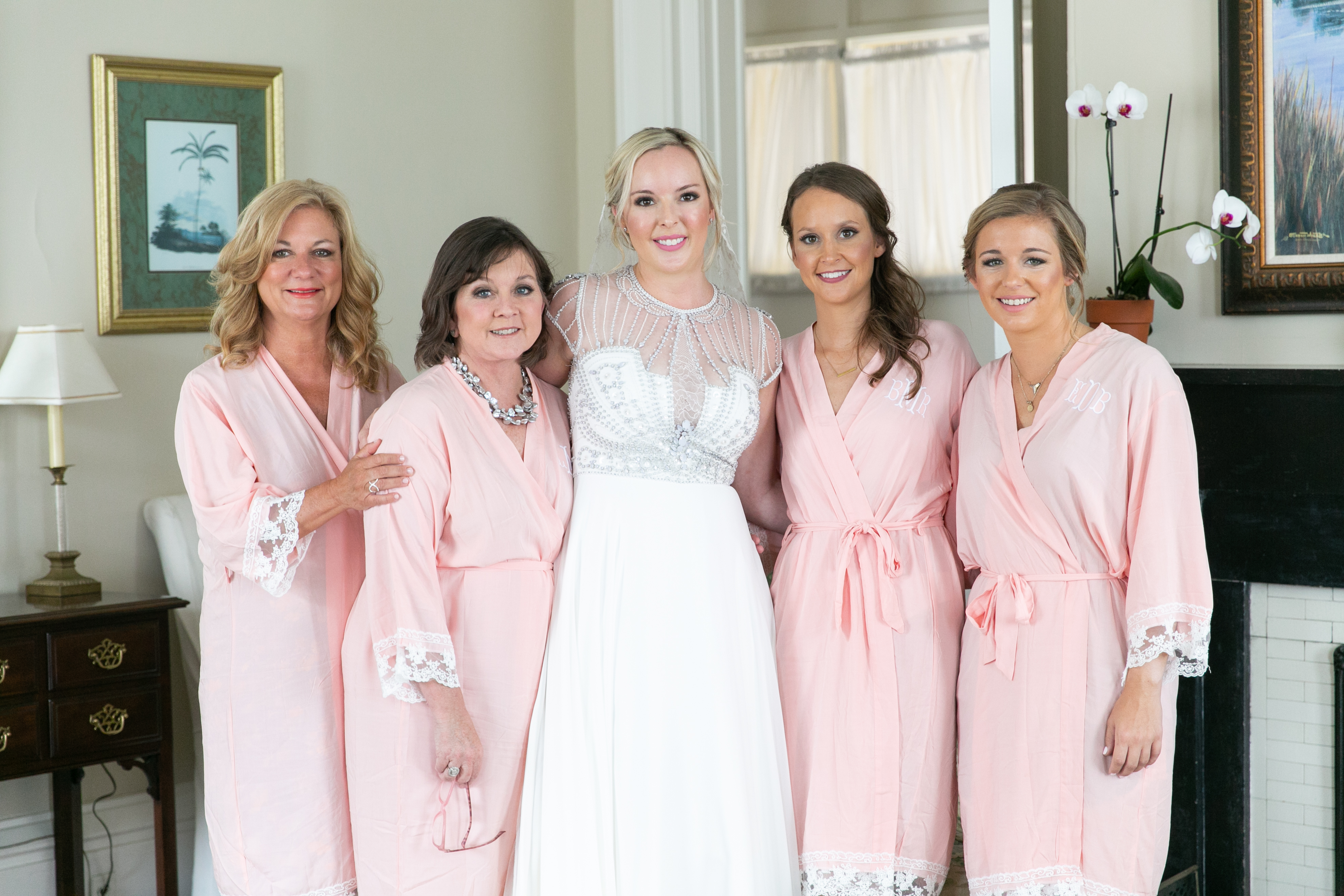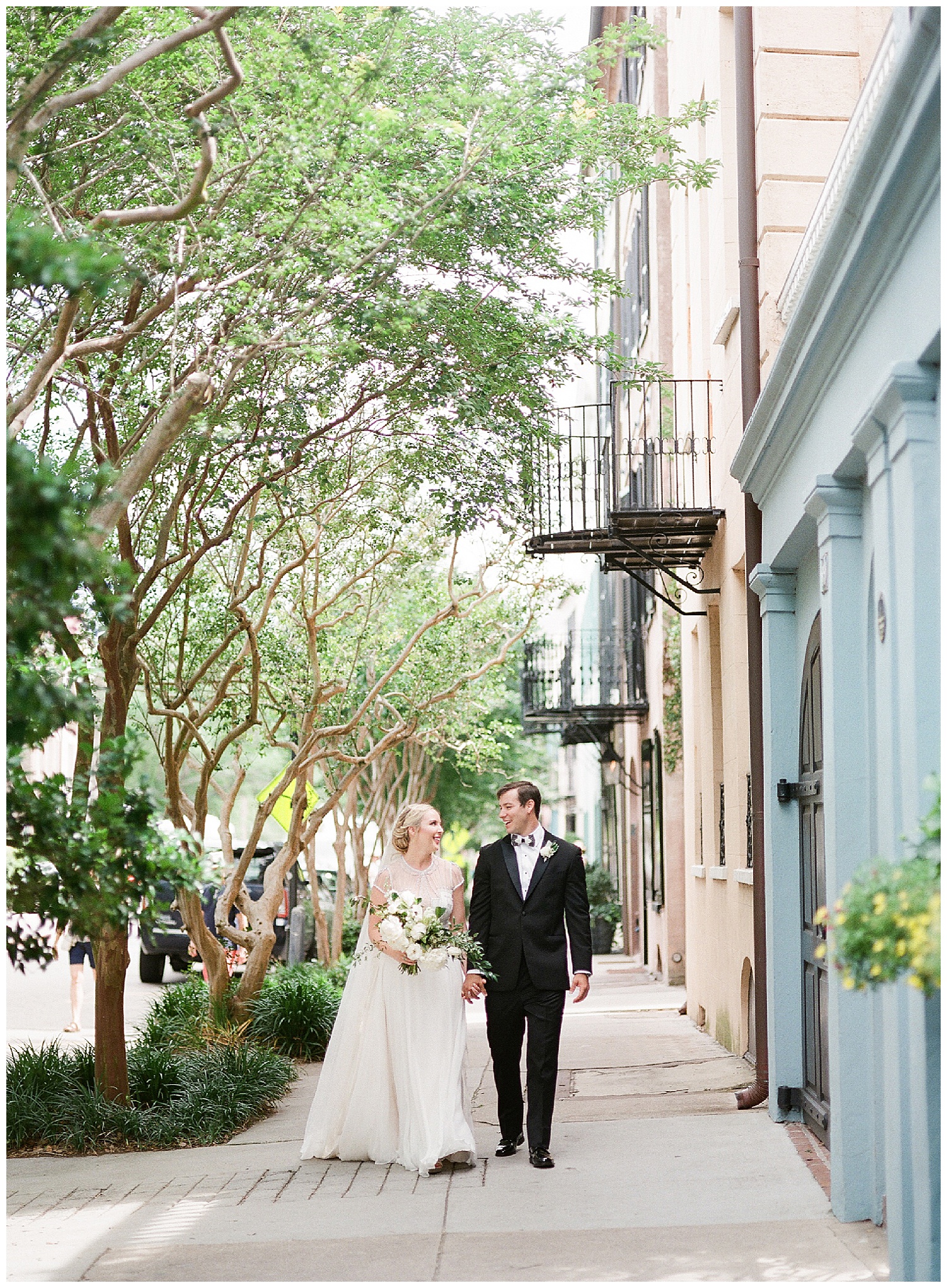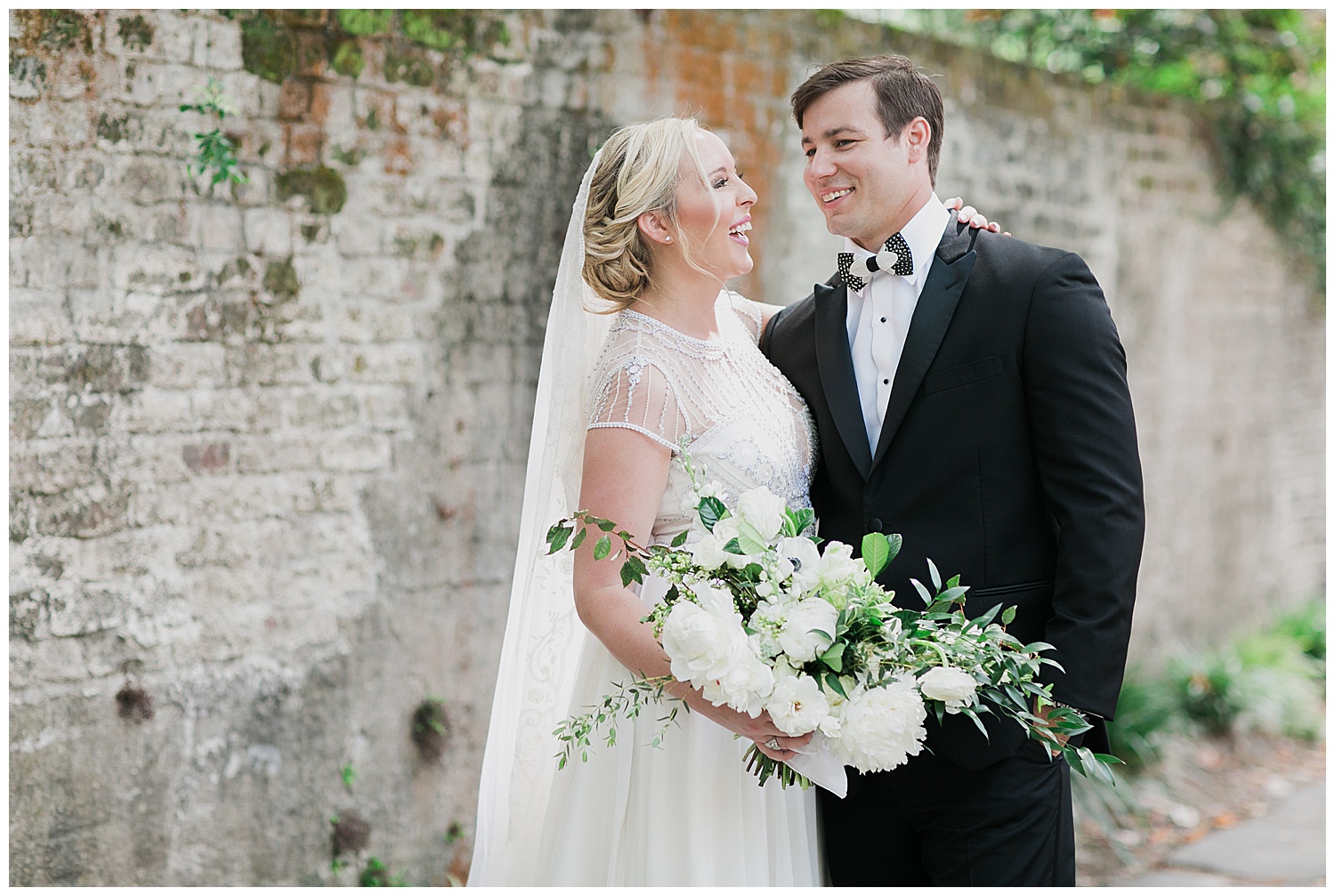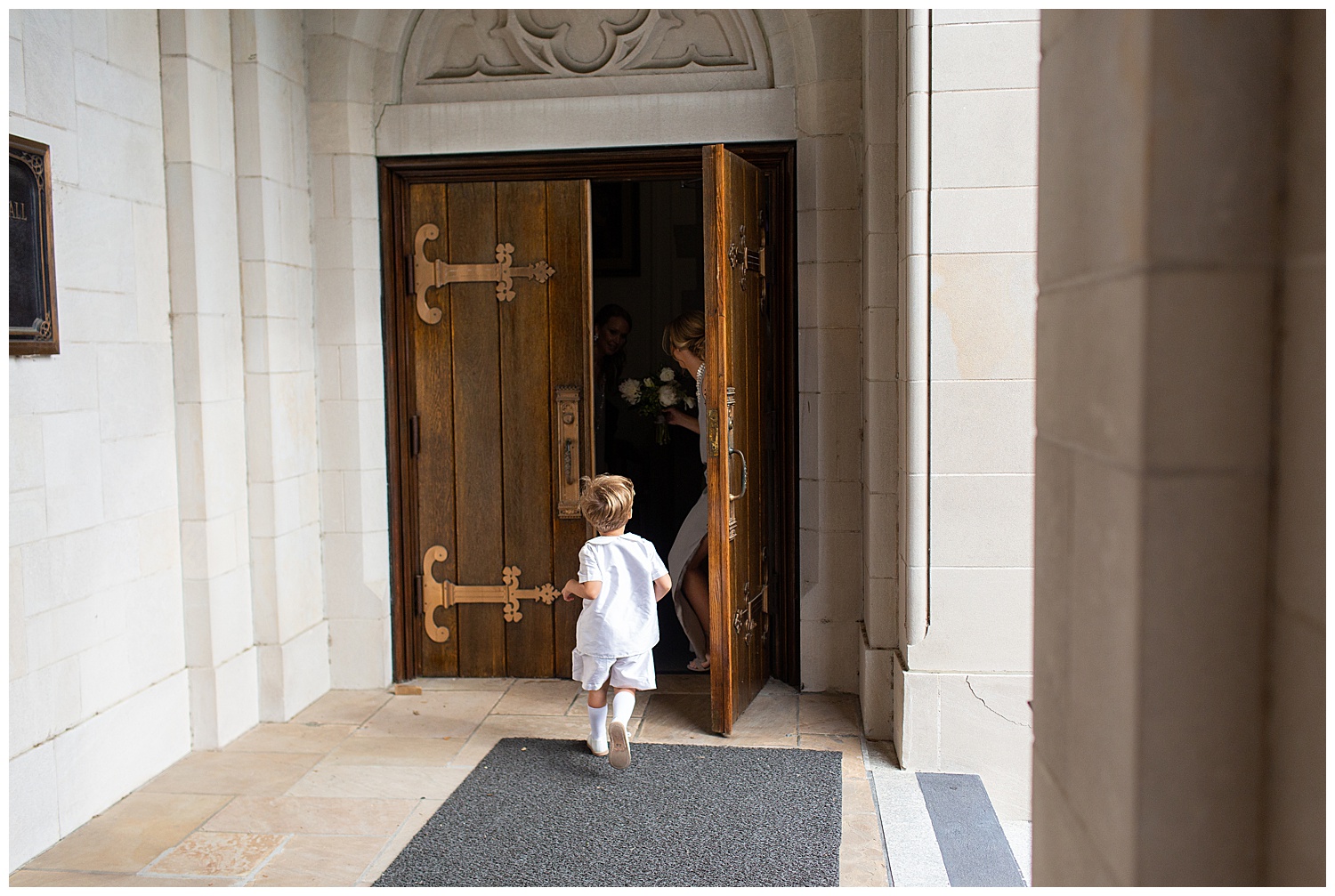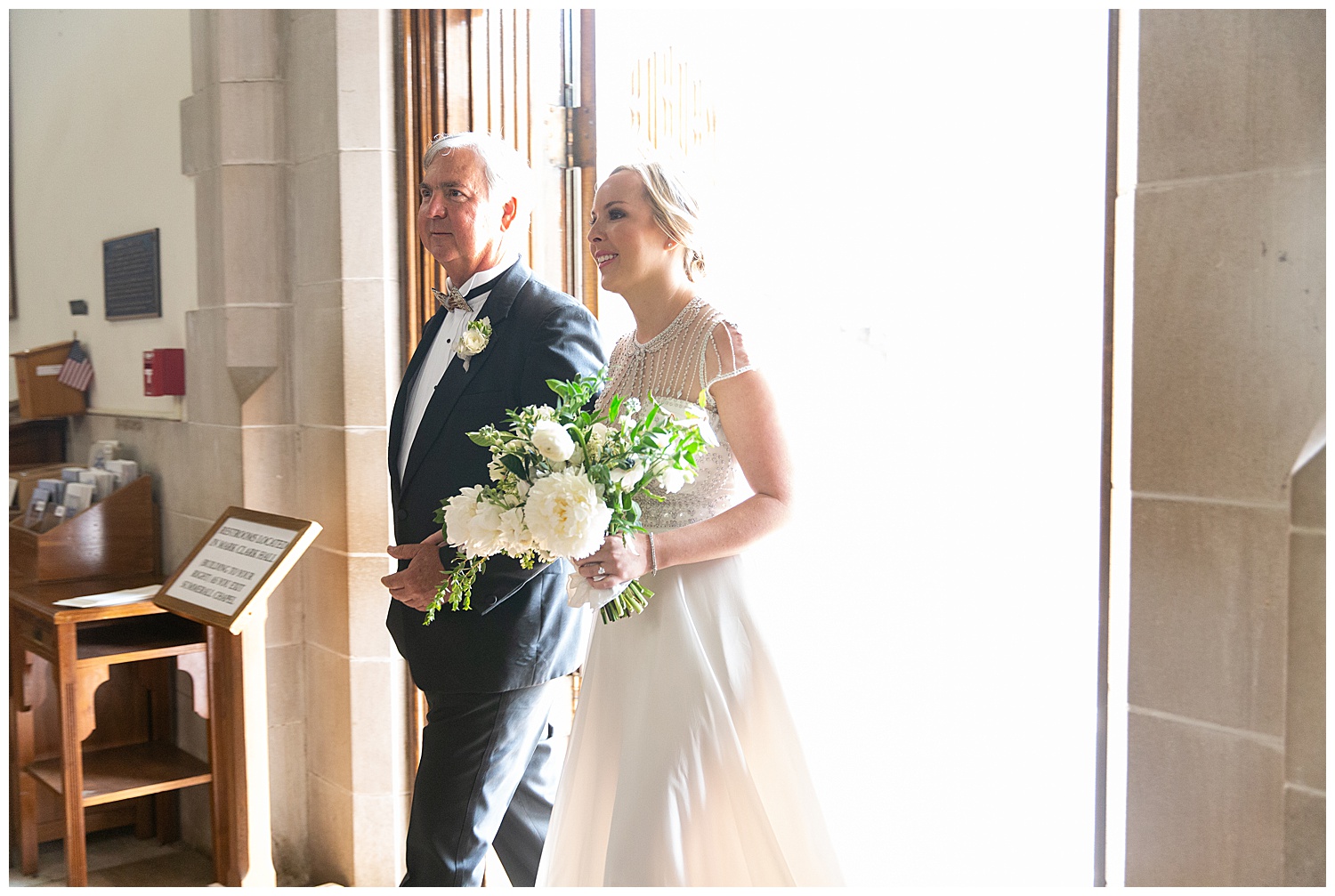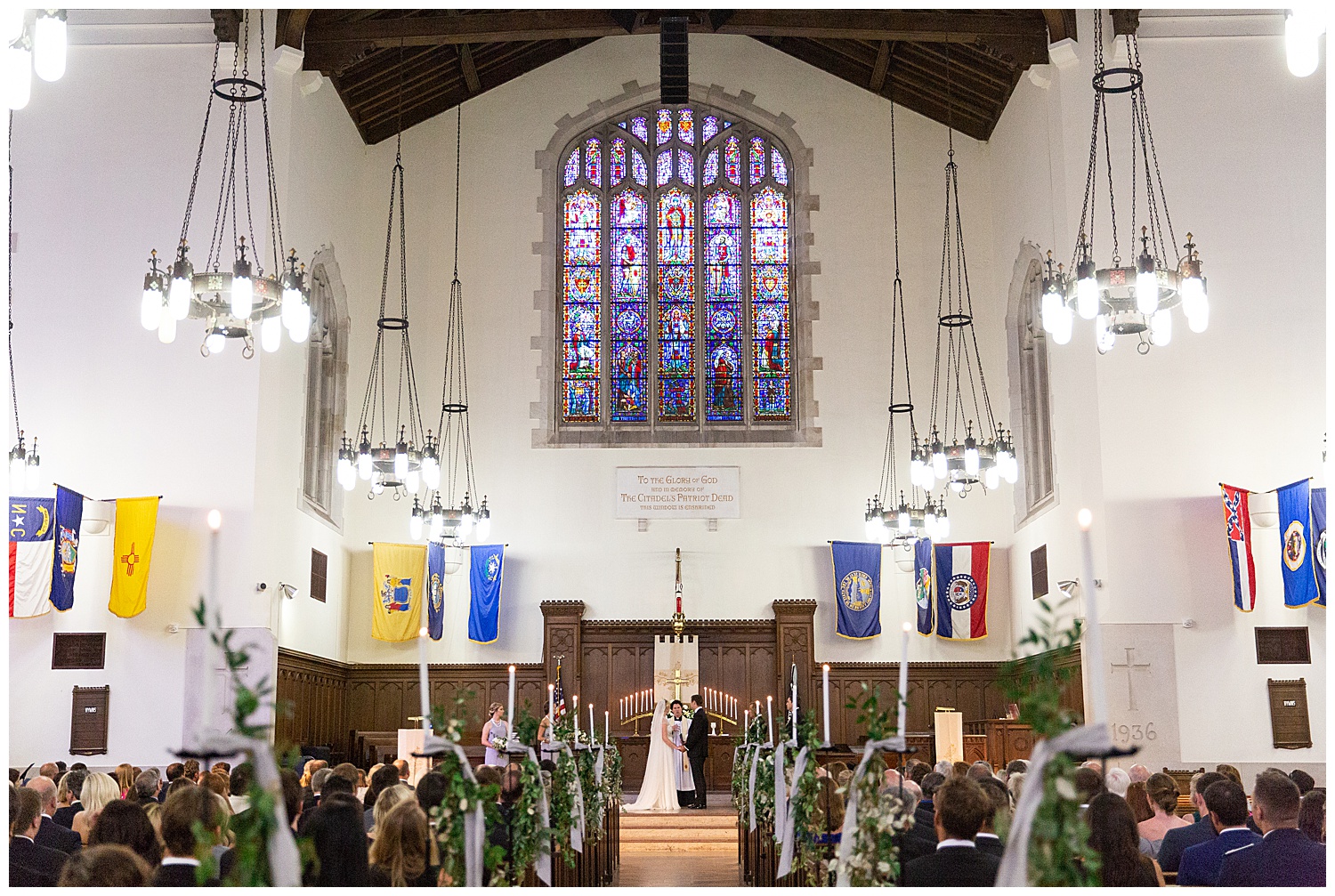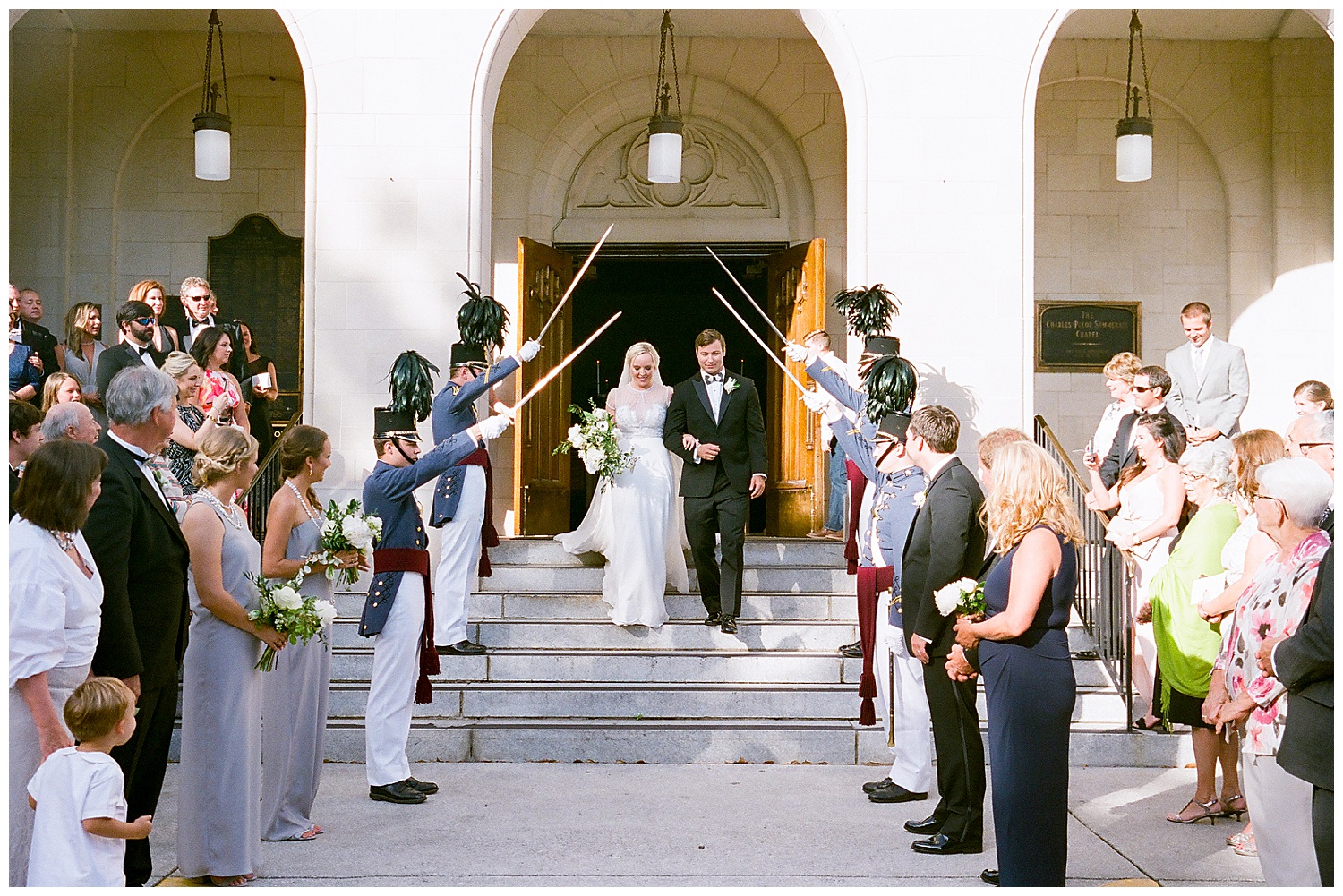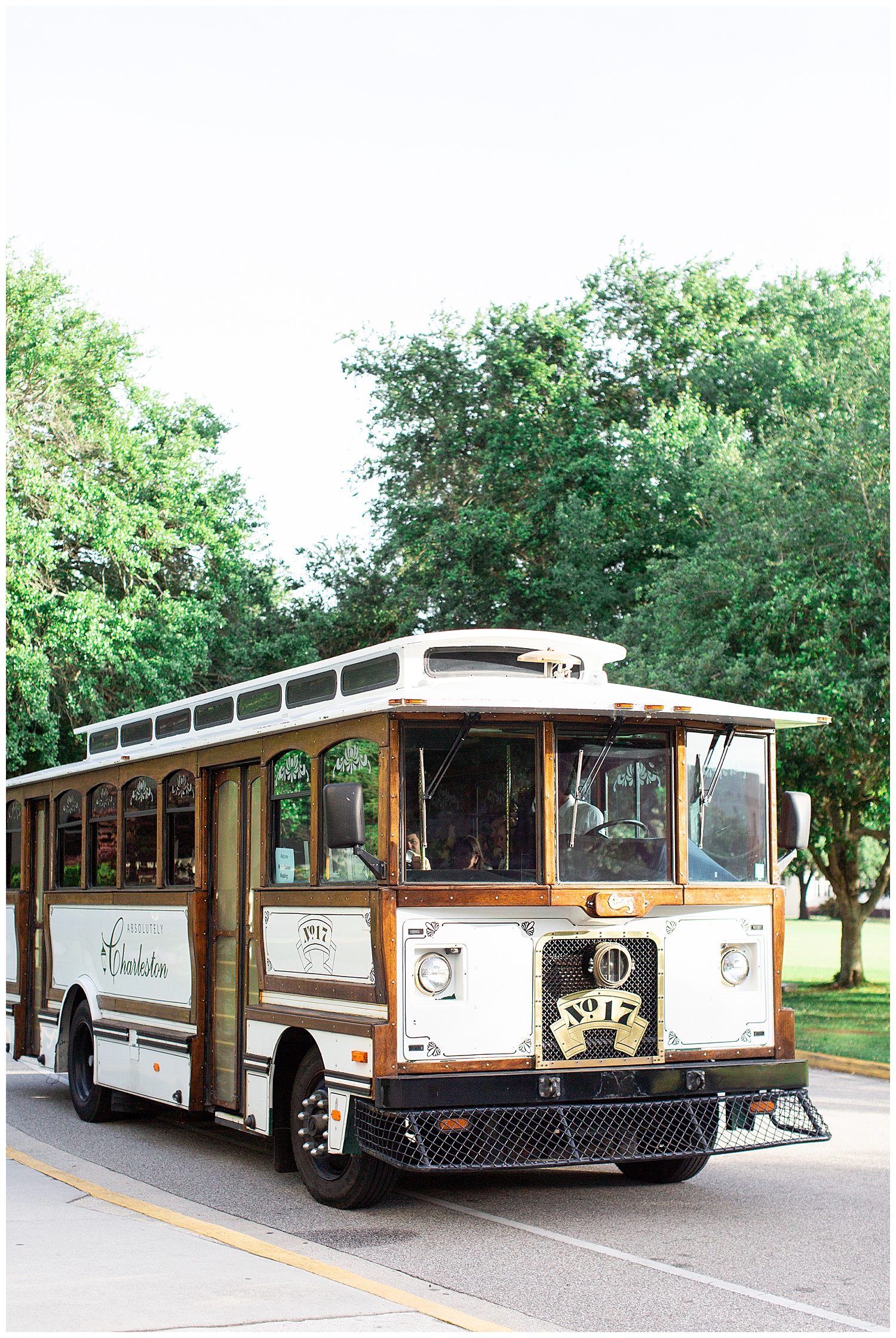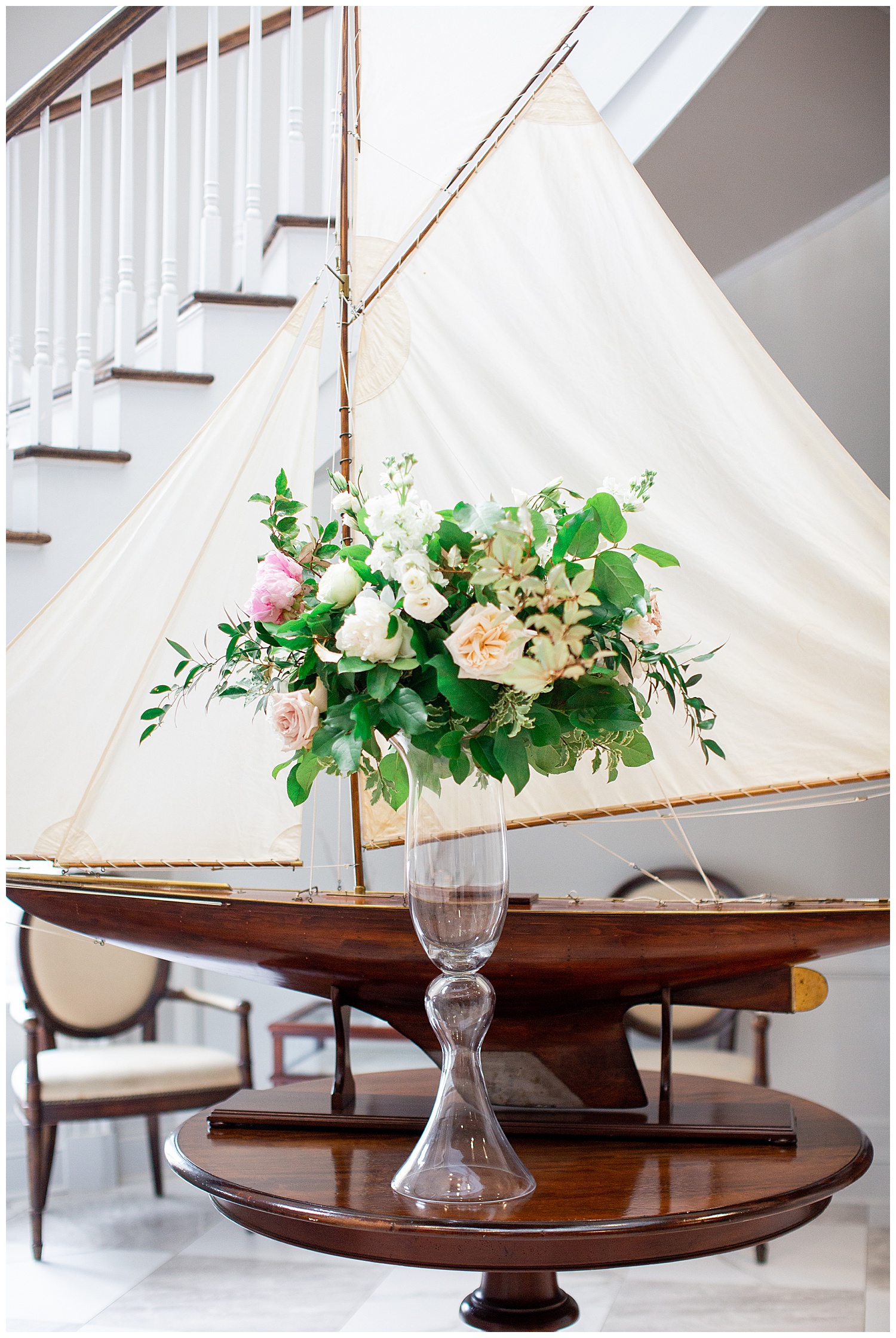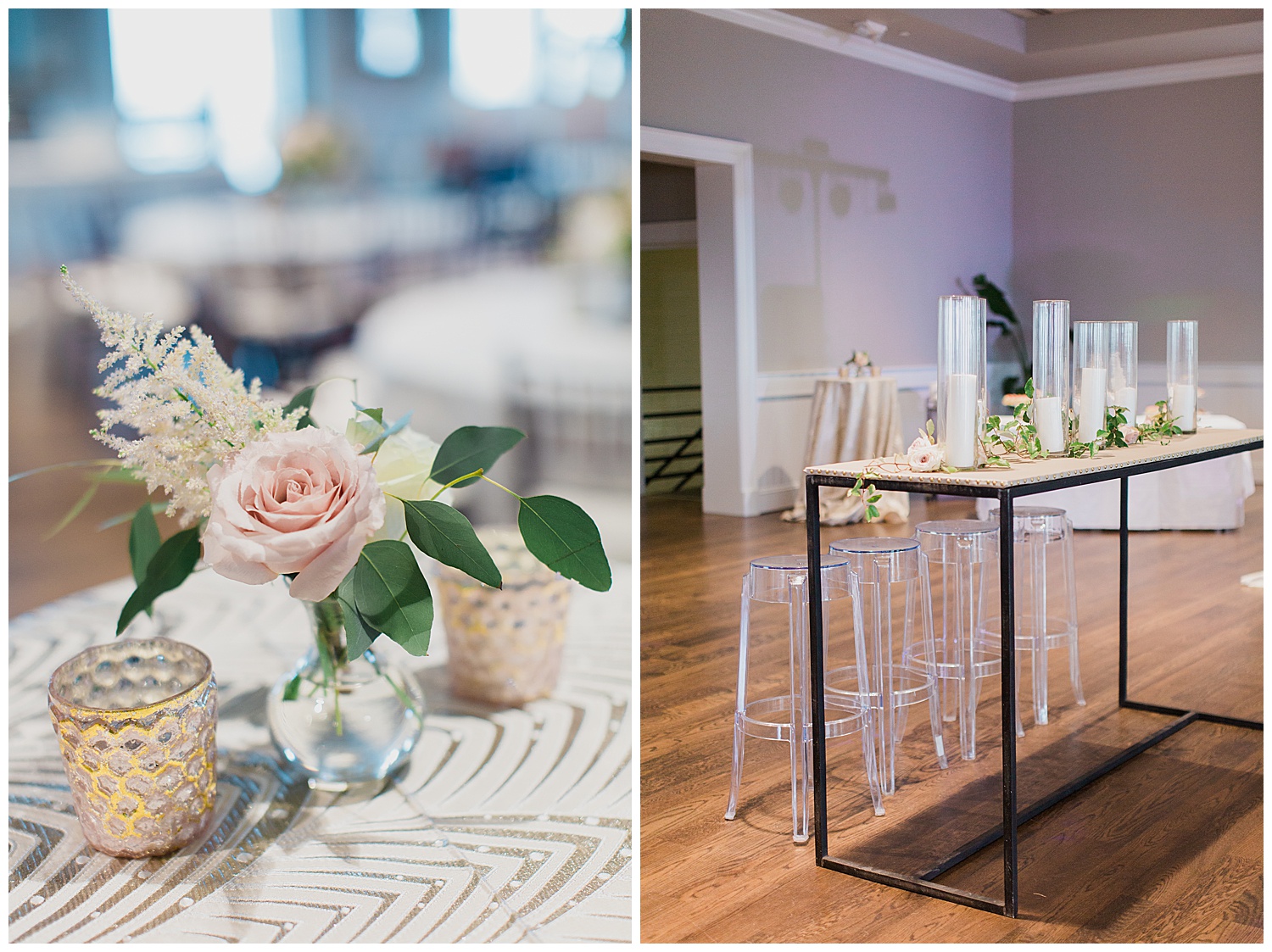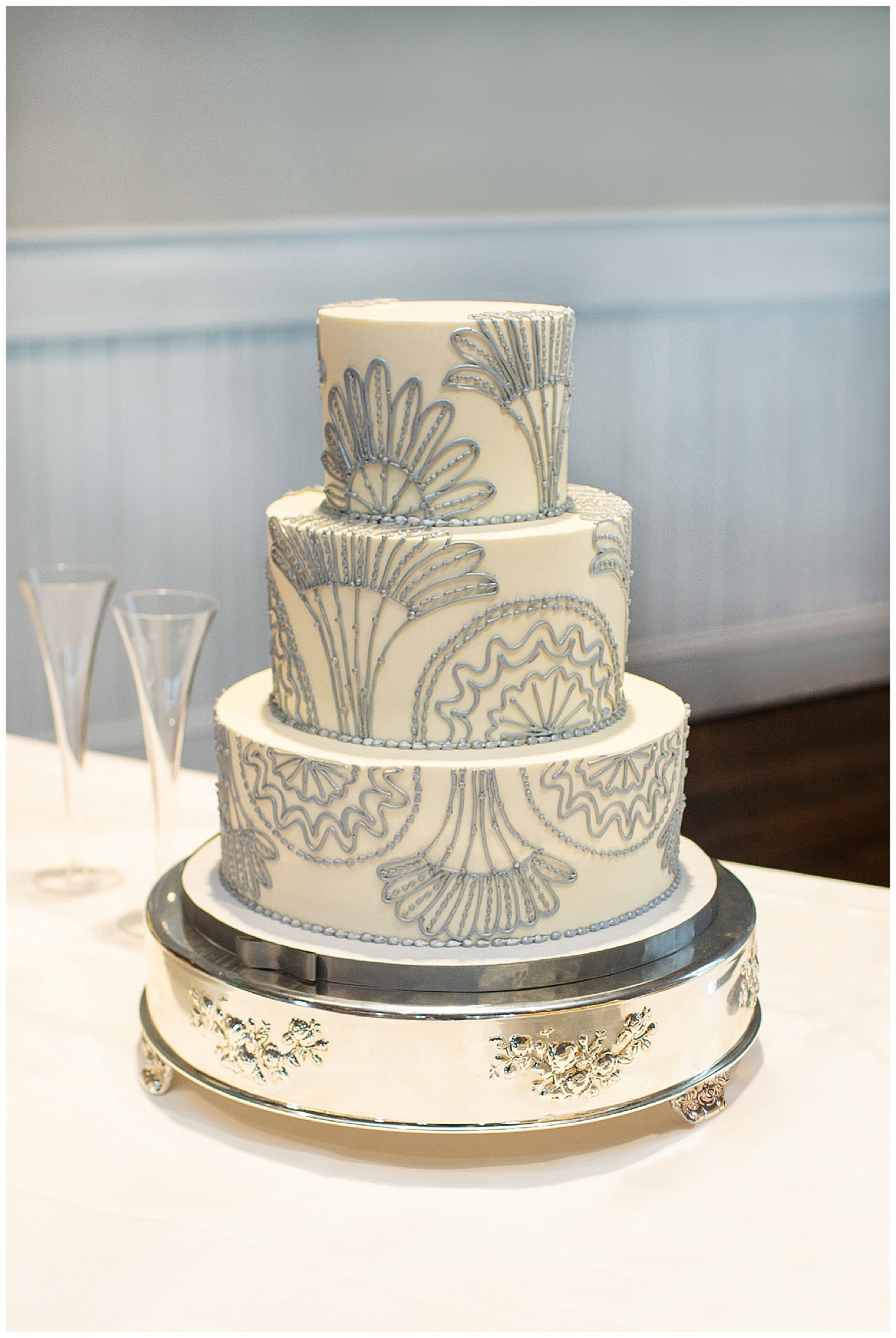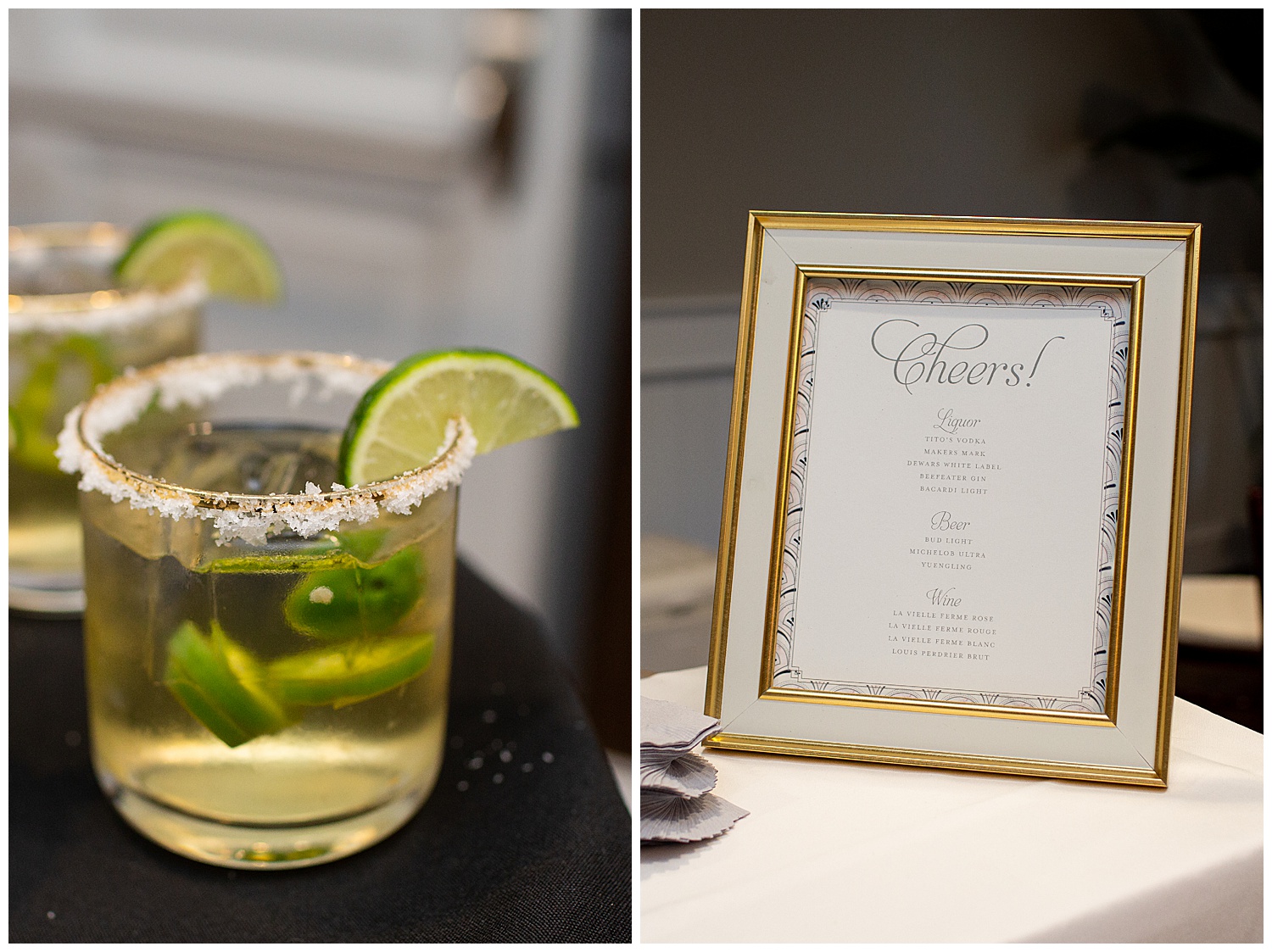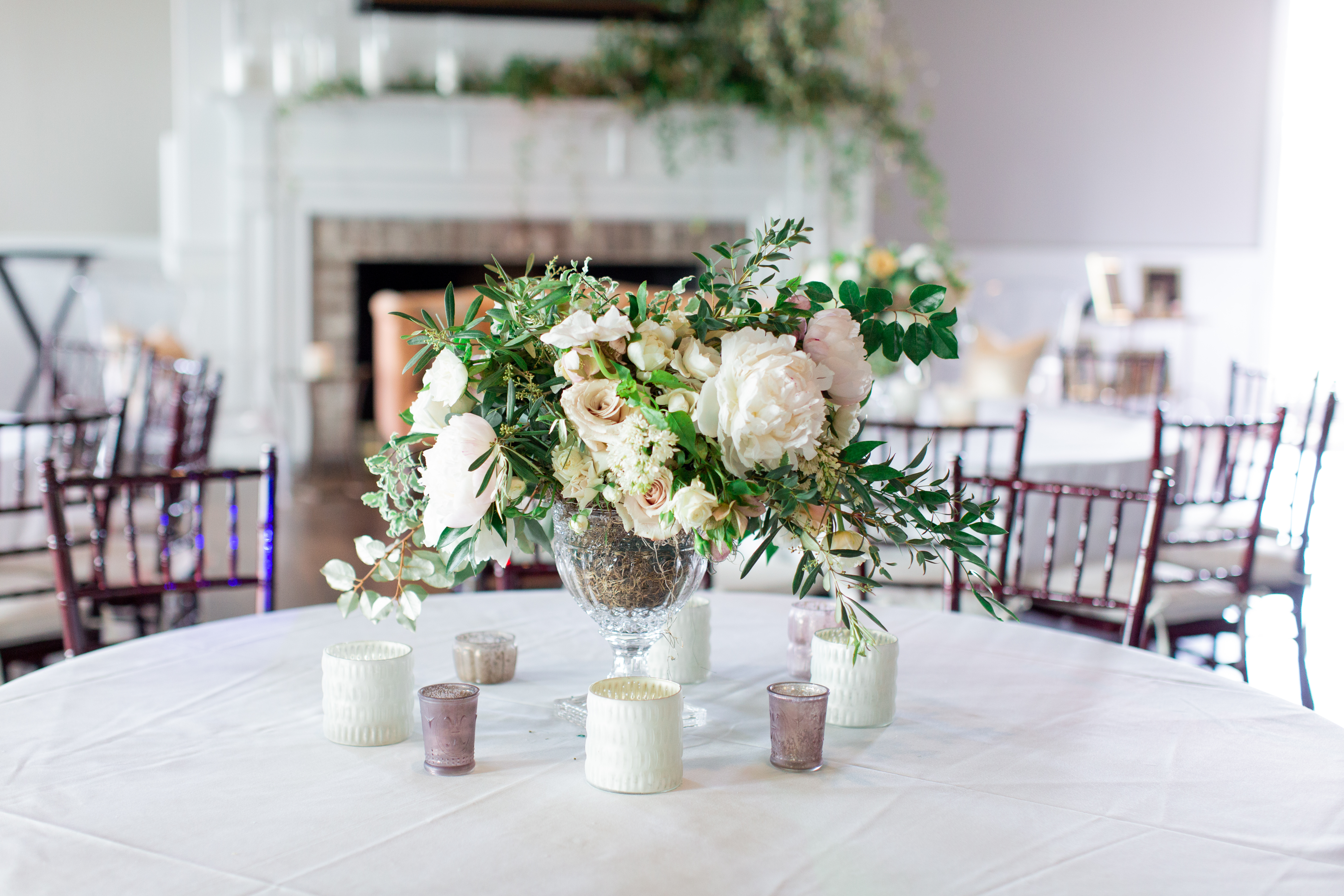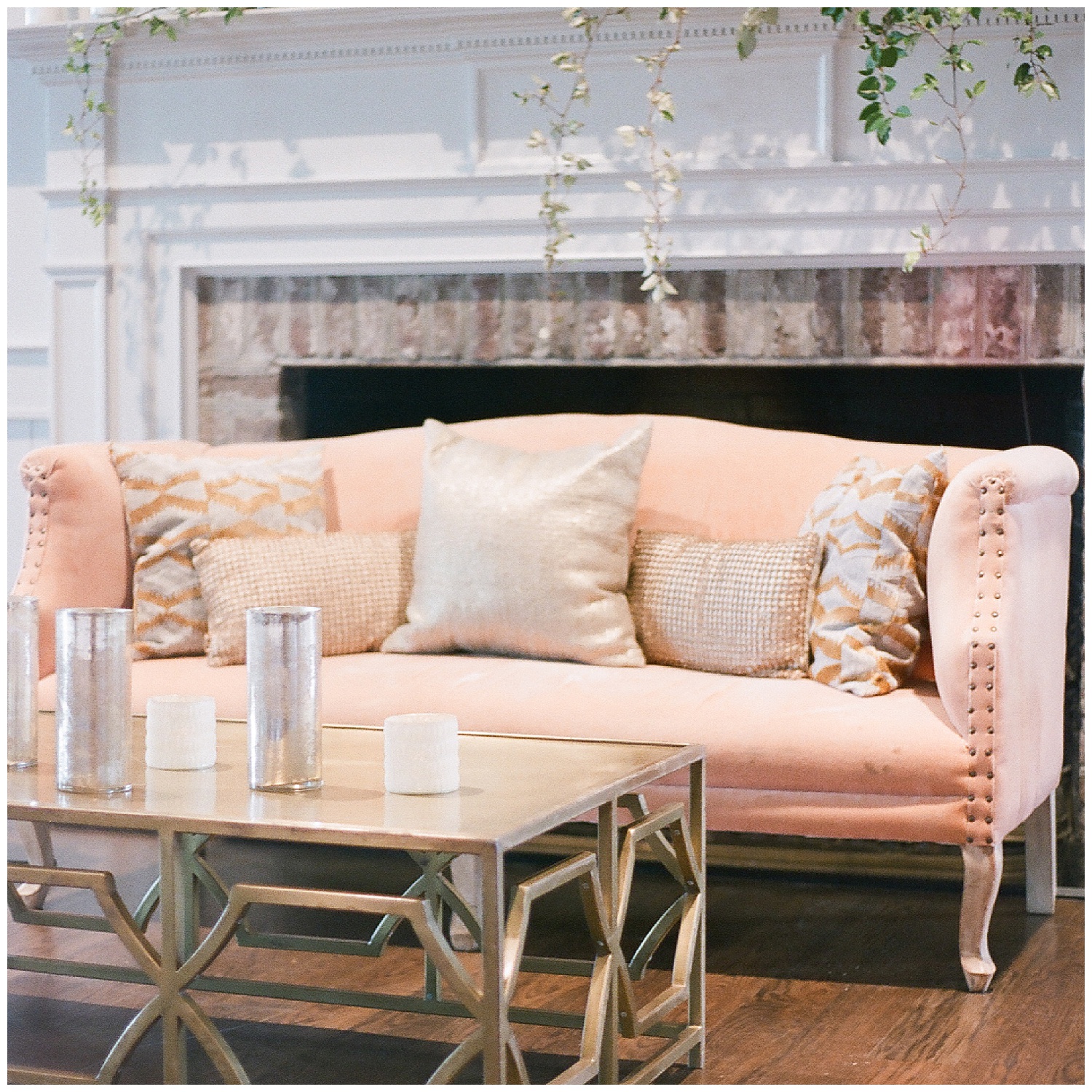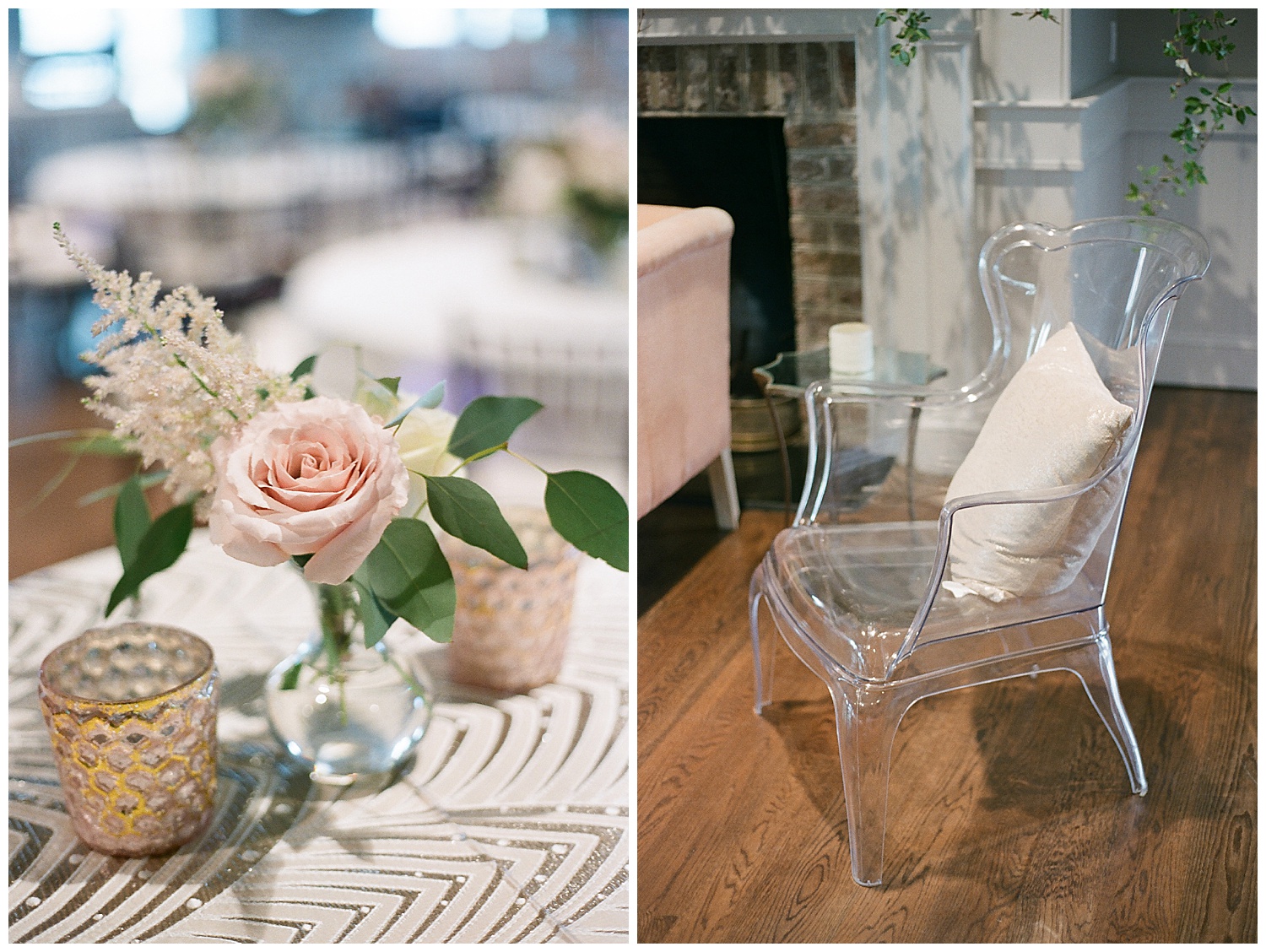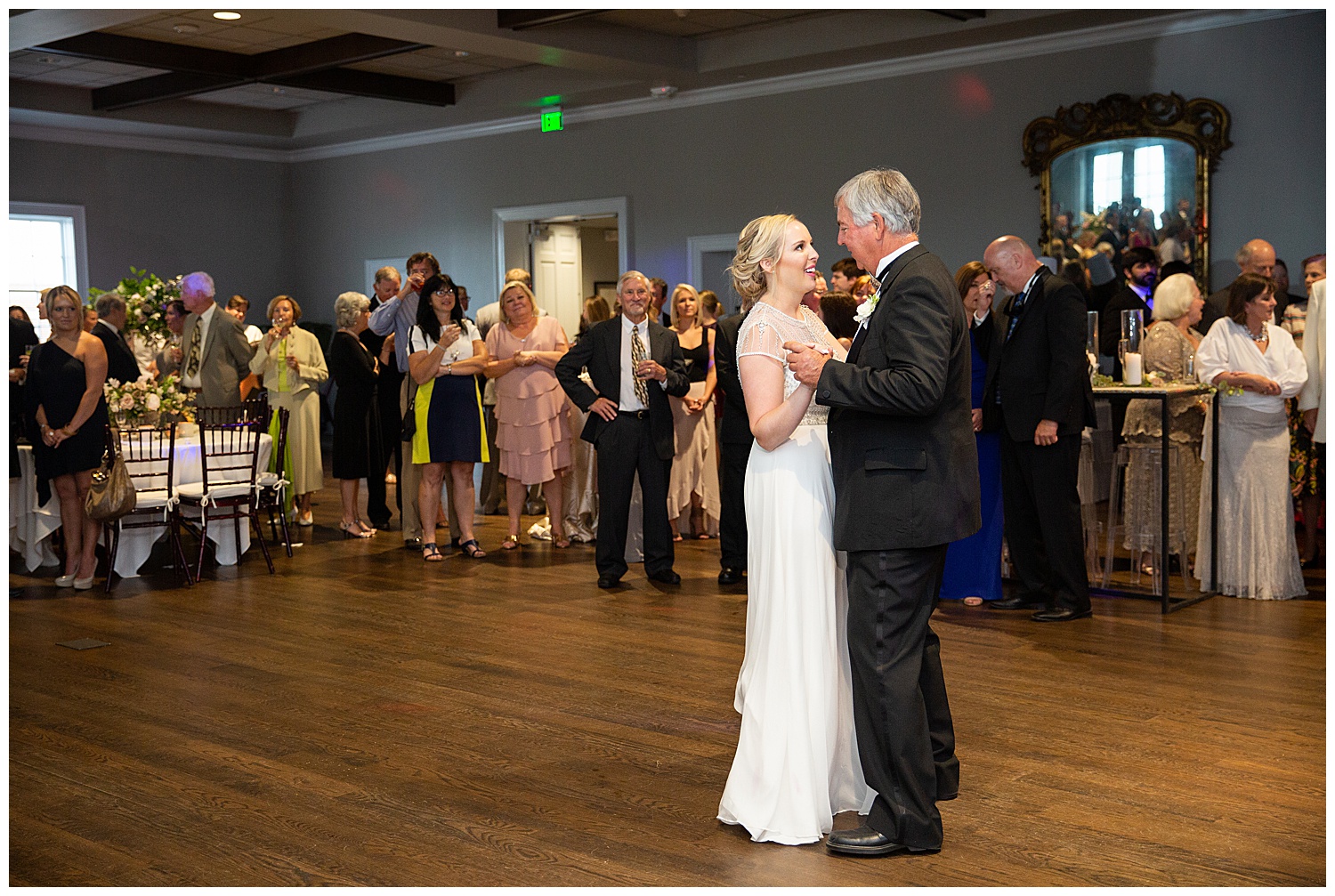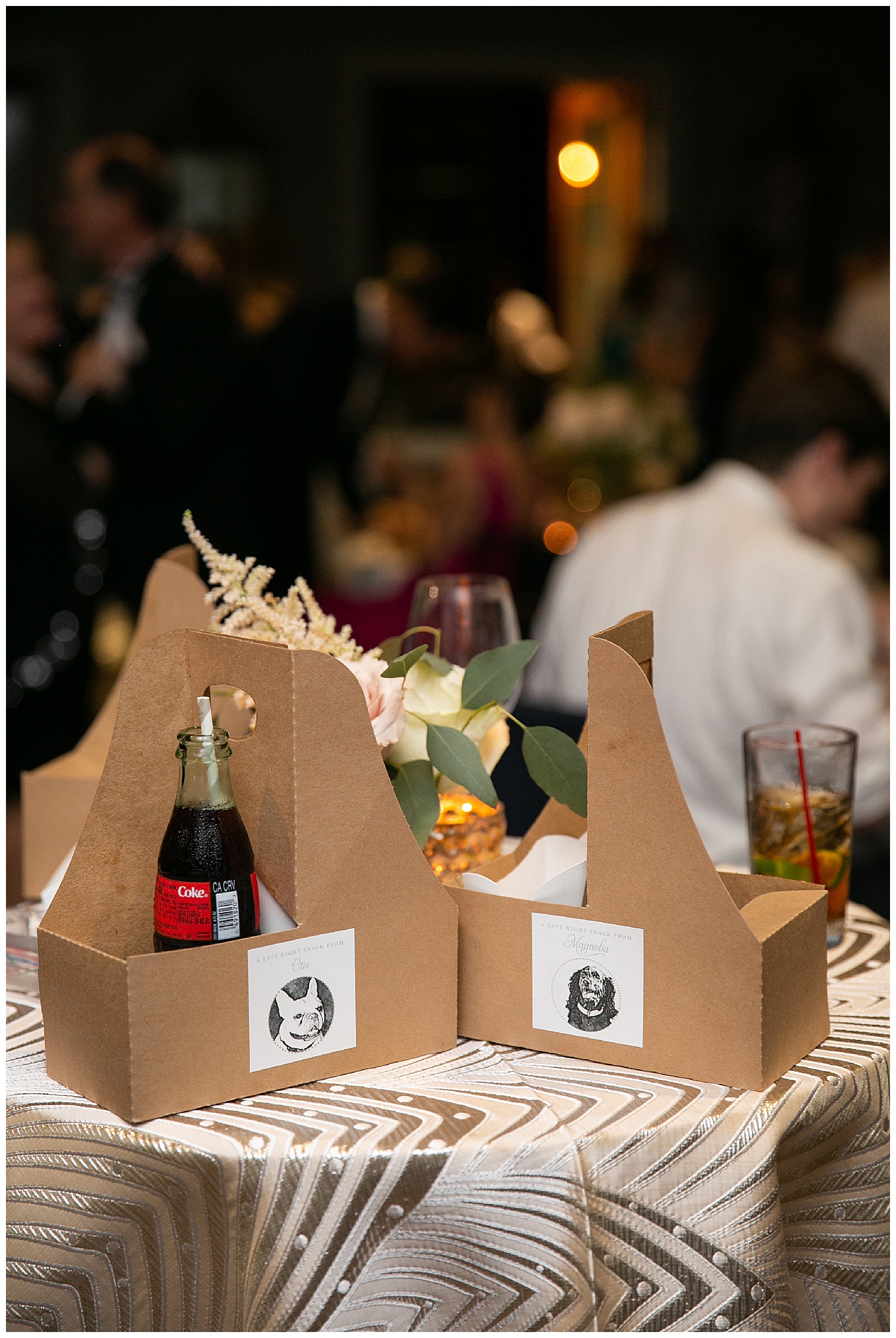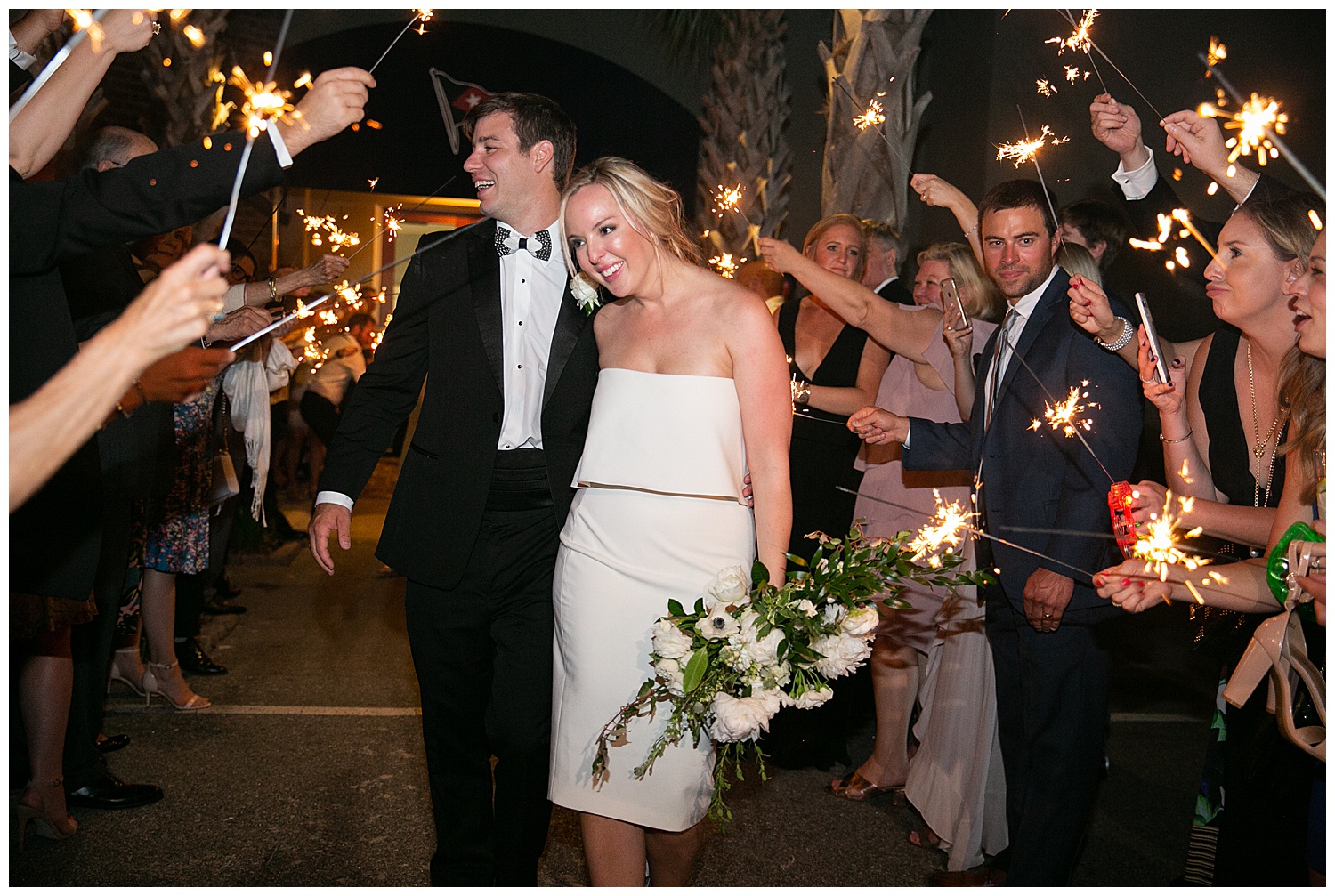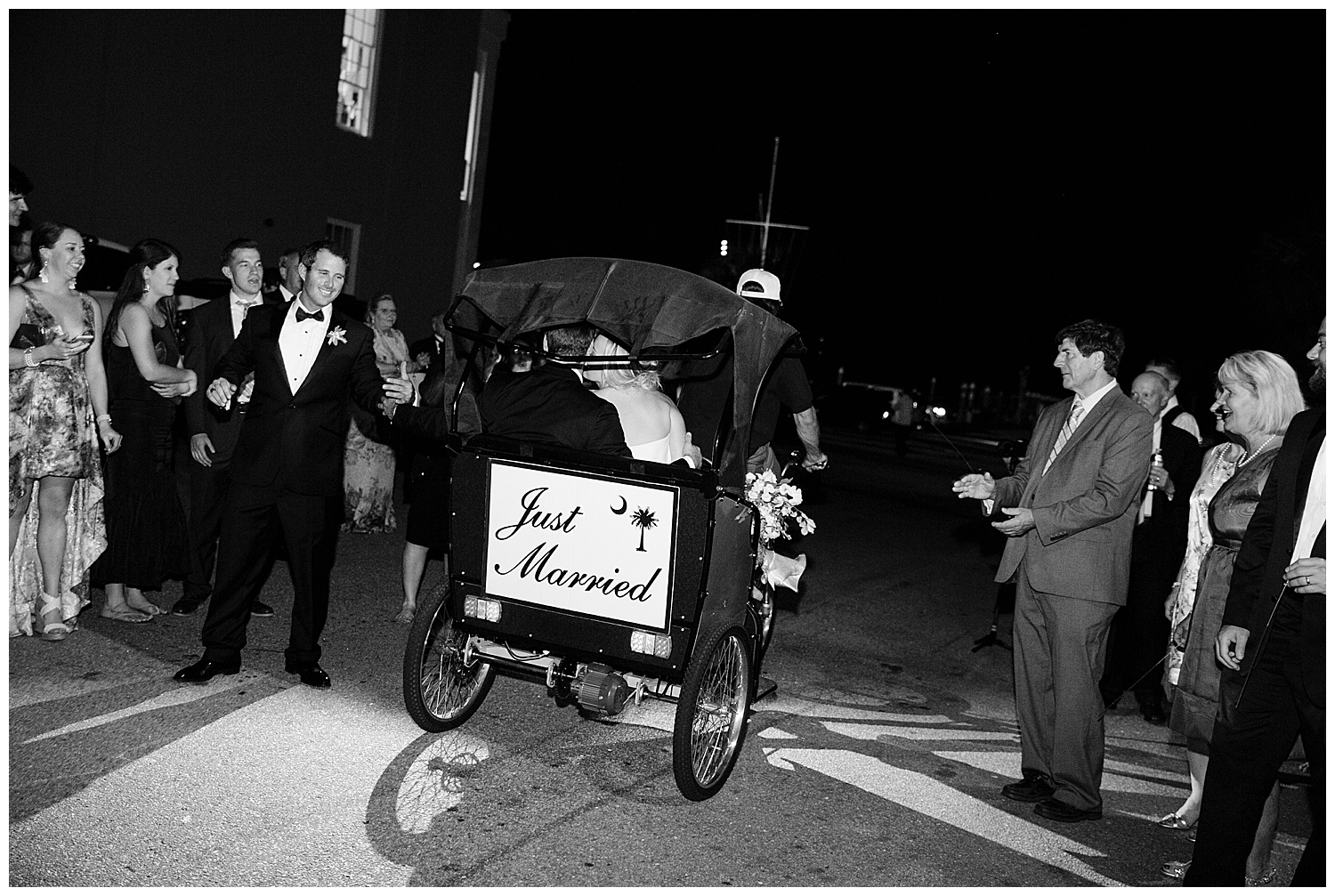 Event Planner and Coordinator: Shannon Hodges at Hill & Co. Creative | Florals: Stephanie Gibbs Events | Photography: Ashley Seawell Photography | Videography: Lowcountry Wedding Films | Venue: Summerall Chapel, The Citadel (ceremony) and Private Club (reception) | Rentals: Private Club and Ooh! Events | Cake: ABCD Cakes | Invitations: SAS-E Ink | Custom Map: Hatch Cove Designs | Reception Music: Party at the Limit Band | Bride's Gown: Jenny Packham from White on Daniel Island | Bridesmaids' Attire: Natalie Deayala from Bella Bridesmaids | Hair and Makeup: Lashes and Lace