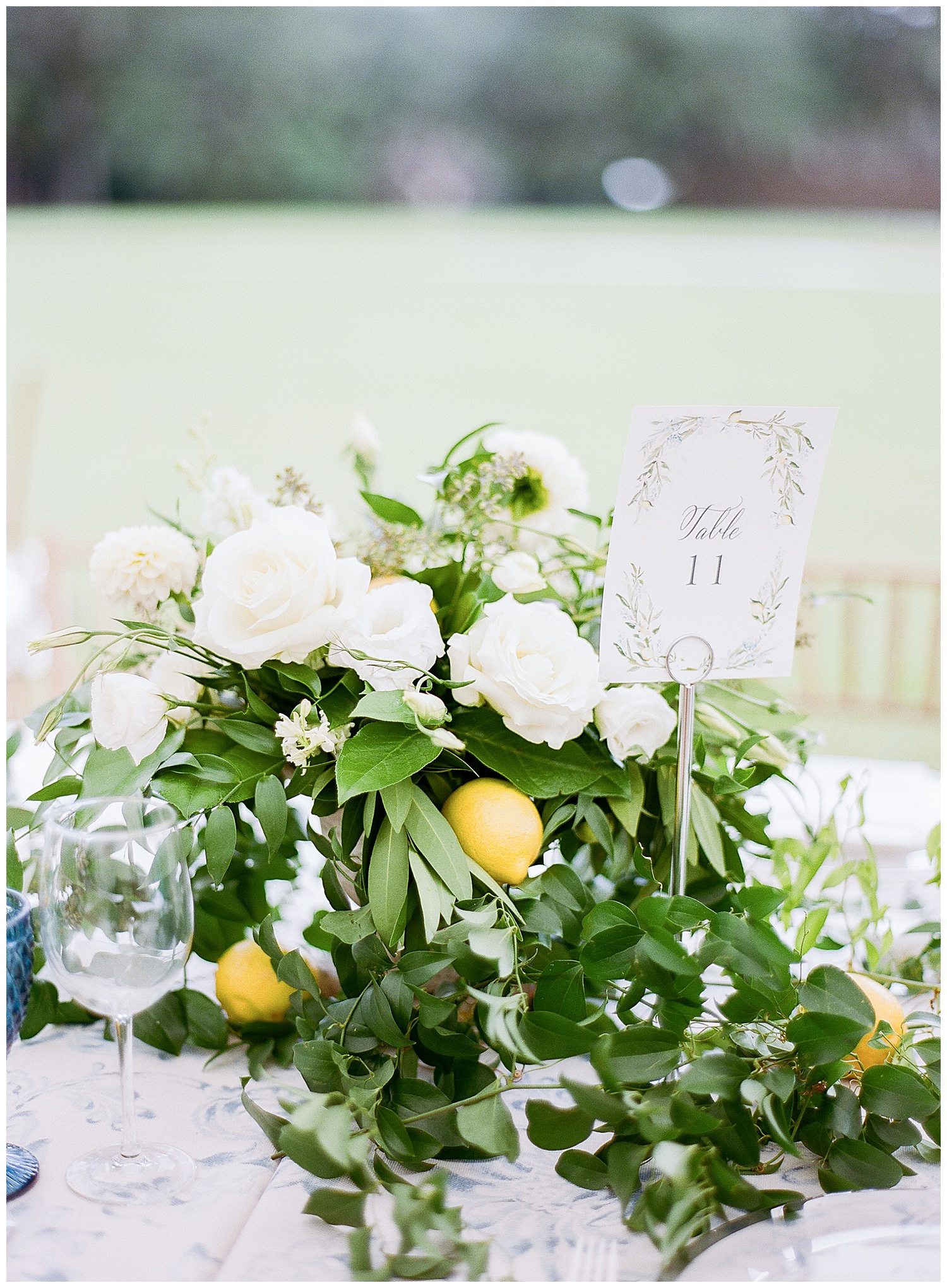 24 Sep

Kim & Chris | Middleton Place

When a bride can spin a good tale as well as Kim does, we're happy to hand over the mic. Before you lose yourself in scrolling the photos by Clay Austin of their luxurious ceremony downtown and epic reception by Ooh! Events at Middleton Place, listen up.

 

A Wet Meet-Cute

My best friend from college grew up with Chris—they actually went on their first date together to see Shakespeare in Love with a chaperone—and she brought me and another friend to a pool party in Greenwich, Connecticut. Chris heard I was a college swimmer so he challenged me to a race and lost! He asked for my number and I declined, but then he Facebook messaged me that night and asked again.

 

Things Get Hot, Cold, Then Hot Again

We dated for roughly six months until Chris got offered a job in London. It was a great opportunity and I was really gung-ho about him going; we sort of lost touch after that. Two years later, we reconnected (after both growing up a bit), and he said he never stopped loving me and would I come visit him in London. I did, we began talking more and more afterward, and when he moved back and we began dating full-time again.

 

The Big Ask

I was living on the Upper Westside of New York and one Friday night, Chris invited me to a cocktail party for his job and told me to dress "comfortably." I was a little skeptical, so even though it was snowing, I defiantly put on a cocktail dress and heels for the evening. On our way out, we were going to swing by a neighbor's apartment—actually a co-worker of Chris's—for pre-party drinks. We couldn't arrive empty handed so he asked me to walk with him to get a bottle of wine. I obliged because it was so pretty outside, not too cold and snowing peacefully. As we walked along the elevated walkway on the Hudson River, he said it would be a nice photo so I should get out my phone. That's when he got down on one knee to propose. I, of course, said "YES" and we hugged. When I noticed a photographer's click, I saw a crouching man in the bushes, and it was my best friend from swimming and college, there to take pictures. It was beautifully orchestrated and so sweet of Chris to invite him to witness it.

 

Dress Love at First Sight

The dress I wore was the first dress I tried on at a solo appointment I made for myself at Oscar de la Renta. It was 100 percent my style, plus I wanted to reflect the setting we were celebrating in—the floral appliqués were reminiscent of the vines and various flowers at Middleton.

 

Family Matters

We gave out gift bags at our guest hotels filled with things from Chris' Aunt Deb's business. She owns Southampton Soap Company (based out of Long Island) and makes amazing small-batch organic bath products. We gifted mint and lemon-rosemary soaps, peppermint lip balm, a Dead Sea mud mask, coffee scrub, and aromatherapy mist. And she also contributed a custom bug spray for the reception tables in case our Lowcountry wedding had some uninvited guests. My touch? Ninety mini-banana breads I made the week of the wedding and flew down to Charleston. Everyone said I was crazy but it's my mom's cherished family recipe and it was that homey touch that really made the favors feel special. 

 

More, More, More

Get more on the stylings of this fabulous wedding here.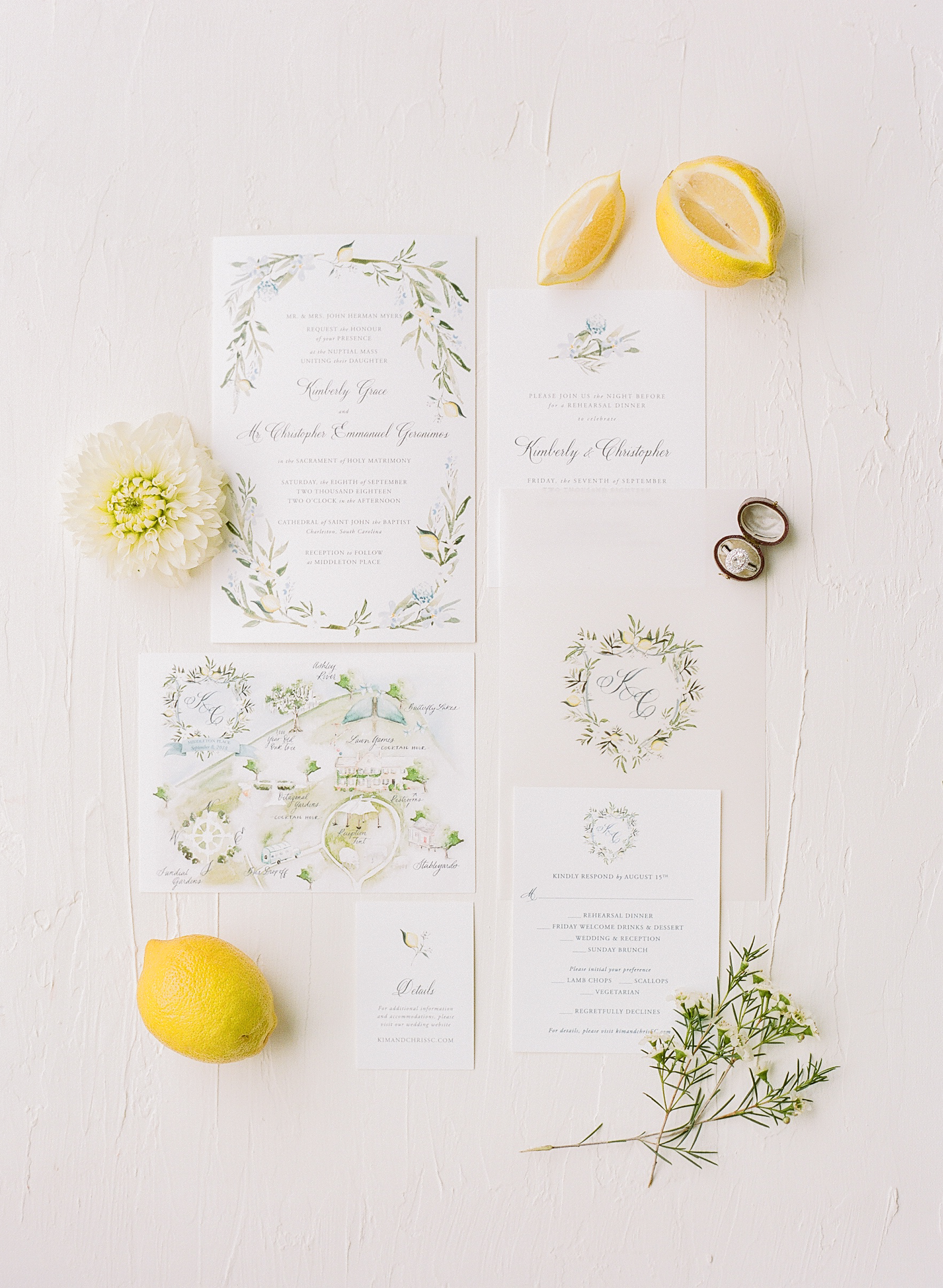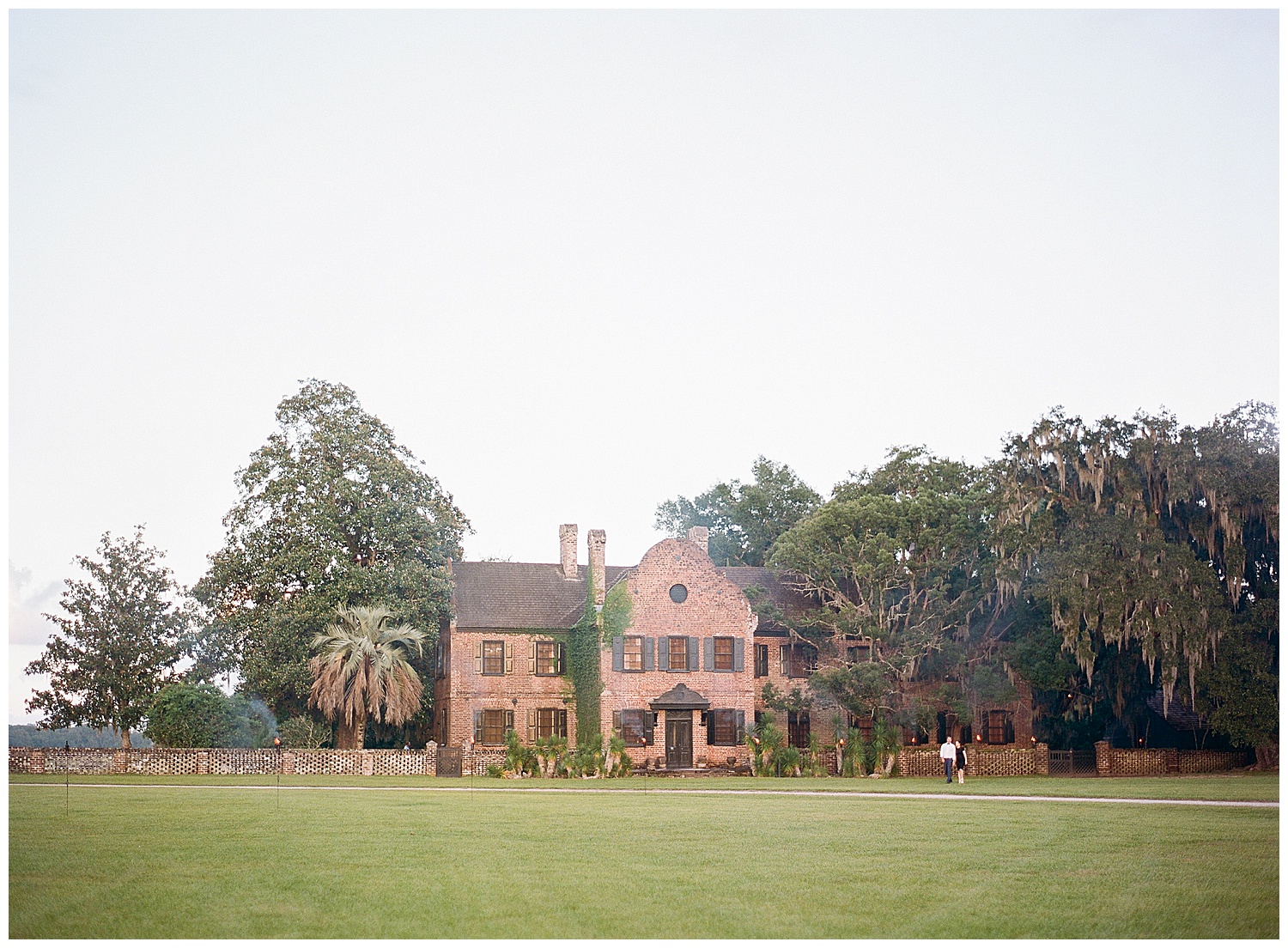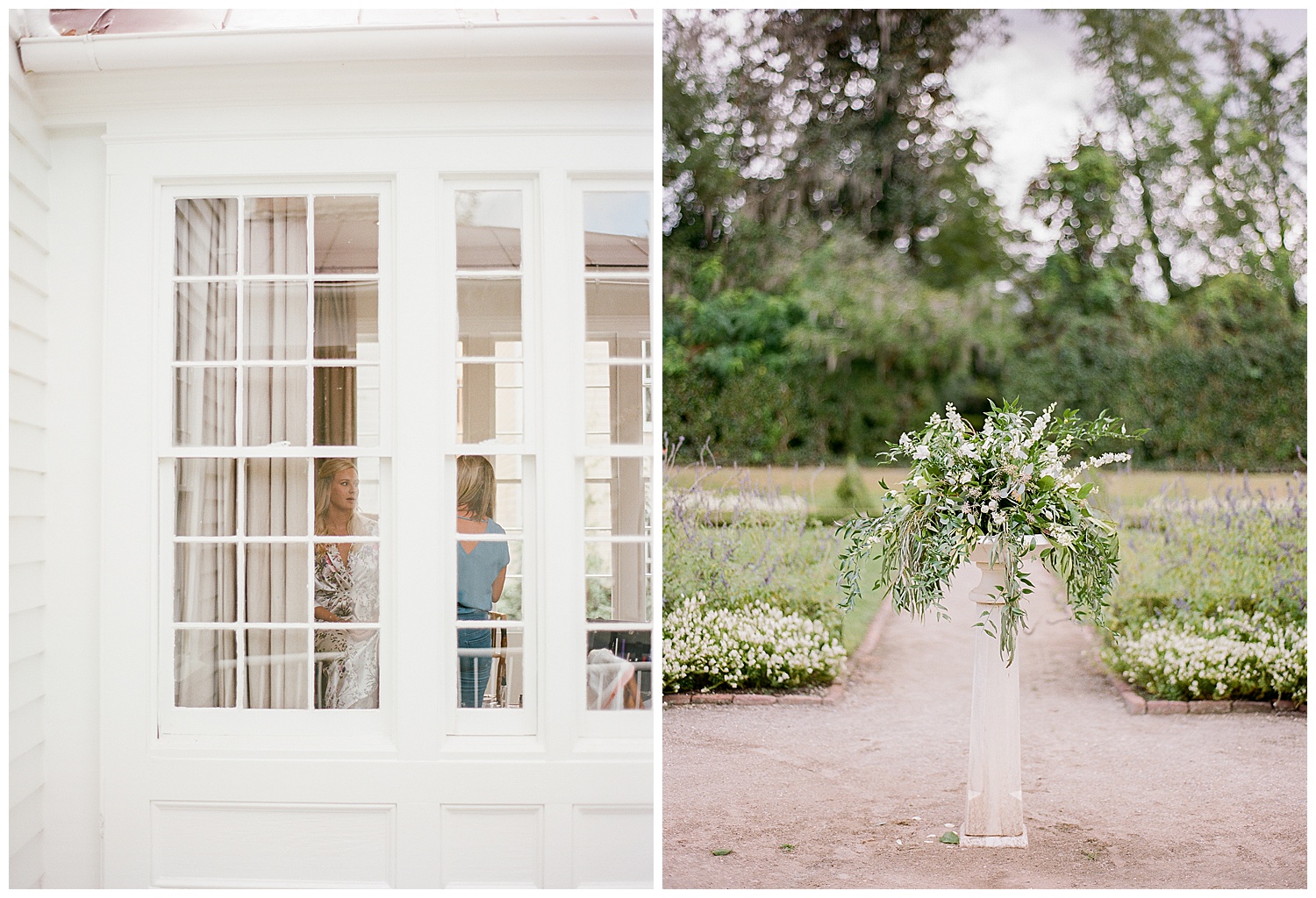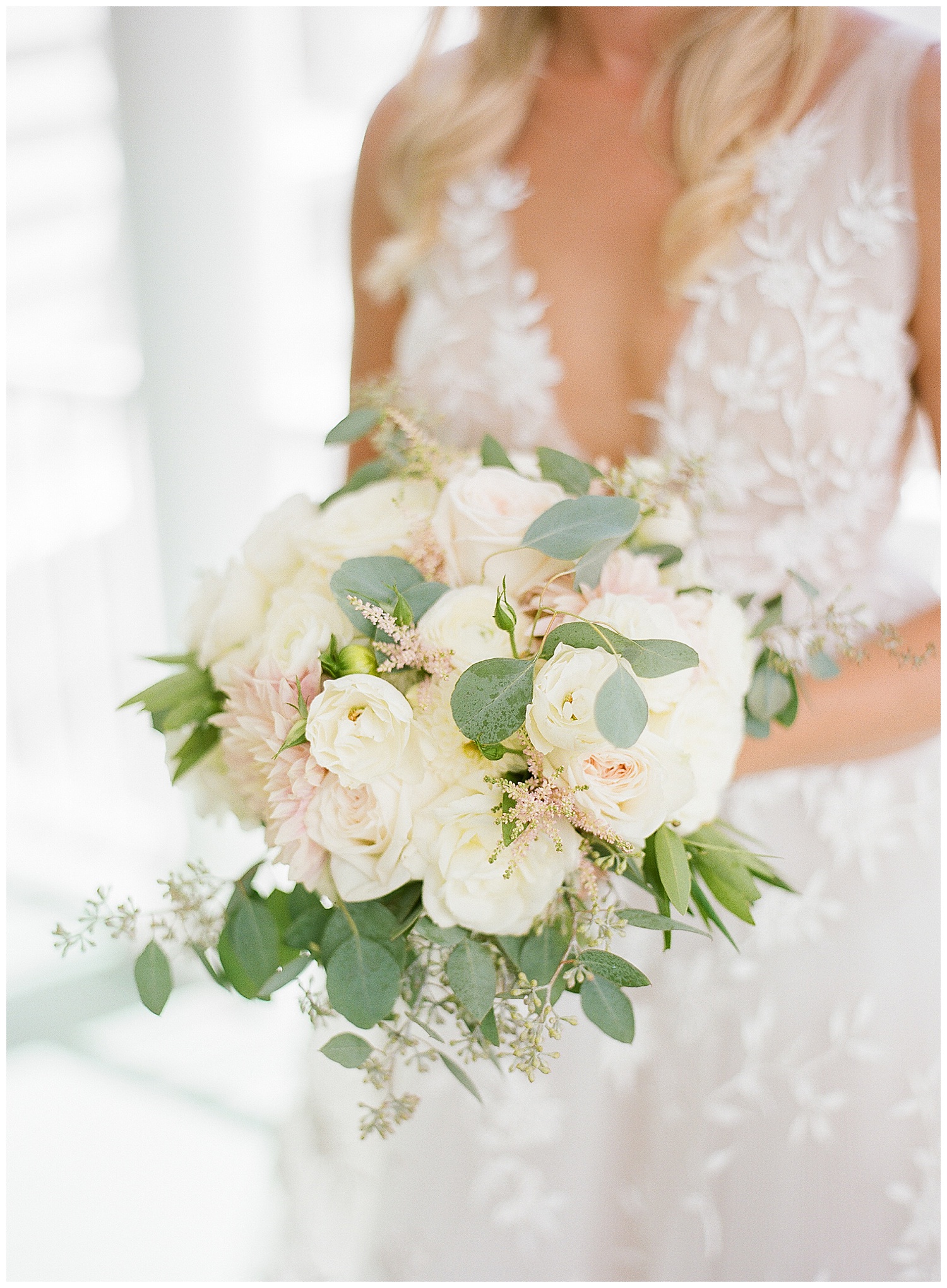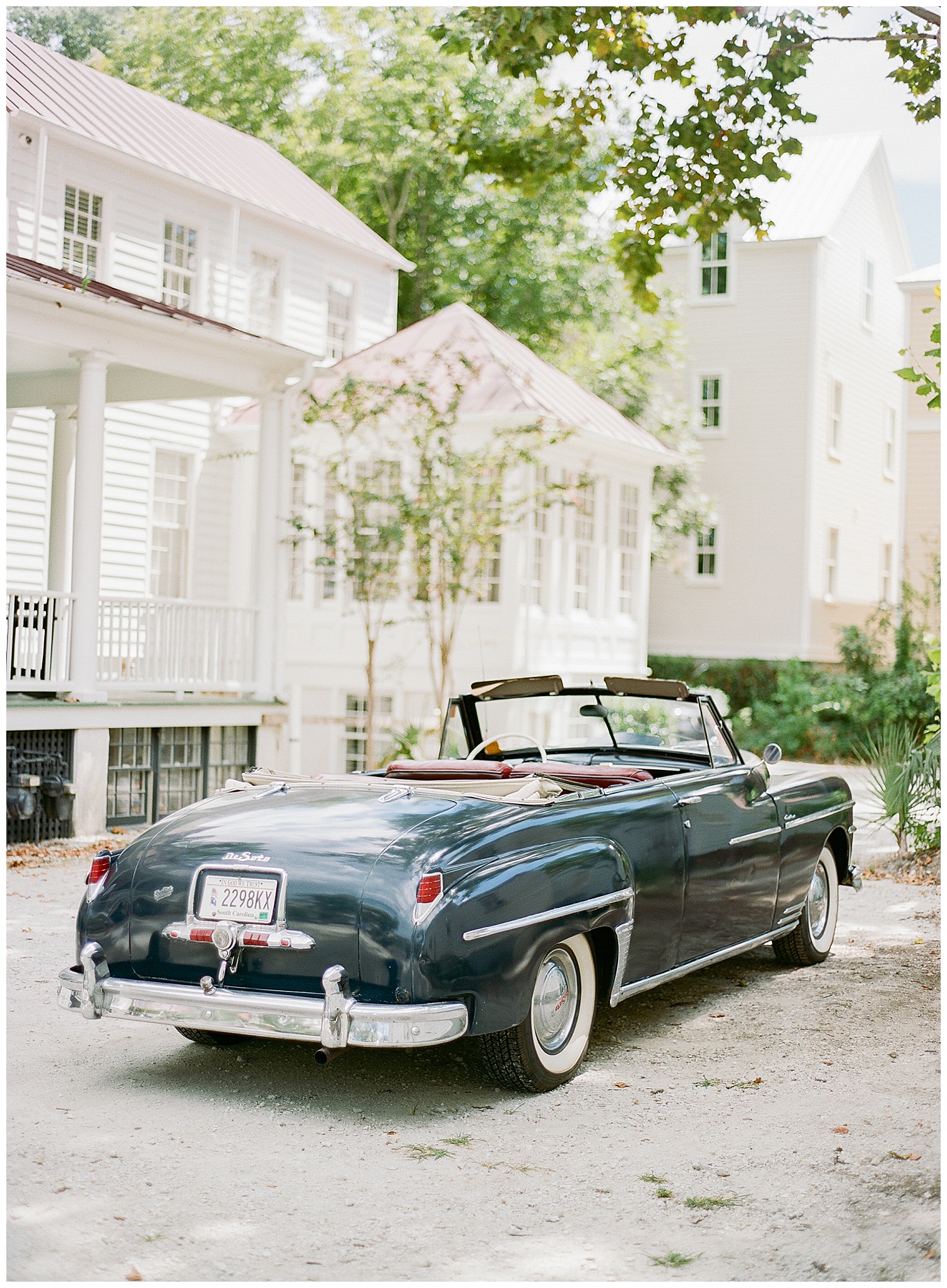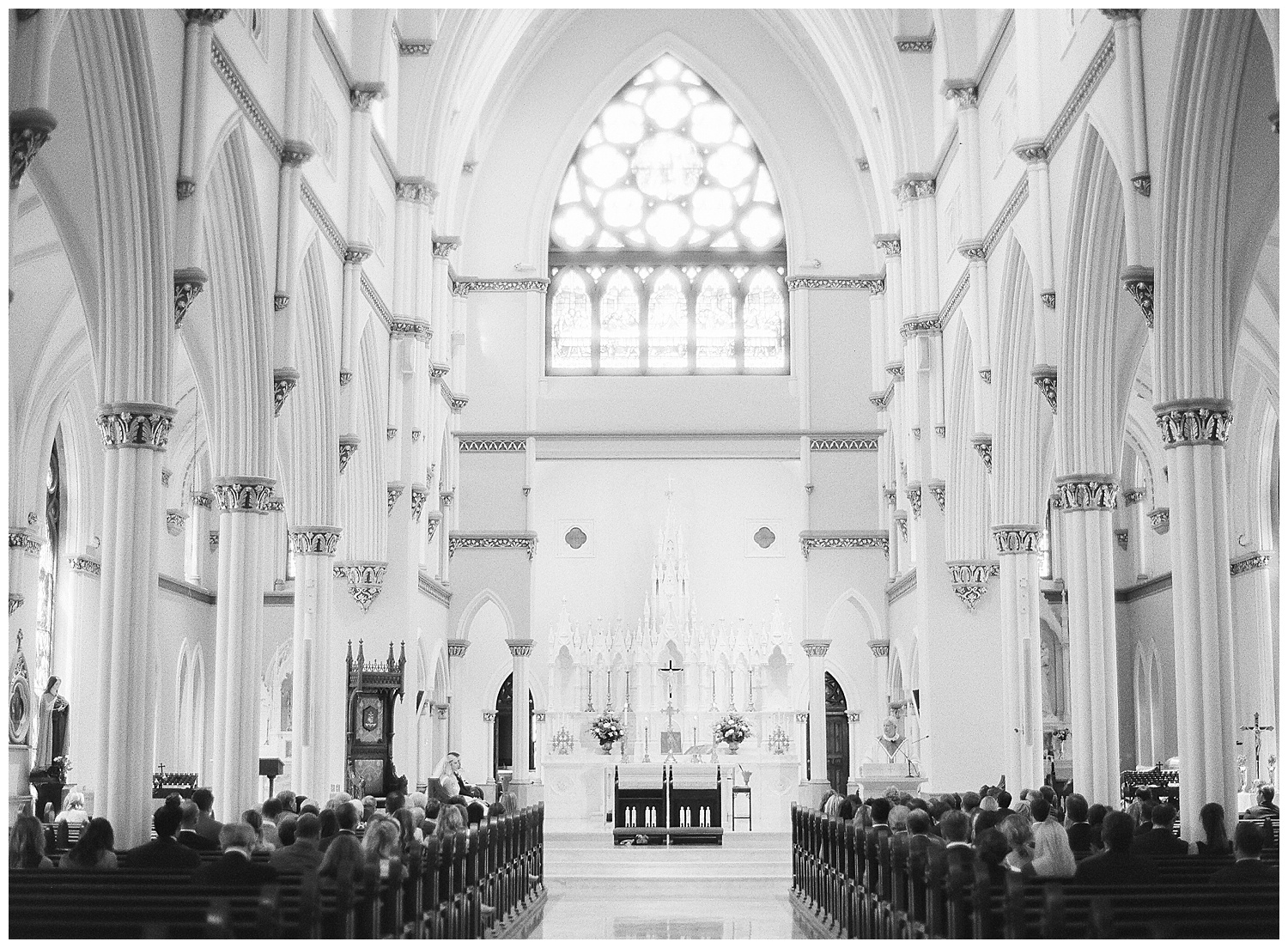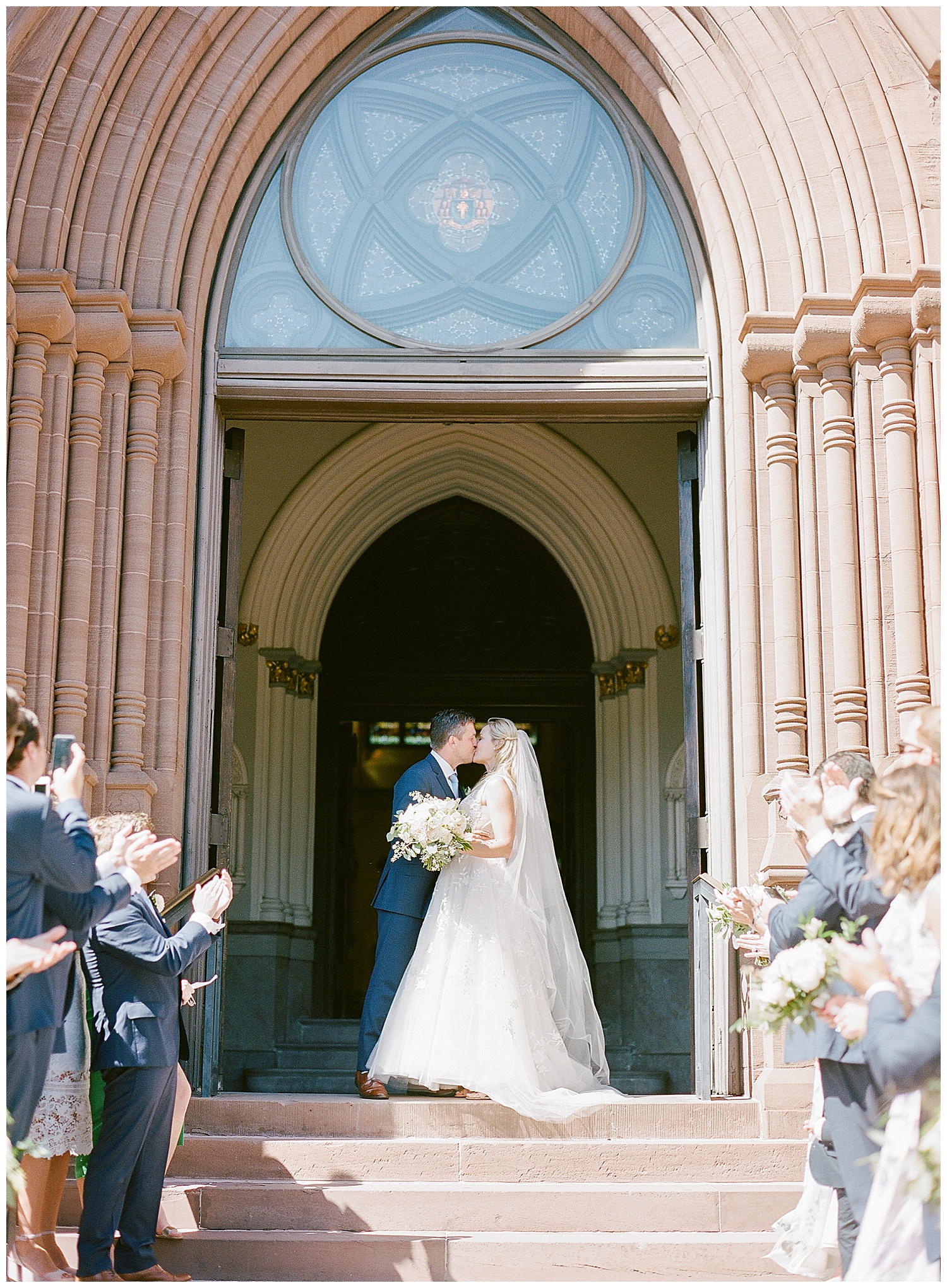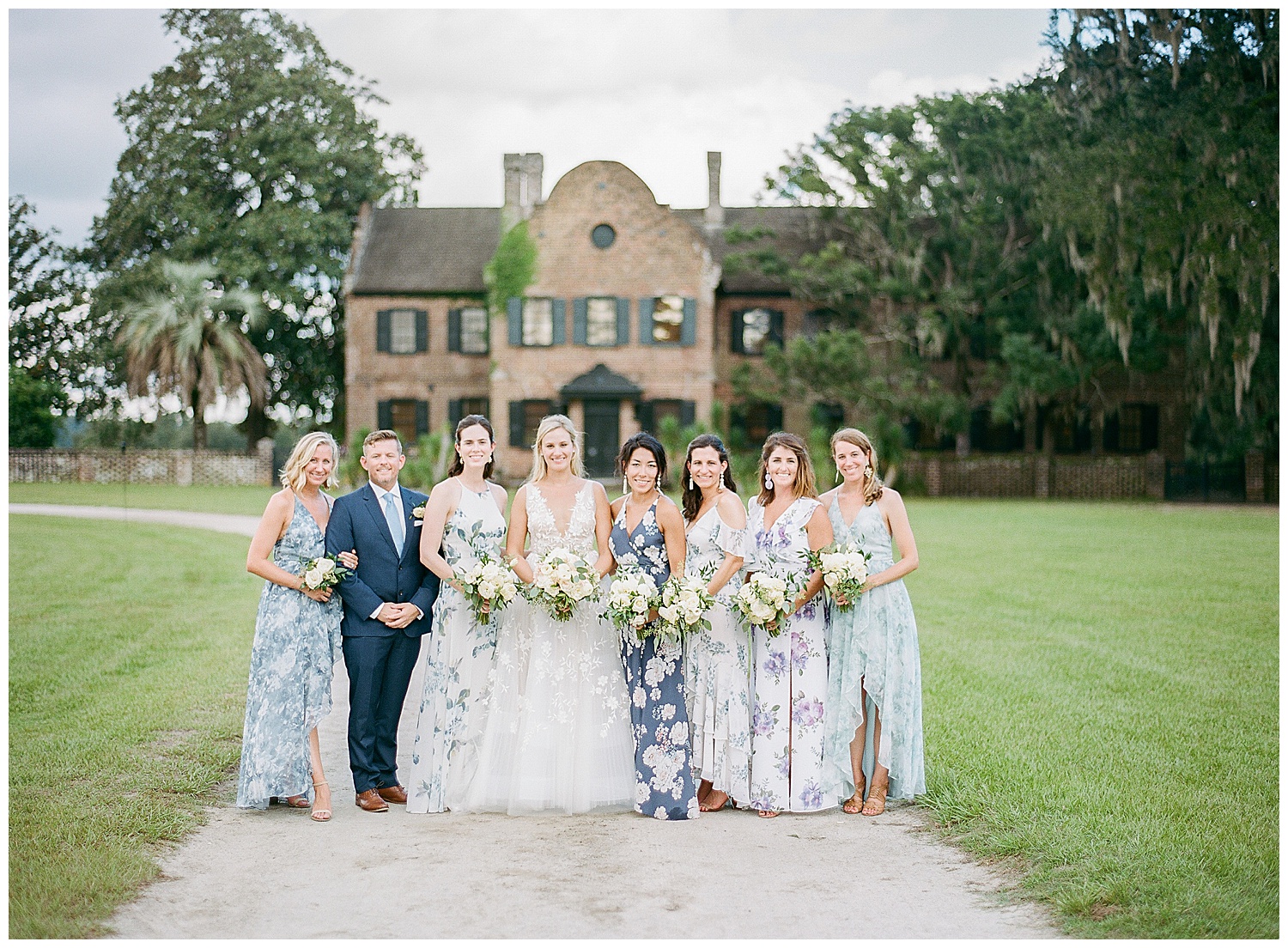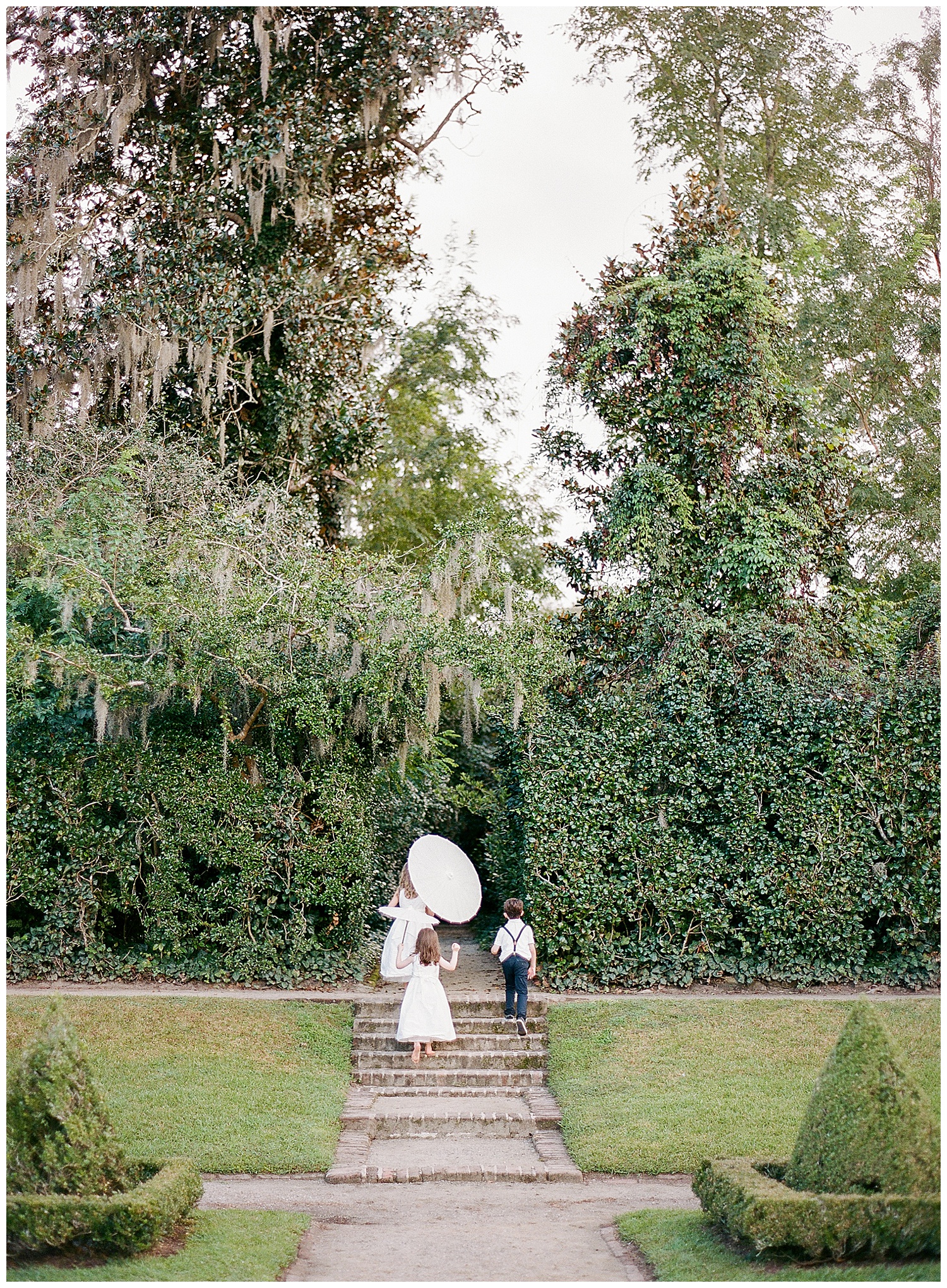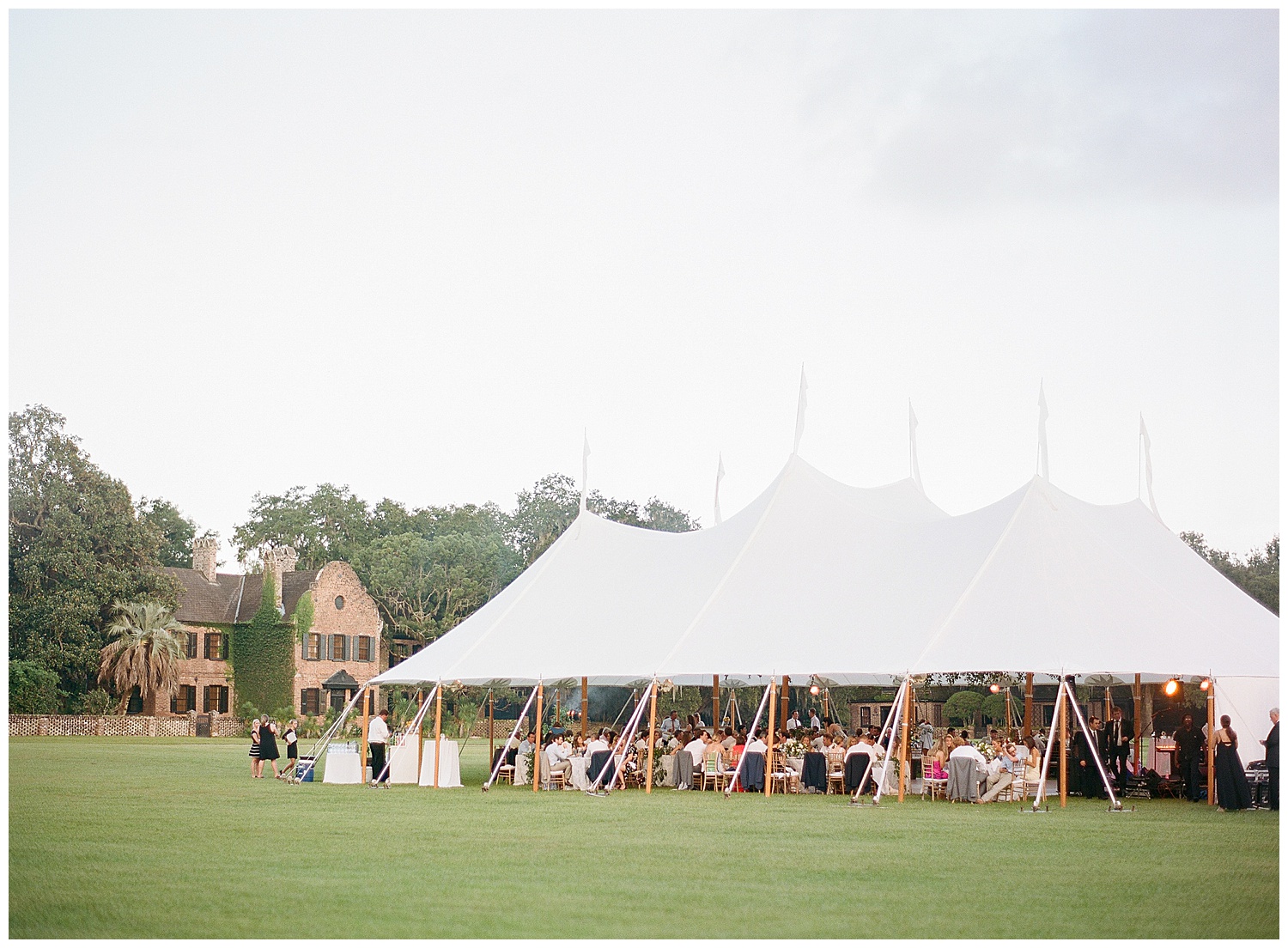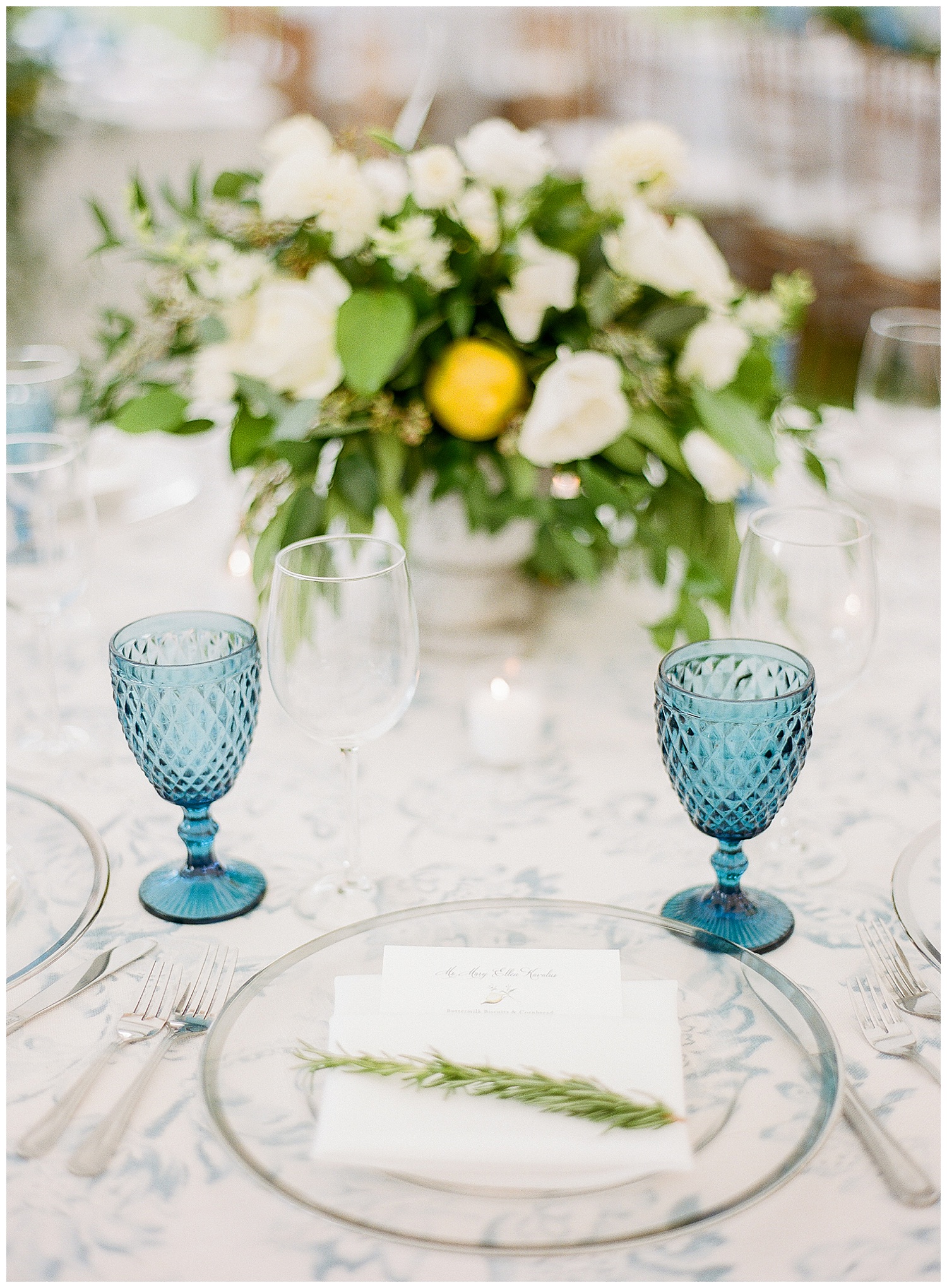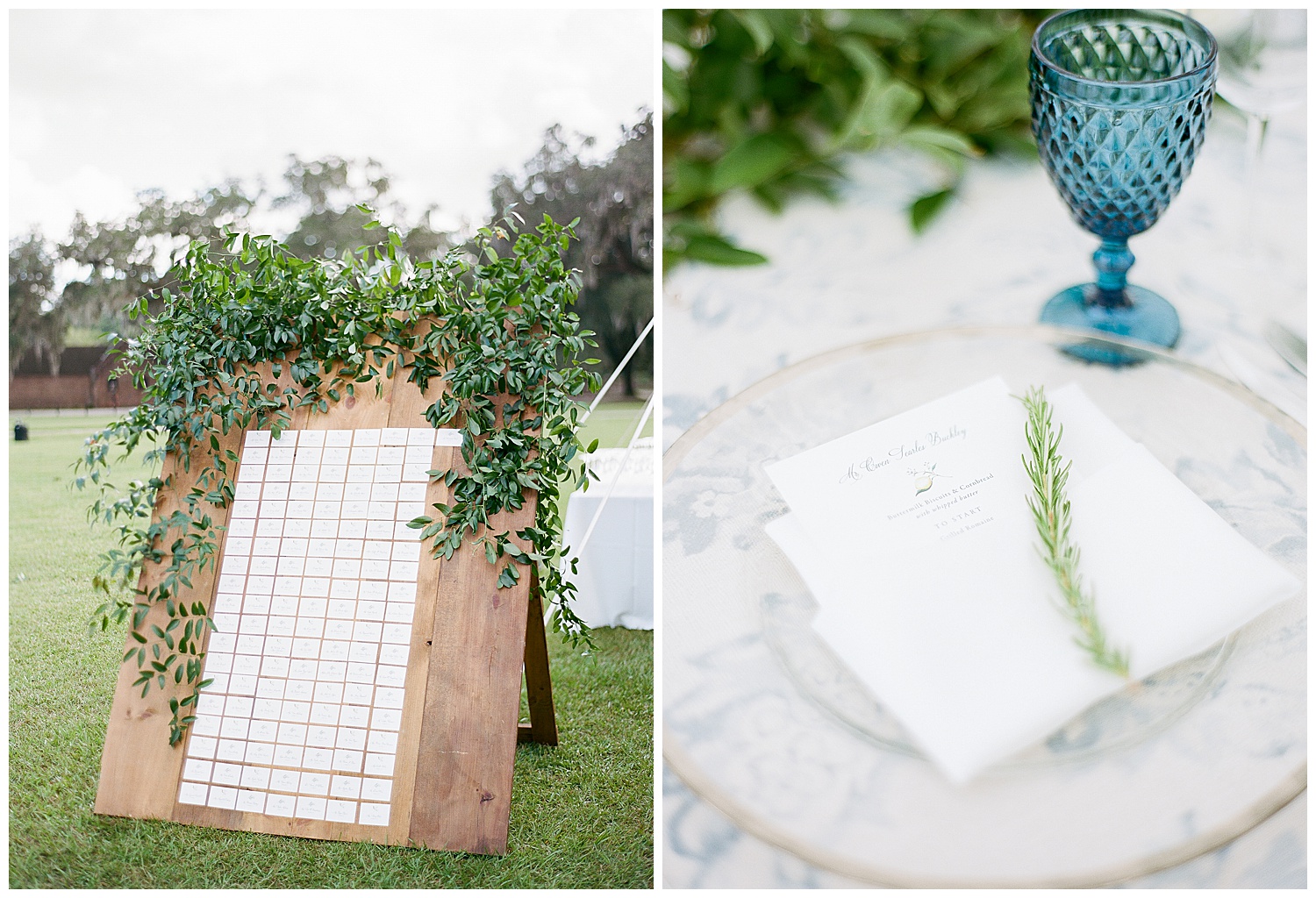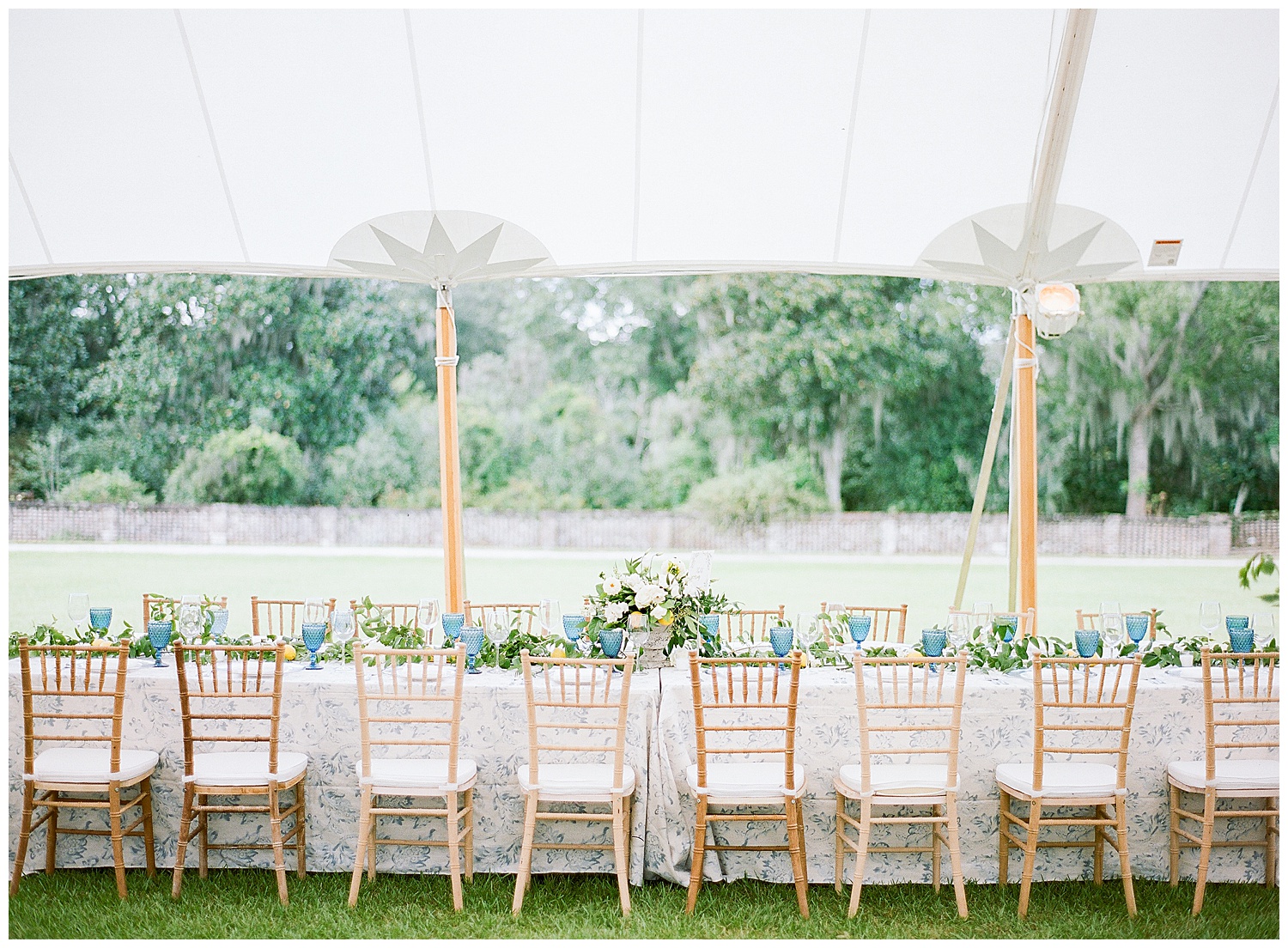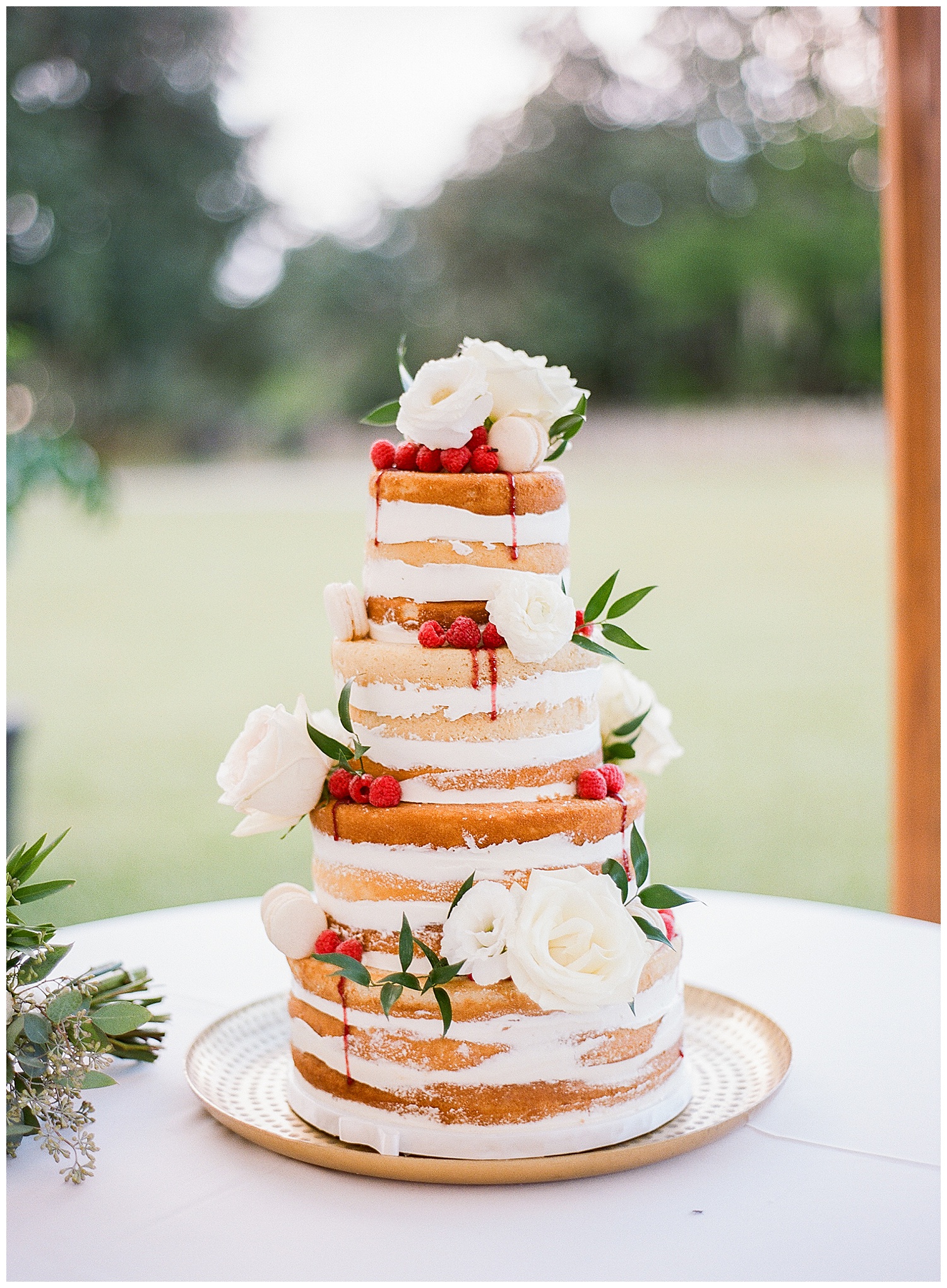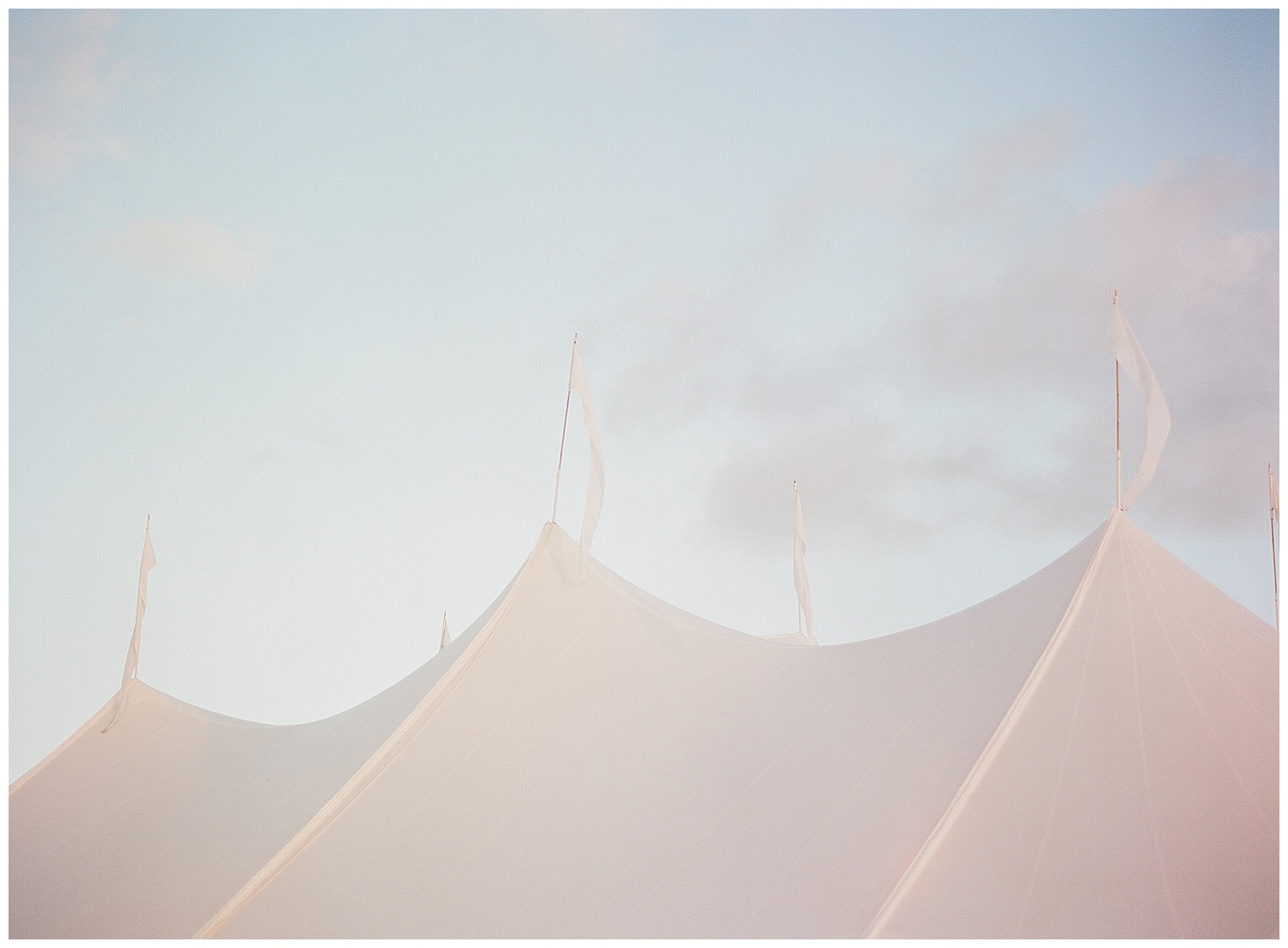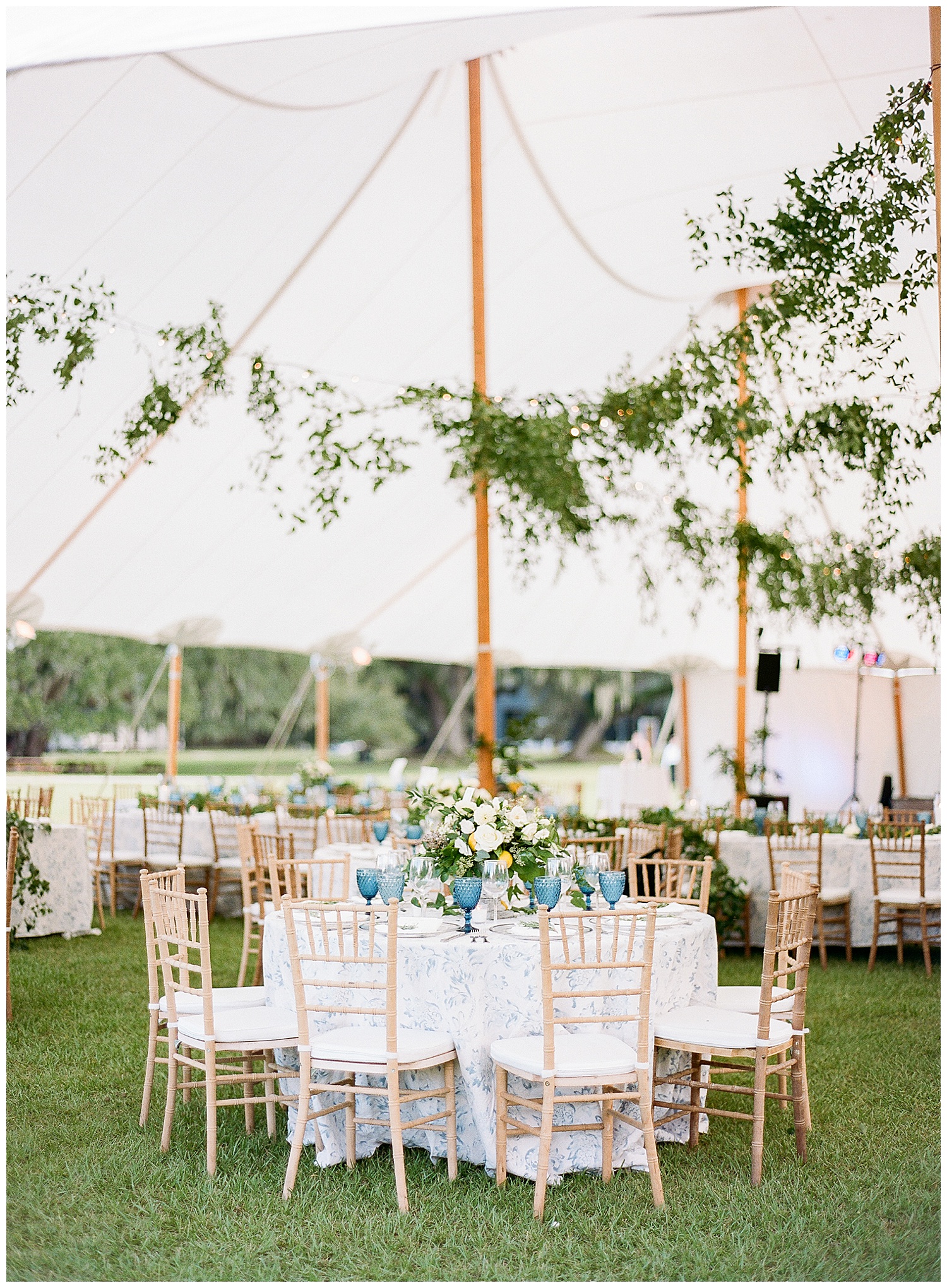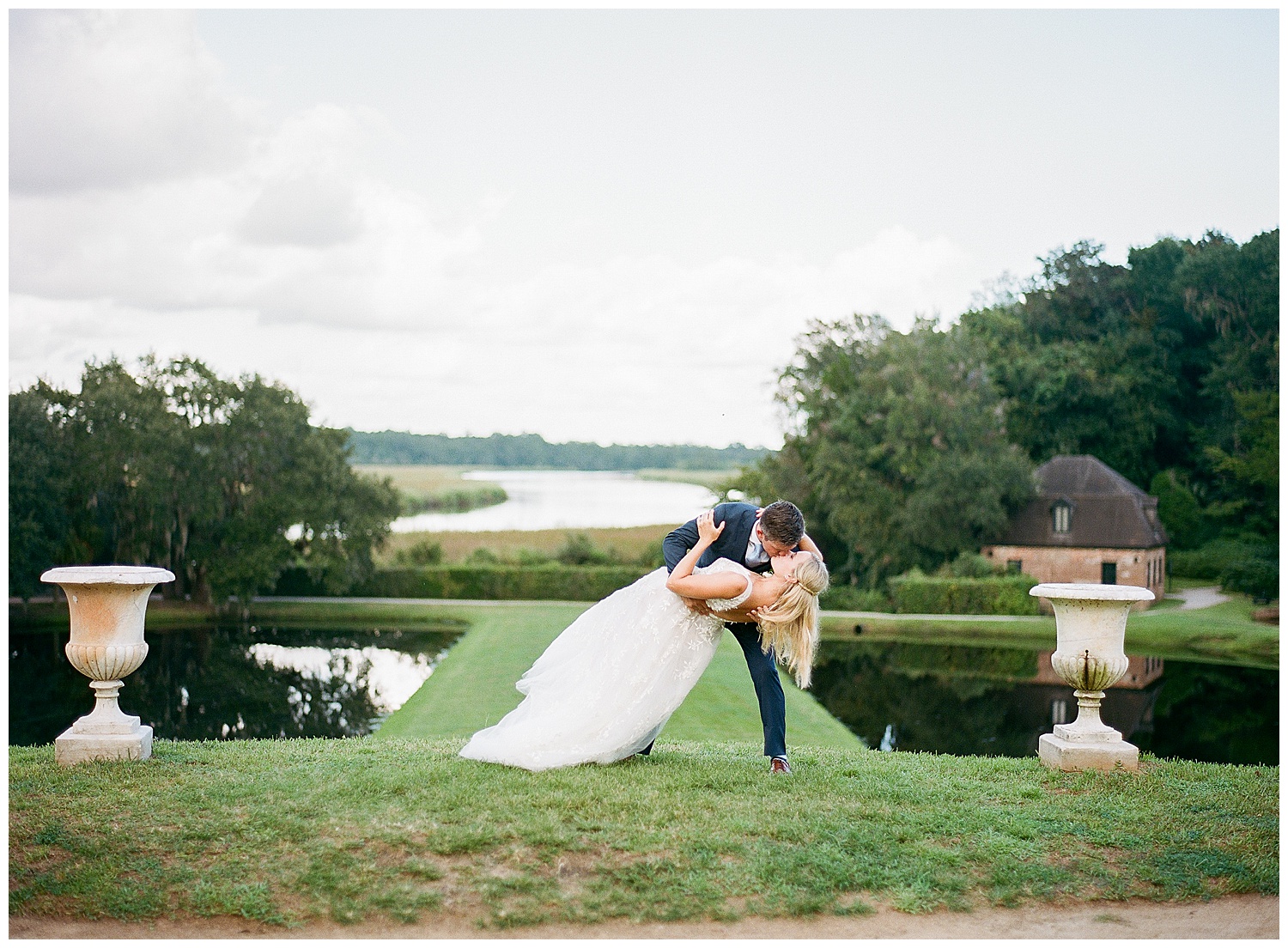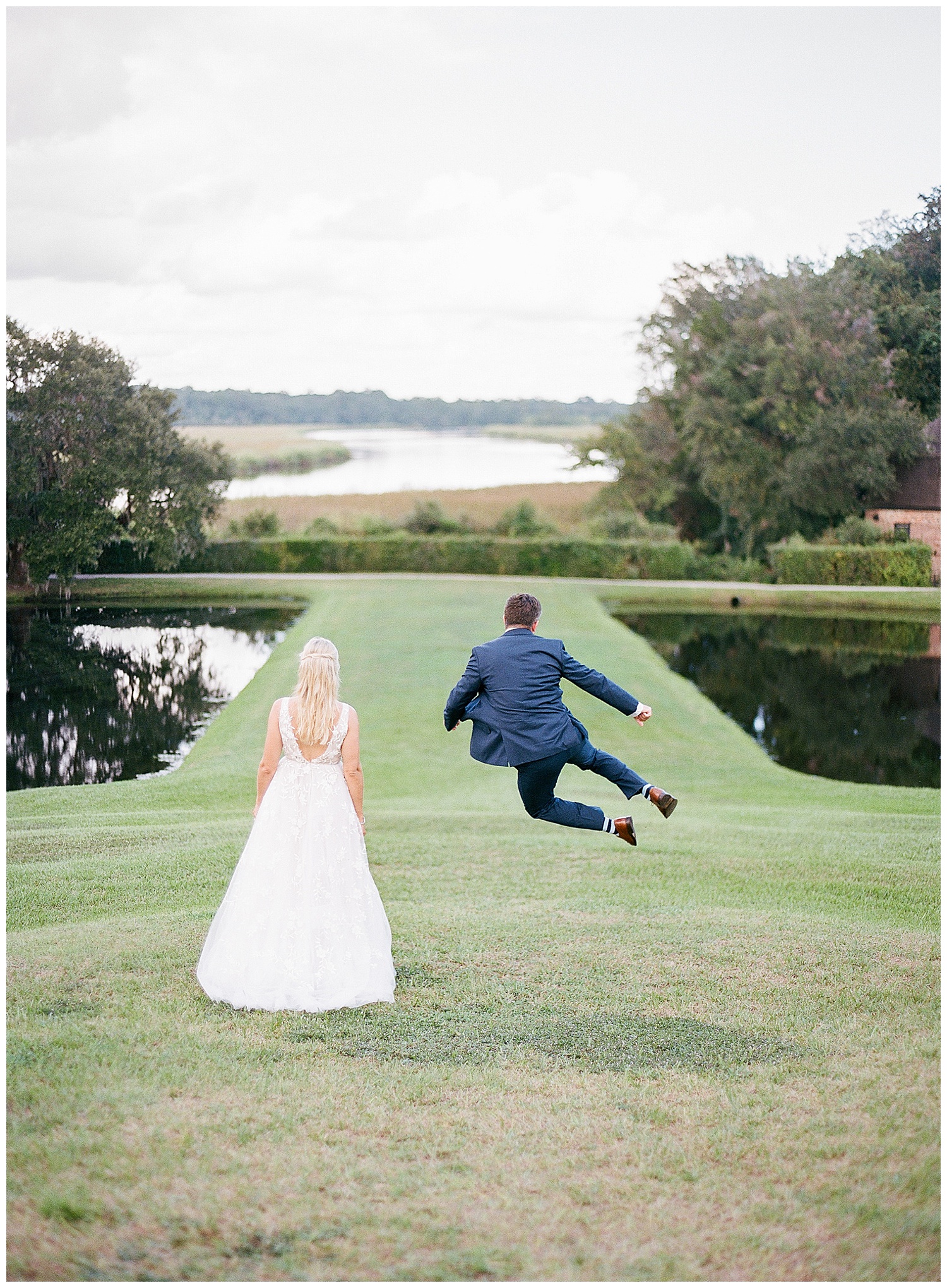 Wedding Design: Ooh! Events | Florals: Out of the Garden | Photography: Clay Austin | Videography: Life in Rewind | Reception Venue: Middleton Place | Rentals: Ooh! Events & Skyline Tent Company | Catering & Bar: Middleton Place Restaurant | Cake: ABCD Cakes | Invitations: Mac & Murphy | Music: Sultans of Swing | Bride's Attire: Oscar de la Renta | Bridesmaids' Attire: Jenny Yoo & Yumi Kim | Beauty: Ooh Beautiful | Men's Attire: The Black Tux  | Ring Bearer Ensemble: J.Crew | Transportation: Lowcountry Valet & Shuttle Co.