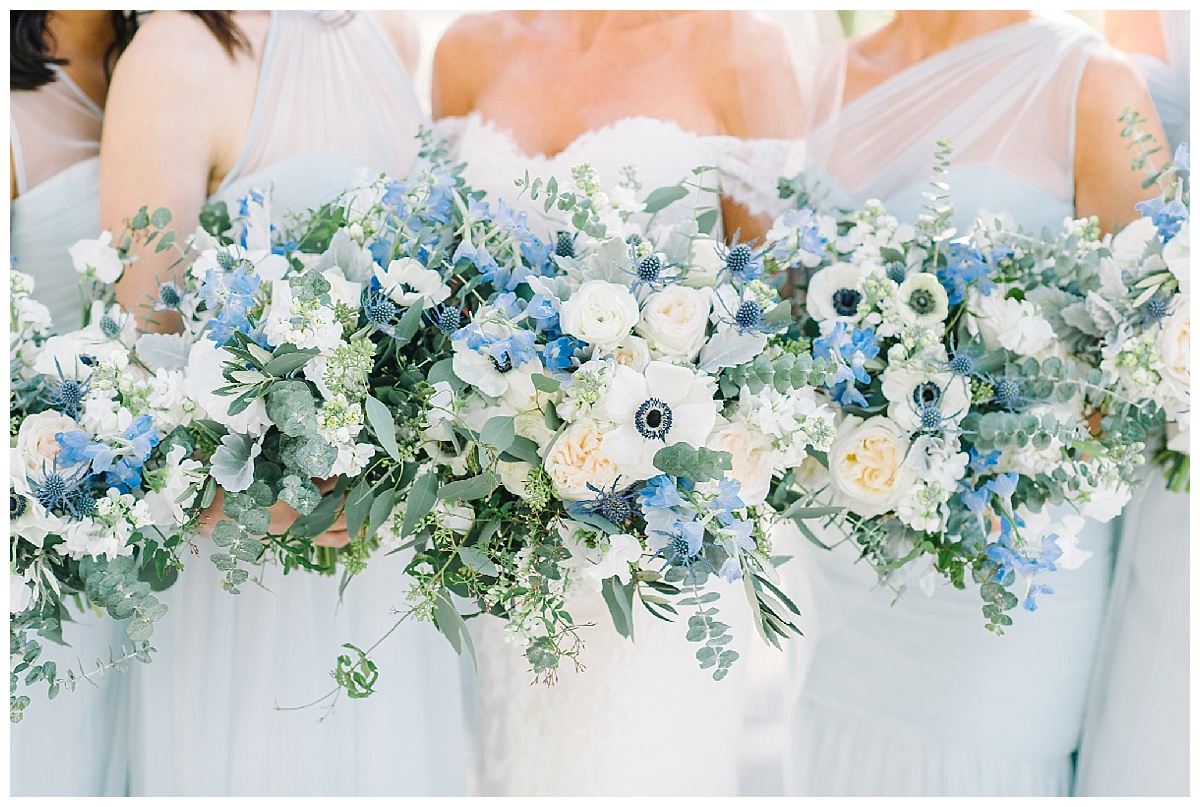 11 May

Jennifer & Michael | Lowndes Grove Plantation

How did you two become an item?
I am originally from Hiram, Georgia, and studied at the University of Georgia. Michael is from Sarasota, Florida, and studied at the University of Colorado Boulder. We first met while attending graduate school in Boston, Massachusetts, in 2010. What started out simply as classmates with a southern connection, quickly turned into becoming close friends, study buddies, and soon to a relationship we knew was something special. Currently, we both work as physician assistants and live in Dallas, Texas, with our sweet Goldendoodle, Penny.

Tell us about the Big Ask.
Despite being from the South, we both have a love for snow skiing and the Rockies. Last March, we planned a trip to Vail, Colorado, with our closest friends. Towards the end of this trip Michael was insistent on taking me to Blue Sky Basin…it has a beautiful overlook and the sky was perfect. Being sneaky, he found a random skier to help capture the entire proposal! He pretended to just take a typical shot, but shortly after, turned to me and got down on one knee. I am so thankful I had that moment documented and thank you to that skier! It was perfect.

How did you choose Charleston and your venue?
Our parents still live in both Georgia and Florida, so we knew we wanted our wedding to be close to family. The search quickly ended once we started discussing Charleston, South Carolina. With its Southern charm, Spanish moss, waterfront views, and culinary scene, who wouldn't want to visit!? Michael gets the credit for finding our venue, Lowndes Grove Plantation.

Describe what you envisioned for your wedding.
I thought "romantic, organic, airy, and classic". I wanted hues of blue, green, and white, a color palette that worked well for a January wedding and complimented the beauty of the wedding venue perfectly.

What was your absolute favorite element of your wedding design?
There are so many elements that I loved about my wedding, I honestly could not choose just one! I truly have to thank my amazing wedding planner for pulling off my vision and recommending such an all-star team of vendors. She had me complete a priority list of what was the most important and she kept monitoring my budget along the way. But if you insist…
Our flowers were definitely one of my favorites. I starting the planning process knowing I wanted thick, luscious greenery and hoped to pull in white and blue for the bouquets and arrangements.

I also loved the aesthetic of having rustic farm tables for both the greenery and décor but also felt it would be more intimate for our guests.

I also wanted our guests to be able to experience the beautiful pier at sunset, so we focused on a clear-top tent then accented with gorgeous chandeliers and draping for a romantic feel.

Michael and I both loved our huge bar along the dance floor, which was adorned with (you guessed it) more greenery! And our planner put together a picture-perfect lounge area that our guests really appreciated.
Any advice for brides?
Be flexible. Consider getting married during "off-season" months. For us, we found we had a bigger selection of venues and vendors when we looked at certain months. Also, take a few minutes alone during the wedding for just you and your new husband. For us, after the ceremony and before we had our first dance introductions, we had some time to enjoy hors d'oeuvres in private. It was quiet, we were alone, the nerves from reciting our vows were over and we were married! We had fun peeking at the guests through the windows and practicing our first dance.
[Fun sidenote from the TWR team: Jennifer and Michael's wedding was such a stunner that her gown designer, Lea-Ann Belter, ran shots from the Big Day on her site. Nice!]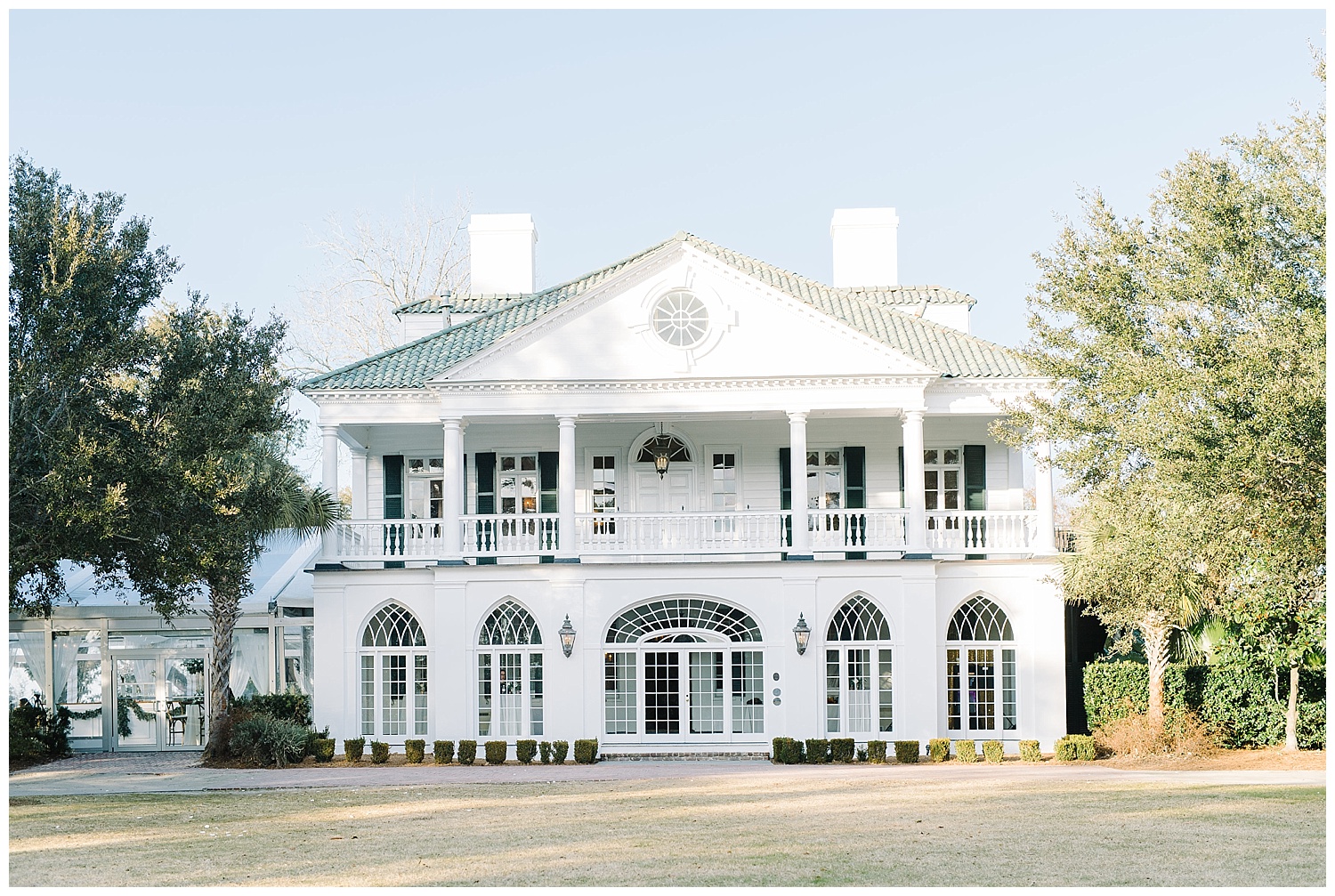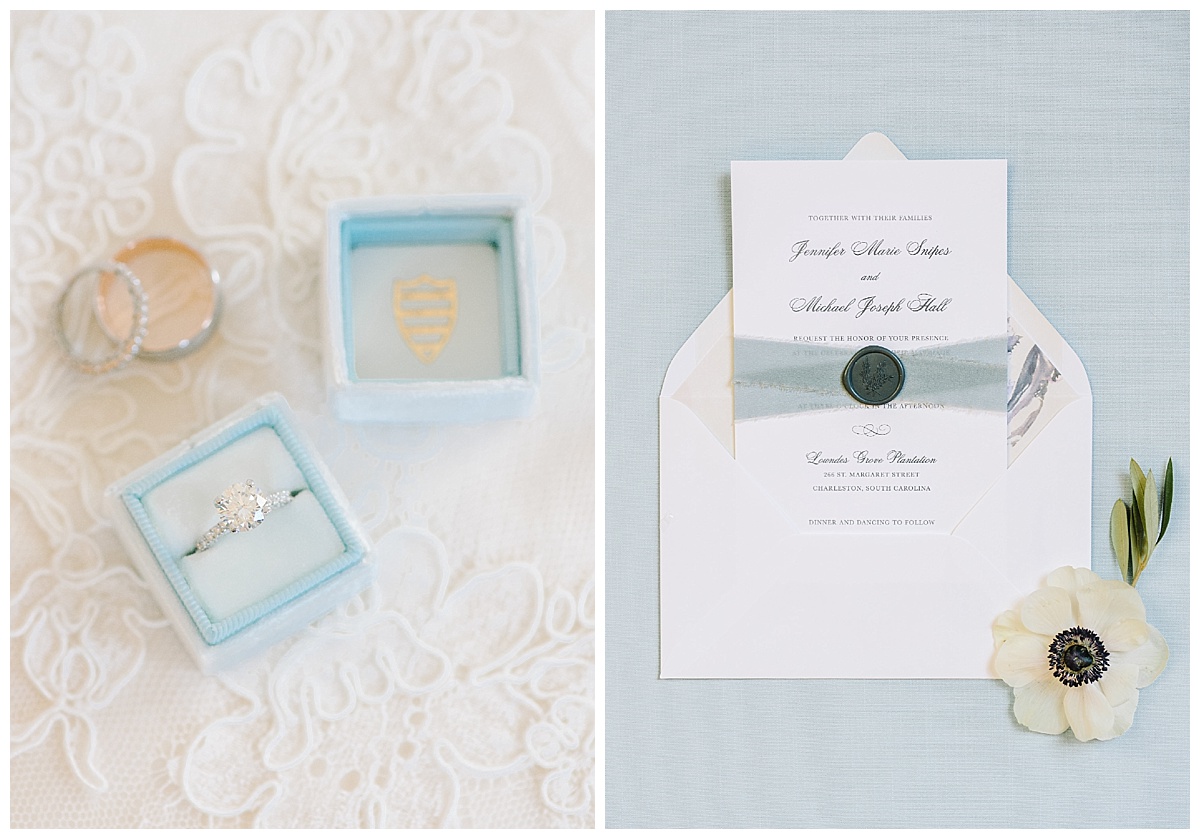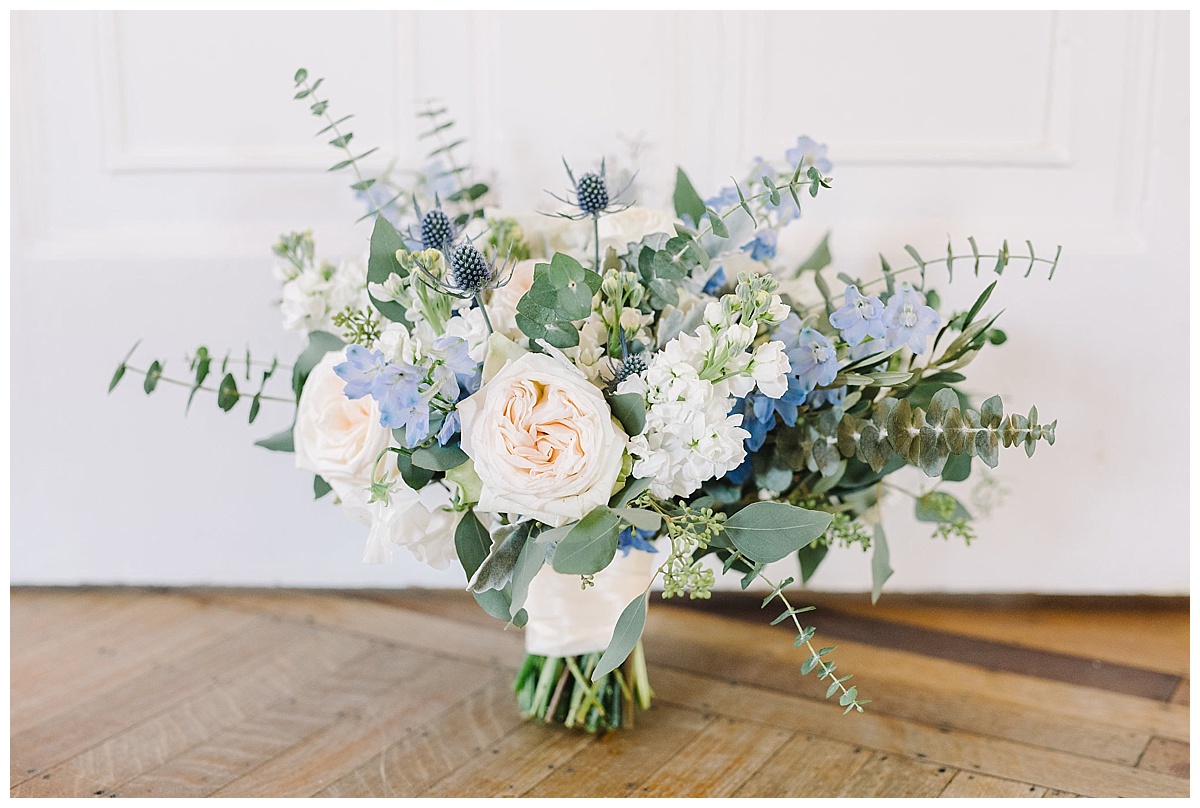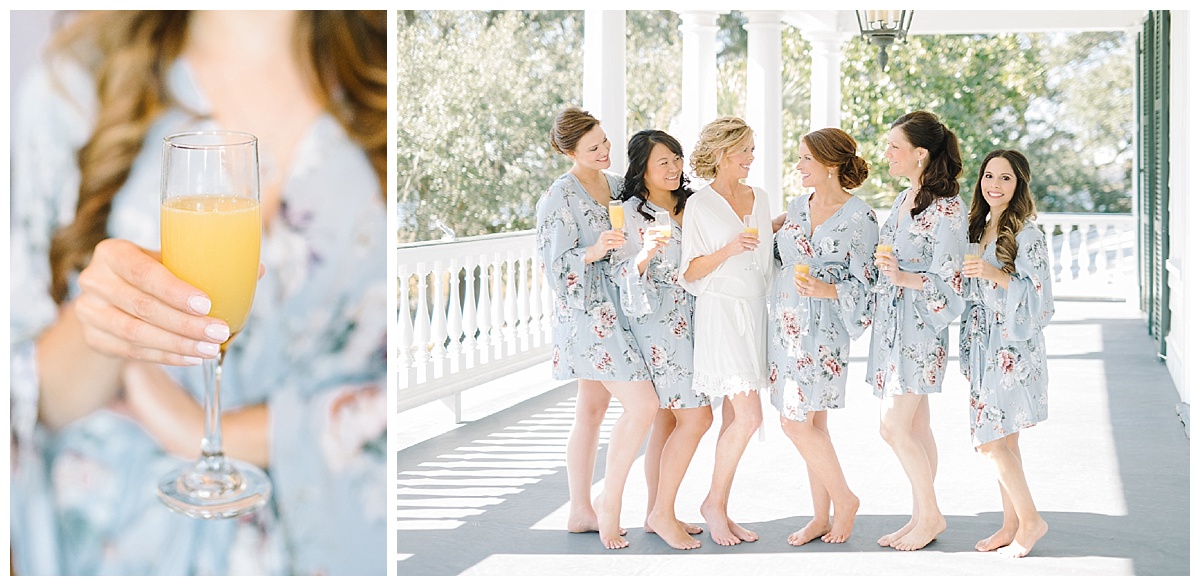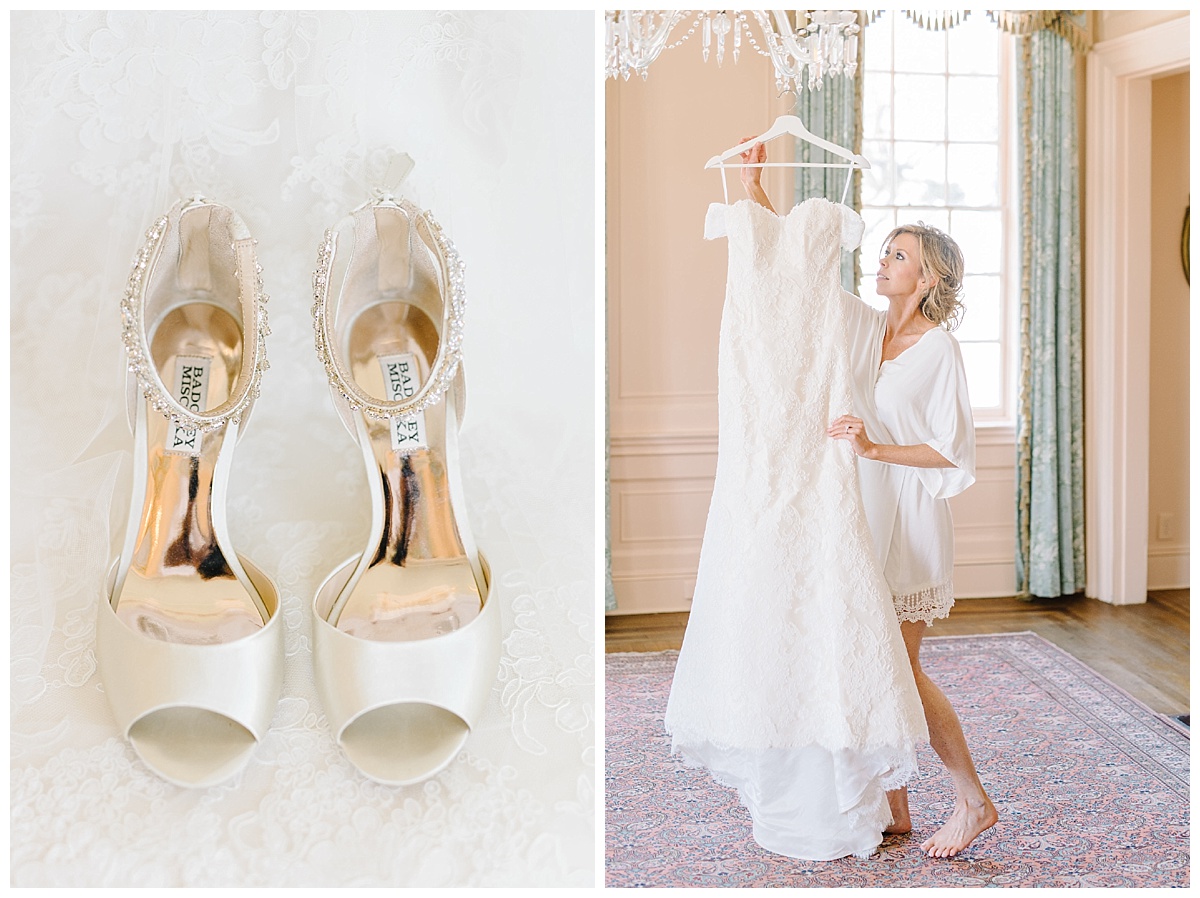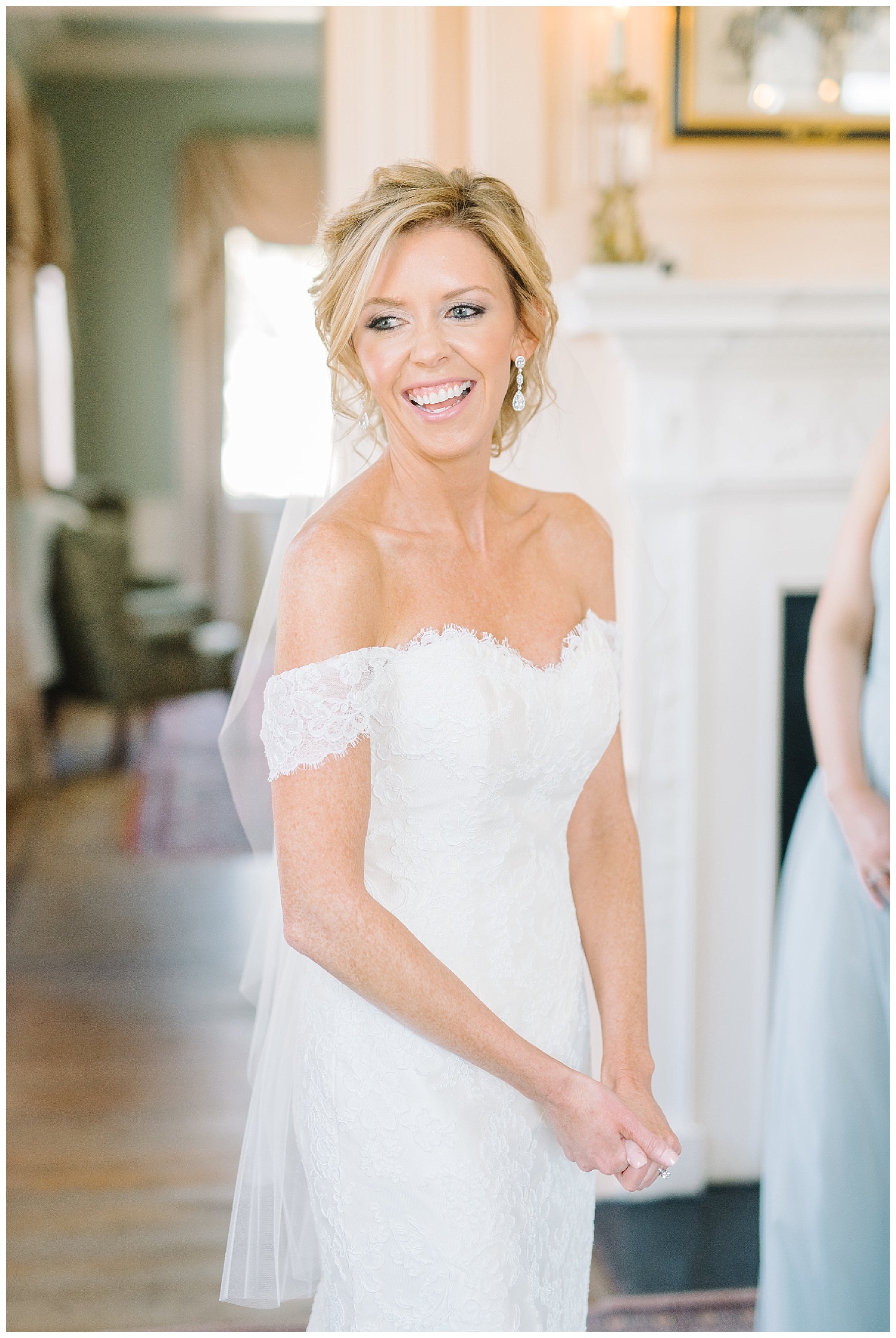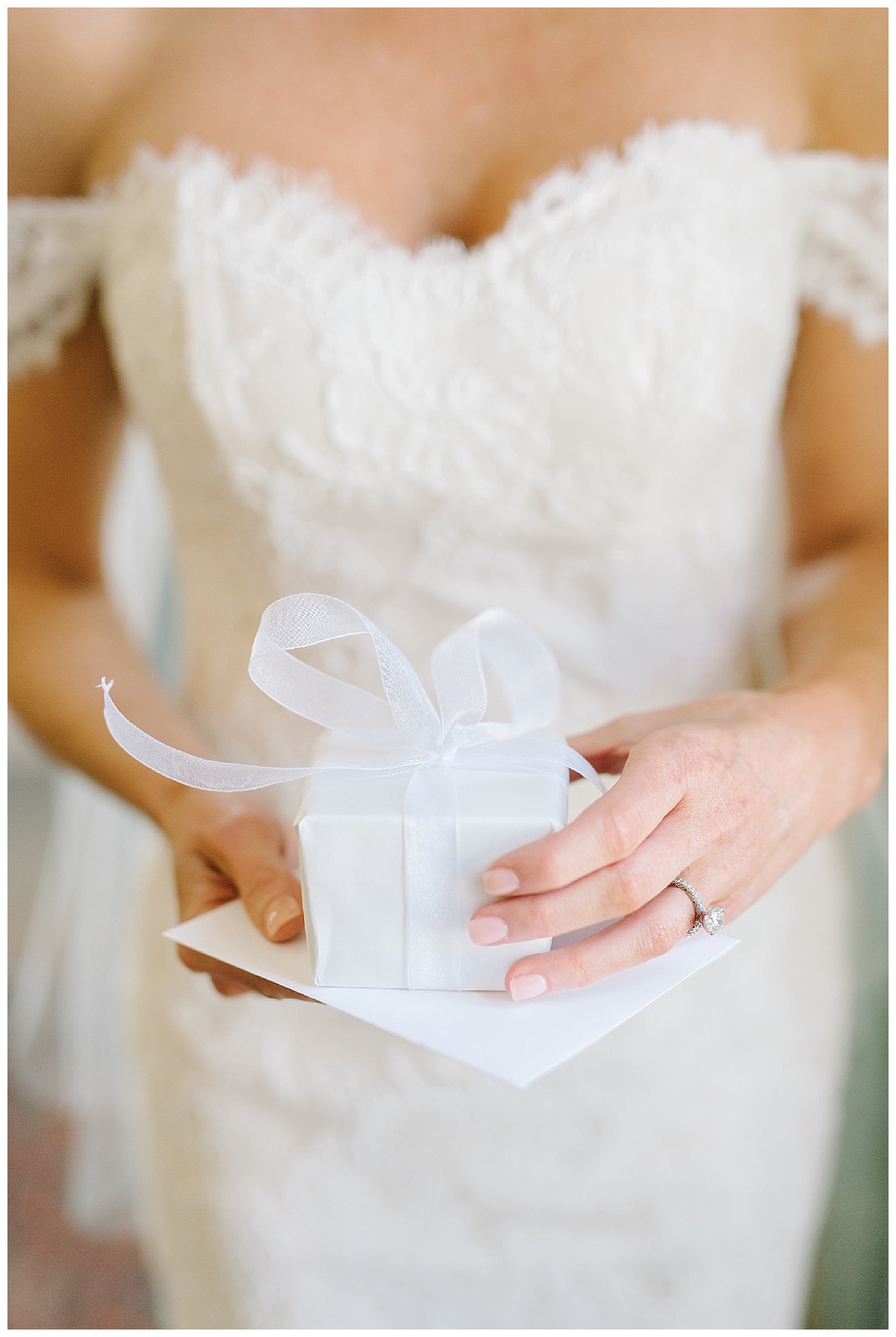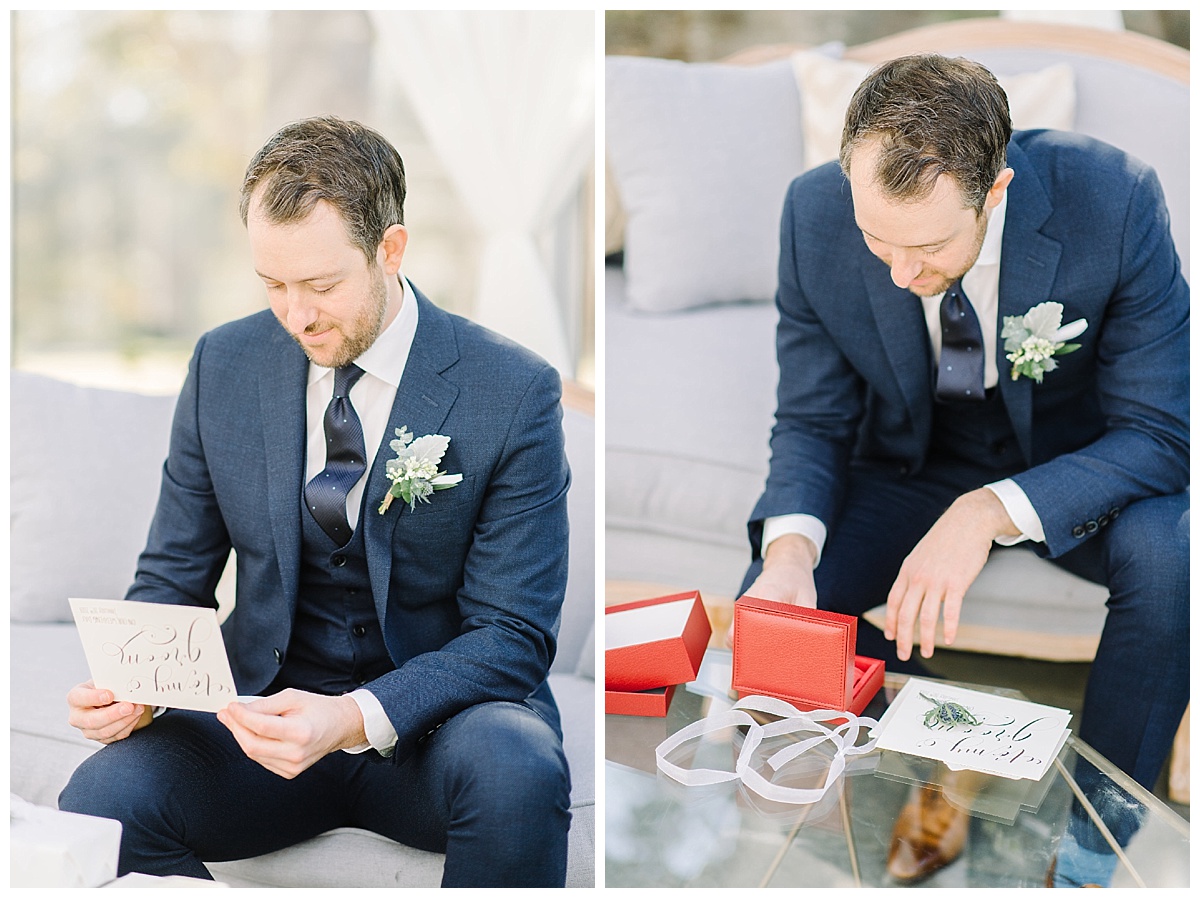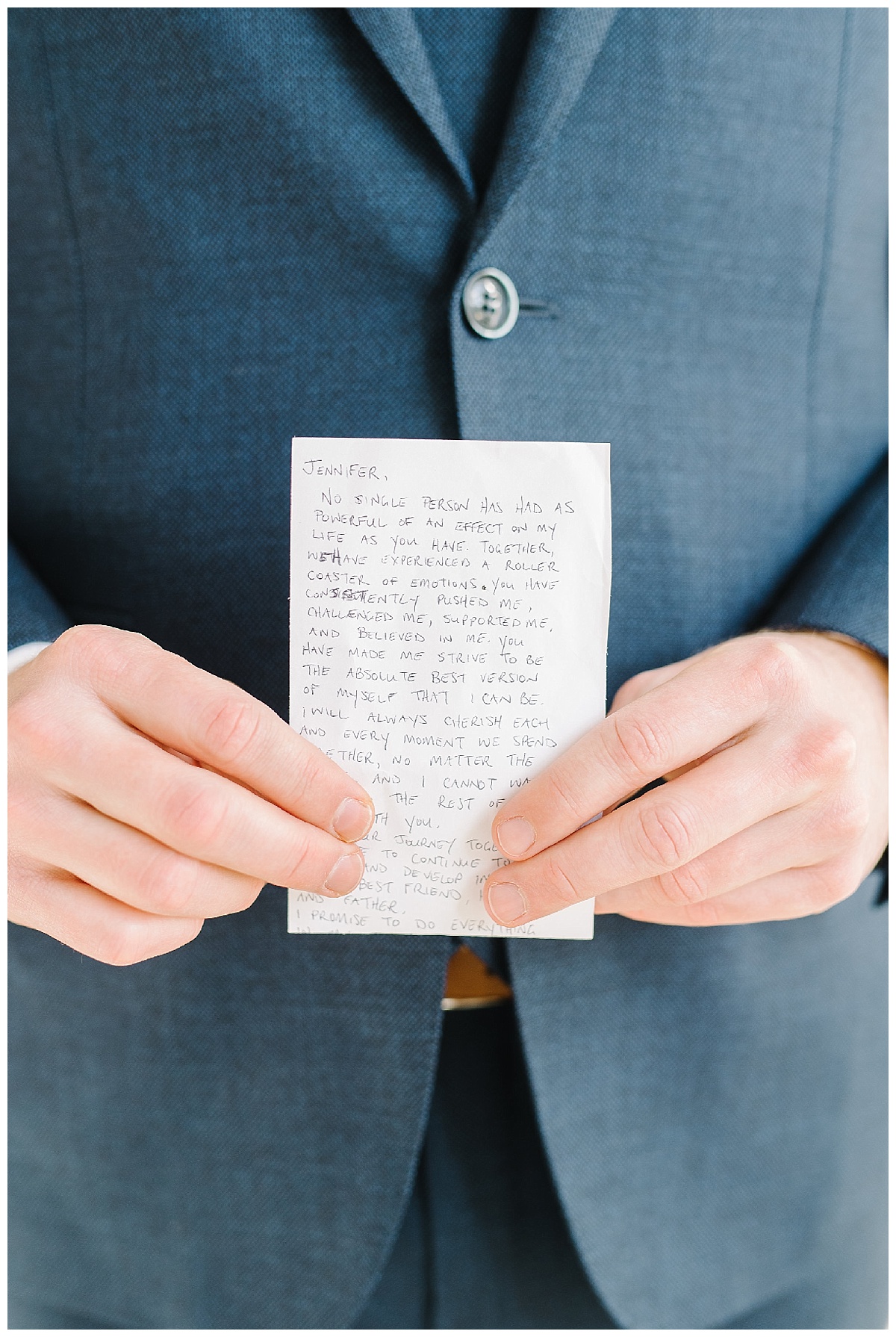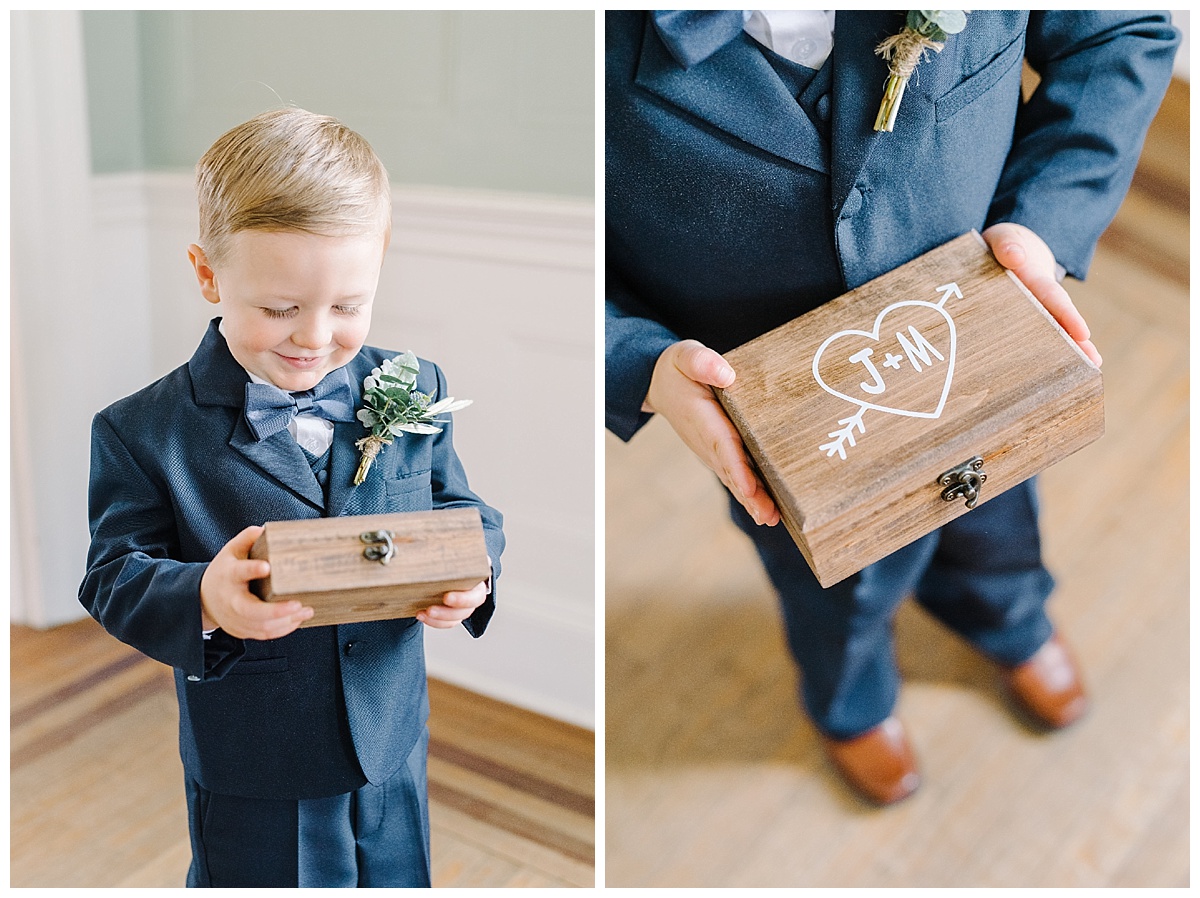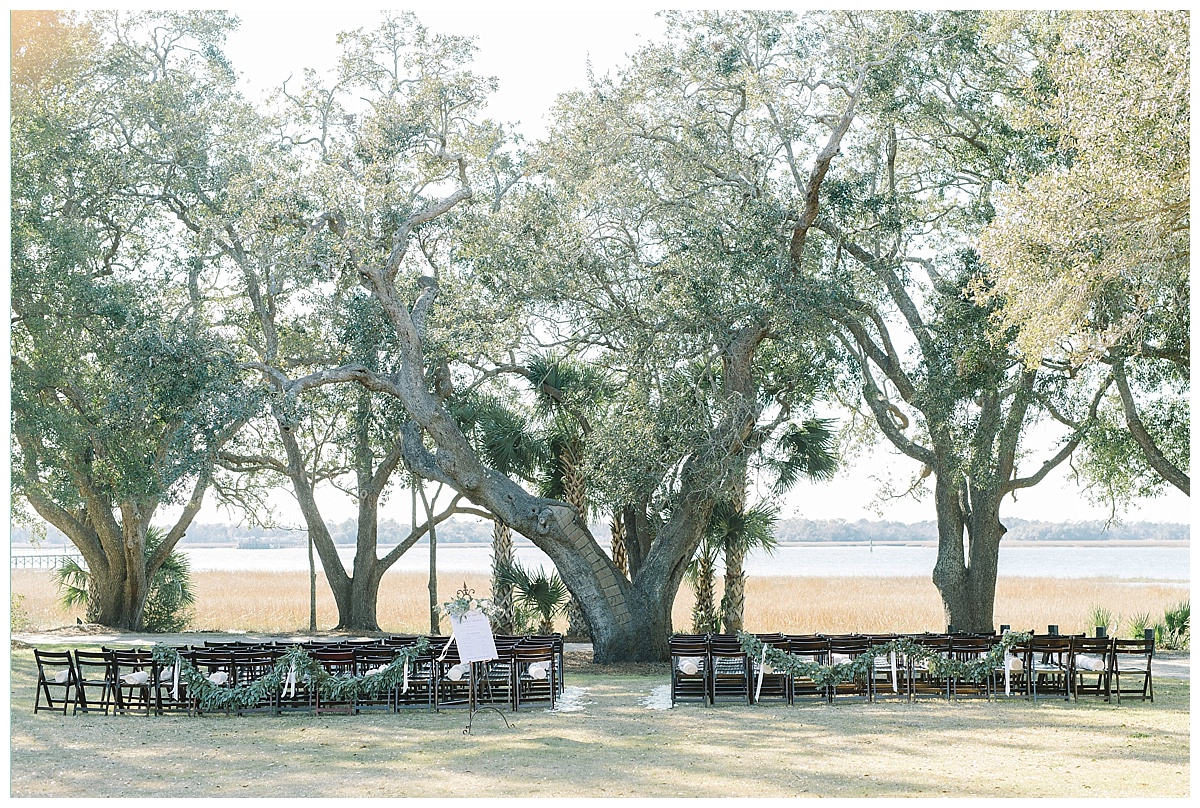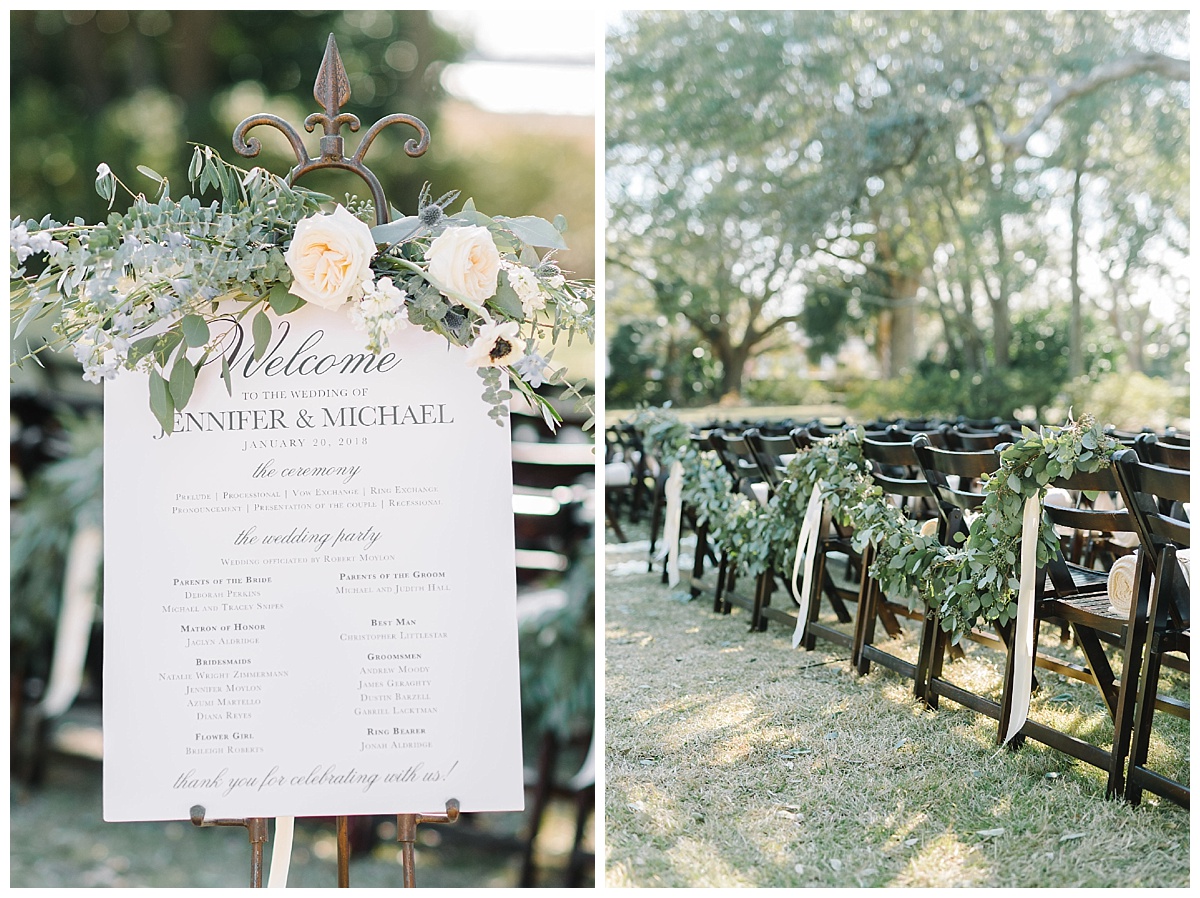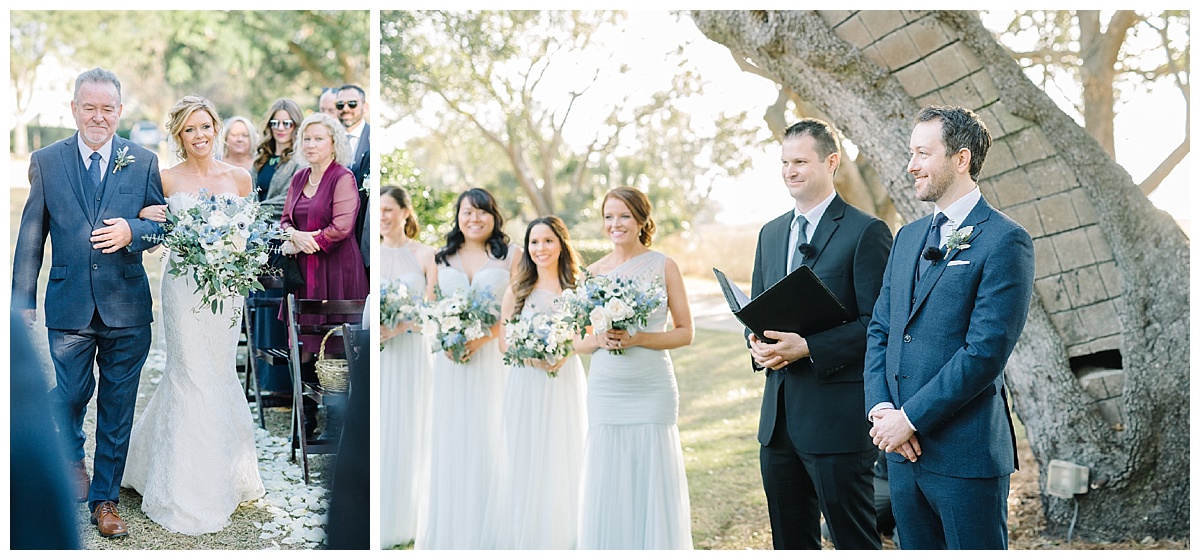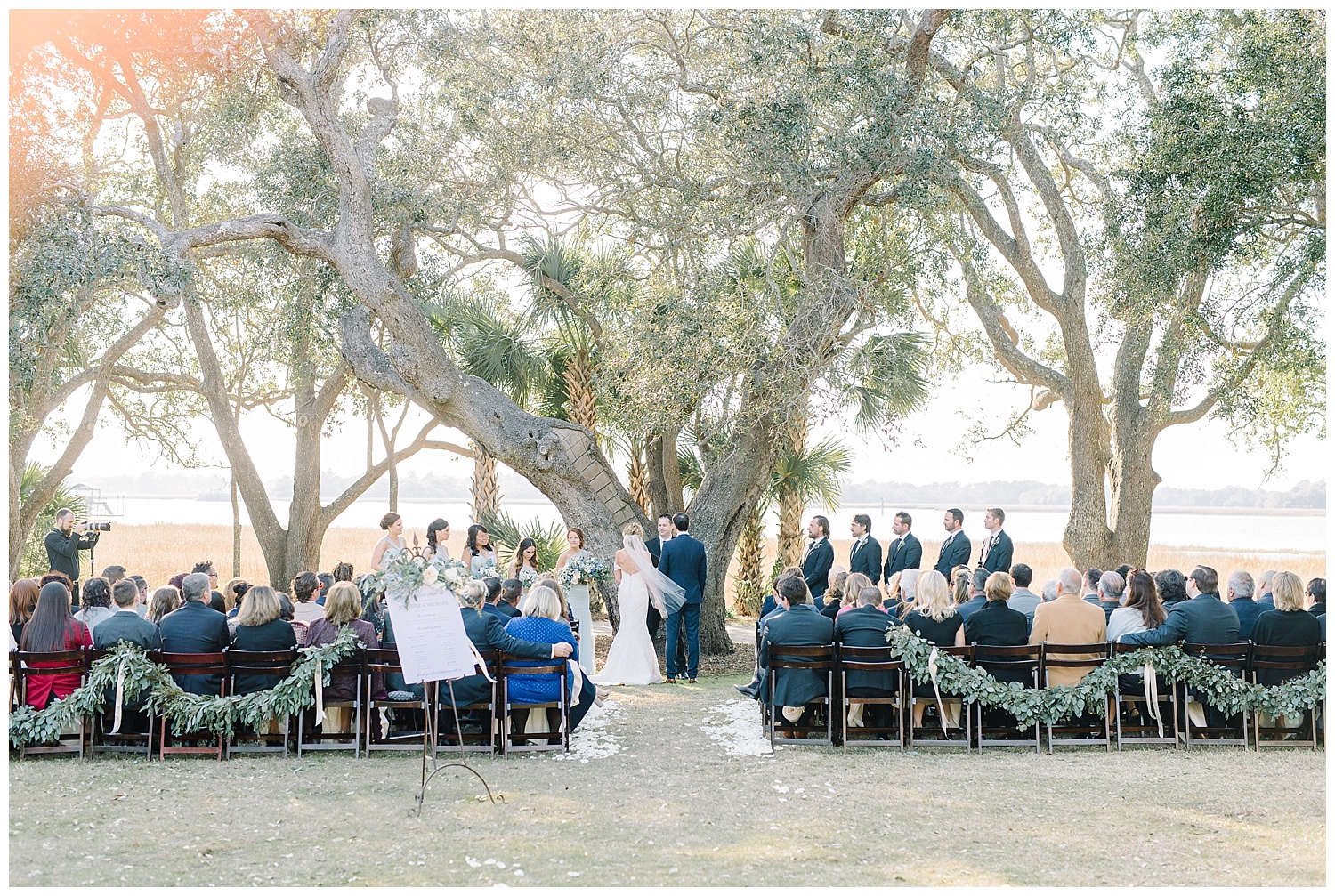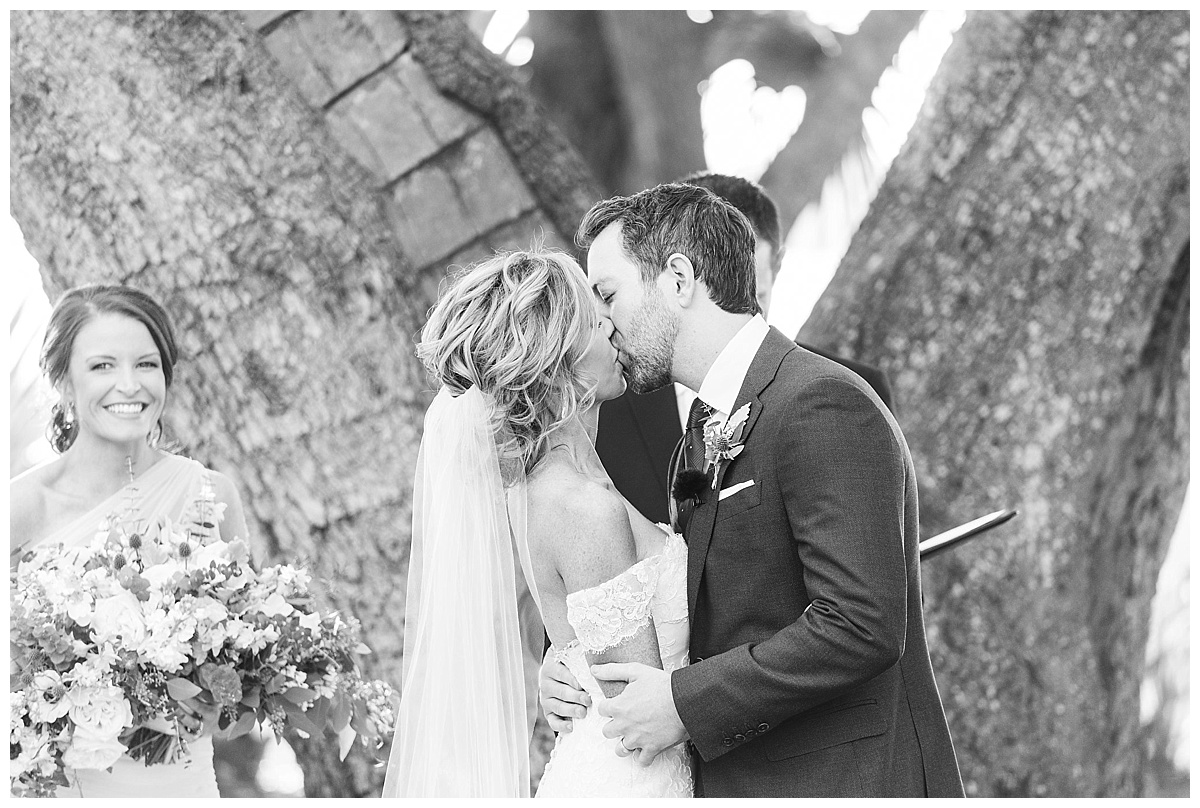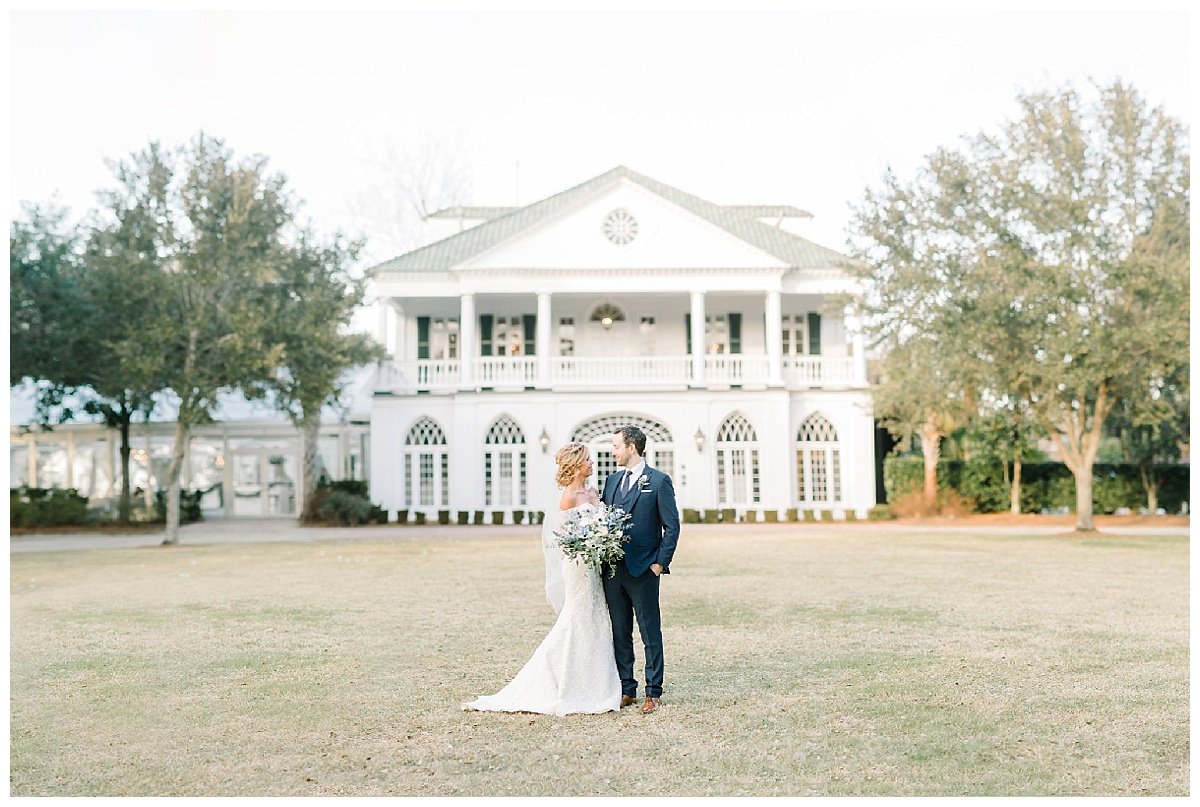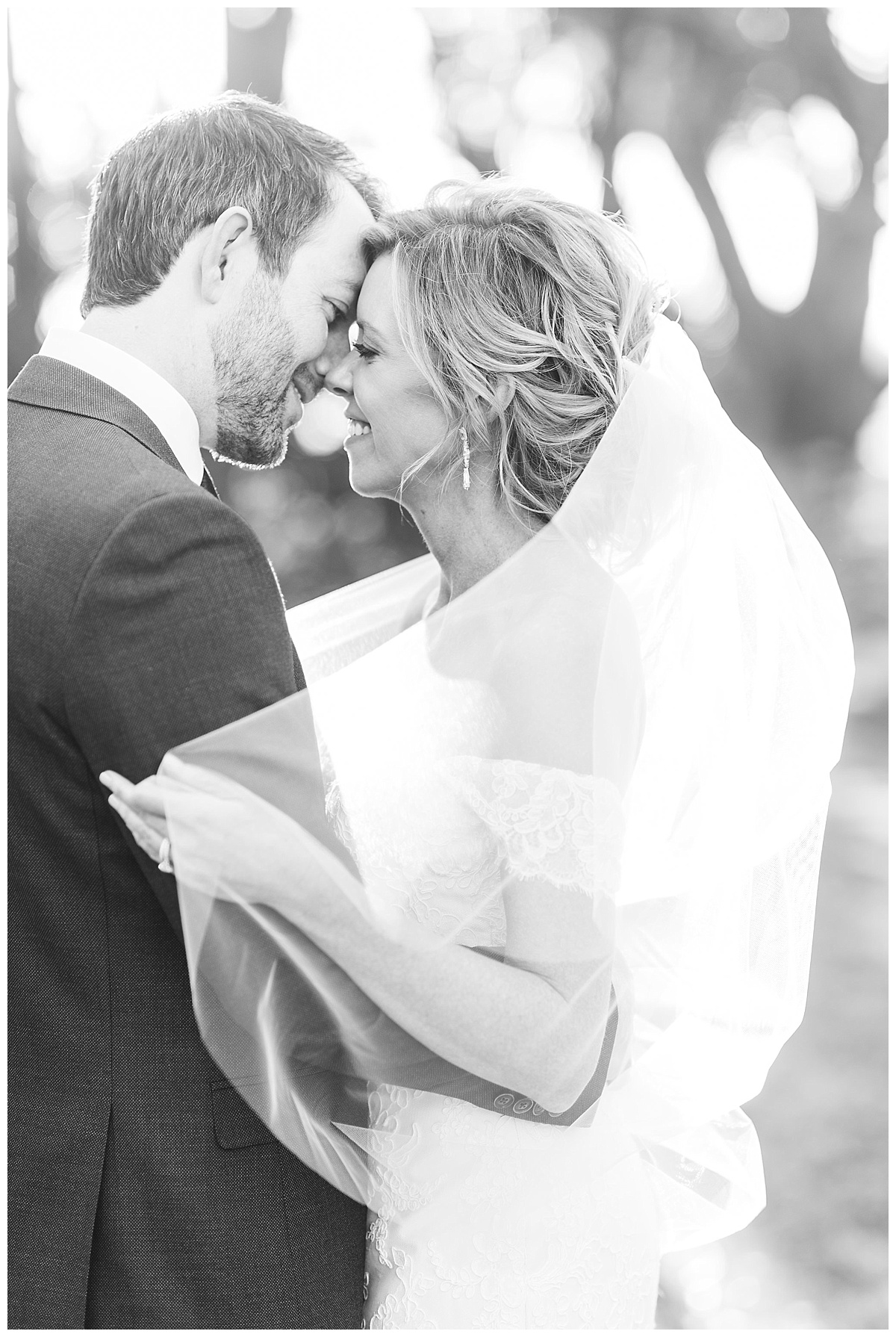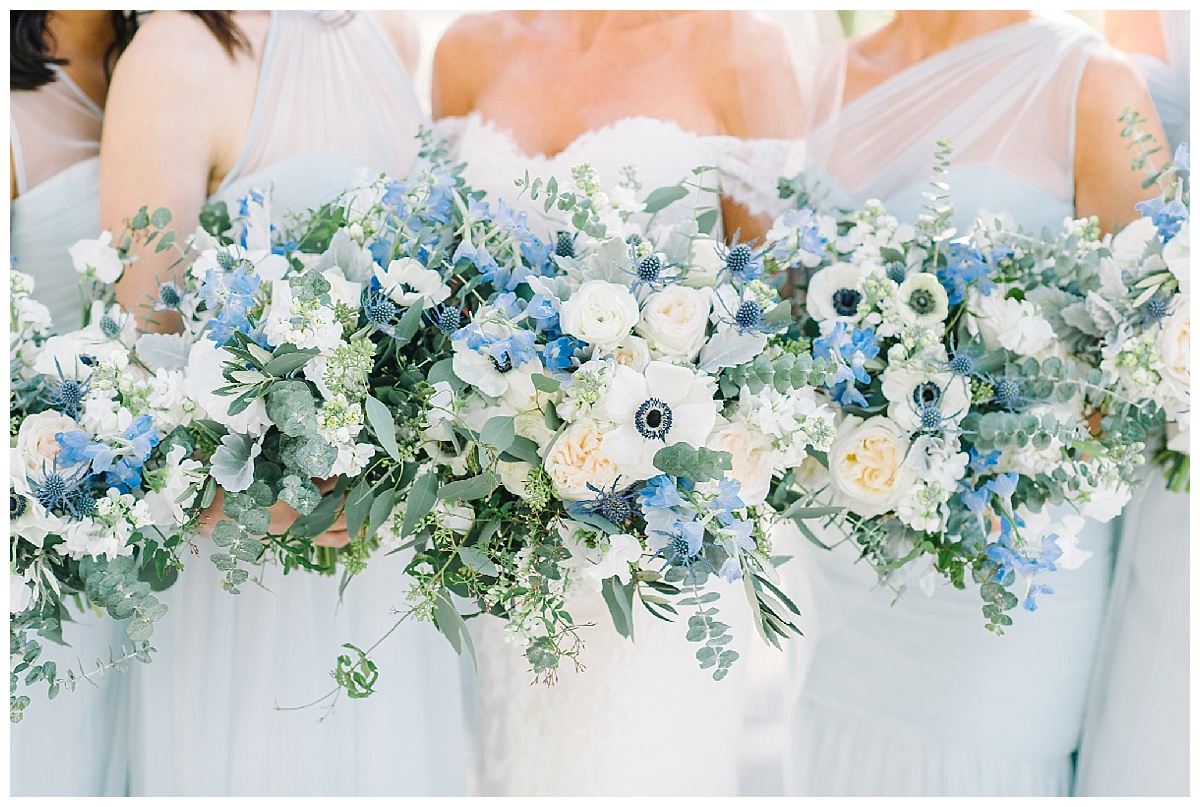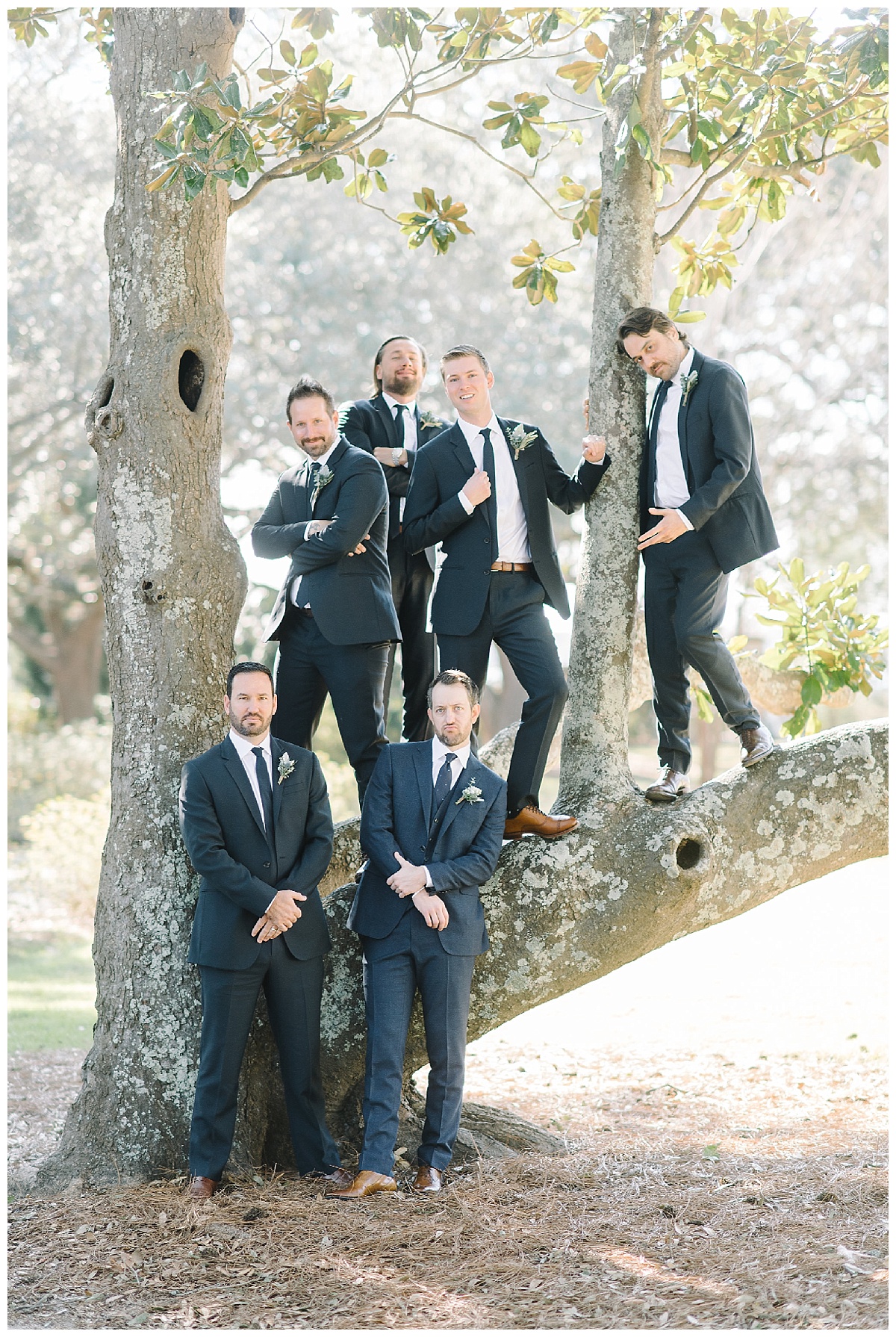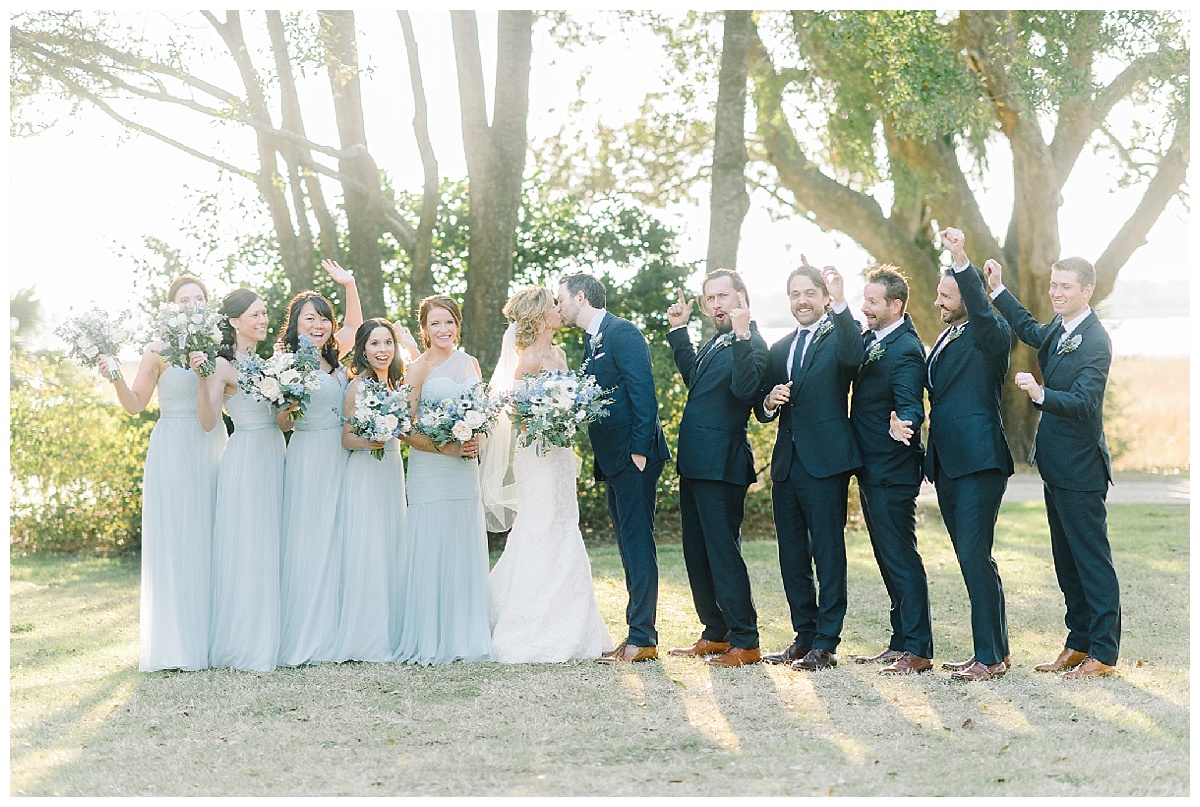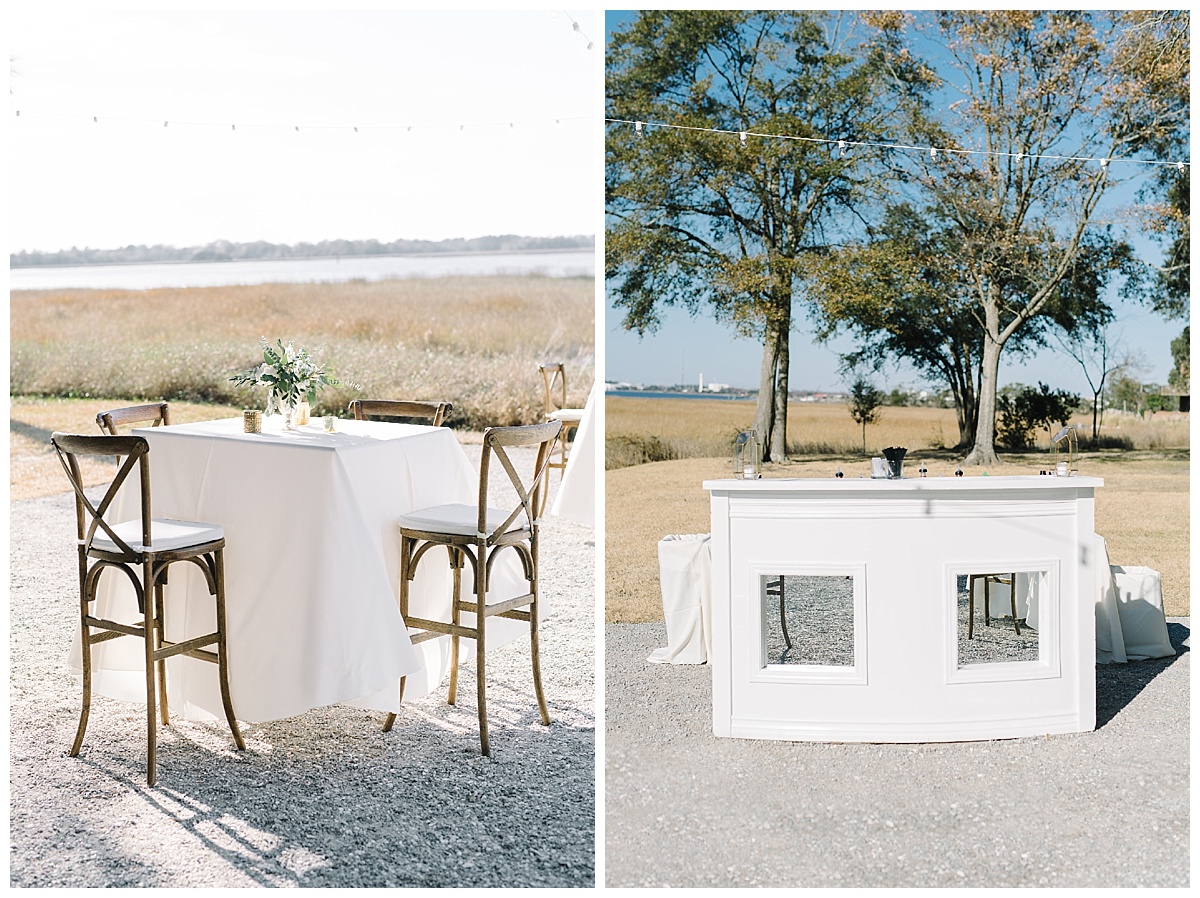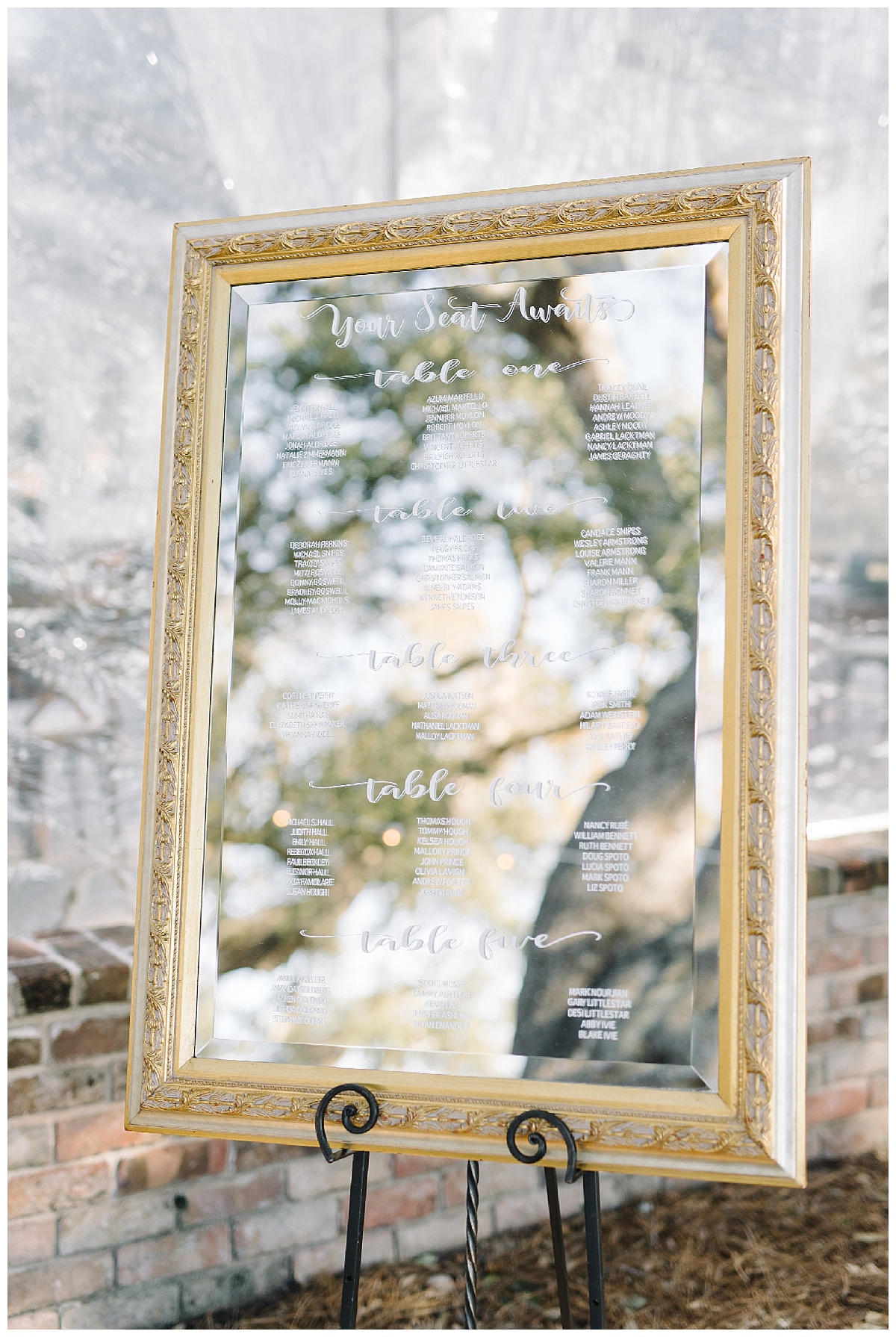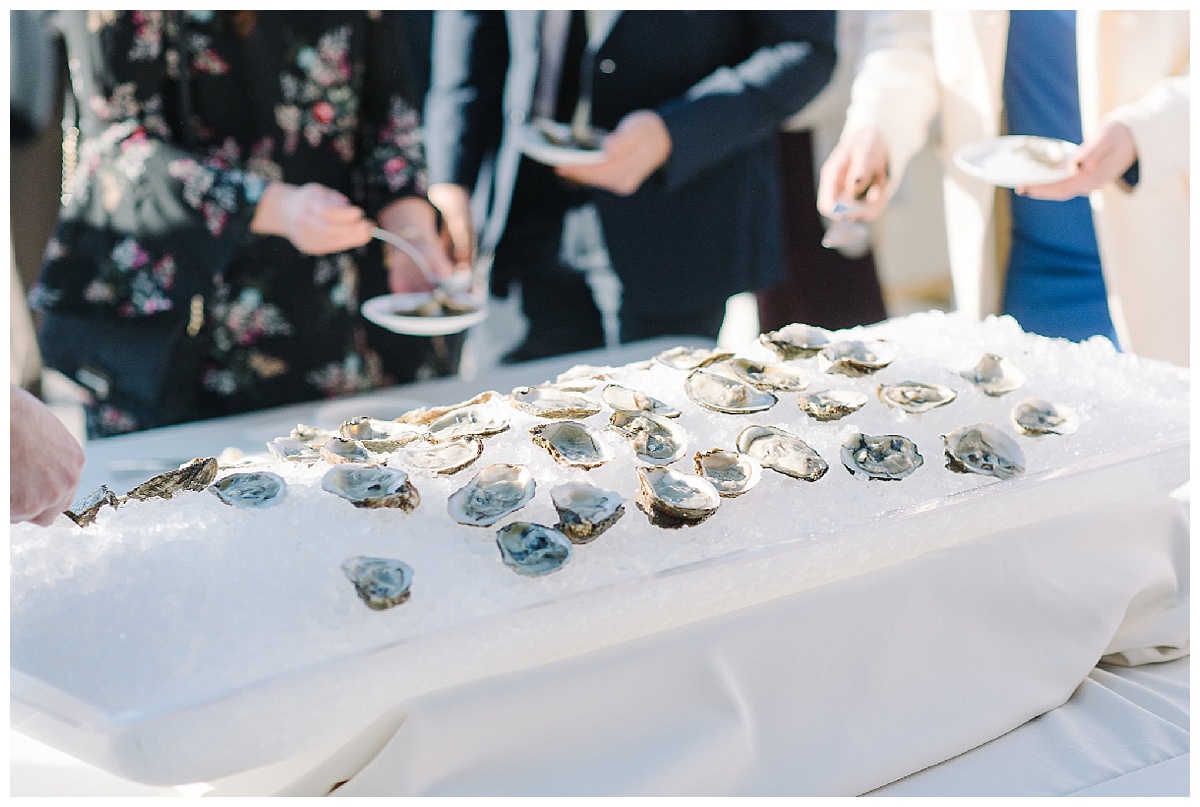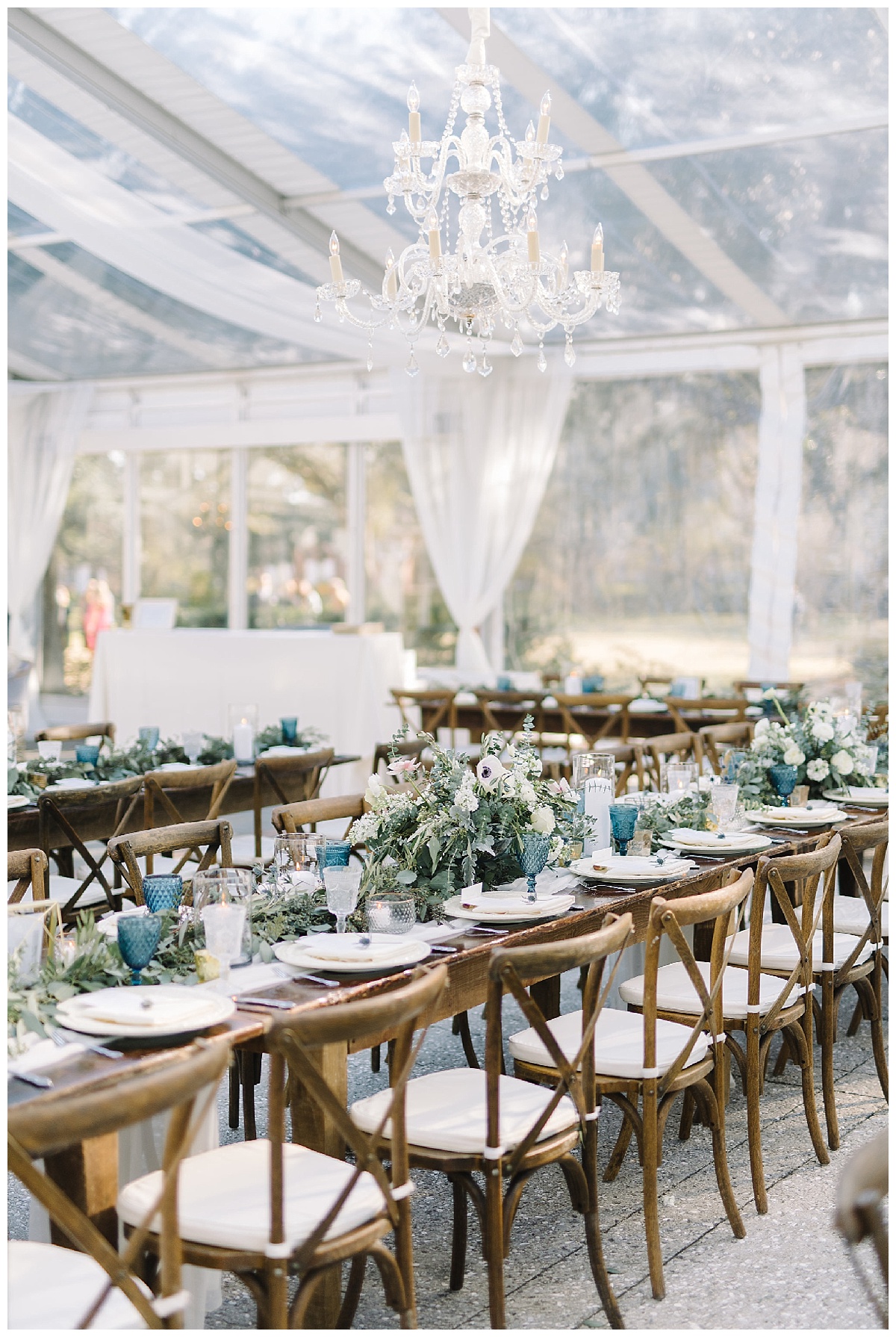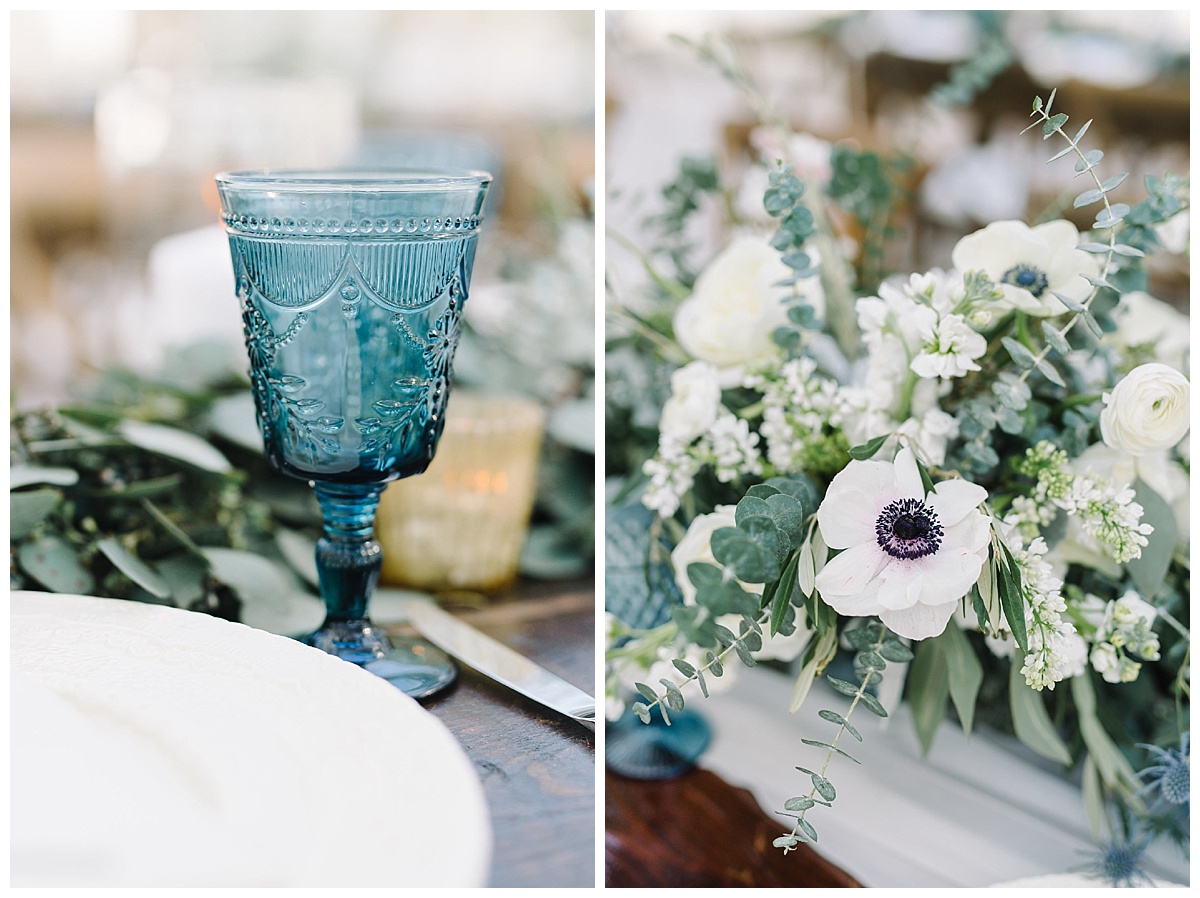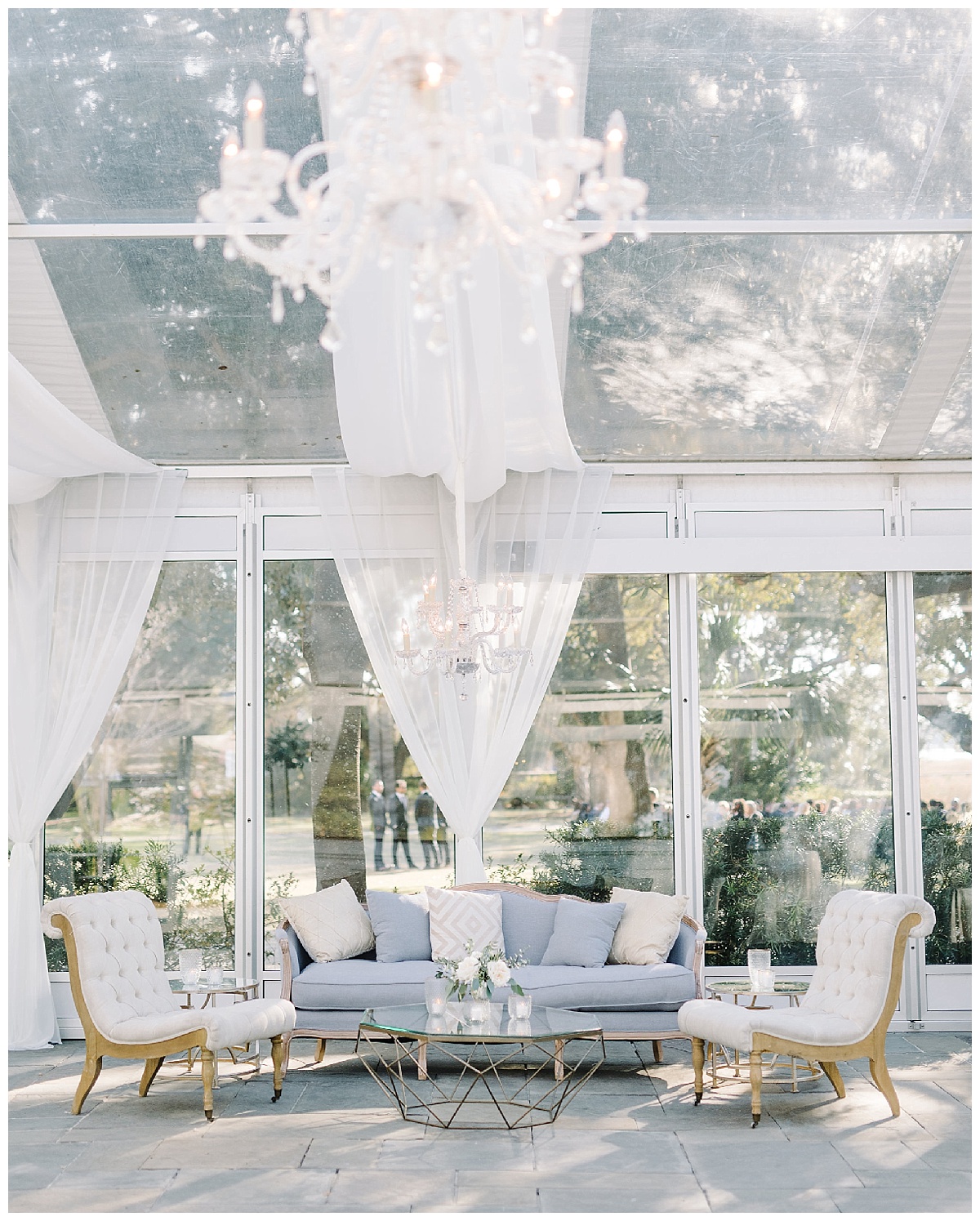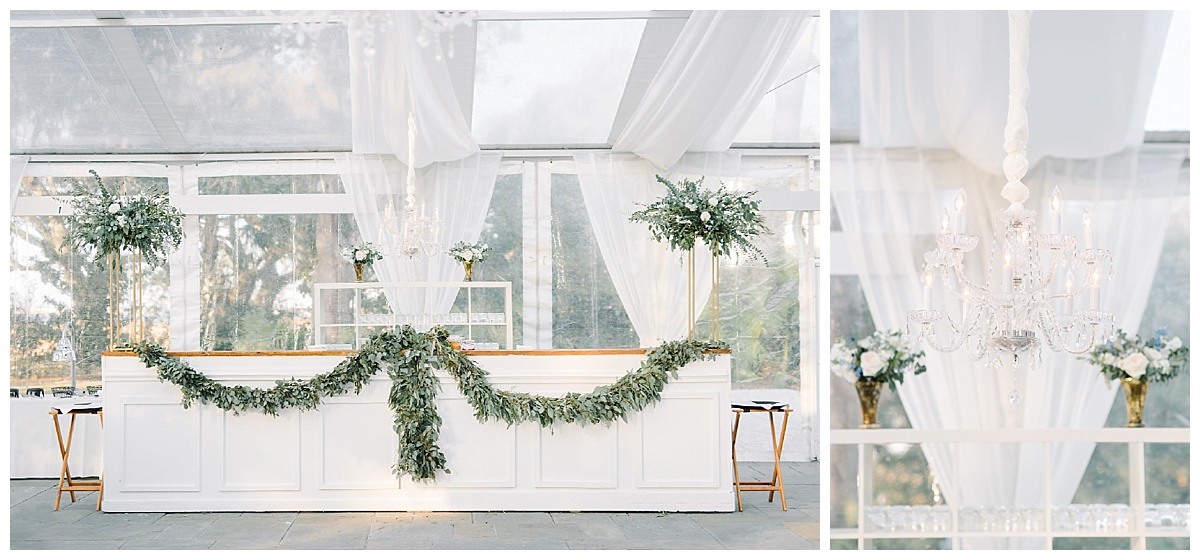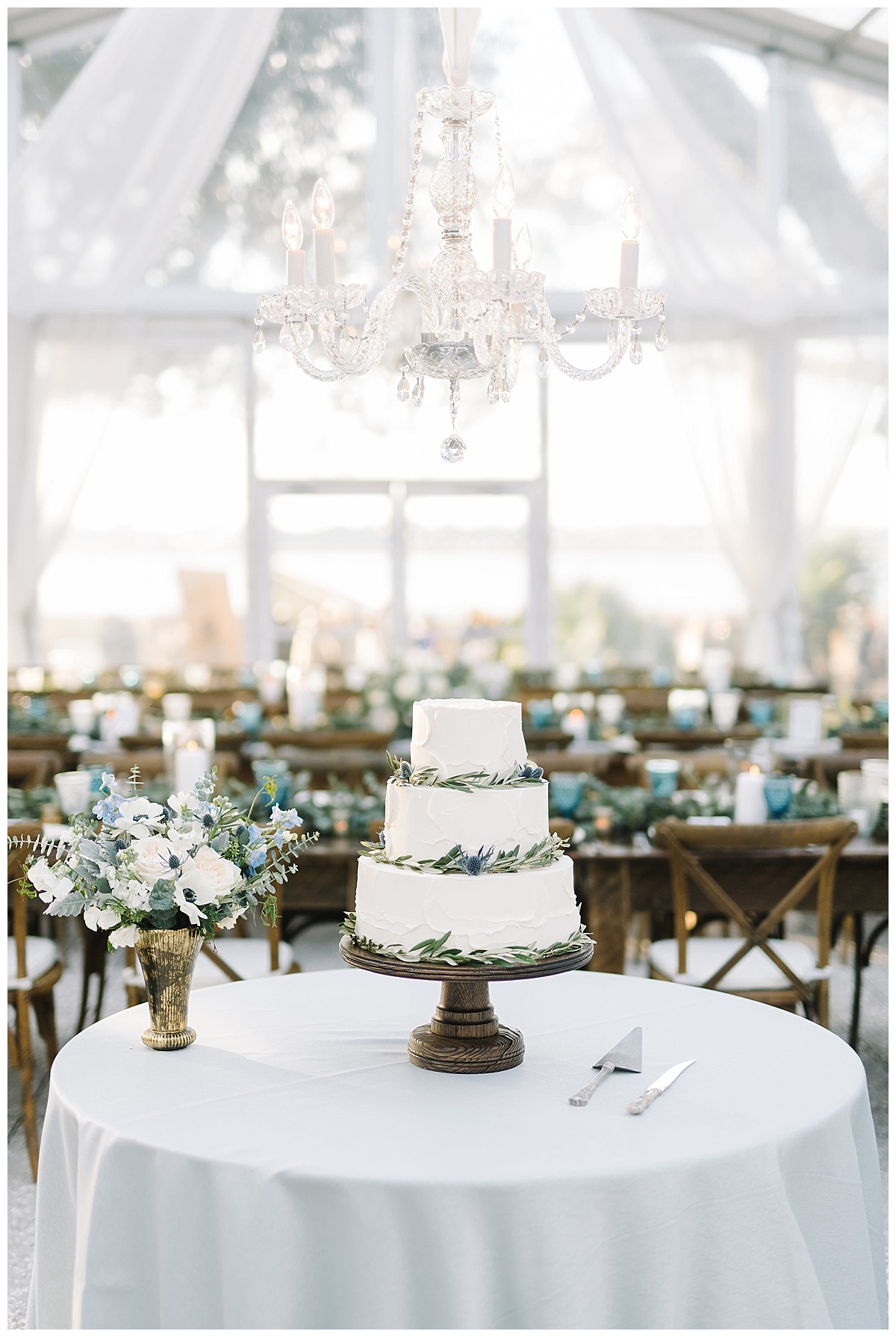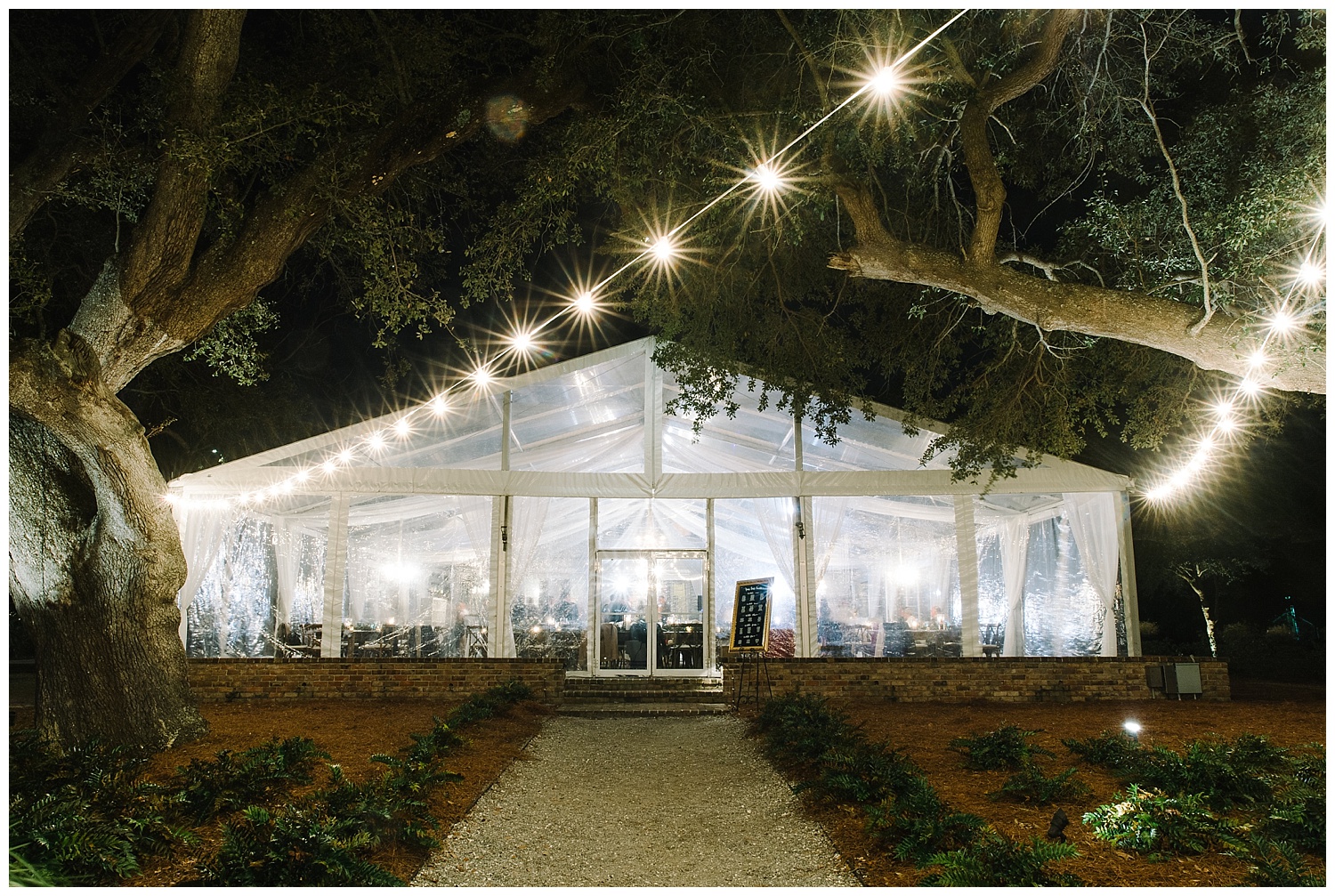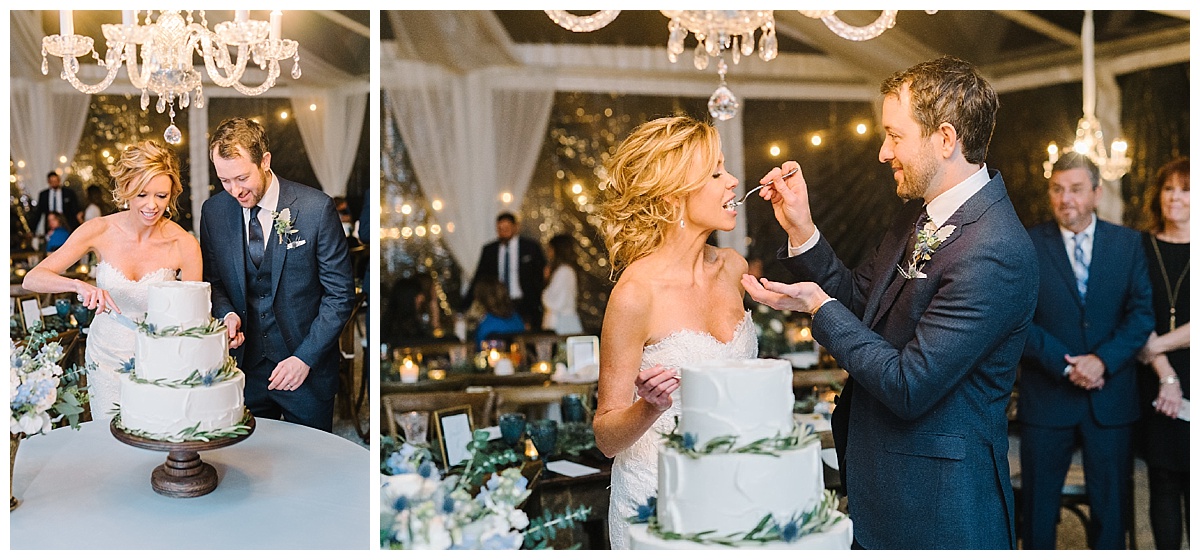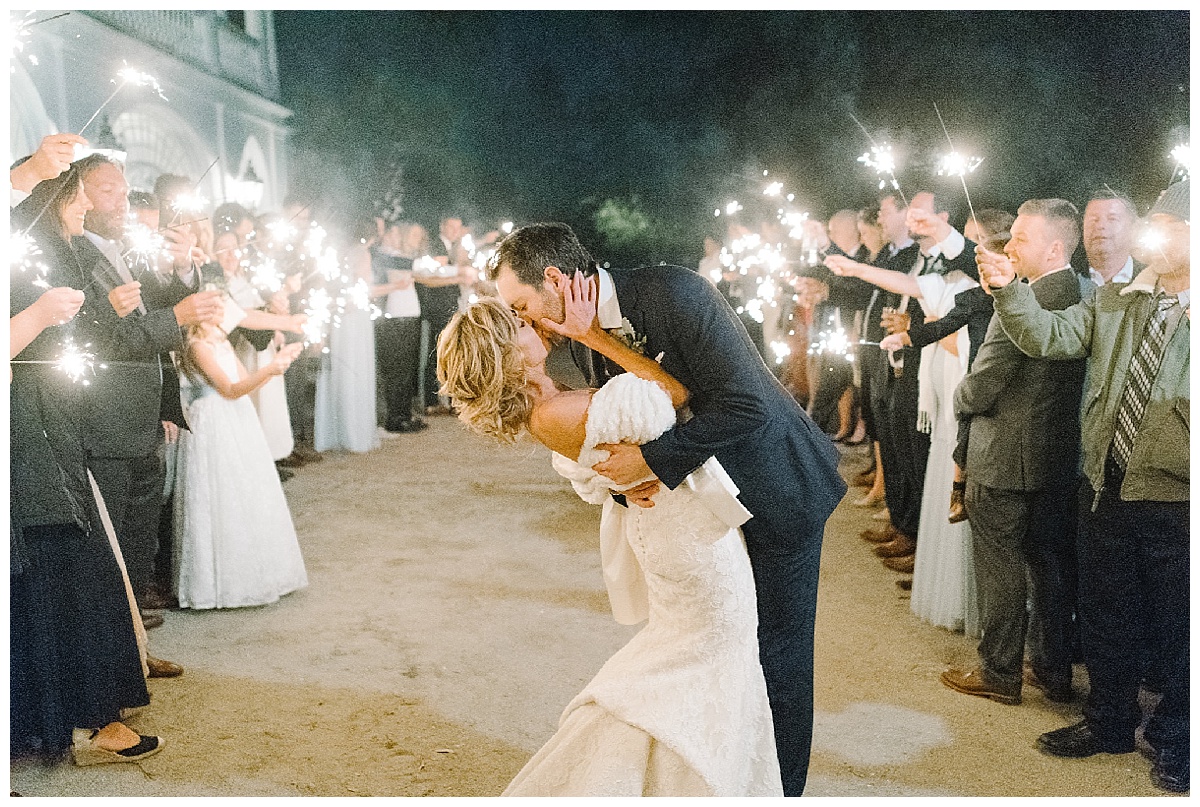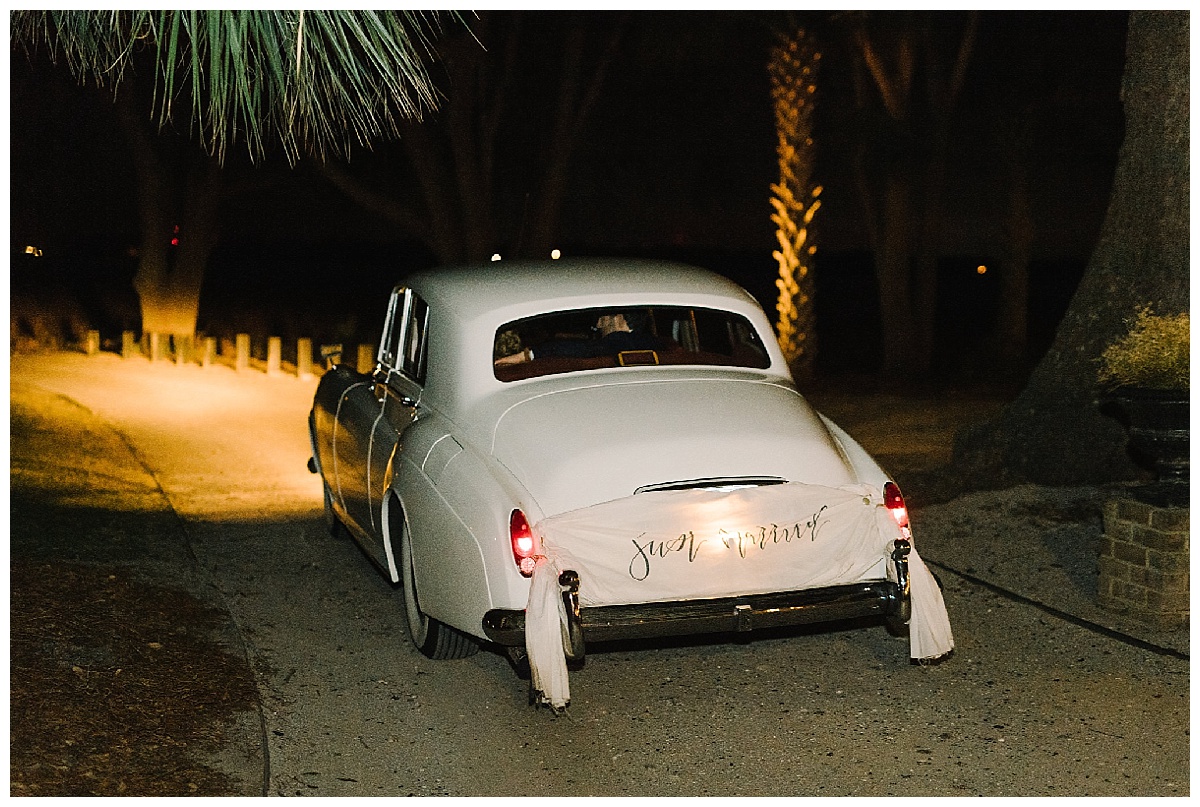 Photographer: Aaron and Jillian | Wedding Coordinator + Designer: Elm Events (Lauren Miller) | Wedding Ceremony Venue: Lowndes Grove | Wedding Reception Venue: Lowndes Grove | Bar service: Patrick Properties | Bridal Hair and Makeup: Ash & Co. | Bride's Heels: Badgley Mischka | Bridesmaid Dresses: Amsale | Bridesmaid's Jewelry: Nadri | Bridesmaid's Robes: Plum Pretty Sugar | Cake: Patrick Properties, Jessica Grossman | Caterer | Ceremony Musicians: Bob Williams Duo | Draping: Elm Events | Florist: Branch Design Studio | Getaway Car: Lowcountry Valet | Groom's Suits: Canali Su Misura | Groomsmen's Suits: The Black Tux | Wedding Invitations: Invited Paperie, Jennifer Applbaum | Lighting Design: EventHaus | Linen Rentals: BBJ linen & EventHaus | Lounge Rentals: Ooh! Events | Photo Booth: Other Brother Entertainment | Place Setting Rentals: Ooh! Events | Reception Music: OtherBrother Entertainment, DJ Bryan M. | Tables & Chair Rentals: Ooh! Events | Tent Rental: Snyder Events | Videographer: Low Country Wedding Films | Wedding Dress: Lea-Ann Belter, available in Charleston through Southern Protocol Bridal | Bride's Ring: Bride's: custom made by Mon Ami in Jewelry Chicago, IL. | Groom's Ring: Benchmark