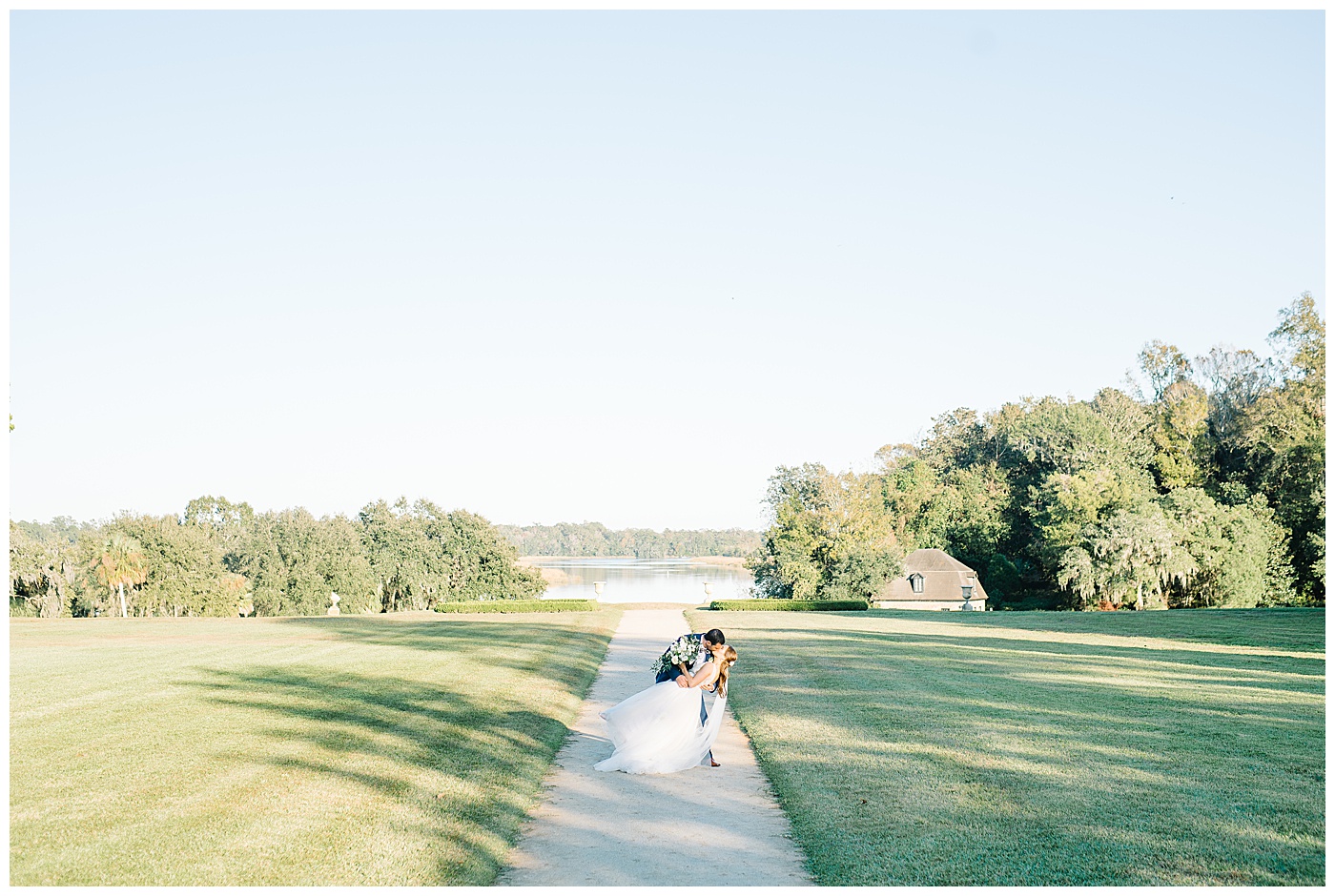 07 Apr

Hayley & Collin | Middleton Place

The year: 2009. The setting: a high school homecoming dance in Columbus, Ohio. The cast: Hayley, a junior and Collin, a senior. The sparks: flew. That sweet start propelled today's cuties into a 10-year-long courtship that eventually brought the lovebirds to Charleston for their "I do's" at a Middleton Place wedding. Listen up to how the bride tells it.
The Wedding Row: Tell us about your connection to Charleston? And what drew you to a Middleton Place wedding?
Hayley: My family has been visiting Kiawah Island, South Carolina, since I was six and Collin has been joining our family for the last 10 years. We are both early birds and in the summer of 2018, and we woke up before sunrise. He asked me to go with him on a walk on the beach and he proposed. It was beautiful and unexpected and perfect—no one else around, us walking hand in hand as the sun was rising at our favorite place in the world. Whimsical was my theme for the entire planning process, and in Columbus, there is no venue that can compete with Middleton Place. 
TWR: Who were you and the bridesmaids FaceTiming while getting ready?
Hayley: One of my bridesmaids was diagnosed with non-Hodgkin's lymphoma a month before the wedding. She was wheelchair-bound and immunosuppressed from her chemotherapy, so she was unable to travel to Charleston. We wanted her to be a part of the day as much as we could. So she FaceTimed for many of the events, including getting ready, the ceremony, first dances, and speeches. And when I did the first look with my bridesmaids, she surprised me by getting into her bridesmaid dress! It was very special and emotional for everyone and I am glad she was able to be a part of the day.
TWR: We spy tiny little sachets at each place setting. What were they filled with? 
Hayley: Collin is Italian and his mom suggested traditional sugar almonds for our favors. We ordered the cute bags off Etsy and each guest was treated to the poem:
"Five sugared almonds for each guest to eat,
To remind us that life is both bitter and sweet.
Five wishes for the new husband and wife,
Health, wealth, happiness, children and a long life!"
TWR: Where were you two off to in that snazzy getaway car? 
Hayley: We were headed back to downtown Charleston to our after-party at Carolina Ale House. We had beverages and some late-night snacks for our guests to enjoy. We definitely did not want the party to end!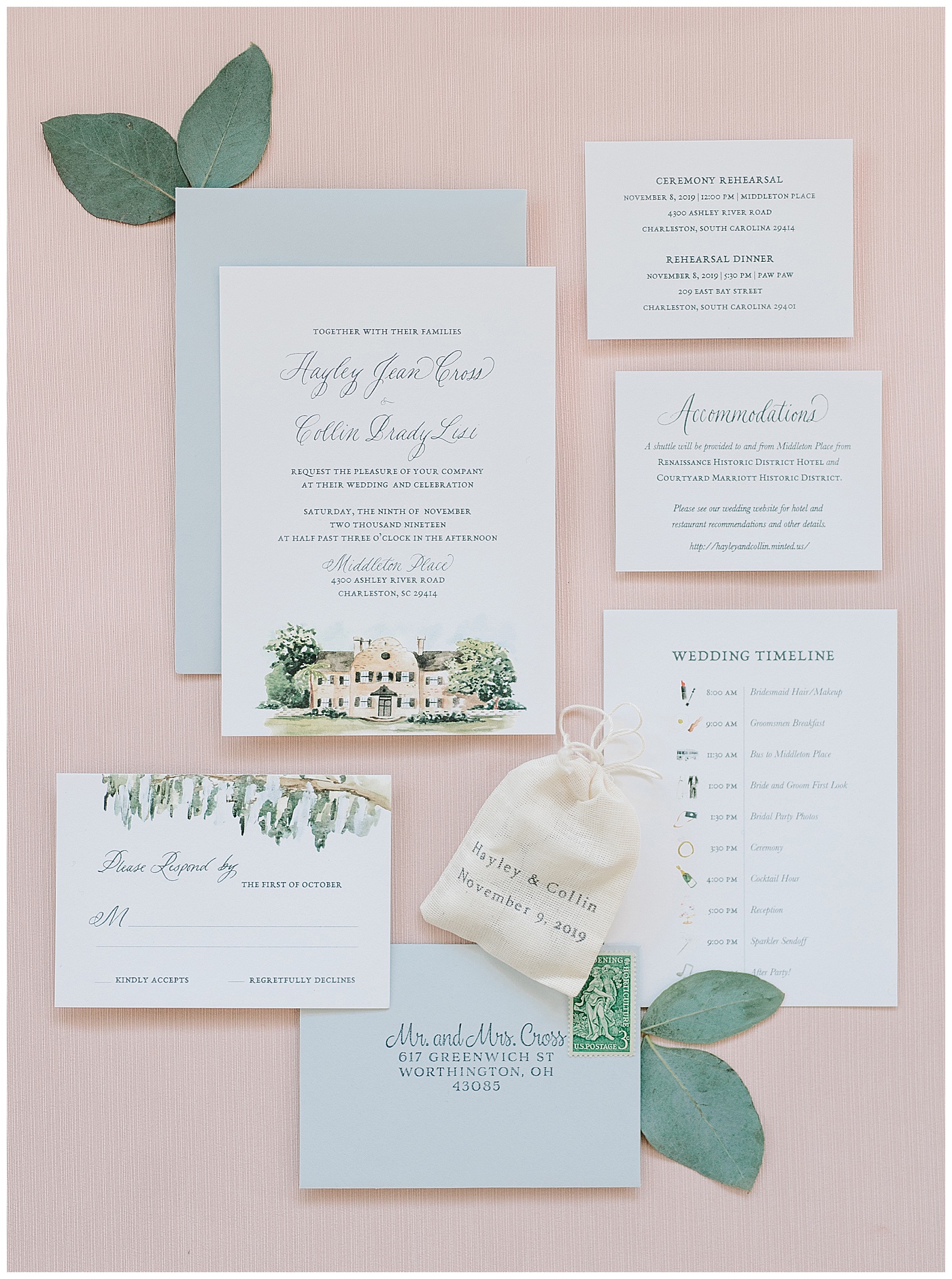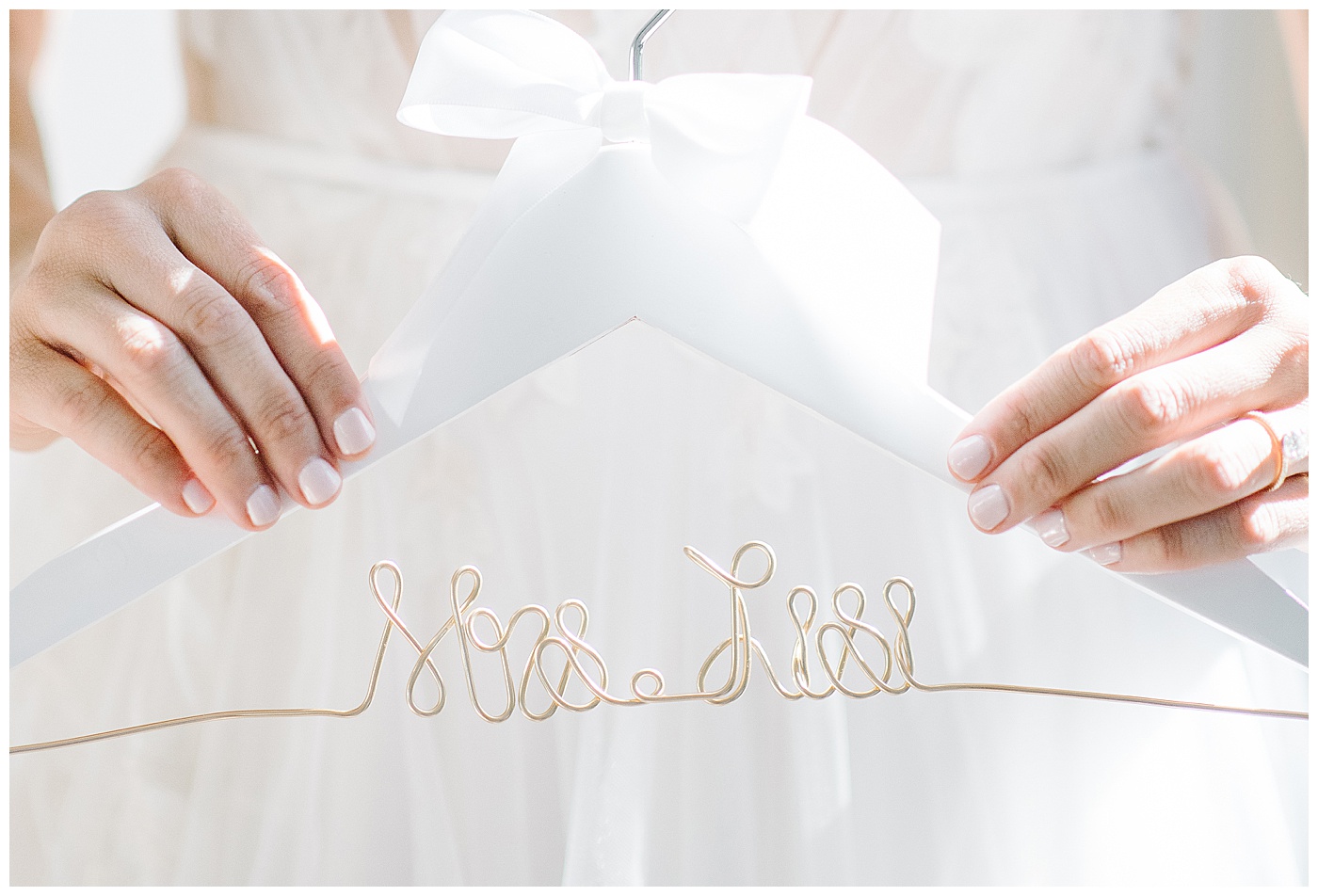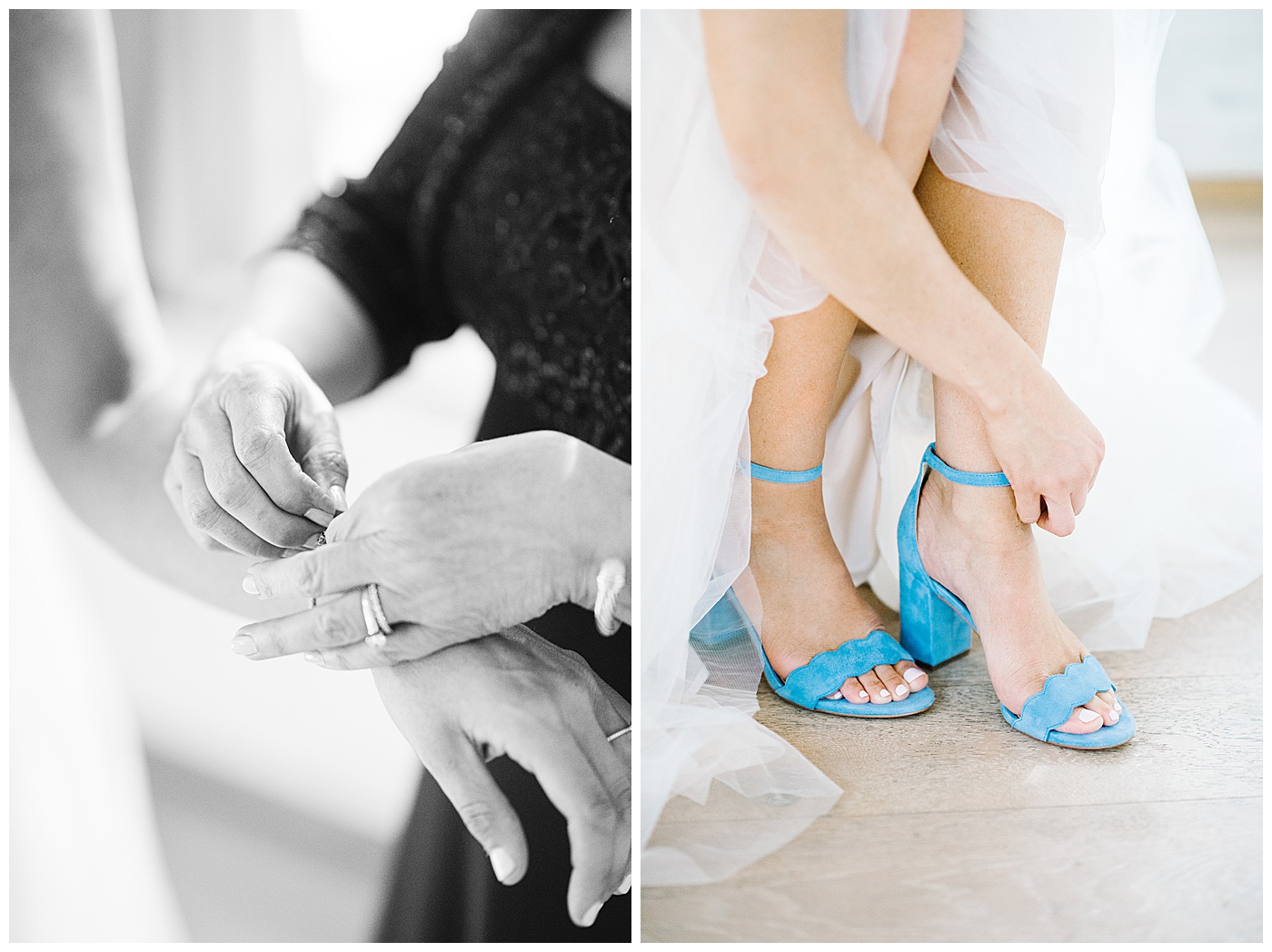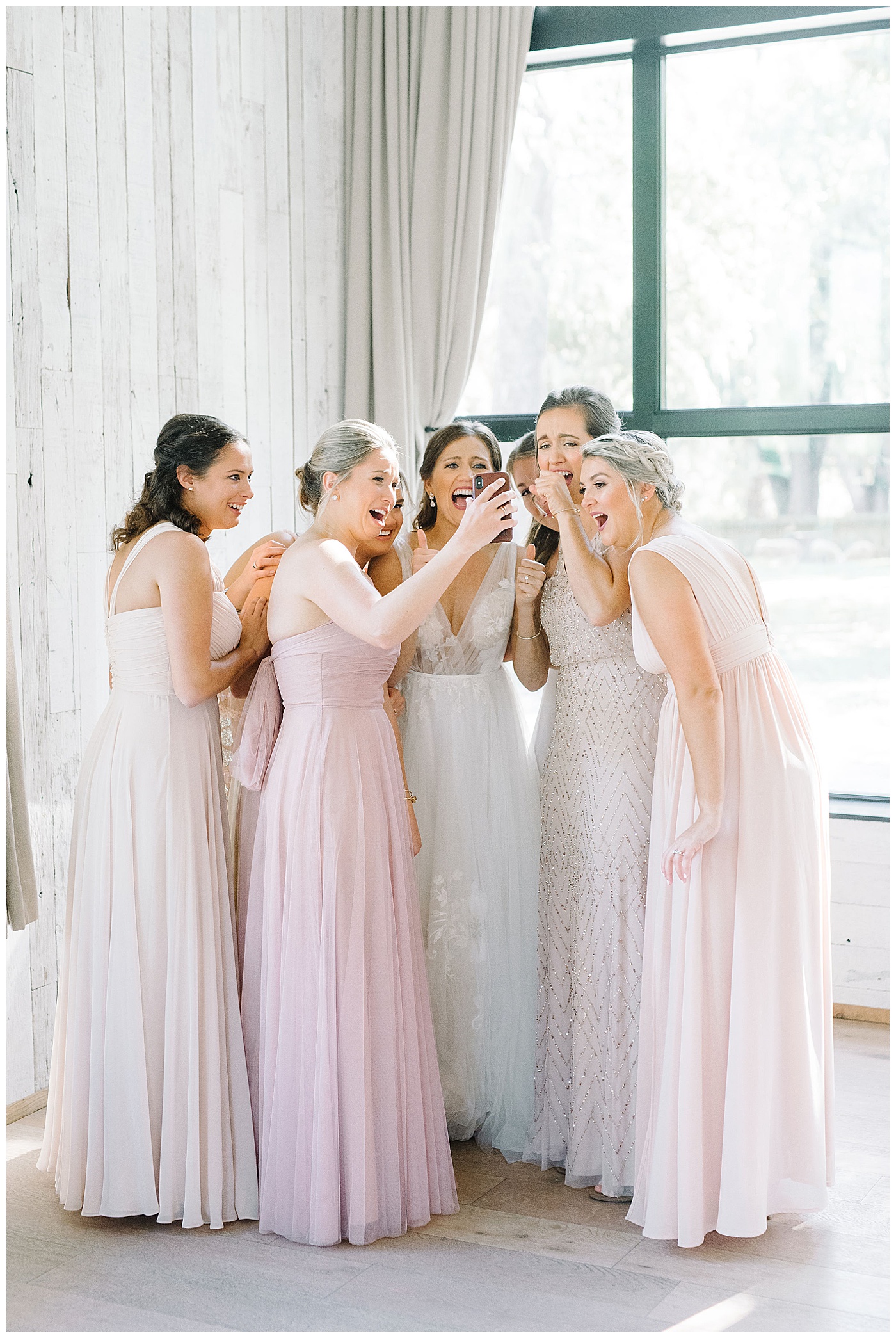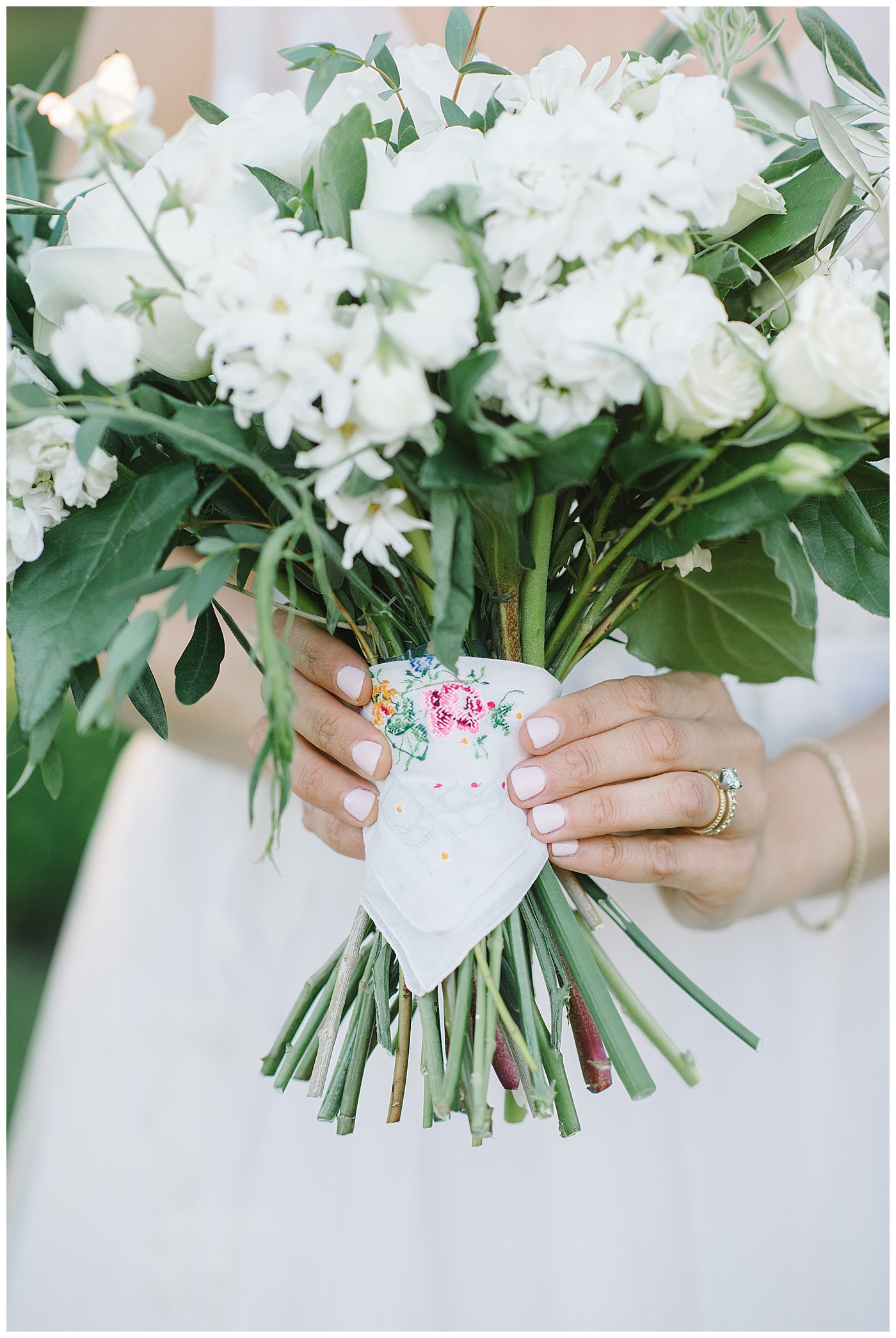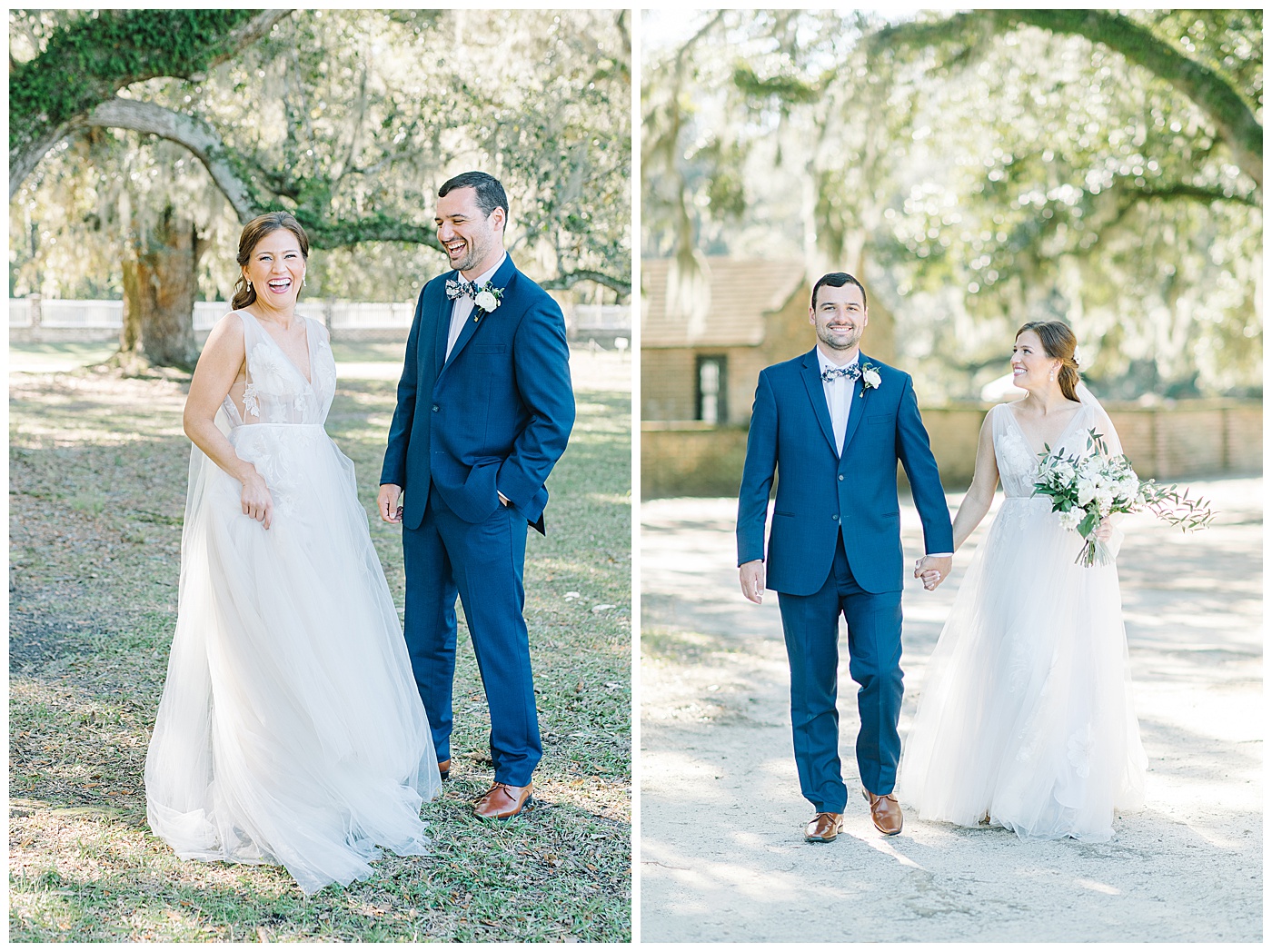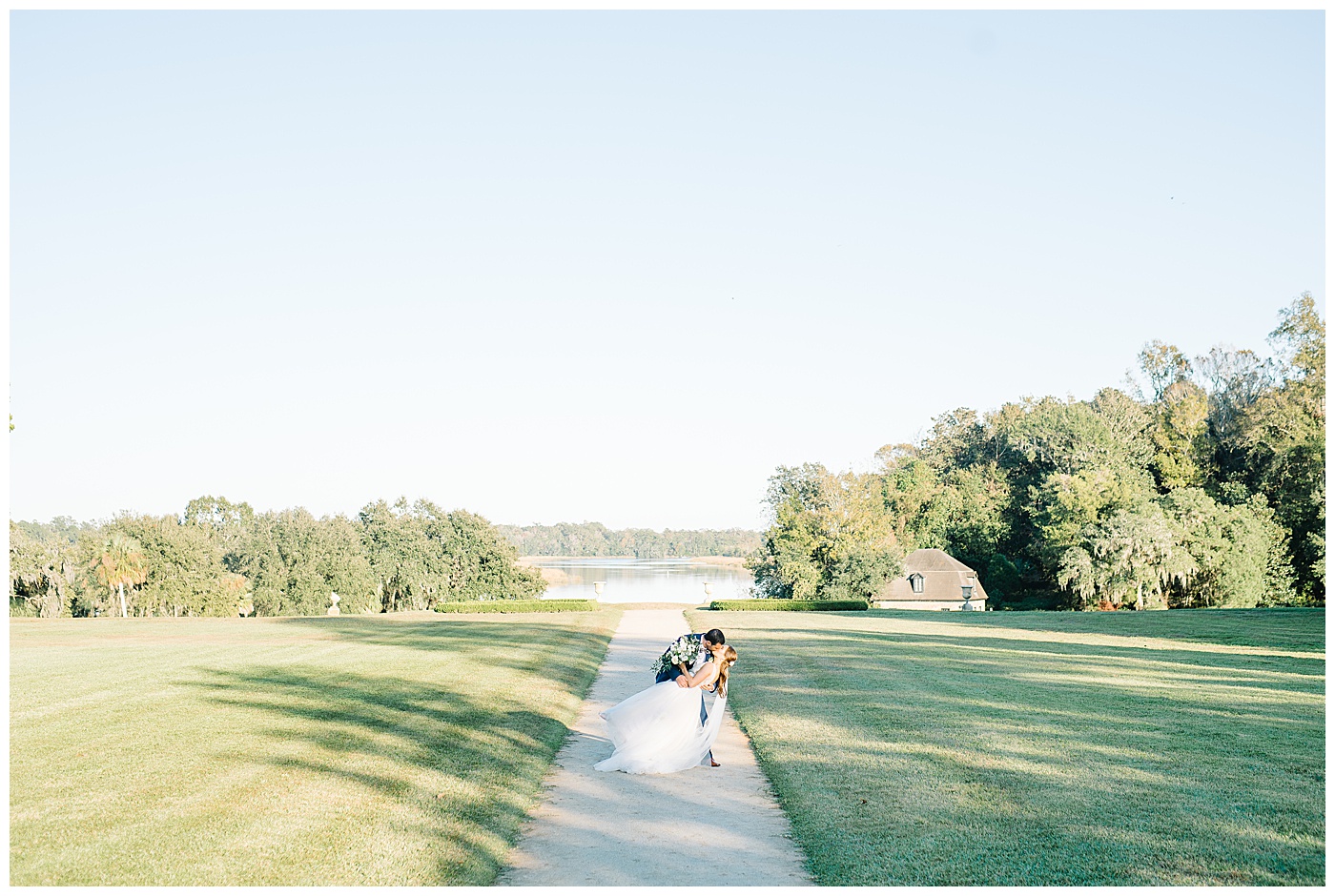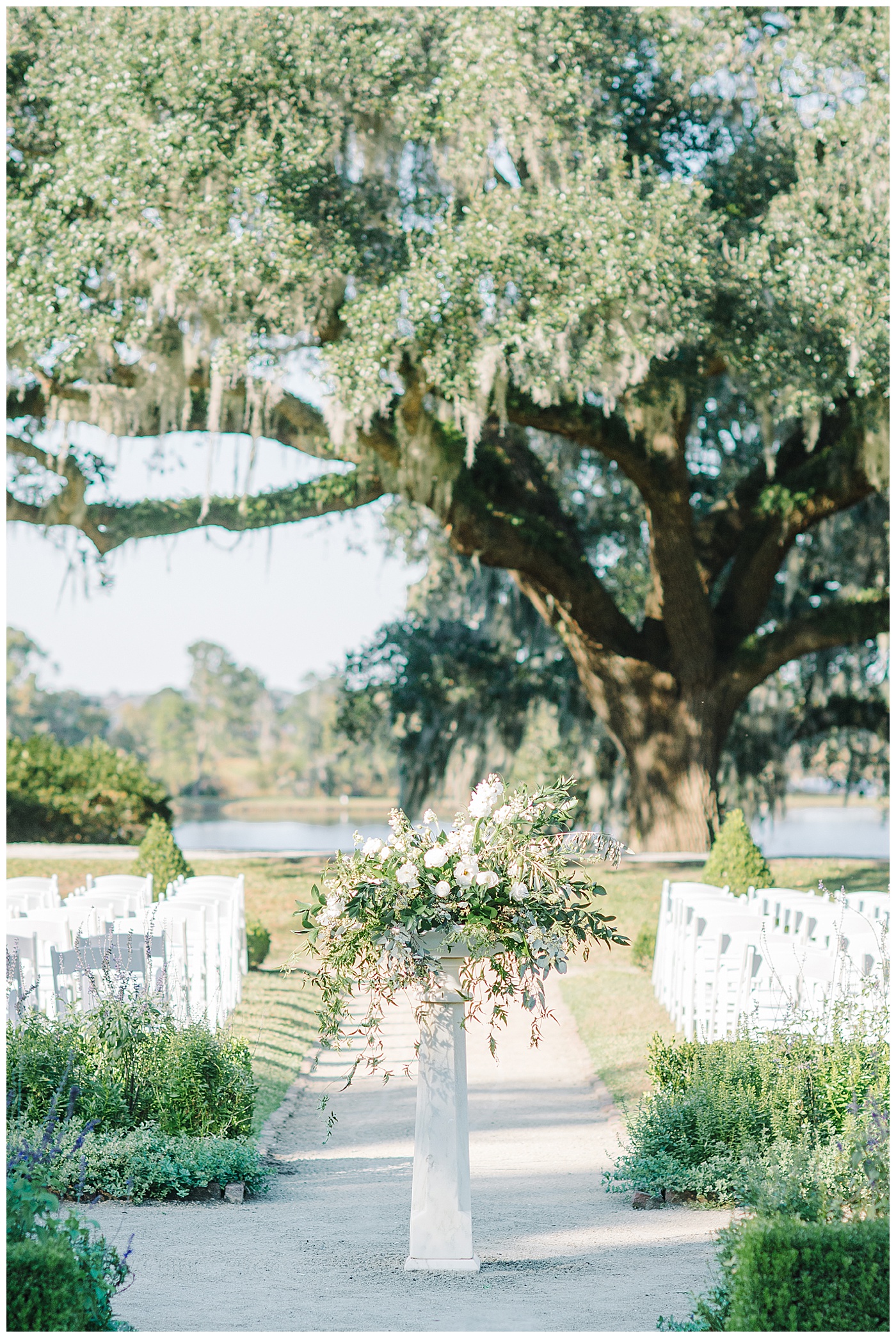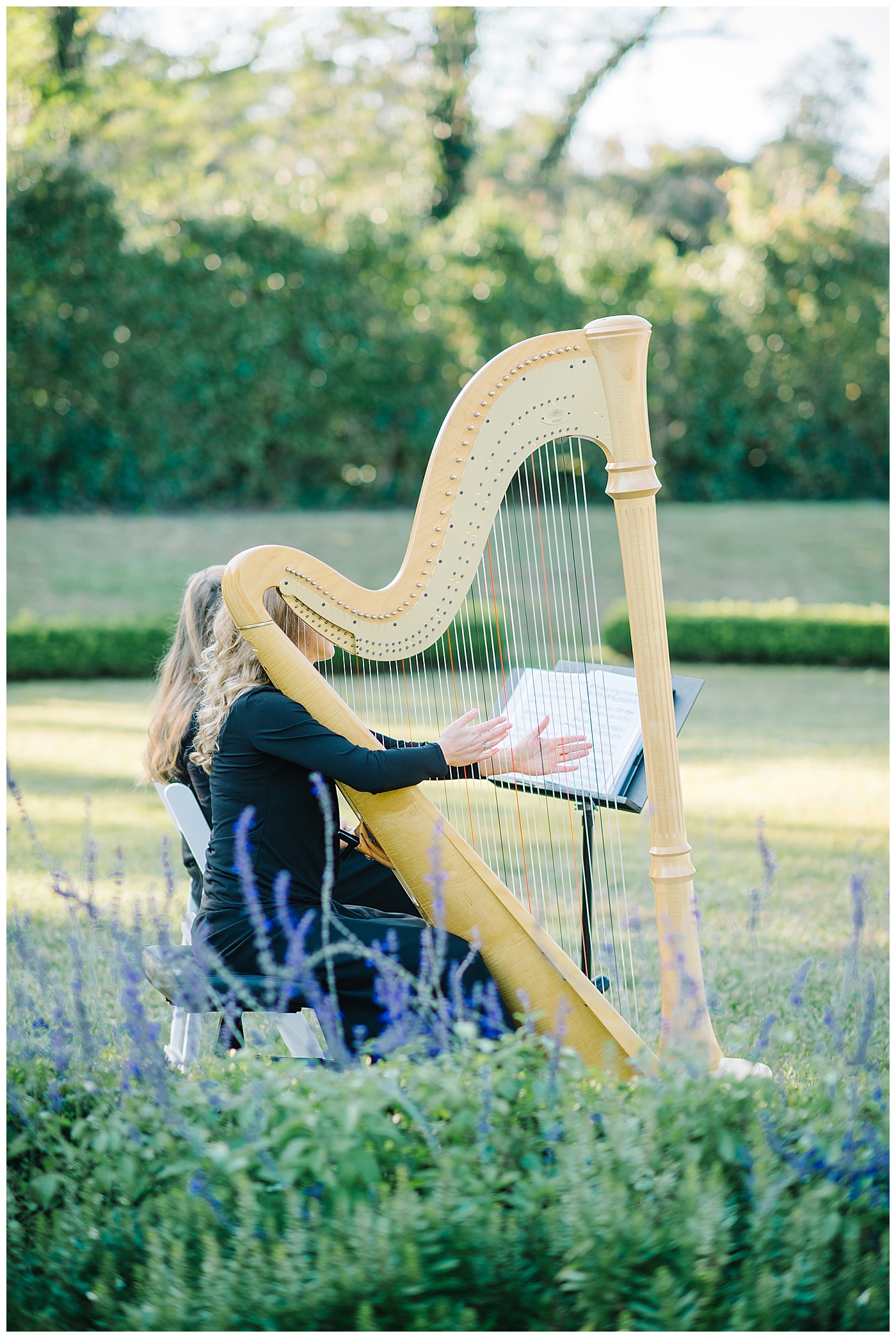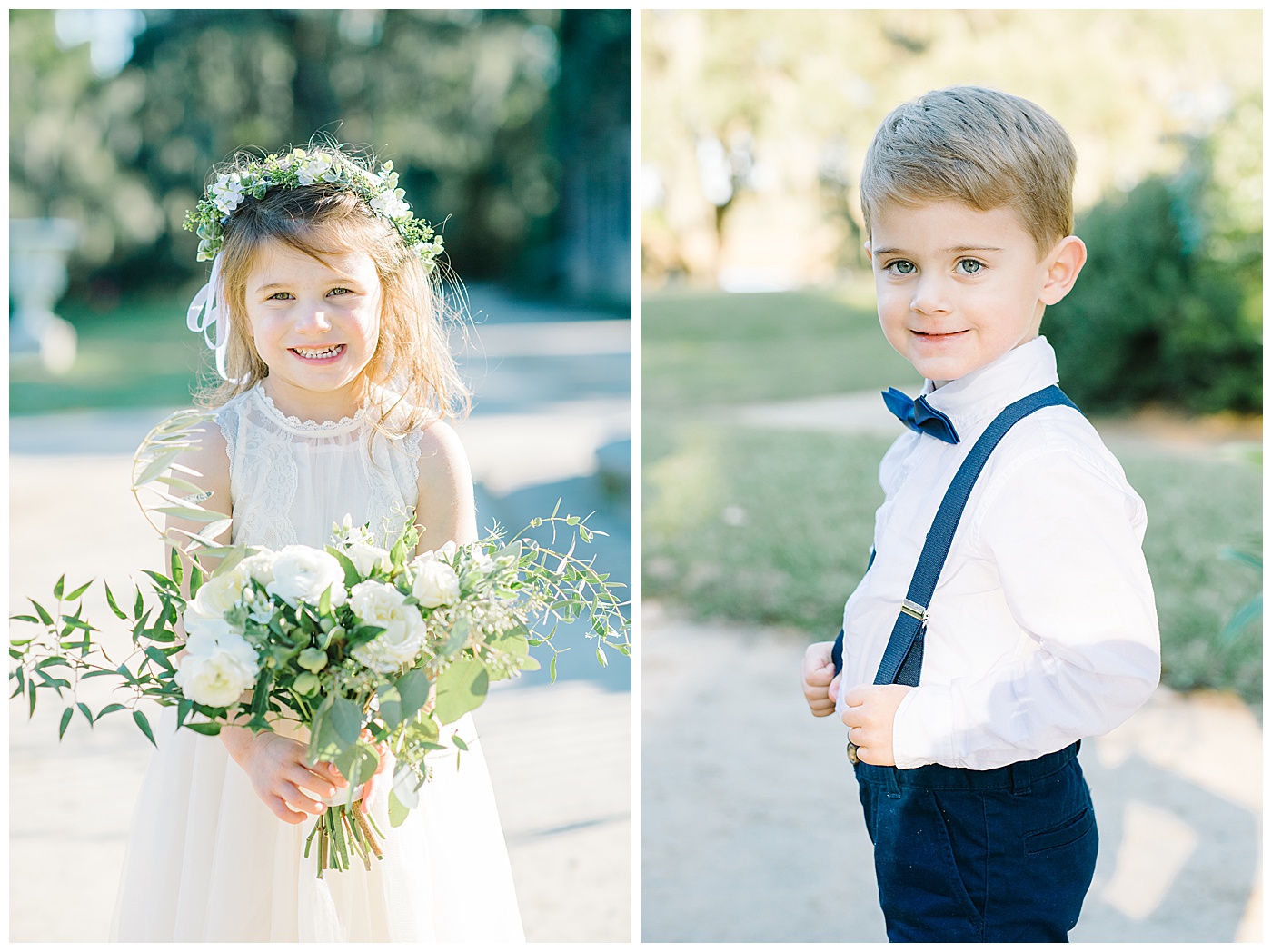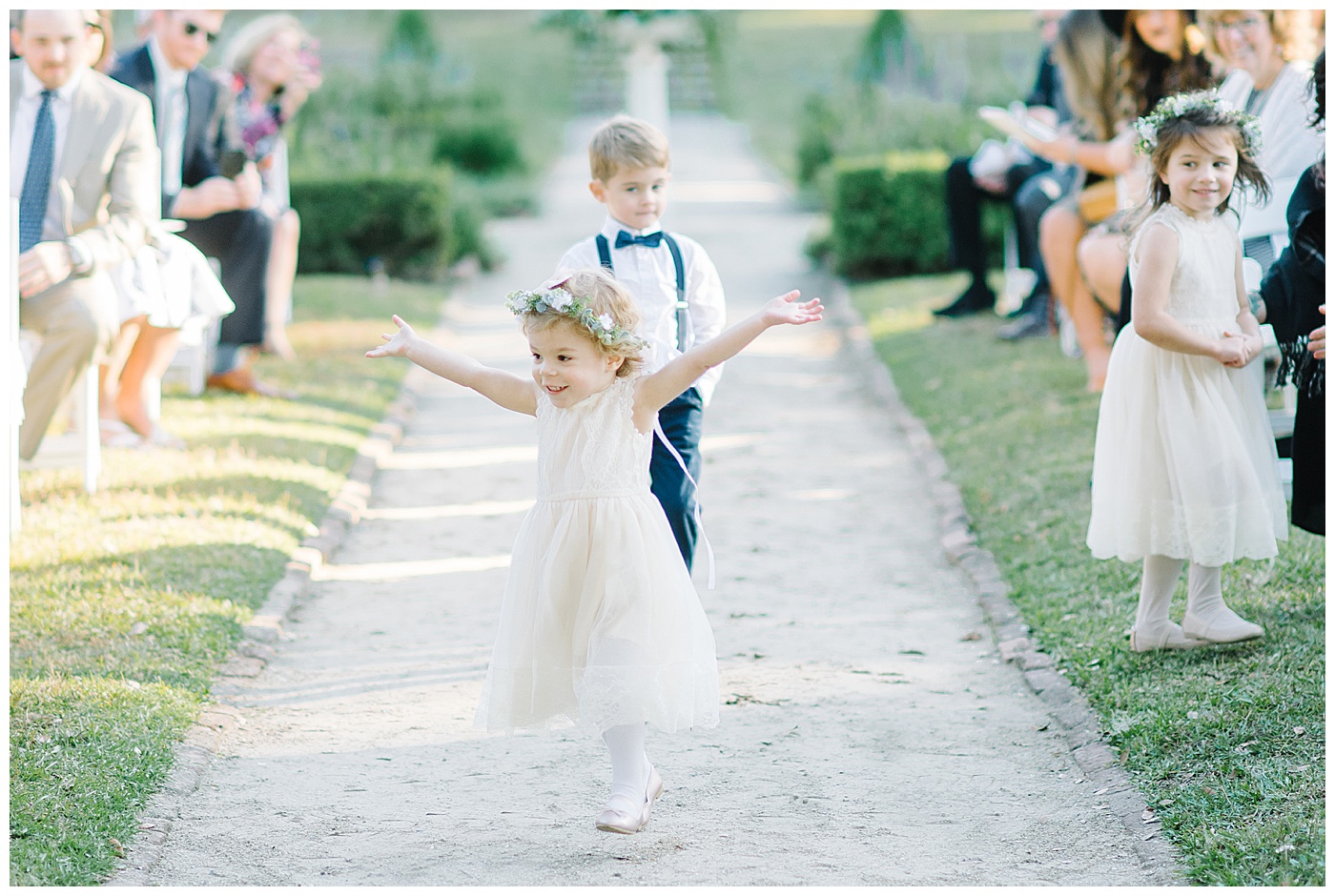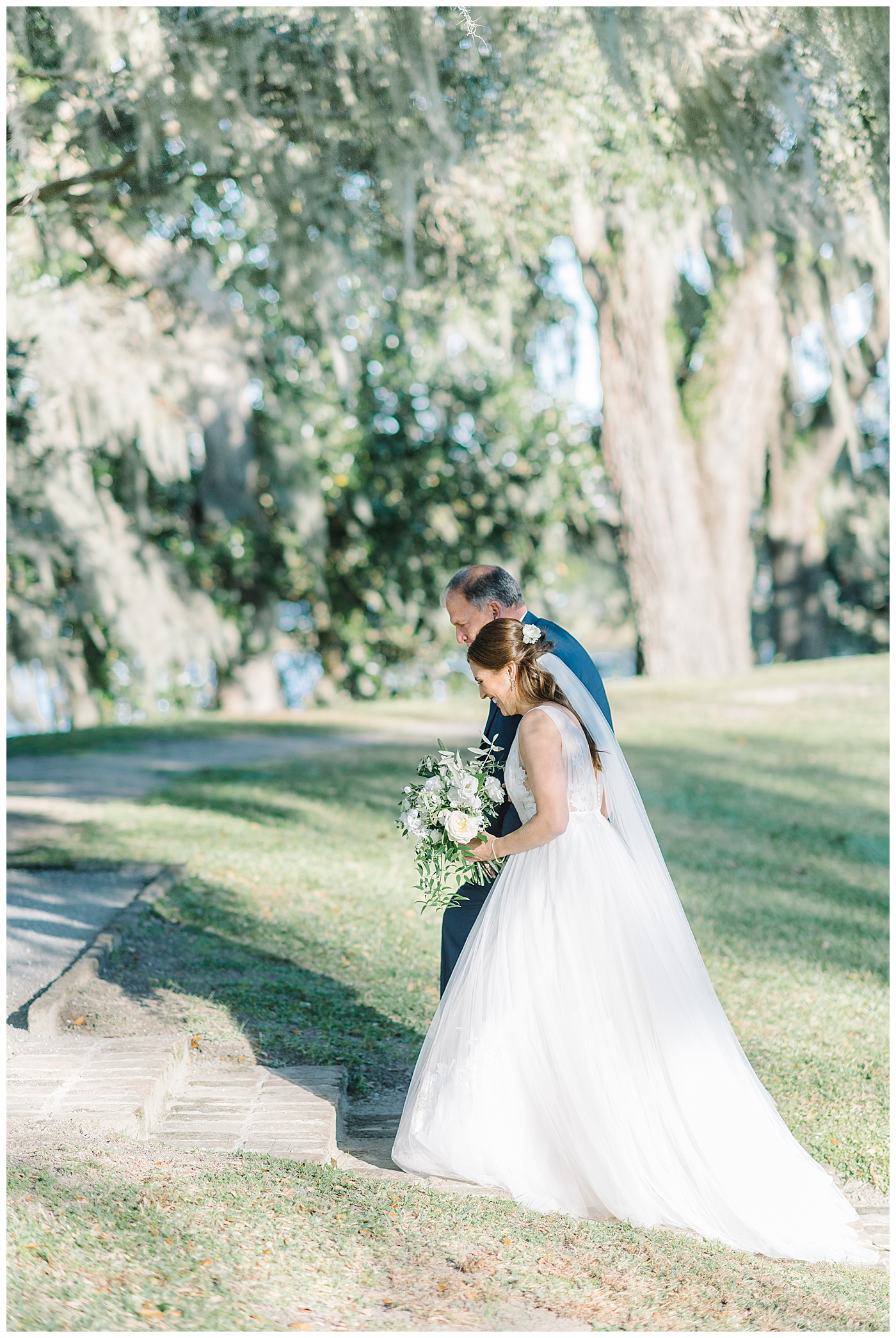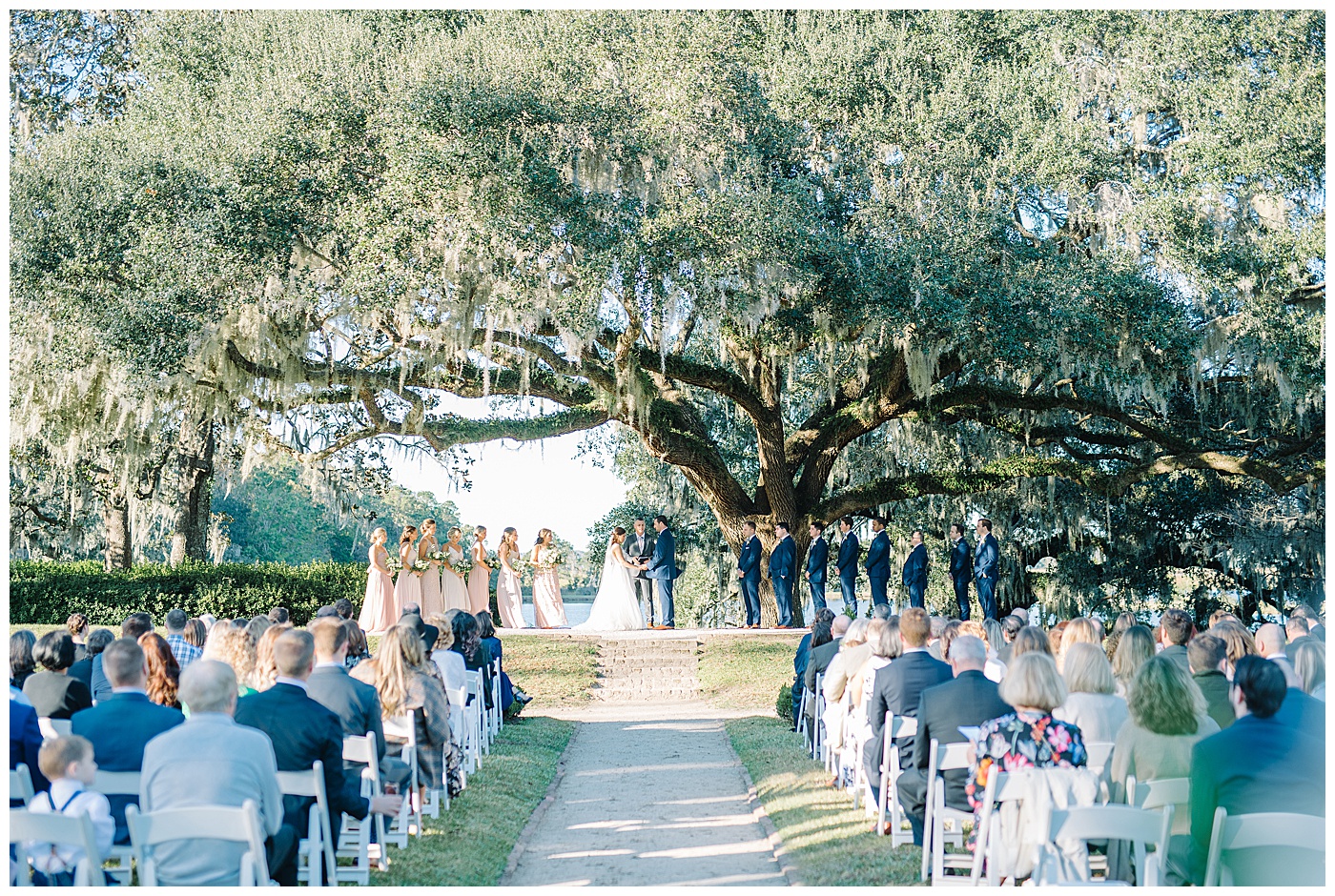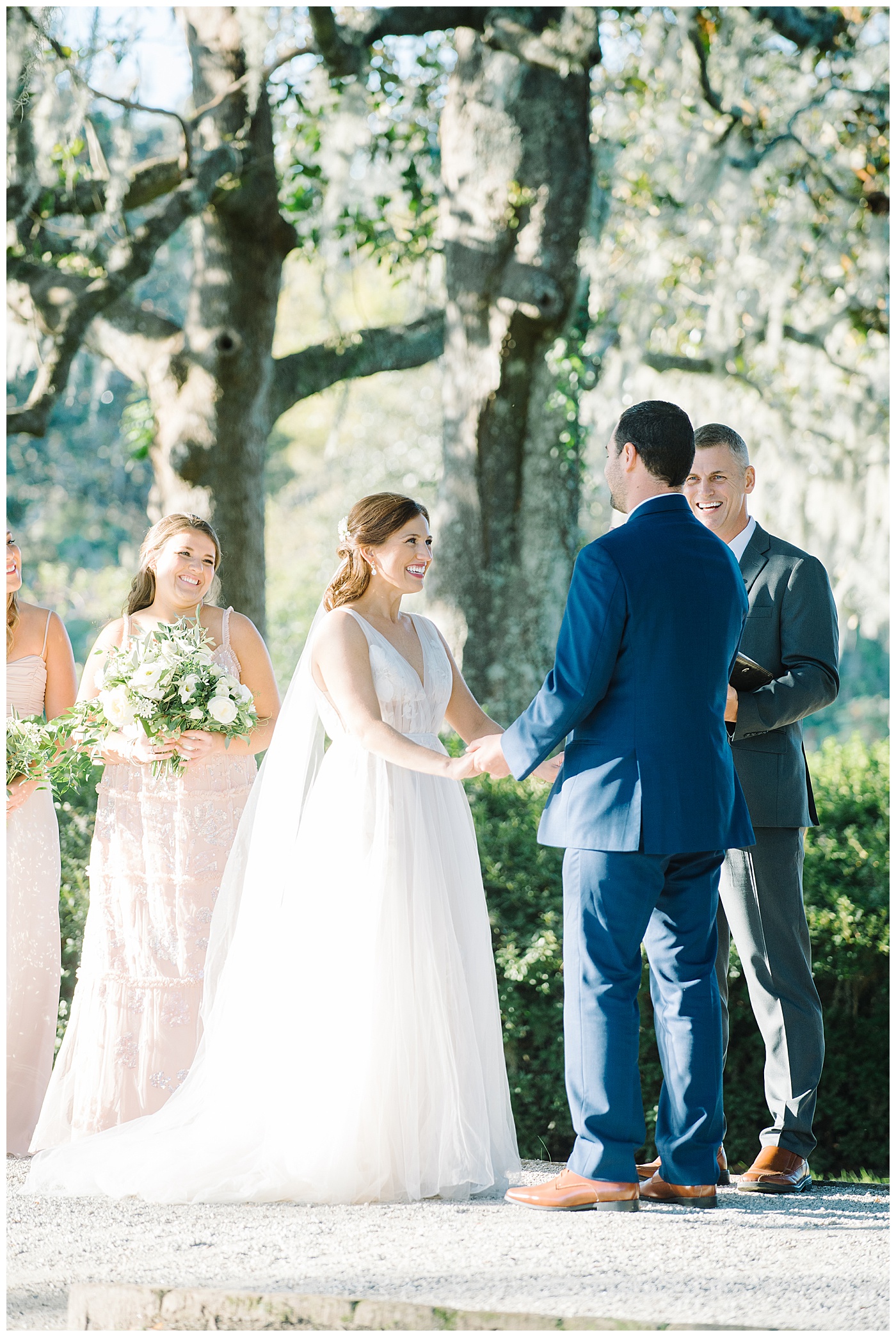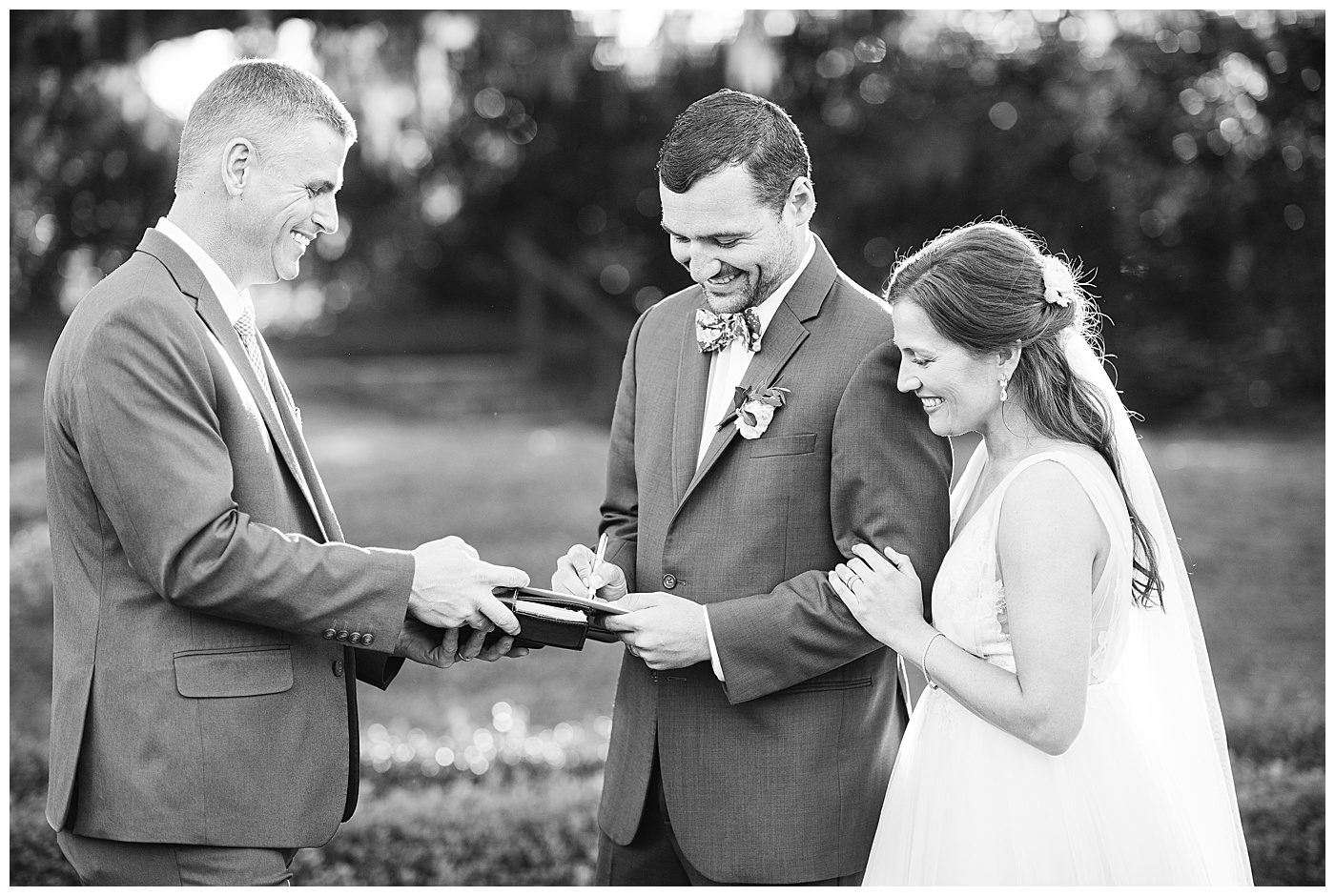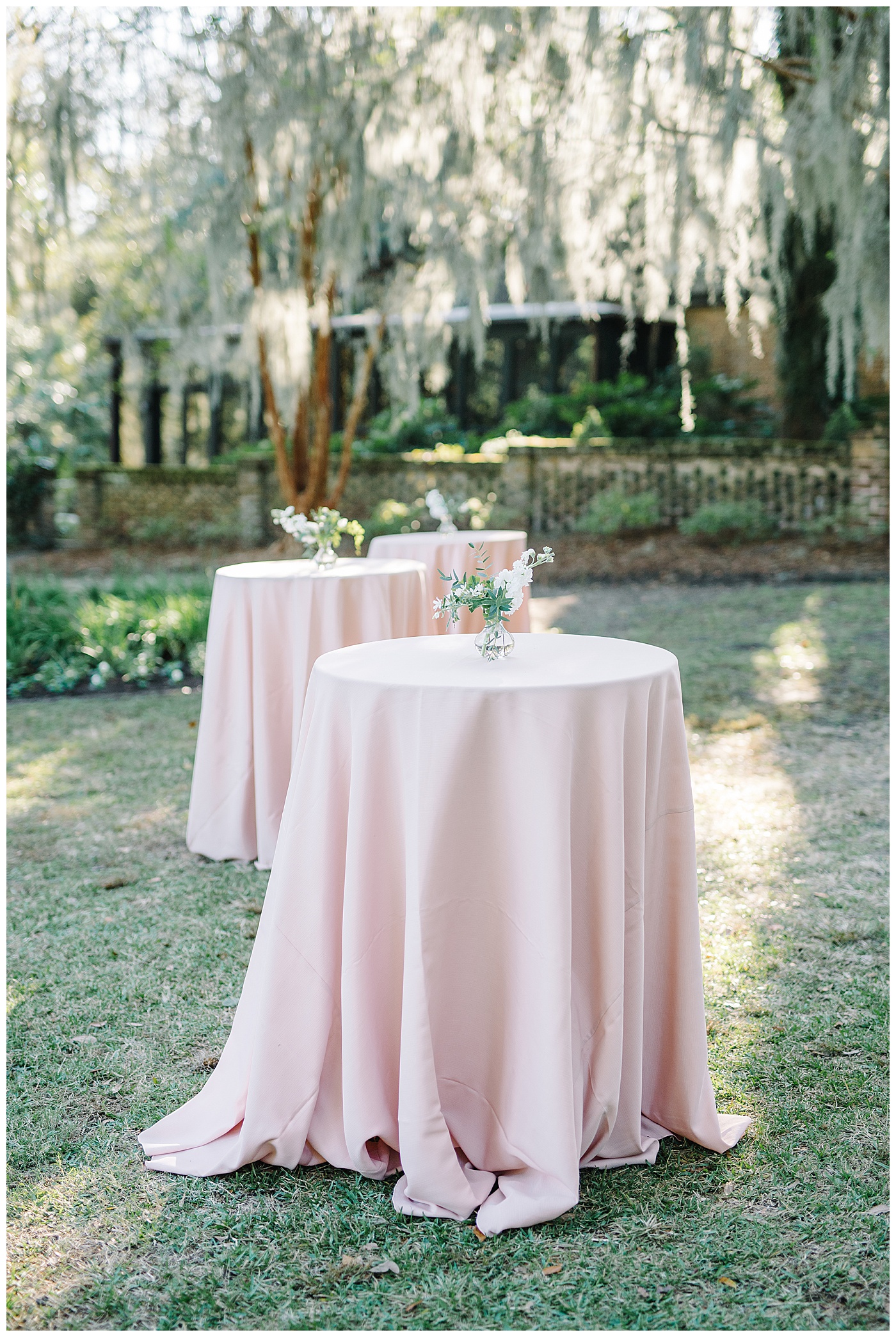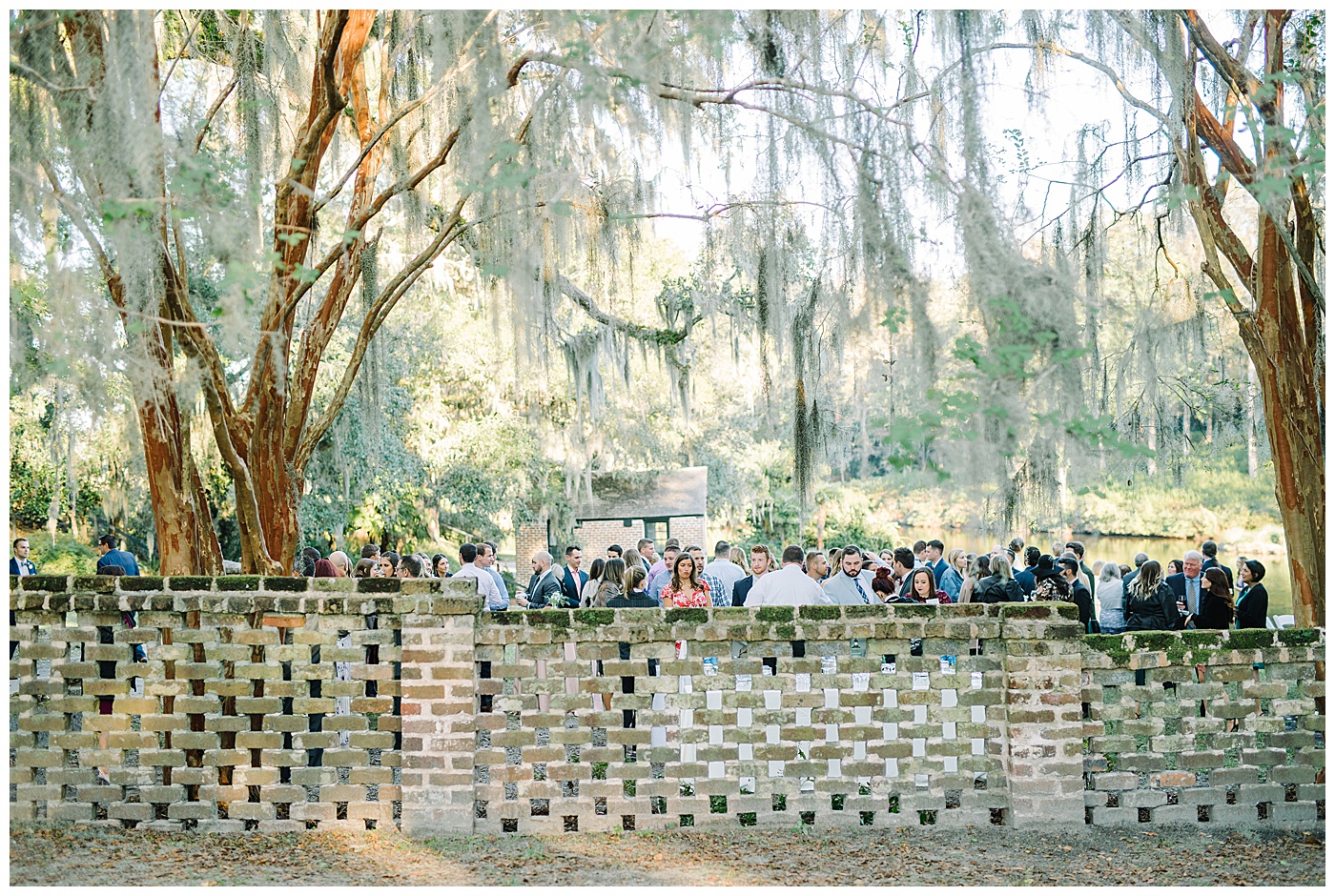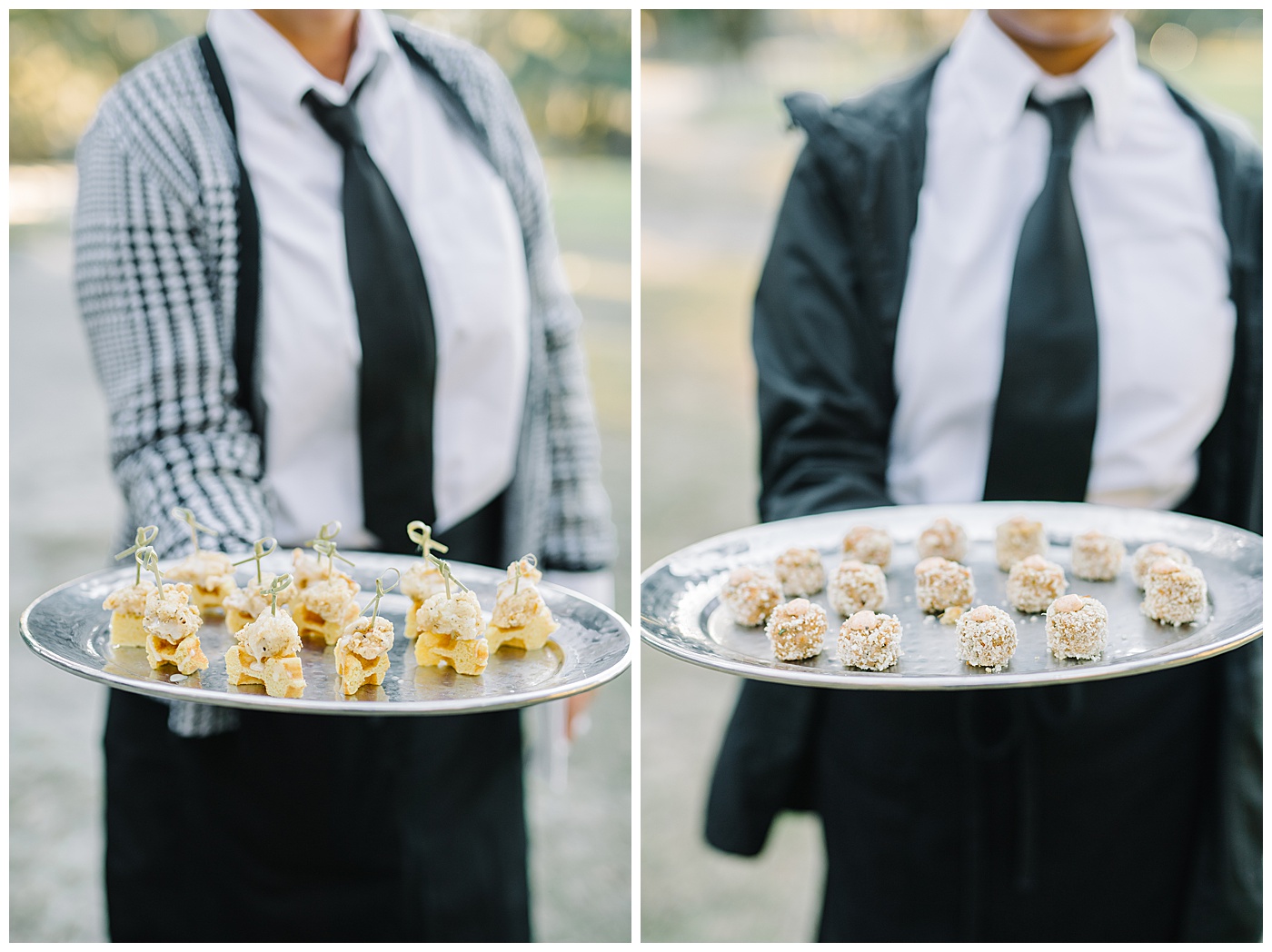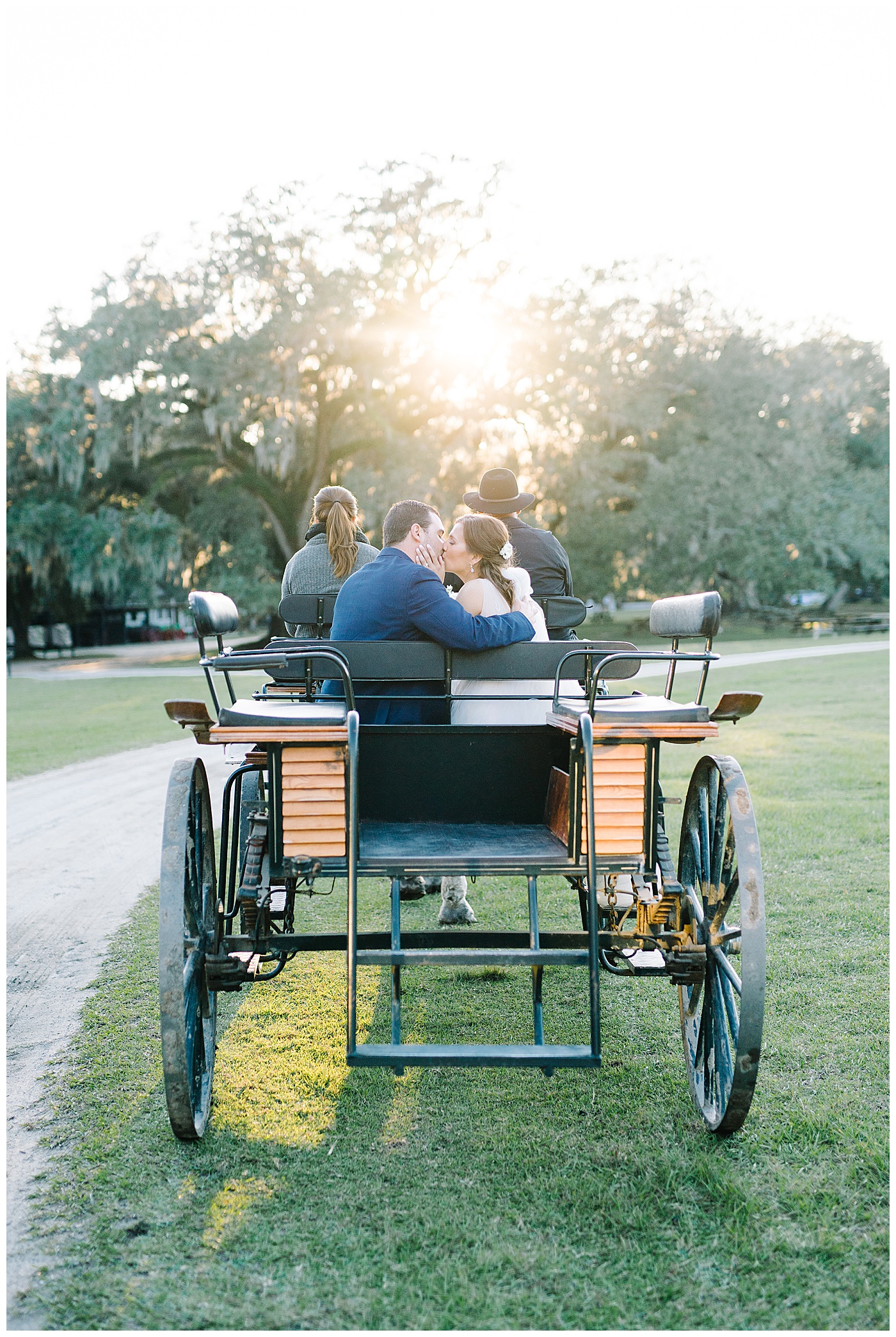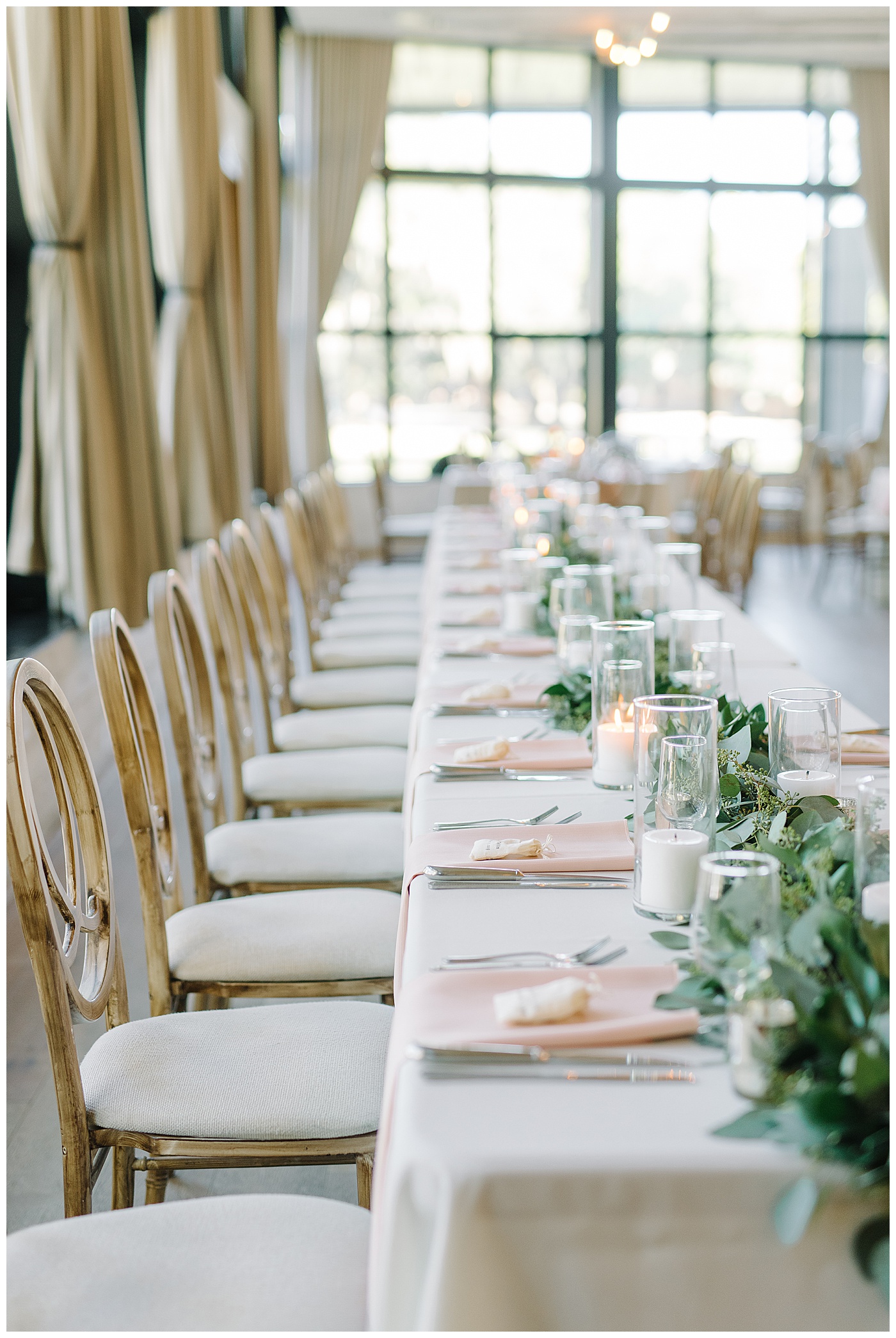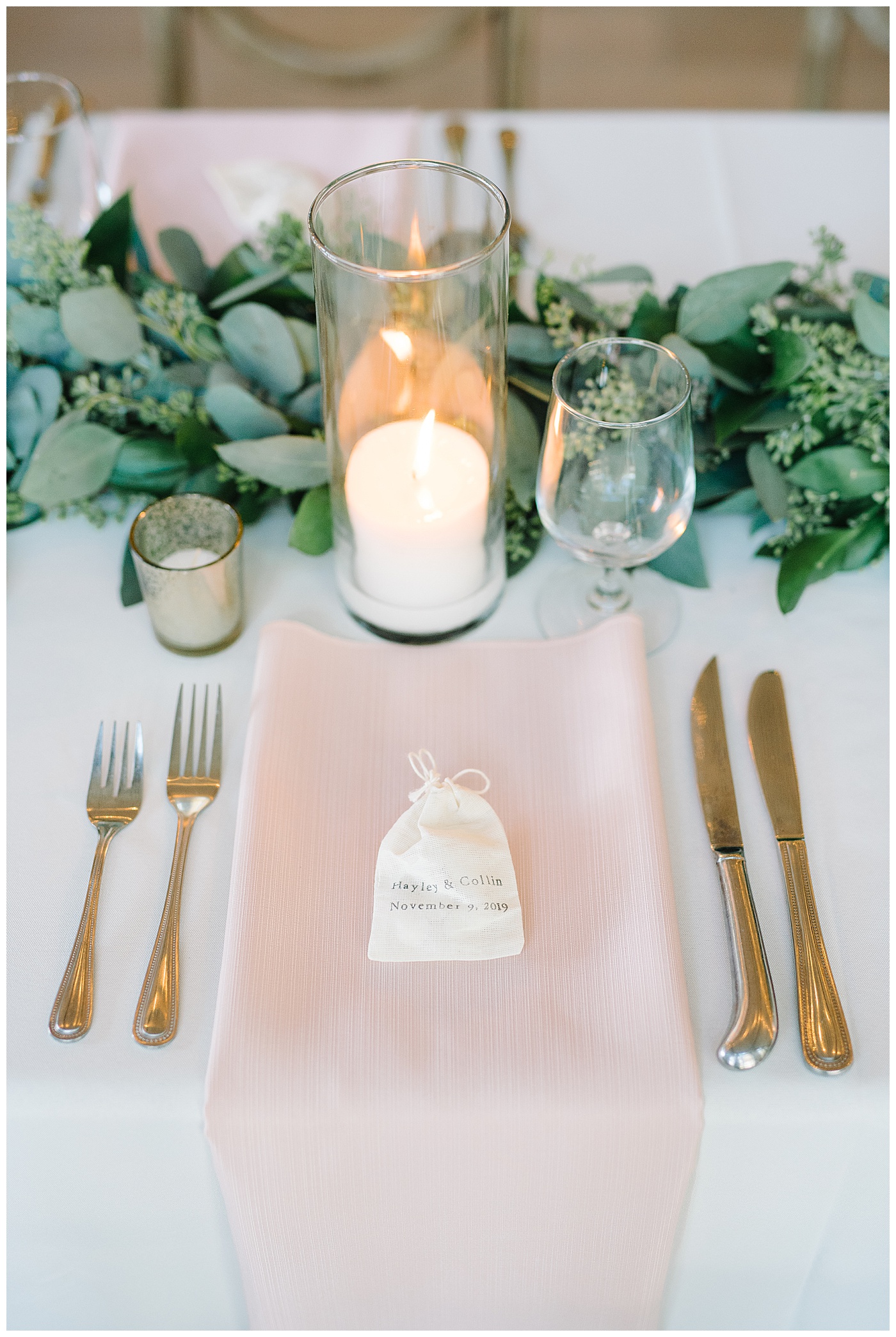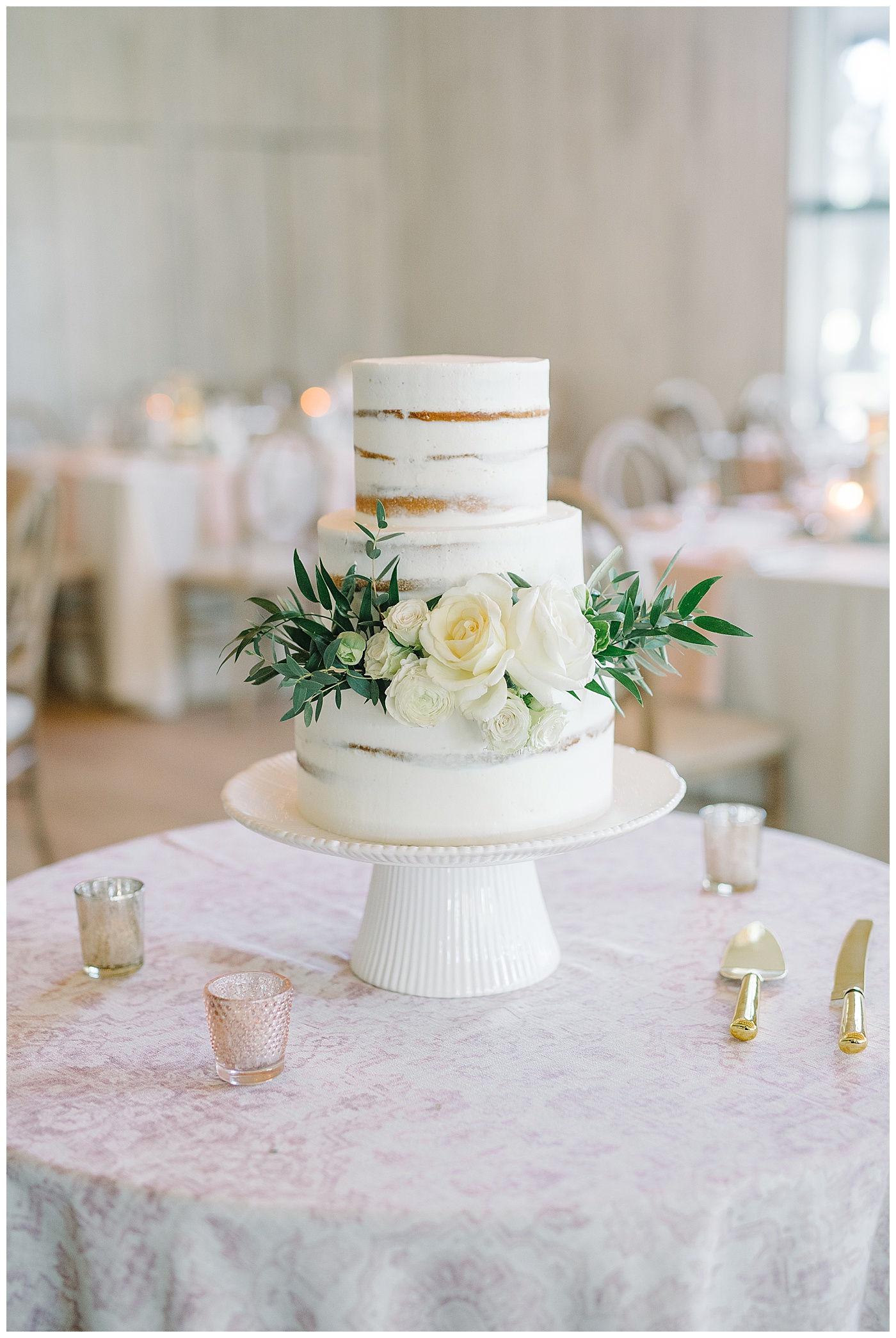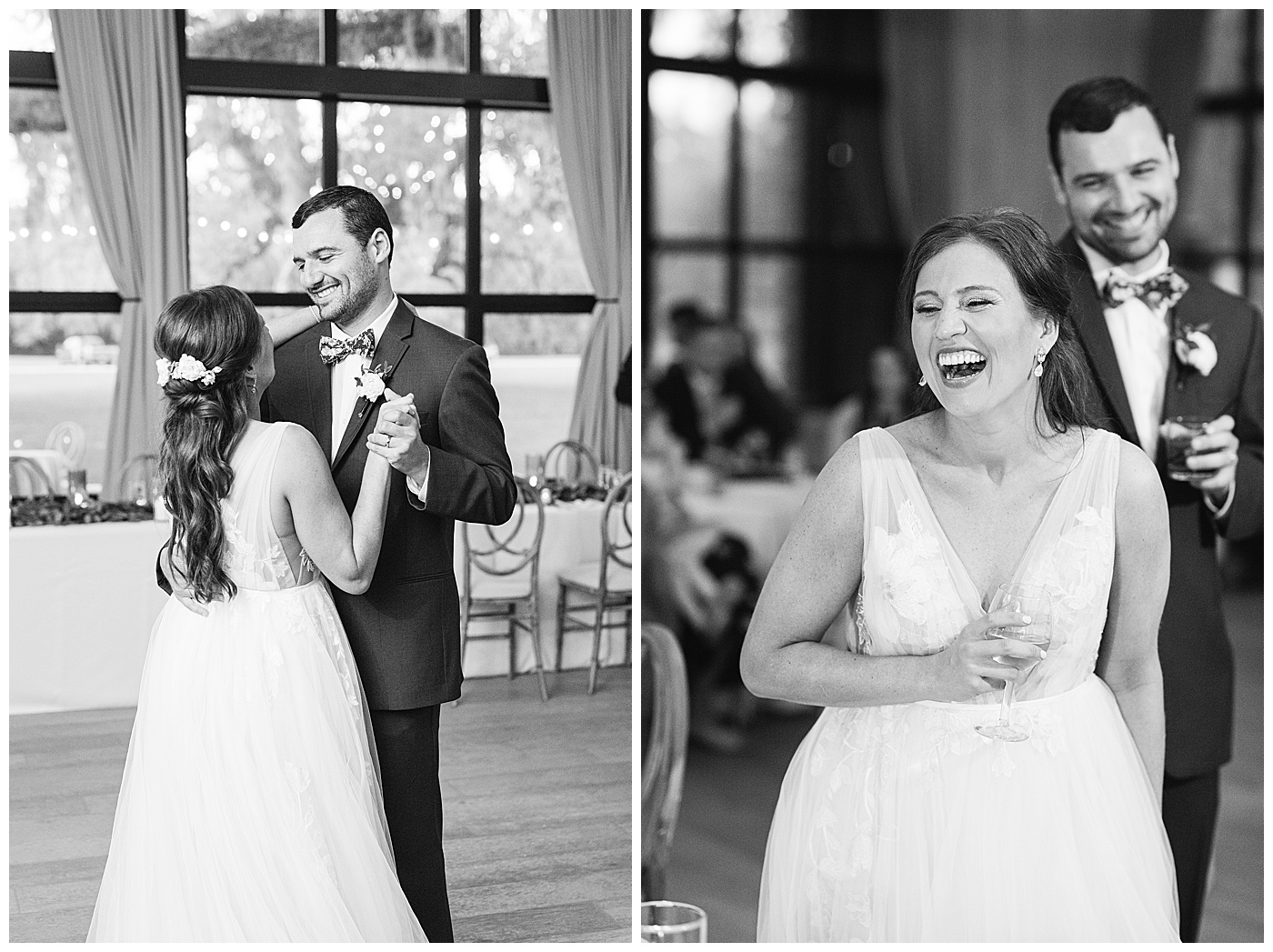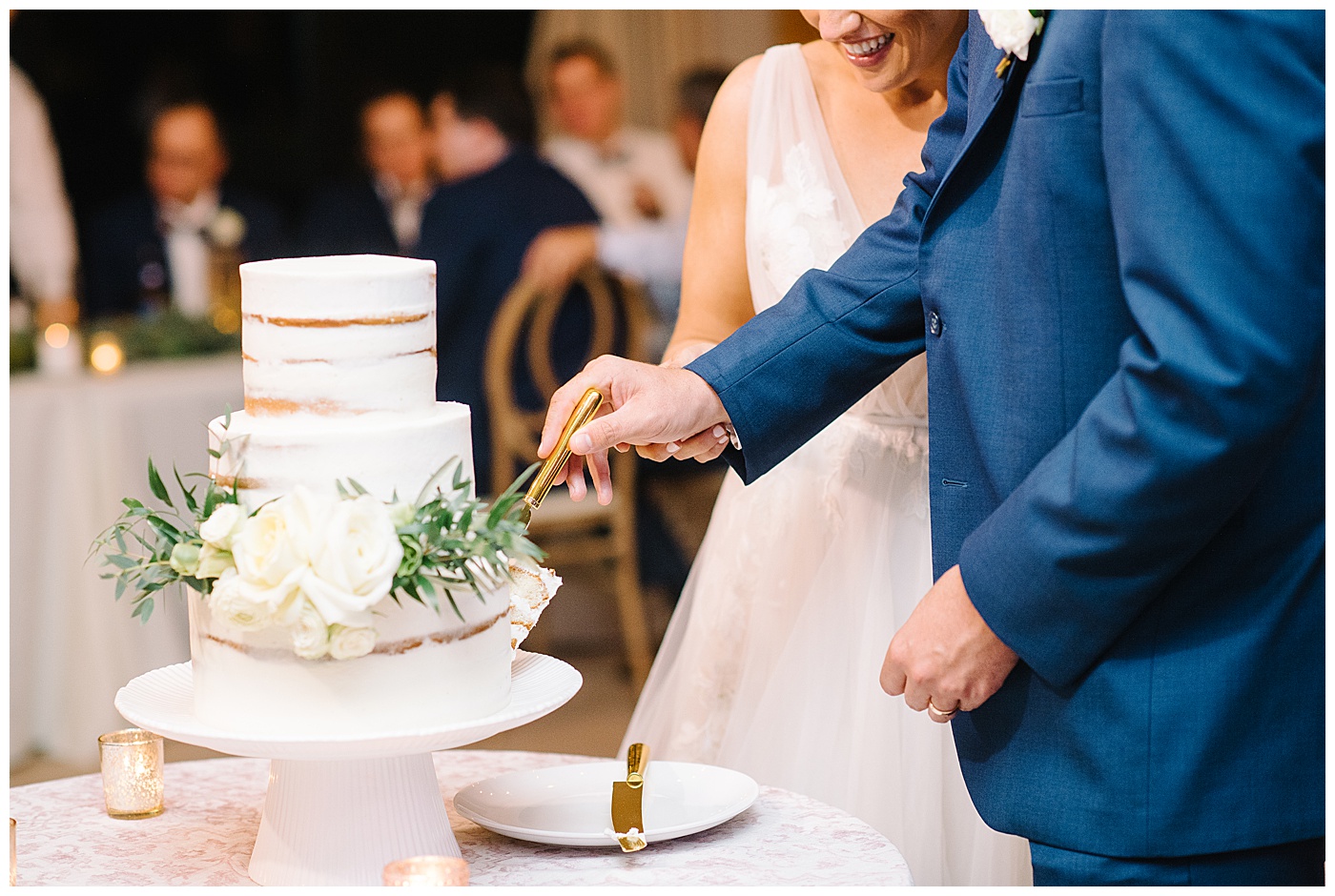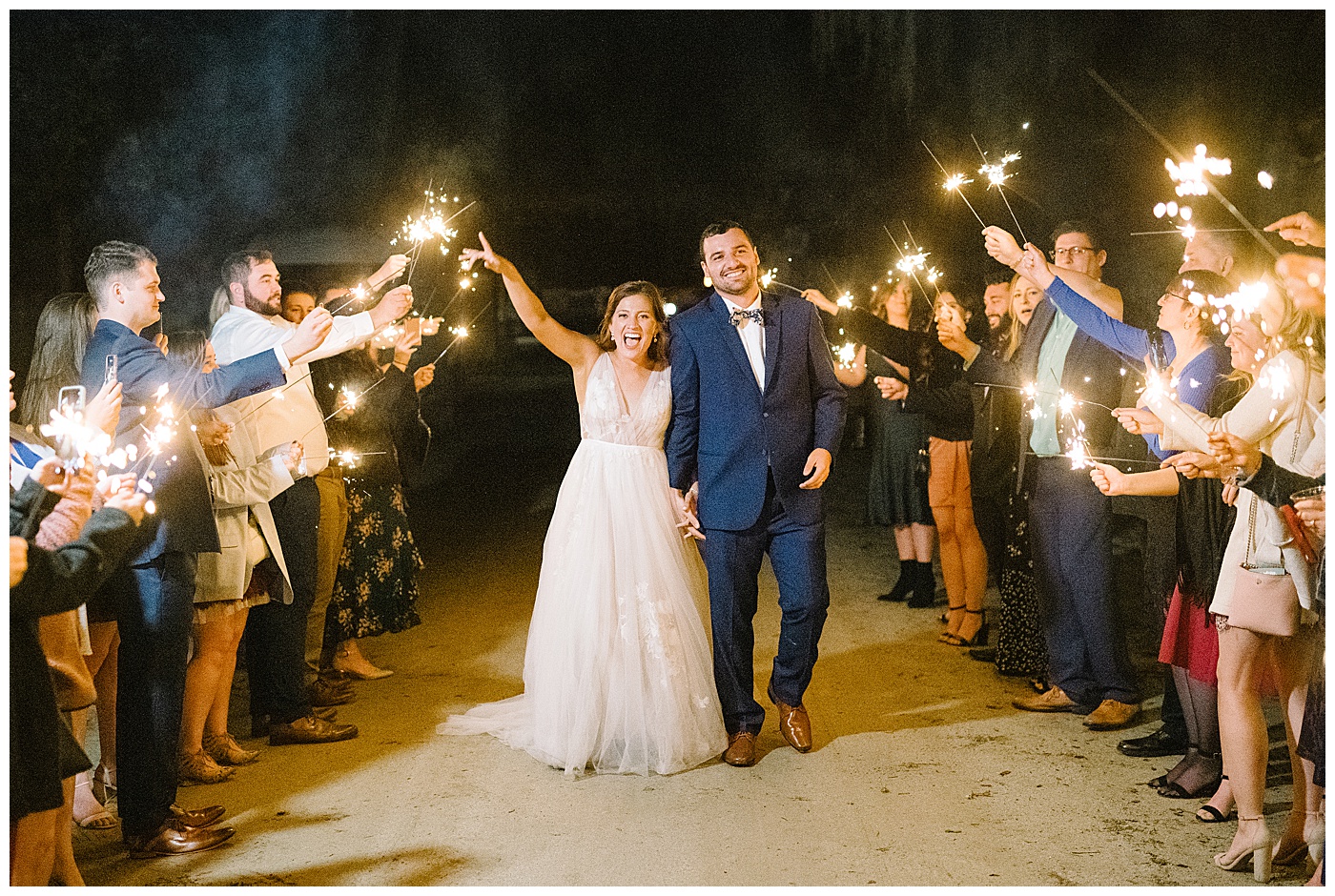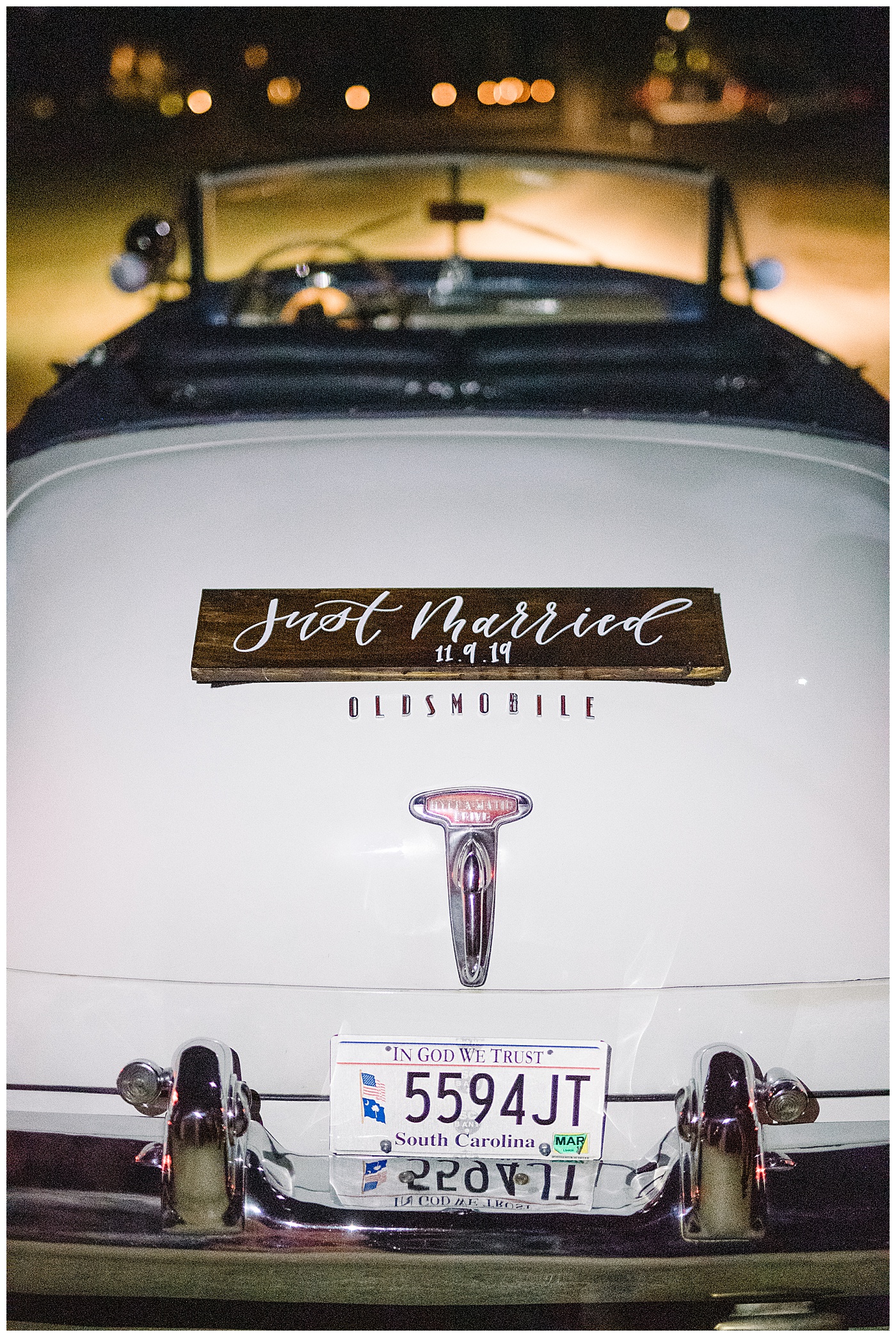 Coordination: Elm Events | Venue, Catering: Middleton Place | Images: Aaron and Jillian Photography | Florals: Roadside Blooms | Ceremony Music: Palmetto Strings | Reception Music: Travis Allison Band | Bakery: Ashley Bakery | Videographer: Hart to Heart Media | Transportation: Lowcountry Valet, Coastal Limousine| Rentals: HAUS Rentals, Ooh Events | Hair and Makeup: Lashes and Lace | Officiant: Kasey King