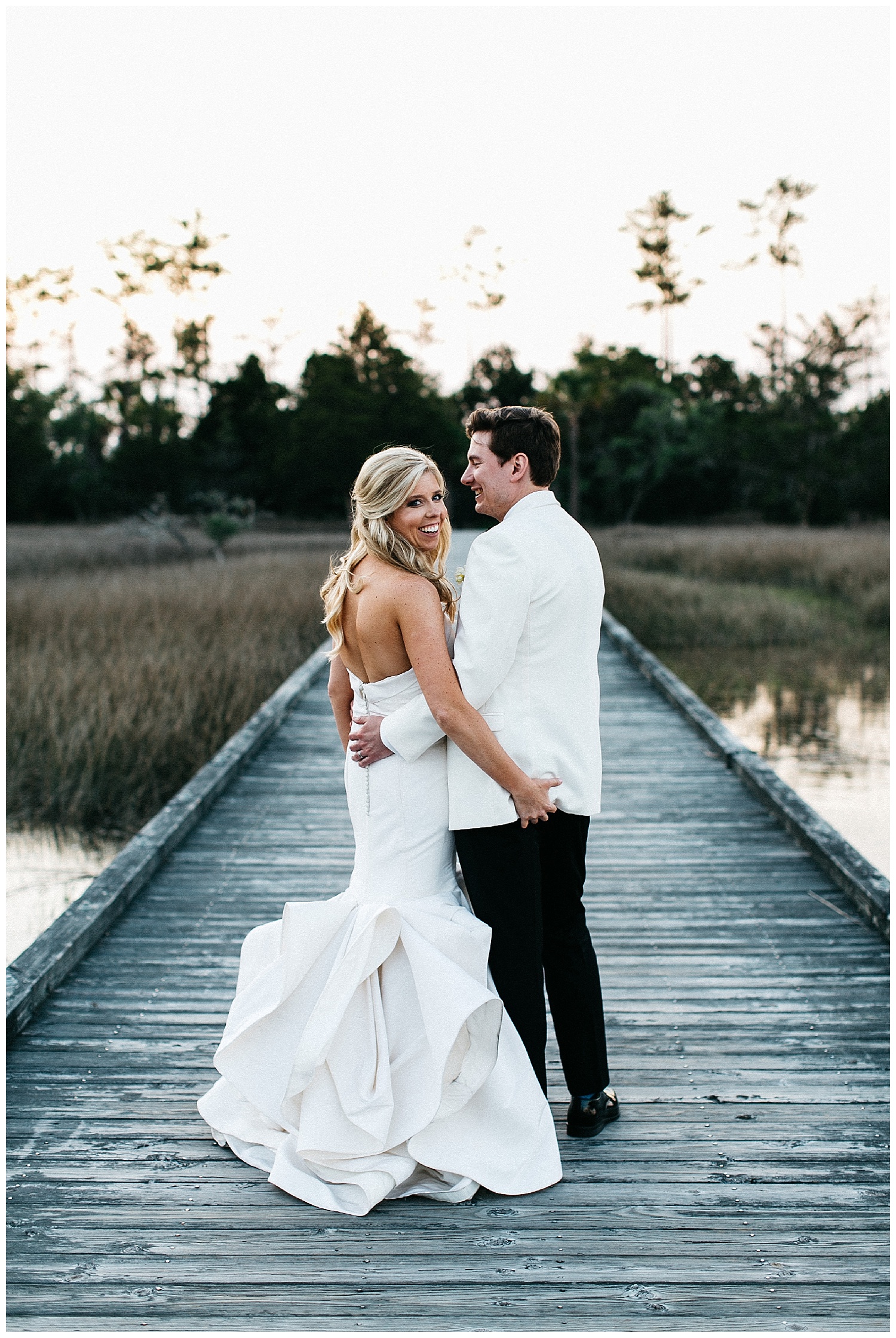 10 Aug

Emma & Devin | Daniel Island Club

The Wedding Row: How did you and Devin meet?
From Emma: We "met" on Saint Patrick's Day 2015 at a bar in Washington, D.C. called Solly's. One of my roommates (Maureen, an Irish gal like me) and I wanted to casually celebrate the sacred holiday at a pub around the corner from our house. After work, we headed over and when I walked through the door, I spotted a guy in a fantastic suit (it seriously looked like it was made for him) with the MOST LUSCIOUS hair I had ever seen leaning against a wall chatting with some guys. My friend Maureen led us over to the group where I promptly thrust my hand out and said, "I'm Emma, your future wife!" … just kidding. I actually said, "I'm Emma, it's nice to meet you." To which he responded, "Yes, I know, we've met several times." Whoops! I spent the rest of the night chatting with him, secretly plotting how I was going to get him to spend the rest of his life with me—or, at the very least, how I was going to get him to ask me on a date. By the end of the night, he had asked my friend for my number, she obliged, and it only took three painstakingly long days for him to ask me out on a date.

But if you ask Devin, he'd tell you that the first time we met was on a wine tour that a large group of our mutual friends put on every year. I was walking up to the door of the house where we were meeting prior to boarding the bus to the vineyards when a gentleman removed his fedora (ugh, YES! he was wearing a fedora), bowed to me, and opened the door for me. I thought, "what a weirdo." Following the wine tour, we "met" at a concert and then at a friend's going away party, where Devin approached me and asked me for my AOL screen name …

TWR: What a story to tell the kids one day. Now, how did he pop the question?
From Emma: Oh boy! The proposal was by far the most elaborate cabal that Devin has ever attempted (or executed) in his life. It all began when two of my college girlfriends and I (Kara and Foshee) decided that we would go down and take over my parent's house on Daniel Island for Memorial Day weekend.  About a month before the trip, Devin asked us gals if we would mind if he came along to "help me with the drive down" – he promised he would stay out of our hair and just read his book (LIES, LIES, and more LIES!). When we arrived in Charleston on Friday, we ate dinner and had an early night, agreeing that we would head to the beach around 11 a.m. the next day. While we were "waiting on Kara and Foshee" to get ready/run errands, Devin asked if I wanted to walk to the pond behind my parent's house and look for gators. I agreed, and we set off on our adventure. When we got to the pond, I started examining the water and when I looked back at Devin, he was on one knee, diamond shining, and asked if I would be his best friend for the rest of our days. DUH! When we walked back to the house, both of our parents were there to surprise us. We celebrated all day at the beach and Devin said he had made a reservation for all of us at Rutledge Cab Company to keep the party going. When we walked into the restaurant, about 20 of our friends from D.C., Boston, and beyond, were standing in the bar and screamed surprise! Needless to say, it was a whirlwind.

TWR: What were you two envisioning for your wedding? Any "musts" for the nuptials?Emma: When we started planning the wedding, it was clear we had more of an atmosphere than a "vision" in mind. "Casual Black Tie" was the "theme" we started relaying to our vendors and we wanted everyone to be dressed up, but still feel like they could let their hair down, specifically on the dance floor … MISSION ACCOMPLISHED! There were two things (aside from the groom) that I had to have on the Big Day: A black and white checkerboard dance floor and blue rose toile linens. The first was easy as pie, but the second took more than a few Google searches. I eventually struck gold when I found PEAK Event Service's website. When I learned that they were based out of Massachusetts, right by my mom's hometown, it felt like fate.

TWR: What was your absolute favorite moment of the Big Day (besides saying "I do!")?
Emma: Our favorite moments were the ones we spent after dinner, taking pictures on the dock at Daniel Island Club. Being able to take that second to get away and bask in the joy we were both feeling not only made for the best and most real photos of us, capturing exactly who we are as a couple and how we were feeling that day, but it also made for the most incredible memories. Dancing on the dock as the sun set, listening to the music and laughter of our guests waft through the open doors. Although brief, it was a moment in time that the world was ours, and it's a memory that we'll carry with us forever. (Thank you, Caroline Howard!).

I also feel compelled to mention that I loved loved dancing on stage while the band played "Party in the USA" and even more so, I loved looking down at the crowd, seeing Devin searching for me, and then the moment he looked up and saw that I was on stage. Now that was priceless.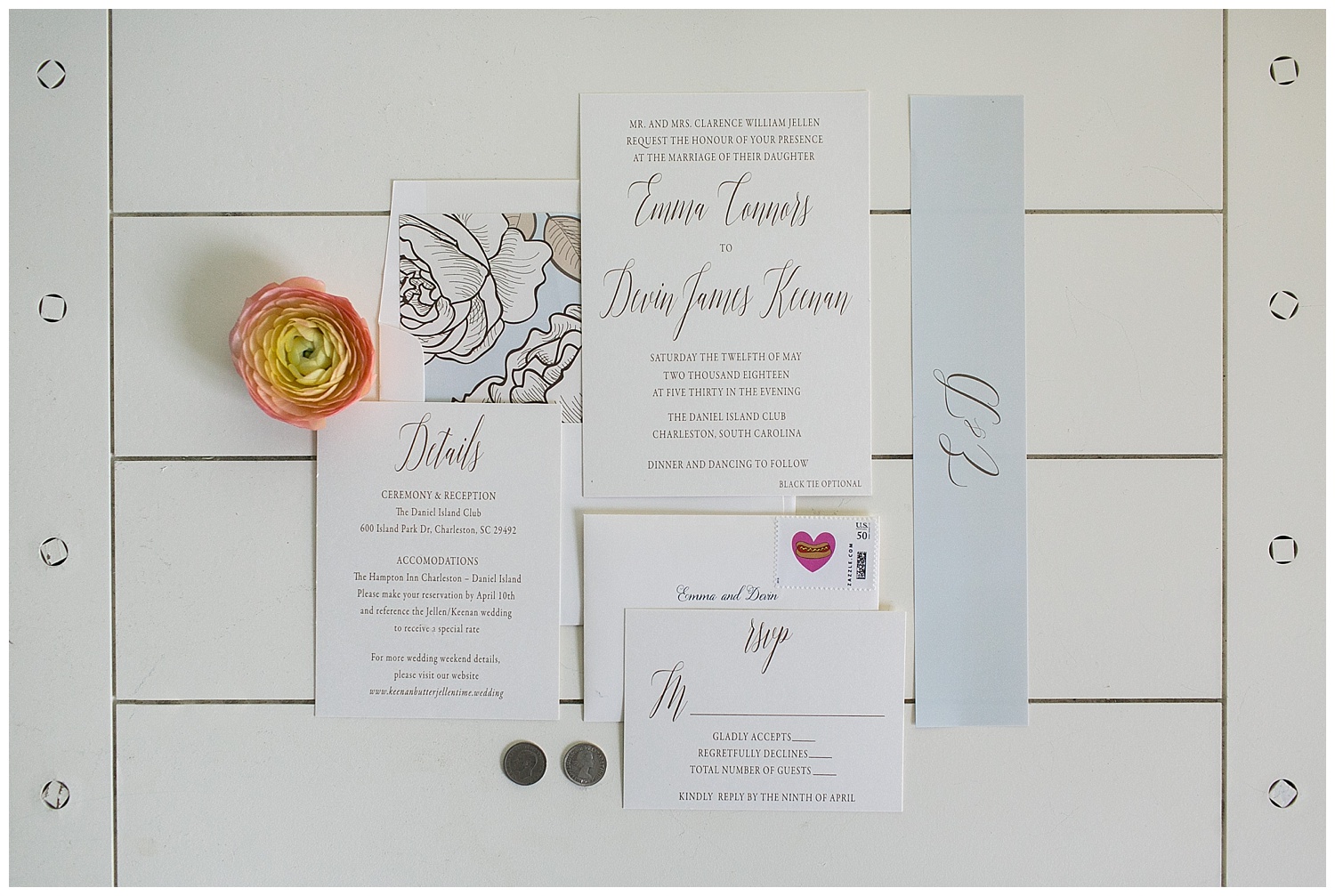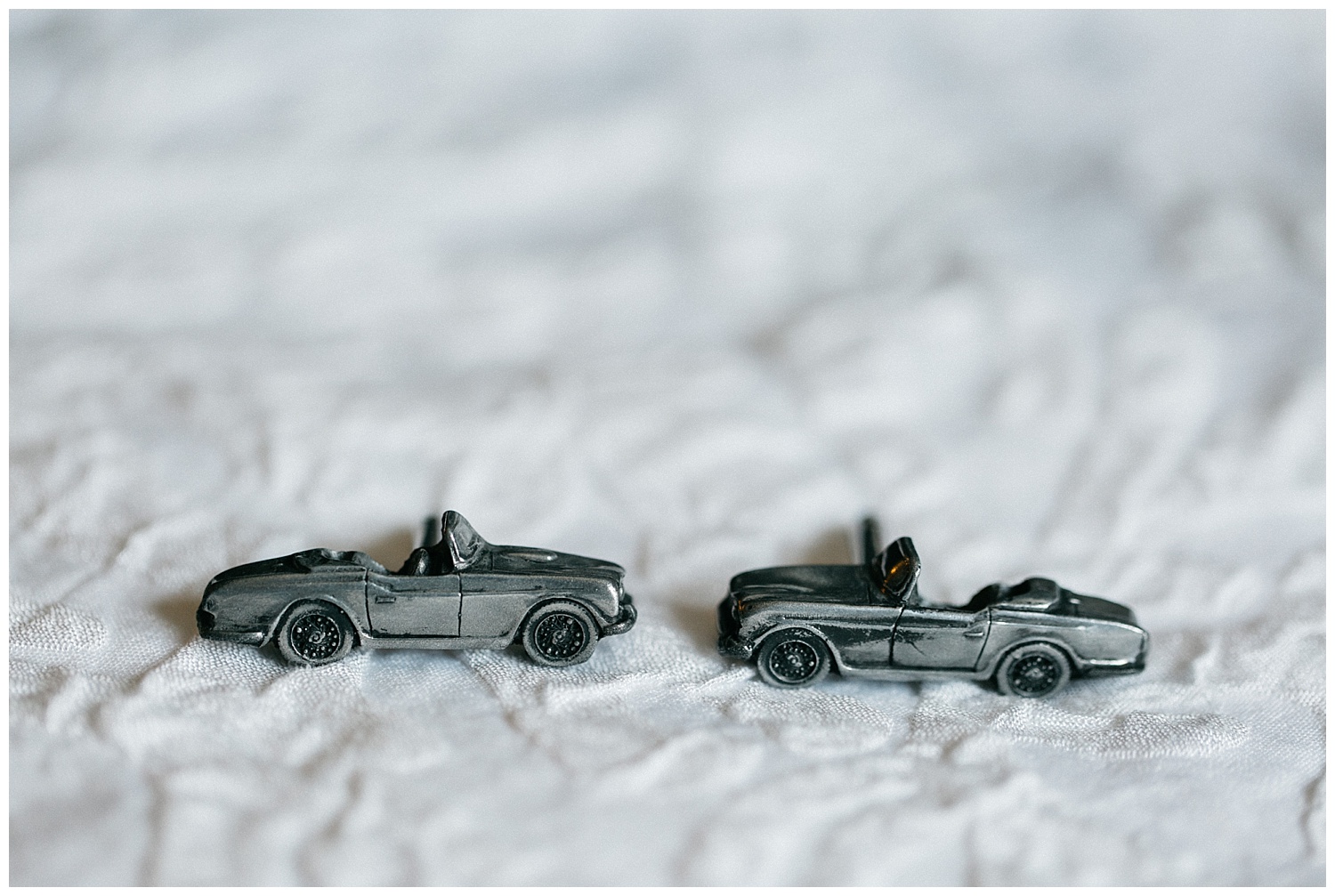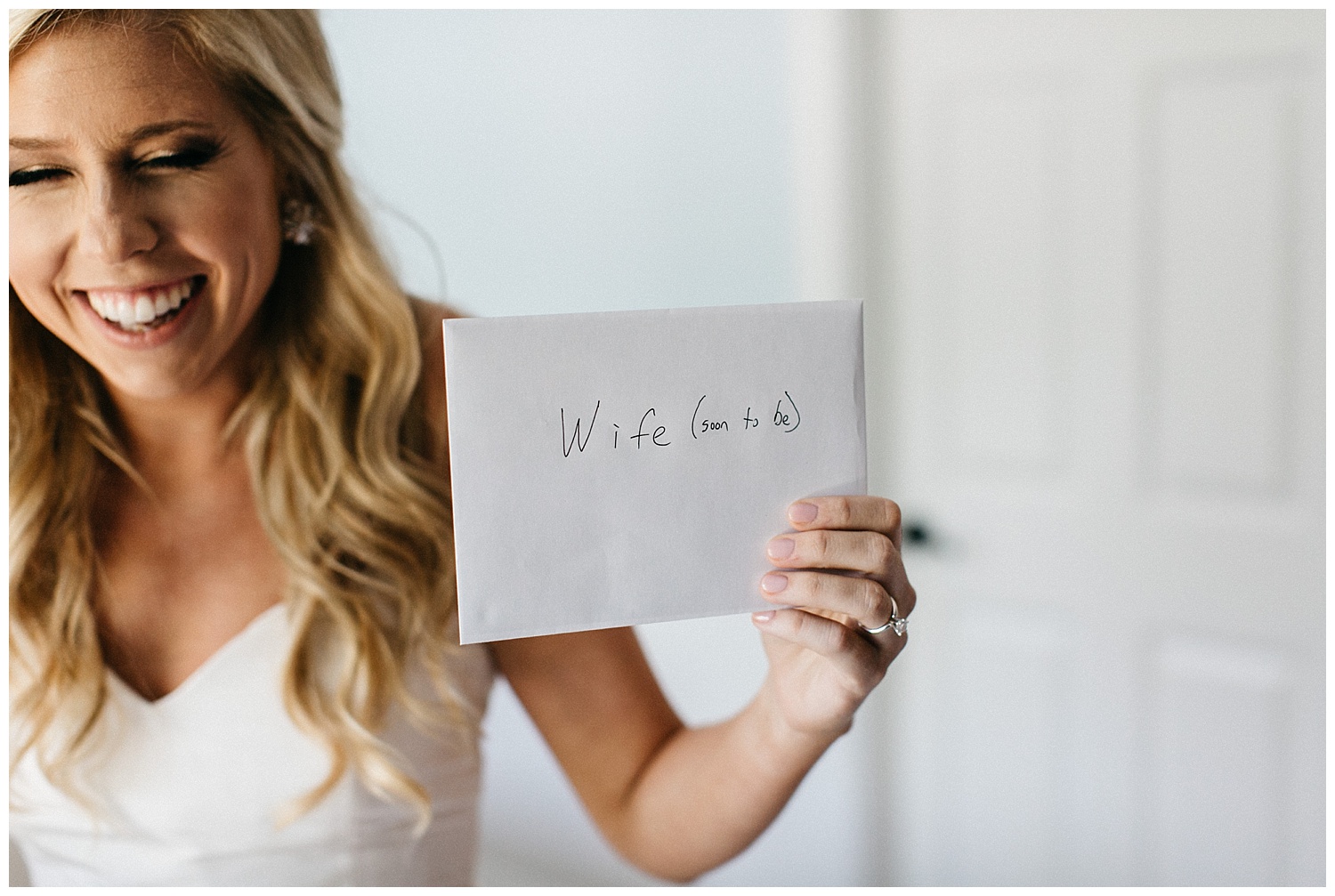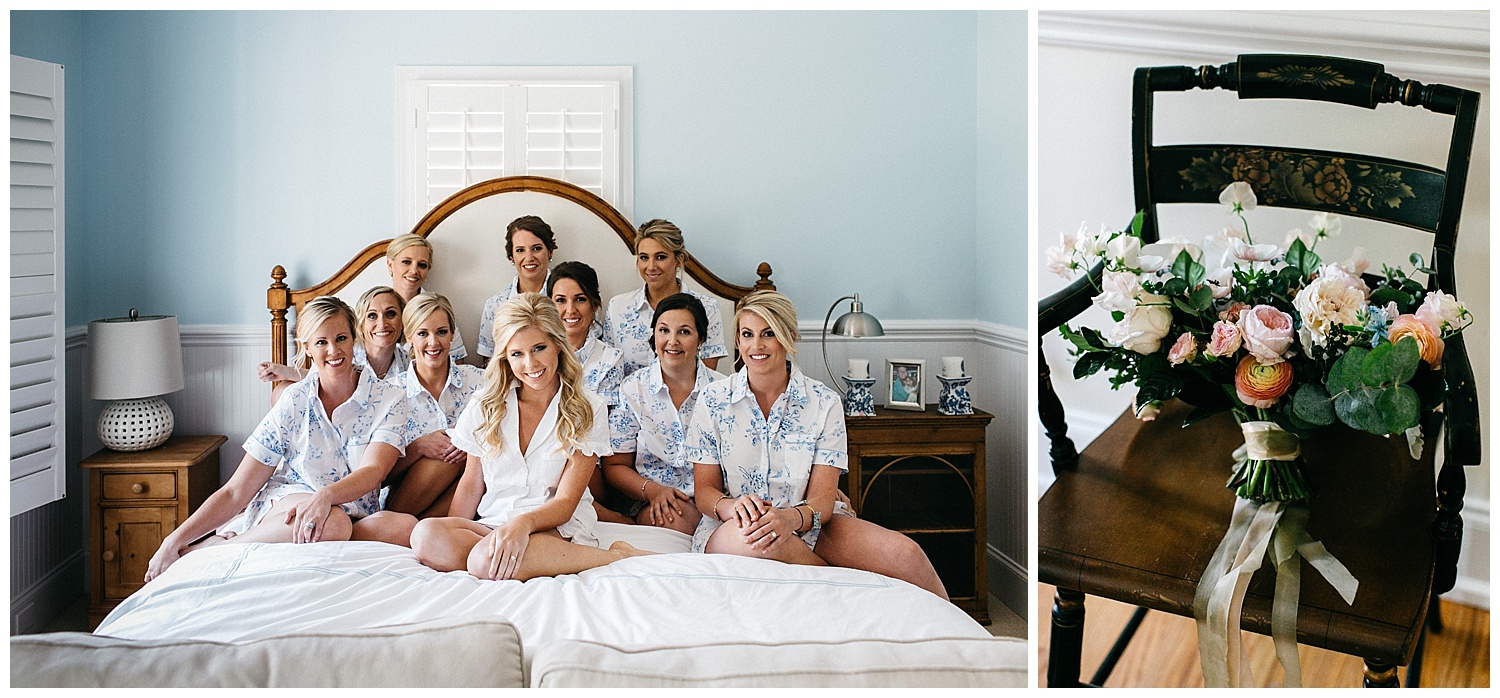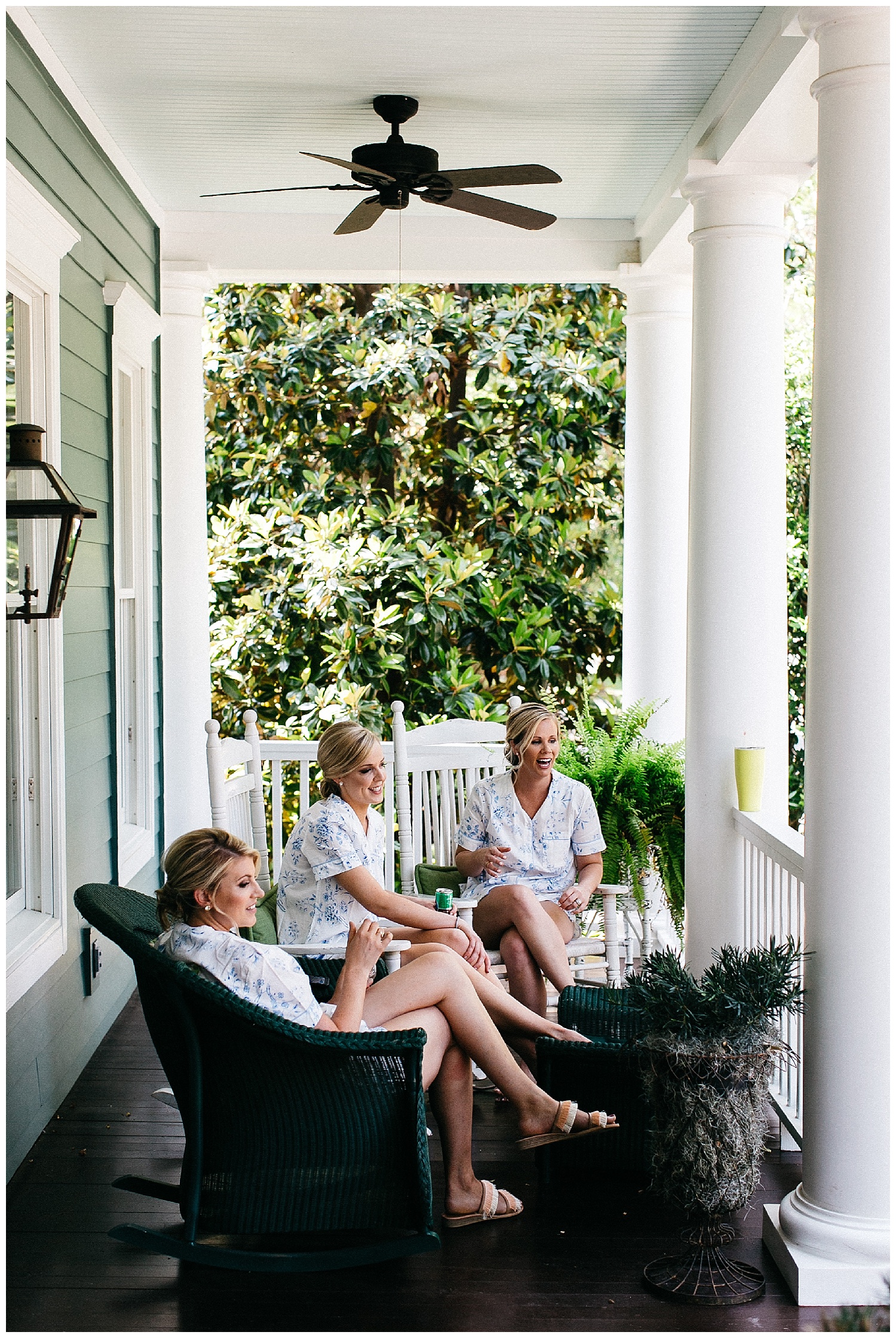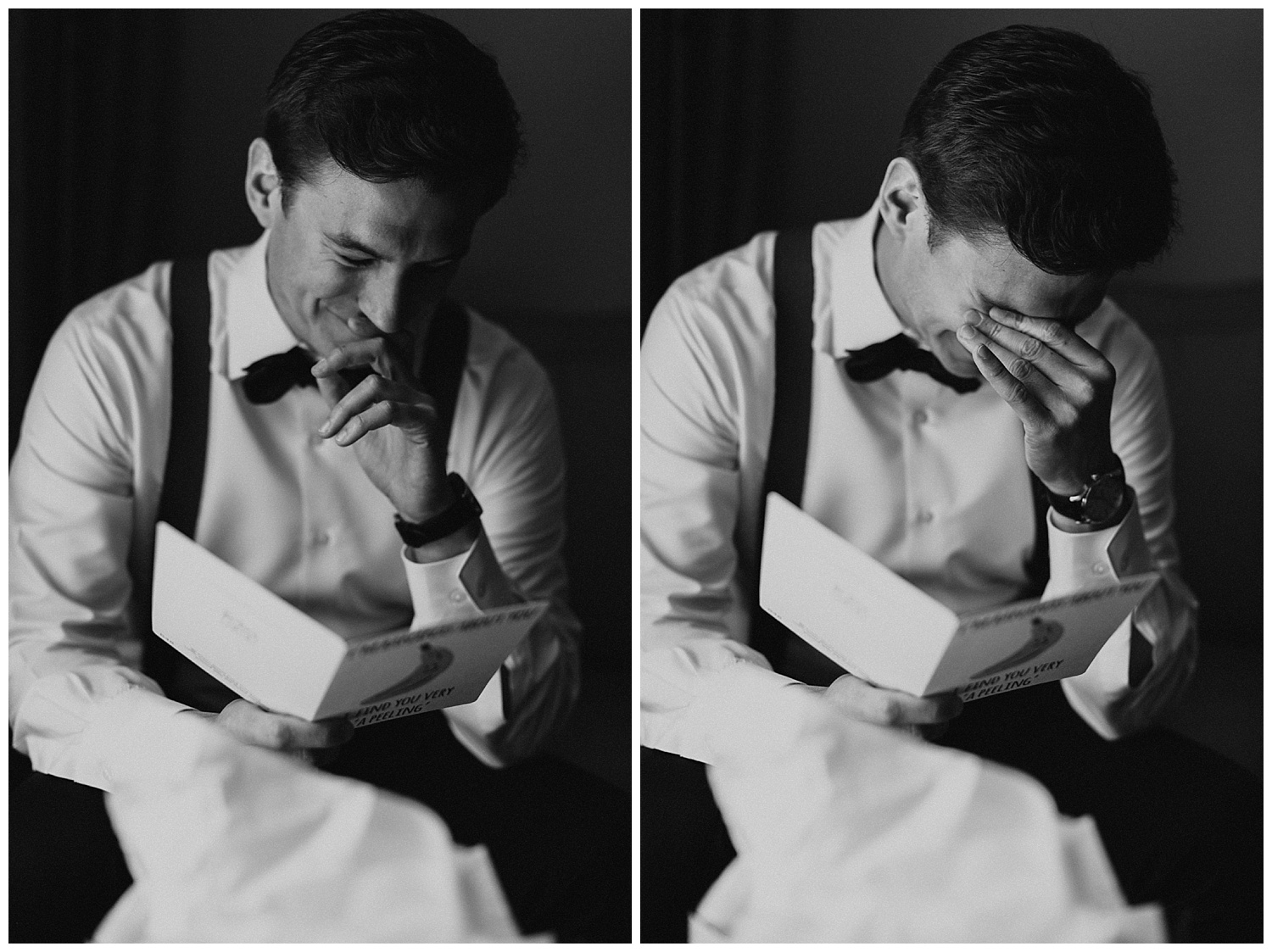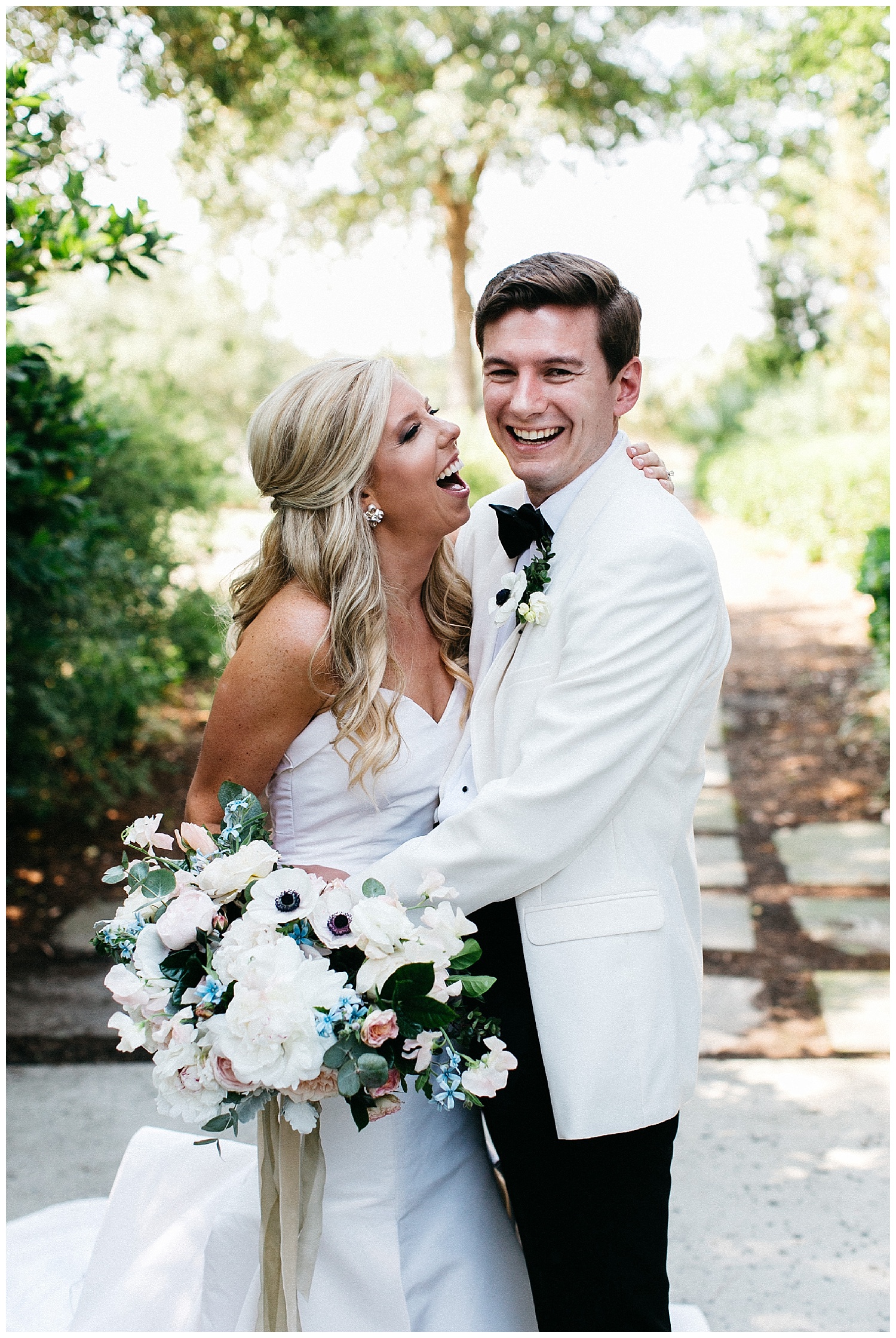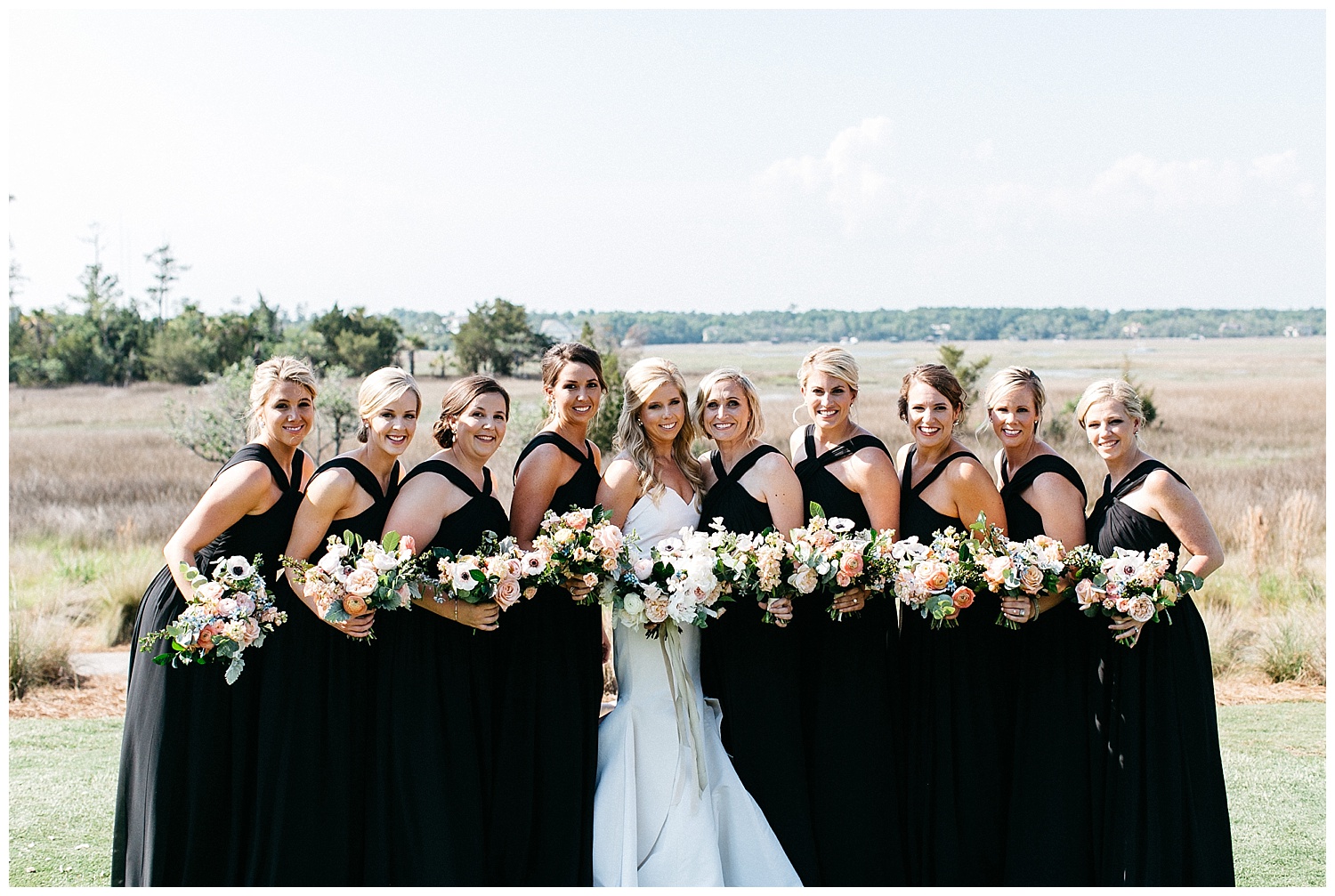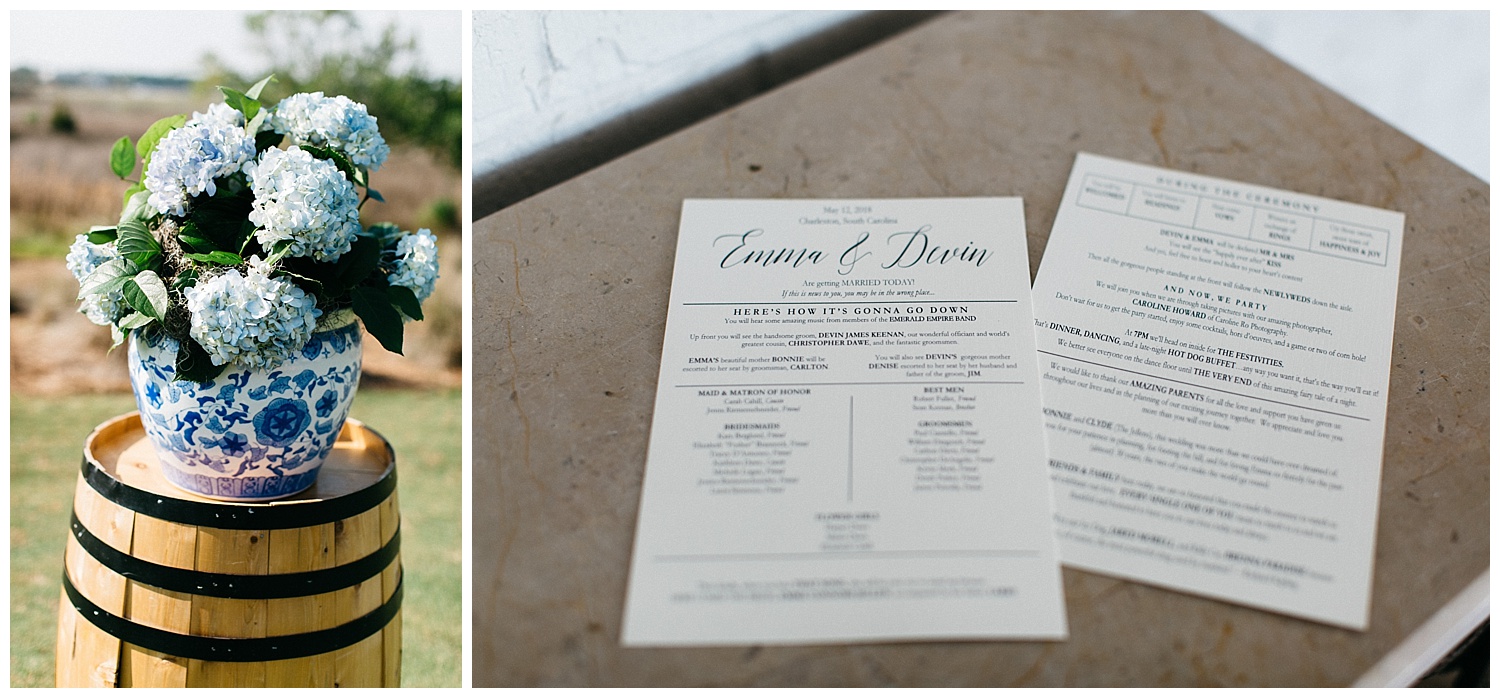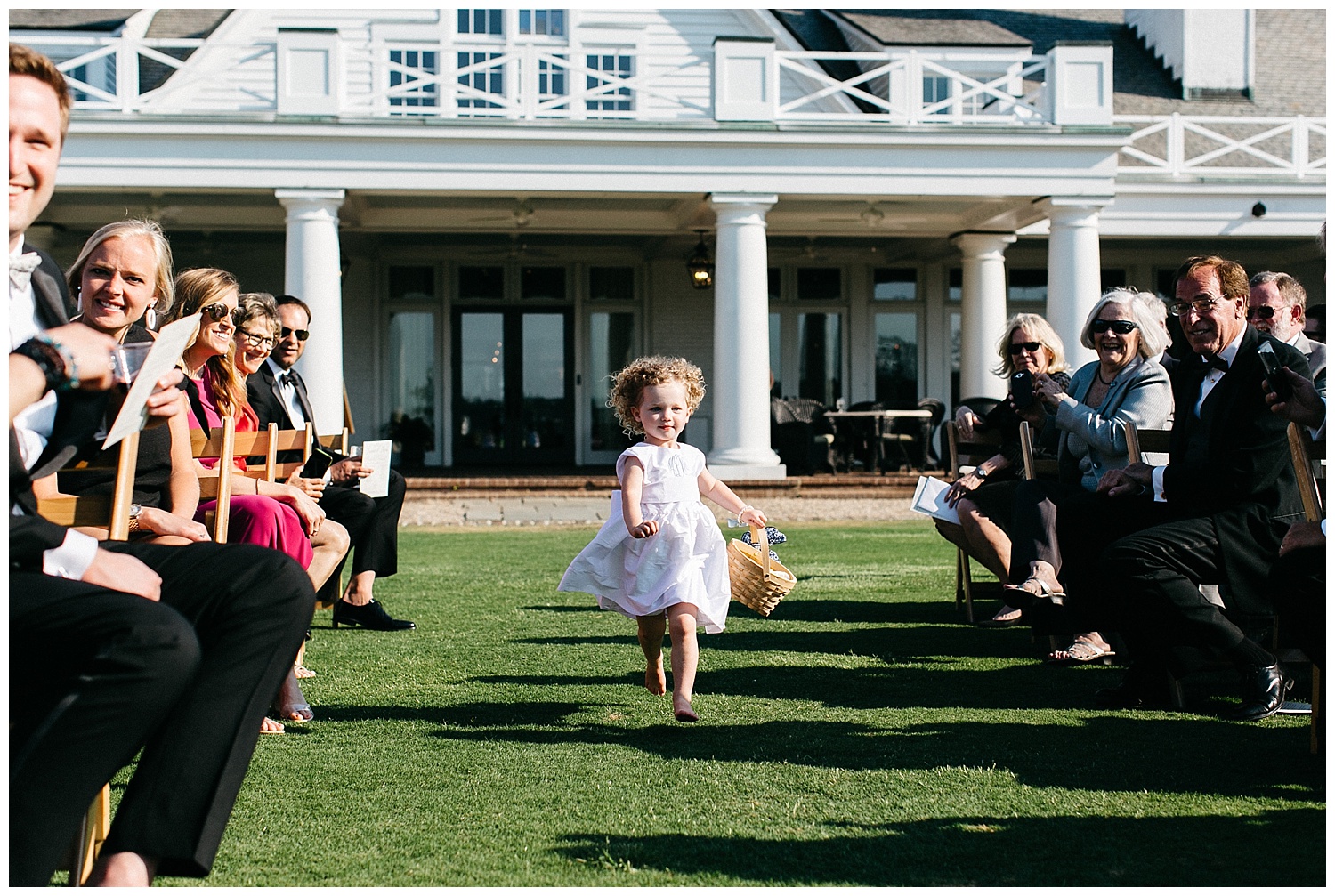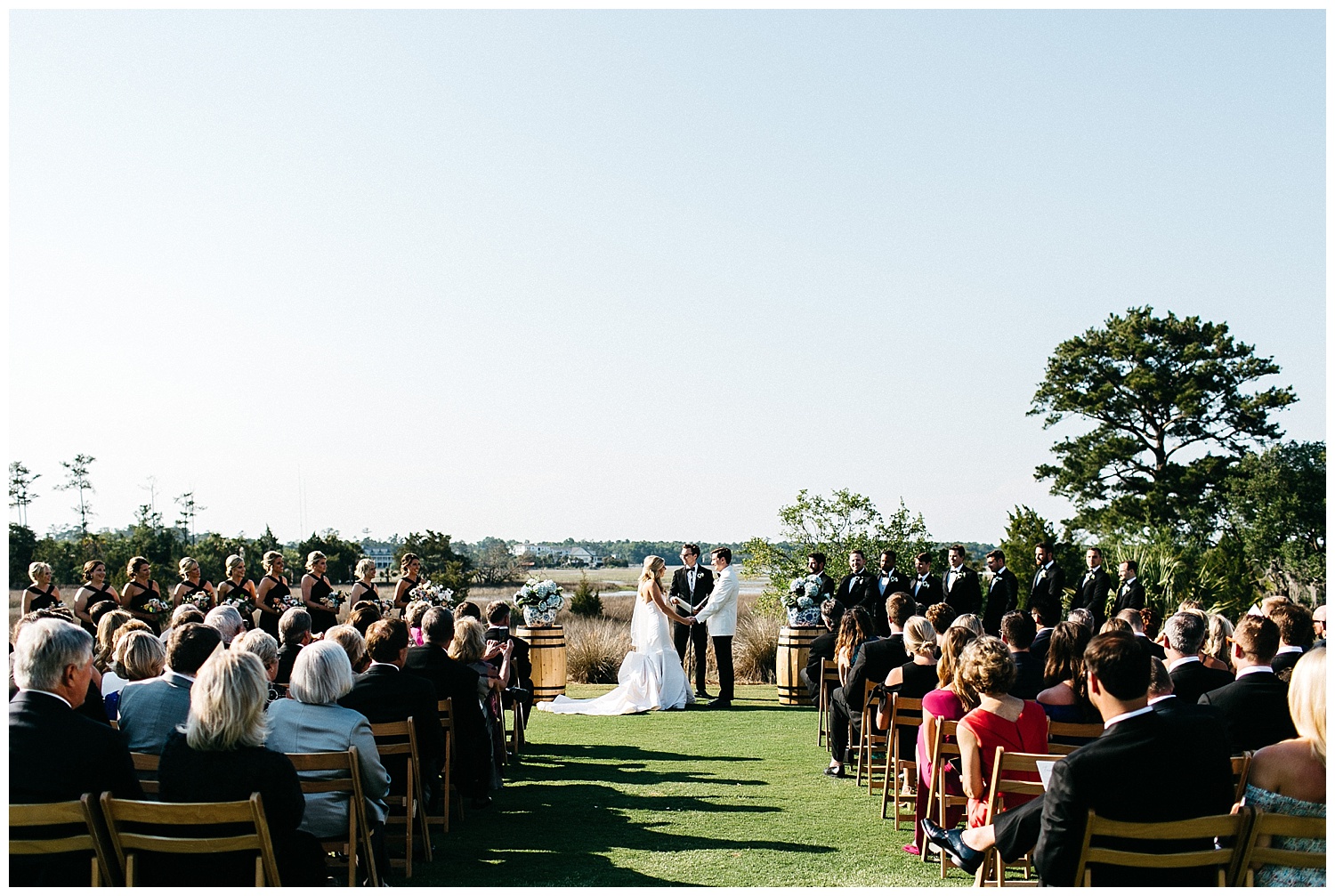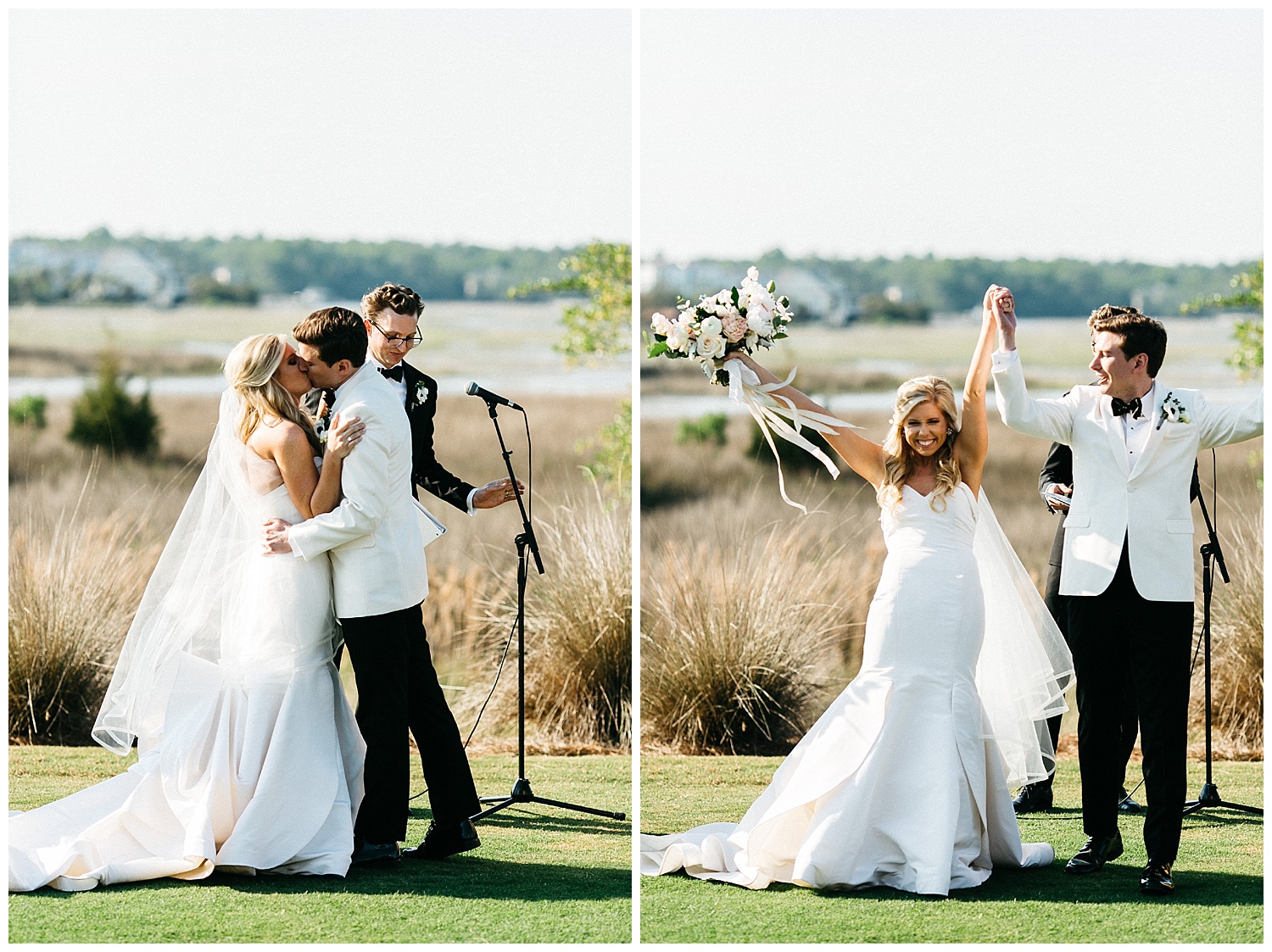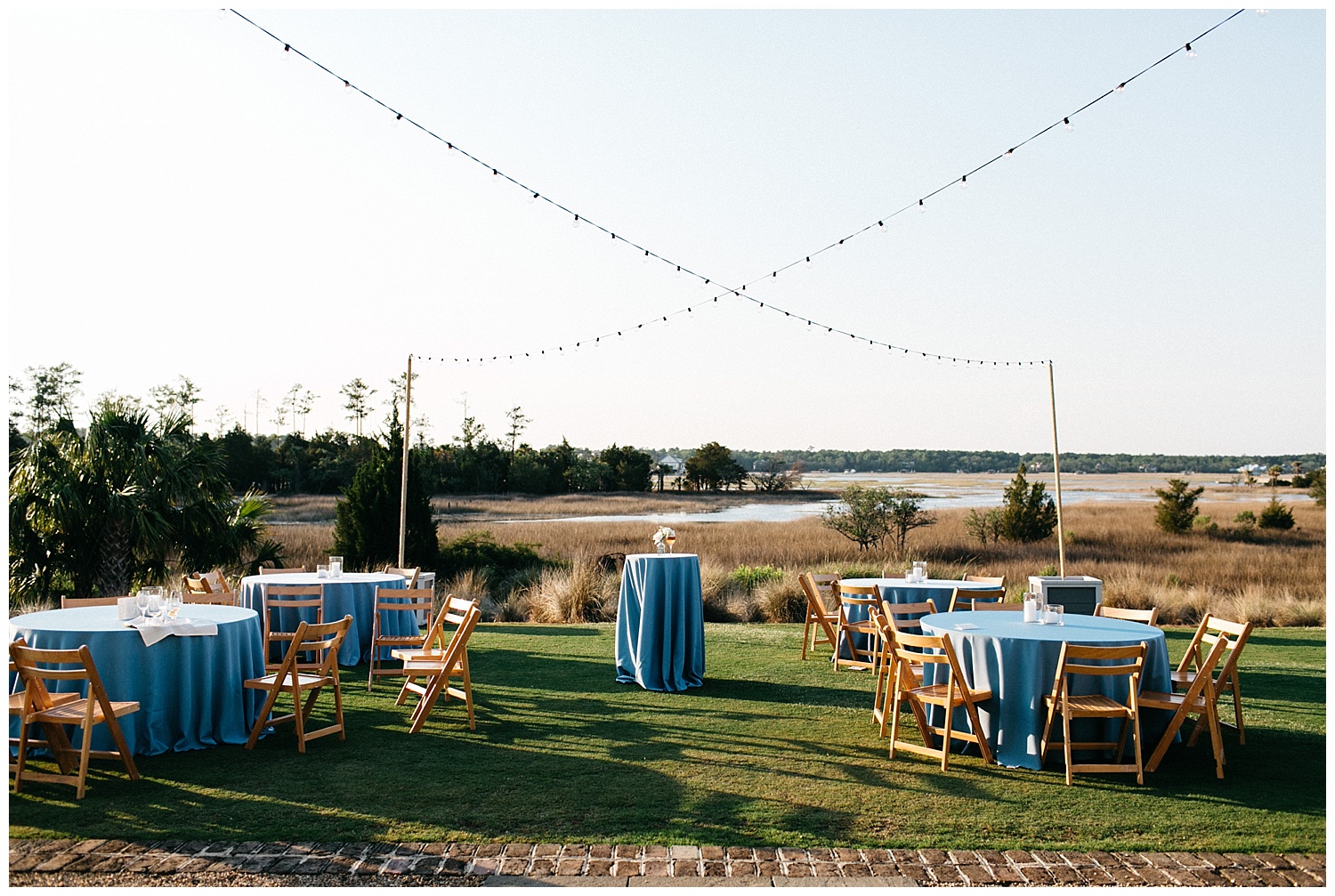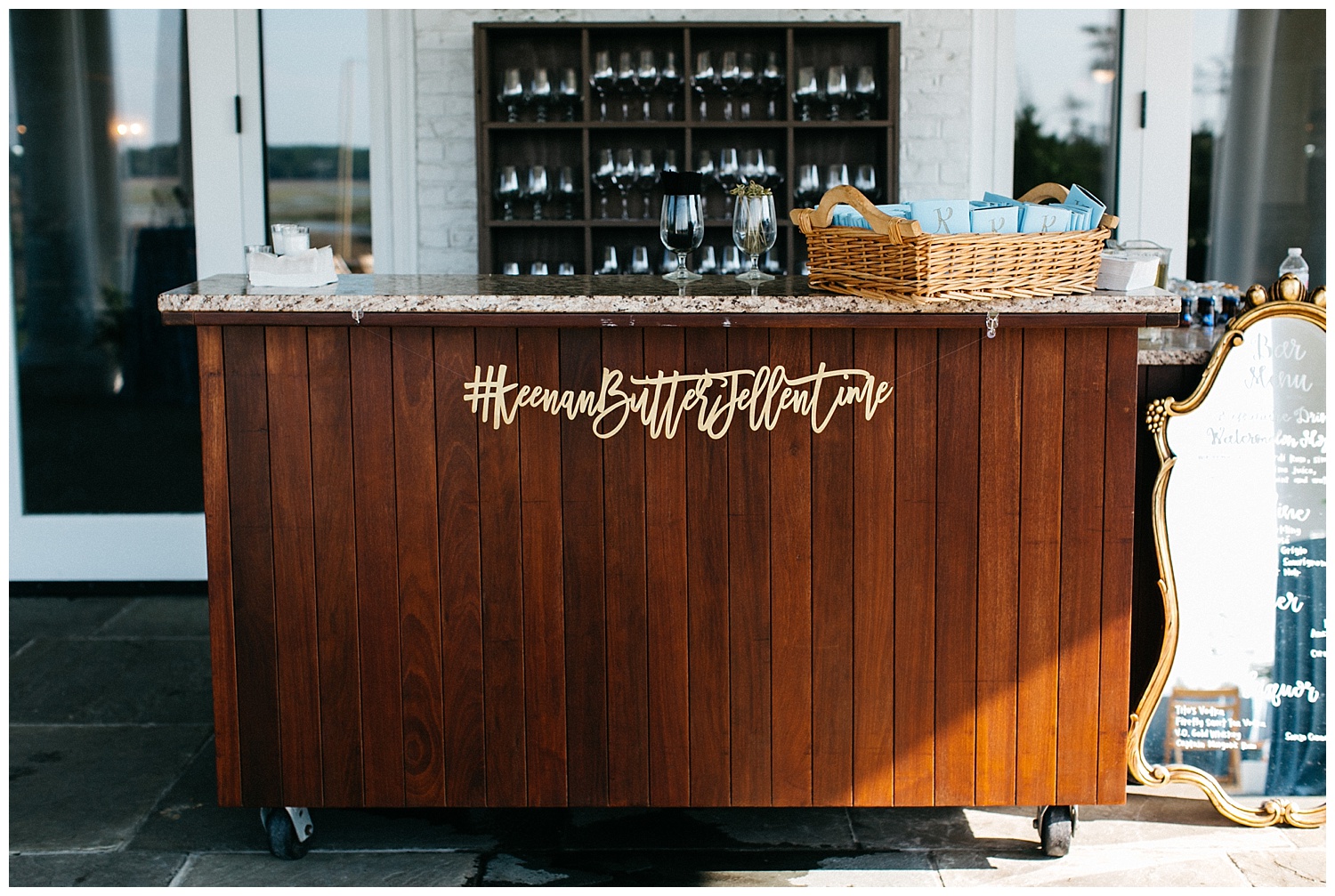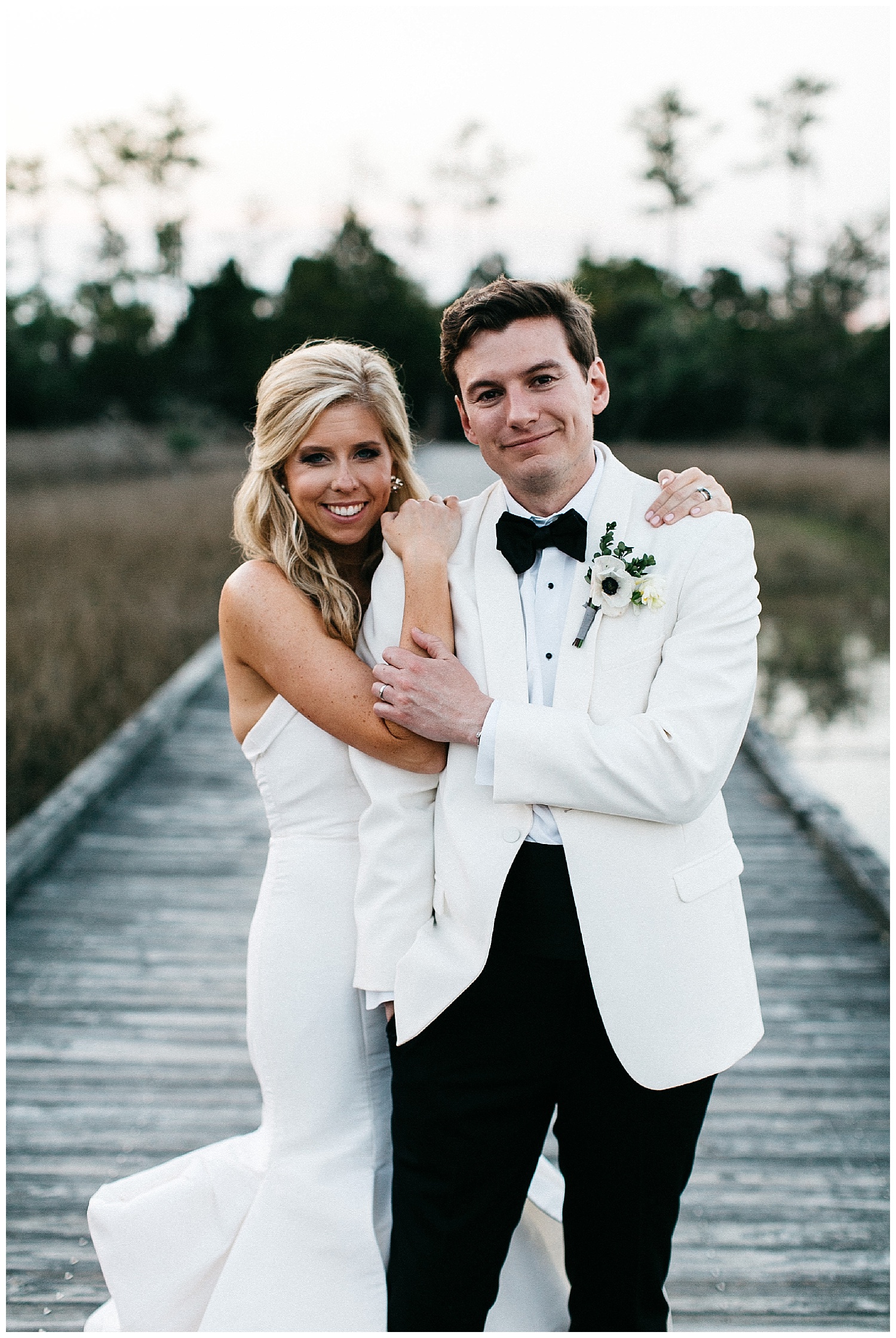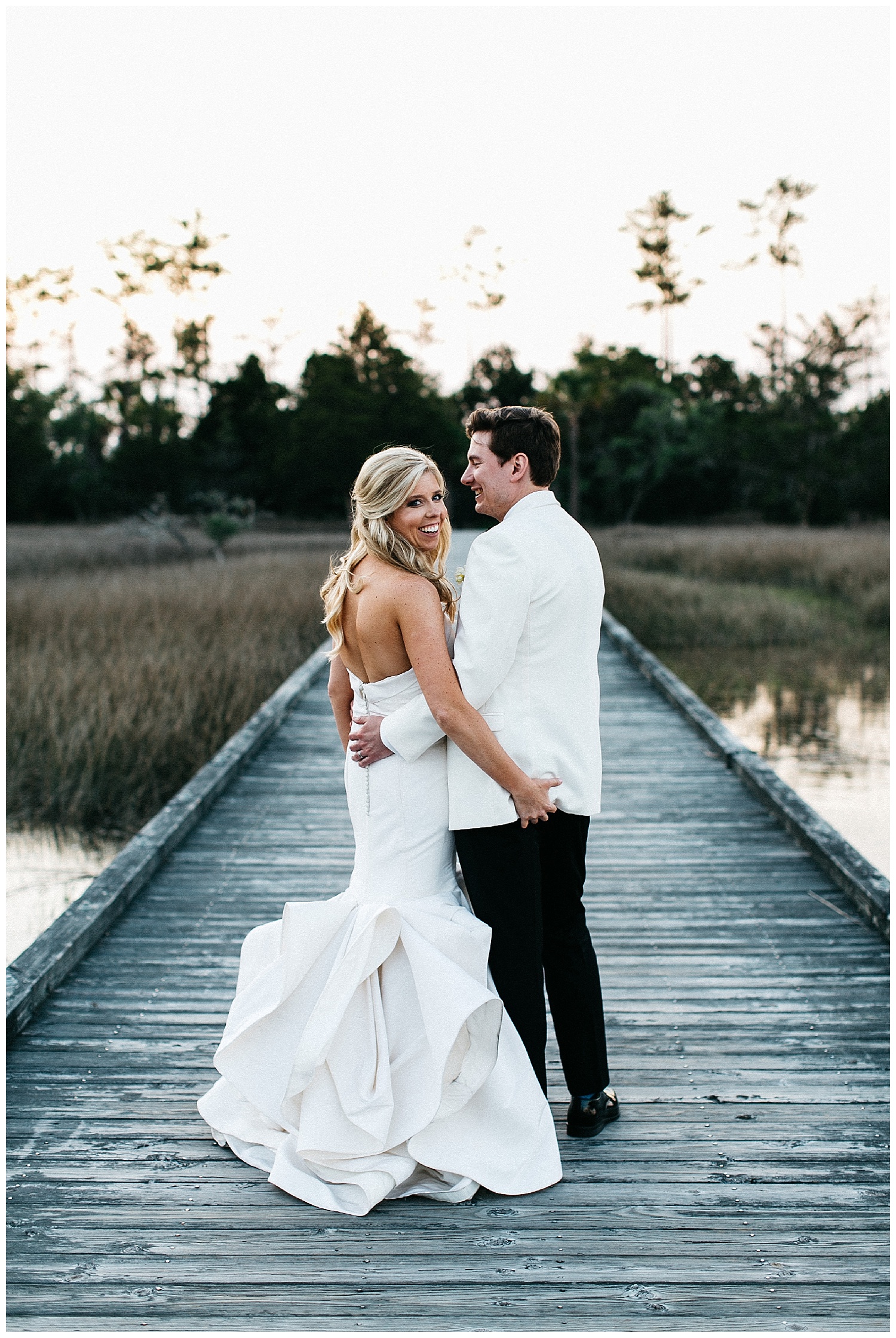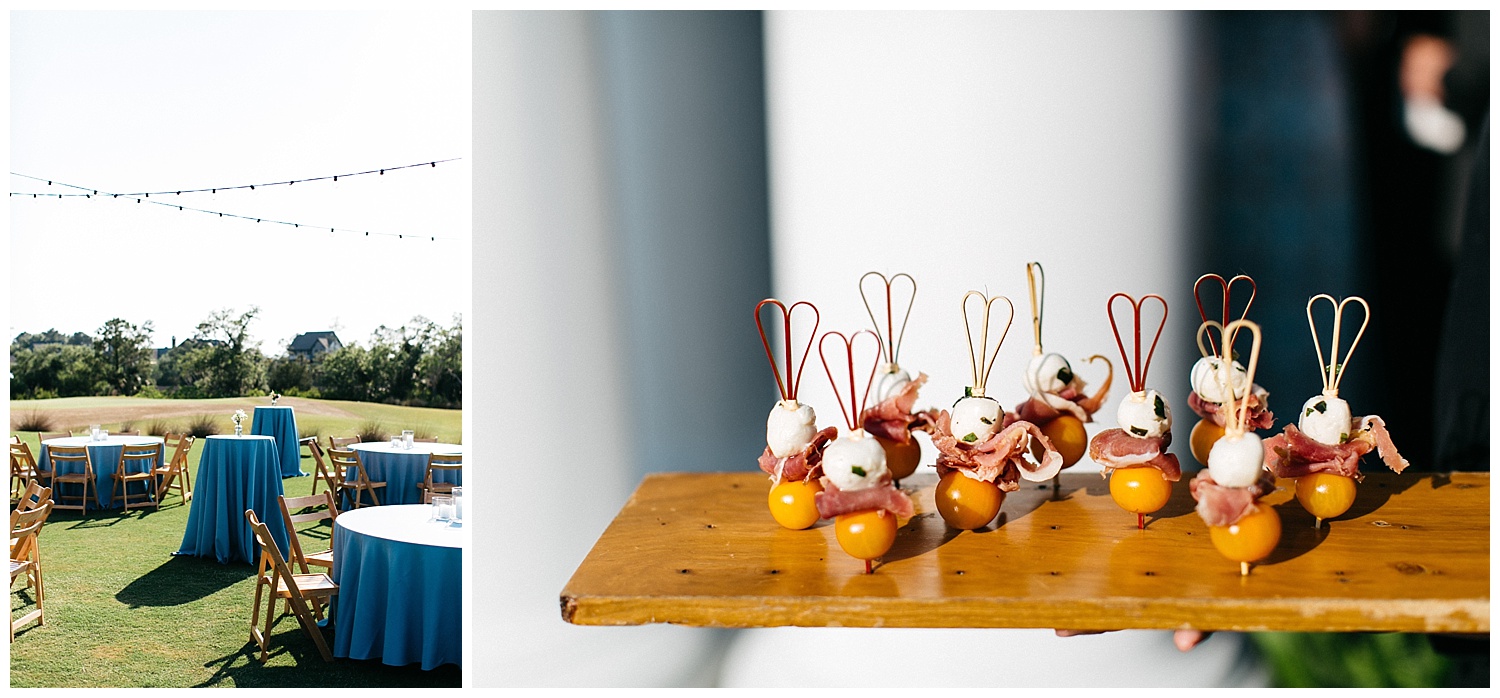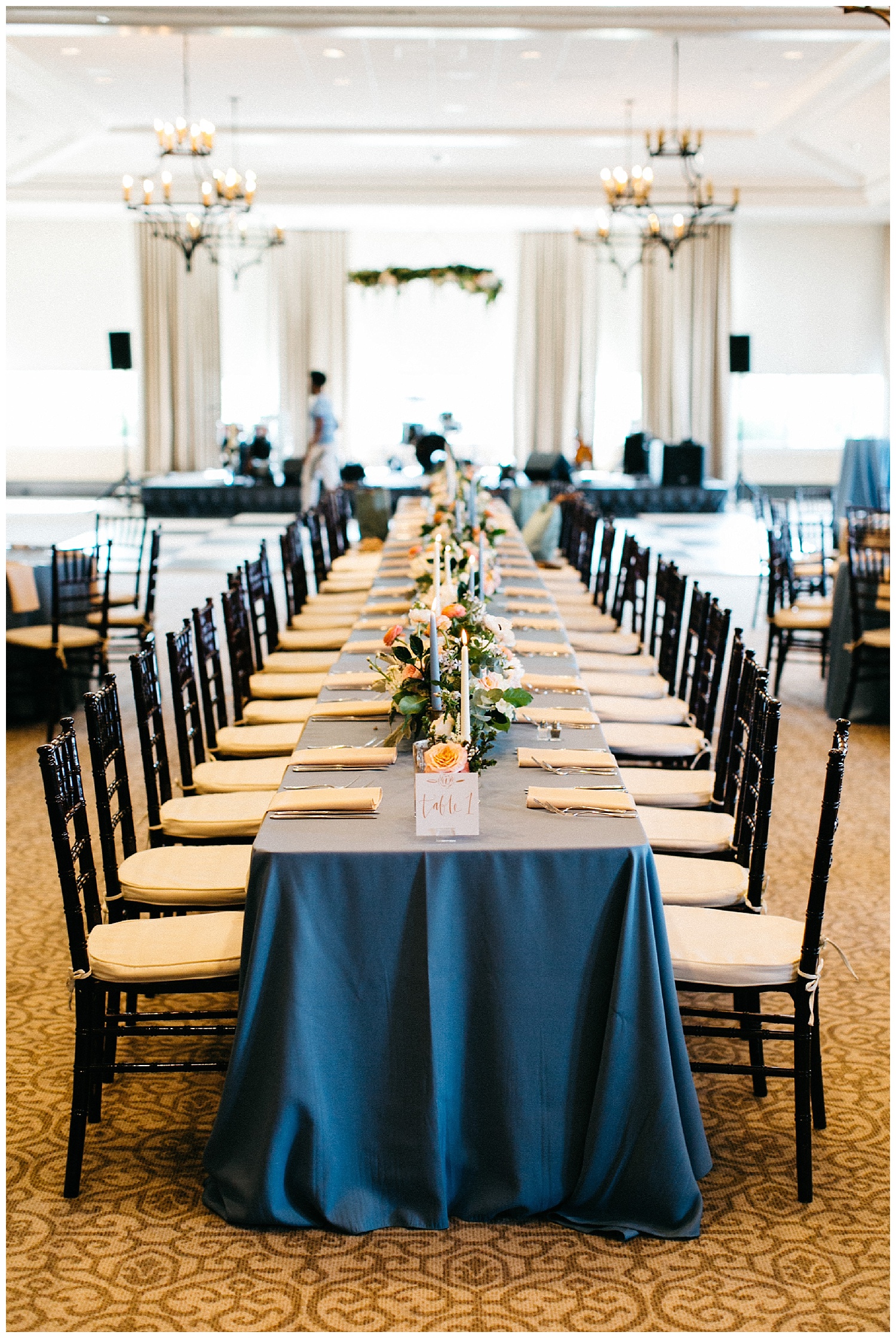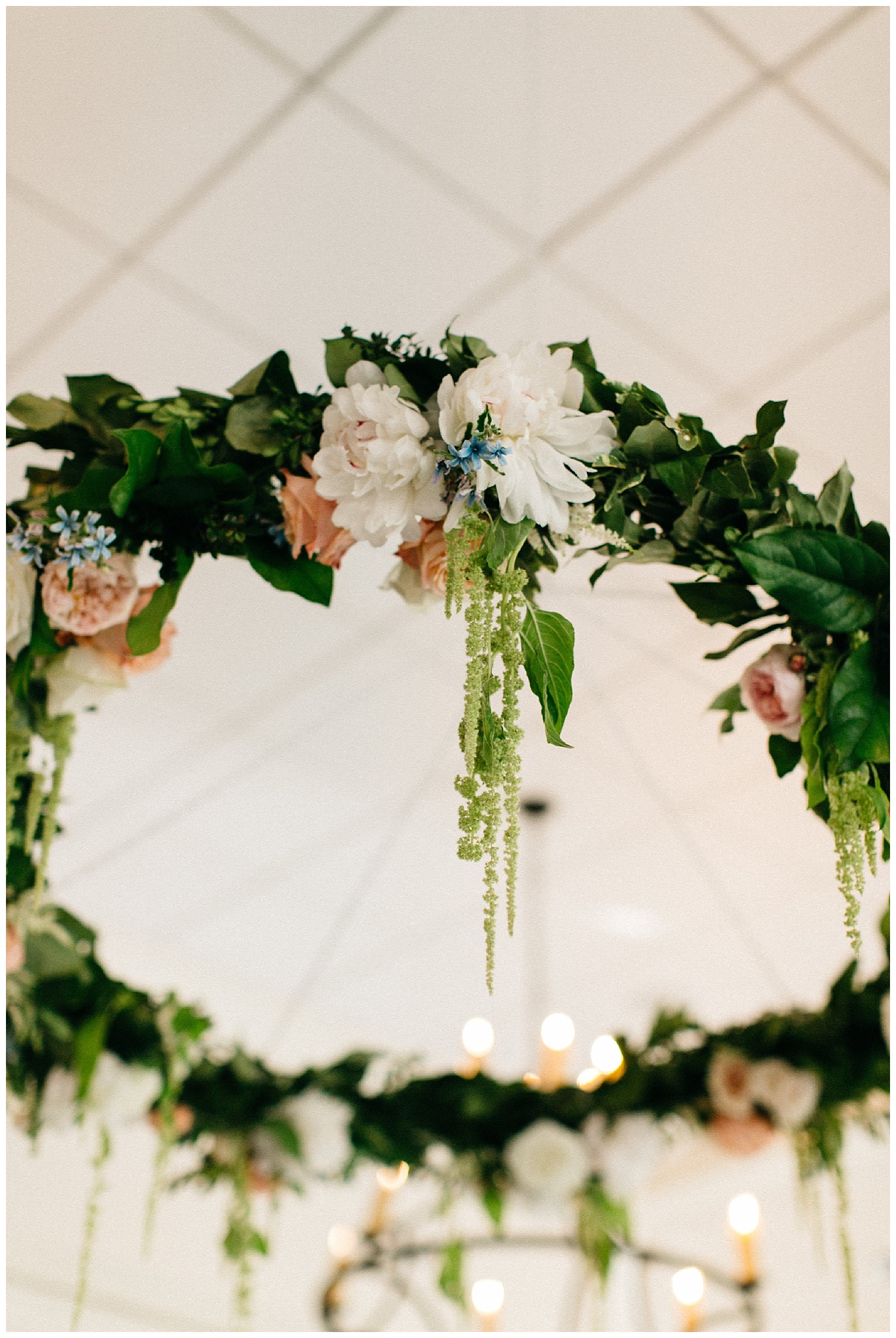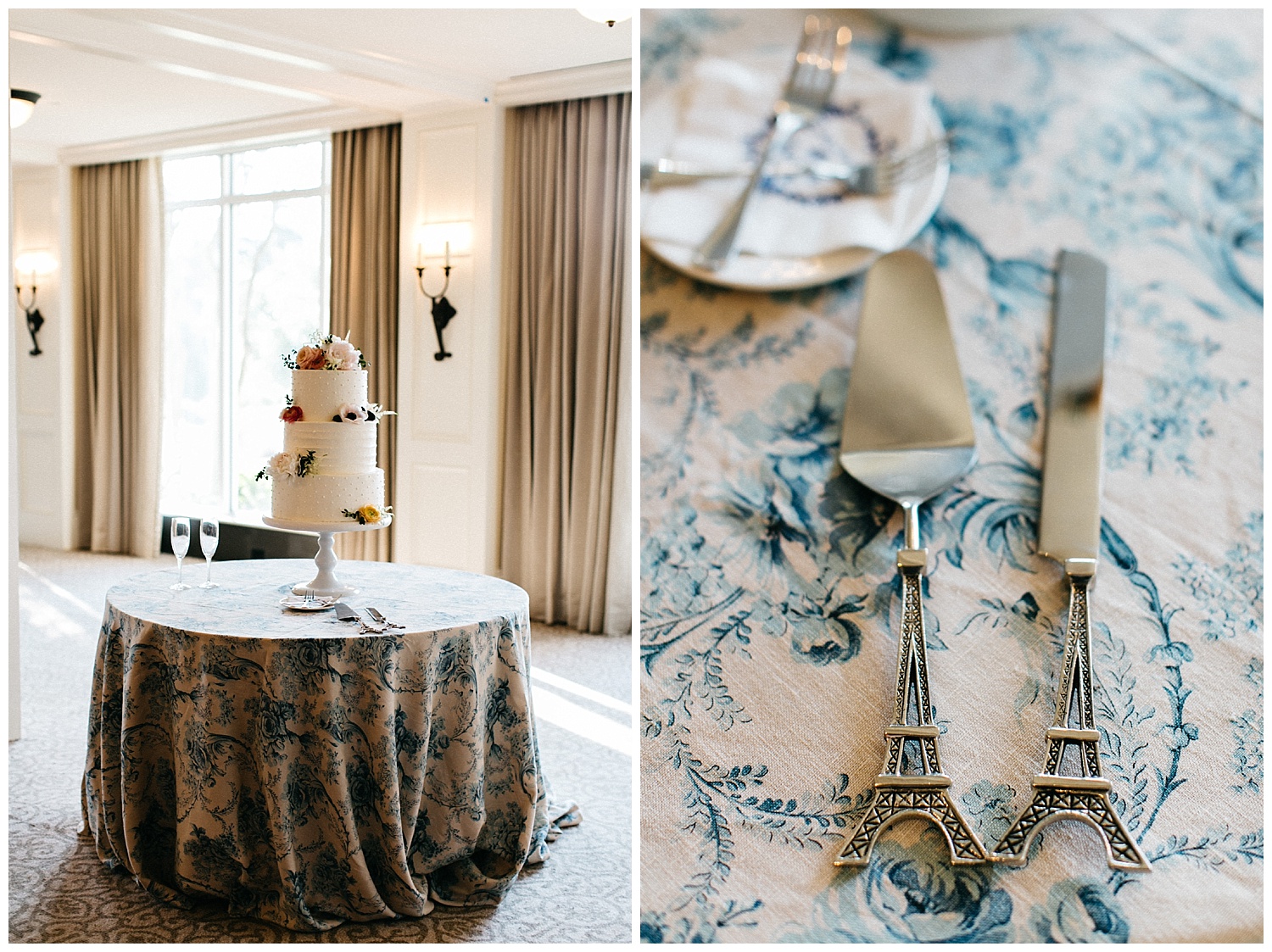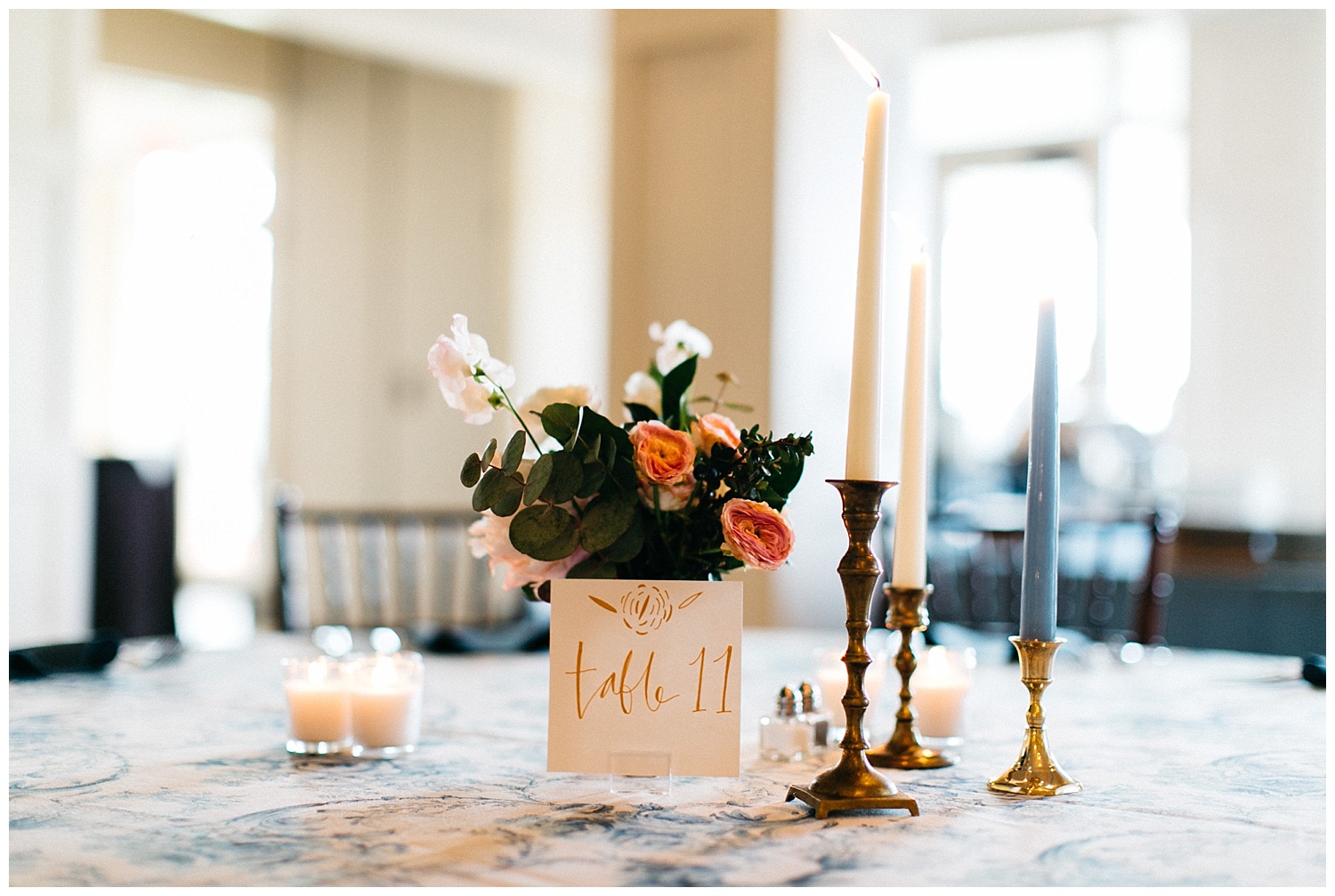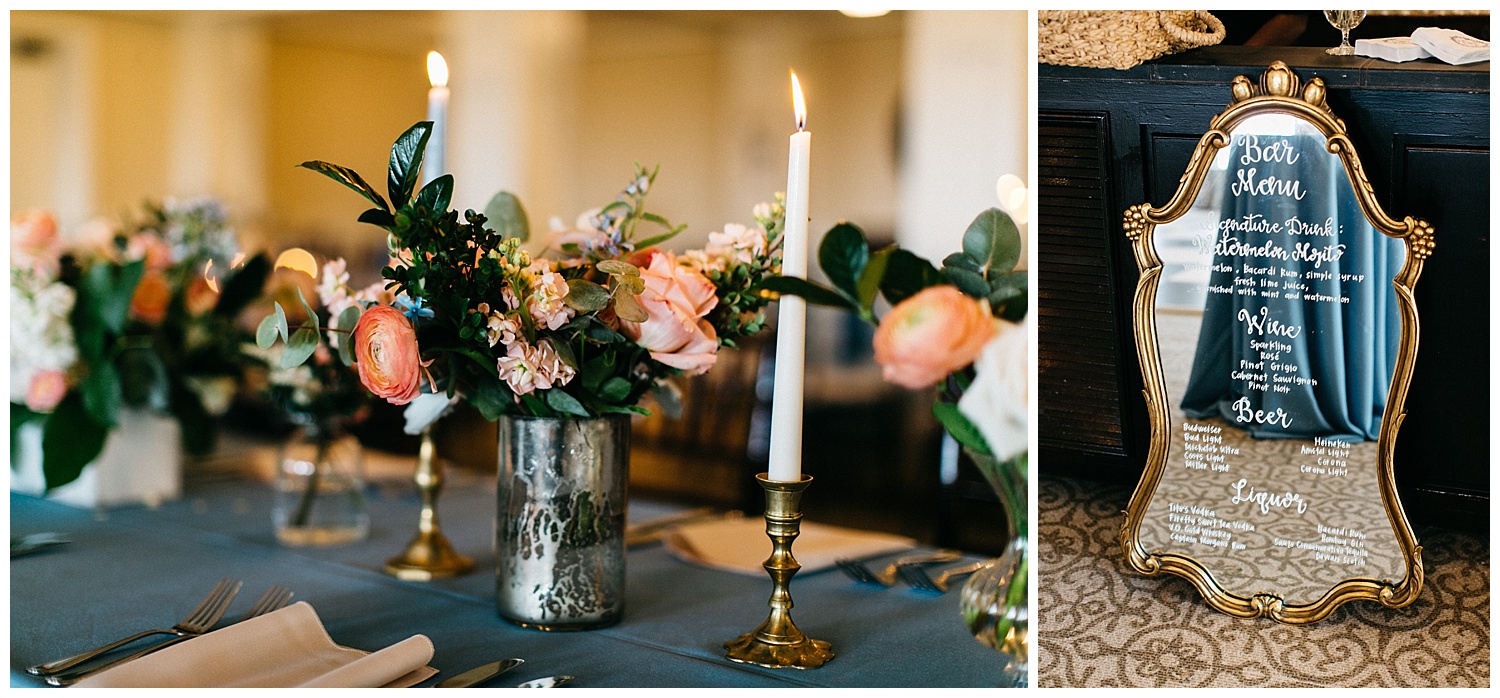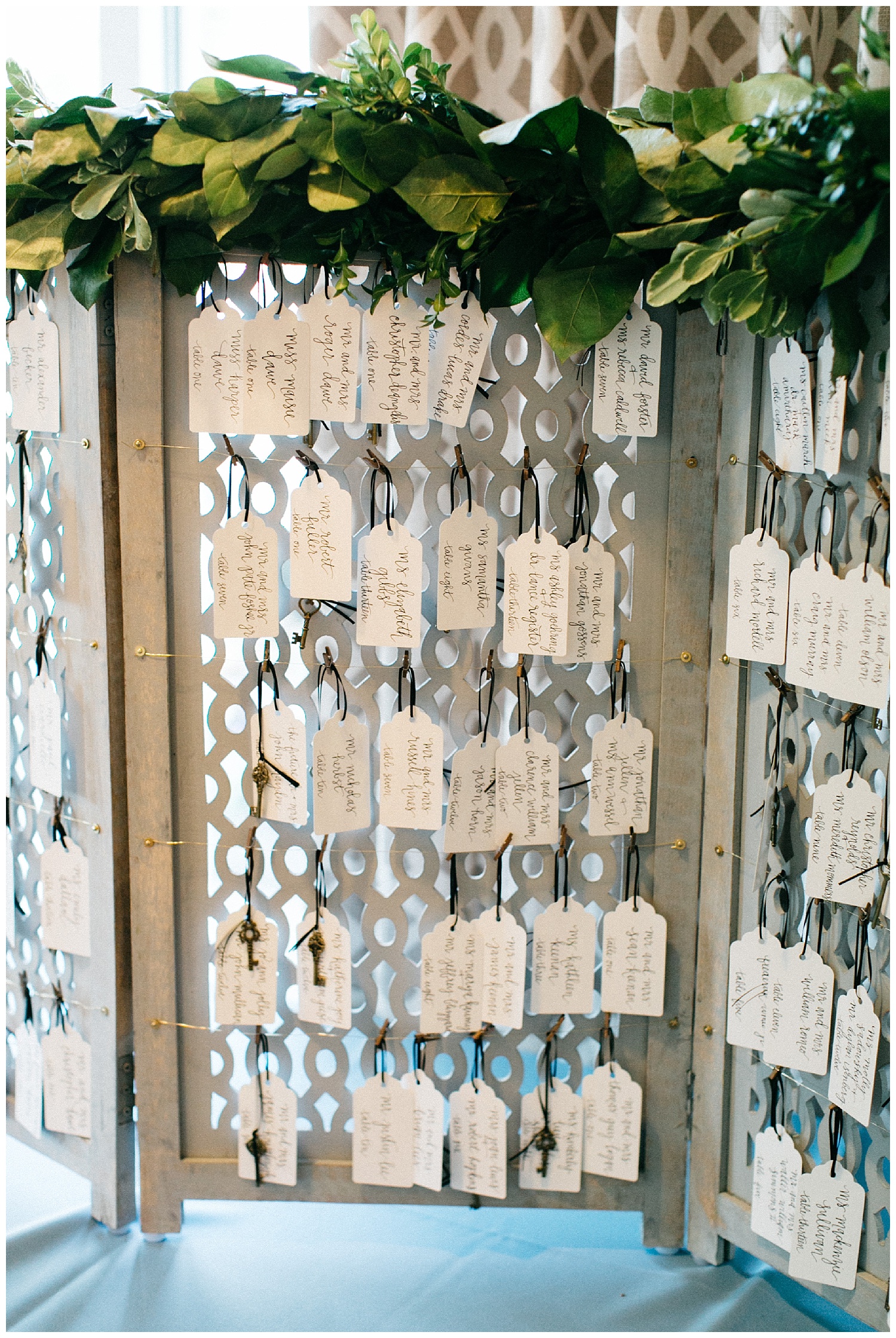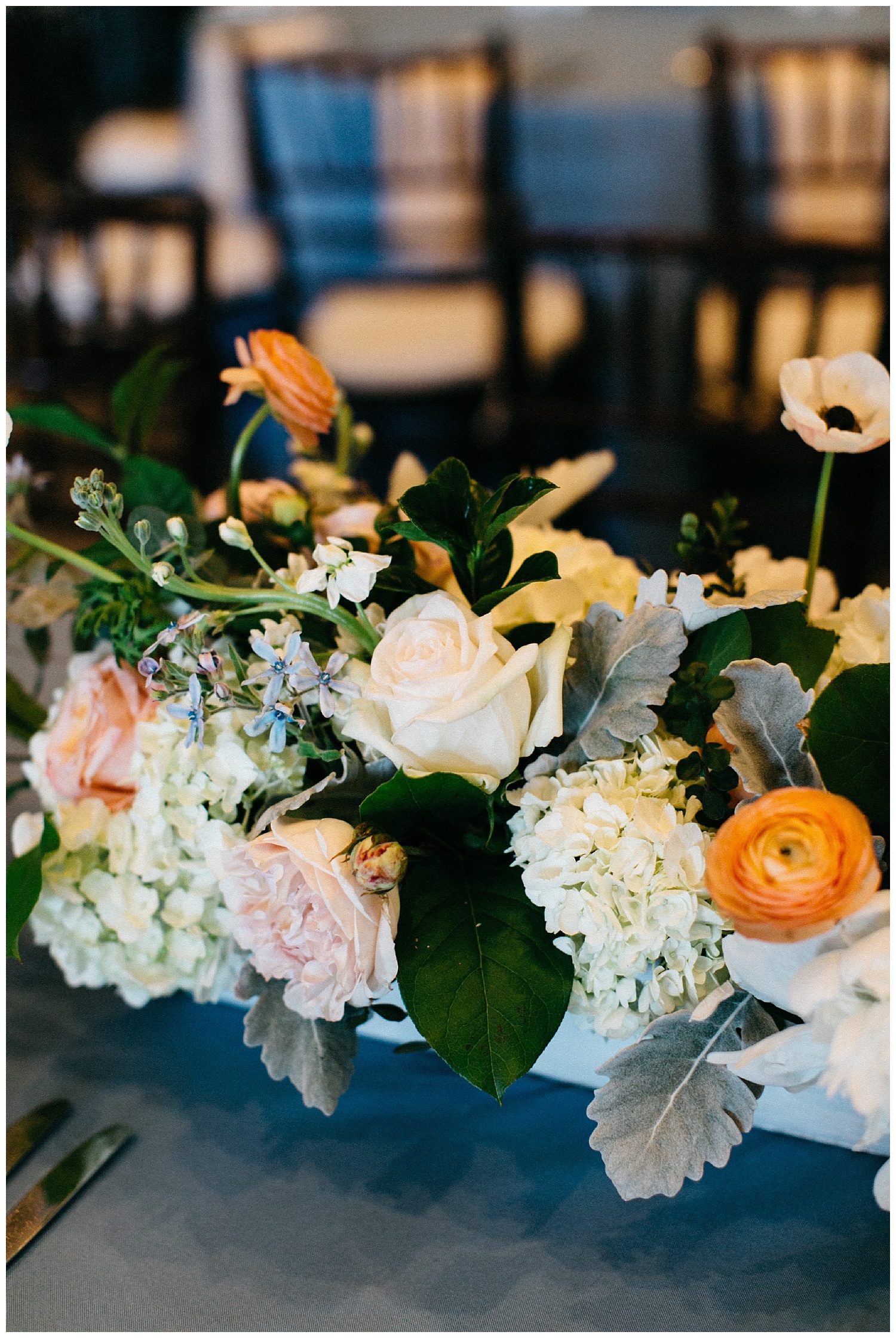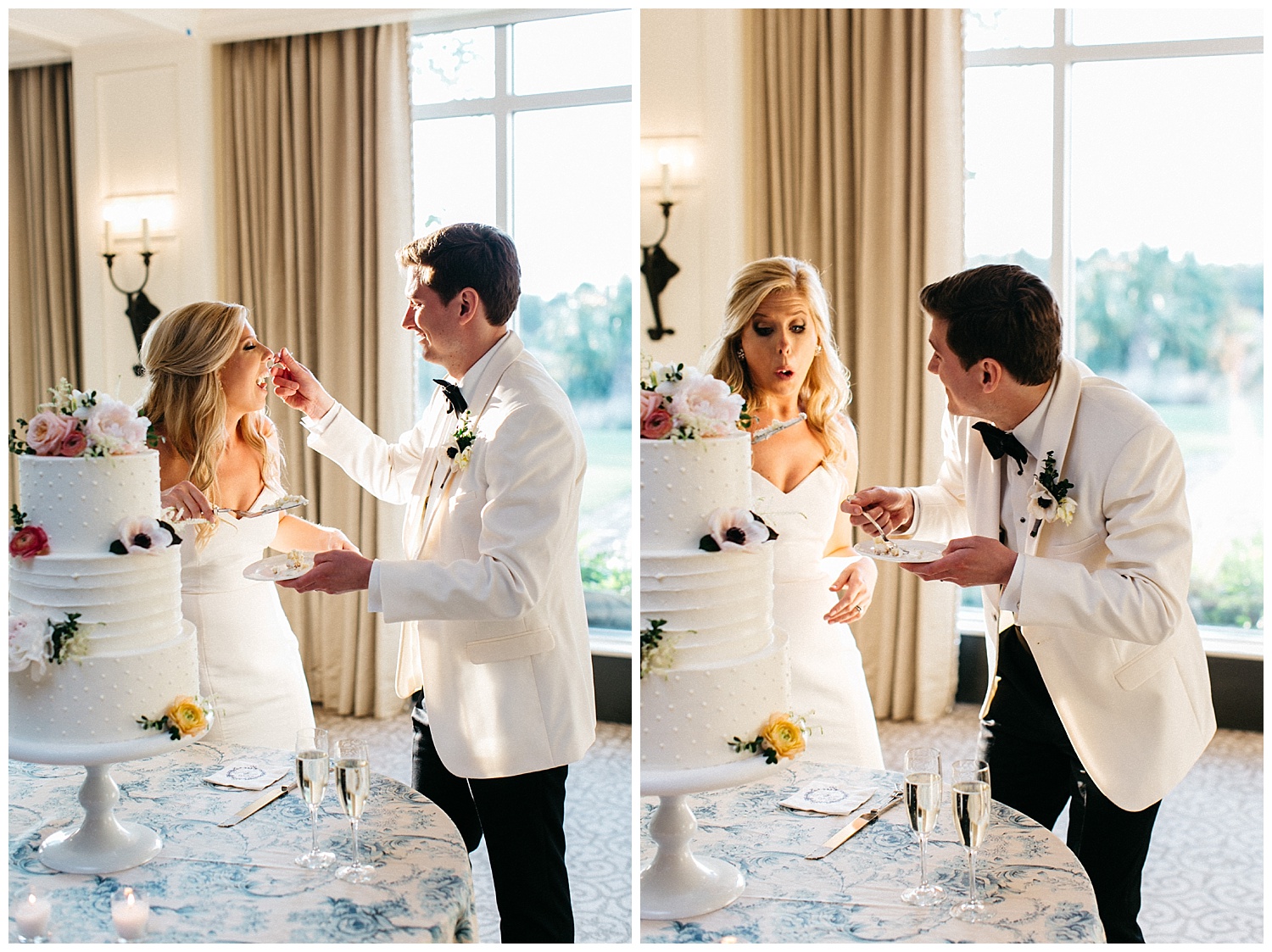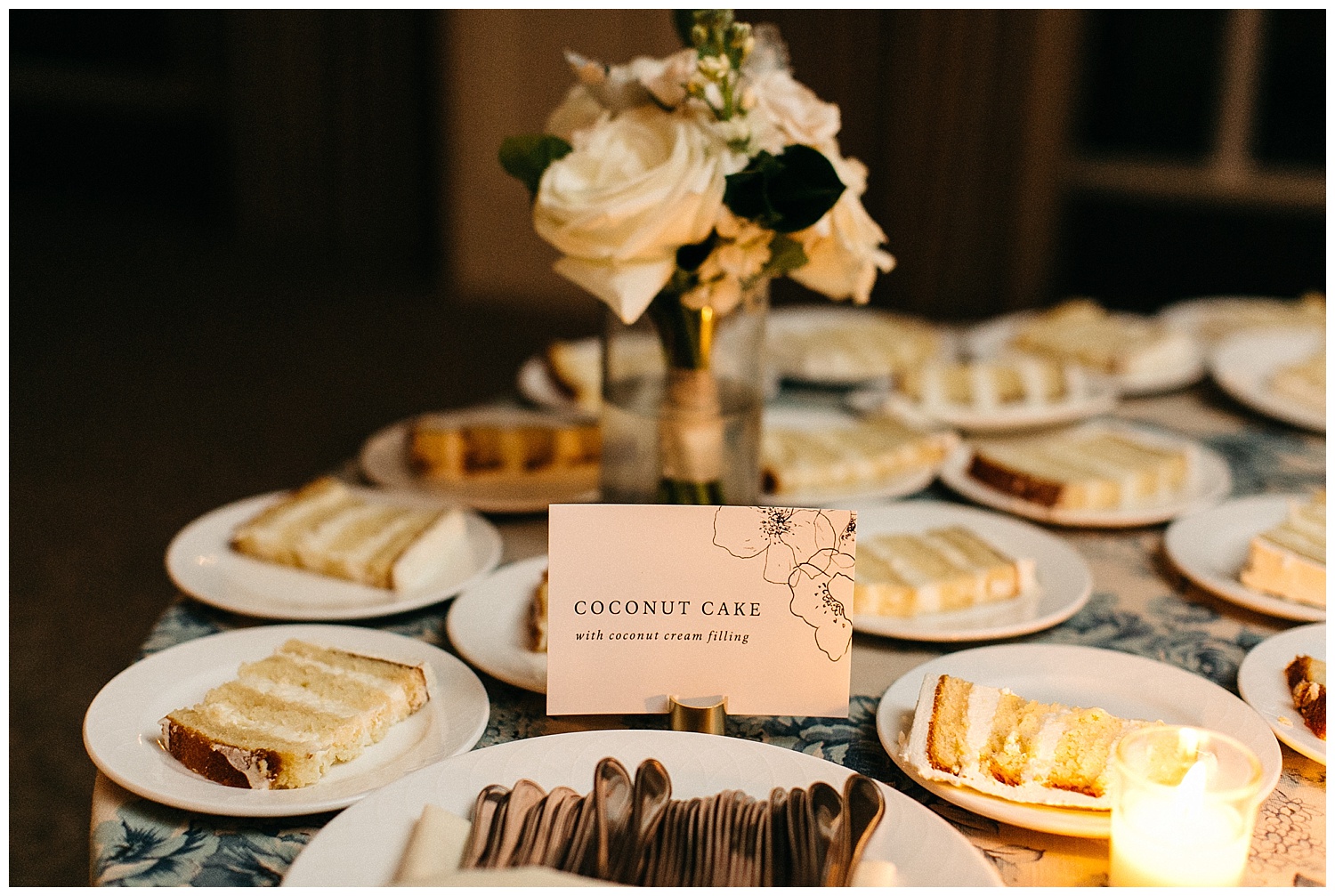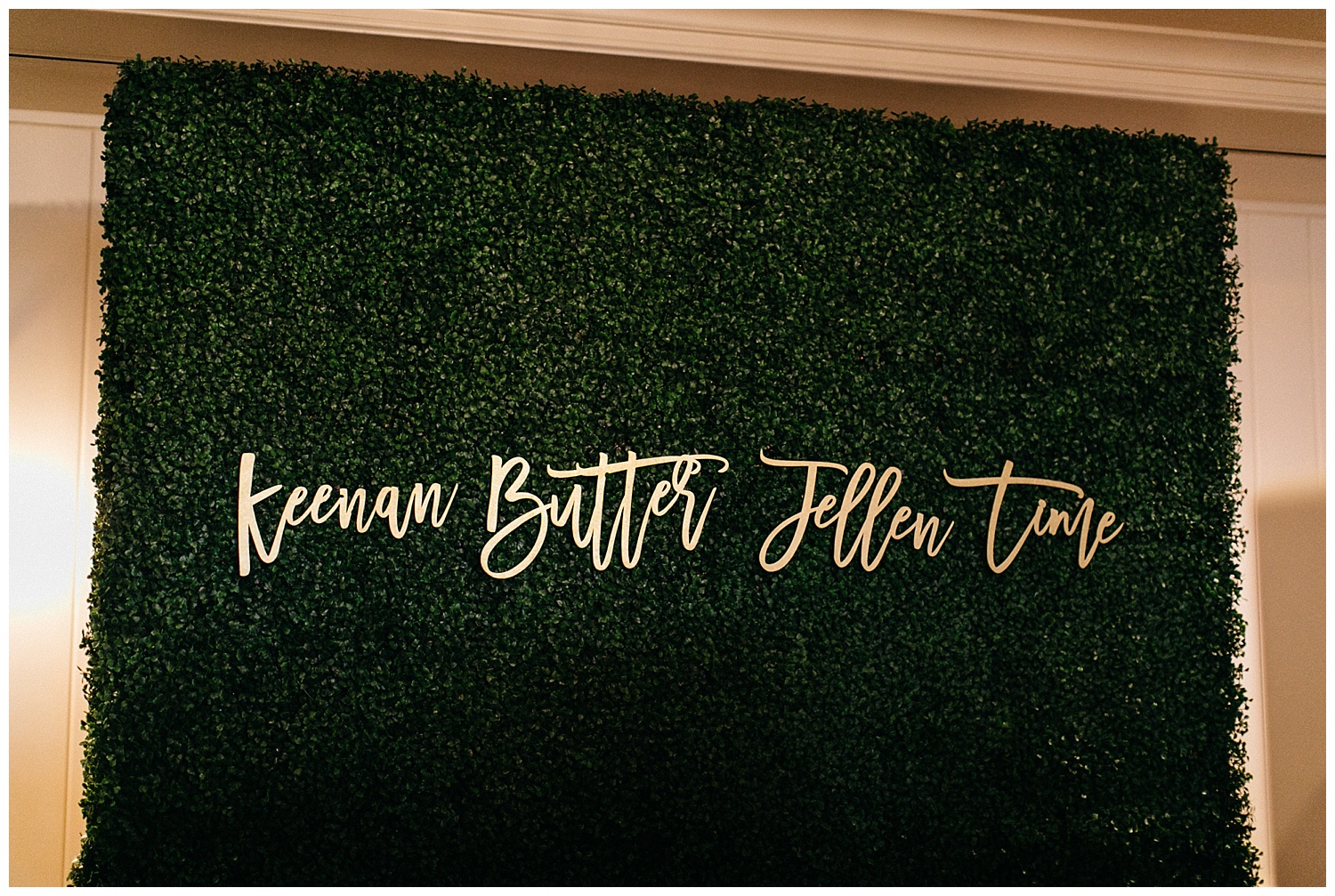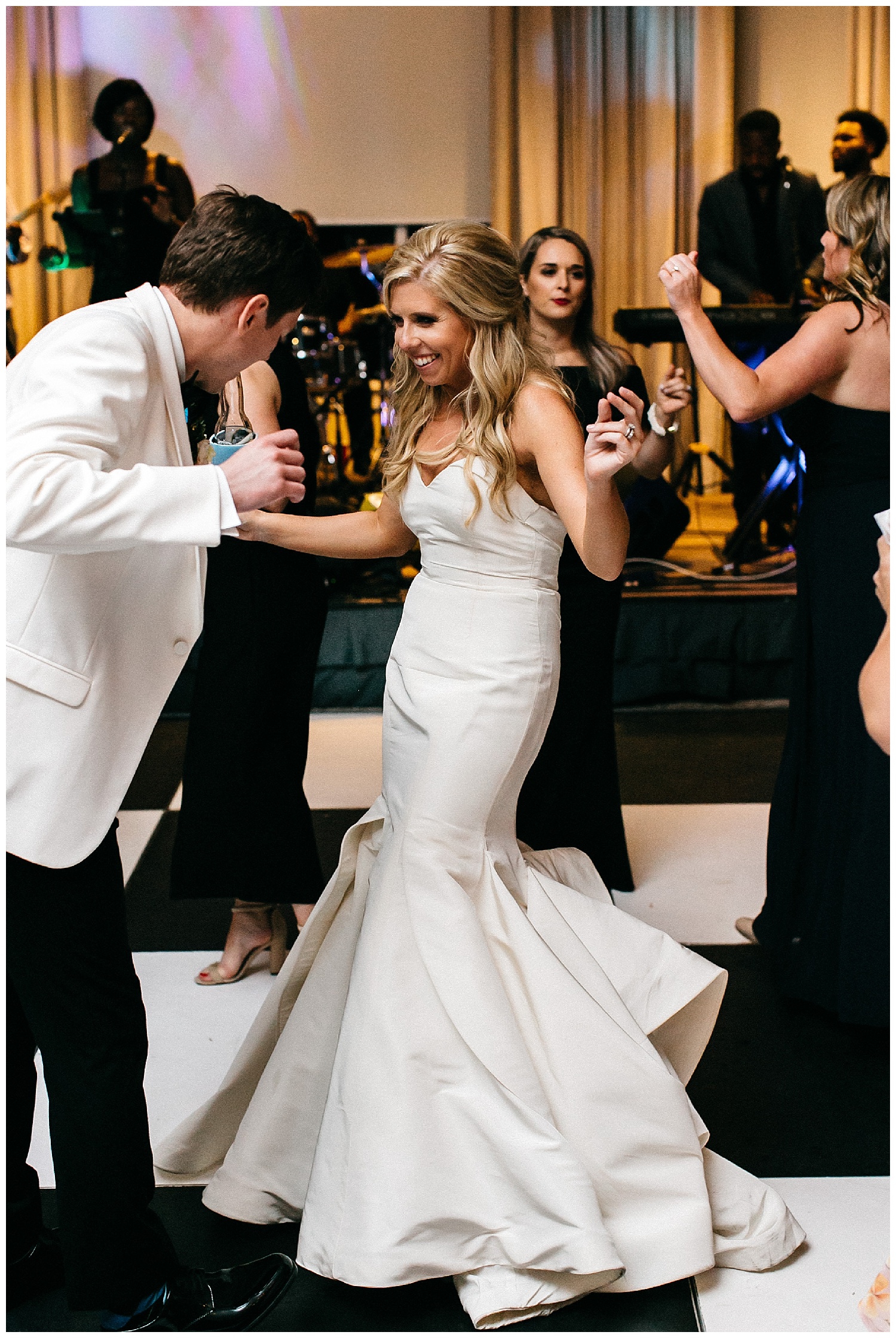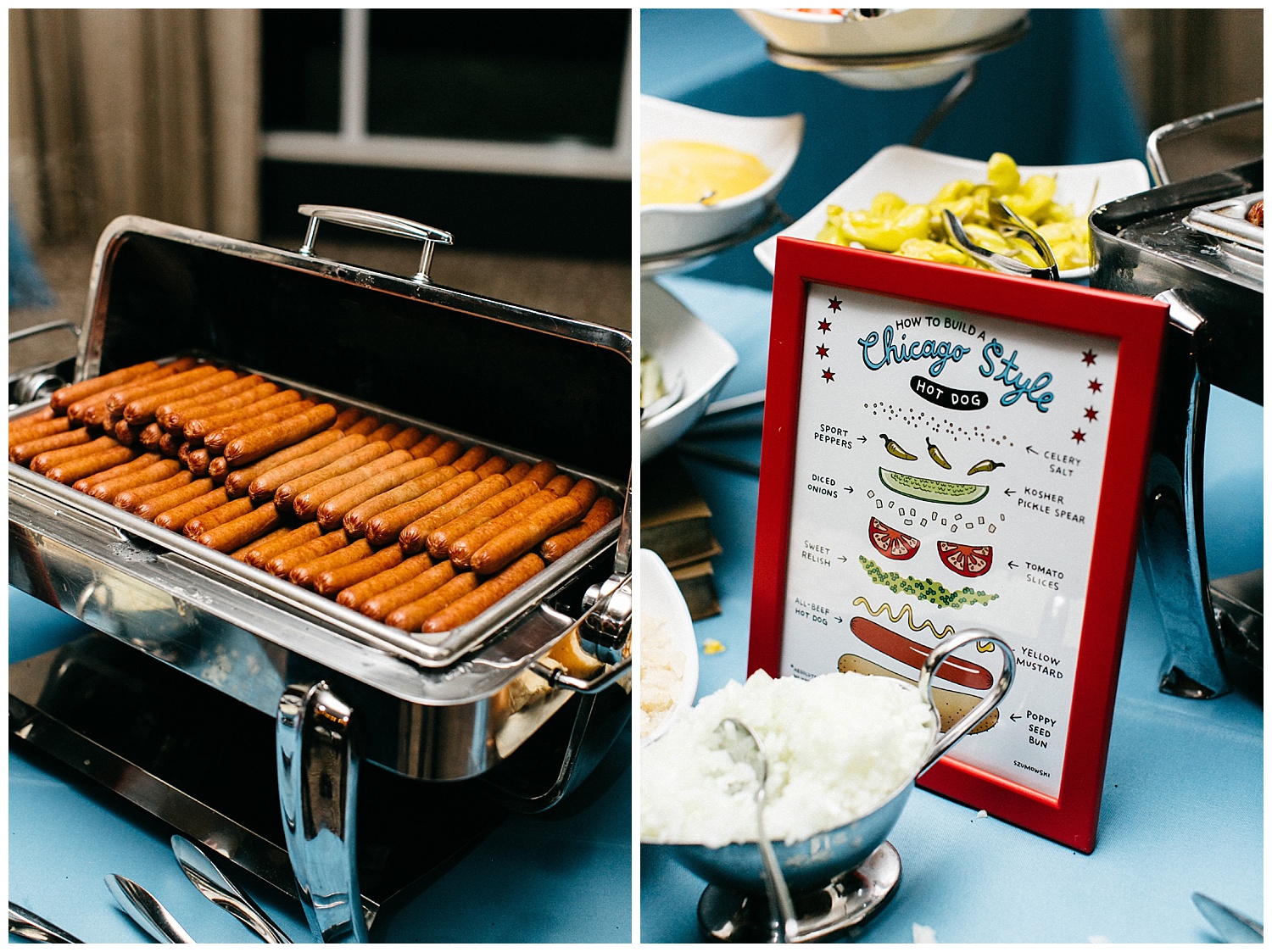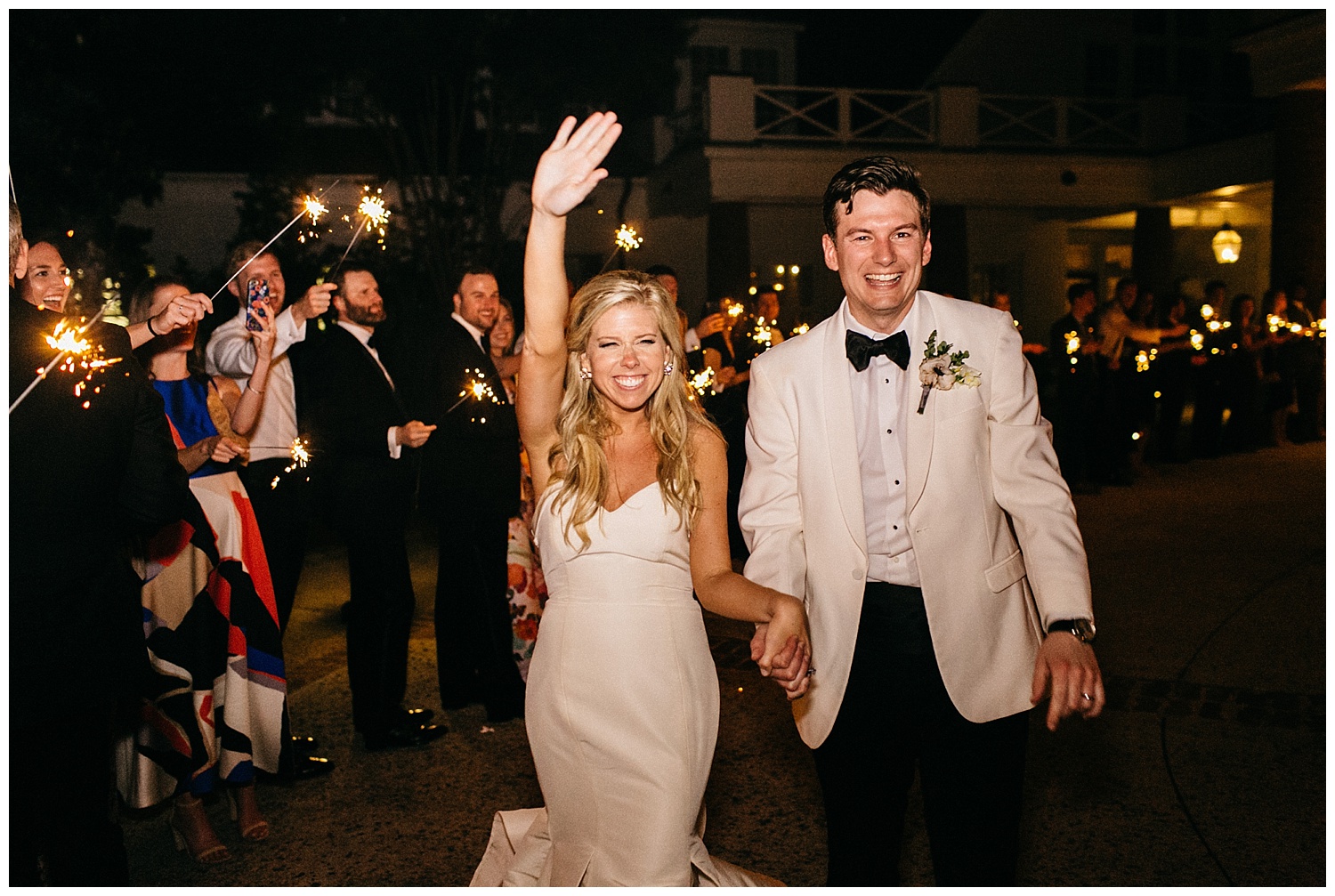 Ceremony + Reception: Daniel Island Club | Coordination: Charleston Weddings by Allison | Florals: Flora Wedding & Event Flowers | Catering + Cake: Daniel Island Club | Band: Emerald Empire Band | Beauty: Ash & Co. | Wedding Dress: Hitched Bridal Couture designed by Sarah Nouri | Veil: Kira Elizabeth Design Studio | Bridesmaids Gowns: Jenny Yoo at Bella Bridesmaids | Groom + Groomsmen Attire: Charleston Tuxedo | Rentals: Snyder Events | Table Linens: Peak Event Services | Photography: Caroline Ro