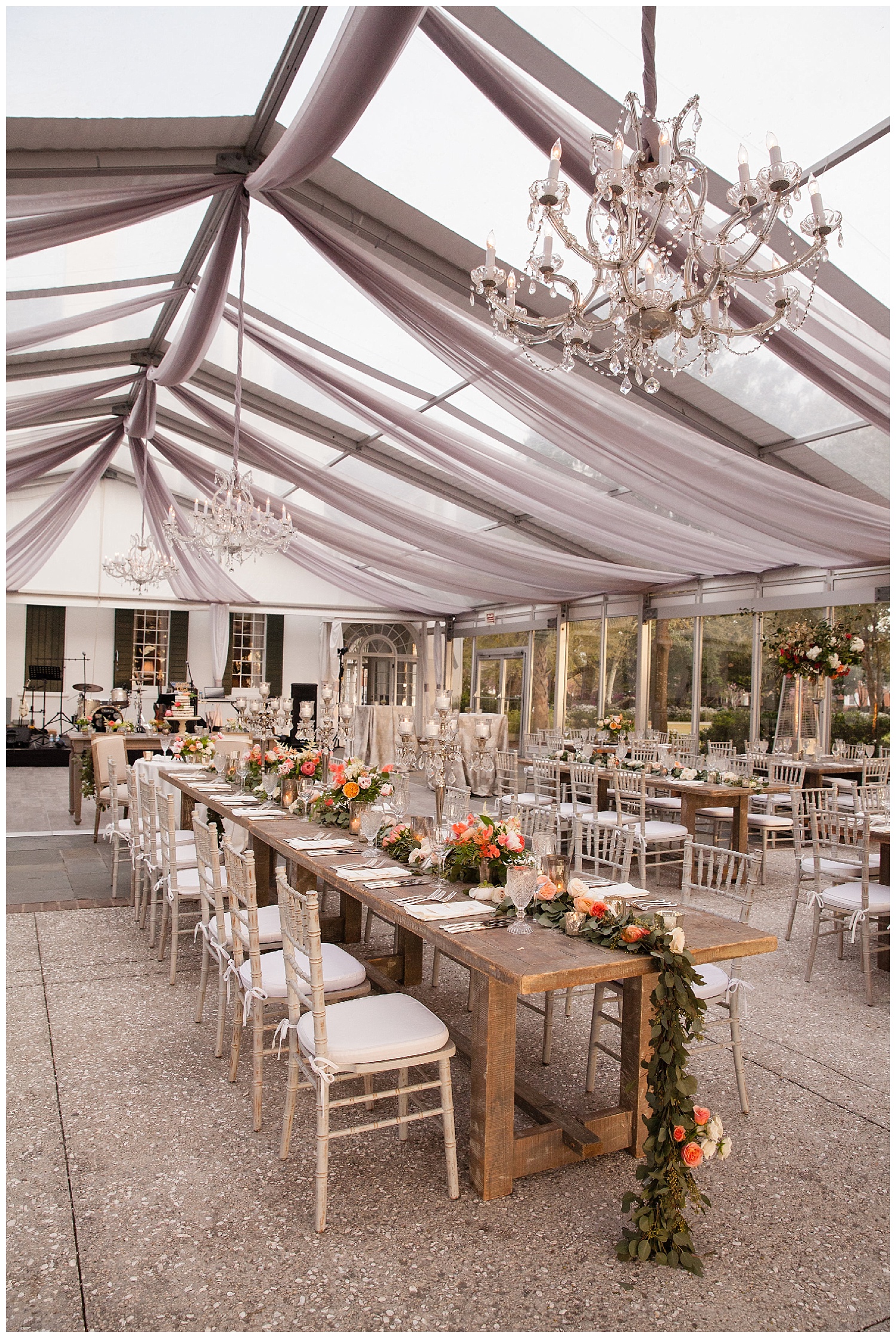 10 Sep

Emily & Justin | Lowndes Grove Plantation

The Wedding Row: Tell us about the beginning of you as an item.
Emily: In 2014 I was home from grad school and I went to the gym. That's where I met Justin–a new guy who had just moved from Washington D.C. What started as some fun Southern football rivalry talk on Facebook [he's a Clemson grad and she's a Georgia Bulldog] turned into a great friendship. Months later we decided to try dating long-distance, so our relationship consisted of weekend visits and lots of phone calls until I moved back to Atlanta.

TWR: Let's hear it for a gym romance! How did he propose?
Emily: About a year and a half after we started dating, I was scheduled to take my exam to become a licensed physical therapist. I was at the testing center all day and, when I got out to my car as I was leaving, I saw an envelope in the driver's seat. When I opened it, there was a letter and a gift card. The letter—among a whole lot of other super sweet things—told me to use the gift card to treat myself to a manicure since I had "worked so hard to prepare for my exam." It also said to have a bag packed for the next day and to be dressed and ready to go by a certain time. The only rule? I couldn't ask a single question. I was convinced we were going to finally pick out a puppy since I had tried so long to convince him we needed one. But we drove for about an hour into the country got to a rustic little cabin on a lake.

I remember thinking it was odd that there were kids in a canoe fishing so close to shore—and that they had a bunch of stuffed animals with them. (It turned out the kids and stuffed animals were just a cover for the photographer who was hiding in the canoe using the stuffed animals to hide the lens and other equipment.) We got to a gazebo and there was a bottle of champagne and a collage of pictures of some of our favorite moments together there. And then Justin proposed with a gorgeous ring—the center stone was from my mom's ring so that I could always have a piece of her with me. We spent the rest of the night enjoying the little cabin while he cooked. He did well.

TWR: He did do well. We heard you seem to specialize in unusual coincidences. Something about an Uber driver…?
Emily: When Justin and I were in Charleston one weekend planning with Ashley Wenz of Boutique Planning, we took an Uber. The driver asked what we were in town for and, when we told him we were planning our wedding, he turned on a microphone, a screen with videos, and neon lights! He played "Sugar" by Maroon 5 and made Justin sing karaoke to the Backstreet Boys the whole ride back to the hotel. He gave us his card when he dropped us off he picked up the wedding party guys and girls separately and everyone got to do karaoke on the way to the venue, with all of it caught on video, and sent to us!

TWR: That's one heck of an Uber driver.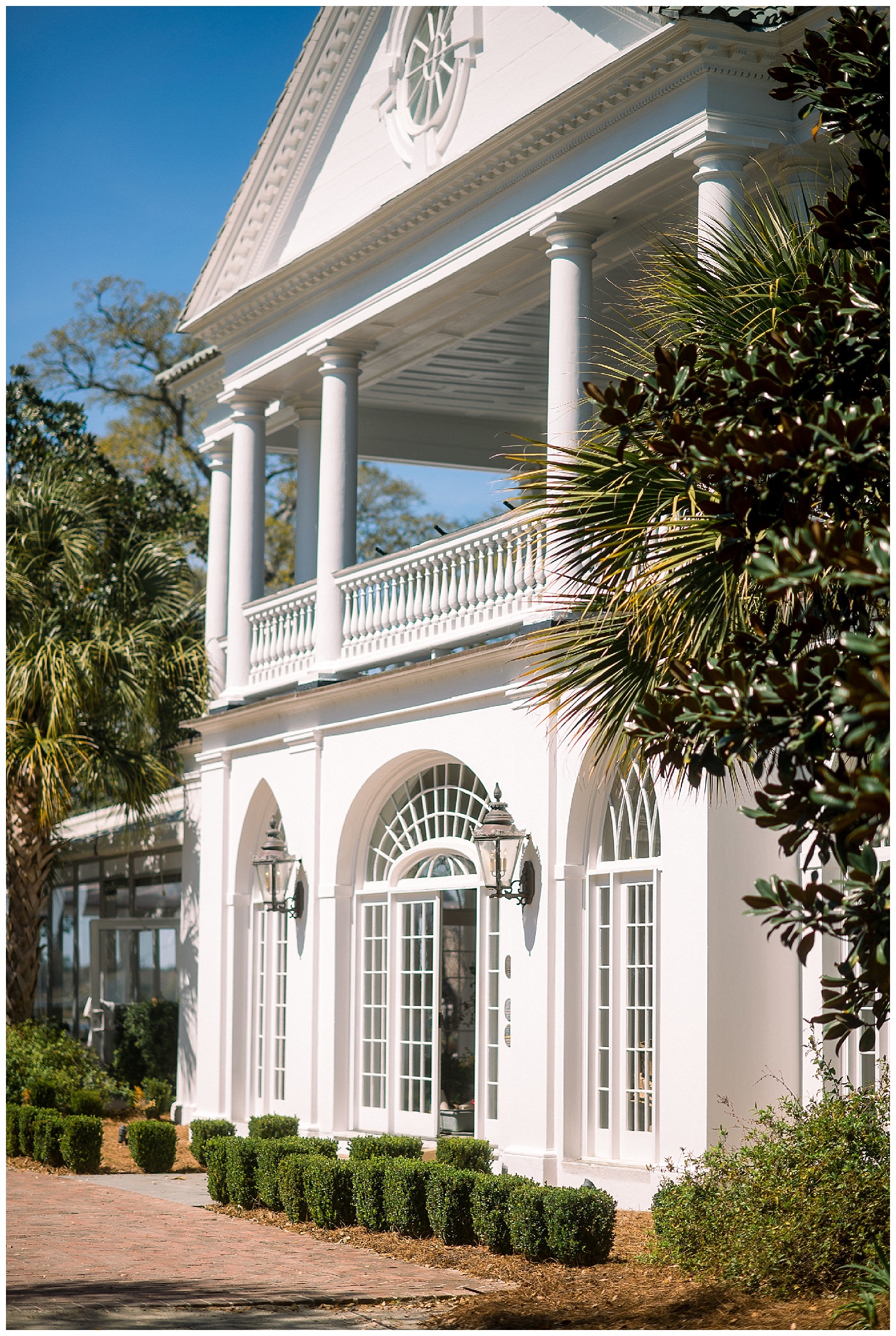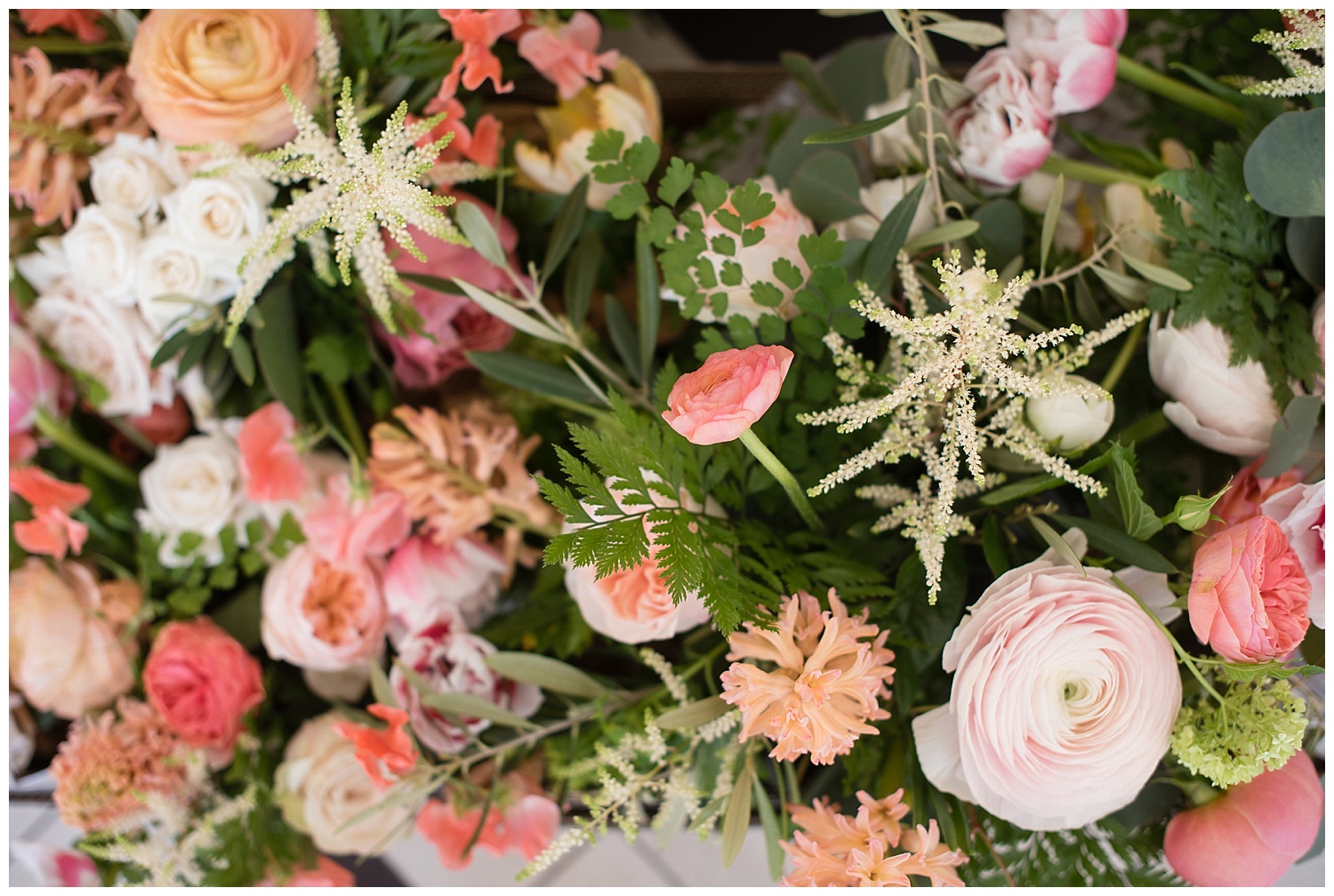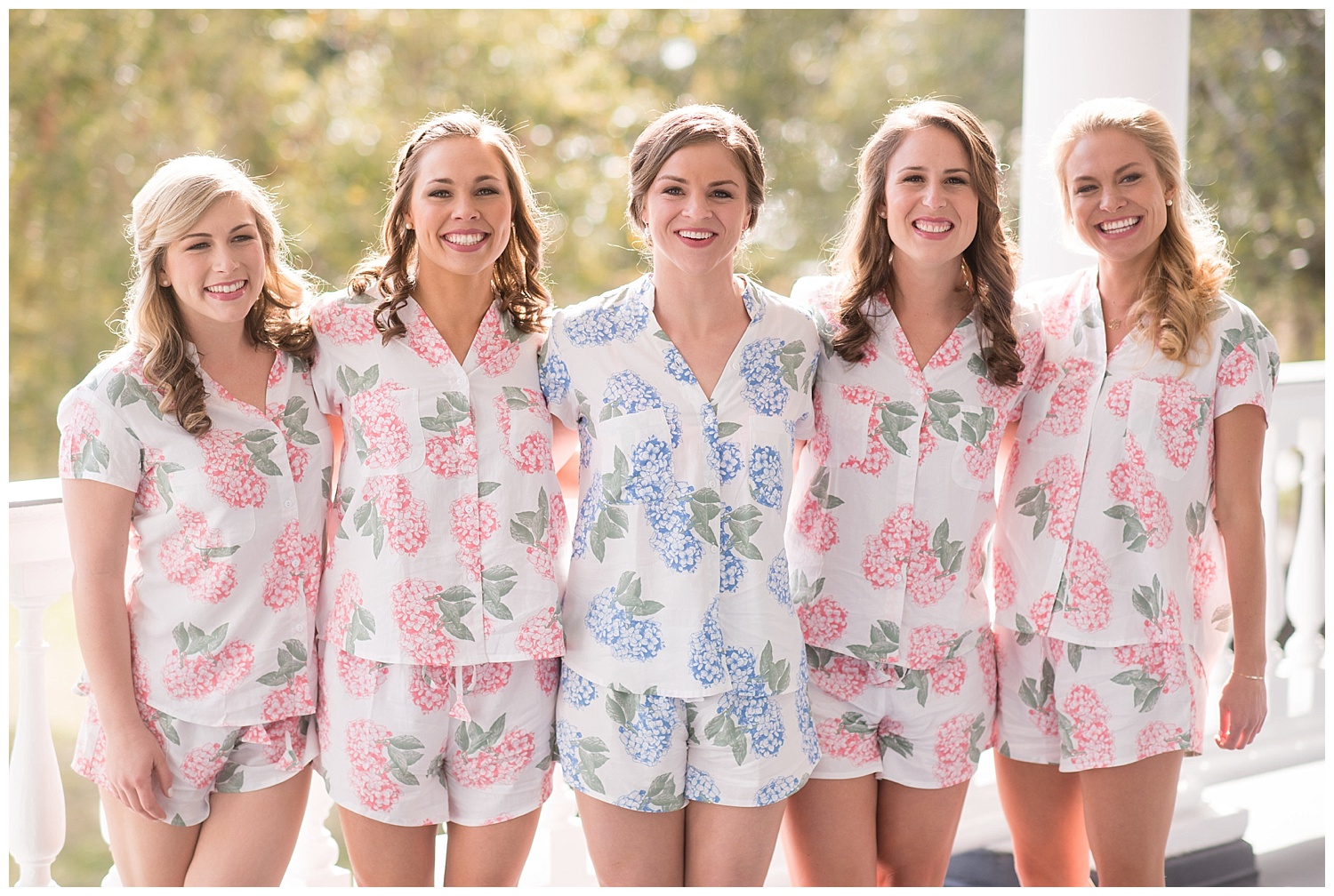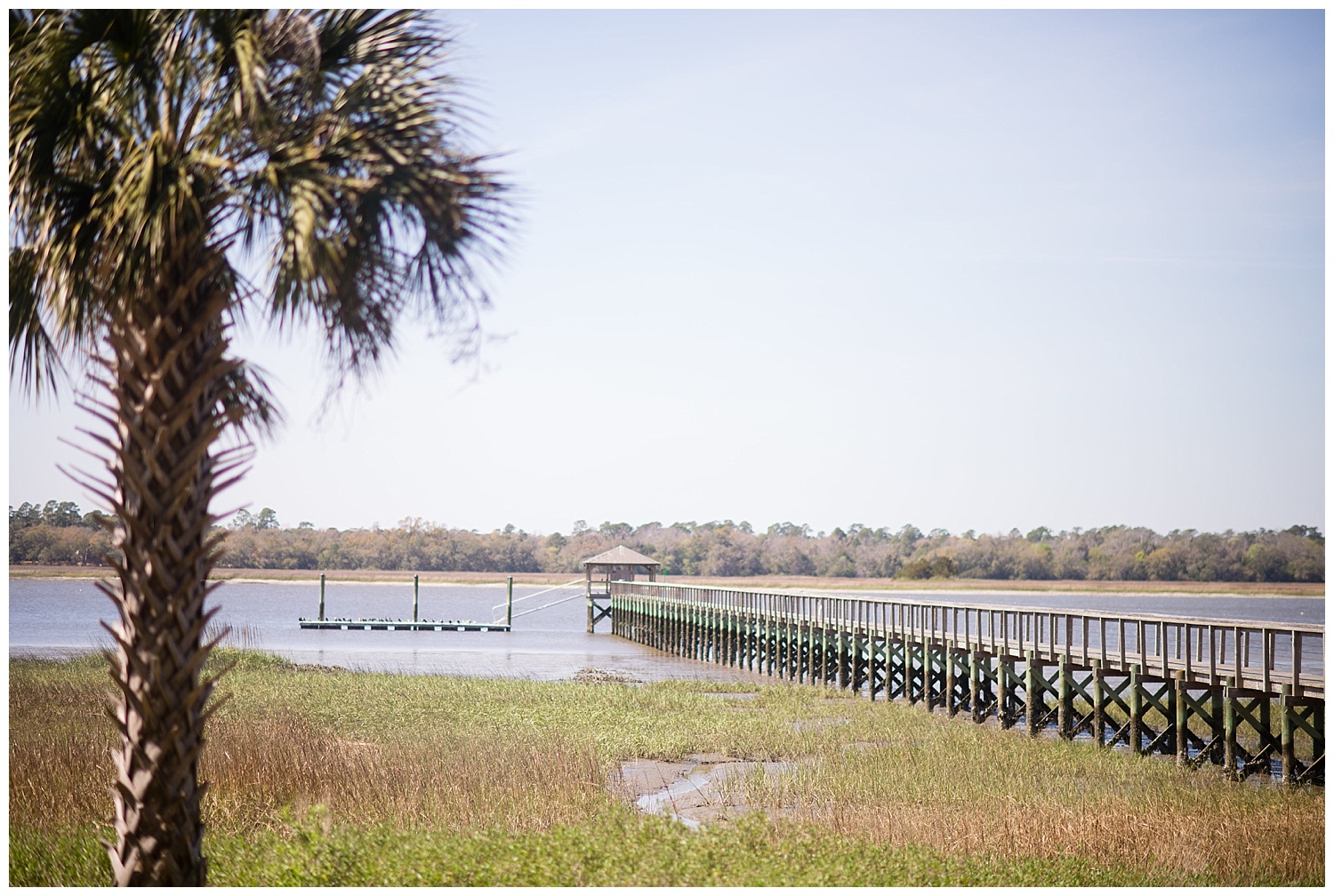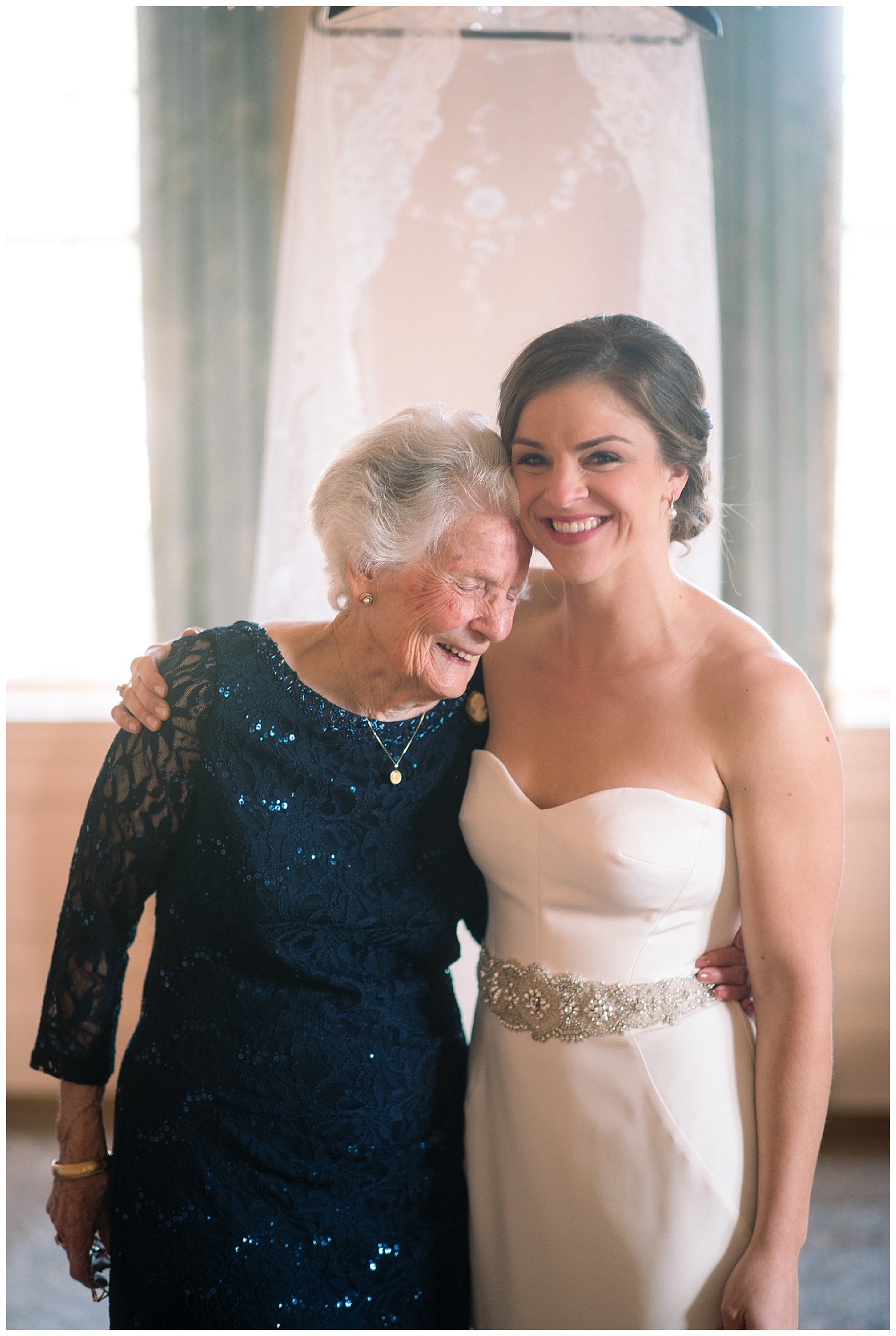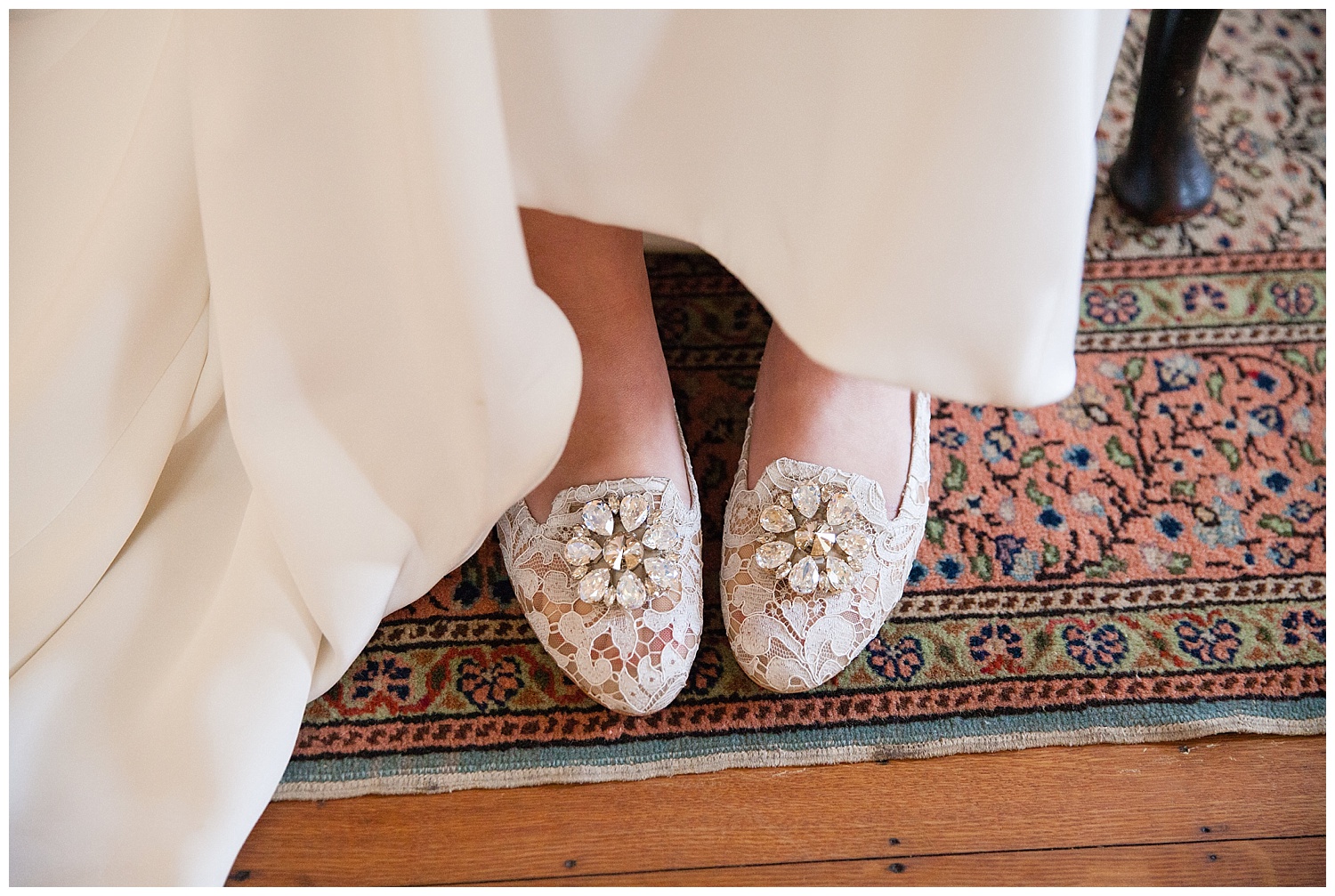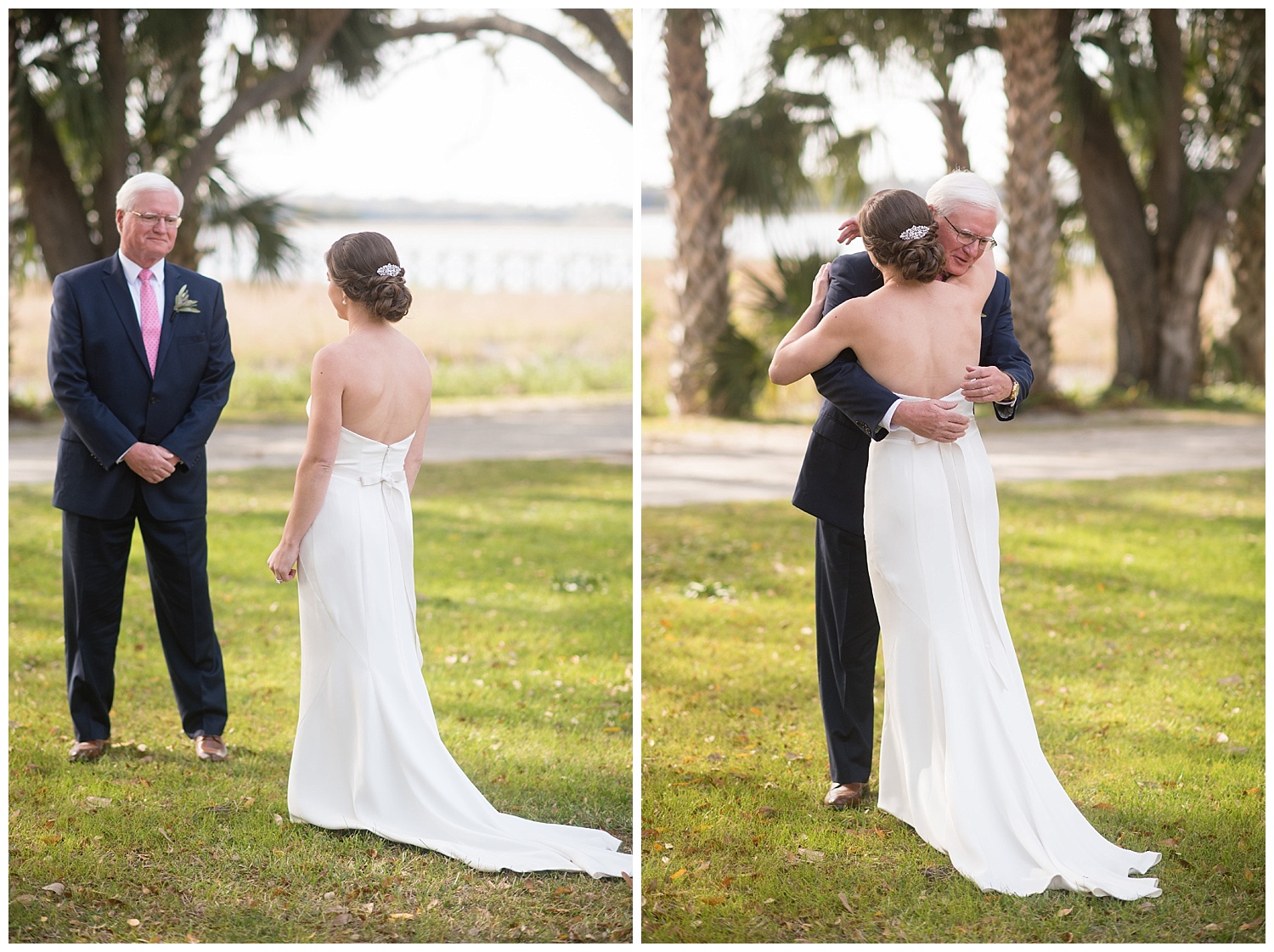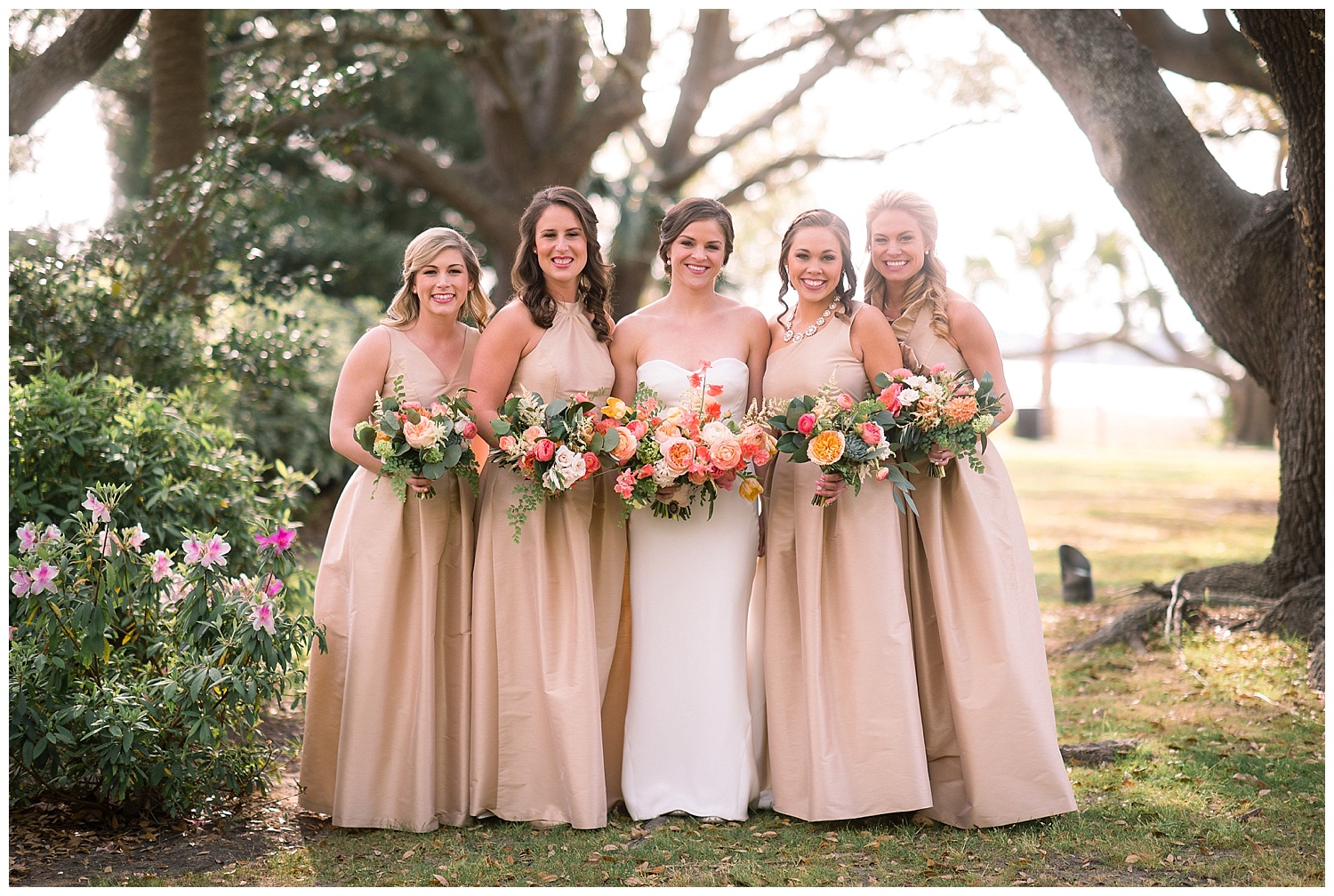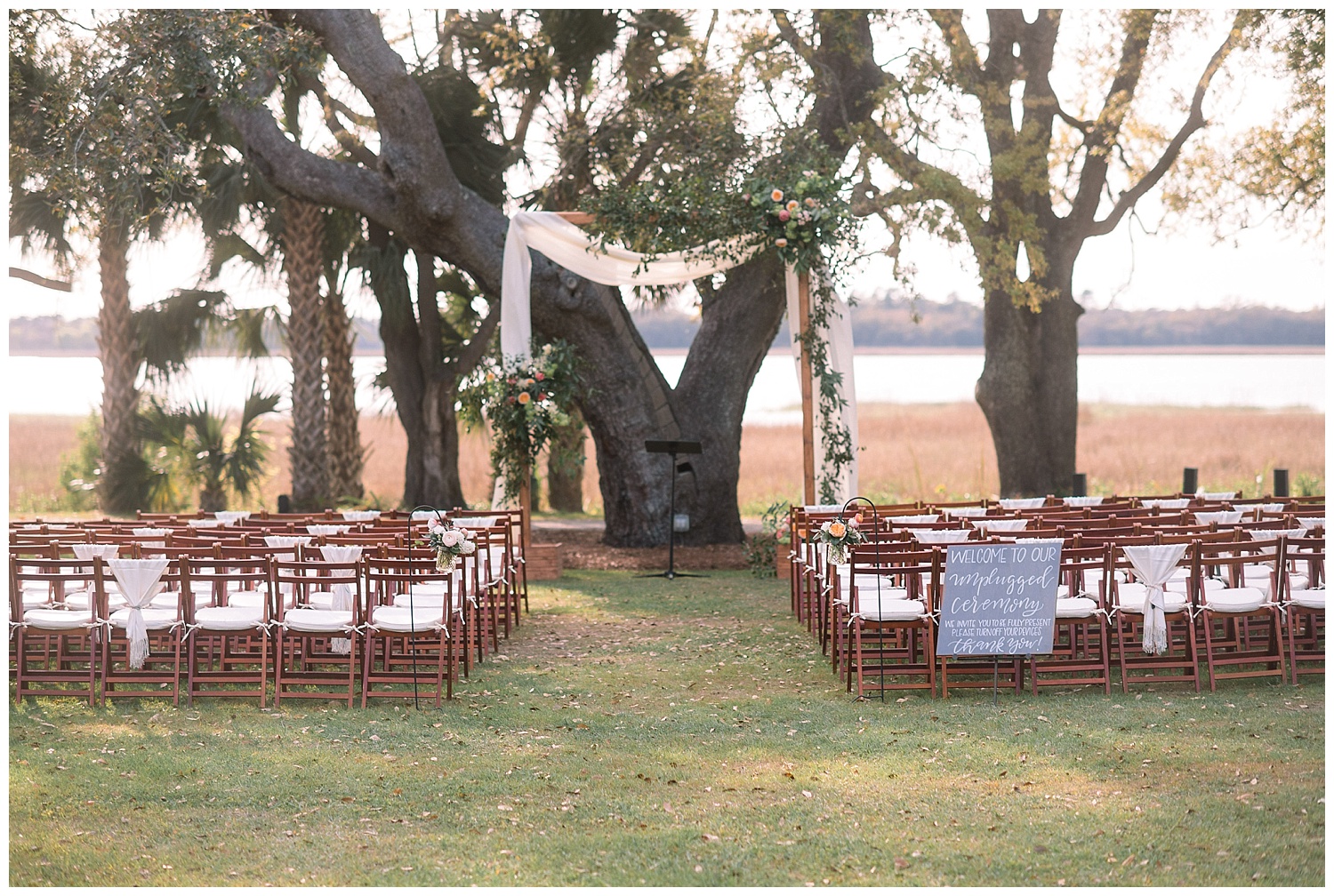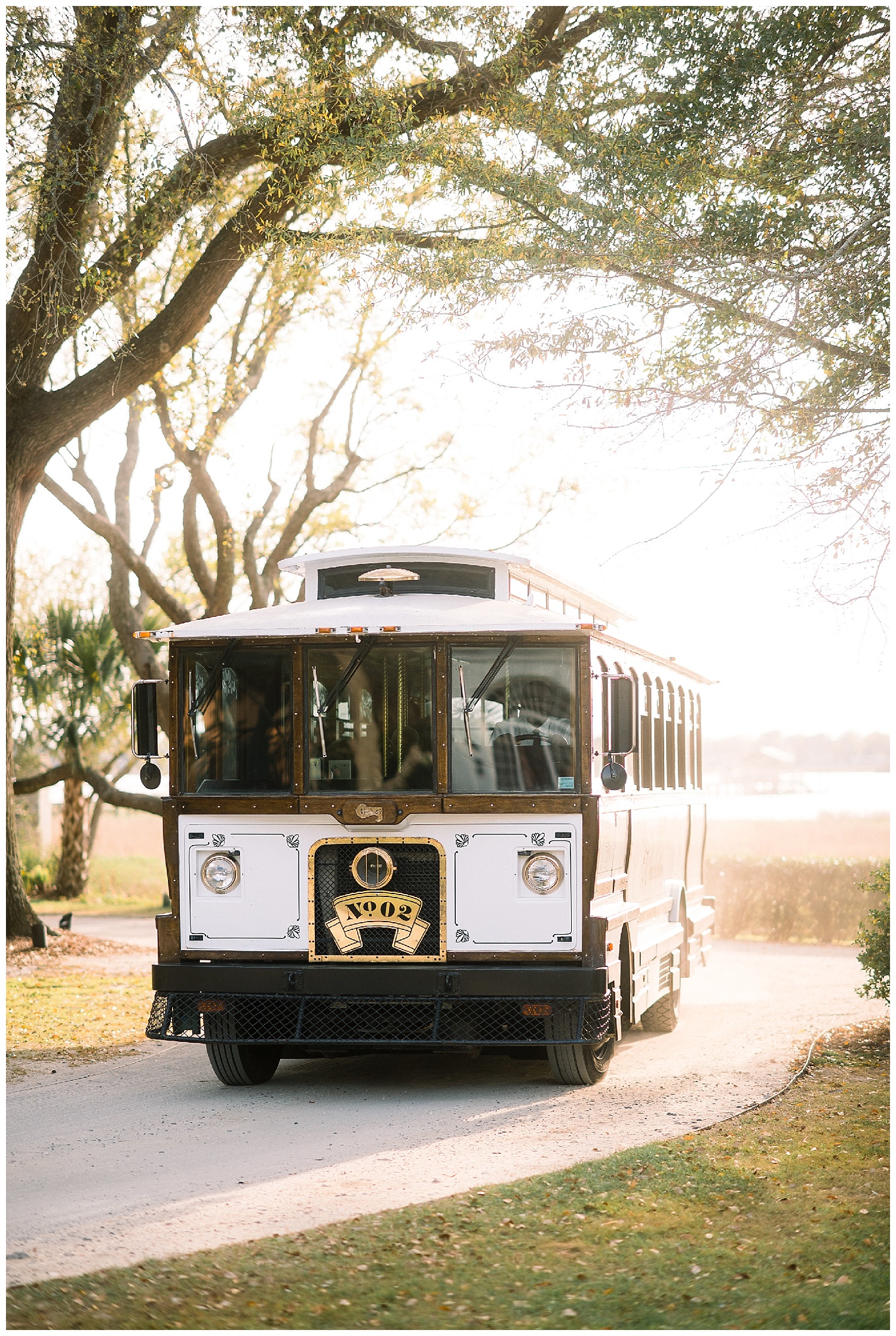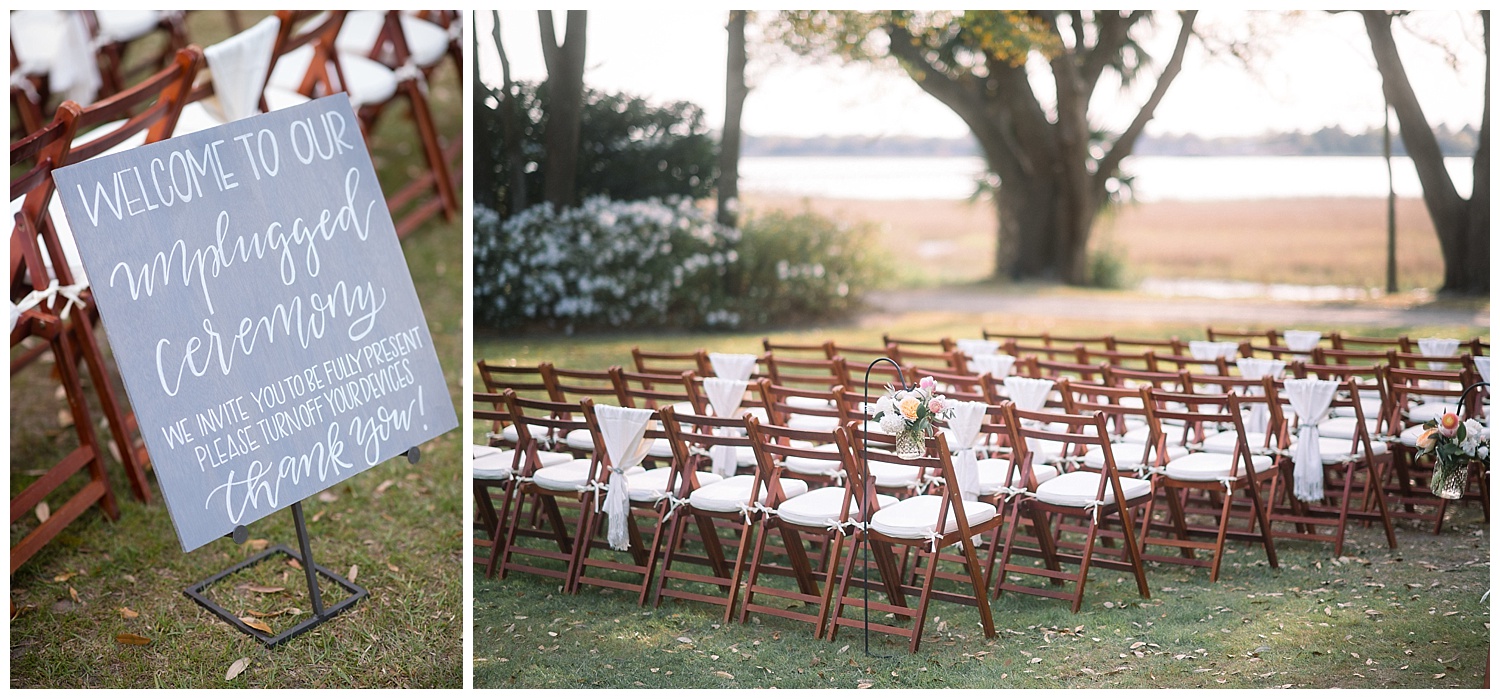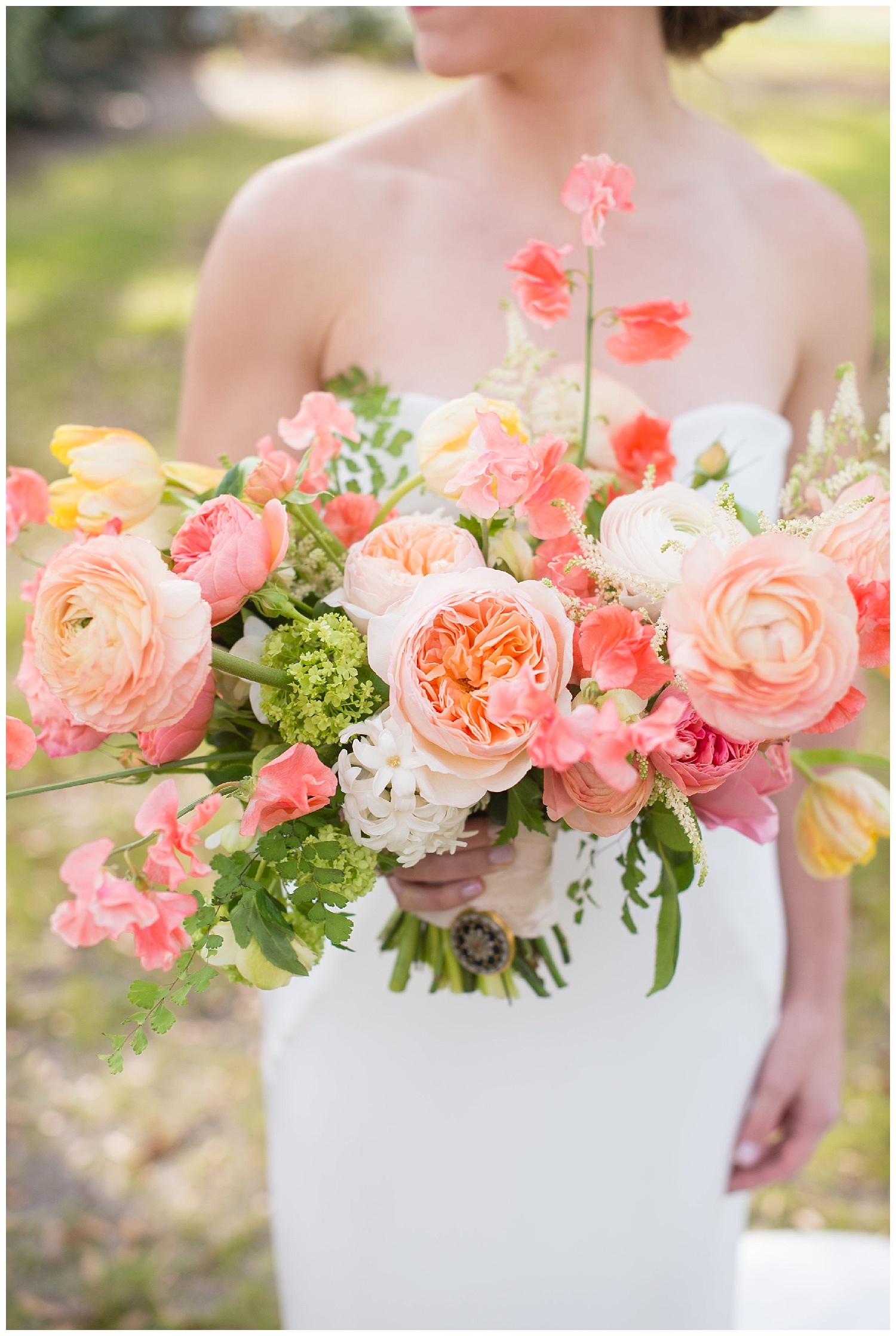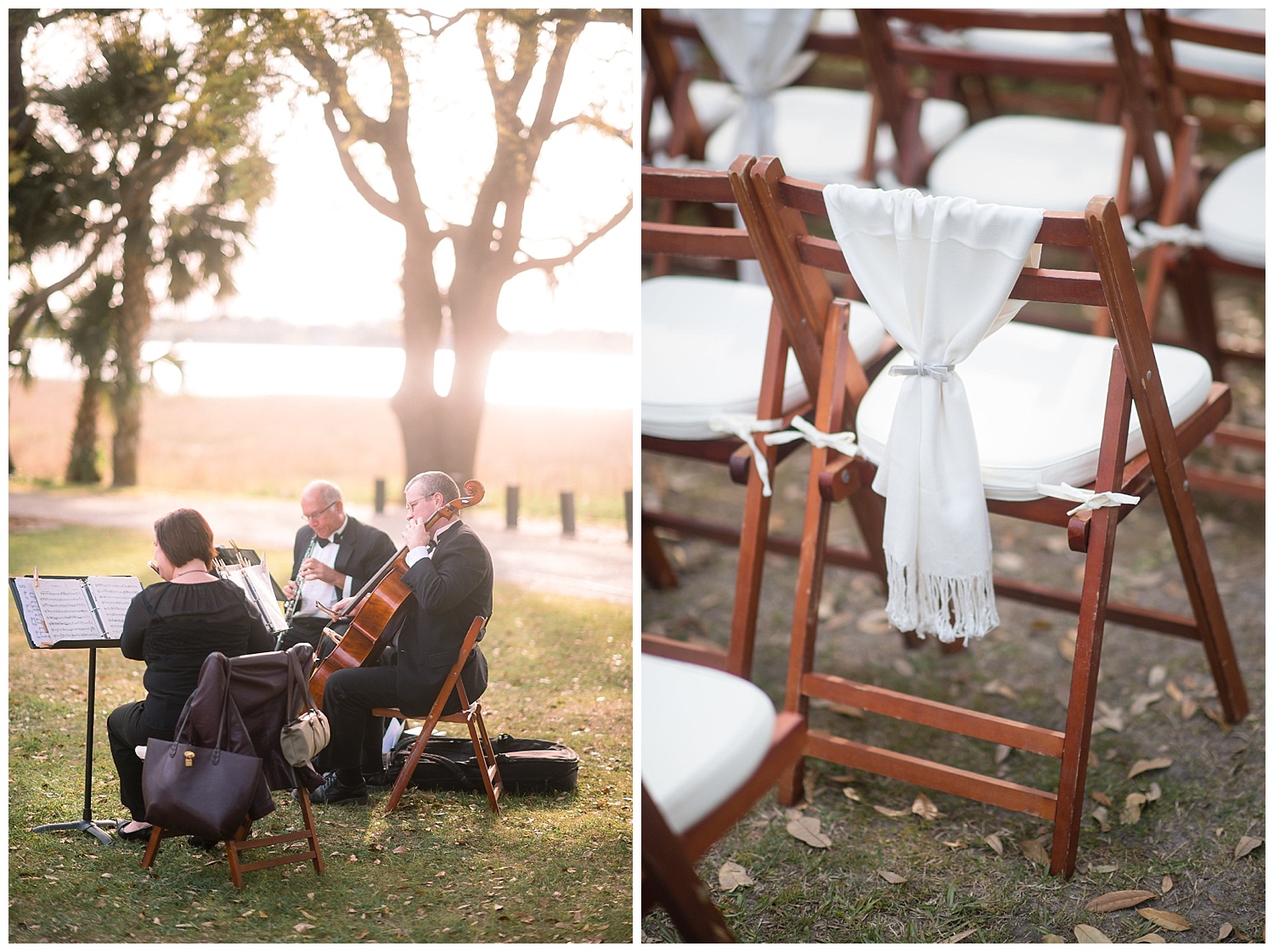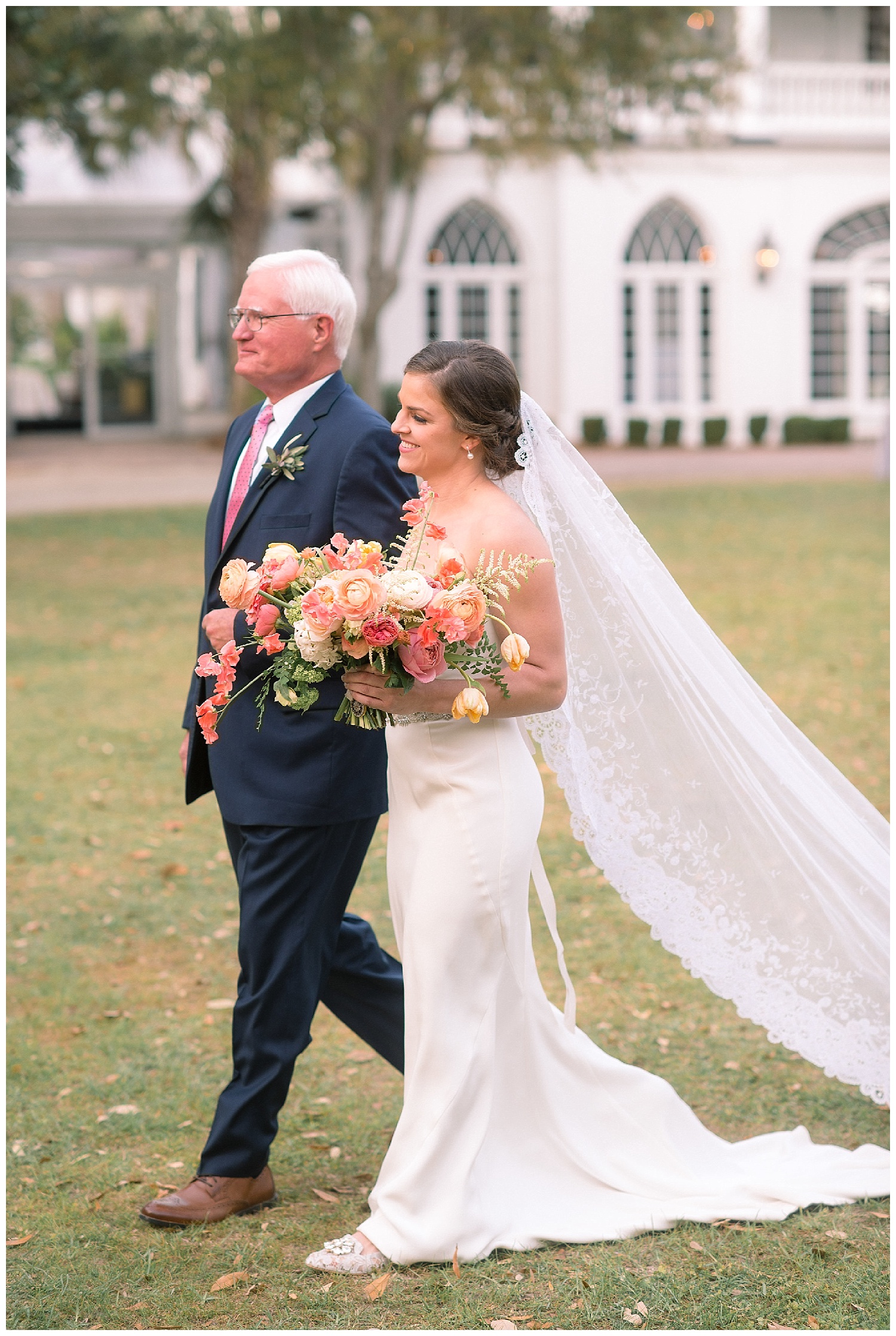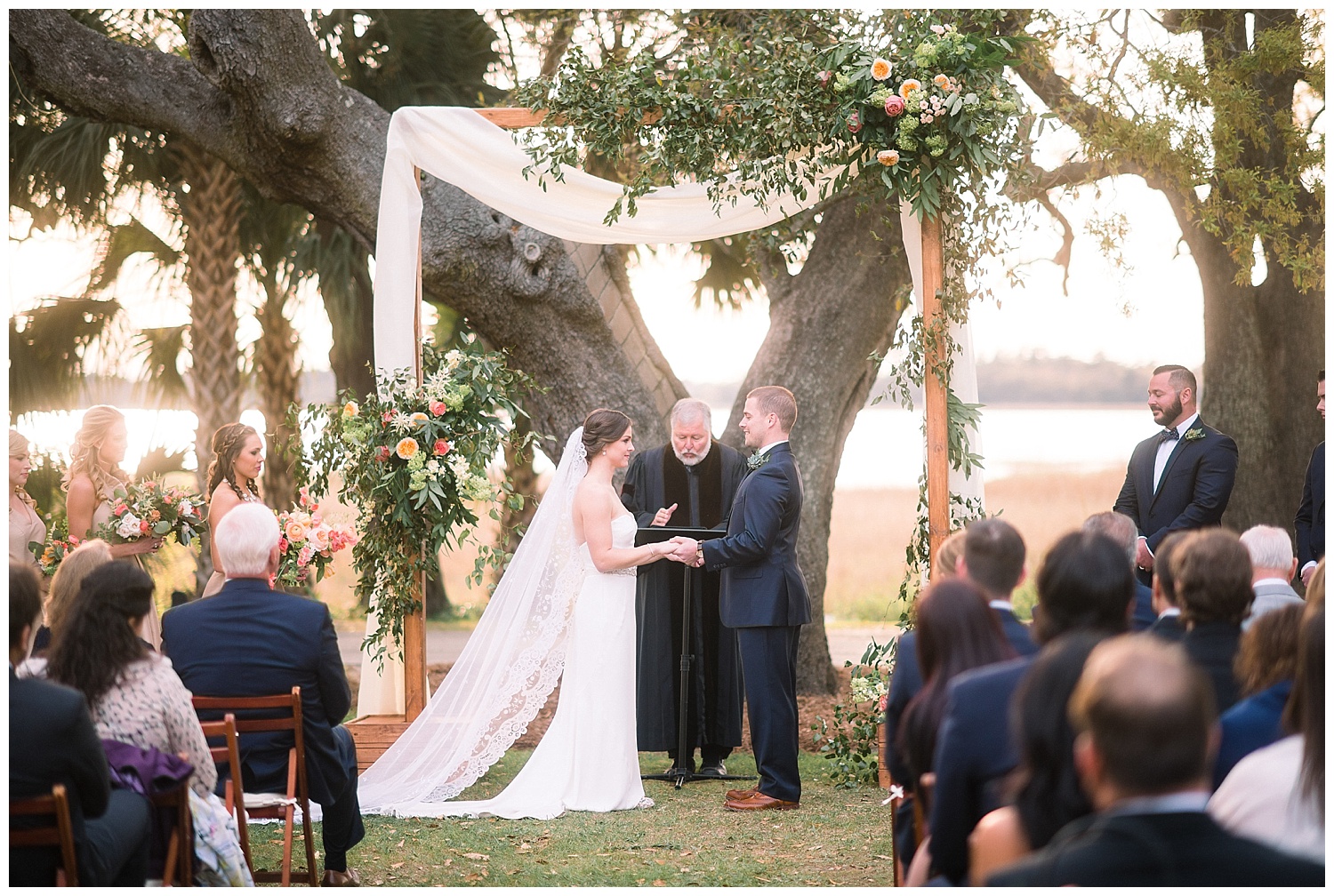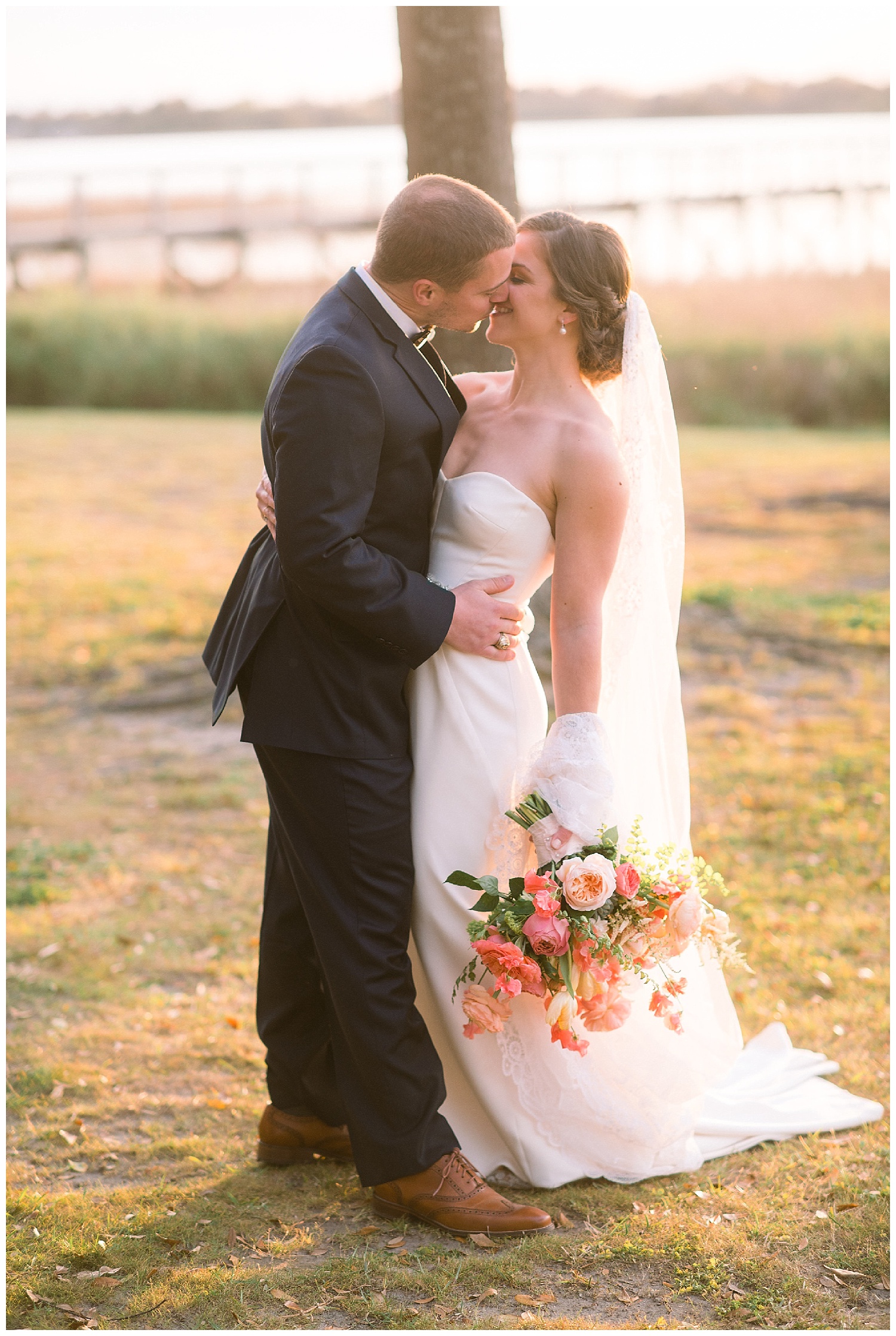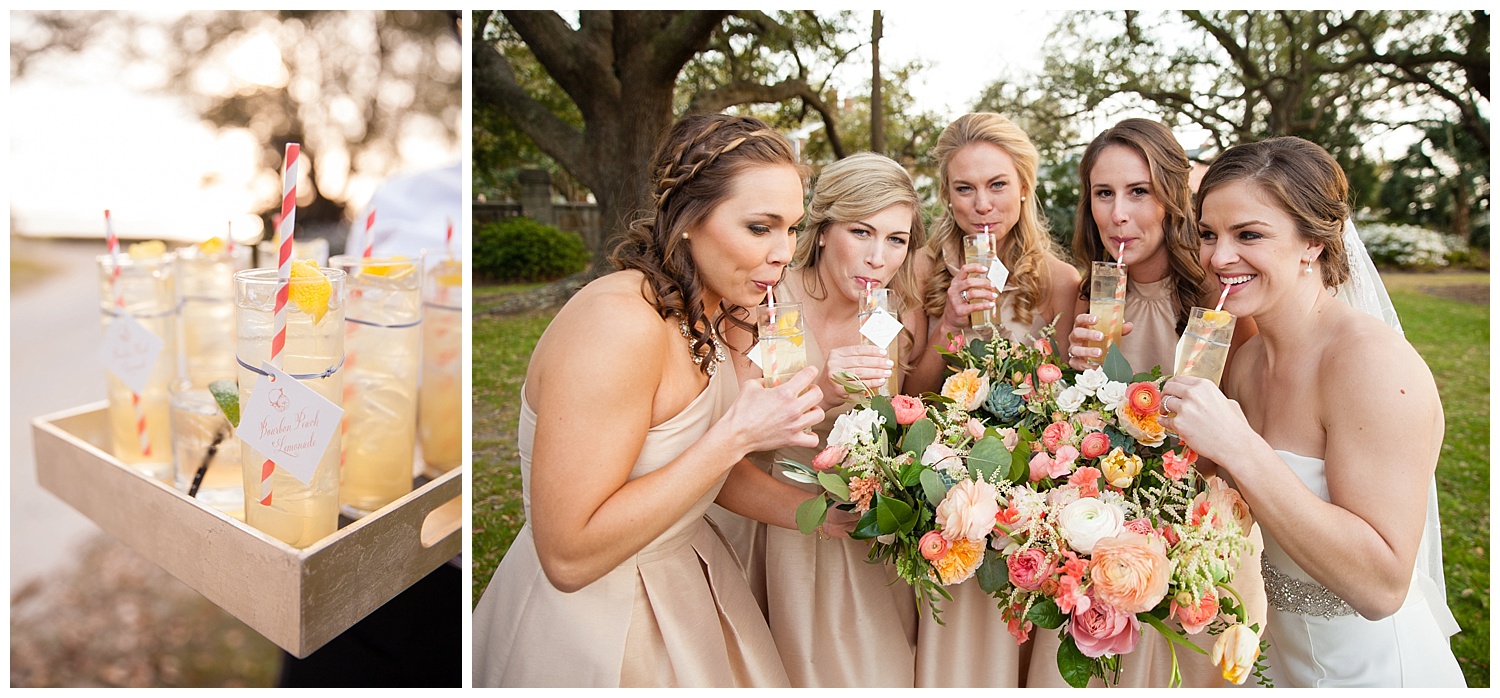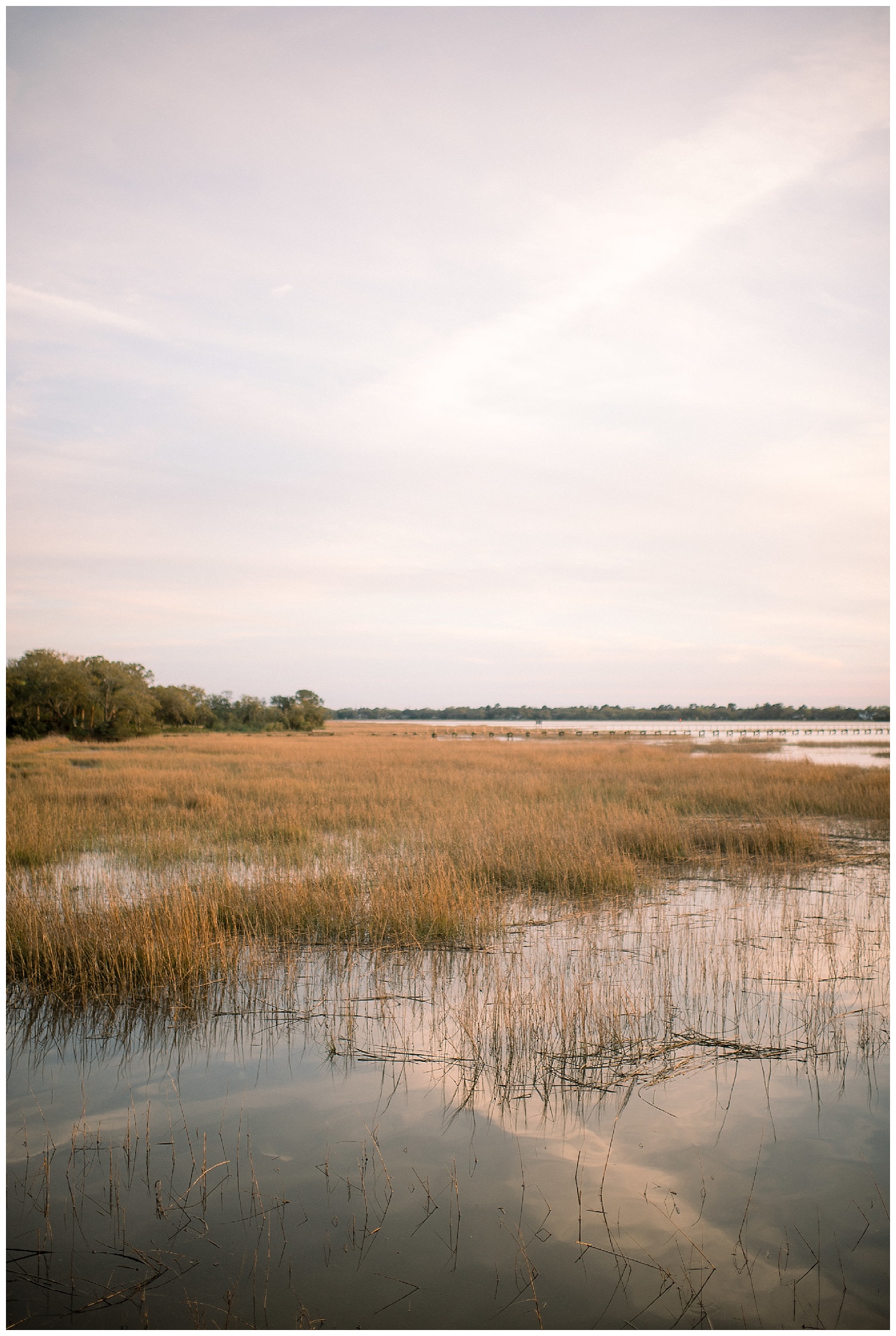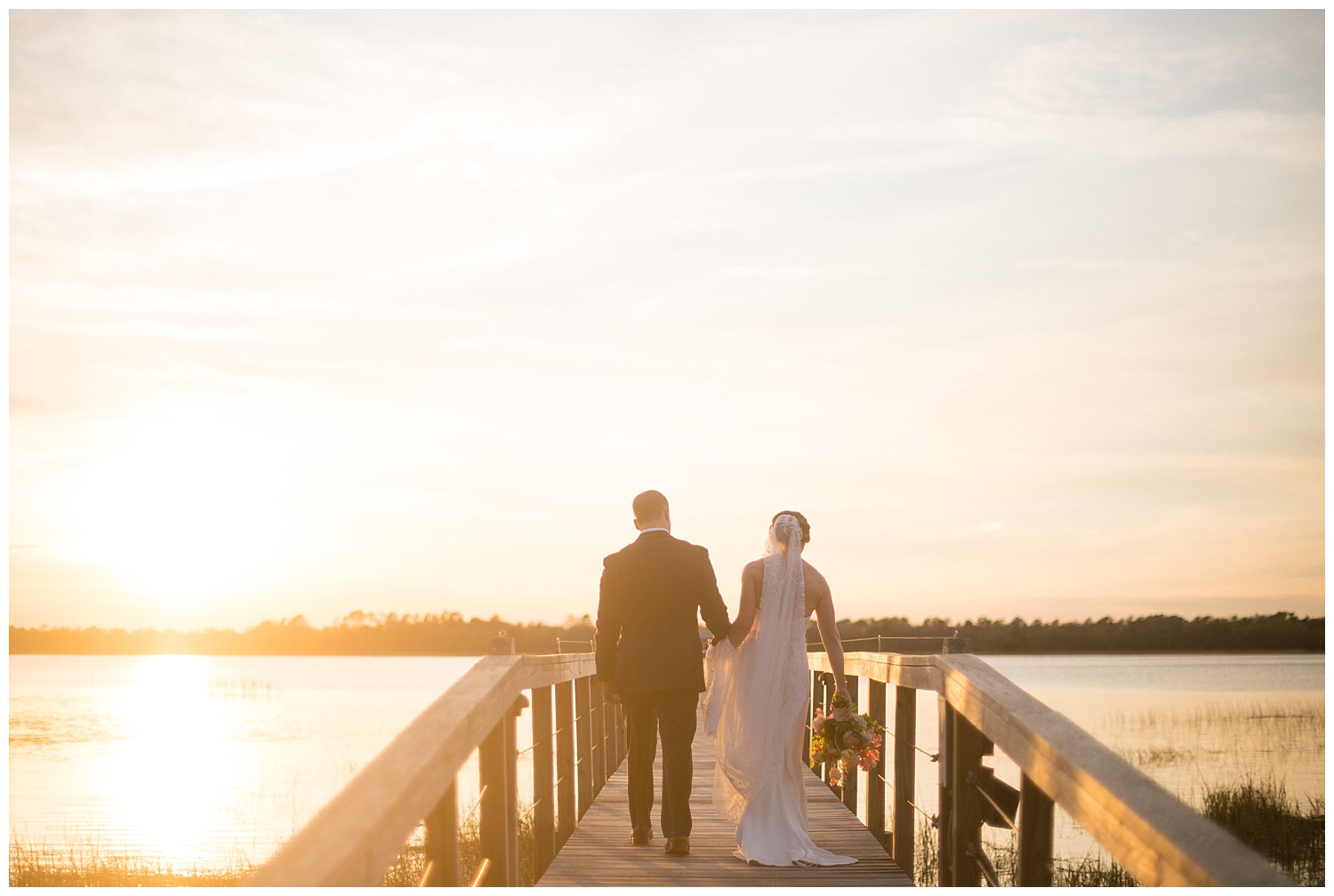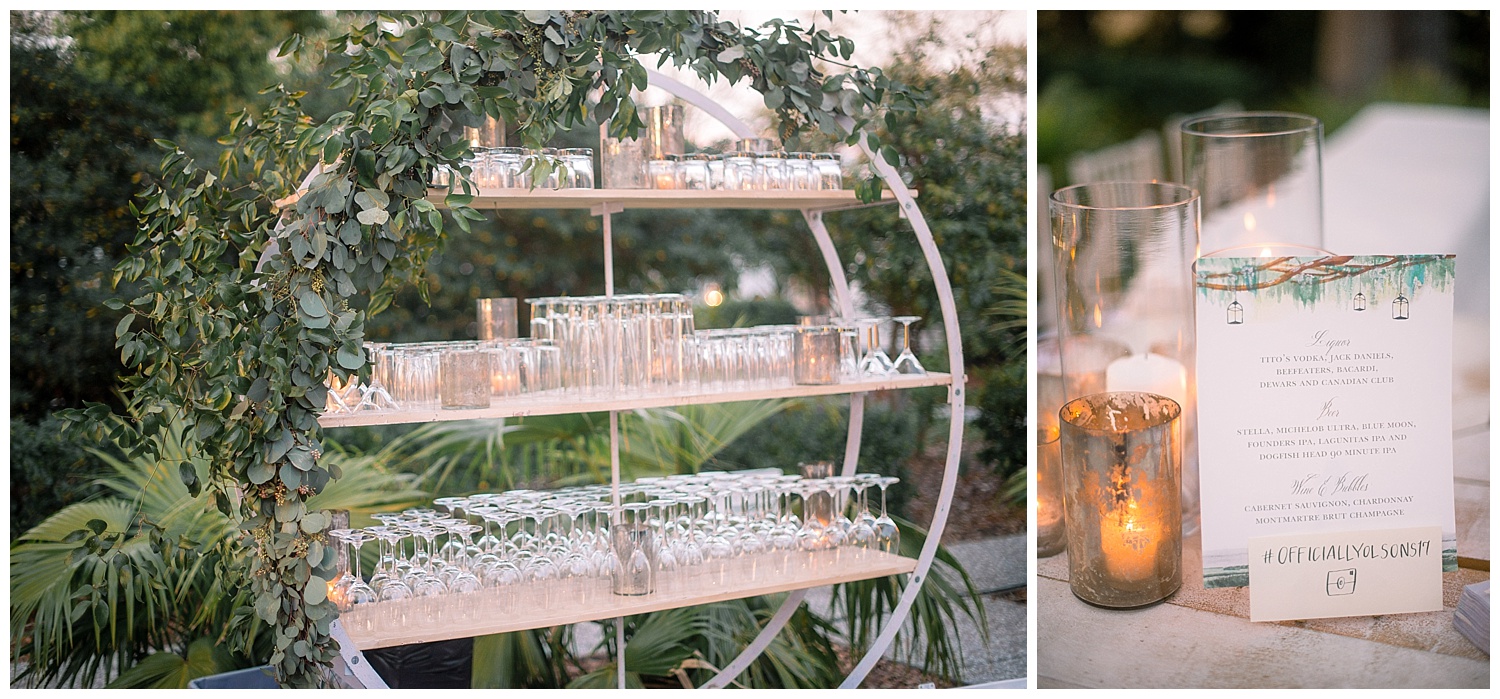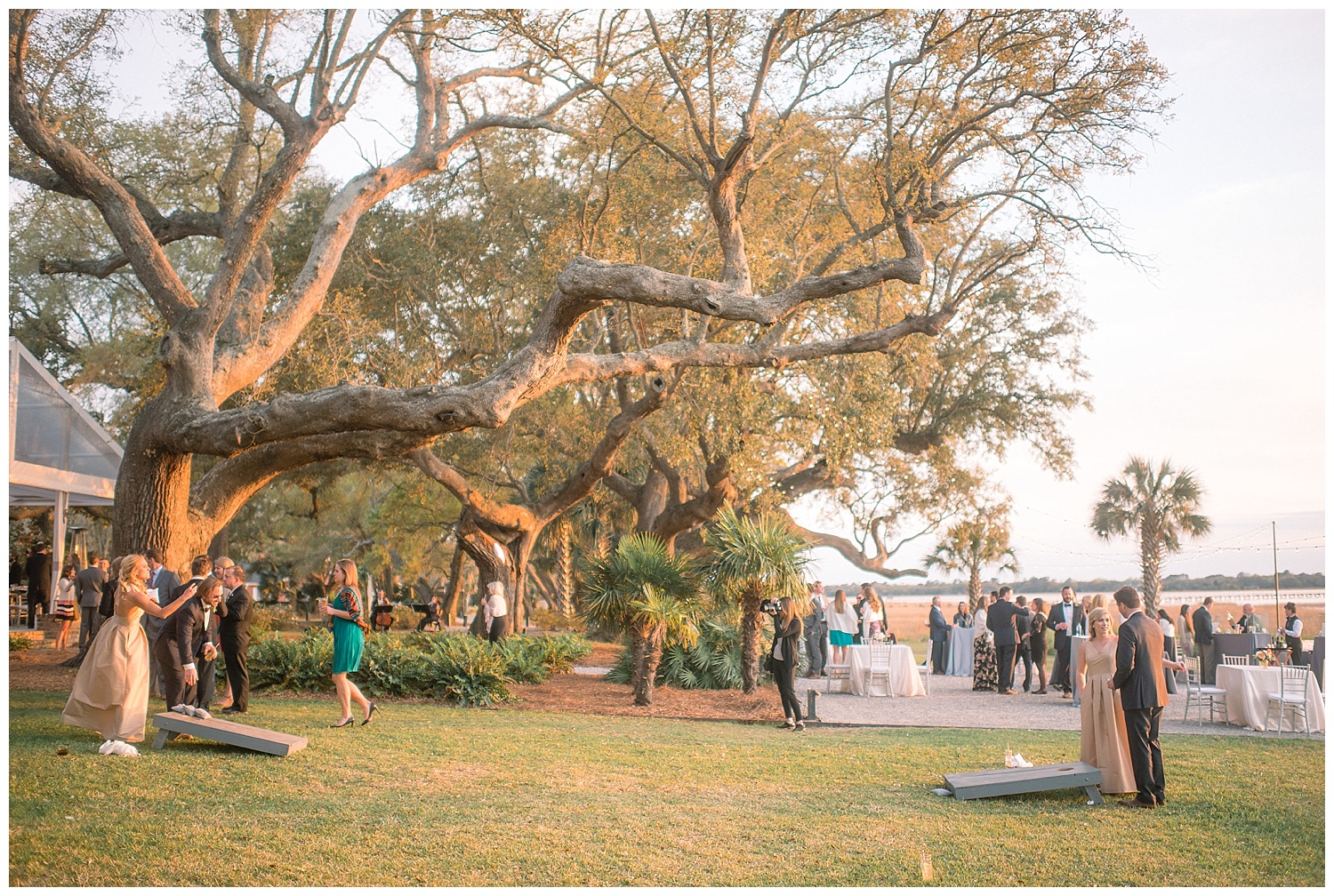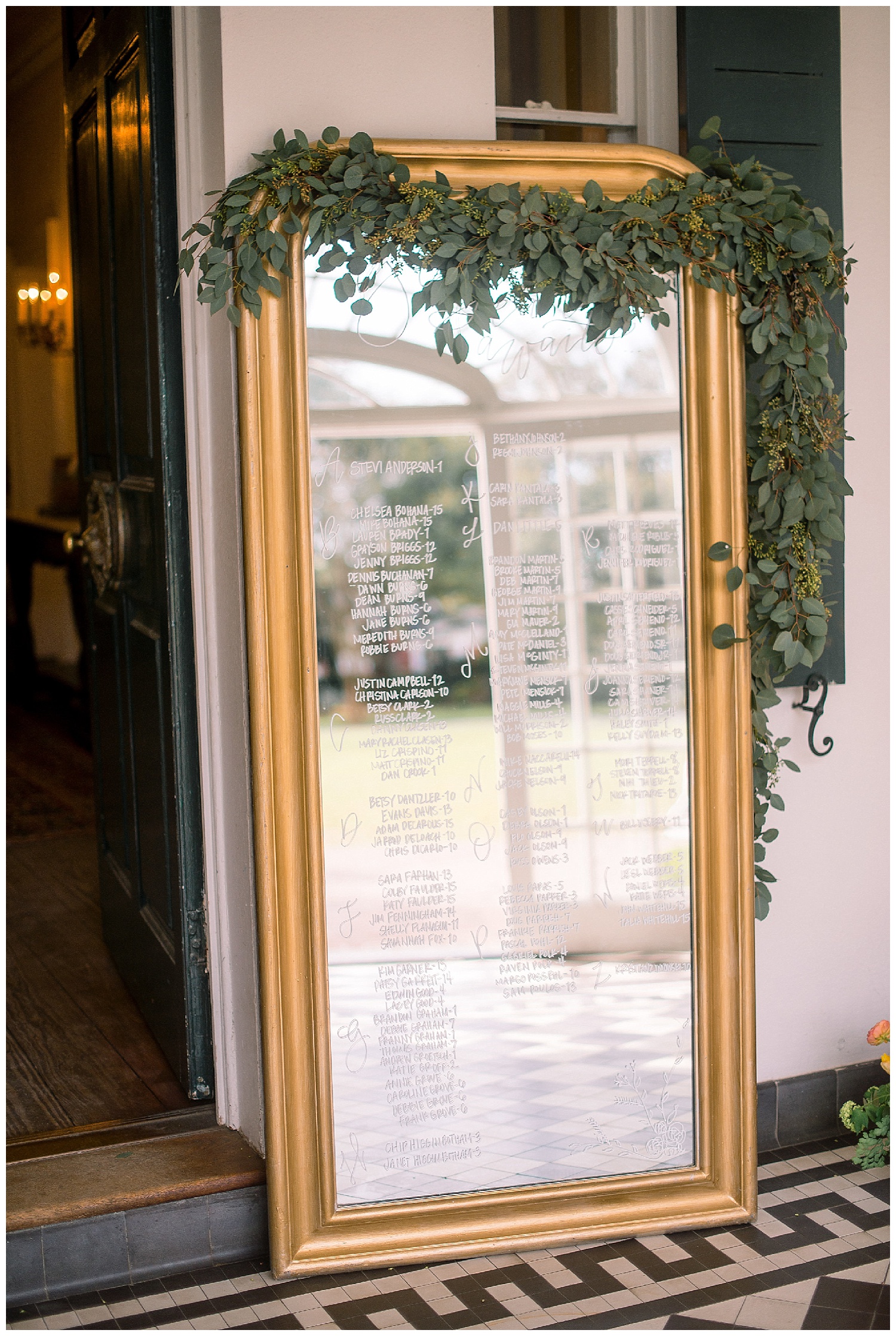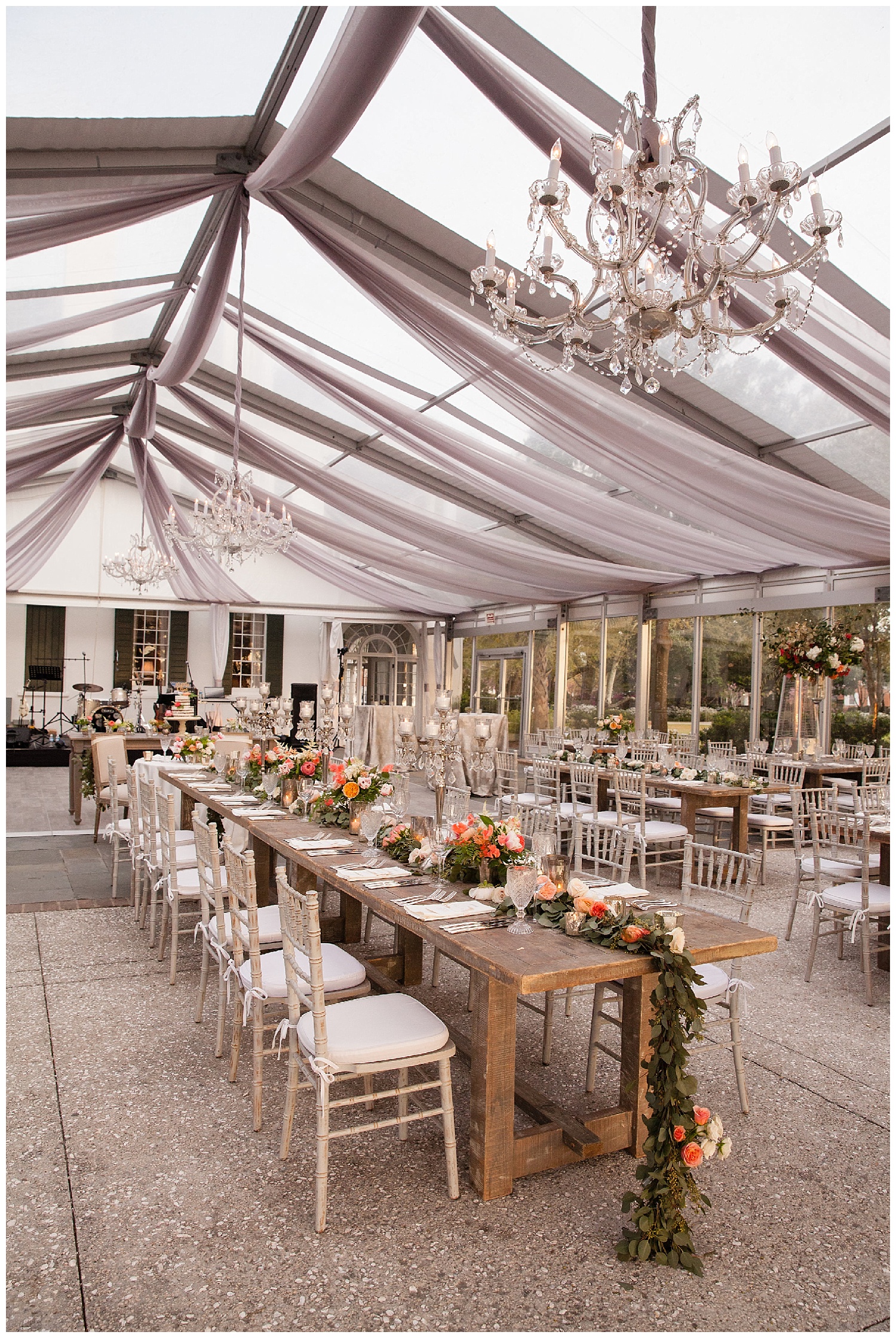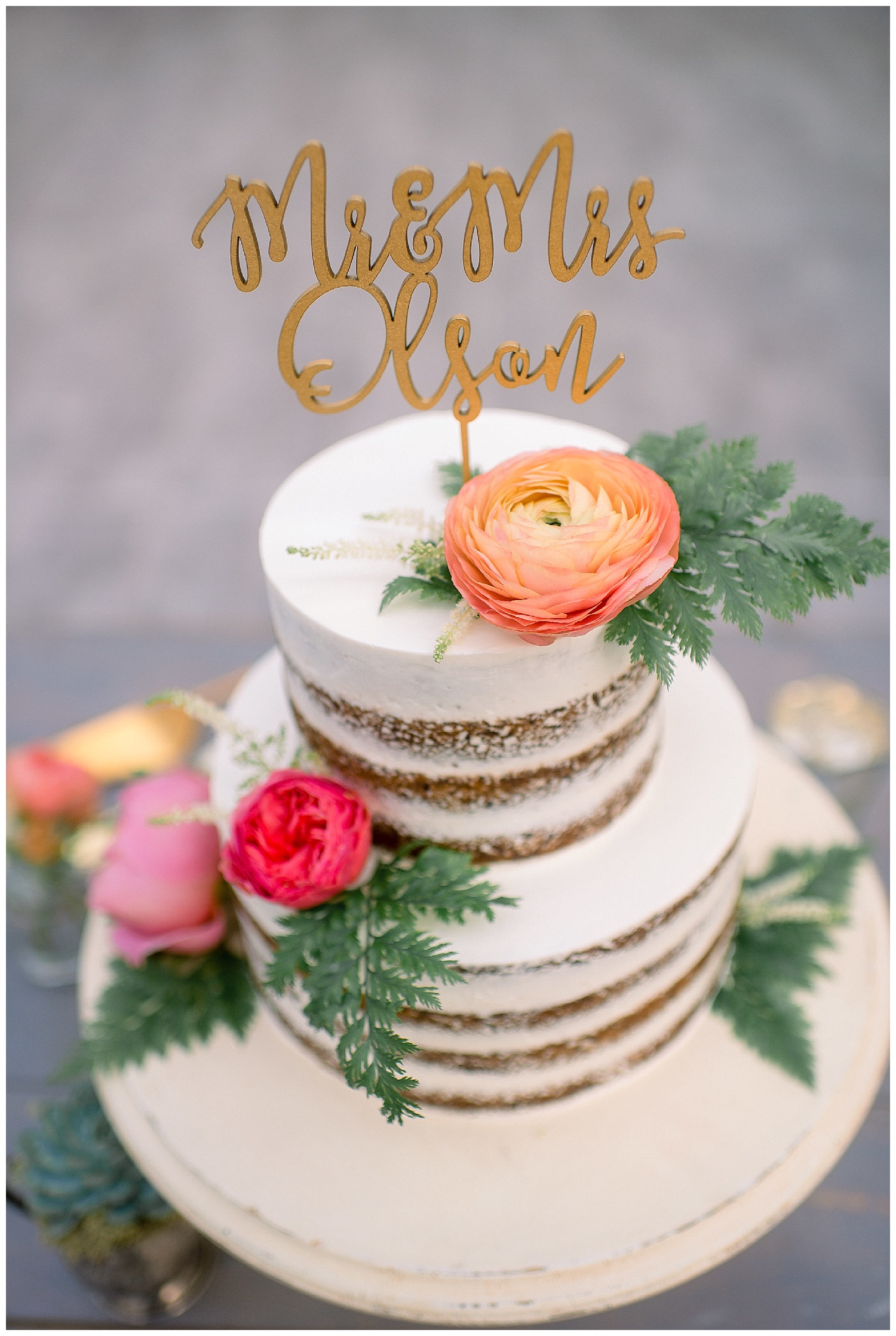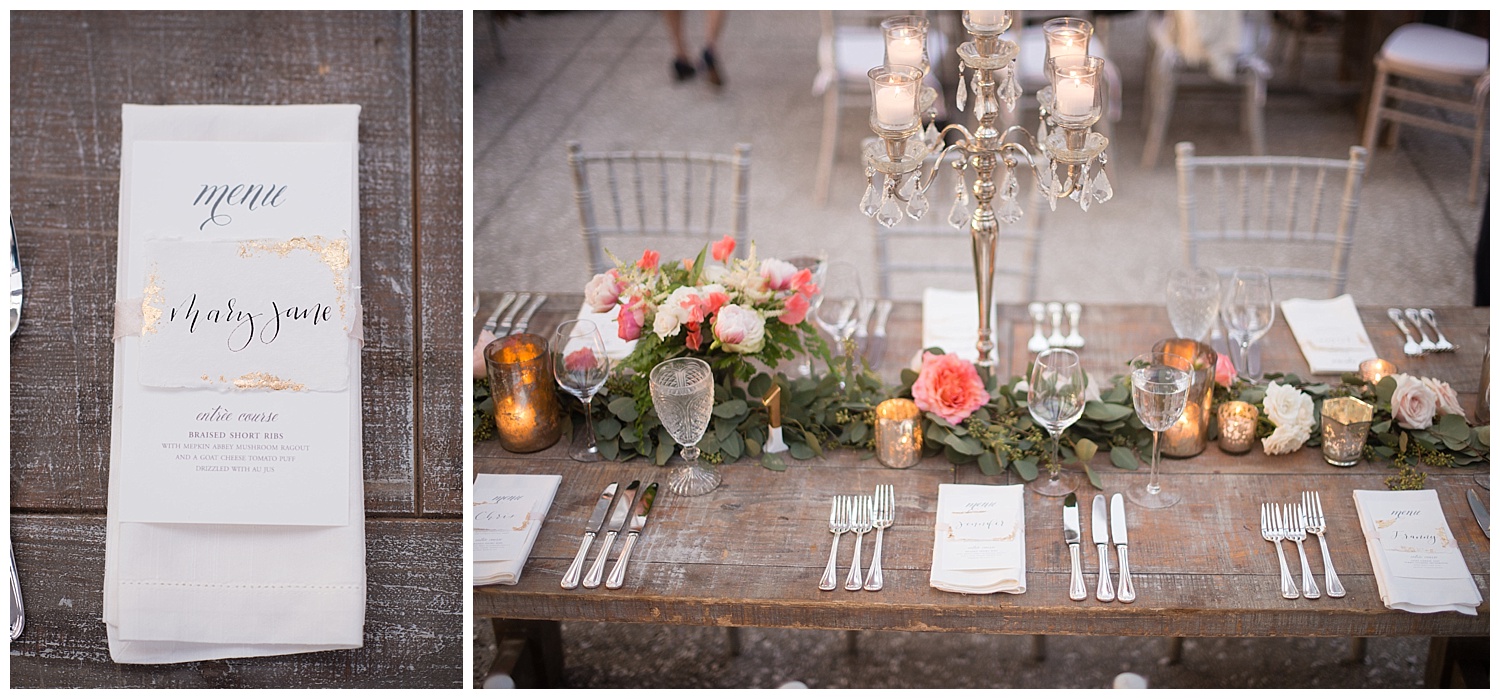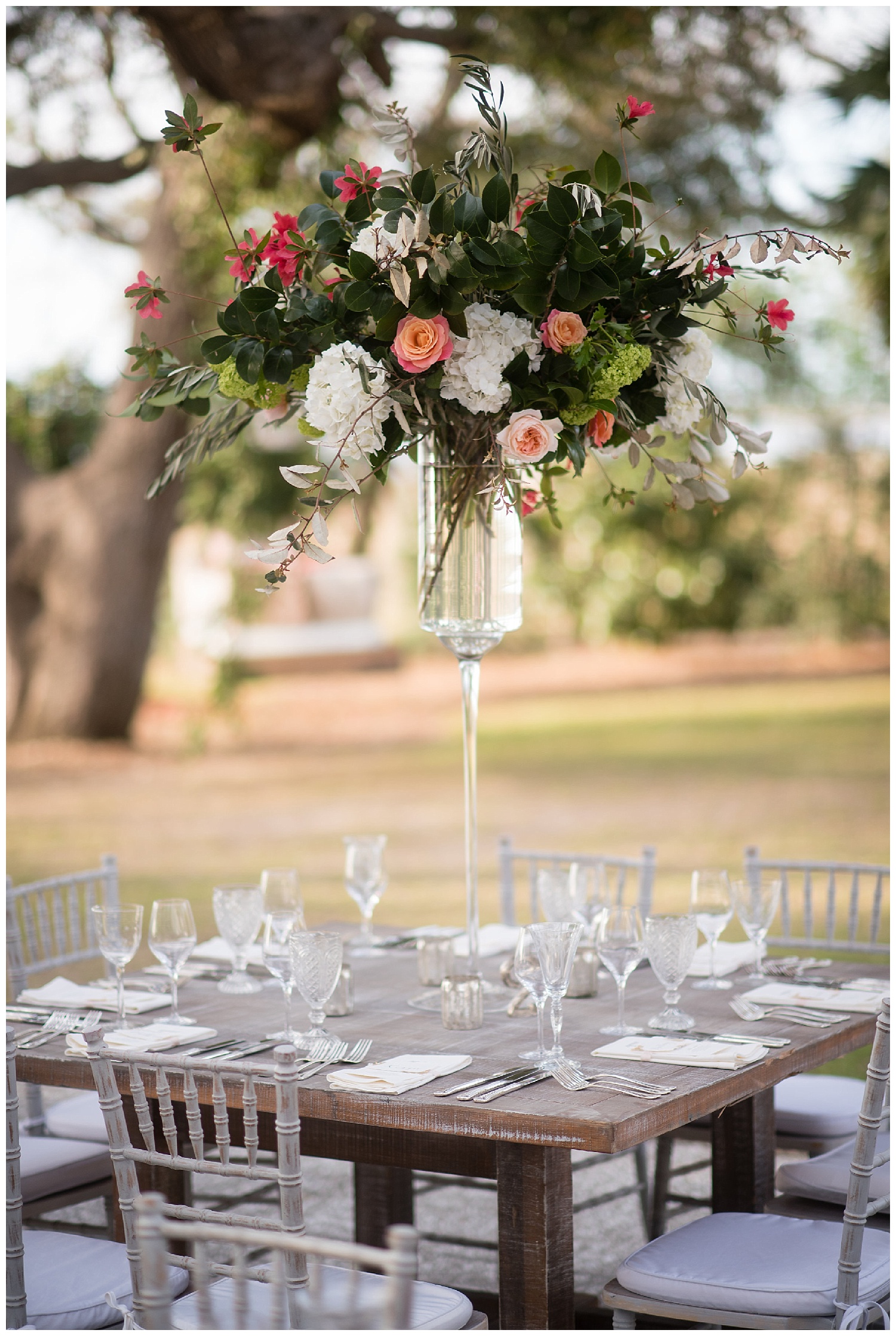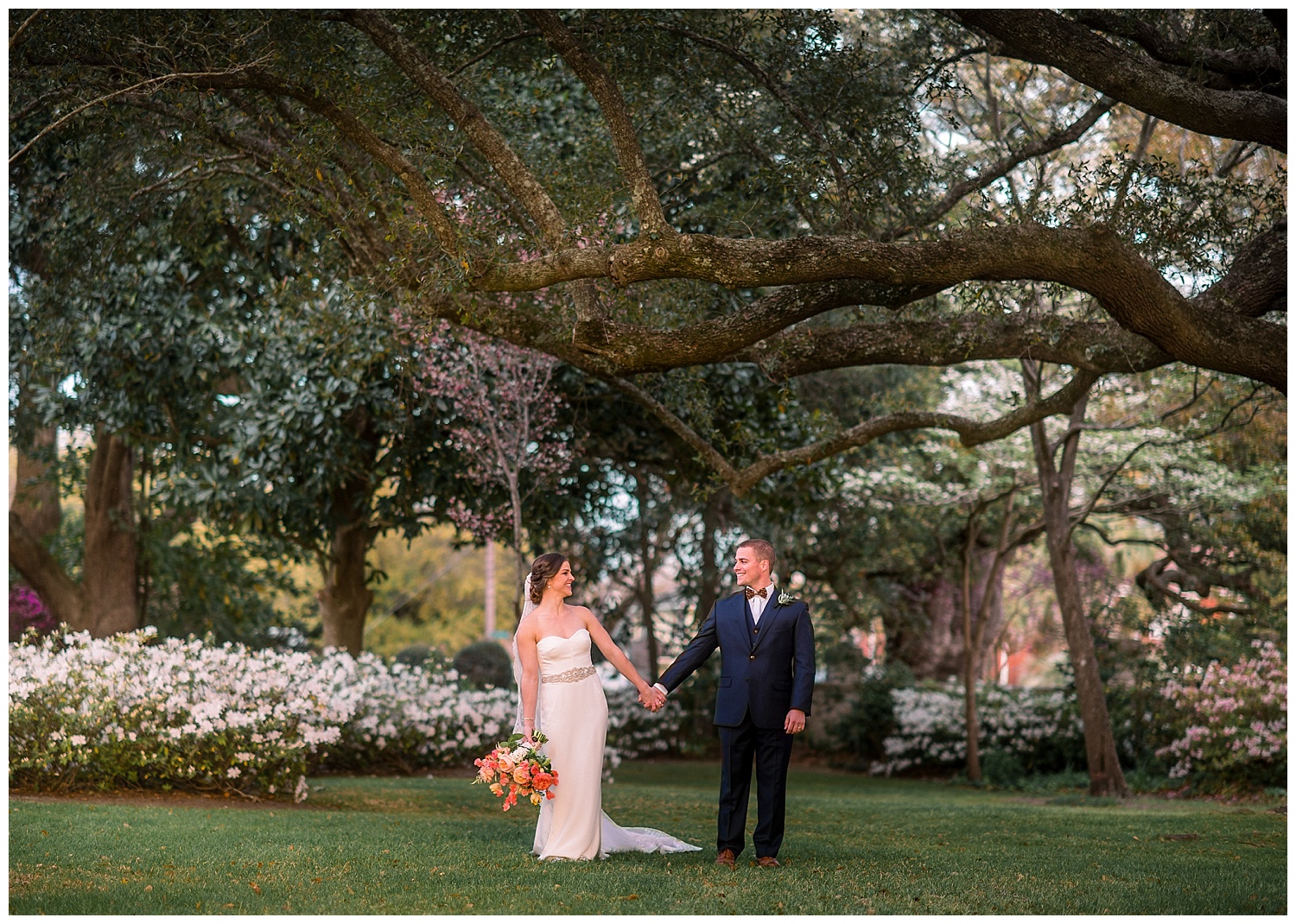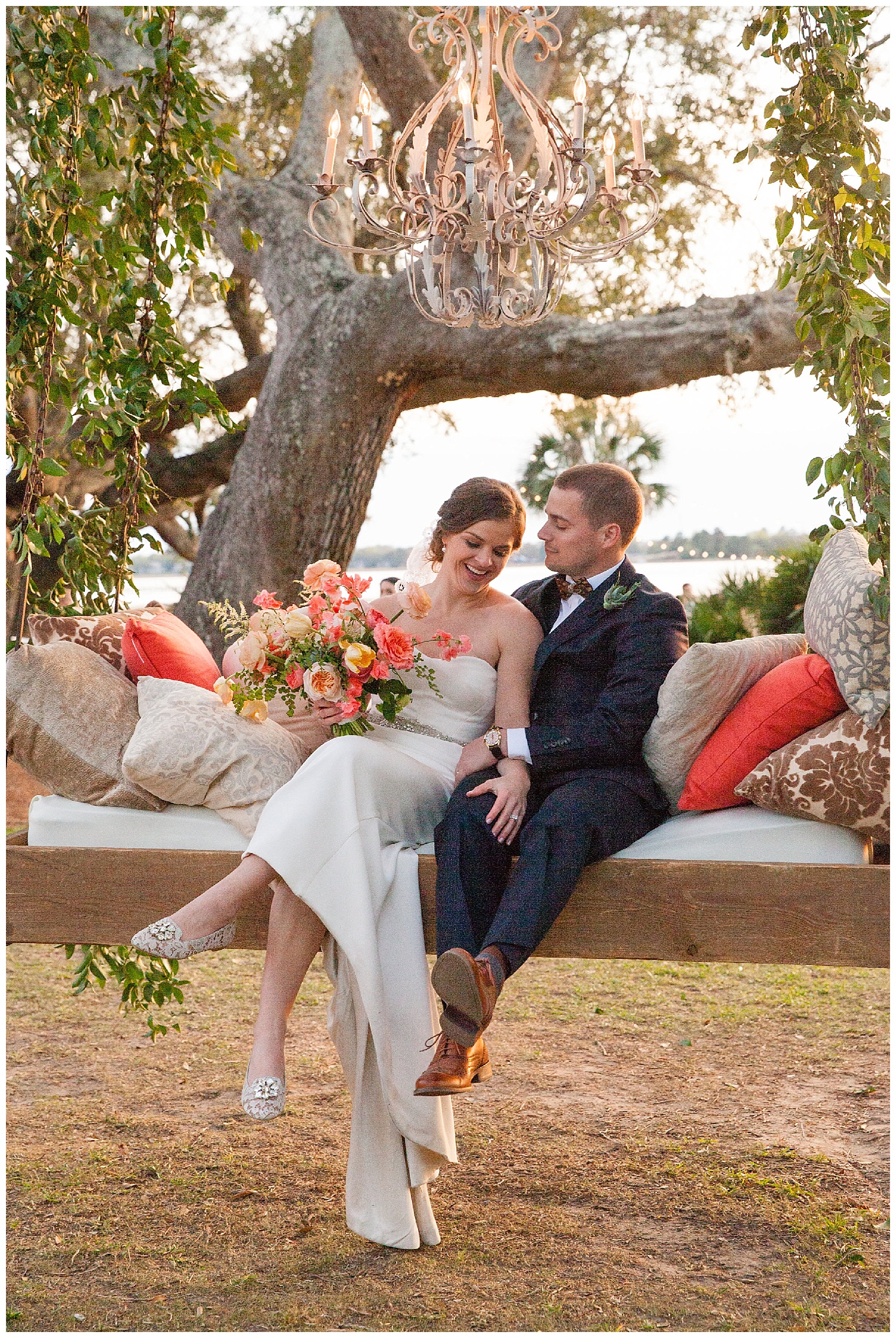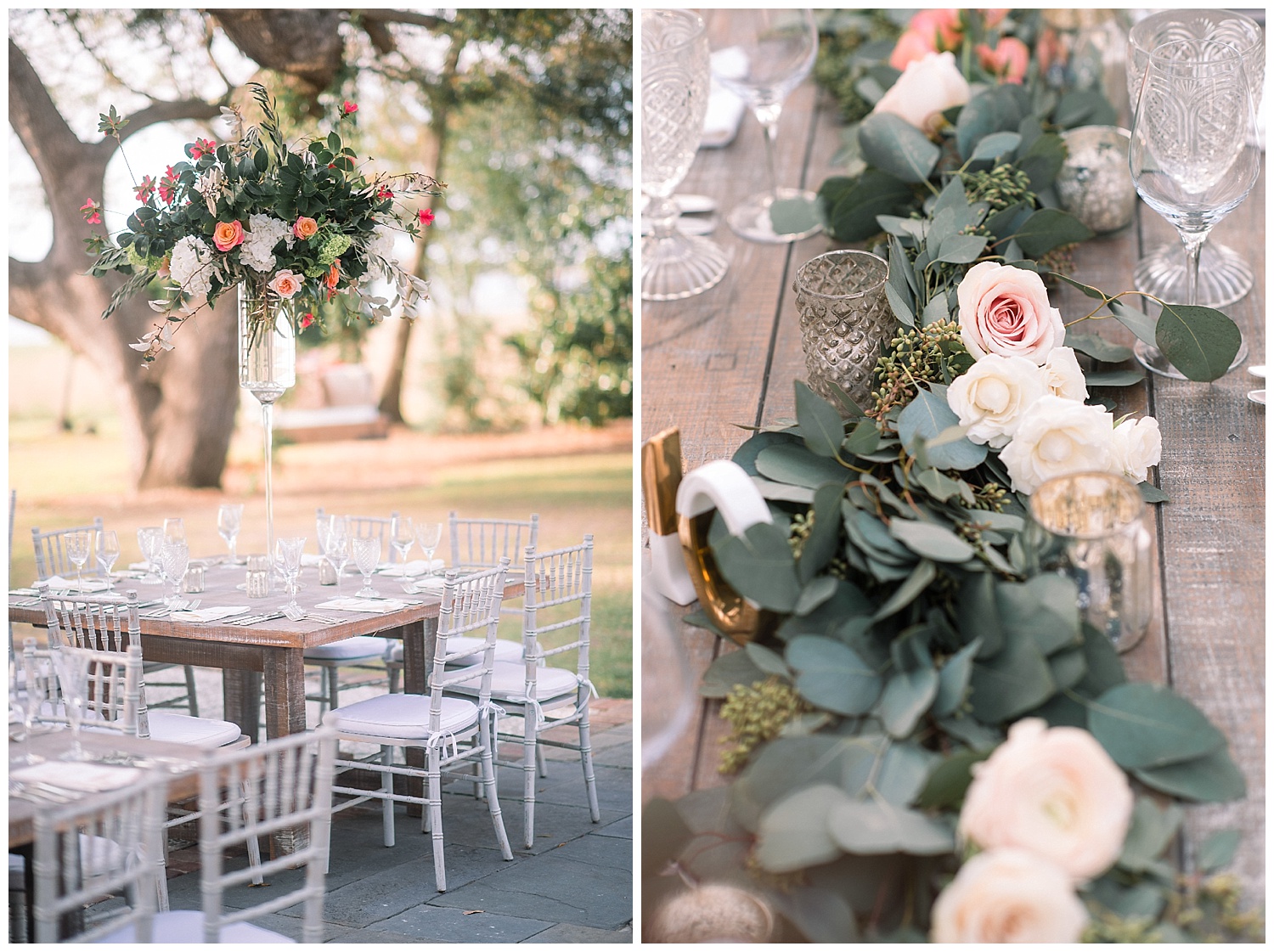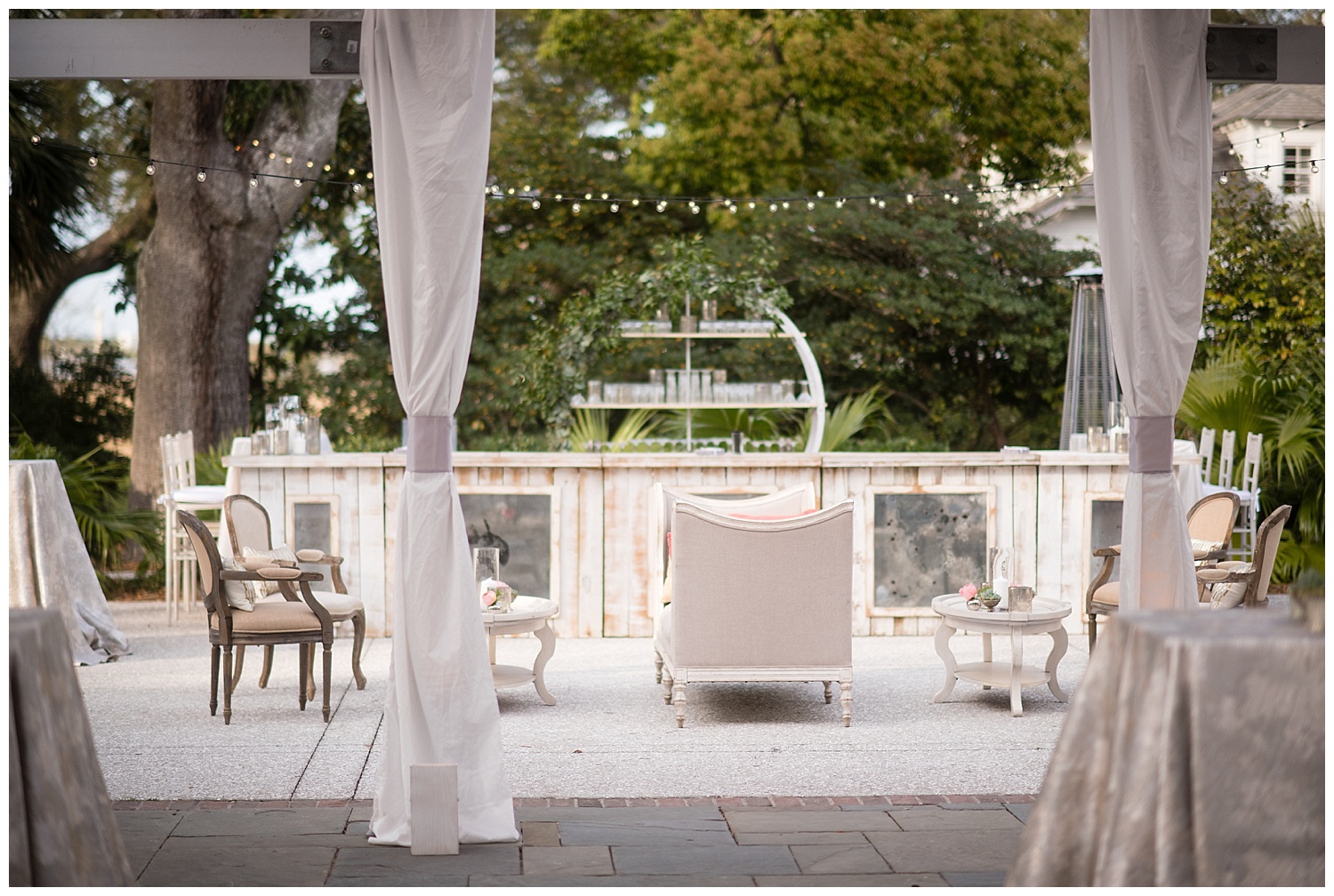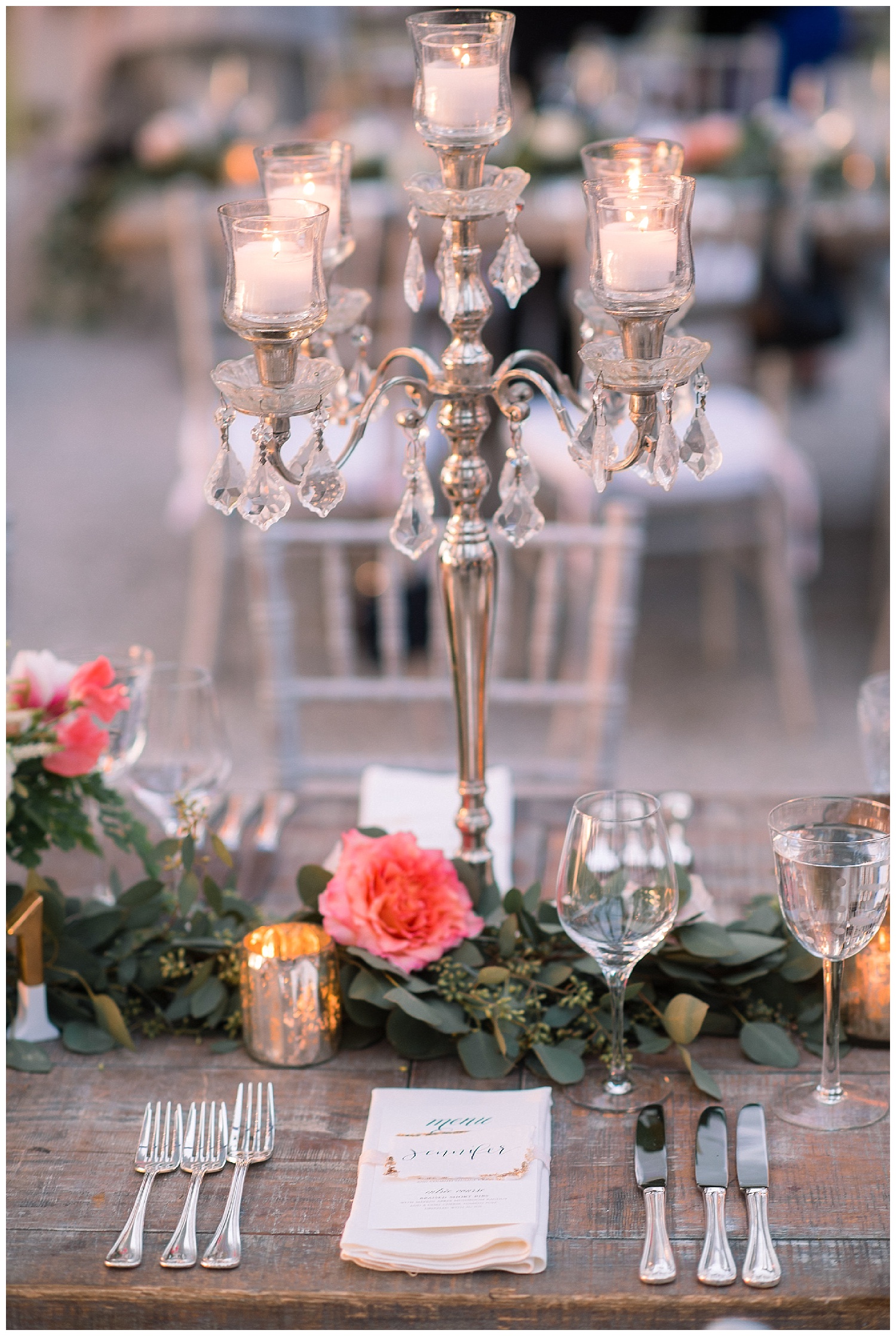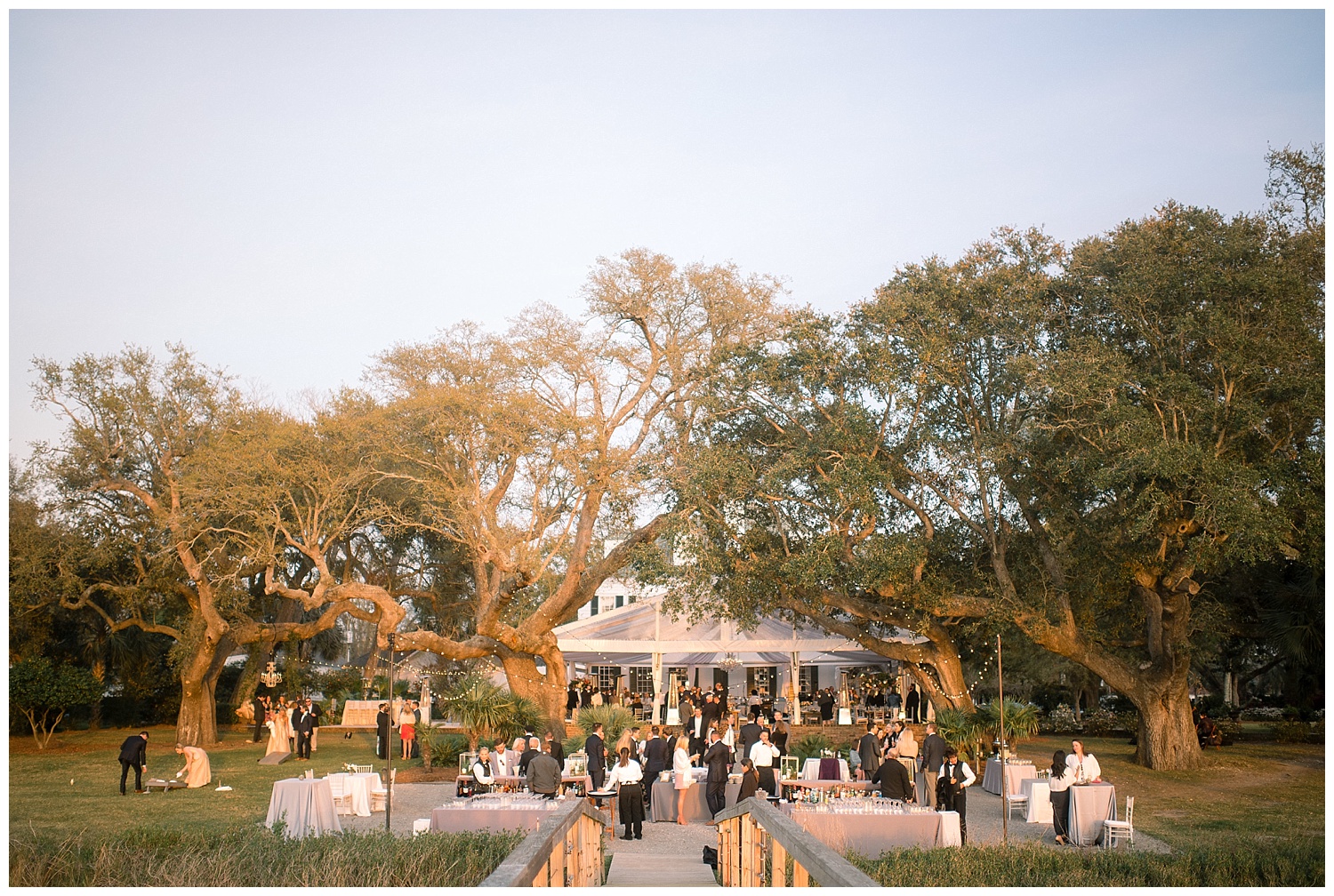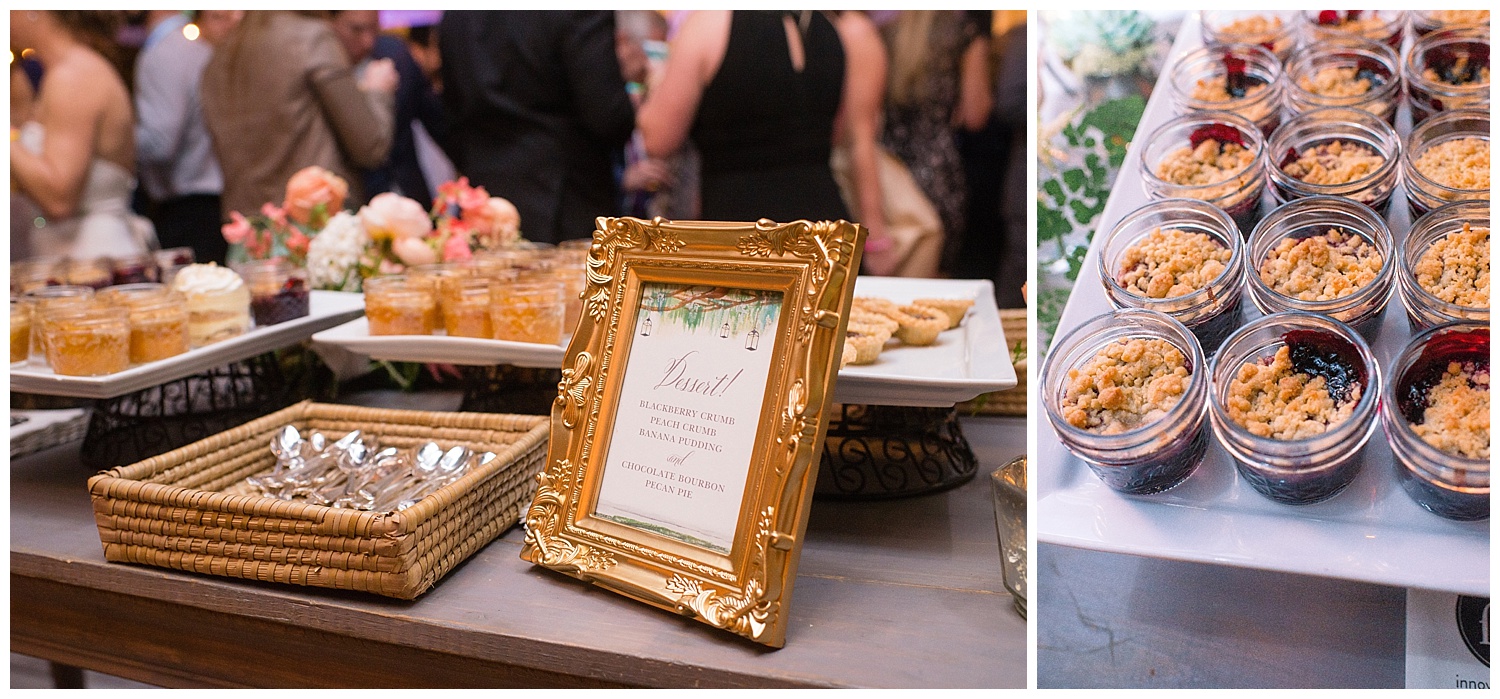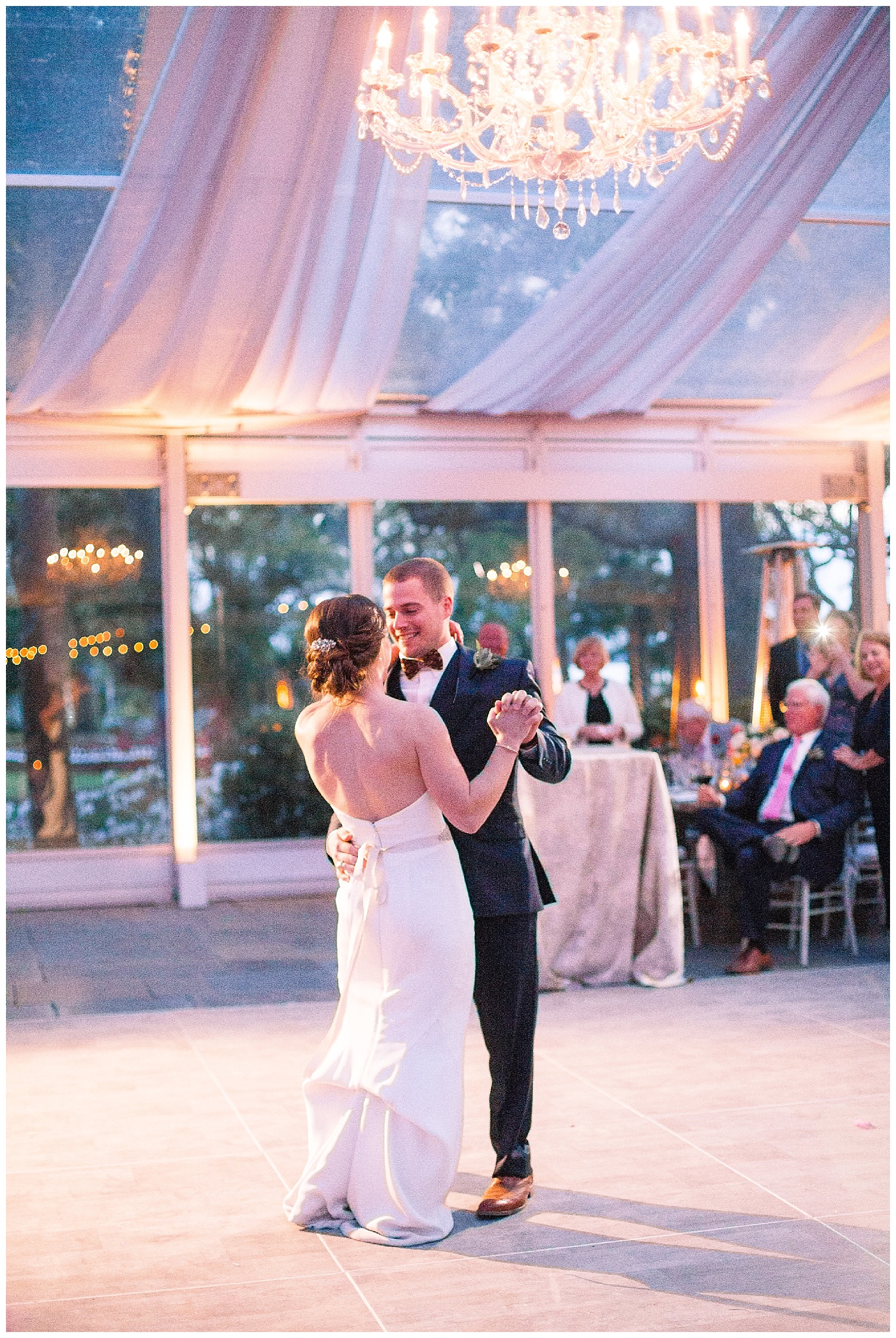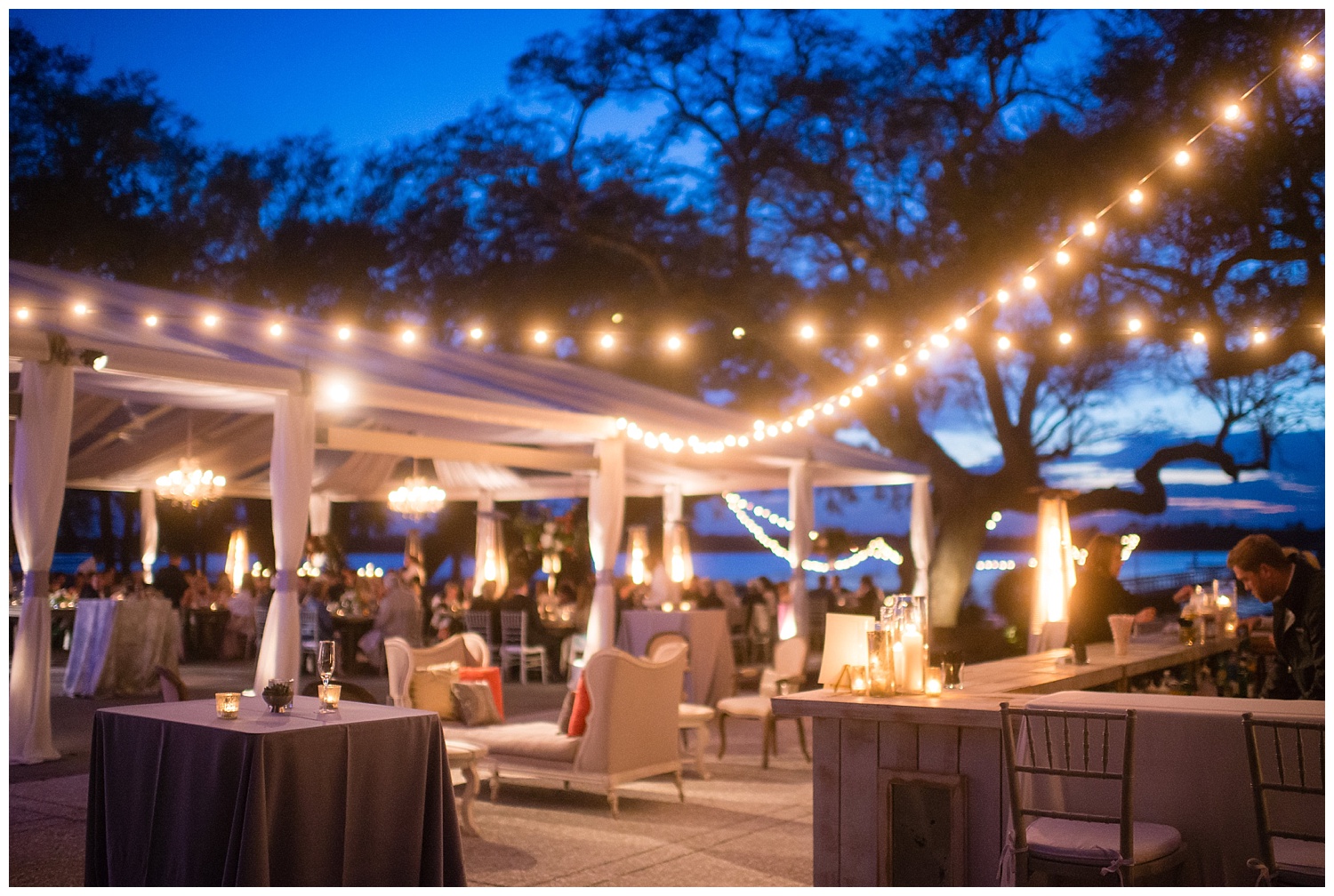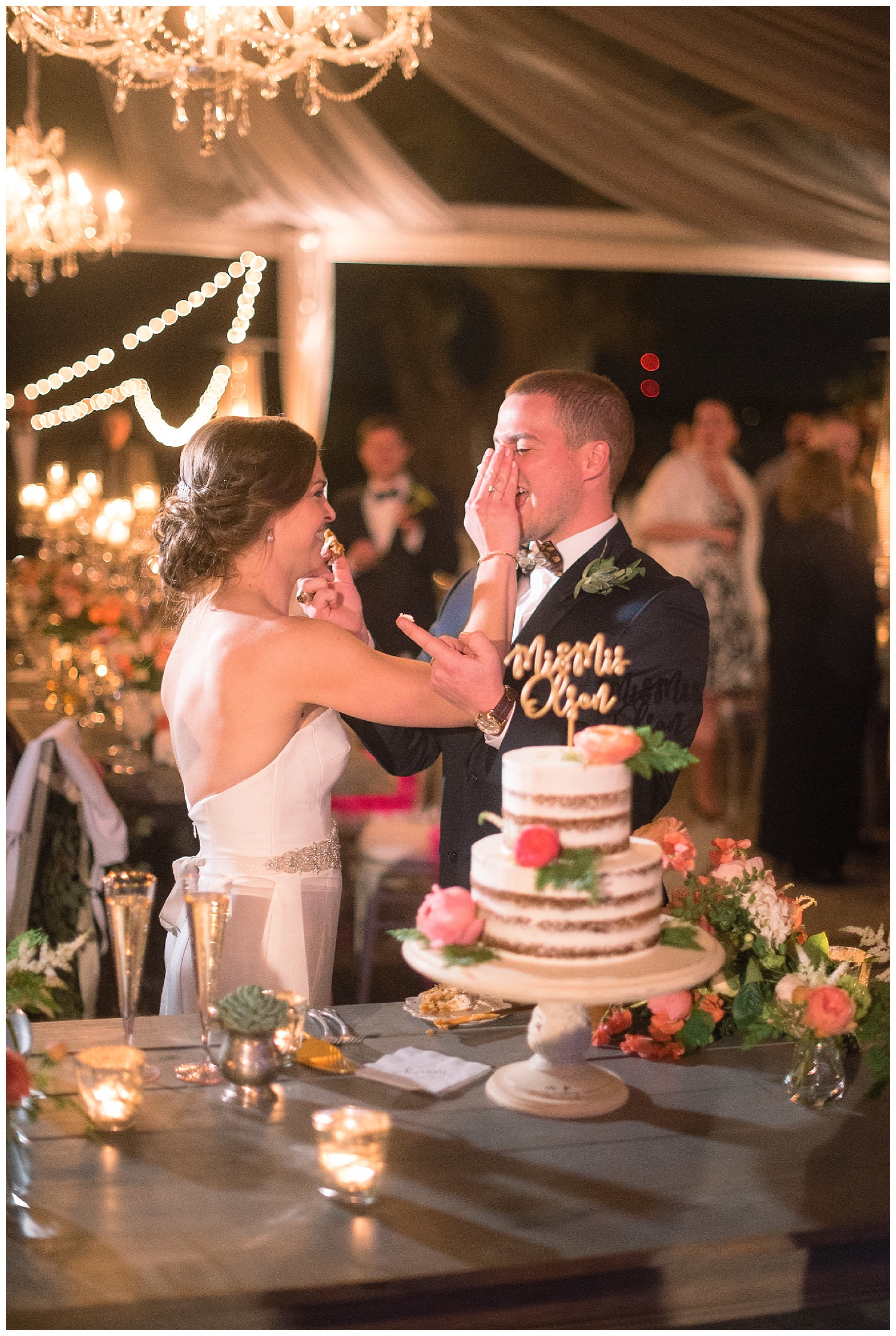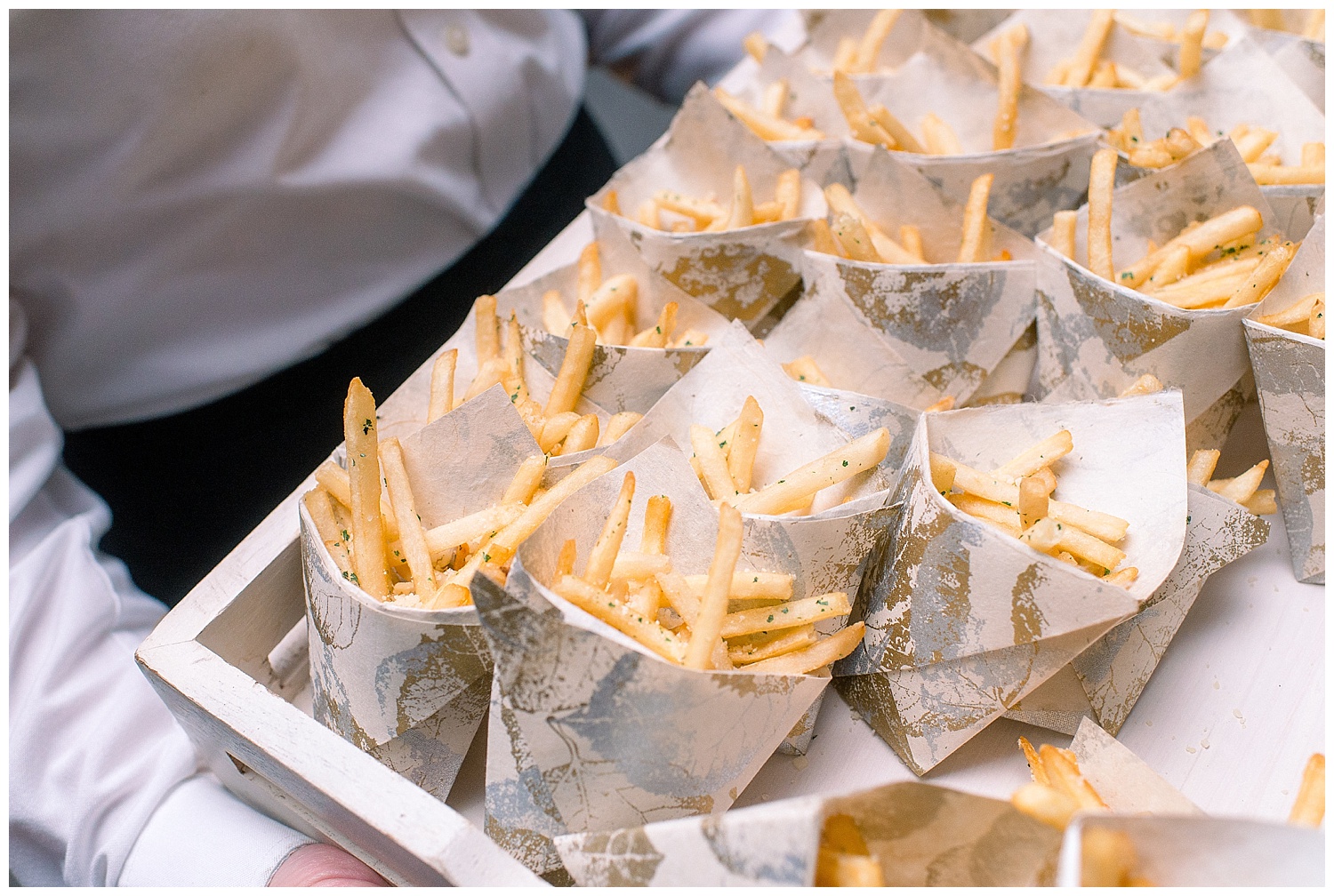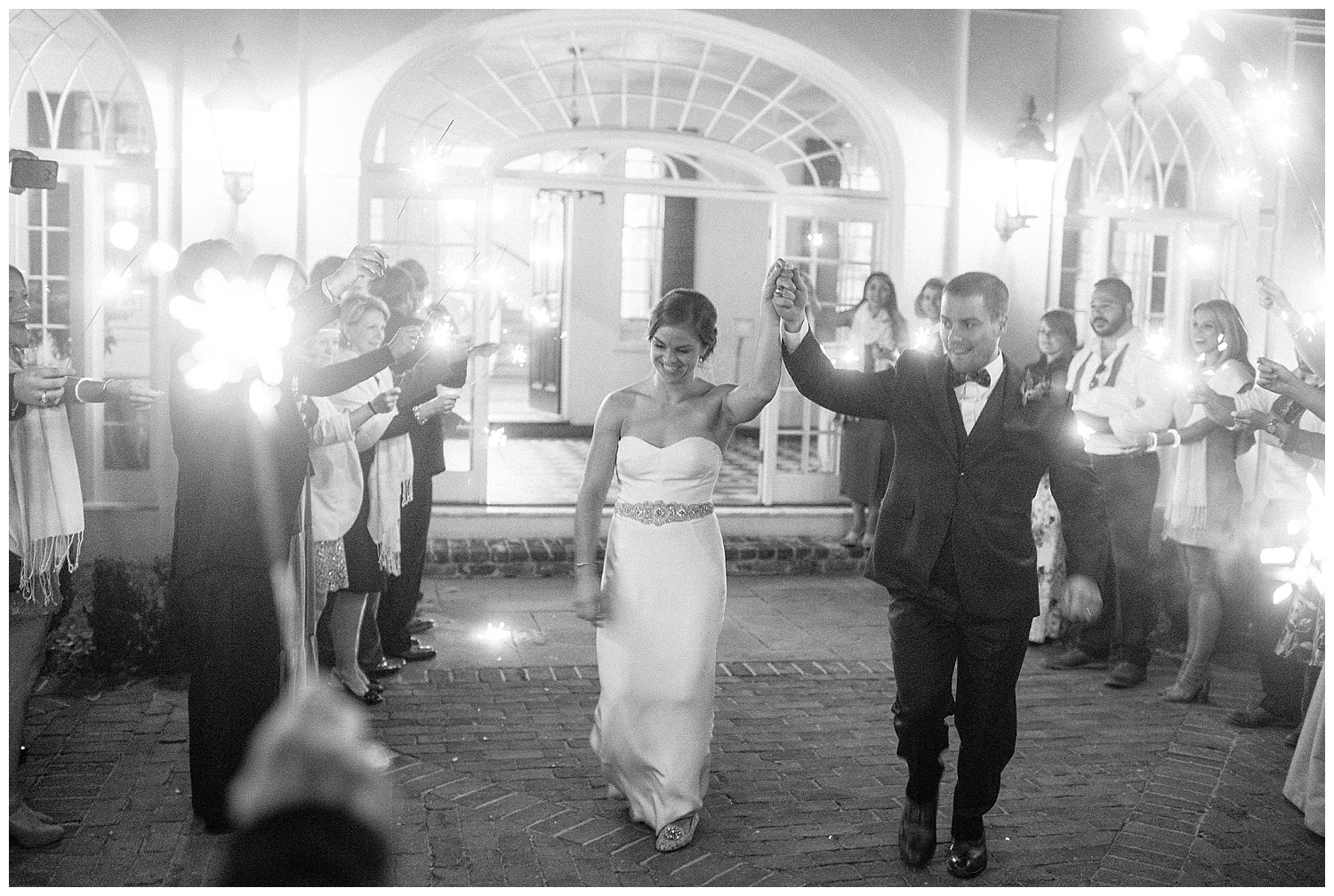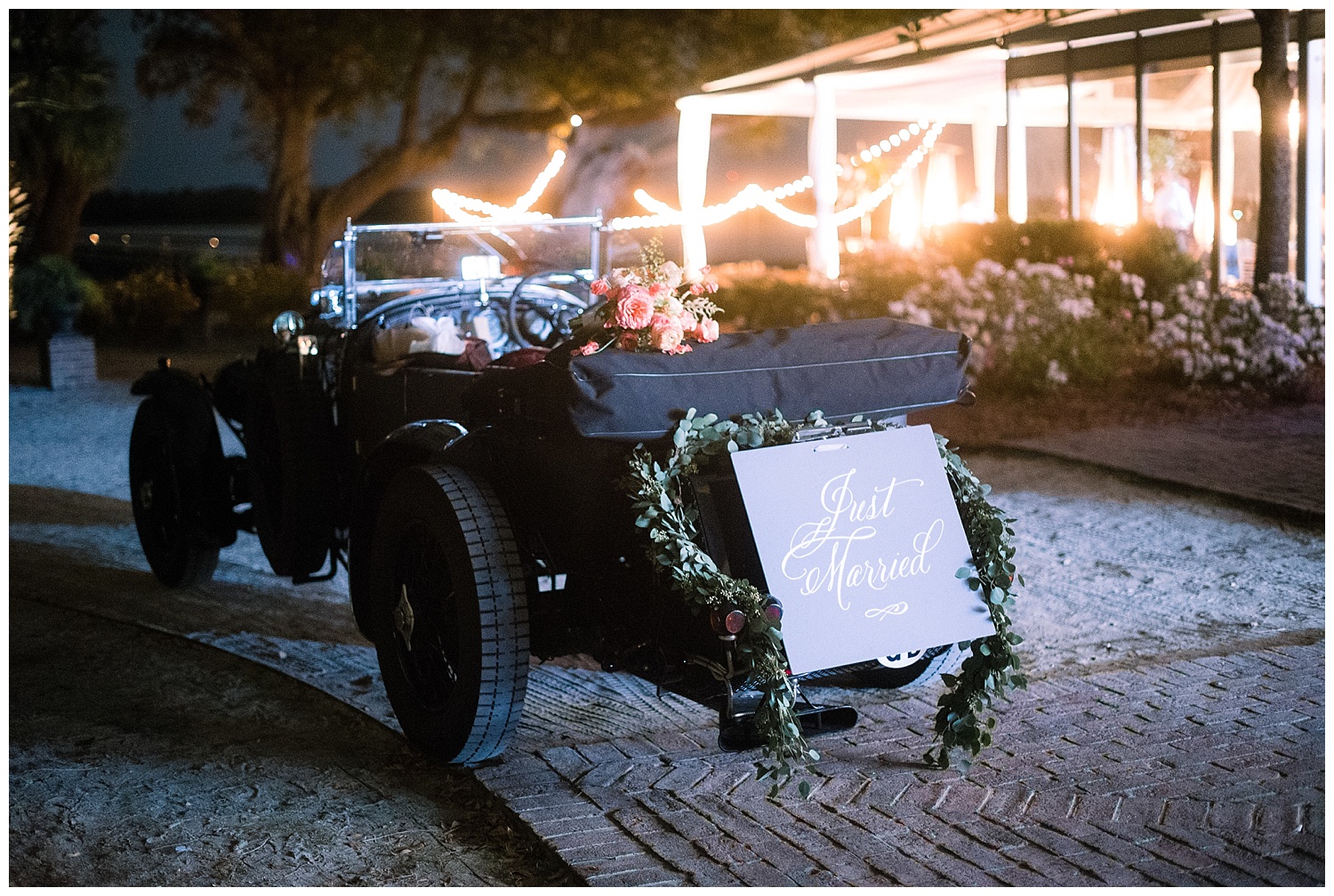 Photographer: Tim Willoughby | Planning and Day-of coordination: Ashley Wenz | Venue: Lowndes Grove Plantation | Flowers: SYG Designs | Rentals: Snyder Events | Draping: Leigh Warren Designs | Stationery: Studio R Design | Lighting: Technical Event Company | Bridal gown: Amy Kuschel available at Bridal House of Charleston | Bridal Shoes: Dolce and Gabbana | Hair and makeup: Lashes and Lace | Bridesmaid Dresses: Lula Kate | Bridal party pajama sets: Piyama | Menswear: Jos A. Bank | Groom's bow tie: Brackish Bow Ties | Ceremony and cocktail hour music: Charleston Chamber Players | Reception band: J.C. Andersen Band | Shuttle service: Absolutely Charleston | Getaway vehicle: Lowcountry Valet | Day-of dress preparation: Cacky's Bride Aid