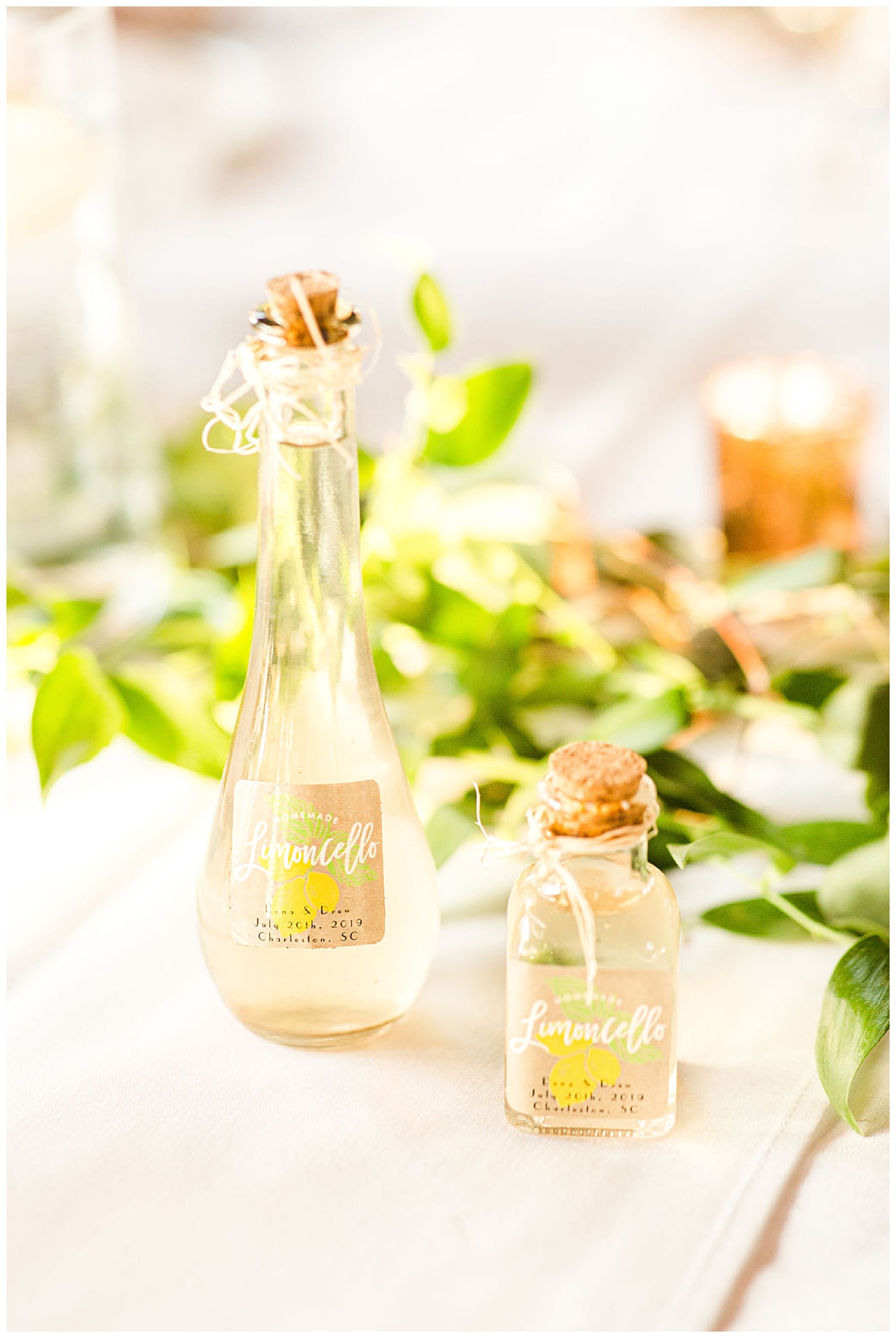 15 Apr

Dena & Drew | Charleston Harbor Resort & Marina
A Charleston Pup-Posal
Dena moved to Charleston from New York City and Andrew (Drew) moved to Charleston from Columbia, South Carolina … then eHarmony worked its magic to bring the pair together. According to Dena, "it was electric from the start," which is probably why a proposal came ten months later.
Picture this: With laundry basket in hand, Dena climbs up three sets of stairs to reach her apartment. On the door hangs two signs: "Dena" and "We have a question for you." Inside is two more signs: Drew, down on one knee with ring in hand, had "Will you marry me?" and their pup Charlie Brown, dressed in tuxedo and top hat, had "Will you marry Dad?" Her answer was an emphatic yes to both!
Fancy a Waterside Wedding?
The duo wanted to keep their Big Day local ("Plus," as Dena says, "what better setting for a wedding?"). Charleston Harbor Resort & Marina was the venue of choice for their boho-chic waterside wedding. And for colors, Dena calls it "a loose interpretation of the sixth and seventh chakras of the Indian chakra system and aura, which is the energy field surrounding the body. I think the colors worked really well together, and complemented my ivory dress and Drew's ash grey linen suit."
The event was a hit—as was the dance floor. Dena and Drew took private dance lessons leading up to the wedding. Their first twirl about the floor went so well, they did it three times!
P.S. Having a summer waterside wedding in Charleston? Here's a good idea: Dena and Drew had a hydration station right outside of their ceremony with cucumber water and sweet tea.