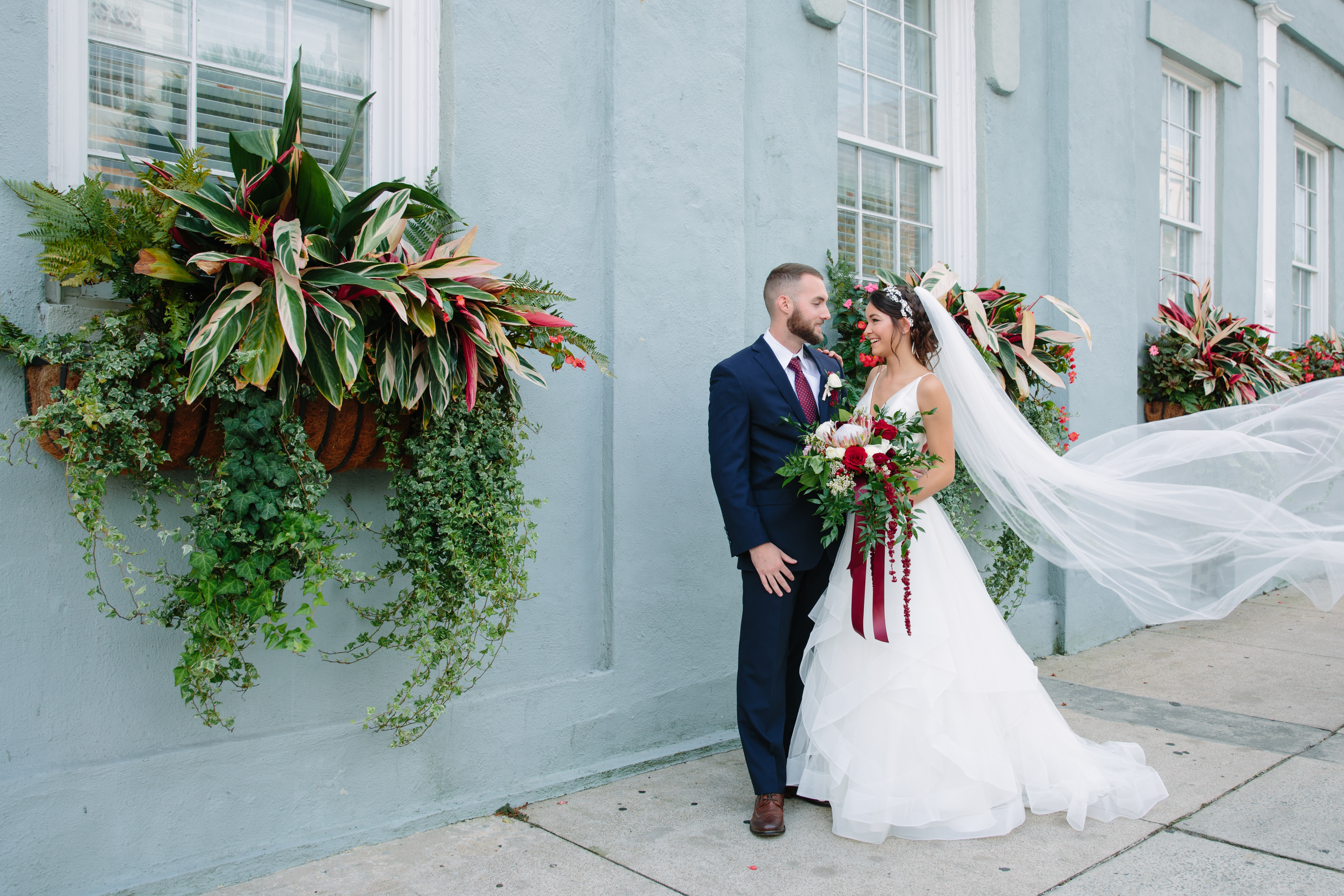 20 Mar

Deajsha & George | Merchants Hall

Y'all. Deajsha is a TRIP. We honestly don't think we've ever gotten such over-the-moon descriptions of a romance, proposal, or wedding as we did with hers. Trust us, you have got to read her responses—we're thinking she for-sure has a future as a novelist or Lifetime-Hallmark channel writer! To ground you before you jump into things: Deajsha and George are from Asheville, North Carolina, and after saying "Yes" to his proposal, the next words out of the bride-to-be's mouth were "We are getting married in Charleston!" (Their love of the Lowcountry spurred from a trip here during their courtship.) They encountered a few bumps in the planning process—their original venue closed four months before the Big Day and a major vendor bowed out the night before their ceremony—but all's well that ends well. Now. Enjoy, and congrats to the sweet couple.

The Wedding Row: How did you and George meet?

Deajsha: It was the summer of 2013. George and I attended the same high school in North Carolina. He was a year ahead of me, and we would always pass each other in the chaotic hallways, but I never had a reason to introduce myself. Then George and I met one day when I was getting off of work and since we have memorable faces, he asked me if I wanted to go "Get some food with him. Or see a movie together. Or both." And that was it. Truly, the start of everything.

TWR: How long did you date?

Deajsha: We dated for two-and-a-half-years of pure bliss, with me still trying to catch my breath as to whether it was all real or not. (Labeling me his girlfriend, it was never a question that he actually asked me. Two days after we met someone asked if he and I were dating and he just naturally said, "Yes." That was perfectly fine with me.)

TWR: How did the proposal go down—we heard it was on a trip with his family?

Deajsha: Oh. That day. May 14th, 2016. The day I finally was able to say the word "yes." How should I even start? OK, how about this: Panama City Beach, Florida. Saturday. 5:30 p.m. and the sky was blazing red with all the oranges, yellows, and pinks mixed into one. The neighboring house was having a beach vow renewal ceremony (with a heart made out of rose petals on the sand). A perfect fairy tale that I couldn't help but to stare at in envy because I wanted that to be George and I so badly. What a mesmerizing moment that would be for an engagement or wedding. Well. Moments later, we decided to take a walk. The way the ocean air smelt. The way our hands were the perfect amount of sticky from the humidity and salt. We started walking back to our beach house to watch the sun turn into night. Every moment with him was so magical … then, with the lowest and sweetest voice possible, George told me that he was sorry. Sorry that the house next to us had such a special night because, "There was something special that I wanted to ask you," he said. I was done. Tears, sobs, legit lost my breath. Next thing I knew, cheers from every person standing on the beach, standing outside of the neighboring beach house, and most importantly, his family standing up on the balcony of our beach house, photographing the entire moment. I couldn't try to soak up the moment any harder. I didn't want it to end. It was already going by so fast. But my attention couldn't be broke. He was so vulnerable and open and he was all mine. My fiancé. I just fell over and grabbed him.

TWR: Did you answer him or just pass out?

Deajsha: I didn't even look at the ring before I said "Yes." He took my promise ring off and slid the emerald-shaped diamond on, and guess what? My fingers were SO swollen from the humidity that the ring wouldn't fit. But I wasn't having that. I was getting pictures with that ring on my finger. With my fiancé. With us standing in front of that sunset on the beach. I jammed that ring on so hard I had a purple bruise on my finger for a week! The rest was a fairy tale … many bottles of champagne popping once we walked up on the balcony. Hugs. Kisses. Tears. Laughter. It was everything and more. It was authentic and real. My dream had come to life. The first man I had ever loved was going to be my forever.

TWR: Wow! How about the wedding itself? Anything to share?

Deajsha: Picture this. The Friday before our wedding day, six hours before our rehearsal dinner, I receive an email from our DJ company. They said that they were not able to work our wedding and that they had no connections that they could reach out to for us. In Charleston. The wedding capital of the U.S. The day before our wedding. I started hysterically having a meltdown and drank the whole bar at our hotel. My family, George's family, and every single one of our guests reached out to DJs. Our hotel manager at The Vendue contacted a lawyer for us. We just felt so much freaking love from everyone … and the real hero of the day was Houston Pearce, owner/manager/coordinator of our venue, Merchants Hall. He was supposed to be out of town on our wedding day but offered to stay to be our music helper and play the songs we needed on the surround sound system. A true blessing. Everything DOES happen for a reason, brides.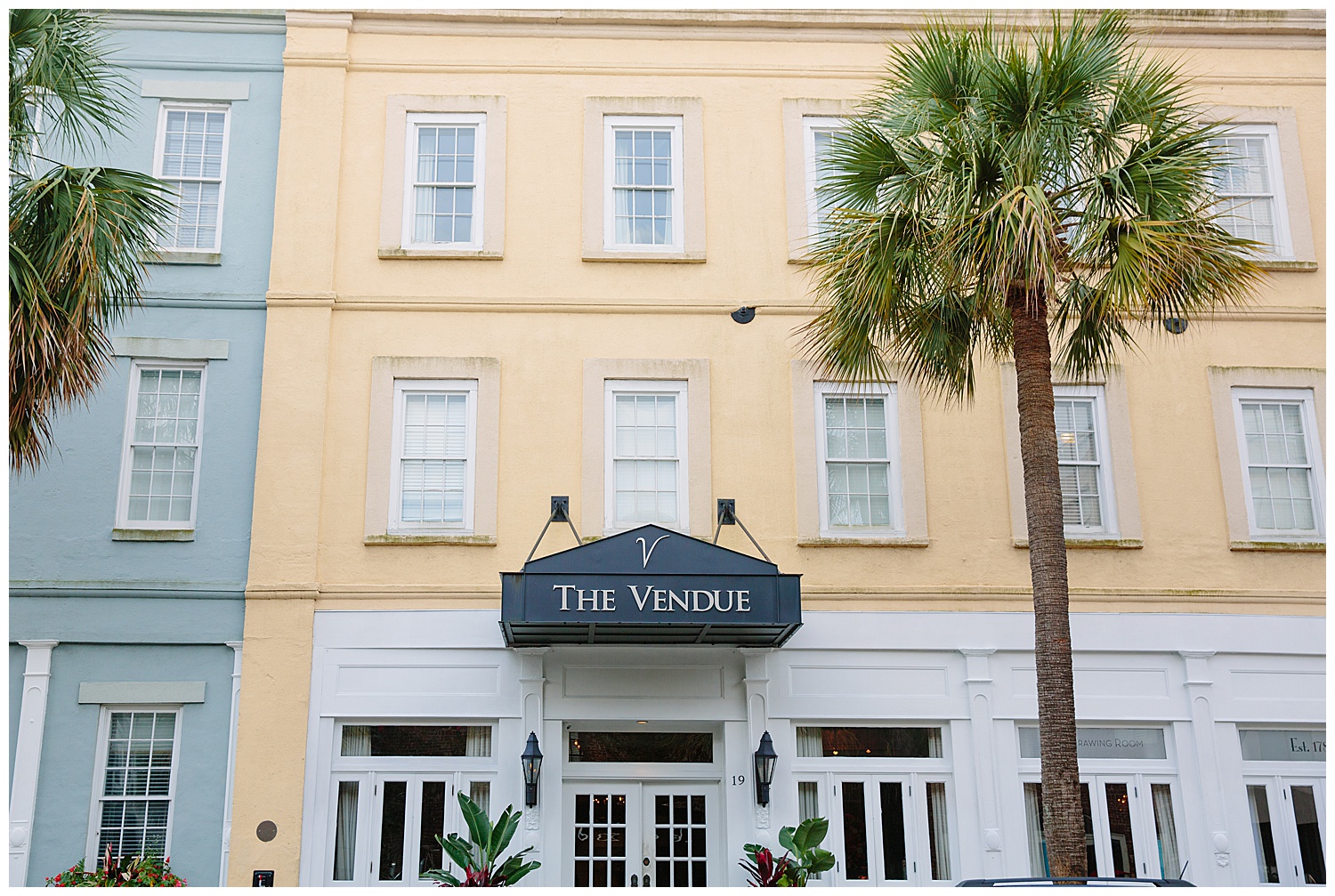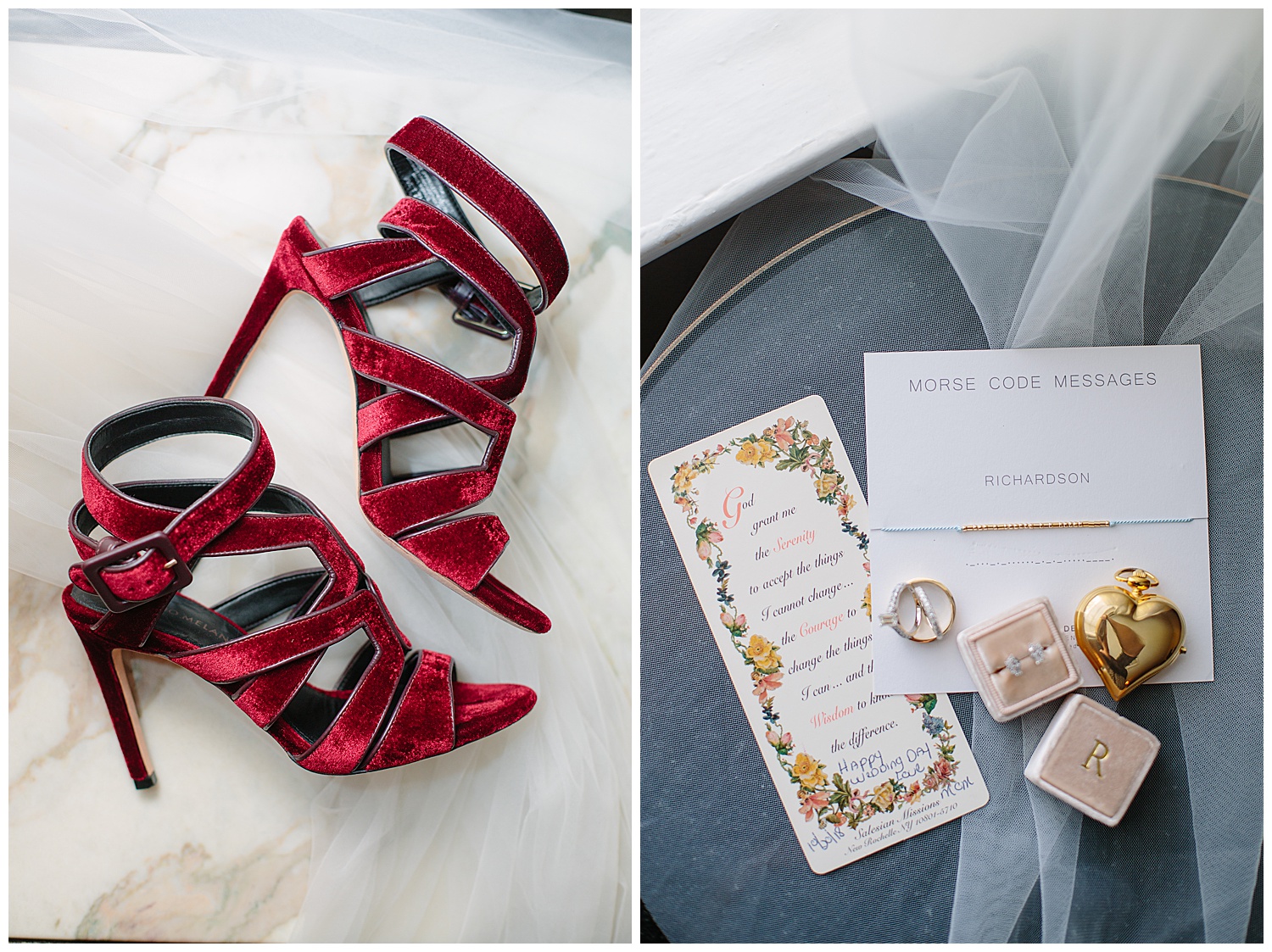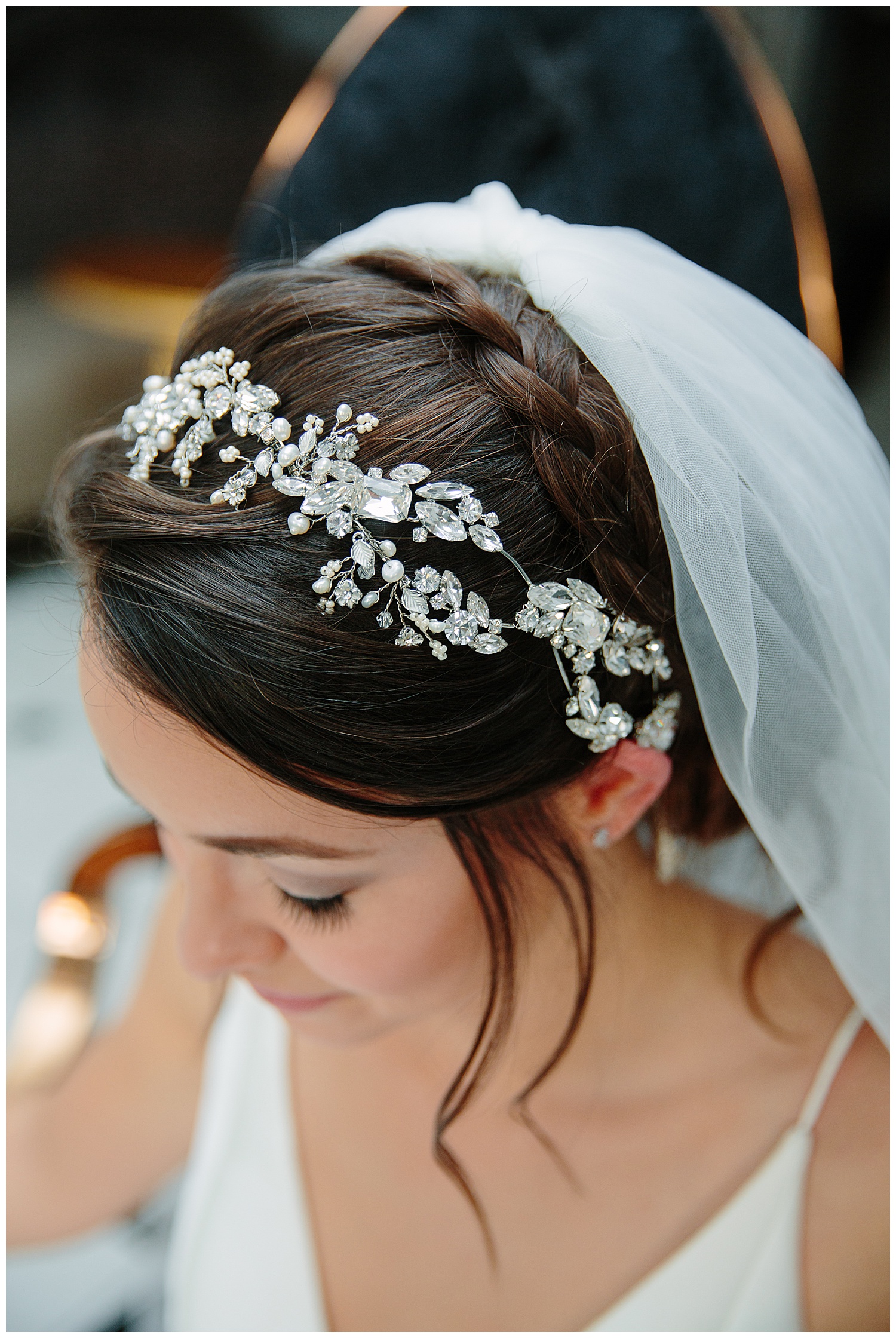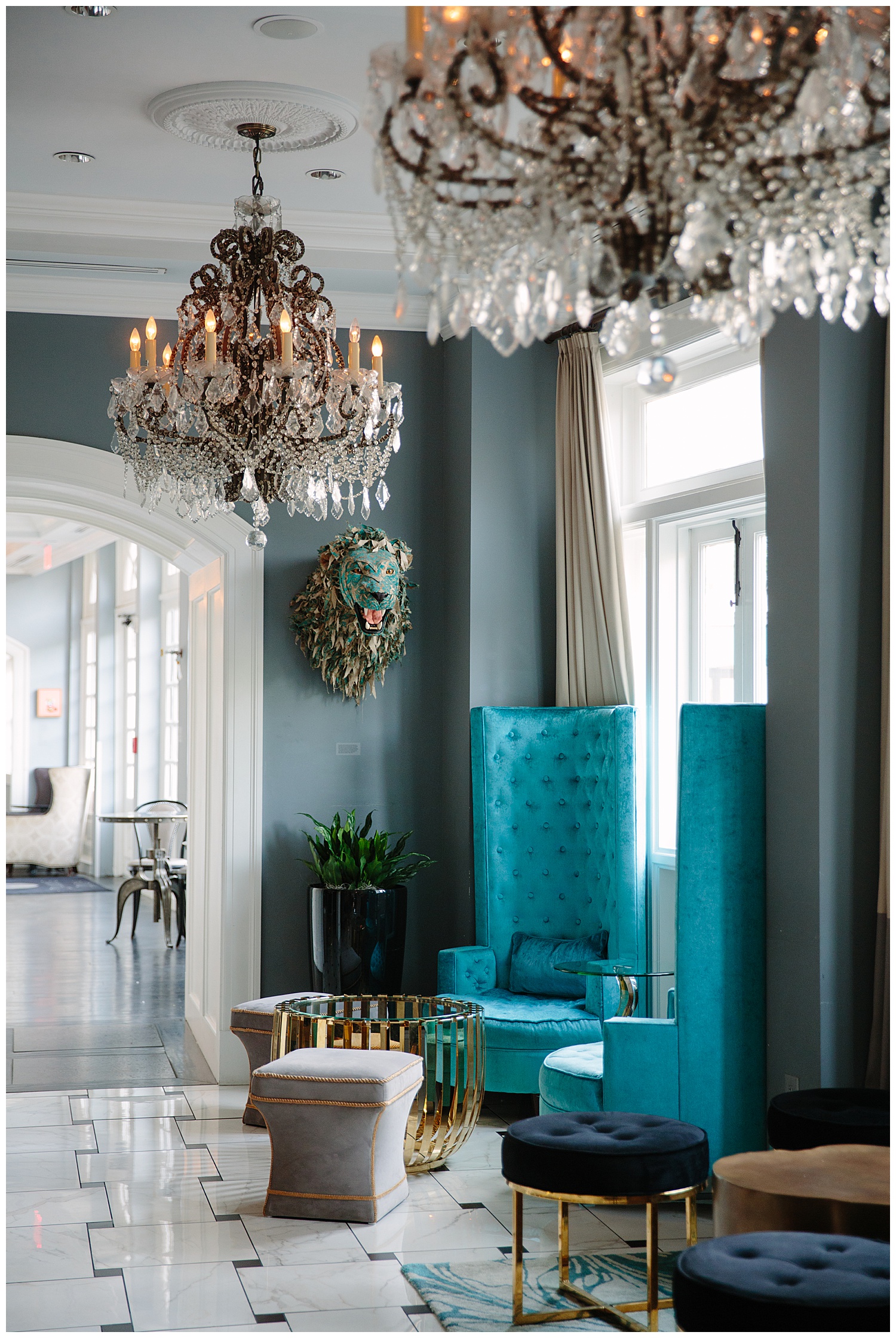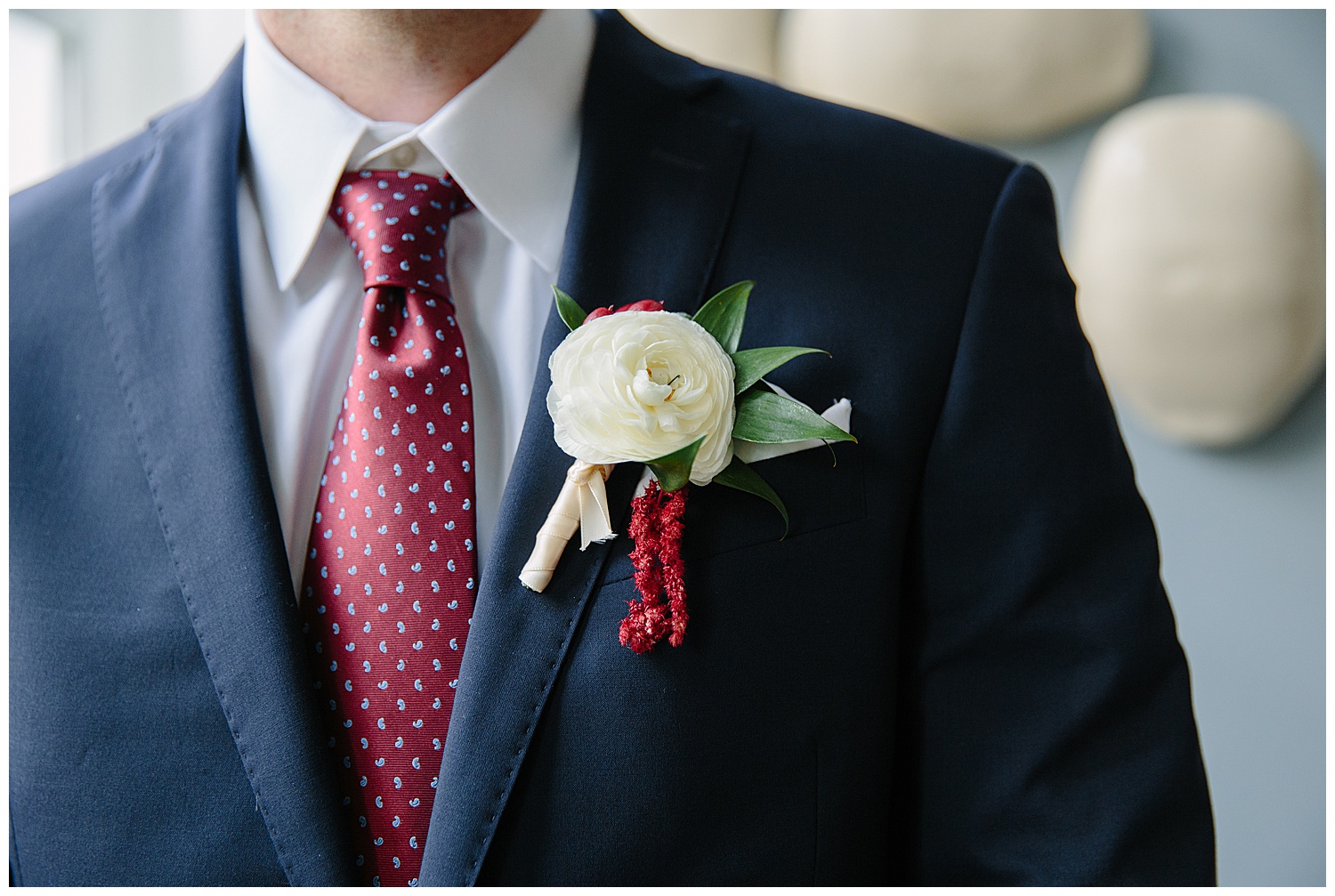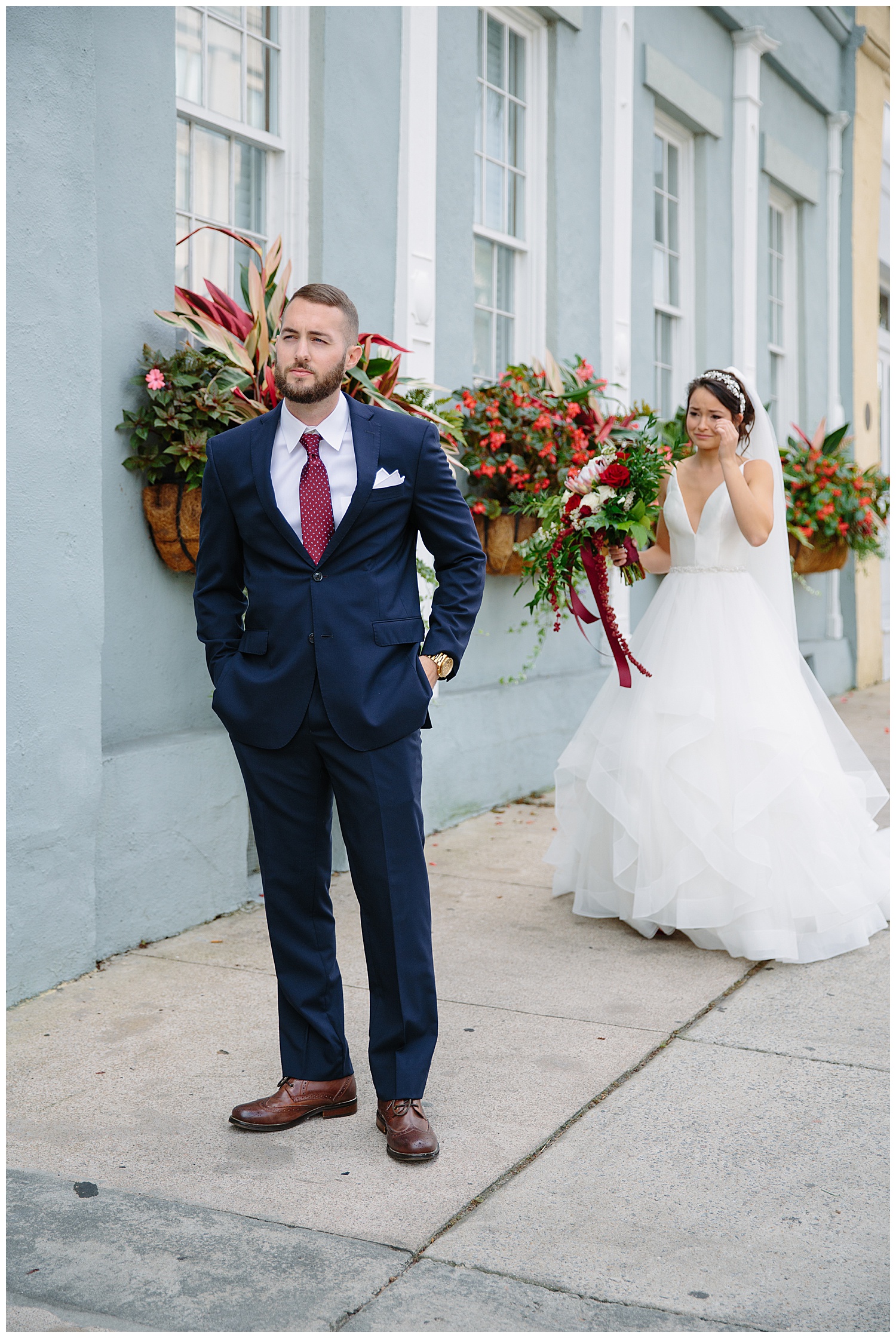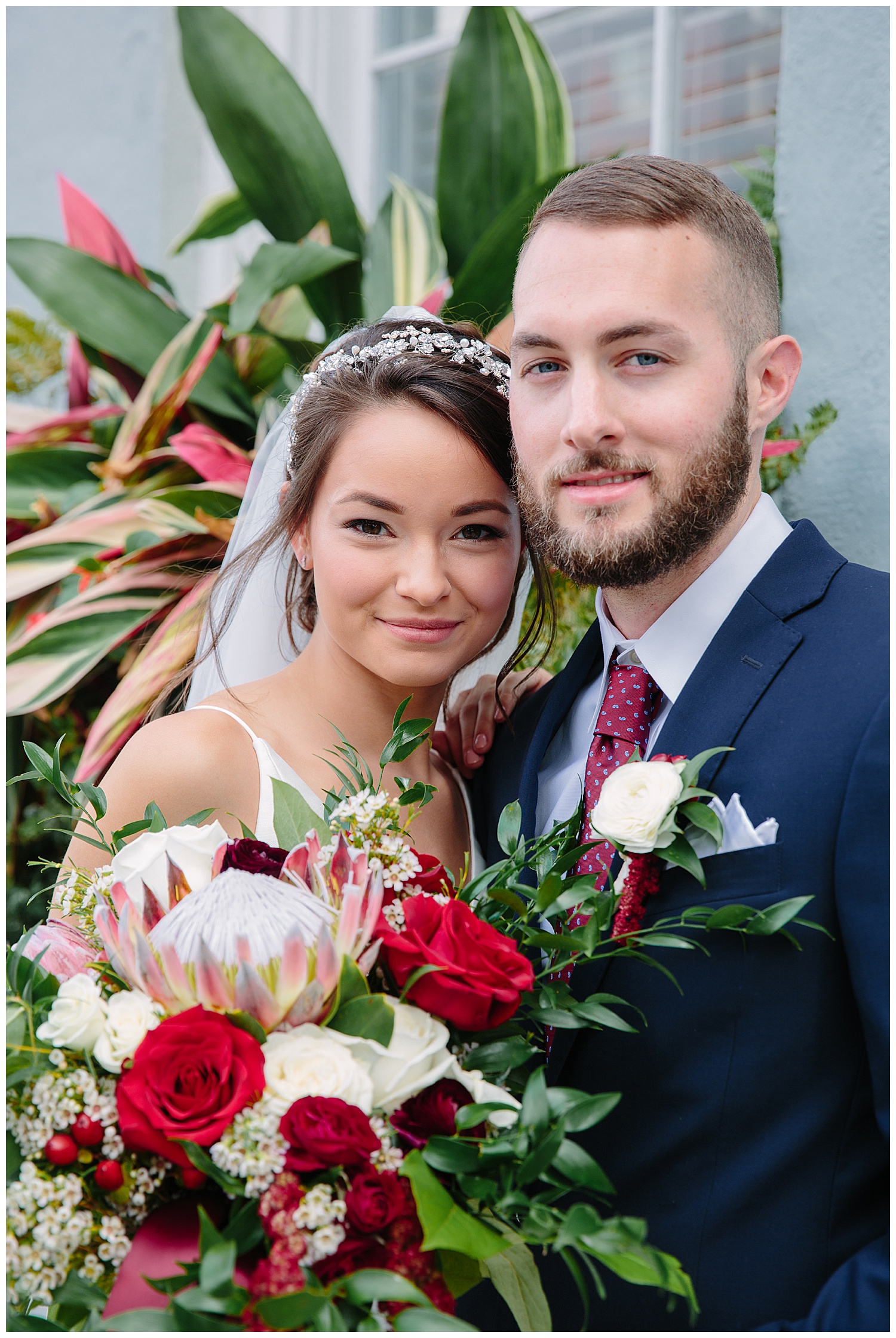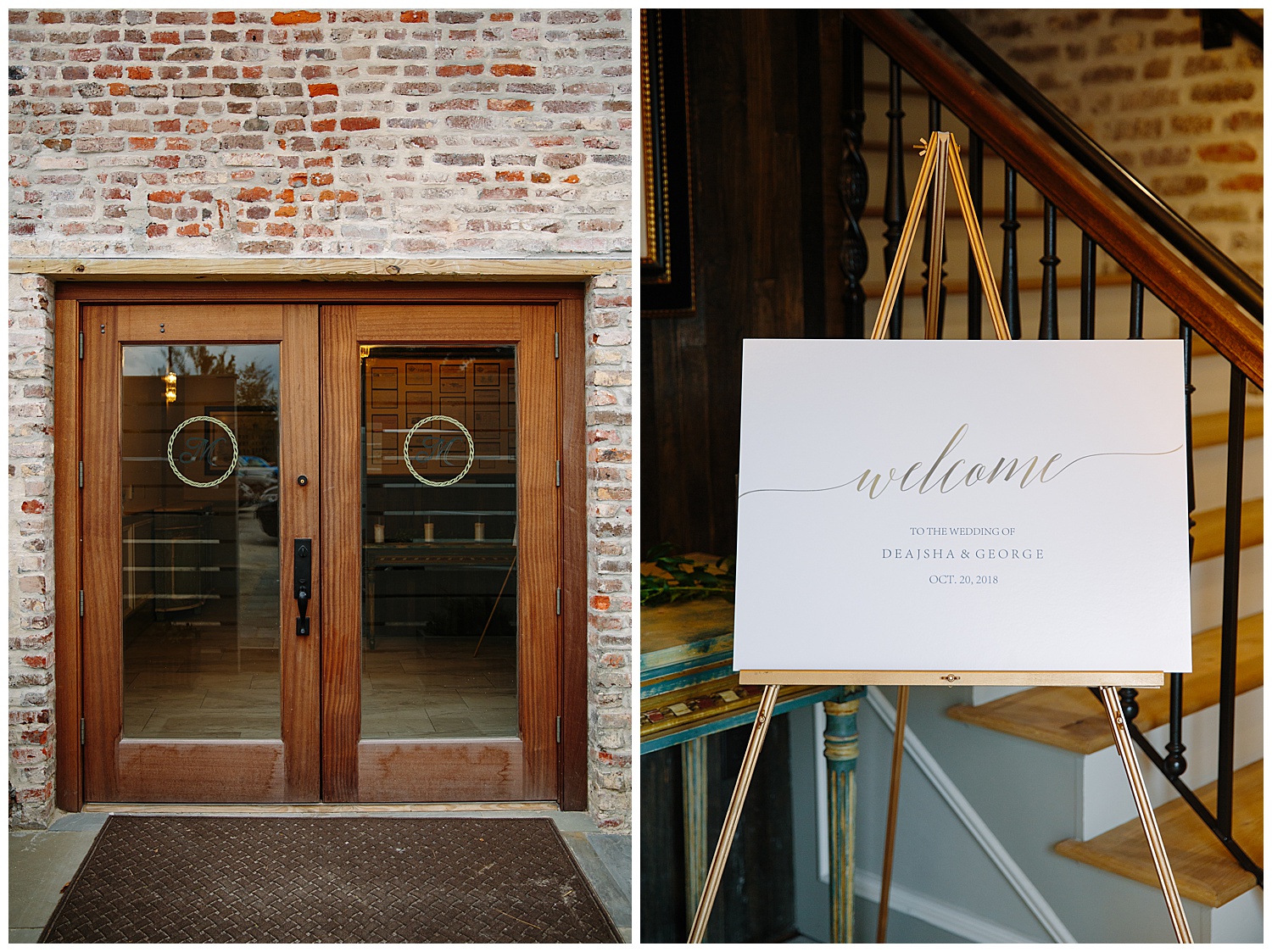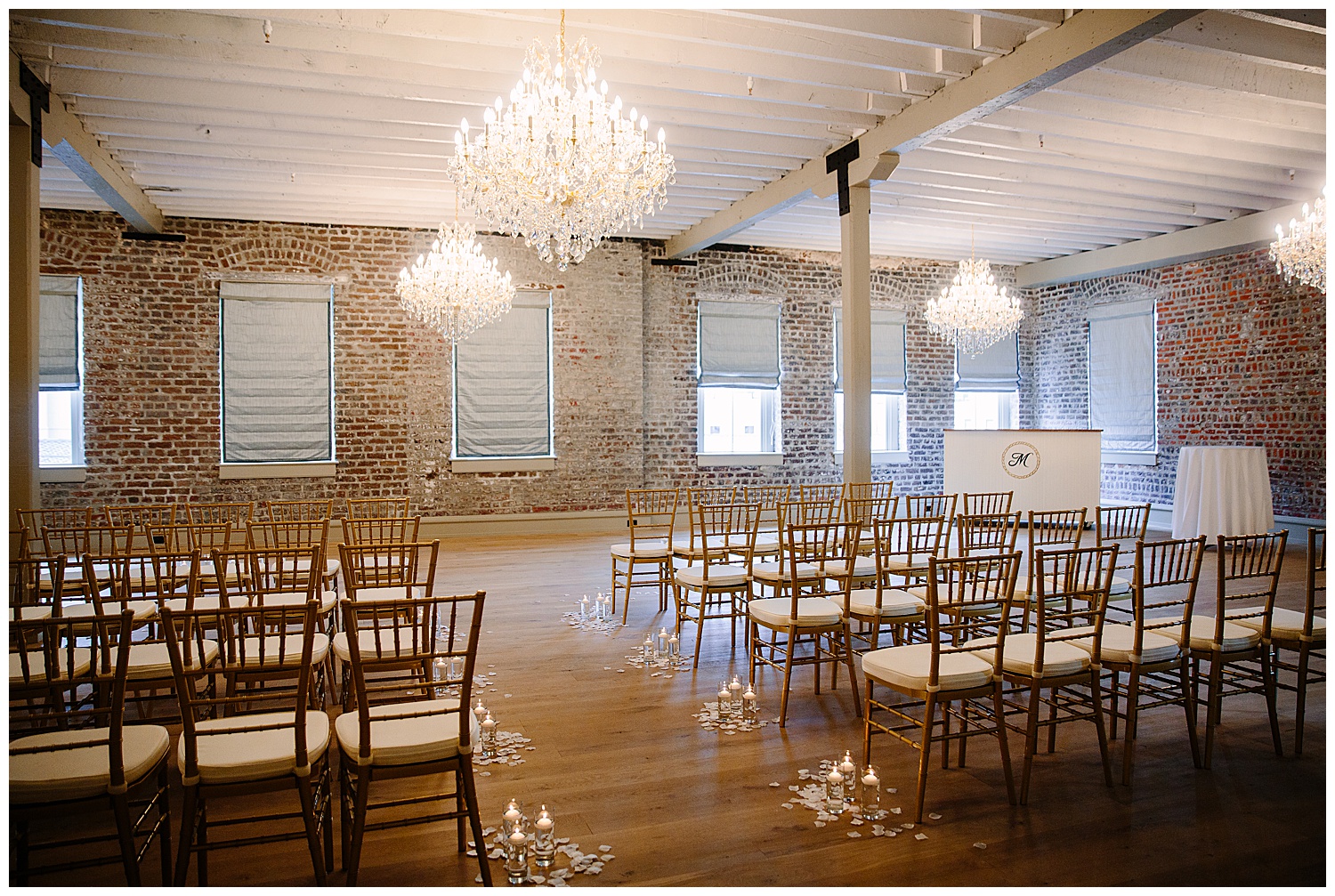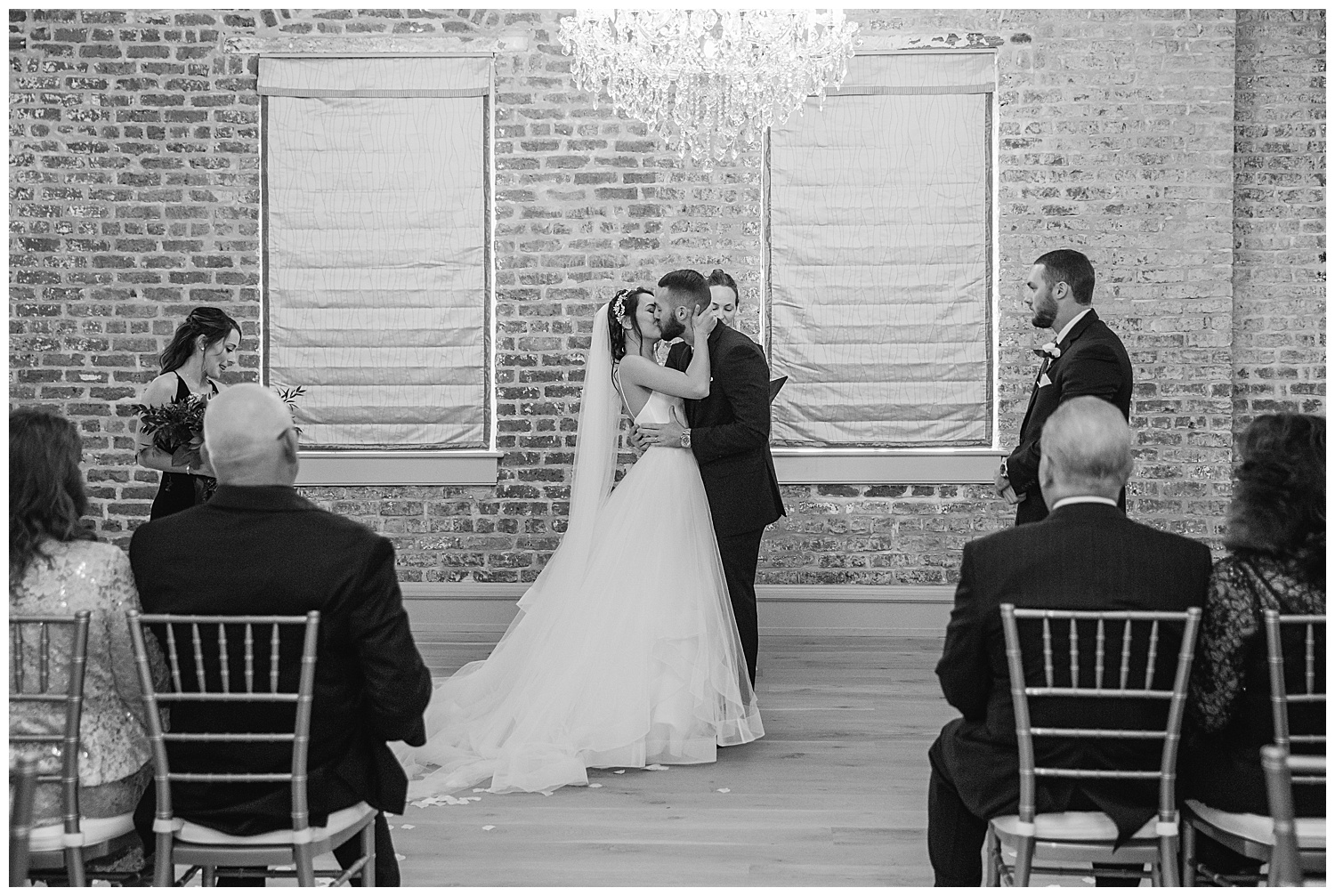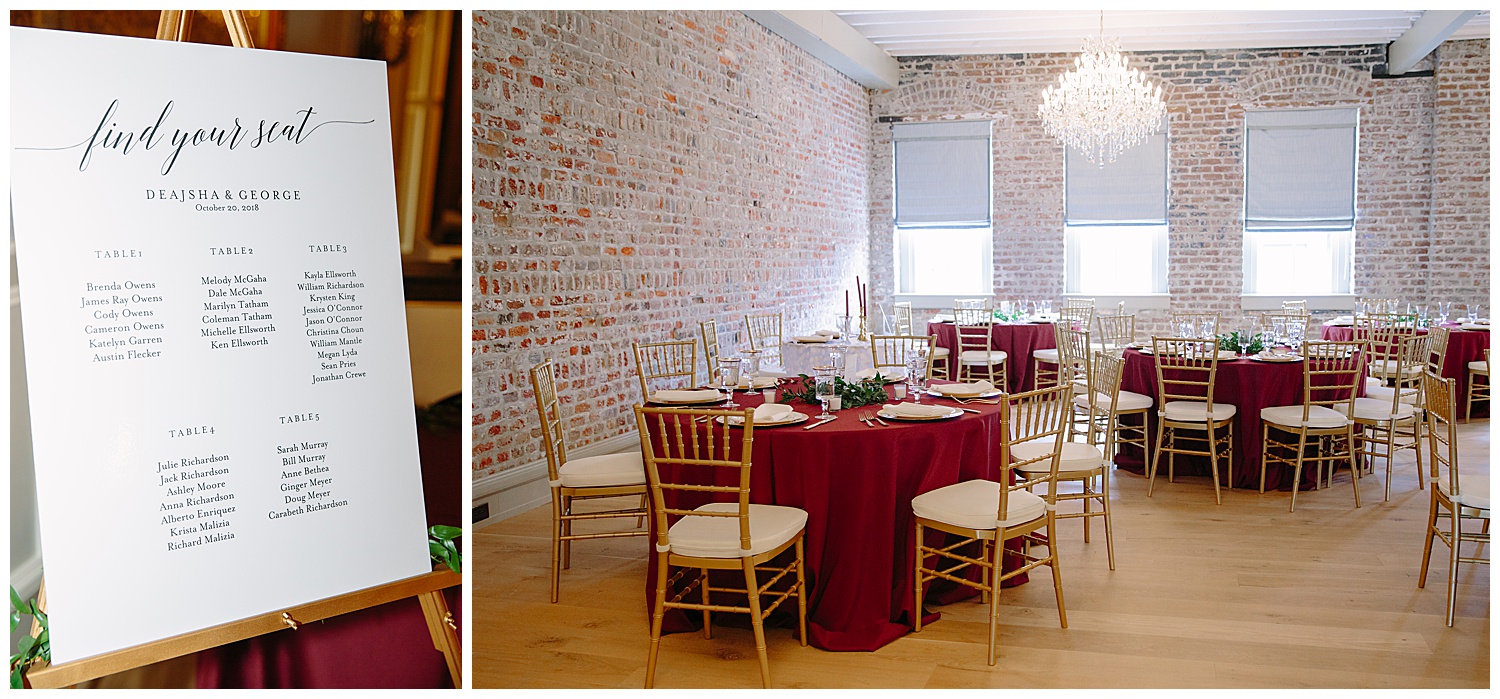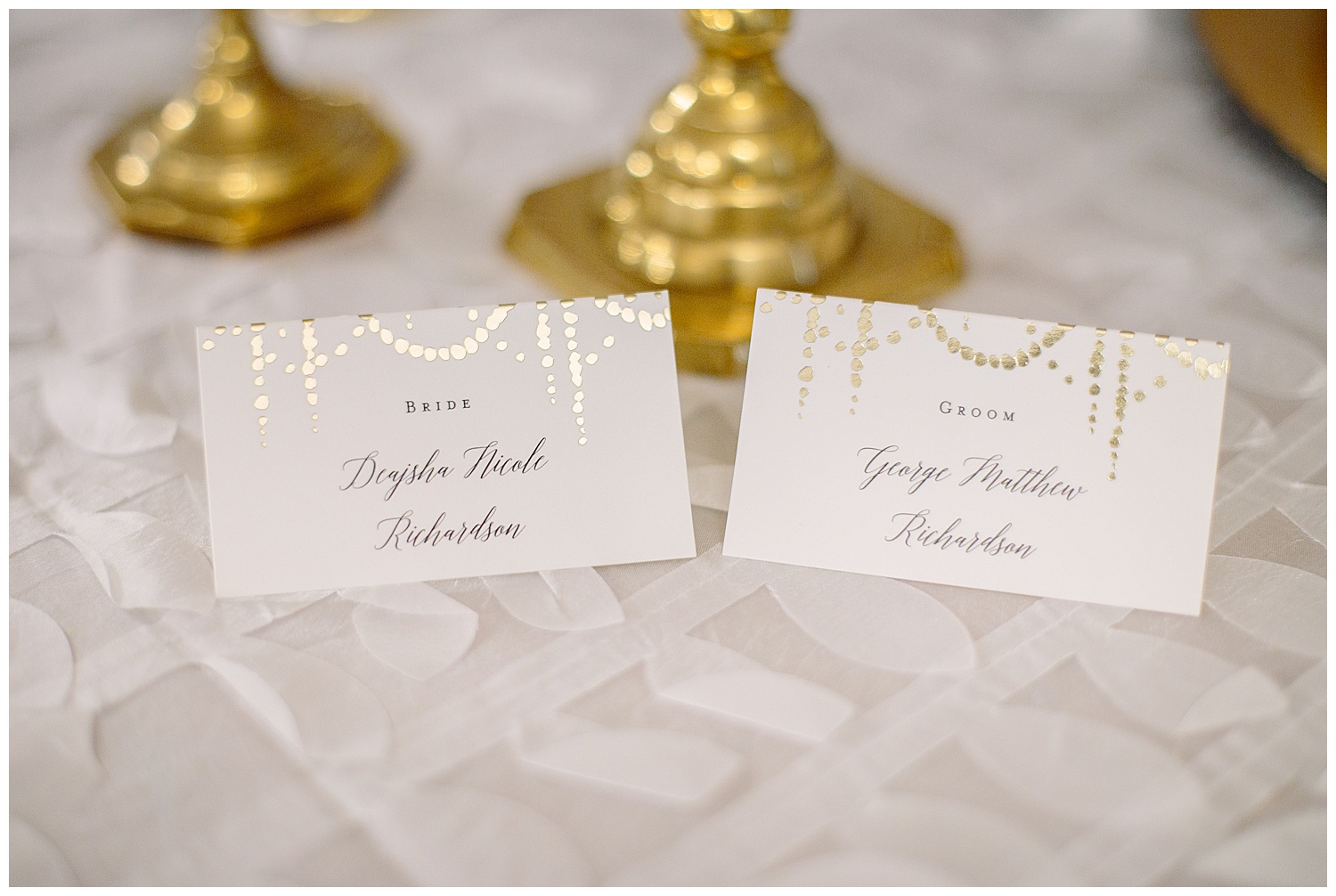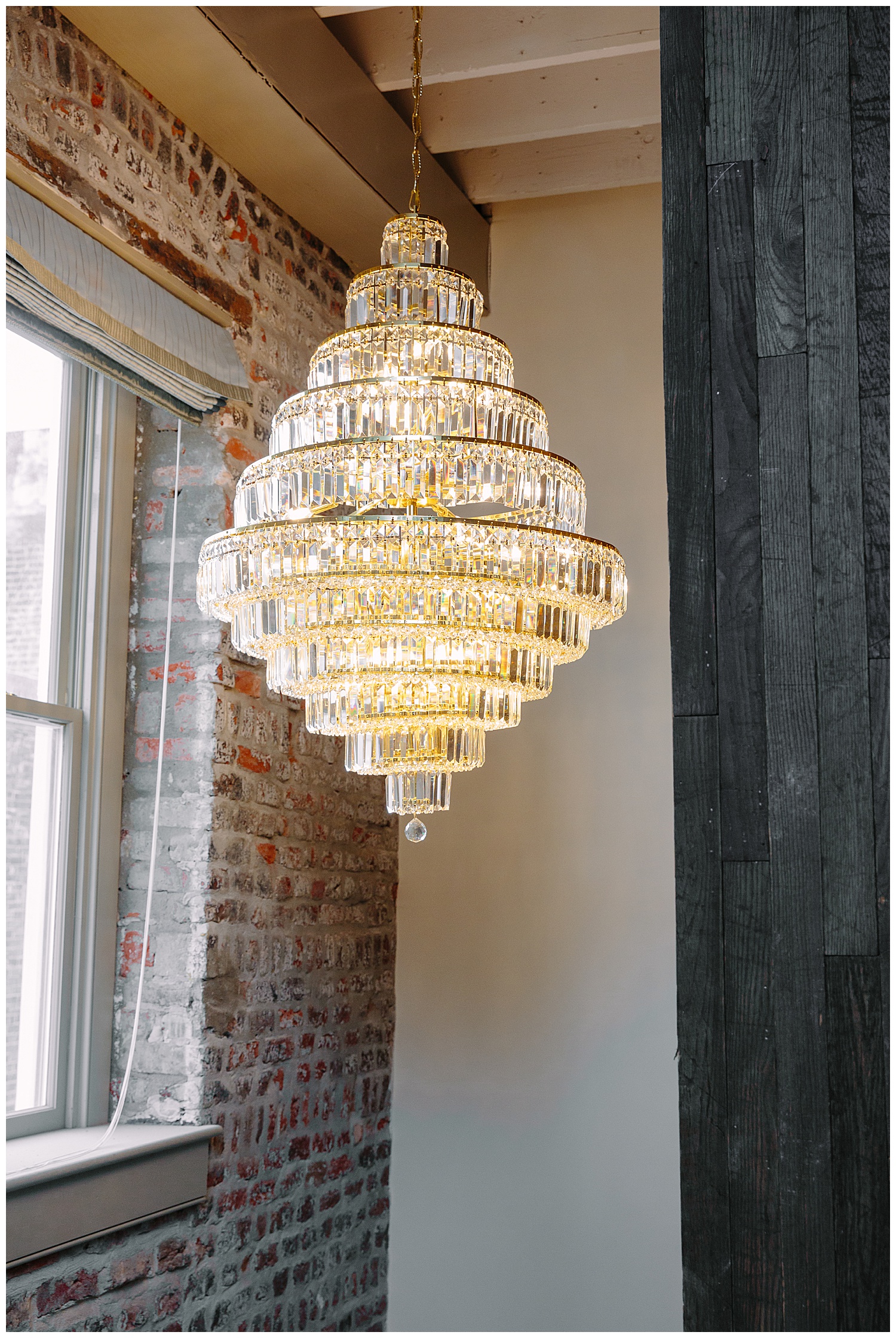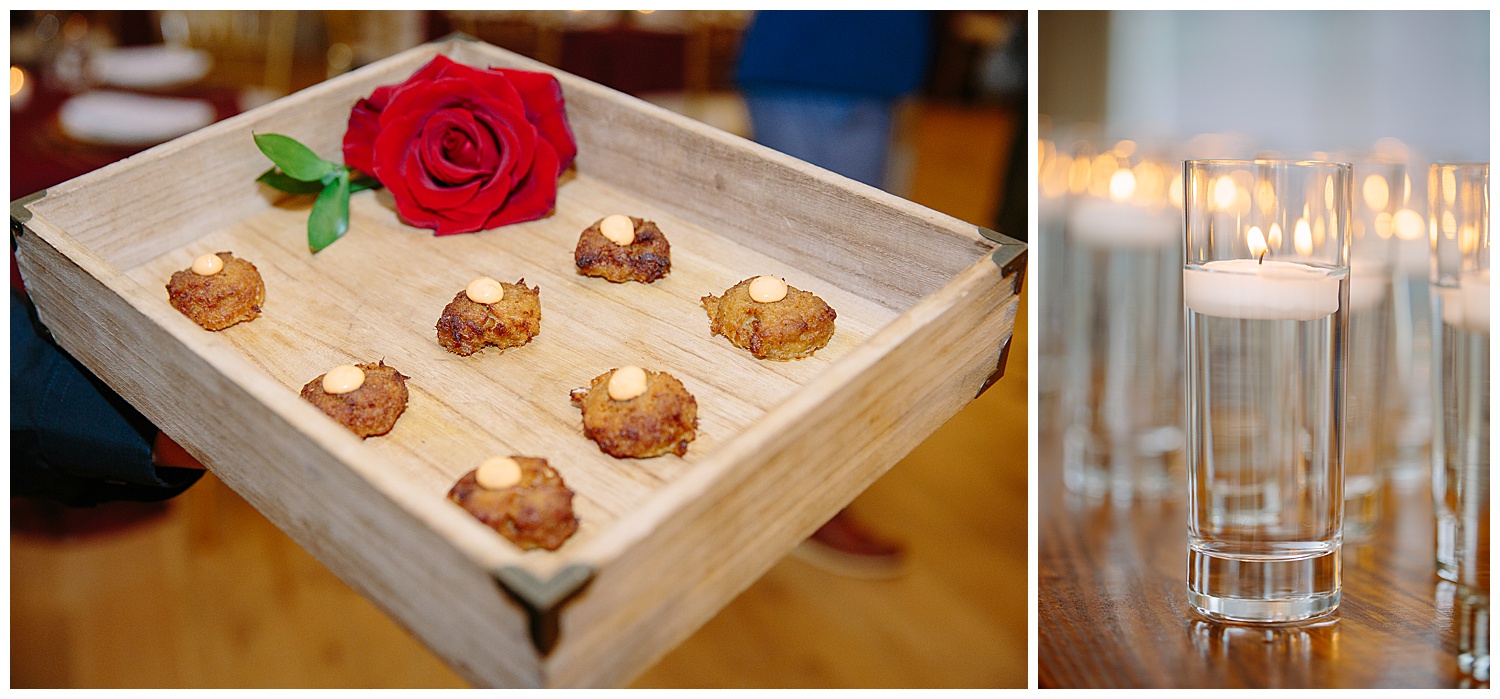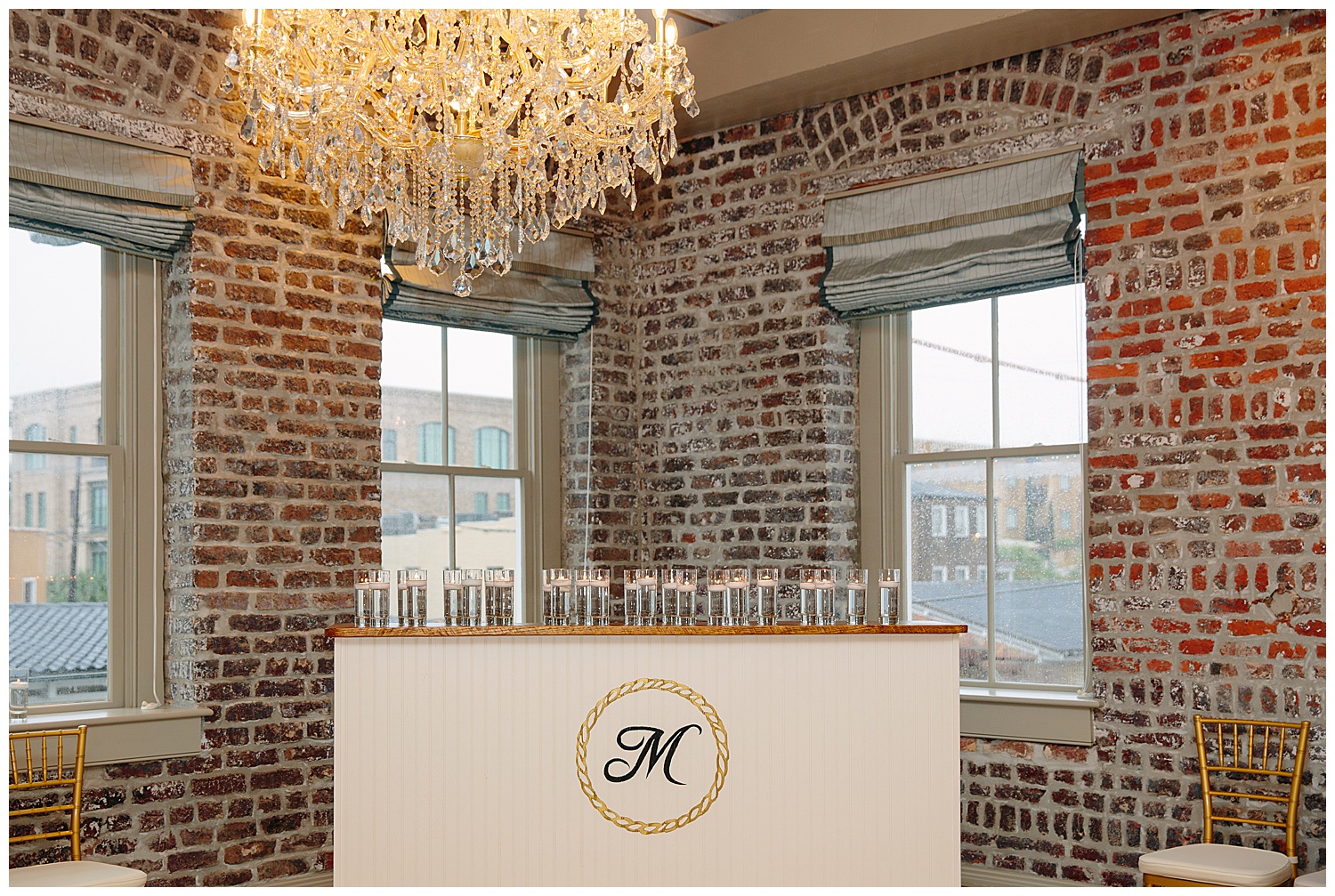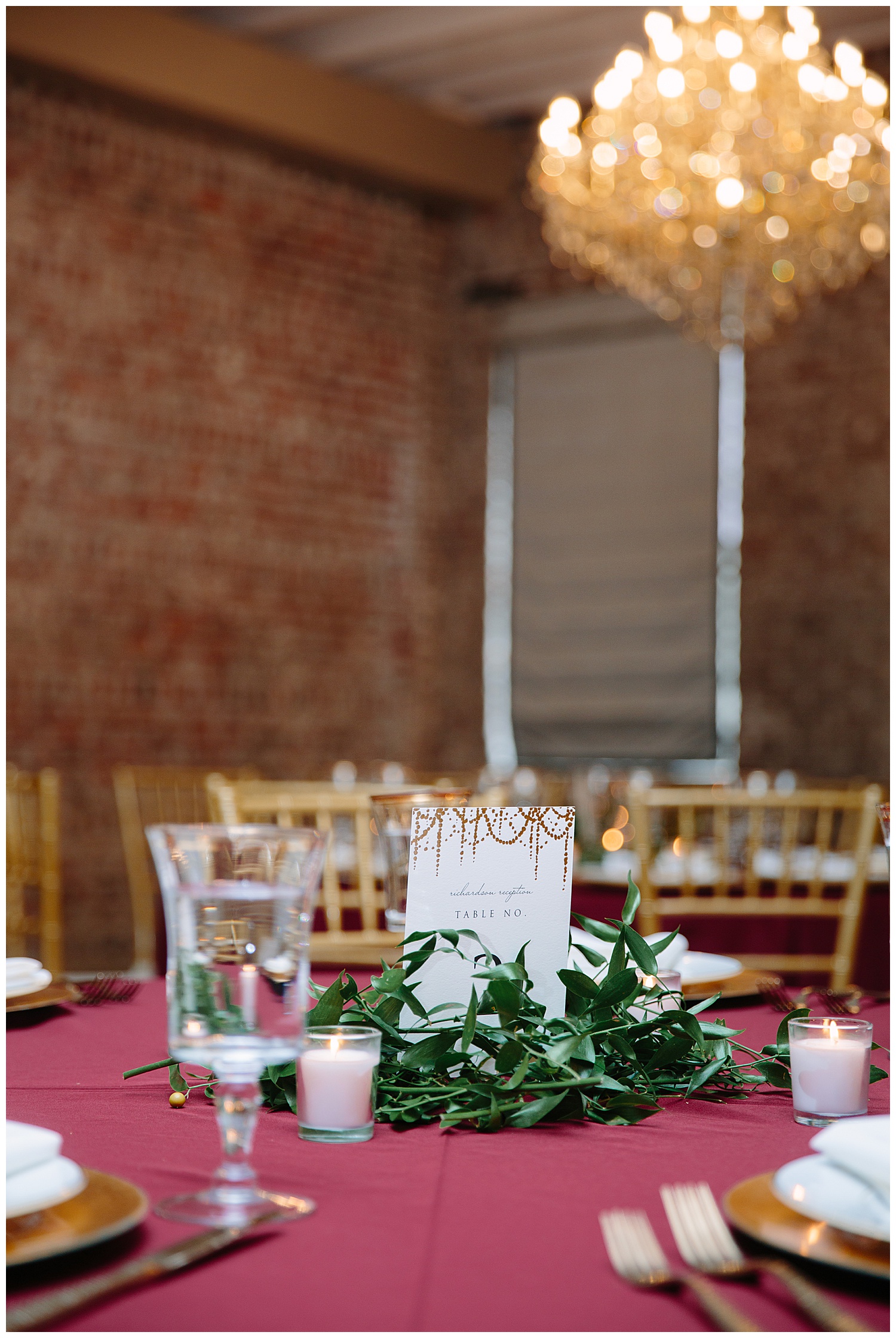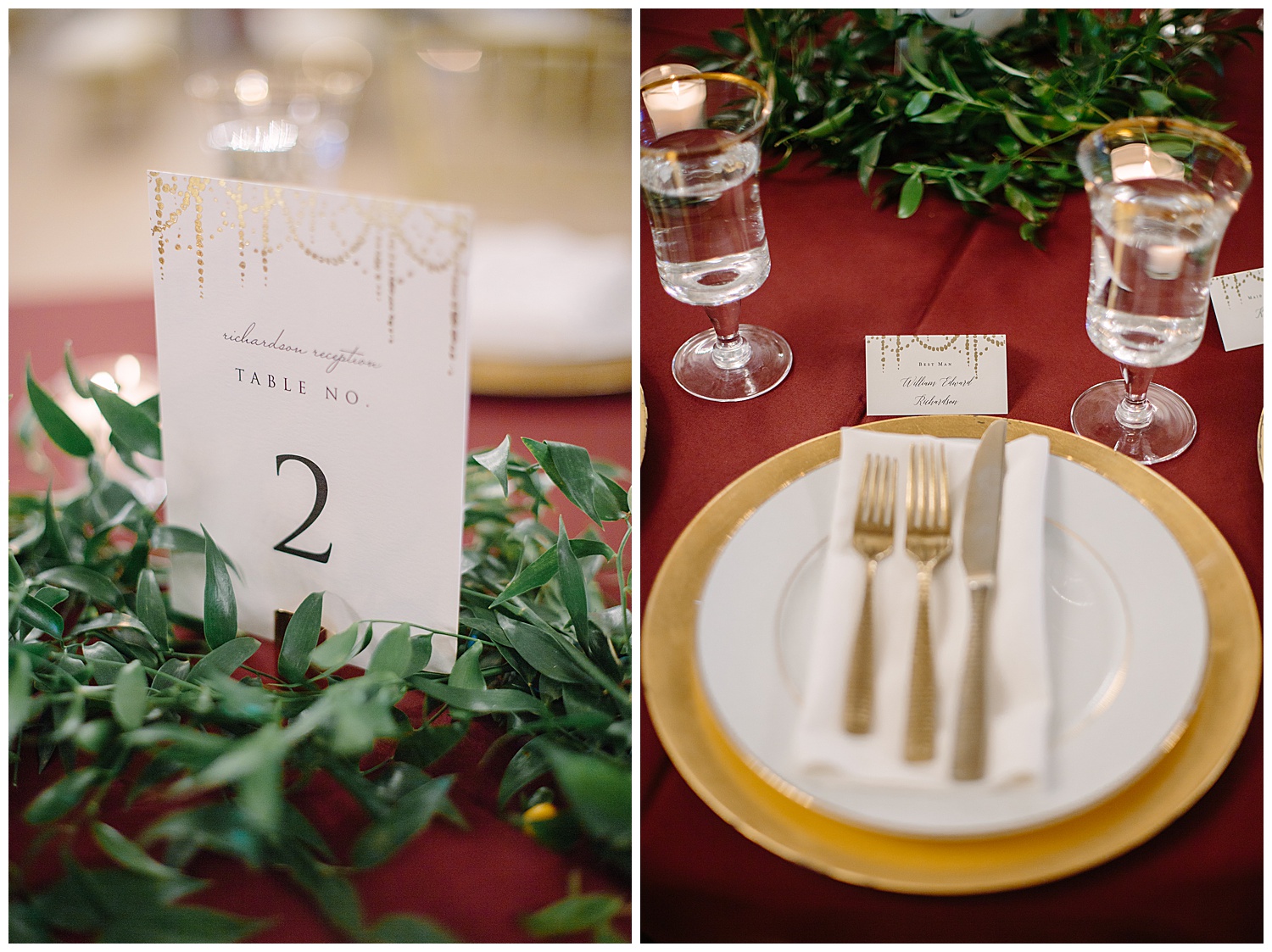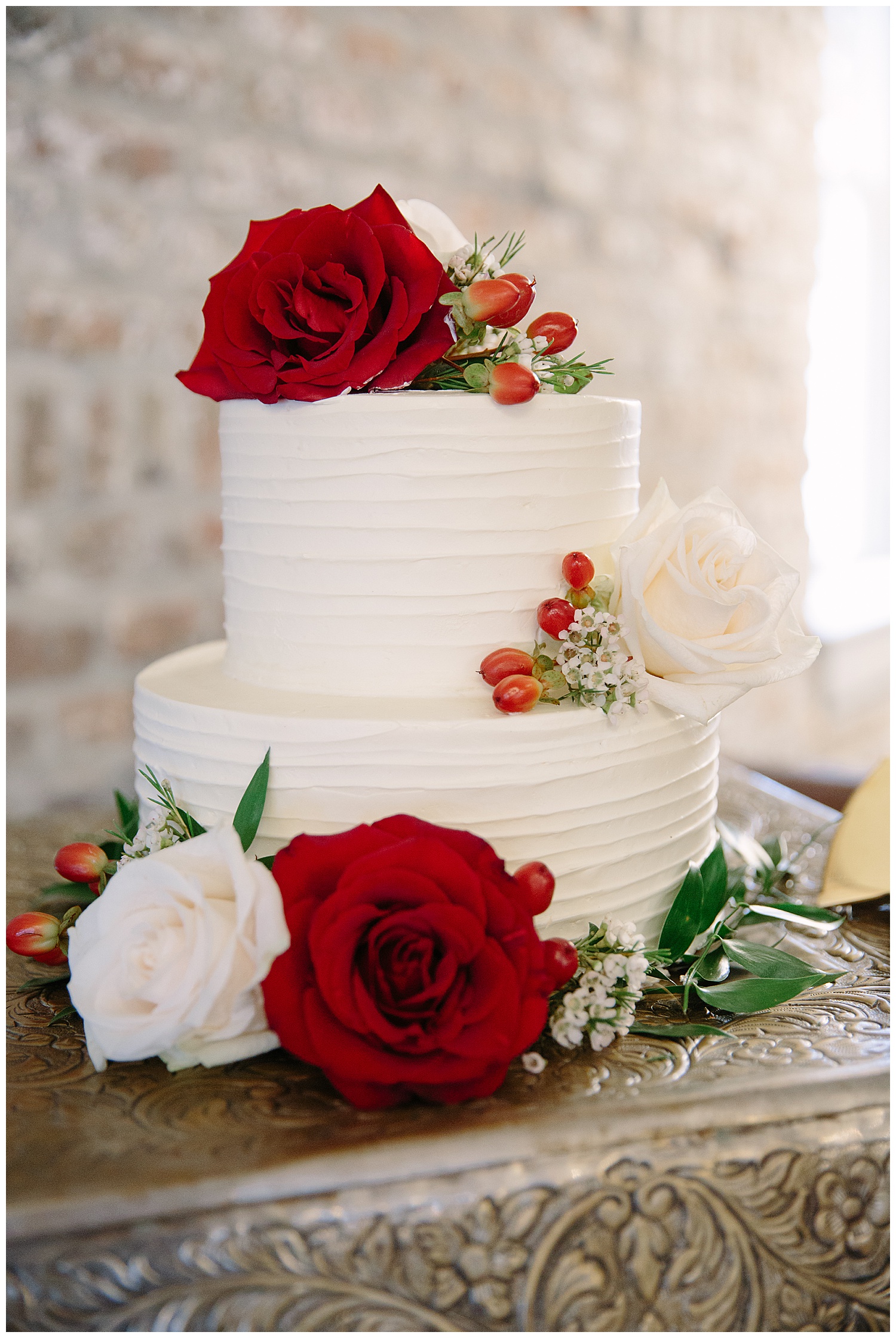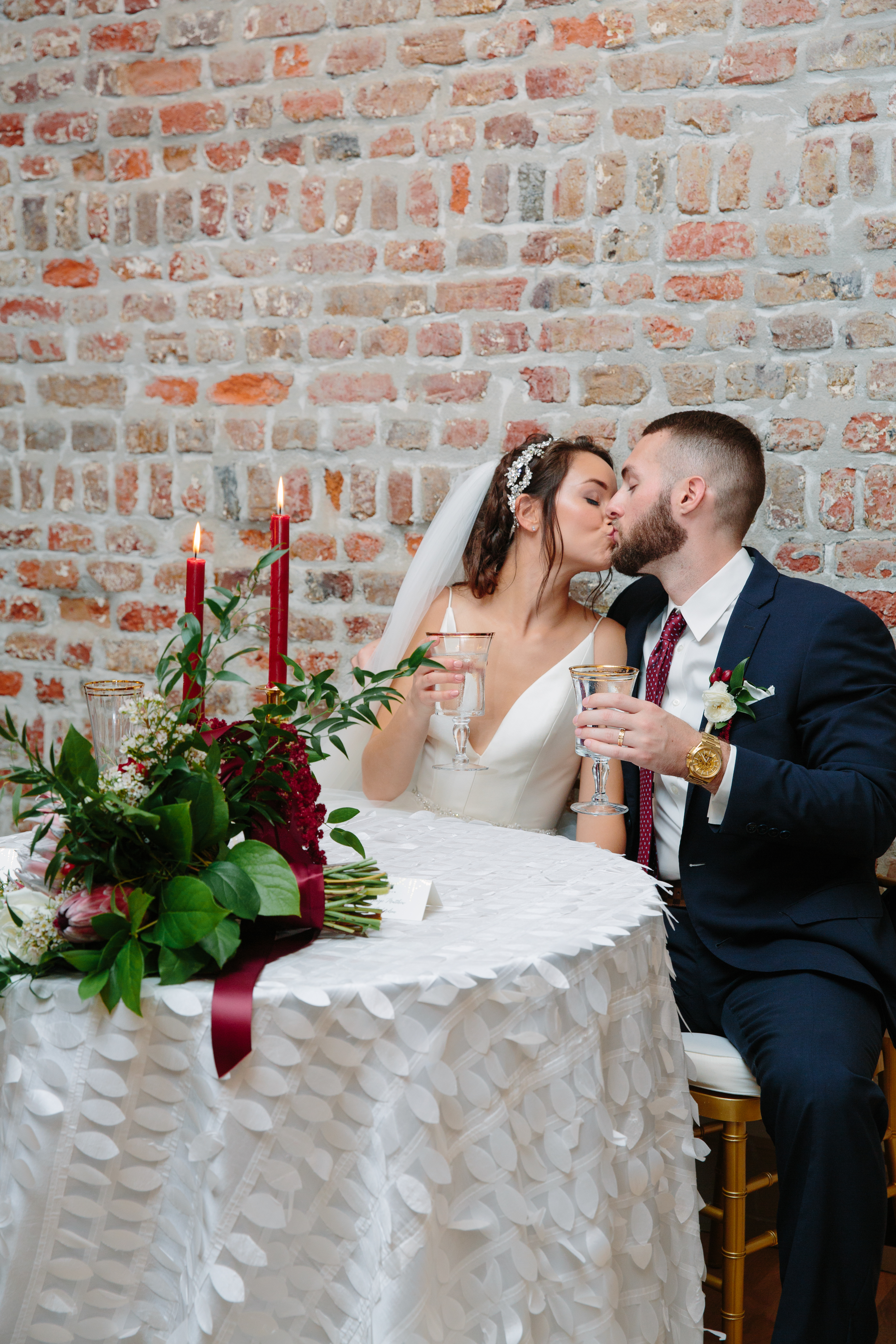 Wedding Coordination: Gracefully Wed | Florals: Keepsakes Florist | Photographer: Shannon Rae at Studio Adele | Venue and Bar: Merchants Hall | Rentals: EventHaus | Catering: MOSAIC Catering + Events | Cake: WildFlour Pastry | Bride's Gown: Wildflower Bridal