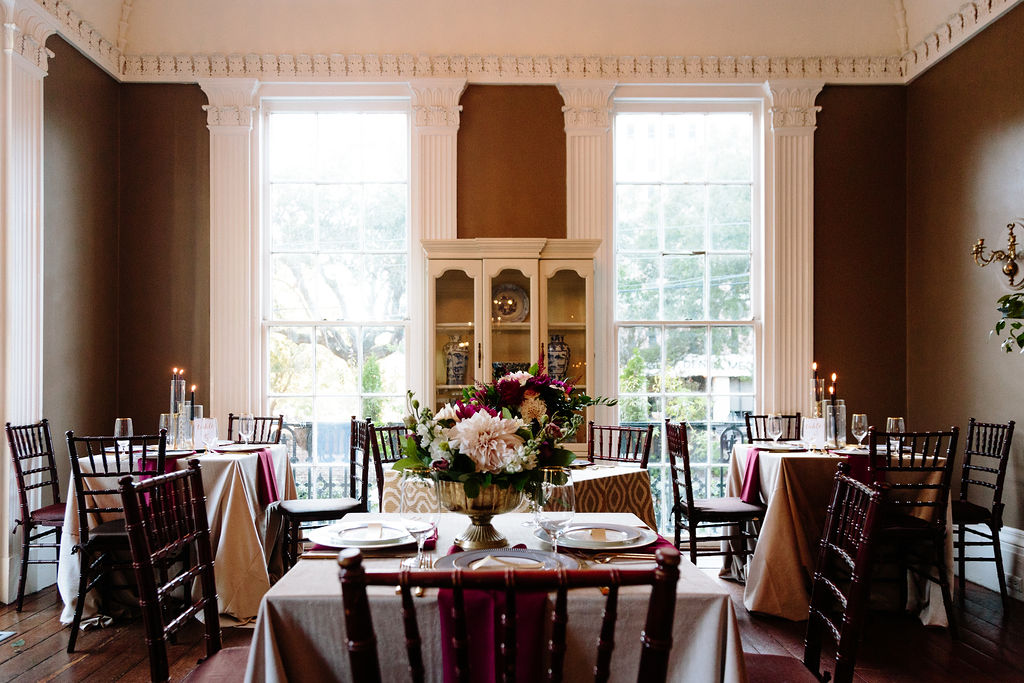 11 Feb

Courtney & Kristen | The Wickliffe House

Courtney wasn't looking to settle down, but when friends convinced her to take Kristen on a date, something felt different. Before long, they found themselves in a long-distance relationship—Courtney on the North Carolina coast and Kristen in the mountains of the Tar Heel State. Eventually, the two reunited by relocating together to Charleston and what followed was not one, but two epic proposals. Courtney asked Kristen to marry her in Puerto Rico, and Kristen asked Courtney a year later at sunset by the Pineapple Fountain here in their new hometown. 

Their special day showed off the grandness of Charleston and some great local vendors. We'll let Courtney tell you all about it.

The Wedding Row: The Wickliffe House is a little off the beaten path and is definitely an insider's choice. What drew you to it?

Courtney: I had dreamed of getting married in a Greek Revival house in the South. When we walked into the Wickliffe House, we immediately fell in love with the historic intricate details found throughout the property. 

TWR: What did you envision for the wedding? You chose a wonderful local wedding blogger-turned-event planner to orchestrate the day and a gifted local live painter to capture it.

Courtney: Our wedding was very intimate with about 65 of our closest family and friends. It meant a lot to us to have our guests feel our love for them throughout our Big Day. We had so many people support our love over the years; we felt very lucky to be able to share our moment with them. Navy and gold with a touch of jewel tones was the color palette; our theme was "Southern Royalty" and Cayleigh Hopkins of The Petal Report brought that vision to life. When we walked into the Wickliffe House before the ceremony we were both blown away by the beauty of it all. 

Having Blakely Made live-paint at our wedding was a major highlight. We both knew we wanted something most of our guests hadn't experienced, as well as something that we could pass down for generations to come. The painting hangs above our breakfast nook. We love it because every day we are reminded of the vows we took in our moment that felt like time stood still. 

TWR: We love your custom look from local designer Emily Kotarski. Tell us more.

Courtney: When we first moved to Charleston, I came across Emily Kotarski Bridal on Instagram and immediately fell in love. Her capes were stunning, and I knew I had to wear one on my Big Day. She created a stunning navy cape that served as my "something blue." And she used lace from my mom's wedding gown in the bodice of mine, which served as my "something old." Kristen's pants were designed by Billy Reid [the Alabama designers with a shop on King Street]. We wanted to look and feel our best, so what better way than to have clothing created especially for us?  

TWR: Let's finish on your exit. 

Courtney: We provided our guests with small rainbow pride flags that also served as their gift. We will never forget walking out of The Wickliffe House into a sea of flying flags being held by those who have supported our love story since it began.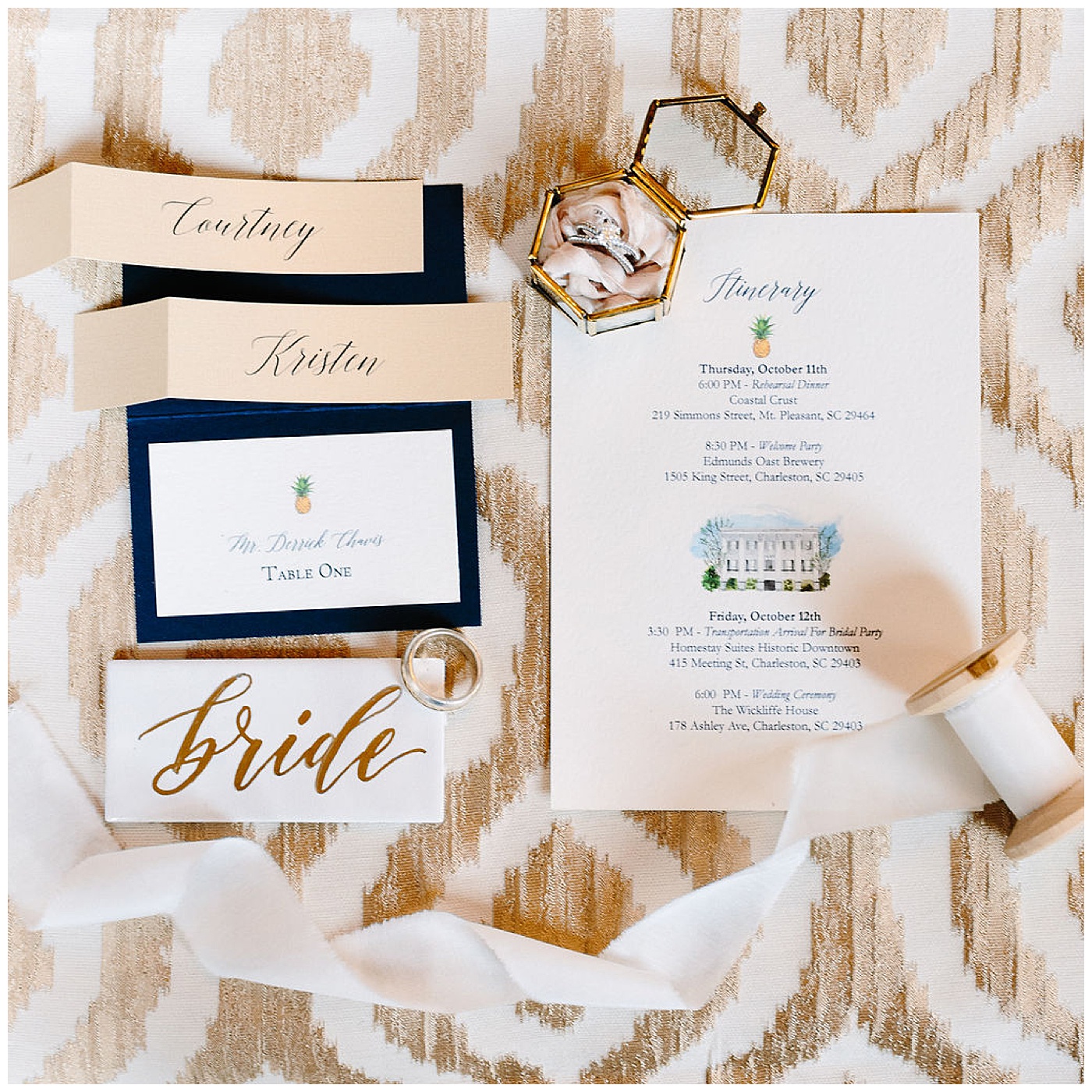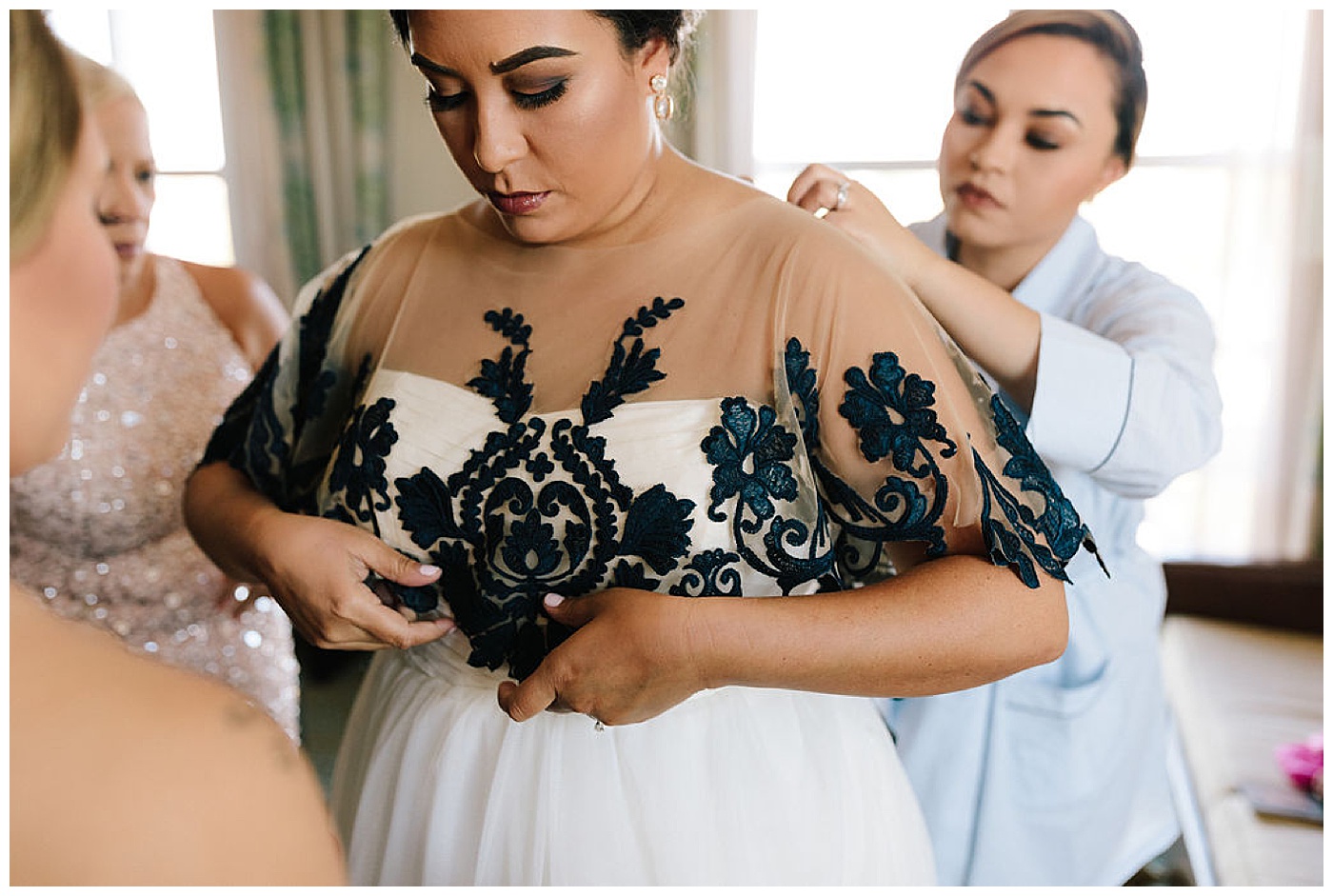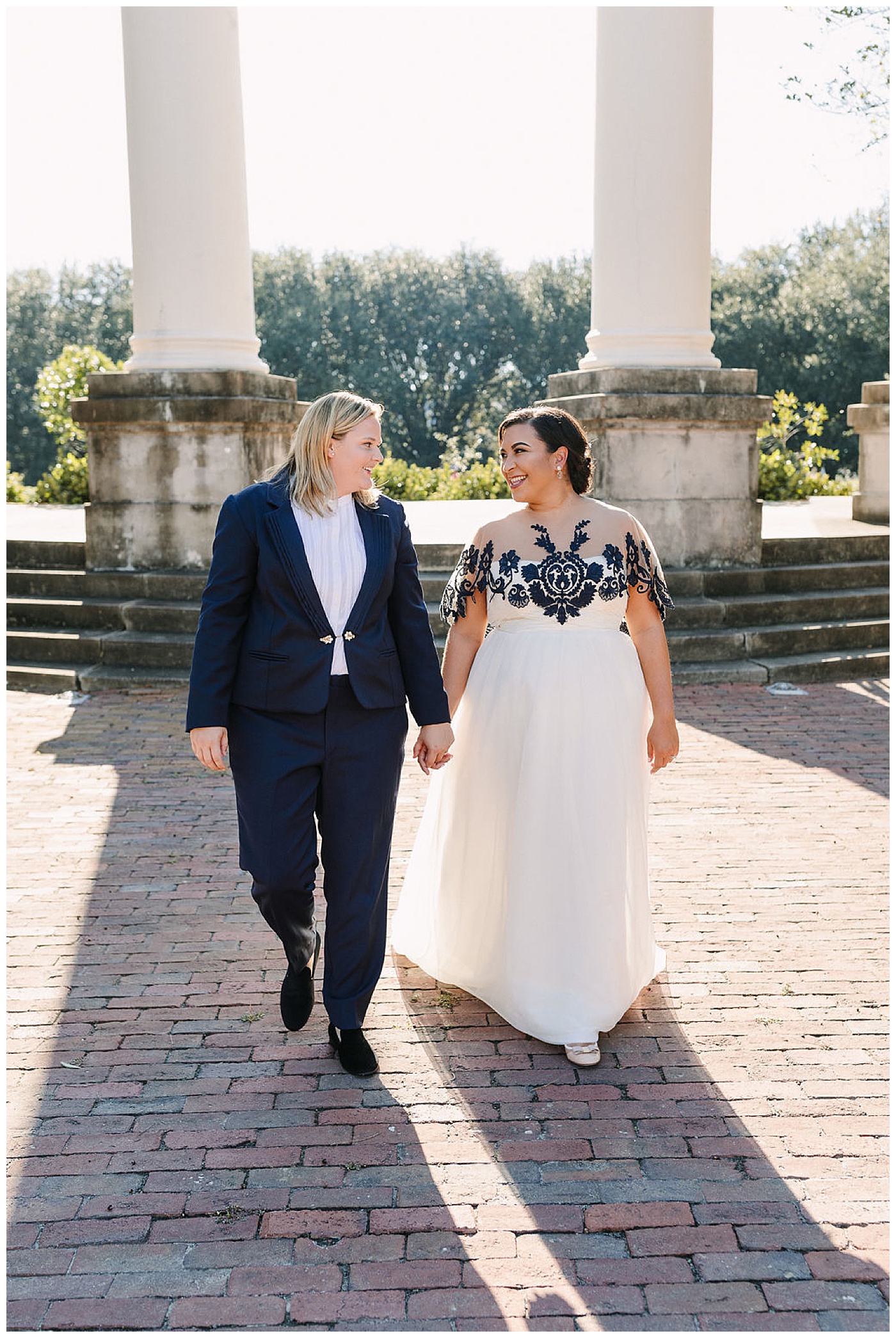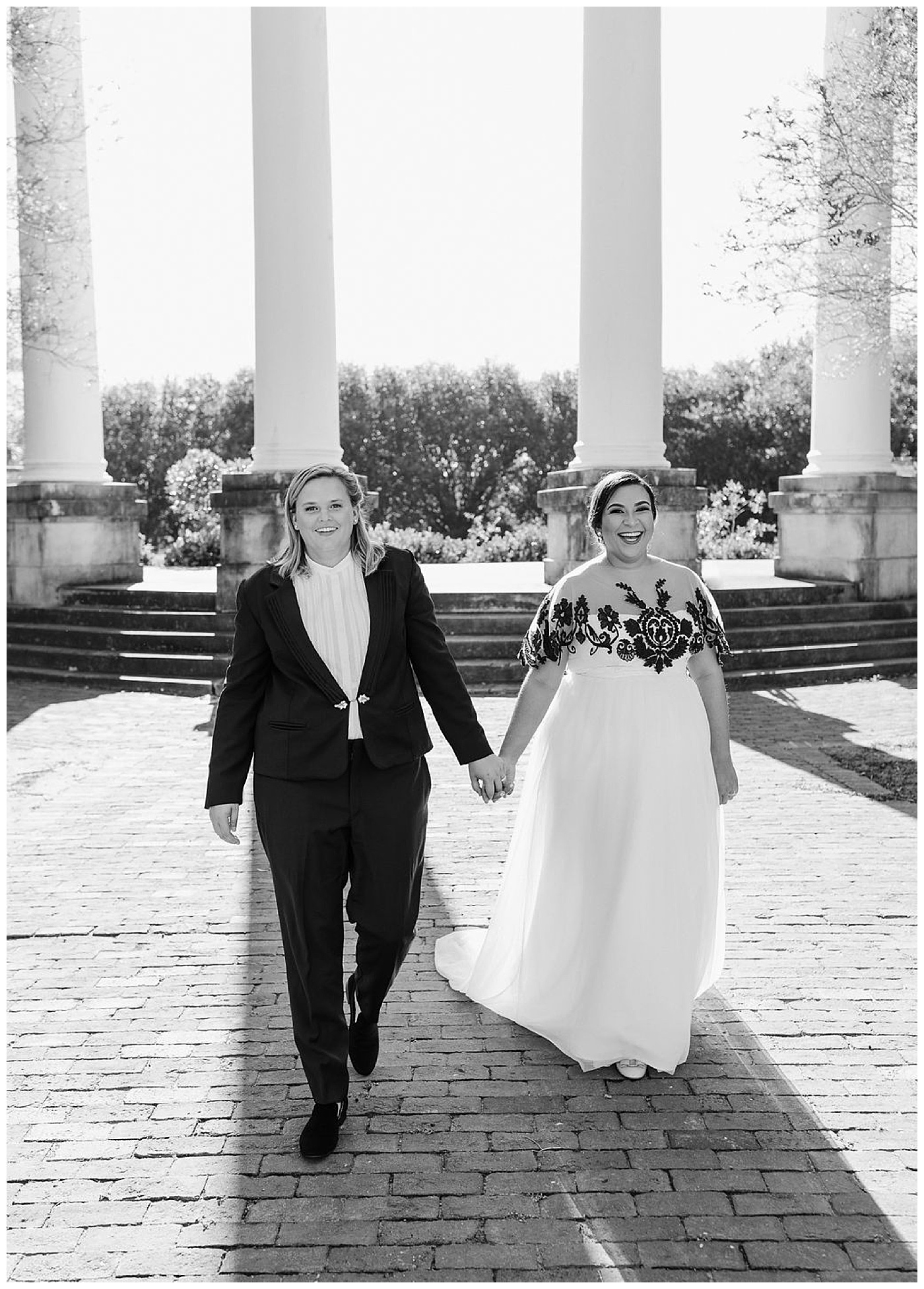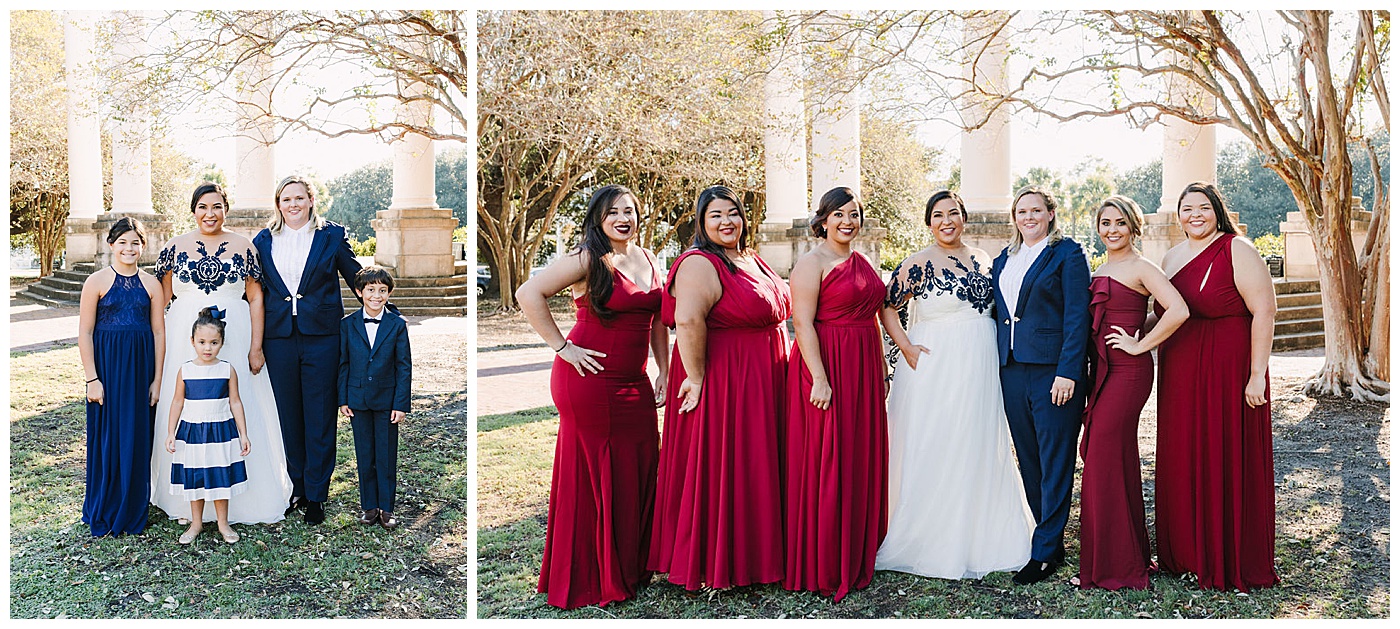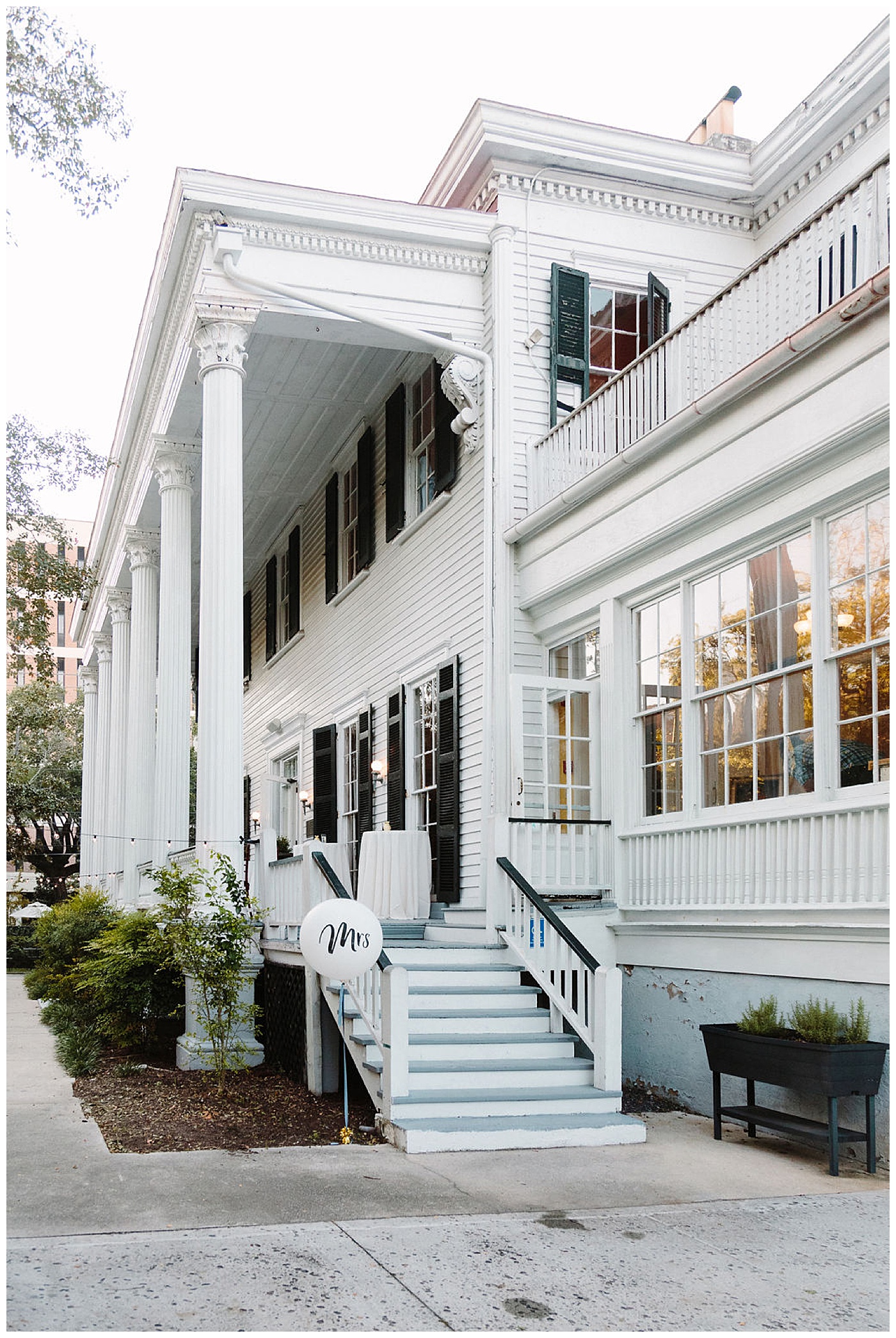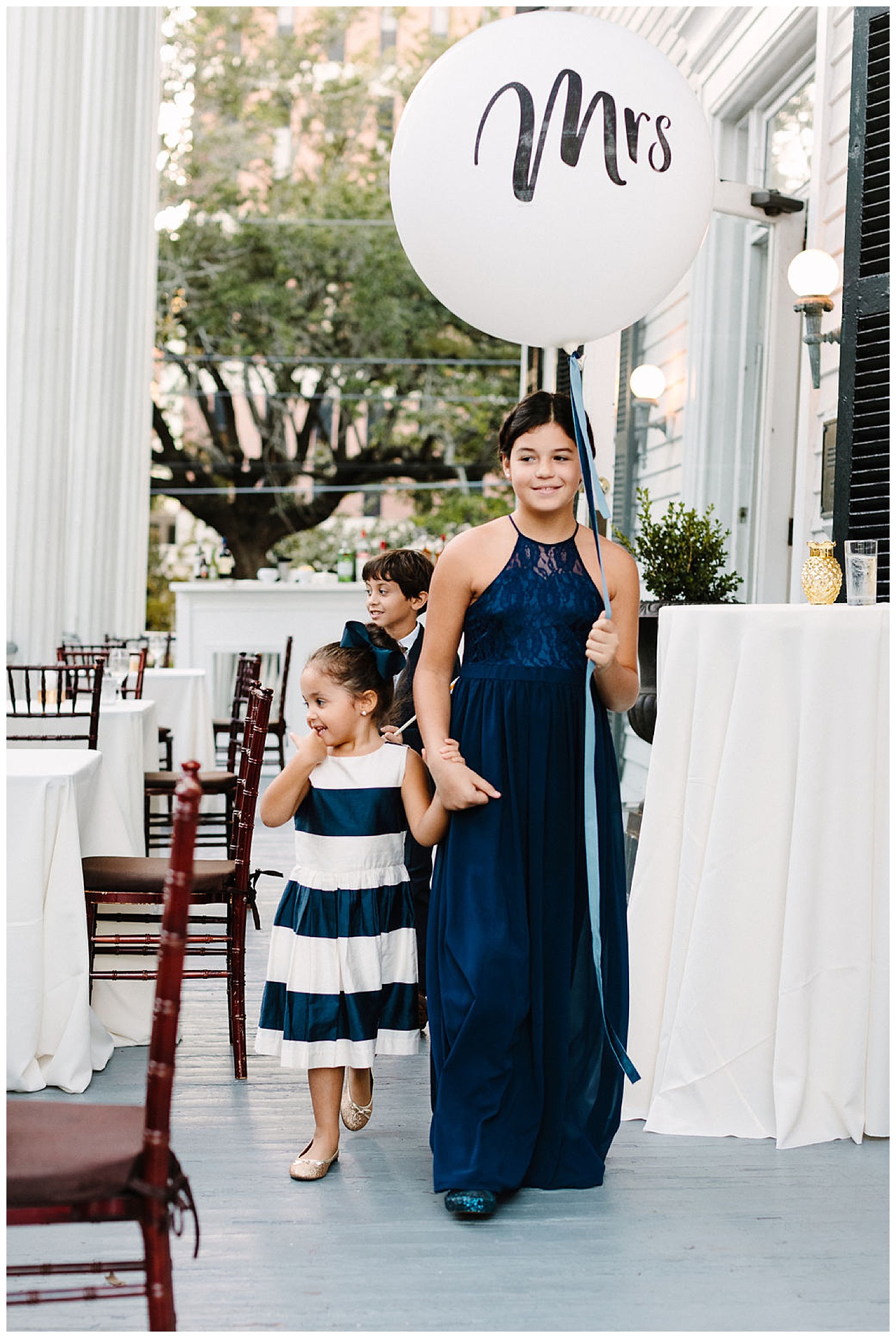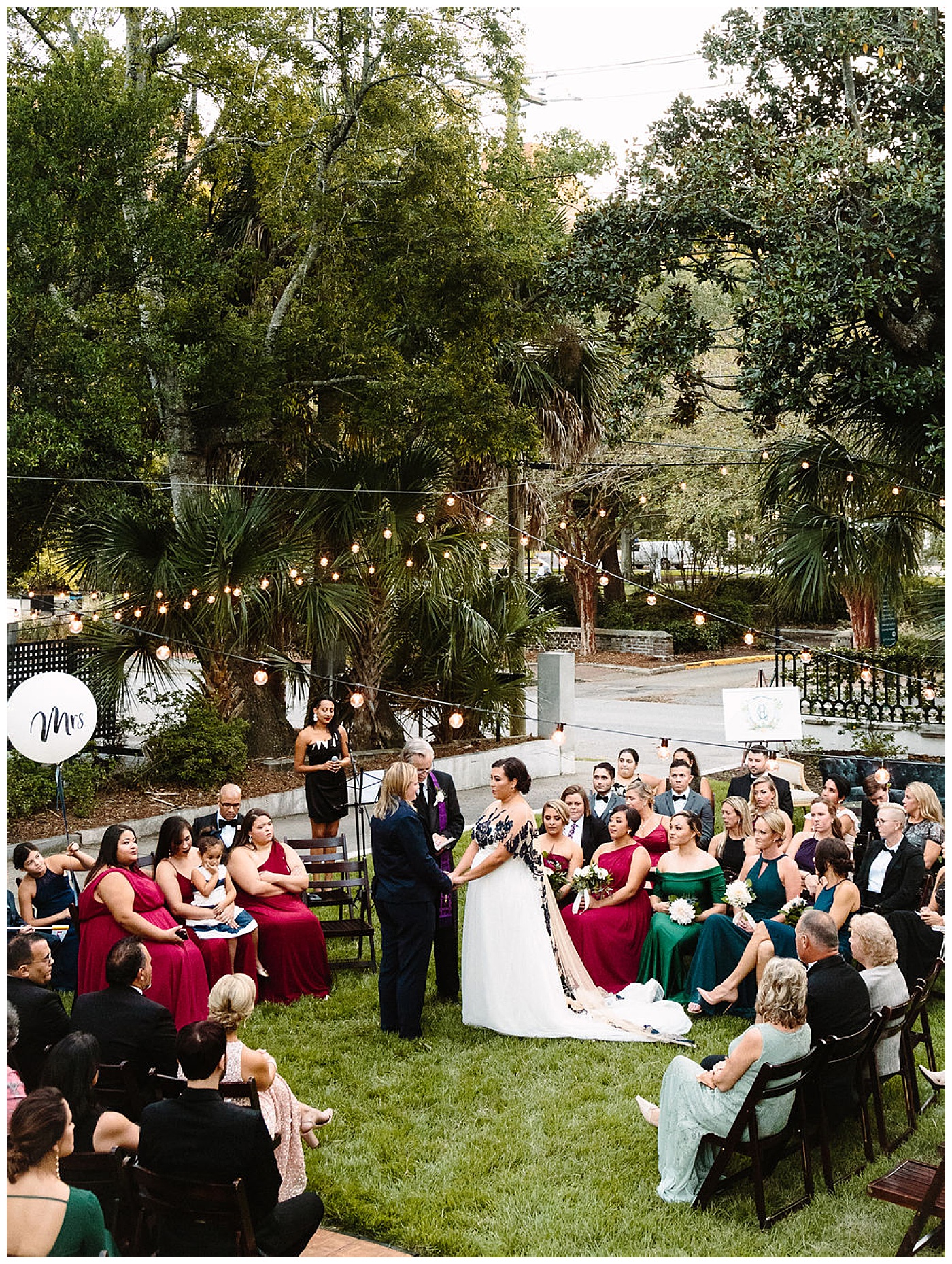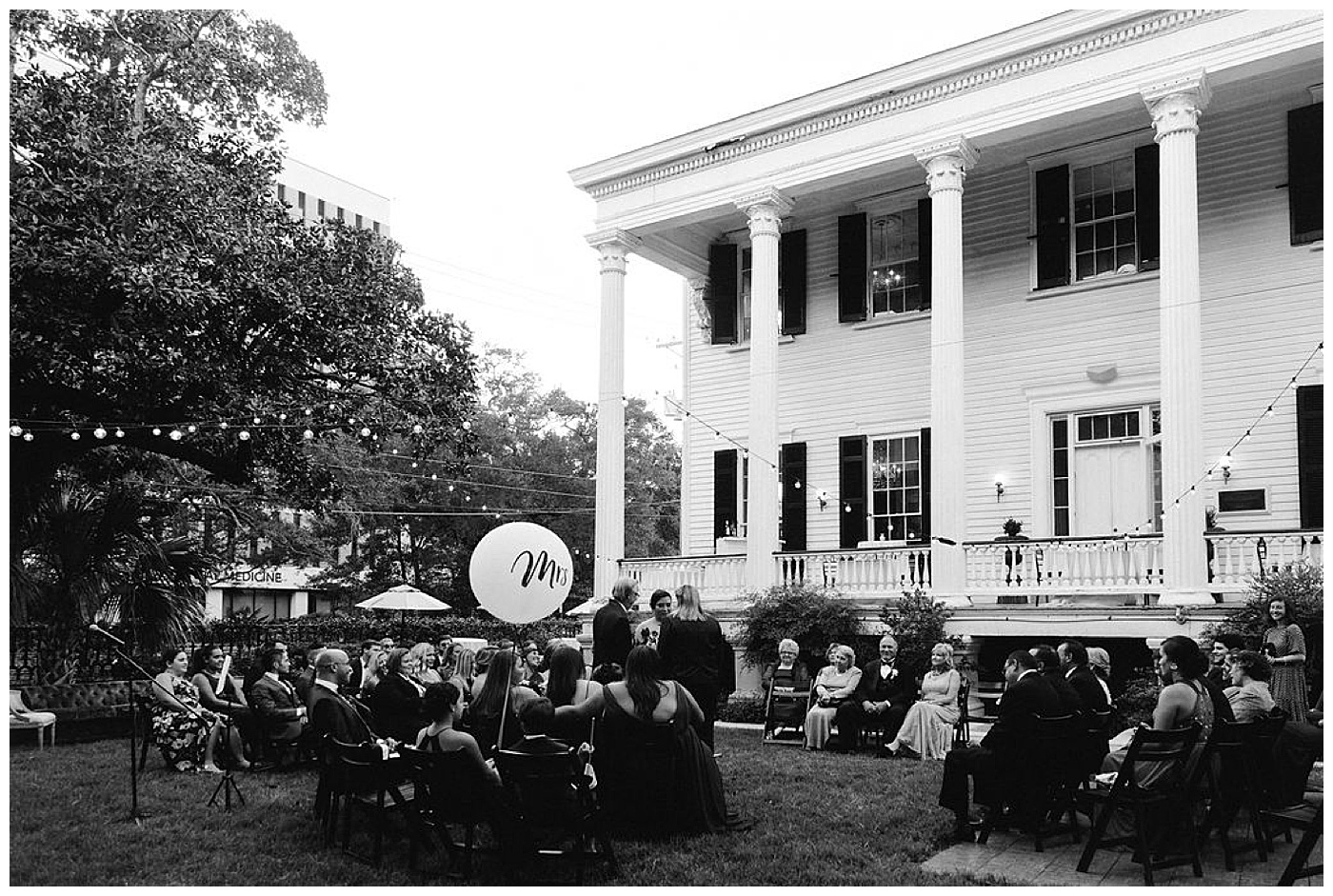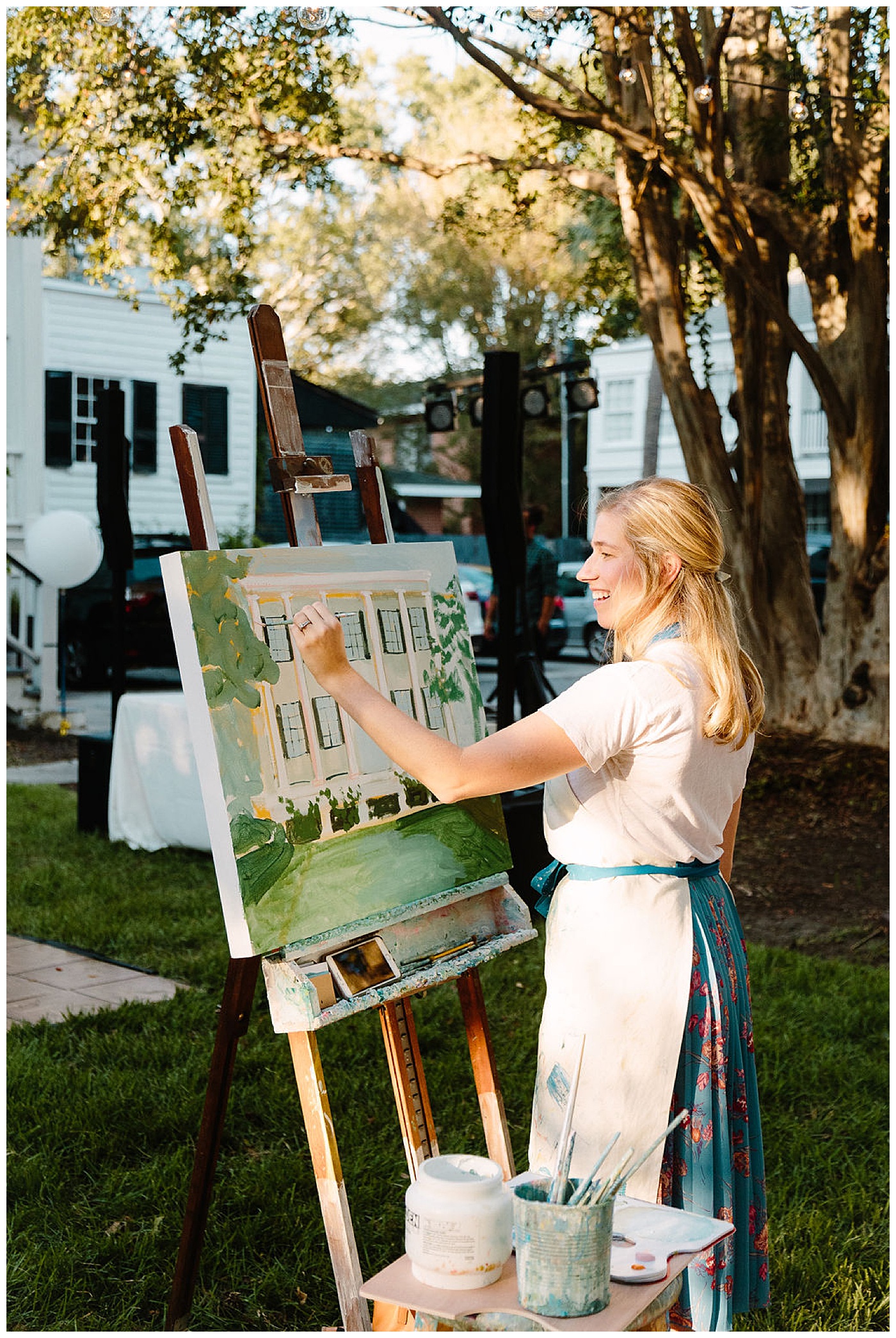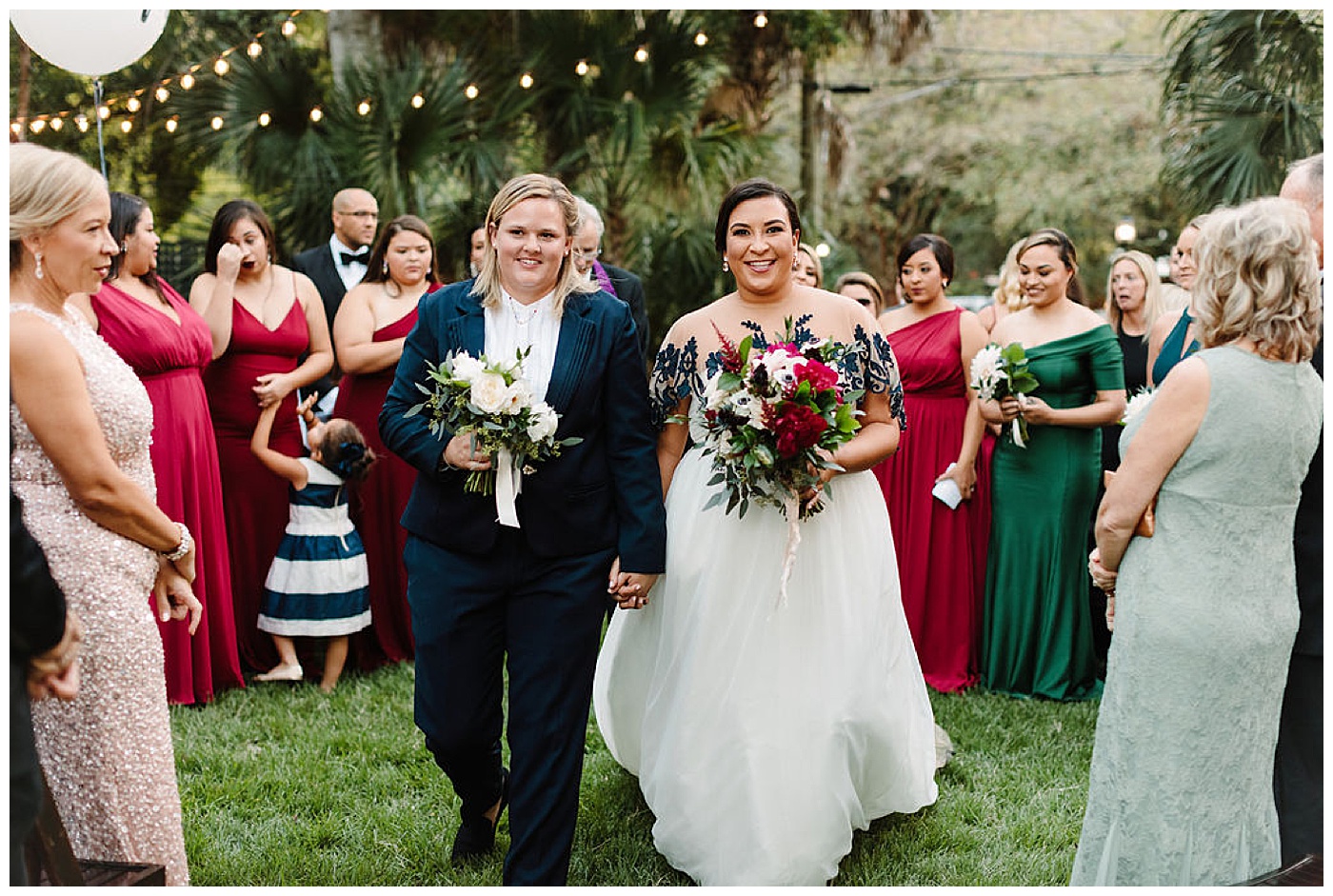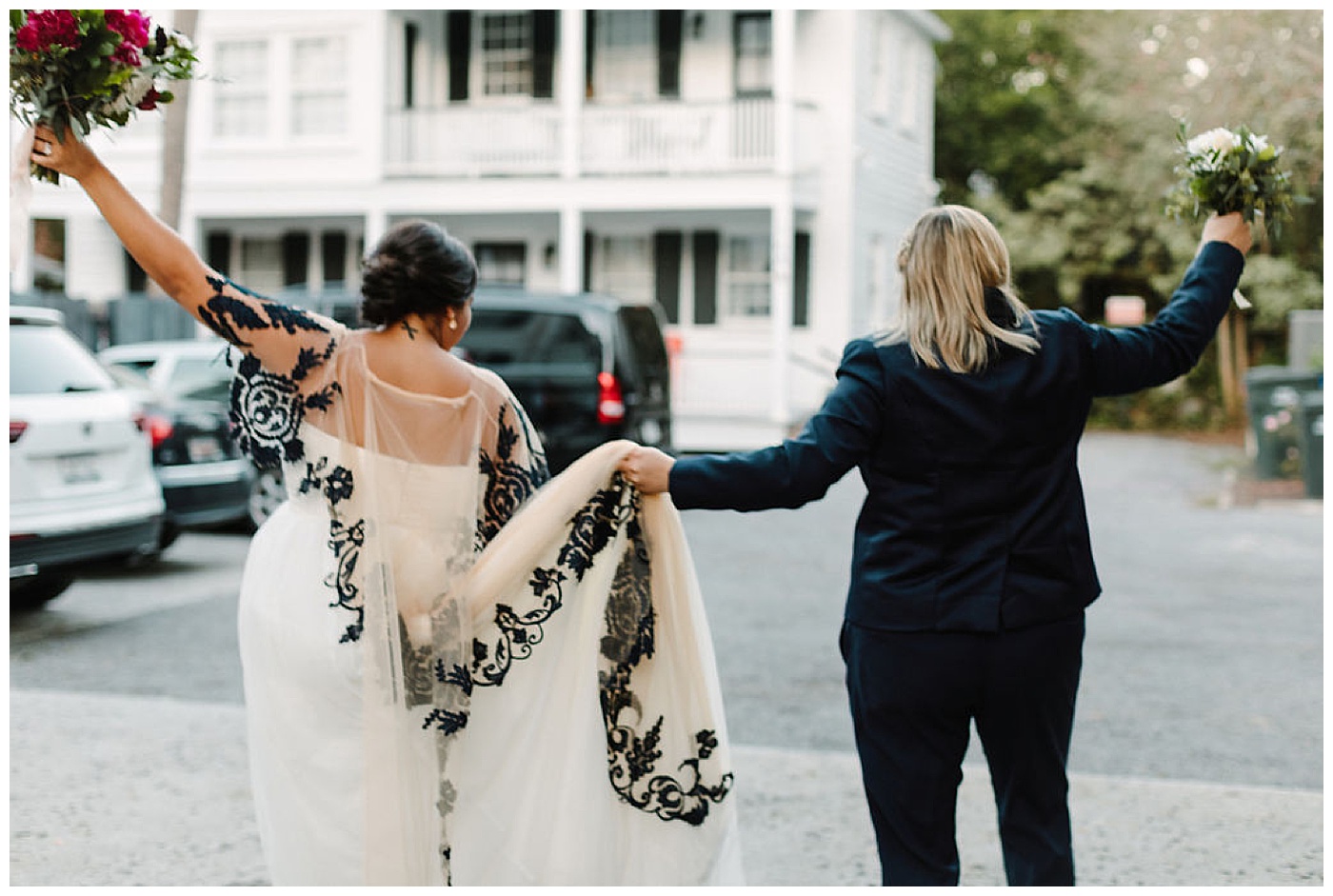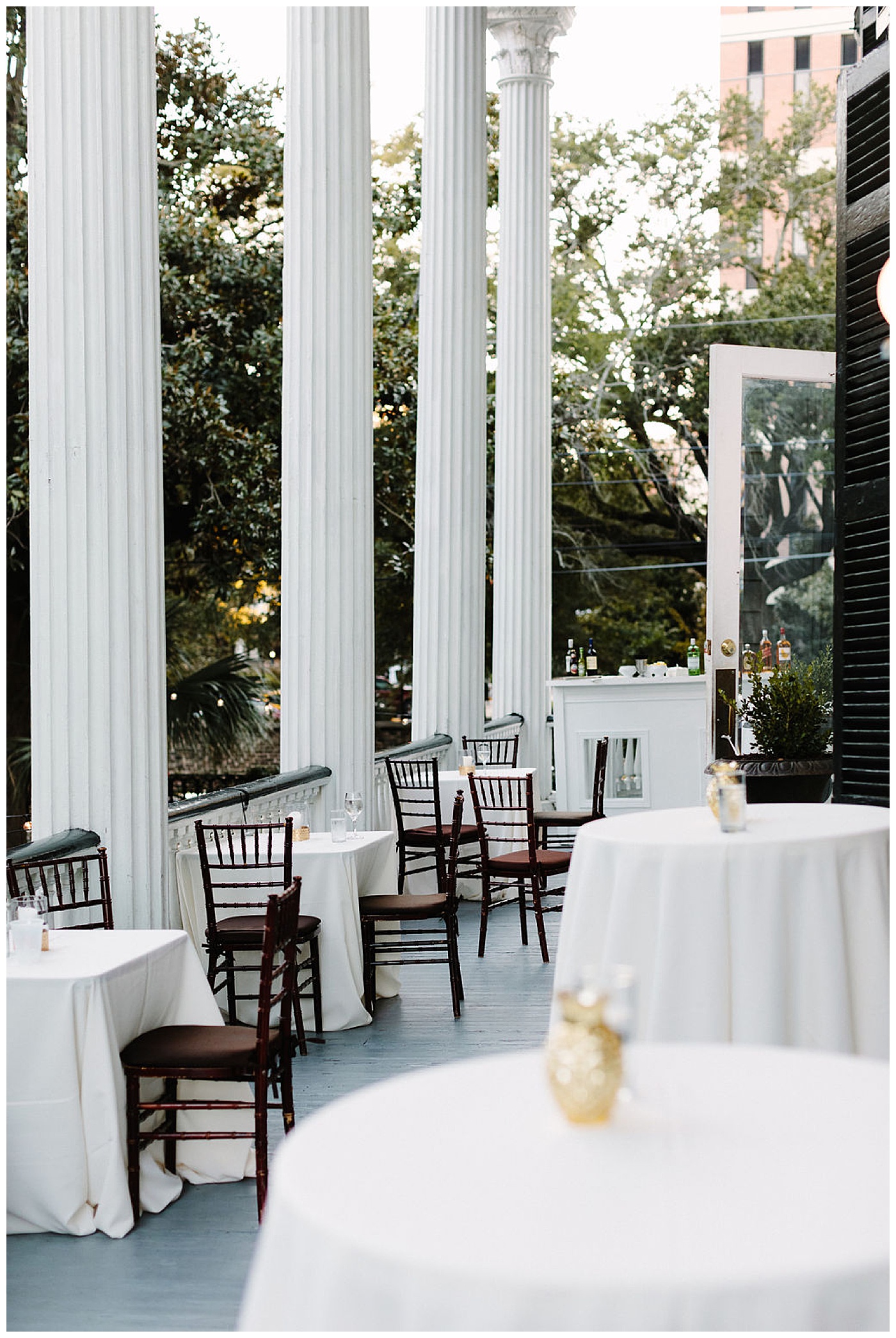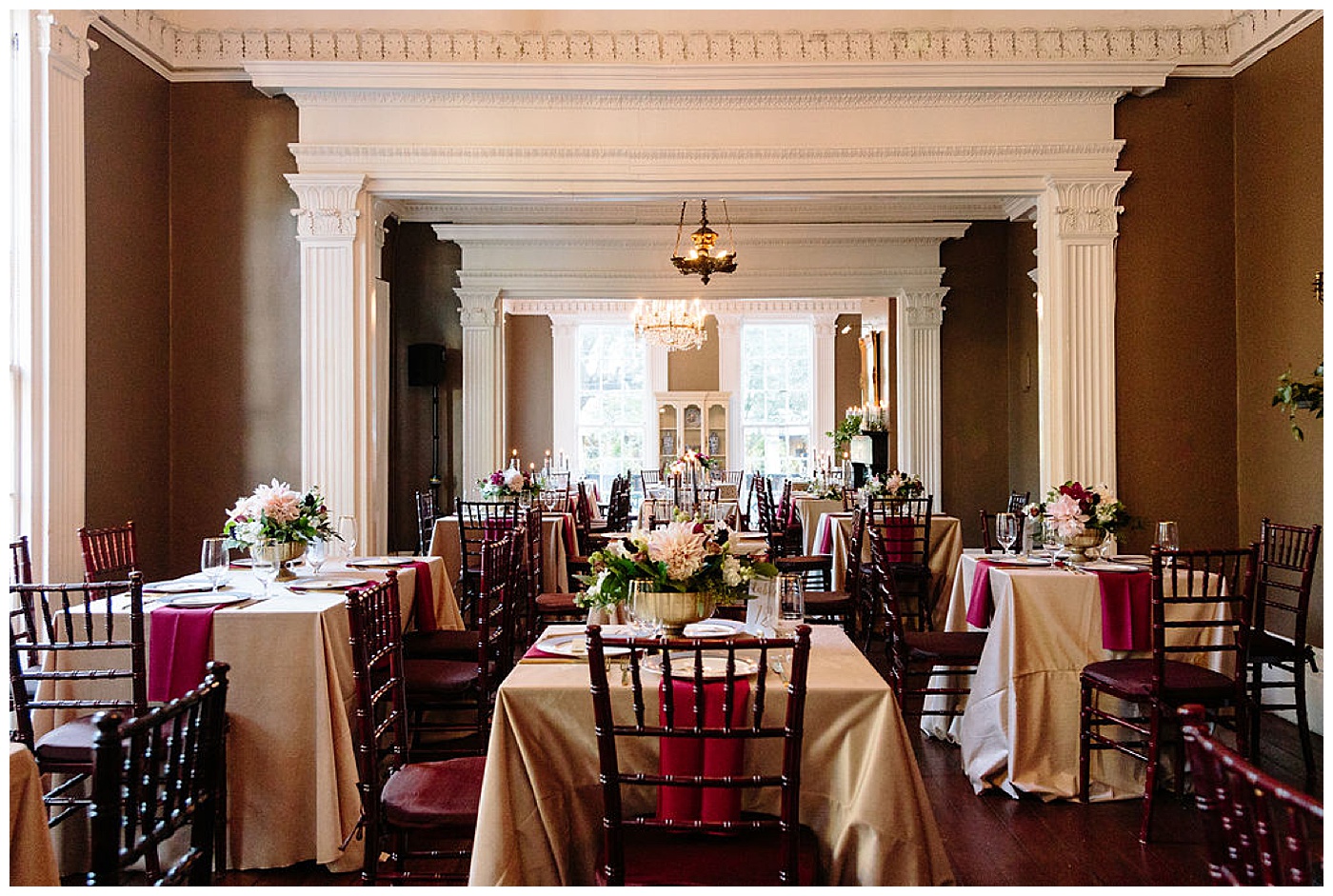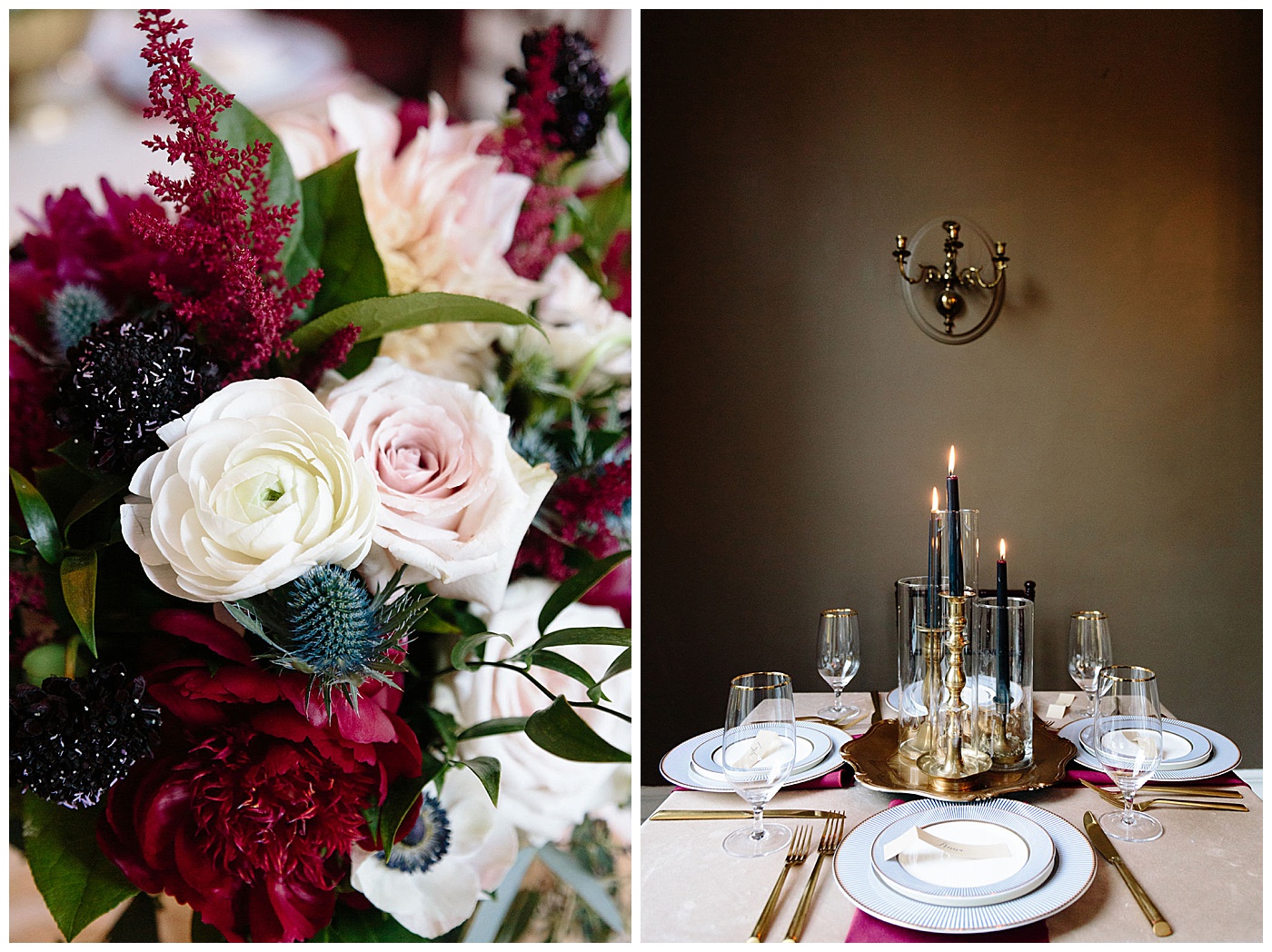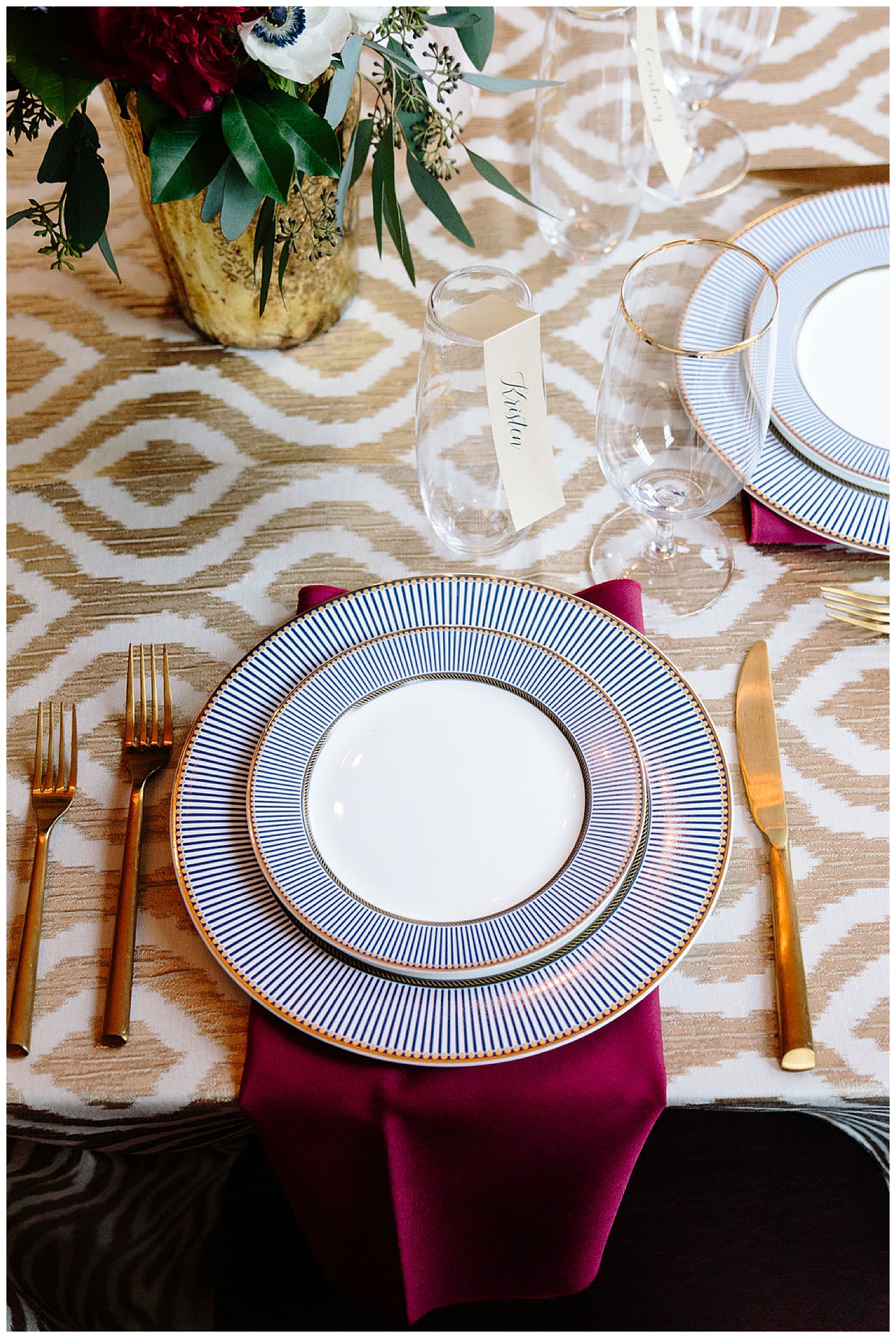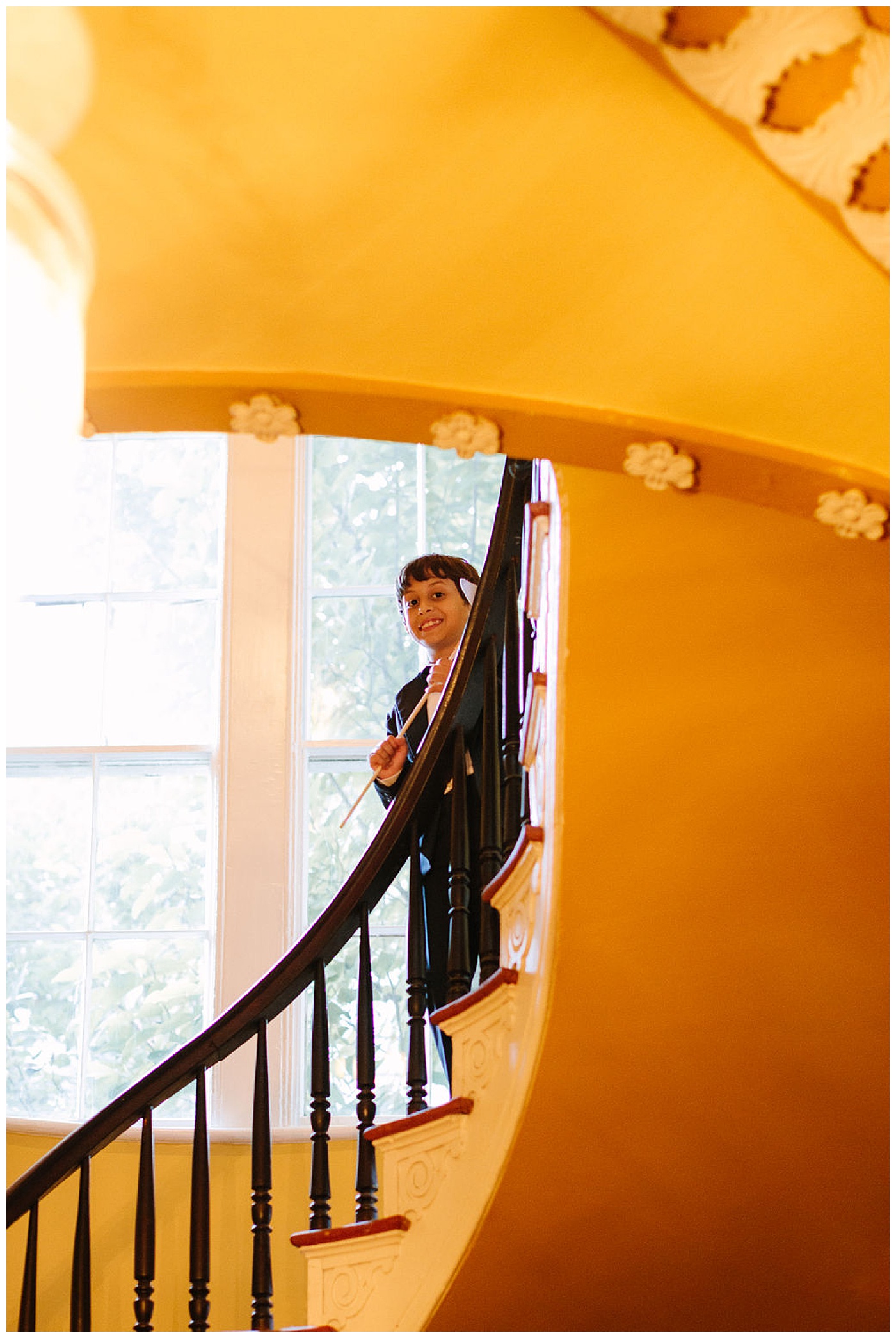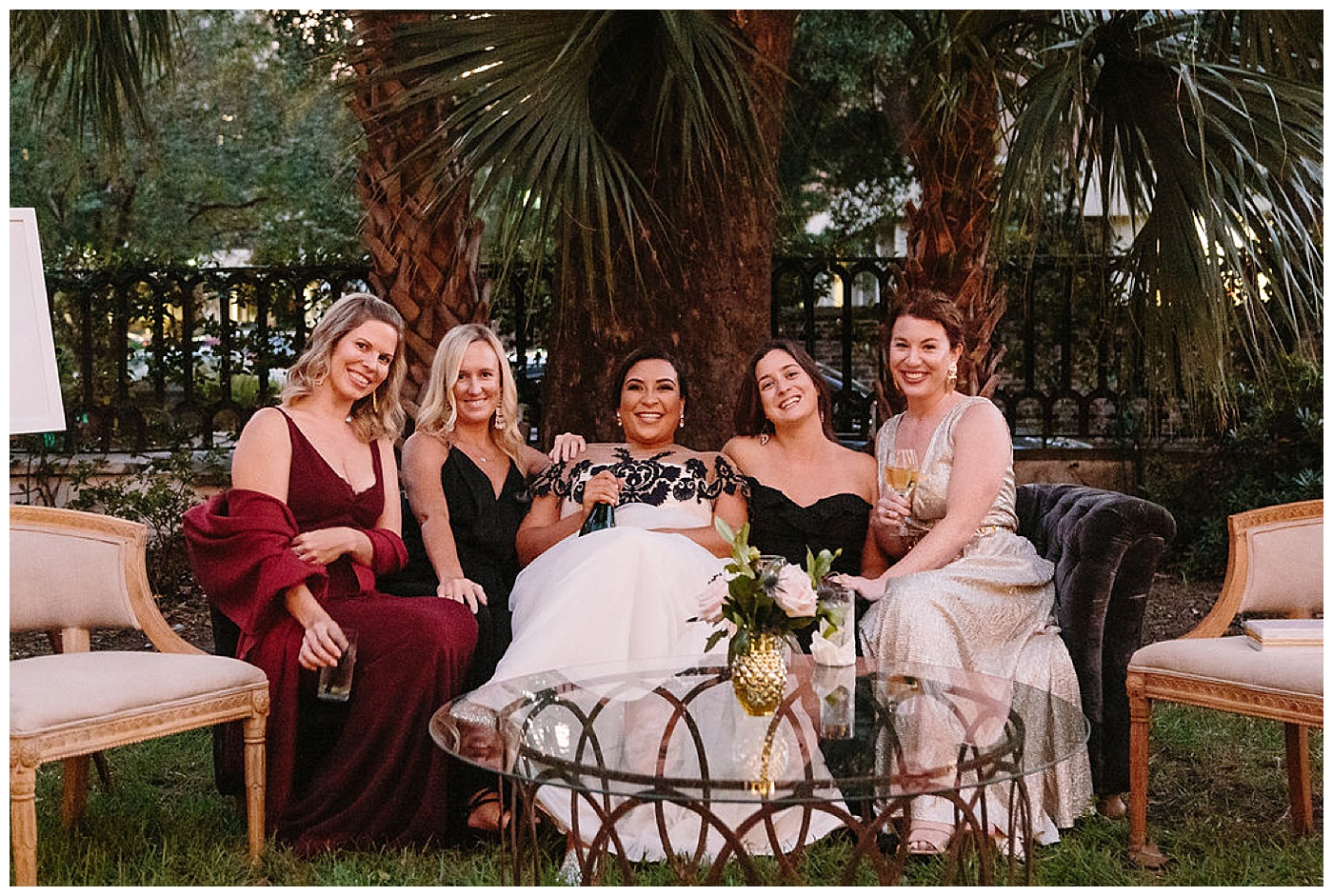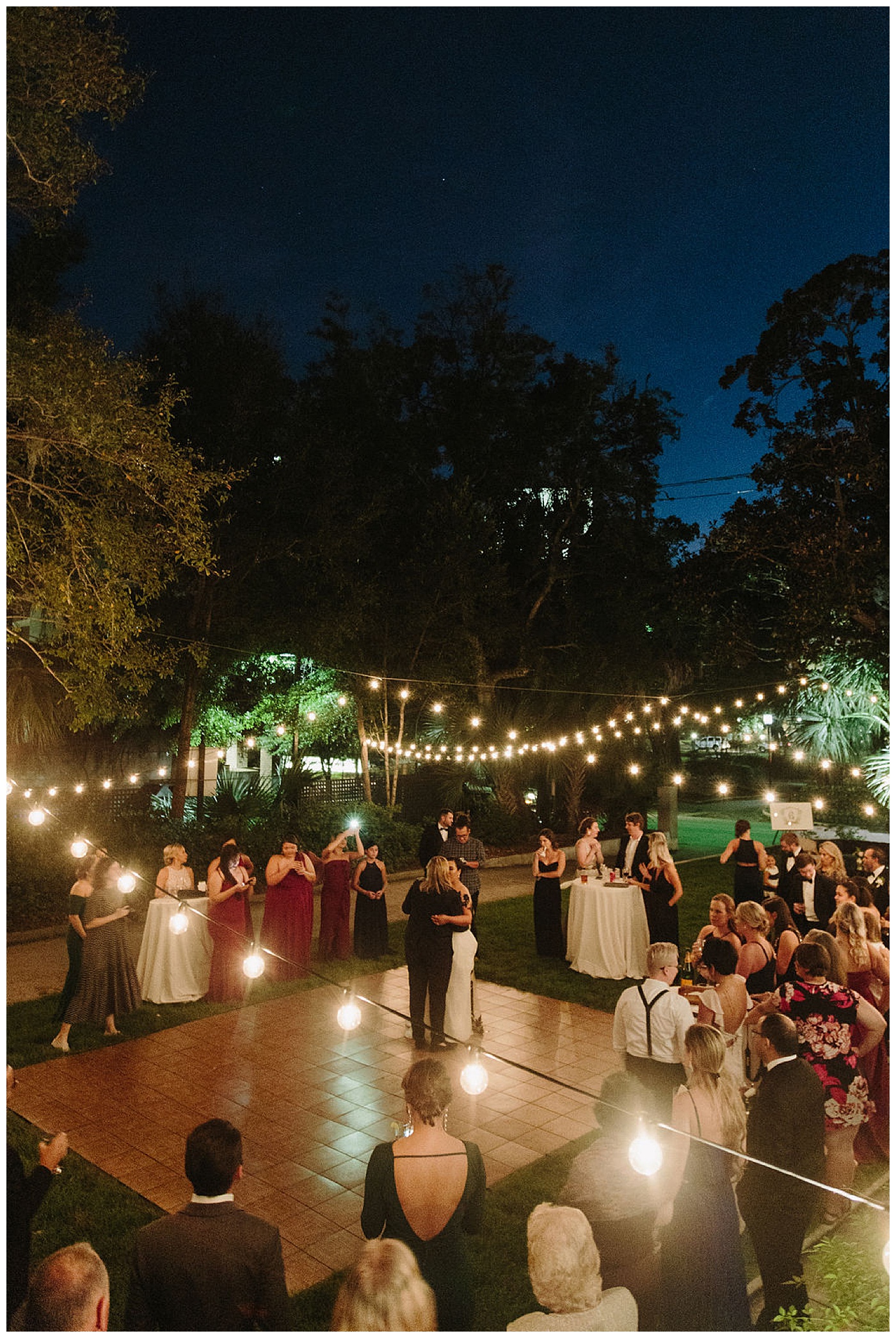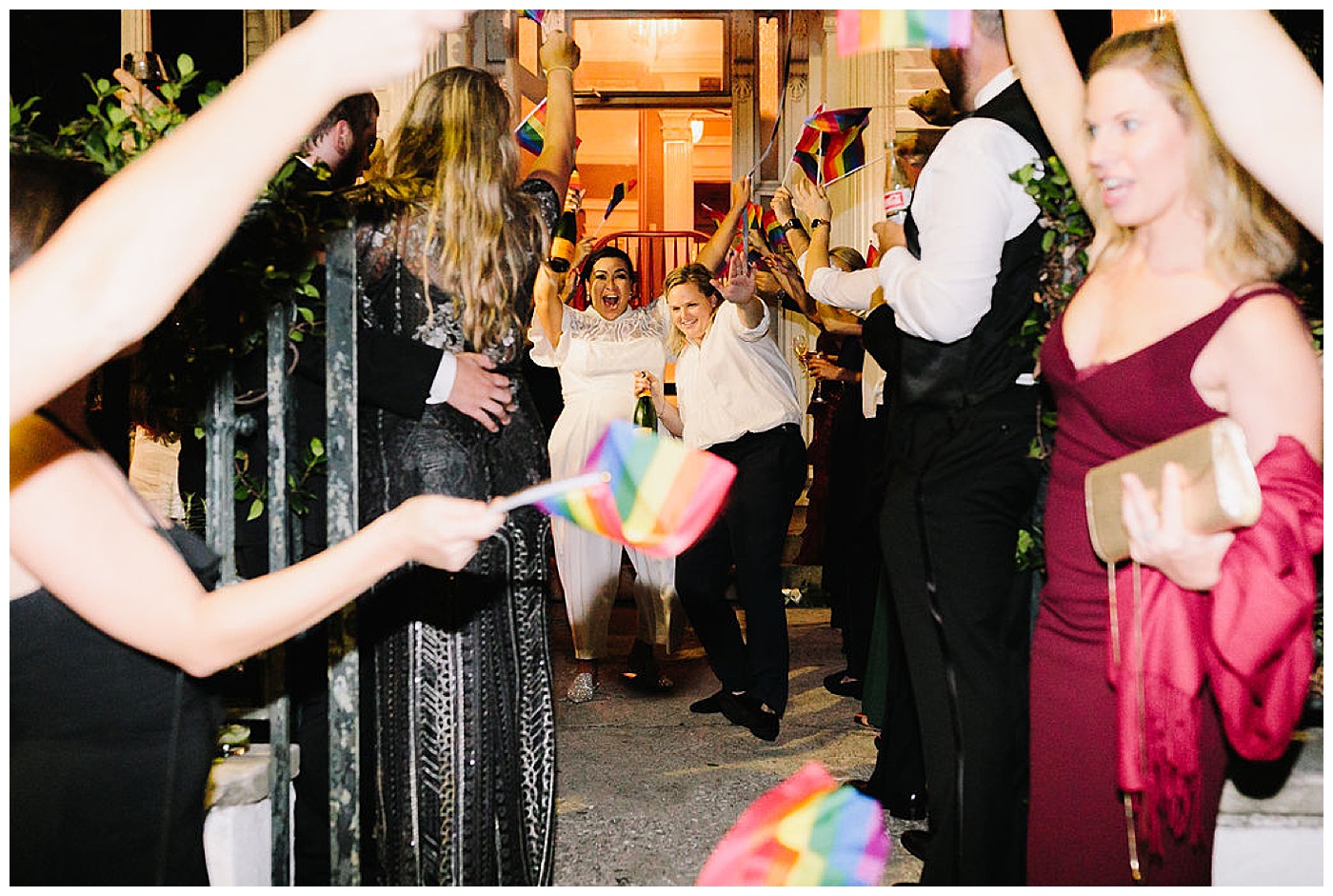 Coordination: The Petal Report | Venue, Catering, Bar: The Wickliffe House | Florals: Fresh Weddings & Events | Photography: Elizabeth Ervin | Rentals: Ooh! Events + Connie Duglin Linen + BBJ Linen | Music: Bespoke Strings + Bunn DJ Company | Stationery: Dodeline Design | Beauty: Wild Ivory Beauty | Live Painting: Blakely Made